A Spark Of Inspiration
Look up the word inspiration in a dictionary and you'll find something to the effect of 'mental stimulation to do or make something, usually creative'. It's a broad definition, but that's a good thing – different things inspire different people, and the outputs of this inspiration are even more unique than their inputs. It's a feedback loop, and sometimes inspired concepts resonate with absolute creative clarity through the noise.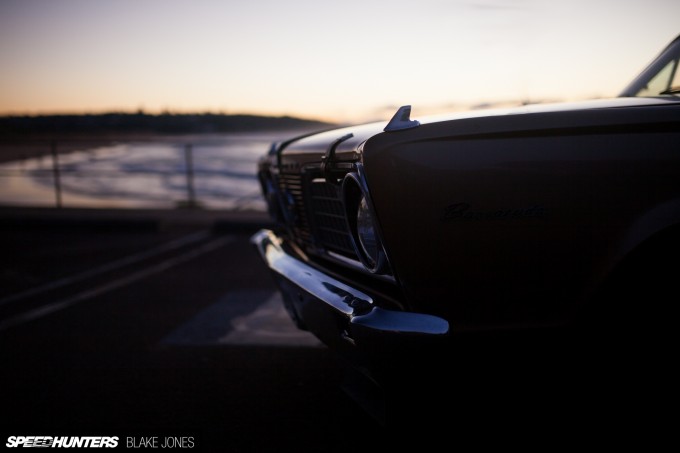 Sitting and talking to Matt, the owner of this 1966 Plymouth Barracuda, it seemed that our conversation tended more towards the inspiration for this build than the physical car parked up on the road behind us. This is not to say that the car isn't worthy of attention – the complete opposite is true. But what fascinated me was Matt's own experiences in car ownership that led to him to create the Barracuda, and his nuanced knowledge of period motorsports and the circus that surrounded them. It's a cocktail of this knowledge and experience that has been expertly distilled through Matt's creative vision to build a car that I couldn't wait to get in front of my lens.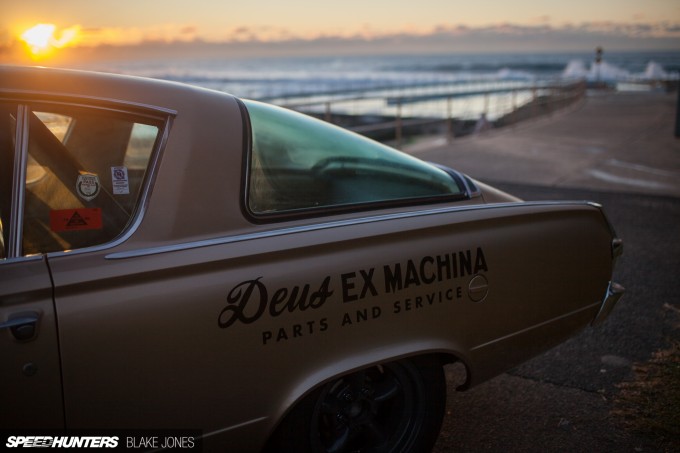 I was so keen in fact, that driving to the photoshoot location down on the Sydney coastline was only Matt's second time driving the car since its completion the day before – the first being from the workshop to his home! Hoping to make the most of our location and the brilliant gold hue, I scheduled us in for a chilly 6:30am sunrise rendezvous. This was an early but uneventful start for me, but Matt on the other hand was facing one of the many challenges of race car ownership – keeping the neighbours happy while idling up to a running temperature. Thankfully there were some local lads strolling home from an all-night bender who helped him push the car out of the driveway and onto the road.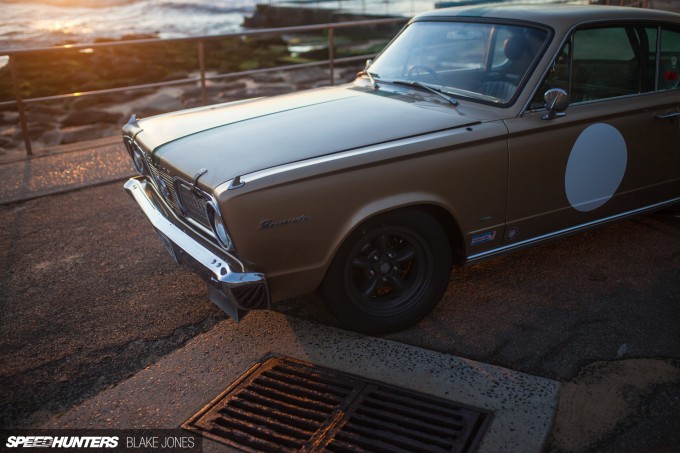 I've no doubt in saying that this is just the first of many stories for Matt and his 'Cuda. The end result of a 12-month build is a car that oozes style and authenticity, with the racing and performance credentials to provide an intoxicating drive experience both on road and track.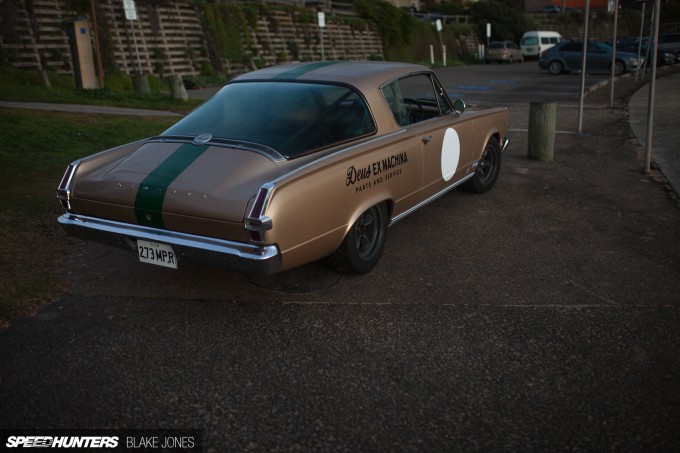 Like many of us, Matt's passion for automobiles and motorsport began at a young age. Spending his weekends on timing duties for his father's racing ignited the interest and he was quick to get his license and start driving, although actual motorsport was simply too expensive in the early years. He transitioned through a number of different road cars, preferring the quirks and uniqueness of '60s Renaults and rally replica Volvos interspersed with four or five Chrysler Valiants, which was basically the closest you could get to an American pony car in Australia at the time.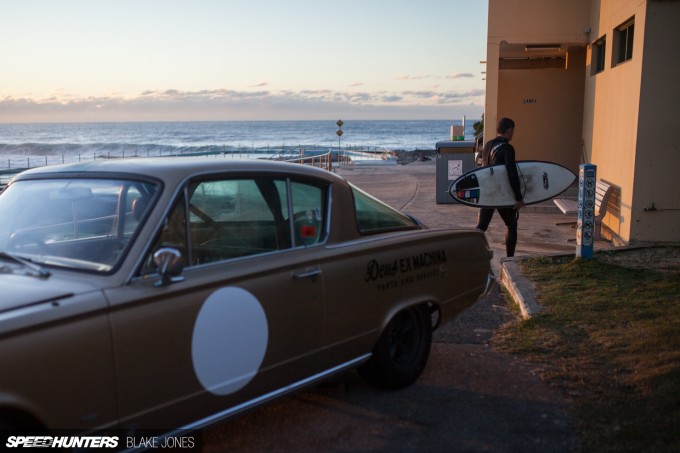 As Matt grew older he started to think about motorsport again, first turning to the quarter mile for his thrills. Tired of the usual fare seen at Sydney drag strips, he built a super stock style, two-door Valiant in which he then went on to take out the 1997 Australian Nostalgia title in his class.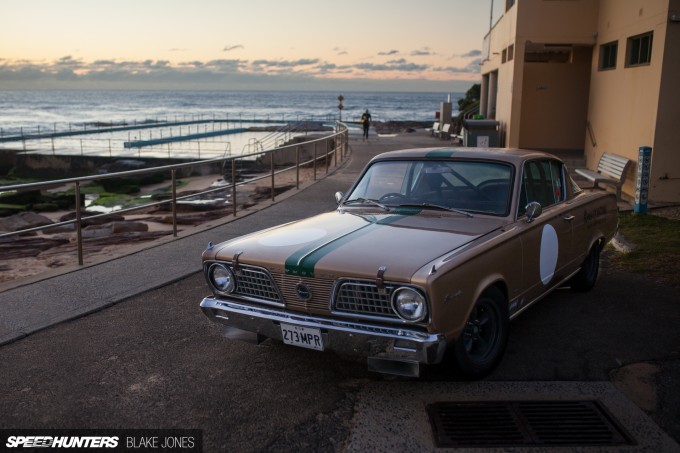 Chryslers were such a draw for Matt, not only due to the American link, but the strong factory motorsport presence through the Mopar efforts in drag racing and Trans-Am, taking on Ford and GM as some sort of wily underdog. However, after selling the Valiant to live overseas for a few years, his focus turned to circuit racing and the iconic Porsche 911 consumed his attention – Matt acquiring a 1969 Porsche 911T back in 2003. This build was a pioneer in the 911 'hot rodding' scene that became typified by R Gruppe, keeping the bare bones of the car 'as the designer intended' while taking a '60s factory-style approach to improving performance.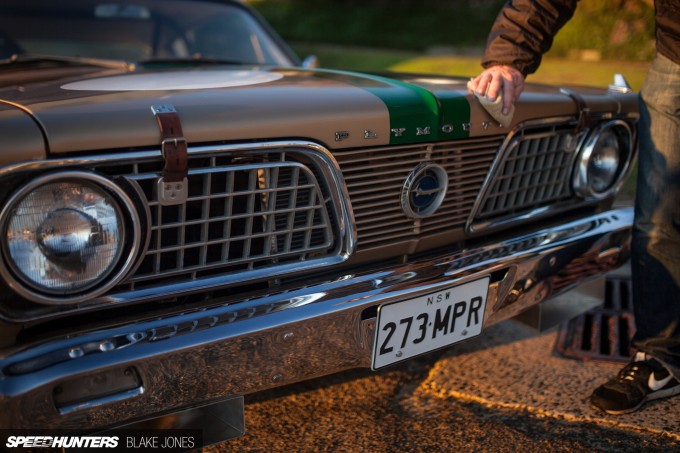 Another 911 followed, but this time Matt picked up an SC as the early cars were simply too expensive and coveted to modify with a clear conscience. For a born tinkerer, there's no greater buzzkill than the constant reminder that every hole or cut you make is eroding away at a small fortune – not to mention the cookie-cutter 911 builds that were popping up across the globe on social media. So it was that Matt found himself in his 911SC at a classic race meet, surrounded by original Shelbys and Corvettes, that he had a revelation. It was time to go back to his Chrysler roots and build a V8 to go racing in.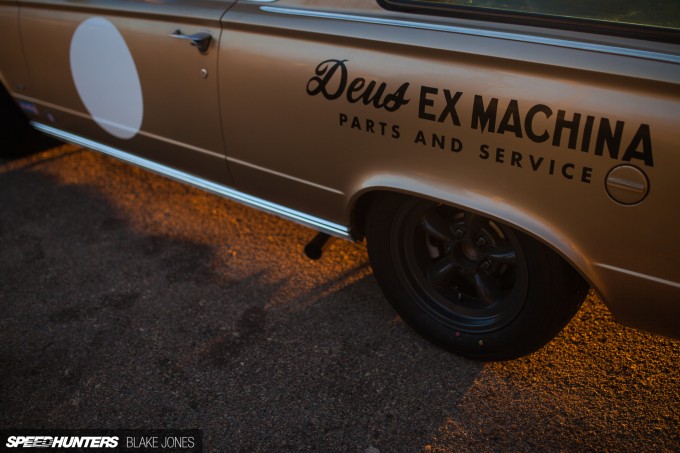 A week later, Matt was the owner of this Barracuda which had been languishing in the classifieds for two whole years. Over the next year the car was transformed from an original cruiser (looking delightfully awkward on the factory wheels, I must add) into the stripped and aggressively stanced race car you see here today. Matt enlisted the help of some local workshops, but personally researched and sourced countless performance parts and period adornments that he fitted himself. This was by no means a restoration, which would have detracted from the character the Barracuda had accumulated over the years.
History Re-edited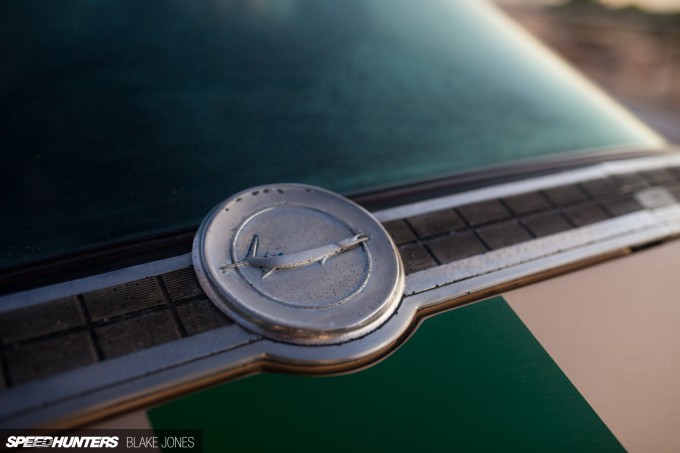 This patina is one of Matt's favourite aspects of his Barracuda and he plans to not only leave the existing imperfections, but to welcome more as time goes on and the car is driven hard and enjoyed to the fullest. In this way the car will be like a leather jacket or old pair of shoes for Matt – only getting more comfortable and scrubbed in with age.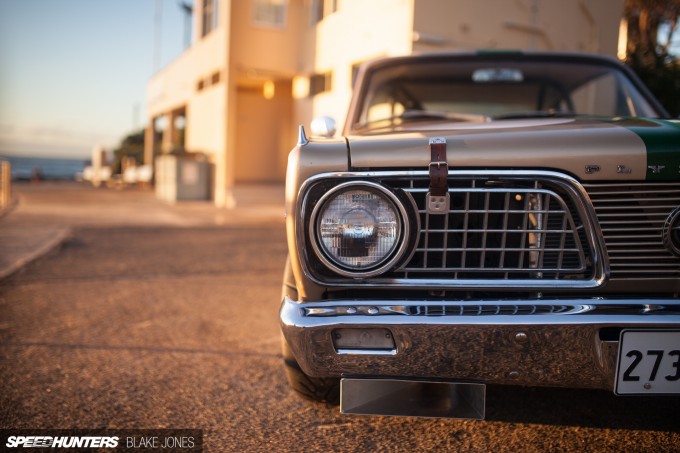 Combined with the numerous personal touches – like the leather hood straps and aluminium brake ducts adorning the nose of the Plymouth – the car oozes personality.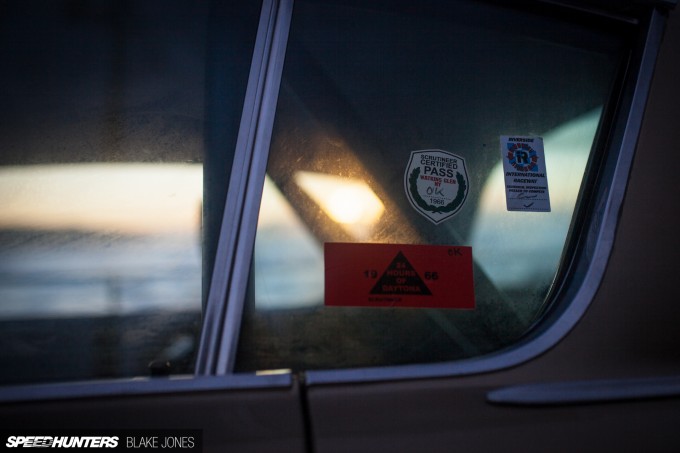 Even replica scrutineering stickers from actual amateur race meets in 1966 adorn the passenger side window, slapped on in an almost haphazard manner (as you could imagine a busy race official might have done in the Watkins Glen paddock).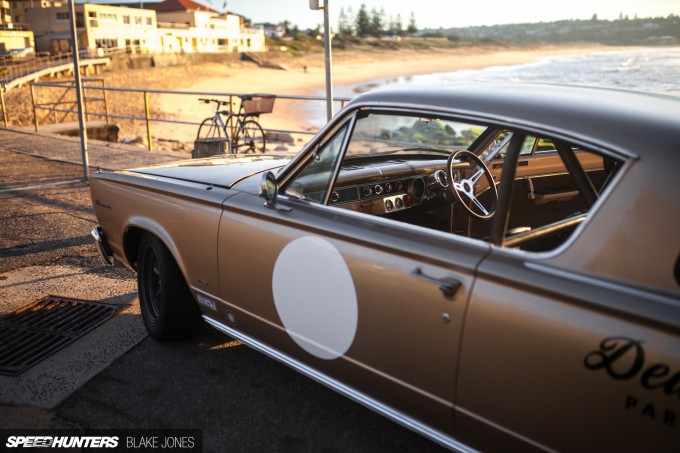 Launched in 1964, the Plymouth Barracuda was the first of the pony car breed, however merely weeks later Ford released the Mustang casting a very long shadow over the Chrysler effort. Regardless, in 1966 Chrysler took the Barracuda racing in the brand new Trans-Am series, against Alfa Romeos, Porsches, Lotus Cortinas and the aforementioned Mustang. Success was limited in the earlier years and when regulations opened to allow larger capacity engines, the 273 Barracuda became an outgunned relic.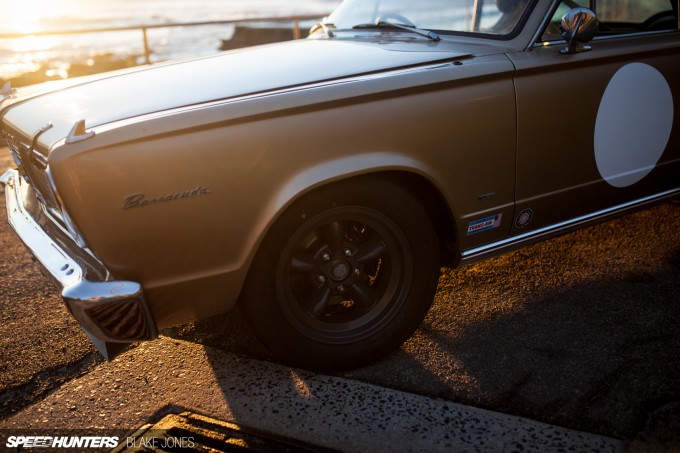 Interestingly, in 1966 Chrysler homologated the 273 Barracuda to run in Europe in Group 3 sportscar racing (as opposed to Group 1 touring cars, and thus requiring a smaller run of production cars). Accordingly, 500 'GT' spec Barracudas were said to have been built with a race-tuned engine and lightweight construction, but no sign of them ever actually existing can be found. Don't you just love old school motorsport?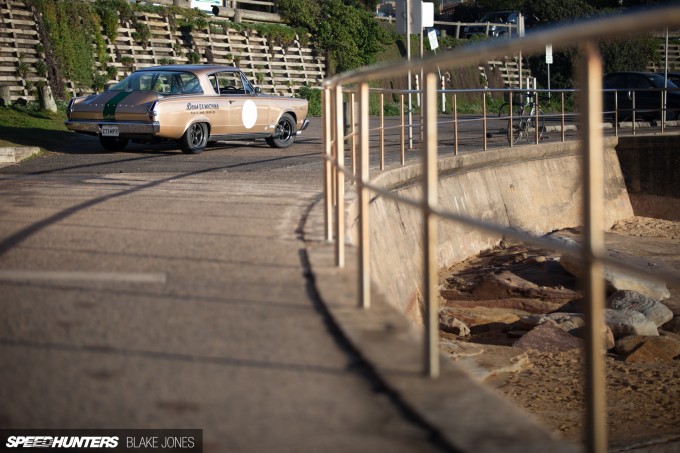 What I love most about this build is that Matt has respected this rich history while not letting it constrain his creative vision. Using the Barracuda's patchy but credible motorsport history as a base, his vision was to build the Barracuda that Chrysler might have built if it went to Le Mans in 1966.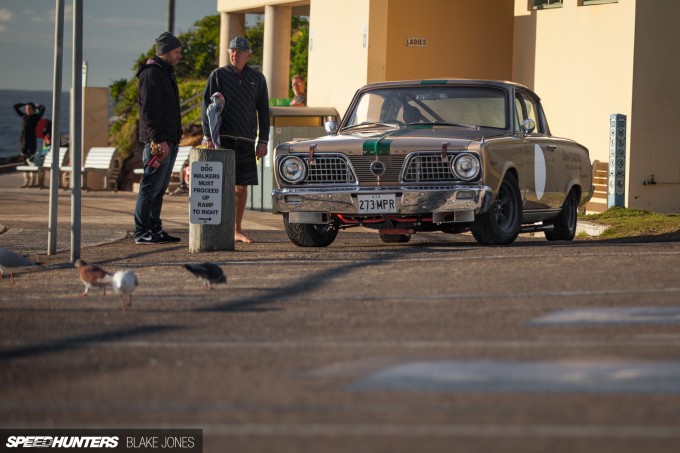 Taking it even further, Matt envisaged an Australian privateer actually going on this journey – hence the green racing stripe across the factory gold paint. This is the opposite to the green/gold striped Brabham F1 cars that put Australia on the map as far as motorsport was concerned in the early '60s.
Special Ingredients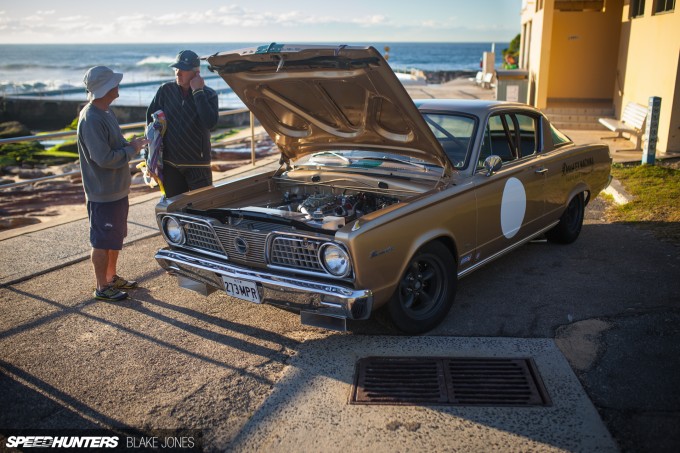 It would have been easy to drop a large capacity V8 in the engine bay and be done with it, but Matt's vision called for something with the personality and uniqueness to match the character of the Barracuda, while also making sense for the fictional Le Mans class attempt.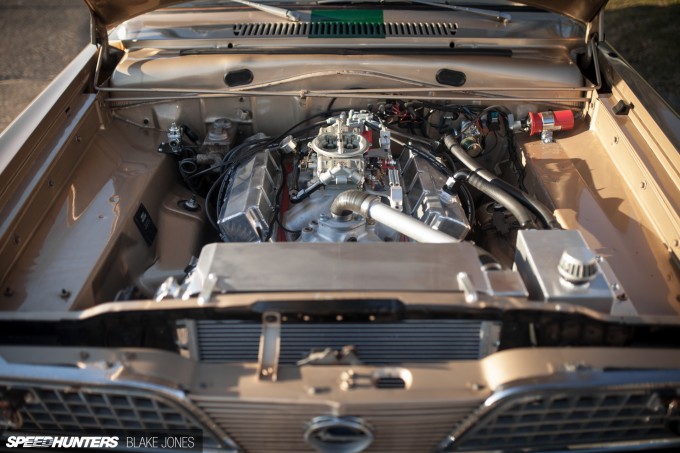 Despite being based off the original 273 block, the know-how of Matt's small but global network of Chrysler performance gurus helped him source the right combination of period and modern componentry to build a hard-hitting screamer of a V8. At a lofty 7,500rpm the 4.4-litre unit pushes out a conservative 400hp on 98RON octane fuel.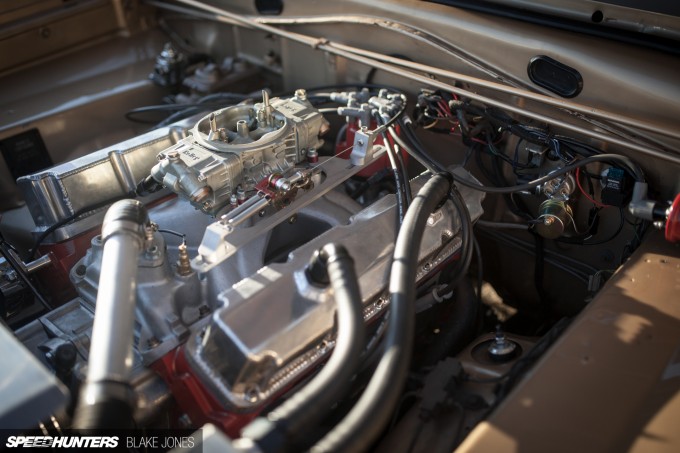 Matt says many people questioned or derided this approach to the powerplant as being fanciful, but now that it is complete and running strong he's received nothing but adoration for the smaller capacity, higher revving build. It's not hard to understand why either – this type of engine is the perfect match for Matt's imagined Group 3 Le Mans effort and adds a finessed European flavour to the affair.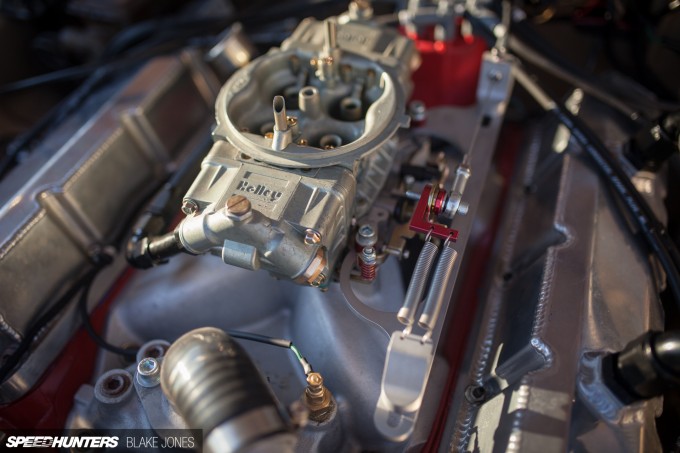 Of course, a 340 cubic inch or larger V8 would have produced more power while being less angry, but that would have been taking the easy way out. Matt looked to Carroll Shelby's famous 289 Cobras and the 289 Mk1 Ford GT40 for inspiration.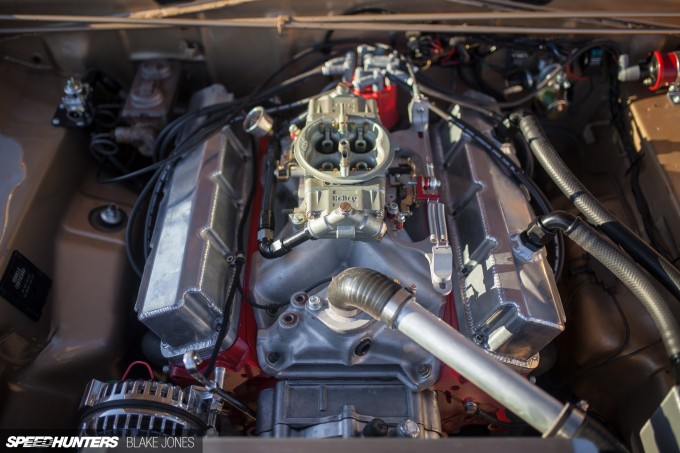 I probed Matt about contemporary sources of inspiration for the build. The Martini Mustang created by Pure Vision came to mind, as well as the racers that duke it out at the Goodwood Revival in their priceless historic racecars. He also name-checked the Tilley Racing Barracuda which had freakish speed and a deserved recognition in the Australian historic touring competition in the '90s.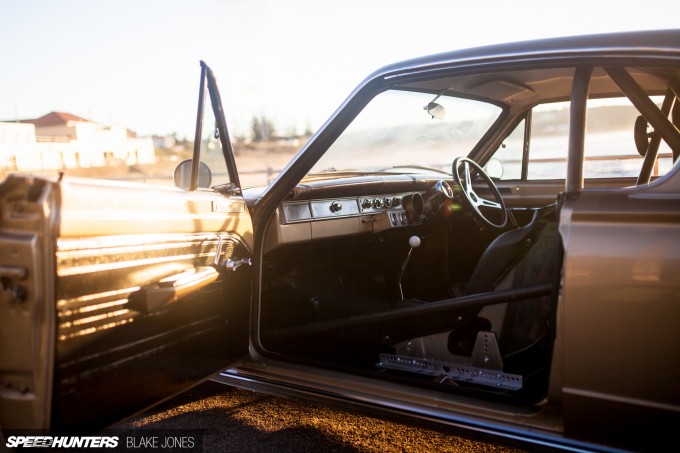 Inside, the simple, less-is-more approach has been carried through convincingly. Again, much of this is directly inspired by '60s race cars, but it's finished with a purposeful flair.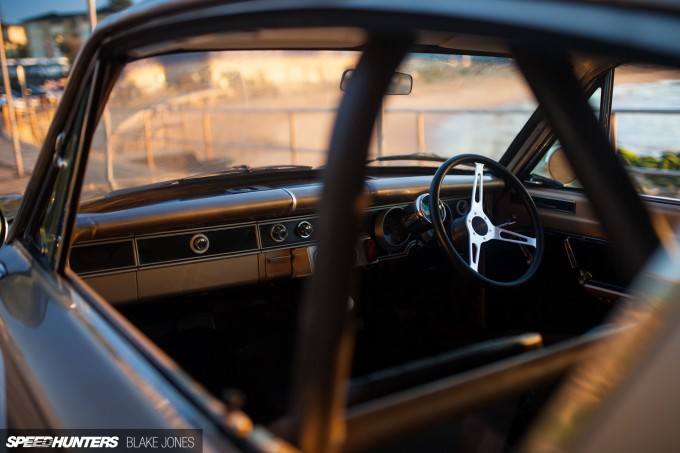 Most notably, the car has been converted to right-hand drive, using a dash donated from an Australian VC Valiant.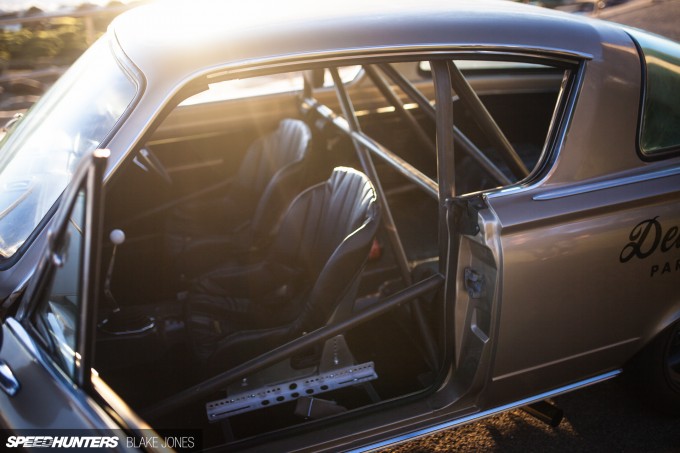 Period-correct Kirkey low-back, aluminium-framed racing buckets were sourced and attached to the chassis via functional yet aesthetically pleasing custom mounts.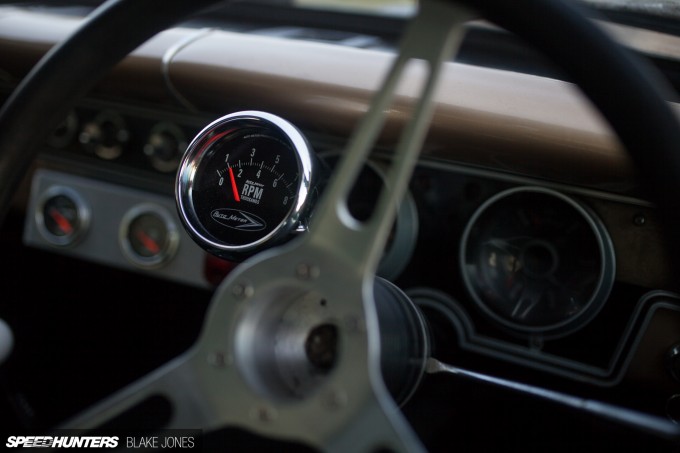 An 180-degree sweep tachometer from Auto Meter's vintage catalogue looks at home offset mounted to the steering column…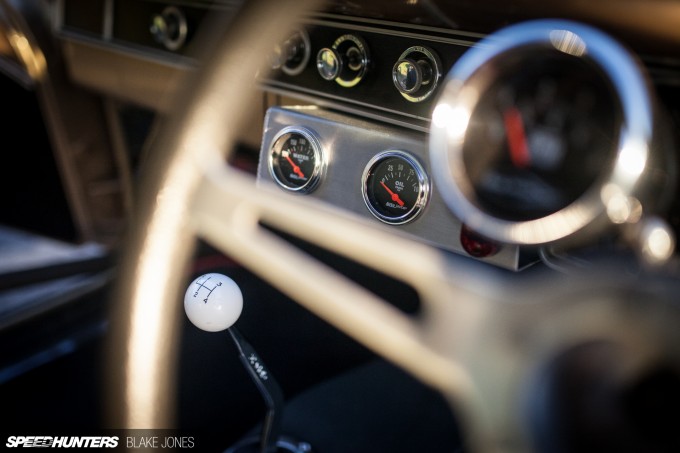 While a custom aluminium box holds the water temperature and oil temperature gauges and oil pressure warning light.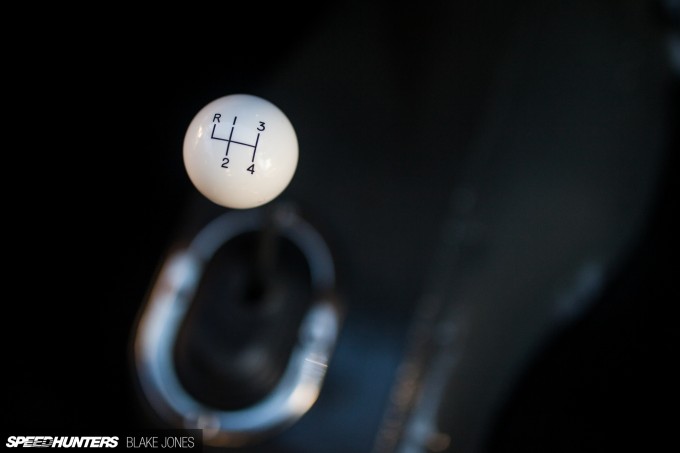 This handsome shift knob is attached to a Hurst competition shifter manipulating a Chrysler A833 close ratio 4-speed box. The complete driveline has been overhauled and upgraded to withstand prolonged abuse on the racetrack.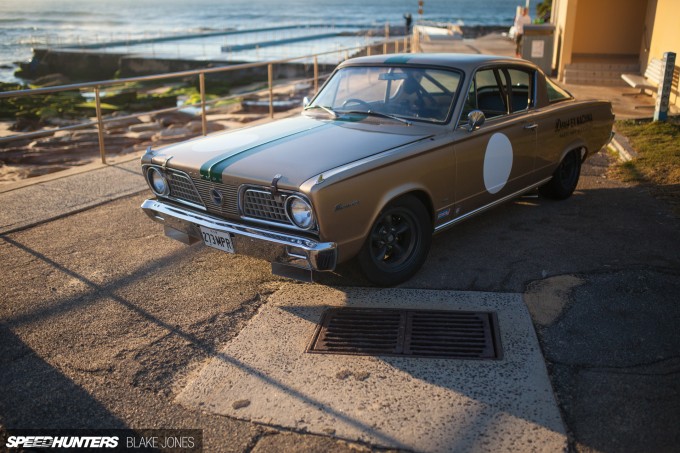 Handling was certainly not neglected, with Matt fitting a bevy of stiffened and uprated suspension components to maximise the additional torsion of a caged chassis and grip levels afforded by modern tyres. Surprisingly, these Barracudas weighed only slightly more than 1,200kg, so it would be unwise to assume this American metal struggles to go around corners.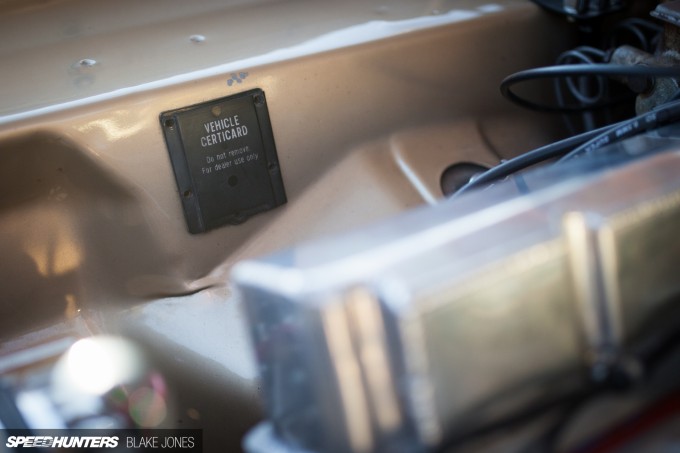 Having the opportunity to do a static photoshoot of this car was a pleasure as it allowed me the time to really pore over this creation and enjoy every little detail. However, what I'm really excited for is seeing it on track, so I've made Matt promise to give me a call when that happens. In his own words he wants to be "hustling badly driven GT3s." But regardless of who or what is hustled, the experience of hammering down the straight, slamming away gears at over 7,000rpm will surely be a satisfying time for Matt.
And although the handsome lines can be appreciated while static, the beast only truly comes alive when the fuel is flowing and the wheels are turning. Thankfully Matt and a friend Ian – both skilled videographers – have shot for us this great short film showcasing the car. I couldn't have asked for a better complement to this story, so do check it out!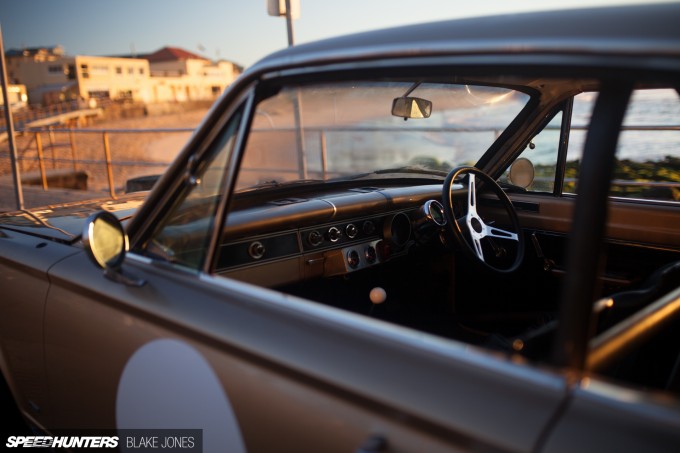 Unlike a sculpture or photograph, automotive art cannot be purely aesthetic – especially when being featured on these pages. With the rare exception of a concept car or a kaido racer that Mike Garrett has spotted in some Yokohama parking area, we expect it to stimulate visually and perform on the road or racetrack. The Barracuda that Matt has built embodies the pure functionality and aesthetic simplicity that makes this period of motor car so romantic when compared to something newer, faster, but ultimately lacking soul. Since spending time with this car I've certainly been reconsidering where I draw my automotive inspiration from. Let me know your thoughts in the comments section below!
Blake Jones
Instagram: blaketjones
blake@speedhunters.com