We Run These Streets
A couple of weeks back, Mike Garrett took us inside what he deemed to be the greatest car meet ever, as organised by Speedhunters and held in Yokohama. But as I'm about to show you, I think it's fair to say that Australia can give Japan a run for its money when it comes to street meets.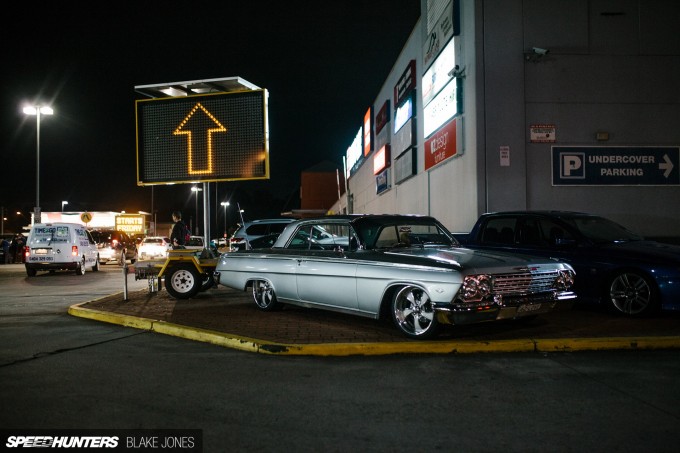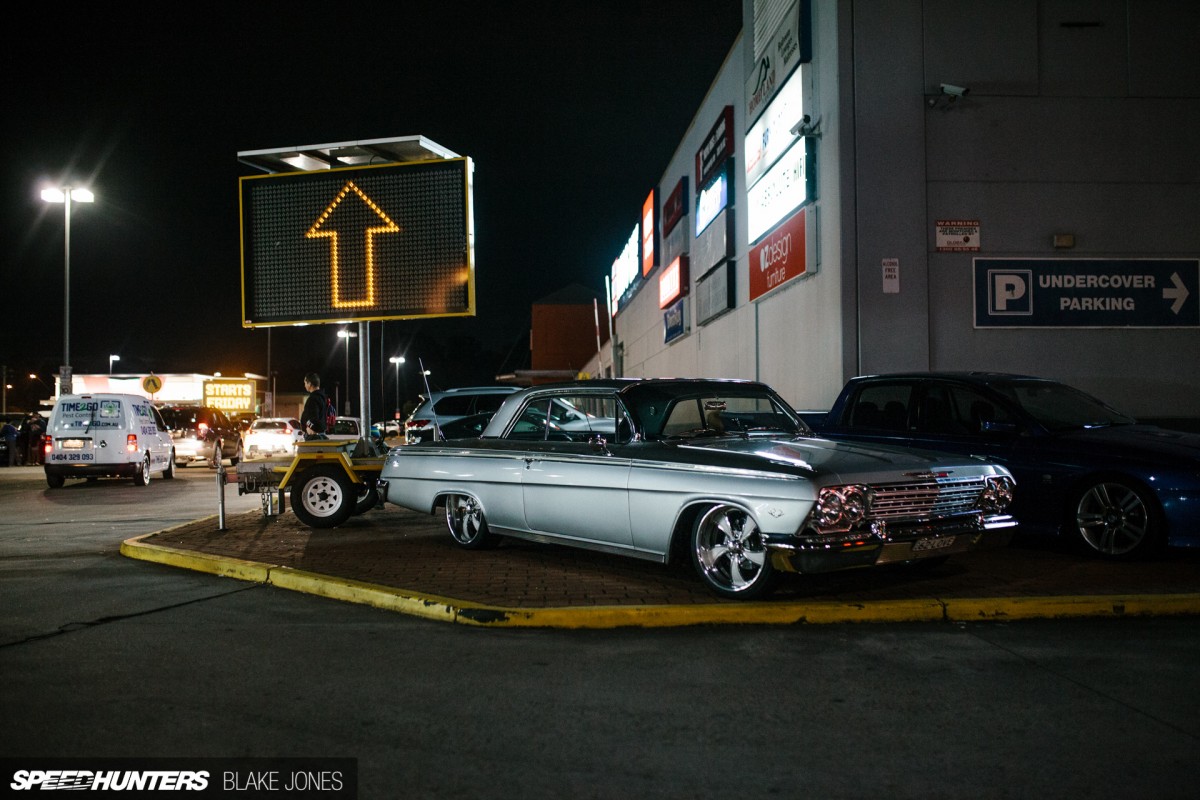 There's something special about a nighttime meet – the way the artificial light plays off fresh paintwork and hot exhausts puff misty clouds into the cold air has a certain romance to it. It's been a while for me though, as the monthly JDM meets I attended in my teenage years have long since been shut down or moved on due to poor organisation and unhappy parking lot owners.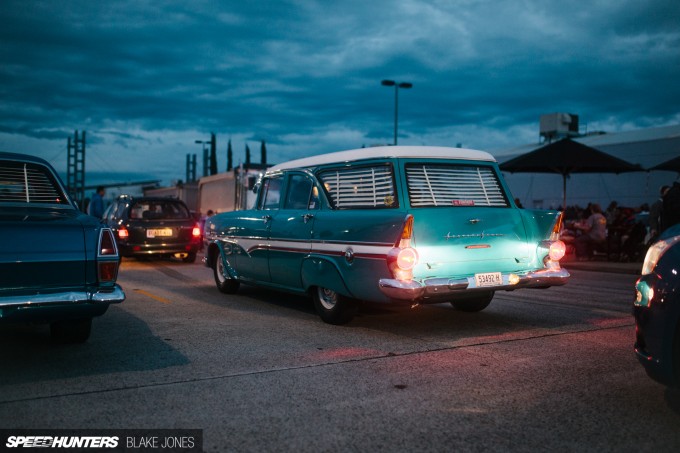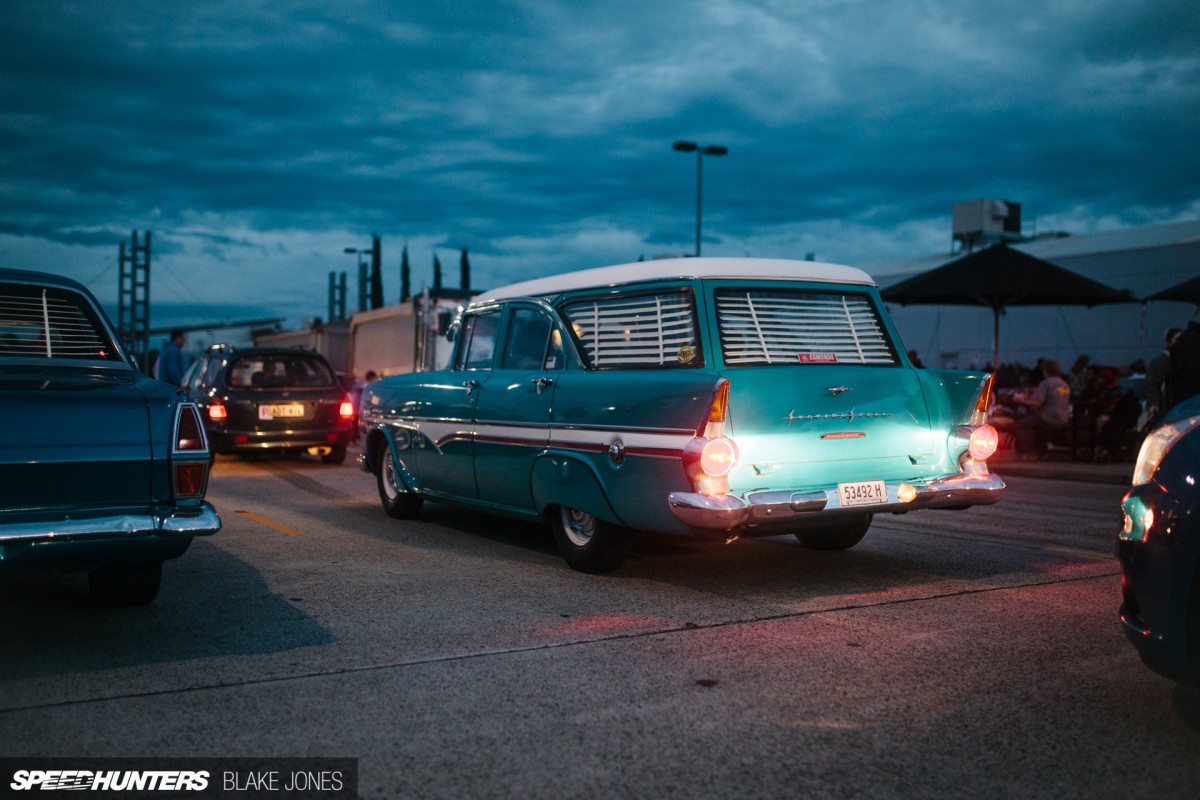 So I made it my mission to brave the encroaching winter chill and journey to Liverpool – a suburban hub about an hour South-West from Sydney City – on Saturday night the weekend before last. A Speedhunters reader had tipped me off about this monthly gathering, but apart from a time and location I really didn't know what to expect. Unlike a lot of events that seem to take place more on Facebook than they do in the real world, it seemed that this night was going to be relatively unplugged.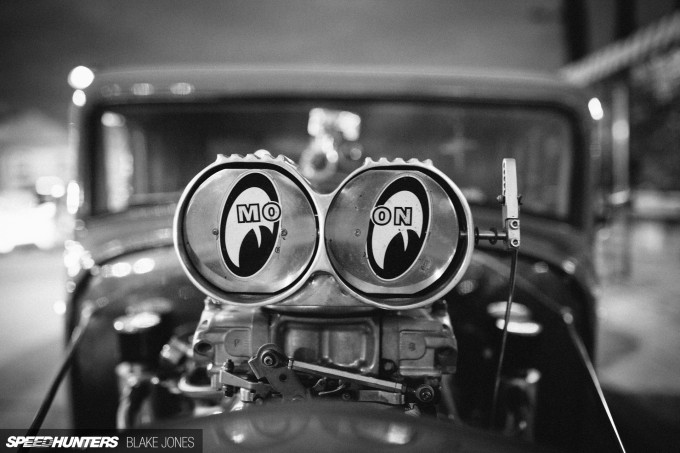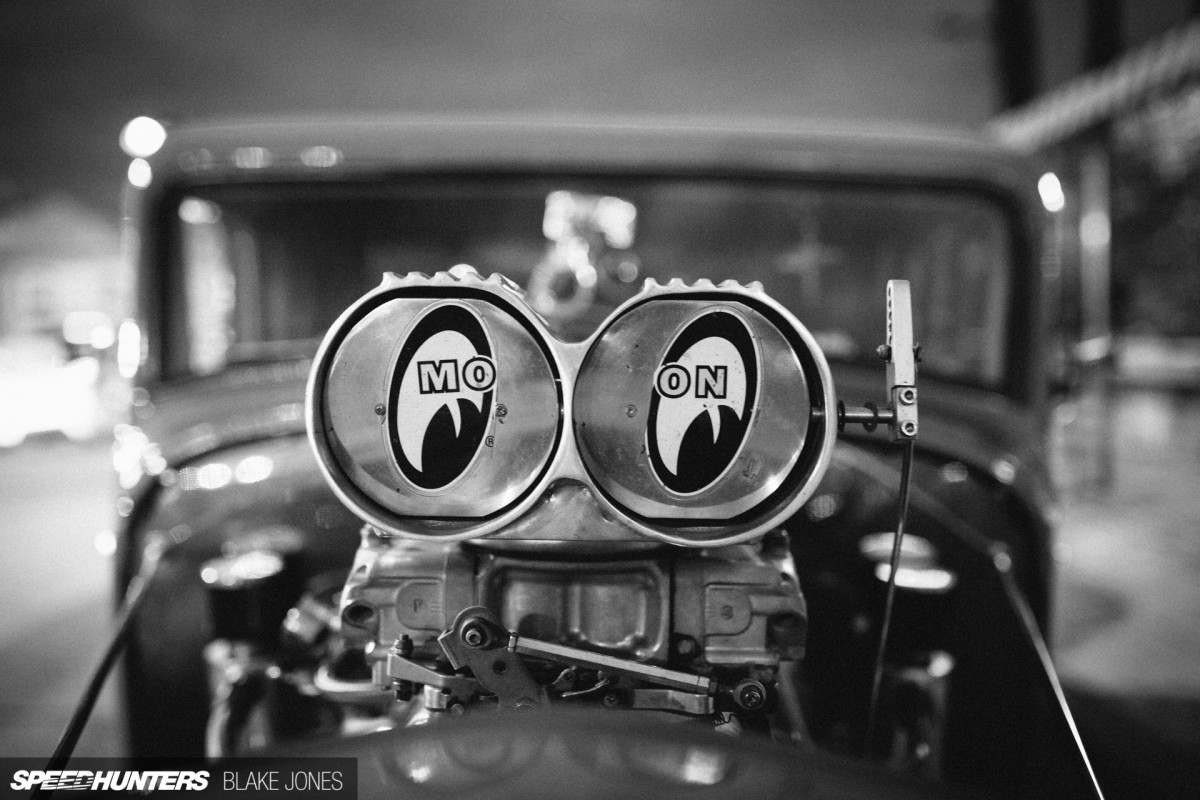 I guess what I was really looking forward to was an opportunity to be a fly on the wall at a good ol' fashioned street meet where 'breaking the internet' isn't even in the vocabulary. I'm a sucker for '50s culture and although it seems silly to admit the combination of the '50s icons – malls, fast food and hot rodding had my imagination running wild… Impromptu drag races? Waitresses on roller skates? Everything in black and white for some reason?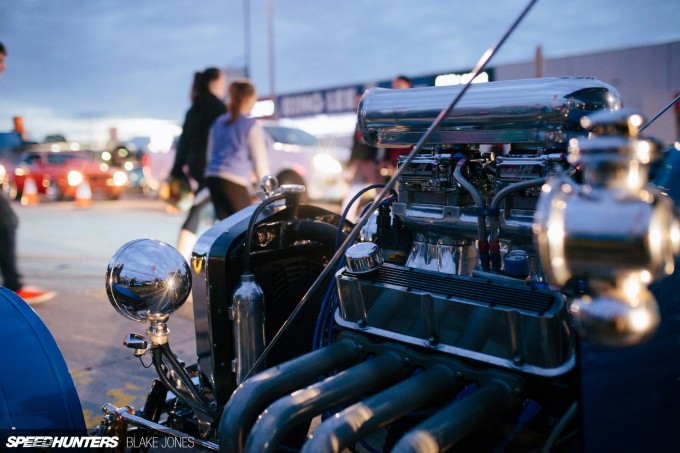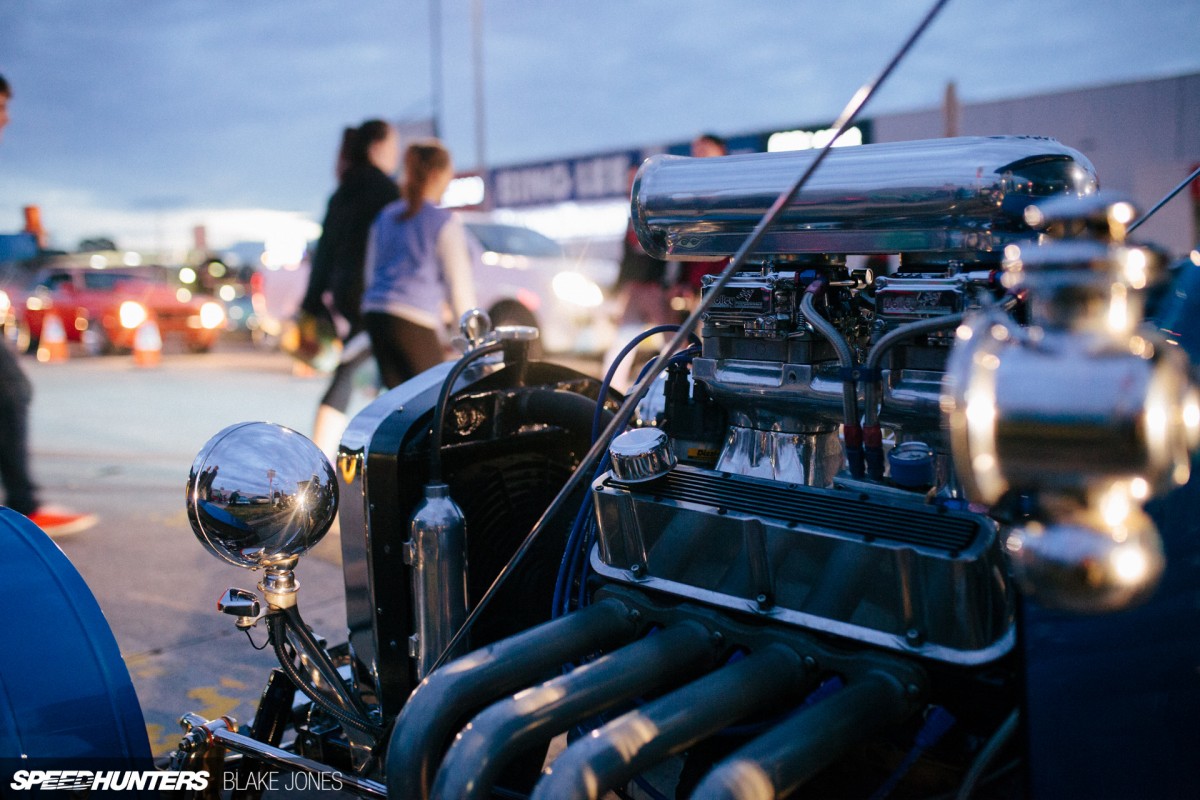 As I rolled into the car park reality (and colour vision) returned to me, but it was pretty clear I was in for a treat. I arrived before the quoted start time but plenty of owners had already staked out prime position for their pride and joy. So camera at the ready, I waded into the sea of metal. Join me for a stroll through the Harry's Cafe Liverpool meet.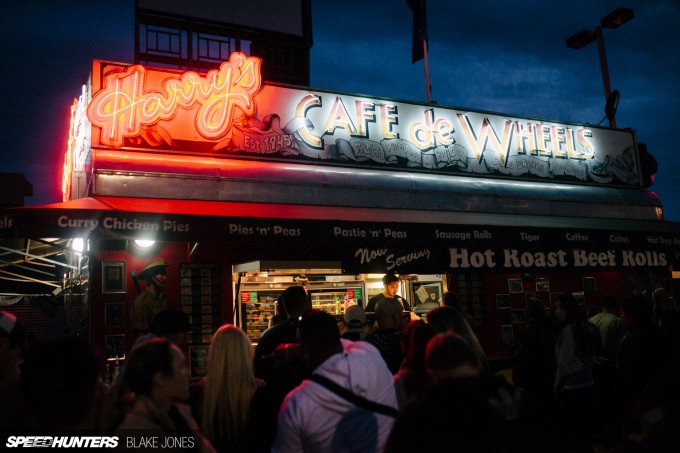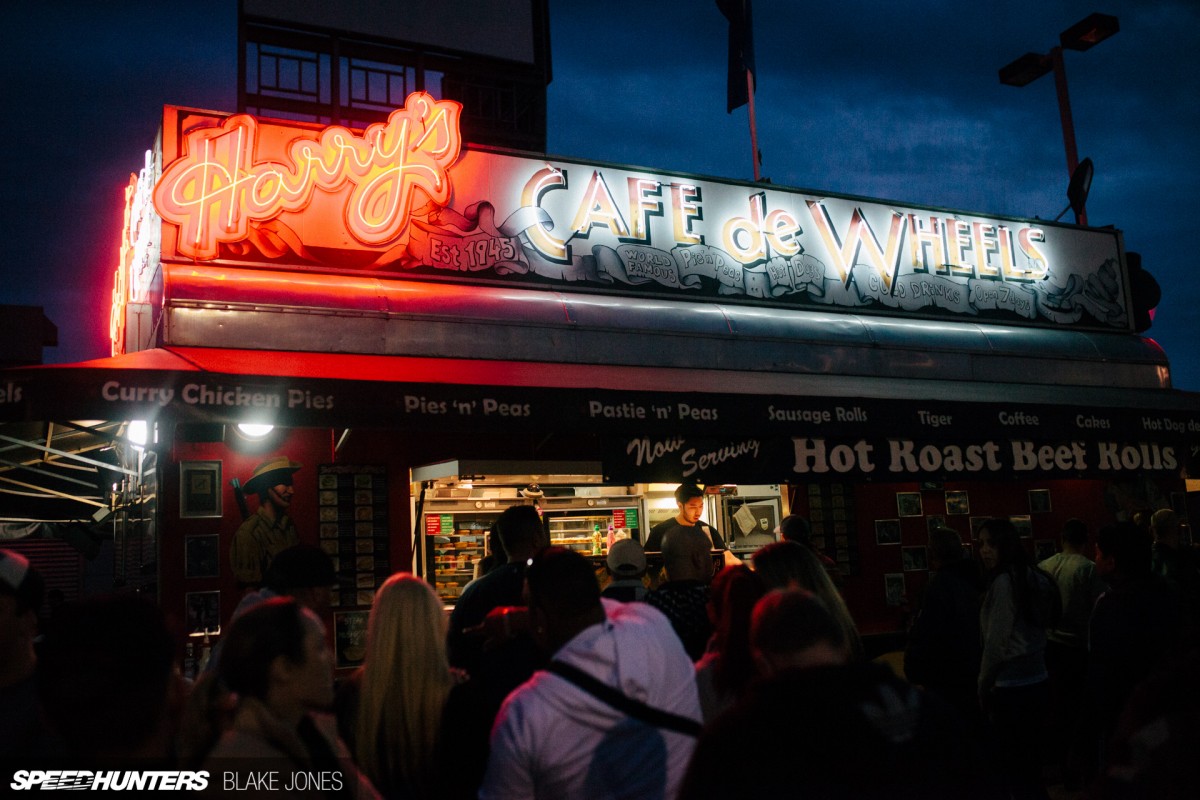 The namesake of the meet – Harry's Cafe de Wheels – is a small kiosk plonked in the middle of a large suburban shopping complex in the Western Suburbs of Sydney. 'Harry's' is a bit of a Sydney institution, having grown from a small trailer parked outside Sydney's naval dockyards in the '30s to a chain with several locations dotted around the city. Their specialty is a beef meat pie topped with peas, mashed potato and gravy – the perfect feed for a winter's night or a post-pub crawl snack. Do try it if you're in town…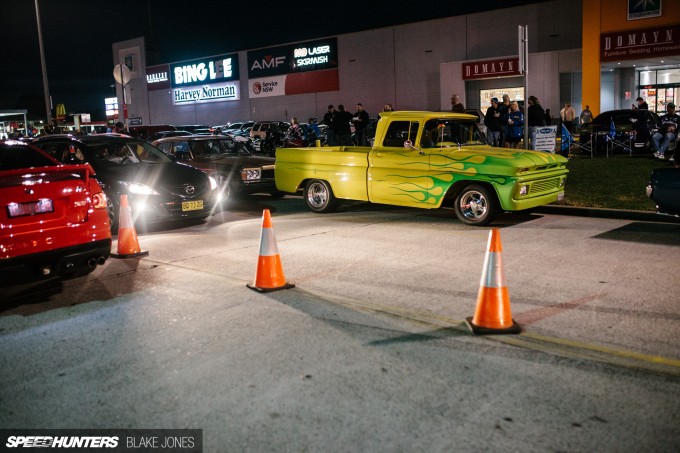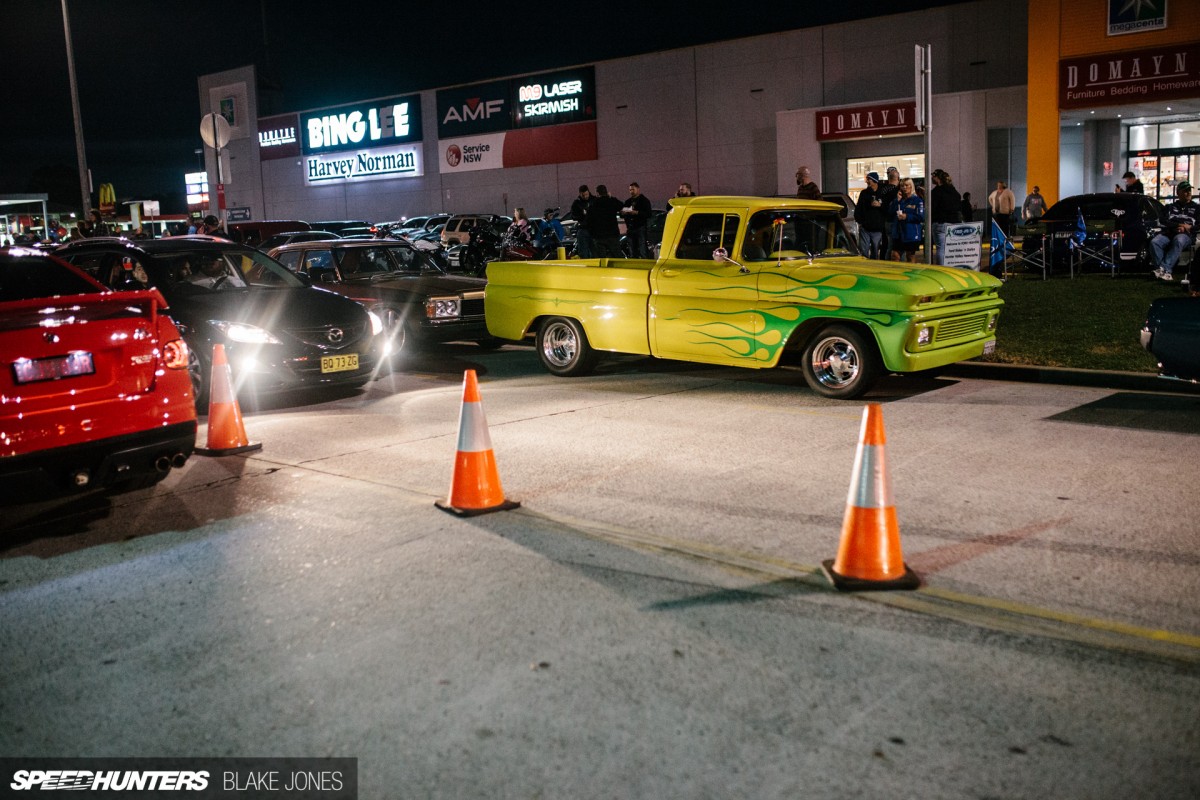 We do like to complain about unfair targeting from the media and Police in Australia, but the fact that regular meets like this are permitted to go ahead in public spaces is a solid counterpoint. Somewhat hilariously, there was the odd unsuspecting late-night shopper who was swallowed up into the modified madness, usually with a bewildered and persecuted look across their face.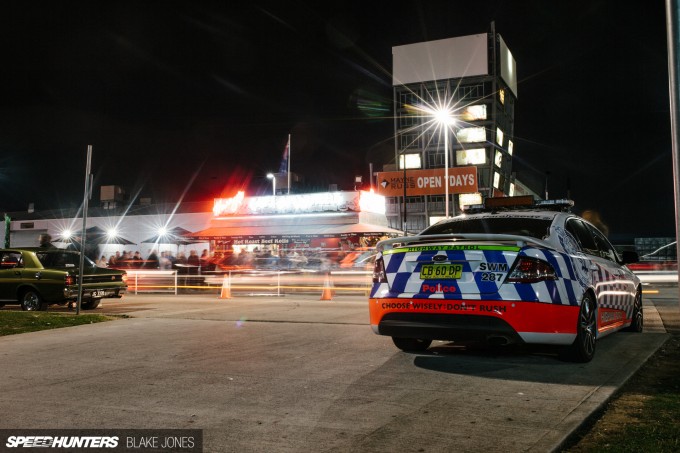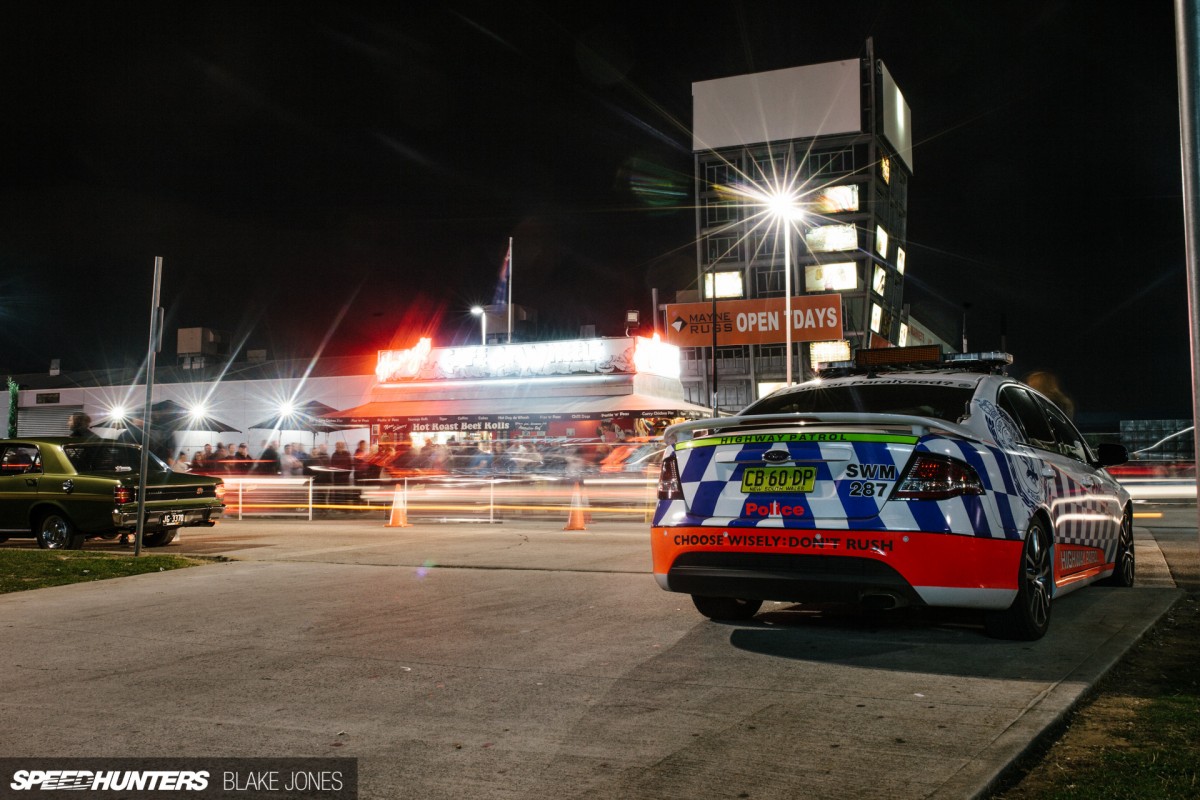 The NSW Police had a low-key presence at the meet but thankfully left their fine books back at the station. This kind of positive interaction with the car community goes a long way towards reducing friction between car enthusiasts and the force. Big thumbs up!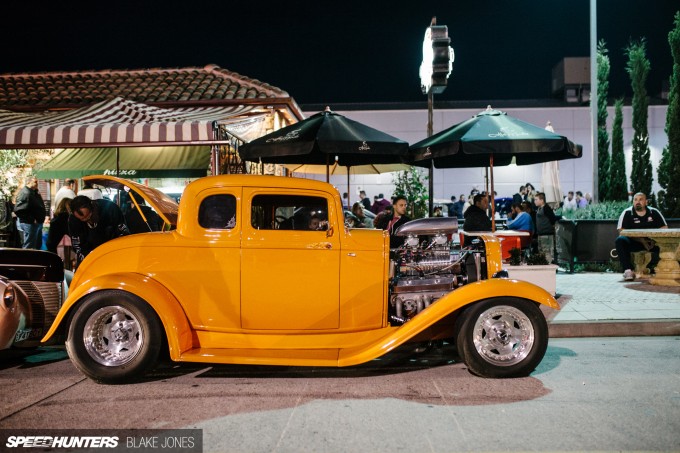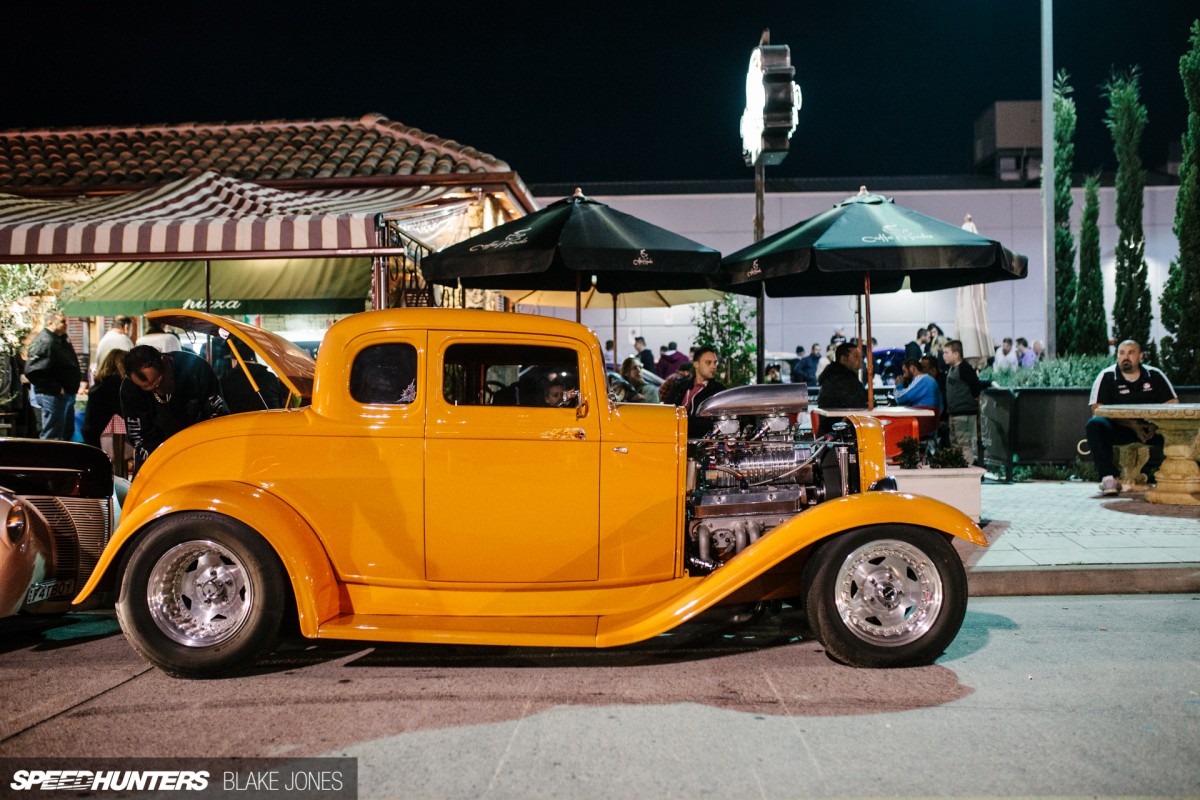 Apart from the obvious drawcard of tasty baked goods, the surrounding carparks swallowed up a variety of cars that would keep any enthusiast interested for at least a few hours.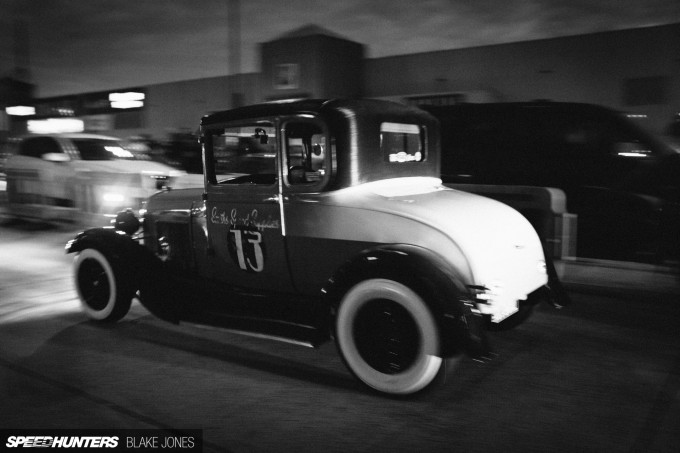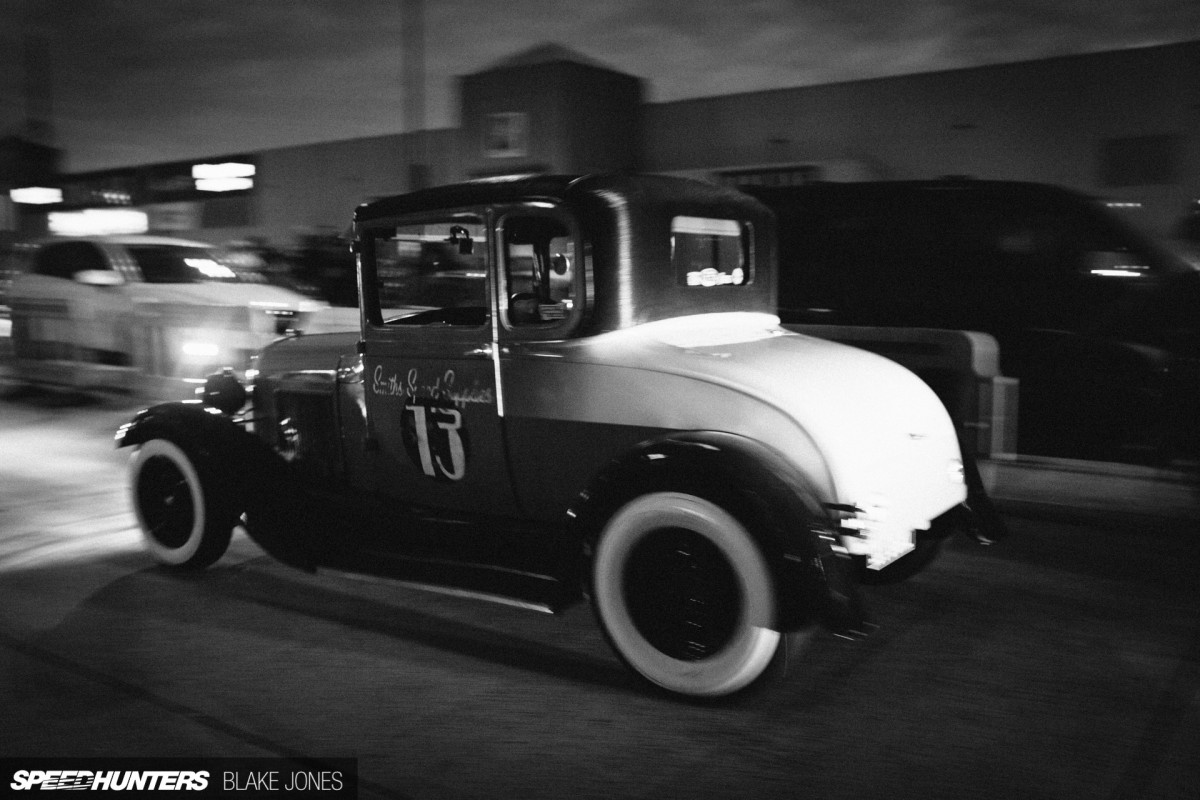 My rockin' '50s fantasies were at least partly realised as the hot rod turnout was impressive.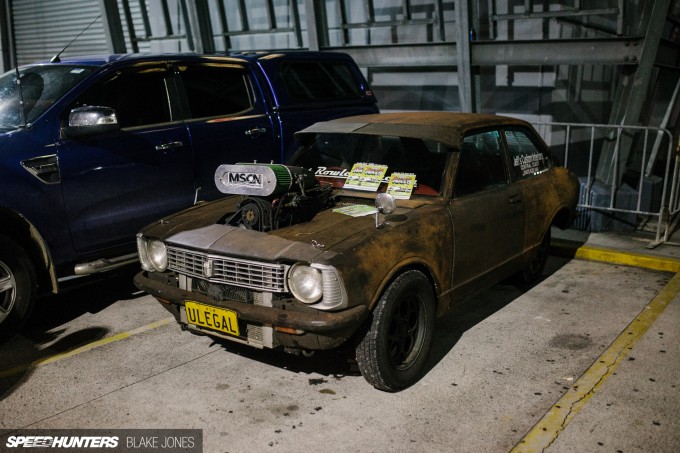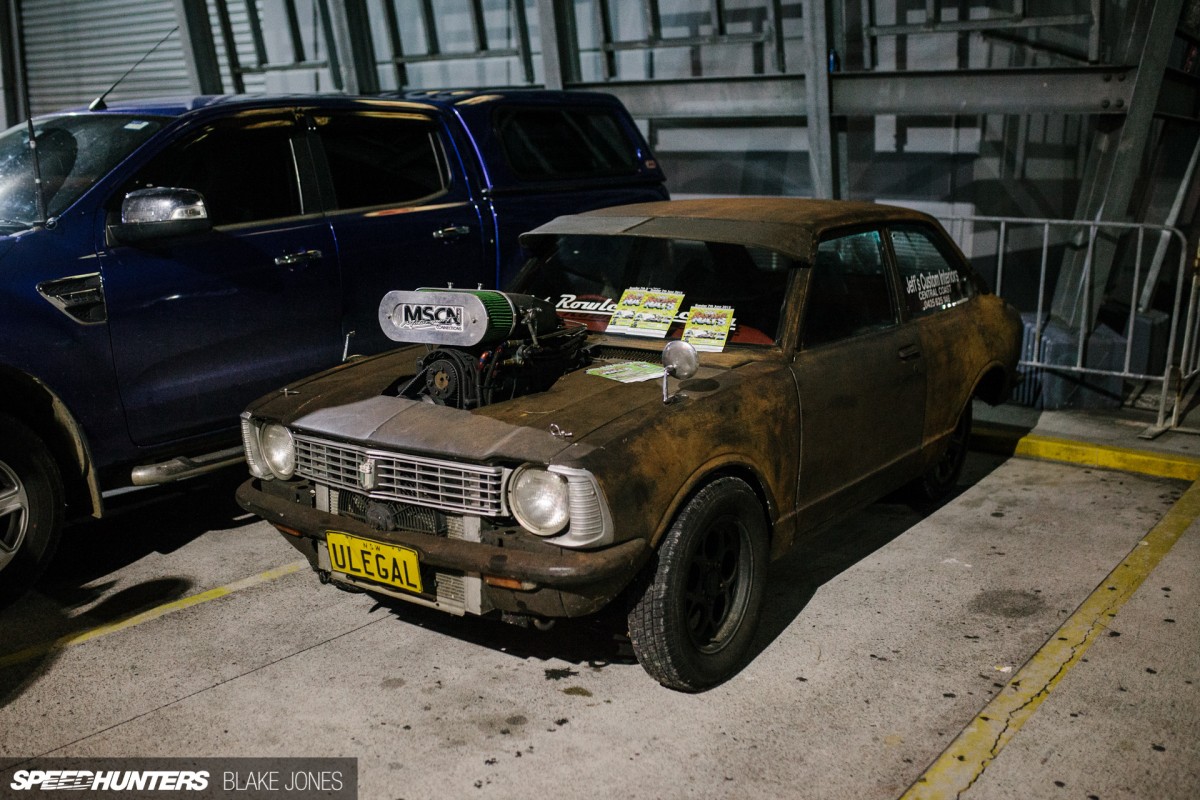 As I began to filter further through the various parking areas and take a closer look at the attendees, I realised that this was a pretty special kind of meet. I'm guessing that some owners must have even towed their rides to the event – this built-for-burnouts KE20 Corolla wouldn't last five minutes on a public road – especially with those number plates.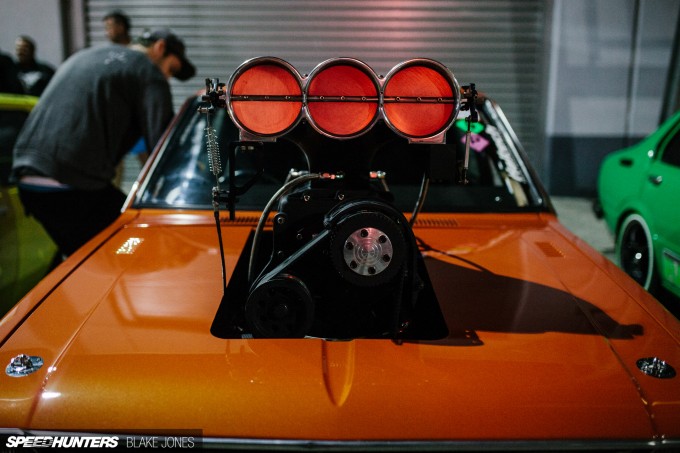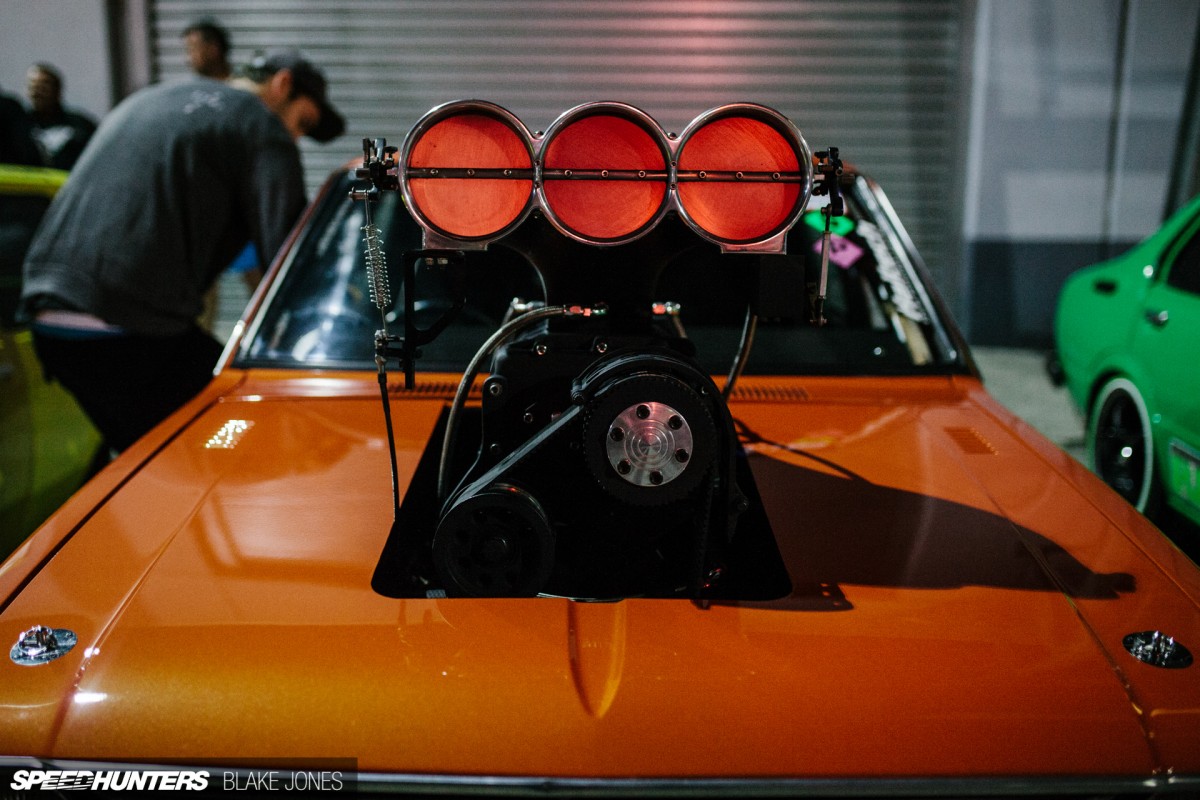 Hot rods, rat rods, charged street machines – not a bad way to spend a Saturday night!
Hot Wheels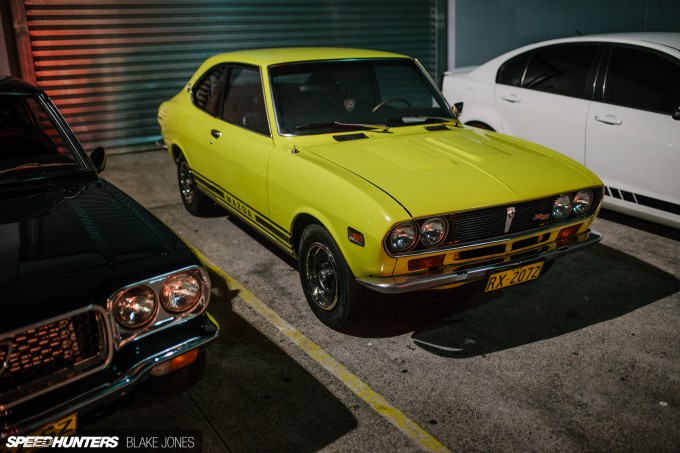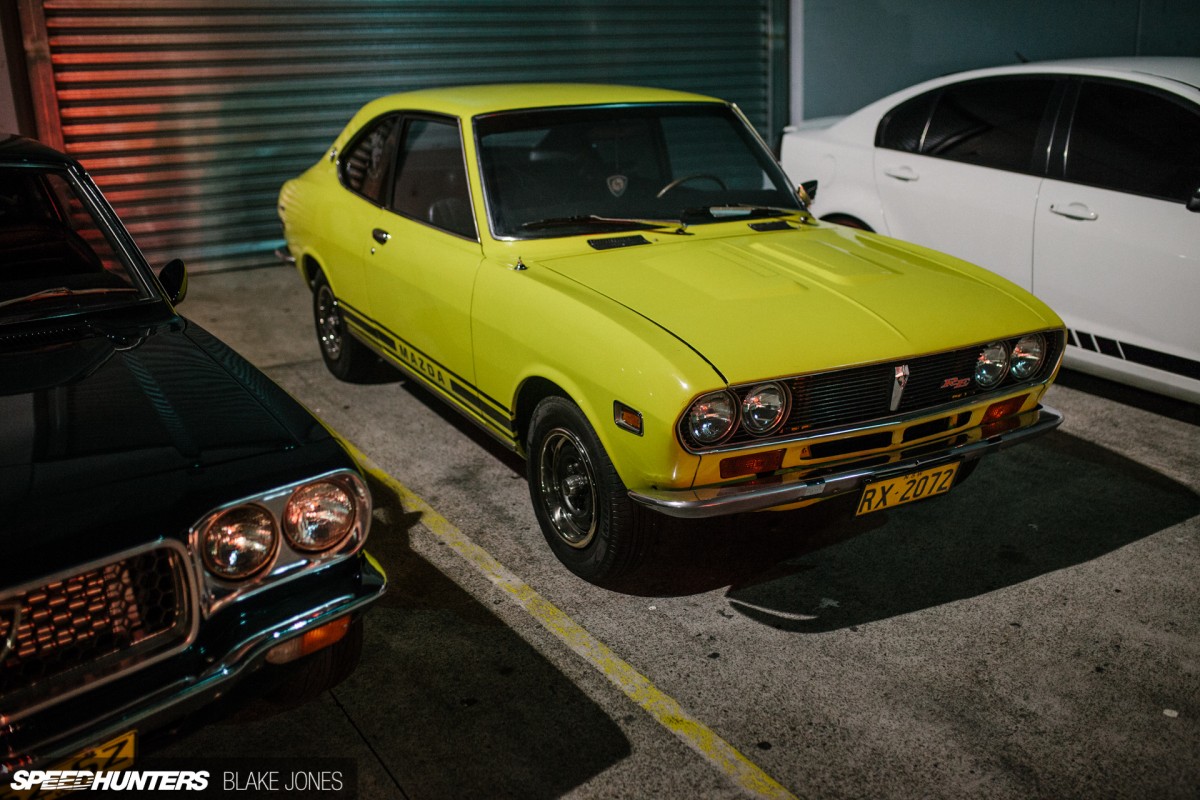 Vintage Mazdas continue to climb in popularity and value here in Australia and elsewhere around the world, and an original RX-2 like this really tugs at my heart strings. And especially so when such attention to detail has been applied – from the classic racing stripes right down to the period-correct number plate.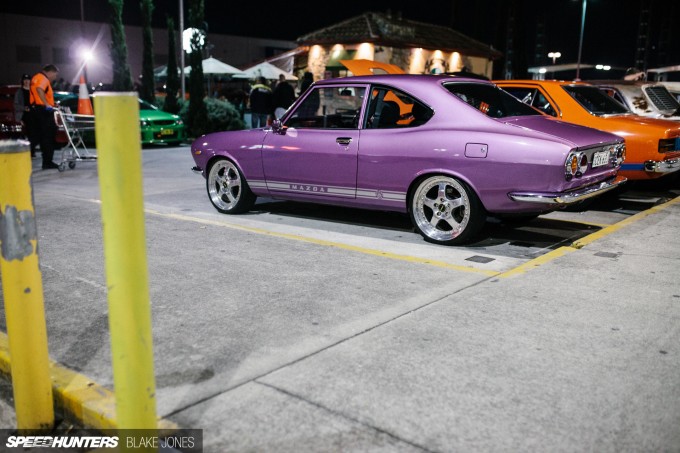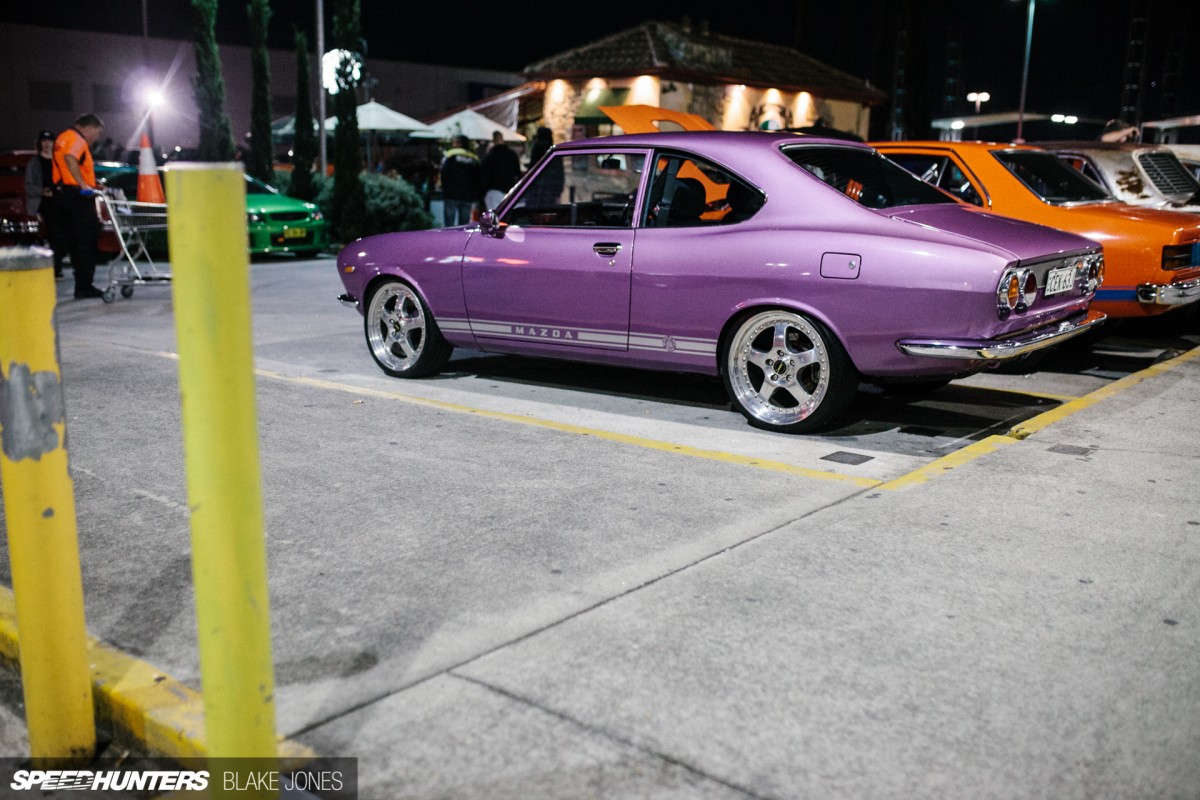 'Thou shalt fit Simmons wheels to thy Rotary' is actually the oft forgotten 11th Commandment. It's hard to believe that the original Australian manufacturer went out of business with such a loyal fanbase.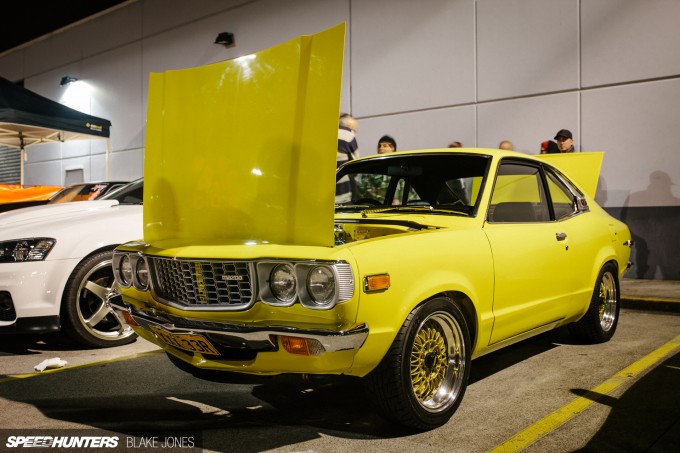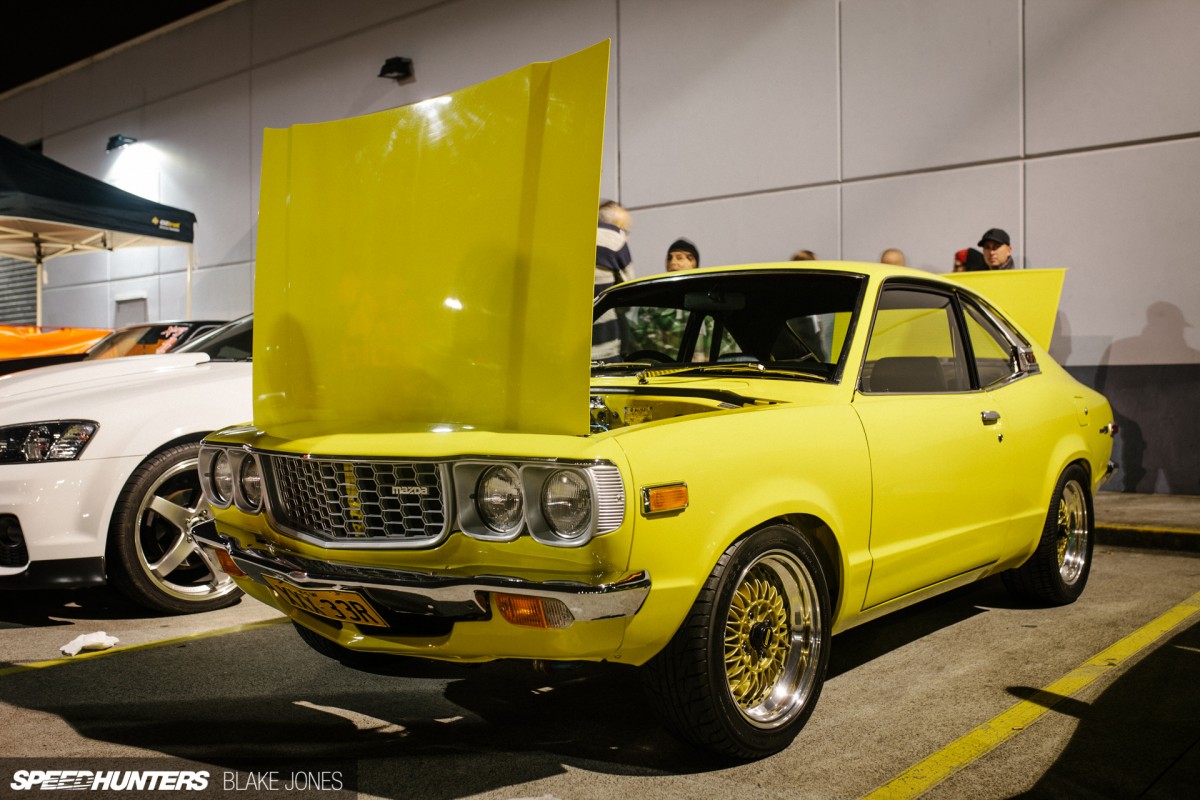 Seriously, they are everywhere. That's not a complaint though – as the 2-piece and 3-piece models are a great example of function-led design.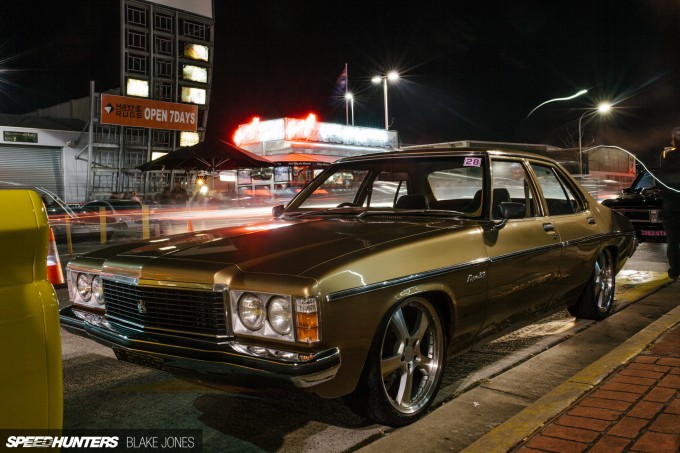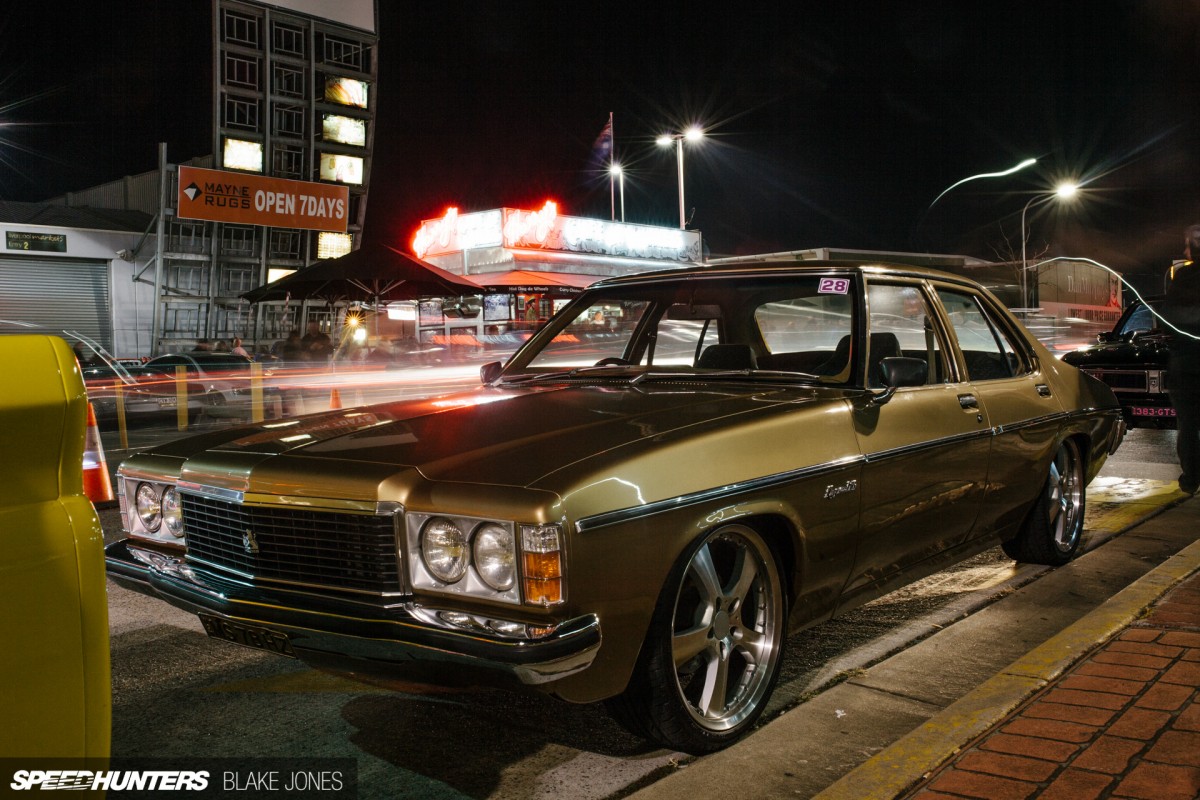 Australian metal, like this handsome Holden Kinsgwood, was well represented too. In a nice segue from the rotary content, these luxury sedans were actually exported to Japan in the '70s and fitted with a 13B to be sold as the Mazda Roadpacer. The engine was a horrible match for the heavy sedan, meaning it was not only slow and horrible on fuel, but extremely overpriced. Honestly, who thought this cultural mash-up was ever going to work?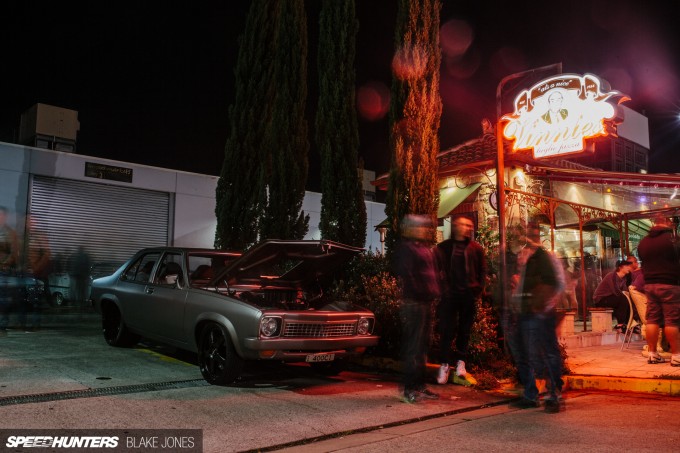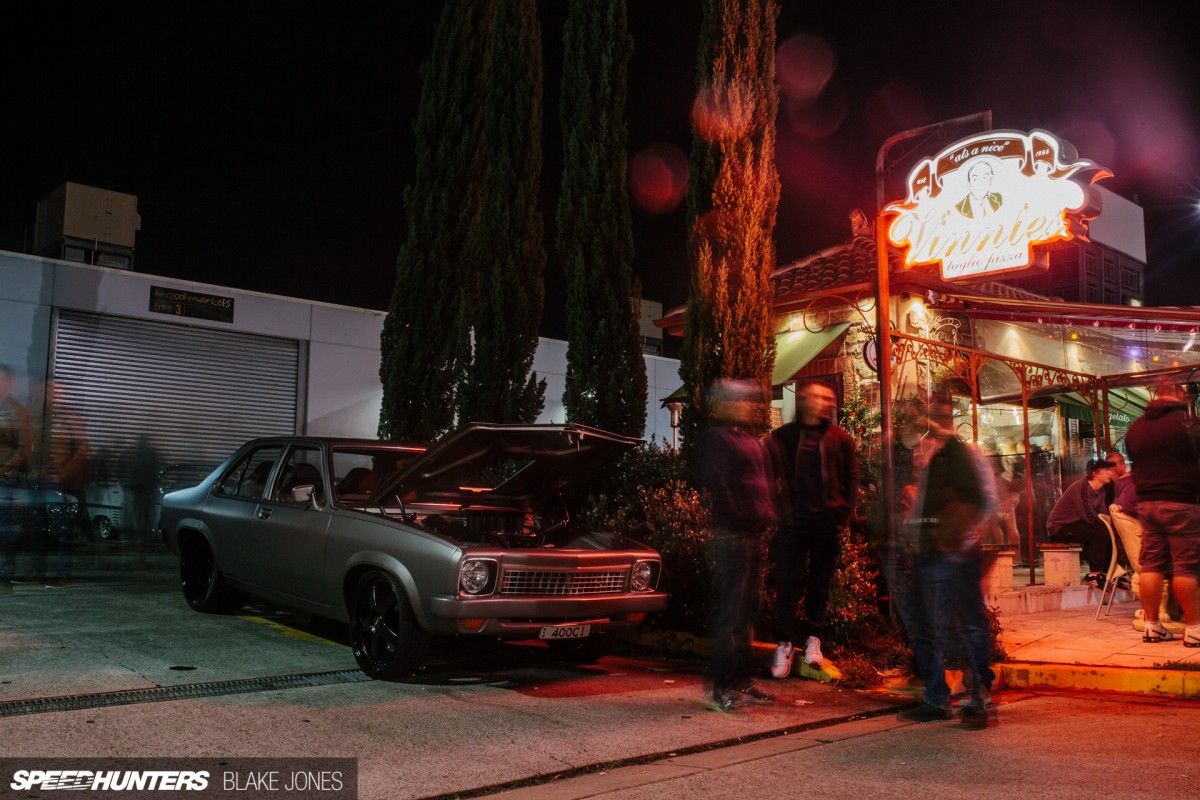 Lurking in the shadows across from the Kingswood was a very sinister-looking Torana finished in satin black.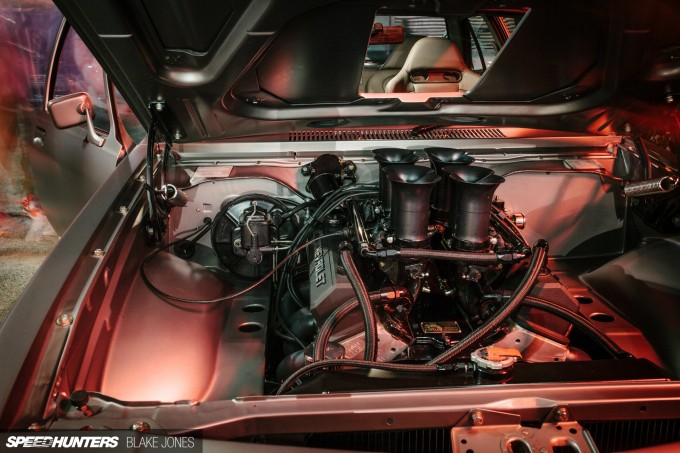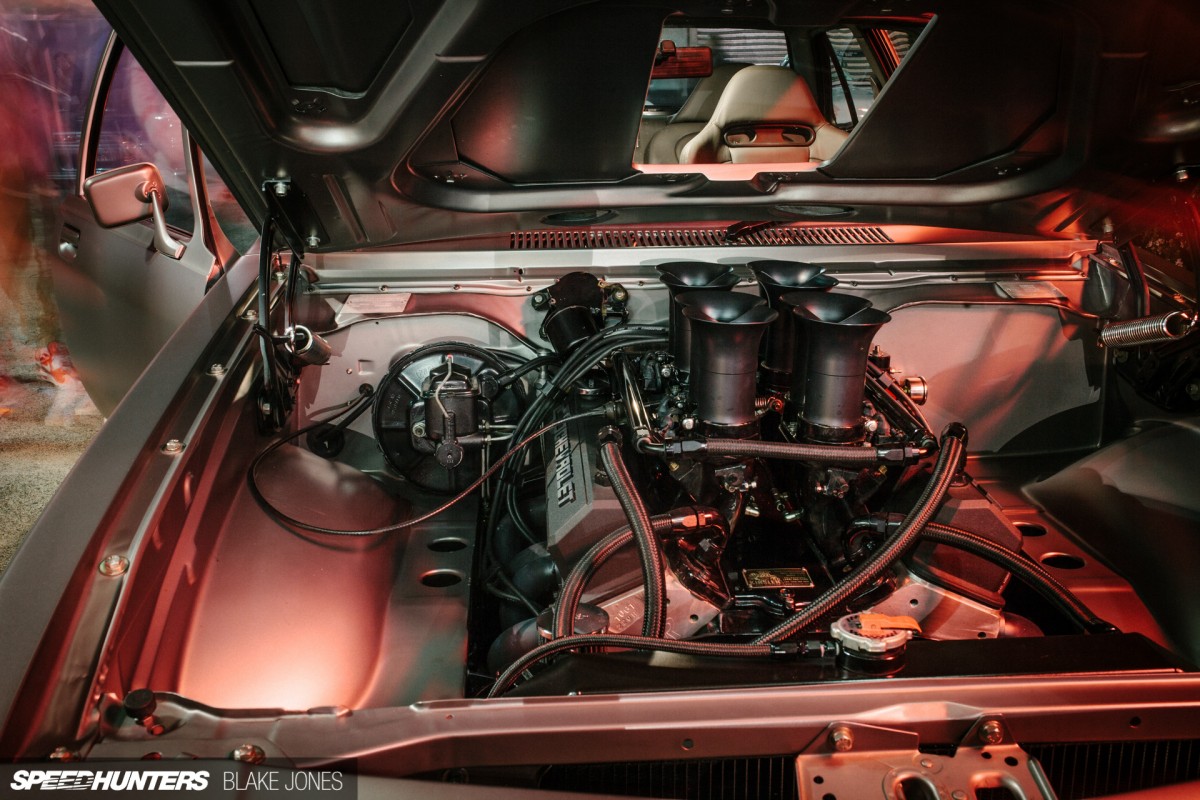 Things were neat and tidy under the hood – the matte black theme even extending to the vertical intake trumpets feeding the Chevrolet small block V8.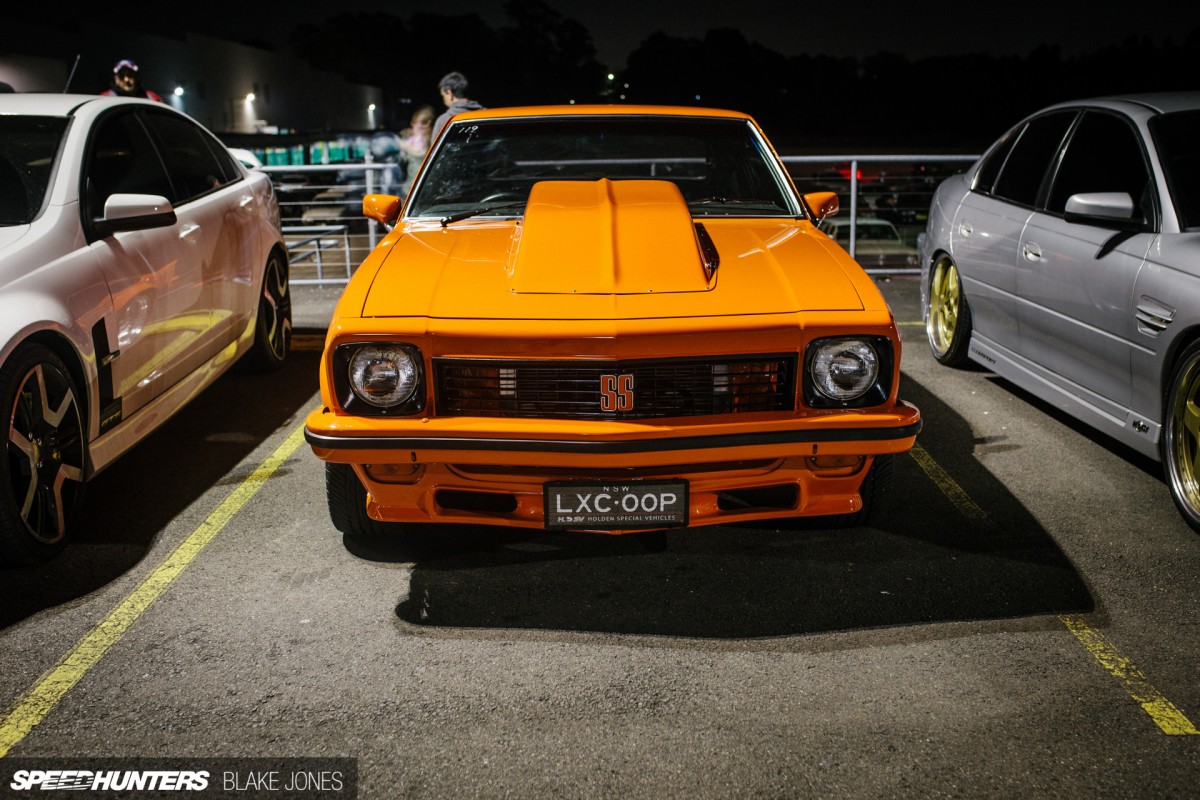 I'd be interested to hear what some of our non-Australian readers think of these old Holdens… Let me know in the comments section below.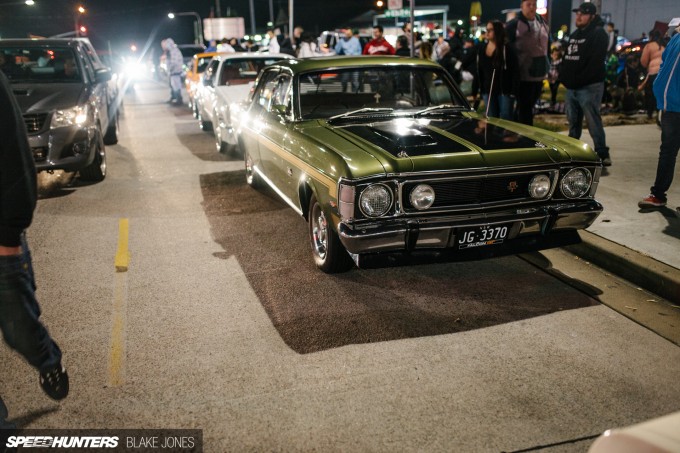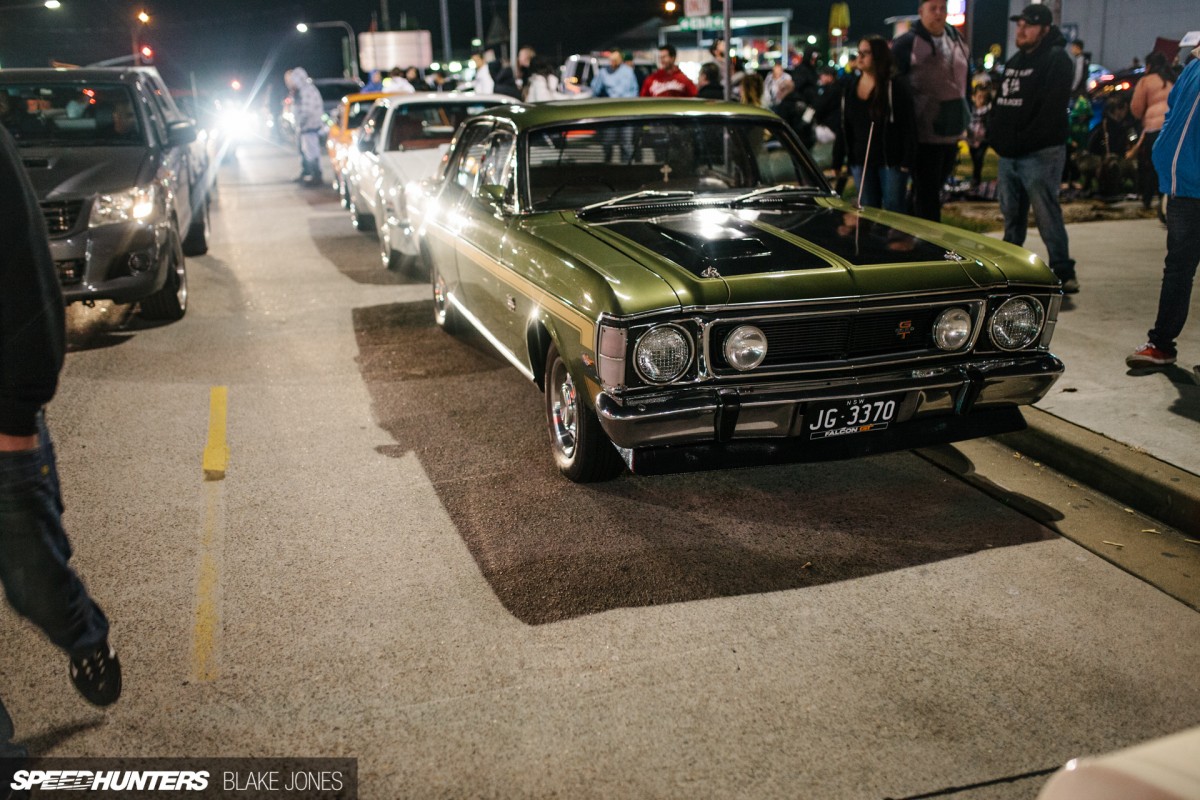 The rivalry between GM Holden and Ford is very real, and a few readers even accused me of bias in the comments on my Powercruise coverage. It does seem like the animosity is mainly contained to the internet these days though, as a solid turnout from both camps managed to coexist during the meet.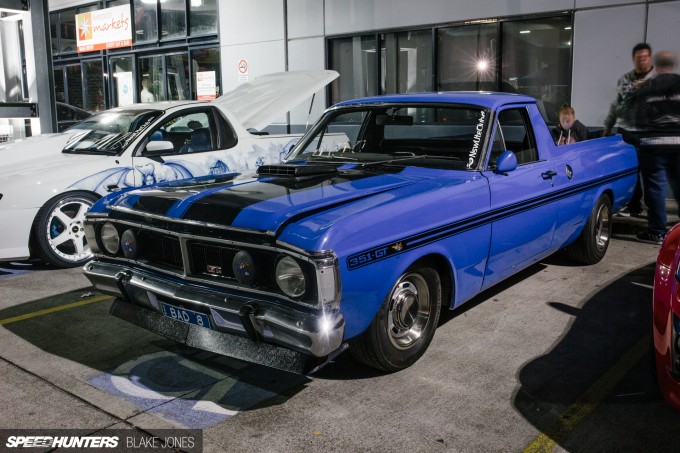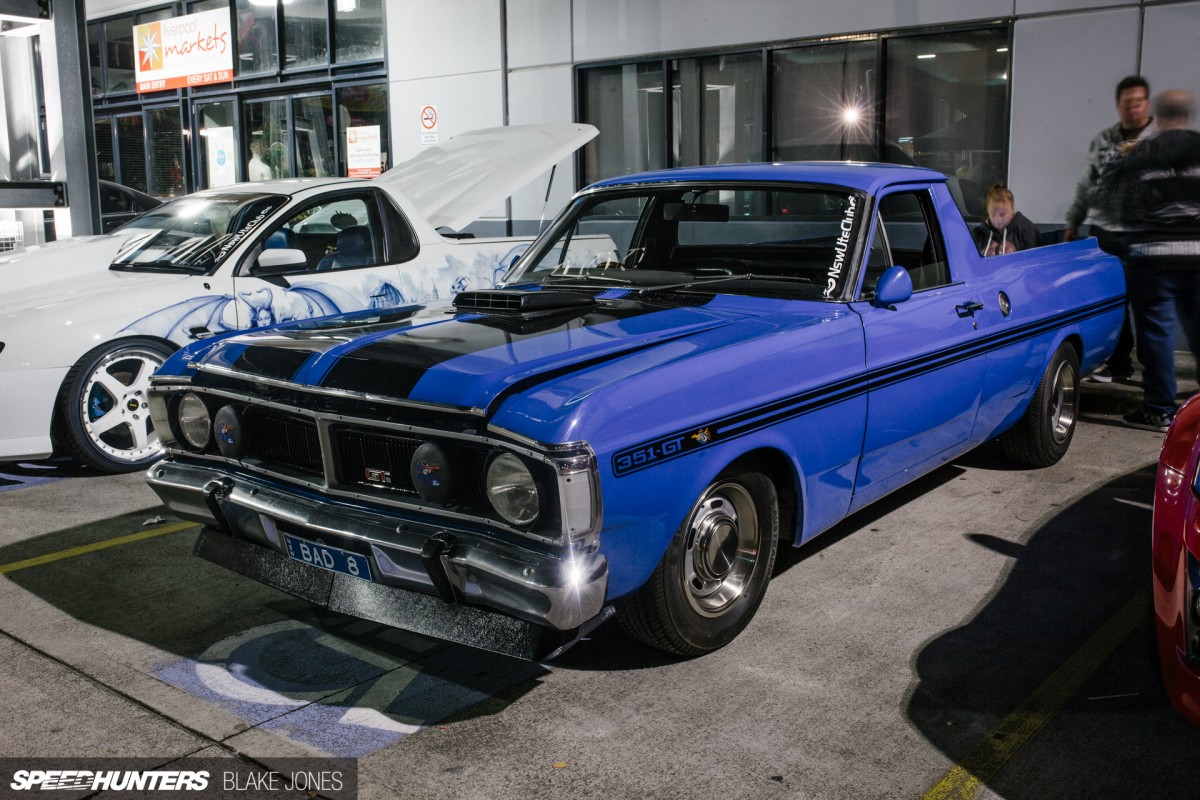 It just doesn't get any more Australian than a V8 ute, and this XY Falcon visually transformed into an imagined GT-spec version was flying the flag high.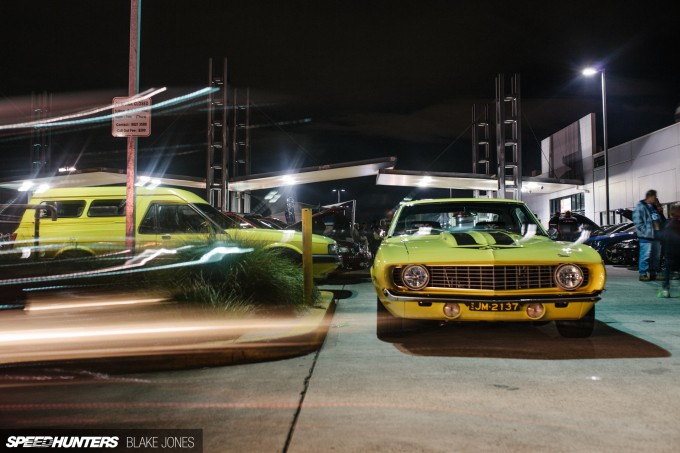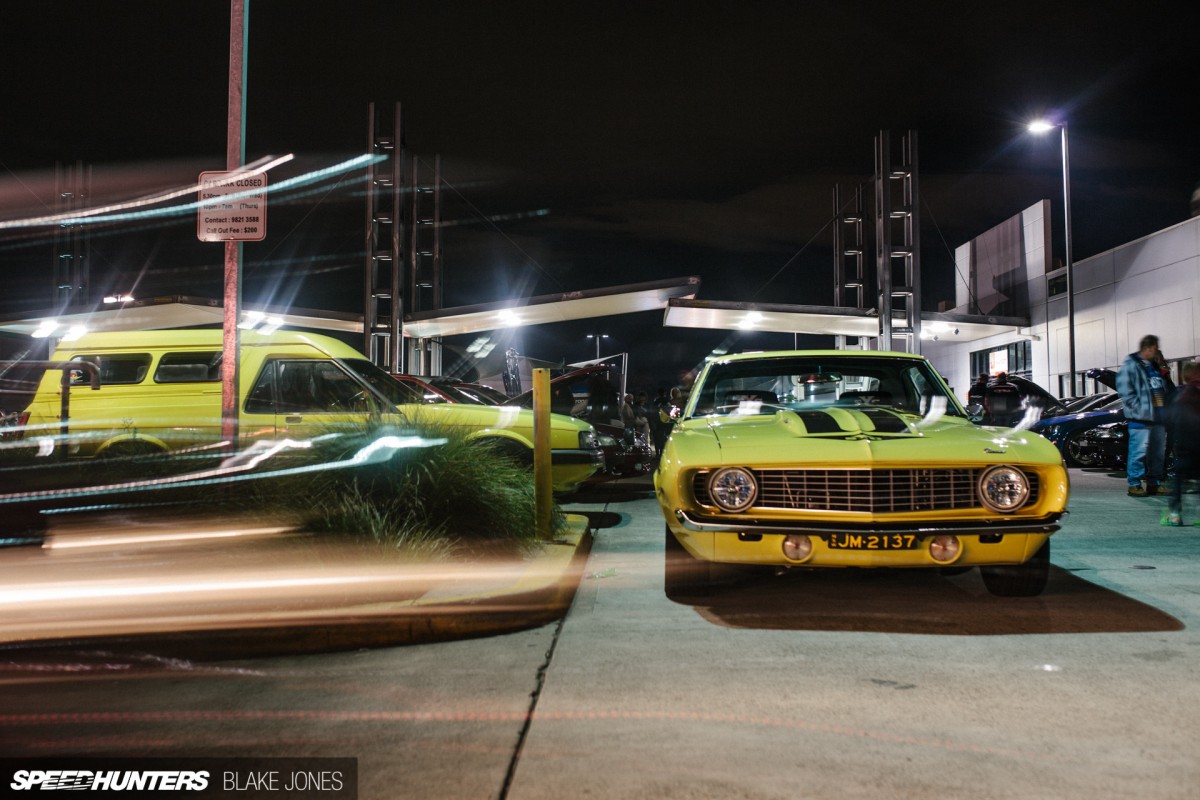 A few examples of classic Americana were on display as well, such as this timeless Camaro.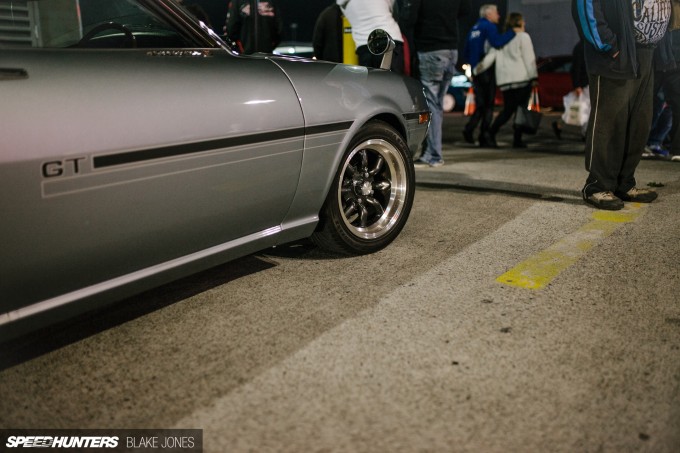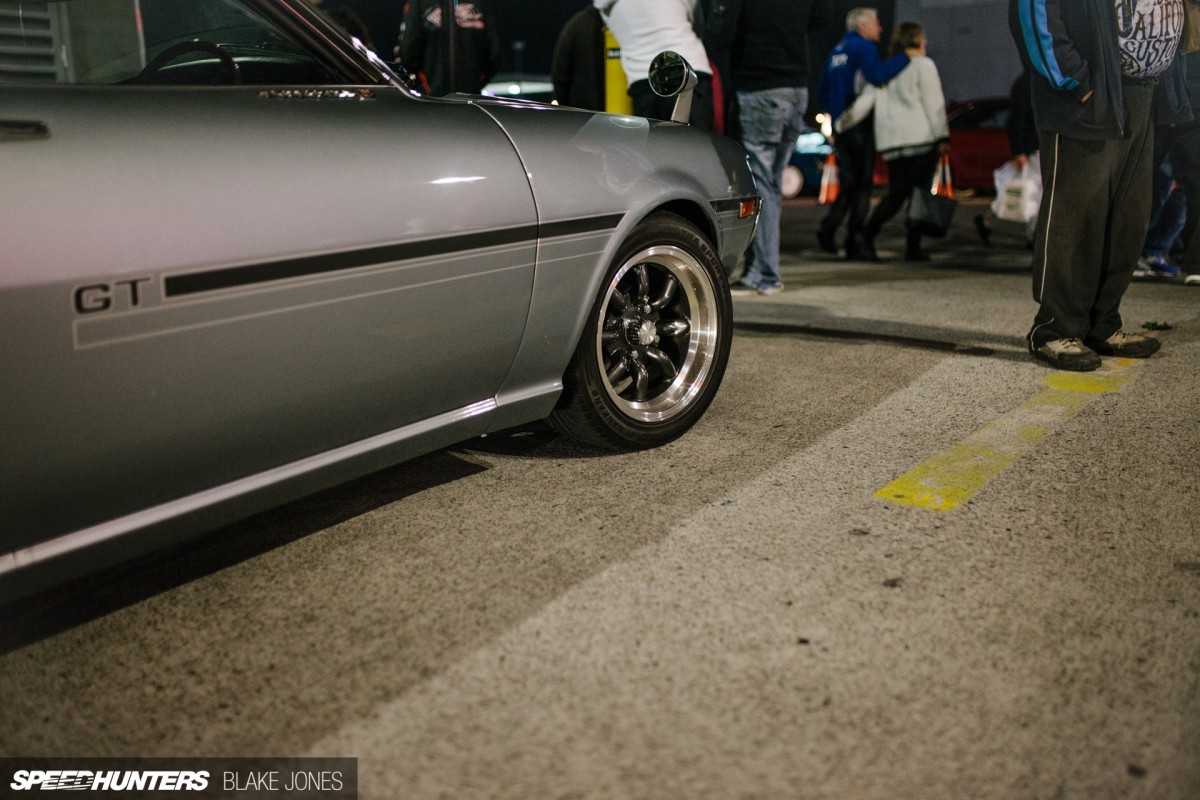 I quickly got the feeling that nobody felt unwelcome here, as I'm sure you've already gathered from the breadth of cars present.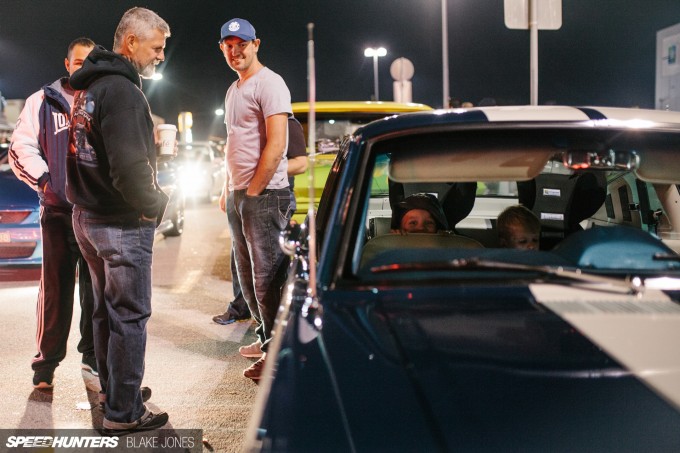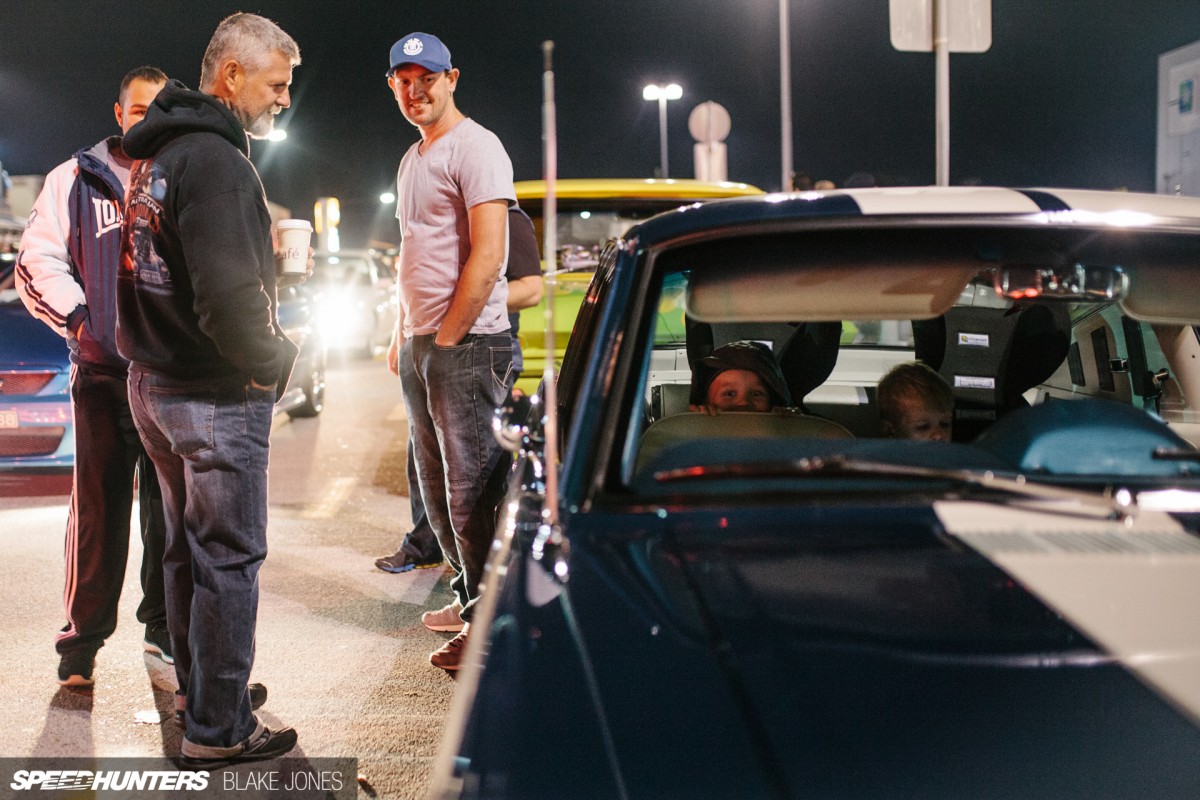 It was surprising how many families came out to enjoy the sights too. I'd previously considered these nighttime meet-ups to be the domain of young guys looking to race for pink slips and terrorize the local community. Or maybe I've just been watching too much Fast And Furious.
The New School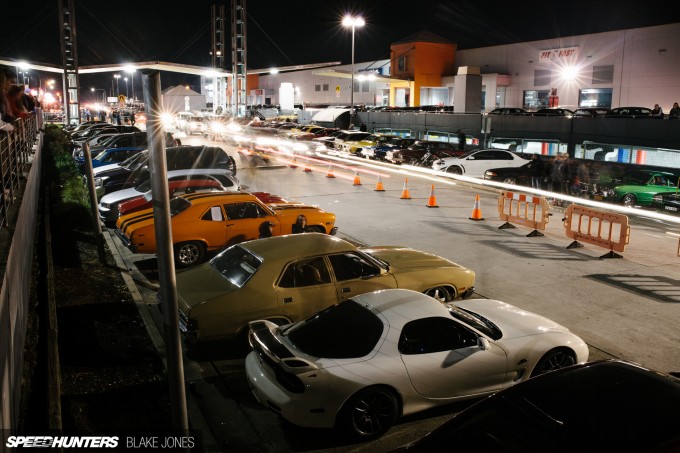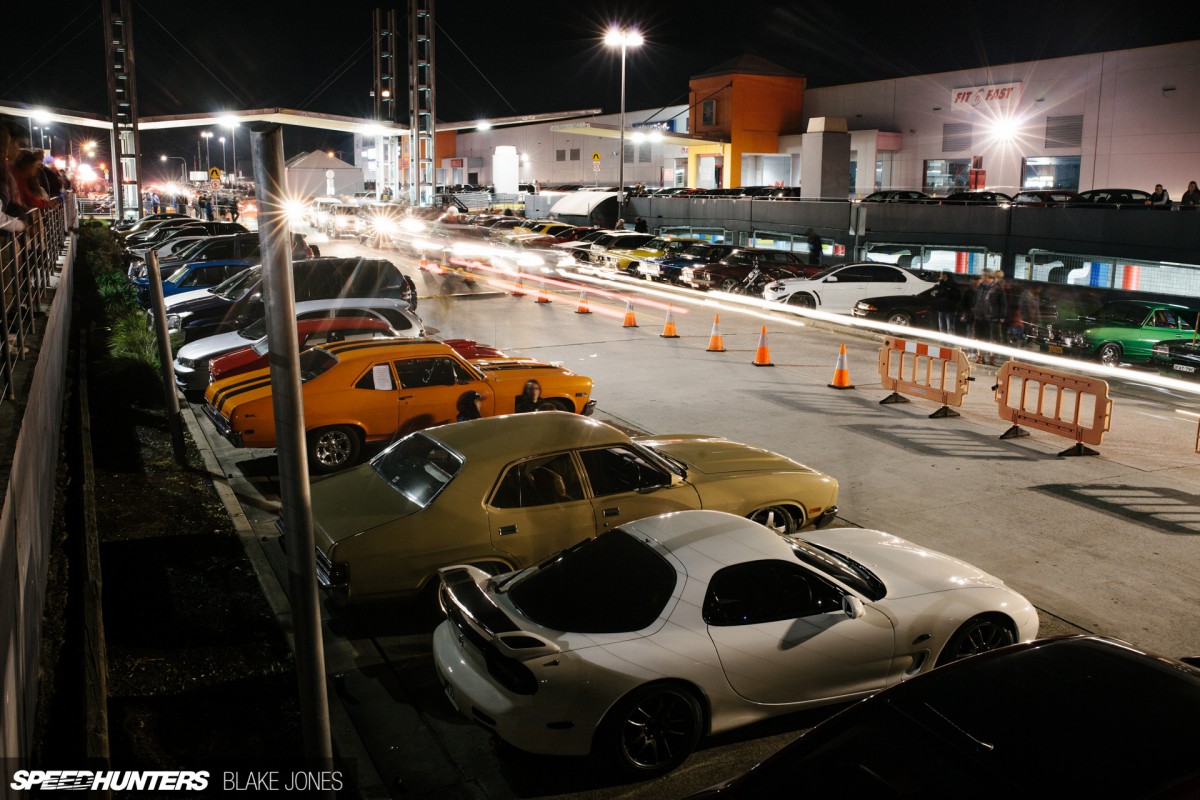 As the darkness of night thickened the early arrivals began to filter out, though their spots were instantly filled. It seemed that the older hot rods and street machines were starting to be replaced by younger imports with a more contemporary approach to personalisation.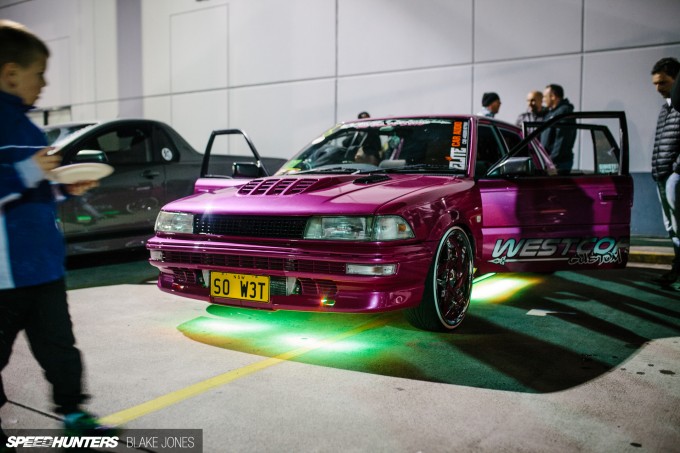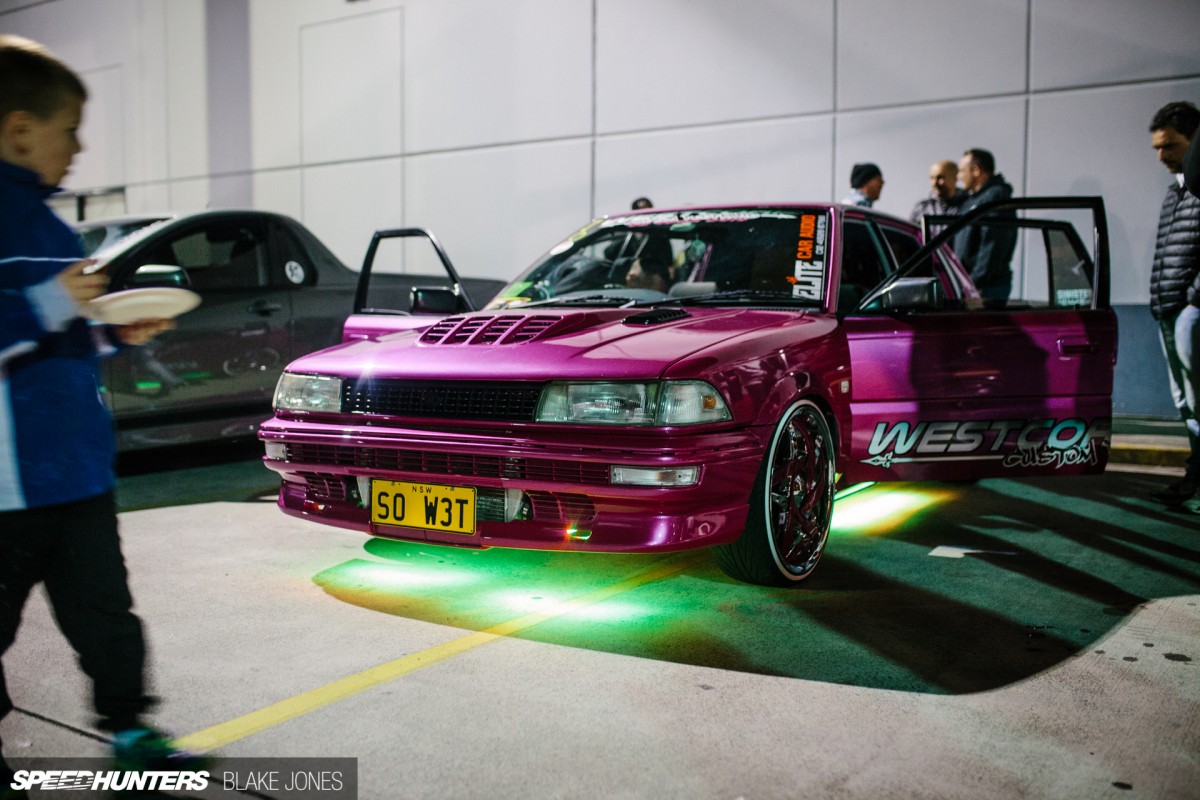 As far as aesthetic modifications are concerned, I think as a whole the community has come a long way in the last 10 or so years. Having said that, it was a real flashback seeing a Corolla modified like this. The combination of a candy paint, huge chrome wheels and a weapons-grade sound system characterised the 'Sex Spec' movement that seemingly dominated Australian import culture in the early 2000s.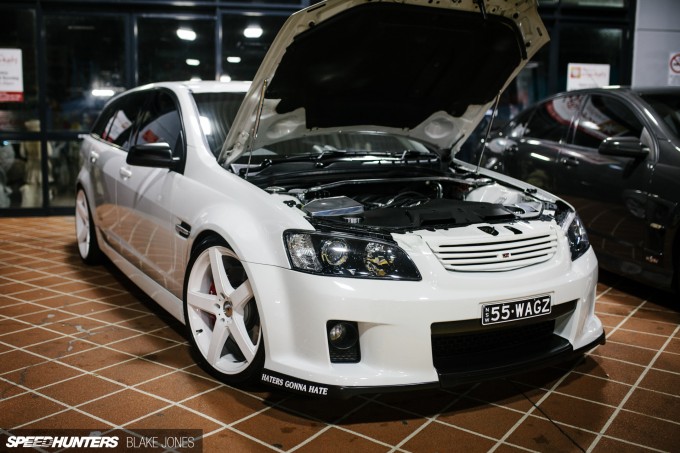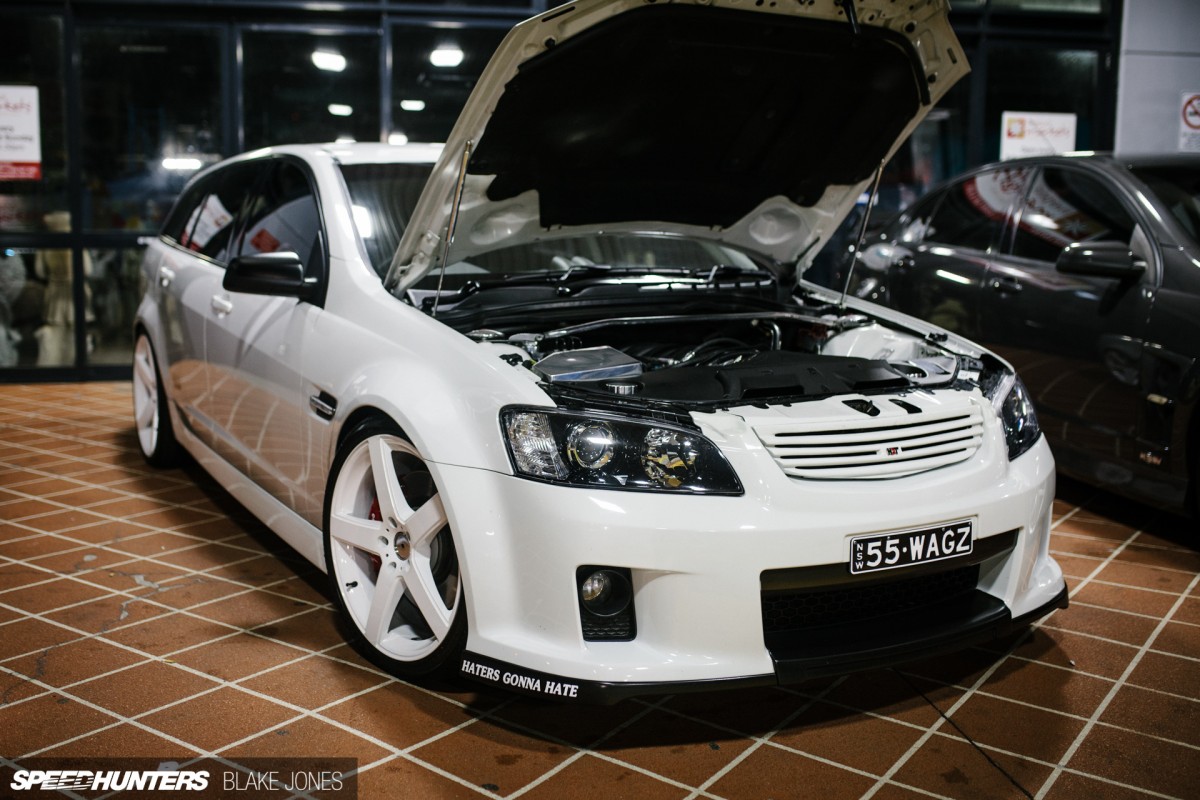 Slightly less retina-burning was this subdued 'Swagon' based on a previous-gen Commodore Sportwagon. Personally I'm really fond of the design, and the fact that these can be specced with a 6.2-litre LS3 and manual transmission is pretty damn cool. Alas, the Commodore will soon be regulated to the history books with the closure of local manufacturing.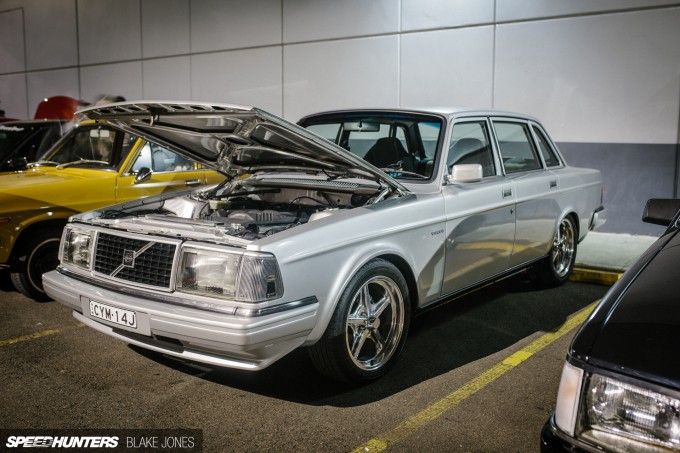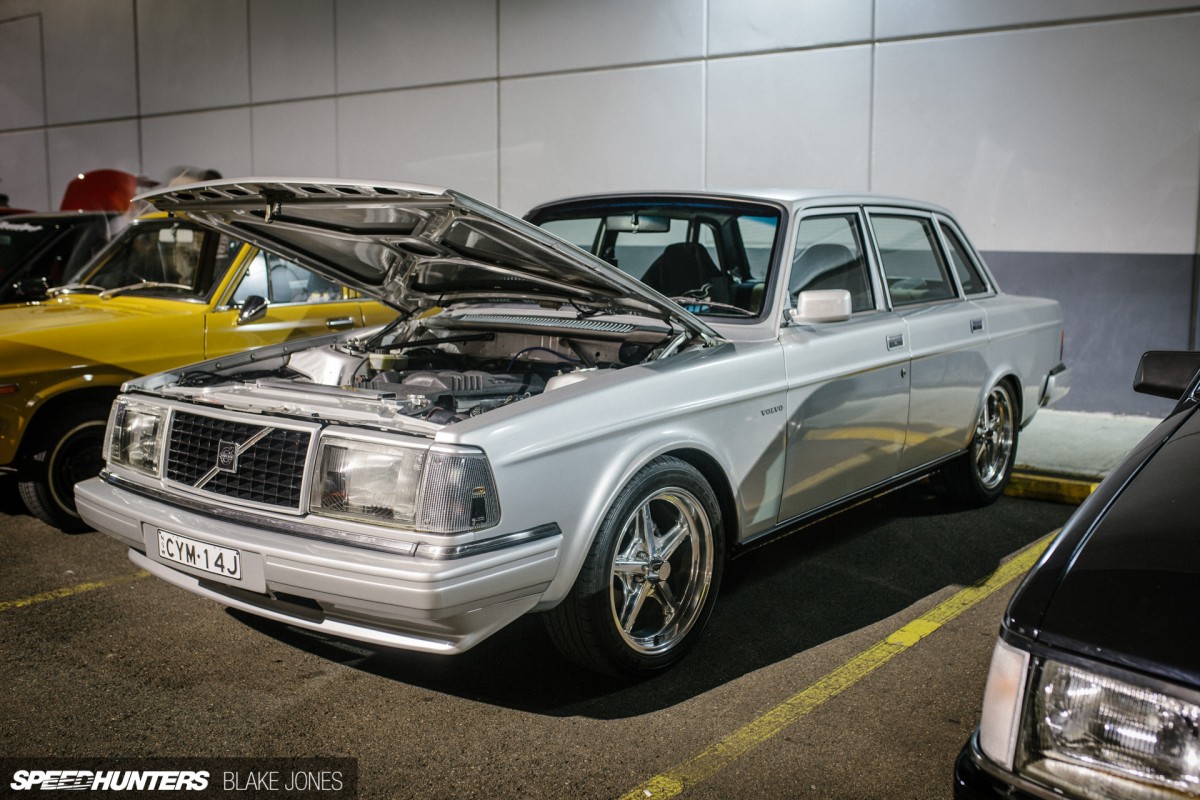 This Volvo stood out simply because it was a Volvo (not a Ford or GM product!) and looked to have been treated to some TLC, which is rare for a Volvo of this vintage in Australia.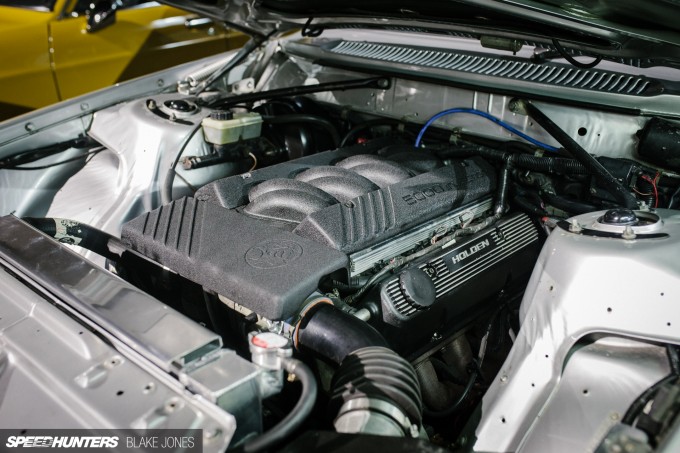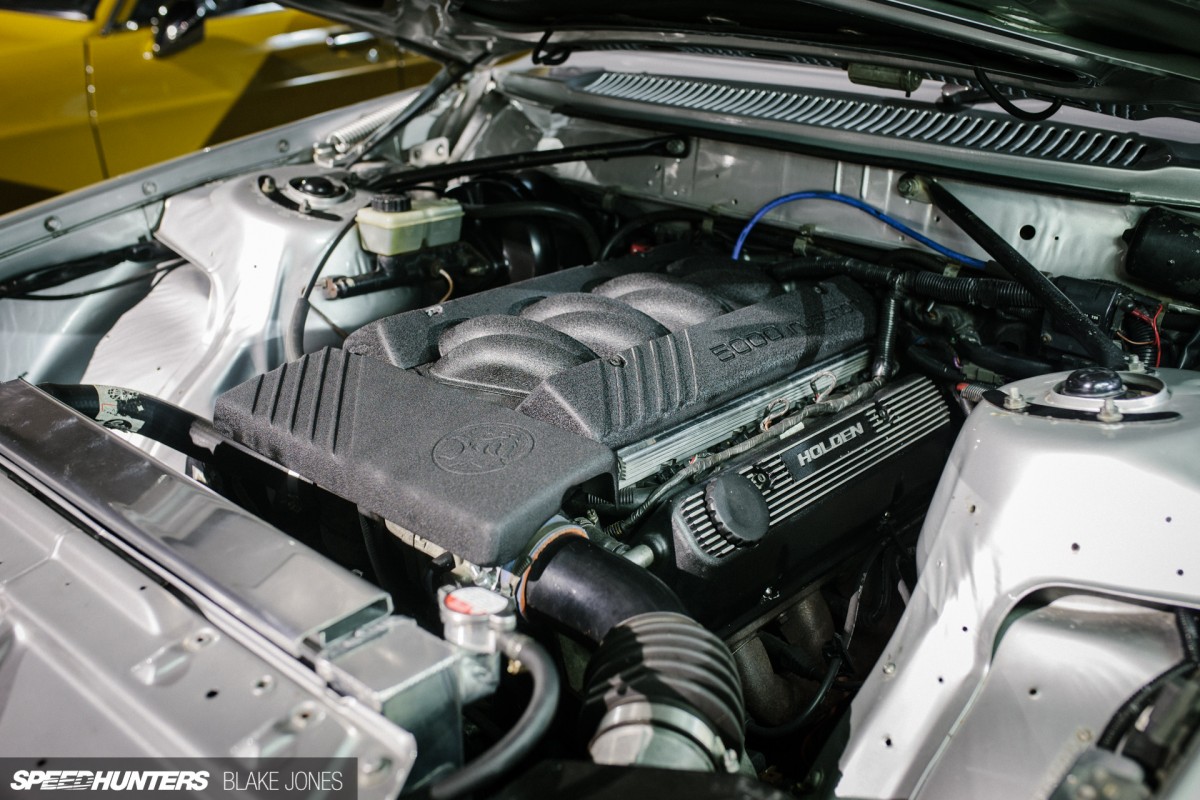 But sitting pretty in the shaved engine bay was a 5.0-litre GM Holden V8! Moving right along then…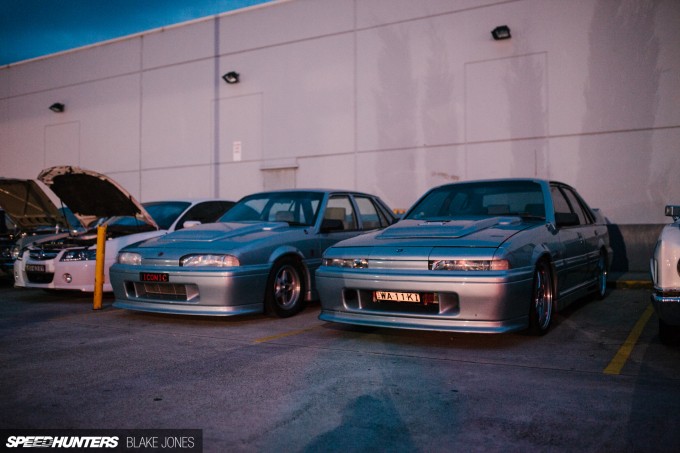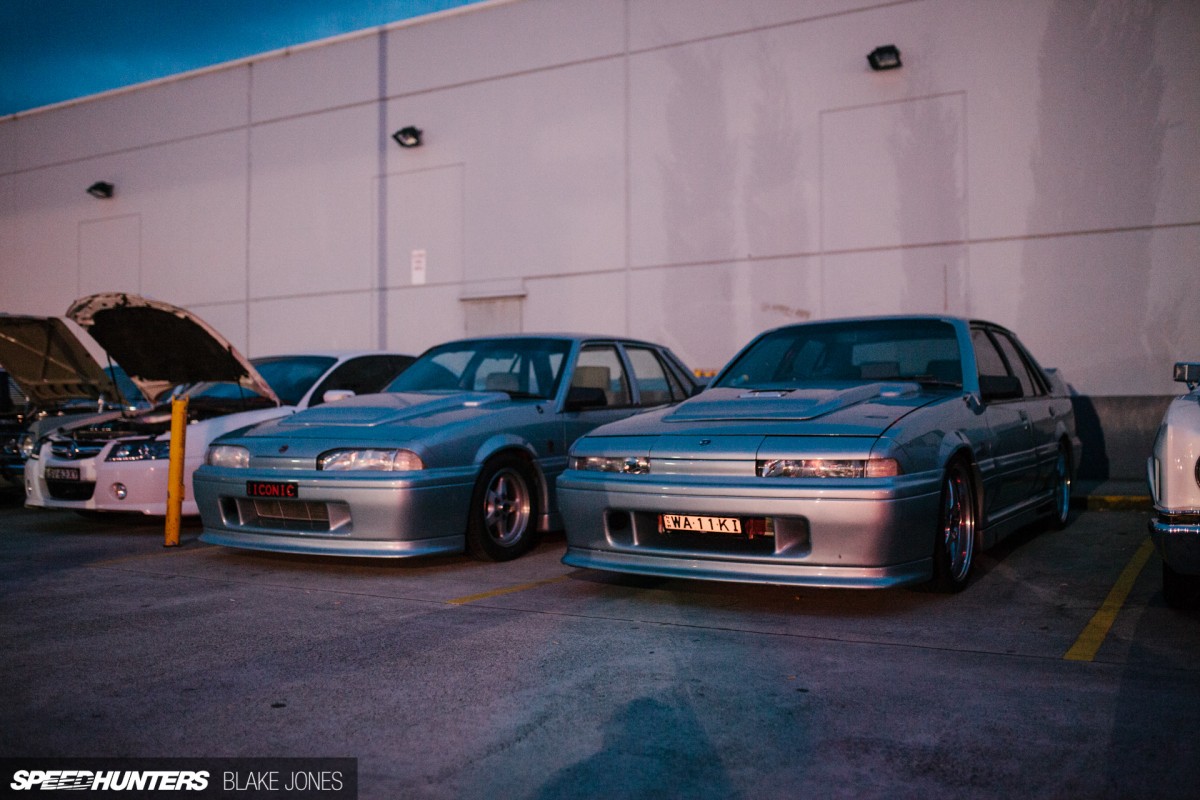 Thanks to Australia's love of speed and the Australian Touring Car Championship there are plenty of interesting homologation specials in our motorsport history. These two brotherly examples are based on the VL Commodore SS Group A SV, more commonly known as the 'Walky' after Holden's skunkworks boss Tom Walkinshaw. The aerodynamic bodywork also earned these the slightly less flattering nickname the 'Plastic Pig' but paid dividends on the racetrack, where drag was reduced by 25 per cent with no weight penalty.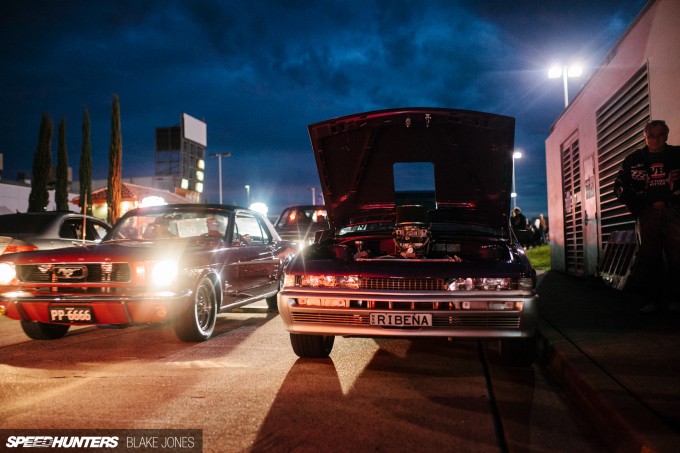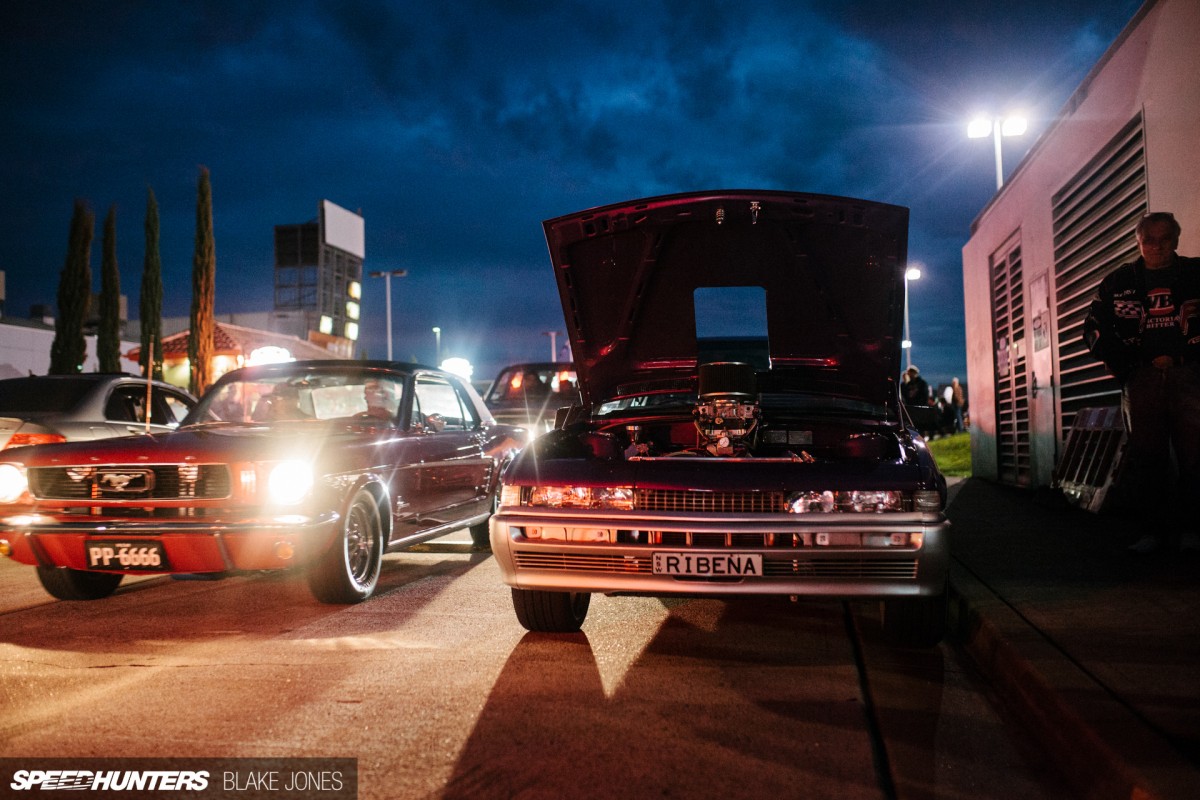 The VL was available with either a Nissan-supplied turbocharged six or a carbureted V8 and has endured to become a bona fide icon of Australian car culture. I think every Australian car enthusiast must have a story about a VL.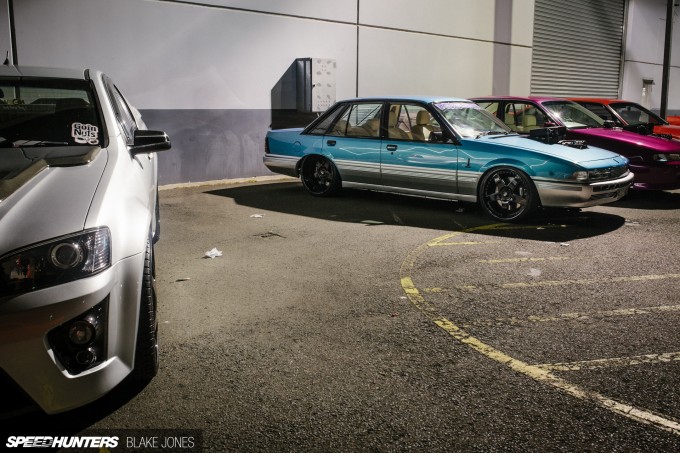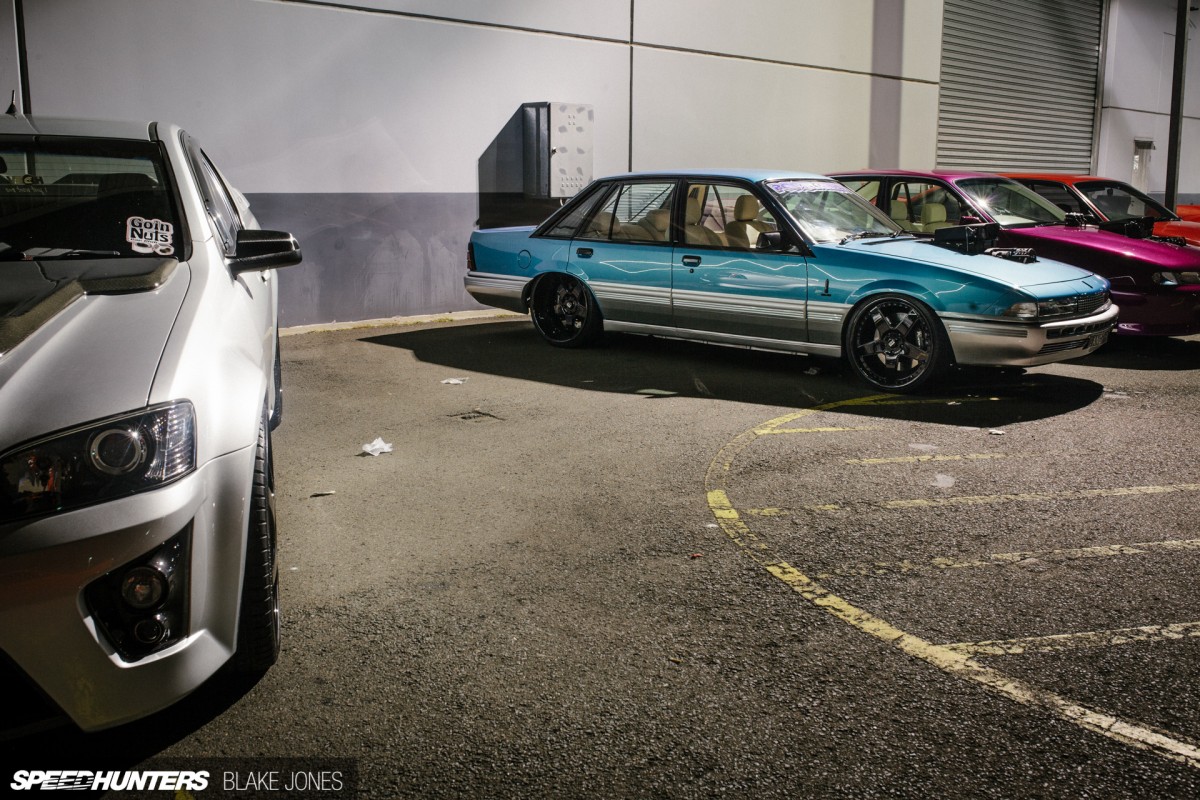 The VL even got a starring role in the NSW government's anti-hooning ads a few years back. I can only imagine the casting call requirements… 'It needs to rip a fat skid with room for the boys in the back'.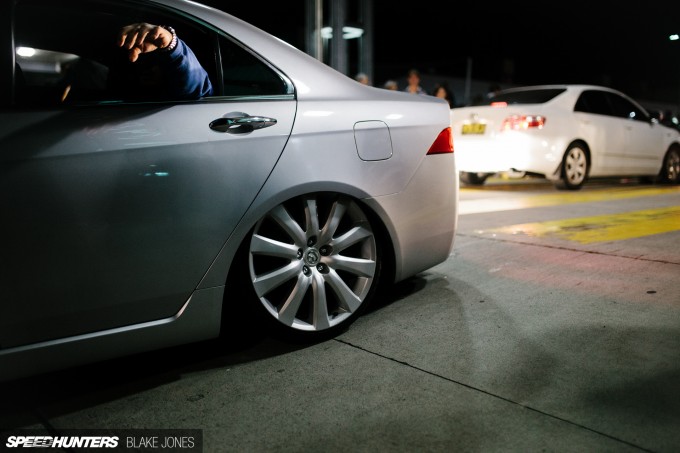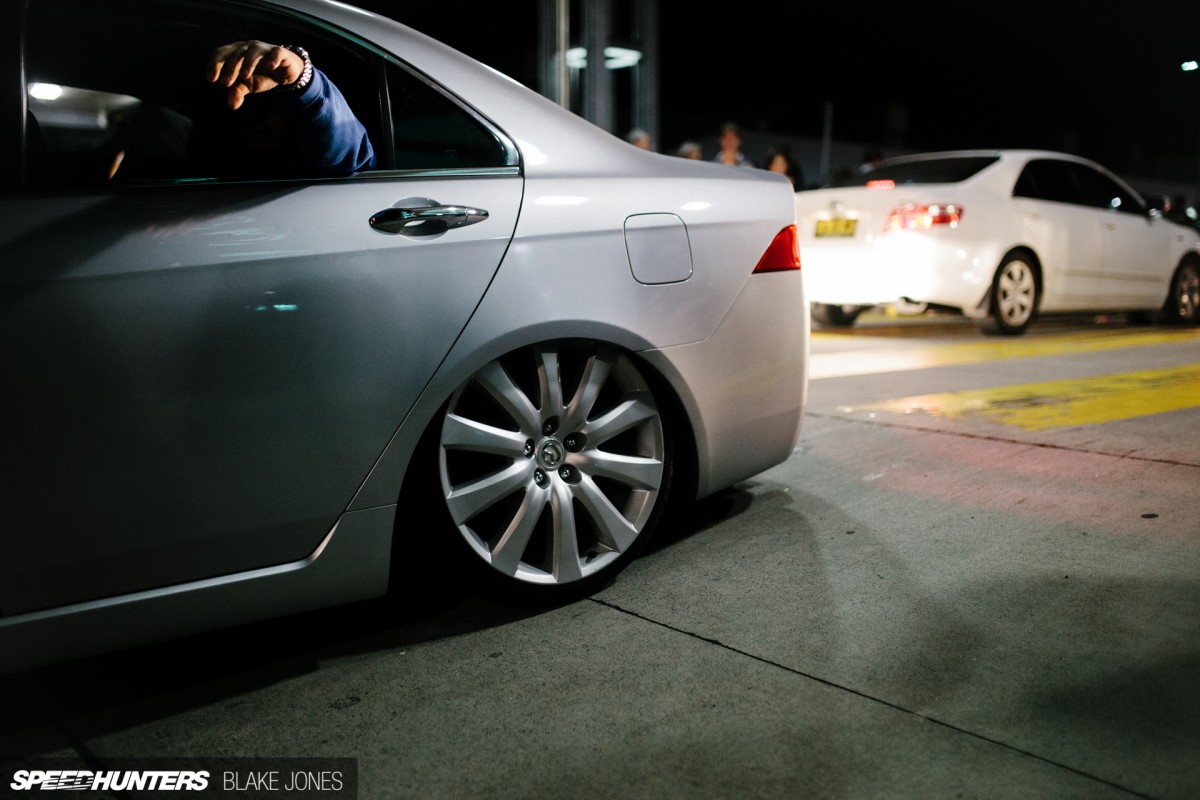 We can't blame the rear-seat passengers for the tuck on this Honda Accord Euro though. I can't be certain, but I think air suspension was involved. Whatever the mechanism, the combination of OE Mazda wheels and stock Accord body does coordinate nicely.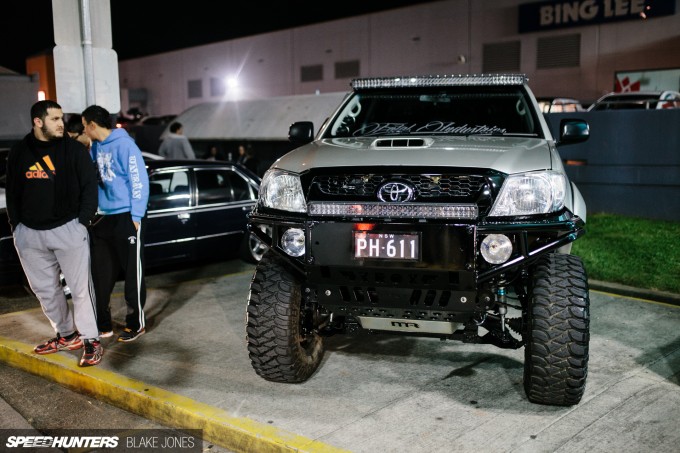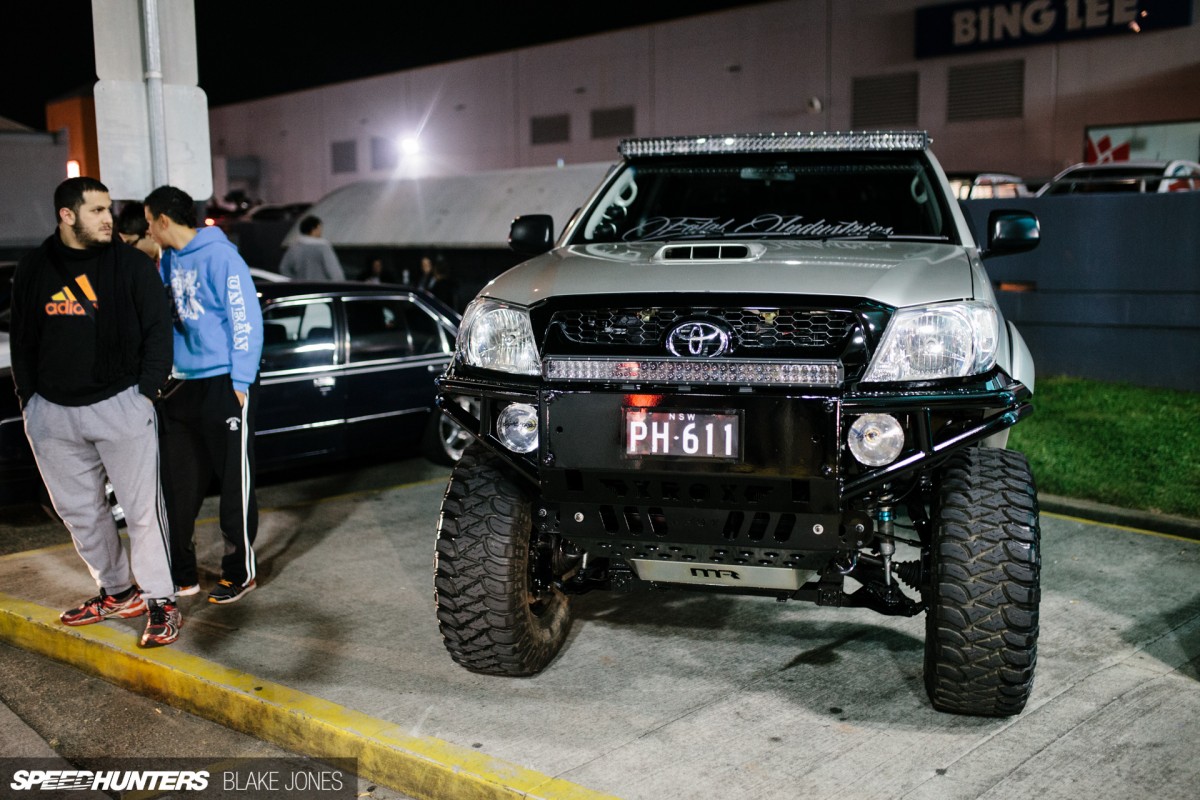 On the other end of the ride height spectrum we have this lifted Hilux featuring enough LED lighting to brighten up Sepp Blatter's week.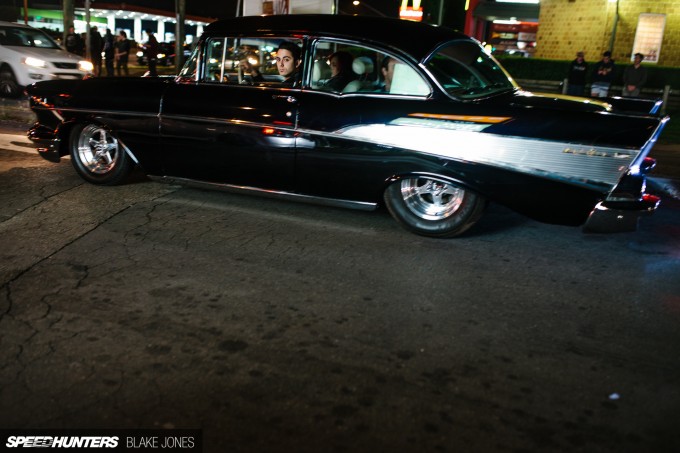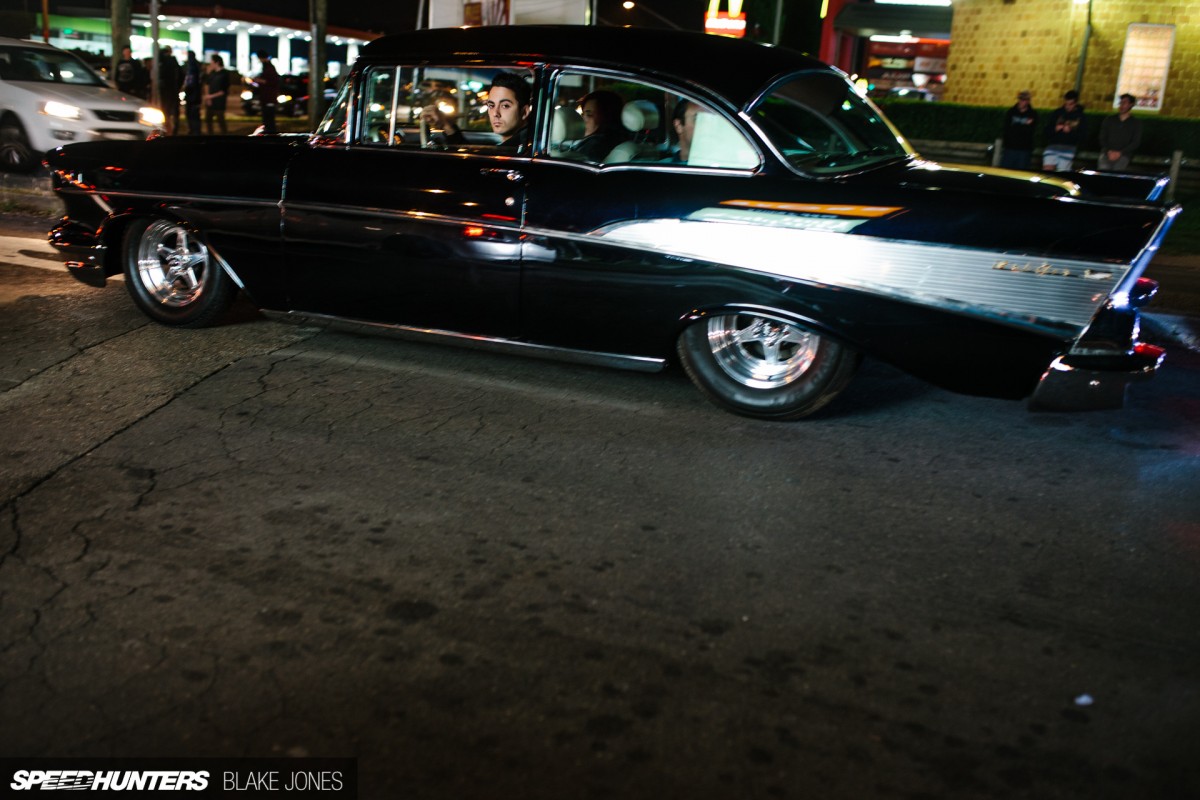 It's great to witness so many different facets of car culture come together for no real reason other than the share the joy of the automobile. I'm a sucker for high-end, high-performance machinery, but on nights like these it's the cars built with real personality that stand out the most.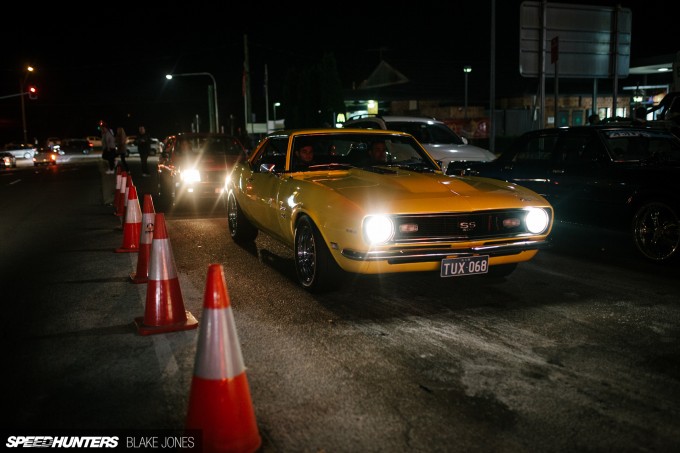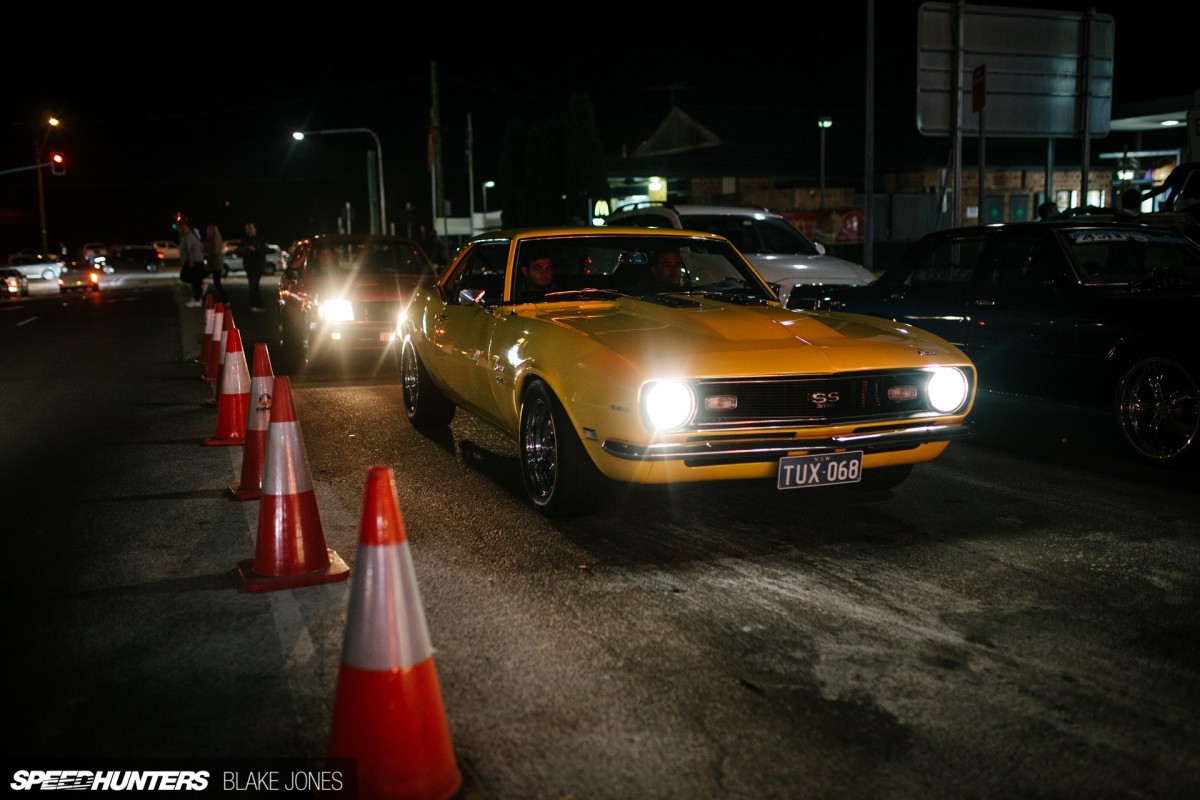 Even as it was getting late and my mind turned to the warmth of bed there seemed to be no slowing of the flow of ridiculously cool cars into the meet. Although the waitresses on roller skates never materialized it was a night well spent amongst some friendly, care-free car people. Just what a nighttime meet should be.
Blake Jones
Instagram: blaketjones
blake@speedhunters.com
More stories from Australia on Speedhunters
Cutting Room Floor