Making Magic
Were you in Yokohama, Japan, last Saturday night? If not, I'm afraid you might have missed the world's greatest car meet. Don't fear though, I'm here now to show you guys the spectacle that unfolded beneath the skyscrapers of the city's Minato Mirai 21 district.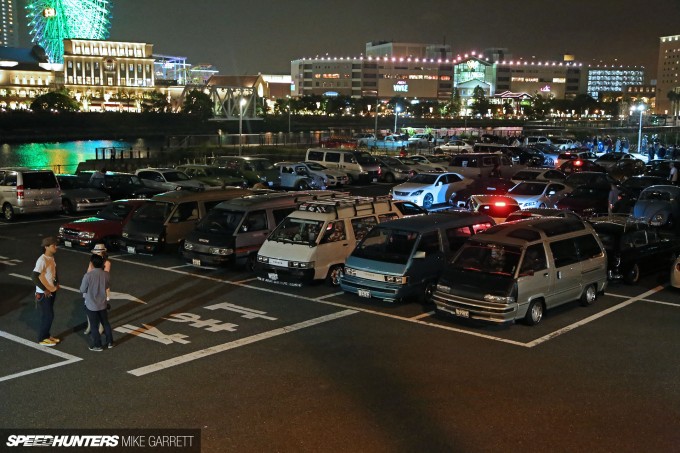 It all started a couple of months ago when I told some buddies that I was heading to Japan, and asked if we could throw a car meet and cruise night in Yokohama.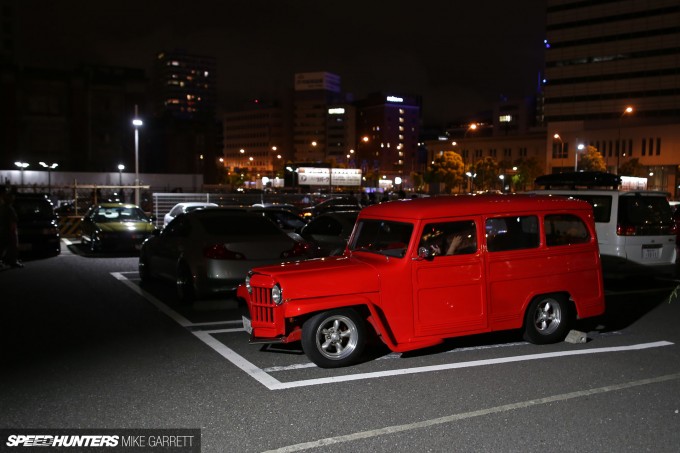 You might remember this was something we did last year, so it was decided that we'd follow it up with another Saturday night get-together. While I knew the nicer weather this time around might make for a better turnout, little did I know the magic that was in store…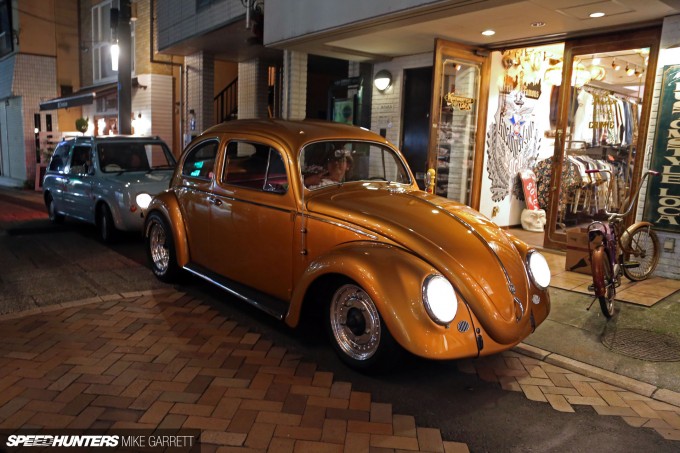 Once again helping with the setup were my good friends Kage from the Kage Blog and Manabu Kanda from Kalifornialook. You'll likely remember Kanda-san's bitchin' Beetle from the feature we ran a few months ago and it was in the shotgun seat of this car where I found myself as we kicked off an amazing Saturday night last weekend.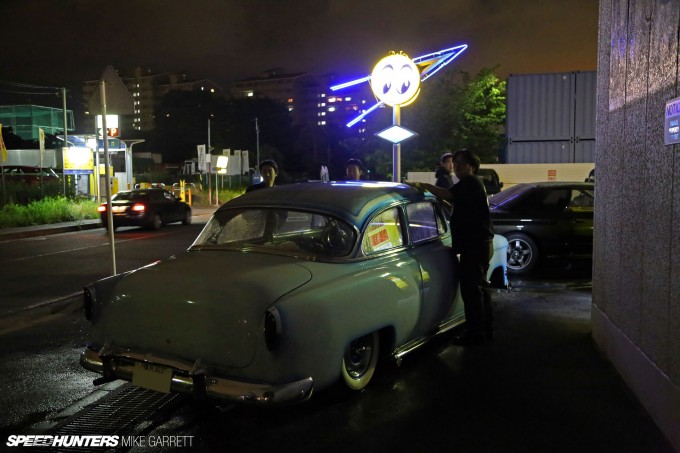 After meeting up at Yokohama Station, we cruised down to Mooneyes Area 1 for dinner and some last minute planning. We'd all been sharing the event details on our social media channels over the last few weeks and were curious to see how the turnout would compare to last year's meet.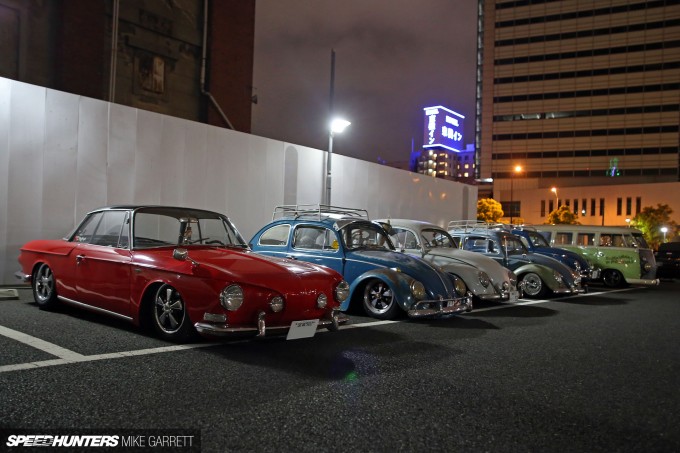 We knew for sure there'd be a strong showing of classic Volkswagens. That's because a bunch of Kanda-san's friends from Northern Japan had driven their VWs down for a big show that was happening the following day – and they decided to come early so they could spend the evening cruising around Yokohama with us.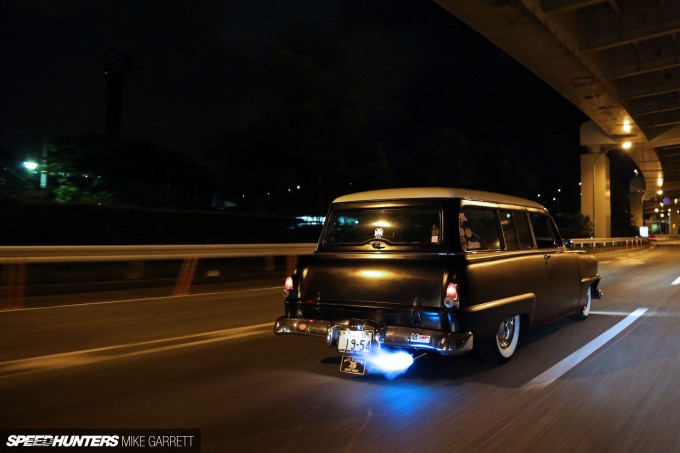 Once we finished up our burgers at the Moon Cafe, we hopped in the cars and headed over to the parking lot where the meet would happen. Along the way Mr. Endo from Mooneyes put on quite the flame show with his slick '54 Plymouth Wagon.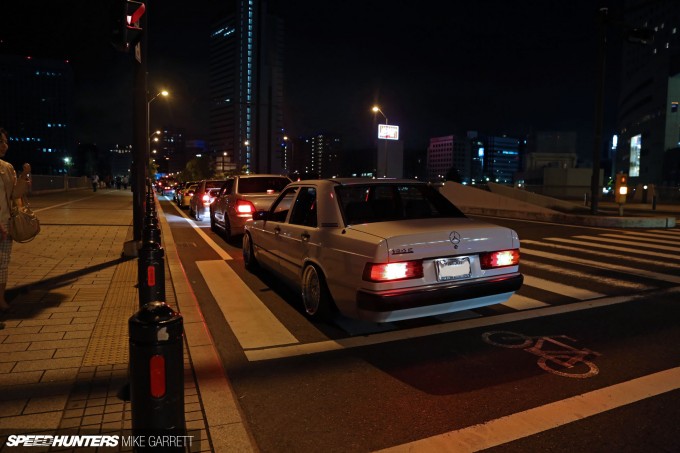 It was easy to tell when we had arrived at the meeting spot, as there was a massive line of cars waiting to enter the parking lot. This was looking big.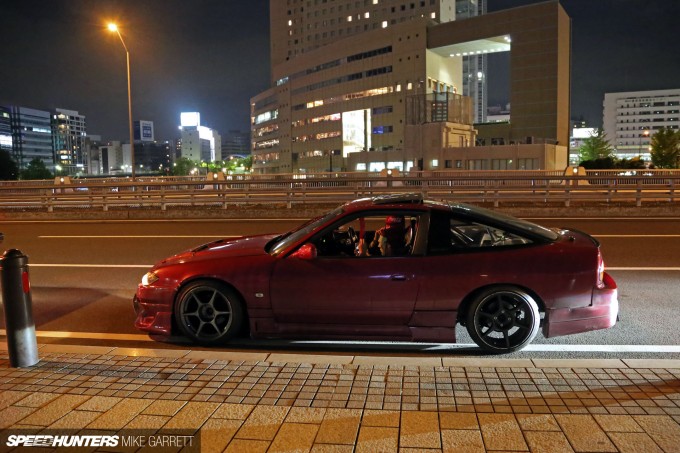 In fact, there were so many cars that the first parking lot had already been filled to capacity and now people were beginning to take over neighboring lots. There were custom, classic and exotic cars everywhere you looked.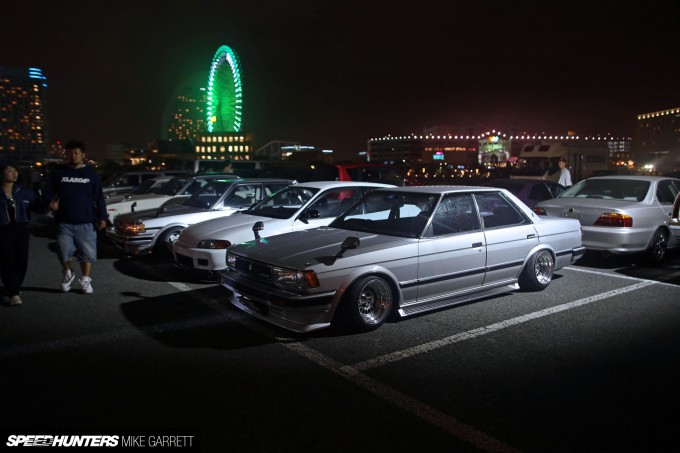 Last year's cruise night had roughly 80 cars in attendance, but this year there were over 300 of them. We had essentially taken over the entire Minato Mirai 21 area.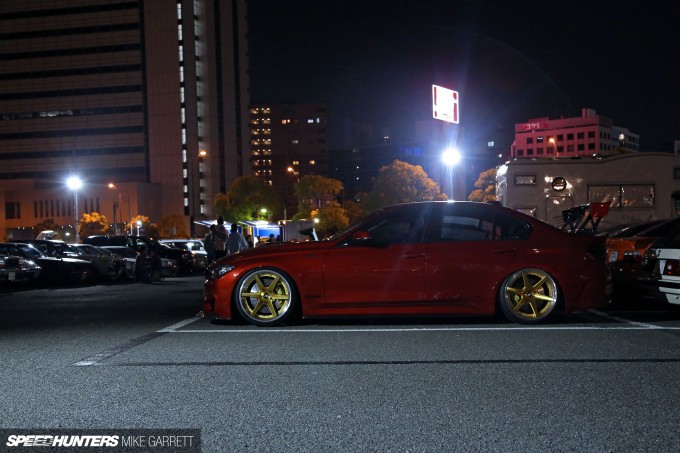 While I was completely ecstatic about the turnout, I knew it was going to be a challenge to actually see all the cars that came out. And that said, I wasted no time in grabbing my camera and heading out to make the rounds.
Mix It Up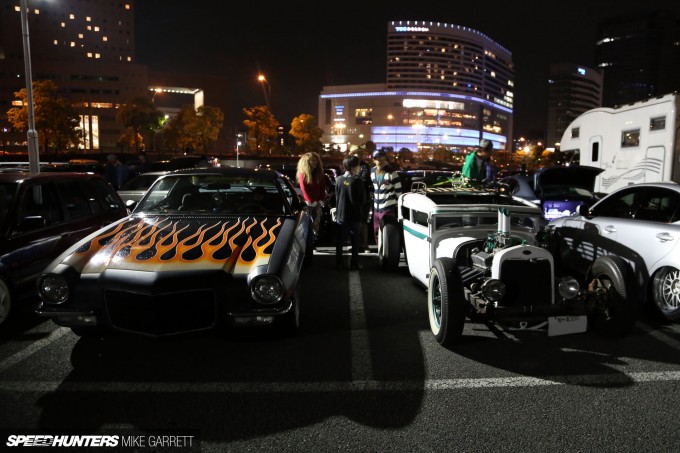 And as I made my way through the rows and rows of cars parked under the beautiful nighttime scenery of Yokohama, I soon realized this was a car meet unlike any other I'd experienced before.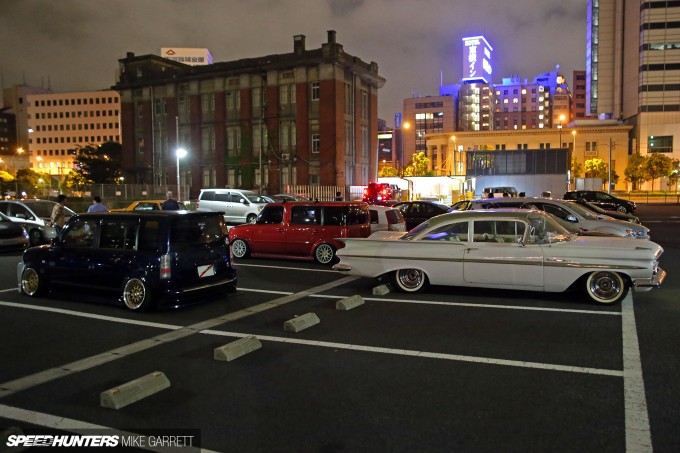 It wasn't just the sheer number of cars that had turned up, or the quality of the vehicles assembled. It was the fact I'd never seen such an incredible variety of cars gathered together in one spot before.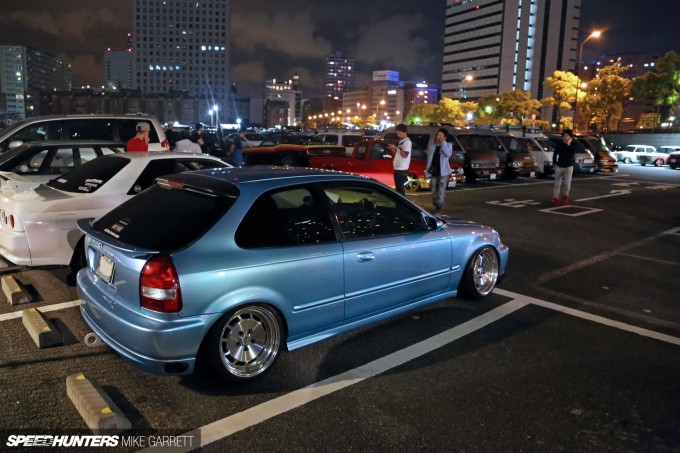 It was an unparalleled fusion of car culture, with people from all kinds of backgrounds coming together for a night of fun. Nobody felt unwelcome in this crowd.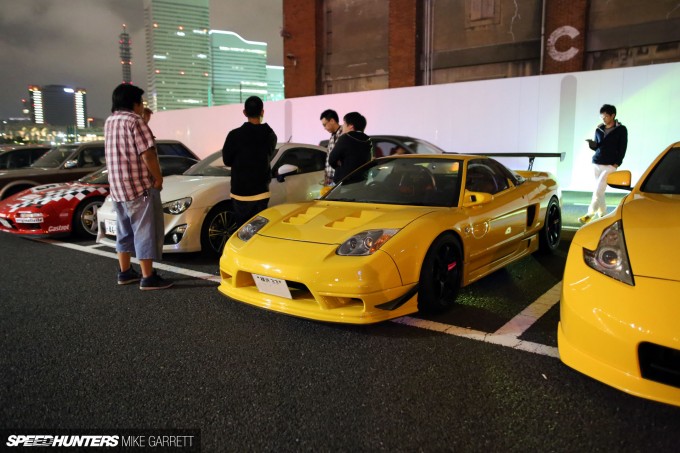 It was the kind of night where you could glance in one direction and see a big-winged, high-grip circuit machine like the Advance Flatout NSX.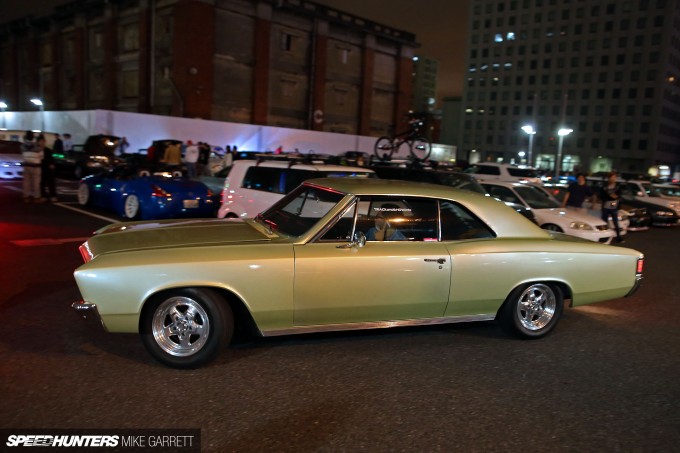 But before you could even process what you were seeing, something else would grab your attention. Maybe the lopey idle of a Chevelle cruising the parking lot.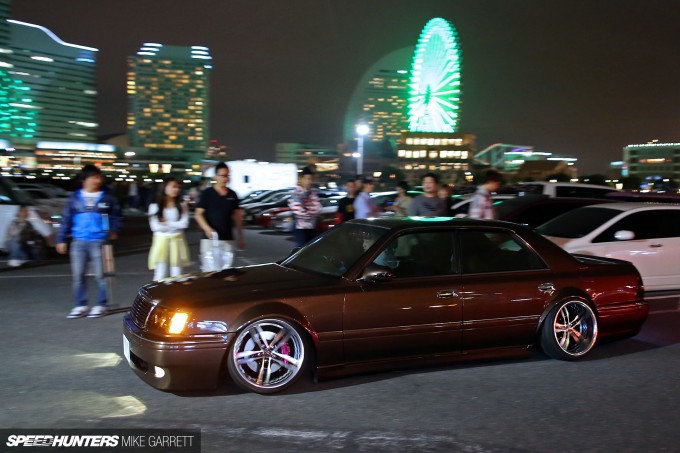 A few moments later you'd find yourself mesmerized by the negative camber and pebble-scraping stance of a proper VIP car, like this Toyota Crown.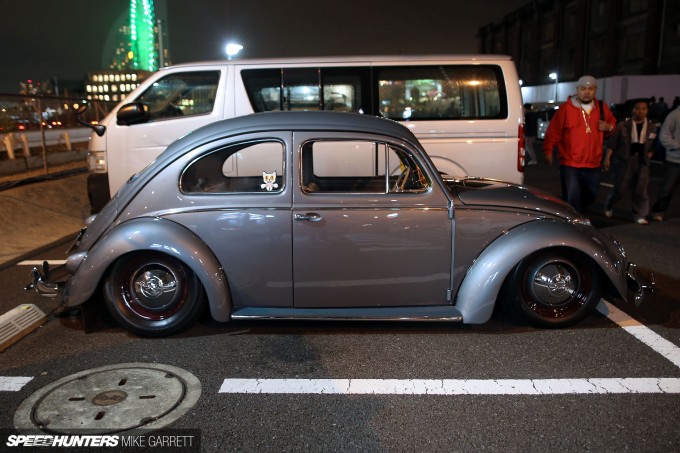 If you couldn't find at least a handful of machines to like among the hundreds of cars gathered, chances are you don't even like cars. There was literally something for everyone. Whether it was an air-cooled Beetle slammed to the ground.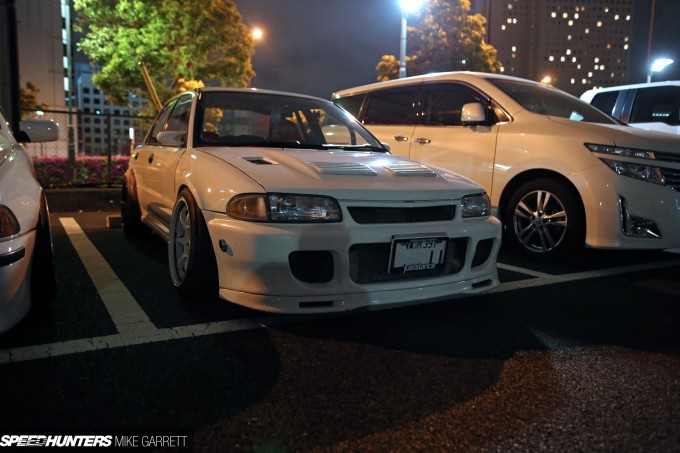 Or a Lancer Evolution with mismatched wheels, over-fenders and a whole lot of street attitude.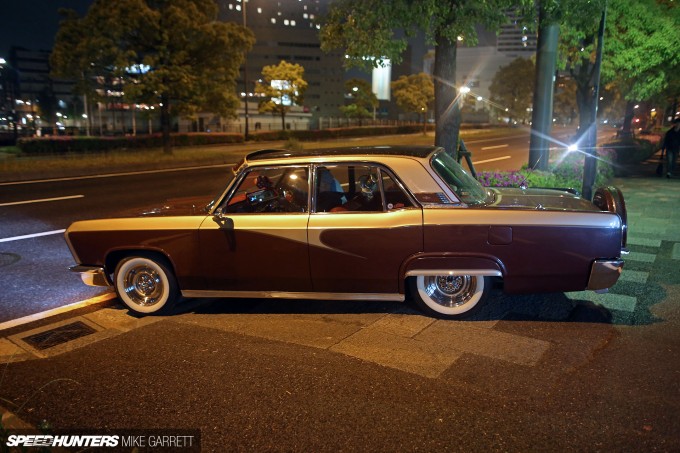 This heavily customized Debonair might come from the same manufacturer as the aforementioned Evo, but you'd be hard-pressed to find two cars more different from each other. Such was the beauty of this meet.
Y-Town Legends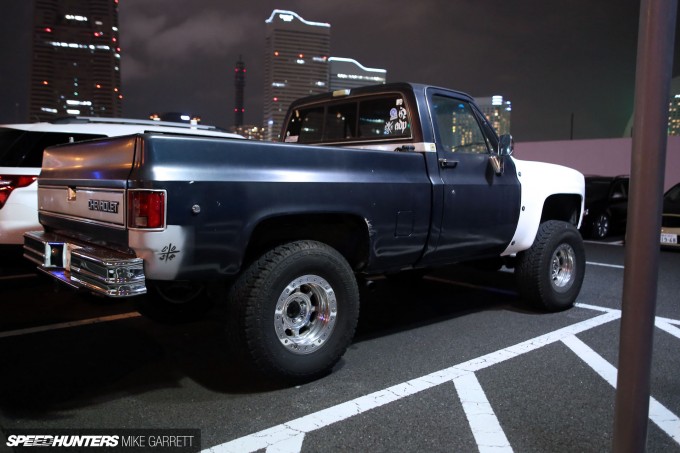 While there were tons of lowered machines parked under the lights on Saturday night, there were plenty of lifted ones as well – including this macho 4×4 square body Chevy.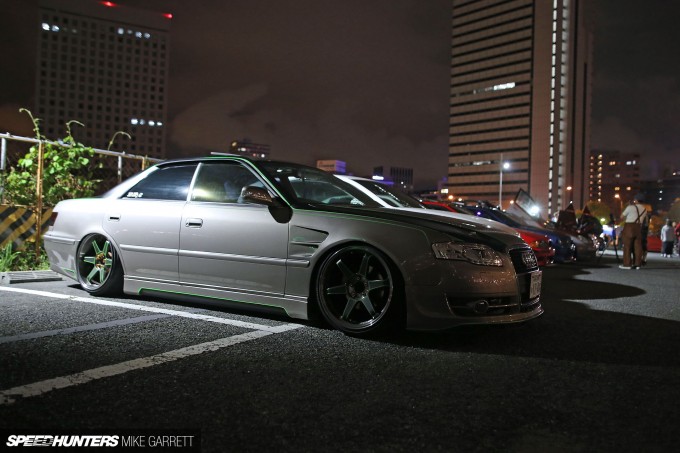 Like drift cars? There were lots of those as well – including the well-known JZX100 Mark II street machine that wears an Audi front end conversion.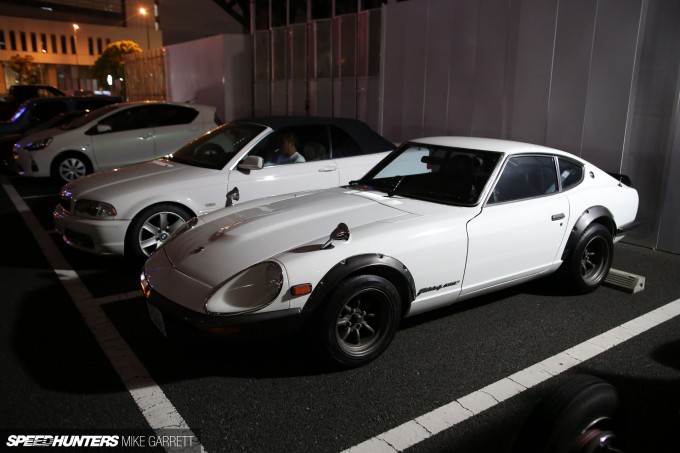 Dig the classics you say? This this mint Fairlady 240ZG will probably be right up your alley.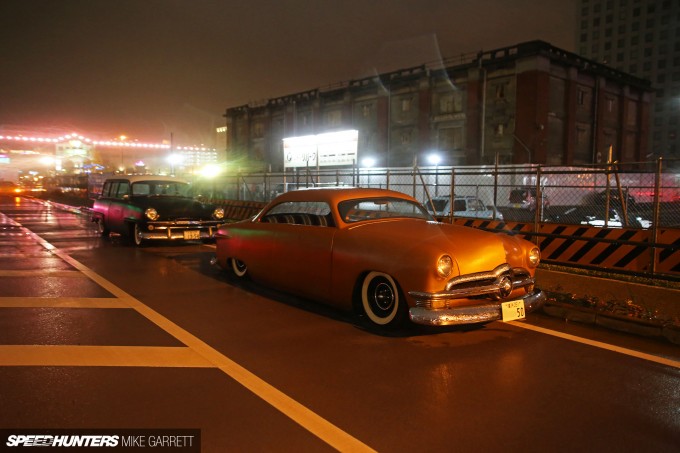 Or maybe your ideal classic is something a little older and from the USA. A chopped and slammed '50 Ford Shoebox perhaps?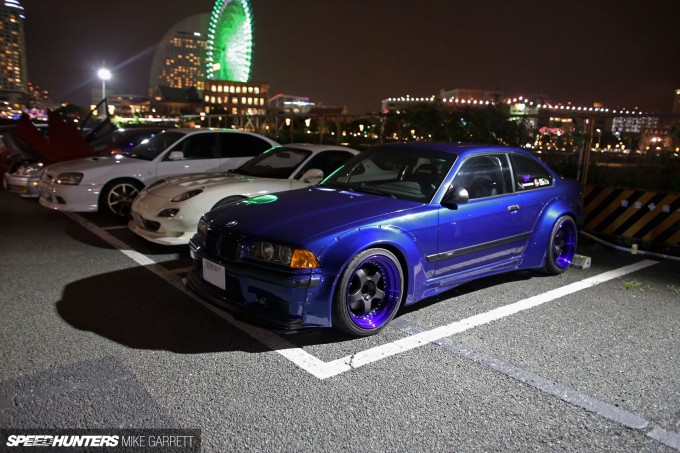 Let's not forget the array of modified European machinery that came out – a group among which this widebody E36 could be found.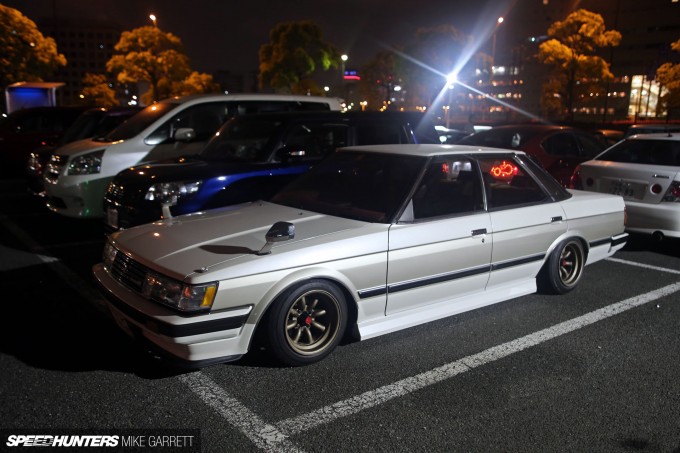 Two-tone Toyota sedans from the 1980s are positively awesome, and I can't imagine a GX71 Mark II looking much better than this one. Perfection.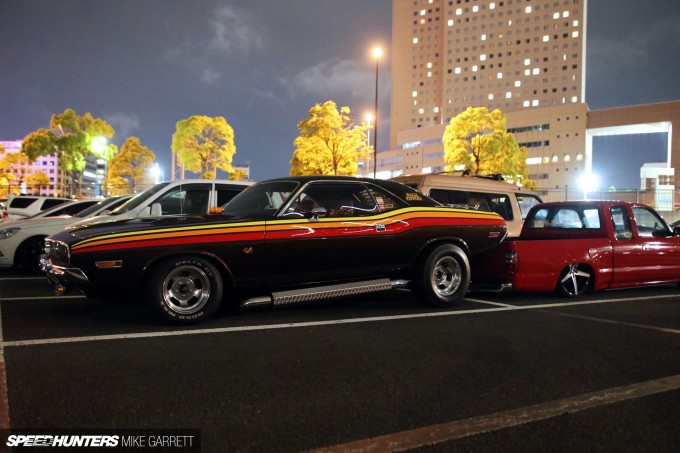 Let's stay on the throwback train for one more stop with Sho Kogawa's Dodge Challenger and its 1970s street freak style. Stay tuned for a spotlight feature on this bad boy.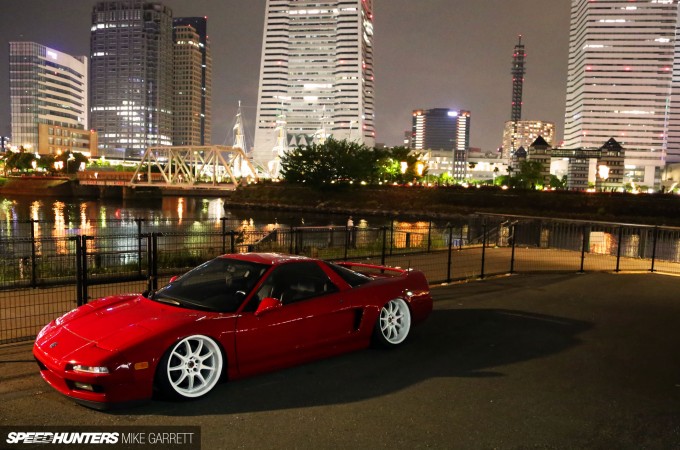 A week after catching him at Wekfest, it was great to see Ishiai-san from 396 Motoring making the drive out from Yamanashi in his bagged NSX. Say what you want, but I love the way this thing looks when laid out.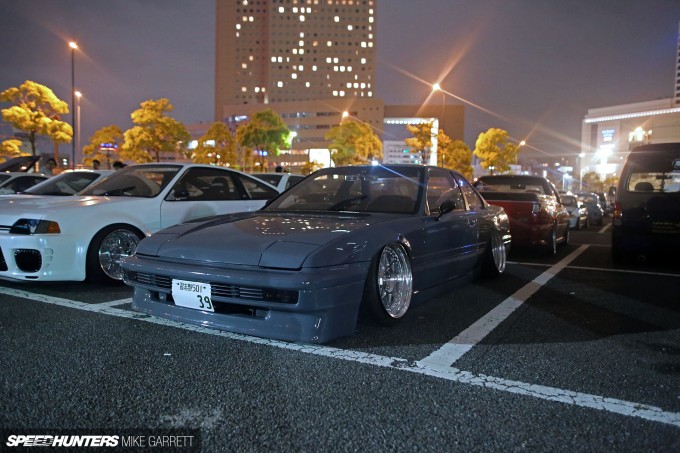 Hondas came out in big numbers, and along with the dozens of Civics and Integras in attendance I found this beautiful third generation Prelude. Talk about a rare base platform in Japan.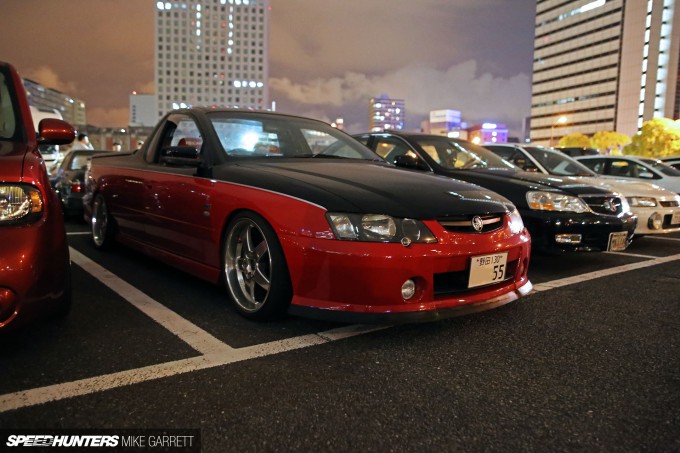 On the subject of rarities, I'm not sure if you'd find a more uncommon vehicle on Japanese streets than this Holden ute, straight out of Australia.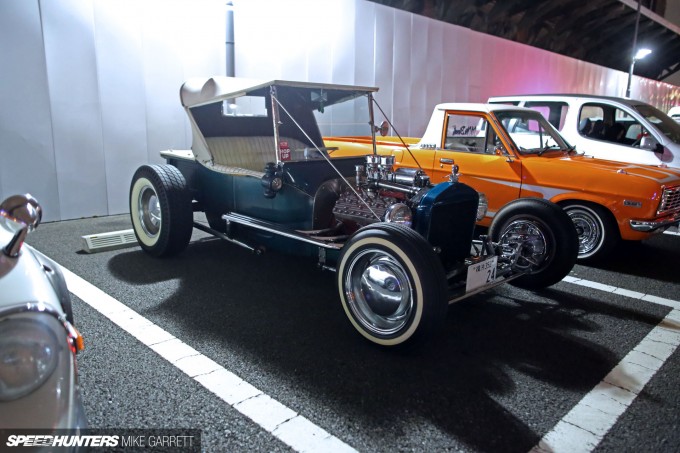 It was also crazy to think that the line-up of cars at this meet spanned over 90 years of custom car history. The oldest vehicle in attendance? Kenta's '24 T-Bucket Roadster with flathead V8 power.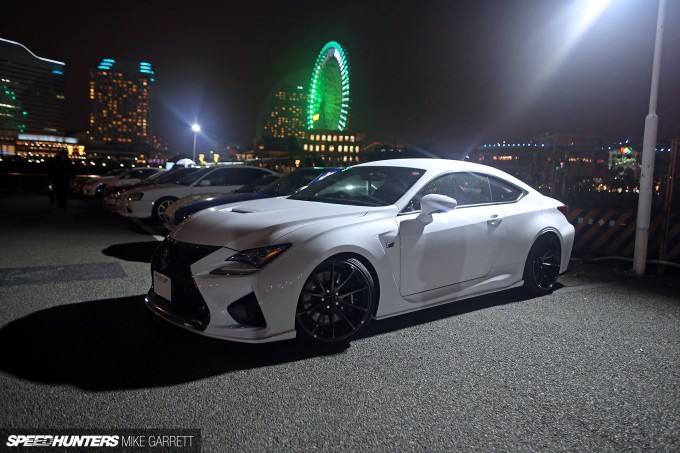 And the newest car? That'd likely be the 2015 Lexus RC F that Takemi-san from Lexon Exclusive brought out. How's that for range?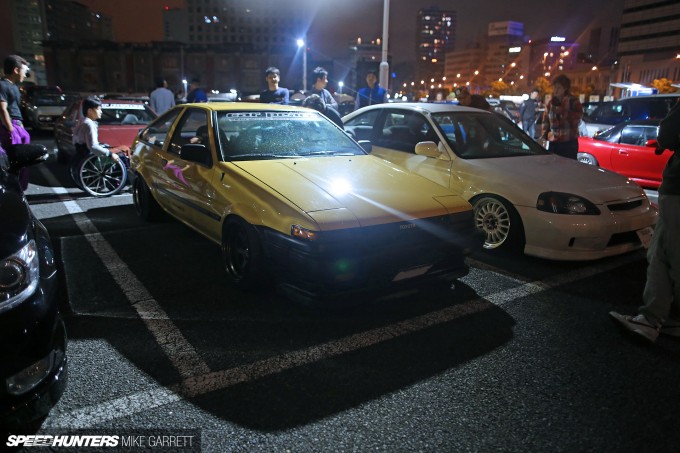 There you have it – a cruise night and car meet for the ages. I'd sincerely like to thank everyone who came out and extend an extra special thanks to Kage-san and Kanda-san for helping to make all of this possible. I'm already looking forward to our next event.
Make sure to check out the Bonus Images chapter below!
Mike Garrett
Instagram: speedhunters_mike
mike@speedhunters.com
Cutting Room Floor