Lowriding Around the World
Last week I put together a story on the presence of lowriders at the Grand National Roadster Show, and now I thought it'd be a good time to follow that up with another lowrider-themed story. This time though we are traveling from California across the Pacific Ocean to Japan, which is easily one of the best places in the world to experience lowrider culture.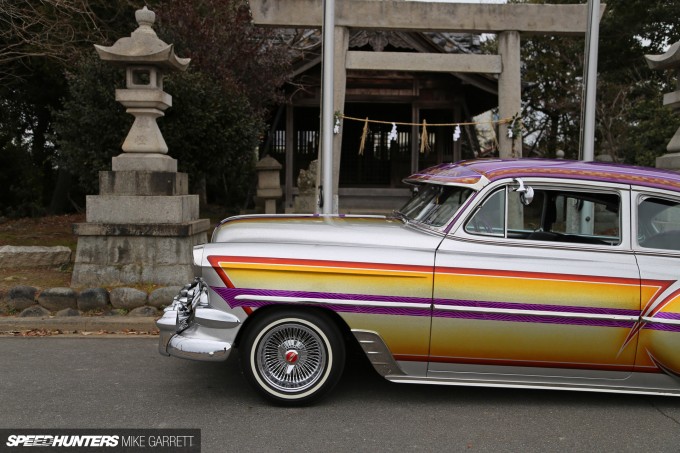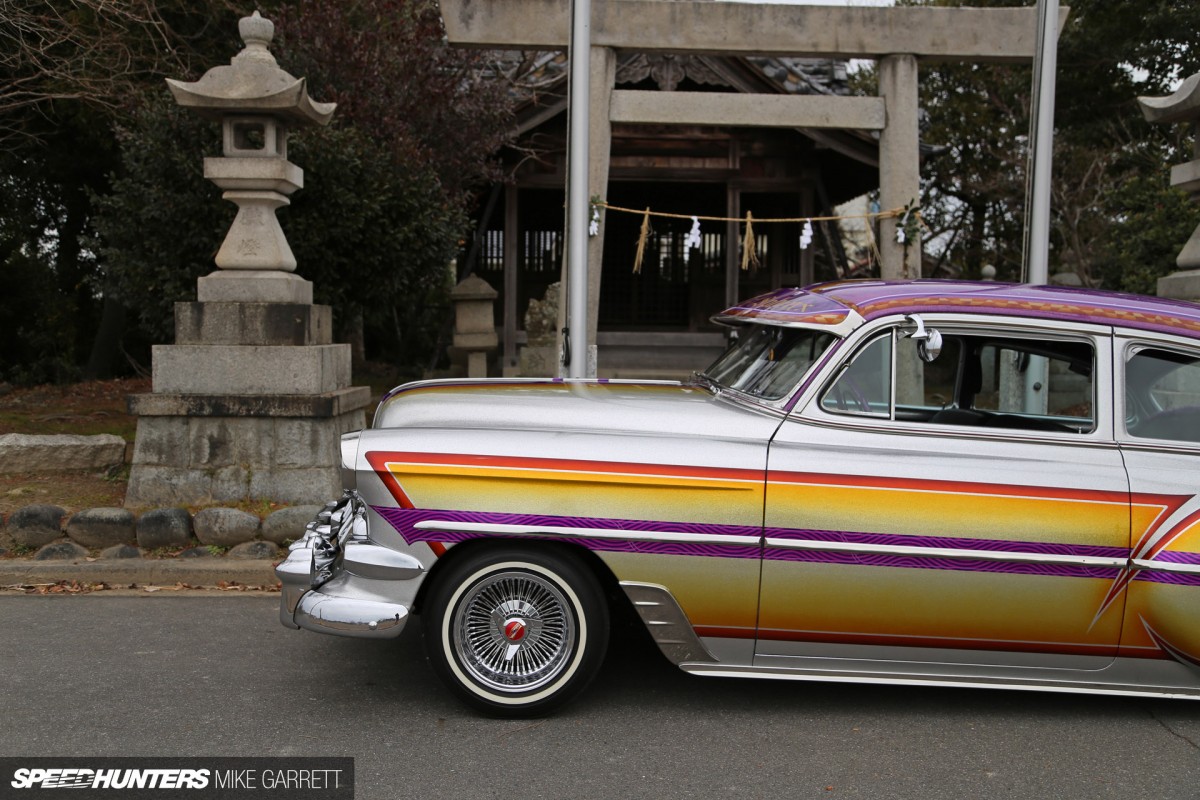 Last year's Speedhunting expedition in the Nagoya area took me to a number of destinations, each dedicated to a different corner of the custom car scene. We've already seen hot rods, lead sleds and '60s customs, so now it's time to check out the place that might be Japan's best known lowrider shop.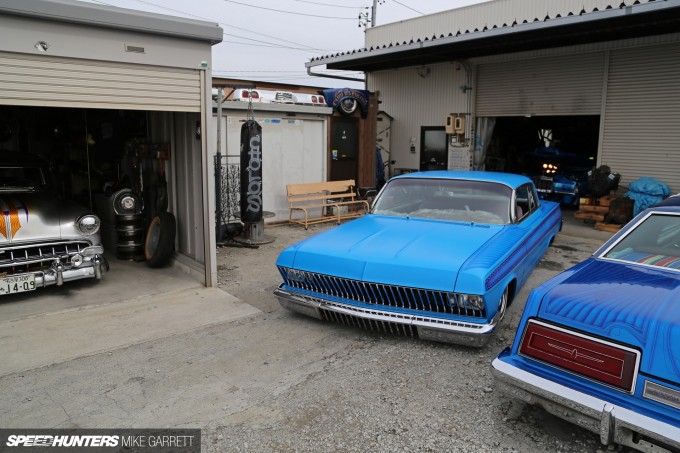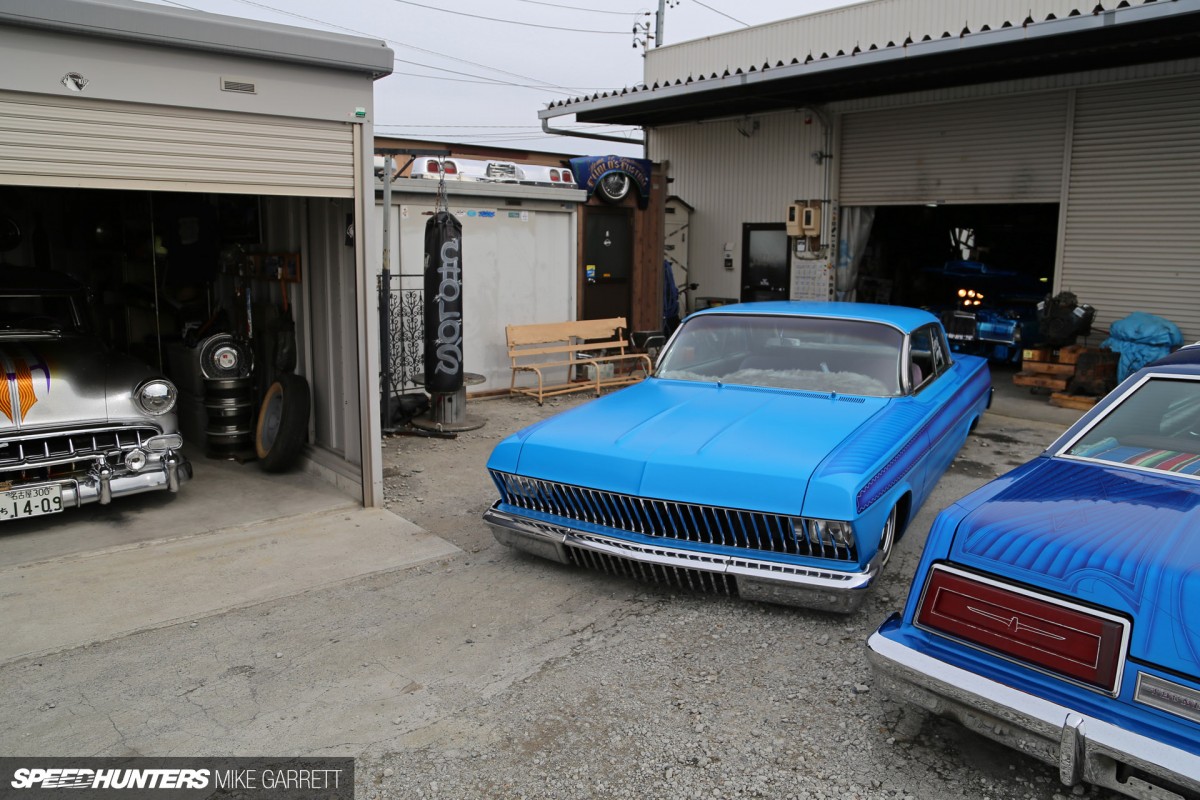 I'm talking about Cholo's Custom in Aichi's Ama City. This is a shop not just known by the locals, but by lowrider enthusiasts from across Japan, and it's responsible for some of the coolest lowrider builds on the country's shores – from daily drivers to full-on show machines. I recently did a feature on Next Movie – a '62 Impala built at Cholo's – but that car hardly scratches the surface of the shop's abilities and accomplishments.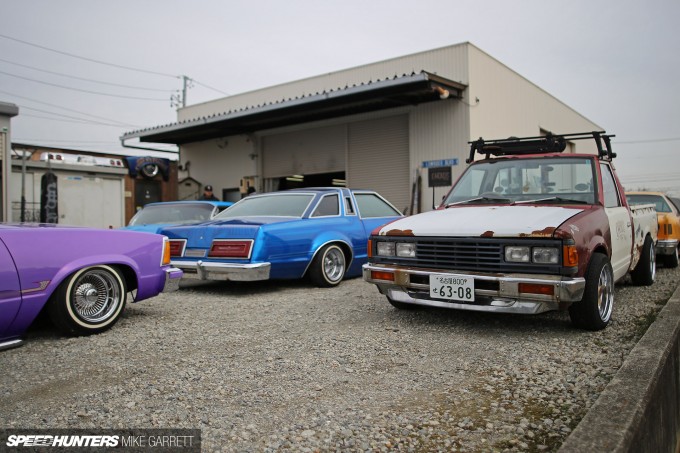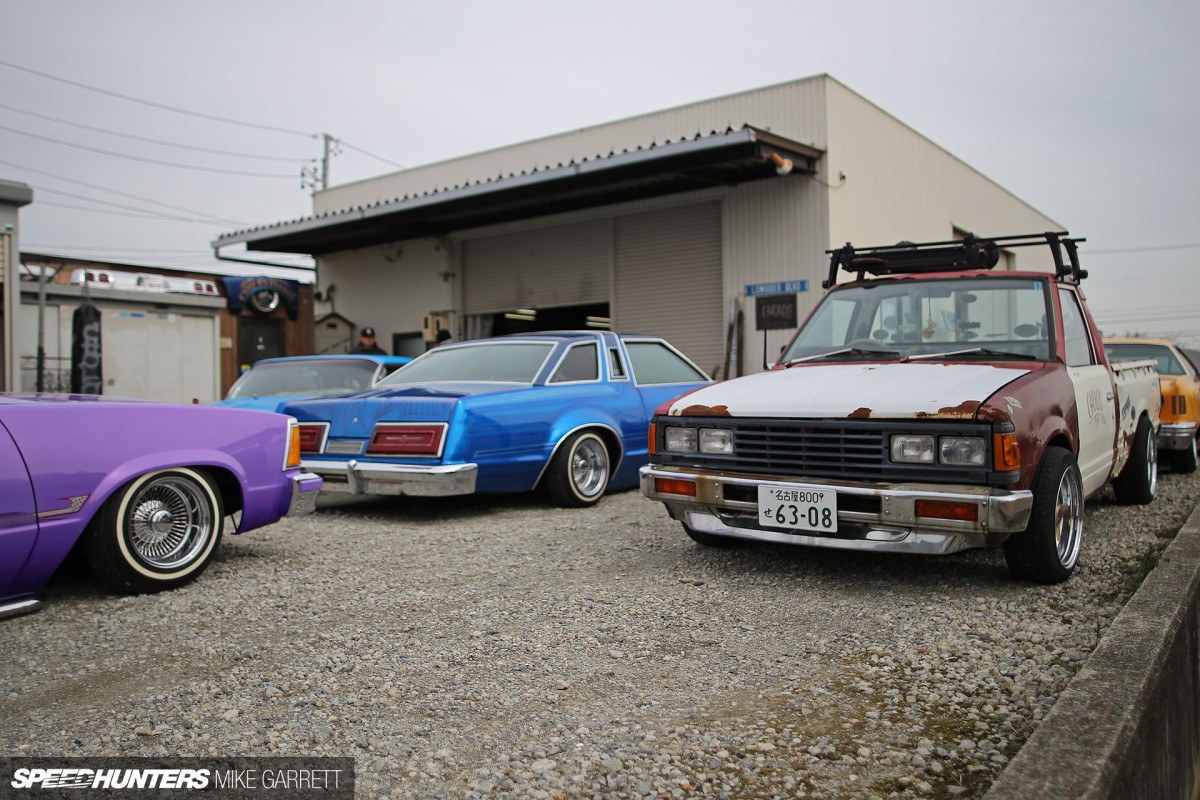 When you roll up to Cholo's it's clear that West Coast style lowriders are the specialty around here. Outside the garage sits a variety of full-size American cars and even the odd Japanese minitruck, all built in a California-influenced style.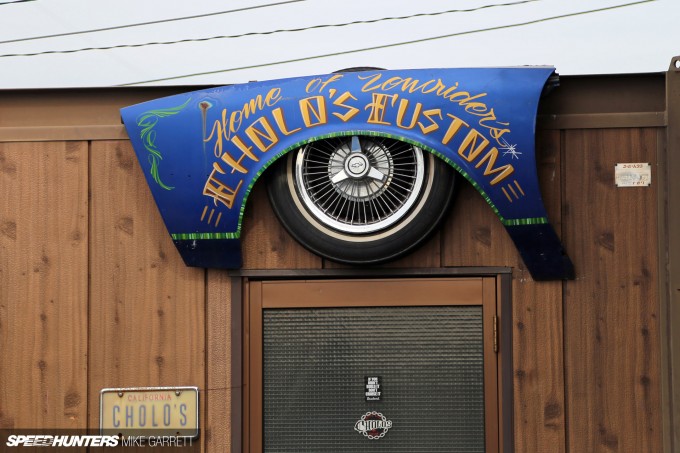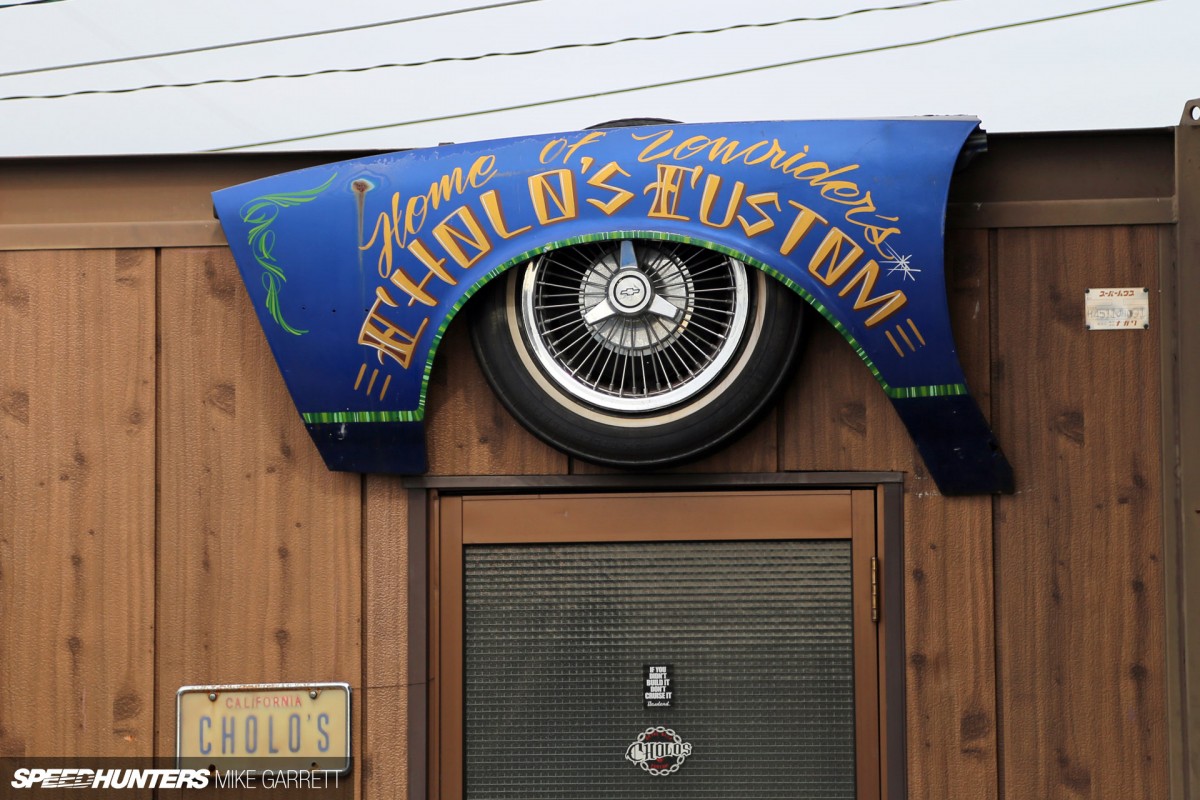 Hisashi Ushida founded the shop back in 2003, and prior to that he'd spent many years building and working on lowriders in his spare time. But how exactly did he get started on the path to riding low and cruising slow?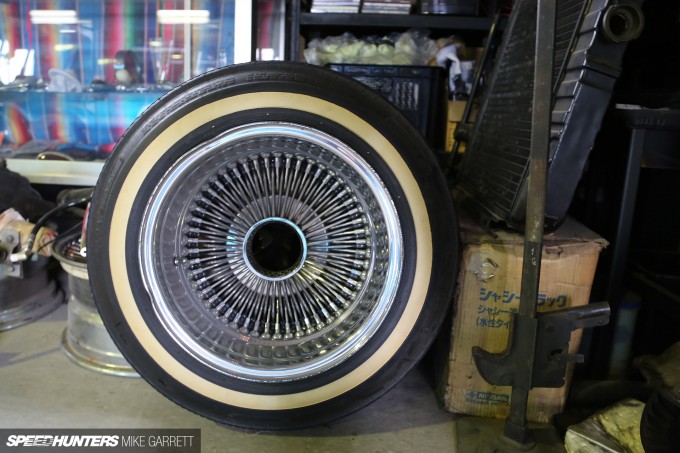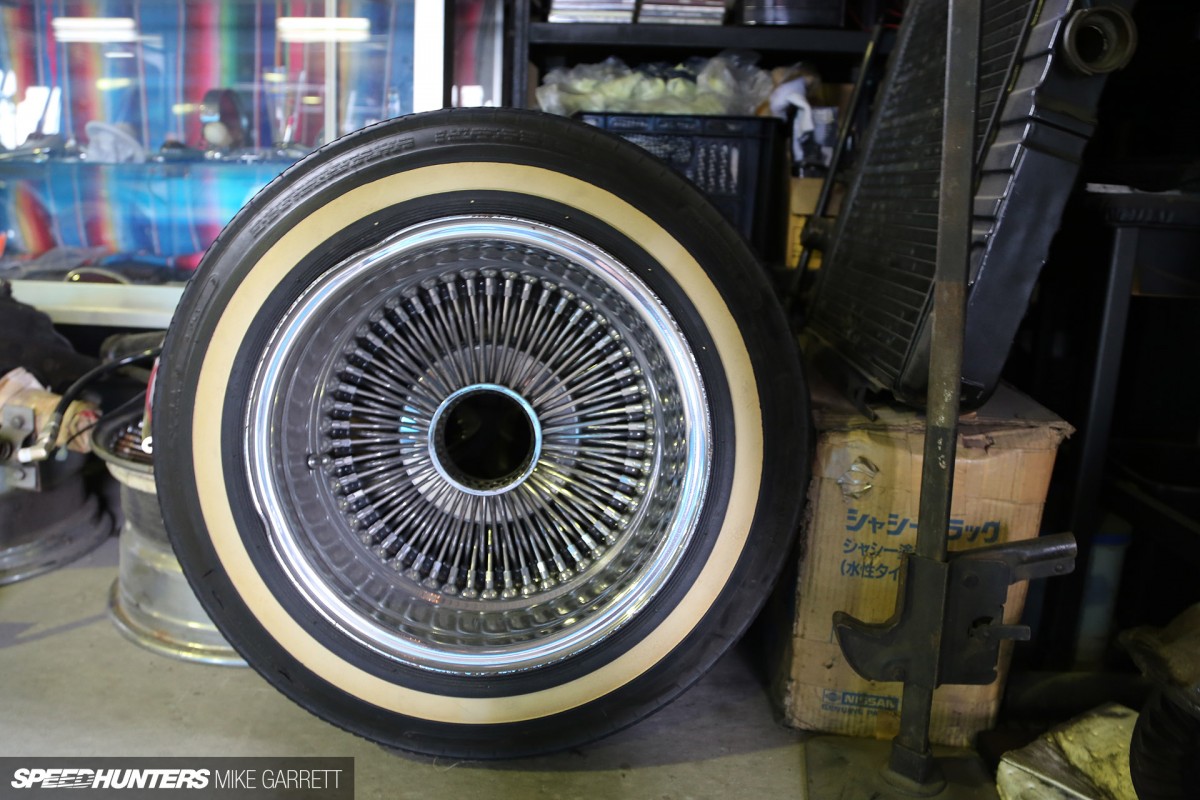 This is actually one of the most interesting things about the Japanese lowrider scene to me. Here in the US, a lot of lowrider builders grew up around the culture, being inspired by a father, an uncle or another elder who go them into the hobby back in the day. In Japan, the seasoned veterans like Hisashi or Junichi from Paradise Road still represent the first generation of lowrider builders. It's not like they got their tastes from their dads – so where did they get it?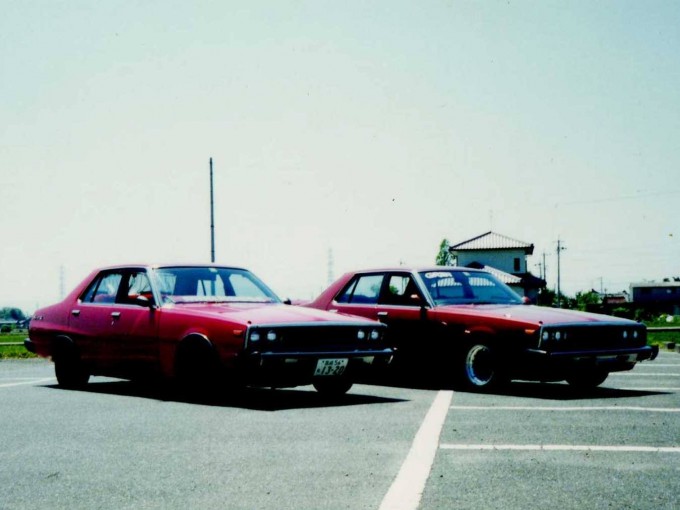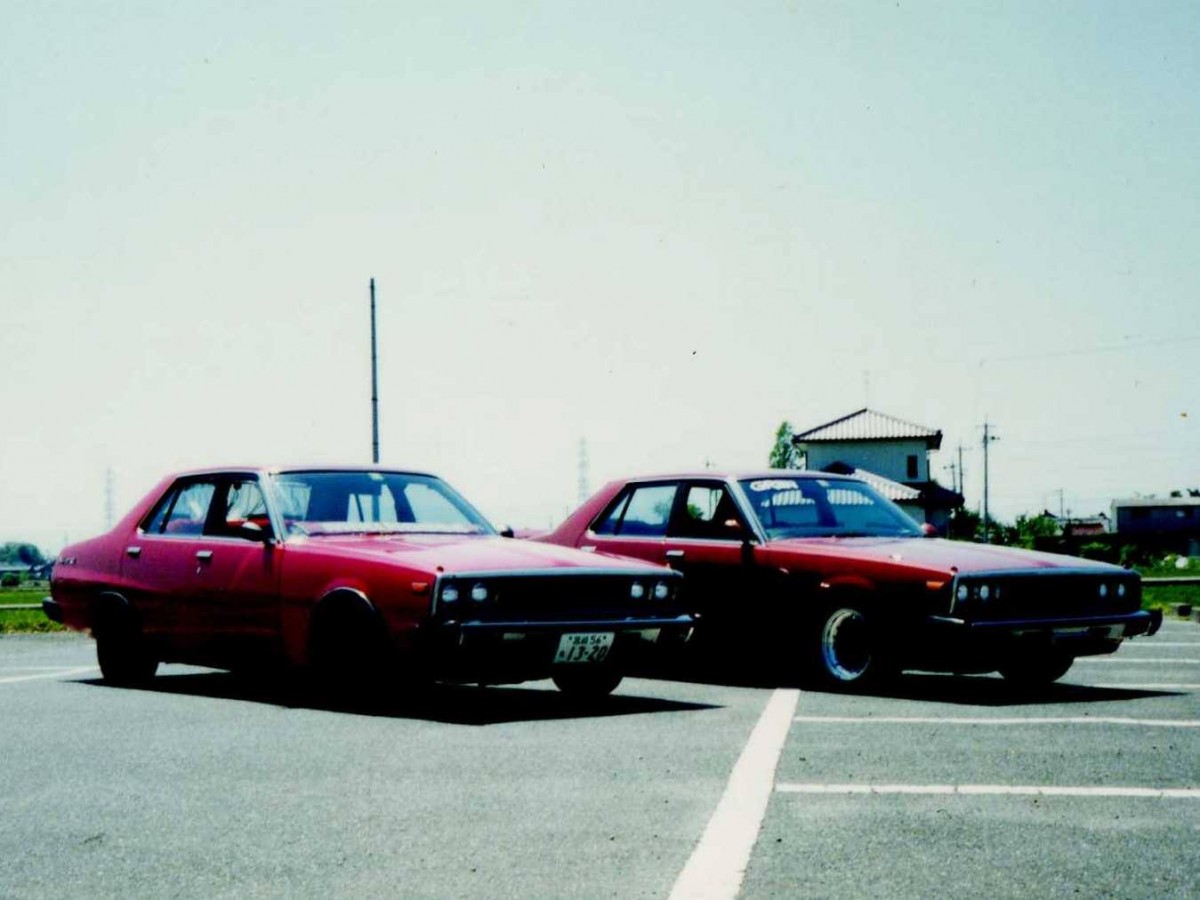 It turns out that many of them started off as youngsters building, modifying and racing domestic vehicles. Both Hisashi and Junichi grew up as typical car-obsessed Japanese youth driving lowered Skylines and Fairlady Zs.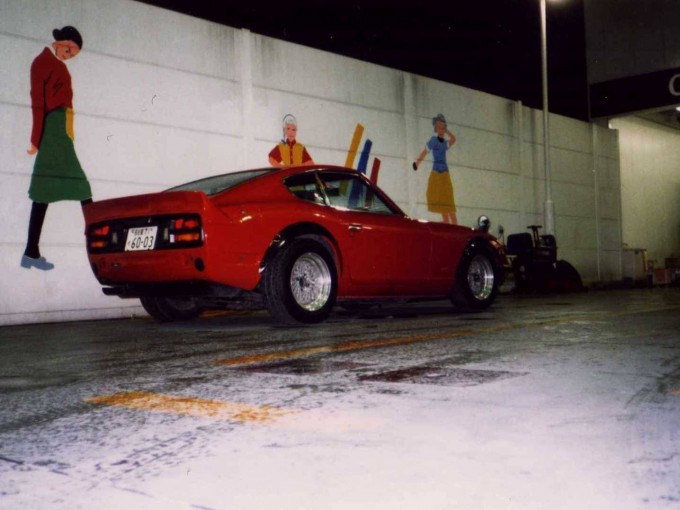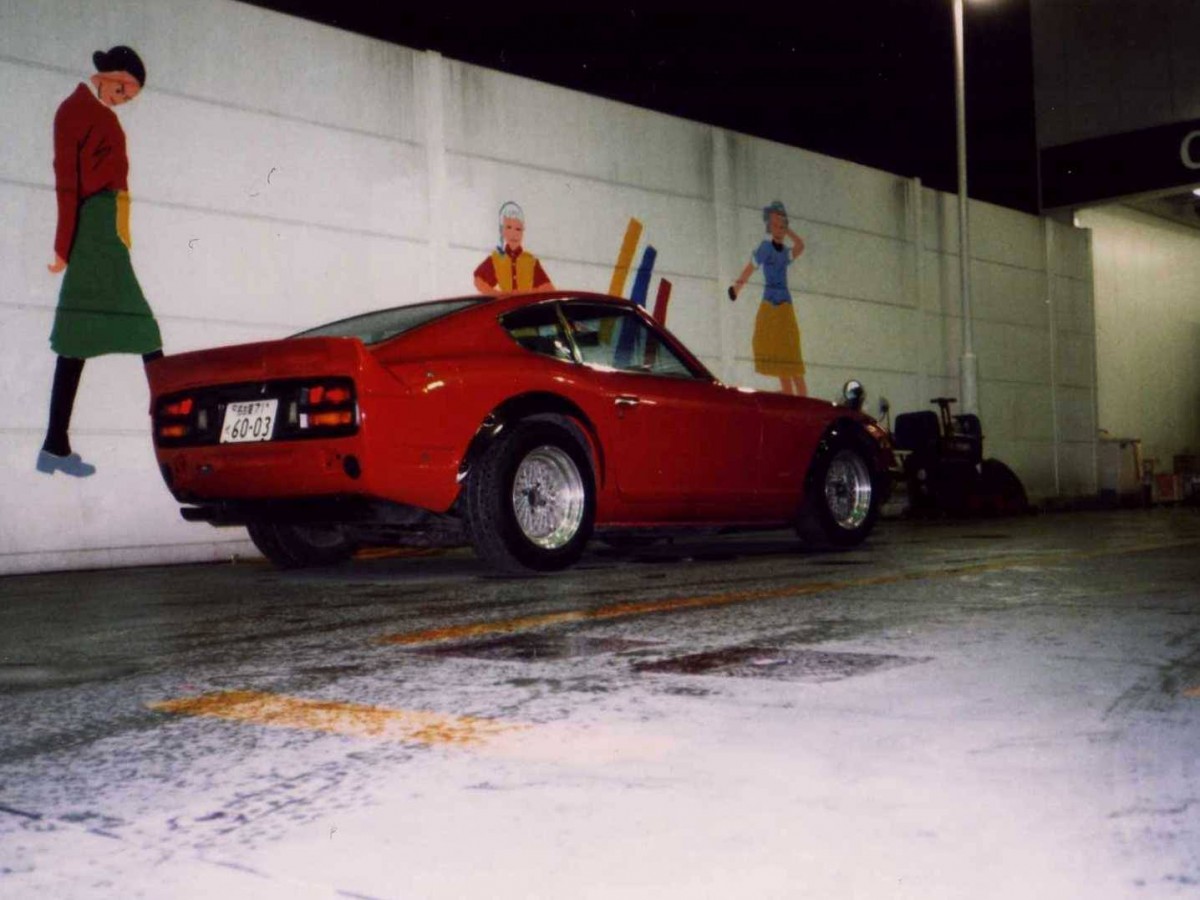 Knowing that I've got a thing for old Japanese cars, Hisashi even sent me a few photos of cars he had when he was younger, including an S30 Fairlady and a C210 Skyline sedan.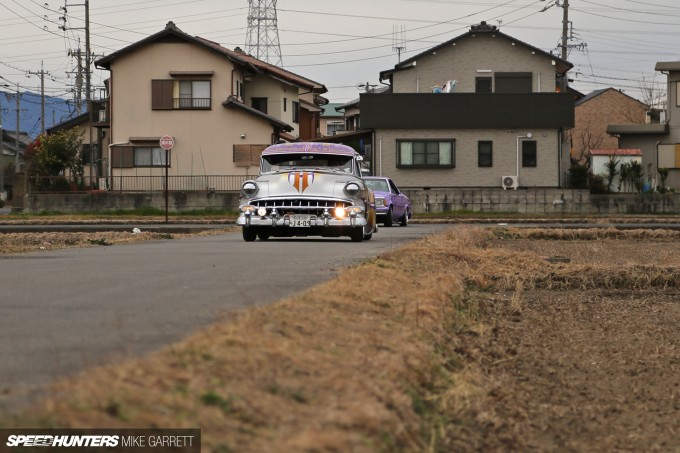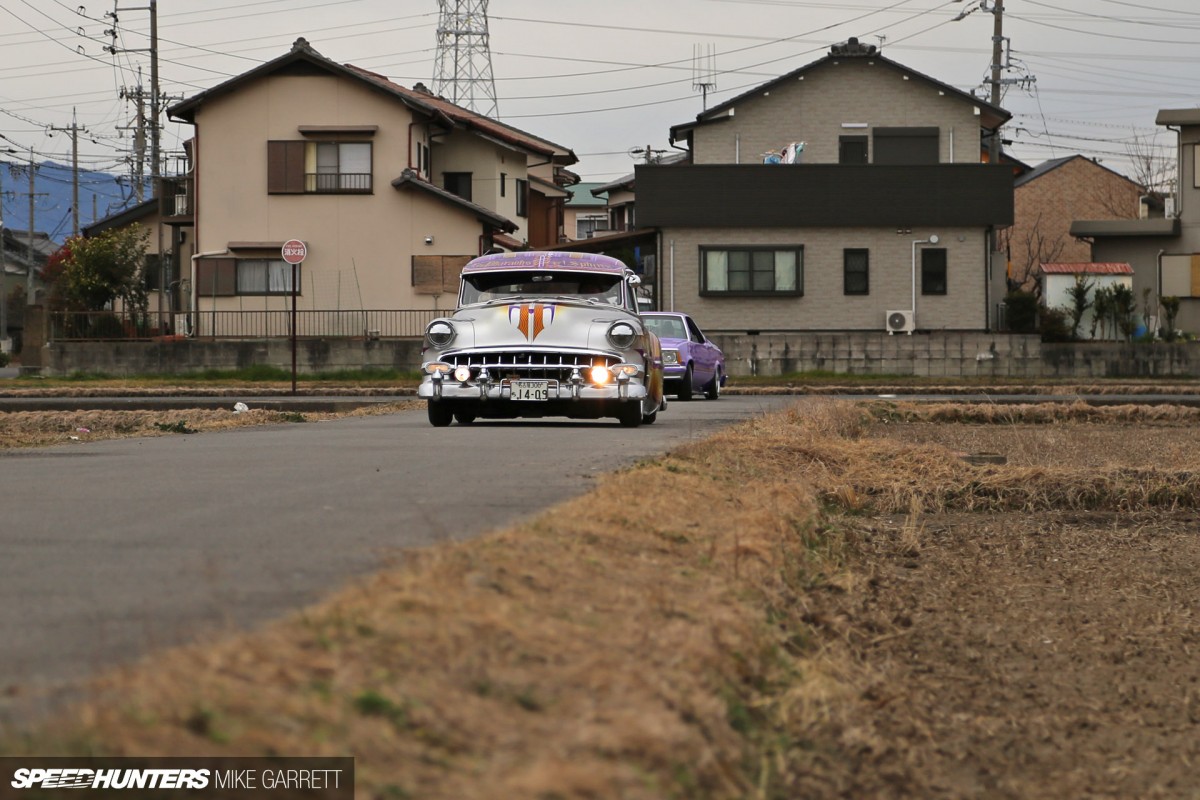 But during the '80s and '90s, many of the young guys in Nagoya began to take an interest in cars and styles from overseas – namely lowriders and American customs. Hisashi and his buddies were among them.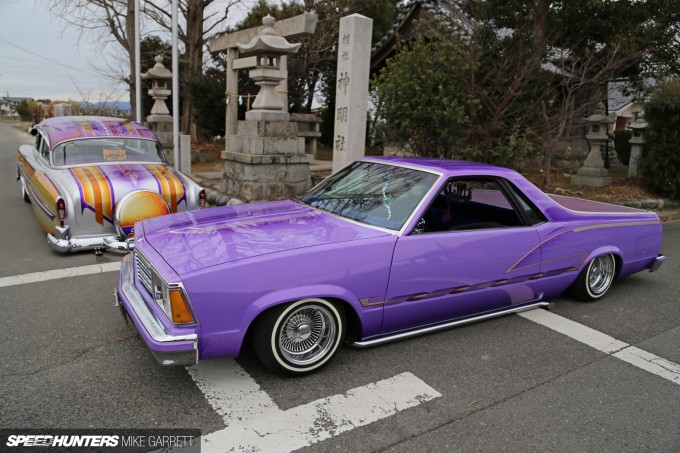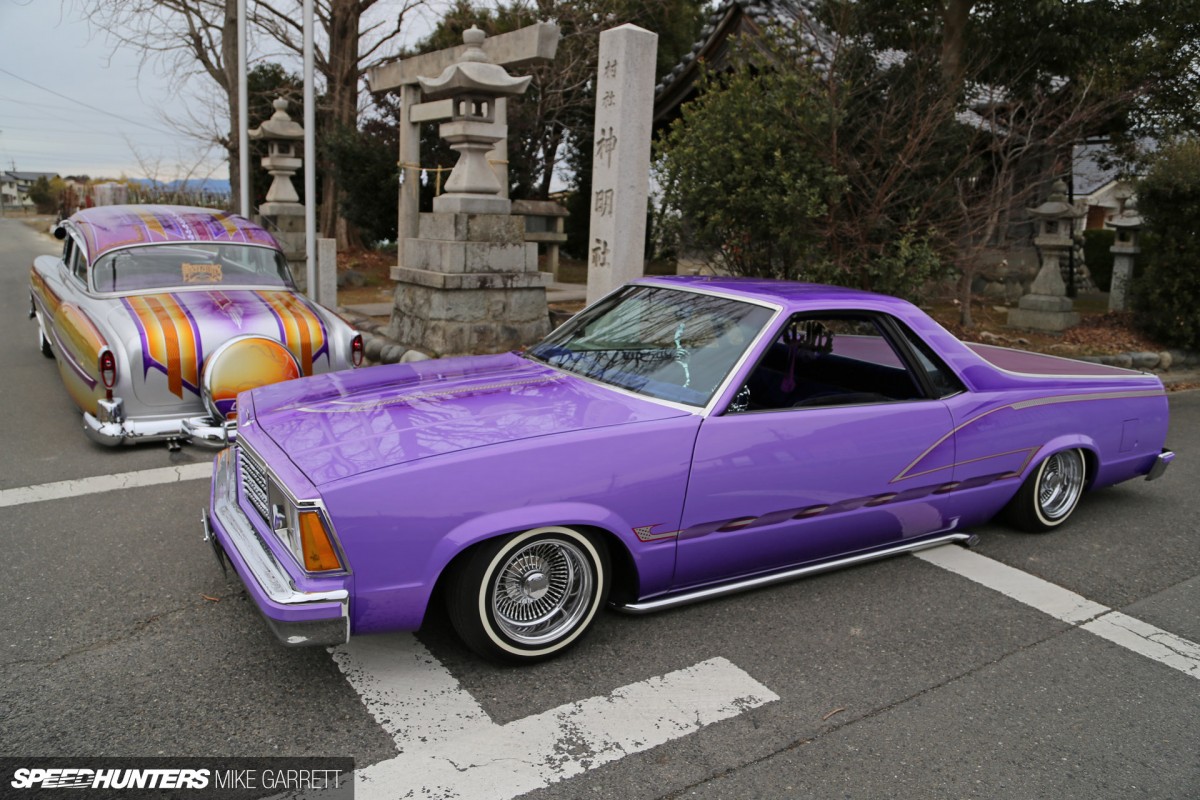 In many ways these lowriders employed many of the same modification techniques they were familiar with, including dropped suspension, wide wheels and stretched tires. But at the same time they also made for a fresh and exotic take on the automotive hobby.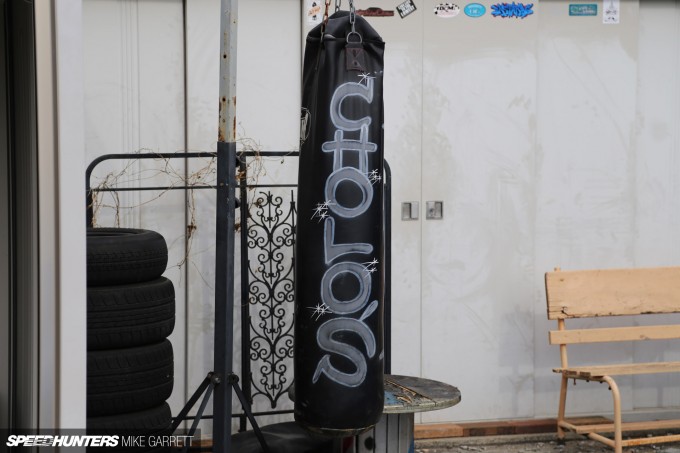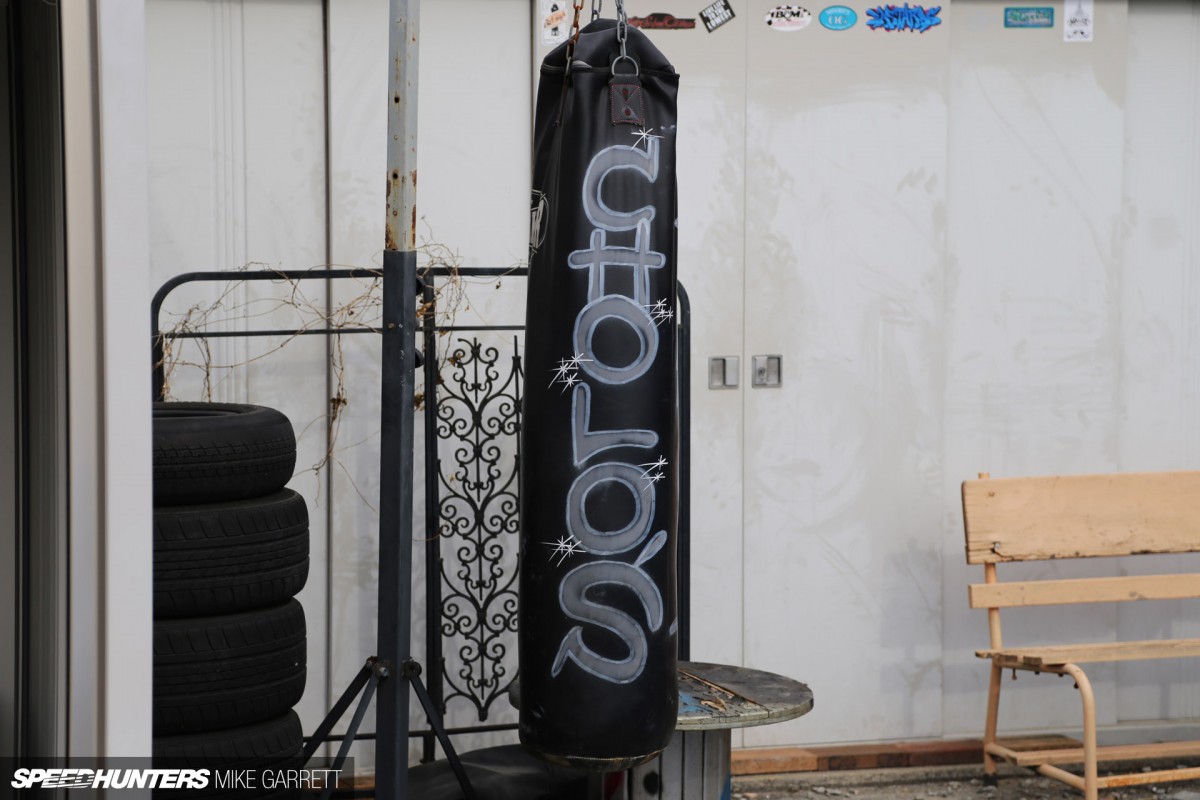 And so many of these guys moved into the world of American lowriders. Some adopted lowriders as their hobby while others like Hisashi went a step further, building their careers around the scene. Some in Japan might tell you that the lowrider boom ended many years ago, but you certainly wouldn't know by visiting Cholo's.
Low Works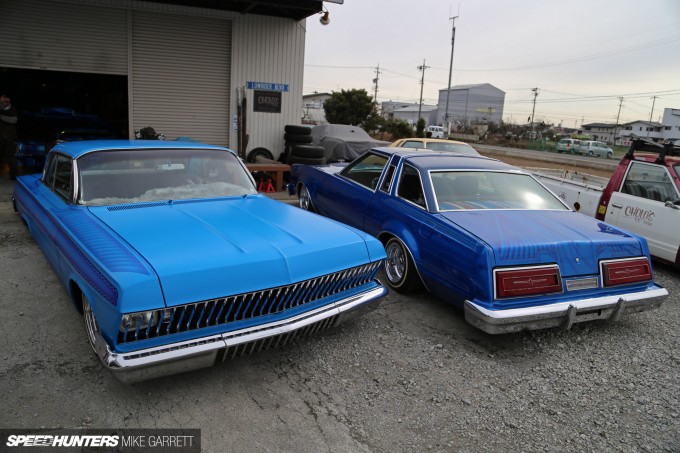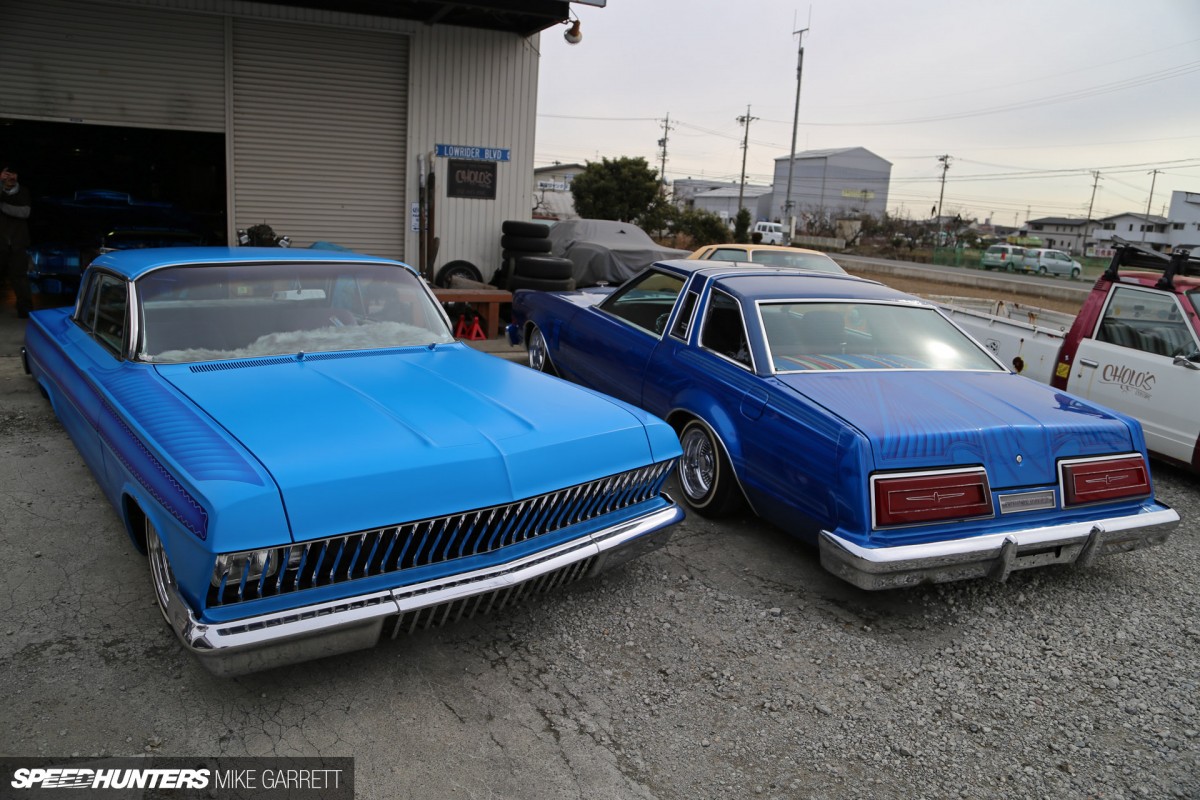 Set amongst businesses and homes in suburban Ama City, Cholo's is not a flashy place by any means, but the aura is as strong as you'll find anywhere. As is typical when I visit a shop, I took a peek around the yard before I headed inside.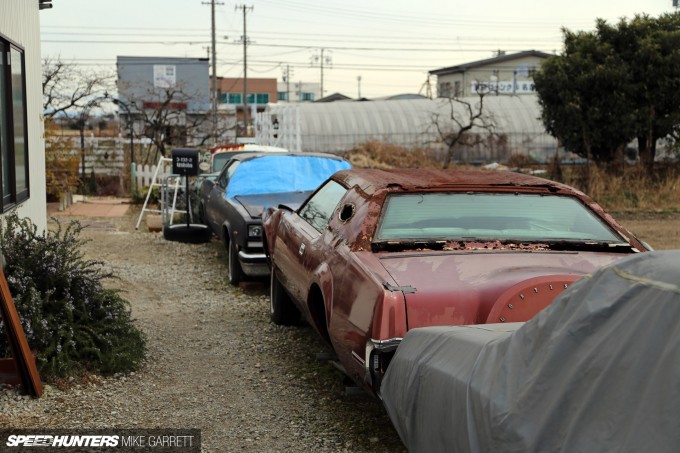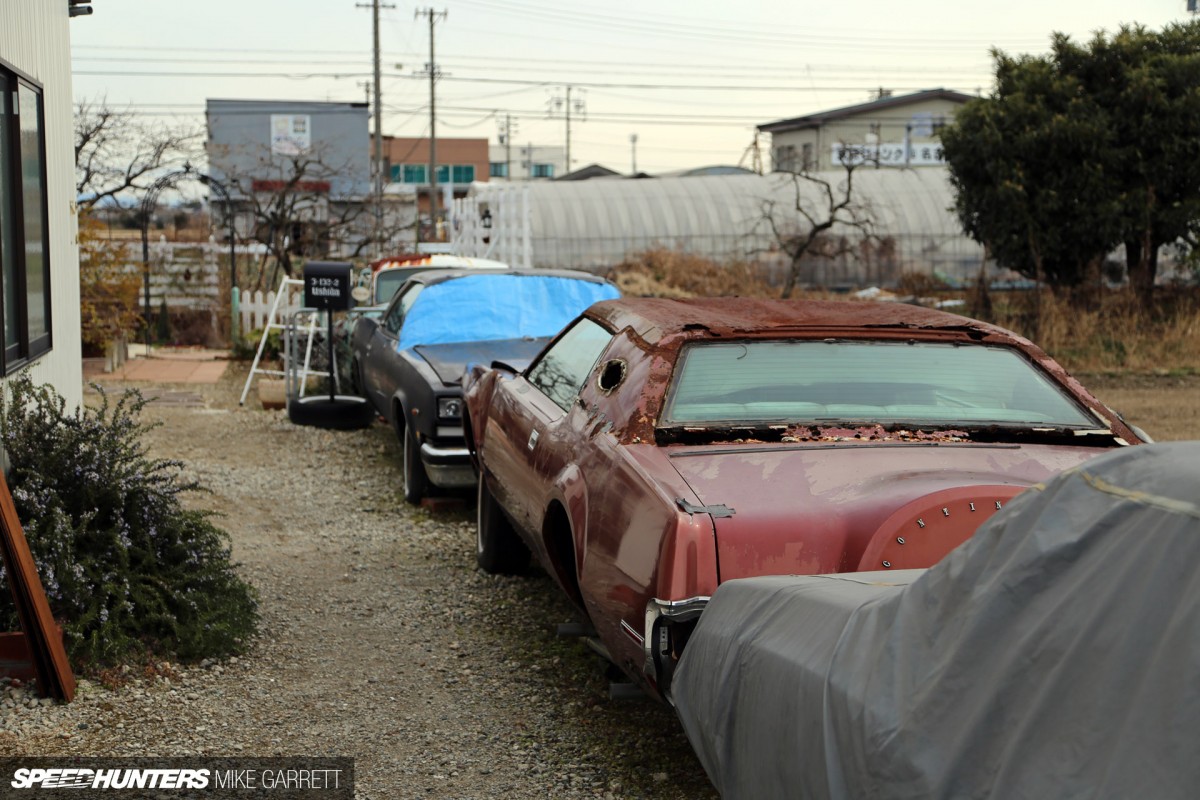 There was a row of cars known 'Cholo's Junkyard' stacked with Lincolns, Oldsmobiles, and Chevys awaiting either a trip to to the scrapper or a possible lowrider rebirth.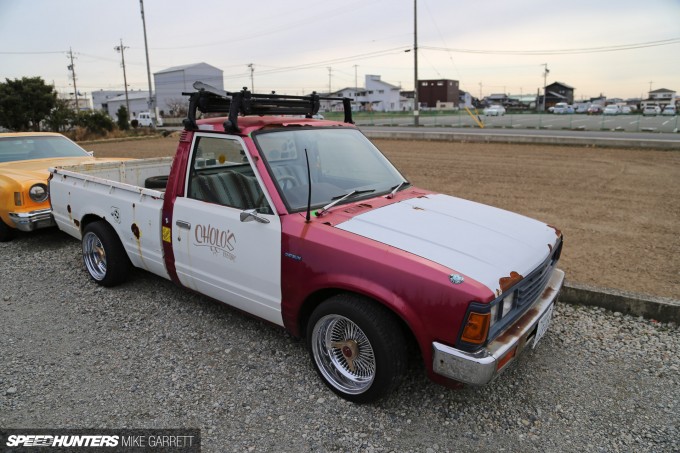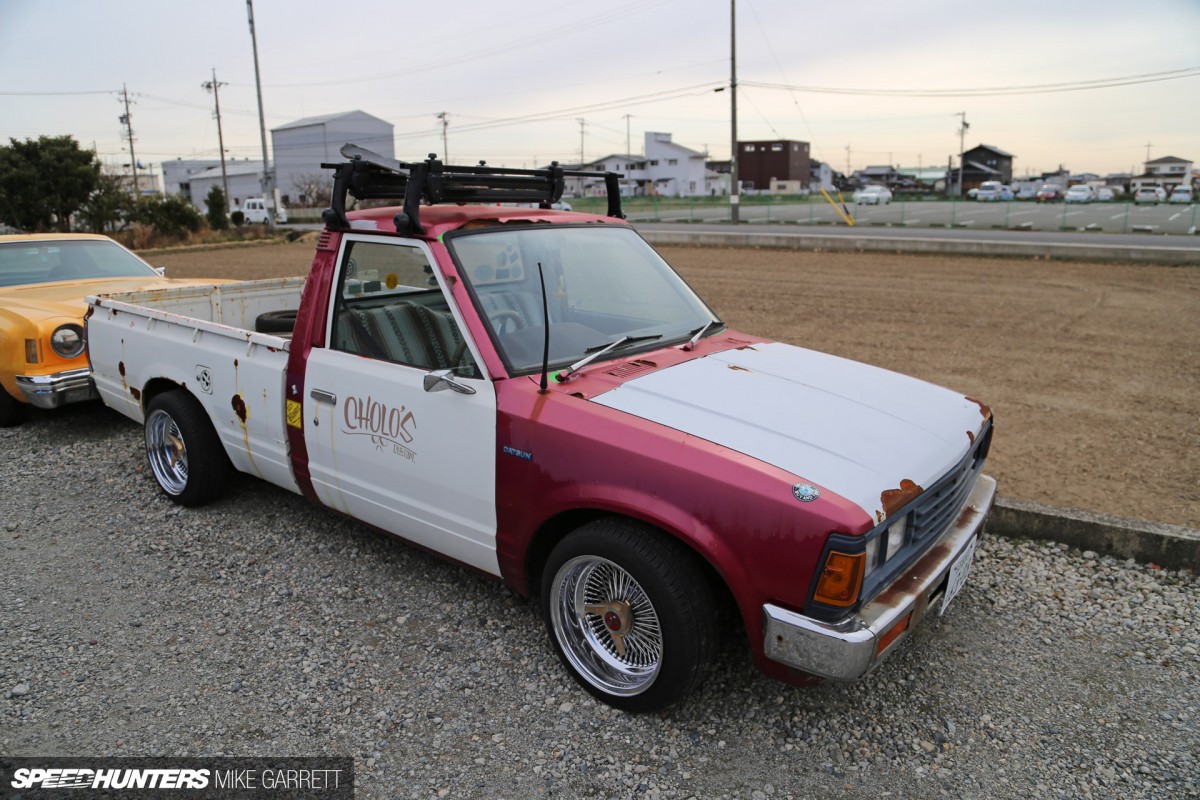 I also found the shop truck – this Datsun 720 with wire wheels. Domestic minitrucks have always been a big part of the Japanese lowrider scene thanks to their smaller size and greater availability of parts when compared to their imported counterparts.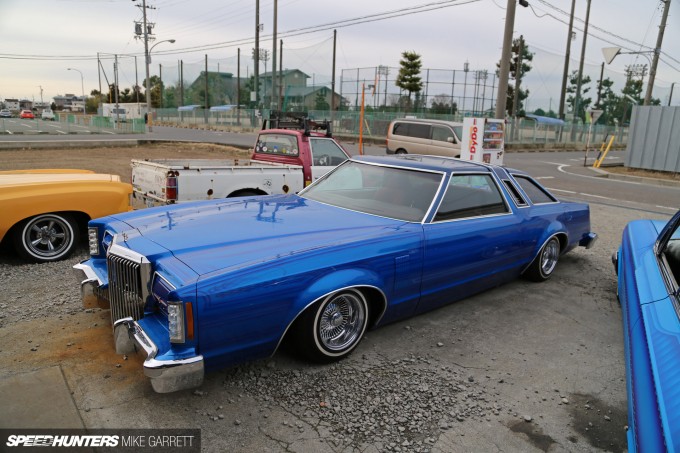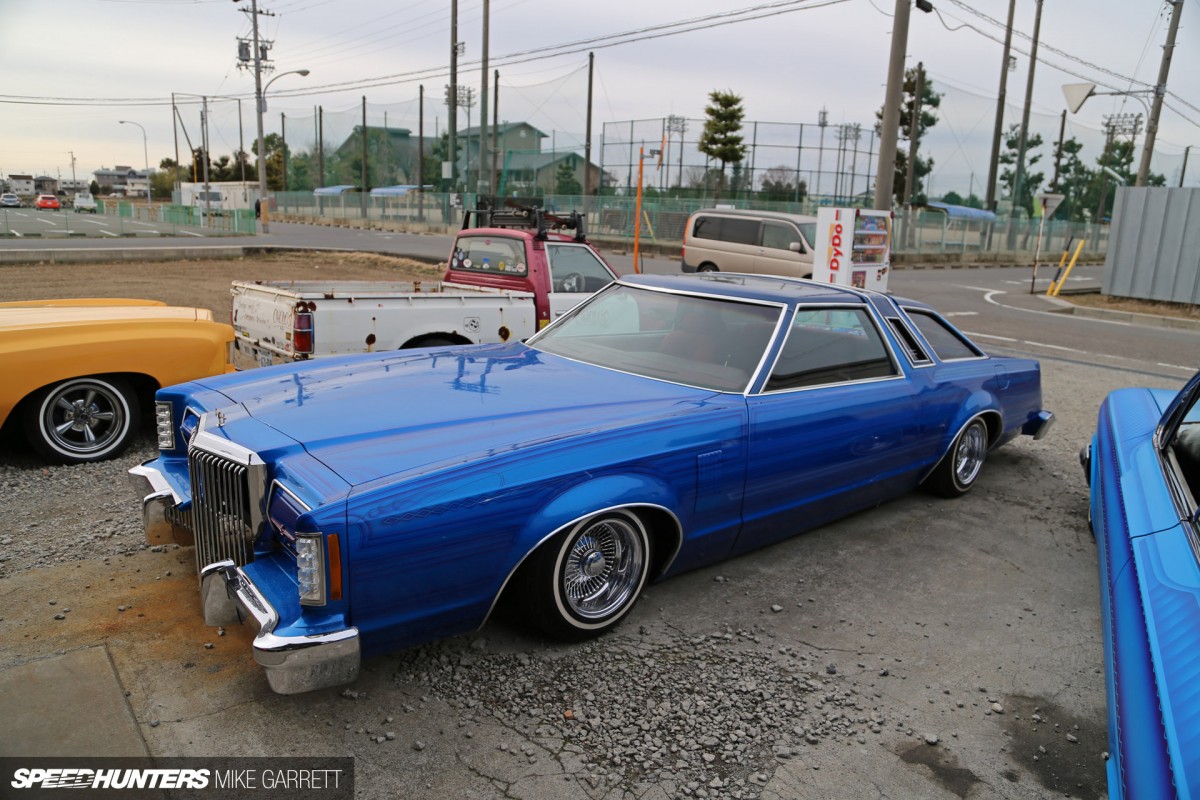 I soon spotted a candy-painted '79 Thunderbird – a fully-detailed machine which hints at the high level of work that Cholo's puts out.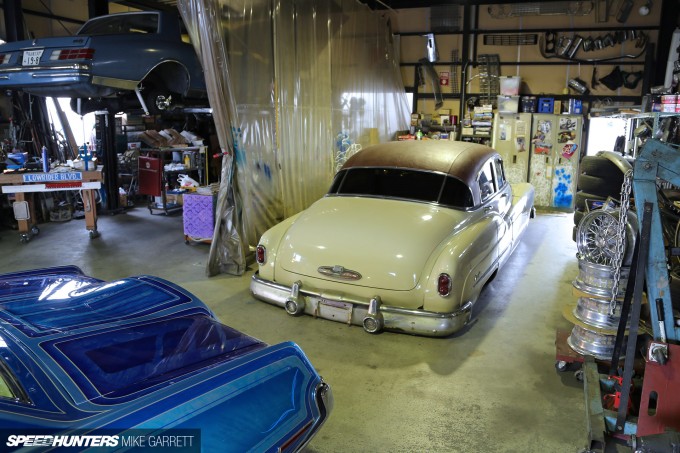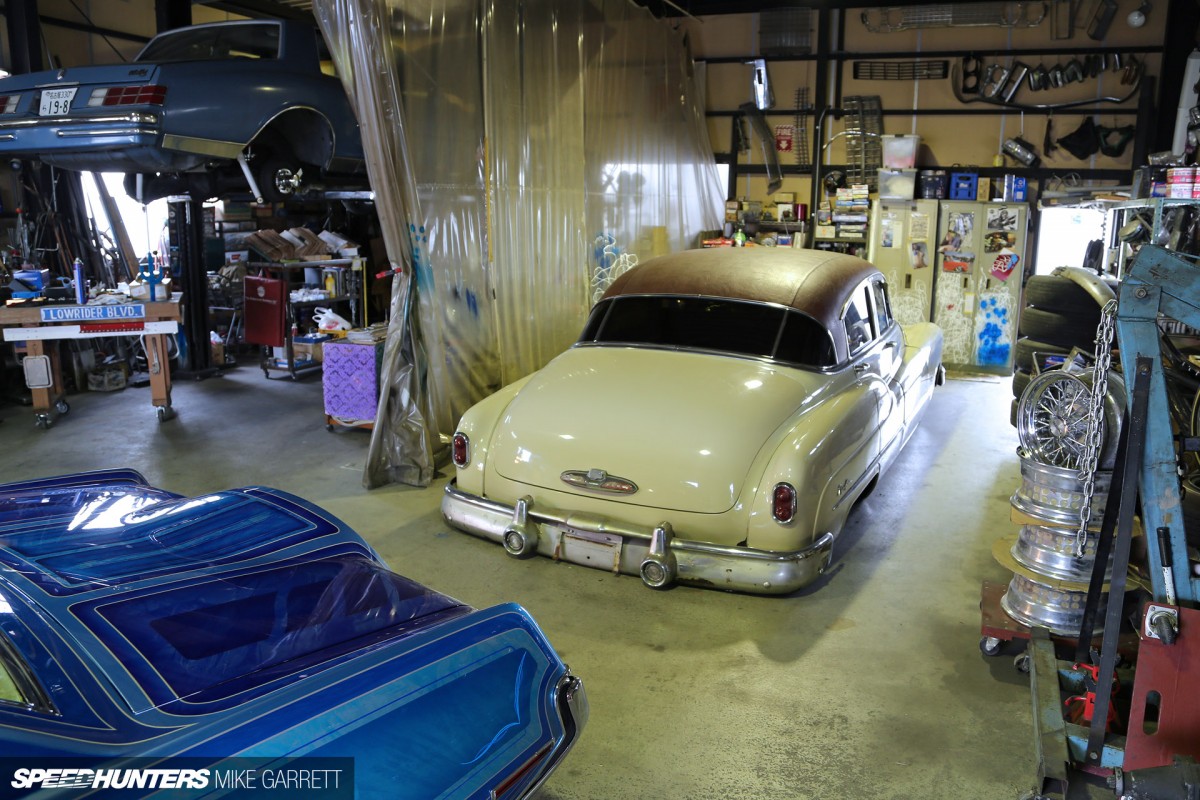 Once inside the shop, I was met by the usual array of spare parts and customer cars in various states of completion.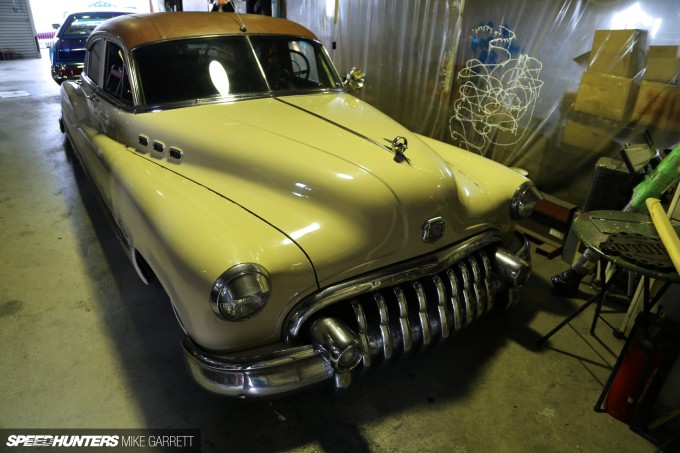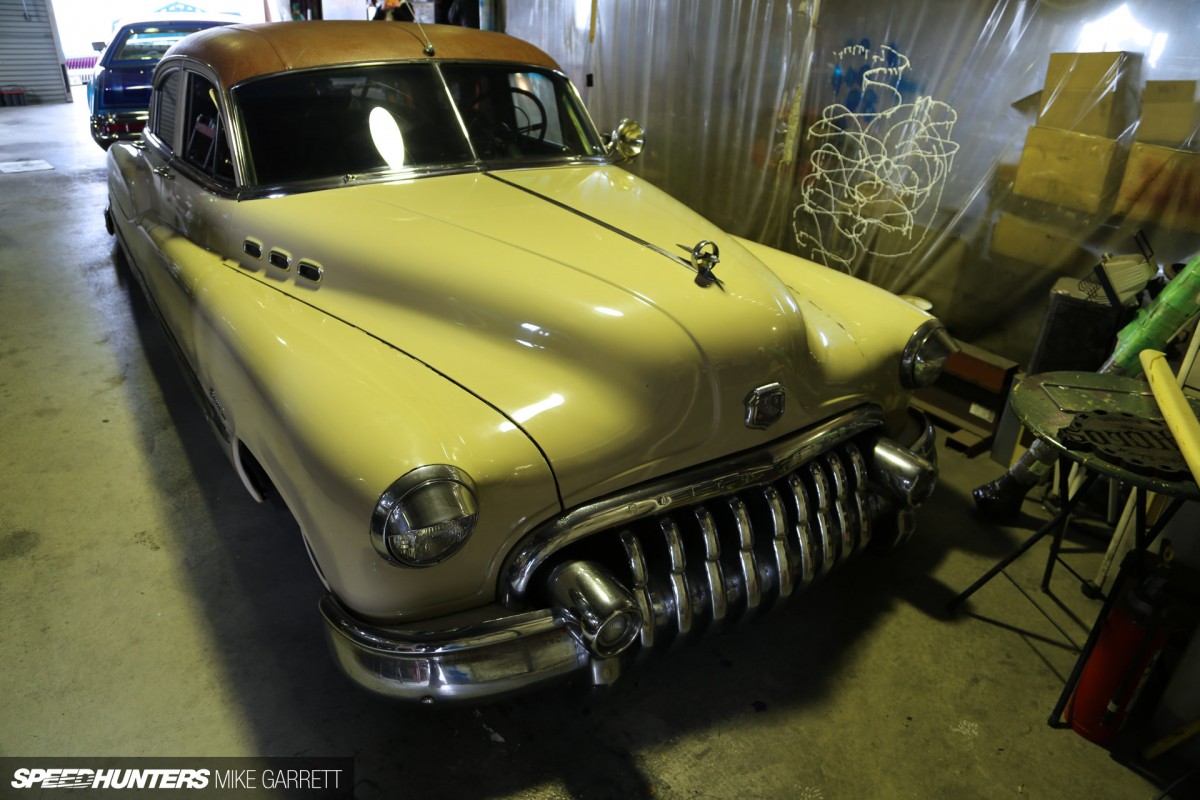 In one corner sat a four-door '50 Buick that looked completely stock, with the exception of a slammed, frame-scraping ride height. I can't imagine it will stay looking like this for long.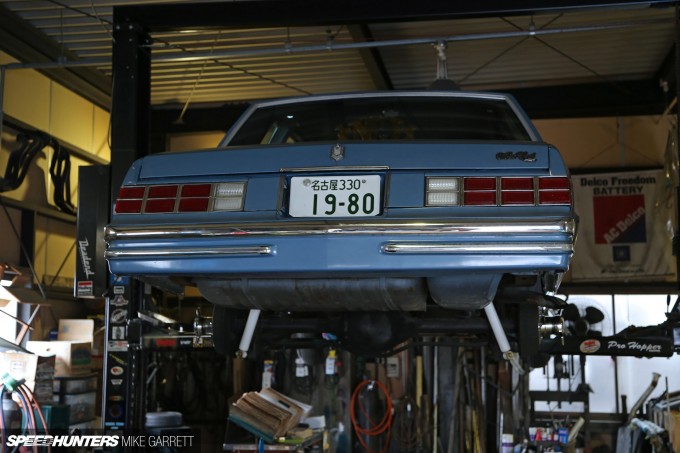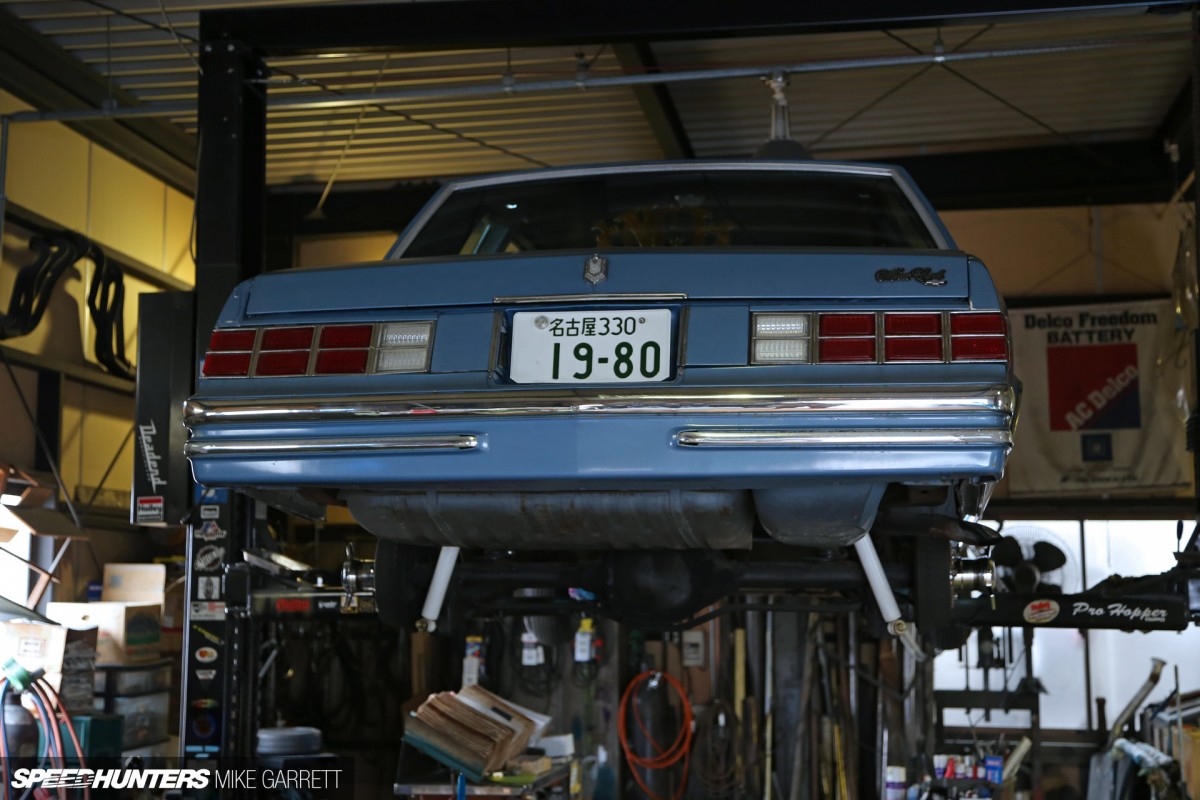 In another corner a 1980 Monte Carlo was up on the lift undergoing some basic maintenance – something that Hisashi handles in addition to taking on ground-up builds.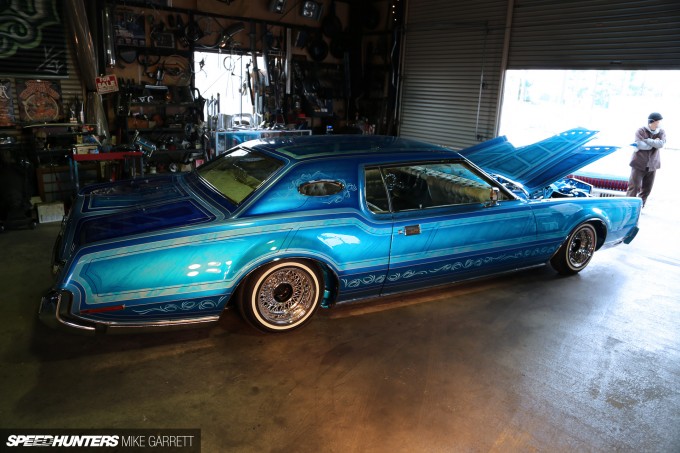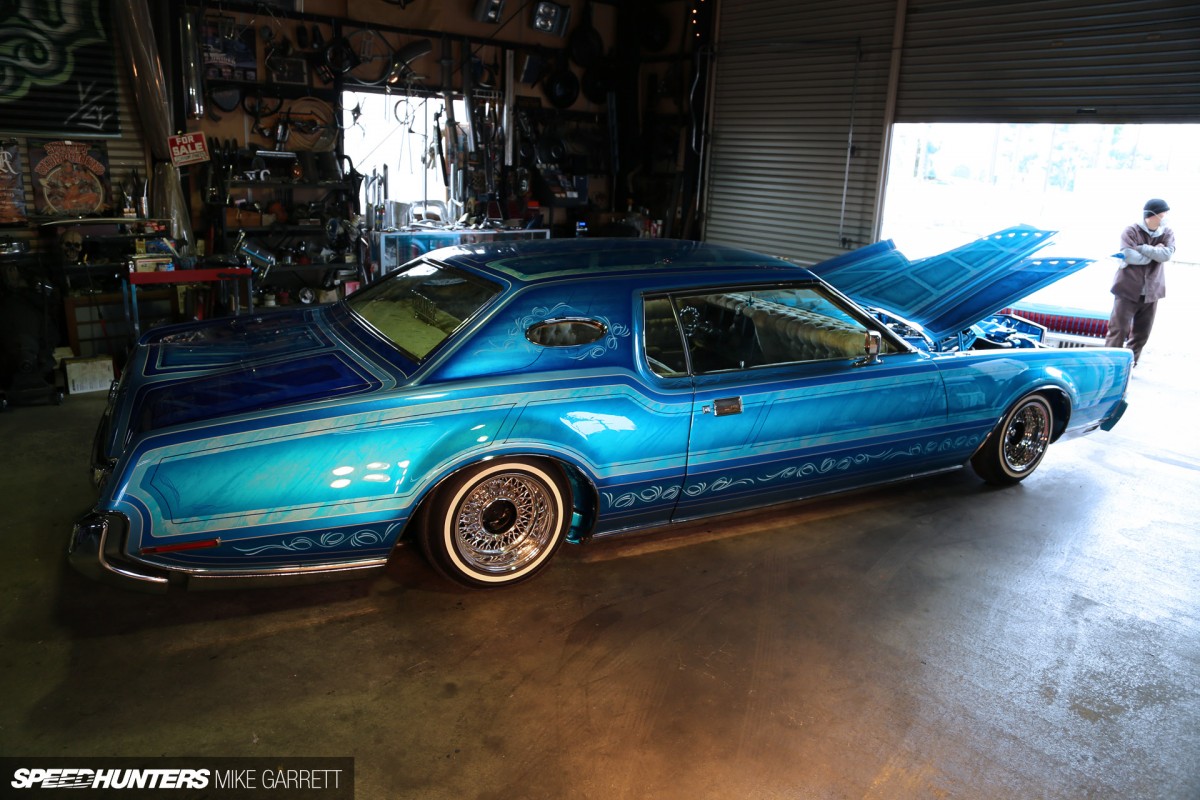 But not surprisingly, my eye was drawn to the car sitting in the center of the shop. This Lincoln Continental Mark IV is a show car masterpiece in every sense of the world.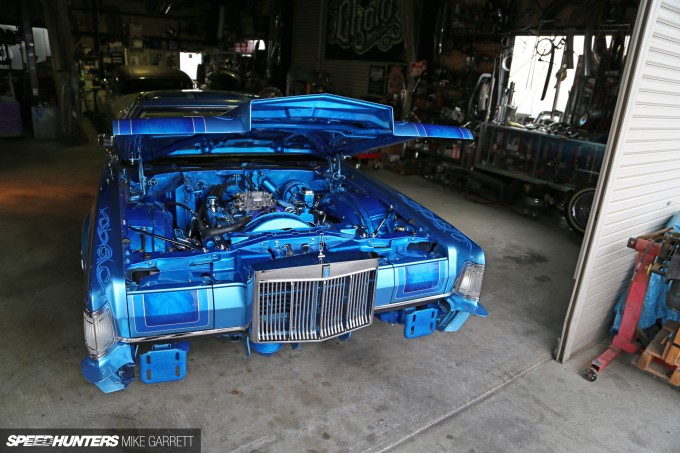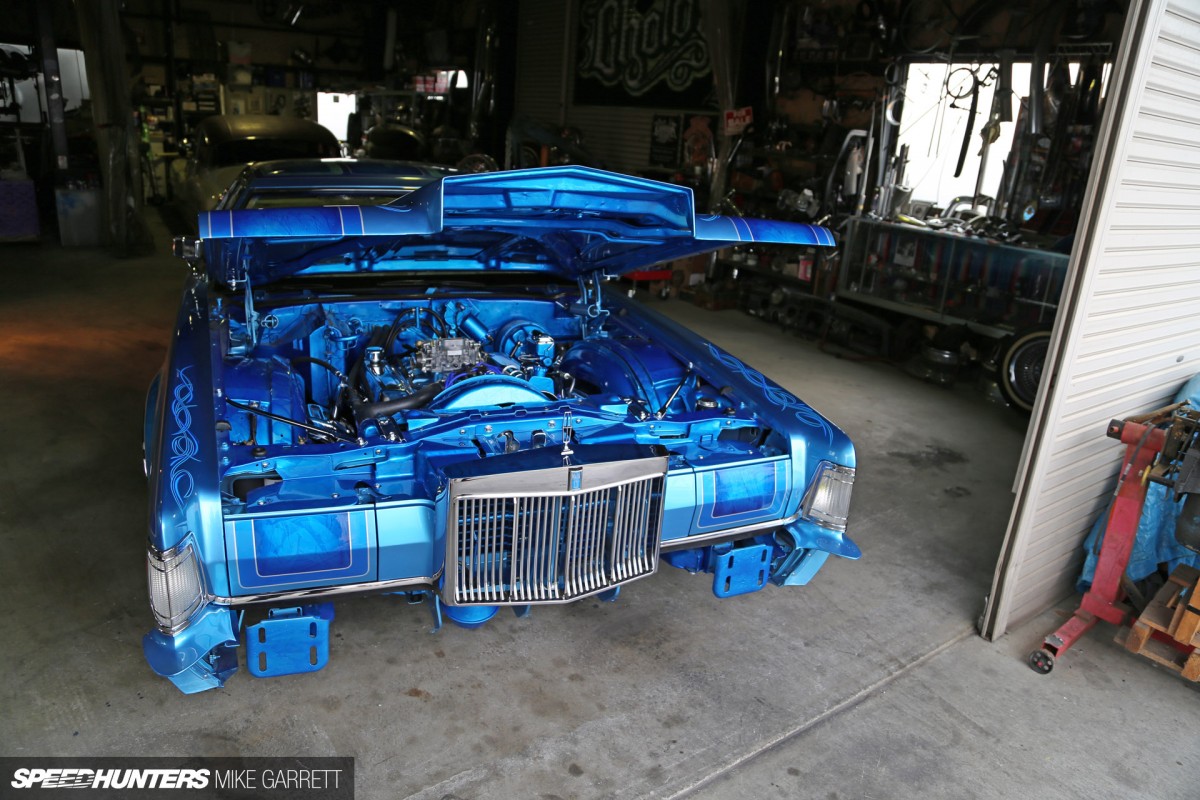 Just as I mentioned in my GNRS lowrider story, there isn't a huge market for these '70s American land yachts, but when given the full lowrider treatment – as Cholo's has done with this car – the Lincoln takes on an entirely different personality.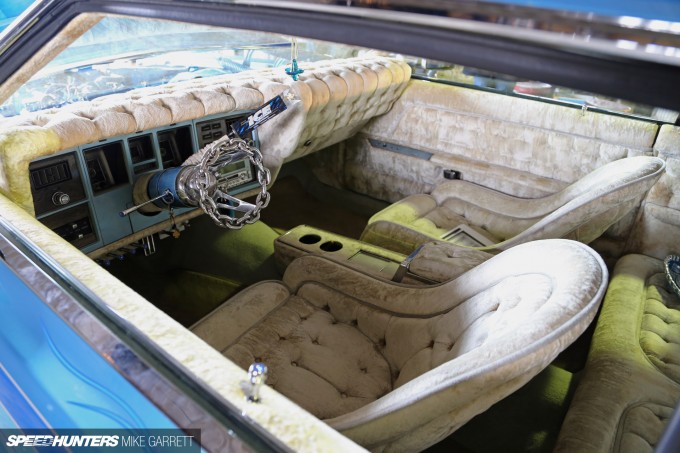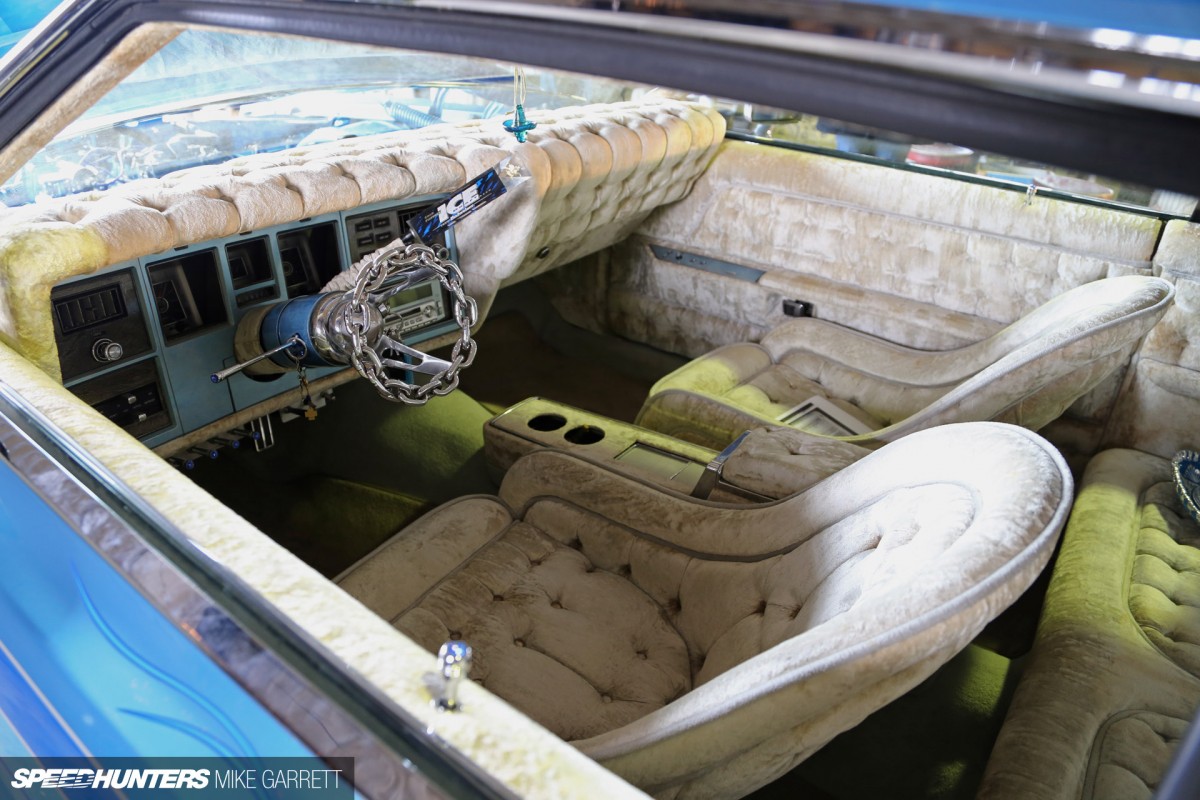 Even the the plush velour interior with twin captain's chairs and a chain steering wheel is perfectly suited to the over-the-top lowrider look. I can't help but smile when I see it.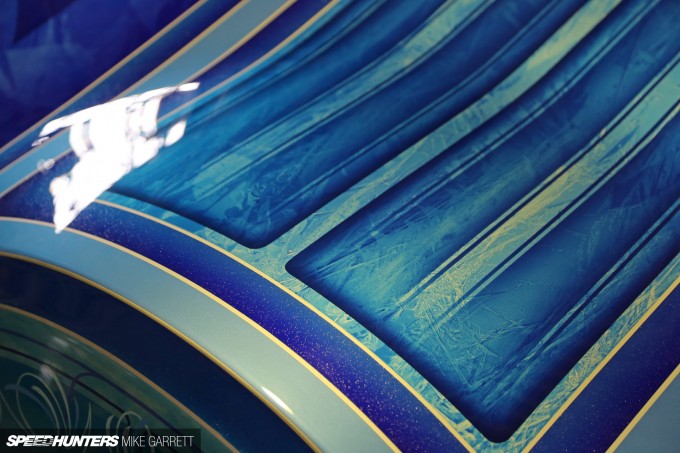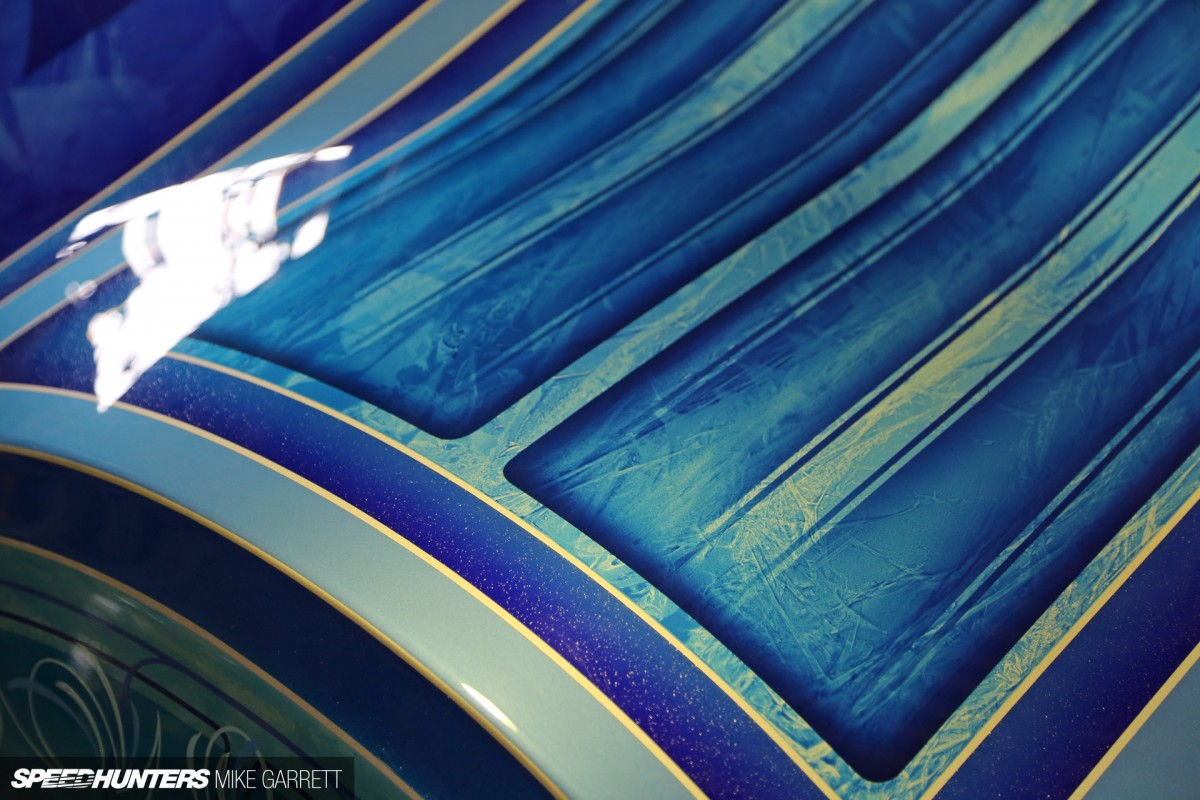 More than that, the Contintental showcases the wide variety of work undertaken at Cholo's Custom – everything from chassis and body work to custom paint and interior.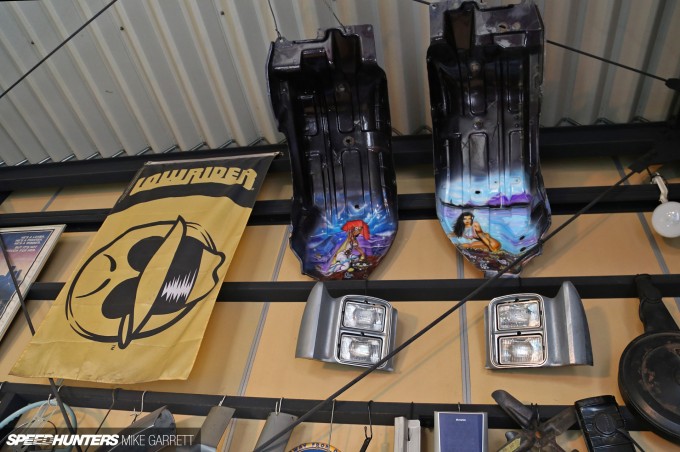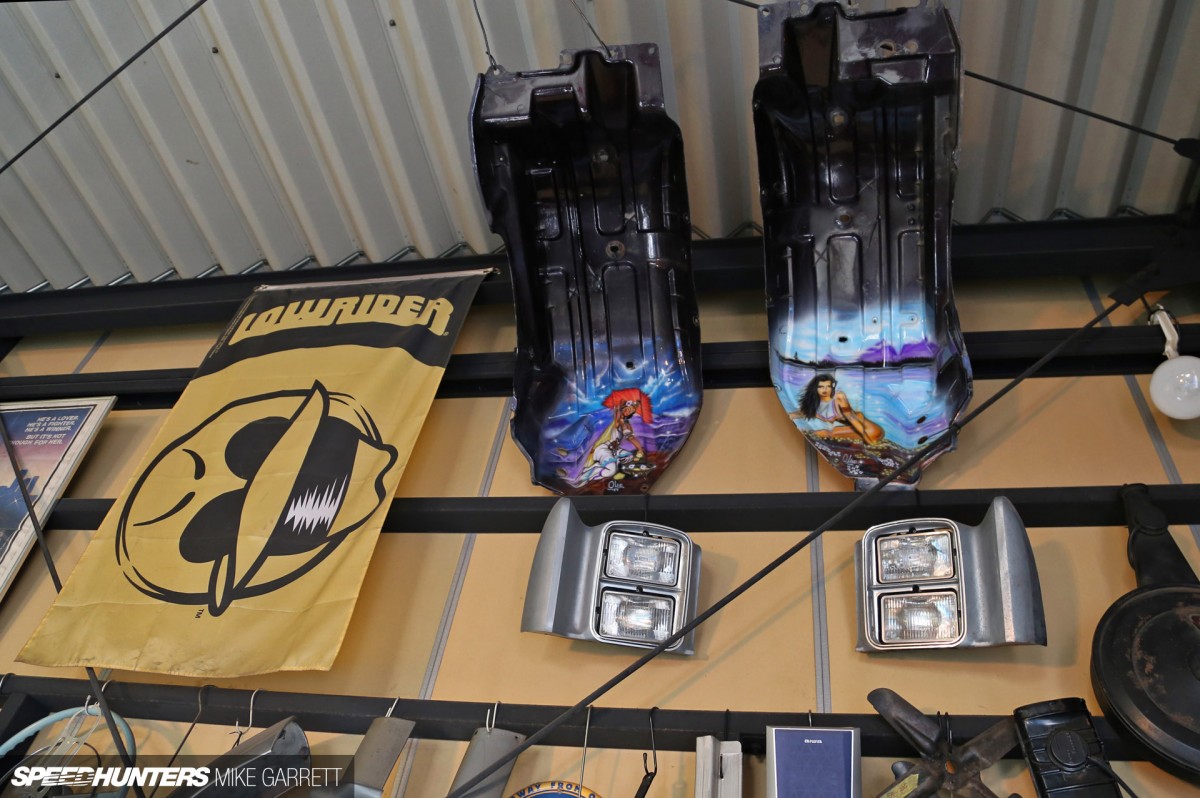 Aside from the stacks of spare parts everywhere, the walls are lined with collectables and artifacts from Hisashi's many years of lowriding.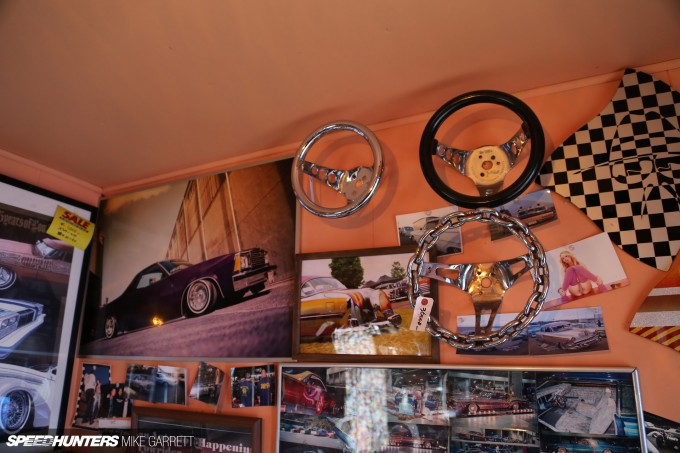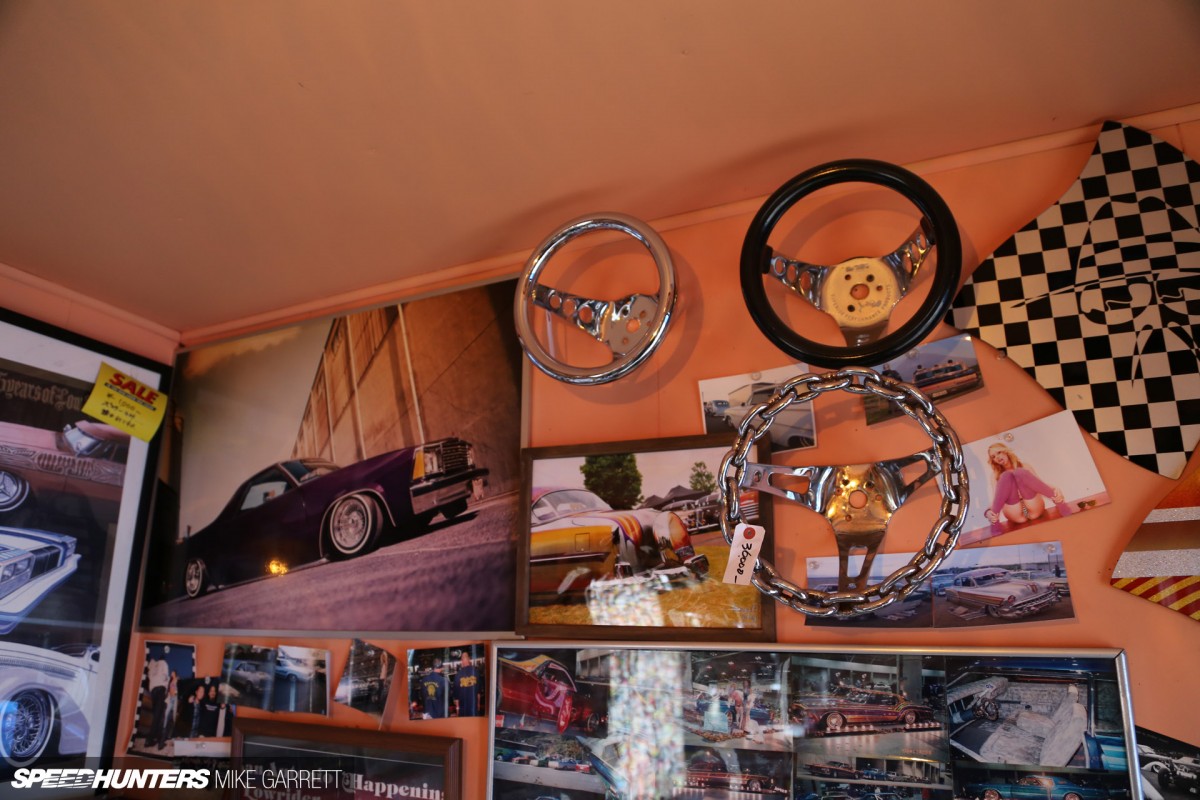 From old photographs and records, to custom artwork – these are the sorts of things that help tell the story of a builder just as much as the cars themselves.
Born To Cruise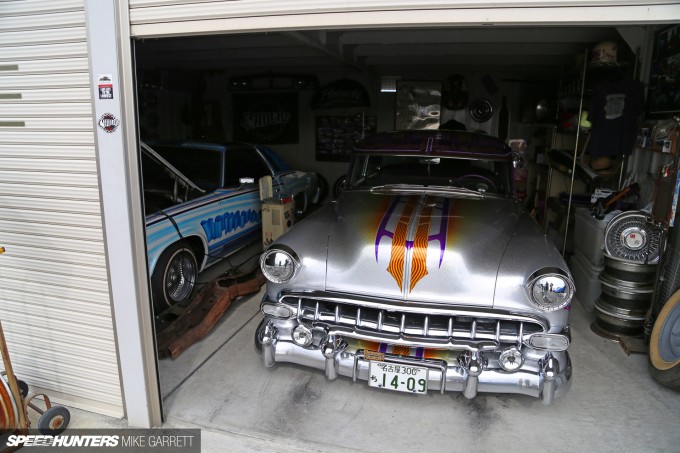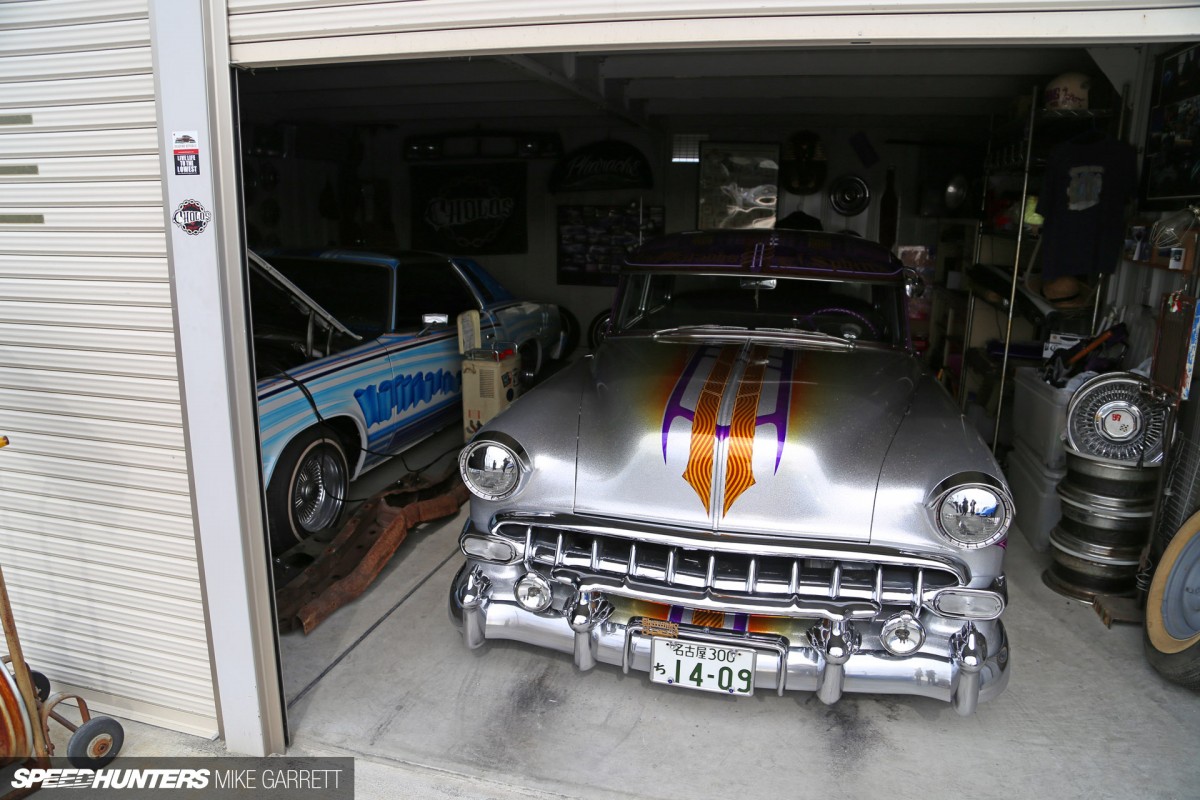 But before I even had time to study all the artifacts, Hisashi led me to another building where he keeps his pride and joy – a 1954 Chevrolet known as Sphinx.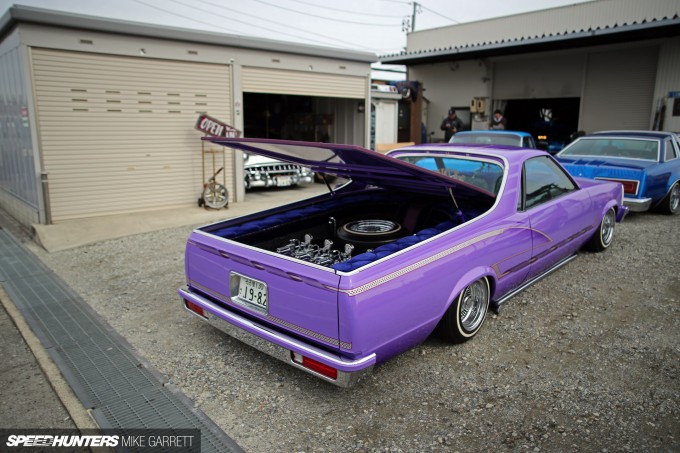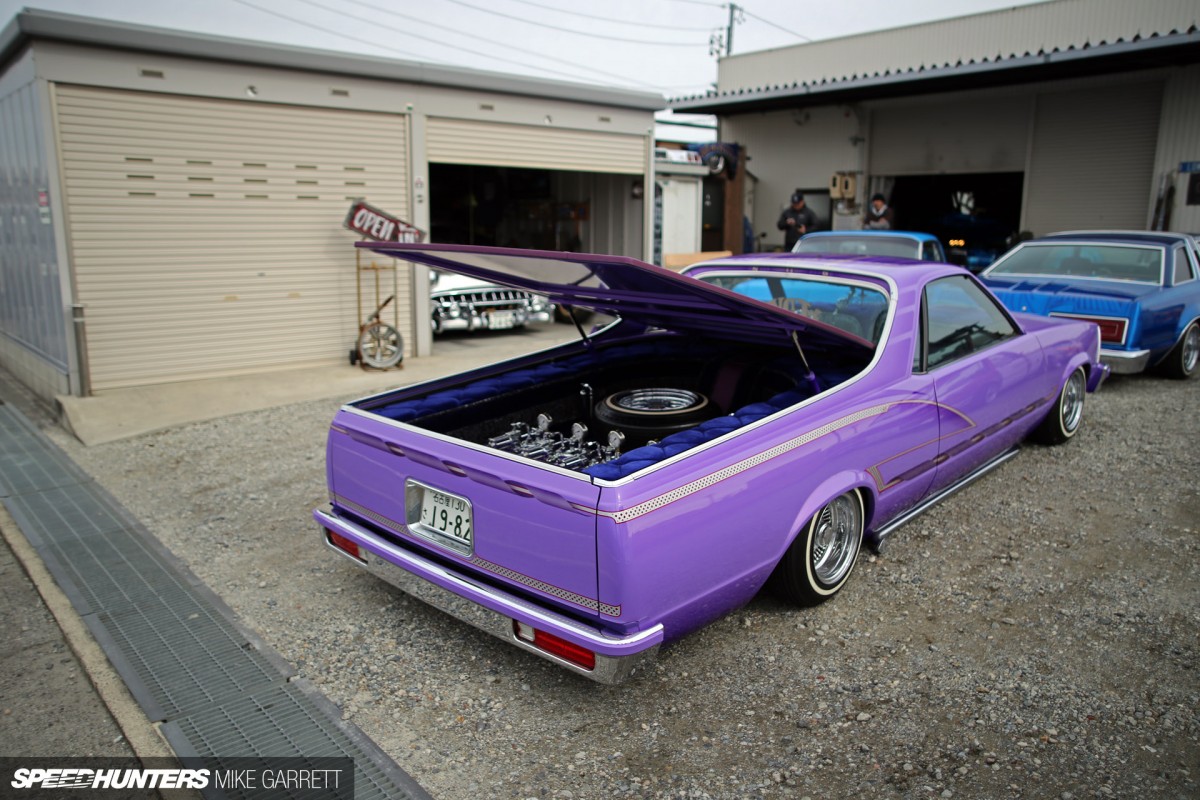 While we were wandering around inside, another member of the Cholo's family showed up in a radical looking '82 El Camino.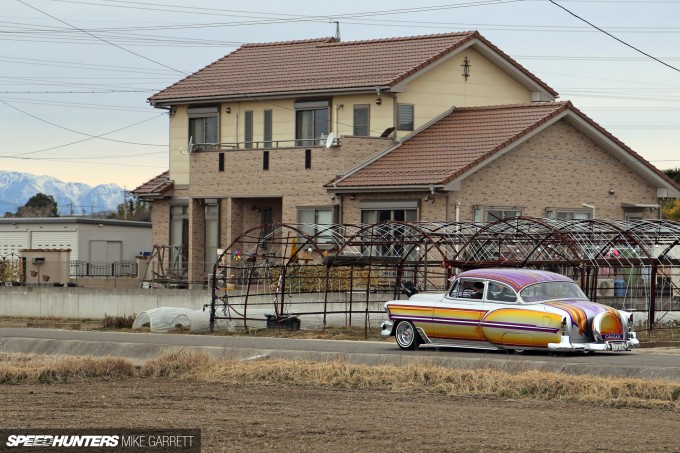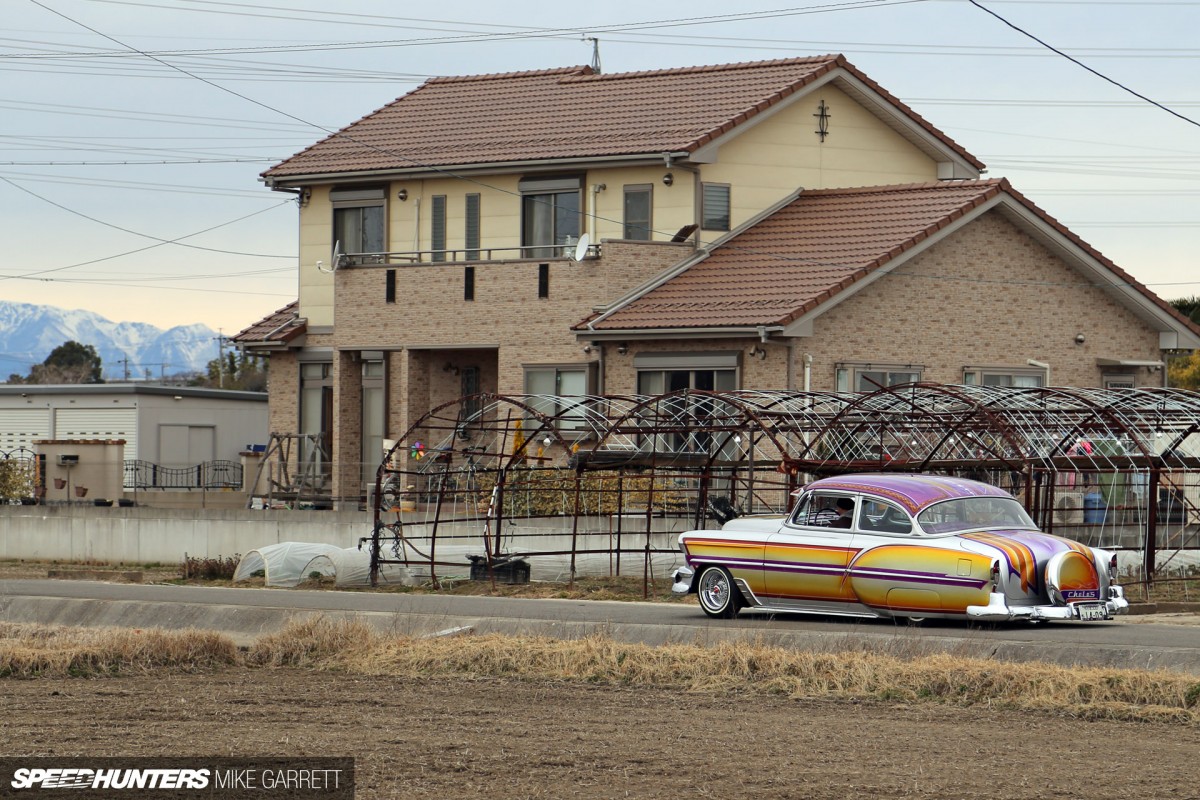 Hisashi asked if I wanted to take the two Chevys down the street to get some better photos, and I was quick to say yes. It's hard to turn down the chance to ride in cool cars in new places.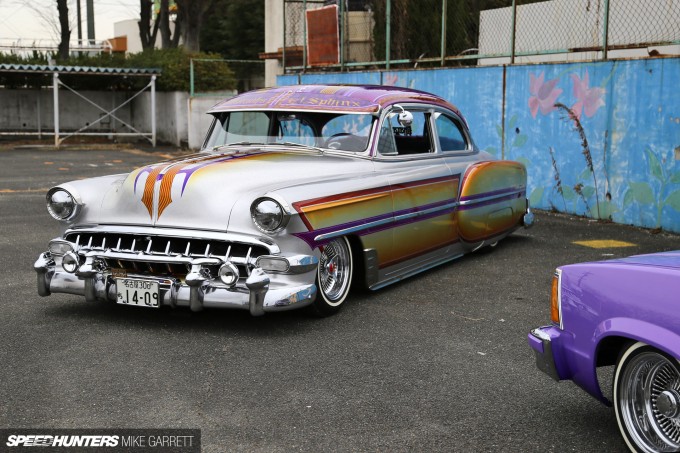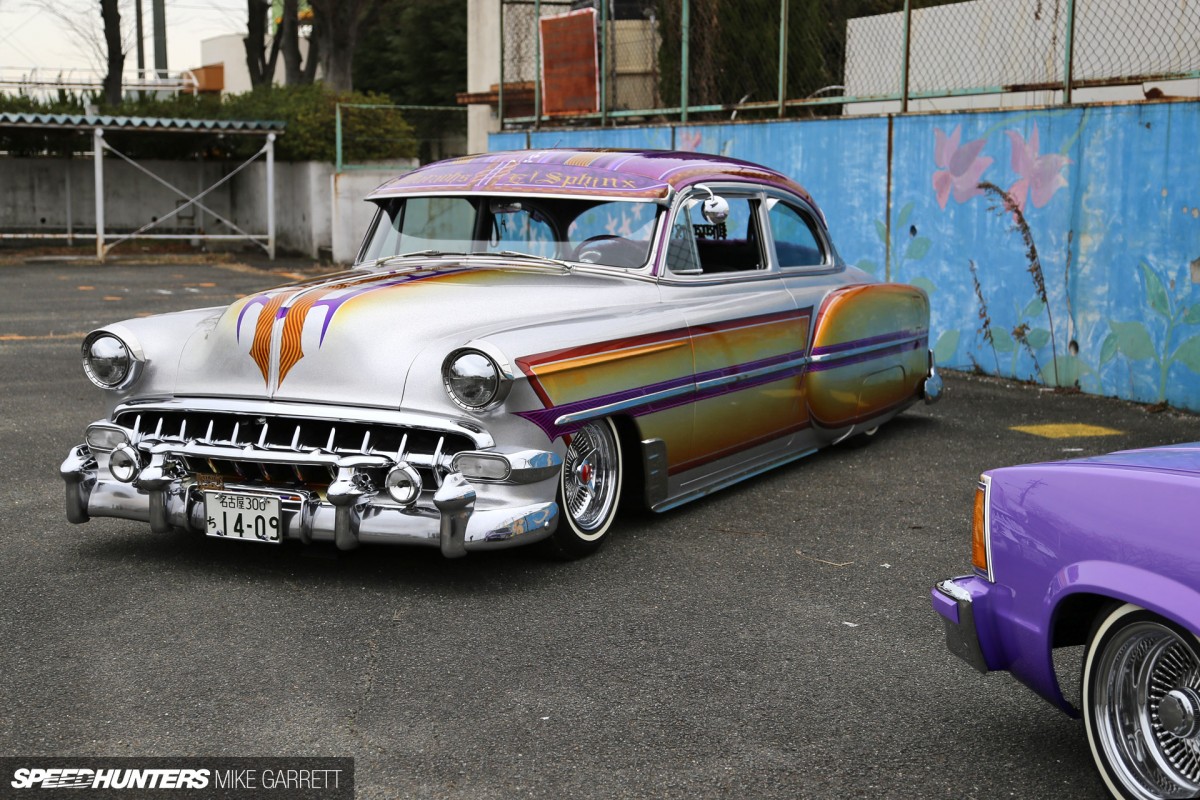 The Sphinx is a stunning piece of work, combining elements from '40s and '50s 'Bomb' lowriders along with a radical paint job and striping design.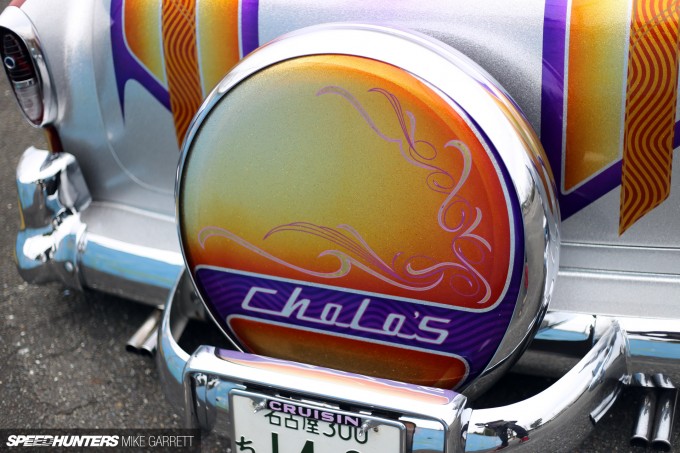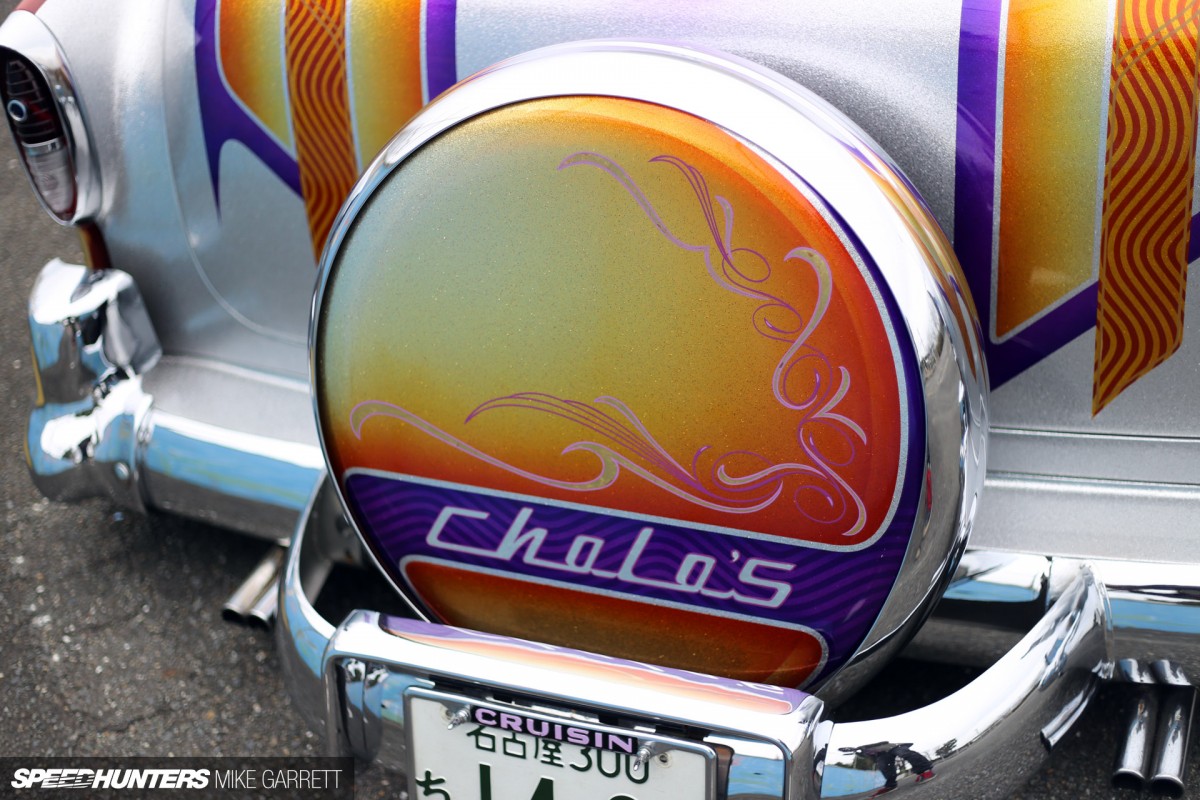 No matter where you are or what type of cars you are dealing with, every builder will have one car that means the most to them. For Hisashi, the Chevy has been there since before he opened the shop, and I imagine he'll never sell it. Over the years he's refined the car into a show-quality machine that still sees a ton of street use.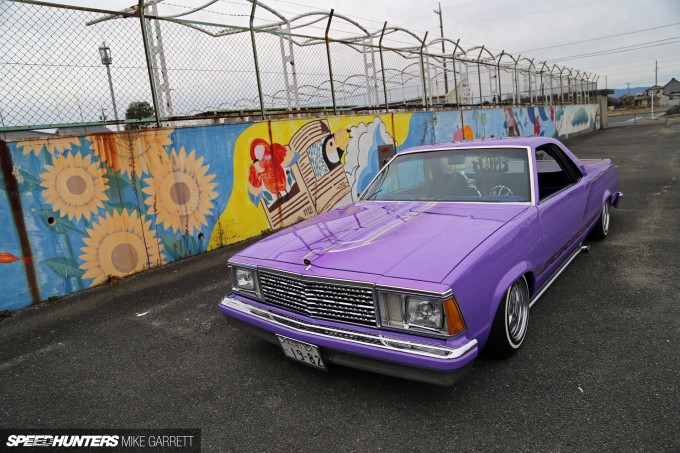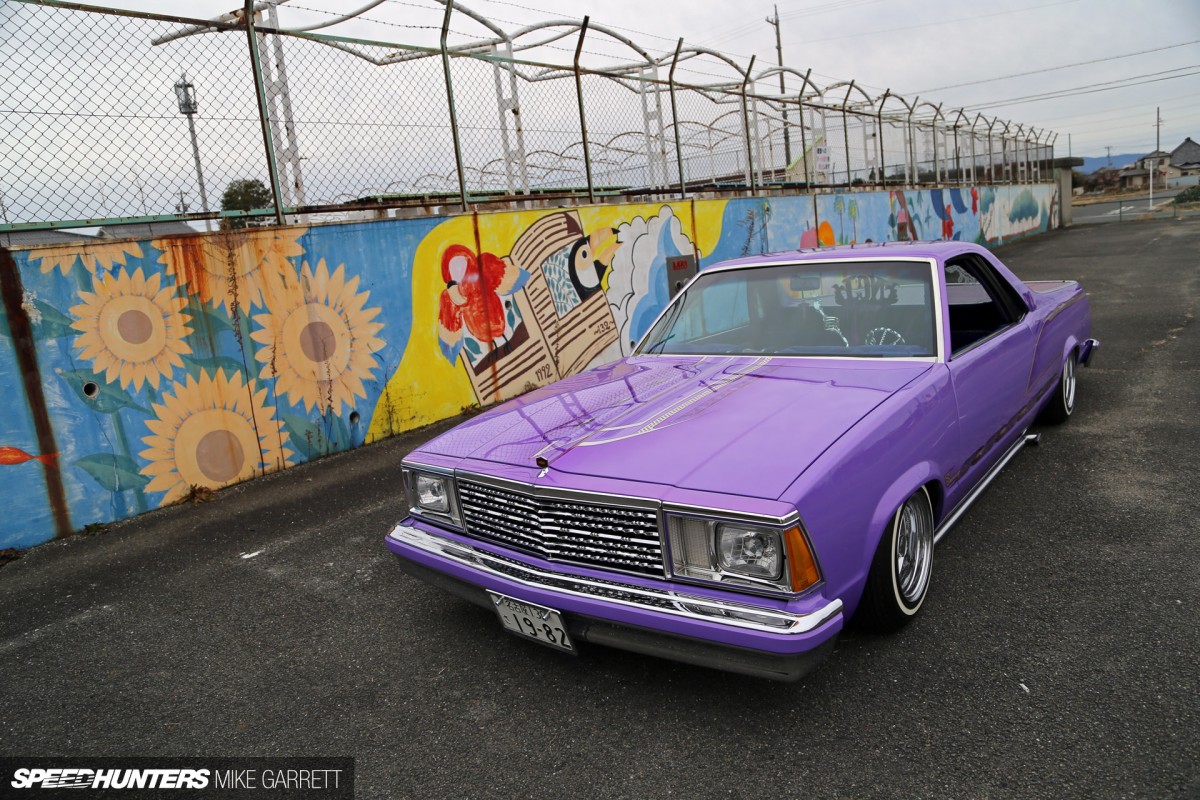 The El Camino is equally impressive to look at, and it almost seems like a lowrider version of a sleeper – if such thing exists. As far as lowriders go its exterior is fairly subdued, but once you look inside everything changes.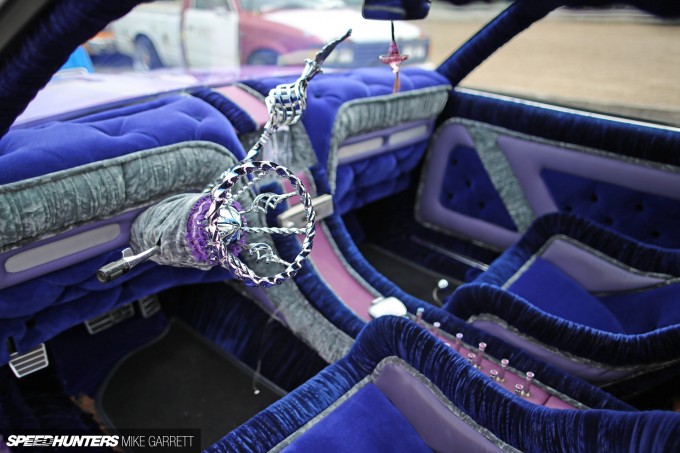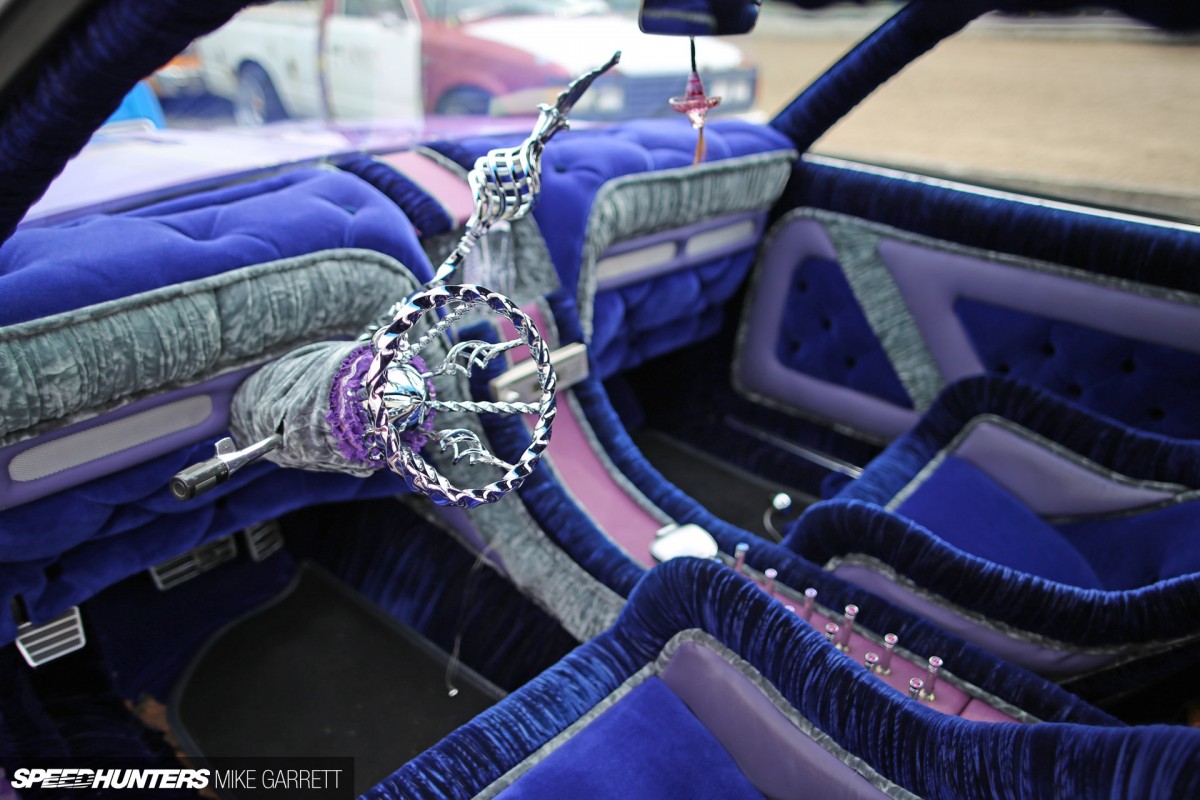 The cabin is completely custom, with no instruments to be found, and there's elaborate upholstery throughout including a custom center console that houses the controls for the hydraulics.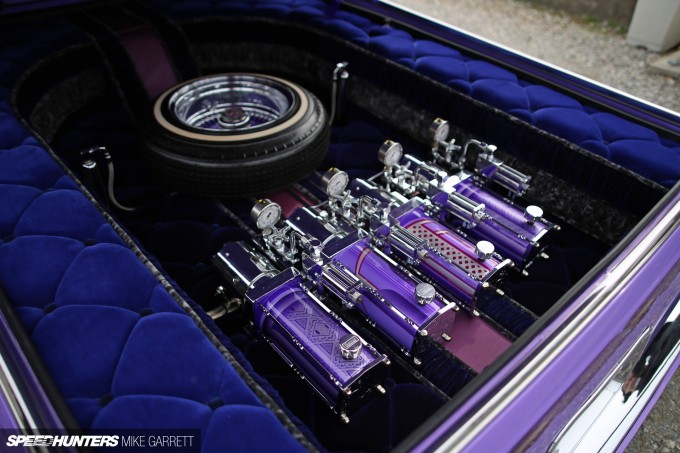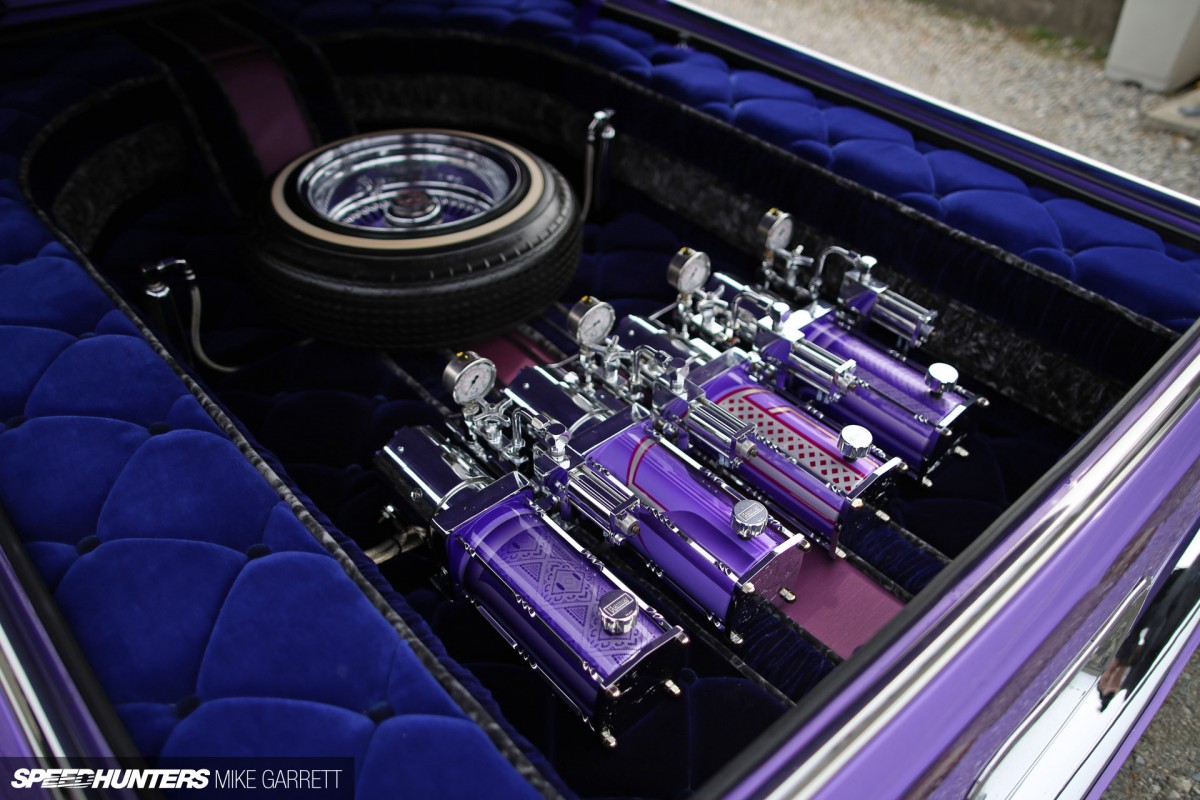 It gets even better when you open up the bed cover and find a setup that would put many show car interiors to shame. There's custom paint on the tanks and the same upholstery from the cabin has been carried right through to the area that was originally designed for hauling cargo.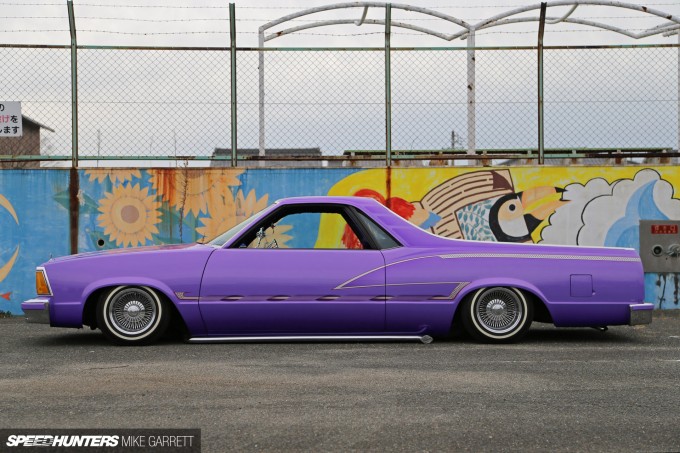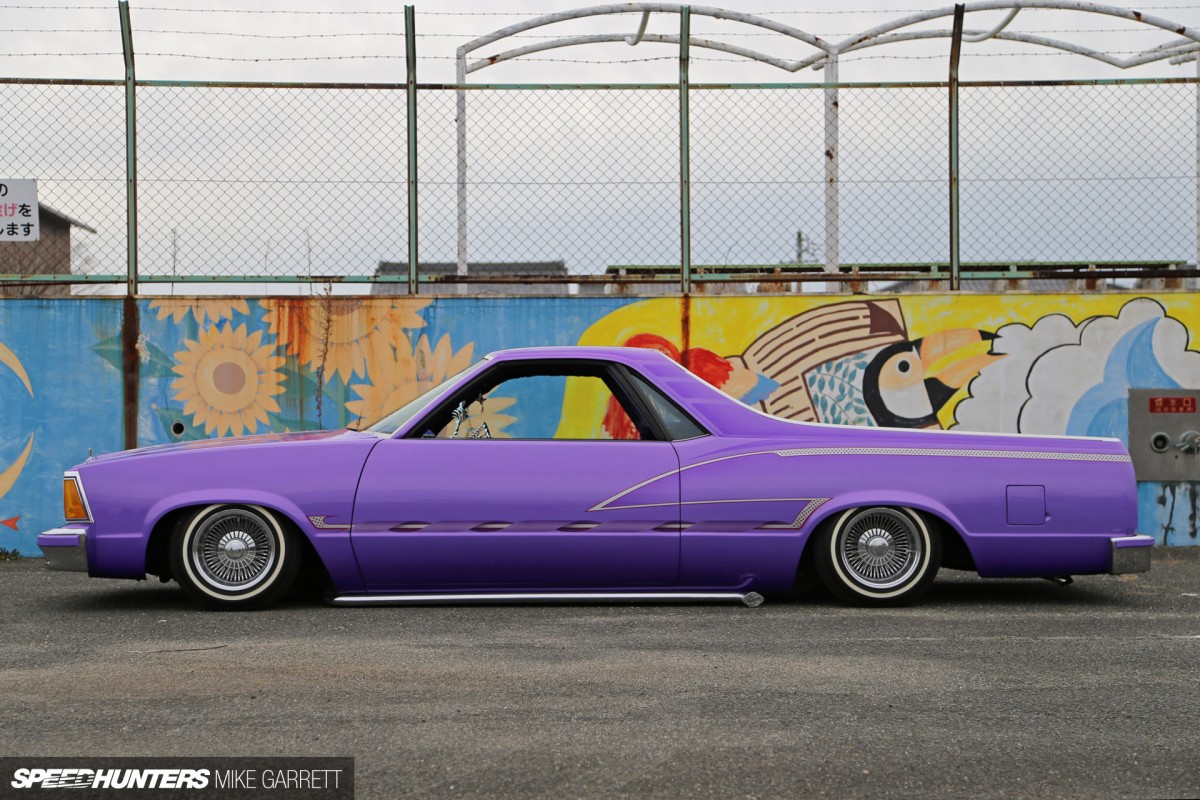 After spending some time with Hisashi and the gang, I think it's safe to say that the lowriders built at Cholo's Custom can easily rival those built in the US or anywhere else.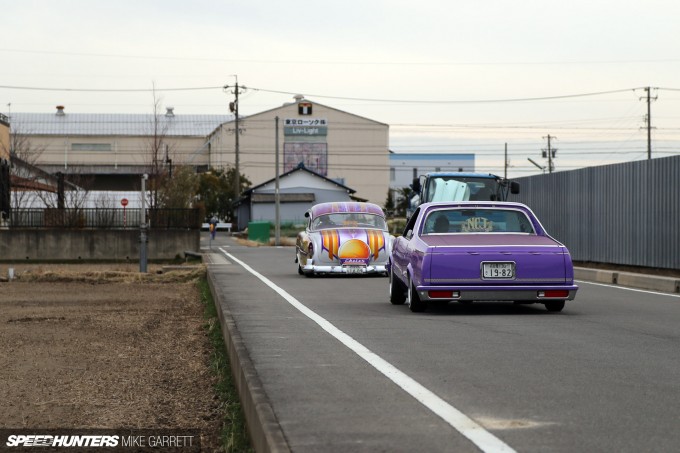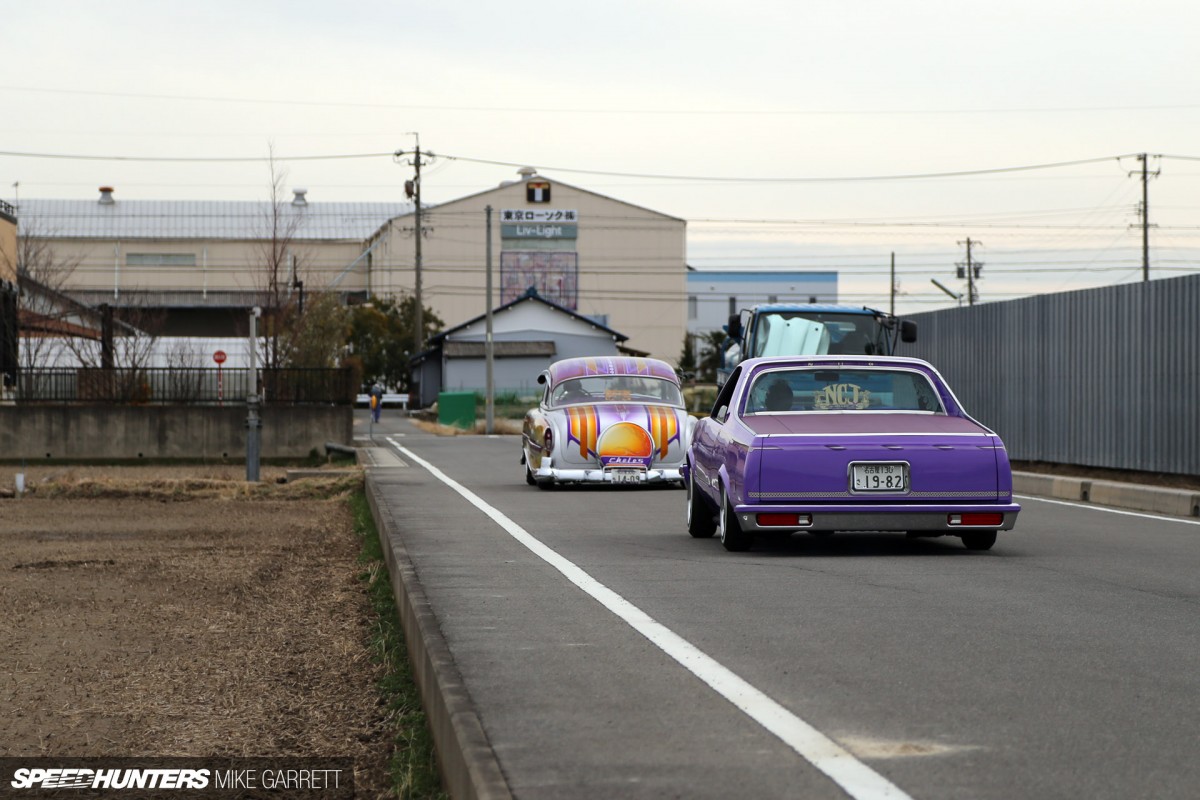 And given the vast differences between American and Japan in terms geography, economy and language – this is nothing short of incredible.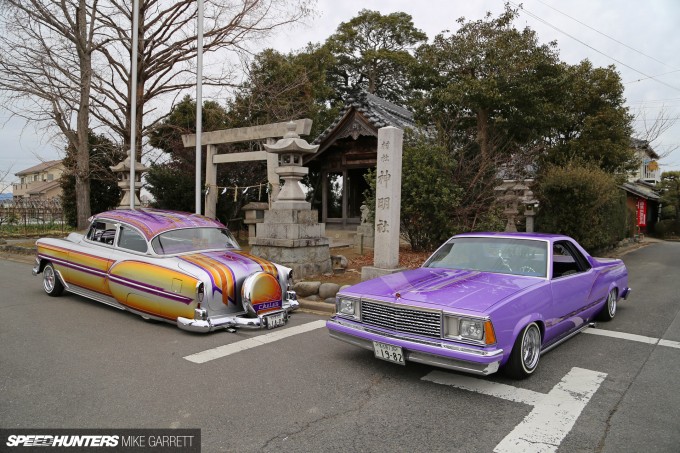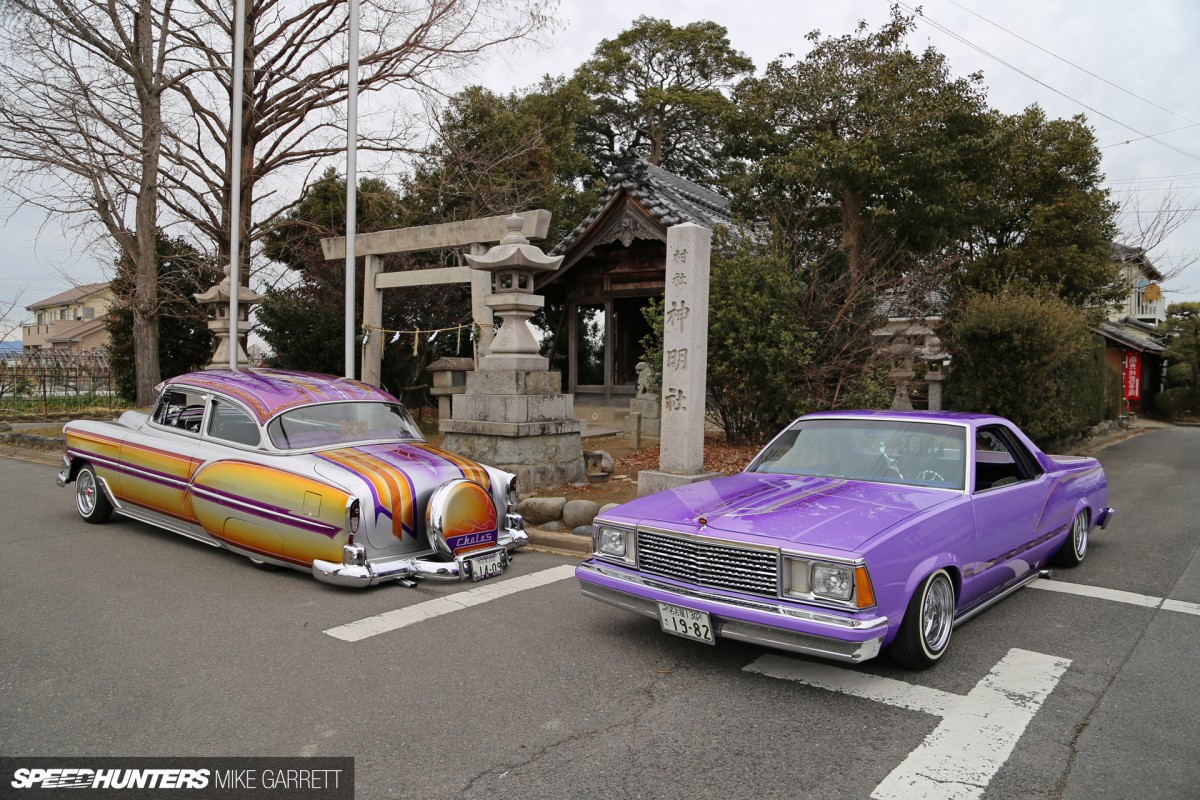 But then again, as I've found through my many years of Speedhunting, the passion for cars is something that can overcome even the biggest barriers, and discovering unique stories like Hisashi's is something that we live for.
Mike Garrett
Instagram: speedhunters_mike
mike@speedhunters.com
Cutting Room Floor