The Customs Roll In
For car lovers, there really is no down season in Japan. Race series like Super GT and Super Taikyu may have paused for the winter months, but if you're into cars there's no better time to indulge in all sorts of automotive goodness. In the last couple of weeks we've been to Fuji Speedway for the Nismo Festival as well as Tsukuba Circuit to check out some of the wildest time attack cars Japan has to offer. But now it's time for something completely different.
The Saturday morning before last, I found myself standing on the corner of a busy intersection in Yokohama's Minatomirai district, shooting cars as they drove by. Yes, it sounds weird I know, and I don't normally do this sort of stuff, but given that half of the traffic was made up of classic American cars of various vintages peppered with the odd hot rod and lowrider, you might understand why.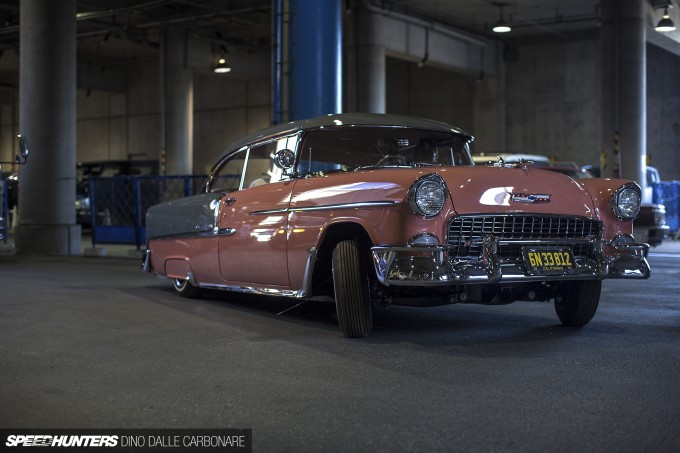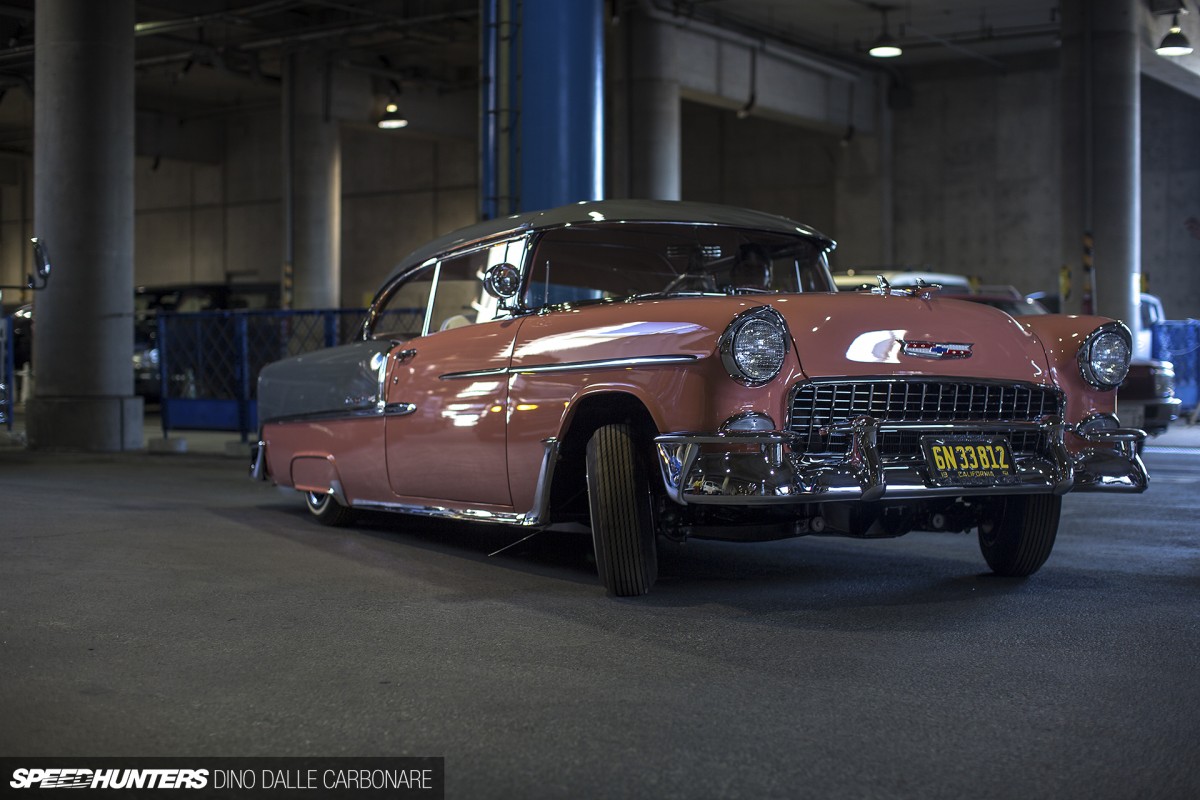 I was standing in front of the Pacifico Yokohama exhibition center, which every December serves as the venue for the biggest party that Mooneyes throws in Japan. I call it a party because it's so much more than just a show. In celebrating the cars and the lifestyle, this event brings together devotees of the scene from around the country and the world.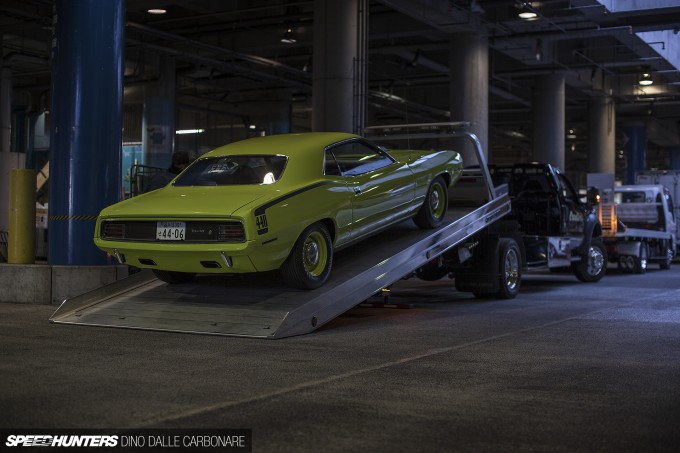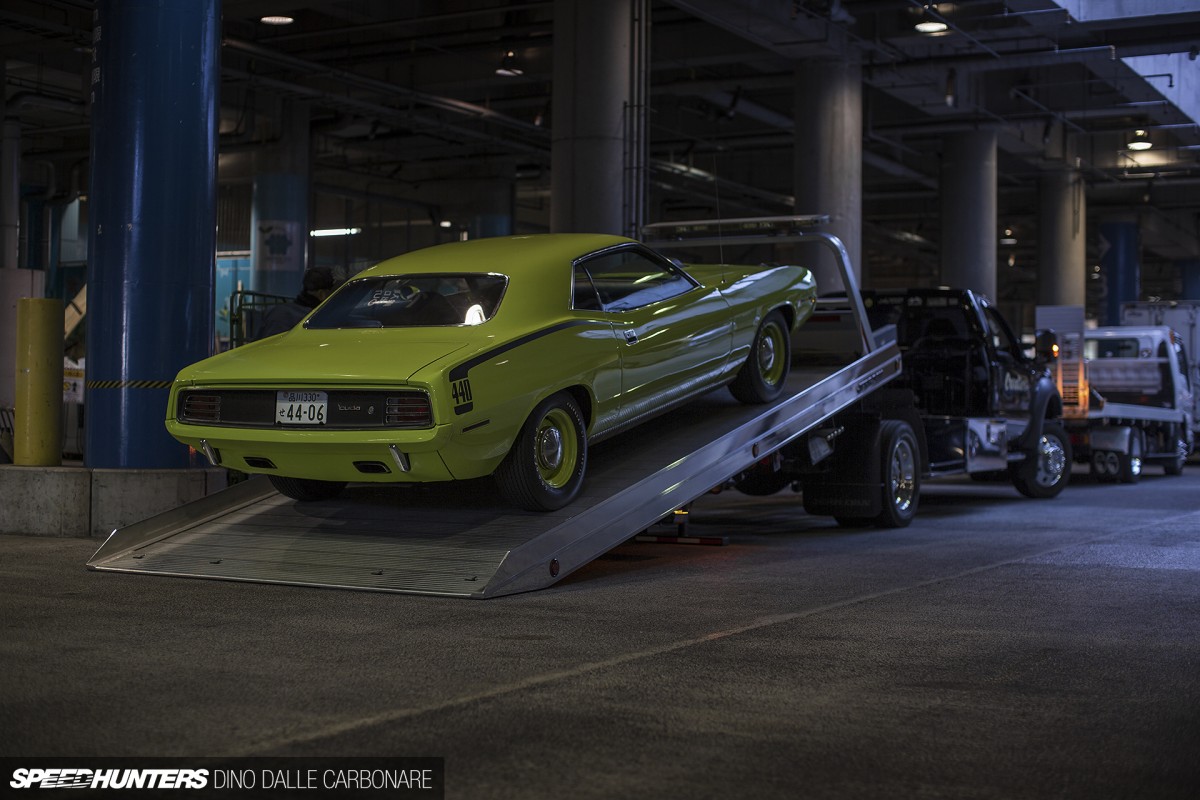 While the main event itself is very cool, the day before is when I like to visit as it affords the opportunity to watch the cars roll slowly roll in. Because as beautiful and as appealing as all these cars are, hearing them crank their engines and burble into the show under their own power adds to the whole experience.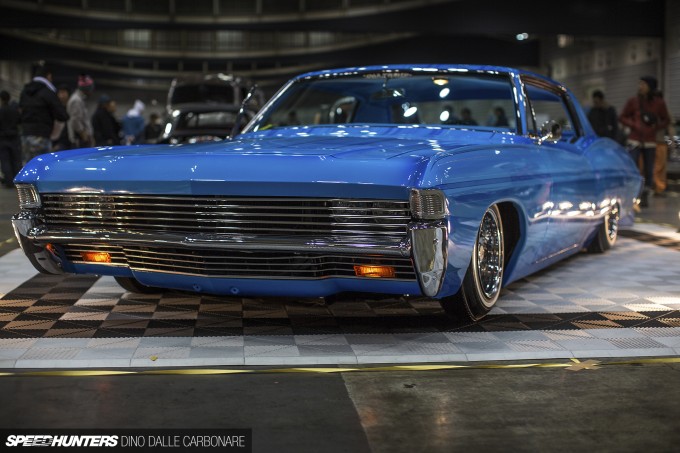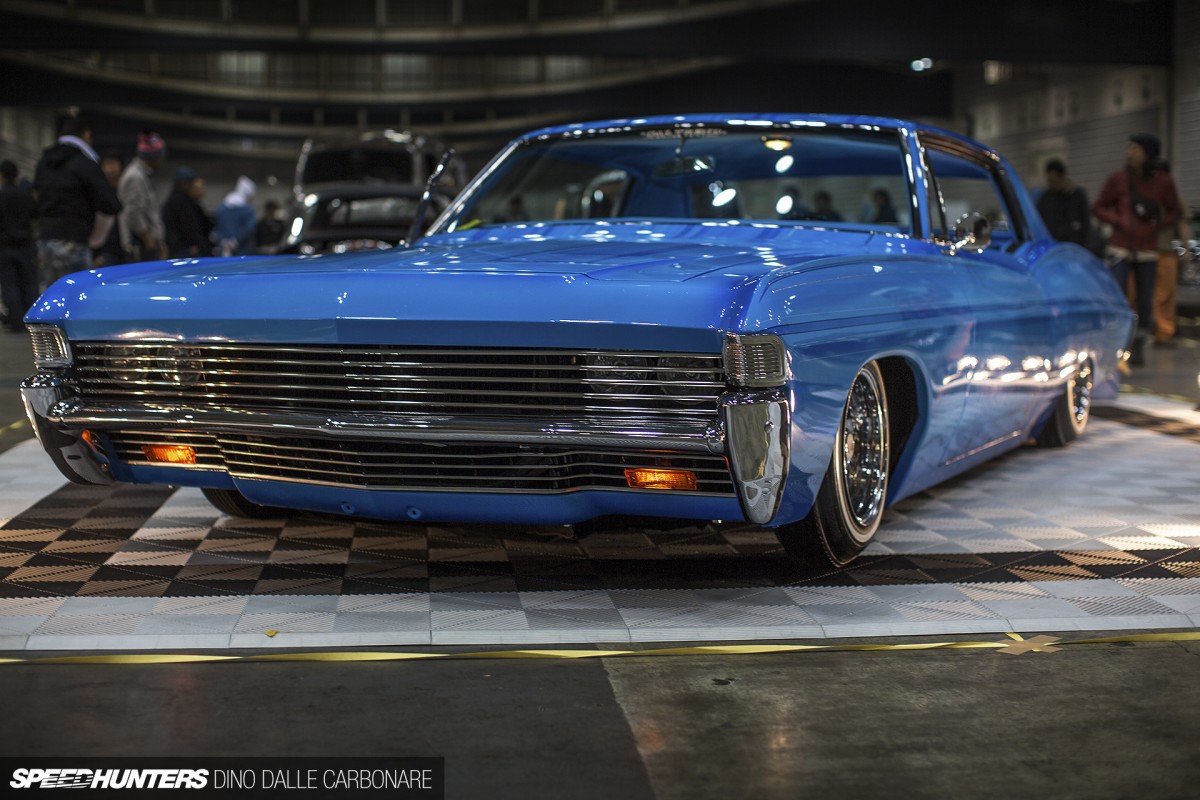 It also allows me to watch the empty exhibition hall be transformed into this world famous car show, and without the massive crowds that flock through the doors on the main day.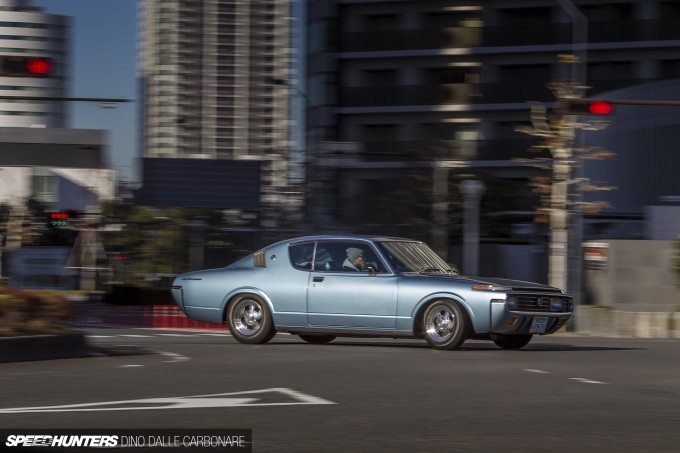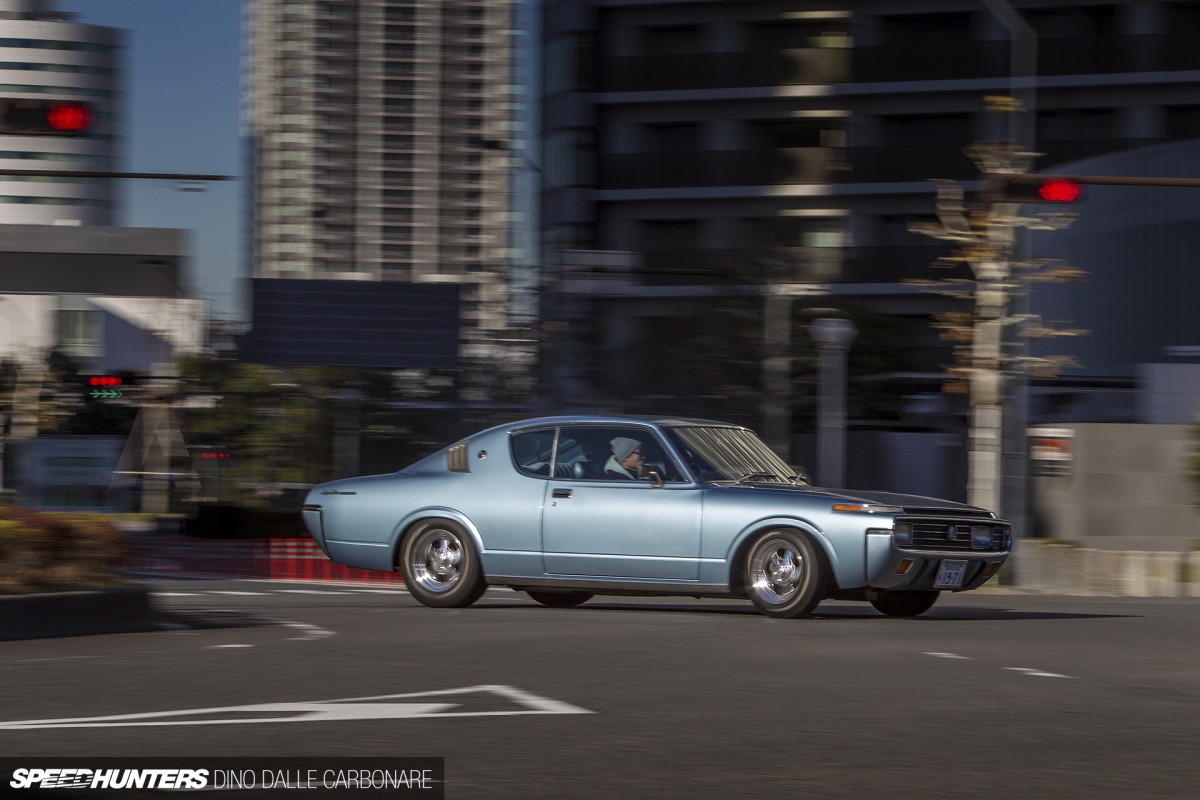 As I mentioned earlier, it all begins outside when the cars start to arrive. One of the first sightings that I had was a rare Toyota Crown sporting that unmistakable front end.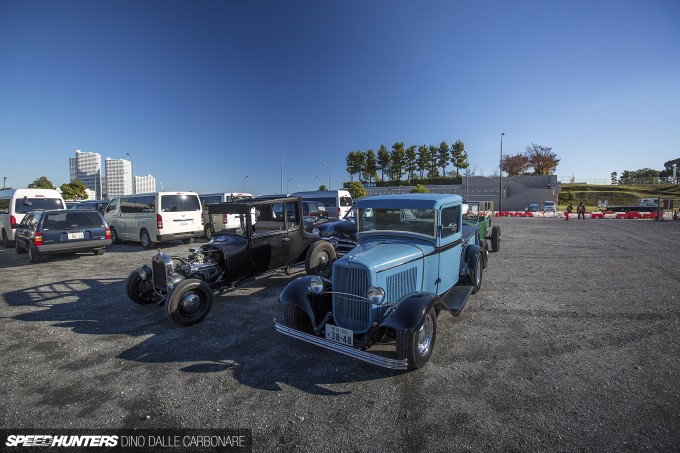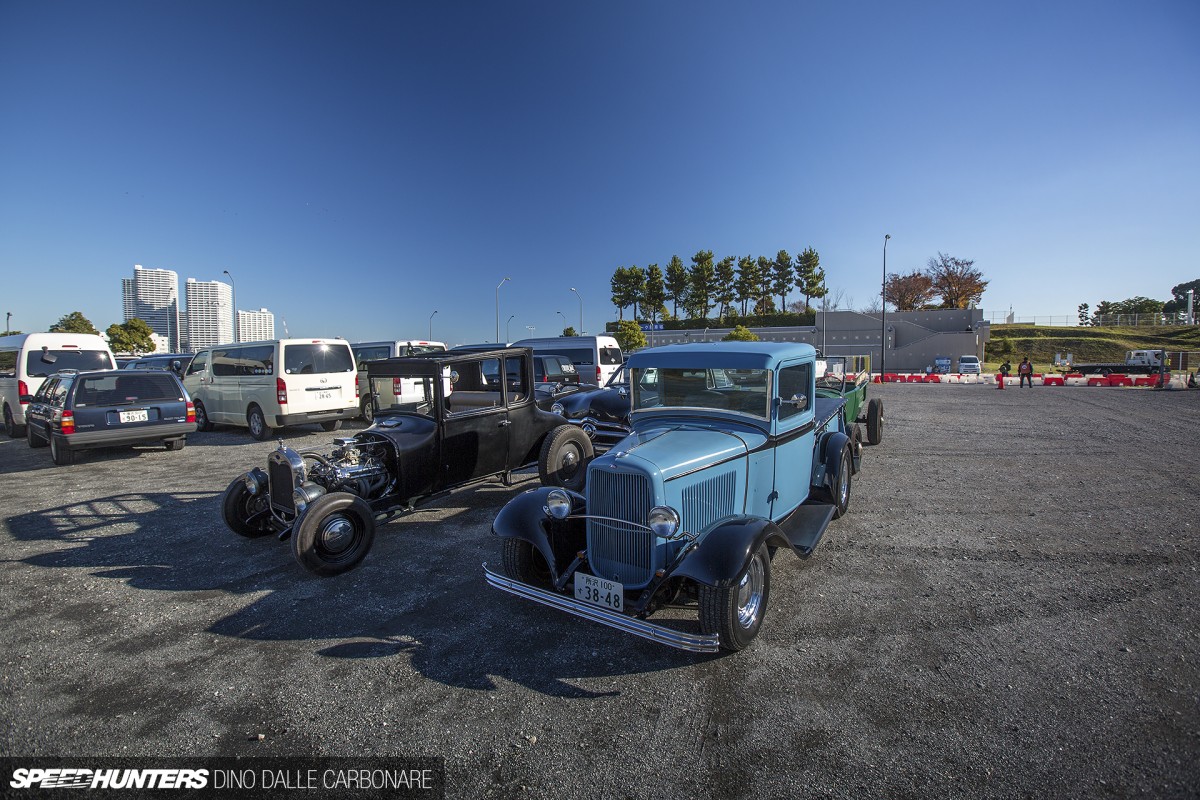 As areas of the show floor have to be built up, some of the cars were dropped off beforehand and temporarily held in the big carpark next to the hall's entrance until they were given the okay to come in. That's where I came across this nice little group of hot rods sitting in the very center of it.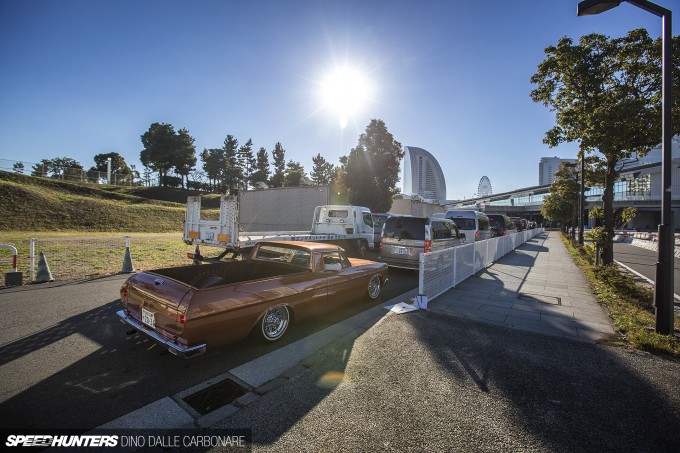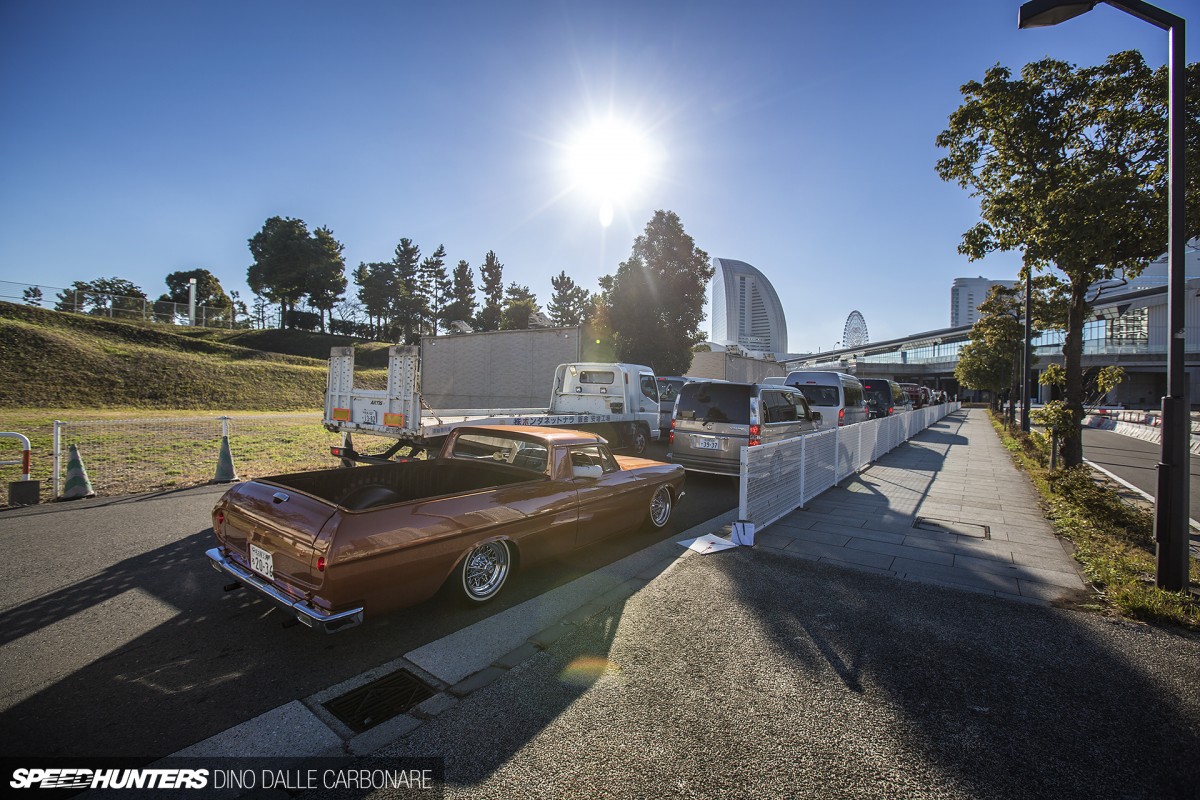 The line leading up the access road to the back of the exhibition center can get pretty long, but the Mooneyes crew have done this so many times that they know how to keep it flowing at a decent pace. Some cars – like this chopped Crown pickup – drive in under their own power.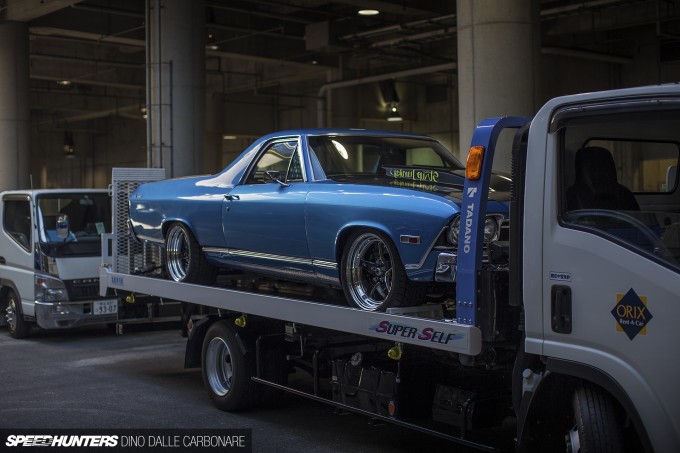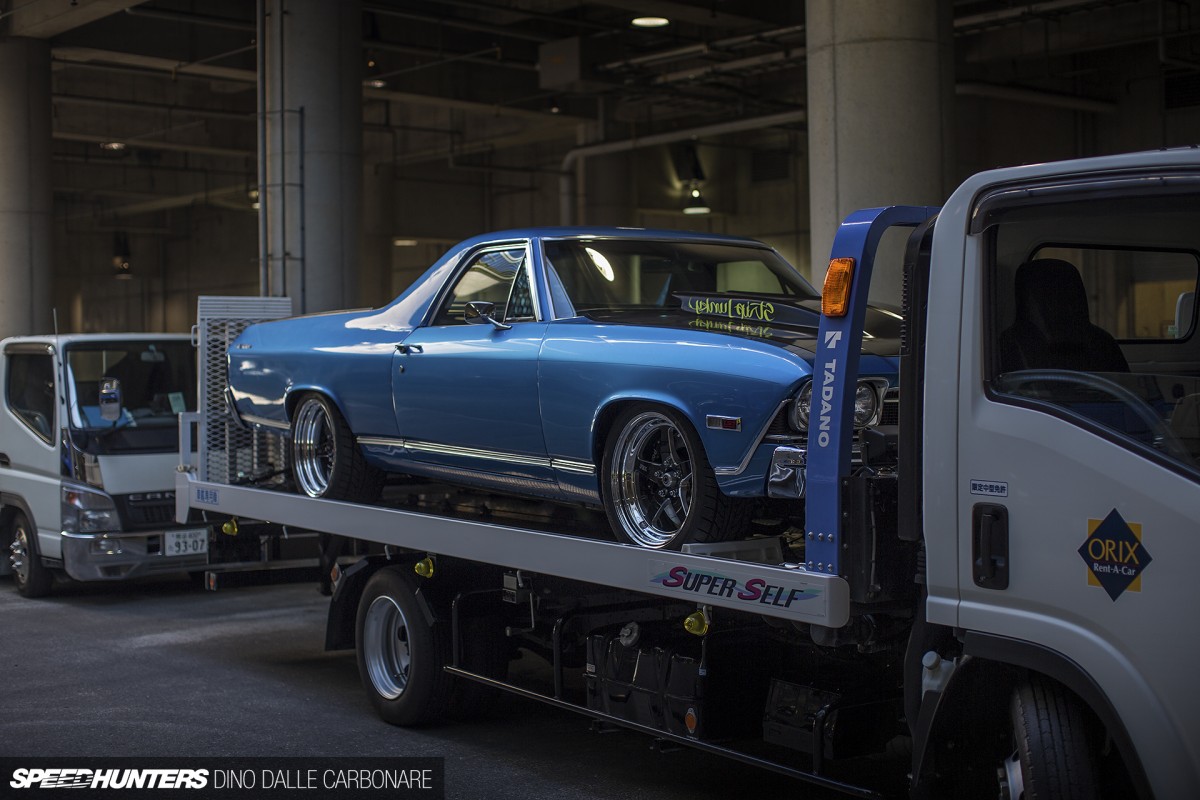 Others are delivered on flatbed trucks, helping keep them a little cleaner and minimising the time they need to be detailed once they're in position.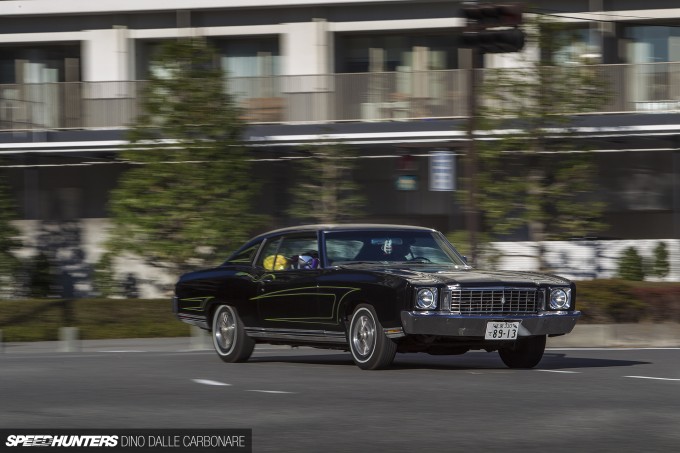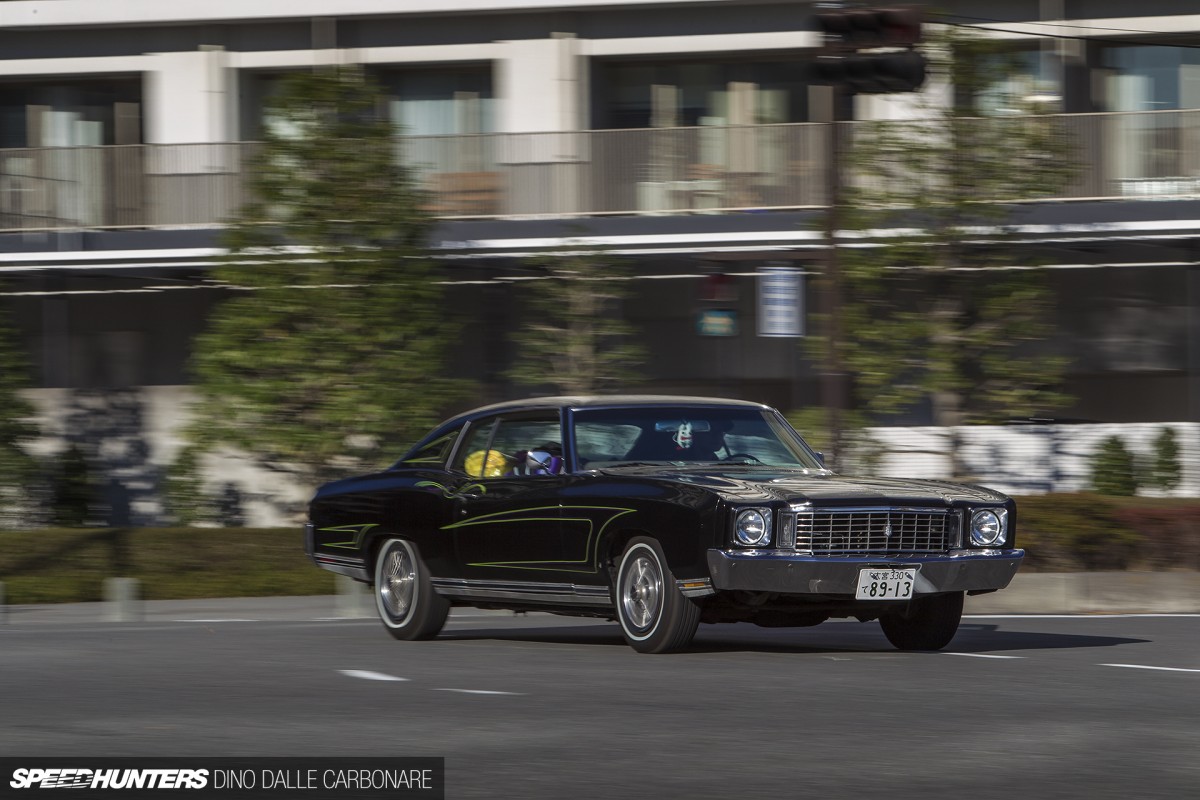 I returned to the intersection a few times, but it was just too damn cold to hang around for an extended period of time!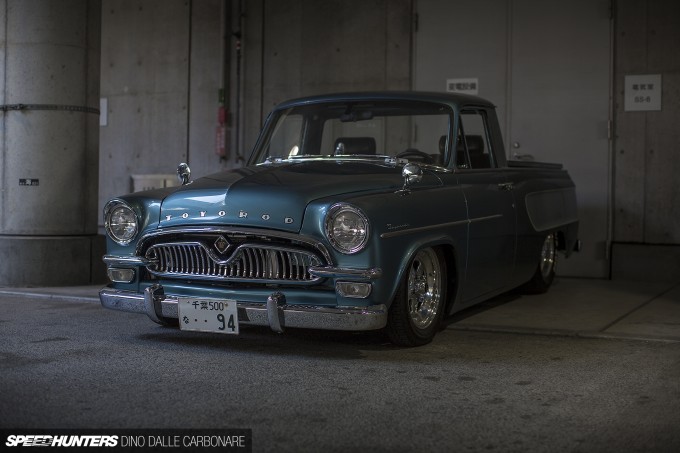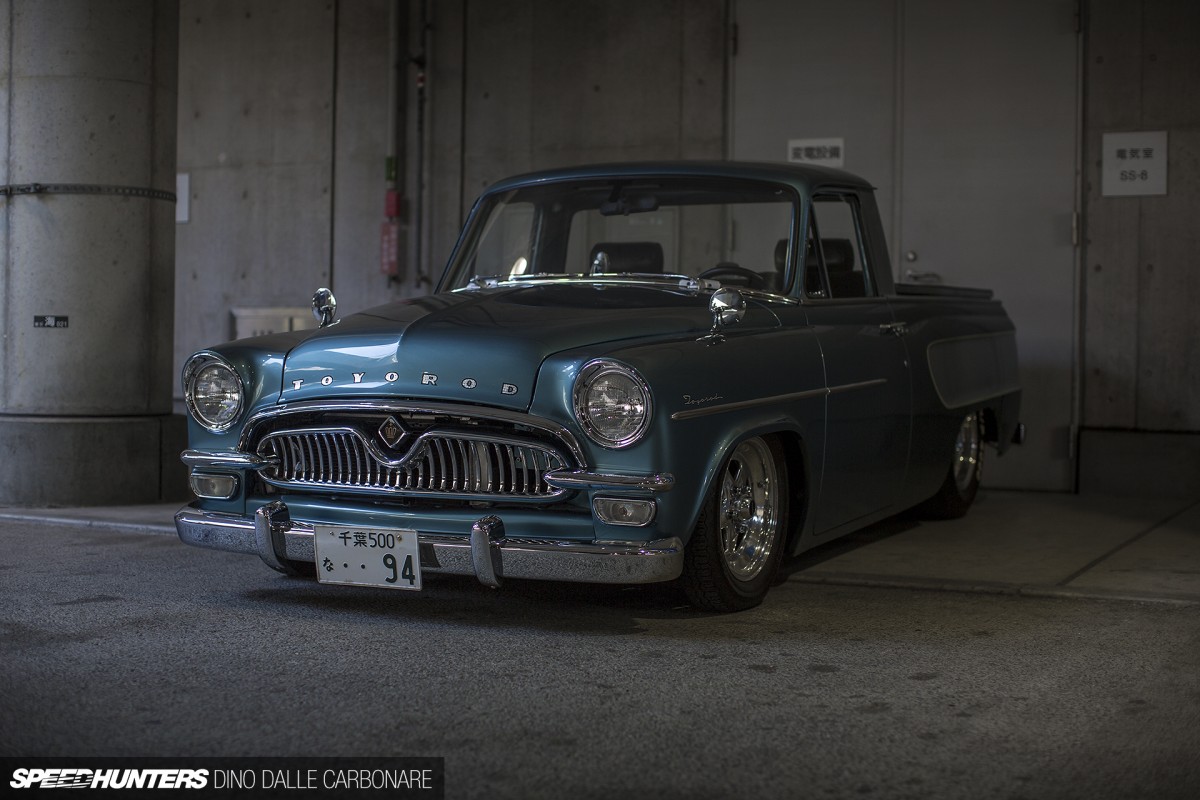 Like we see at every Mooneyes event, what really defines the custom world here is the way that so many classic Japanese cars have been assimilated into the scene. Take this old first-gen Toyopet Crown pickup for instance – it has the feel of the bigger trucks it competed against in the US during the late '50s, but is a fraction of the size. And therefore it's cool. Very cool! This particular example has been named 'Toyorod' and it was part of the big Crown section that was being set up inside the hall.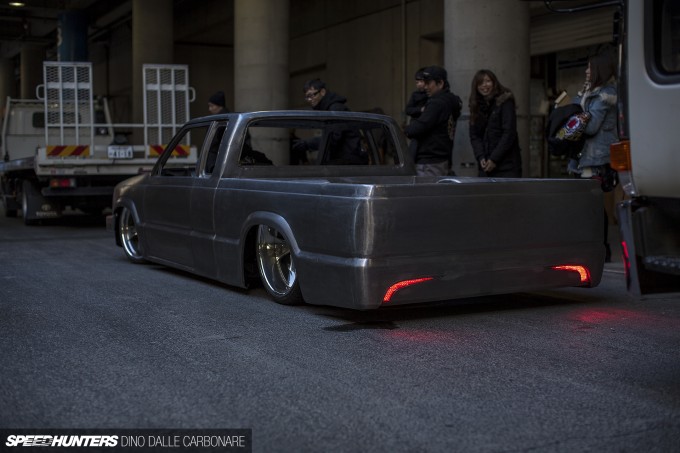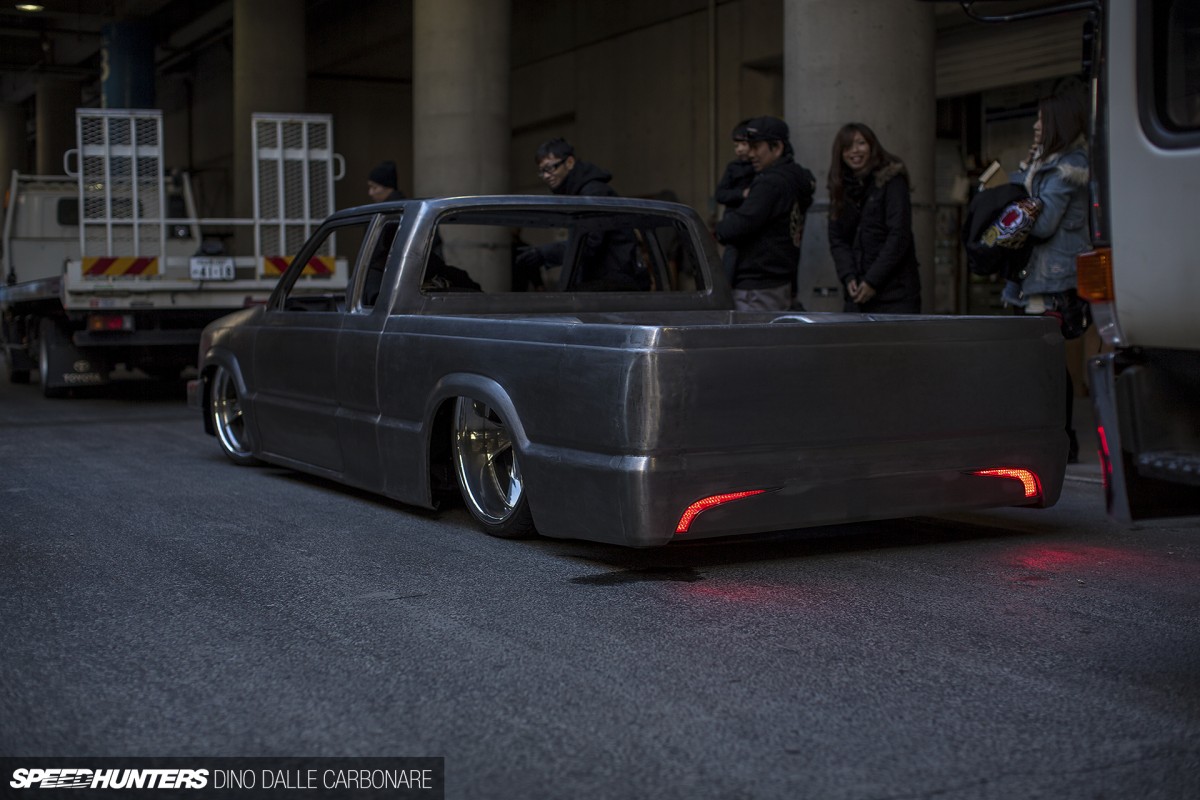 Pickups come in all shapes and sizes, and as this work-in-progress shows, there is so much that you can do with them. I love how LEDs are allowing people to come up with new ideas in custom taillight design. This wasn't the only custom I saw in the show that had taken this route.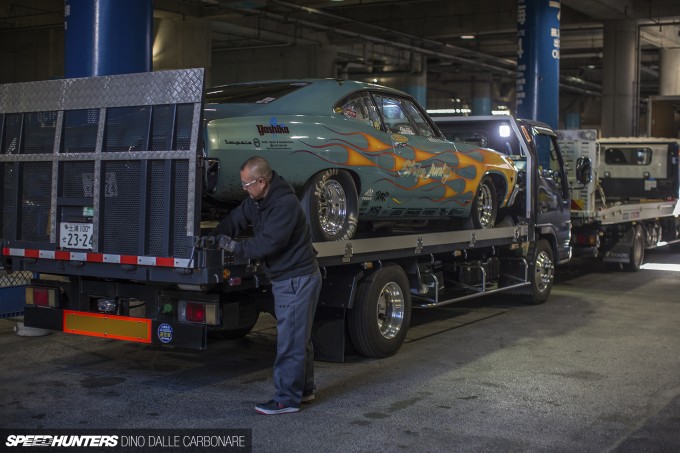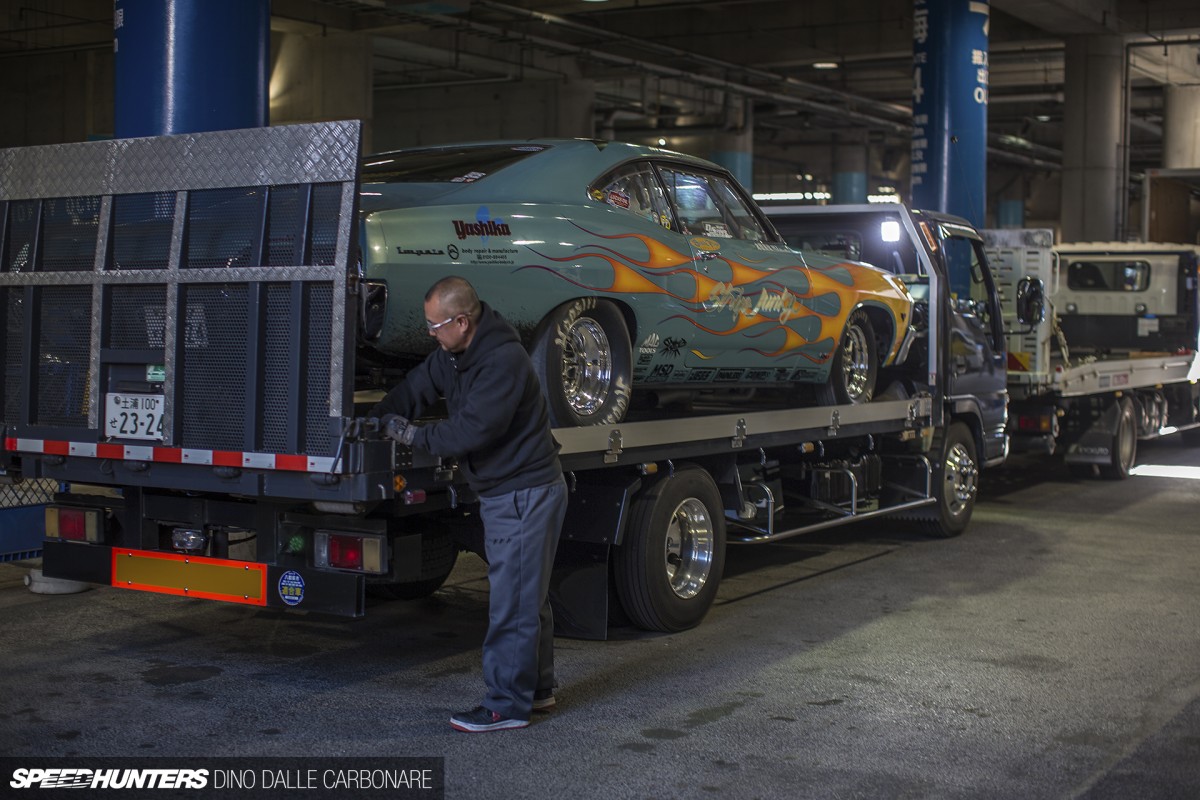 Muscle? Yes please!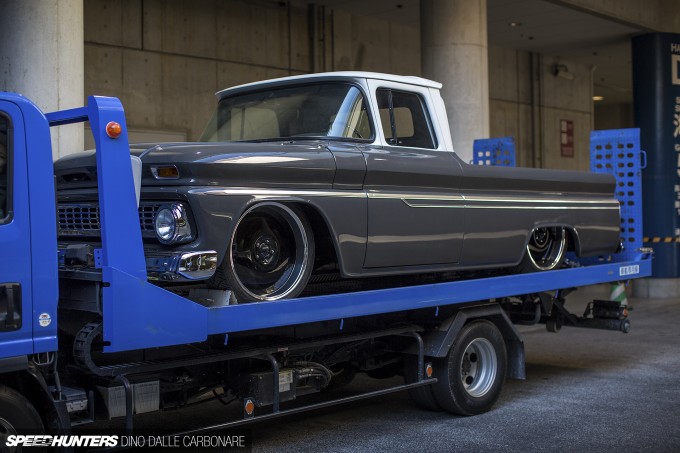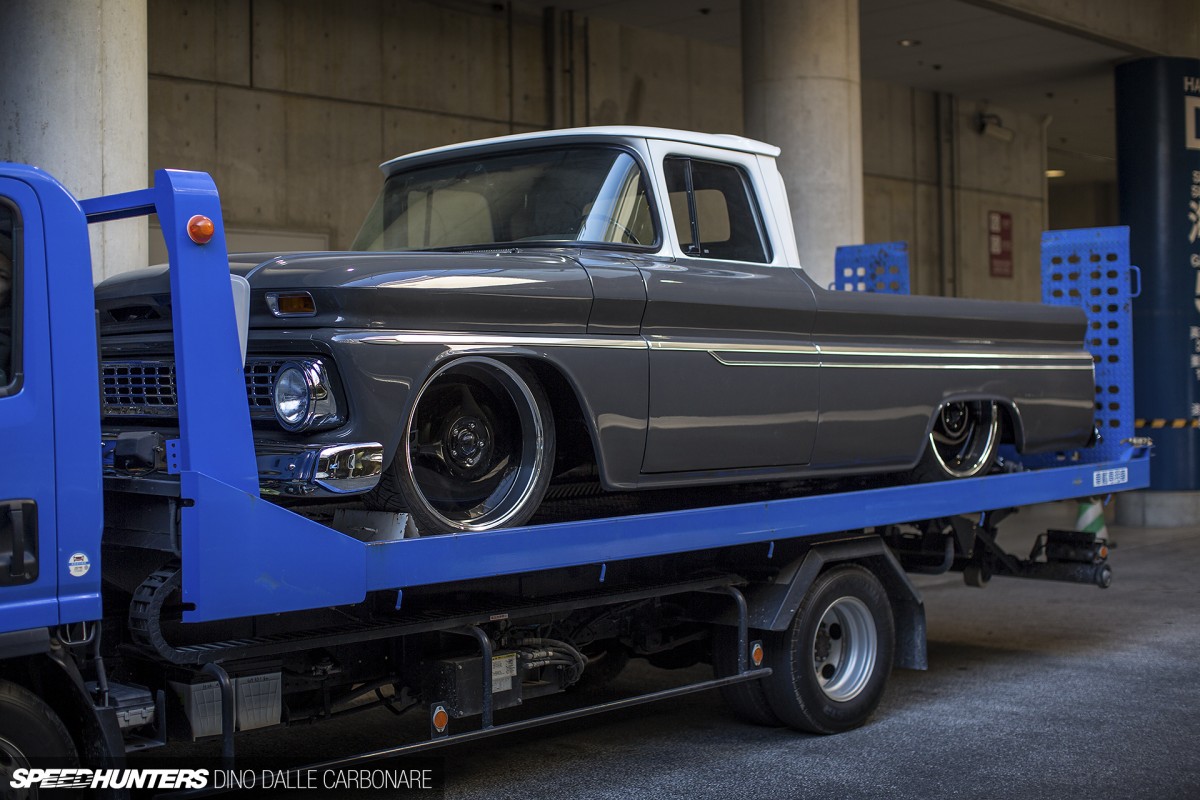 It's not that I have a thing for pickups or anything, but if some of the ones that I saw are anything to go by, the Japanese are doing very impressive things with them.
Stepping Inside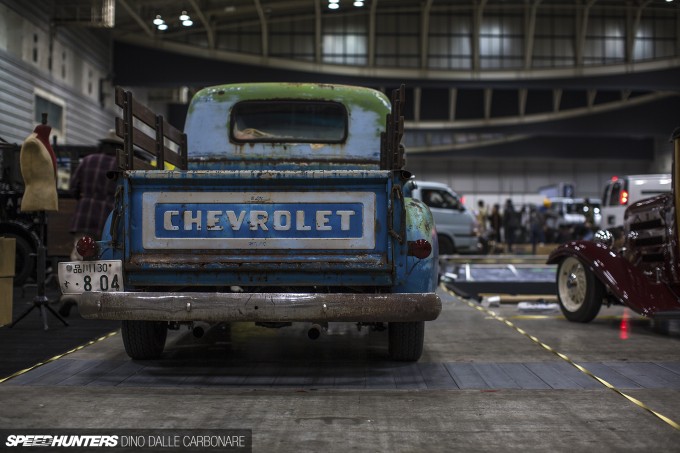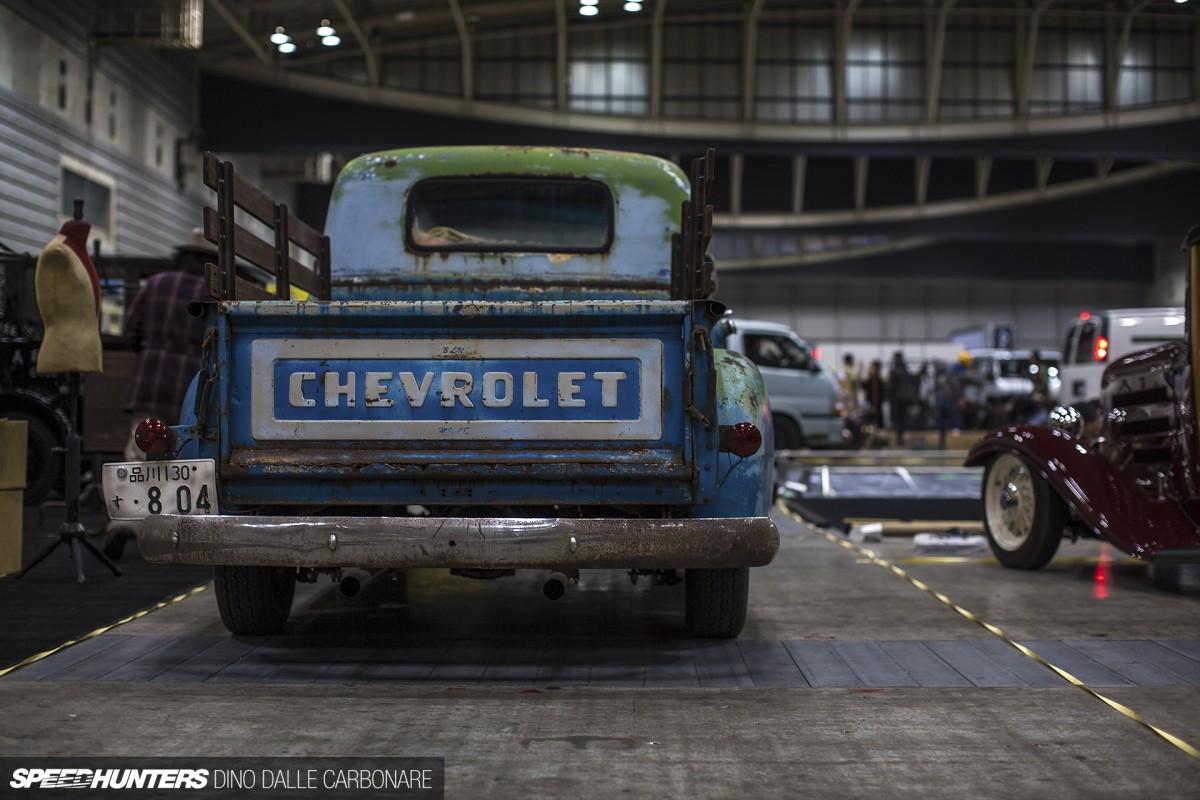 Of course, there's always the natural patina approach as this Chevy beautifully shows. But there was much more to see if you prefer fully customized machines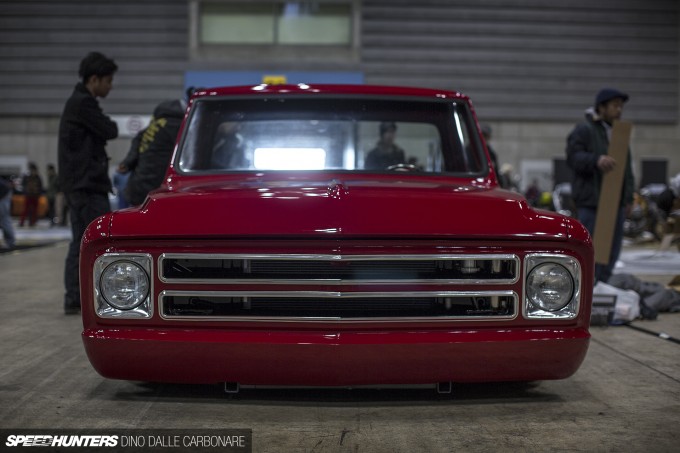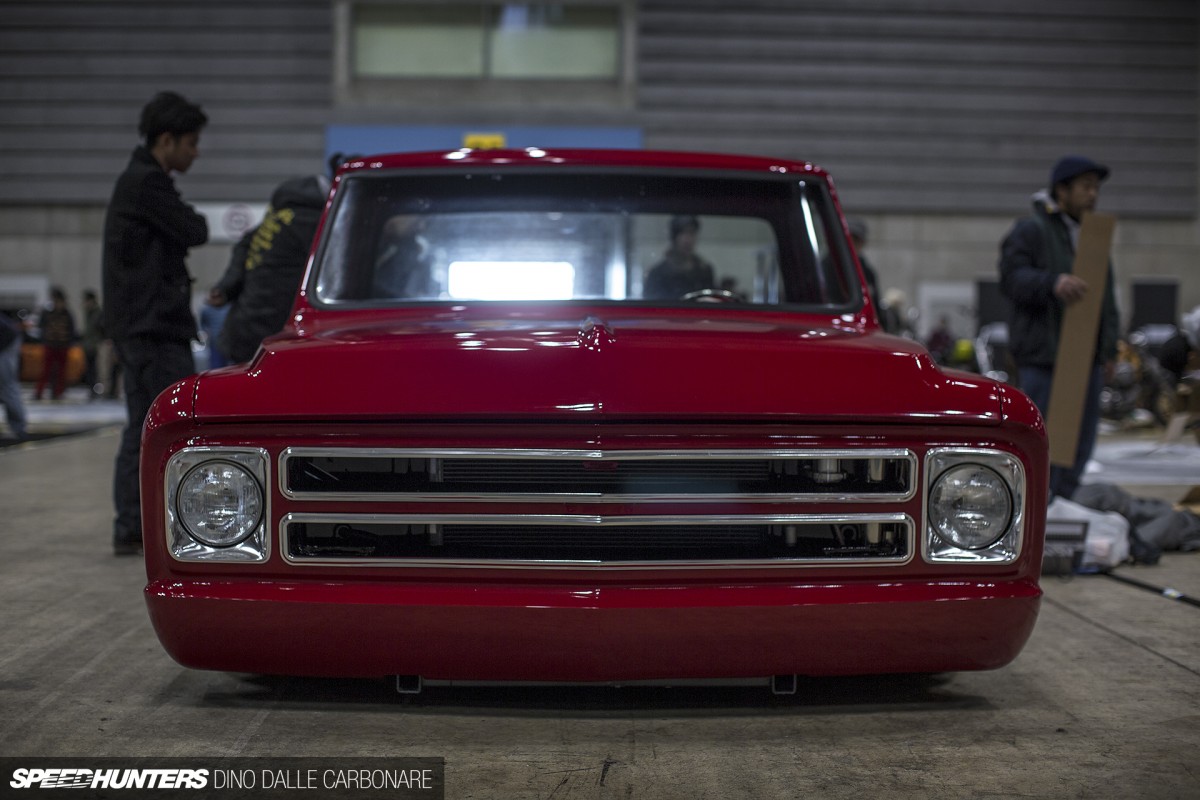 That's where this Ford came in. It's a beautiful build dotted with many details; from the smooth body work and spotless paint, to the clean and simple interior.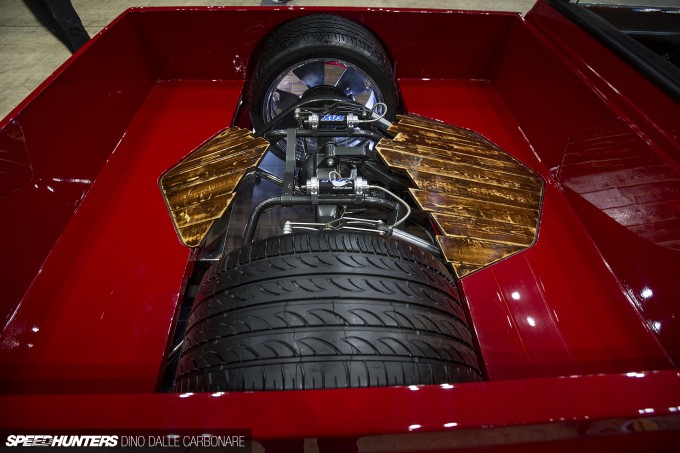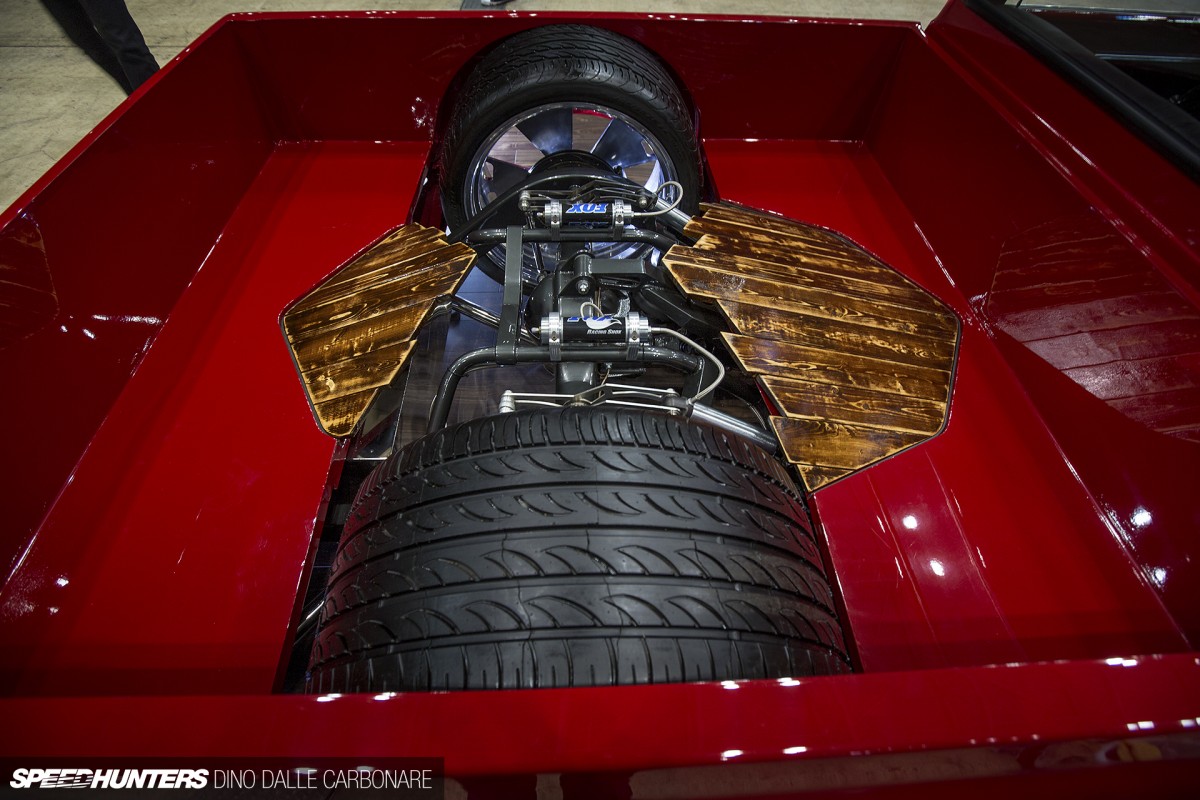 However, what really had most people stopping to have a closer look was what was happening in the bed. Yes, it's all about the details and the way you execute them, which is why I have a growing love for the Japanese custom scene.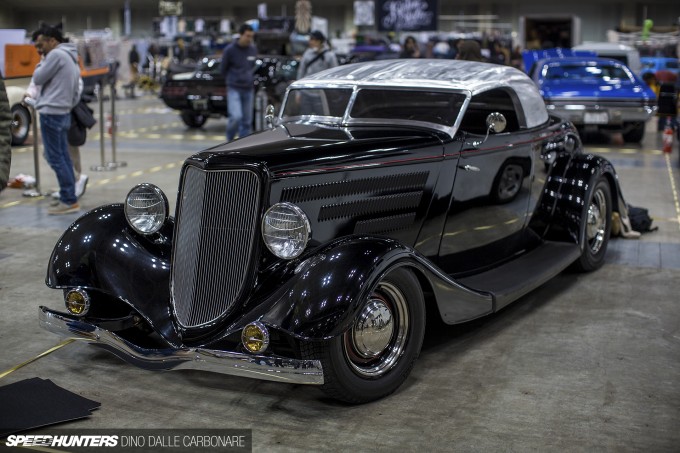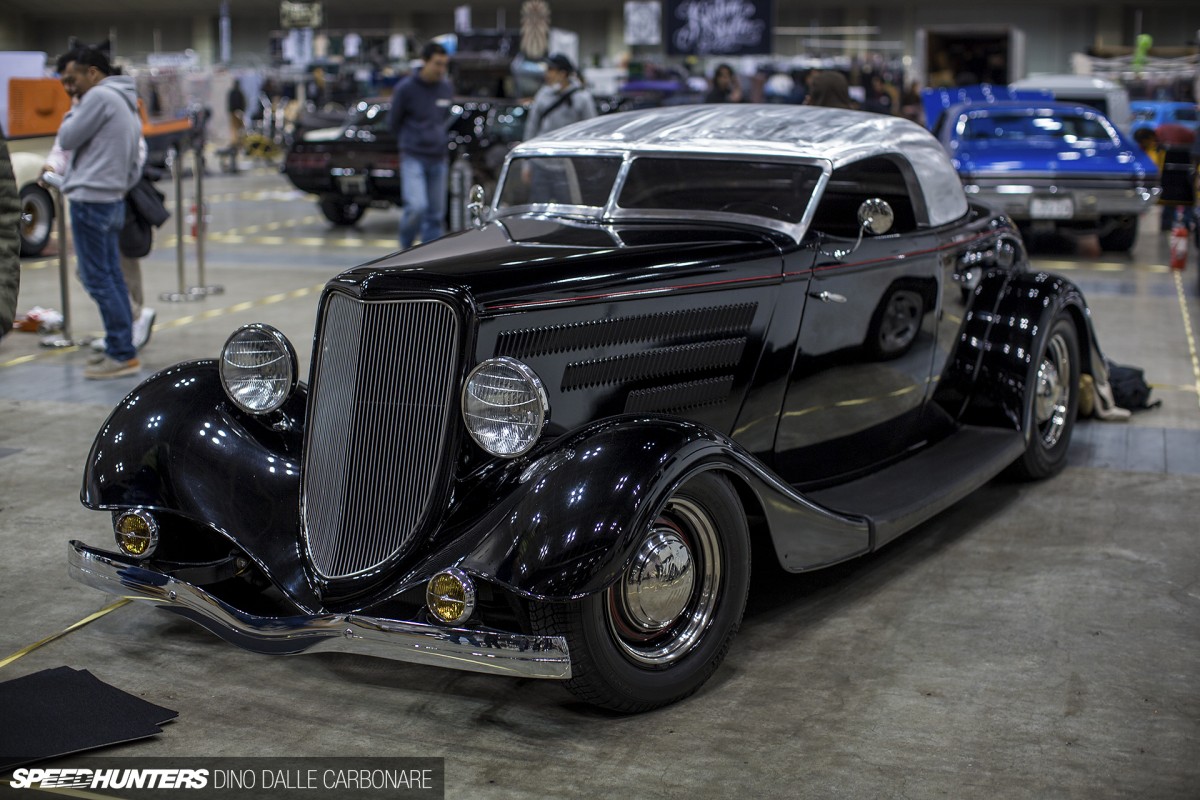 What really keeps me coming back to this event year after year is the fact that the Japanese are very good at reinventing themselves. I've only been covering the hot rod and custom scene ever since I joined Speedhunters in 2009, but I haven't witnessed a stronger feel of evolution as I have with this group of people. There is always the need to shock and surprise and it just keep driving the whole movement towards the future.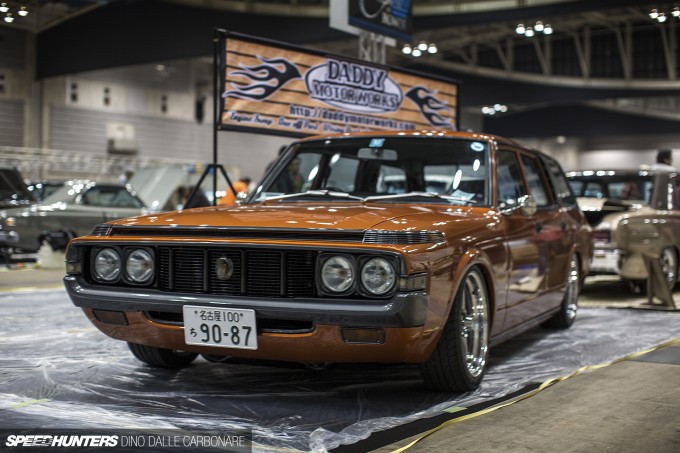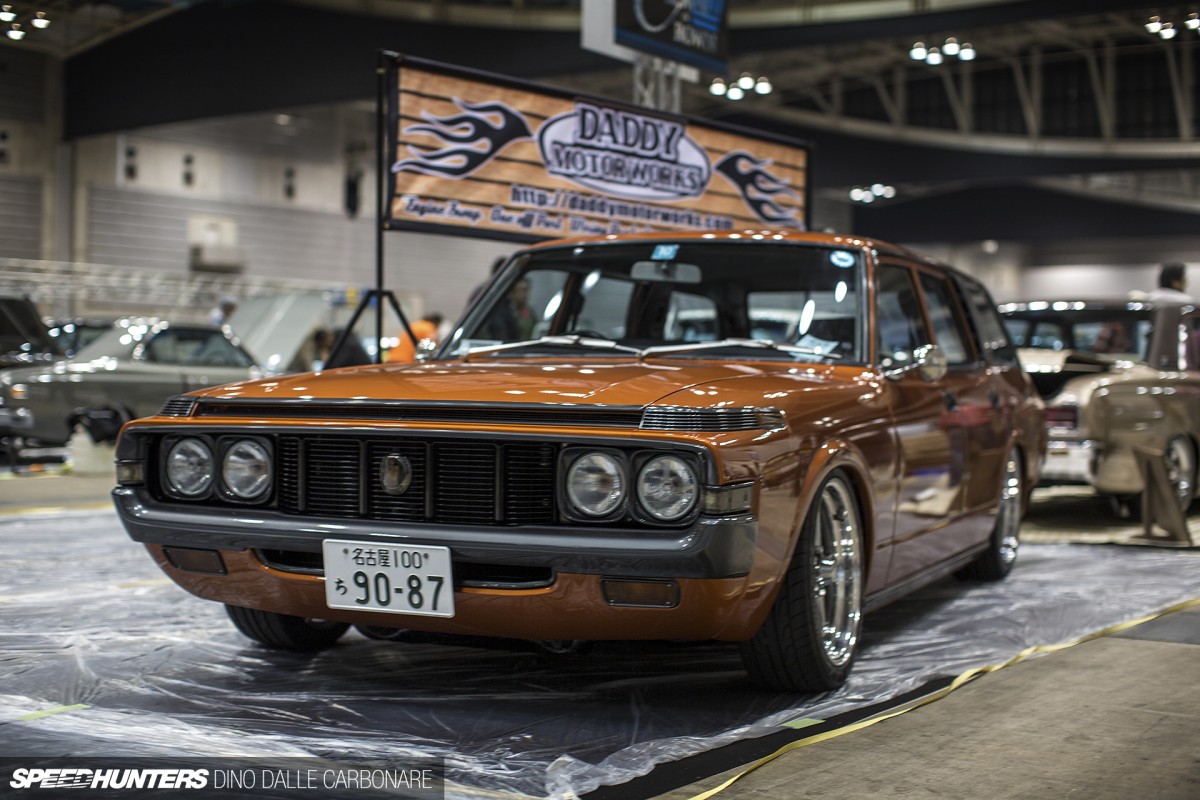 It's the Japanese twist on things that keeps me coming back too. Unique builds like the Daddy Motor Works Crown wagon fit in so well with all the other American rides on the show floor.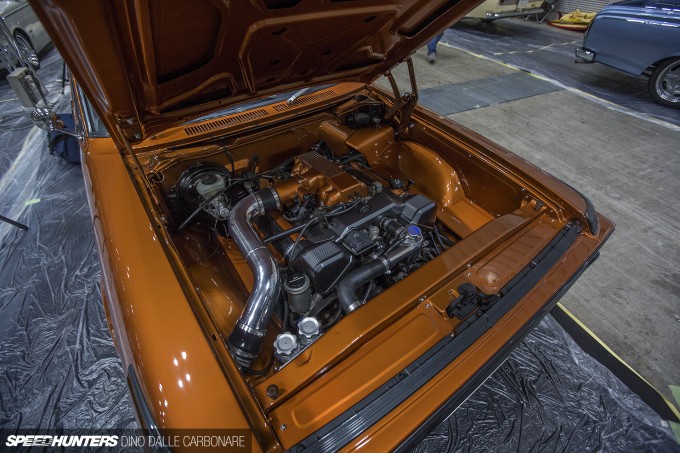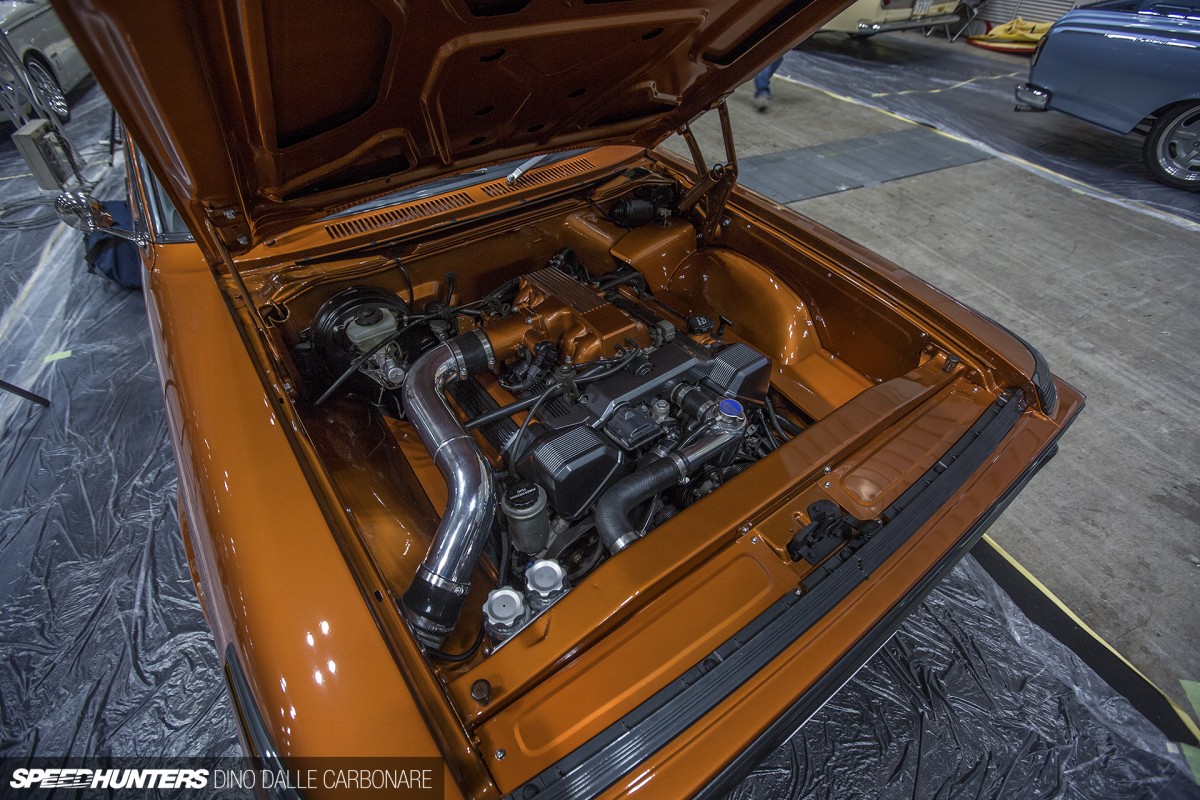 The Crown is painted in a factory Camaro metallic burnt orange color, but what makes it all the more special is the 1UZ-FE V8 engine and 5-speed manual transmission that's been swapped in. Feature coming soon? You bet!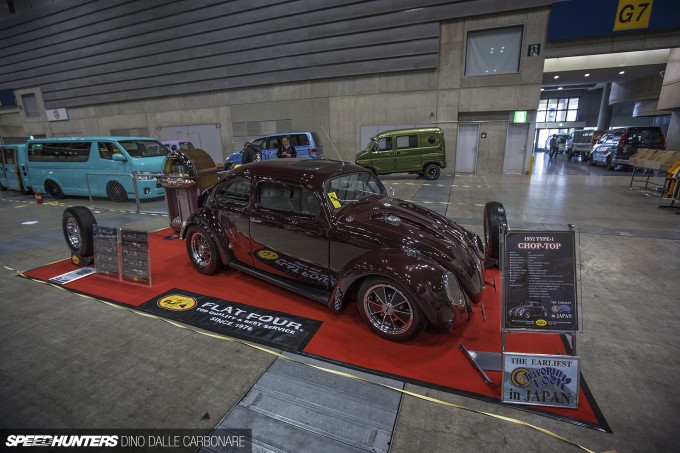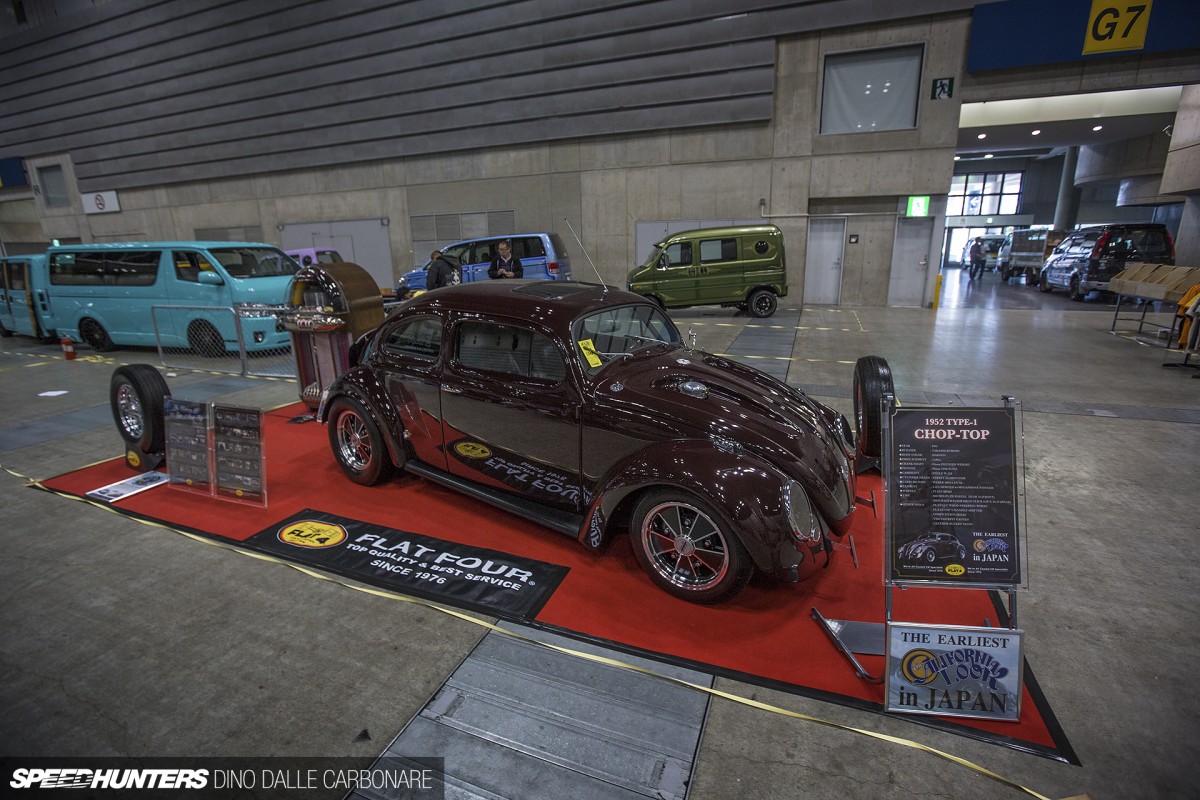 Our friends from Flat Four in Tokyo brought out their 1952 Type 1 Chop-Top bug – a car that was originally built over 30 years ago but still manages to look current. Flat Four also sells vintage jukeboxes at their shop on Meguro Dori, and even had one along to compliment the theme of the event.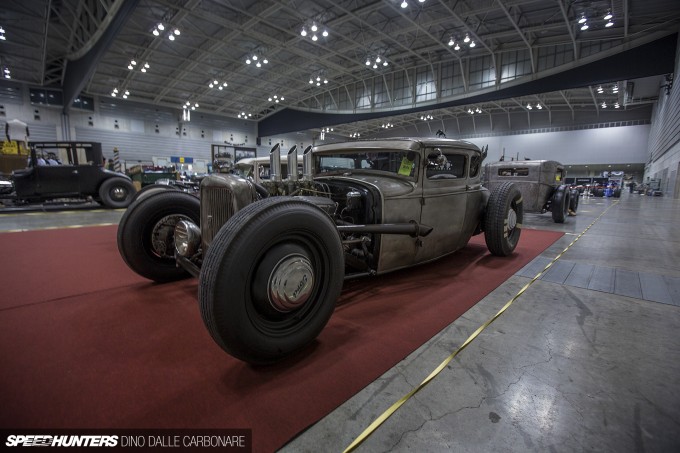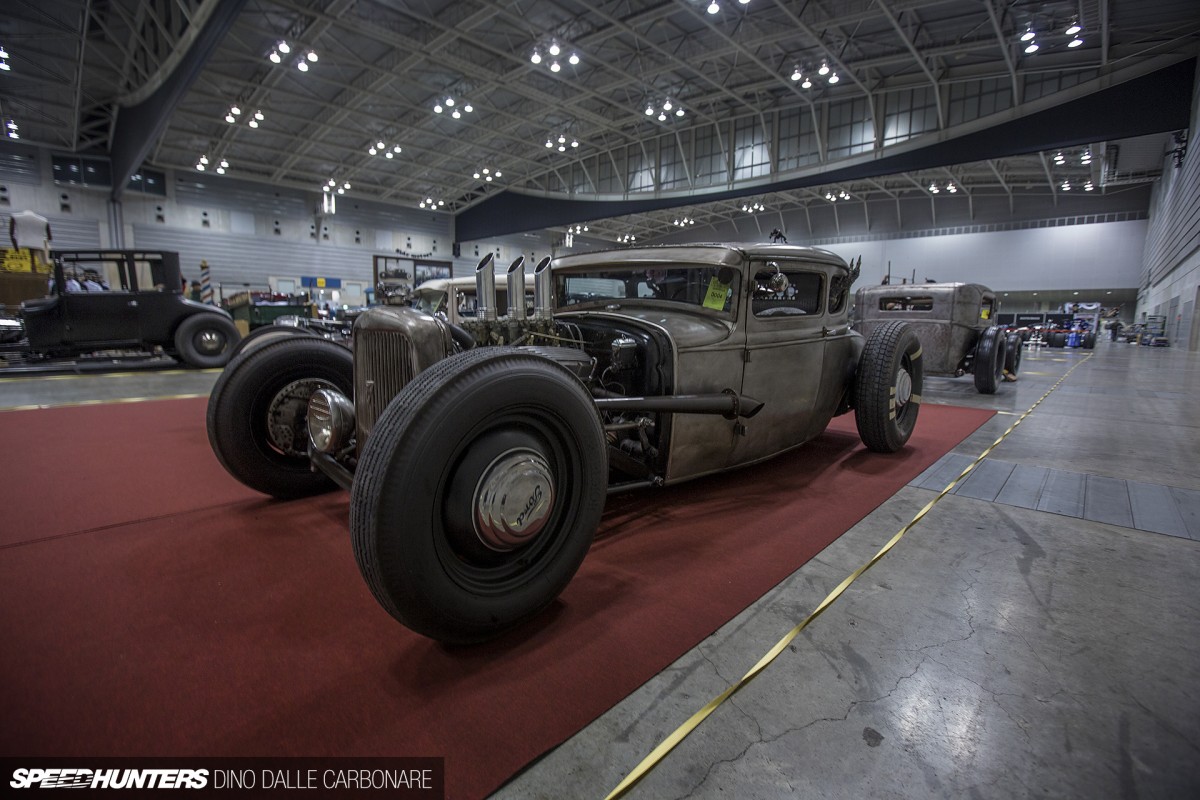 In my mind, one of the toughest style of custom cars to make stand out is the traditional hot rod. When it comes to these machines, 'They all look the same' is a comment I hear often, but that's because you have to approach them in a slightly different way than other type of rolling works of art. This old Ford was full of unique touches, which I will show you more of in the second post from the show which I am dedicating to the details – exactly what this scene is all about.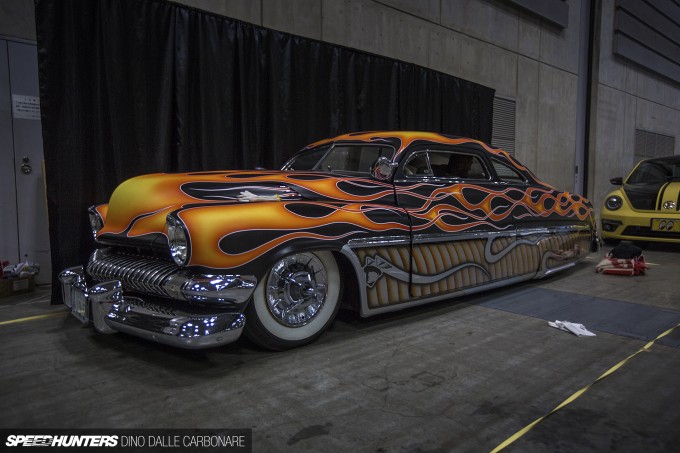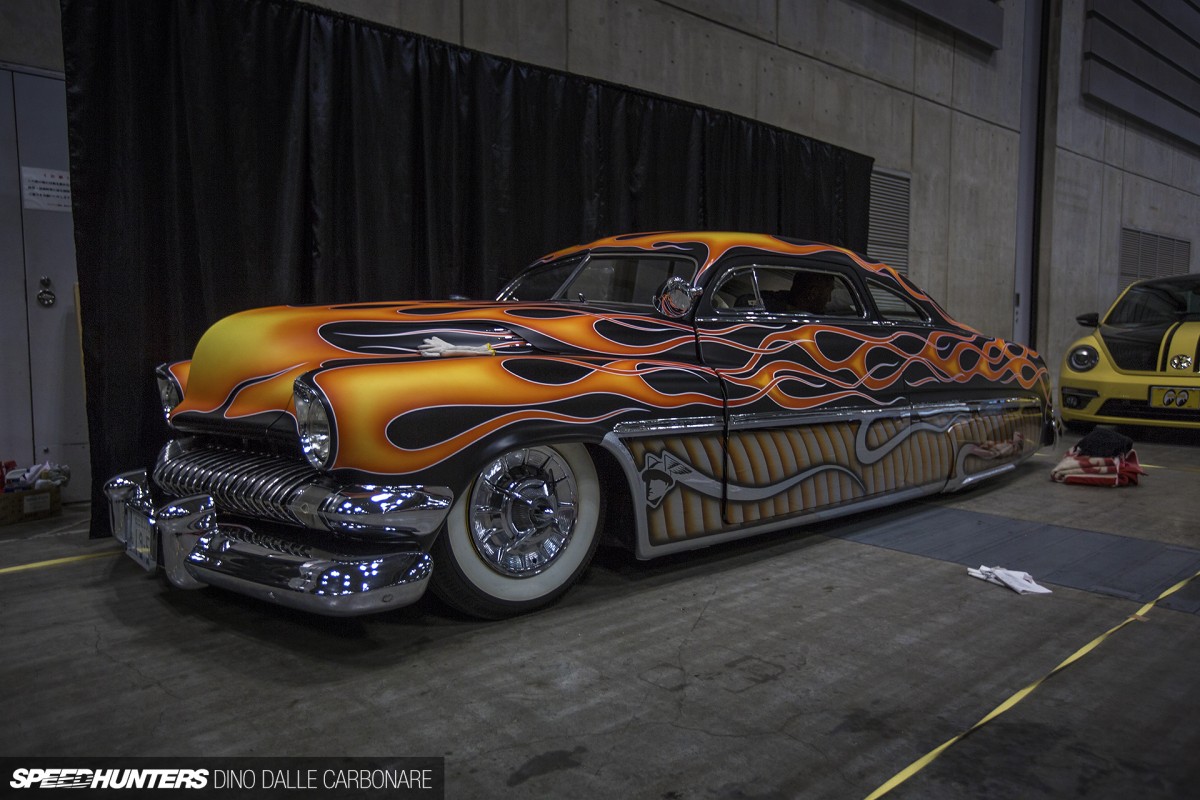 See what I mean? This chopped Mercury does the whole detail thing in a more visible way. The paint job was impressive to say the least.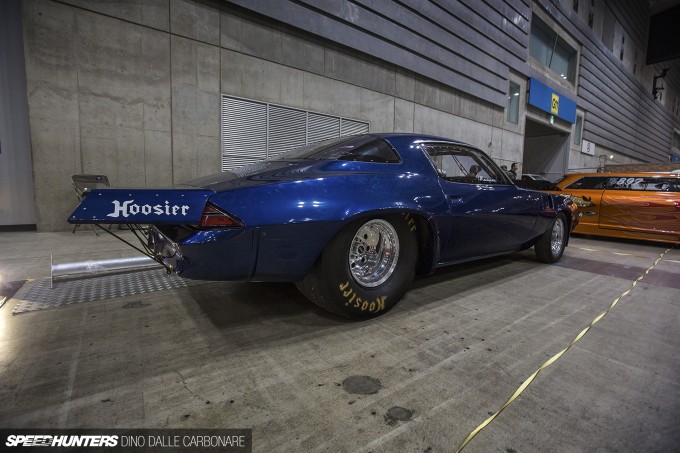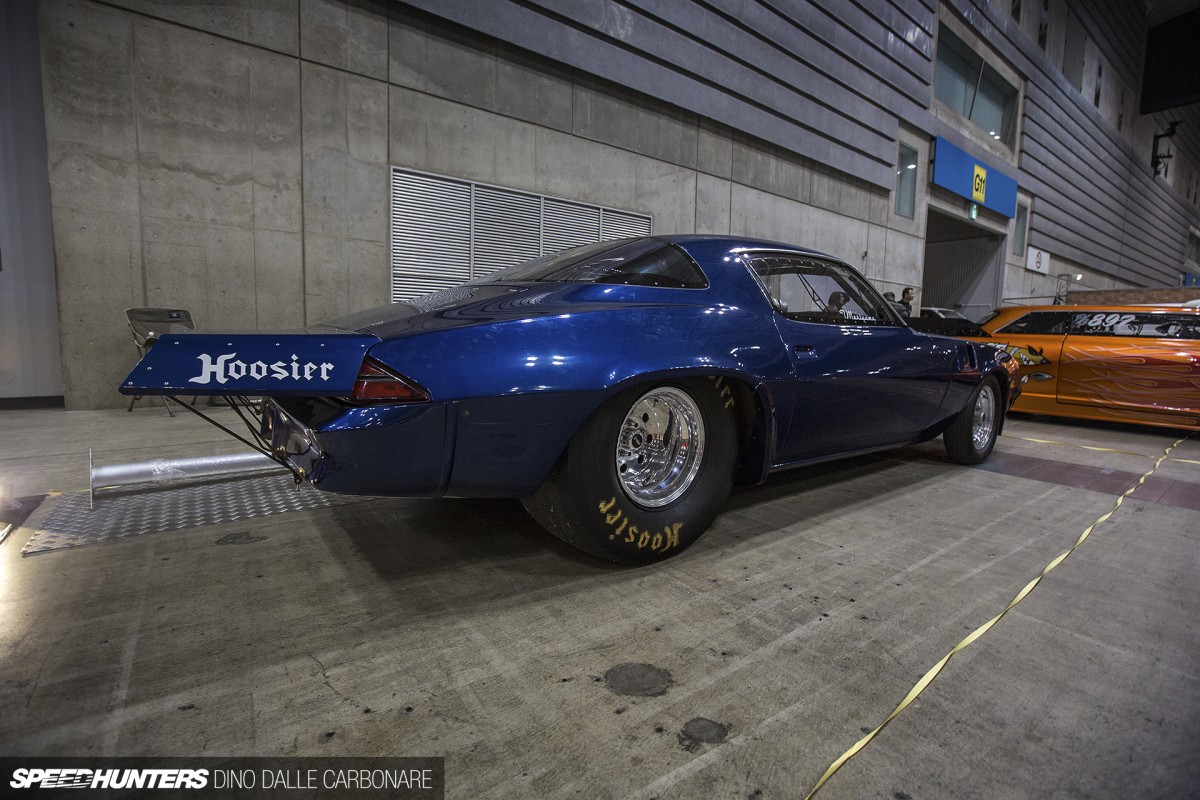 Performance often comes into it too – especially in the classic drag racers that the Japanese love to collect and build.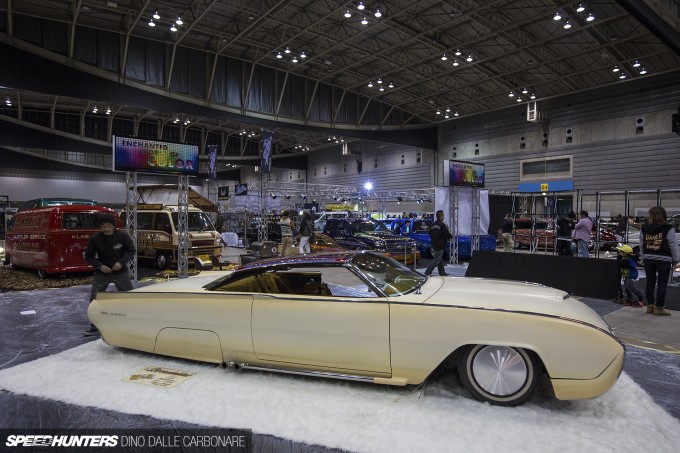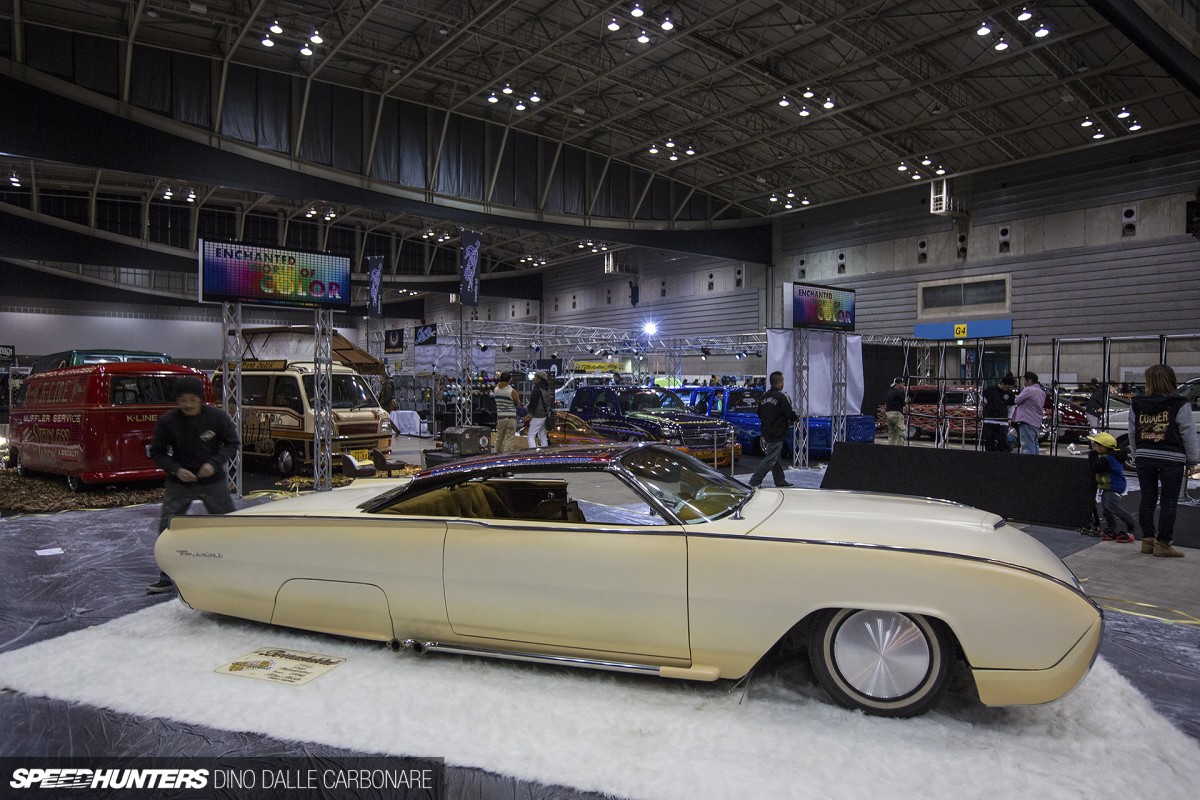 And then there's the straight-out cruisers. Remember the Razzle Dazzle earlier this year where we saw a chopped, but unfinished Thunderbird? Well, it's pretty much done now and looking positively gorgeous. Am I the only one that thinks this thing looks like a spaceship on wheels?
The Japanese Touch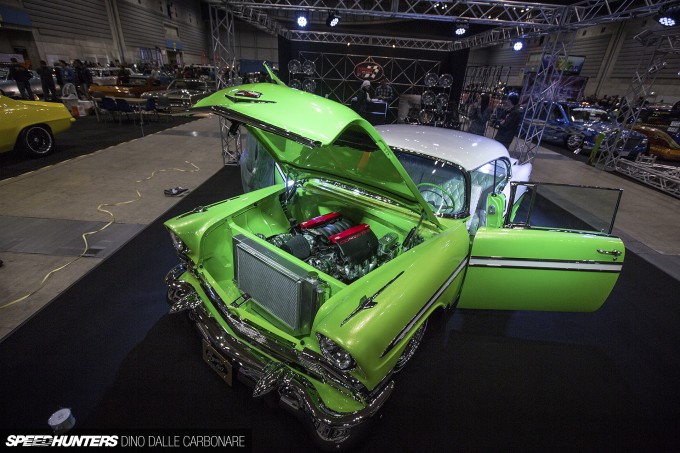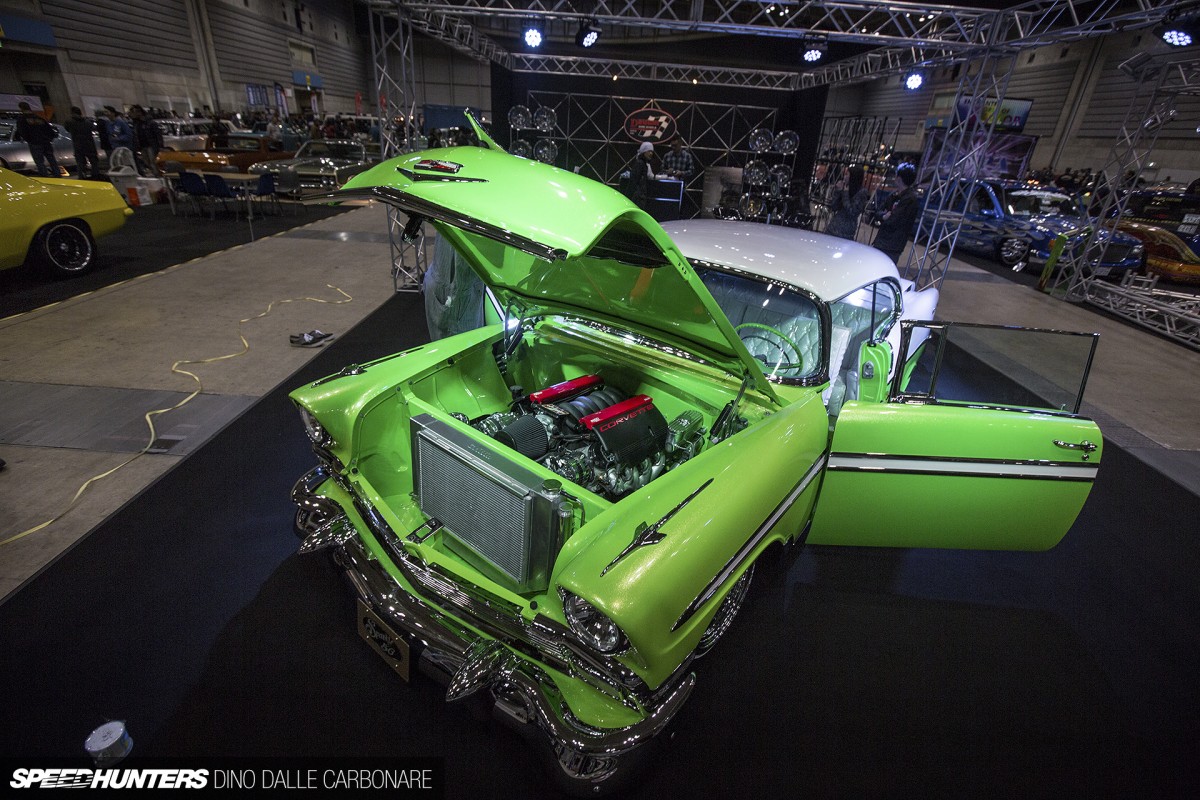 There's all sorts of goodness happening on this '56 Bel Air, from the daring metallic green exterior to the quilted mint interior, but most of all the brand-matched Corvette engine swap.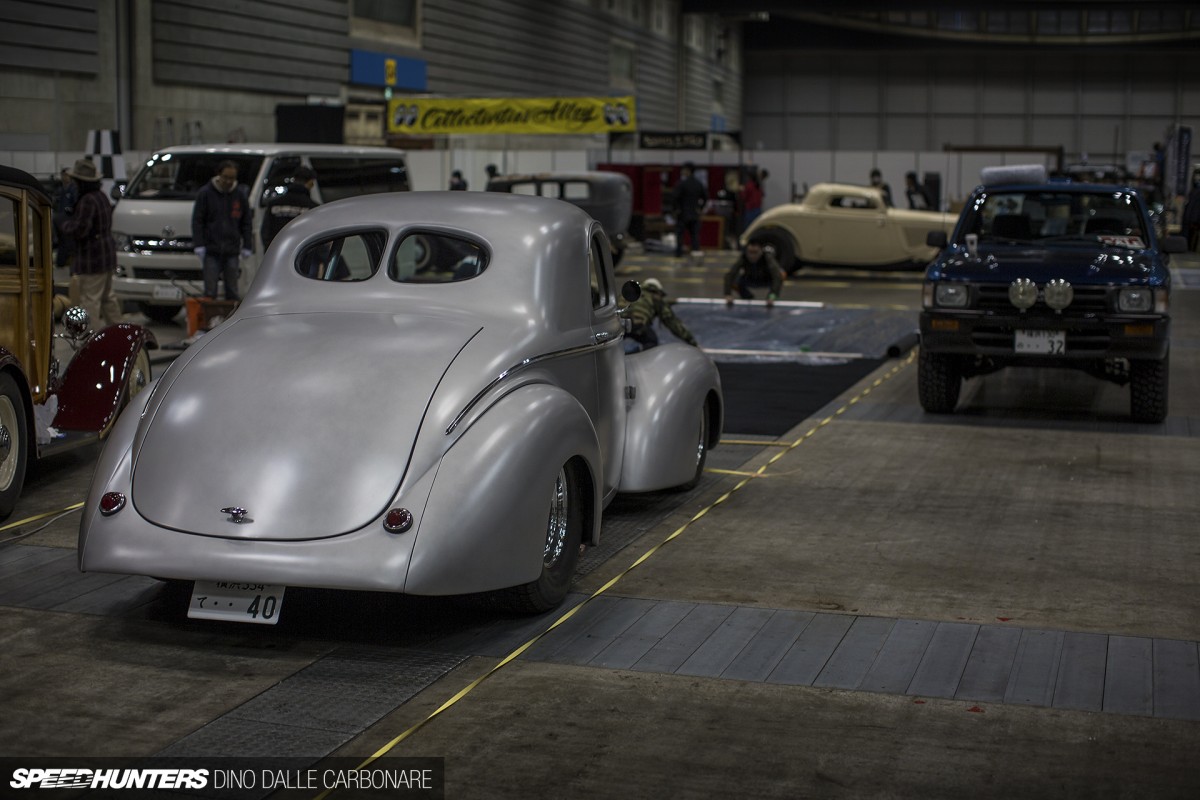 Throughout the day there was a constant stream of cars arriving and being set up in their pre-assigned display spots. One of my favourite American classics is the Willys Coupe – especially when they're turned into a fully fledged drag machine with massive rear tyres and an equally monstrous engine.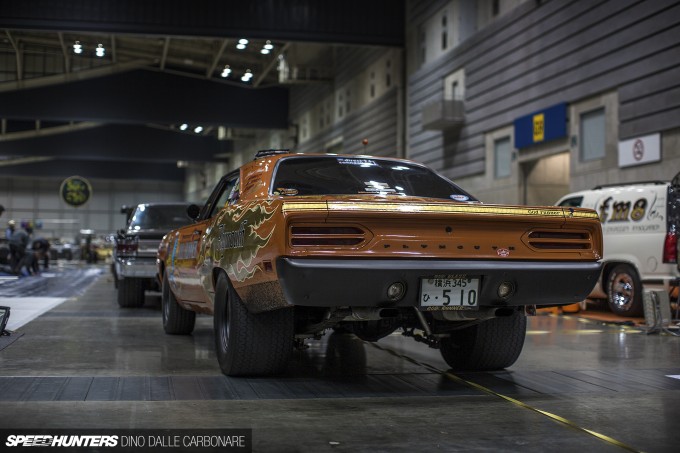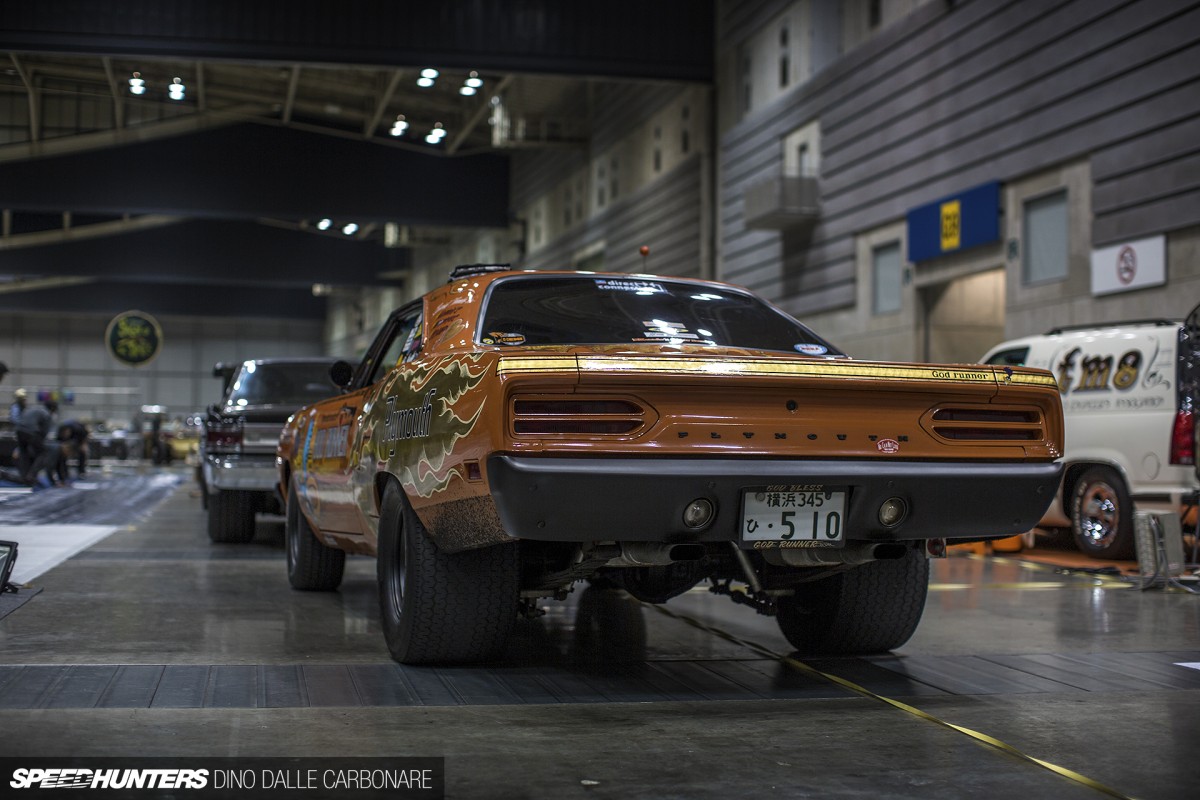 To keep things interesting the Mooneyes Hot Rod & Custom Show has a different theme every year with special display areas for specific brands and type of cars. This year they had one dedicated to Plymouths and there was an impressive turn out of the breed.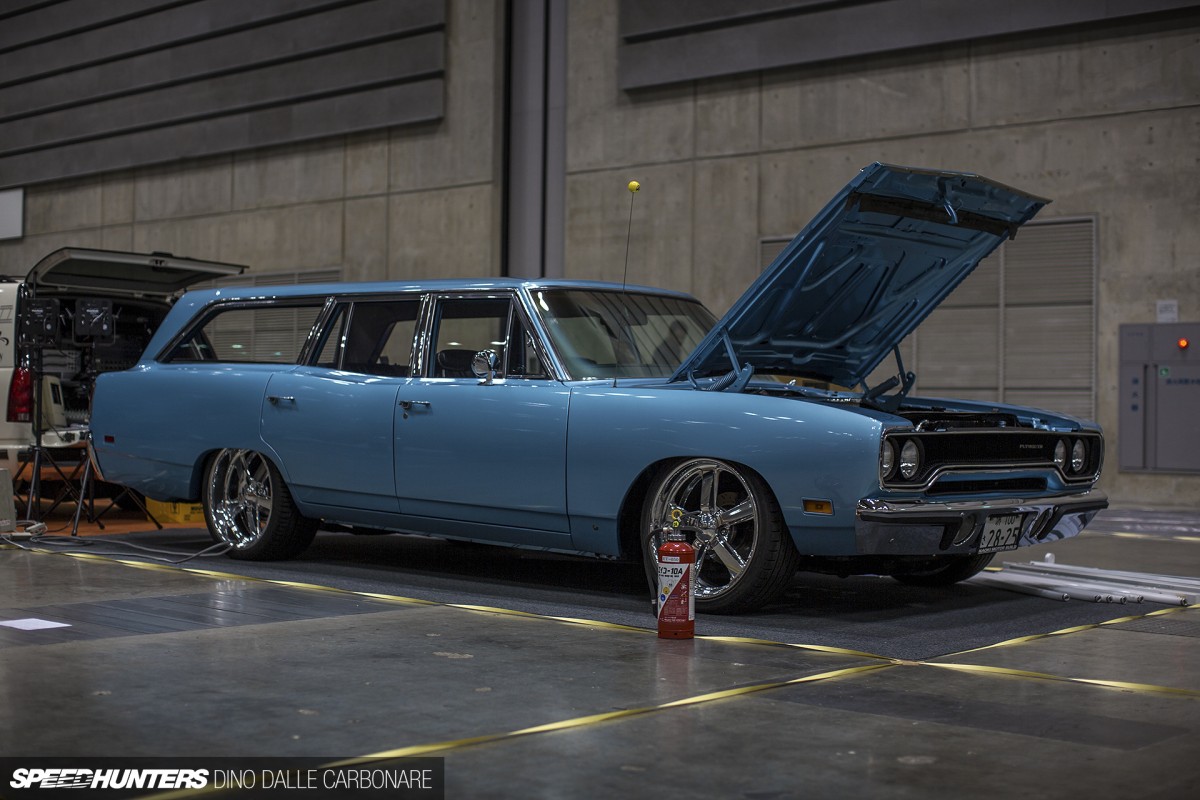 My favourite was this Belvedere. I just couldn't stop staring at its stunning lines and wondering what it would be like to drive a massive wagon like this in Japan.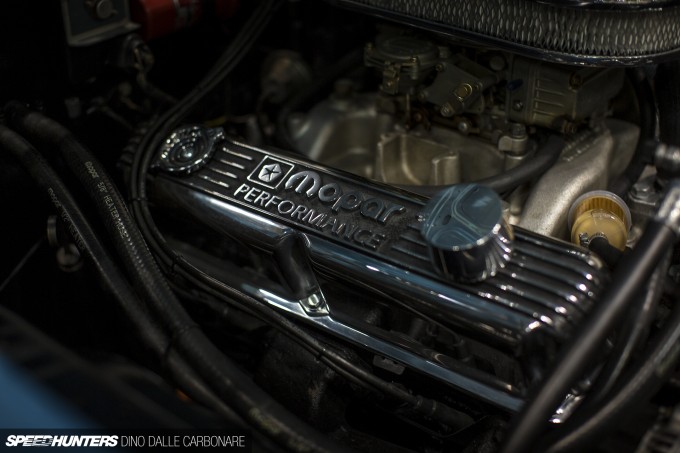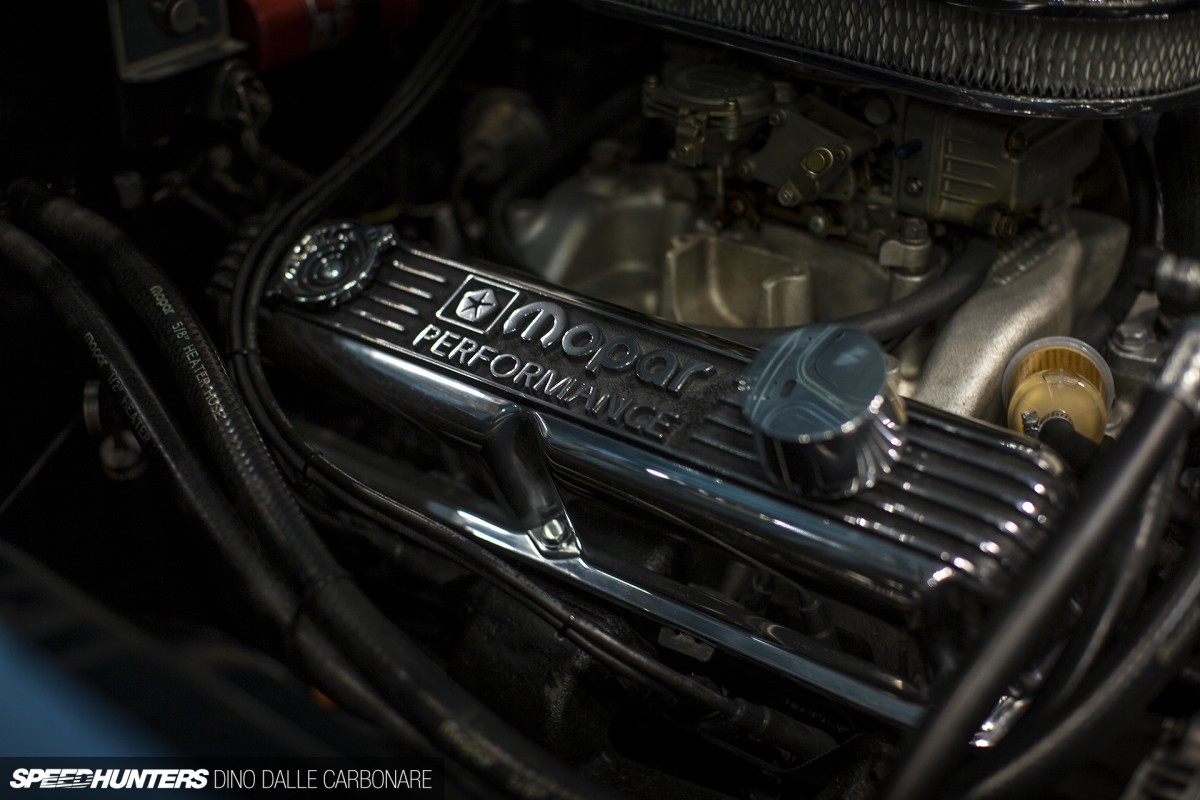 It was packing some adequate power too!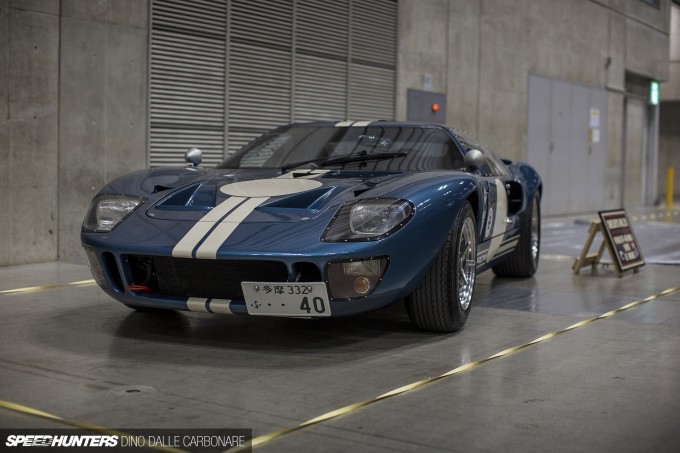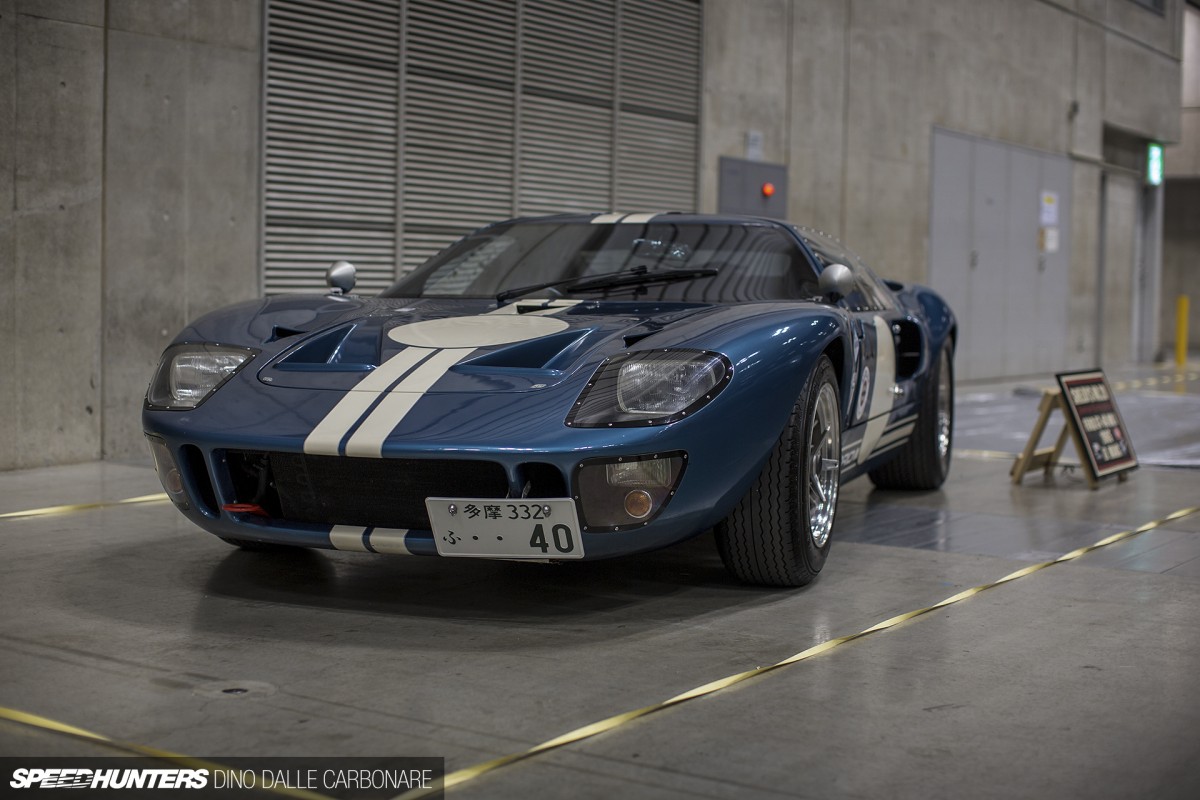 The biggest surprise of the day was this 1965 Mk1 Ford GT40. I stood in awe, soaking up every detail of this beautiful historic racer.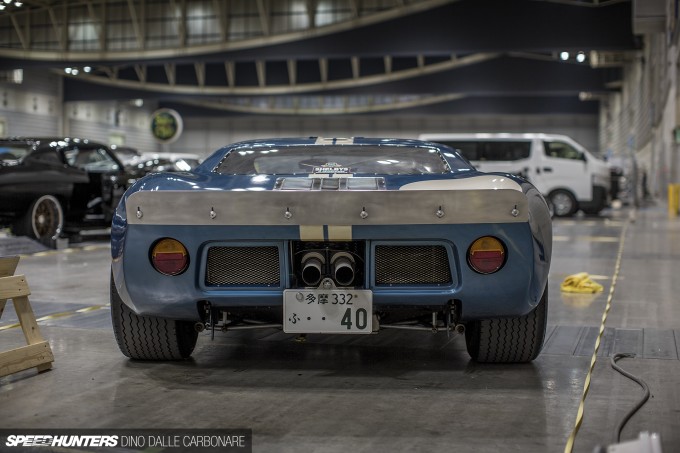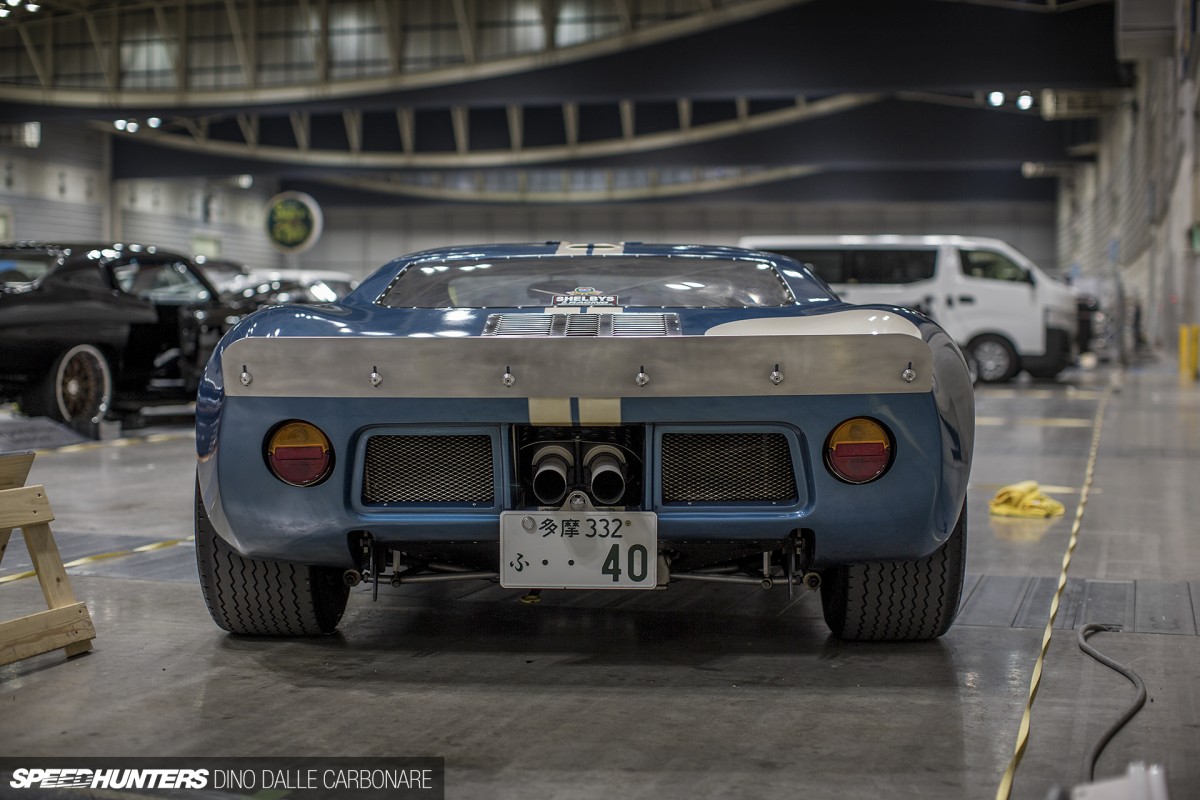 That's one rear end that you don't forget!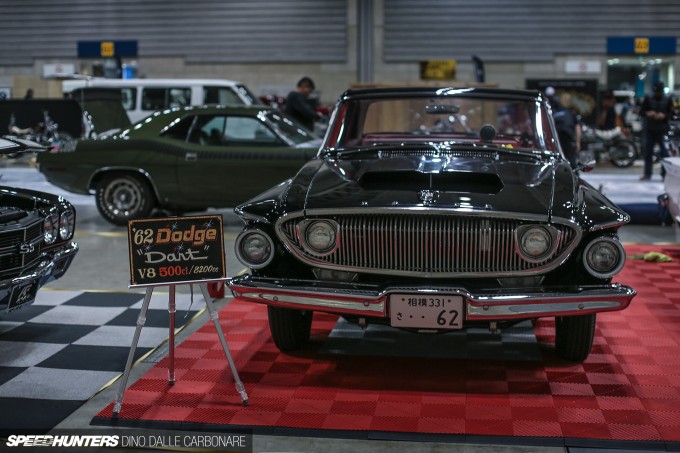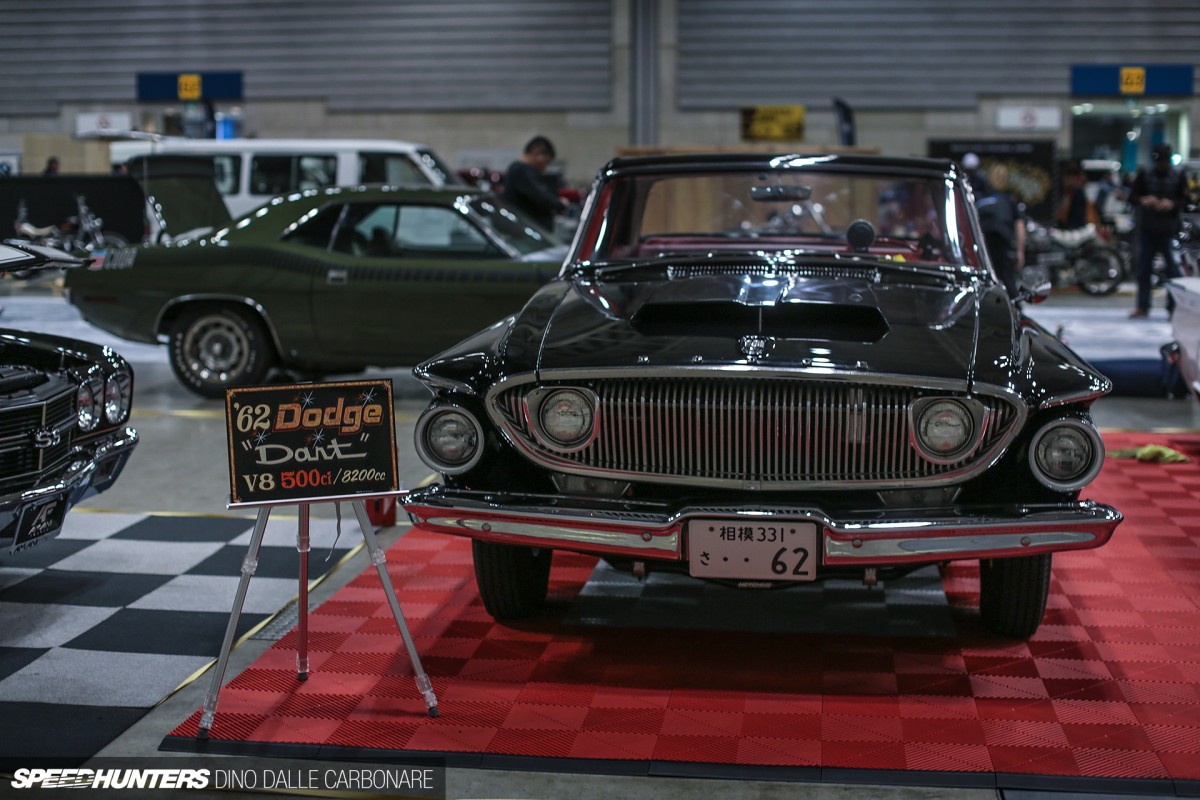 At times I truly think that the US was like another planet in the '50s and '60s. While most of Europe and Japan was travelling around in tiny economical cars and concentrating on efficiency, the Americans were churning out cars like the Dodge Dart, which was available with a 6.2L 413ci V8. This '62 has been taken to the next level with 500ci 8.2L engine!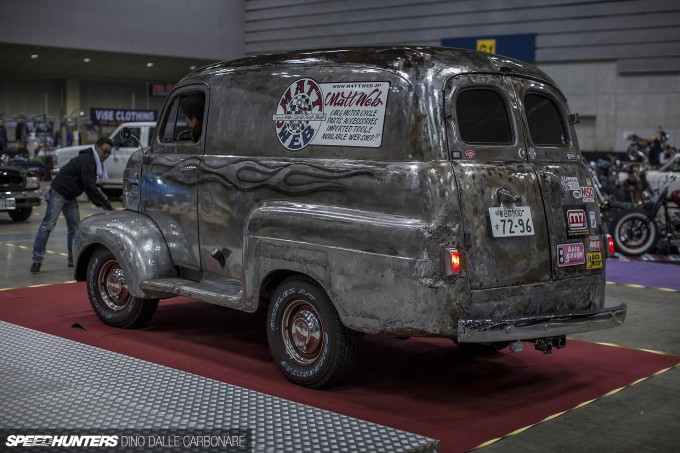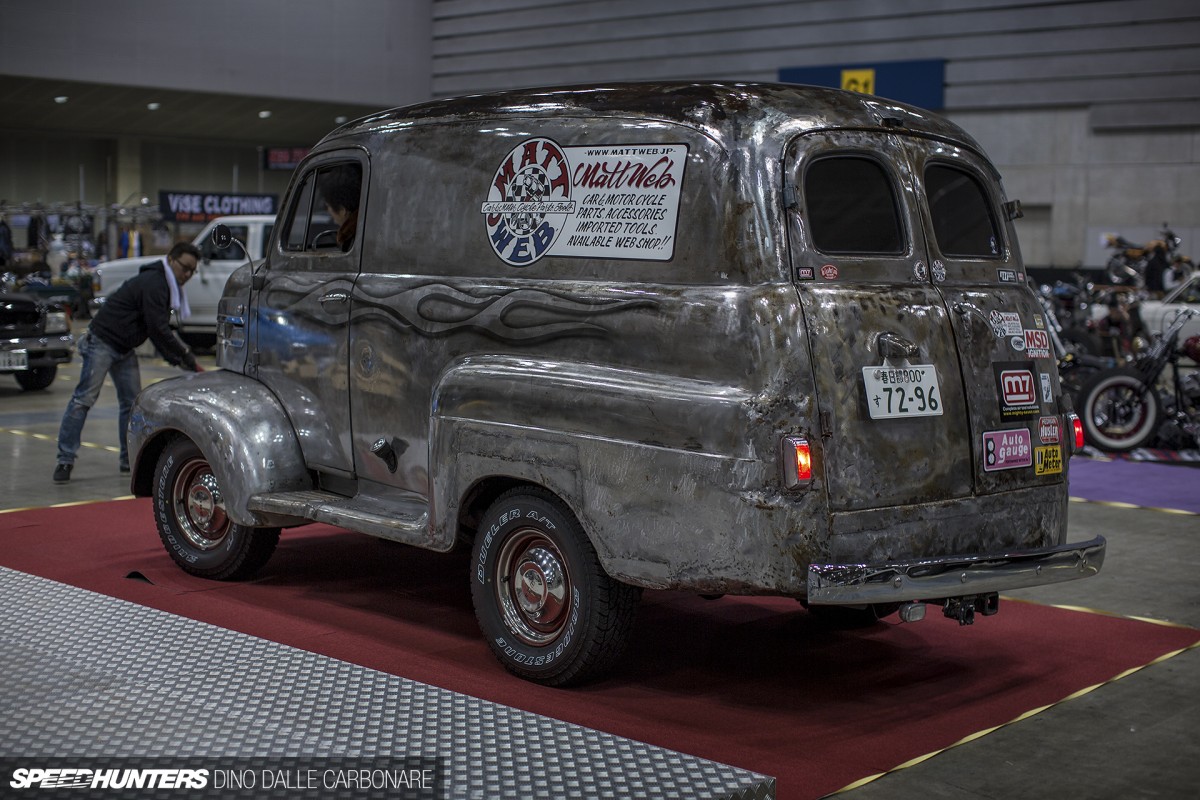 Who the hell needs paint? Just a few coats of clear over a bare metal body and you're ready to rock.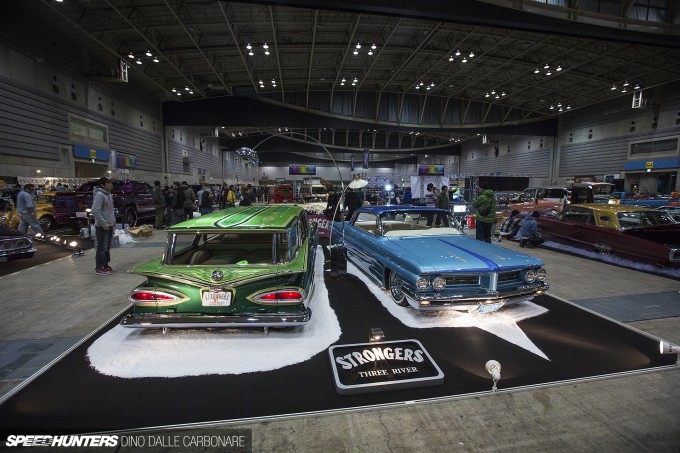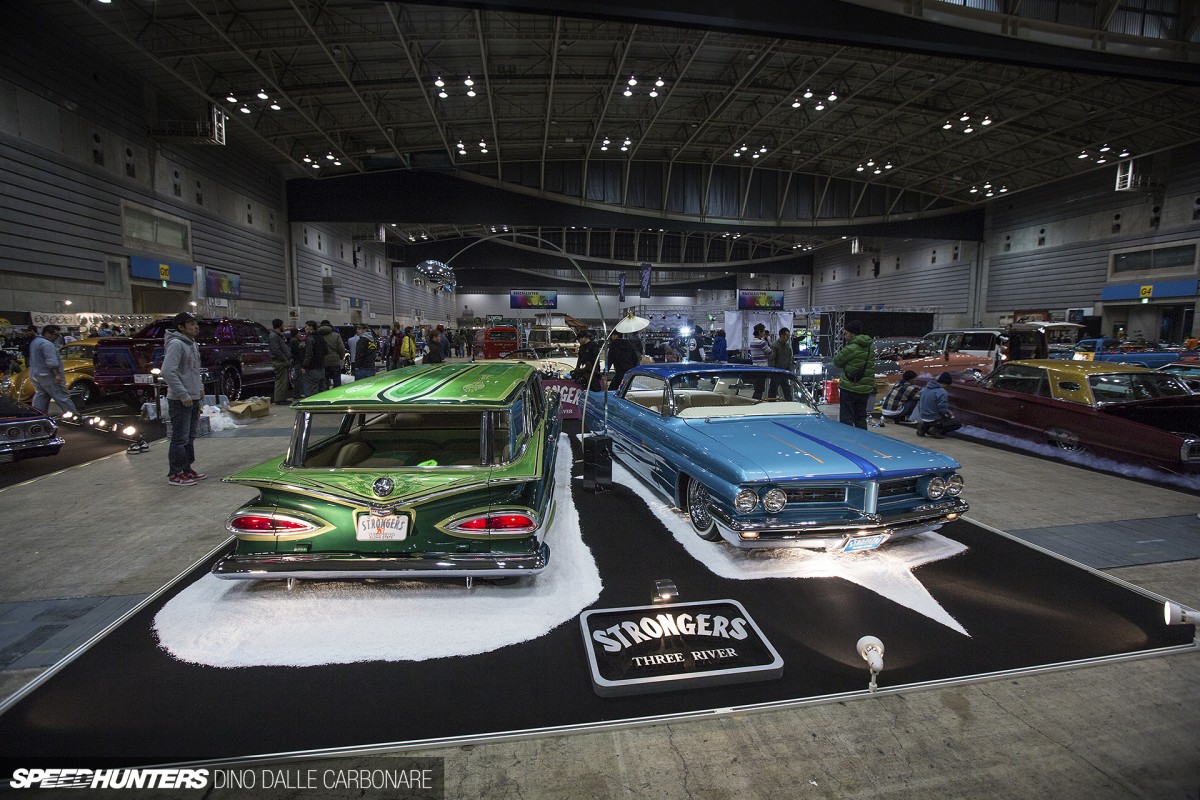 Towards the end of the afternoon most owners had their display areas ready to go for the main show the following day.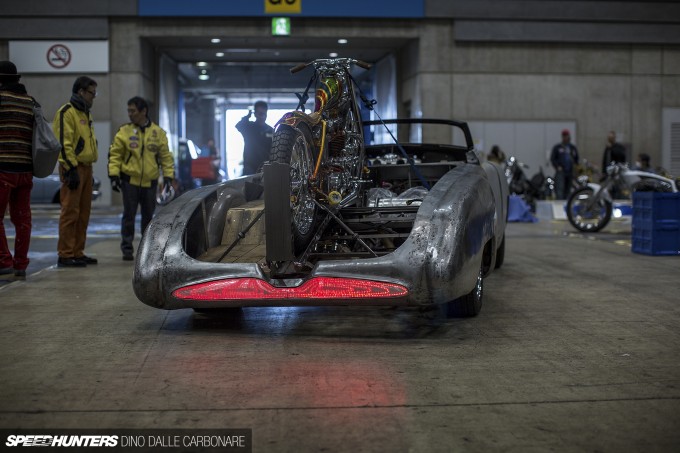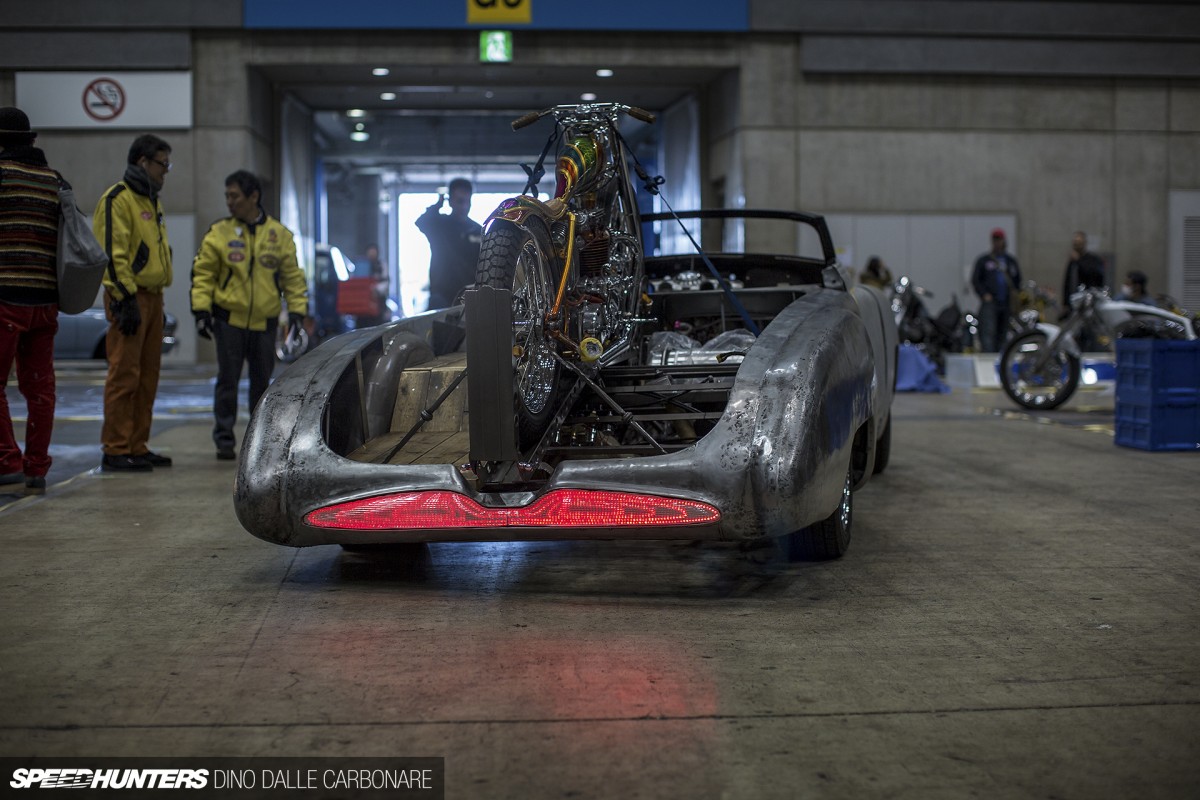 This Mooneyes event always has a great turnout and brings in a lot of people from across the world who share in the passion for these old cars. The fact that the Hod Rod & Custom Show is celebrated in one of the world's most modern and futuristic cities makes for a real juxtaposition.
It's not over just yet though – I've got a second post coming up soon, and one you won't want to miss if you enjoy getting lost in the details.
Dino Dalle Carbonare
Instagram: speedhunters_dino
dino@speedhunters.com