Keep It Simple
This is a story about saying yes, plain and simple. Because if you think you can't, you won't, and I honestly believe anything is possible until you decide otherwise. It's why I decided to drive 2300 miles from the UK, through France and Germany down in to Southern Austria – and then back again. Mixing it up along the way with Porsches, Audi R8s and overtaking police cars at 130mph… And getting away with it.
With no roof, fabric for doors and the biggest smile I could squeeze on my face, this is a story of how we ended up on a deserted mountain pass, drank too much coffee, went to the world's largest car festival, and got lost in Stuttgart. And how I fell in love with a green Caterham 485S.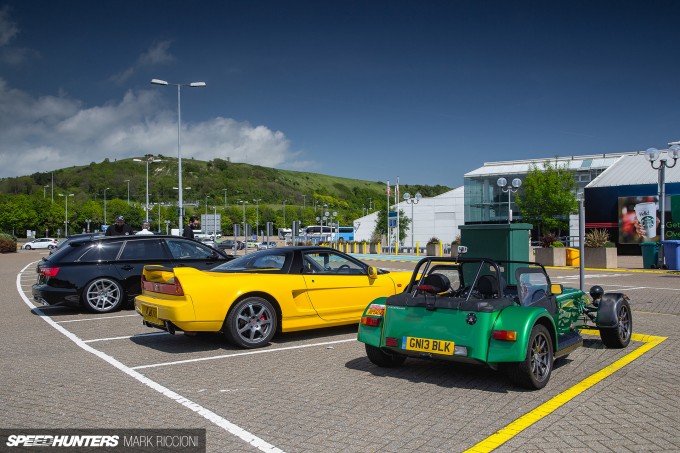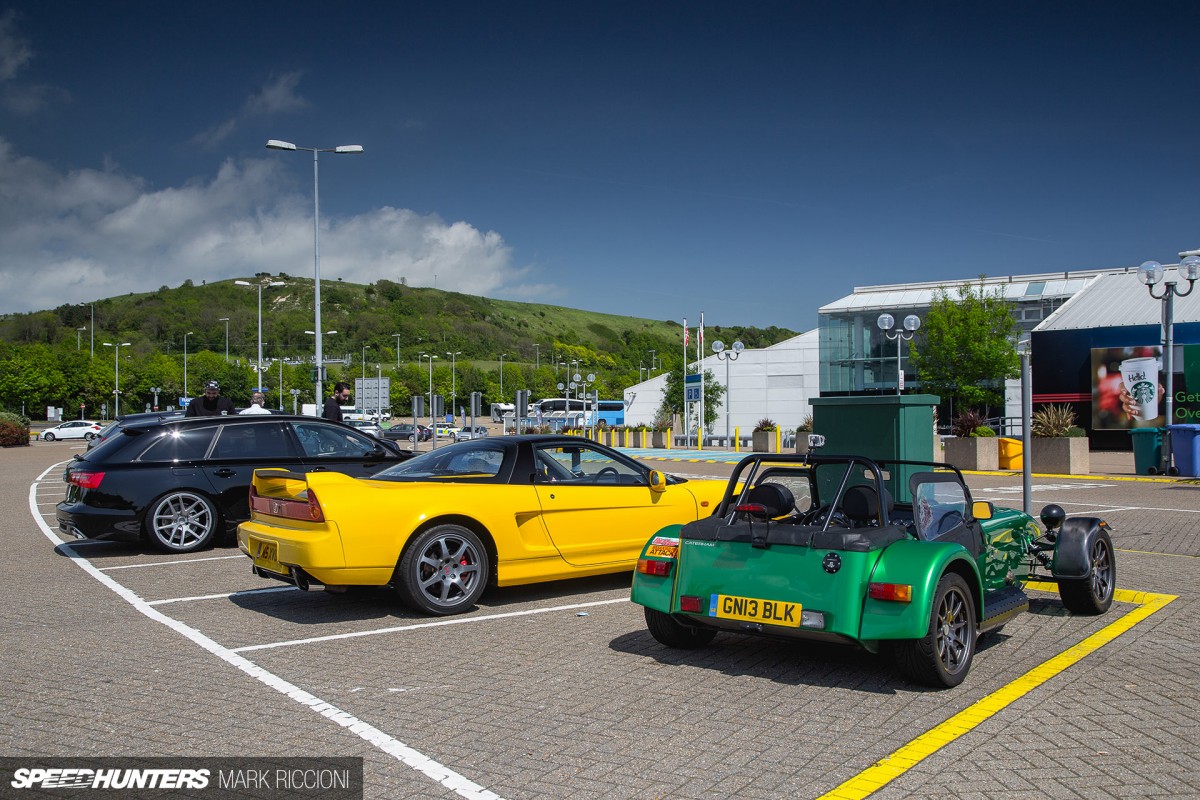 It would have also made for the most messed up two car road test you'll ever see – something that came to us while we drove south, as both the Audi and the Caterham have a retail price of around £40K. The 'us' part being myself, Ben Chandler, Ryan Stewart, and Mark Riccioni whose amazing images are going to help me tell the story – as driving the Caterham took quite a lot of concentration and shooting tracking shots of yourself can be tricky when your out-of-body skills are weak.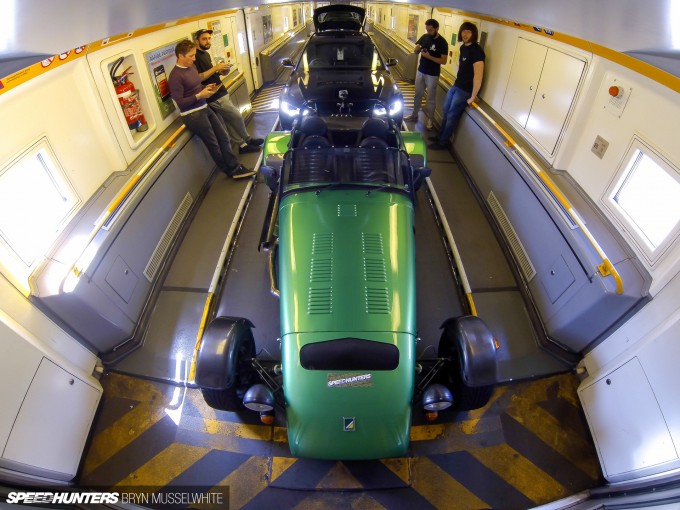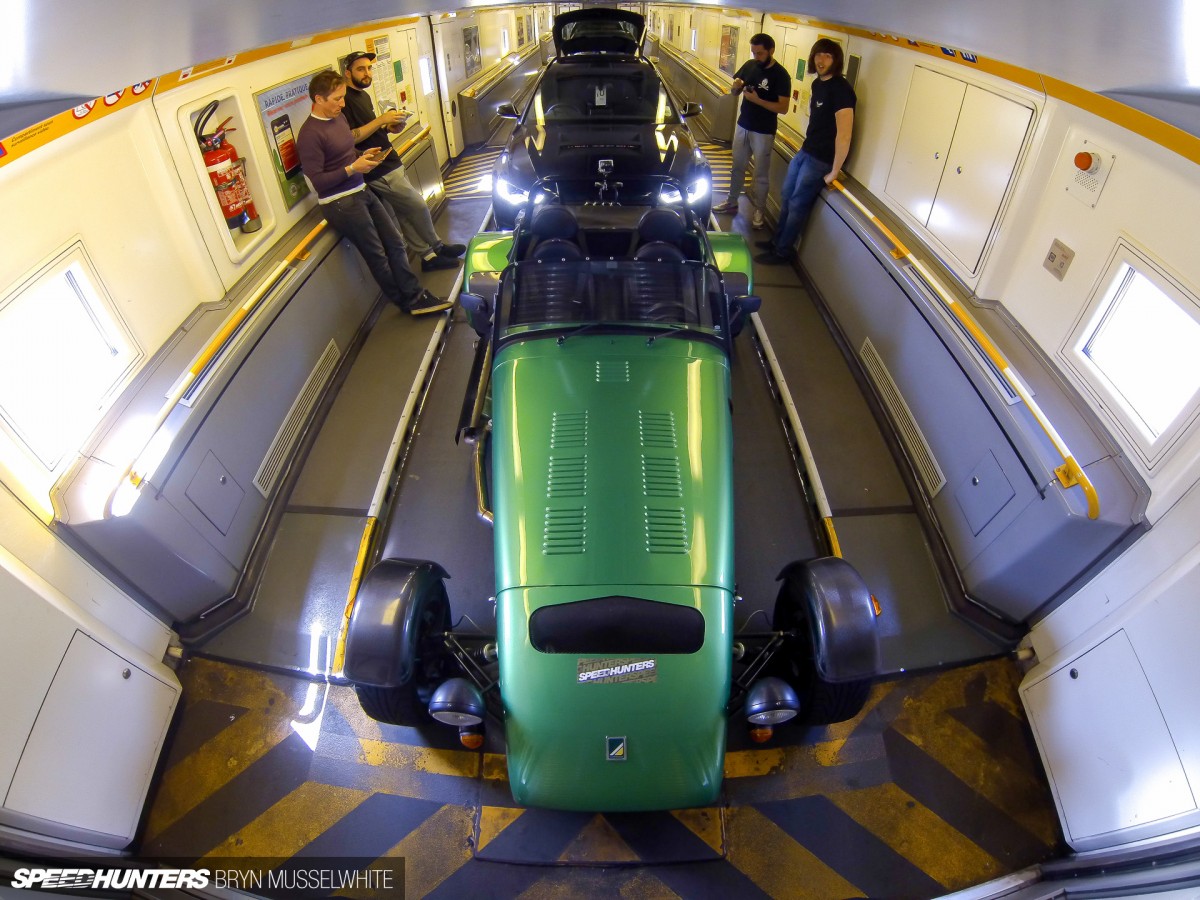 The idea of road-tripping to Austria is certainly not a new one. Since the now-legendary Wörthersee festival has grown and hit the radar of car lovers across the globe, it's become a pilgrimage for many people. In 2007 I'd been in the area but missed out, so after Paddy's journey in 2013 I knew it was about time I checked it off the list for myself.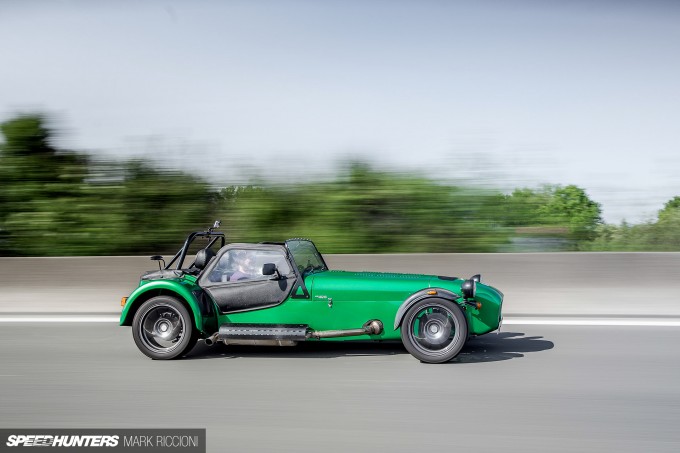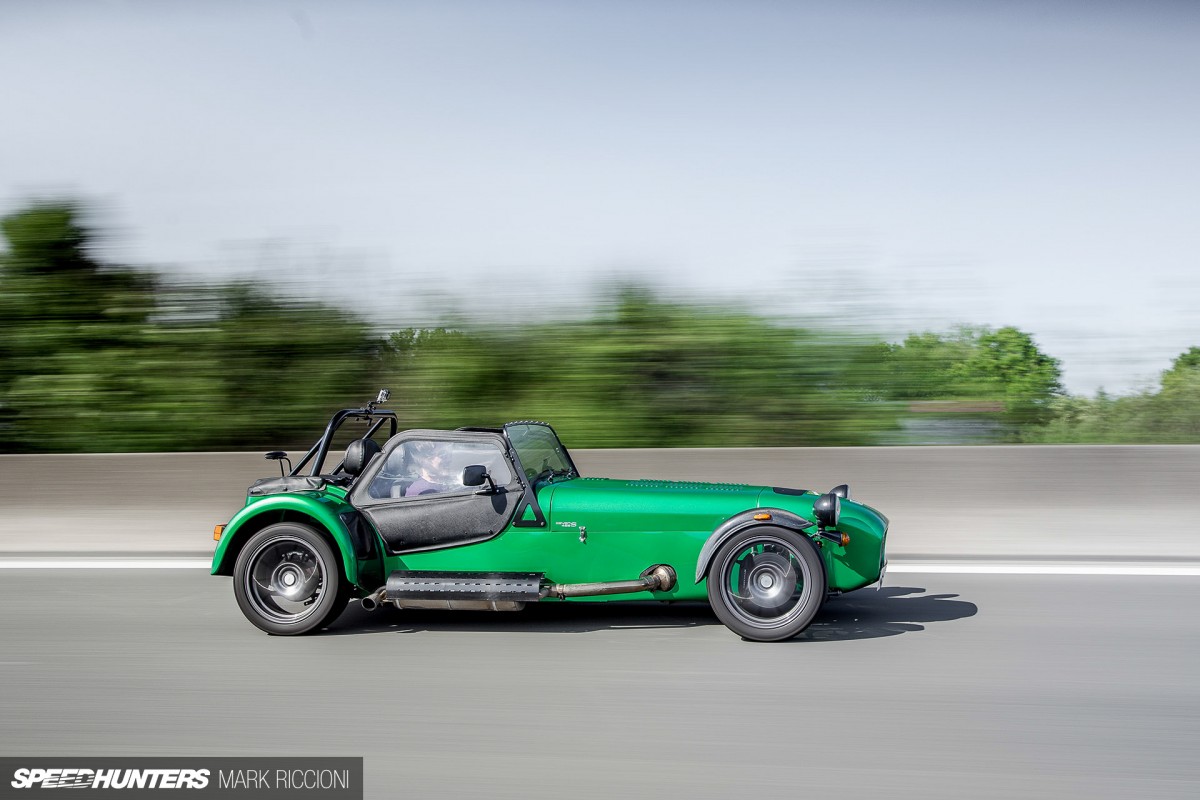 But what to do the beautiful and varied 2300 mile round trip in? Maybe a Porsche? A supercharged Range Rover? An AMG-tuned Mercedes? Something comfortable, powerful, spacious and stylish. You'd need a few toys like a great stereo or some other in-car entertainment. You'd also probably choose something with a roof.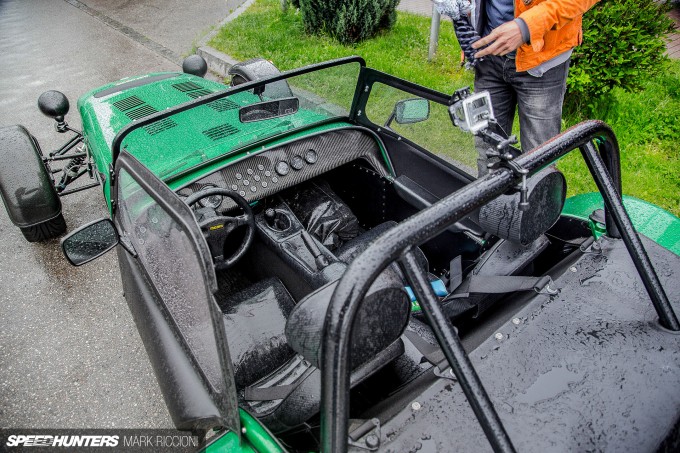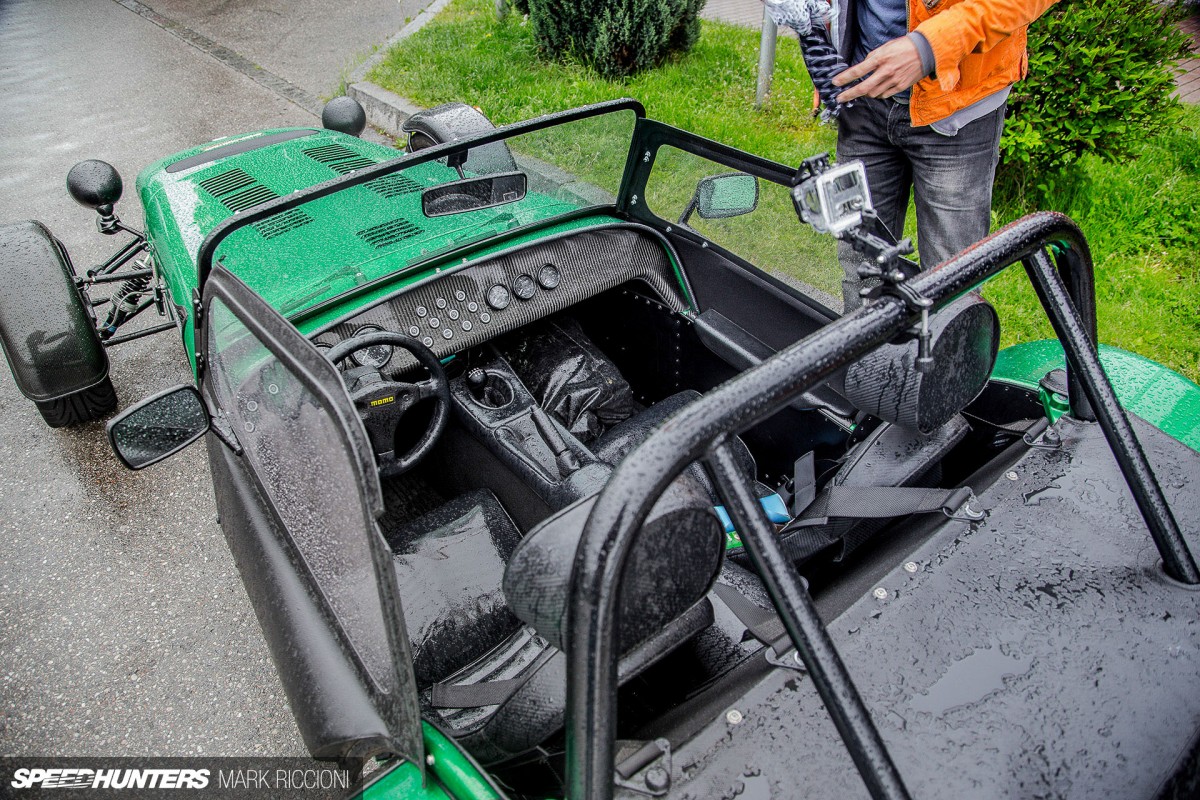 Of course, I ignored any words of warning and just went with my heart. 'Hello Caterham? How you doin'…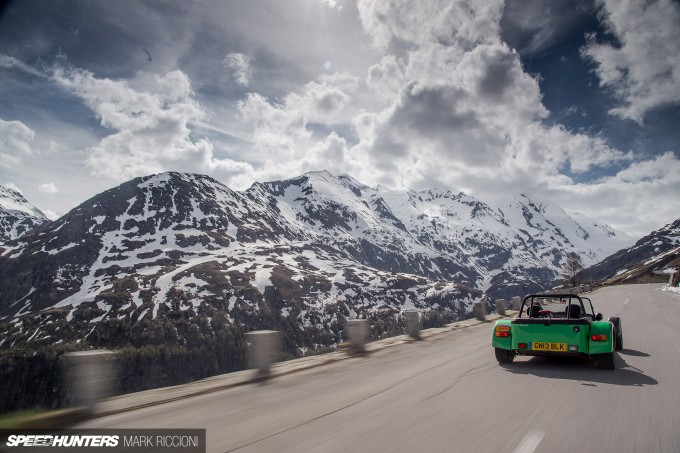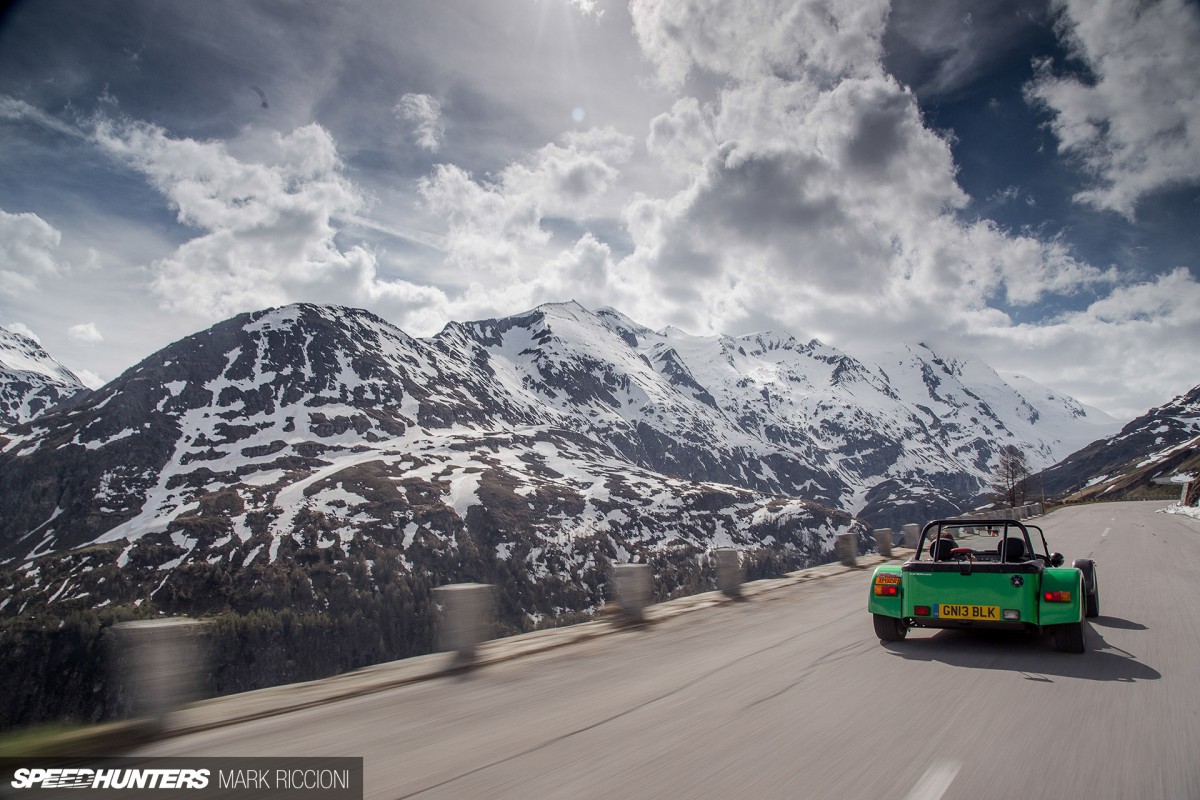 But this isn't just any Caterham. After driving the massively impressive 620R earlier in 2014, the guys at the small UK manufacturer thought I'd better have a windscreen, and purely by chance a left-hand drive 485S had just come back from doing a series of demos around Europe. Convenient thanks to the steering wheel being on the right (left that is) side for foreign driving, but also because it's the most powerful model they can sell on mainland Europe. So that was the 'power' box on the road trip weapon wish list ticked off. One thing at least.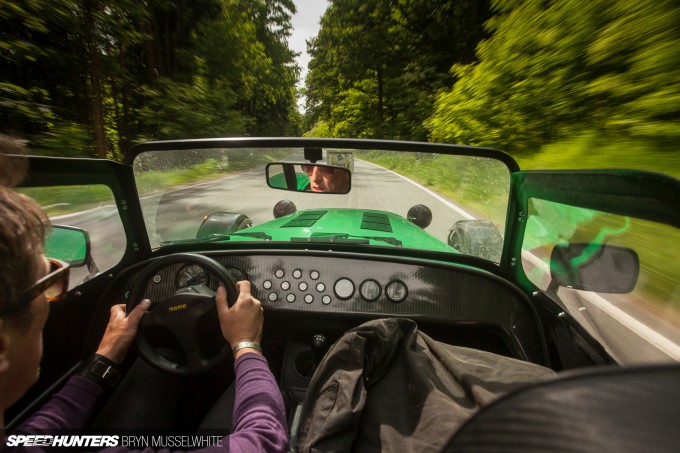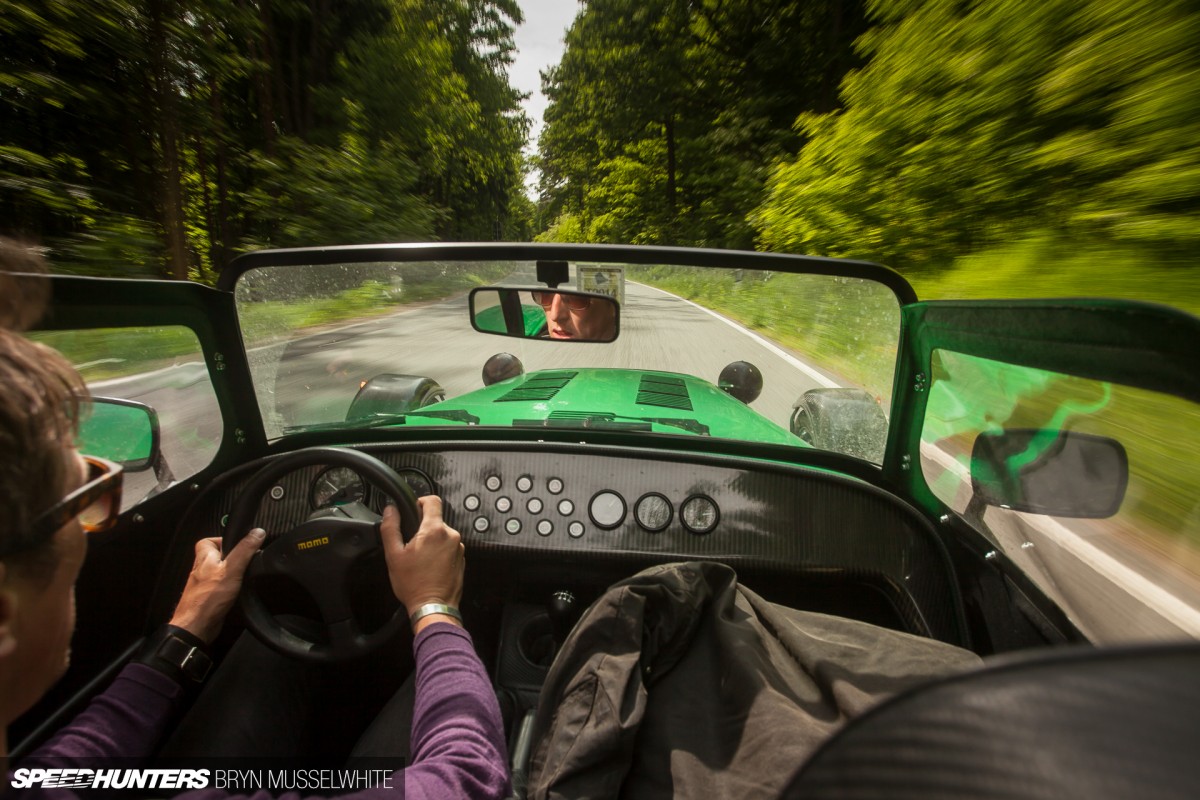 So just like the Caterham itself, my plan was kept simple. Load up with some essentials, head down to the Channel Tunnel and meet the guys, then drive to Austria and see some cool stuff. What could possibly go wrong?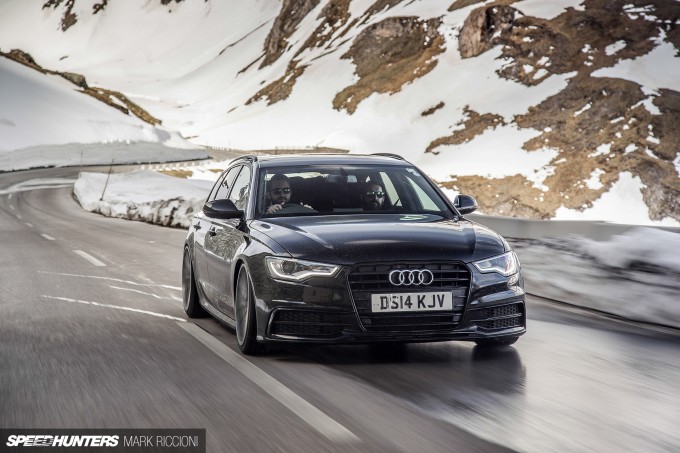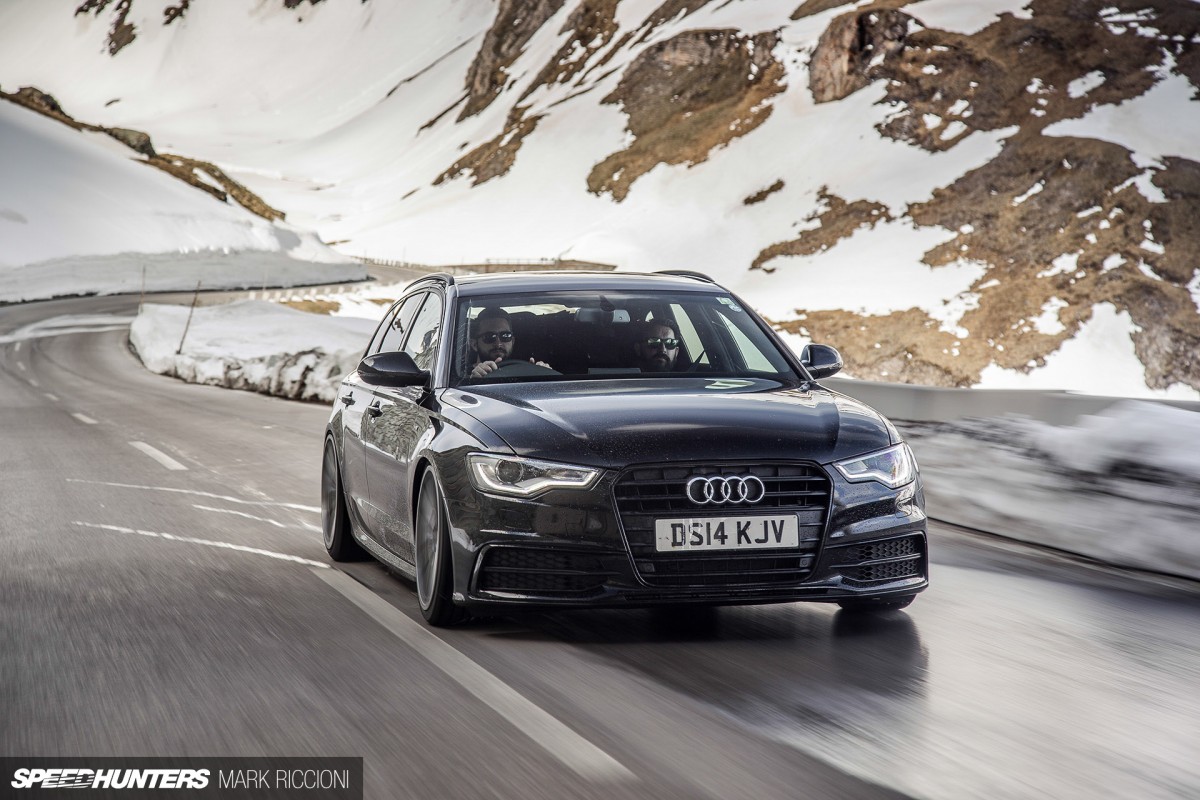 Not much as it turned out, but just enough… For a start the dynamic trio decided it would be a really great idea to bring something practical along. An Audi A6 turbo-diesel should do the trick, right? Usually yes, except this one was brand new and freshly collected from the dealer roughly 19 hours before we were due to meet at the Channel Tunnel port. So they did well to get brand new ST suspension and 20-inch Rotiform wheels on it…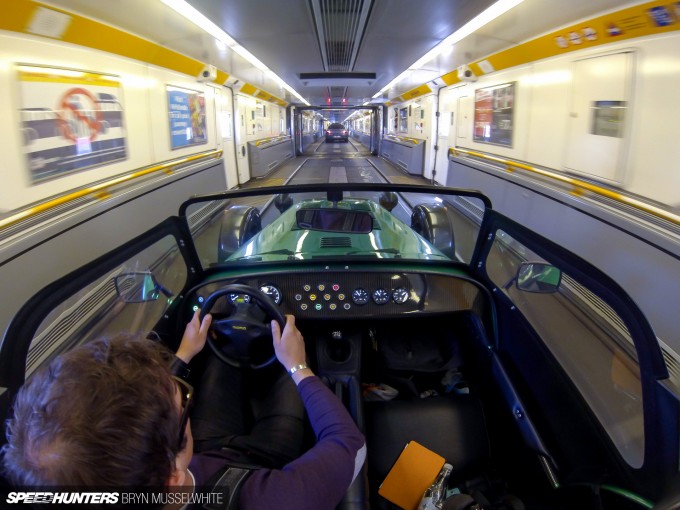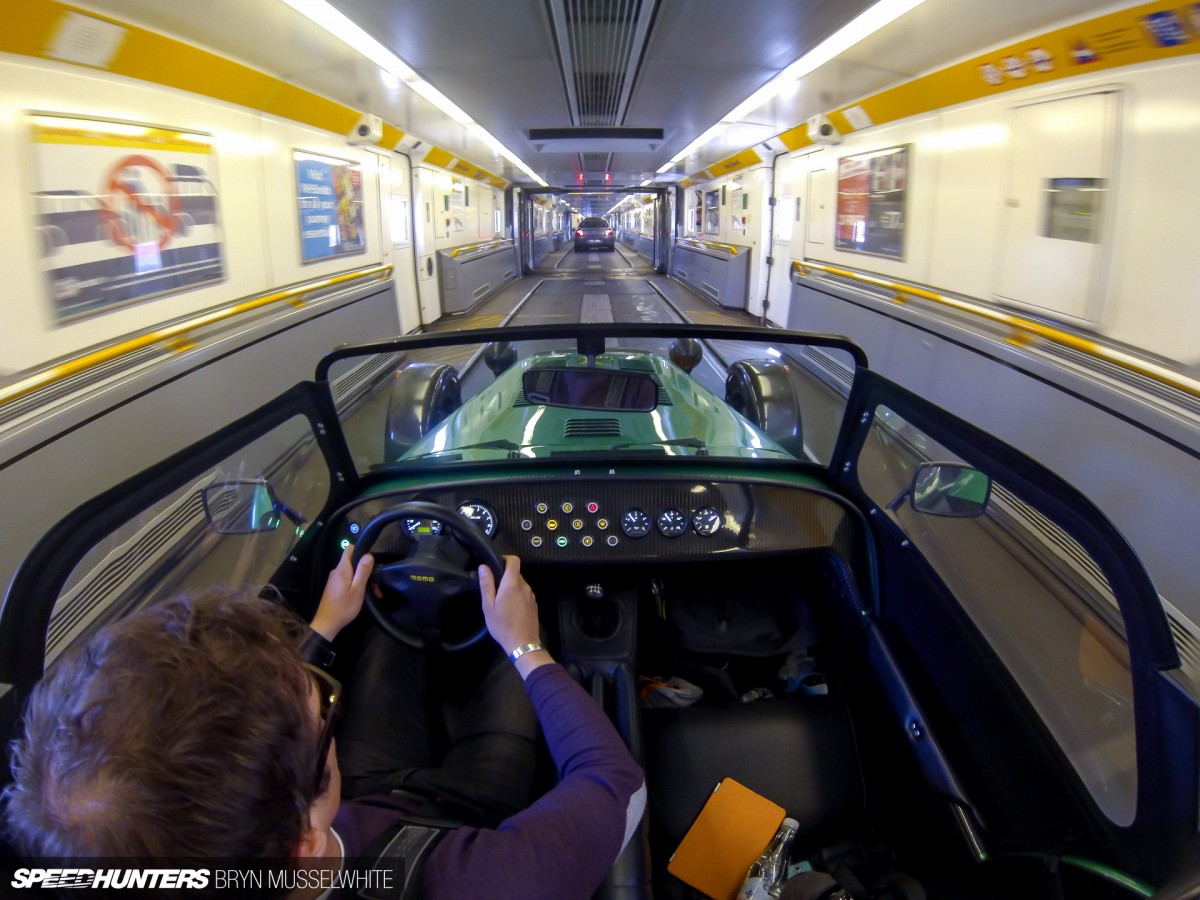 However, that meant they were ever-so-slightly (by a few hours) late getting to the Tunnel terminal. Which didn't really matter, because as you saw back at the start of this chapter there was some interesting metal passing through – the NSX was on its way to Spa and then the Nürburgring. So after the smooth 35-minute train ride under the English Channel we were delivered to Northern France.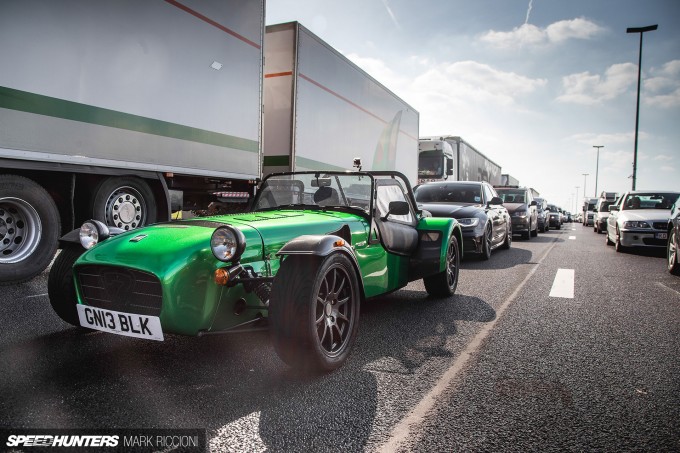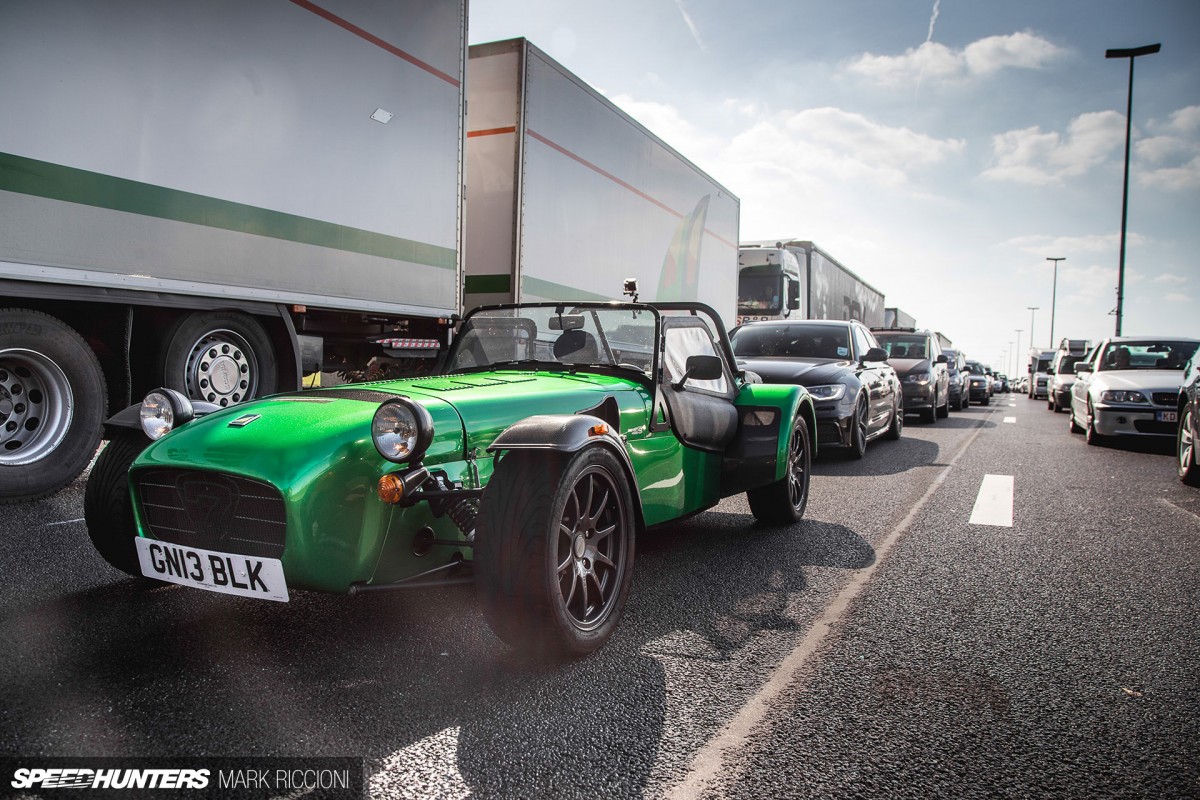 The plan was to make it to Munich for the night – a shade under 600 miles and with clear roads something that could probably be achieved in around eight-and-a-half to nine hours including fuel stops. So our mid-afternoon landing in France would give us a midnight arrival if it all went to plan. But when you consider that Mark took this picture in the middle of Belgian motorway not long after we arrived in the country, that plan went straight out the window.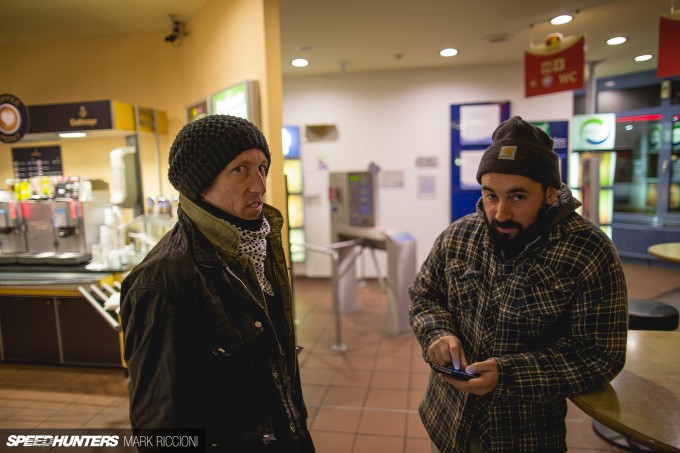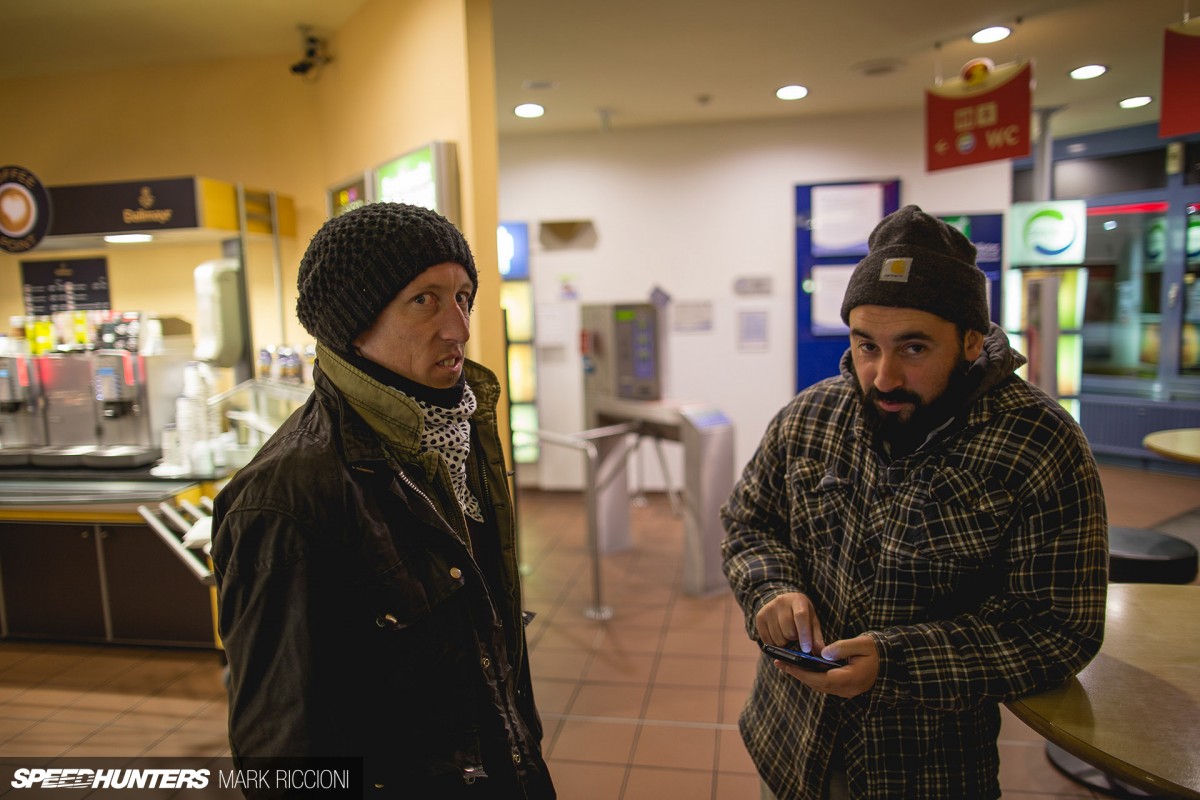 As ever, you have to be flexible. We didn't have a hotel booked so what did a few delays matter anyway? By midnight we were 'somewhere' in Germany. To be fair, after a straight-up blast of more than a few hours my brain was a little fuzzy, so forgive me for being vague. As we looked for shelter through different hotel apps on our phones, a decision to stop short of Munich in Stuttgart seemed like a good idea.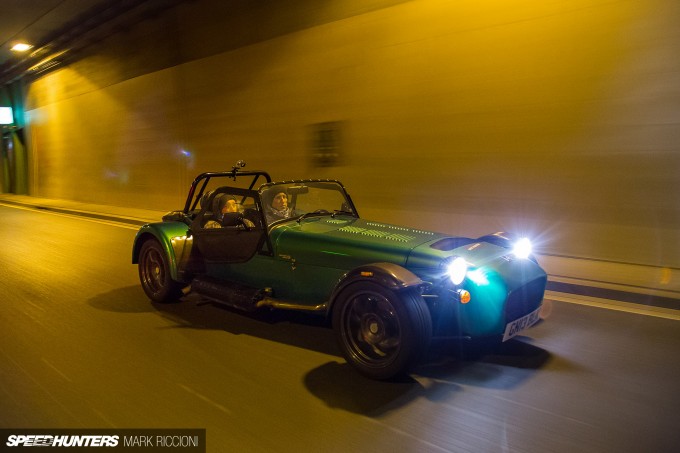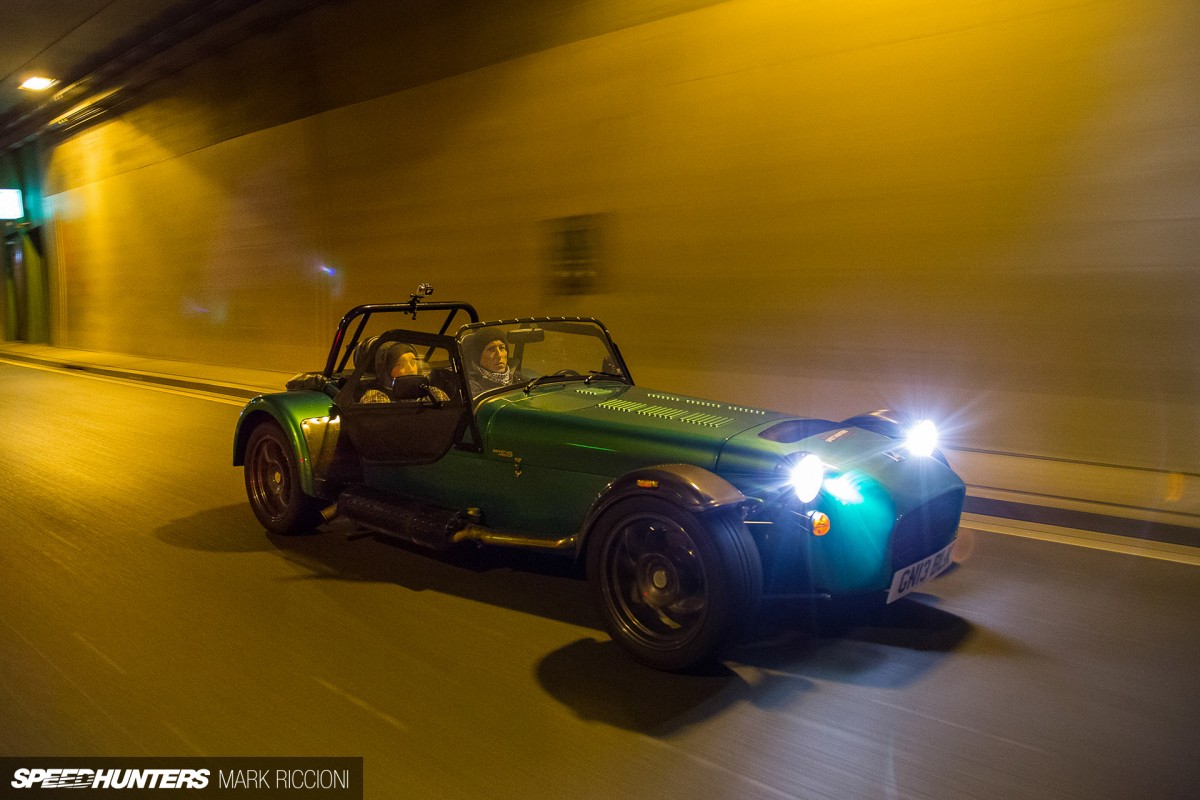 As the lights of the city came in to view the Caterham and I were getting along famously. I'd been worried earlier in the day that the gearing wasn't suited to motorway driving as cruising at 85-90mph equated to roughly 5000rpm. That seemed a lot at first, but once I found some open road and the peak power figure at 8,500rpm, I properly laughed. Had I really got that soft? So used to driving everywhere at 3,000rpm and worrying about fuel bills?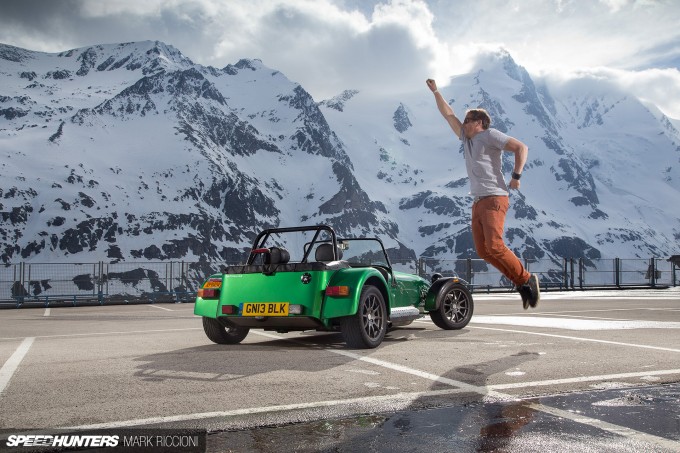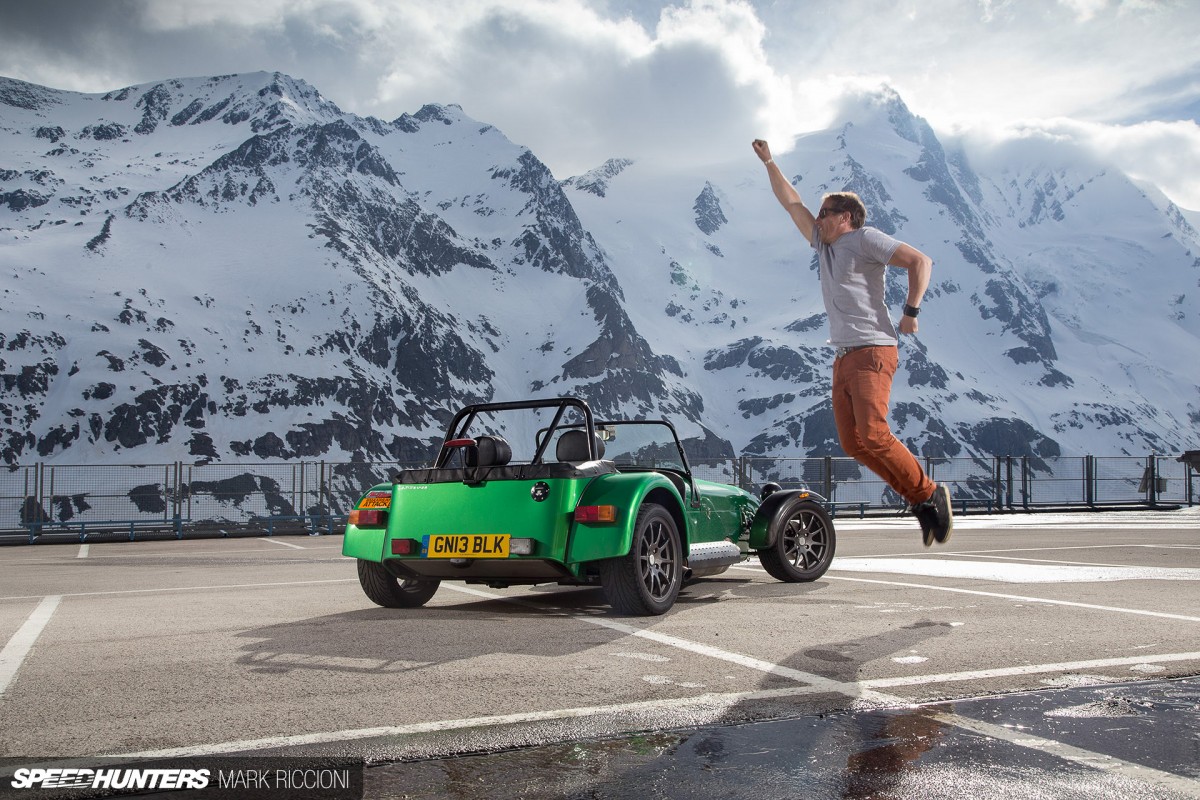 At this stage I thought I'd better get some sleep and dream of redlining in every gear, burning fuel like it was firewood and manning up a bit. The next day was going to be another big one…
Distractions Everywhere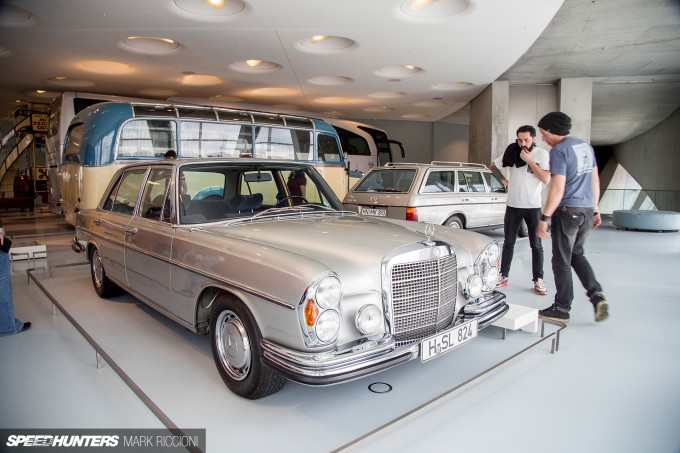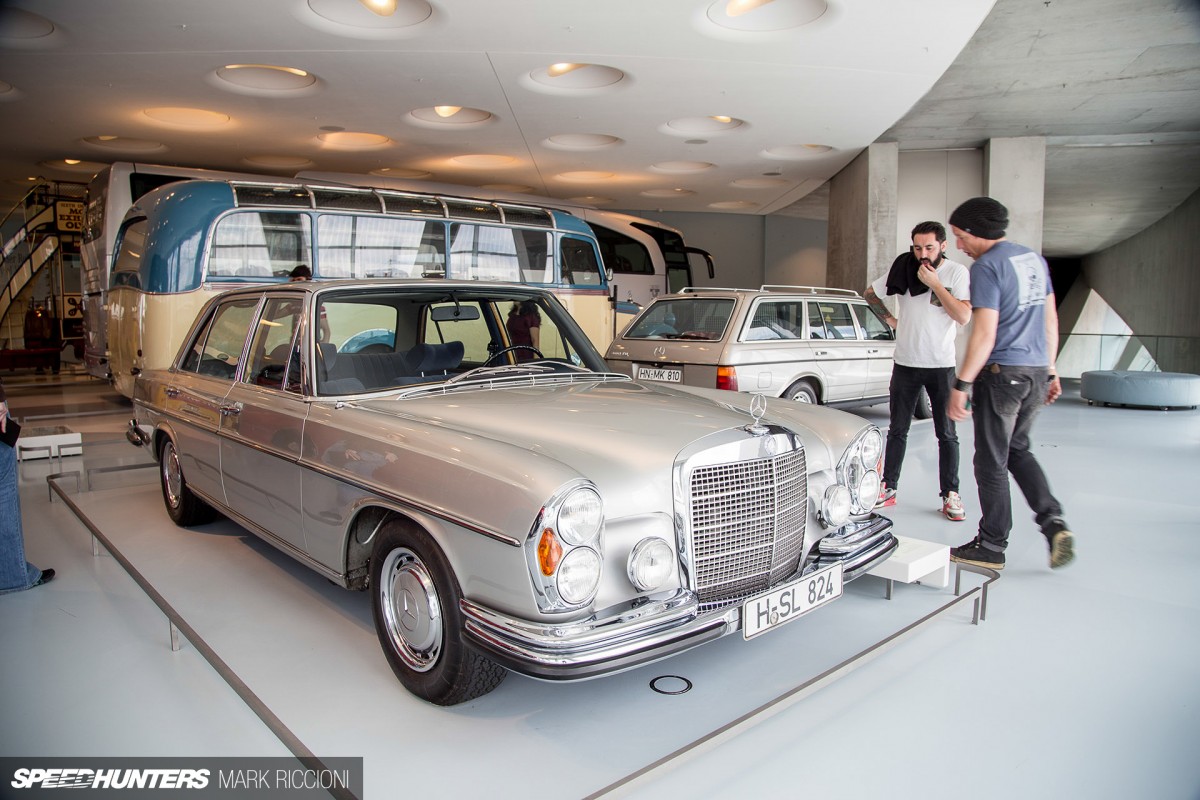 As with any road trip, the destination sets the ultimate goal. But just like life itself, it's not always about the hellos and goodbyes – it's about what you do in between. So although Wörthersee was calling, it would have been stupid to not take full advantage of the culturally rich landscape we were passing through.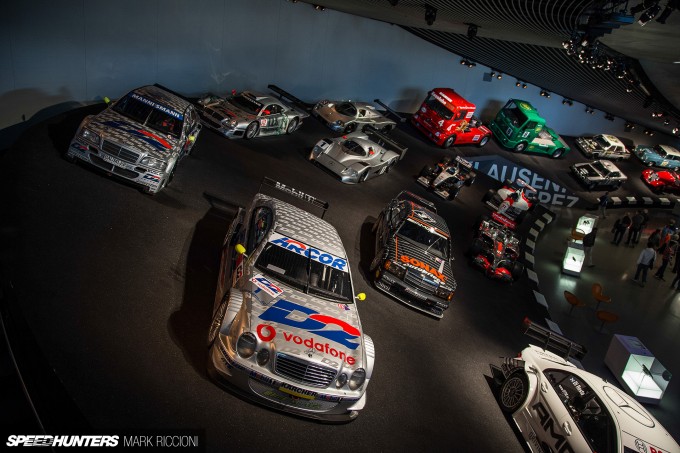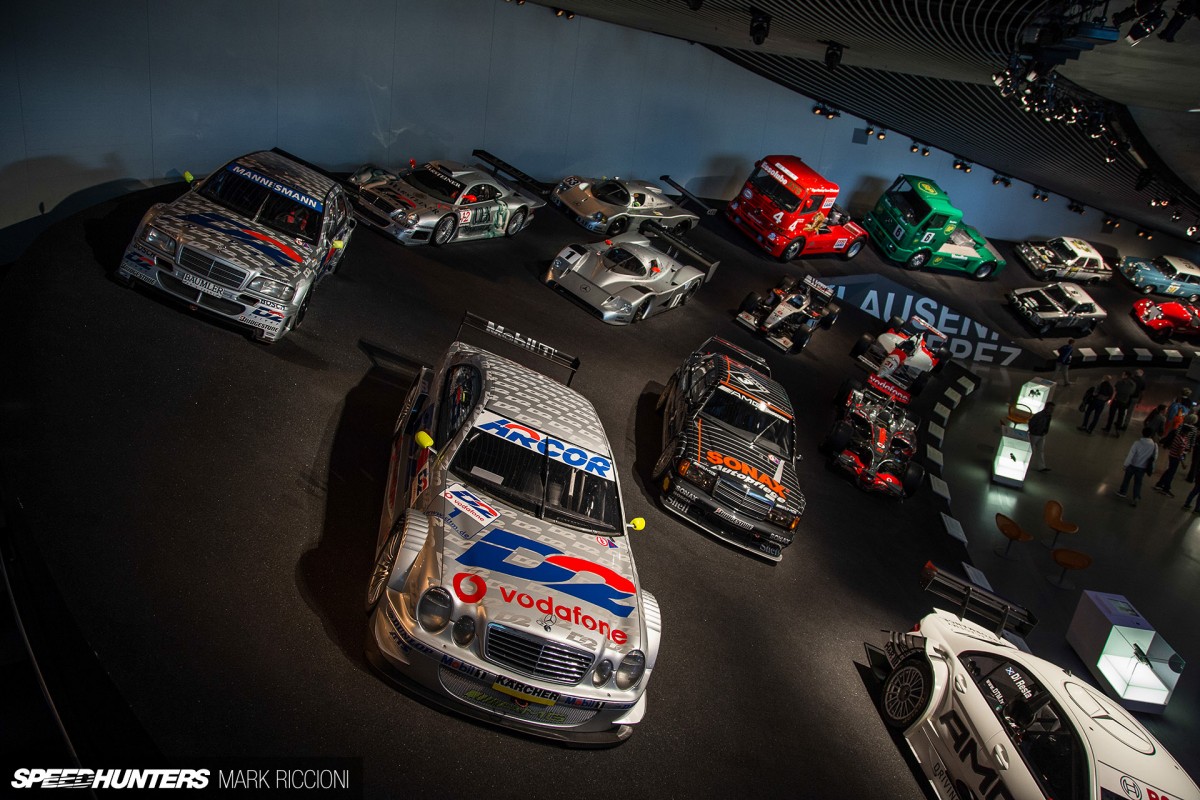 None of us had been to the Mercedes-Benz Museum before, so it seemed an obvious first call for the day given that both Ben and Ryan own 190s and Mark and I, well, we just like cars. You can read more about what's there in this story that Sean put together when he stopped by in mid-2012. But as we wandered the very impressive multi-layered and faceted museum, we were all aware of the road outside that headed south to Austria. So it didn't take long for us to get back behind the wheel.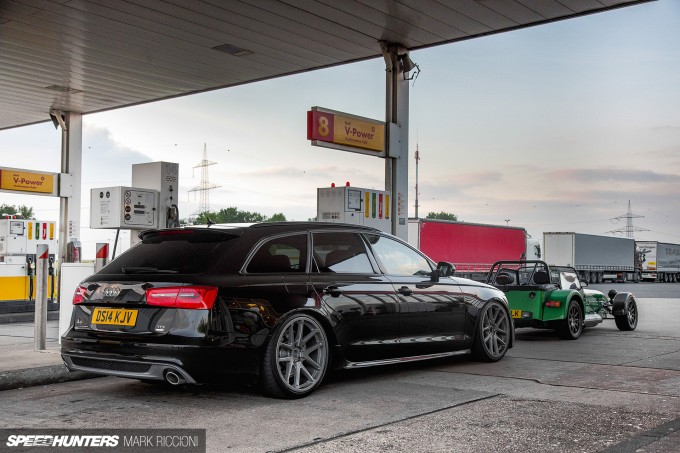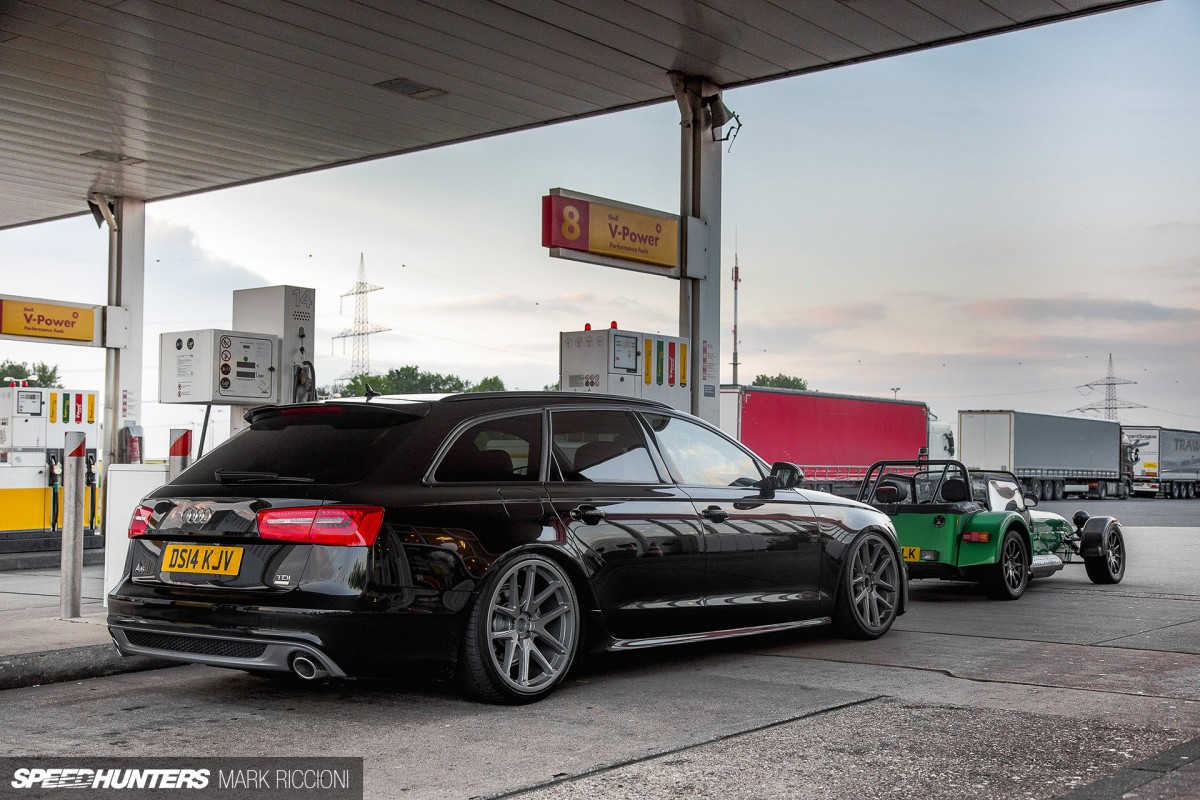 What you see here is a very rare sight, because I didn't think the guys put any diesel into the Audi at all. On the flip-side I was tearing through 20 litres of Super Unleaded every couple of hours, which to be honest was fine by me. I can't even be bothered to work out what the Caterham did to the gallon. It could have needed filling twice an hour and I would have willingly obliged, such was my need to drive it harder, faster and longer.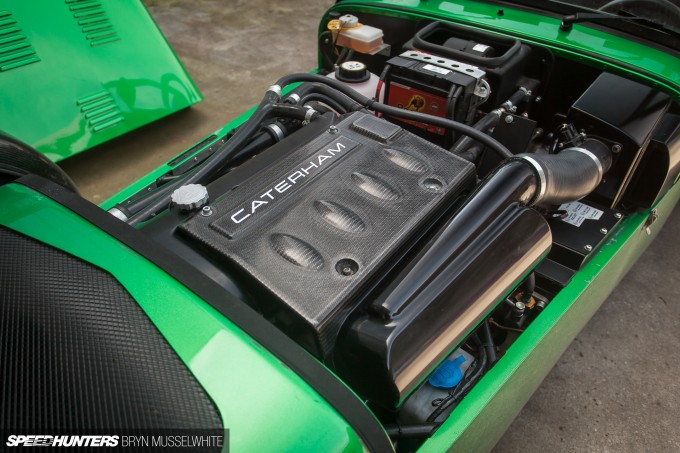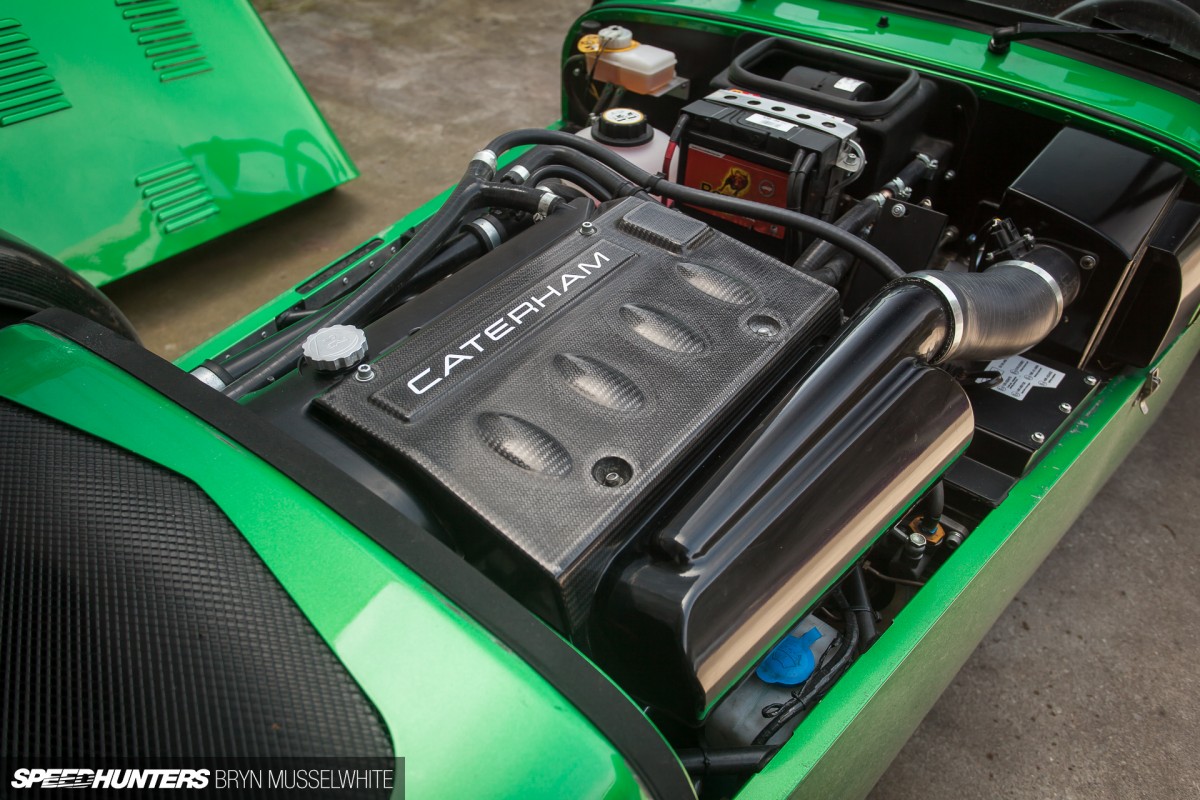 This 485S is powered by a 2.0-litre Ford Duratec engine, which is naturally aspirated and produces just under 240hp. No superchargers, no turbos, just four cylinders of rev-happy engineering. The big thing here is that the whole car weighs just 525kg. With me, some fuel, cameras and a spare pair of pants, it was still under 650kg all up, which is amazing! Not in a 'how do they do it' kind of way, no, the pure connection you get with something that is so light, lithe and able.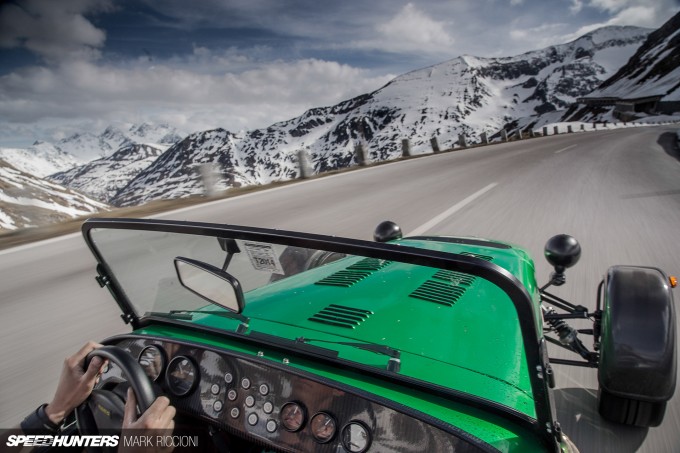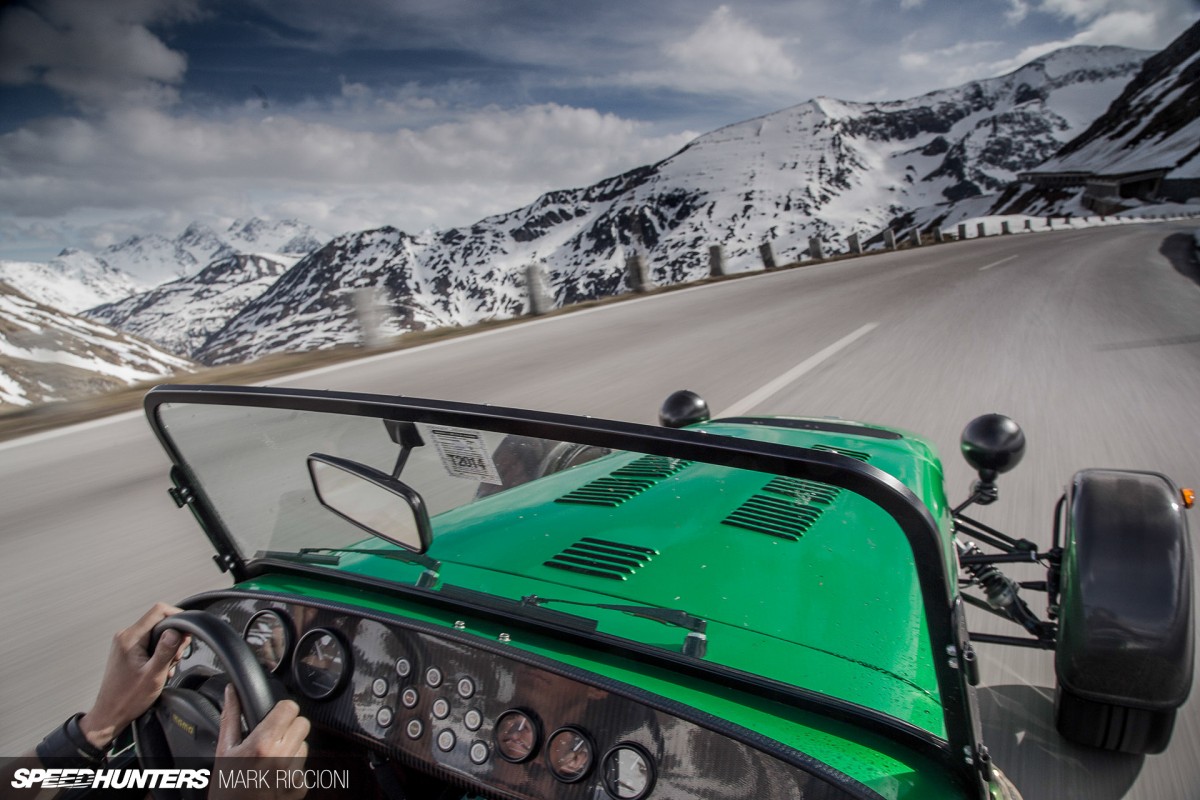 You can see the carbon dash and front wings here too. Obviously this lightweight material helps keep the figures low, but it's the simplicity that really does the job. There's nothing here you don't need, and trust me in 2300 miles you get a good chance to think about that. The mountain pass? More of that later…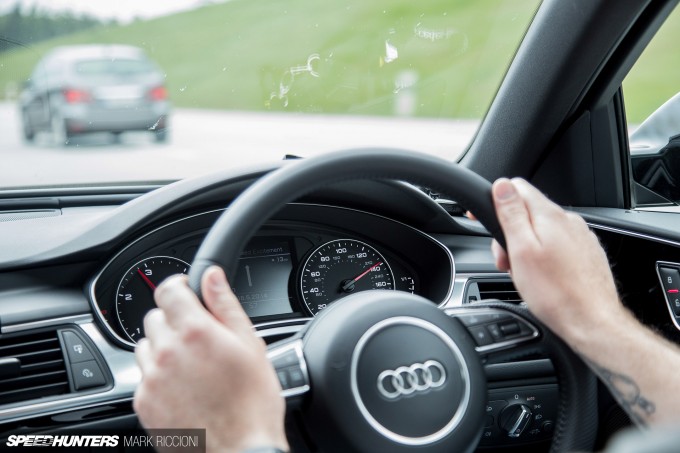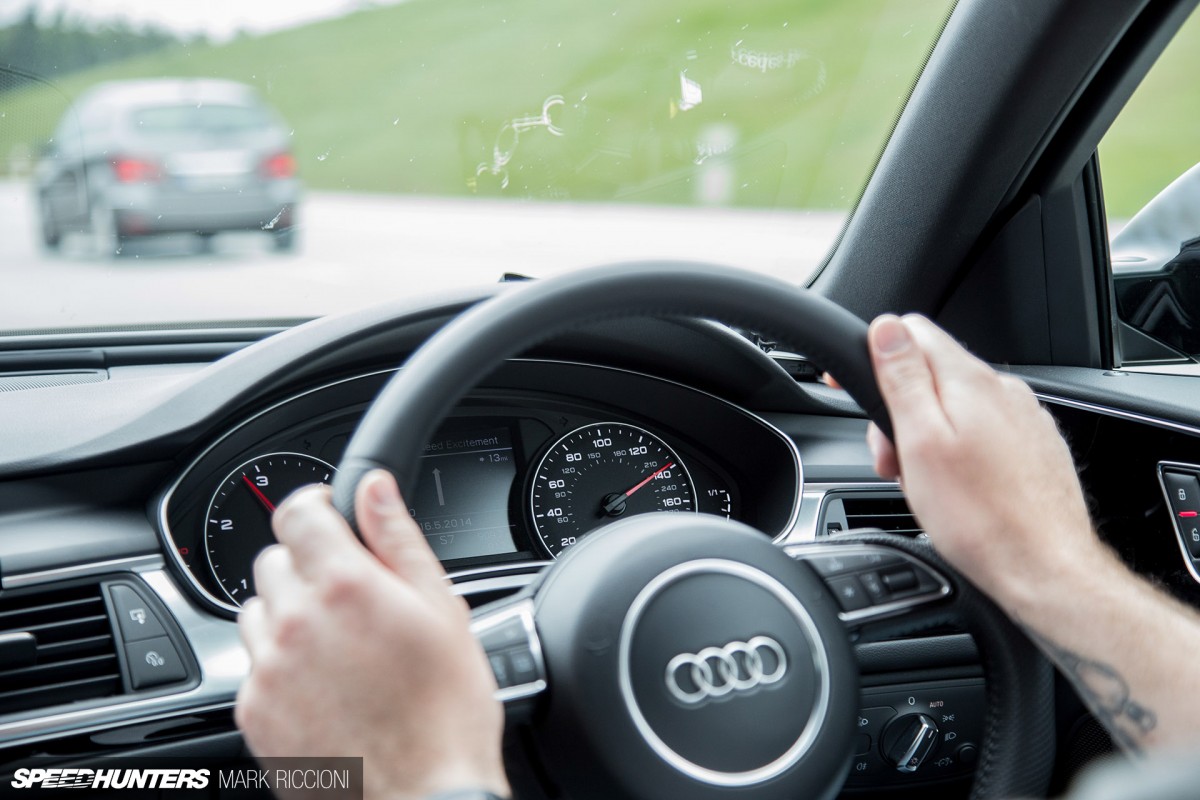 The big thing about Germany is the destricted Autobahn – it's what everybody talks about. The liberation of driving as fast as you can is incredible, and it makes you respect every other road user as they either flash past you, or you them. At one point we convoyed past some Polizei at 130mph-plus and I broke a wide smile as they disappeared behind us. How many people can say they've done that and not been arrested? Probably a few million Germans to be fair…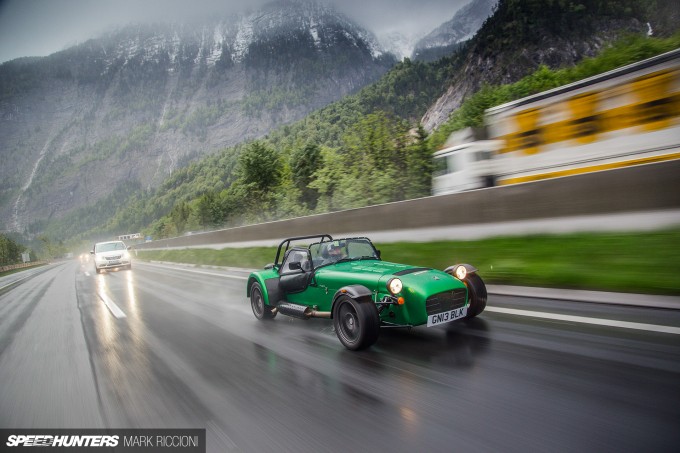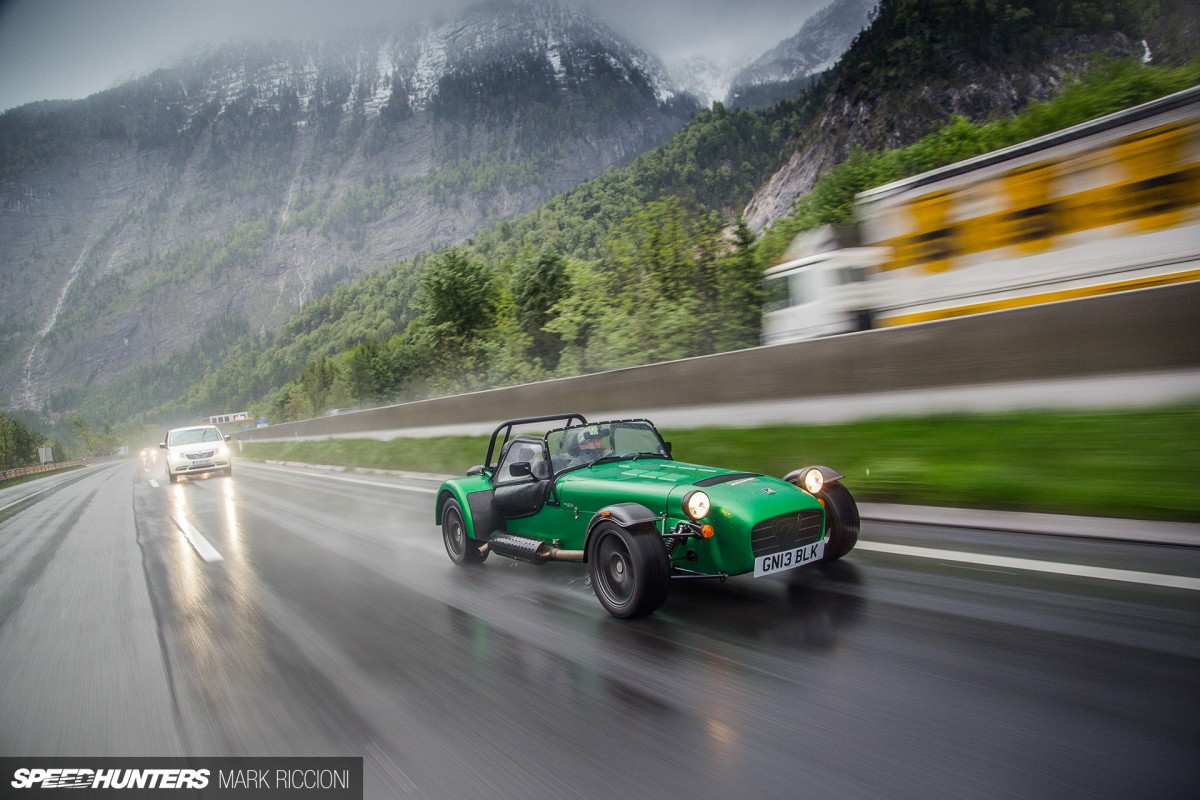 In the past I've grown tired of people talking about cars like the Caterham like they're a toy, or only to be used in limited measures. They're the kind of driver who goes out for a half-hour of 'spirited driving' and stops at the pub on the way home for a glass of lemonade while sucking air threw their teeth, recounting stories of 'pressing on' and daring overtaking manouveres.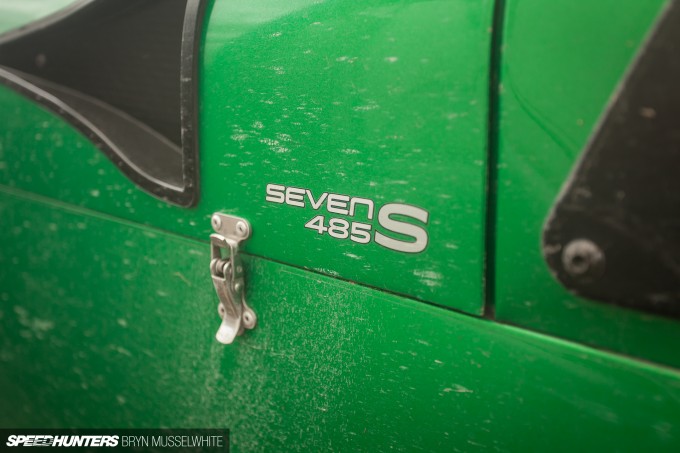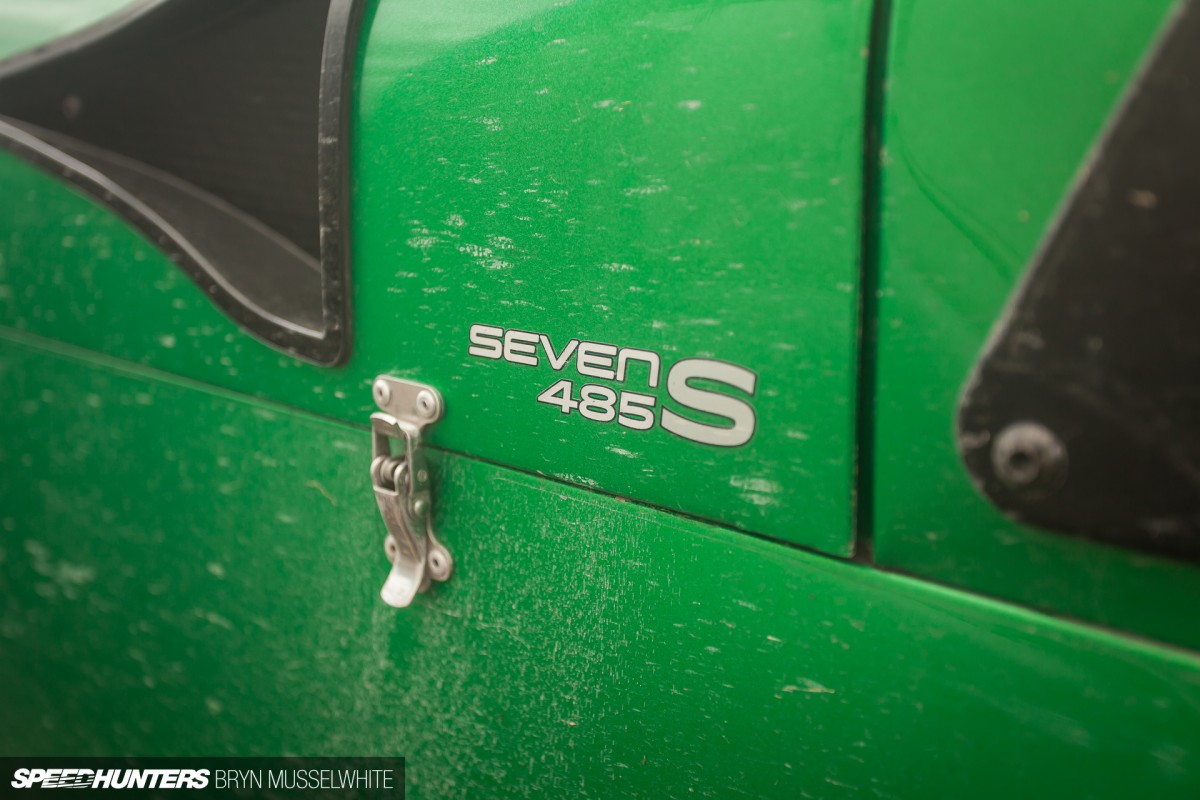 I may have conveniently written the last paragraph to back up my point, but we all know somebody like that and it gets pretty tired quickly. Some people genuinely derided me when I told them what I was planning to do on this trip, but to deny the possibility of feeling so connected (there's that word again) to everything going on around me would be downright wrong. So what if it started raining?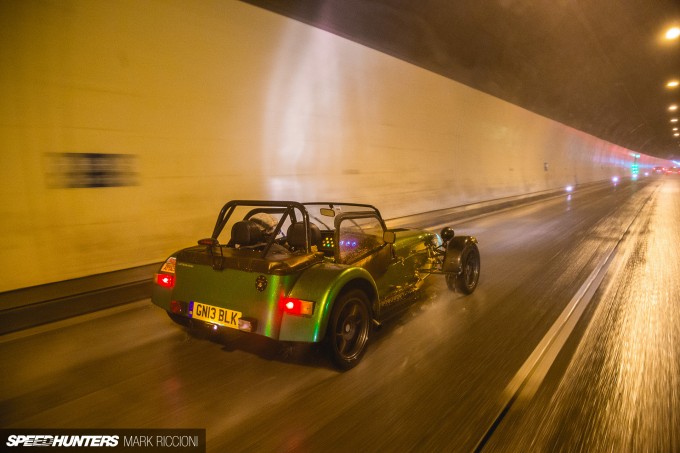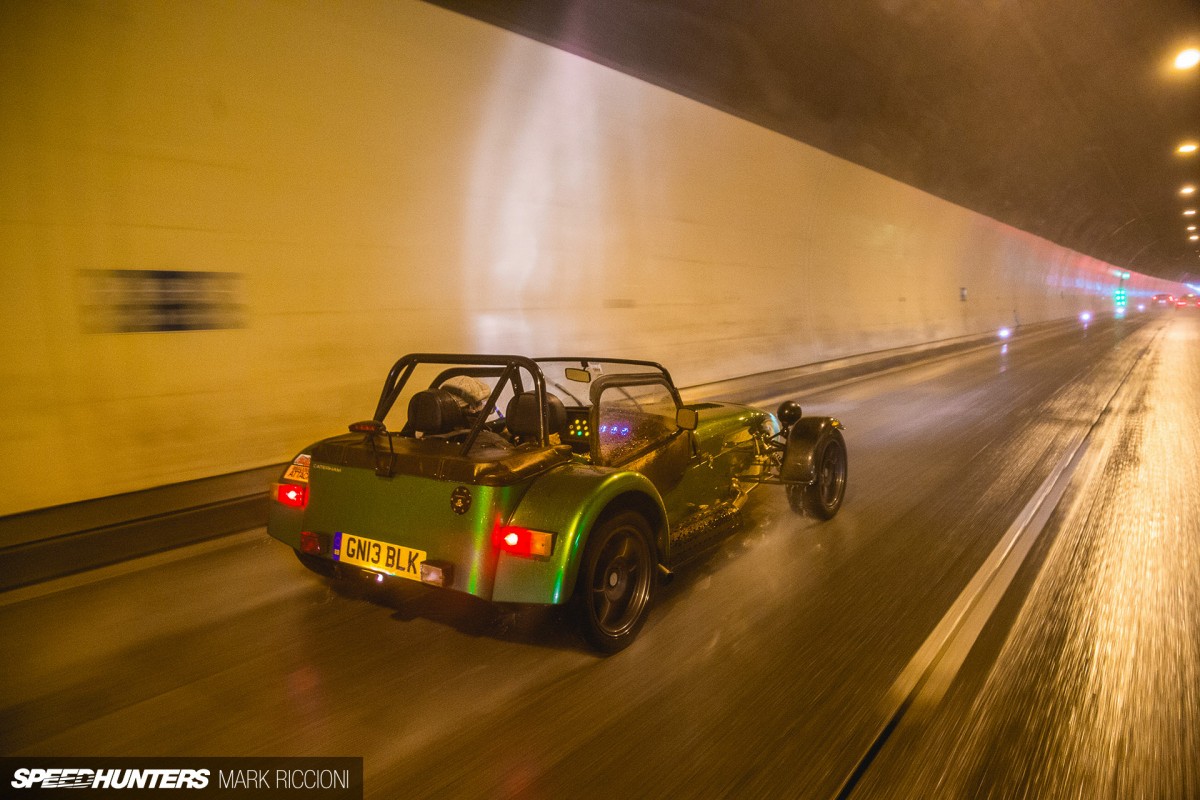 Which it did as we started to close in on the Austrian border… Yes, the Caterham does come with a roof, but I figured if we kept the speed up then I wouldn't get too wet. Plus all of my bags are waterproof because I have a habit of doing things like this. Caterham make sure that everything inside is able to be wiped down anyway, so toot-toot chaps, let's press on!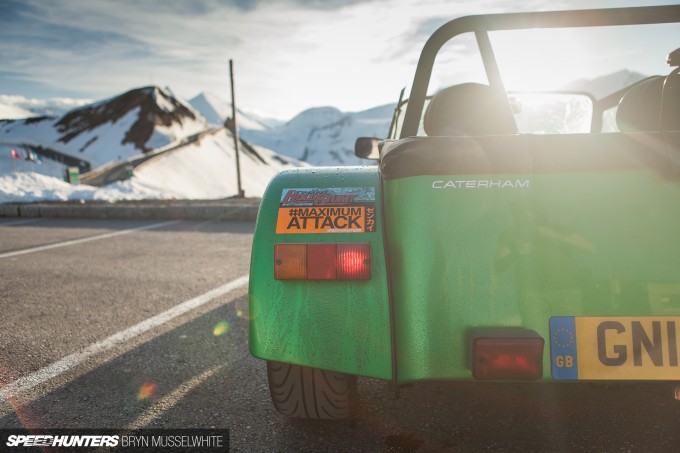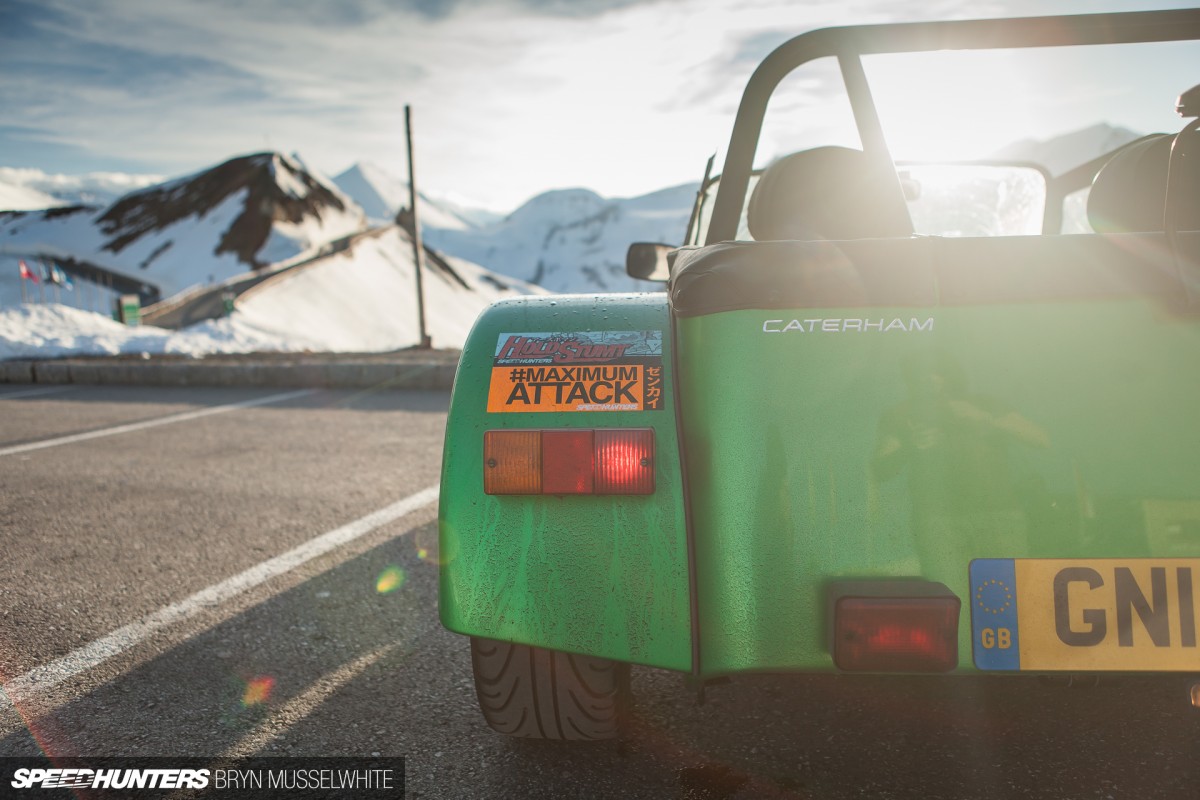 Here you can see the Avon CR500 tyre tread – perfect for dry and slightly damp roads, but when it's approaching freezing and you're up in the snow line… not so great. There's wasn't a lot of grip as we climbed over the Austrian Alps, but you know what? It was all downhill in to Wörthersee from there, so who cared – we had almost reached our destination!
Making Friends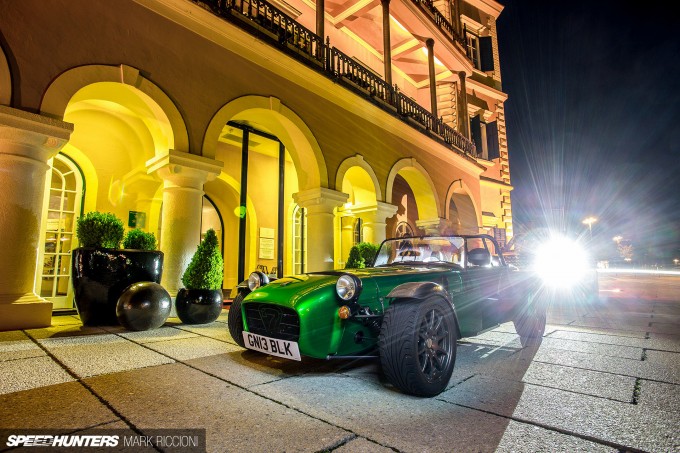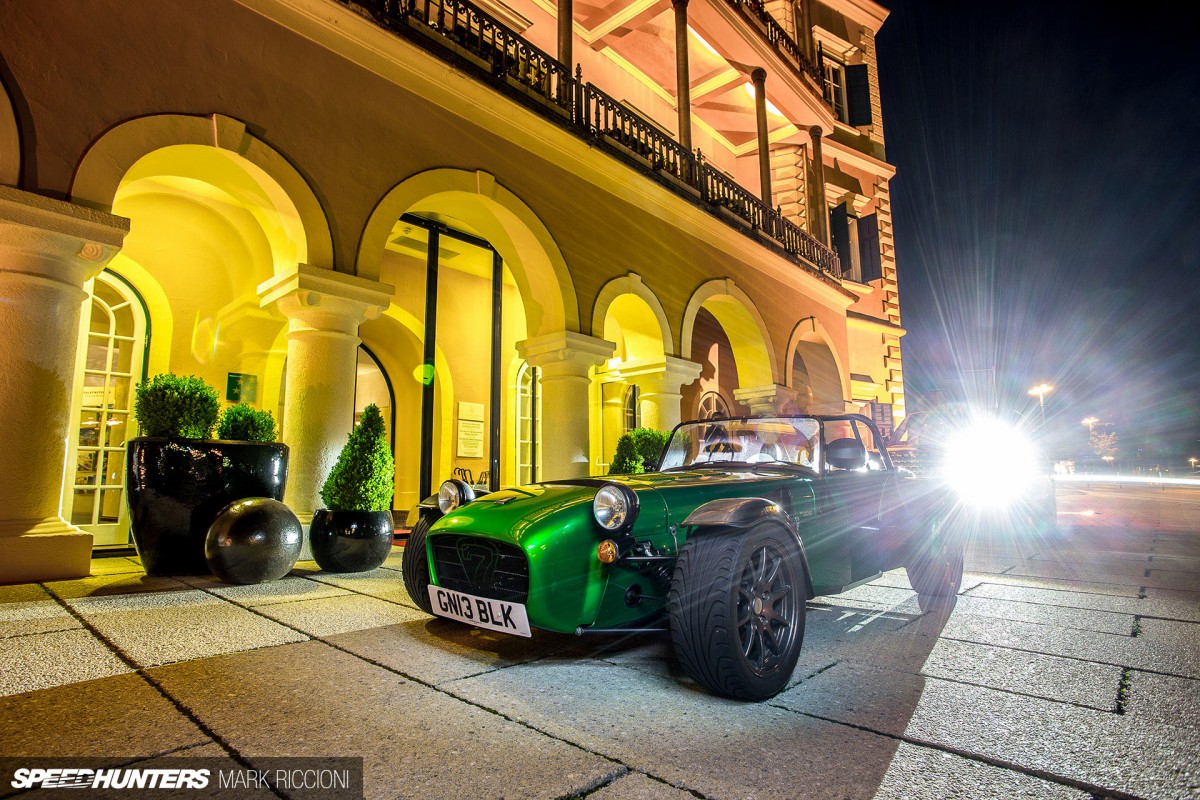 By the time we arrived in Wörthersee darkness had fallen again – for me something that just intensifies the whole experience of driving a car with no roof. The night sky laid out above you makes everything feel so fresh. The chilled air isn't cold, just invigorating. And yes, about five minutes after this picture was taken I was drinking a cold beer.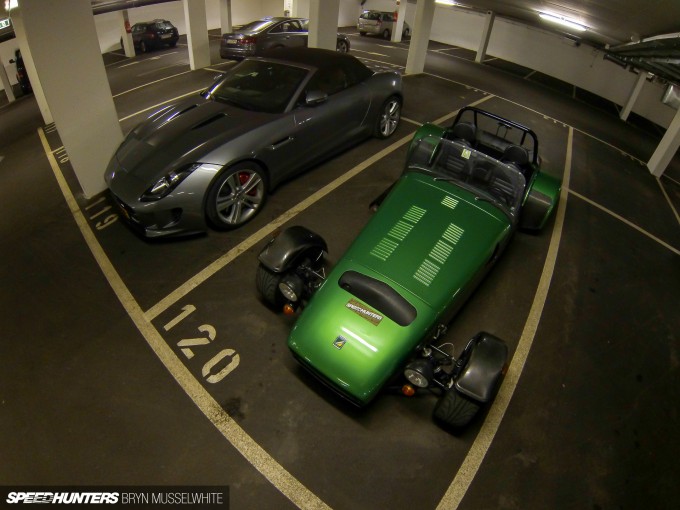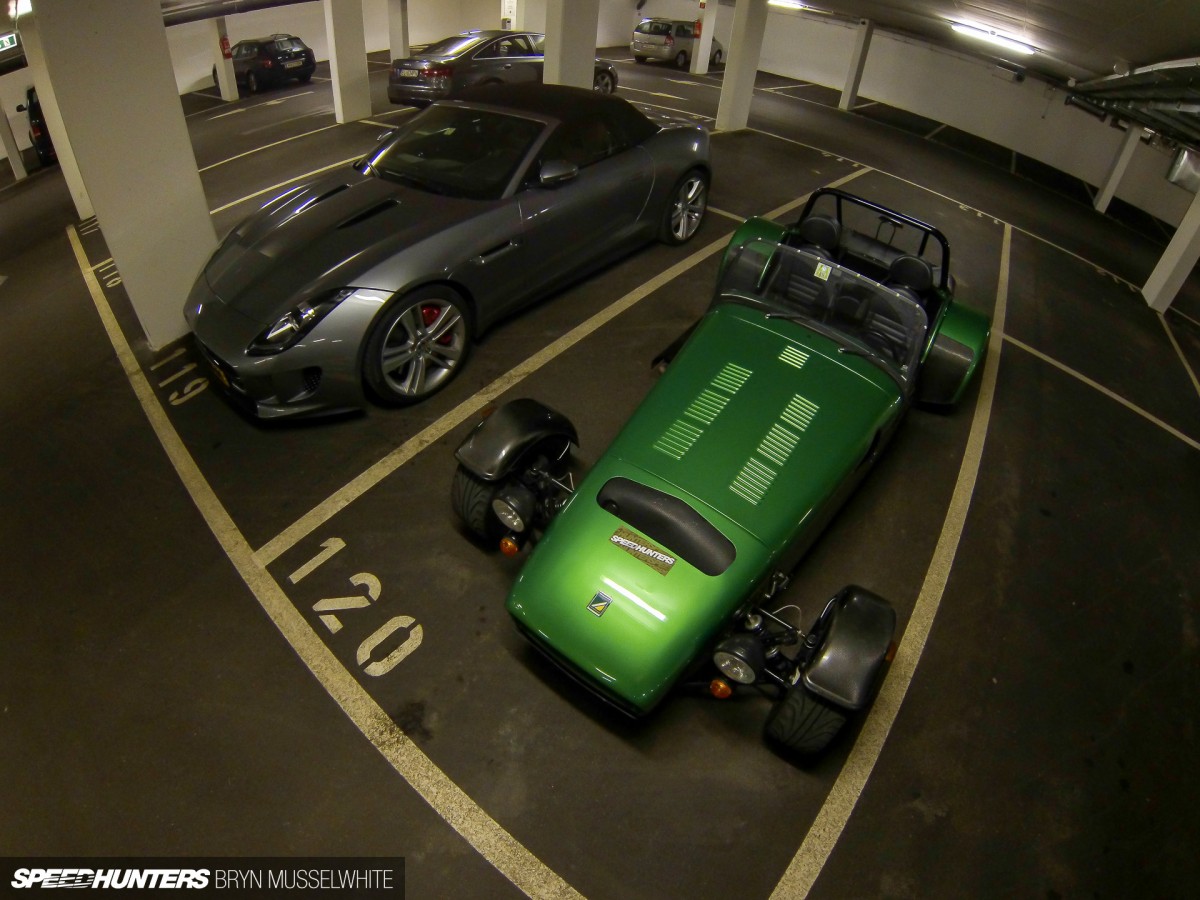 I parked the Caterham in the hotel underground car park and did that whole look back over your shoulder thing. I thought it was fitting leaving it next to a Jaguar F-Type too… Not that I would have swapped the cycle-winged wonder for the growling cat. We'd grown close in the last 1000 miles and now it was time for some rest.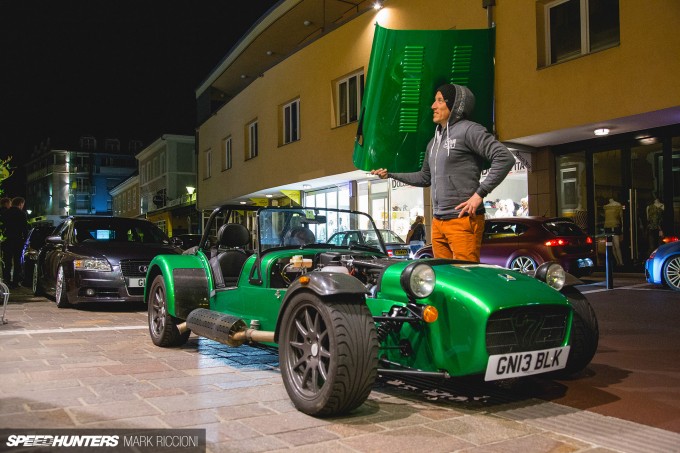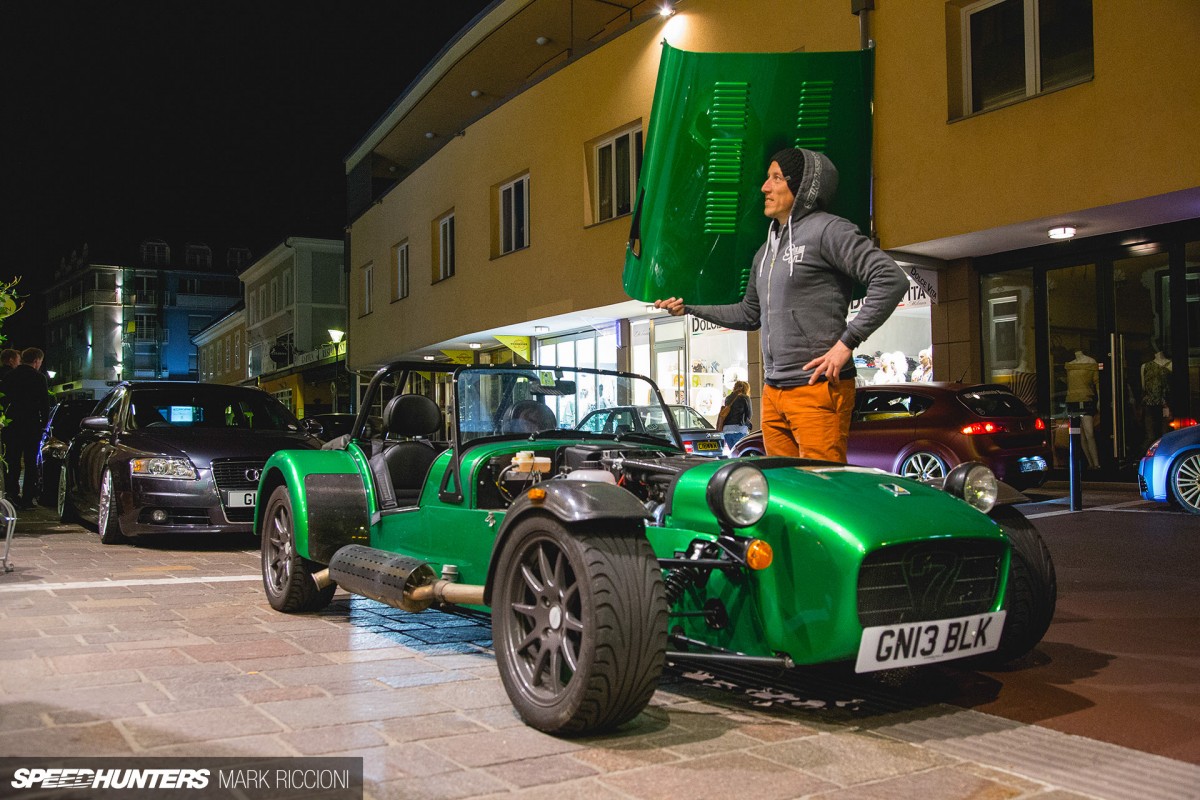 But not much mind you, because things don't stop in Wörthersee and chances are if you do, you'll miss out. You can read more about what I got up to here, but at some point I thought I should point out I did look after the 485S and check the fluids – not they changed from spot on in the whole 2300 miles. Truth be told, I just felt the need to hold the bonnet to my head. If I listened carefully I could hear the Autobahn.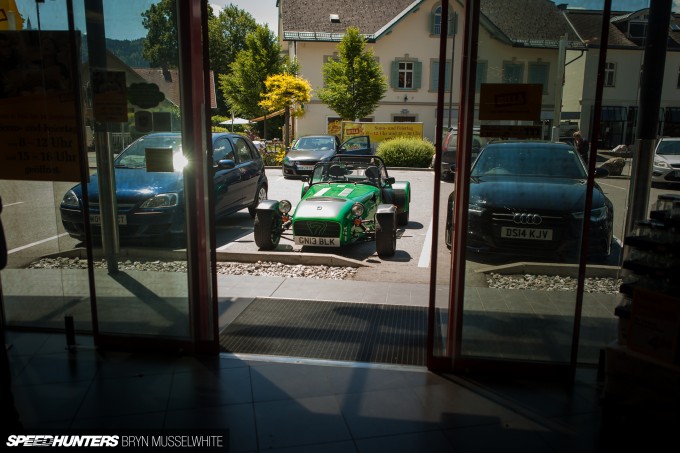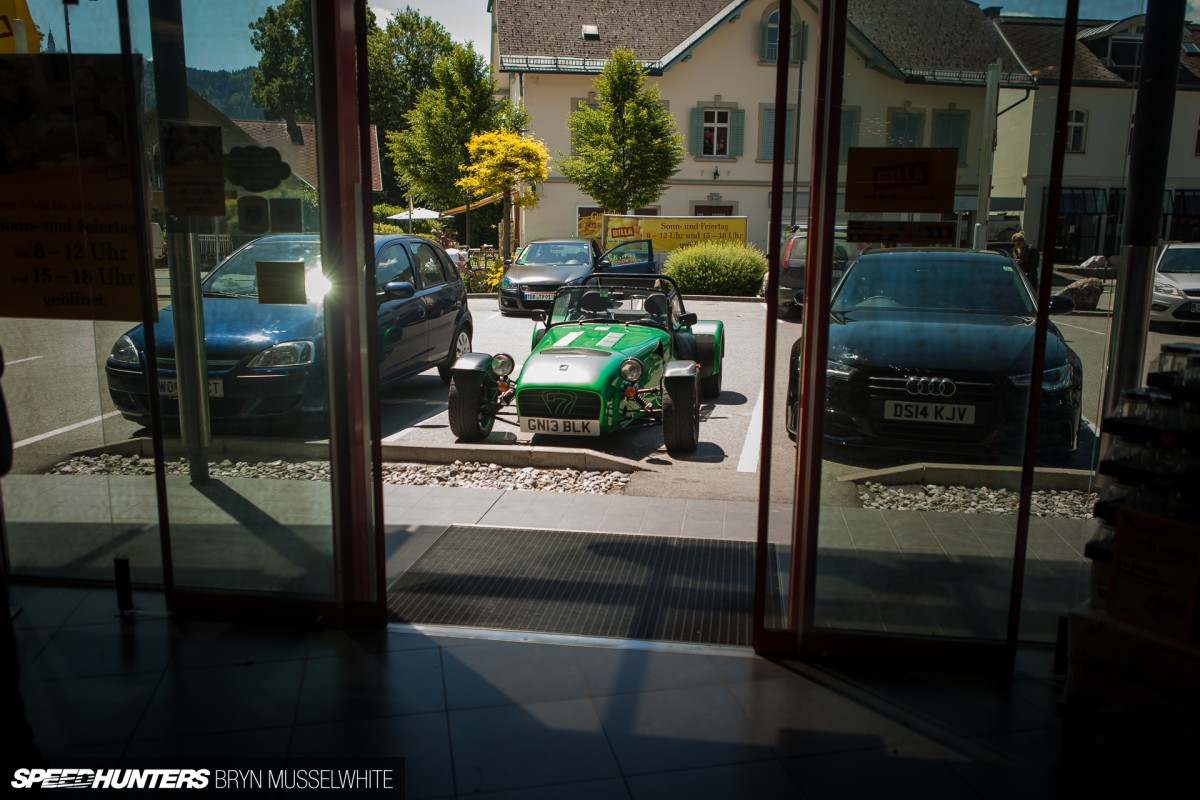 Over the course of the three days we were in the area the Caterham got some great reactions, with a surprising number of people knowing exactly what it was. It made an excellent tracking car for the Vossen guys who I hung out with, and it went to show that Wörthersee is really all about cars, regardless of make and model. The best reaction came from one guy who straight-up called me stupid when he found out I'd driven from the UK in it. He genuinely looked dumbfounded and walked away! I thought I was quite sensible…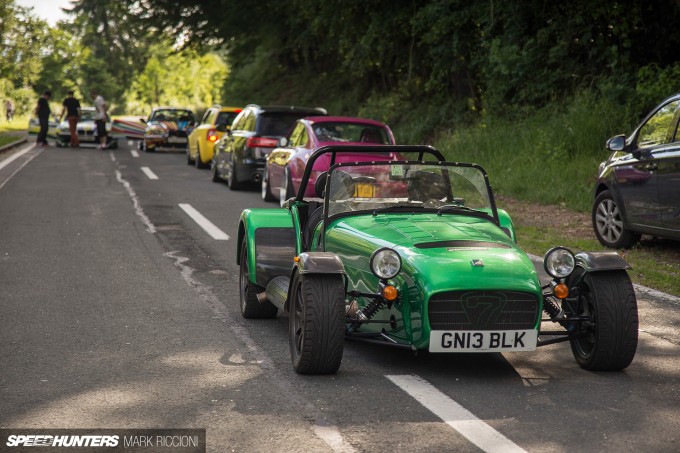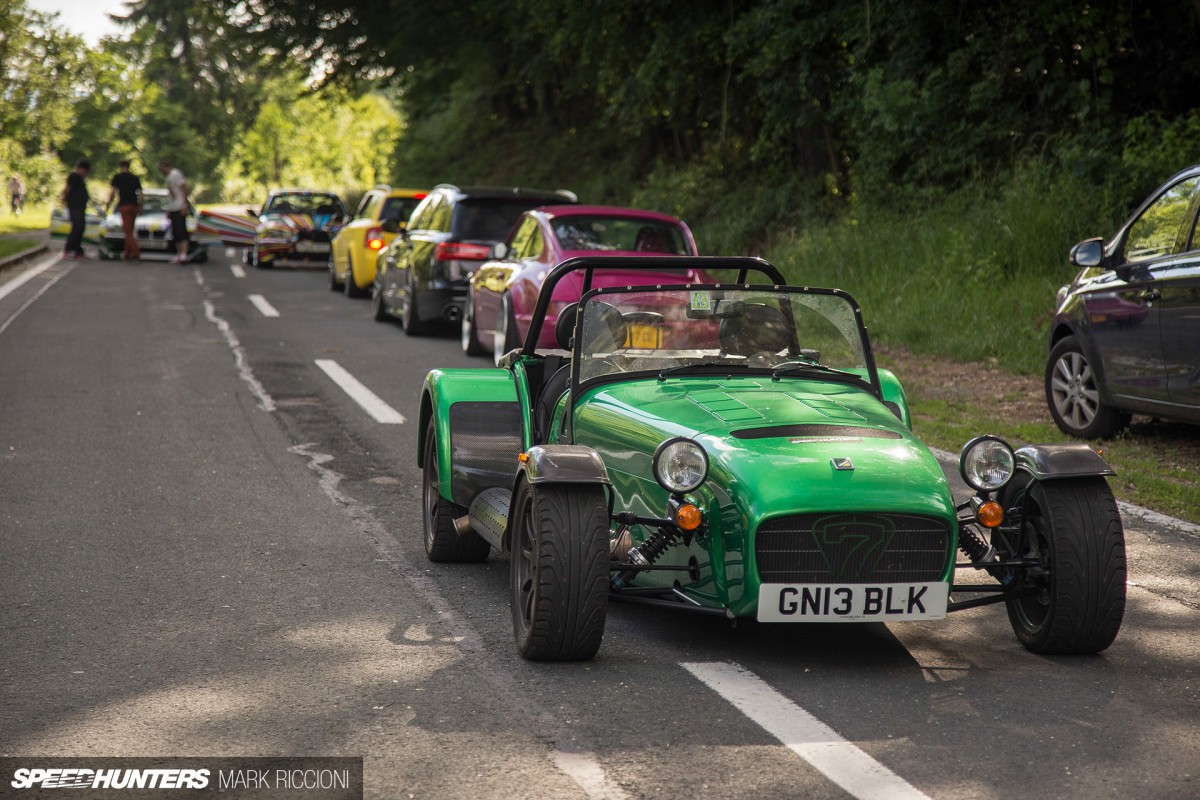 I think the thing that really helps the Caterham is its simple non-aggressive design. It's like riding in to a village on a push bike – you're open and exposed and here people can literally talk down to you. Forget the fact it can launch you from 0-62mph in 3.4 seconds… Because it can – trust me. No, this is a car that doesn't need big wheels, a bodykit, or even a massive engine. It's like somebody worked out the quickest way to have fun without overly complicating the process and gave it four wheels.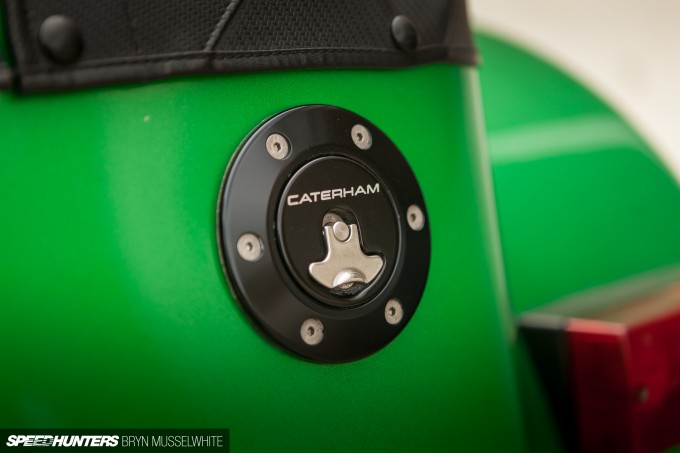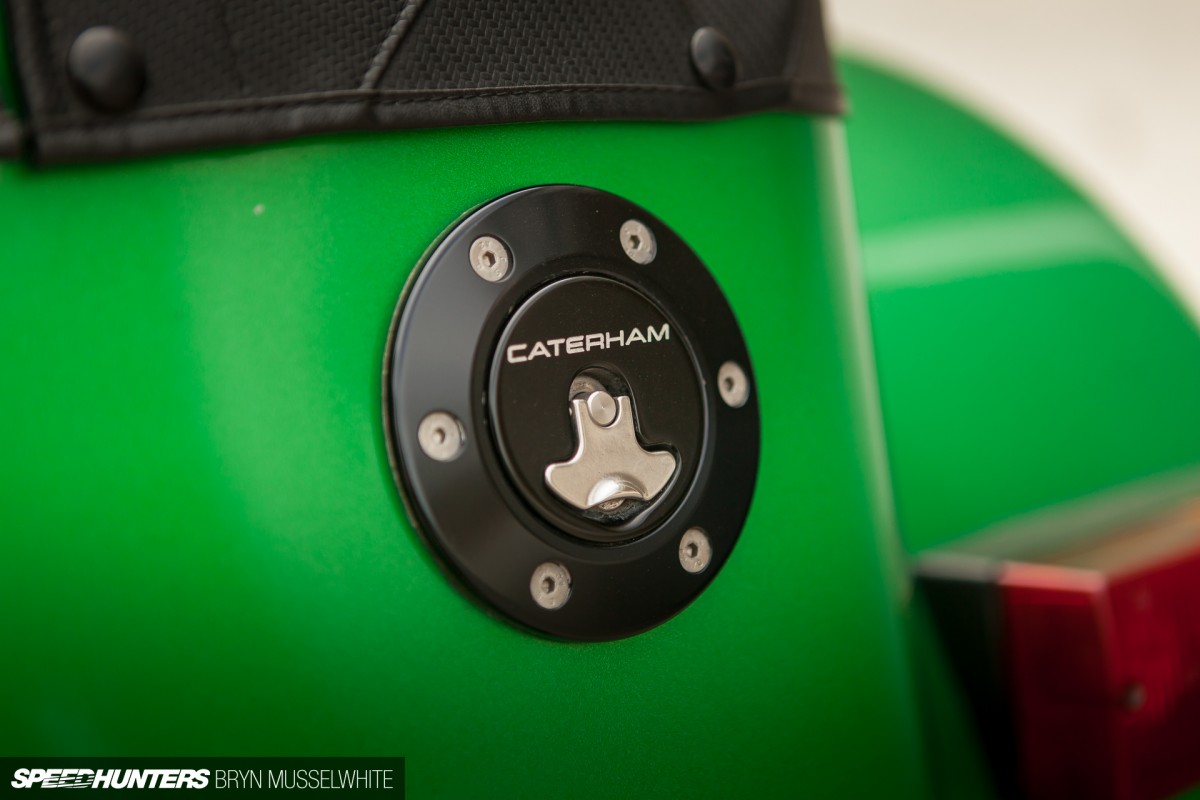 Sure, there's modern stuff going on, but the fabric and material choices are right on the money without making it feel like you're putting a miniskirt on your grandmother.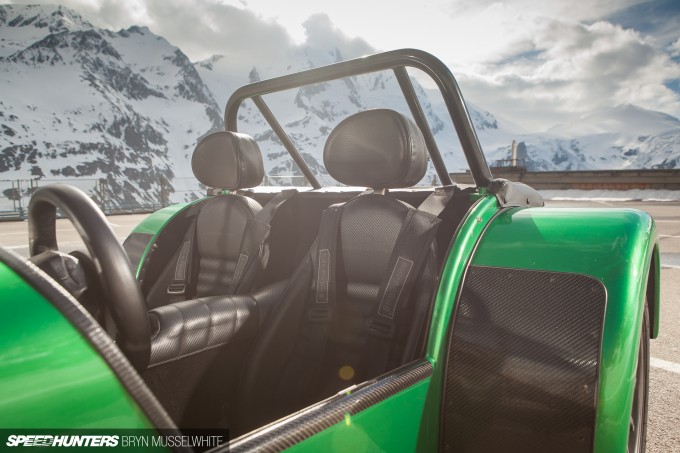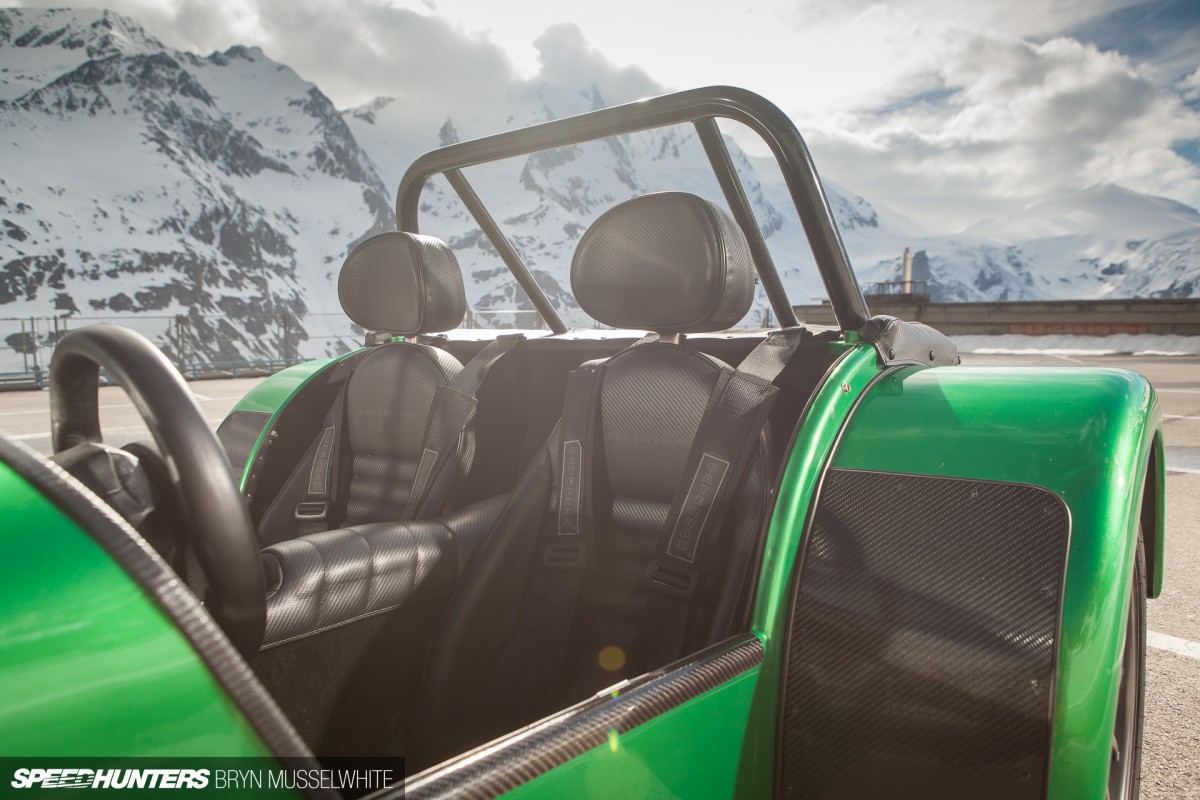 It's a simple design that has stayed true to its roots. No big-winged bucket seats here or an overly-complex cage, although it's illegal in the UK to run around with the 'doors' off because they have the rear view mirrors mounted on them. Not that it stopped me from removing them whenever I could. That central tunnel being the perfect place to rest your elbow, whilst the harnesses do their best to make you feel part of the structure.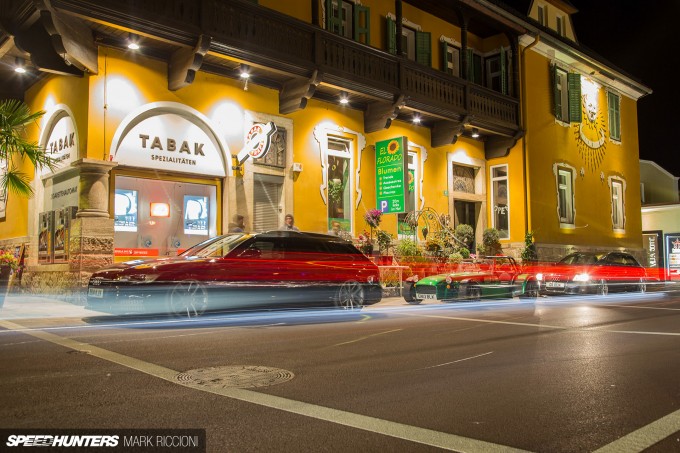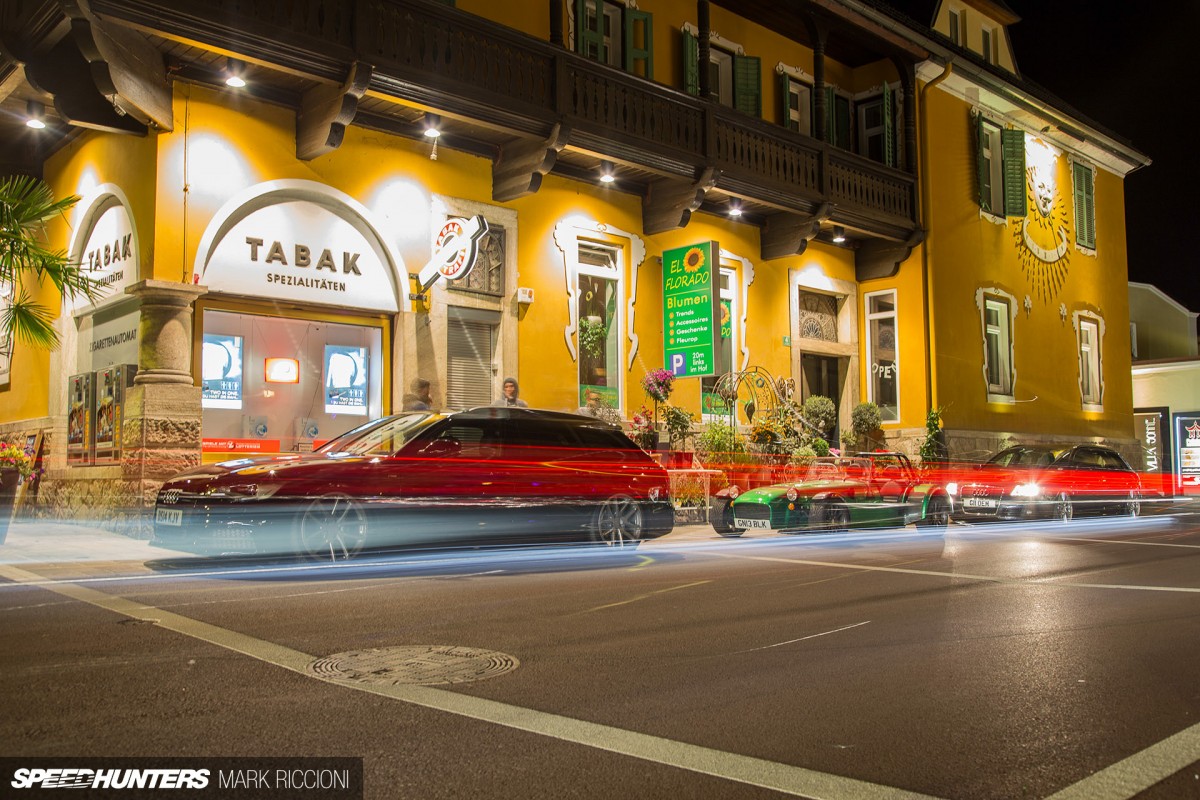 The time in Southern Austria flashed by, with some awesome cars captured and memories made. I would recommend it to anybody, whether you drive there or not. But instead of simply heading back the way we came, a plan formed for something a little bit more 'involved'.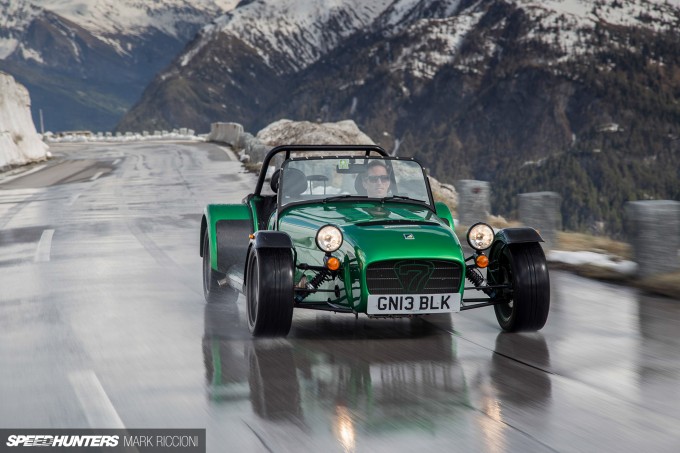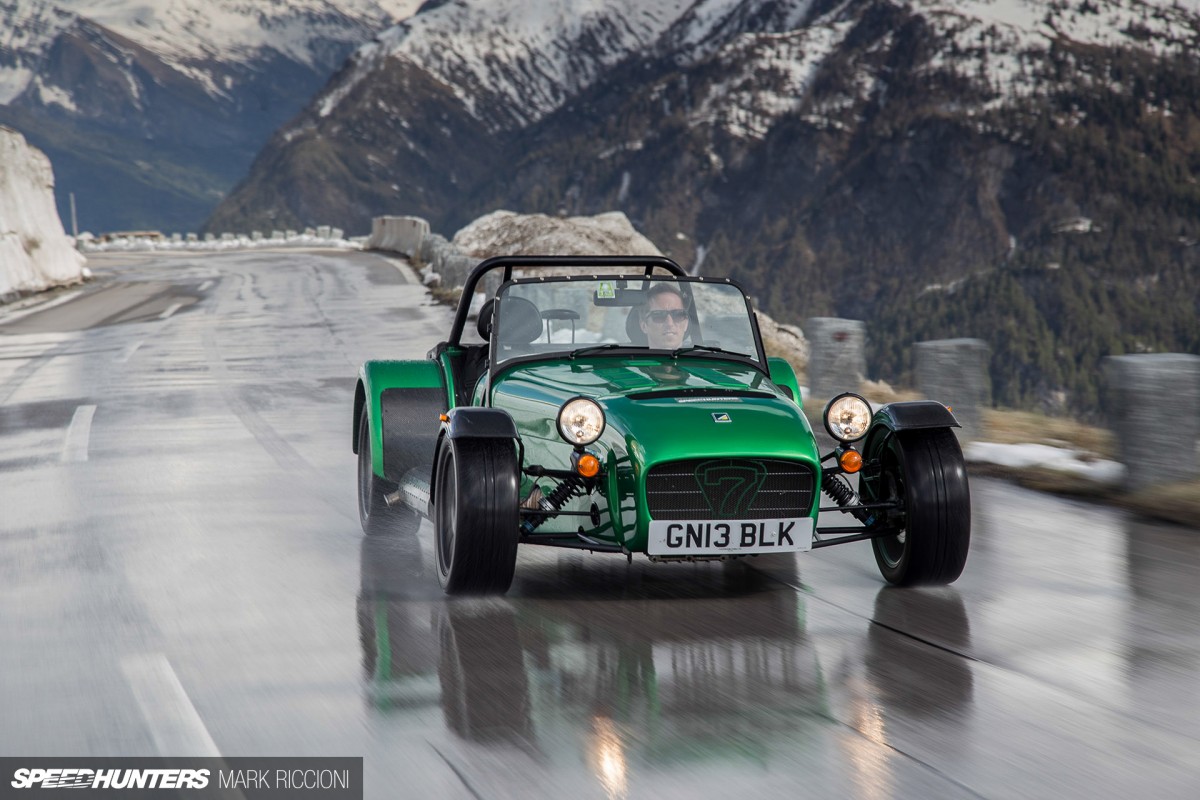 Which means I get to tell you about the best afternoon I've had in ages. You'll probably need to get some supplies first though. So don't go too far and keep your eyes peeled for part two… I just couldn't say no to what was possible.
Bryn Musselwhite
bryn@speedhunters.com
Instagram: Speedhunterbryn
I can only thank Caterham Cars for the incredibly generous loan of this amazing car. Find out more about it and them here.
Cutting Room Floor