It can't be that fast, surely?
If you don't fear something, anything in life, then you're doing it wrong. It shows a lack of understanding for your surroundings, a sense of over confidence or maybe you just got too comfortable? Talk to anybody who does something that pushes boundaries or explores the outer limits of their ability and you'll find some fear in the emotional mix. Which is no bad thing, because what fear does is heighten your senses, raise your awareness and encourage you to prepare for what you're about to undertake. Even if you've never done it before.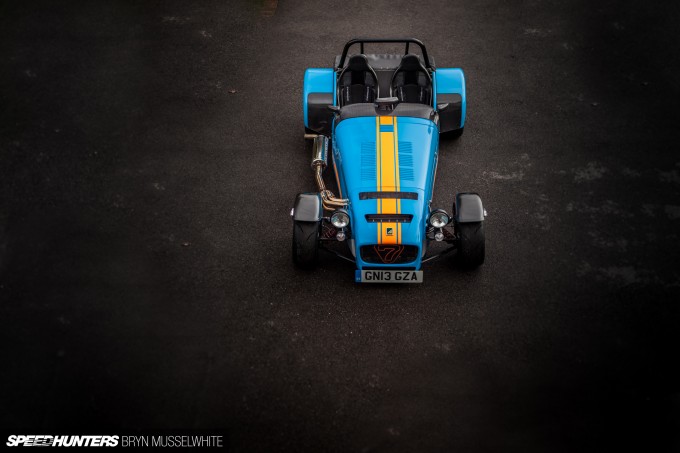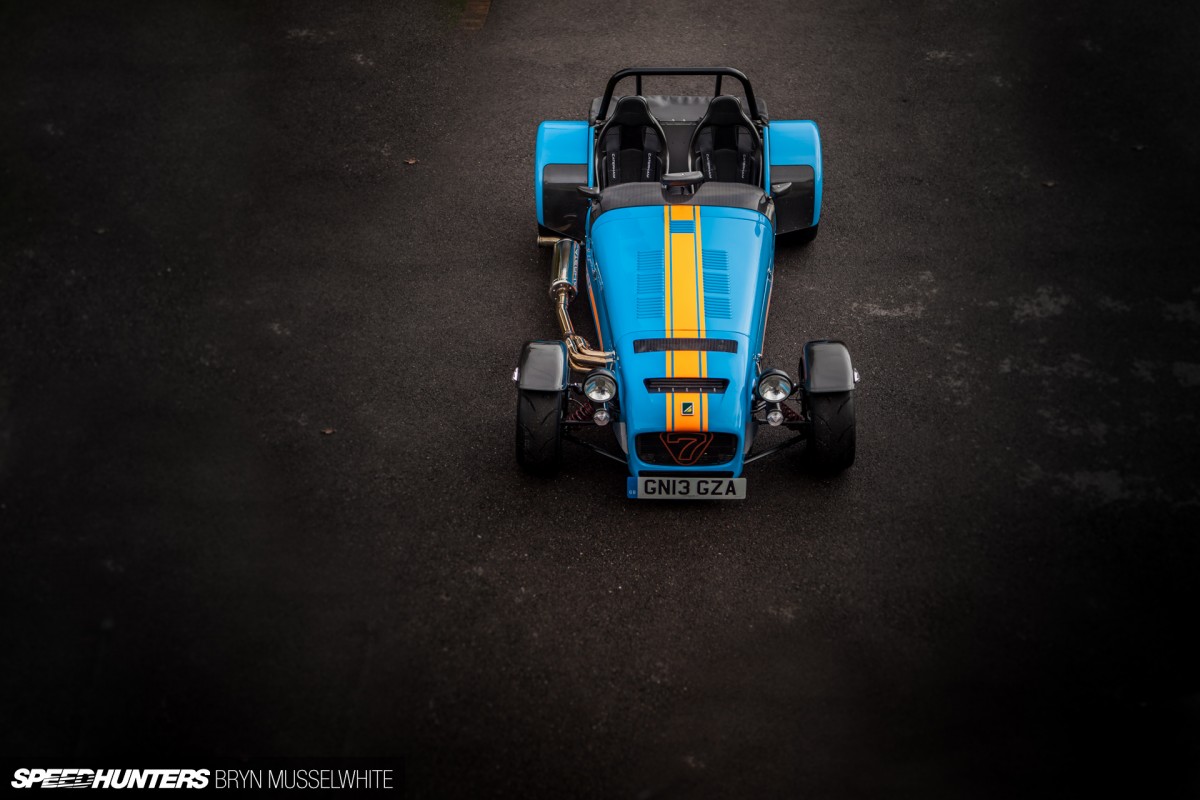 Which I haven't. Sure I've driven plenty of fast cars. I've driven track cars, I've driven Caterhams before, cars with no roof or screen even. But now sat here after the fact, I can testify that nothing you do will prepare you for the way the 620R feels, and I mean feel. Because this isn't all about acceleration and speed, this is about connection. I swear I didn't get in to the 620R, I put it on.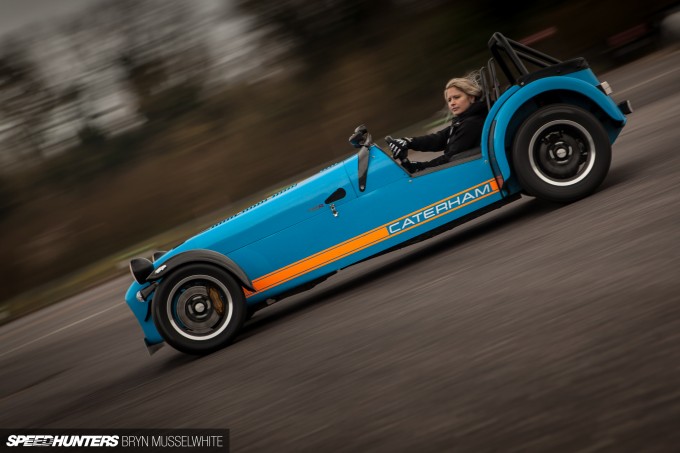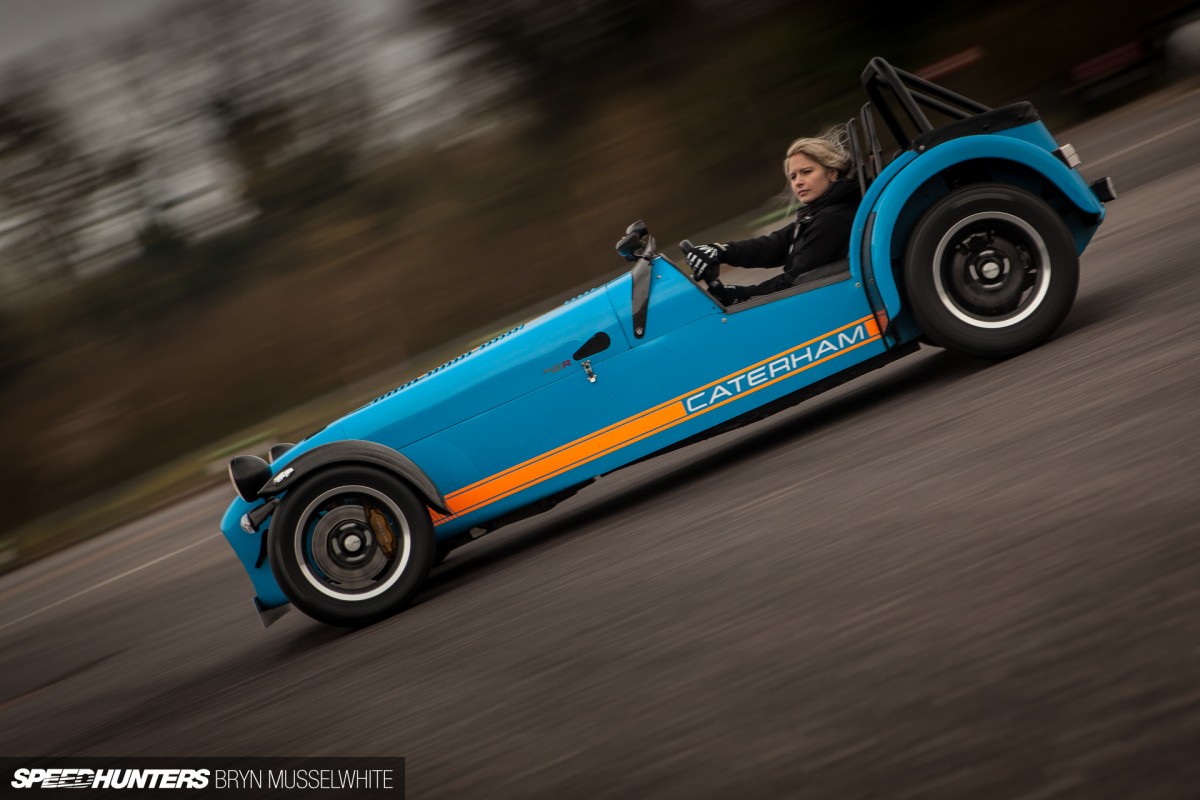 Of course that's Suzy not me, I can't take pictures and drive at the same time… I'm not Larry Chen after all. When we asked the good people at Caterham if we could spend some time with the 620R, they were incredibly British in posing the question if whoever was going to be driving the car had experienced anything similar before? As this is the company's most powerful model and being late February, it might be a little damp out there. Of course we reassured them of our competence, but truth is, nothing is similar to this. I mean that. Nothing.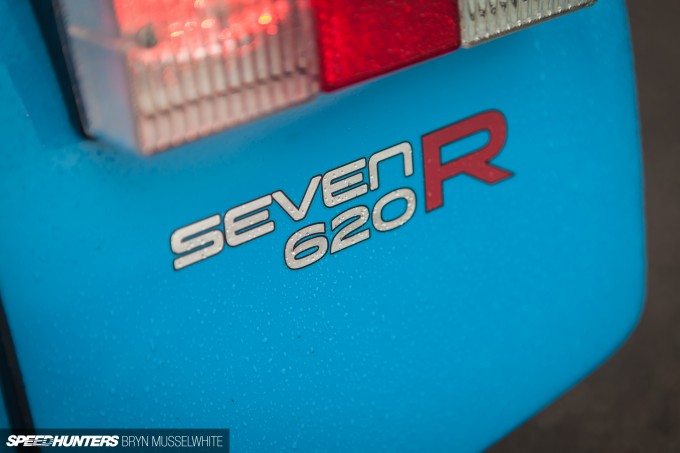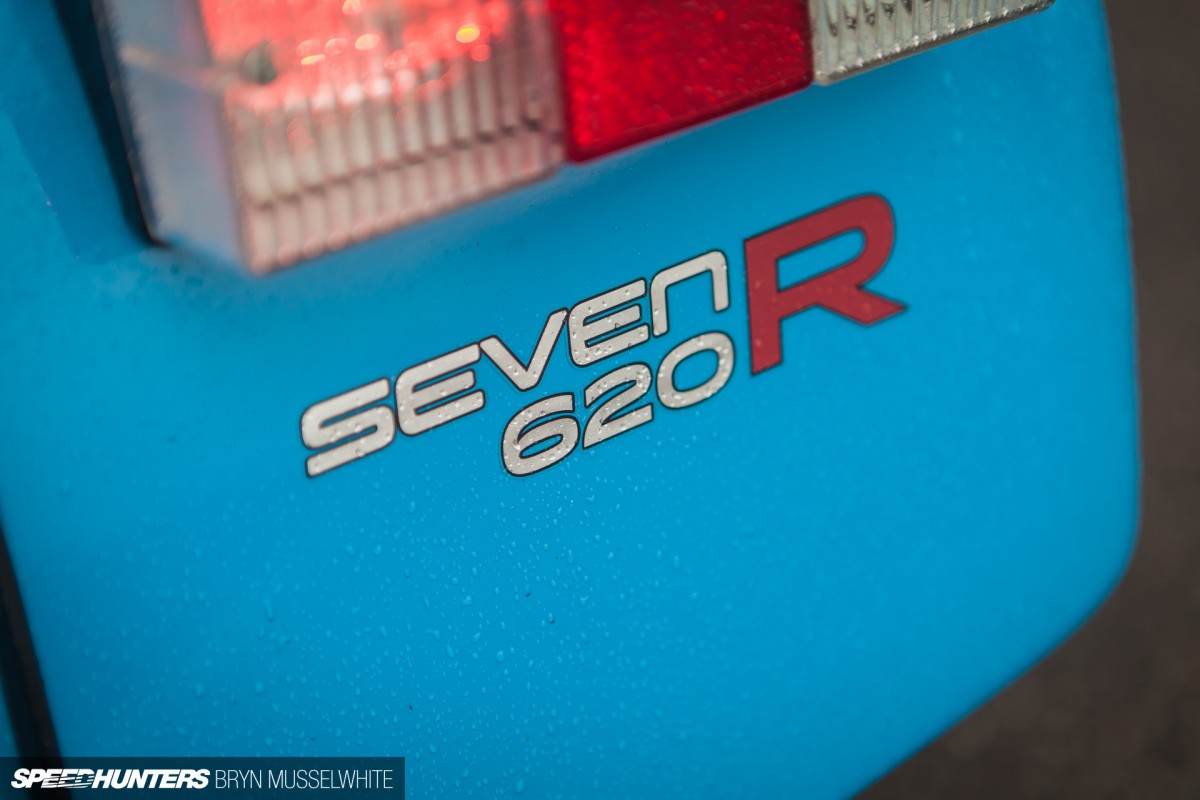 So how could you be ready for it? Everybody keeps saying that the 620R has a better power-to-weight ratio than the Bugatti Veyron, which as far as I'm concerned is kind of a pointless observation. This has four wheels in common with the Veyron. Such an analogy is flawed. It's there so the masses can make some sense of just how radical the 620R is.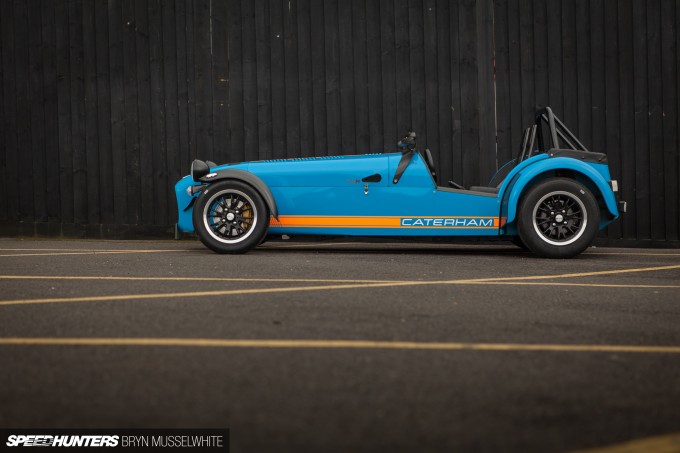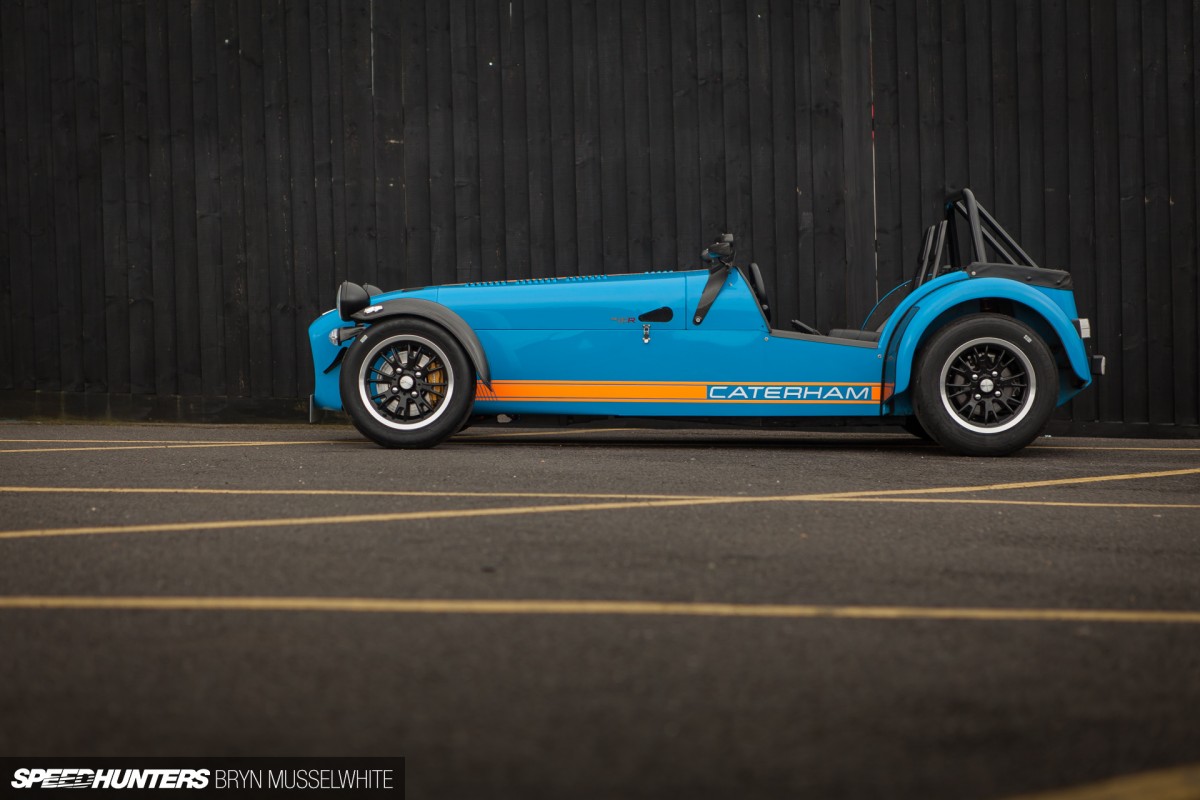 The Caterham shape is distinctive and synonymous with the name. That basic all-bonnet profile was first sold by Colin Chapman in 1957. That's 57 years ago! So you could be forgiven for thinking this is just a stripped-down clubman's car – exciting sure, but not overly fast. Which would be a massive mistake.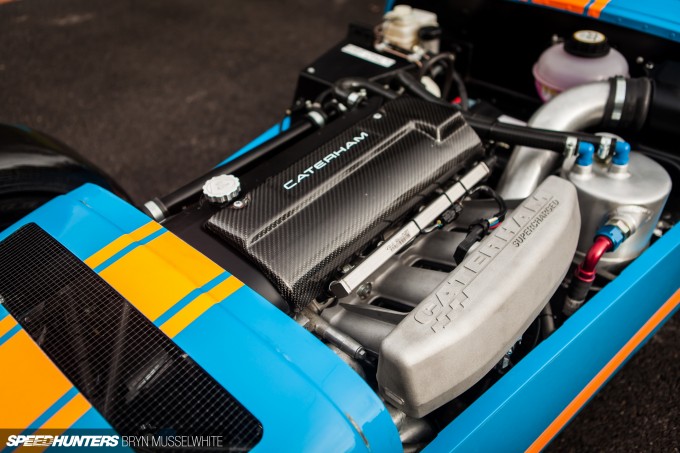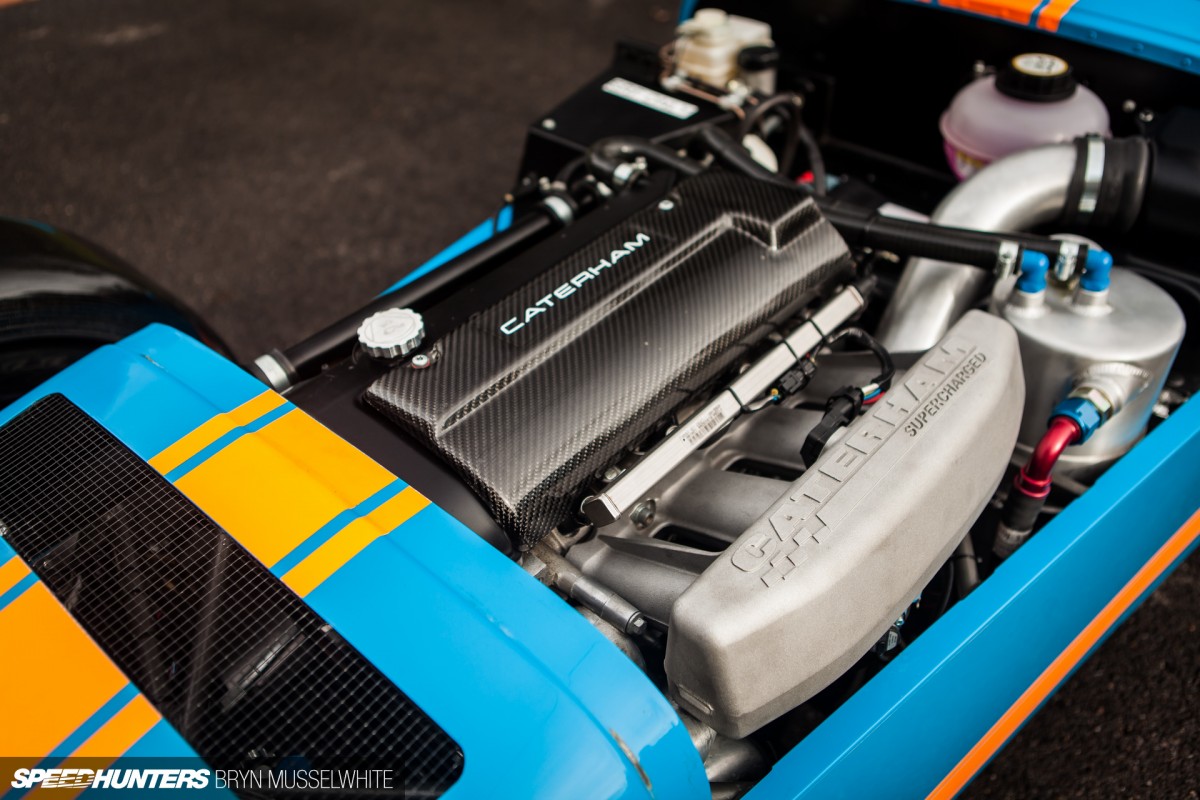 Partly because of this: a 2 litre Ford Duratec-based engine that's been built up by Caterham Racing and had a supercharger bolted on the side. They chose the 2 litre engine instead of the larger capacity 2.3 litre to keep it under the bonnet line… Which means they might have actually considered the bigger motor at some point. If that's the case, I'm beginning to wonder what kind of mentalists the Caterham engineers are? The best kind from what I've seen so far.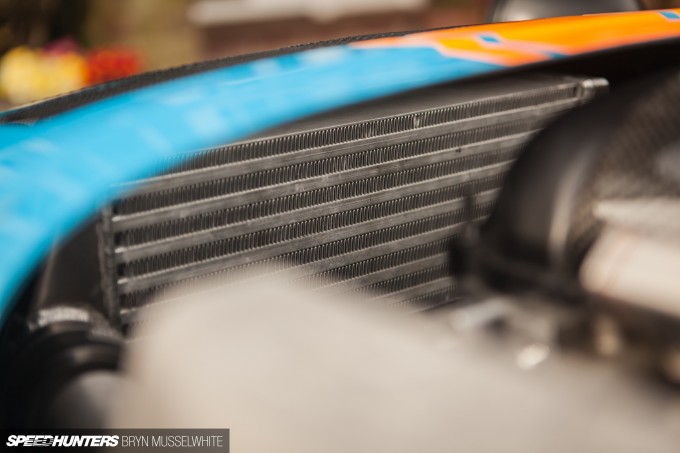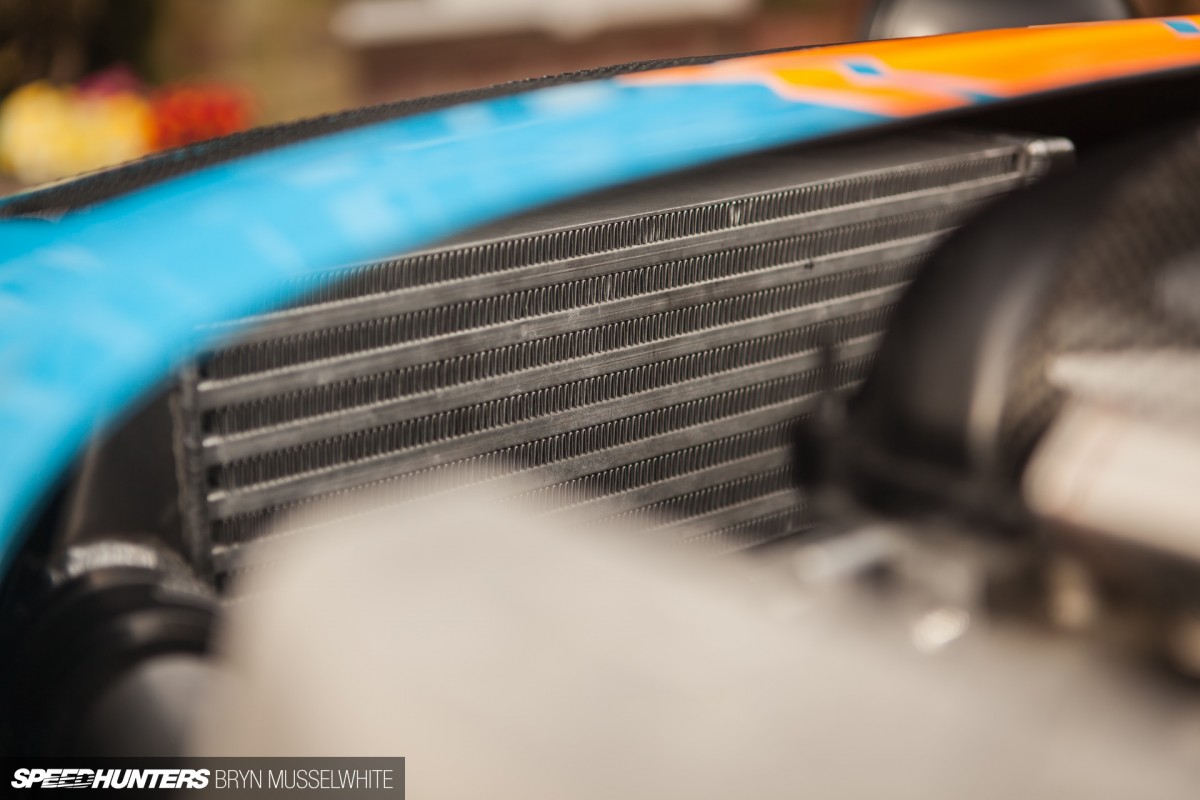 There's not a great deal of room in the nose cone, but what there is has been filled with an alloy radiator and intercooler. The power figure is 310hp, which in today's numbers might not sound a lot. After all, your friend's Skyline has got 400hp, right?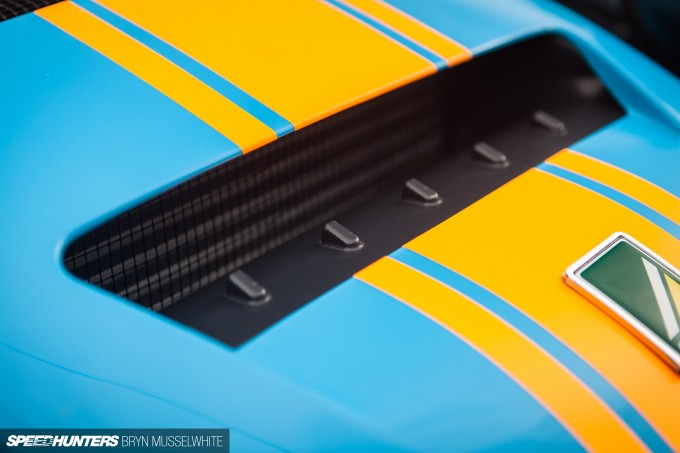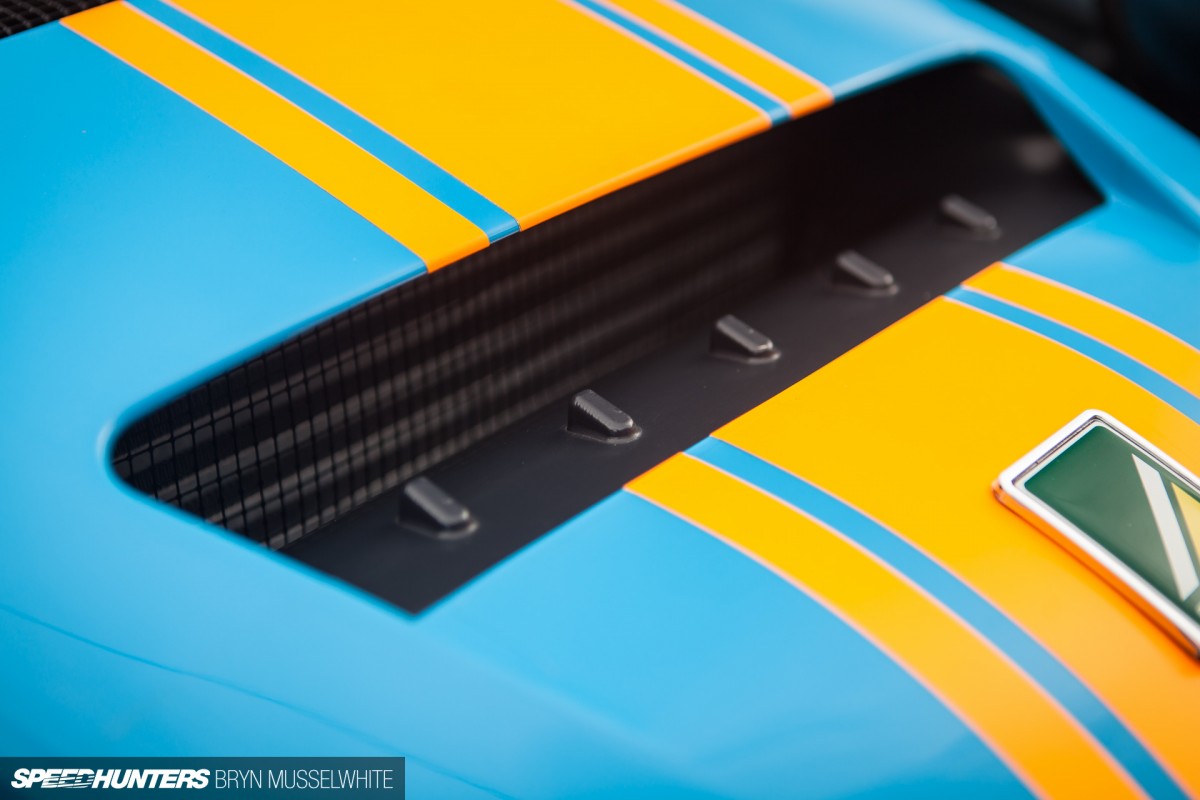 Well that's partly true but what I would add is that the magnificent engine and induction choice are just part of the process. Given how minimal the Caterham is, there's actually a whole lot more going on here.
I'm actually scared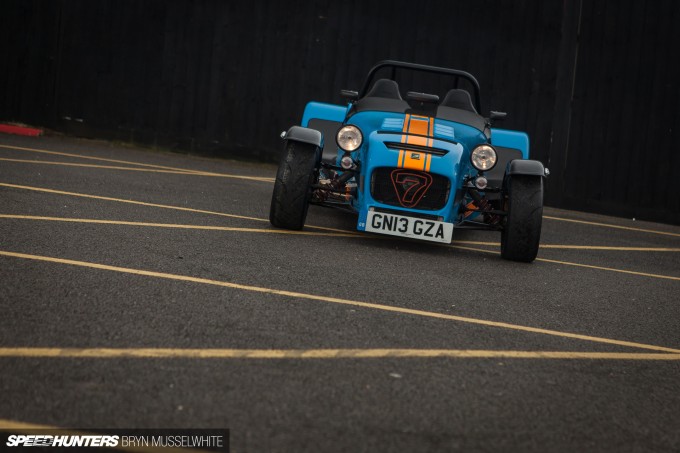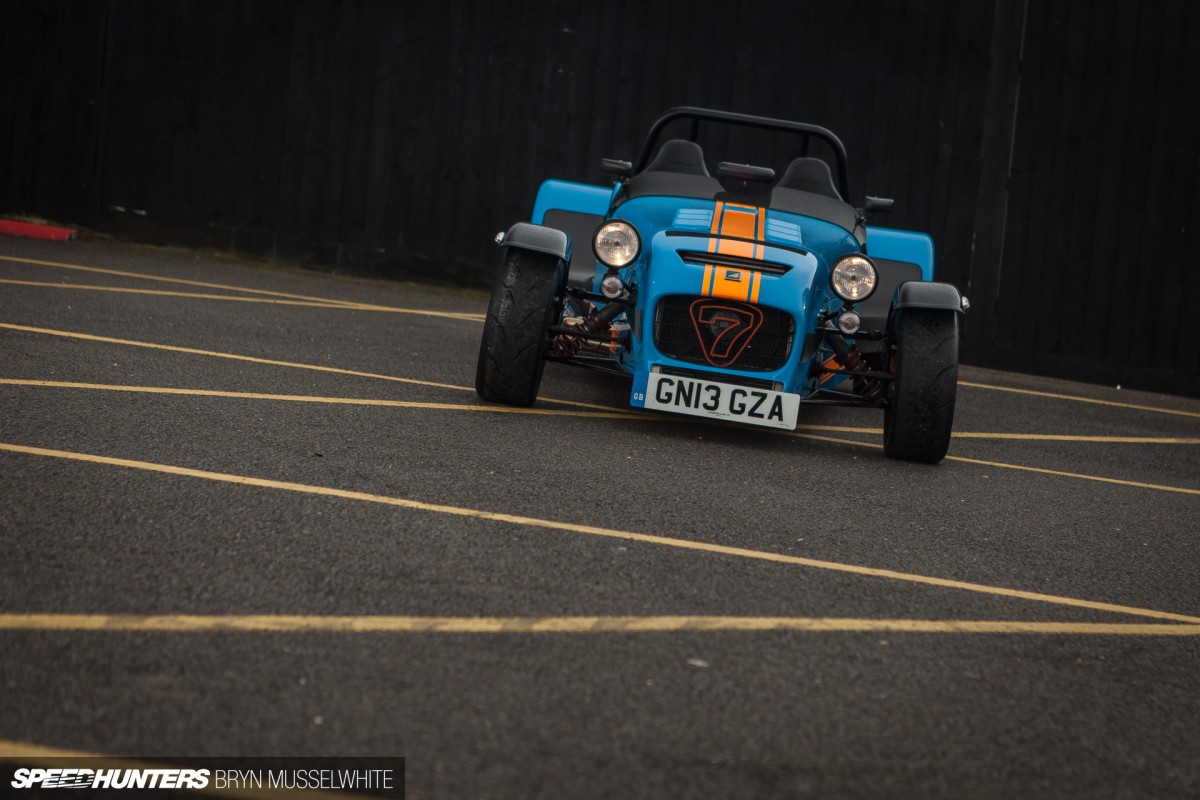 Based on what I've heard so far about the 620R, I should be wary. Add in the fact it's late February and during my drive to the Caterham showroom, I passed through rain and sleet with a forecast threatening the same for the rest of the day. I was actually quite worried. Crashing a manufacturer's demo car is seriously not cool.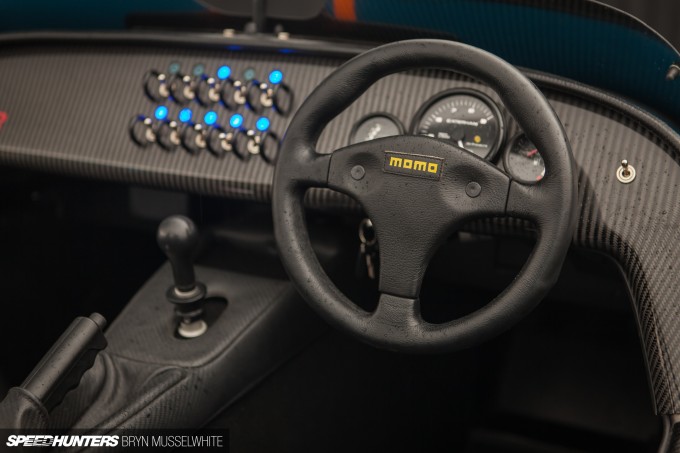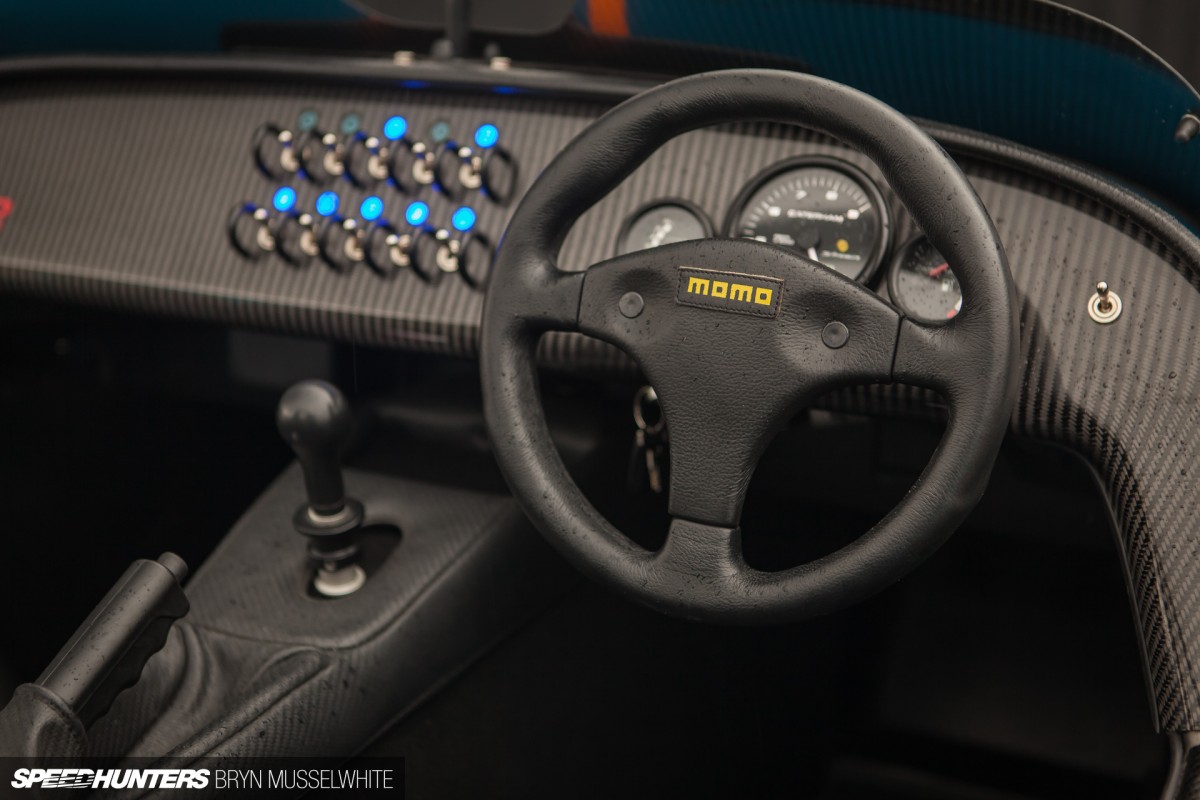 Like I said at the start, fear is a good thing though, so as I'm shown around the controls it all goes straight in. Granted there's not a huge amount to absorb, but this is what Caterham and the 620R are all about. Just the essential things in life; nothing fancy to dress up. This is the connection I was talking about: nothing superfluous between you and the sensation to dilute the experience.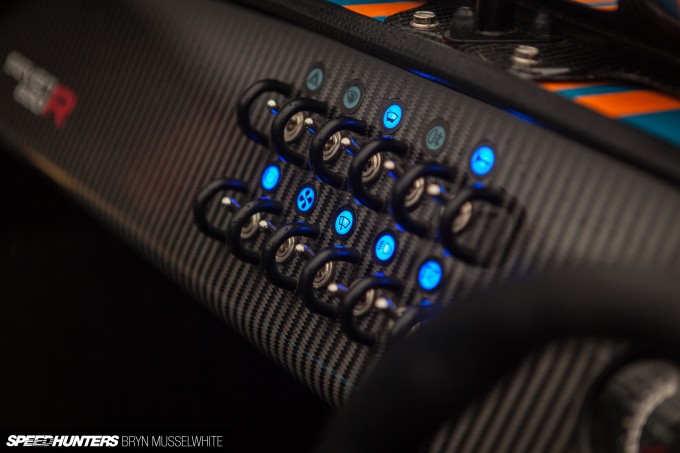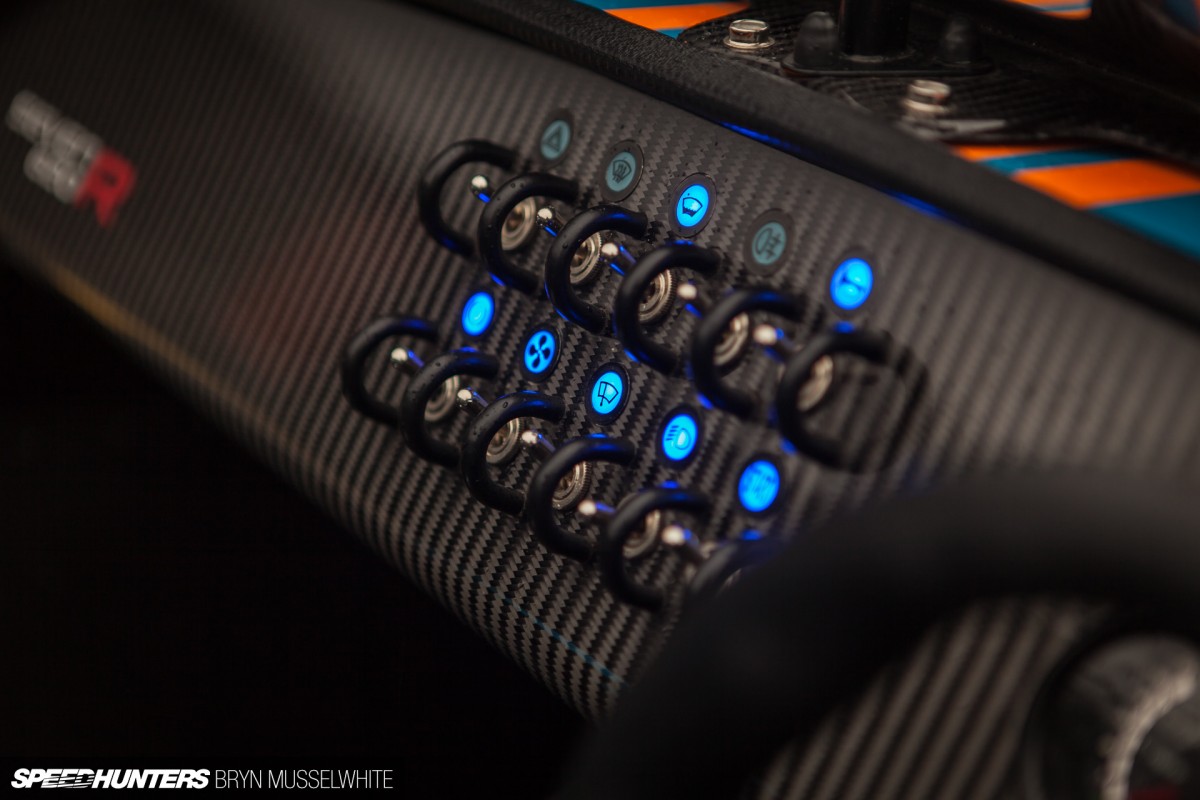 That said, there are a couple of unnecessary items in the 'cabin'. Can you spot them? Yup, a button for windscreen wipers and washer. At the time of writing there are two 620Rs in existence, with the first customer cars due for delivery in the Spring of 2014. The other demo car has a screen and washer. I'm guessing that these two buttons will tease me all day.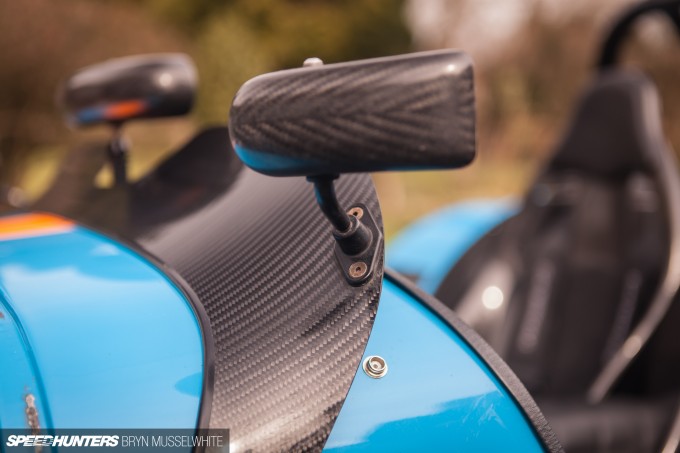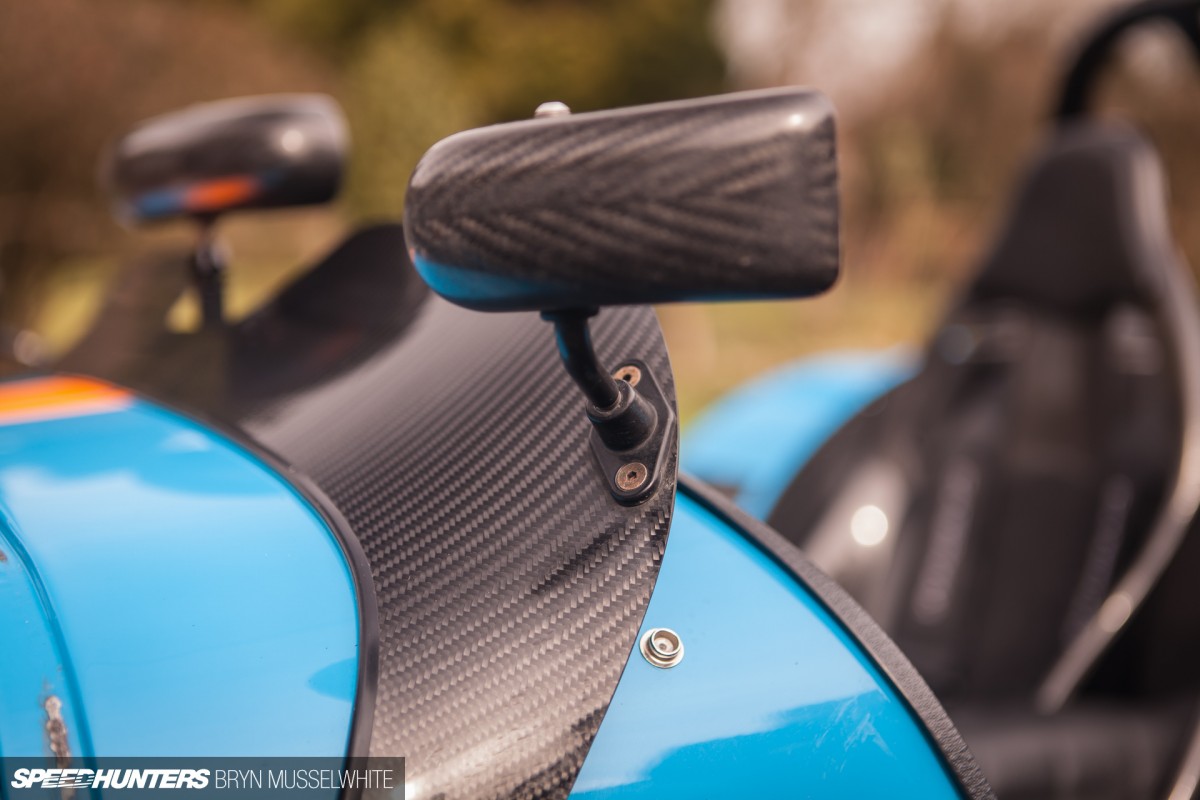 Because it's pretty exposed in here and that's what a car like the 620R does so well – exposes you to all the elements of the drive. The curved carbon wind deflector does a pretty good job if you keep your eye line just above it, but at the very least you need to wear glasses of some kind above 30mph. I'd brought some ski goggles with me that sit snug to my face as I made my way out on to the motorway, headed for Brands Hatch circuit where I met up with Suzy.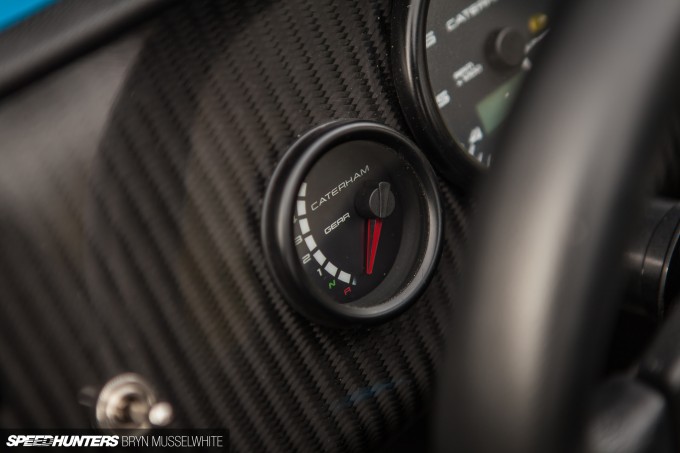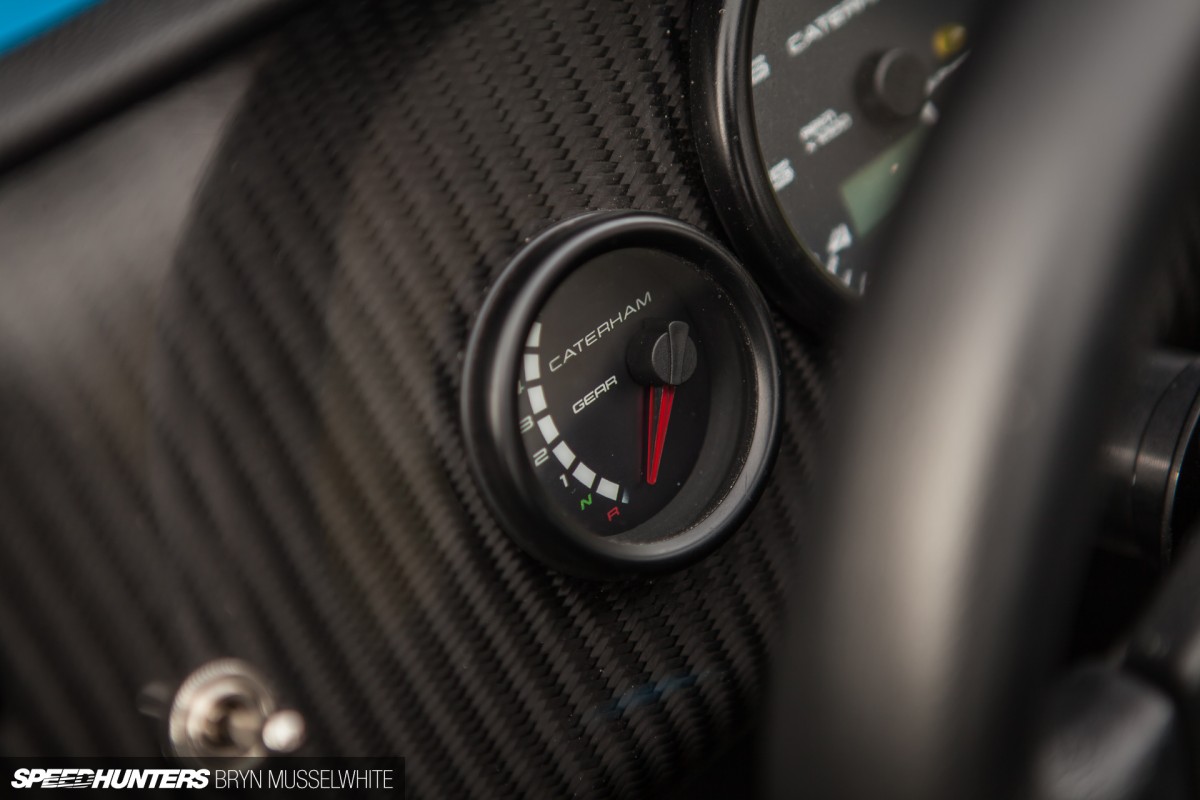 This is when I discovered my first friend of the day: the gear indicator. A simple telltale gauge that is worth its weight in carbon. Because if you've never driven with a sequential box before, then it can be hard to remember what gear you're in. That might sound like I don't know what I'm doing, so I'll explain.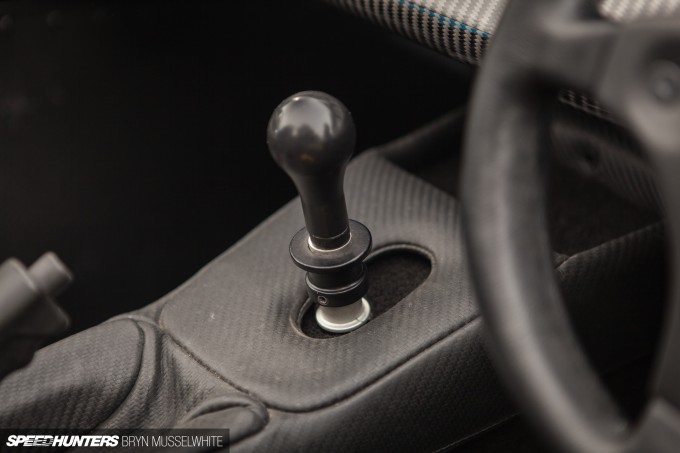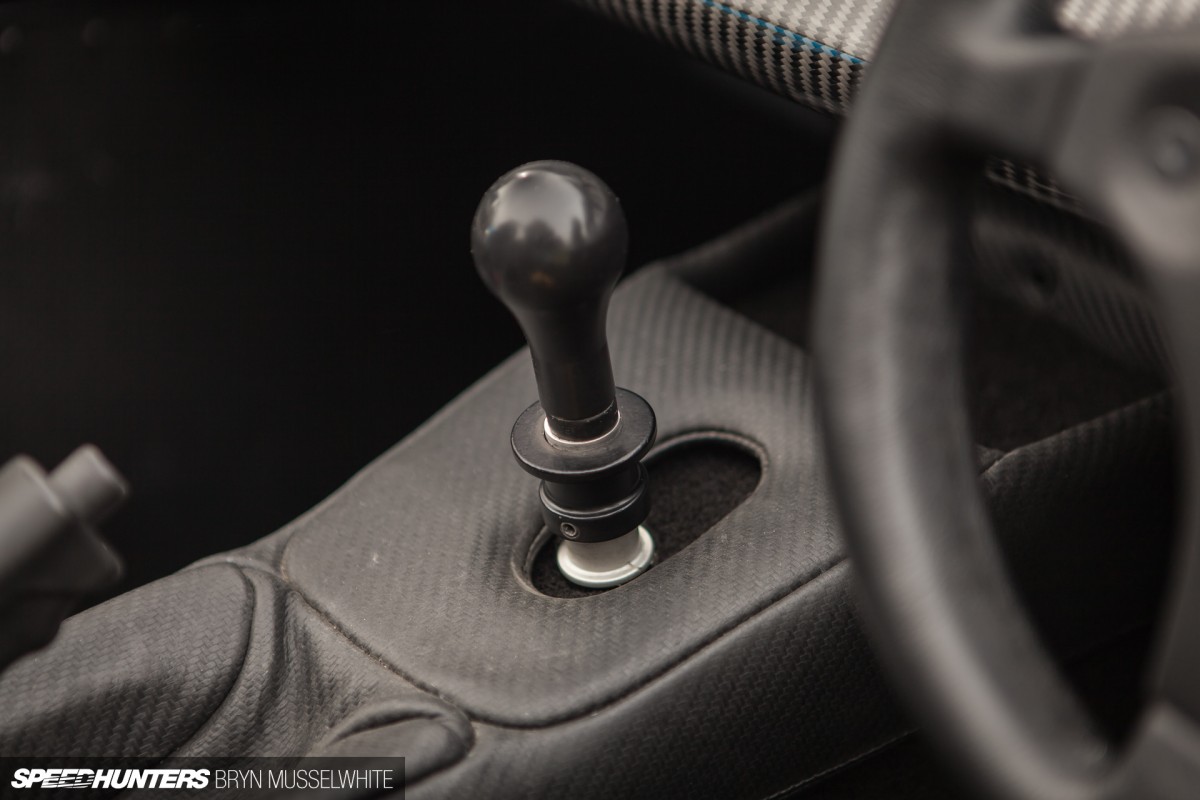 First up is the noise of the transmission and twin-plate clutch. You have to load the revs up to ensure that the vicious bite of the clutch doesn't eat the engine's power and make it stall. It's as though the transmission is waiting and ready to snatch whatever the Duratec can give it, like a masochistic gearbox ready and loving the abuse it gets. To select first, you pull the lever back. Well, back is an exaggeration. The shift distance could probably be measured in millimetres.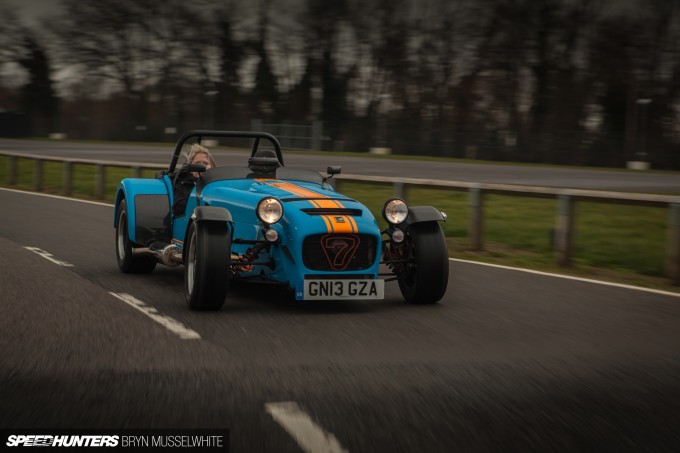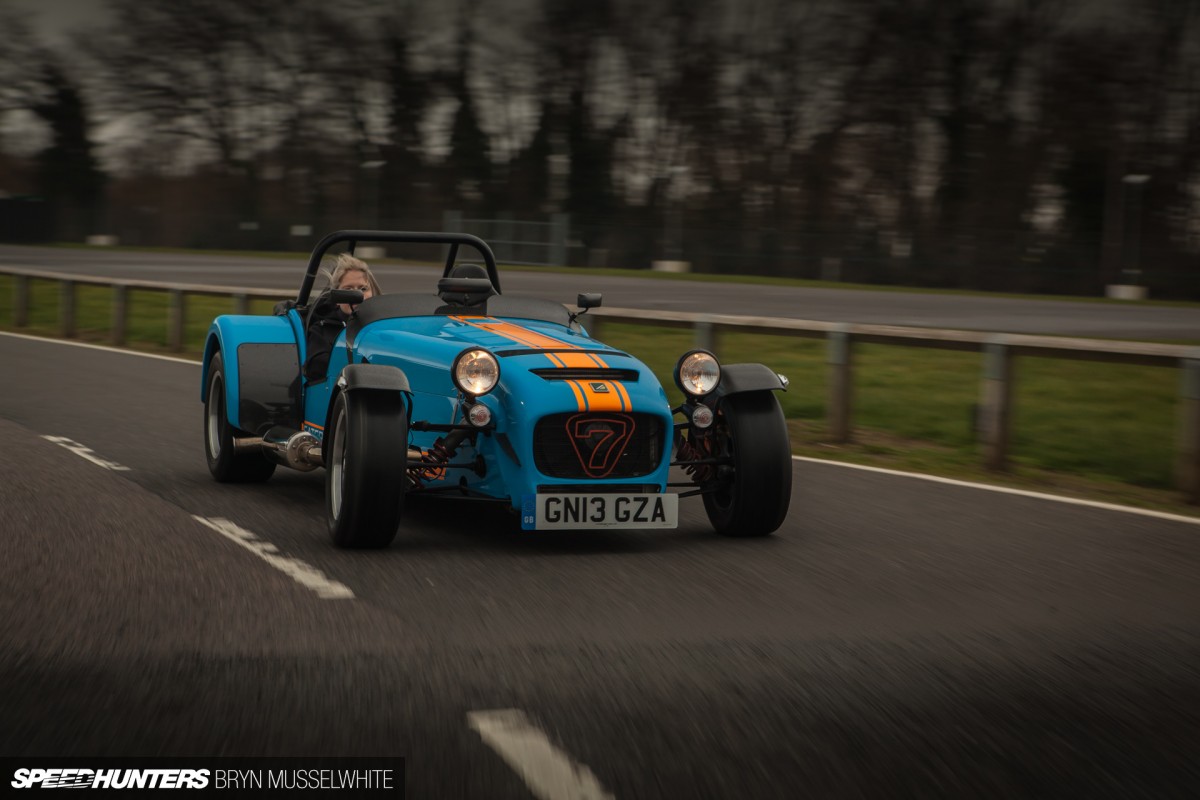 Next you need to pull away and the best way to do this is to launch it. I kid you not. The feeling of aggression you get from the clutch almost questions my machismo from inside the bellhousing. 'What? Is that it? Is that all you've got? How dare you try and 'slip' me! WUSS.'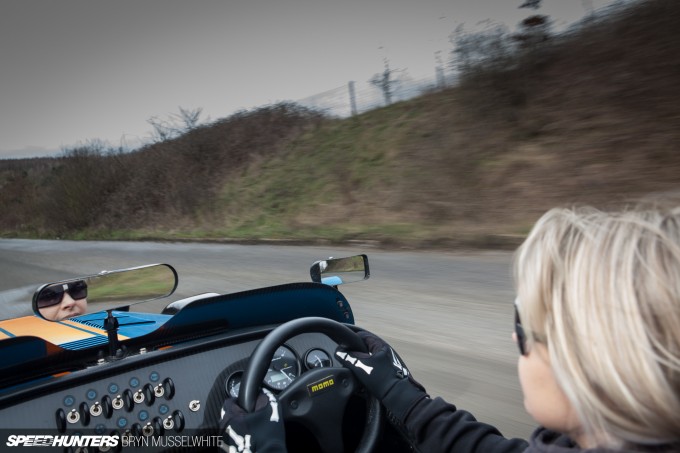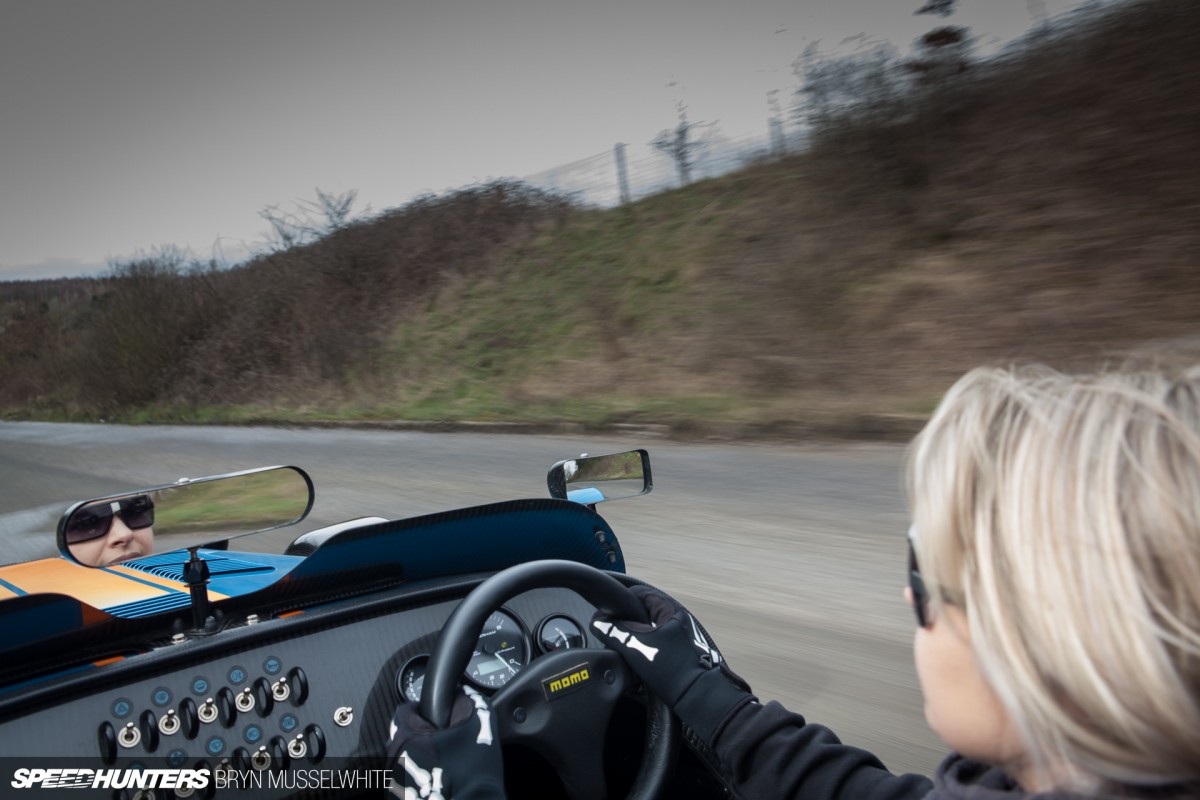 So now you're rolling, the box is able to take flat shifts. So you pin the throttle and grab gears, just split seconds apart (you can hit 60mph in first!). In my case, the shifts come steadily higher up the rev range as the day goes on and my confidence rises. Your brain tunes out the noise from the exhaust under your elbow as all your other senses scream 'Hang on, we need help here!'. Your vision tunnels down and you become acutely aware of how near to an accident you'll be if you disregard any slight loss of traction. I'm passing traffic like I'm entering warp speed.
So given all that, what gear are we in again?
So we're friends right? Almost…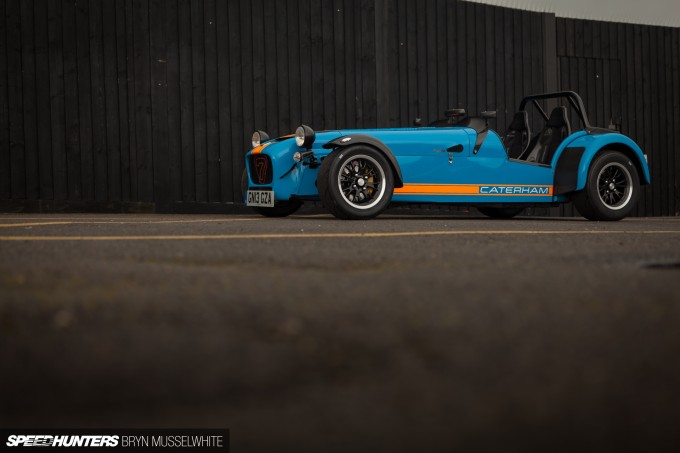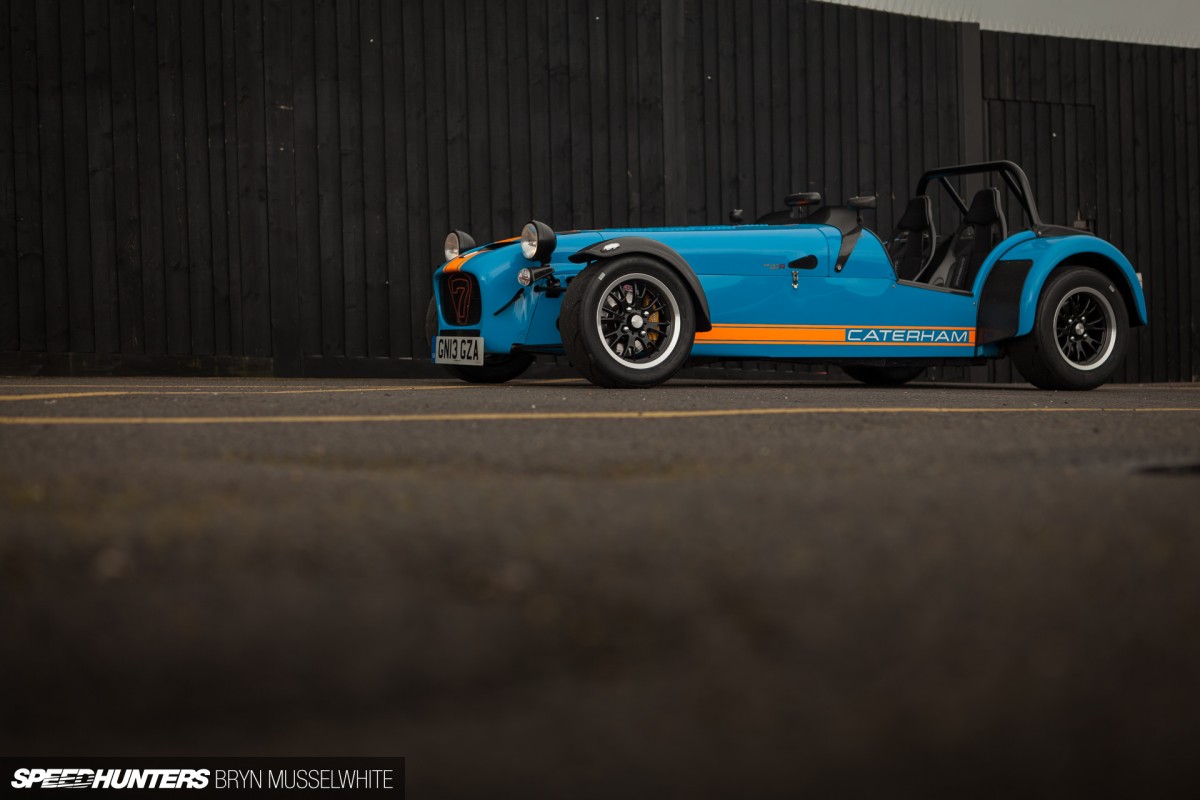 I can only think that this is what it must feel like to sprint naked across the Superbowl stadium mid-game: daring, exhilarating and quite likely to get you in massive trouble while garnering respect from all around you. Proper 'Hold my beer, watch this' action. But the Caterham gives you all this just like a best mate would. You're not encased in a cockpit or shielded from the world by titanium and glass, this is roar and real. This is the car equivalent of partying with the friend where nights end up in a swimming pool, in a foreign country and you don't know how you got there. It's a great place, but what just happened?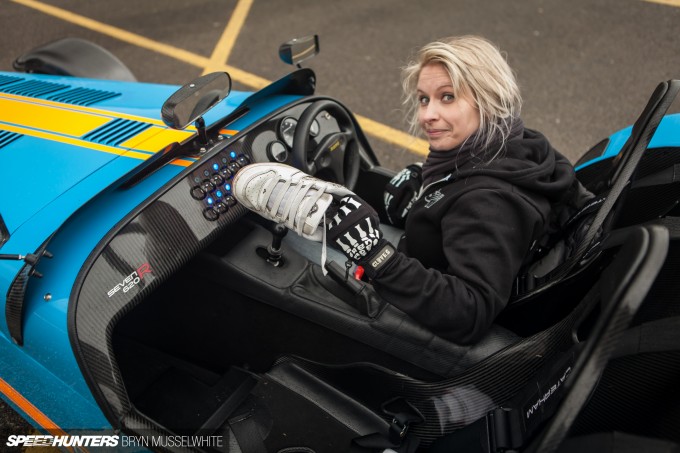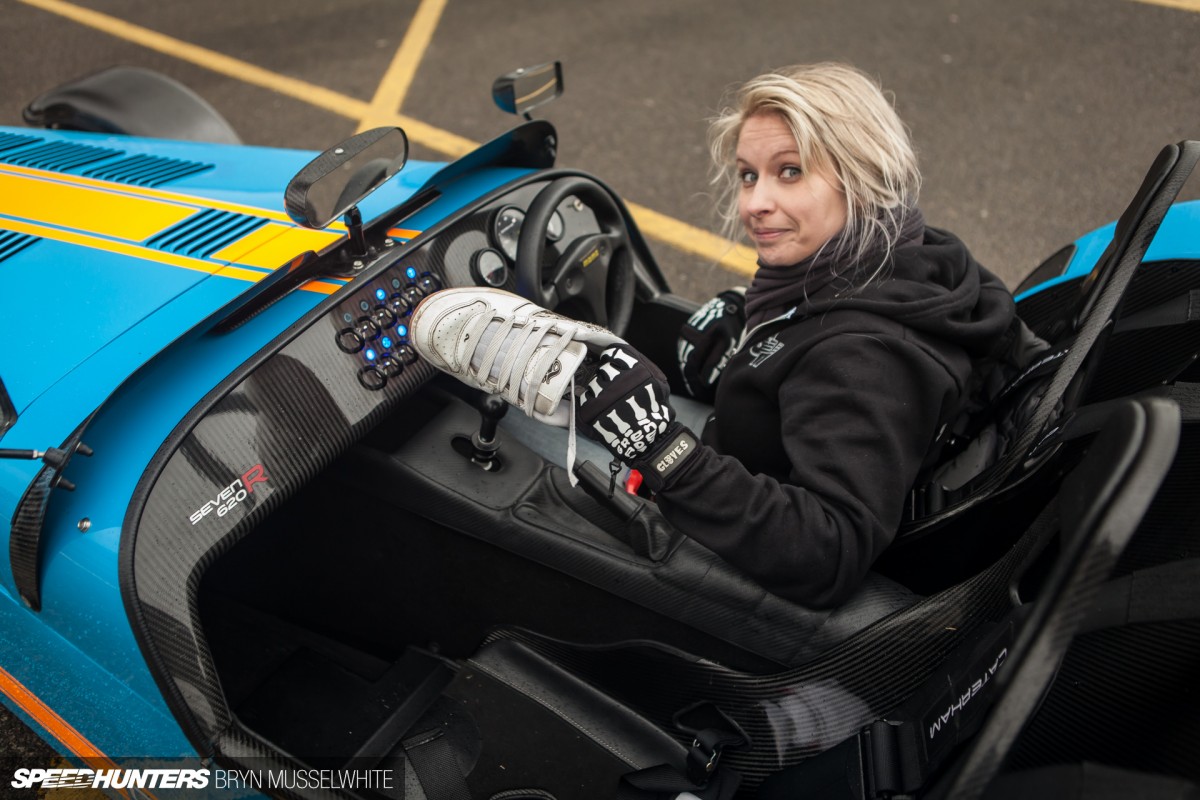 But don't just take my word for it. Suzy pulls up alongside me after driving the Caterham for the first time and laughs out the words 'This thing's f***ing mental!' For added impact I really feel I should help you along with how Suzy sounds when she talks – do you know what a cockney is? Let's not forget her daily driver is a track-prepared Evo. Given that there's not a lot of her, it amuses me she had to remove a shoe to drive the 620R. Just an excuse to get more pedal feel… Probably.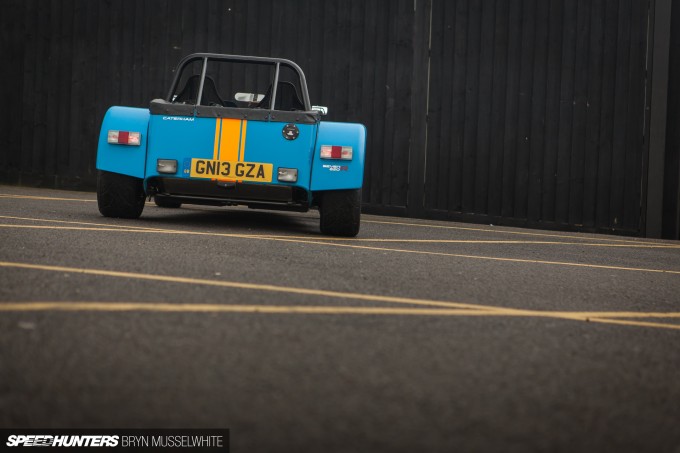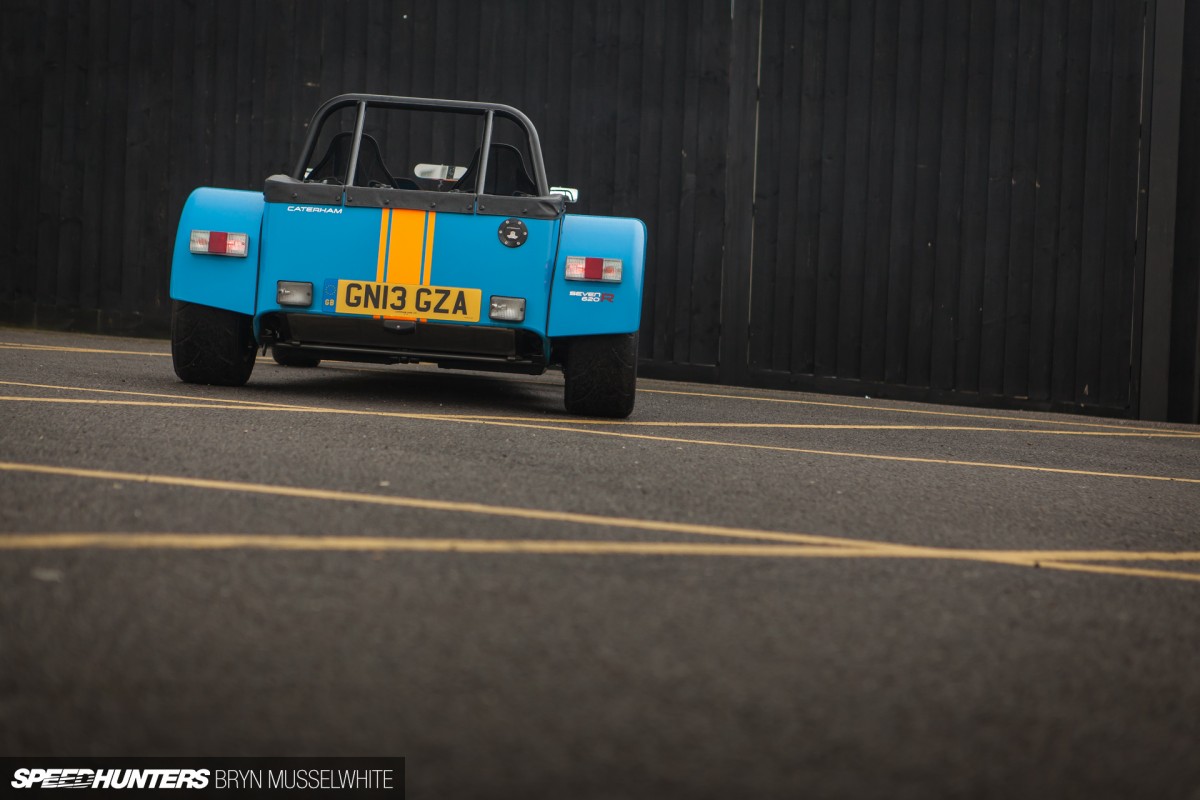 Without pushing you out of a third floor window, the only other way I can convey the sensation to you is by quoting some factory supplied numbers, which incidentally I have no reason to doubt. First up is a 0-60 time of 2.8 secs… Try and count that now, actually don't worry it will have taken you roughly 4.6 secs to read this sentence. By which time I will be in the distance somewhere, flat-shifting the sequential box, being squeezed tight by my surroundings. It's not all about driving like a lunatic (well almost), because going back to my previous gear/memory conundrum, it's also incredibly drivable in any gear once you're rolling. At 50mph in sixth gear you can put your foot down and just go. Sure, if you want to drop two, three or even four gears you can, but thanks to that supercharger, the power is there at the bottom of the rev range. Impatiently waiting.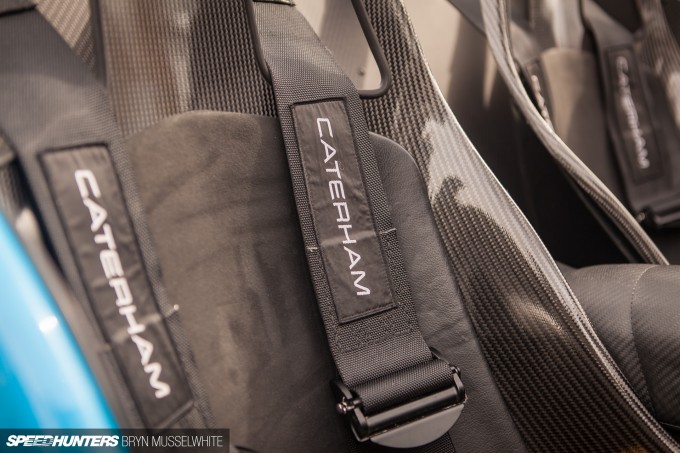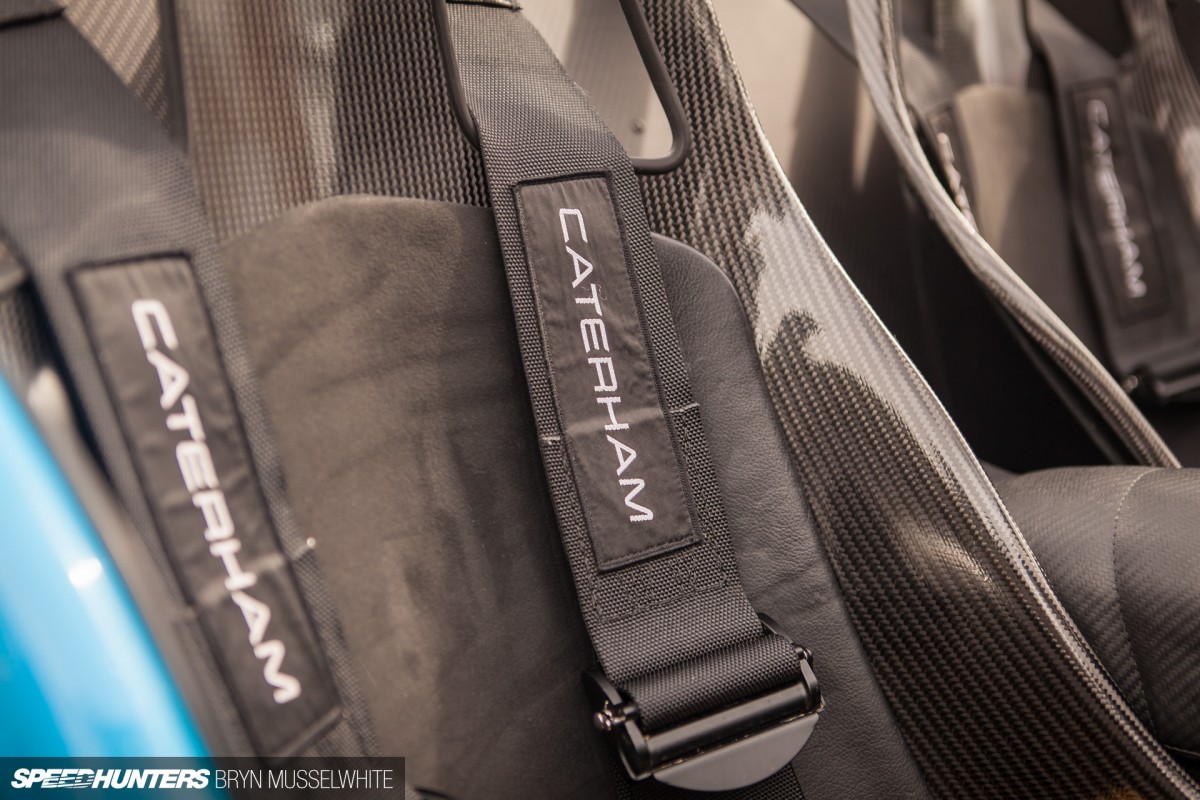 The performance figures are a direct result of the engine power and of course the minimal weight, as the 620R weighs an incredible 545kg (1200lbs). I did an internet search using that weight to see what else was out there to compare to. How does a full-grown leatherback turtle sound? Not good? What about if I said it's just 40% of the weight of a Pagani Huarya?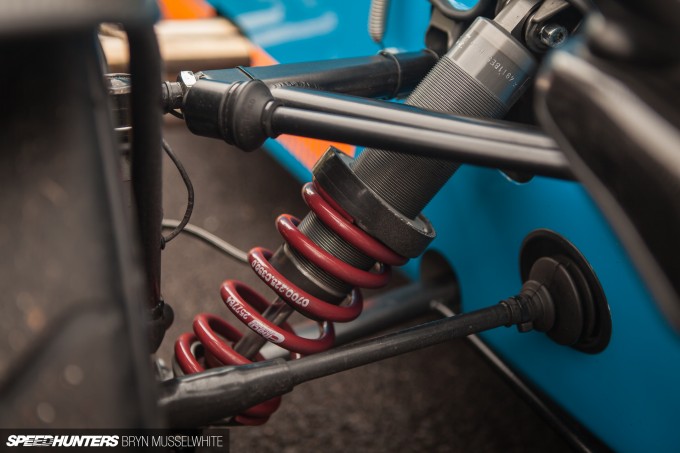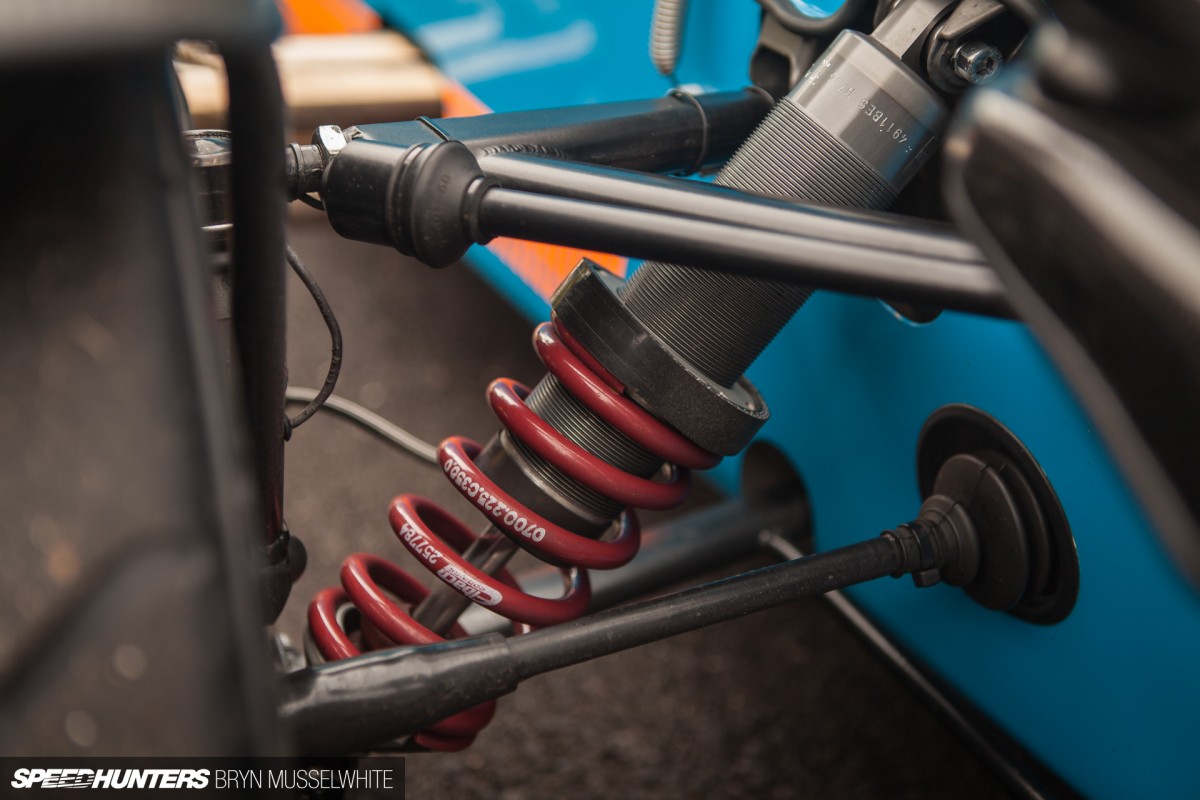 What makes me smile about the Caterham is the apparant lack of anything to help you in your fight for control of all this power. There's a certain honesty in the lack of aerodynamic aids, for example you're looking at the Aerofoil wishbones.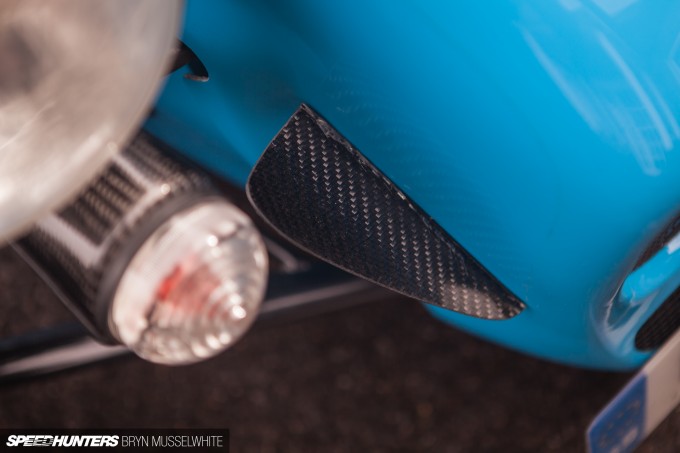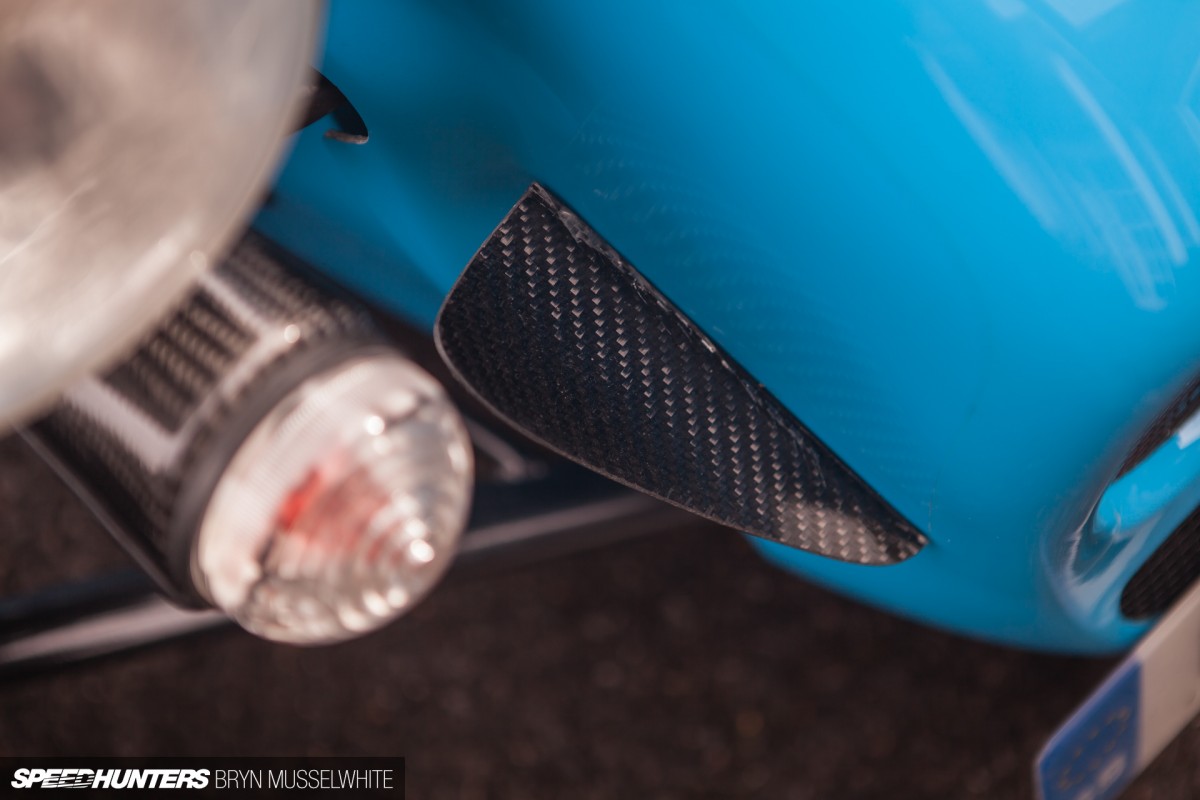 Then there are these canards on either side of the nose cone – functional, probably, although to me they look like a token gesture. As though you could blame them when you write a talent cheque you can't cash. 'Oh I lost front-end grip. A canard, err, didn't work'.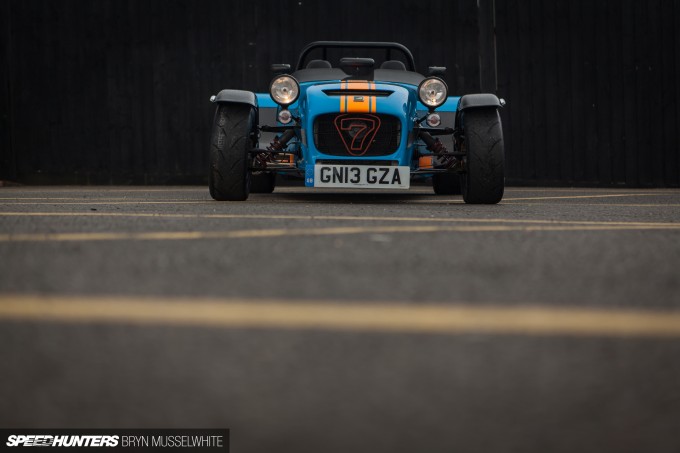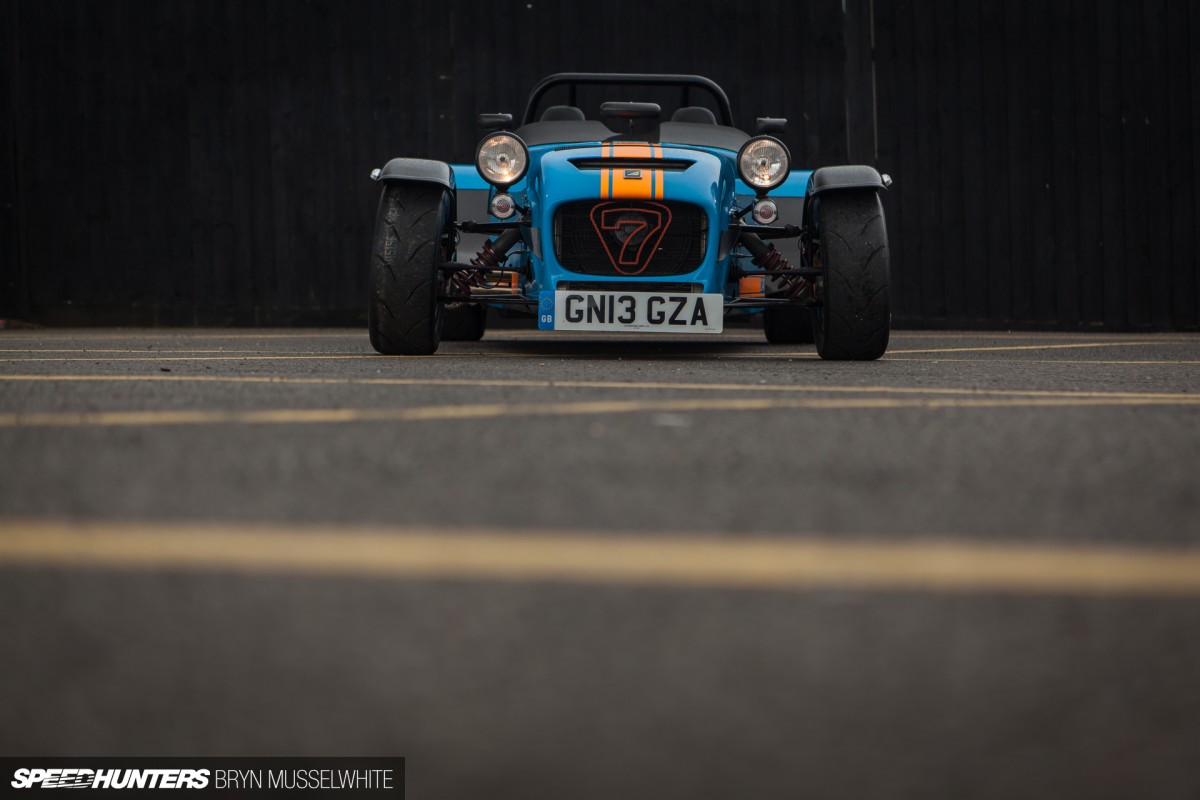 Because I think I've worked out what the Caterham is: it's a friend who calls you out on things, that won't let you get away with lying or pretending. The 620R is the truth. It let's you know how good you are and when you get it right, it's quite possibly the most connected car with a distinctly separate character I've ever driven. If I was faced with the horrible decision of having to choose between this and the BAC Mono, both of which are incredible cars to drive, I'd go with the Caterham because I could high five my buddy after we launch over the horizon at a frankly ridiculous pace.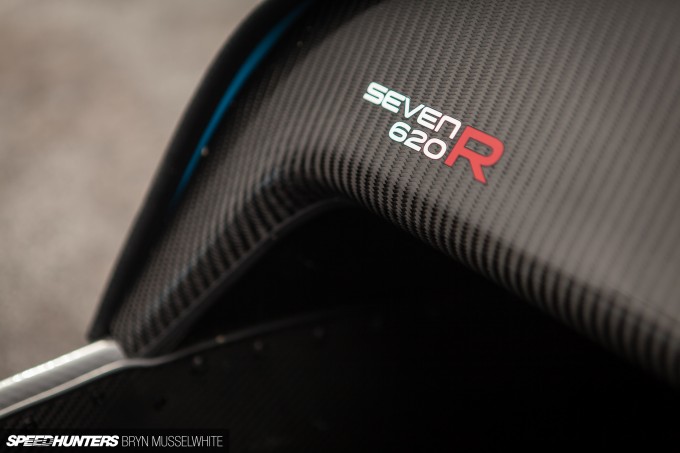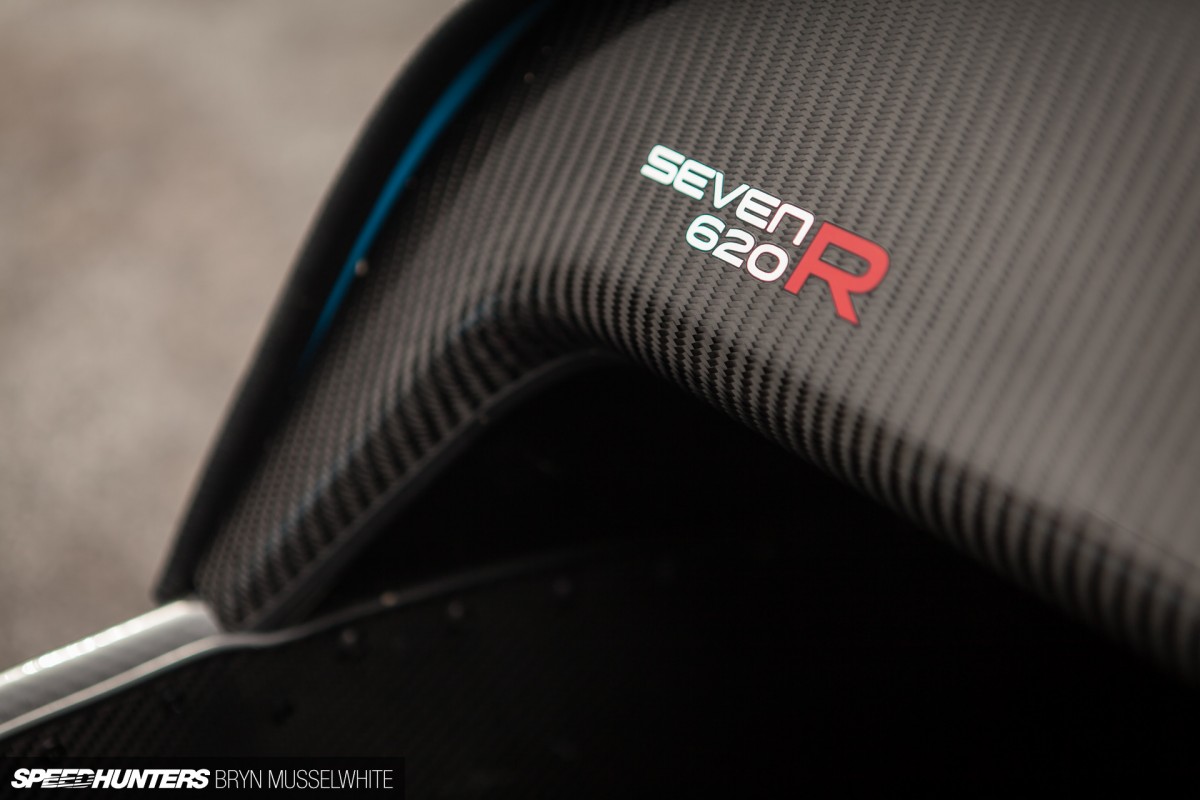 So the 620R and I are friends. It's more talented than I am but unless you play with people or things that are better than you, how do you ever expect to improve? It's been a brief day and as the rain really starts to fall, I head back to the showroom to make sure that it's in good shape for a weekend of test drives with potential owners. This very car was on Top Gear less than six days ago and suddenly the entire world now wants one.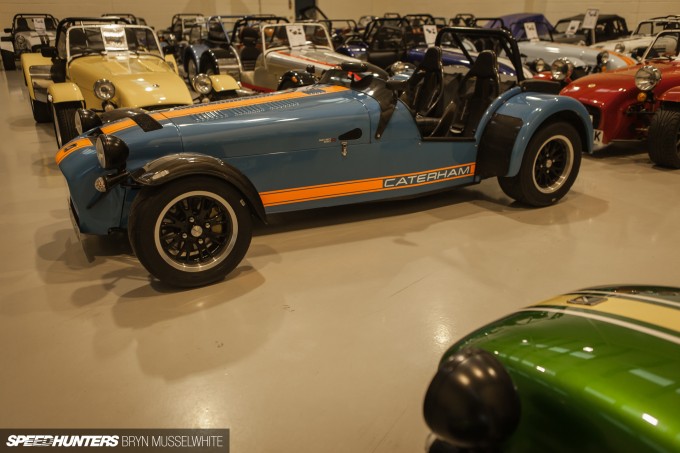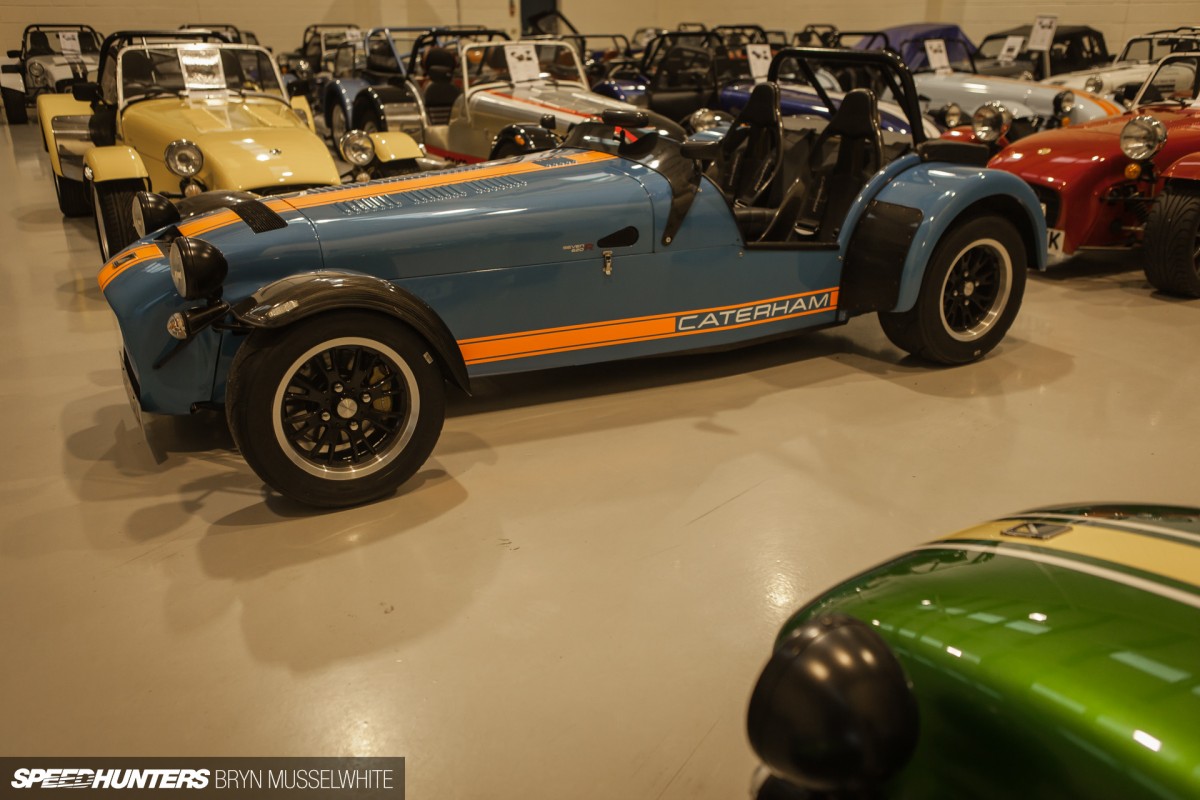 Merging in with similar shapes, the raucous hooligan is almost lost, but not quite. Because I know its lairy secret, its ability to kill superbikes and even carry shopping (yes there's luggage space). With the windscreen option fitted, the 620R could almost be considered practical and… No, wait, actually that will never happen. This is the sort of car you drive for half an hour and you need a rest. It's tiring, demanding, noisy and in the wrong hands, potentially lethal.
And I want one. Badly.
Bryn Musselwhite
Instagram: speedhunters_Bryn
bryn@speedhunters.com
A massive Speedhunters thanks to Brands Hatch Circuit in Kent, England for allowing us to take pictures.