Simply Rolling
There are so many ways of connecting with whatever interests you these days, that there's really no excuse for not embracing anything that grabs you and finding out more. I love the availability of information at our fingertips, but with it comes the need to then take it in. The fact is, sometimes it can all be too much.
If that's how you feel sometimes, I'm not here to help you… Oh no, instead of rounding up a few of the stand-out cars from the excellent Players Classic event last weekend and showing them to you in a Spotlight-o-Rama post, I've decided to bombard you with all the little details that left a lasting impression. This is the stuff that interests and inspires me – and perhaps it will for you too – so get your project notepads at the ready!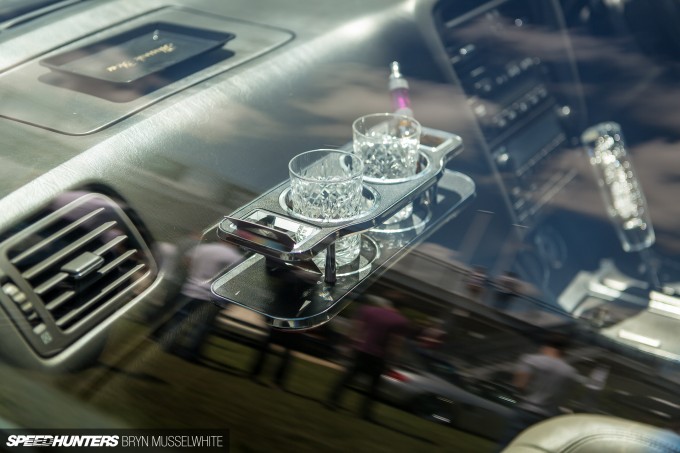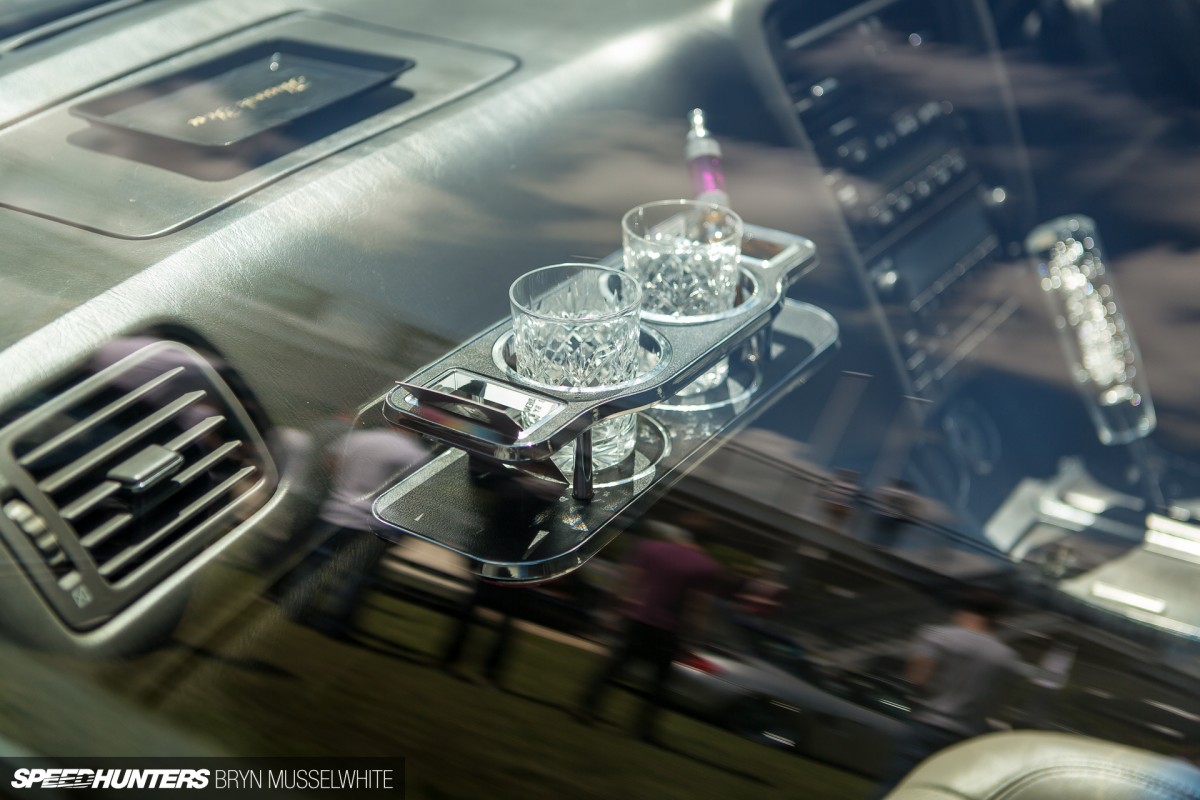 Why don't we start with a little drink? Soft of course… I'm of the opinion that if you're going to do something, you might as well do it to the best of your ability. As we've been saying for years, styles and genres are mixing up all over the world, so if you're going to build a VIP-style Lexus in the UK, the authentic accessories will make all the difference come show time. It also helps other people who might not have experienced the scene before understand it a little bit more. The cut glass tumblers in the dash-mounted holders might be considered tacky by others. But here? An absolute must!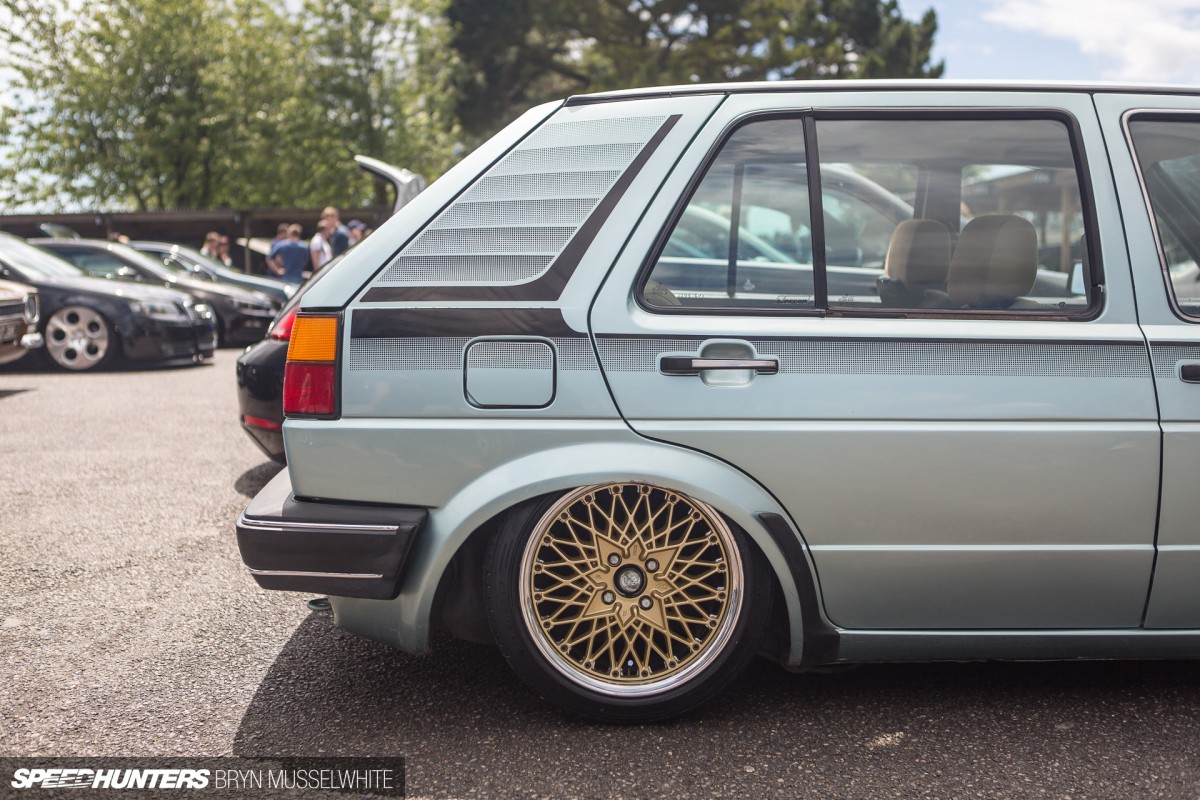 It's often the small things that can make the most difference. I don't know if these vinyl graphics were found on a dusty shelf somewhere or had been recreated by a talented hand, but then that's part of their beauty. Are they or aren't they original? Subtle and effective.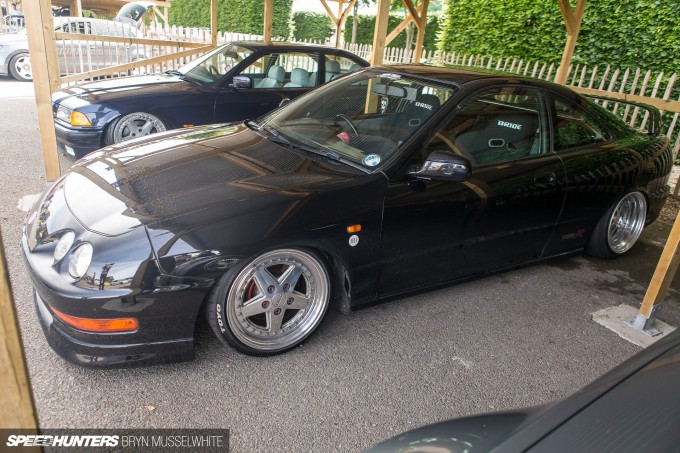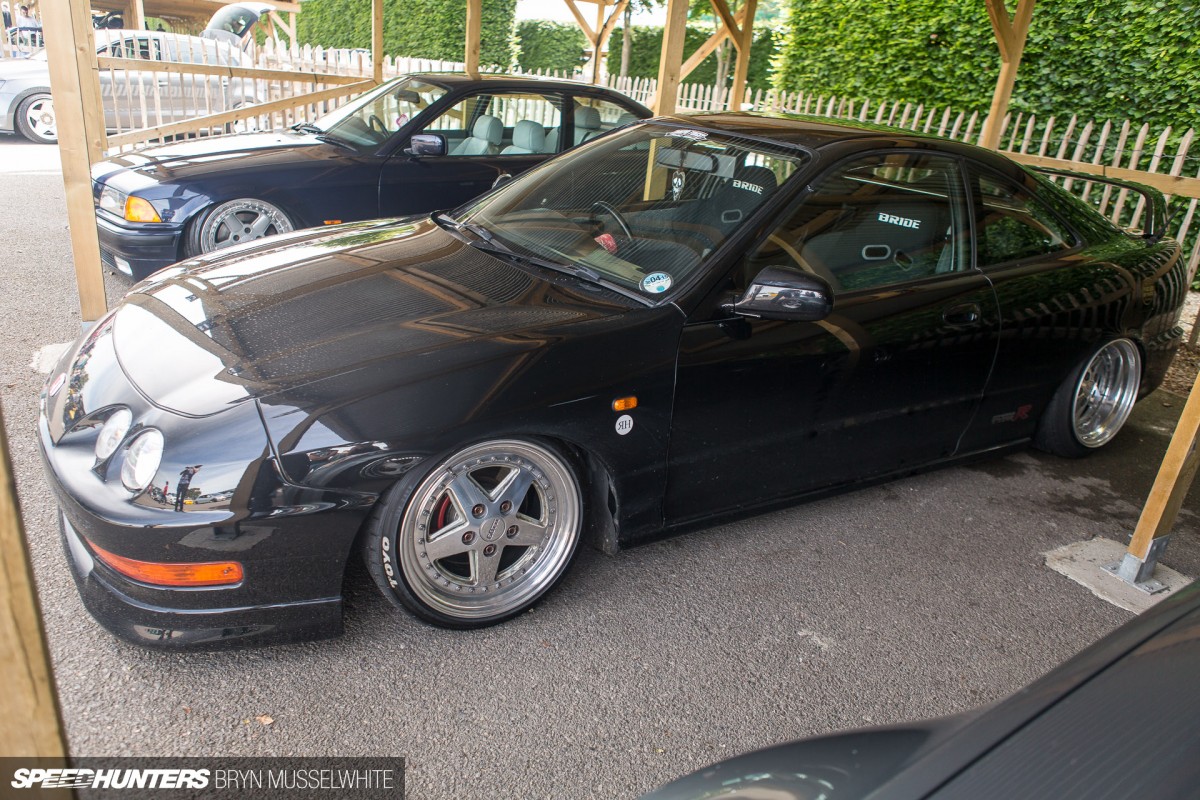 Given the more eye-catching candy that was on show nearby, it would have been easy to give this Integra an appreciative glance and pass on by. Which, to be honest, is almost what I did. But something about the way it sat drew me in…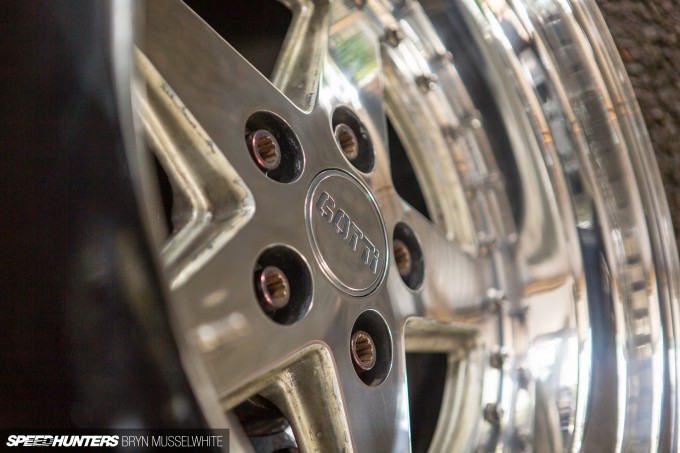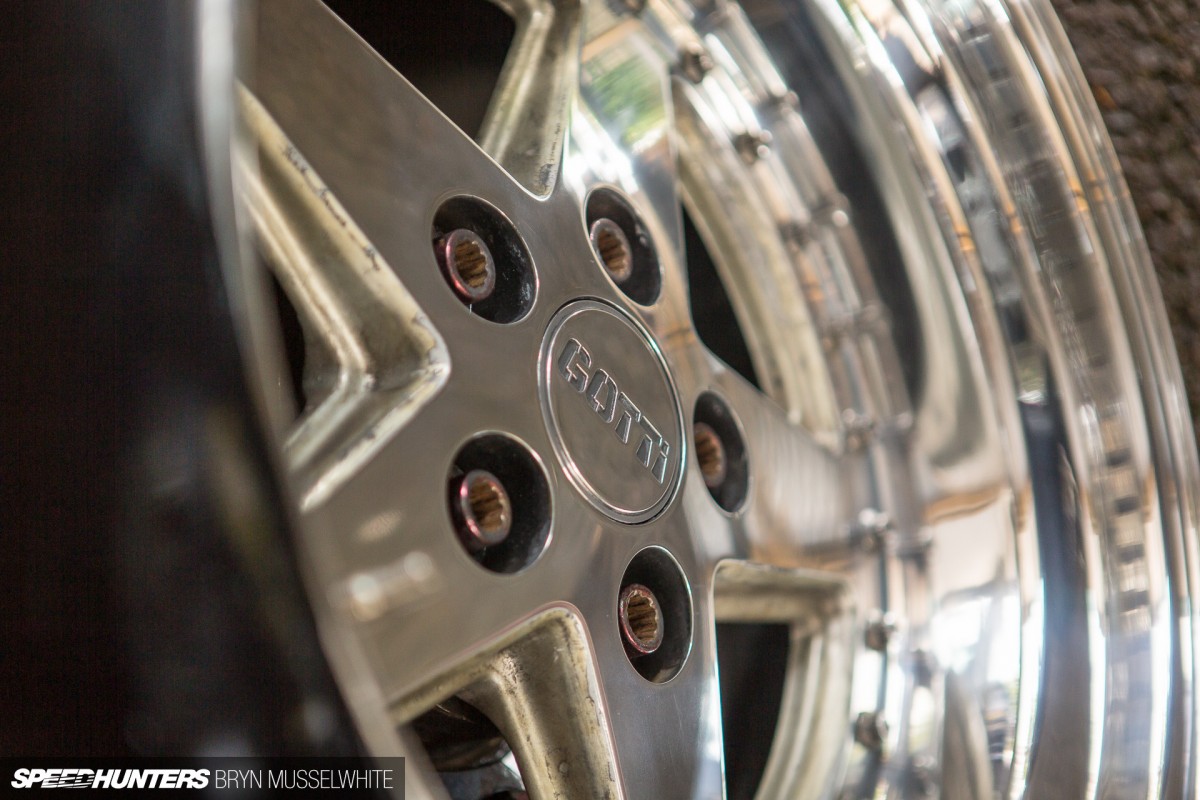 Then I noticed the gorgeous – and hard-to-find – Gotti wheels; not overly refurbished or detailed, just sitting pretty under the arches. These are expensive and rare, so kudos to the owner for tracking them down and then probably having to rebuild them to achieve a good fitment.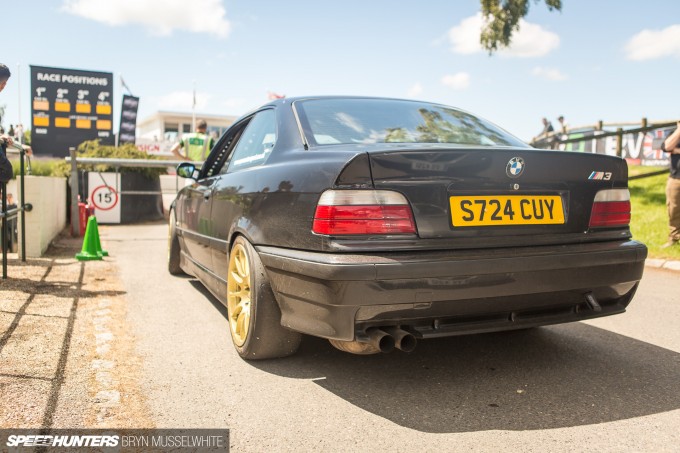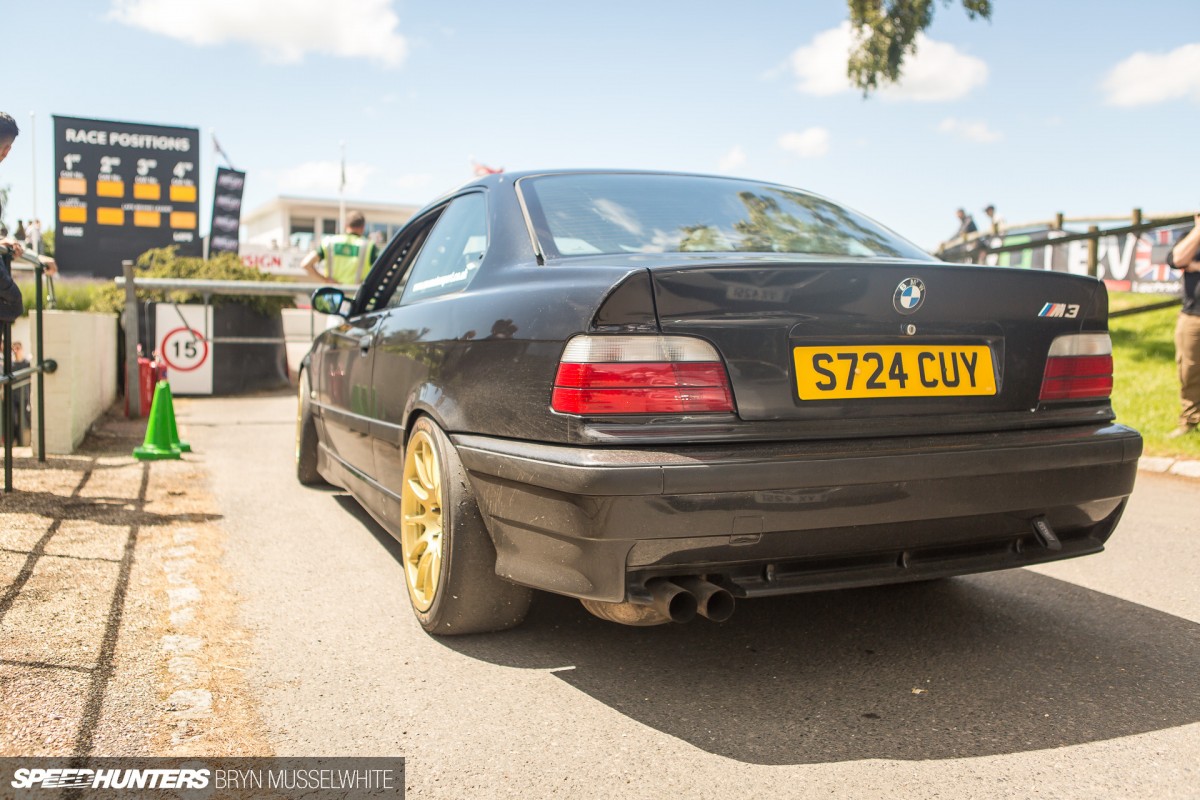 Of course, wheels and tyres are one of the bigger decisions you'll make when piecing together a project, as they're normally the first things you see when approaching your car. But this is the difference for me between getting it right and wrong. This E36 M3 track car doesn't stand out at first, aside from the slicks of course.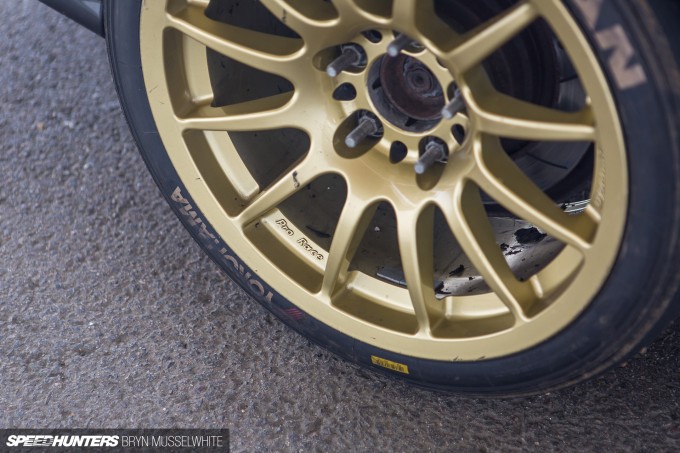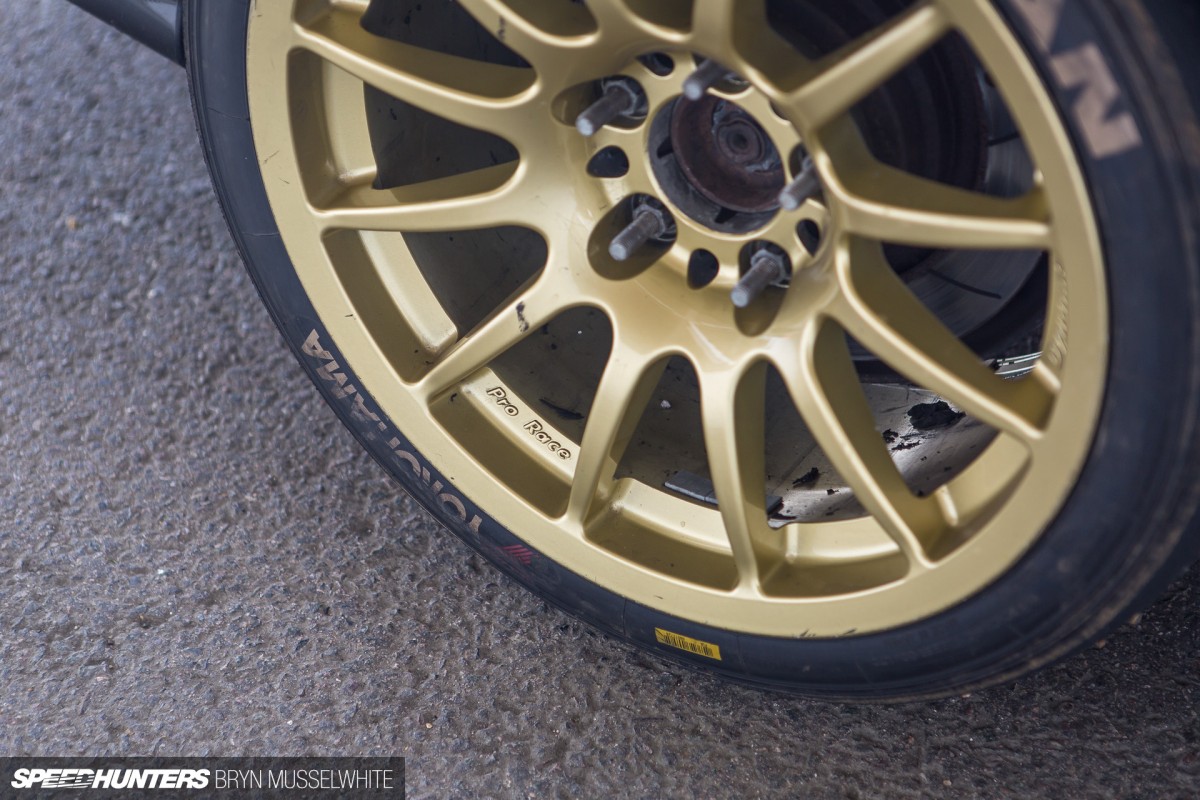 But the Team Dynamics Pro Race wheels are the kind of kit you'll find on a touring car. And coupled with Yokohama ADVAN slicks, they're the sort of thing BTCC driver Matt Neal (who runs Rimstock – the company that manufacture them) would be proud of.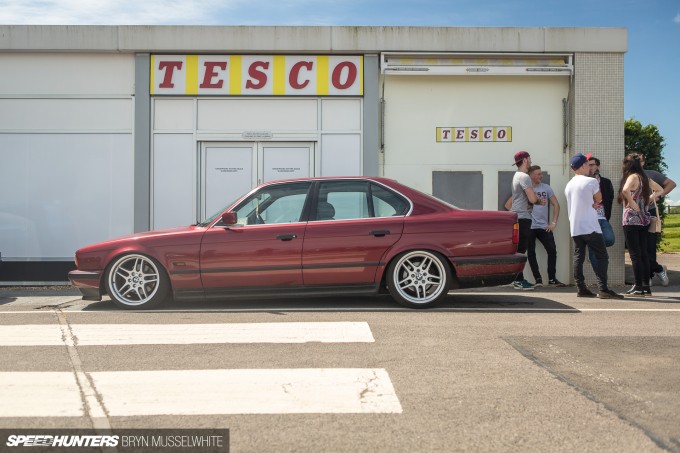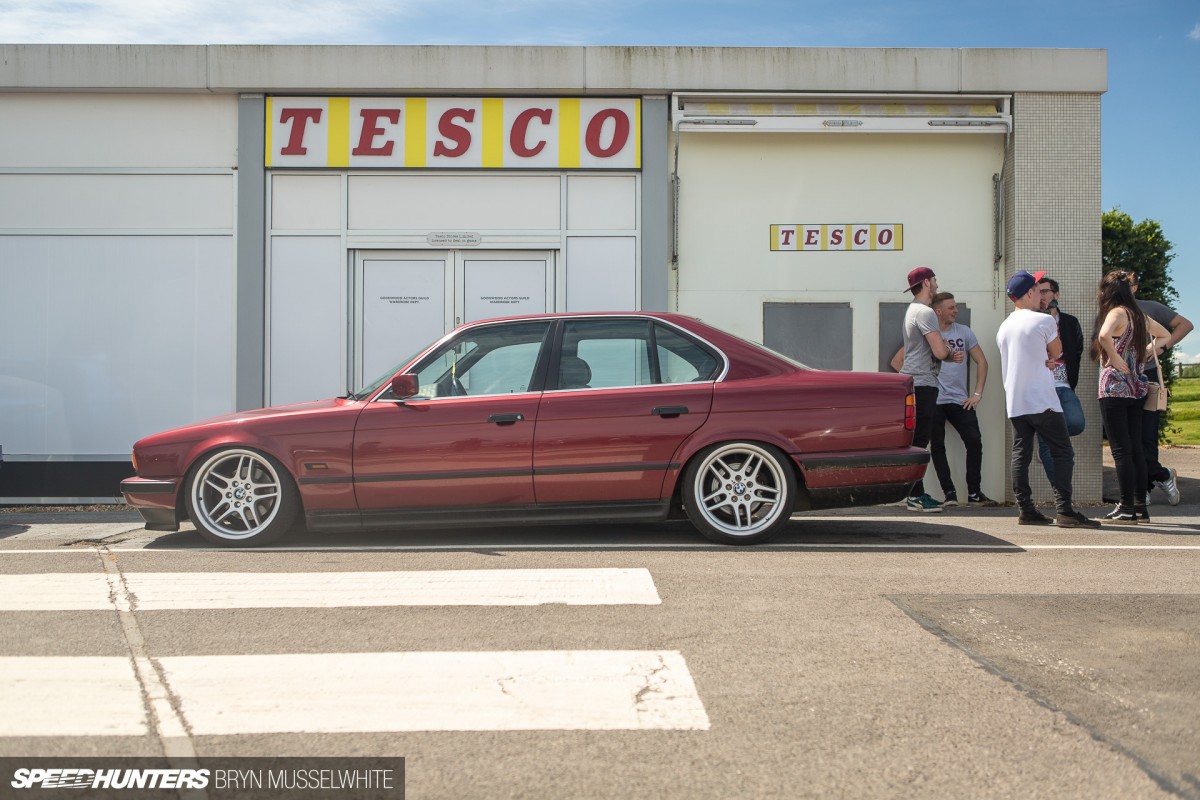 So simplicity is the key here. How many times have you heard somebody say, 'It just needs a drop and some wheels?' The E34 BMW saloon is kind of in the lost period at the moment – a bit too old, yet not old enough. Give it a couple of years and we'll be wondering where they all went! This 520i had been treated to a decent bit of suspension rake and some M package wheels. Nothing dramatic, but it looks right and wouldn't have busted the owner's bank balance.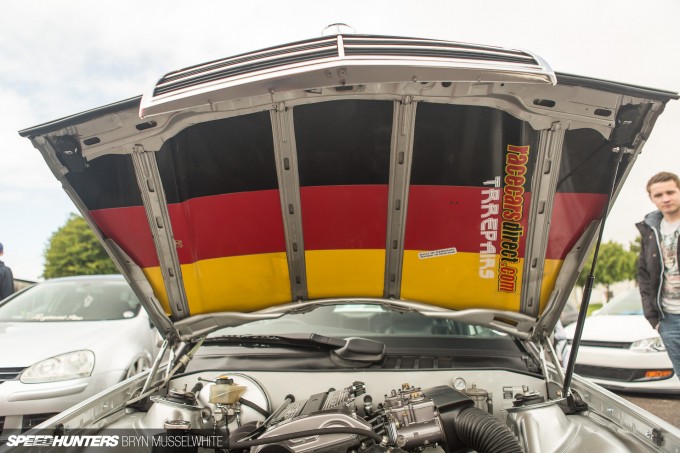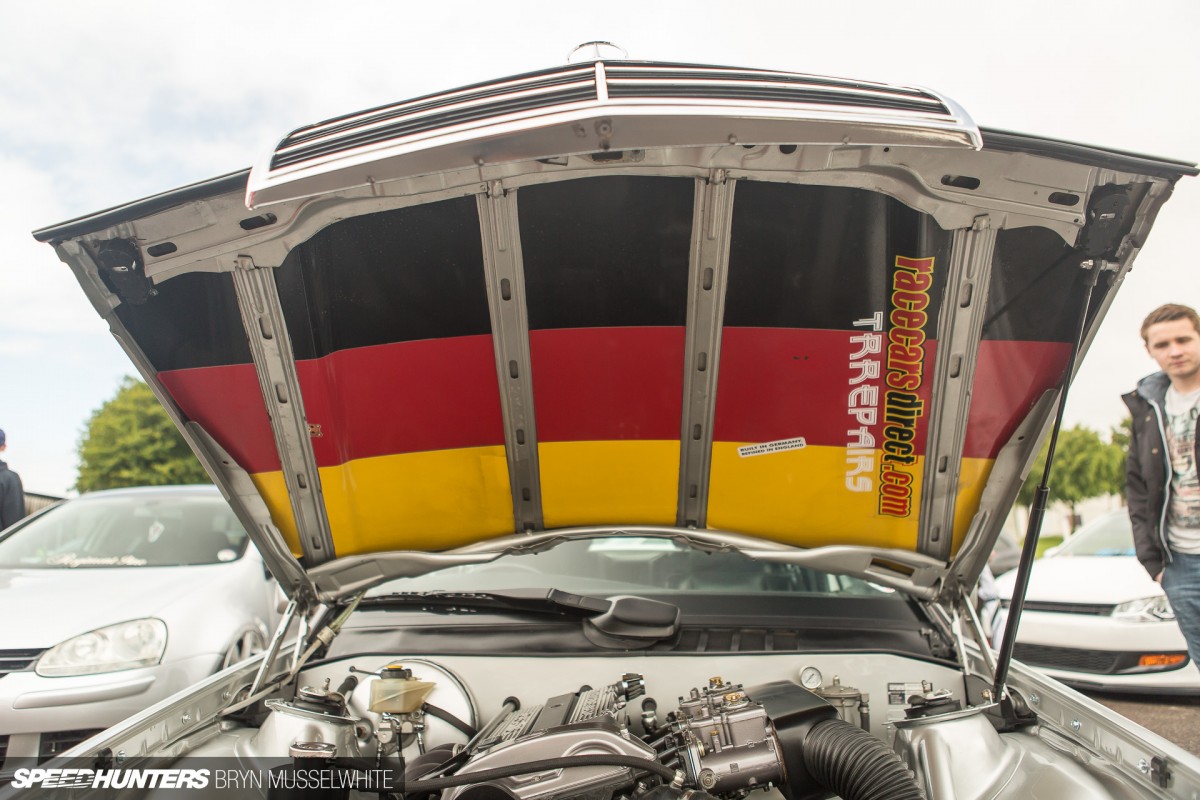 Another simple modification is to take a hidden panel and add a point of interest to it. Maybe a door card – or as in this case – the underside of the bonnet on our Mercedes-Benz 190E #FeatureThis winner.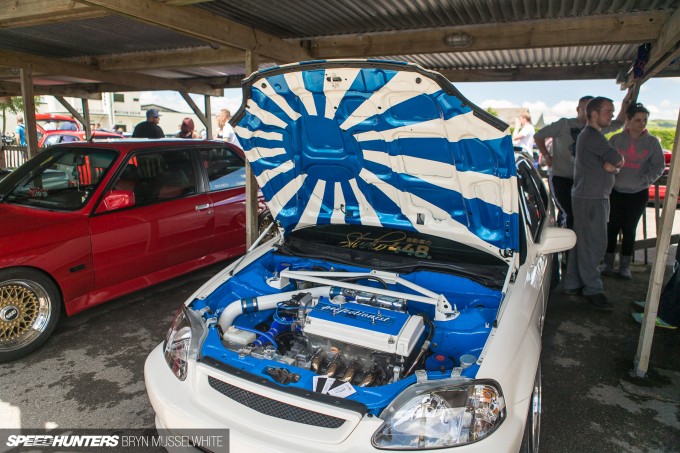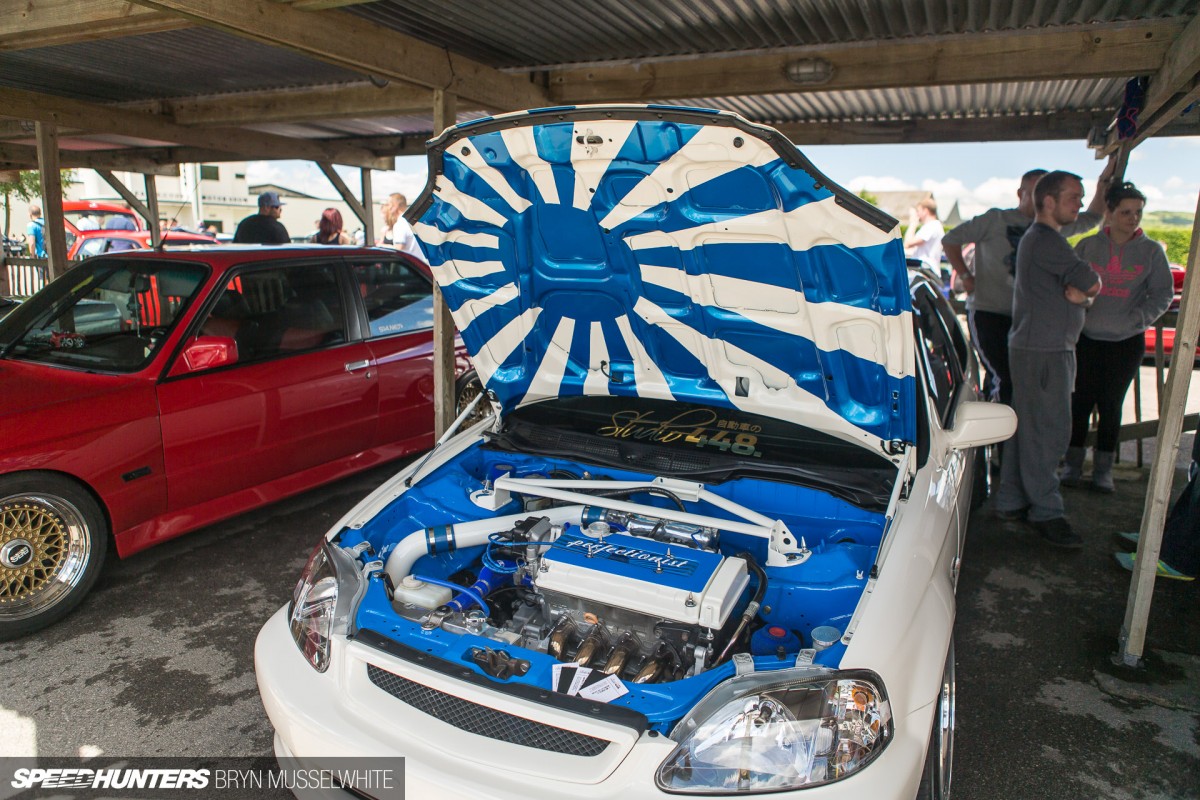 The obvious downside of that, however, is that you're going to have to have an engine or engine bay worth showing off in the first place. But if you've gone for a swap and don't know how to make it stand out, or simply want an interesting way of continuing a colour scheme, this sort of thing could be for you. Notice how both the Honda and Mercedes have a solid external colour, which is then accentuated by the underbonnet action?
Let's Go Inside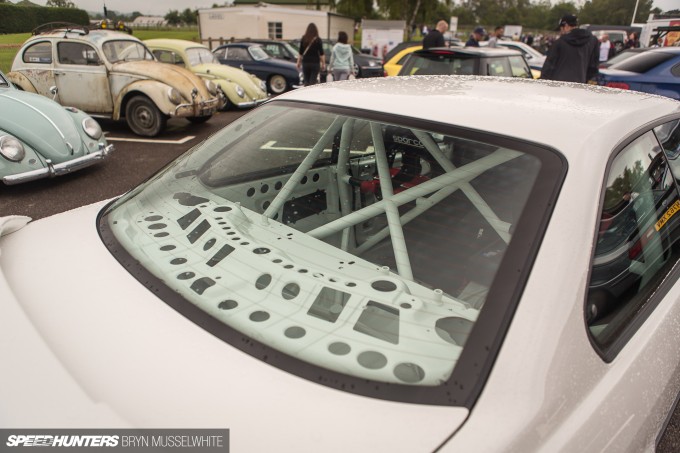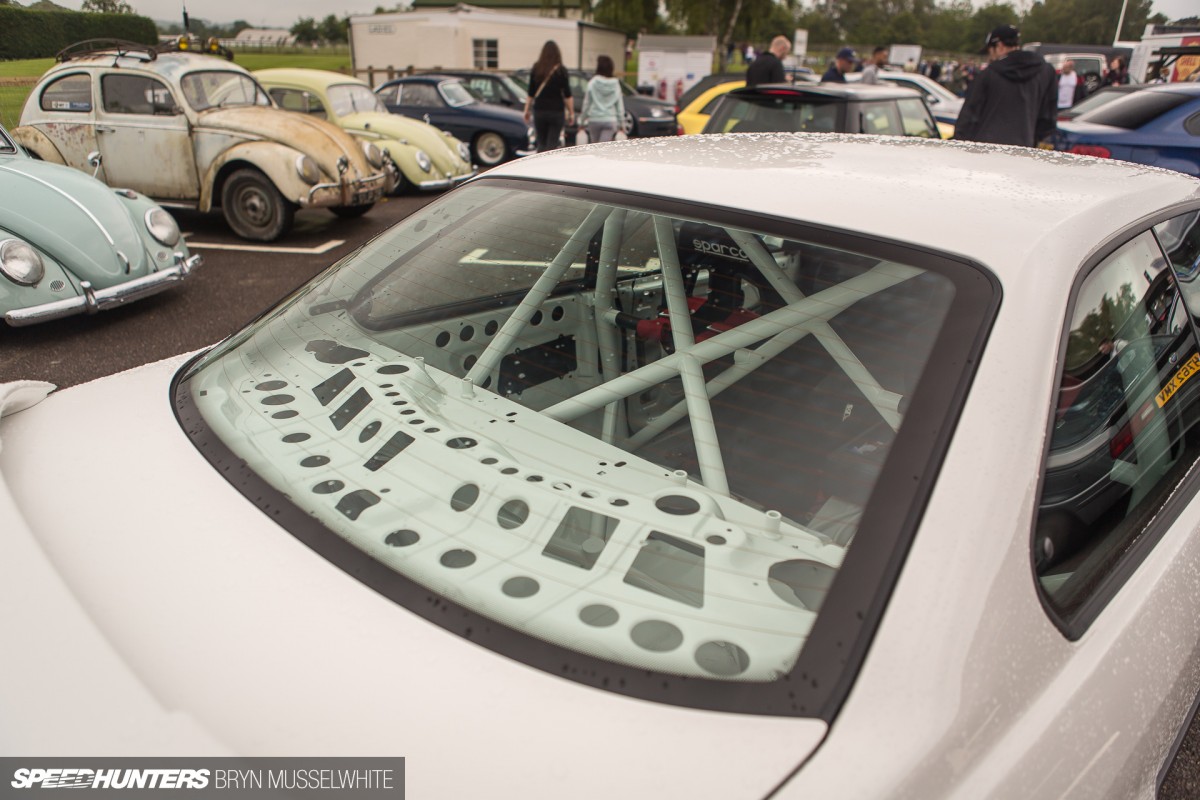 Roll cages are cool. Fact. Okay, so the owner of the VIP Lexus at the beginning of this post might not agree, but very few things give off such an obvious statement of intent as a cage. This BMW owner has taken it one step further though, and for a couple of very good reasons. Here you can see how the interior panel work has been drilled out in an attempt to save weight. With the cage providing added rigidity, you can break out the hole cutter and lose some metal.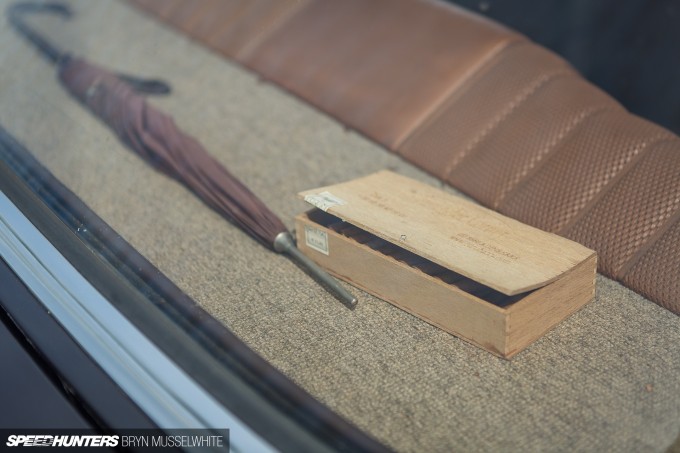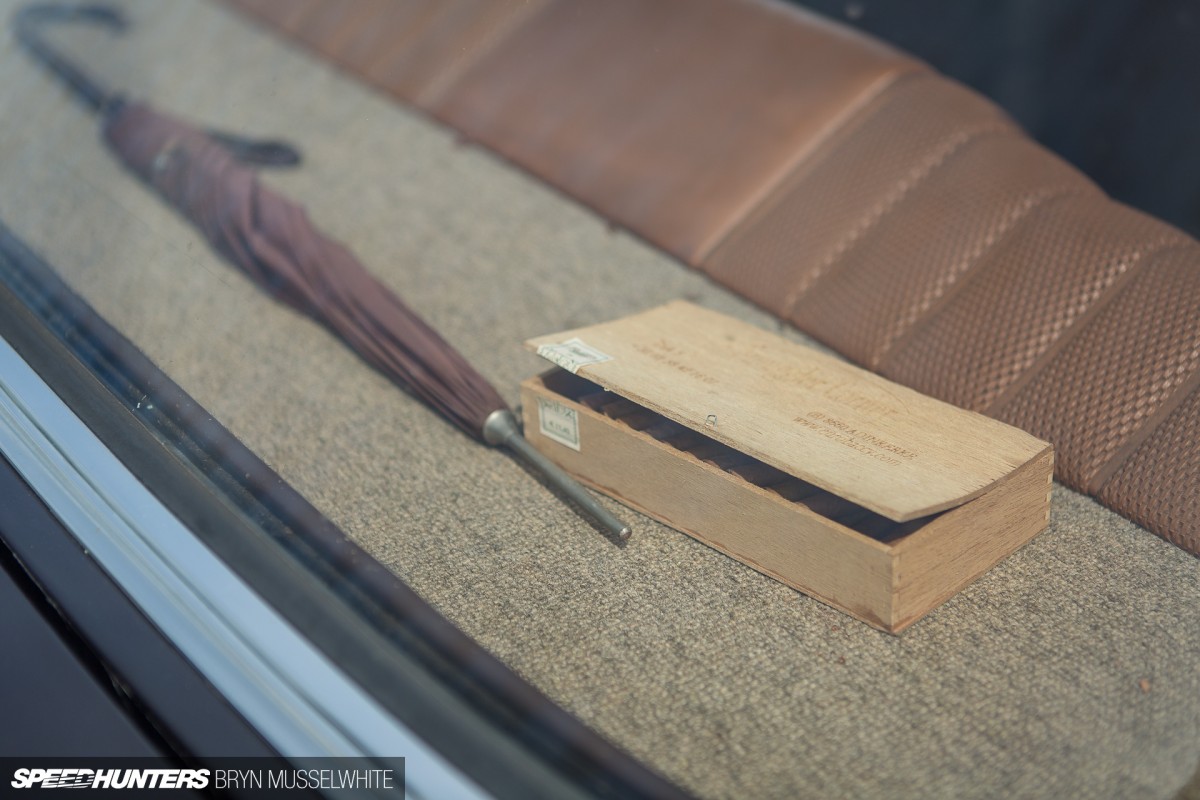 Or maybe you just add some well chosen props. This stack headlight Mercedes owner had gone for a box of cigars and an umbrella. These two small additions were enough to draw me in for a closer look.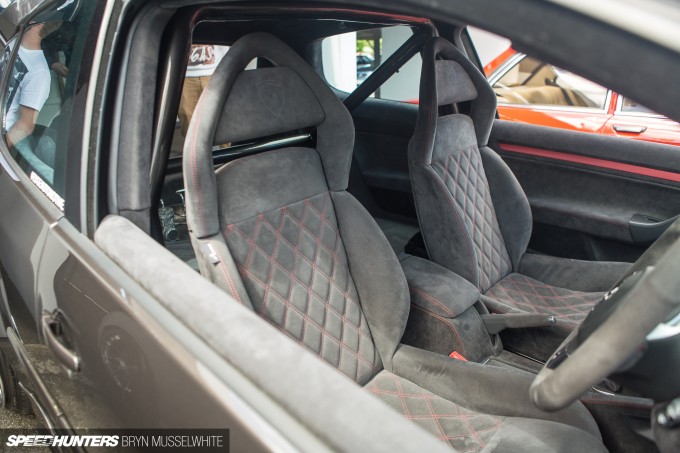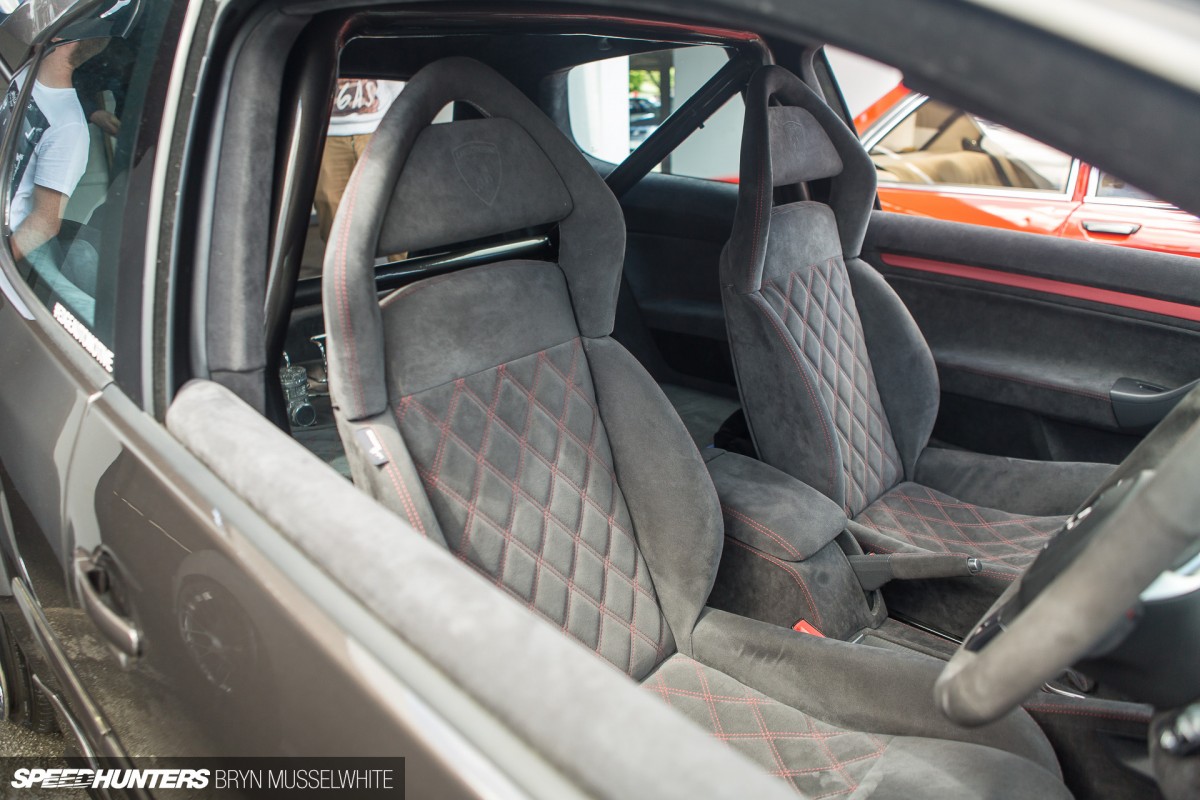 Whatever seats you choose for you project, you'd better consider them carefully because they're the place where you'll probably spend most of your time when you're finished. Unless you're like me, who has a sense of frustration every time I walk past it. I can think of a few places to start looking for some genuine Lamborghini seats, but I dread to think how much they'd cost. That's before factoring in an impressive full retrim, which is a big investment. But wow factor? Guaranteed.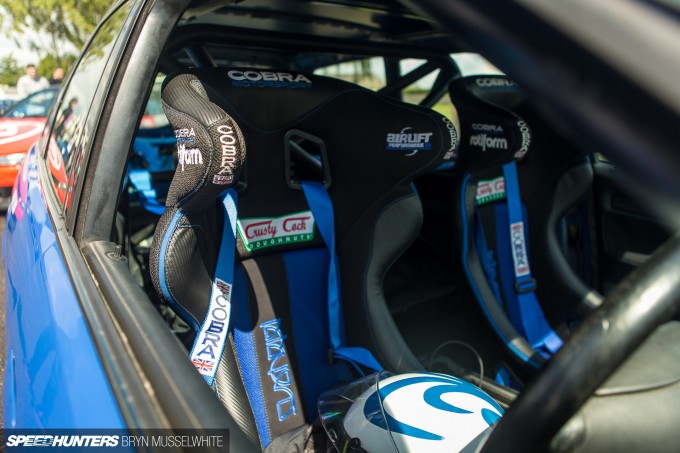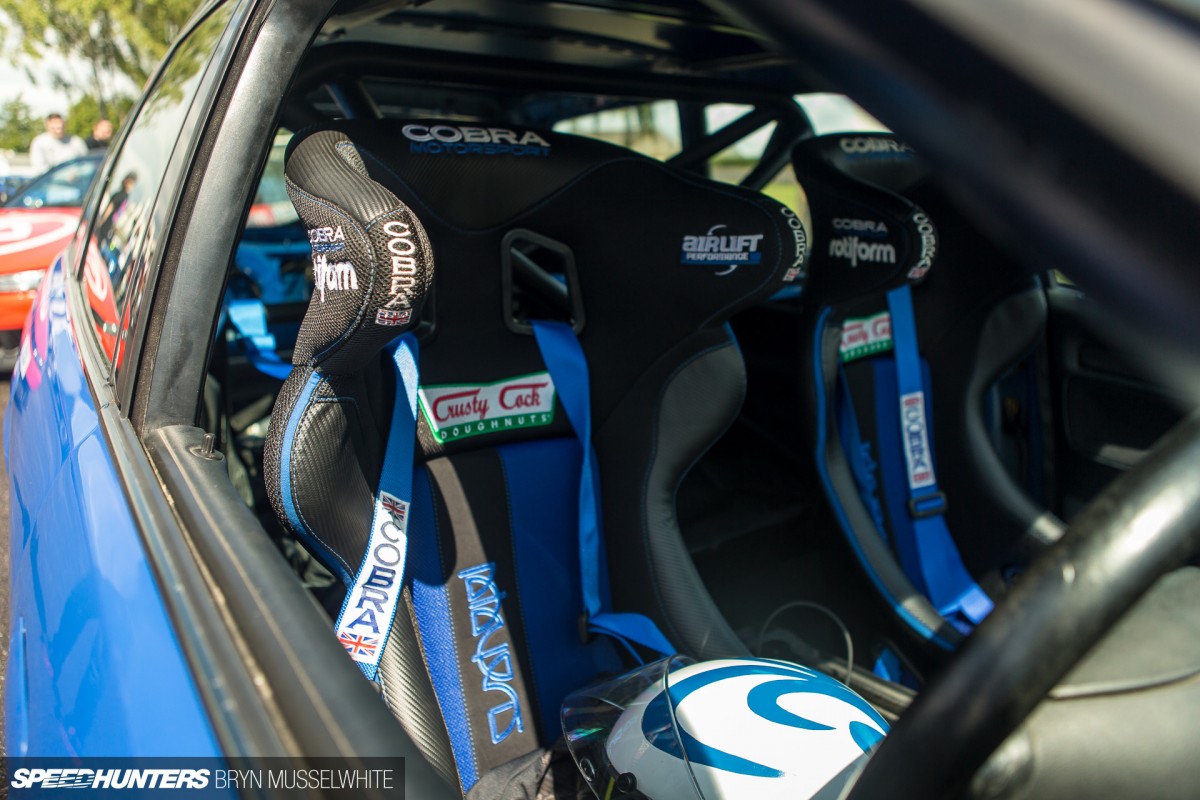 Since the Players crew started doing their own thing back in 2007, they've made some friends along the way who have joined in with the fun. So if your budget doesn't stretch to custom-trimmed Lambo seats, why not go for some unique aftermarket action? Cobra offer a personalised embroidery service as you can see here. Or if that's still too much, why not get your own logo added to some factory seats?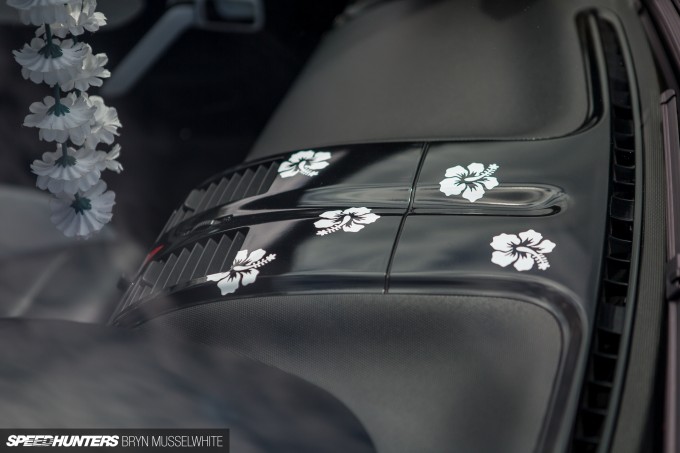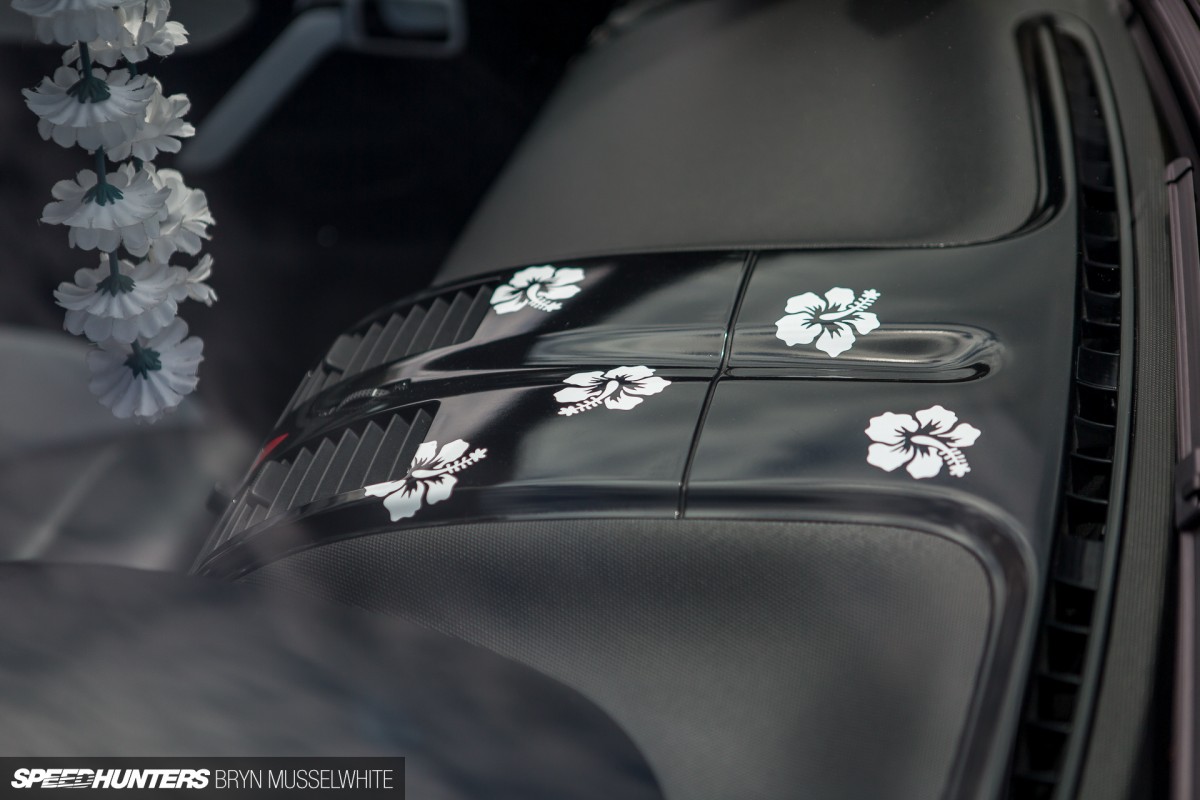 Themes are everywhere in the car world, but by using careful consideration and extending them, you can do something different, and often with very little effort – outside of coming up with the idea in the first place, of course.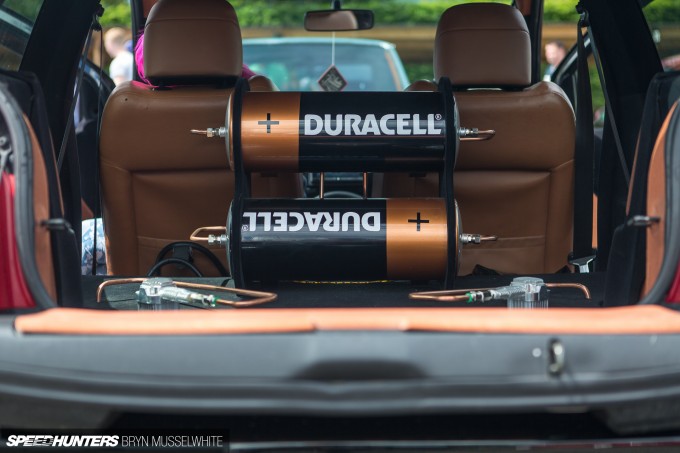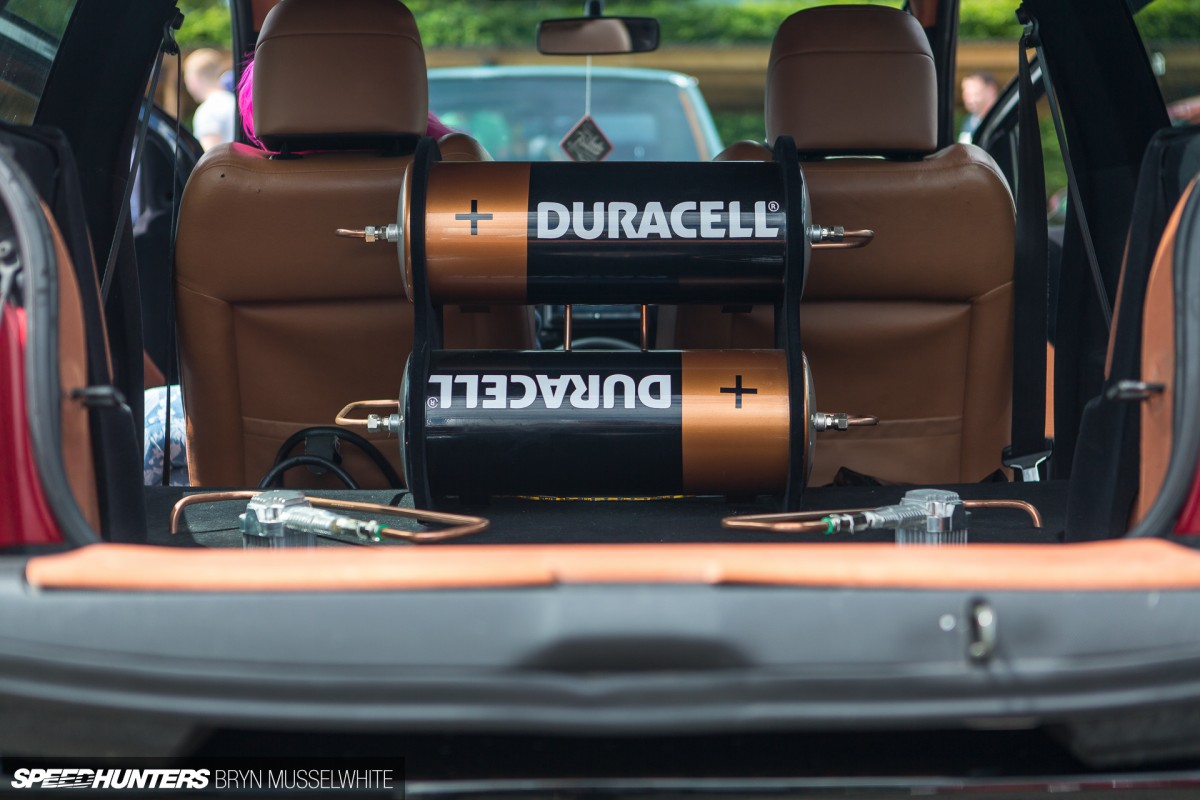 Air suspension systems are becoming increasingly popular, so why not personalise the tanks? The possibilities are endless here. Well, almost, but there's certainly enough to fill my tiny mind!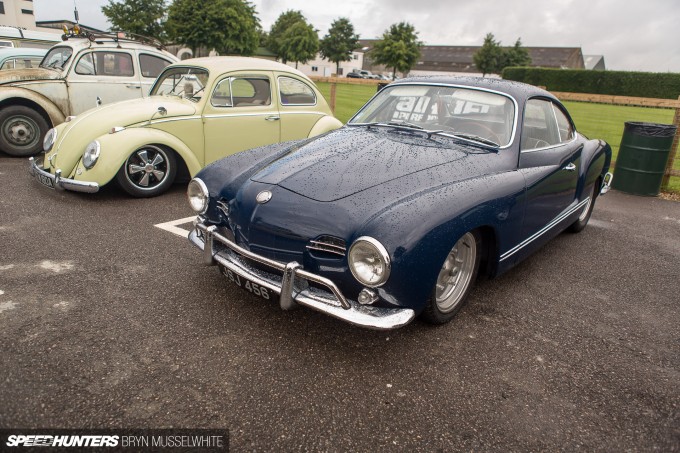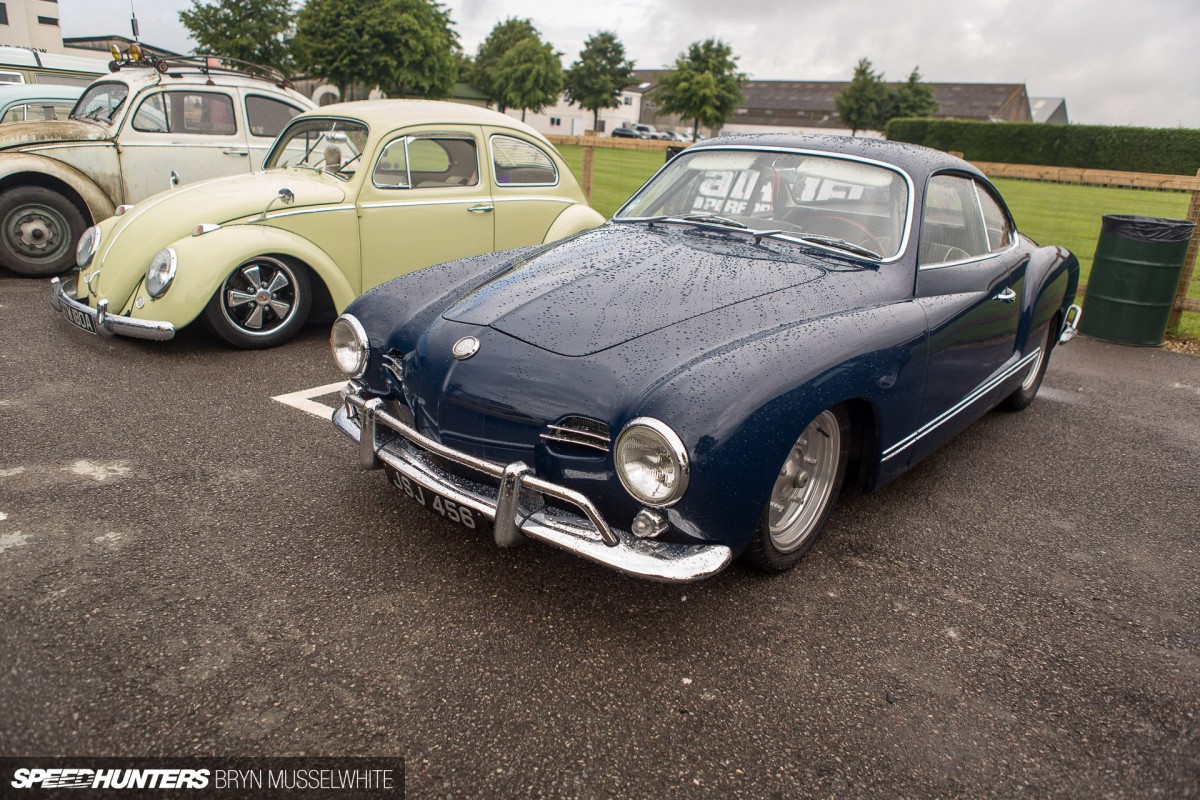 This Karman Ghia caught my attention early on. Lined up alongside some other fine aircooled VWs it might have looked pretty stock to most people, but the nose-down stance (remember the E34 BMW?) gives the game away. The traditional big-power Cal Look approach is to have a lower front, so that when you nail the loud pedal the rear end has room to squat and help give traction to the rear tyres. It also looks good!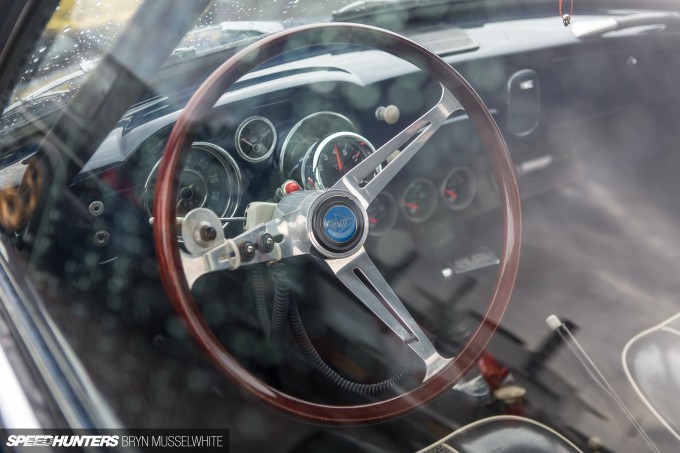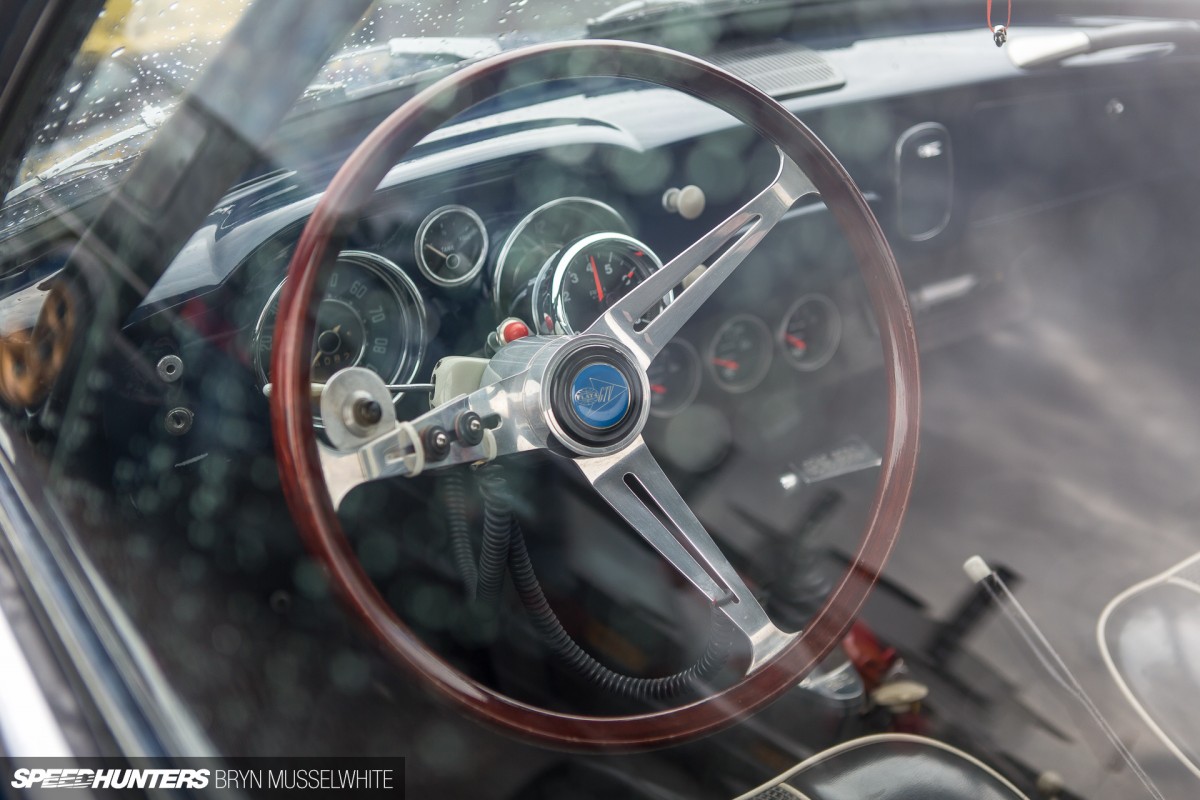 Peering through the window revealed a period EMPI GTV steering wheel, plus a Gene Berg (legendary VW tuner) shifter, along with an array of buttons on the steering wheel. If only I'd got a chance to look under the deck lid, because that lot just teases me with what it's all in aid of.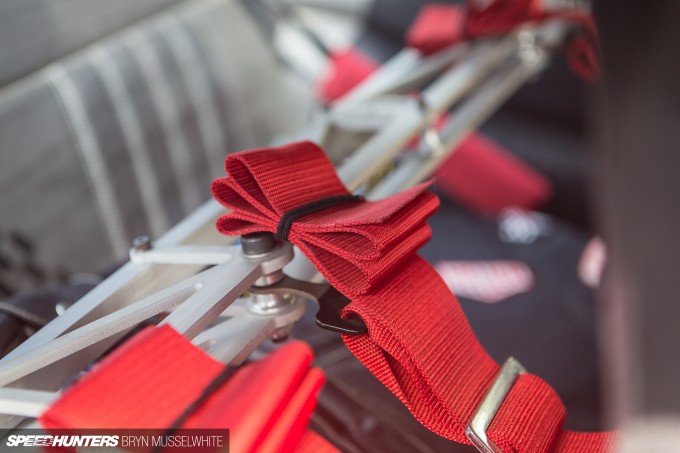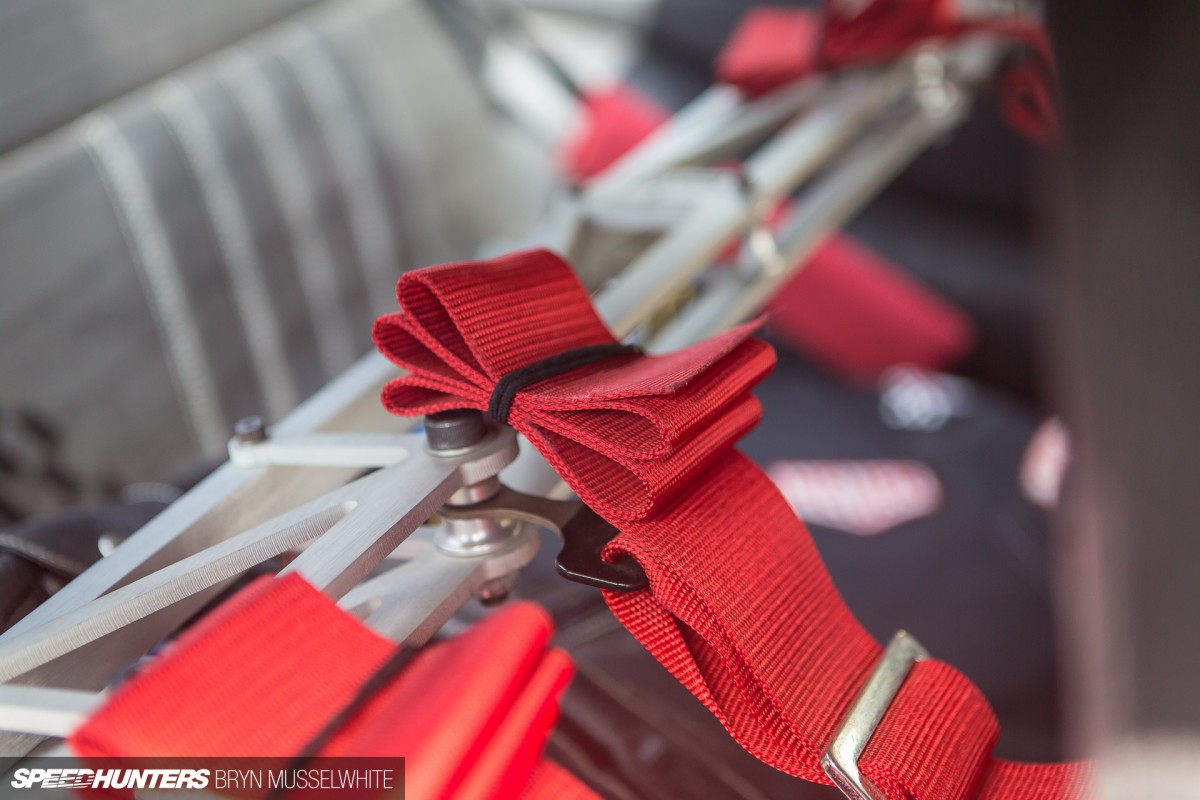 Too often the stripped-out race look can be an excuse for an untidy car. Although this particular Porsche 964 wasn't devoid of its interior, you can take a cue from the way the harnesses have been tidied up with a hair band. Again, it's the little things, and this owner had it nailed.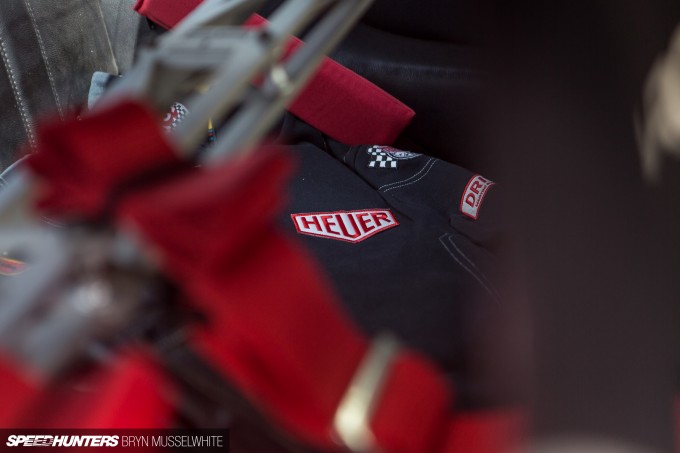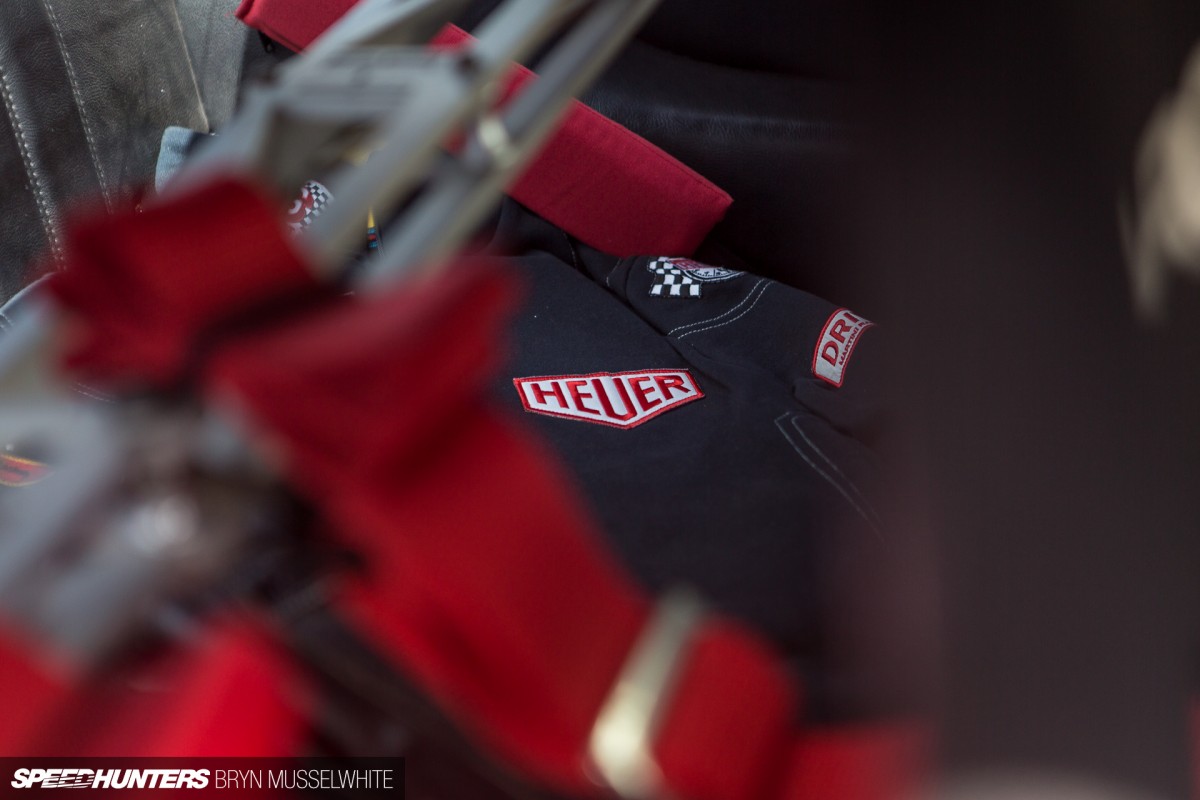 Laid carefully on the back seat was this Heuer-sponsored race jacket too.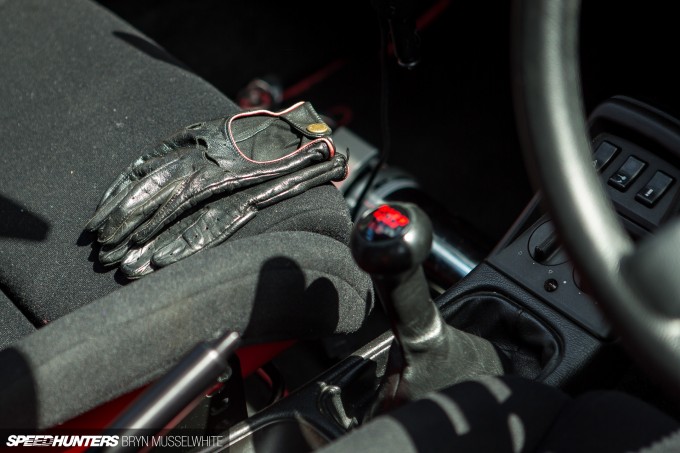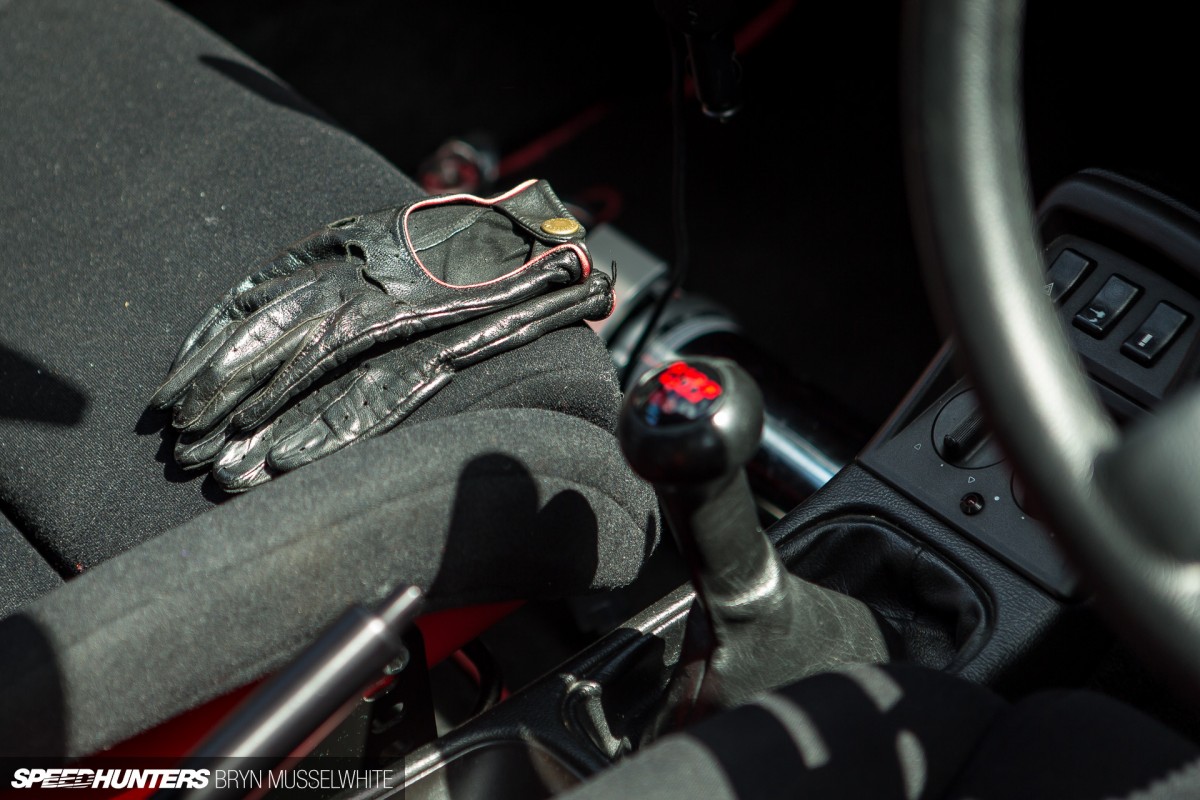 And on the front passenger seat, a carefully positioned pair of worn (but not worn out) driving gloves to complete the line-up.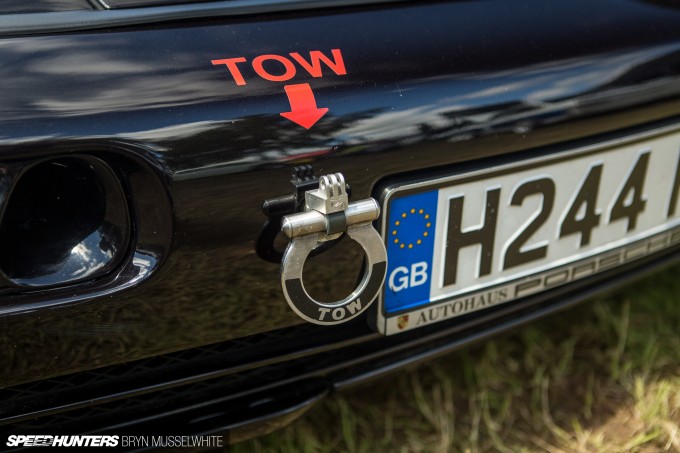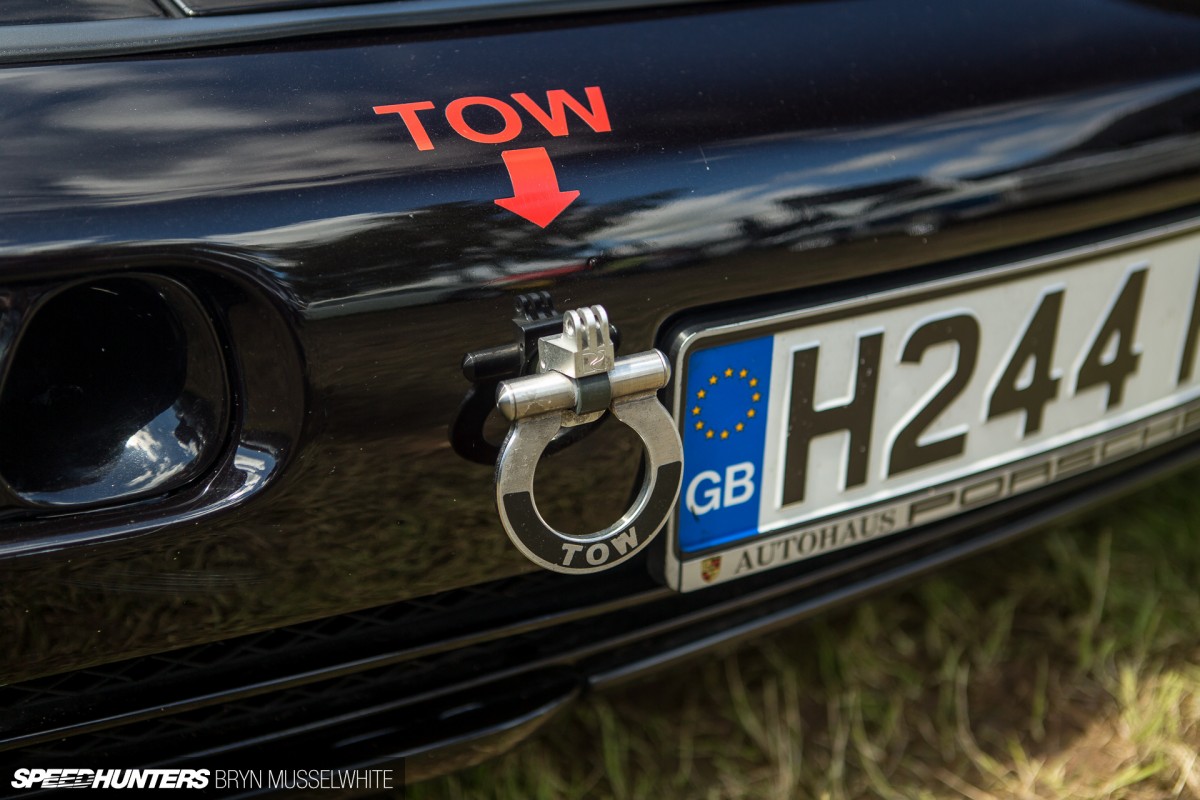 On the outside it was a similar story – an authentic number plate surround and proper tow hook should you have a 'moment' or an 'off'. Lovely stuff, but there's still so much to see though. Time to move on…
Enginuity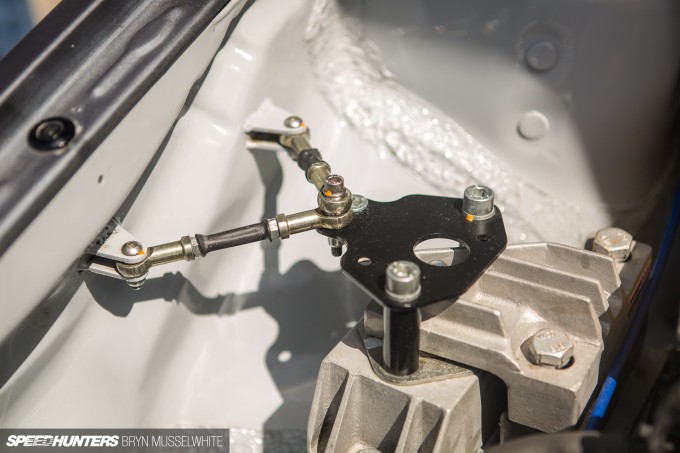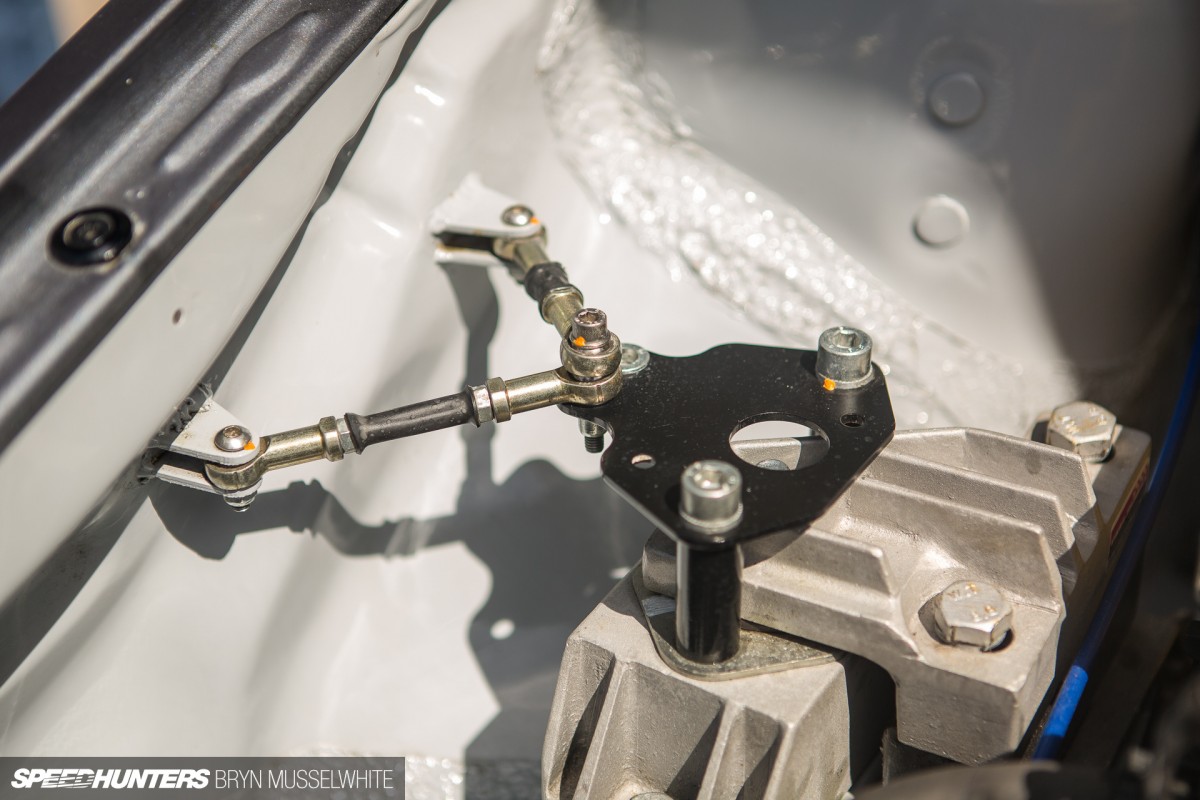 It's the one component that ties all of our projects together, because without an engine we're not really going anywhere, right? So, I find it interesting to see how different people solve problems, and often ones I didn't even know existed. Remember the 400hp Golf from my previous Players Classic show story? Well, I'm guessing the engine mounts will have been uprated, but even then maybe the builders experienced problems? A little engineering later and you get this trick rose jointed brace.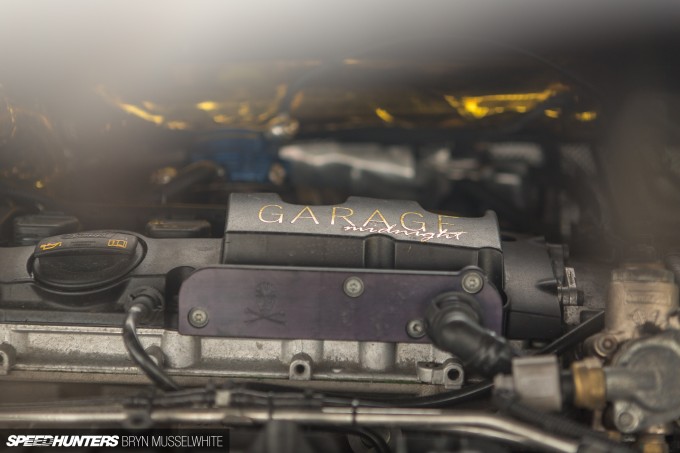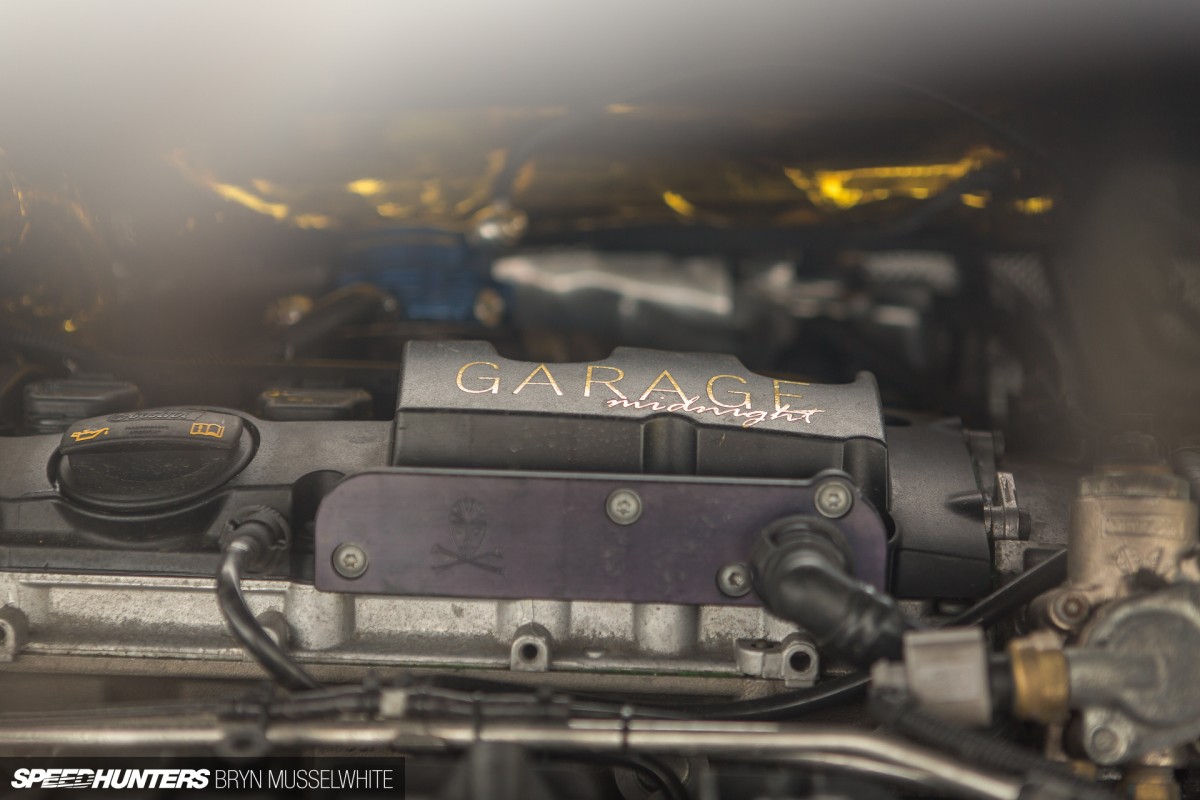 Gold heat shield material always looks good – especially when there's some simple co-ordinated graphics to match.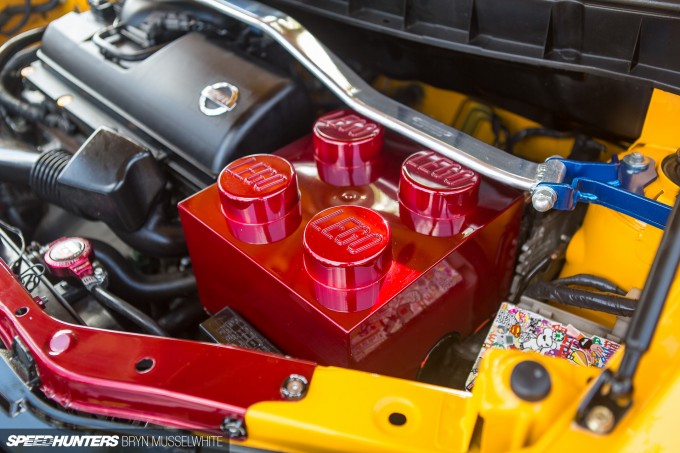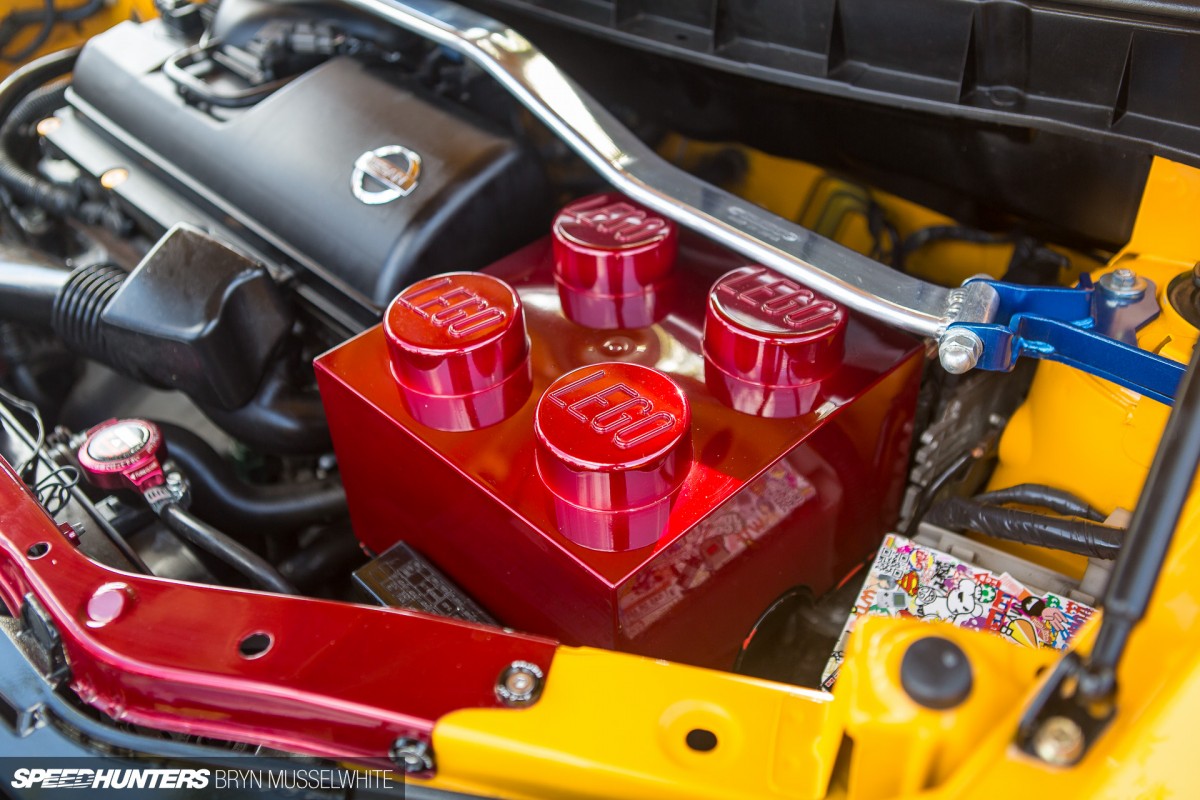 And how cool is this? Looking to tidy up your engine bay? Often the battery can clutter things up and it's one element you can't really change too much. So even though LEGO might not be your thing, think about how this was probably a kids toy box and the builder saw it in a completely different role. Now apply that thought process and see where it takes you.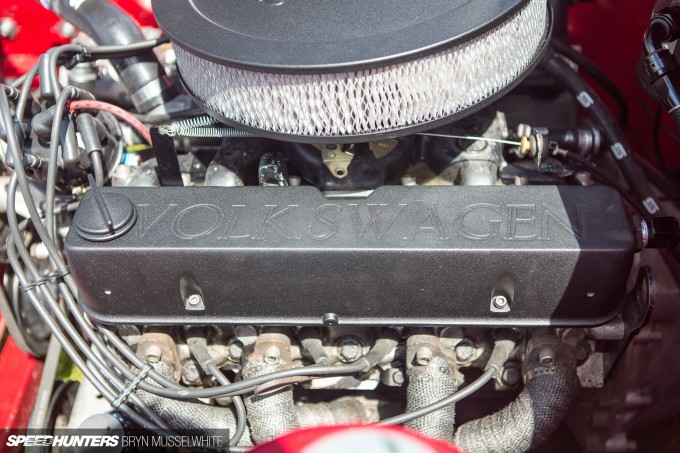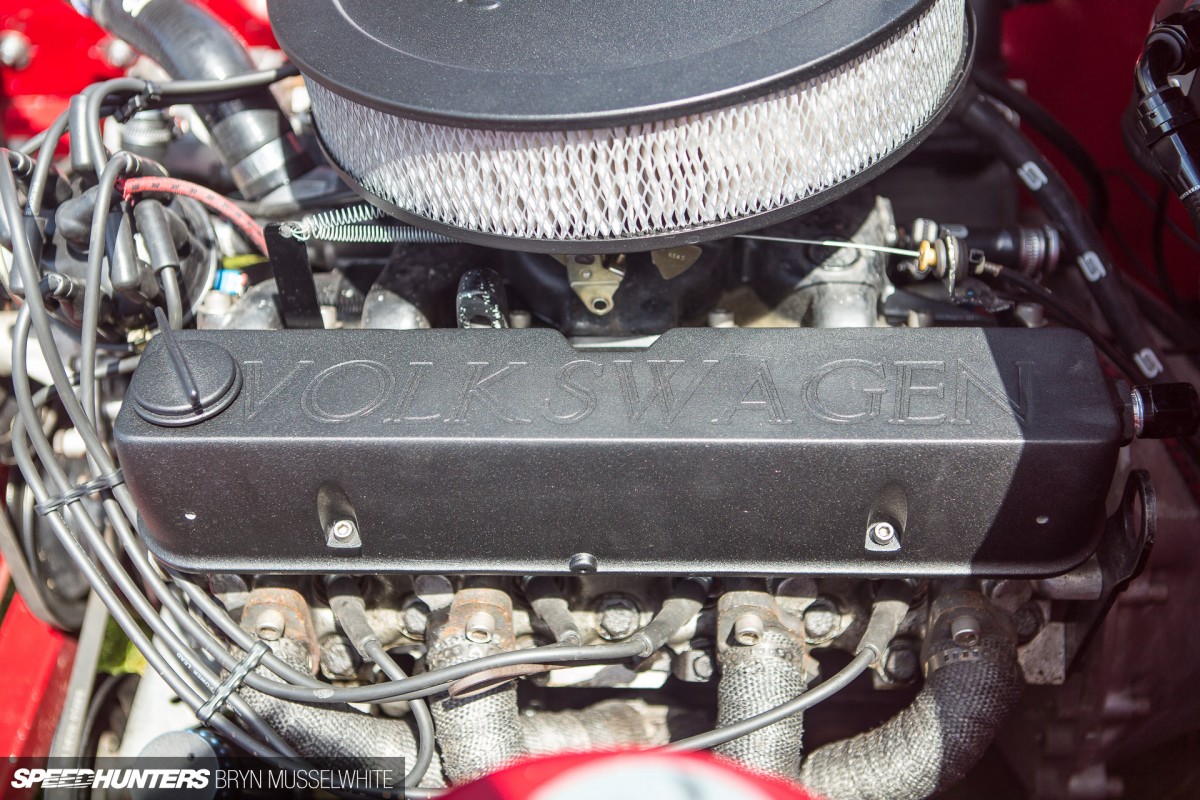 The V8-engined Mk1 Golf I showed you in my first story is pretty radical, and adding to the confusion are some Volkswagen-scripted valve covers. Imagine taking a factory script and then having it engraved on another manufacturer's component! Mercedes-Benz logo on Land Rover wheels. Chevrolet logo on some Porsche seats? What would you do?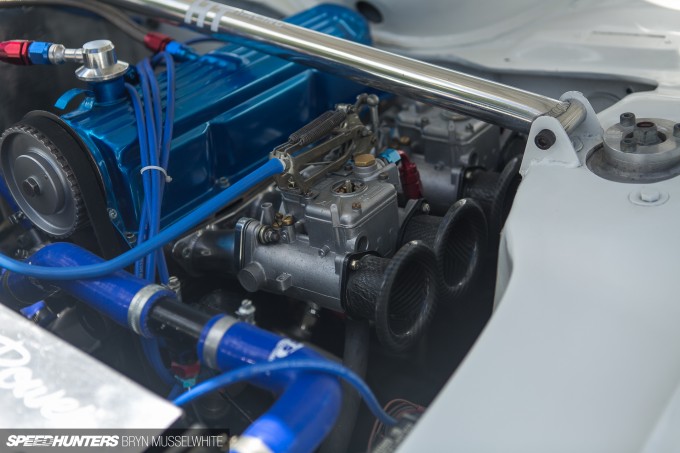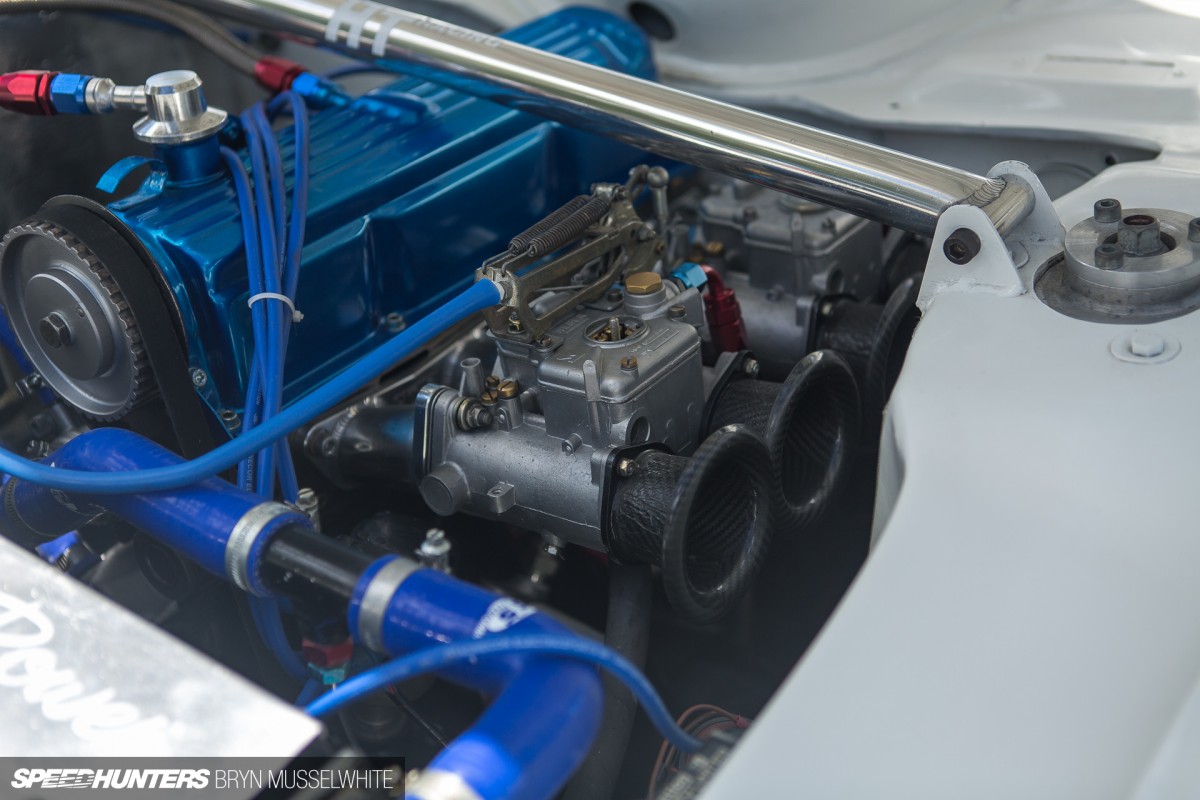 Sometimes originality is where it's at. The Pinto engine in this Mk2 Escort has stayed put with some period twin Weber carbs, but instead of alloy trumpets we've got carbon ones.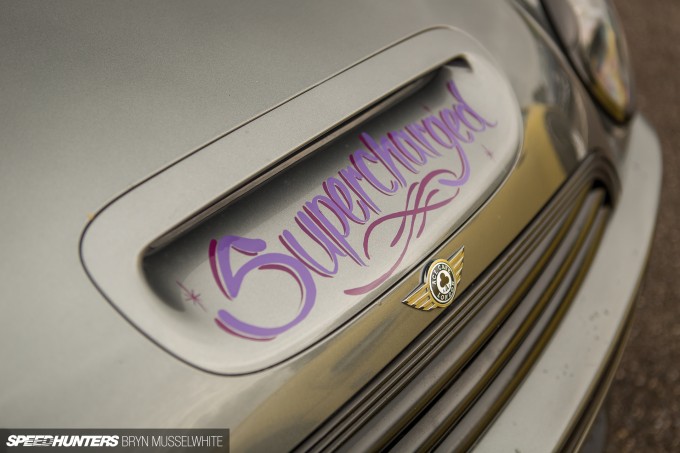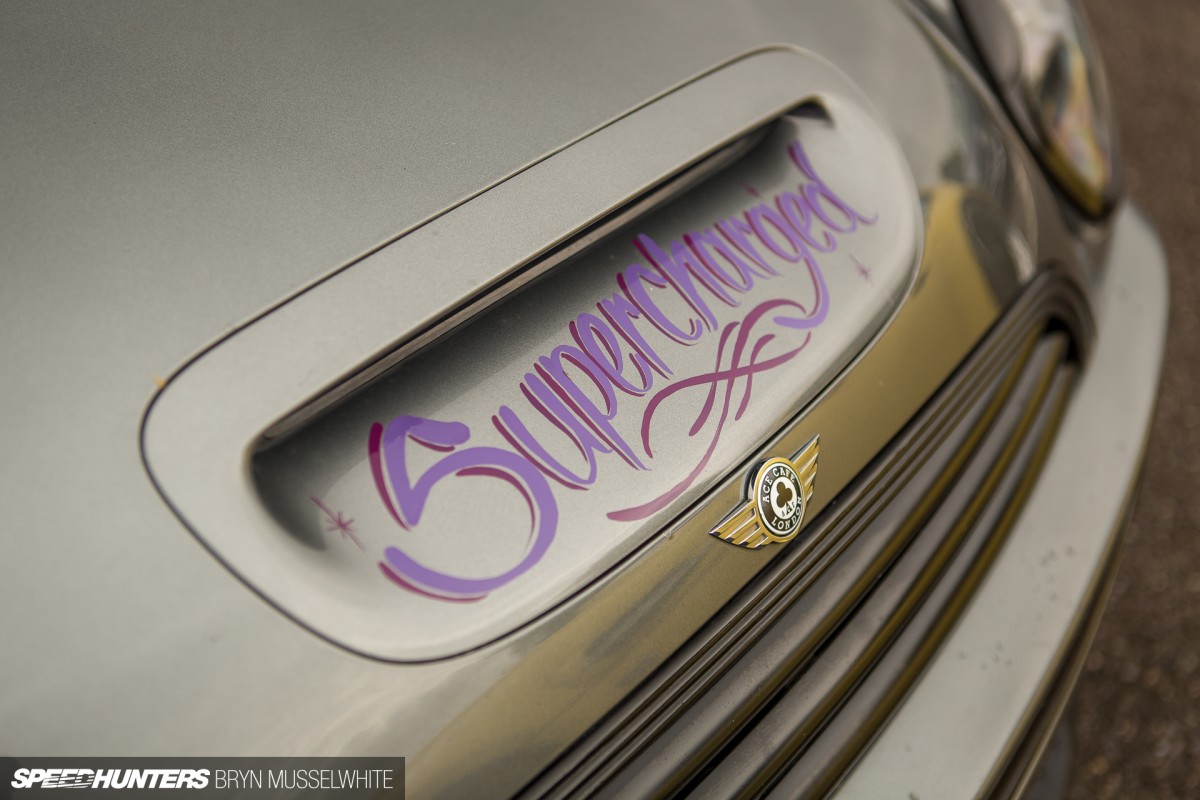 Maybe you want to be more obvious and let everybody know exactly what's under the bonnet? Thanks to period hot rodding and more and more people trying their hand at it, the automotive art of pinstriping has seen a huge resurgence in the last decade. It's only now when I look at this picture that I've noticed the MINI badge has been modified to take a different logo. It's that of Ace Cafe, an old school venue on London's north circular road where bikers used to race back in the day, which now holds enthusiast meets on an almost daily basis.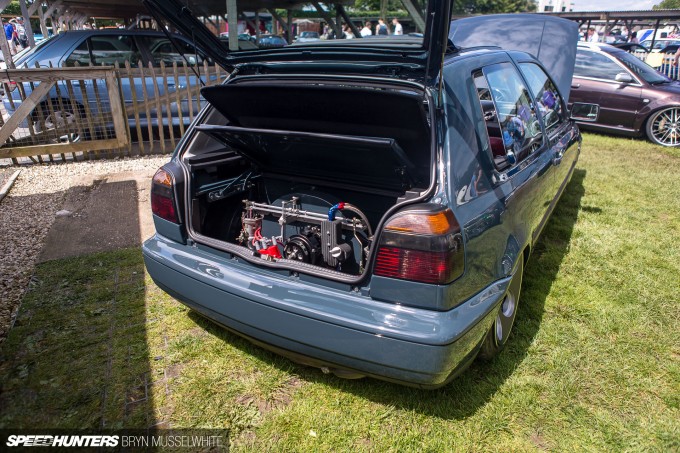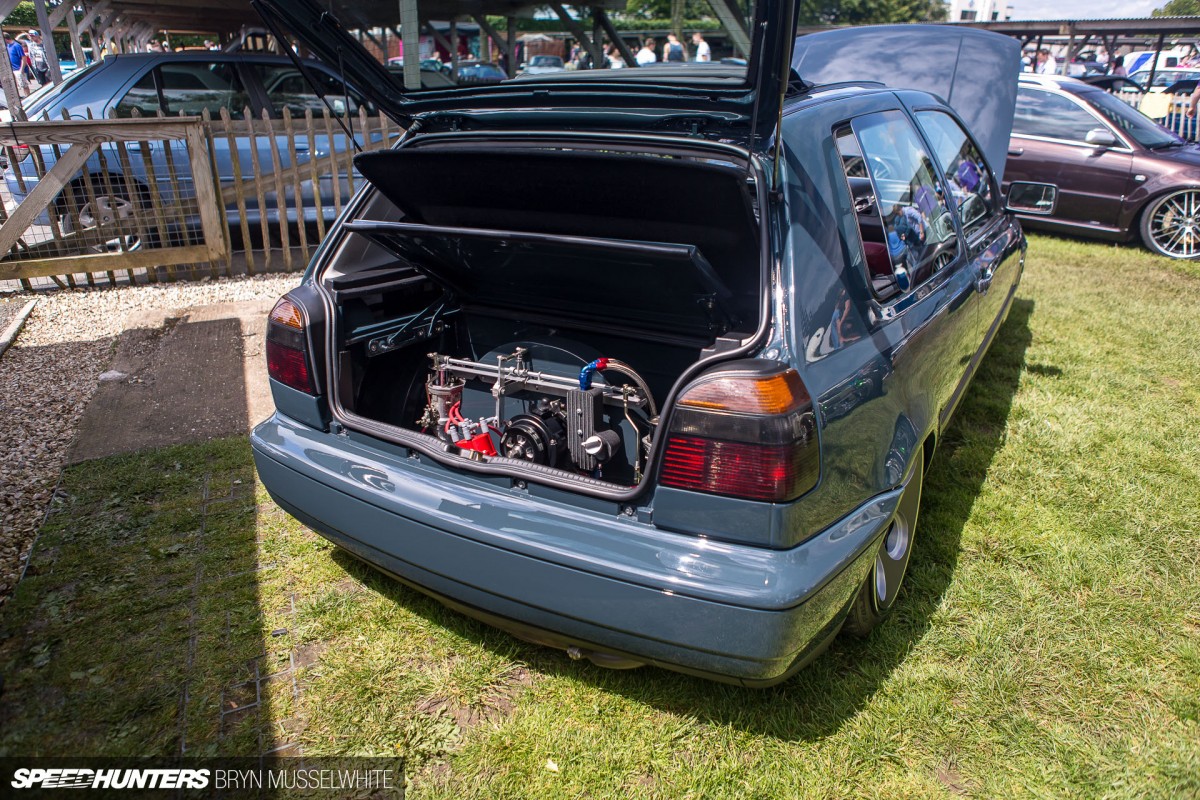 Then, of course, there's the engine itself. Engine swaps are a lot of work, whichever way you look at them – especially when you're putting an aircooled motor where the spare wheel used to sit, as had been done with this Mk3 Golf.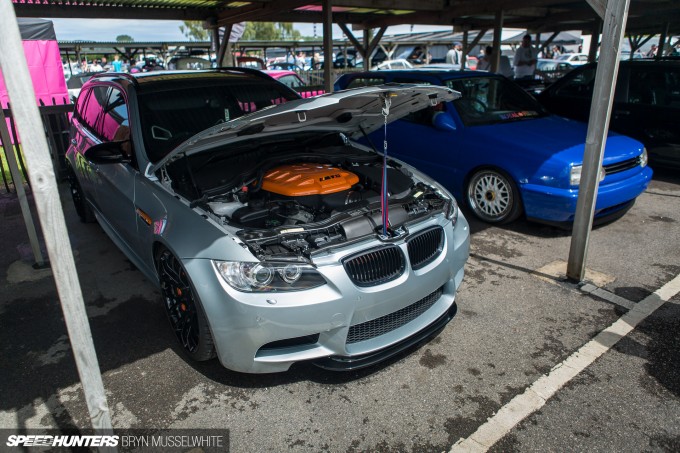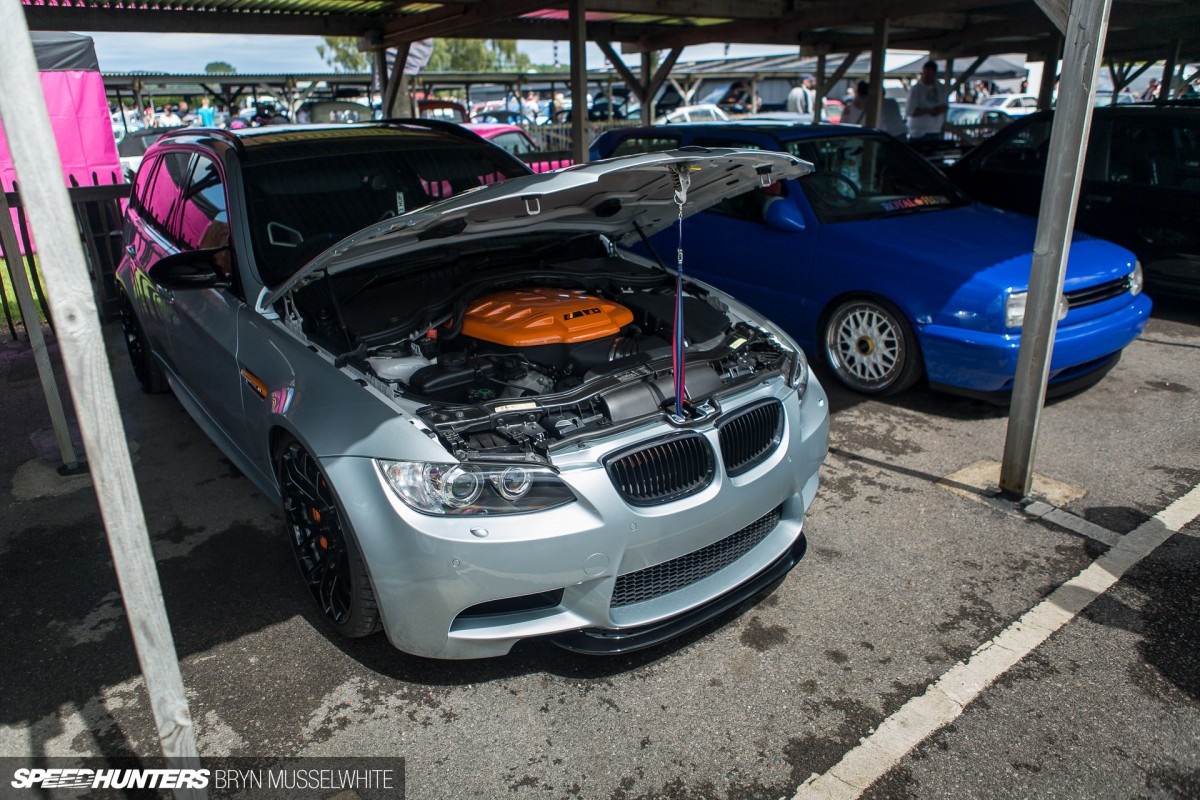 It was also good to catch up with Nick Pritchard and his phantom M3 wagon which Paddy shot earlier on in the year. If you want a lesson in how to observe details then this is it. I'm not sure if many people at the show even realised how special it is, and if you're not sure you should read the feature to find out.
All The Small Things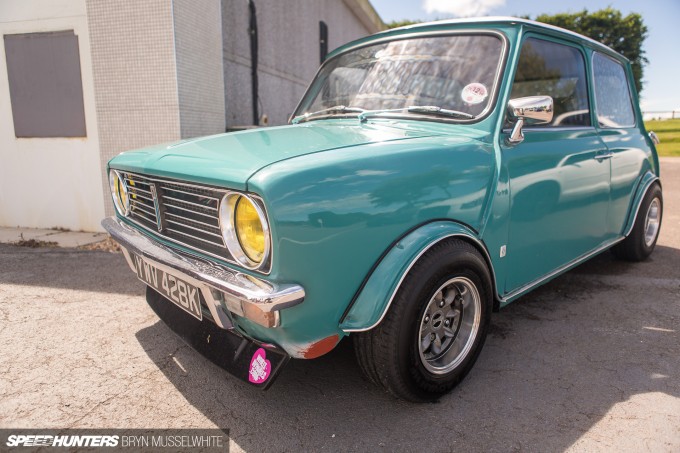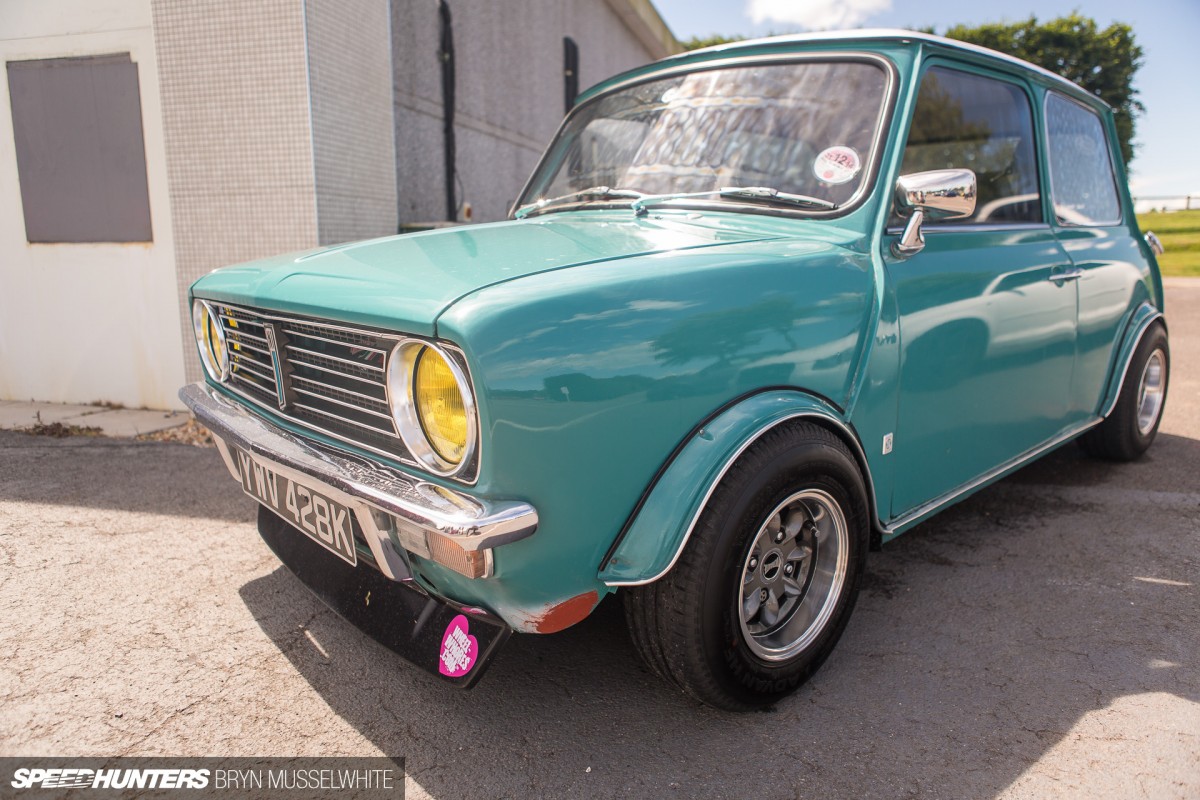 This '70/71 Mini Clubman is pretty stock; it's early '70s colour being original and the Minilite-style 10-inch wheels of the same era. The lip spoiler and yellow headlights just add that little something for me though. Just imagine it for a second without them and you'll see what I mean.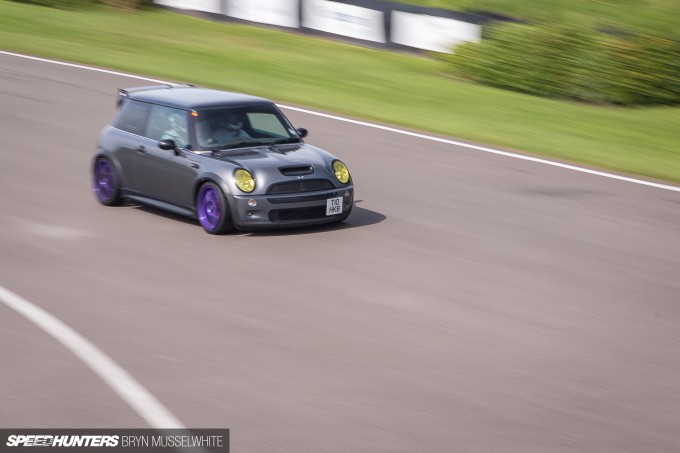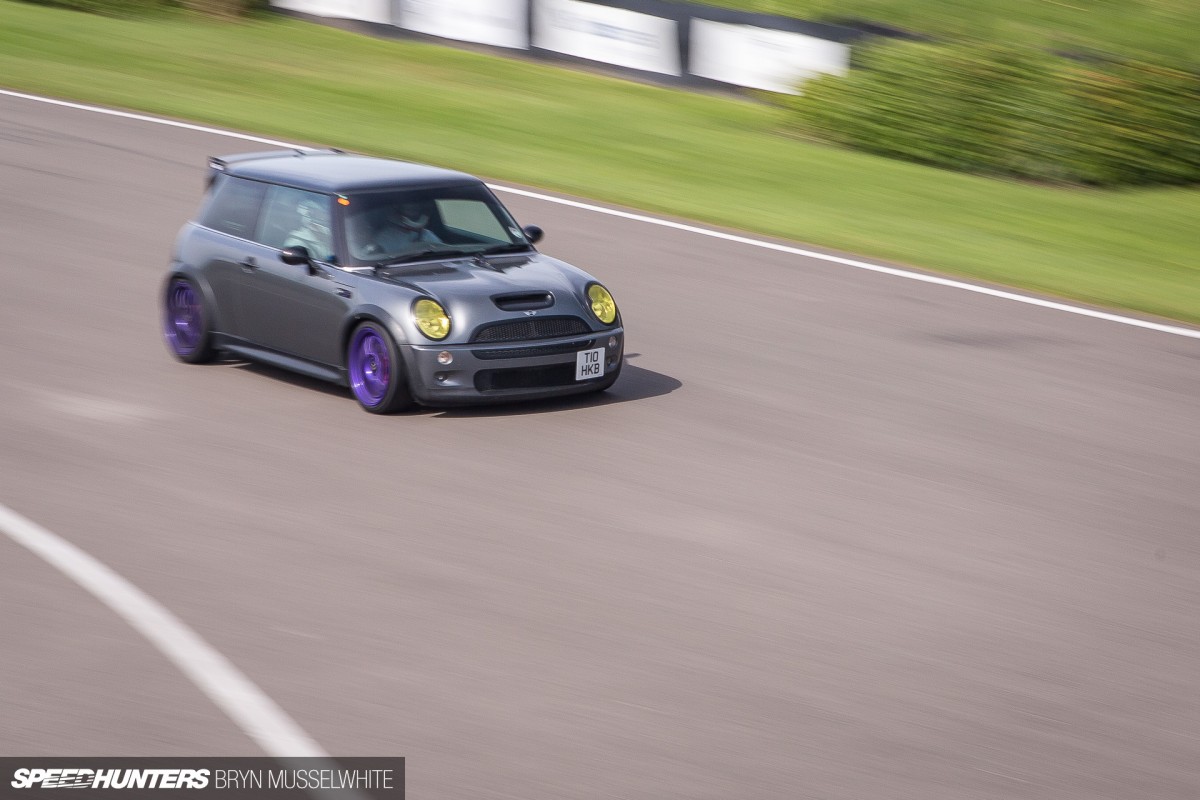 In fact, there's very few little cars yellow headlights don't work on. Where did they come from, though? All I know is, they were popular years ago in France on what seemed like every other Renault and on some rally cars, where the yellow light was thought to provide better vision in certain conditions.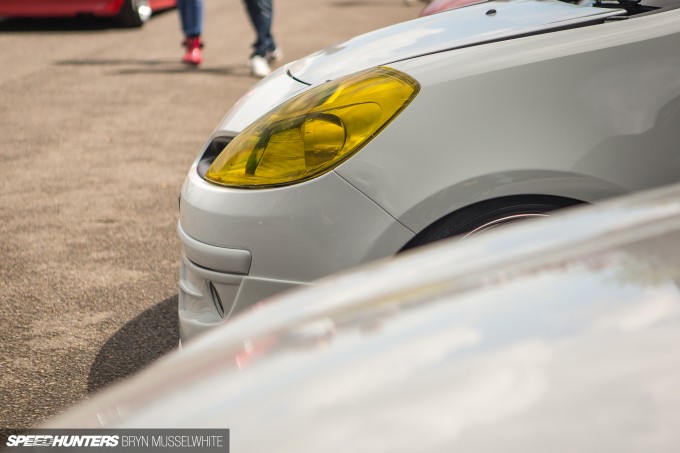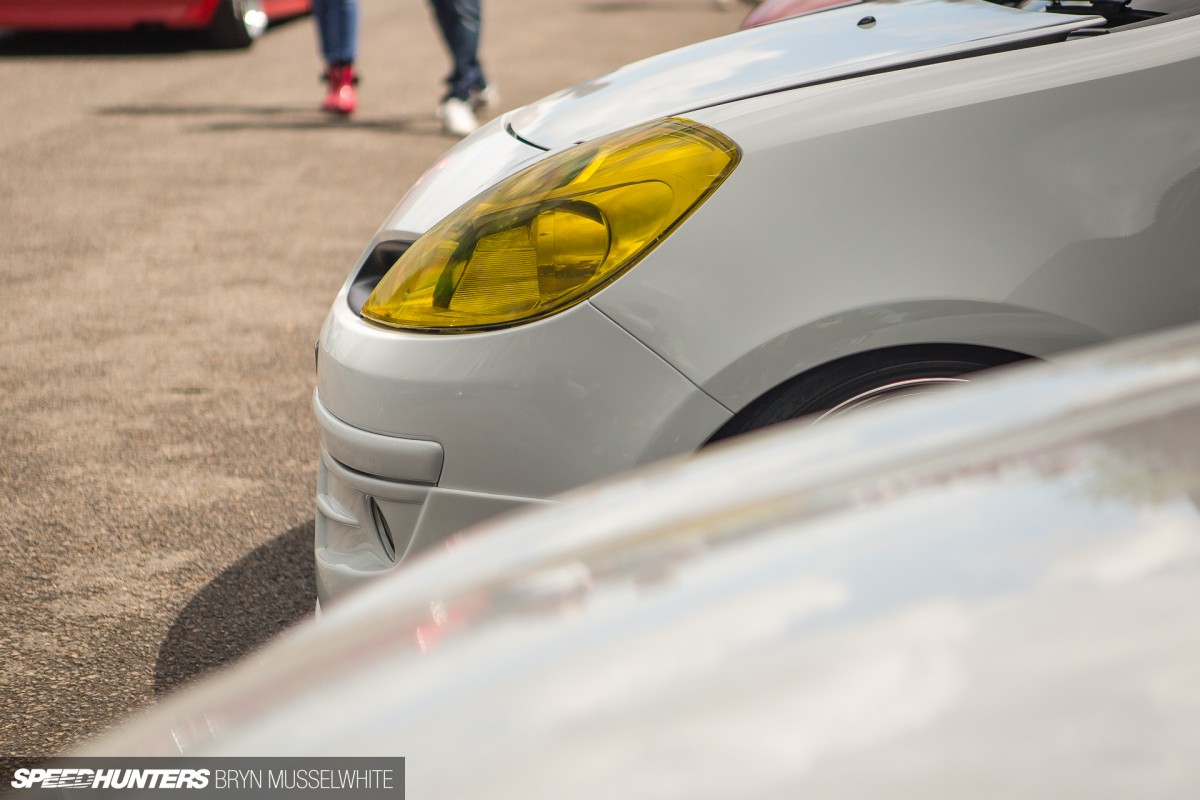 Pick up some tint paint and for very little outlay you can make a big impact.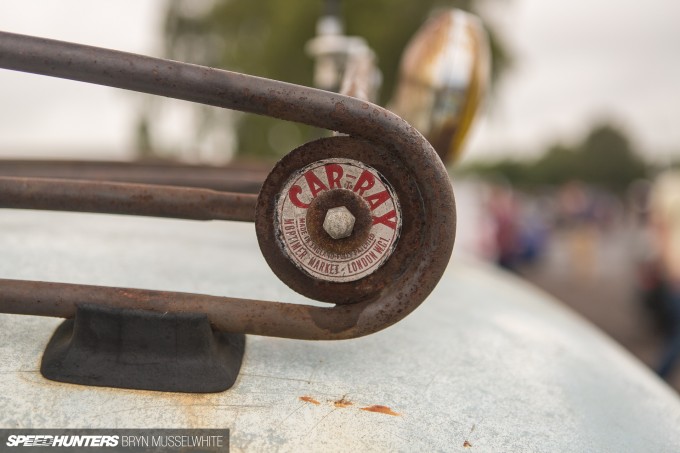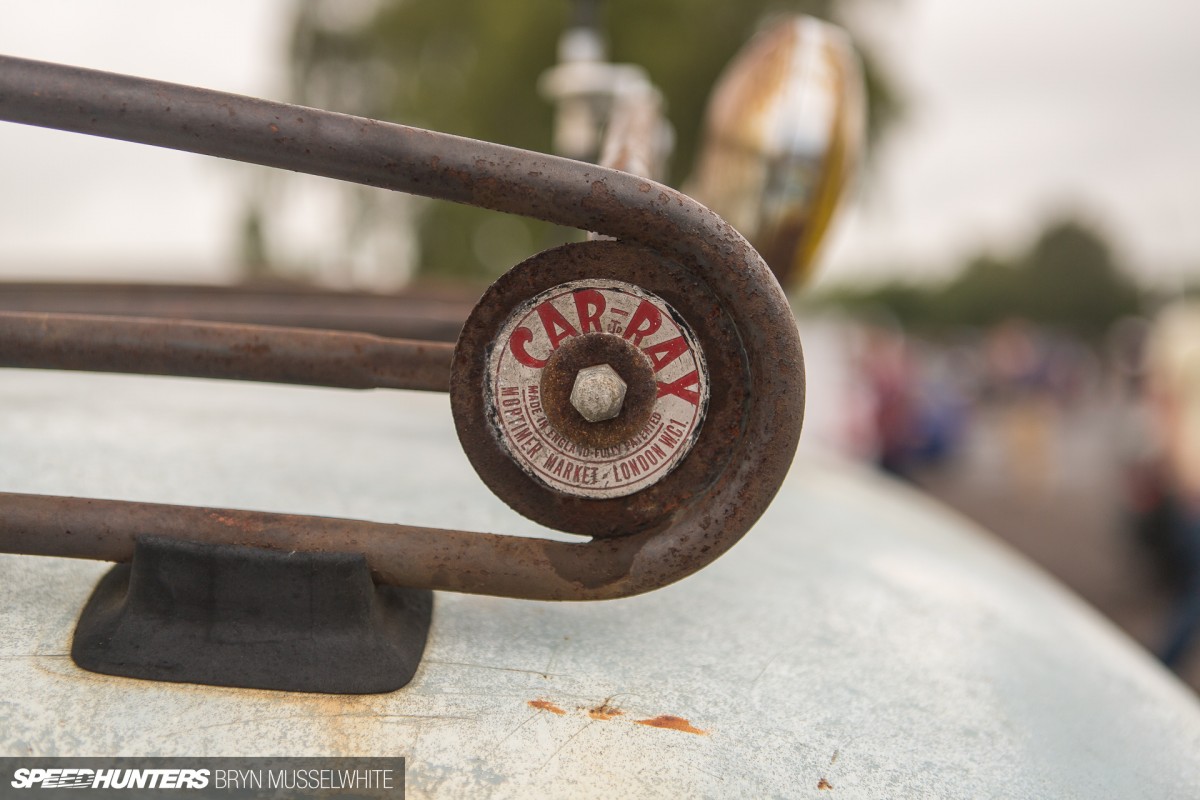 And that's the lesson to be learnt here. It's not all about money – it's about choosing carefully and getting creative. This rusty old roof rack is a super-rare item that the Beetle it was mounted upon looked like it had worn for a very long time. With the advent of the internet, similar things are relatively easy to find, although you'll usually pay a finders tax unless you're prepared to put some leg work in yourself. Older neighbours and junk yards often have this stuff lying around, and secondhand/yard sales can prove good hunting grounds too.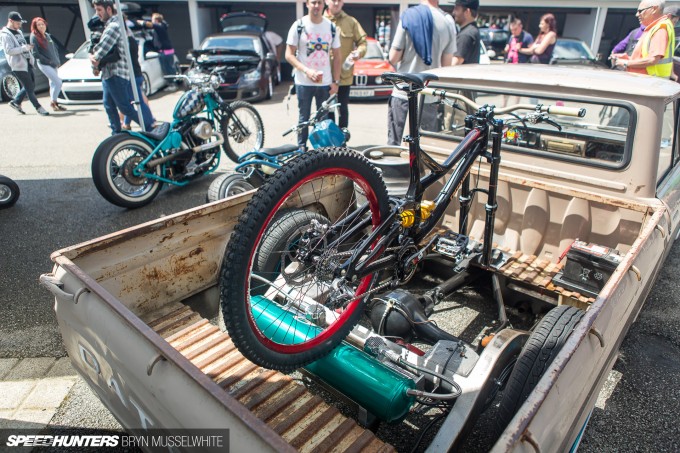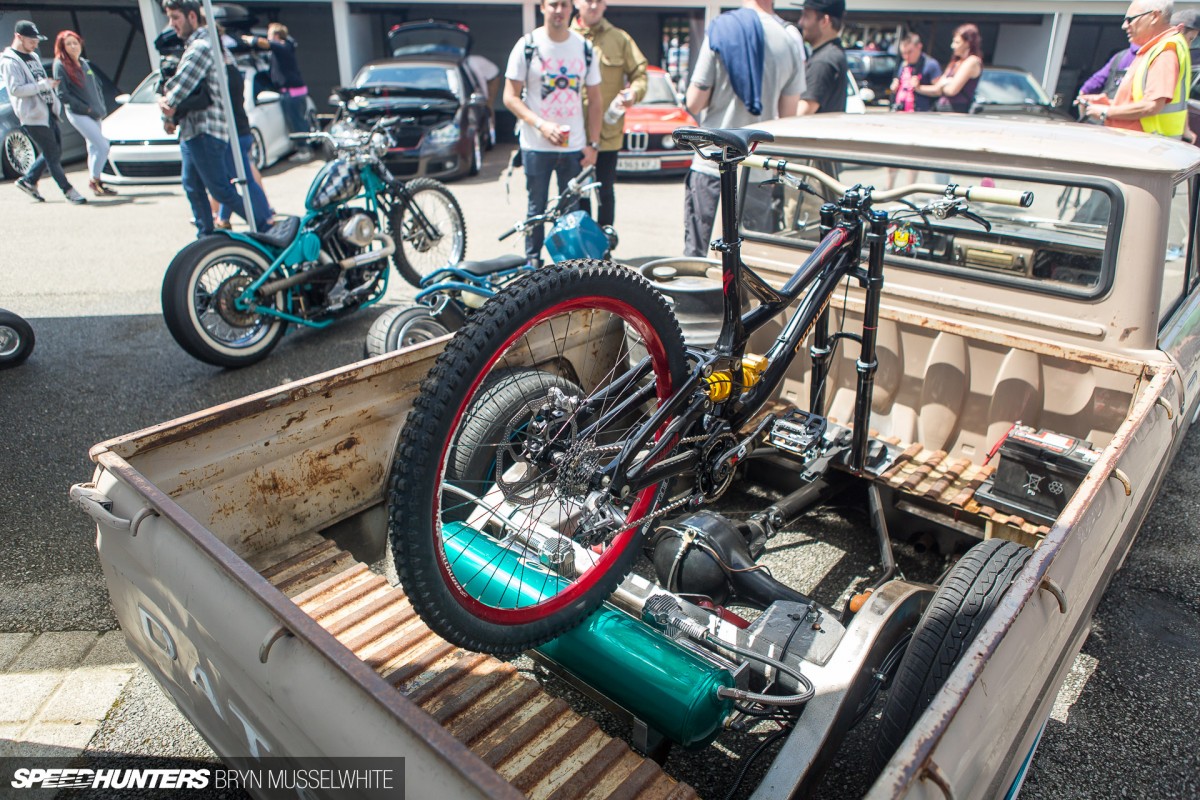 Two wheels are sometimes as good as four. Okay, so not too often, but Jay from Players has added a bike mount in the back of his Datsun pick up since our feature and the Air Lift Performance tank makes for a great rear wheel rest.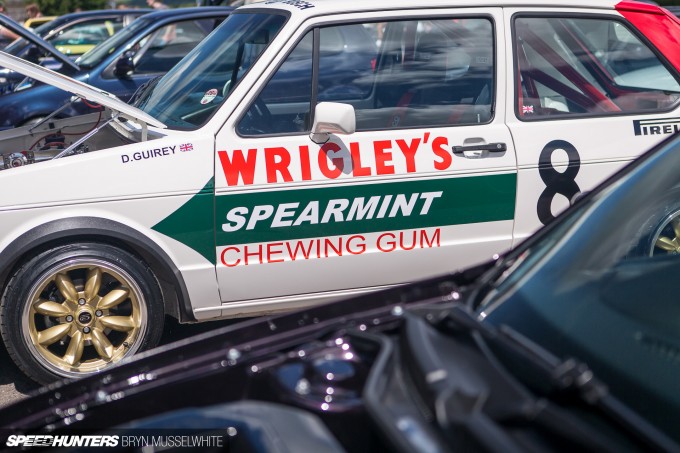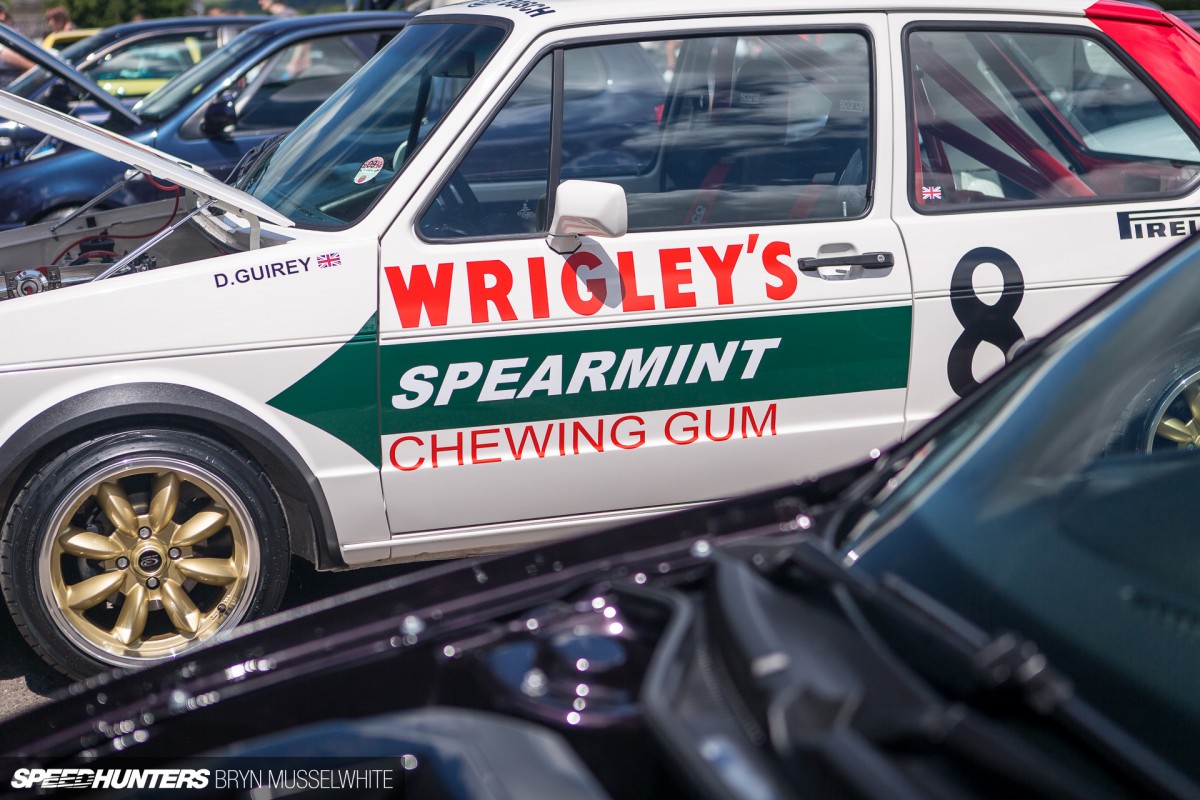 Anybody who has ever taken on a project will rarely tell you it's absolutely finished. So, after you've welded up the holes, swapped the engines and rebuilt the interior – then the details can kick in. Inspiration can, and should, come from everywhere. Race liveries have always been popular, but would you have ever thought to set this white Golf apart from the crowd by choosing a Wrigley's scheme? I wouldn't have, but fair play D. Guirey!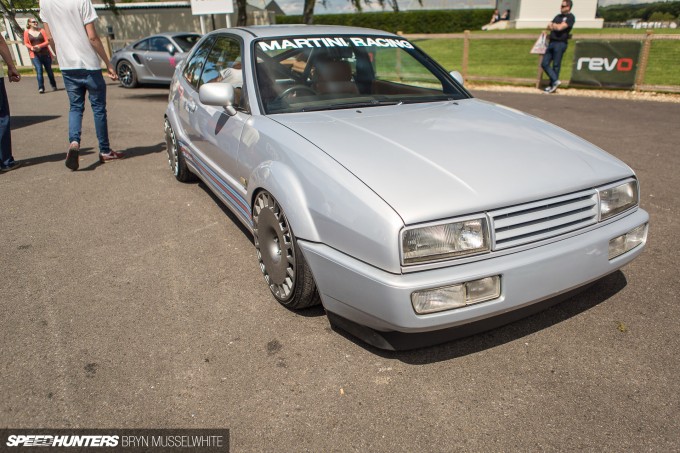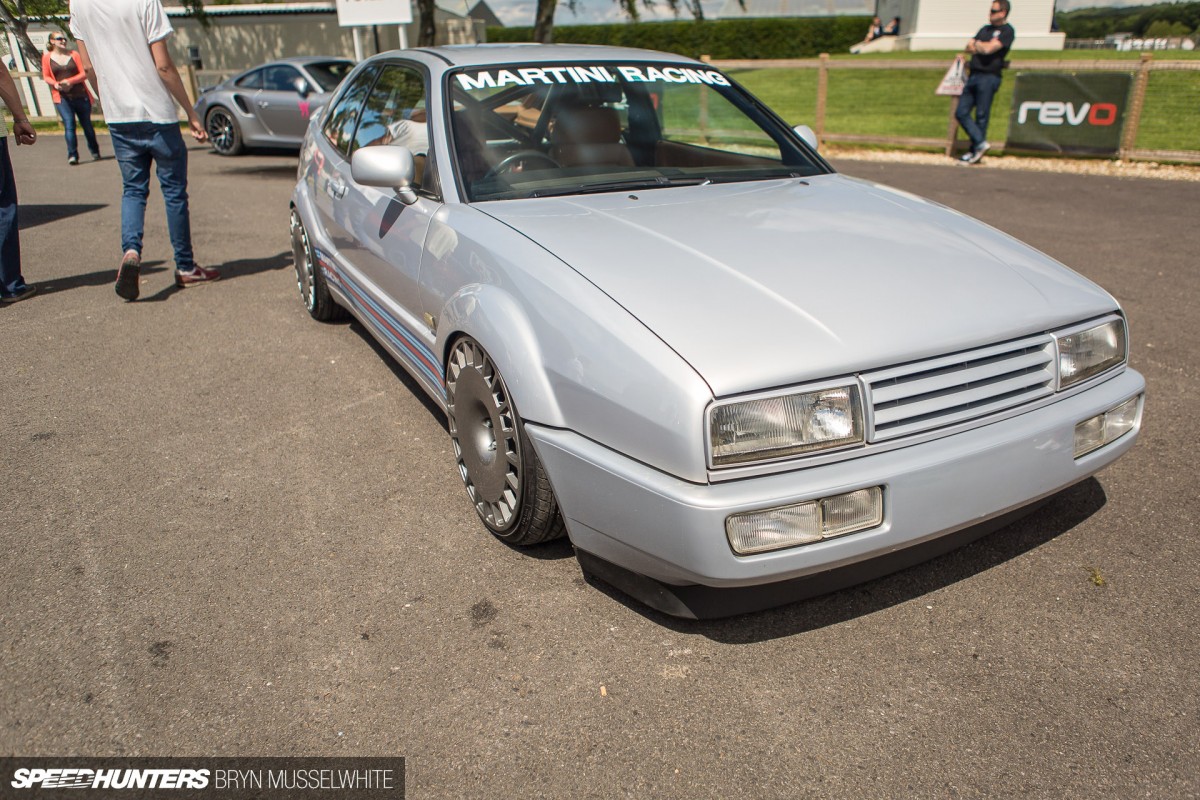 Of course, it can always be on a smaller scale if you prefer. The Martini Racing livery is more commonly seen on Porsches, or even Fiats if you'e going way back – but it works really well on this Corrado.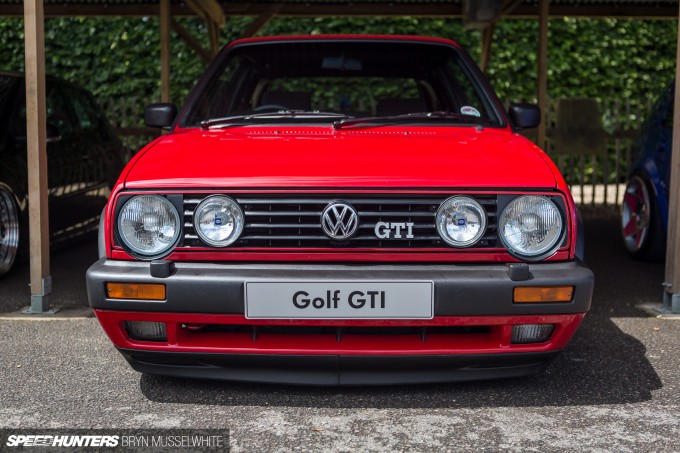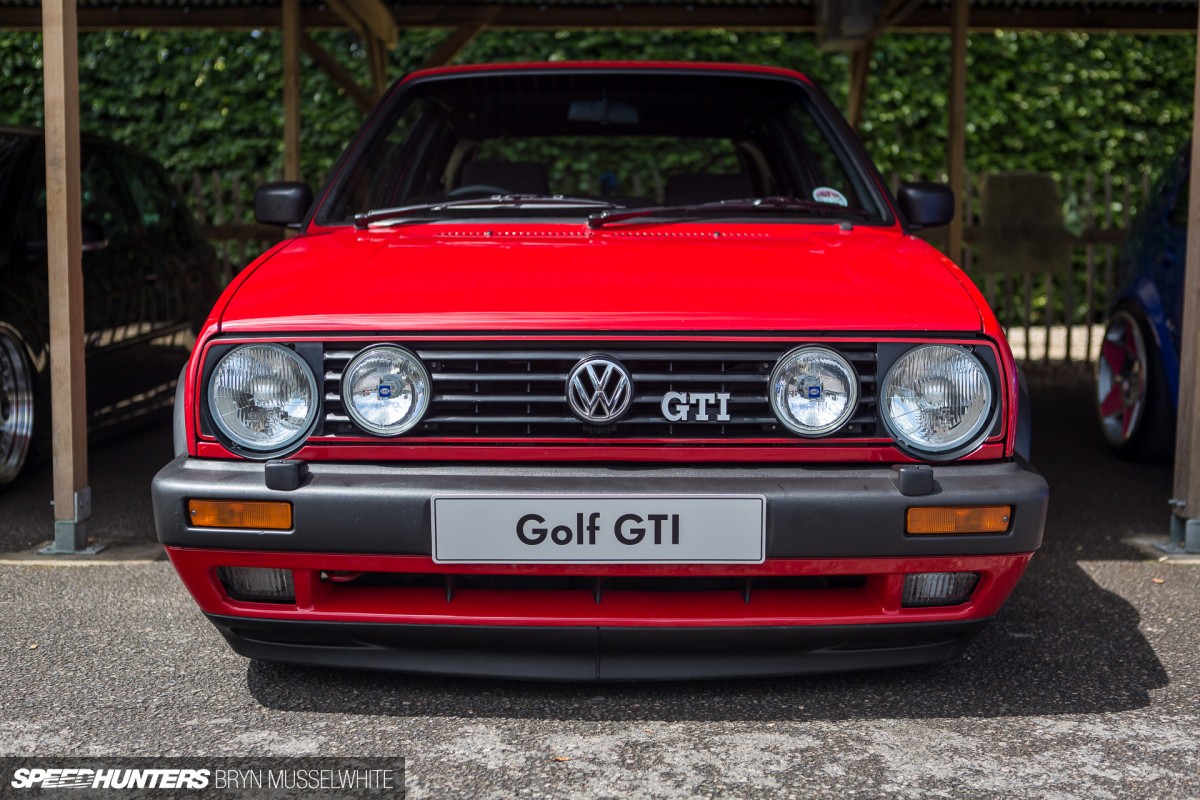 Maybe you just start small with OE touches like this dealer plate.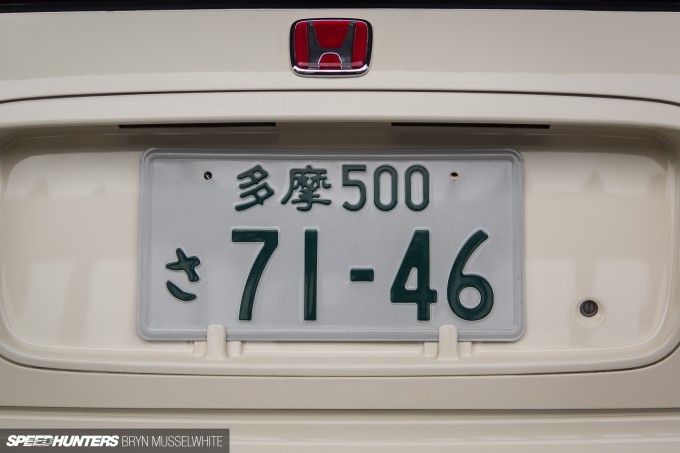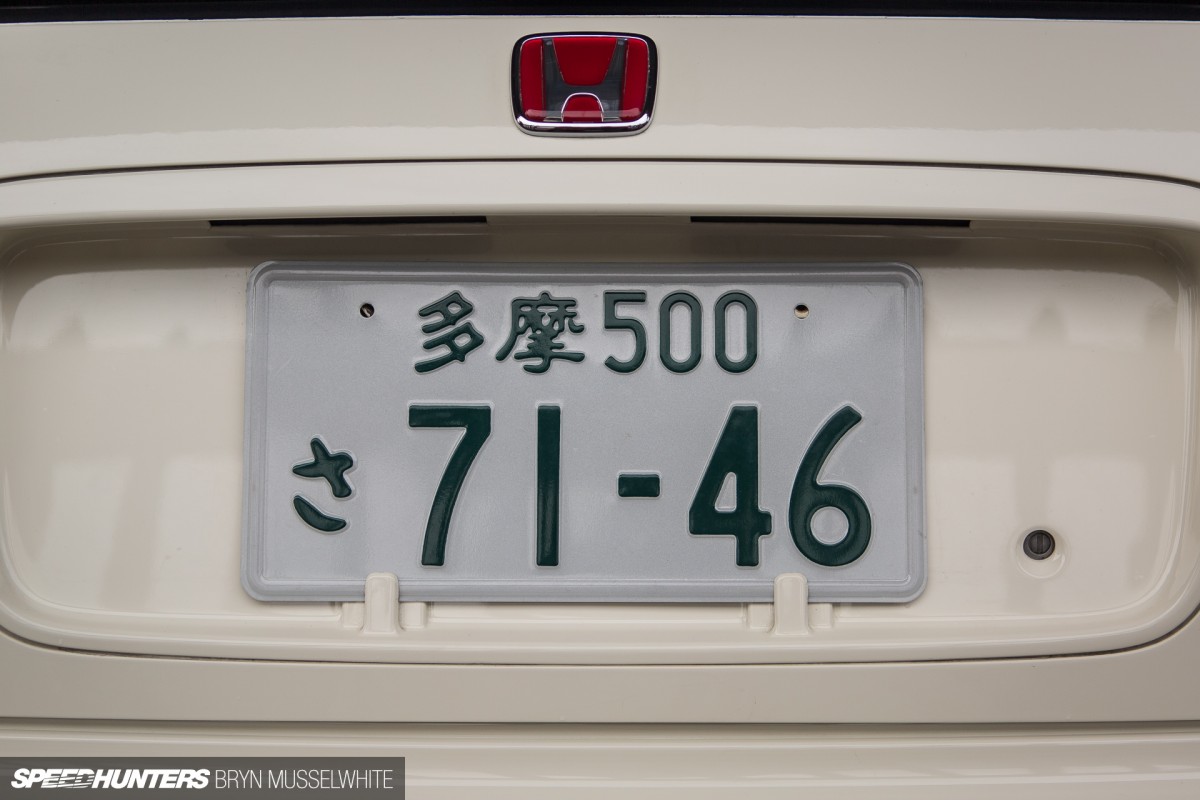 Or a license plate from another country. Be wary of this one though, as we've seen some very modern UK plates (which are defined by year) on some proper old school motors.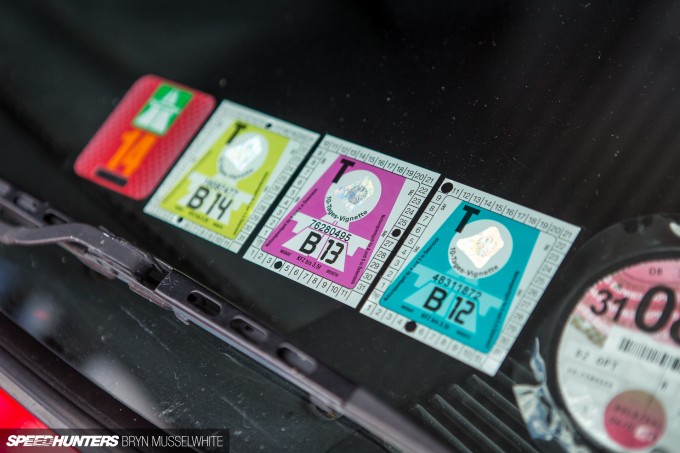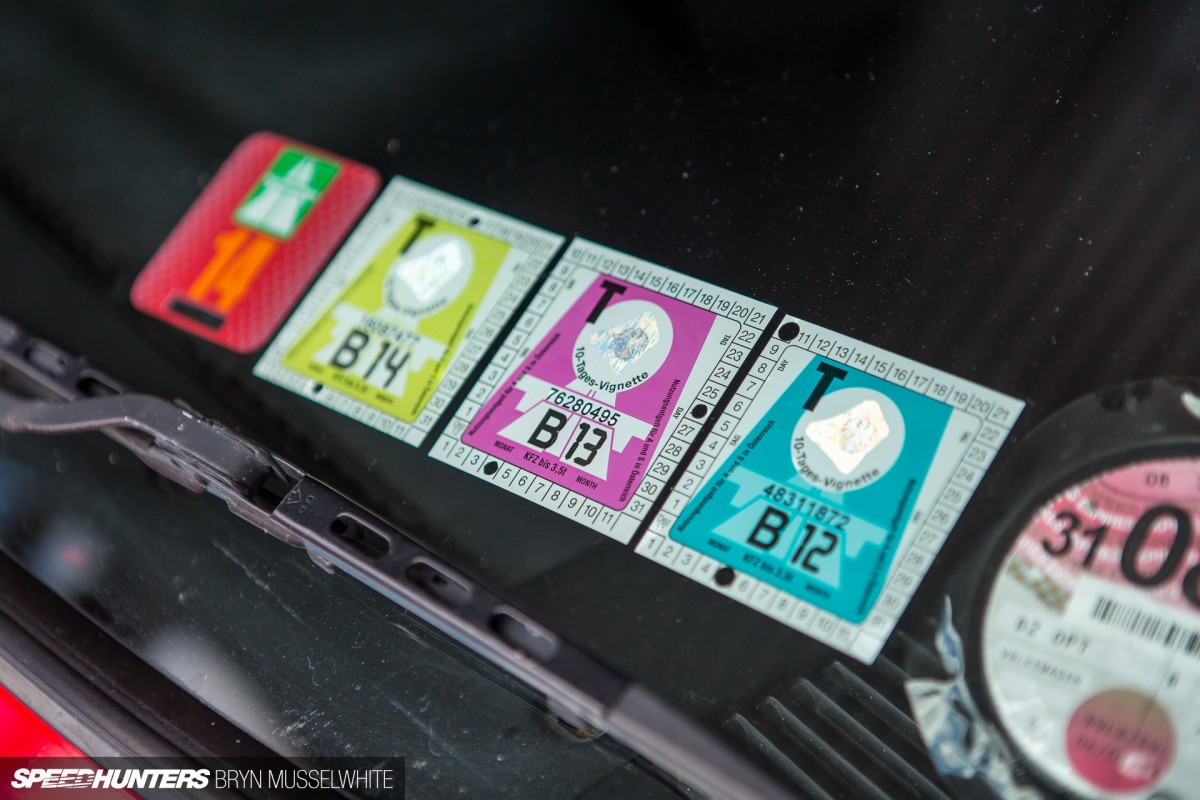 Or what about this? To 99 percent of people this will mean nothing other than some random stickers on a windscreen. But here they're badges of honour. These are Vignette tags and show that a road toll has been paid in Austria. Why is that significant? Because that's where the annual Wörthersee gathering is, and these are proof that over 6000 miles of road trips have been completed in the name of good times.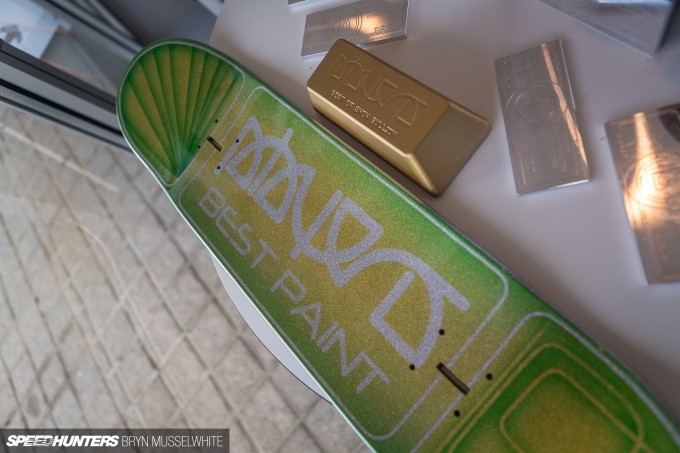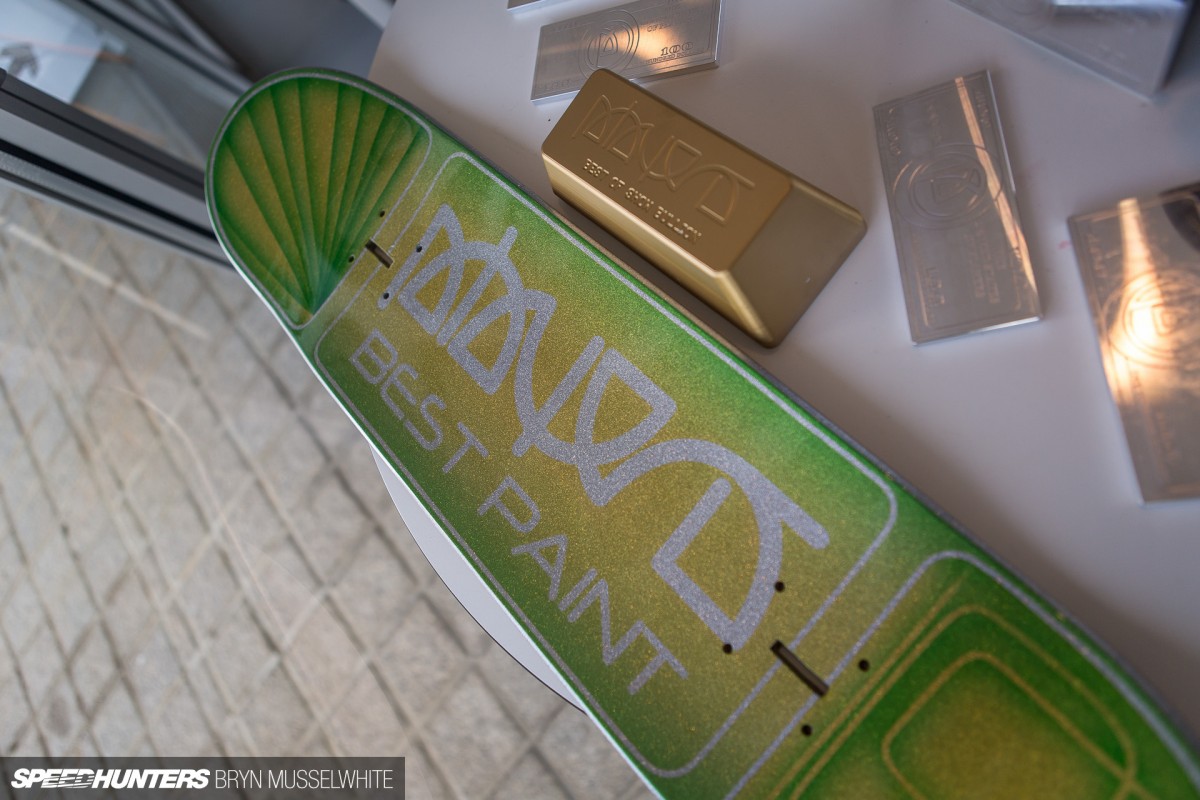 I hope you've enjoyed this little look through the details of the Players Classic show – I just couldn't not take a closer look when I saw that second or third layer of engagement. To be honest, I should have expected it given that the prize for best paint was a heavily-flaked and detailed skate deck.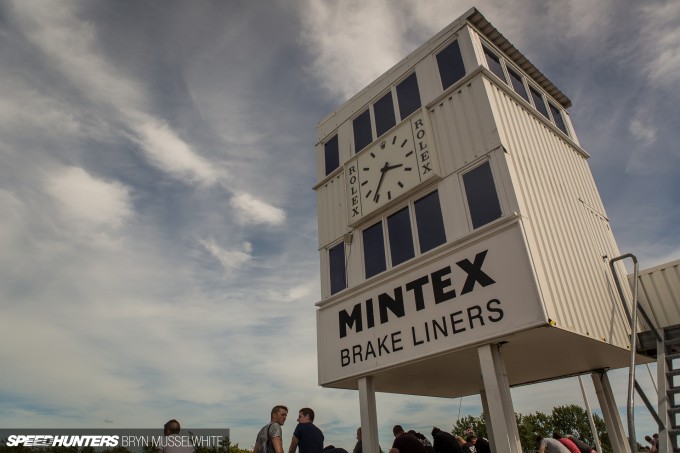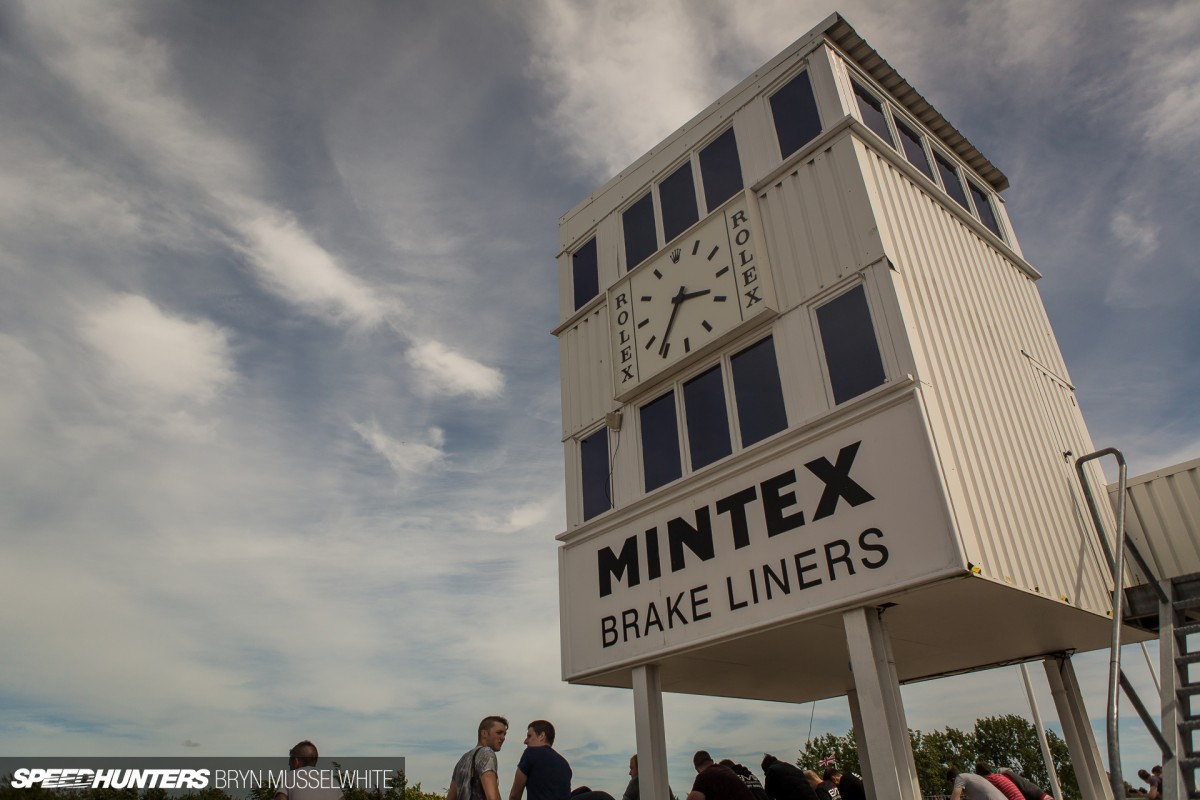 If you've been inspired to try something different by reading this story, then great – the more we look around and learn about things outside of our experience, the better. Players Classic was an education for me, but I guess I should have expected it from a show that even features a coordinated venue! Now I'm going to turn off the computer and get in the workshop. There's an old tool box I need to turn in to a battery cover and some oil cans that cut up will make a perfect dash board for my beach buggy. What have you got planned?
Bryn Musselwhite
Instagram: speedhunters_Bryn
bryn@speedhunters.com
Cutting Room Floor