Respect Your Elders
If you could hold a car show, how would you go about selecting what cars to have there? Would you pick a specific genre, maybe a favoured marque? What about the location? A cool old warehouse may be just that, but there's nothing like checking out a car show while having the sounds of boost and tyre squeal echoing in the background to distract you.
Maybe that's why the Players Classic show at Goodwood Circuit in the UK has nudged straight in to my top ten favourite events. I genuinely can't remember the last time I saw such variety at one event; from full custom build classics to track weapons and everything in between, and all in legendary settings. You won't believe the diversity.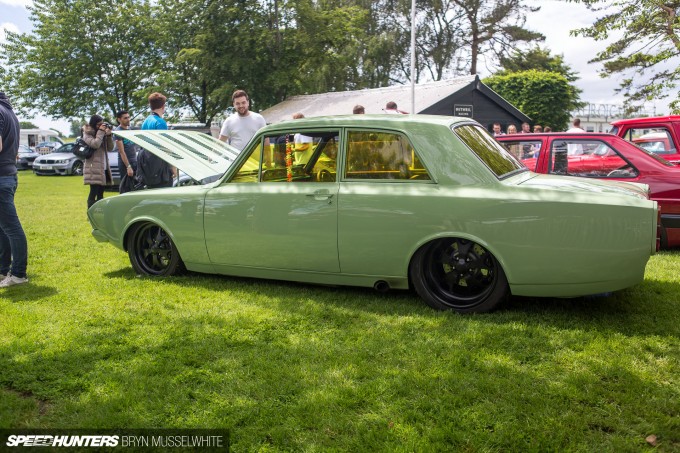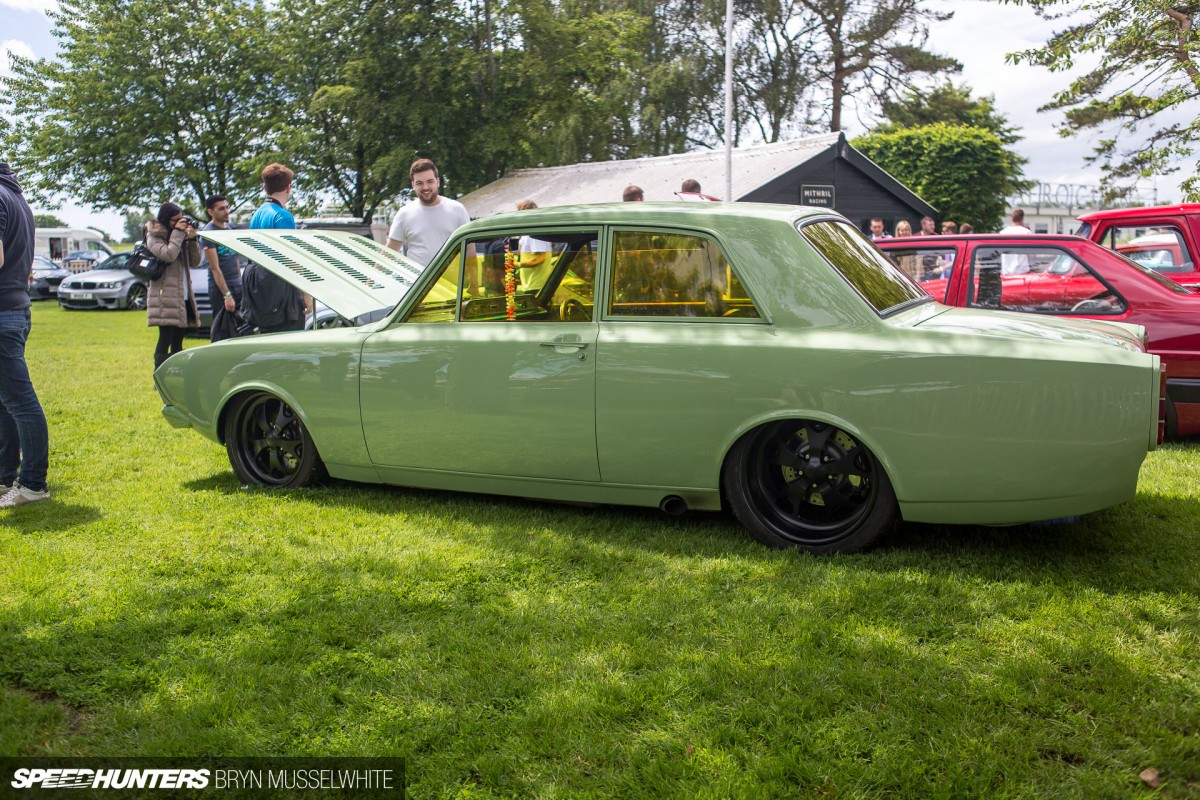 The ethos for Players shows is simple – if you're into cars and you take pride in whatever you drive, you're in. Last year we turned up at Goodwood armed with a pair of world-class drifters and a full blown line up of show cars; in 2014 we decided to fly a little lower on the radar as five days after the event we're kicking off Gatebil Mantorp – so it was just me taking care of Speedhunting duties. As I like wandering about discovering whatever there is to be found, it worked out well. It's not often I get to attend an event on my own, so it gave me a chance to take it all in on my terms.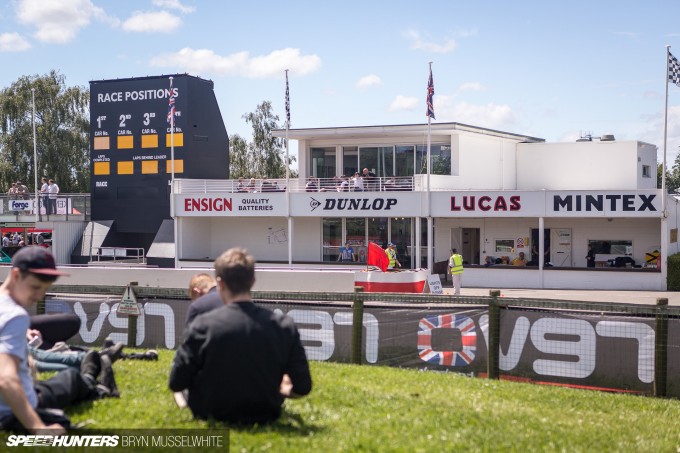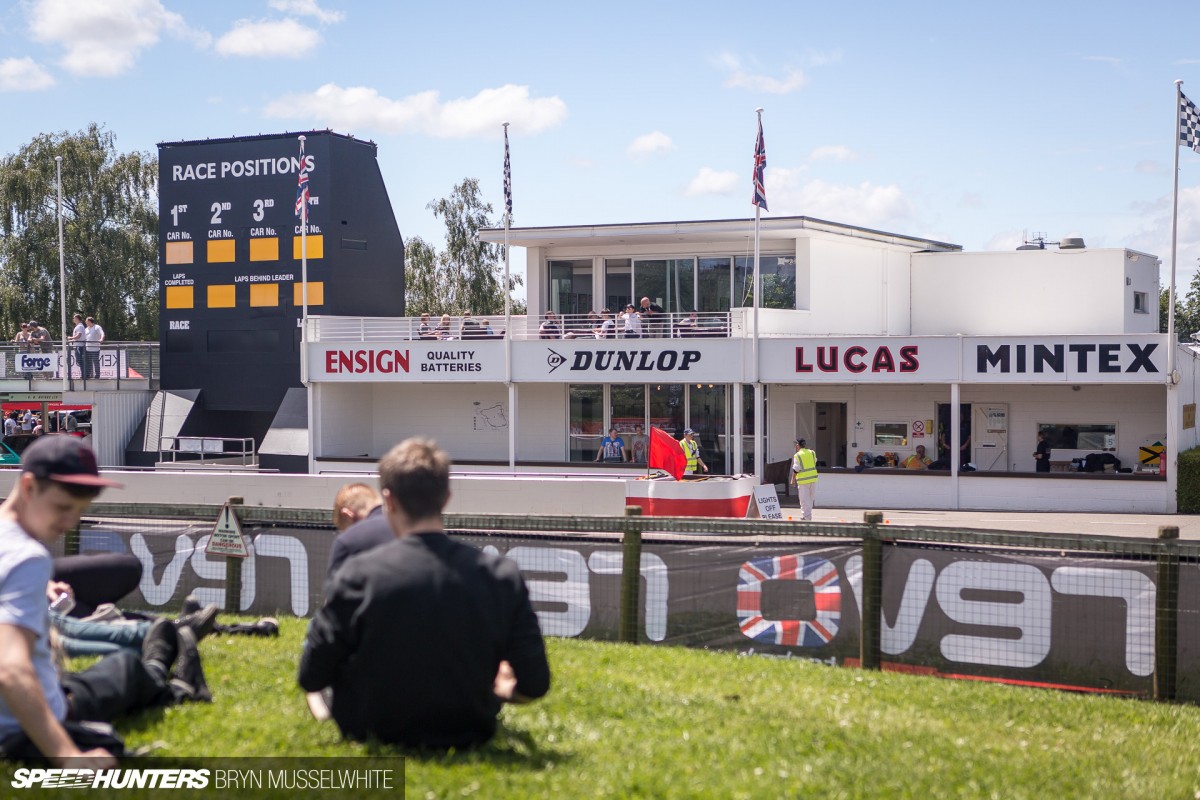 First up, it's totally fitting that the Classic is held at Goodwood – a place so deeply embedded in car culture it's known globally. I could reel off a list of UK circuits which are driver favourites, but the small Sussex track is home to the famous Goodwood Revival, which has elevated its status amongst enthusiasts all over the world.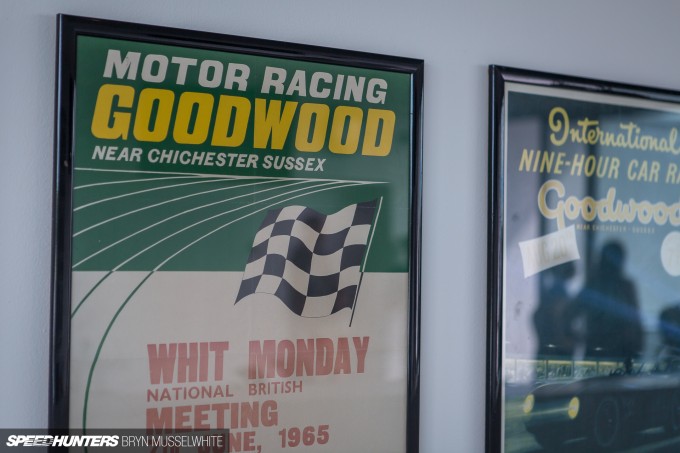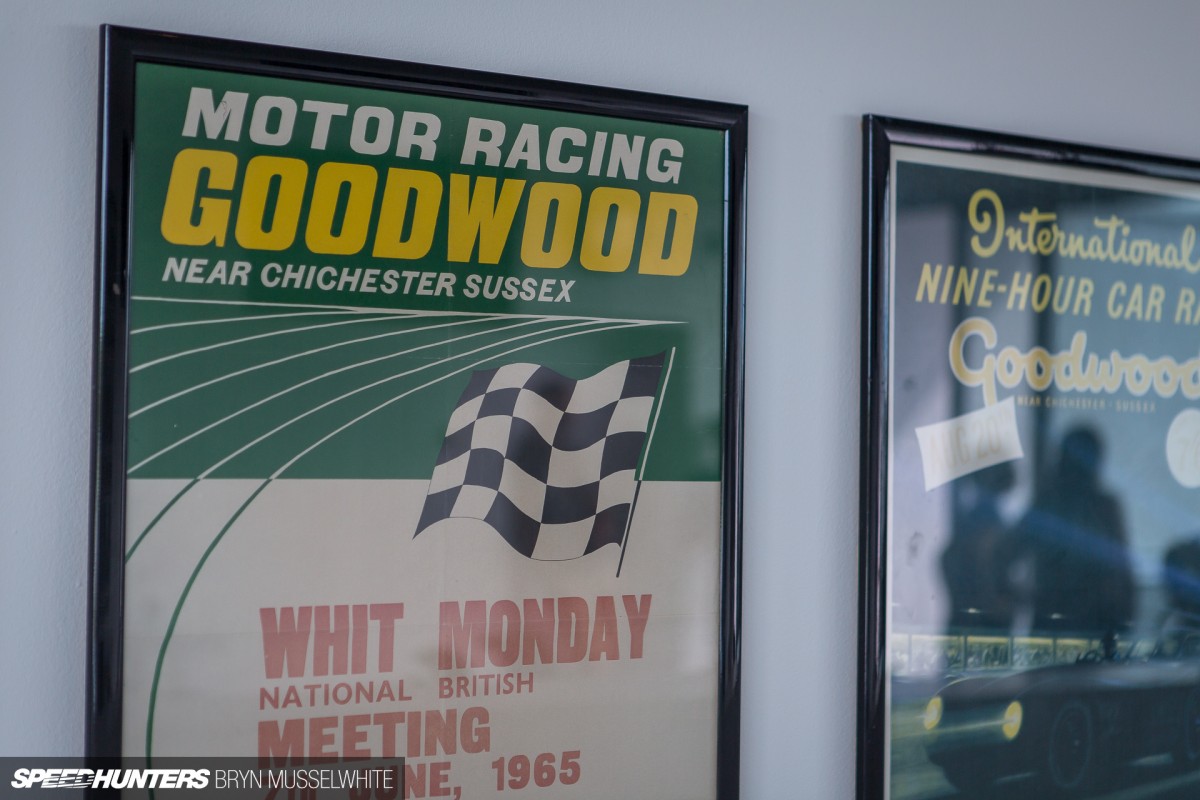 There's no faux heritage; you can keep your weathered wood and clear-coated rust. This is the real deal and even as a completely empty venue the echoes of past heroes are everywhere. It's such a cool place to just check out anyway, that it makes an obvious start point for a killer event.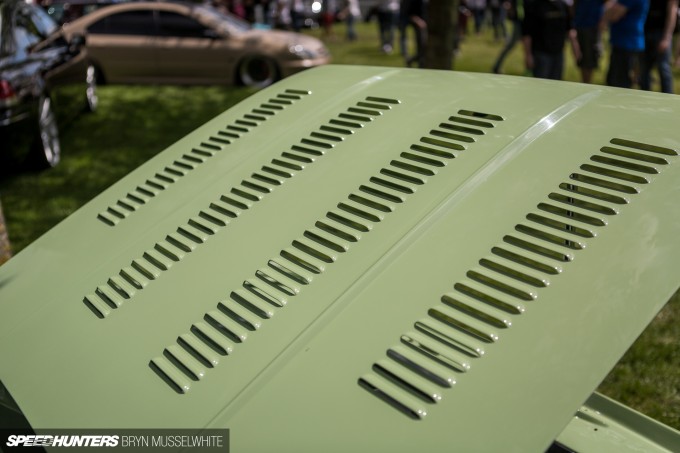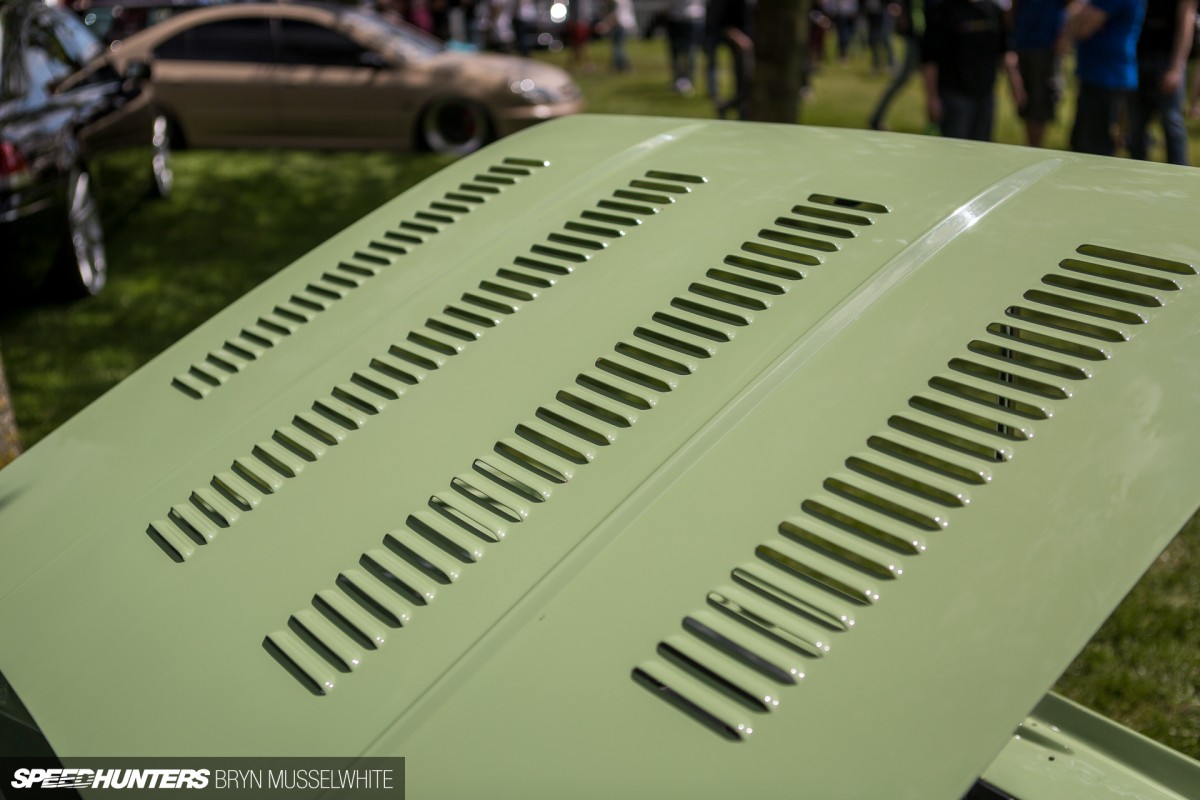 But let's get back to that mid '60s Ford Corsair that I started with at the top – a car that's been on the UK scene for well over two decades now. Originally it was grey and ran a Rover V8, having been built by a talented guy called Roy Pitter. When he decided to sell it, the new owner wanted a makeover and this is the result. That was a few years ago and I don't know if the same person owns it, but for me this will always be one of the iconic British builds.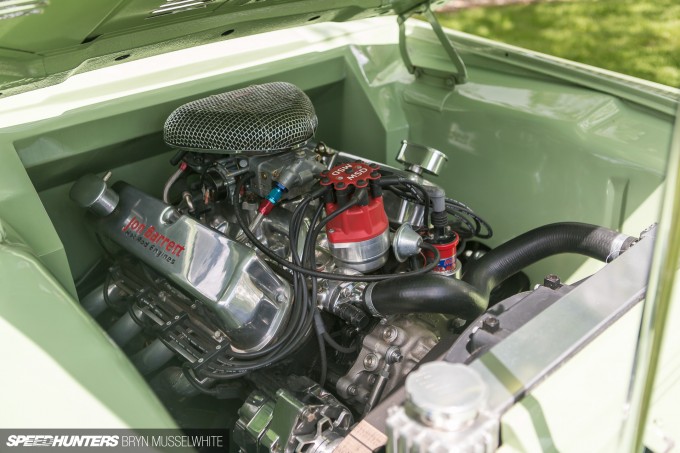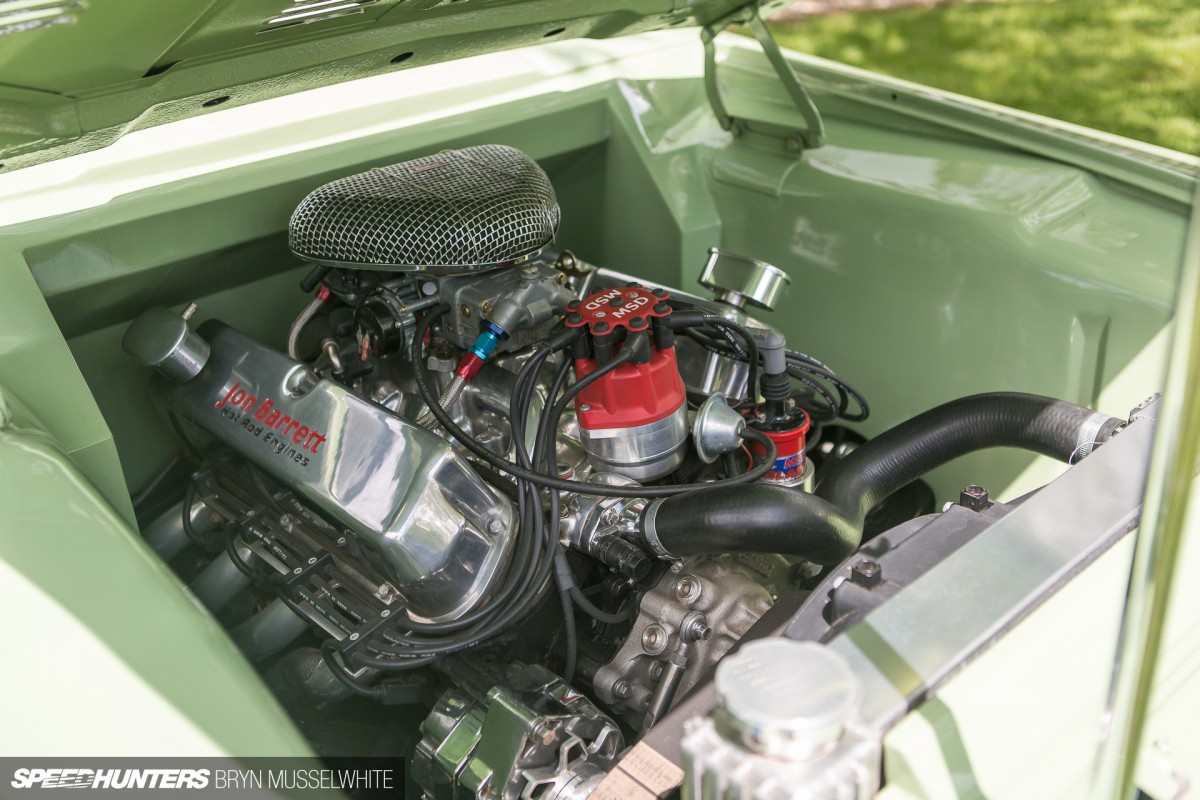 The US-sourced Jon Barrett V8 motor helps mix up the styles that the two-door works so well – part classic, custom, US and and distinctly UK. I've written two articles about this car in the past and it's good to see it still making an impact after all these years.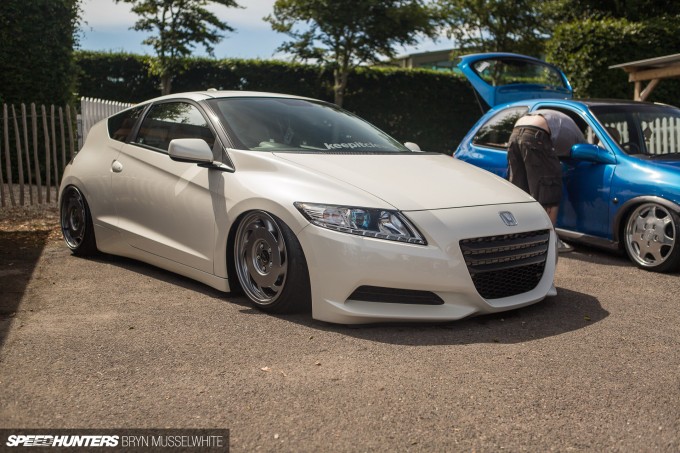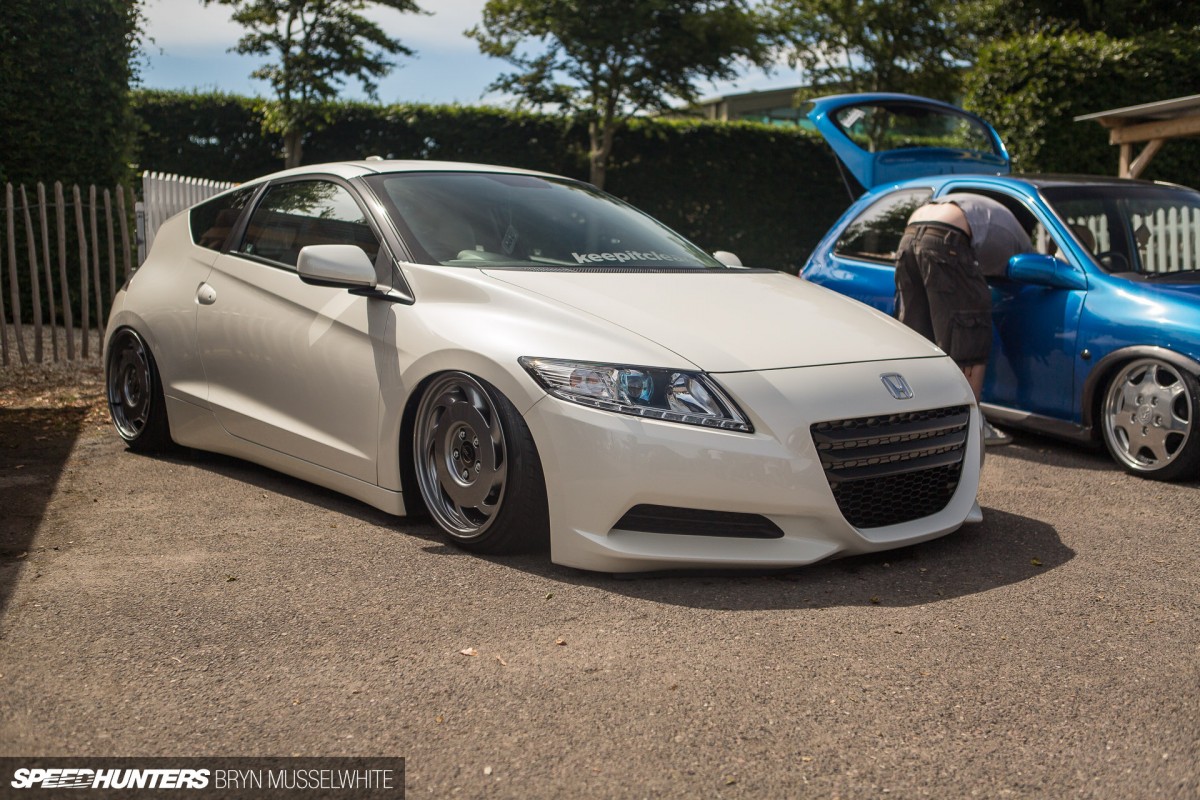 At the other end of the spectrum hybrids are definitely here to stay, and the Honda CR-Z is one of the better looking models out there. But who would have thought to add some air suspension and Corvette saw blade wheels? I didn't catch the owner near the coupe as I passed, but I want to shake their hand. Such a cool little ride, everyday cruiser or show piece – simple mods and you're done.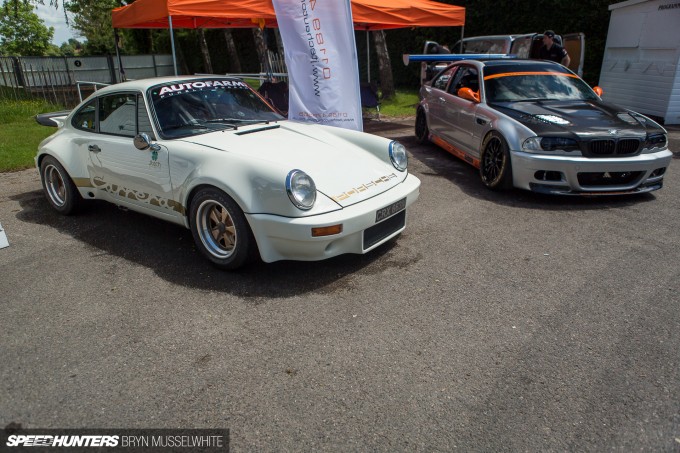 You'll forgive me as already I'm dancing around the show like a ten-year-old loaded with too many pick n' mix sweets, but it's hard to stay focused on a theme or obvious train of thought when you turn a corner and see something completely different. For me, one of the big draws with Goodwood is the track time you can buy, so I was glad to see some serious hardware in attendance.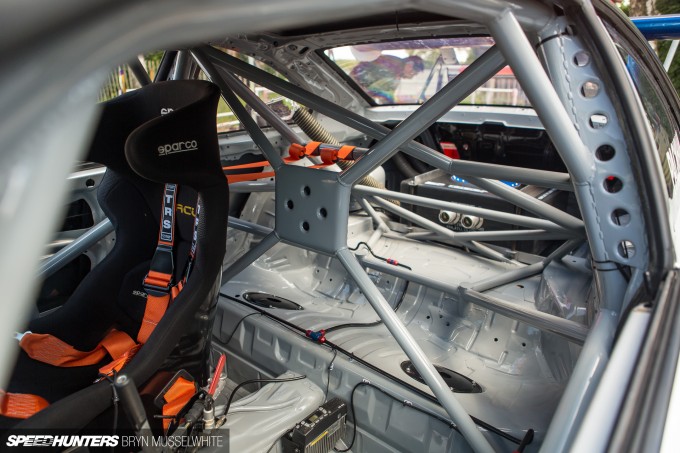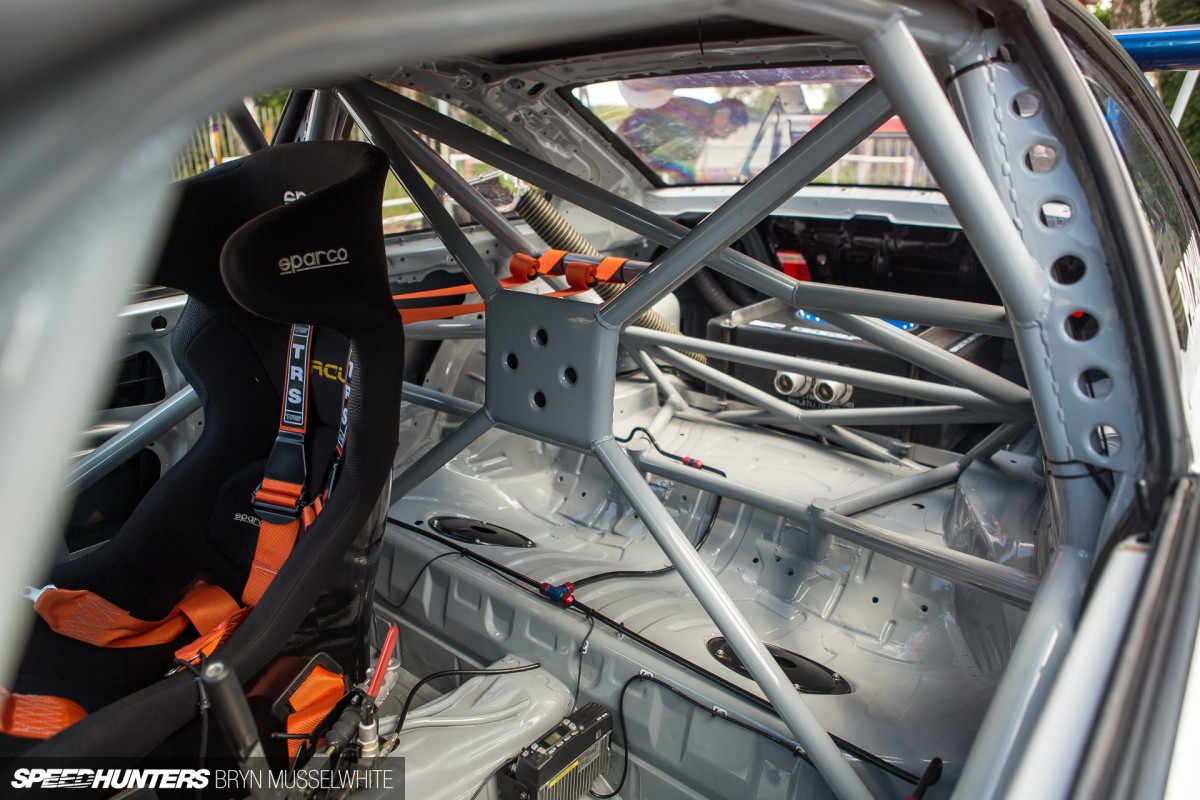 The Porsche was more mixed-use having been owned for 14 years, but the BMW M3 had been built up for the Britcar series in 2015. Every inch screamed purpose and the level of finish was impeccable. I was only disappointed by the fact it wasn't out on track due to not being 100 percent complete. But the guys from JTech Automotive that built it told me there was one car missing from their stand that I'd probably like…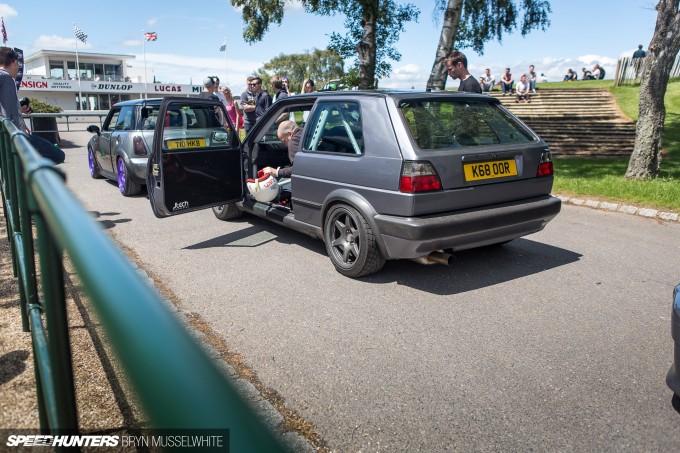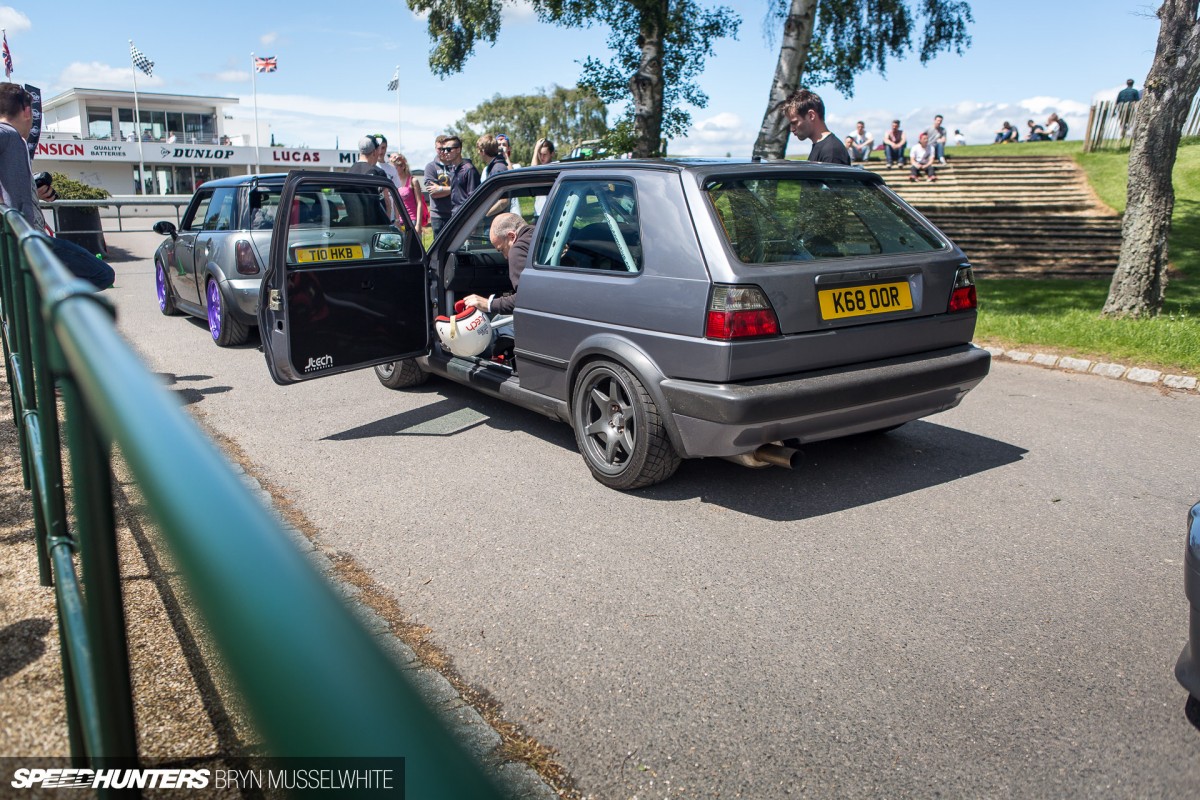 It was only when I was looking back through my pictures that I realised I'd already taken a picture of it when it was lined up to go out on the track. It looks like a pretty stock, caged Mk2 Golf, right?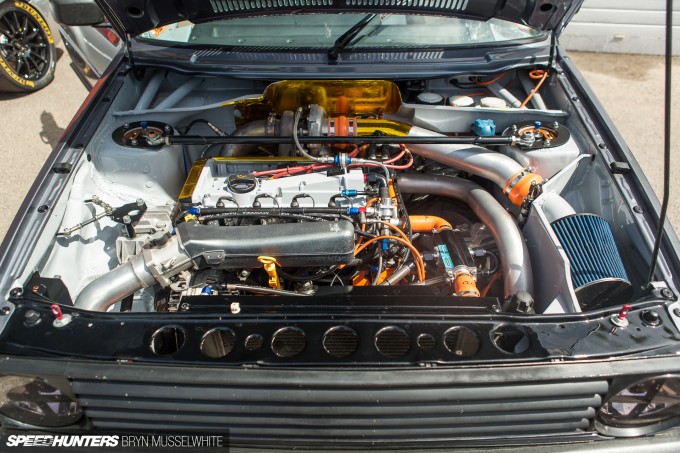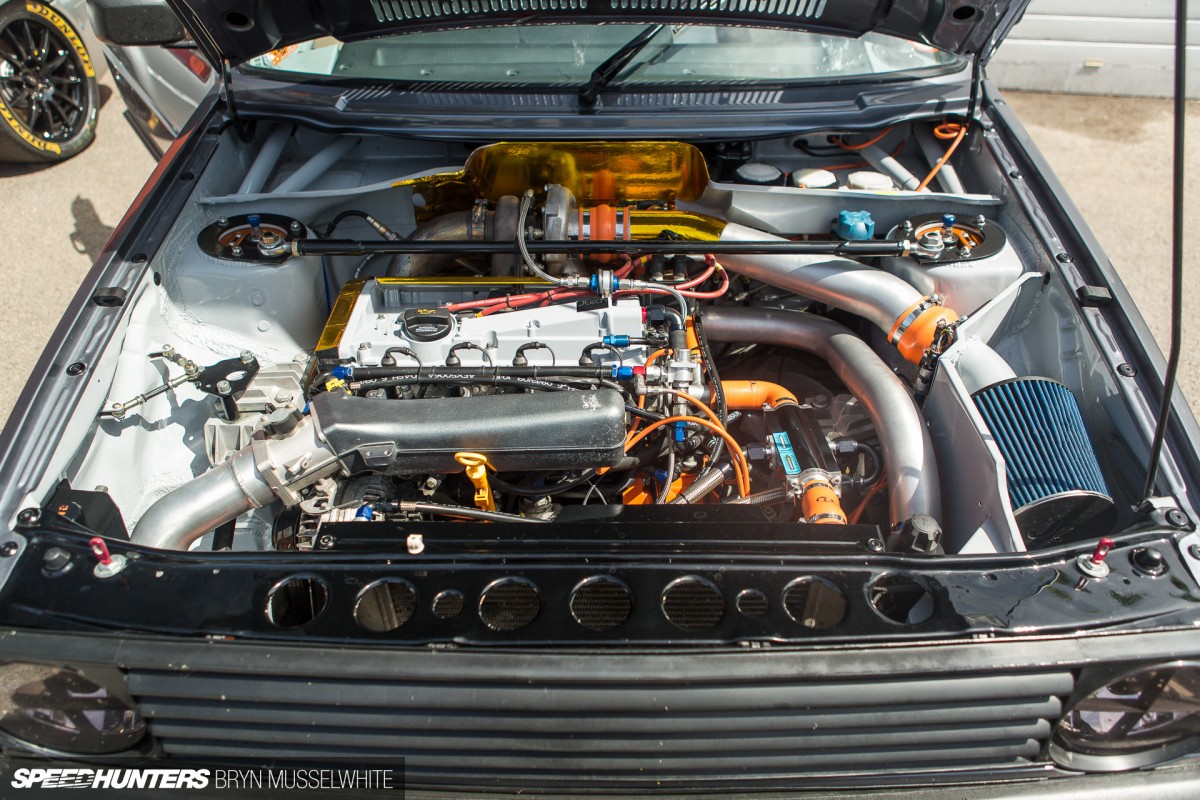 That is until you look under the bonnet. The turbo motor gives the driver around 400hp to play with; again in a beautifully presented way. I'll be taking a closer look at some of the details in my second story from Players.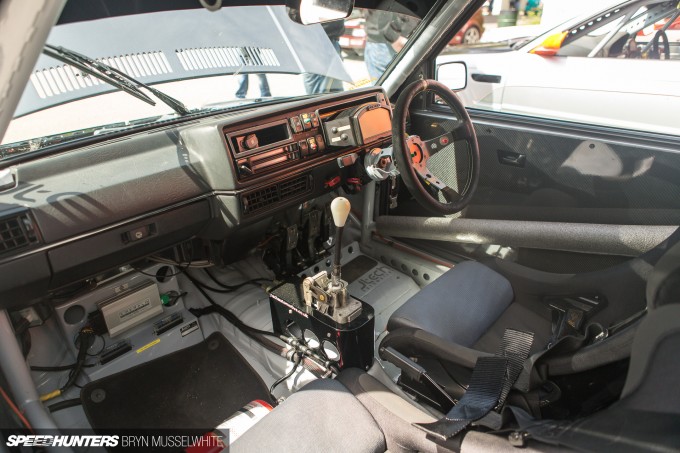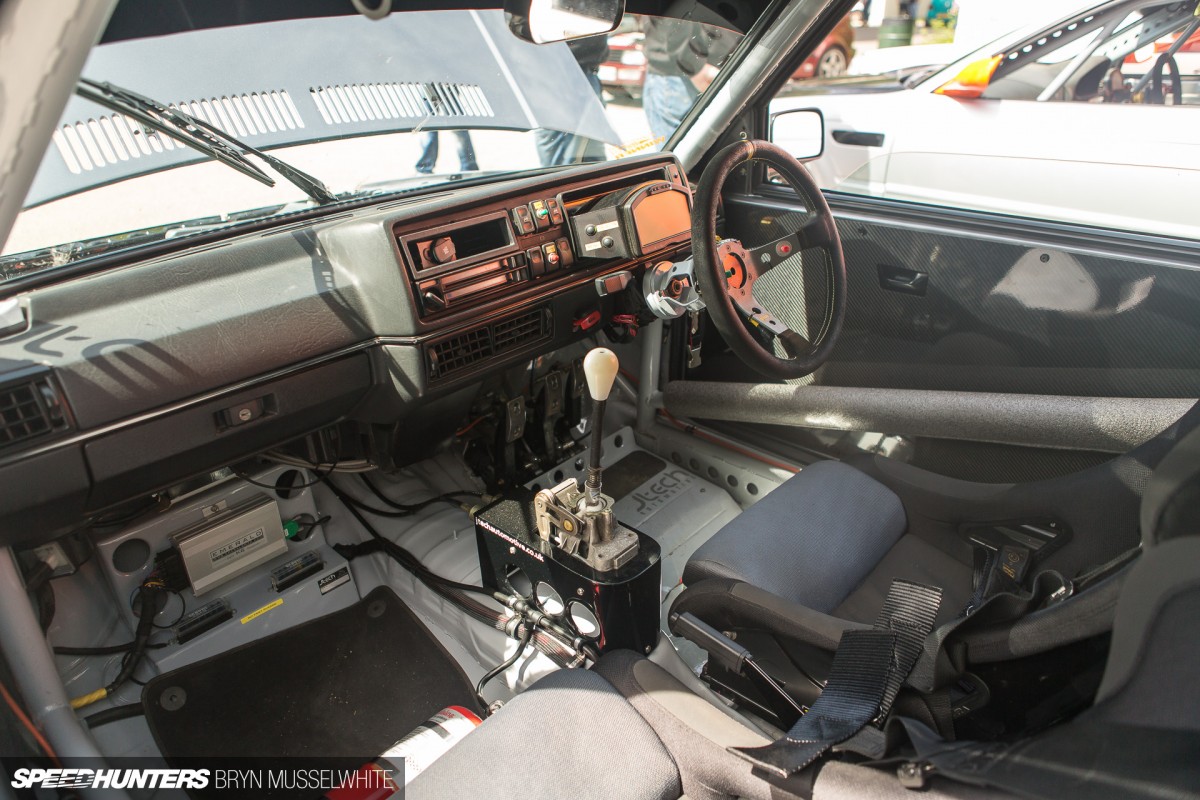 I couldn't resist showing you the interior as I really like the way the dashboard has been left in place with the upgraded components fitted in around what was there before. It gives me ideas for the interior of my Volvo! Like I need more…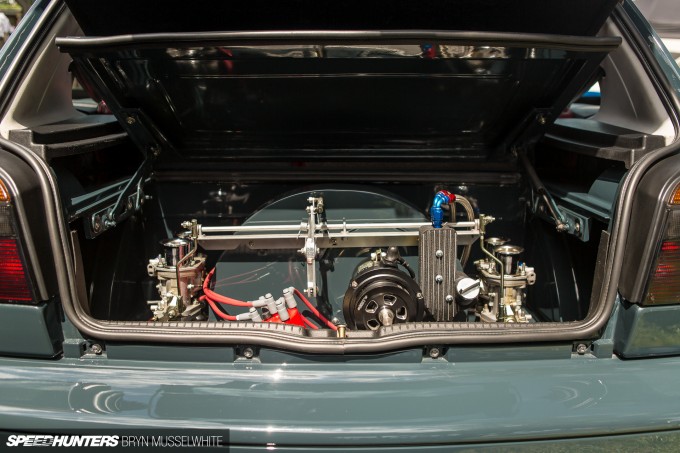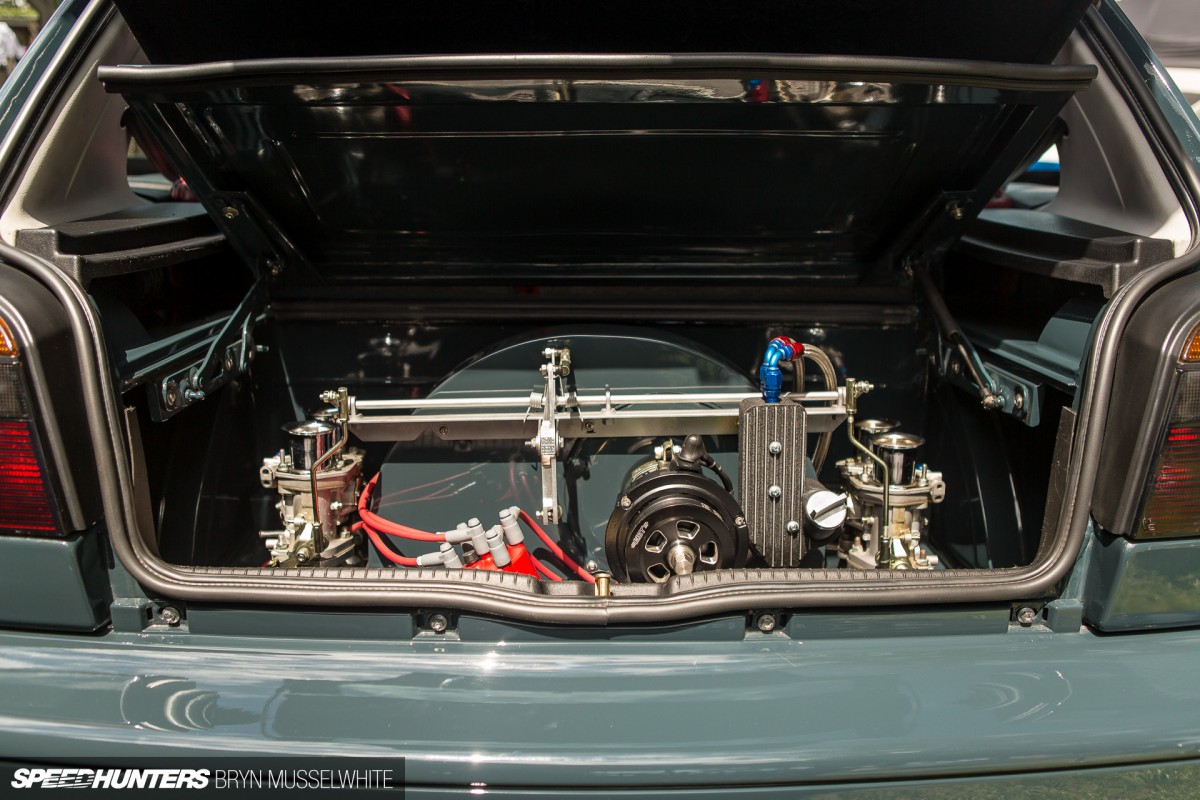 But we can come back to the track action later, because there's so much more to see yet. And yes, that is an aircooled Type 1 motor in the back of a Mk3 Golf…
Something Different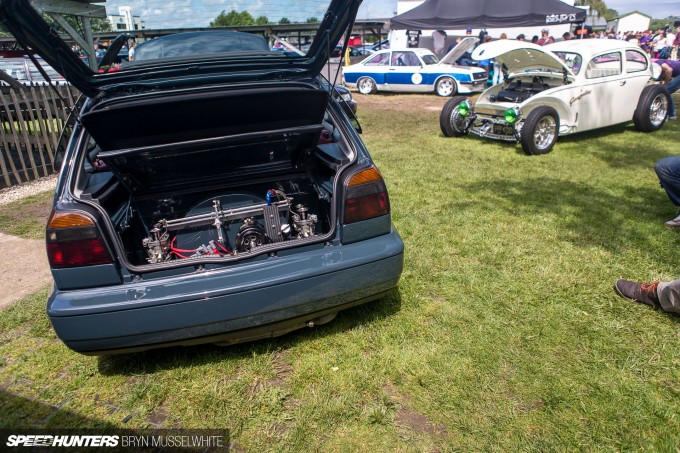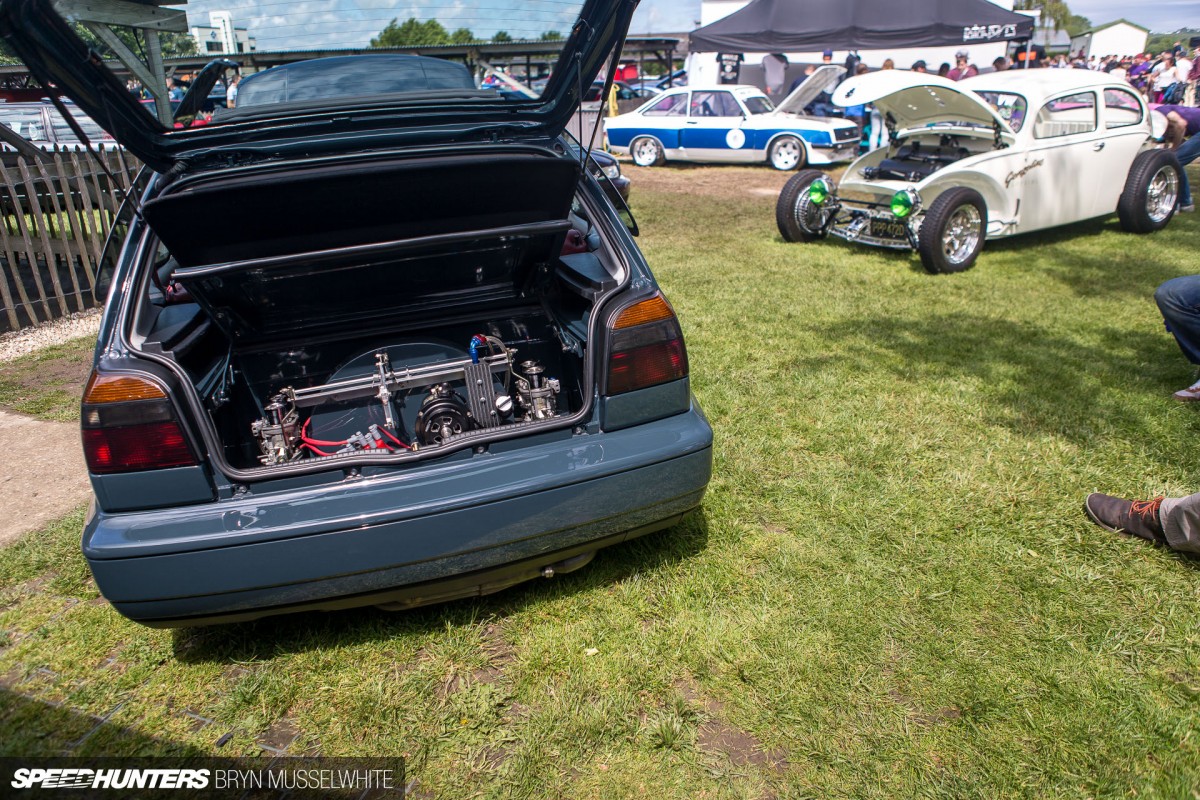 We've seen the Mk3 build before, as it was originally put together in the UK. It now lives in Holland as a cheeky little twist on the VW way of doing things though. We've seen late-model engine swaps into aircooled chassis, but this is the other way around.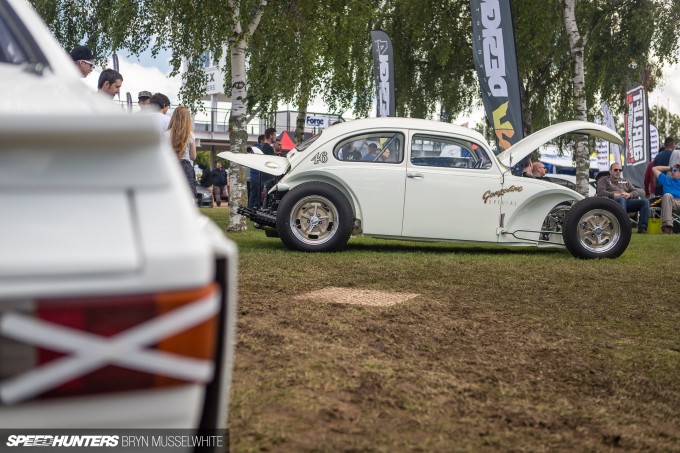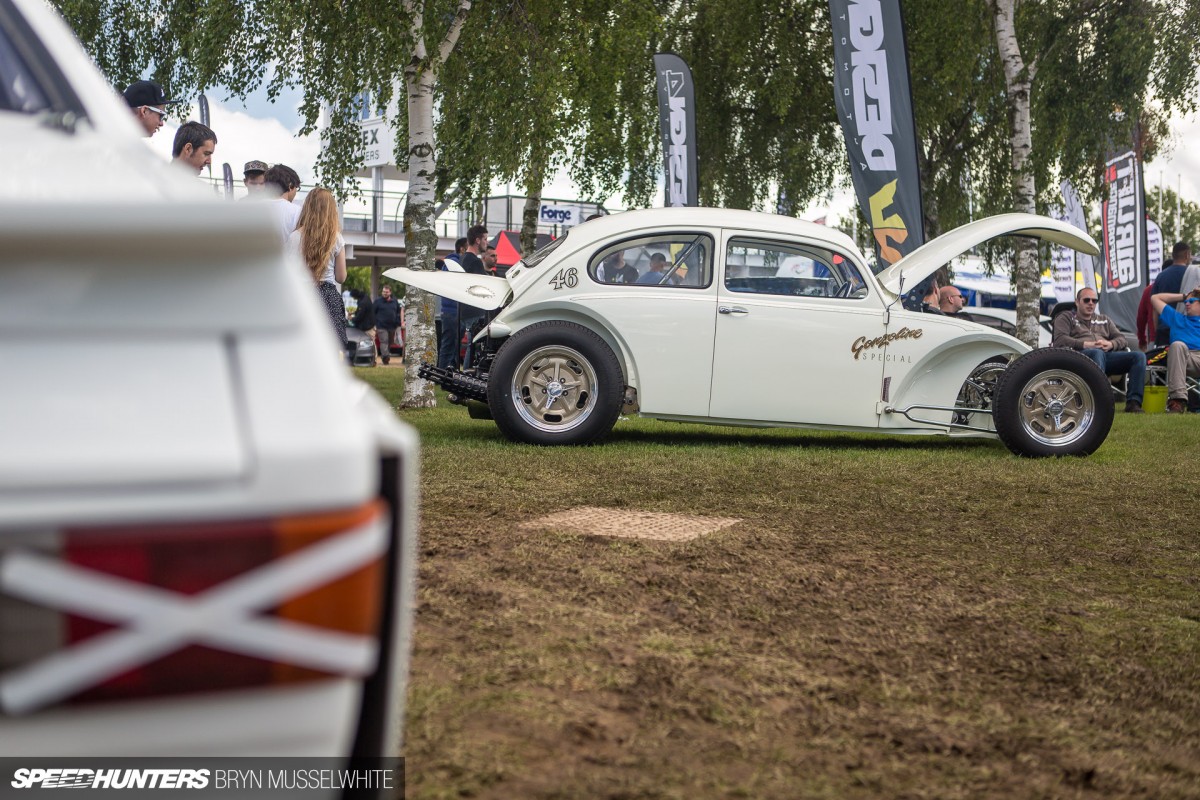 I'll make no apologies for showing you Adrian Bird's killer Beetle custom 'The Gonzaline Special' again, either. And I promise a feature is being sorted for later on in the summer. This thing just gets cooler every time I notice more of its details.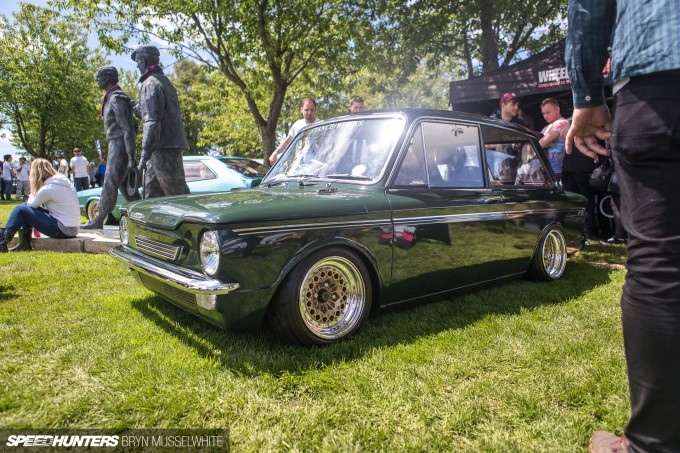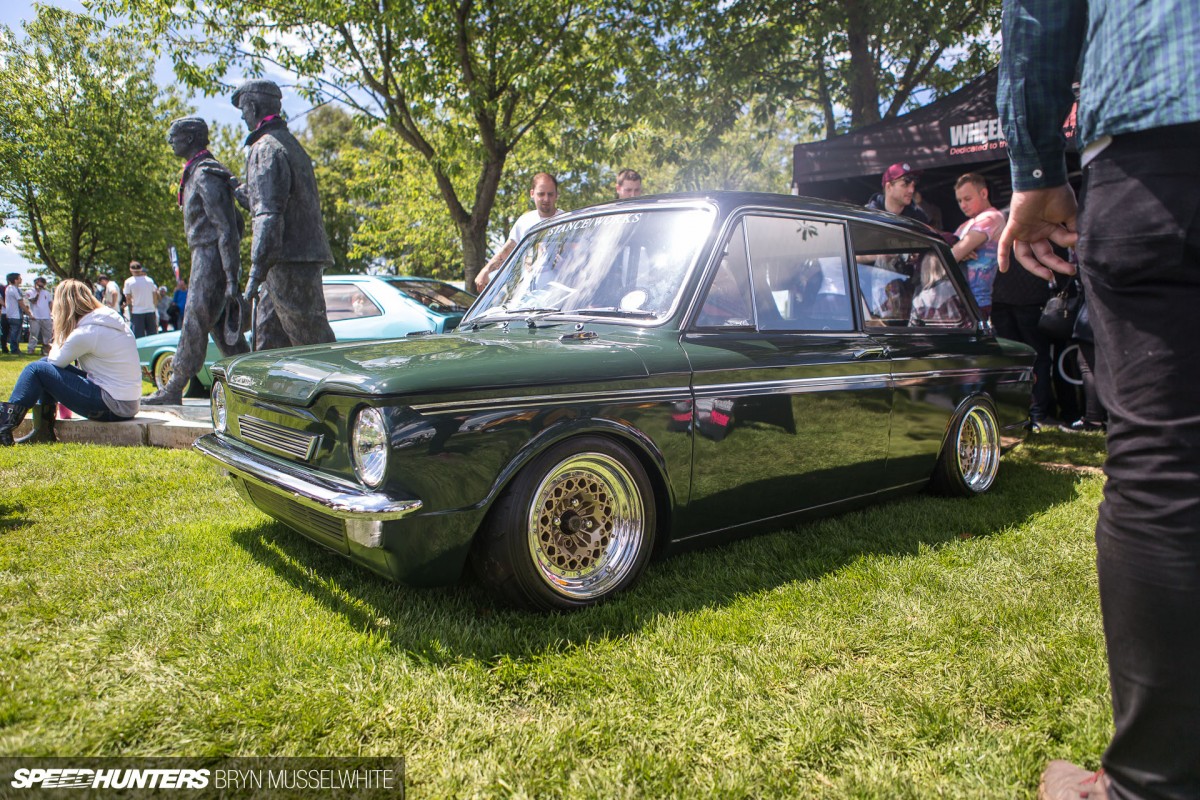 Although it's called the Players Classic and decent percentage of the cars in attendance are of the retro variety, the show isn't specifically aimed at that market. I'm not sure that a lot of people will know what a Hillman Imp is, but this is one. Add some super-rare Ronal 13s and air suspension and this rear-engined saloon from the '60s is a winner. These little cars had a pretty impressive race heritage back in their day, and despite most of them succumbing to rust over the years it was cool to see this treatment on the Wheel Whores stand – the same place where we found Karl Fiara's Escort last year!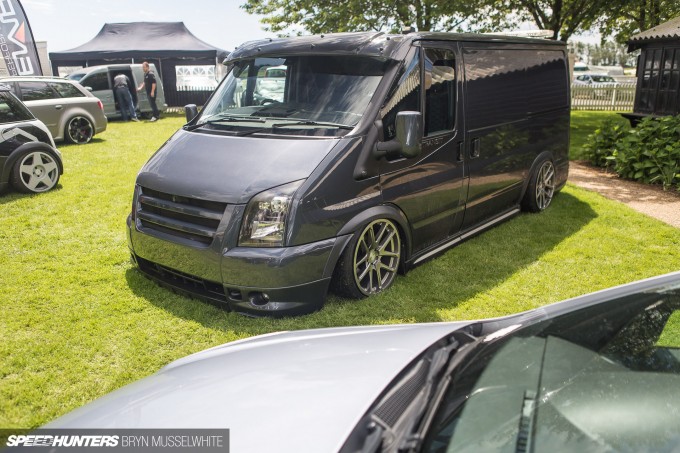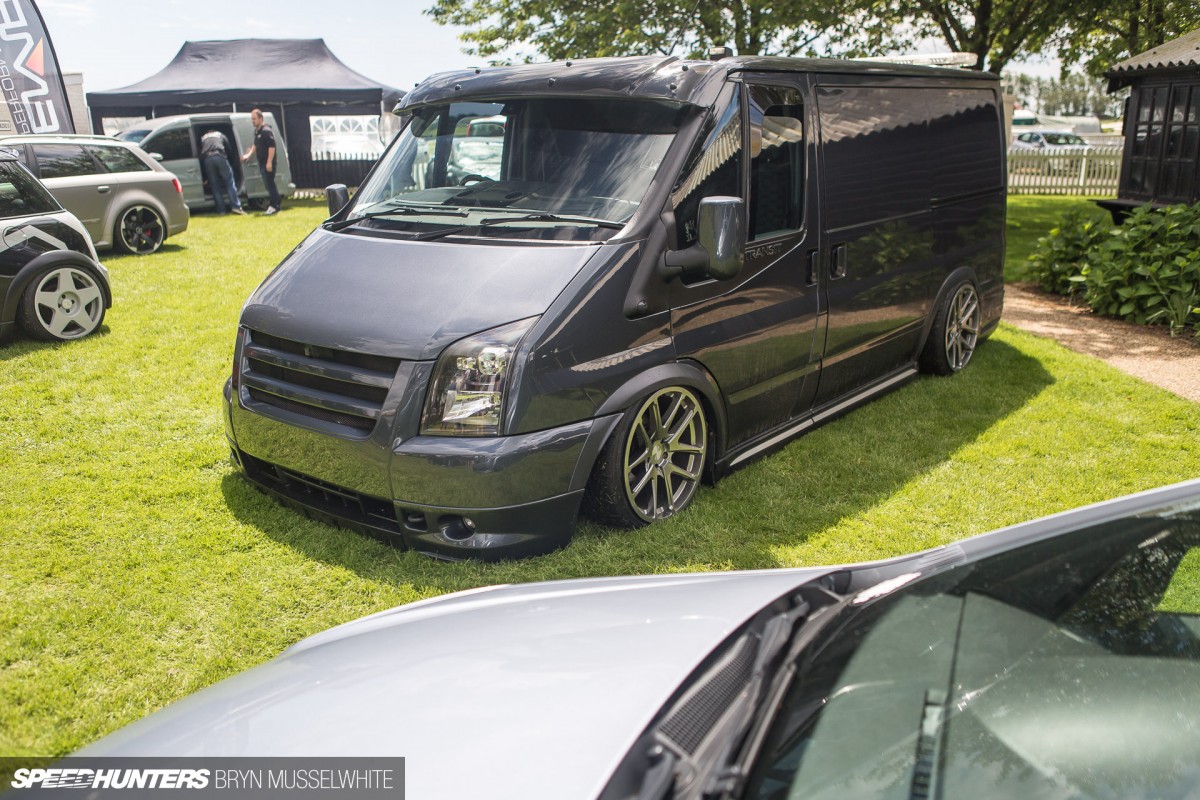 Keeping up the WTF approach, how about a modern van dropped to the ground and given a few custom touches? The big brick shape of this Ford Transit looks mean as hell when sat on the floor. Restraint is key here – no air brushing or masses of chrome, although imagine mixing this up with a mid-1960s Econoline or maybe a Chevy G20?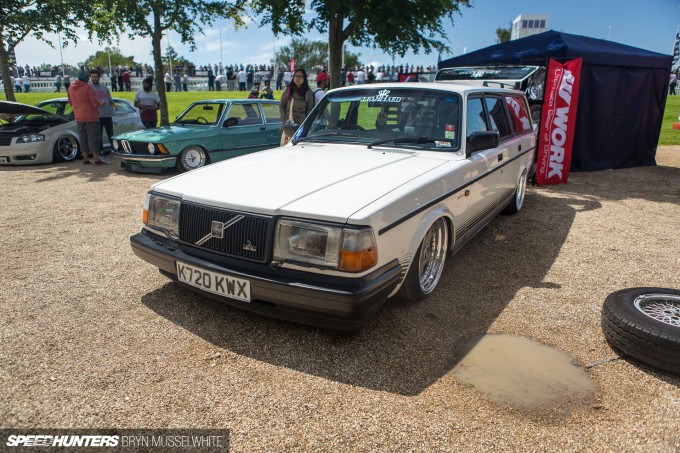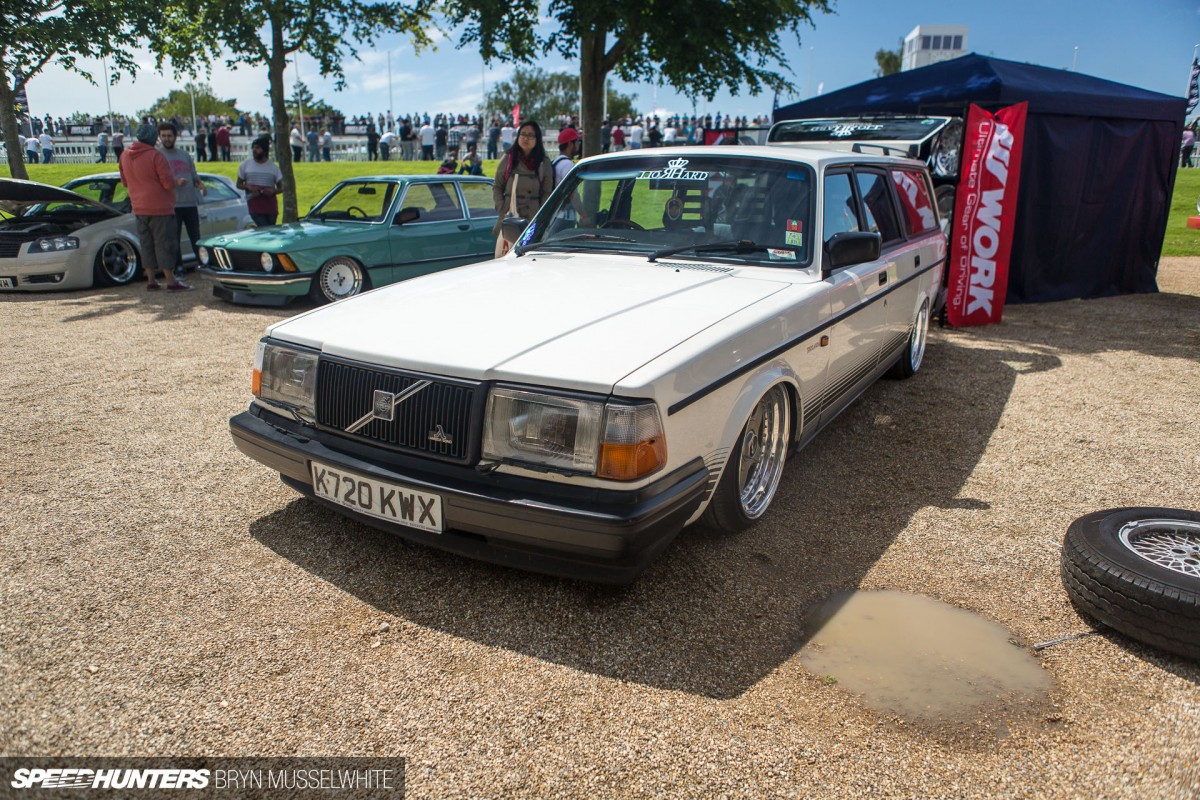 Another brick that sat so well was the RollHard crew 240 Volvo. The only other time I've seen it was in the Wörthersee area a couple of weeks ago; the guys completing the 2000-mile round trip without a hitch. Why? Because Volvos are practical of course! I still need to take a closer look and quizz them over the Air Lift Performance install as I want to do the same to my own – but I'm just glad I got to take a quick look. In Austria all I'd had the chance to do was spontaneously applaud as it drove past the restaurant we were sat in!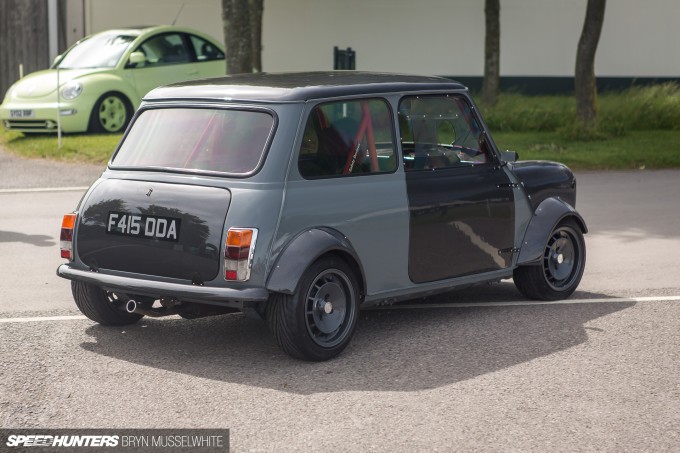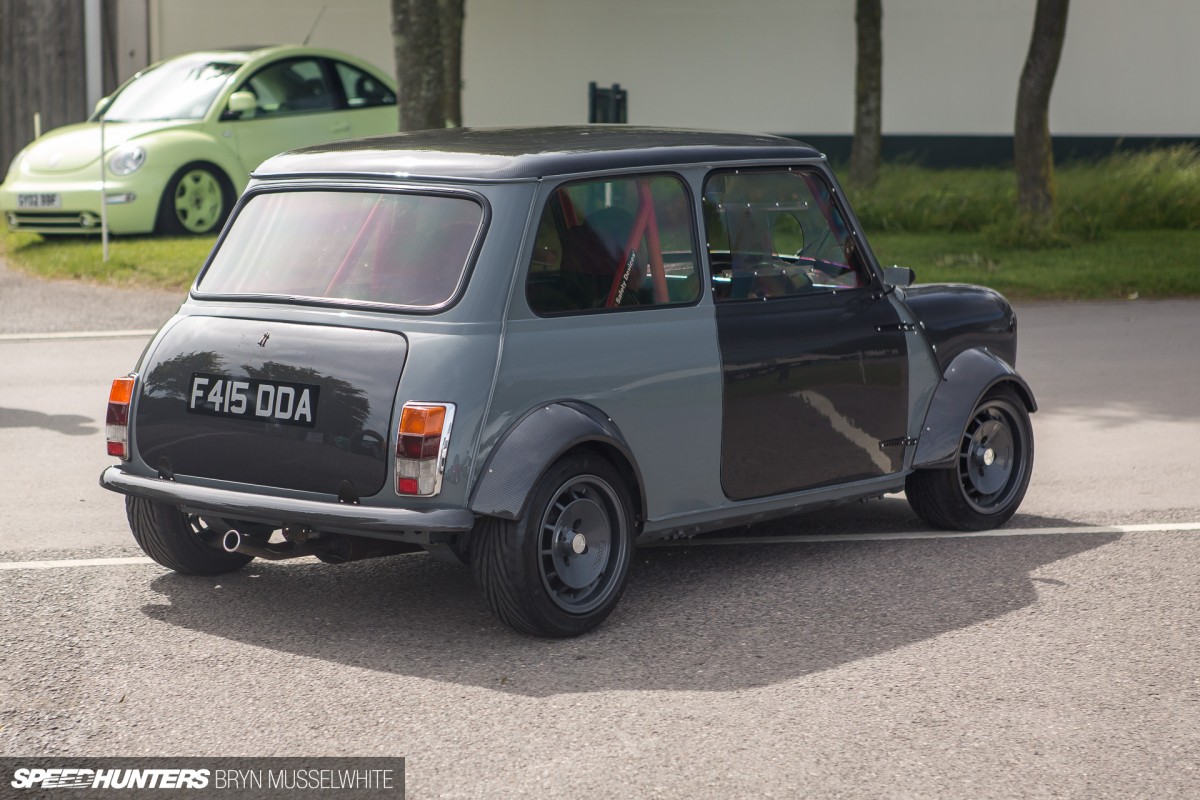 I almost missed this Mini as it left, but the bare carbon finish of half the panels and a registration plate which appeared to be a sticker under the gel-coat must have meant this thing weighed next to nothing. Even the door hinges seemed to have been replaced by straps! Goodwood has seen many battles over the years between the small English model and larger American race cars like the Galaxie. Sadly not today, though.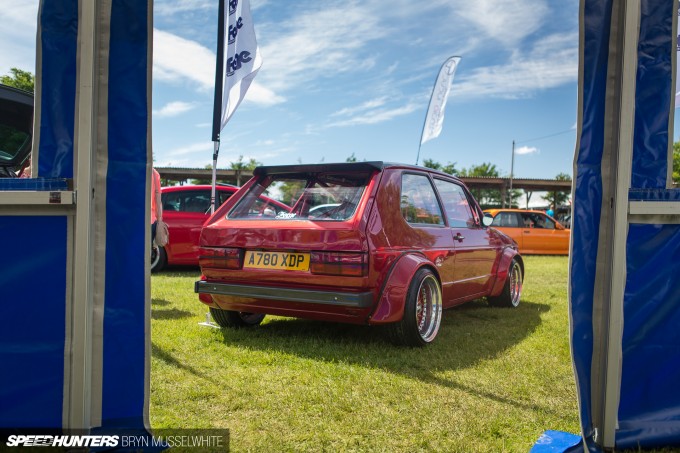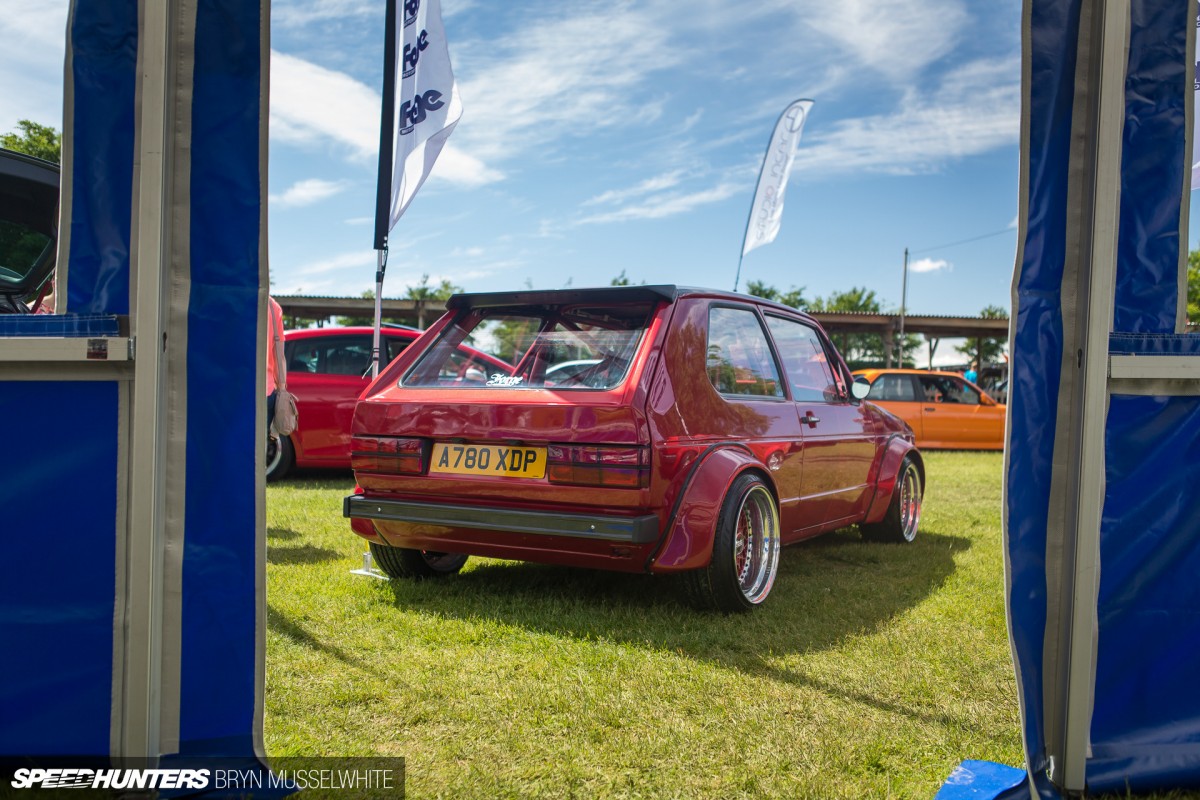 If you follow our Instagram feed, you might already know what's in the front of this super-clean Mk1 Golf I found on the Forge Motorsport stand. Their own Berg Cup-styled Golf proved popular when we featured it last year, but this is something else.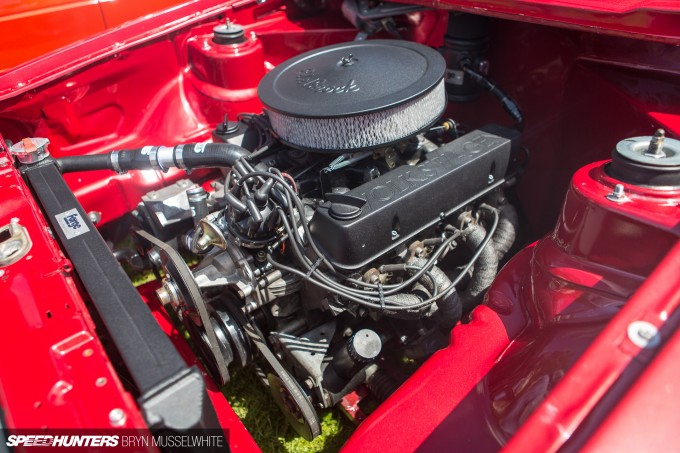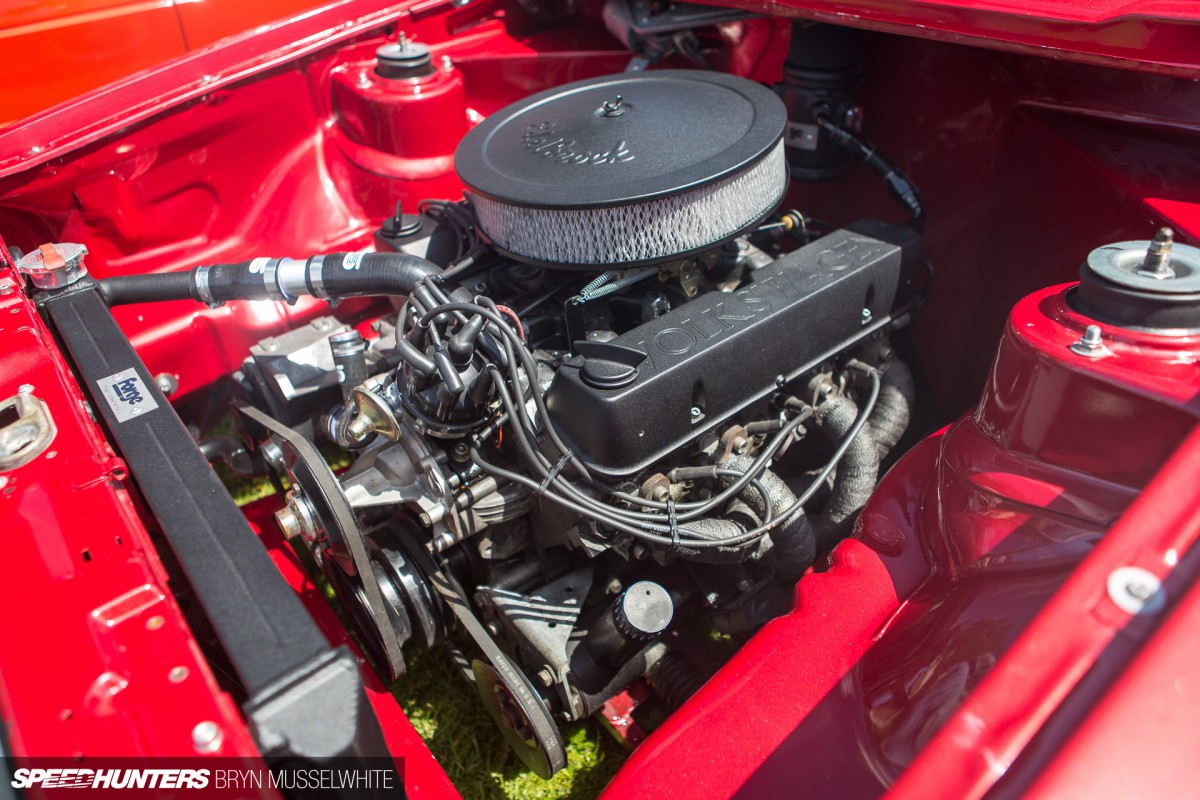 Yup, it's now rear-wheel drive and fitted with a V8! That's not all though; a carbon roof and old school Beetle dashboard are just a few of the other modifications I'll show you when we get the full feature sorted. All this static is making me itch…
Back On Track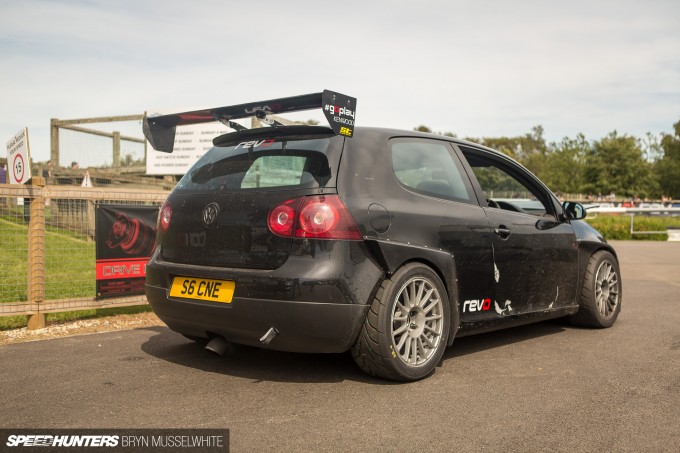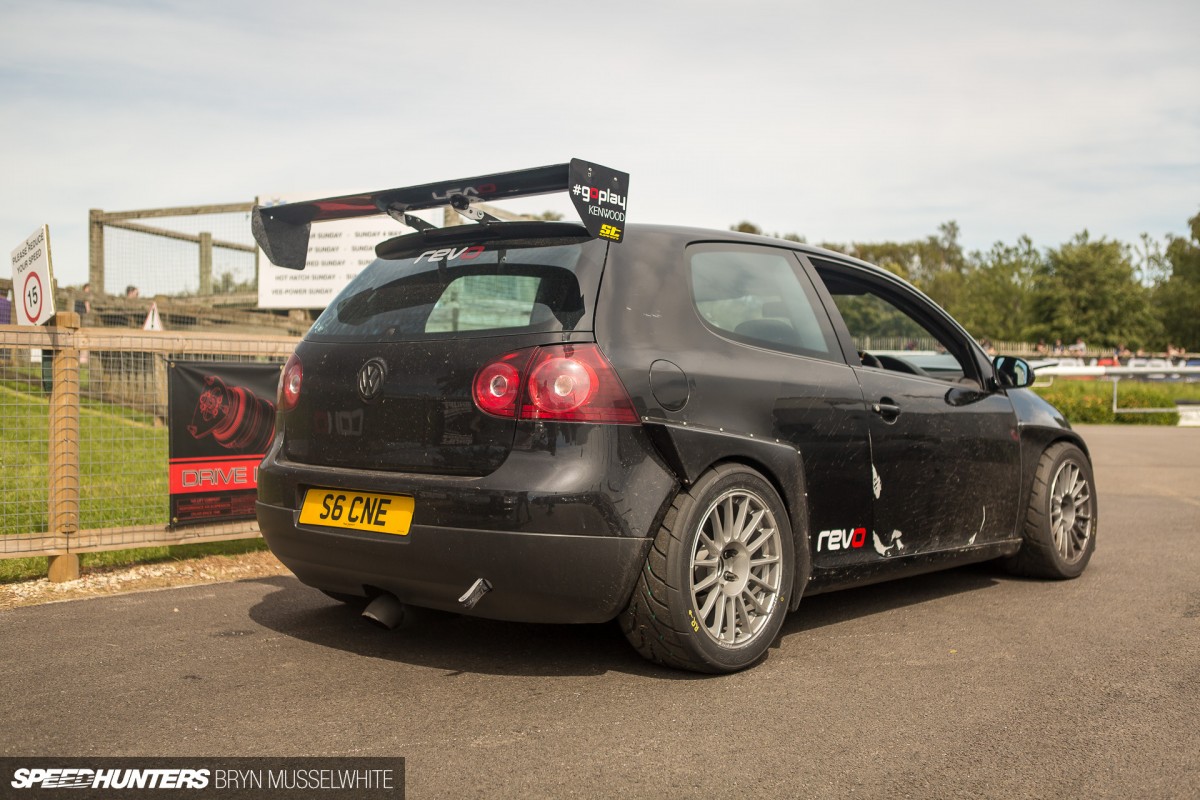 As the main show is based around the pits at Goodwood, you're never very far away from the track action. So for me, it was easy to get distracted as I heard something interesting scream past. There are pretty strict noise rules at the circuit and only seven cars are allowed out at one time, but that just meant more room to play for those that wanted to get familiar with the hallowed ground.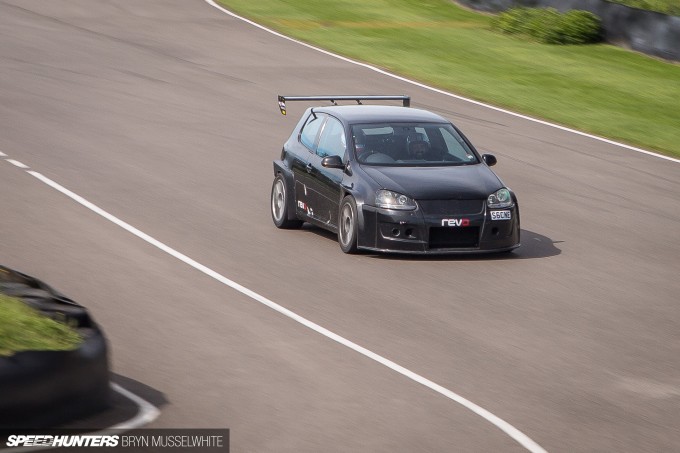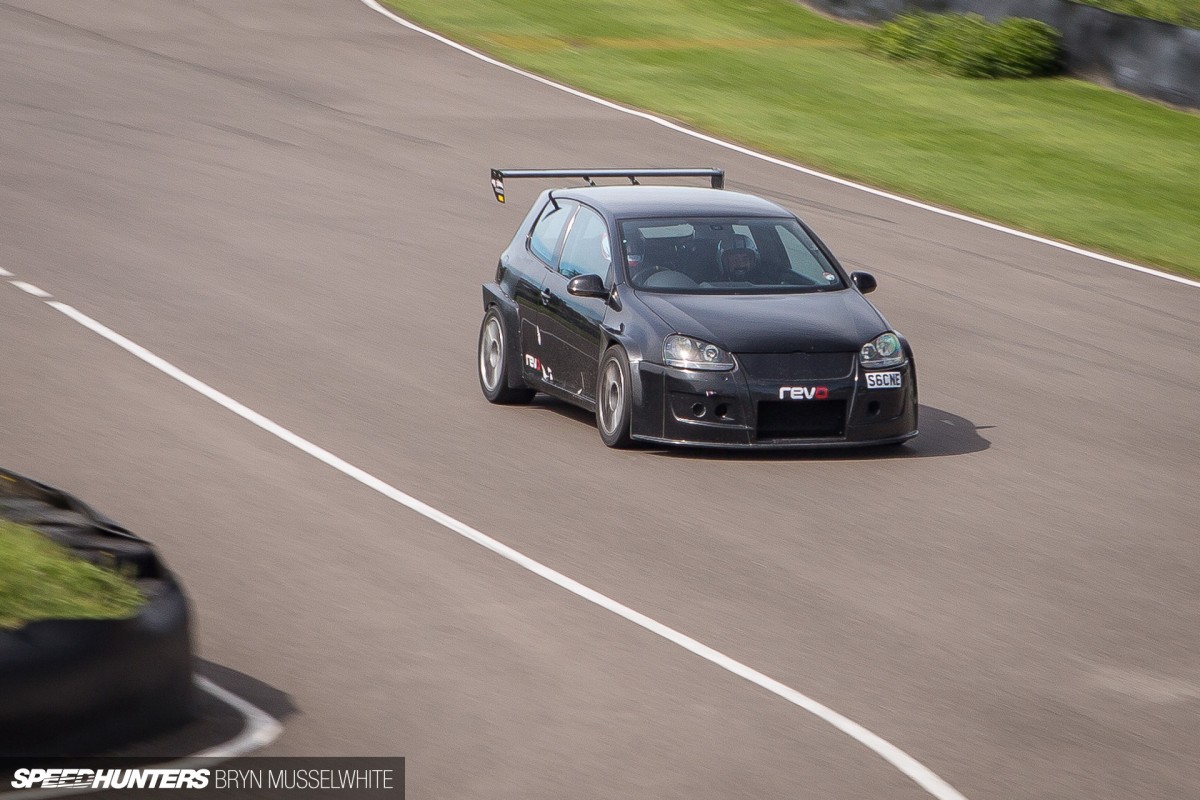 You might recognise the registration plate on this Mk5 Golf, as we featured it early on in 2013. It's come a long way since then though; Ryan from Garage Midnight getting the full BTCC-spec body kit and smooth underfloor fitted just in time to try it out at Players. As with all project cars it's still a work in progress, so I'm interested to see what comes next.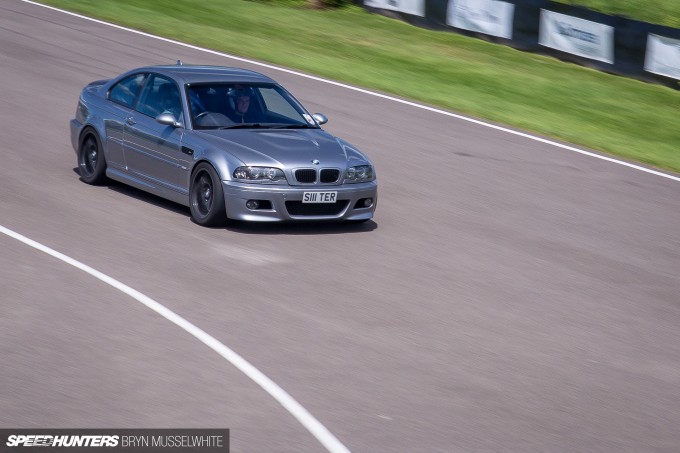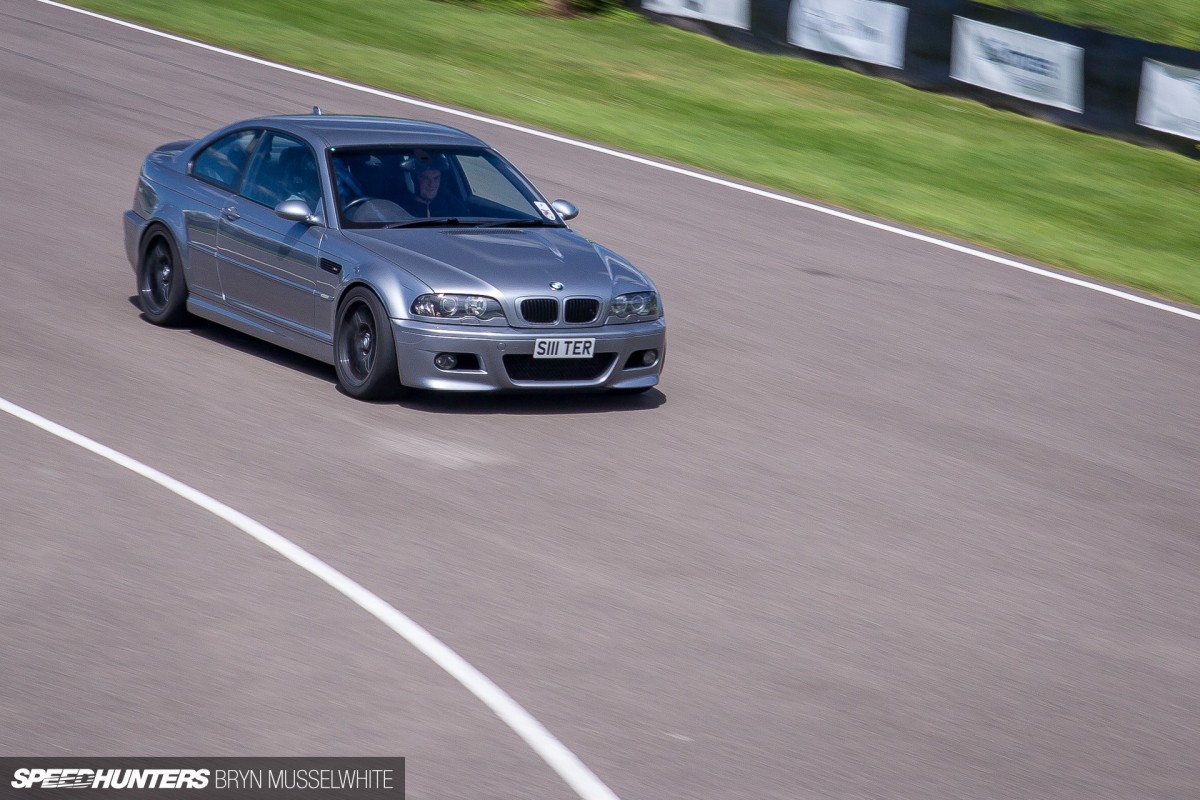 One thing this E46 might have in common with Ryan's Golf is a private licence plate., I'm not sure if we've ever explained how it works in the UK, but unlike the US you have to conform to the regulation format of letters and numbers. There are a couple of different variations, but sometimes you can make a word. Or kind of at least… I'm not sure what this one says about the BMW though – I think the owner has his tongue firmly in his cheek.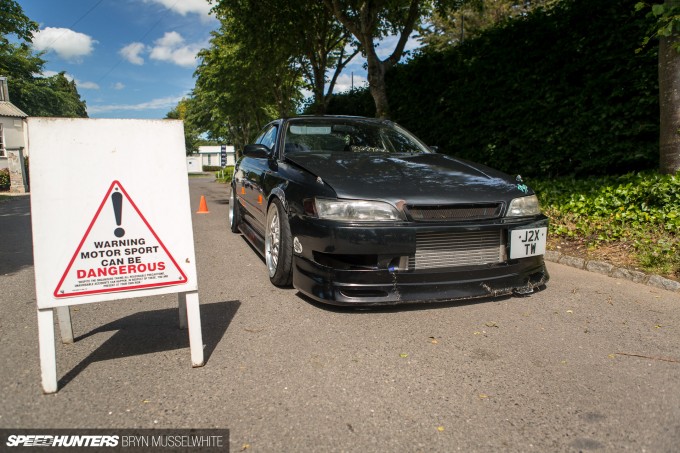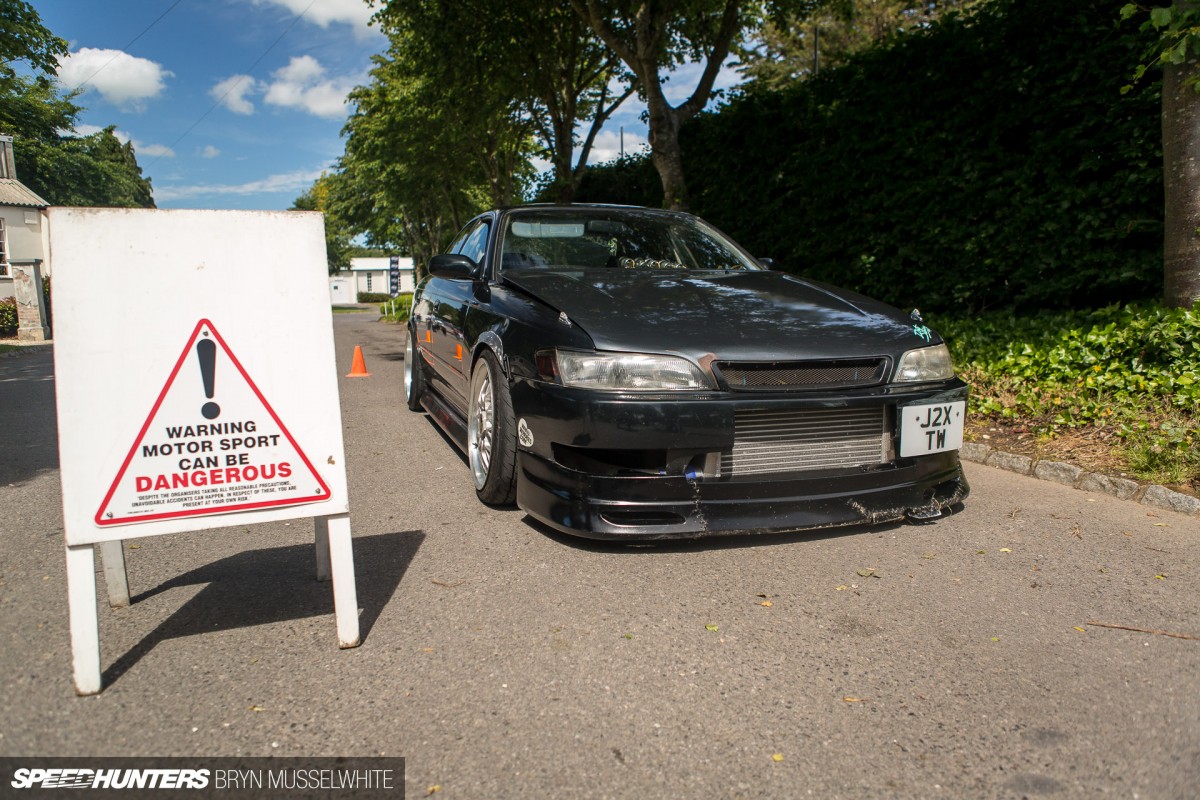 The Toyota Mk2 is still a relatively rare sight in the UK, and this one had some battle scars to go with the its exclusivity. It makes me smile to think of something that you'd usually associate with Japanese culture sat here waiting patiently to hit the tarmac. It reminds me of Mad Mike and Fredric last year!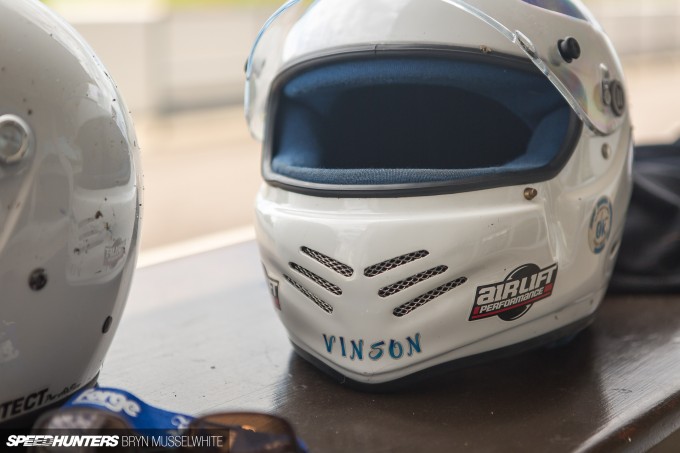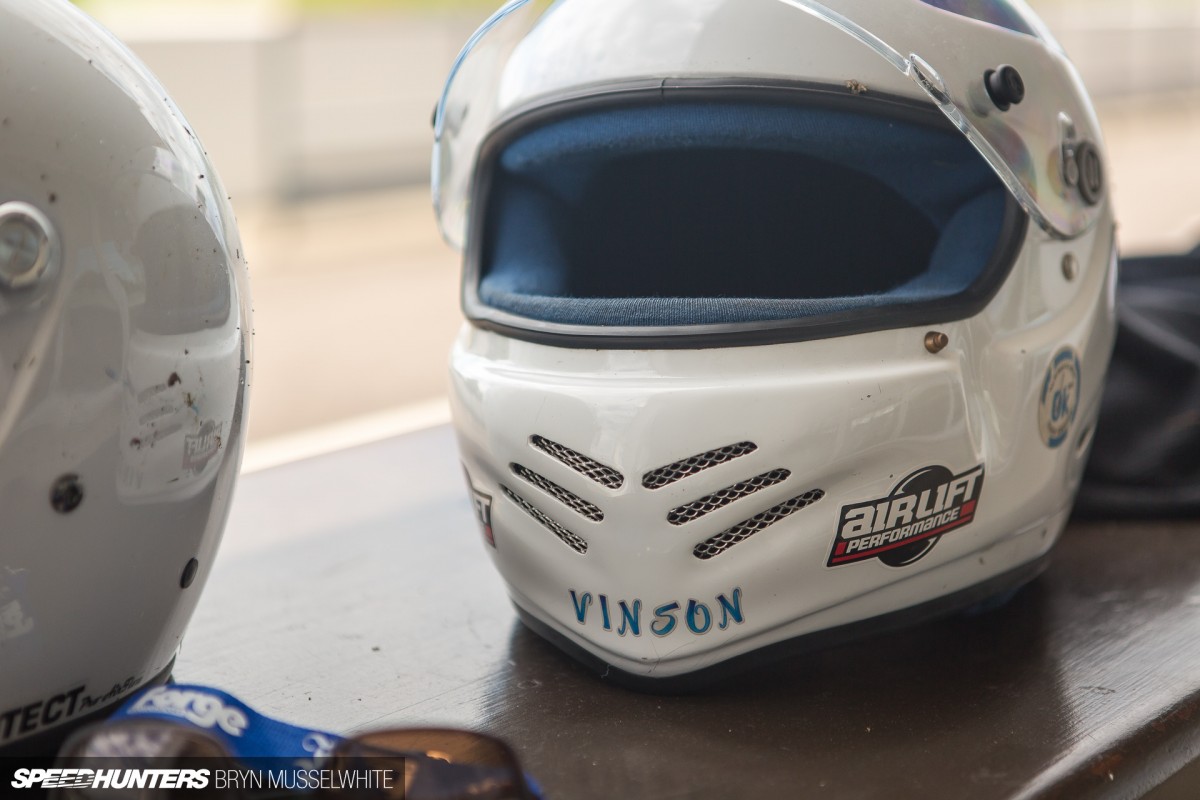 Air Lift Performance were a title sponsor of the show, and their handling guy, Brian Vinson, attacked the track in a variety of different vehicles fitted with their suspension. Talking to Corey Rosser from Air Lift, he mentioned how humbled he was to see the company name all over the Goodwood location. Having seen the track on TV and knowing the history, it was pretty cool to see it all come together like this.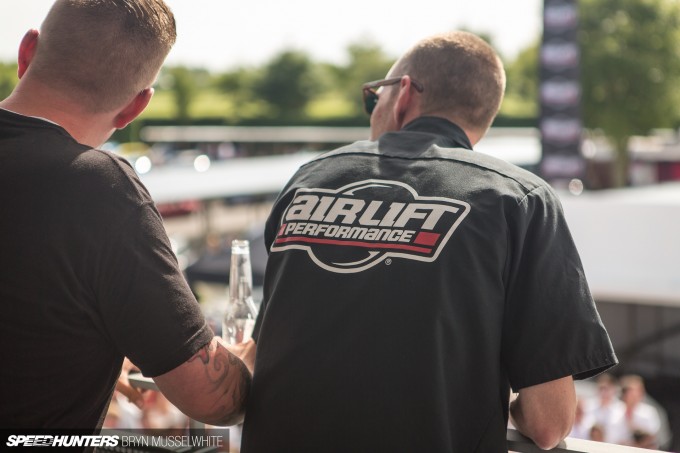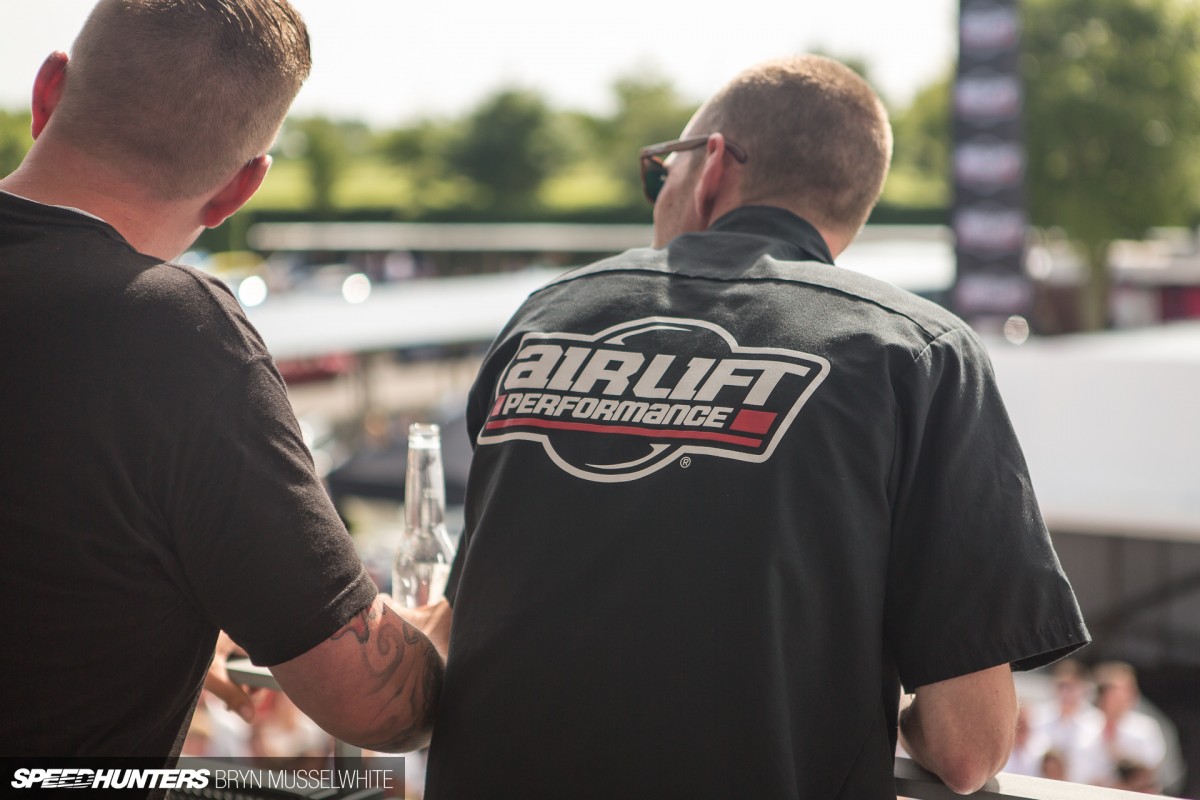 The European scene has embraced the Air Lift way of doing things, so it was a good chance for the guys to see it up close and personal. It's another aspect I enjoy about the Players way of doing things. If you're in to cars, you're going to get on with likeminded people, so that's what happens no matter what the country or time.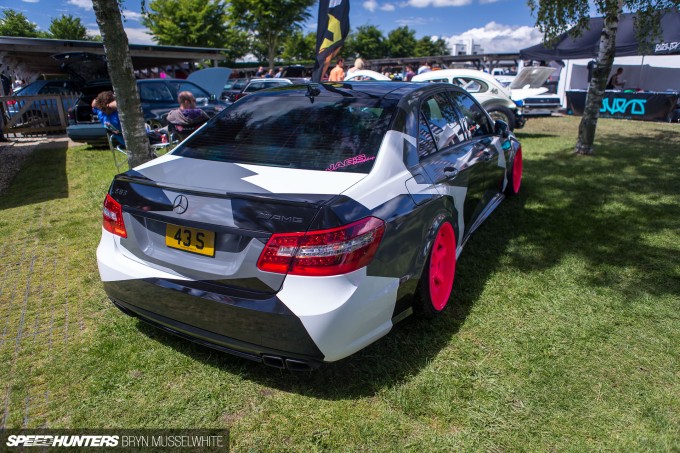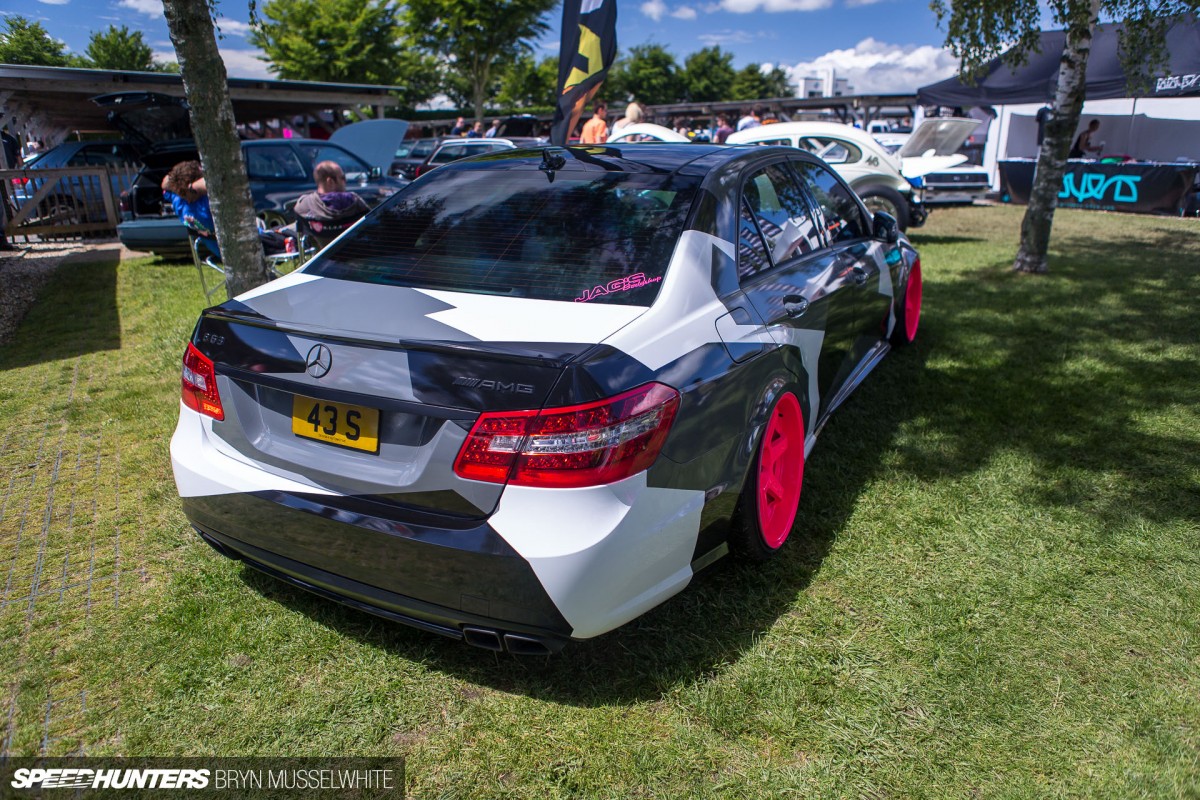 Big or small, new or old there is something for everybody. This E63 AMG is properly in your face; from the urban camo wrap to the dayglo wheels it's an assault on the senses just standing still.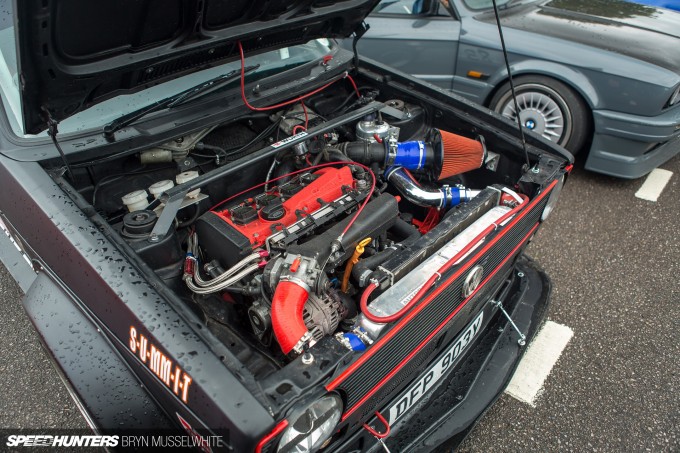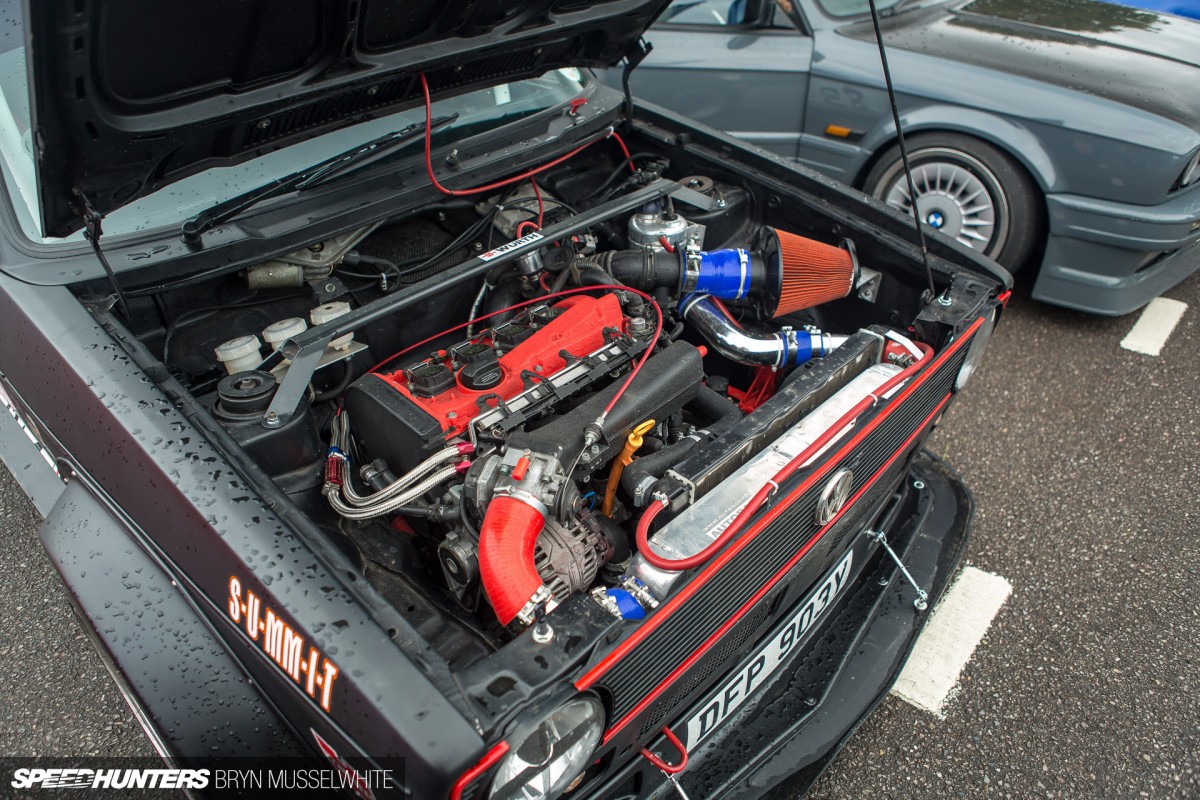 So we've had custom, track and all sorts in between. Truth is, I liked the lot of them, but as with all car shows there's some judging that takes place and a little prize giving too. I had to pick my #FeatureThis winner and the guys had some trophies to hand out while thanking the crowds. So can you guess which car won?
Finishing Touches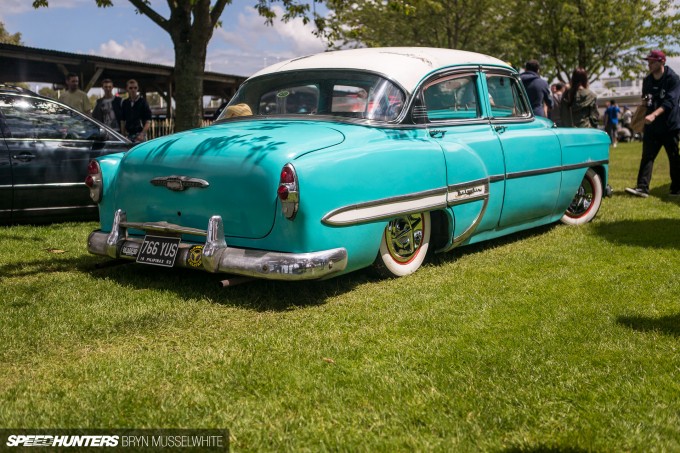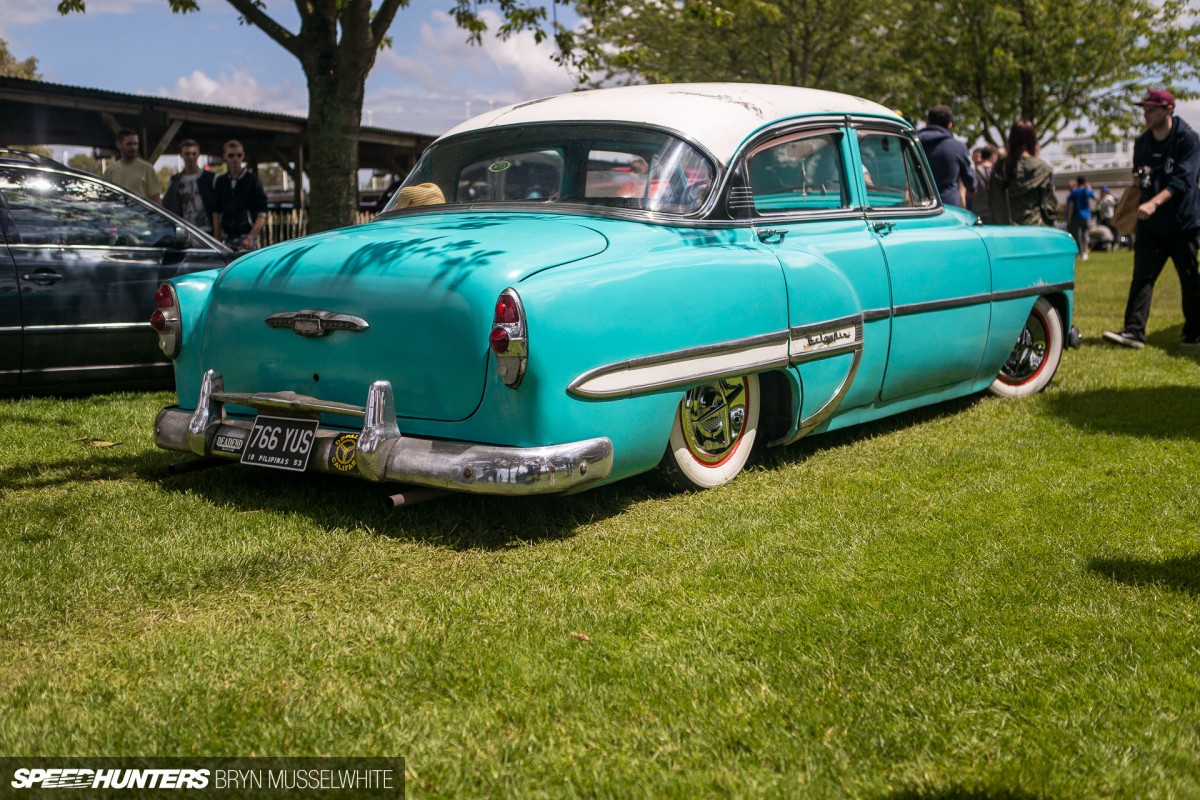 Given the wide choice, I really didn't know which way it would go. As with all good judging you have to remove your personal interests from the equation, otherwise you're just going to go for what you like, which in my case could be anything and almost certainly not the best choice! Martin 'Tino' Eley, whose Buick we took a look over at TRAX 2012, brought along his Chevy – a personal import from the Phillipines that's bloody lovely. I think it's an age thing, but as I get older the more I like the look of early '50s cruisers.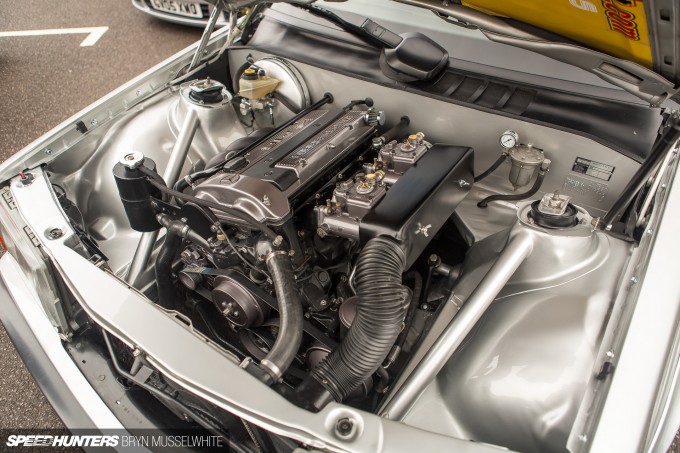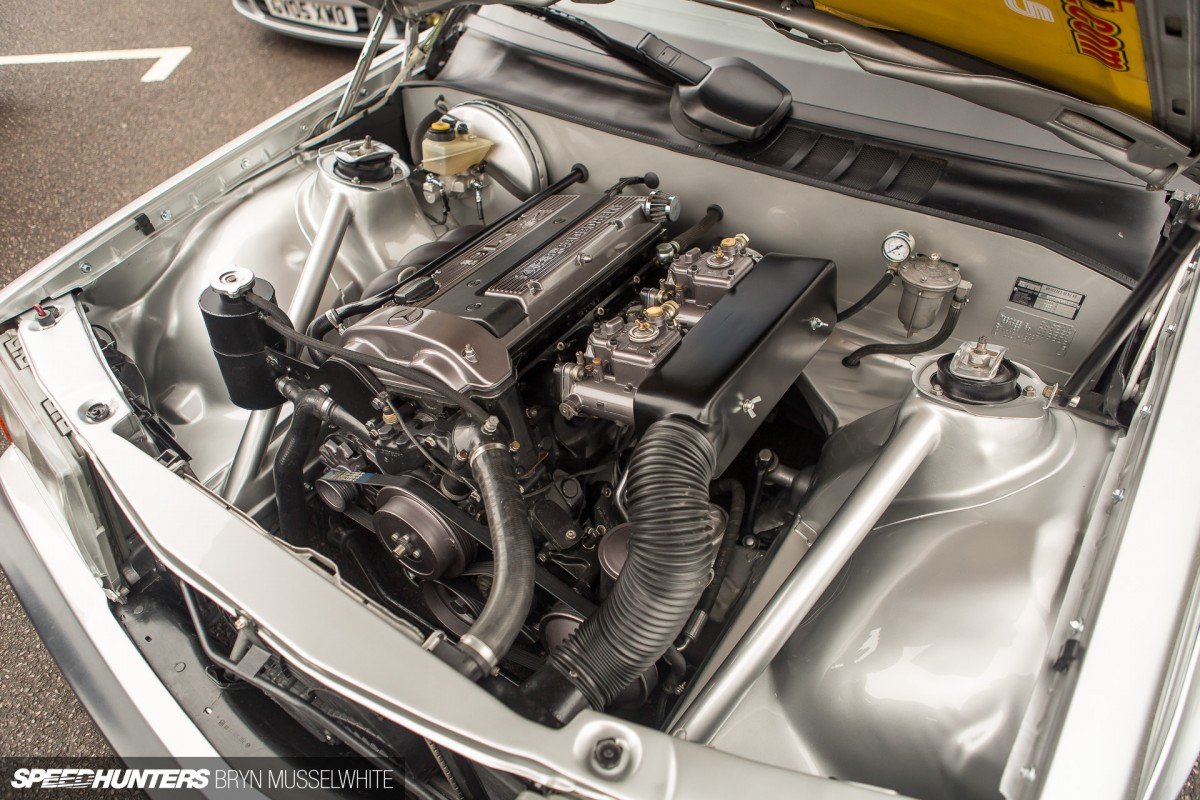 Usually I wouldn't be to bothered with the results of a show because everybody goes for something different, so it's no biggie which cars do or don't win. Hopefully by now you'll be starting to understand that Players is a little different though. But before we get to the overall winner, I'll announce my #featurethis recipient. I know we're starting to see a theme emerge here having had a W124 Wagon in Long Beach and stack headlight in Atlanta, but I had to lean towards the three-pointed star too.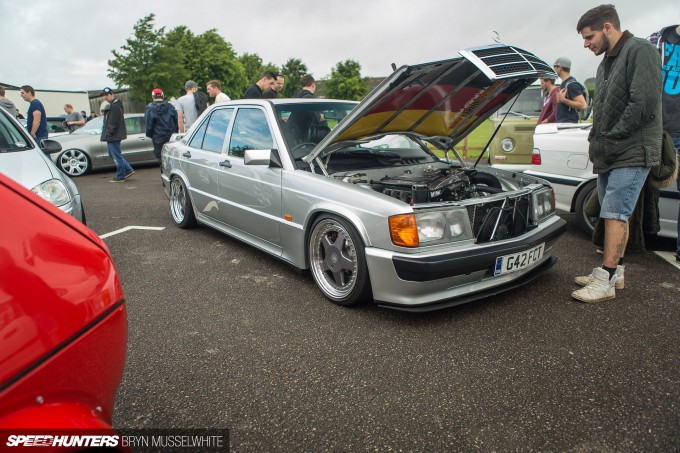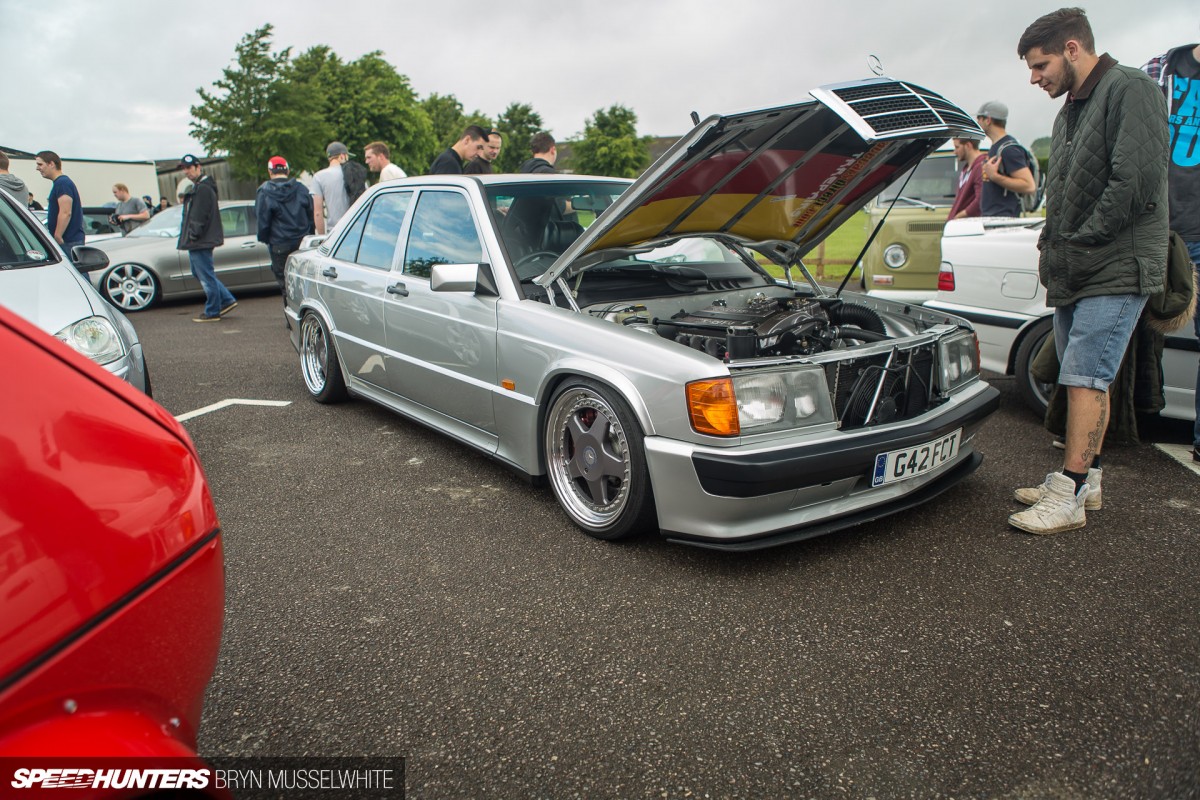 And wouldn't you too when they look this good? This 190 grabbed my attention pretty early on in the day before the sun had even burst through. Although there are other cars from the show I'll be chasing for features, the Mercedes takes it. I reckon it would look good in just about any situation – from car show corral to track… to my garage! There's a lot more going on here than first meets the eye too, so be sure to check out the full lowdown when it appears.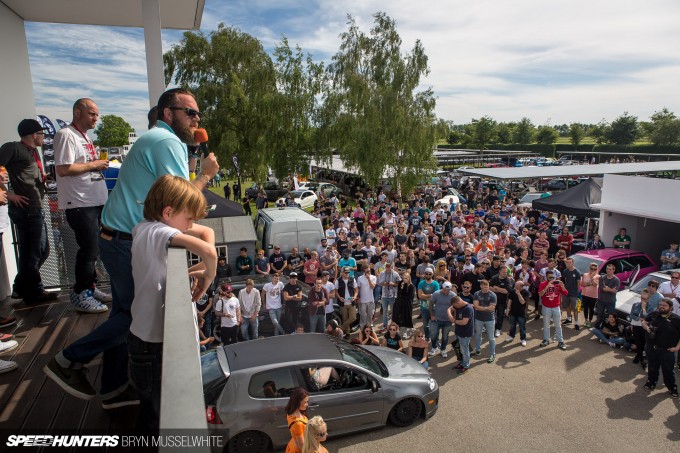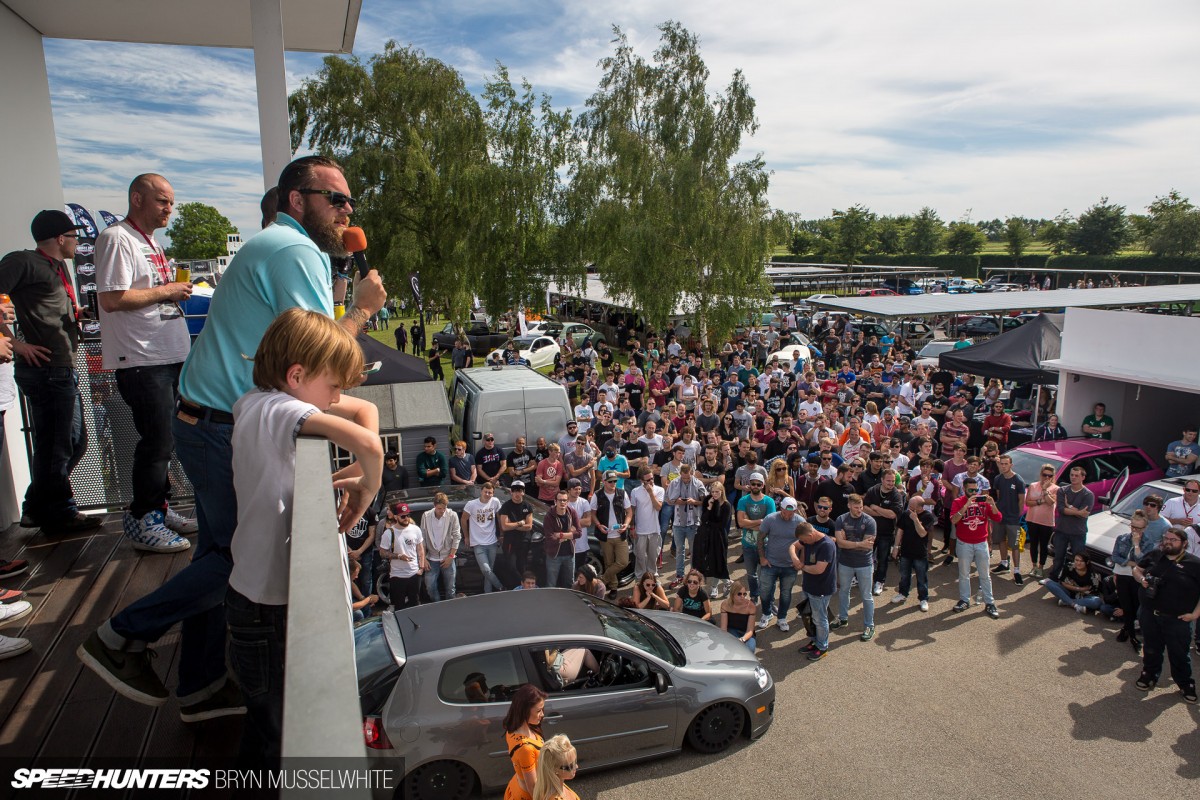 As the Players team thanked everybody for coming, we were all still no wiser as to who was going to walk away with the big one: Best in Show.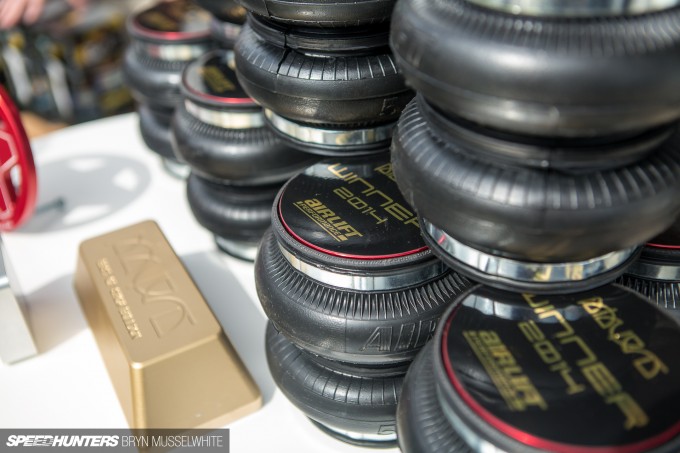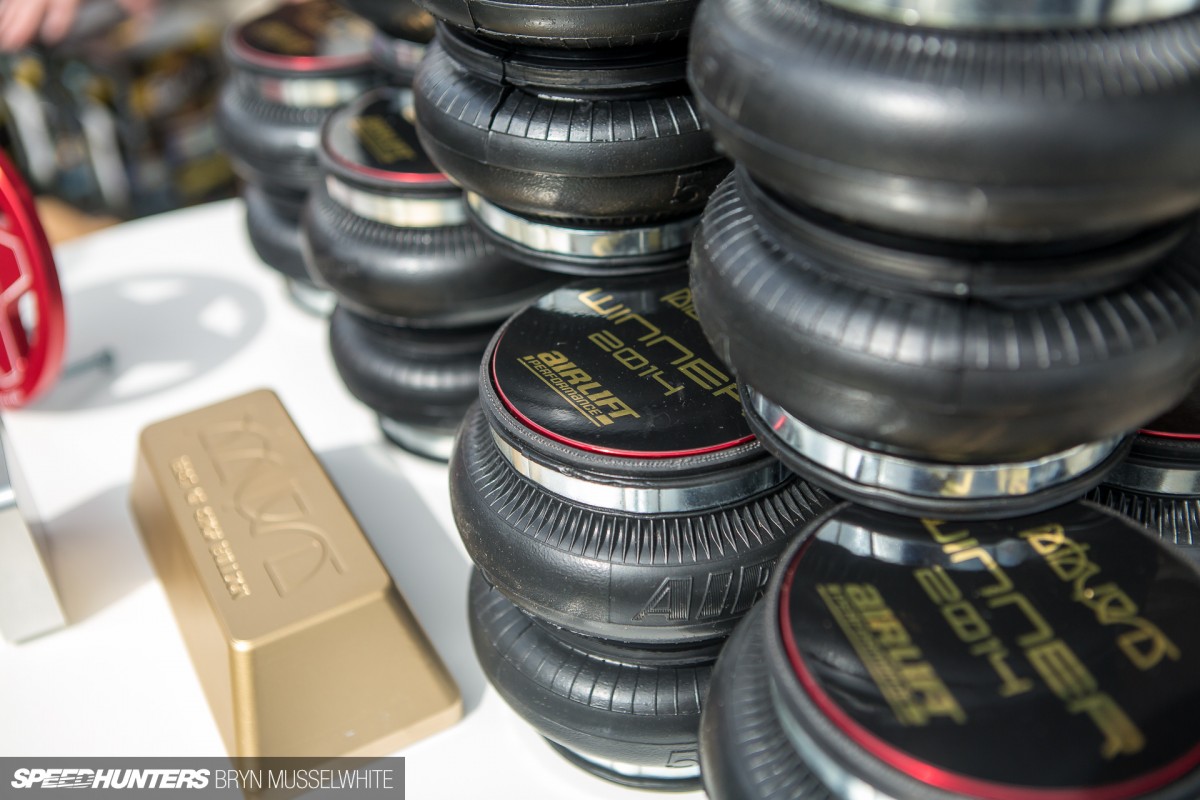 The trophies were primed and suitably themed. Gold bars? Probably!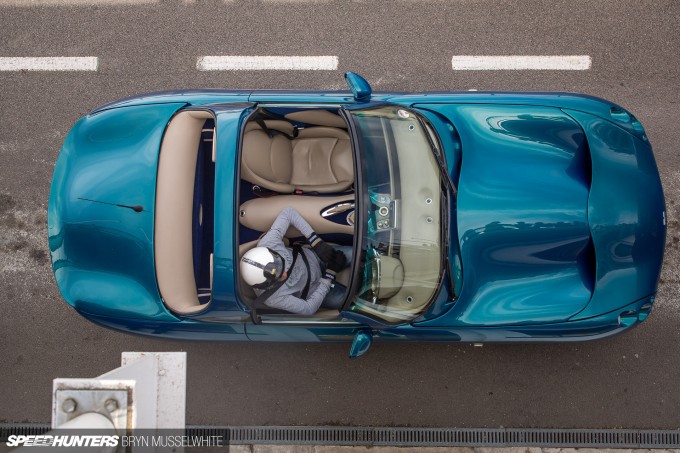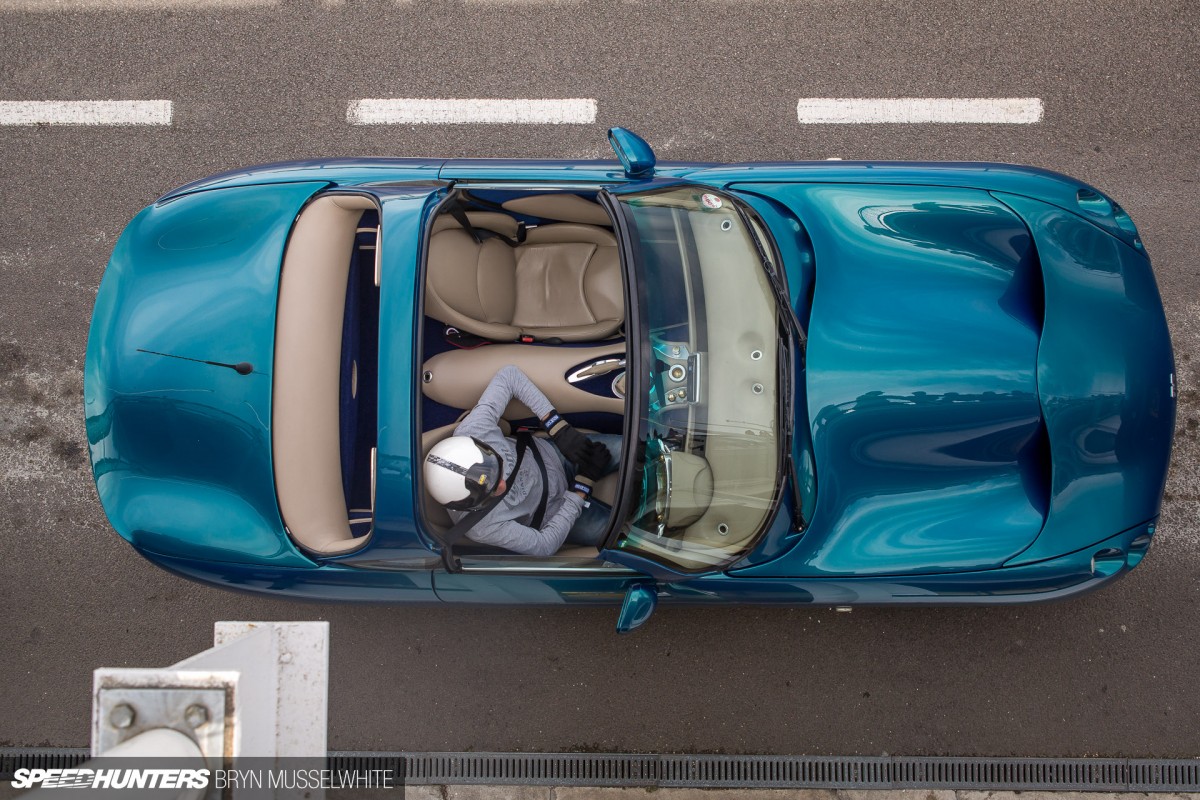 What I've shown you is just a small taster of the overall selection, but we'd all checked out the variety.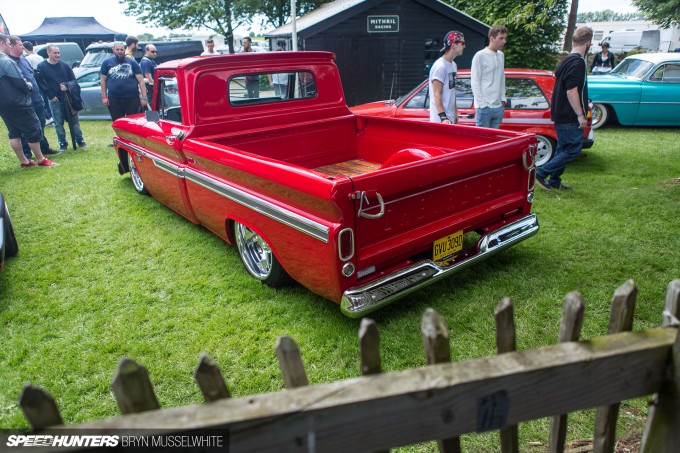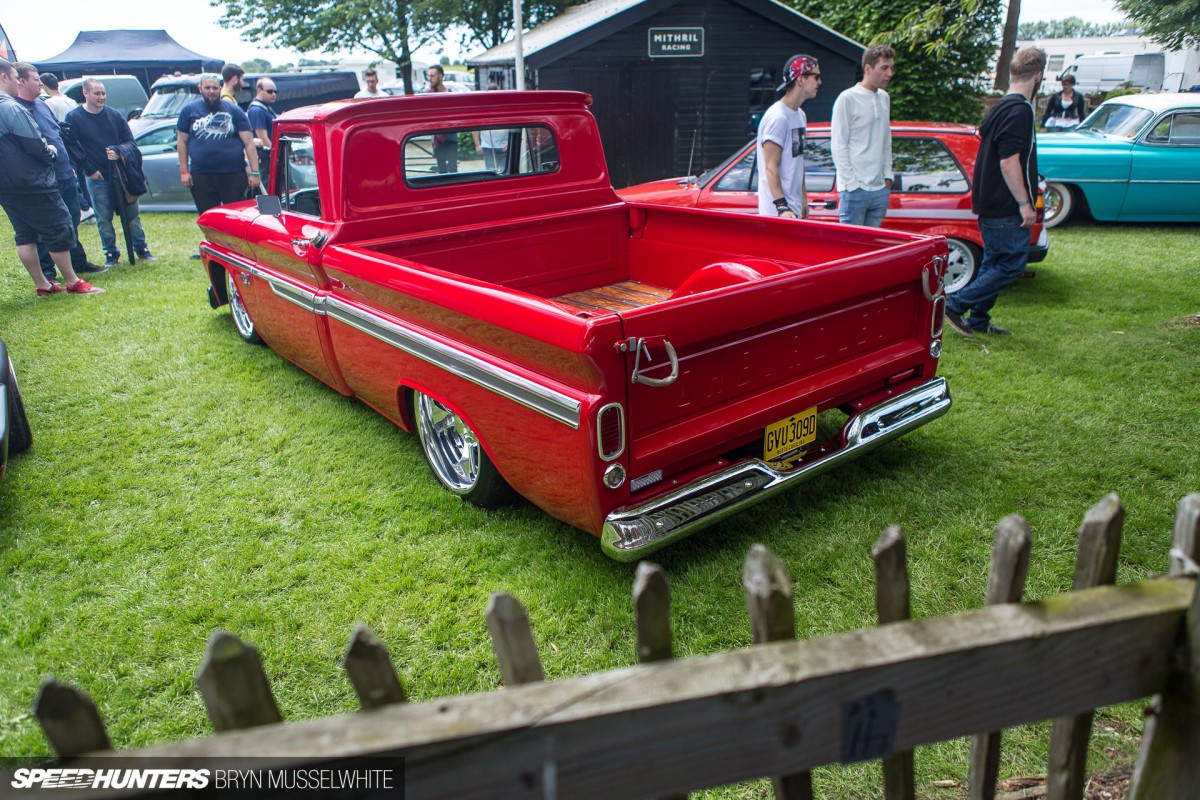 And in the end this incredible Chevy pick up took the overall prize. The level of finish was immaculate, but the build wasn't over the top and featured all the right ingredients for a winner. Flawless paint, restrained details and universal appreciation.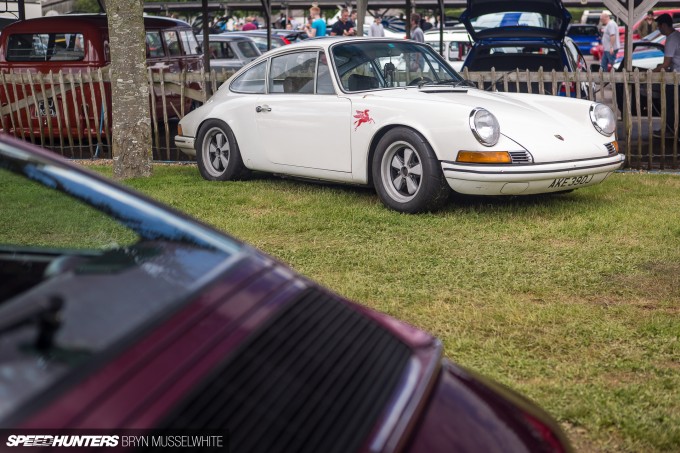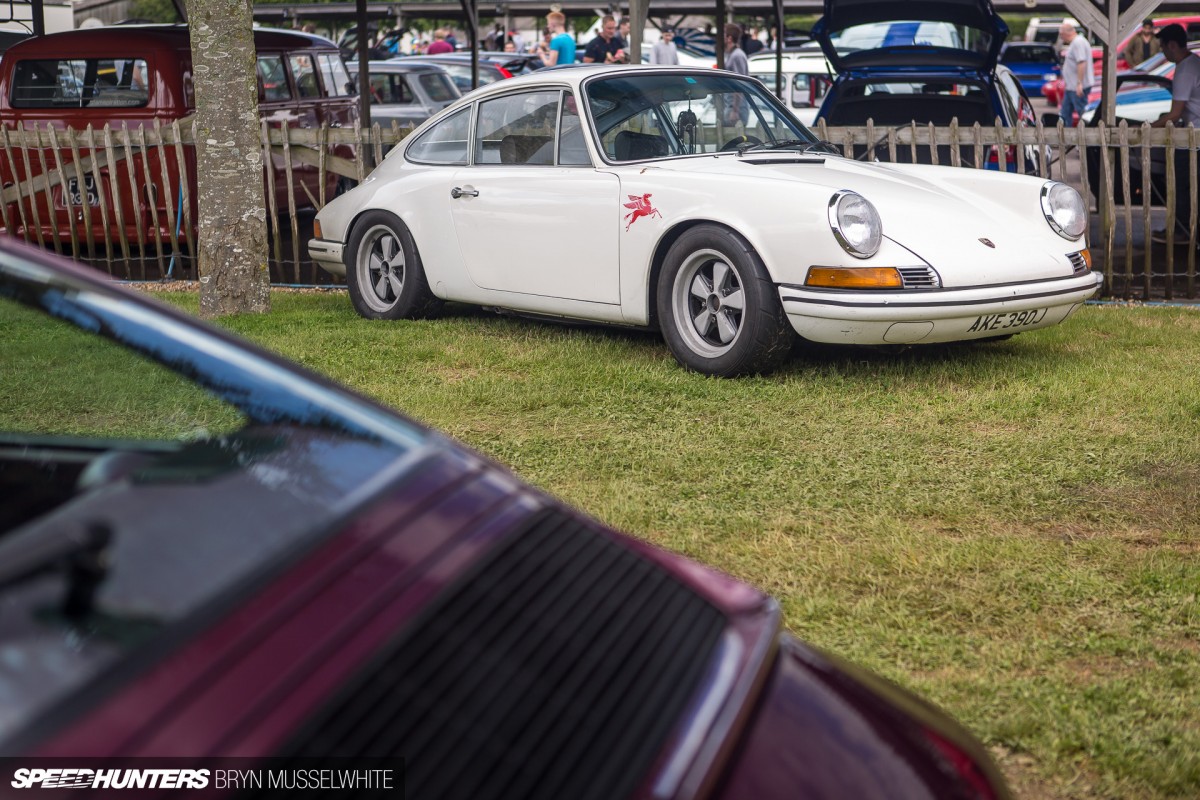 To be fair, it really could have gone any way, as it's been a really long time since I attended a show with so much variety. Last year was good, but I think 2014 is an indication of how word of this event is spreading fast. Because in all scenes there are people who just happen to like a certain type of car, rather than being blinkered to it and discounting others, they also get off on seeing what other people are in too. Getting ideas and mixing different styles with their own; that's where Players Classic succeeds for me.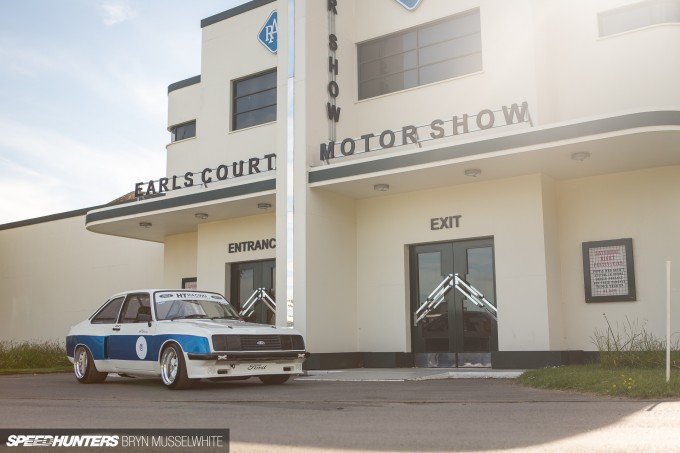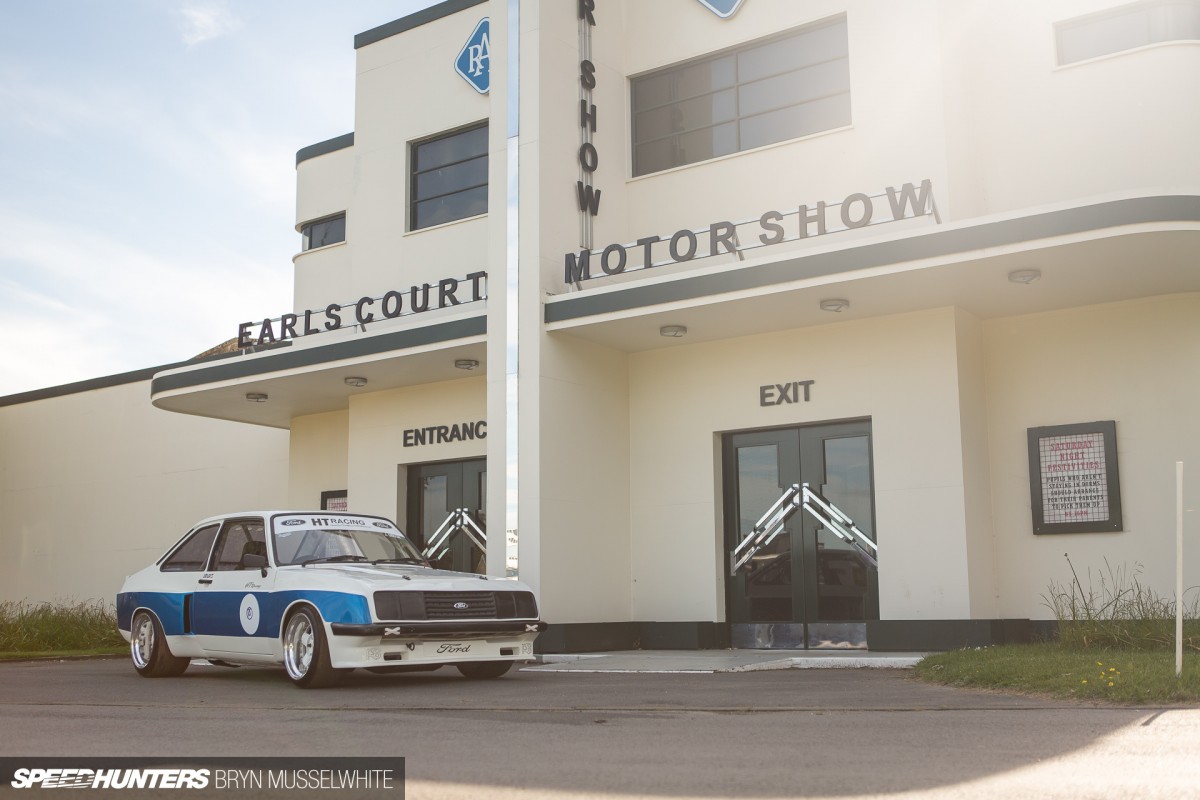 Bringing like-minded people together, regardless of what they're into, and having the right open-minded approach is what's important here. When that happens, so do good things and that's what Players Classic is. In a world of dedicated forums, magazines, scenes and sub-genres, can't we all just get along? Of course we can.
Bryn Musselwhite
Instagram: speedhunters_Bryn
bryn@speedhunters.com
Cutting Room Floor