With 1000hp, 1000kg and a 91-inch long wheelbase, Mad Mike's RADBUL Mazda MX-5 is going to be an absolute weapon. That build is coming along very nicely, and I'm going to be back with another update on progress in few weeks time. Of course, it's not the only project our crazy Kiwi driver has on the go though…
Late last year Mike posted up Miura-san's digital renderings of the Rocket Bunny TRA-Kyoto 6666 Mad Mike FD3S RX-7 body kit he had hand in designing. Using Rocket Bunny DNA, the idea was to move away from the bubble-fendered and big lipped kit that has provided MADBUL with its identity for the past seven years, and give the RX-7 a fresh new retro-inspired look that's not only super-aggressive; but works more cohesively with the Mazda's original lines.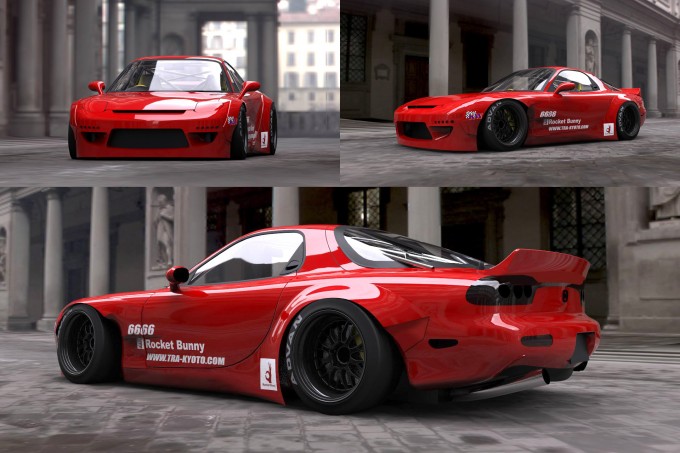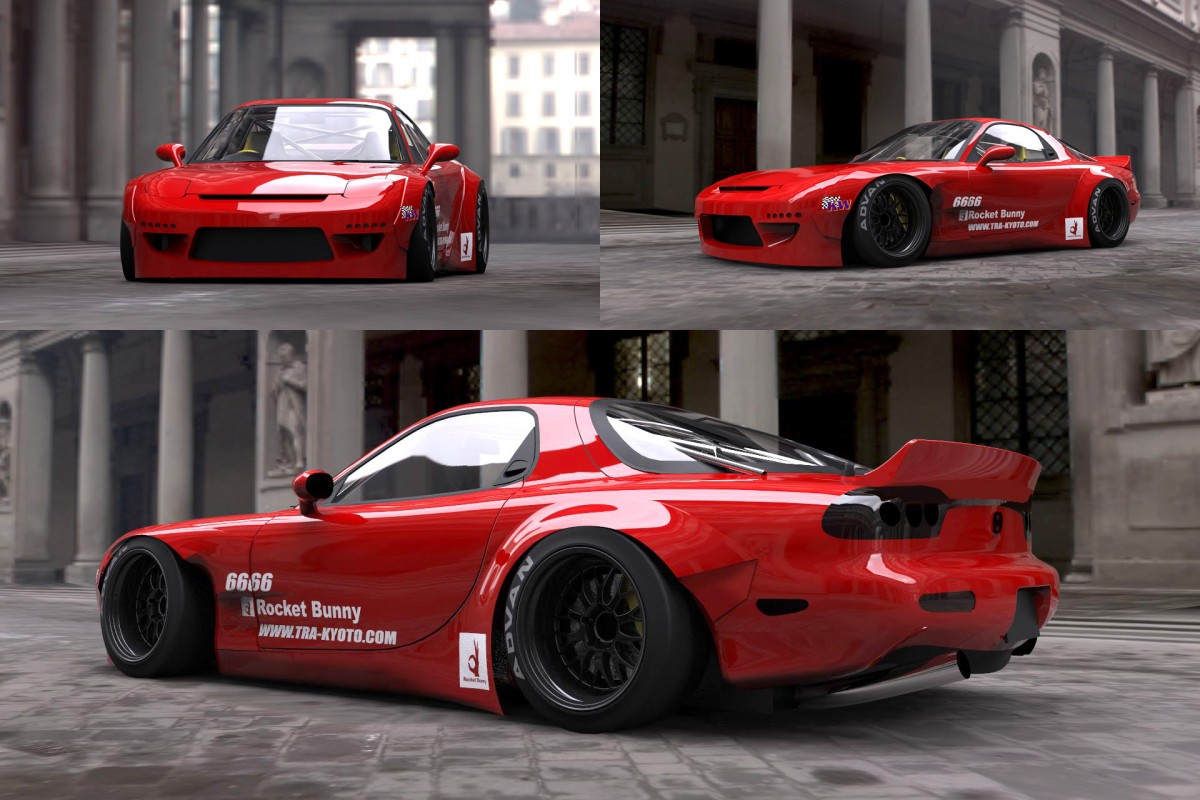 In Mike's eyes Miura-san absolutely nailed the vision, and considering the overwhelmingly positive feedback given to those original design concepts, you guys obviously thought so too! It might have just been a virtual dream then, but eight months on the MM x Miura Rocket Bunny FD3S kit has become a reality.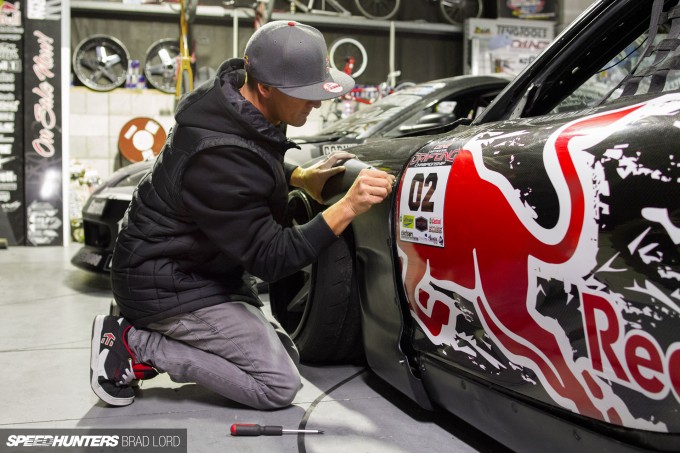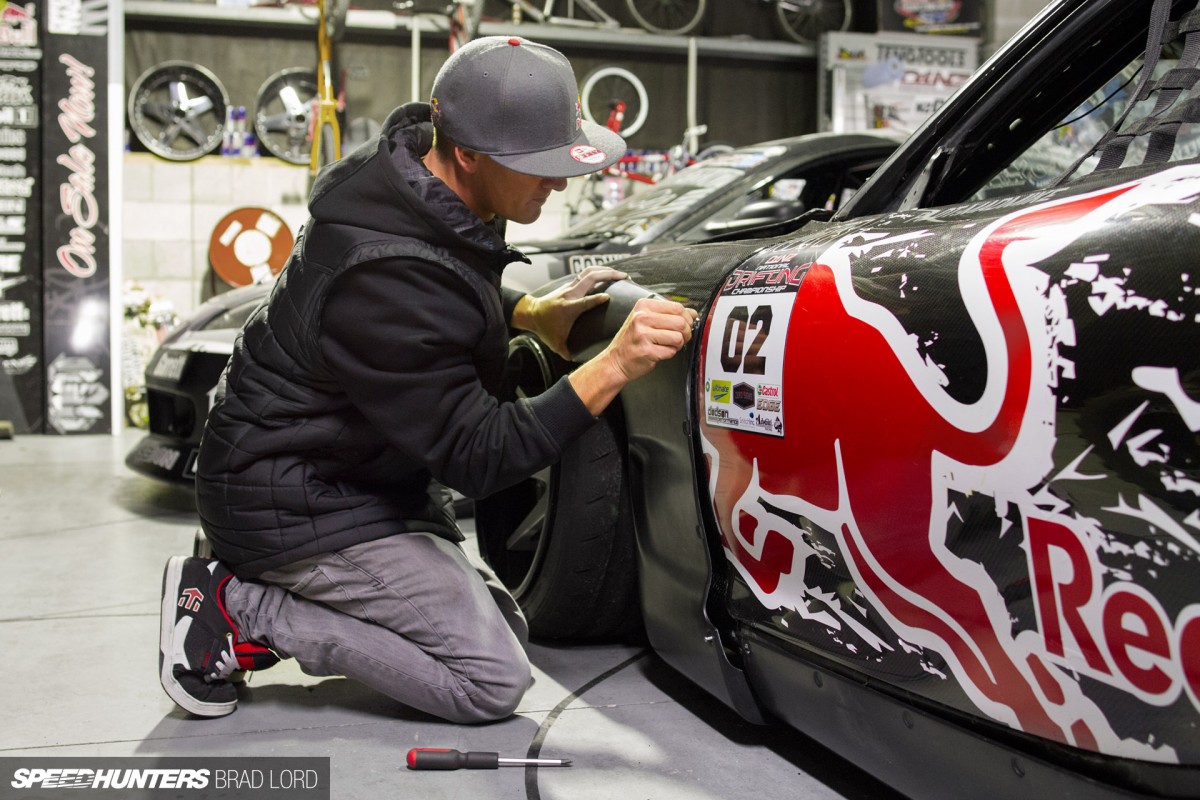 No one, of course, is more happier about that than Mike, so when a delivery truck pulled up to is workshop on Tuesday with a big brown box from Kyoto on board, he wasted no time getting stuck in to fitting the prototype parts that were stacked inside. And when I say 'no time', I literally mean at that very moment – until 4.00am the next morning… Why the rush? Well, apart from the obvious reason, MADBUL is actually jetting off on a secret overseas mission next week; and with the car to prep, the kit to fit and a complete new livery needing to be rolled out before that happens, there's a lot do in a short amount of time.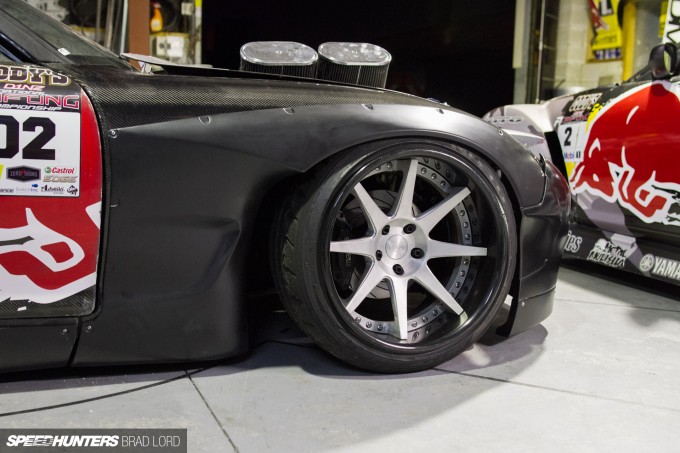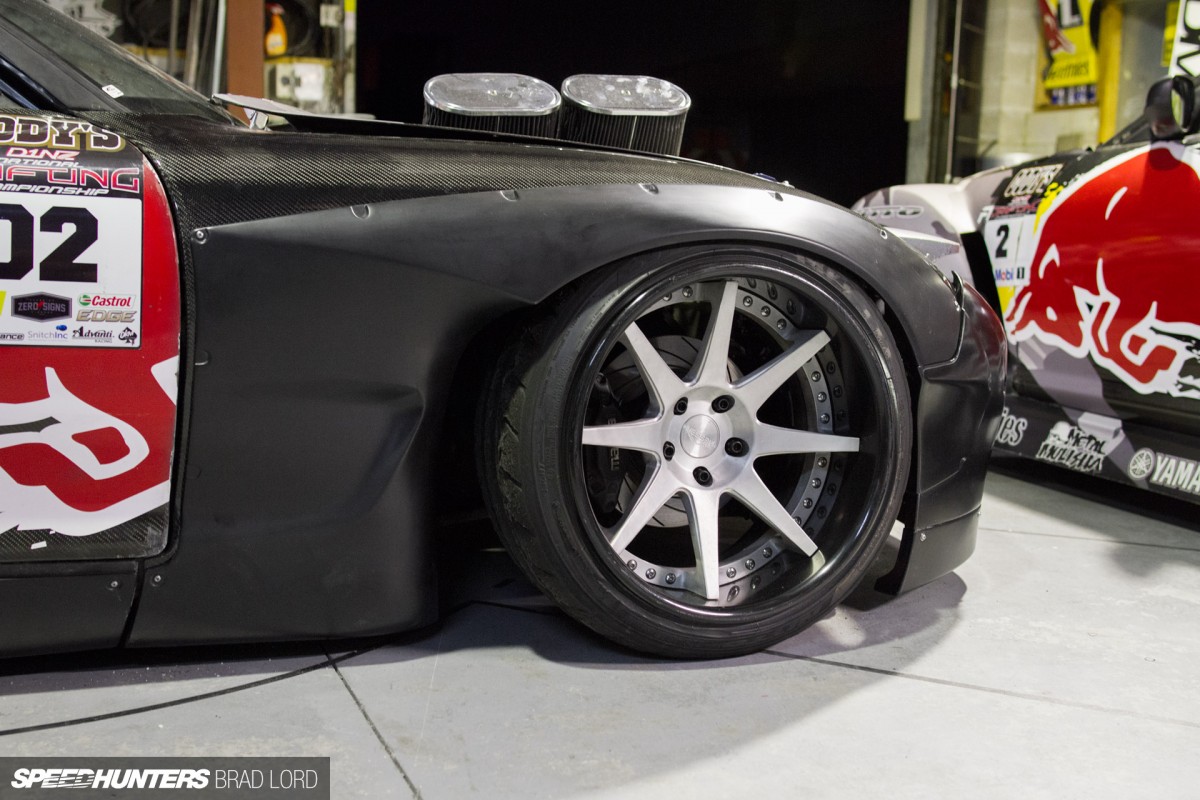 Even with the FRP panels only partially fitted and still in their raw state, with a new bunch of Seibon carbon fibre parts in the mix the FD3S is looking positively bad ass. Not only is the fitment of the kit is absolutely perfect, the front and rear works-style over fenders are in perfect harmony with the wheels. Given the way that Miura-san designs his parts using laser scanners and 3D modelling in CAD, plugging in Mike's wheel size and offset and calculating that against the wheel hub faces in relation to the original body work, it was always going to be millimetre perfect though. And yes, this is the height it'll run at…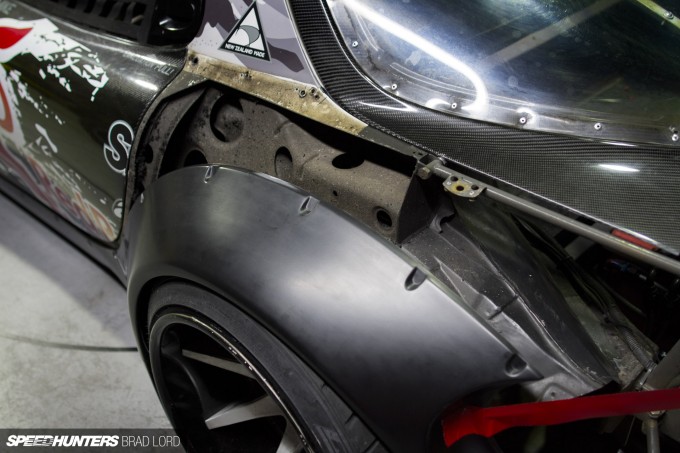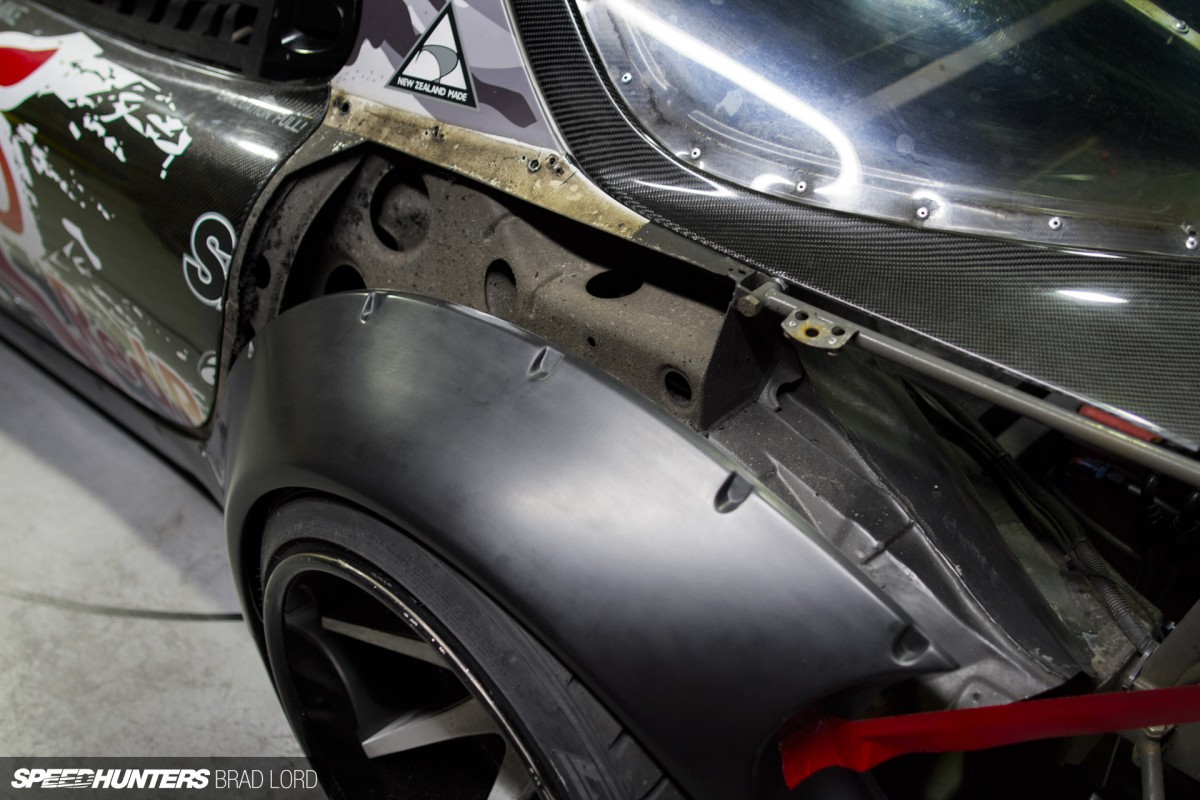 Before the rear fenders can go on properly, Hybrid Lab factory-style FD3S rear three-quarter panels in FRP need to be added. There's still a few bits to come from TRA-Kyoto too; namely a duckbill rear spoiler, a front under-tray and bumper canards, plus a custom wing with huge stays that bolt to the chassis, and a rear diffuser. Those two latter components have been designed in a similar vein to wing and diffuser Miura-san created for the Ben Sopra 380SX. This is next level awesome.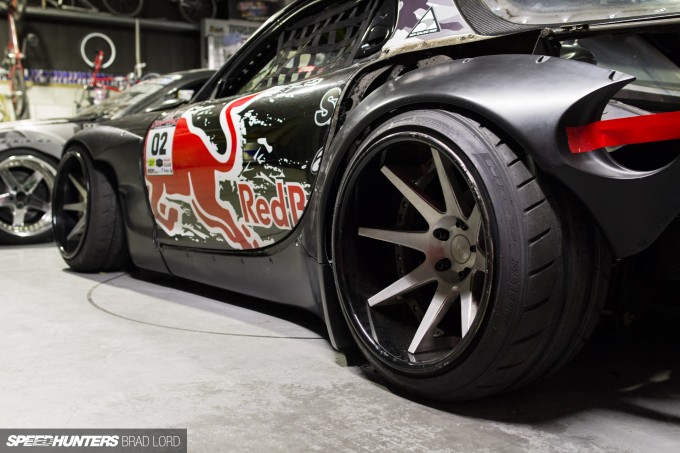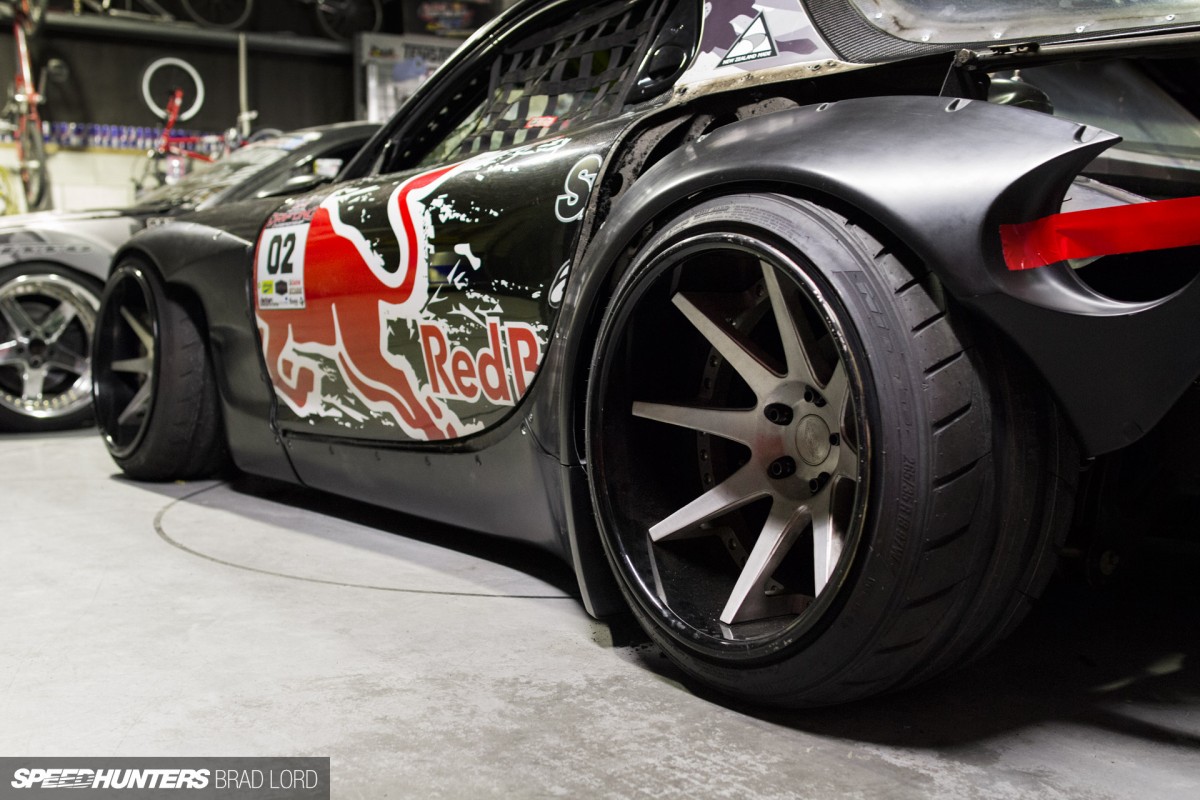 I'll leave with this view for now, but don't worry – there'll be full feature on MADBUL's Generation 6 reimagination coming soon… Who can't wait?
Brad Lord
brad@speedhunters.com