And then there were three…
When my phone rings and the screen reads 'Mad Mike Whiddett calling', Speedhunters' own always seems to be bearing the sort of news that I really want to hear about. Plans for an epic drift session on one of New Zealand's most scenic driving roads; a date and time of a top secret test for a never-before-seen event; the moment when another ground-breaking (and scraping) build is ready to roll, and shoot.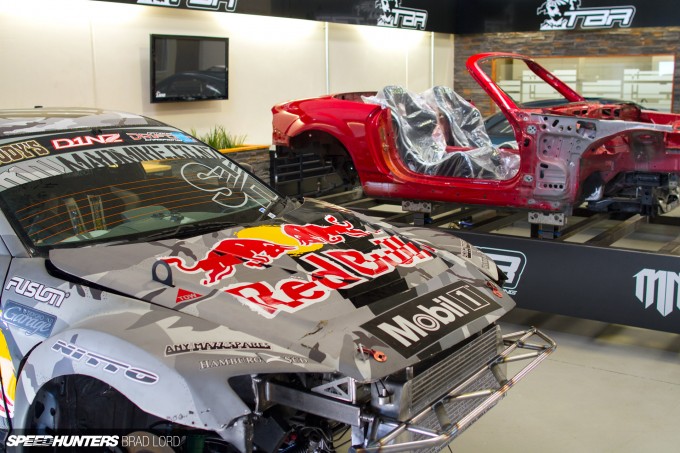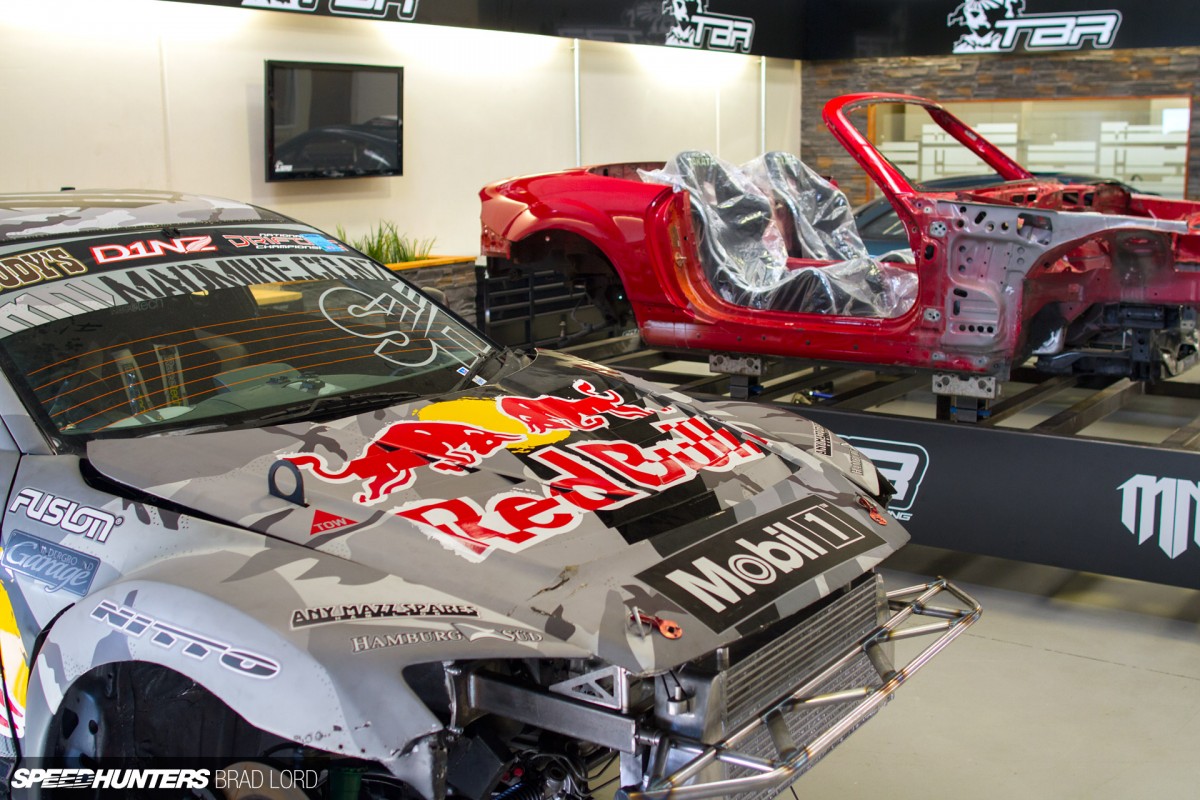 So when a call came through in early February, I had already resigned myself to the fact that something exciting was about to happen – and once again he didn't disappoint…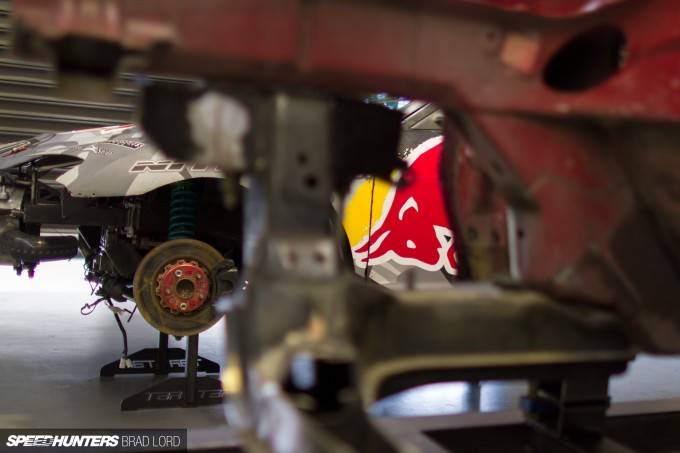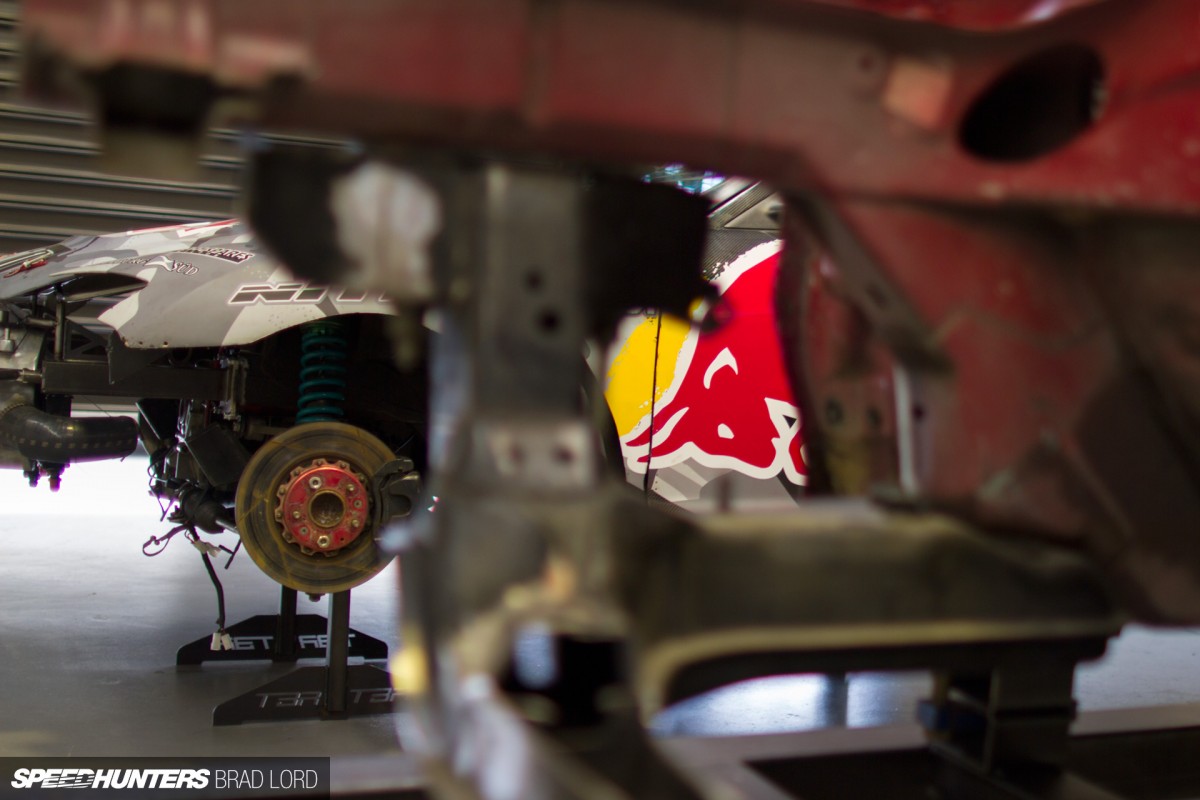 There are three things that Mike's best known for in the world of drift: his aggressive style behind the wheel, his off-track persona, and his cars. Combine those facets together and its easy to see why he's won legions of fans all over the world. At the core it all though is a desire to win, which in the case of present-day professional drifting, requires talent and serious hardware to go with it. Up until now though, Mike's competition cars have come with compromises.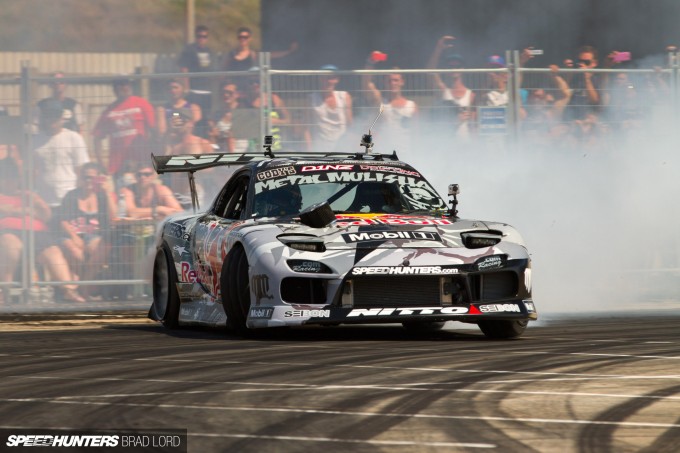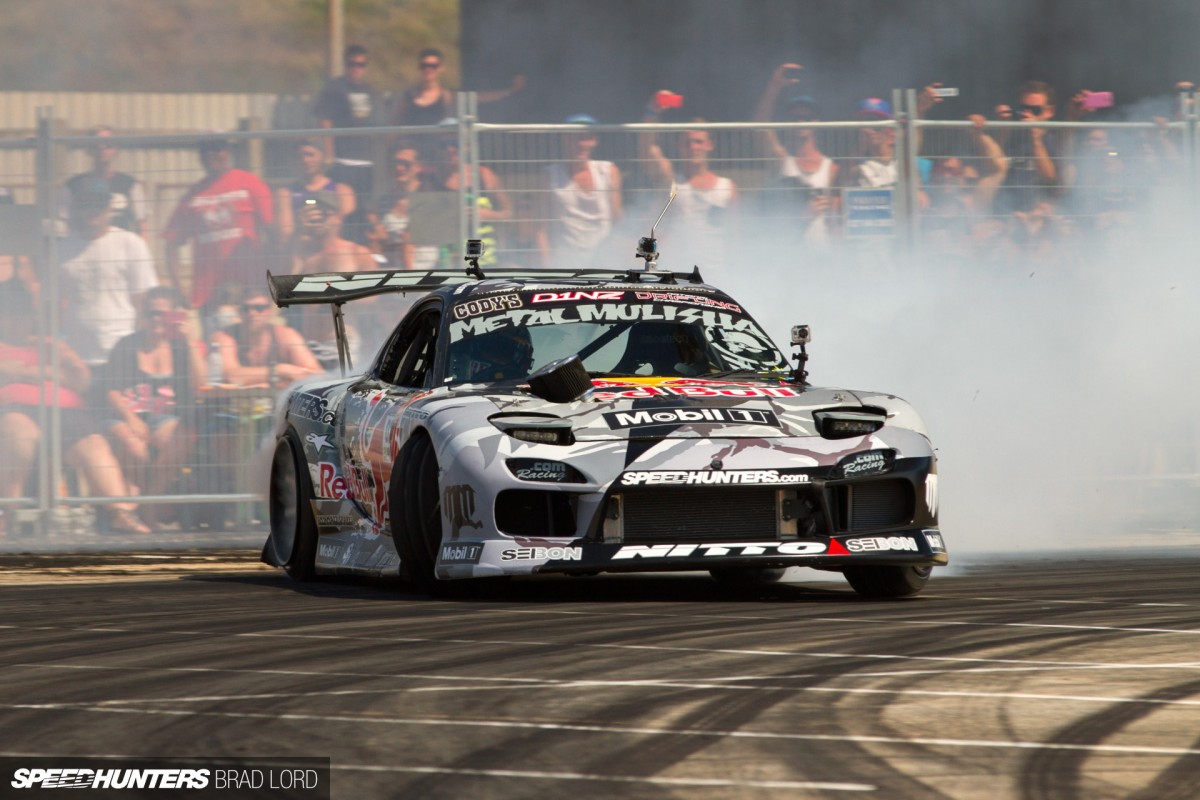 Although it's been continually evolved and has taken many podiums in Formula D Asia, D1NZ and the NZ Drift championship, underneath MADBUL's fifth generation skin is the FD3S that Mike first built way back in 2006. Can you imagine how many competition miles are on this thing by now?!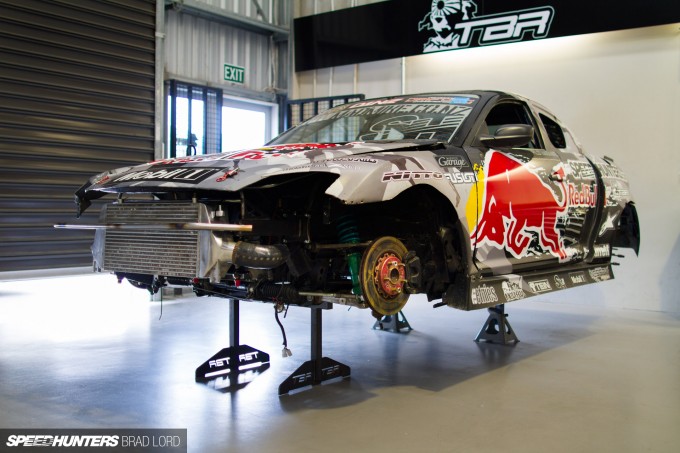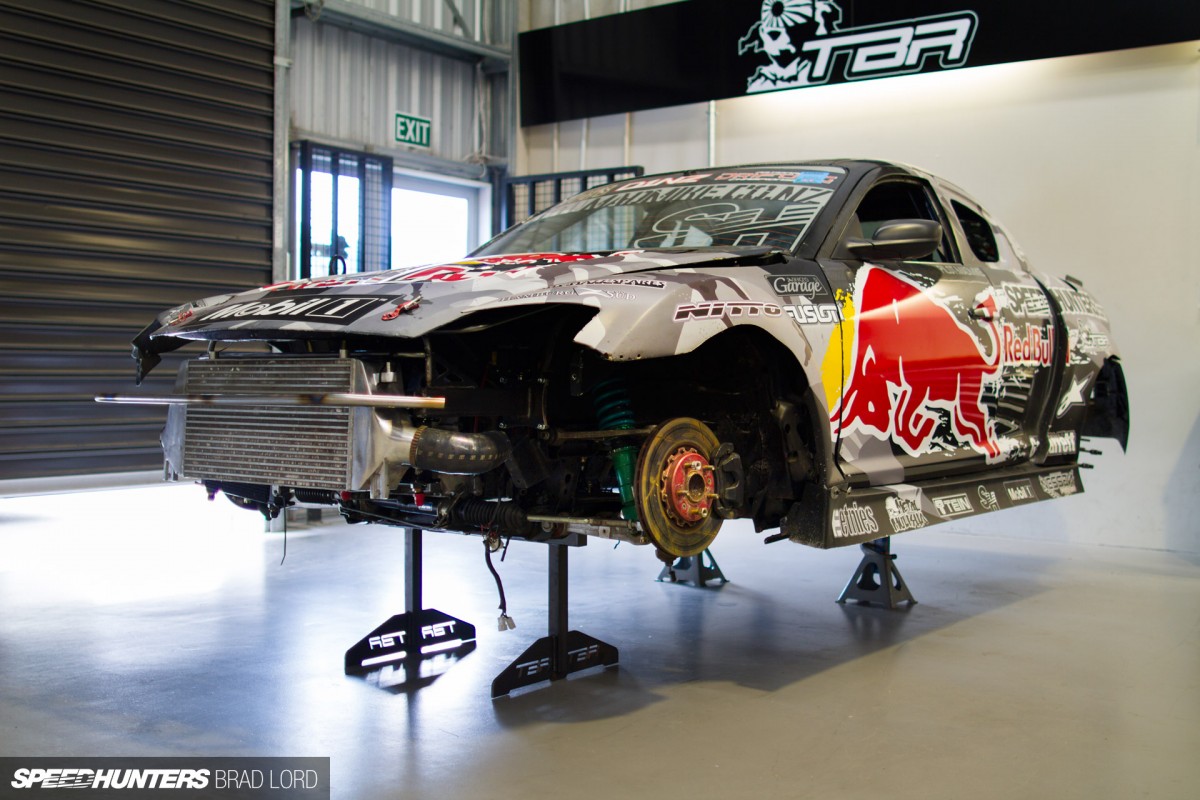 And then there's the SE3P RX-8 – BADBUL, which was built from an existing production class race car. In Mike's eyes this was definitely not the best looking Mazda to come off the automaker's production line, so transforming it from "ya wifey's shopping sports car", into one of the most aggressive-looking drift cars on the planet became a challenge in itself.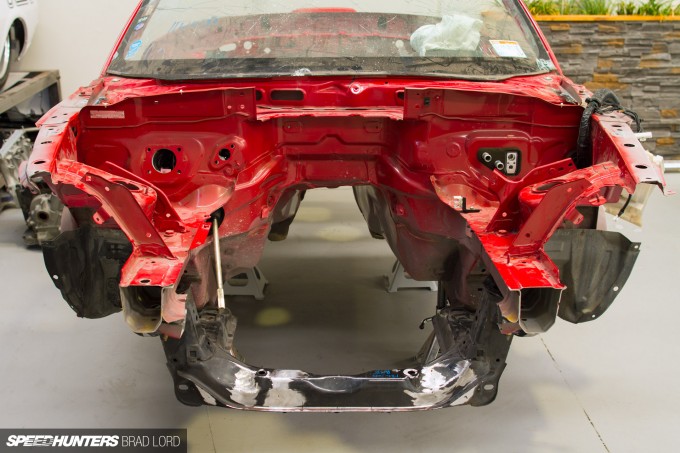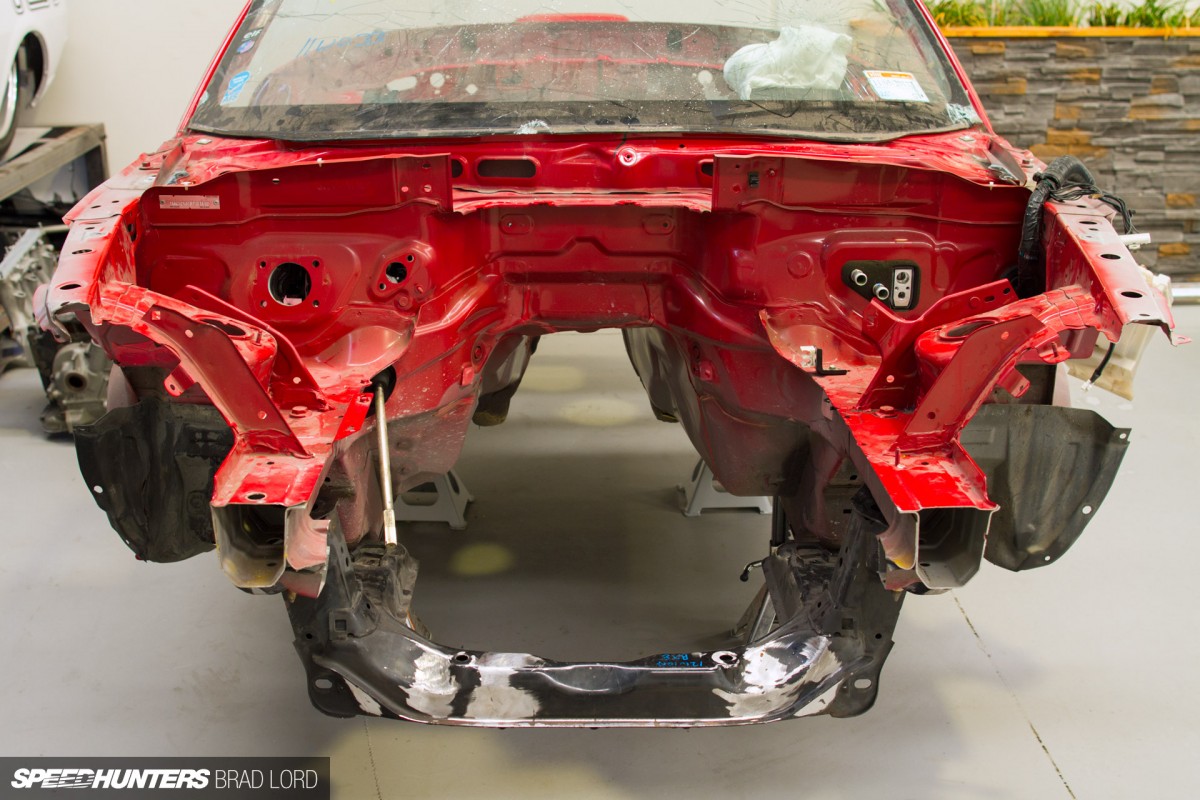 This new build, however, is being purpose-engineered from the ground up. Starting with a completely bare late-model NC Mazda MX-5 chassis, this one's going right the way back to bare steel and at the completion of the build will emerge with a specification ripe for the ranks of Formula Drift and other pro-level events around the world. Again, Mike wanted a challenge and always likes to step outside the box to create something that's never been built before. With Mazda rotary in the blood and the geometry of the new chassis, this is the recipe for a very violent drift car, but I doubt Mike would have it any other way. It's also something he's wanted to do for long time, because projects like this and BADBUL are made more exciting by a lack of off-the-shelf parts.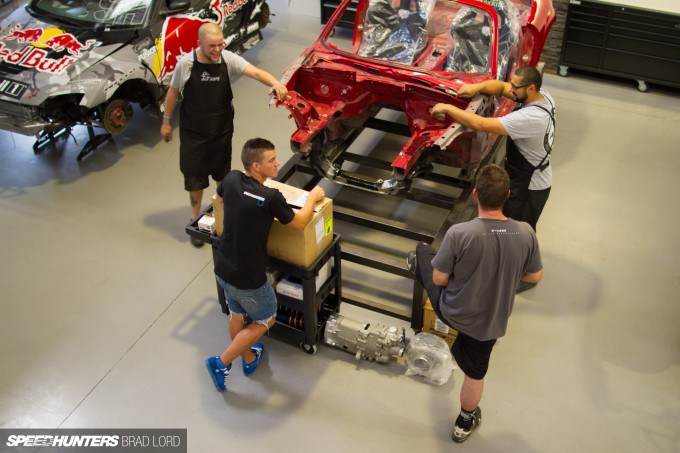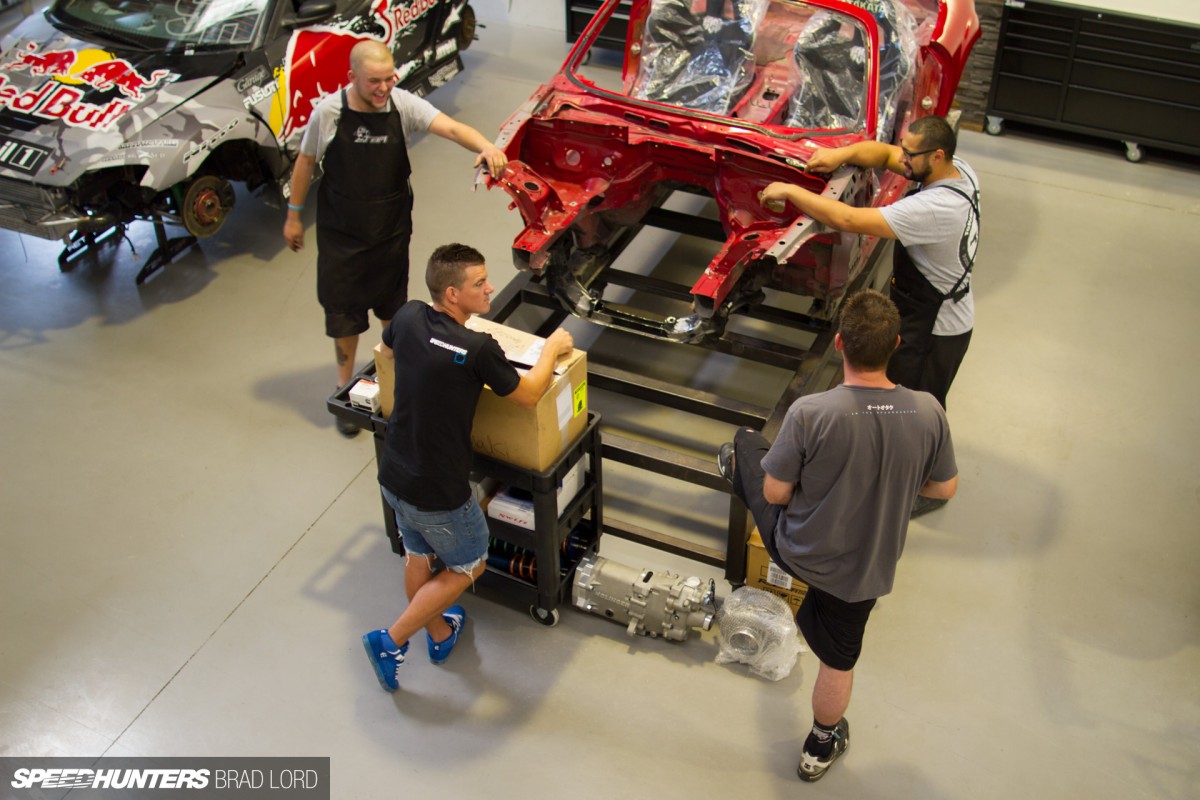 If you follow Mike on Instagram you might already have some idea of what's in store for the Mazda dubbed RADBUL, but given that the project is still in its very early throes, I thought it would be a good idea to check it out in a little more detail.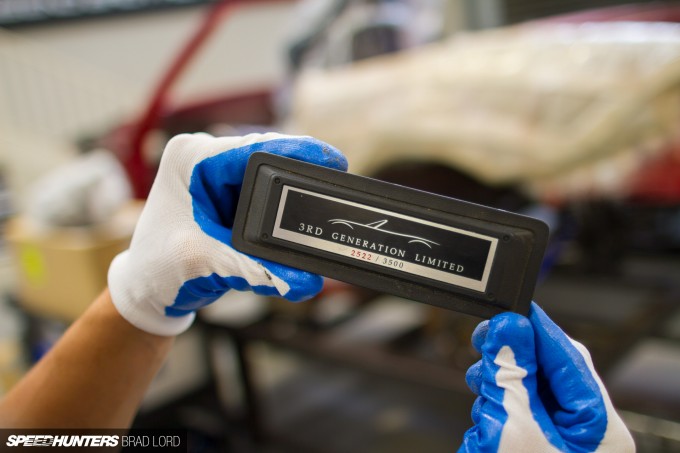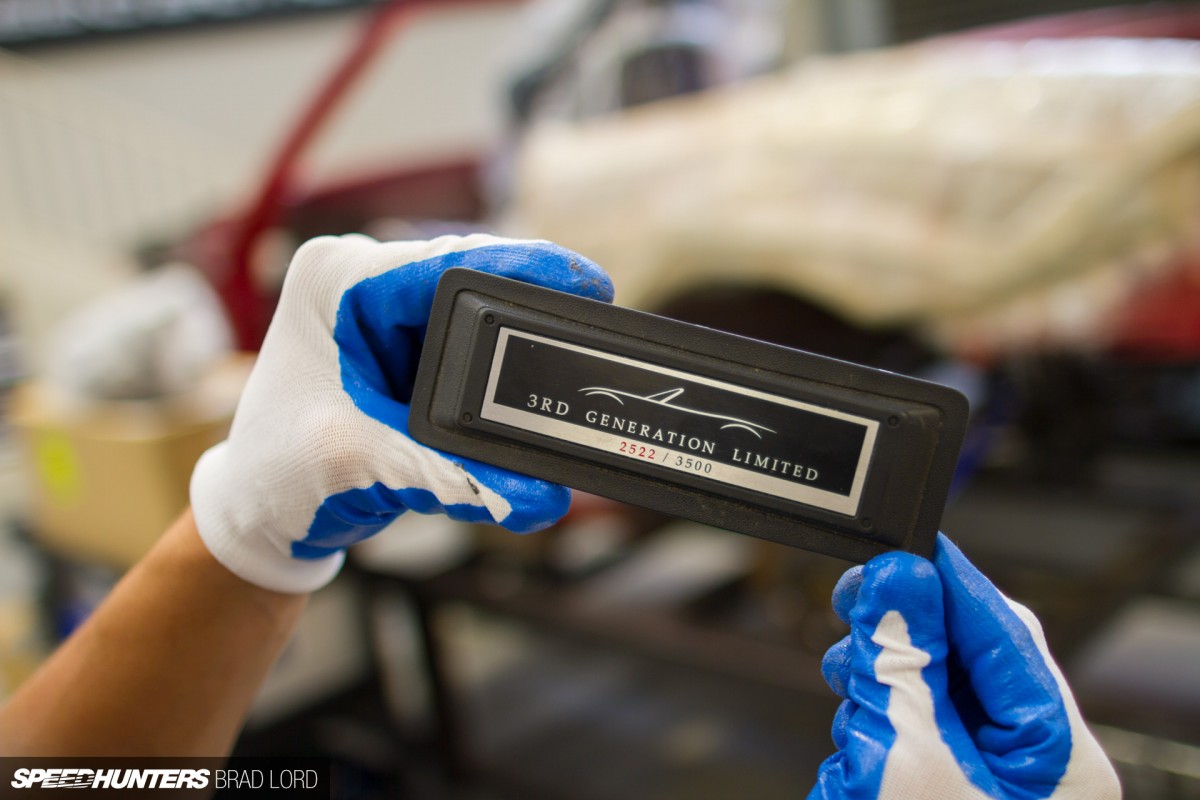 Mike was quick to point out that his car is not just any old NC MX-5 either – but a 3rd Generation Limited car. Surely Mazda must have set some sort of record for the number of 'special edition' Roadsters it's dreamed up since the iconic model first arrived 25 years ago, but being one of the first 3500 new-generation cars off the rank, at least makes it a little more special.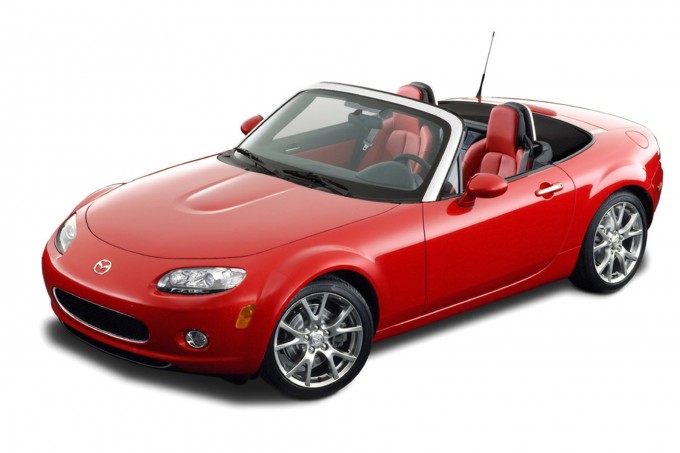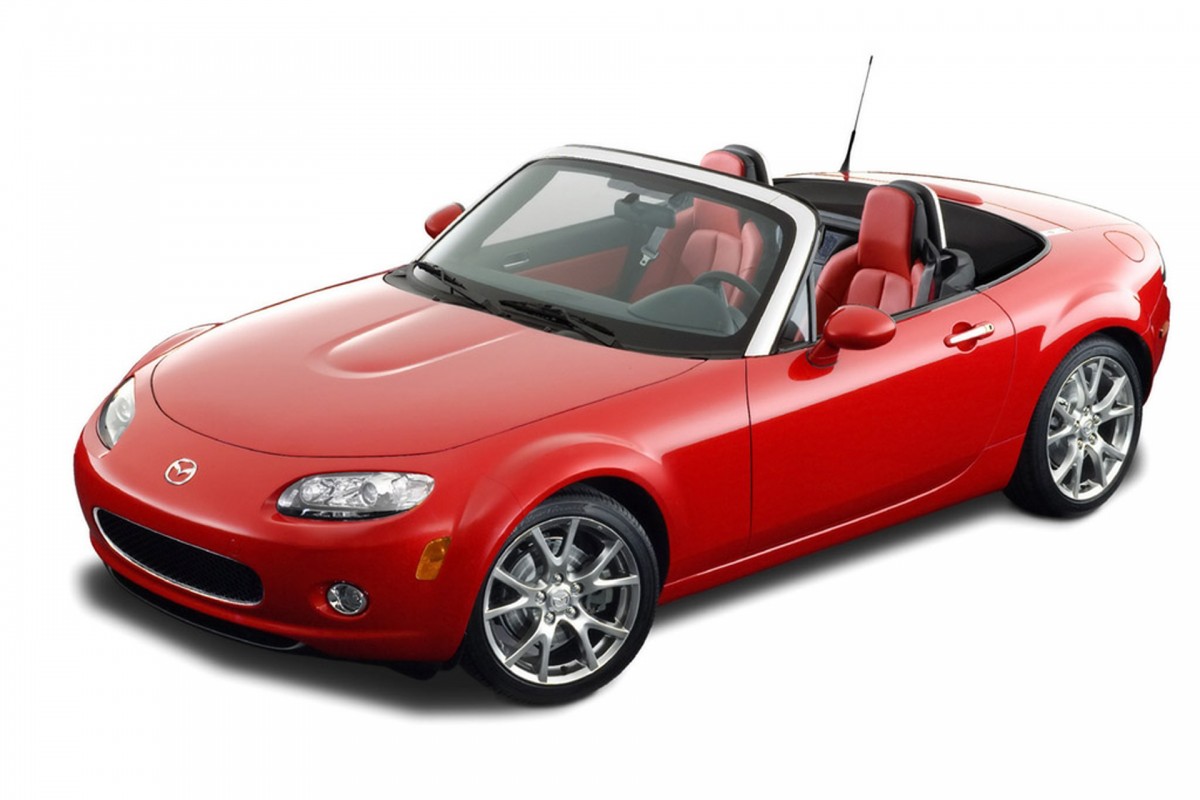 This is how the 3GL would have looked new, but since the NC chassis has only been face-lifted since it debuted in 2005, Mike is updating its appearance to 2014 specification before the bodywork goes under the knife.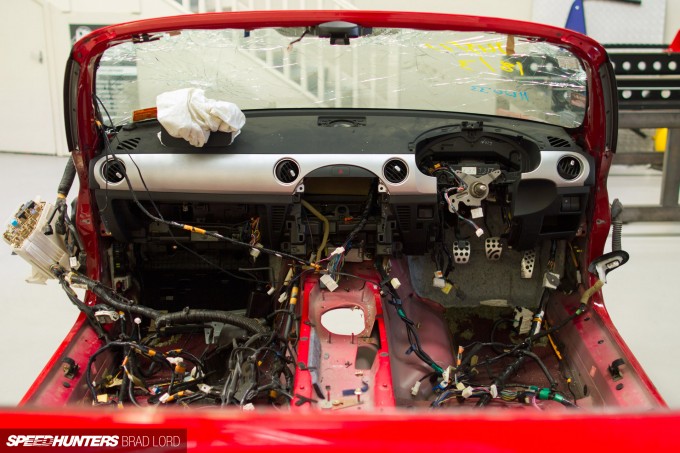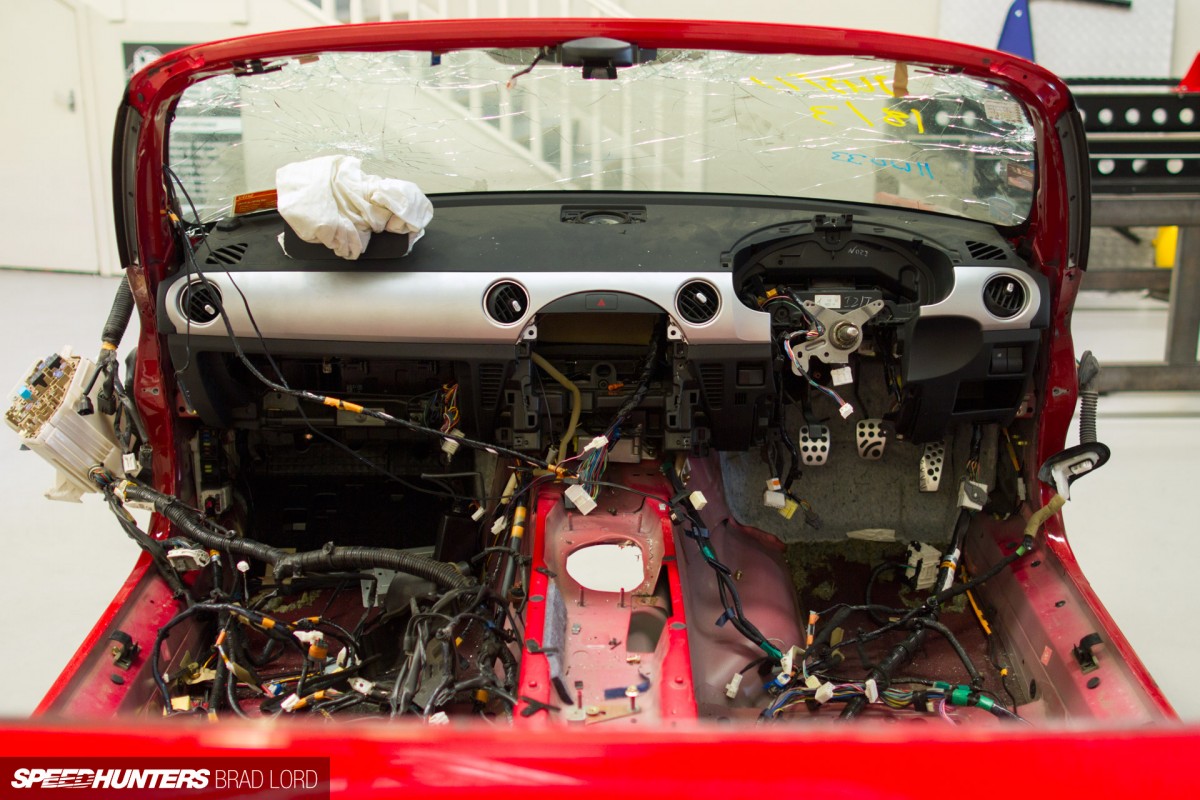 It wasn't that pretty when he picked it up a few weeks ago though. A light frontal, which resulted in a small pinch in the right front side chassis rail, had permanently taken the car off the road and put it the hands of specialist Mazda auto dismantler, Any Mazz Spares, which was happy to donate it to the cause. It was just what he was looking for and the timing couldn't have been any more perfect.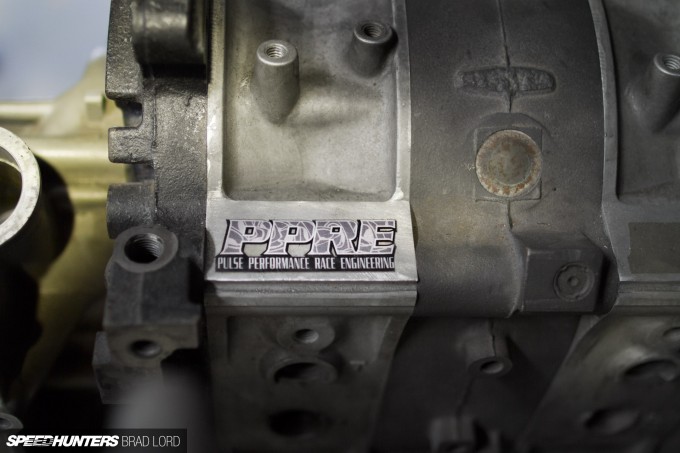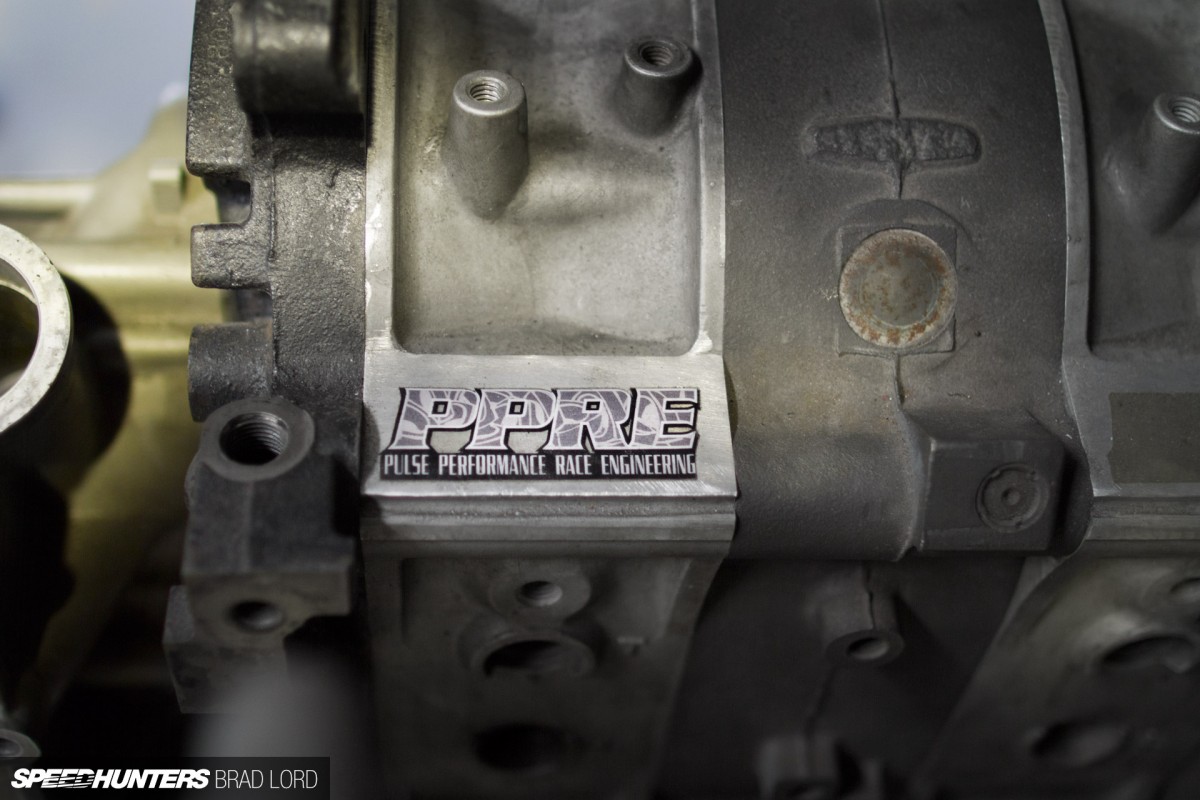 It goes without saying that there are some big plans for this little car, and once again some of Mike's sponsors and partners are involved in the build. That includes Pulse Performance Race Engineering – the company behind the naturally aspirated quad-rotor in MADBUL and the 20B turbo mill in BADBUL, plus that crazy world-first six-rotor motor – the PPRE 6B. The engine that PPRE's Warren Overton has begun cooking up for ROOFLS is destined to become the most powerful of the lot…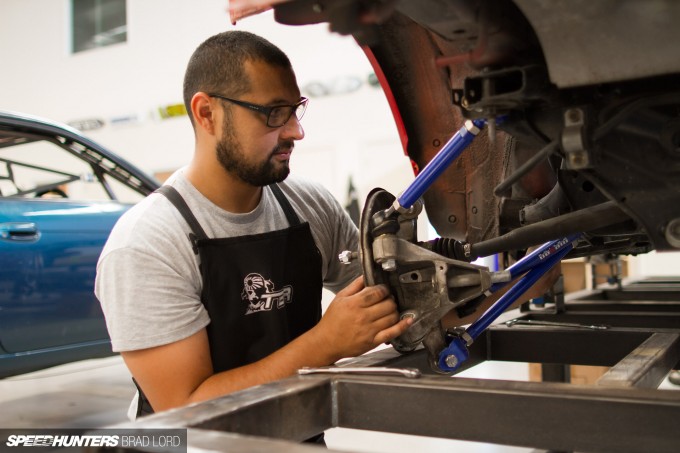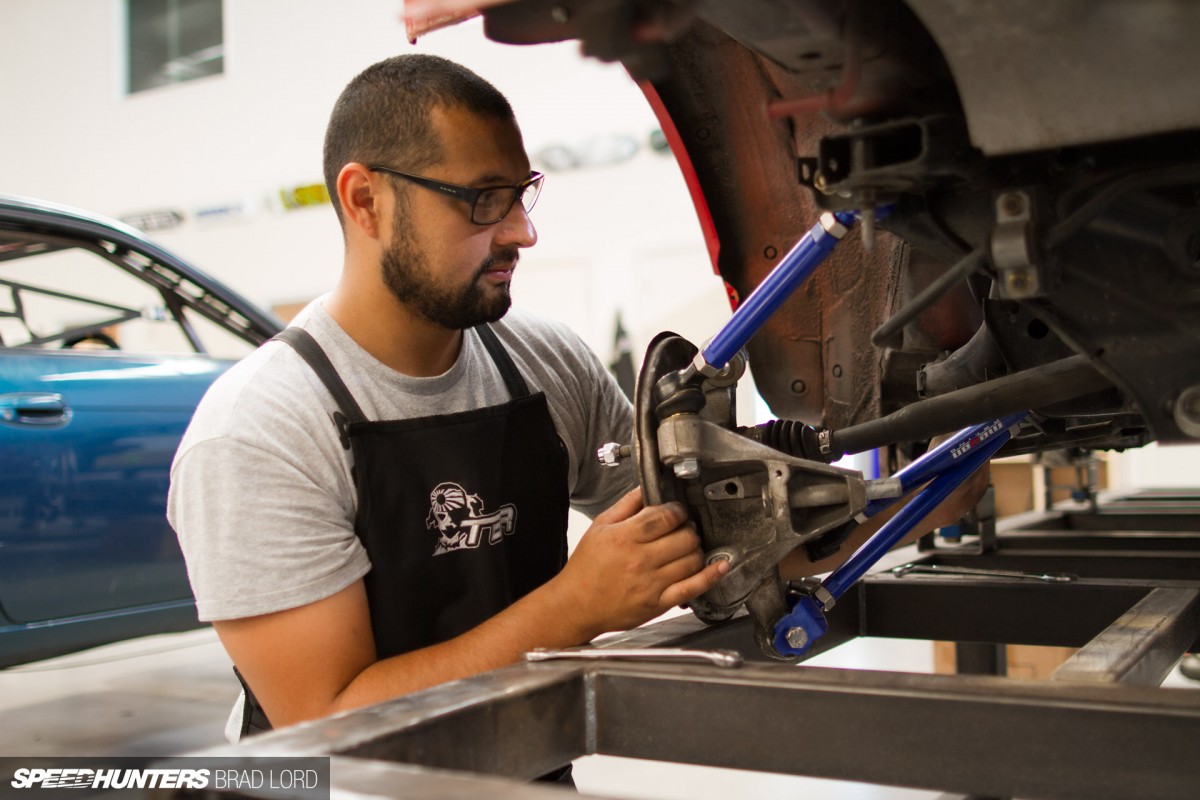 And then there's this guy – Kaz Townsend of Townsend Brotherz Racing, or TBR for short. Kaz has been working on Mike's cars for a while, and while he's done an amazing job of improving and maintaining the chassis, suspension and steering systems, secretly he's been counting down the days to sink his teeth into a brand spanking new build. That day has now arrived.
The Metal House Compound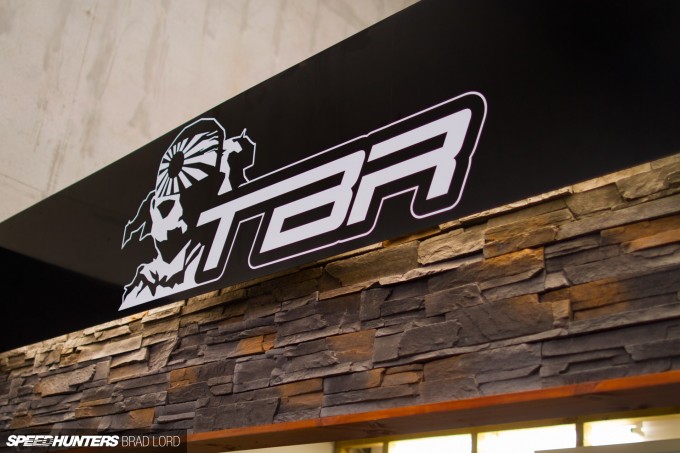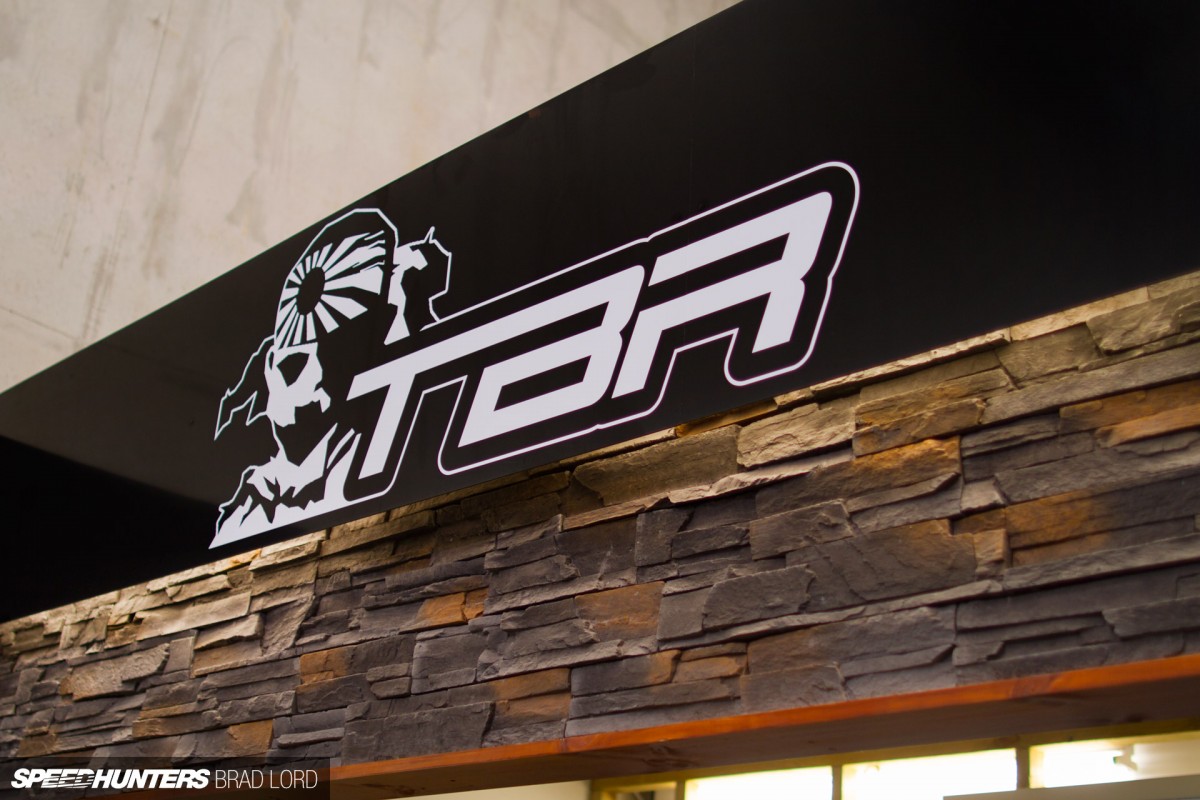 The TBR shop – otherwise known as the 'Metal House Compound' – is a workplace unlike any other I've visited. Not only is it light, bright and spotlessly clean, but Kaz put plenty of thought into making the space somewhere he'd want to spend 15-plus hour days working and innovating in. Just around the road from Mike's workshop, for the next few months it's HQ for the ROOFLS build.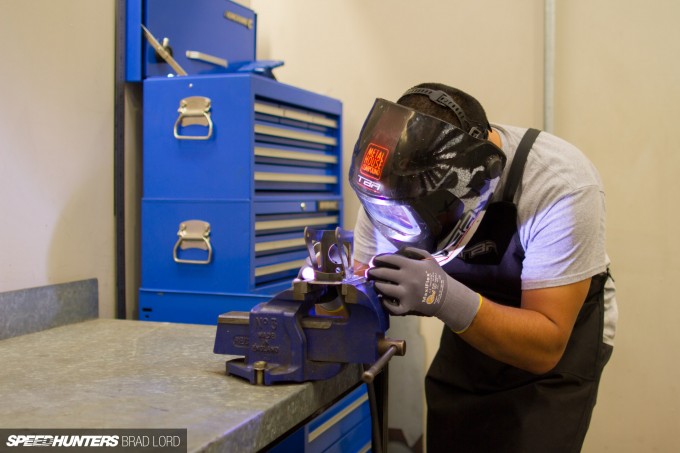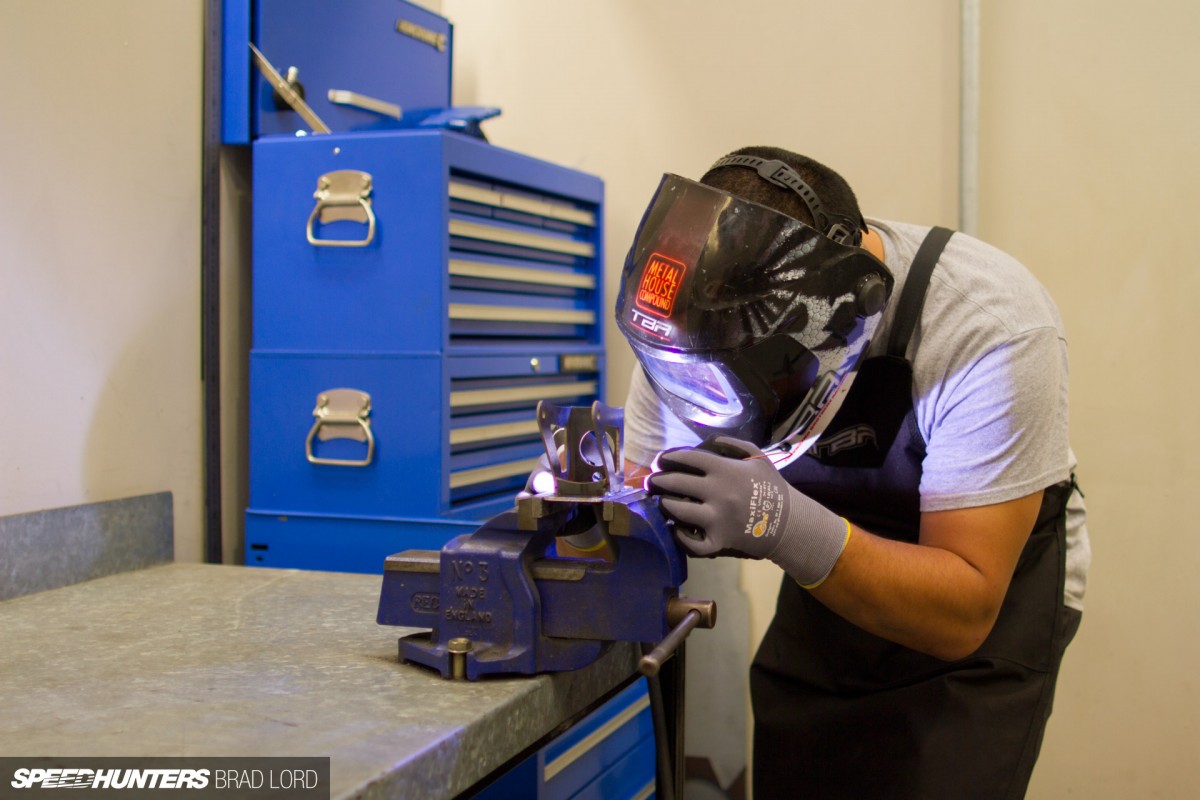 The doors have only been open for a year or so, but prior to setting up his own shop, Kaz spent a decade fabricating some of New Zealand's most winningest speedway machines.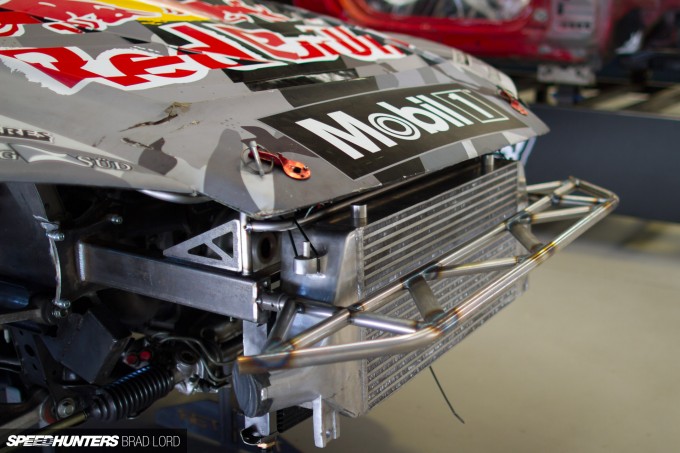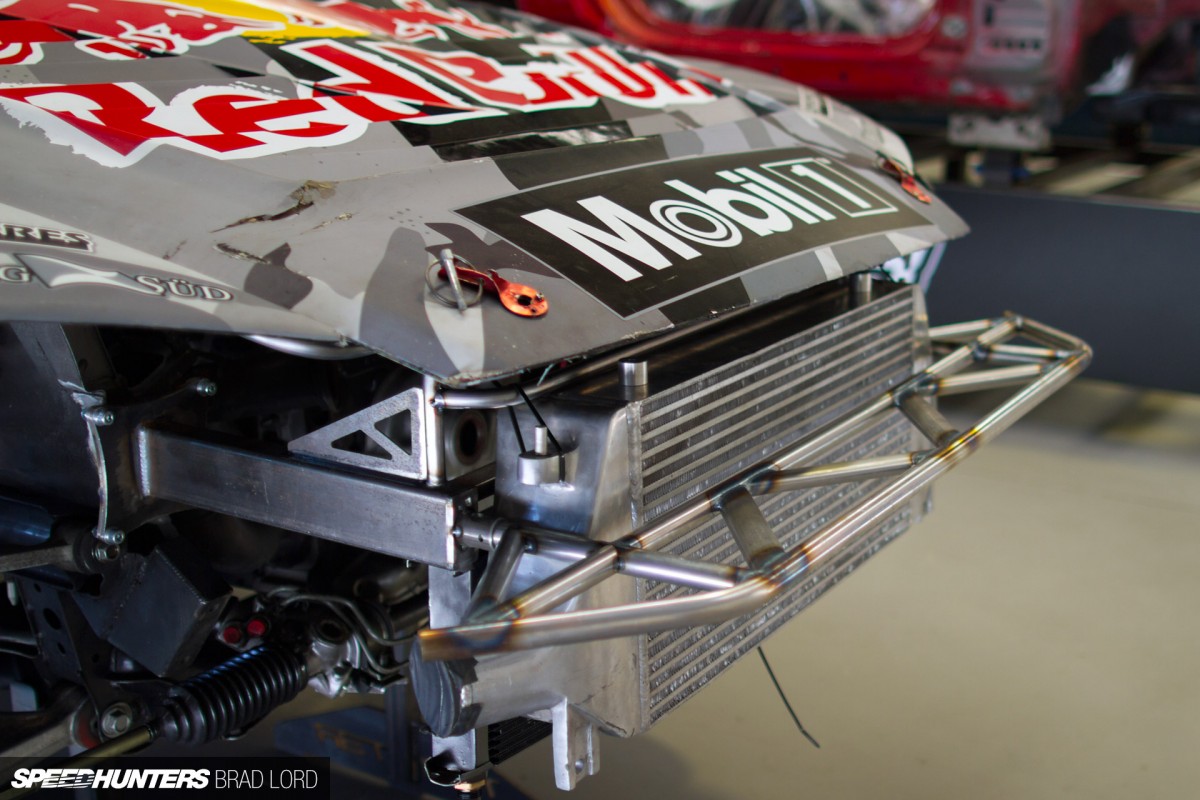 These days he turns his metal-forming talents on everything, and in recent times pro-level drift machines have provided a steady stream of work. Before Kaz began work on Mike's MX-5, he had a couple of jobs to finish off on BADBUL, including this very cool new front bumper bar. This particular item was designed in-house using CAD software and then welded together.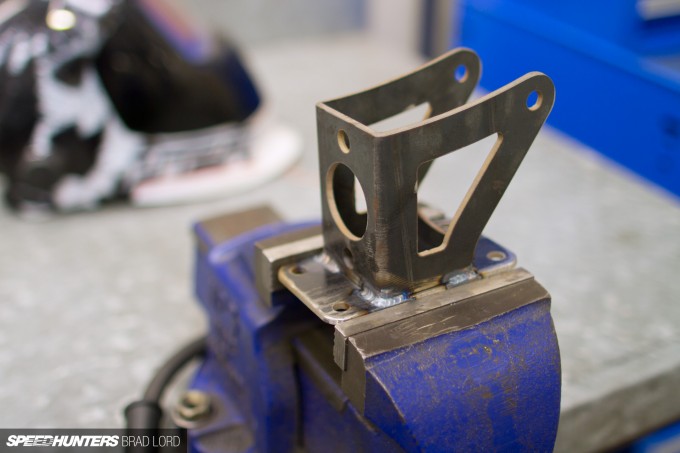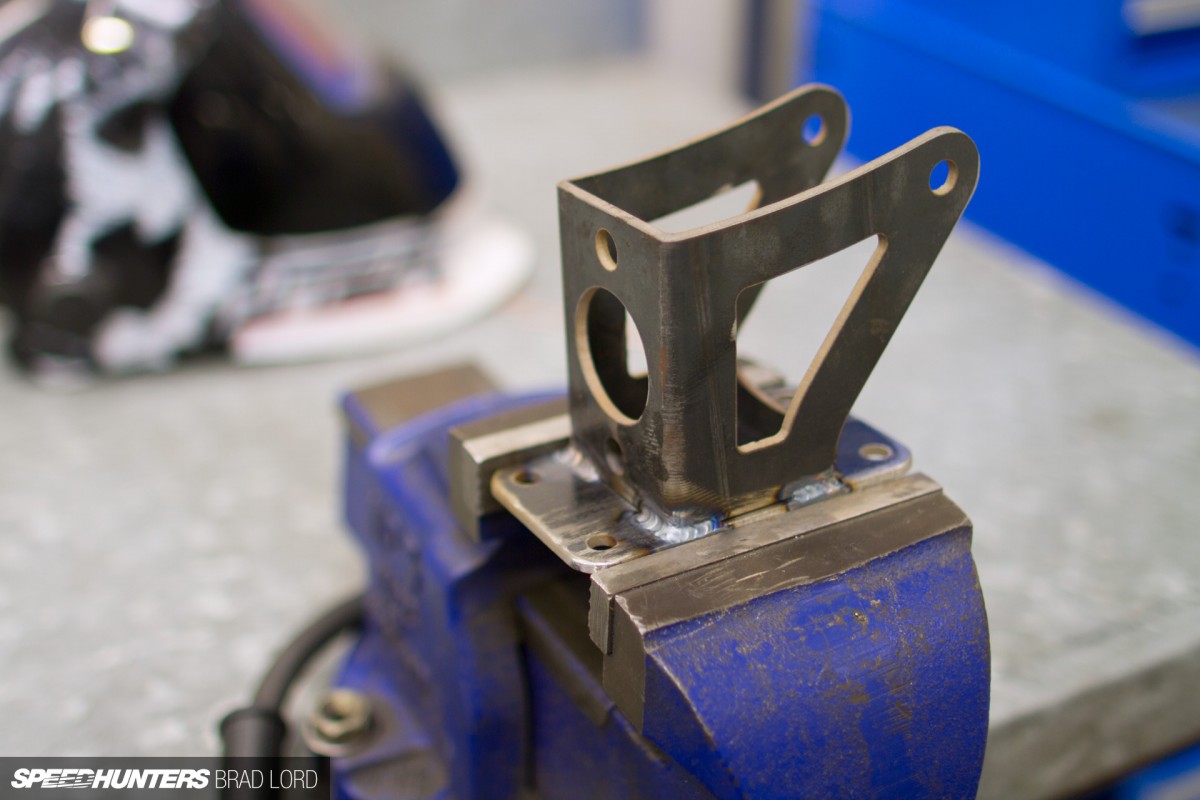 The same thing goes for this hydraulic handbrake bracket that Kaz was stitching together when I dropped by. One of these little works of automotive art will soon be finding its way into ROOFLS, but perhaps via TBR's own plasma cutter which is currently being set up in a special room in the workshop.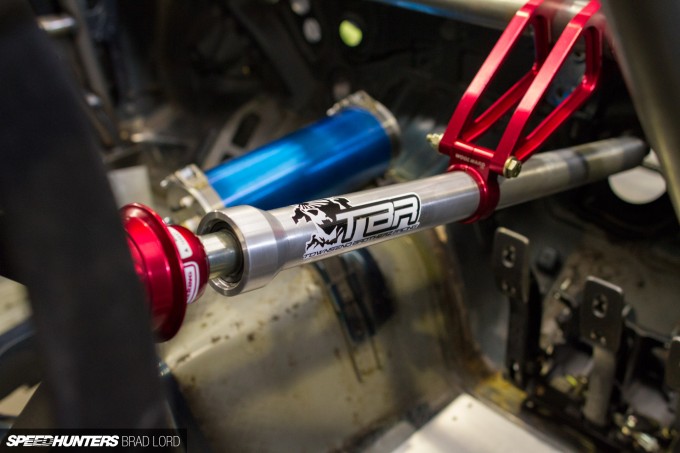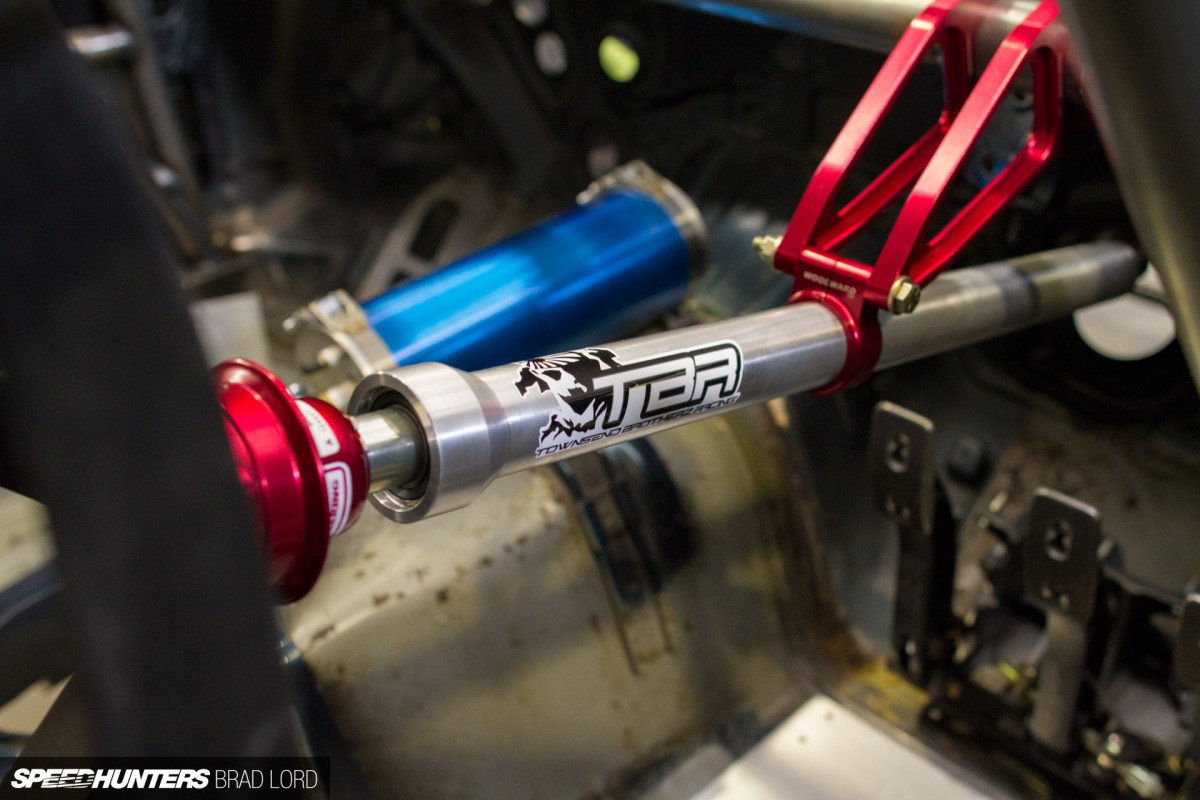 Here's another TBR product – this time an outer aluminium steering column that features a deep ball bearing at the top end and a needle roller bearing at the bottom. Yep, Mike will be running one of these in the MX-5 as well.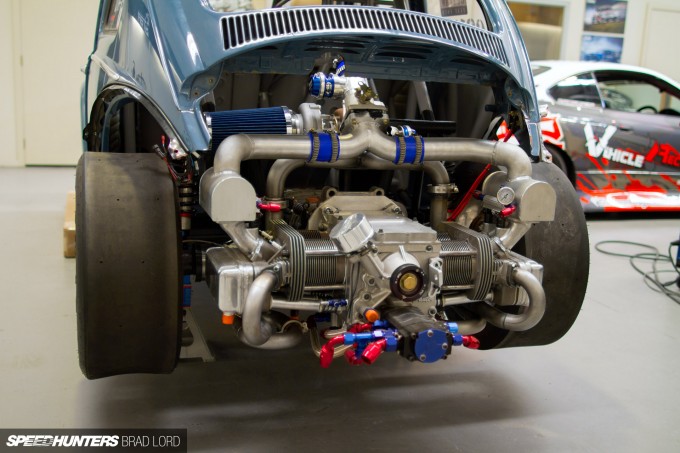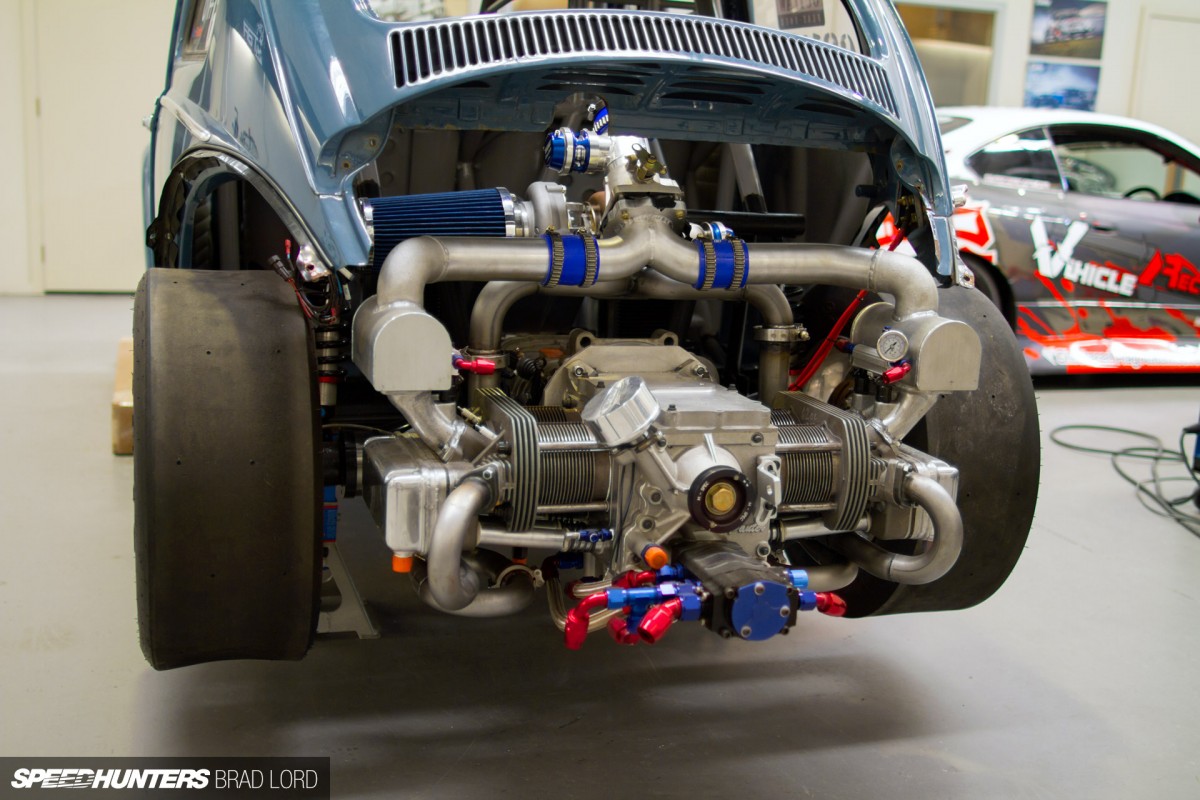 Of course, it's not all drift though. Kaz has had this very cool Beetle in the shop getting a complete makeover for a while now. There aren't nearly enough drag Beetles in New Zealand, so I'm really looking forward to seeing this little turbo beast take to the strip. I'd better schedule a shoot too, right?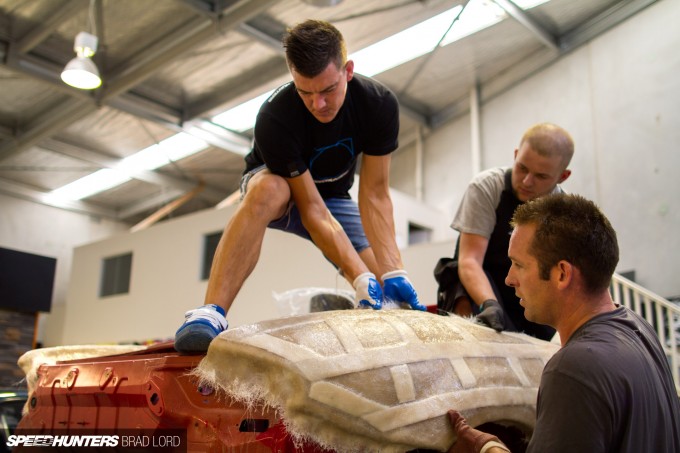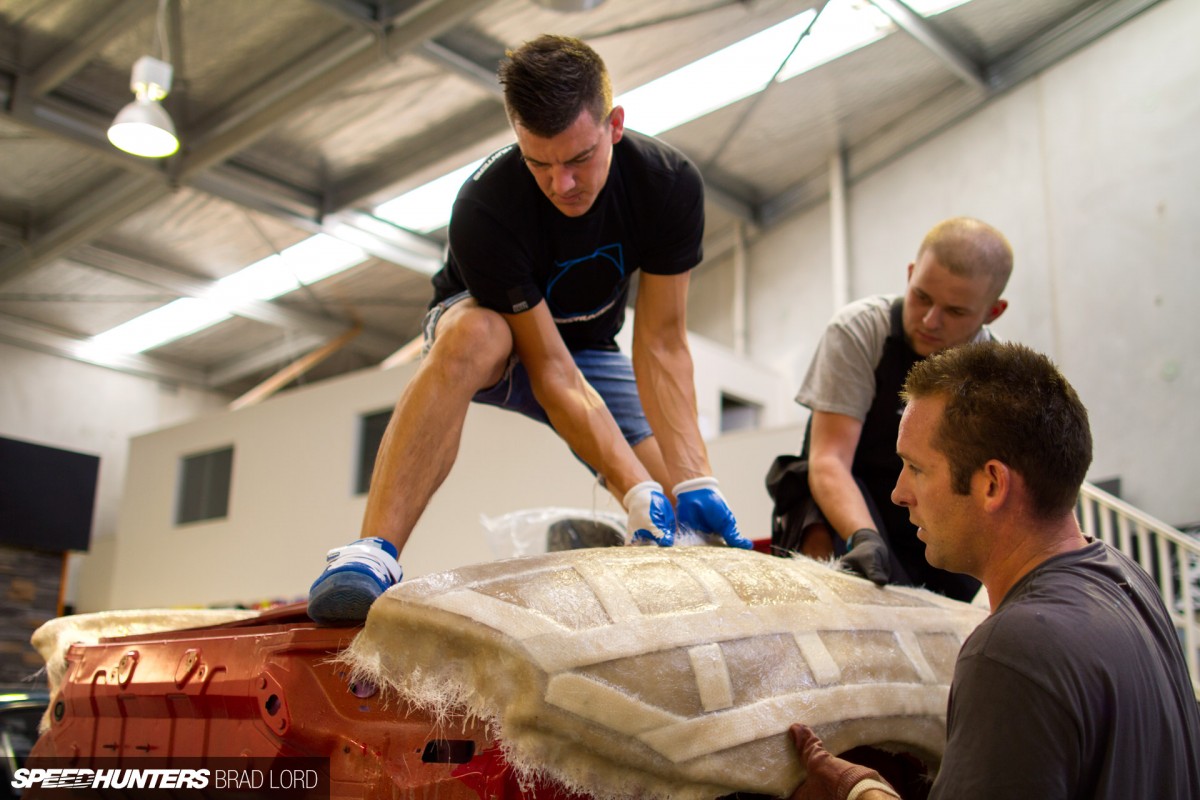 While I was at the shop the ROOFLS build was in full swing. One of the first jobs on the agenda was to take moulds off the factory rear three quarters. The idea here is that the original metal can be cut away, and fibreglass replacement attached on. Then, any extra body add-ons – like fat over fenders – can be added to those. In the case of a collision – or a delaminating tyre that decides to take the fender with it – it's a much easier fix in the long run.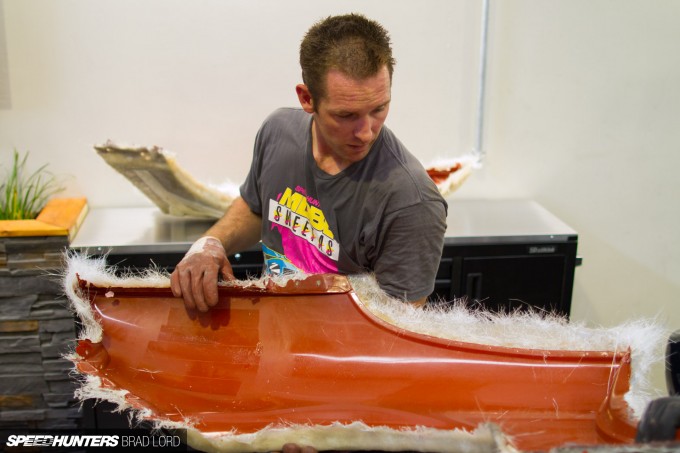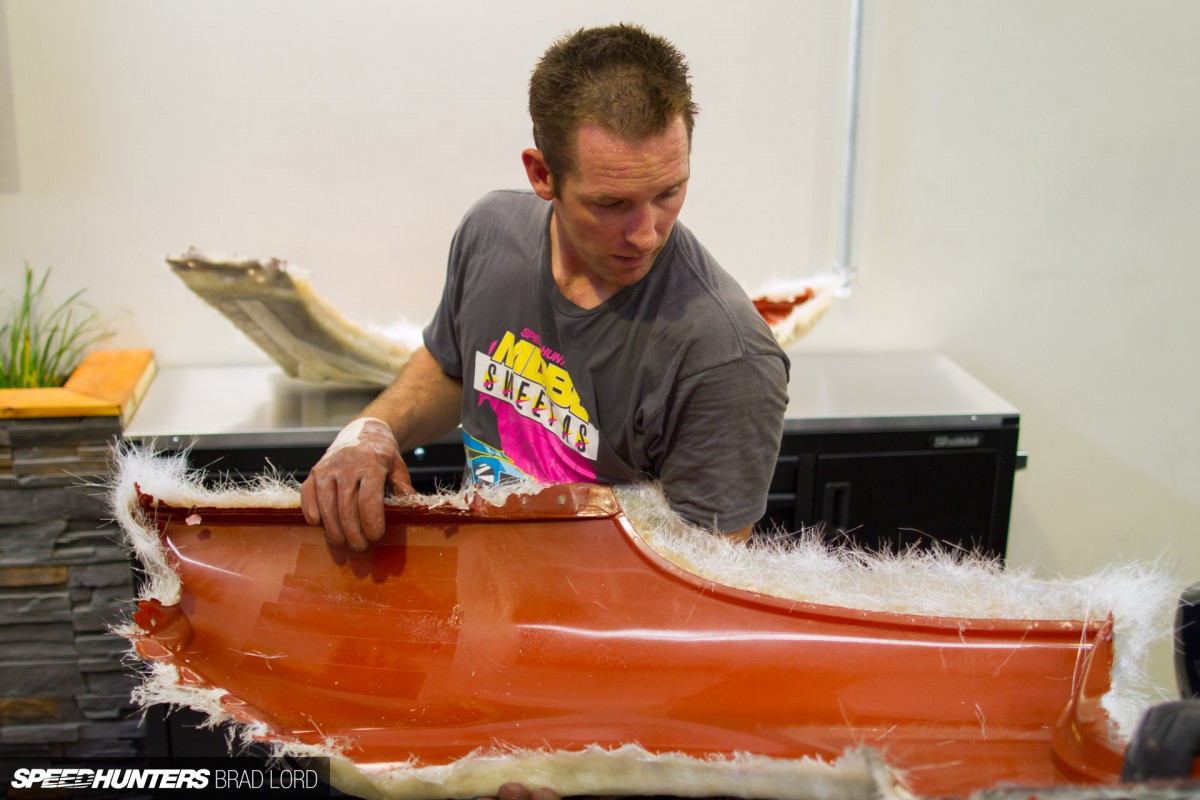 Once they were finally released, the moulds looked really good, with a just a few small touch-ups required before the guys can start pumping out panels.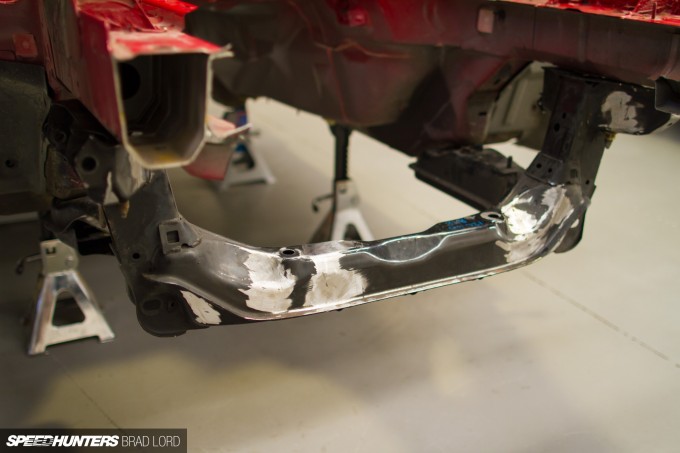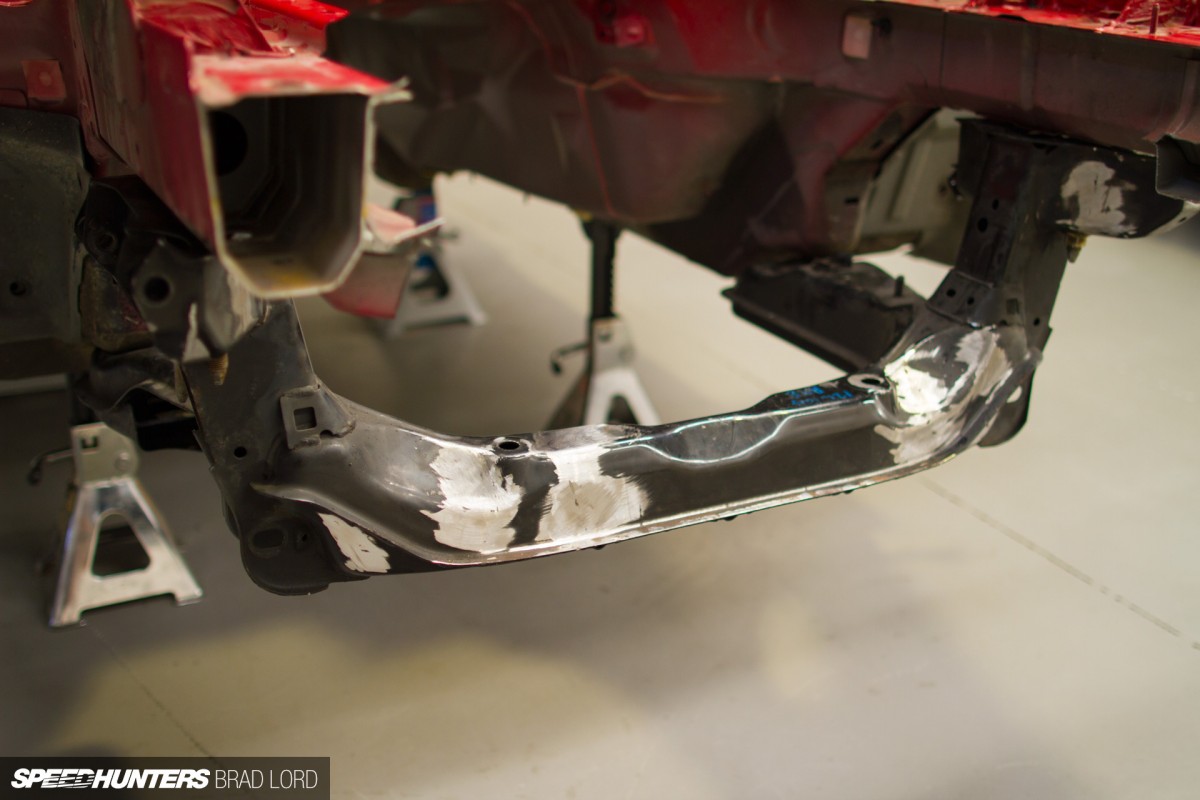 For the Mike and Kaz there have been some very pleasing early revelations too. Like the fact that the front subframe is very similar to the RX-8 so a lot of the development that has gone into BADBUL will be tested on the MX5. Even better – the largely recessed factory firewall allows the rotary engine to sit far more rearward in the NC bay than it does in the SE3P, with no cutting required. It's a big win! The only thing required is a dry sump lubrication system – but that was on the cards for this build anyway.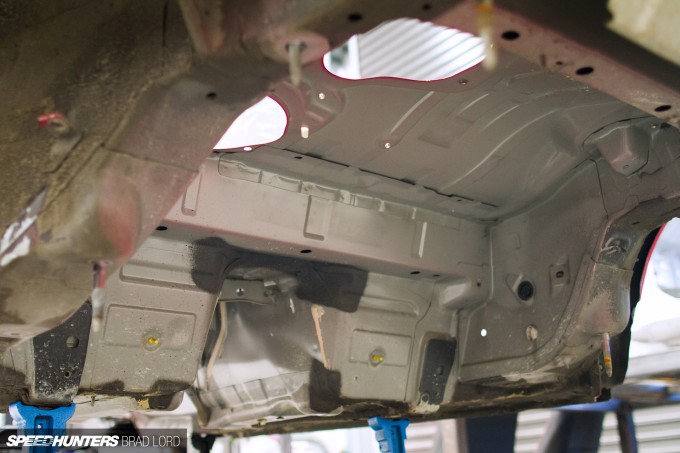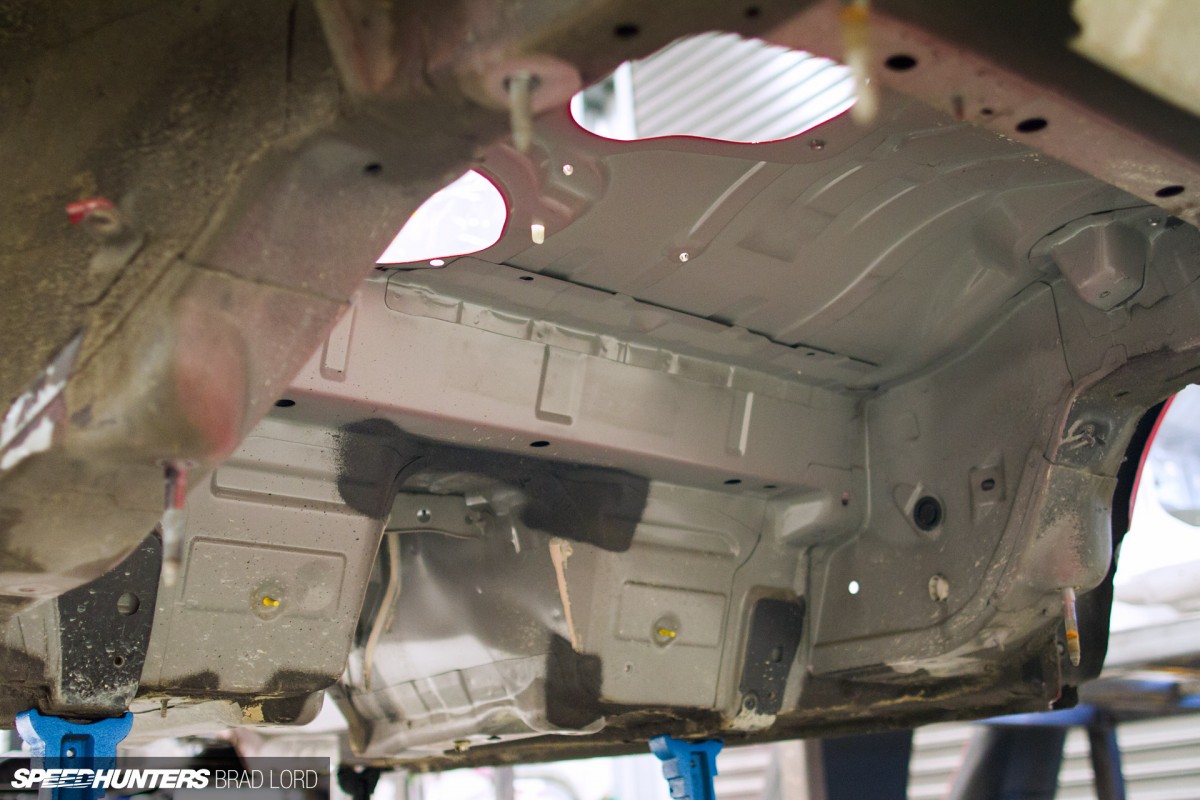 Out the back, the RX-8 subframe bolts straight up in two places – but just misses on the other two. It could be made to fit, but Kaz has decided they'll stick with the factory MX-5 subframe and adapt the set-up to comply within rules and regs of Formula Drift. Due to the similarity between the two subframes, a lot of the development can be replicated. Of course, like BADBUL, there's a Winters Performance LSD quick-change rear end on the way from Autosport Dynamics (ASD) in Charlotte, North Carolina.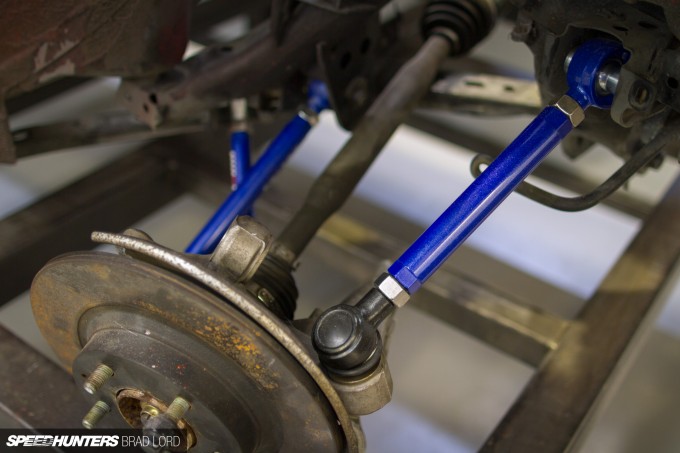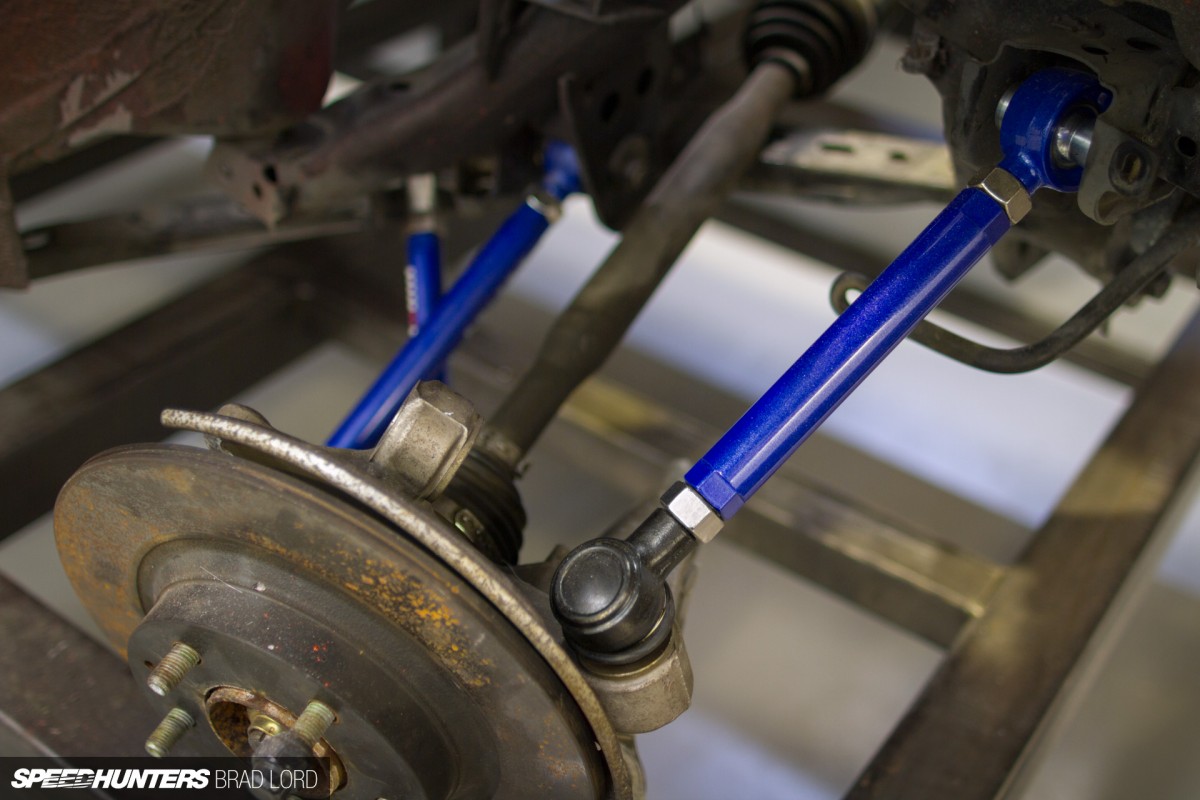 The guys weren't sure what they were going for with adjustable rear arms and links as there's not a whole lot of aftermarket support for the NC chassis, but what do you know – Mike's SE8P stuff from Megan Racing slots right in.
Express deliveries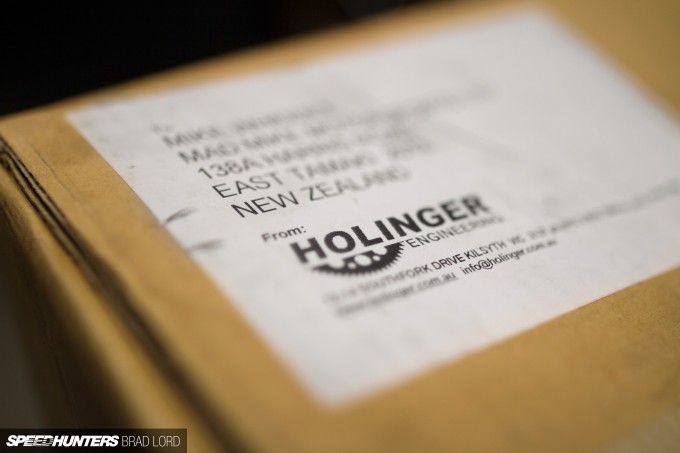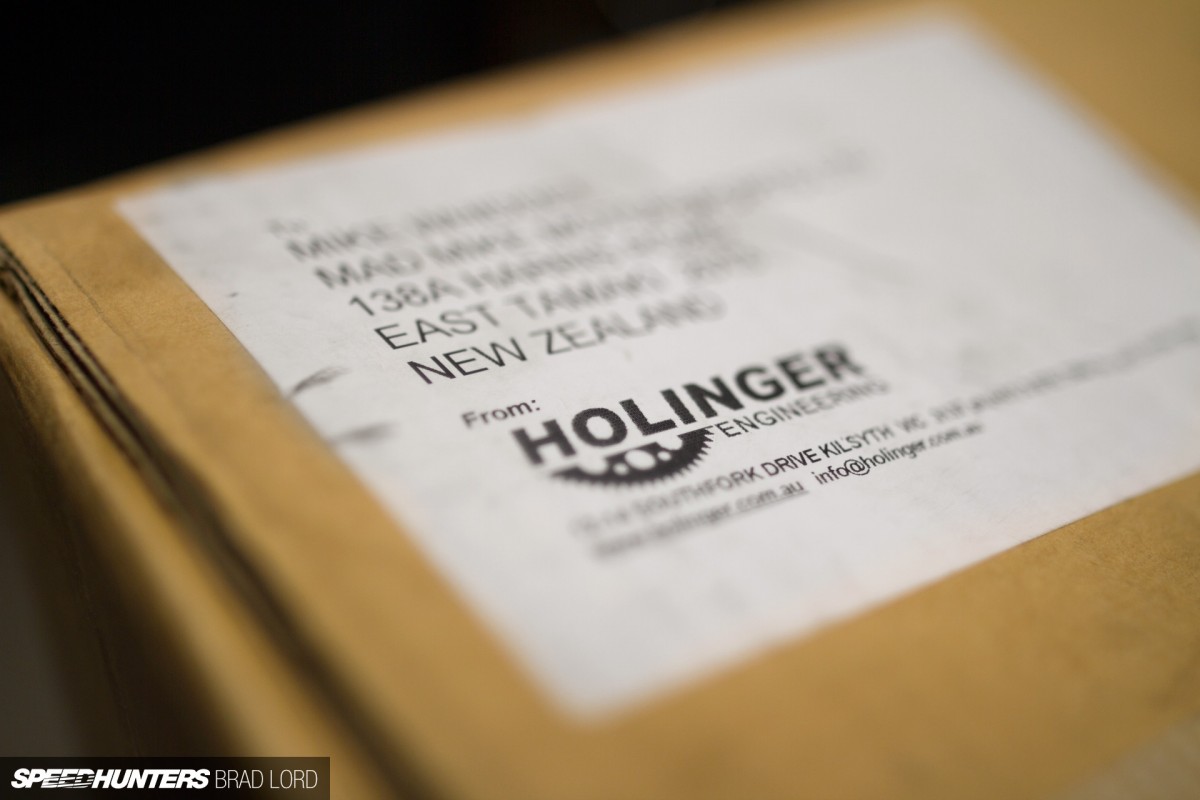 Although the project is in its early stage, this is the time that the deliveries start rolling in – and there have been some pretty special ones.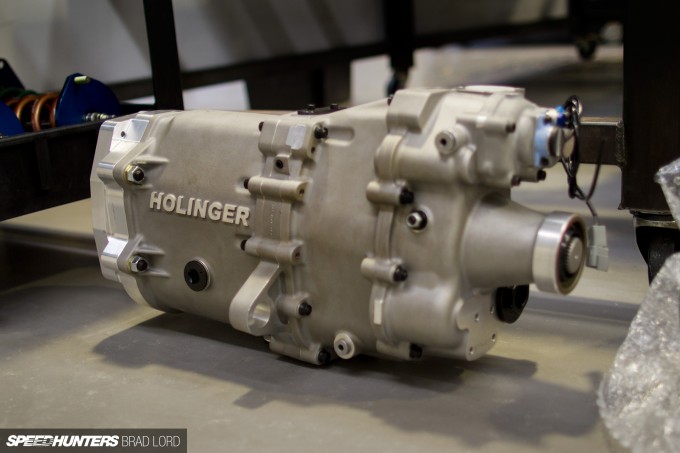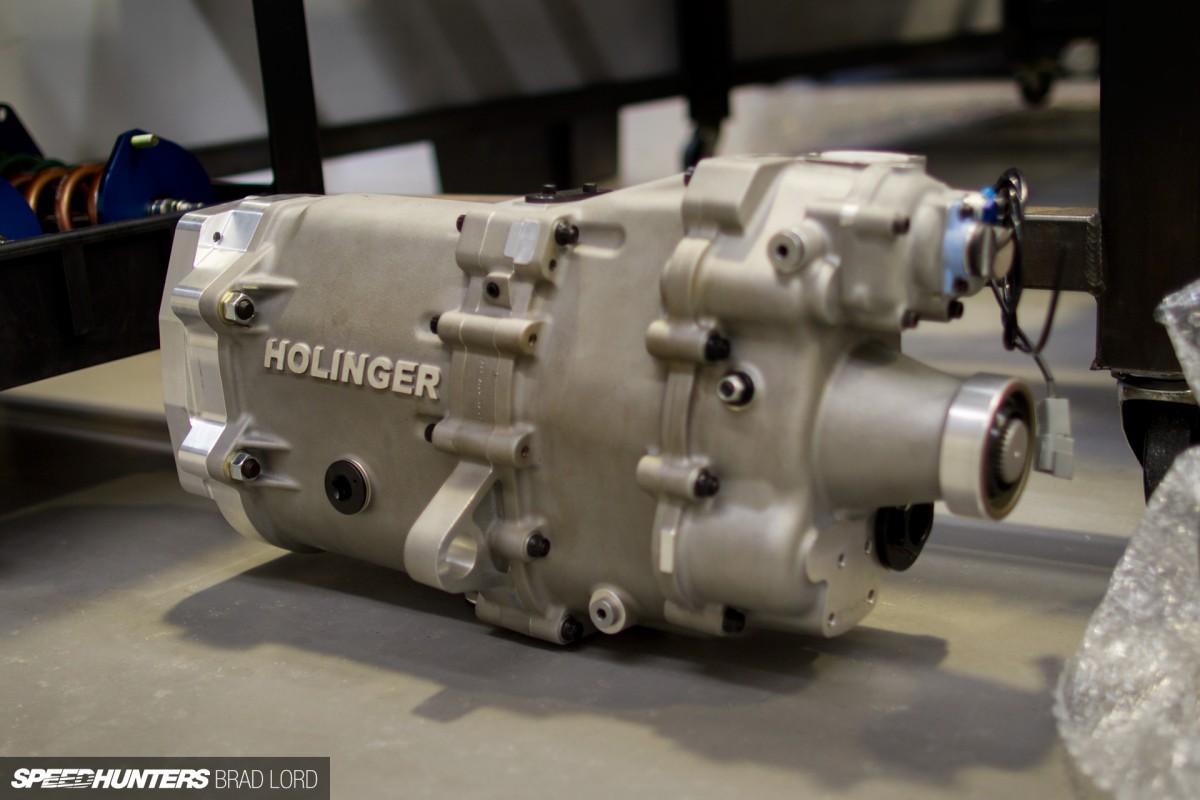 For a long time Mike has been running HKS transmissions, but with the MX-5 comes a new partnership with Holinger. The Australian-made product is renowned for its strength and reliability, and this RD6S six-speed dog box with sequential shift will be well up to handling what Mike and PPRE can throw at it. Close-ratio gearing is essential to keep a rotary engine on the boil, and Holinger's huge selection of gear kits have allowed the team to select the perfect ratios for the specific application.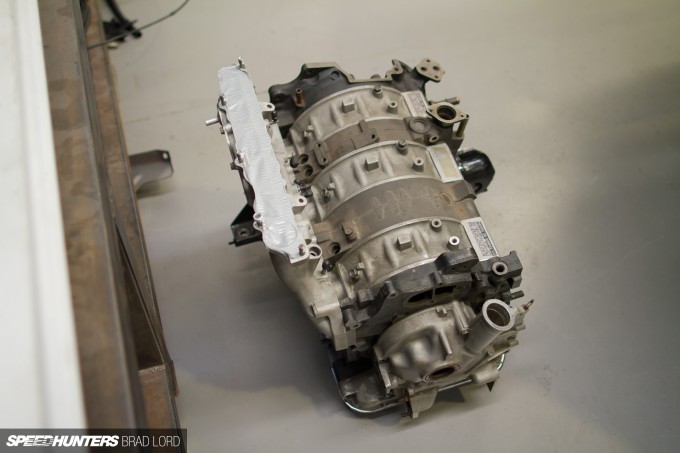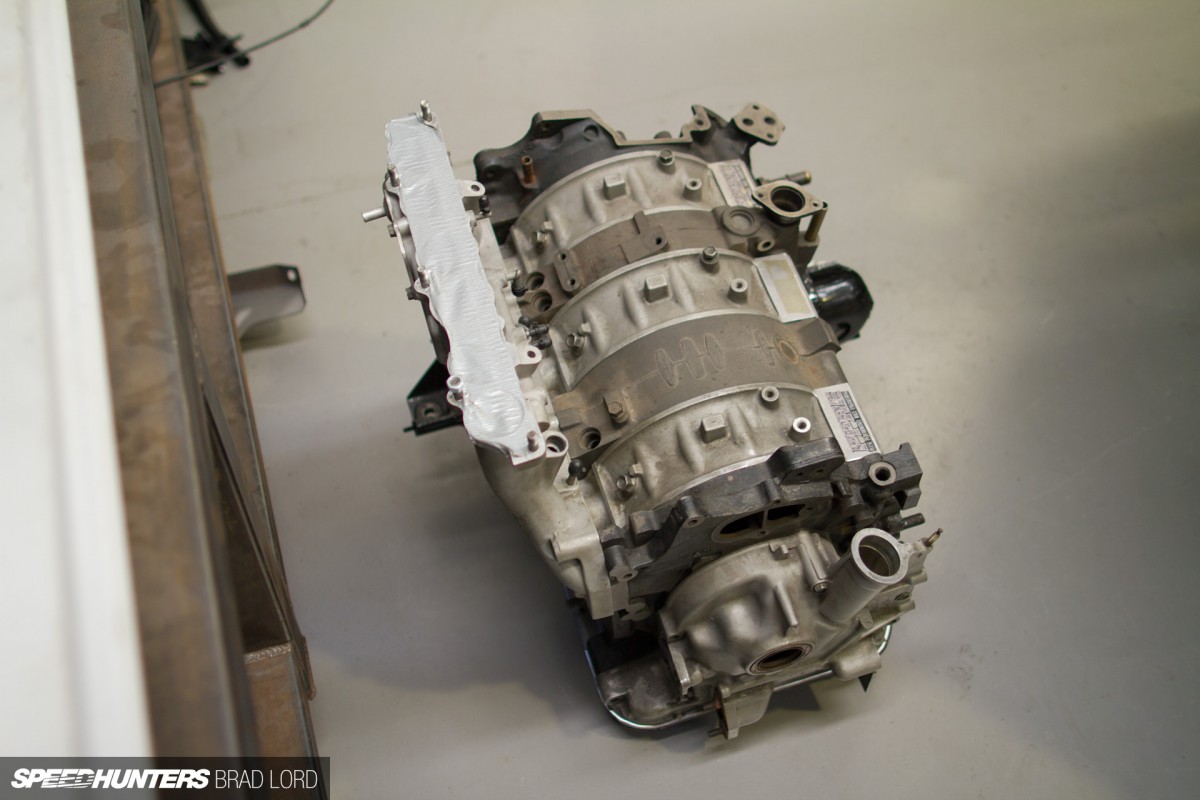 That is, a custom 20B three-rotor 'Monster Bridgeport' engine running on ethanol. This is the dummy-block being used for test fittings.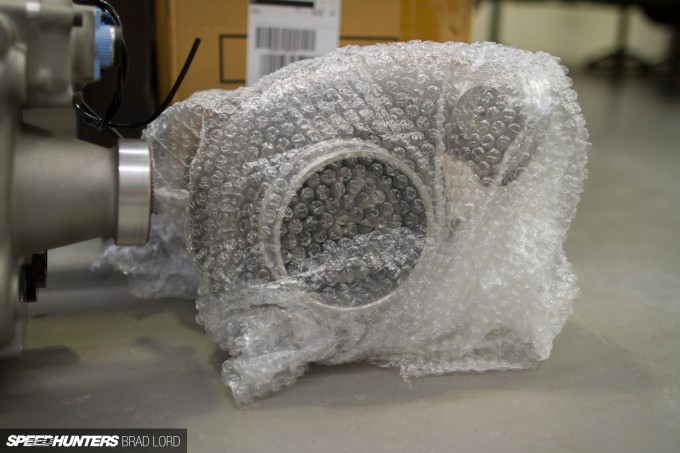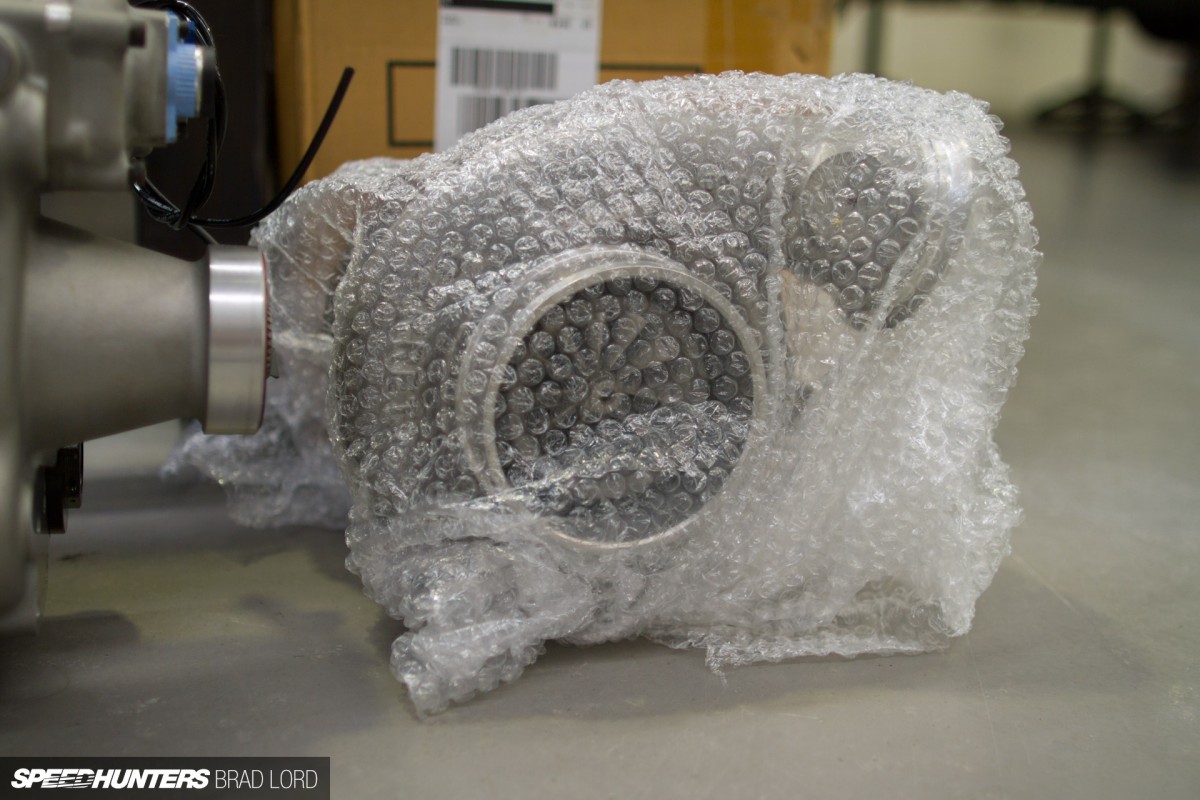 Of course, thanks to Turbo by Garrett, there'll be a big turbo hanging off the side too. The power goal? A nice round 1000hp for a 1000kg car. That's the same power-to-weight ratio as the Red Bull-backed Peugeot 208 T16 that Sébastien Loeb drove to victory – and destroyed the previous record with – at last year's Pikes Peak International Hill Climb.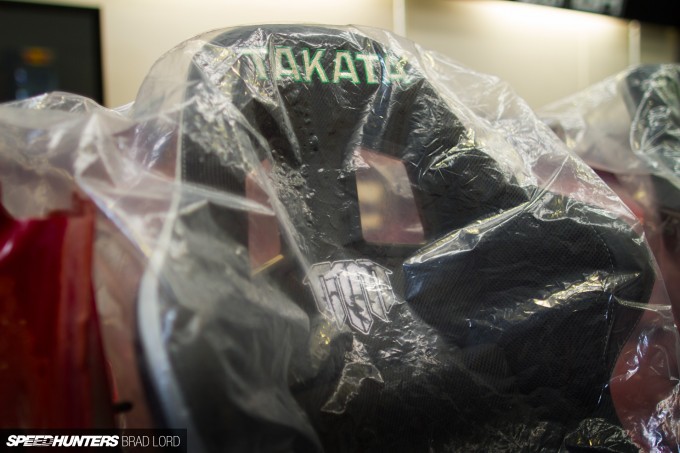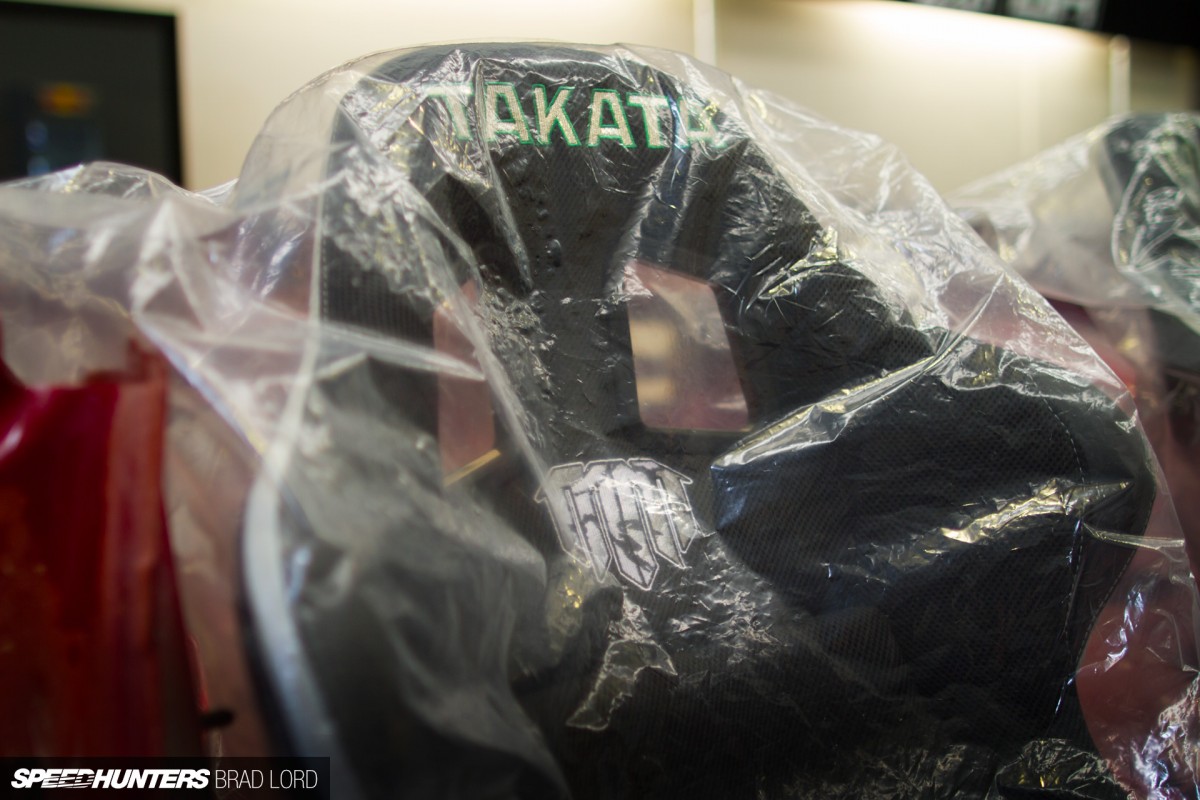 While you mull over the fact that Mike is stuffing an engine outputting four figures into a tiny MX-5, take a look at these custom Race LE seats courtesy of his new partner Takata that are being fitted in all three of his New Zealand-built cars. FIA-spec Takata Race 6 harnesses are on their way too.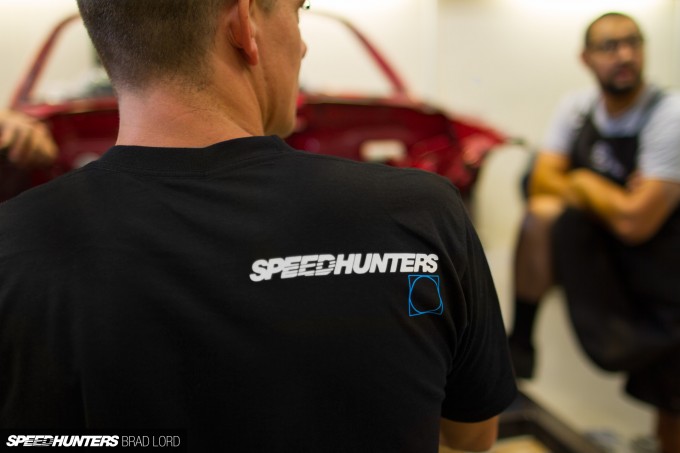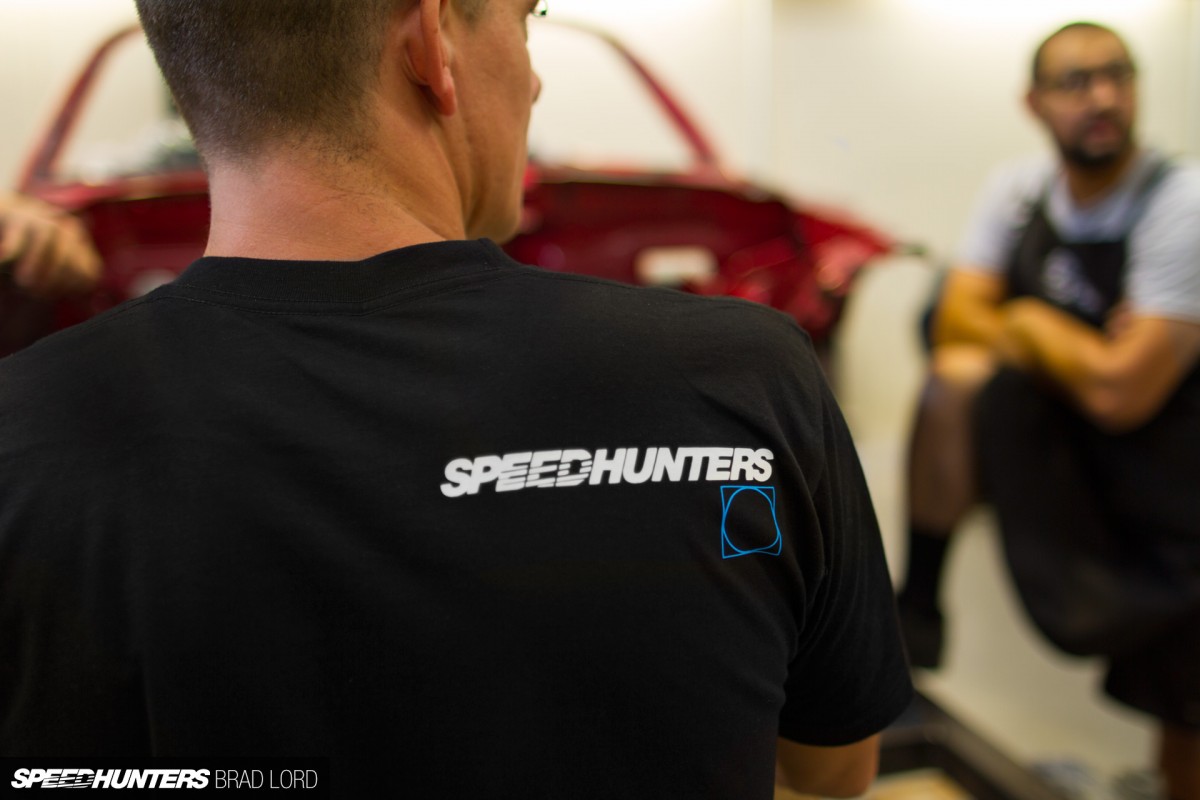 It's pretty cool that Mike is finally able to build a proper pro-spec drift car, and the fact that he's doing it right here in New Zealand utilising some of the best local talent just makes it all that more sweeter.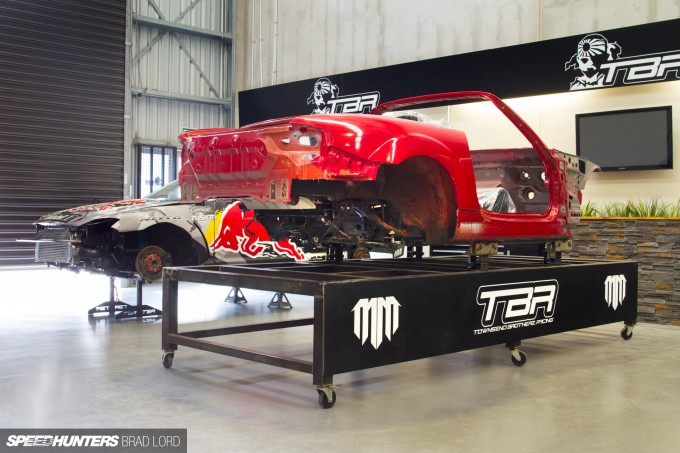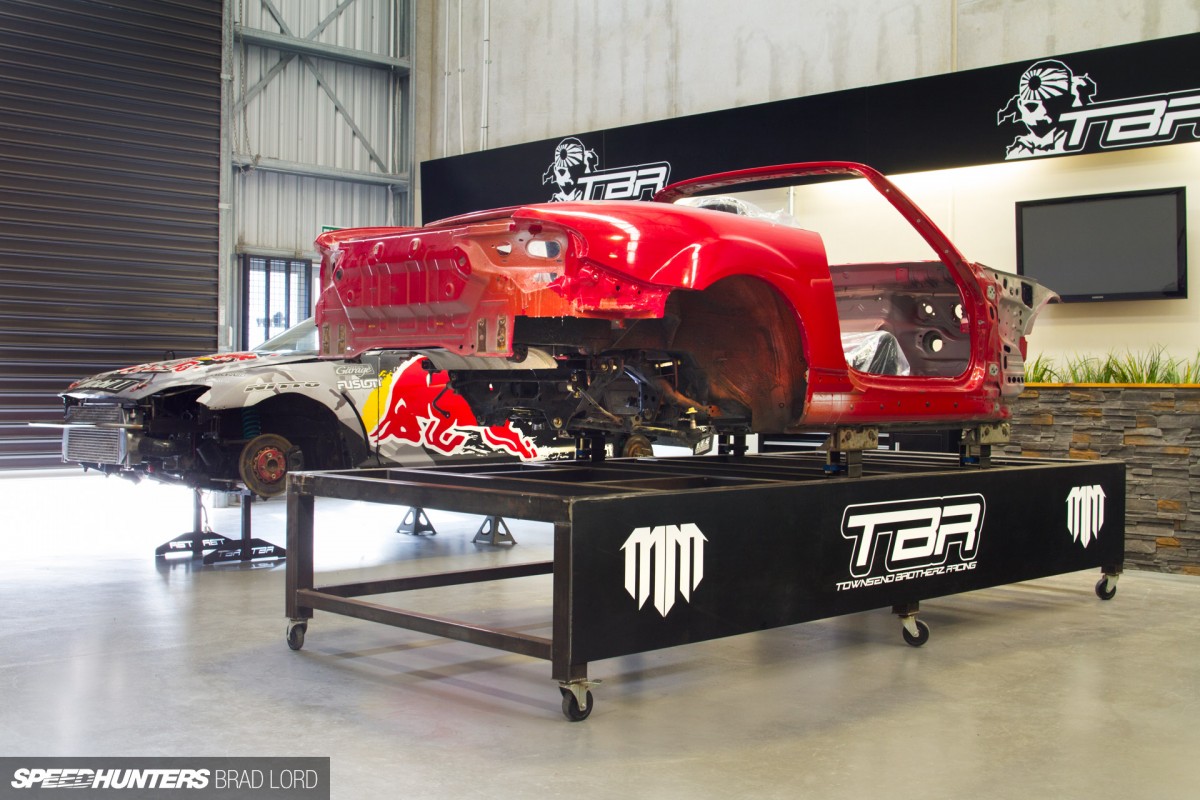 Things are moving quickly in the TBR compound and over the course of the next 12 weeks or so, I'm going to be making multiple trips out to see Kaz and check out some of the progress. Then it'll just be a matter of time before this beast is unleashed and the destruction of Nitto tyres begins…
Brad Lord
brad@speedhunters.com
Additional photo courtesy of Mazda