Forgotten but not gone, that's the best way to describe this spotlight. After digging through my archives to pull thoughts and images from my 2013 experience, I stumbled upon this breathtaking Volvo that I'd literally forgotten I'd even photographed. Upon discovering it buried somewhere in the file structure of one of many external hard drives, there were plenty of expletives let out as an expression of the joy I felt.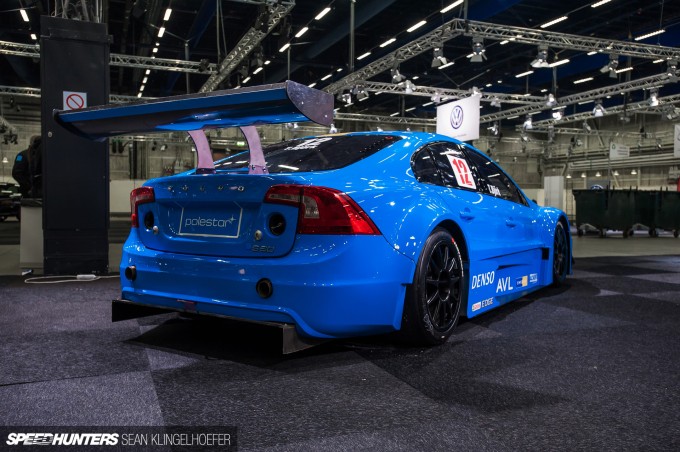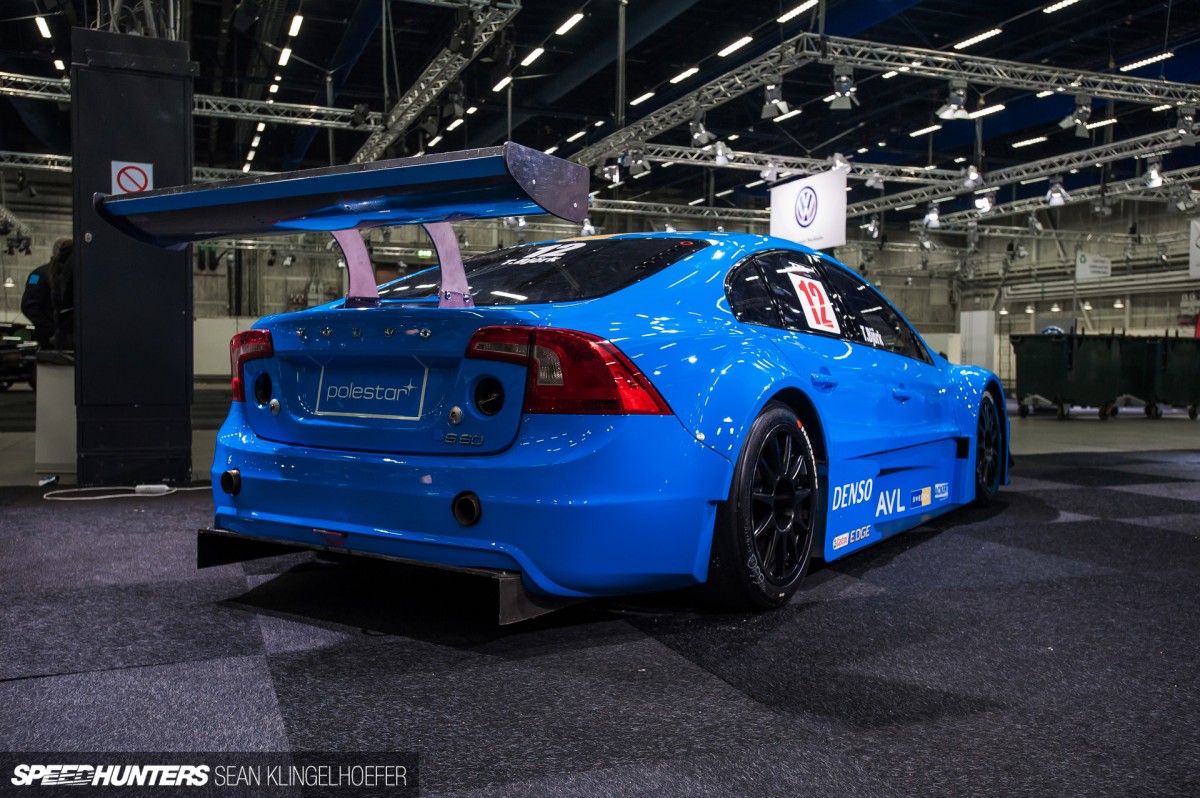 Having recently moved house, I've been uncovering all sorts of buried treasure lately, but nothing I pulled out of a box was anywhere near as impressive as this Volvo. Back last January, I was in Sweden for a bit and had attended a local trade show to shoot a special Audi. After wrapping up the shoot, I went back inside the unassuming convention center to warm my bones and that's when I was stopped in my tracks by this monster.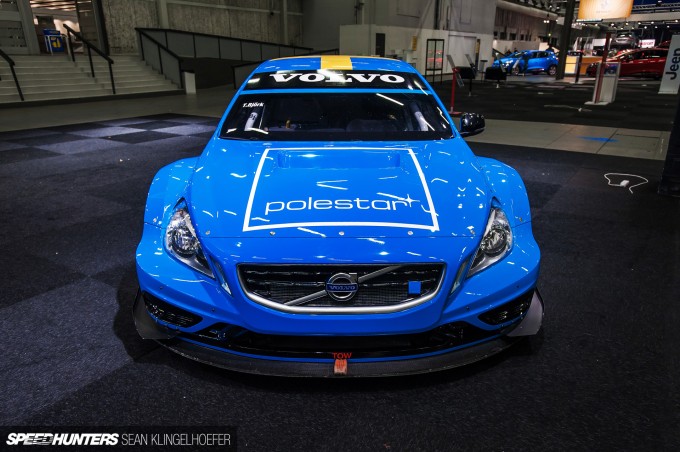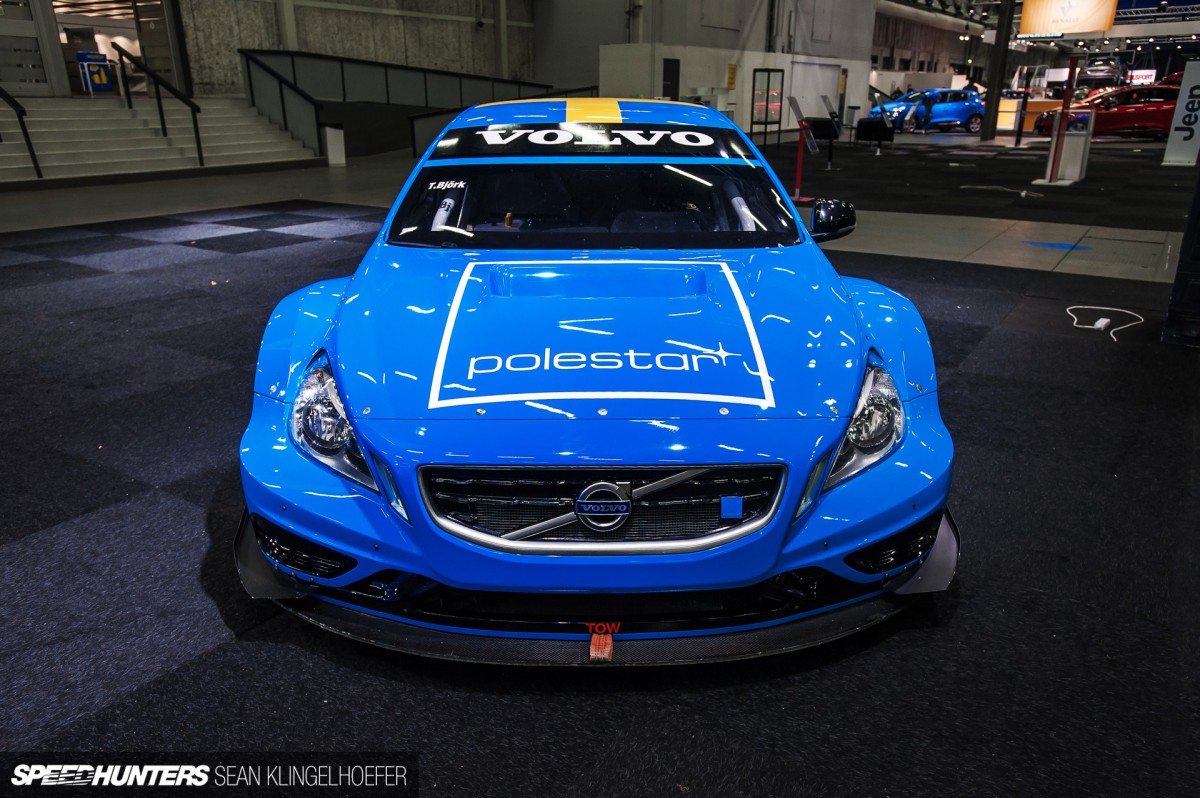 Upon first sight, all my brain could muster up was a resounding "WTF!?" I had never seen anything like it. What the hell was it? Were the Swedes about to do battle in DTM? Did I miss the press announcement that Volvo would be joining the German ranks? Upon closer inspection I could tell it wasn't quite as technologically advanced as the current crop of Tourenwagens, but it certainly appeared to look quite similar to DTM cars of yore.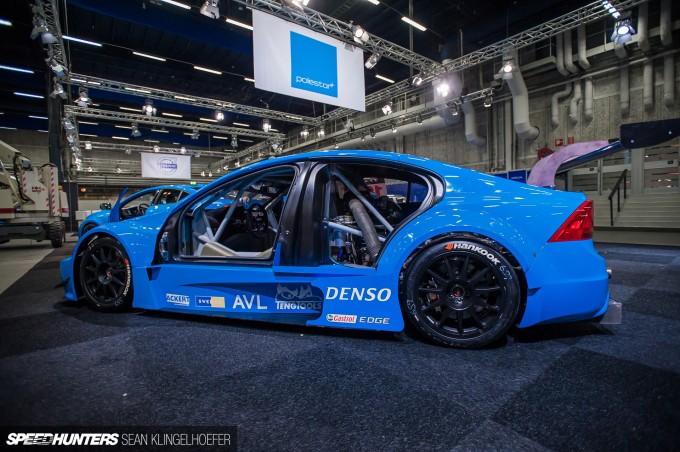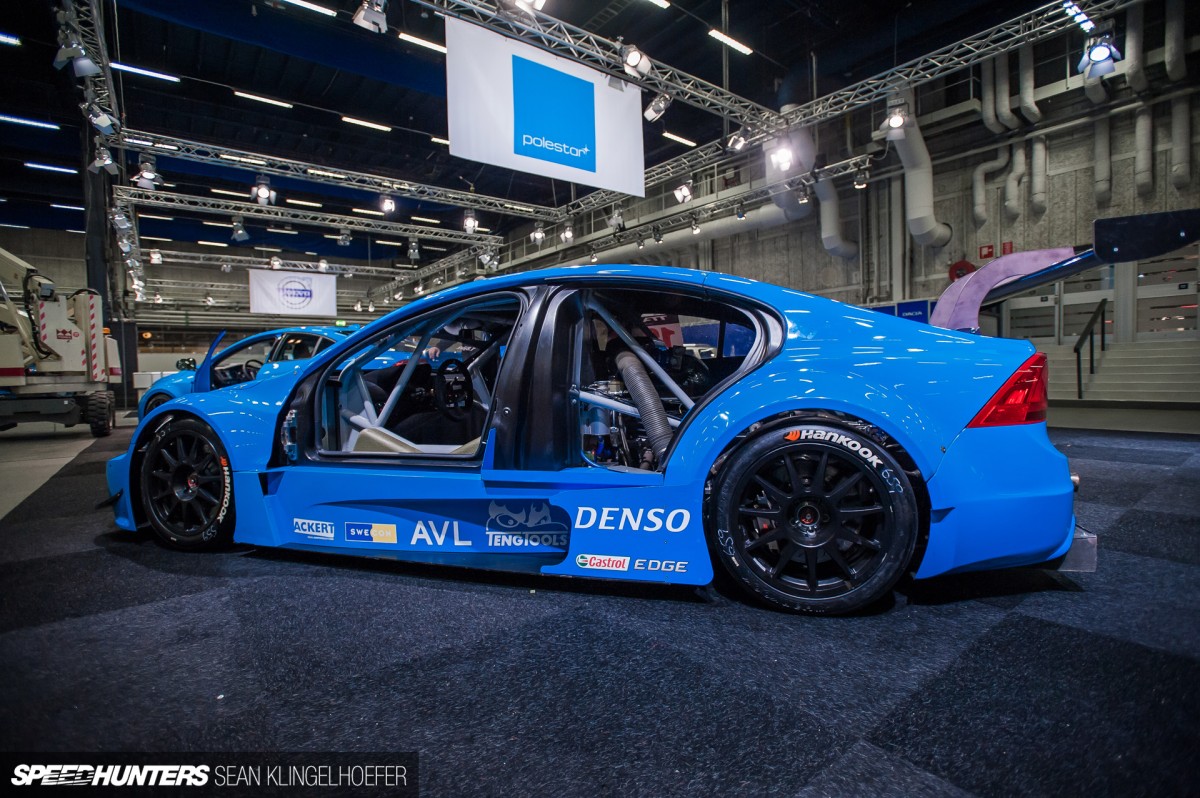 So dumbfounded, I did what I do best and asked for help. Over the years I've learned that virtually every Swede speaks perfect English and nine times out of ten they're extremely helpful. When I asked the people at the Polestar booth about the car, they were all smiles and were happy to oblige my curiosity. One of my first requests was to see inside the car, something they made rather easy for me by completely removing the doors.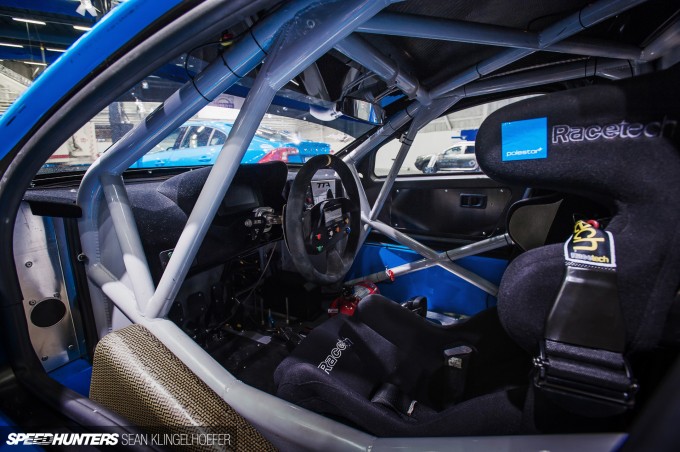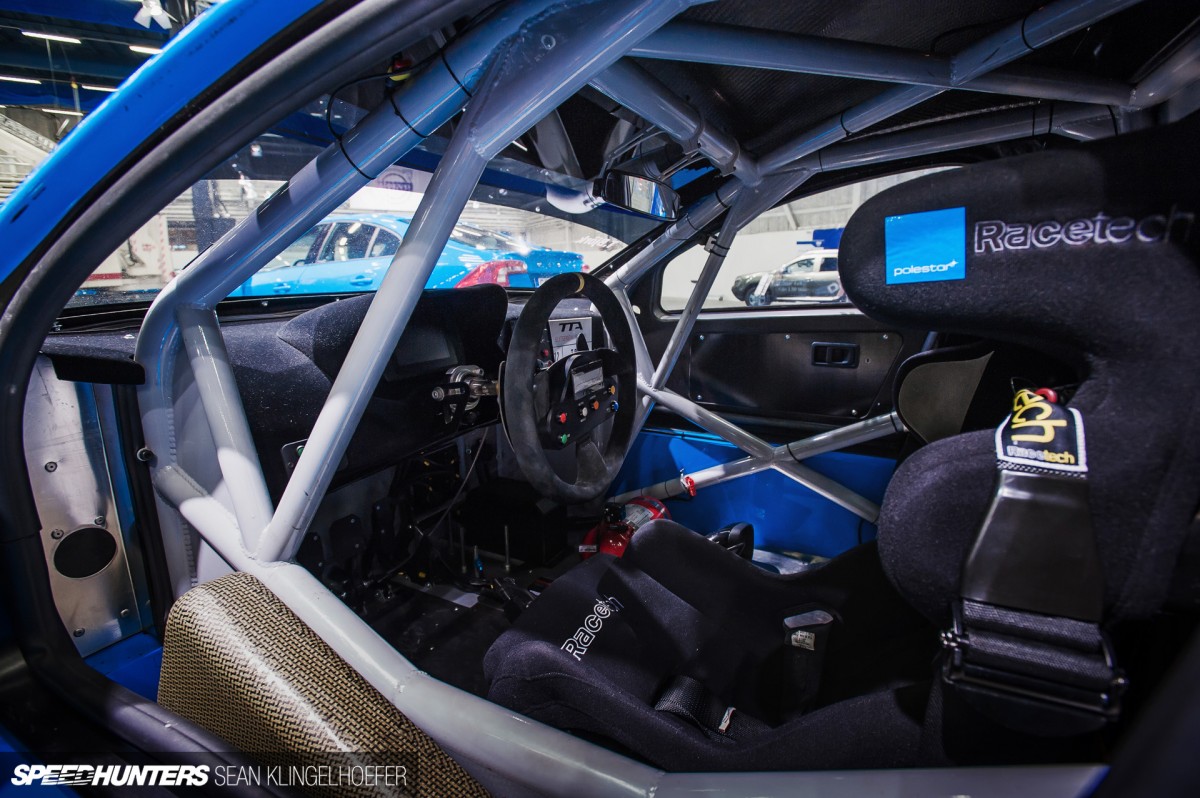 Peeking inside, it became pretty clear that this was a serious race car. I made several further inquiries and learned that this particular S60 was built to compete in the Scandinavian Touring Car Championship, a series I was previously unaware of. It was fairly obvious right from the start that the car was clearly a silhouette build and I learned that the chassis is made by a French manufacturer called Solution-F, perhaps best known for their former involvement in the Race Of Champions.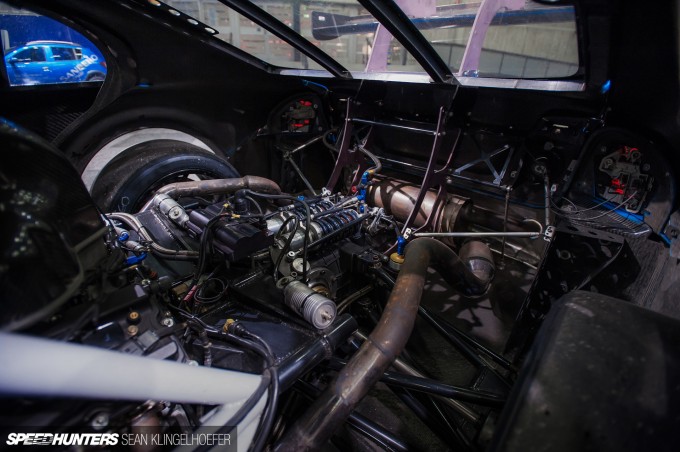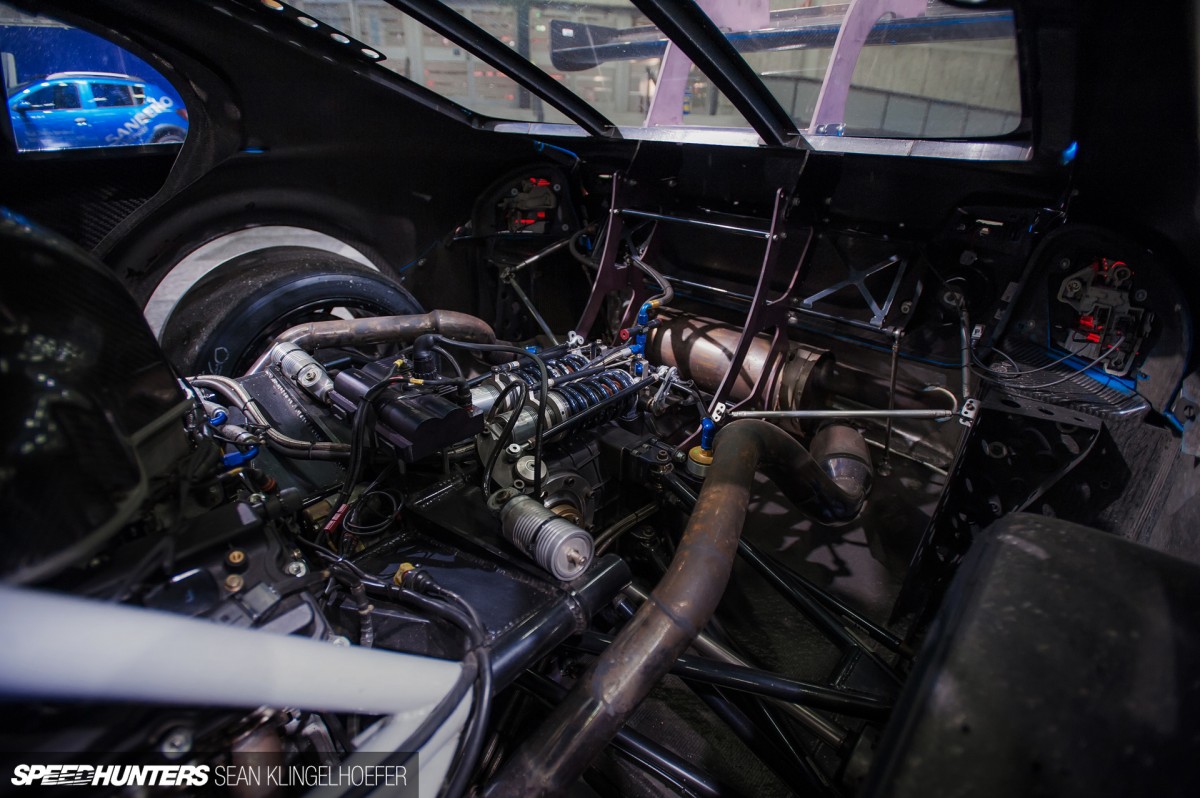 The chassis is a mid-engine format with a 3.5L V6 built and tuned by Polestar to a rulebook mandated 420hp. I can only presume that this program laid the foundation for what has become Polestar/Volvo's involvement in Australia's V8 Supercars. If their current track record is a reasonable yardstick to go by, I think we can expect big things from this camp down under. For what it's worth, so far as I can tell the Polestar team has essentially steam-rolled the opposition in STCC for a while now.
In fact, at the time I shot this very car it was being debuted for the upcoming 2013 season, but it ended with the Polestar team sweeping the championship. Volvo were so pleased with the result that they happened to launch a series of limited edition vehicles dubbed the Black R to commemorate the result. I'm definitely eager to see where these guys go from here.