Hyperpower
Brabus 850. The words you see on the number plate – or license plate if you're on the other side of the pond – mean that you're looking at something special. How so? Well, my Speedhunting comrades, this is one of the world's most powerful estate cars. With 838hp ready to unleash all its fury, it's fair to say that rear tyres can very much be regarded as consumables. So this stand gives a very powerful welcome to Germany's annual Essen Motor Show.
If 6.0-litre Bi-Turbo Brabus models aren't enough to make you stop and stare, then fear not, for this event was full of the weird and wonderful. Allow me to guide you through the rabbit warren of halls and insanity…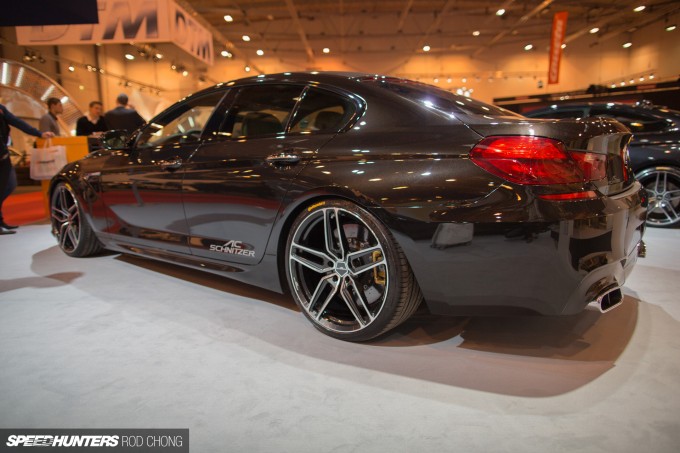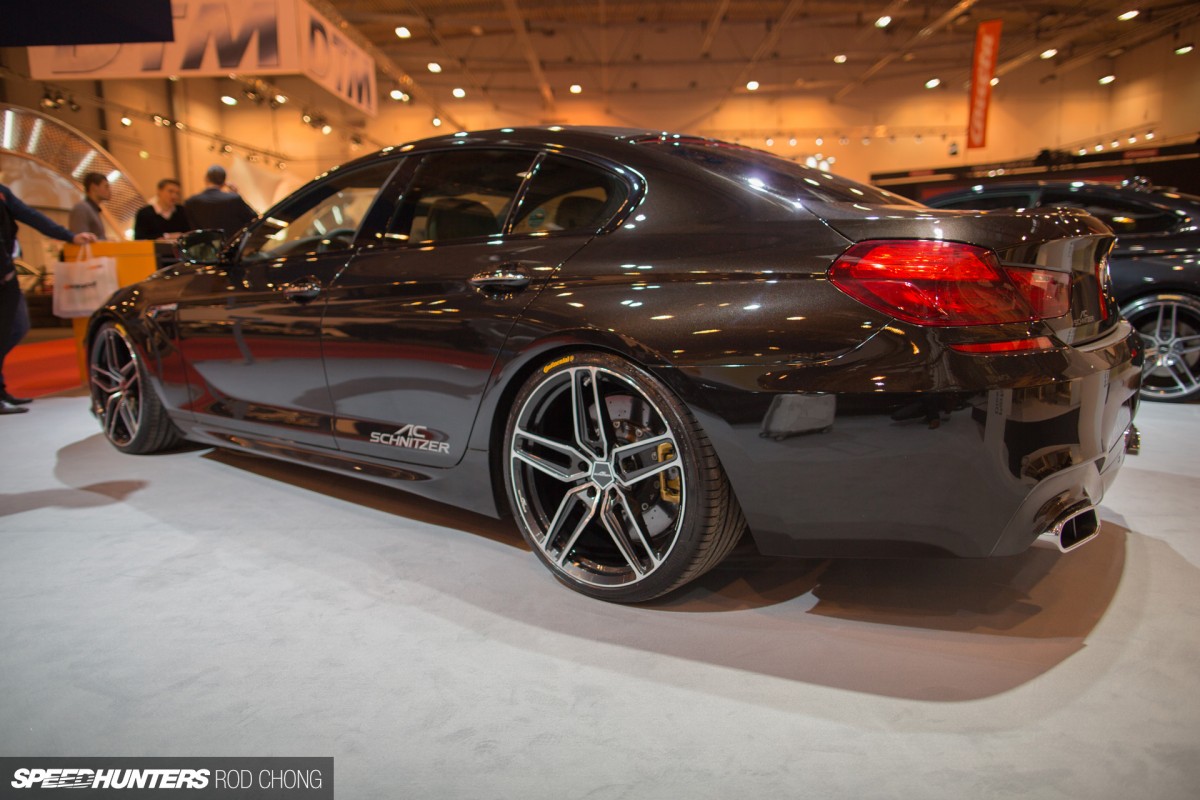 This stand was in Hall 3, which was packed to the hilt with high-end machines from top-end tuners. With all the cars on display wearing Continental tyres, it was some sort of Conti collaboration of wow. I must say, it was pretty damn good – purposeful wheel fitment all teamed up with healthy suspension drops on new German motors is a definite winner in my eyes.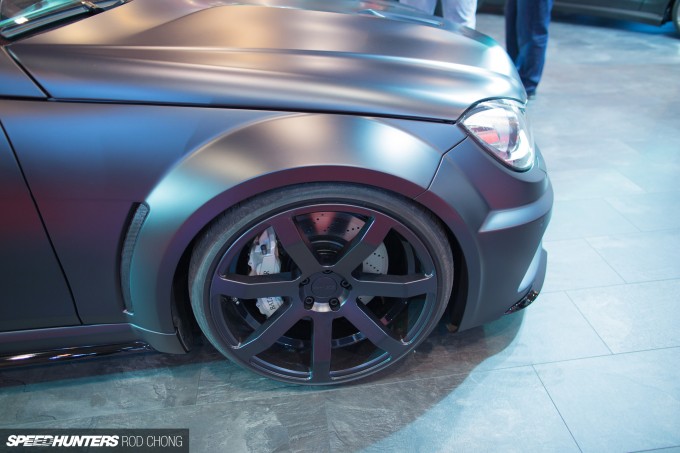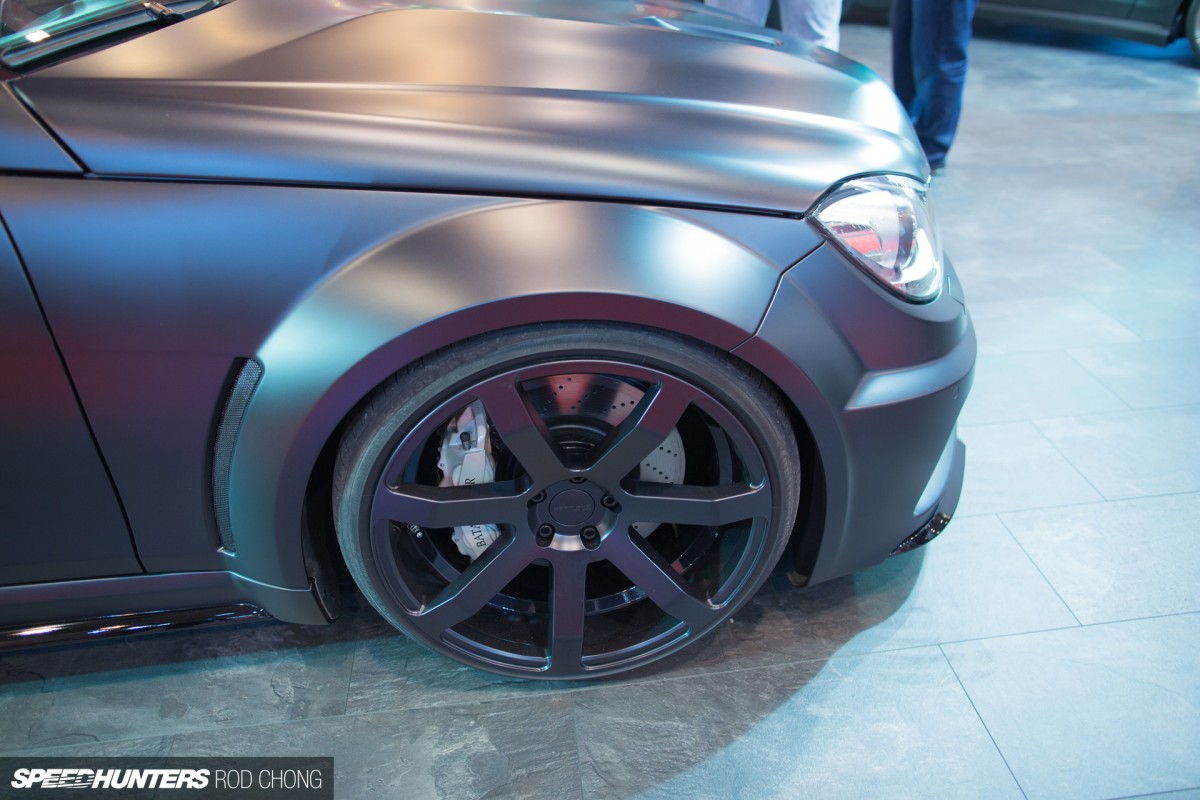 Nearby sat this thing. Any guesses at the back?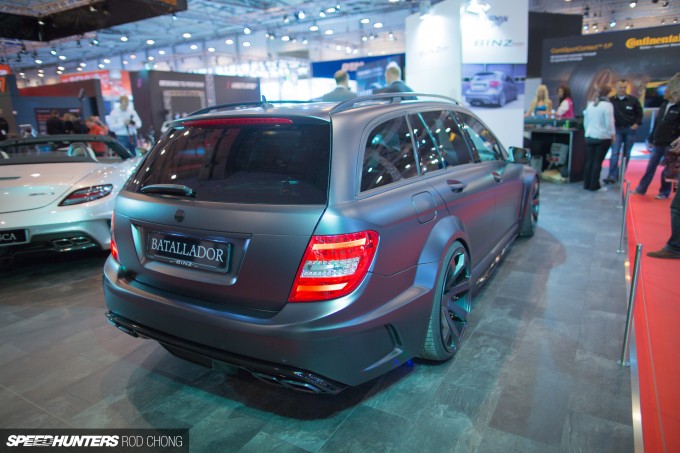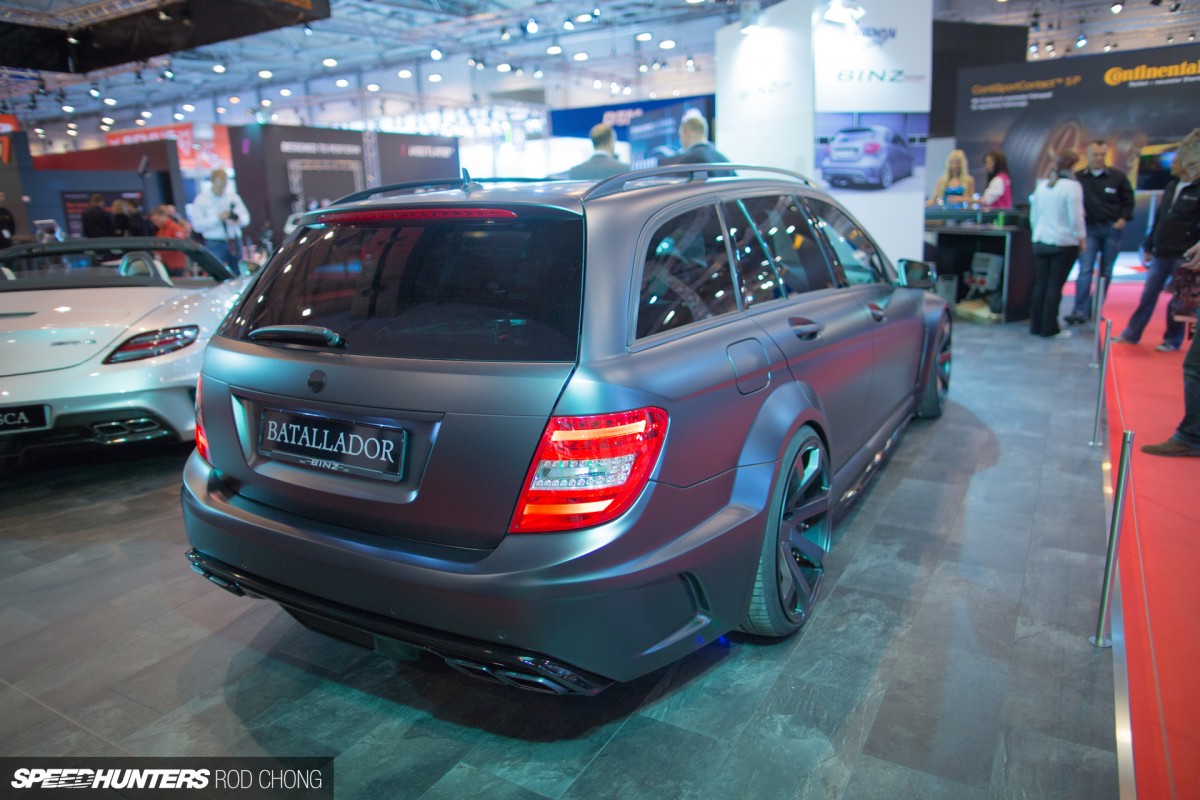 If you said an C63 AMG-powered Mercedes-Benz with the name Batallador, you'd be right. I was in love. It would also seem that Rod was in love with this beast too. Weirdly enough, we attended the show on the same day but had totally different schedules so didn't get to hang out. Nevertheless, we took a liking to the same cars and this was clearly one of them. I think this would be a perfect daily. Ignore the fuel consumption and then it would be a genuinely great daily driver. I suppose if you live in the States, then twenty miles per gallon is perfectly acceptable, right?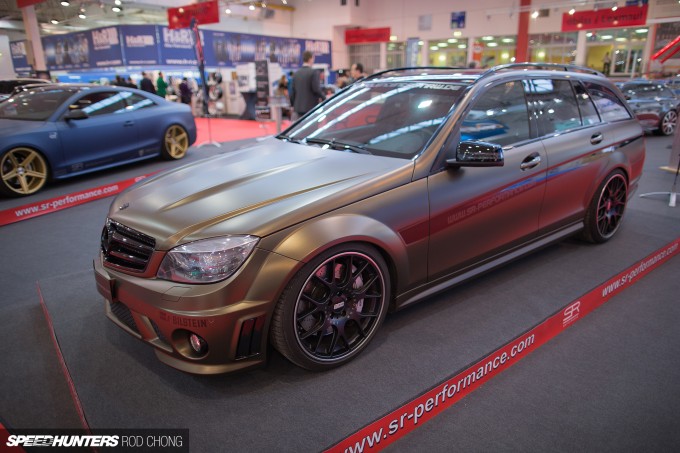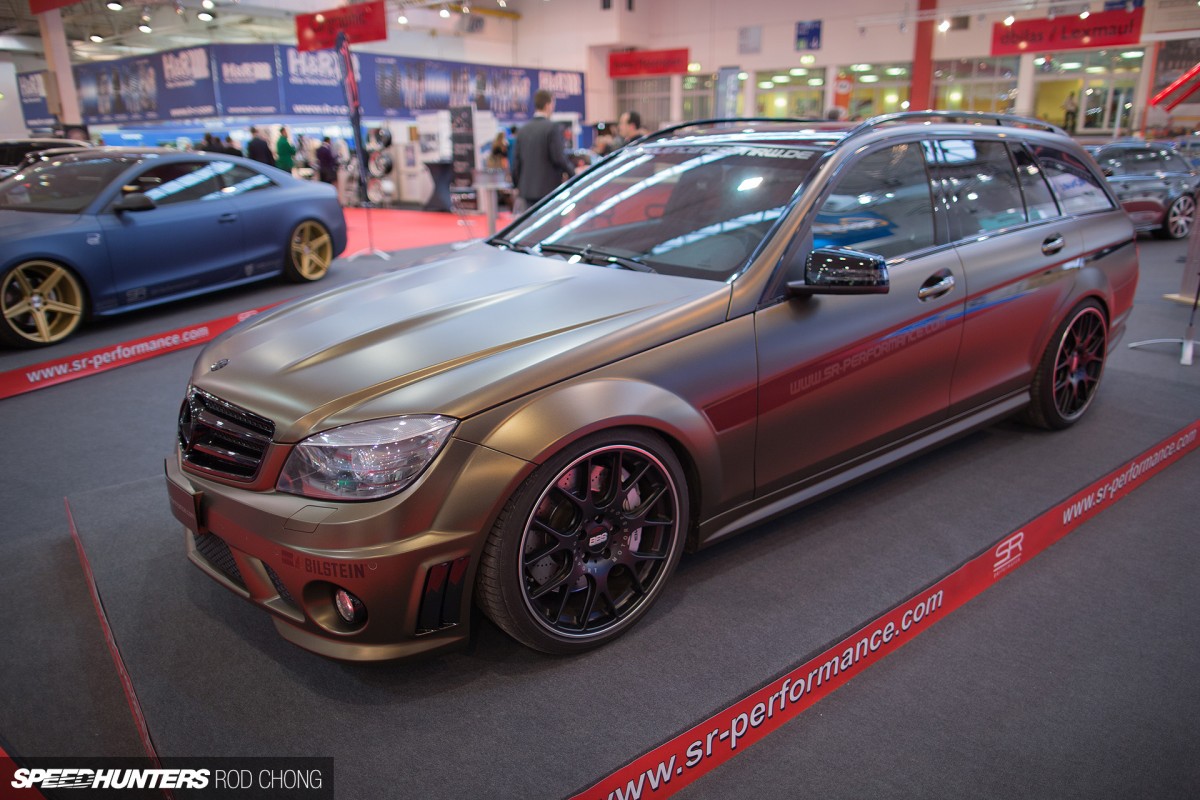 It wasn't the only flat-finished C63 wagon either: this one from SR Performance sports a functional stance and BBS Motorsport wheels.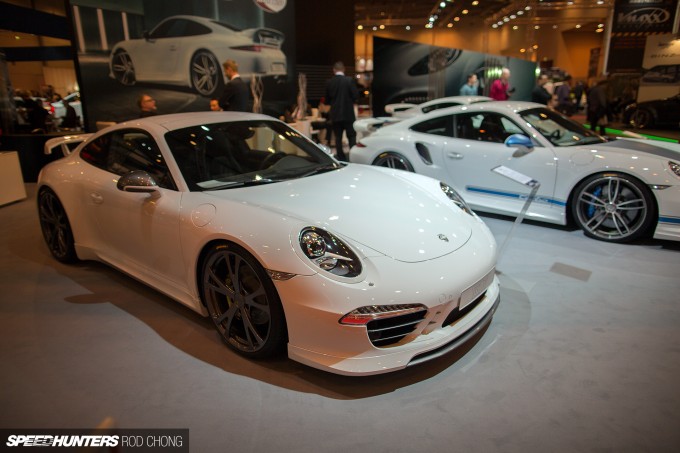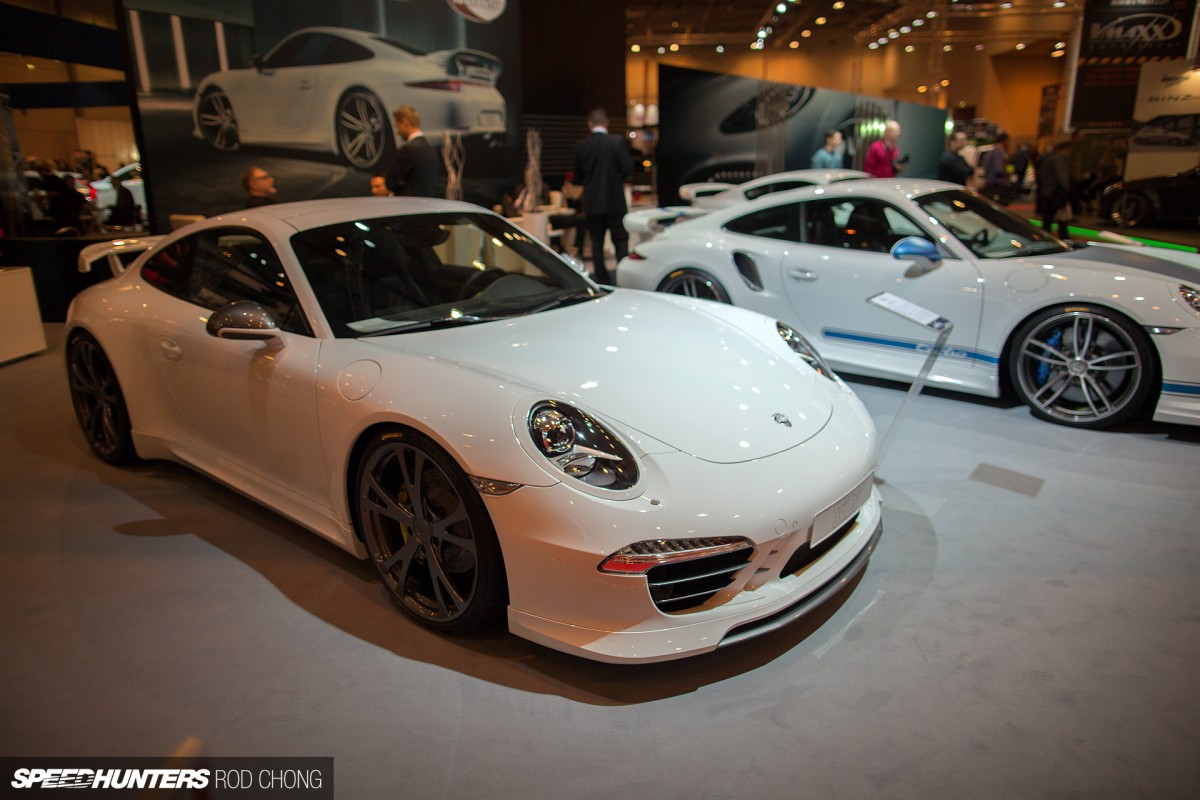 The hall was all washed down with a chaser of TechArt. I've driven a few 991 model Porsches now – including KW's awesome demo car – and I'm absolutely in love. In fact, during a recent visit to the Porsche Museum I strolled across the road to the automaker's showroom and spec'd up a new GT3. At just over £108k, I think my order will have to wait a while, although it´s a mighty powerful motivator to work harder.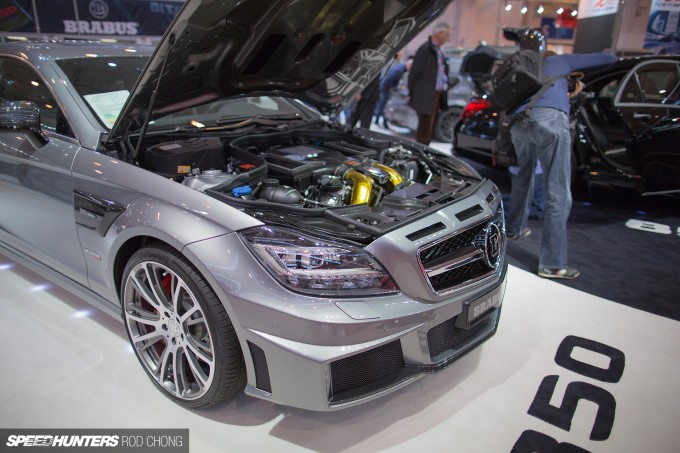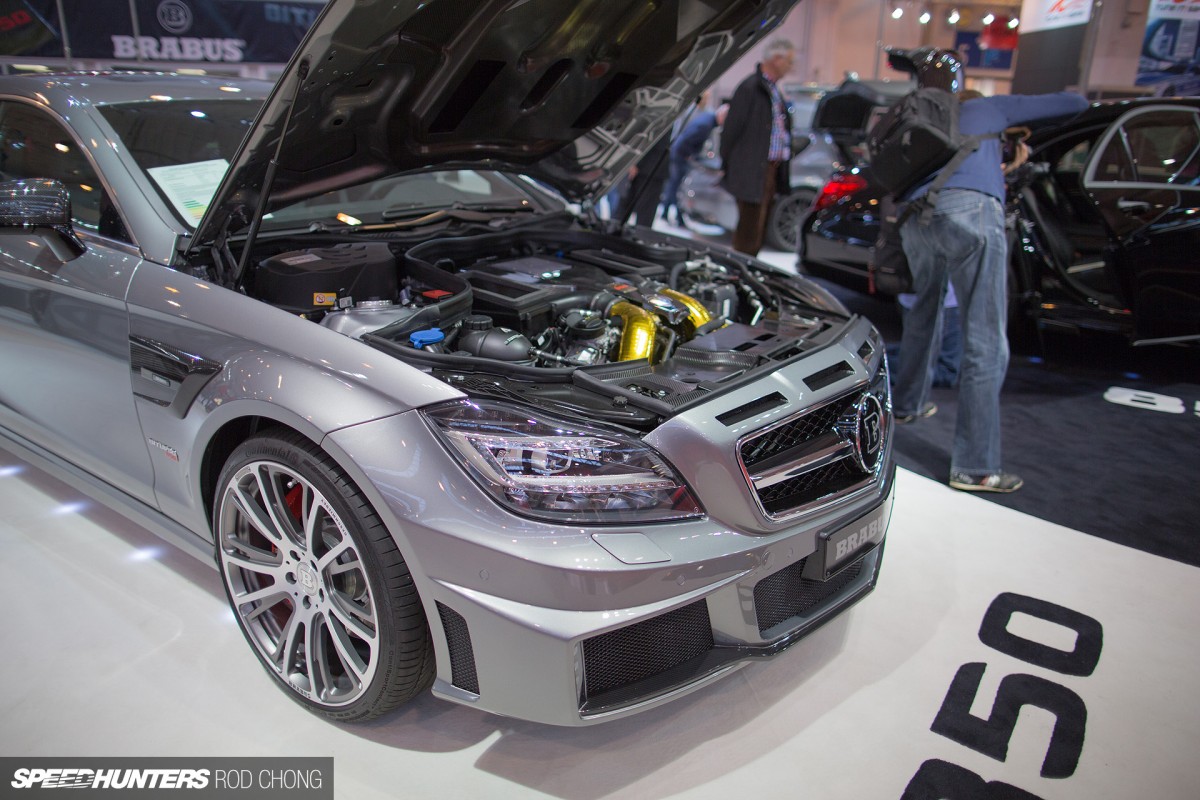 The Brabus stand was definitely worth more than one look, and judging by the number of photos Rod supplied me for this post, he also hit up the stand more than once. I spoke to a cool guy called Michael who was there to look after the tuner's new venture into the world of classic cars. Jonathan posted a very cool story on the operation the other day and if you have a spare ten minutes, I recommend you check it out.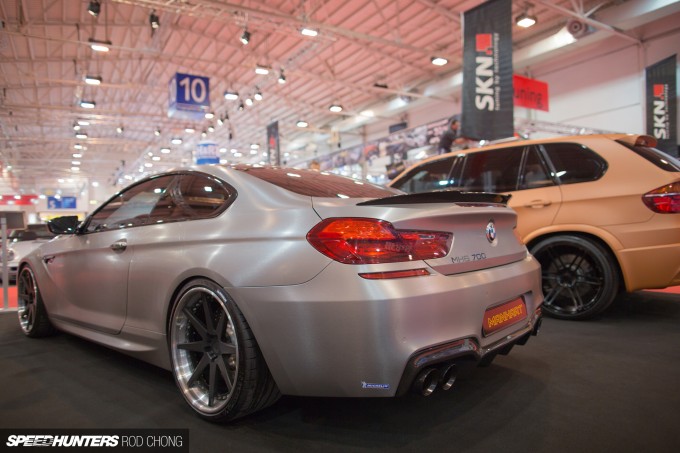 Textures. I remember the first time I started to understand the importance of textures on cars. It was a Peugeot 205 that had been given the treatment by Ecosse Peugeot in Scotland and it opened my eyes to the beauty of matte, flat and shiny surfaces. Just look at how well different finishes work together on this BMW M6 by Manhart Tuning.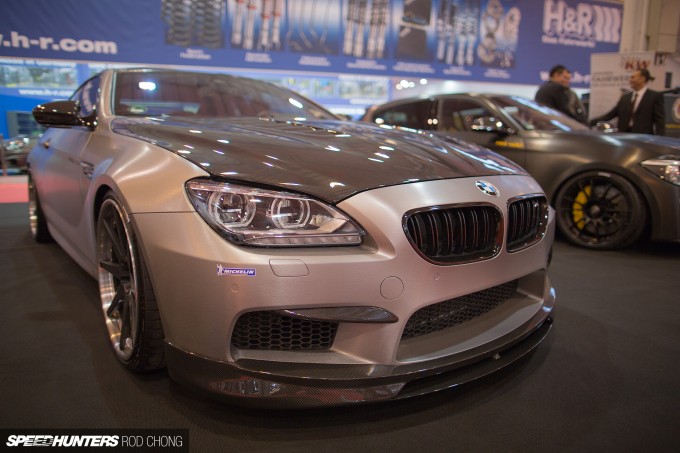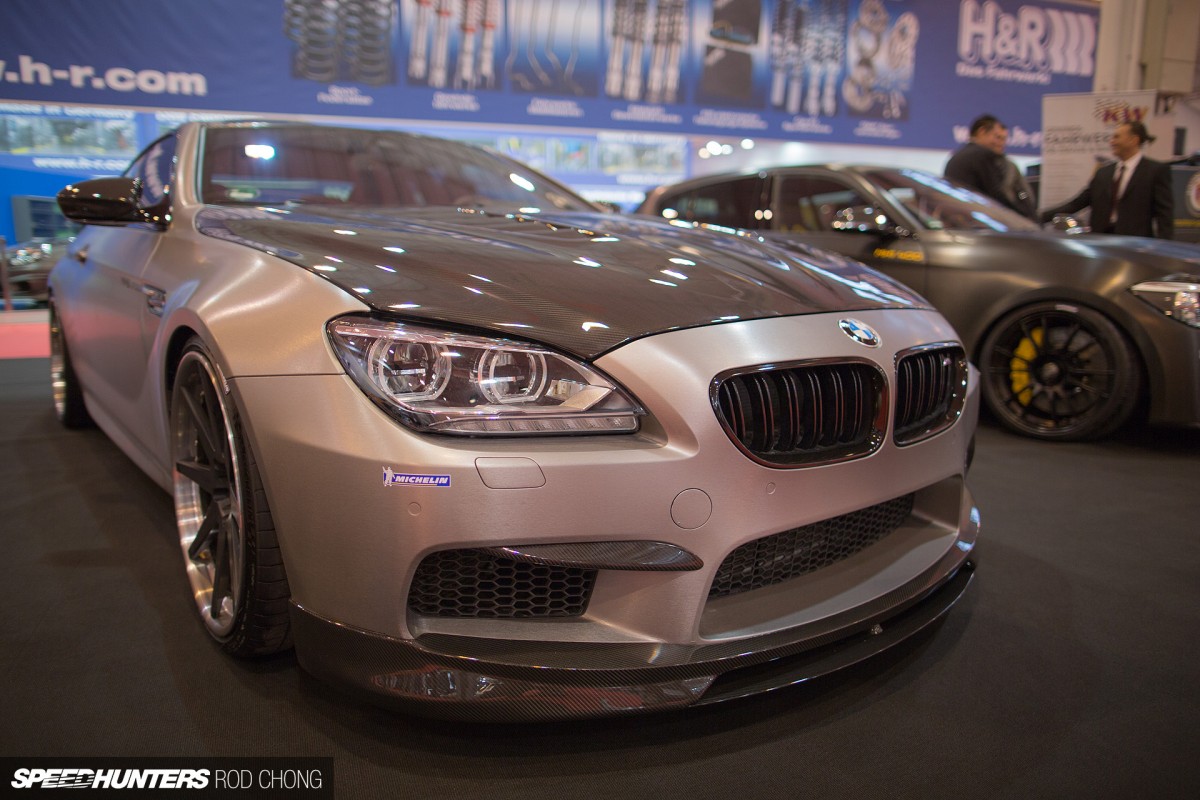 For me, brand spanking new cars sporting a mixture of textures employed thoughtfully throughout the exterior is a winning combination.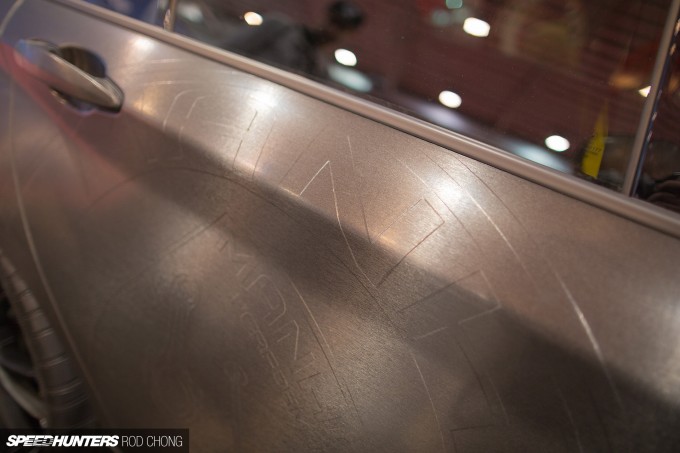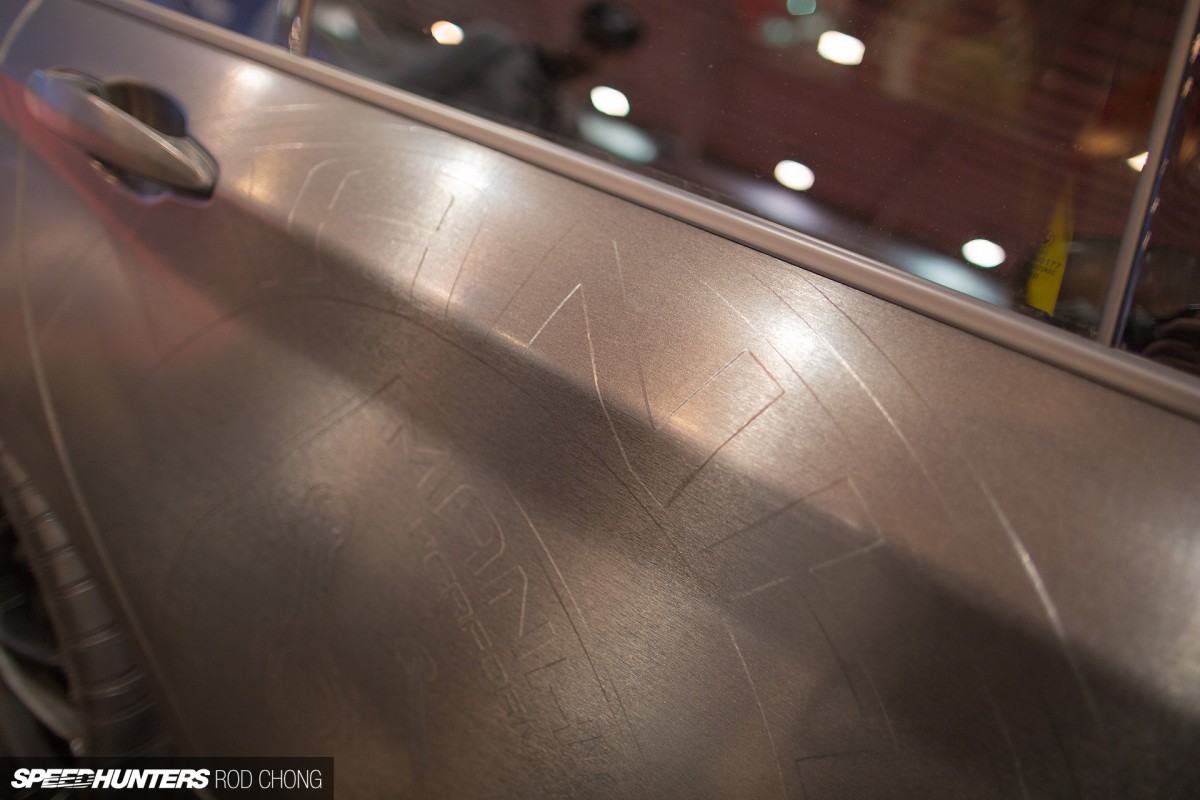 With car wrapping more popular than ever, it's cool to see debossing effects being cleverly used too. It almost adds an additional way of interfacing with your car; tactile interaction is going to be even bigger than it is now.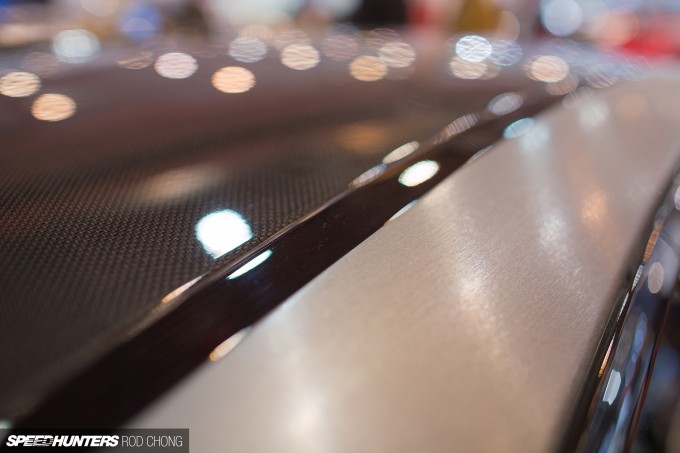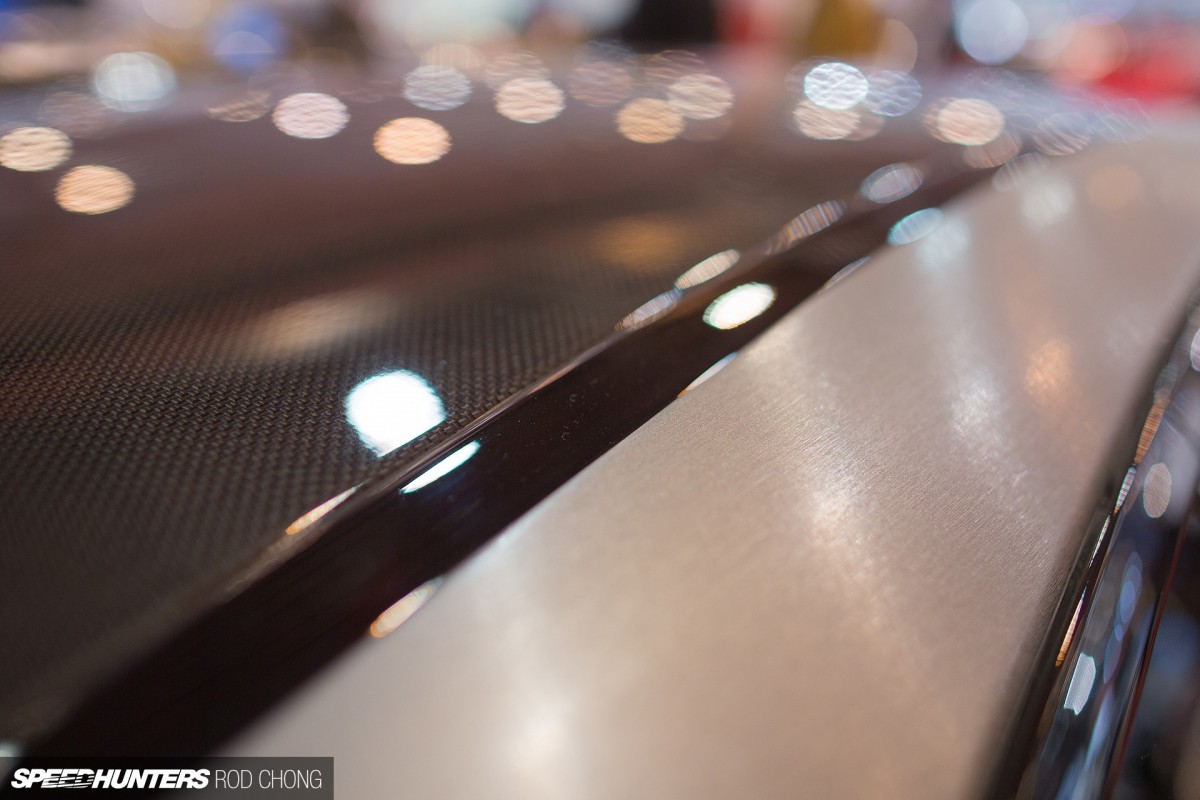 Glossy carbon fibre against brushed bodywork is a lovely combination; the hard industrial feel of the metal and the high tech carbon work so well.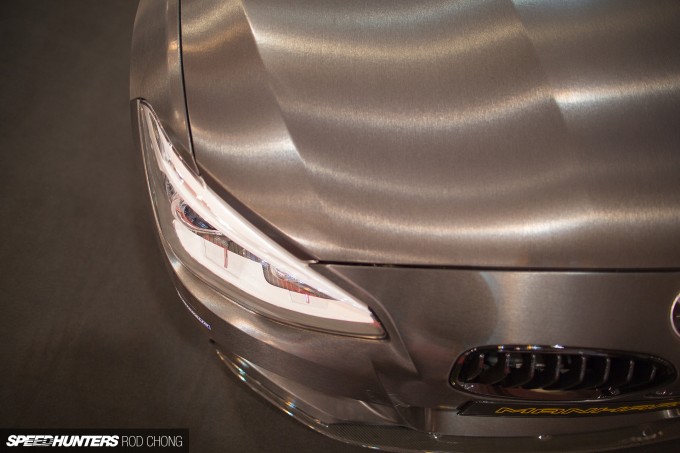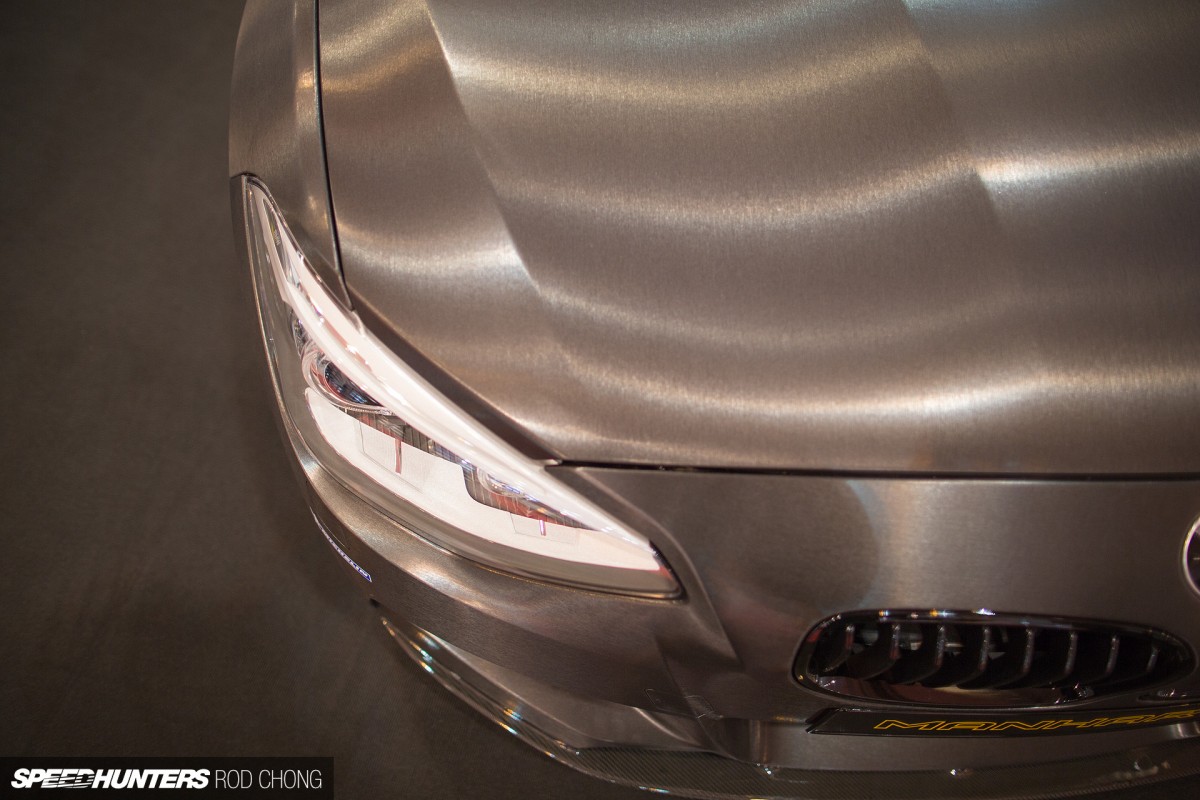 The way the light catches these different finishes is also seriously cool to look at, adding another dimension to the overall experience.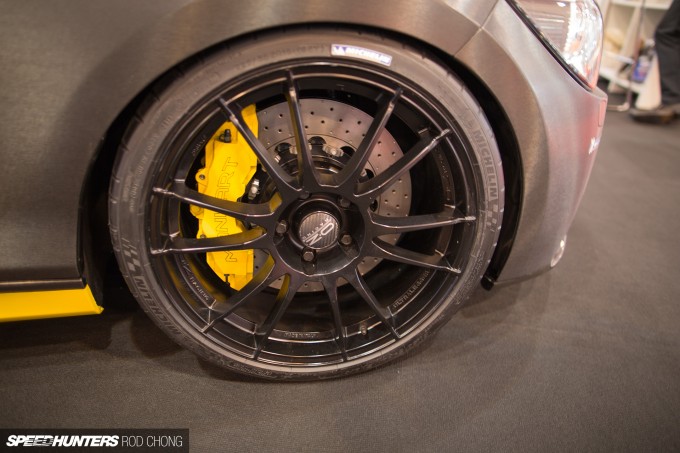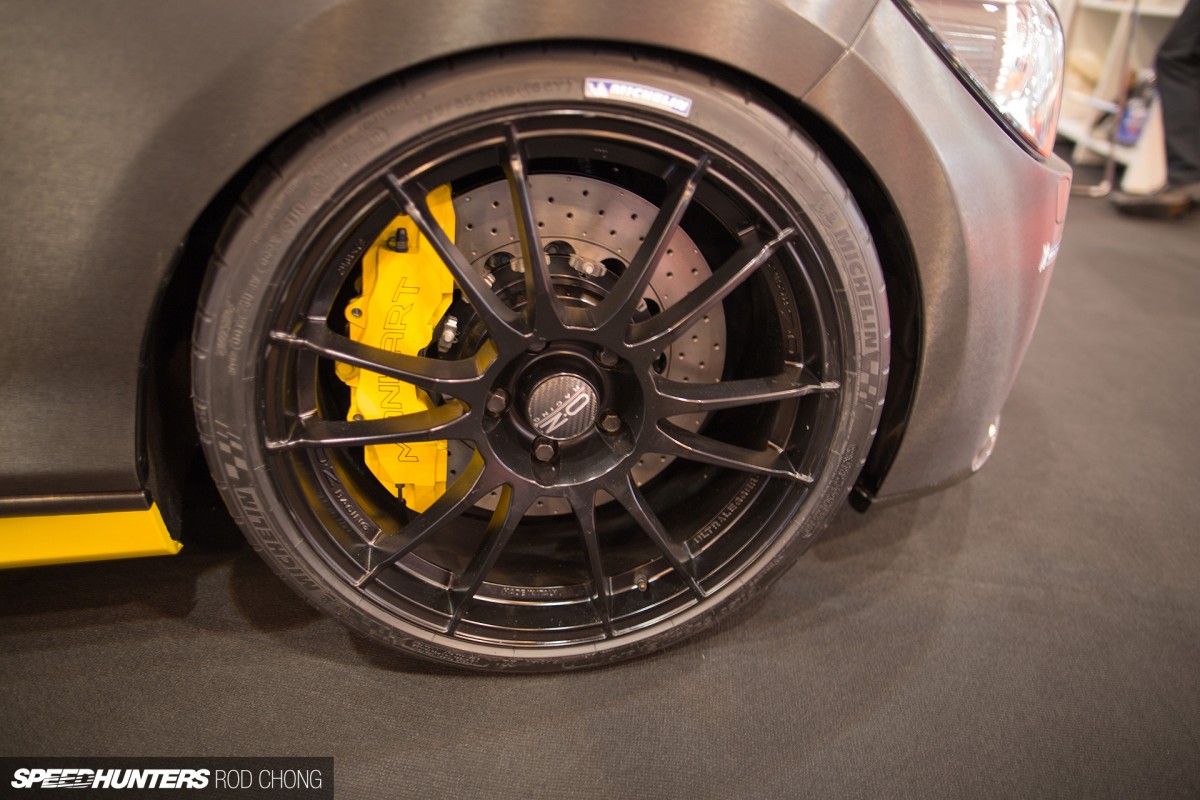 The yellow and grey theme worked so well on this Munich weapon but it didn't stop at the exterior, this eight-pot caliper and floating two-piece disc set-up adding to the purposeful feel of intent.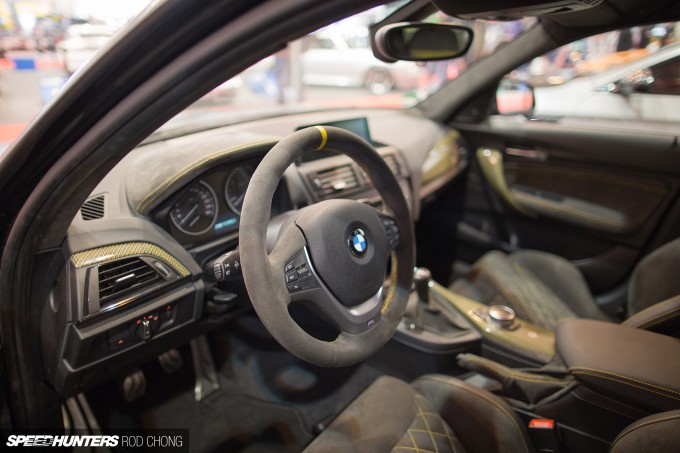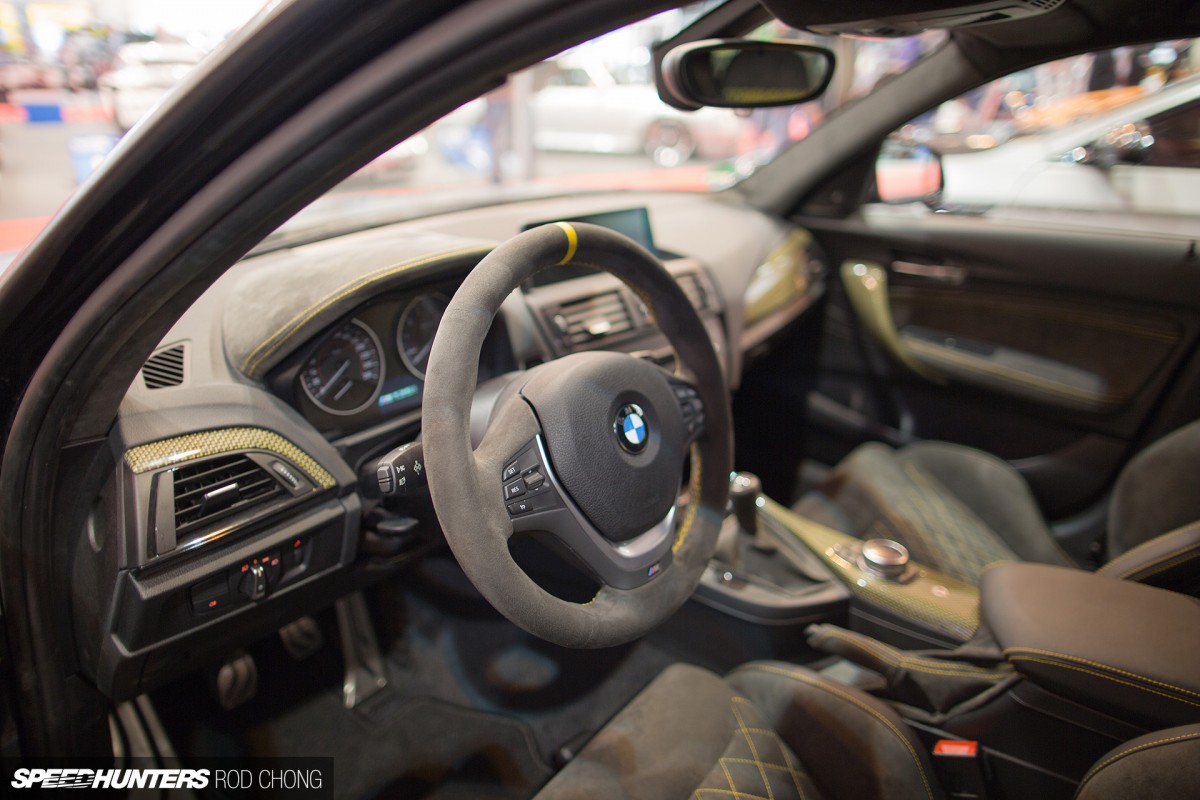 The theme carried on perfectly into the interior too. Textures as far as the eye can see! The yellow orientation band at the top of the wheel screams motorsport.
Hello old friend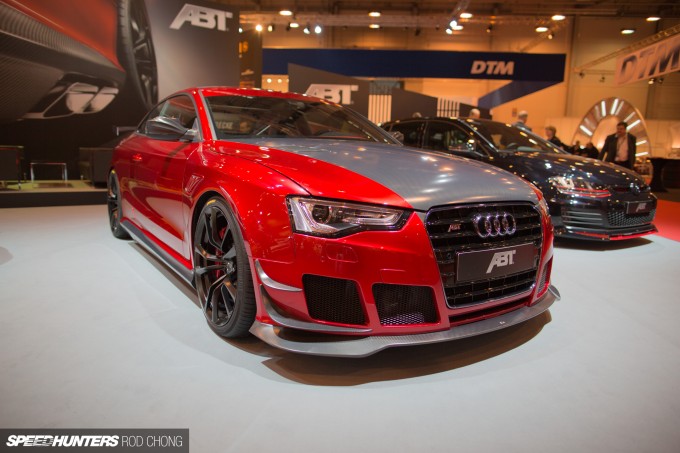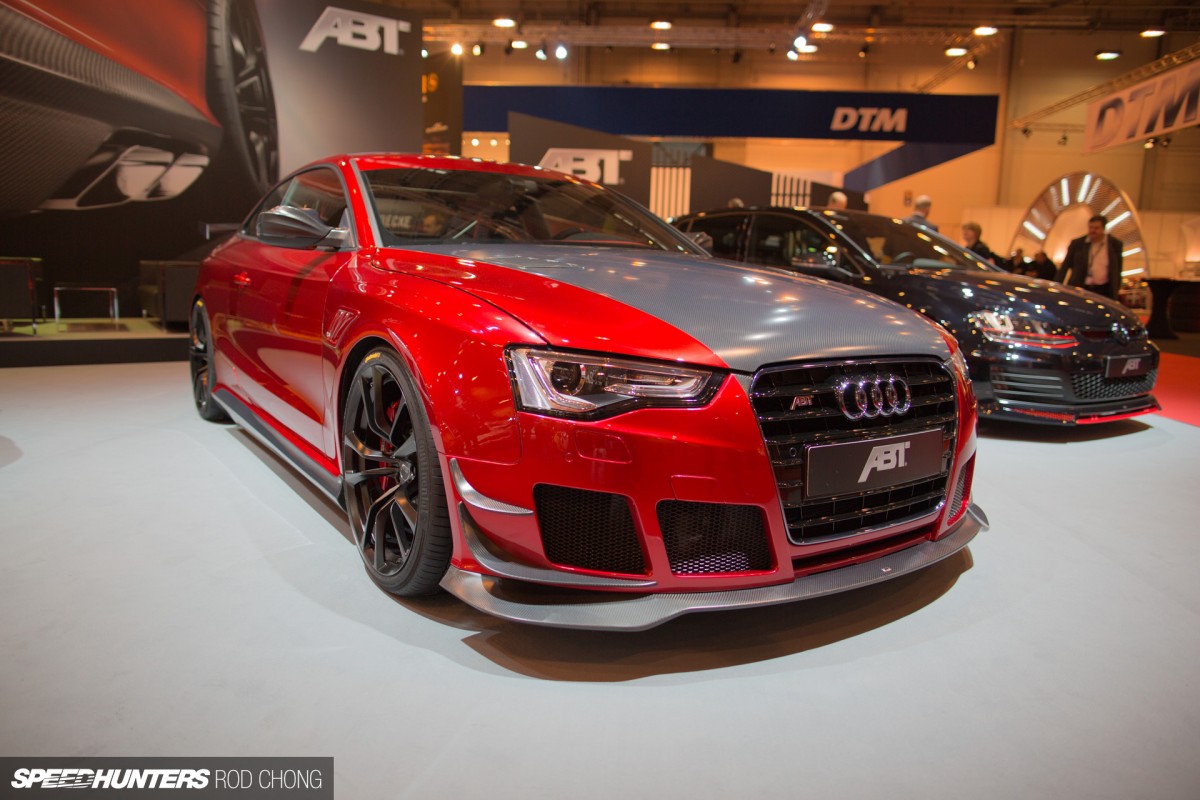 ABT Sportsline – one of the greatest Audi tuning houses in the world – showcased its latest offering. Rod took a massive liking to this car, and it's easy to see why – the ABT RS5-R is an incredible machine. I was lucky enough to see this particular car being built at ABT's headquarters earlier in the year.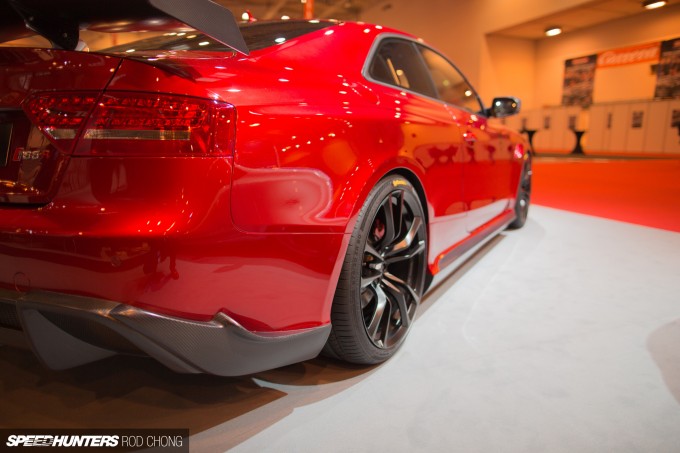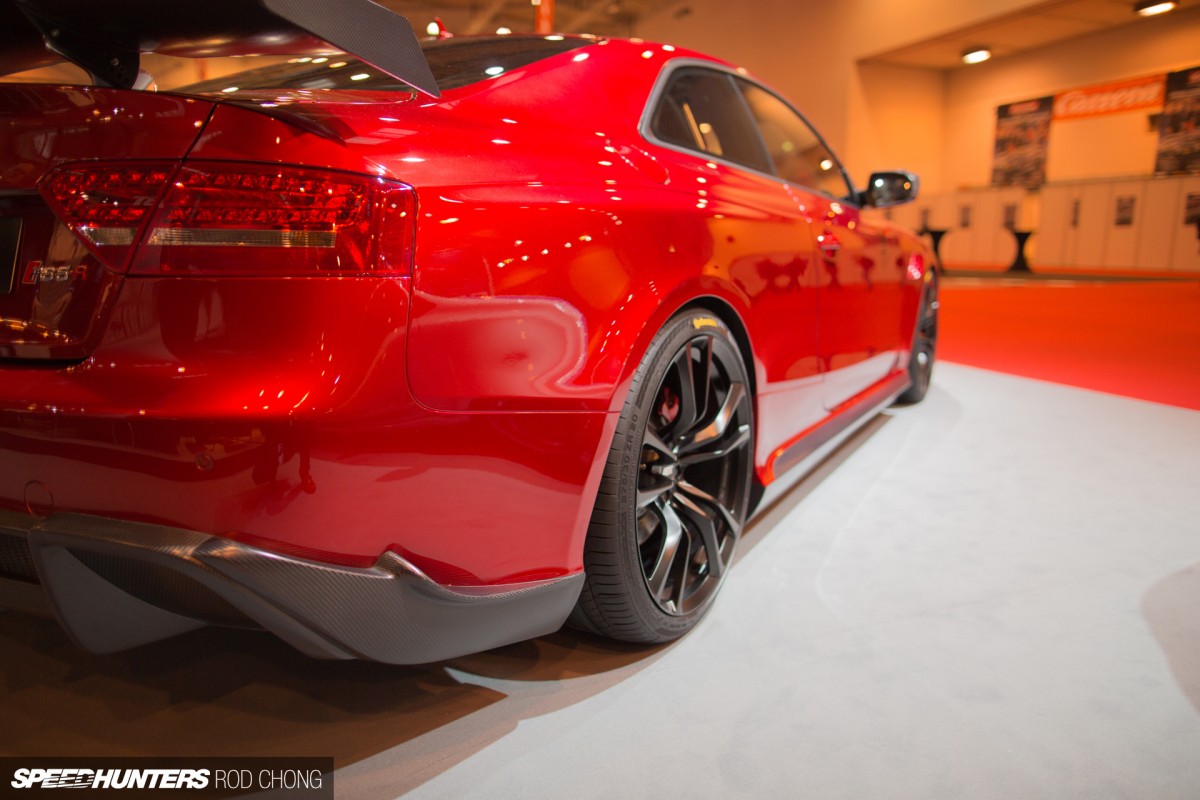 The lines are stunningly aggressive. Björn Marek, the company's super-friendly public relations guy, talked me around the car when I was at ABT and allowed me to sit in the driver's seat whilst the engine was fired up.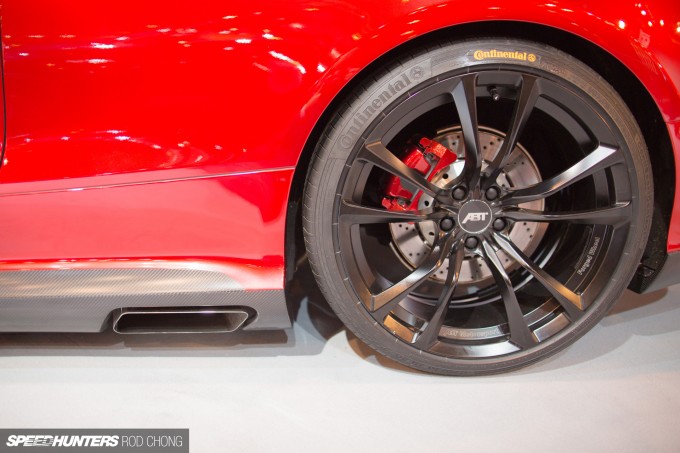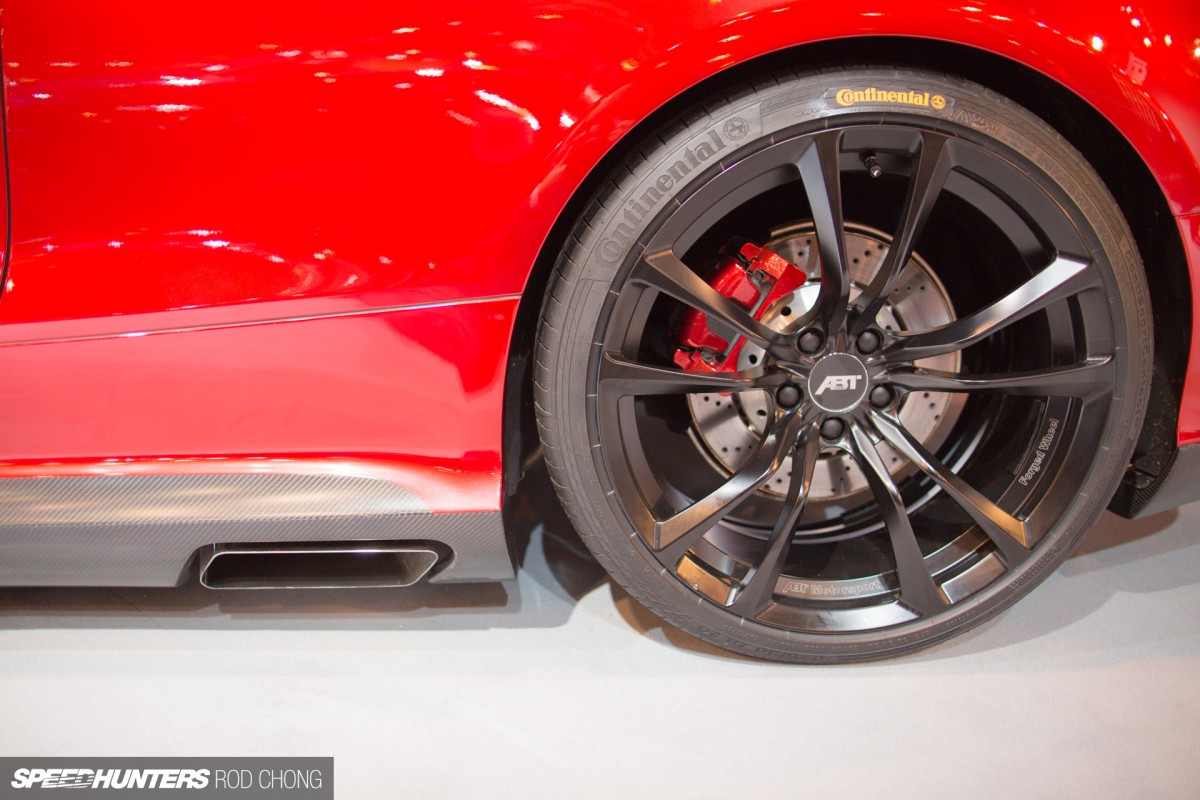 The sound from the V8 with its lairy exhaust system was absolute music. A side exit exhaust on an Audi? Oh yes, the rear diffuser being left clean and devoid of cluttering tail pipes, while giving the Audi a touch of muscle car.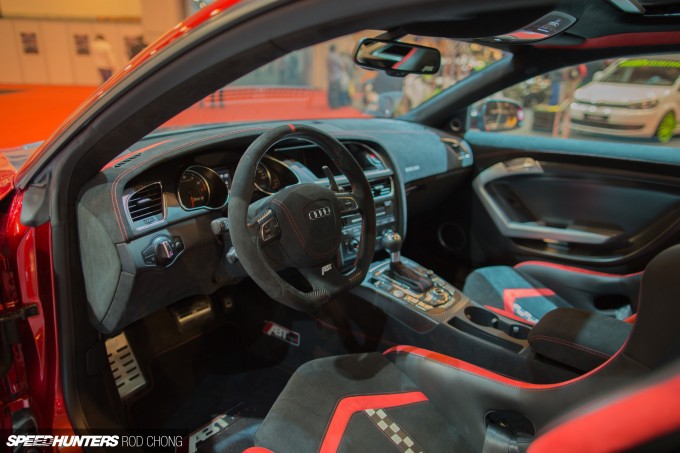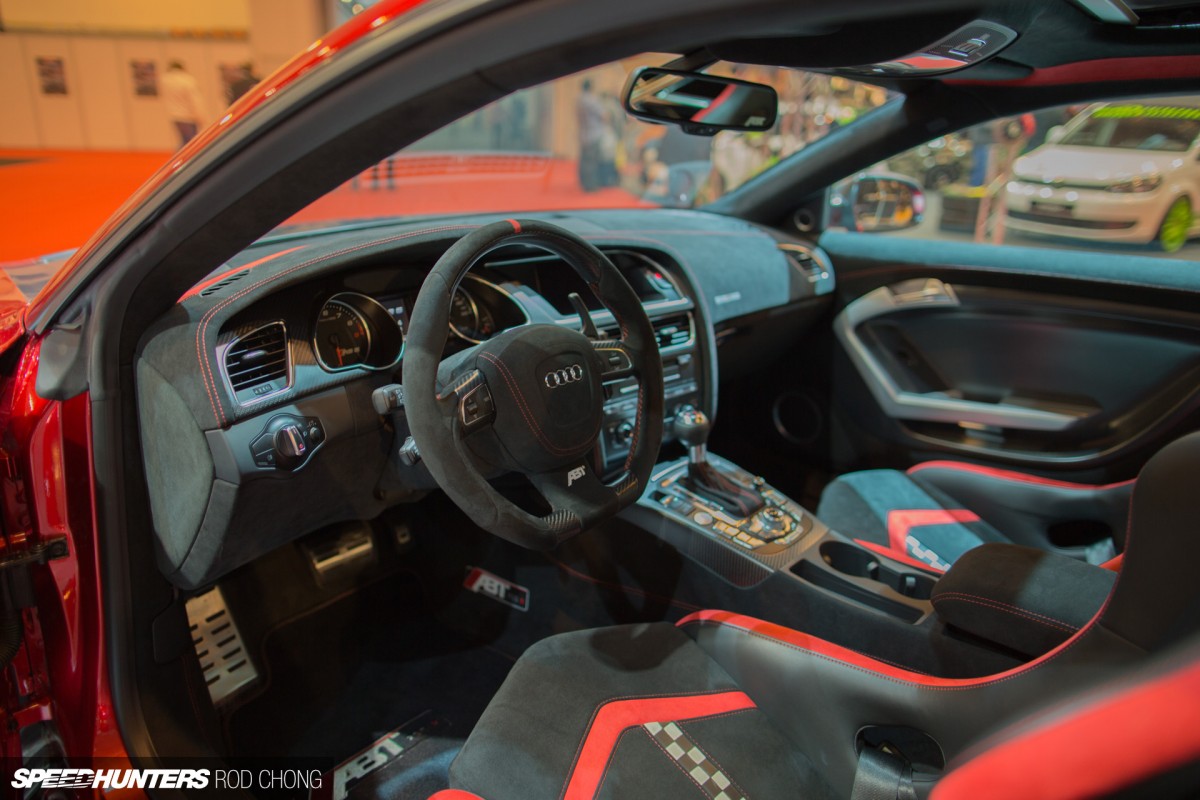 Hopefully we can bring you a Dream Drive story soon and then we'll be able to show you what this project is all about. But what road to challenge it with?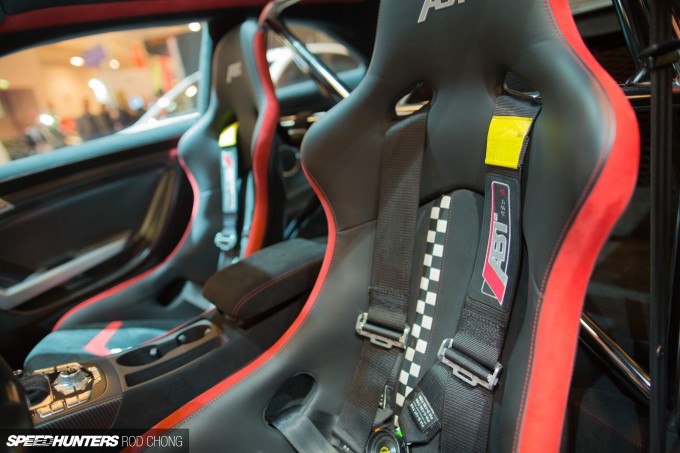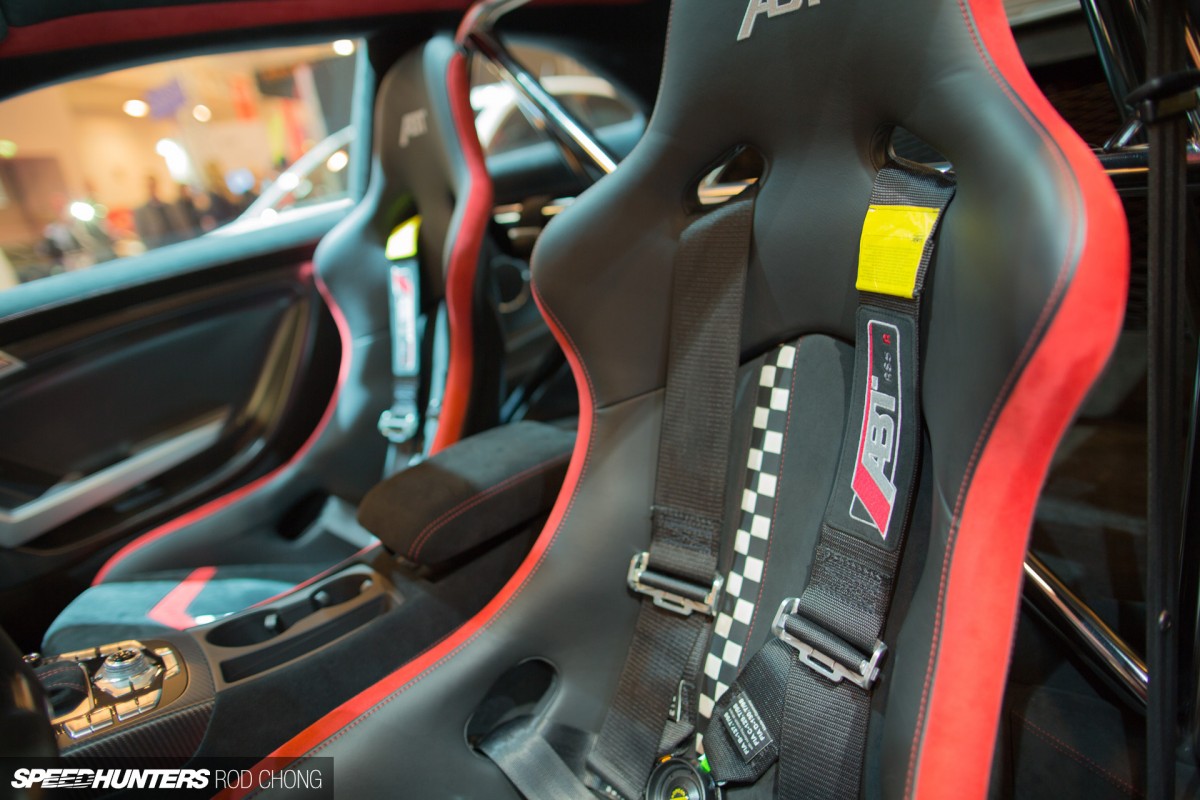 But for now, it shall remain a dream!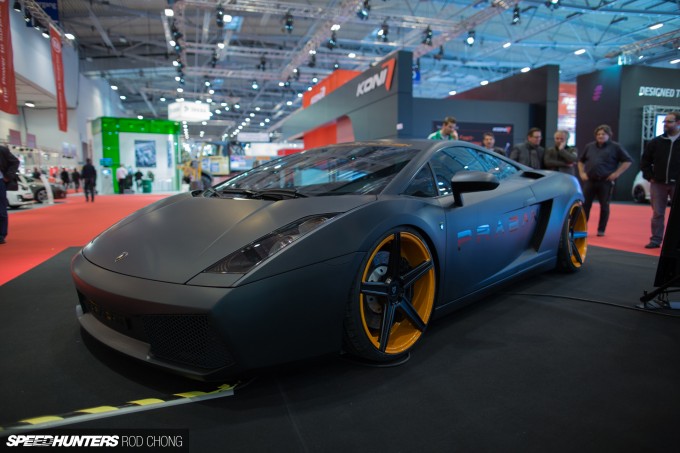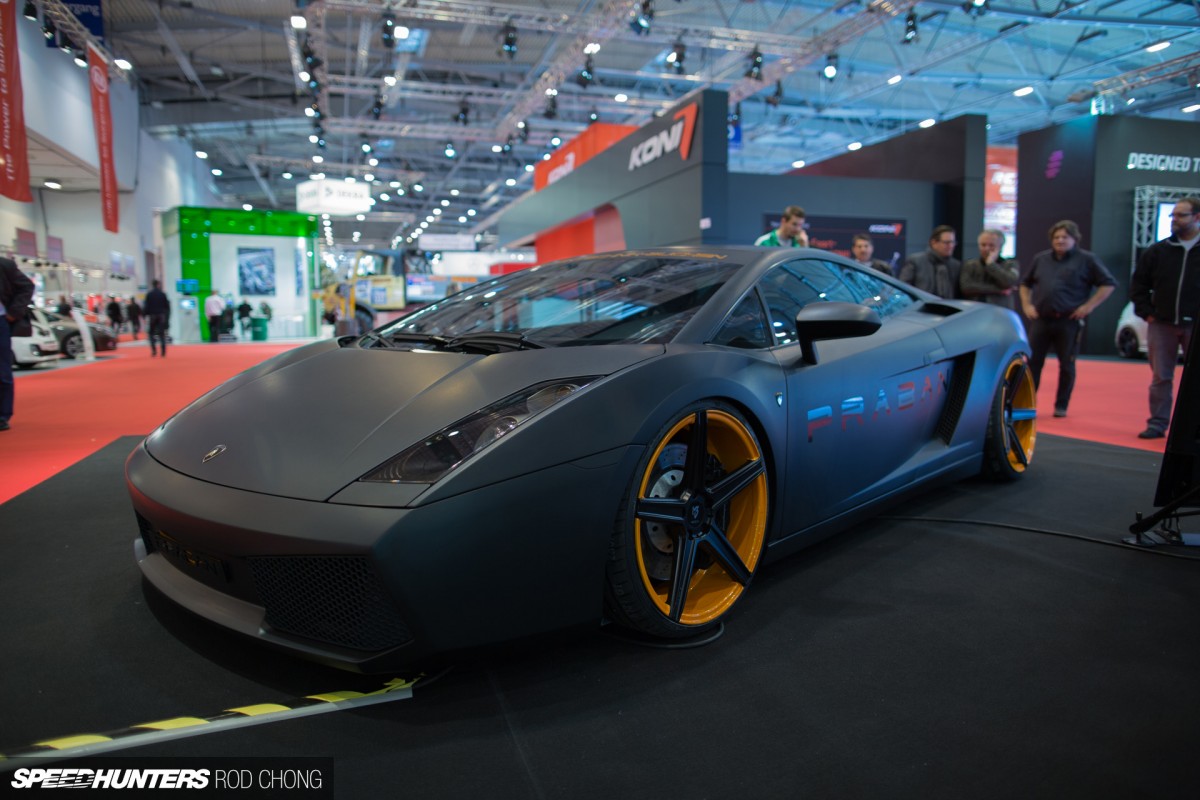 Speaking of dreams, this absolutely bananas Lambo is almost beyond reality. Praban are responsible for bringing it to the show and with the second-hand market for Gallardos filling up nicely, surely we're going to see more tuners paying attention to the baby Lamborghini?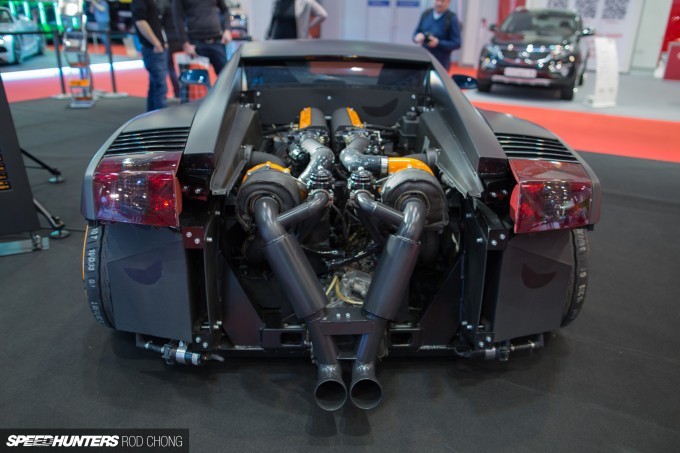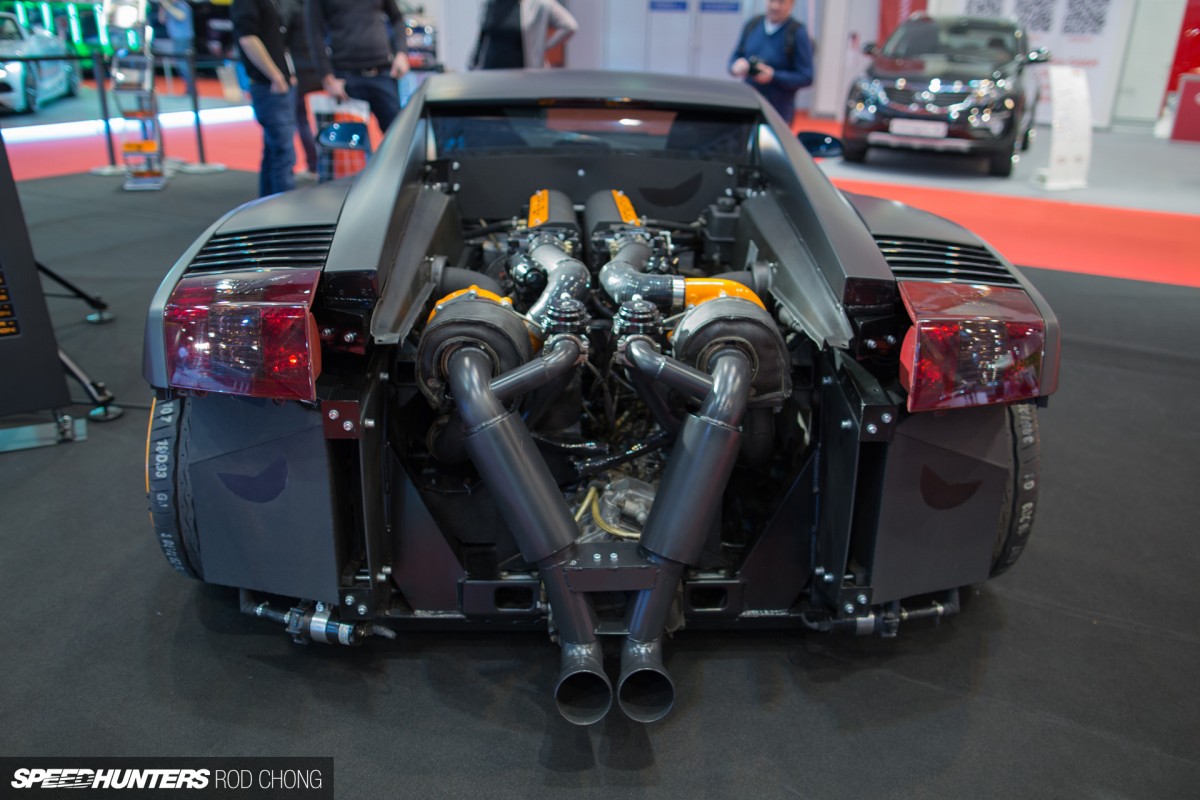 This car features their stage one kit, which puts out an impressive 750hp. When you consider that the stage 3 jumps up to 1500hp, it´s an insane amount of power. But the kind we like.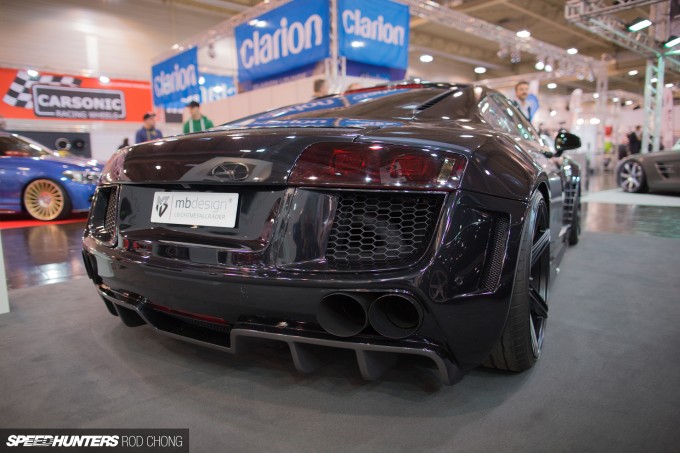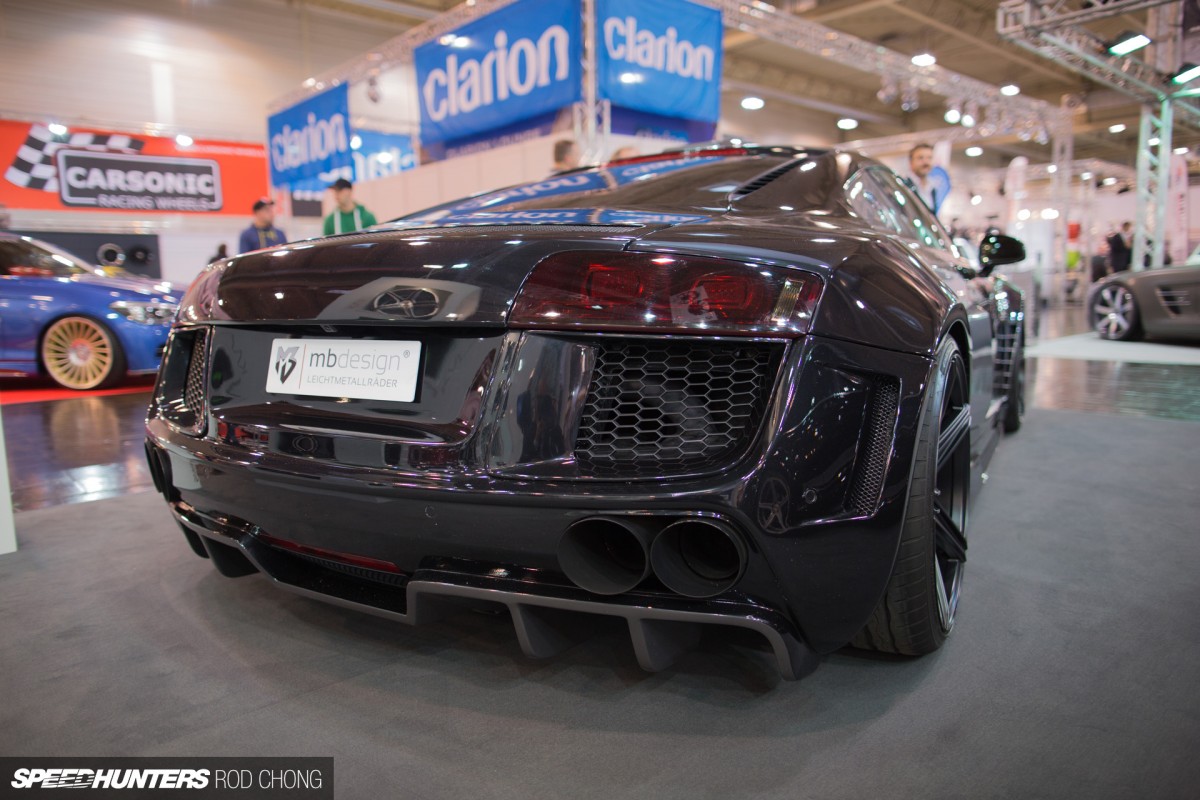 More and more this year, I've really been considering Audi R8 ownership. As a daily driver it's a realistic option, especially if you go for the V8 version. This example by MB Design isn't exactly subtle but it still manages to remain stealthy nonetheless. I was digging it.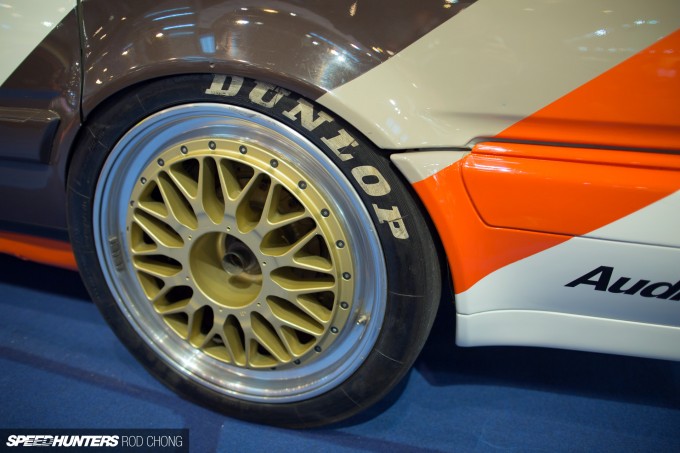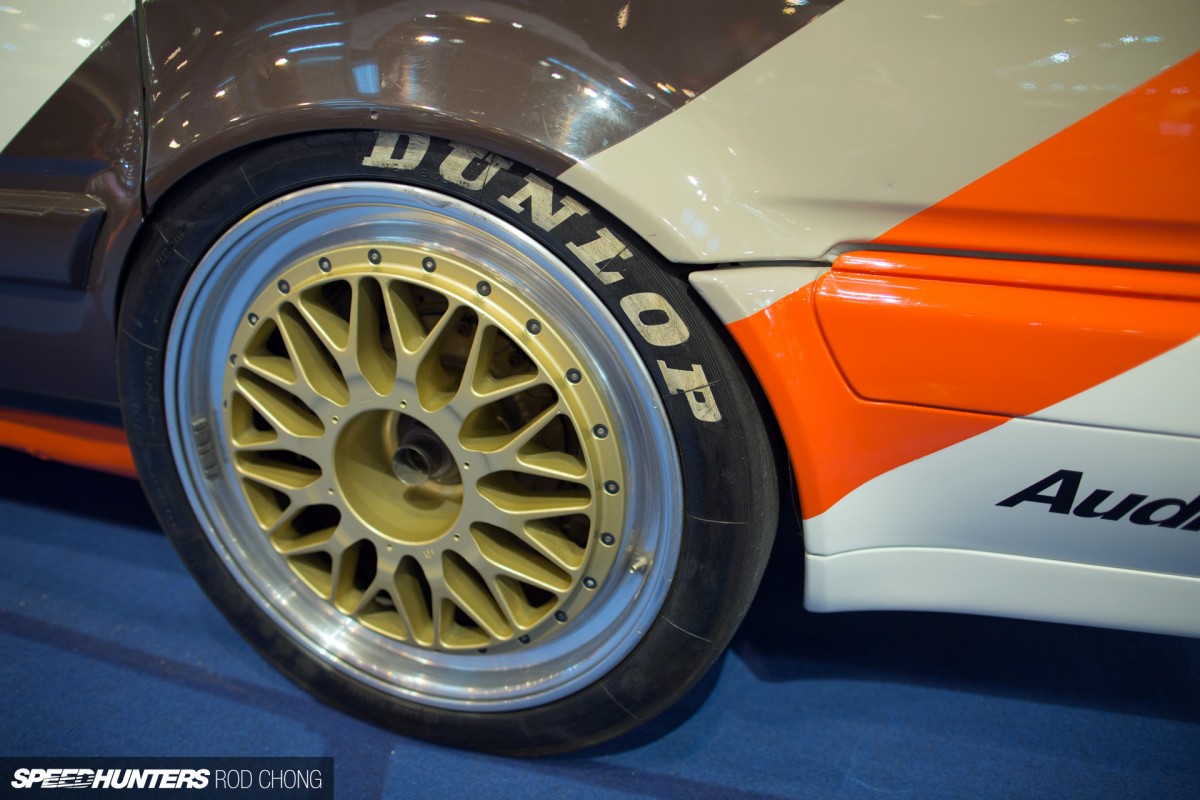 From potential daily drivers to full-on race cars, the Essen Motor Show delivered on many levels. Bryn visited the Audi museum last year and saw some of these in closer detail.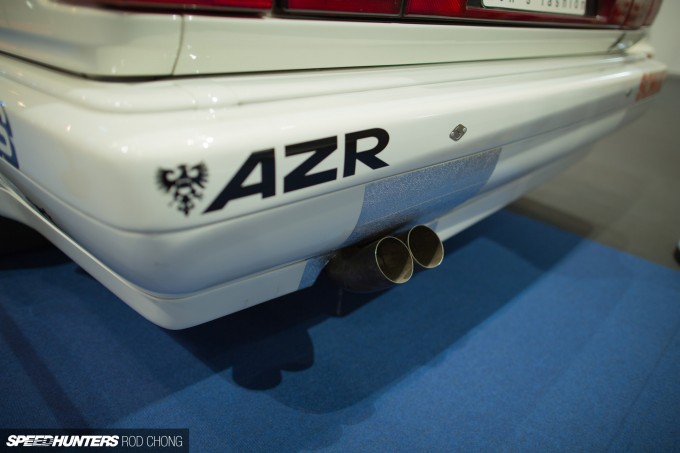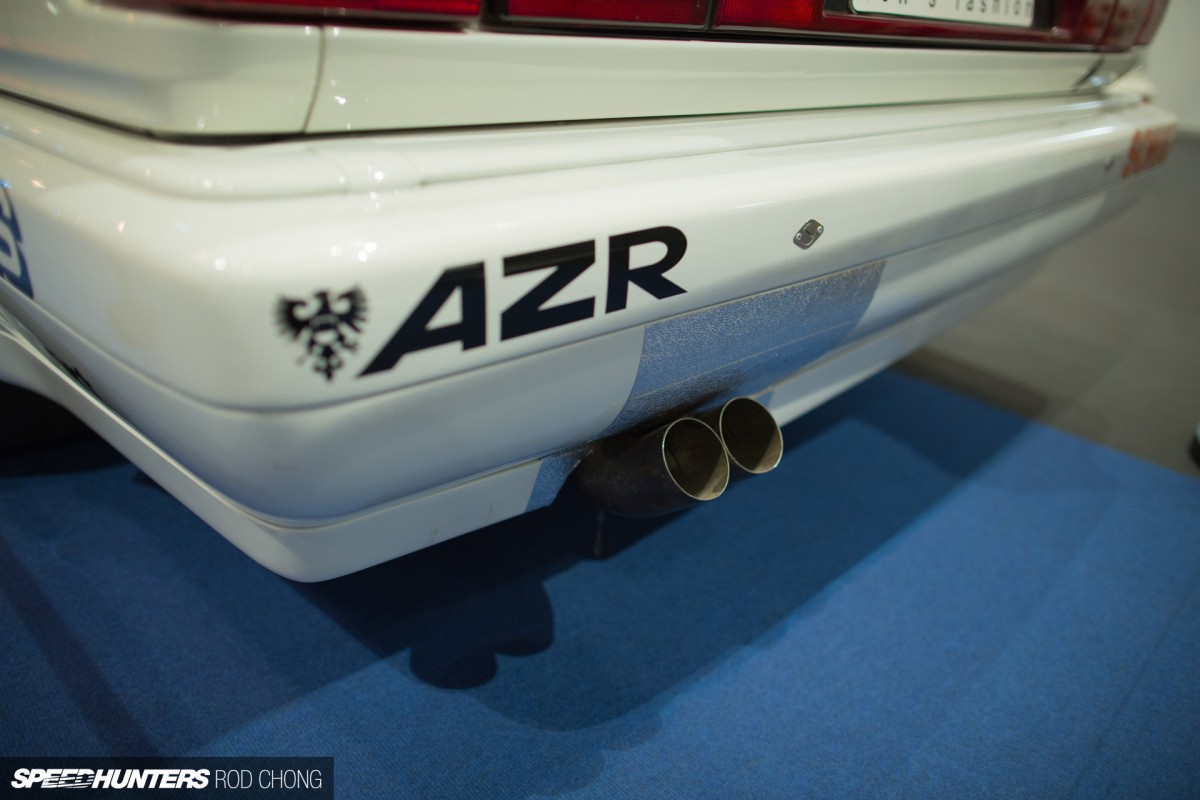 But these aren't just any race cars either. These are DTM race cars – some of which are the best of the best, the coolest of the cool. Upswept exhausts were the staple diet of any car guy growing up in the '90s and this is exactly where the inspiration came from. I remember wanting a MkII Golf GTI 16V in black with big bumpers and a twin upswept DTM exhaust like you would not believe. I reckon DTM-style tailpipes could make a comeback…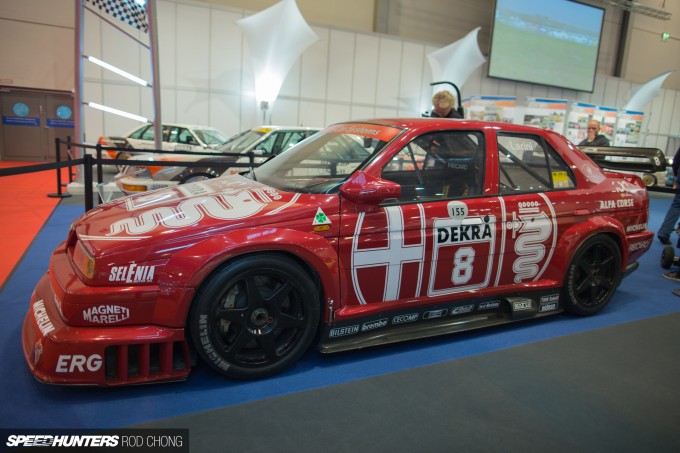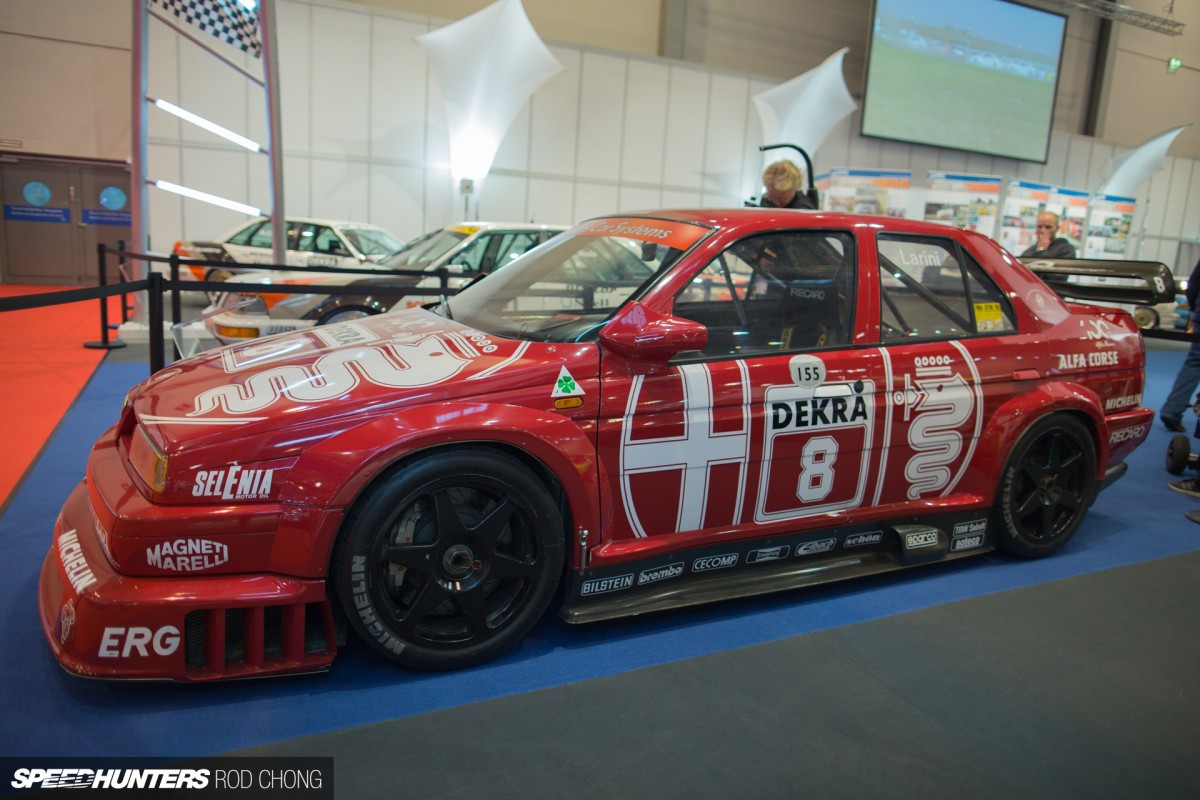 This Alfa Romeo 155 V6 TI is a thing of wonder. A race car from a golden era of racing. Jonathan and Bryn will literally be wetting themselves, I'm sure. But for me, it's all about metal of a reliable sort.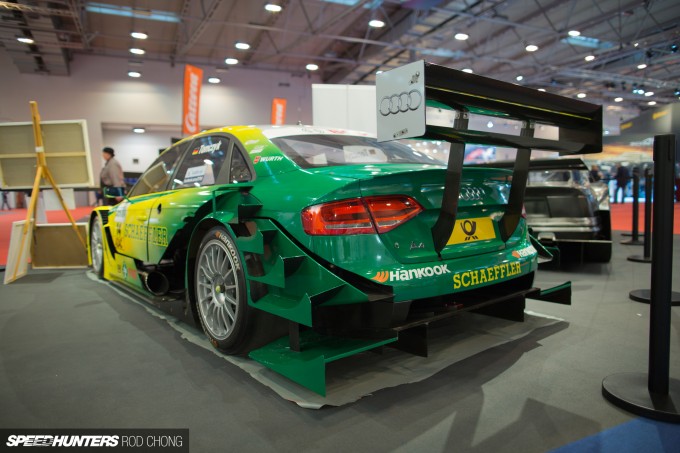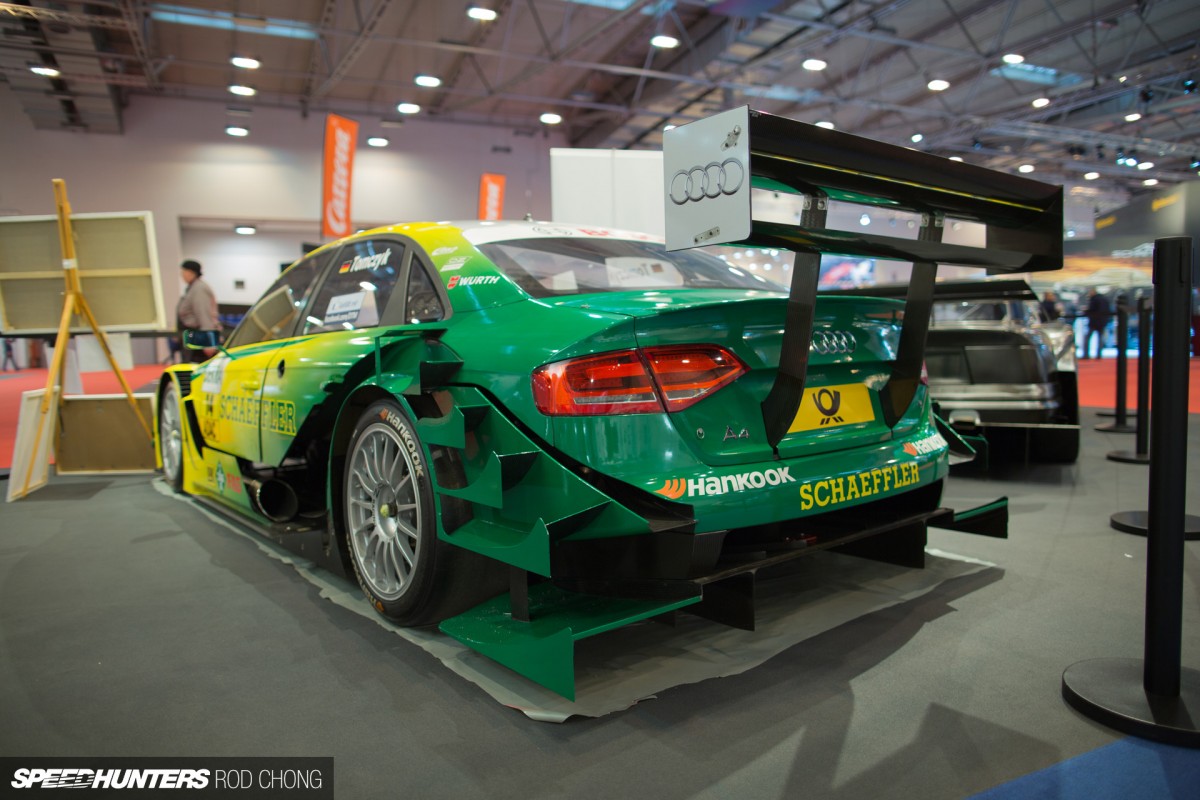 Hello Vorsprung Durch Technik! DTM cars rock.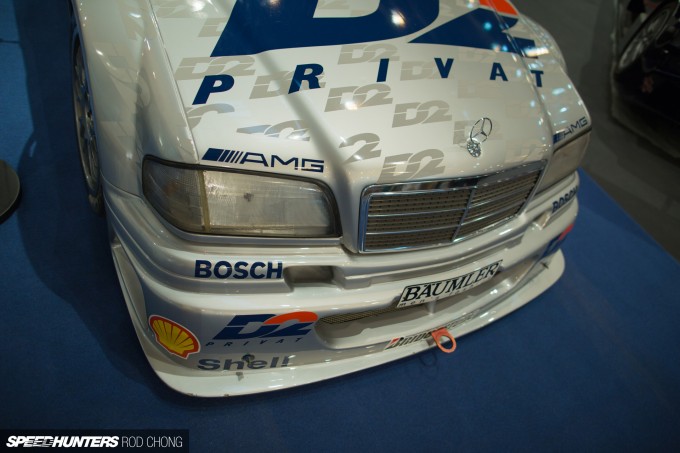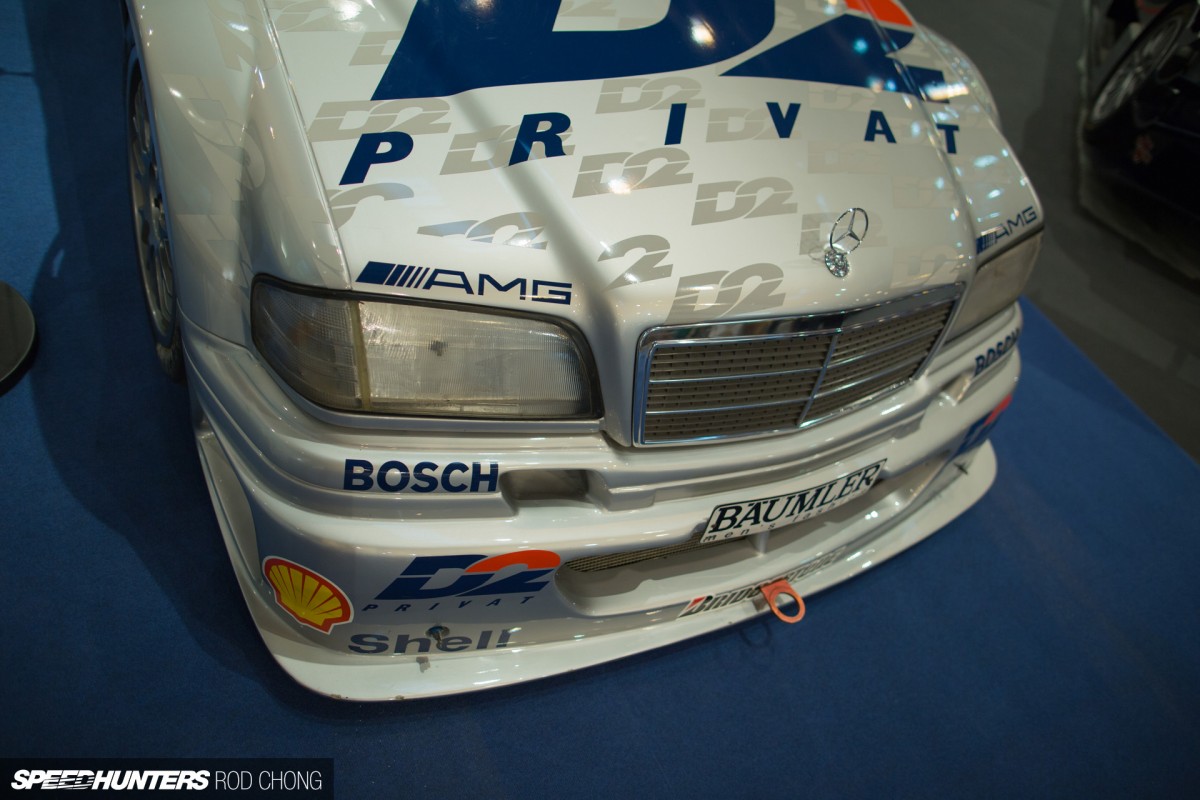 At one point the technology being employed in the German touring car series was incredible. Things were allowed to get completely out of hand and it was almost like money was no object.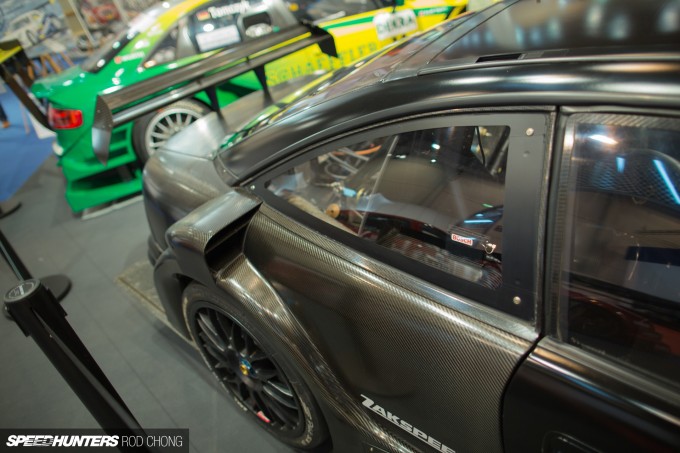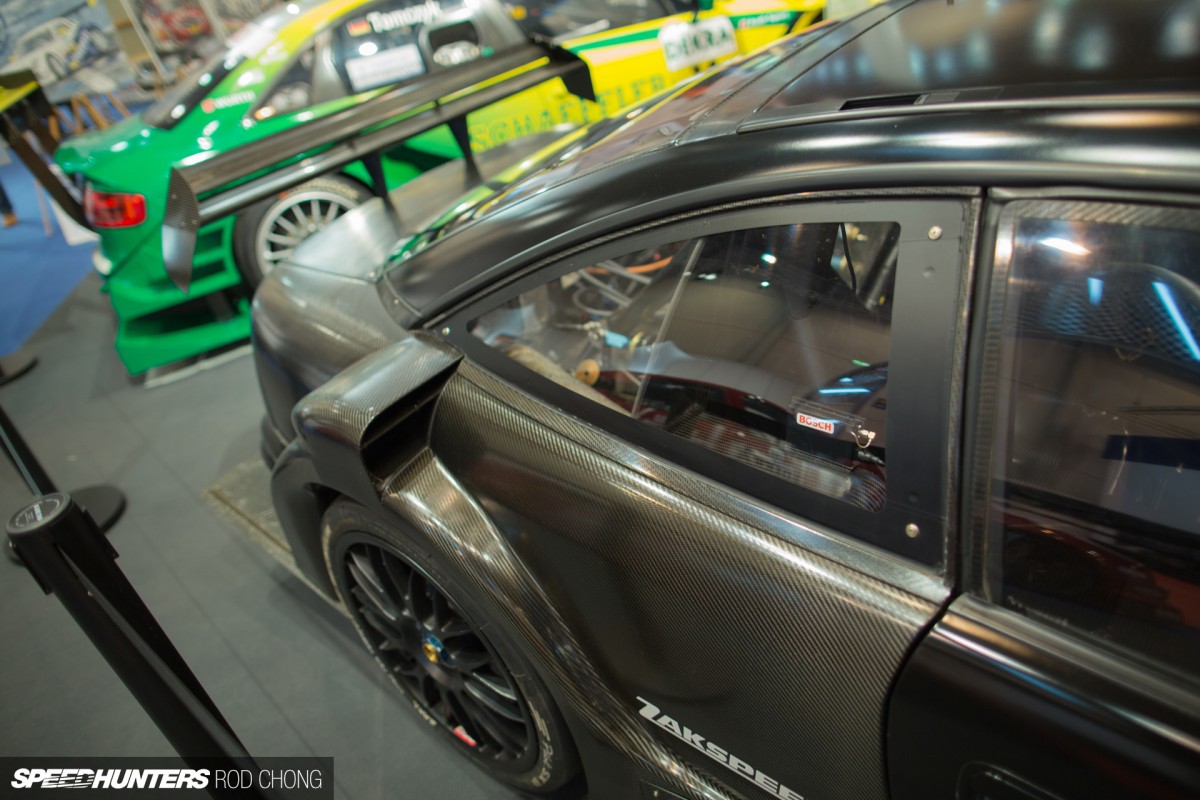 See what I mean? Bryn went to Zakspeed and we showed you this incredible Calibra. 500hp and four-wheel drive are just two reasons why you need to know more.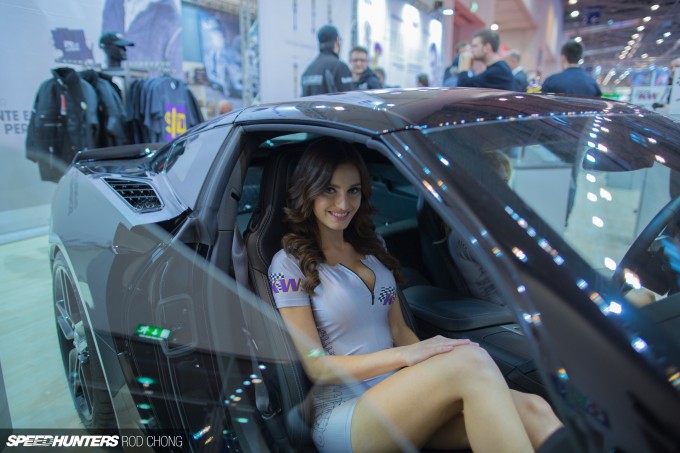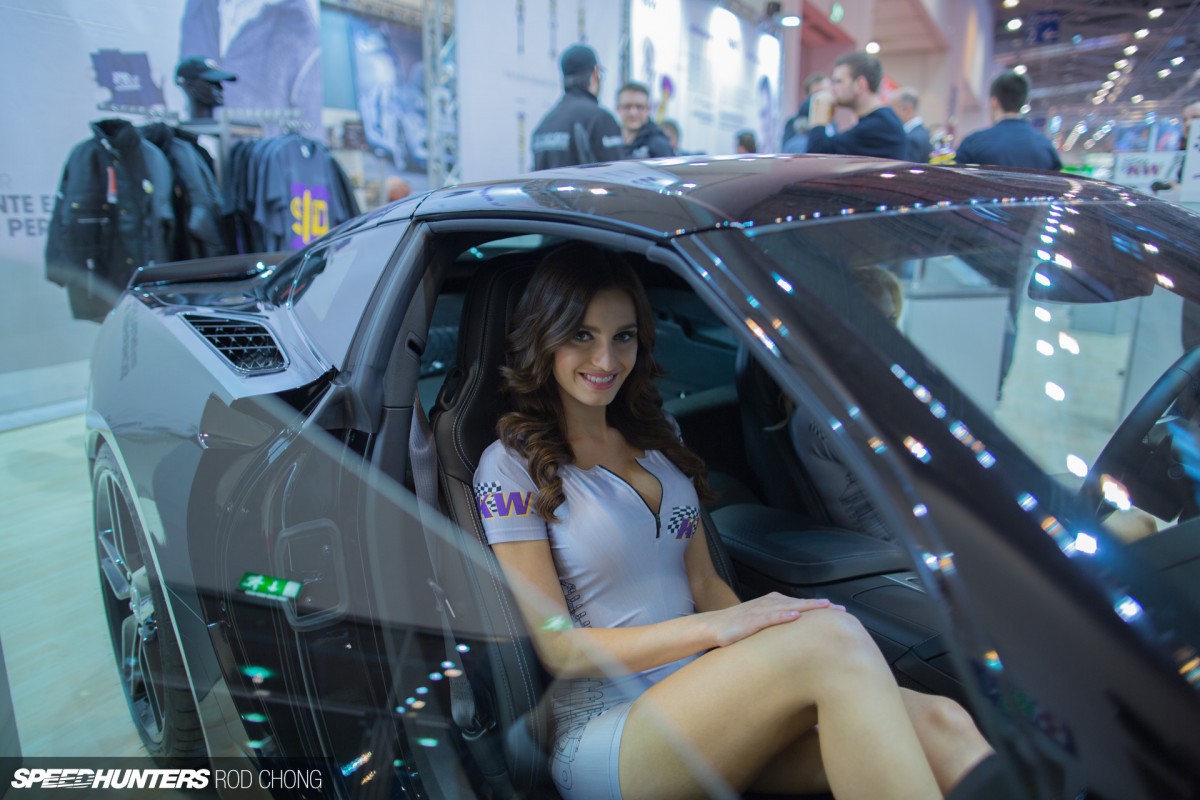 KW's stand featured some lovely ladies but I was more interested in the new Corvette, which was joined by a Lamborghini Aventador and some other cool metal too. My attention was soon taken elsewhere though…
Love at first sight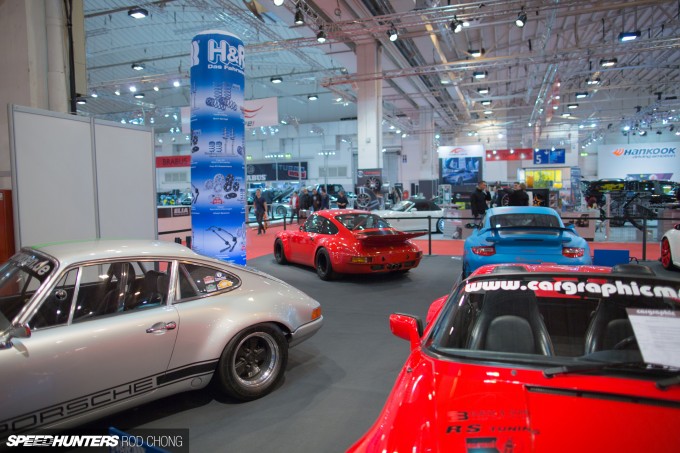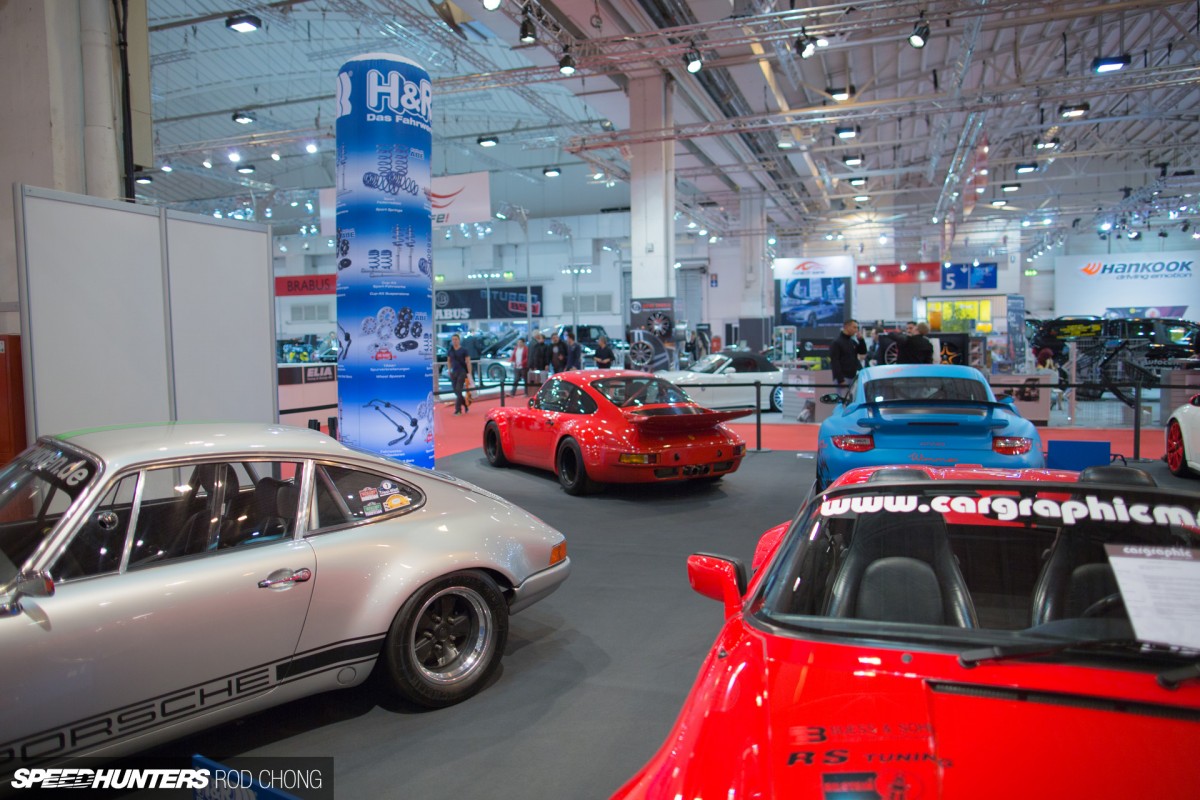 So here it is: the car of the show and now the love of my life. And I think I speak for Rod as well when my fingers hit these keys. This is one of the best Porsches I have ever seen with my own eyes.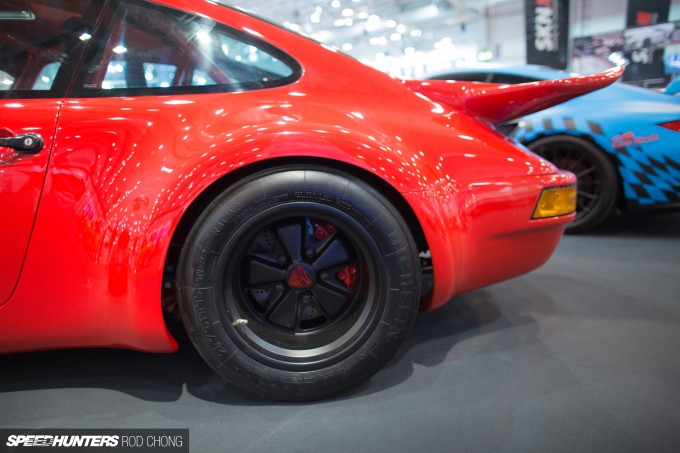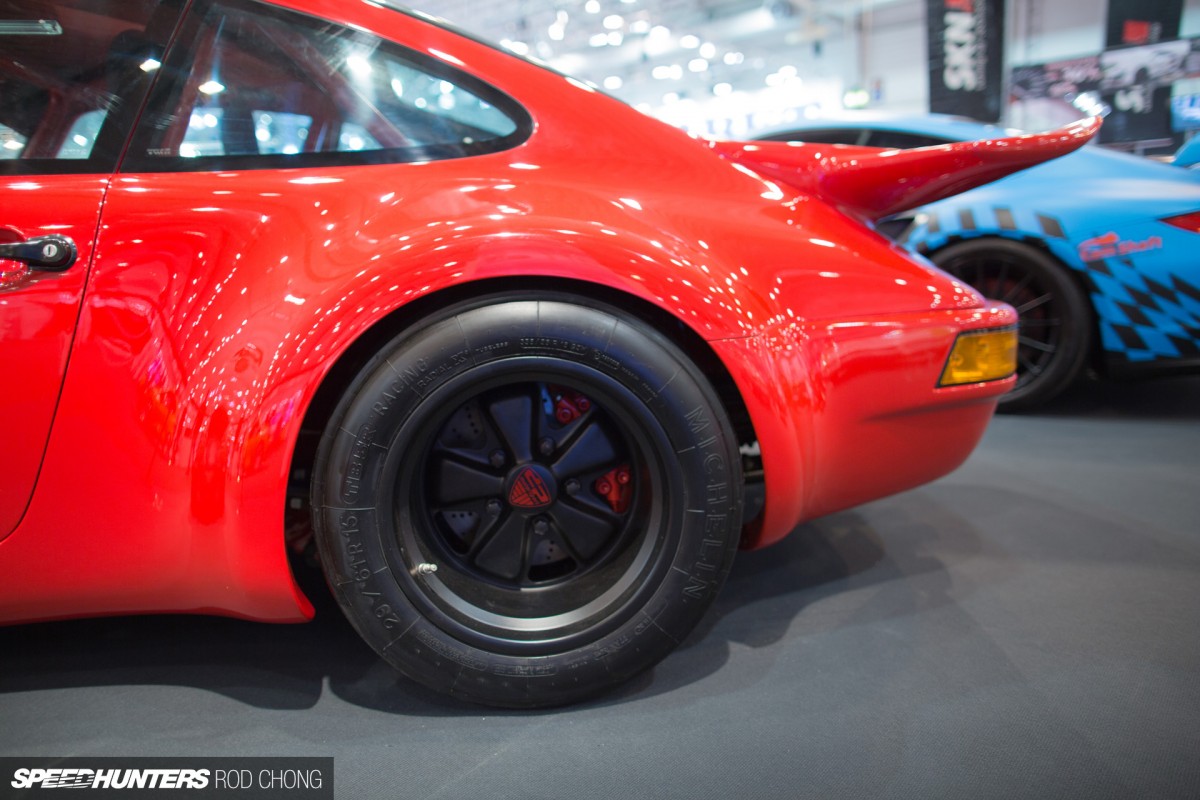 DP Motorsport's creation is an absolute masterpiece. You can read about the build of this bespoke 911, or at least some of it, right here. This build will become the stuff of legend I'm sure, as it´s the last one created by the owner of DP. The ultimate personal iteration.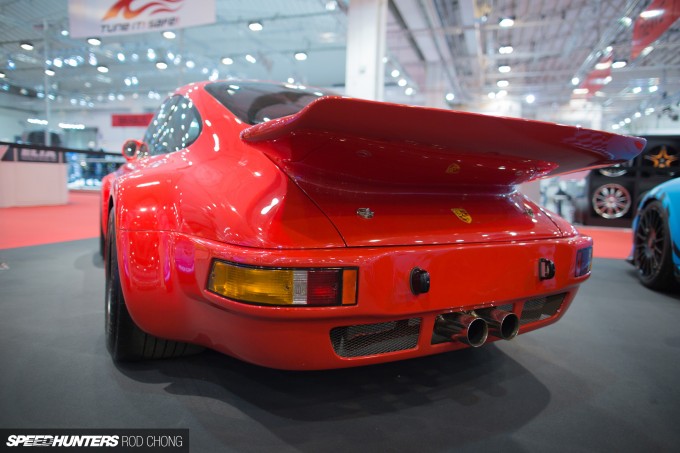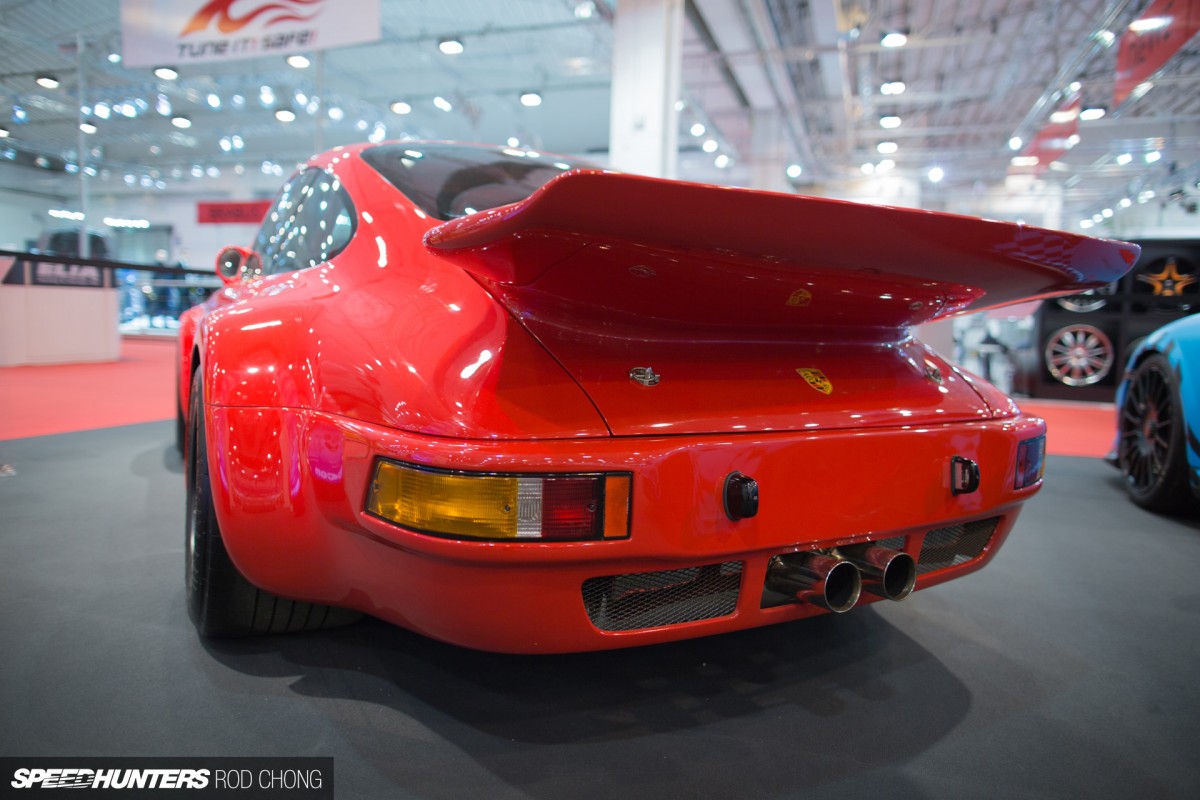 I could tell you about the amazing motor and the ridiculous hours that have gone into this build, but the photos really do all the talking required.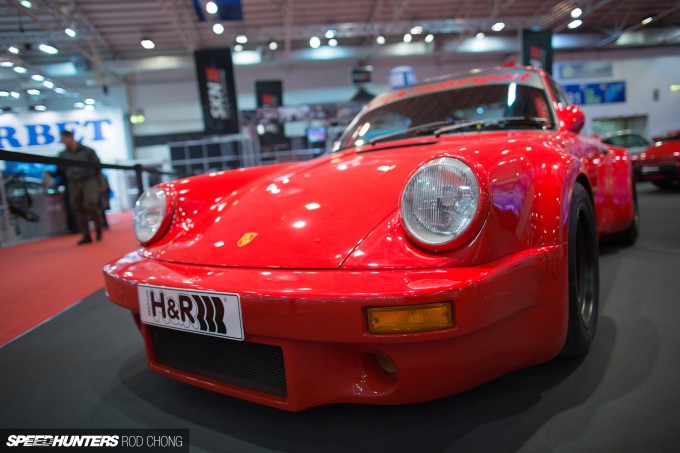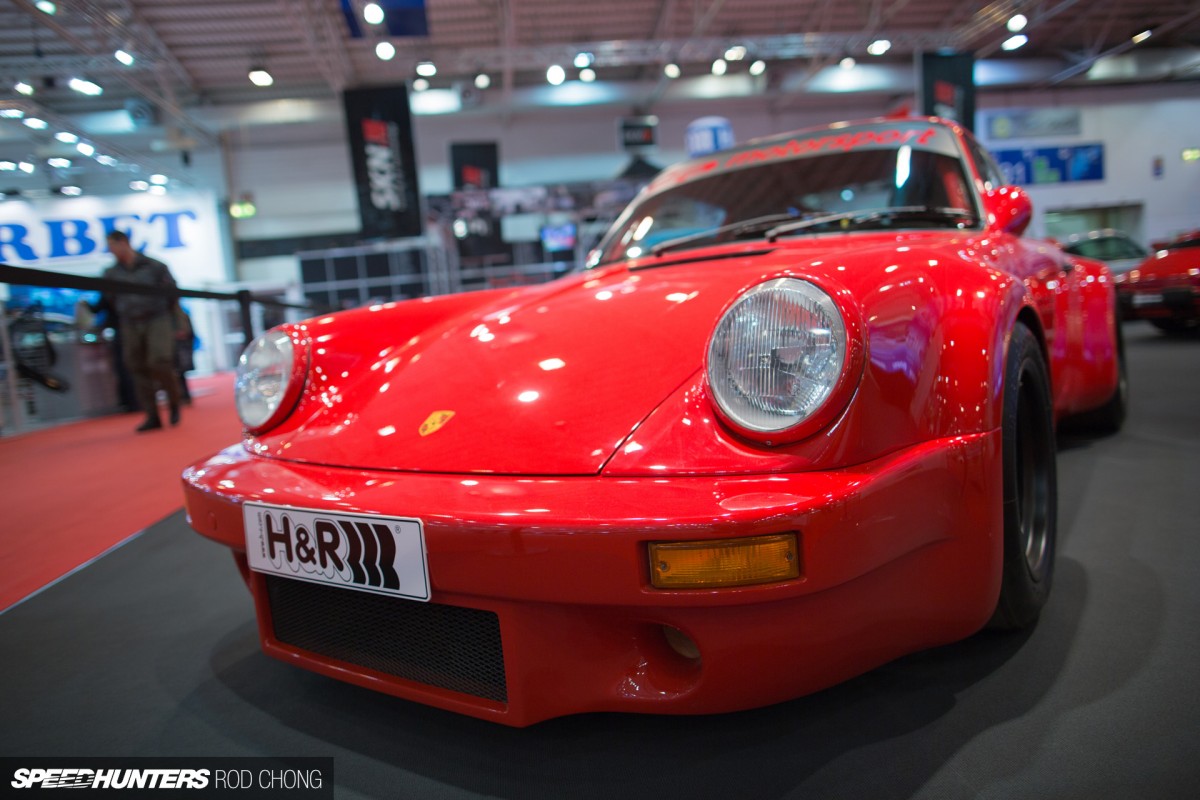 Besides, we'll be bringing you a full feature on this automotive piece of art very soon. In the meantime you'll  just have to be patient I'm afraid. I promise the wait will be worthwhile.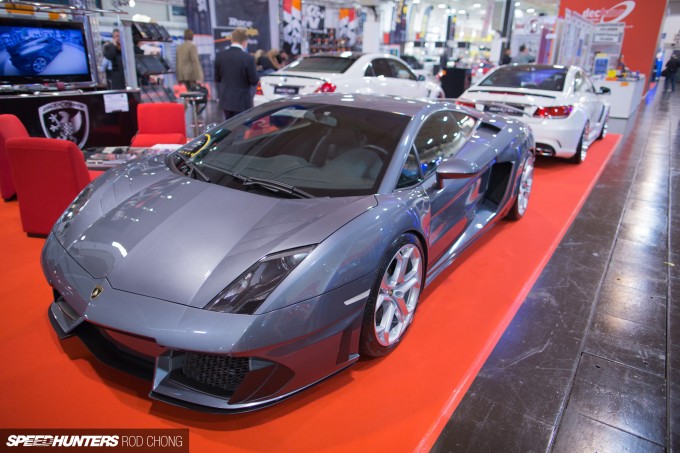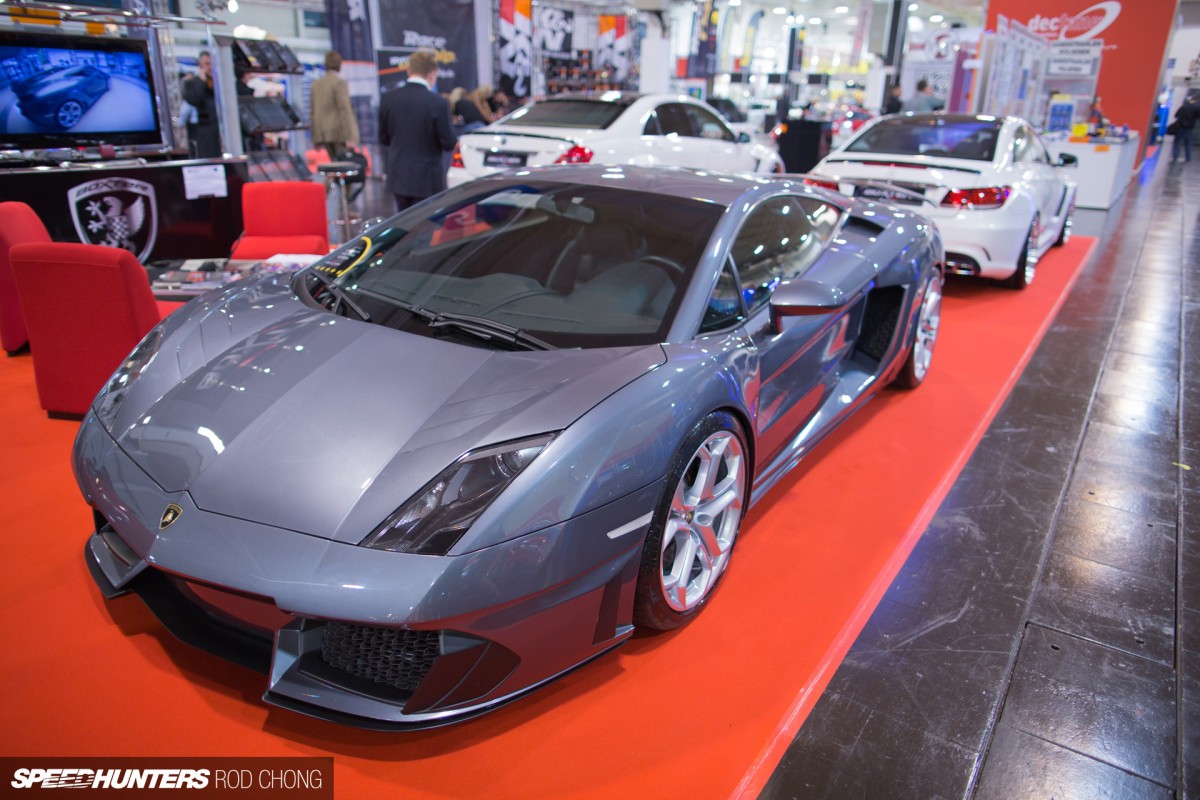 Amongst this perfection, there was also some weirdness. A Gallardo that was dressed up to look a bit like an Aventador? I guess there's going to be a market for this.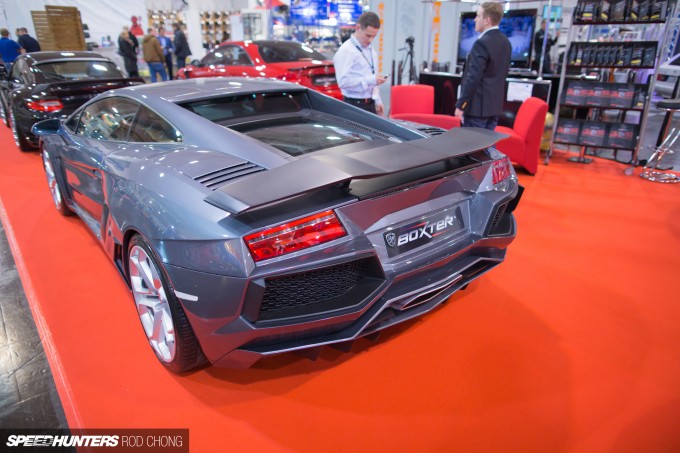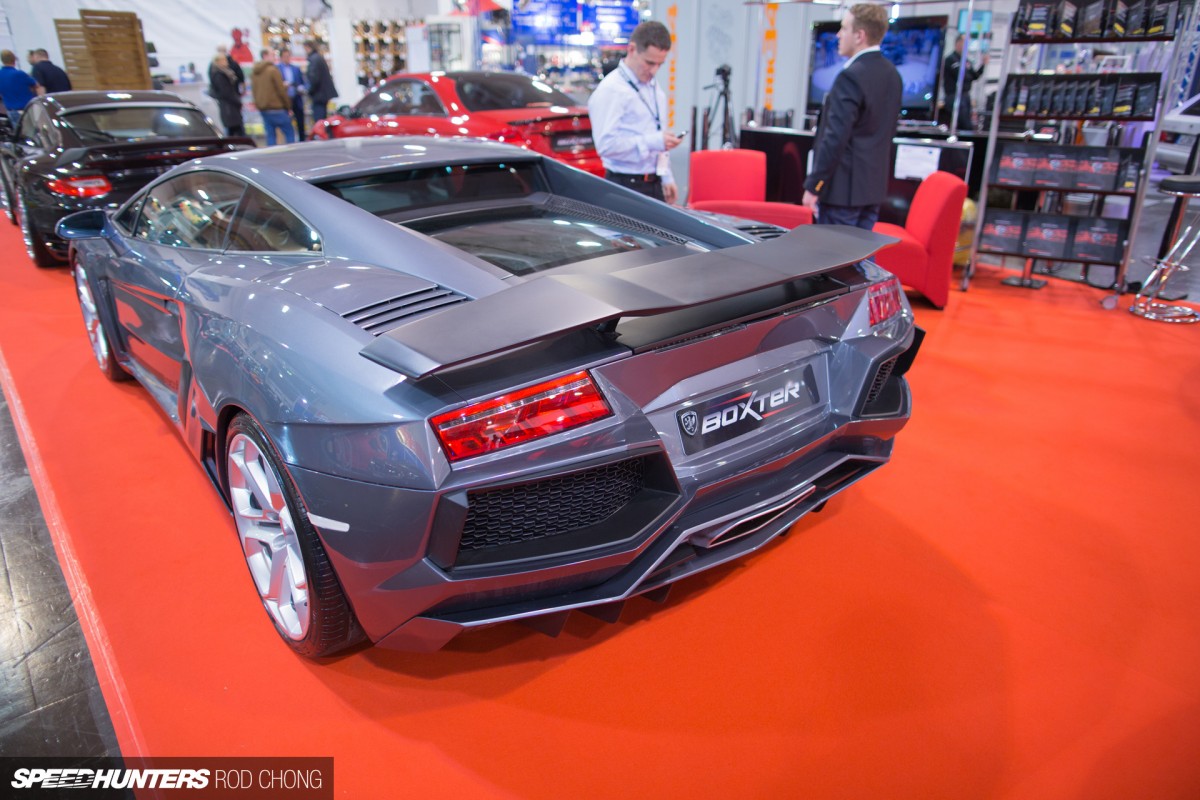 Business at the front end and a party going on out the back. I'll leave you to make your own mind up.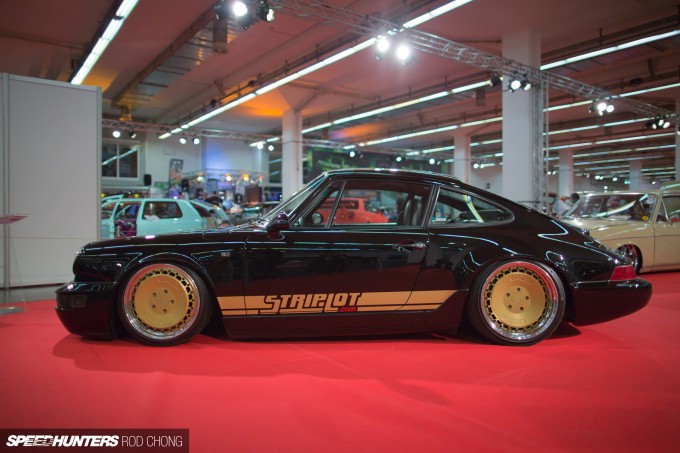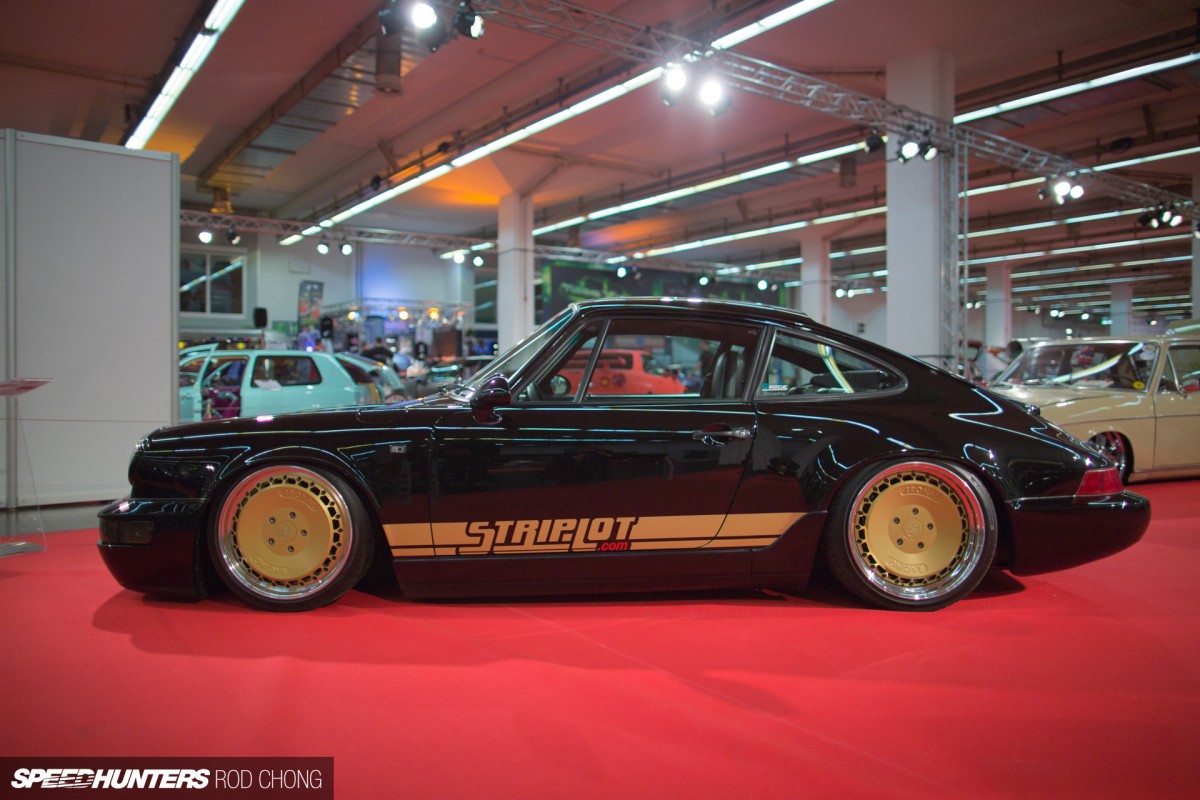 This 964 on Ronal Racing magnesium split rims was definitely doing it for me. I need to buy a 911 from this era before the prices become way, way out of my league. But oh dear, that's another one on the list!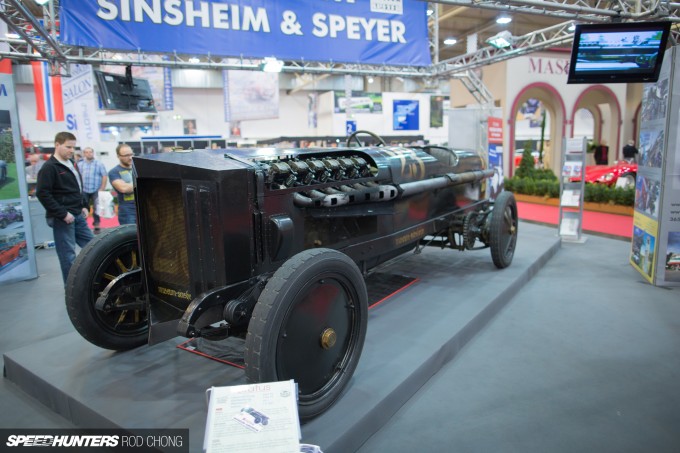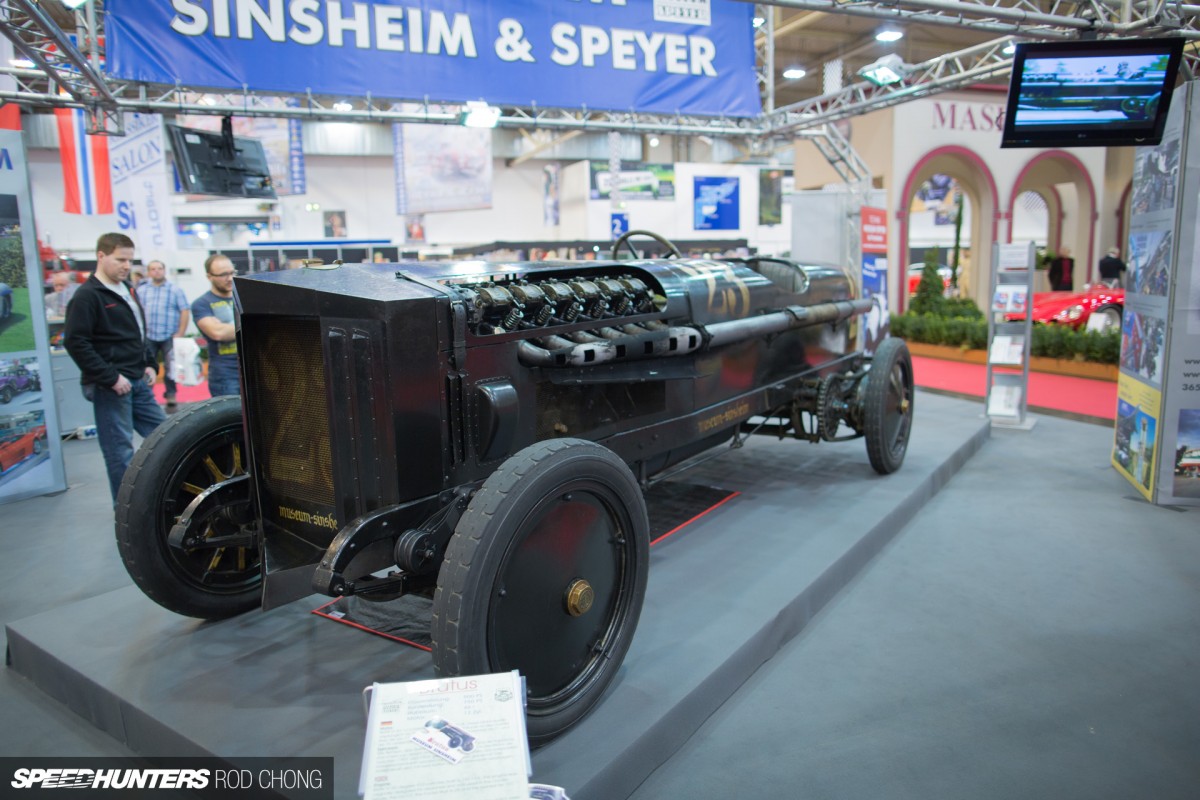 Finally, I'm going to leave you with this. Metal, rubber, oil, noise and intimidation.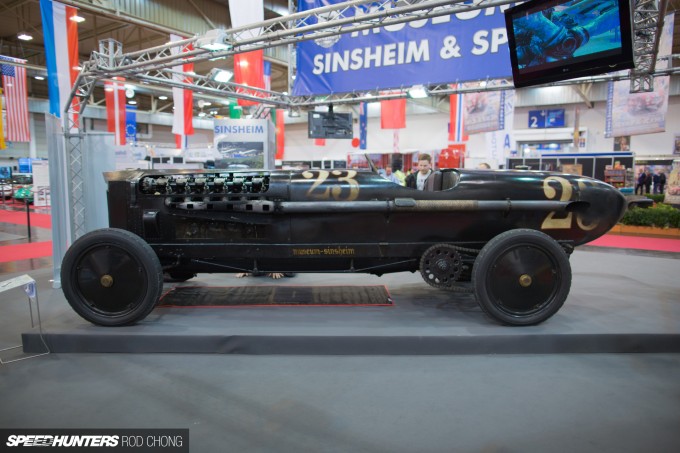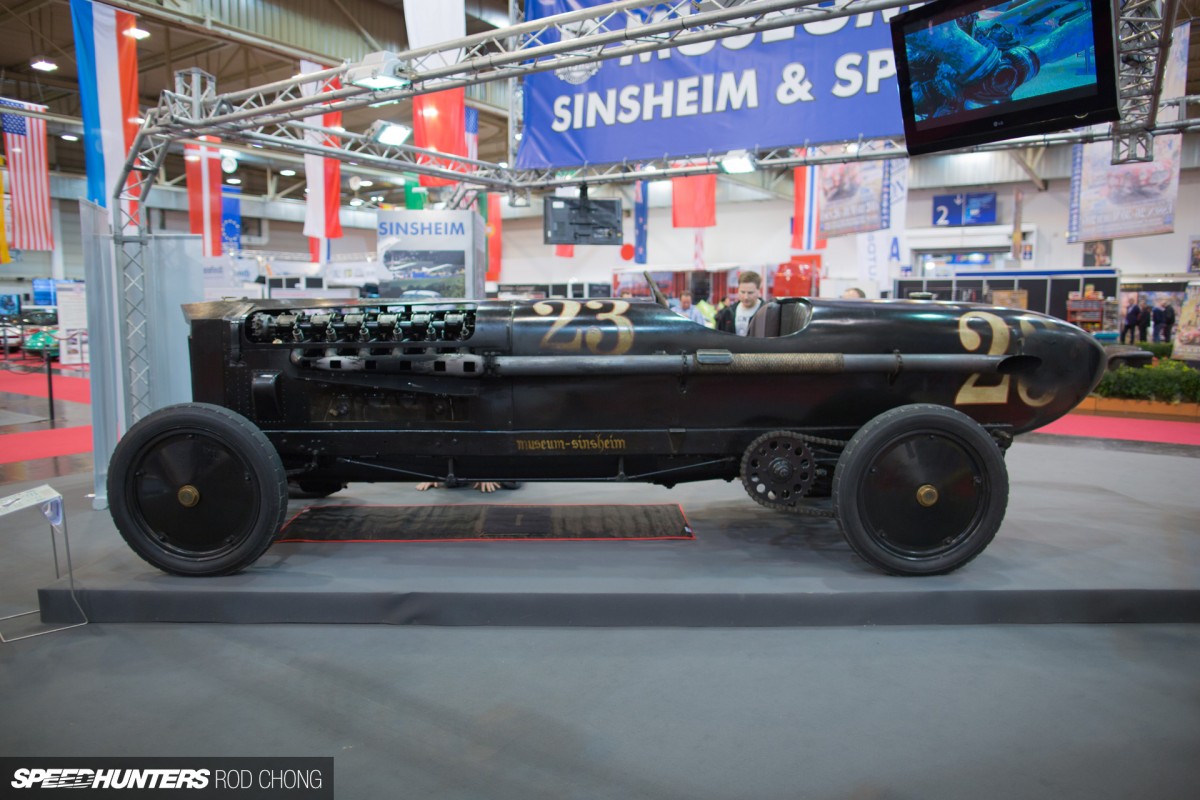 Brutus is its name. Who needs covered wheels, curvaceous bodywork and enclosed seating? Comfort is not an option.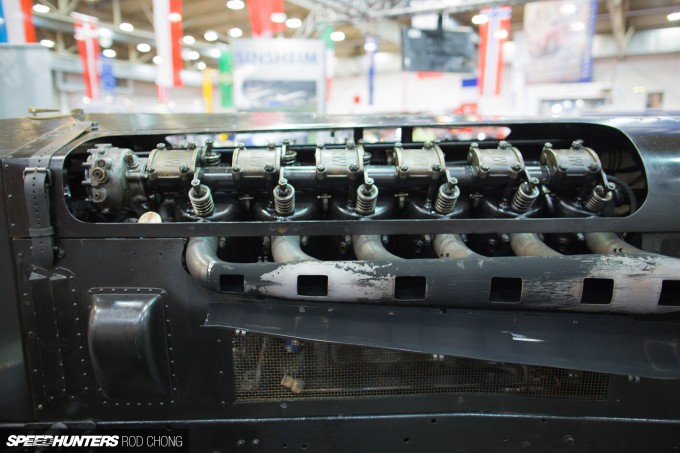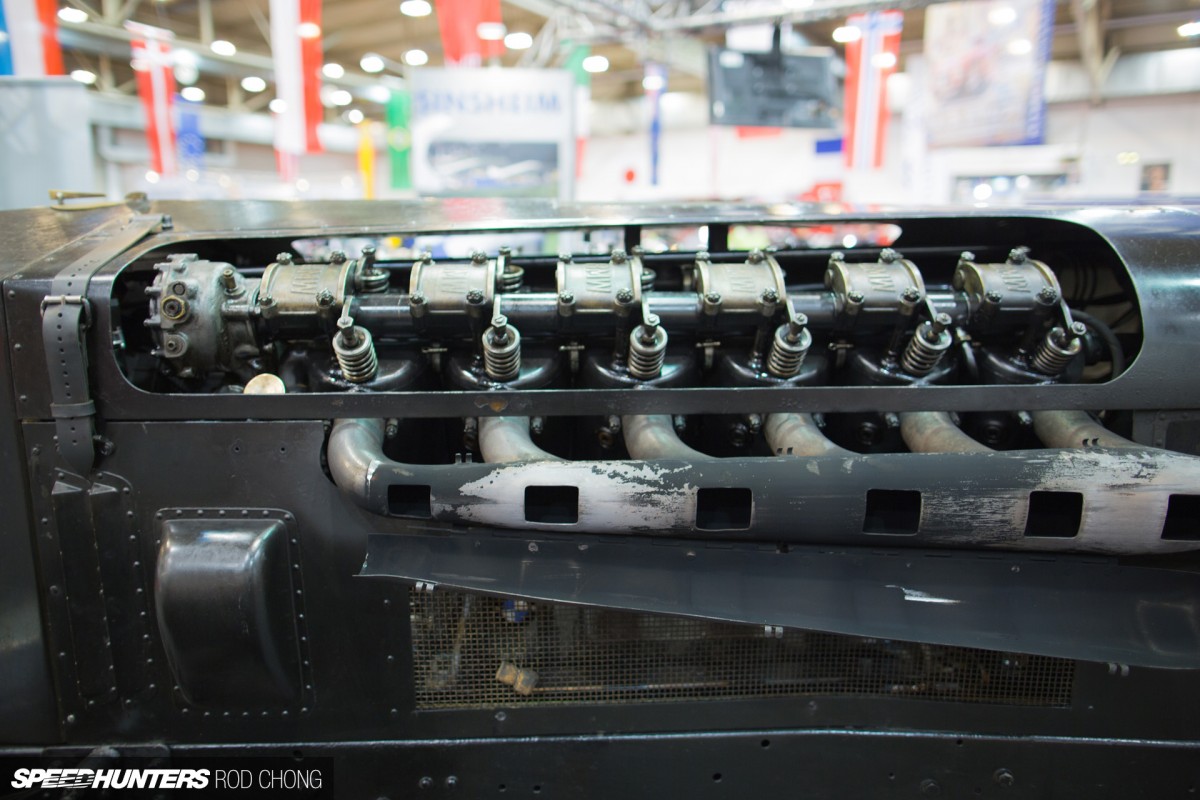 And a 46-litre V12 motor it does pack. No typo. Essen, you crazy cat – I salute your diversity!