A most exclusive hobby
Everyone needs a hobby. Hobbies are healthy things. I've got a couple that I enjoy cramming into what little spare time I have. But alongside Brabus' core tuning business, their hobby makes normal automotive pastimes look a bit silly. Their leisure time activity is Brabus Classic.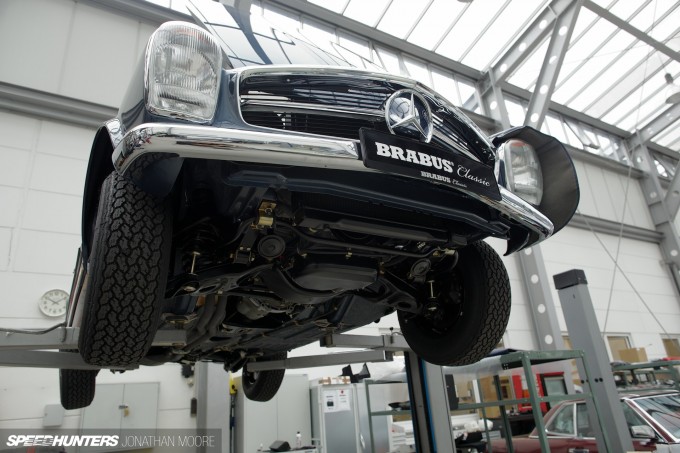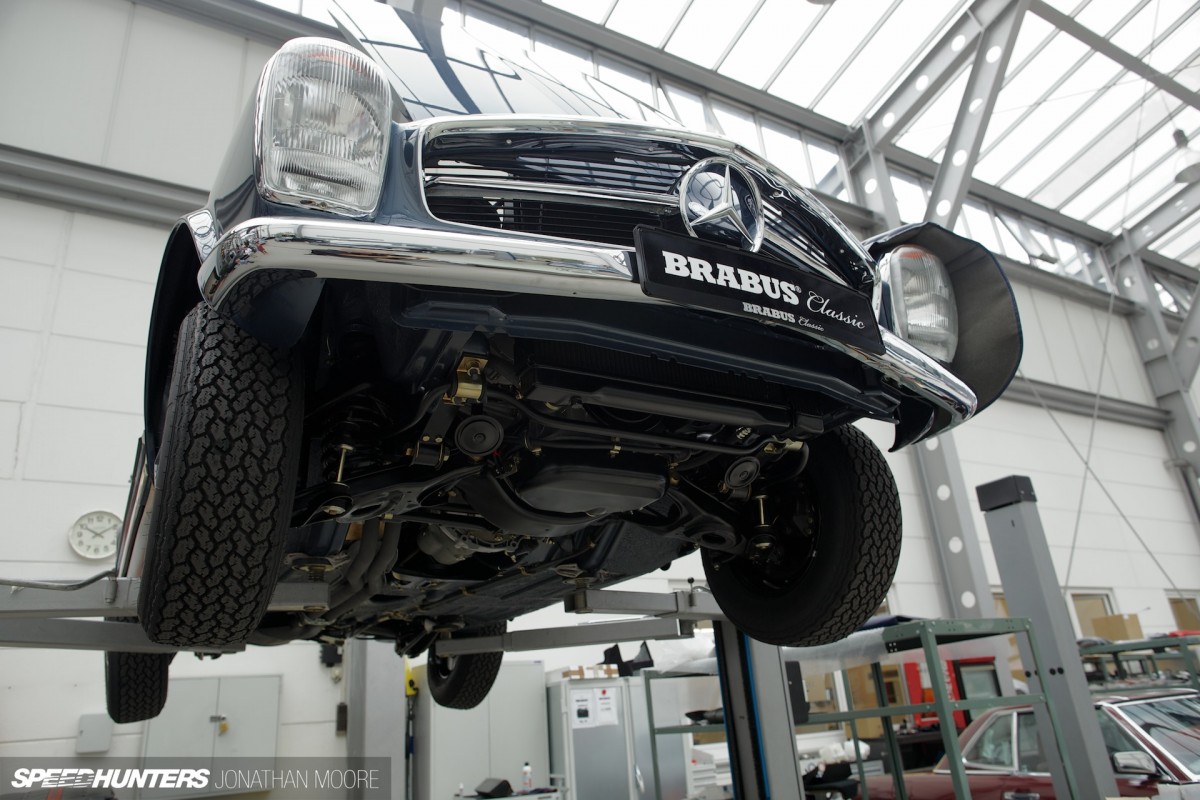 The new venture started a bit like the main business itself, almost inadvertently. As with Bodo Buschmann's original hot Merc attracting attention in the late '70s and evolving into the tuning powerhouse of today, so Brabus Classic came about after the company were asked by regular customers if they could also take a look at their vintage Mercs if they had a moment.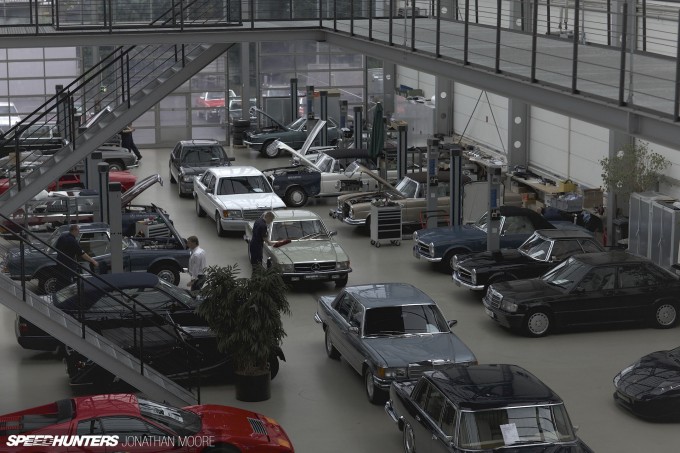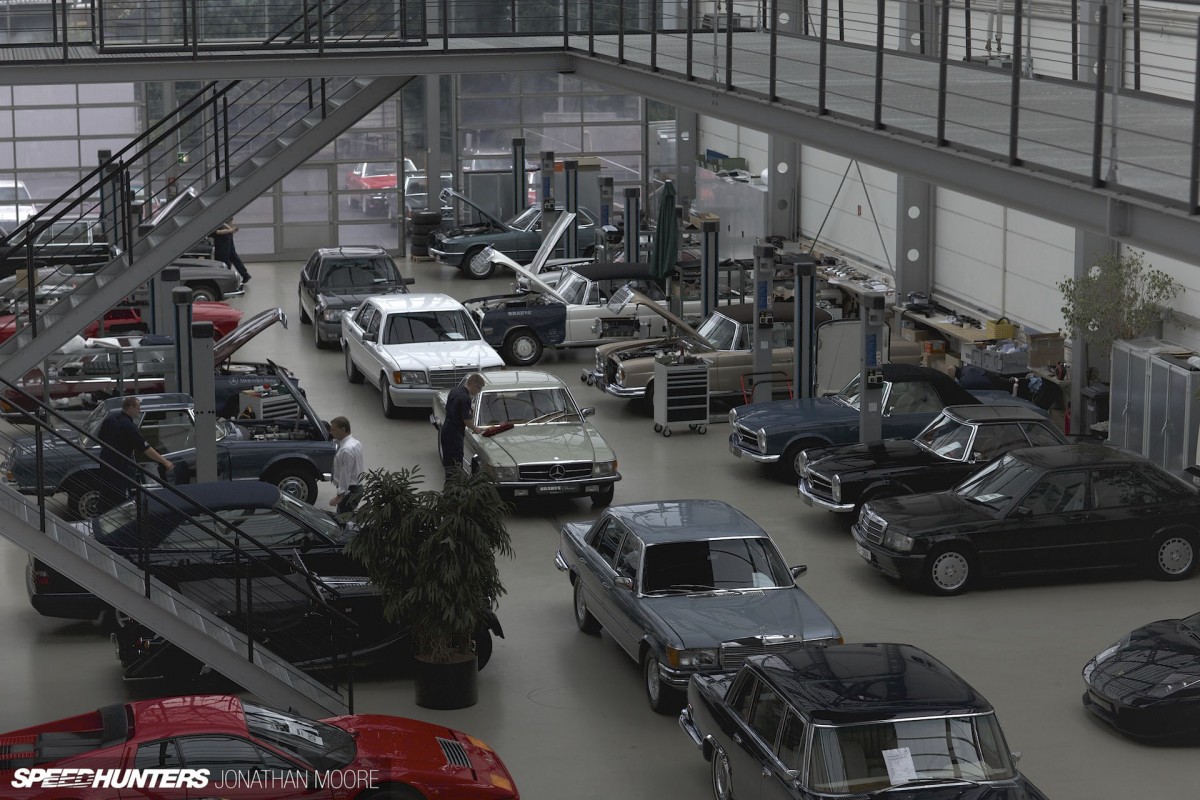 A couple of projects later, and what had started as a favour to certain clients quite obviously showed the potential for something much bigger. Now Brabus Classic takes up the main triple-height atrium extension in the heart of the Brabus facility, and when you get up high the dizzying effect isn't just from altitude.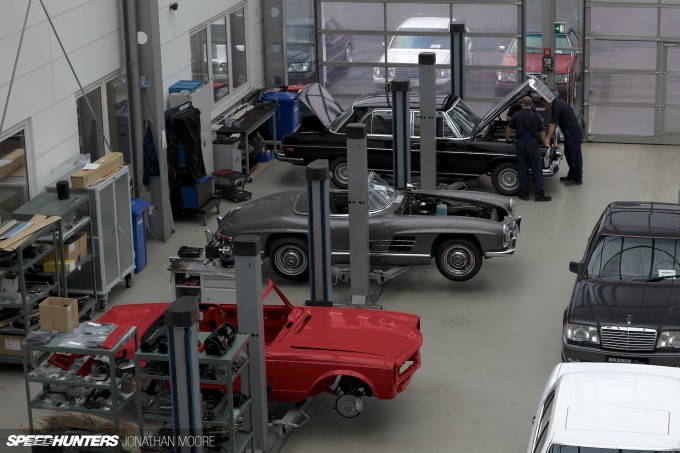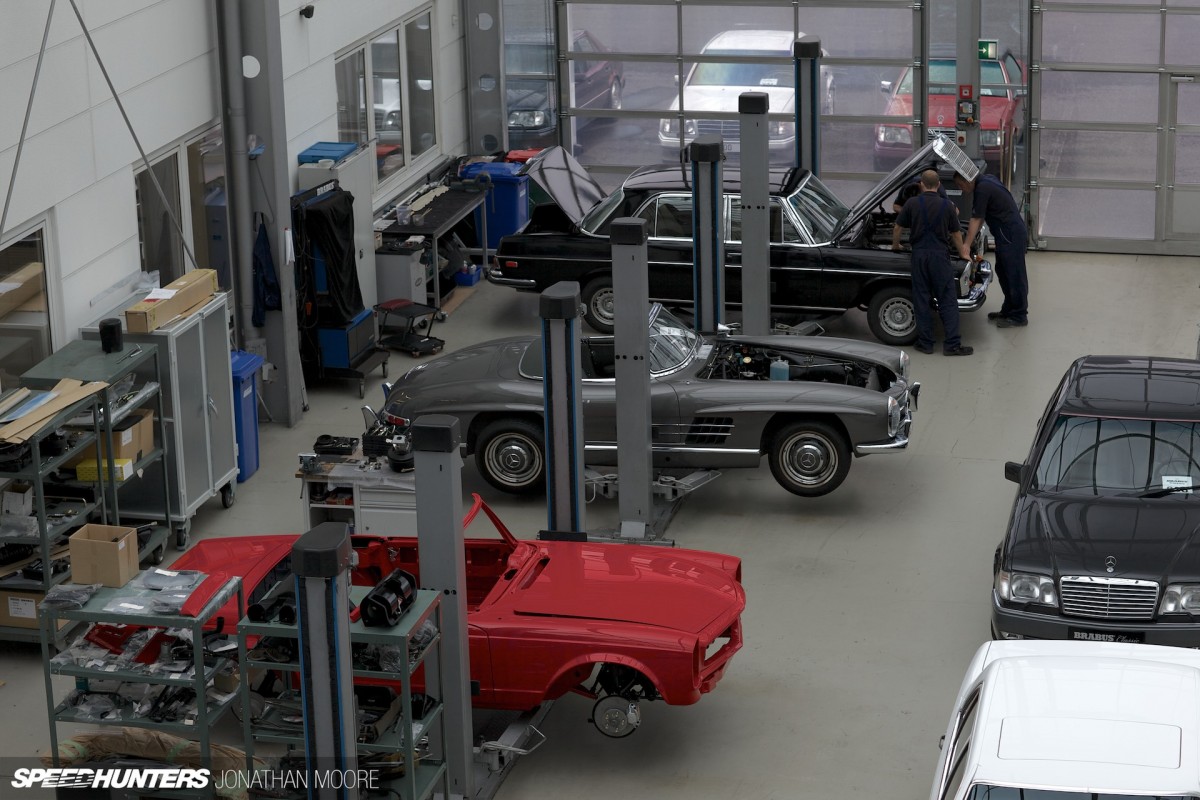 Now the department deals with every aspect of restoring *any* Mercedes-Benz, young or old, from engine work and interior refits to complete bare-metal restorations.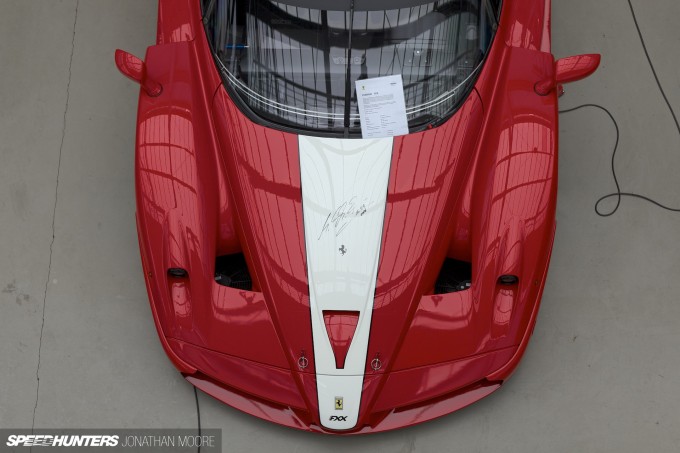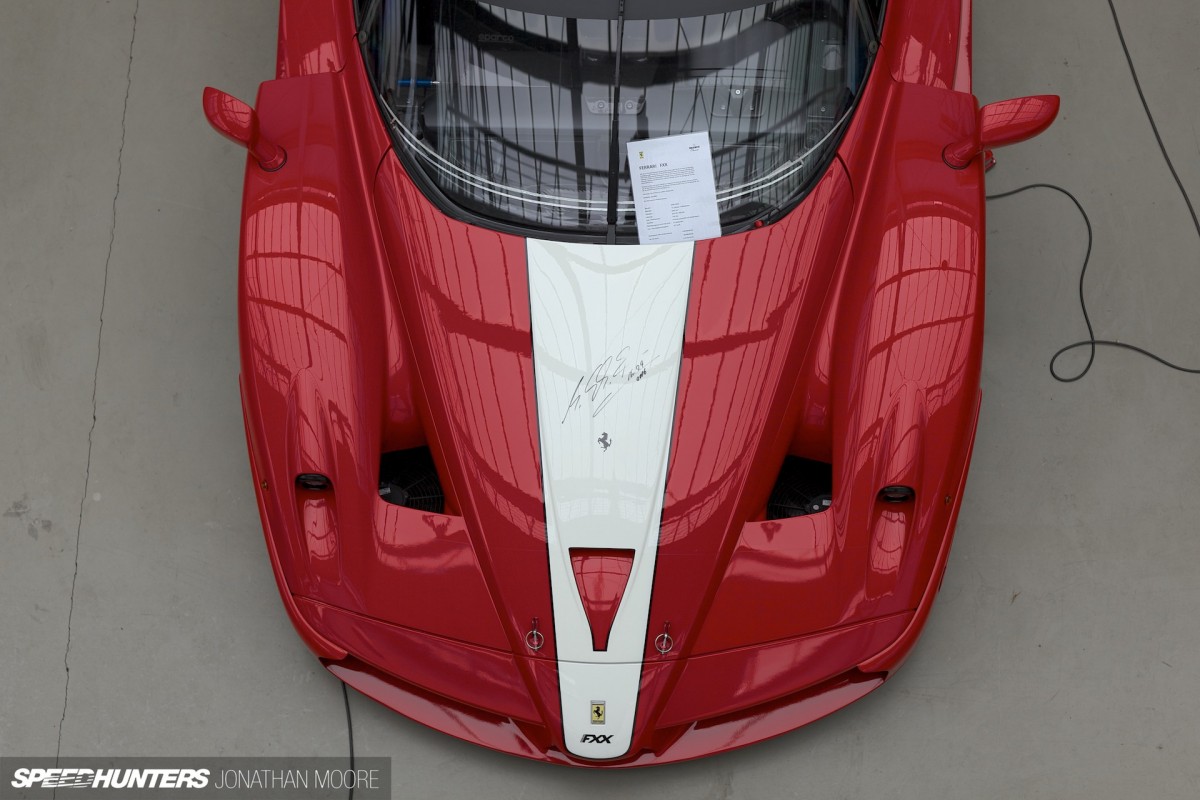 Oh, and it seems to have accidentally expanded a bit from just Mercedes to some scarlet machinery as well. It just sort of happens, you see…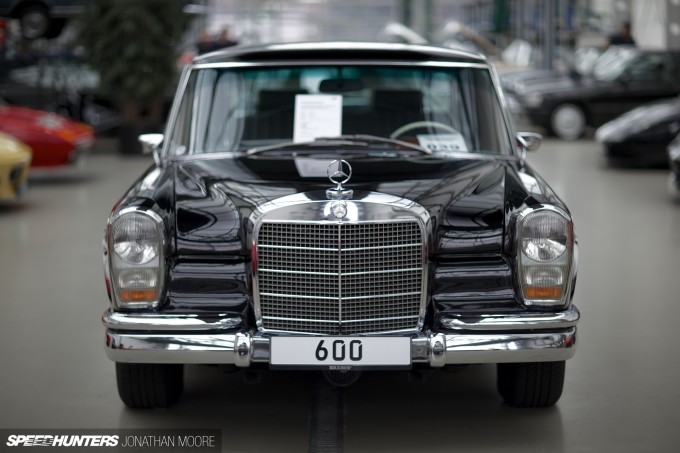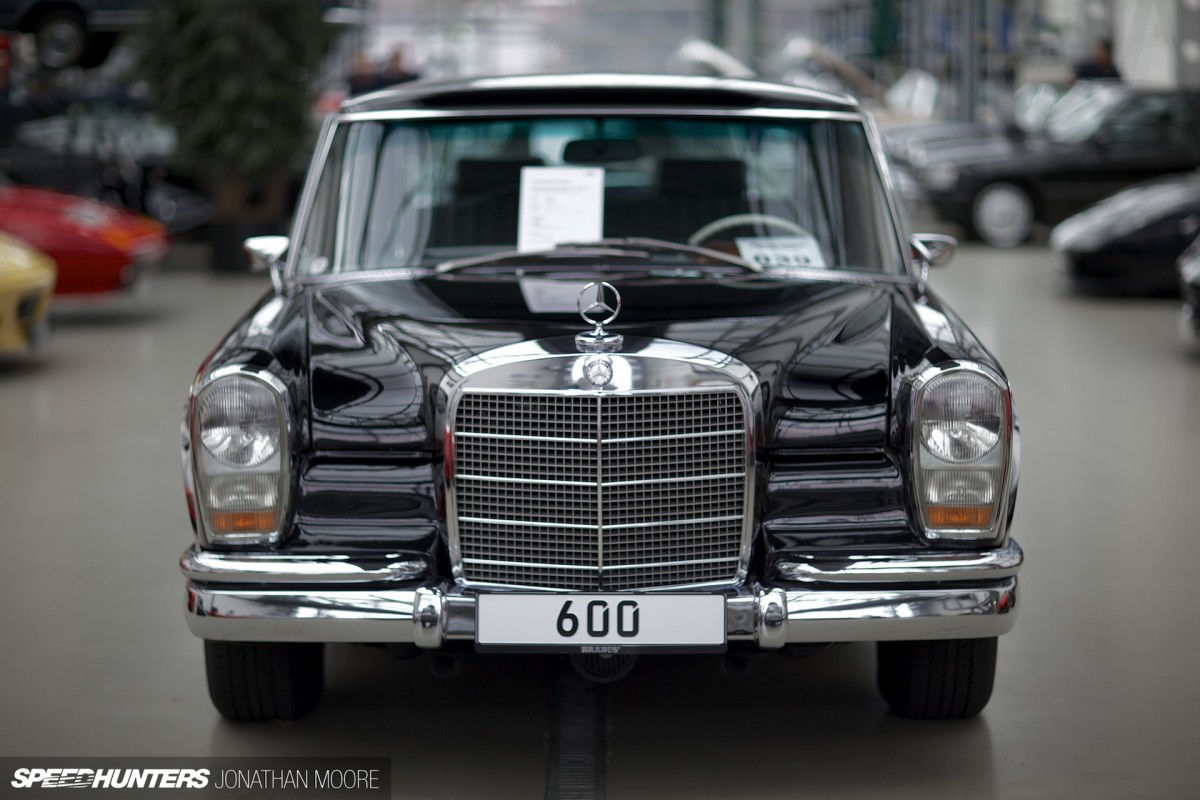 To an extent it just seems like an excuse to have a revolving collection of beautiful cars, though there's admittedly no reluctance when it comes to selling on stock. All of the non client projects are for sale.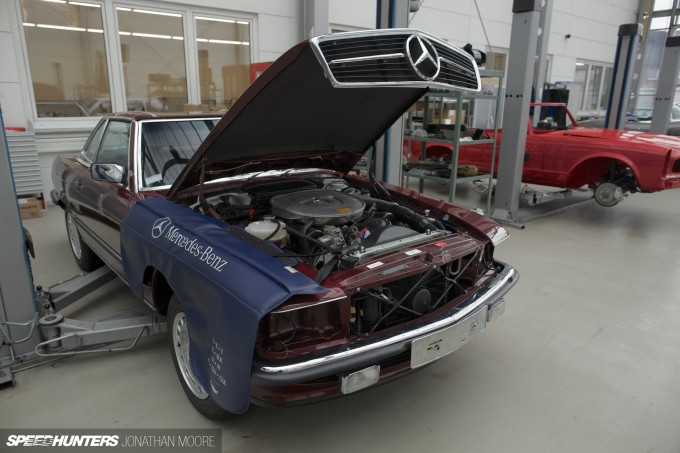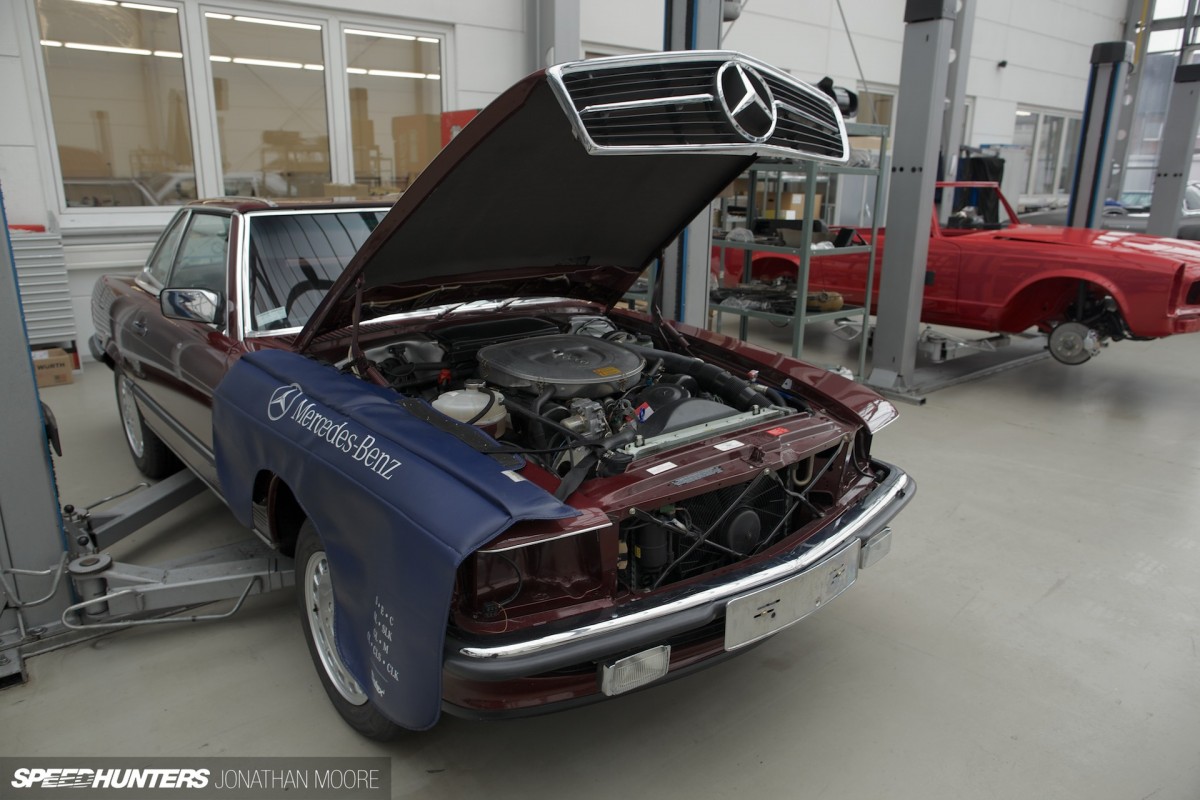 This is quite a change: Brabus Classic don't just deal with cars brought into them, but also actively seek out special cars to buy, restore and then offer for sale. They've tracked down an SLC with only 8,000km on the clock and a 380SL with just 3,800km for instance.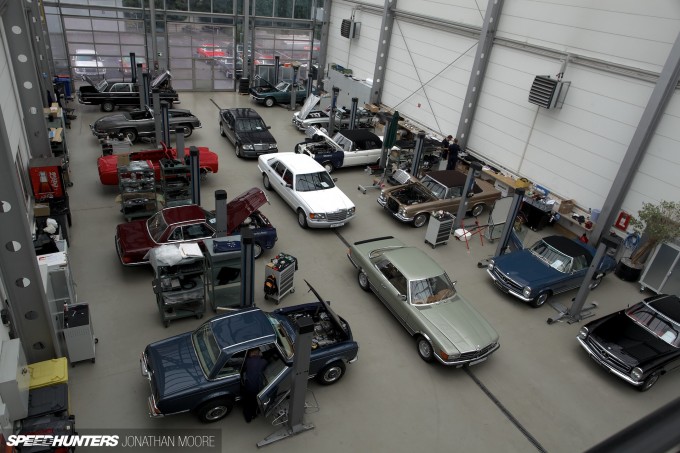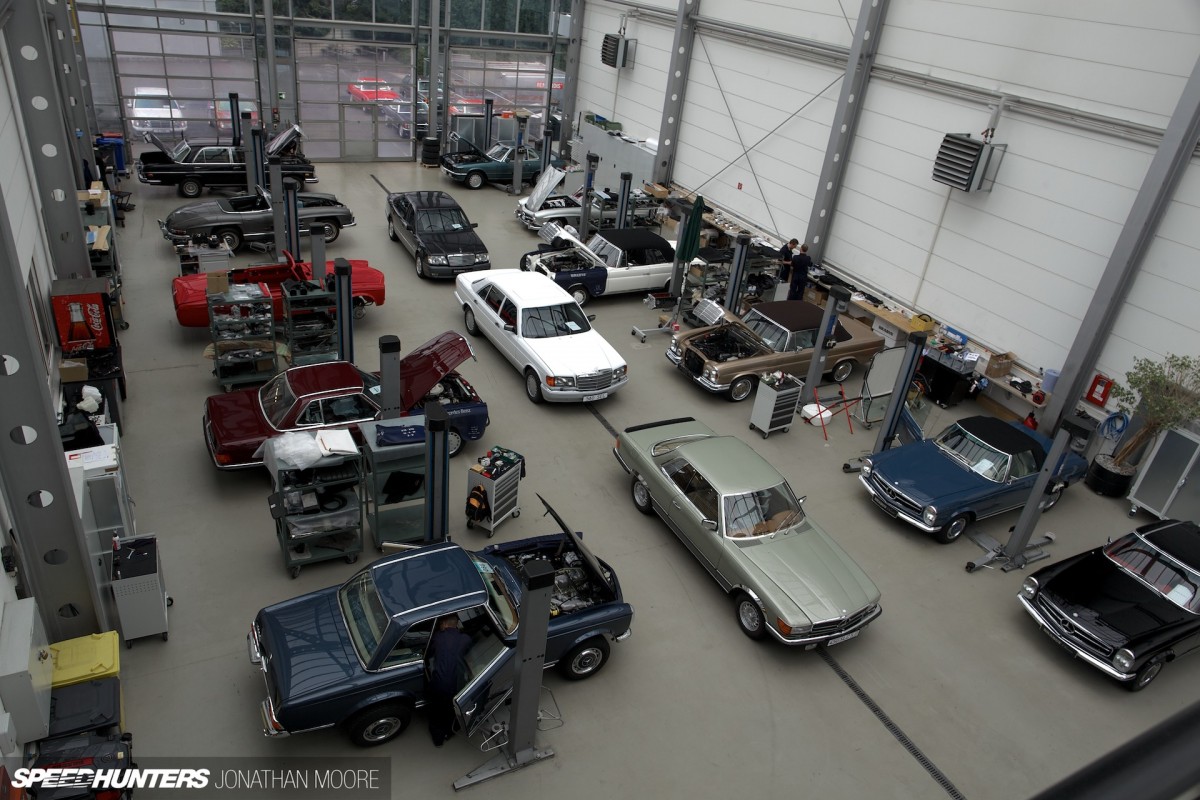 The appetite for classics have increased immeasurably in recent years, with vintage cars becoming one of the few sound investments for those with considerable disposable income and a passion for the automobile.
Gallery or workshop?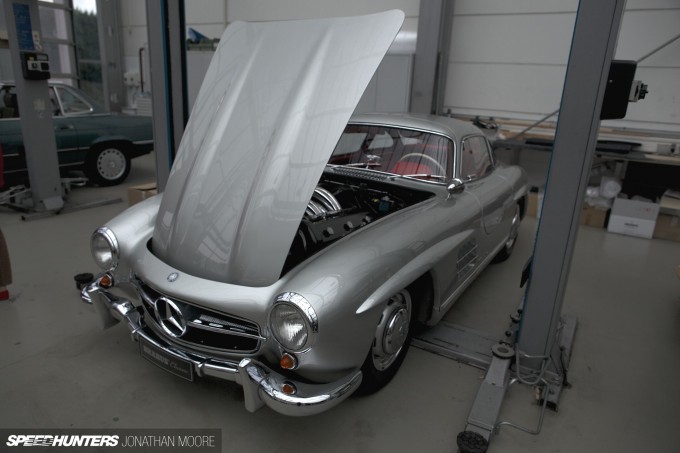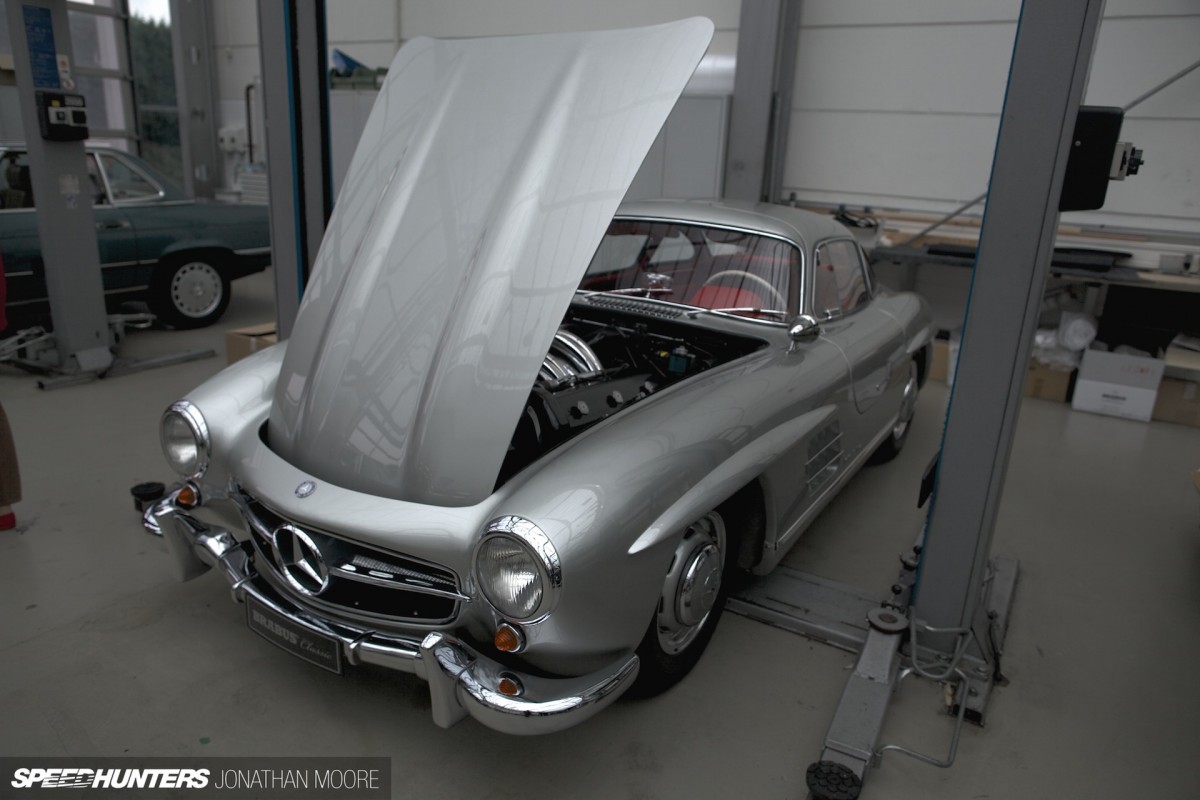 There's no point asking if there's a price list. When you see the cars that are here, it's a given that phenomenal costs are involved.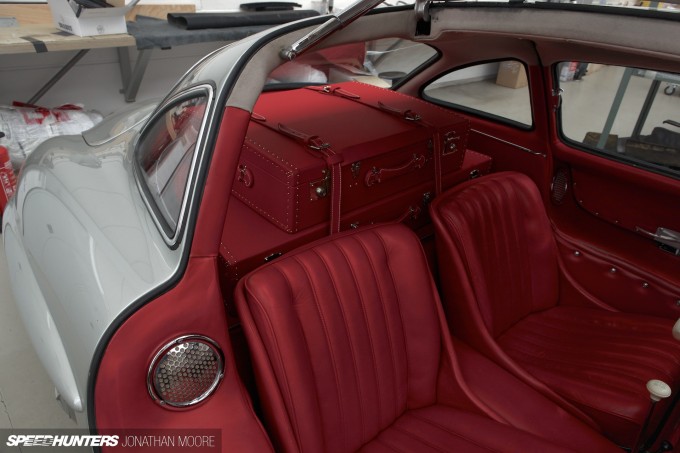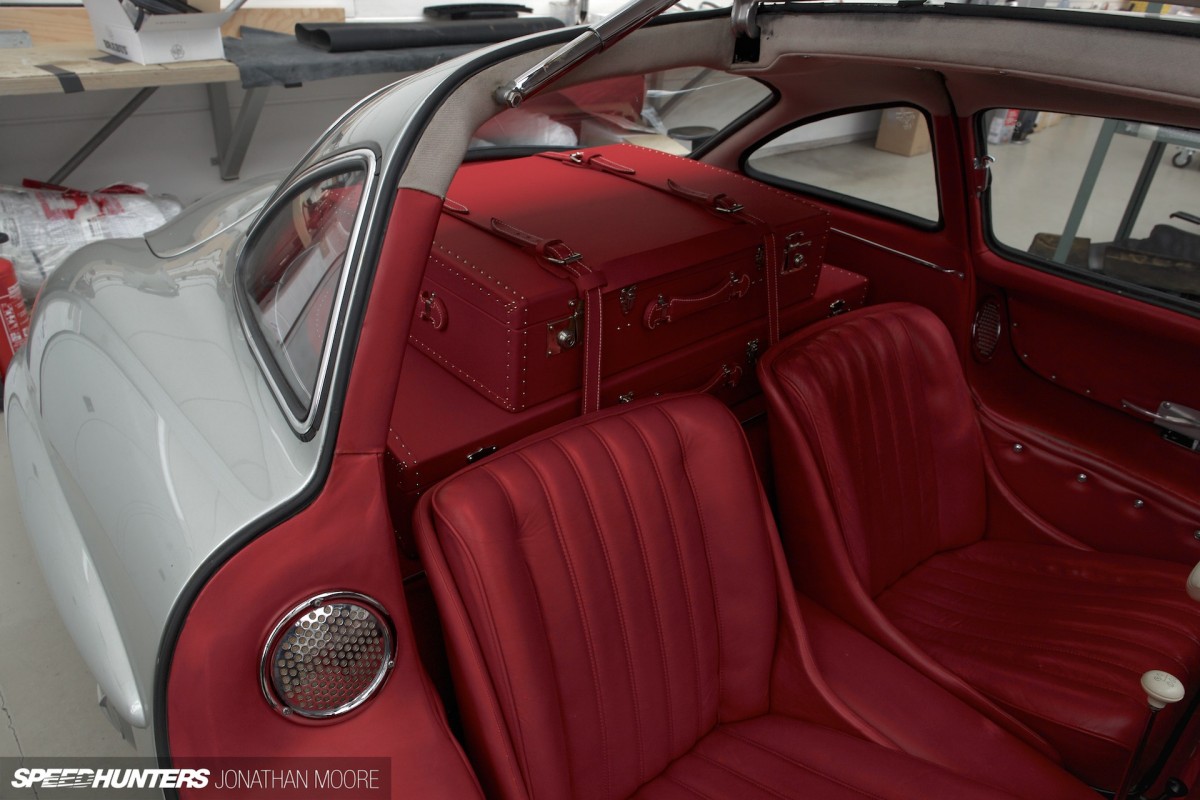 But the results are cars that look like they've just rolled off the factory production line. Only better.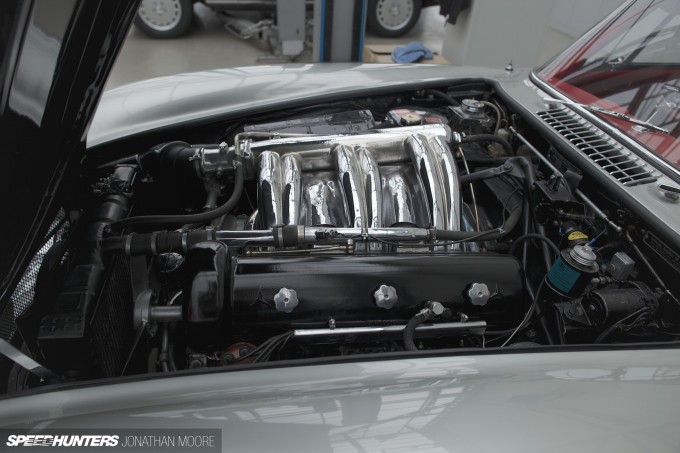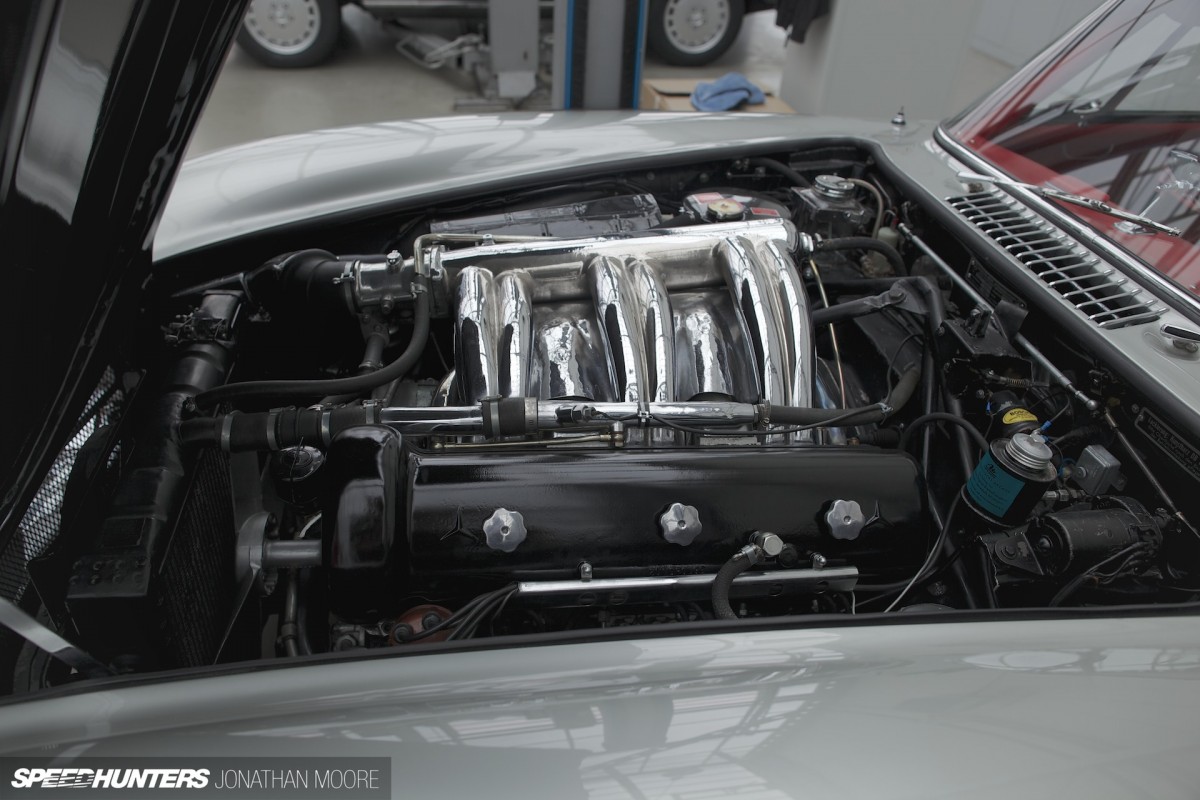 The typical task will be a restoration to original specification, but modern materials and consumables give these beautiful machines new, extended leases of life. Everything gleams and sparkles like new.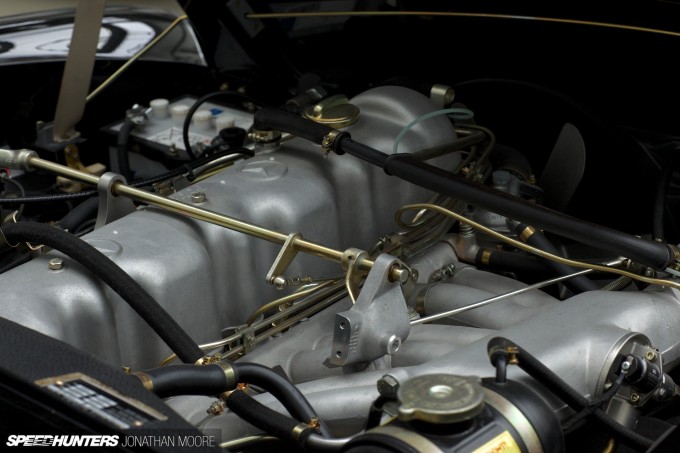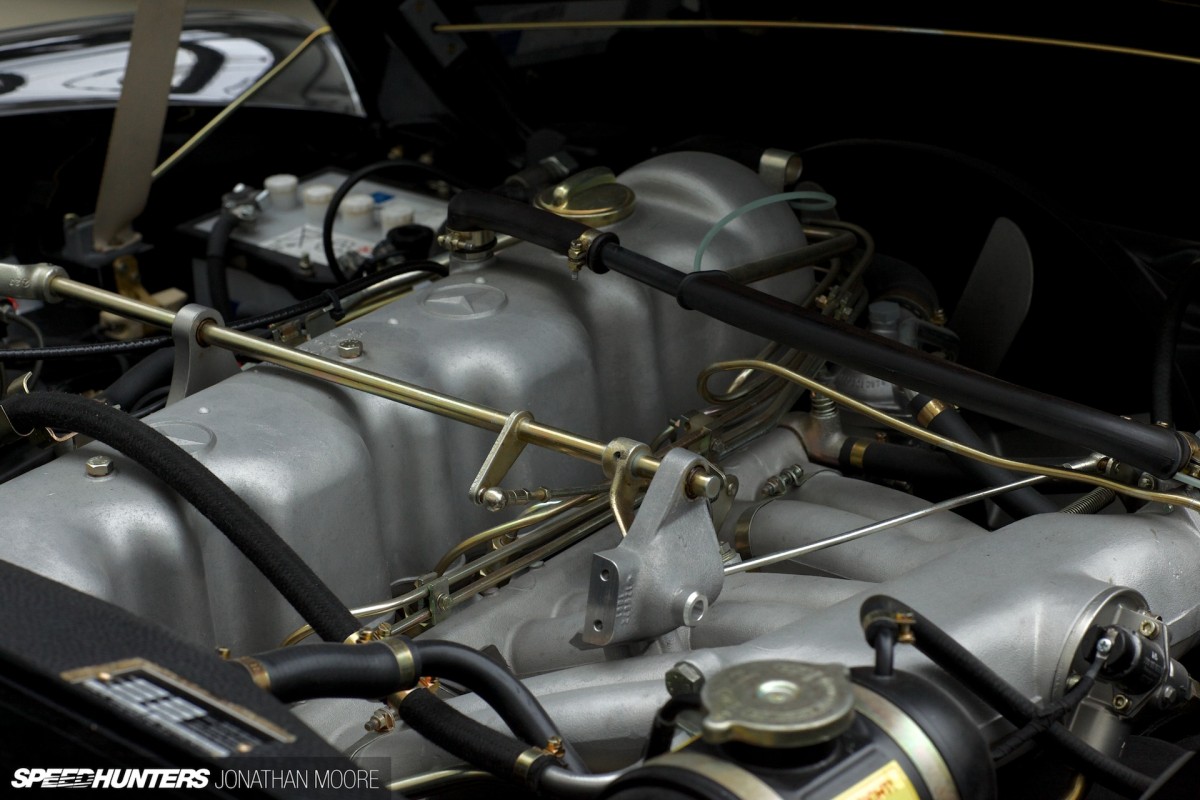 The burnished copper fuel lines give the engines even more of a work of art feel: all the original specifications are followed, maintaining purity of aesthetic but instilling these engines with far more efficiency and reliability.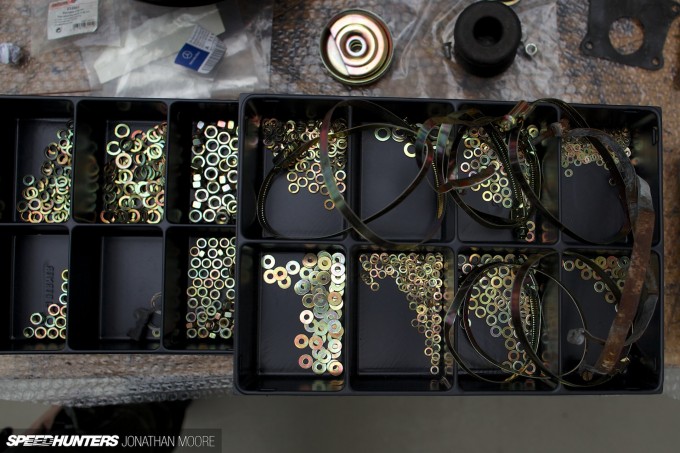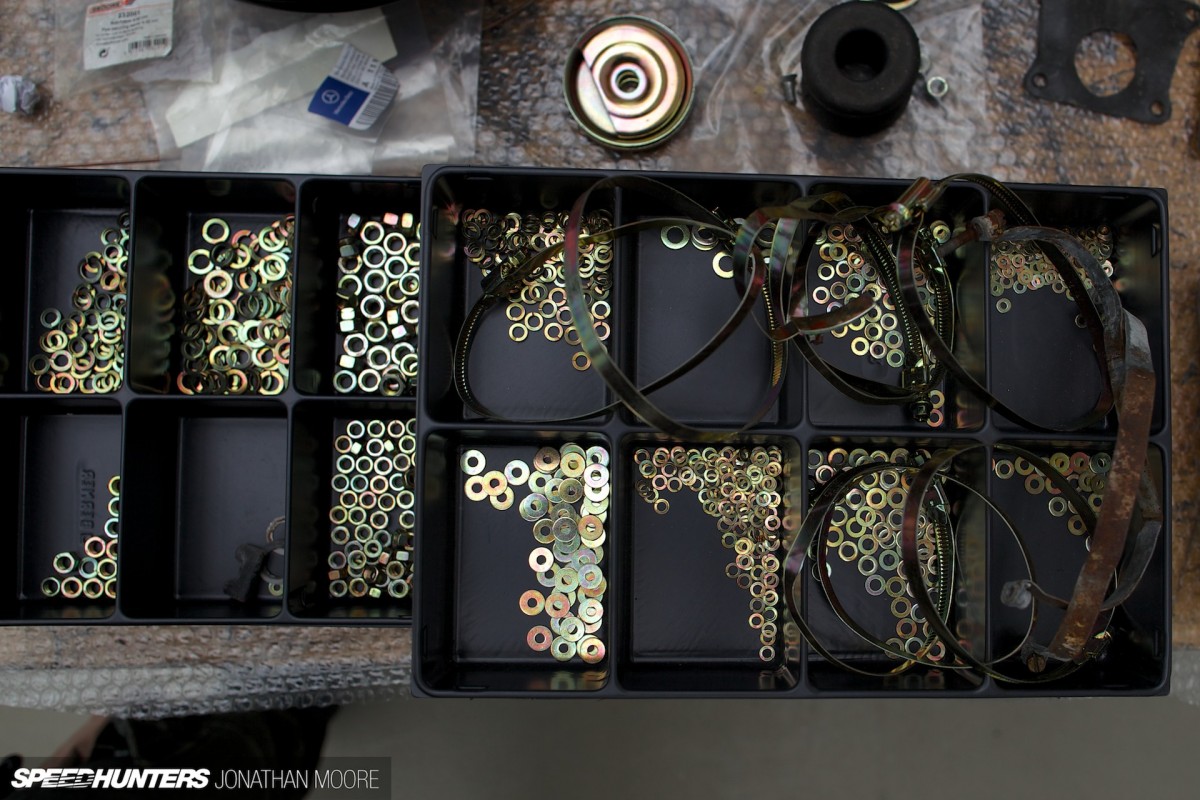 Even the trays of washers looked amazing, like boxes of jewellery. This was an art gallery as much as a workshop.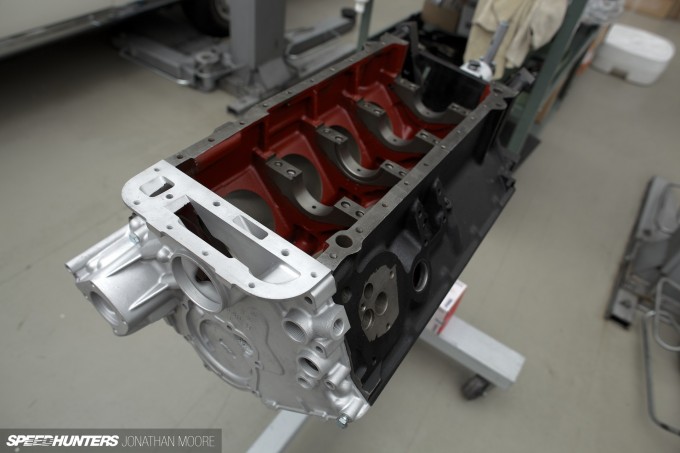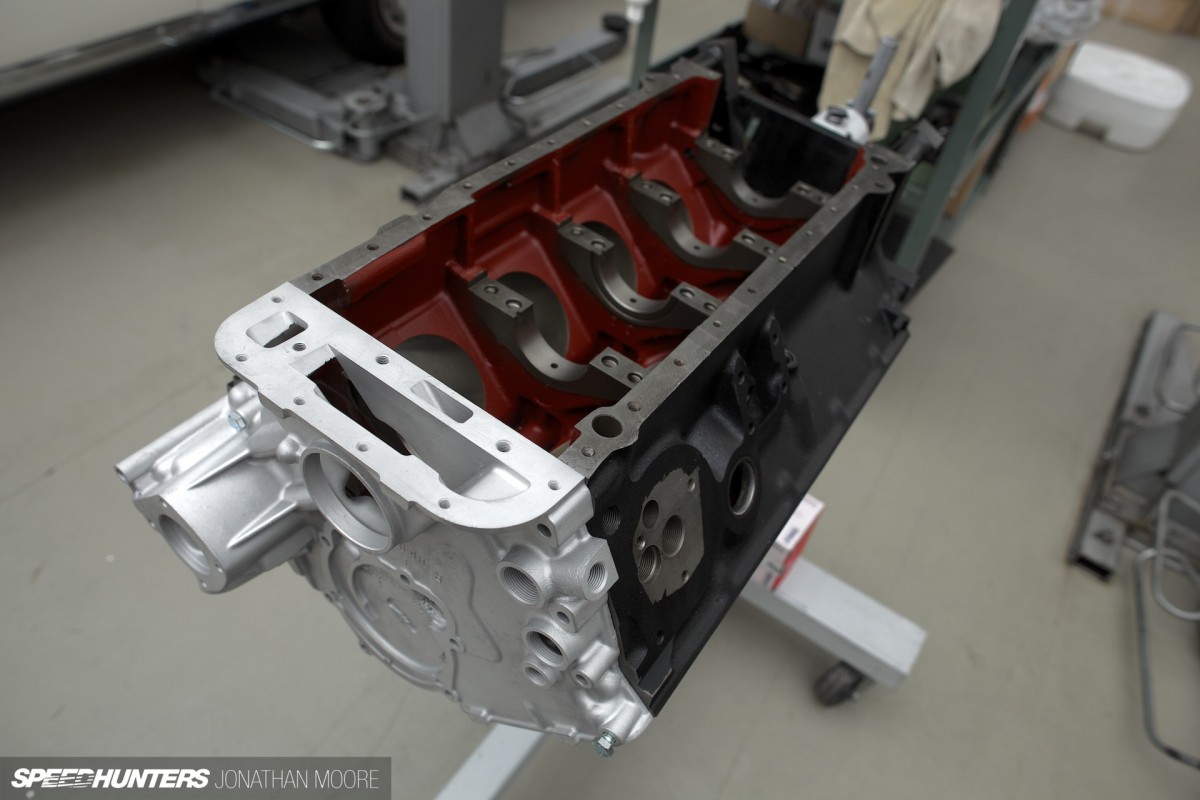 It was hard to believe that I was looking at a typical scene in Brabus Classic. Despite the heritage of the cars, nothing looked old. Where was the oil, the rust, the peeling paint?! That side of the business is banished to the back rooms: the main area is all about restoring beauty. History is brought back to life: '50s black and white now in 21st century technicolor.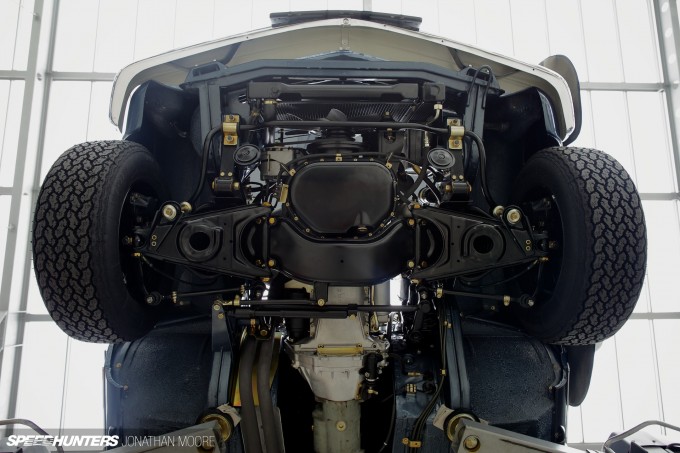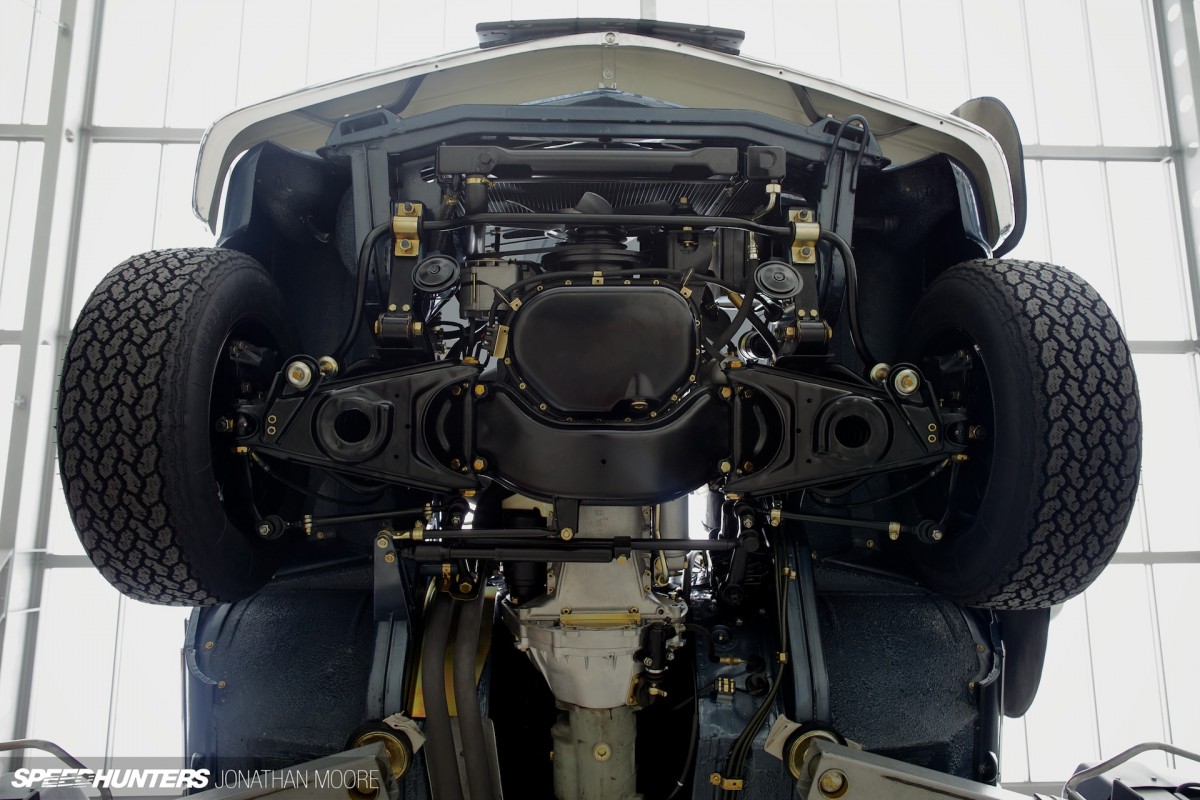 Brabus Classic use as many parts from the original car as possible, deliberately replacing only perishable items or those parts which are beyond saving; everything else is either restored or painstakingly recreated.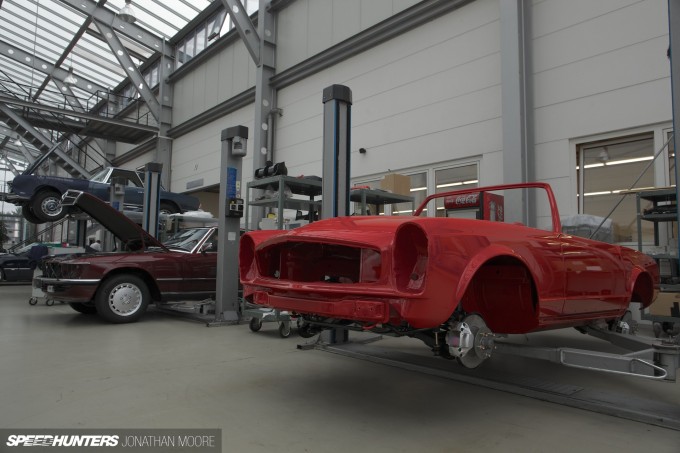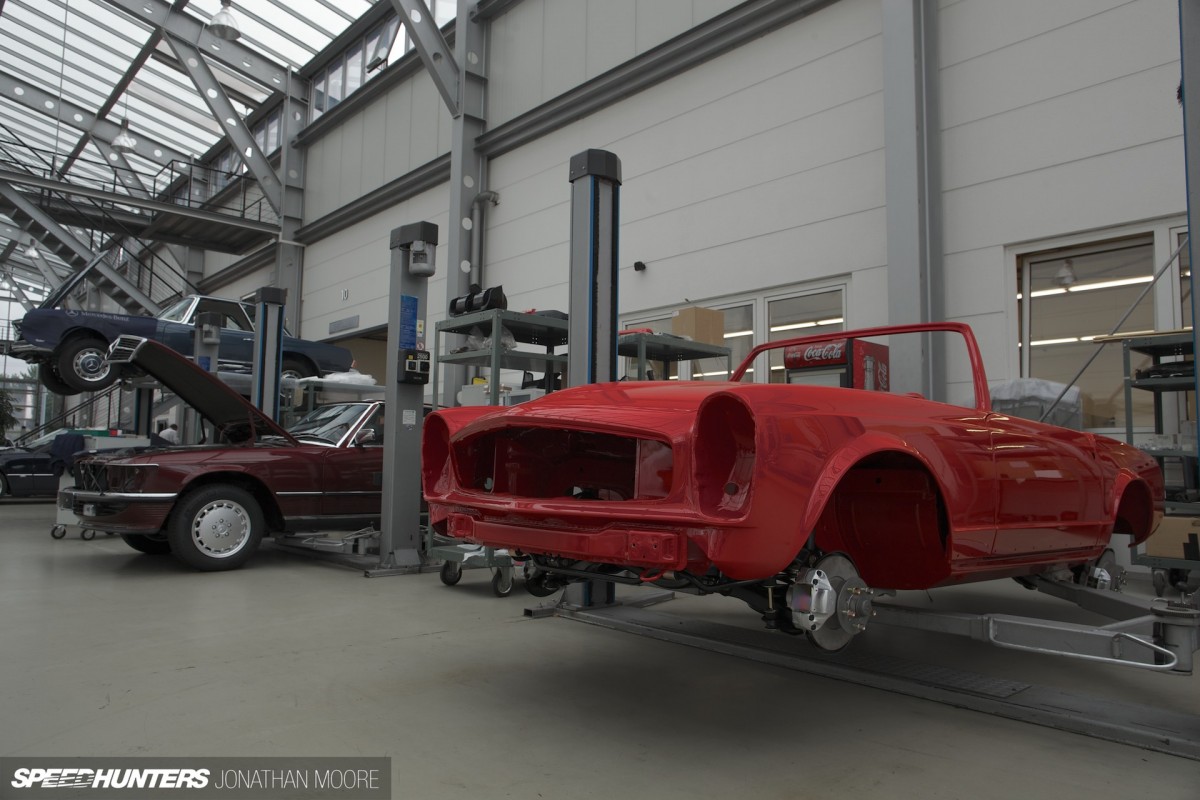 There are no shortcuts taken. Normally cars will be stripped, acid dipped and undercoated prior to rebuilding, though the direction of the restoration does depend on customer choice.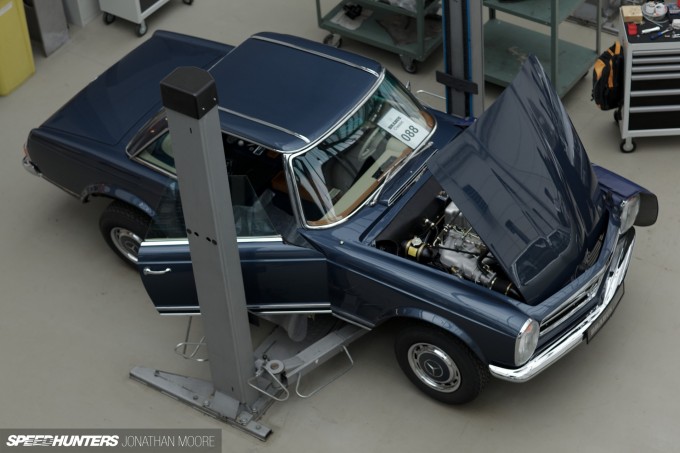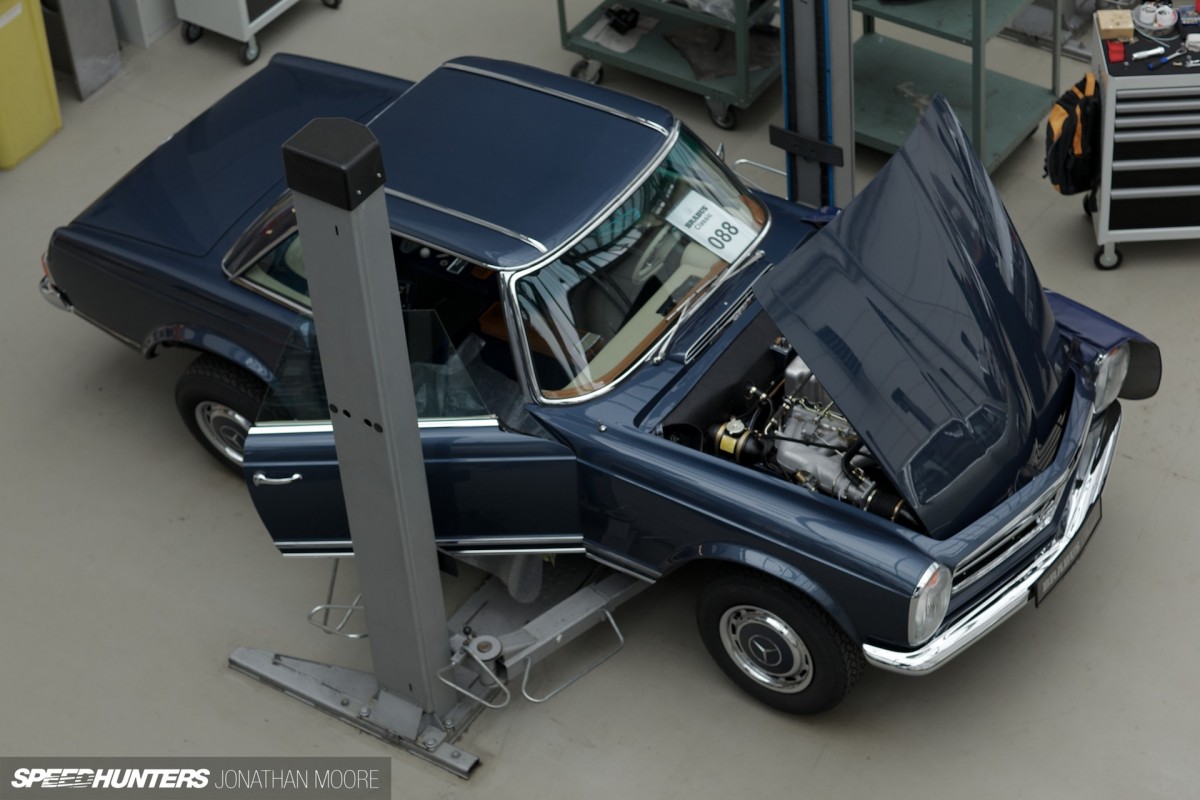 Different approaches will be used depending on whether a car will be a collector's piece or lead a more active life on the road.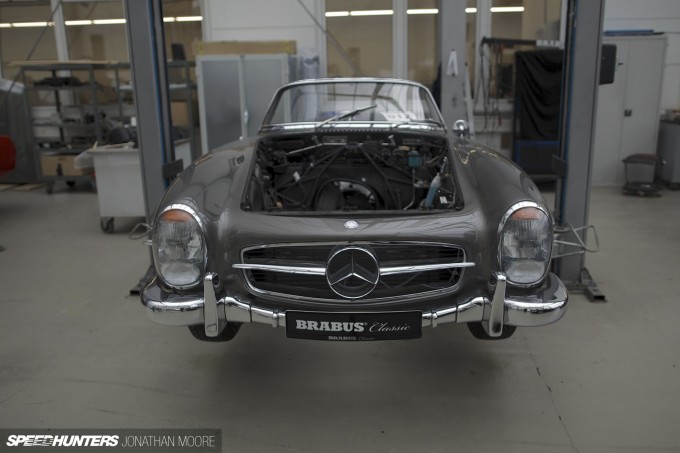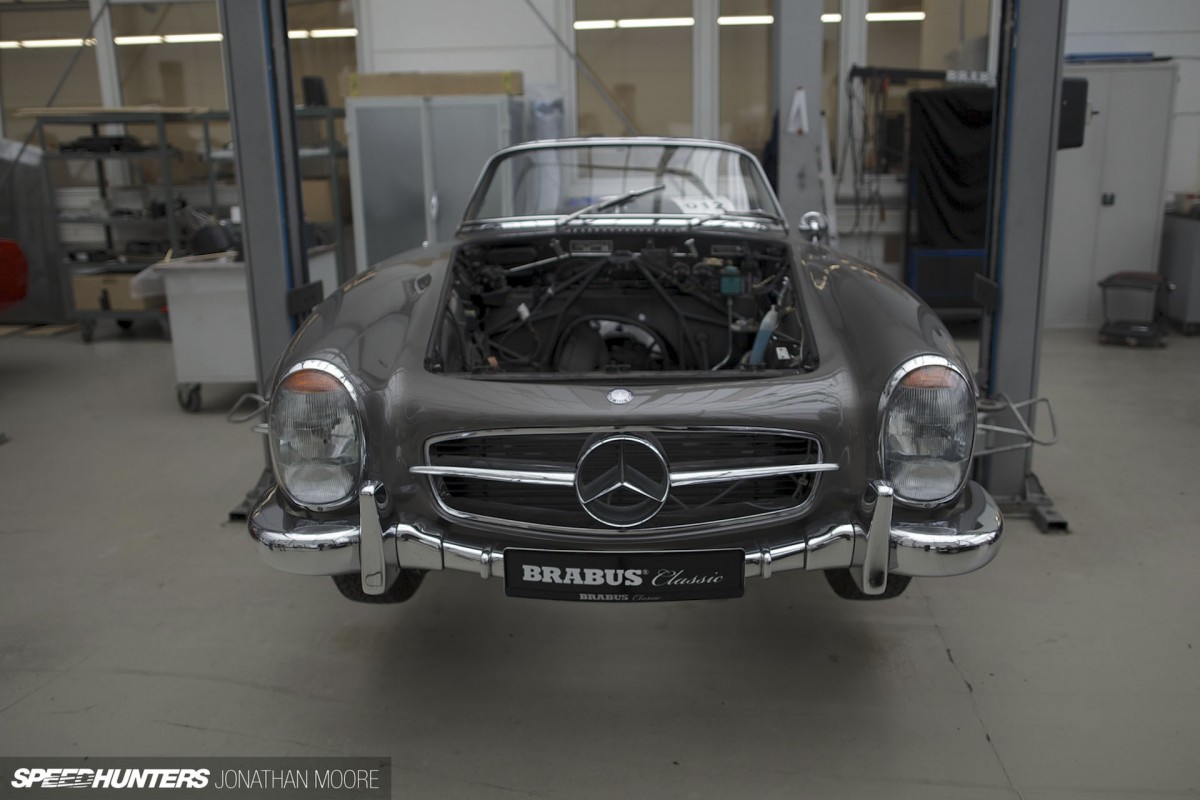 The line-up of cars that Brabus Classic deal with on a day-to-day basis would easily match any top-line collection.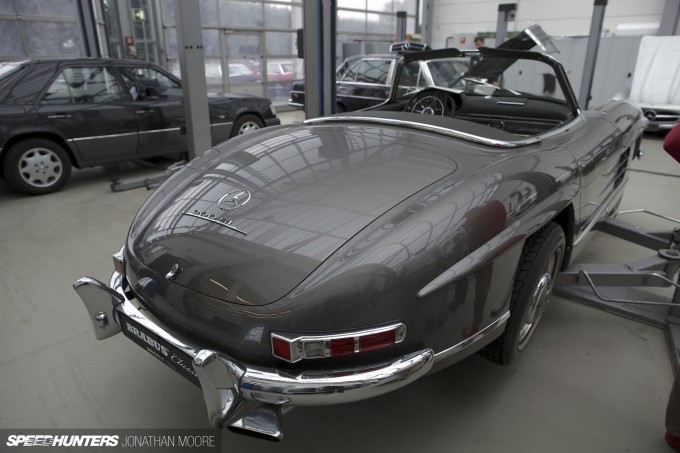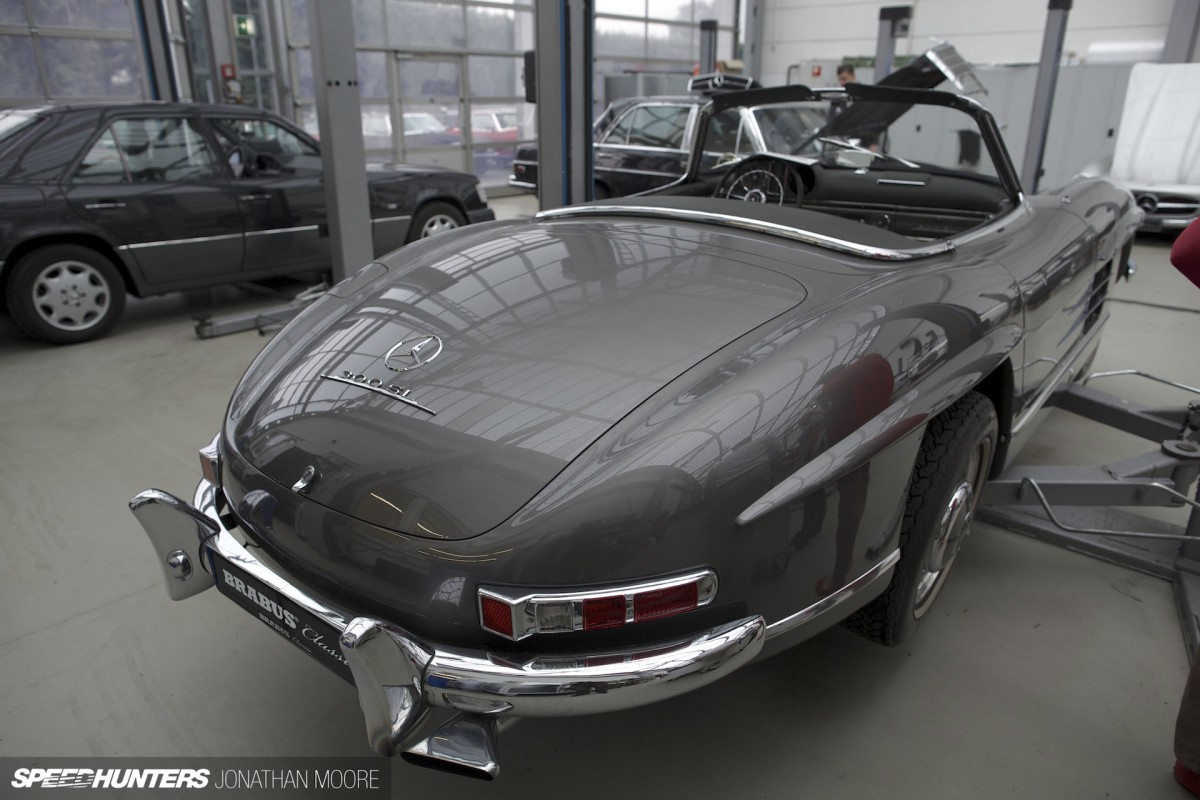 The 300SL coupé was matched by its Roadster sister, with both in showroom condition.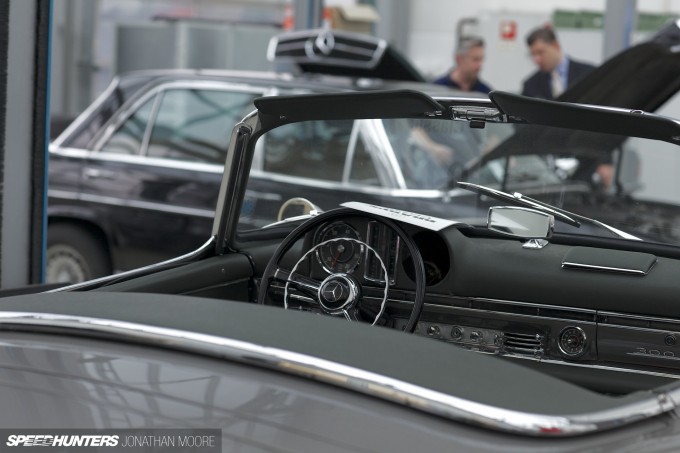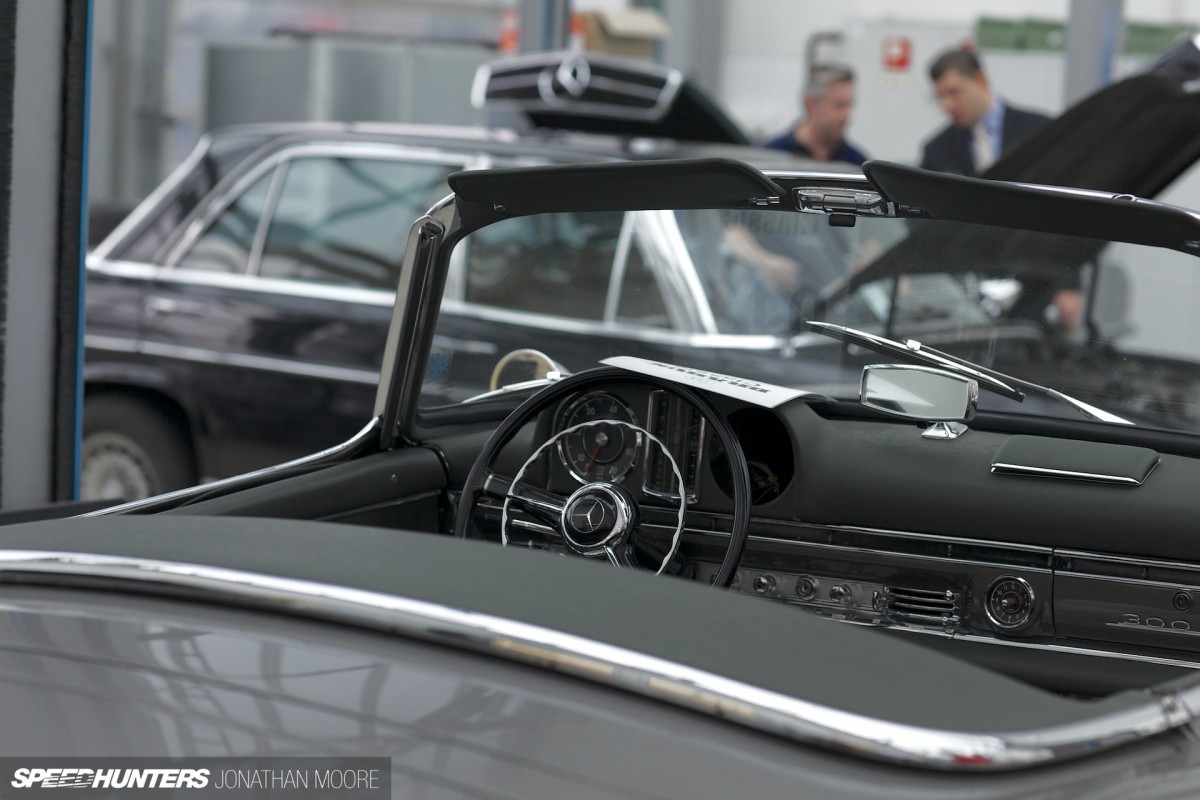 This was a customer car waiting to be delivered back to its owner – often cars can be ready but held at Brabus whilst owners decide which location to send the car to. Oh, to have that kind of decision to make…
Extreme limos and Prancing Horses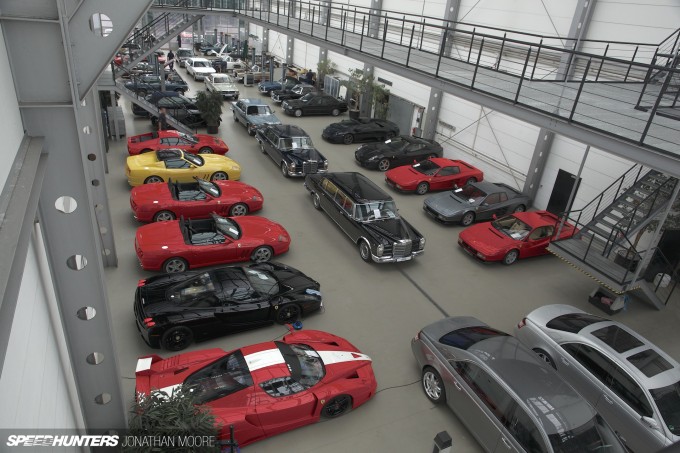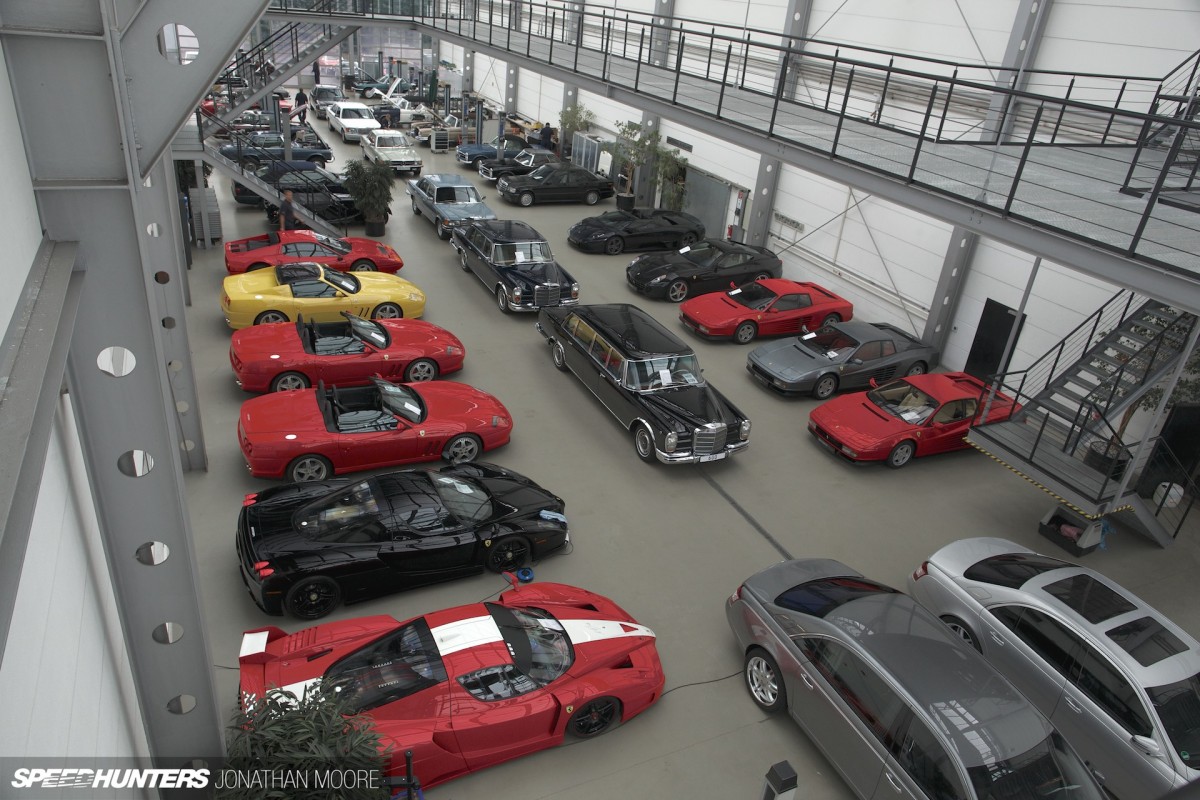 At the other end of the atrium the workshop blends into a showroom, with red becoming a significant colour.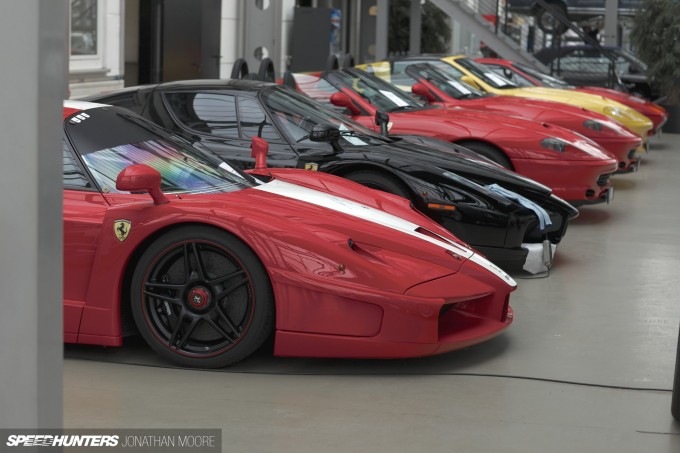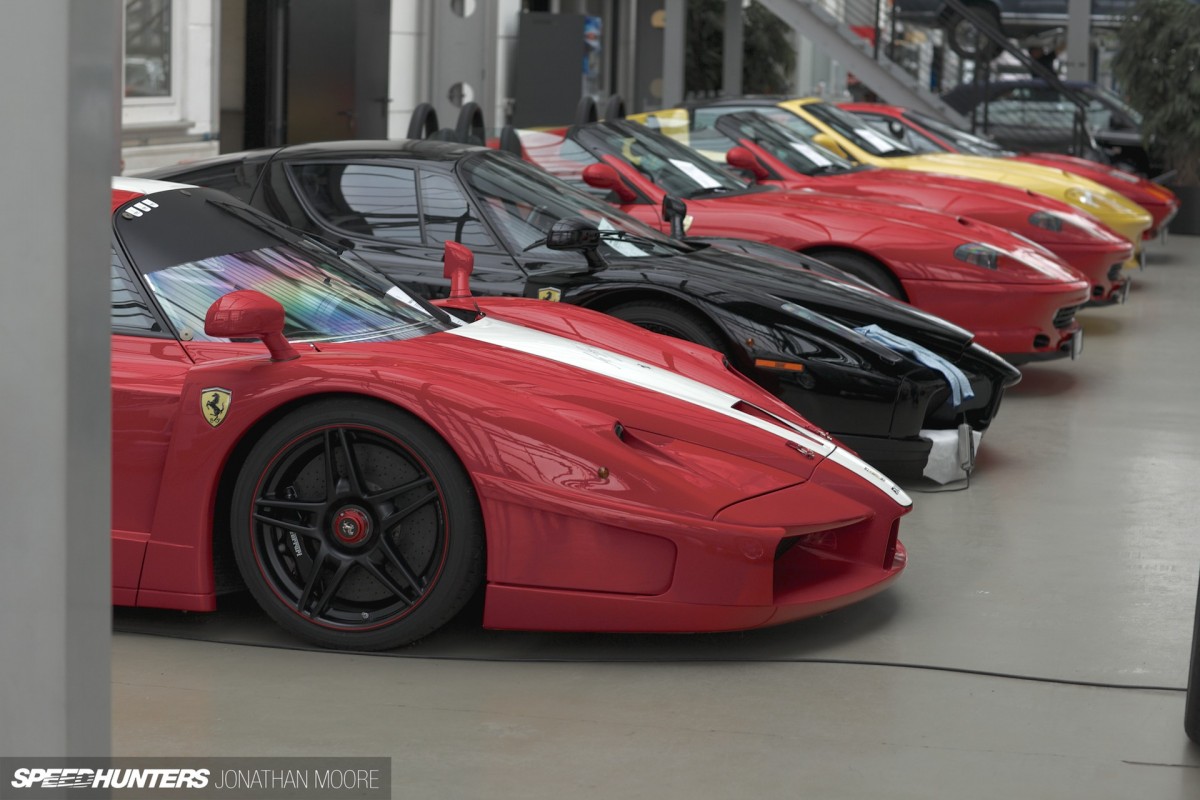 Ferraris? At Brabus? Like the restoration business, it's just something that's naturally evolved rather than deliberately started, and the non-German cars aren't limited to Ferraris: a vintage Morgan stood at the end of the line.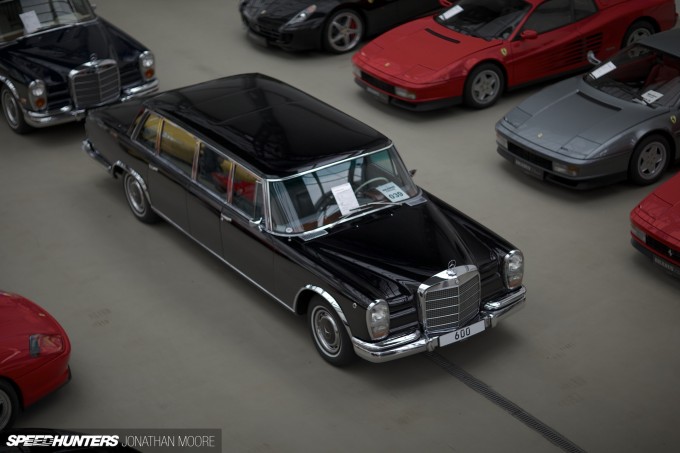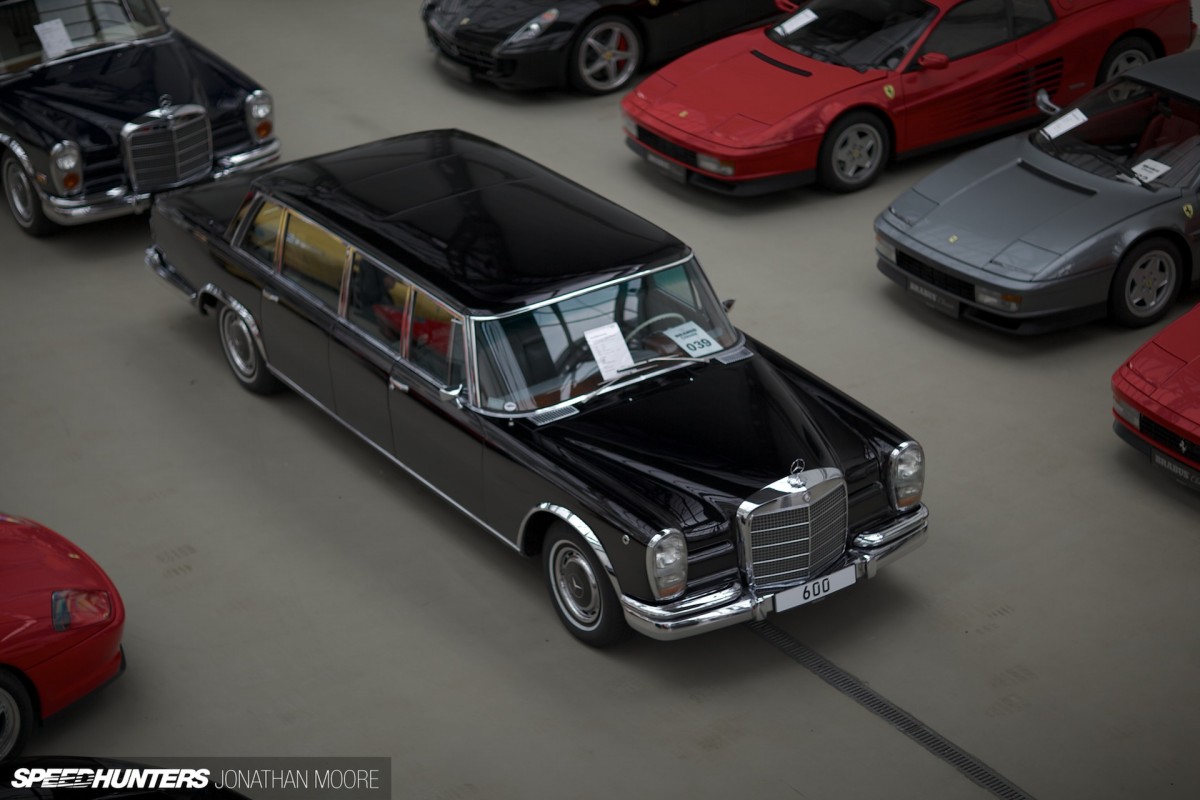 The centreline was taken up with a pair of enormously long 600 Pullman edition stretch limos. Surprisingly, over 2,000 600s were built in 17 years of production, which started in 1964. This is the short wheelbase version by the way, featuring air suspension and a 6.3-litre V8.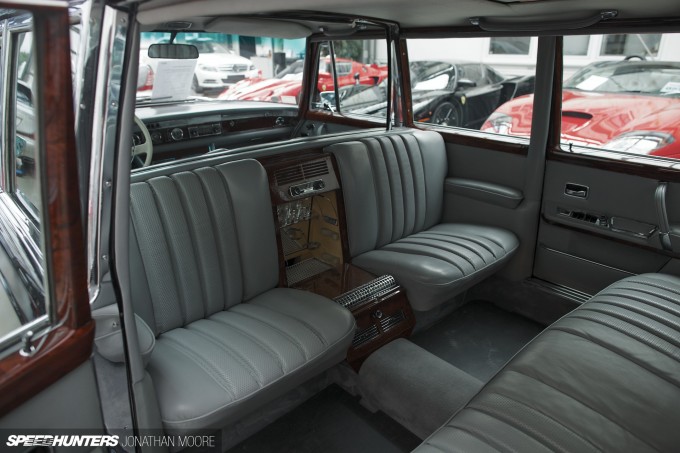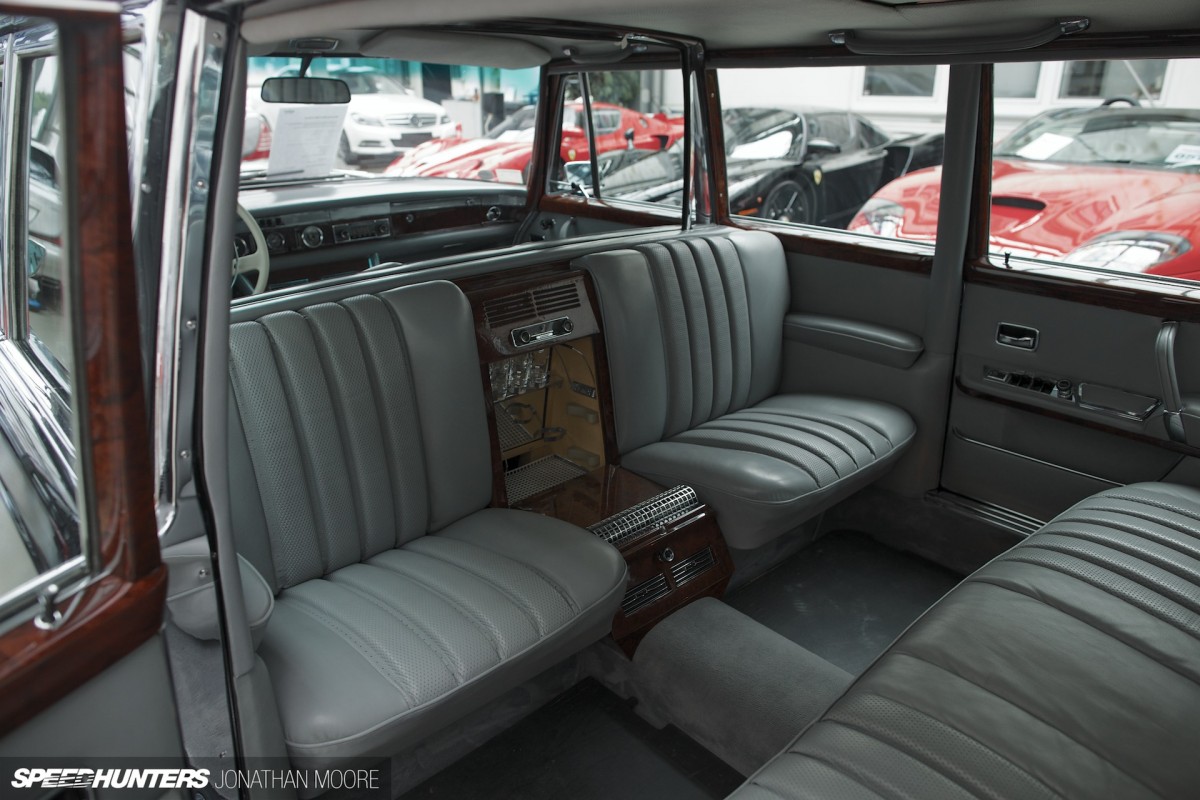 At 6.2 metres long, legroom is definitely not an issue. The rear – 'apartment' seems an appropriate word – is luxurious in the extreme. And naturally has a drinks cabinet, as being driven round in one of these would obviously be thirsty work.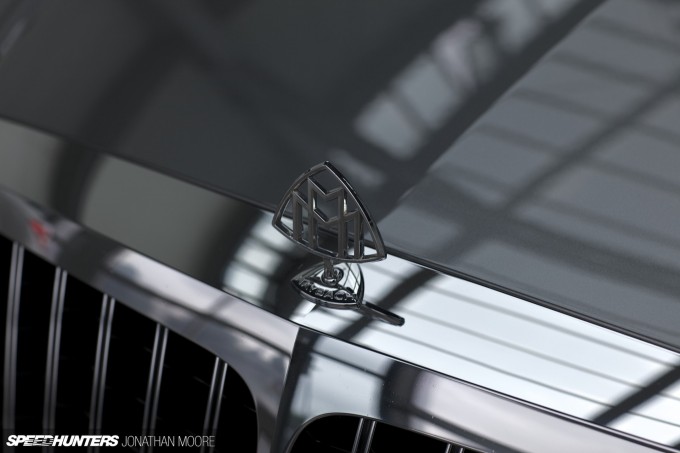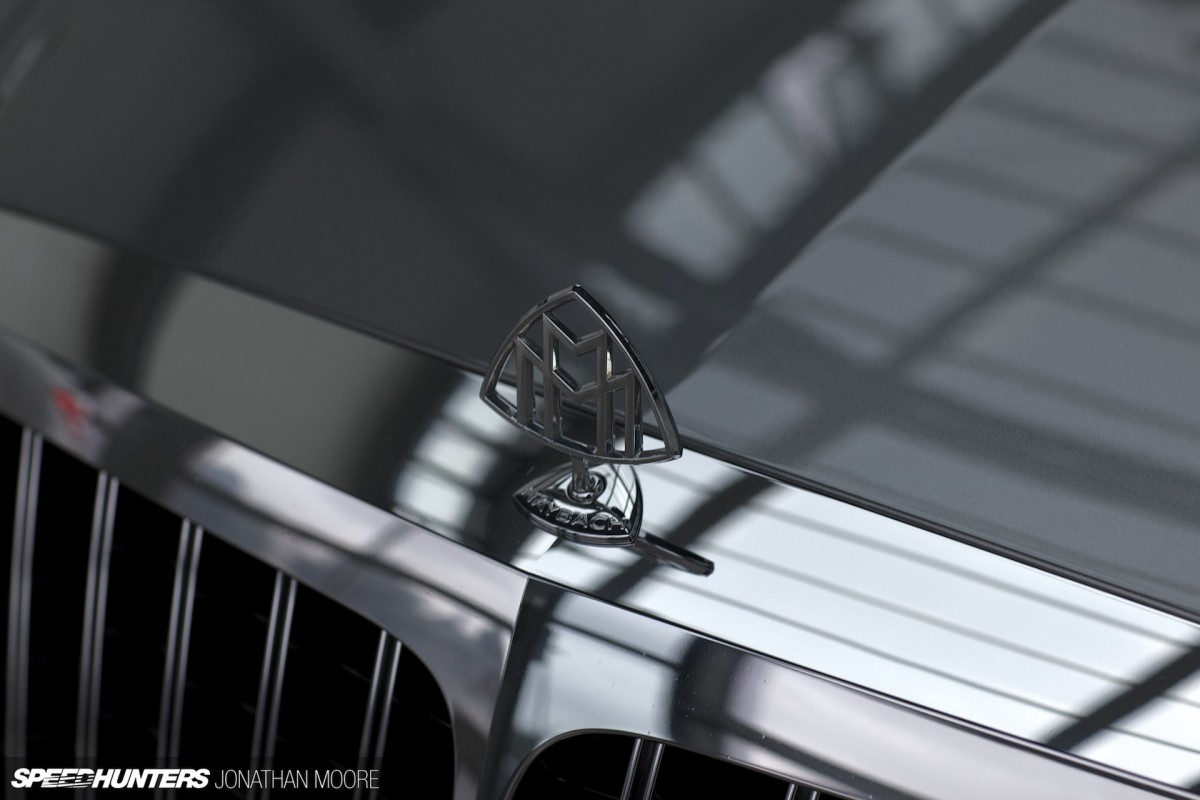 A pair of modern Maybachs were lined up at the head of the atrium, plugged into the mains to save draining the battery: these things are so alive with electronics and technology that they need to be on life support when not in regular use.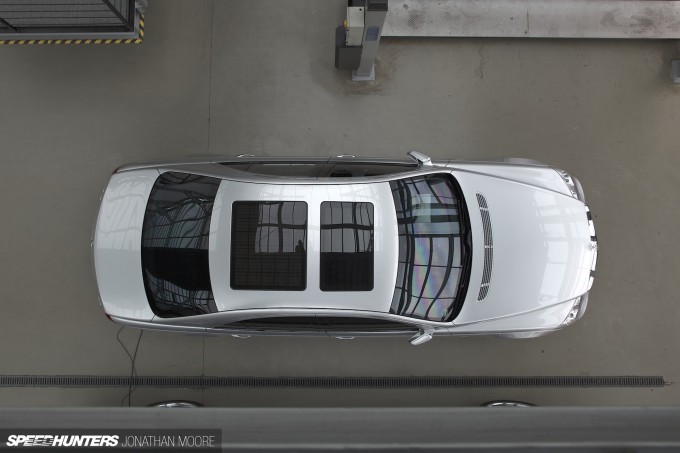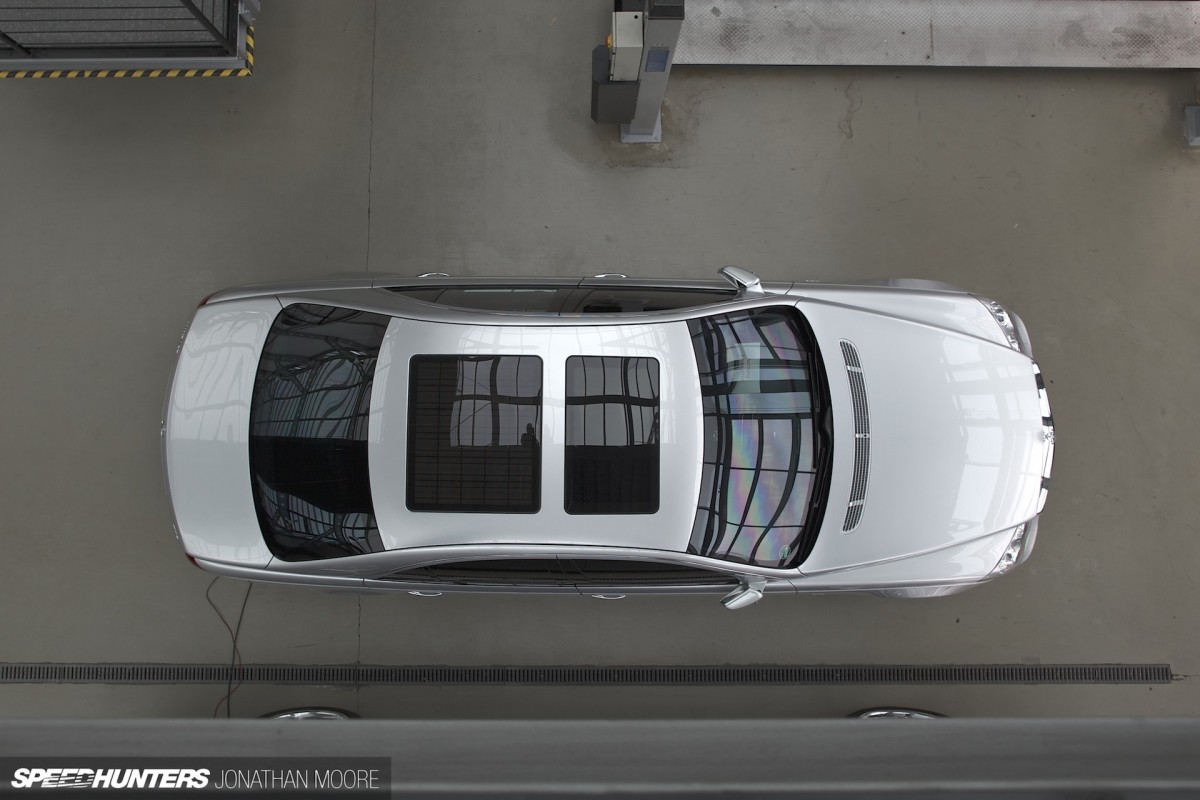 The Maybachs are used for ferrying Brabus clients around, who may well be arriving by helicopter or private plane… I arrived by Vauxhall rental, so for some reason wasn't offered the limo.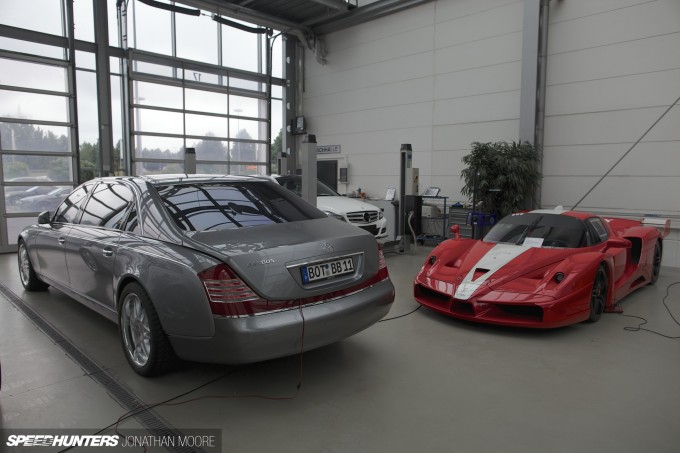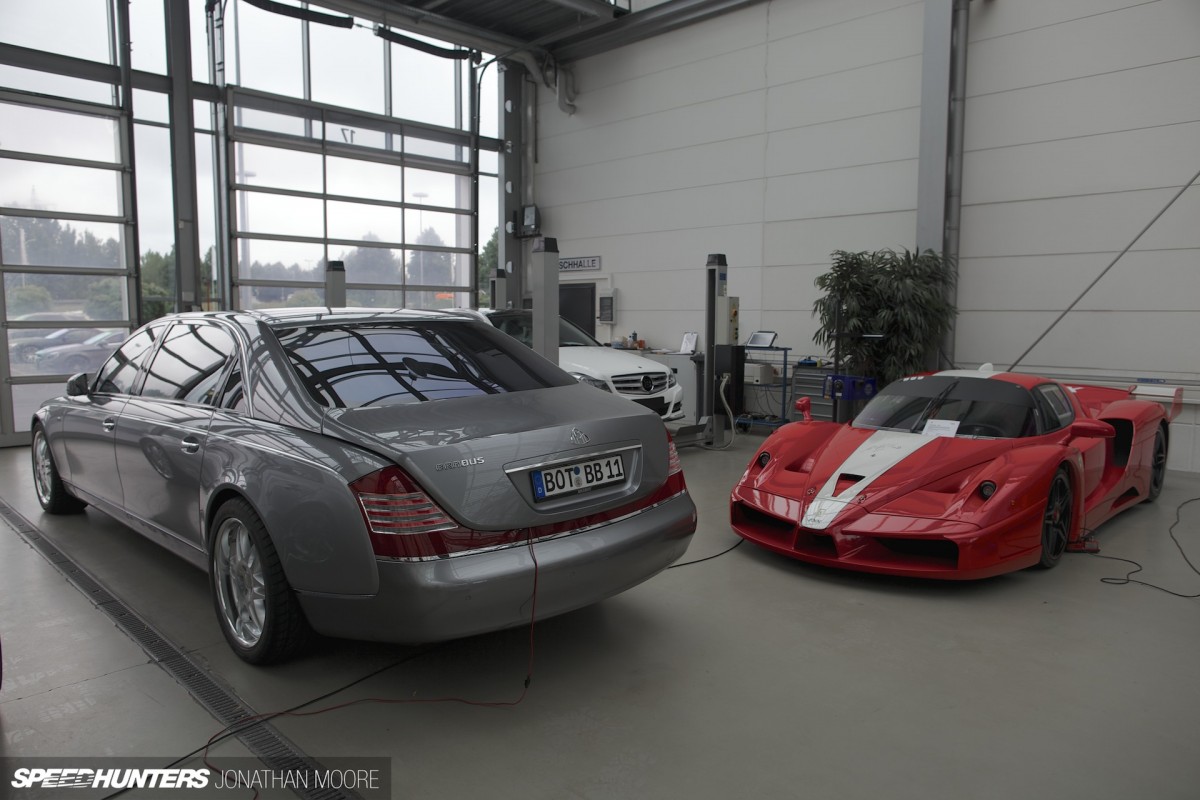 In other words, the Maybachs are for the sort of people who might take a liking to an FXX as they're transported in luxury to a meeting at Brabus HQ.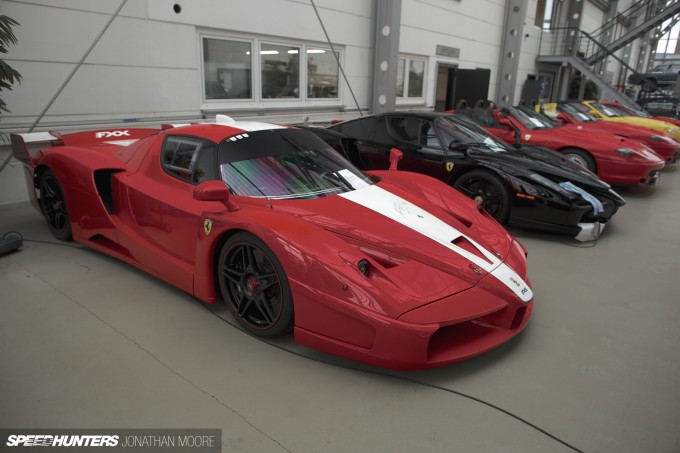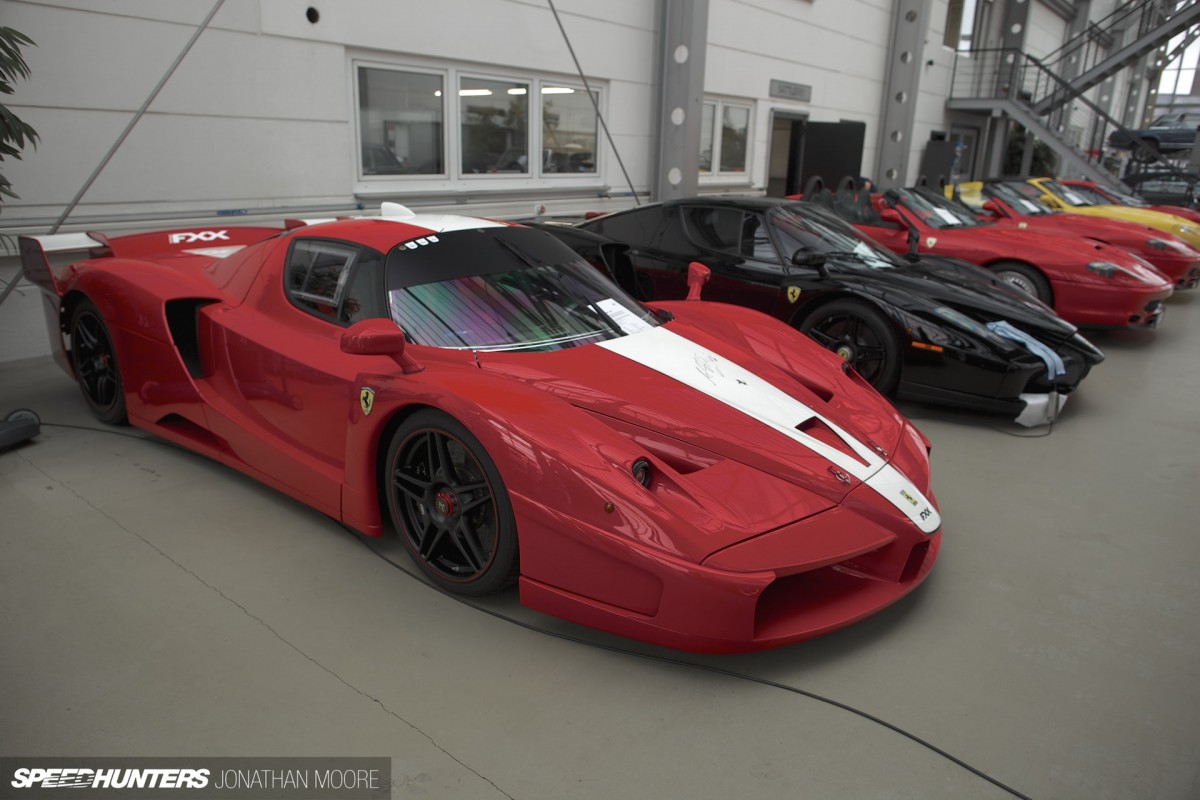 How come Brabus have an FXX, a car that even when purchased from Ferrari was notoriously held by the factory and only made available at their whim? Well, as our Brabus representative said, "Anything can be bought at the right price"…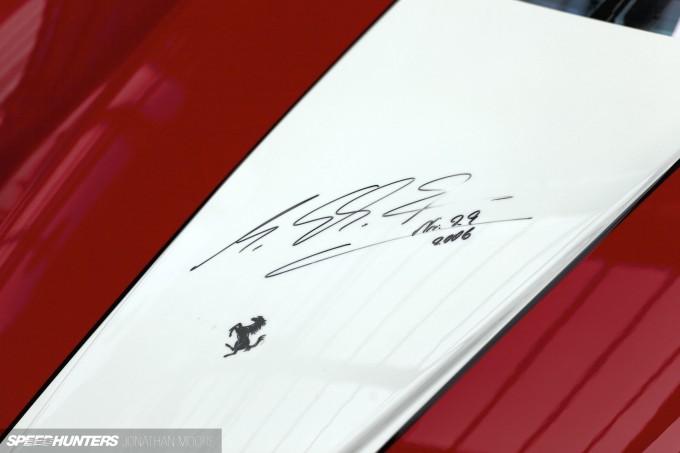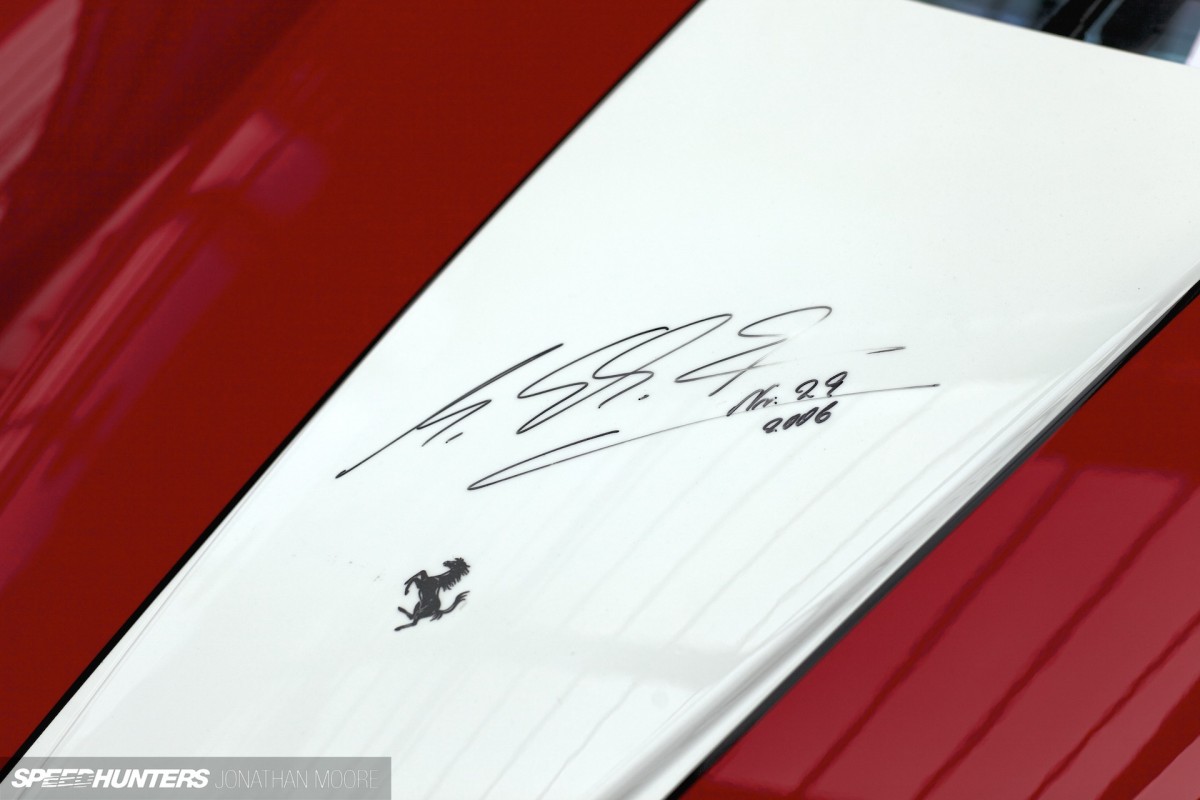 Not that there is 'any old FXX', but this one is extra special, signed by no less a driver than Michael Schumacher.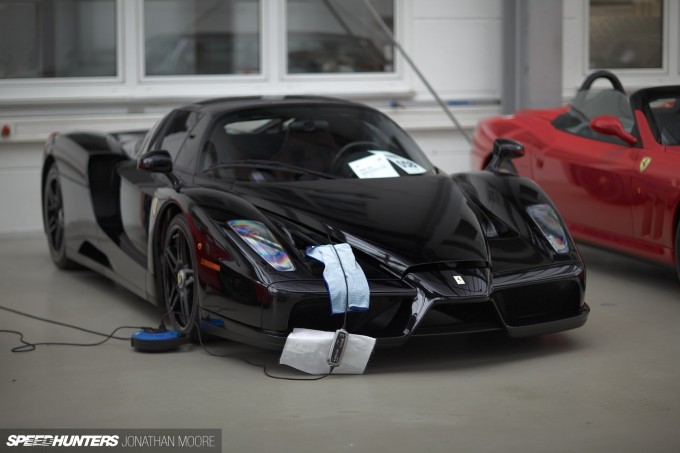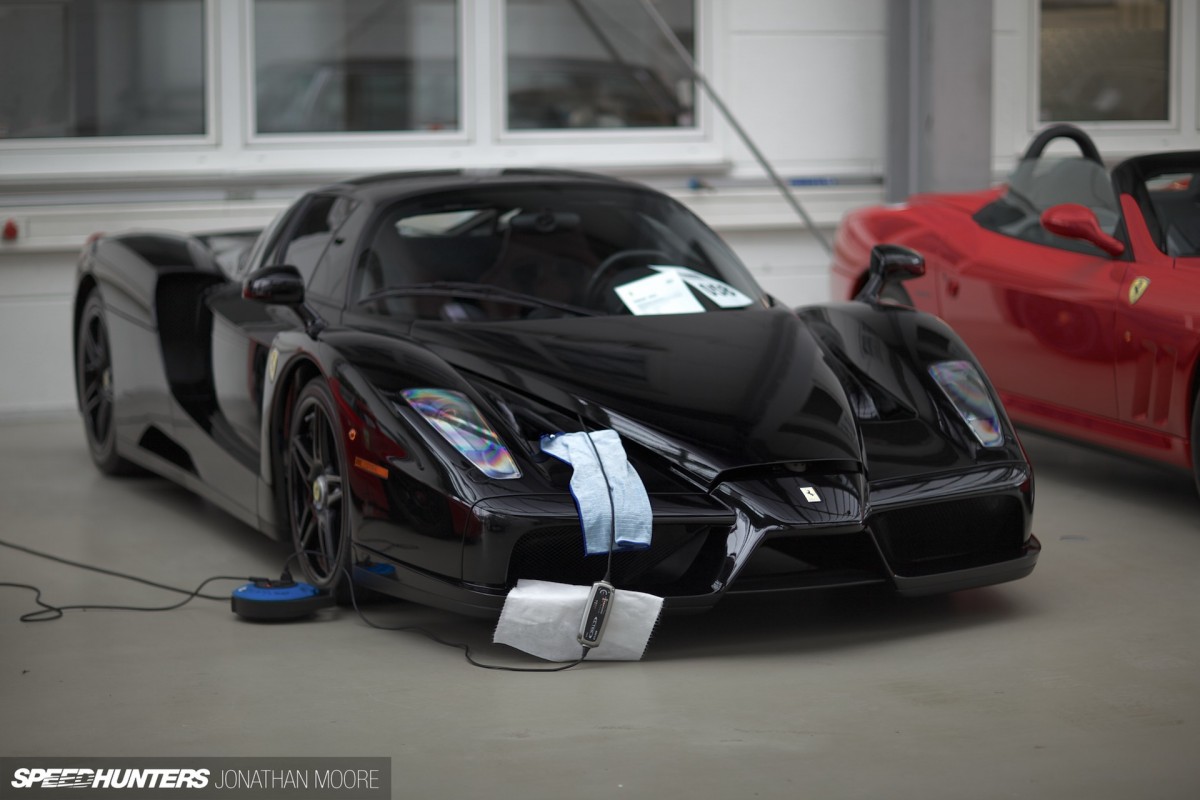 Not content with single examples, Brabus Classic's line-up of Ferraris also included a pair of Enzos. Two! Black has to be one of the most stunning looks for it – better even than the traditional red?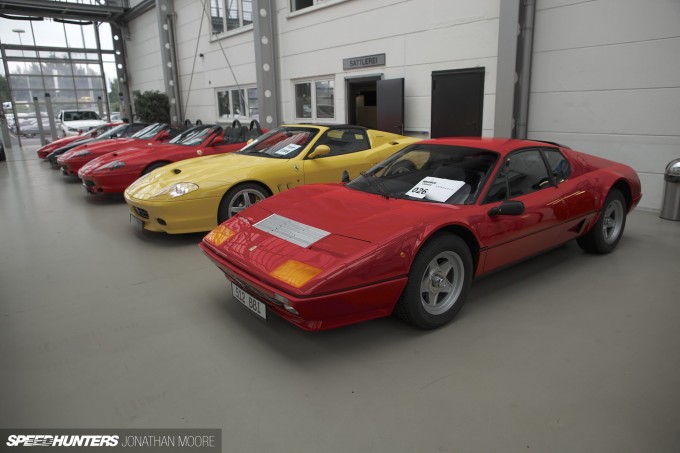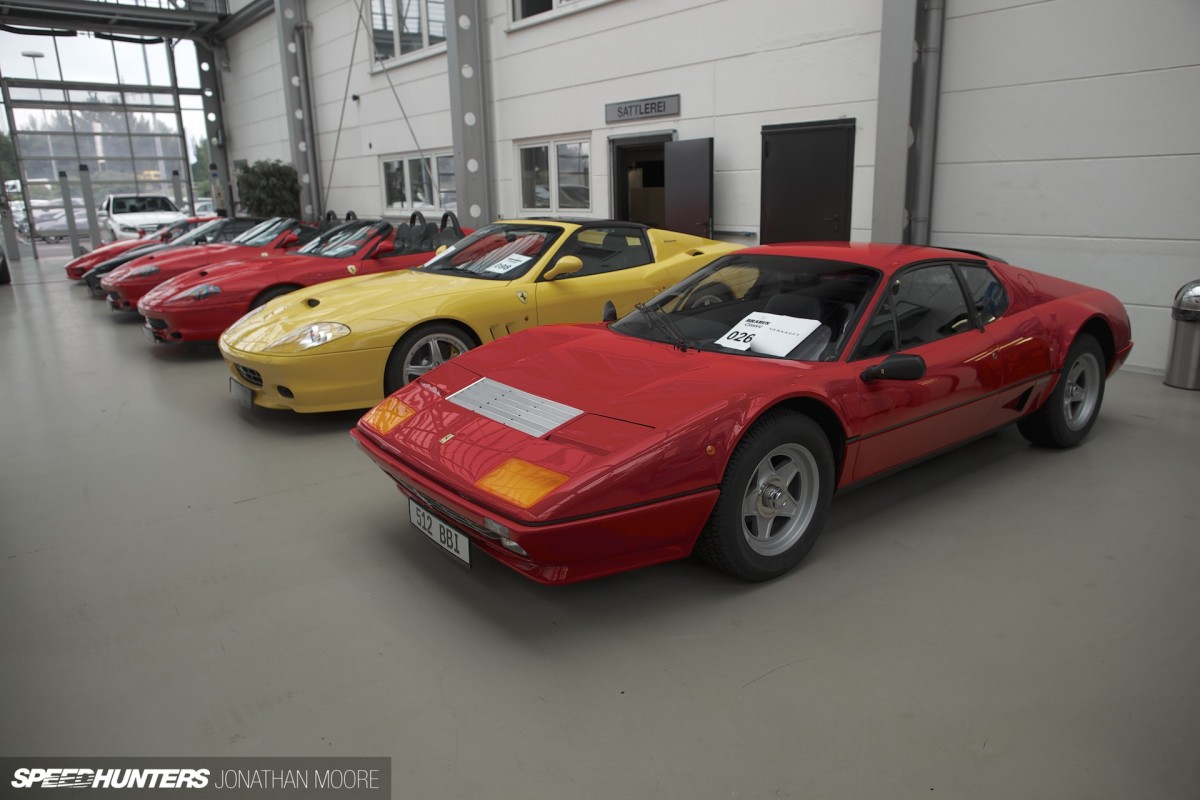 Slightly more in the range of mere mortals, relatively speaking, were the other Ferraris on offer.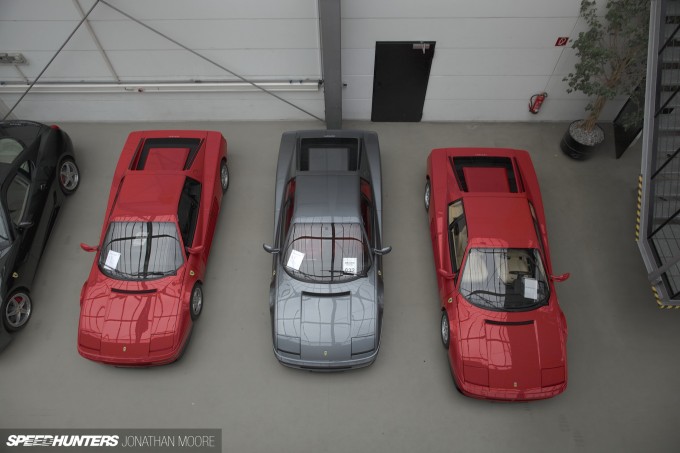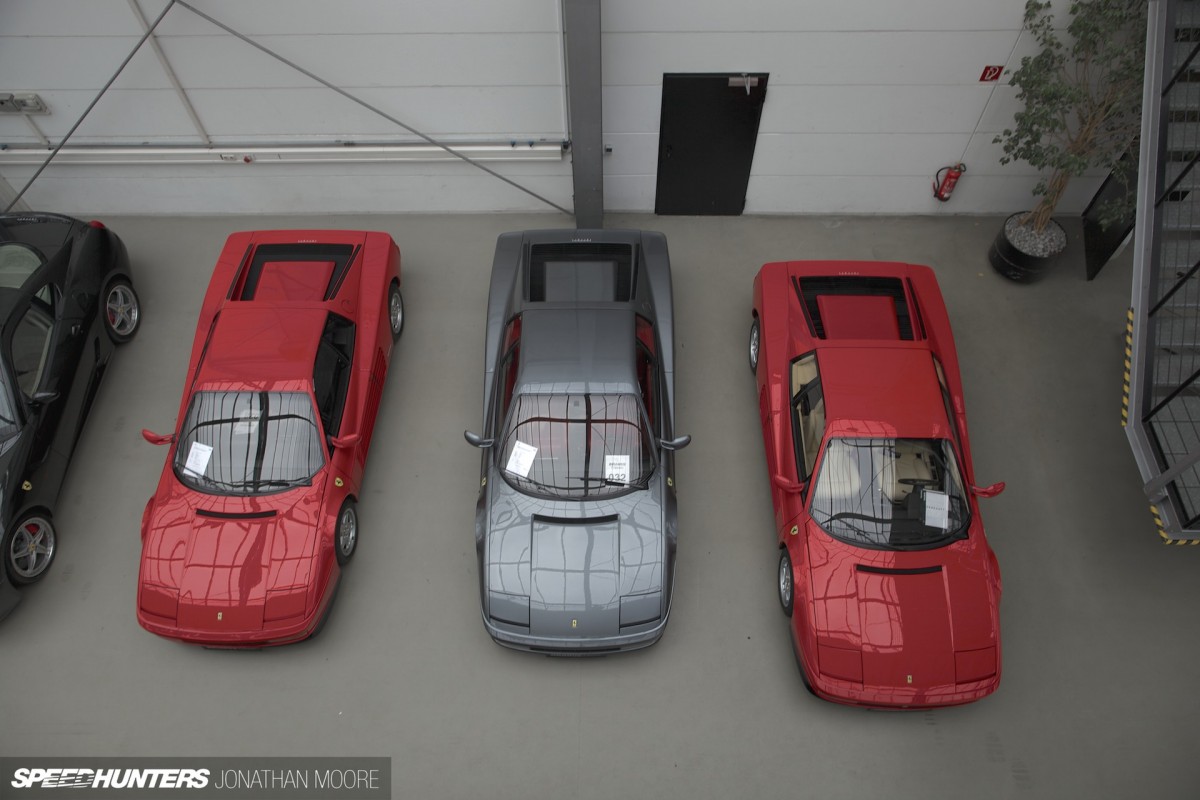 All of them are only bought in showroom condition, rather than requiring any kind of restoration, with the only work being maintenance, fluid top-ups and polishing.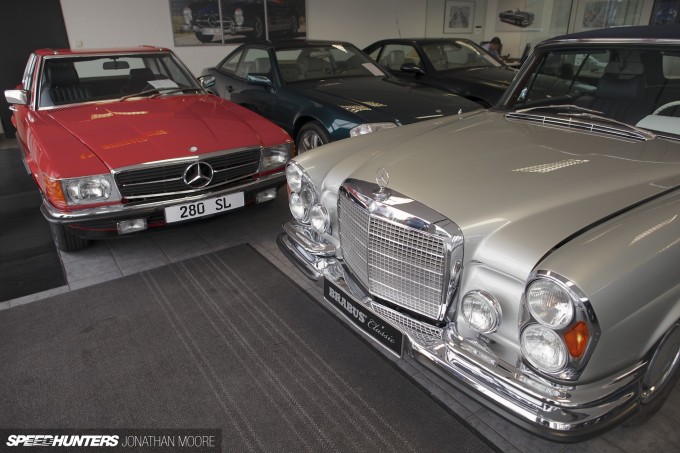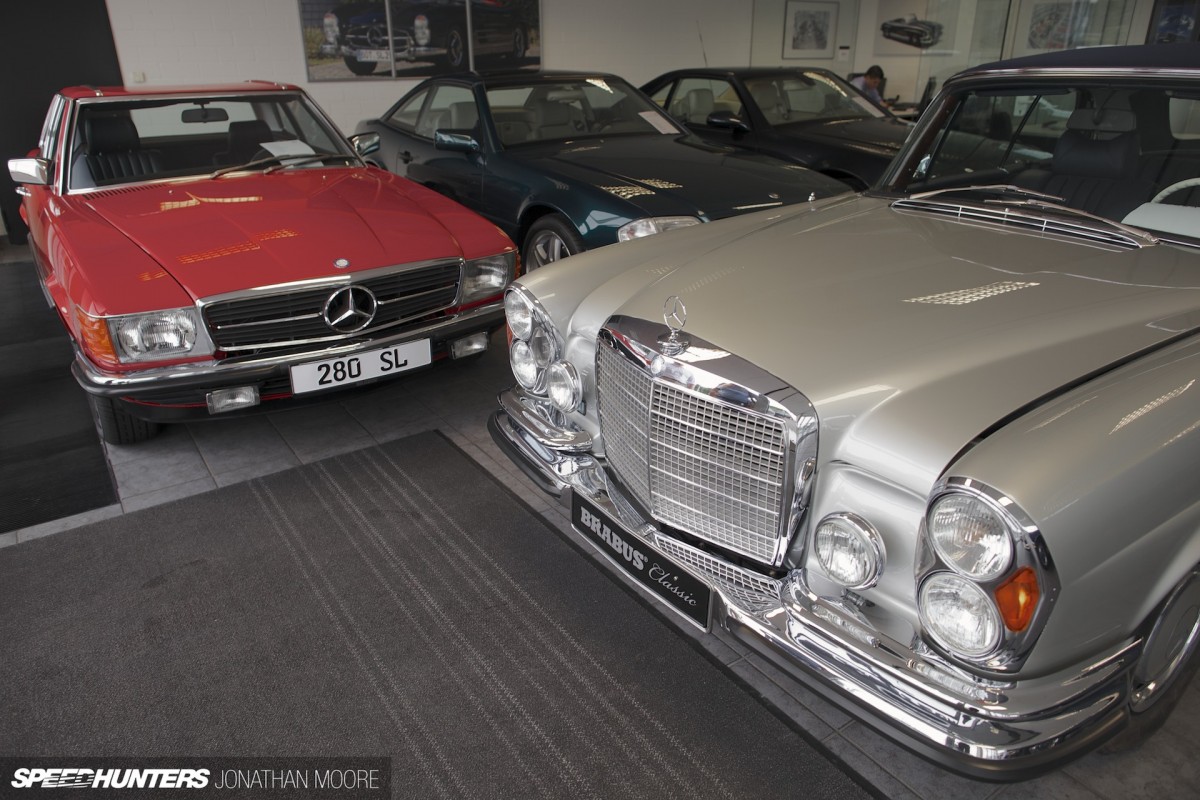 At the other end of the Brabus main facility to the modern Mercedes-Benz dealership is Brabus Classic's own showroom, this one dedicated just to restored Mercedes.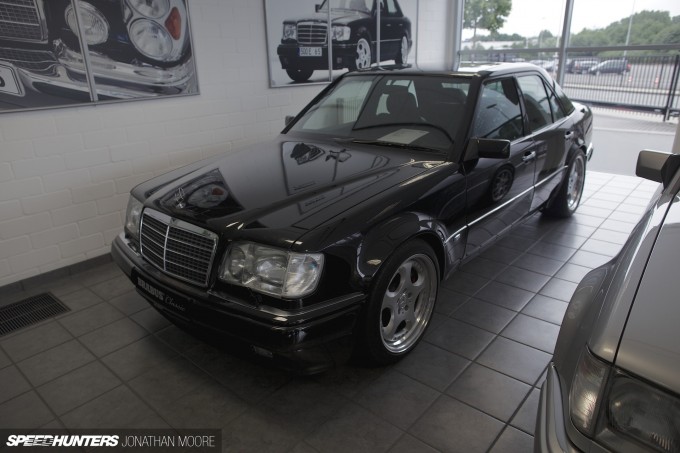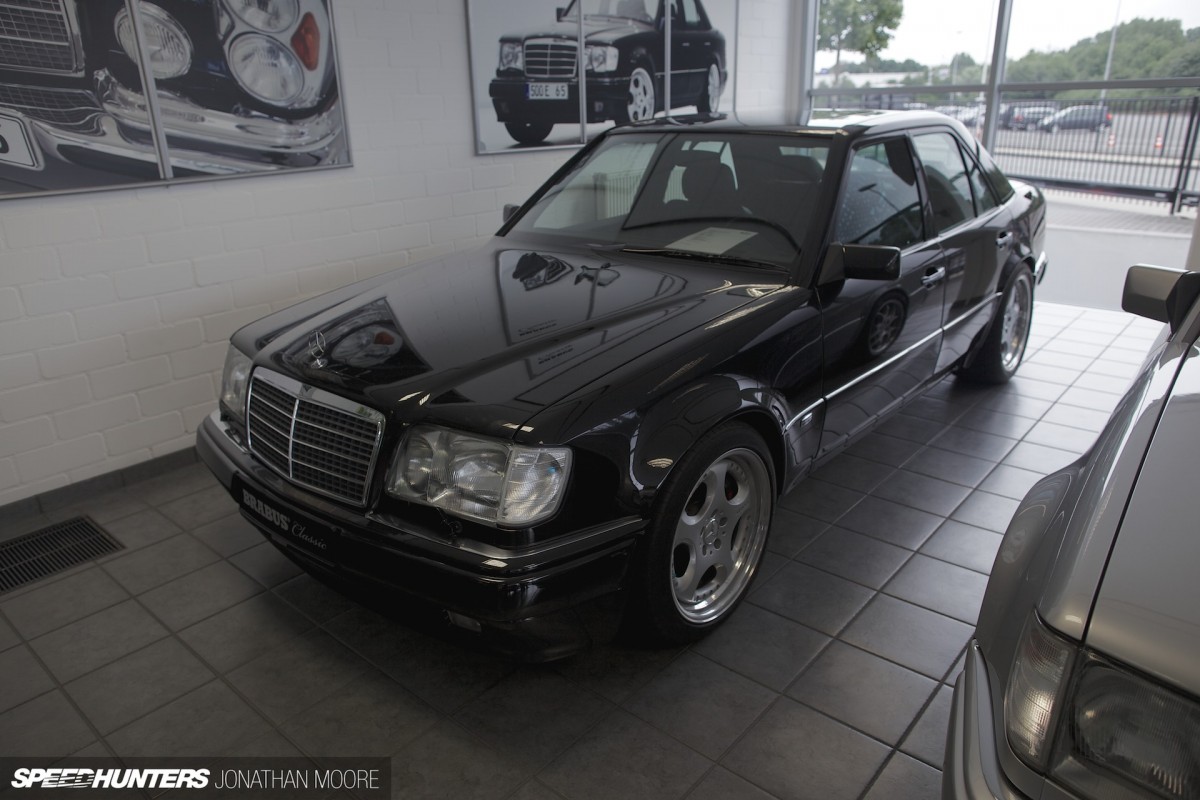 Of particular interest was an original Brabus 6.5, based on the W124 E-Class, one of the early extreme tuned Mercedes produced by the then fledgling company.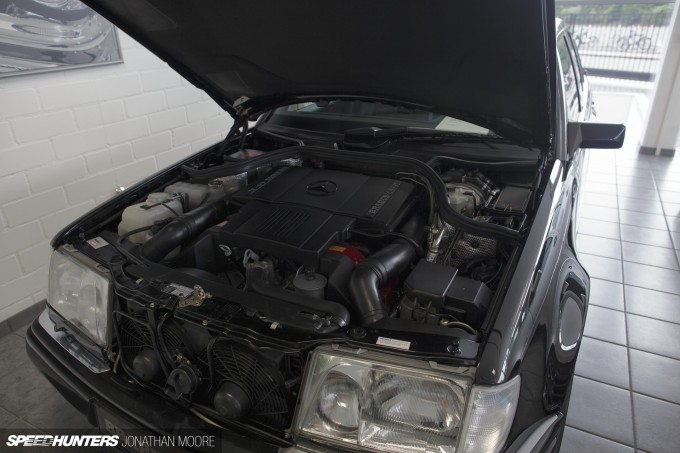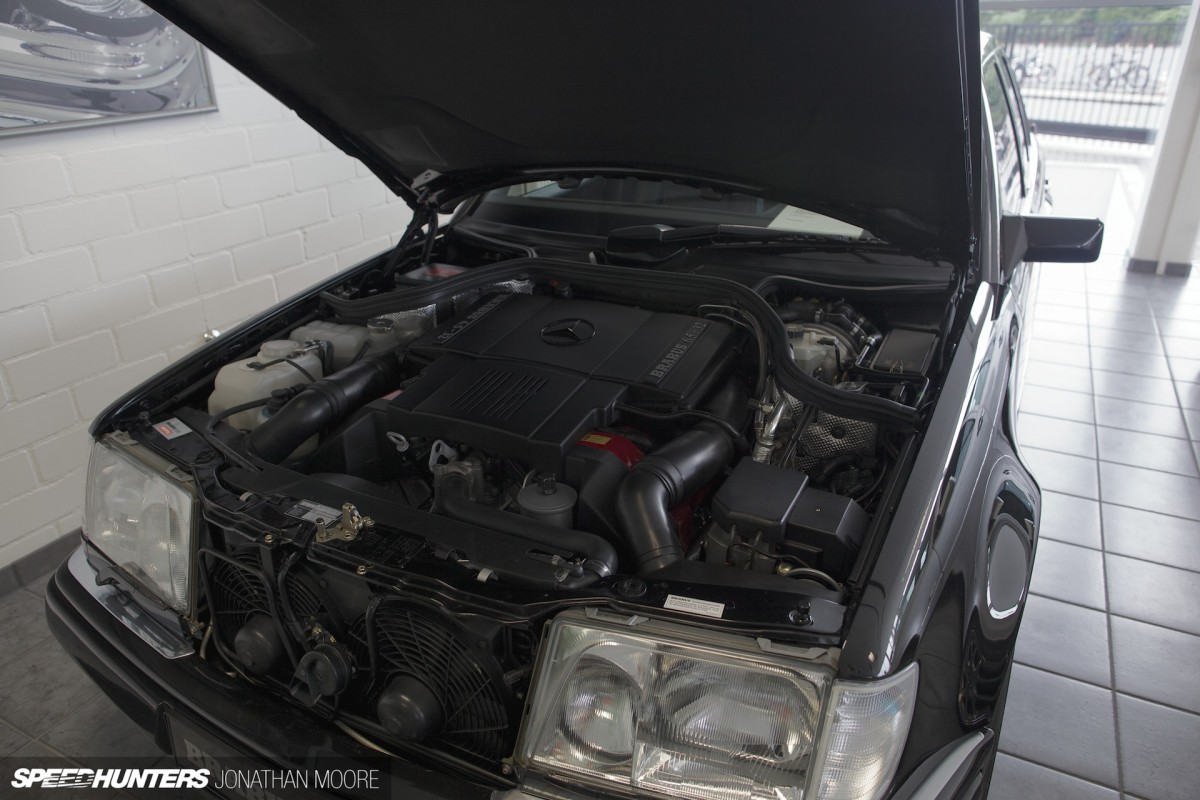 The 6.5-litre V8 was breathed on to make 450hp, and the interior given a full leather make-over.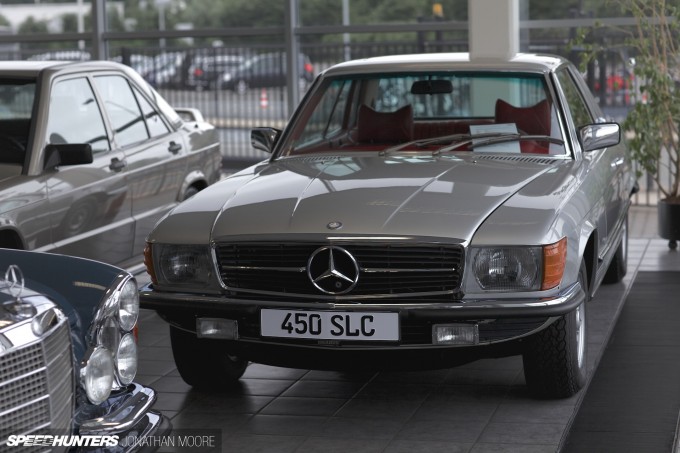 This SLC had just 3,600 miles on it: it had been converted back to European configuration, having been originally fitted with US-spec bumpers.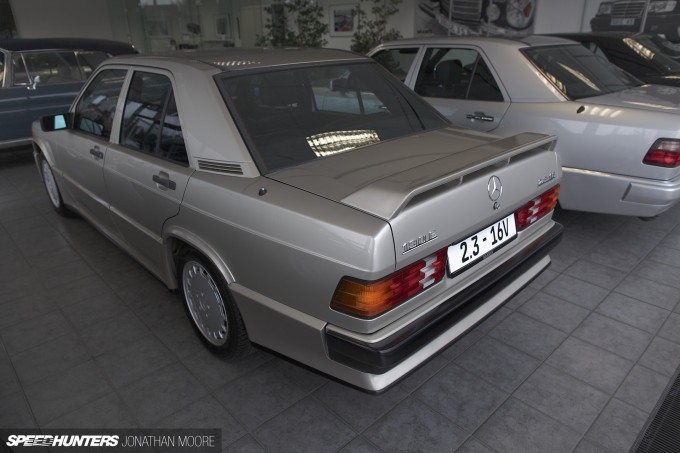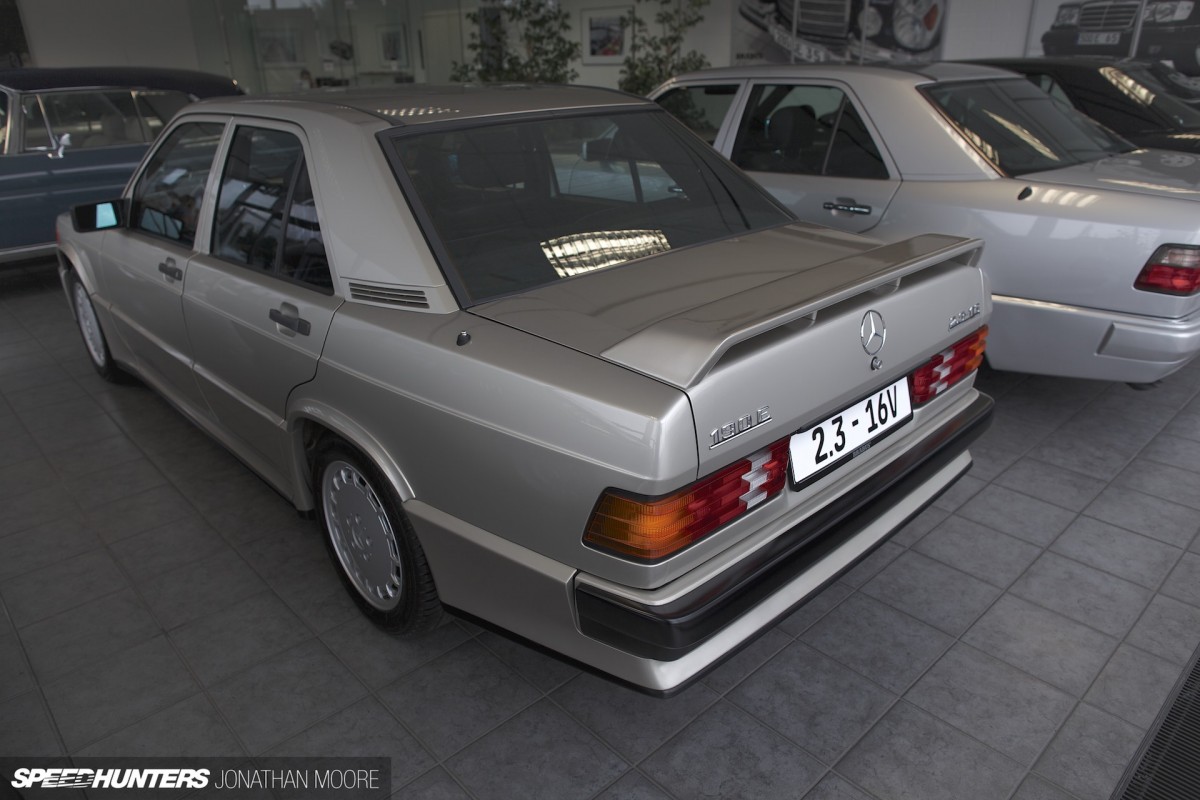 Although the majority of the cars resell at eye-watering prices, there were some models available at less than the six figures that the particularly rare and exclusive cars go for. Luckily looking doesn't cost anything…