Bespoke, beautiful and brutal
There are Mercedes-Benz and Mercedes-Benz. Basic or luxurious, economical or sporting. Less cheap and more expensive. Then there's a Mercedes-Benz by Brabus. From a distance a Brabus could look similar to the untrained eye. There's usually not much to go on. A little lower perhaps. Sharper. Meaner? Two visceral things give them away. Sound and speed. The former will be the unholy howl of the brutal engine buried within, the latter will be the speed at which the Brabus disappears from view, confirming its identity. You might feel like giving a regular hot C or AMG a run for its money. If you see the Brabus badge, don't bother. Seriously. Humiliation is never pretty.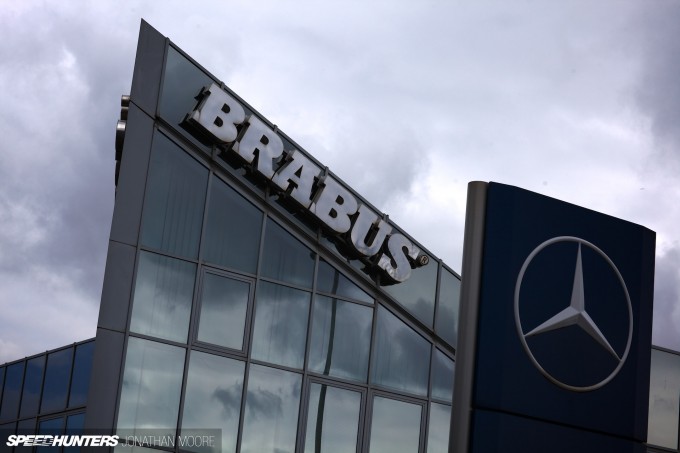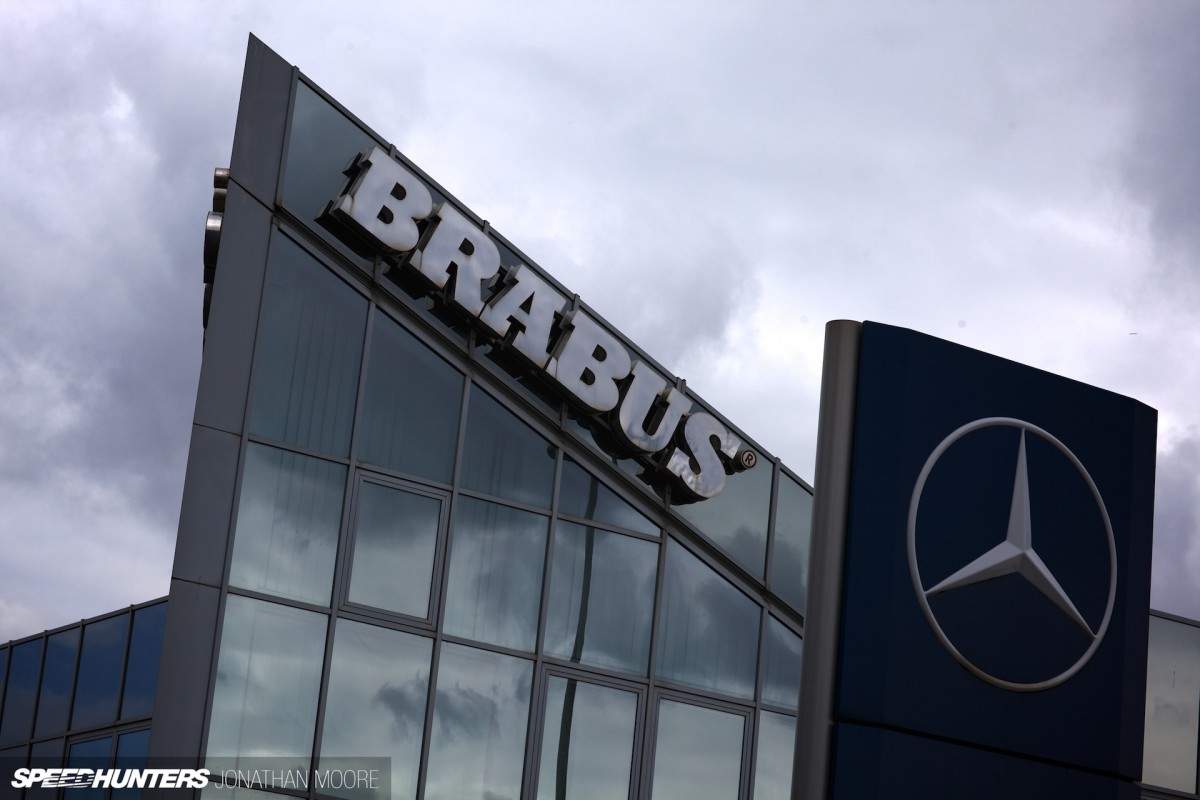 My interaction with Brabus has been limited over the years, which is probably quite a typical experience. I've seen a small tent at the Goodwood Festival Of Speed, away from the overblown excesses of the main manufacturer boulevard. A modest stand at the Essen Motor Show – a tuning show remember. Maybe the odd Brabus Smart on the road.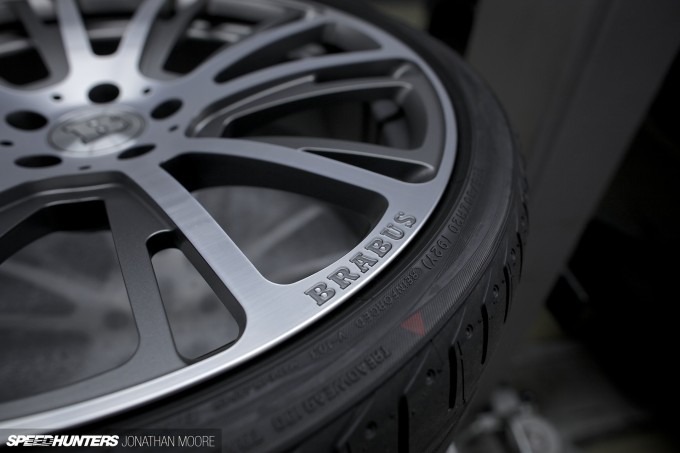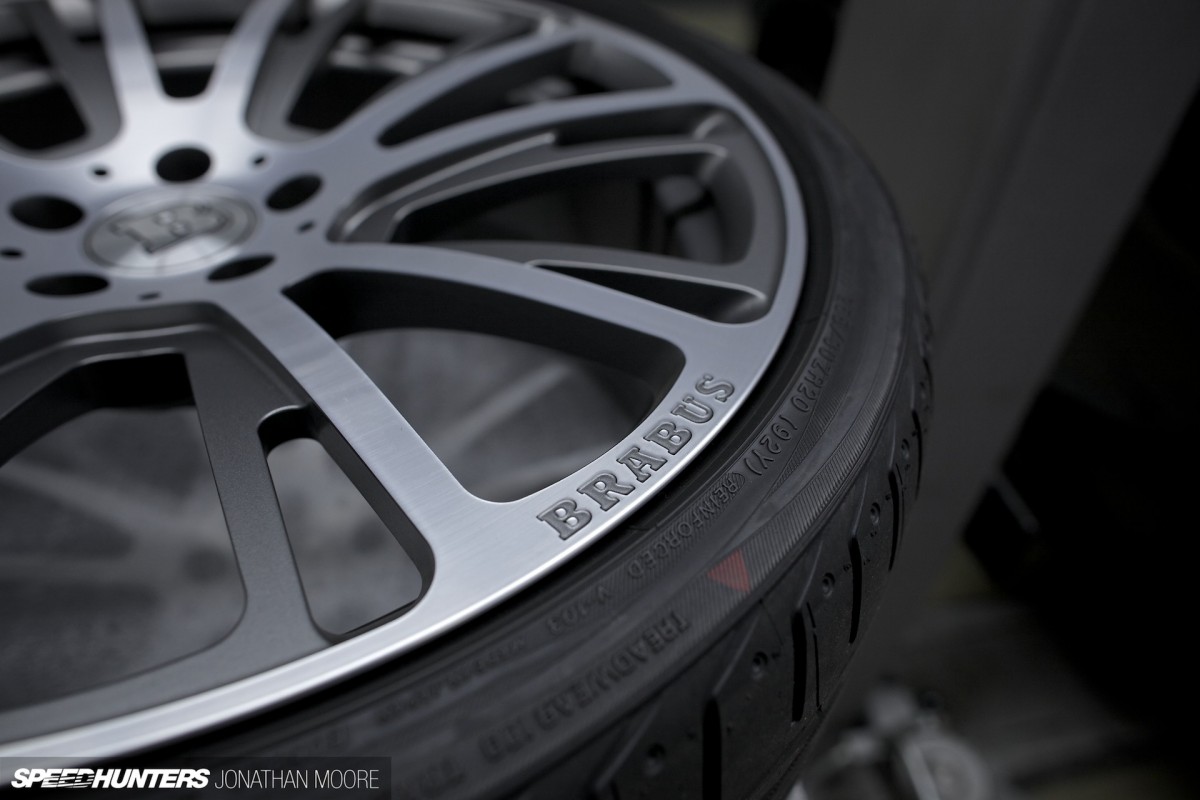 They're surely not that big then. They make, what, a couple of tuning kits for Mercs? Impressive stuff, sure, but some bodykits and engine upgrades… Some nice wheels. What's the big deal?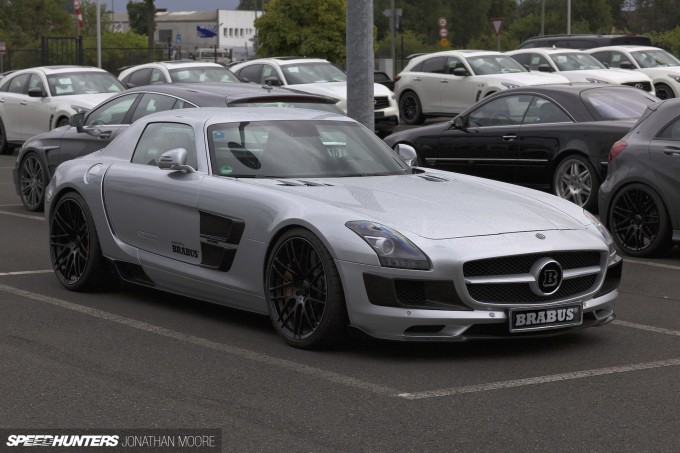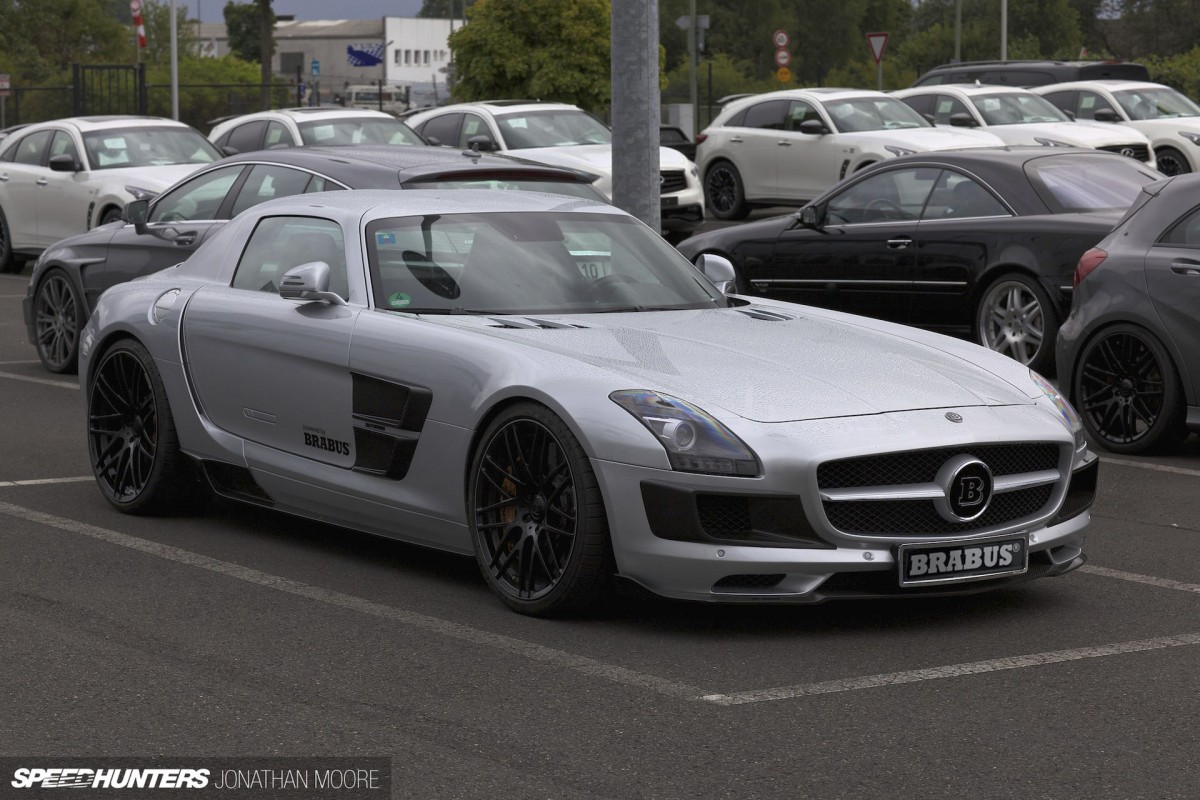 Things like the 700 Biturbo are the big deal.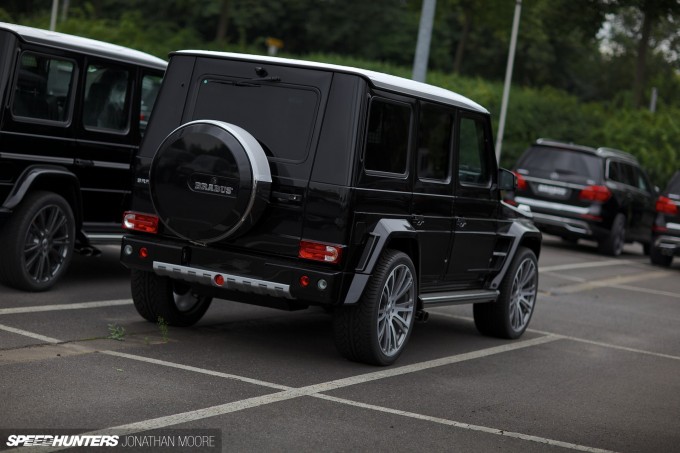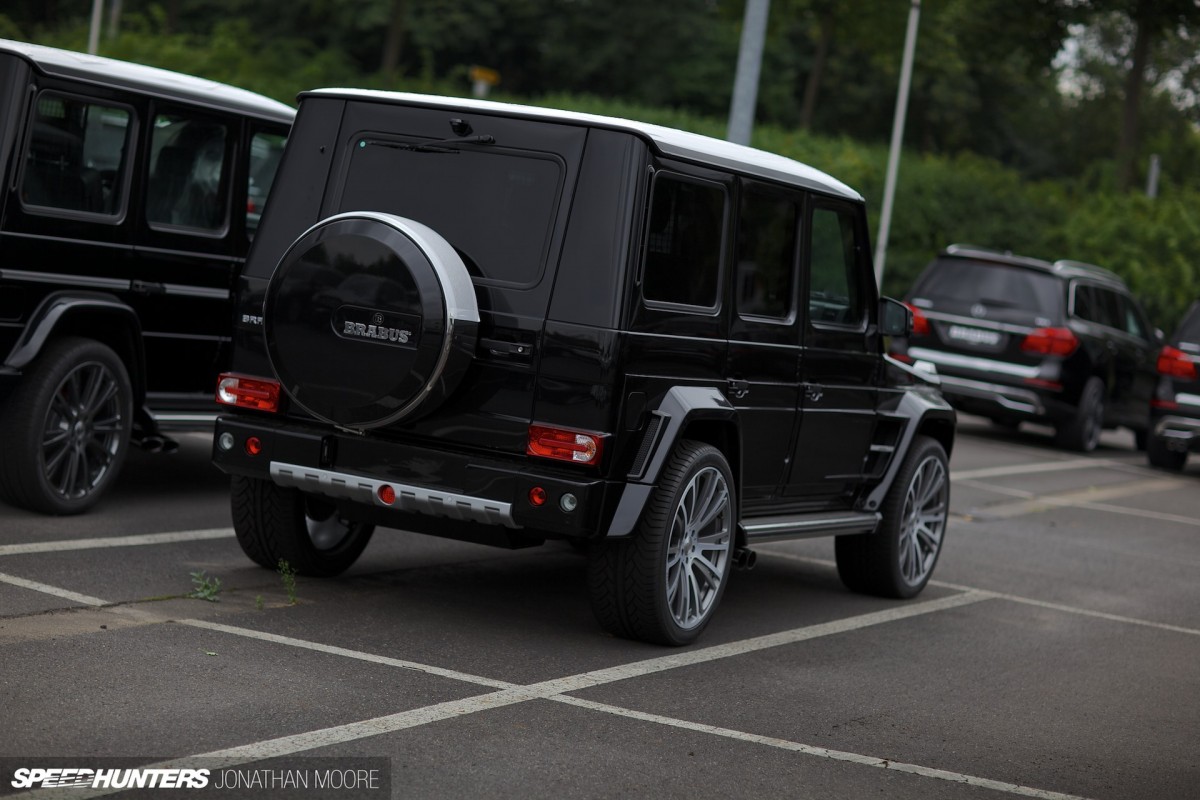 Putting 800hp in a small truck is the big deal.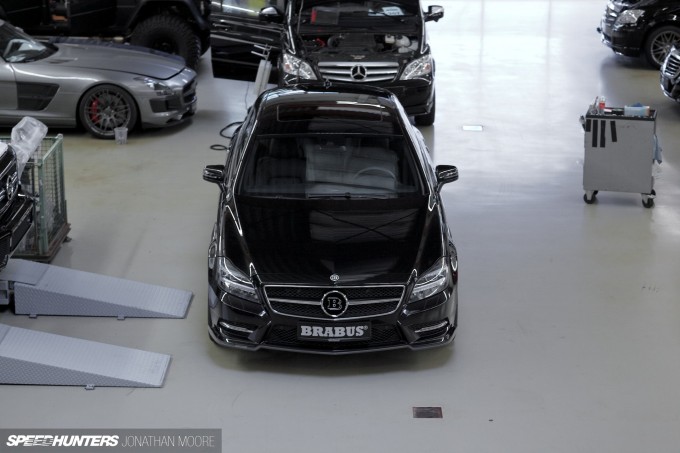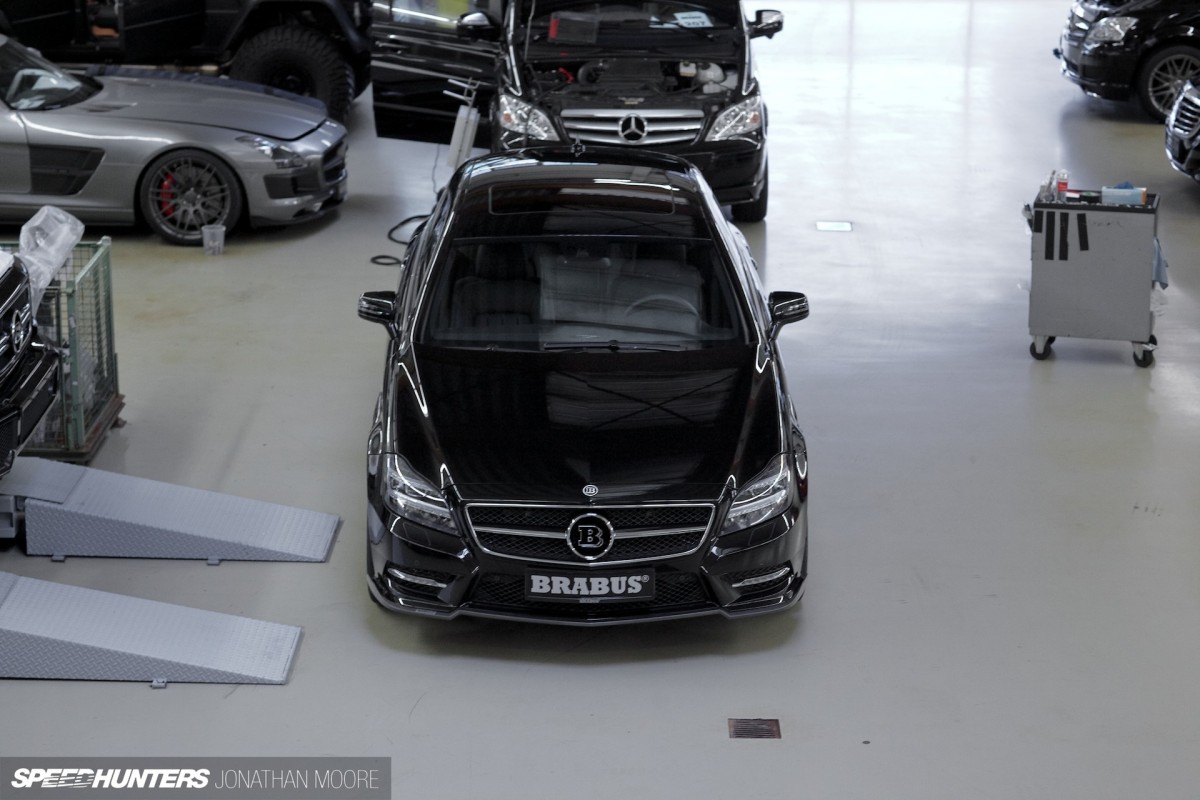 Any Brabus you care to choose is the big deal. That's the thing: they have everything to shout about, but that would be… unnecessary. It would show a lack of class. Brabus shows classic German reserve, they don't waste time or energy on anything superfluous. They're not looking to set records around the Nordschleife or appear on TV. They tend to keep themselves to themselves. They let their products do the talking, to a discerning clientele.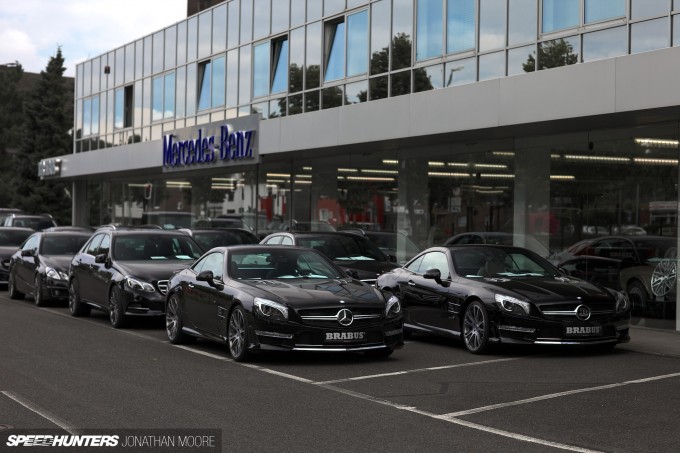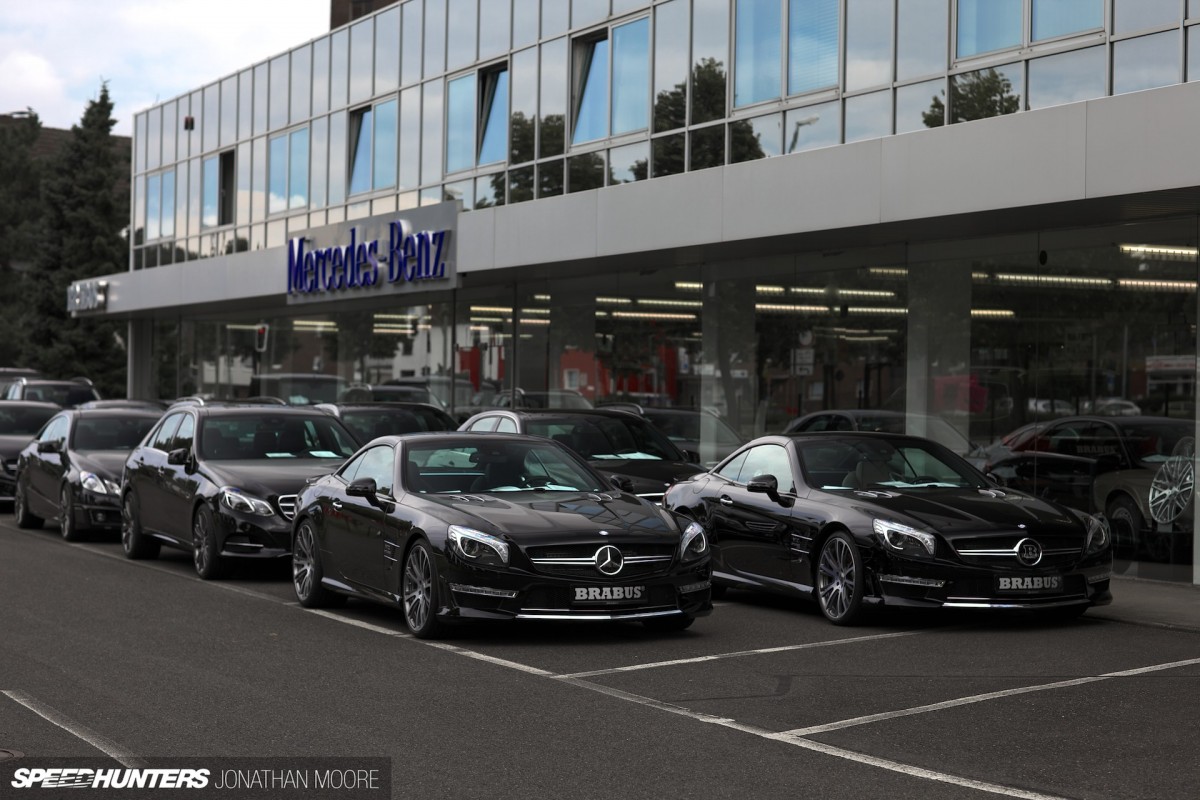 They're very keen on selling cars of course – there's even a 'real' Mercedes-Benz dealership out front. But that's just it. It feels like a front, like the fake industry used to mask a James Bond villain's lair.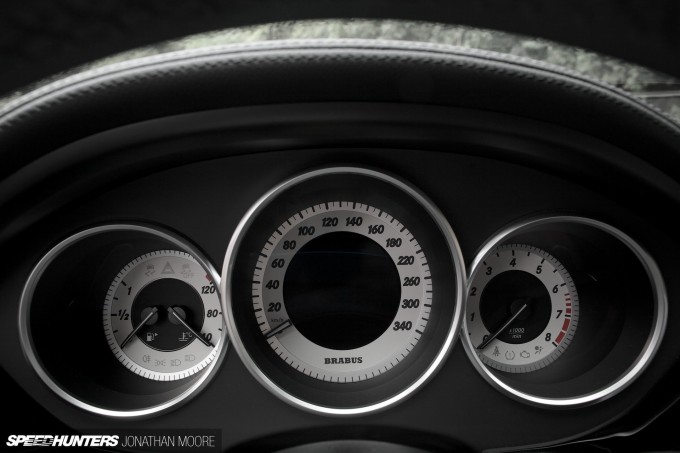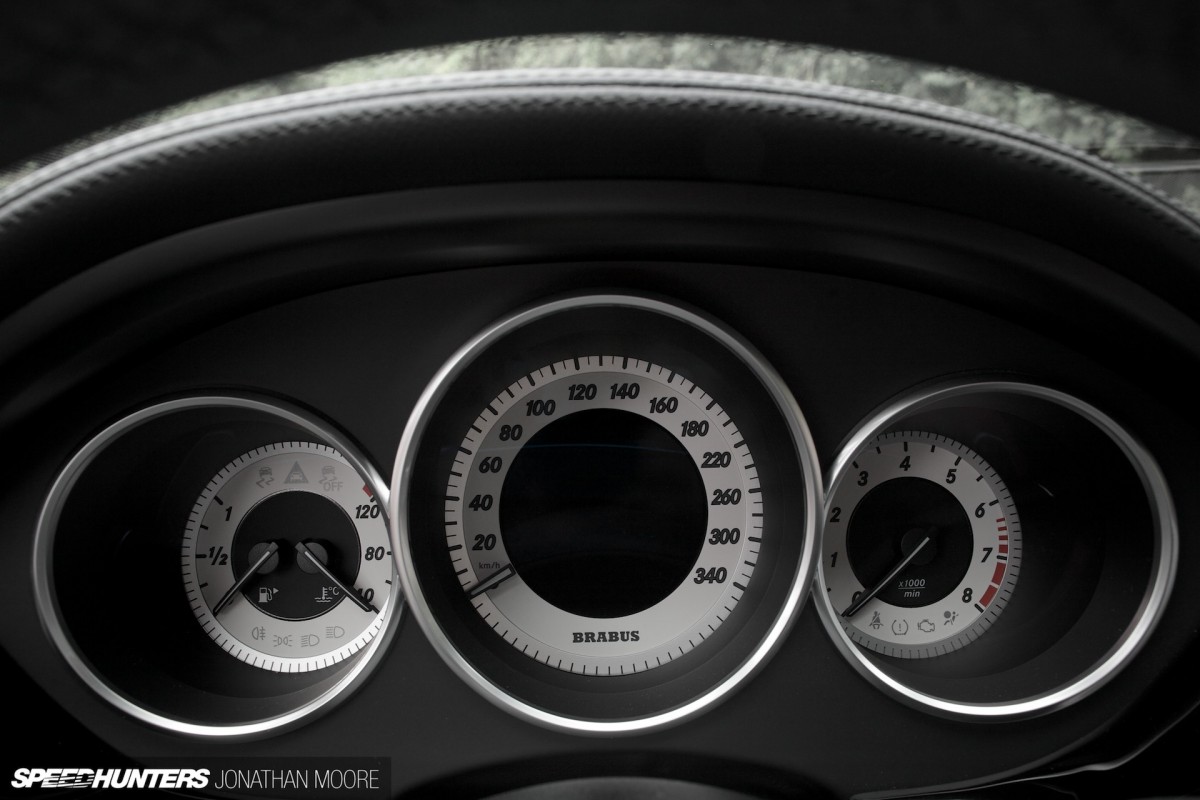 Only rather than plotting domination of the world's governments, Brabus are plotting domination of the world's roads. It's a far nobler cause.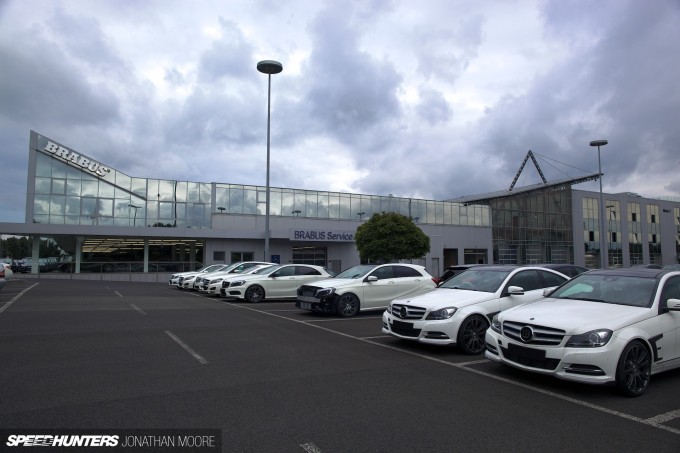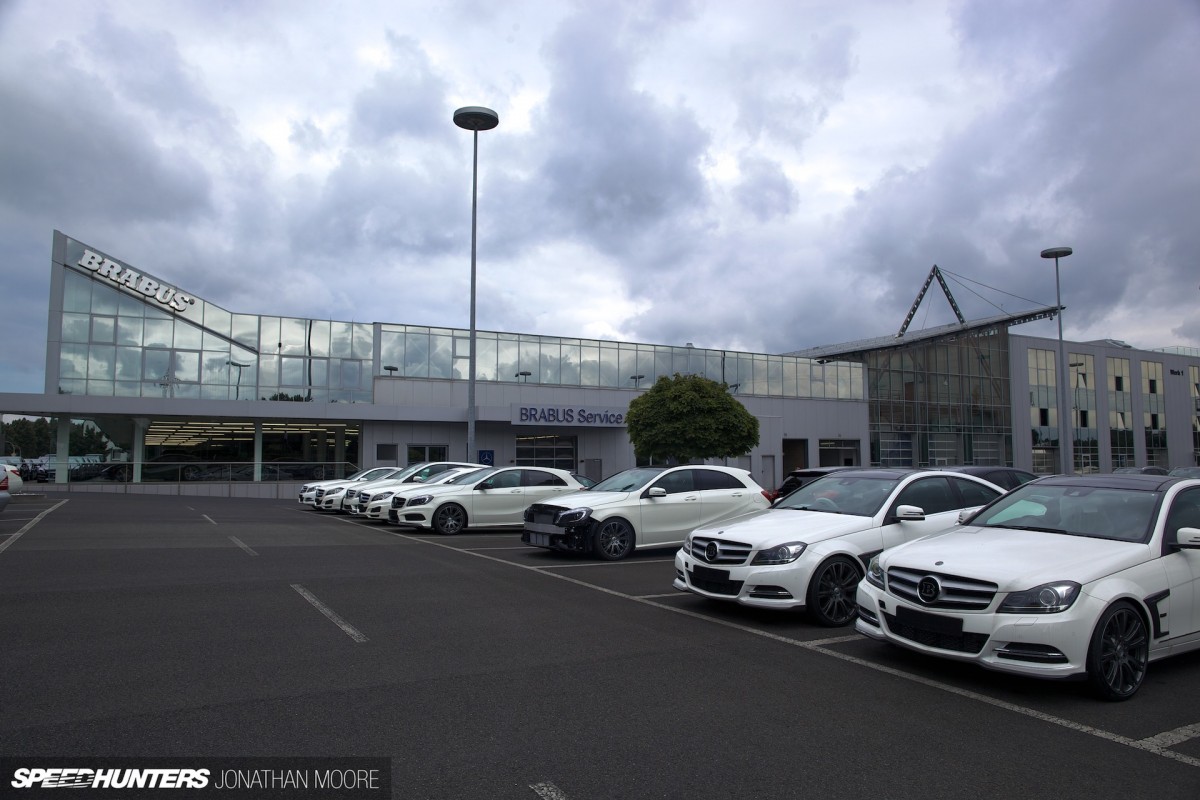 When you step back and see what you're dealing with, things become clear, fast. Brabus aren't listed as a homologated car manufacturer without reason. Brabus' base in Botrop, near Essen, is a serous installation. My naive preconception of a modest factory unit and a couple of dozen people was blown out of the water.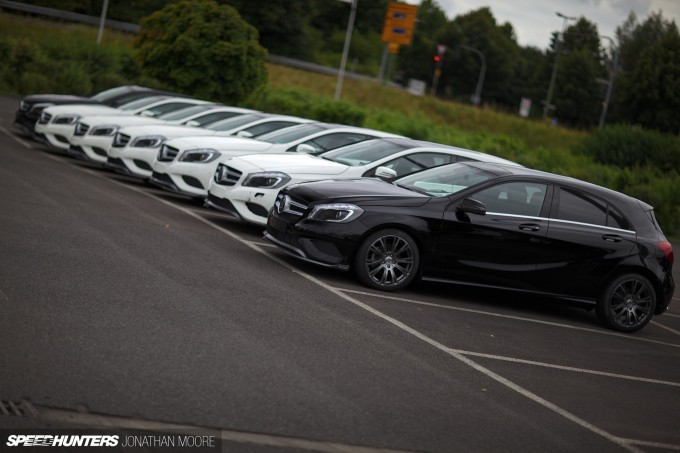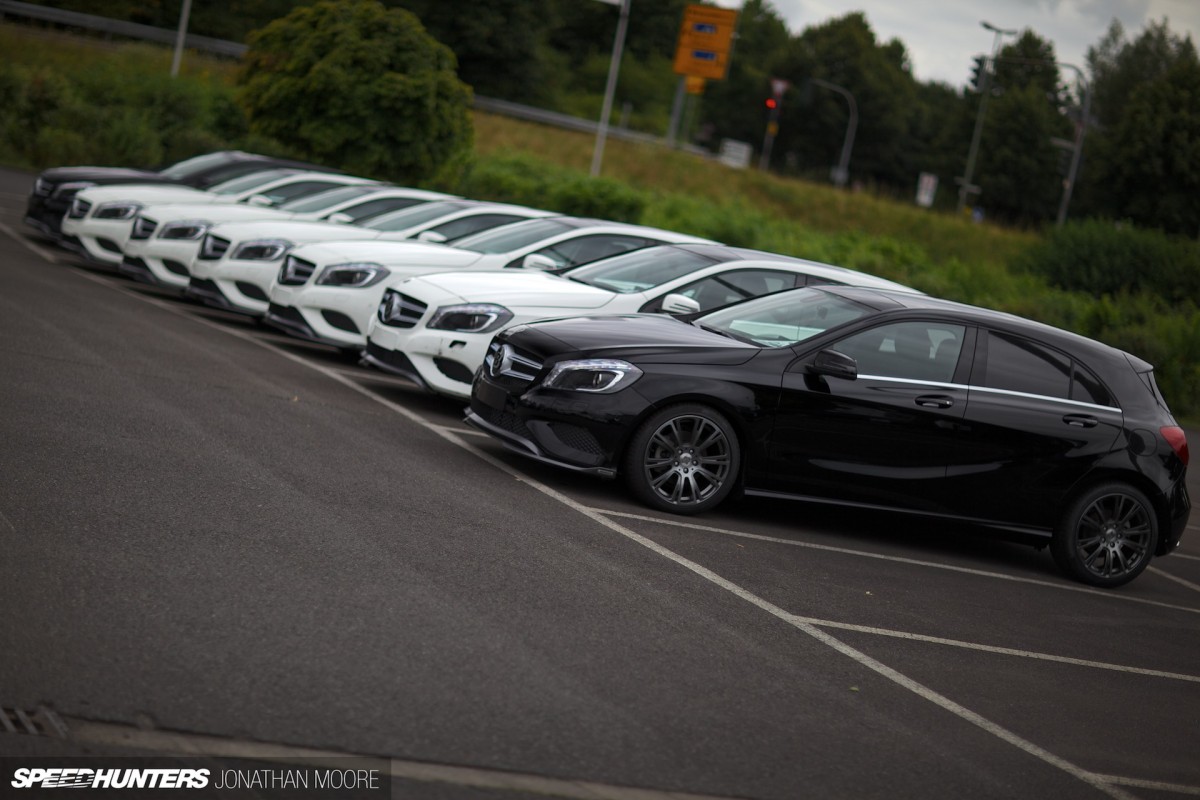 The acreage of parking was like a replicant playground: each car that you thought you recognised was not what it appeared. There were two types of car: lines of AMGs awaiting 'correction', and then those who had completed their evolution to a higher level. The three-pointed star was gone, replaced instead with the bold B of Brabus.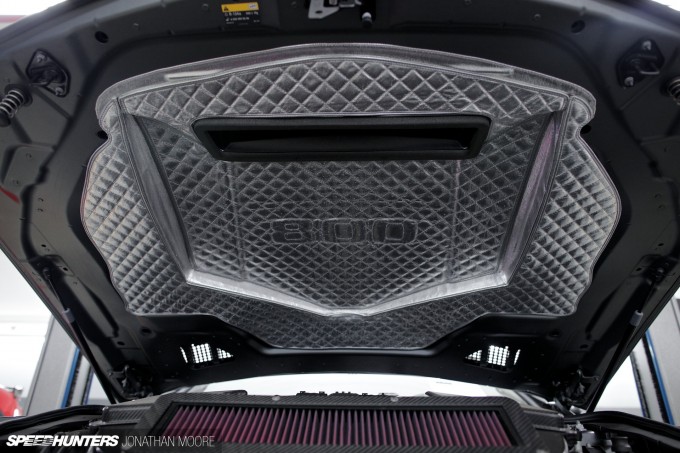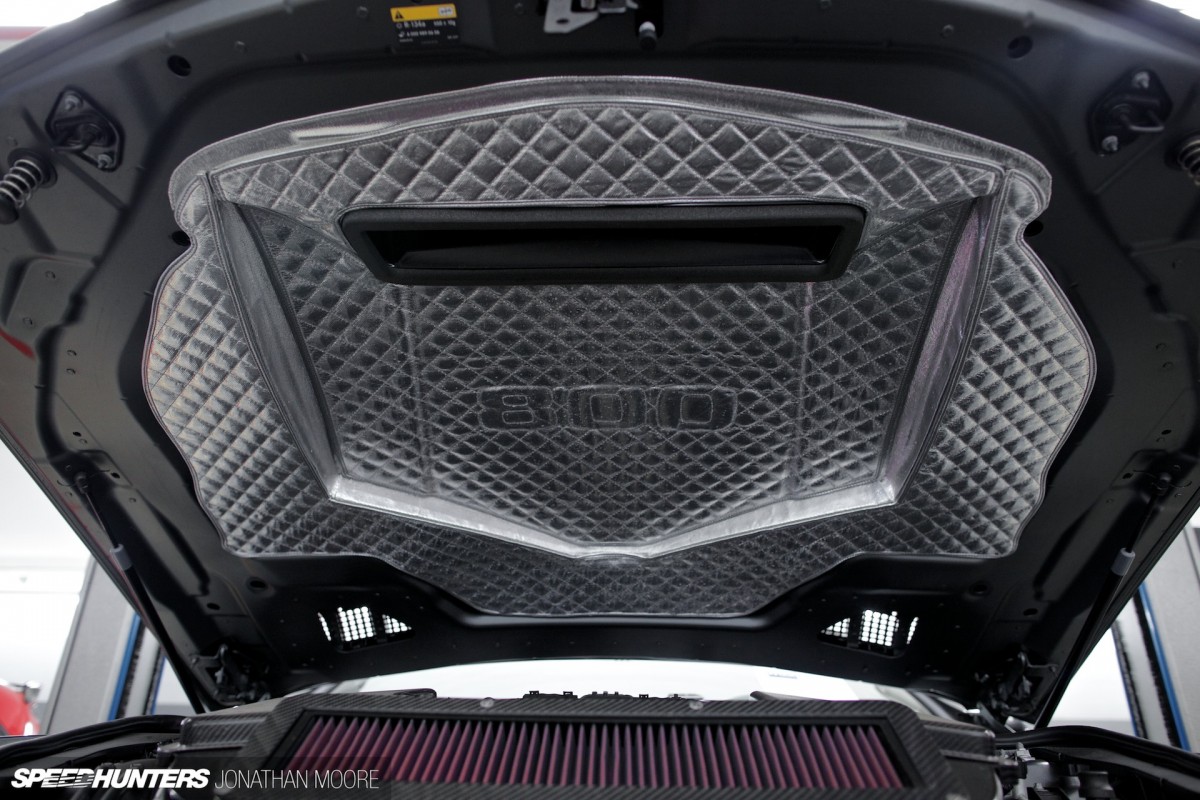 There's something beautifully pure and clinical about the way Brabus approach their brutal reinterpretations. It's all about numbers. Names are fussy. Too emotional, not factual. These cars don't need flowery poetic references to nature or myth. They are scientific instruments, born in laboratories. That's not to say there's not extreme passion in what Brabus do though; that they have total dedication and care about what rolls out of the Botrop facility, was clear within minutes of arriving on site.
Cars, coffee and carbon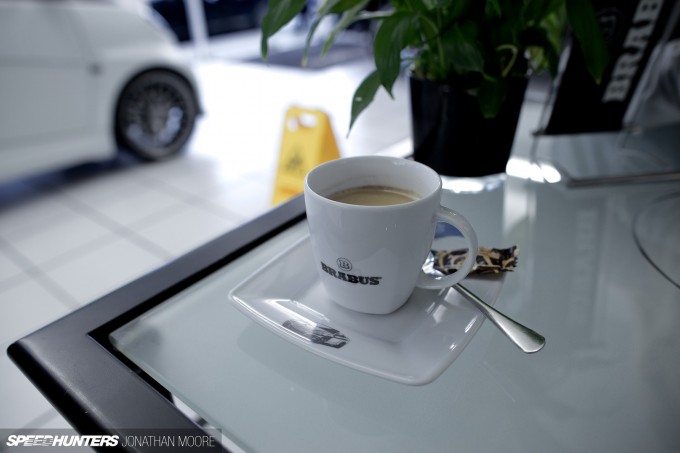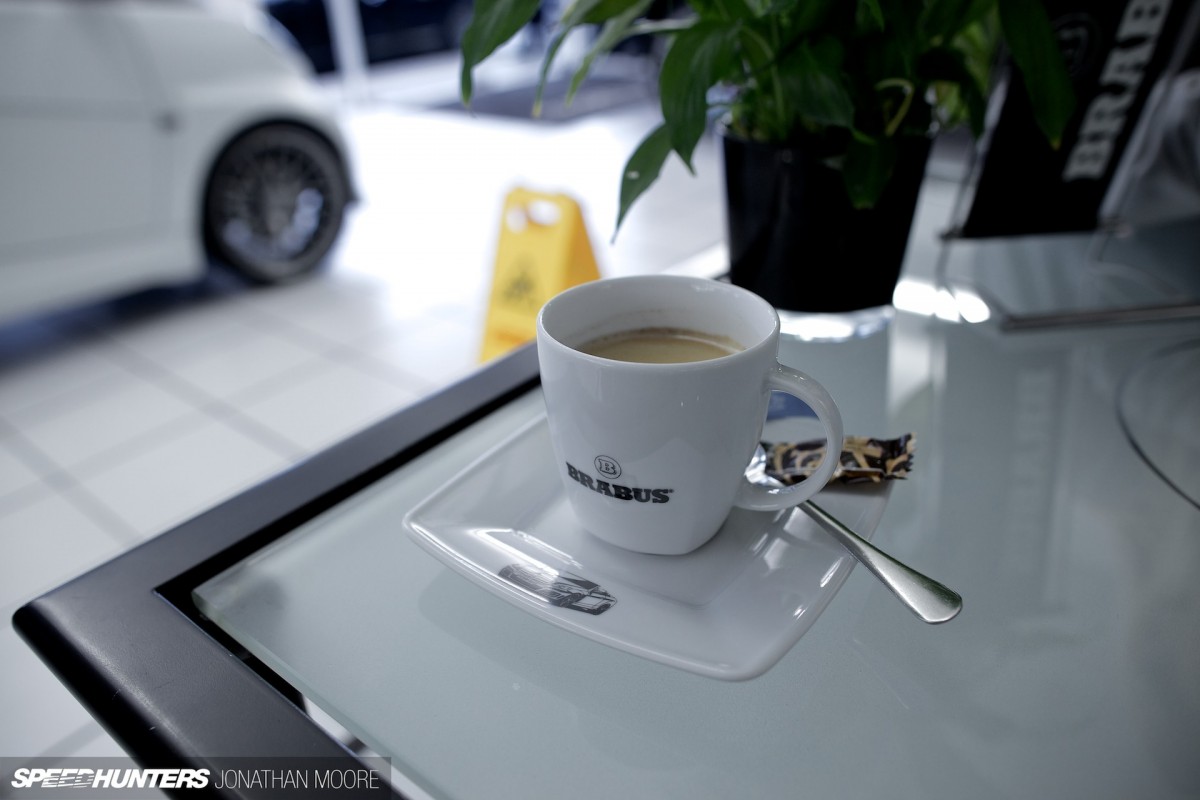 After a brief introduction in the showroom and a fabulous espresso – in a branded cup, setting the trend for the day – I set off for an eye-opening tour of the Brabus facility.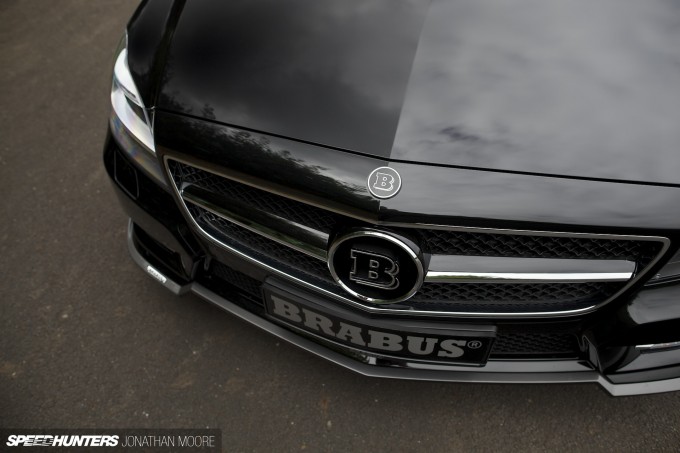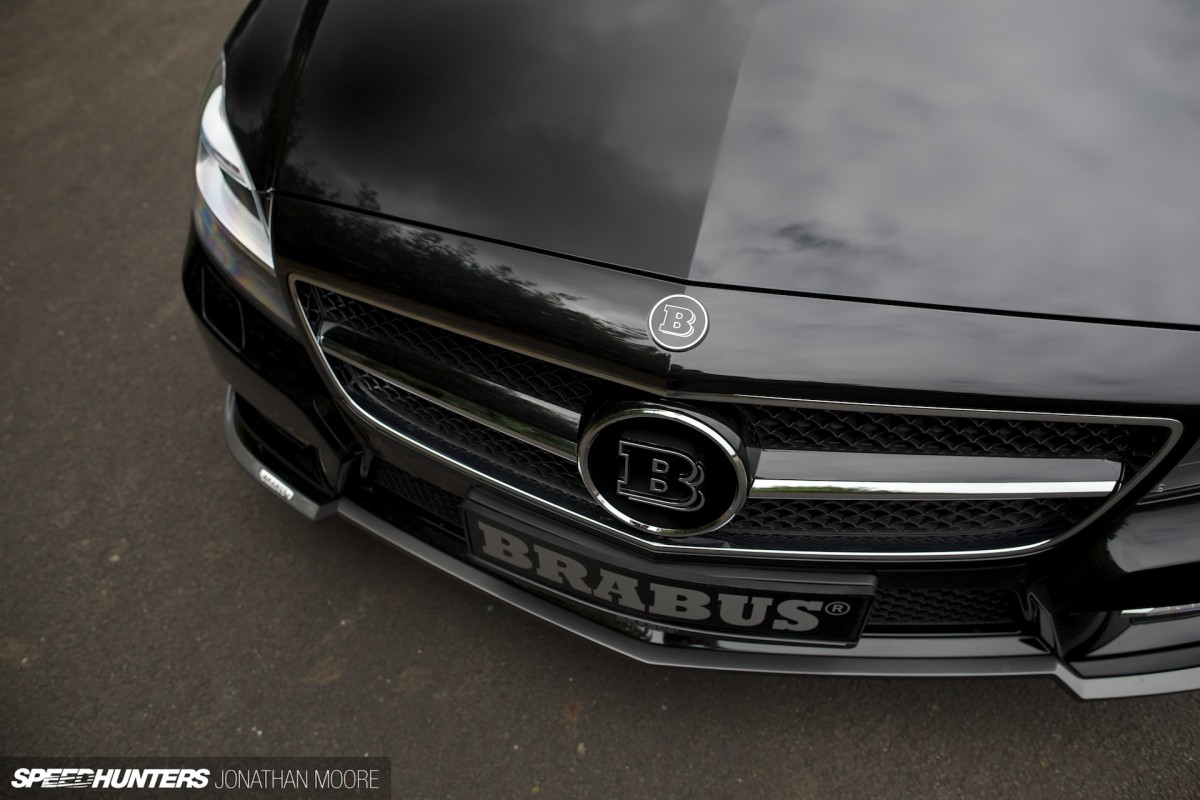 The company was founded in 1977 by Bodo Buschmann: his parents ran a Mercedes dealership, and hadn't appreciated Bodo parking his Porsche out front. Stock Mercs seemed a bit staid, so the only option was to tune one up himself to be as fast as the 911. Customers soon came calling, and a business opportunity opened up. Partnering with Klaus Brackmann, a friend from university, the chosen name for the venture was a contraction of their surnames: Brackmann and Buschmann.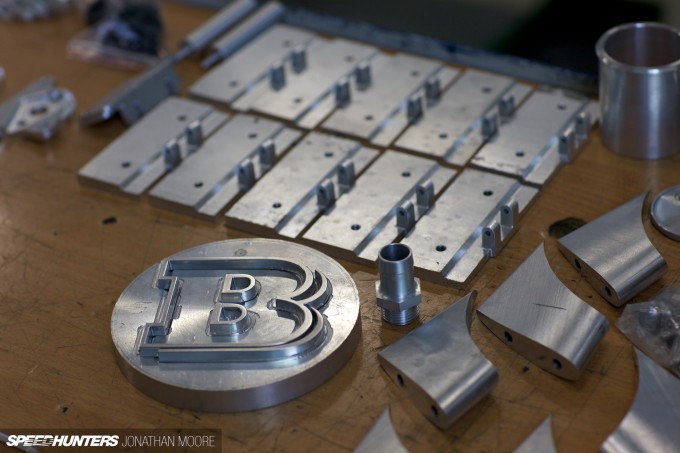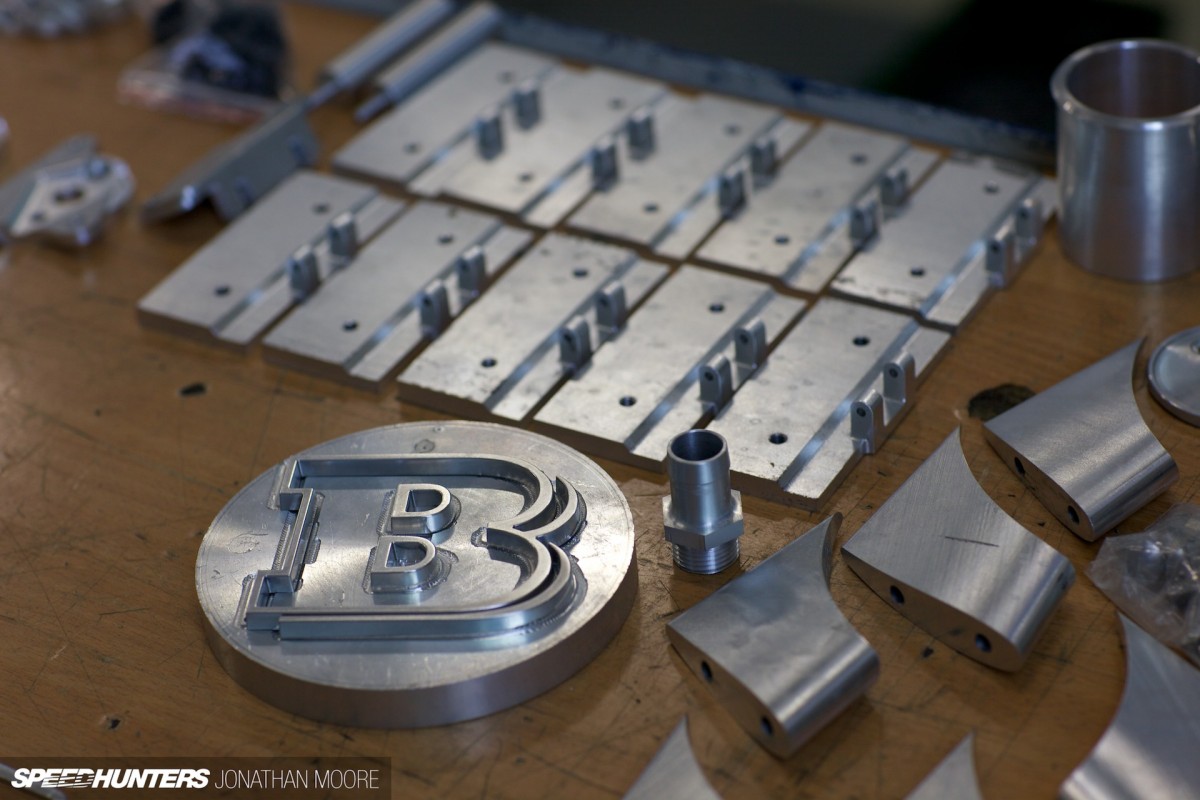 Brabus made its name with the S-Class W126, but the customer base soon expanded to cover the full gamut of Mercedes output. The company moved into the current site in 1986, and founded association of German tuners in 1987.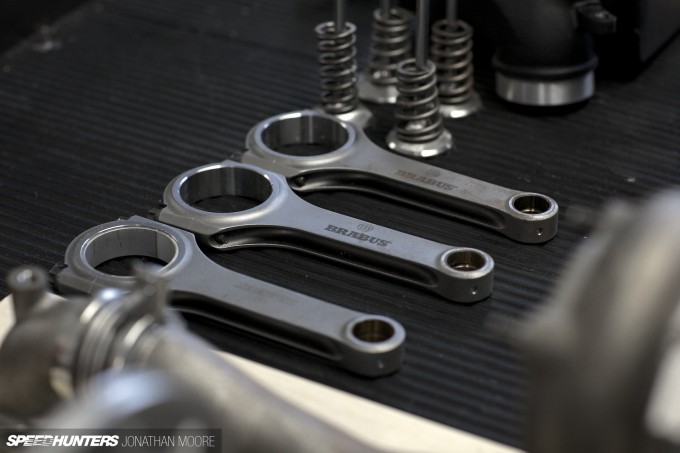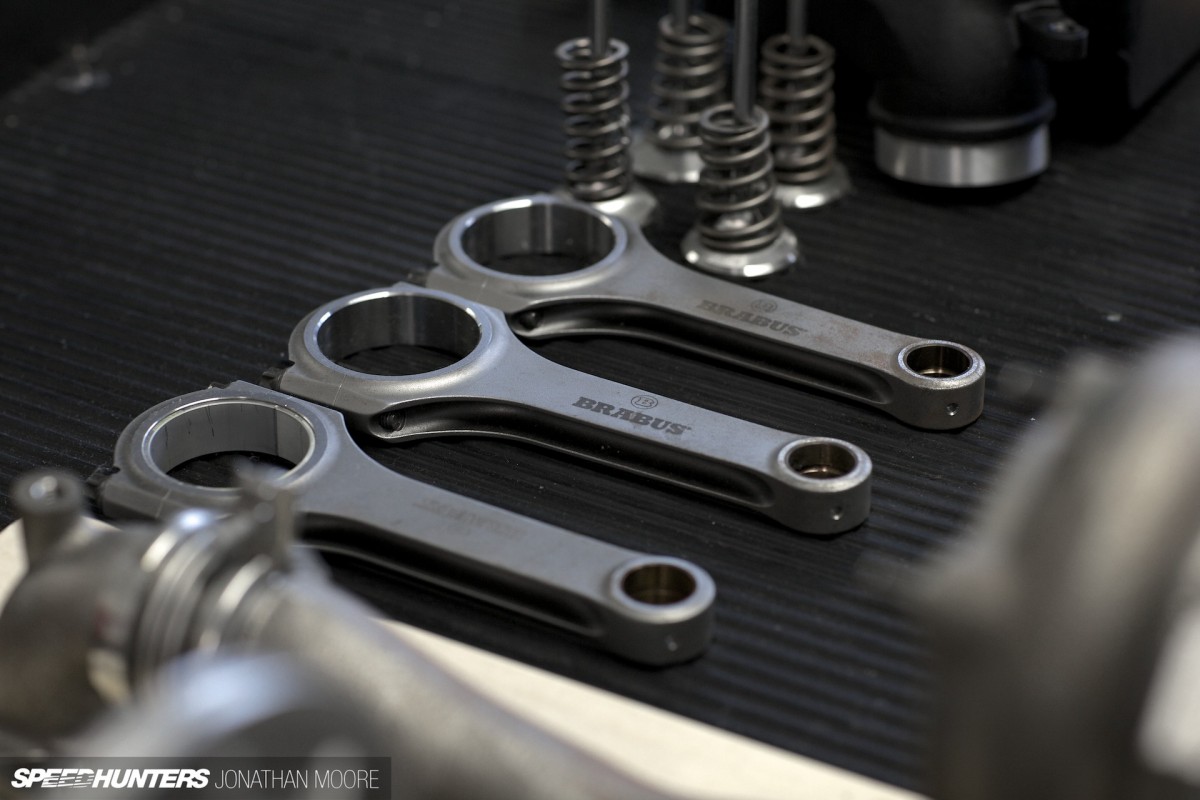 Power crept inexorably upwards as the years went by; whilst Porsche, Ferrari et al grabbed the headlines and were the posters on walls, Brabus quietly went about refining their sleeper rocketships. By 1992 their new V12 engine was producing over 500hp and vast torque, almost doubling levels from just a couple of years earlier.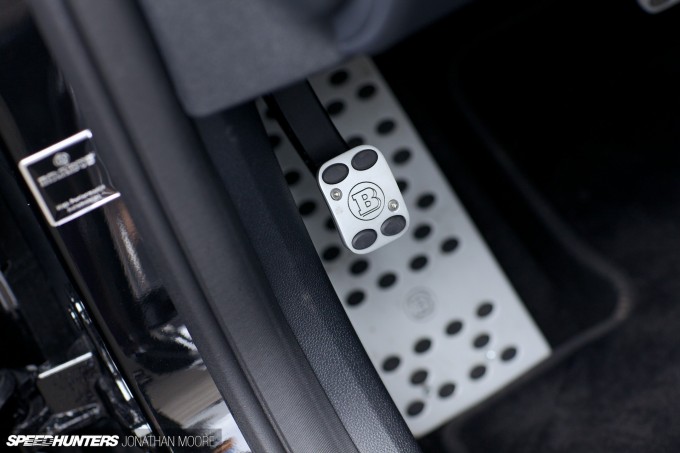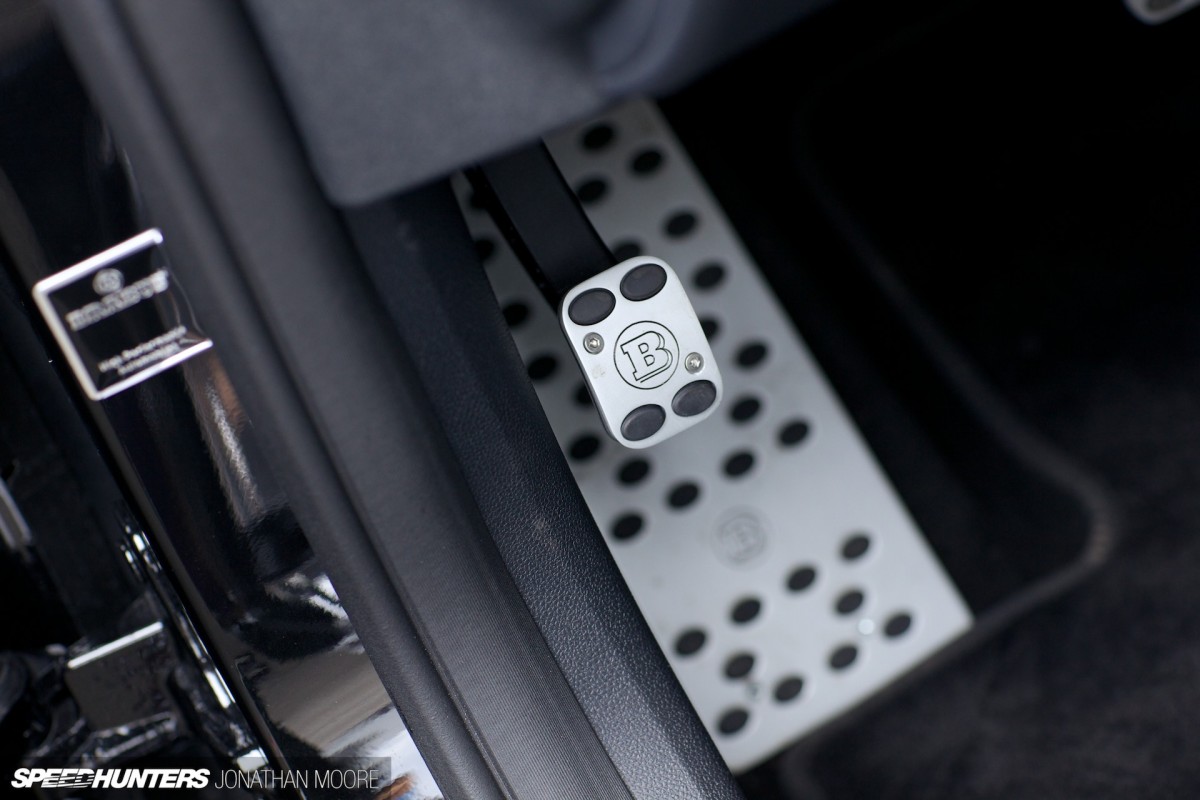 Brabus also became the official tuner for Bugatti for a while, prior to that marque's takeover by VW. Carbon fibre brakes were introduced in mid-decade; there was the first 200mph wagon in 1997 (780hp, 200mph). In '99 the Botrop base was expanded, Smart tuning began and the Startech brand formed to modify Chrysler models. 25 years in, they moved into yachts and also introduced a three year guarantee for their tuned cars, matching infinitely bigger mainstream manufacturers.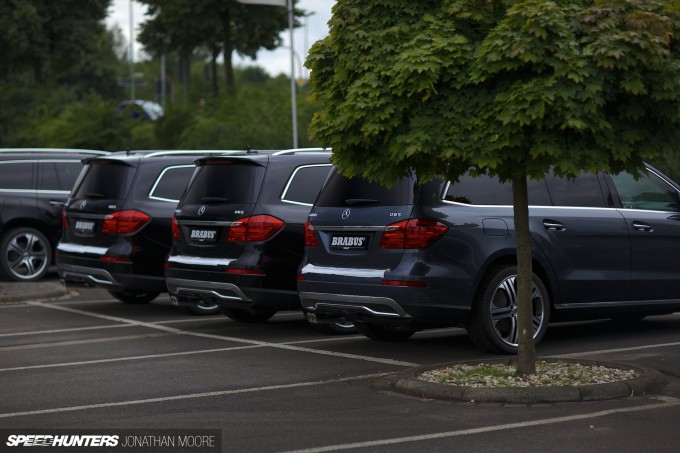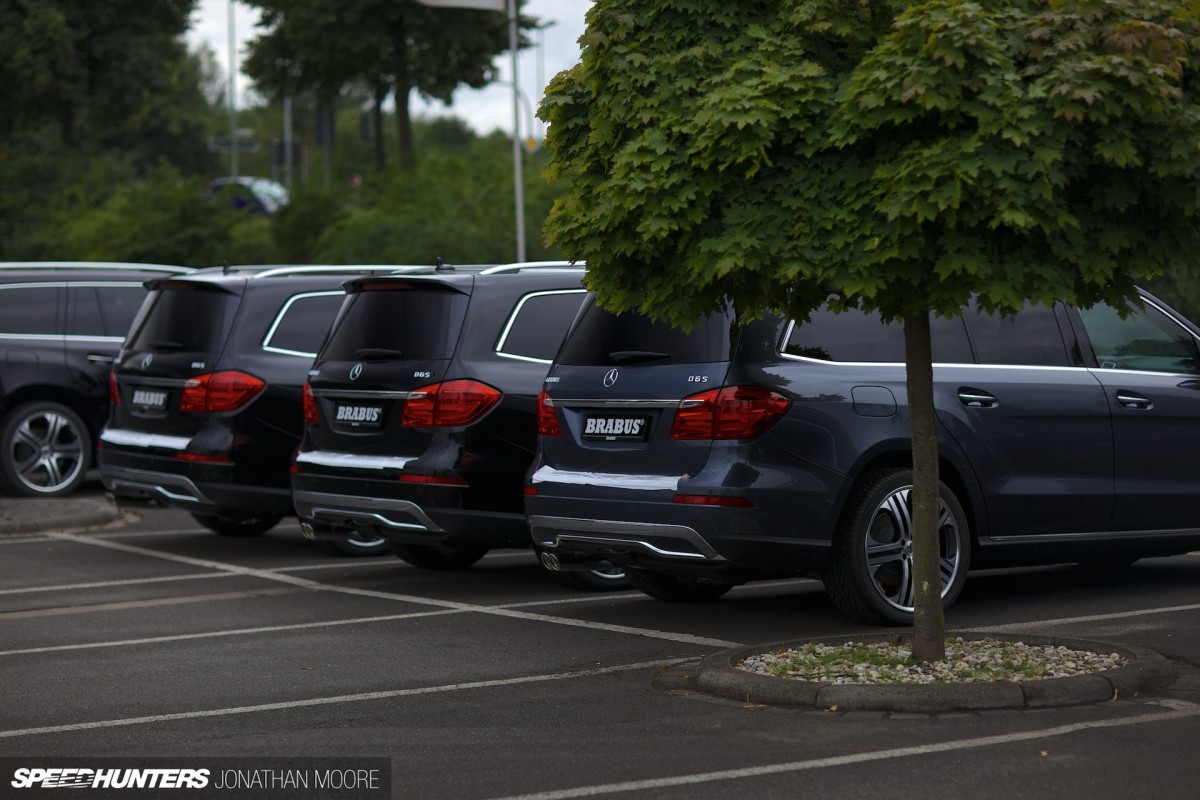 Into the 2000s, they tuned McLaren SLRs, pushed a Brabus E to 217mph at Nardó, made a 160mph, 420hp van and produced the 720hp Rocket, which dished out 1,320Nm of torque, upping the production saloon record to 227mph at Nardó. And they made the world's fastest SUV. Twice. They now have dealerships in well over 100 countries, with subsidiaries operating in yet more.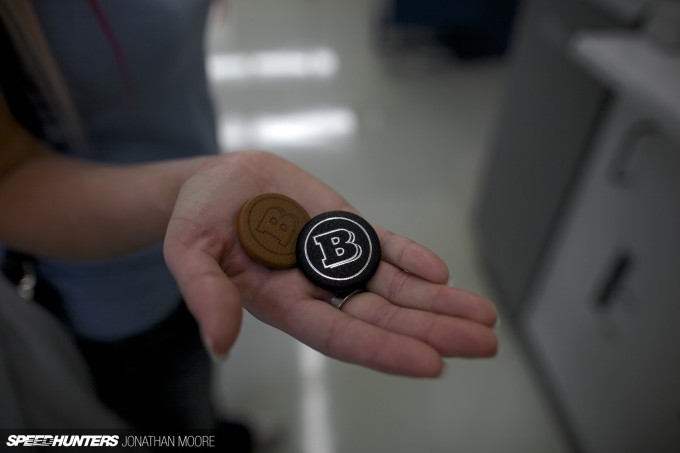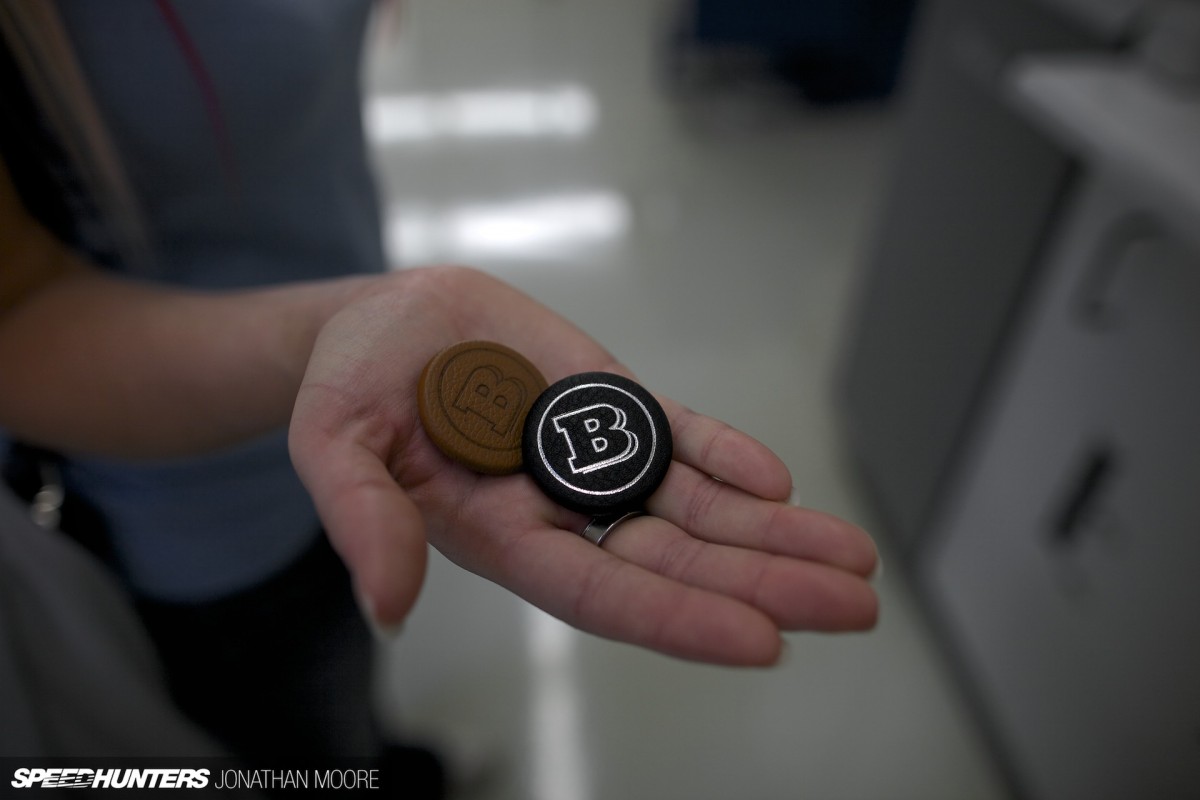 You can have anything. Really. Safety aside, if you have the will and the cash, Brabus will not blink at any suggestion. Yes, you can just get a new trim, bumper or set of wheels, which could be fitted by a local dealer. But a Brabus is about so much more than that – and it's not all about supercars (although power can be always assumed, no matter the model).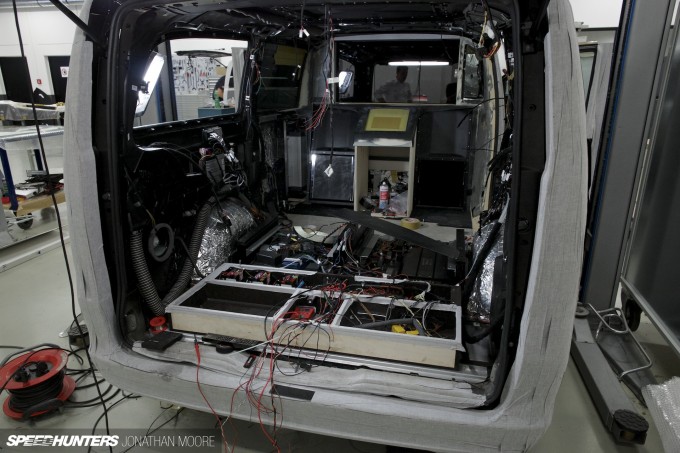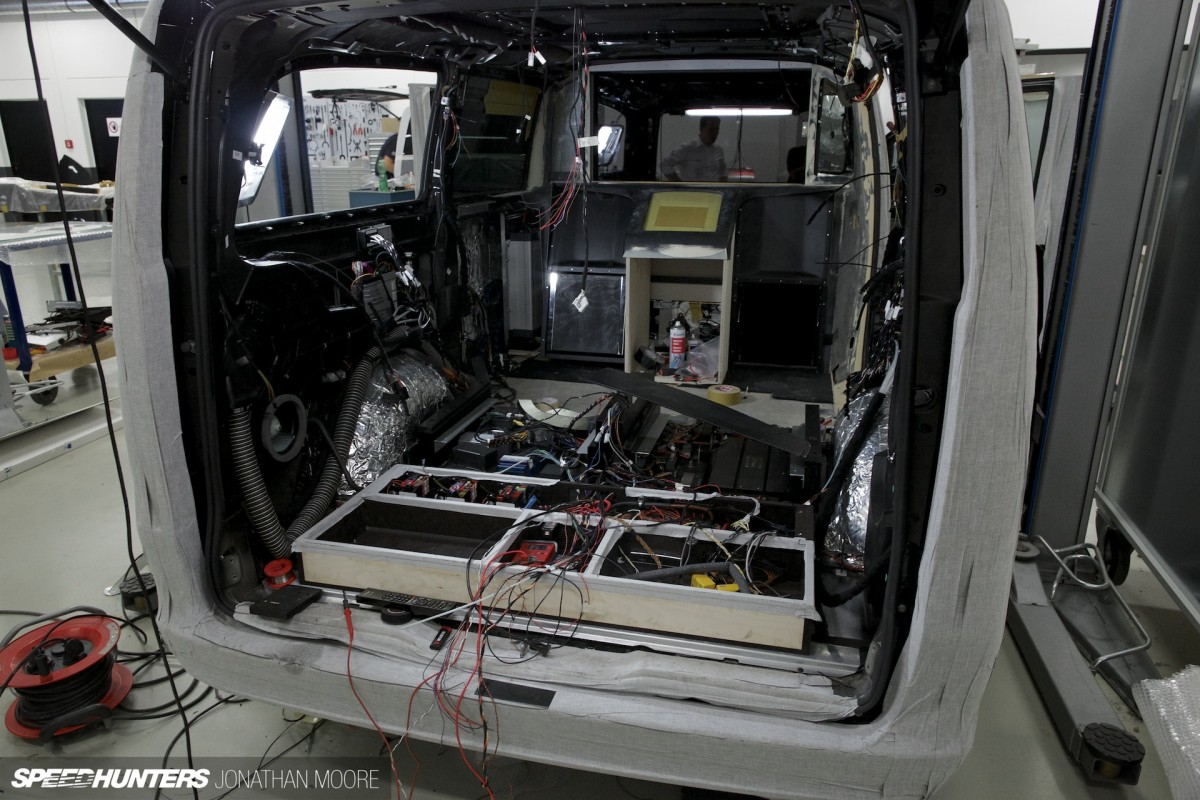 It's about making exclusive products. You want a stone interior? You can have it (and incredibly someone has). These are bespoke works of individual automotive art, from A (-Class) to V (Viano). Even the vans are incredible, packed with more technology and luxury than a capital city penthouse apartment.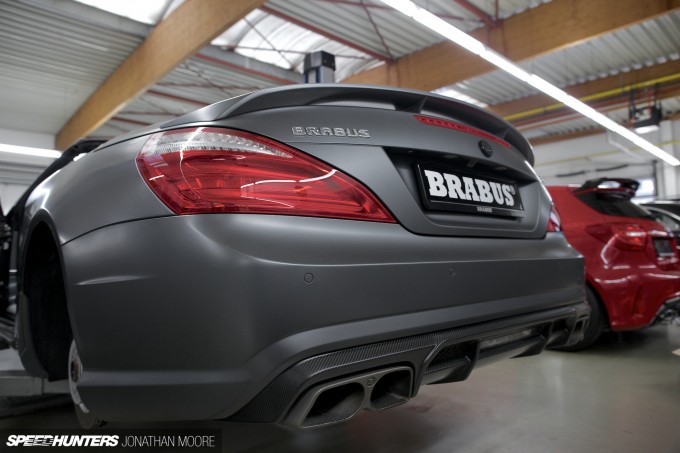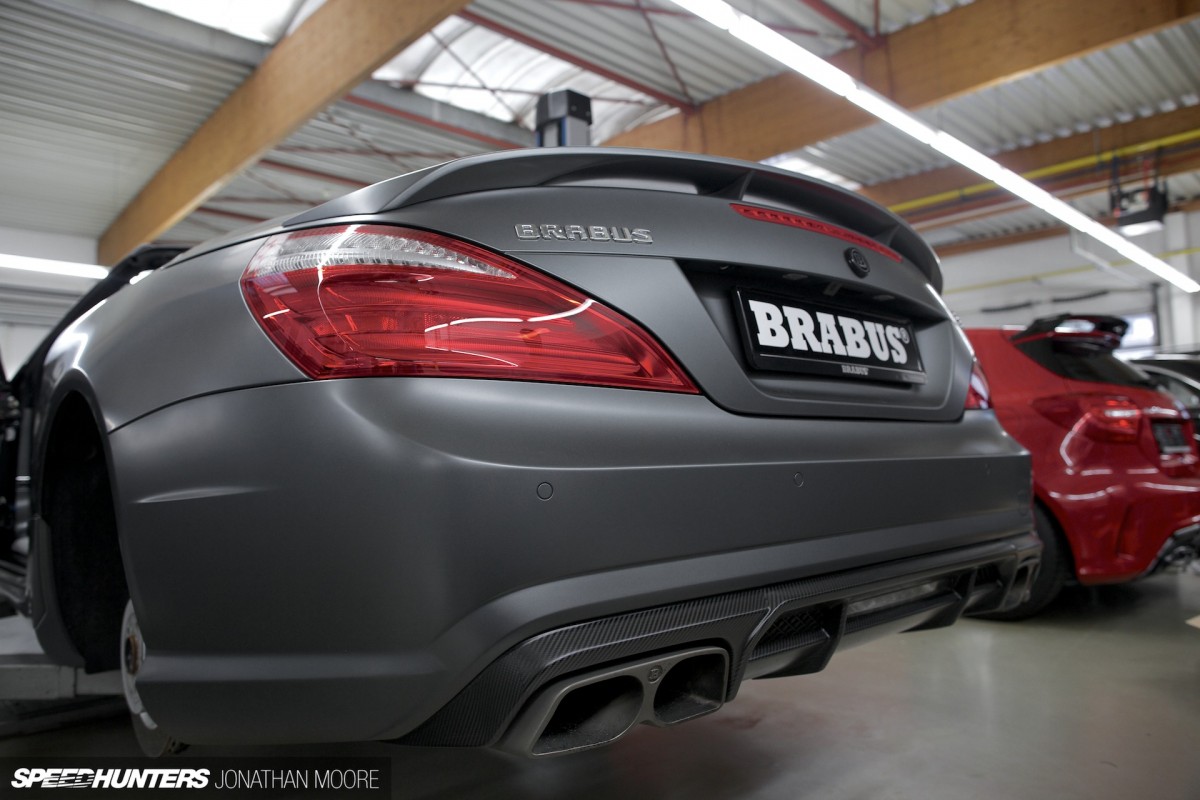 Botrop is home base. This is Brabus development central, where all the design work is carried out, along with the development of those glorious, vicious engines.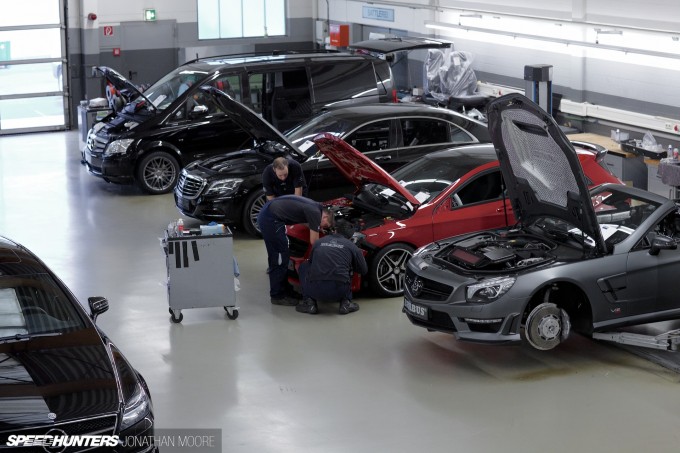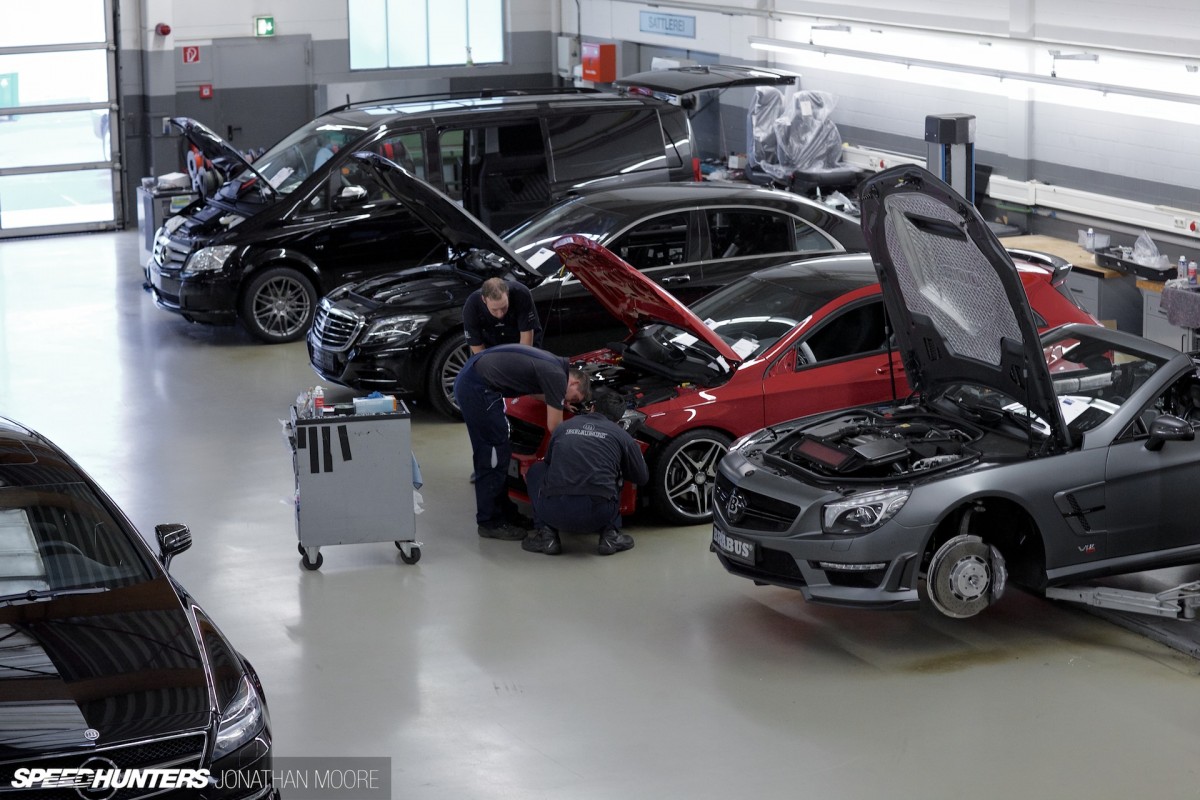 The starting point for my tour was Brabus' main workshop and assembly area in the original building, which held a perfect example of the eclectic range of cars they turn their hand to. Read: the entire Mercedes-Benz range. As was hinted at in the acres of car park out front, Brabus really can and do take any M-B car and insert a dragon's heart.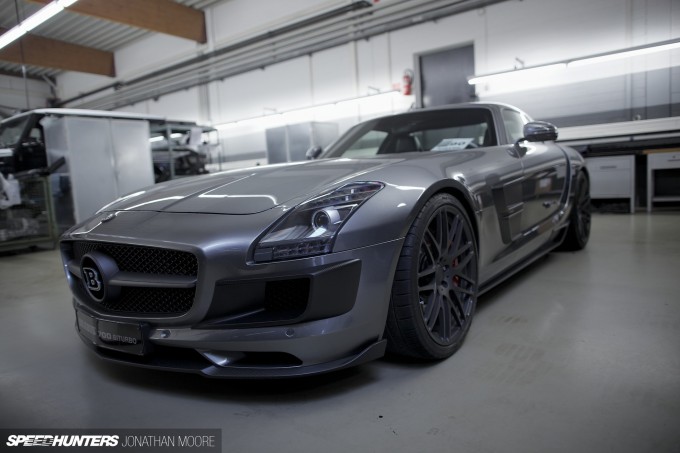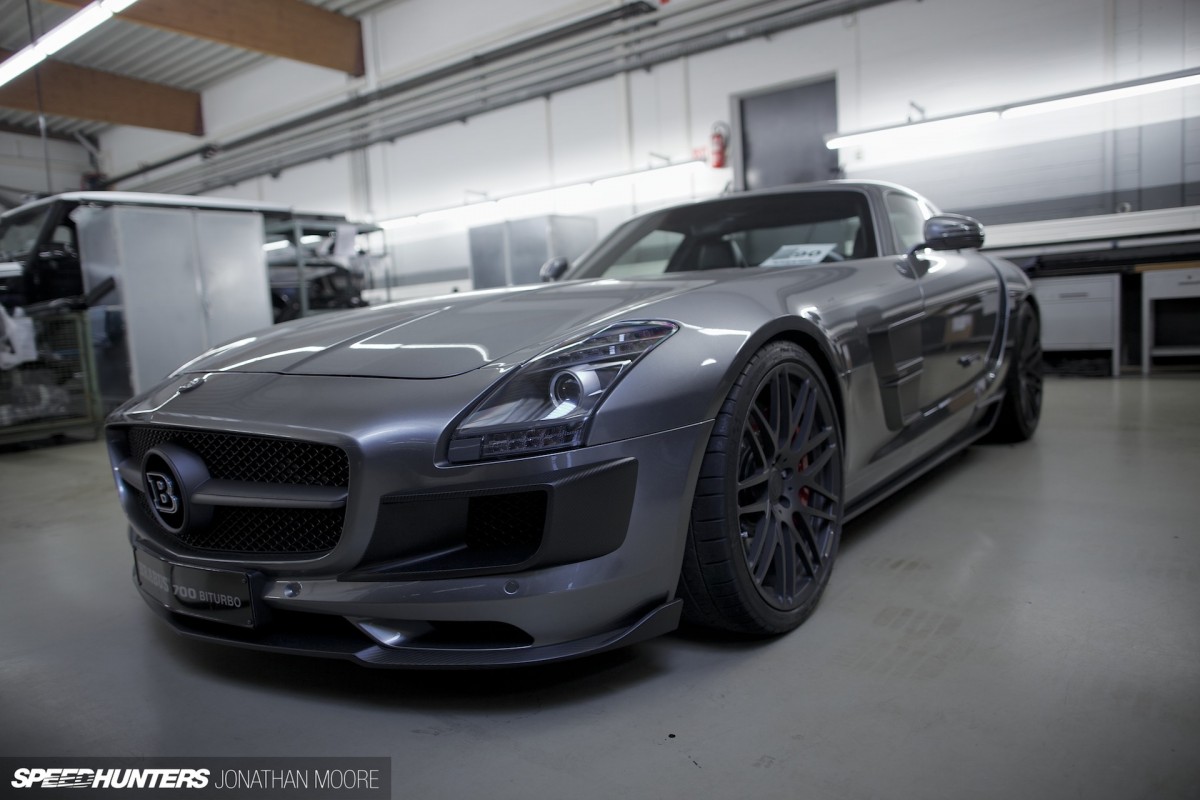 The high-end stuff is even higher end. The aerodynamics are designed and refined in-house, made in clay and then 3D scanned and sent out for manufacturing: F1-spec pre-preg carbon is the material of choice.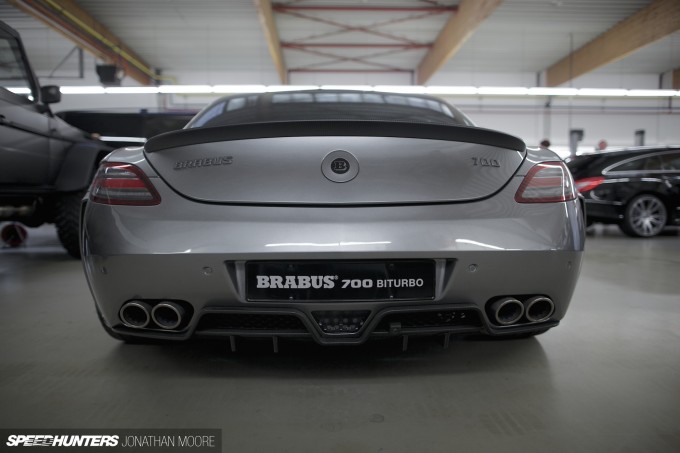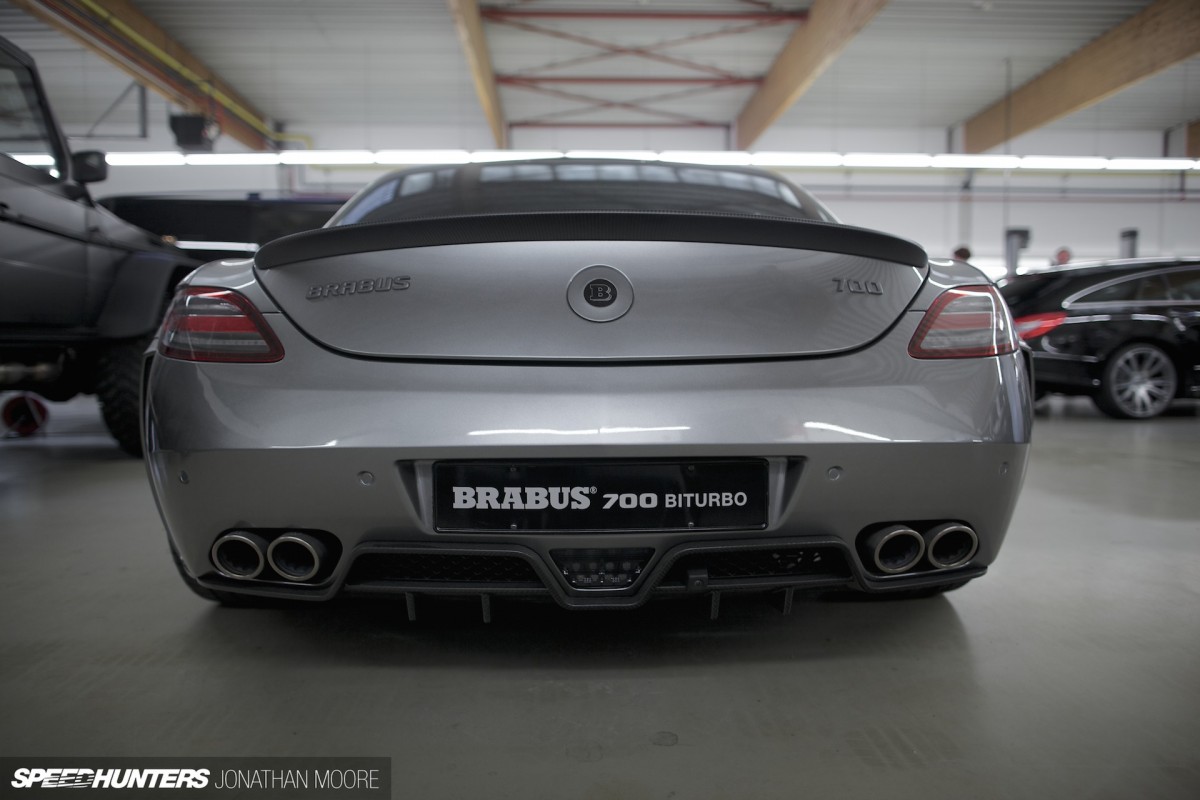 Although the 700 Biturbo has numerically less horsepower than a number of its Brabus sisters, it does fearsome things with what it has.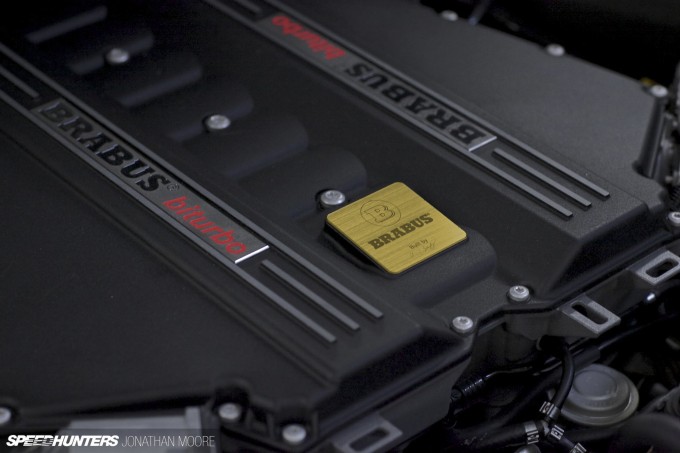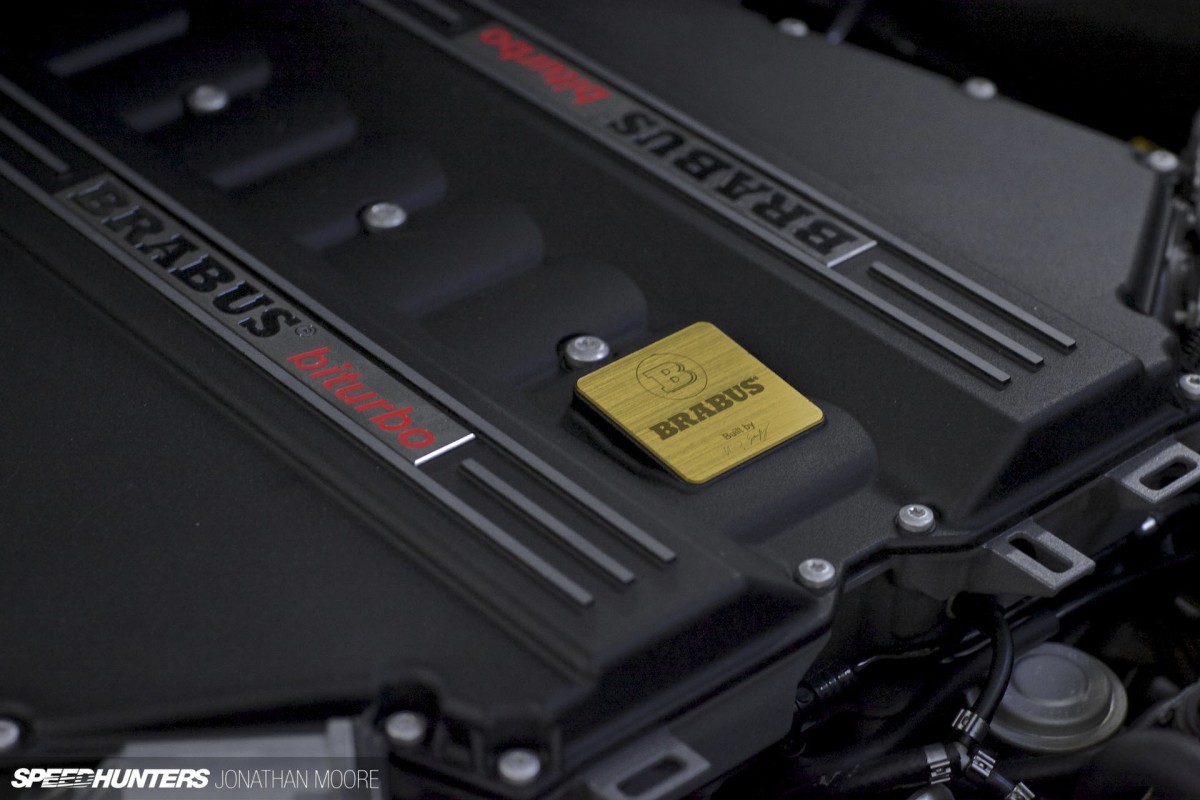 Nearly half the original 6.2-litre V8 engine is chopped out and replaced with evolved Brabus engineering, tended by a single engineer throughout the process. The compression is lowered with Brabus forged pistons for the installation of the twin turbos,which spin in opposing directions, and a bespoke intercooling systems, featuring water-to-air heat exchangers, and dual-flow intake manifold added.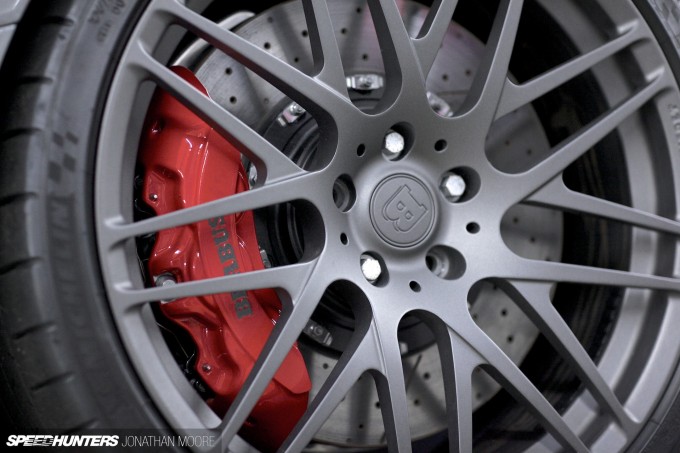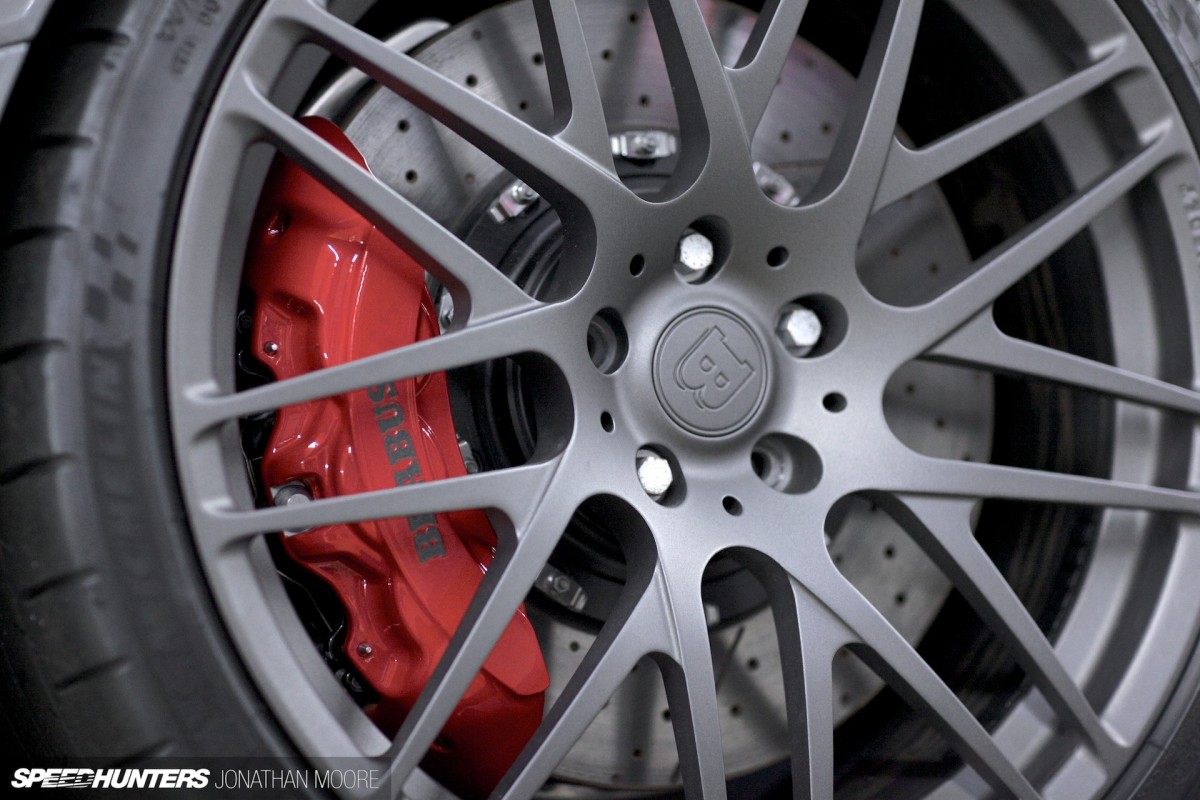 Wheels are larger but lighter, the suspension tuned from the factory stiffness to give controllable comfort or sport options.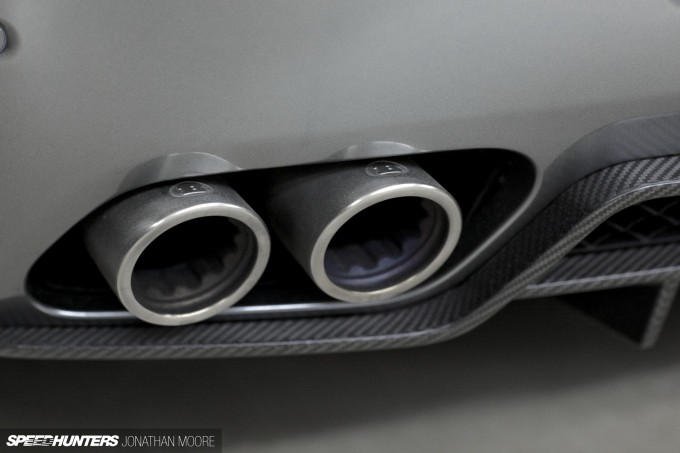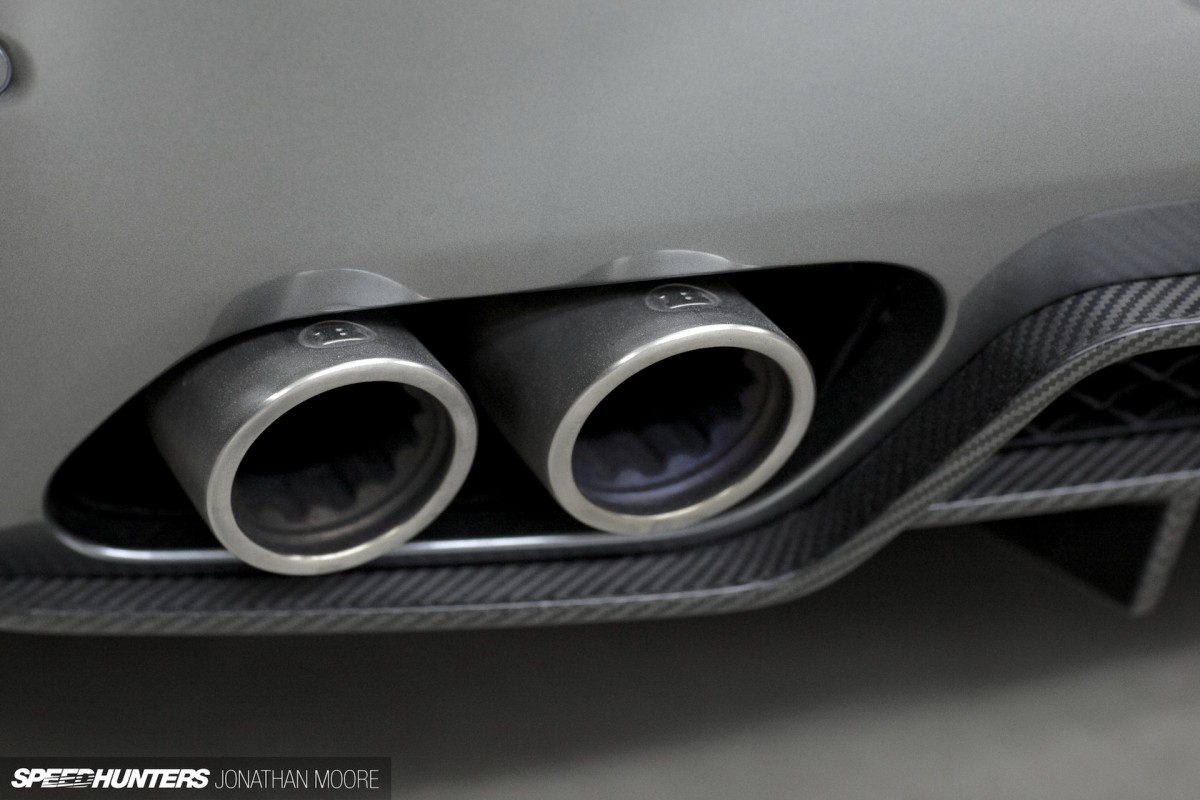 The exhaust is a titanium system 12kg lighter than the original, and features dual-mode control – you can tune the nose down for a gentle cruise home after a hard day at the office, or alternatively turn it all the way up to blow off some steam.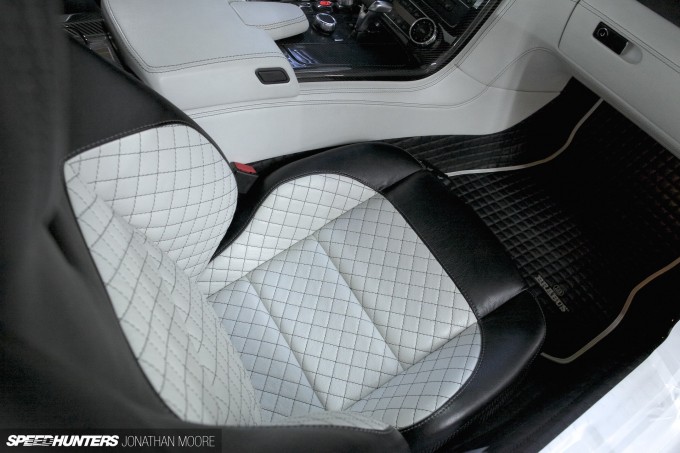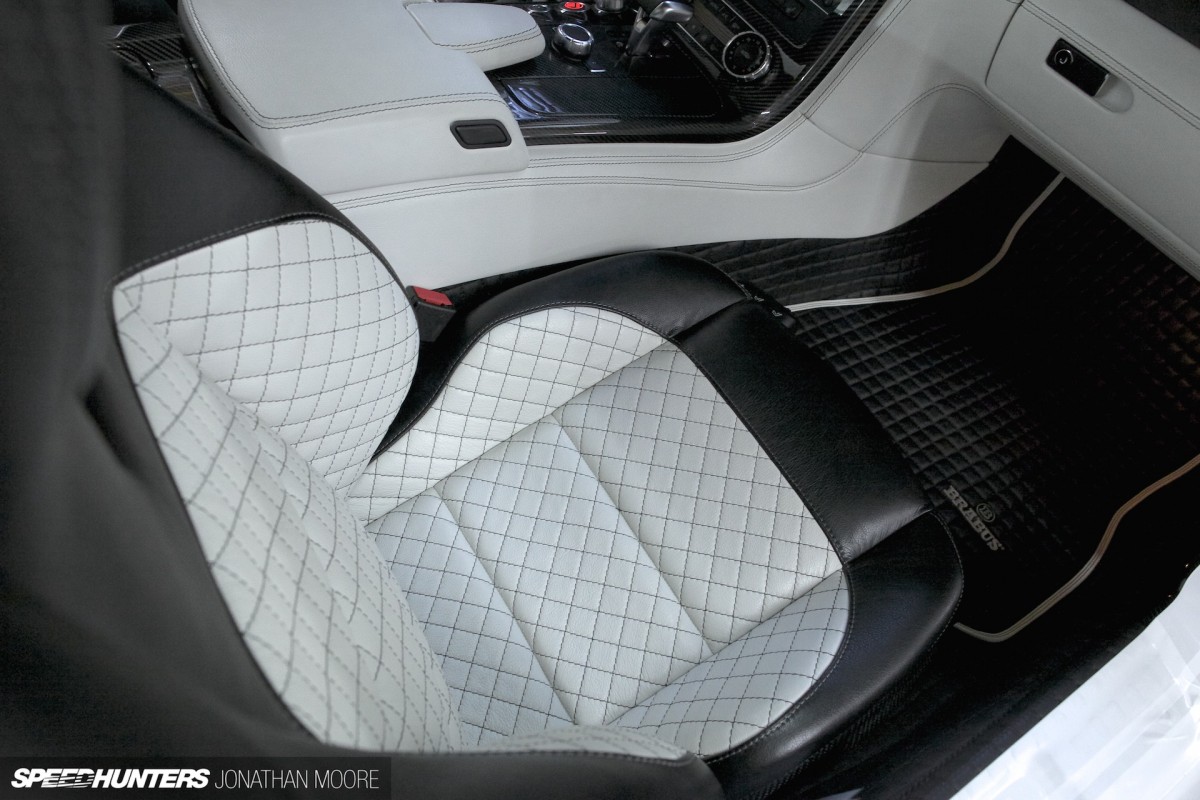 The cockpit is awash with leather, beautifully stitched and quilted, covering every panel – there's no carpet. It's just leather, with complementing matts. You really would get people to wipe their shoes before getting in… It could all get a bit Spinal Tap.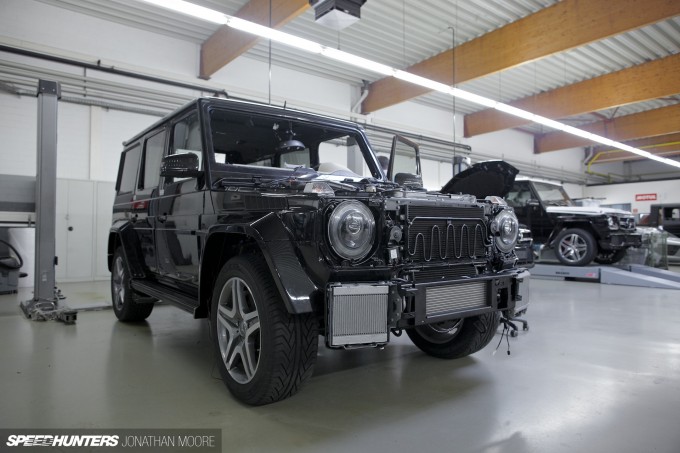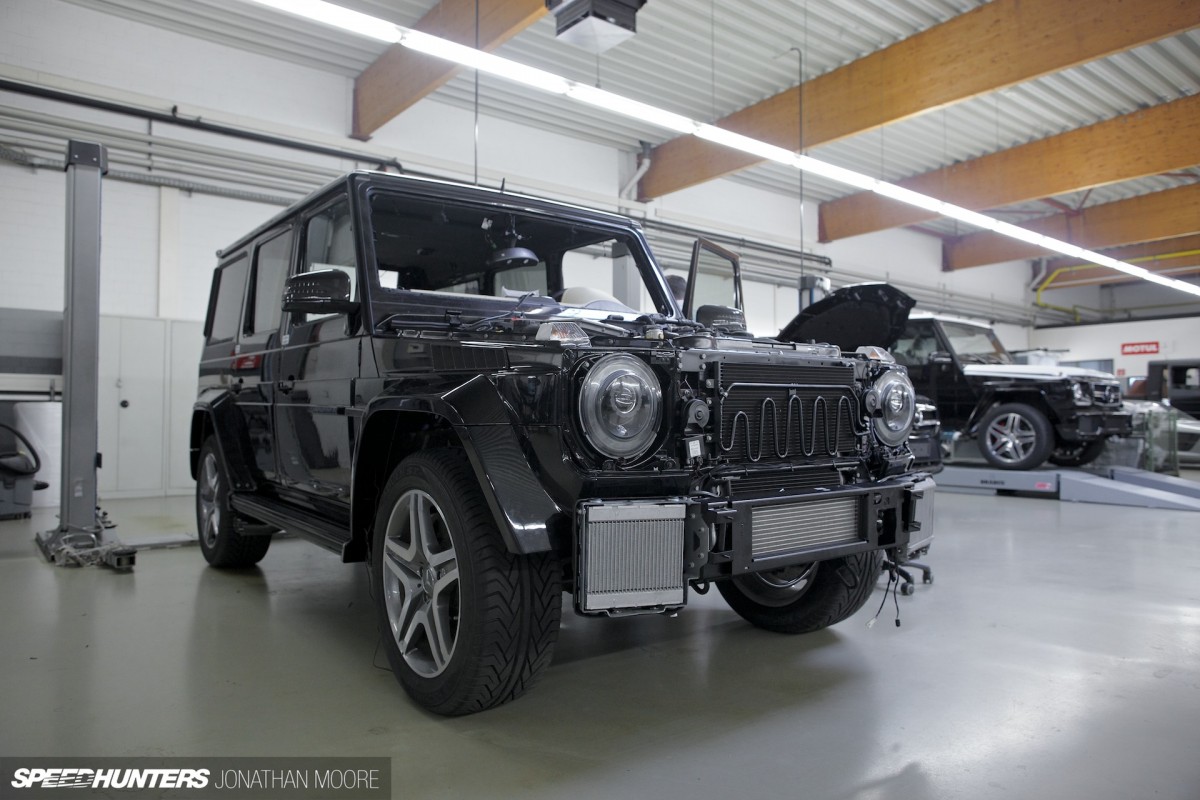 Then there are creations like the G65 Wagon 800. The boxy G65 look is subtly tweaked with a Brabus Widestar bodykit (never extreme, just that little bit more), and then everything inside is pretty much thrown away. The whole interior is new – hand-stitched leather of course – and the power upped to a frankly obscene 800hp. It was already 612hp to start with.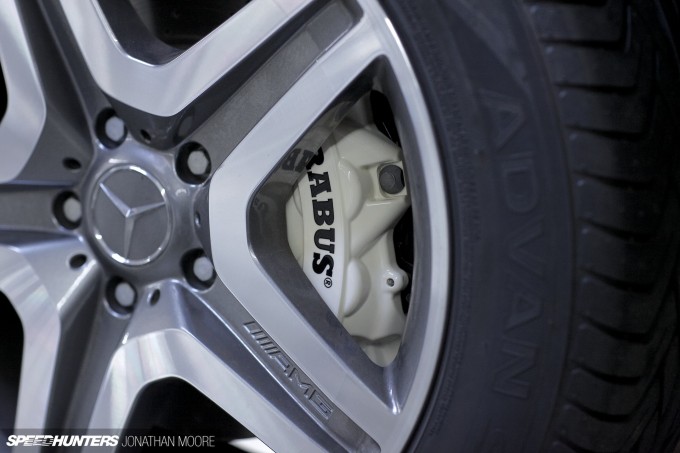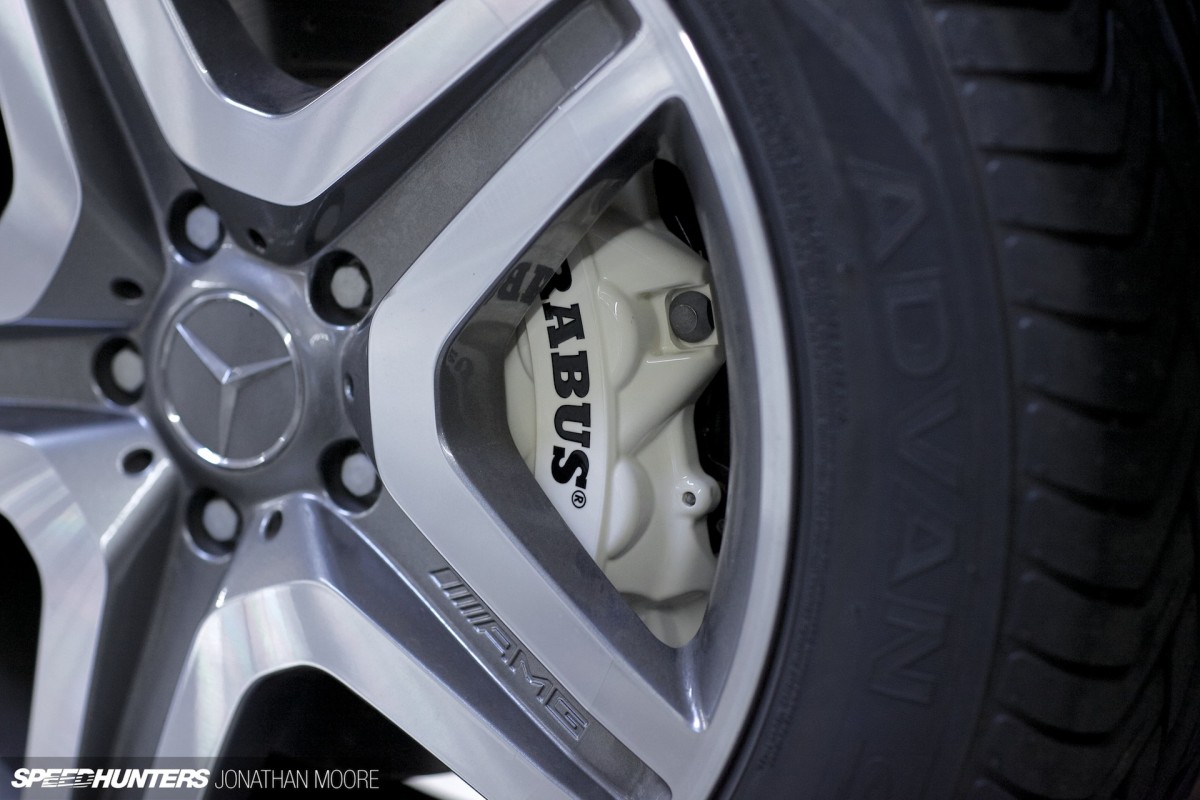 The brake calipers even match the colour of the interior – and their fit? Impossibly small, razor thin gaps.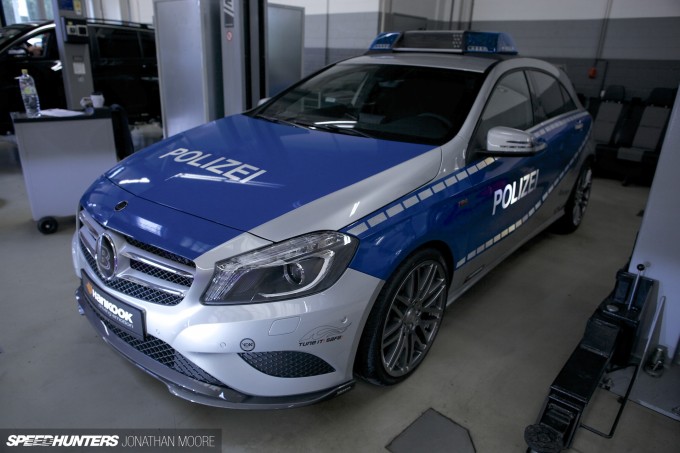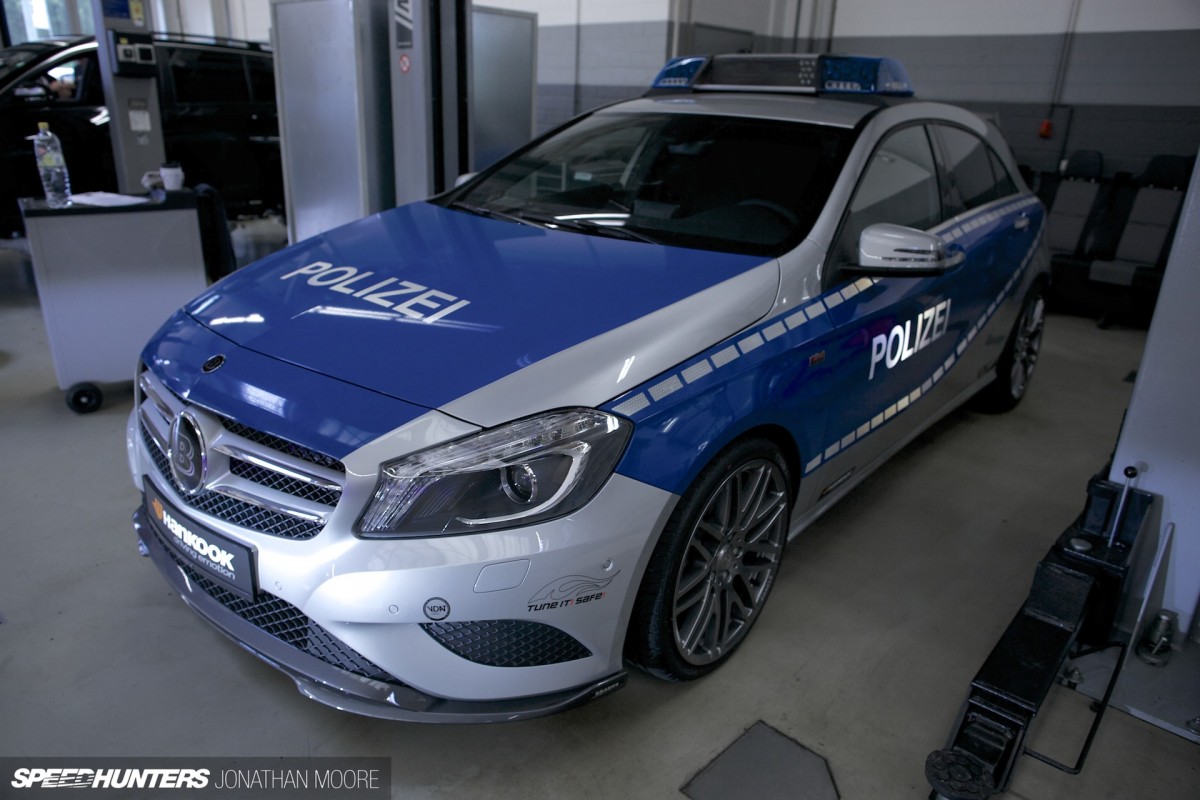 What's the only thing that could keep pace with a Brabus? A Brabus. This police car was developed to highlight safe tuning; it follows in the footsteps of other out-there cars like the TechArt Porsche and Brabus Rocket, and is used to showcase what parts are and aren't allowed on the road under Germany's strict regulations. A product of their environment for sure, but Brabus are a tuner with responsibility writ large in their ethos.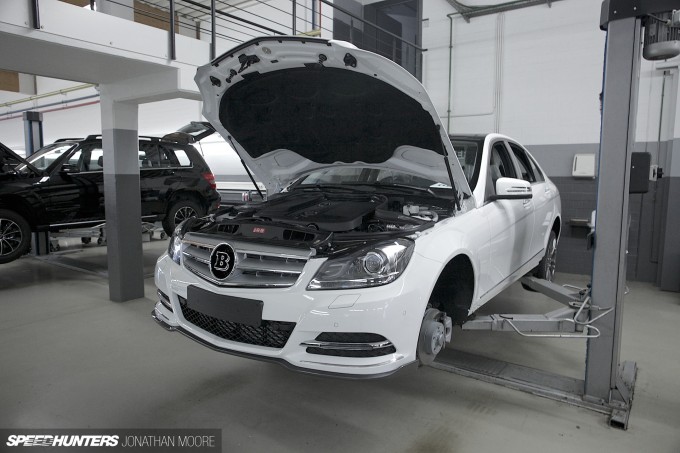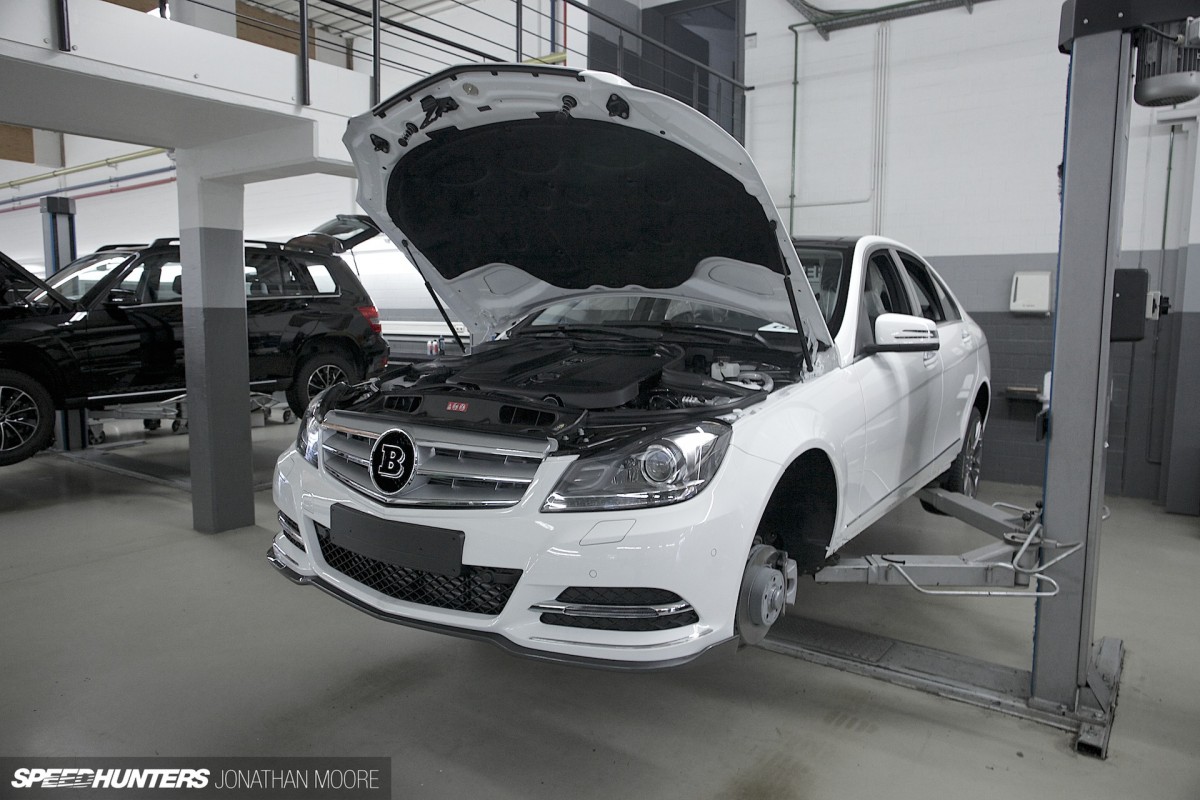 Amongst all the bespoke creations, Brabus do also carry out small runs of particular specs: a dozen or so matching white Brabus Cs were in final build, prior to being shipped to a dealer in the Middle East.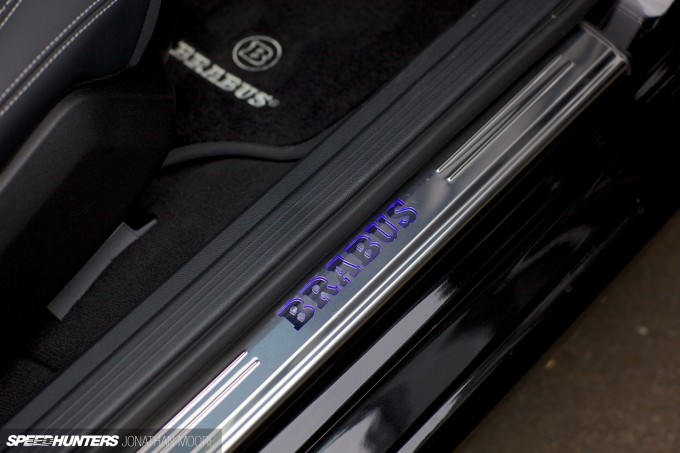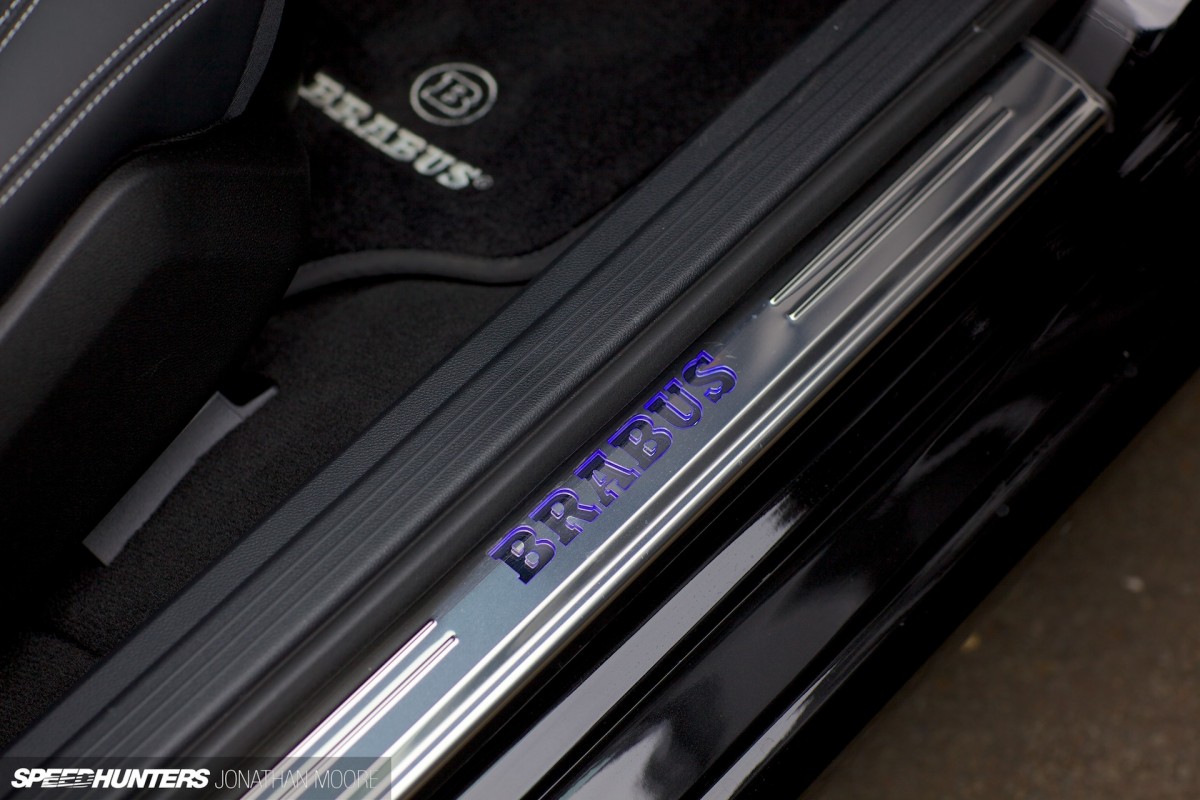 It really is all about the details. So the exteriors might be relatively subtle, teased-out styling rather than over-the-top fenders and wings, but there's never a doubt about what car you're in once inside. That Brabus B is everywhere, embroidered into carpets, embossed into leather, punched in metal or illuminated in door sills.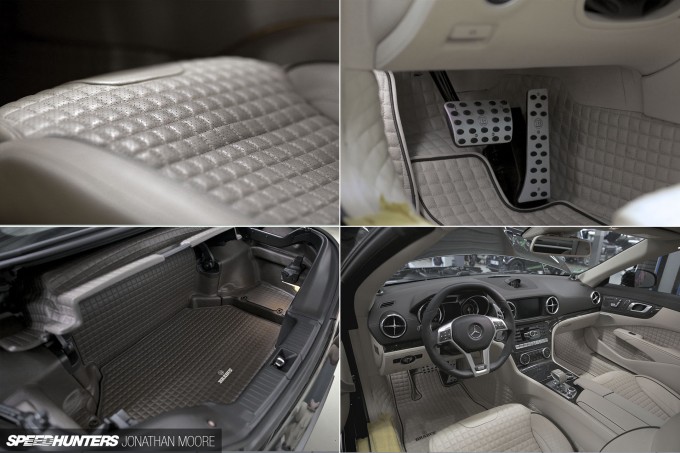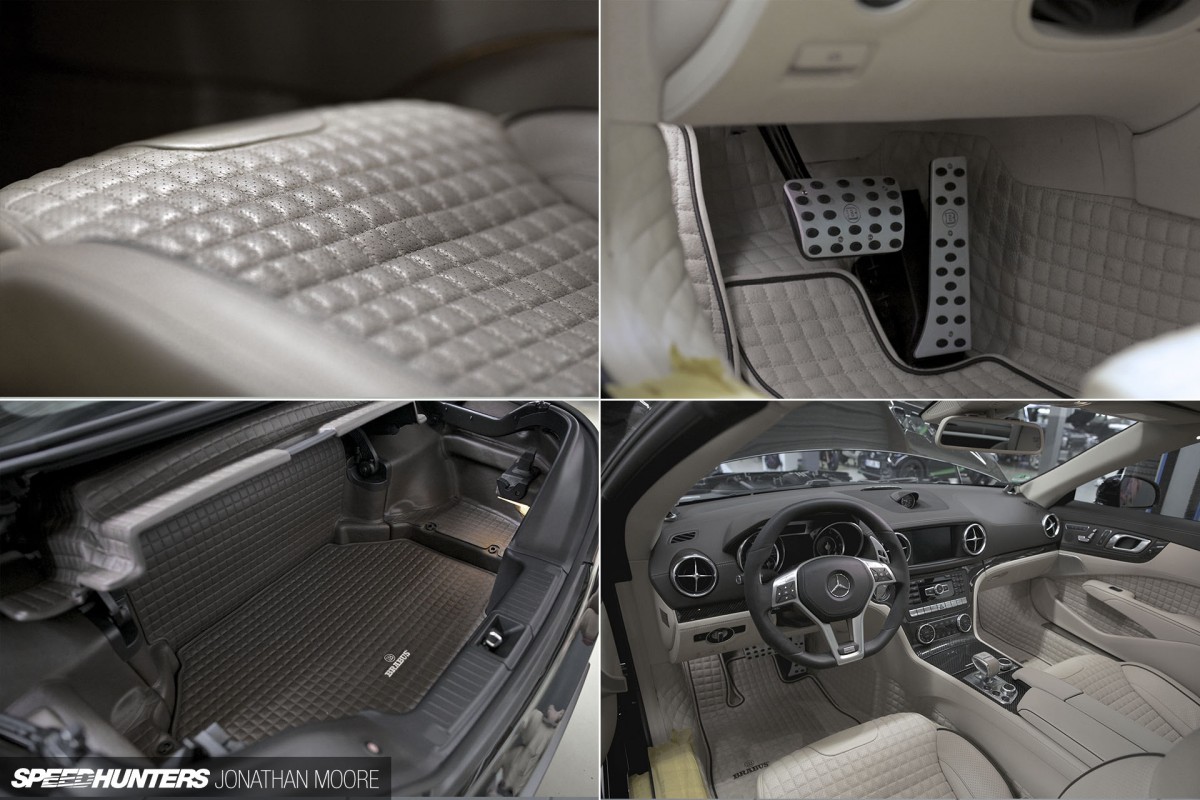 So how do they make these works of art then? By hand, that's how.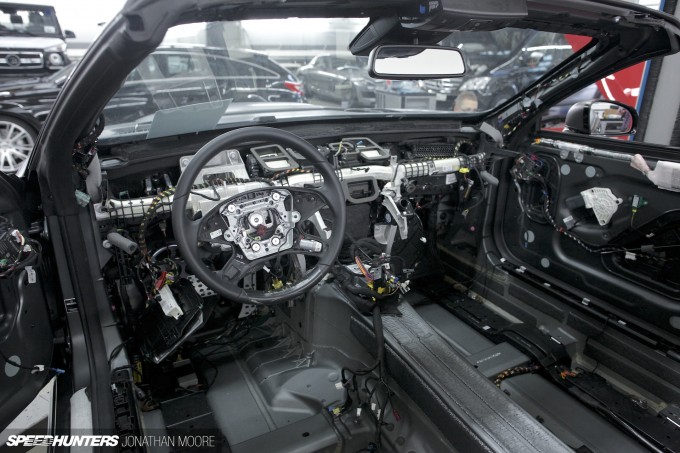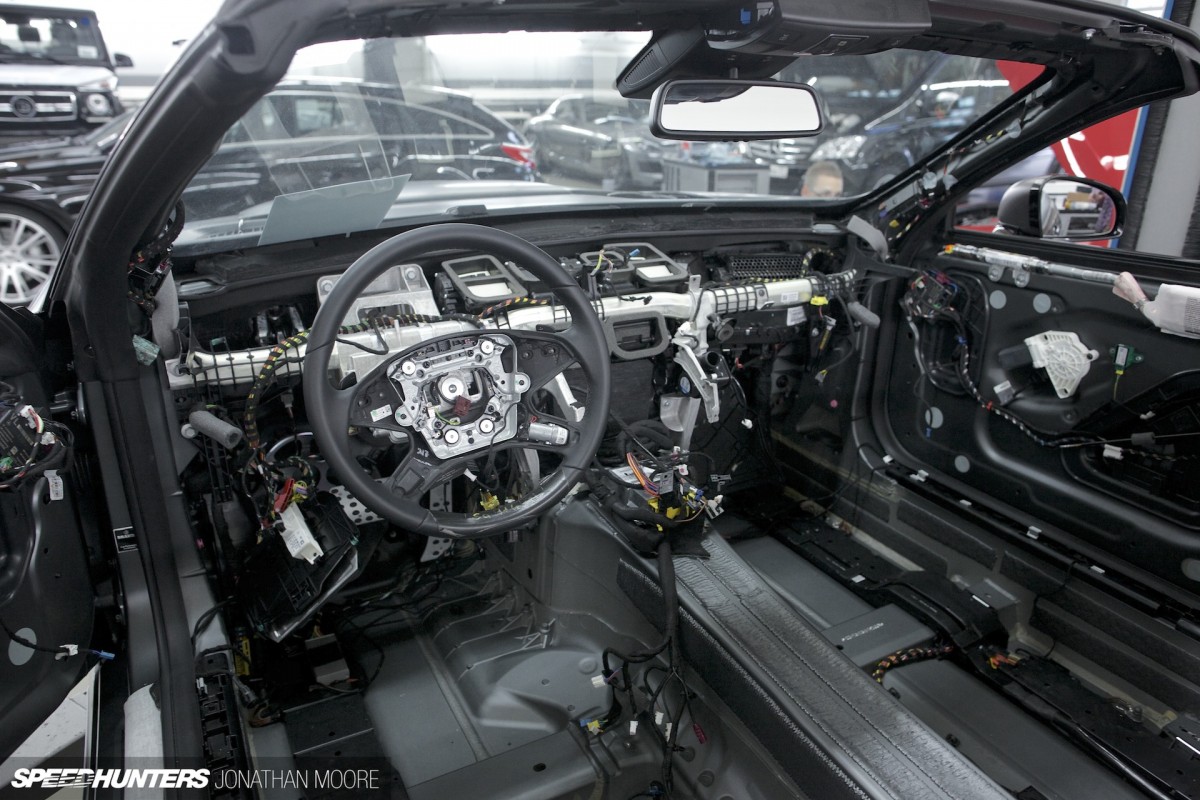 The crazy thing is the starting point. With a completely straight face, it's explained that it's best to start with something top of the range, like a fully-specced AMG. That's the base car. When it arrives, Brabus then tear it to pieces and throw away the detritus. Interior, fittings, wheels, everything. Direct to bin. What's left is the highest-spec shell imaginable. It's amazing, but the serious point is that Mercedes operate to industrial processes: it would actually increase expense to take cars out partway through, or try and specify what to include or leave out.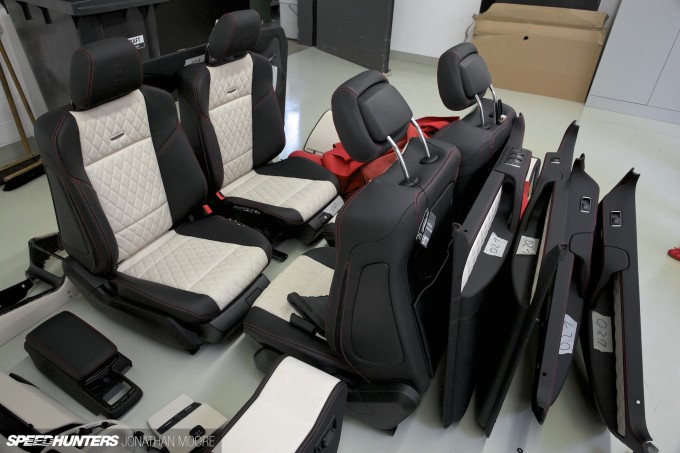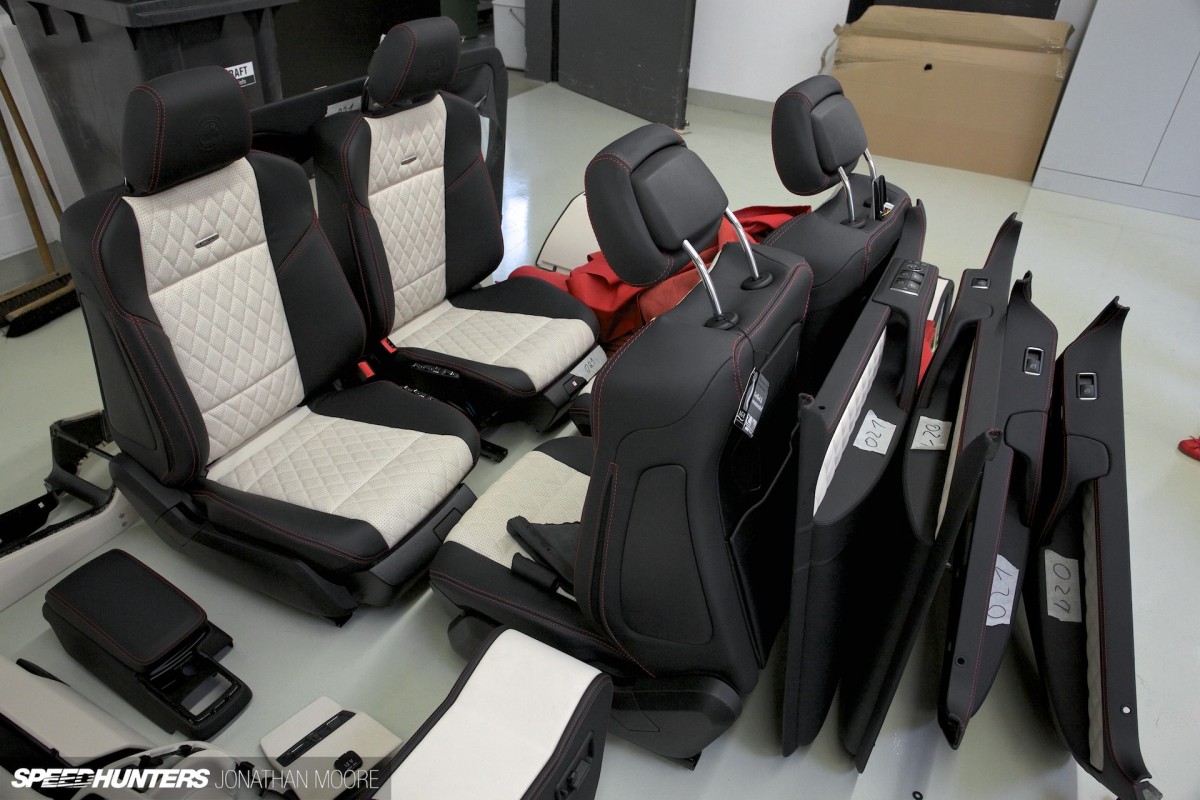 In Brabus' interiors workshop, a complete cockpit kit was awaiting stripping. The core seat chassis and electrical components are left, but all that leather will be cut away. I suggested a side-business in leather jackets from the cast-offs…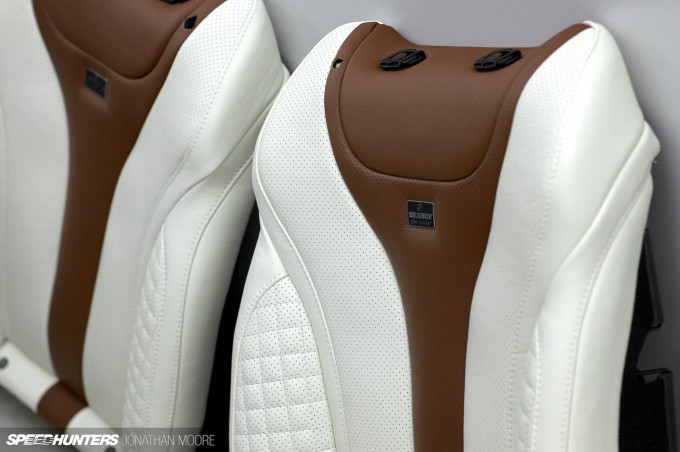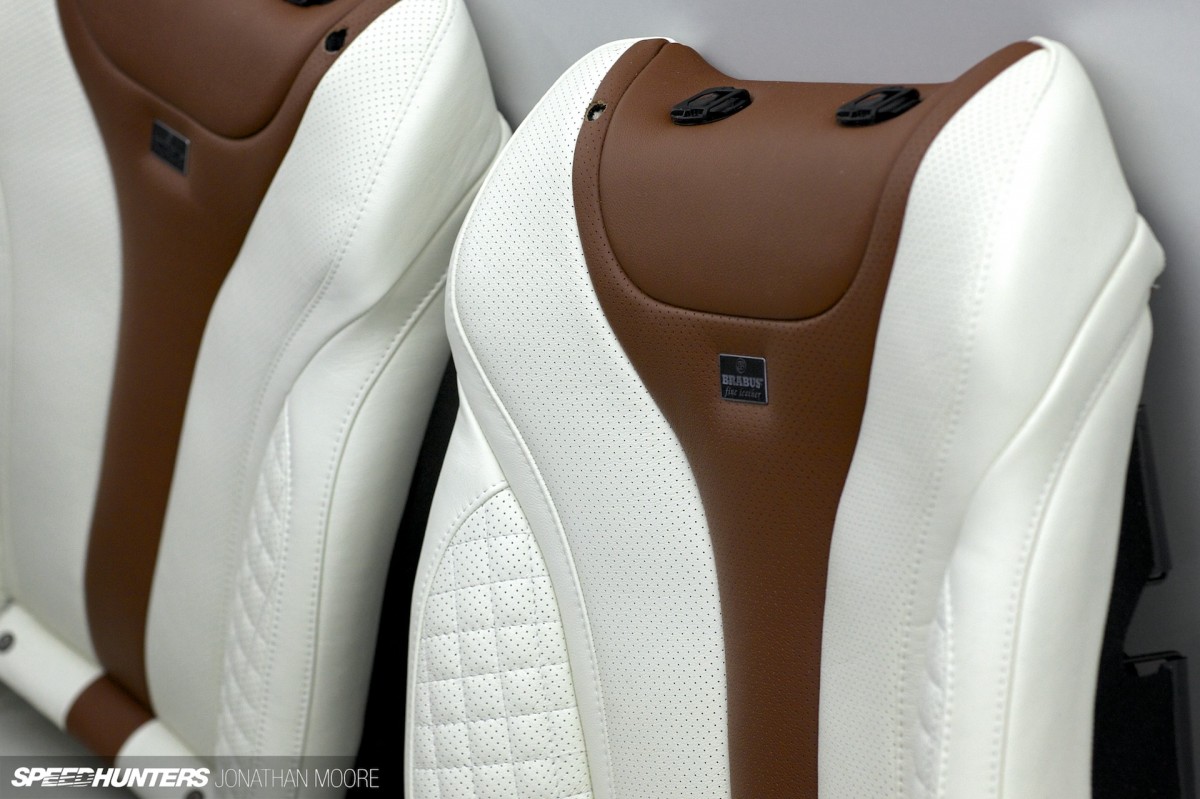 But it's just not good enough quality, you see. Seriously! When you feel the leather Brabus use, it's easier to comprehend. The default AMG leather is nice, really lovely. But then the materials Brabus use are the best of the best. The inner slice of the most luxurious leather on the market, stamped for texture matching, then coloured and protected, treated like the natural, breathing material it is.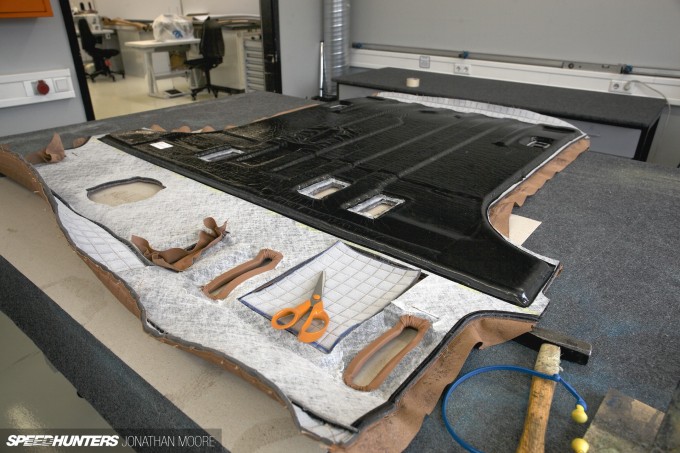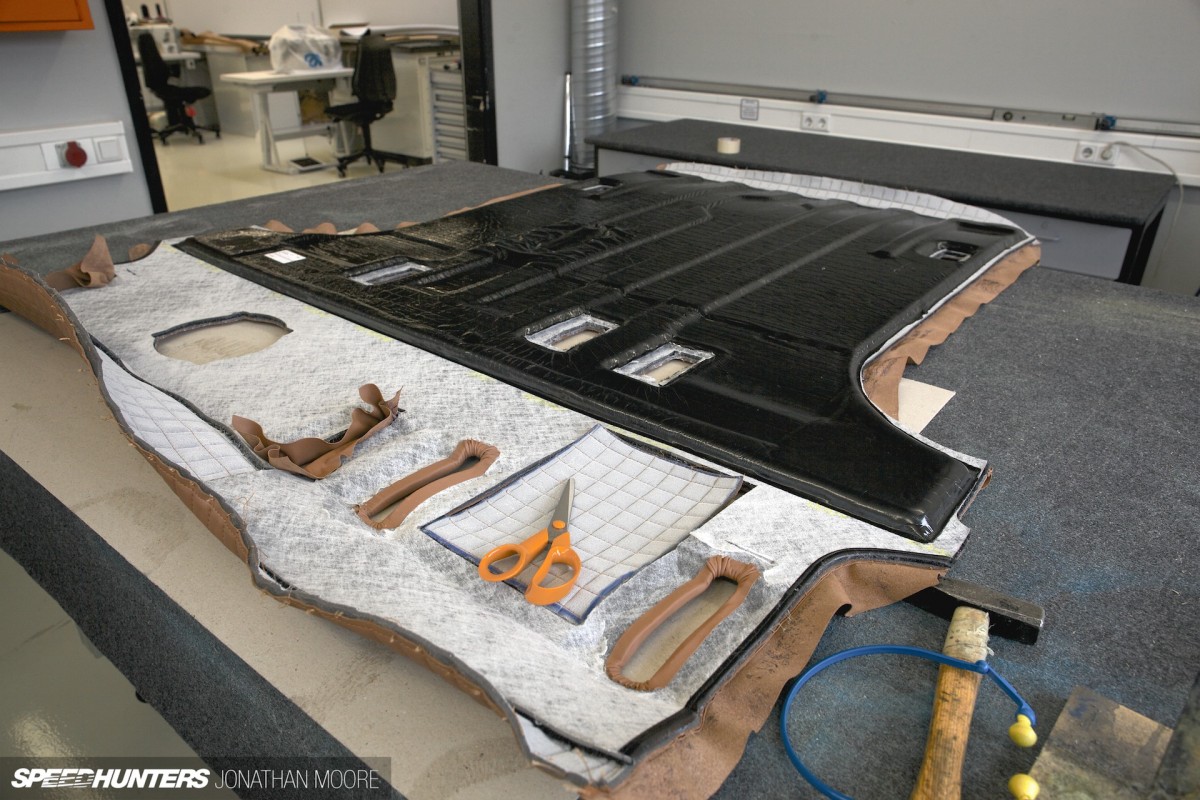 The work involved is breathtaking. As I saw at the Aston Martin Works factory in the summer, it's fascinating – and makes me wish I was better with a needle and thread. A rear deck cover like this will take days to complete, with some surfaces probably never to be seen. But that's not the point. Consistency of quality is the deal here.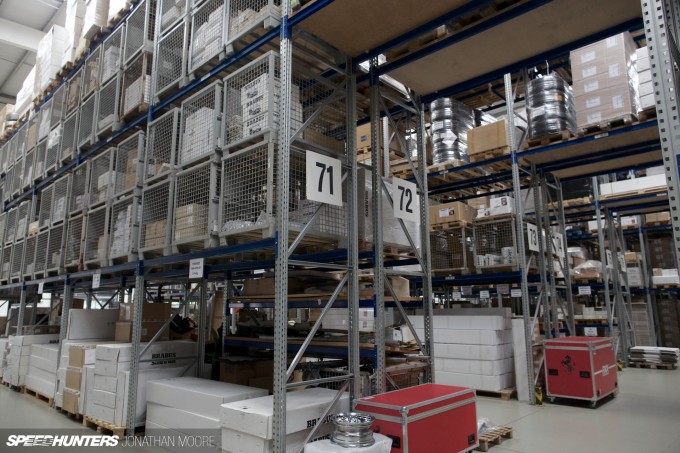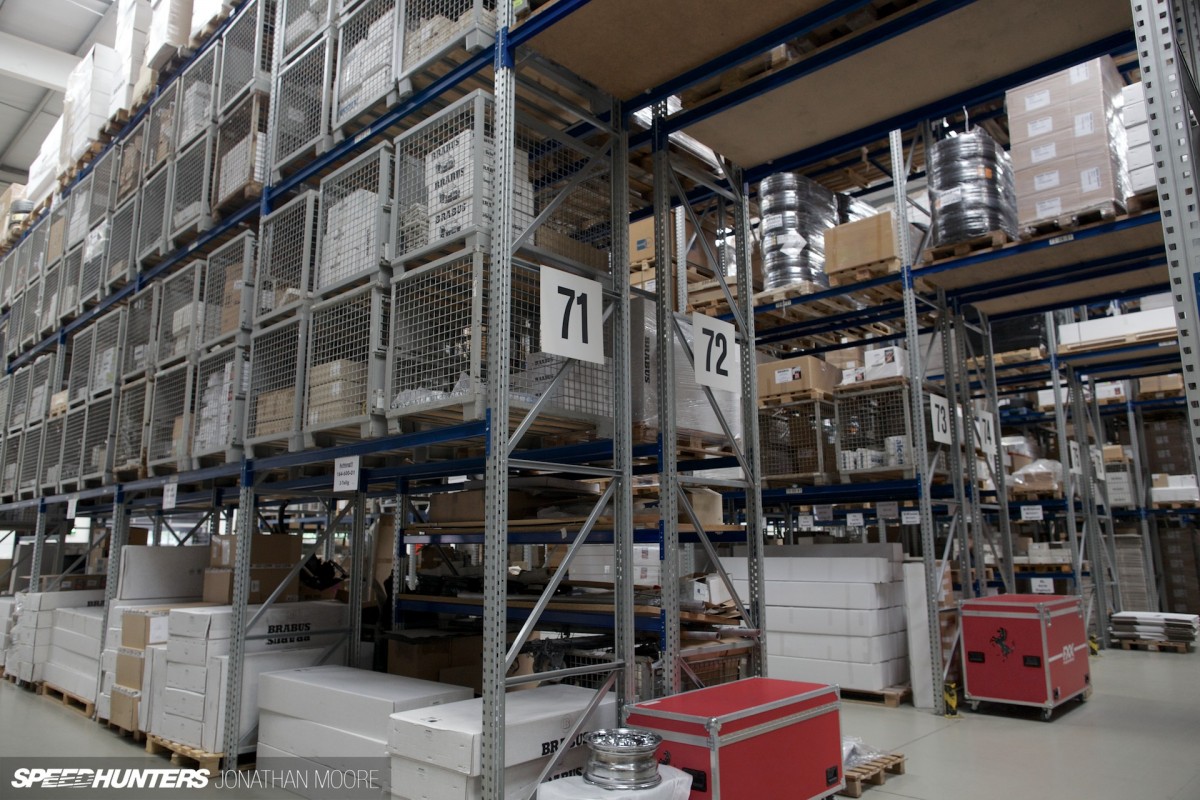 The scale of the operation was reinforced with a quick trip to one of their three warehouses. Floor-to-ceiling racking held untold numbers of parts. When everything is so relatively low-volume, it's not economical to order on demand, so a large amount of stock is always held. Even tyres are stocked: one of the limiting factors for Brabus in the early days was that rubber technology couldn't match the speeds the cars were capable of, but now special developments with the major tyre companies match the speeds. Oh, and notice the red box with the Prancing Horse on? More on that in the story to follow…
Sebastians, Smarts and speed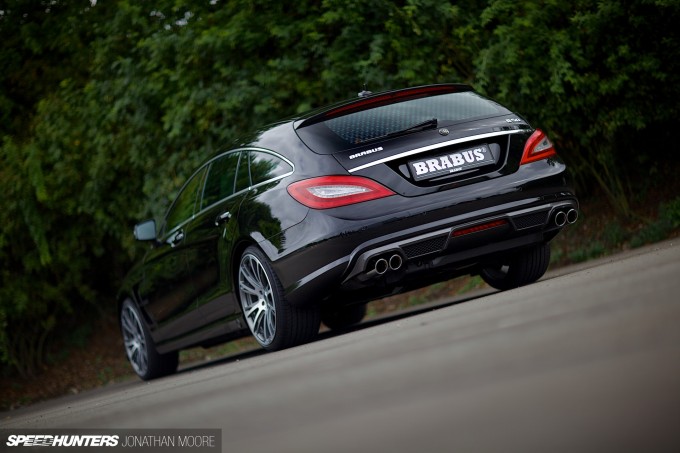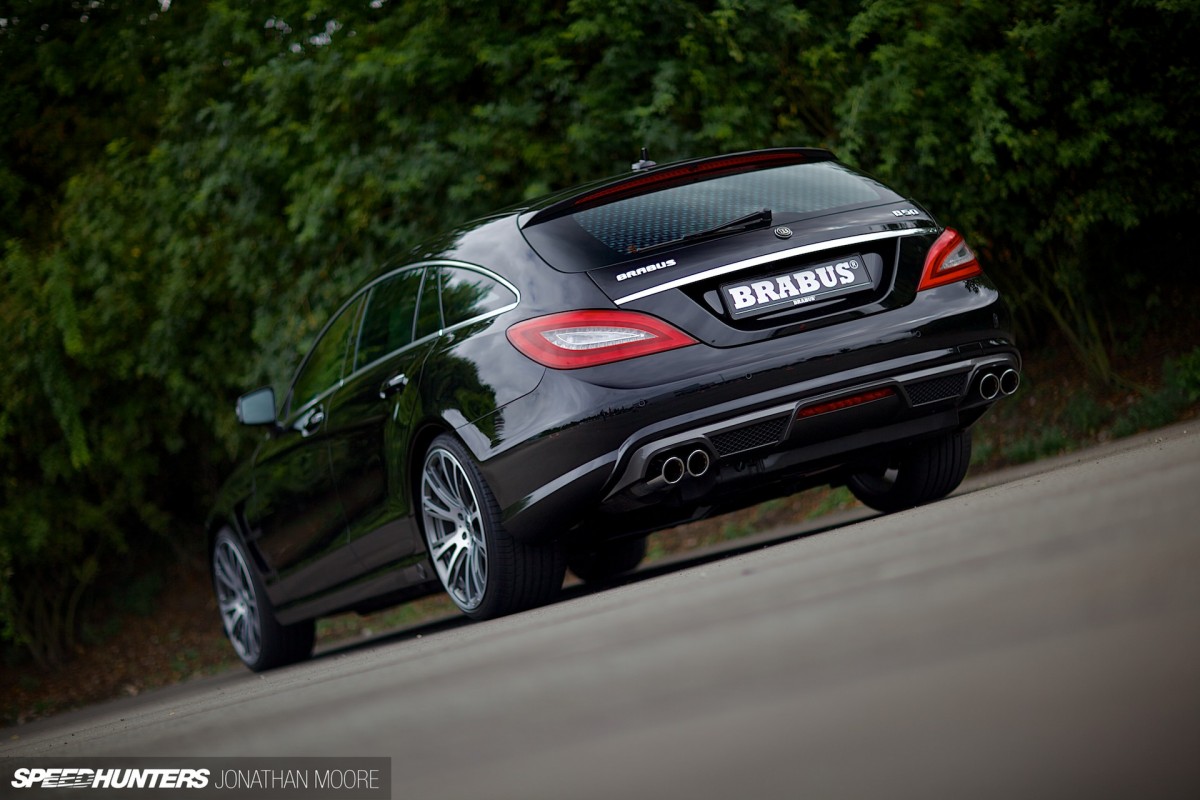 Brabus are constantly expanding, both in the business sense and in the buildings they take up. Their campus is large but not sprawling. Walkable, sure, but I wasn't going to turn down the high class cab we were offered to ferry us between buildings… It was the most furiously loud 300 yards I've ever driven.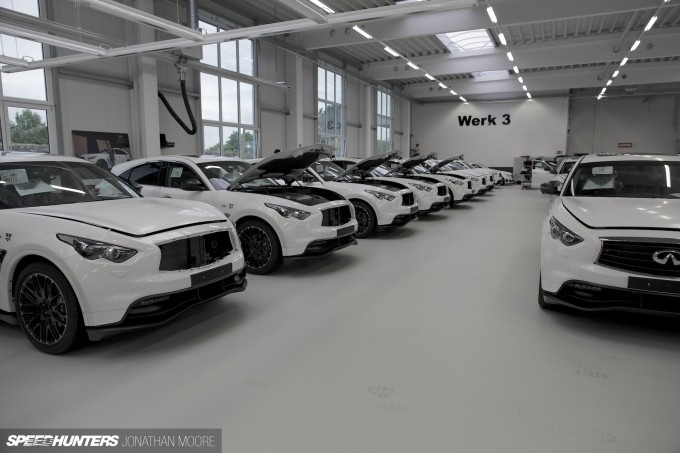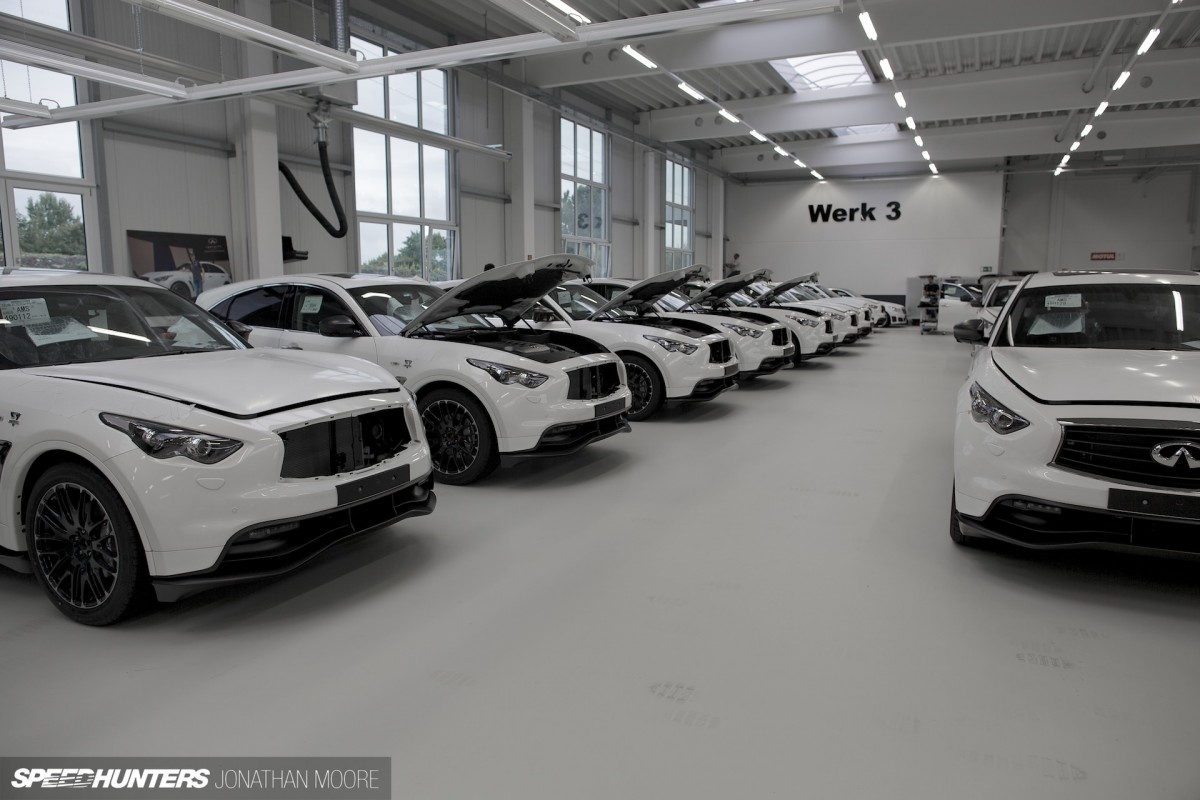 Werk 3 is the latest building at Botrop: it houses the Startech and CRD companies, both subsidiary departments dealing with brands outside the Daimler group. Car Research & Development specialise in producing low volume specials. Want a Sebastian Vettel-branded Inifiniti? CRD are making them. Startech are concentrating on high-end tuning parts for Jaguar-Land Rover models.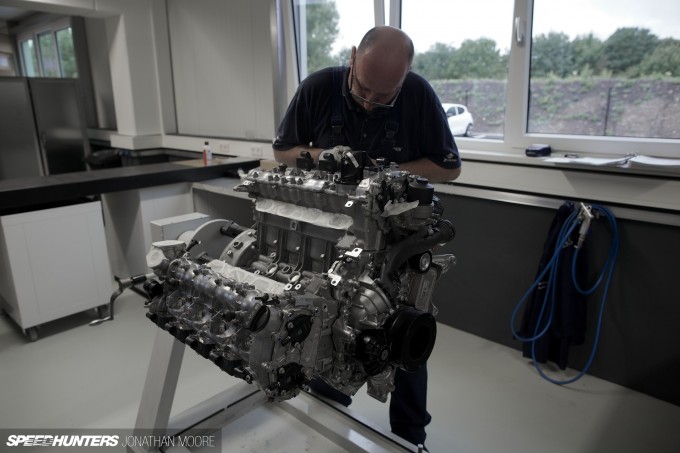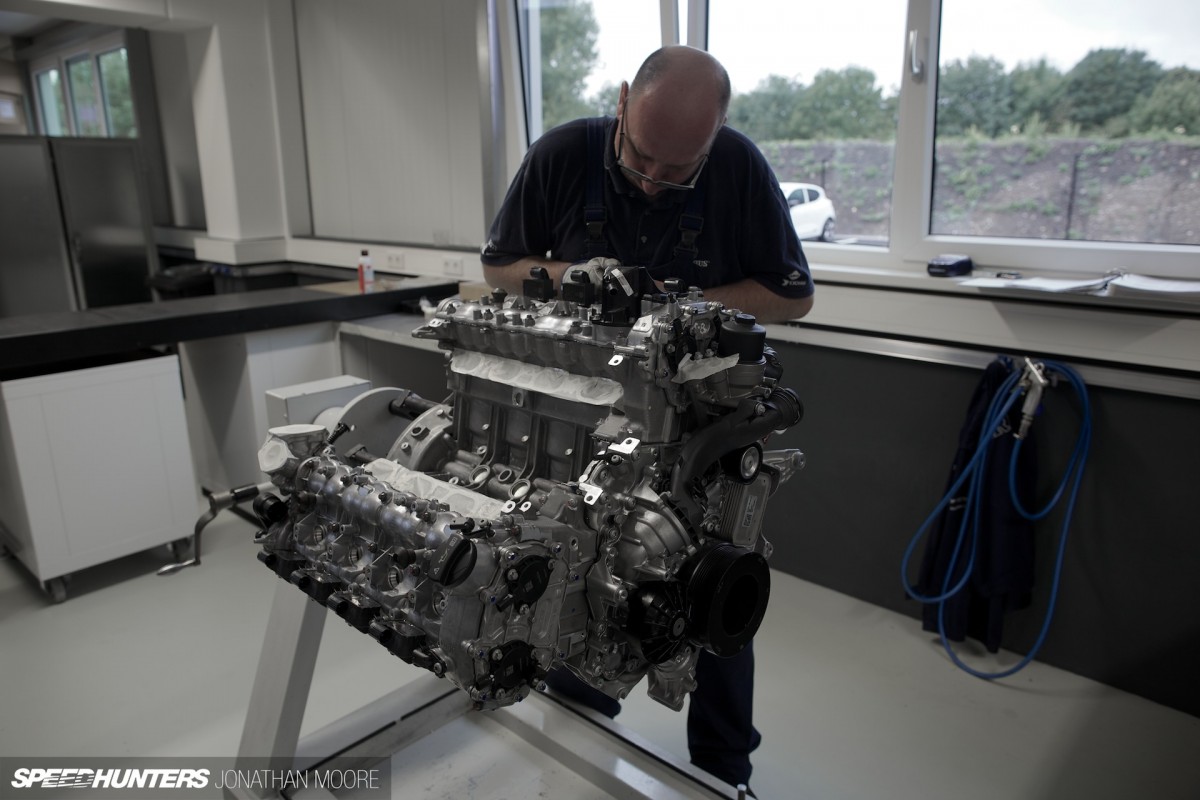 Brabus's manufacturing area adjoins the CRD/Startech facilities: full CNC and other automated machinery sits alongside measuring and monitoring kit to help rapid prototyping and development. In comparison, the engine department seems a complete contrast: much more cottage industry and artisanal. There are no production-line factory deadlines or time constraints: each engine is painstakingly and lovingly assembled by hand. Each one takes as long as it takes.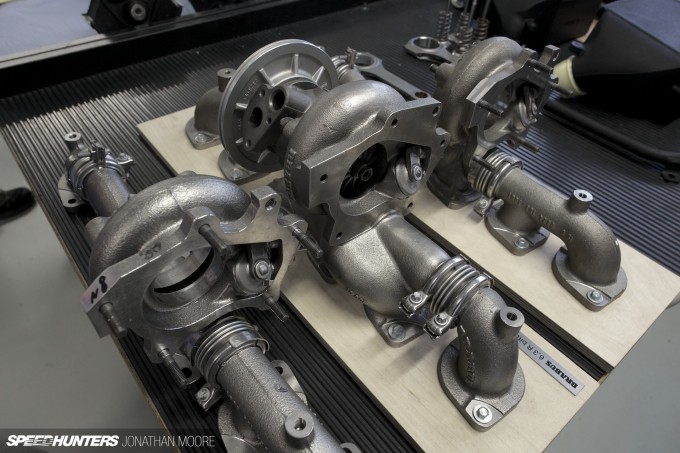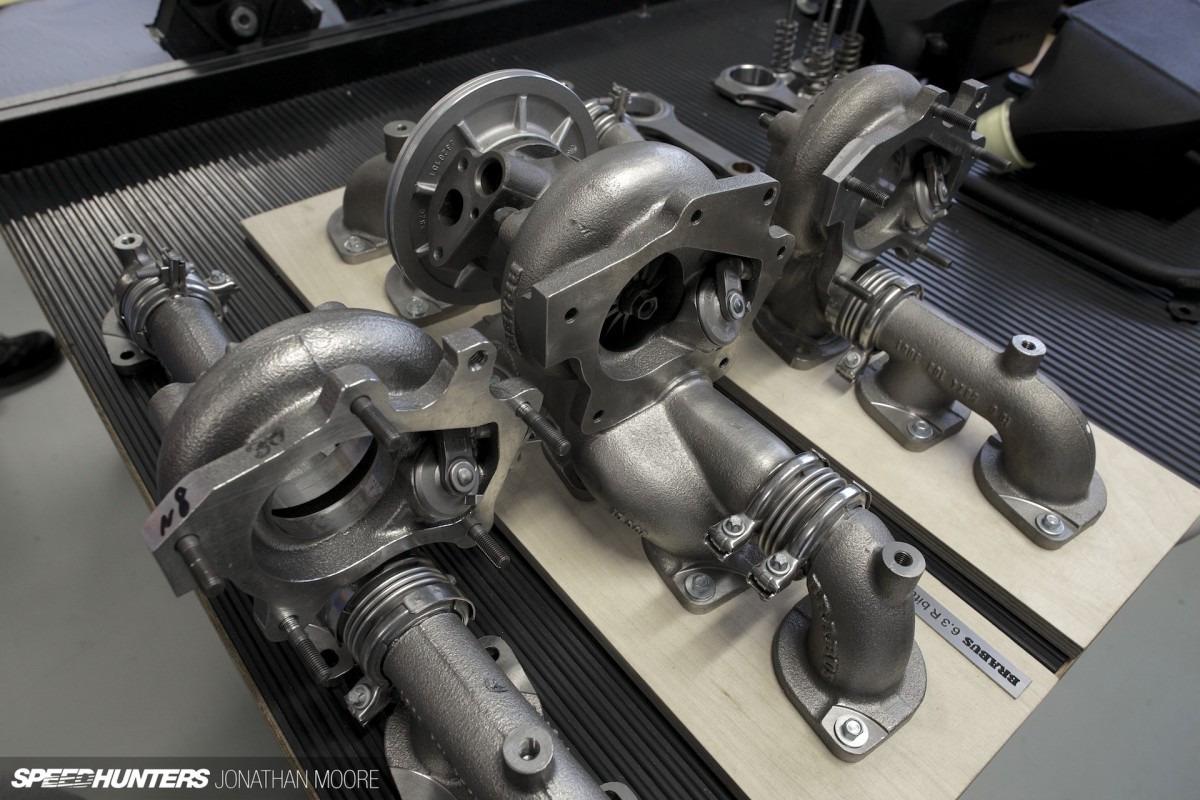 What is it with the Germans and big turbos? Brabus have a long history with boost, and have developed heavyweight kit for their monsters: bigger, heavier grade, higher pressure, fed by individual pipes from the cylinders, yet running cooler as well as developing great gobbets of extra power more efficiently than standard.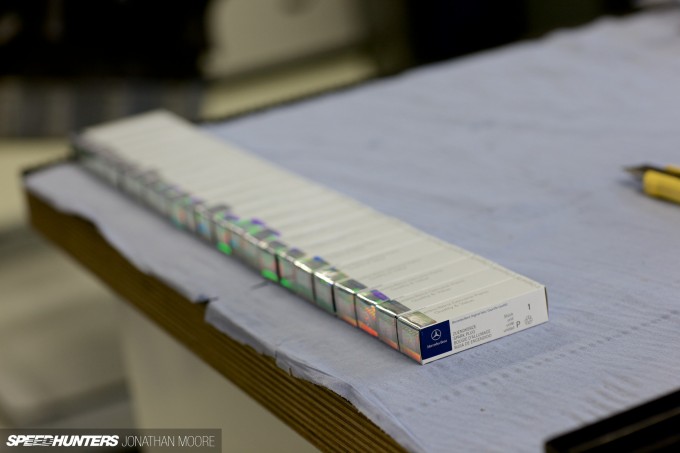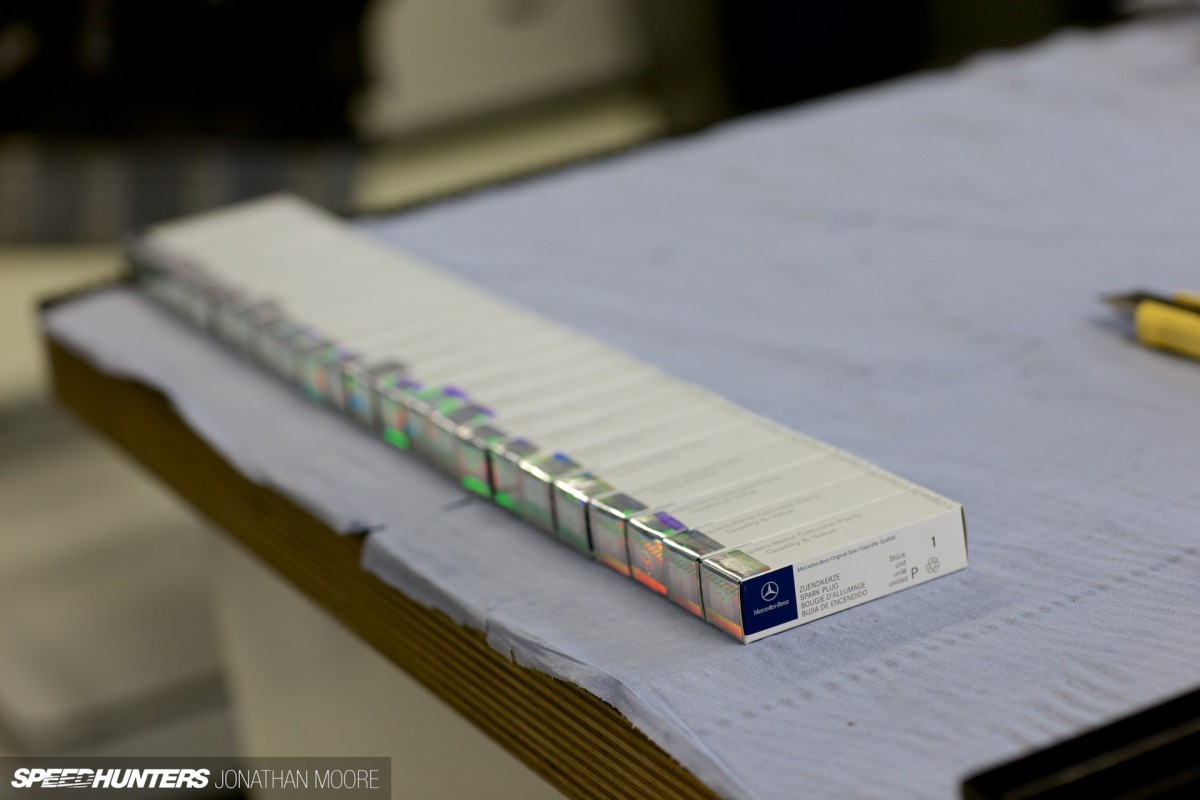 Engines really are where you see Brabus' passion on show, though all that work comes at a price. A V12 could cost 80,000 euros to start… Even looking at the number of spark plugs required is frightening. It makes me (and more specifically my wallet) glad I only have six.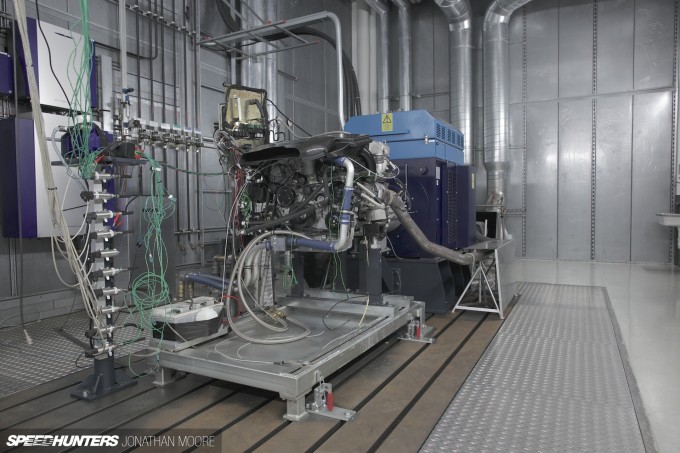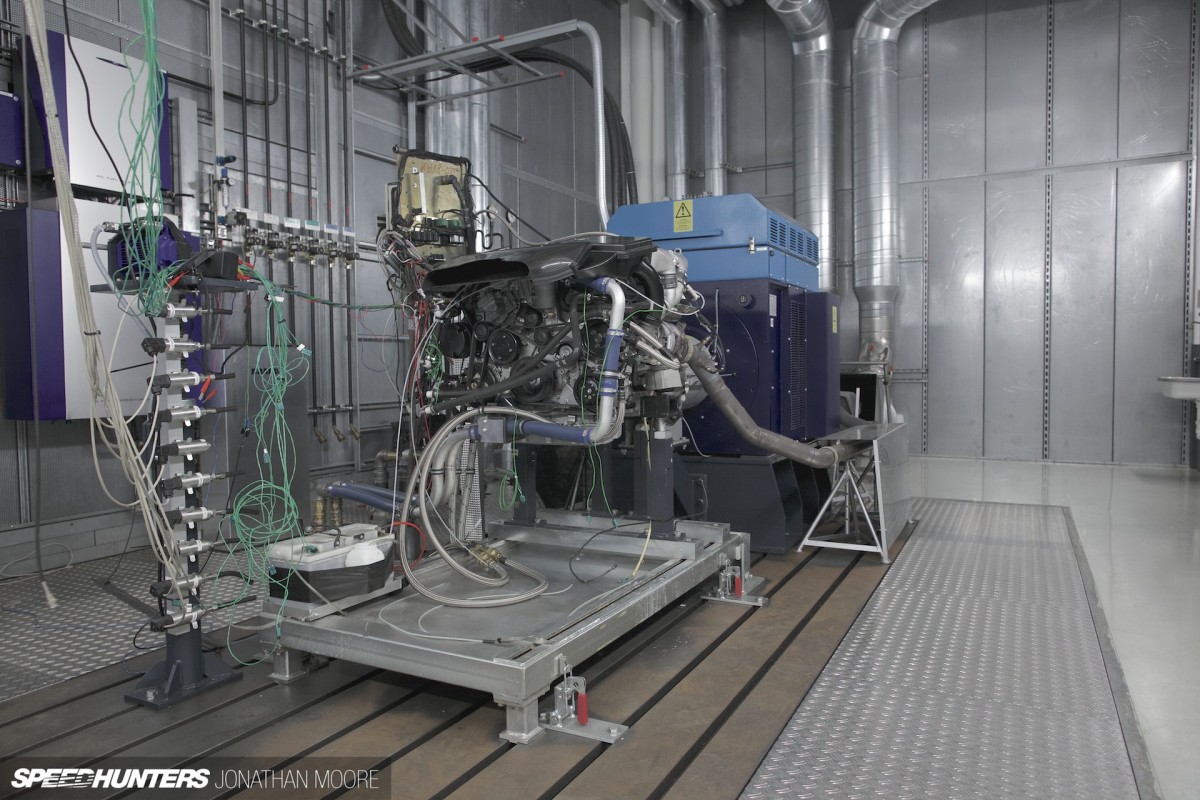 There's a complete testing and development centre on hand, with two active dynos. The main beast runs up to 800kw and can be used to simulate any kind of condition: endurance drives with fuel, oil, water and air delivered at whatever temperature is required. Next door is a second lower power dyno, which is used for another major subsidiary business: Smarts.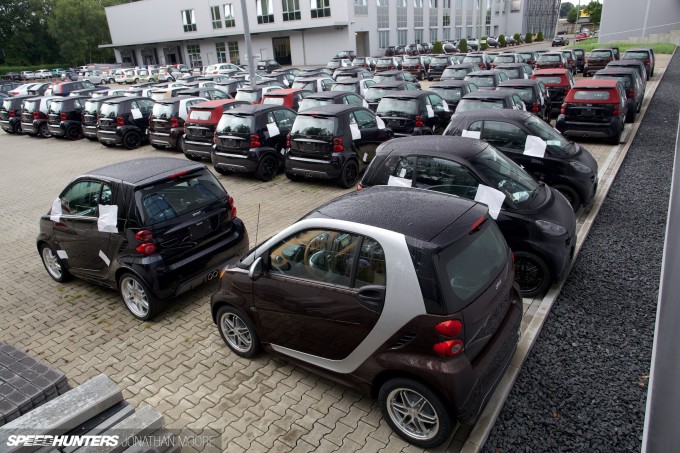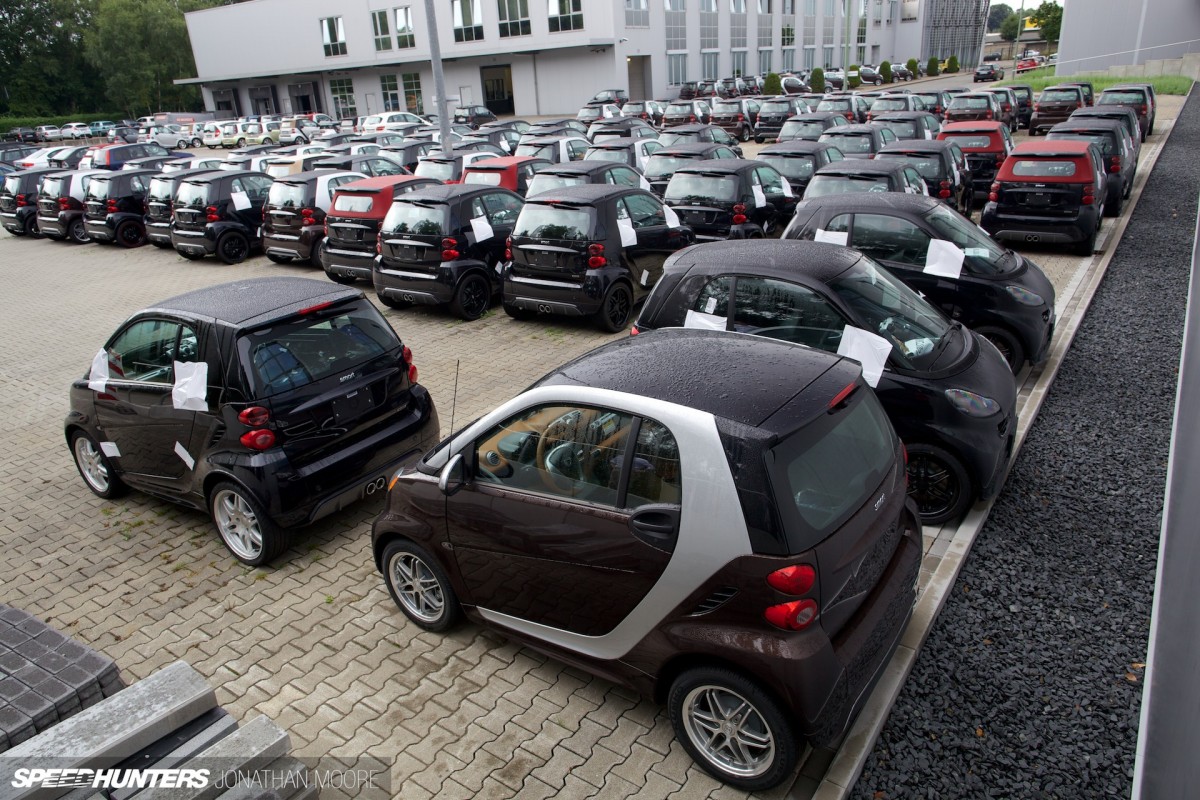 Again, not one or two, but one or two hundred stood in the car park alone. Brabus started tuning Smarts back in '99, and are now a 50-50 joint partner alongside Daimler. They develop all the engines, and are involved in the overall model evolution: there's even extra space built into the base models to make Brabus' tuning options easier, unlike the regular Mercedes tuning.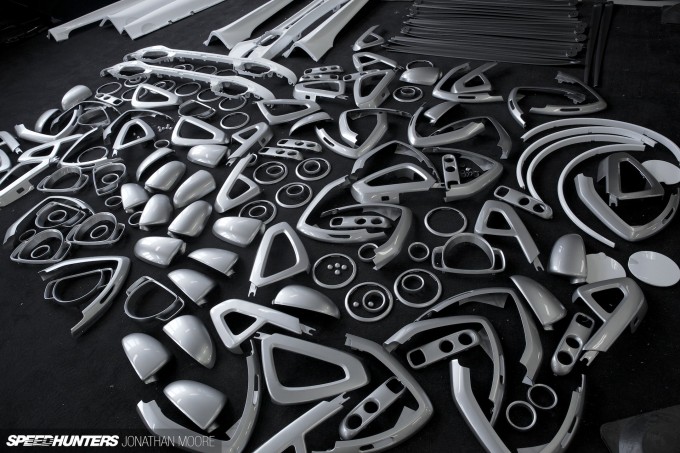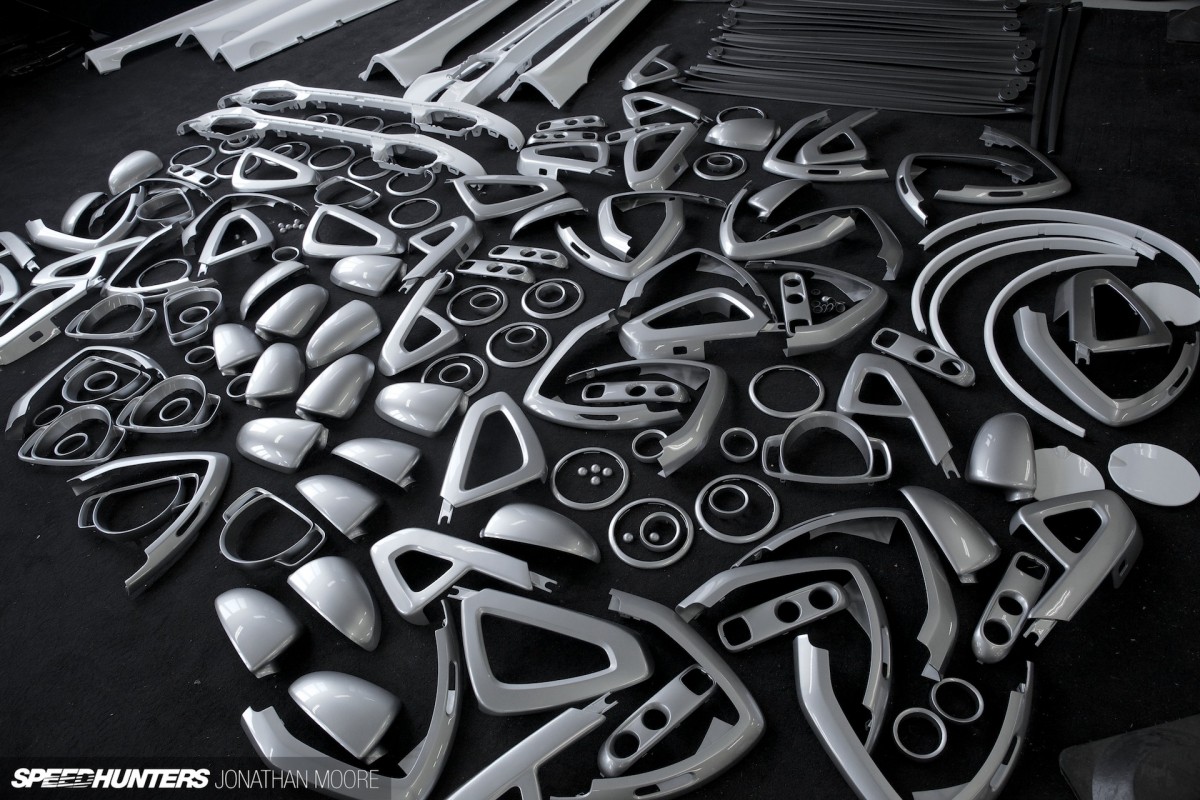 And there are plenty of options. Laid out on the floor in the Smart hall were myriad kits waiting to be assembled – 10,000 Smarts of varying spec roll out of Botrop every year.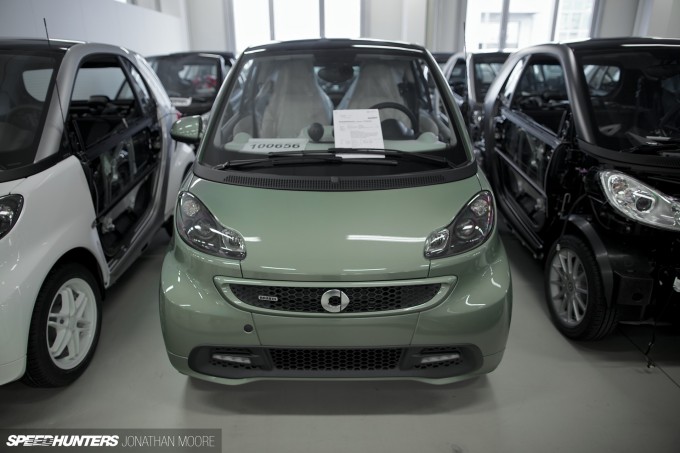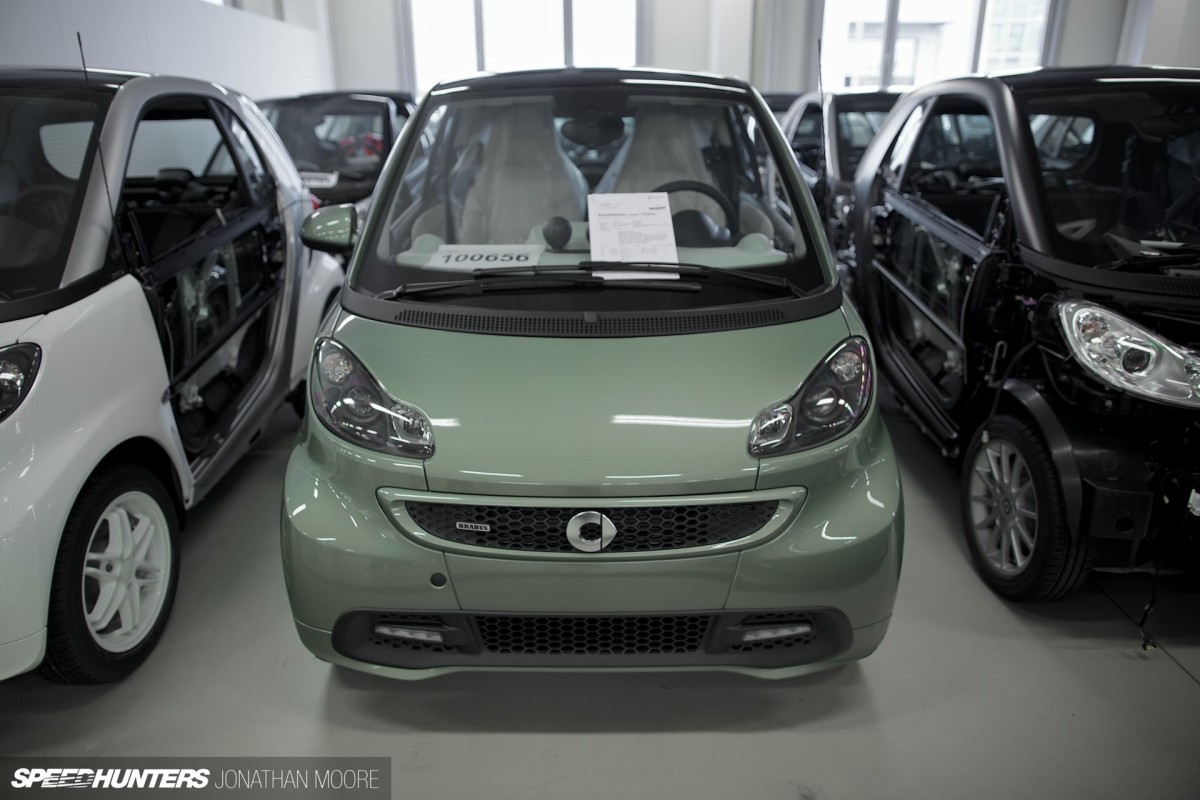 You can even choose specific colours to suit your daily driver, even if, for instance, it just happens to be an Aston Martin or Lamborghini…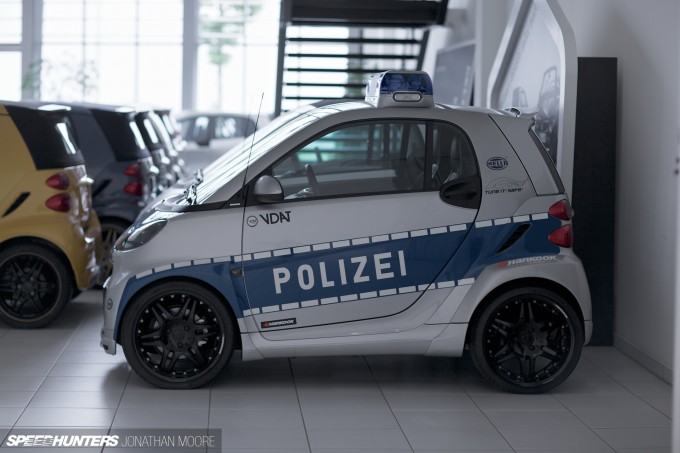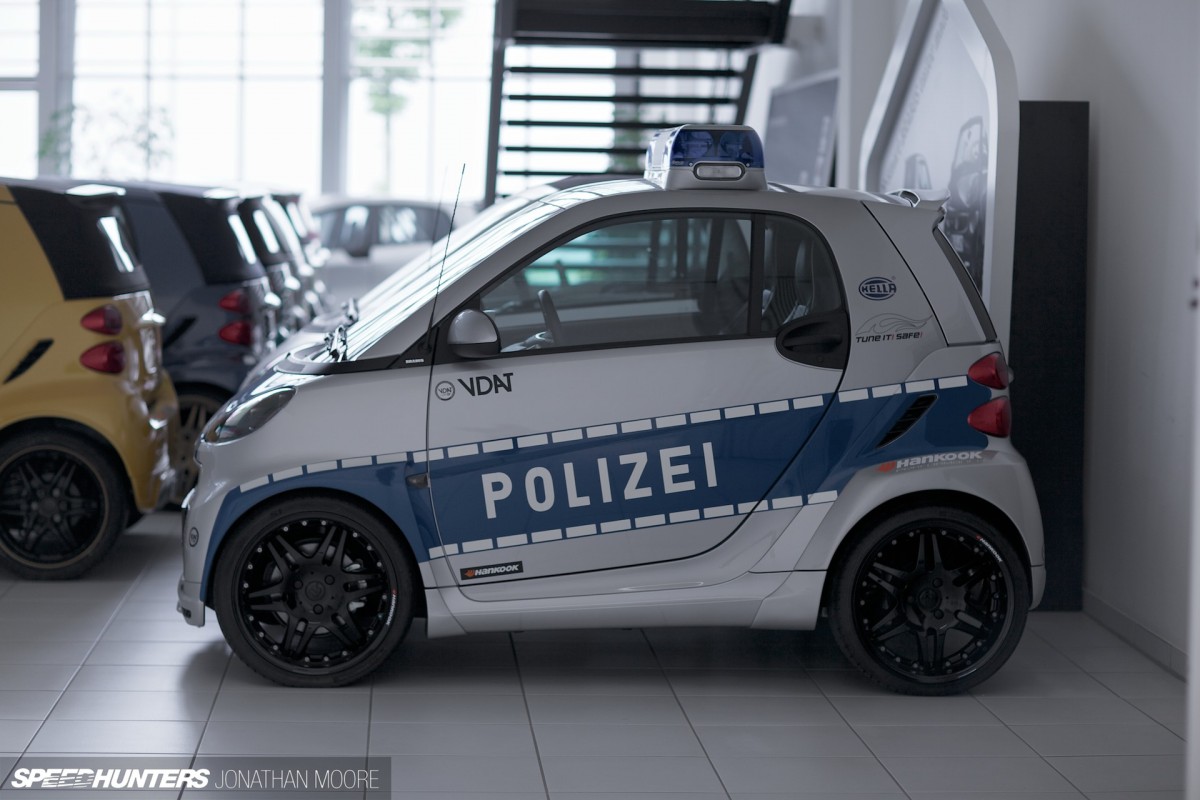 Alongside the 'standard' Smarts and special order tuned versions were a number of limited editions and one-offs, like this Polizei variant.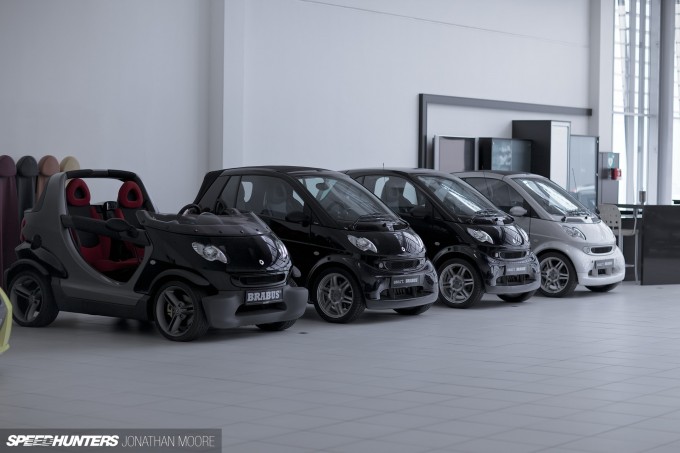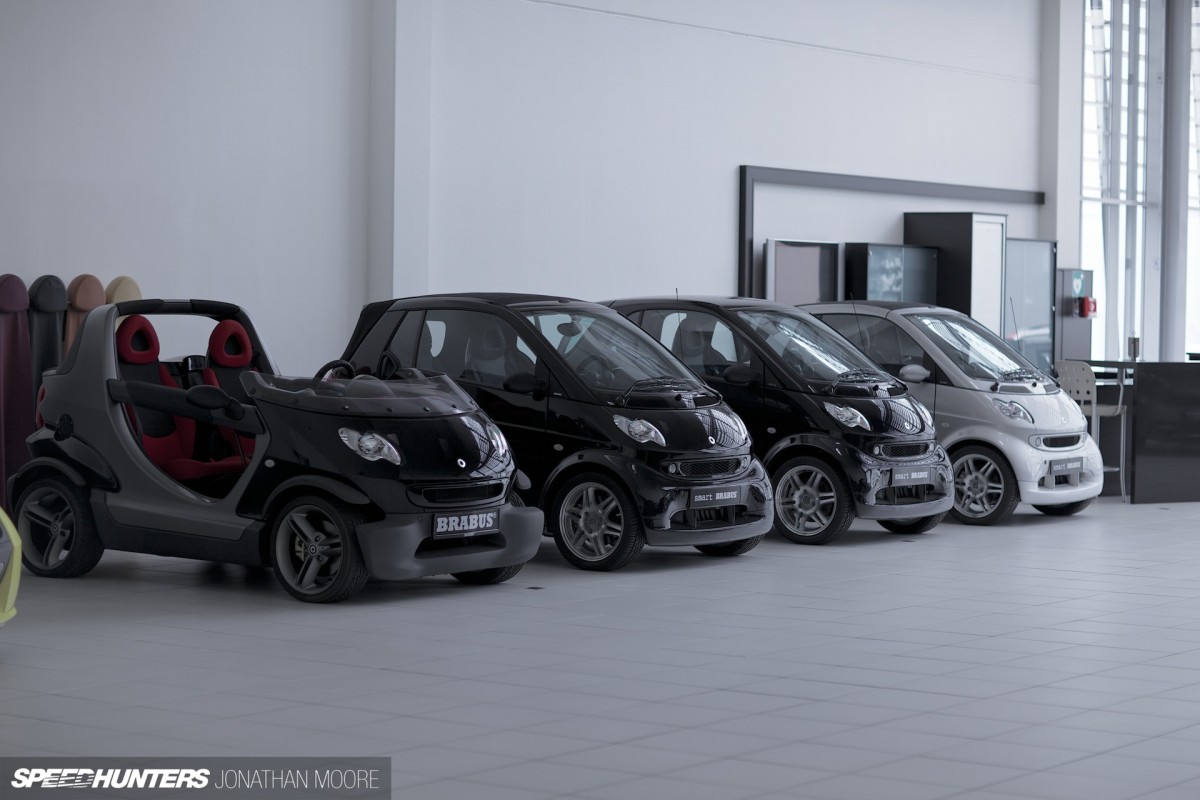 The Crossblade was a minimalist, cut-down runabout, with a waterproof interior and cut-out sides.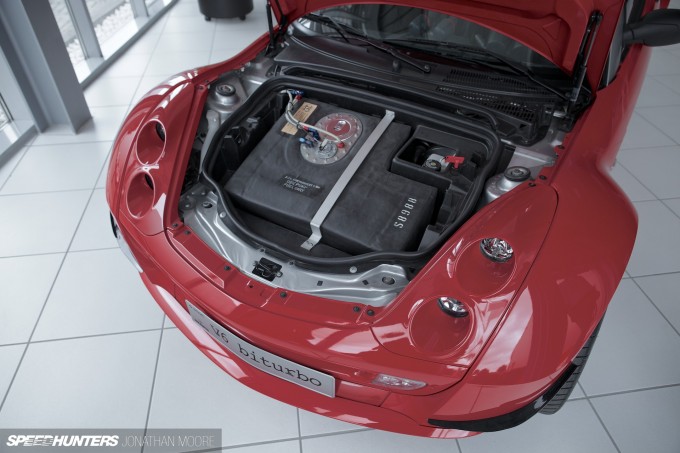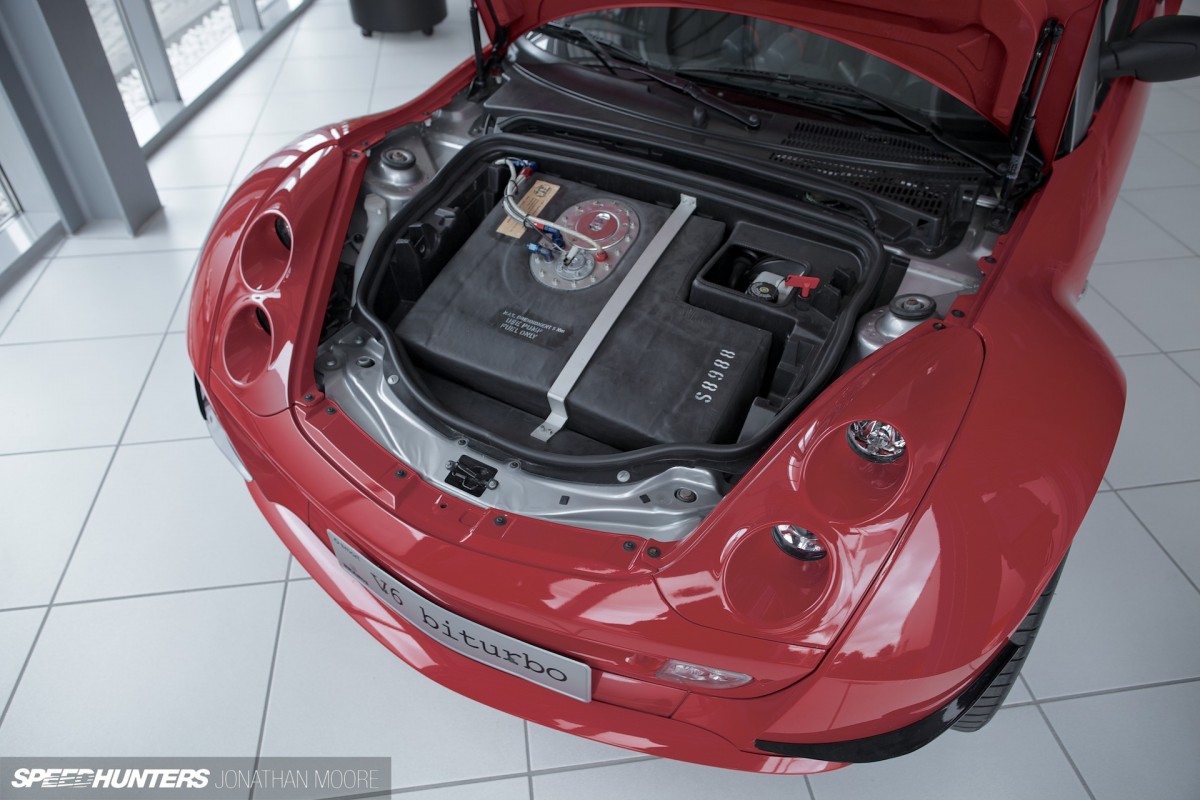 Weighing close to nothing, the 102hp in the Brabus Ultimate Smart made for a special experience, but then there was also the V6 Biturbo Roadster from 2003: 168hp and 220Nm of torque in a car weighing just 840kg.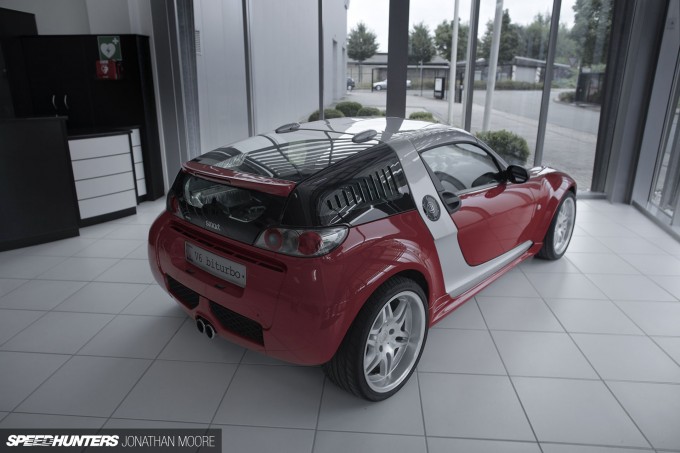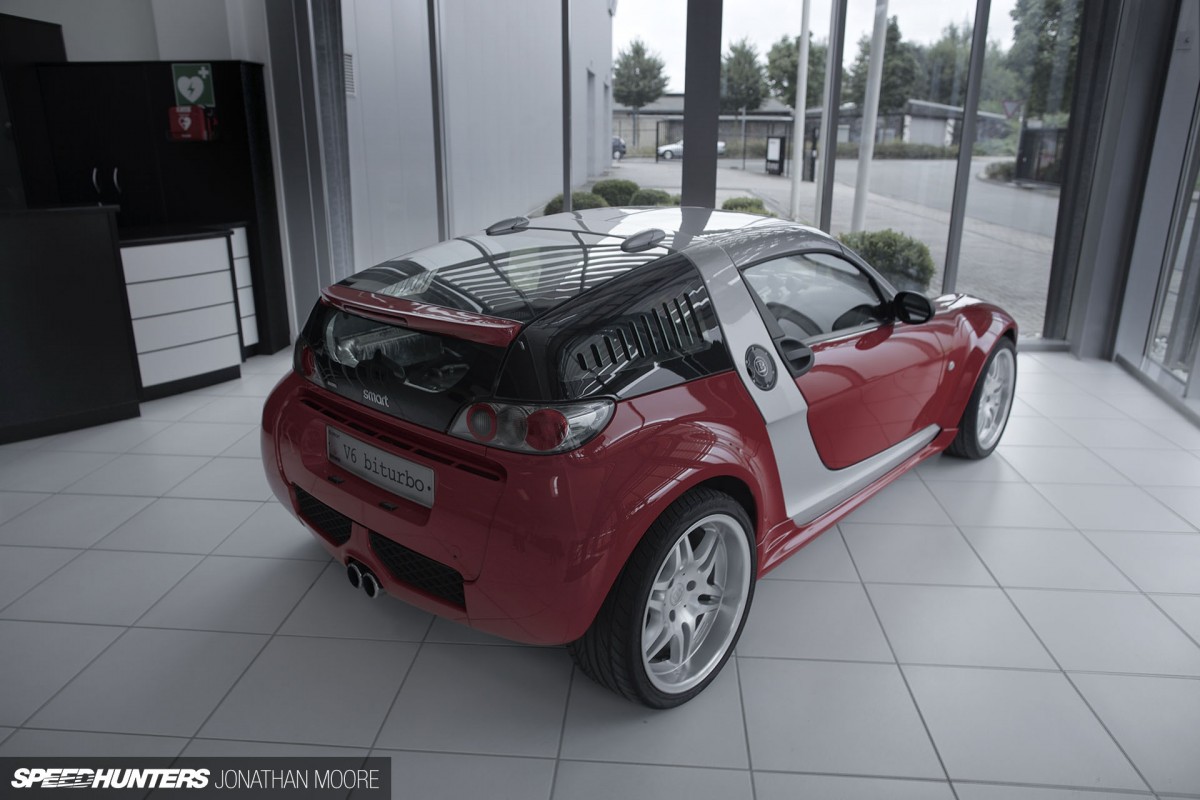 The mid-mounted engine was a fusion of two three-cylinder units, so the fuel tank had to be relocated to the nose. So Brabus have developed a couple of cars or so. Well, the combined output of at least two major companies, and more besides when you count their tuning sub-brands. And this is without including the incredible Classics business, which I'll be turning to in the next story.
Brabus. The quietest, loudest tuner on the planet.