'60s show rod
I'm sure you've noticed that the SEMA Show covers the full gamut of automotive styling. Jacked up or dumped, domestic or import, good or bad; it's all there in one place. It's really a lot to pick through, but when you're looking for something specific you can bet it will be there. As Bryn and I wandered the halls after hours we checked out all sorts of stuff, but the cars I was naturally drawn to were the hot rods, kustoms and muscle cars.
I first spotted this drastically modded '40 Ford back in June at the Ink 'n Iron show. Since that was a traditional indoor car show I couldn't get very close to check out the '60s show style pickup because it was displayed behind ropes and on a bed of rock salt. The appropriately named Kosmic Outcast was right there at SEMA though, and I could get as close as I liked. The best part about building in the '60s show rod style is that it really is just a style. There are no rules, and you can go as wild as you want. Case in point: the 1960 Pontiac rear quarter panels that were made into bed-sides for this pickup.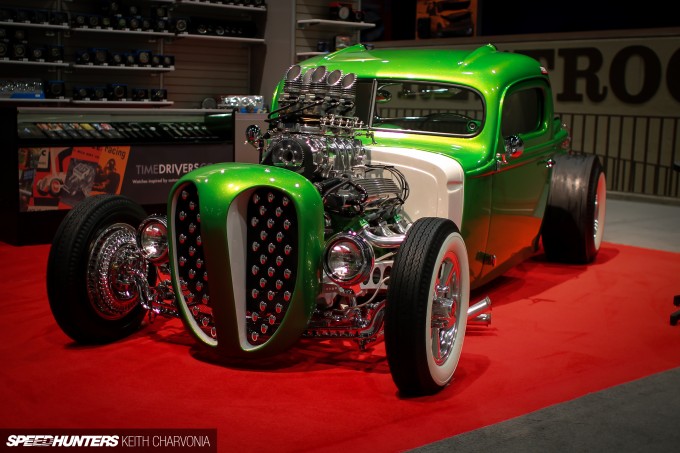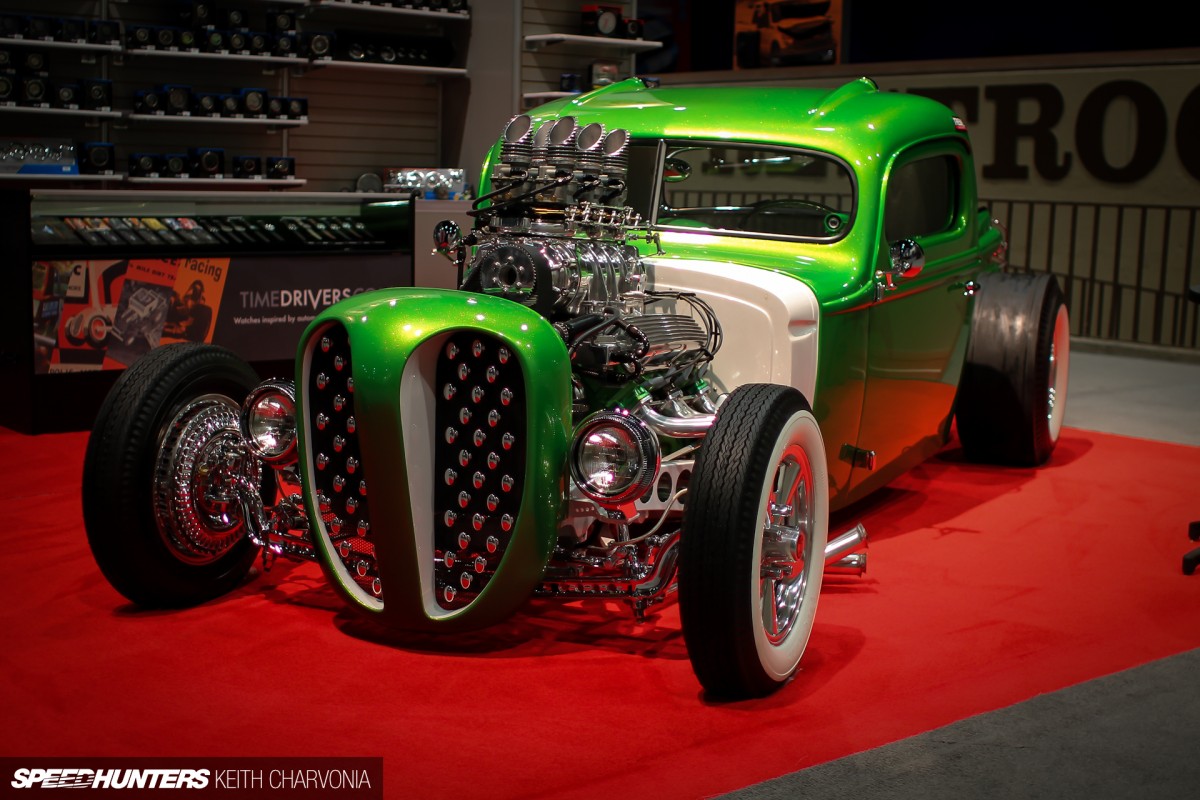 Built by Hot Rod Chassis and Cycle, the '40 Ford truck cab was sectioned and chopped, five inches for each, before a '34 Chevy truck cowl was grafted in. As is common with these builds, the grille is all custom, with drawer pulls presumably stolen from Mom's kitchen for added detail.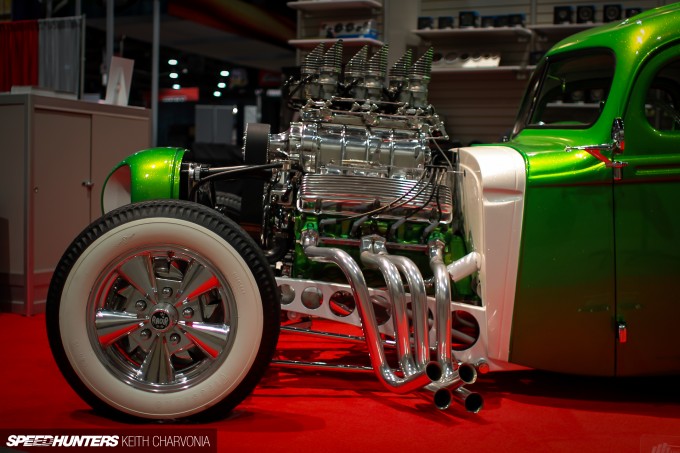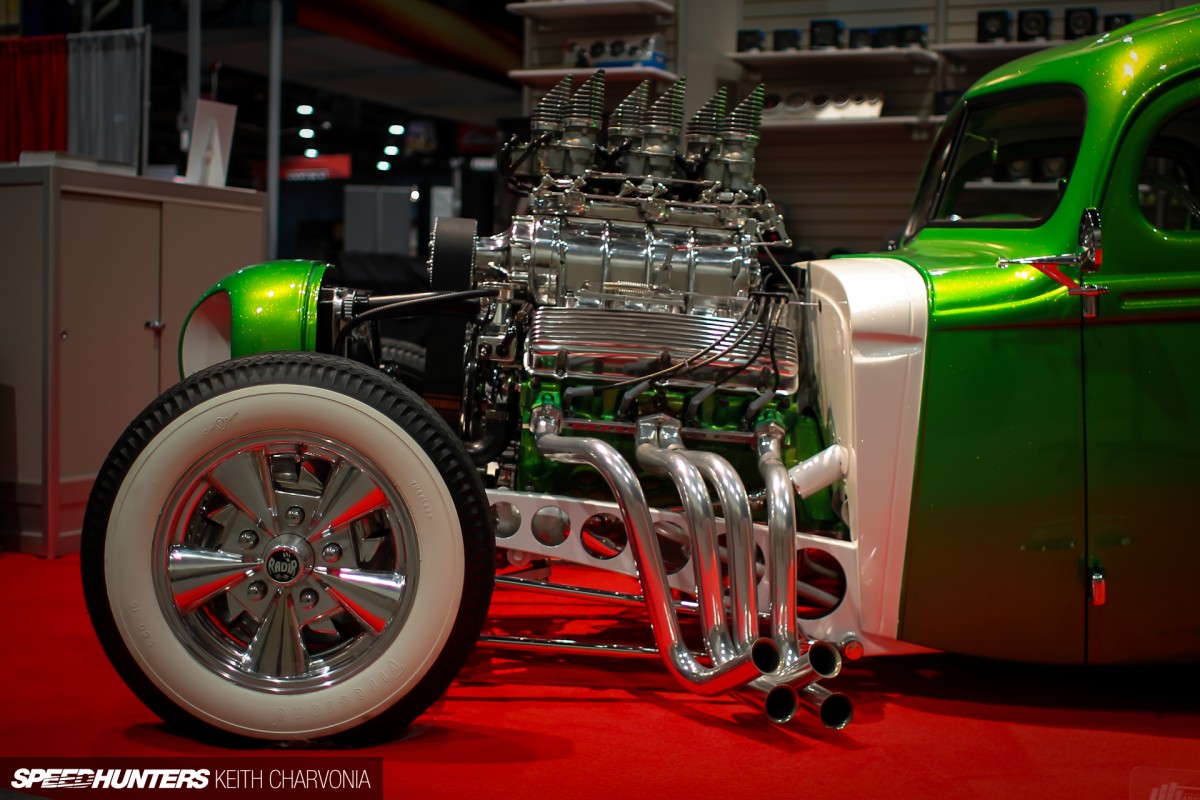 The frame was lightened with massive holes, an old hot rod trick taken to the extreme in this case. Of course the powerplant is wild too: a 1959 Olds 371 rocket that's blown and stroked.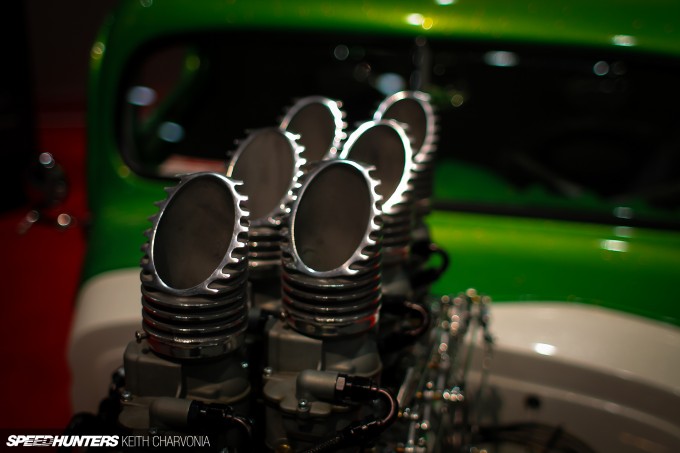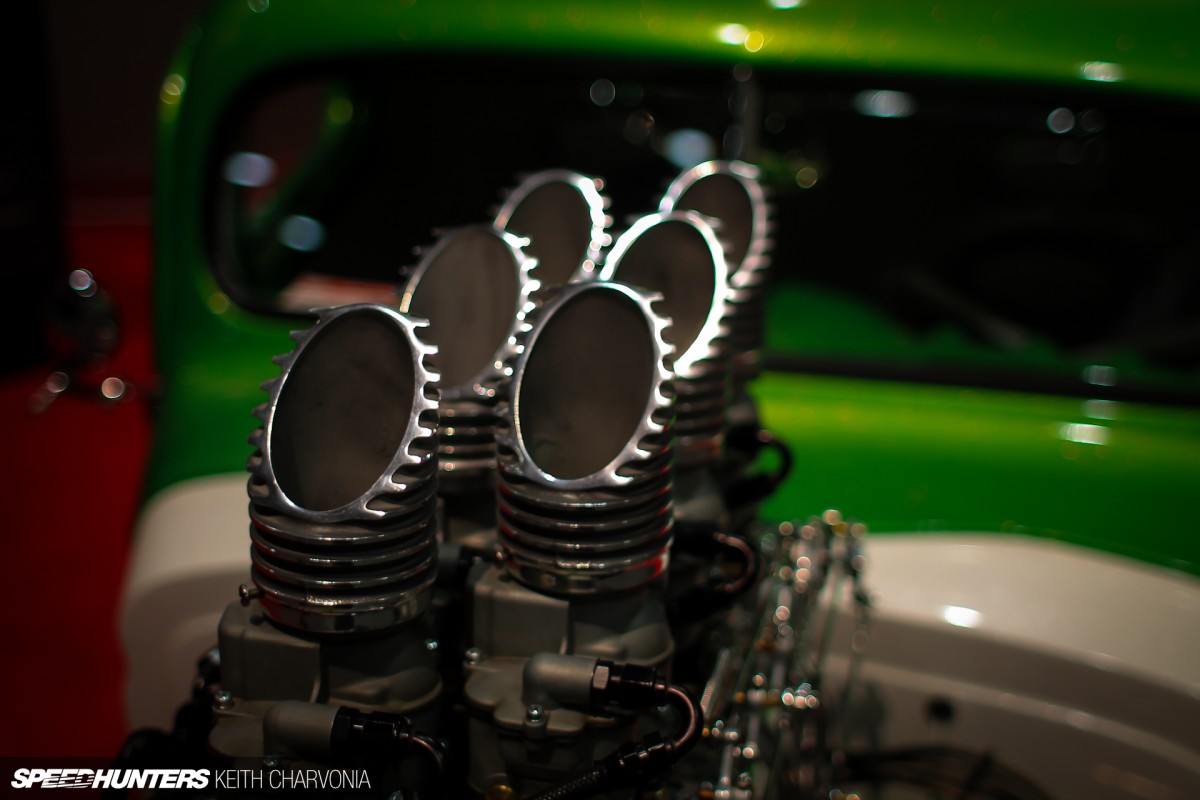 I found the orderly layout of the carbs interesting…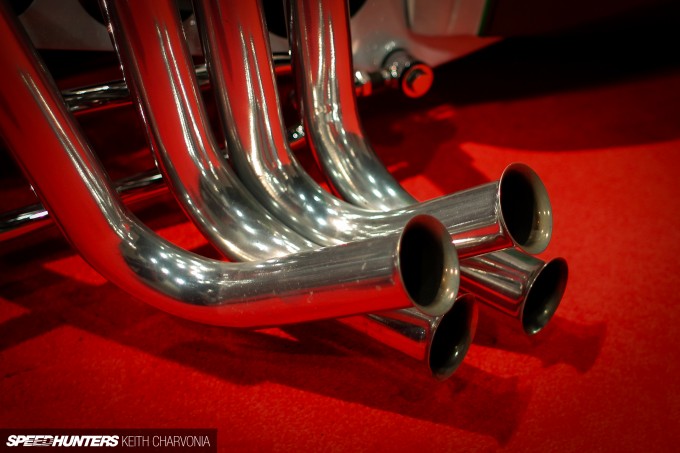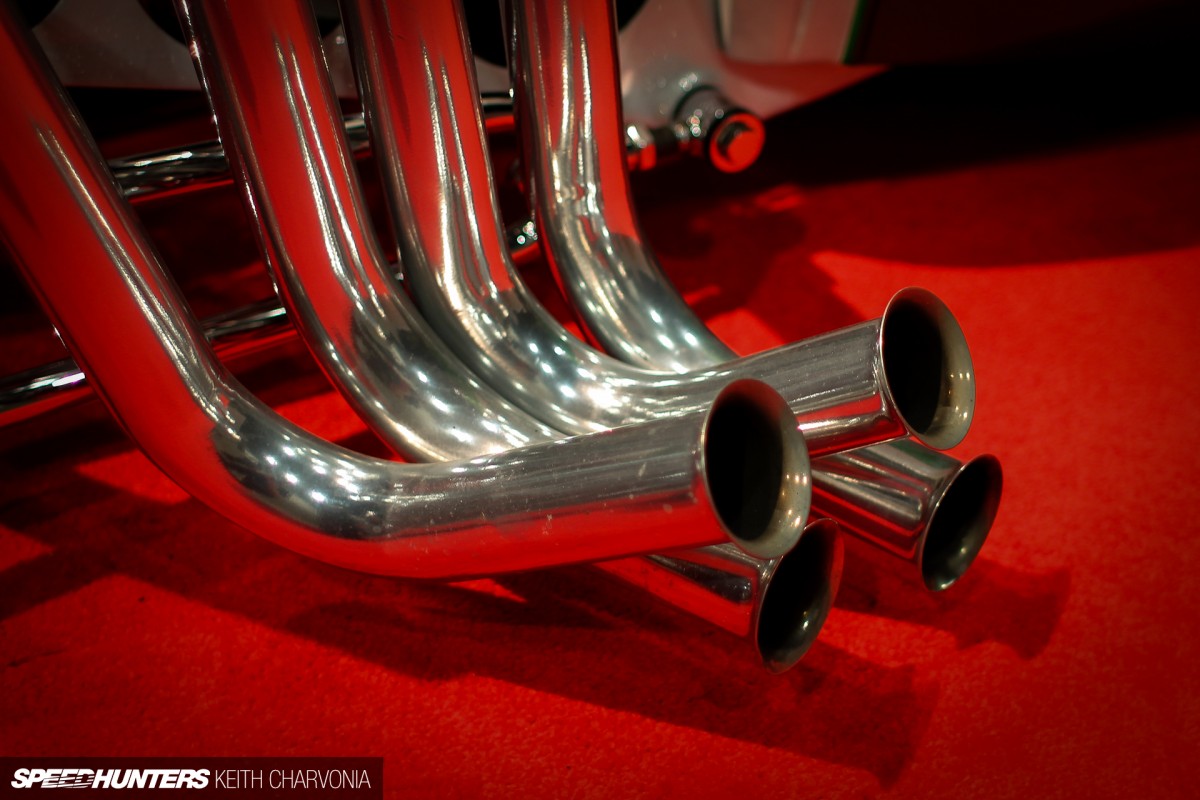 … as they were in contrast with the disorderly headers. A clue to the wild sound this engine makes perhaps?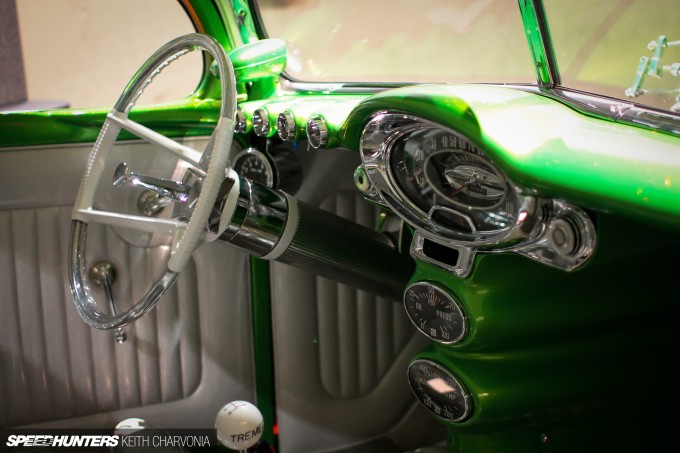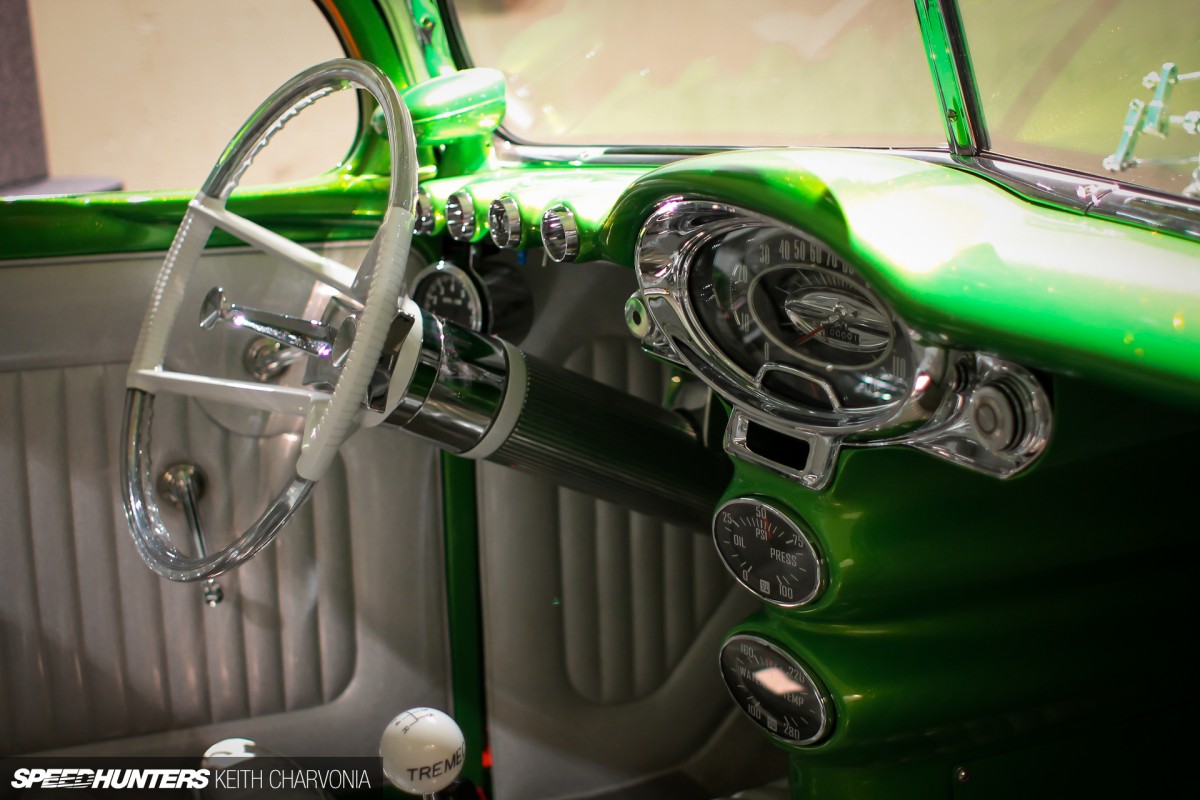 The interior lives up to the Kosmic Outcast name with a spacey retro design. Lots of cars gave up their parts for this interior: a dash from a '57 Olds, a steering column from a '64 Riviera and a steering wheel from a '59 Plymouth Aero are just a few.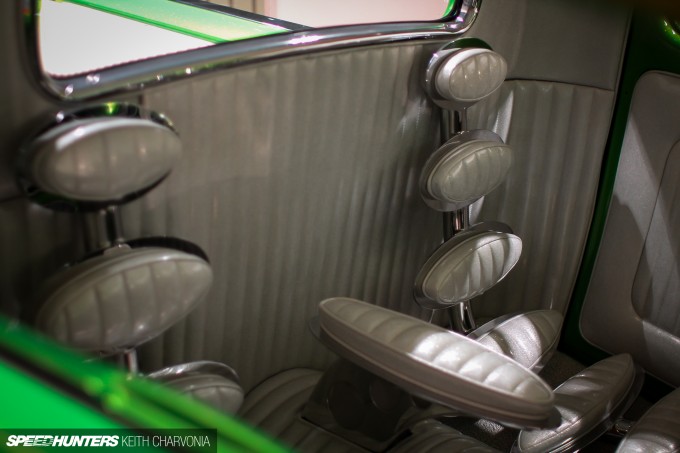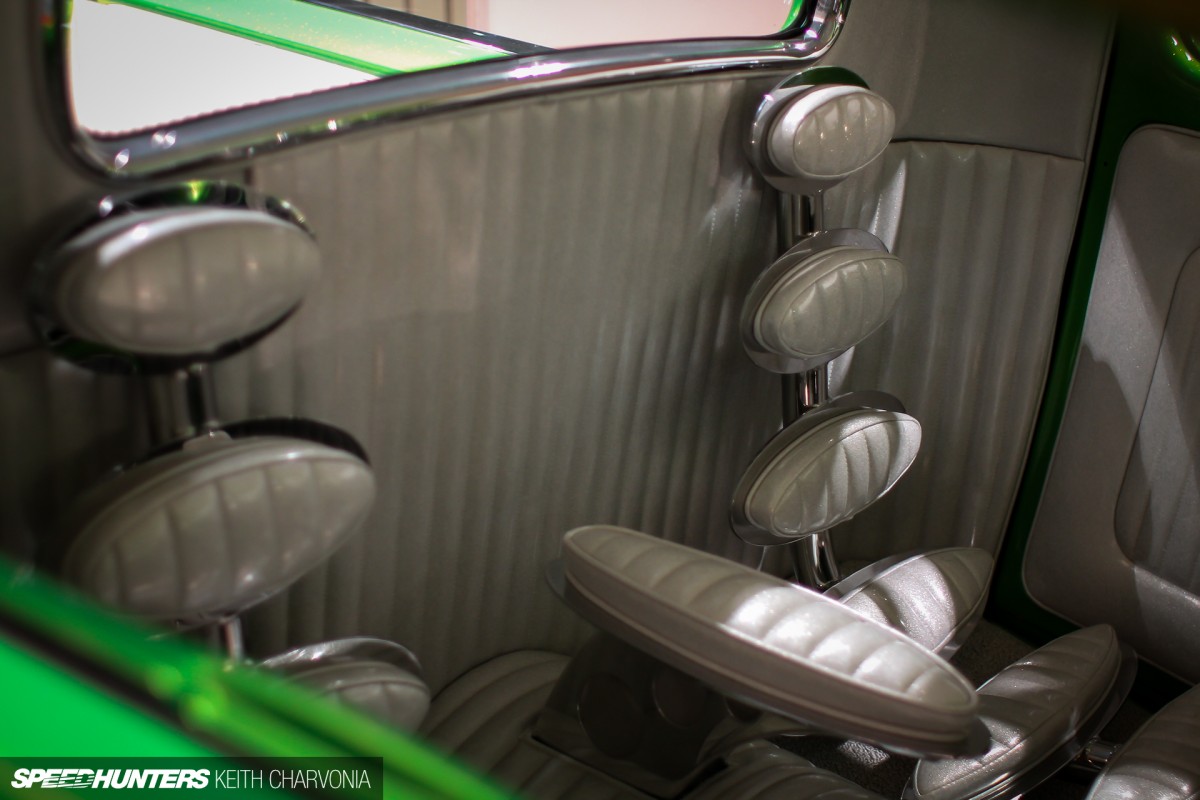 If there was any doubt that this was a 'kosmic' build, the seats just sealed the deal.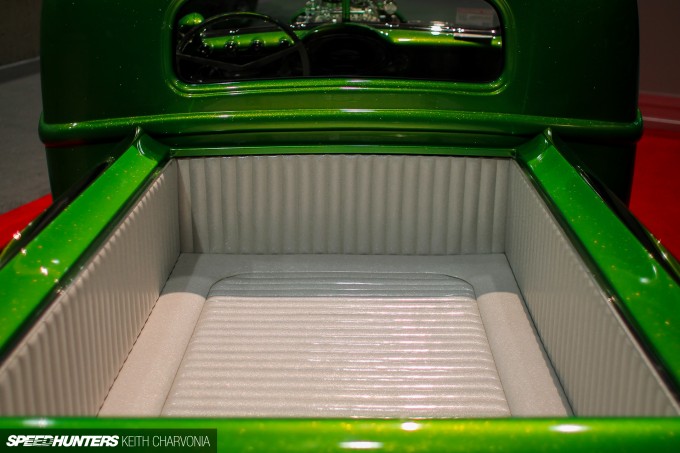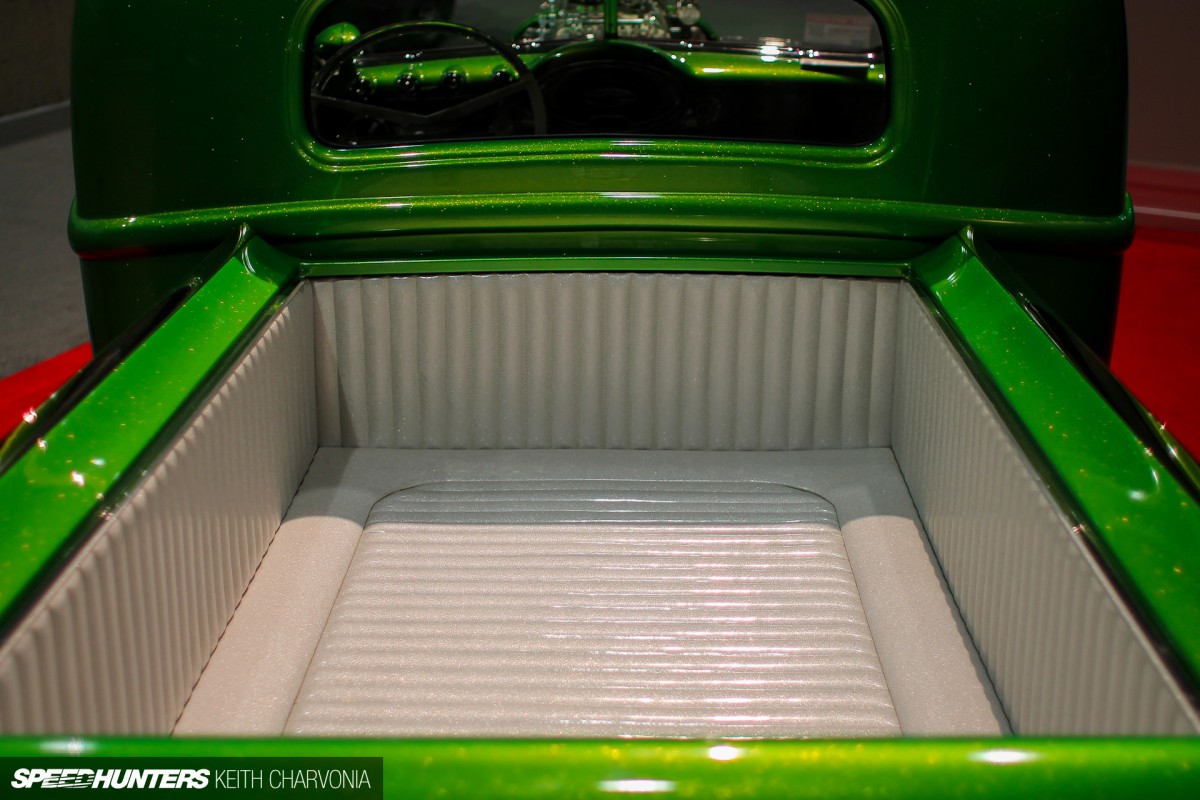 Being a show rod, it's only natural that the upholstery would make its way into the bed too.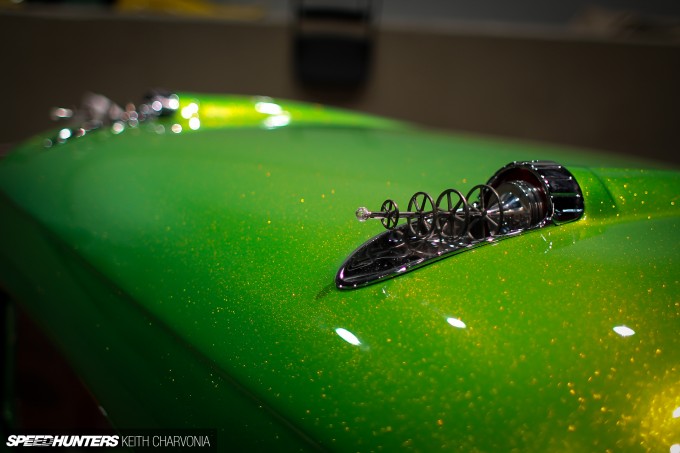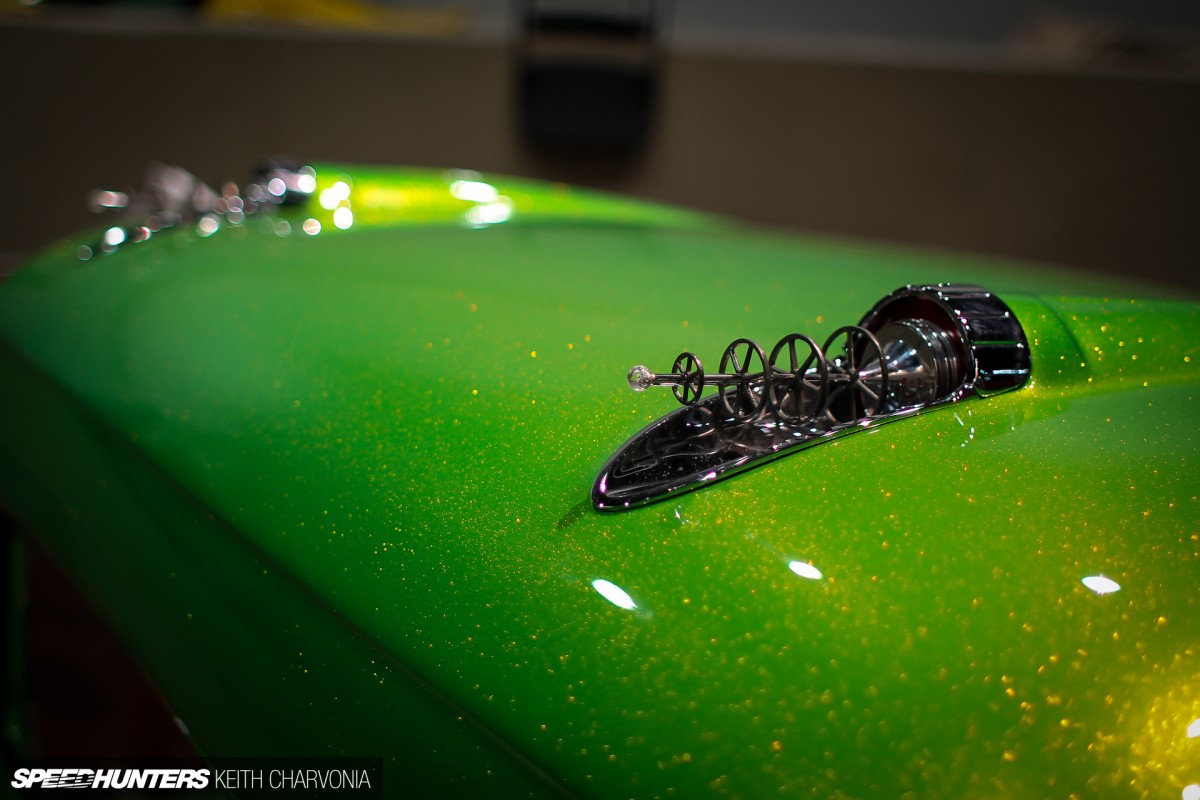 My favorite touch is the space antennae sprouting from the roof via hood bullets from a '57 Chevy.
Icon does it again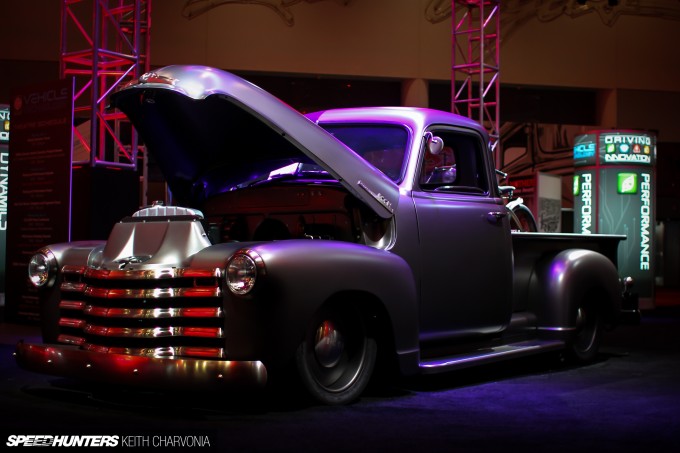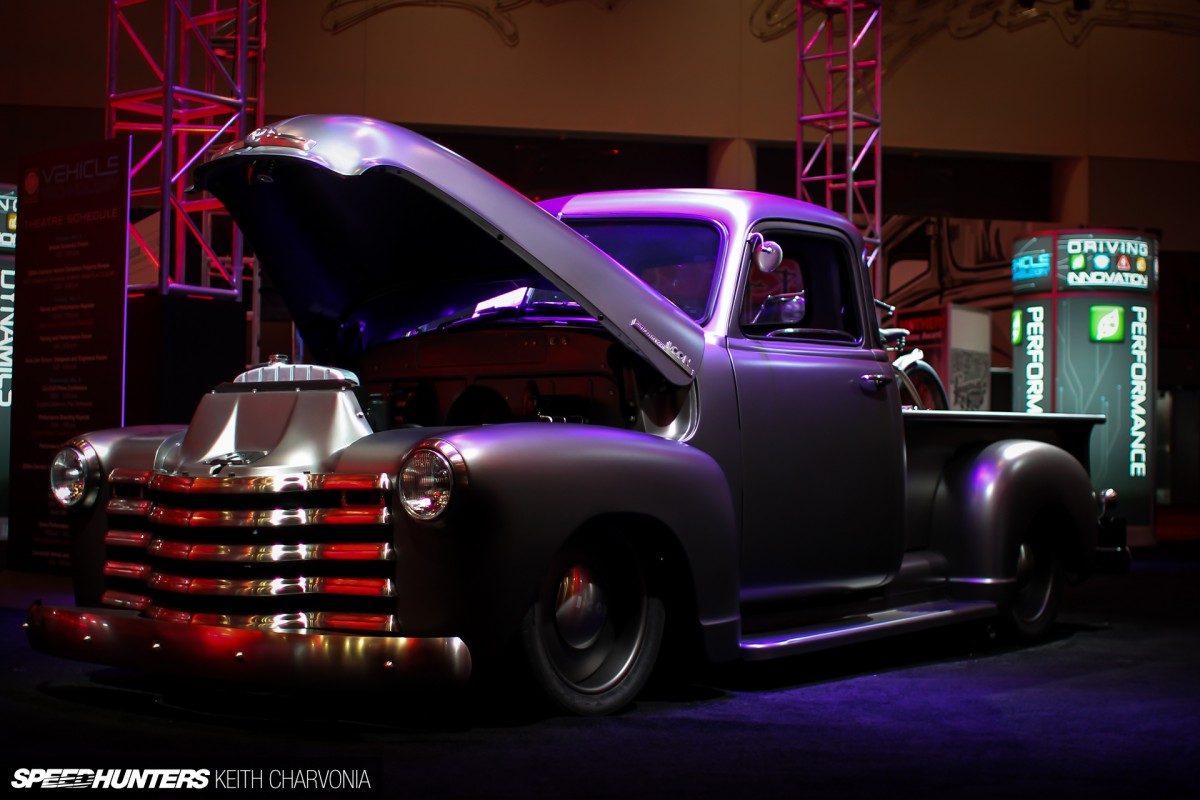 If the Kosmic Outcast was a bit overboard for you, maybe you would like a more refined build from Icon instead?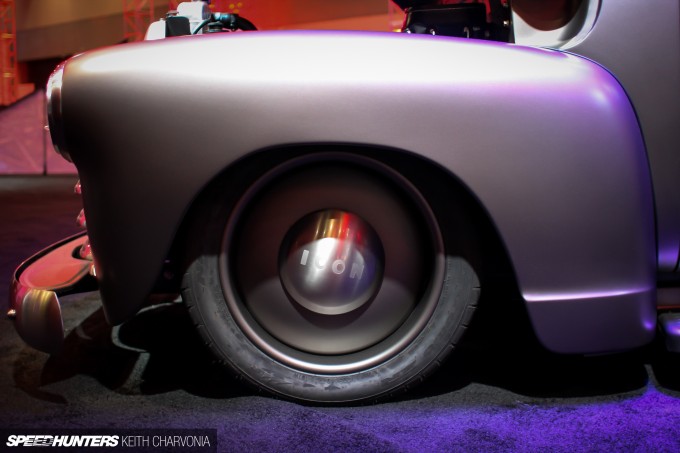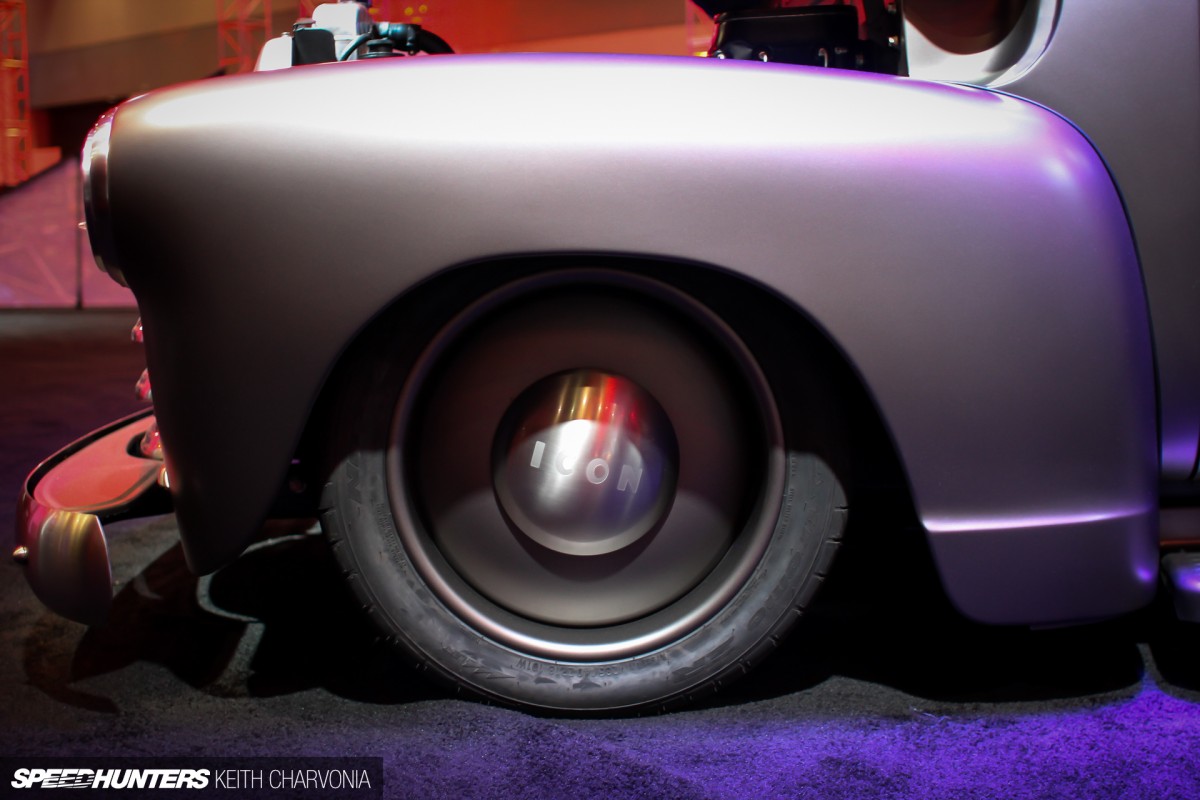 I first noticed Icon's owner and builder J. Ward when he burst onto the offroad scene with uniquely modern FJ40s that fetched over $200,000 dollars. His latest build, a '47-53 Chevy Thriftmaster pickup, is available for around that same price; ironic given the name but still very, very cool.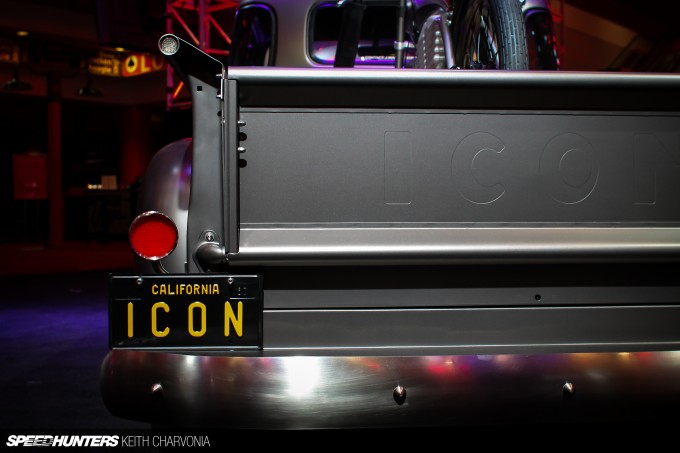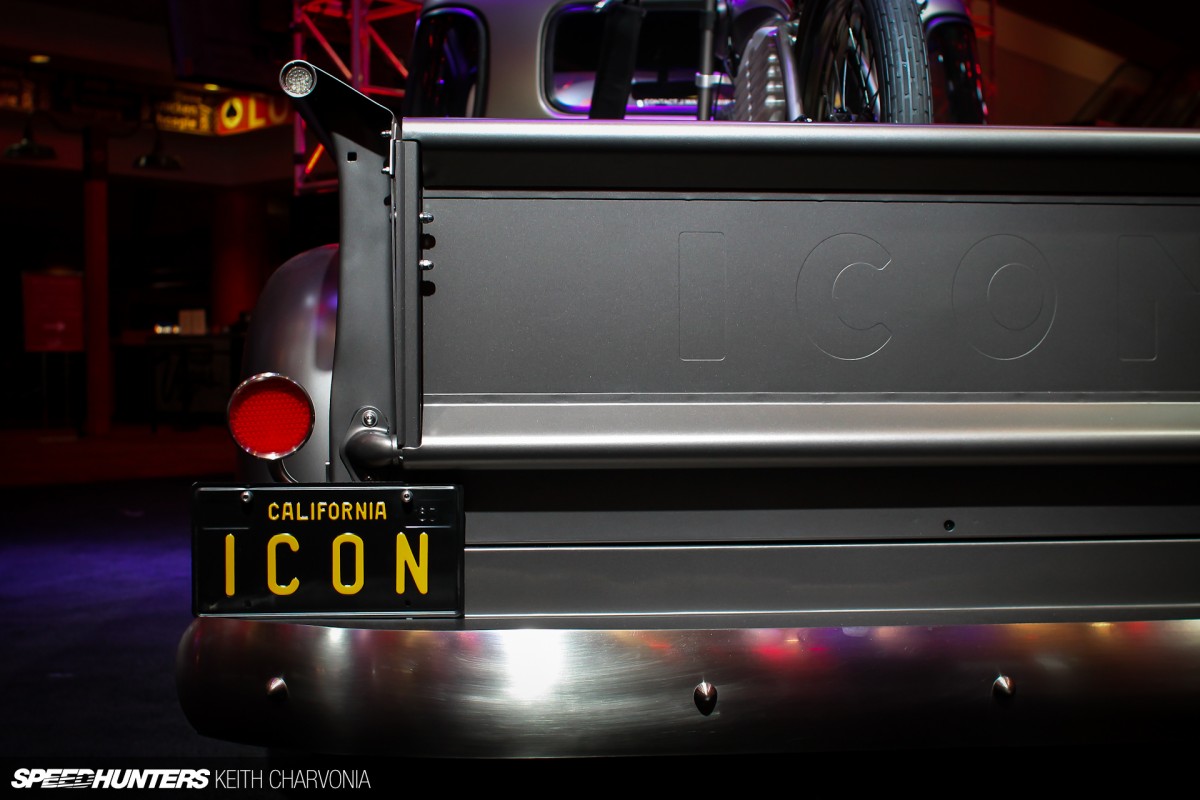 If Mr. Ward has one thing down, it's the design and finish of his vehicles. It doesn't matter if it's a street rod or a rock crawler, you can tell when it came out of his shop. Everything he builds has Icon design DNA.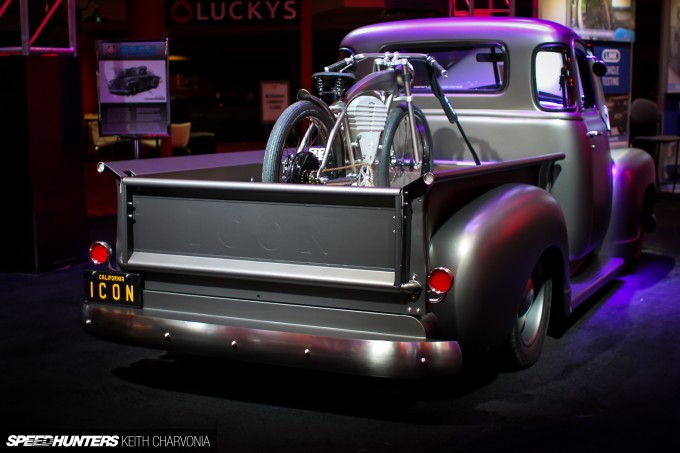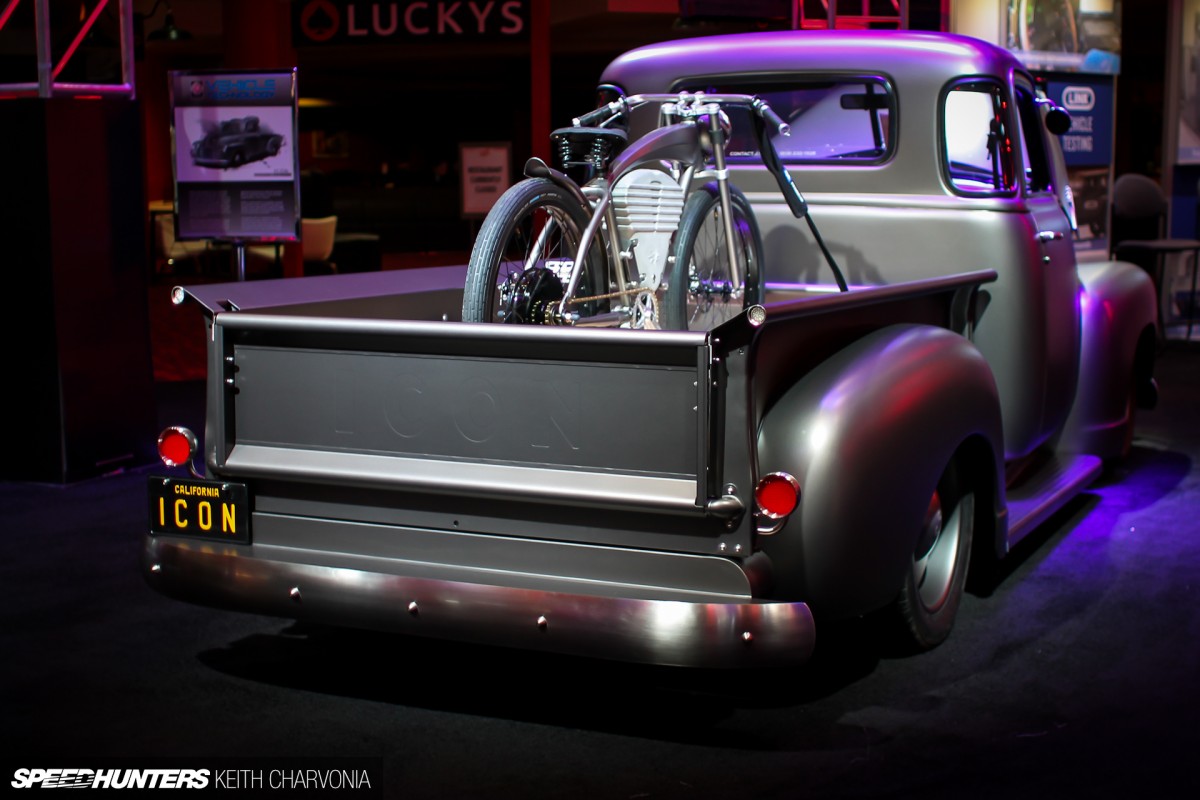 Even though Icon builds vintage vehicles, modern parts are usually employed. The Thriftmaster has a full Art Morisson chassis, 5.3 liter LS engine and Wilwood brakes.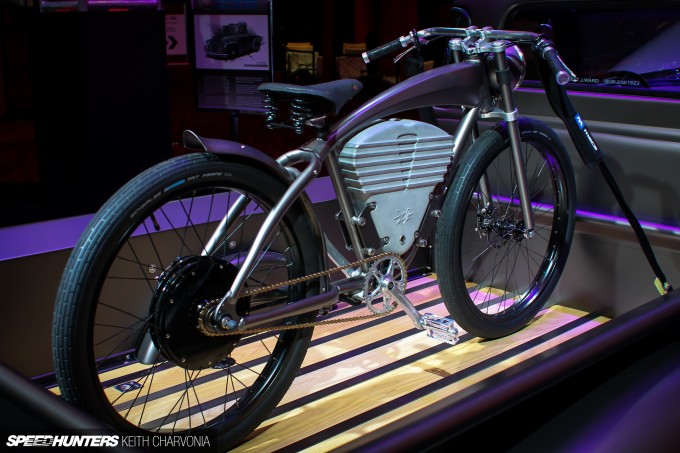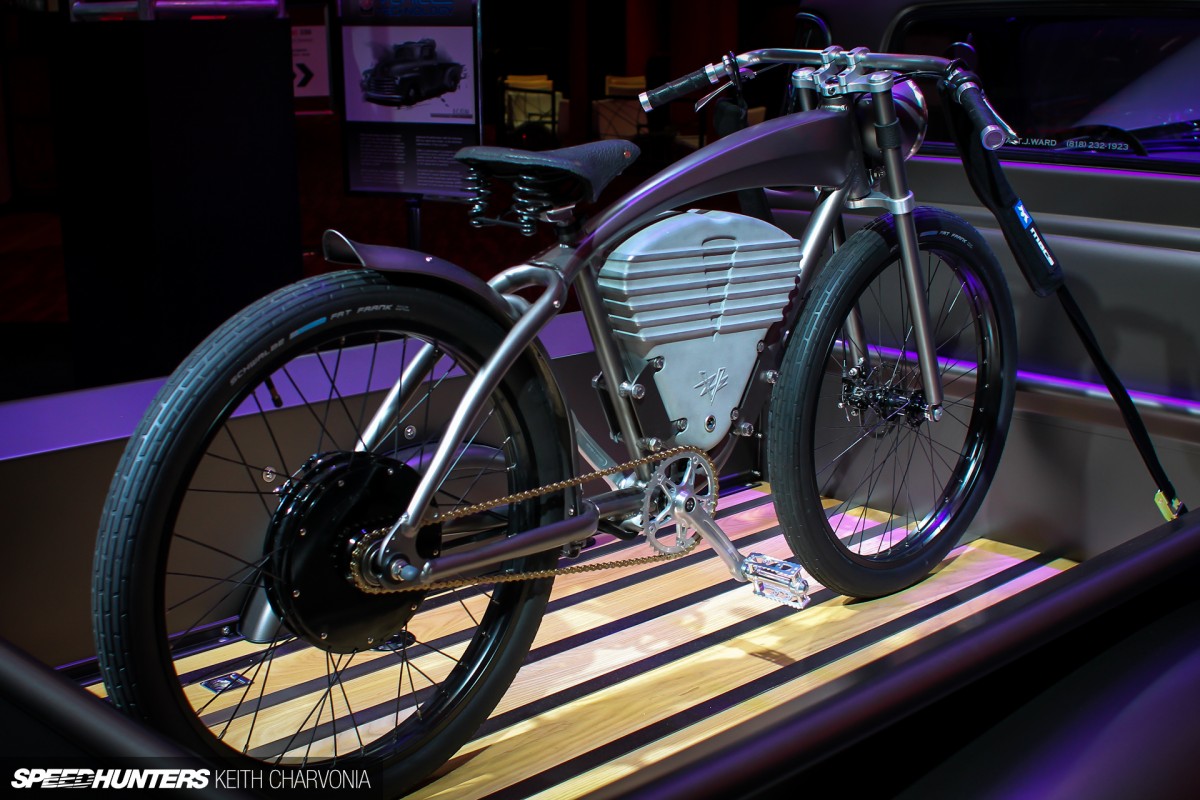 To go with the modern retro theme, Icon has also just introduced this E-Flyer electric bicycle, good for 36 miles per hour (once you take the governor off). Bike nerds like me can appreciate the Brooks saddle and grips.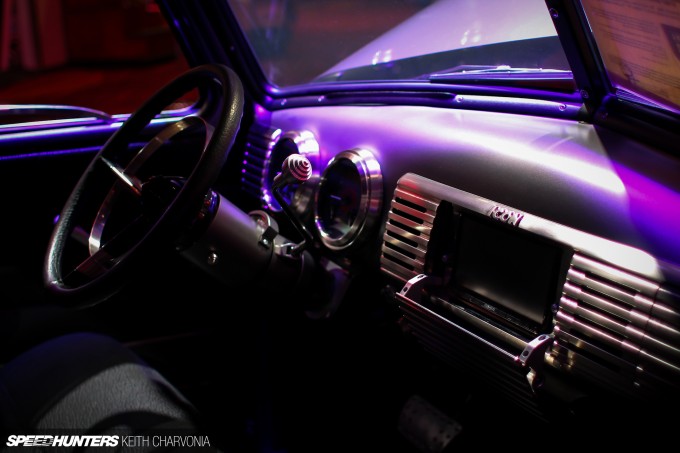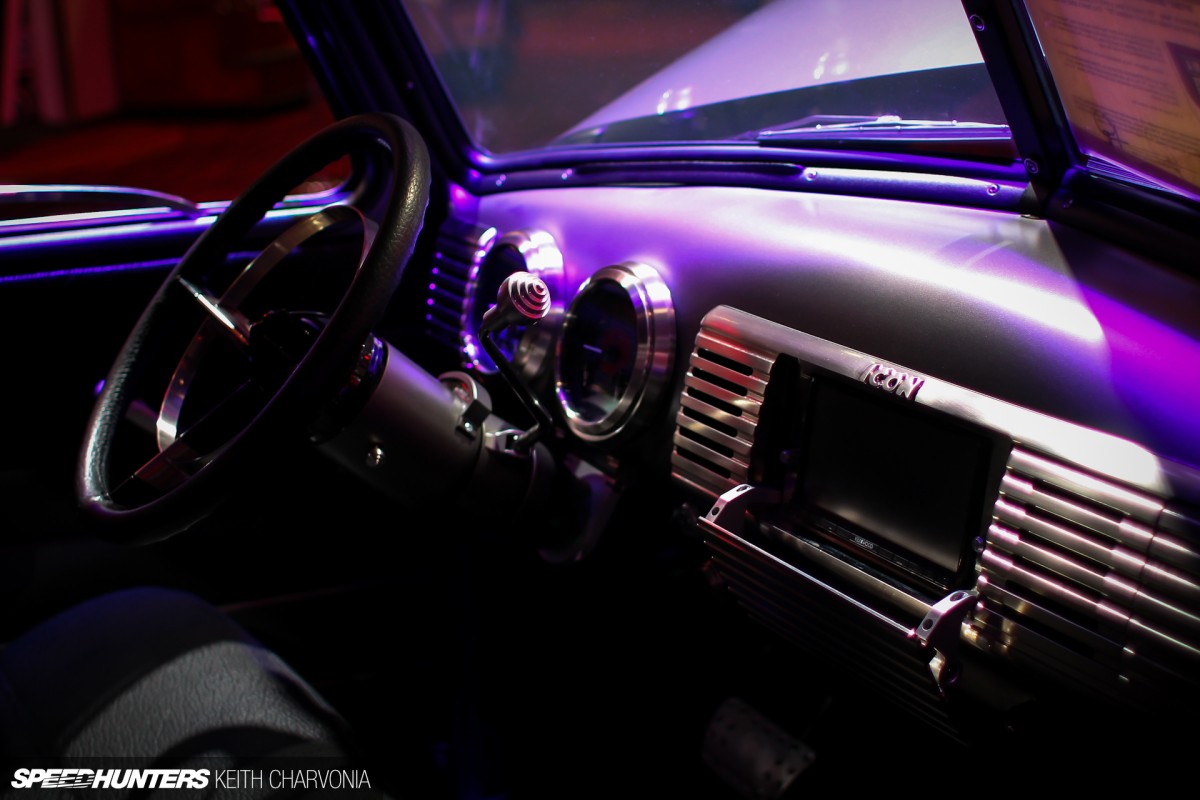 Inside you'll find all the standard modern amenities: power everything, air conditioning, even a hidden navigation unit. Notice the custom touches like the cast-in Icon logo and the machined gauge bezels.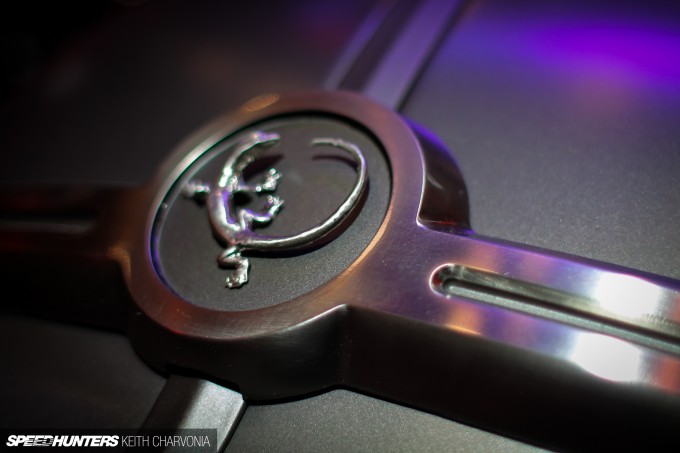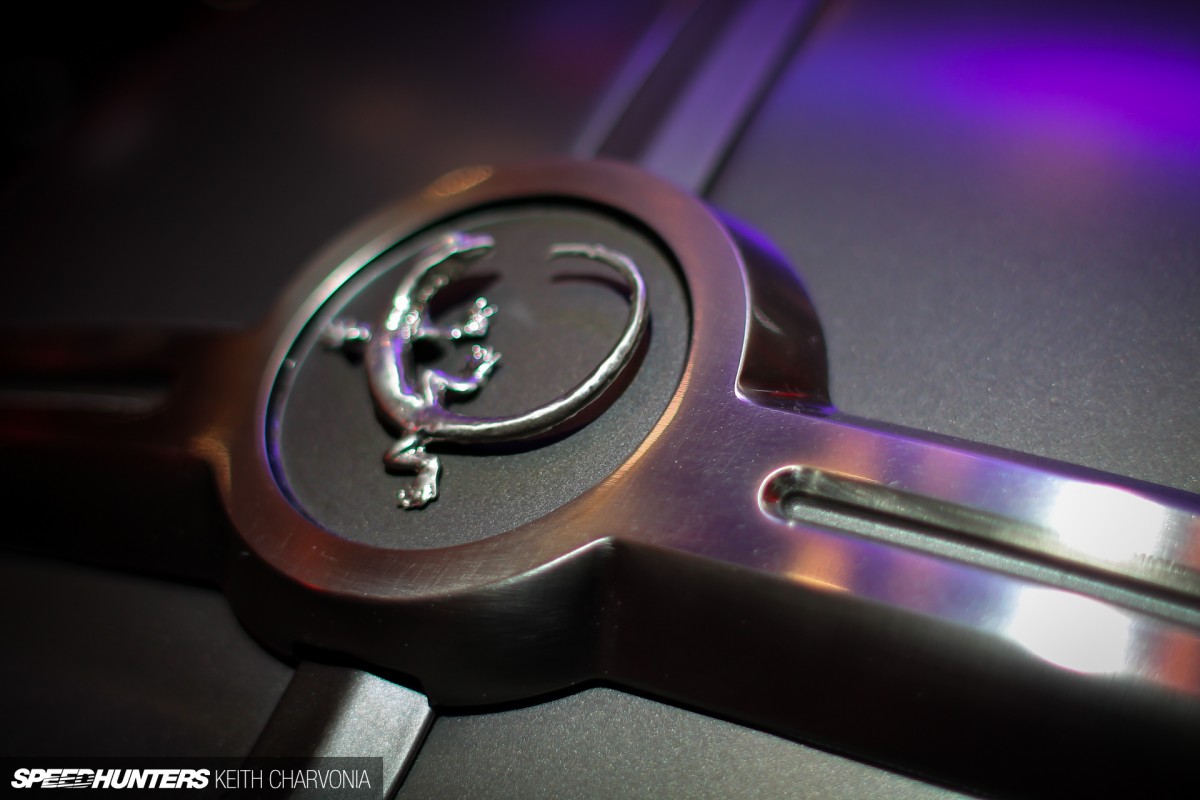 Like I said, J. Ward is a master of finishes. Surely some guys would cringe if you put a camera this close to their work. The lizard is Icon's mascot – it appears on most, if not all of their builds.
A different Ring Brothers build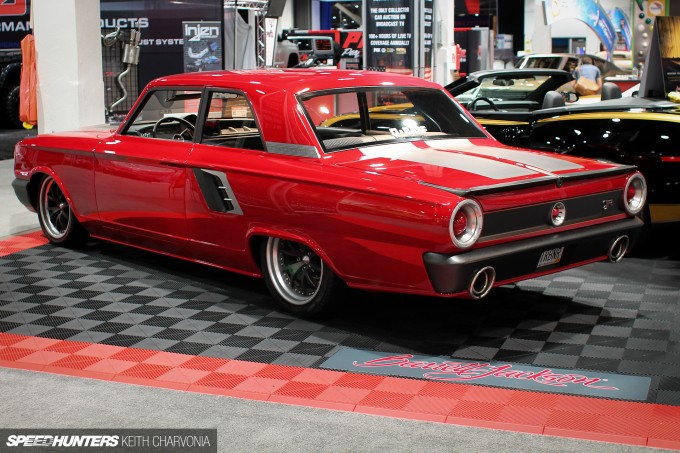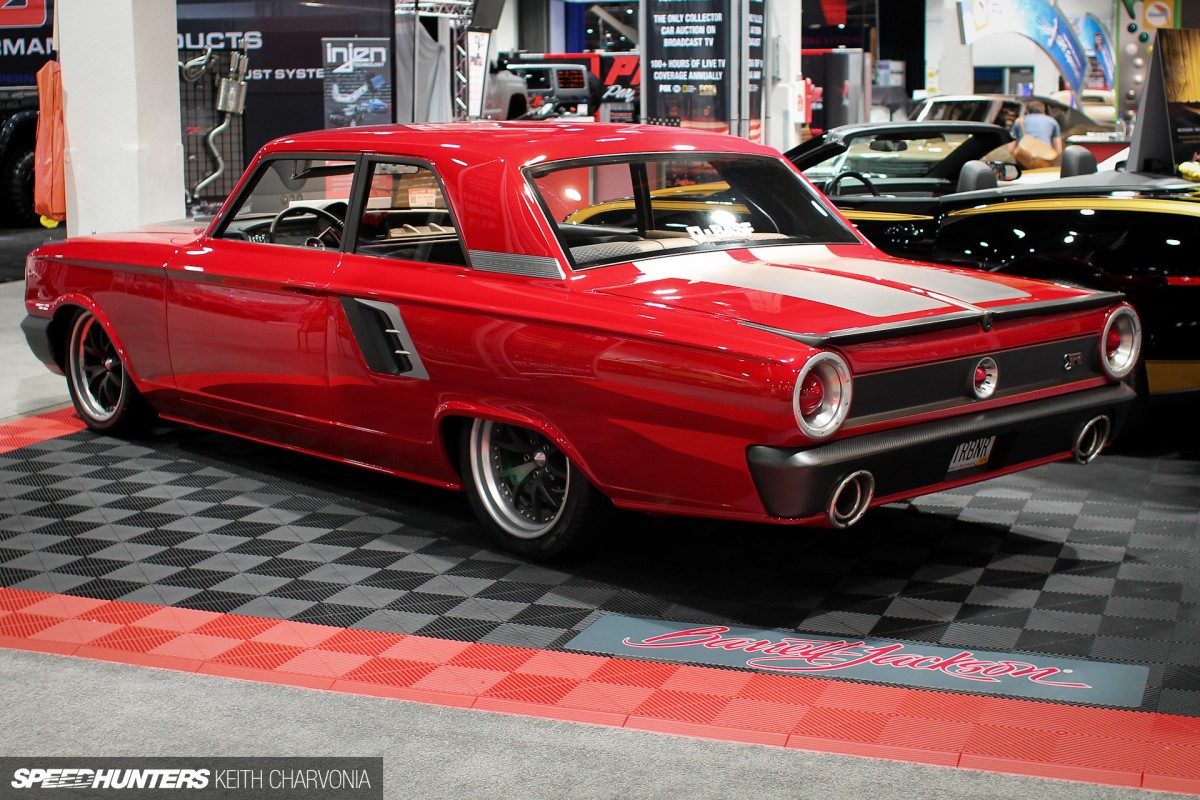 The Ring Brothers had quite a presence this year. I know I saw at least four of their builds and wouldn't be surprised if there were more. While everyone was talking about the '71 Pantera they just unveiled, I found a '64 Fairlane that's actually been out for a few years to drool over.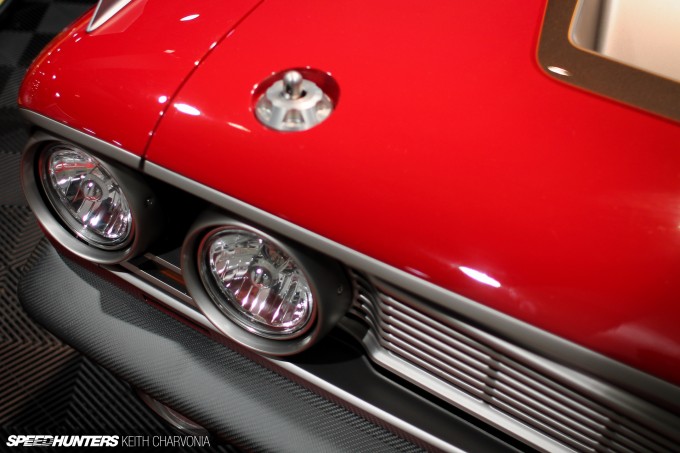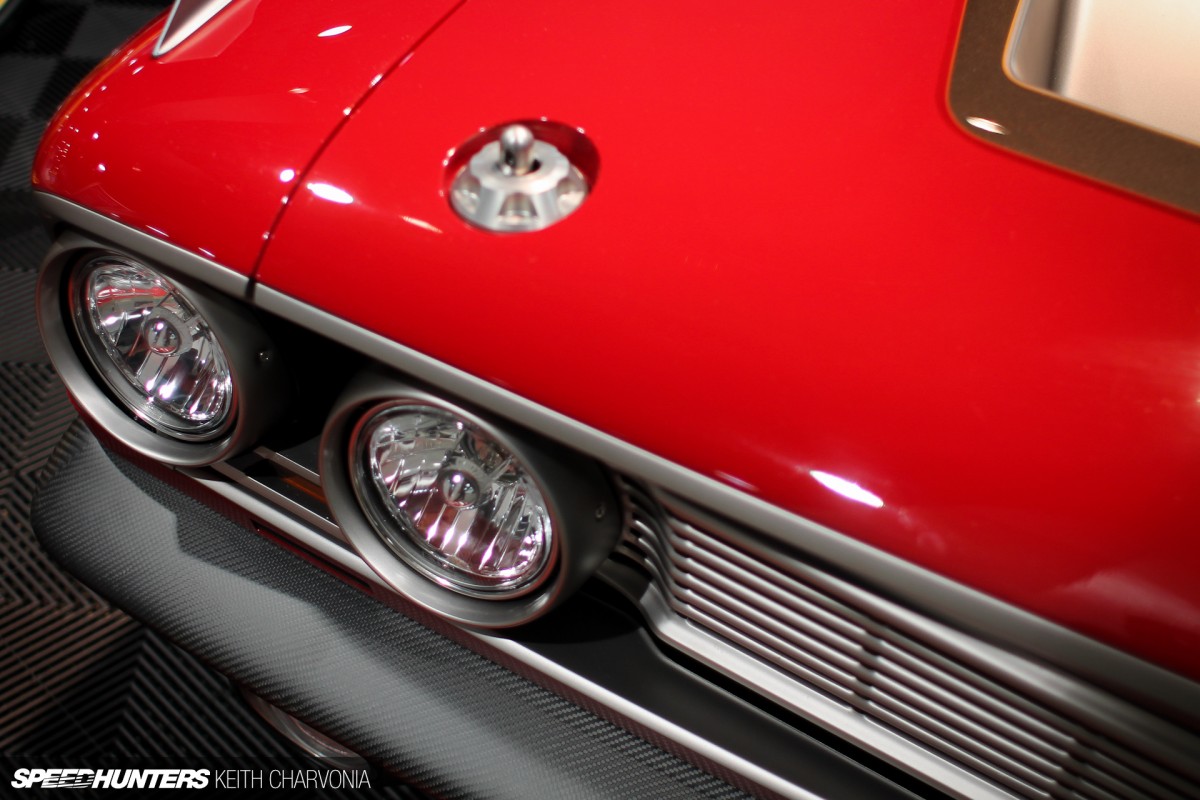 Jim and Mike Ring have redefined the G-machine genre with touches like these. Their builds always feature lots of machined aluminum, and sometimes they even incorporate something as insane as carbon fiber bumpers.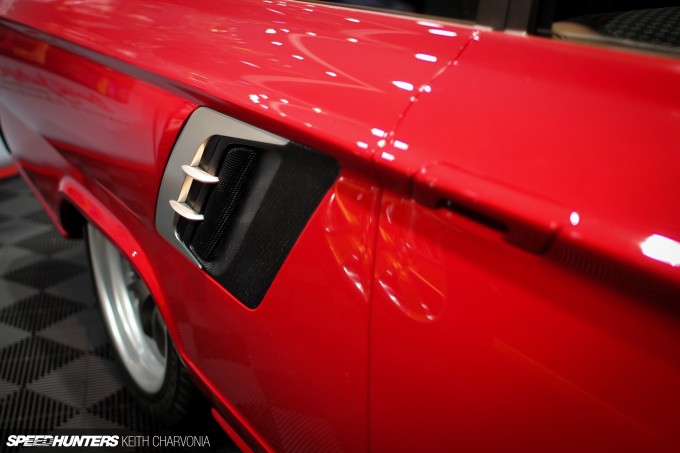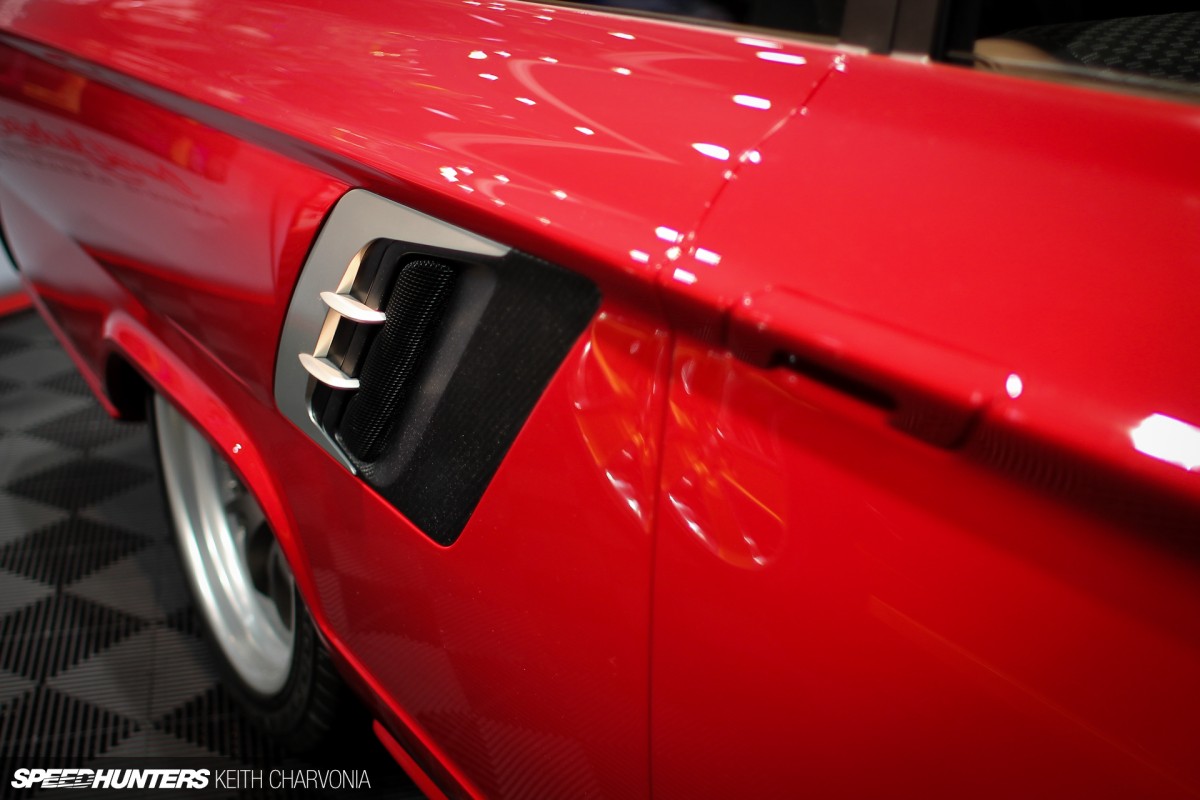 They truly have a knack for re-imagining, then re-engineering, decades-old design details like these rear quarter vents.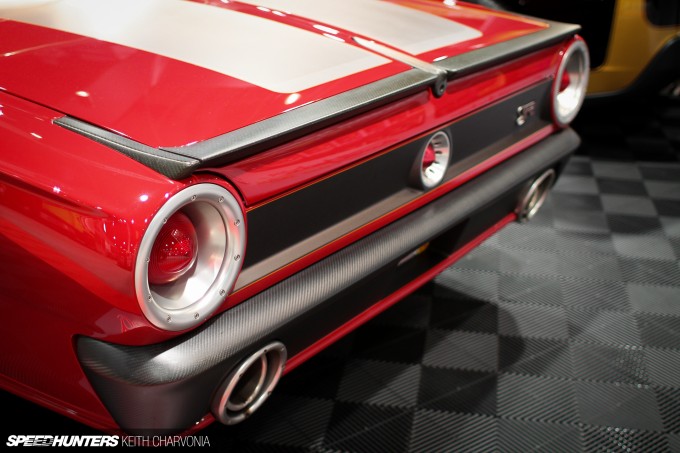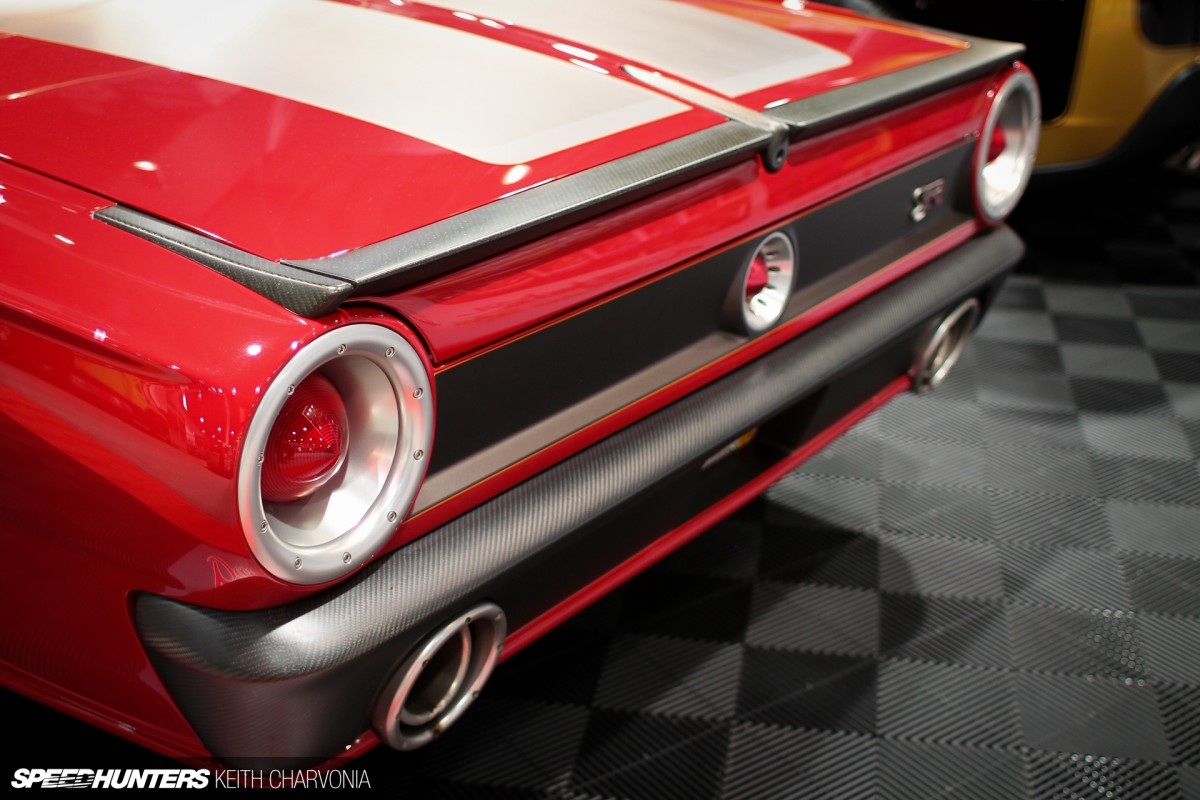 While they do use a lot of machined parts, it's always design-driven rather than machine-driven. There are so many billet parts that look like they were designed right on the CNC machine with the tools that were available. Not so with a Ring Brothers build.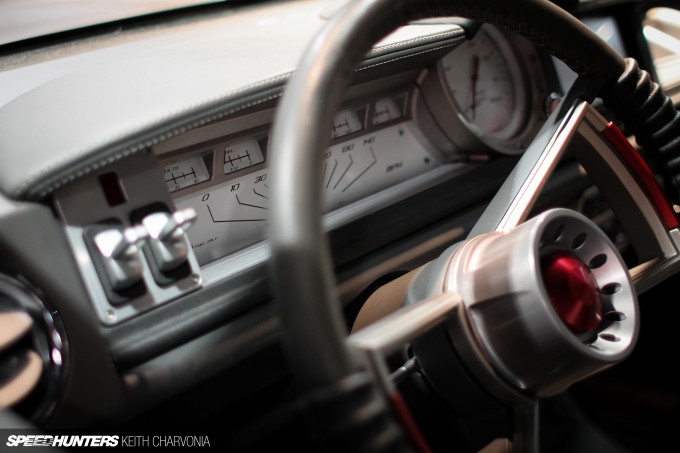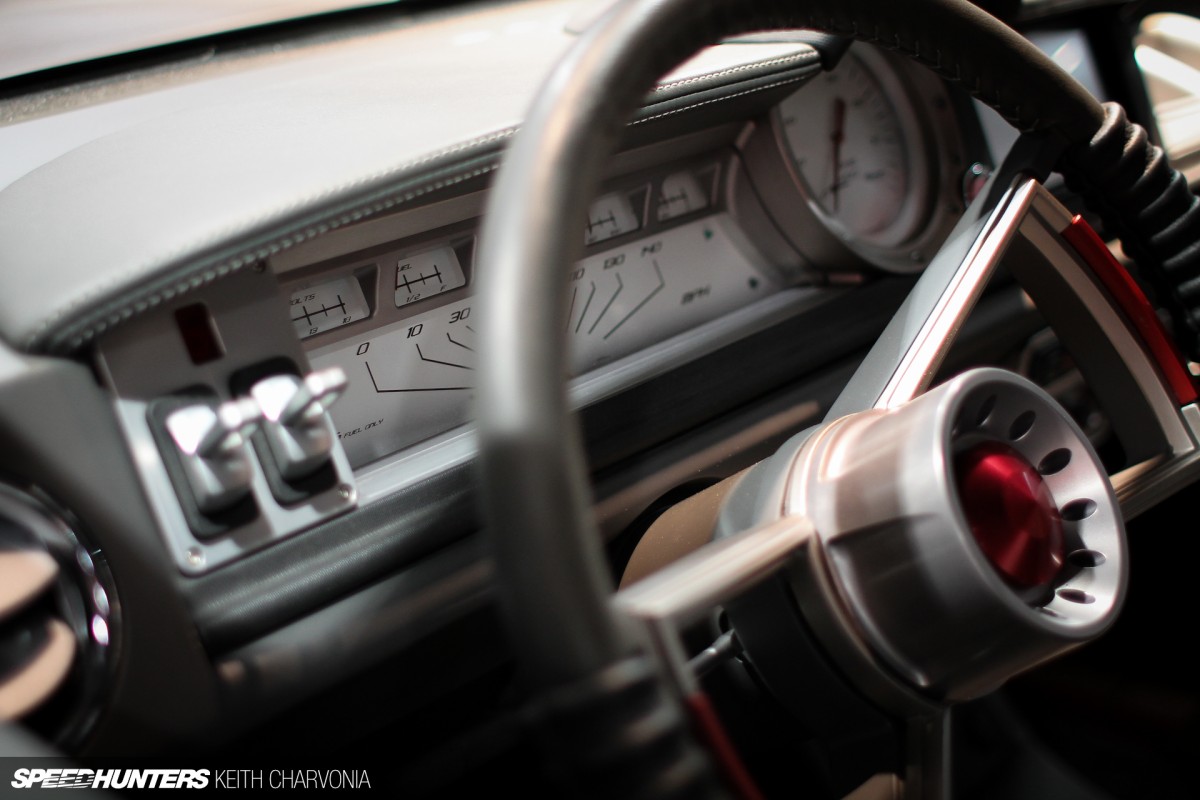 These guys aren't afraid to rework every last detail. While the dash is reminiscent of a '60s Fairlane, it doesn't look like there's much here that hasn't been completely redesigned and built from scratch.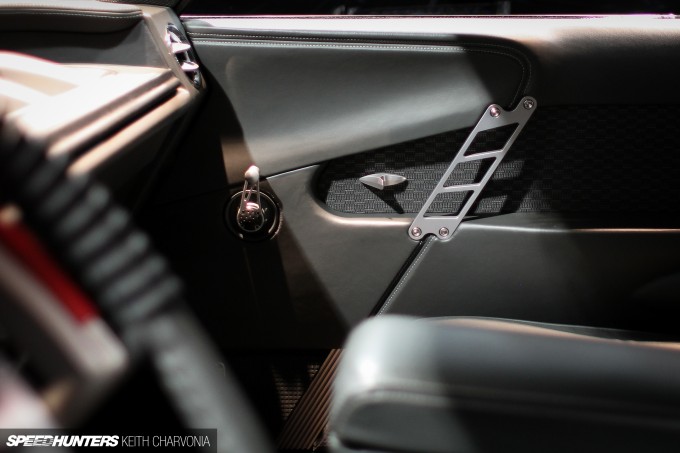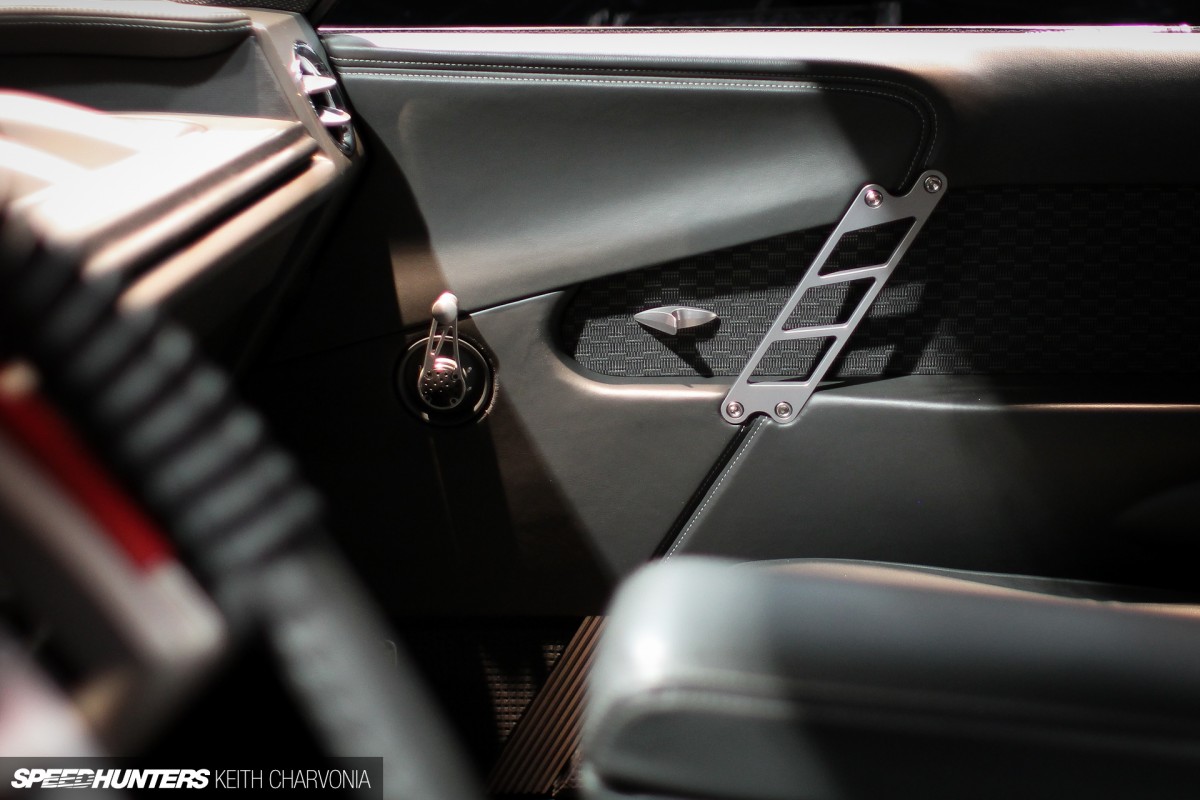 I really like the use of a vintage fabric mixed in with all the modern detail on the door panel.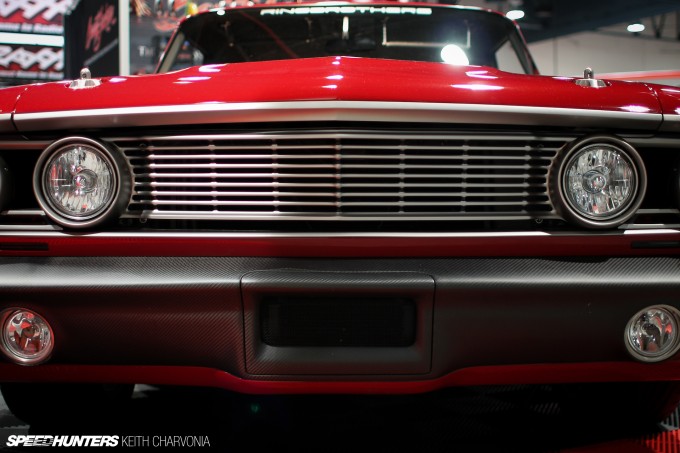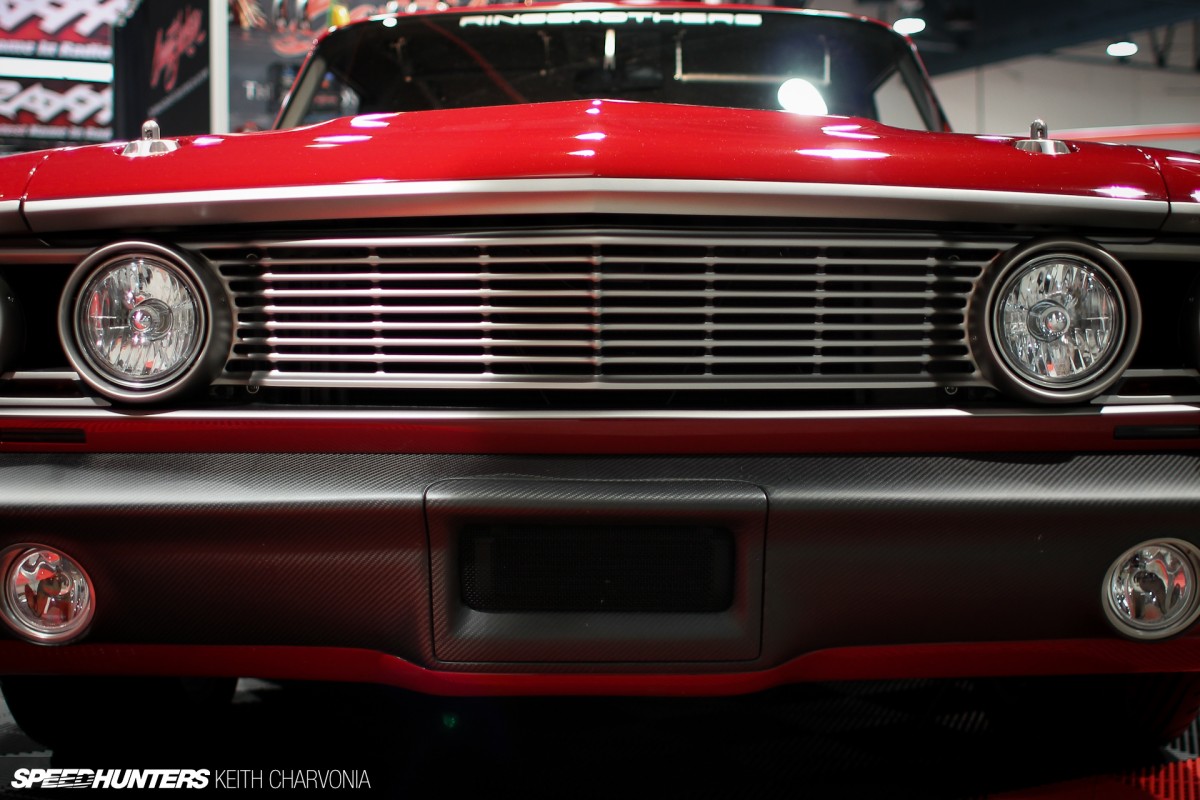 Check out the functional vent in the bumper. The spot between the headlights is also a functional brake cooling duct. I think a visit to the Ring Brothers shop is in order!
Two Buicks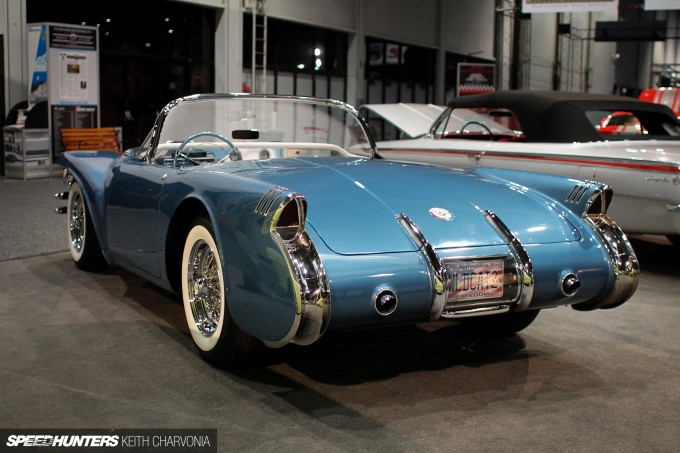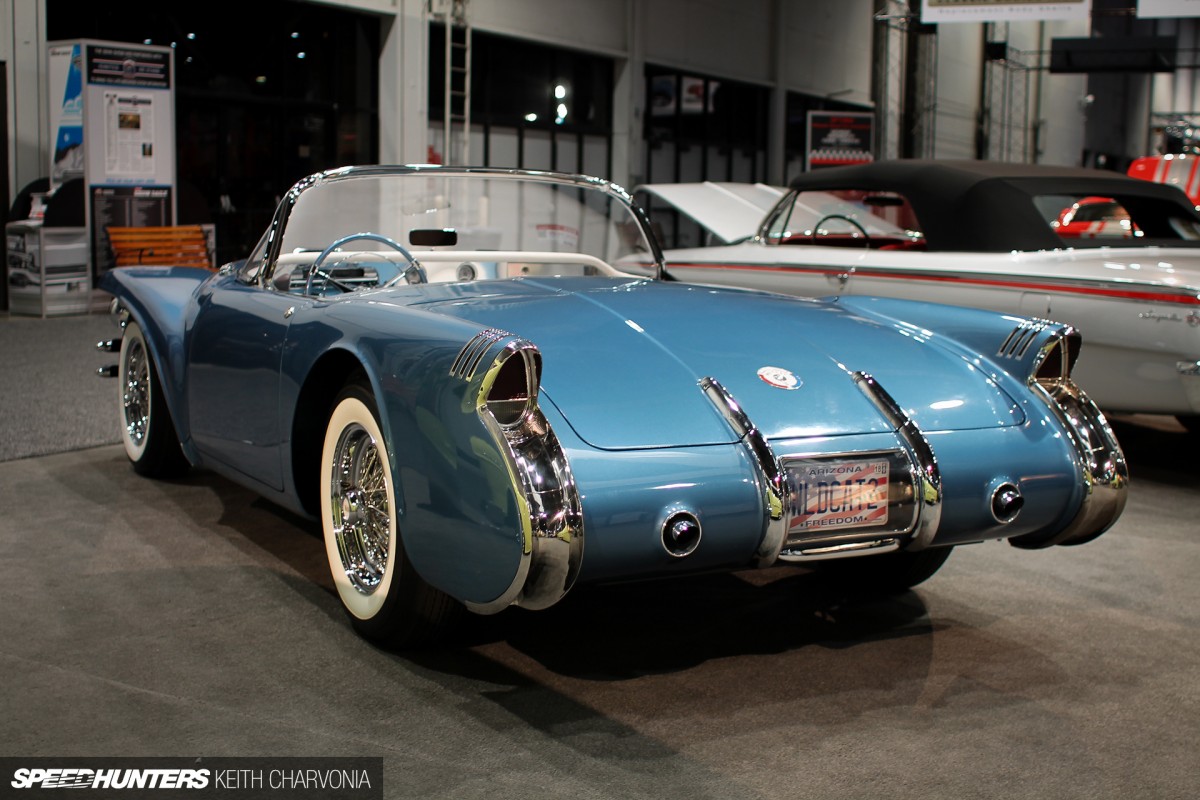 Let's take a break from the modern design and look at a factory concept from 60 years ago. This is a replica of the 1954 Buick Wildcat II concept car and the small fiberglass body sure looks a lot like the first generation Corvette to me. Bryn and I actually stopped and discussed how this car would be received by our readers before we chose to spotlight it. I'm looking forward to hearing what you guys think about this one.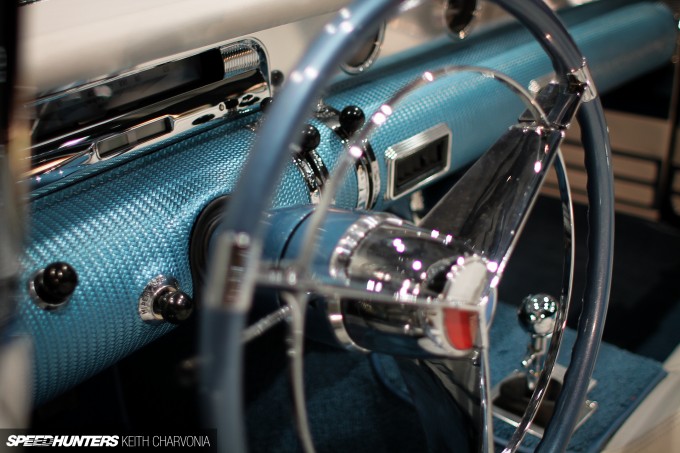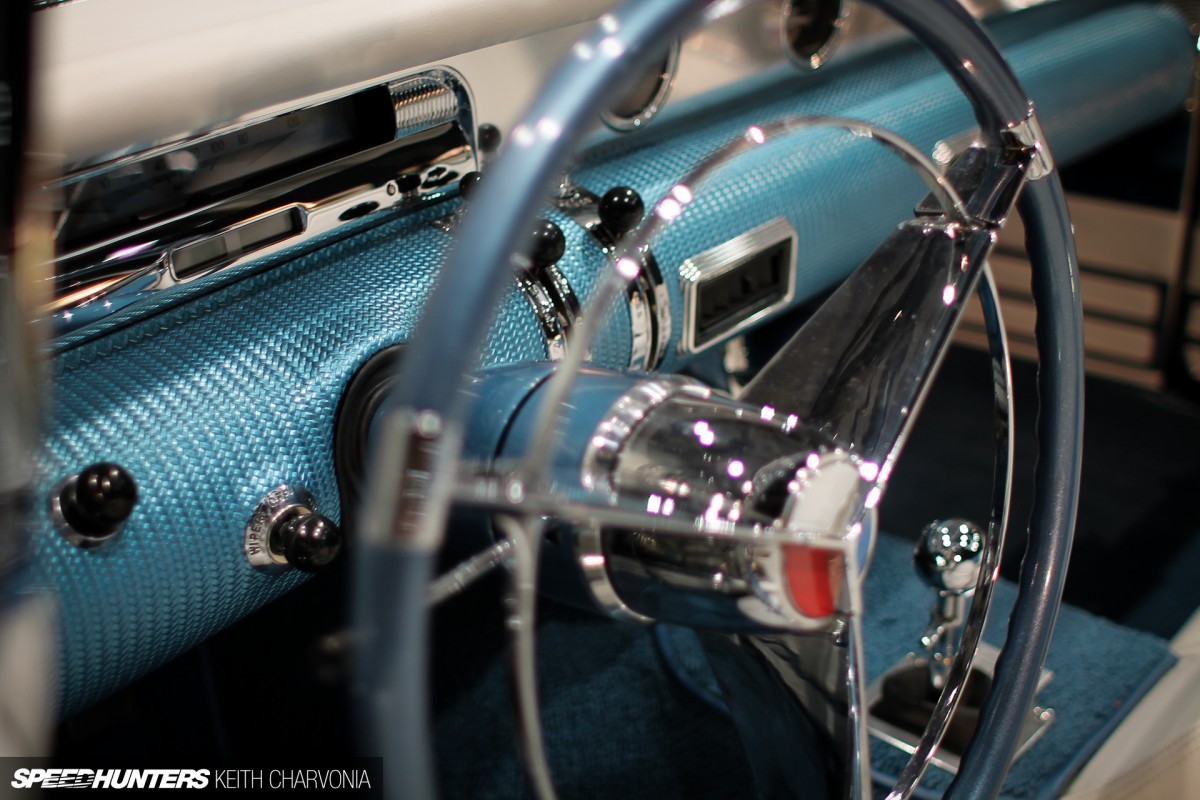 Things were simpler back then, and a padded dash was considered a safety feature. Notice all the knobs that push, pull and slide to operate accessories.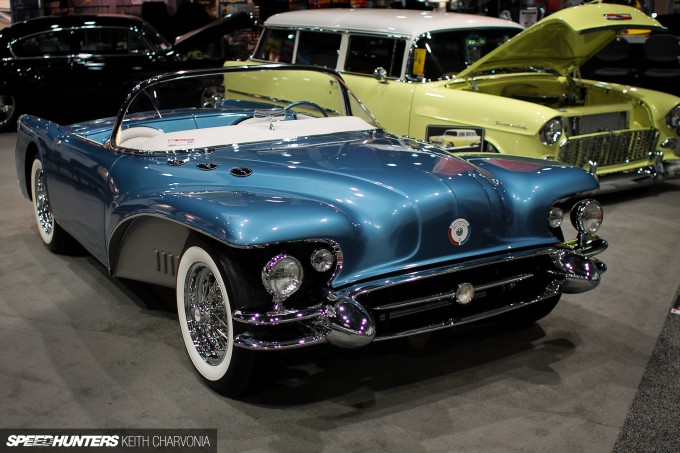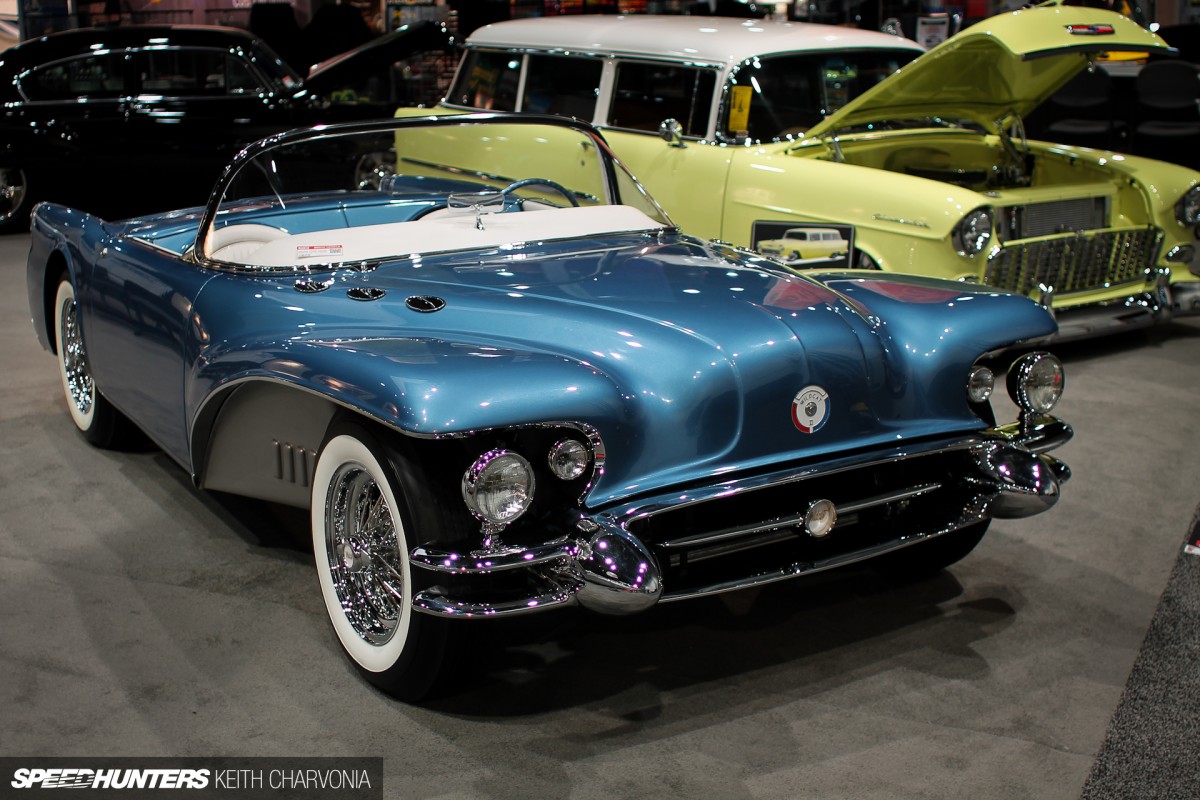 I love looking over old factory concepts like the Wildcat II because you can start to see which ideas made it into production. The fully exposed rear wheel wells were signature for Buick in the '50s. Did you think cutaway fenders were invented by today's import bodykit makers? Maybe it's not such a new idea after all.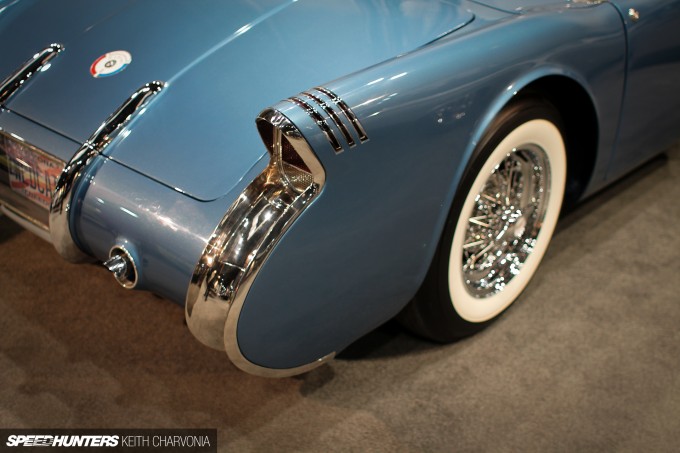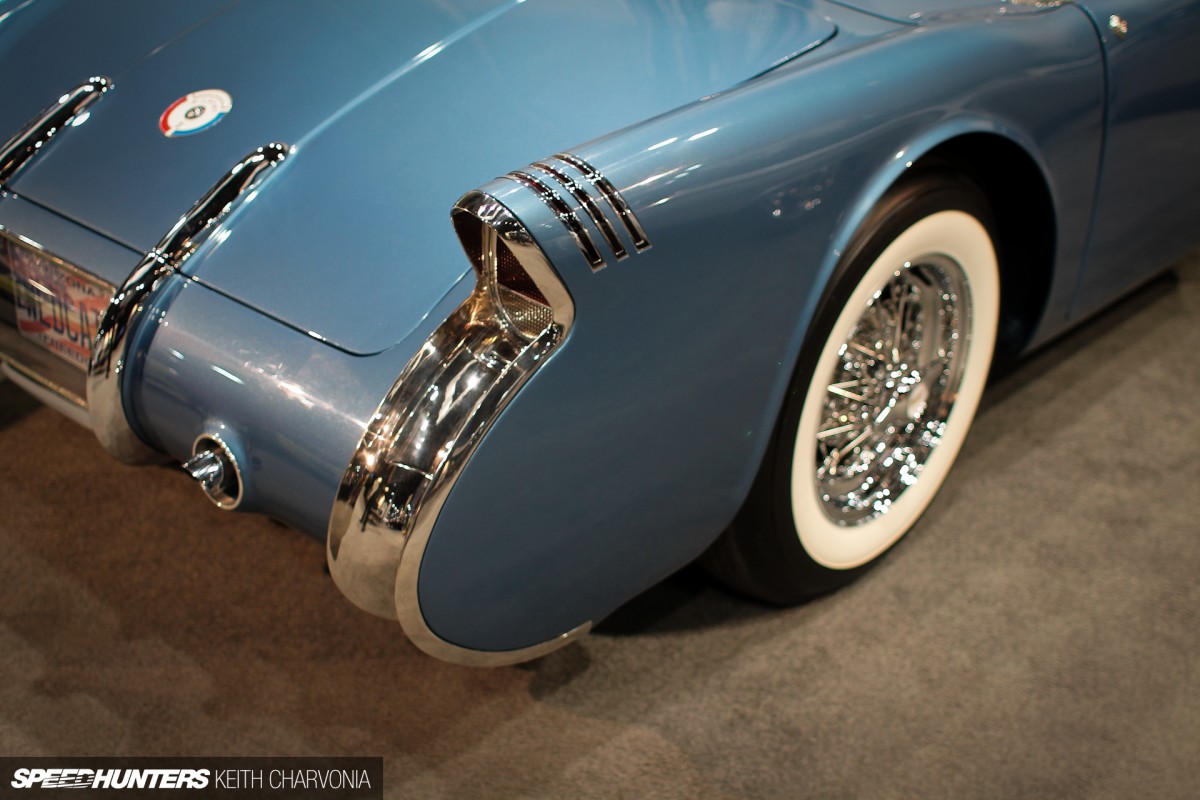 By 1955 these tail lights made it onto Buick and Chevy models.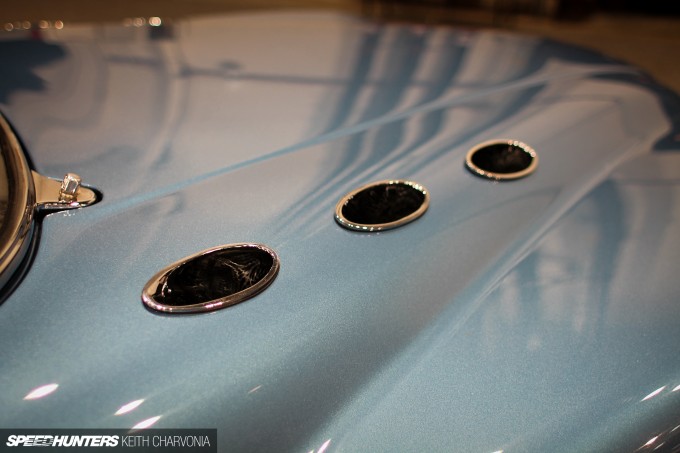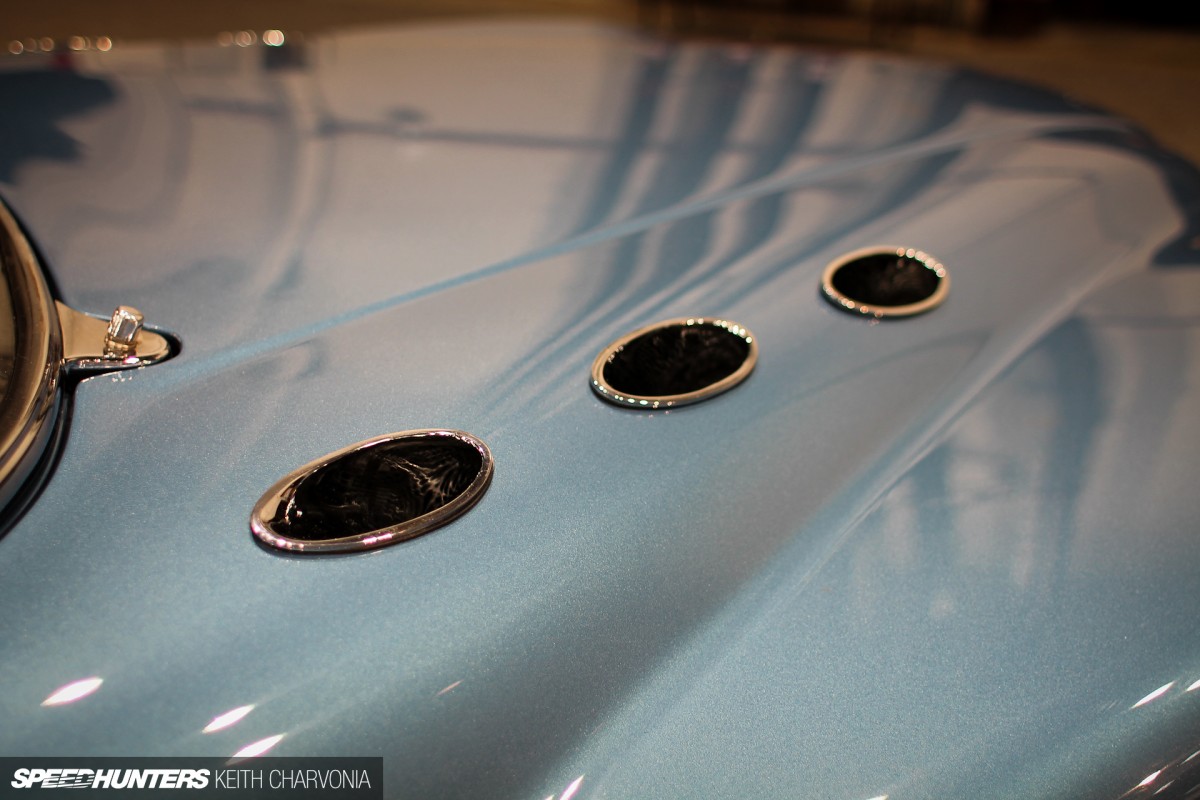 Classic Buick portholes appear on the hood. These would later make their way onto the sides of many Buick fenders.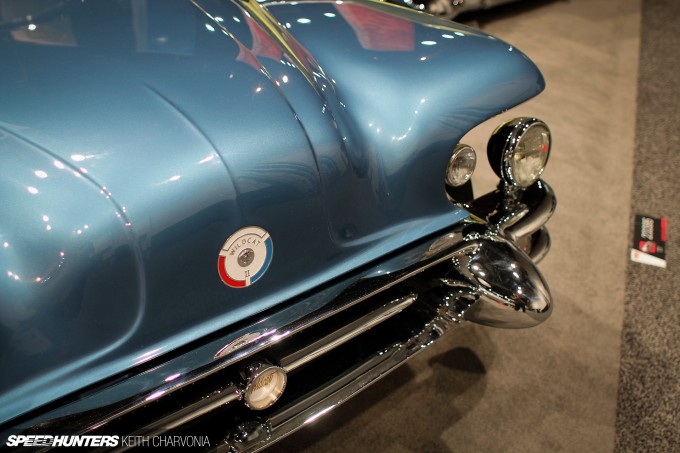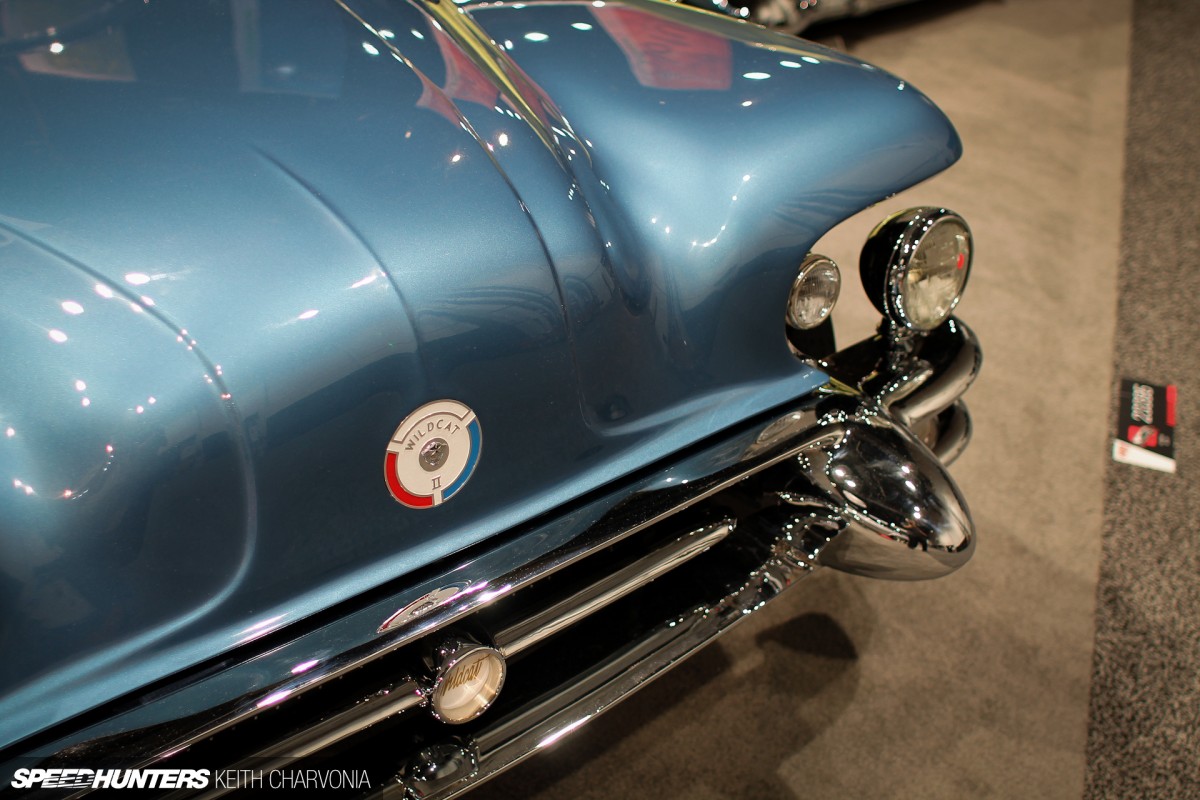 Take a look at the body lines on the hood…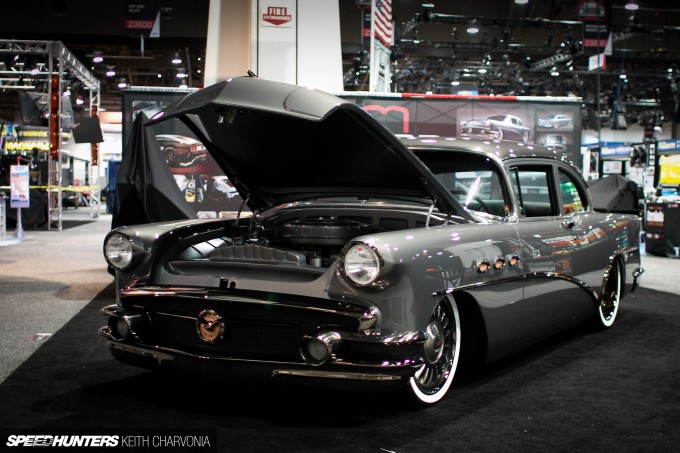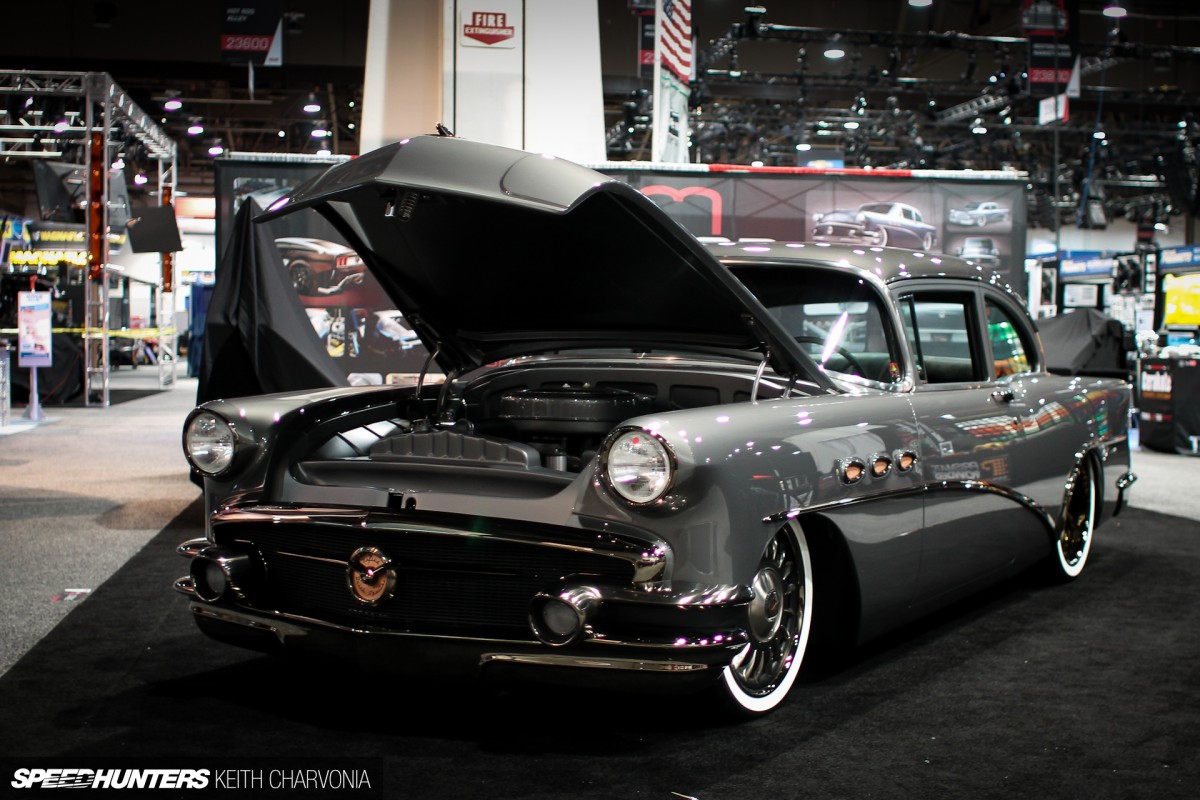 …because here they are on a 1956 Buick. This one was built by Rad Rides by Troy and is called Nailed for its twin turbo 413ci Nailhead engine.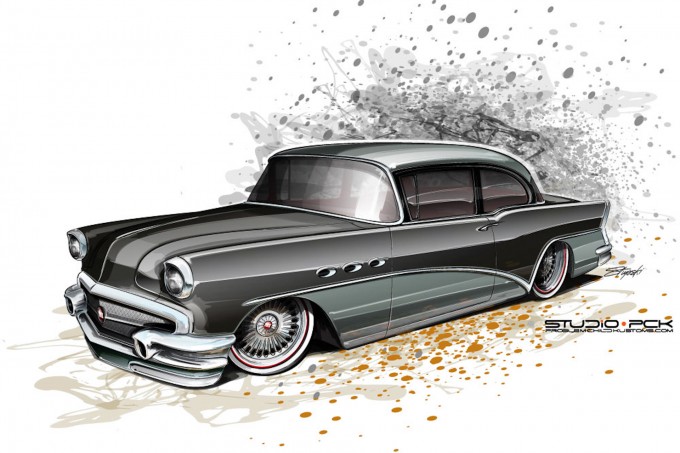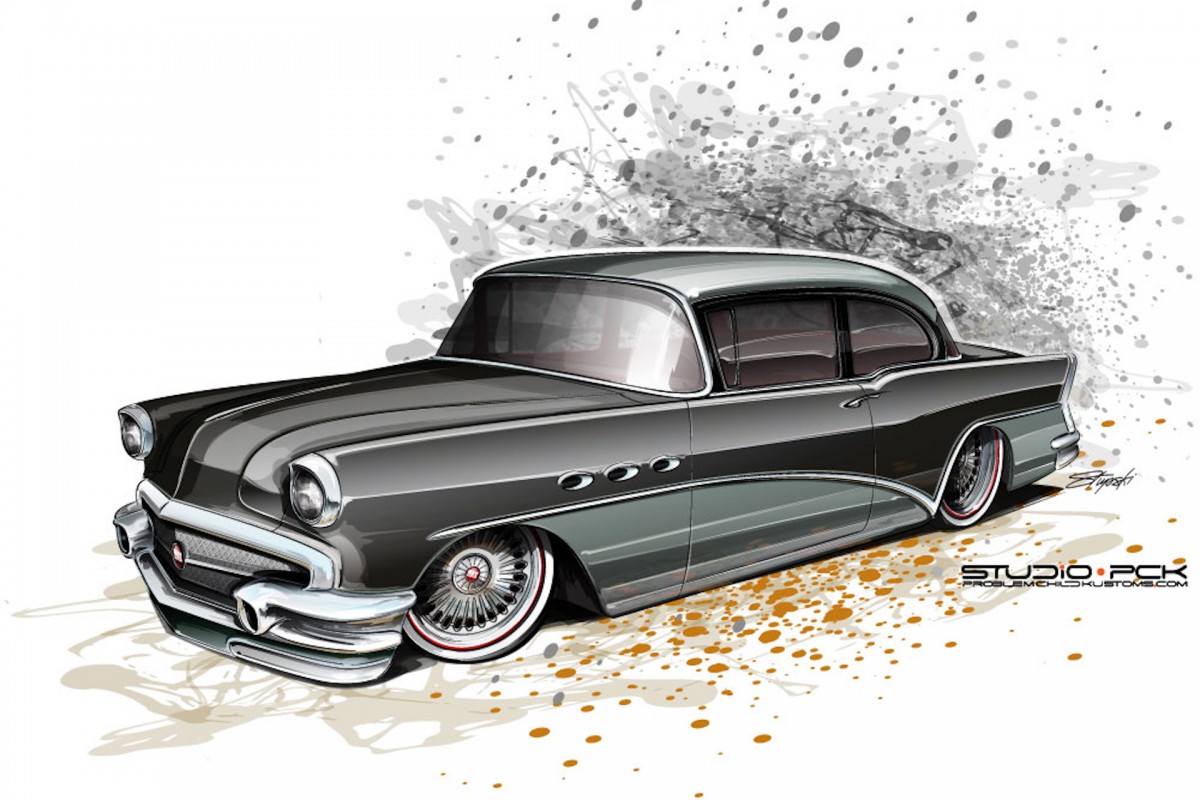 I scratched my head for a minute and thought about where I had seen it. Then I realized my friend Brian Stupski was the one who designed it for Rad Rides. This guy is a master and he works behind the scenes to conceive some very big cars. I think we need to do a feature on his work soon.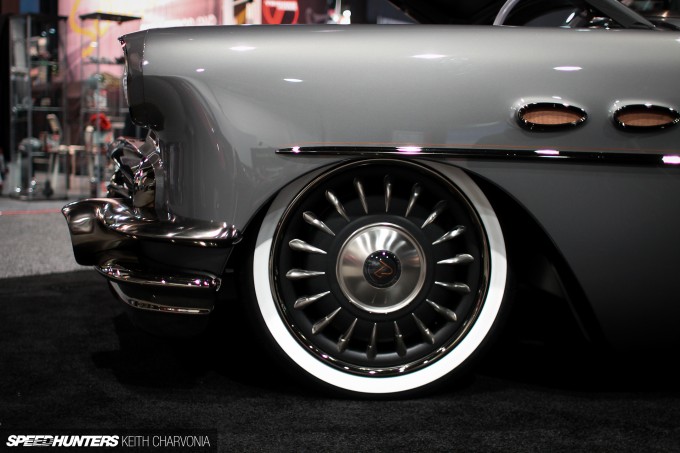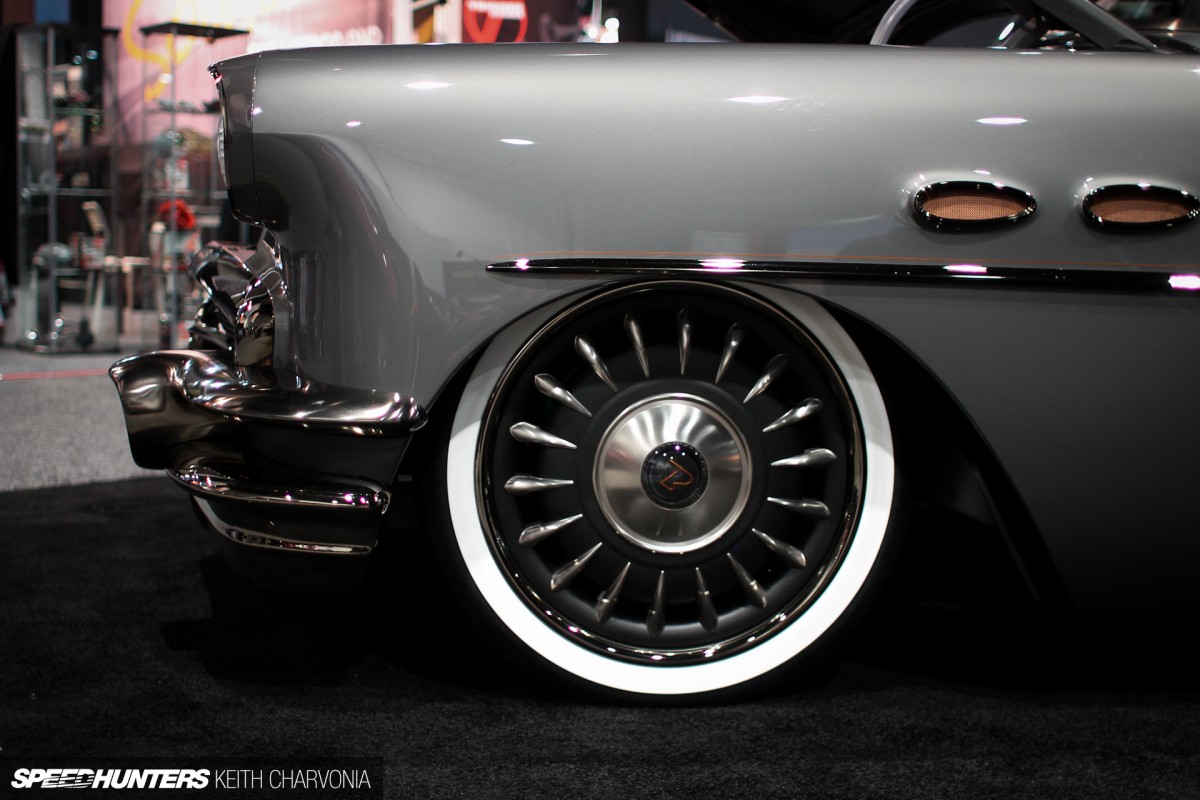 I know Brian has fun designing cars for Troy because he gets to come up with wild ideas then see them become reality at the hands of some amazing craftsmen. Check out the heavily sectioned front bumper: another of Brian's ideas.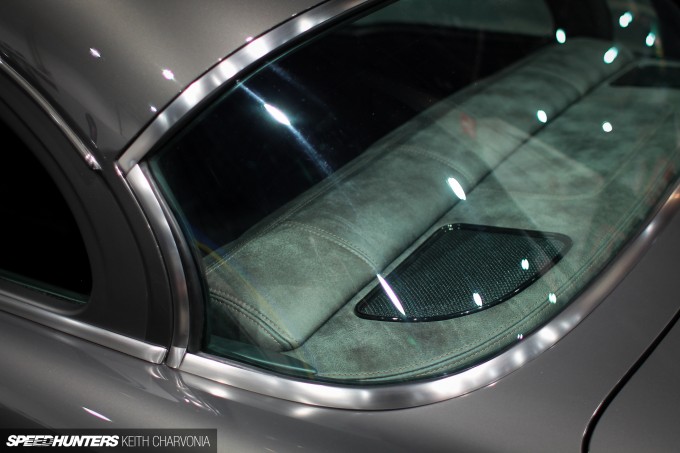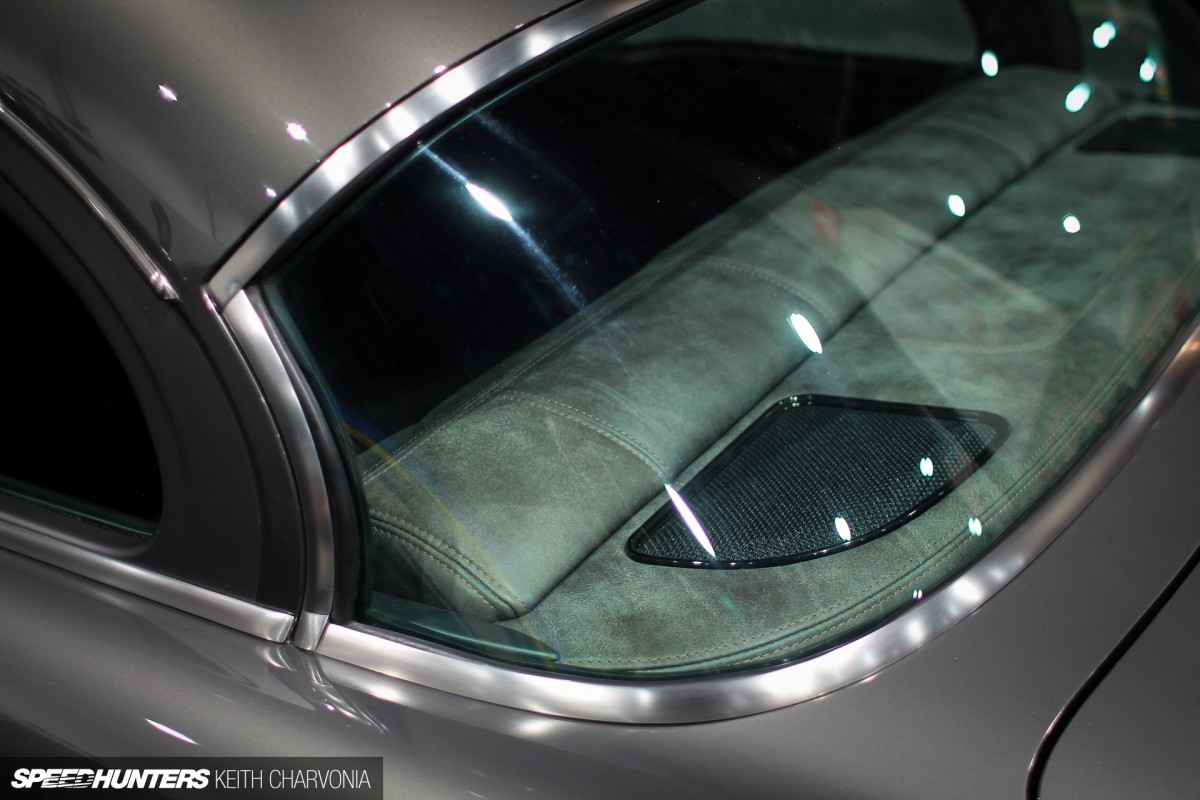 Much like the Icon Thriftmaster, brushed trim was used for an unique upscale look.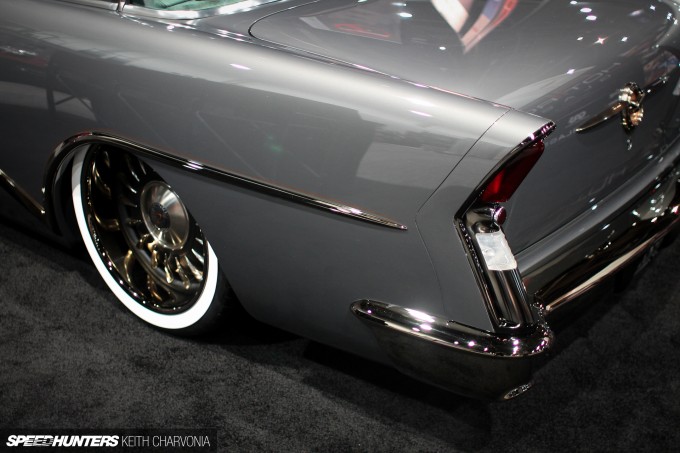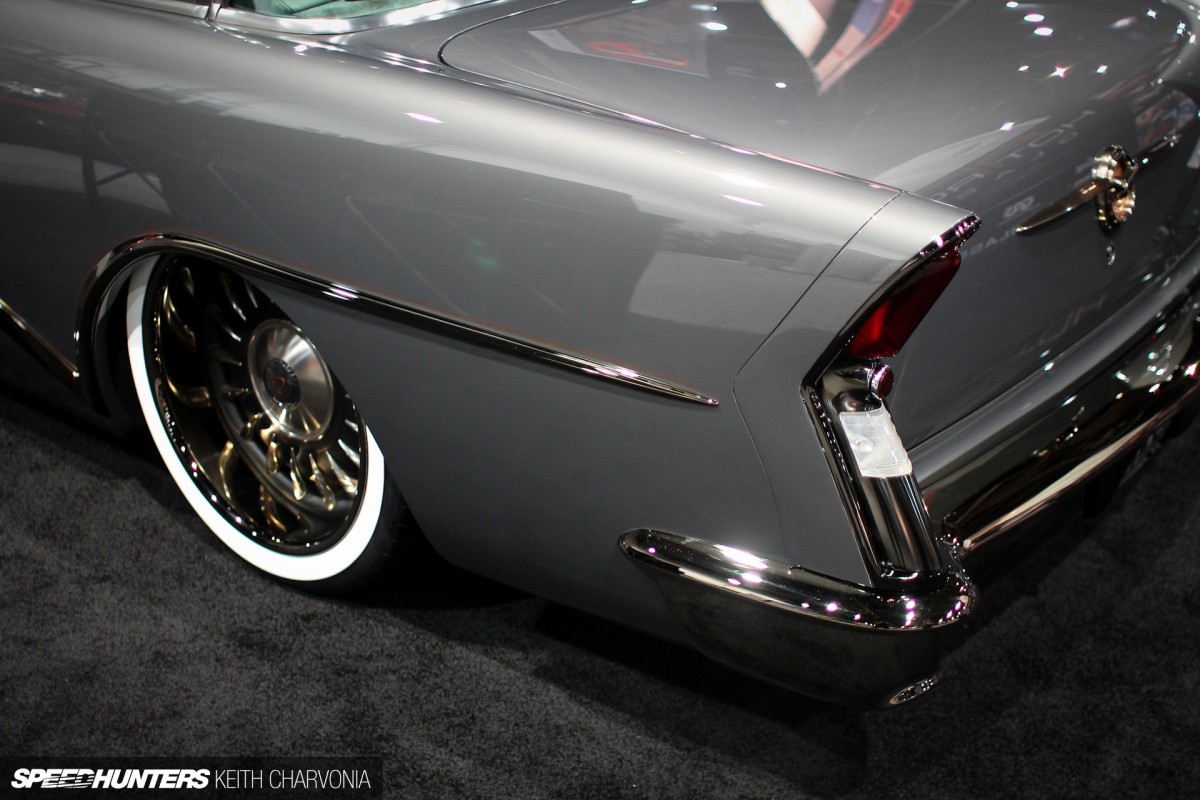 Rad Rides builds are always extremely high quality, as you can see in the impossibly-tight body gaps around the tail light housing. Notice the open rear wheel wells we saw on the Wildcat II concept car earlier.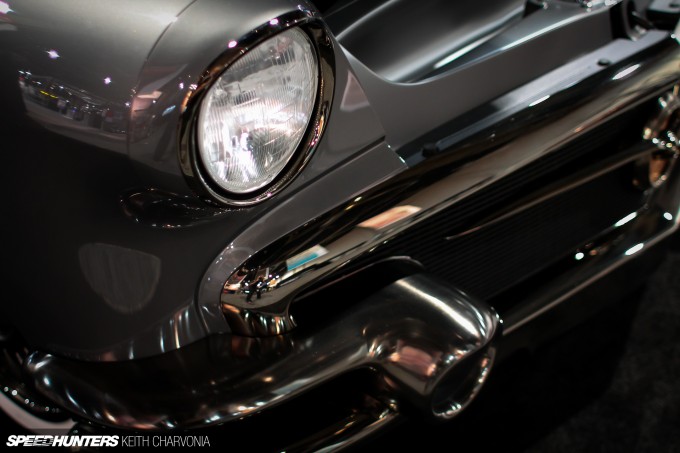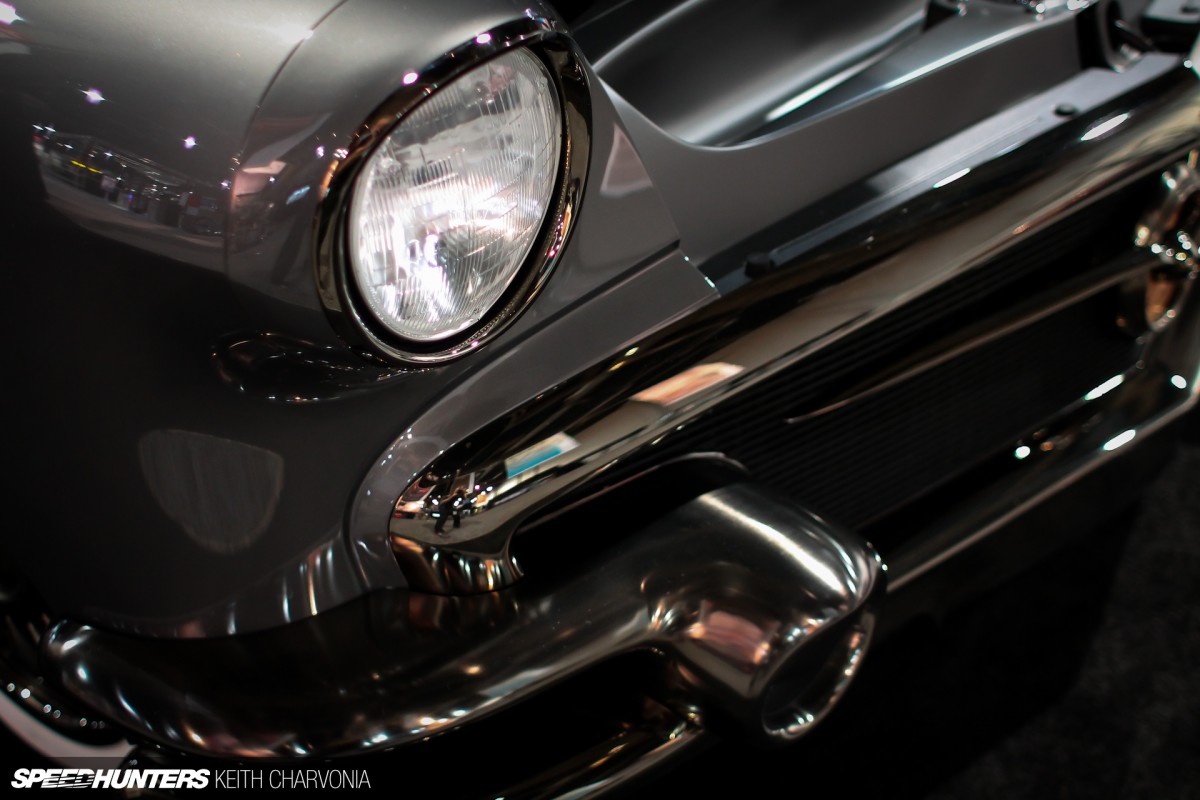 Lots of attention to design and detail are the hallmarks of a Rad Rides build. Check out how they chose not to brush everything on this car though. The shiny and scuffed parts actually play well off each other.
Now you've seen the SEMA show through my eyes. Sure there's tons of other cool stuff, but I'm always drawn to the hot-rodding side of things so of course that's what I'm going to spotlight. Which did you like best? '60s show rod, factory concept, or one of the more modern builds?