I want it all…
We've spent the last few days here in Las Vegas immersing ourselves in SEMA, which isn't hard because the city in the desert has a habit of swallowing you. I think that's maybe why this world-leading trade show happens here. You may think the nightlife and attractions would distract, but it's almost the opposite. It overpowers you and focuses the mind on the business at hand.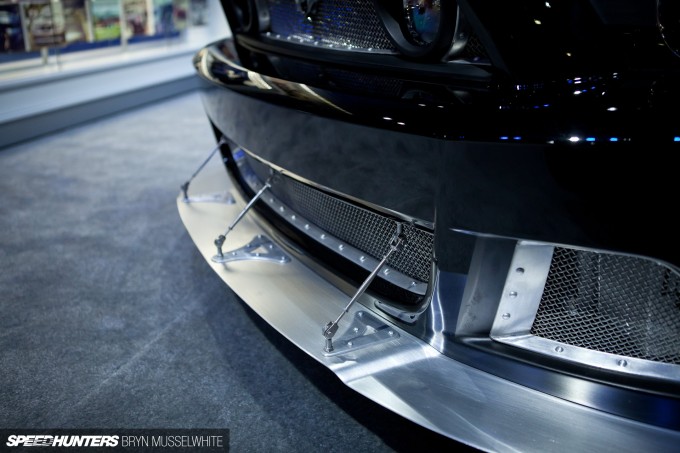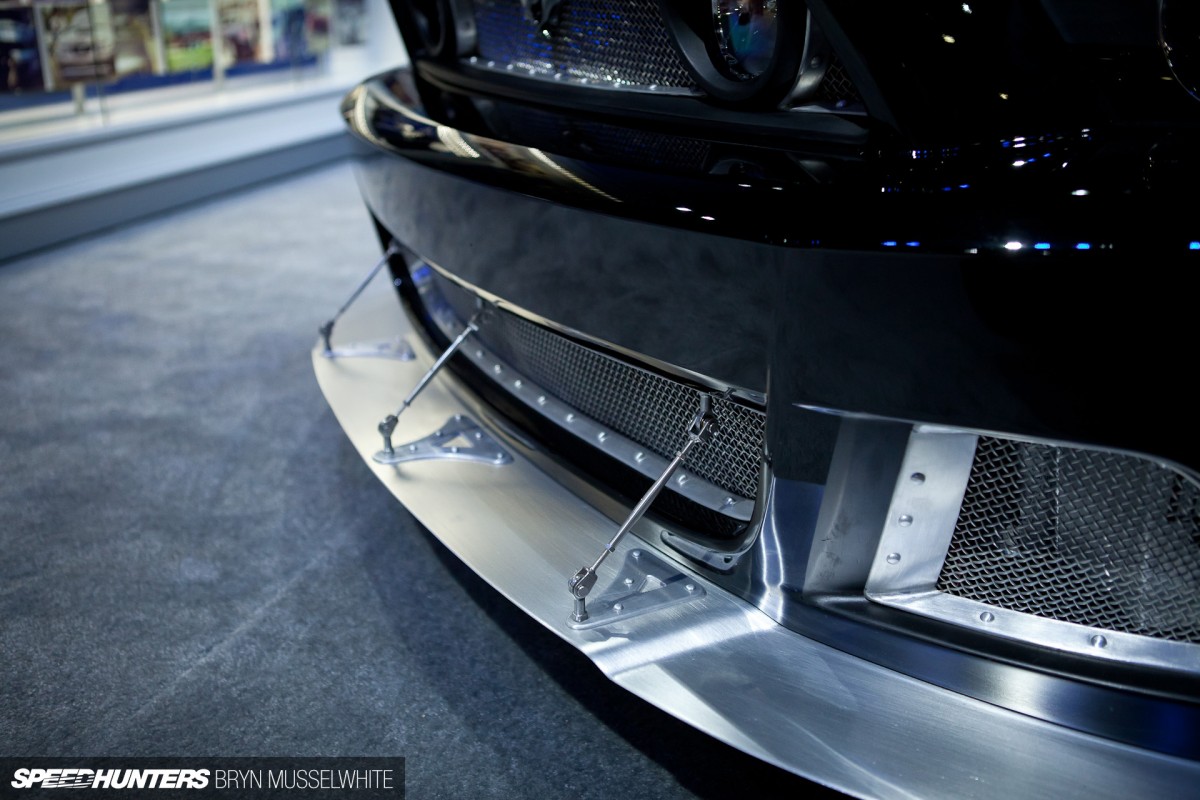 As always, we want to know what's hot and what's emerging, and whether or not we saw it coming. Because this is a trade show, and these guys need to be able to see in to the future. But what I want to discuss today is how the trends we're seeing here actually came to be. Of course, first I had to find one to talk about.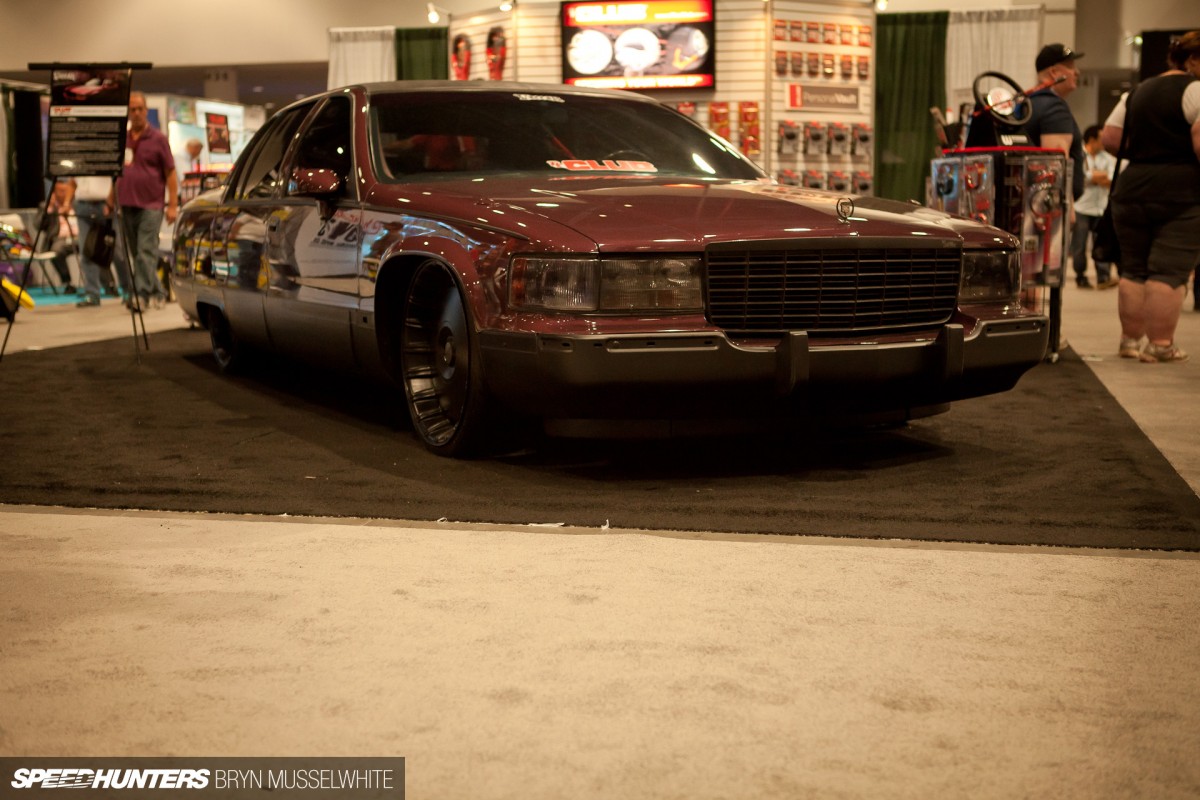 We all know that popular fashion is a fickle thing – if you choose to follow it that is. In the last decade there have been a few memorable ones come and go, although once something is in the public conscious, it will thankfully never disappear. So we've had rat rods and hood rides, which all in the name of patina have shown their worn paint or effects for all to see. Then of course there's the 'murdered out' look. As shown here on this Cadillac, with the arrival of this simple – yet brutally effective – style I think we reached a turning point, which starts to lead us to where we are today.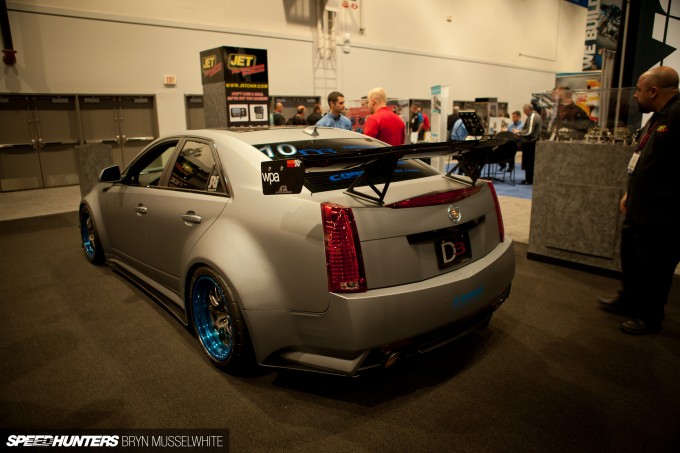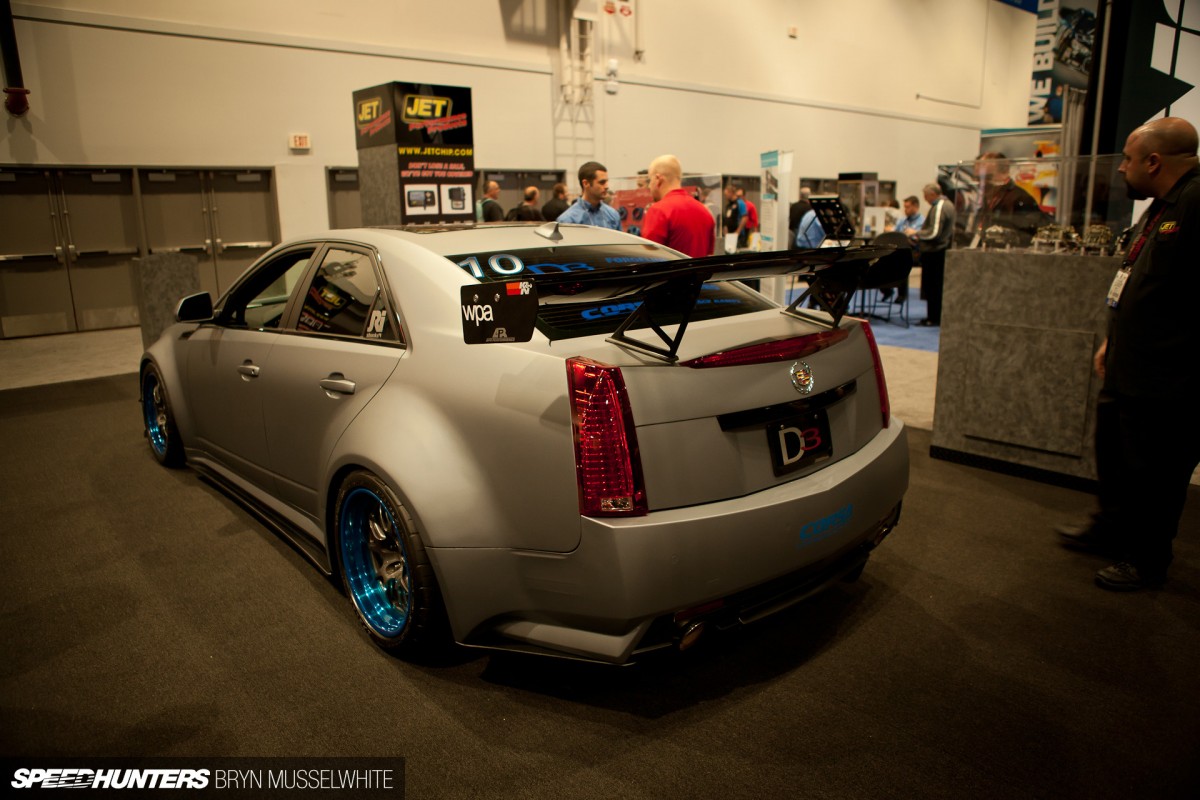 So what have all these styles they got in common and how do they all form the basis for what I think is the next big thing? This Cadillac has a matte grey wrap, which can be directly linked back to what's gone before yet still show us where it's going.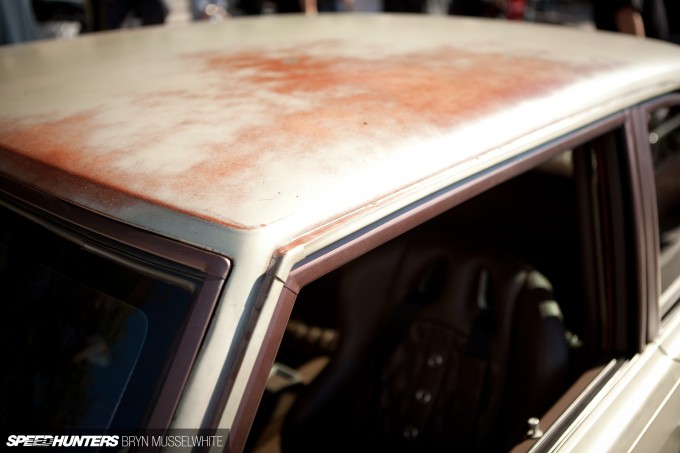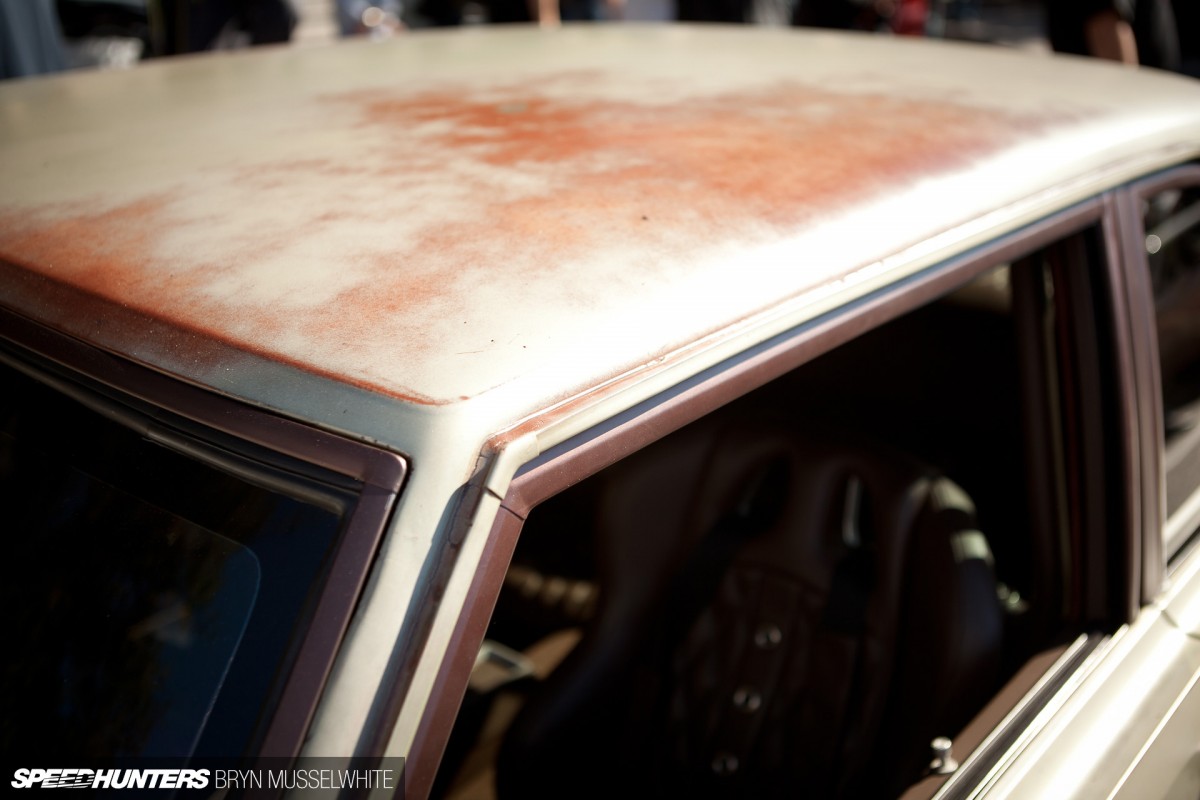 Keeping your bodywork original has become paramount to some of us. That aged patina – which more recently people have mastered faking – can't be truly replicated. The random effects of decades worth of nature sees to that. This started to be a thing around a decade ago, and pretty soon people who shuffled past a slightly sunburnt or faded paint job started murmuring the word 'patina'.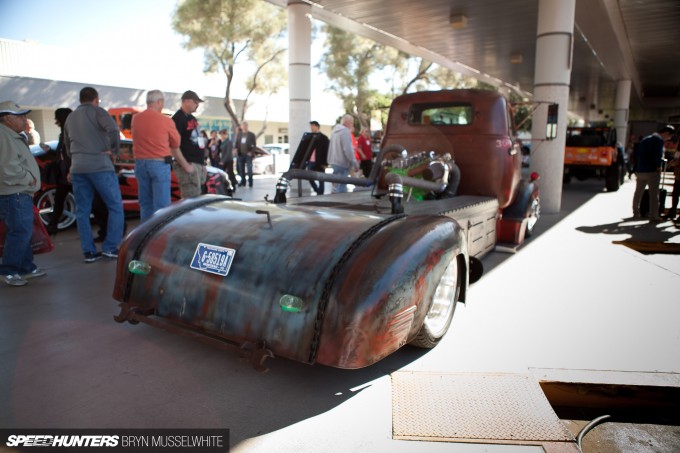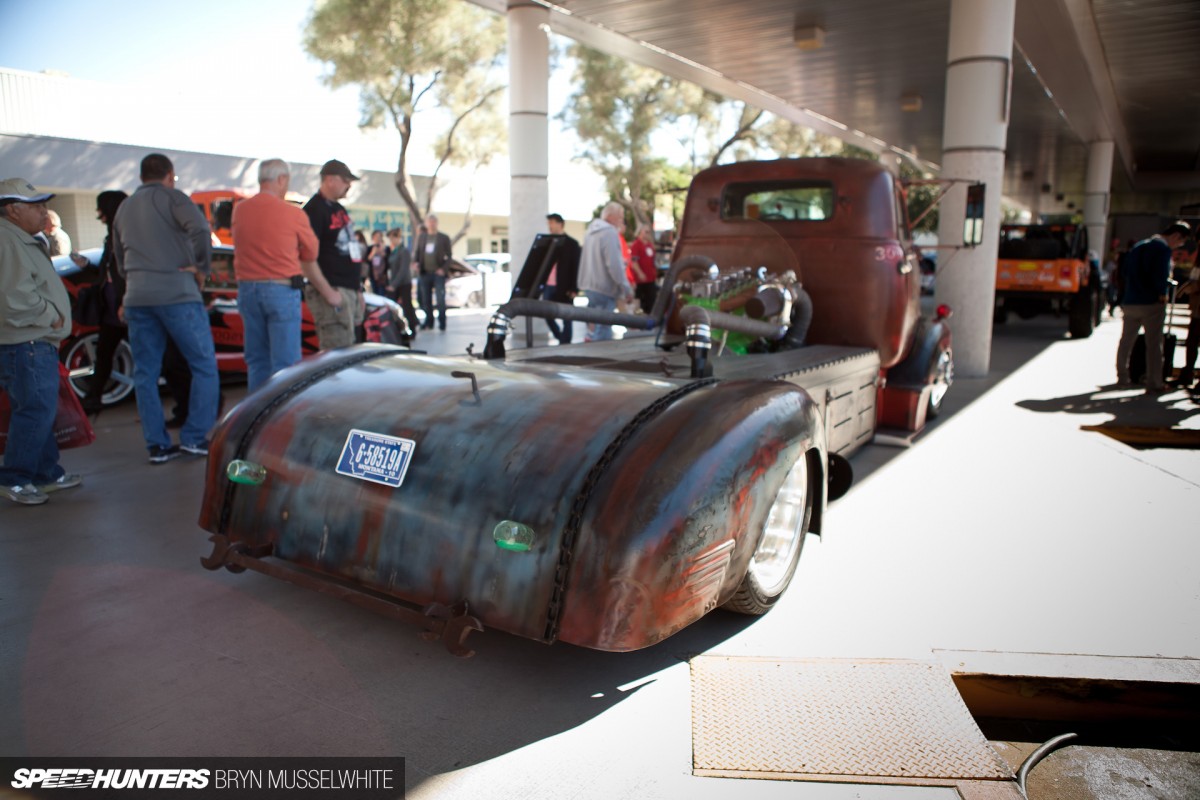 But you need to work with original metal, and keeping it in that perfectly-aged condition is hard work when you're creating a one-off project. Hence the clever fakery you can see here on this mental mid-engined COE. The trouble is, people have started kicking back against this kind of thing, and demanding real patina.
I see you know matte?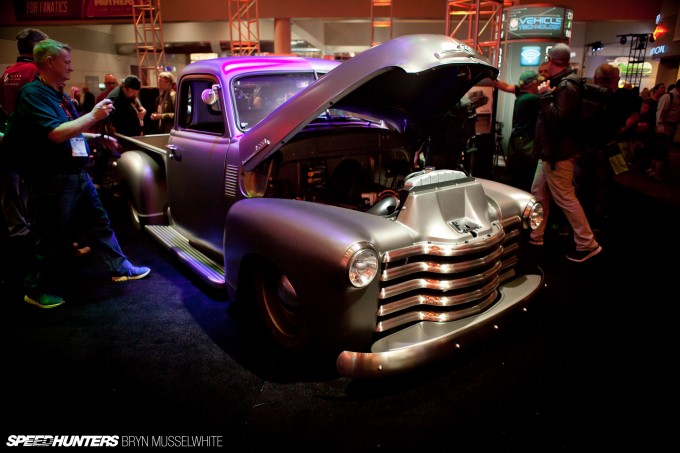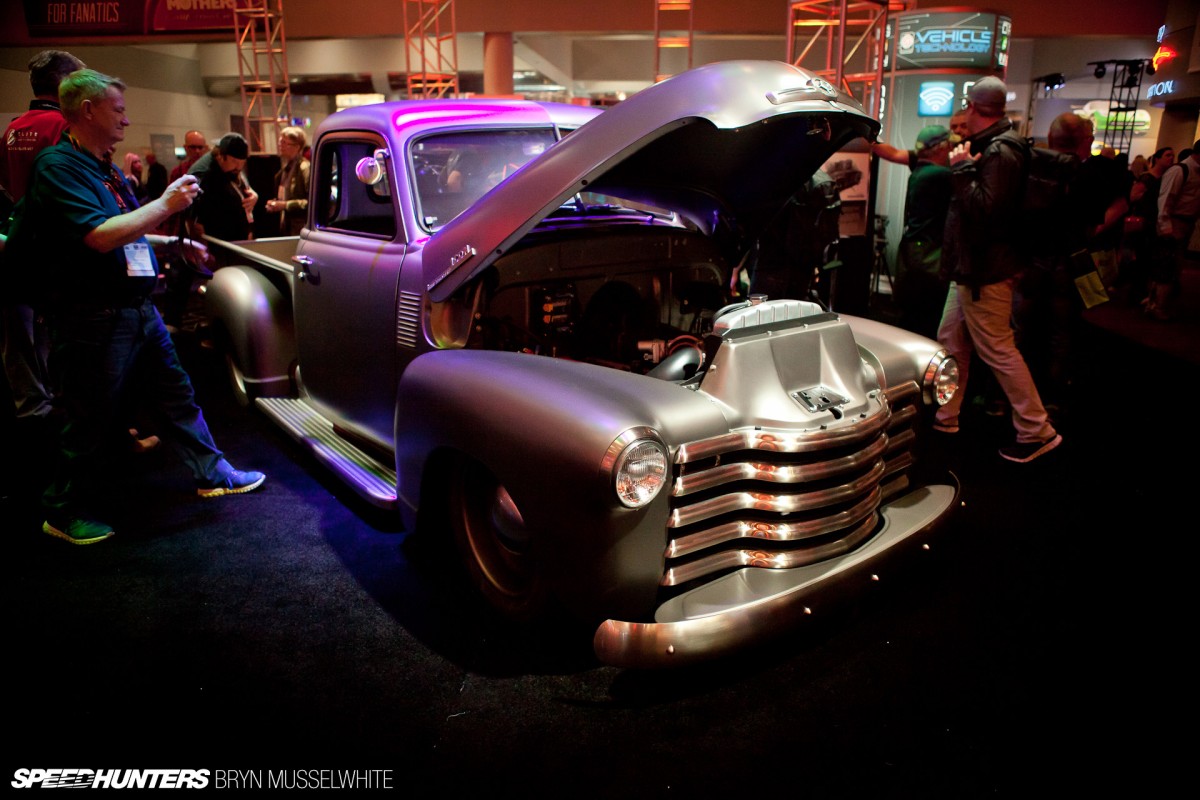 The seed was sewn though. In truth it was a long time ago when hot rods were first sprayed matte black in a cheap attempt to get a new spray job whilst still looking cool. Pretty soon we grew tired of the overly contrived creations that emerged on the back of the initial innovators; the faked aging and modern stickers rubbed down with a scouring pad just didn't cut it anymore. Don't get me wrong though, there are people out there who still do the whole patina thing very well – like the creators of the ICON 'Derelict' series Lincoln at the start of this article, and this ICON Thriftmaster pick up, which shows they can see the future too.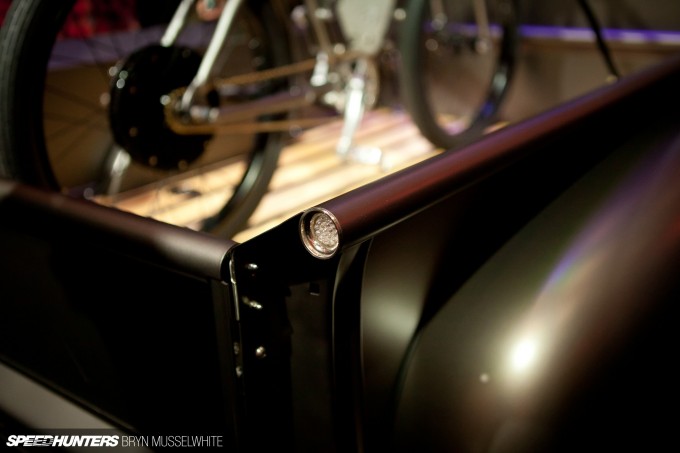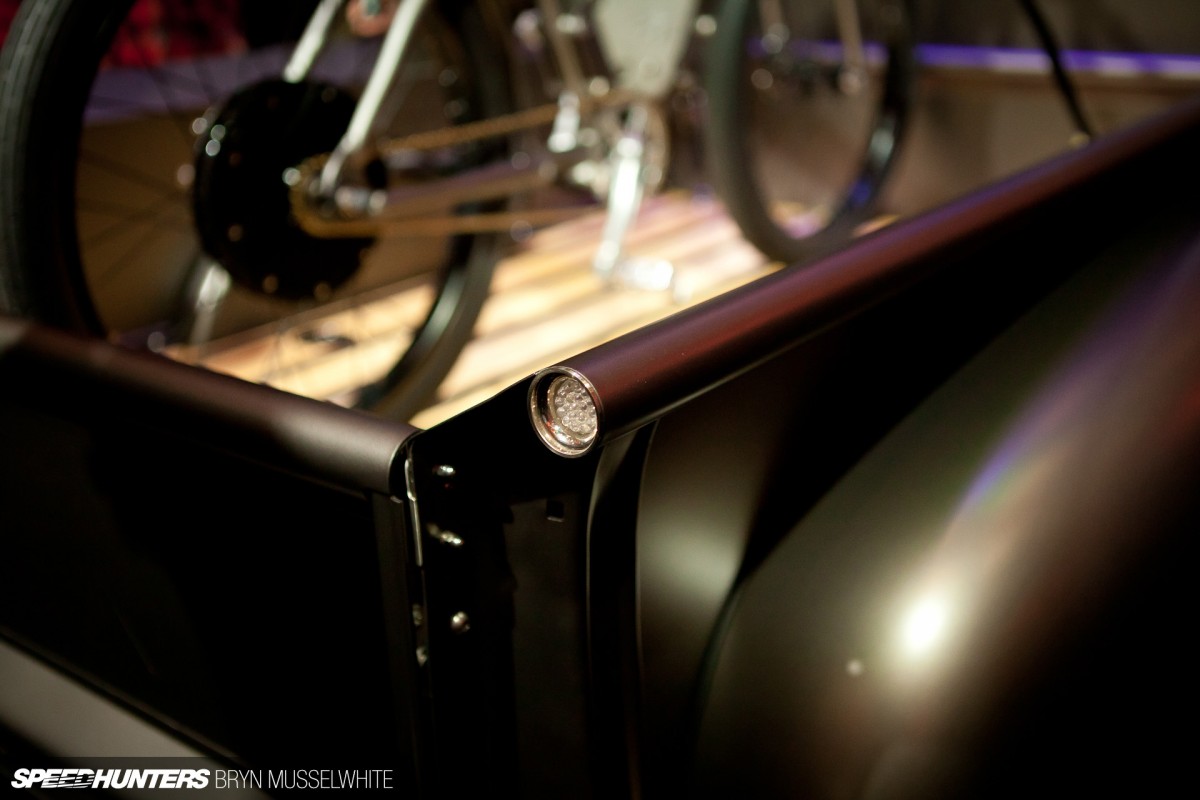 Beautifully observed examples that have taken a theme like patina – or a simple low-brow look – and made it work with modern technology; finely tuning the theme and creating exquisite and inspirational projects. Because the whole rat movement was a rebellious move against the highly polished show rods, when that started to tire, people realised they actually quite liked the simple, traditional feel of flat paint and the era that it evoked. So they tried to evoke it in other ways.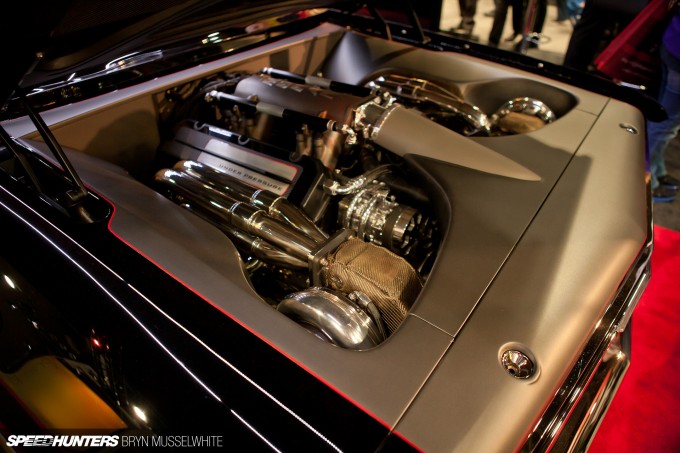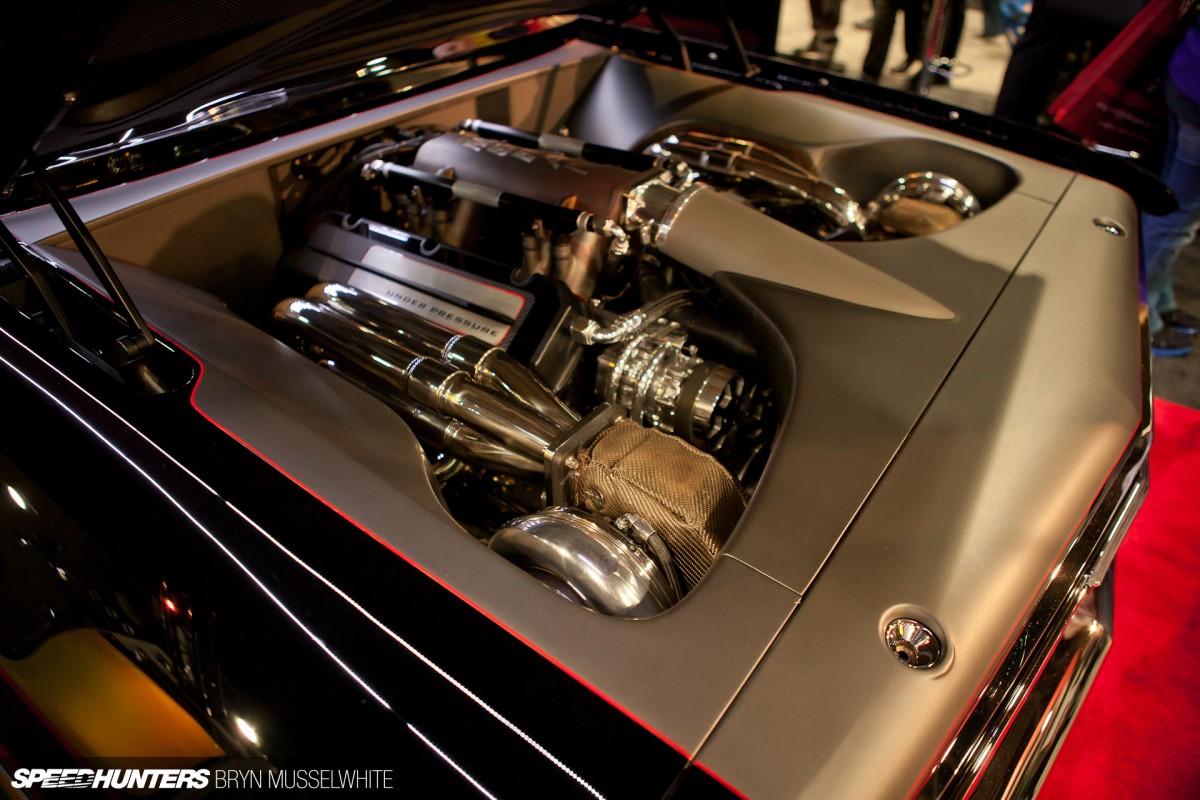 That doesn't mean you have to tone everything down though – quite the opposite in fact. Look how the flat finish is used here alongside the mile-deep paint on this '61 Chevrolet Biscayne. The polished engine details making the surrounding metal look intended and considered, whilst it in-turn toning down the overall impact of the over-the-top motor. Imagine if all this metal work was in bright yellow? It just wouldn't work half as well.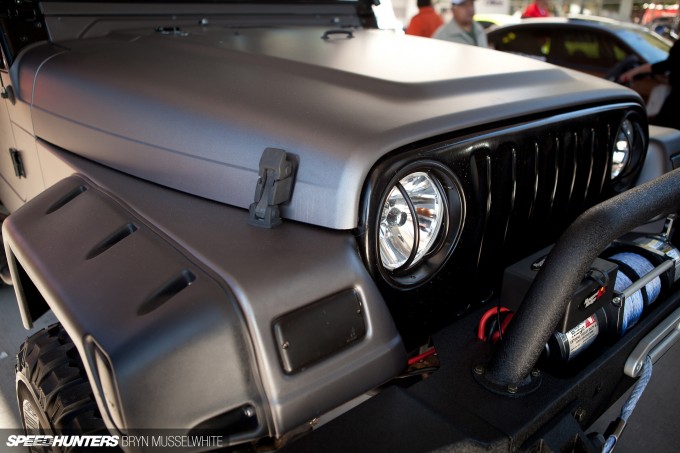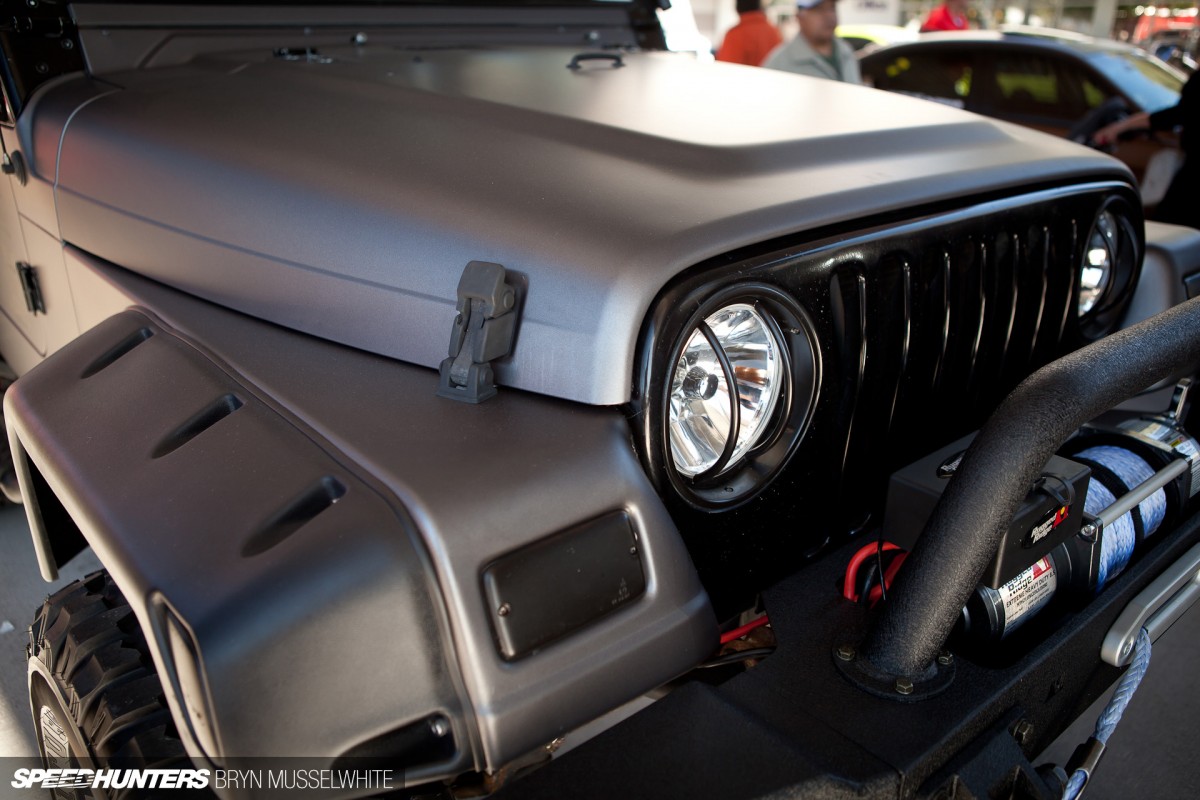 So now we're all about matte finishes, but this got a little boring. All those monotone shades, dark and broody but ultimately you still want to show off a little bit. Don't you? Go on admit it – even though the whole world is broke and it's just not cool to be flash anymore, there's got to be something we can do.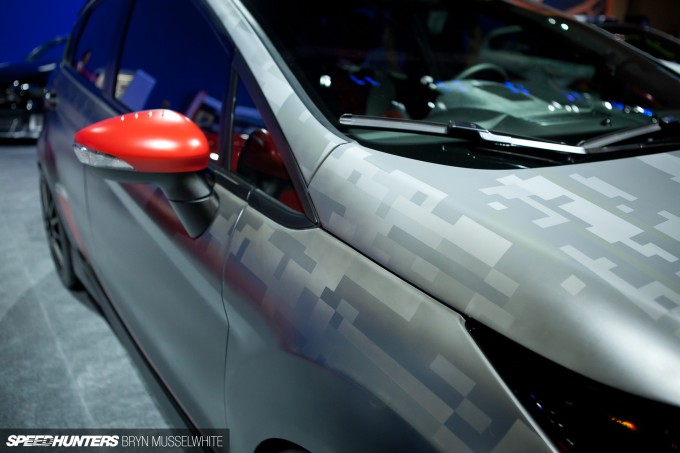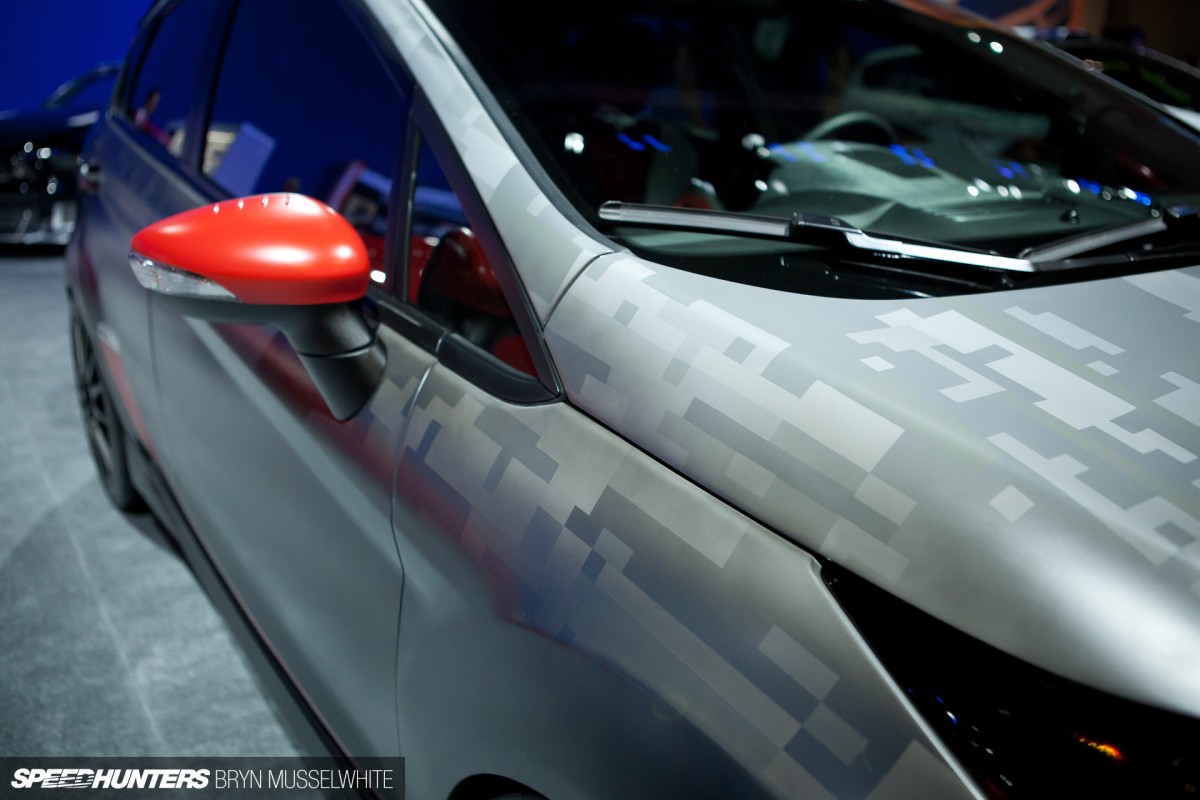 Well yes there is. We can start mixing up the surfaces and colour a little. Vehicle wrapping has come a long way in a very short time and although you might think it's peaked, I think we've still got a way to go yet. This Fiesta on the Ford stand had used some simple geometric shapes in subtle colours to bring some detail into the otherwise subdued tone. Note the door mirror detail colour here – another very simple trick.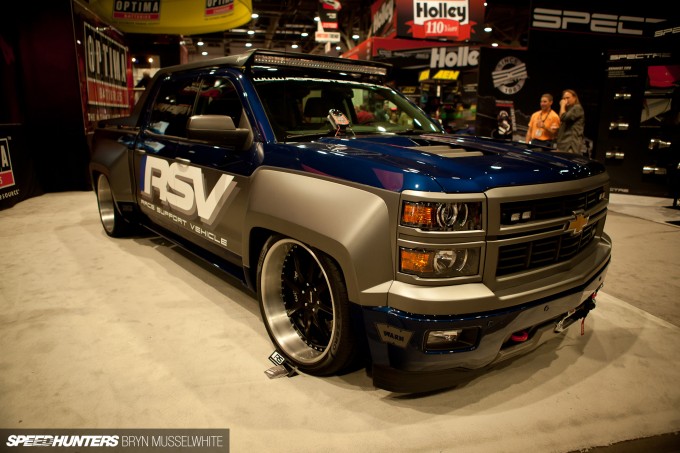 Some are more obvious than others, but by mixing the matte wrap and high gloss finish, this Chevy still looks purposeful and utilitarian. Even though it's a hulking-great modified street truck.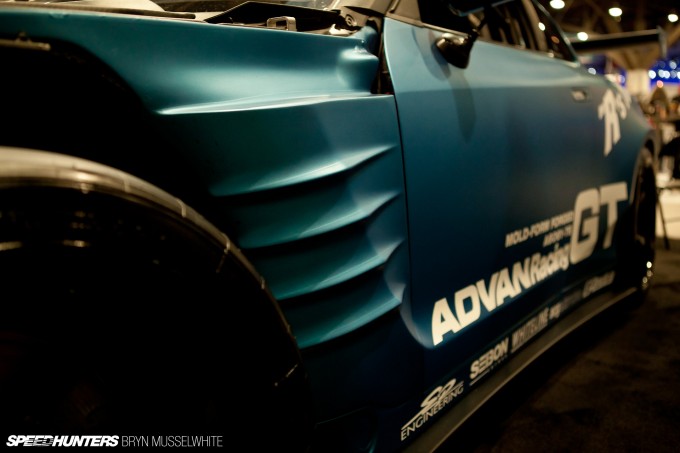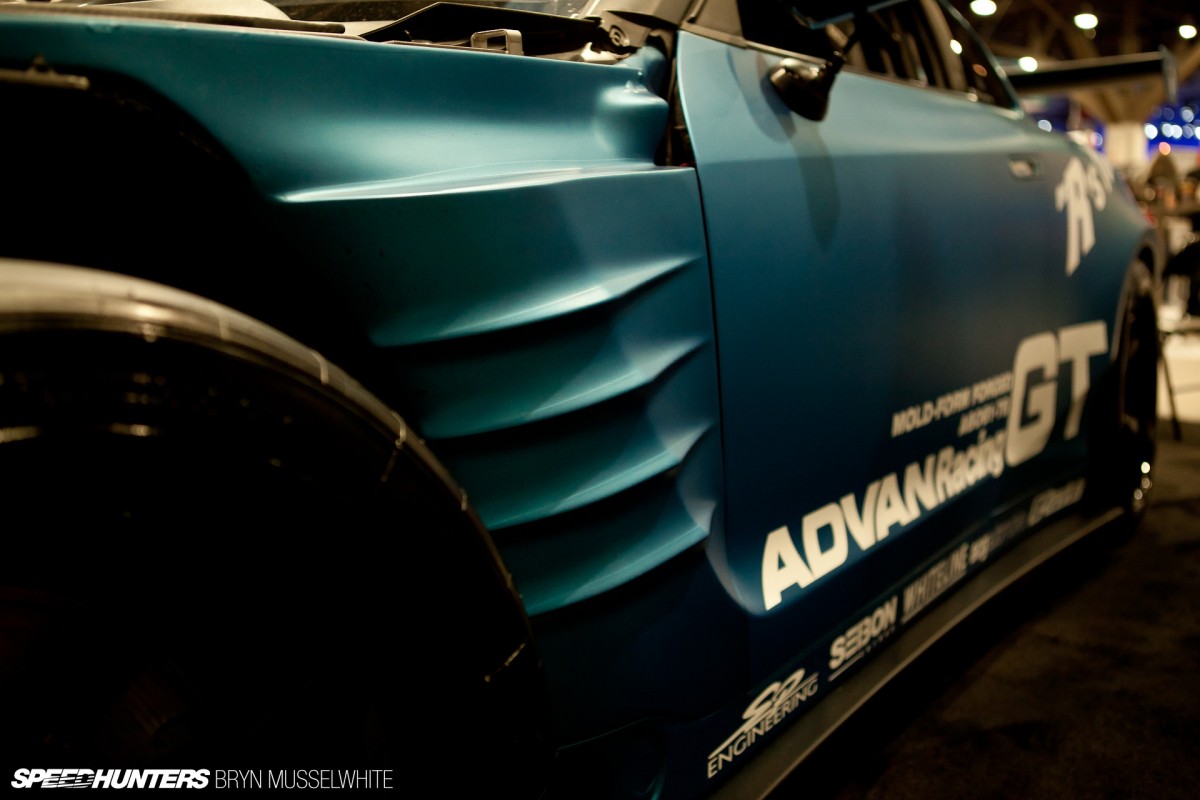 Bring some colour into a wrap and you can really highlight details without having them shouting at you in flashing neon. Case-in-point, the the wing strakes on the Ben Sopra GT-R.  The lines seem smoother and less in your face when there are none of the harsh shadows or reflections to deal with that you get from paint.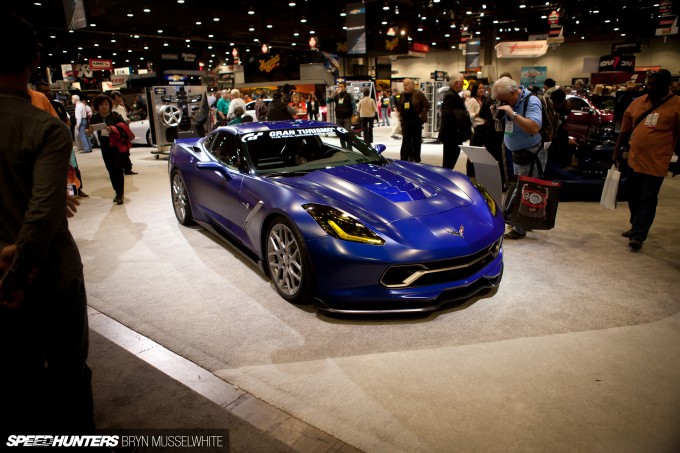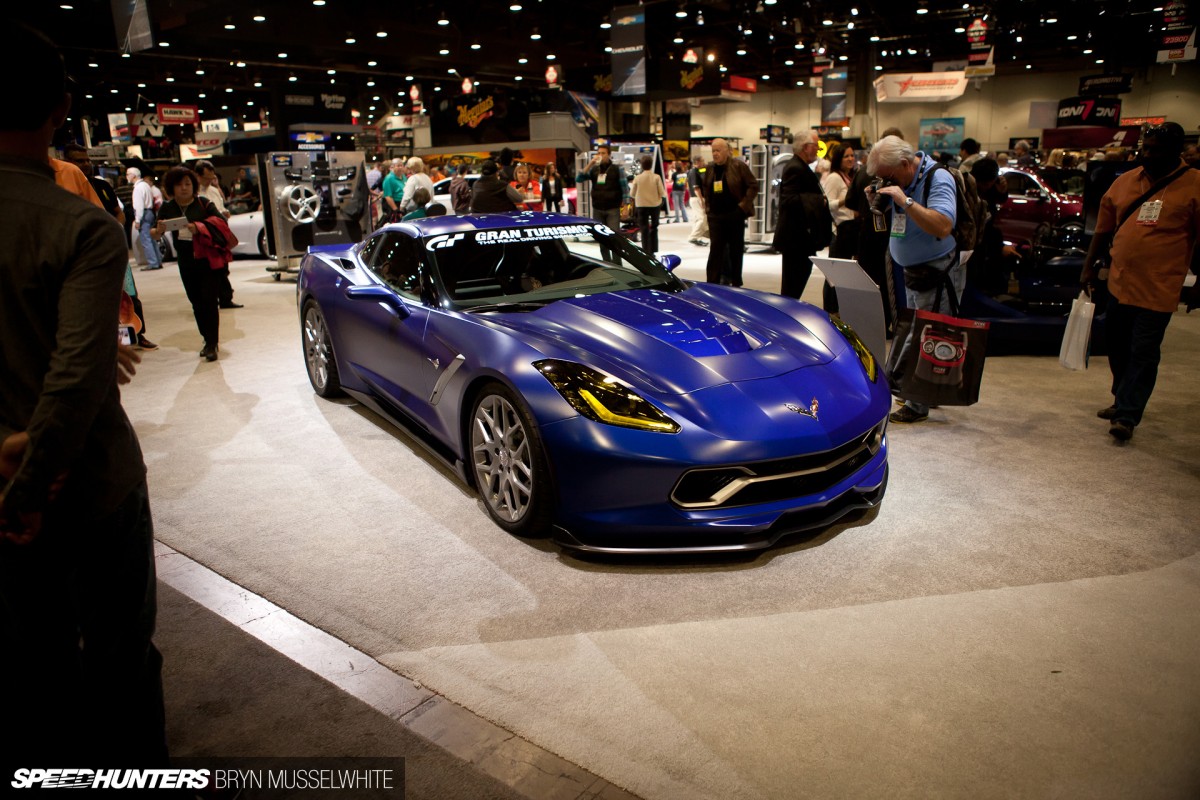 One thing we have seen a lot of at SEMA is the new Corvette. There's are a lot of bulges, vents and aggressive intent going on here. Softened but strangely not really diminished by the blue wrap. For some people though, simply turning down the overall impact of your finished surface isn't enough. They've taken it one step further and started to feed in details to continue the theme…
Steampunk/retro/works style?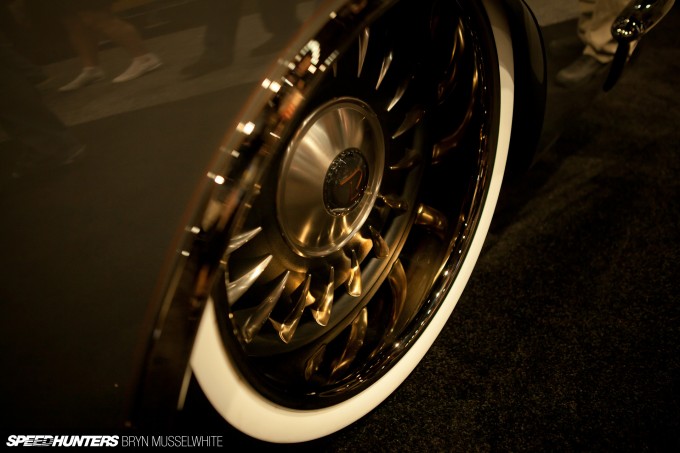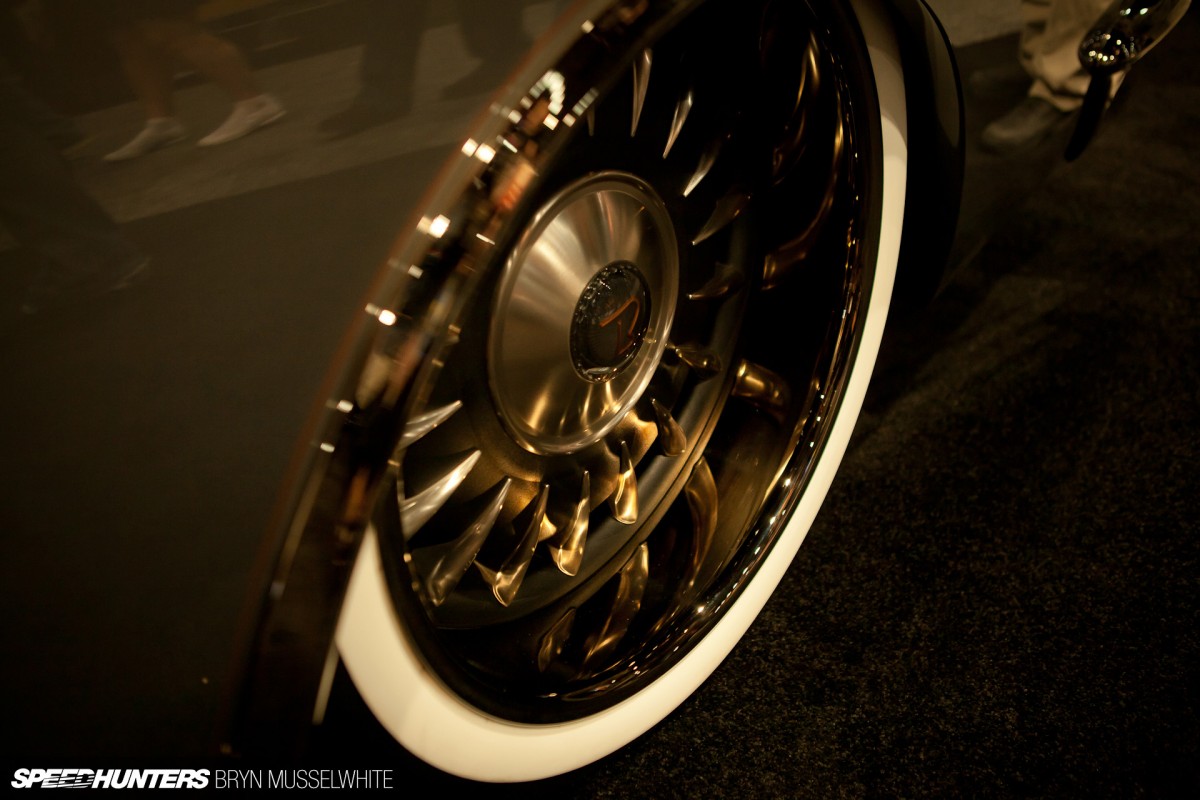 So this the conclusion I've come to and the examples I'll use to demonstrate my point. We went back to the old school with patina and made it a thing with rat rods, and that got us comfortable to experimenting with moody matte hues. Now we need detail again – but detail with heritage, history and taste.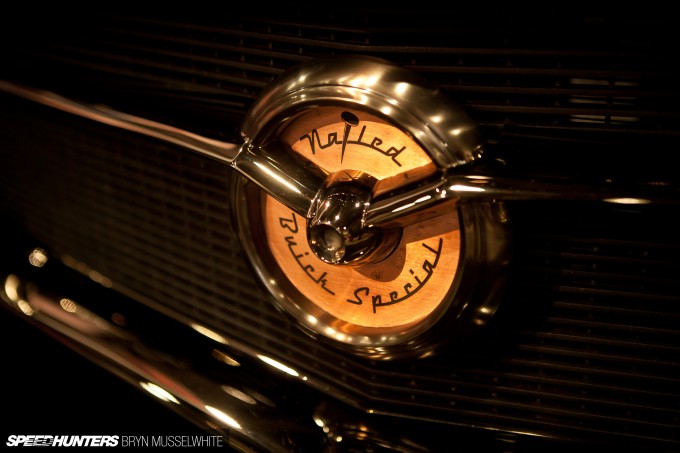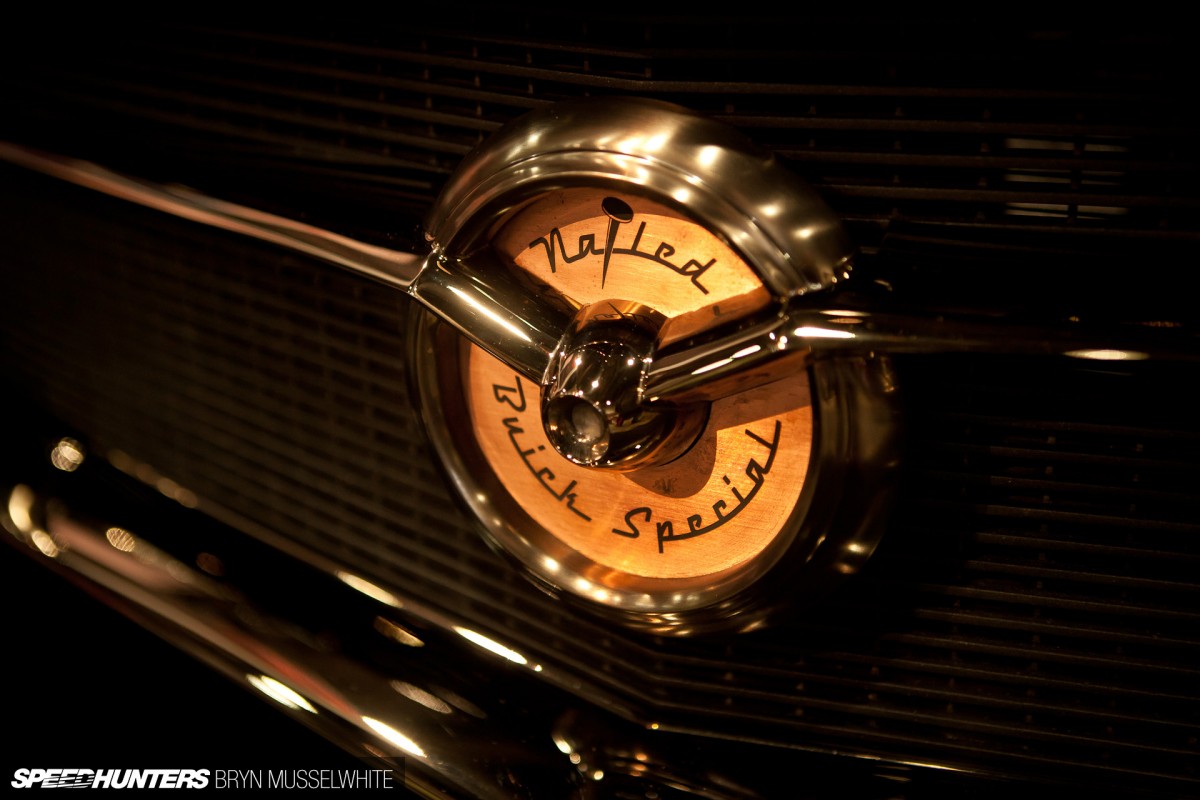 So this 'Nailed' Buick Special shows this well for me. Instead of chrome we're seeing a lot of nickel, copper and brass finishes.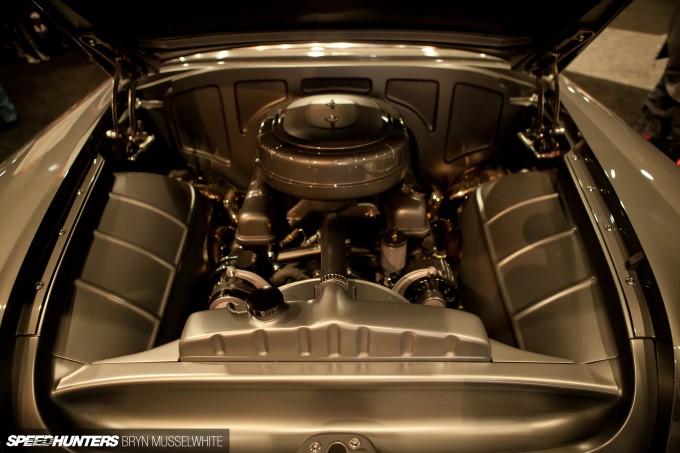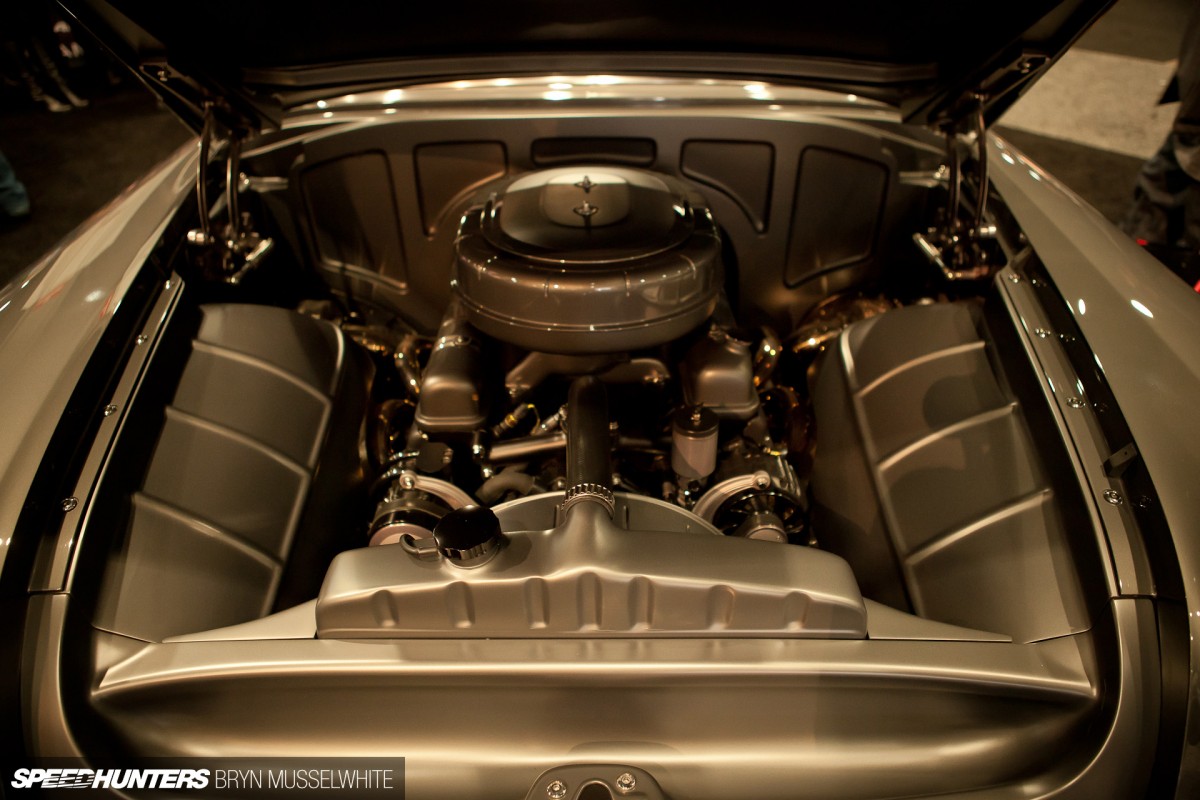 Along with brushed finishes and of course, the mixture of gloss, matte and the other treatments I've described.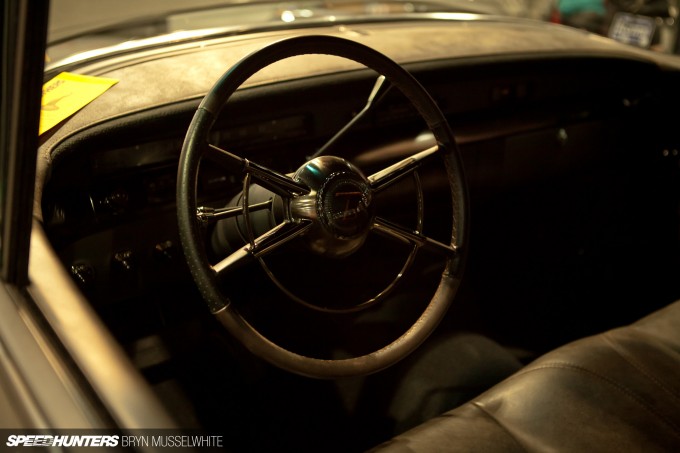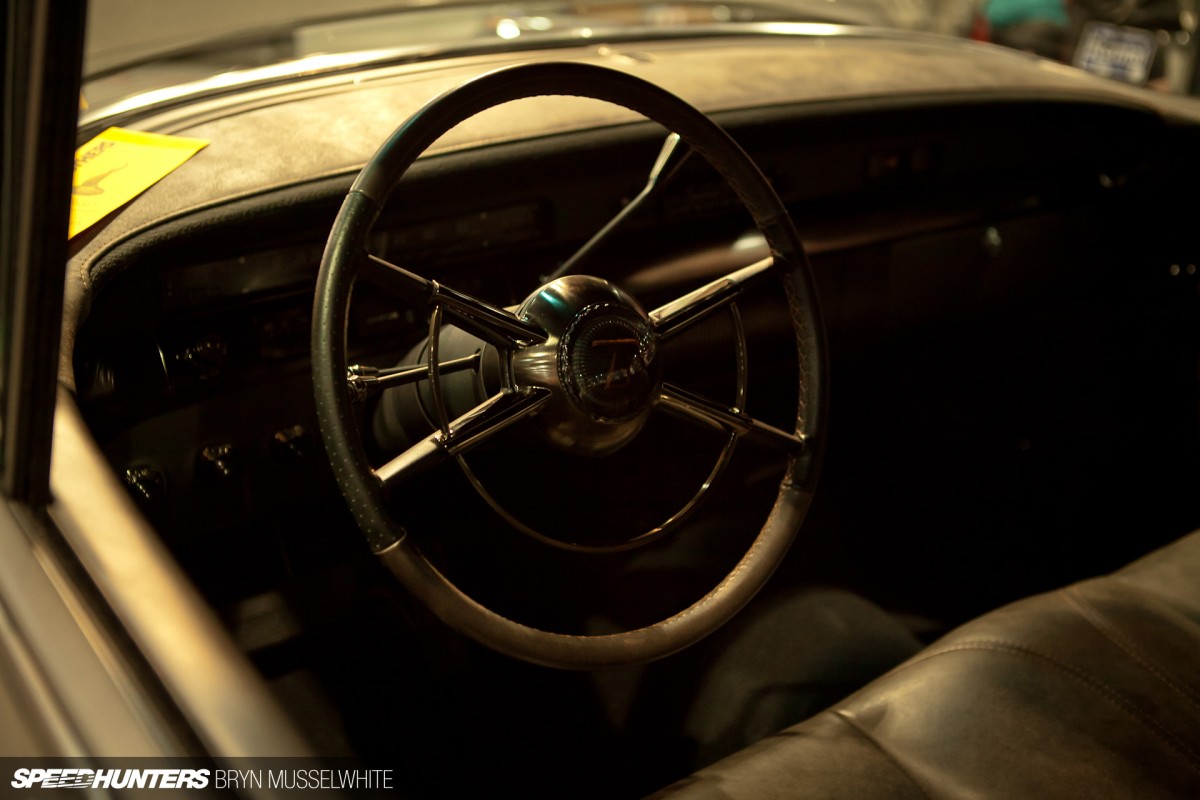 The story is the same for interiors too, where there are many different surfaces to engage with and enjoy, but in a less obvious way. Almost as if you closed your eyes and the colour didn't matter.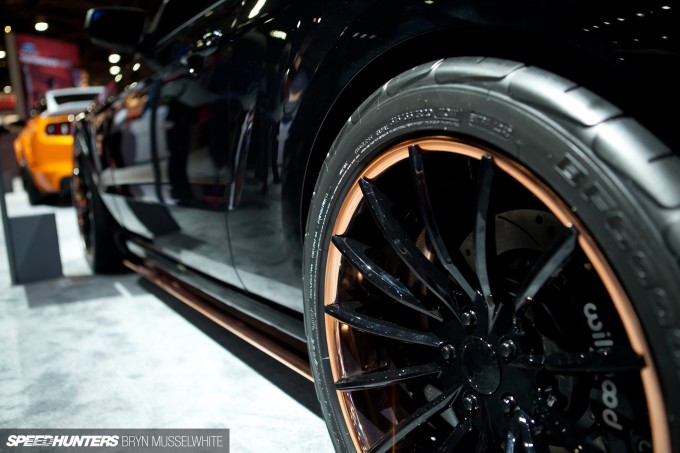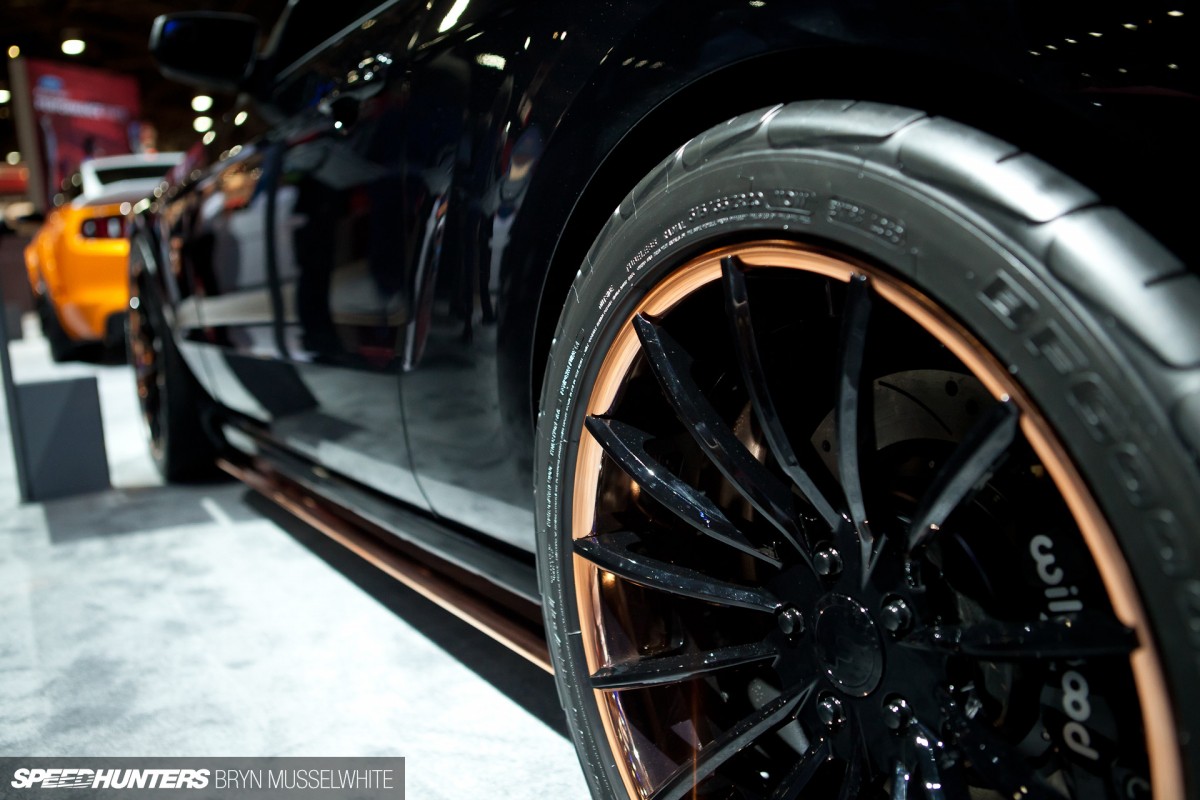 Of course, there are those that have taken it further and it'll be interesting to see just how far into the mainstream these penetrate. The 'Bad Penny' Mustang almost has a steampunk aroma to it.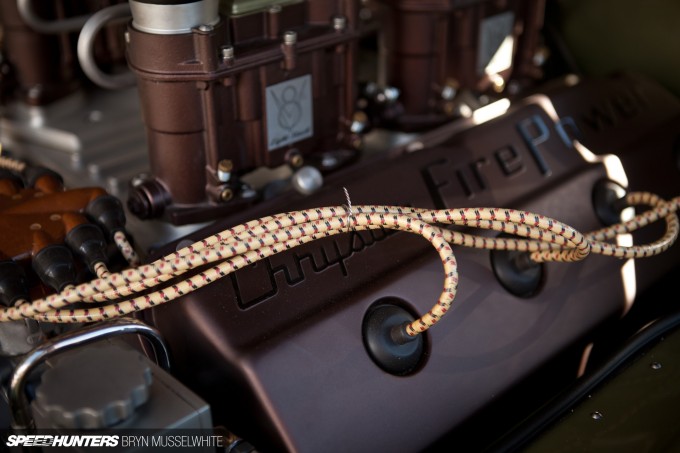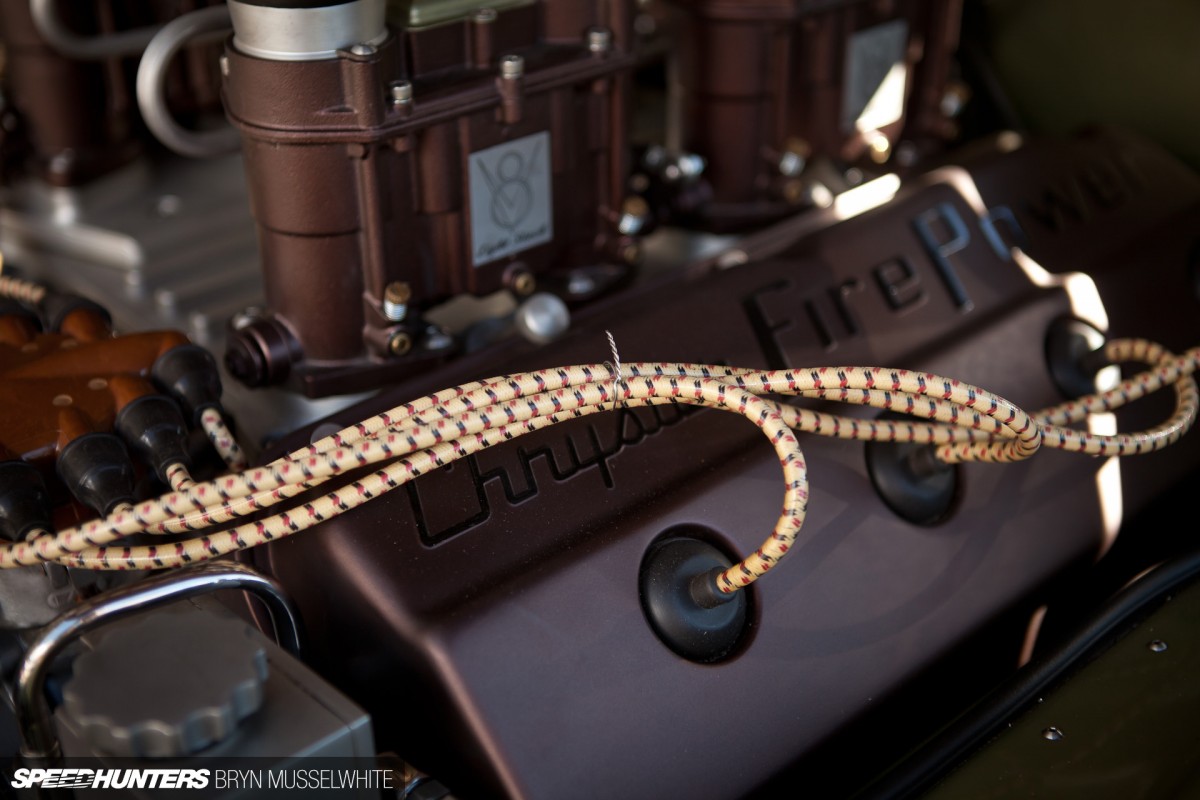 If you're looking for ideas or inspiration, you have to go back your roots. Tradition and integrity are the keys here. These woven plug leads scream of a bygone era. Arguably, one that's older than the late '60s Plymouth they appeared on, but still a killer touch.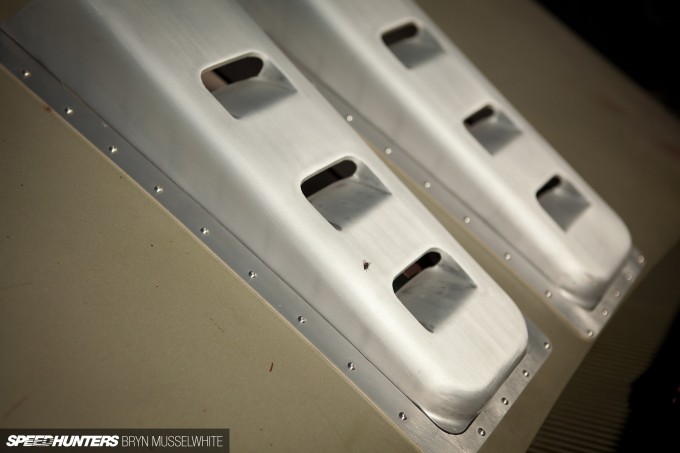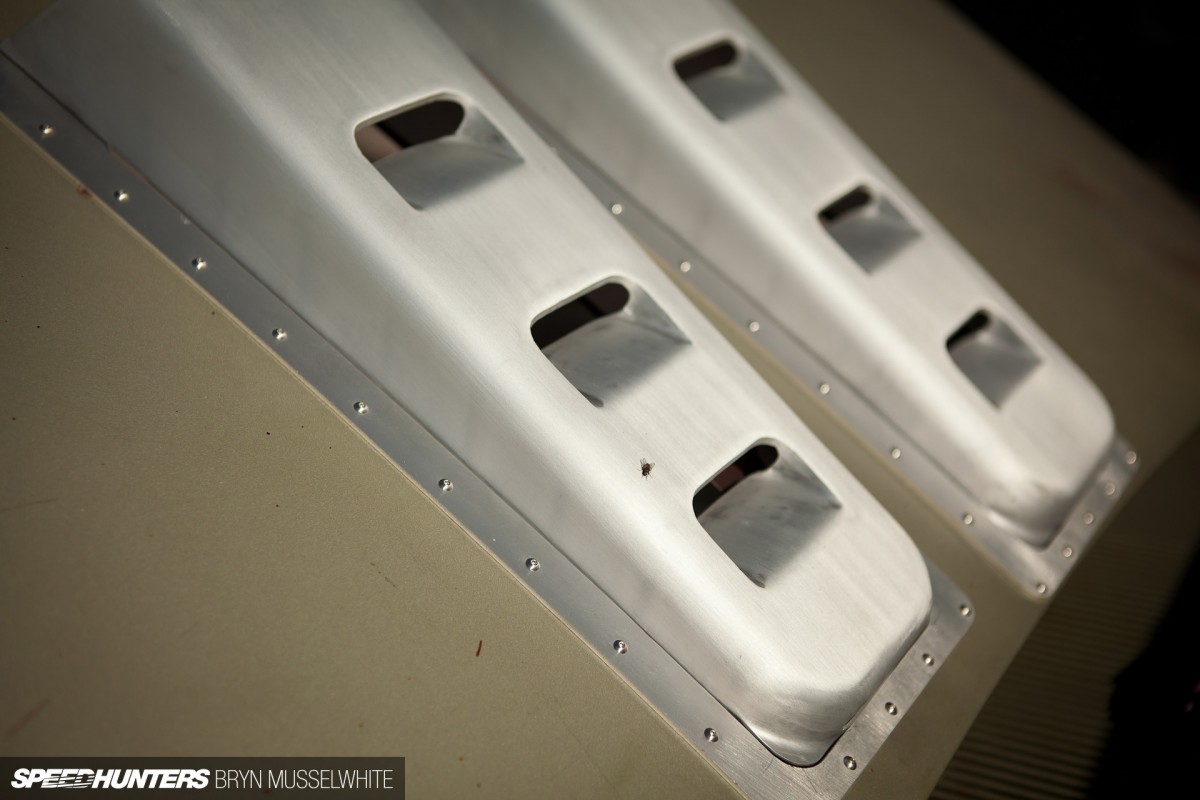 So it's not all about overall body work – it's as much about the detail that enhances it.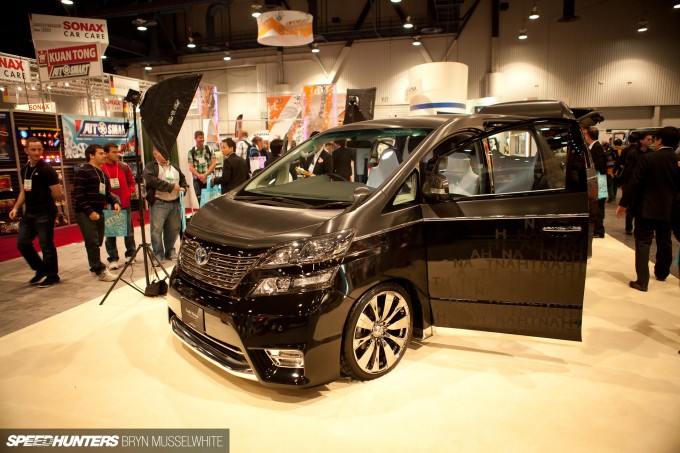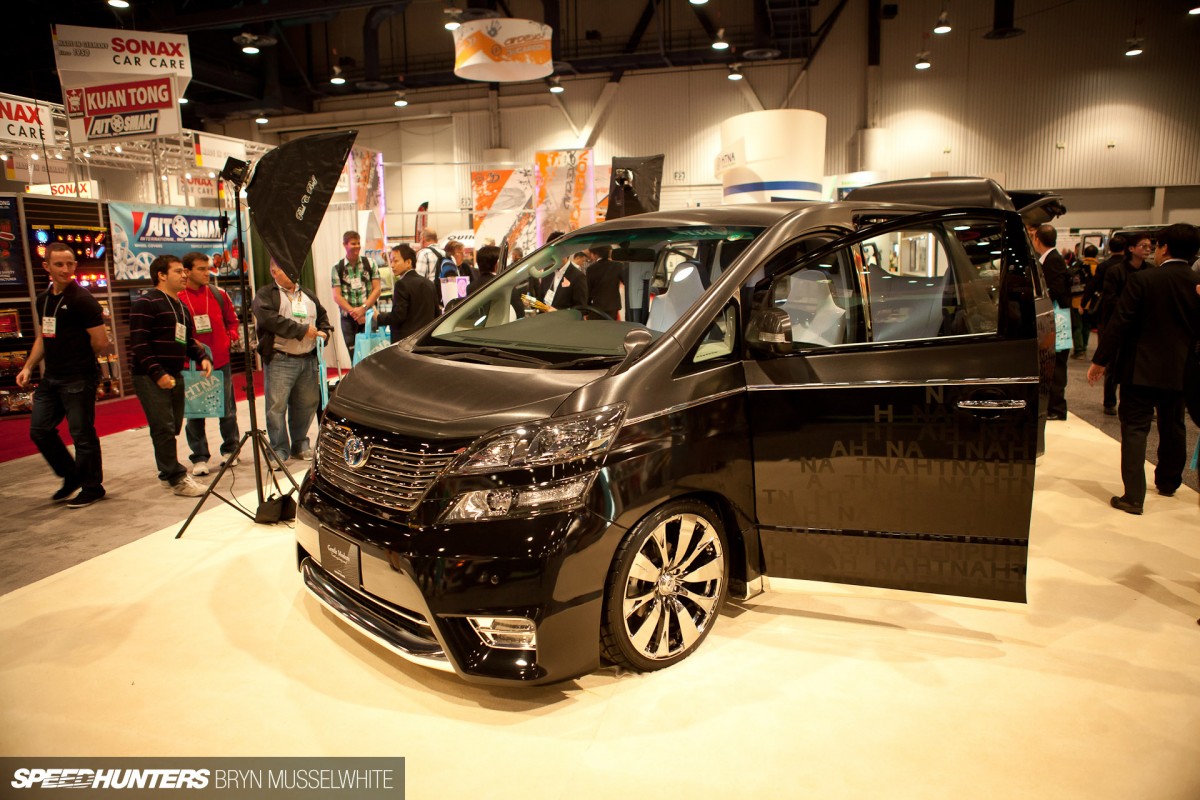 The main thing is, you can see this style and this influence everywhere. From this genuine Japanese -built VIP Toyota…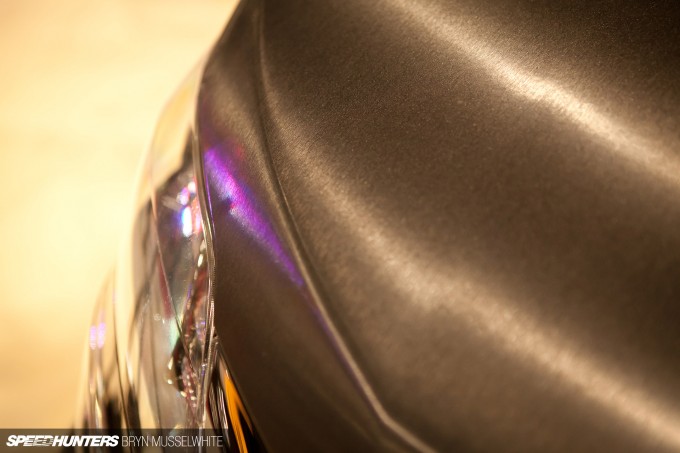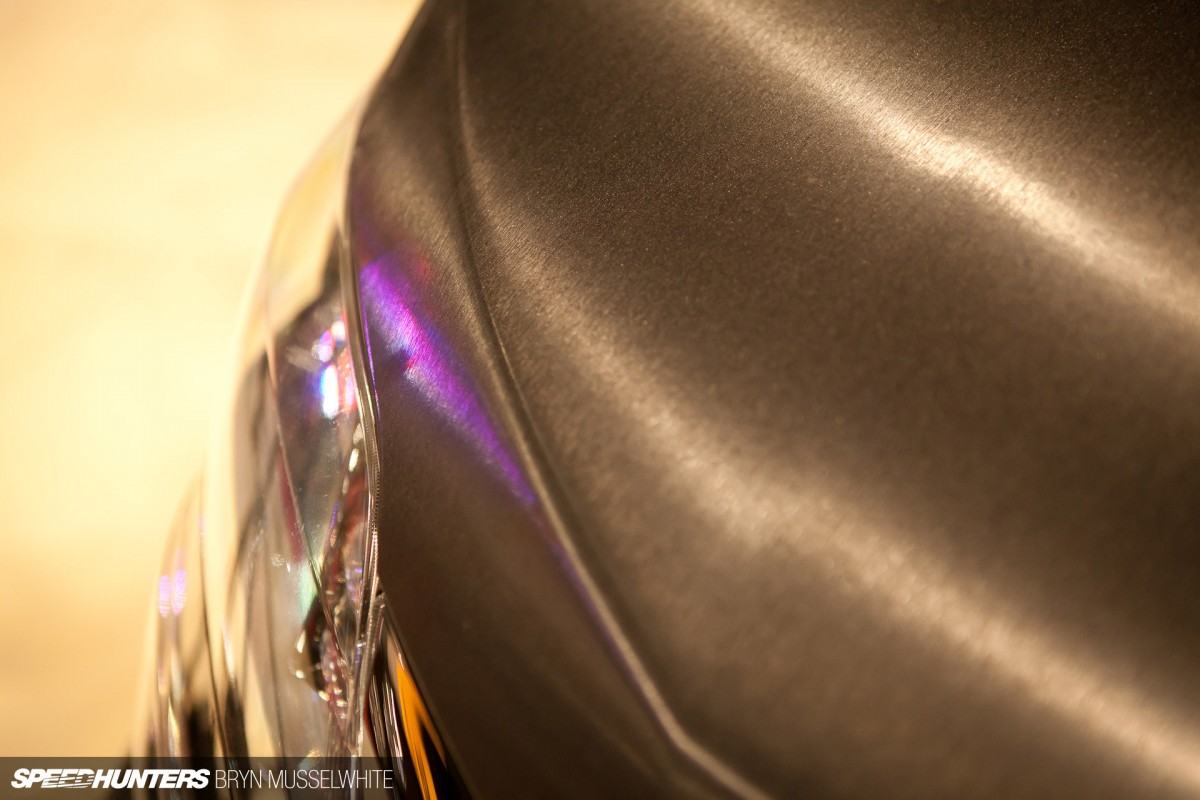 With its brushed wrapped panels…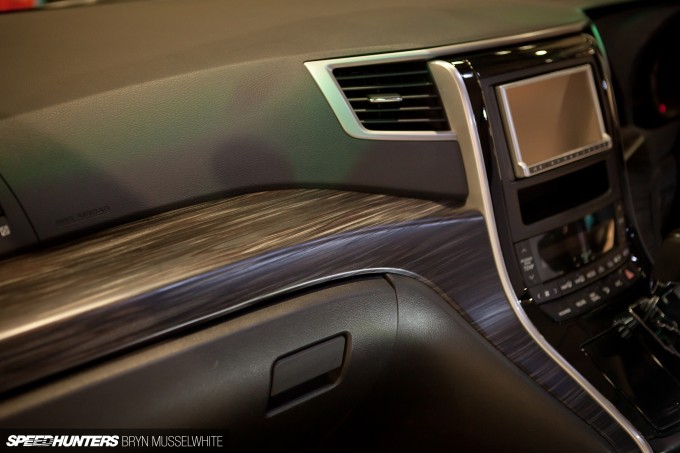 And beautifully balanced interior trim, showing that patterns can work too. For me this is the beginning of something big, because it comes from the start point of the automobile itself.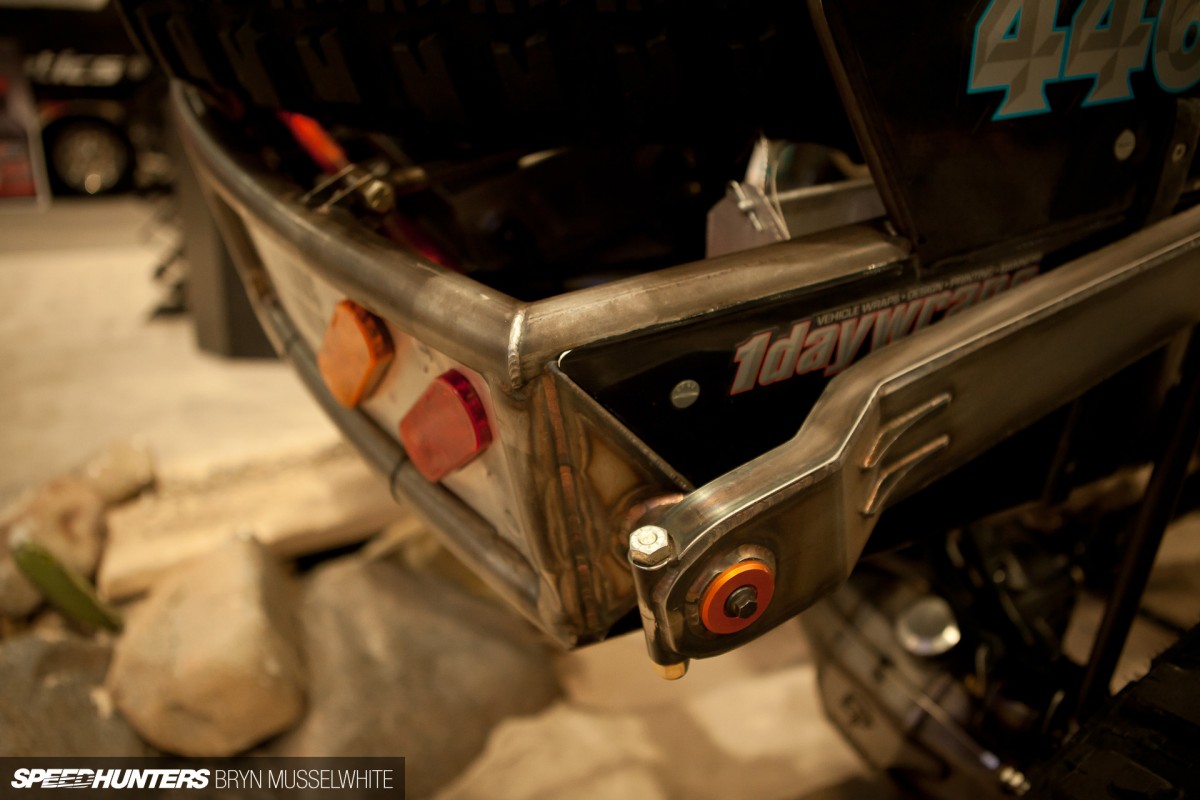 Metal. Bare metal. In essence what we're doing here is celebrating the material that virtually all of us use in our projects.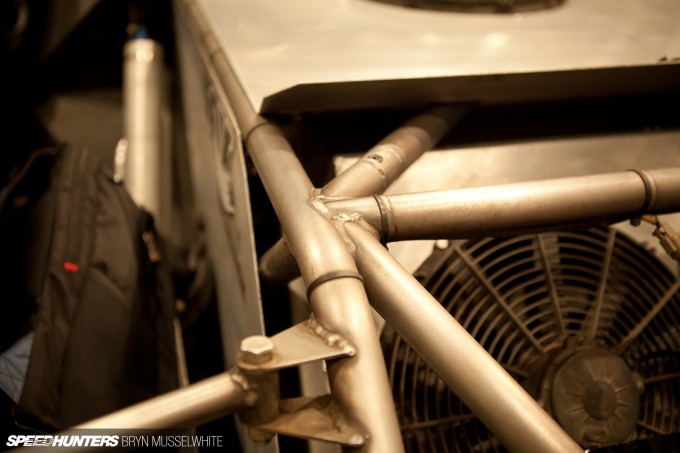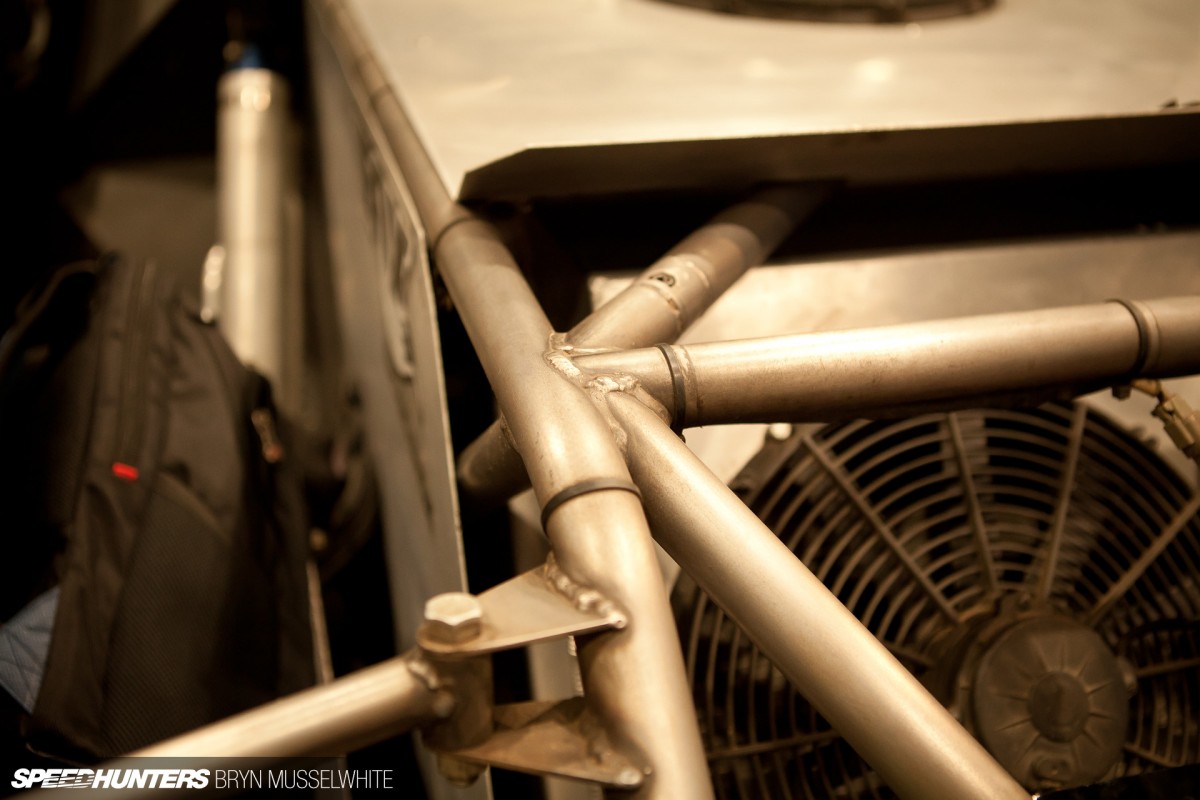 There are few machines better placed to demonstrate this than the incredibly-capable off-roaders that are parked everywhere. These are left with bare frames so any damage or cracks can easily be spotted. Wiped down with an oily coating they're protected and show off the obvious fabrication skills involved. So it has integrity too and nothing to hide.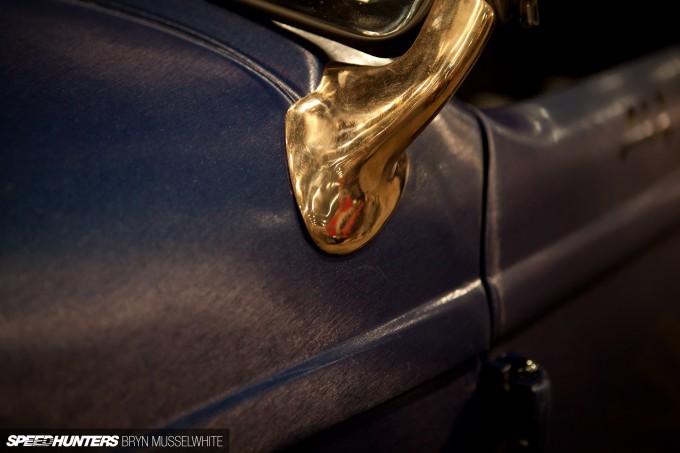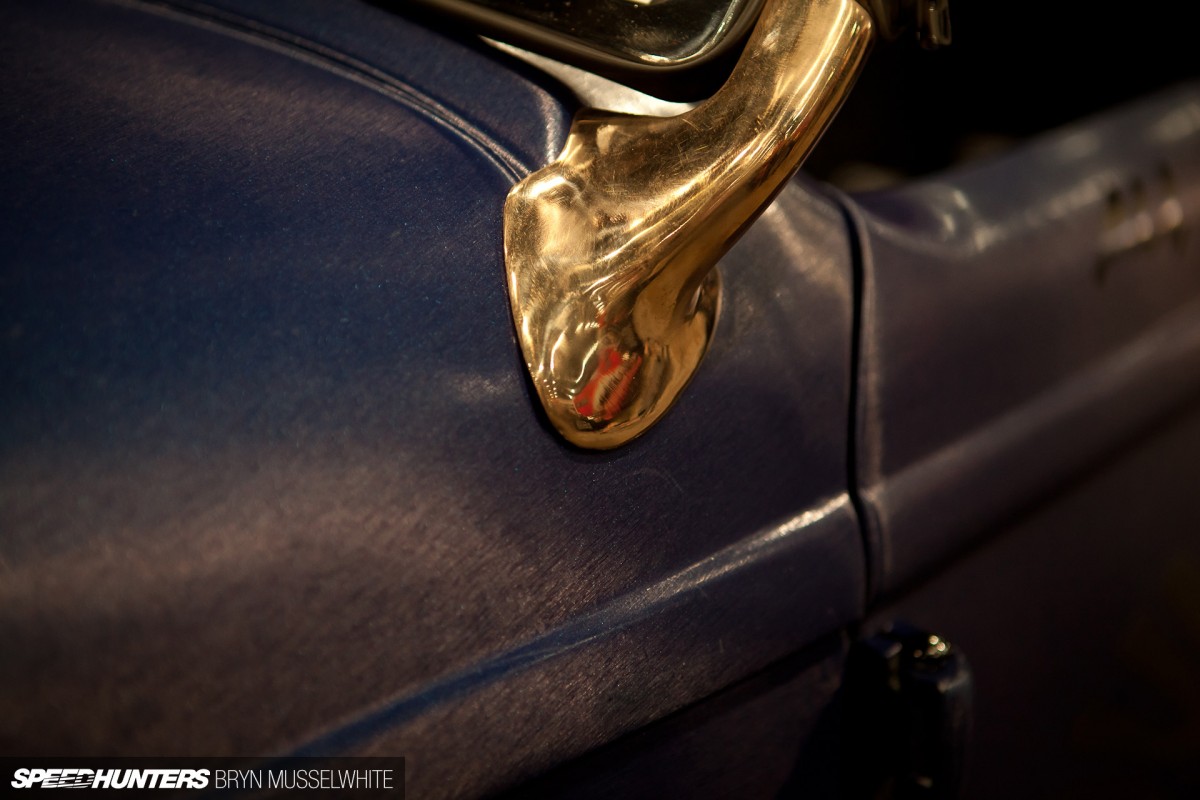 But then again, maybe I'm thinking about this too much. Although, it does make me wonder just what we're going to see in the future. Is chrome dead? Will cars ever shine again? Of course it's not and yes they will, but listening to some of the discussion about projects for next year's SEMA Show, there is some incredibly inventive thinking going on right now. We can't wait to see the results.