Do you like your car to be subtle? Do you shy away from any sort of visual upgrade that would alter the stock look of your ride? Do you prefer to drive a car that takes a more 'sleeper' approach to things? If your answer is yes to any of these questions then there is a very good chance you won't understand the way Liberty Walk does things.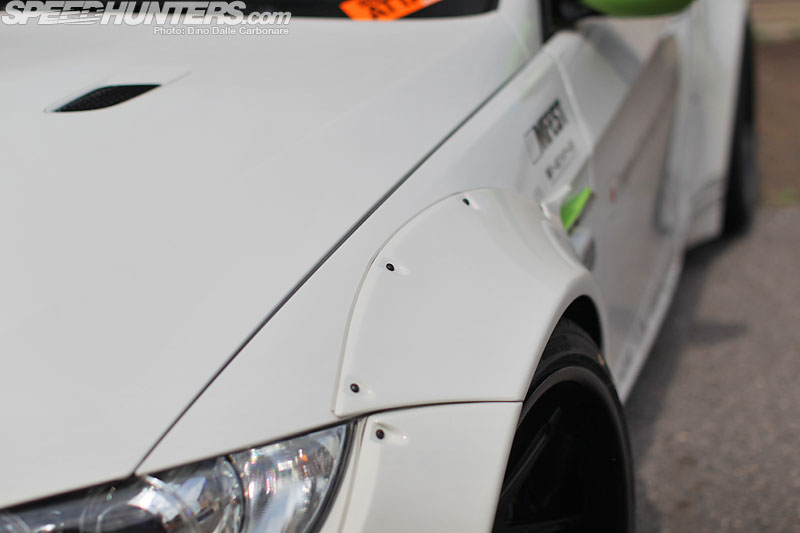 The tuning world is a very competitive place. Often, companies only have a short amount of time to make an impact with their products – especially when they're predominantly dealing in aesthetic upgrades. They have to get in there quick, come up with something unique and put all of their efforts in promoting it. This is one thing Kato-san of Liberty Walk is rather good at. He's a man that makes the right decisions quickly and then gets on with the job of turning them into reality.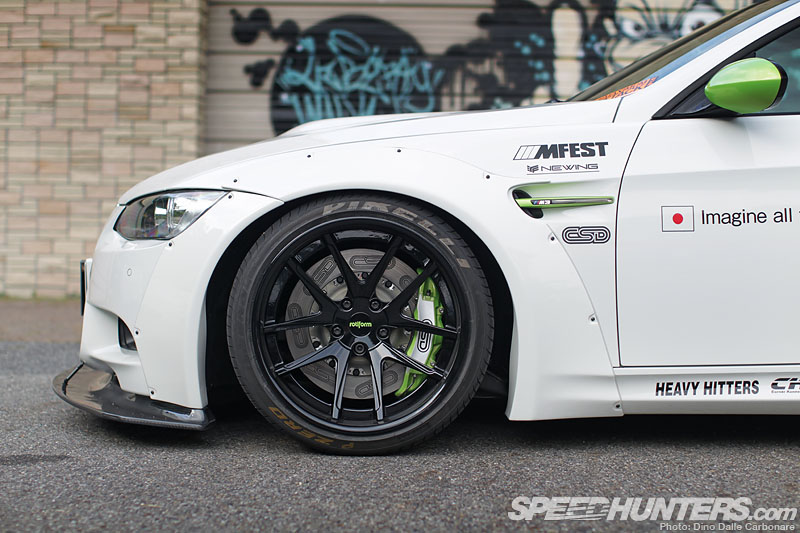 His specialty is making bold statements, and here at Speedhunters we are definitely no stranger to his style of modifying.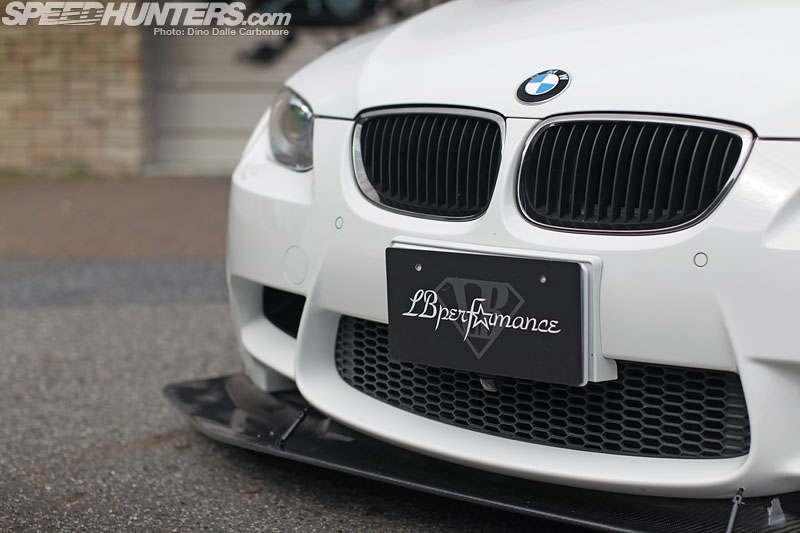 I've been meaning to drop by Liberty Walk for a while now to check out its latest project…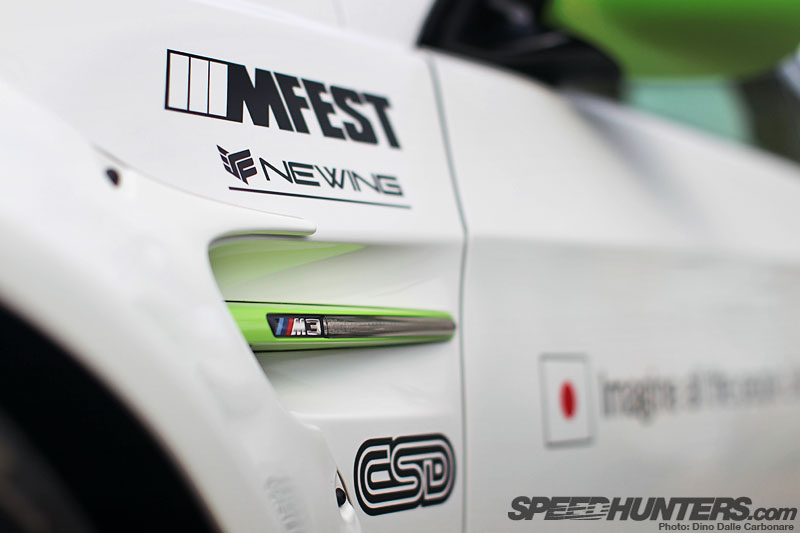 … and last month I was able to do just that.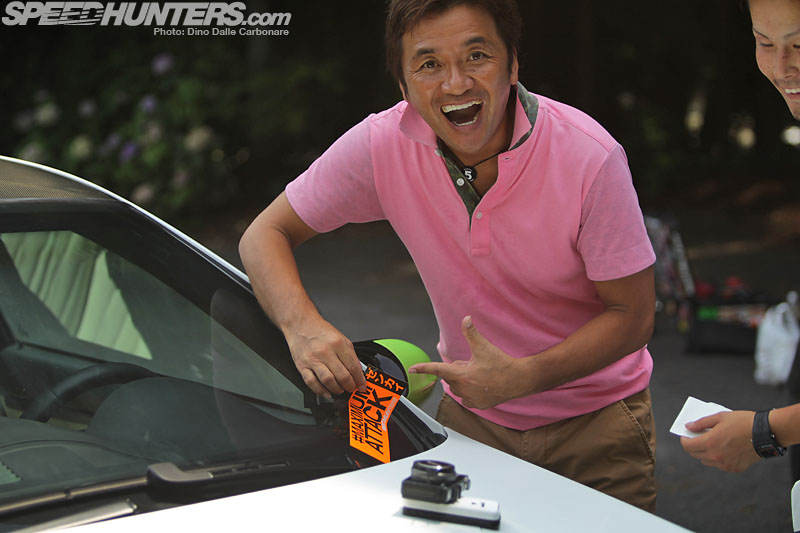 It takes about five minutes with Kato-san to understand what he is all about. He oozes energy and never wastes a minute; he is out to make his cars stand out and is always thinking three steps ahead. He's good at what he does and his success in truly deserved. Like everyone, I have been seeing the Liberty Walk E92 BMW M3…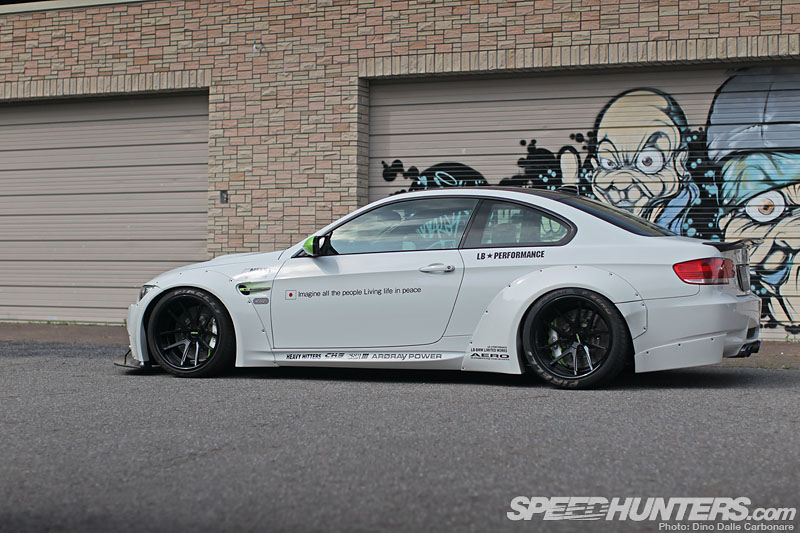 … doing the rounds on all corners of the social media-sphere over the last few months. There have been a few other cars around the world built with the same kit, but regardless of how many times you've seen them in pictures, nothing compares to seeing one in the flesh.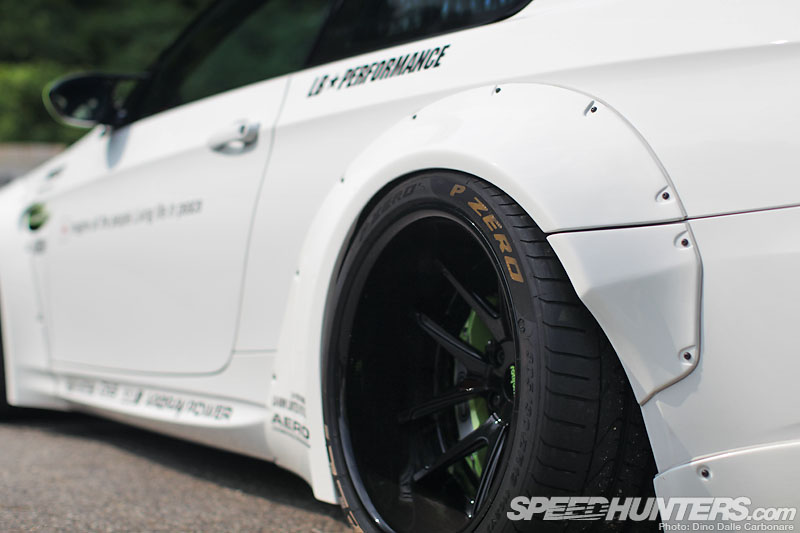 For example, I never realized just how wide those screwed-on over-fenders actually were. They barely contain the 19-inch three-piece forged Rotiform SNA rims which measure 10.5-inch wide up front and a massive 12-inch wide at the rear.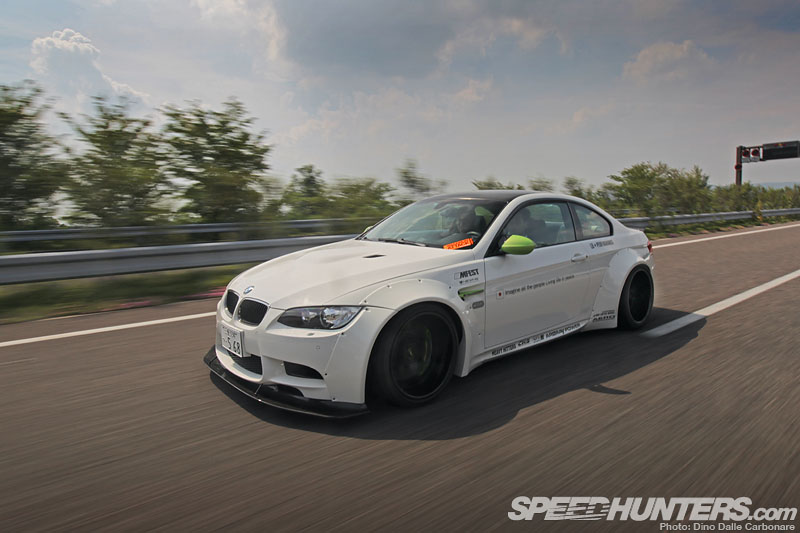 Despite the Liberty Walk location being rather cool compared to most JDM tuning shops, I really wanted to see the M3 out on the streets and screaming down the empty stretches of highway that are just a few moments drive away.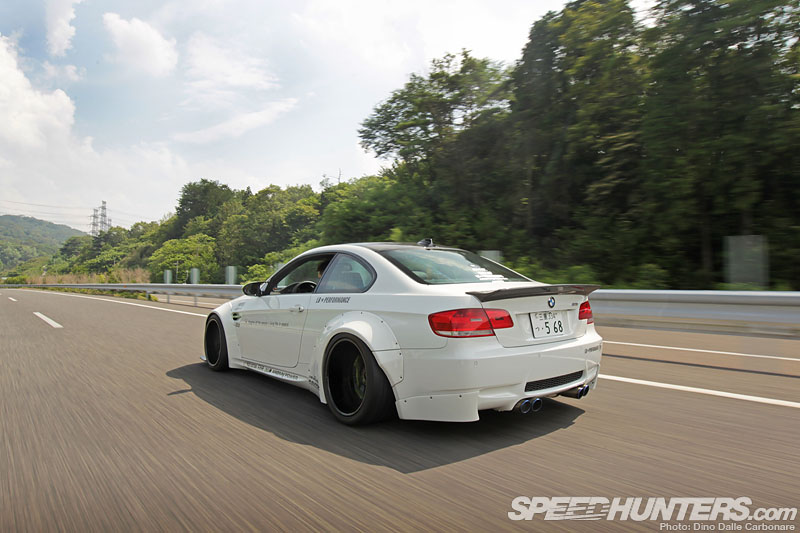 Kato-san was very accommodating, grabbing a few other cars so we could head out for a very memorable cruise.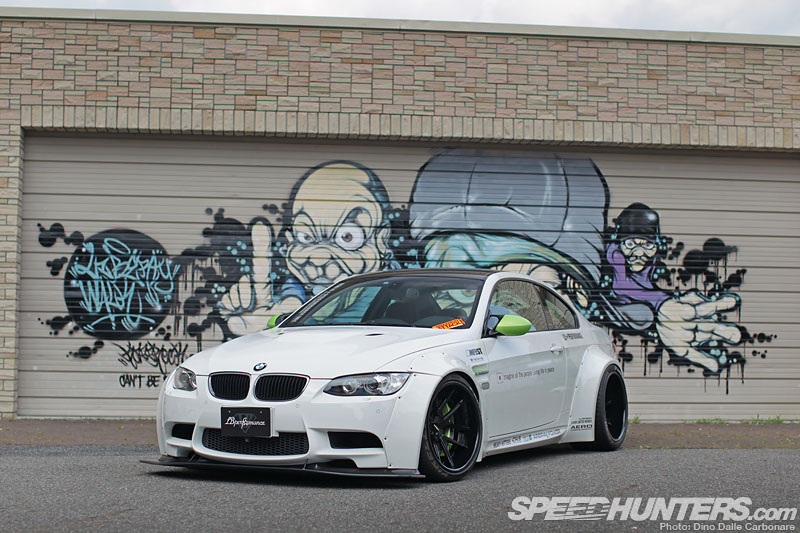 It wasn't until later in the afternoon when the bright summer sun had subsided a little that we stopped by Kato's house for a few cold drinks and a look at one of his rather cool garages. It was there that I had some time to really have a look at the M3 in detail…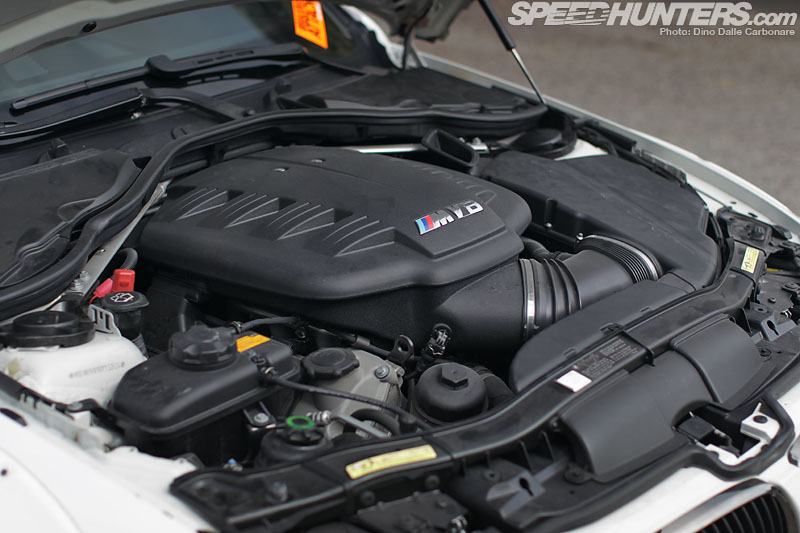 … starting under the hood. With the naturally aspirated 4.0-liter V8 delivering a healthy 420hp it was decided to leave things as they were…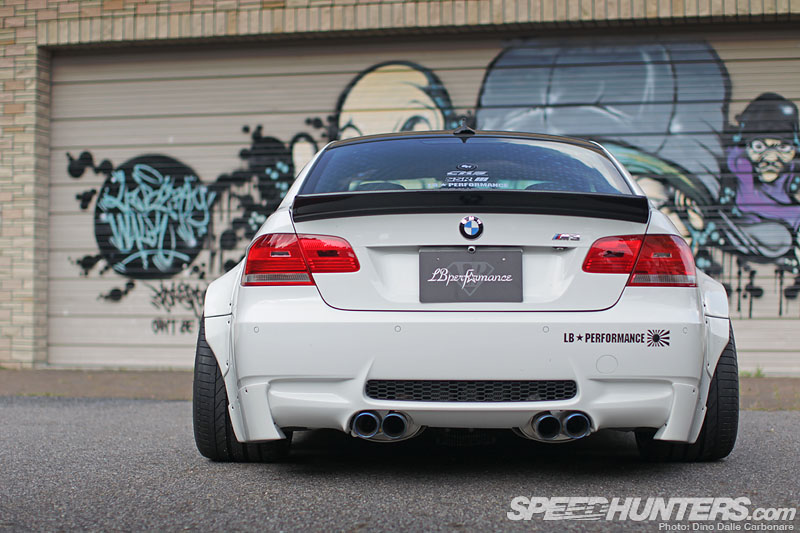 … and concentrate efforts on developing a soundtrack to match the menacing looks of the aero.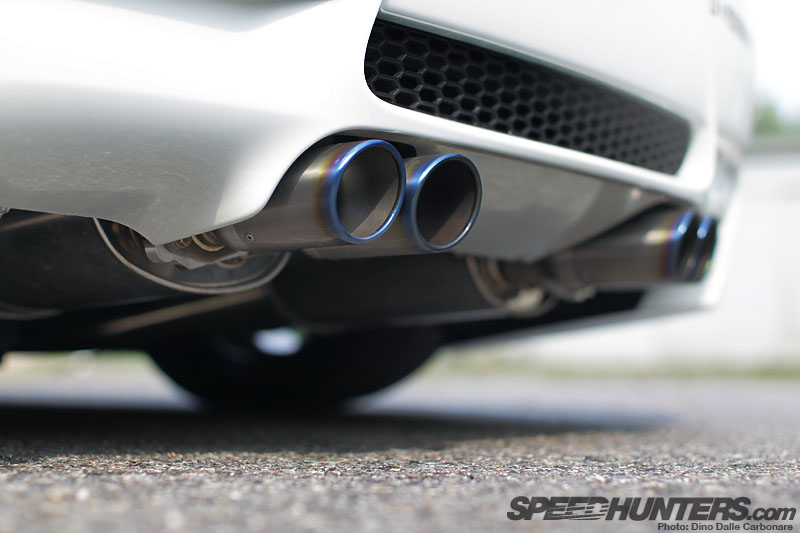 This was achieved through a Liberty Walk titanium performance exhaust system, which does away with pretty much any type of muffling. The idle is deep and raspy, intensifying into a ridiculously loud F1-car like scream as the revs rise.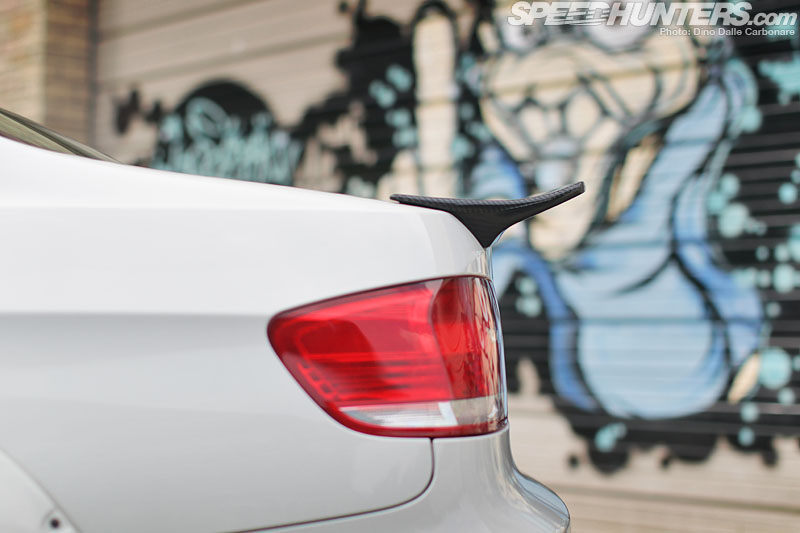 At the rear the carbon fiber trunk lip spoiler is a subtle touch…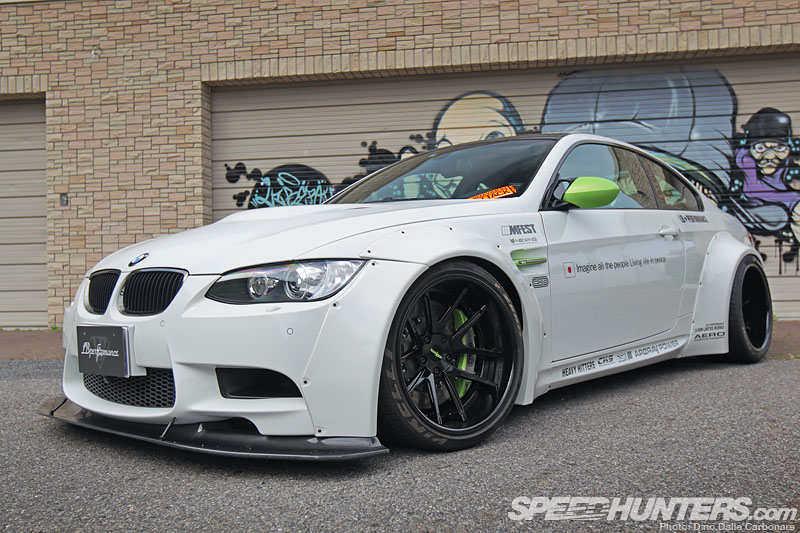 … matching the carbon lip spoiler that is offered as an option, along with the rest of the LB Performance aero. To achieve the slammed stance the M3 has been fitted with CKS adjustable dampers, and as you may have spotted, there's also a pretty substantial brake upgrade hiding behind the deeply concave rims. The 6-pot front and 4-pot rear calipers are courtesy of Japanese brake maker CSD, all finished in the same metallic lime green used to highlight the fender vents and side mirrors.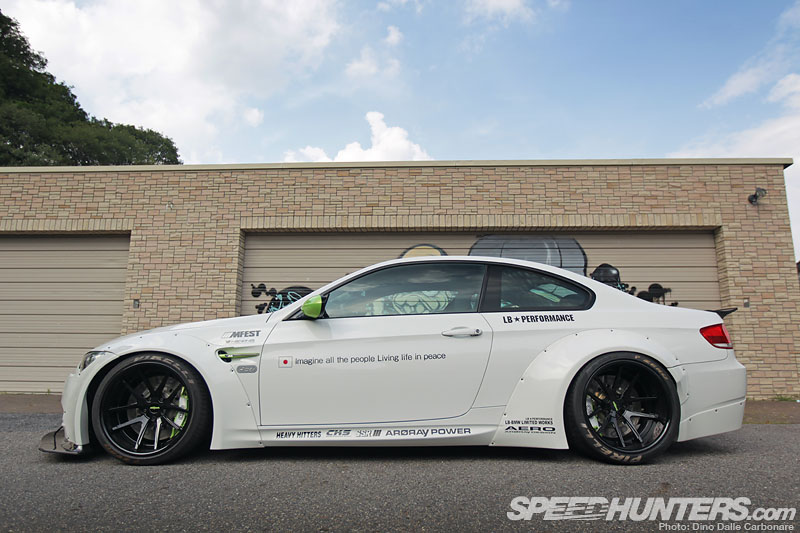 Like the Liberty Walk over-fender kit for the Murcielago and Aventador, the M3 parts are designed and made by Miura-san at TRA Kyoto. If you are wondering why so many shops out there use Miura for their aero, stay tuned because I'll be showing you why next week.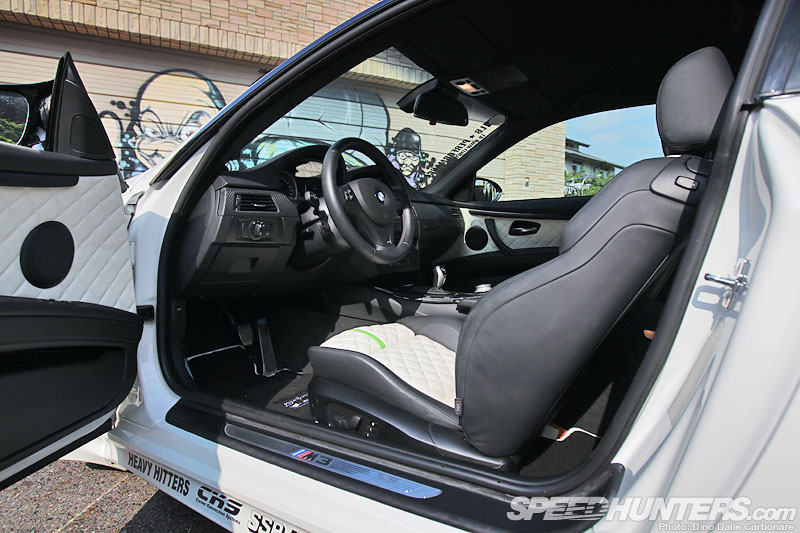 Swing open the driver side door and you are greeted with a very tastefully and lightly upgraded cabin…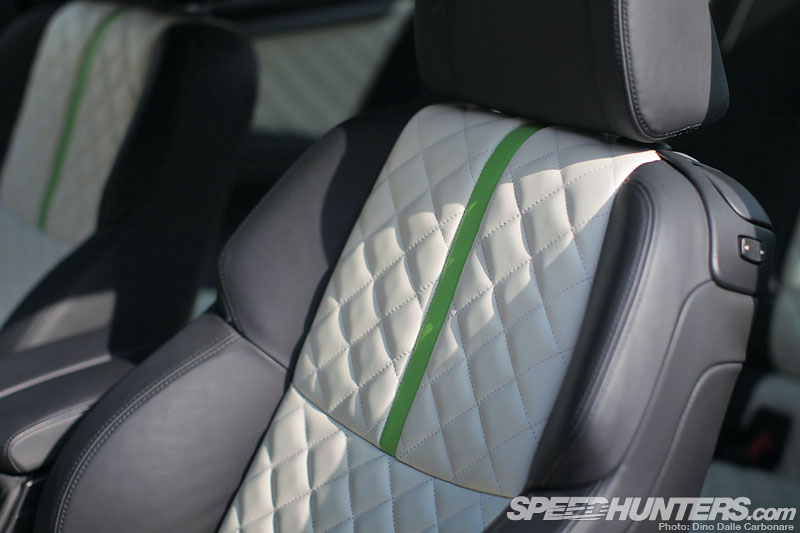 … featuring retrimmed quilted seats front and back…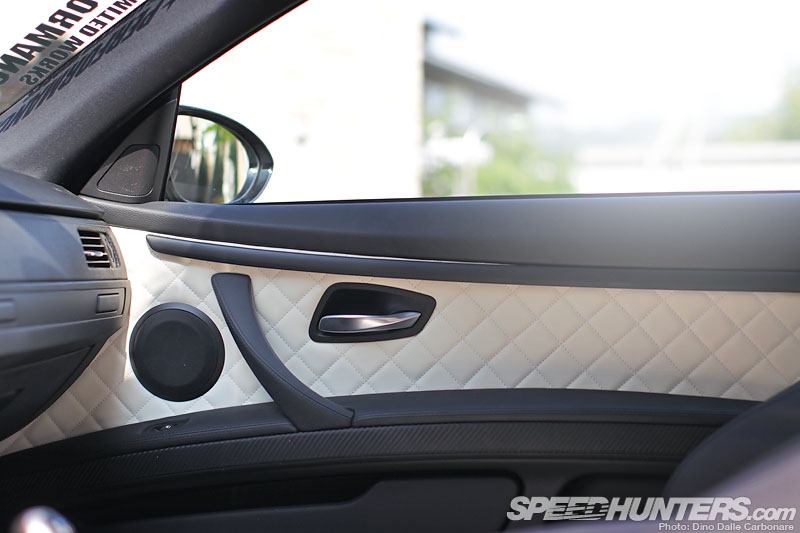 … as well as the door cards and rear trim.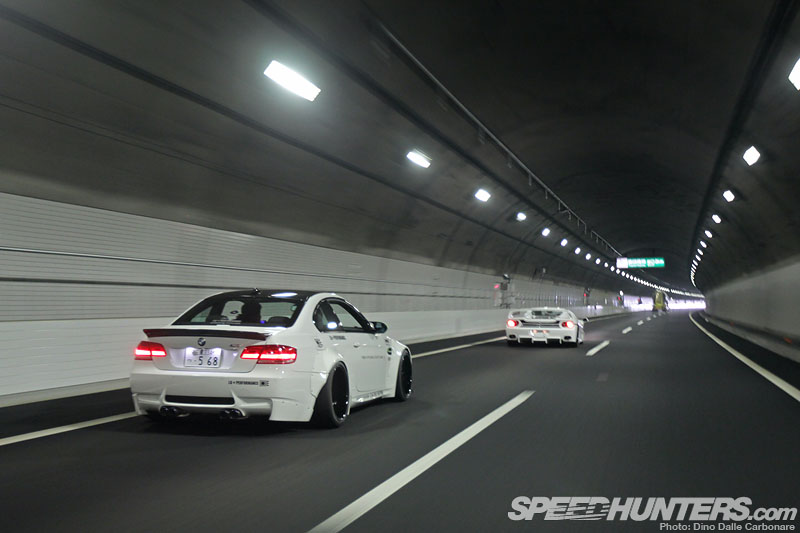 You may argue the cars Liberty Walk create are more form over function, but every time I visit these guys I'm reminded just how damn hard they drive them. If they are having fun…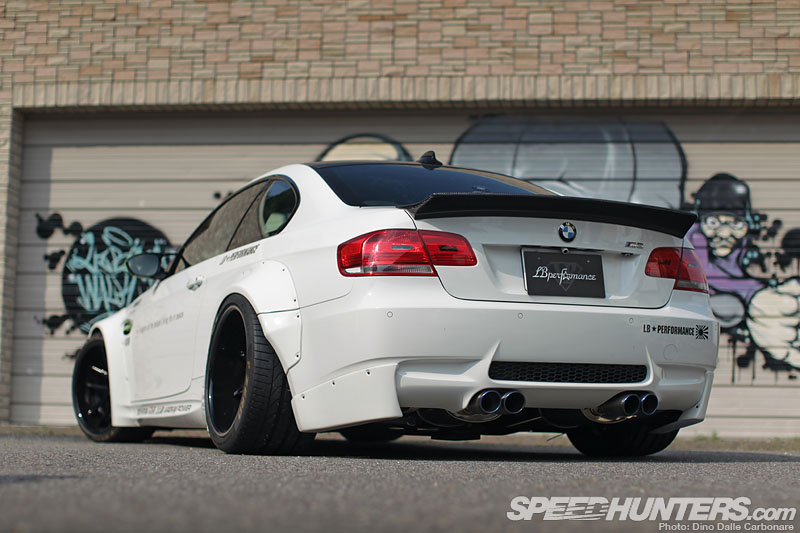 … and in the process creating these sort of wild projects, who are we to criticize them? I hear some of you saying that hacking off wheel arches and bolting FRP over-fenders to Lamborghinis and BMW M3s is sacrilegious behavior, but that's because you probably haven't seen what's coming next. If you are out to shock and impress you might as well go the whole nine yards…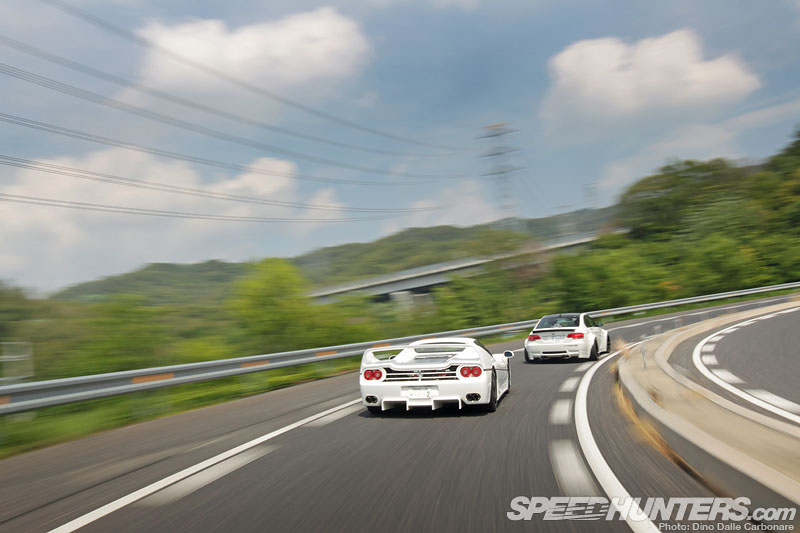 … and really enjoy yourself. That's precisely why that every time I stop by Liberty Walk I leave exhausted, but with a massive grin on my face.
Dino Dalle Carbonare
Instagram: speedhunters_dino
dino(at)speedhunters(dot)com
Liberty Walk BMW M3
Engine
BMW 4.0L V8, Liberty Walk titanium exhaust system
Suspension/Brakes
CKS adjustable suspension, CSD front & rear brake upgrade
Wheels/Tires
Rotifrom SNA three-piece forged rims 19×10.5J -10 front, 19x12J -50 rear, Pirelli P-Zero 275/30R19 front, 305/30R19 rear
Exterior
Full Liberty Walk wide-body aero, Liberty Walk carbon front lip spoiler, Liberty Walk carbon rear trunk spoiler
Interior
Liberty Walk quilted leather seats, Liberty Walk quilted leather door inserts, Liberty Walk carpets