There were certainly some interesting surprises at the 86 Style event in Fuji this past Sunday, cars like the STI BRZ tS that we saw in the first part of the coverage, but also this J-TACS built luxury interpretation of the ZN6. J-TACS is a subsidiary company of Toyota that takes care of designing and creating low-volume options and accessories for Toyota and Lexus. For example they make all the G's aero that Toyota offers for some of its cars…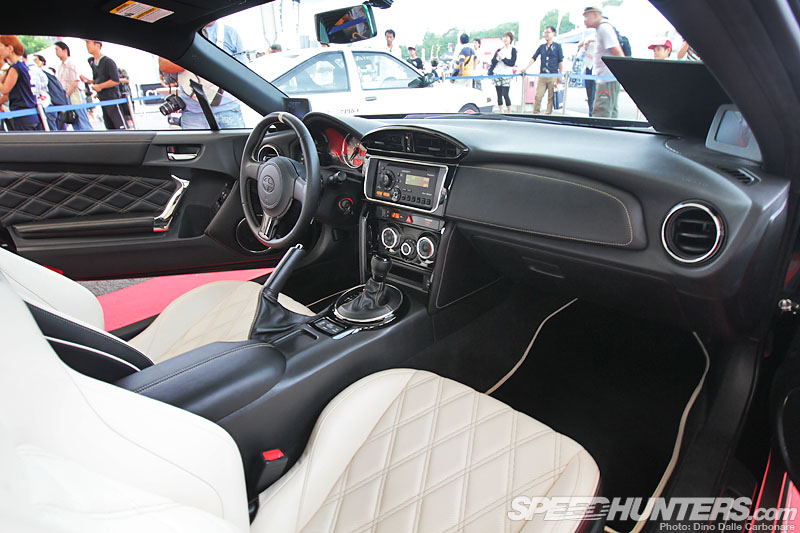 … which is why they obviously seem to know what they are doing. Looks aside, which kind of make the 86 look like a VW Scirocco, they have really gone to town on the interior. The car is based on a Scion FR-S and almost every trim piece has been upgraded with either dark leather or a piano-black finish…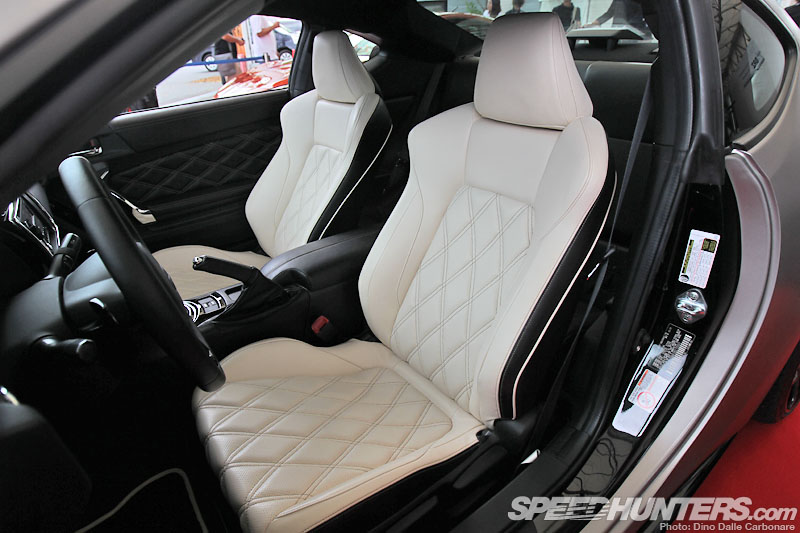 … contrasting the white quilted leather front seats.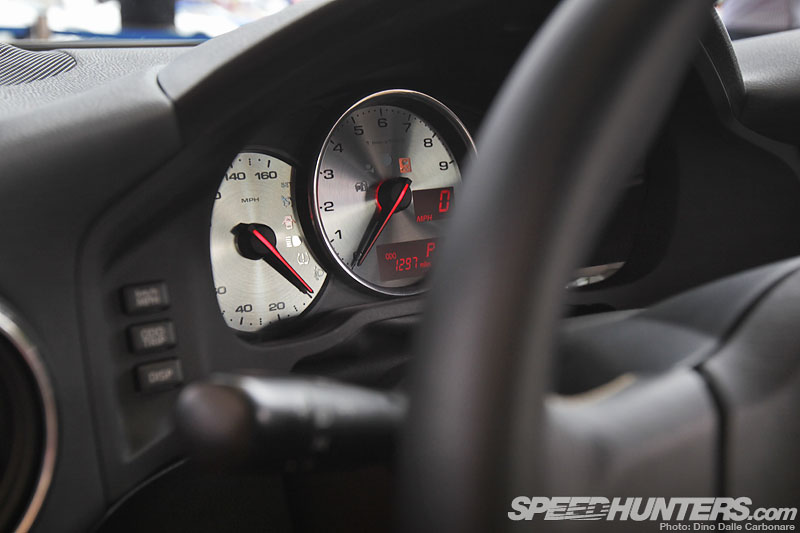 Check out the stainless steel finish on the meters!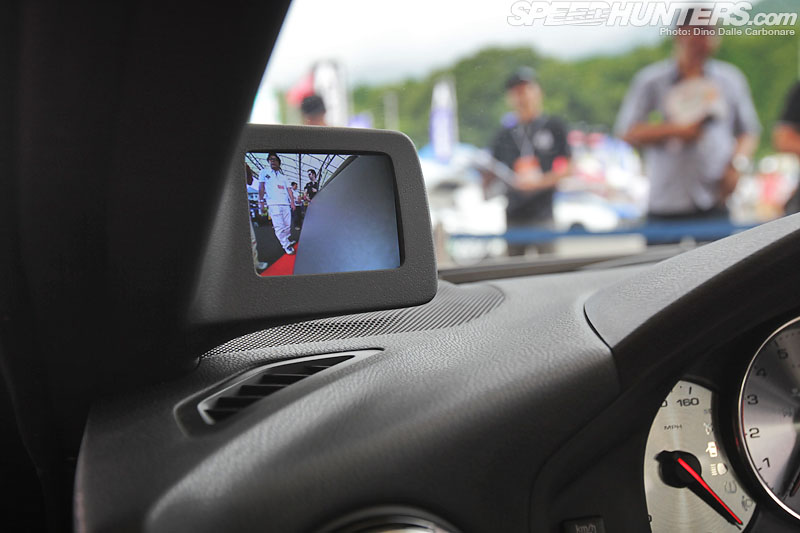 Most curious thing of all are the missing conventional side mirrors, replaced by two small cameras recessed in the fender trim that relay a video feed of the sides of the car on two small LCD screen mounted onto the A-pillars. Rather futuristic!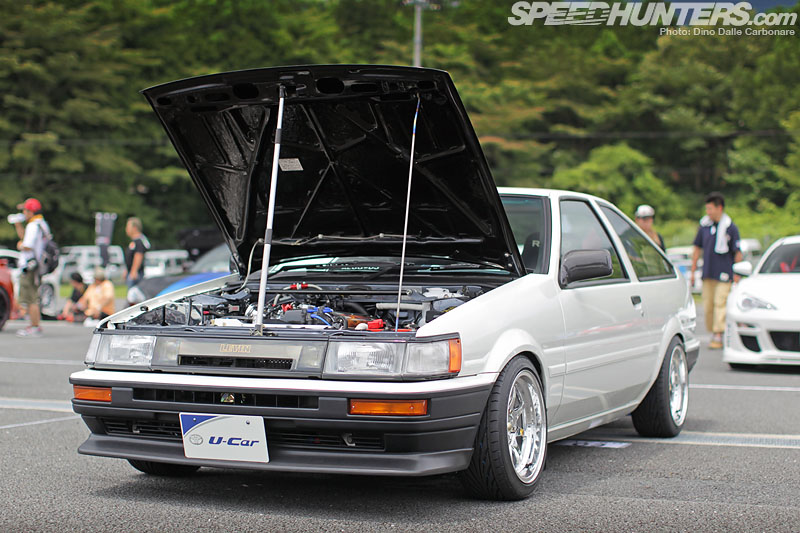 And from the 'future' we go right back to good old analogue simplicity with this stunning Levin GT-V I spotted on the main paddock. I really like the simple exterior…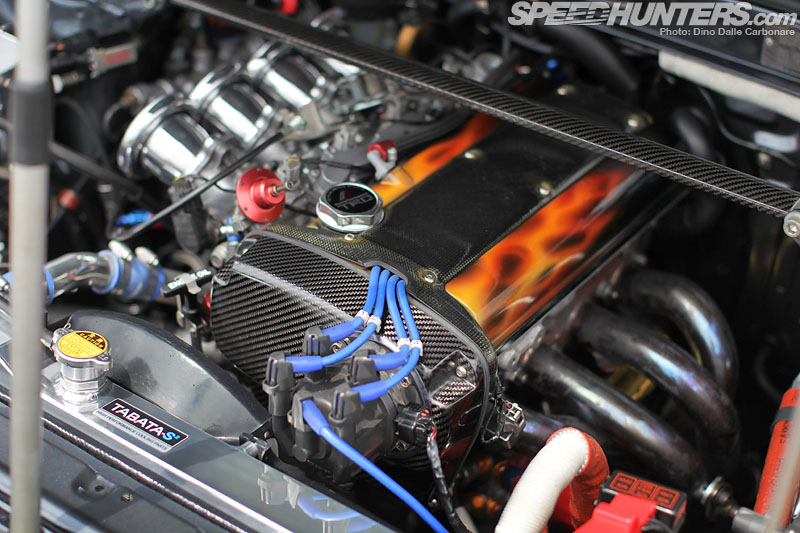 …mated to much performance under the hood…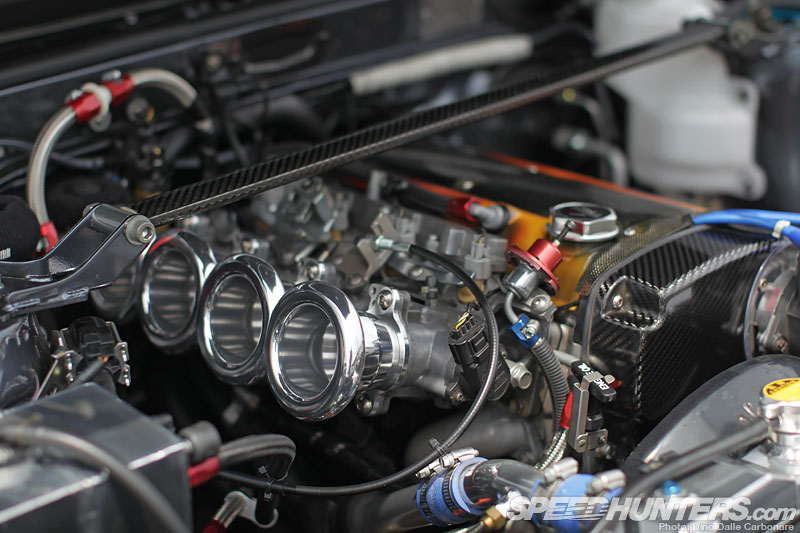 …thanks to the 20-valve swap running some chunky velocity stacks. This set up is good for about 160 HP…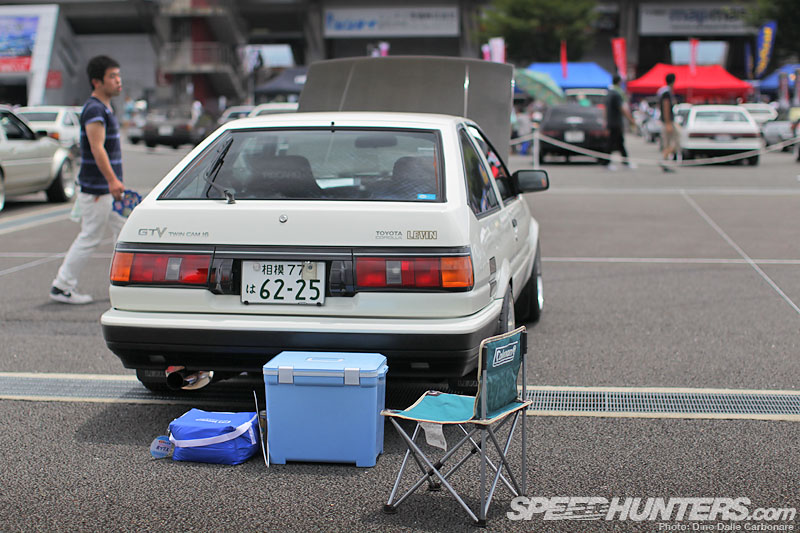 …even though you would never guess the performance from its looks. But it's always better to never make any assumptions on cars you see roaming the streets in Japan!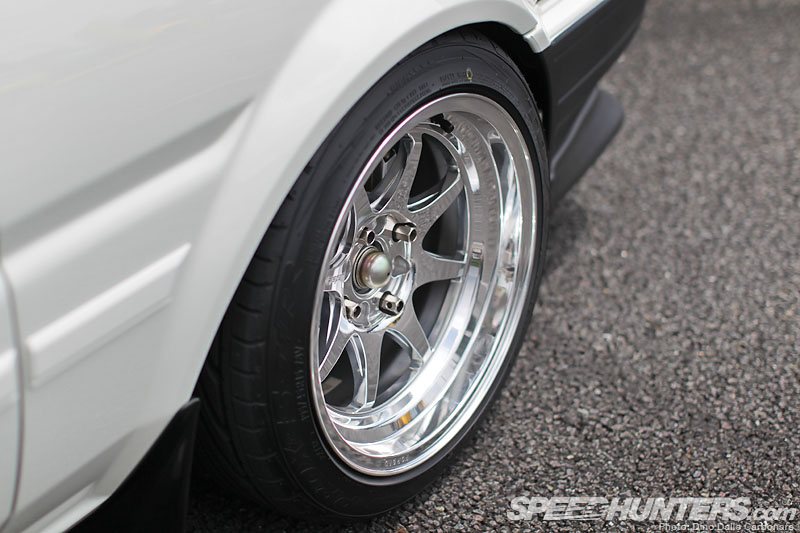 Oh and it was all finished off with a set of adequately offset-ed Weds chrome rims.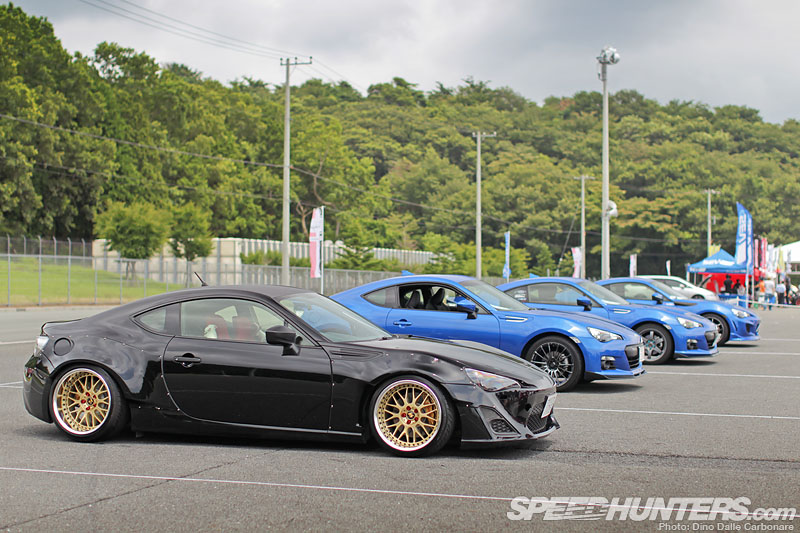 While the Varis wide body 86 we saw in the previous spotlight post is as extreme as you can probably get with this platform, the TRA Kyoto Rocket Bunny offers a far simpler way to get the car – in this case a black BRZ …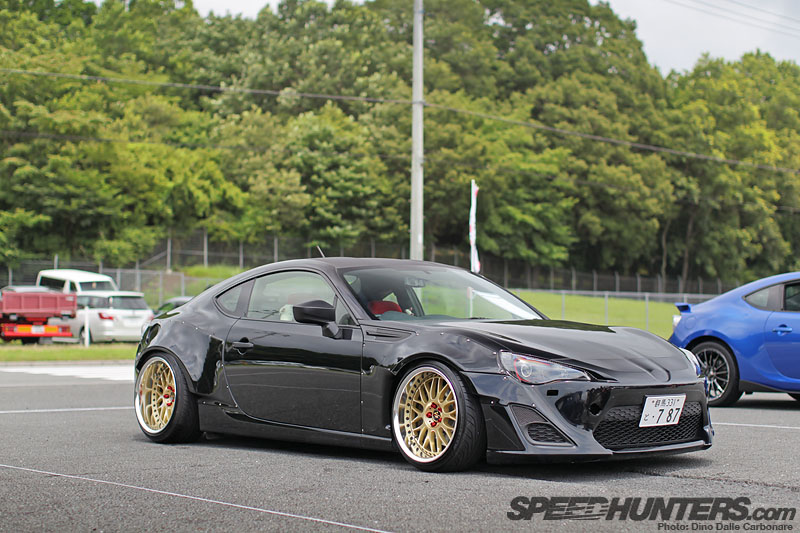 … sitting just right.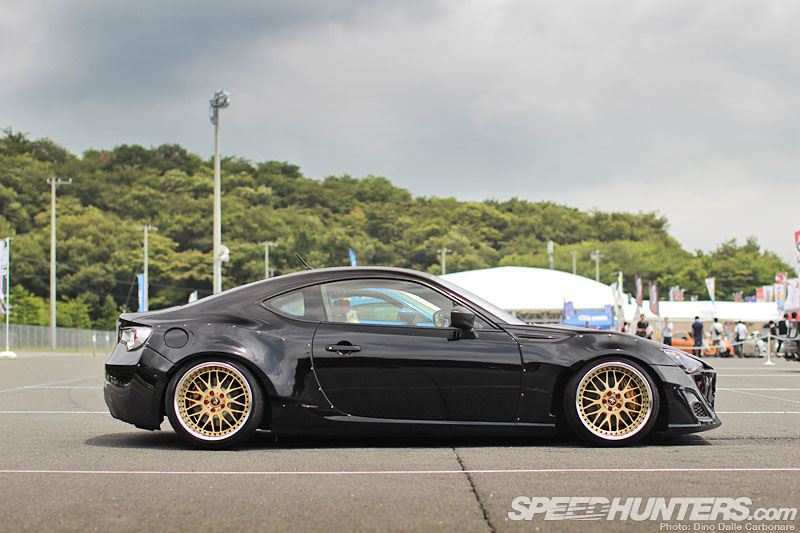 The slammed stance…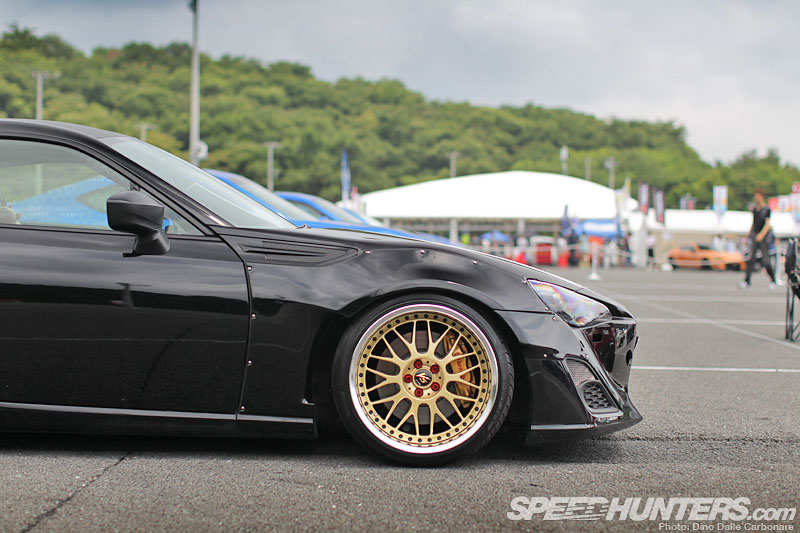 … and big 19-inch Work VS-XX rims automatically turn this into more of a show car than a true driver's car, but there's no denying it looks mean as hell.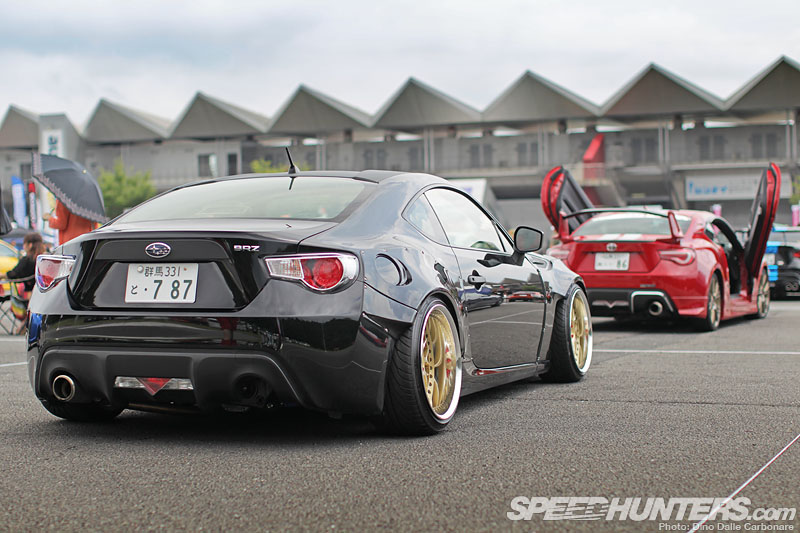 There is so much that you can do with the ZN6/ZC6, the question is: "what would you do if you built one of your own?" Would it be more inclined towards the performance side of things or would looks be more important.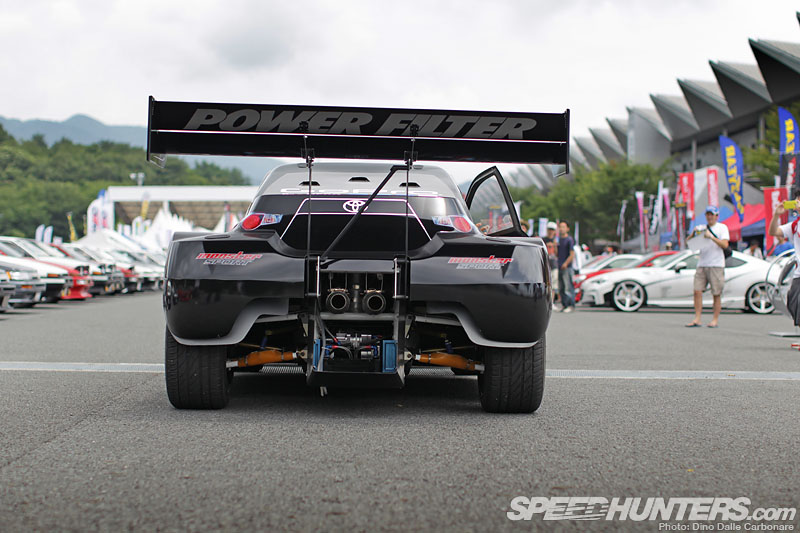 How about this for something totally different!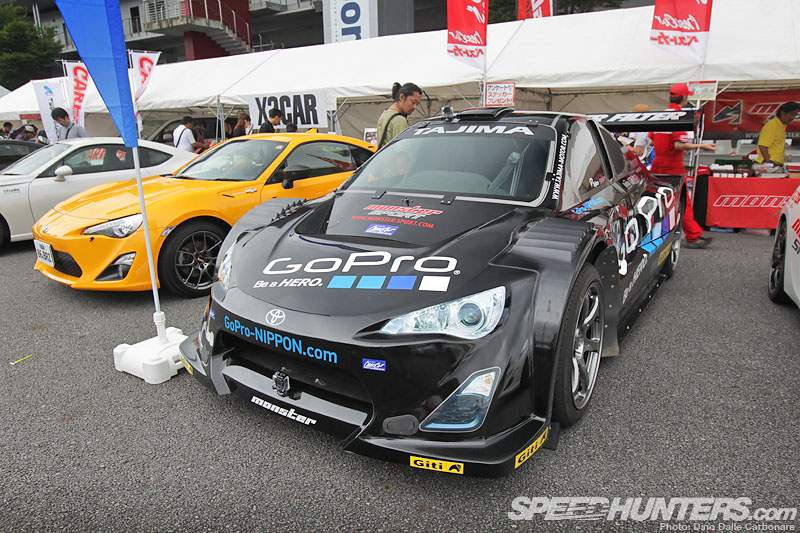 The Monster Sports Super Hachiroku is one wild looking creation, a custom steel spaceframe chassis wrapped in a lightweight fiber body that sort of resembles an 86.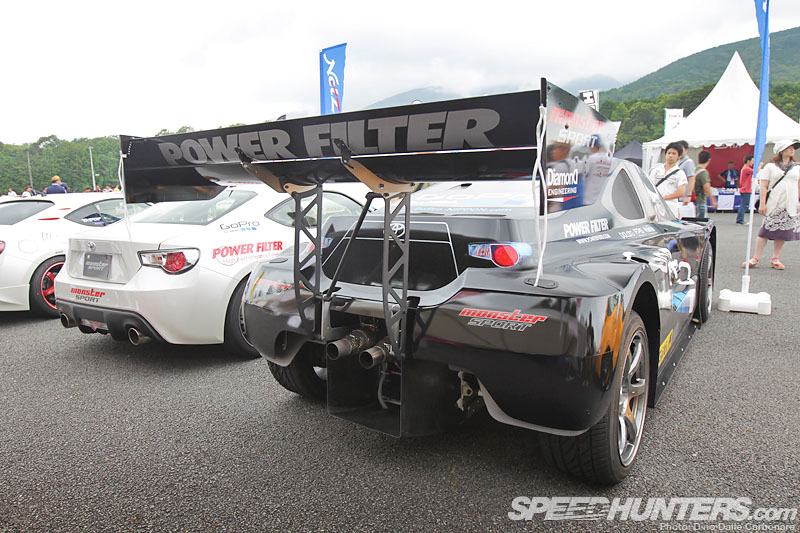 Monster Sports built up an original V6 twin turbo motor, mounted centrally in the chassis and sending 670 HP to all four wheels via a 6-speed sequential transmission. The engine is capable of being pushed to 1000 HP, which is absolutely crazy if you take into account the car weighs 1,080 kg.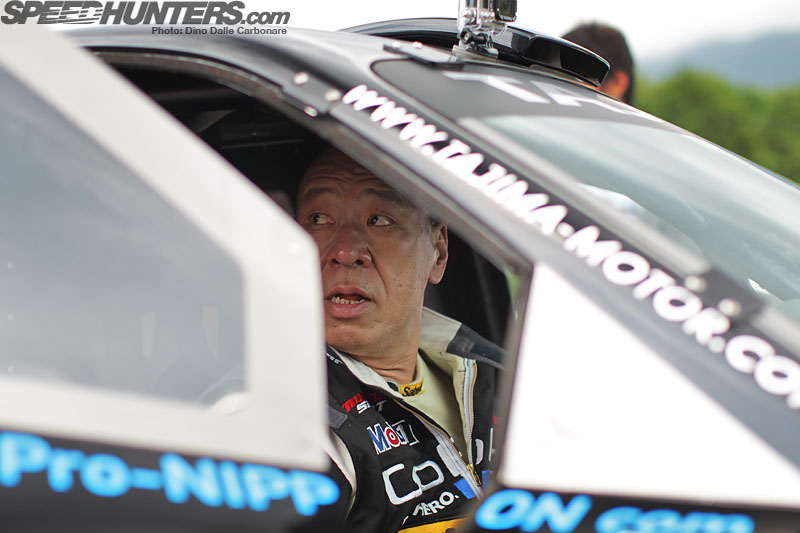 When Monster Tajima parked up the car in the display area it took him a good minute to wiggle out of the car. He is quite a big fellow…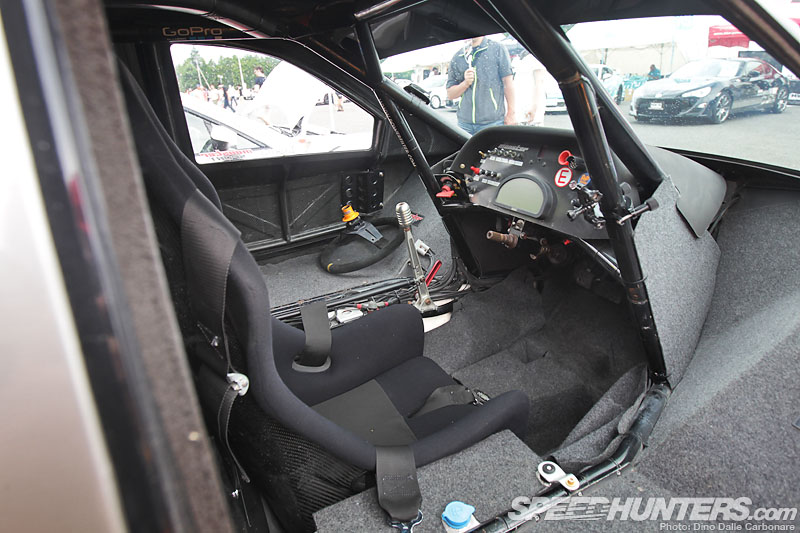 … so the centrally mounted driving position isn't exactly the easiest place to crawl in and out of. What a cool car this must be to fling around on the dirt!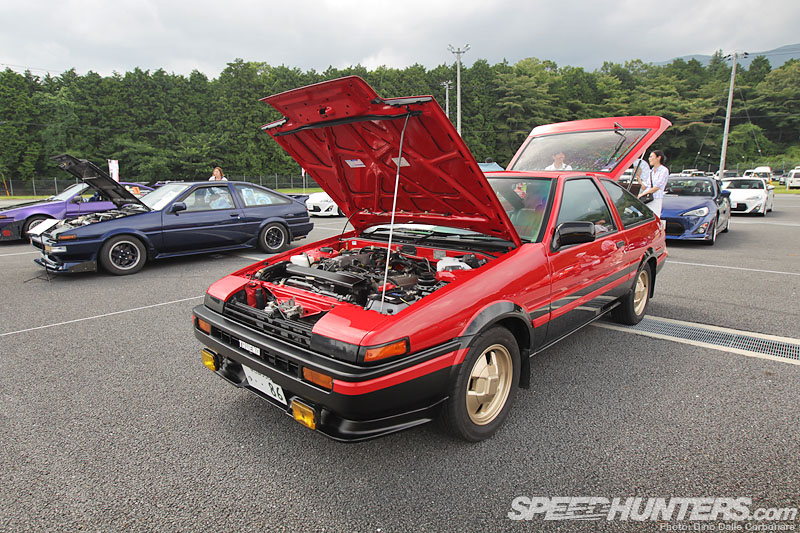 I know we have a lot of readers who appreciate the older Hachiroku, so I just had to share these few images of one car that really impressed me a lot. This Trueno is completely stock condition…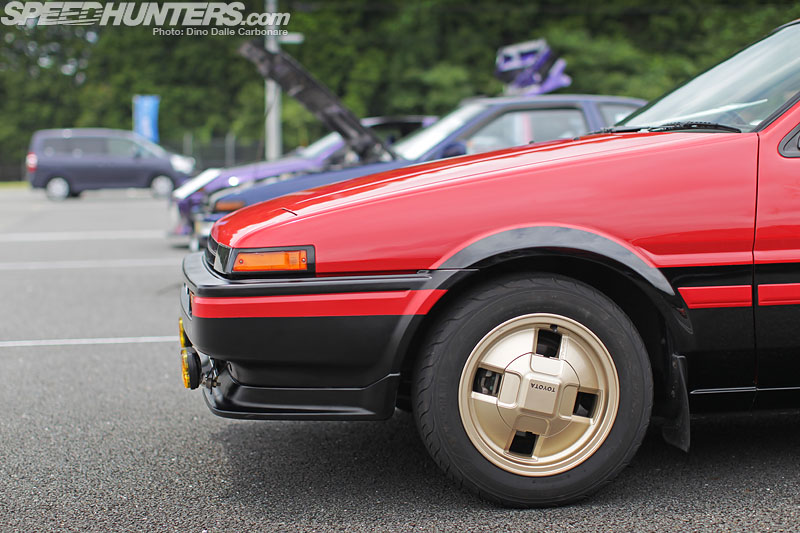 …down to the suspension and wheels.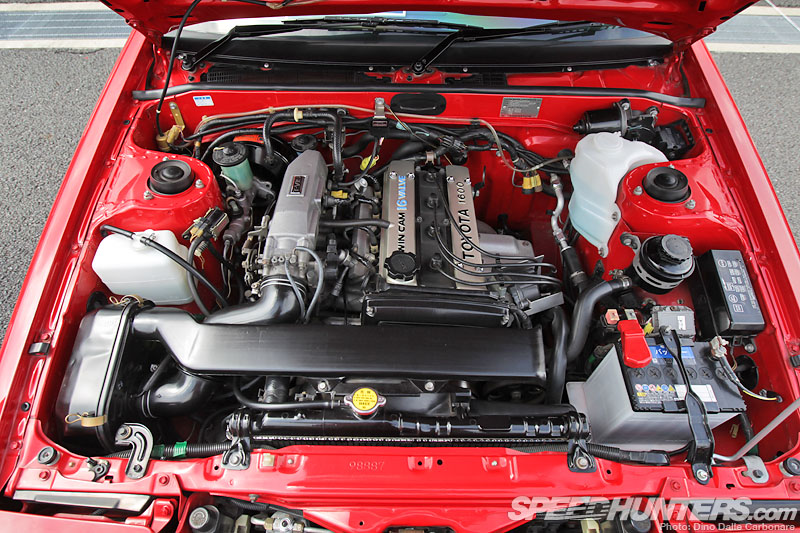 While this is a rarity in its own right, the actual condition it's kept in is what really blew me away!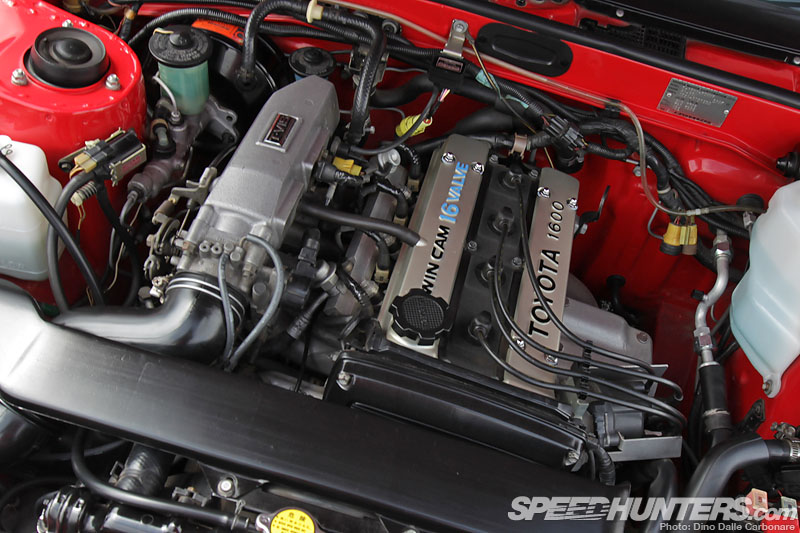 It looks like it was bought new close to 30 years ago and just stored away.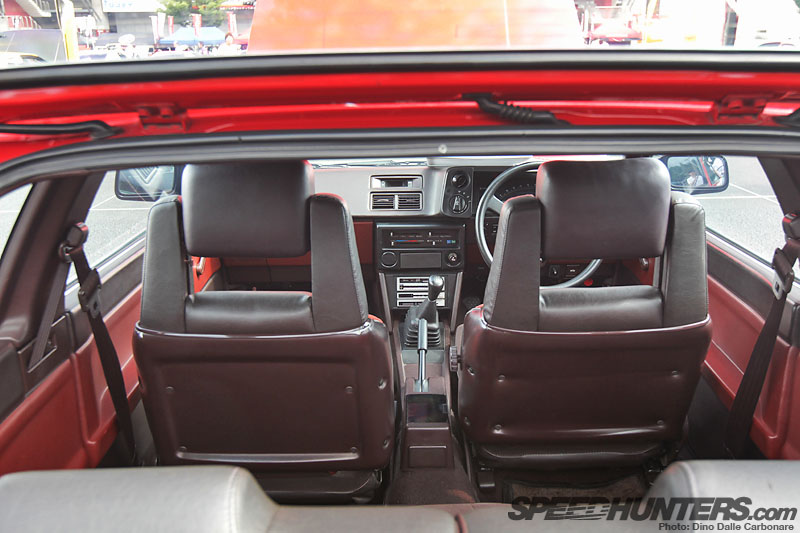 Check out the interior, sporting the not so loved brown/orange trim and a very cool 80's tape headunit with matching equalizer. Absolutely awesome!
Dino Dalle Carbonare
Instagram: speedhuntes_dino
86 Style 2013 coverage on Speedhunters