Straight after I finished up yesterday's first post on the 86 Style event I threw all my gear in the Legacy and headed down to the Daikoku PA to indulge in more hachiroku goodness. Despite the Fuji event being primarily aimed towards promoting the new-gen cars, I knew the annual gathering on the 6th of August was going to bring in a nice selection of classic Corollas that so many of us still love.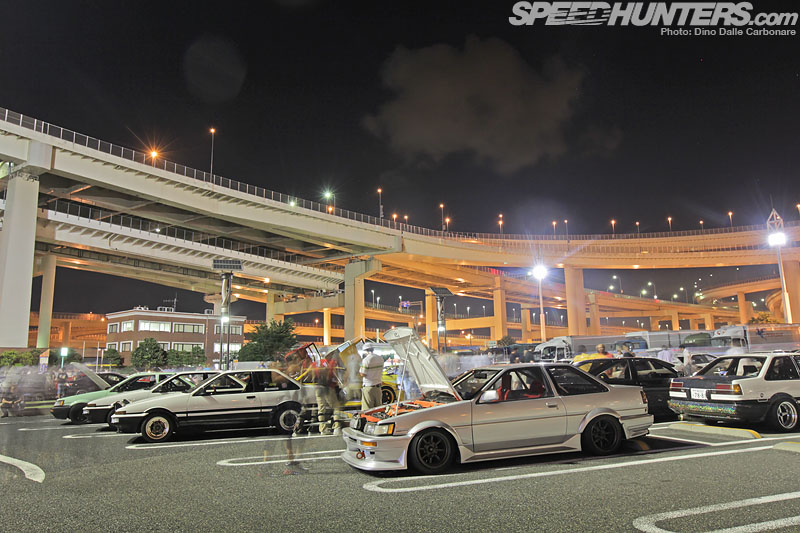 And with a nice and dry summer night, the turnout was probably the biggest I've ever seen in the years I've attended this special meet.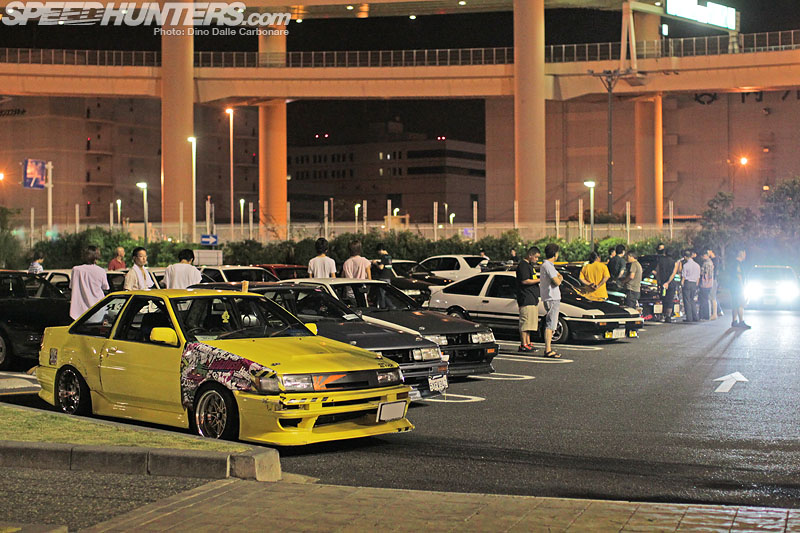 Offering up such a simple and accessible take to on the whole sports car experience, it's not hard to see why the AE86 has captivated a few generations of drivers, or why it's popularity continues to grow today. It's a car for purists that's for sure, but among this group I always find it interesting to see the variety of ways owners modify their cars…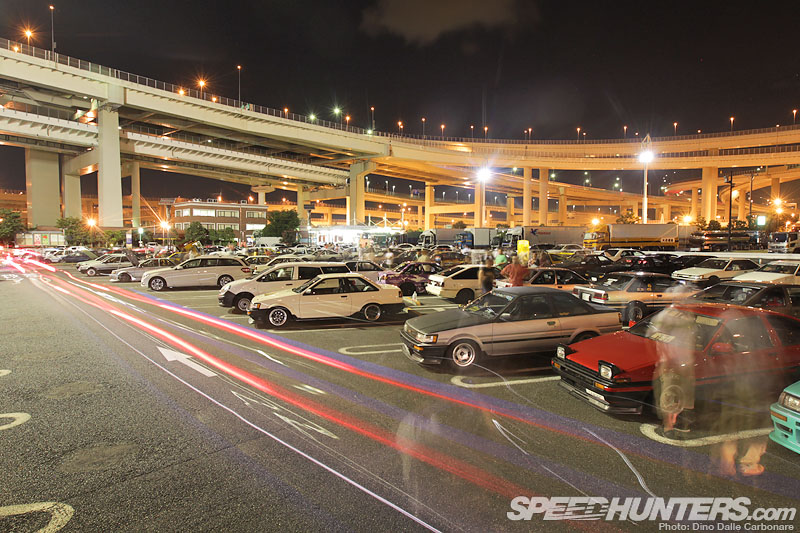 … and perfect them over the years. There would have been close to 50 AE86s at the PA last night, and not one was remotely similar to the next. Even the cars that we have been seeing over the years continue to evolve and it's always fun to chat to the owners and have them explain the latest changes or upgrades they have made.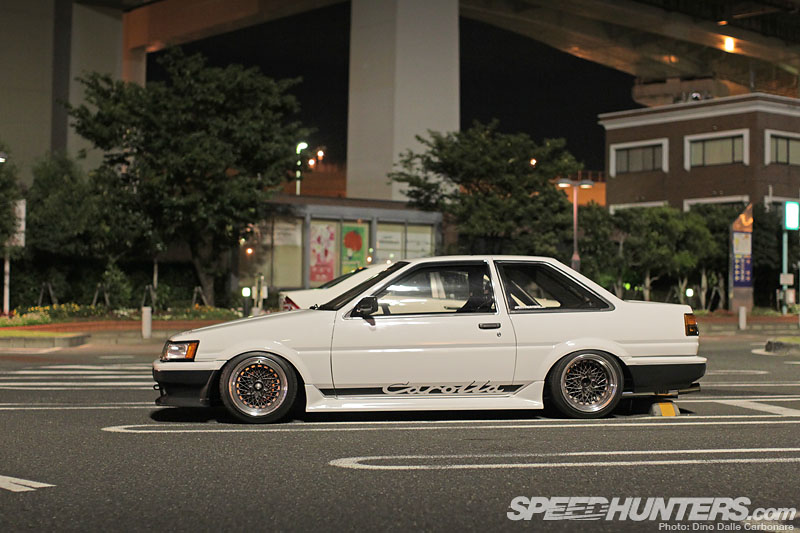 The first car I grabbed pictures of was this super-clean Levin. The owner told me that his new sticker on the side of the car is a take on that of the 911 GT3.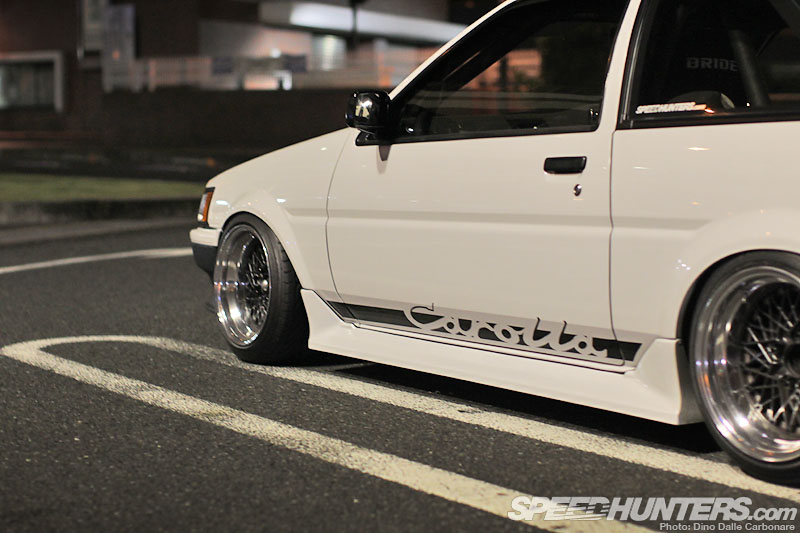 He also described the AE86 as the car for those that can't afford a Porsche. I thought it was quite funny, but while not as valuable or as powerful, I bet this car would show a thing or two to a 911 on the right sort of tight mountain pass. Trust me, I've seen it happen before!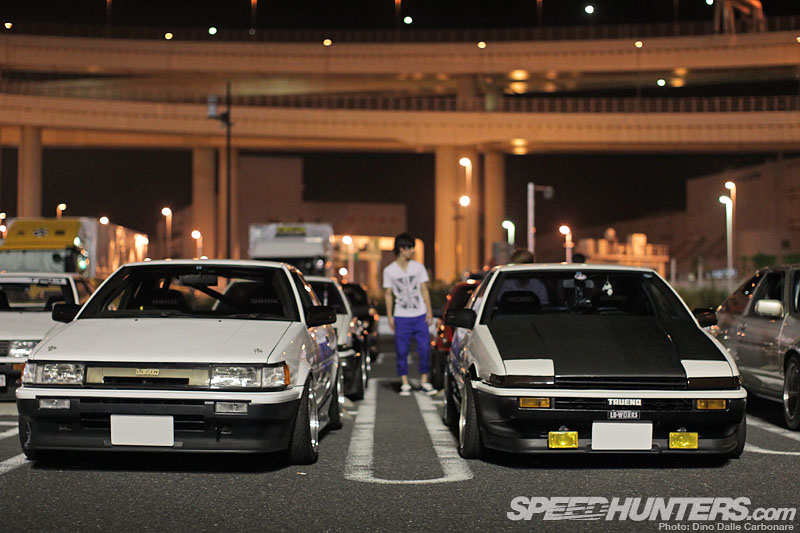 Later on in the night the owner moved his Levin closer to where most people had parked their cars and right next to this well looked after Trueno – a car that will soon be making the journey over to the US when its owner returns home.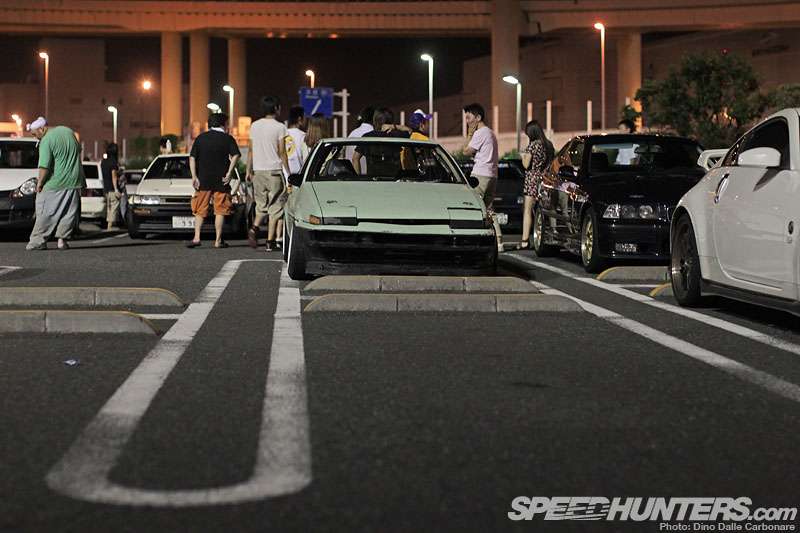 It's not hard to tell what most cars are built for and how they are used. From your slightly beaten up drift-oriented builds…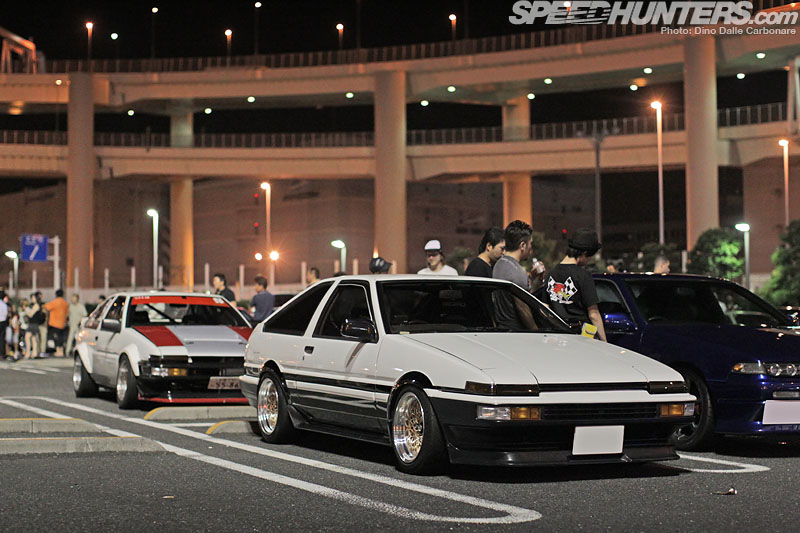 … to cars that spend most of their time being pampered.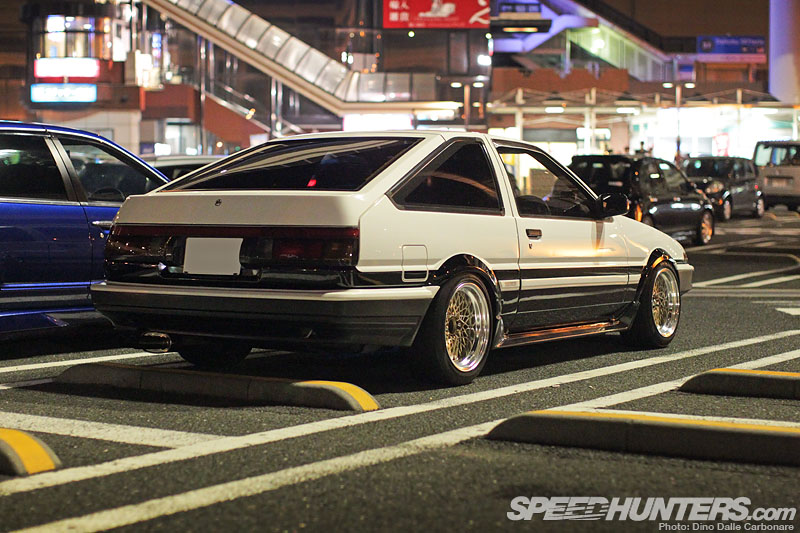 This was definitely one of my favorites, it just sat so well on its SSRs!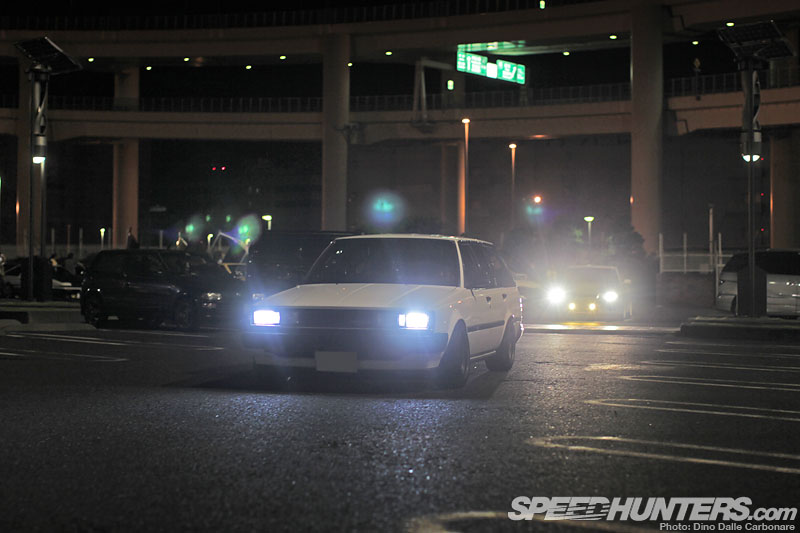 The meet was a little slow to get going but after about 9.00pm more and more cars kept rolling in, including some interesting other Toyotas like this Carina wagon slammed on a set of Watanabes. Check out those retina-burning HIDs.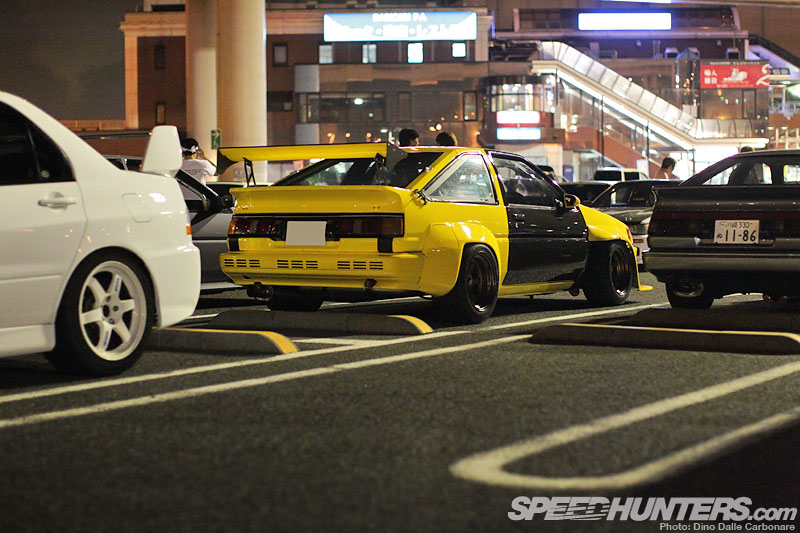 N2 overfenders are a definite win!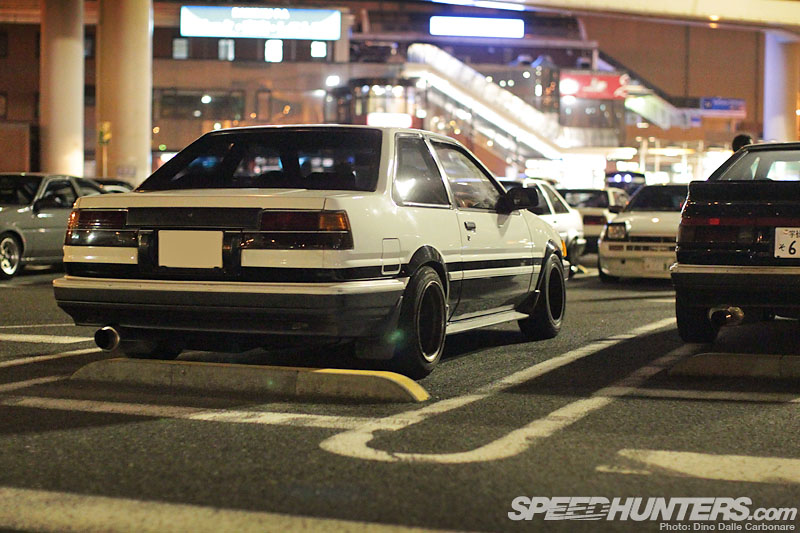 If you had to pick one, which would you go for – the notchback or hatchback? A Levin or a Trueno? These are probably the two hardest questions in the world of the hachiroku.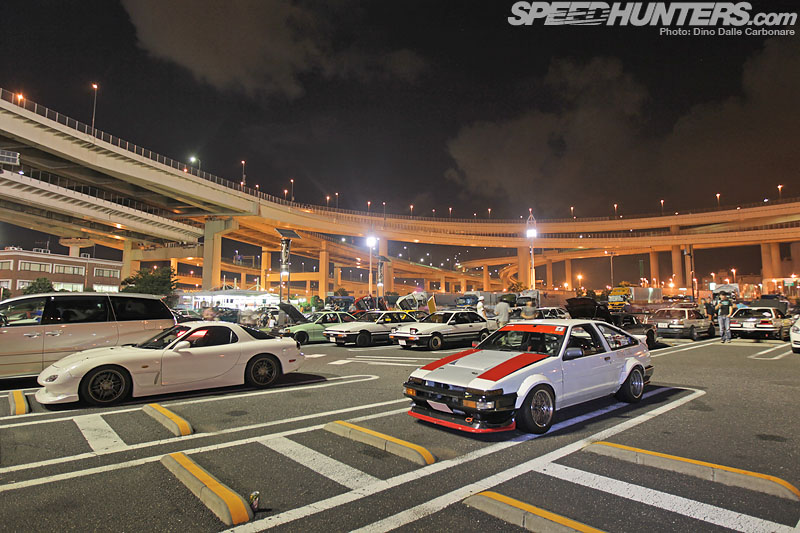 Over the years I've spent my fair share of time at Daikoku PA, and while it can get pretty wild on a Friday or Saturday night…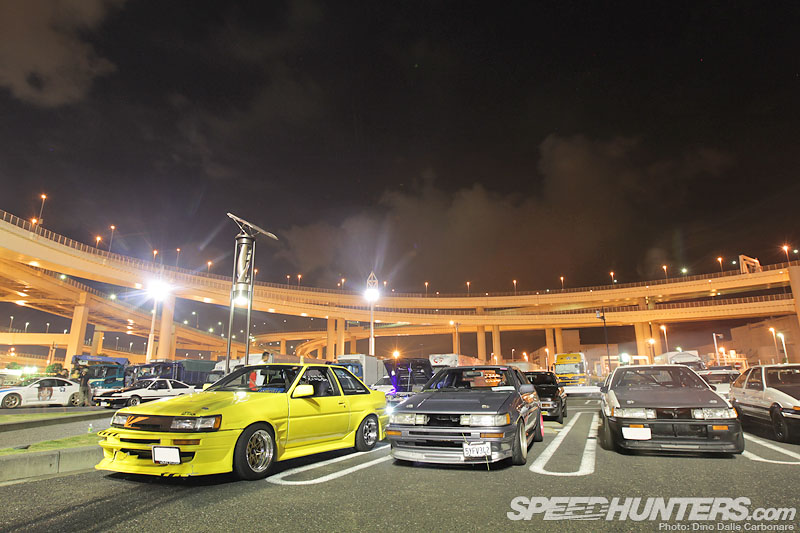 … I've always much preferred these quieter mid-week gatherings.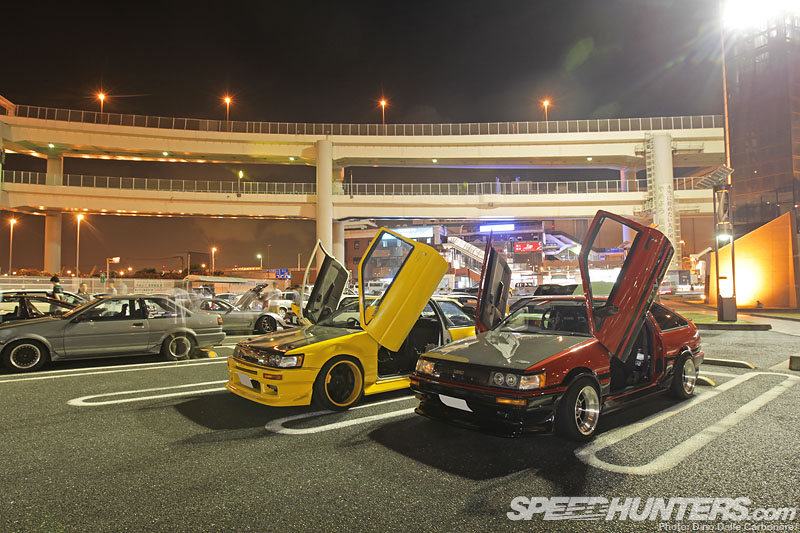 Here is another pair that I had spotted at Fuji a few days prior. I just can't help but call them Lambo-hachis.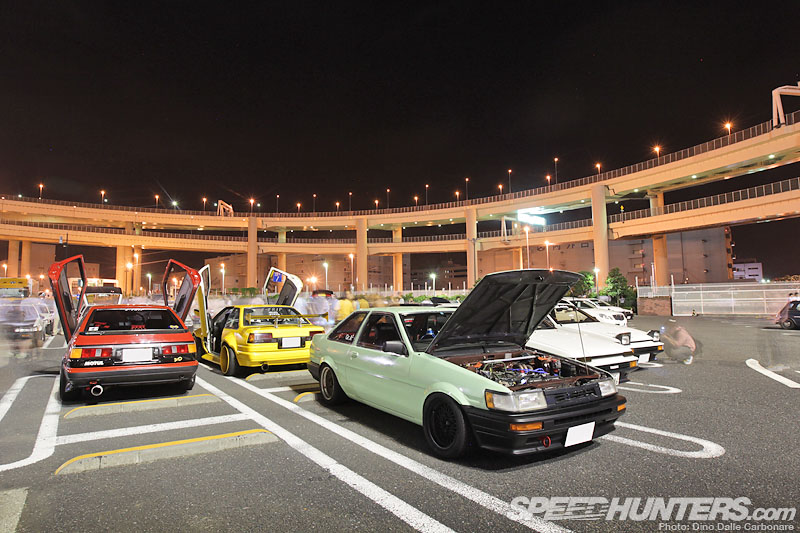 Behind them and their wild door-hinge conversions was this mint green Levin, complete with contrasting brown engine bay.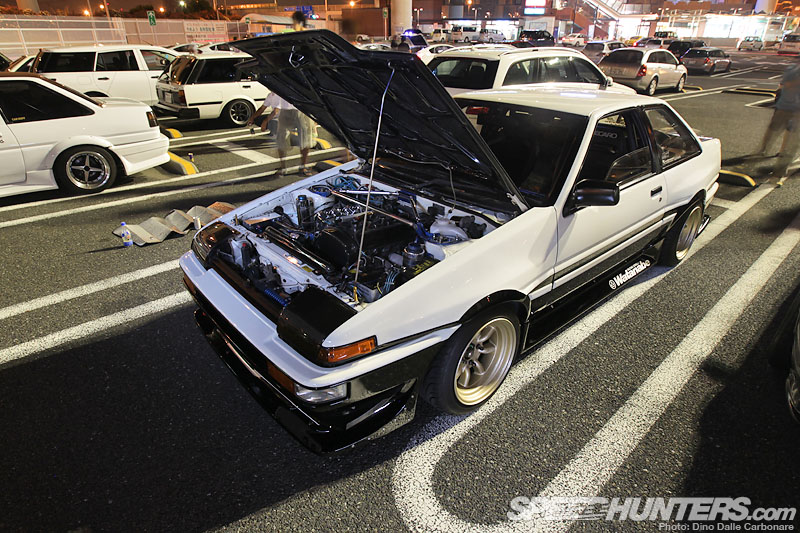 When it comes to the AE86 scene in the Kanto area of Japan, there are a few well-known specialist hachiroku tuning shops. One of them is Crystal Body Yokohama, and this custom widened Trueno notchback was a great example of the quality of its work. On top of the aero…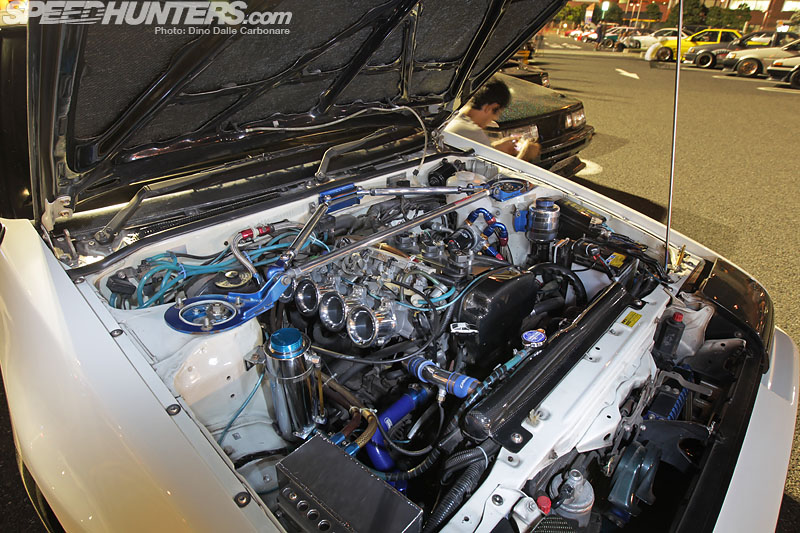 … was a serious-looking 4A-GE 20V 'black top' swap with open velocity stacks on its quad throttle bodies.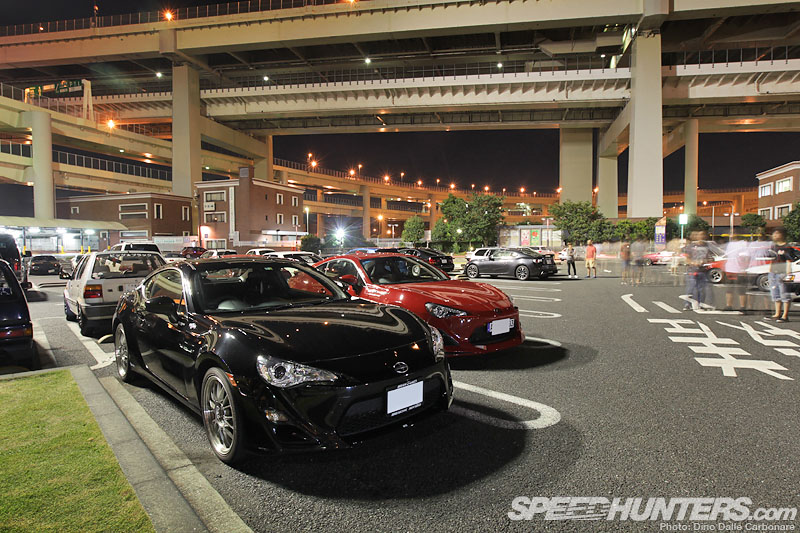 Apart from this Scion-badged example and the red 86 next to it, there weren't many other new cars that showed up. I wonder why?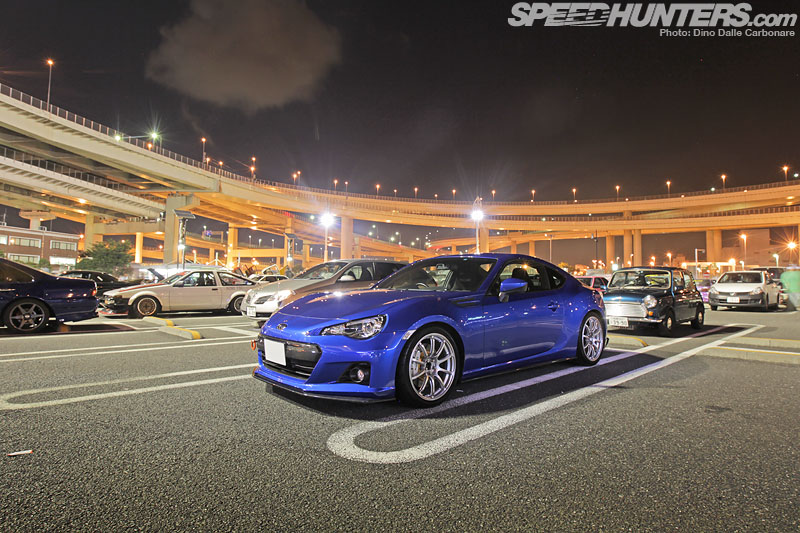 At least we had one showing from the Subaru camp with this awesome looking BRZ, complete with an ings lip spoiler and big Project µ brakes all round. If fact, this thing had better brakes than my GT-R!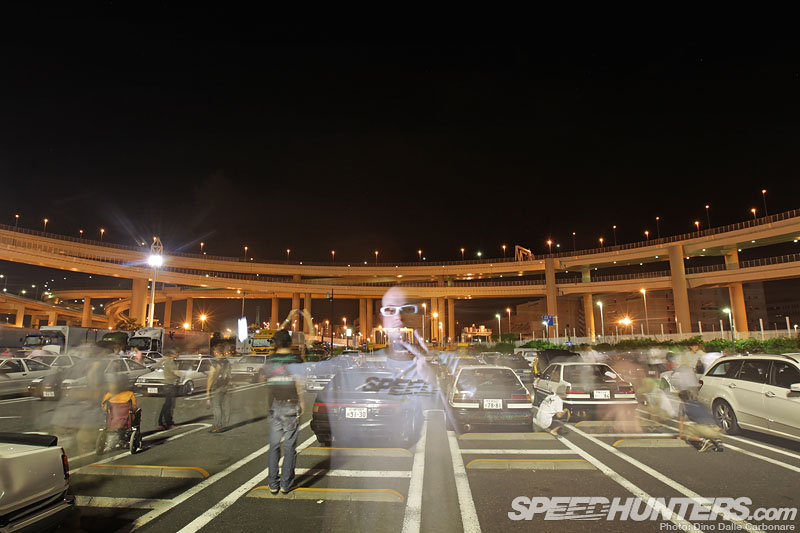 How about some long-exposure ghosting to spice things up!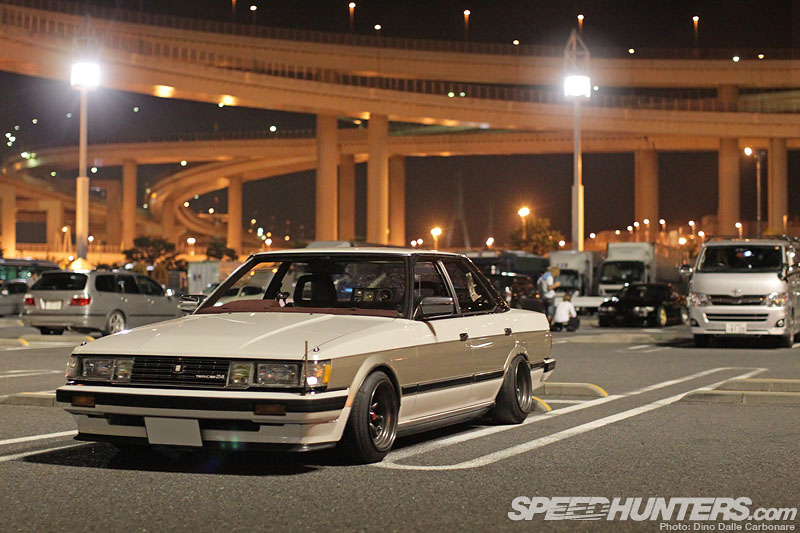 It might not be a hachi but at least I'm keeping it in the family showing you this really clean Mark II Grande.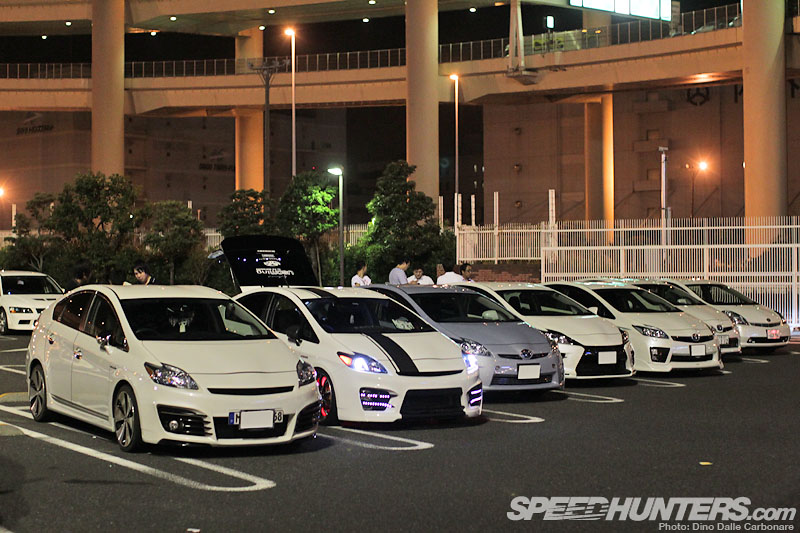 The Toyota Prius has become a very popular platform for aesthetic tuning, which is why they feature heavily at events like the Tokyo Auto Salon now. Each to their own as they say.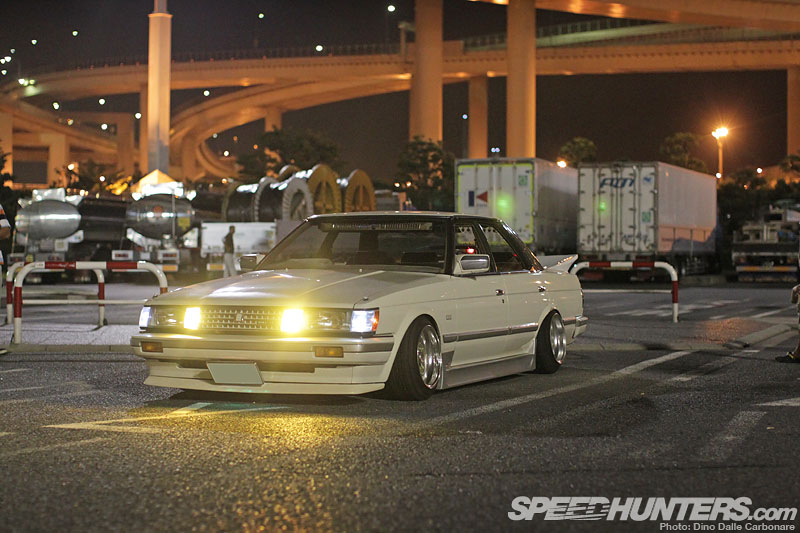 Here's another cool Mark II that rolled in…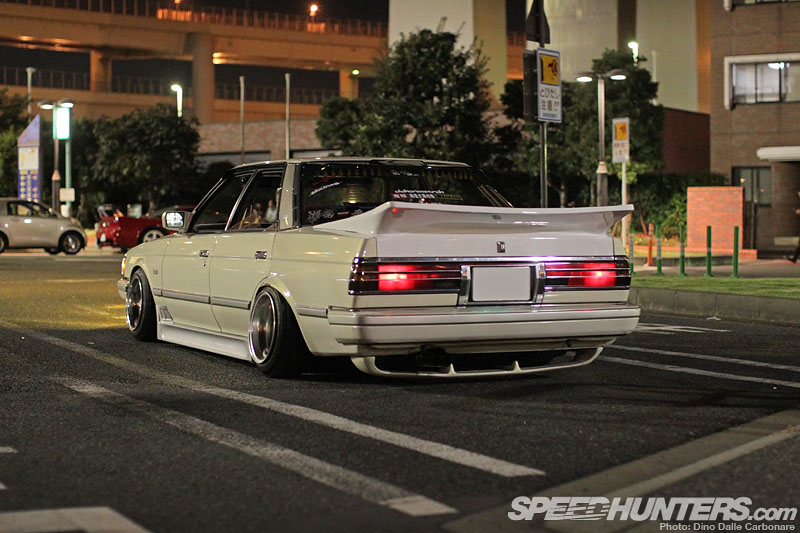 … going for a semi-kaido racer look with obligatory slammed stance, big wing and reversed trunk spoiler acting as a rear diffuser. I shouldn't forget the insanely-loud exhaust either!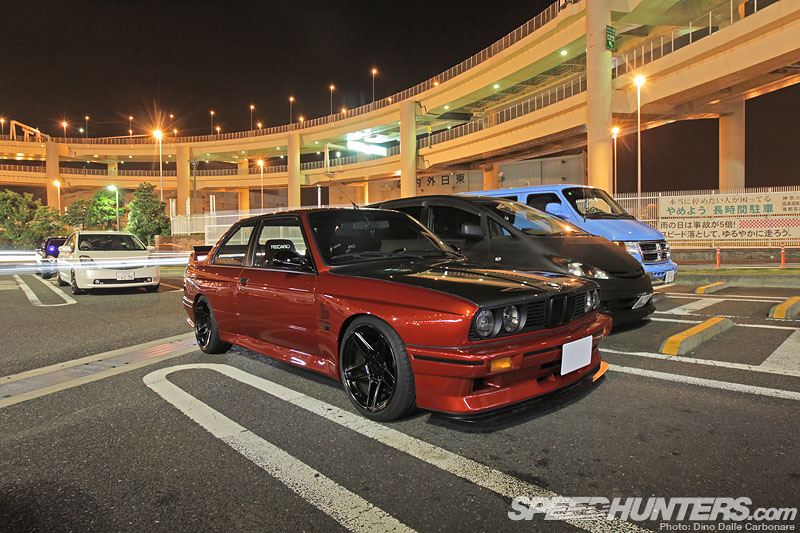 I had to run to make sure I got a few shots of this Studie-tuned E30 M3.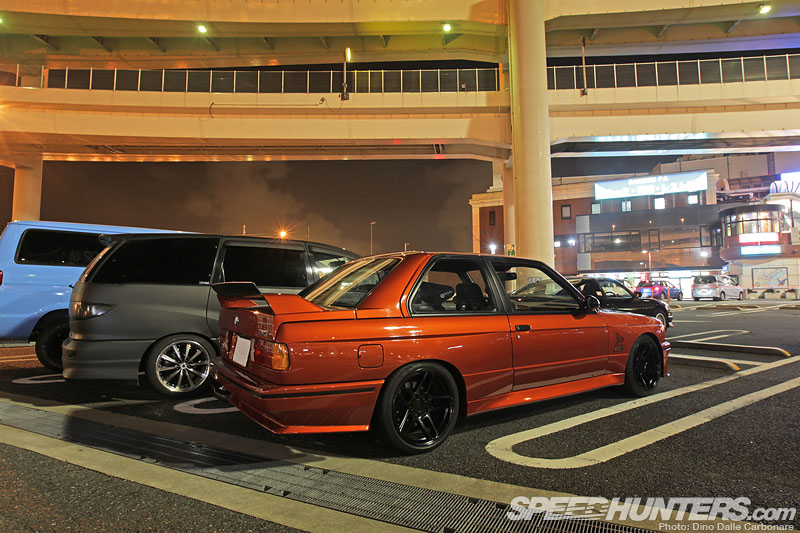 This thing was absolutely spotless and that modern metallic orange paint really suited it. A perfect example of how well the Japanese do European cars.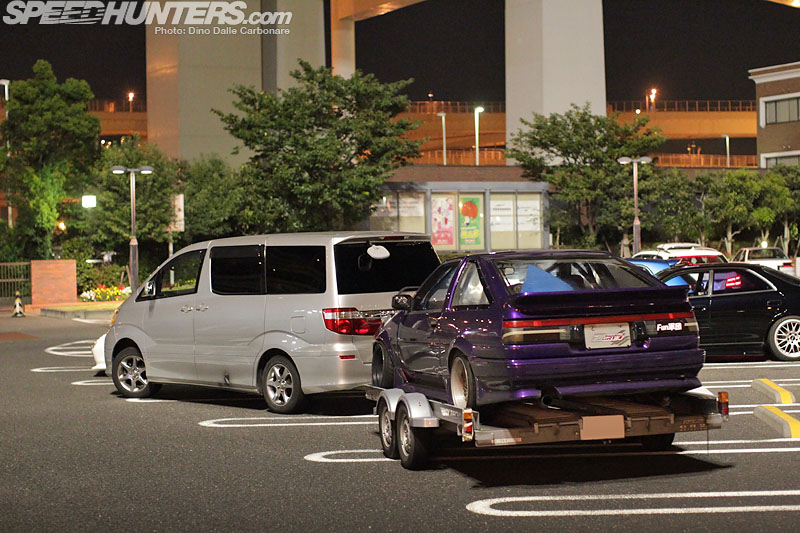 This Trueno was a late arrival to the meet. I guess it doesn't really matter how you bring your car, as long as you get it there.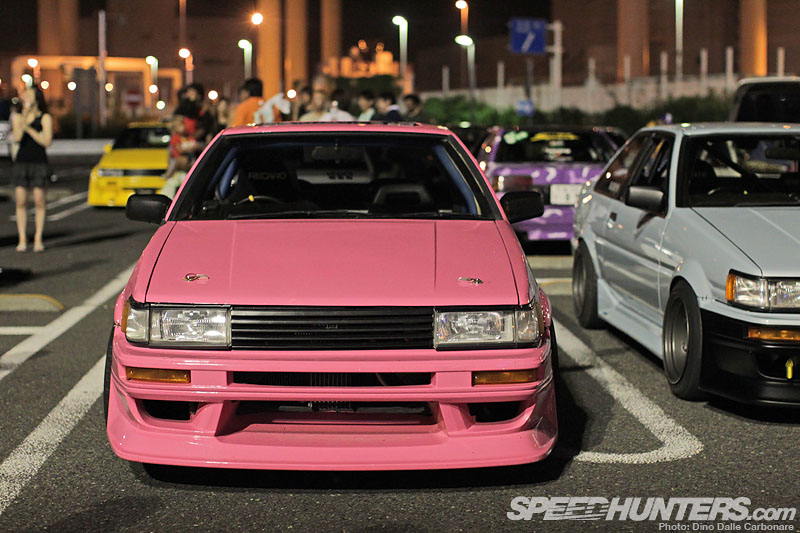 The AE86 really does come in a variety of different flavors.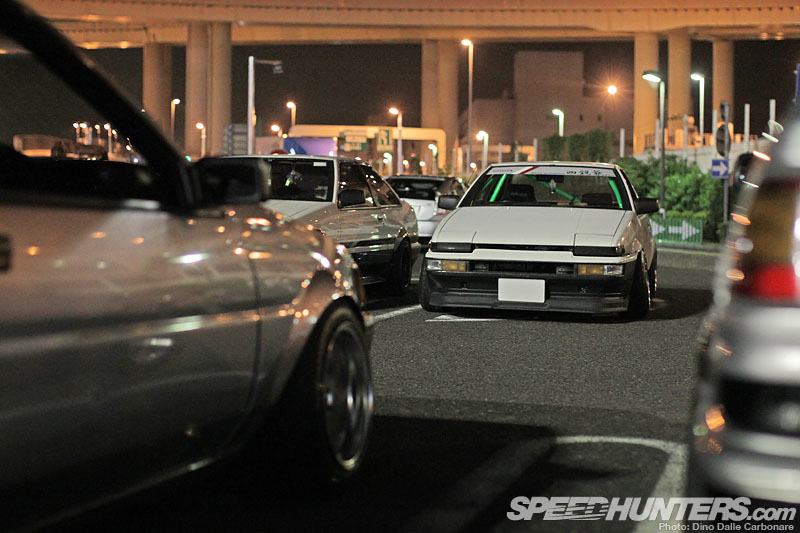 As I did a final pass through all the cars that had shown up last night I told myself I would wait until the Crystal Body Yokohama boss showed up with one of his demo cars.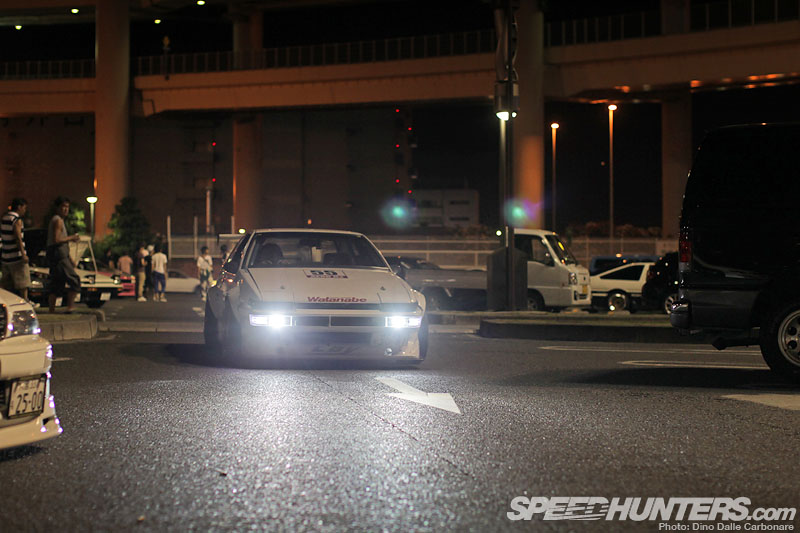 It wasn't long before I saw the easily recognizable front end of the CBY Trueno descend on the PA – its bright HID driving lights casting a blue haze across the tarmac in front of it.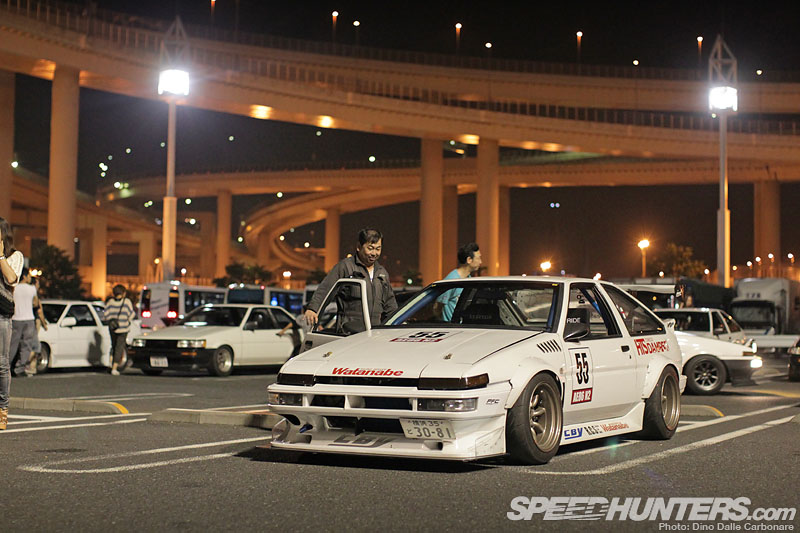 It was the perfect car to end a perfect meet! I'll be getting right back to the 86 Style coverage next, so I'm far from done with the Hachiroku day celebrations!
Dino Dalle Carbonare
Instagram: speedhunters_dino