It may have not coincided exactly with the 6th of August, but the '86 Style' event, now in its second year, certainly brought an impressive numbers of cars out to Fuji Speedway this past Sunday. The event is organized by Toyota, a manufacturer that up until a few years ago seemed to have lost its way in the performance realm. But here it is now, organizing events like these, celebrating the old and new 86 in the best way possible…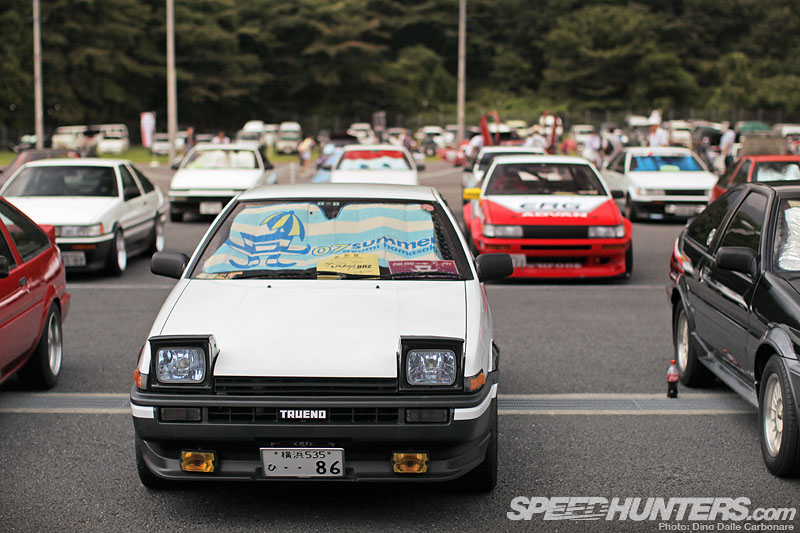 … by inviting owners, tuners, race teams to celebrate the annual 8-6 day. The paddock behind the grandstands was filled up with a superb selection of AE86 in every possible guise…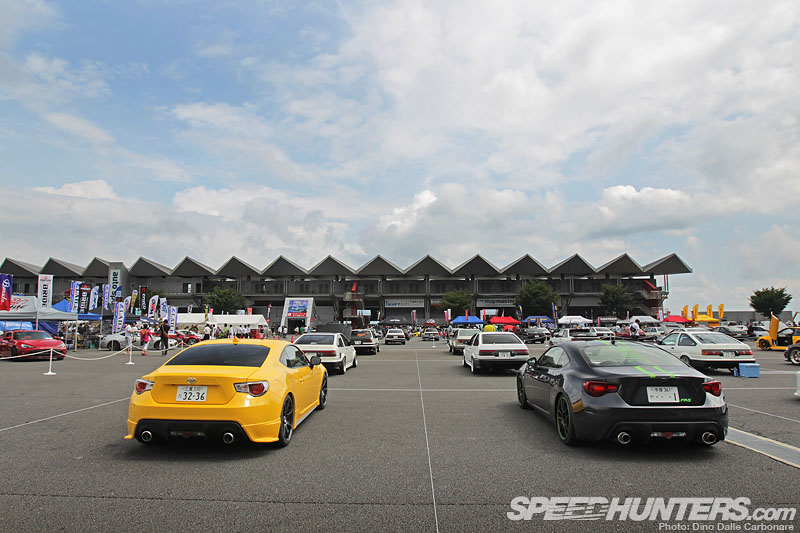 … mixing it up with the most successful sports car Japan has ever seen – the all-new hachiroku. It still blows my mind to think that the car has only been on sale for 16 months, yet in this short time it has sent a shockwave through the JDM tuning scene. Back in January the new 86 took the Tokyo Auto Salon by storm and it seems that momentum has yet to subside. In fact, it only seems to be getting stronger.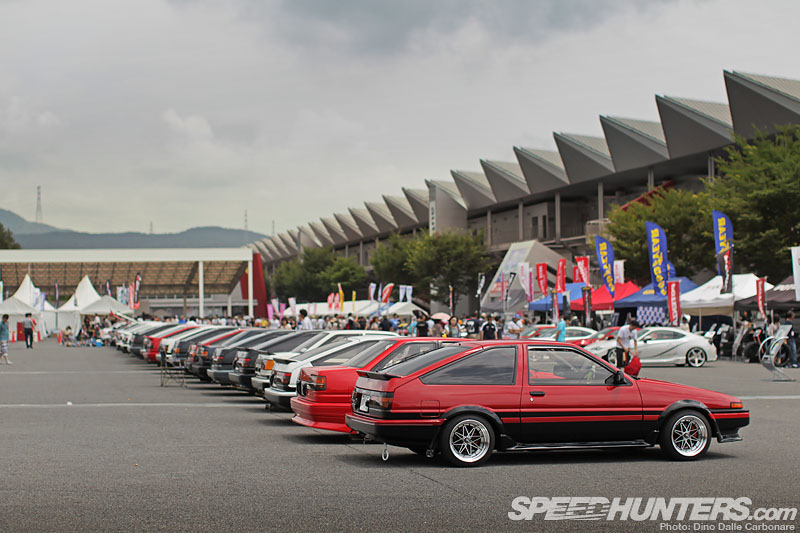 The result is a never-before-seen amount of goodies out on the market for new car. In fact, it almost makes you want to pick one up just so you can tune it! I think Nissan really missed the boat by not releasing next-gen-Silvia project years back…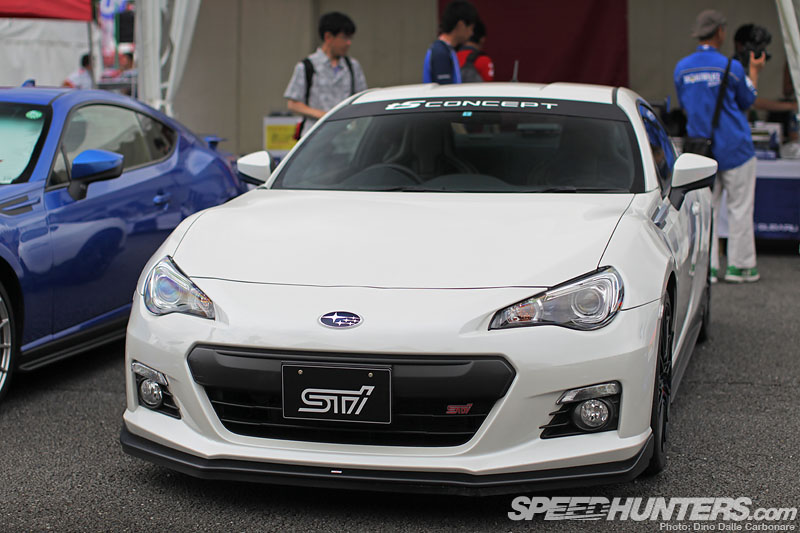 Seeing the obvious link with Subaru, the BRZ was also officially invited to the party. And its tuning arm – Subaru Tecnica International – took the opportunity to publicly unveil a concept version of its soon-to-be-released BRZ tS…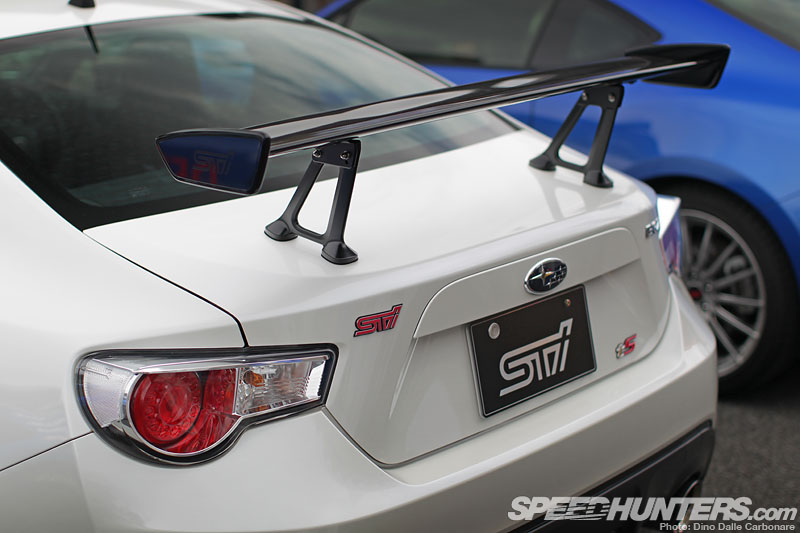 … a car it has been running teaser shots of on its website for a week or so now. But don't get too excited just yet – this isn't the car you have all been waiting for with a turbo and 300hp-plus – it's just a lightly tuned BRZ aimed at street drivers wanting a little more performance. It comes with pretty much the whole STI BRZ parts catalogue thrown at it, including a few aero upgrades like a lip spoiler and skirts and black STI wheels. I'm not sure if that wing will make it onto the finished car however.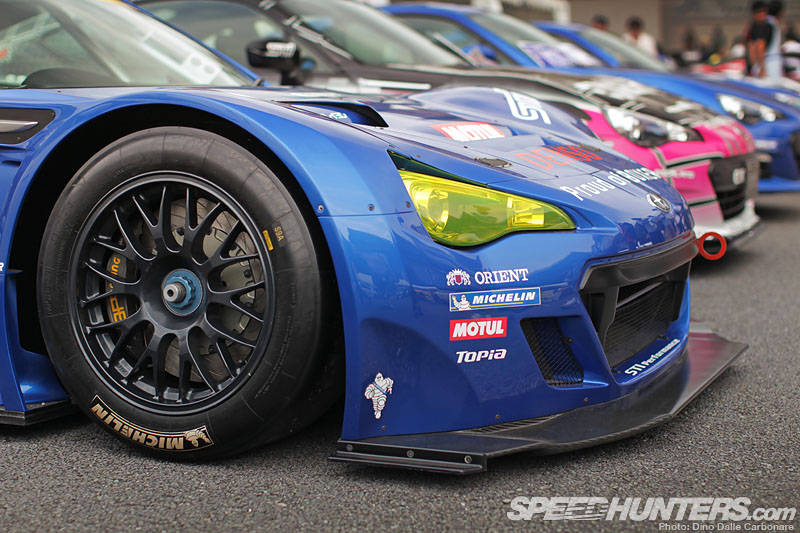 Parked next to the tS was a mock-up of the GT300 BRZ – possibly one of the most beautiful and aggressive race cars ever to be entered in Japan's Super GT series, and a car we featured last year.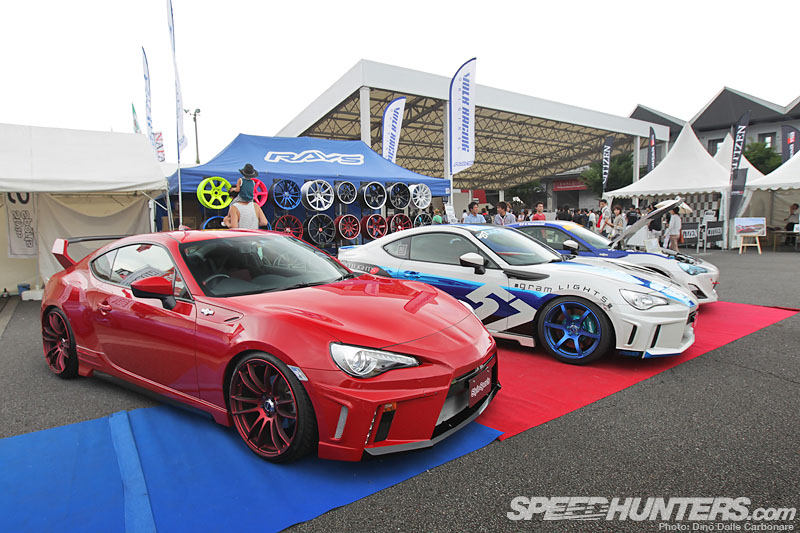 If you have just picked up a new ZN6 or ZC6 then you'll probably already know how spoiled for choice you are when it comes to upgrades. Wheels are, of course, one of the most common upgrades and RAYS had a wide range of options on display, like these new red and blue anodized rims from its Gram Lights line up.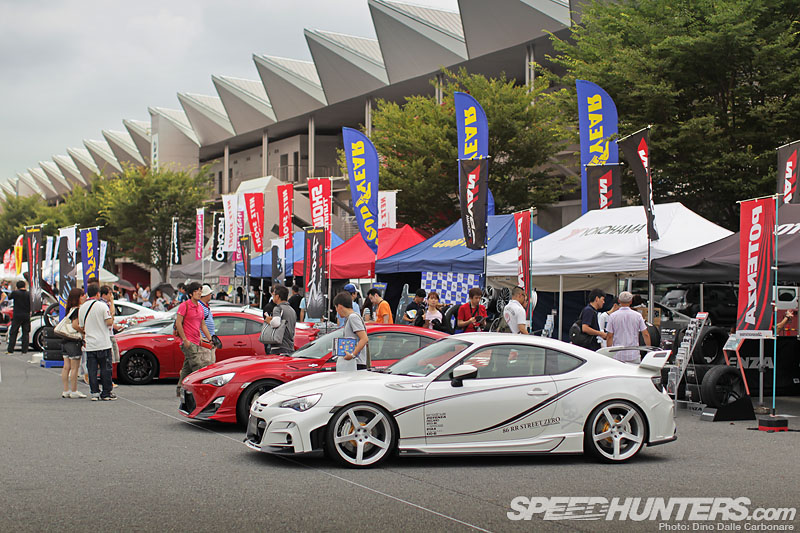 Back in April last year when these cars went on sale there weren't too many wheel options to suit its 5×100 PCD, but now the selection is overwhelming. And that's before we even get into the aero side of things.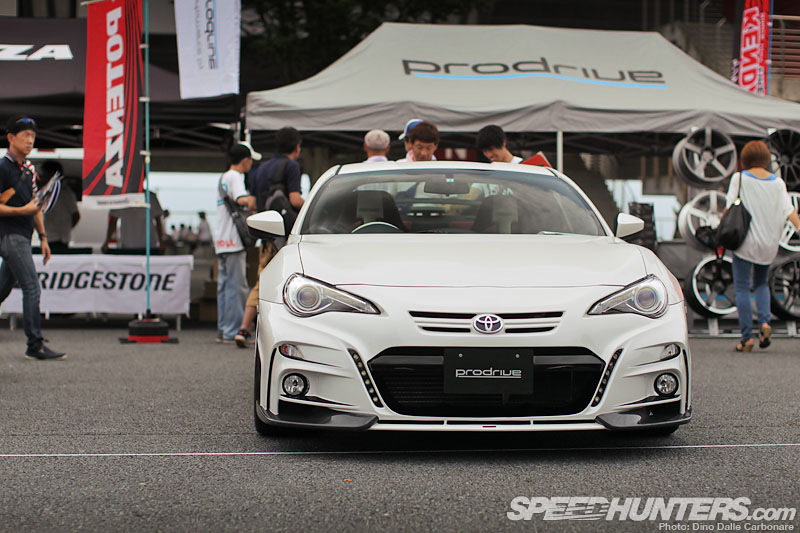 I always though the FD3S RX-7 was the JDM car with the biggest aftermarket aero options, but things are changing fast. Prodrive collaborated with Tommy Kaira on this particular project.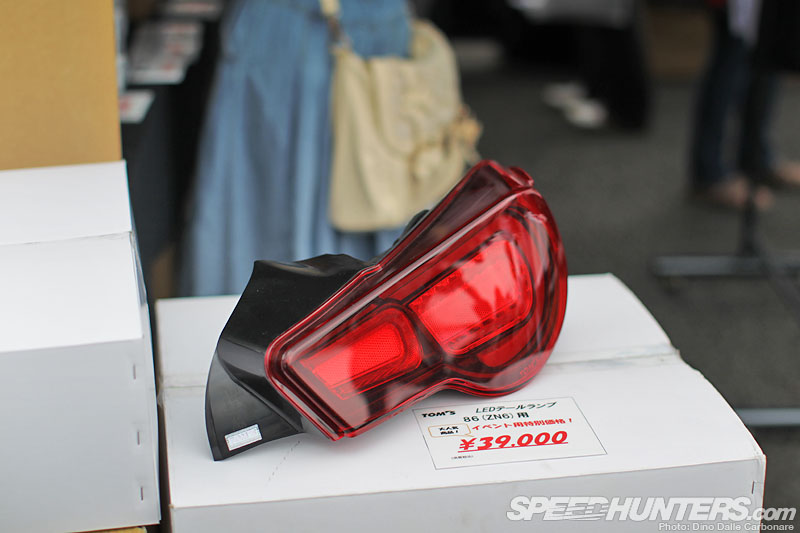 And then there are the tail lights… I think I counted about 15 different replacement kits on display, and they all seemed to be reasonably priced too.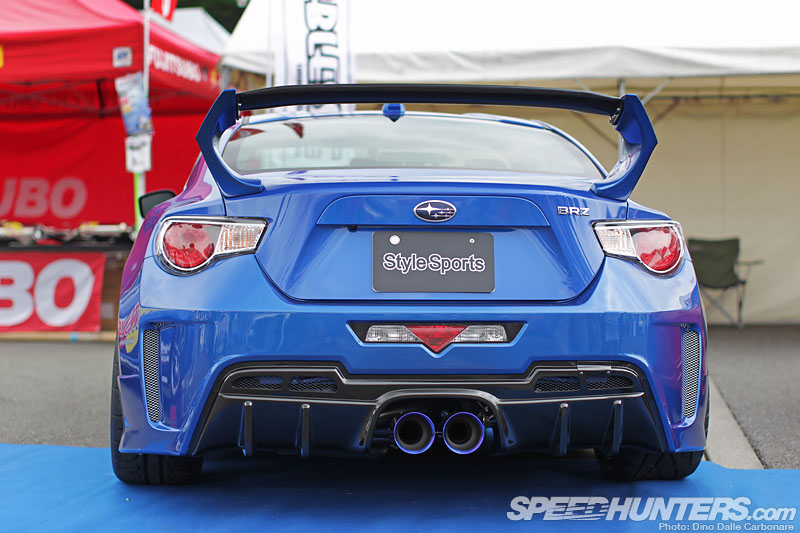 There are a massive amount of exhaust options too of course. This center-exit item from Style Sports the one that impressed me the most  – looks-wise at least.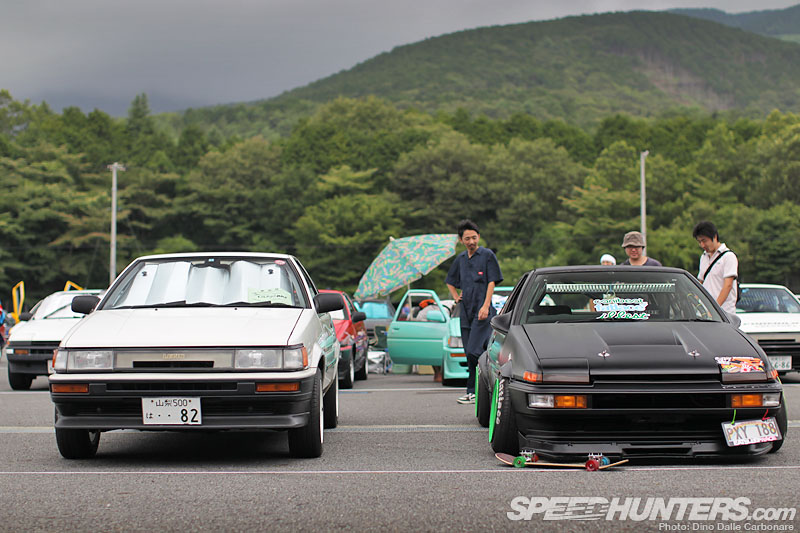 But for how cool and exciting the new 86 is, the older car continues to have a strong following in Japan. And there were plenty of them to see – like this pairing above: a close-to-stock Levin parked up next to a not-so-stock slammed Trueno.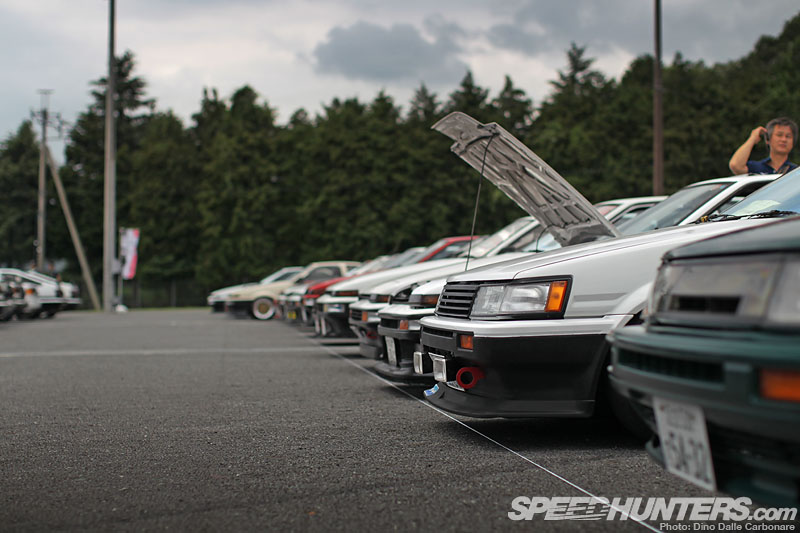 The sights were positively mouthwatering!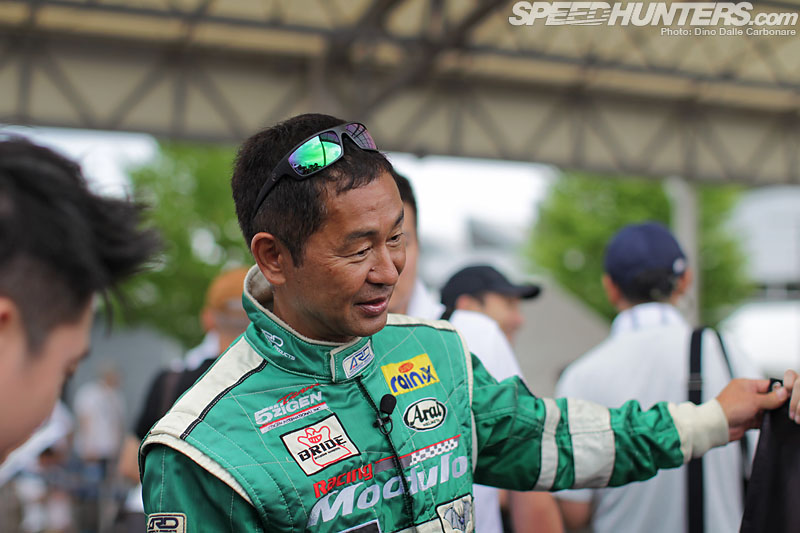 And where there are hachirokus, Keiichi Tsuchiya is never too far away. The 'Drift King' was called in by Toyota to participate in the event, drive a few tuner cars out on track, and pose for the fans…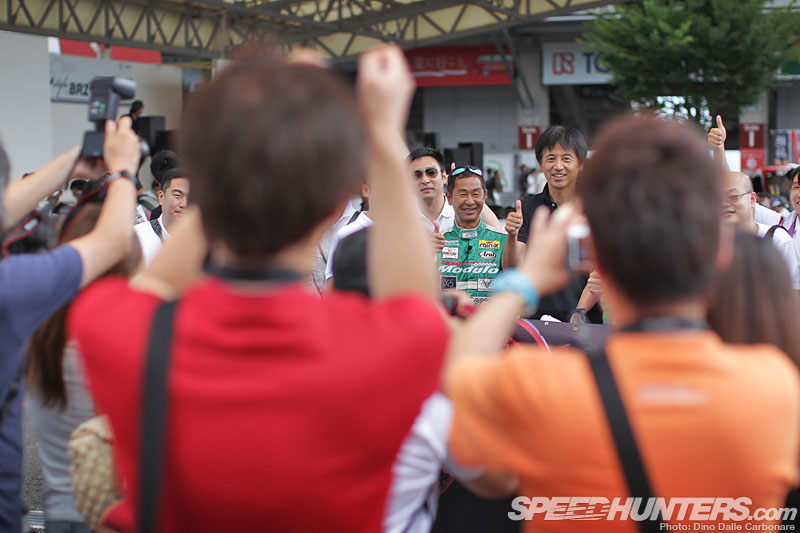 … who came from all around the world. I didn't even have time to snap a few pictures of Japan's most legendary driver before I got surrounded by an overly excited group of hachiroku owners from Hong Kong who asked Tsuchiya-san and Tada-san – the new 86's chief product engineer – to pose for some pictures while holding up their club's banner.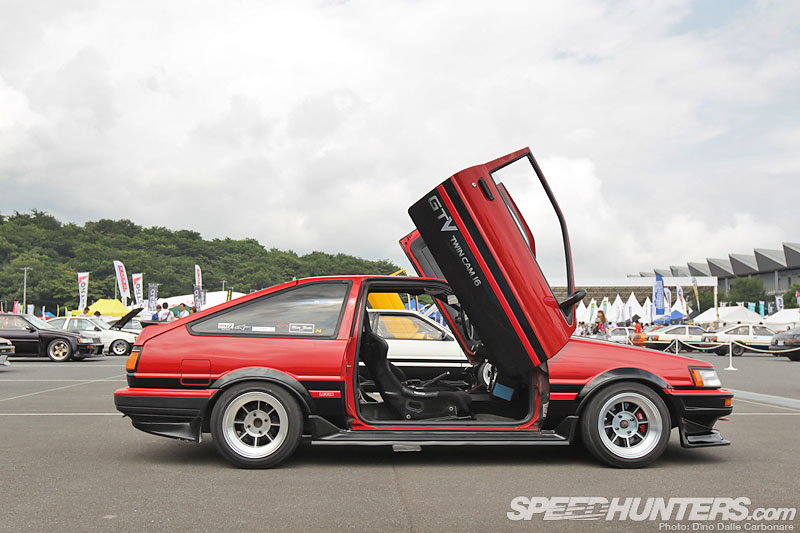 Back in the paddock I continued my exploration, coming across some curious cars like this Levin which tried to do a Lamborghini impersonation. Do you think this look works for the AE86?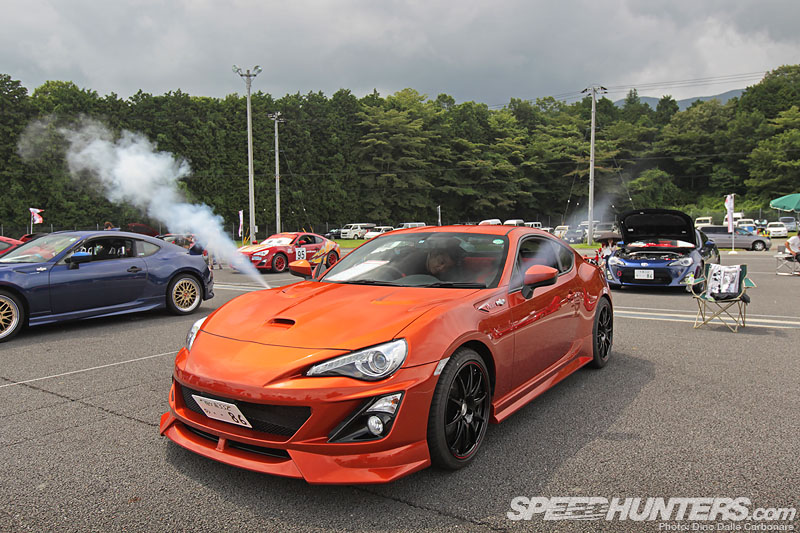 Naaaaaawwwwwwwssss! I wonder how the FA20 responds to the old laughing gas?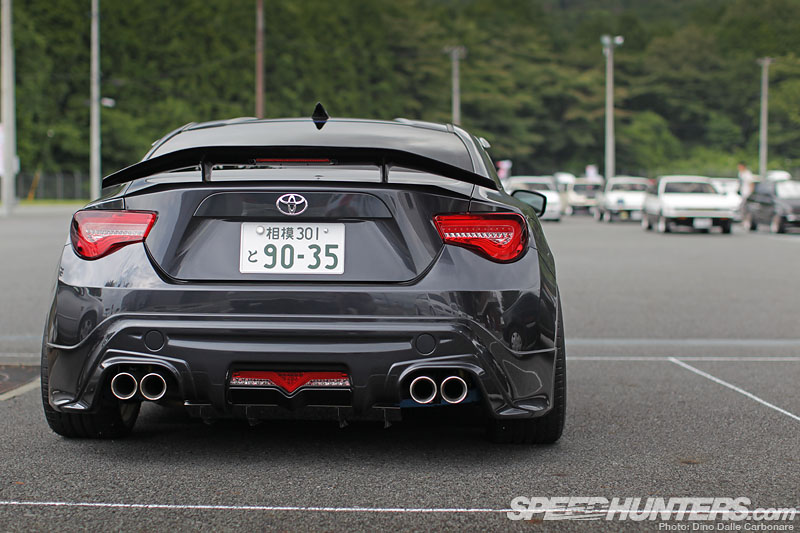 There you go, yet another style of aftermarket lights.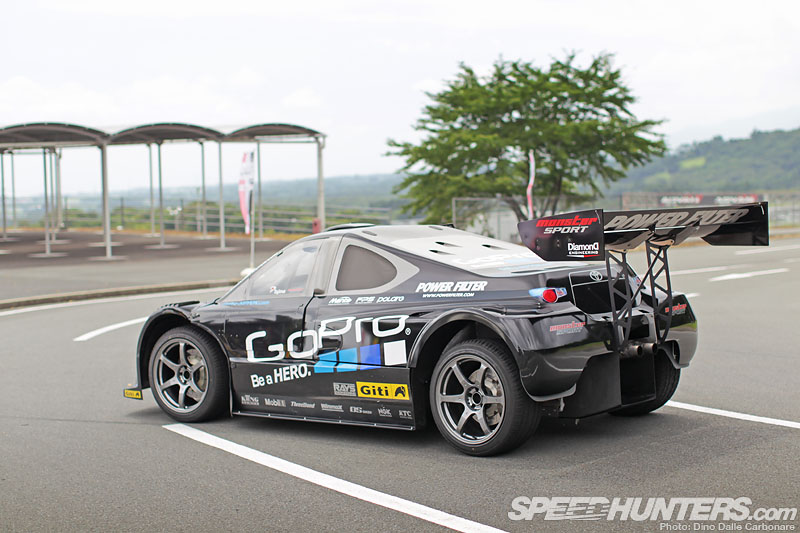 At one point it felt as if we were at Pikes Peak as a distant concoction of mechanical sounds began to get louder as this car approached.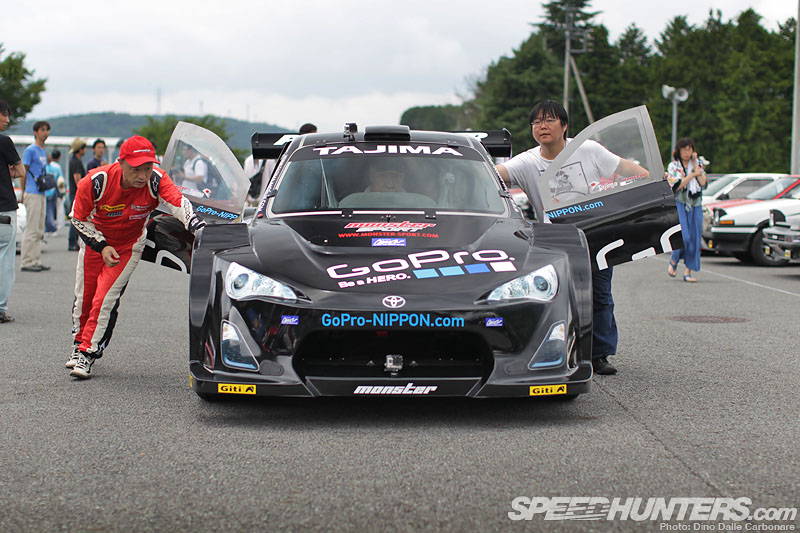 While Nobuhiro 'Monster' Tajima's Monster Sport 86 shares absolutely nothing in common with the street car, it's still wears an 86-inspired front end. I'm just disappointed I didn't make it over to the Fuji drift course in time to see the big-man throwing this thing sideways.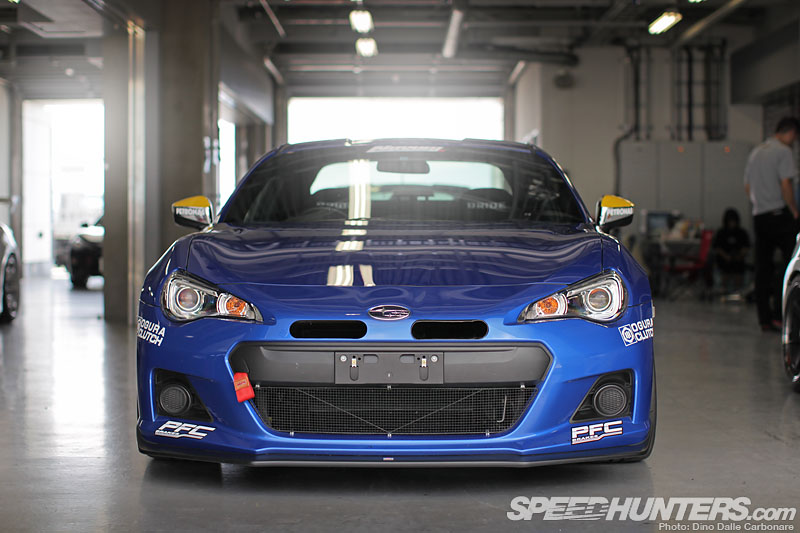 With a bunch of races going on on the main circuit, there was much to see down in the pits and main paddock area too. A large number of  ZN6/ZC6 cars from tuning shops were put through their paces by pro drivers for an upcoming issue of the popular Hot Version DVD series.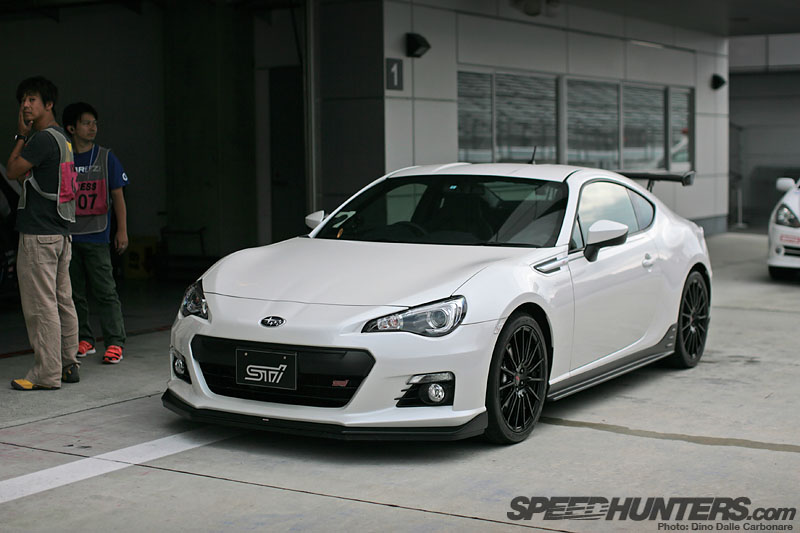 The STI BRZ tS was also out on track, and I have to say I really do like the simple way in which it's been tuned. Now, if only it would have an EJ20 under the hood I'm sure Subaru fans the world over would be getting far more excited. But still, it's a pretty welcome first step – a sort of stop-gap limited edition car before the 'proper' STI model arrives next year.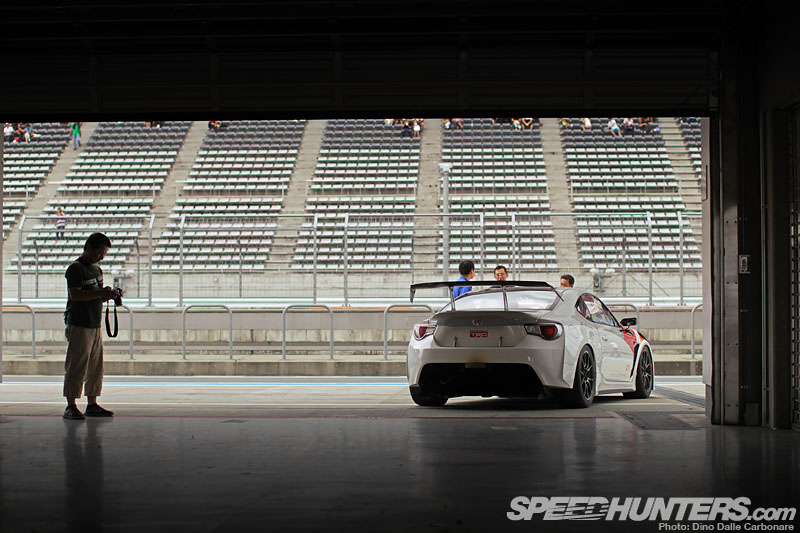 The TRD Griffon had just made it back to Japan after its demonstration run at the Goodwood Festival of Speed last month…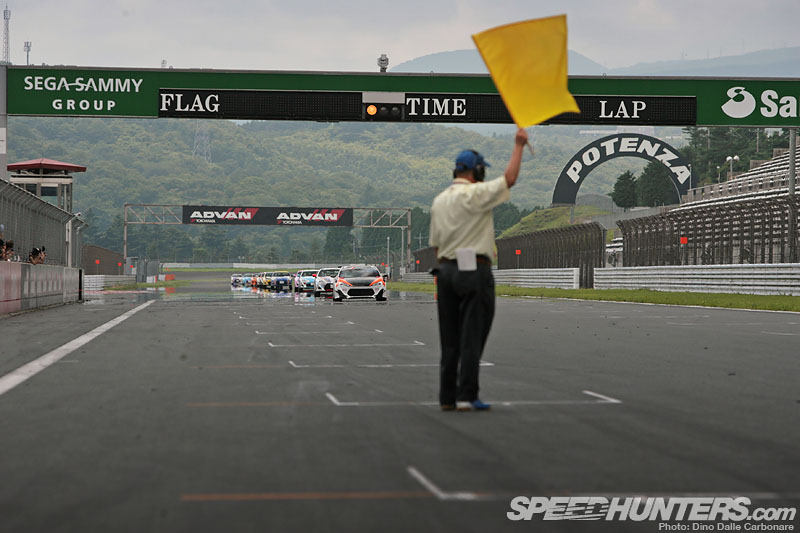 … And was on safety-car duty for one of the many exhibition races that was being held during the day. After talking to one of the  engineers I can report that TRD is working on a highly-tuned FA20 that will soon be fitted to the Griffon. It has decided to keep things naturally aspirated, but is concentrating its  efforts on extracting more power and revs out of this new boxer motor. I really can't wait to see what this car can achieve at Tsukuba!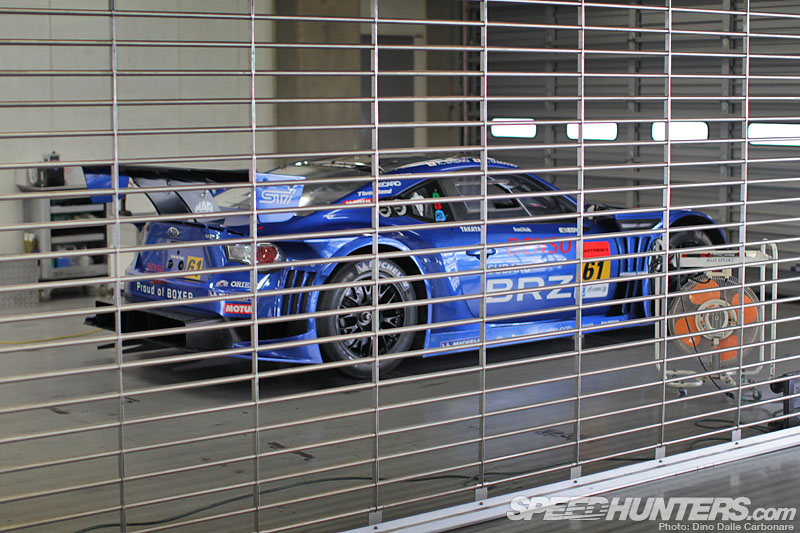 Oh look what I spotted in the pits.This was definitely not a mock-up!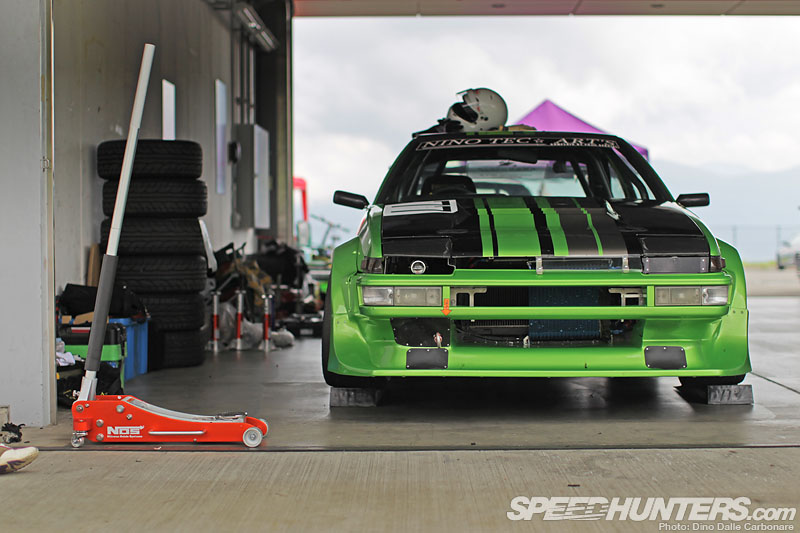 Right at the top of the pit lane, where the smaller garages are located, the N2 guys were patiently waiting…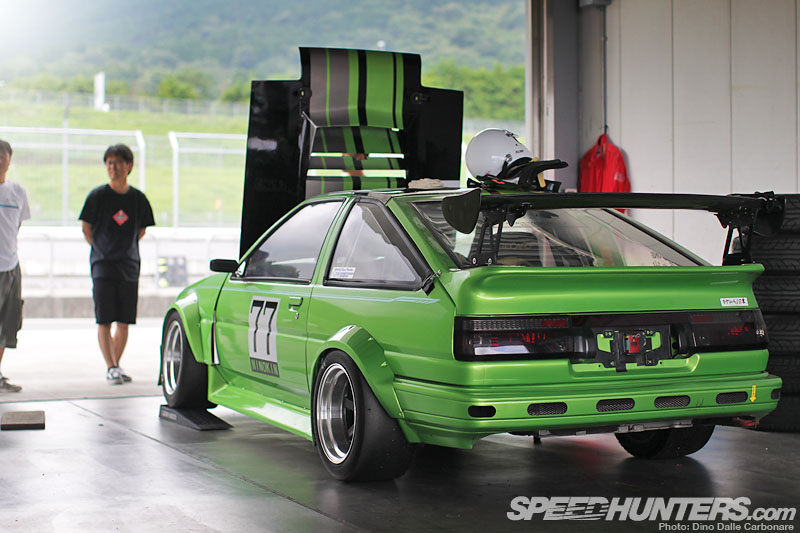 … and getting their cars ready…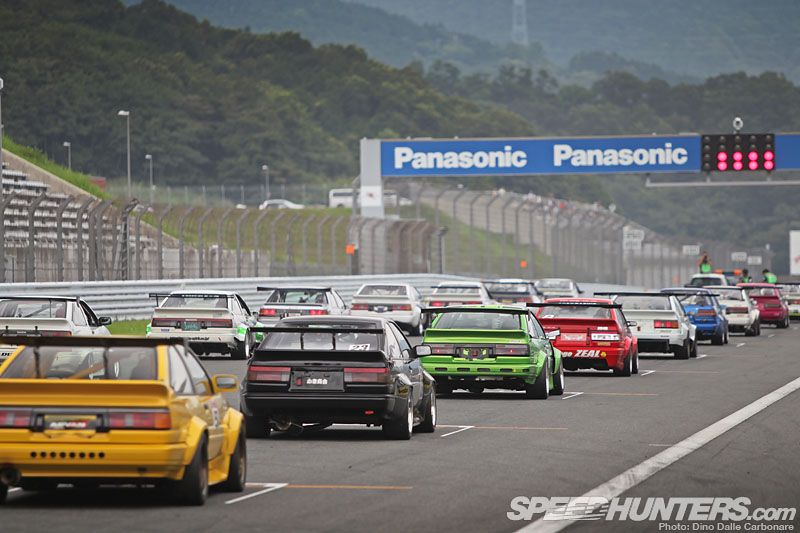 … for the N2 race that would be happening later in the afternoon.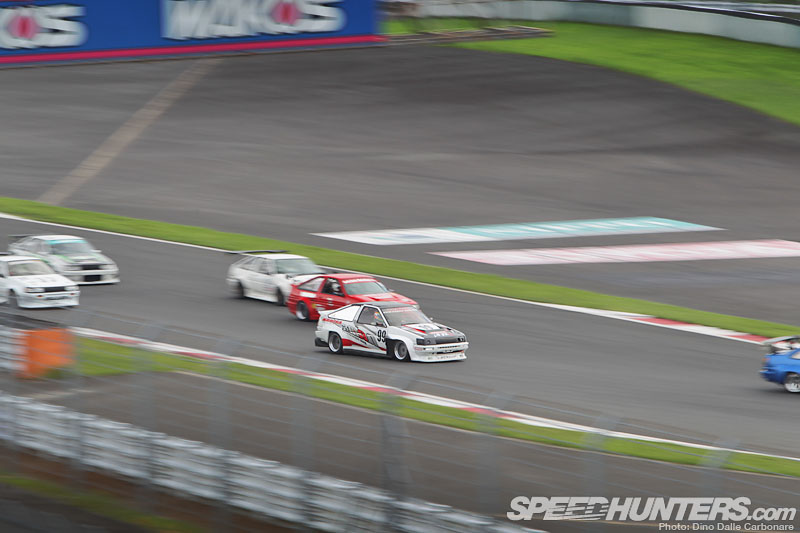 Since this is a series organized by Hot Version I can't show too many action shots, nor tell you who won, but it was very close and intense racing as ever. The DVD should be out at the end of the month.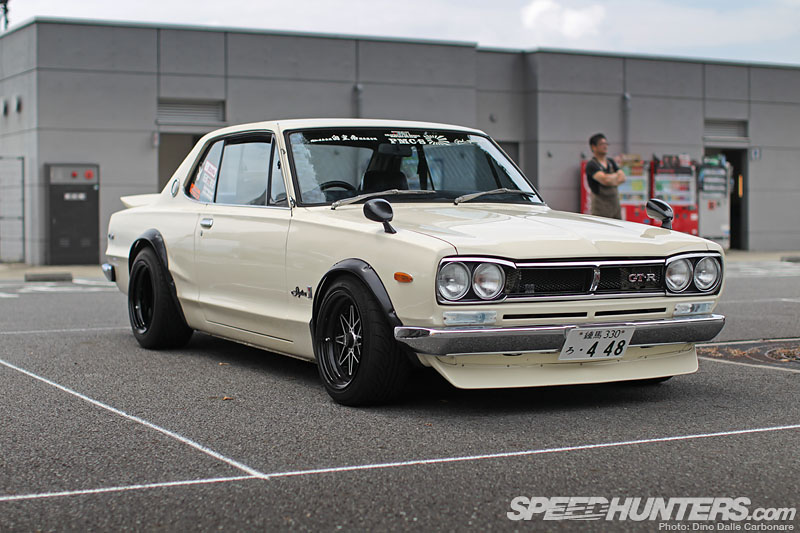 It might have been a day about the hachiroku but in no way does this mean we weren't supposed to take notice of other hot cars. This hakosuka ticked all the right boxes.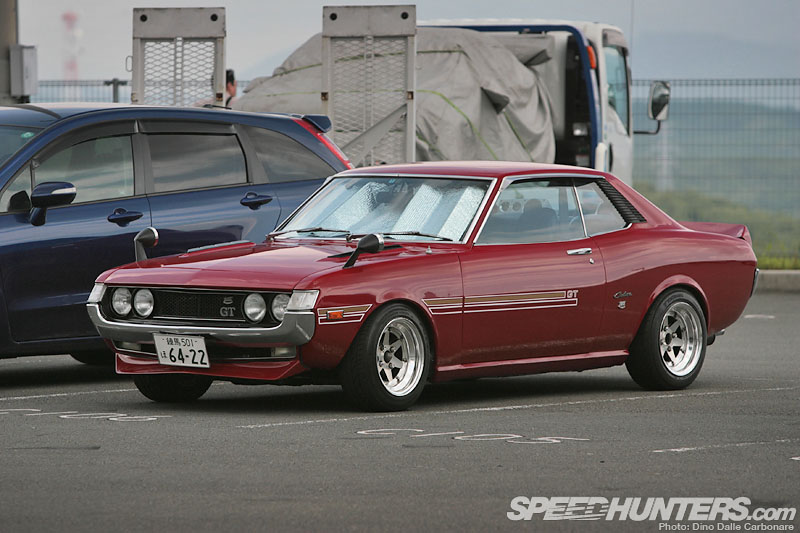 And one for the Celica guys.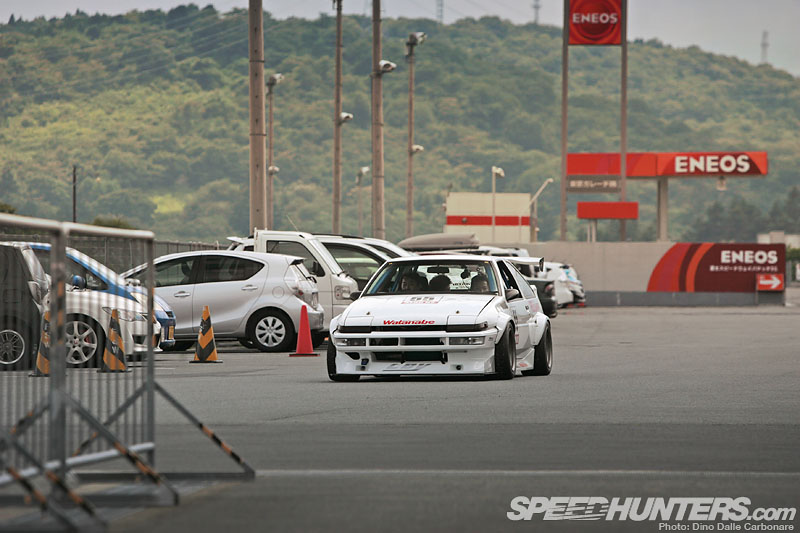 As I type this I'm getting ready to head out to Daikoku PA for the yearly 8-6 gathering. It won't be as huge as last month's 7s Day one – it never is – but it's more about the quality of cars, and I'm sure that will include the Crystal Body Yokohama N2 Trueno which usually drops by for a quick hello running on slick tires. Can't wait!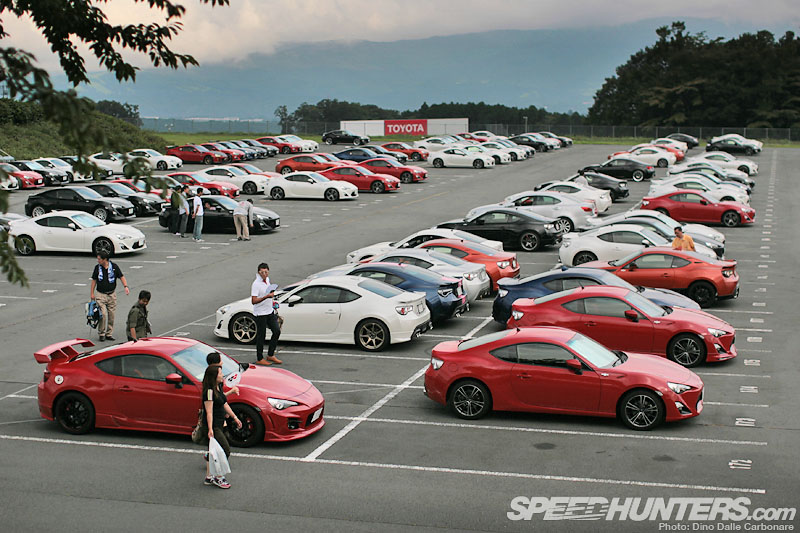 So I'll stop here for now, but rest assured, I have lots more to show you from this event in the next couple of days!
Dino Dalle Carbonare
Instagram: speedhunters_dino
More AE86 stories on Speedhunters