It's a bit of a revolution we are witnessing with the 86 and its derivatives right now. This car was very much needed in a somewhat uninspiring JDM car market and it hit the mark perfectly, offering fun and affordability, and at the same time serving as a blank canvas for people to build a tuner project upon – whether it be for drift, circuit, street or show. On the style side of things there's lots of stuff happening for the ZN6/ZC6 and Varis has definitely come up with one of the wildest wide-body kits available for the model yet.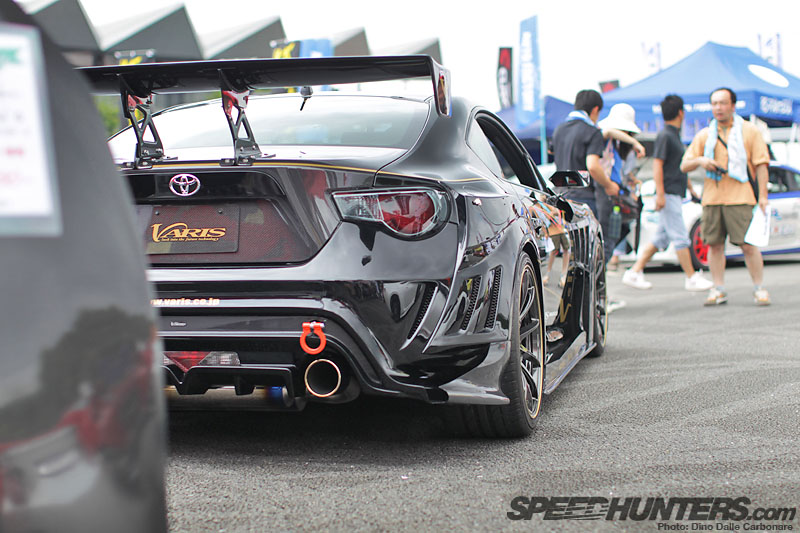 Regardless of which angle you view at it from, the Varis kit oozes presence…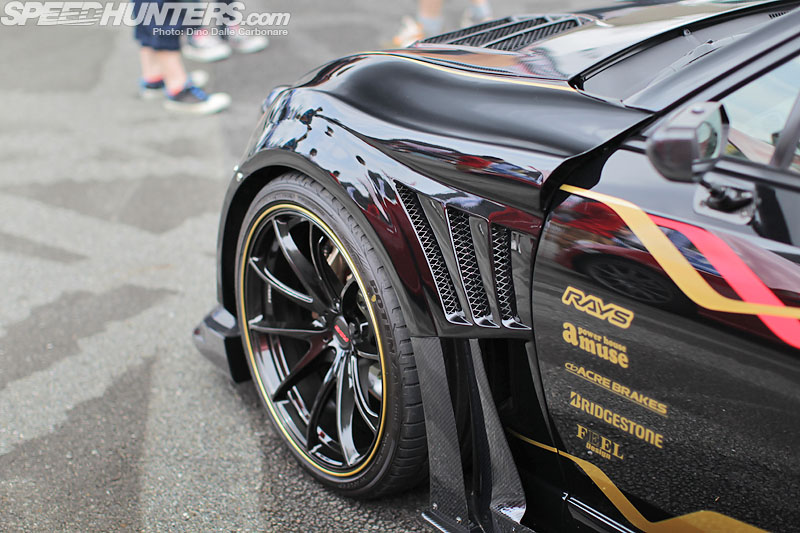 … Starting with these Super GT-inspired front fenders complete with some serious vent work. It's hard to see as the car is black, but there are lots of high quality carbon fiber details to spice things up further.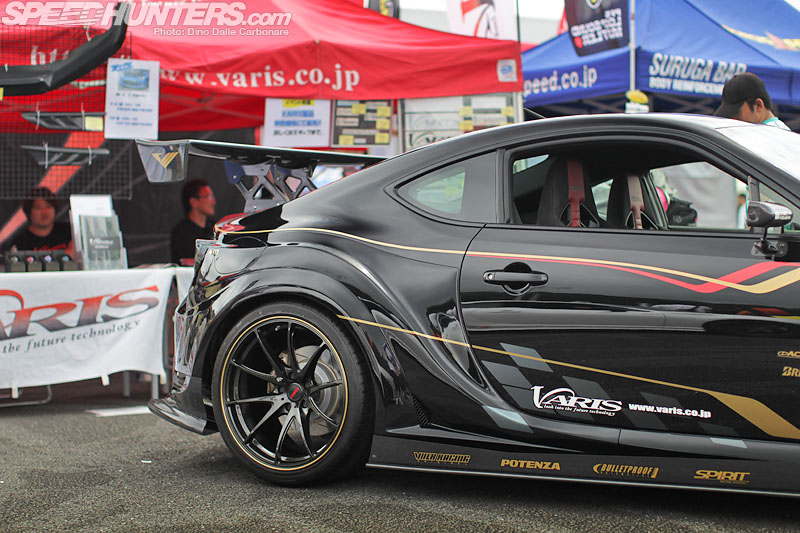 The demo car sits on RAYS Volk Racing G25s, and I quite like how gold detail on the rim edge matches the gold livery on the car.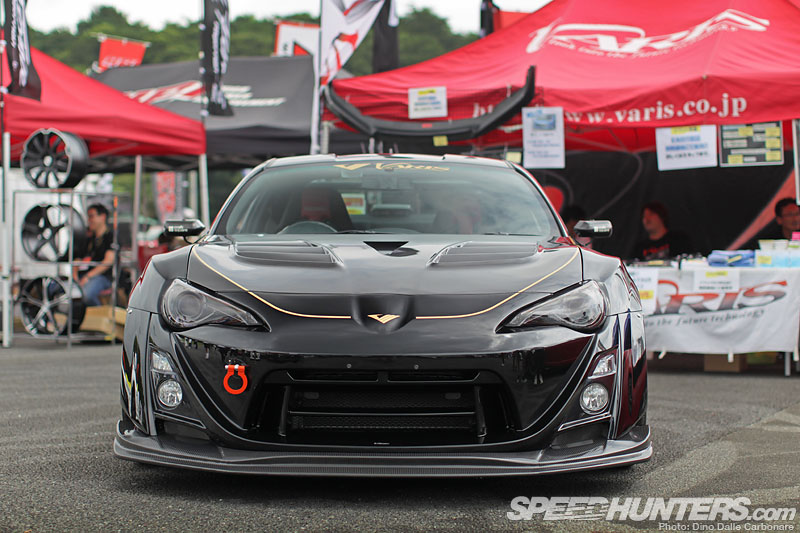 There's more carbon up front in the form of an aggressive front lip spoiler and a vented hood.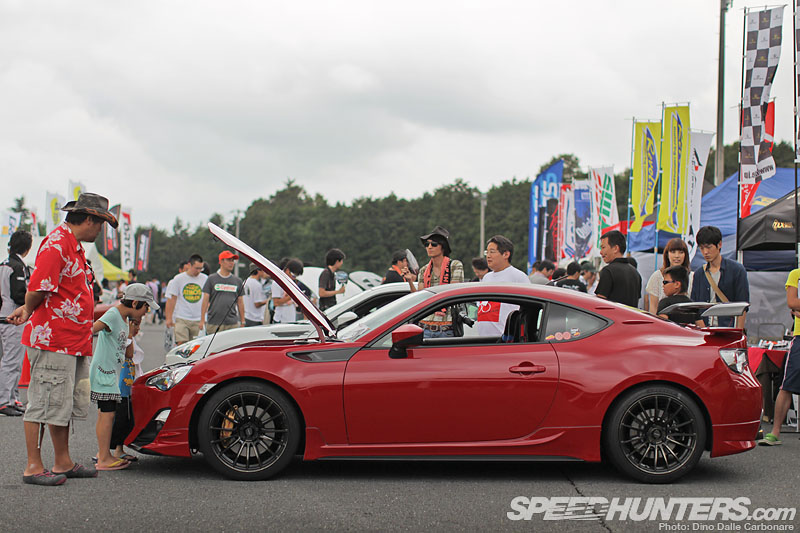 But as the title suggests, there were many performance-oriented 86s to check out too. One that really that stood out was this particular car, which had a crowd of people milling around its engine bay all day.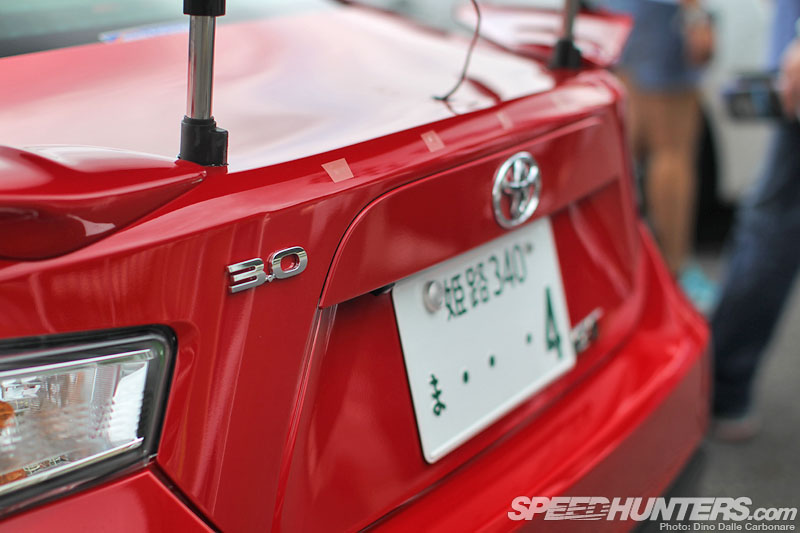 Along with this rather familiar looking '3.0' badge on the rear…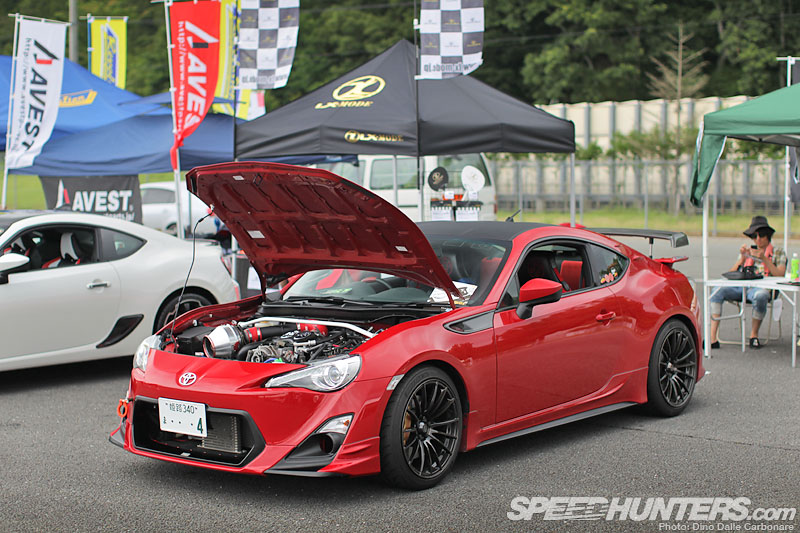 … there was a familiar sound coming from its tailpipes when it was revved up.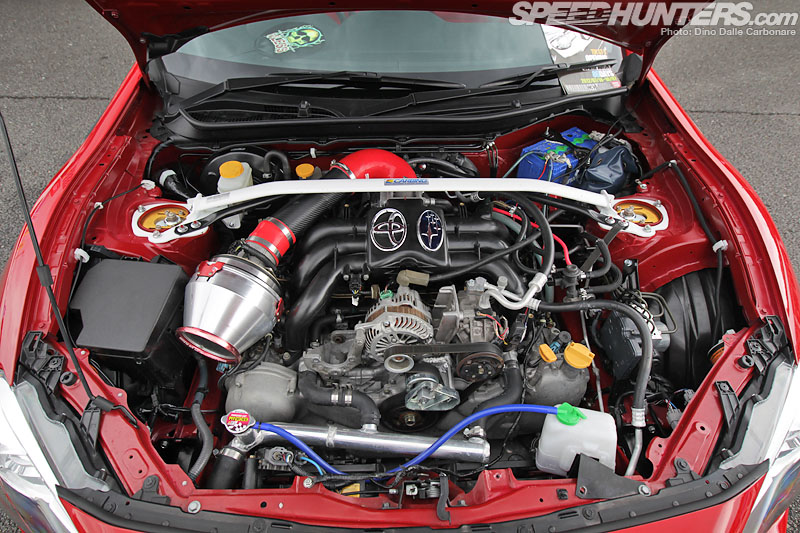 And this is why. The FA20 has been replaced by a Subaru EZ30 3.0-liter boxer motor out of the Legacy 3.0R – the same car I've been running as a daily driver for years now. The flat-six engine is a nice snug fit, and on top of providing 250hp…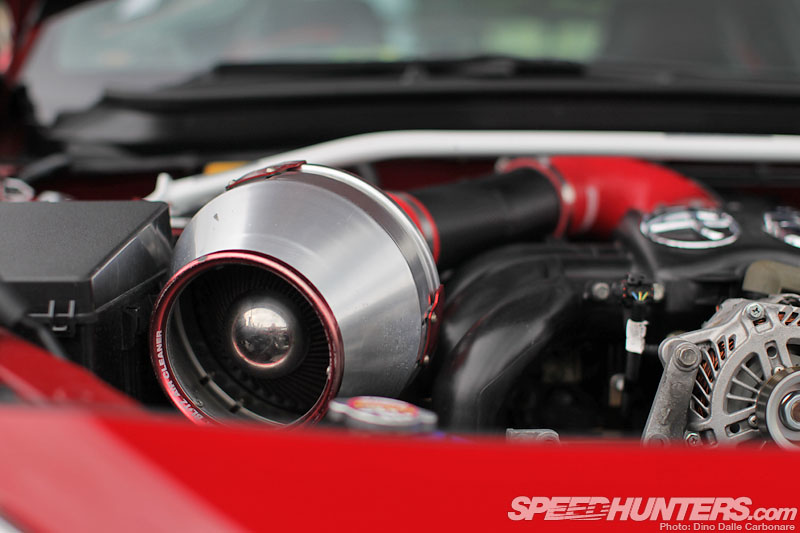 … it was the smooth induction tone that made this one of the most unique 86s we have so far come across. If you are interested to hear what it sounds like check out the short instagram video I put up on our page.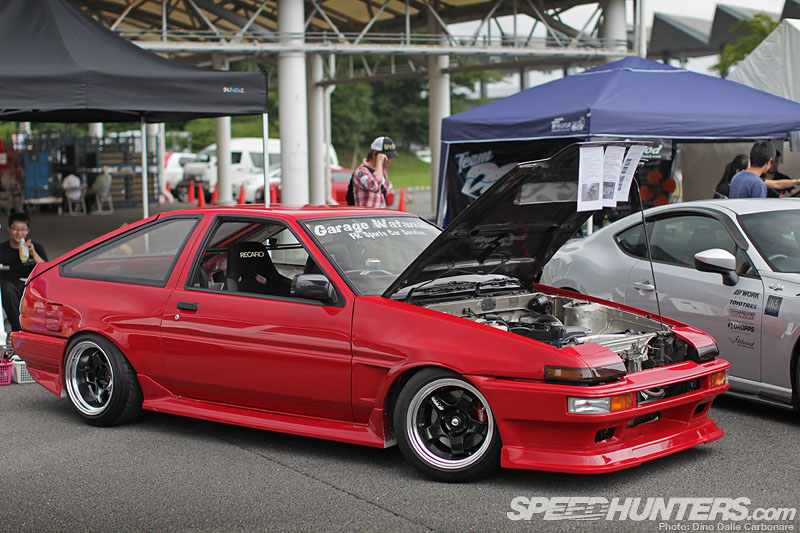 No 86 Style Spotlight would be complete without an original hachiroku, and although there weren't that many on display on the tuner section of the show but I did spot this Trueno hatchback from Garage Watanabe.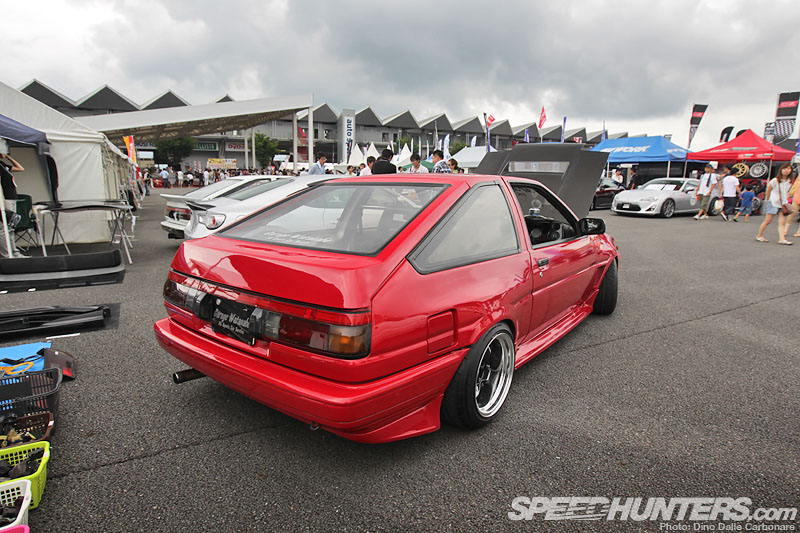 The car was faultless and sported a fresh red respray and ever-so-gently blistered rear…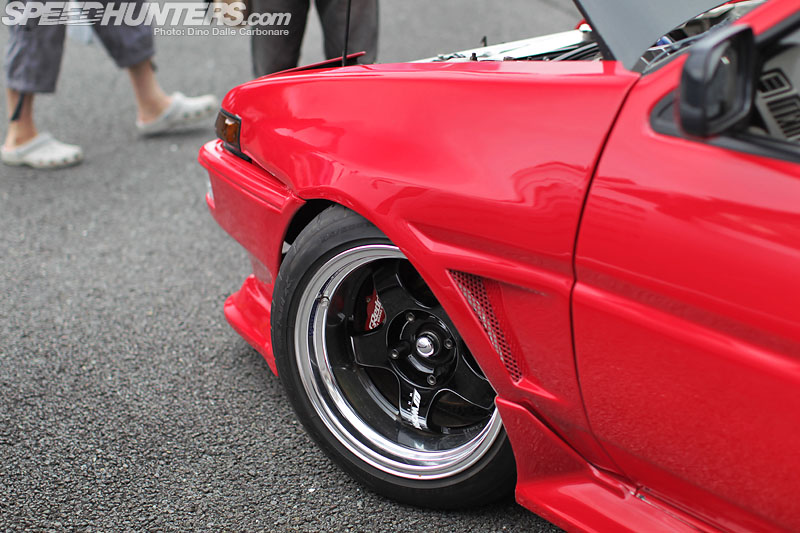 … and front fenders. It was riding on Work Meisters and even had GReddy's compact 6-pot caliper upgrade.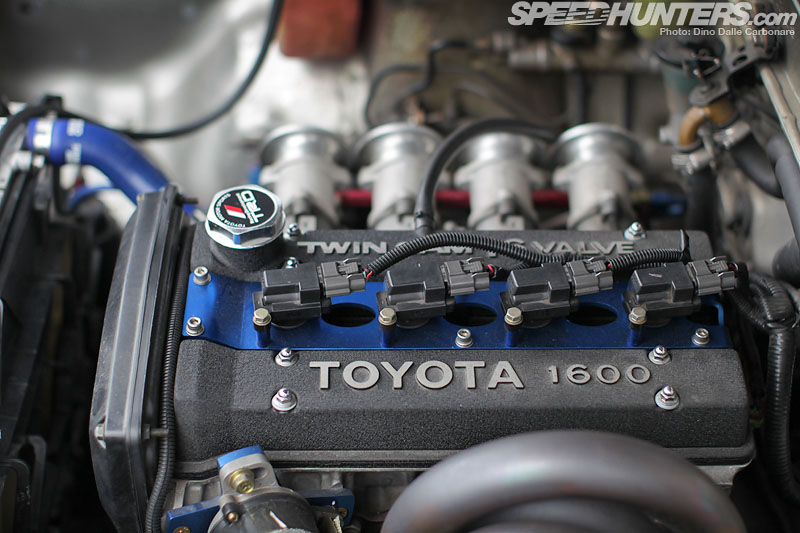 While the 4A-G under the hood was extensively modified, it was the gearbox behind it that made this car rather special.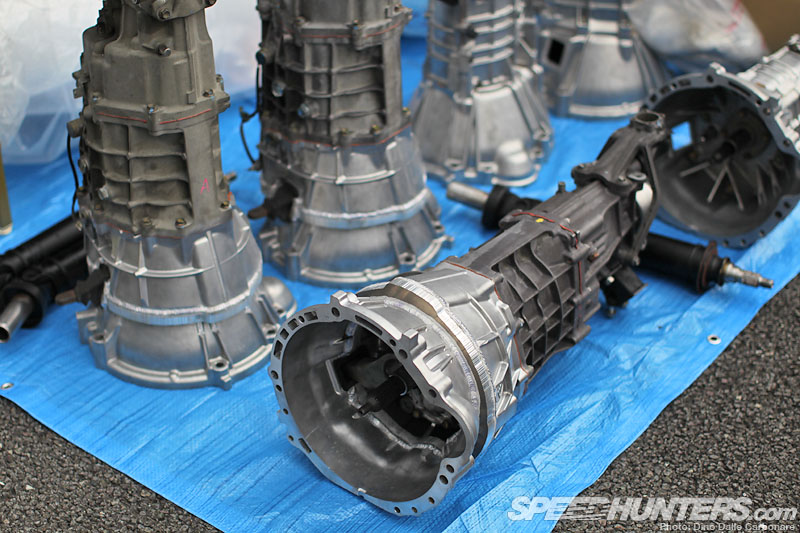 That's because Garage Watanabe offers an SXE10 Toyota Altezza RS200 (JDM model of the original Lexus IS, but with a 3S-GE engine) sourced six-speed manual gearbox conversion for the AE86, featuring a custom bell housing and rebuilt internals. It sells for ¥210,000 ($2,170).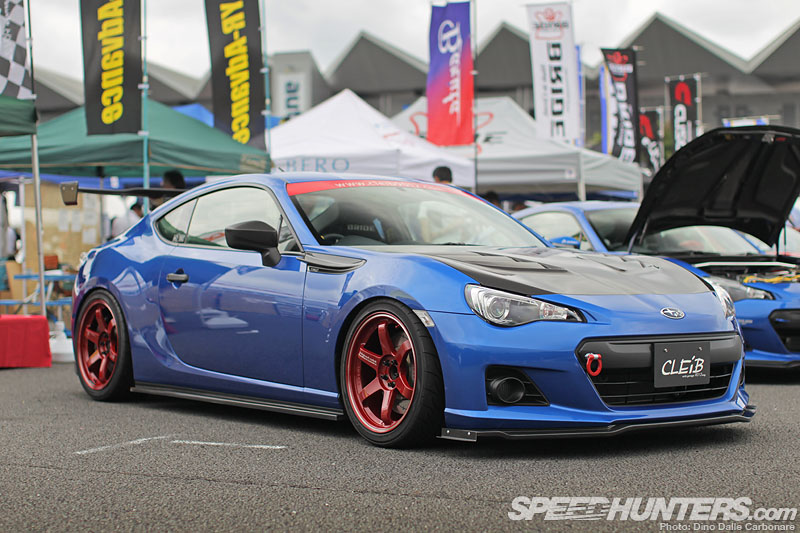 After having fitted my TE37RTs to Project GT-R I have been really embracing the unique 'red wheels on blue car' look. And I guess so have the guys from CleiB, if their BRZ demo car is anything to go by. I'm not sure what – if anything – had been done to the engine, but the exterior is probably the most time-attack focused I've seen for one of these cars.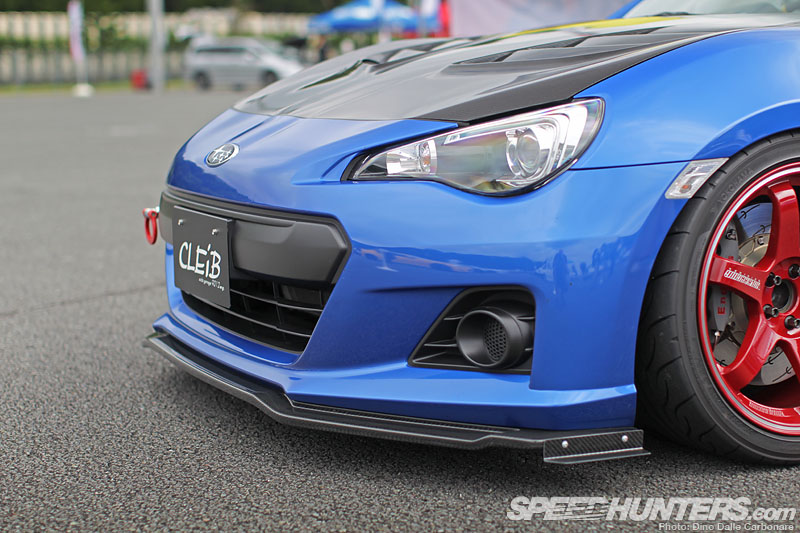 It all starts up front with an angular carbon splitter and additional straight side canards…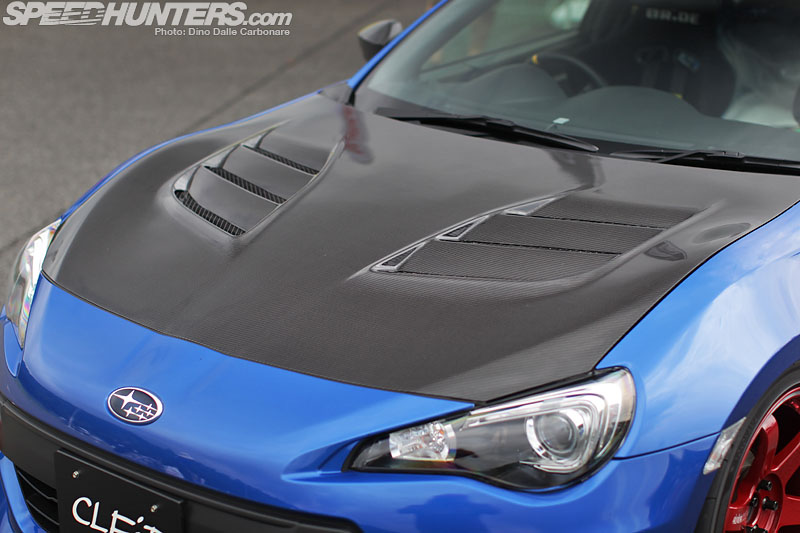 … that ties in nicely with the vented carbon aero hood.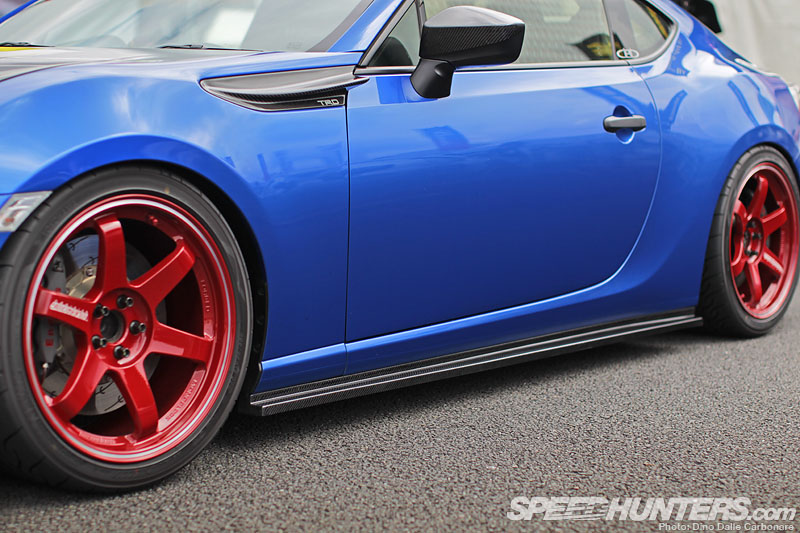 Carbon side skirts feature too…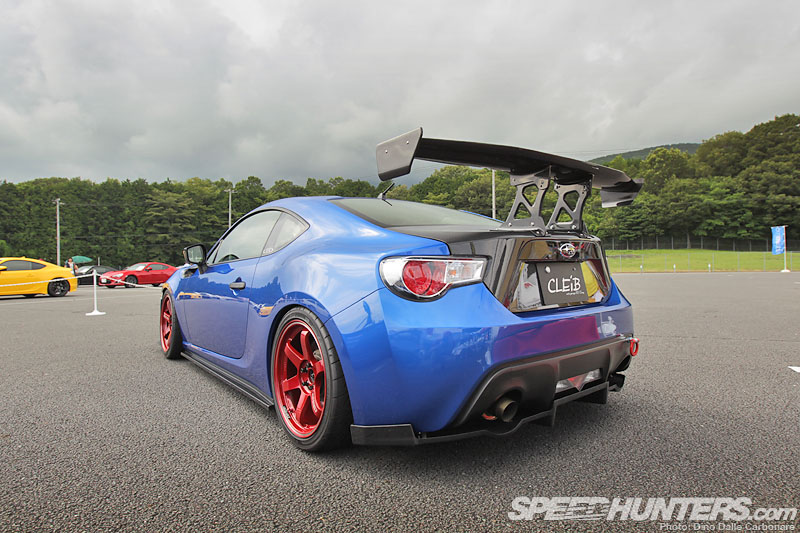 … As does an in-your-face GT wing mounted on a carbon trunk lid. A tight-fitting diffuser beneath the factory garnish then finishes things off nicely. This car was another reminder that I need to lower my R34 ASAP!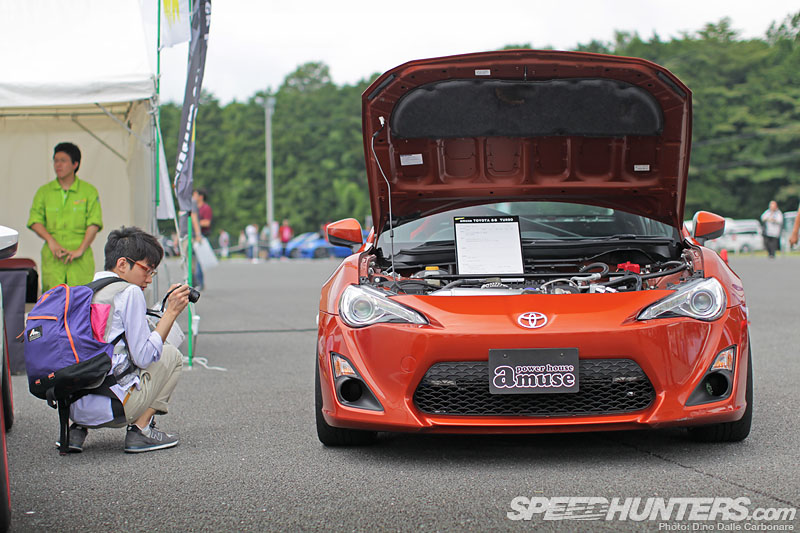 When Matsui-san at Power House Amuse builds a car you knows it's going to be something special. His company has always focused on performance and its current street demo car has pushed the FA20 tuning envelope quite far.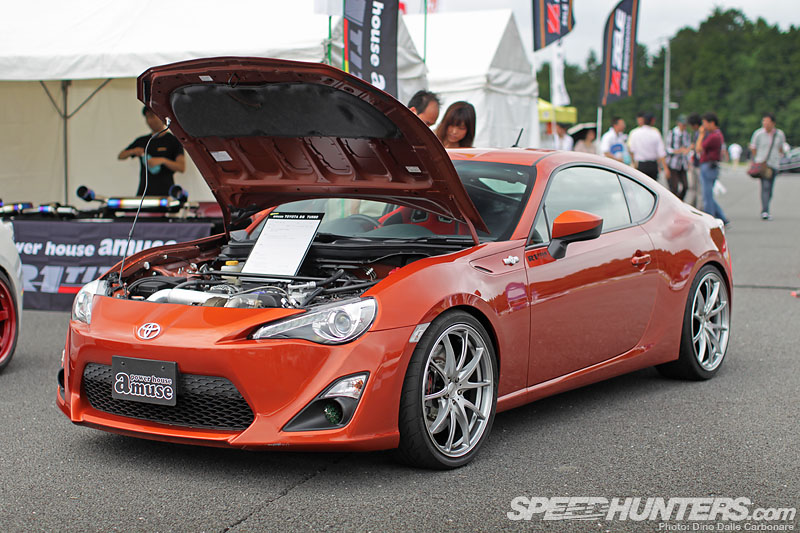 The car actually a automatic, using Toyota's IS-F based, fast-shifting six-speed auto. It's an interesting choice for a performance build, but one that Matsui explained needed to be done to see just how far the automatic can be pushed.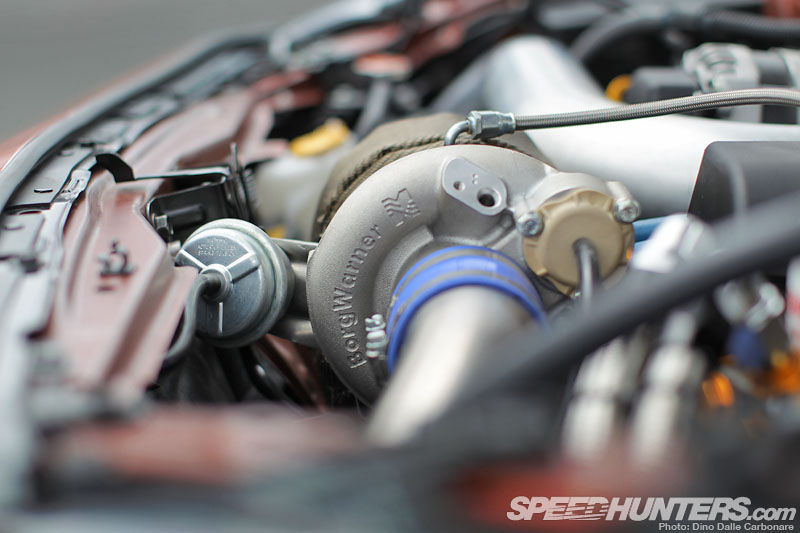 And there is a lot of pushing being done here as the FA20 has been rebuilt using CP forged pistons, lightweight connecting rods and a balanced crank, and fitted with a BorgWarner EFR turbo and. The result is 420hp. Now we're talking!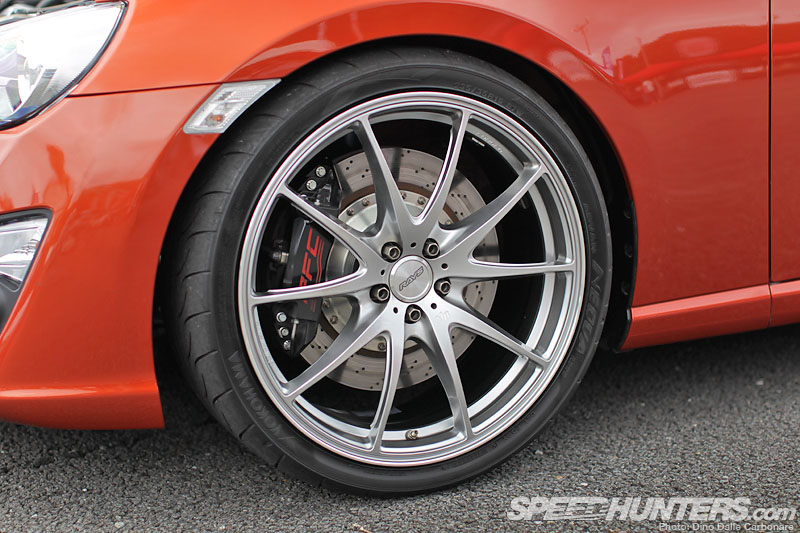 Behind the RAYS Volk Racing G25 rims is a PFC brake kit to help brush off speed safely and consistently…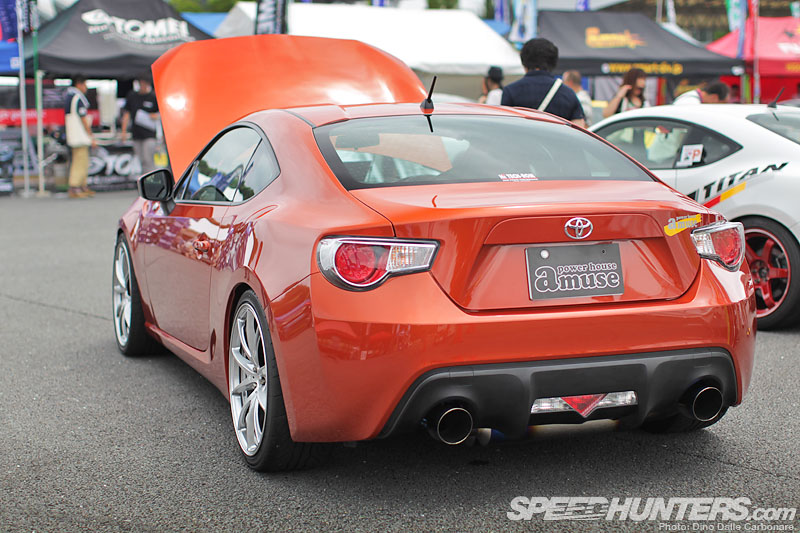 … while out back the Amuse titanium exhaust system extracts the best sound from the boxer-four. That's it for now but stay tuned for another 86 Style Spotlight post coming up soon.
Dino Dalle Carbonare
Instagram: speedhunters_dino
86 Style 2013 coverage on Speedhunters