Seeing this past Sunday was the final Battle Evome of the year that I will be covering, this will pretty much wrap up the first-half of the JDM time attack season coverage, at least at this sort of level. However, there will always be plenty more grip event at tracks like Tsukuba, Honjo and Sodegaura and I do plan to hit some of these in the coming months. But for now let's concentrate on more action from Sunday starting off with the RX-7 you see above in the opening picture.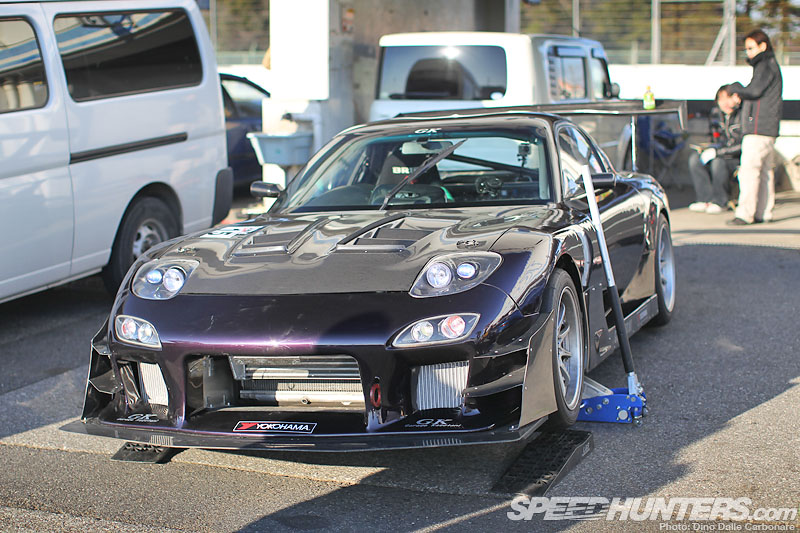 This is yet another Garage Kagotani supported car that participates at the Evome meets, and just like Dr. Wada's FD I featured last year, it has sacrificed its on-road refinement for balls-out performance. Fastest time of the day for this car and its driver was a 58.555 sec.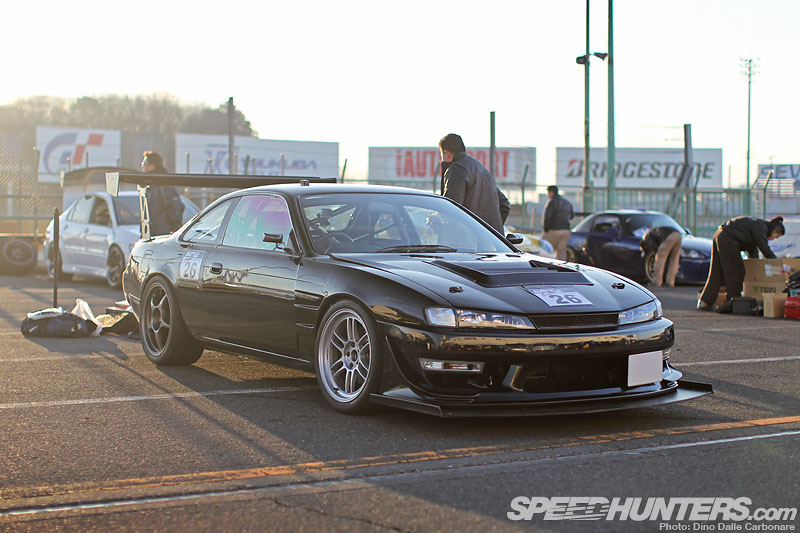 Another car that managed to progressively improve its times is this Tex Modify built S14. From its first outing this year it has shaved off two-tenths, getting the lap time down to 59.431 sec. Along with the Exceed Moat Silvia this car must have one of the most in-your-face front ends around.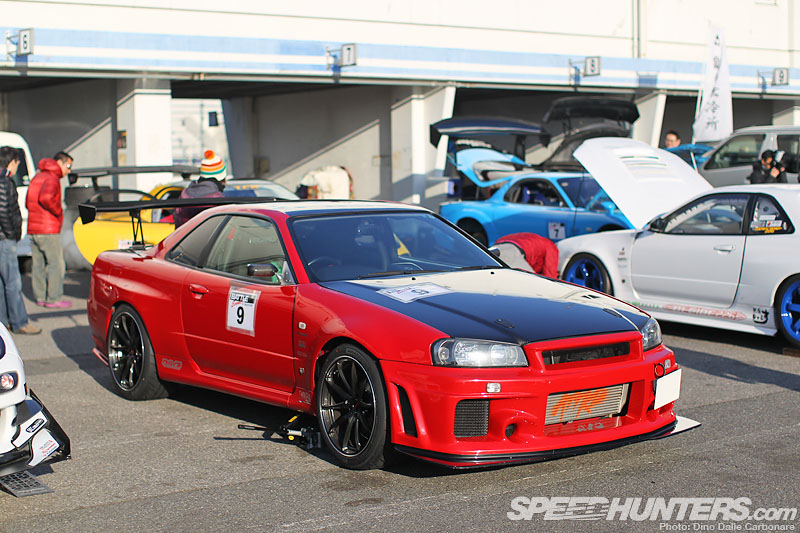 Tsukada-san from ATTKD in Nagano is a master at preparing and setting up GT-Rs for the track and this customer R34 was right in the top ten times of the day with a 57.258 sec.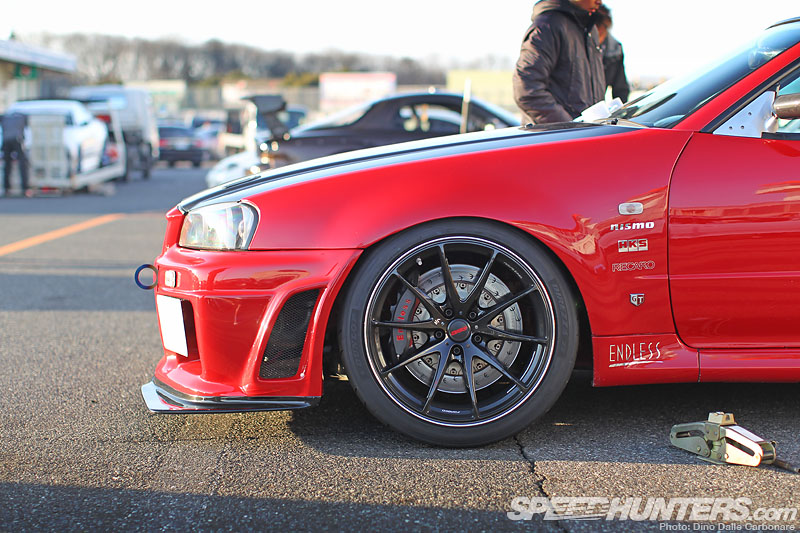 This is the first san-yon I see running the new Volk Racing G25s. What do you guys think, are they a good match for the car's angular body?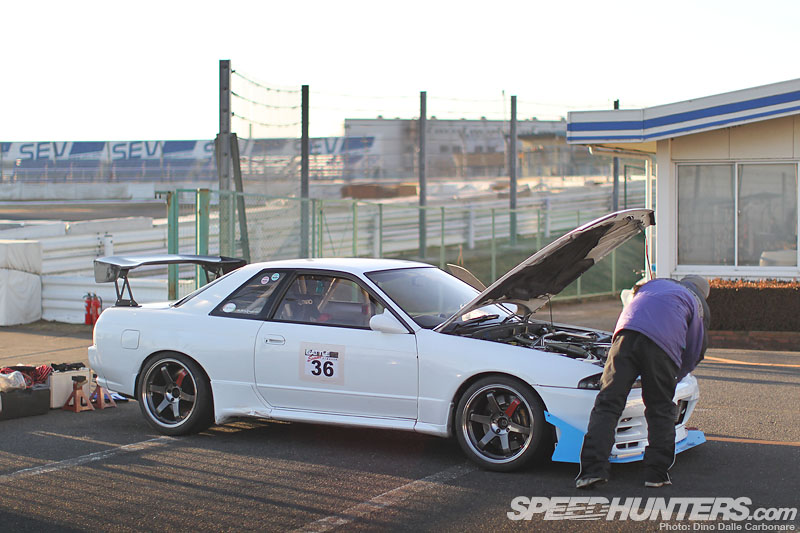 This Auto Gallery Yokohama was the slowest car at this third round, but seeing its very basic modifications the 1'02.690 the driver extracted is right on pace with this sort of set up. Out of 29 cars this was the slowest with a time like that; I can't really sum up Battle Evome better than that!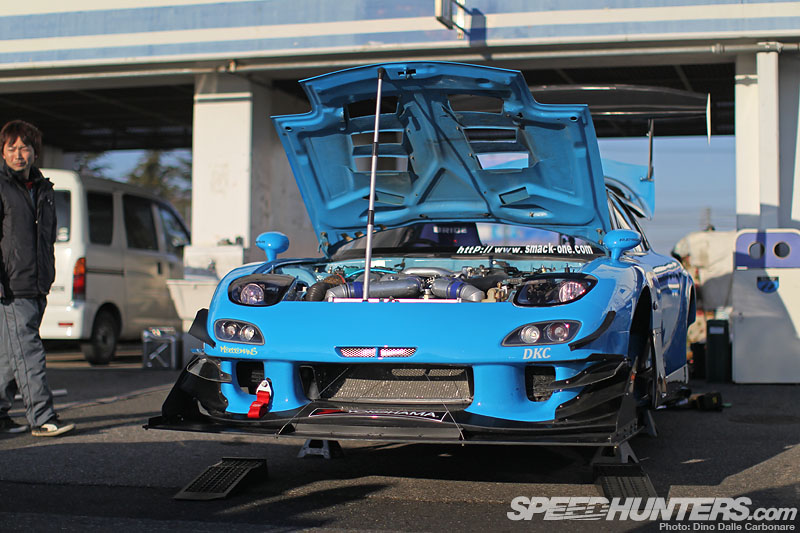 This FD, entered under the curious name "RE-Amemiya/Doraemon RX7″ (maybe because of the color) recorded the sixth fastest time of the day…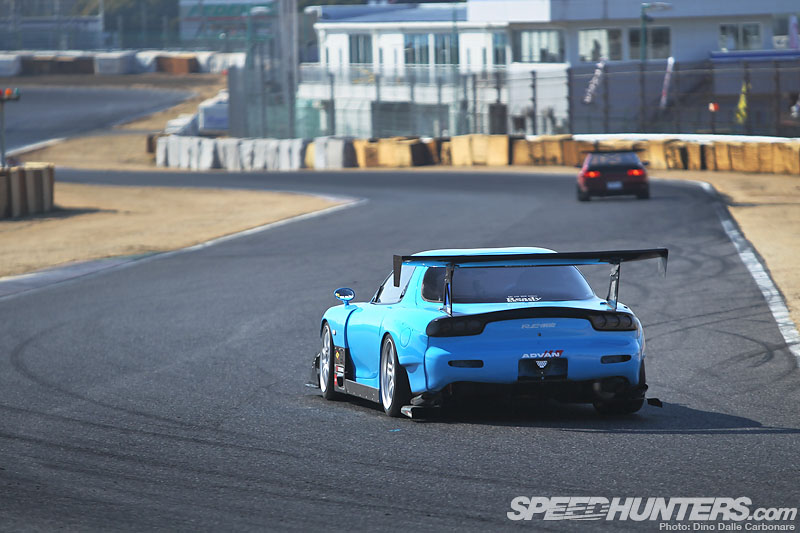 …a 56.960 sec. It was the second fastest FD behind the orange t-one car we saw in the first post.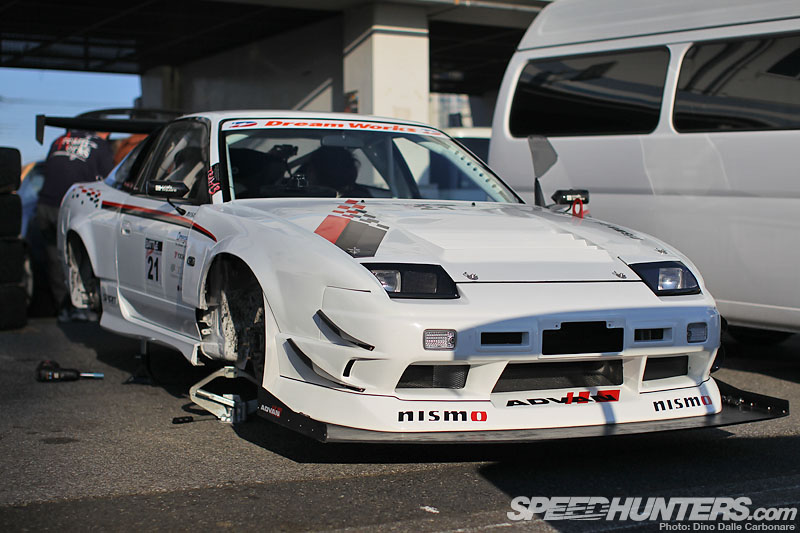 The Dream Works RPS13 wasn't able to better its 58.764 sec lap from the first round we checked out last month, but the 58.908 sec it got still keeps it a consistent 58-sec car.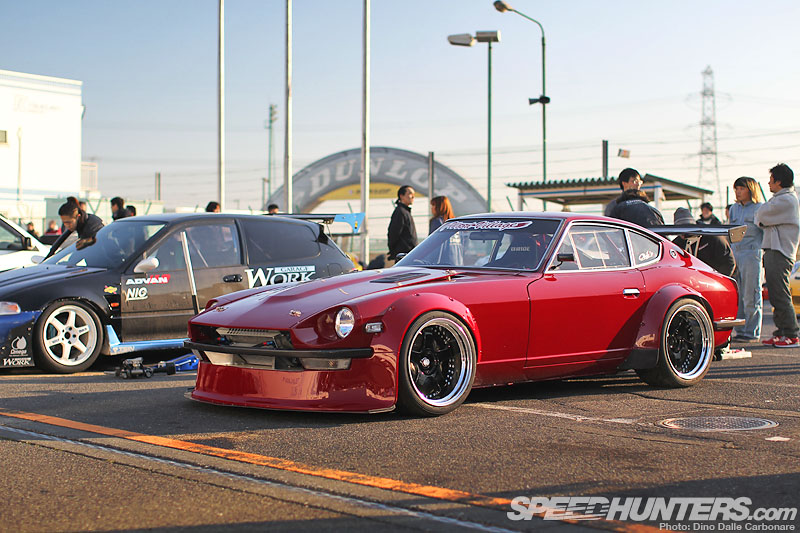 The Wood Village S30 always manages to add a great vintage balance to the whole event…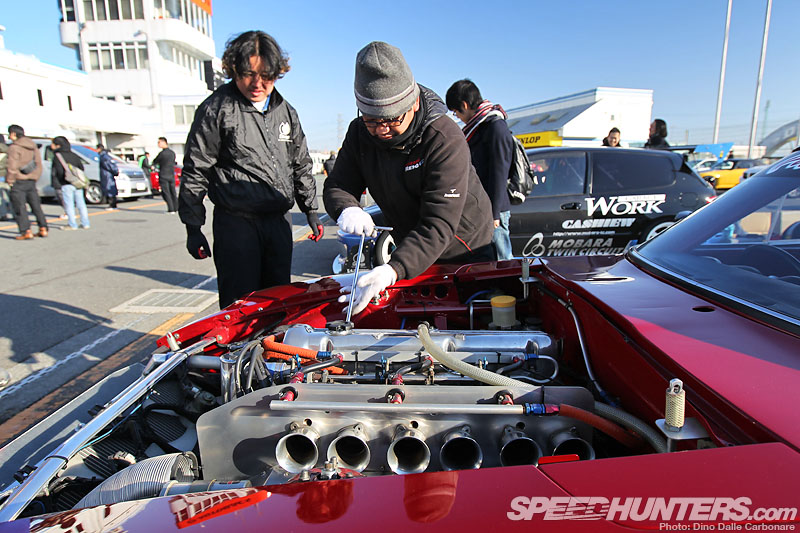 …and was out putting down solid 1-min flat laps all morning. Not quite as good as last time but still a performance level that has to be commended.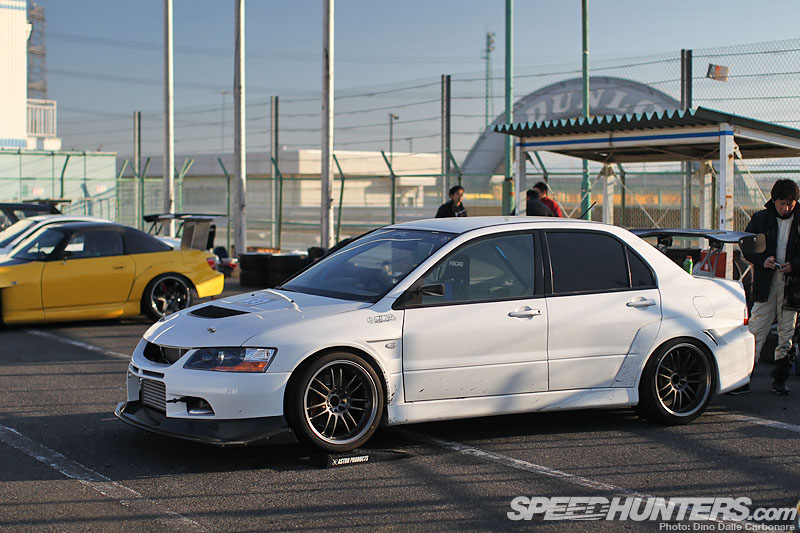 The owner of the widebody Garage Kagotani CT9A was back out for some more practice, managing to get his street-legal Evo 9 to lap in  1'02.198…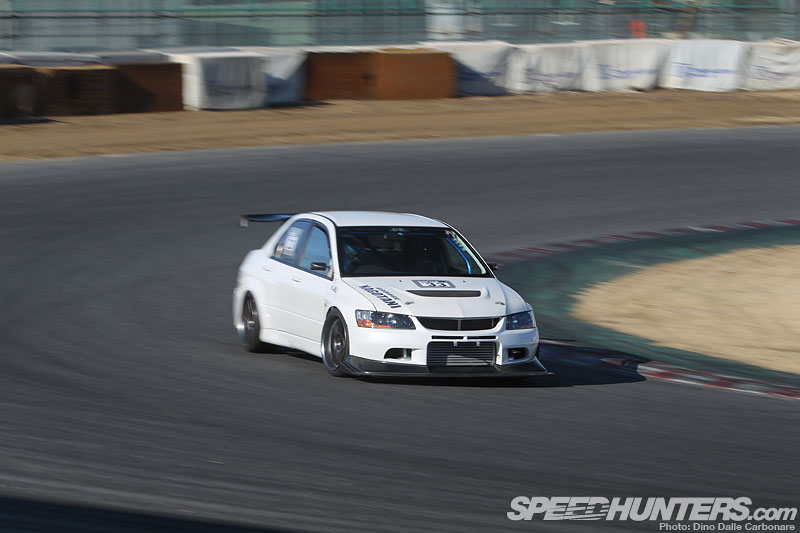 …a fraction better than his last attempt.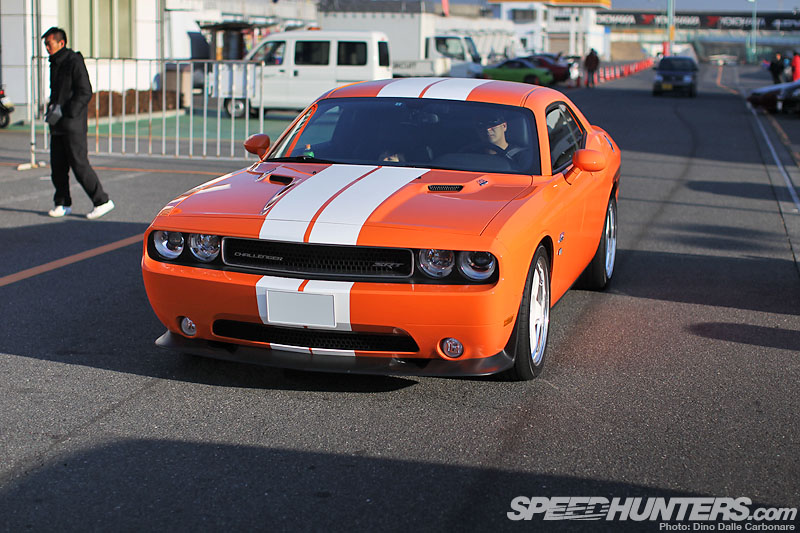 There are always interesting cars pulling into Tsukuba at any given time, but its not often big American muscle like this rather bright Challenger show up.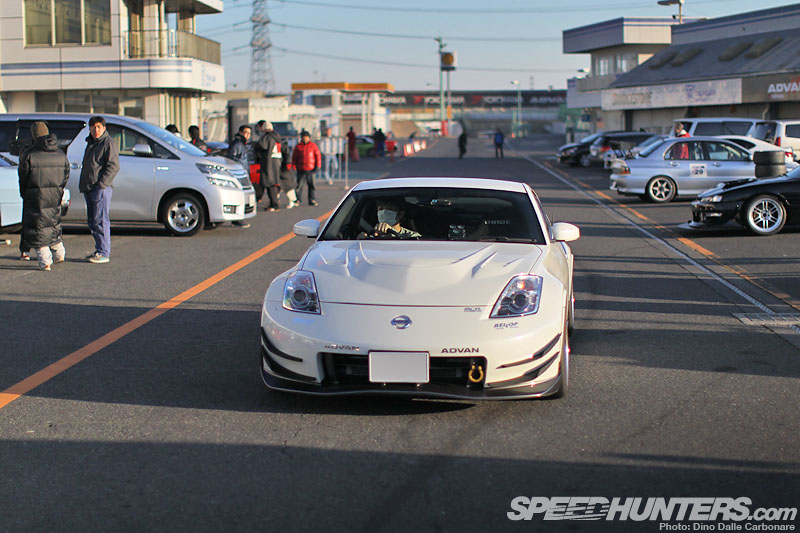 I quite liked this MCR-tuned Z33. Canards anyone?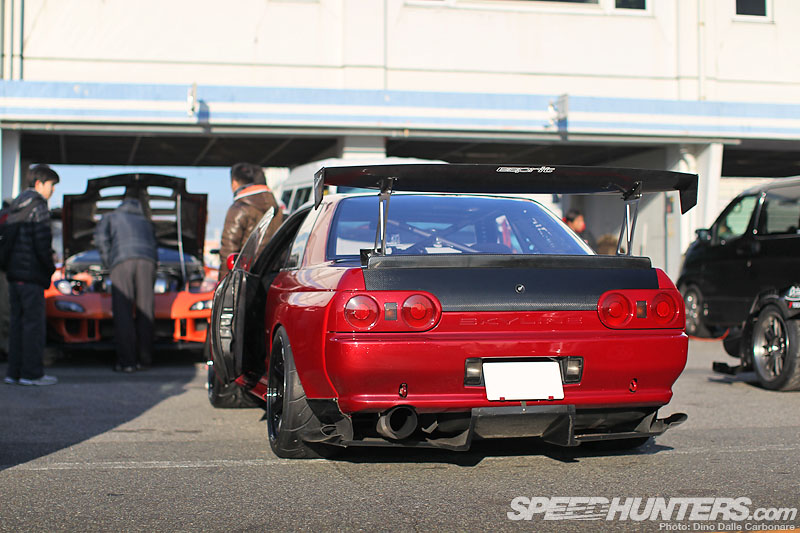 The Wacky Mate R32 GT-R was also present once again, and boy is the driver consistent!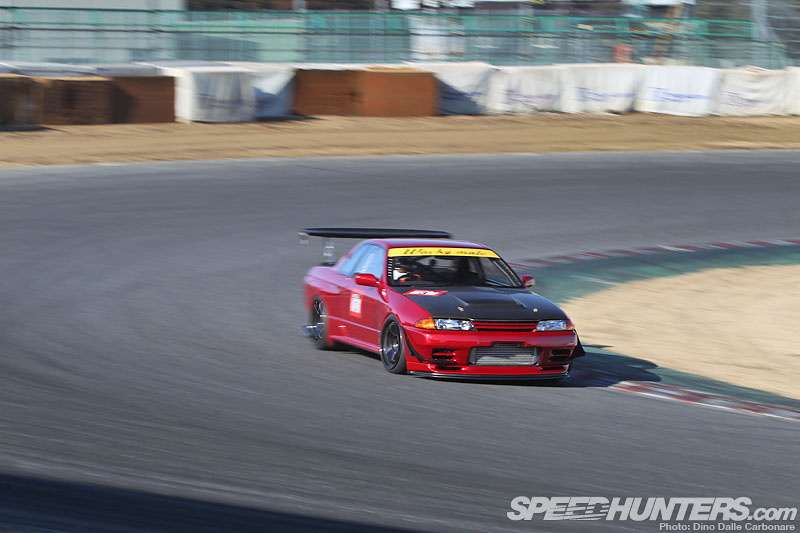 He lapped in a best of 56.536 sec, the exact same time he got last month!!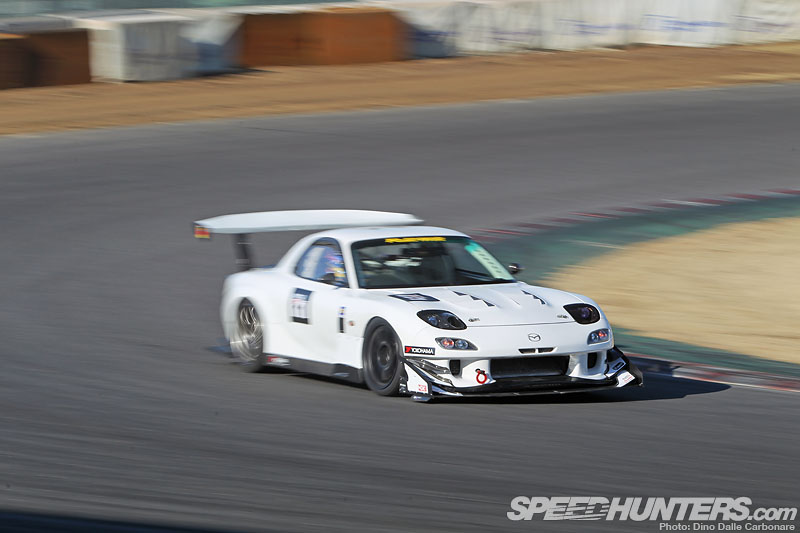 It's so great to see the majority of drivers out there improve, much like the RE-Amemiya/Dgrip/DG5 FD with its 57.514 sec, over two tenths quicker than its time in January.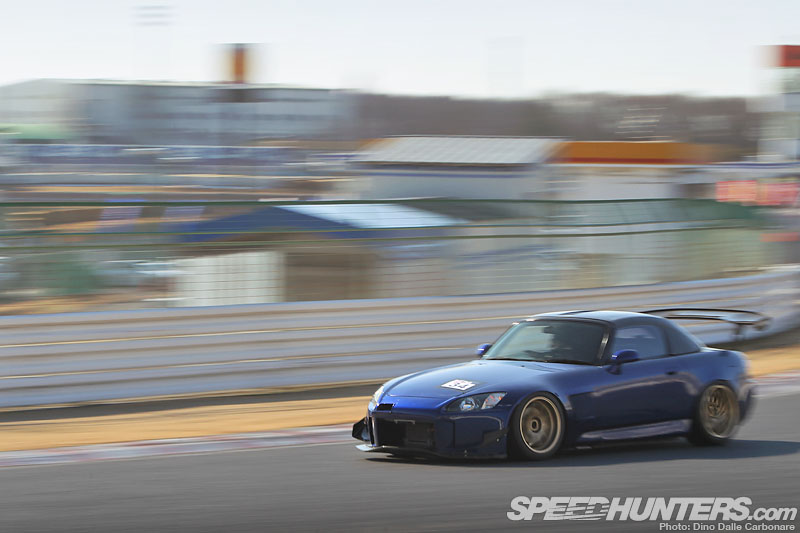 We saw the yellow "smiley" S2000 in yesterday's spotlight, and today I thought I'd show you the only other S2000 at the event, this blue example which got a best of 1'01.823.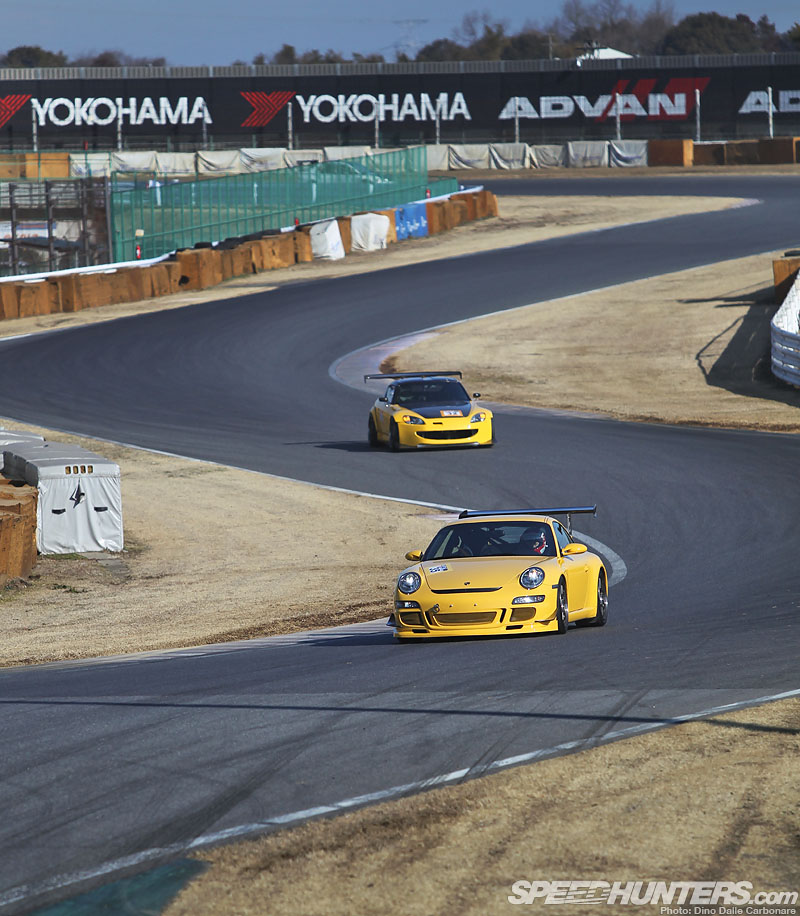 The owner of the very JDM looking 997 GT3 we all like so much must have been feeling a little lonely driving the only import at the event. Still, he seemed to be having a ton of fun. And yes, just like I said in the first post this thing sounded glorious at full chat!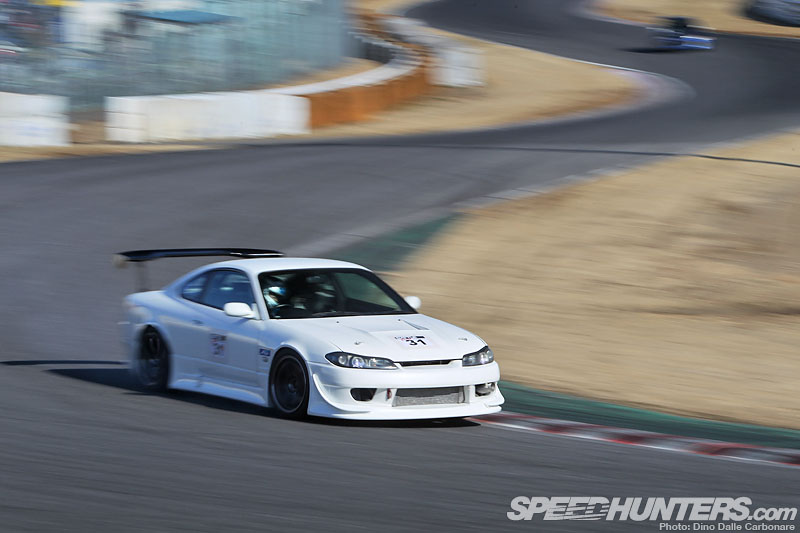 1'01.273 is the best this T&E kitted S15 managed.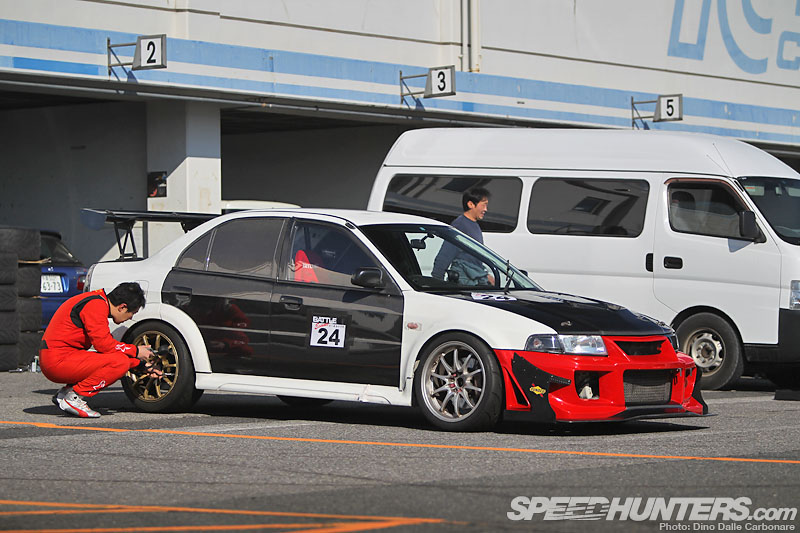 There is something so right about the TFH CP9A, its harlequin exterior hiding an extremely capable and well developed chassis. Best time on Sunday was a 59.139 sec, and I am sure in the future it will easily become a 58-sec car.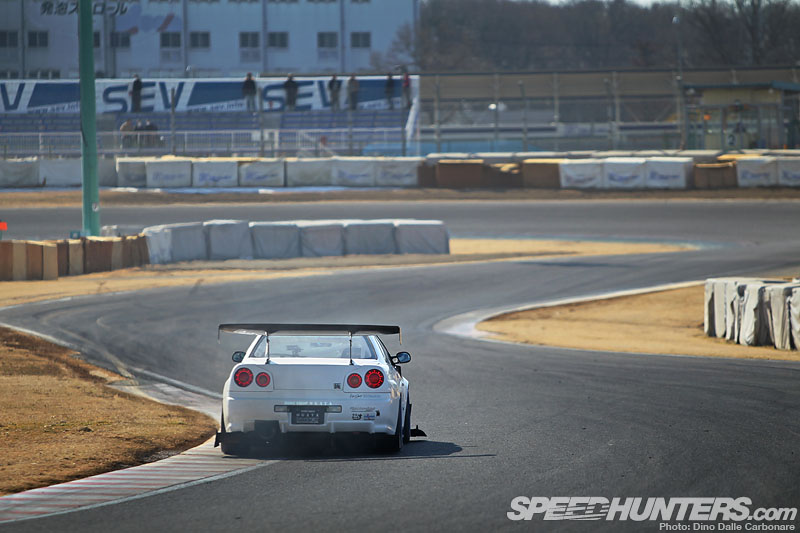 That's pretty much completes this look at the third round of the 2013 Battle Evome series. I think we have seen almost all of the 29 cars present and taken a look at their impressive abilities around the holy grail of the time attack scene, Tsukuba. I will be on route for Suzuka on Sunday when the final round of the Evome series unfolds. Make sure you check their websites to see who improves and especially if Under Suzuki will be able to break his new record!
Battle Evome coverage on Speedhunters
-Dino Dalle Carbonare