As exciting as it's been to witness the expansion of Speedhunters this year, I couldn't help but feeling a bit left out when it comes to the big events.  Sure it was great fun to read the tales from those amazing events in Europe, but I've been patiently awaiting for the USA to get the full scale Speedhunters treatment this year.
There was Gatebil, there was Spa, there was Silverstone, and now there's Irwindale. The wait is over.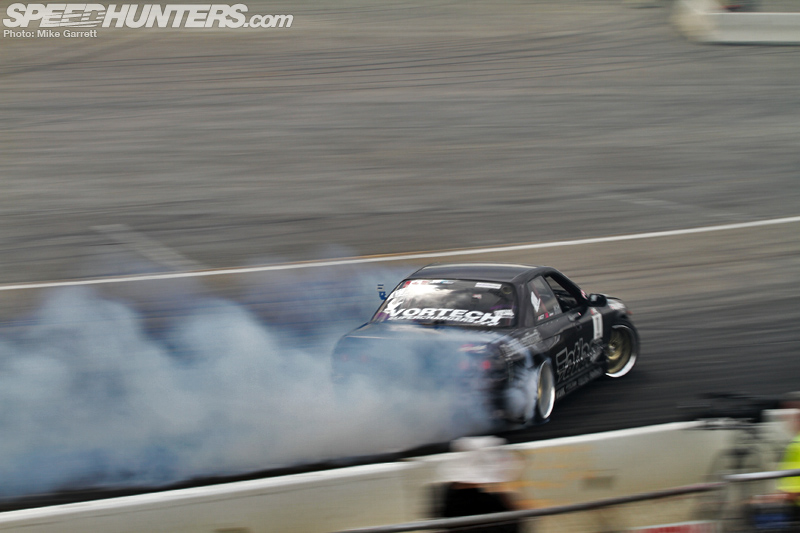 The center of the action is of course Irwindale Speedway and the final round of the 2012 Formula Drift Championship. Larry Chen already shared some of the day's qualifying action, but for now I'd like to quickly share a few impressions from the front lines of the Speedhunters American invasion.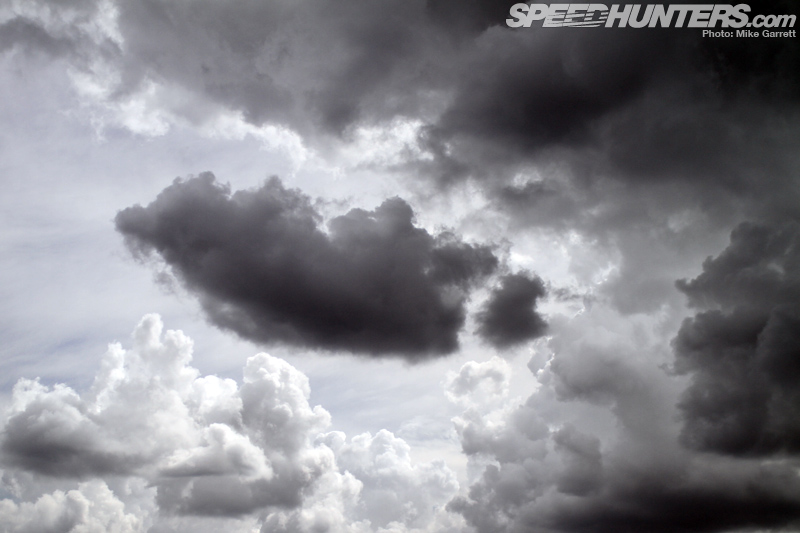 I'm sure the European Speedhunters contingent was expecting to be greeted with typical beautiful SoCal weather when they arrived at LAX, but instead this what they saw. Fortunately the freak rain storms that have been hanging around LA the last couple days have now moved away. Saturday's weather is supposed to be very pleasant.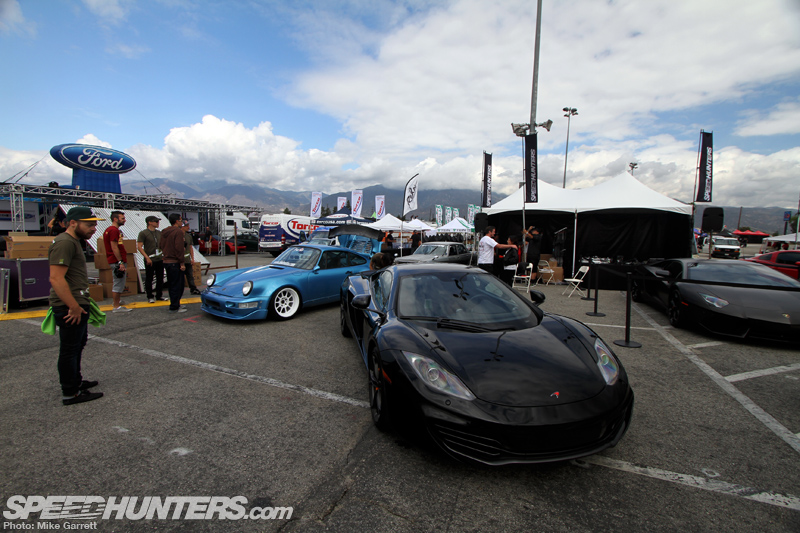 Much of today was spent doing final preparations on the Speedhunters booth. We've assembled a pretty cool collection of machines to be displayed in the booth this weekend – most of which will look familiar to Speedhunters readers.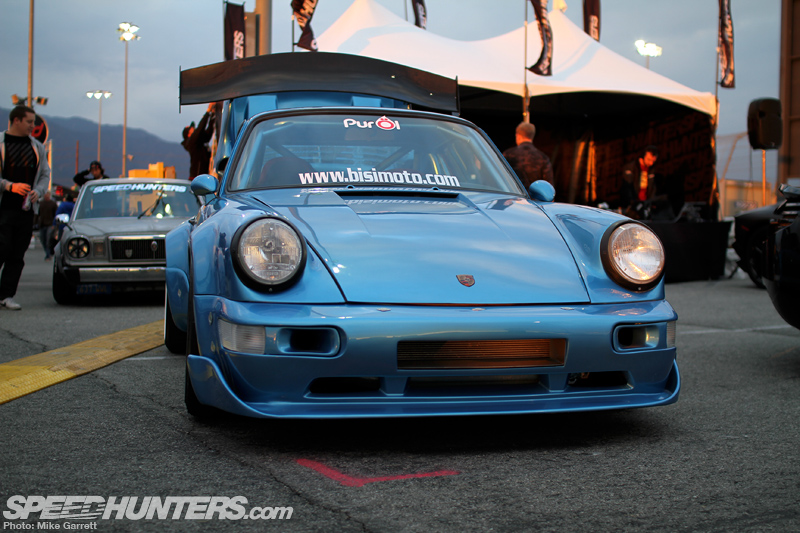 Among the feature cars we've gathered in the booth are the Bisimoto Porsche and its mind blowing turbo setup.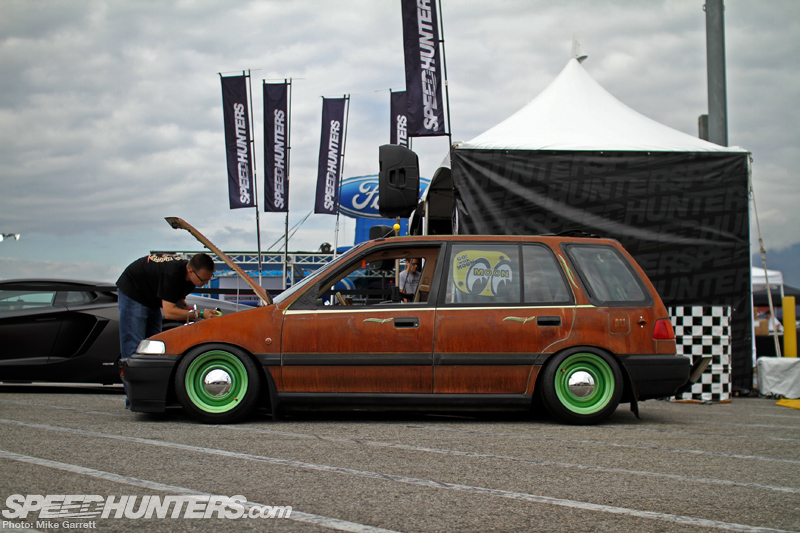 The Rustbucket Civic Wagovan is also making an appearance in Irwindale this weekend. The little Honda was driven in today from Phoenix Arizona, a  five hour road trip that began at three in the morning How's that for dedication?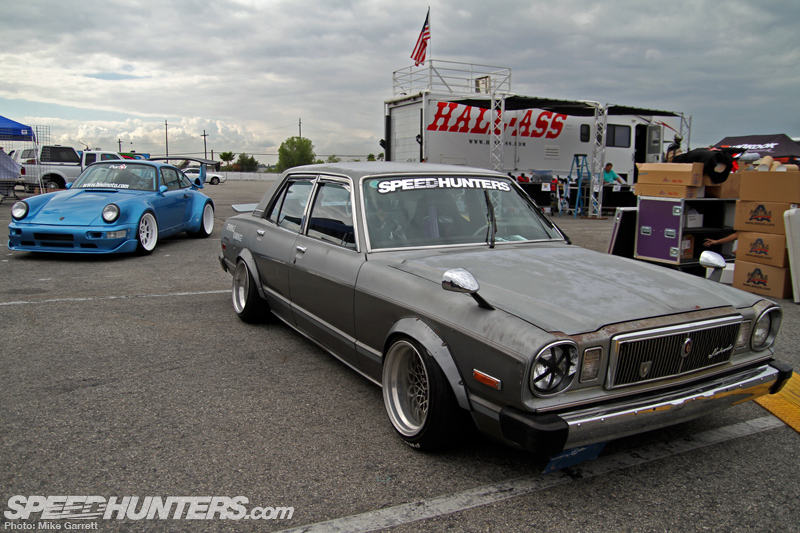 Lloyd also cruised over in his Zombie Toyota Cressida, adding some proper Shakotan flavor to the lineup. On Saturday it will be joined by yet another recent feature car – Jon Sibal's Dodge Challenger.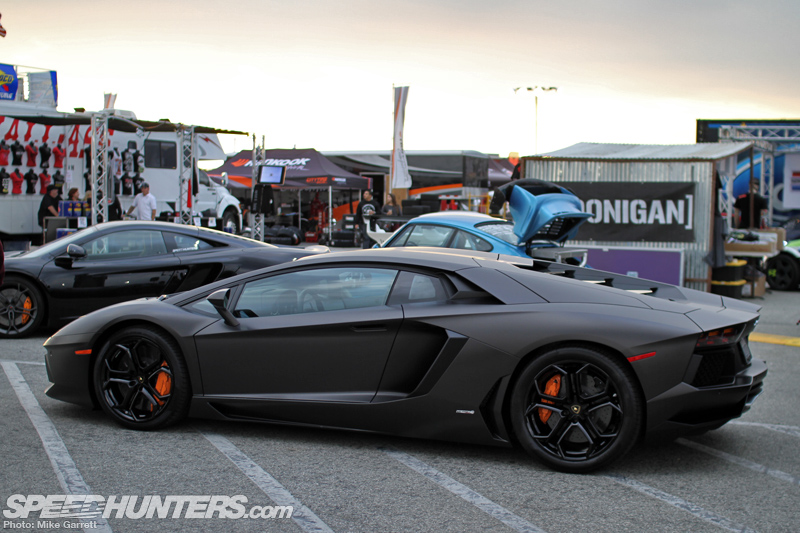 If that wasn't enough, we've also added a pair of proper exotics. Just for good measure you know. You can just sense that this Lamborghini Aventador and the McLaren MP4-12C parked alongside are giving each other dirty looks…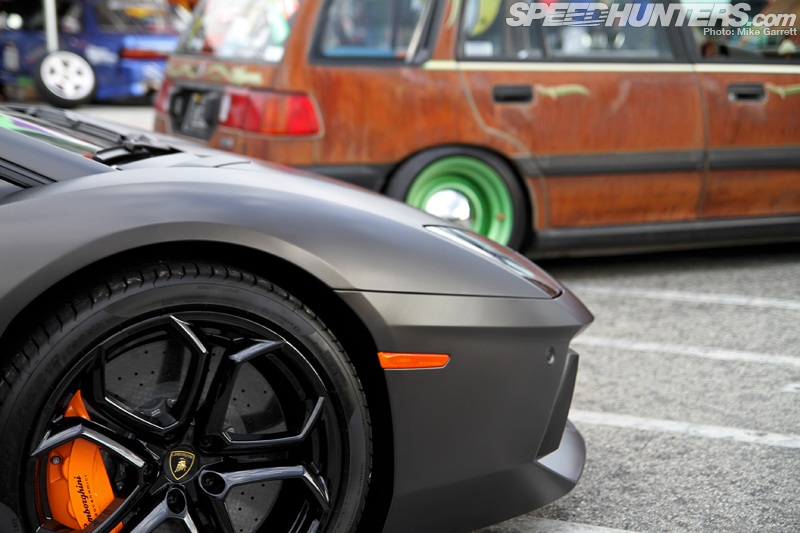 I do believe we are the first group of maniacs to proudly display a rust-covered Honda Civic from the 1980s a few feet away from a brand new Lamborghini. So far it seems to be a toss-up in terms of which car is getting more attention…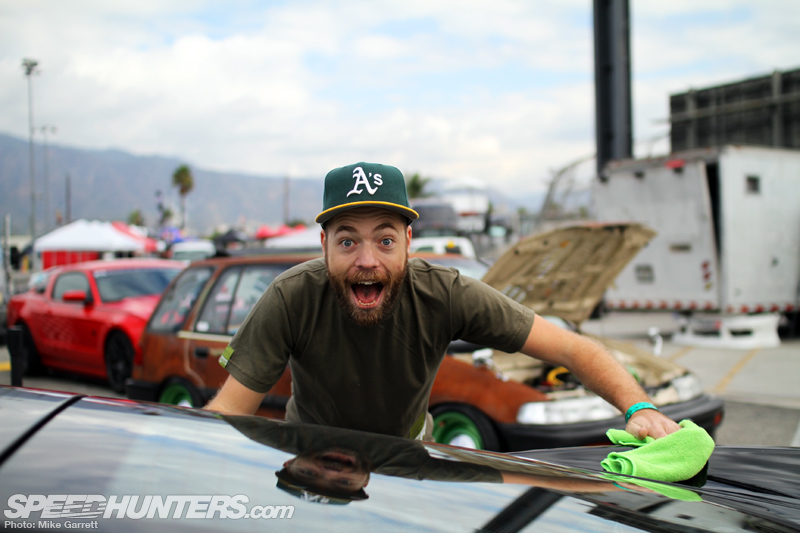 With so much to do, members of the Speedhunters crew found themselves doing things they aren't quite accustomed to. Sean Klingelhoefer for example was put to work as an auto detailer, which he seems quite excited about it.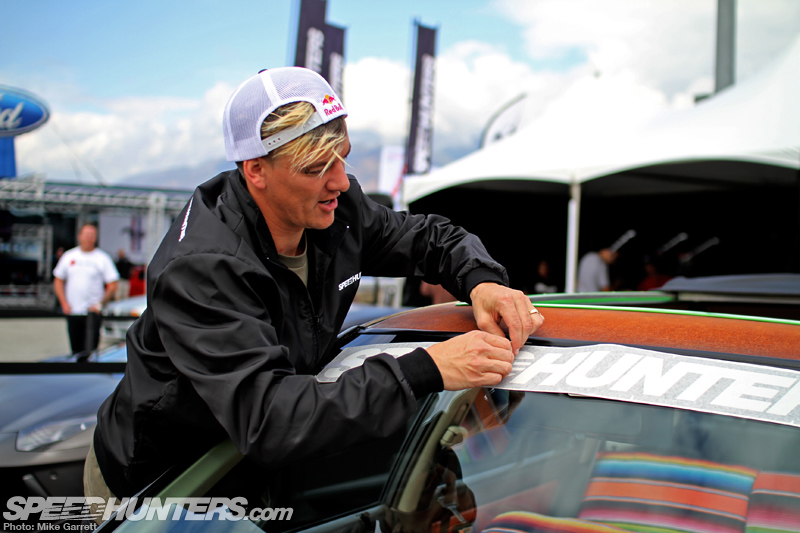 Mad Mike meanwhile found himself lending a hand applying Speedhunters decals to the Wagovan.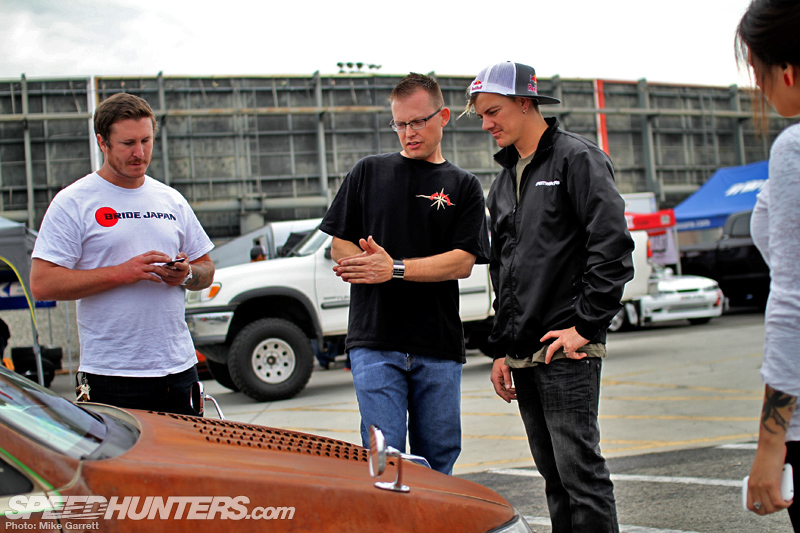 Speaking of Mad Mike, there he is chatting with James and Lloyd about some of the crazy work done to the Honda. Sure he may be an internationally recognized pro drifter, but the guy is just as curious and excited about "normal" cars as any one of us.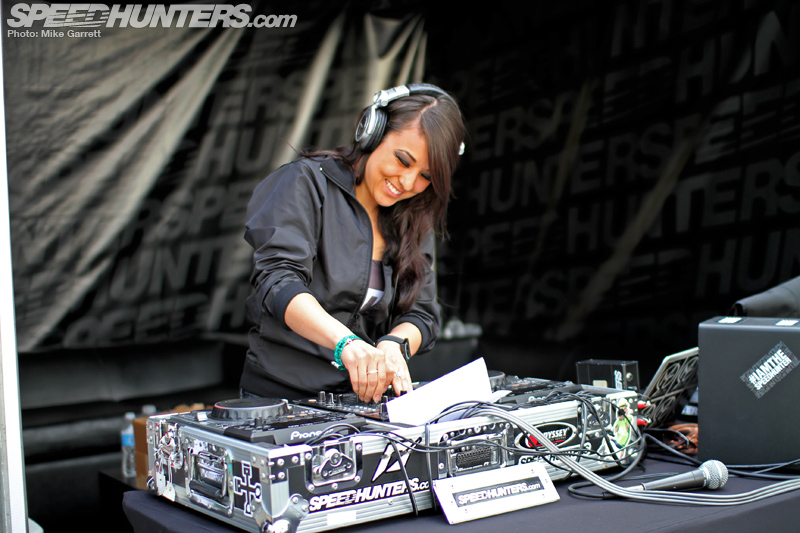 This event also marks the return of DJ Miki Taka who will be supplying hip tunes and giving out Speedhunters swag all weekend with the help of her old partner in crime, Courtney Day.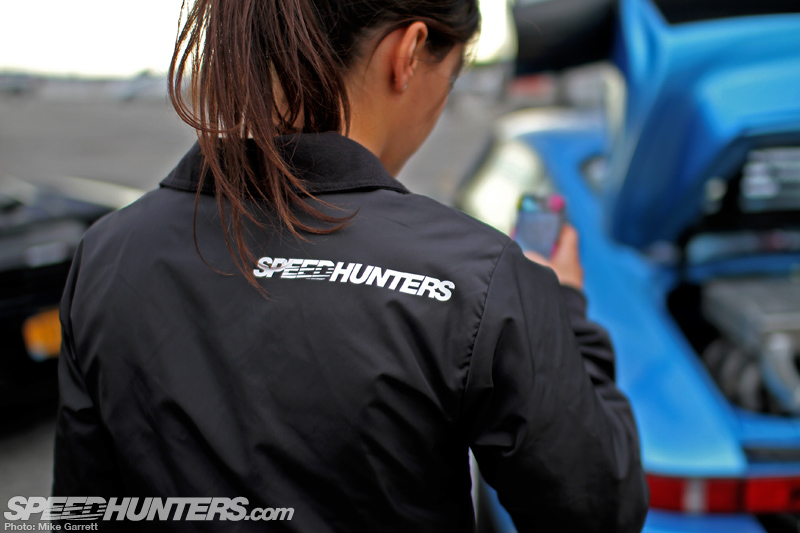 Miki and Courtney are being joined this weekend by the lovely Camille Sebaoui, who's actually visiting the United States for the very first time. I'll certainly be interested to hear her impressions on the event during her guest blog next week.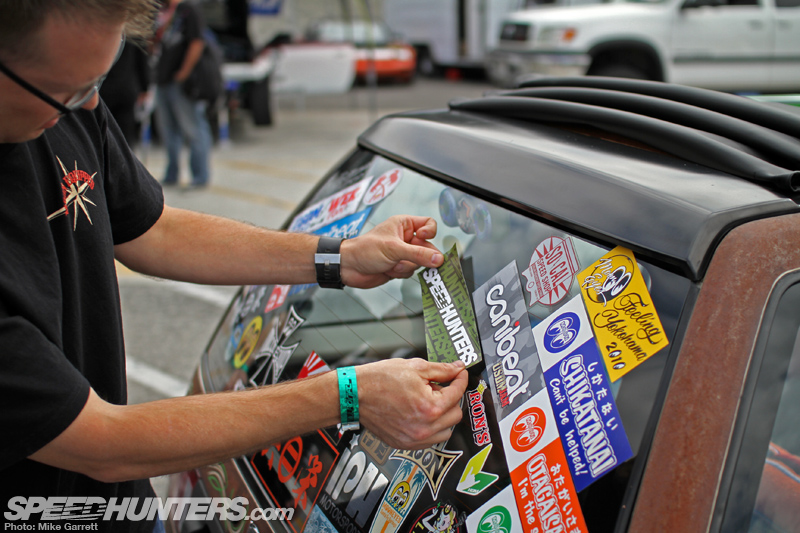 There's James adding one of the latest Speedhunters sticker designs the rear of the Wagovan. I don't think I've ever seen more Speedhunters stickers in one place, so if you're at the event this weekend be sure to come by and check them out. Who knows what you'll get?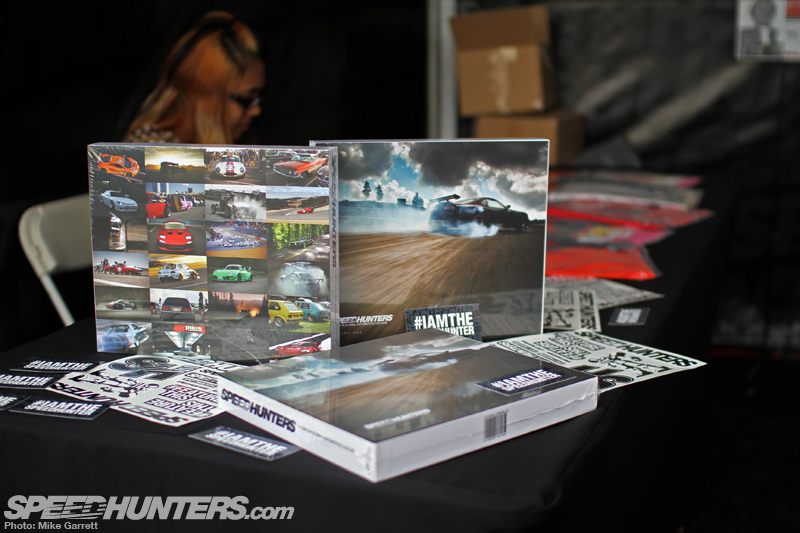 Of course we also have the full line of Speedhunters EDTN merchandise available for purchase in the booth. In addition, we have an extremely limited number of copies of the Speedhunters Volume One photo book available this weekend. I believe these things are just about sold out online, so this may be one of your last chances to pick one up. Saturday evening we will even be holding a book signing with all of the present contributors. Now I need just need to learn how to sign an autograph…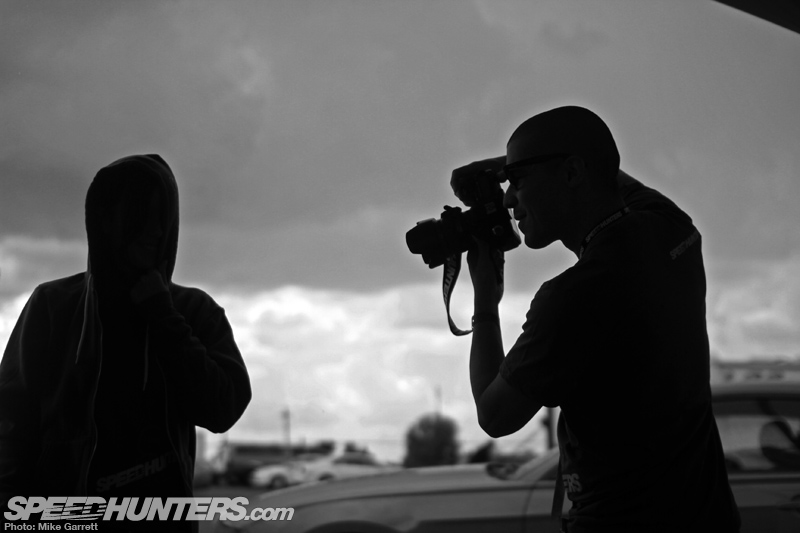 In addition to all this, we are also running a couple of cool social activities at Irwindale this weekend. First we have the #IAMTHESPEEDHUNTER program, where we are asking attendees to shoot cool photos at the event and post them to Instagram using the #IAMTHESPEEDHUNTER hashtag. We will choose our favorites and hand out swag to the shooters.
The photographers of the shots we REALLY like can even score themselves a copy of the Speedhunters book. We gave away one book this evening and have two more to give out on Saturday so please join in if you happen to be at the event.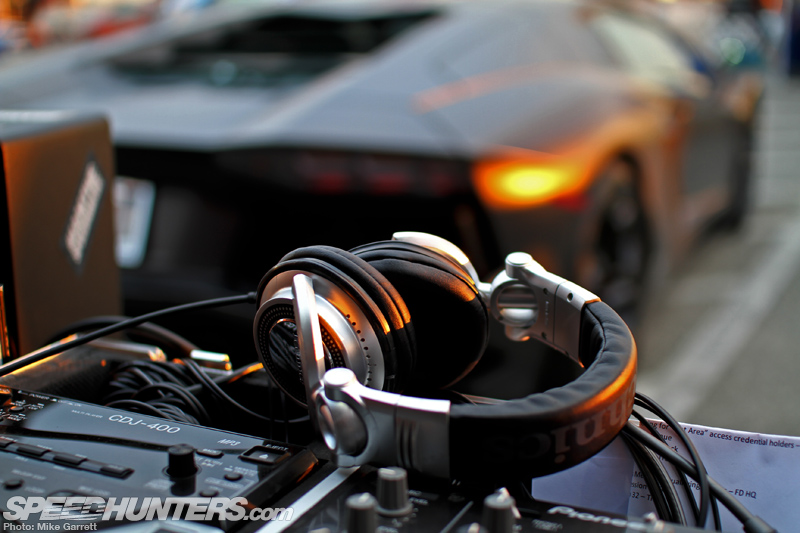 On Saturday we will also running our #FEATURETHIS program at Irwindale, in which Sean will be doing a full shoot on one outstanding machine selected from the Slammed Society Showcase. You can read more about that here.
With that it's time for me to sign off and get some sleep as we have another action-packed day ahead of us.
We have much more from Irwindale on the way, and if you are lucky enough to be here this weekend please do drop by and say hi!
-Mike