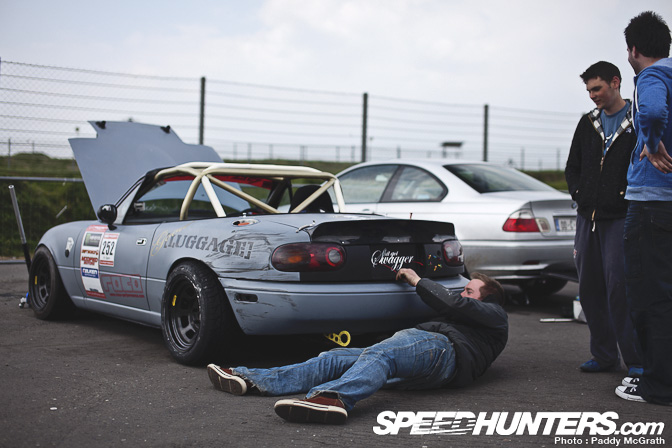 I meant to bring you this spotlight much sooner but got bogged down with some other Speedhunters related work. I spotted the car at a recent drift practice day at Mondello Park and following a couple of requests, I got in touch with the owner, Brian Egan, to find out a little bit more about the car.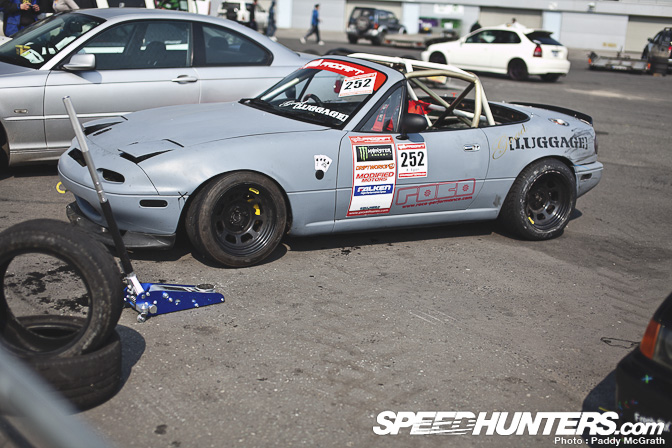 The car is a 1990 Eunos Roadster imported from Japan and currently rocks a valid road worthiness test and the appropriate road tax. Simply speaking, the car is fully road legal.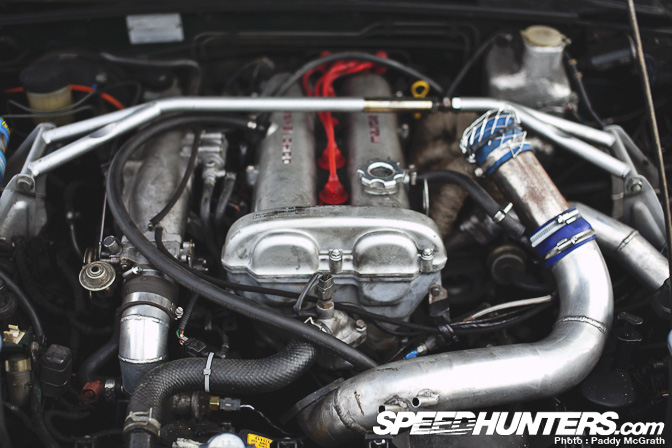 The car is currently running around 236BHP thanks to a T25 turbo on a custom manifold with a custom downpipe and a custom straight through exhaust. It's also running some 550cc RX7 injectors with a Trust intercooler and some custom piping.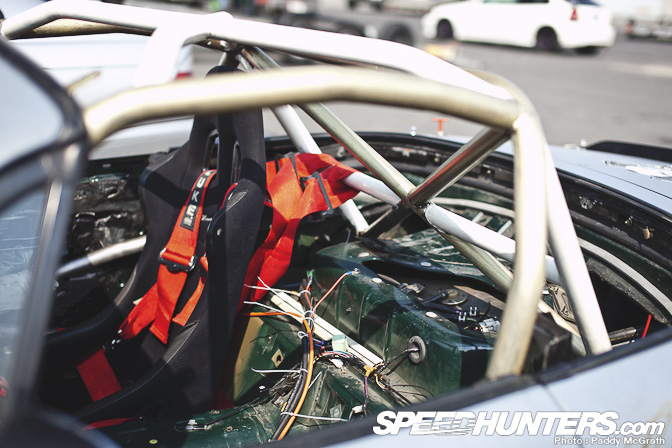 The roll cage has been made a permanent feature of the car by RoCo Performance and along with a Cobra Monaco S seat, Luke harness and some other regulatory safety modifications, the car is fully up to specification for compeition use.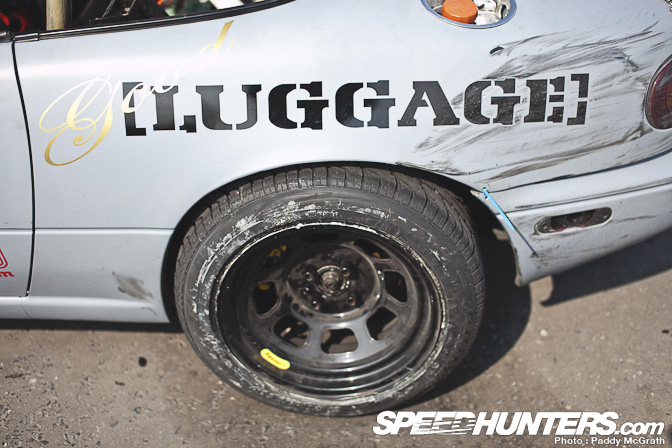 The wheels are Bassett Racing Spun steel wheels in 15×8 ET-12 on the rear with 15×8 ET0 on the front. Brian is running 195/50 Toyo R888s up front and whatever he can get his hands on in 205/50 on the rear.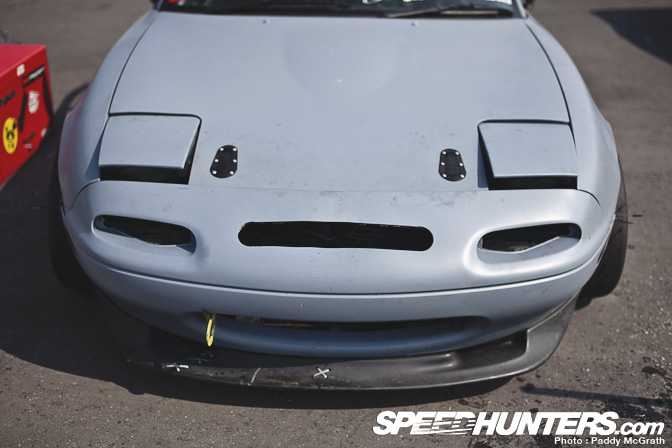 A Garage Fray front spillter with flared front and rear arches painted in primer grey along with a ducktail spoiler are the exterior highlights.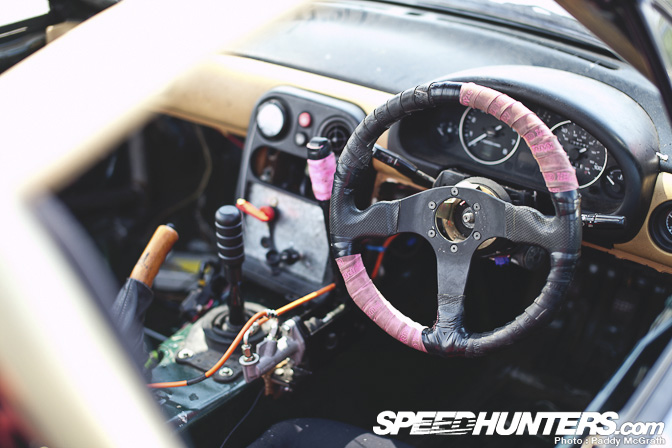 Back on the inside is a Just Jap hydraulic handbrake beside which is a standard 1.6 gearbox with an Exedy ceramic racing clutch.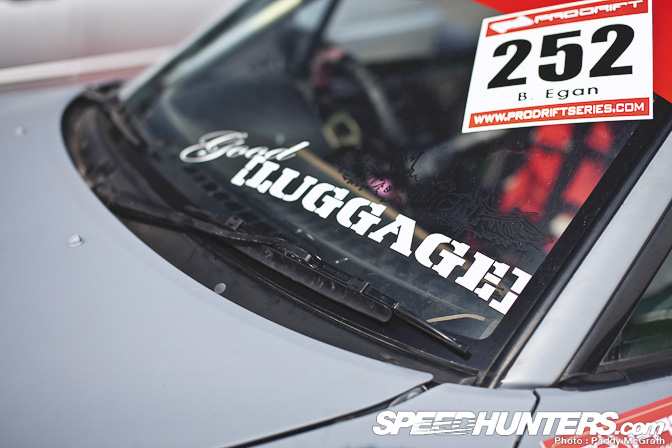 It's great to see a competition spec Eunos in Prodrift, a nice break away from the S bodies at the very least !
–
Paddy McGrath