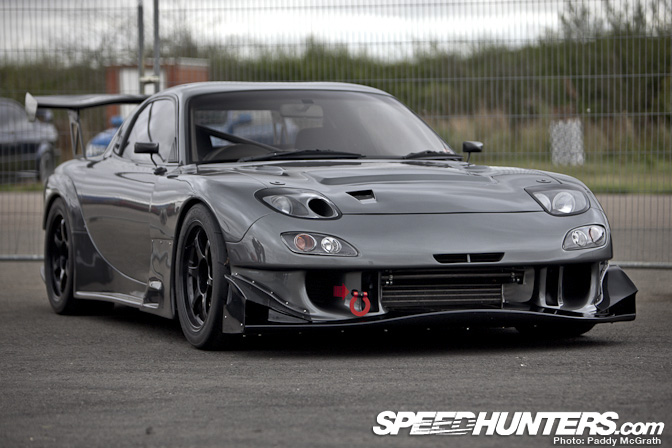 I've always had a soft spot for the FD3S. The levels and styles of modification they appear never ceases to amaze me. From low slung, smooth cruisers to aggresively kitted Time Attack inspired cars, you very rarely see two modified the exact same way. Take this car for example.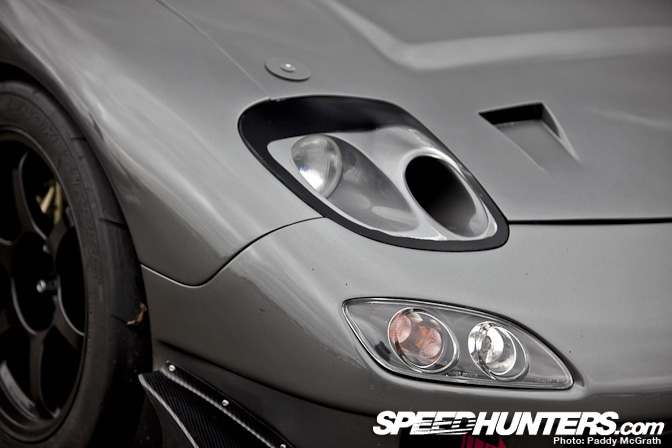 The remains of insects attached to the front suggest it's more than just a show piece. Late spec lights, lots of vents for adequate cooling (These rotaries can get quite hot apparently) Anyone want to hazard a guess at the kit ?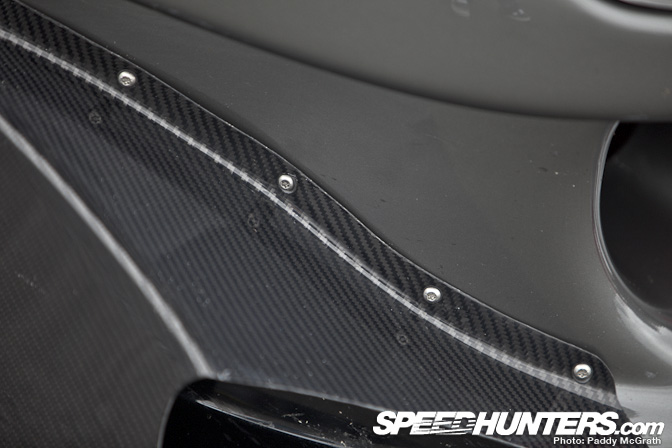 The wild carbon canards and front splitter set off the front of the car just about perfectly.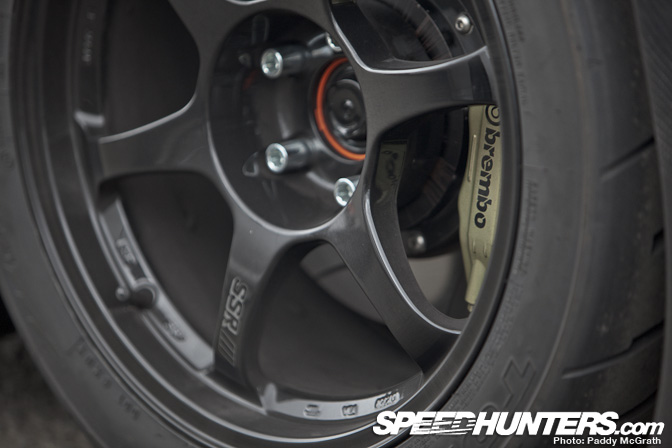 SSR Type-C wheels, Toyo R888s and Brembo brakes. That's quite a competent package !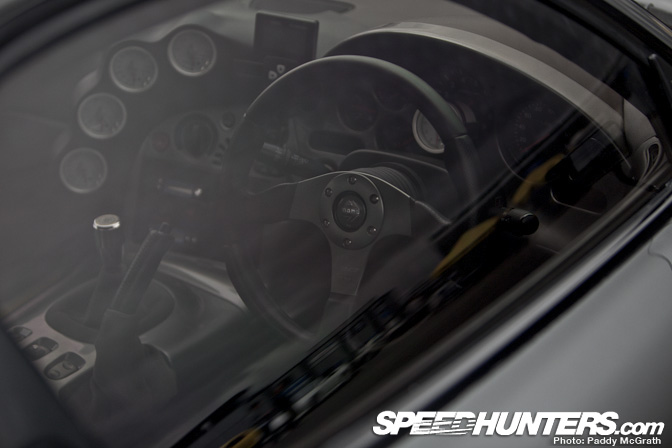 Inside we have an Apexi Power FC Commander, a full pod of gauges and a Momo wheel …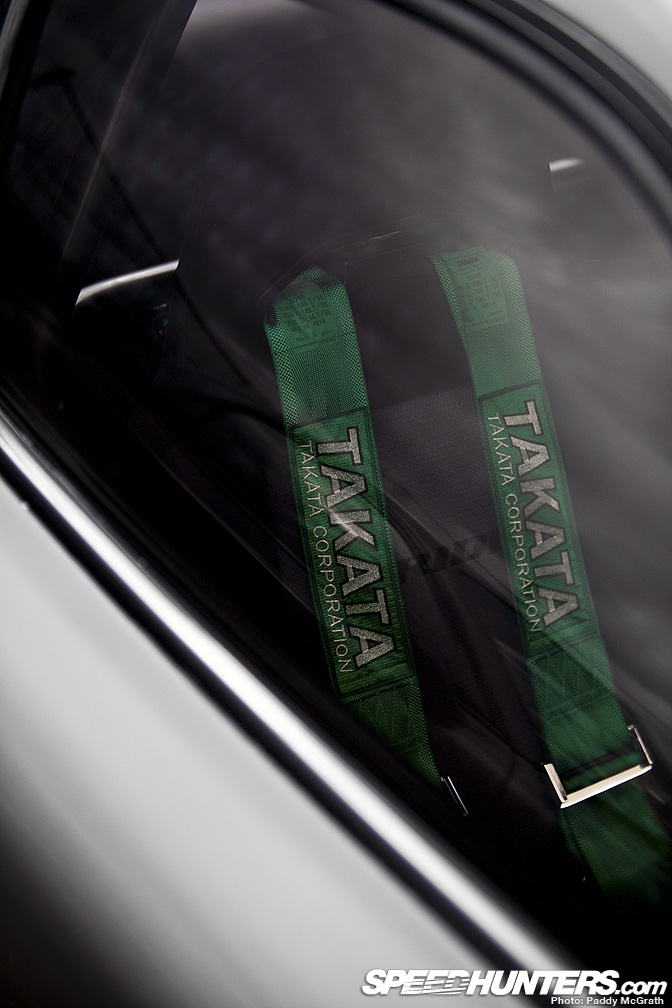 … along with Takata harnesses and Bride seats. The next spotlight we're going to run from Rotorstock will be a slightly less conventional rotary powered car …
Paddy