Speedhunting Bangkok
It's not every day you get to see someone hack away at a six-figure car's rear fenders, but that's exactly what I found myself watching when I dropped by Infinite Motorsport in Thailand during my recent visit for the Bangkok International Auto Salon.
It wasn't the only surprise I was in for on this particular day though…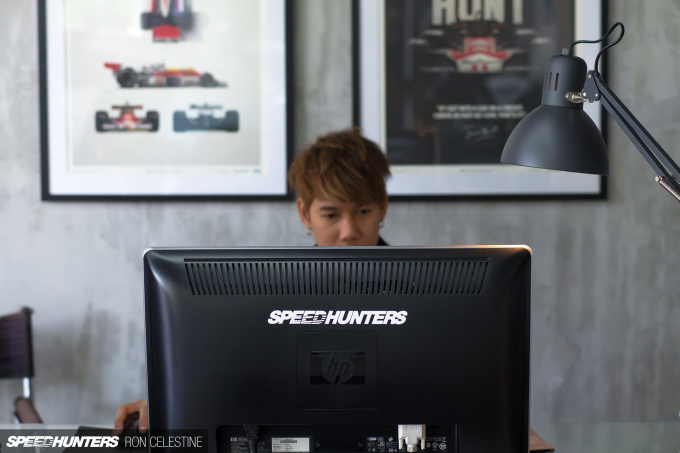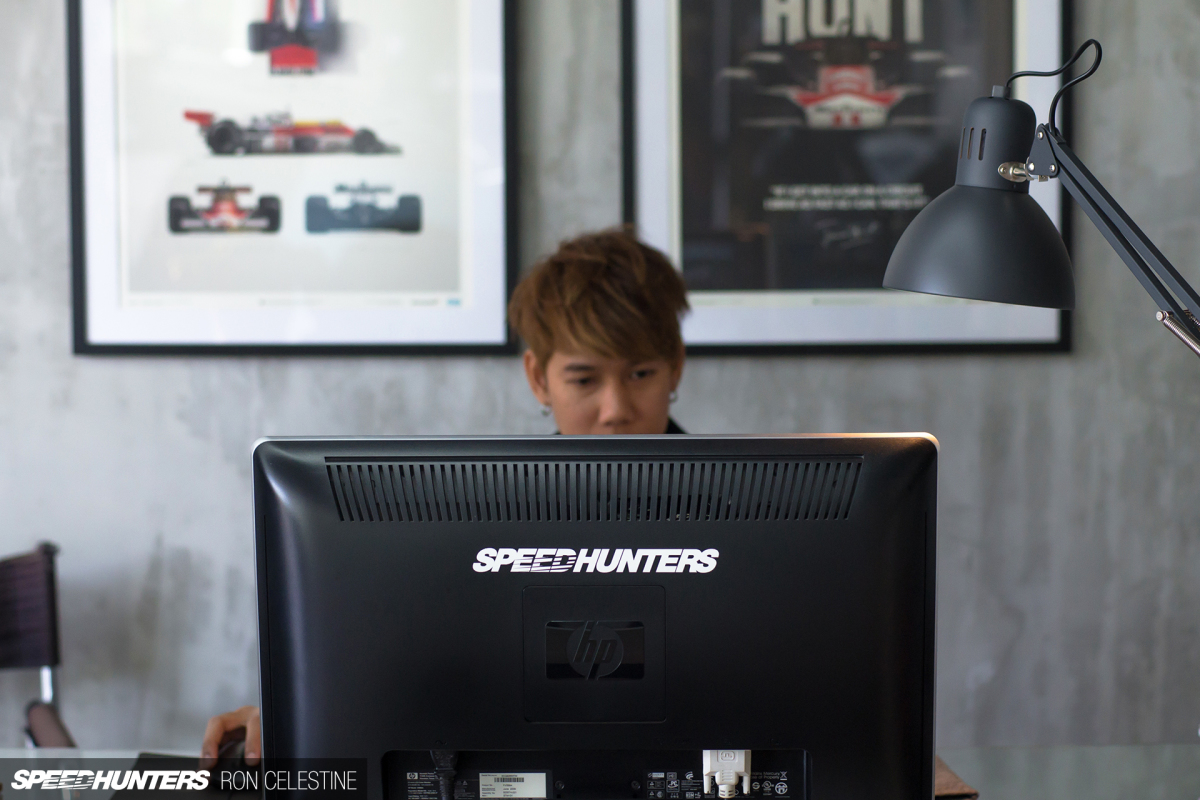 Formed by a group of close friends, Infinite Motorsports is a company that specializes in car customization. On top of vinyl wrapping services and the design, supply and fitting of air suspension setups, it's also Thailand's official distributor of Liberty Walk products.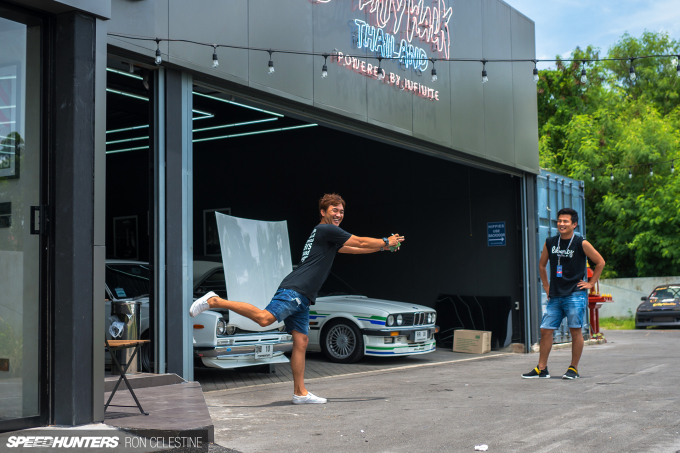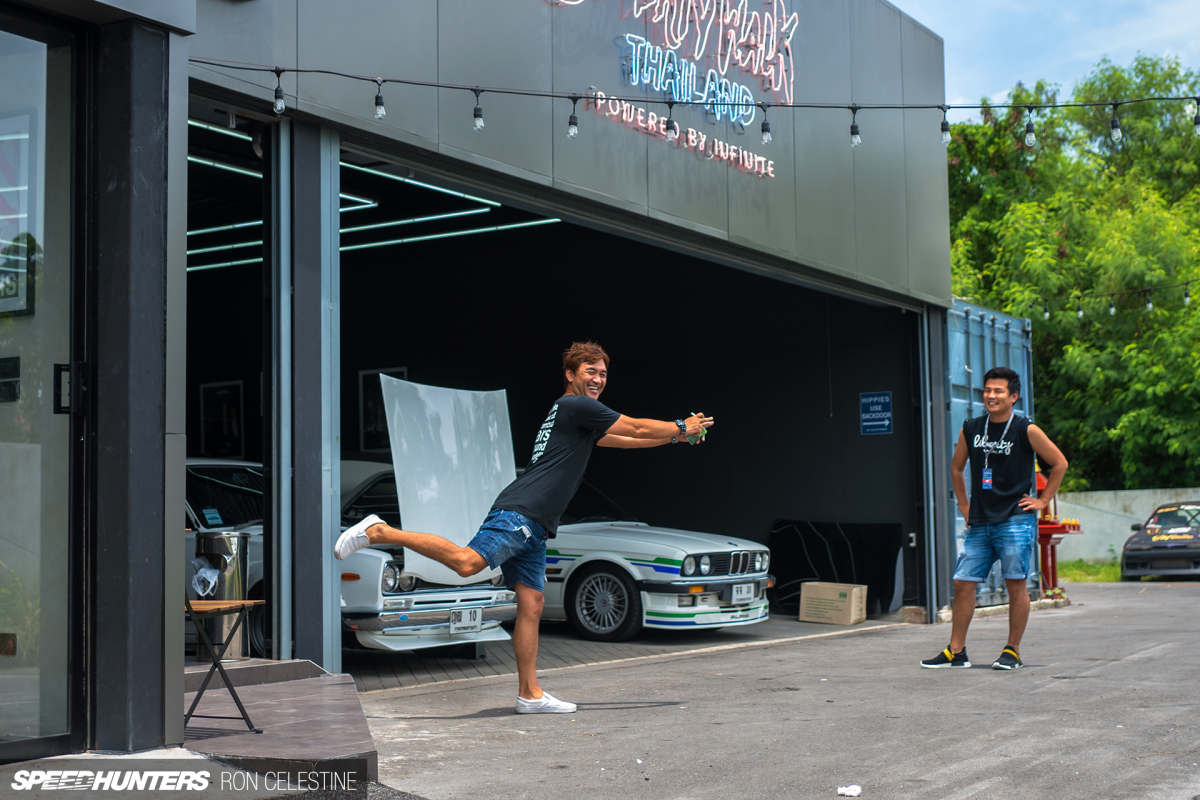 After years spent working with the Japanese bodykit maker, Infinite has developed a strong relationship with Mr. Liberty Walk himself, and seeing as though Kato-san was in Thailand for Auto Salon, a special event at the shop was organised.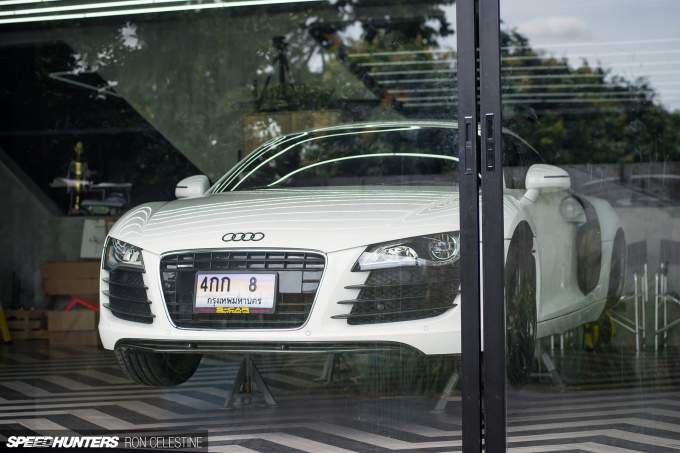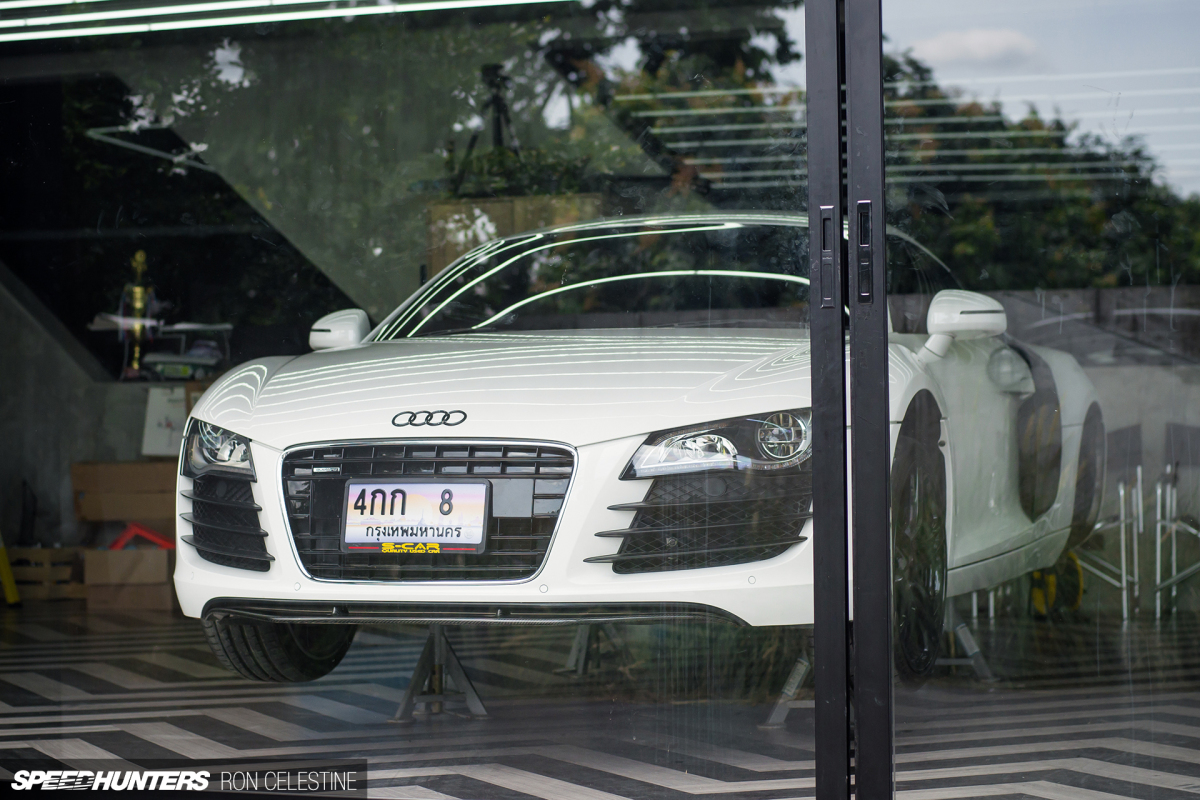 It was timed to coincide with the start of a new build – specifically an Audi R8 set to receive the Liberty Walk wide-body treatment. Kato-san would make the ceremonial first cut.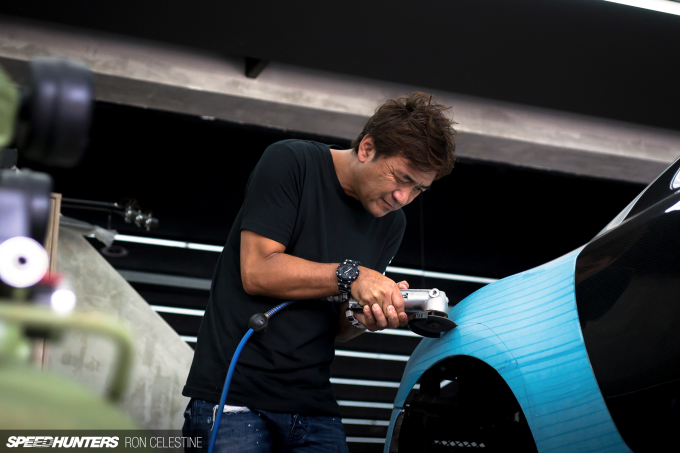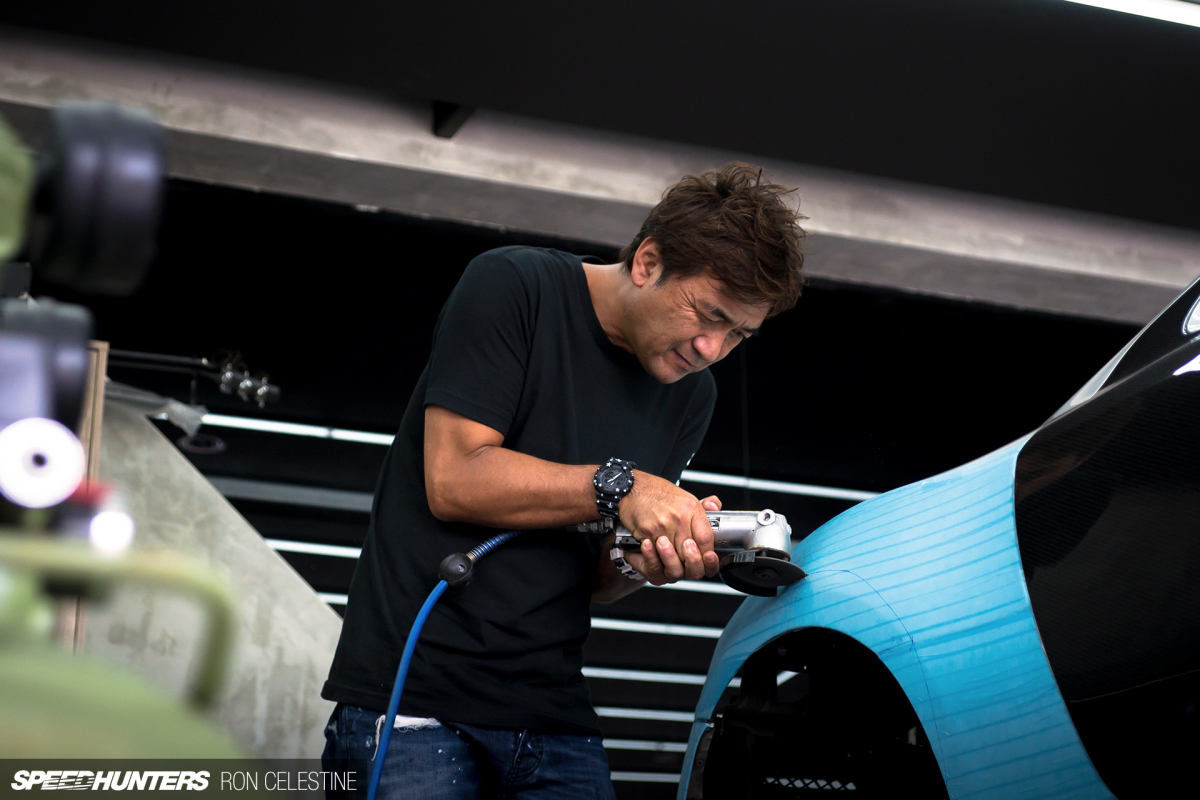 I've seen countless cars with these wide-body kits, and in the back of your mind you know some sheet metal had to be sacrificed in order for it to happen. It is, however, an entire different experience watching it happen right in front of your eyes. Kato-san, having done the deed countless times before, seemed totally unfazed as he leaned the saw onto the top section of the arch and pressed the button.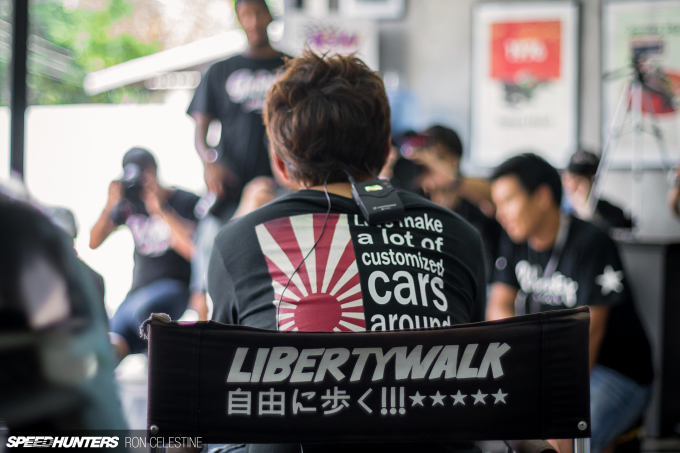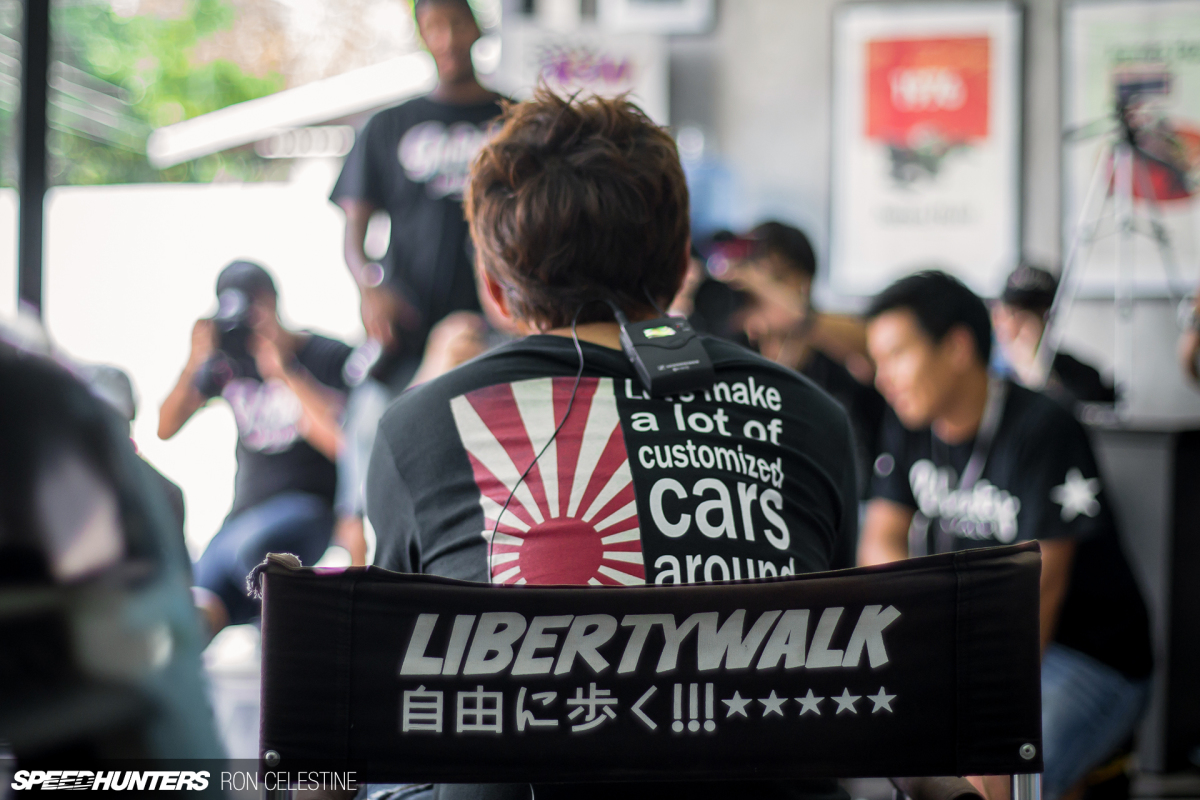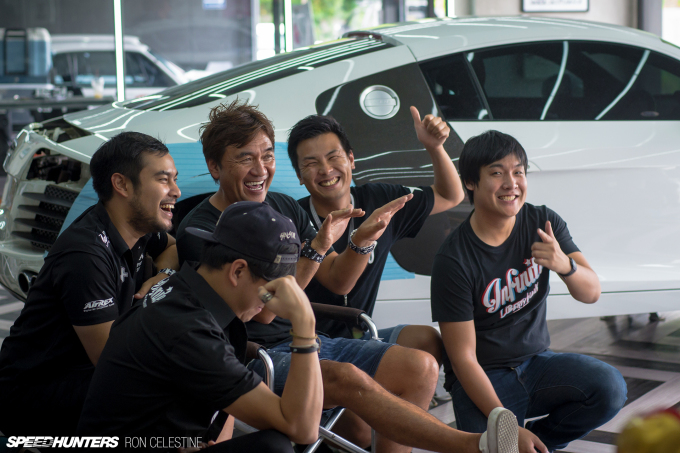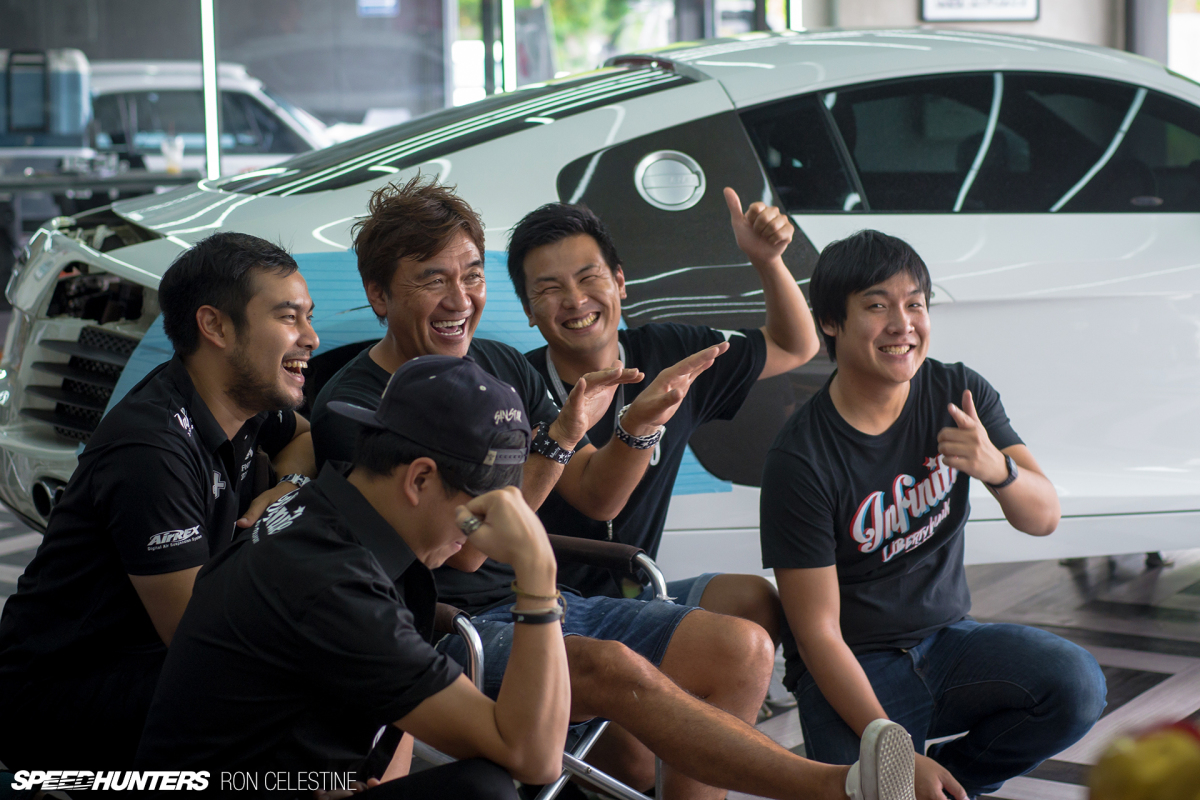 It was all over pretty quickly though, but not in the way you probably imagine. Unfortunately, the tool bits on hand seemed to lack the necessary cutting power to fully penetrate the thick metal, and instead of having the assembled auto media stand by and watch Kato-san spend the next five hours finishing up the dissection, they moved onto a Q&A interview session.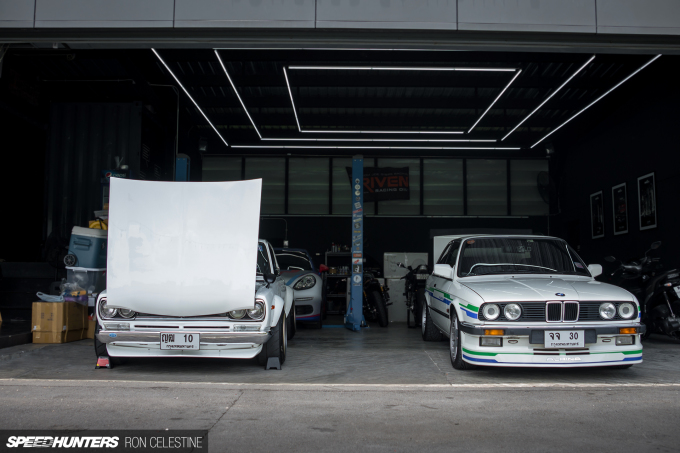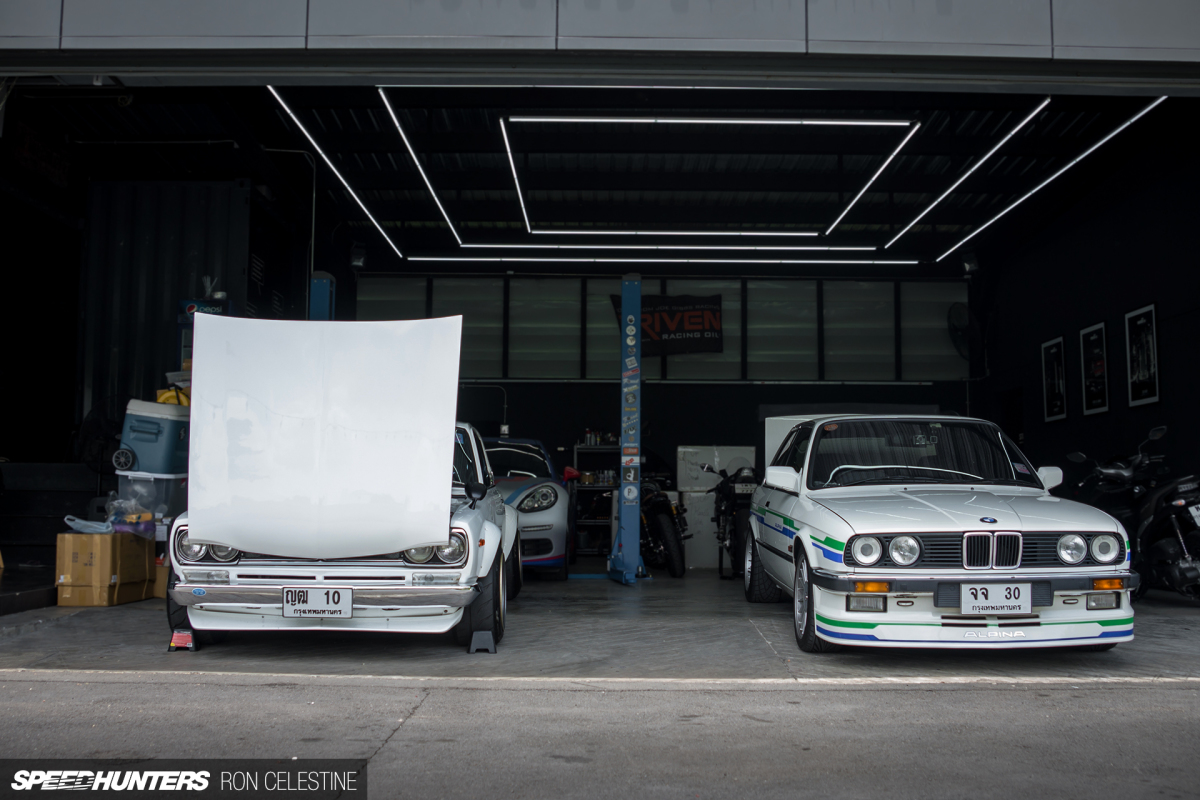 Knowing that I now had some extra time up my sleeve, I decided to take a look around the shop. That's when I noticed an old school Nissan Skyline in the garage sporting the classic works look. One look under the hood is all it took – it had to be shot.
The Hakosuka With A Heart Of..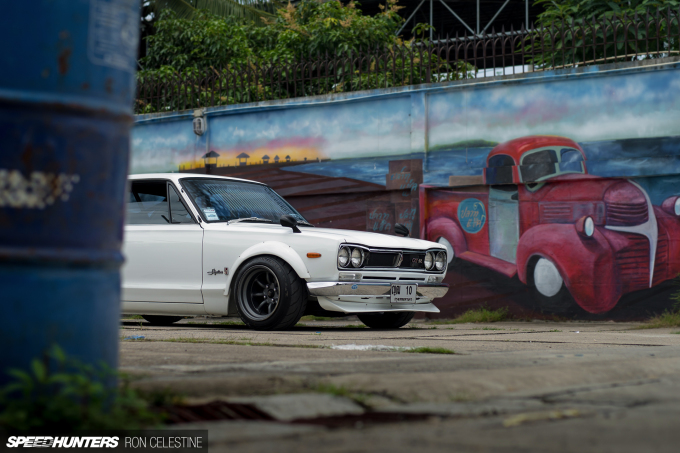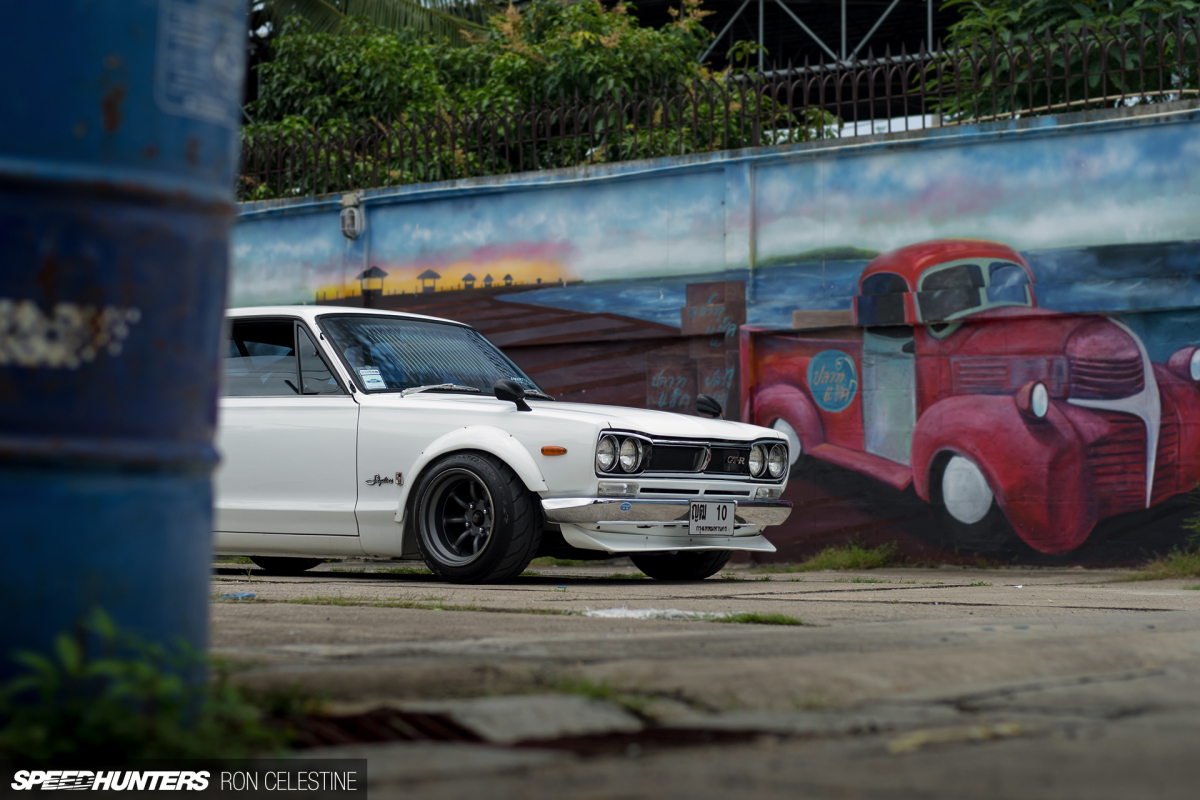 I'm always amazed when I find older Skylines in other parts of the world, but even more so when we're talking about a real-deal KPGC10 Hakosuka GT-R, which is what this car is.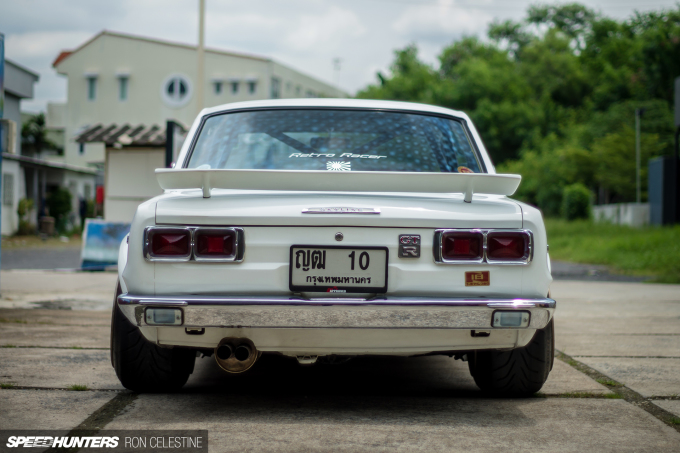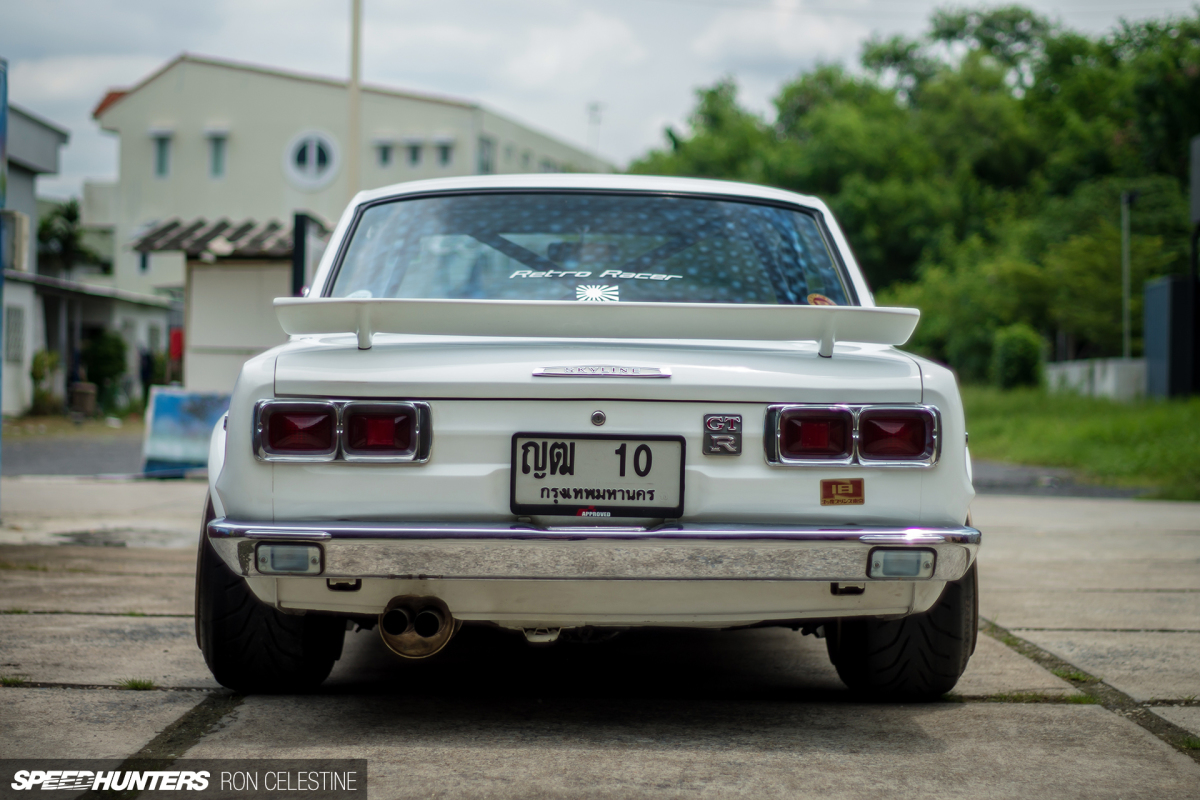 Over the past few years, the values of genuine KPGC10 GT-R have shot through the stratosphere. We're looking at a very expensive piece of classic JDM machine here, and that's before factoring in the egregious import taxes that would have needed to be paid to get this car into Thailand. It's amazing the lengths people go to be able to own something rare and special.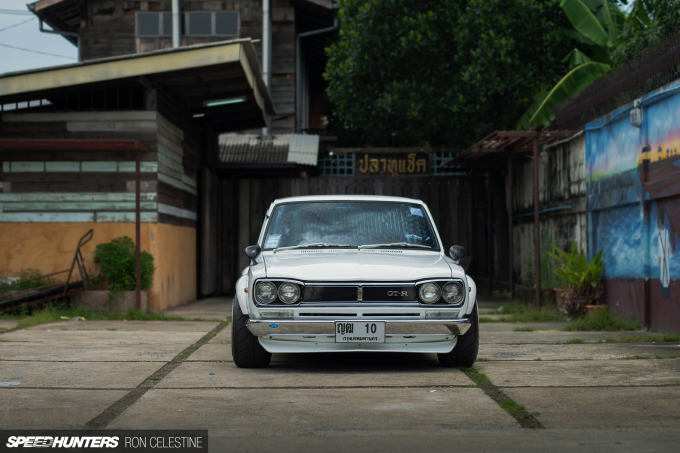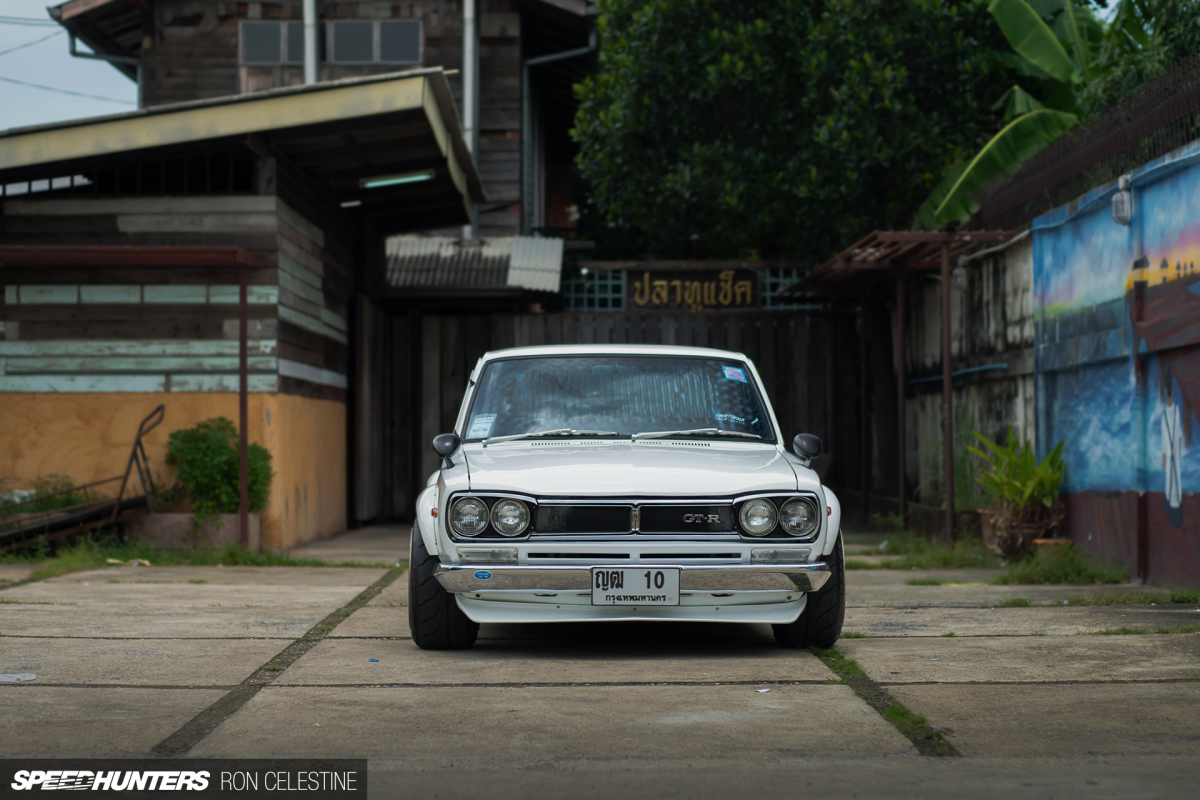 Nutchapol 'Nu' Jatursrivilai recently added the KPGC10 to his collection and has been enjoying it ever since, despite the A/C not working. Believe me, that's not something you want happening in Thailand's tropical climate.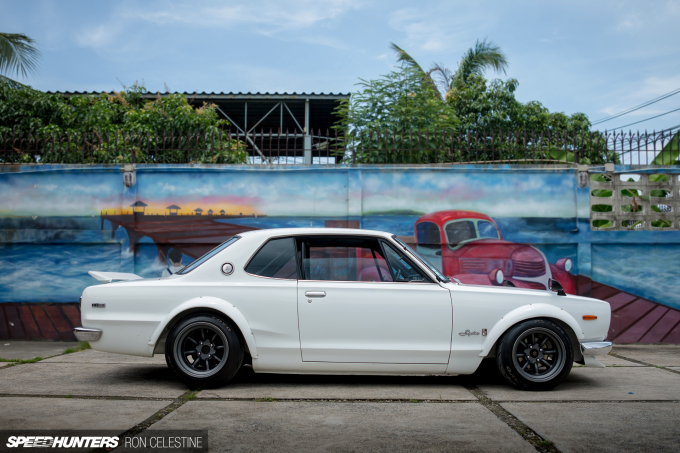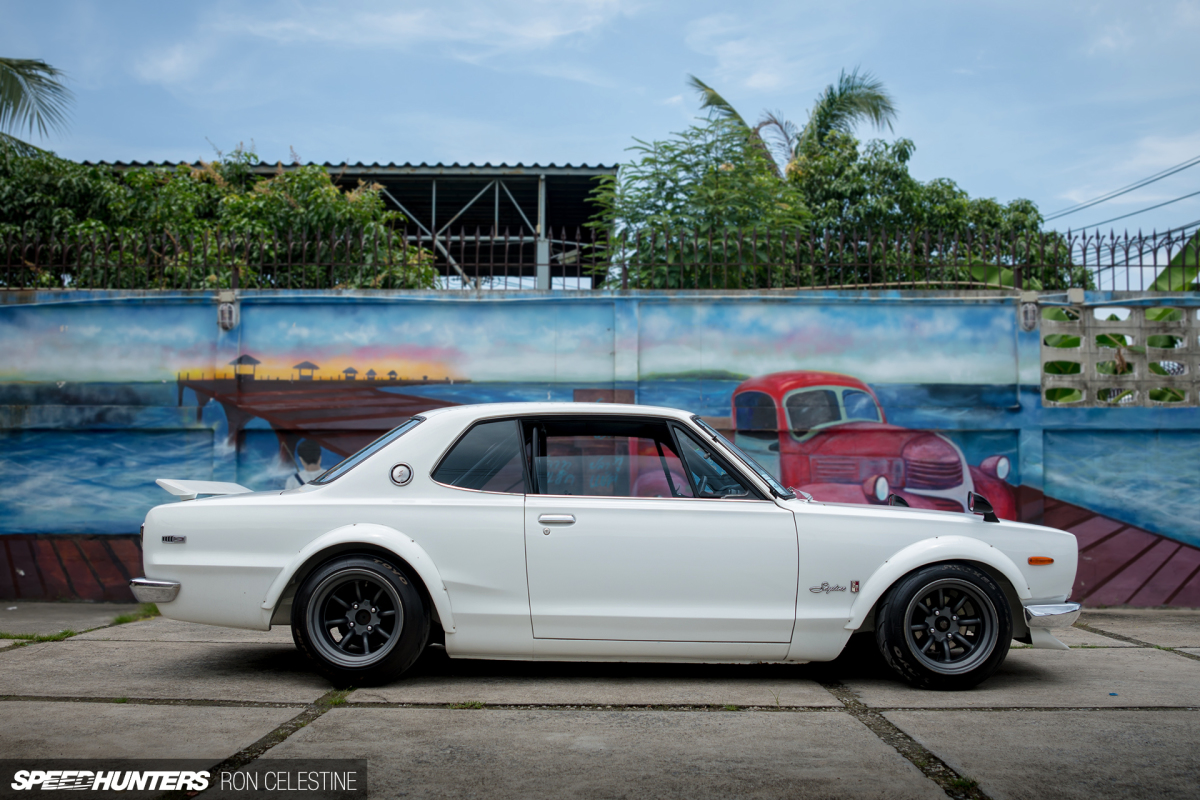 The GT-R ticks all the boxes when it comes to nailing the works look with color-matched fender flares and a bucktooth spoiler up front. You can never go wrong with classic RS Watanabe wheels on a car like this either, and here they're wrapped in some seriously stretched Toyo rubber.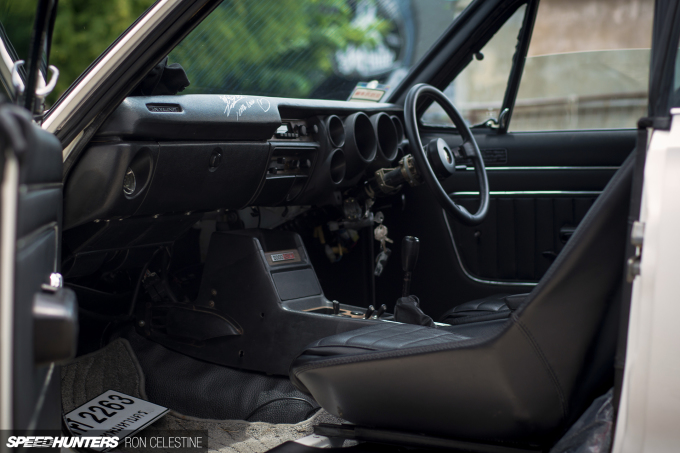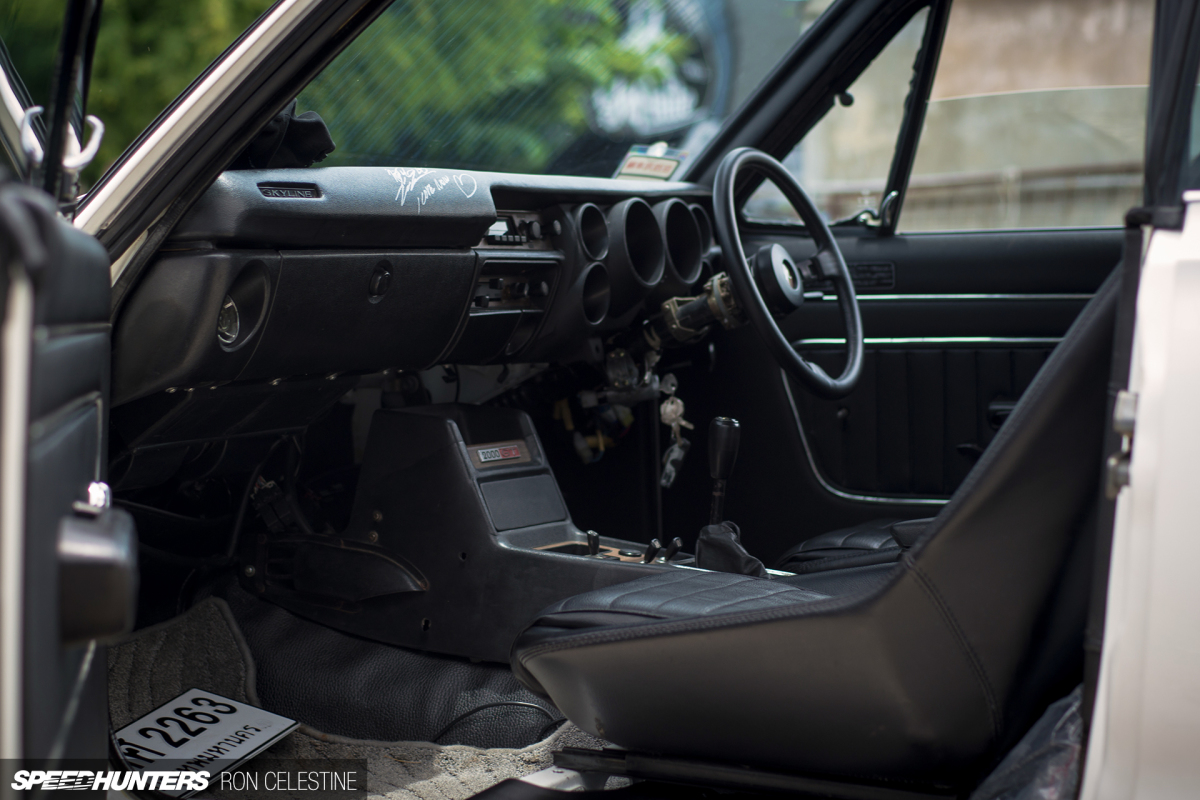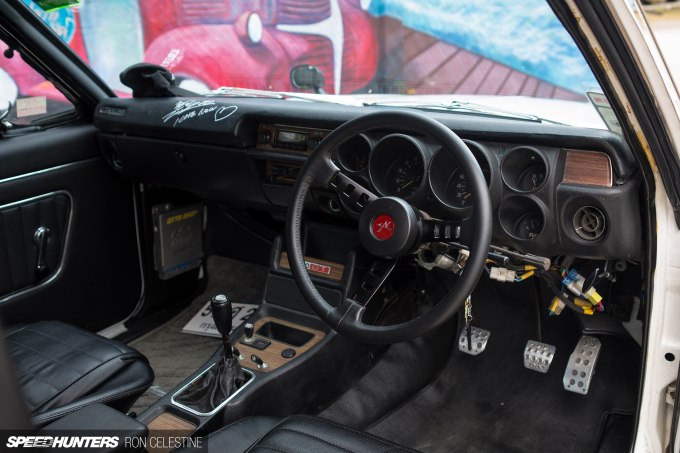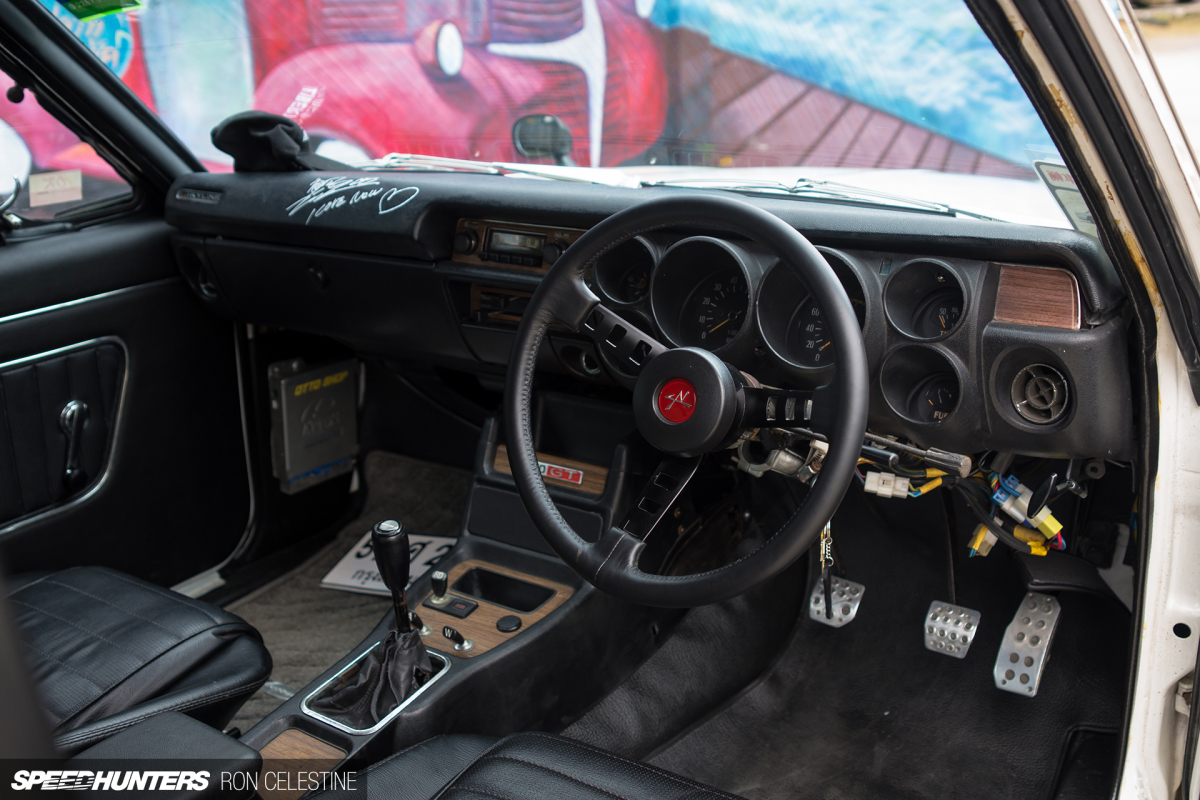 The interior has remained in a mostly period-correct state, but look closely though and you'll see an A'PEXi Power FC sitting in the passenger footwell. What would a naturally aspirated, triple Solex carb'd straight-six like the GT-R's legendary S20 need a modern day engine management system for?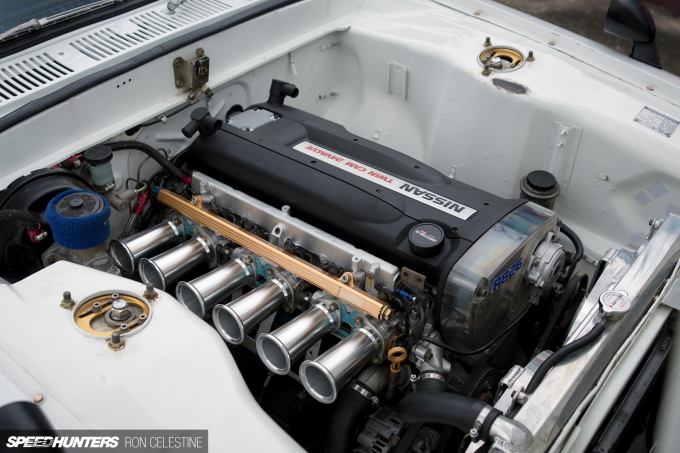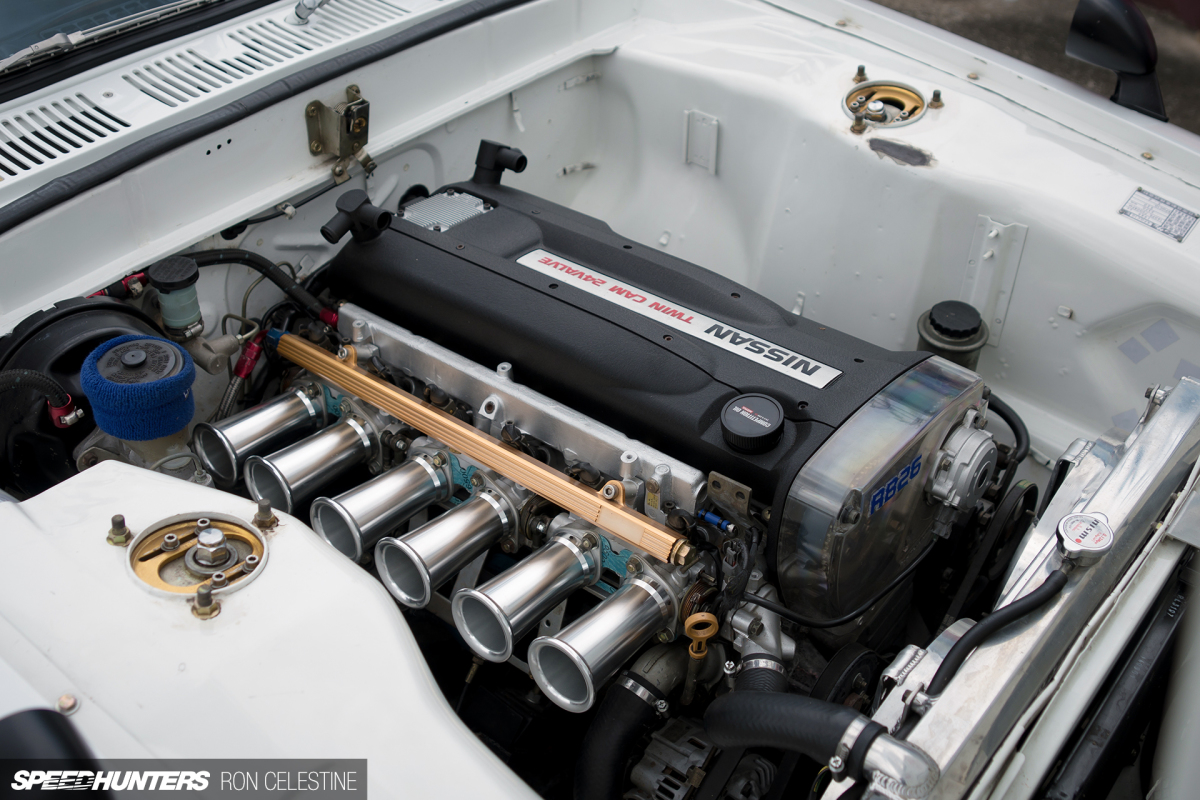 This. Yes that's an RB, an RB25DE sporting RB26 engine covers and breathing through six individual throttle bodies to be precise.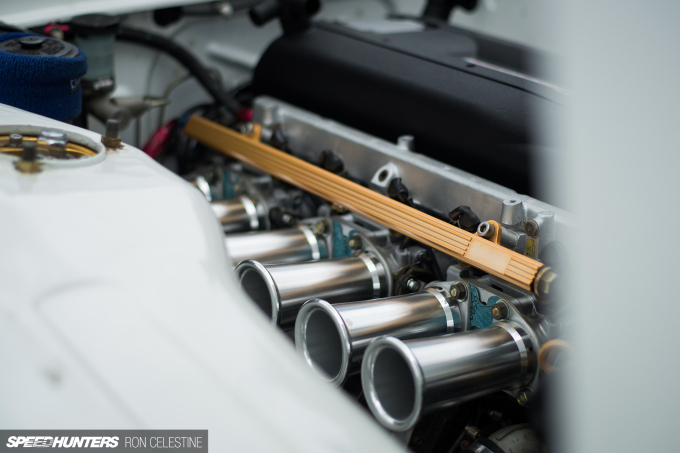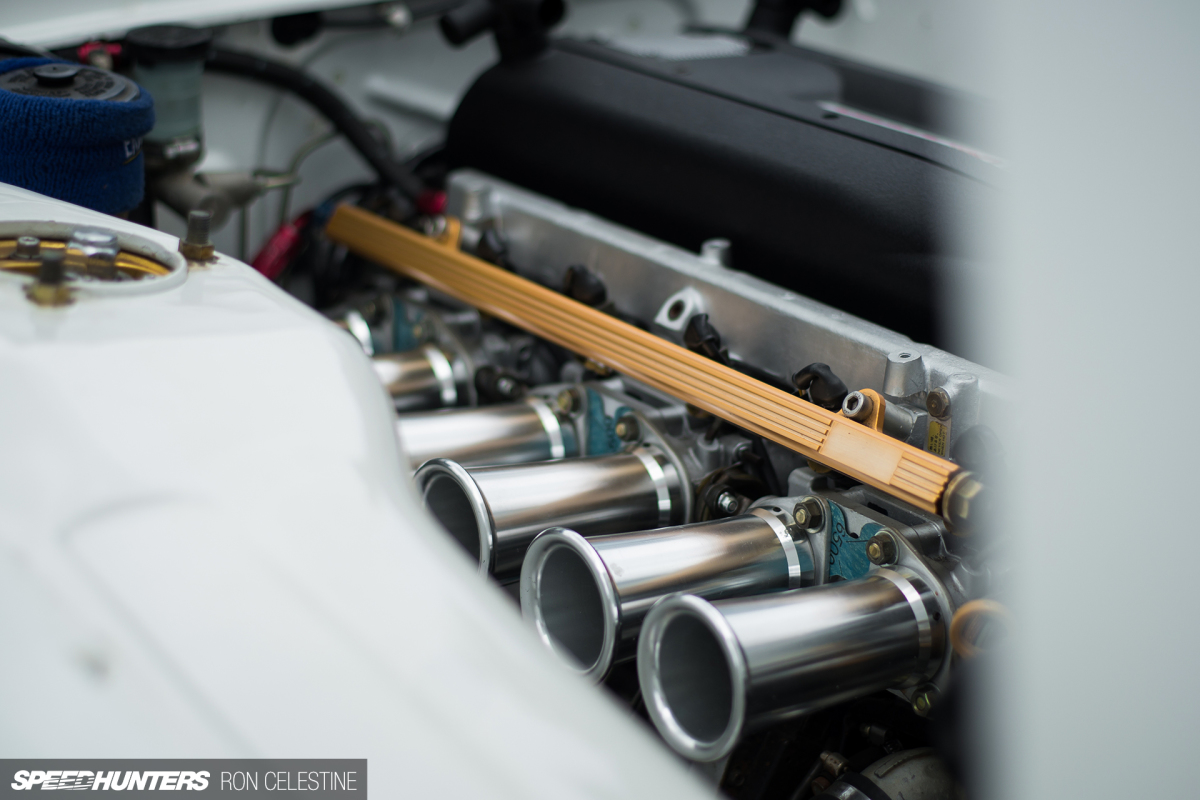 We've seen setups similar to this in old Skylines before, but perhaps not in a genuine GT-R. I'm sure it'll sound pretty damn good at full noise though, and with fuel injection it should provide reliable performance too.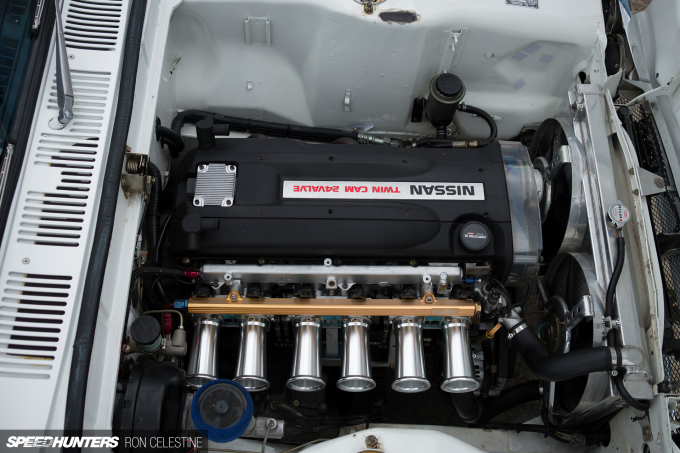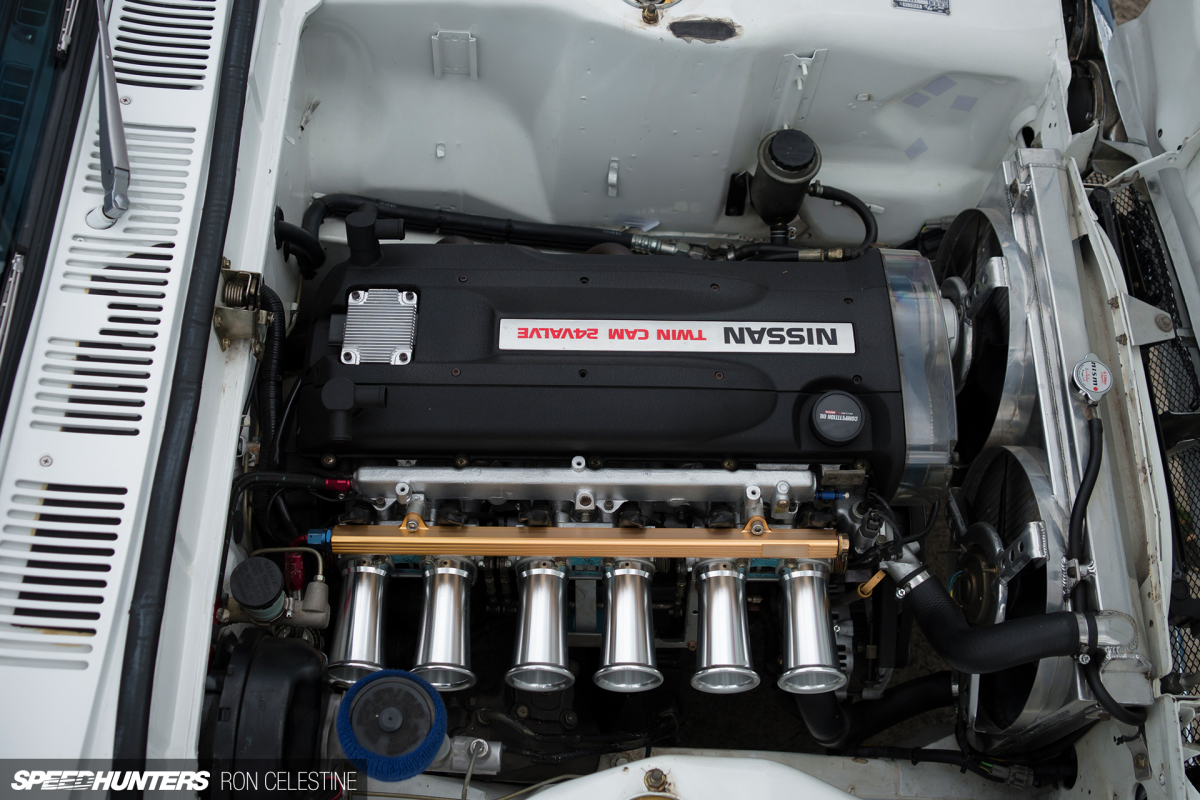 If you're anything like me though, you probably asking why someone would ever do this to a genuine GT-R? I'm sure – or at least hope – the car's original S20 wasn't sold off.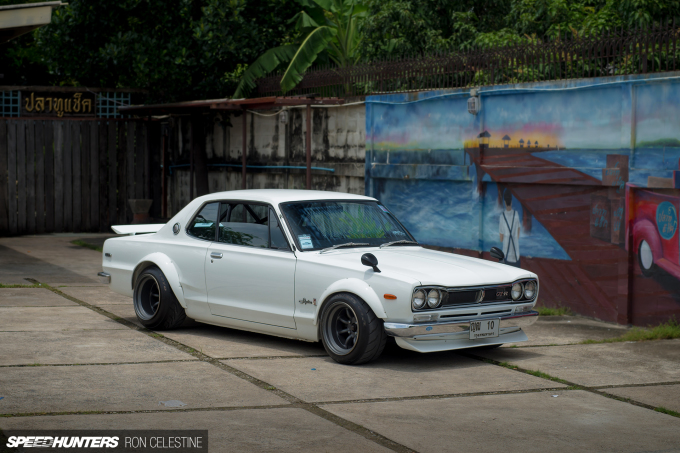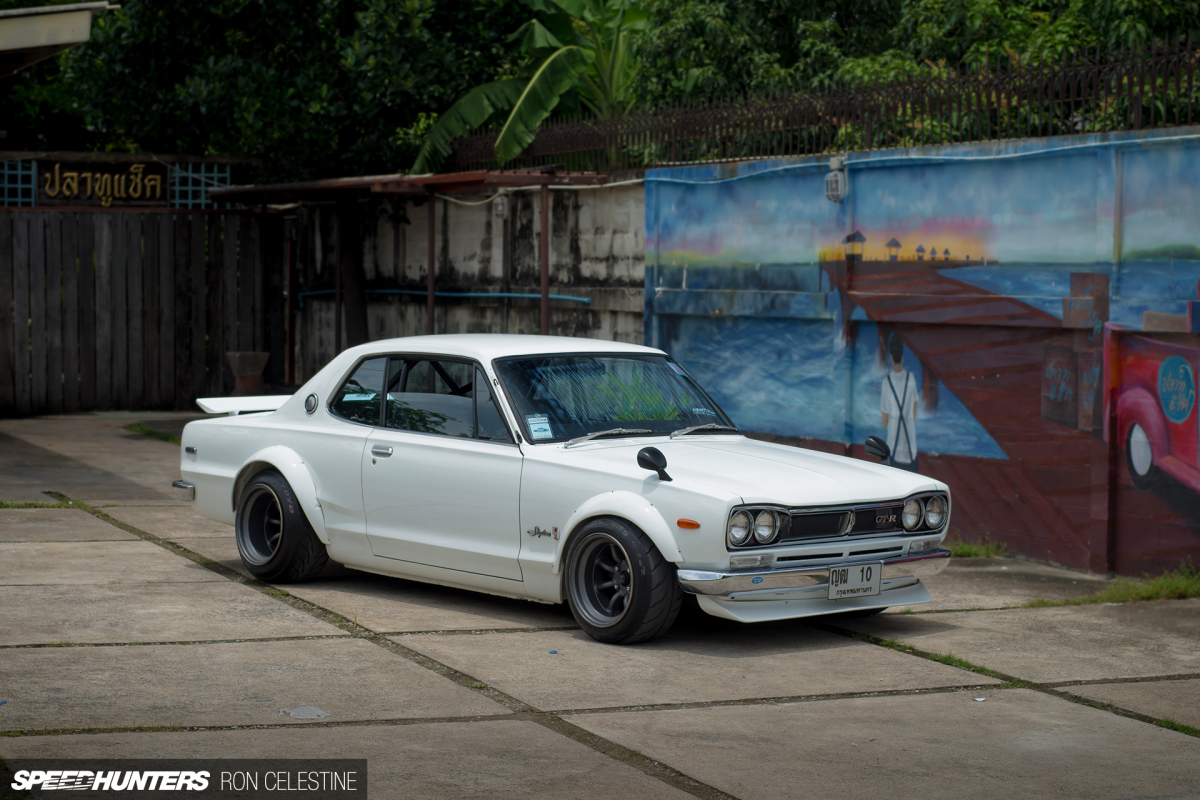 With the unrelenting heat doing its best to kill me, I quickly wrapped up the shoot with this very unconventional GT-R and headed back to the city for the final day of Auto Salon.
Thailand was full of Speedhunting surprises and this was another one for the books.
Ron Celestine
Instagram: celestinephotography