Bangkok Goes Big
I really had no idea what to expect heading to the Bangkok International Auto Salon.
Prior to my recent trip, the only other time I had visited Thailand wasn't for car related purposes, so you could say I was beyond excited at the prospect of experiencing the country's vibrant car culture. I was also interested to see how the Bangkok show compared to the iconic Tokyo event it's officially based upon.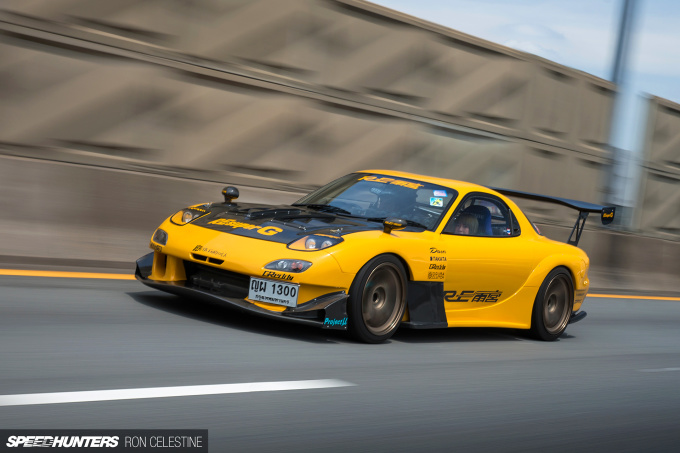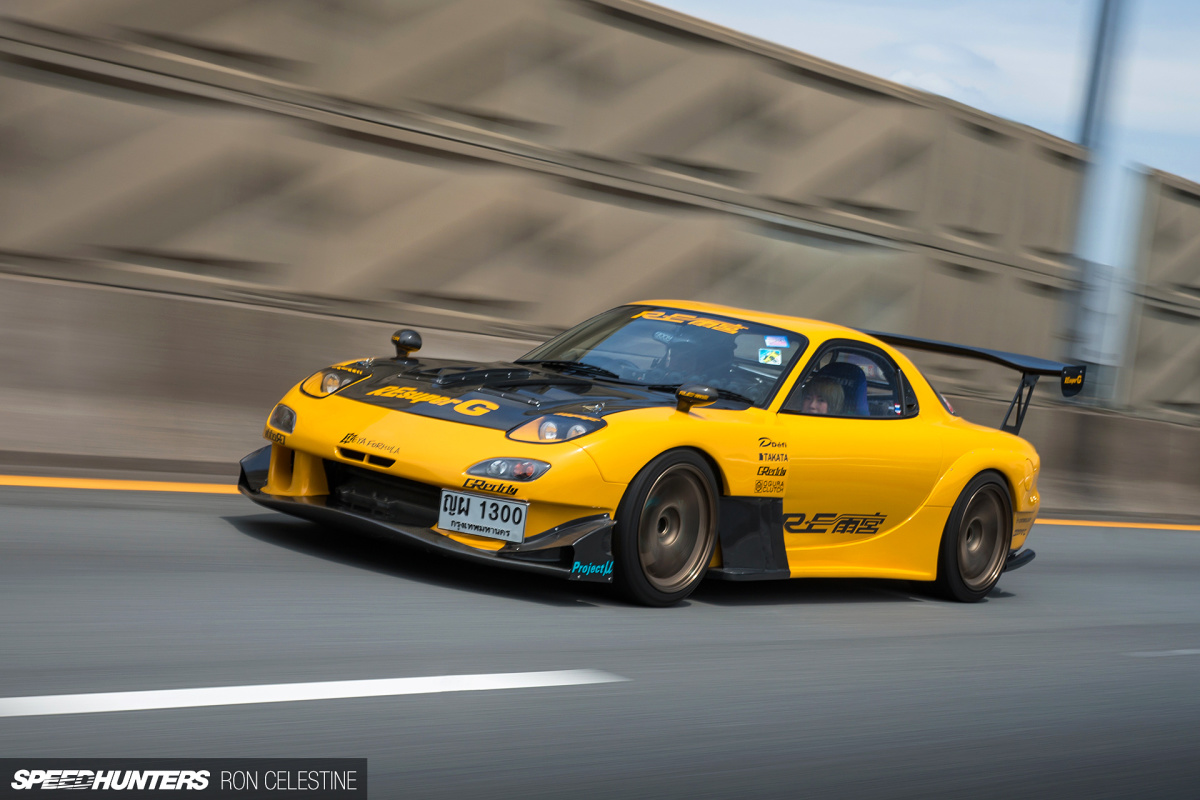 If the drive to the venue was anything to go by, I was in for a real treat though. The closer we got, the more modified cars I spotted on the freeway heading in the direction of the Impact Muang Thong Thani convention center. This RE Amemiya FD3S Mazda RX-7 was a standout.
Upon arriving at the loading docks, the first thing I spotted – or rather heard – was the dyno competition that was going on. From what I could tell, anyone who was interested in seeing how much power they were putting to the ground could enter. One of the event hostesses asked the audience how much power they thought the car would put down and the person who guessed the closest would receive a little prize. I likened it to a noisier rendition of the famous jan-ken-pon.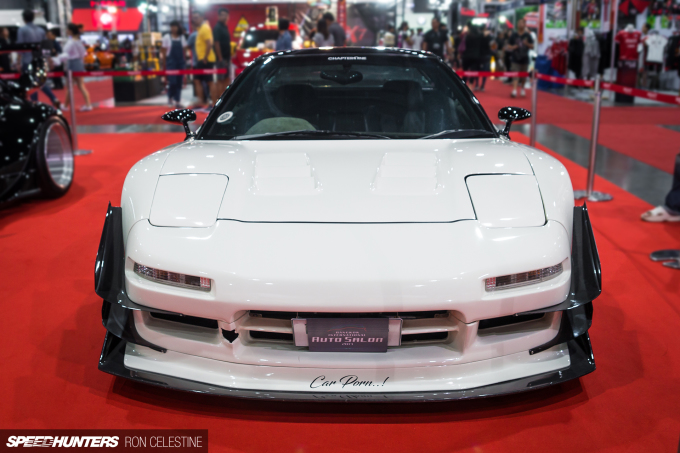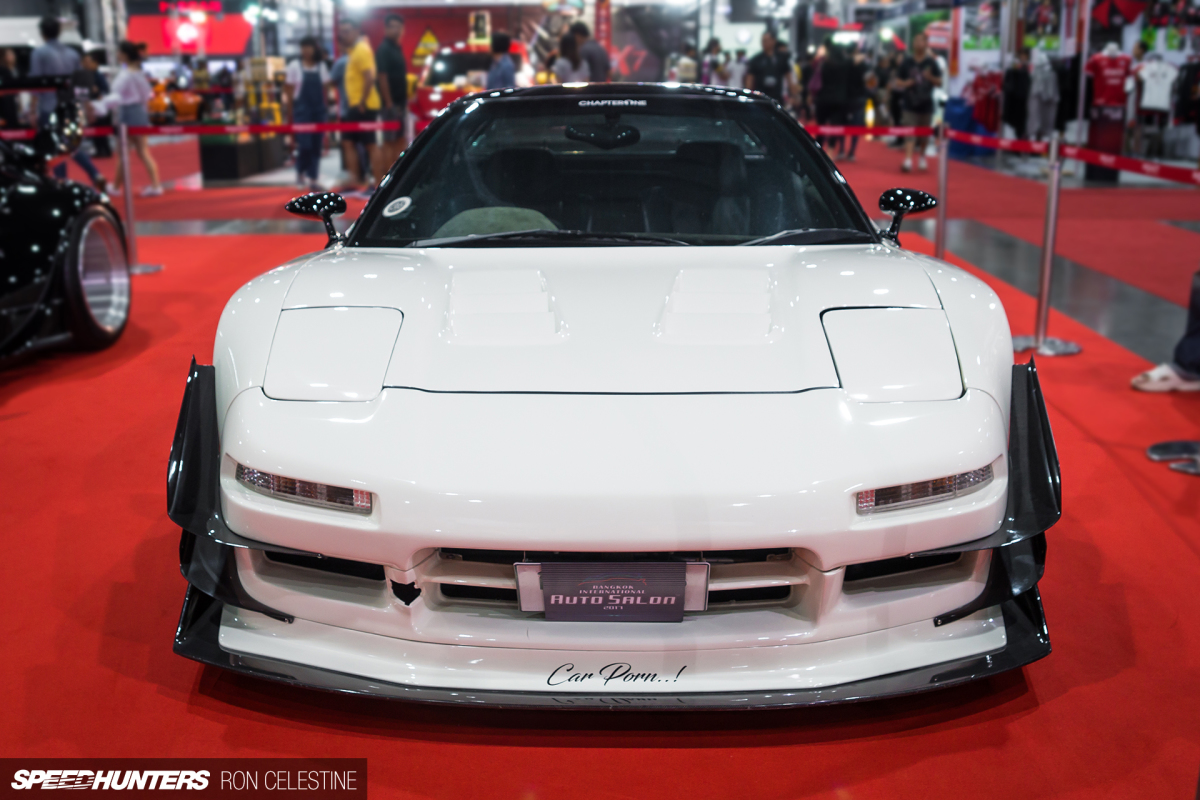 Before entering the main hall, people kept warning me about setting my expectations too high. 'It will be nothing like Tokyo's Auto Salon,' they said, and truth be told, I already knew that. However, what I hadn't banked on was just how small the venue would be – at least in comparison to the Makuhari Messe in Chiba.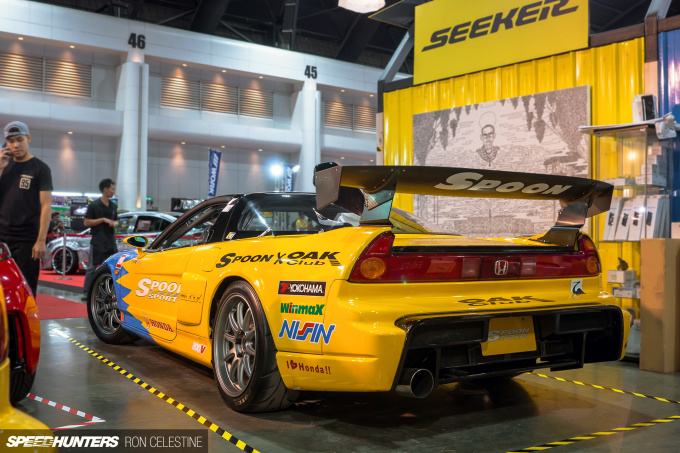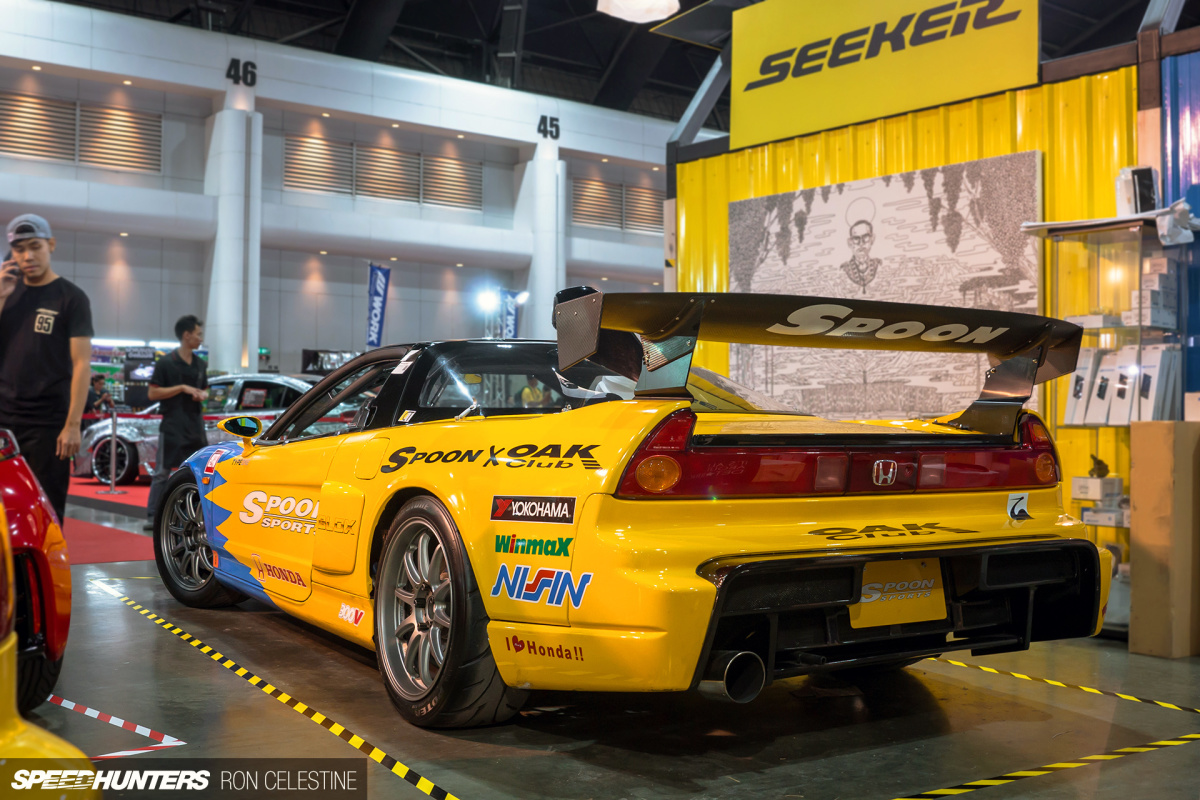 Only those who have attended the Tokyo Auto Salon can truly grasp how massive the event is; hall after hall after hall and an endless sea of cars filling every nook and cranny.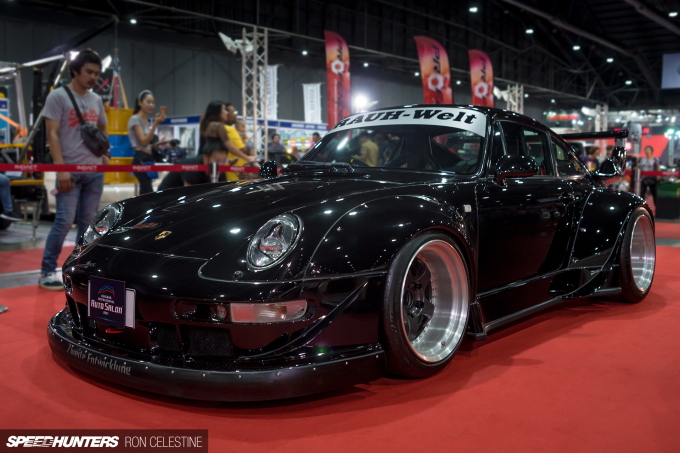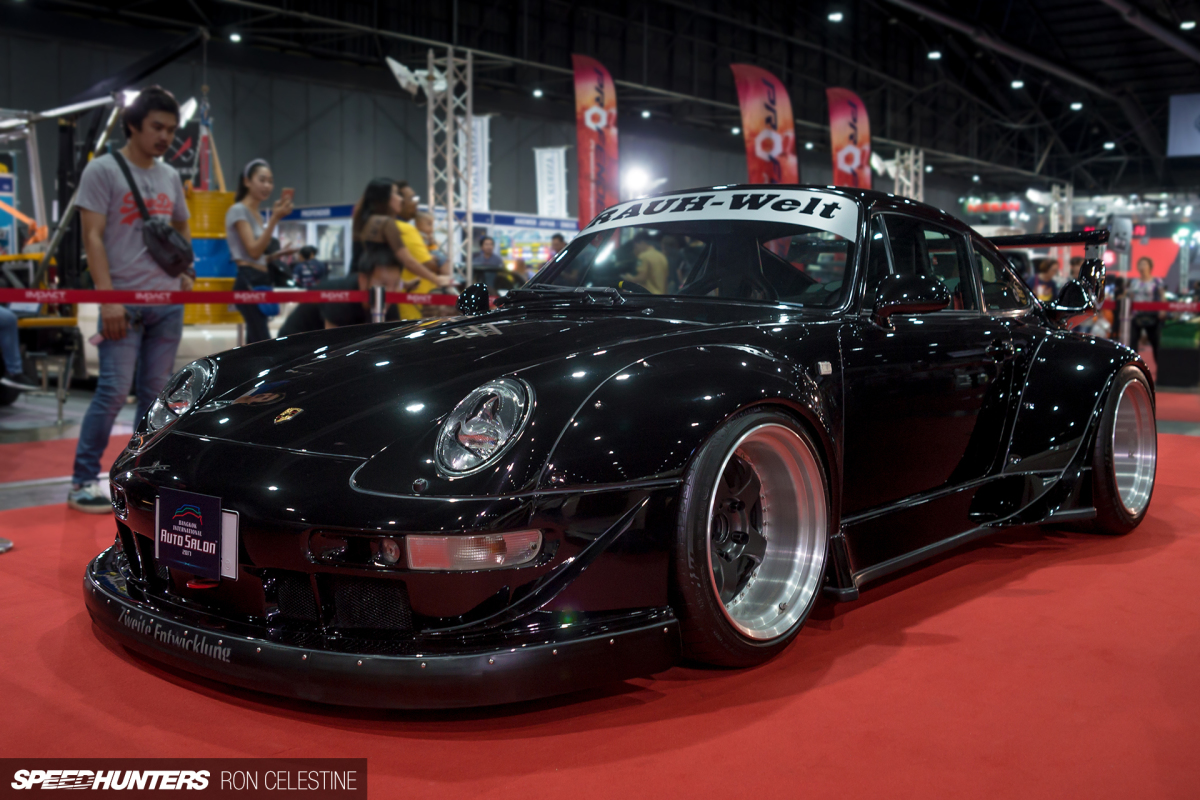 Bangkok Auto Salon wasn't like this, but there was a reason behind it. With the passing of King Bhumibol Adulyadej in October last year, Thailand entered a period mourning, its citizens asked to refrain from participating in anything that would be considered a joyful event or entertainment. Because of this, many events were either postponed or cancelled outright.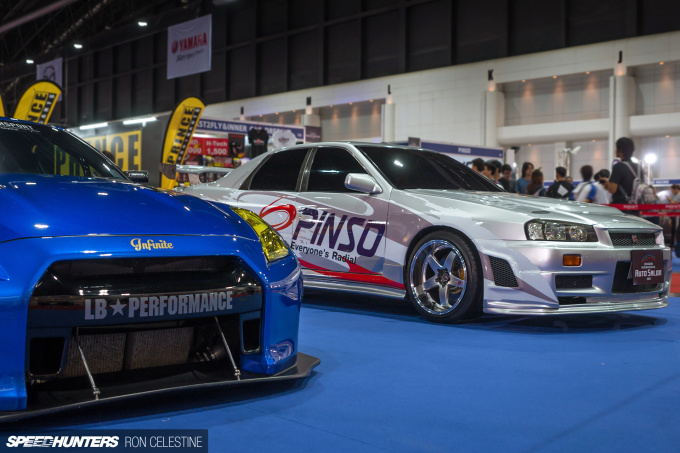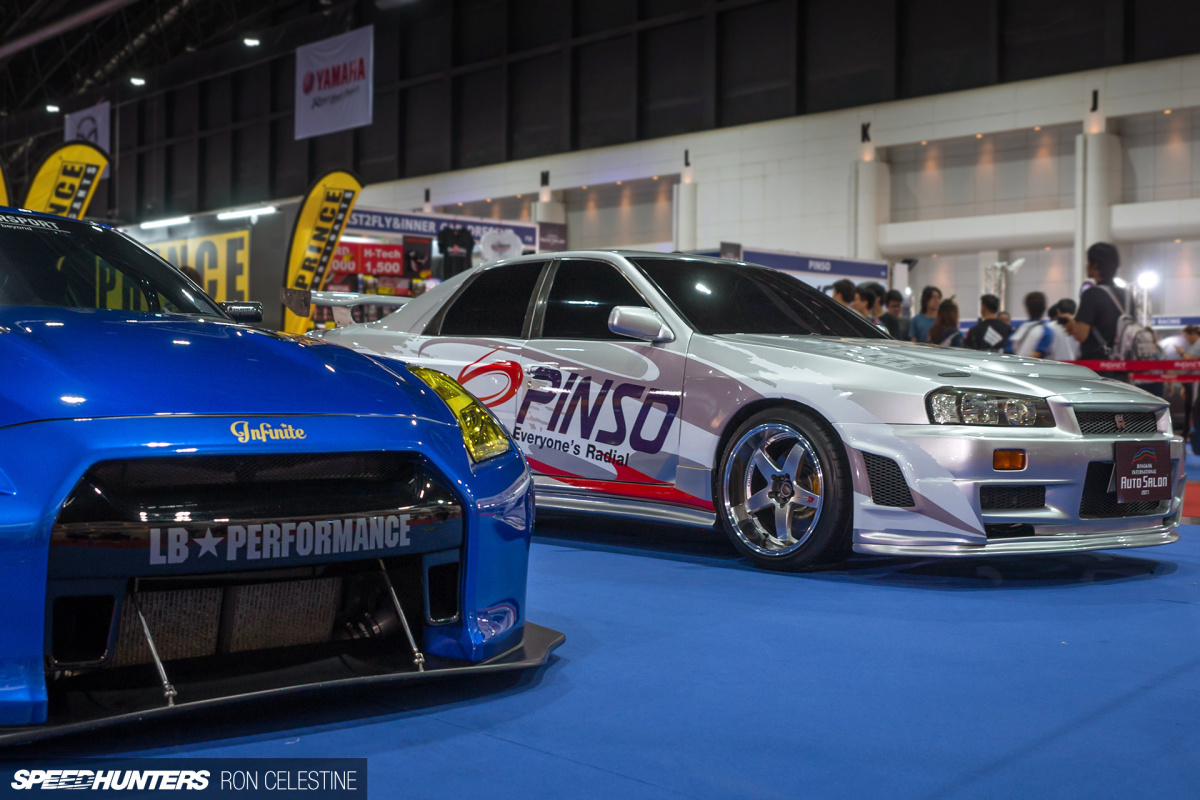 This meant that when things began returning to some state of normality, booking of venues became incredibly difficult. Quite simply, the Bangkok International Auto Salon's organizers were only able to secure one hall this year.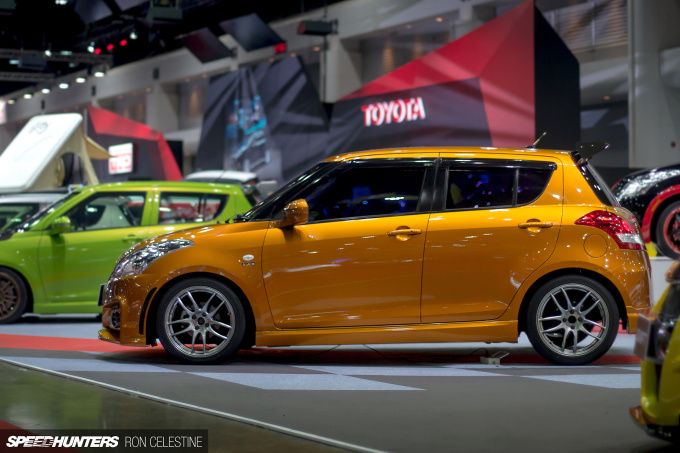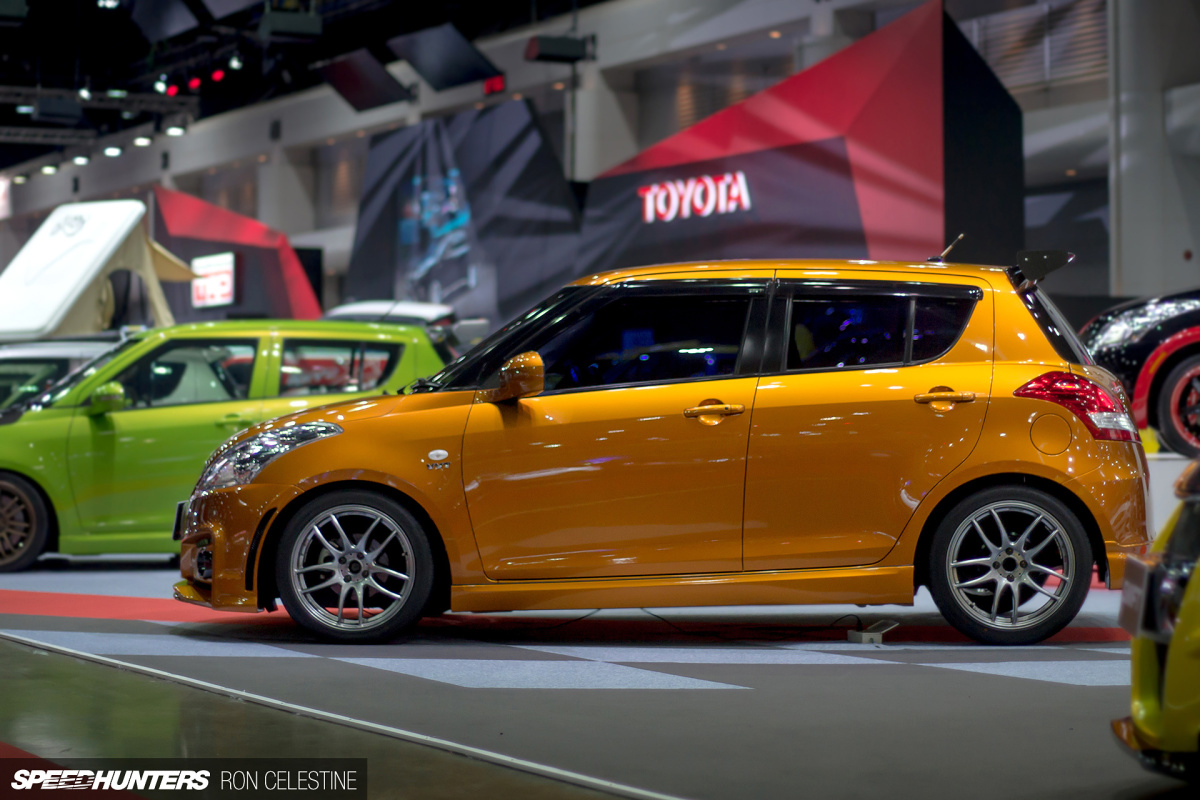 This fact also played a profound role in the number of companies and vendors that could participate. Reserving a spot at an event like this can be a pricey proposition, hence why a large percentage of the available booth space was reserved for auto manufacturers including Suzuki, Mazda, Isuzu, Toyota, and Nissan.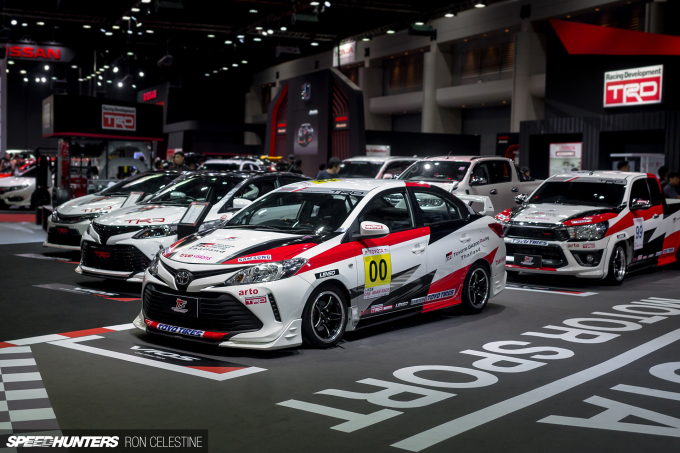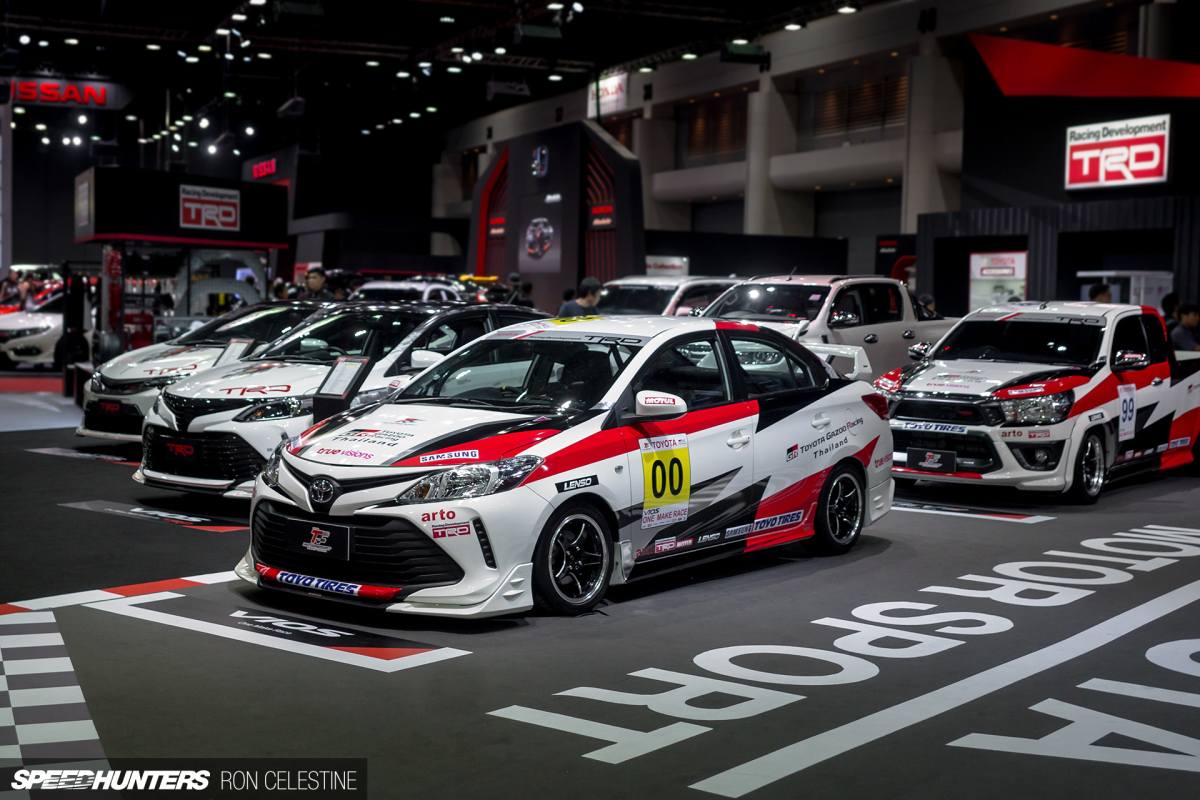 Some of these companies brought along machines from their in-house competition arms, Toyota and its Gazoo Racing division having one of the bigger presences.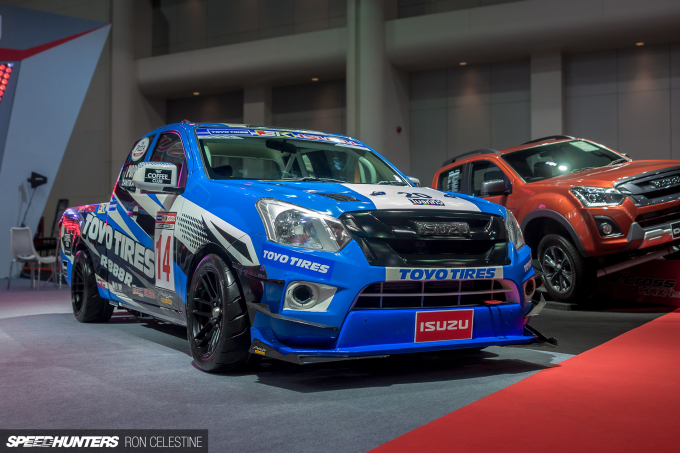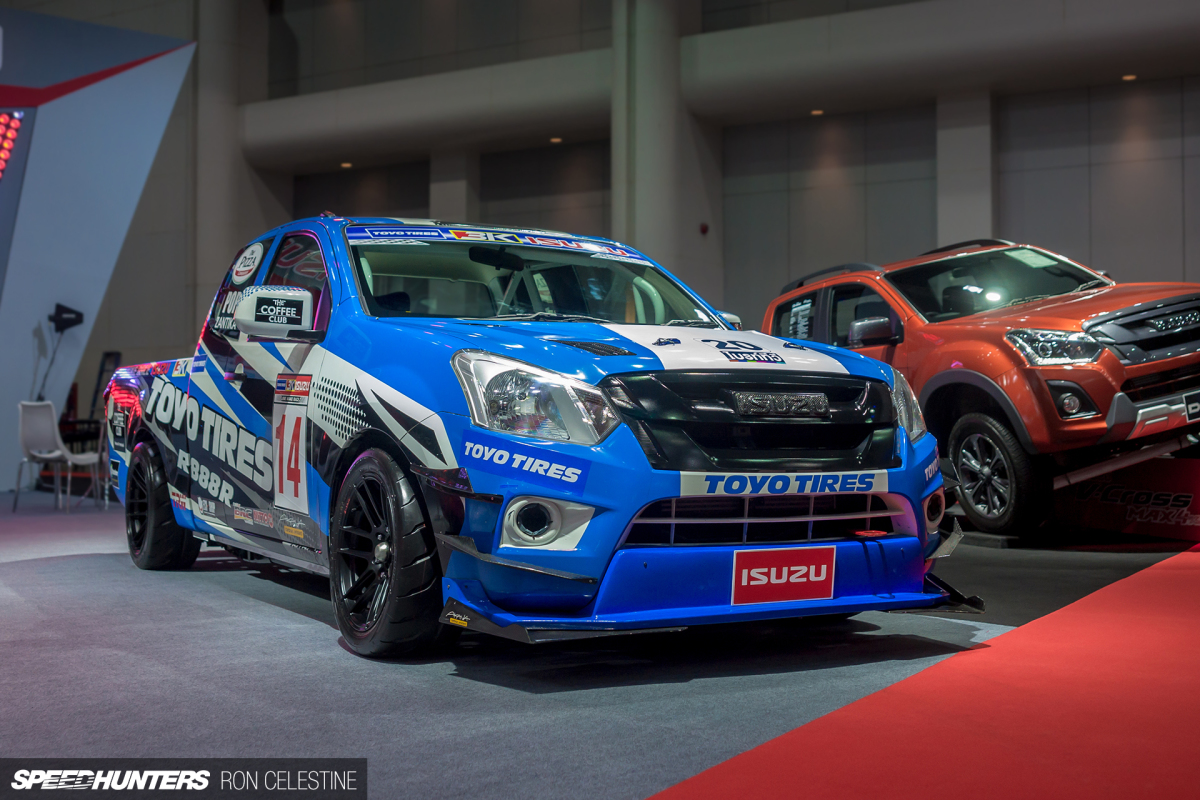 I'm really only used to seeing the Isuzu name attached to commercial trucks, so it was a nice surprise to see this race-spec D-Max.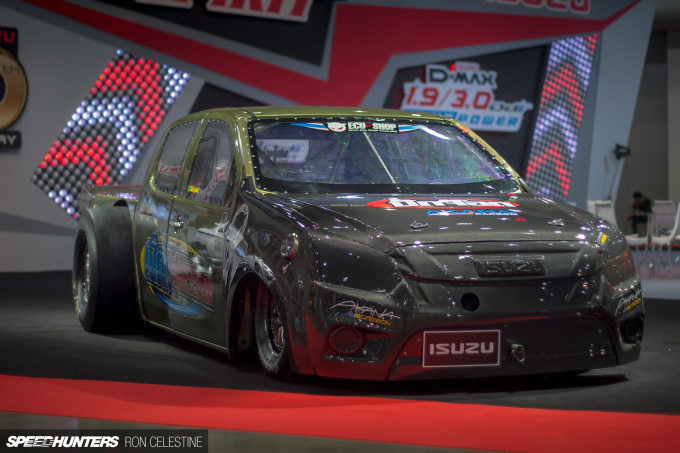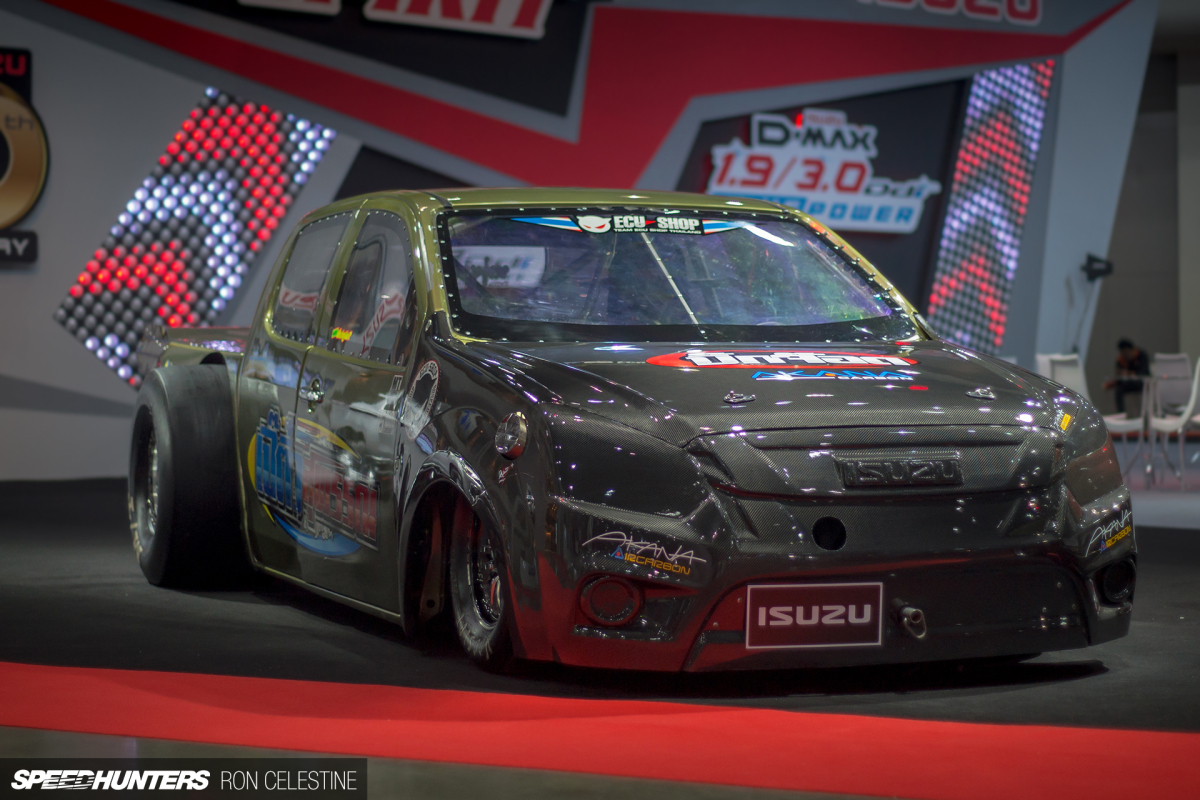 These two Isuzu drag trucks were very cool too; they each produce enough power and torque to cover the standing quarter-mile in the low 8-second zone.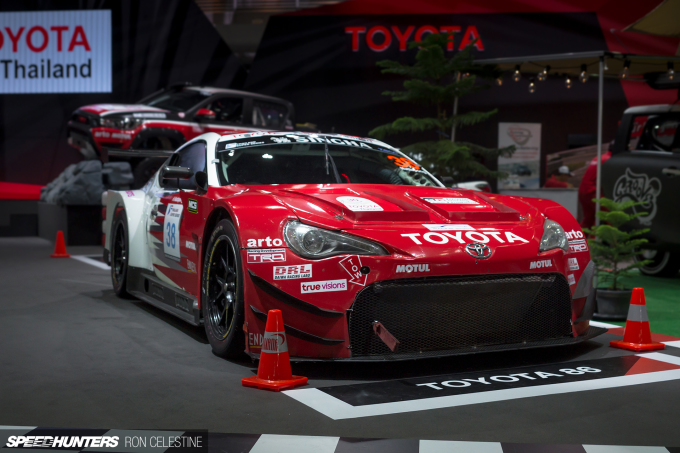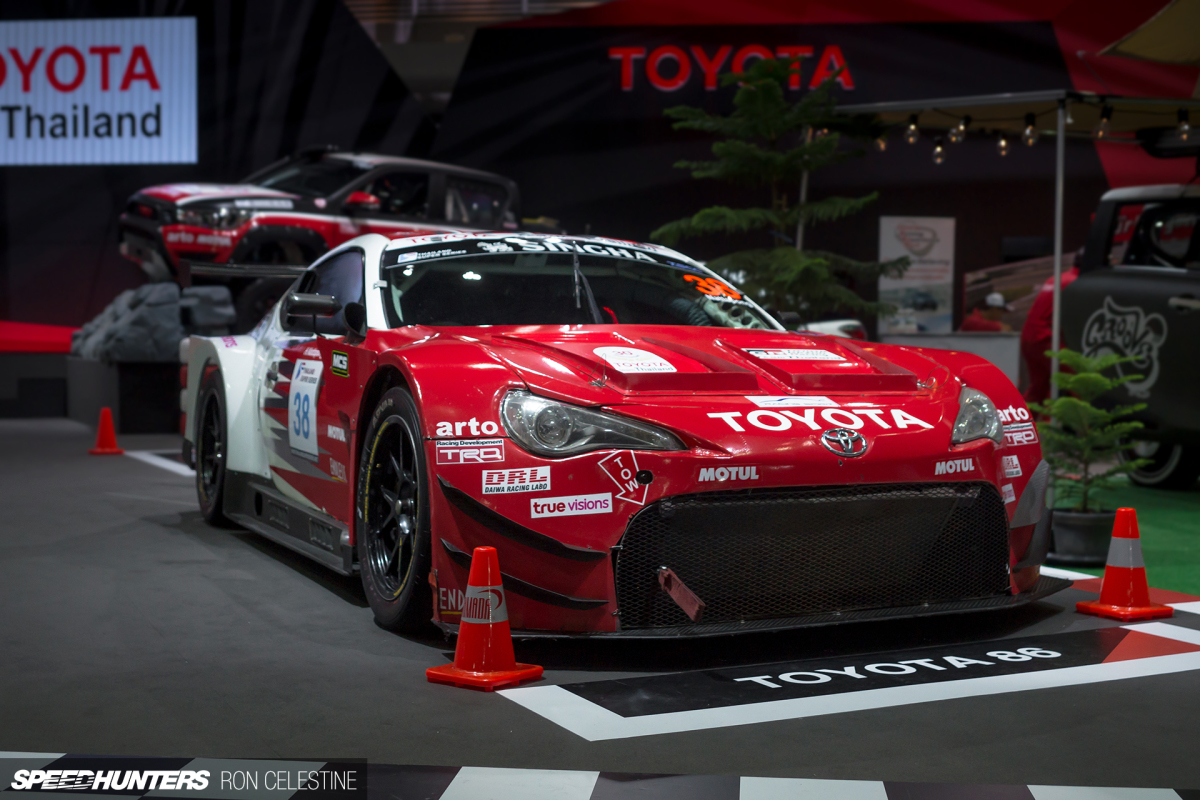 With the Thailand Super Series finishing up a round of the championship a few days before Auto Salon, a couple of competing cars found their way into the show – this Toyota 86 and the FD3S Mazda RX-7 below, both from the series' top Super Car GTC class.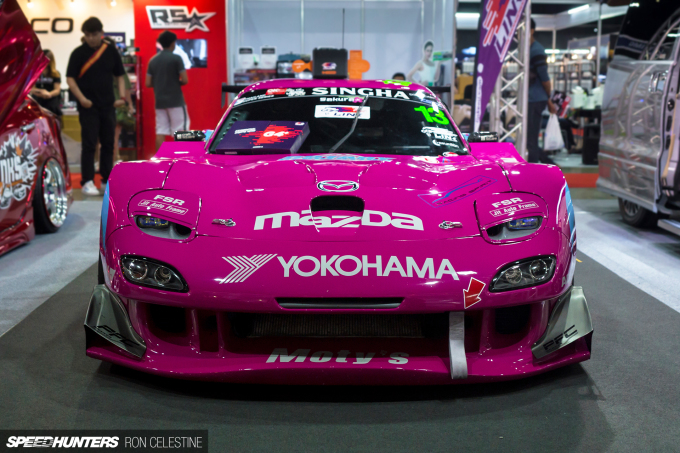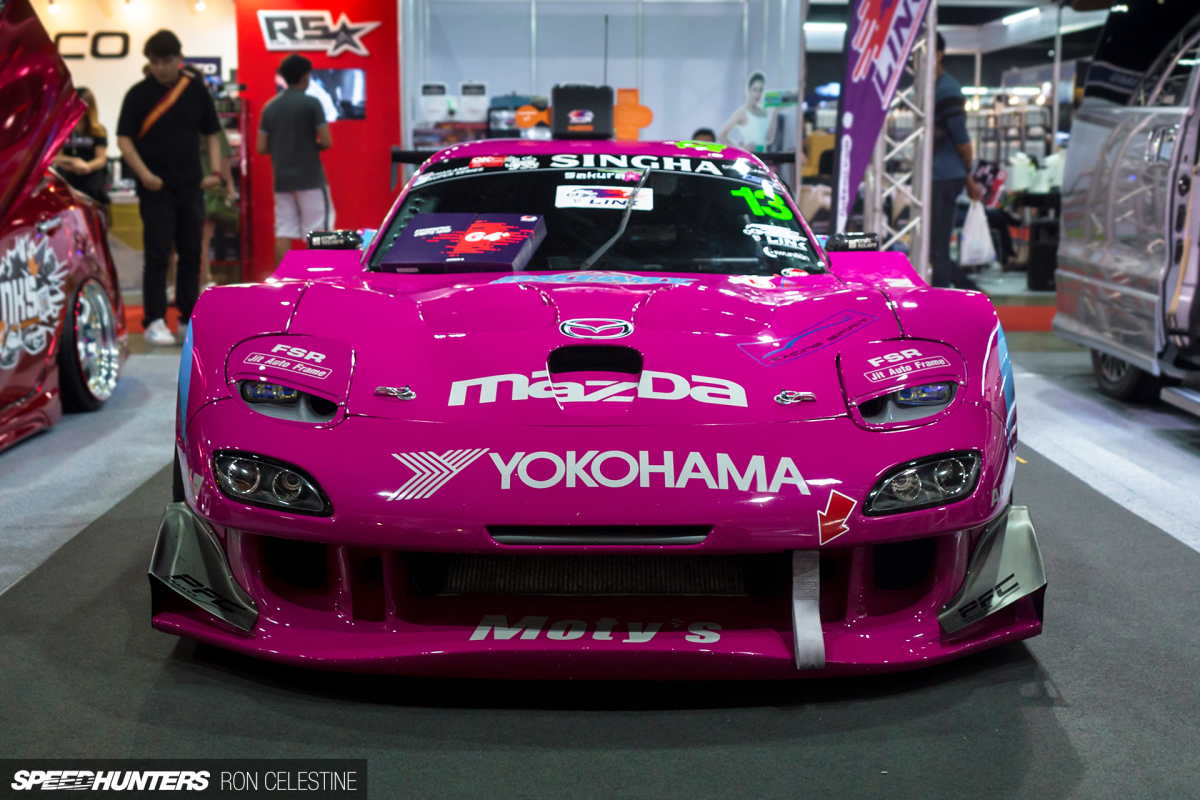 I love it when aero and wide-body kits are used as their functional purpose intended. It's too bad I didn't arrive in Thailand a few days earlier, as it would have been amazing to watch a field of similar cars battle it out on the Bangsaen street circuit.
With Bangkok streets being considered organized chaos at best, scooters and motorcycles are a far more efficient way of commuting through the city. So it came as no surprise to find a few bike manufacturers displaying their latest and greatest two-wheeled machines.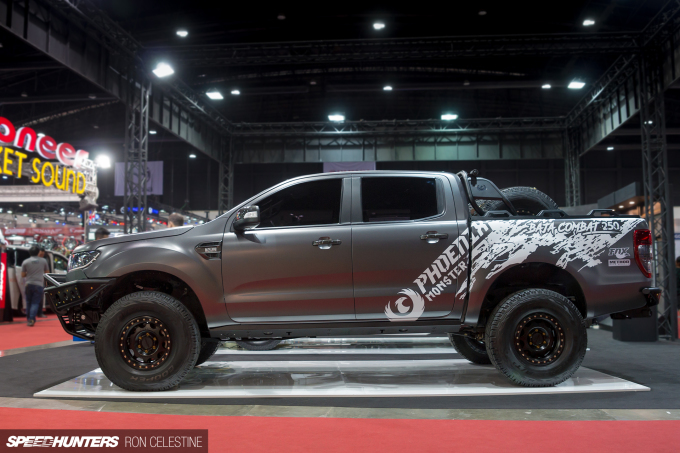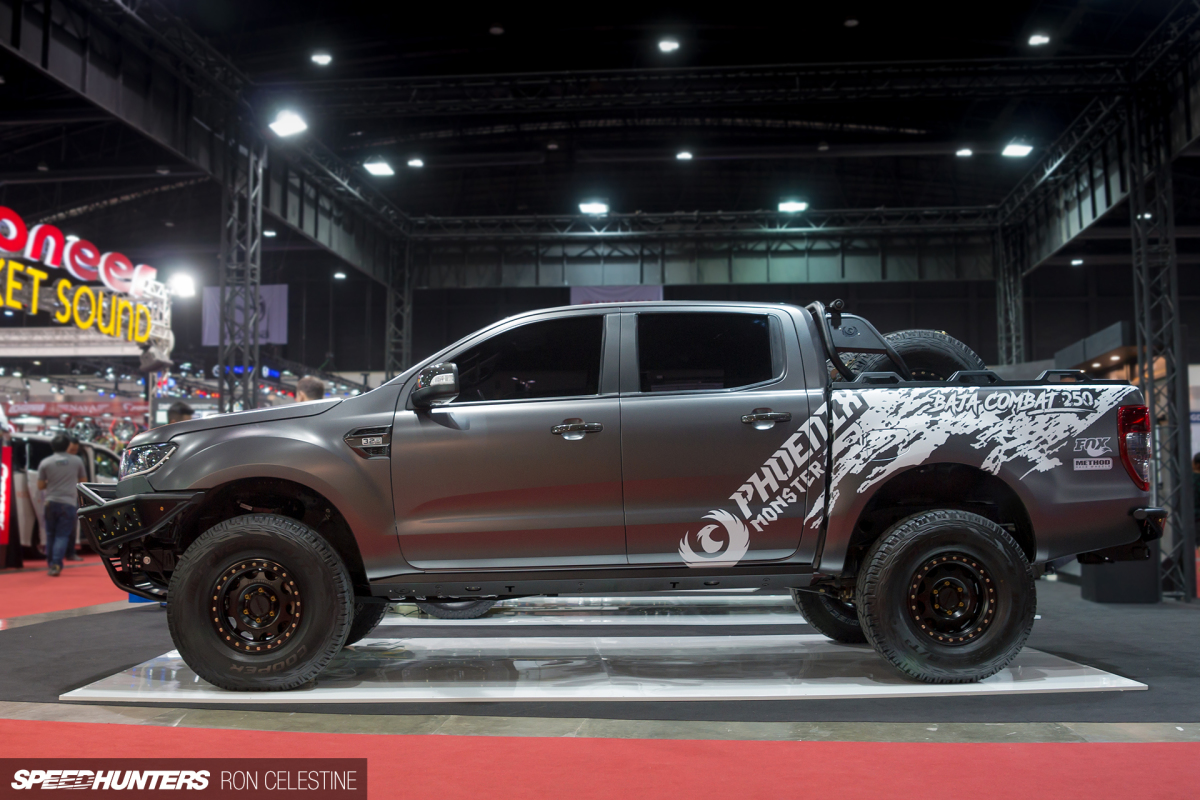 The Ford Ranger reminds me of a baby F150, and it's a hugely popular model in Thailand. Whether you're looking for a work horse, something to go off-roading in, or just a comfortable ride for the rough roads, the Ranger has you covered. This one was sporting a more aggressive setup geared towards the off-roading segment.
The Real JDM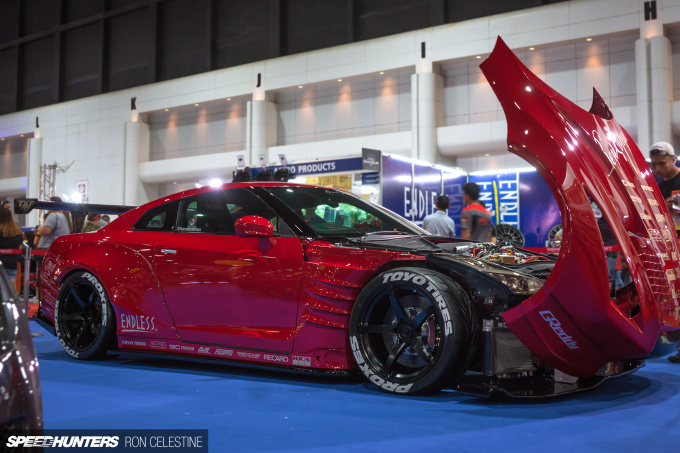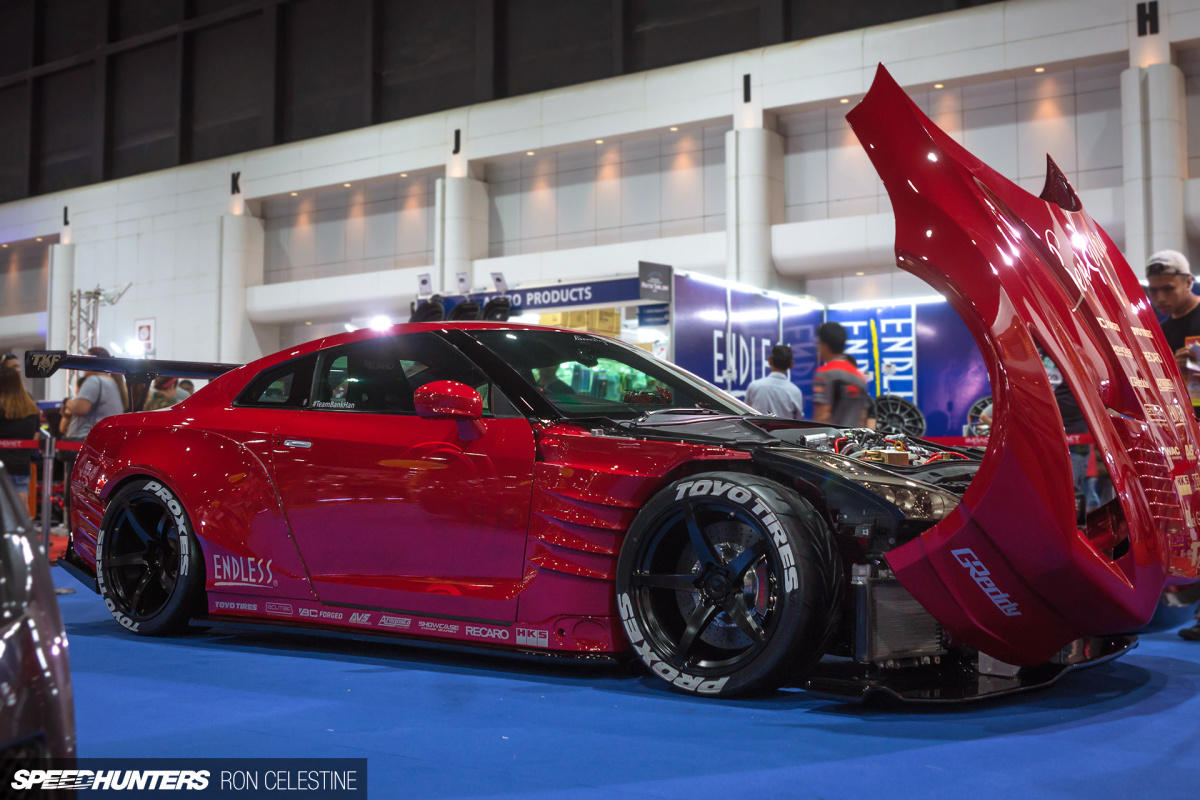 As I mentioned in my Bangkok International Auto Salon preview post, a number of Japanese tuners had an official presence at the event.
Top Secret brought out their VR32 GT-R, which would have been another good car to add to my 'Illusionists' post given that it has the drivetrain of an R35 GT-R stuffed inside its frame. However, I'd already seen this one at Tokyo Auto Salon.
This RX-8 was also shown at TAS back in January, its party trick being a front end originally designed by RE Amemiya to fit the FD3S RX-7.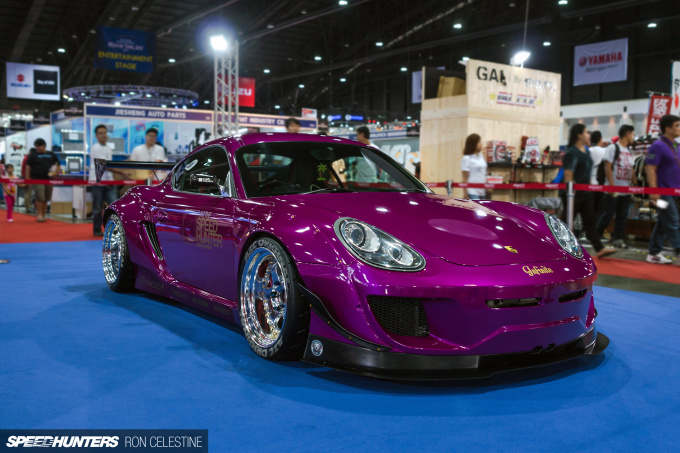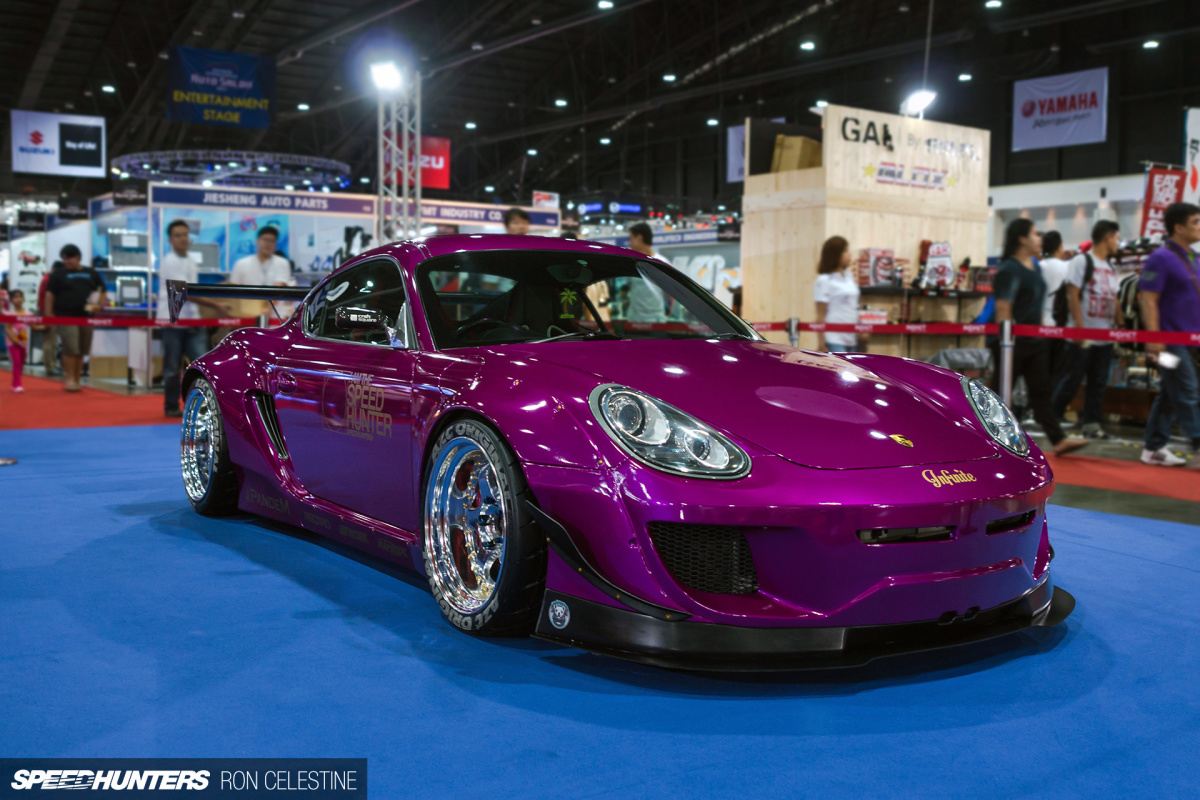 Infinite Motorsports is the official distributor of Liberty Walk in Thailand, and it had one of the bigger booths showcasing a wide variety of cars. We can get behind the I Am The Speedhunter logo treatment on this Porsche Cayman.
I keep mentioning the incredibly high tax regulations that Thailand's auto enthusiasts have to deal with, and here's an example. To get your hands on this SRT Challenger (remember, this isn't even a Hellcat), you'd being paying well into six-figure territory. Look, another Speedhunters sticker!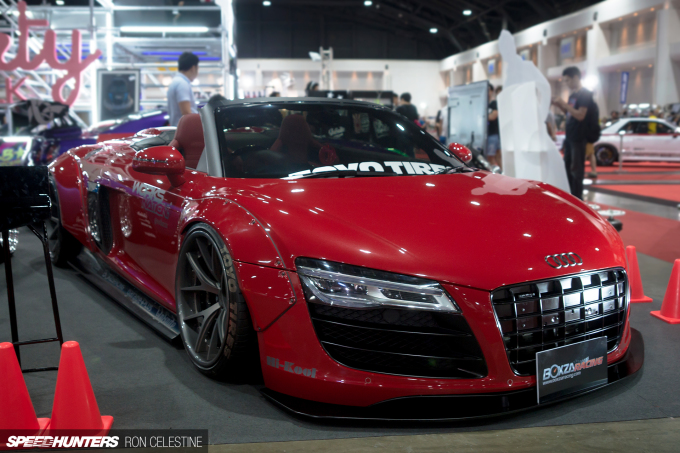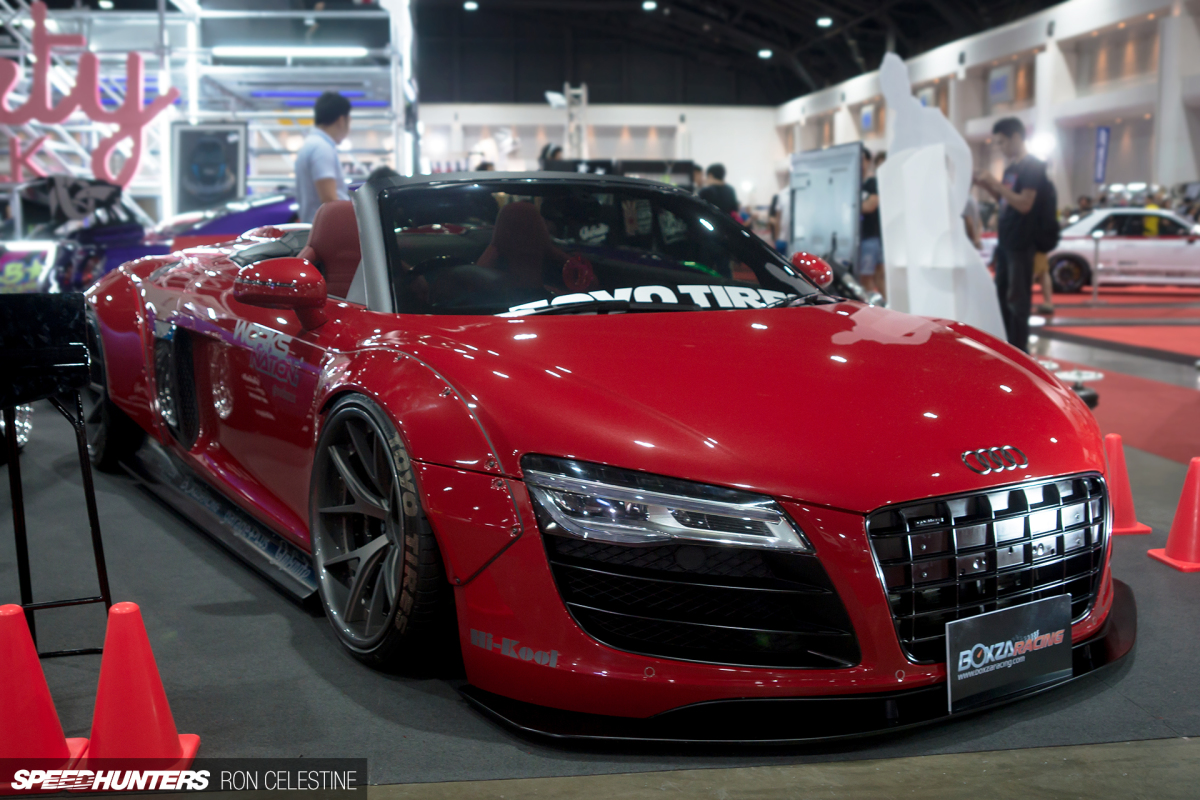 Being one of the only convertible R8s to sport a Liberty Walk kit, you can only imagine how much this one cost…
Thailand's Finest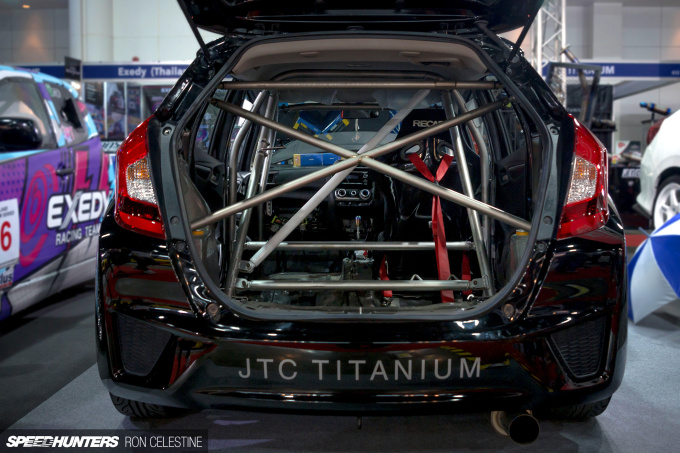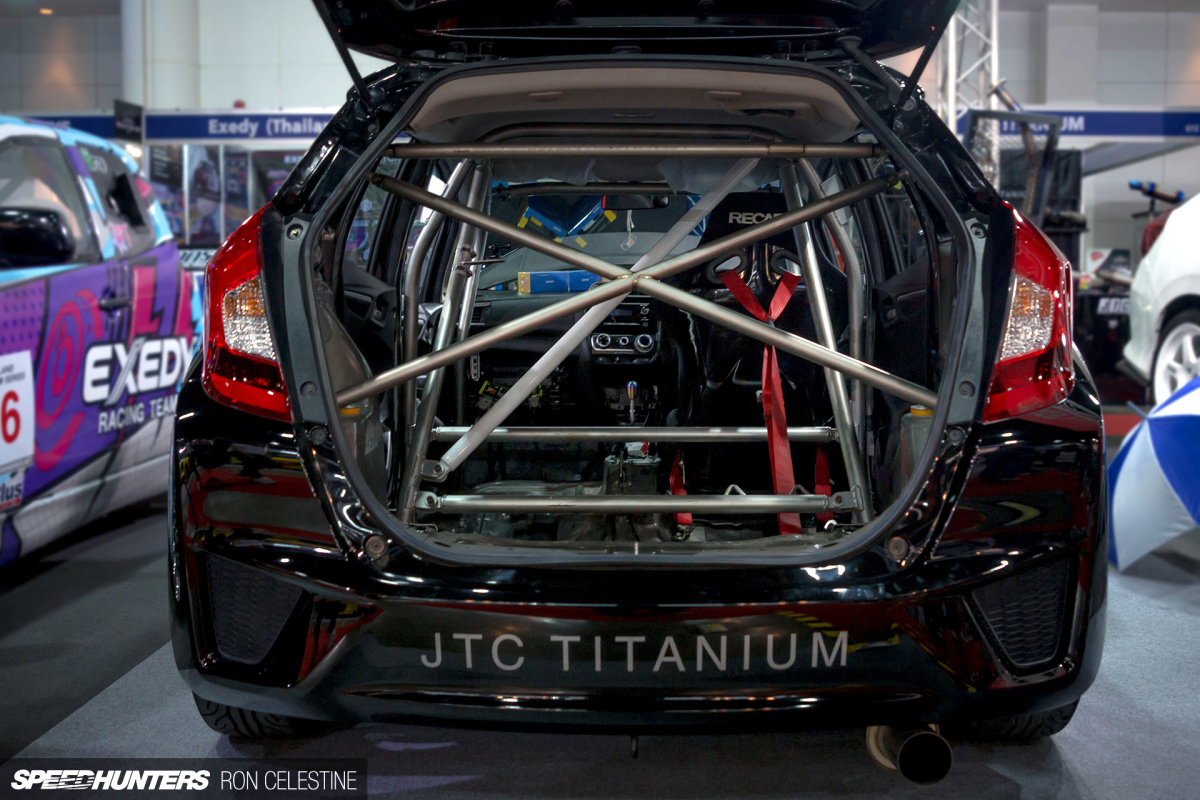 I spotlighted JTC's FD Civic prior to the show starting, but under the lights of the event hall this track-ready Honda Fit showed off some of the company's amazing titanium work.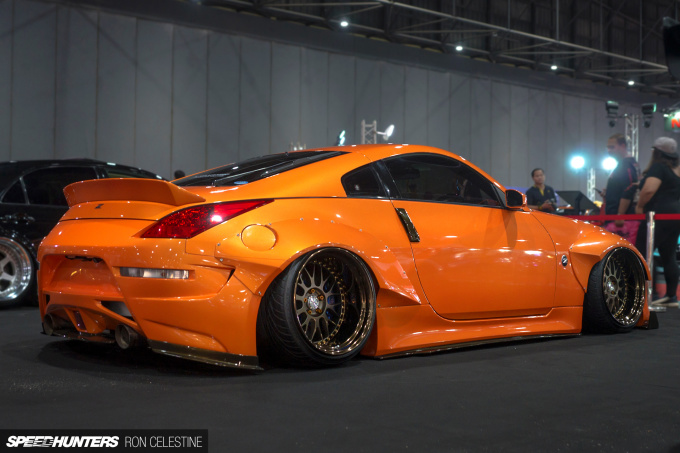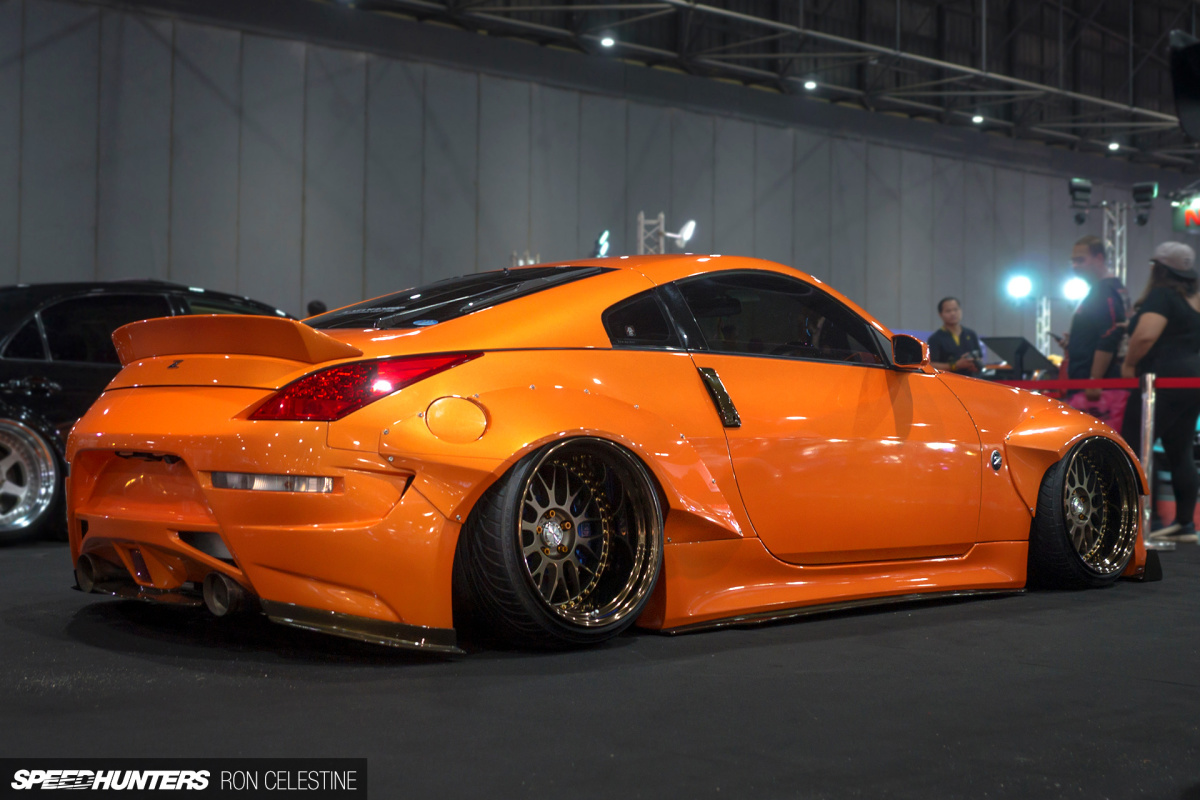 One big difference this show had over the Tokyo Auto Salon was the large number of car clubs that were entered. They weren't there to try and sell anything, just to let the audience pore over their builds.
This Mazda RX-7 and the Toyota Supra below – both from Jica Tuning – were two of my favorite cars at the show. The FC3S sported the hugely popular RE Amemiya body kit and a serious-looking engine complete with GTX45 turbocharger.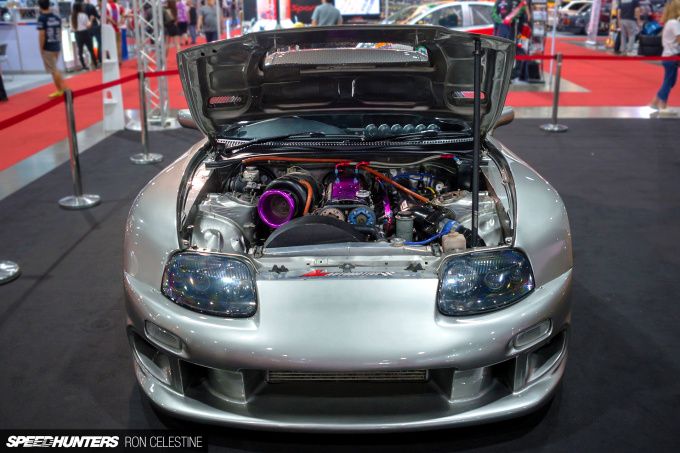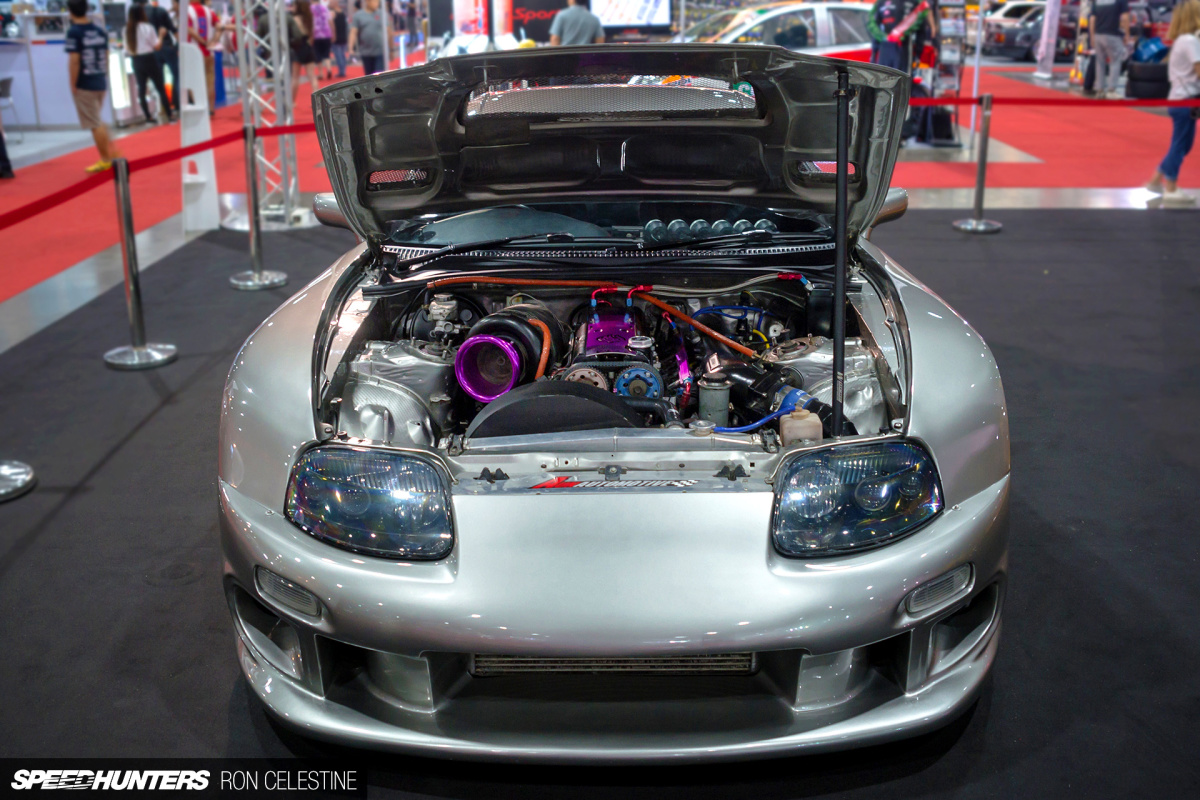 The JZA80 came out to play with a Top Secret GT300 bodykit and massive Holset turbocharger.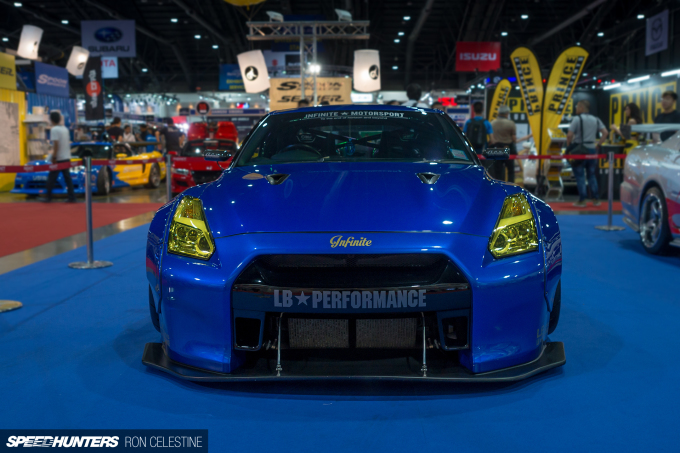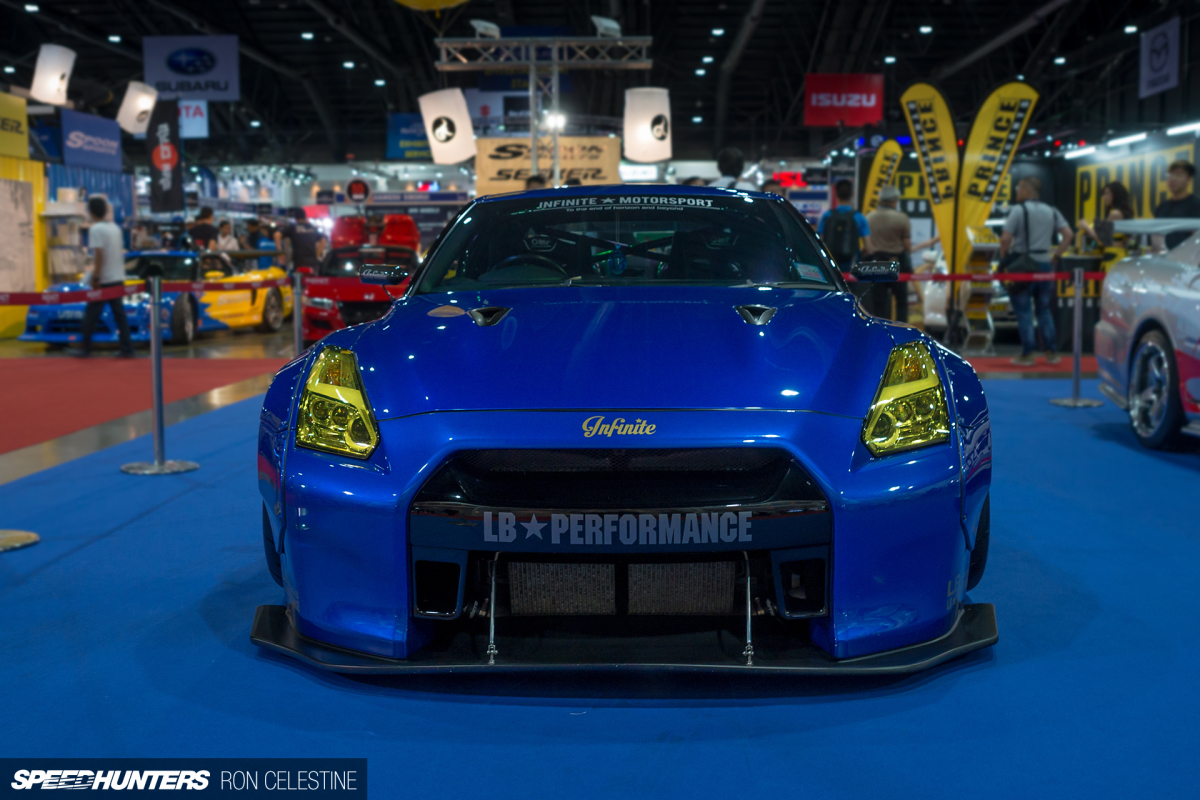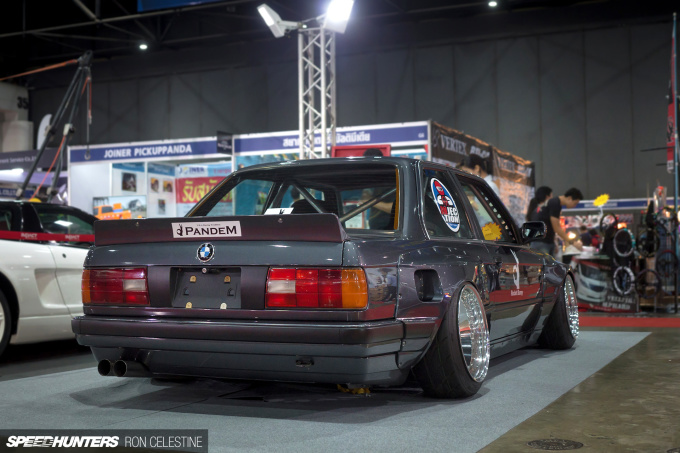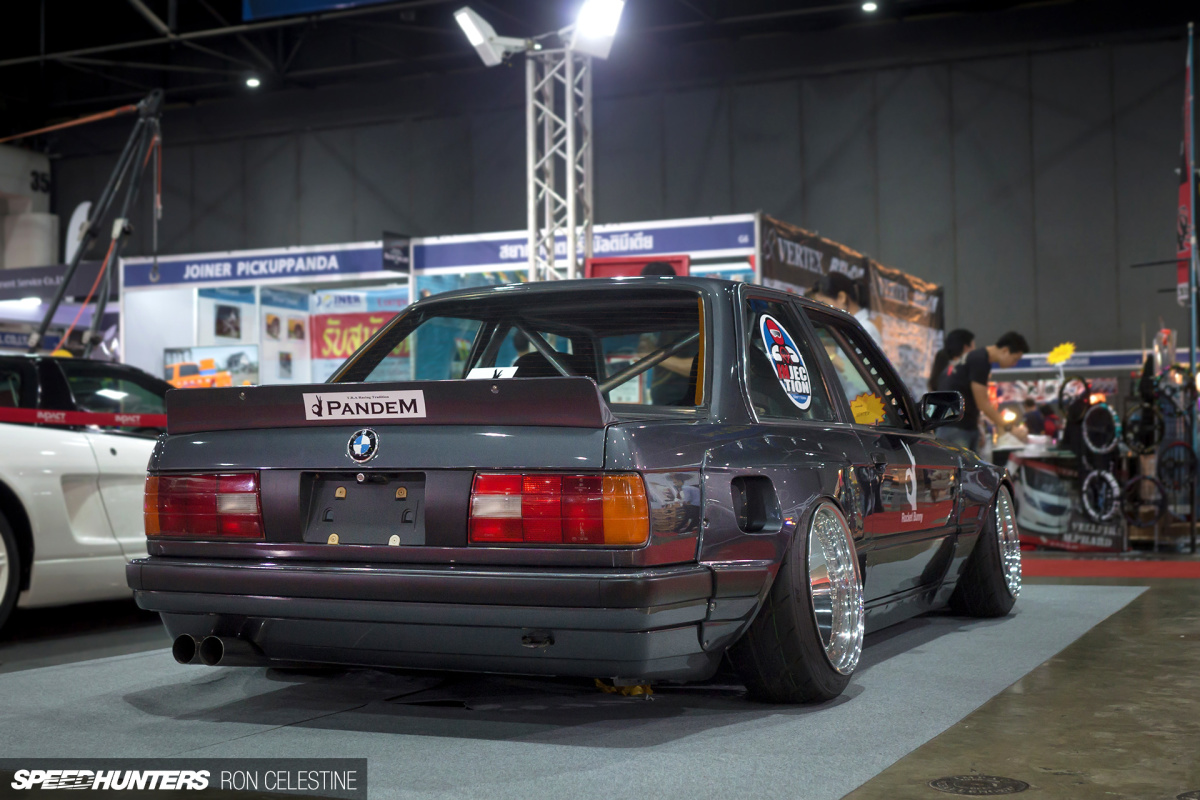 Given its physical size, it was pretty easy to walk around and take in all the sights of the show. It may have been a lot smaller than the Tokyo Auto Salon, but to judge the success of an event based solely on its floor size would be missing the mark completely.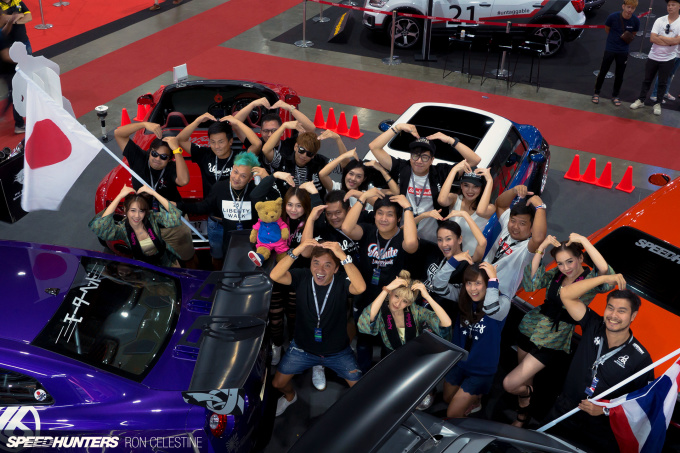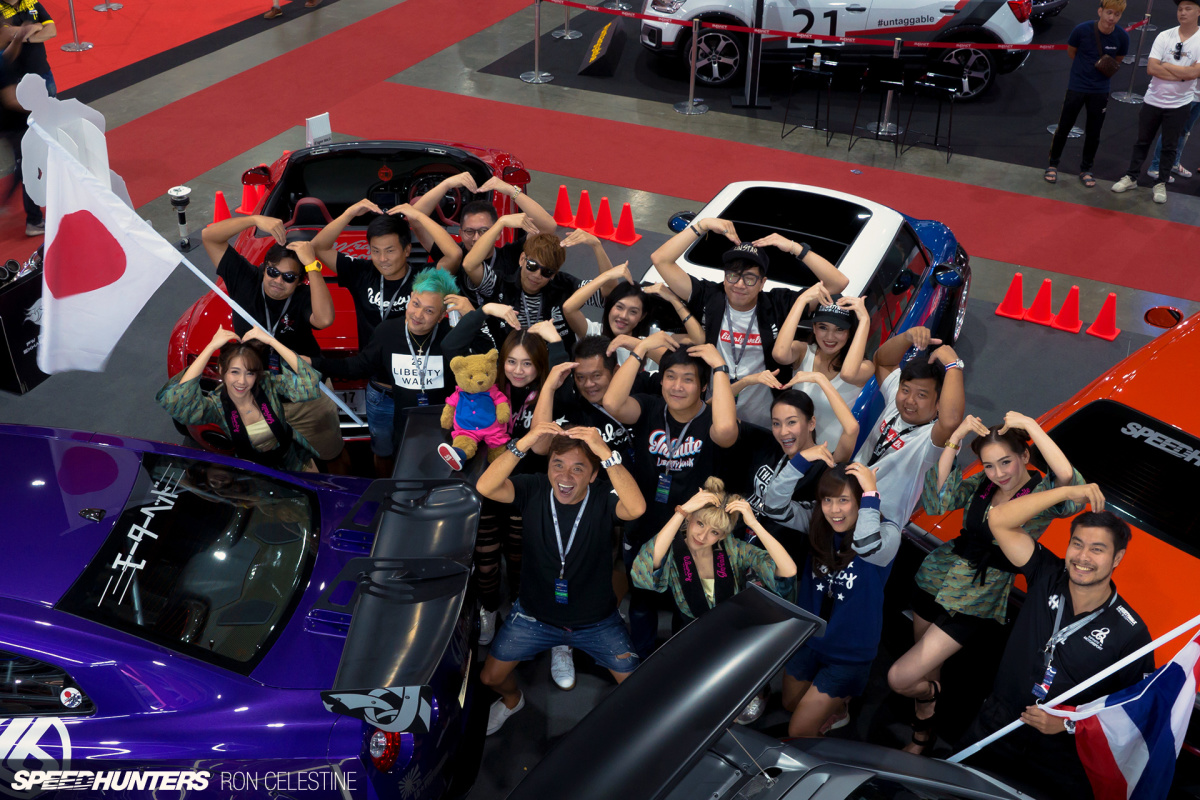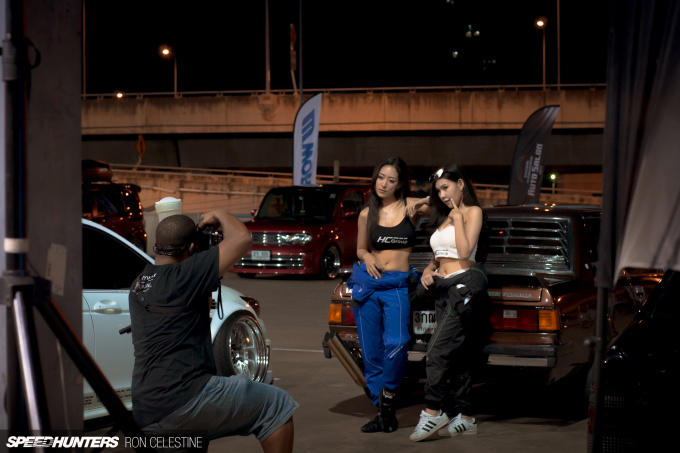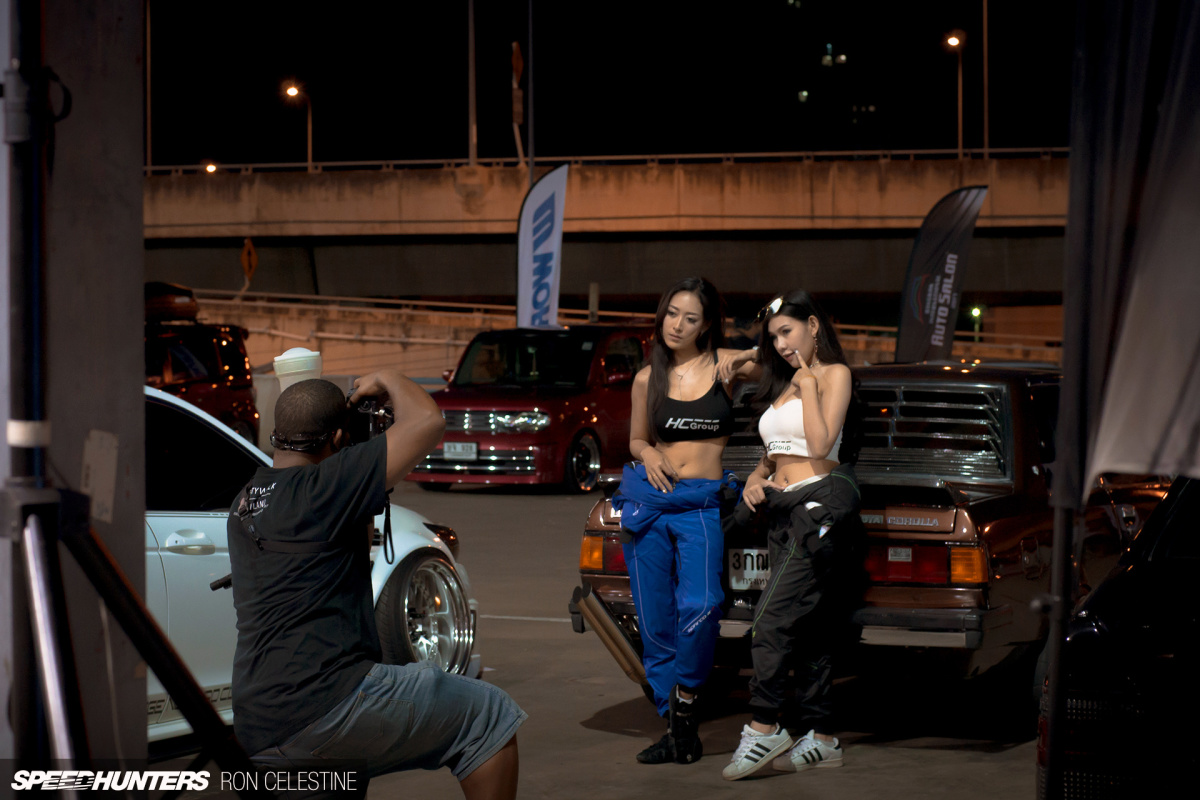 The real joy in Auto Salon events are the connections you make with people. Being reacquainted with friends from all over the globe and meeting new friends that welcome you with open arms and consider you a part of their crew, is one of the shows' best attributes.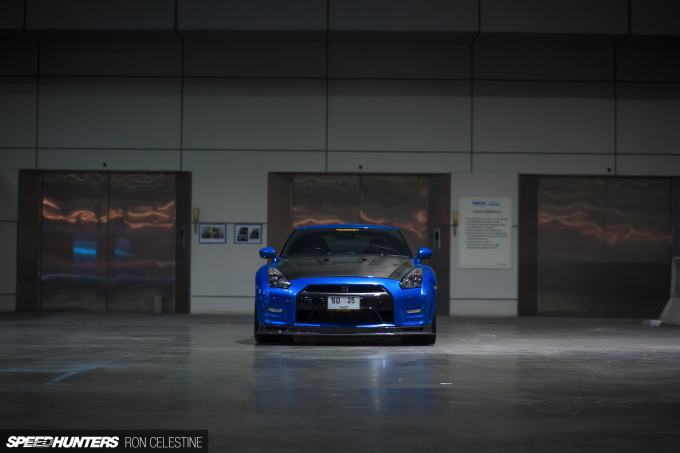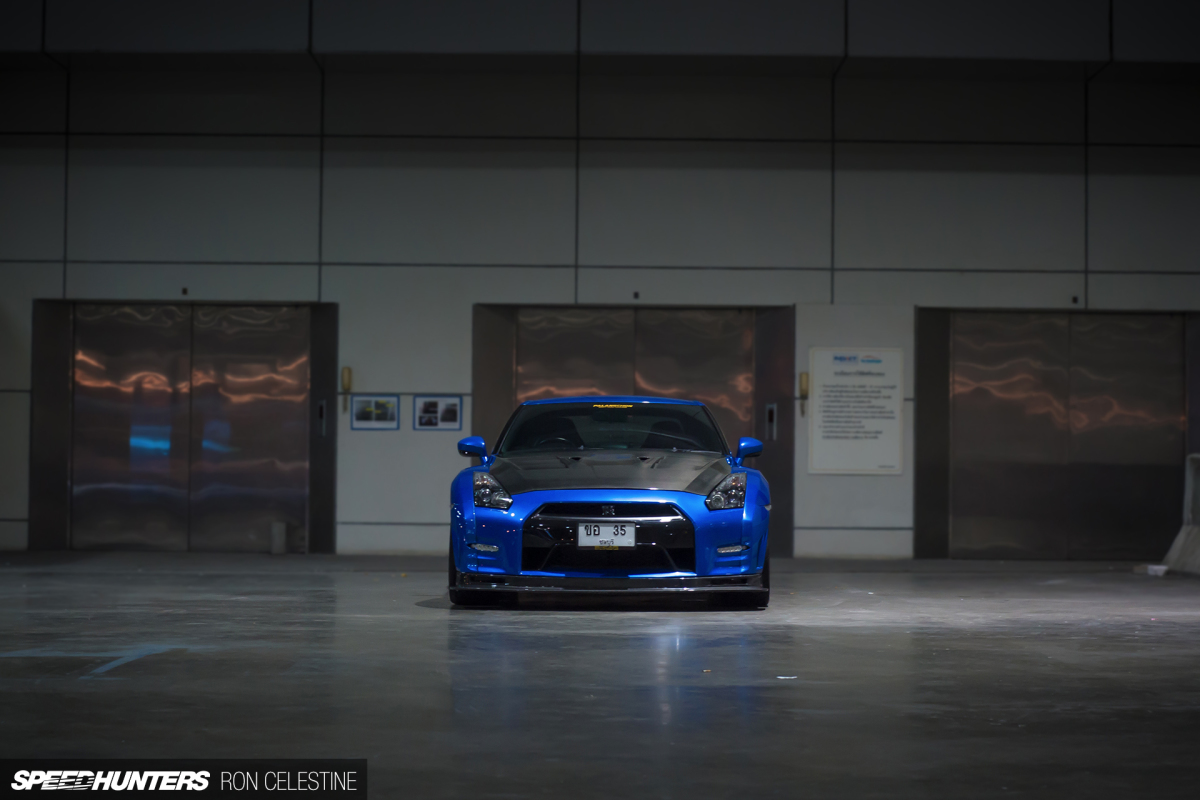 It's the cars that draw us together from different walks of life and all parts of the world, and that reason alone is what makes Tokyo Auto Salon, and consequently the Bangkok International Auto Salon, so great.
Ron Celestine
Instagram: celestinephotography