Takeyari heaven
I had heard that Auto Legends gets a pretty epic turnout of Kaido Racers on the Sunday of the show, but what I was confronted with the other weekend really blew me away. Much like when I head down to Nagoya every April for the Exciting Car Showdown, the parking lot literally turned into its own separate show…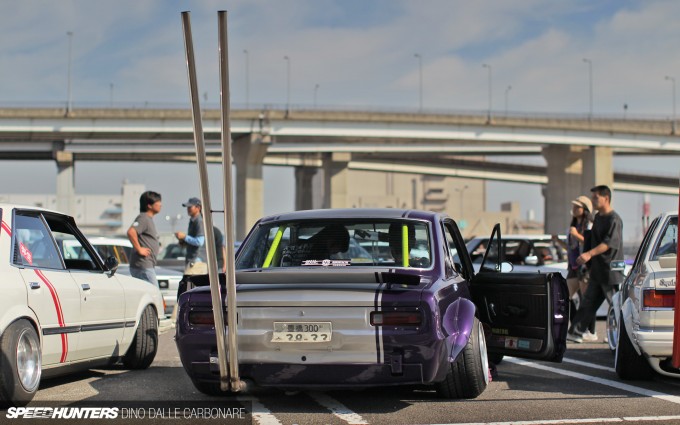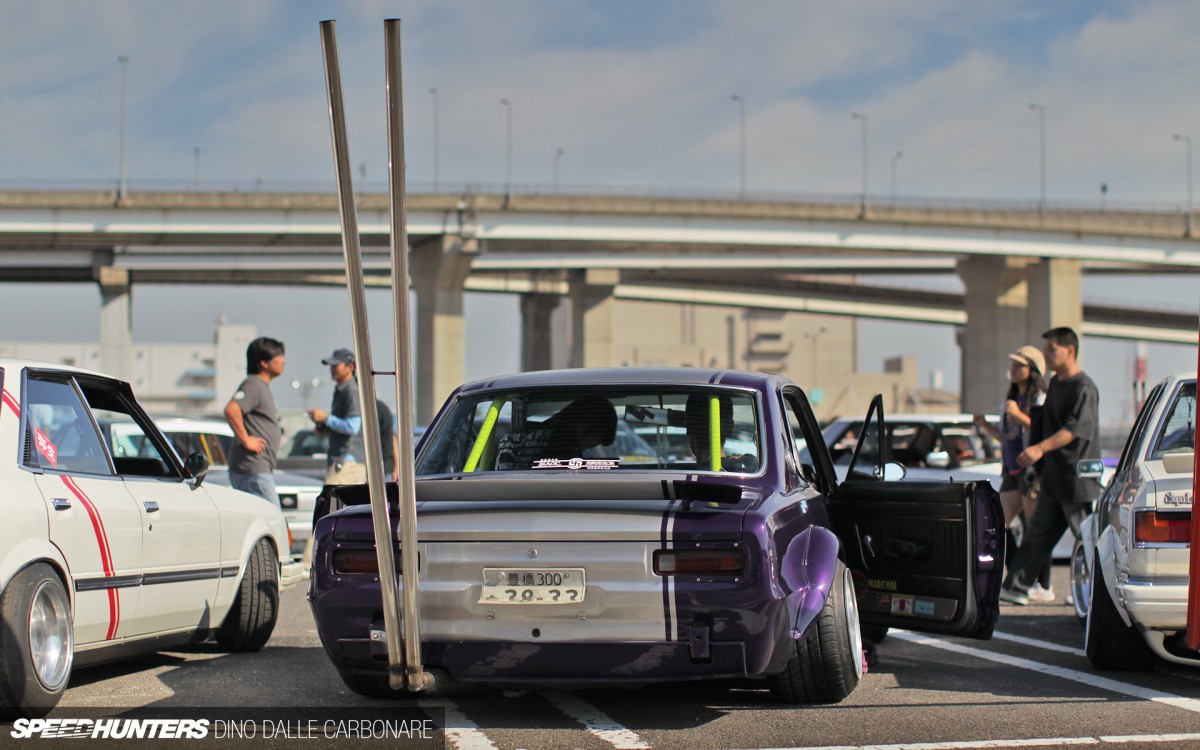 … as Kaido Racers…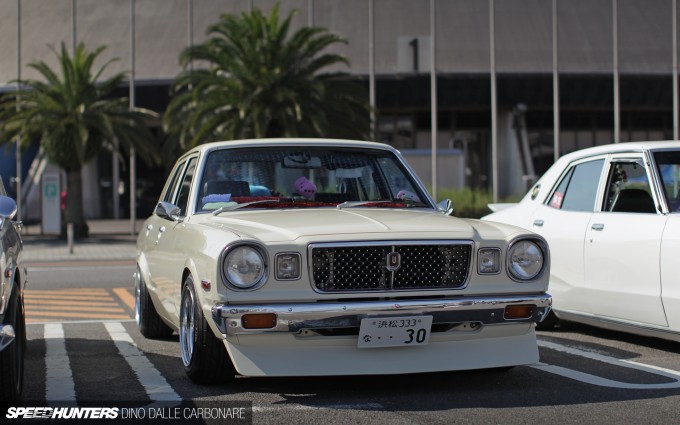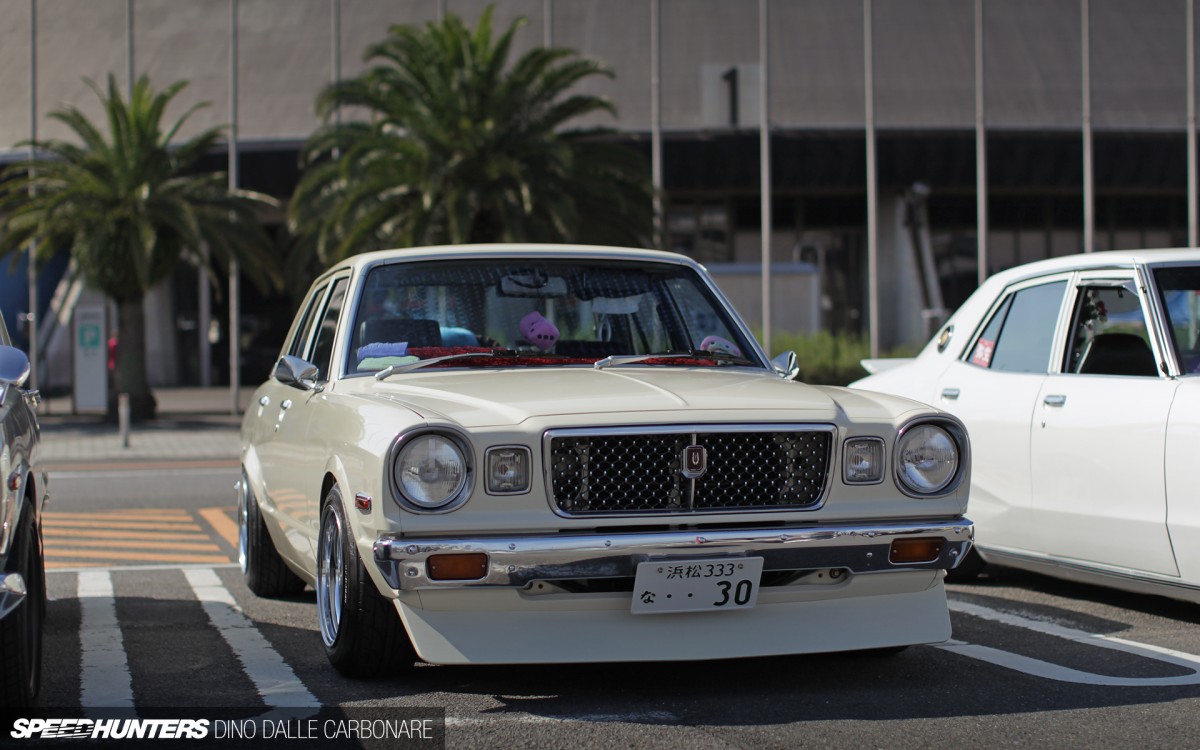 … as well as more conservatively tuned Japanese classics of every sort, rolled in for a 'little' get together.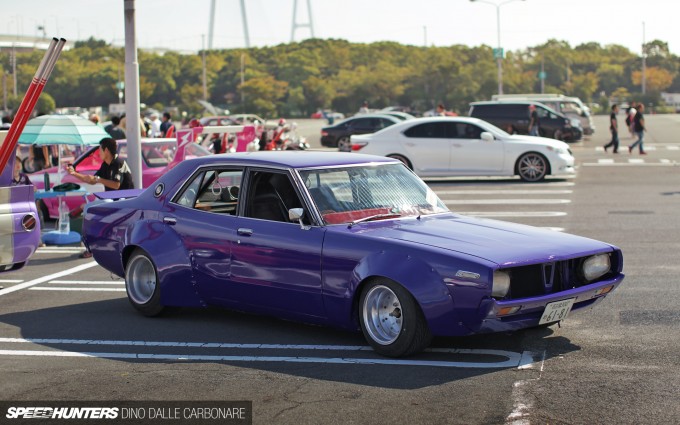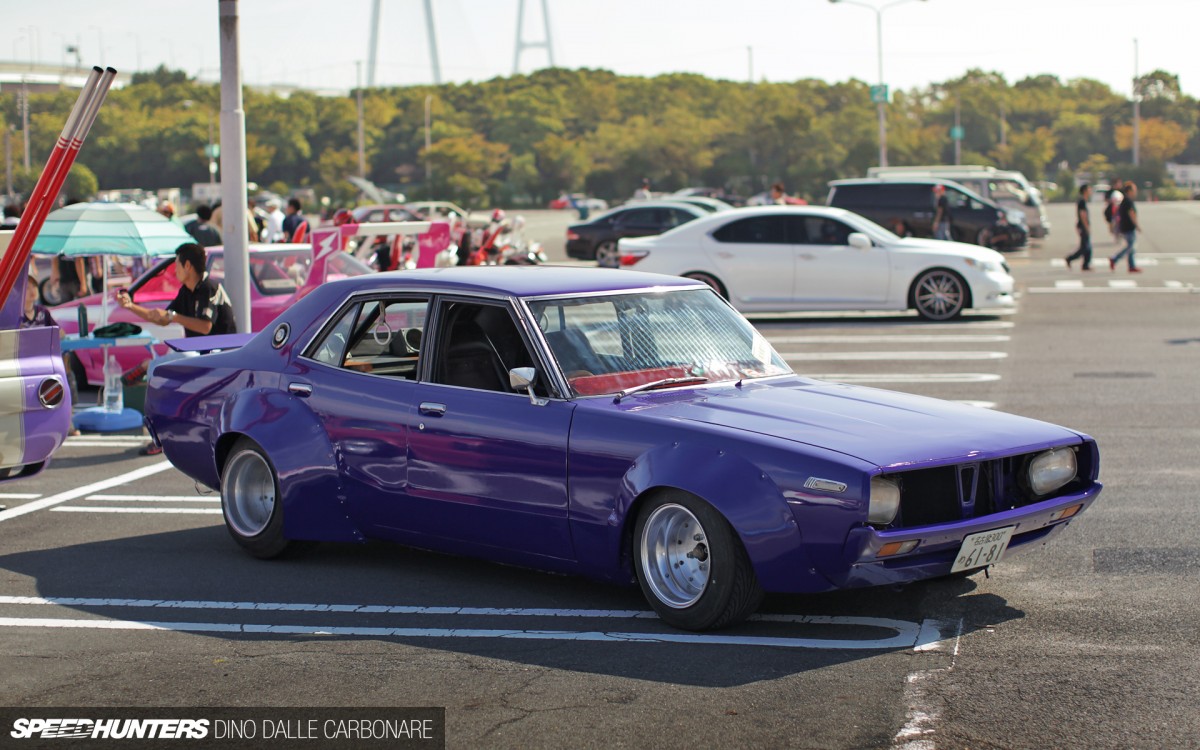 This continues to be an area of Japanese car culture that in simple words boggles the mind…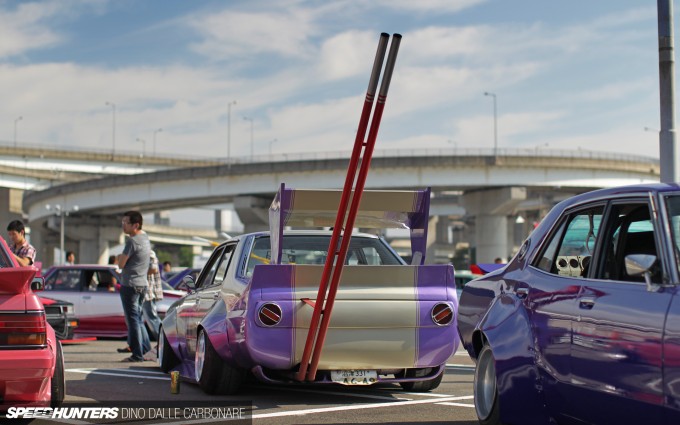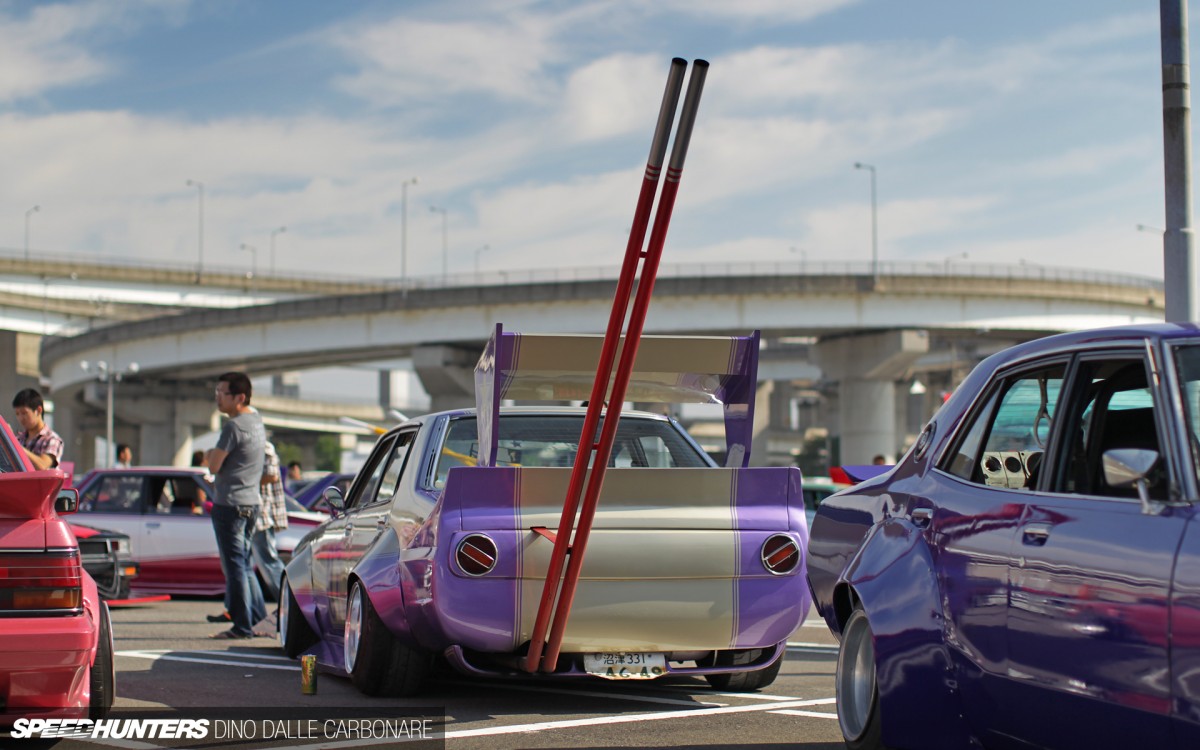 … especially when viewed through the eyes of a foreigner. Much like dekotora, those elaborately decorated trucks that Mike showed us earlier this year, the kaido racer thing is an impossibly Japanese take on cars; an attempt to follow the old style of trying to turn your street ride into a race car, fused with a need to show off and get reactions.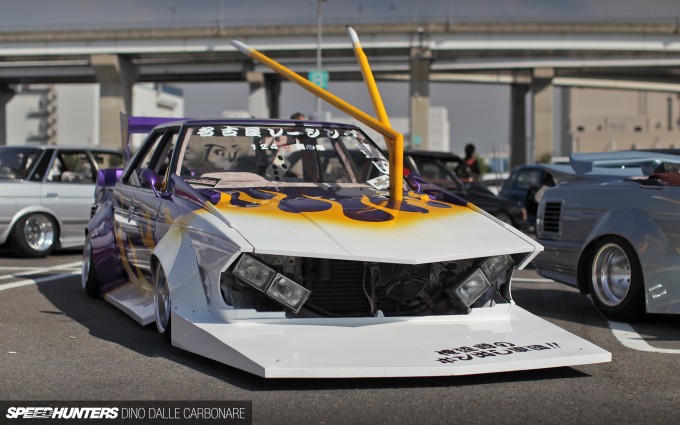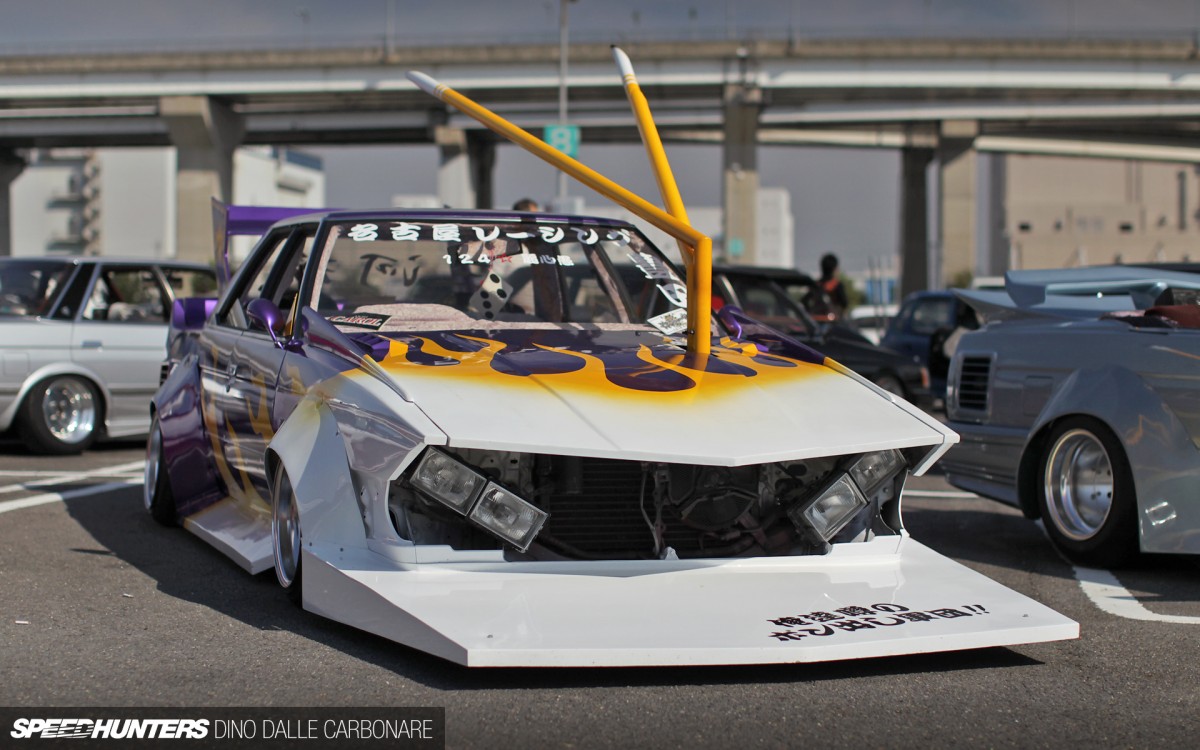 This is the result.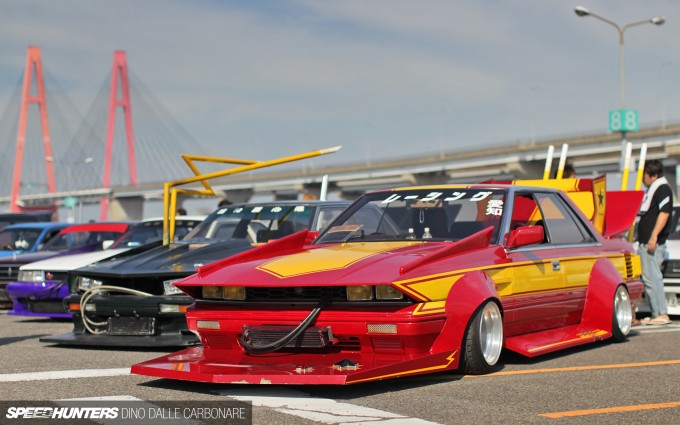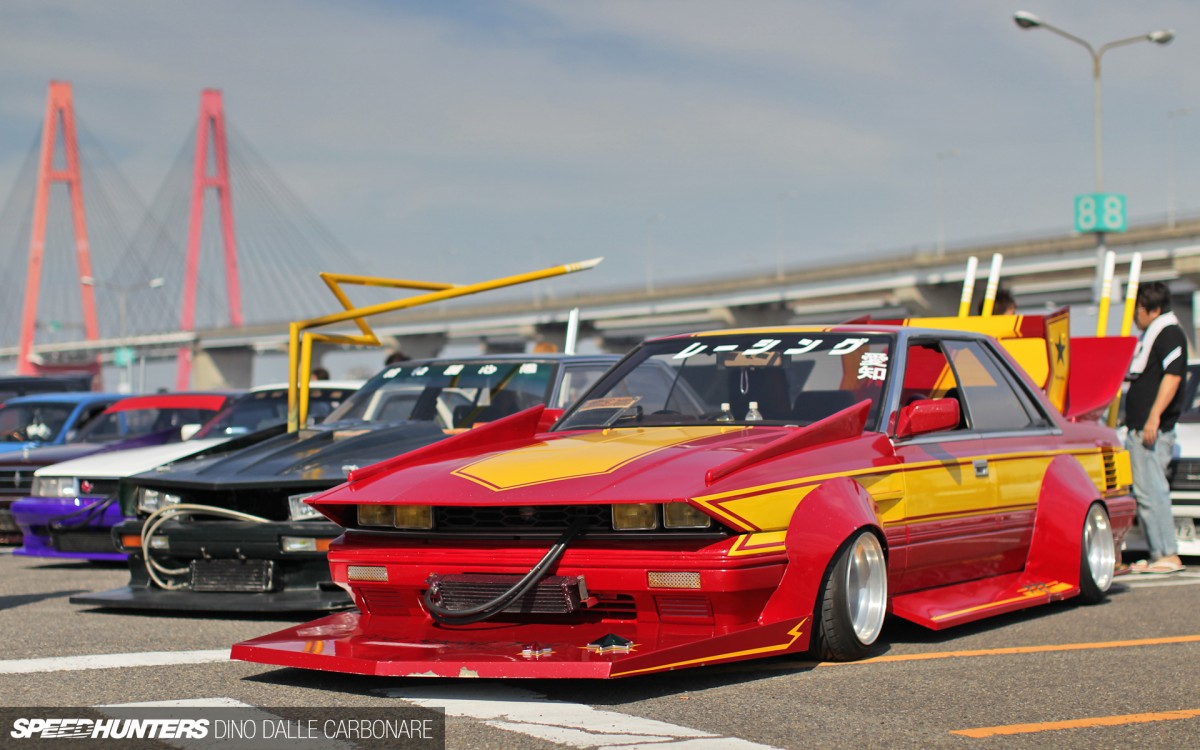 None of these cars are of course road legal – most owners keep them in their back yards and move them around for meets using 'slash plates', in the same sort of way a lot of drifters move their track weapons to and from circuits.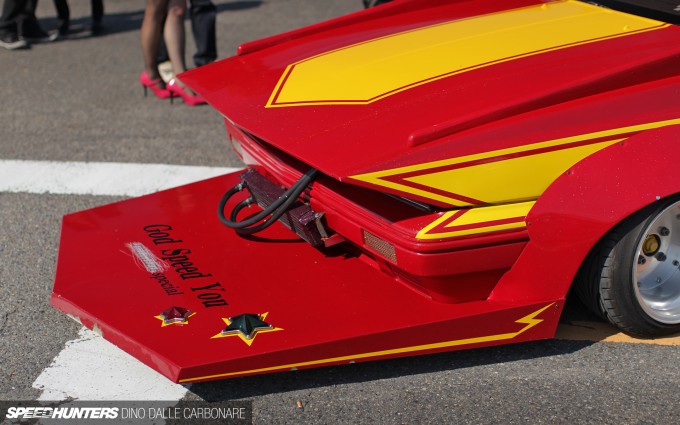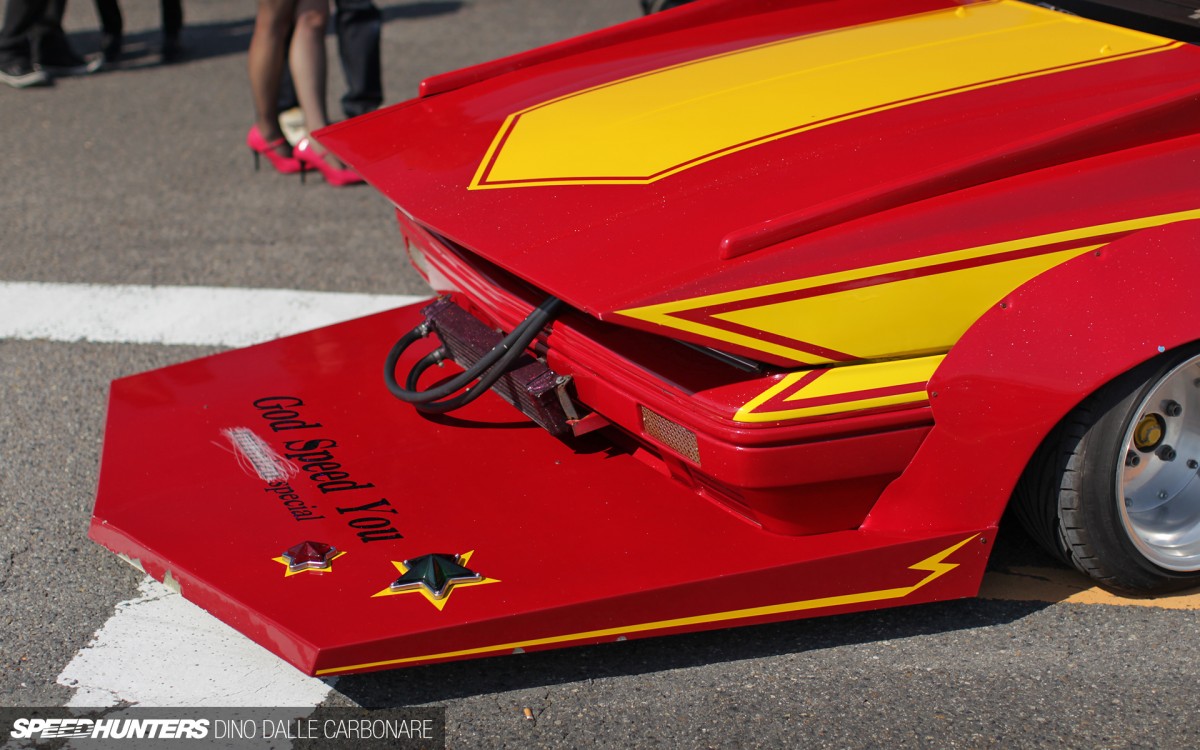 It's the only way they can, sort of legally, cruise the streets for a few hours without attracting too much attention from the police.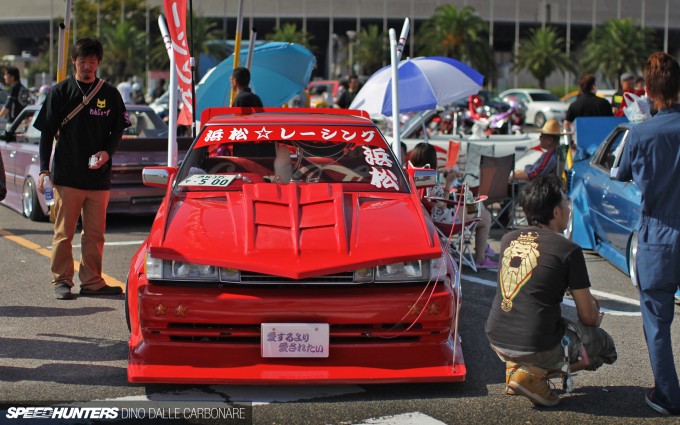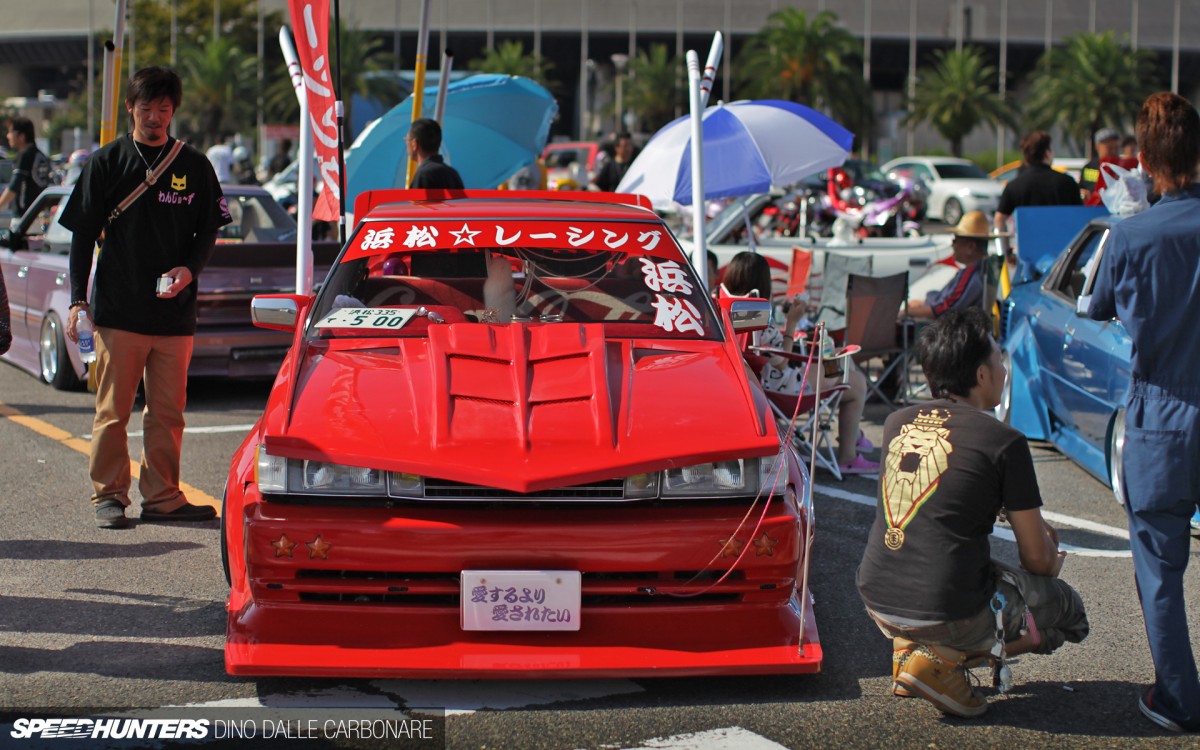 Aside from making lots of revving sounds through their vertical takeyari exhaust pipes they are out to have a bit of fun with their friends, just like everyone else.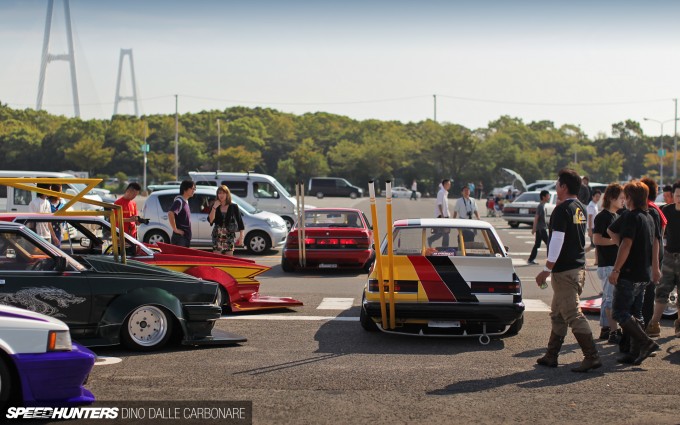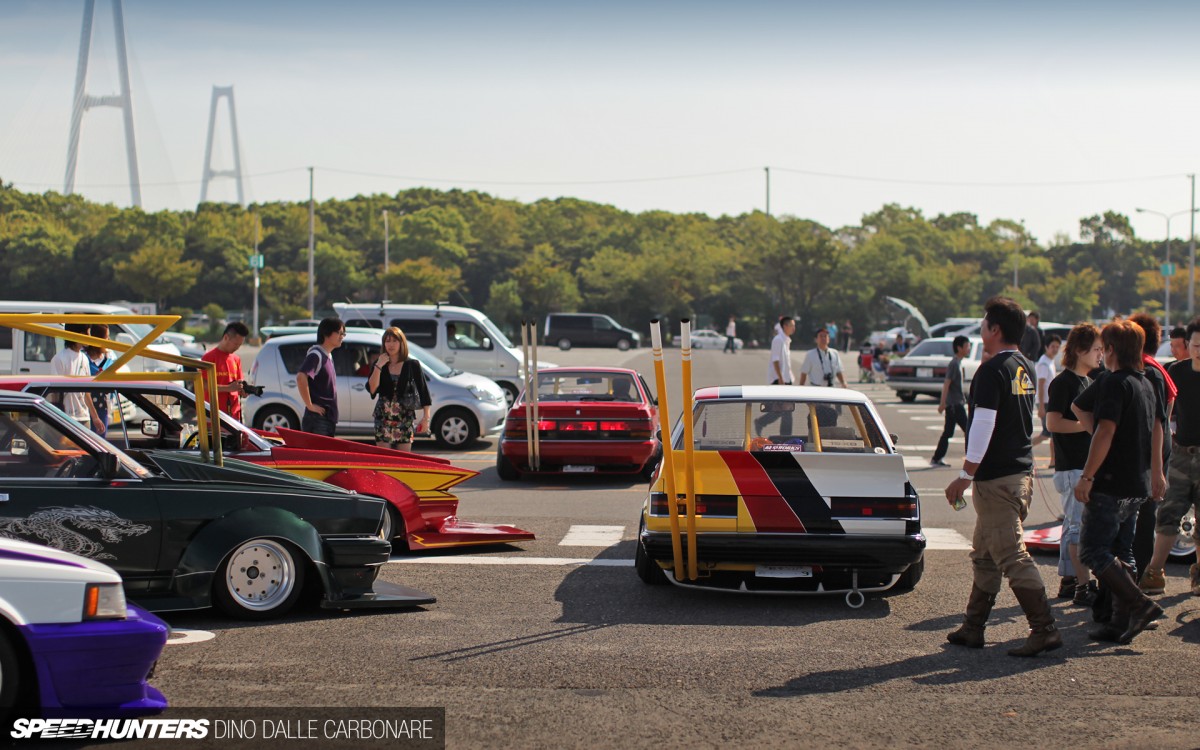 It does create quite the spectacle though.
A few small touches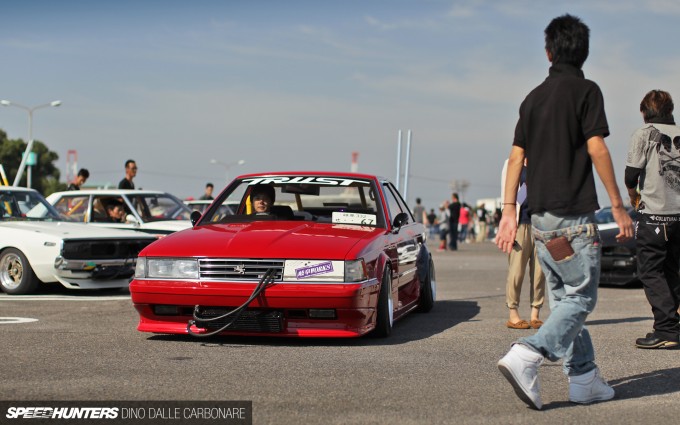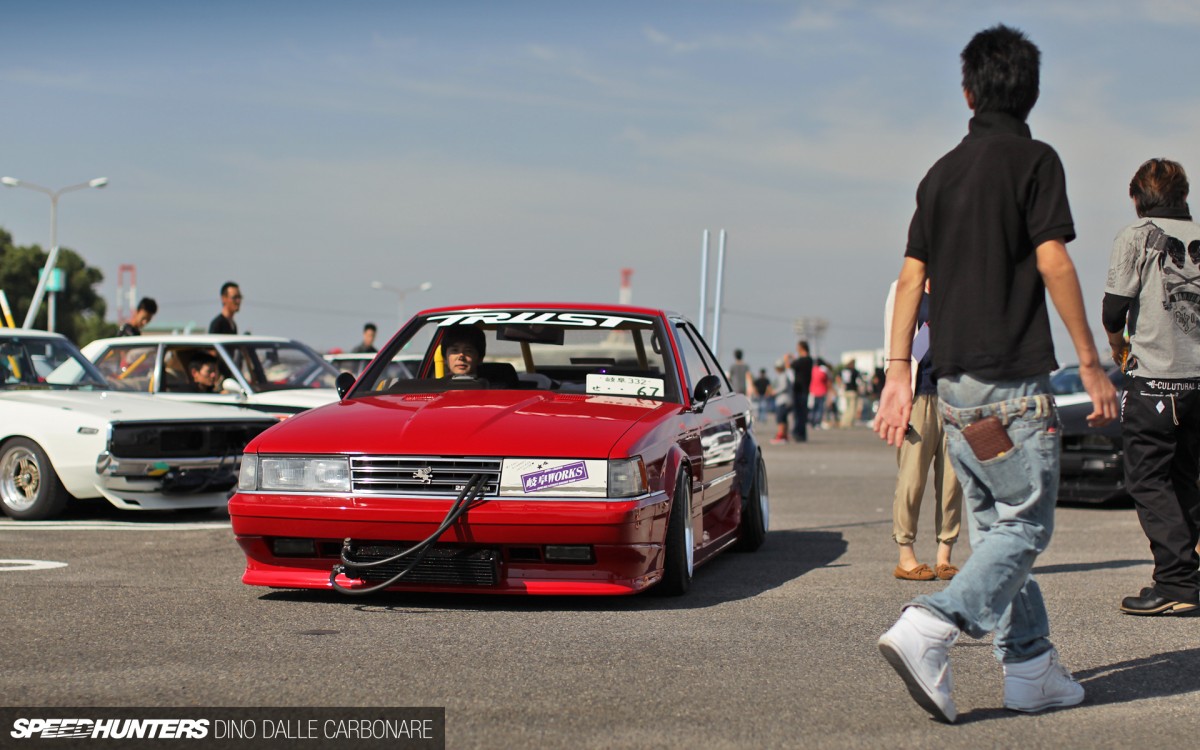 This is one area the Japanese really can't be touched.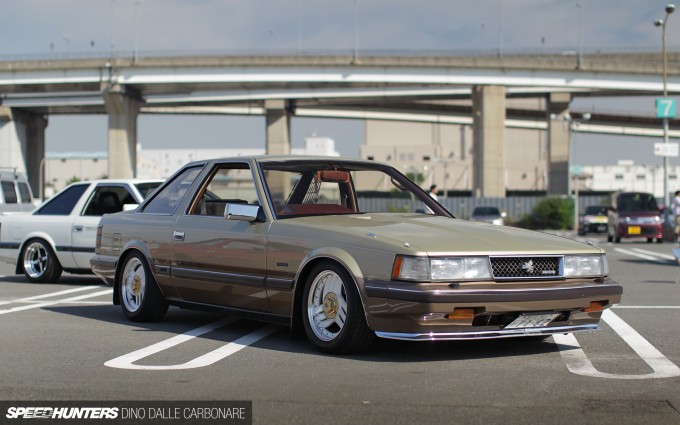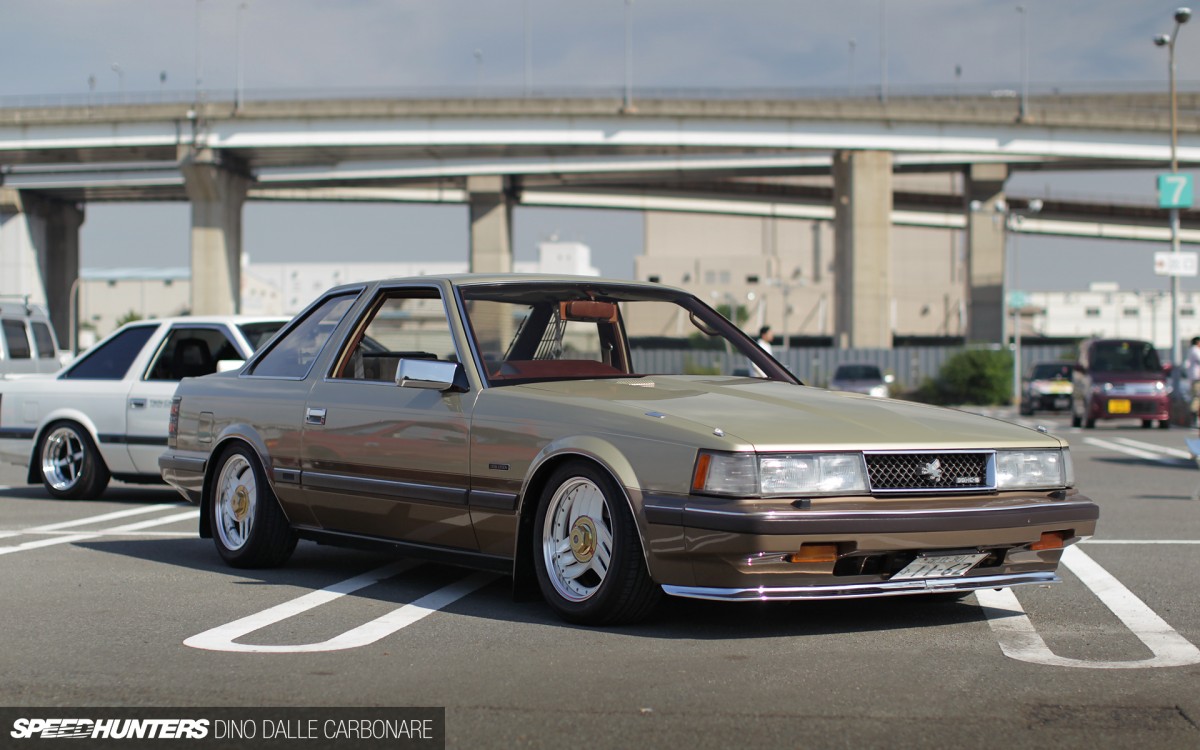 What these guys do to their old modern day classics can only be commended. It's all about keeping alive a slice of car culture that in most other countries…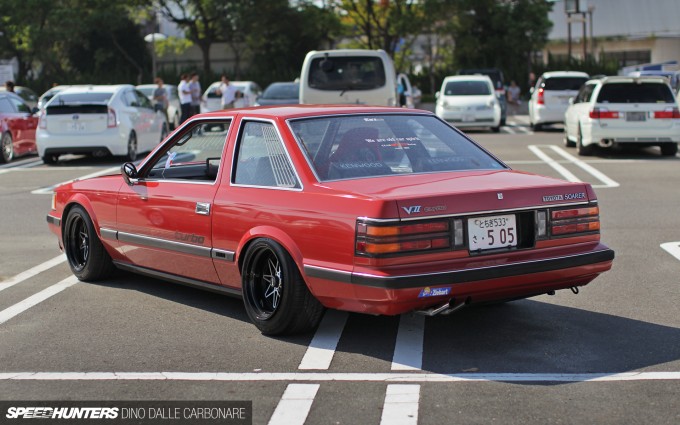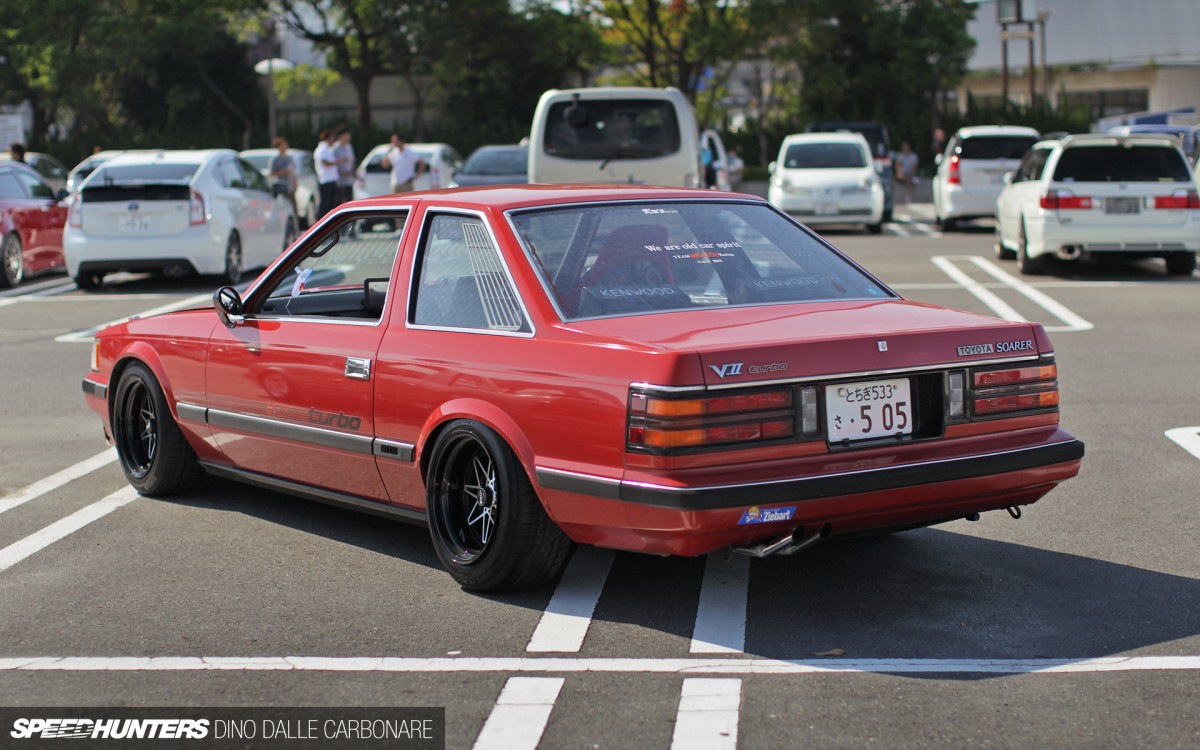 … would be forgotten as is perfectly demonstrated by this clean group of Soarers I came across.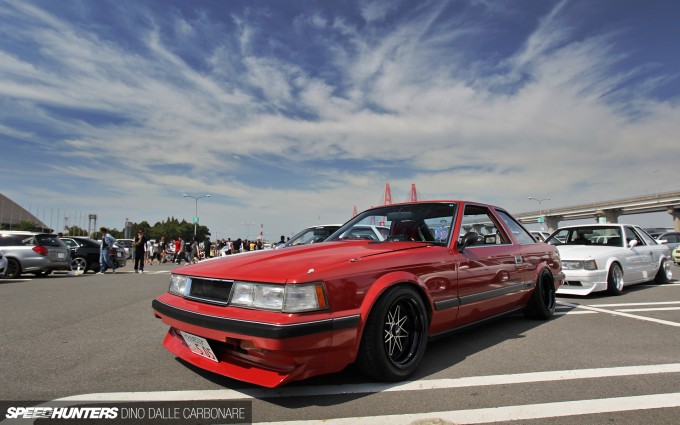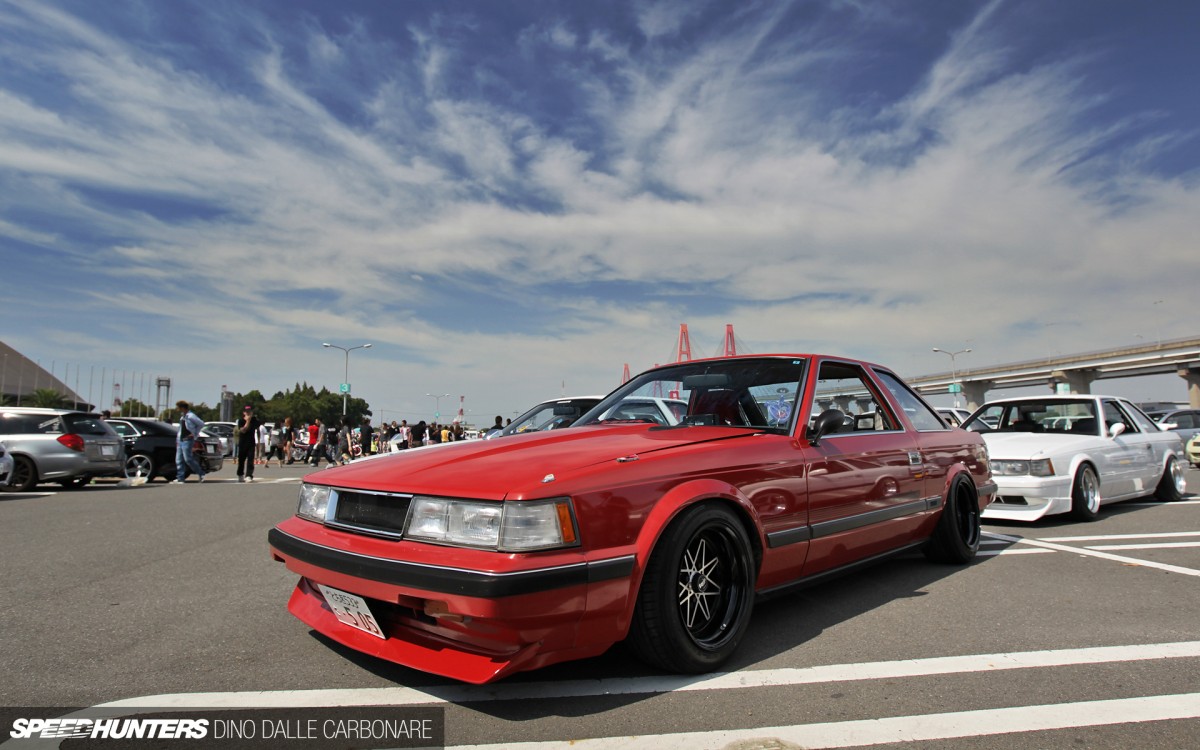 As you can see, you don't need to go wild: slammed suspension and choice rims does the job…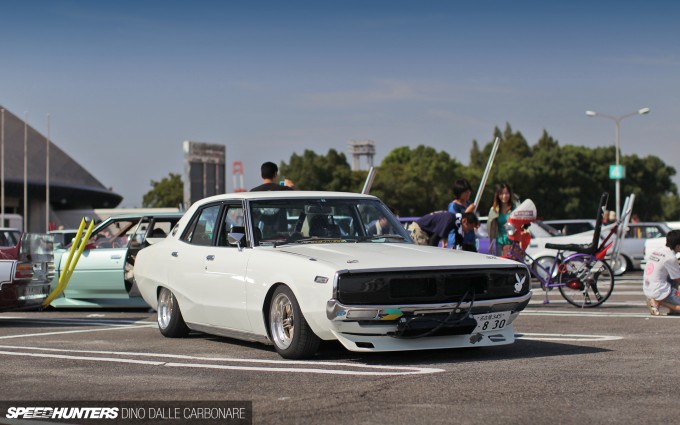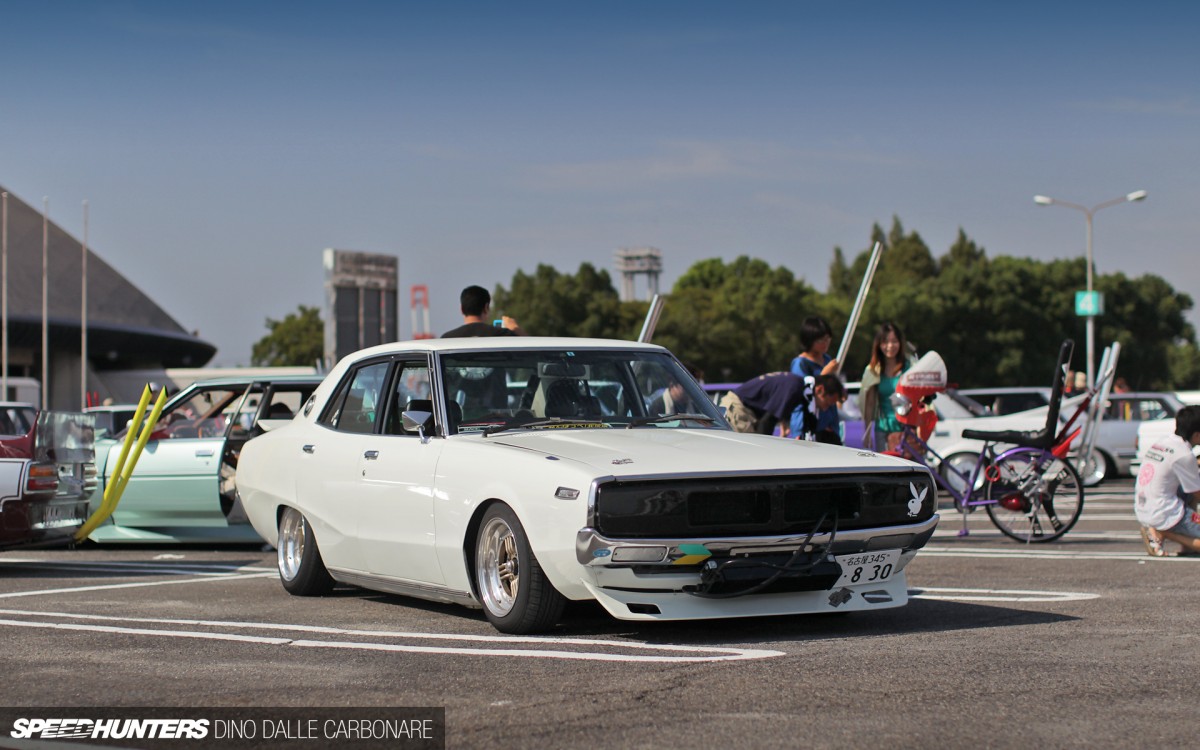 … the same sort of recipe able to be applied to all cars in this genre.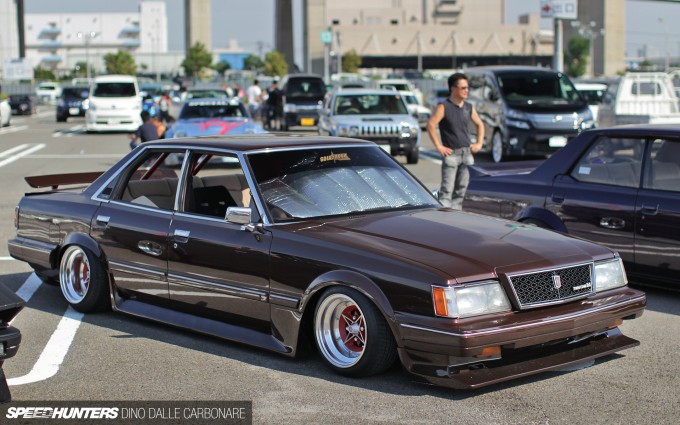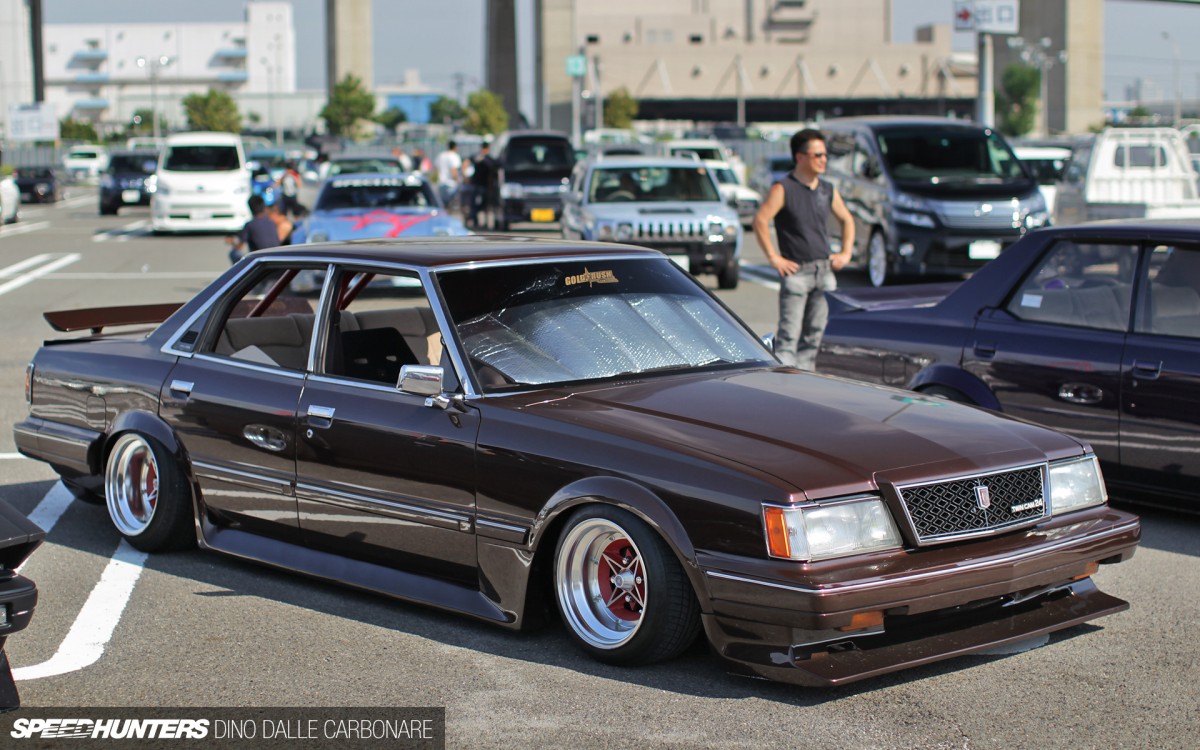 A step up from this would be adding blistered fenders and more exaggerated aero additions as we can see on this Gold Rush Corona Mark II sitting ever so beautifully on a set of Techno Phantoms.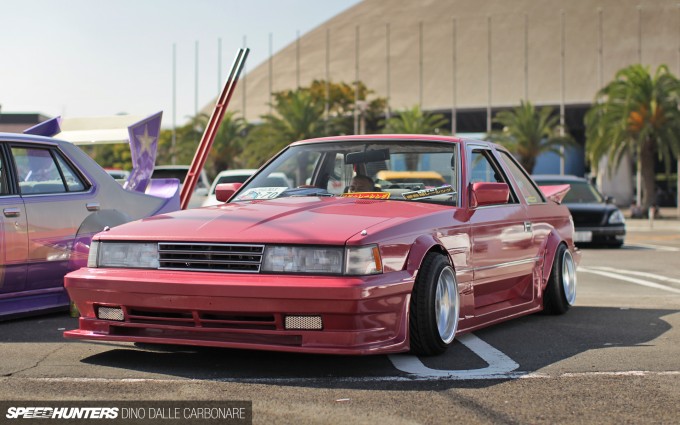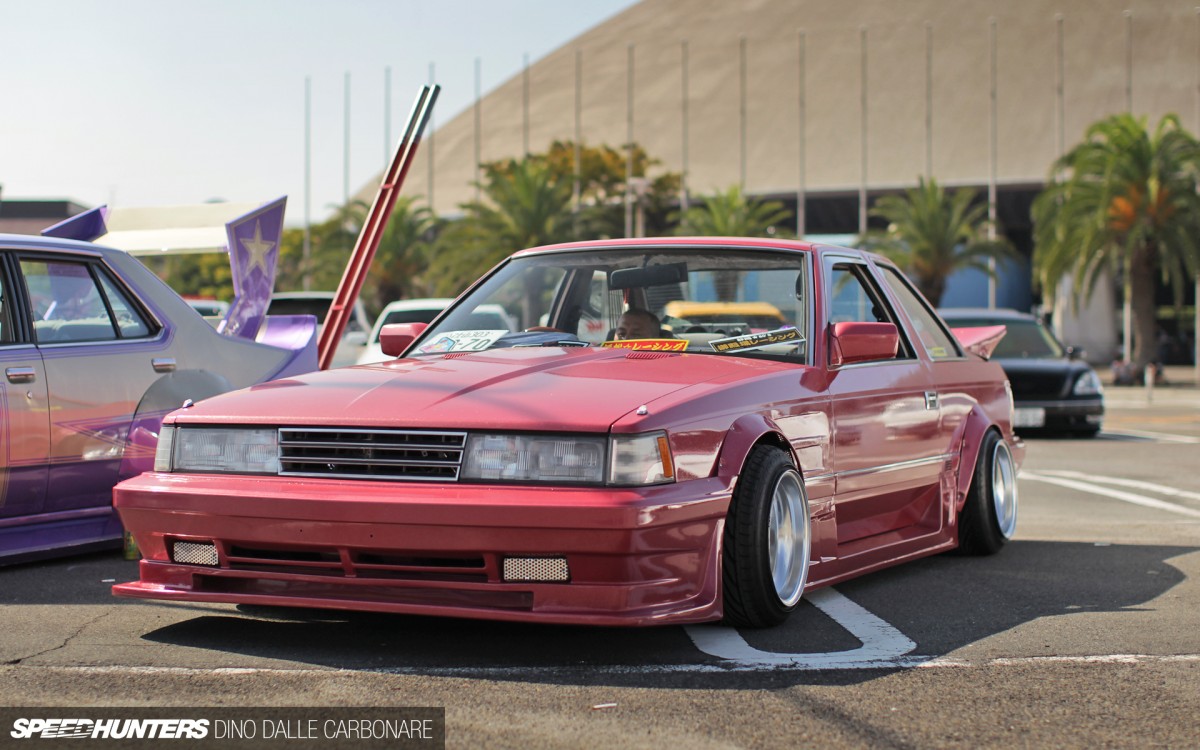 This Soarer is another good example.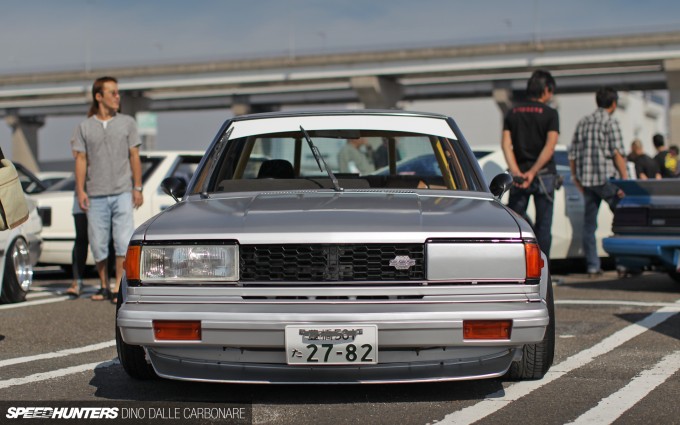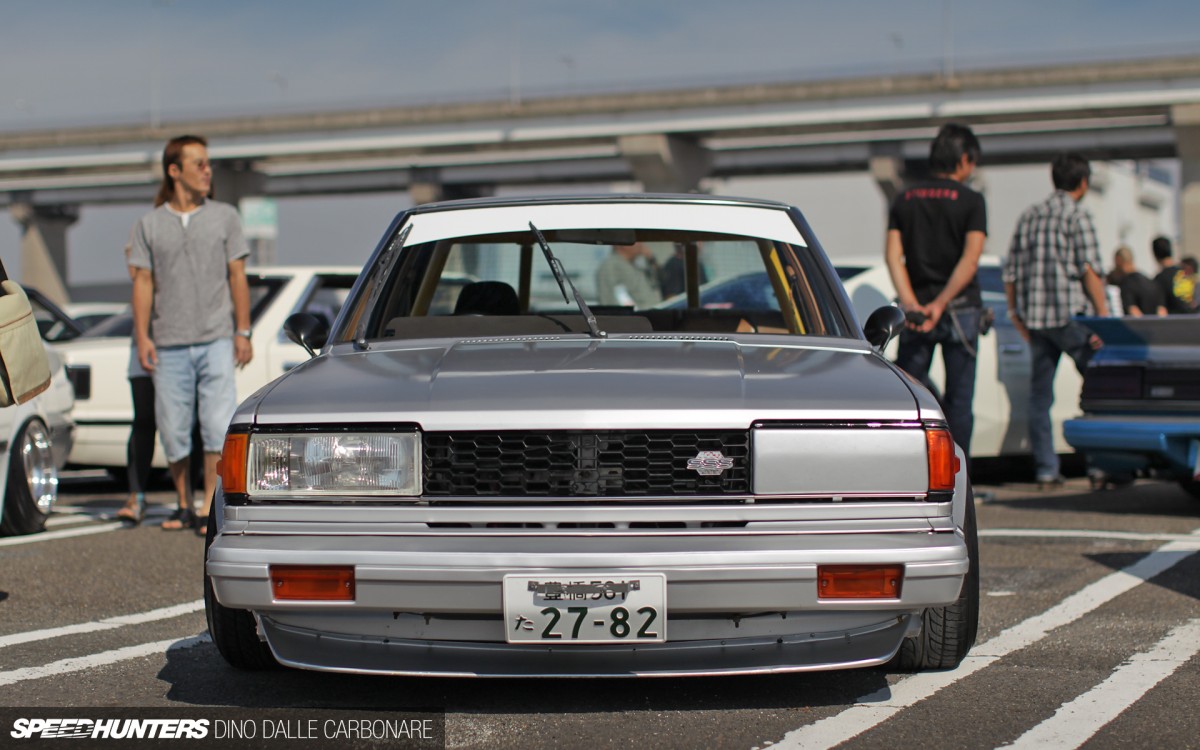 I've never seen a Bluebird of this generation look quite so attractive before!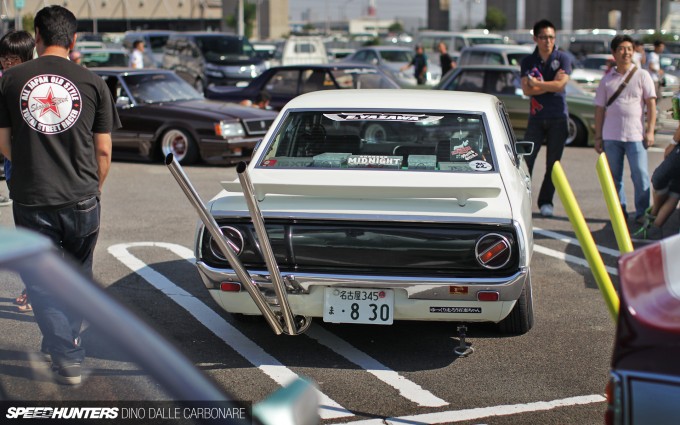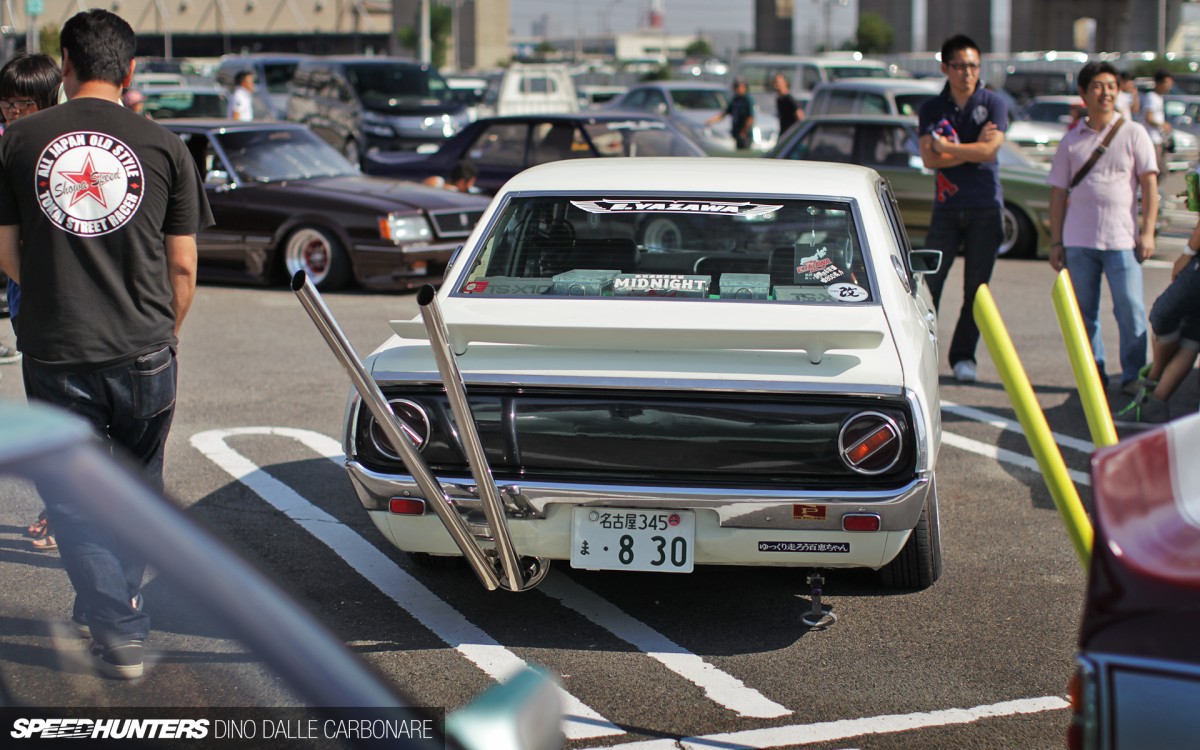 Aside from the signature, slant-cut pipes…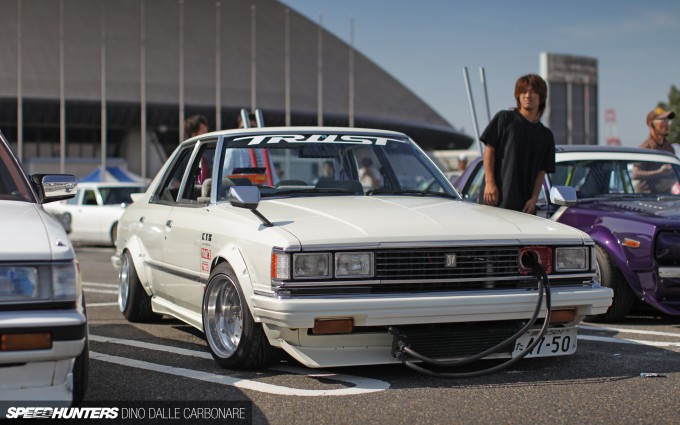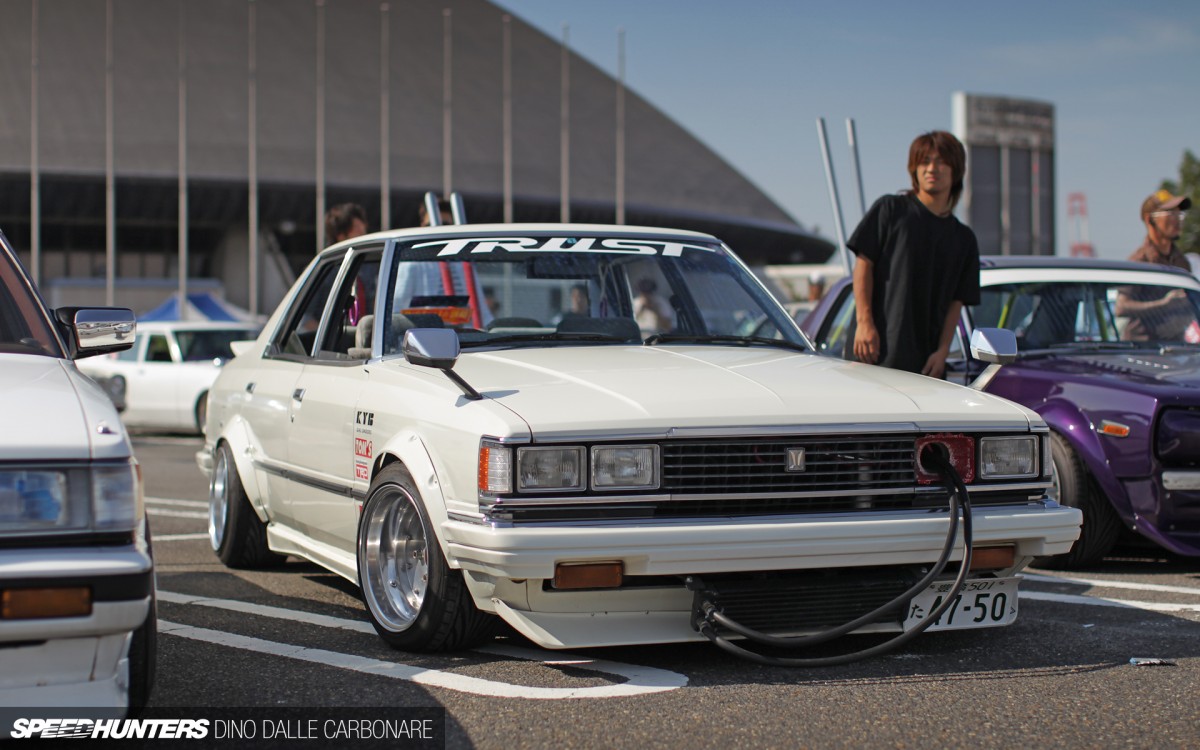 … popular additions to create a link to those seventies race cars are of course the externally mounted oil coolers and countless takes on the deppa front bucktooth spoiler which can range from a barely visible addition…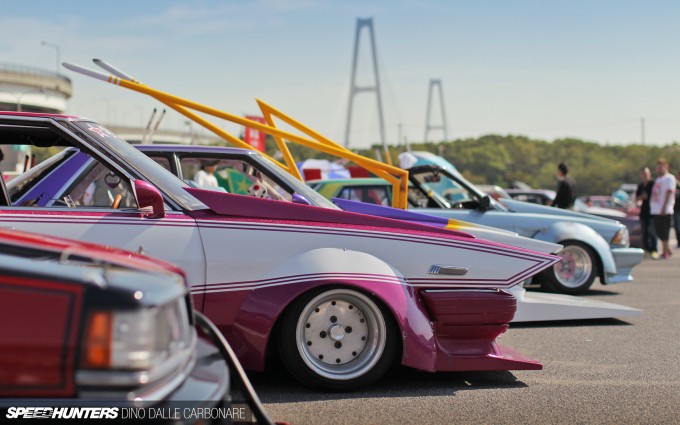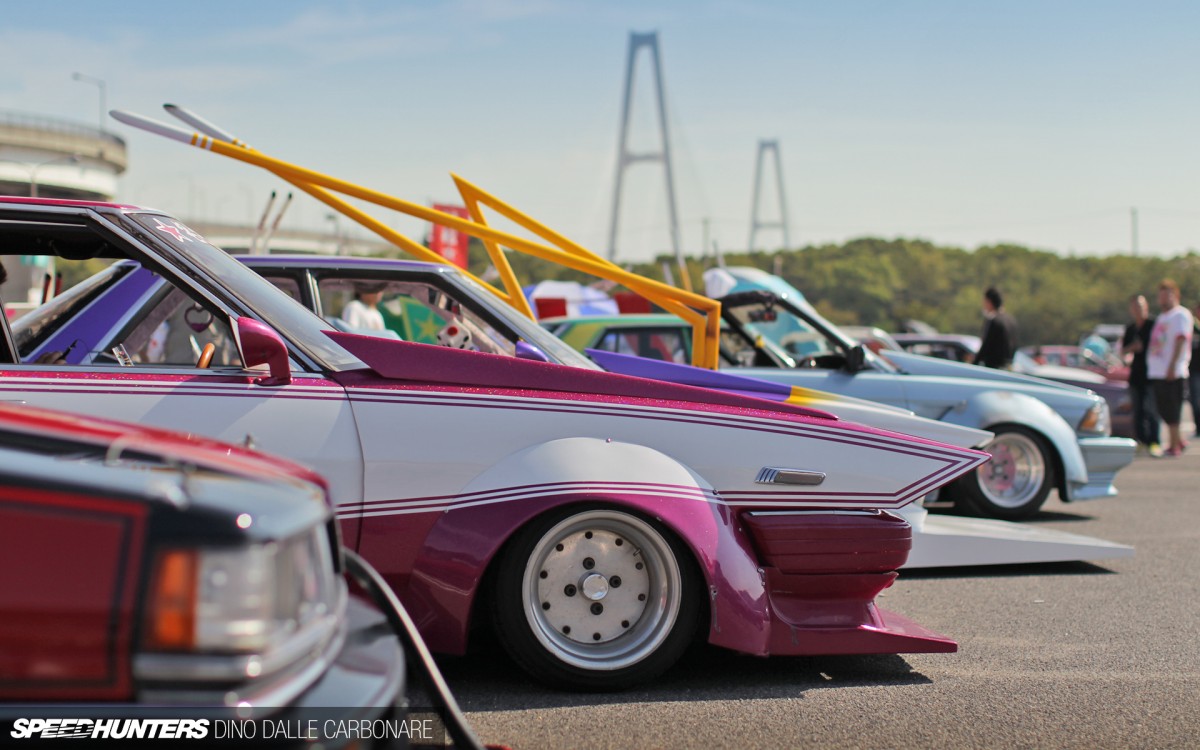 … to something with a little more protrusion.
It's all about the mix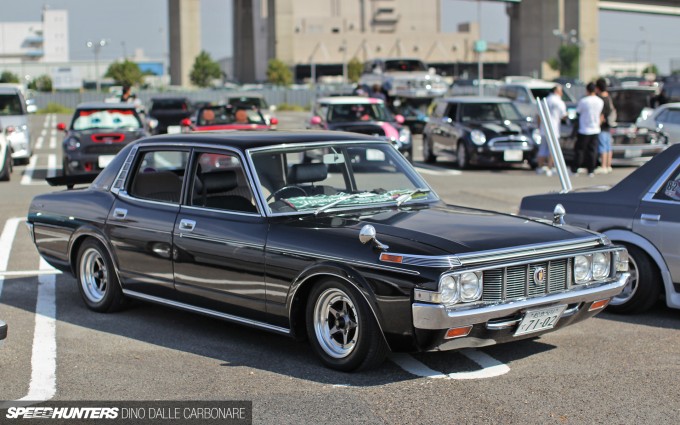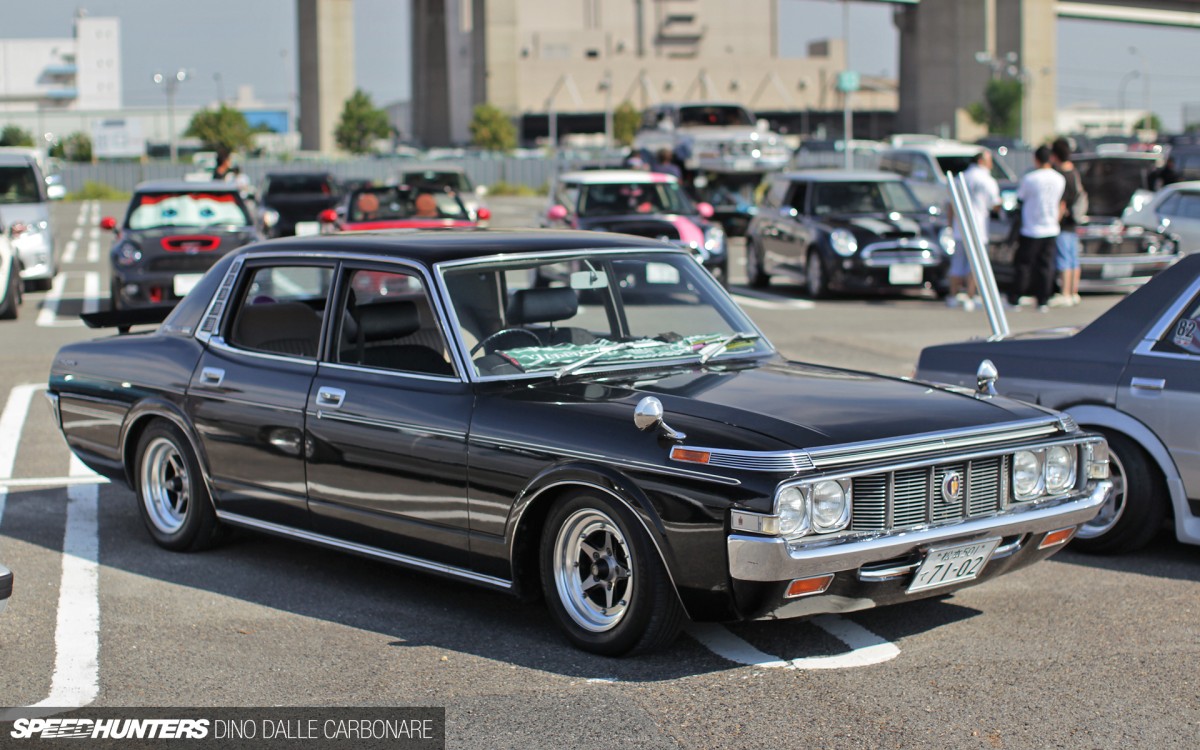 I can definitely say I have never seen a Crown of this generation at these sort of meets, showing that the scene is expanding and that people want to make themselves seen more.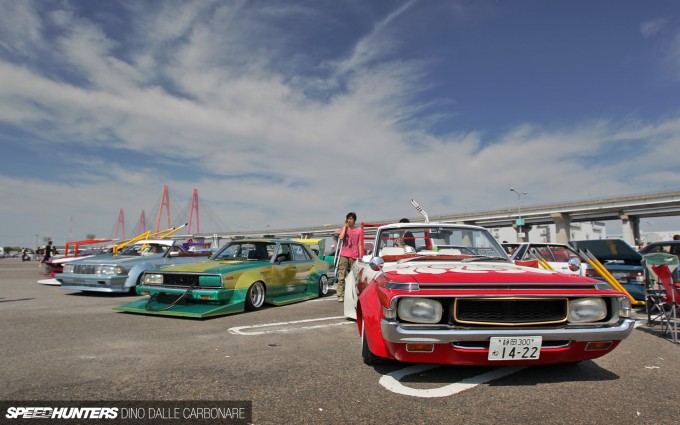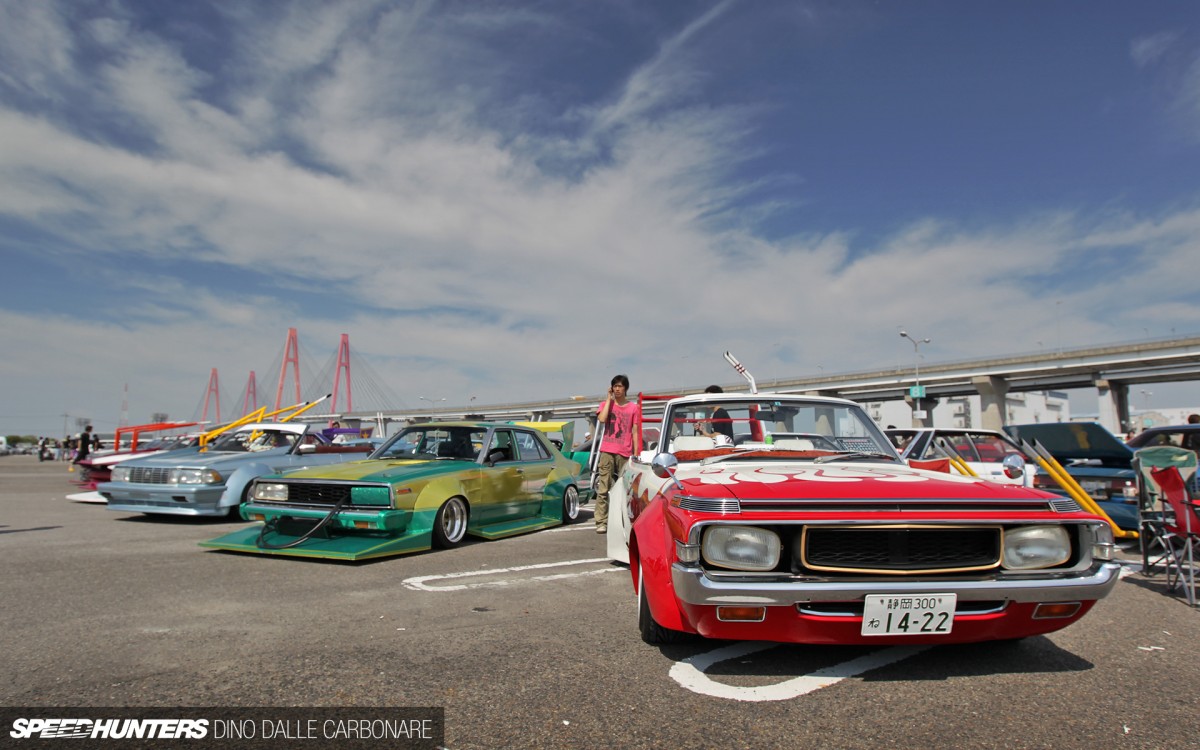 The surprising thing however was seeing one of these stepped grille Crowns with a chopped roof and done up with proper yankee flavor!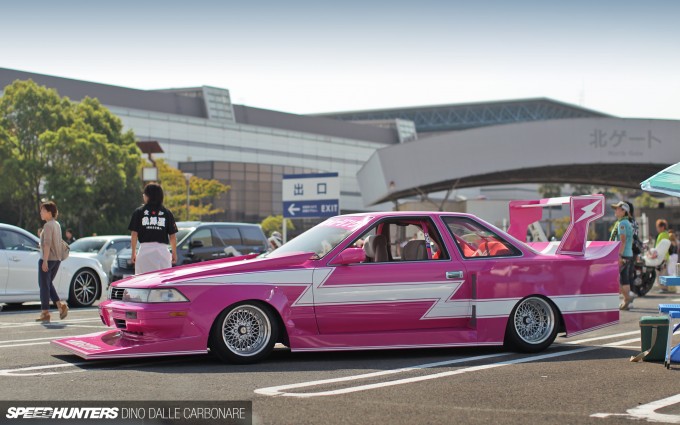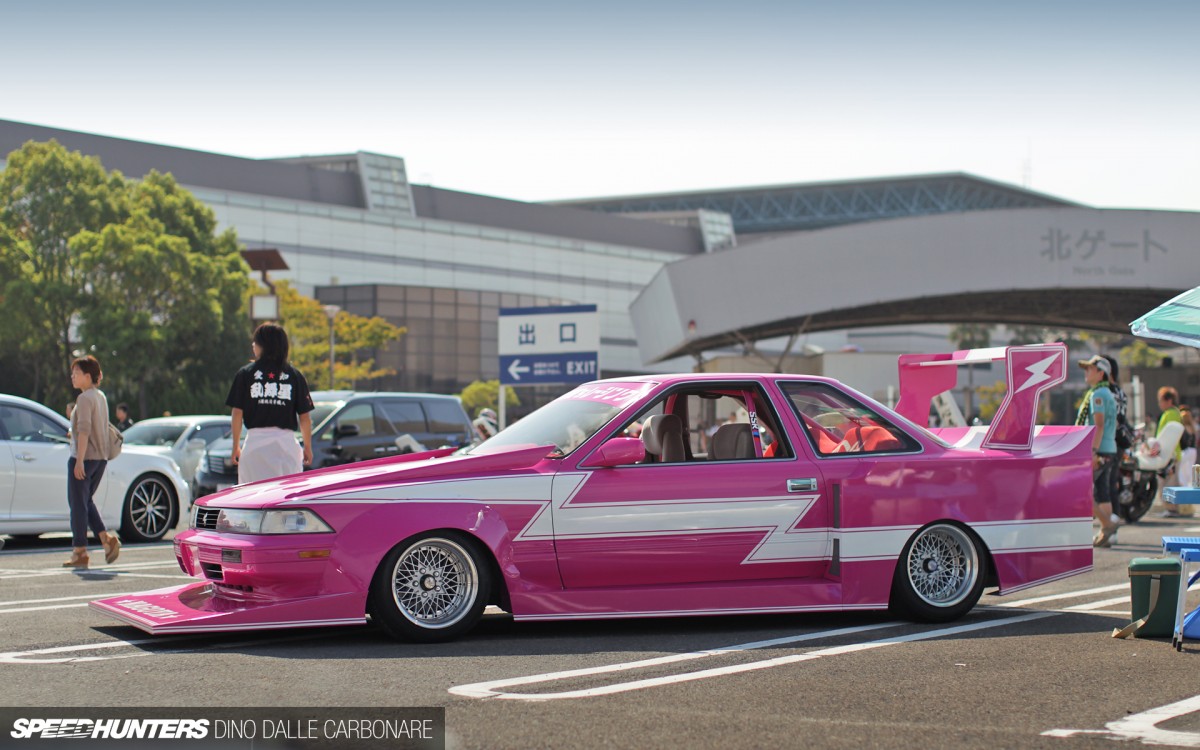 Pink Soarer FTW!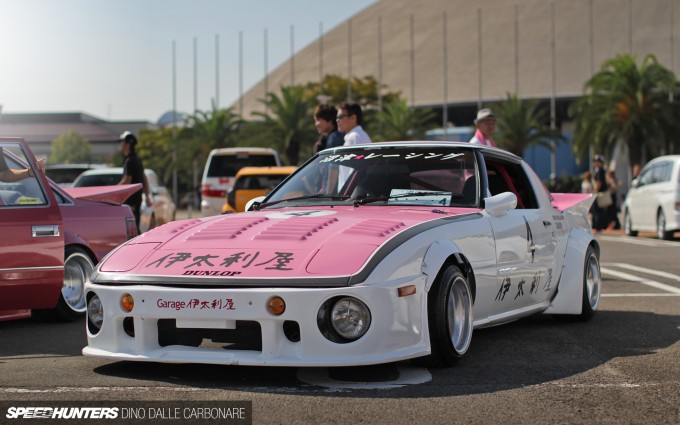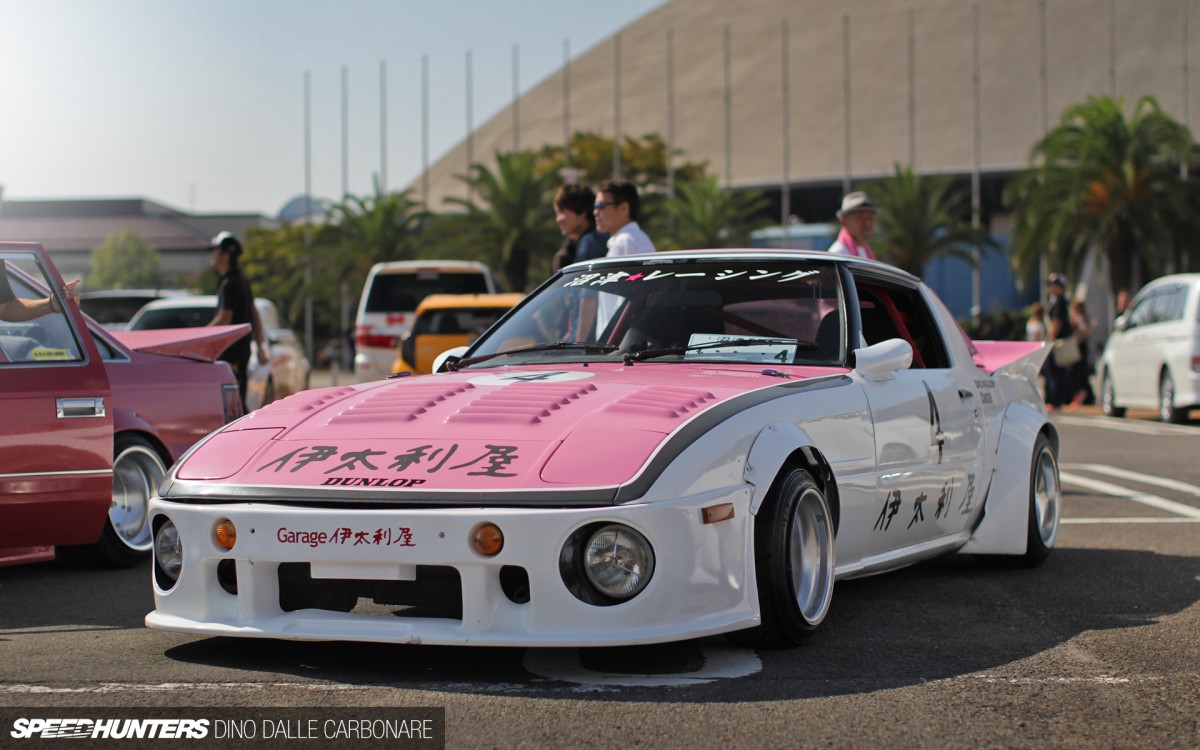 The whole race car look is something that people approach in different ways…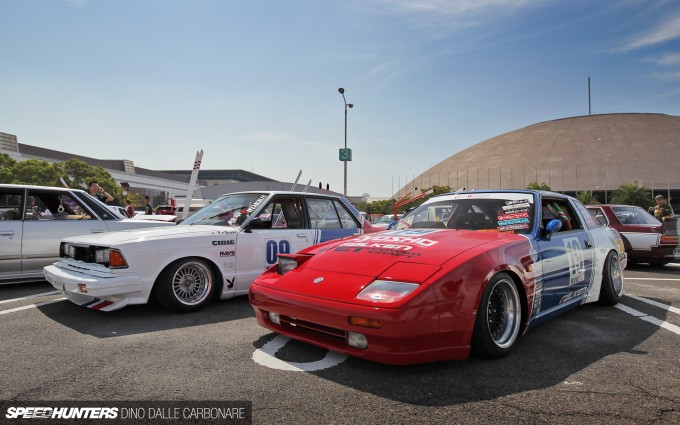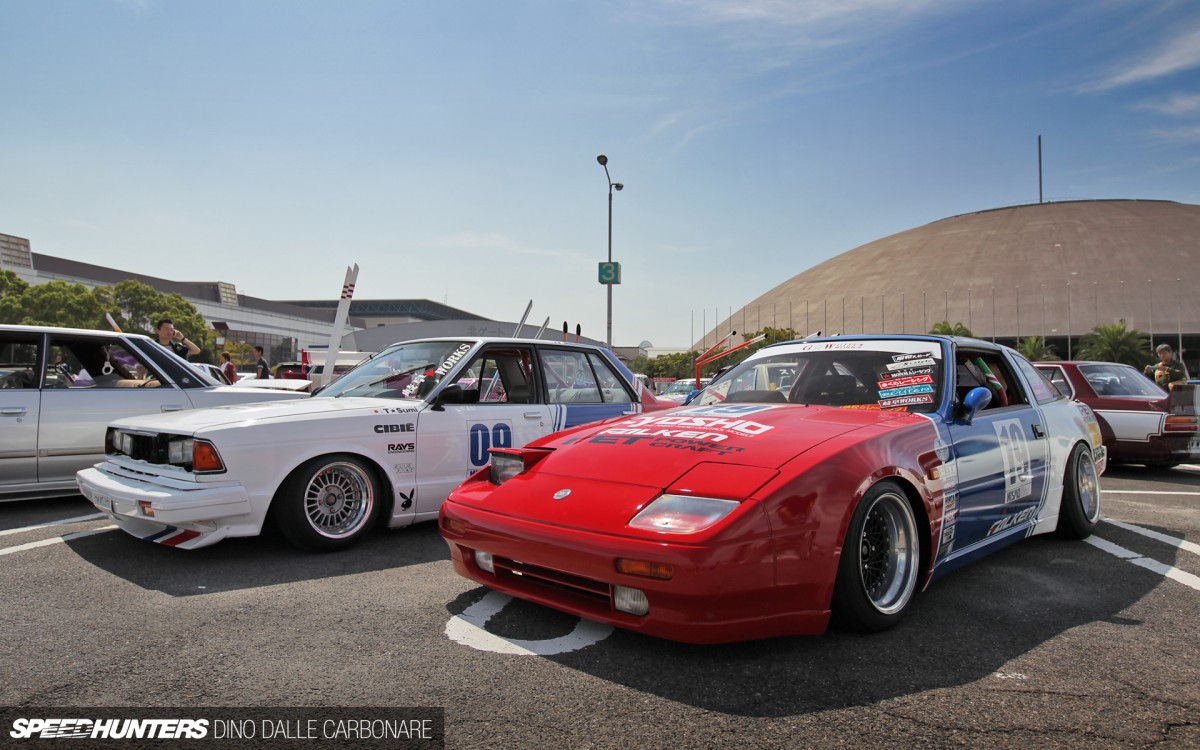 … some preferring not to go for the caricature look but keeping things more authentic with team liveries and an easier to live with set of mods.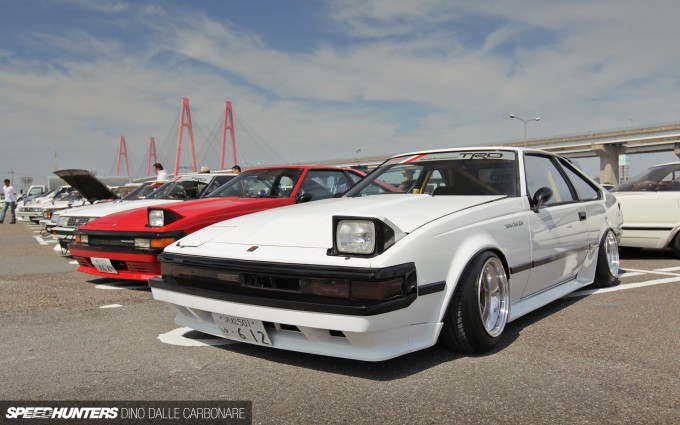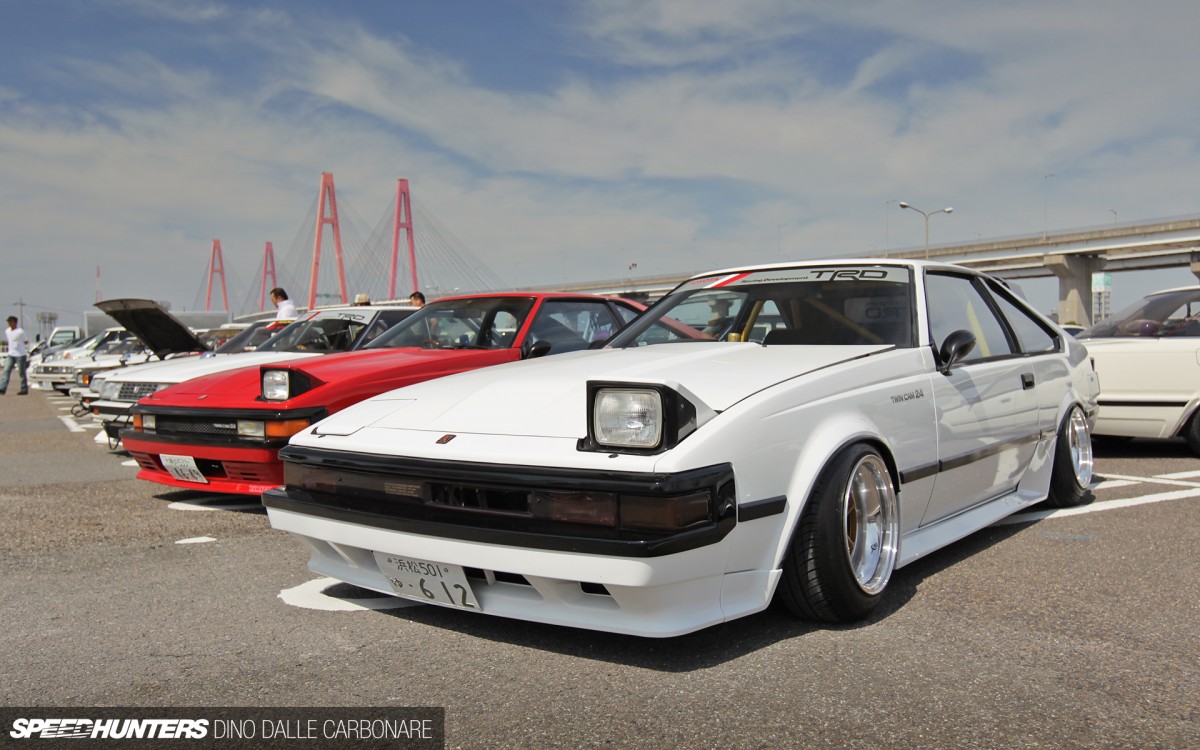 This Celica XX is one of the cars I remember most from the show, a perfect mix of clean lines…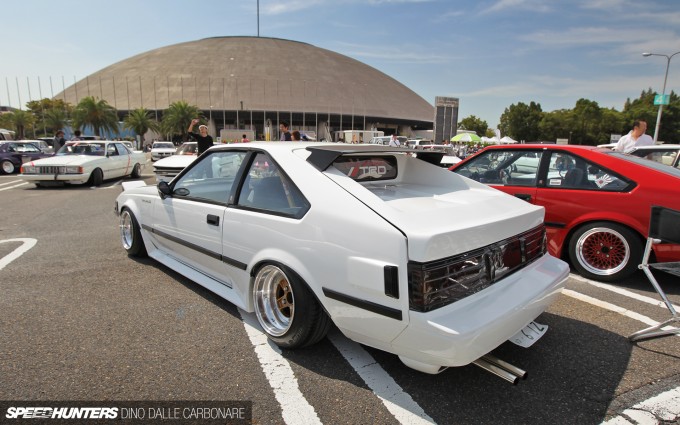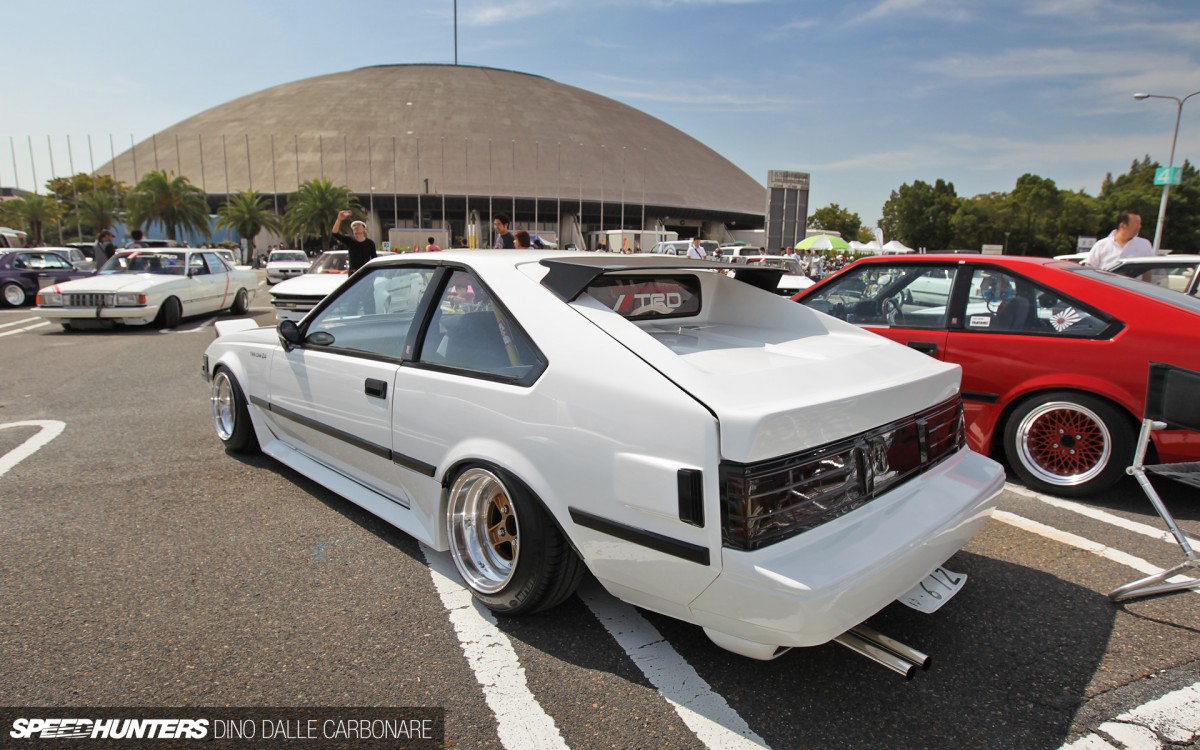 … finished up with a rear deck conversion that is often done on hatchbacks. Check out the extended exhaust pipes and bent license plate – little rebel touches to complete the car.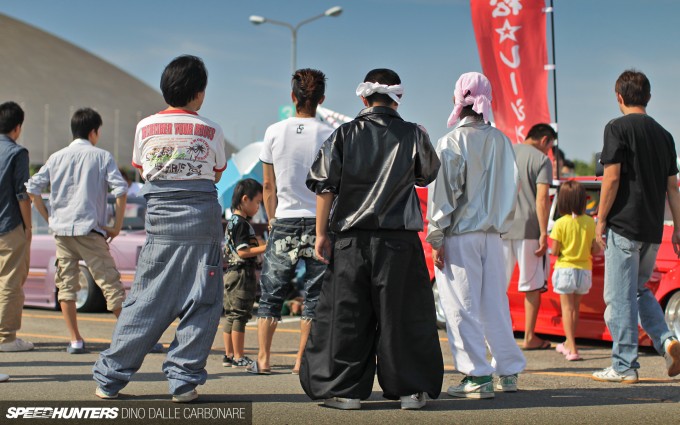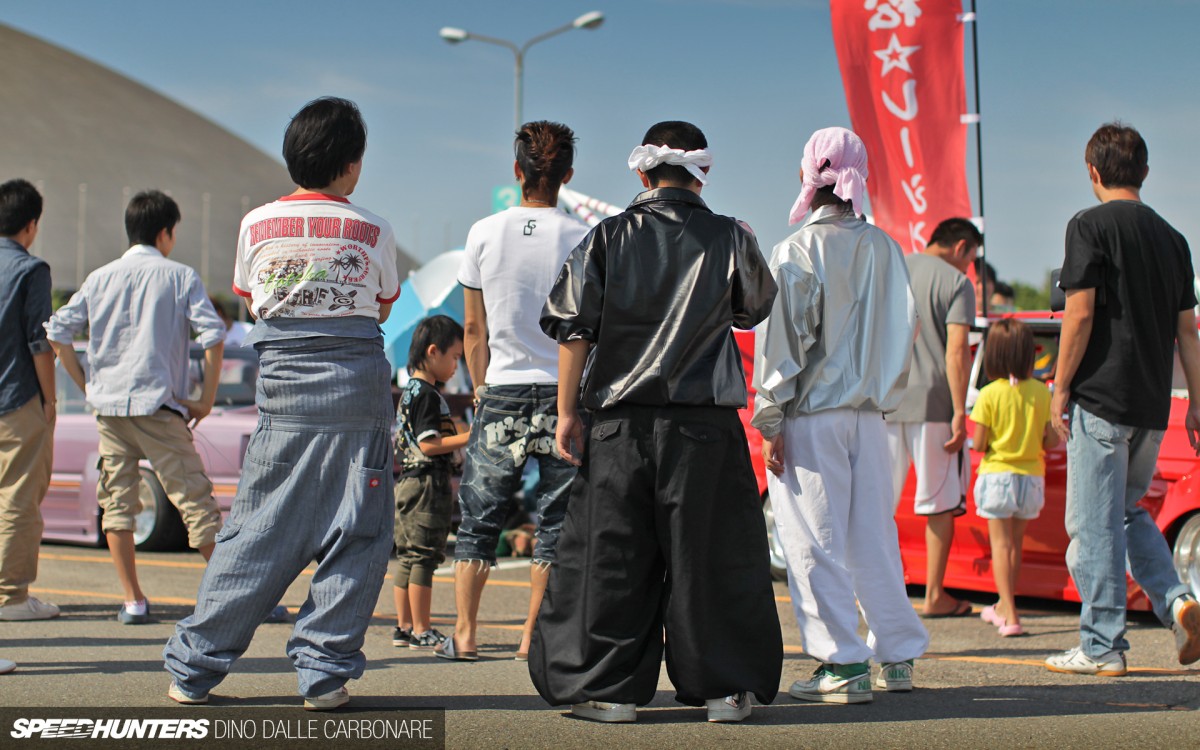 You would assume the guys that are into this sort of style to be unapproachable but like in all areas of Japanese automotive culture, they are easygoing and always up for a chat. They find it surprising that someone outside of Japan would be interested in this sort of stuff…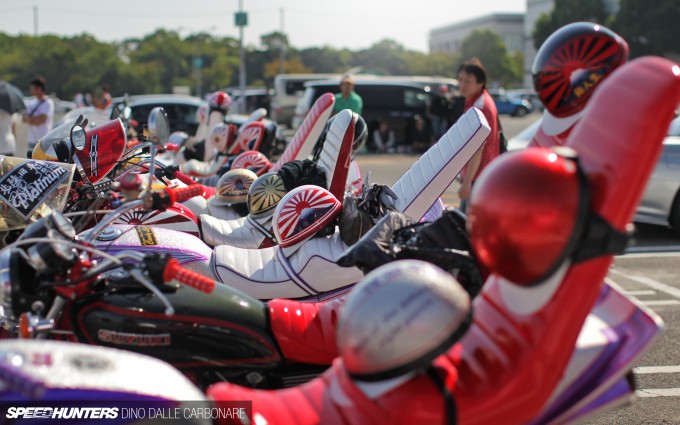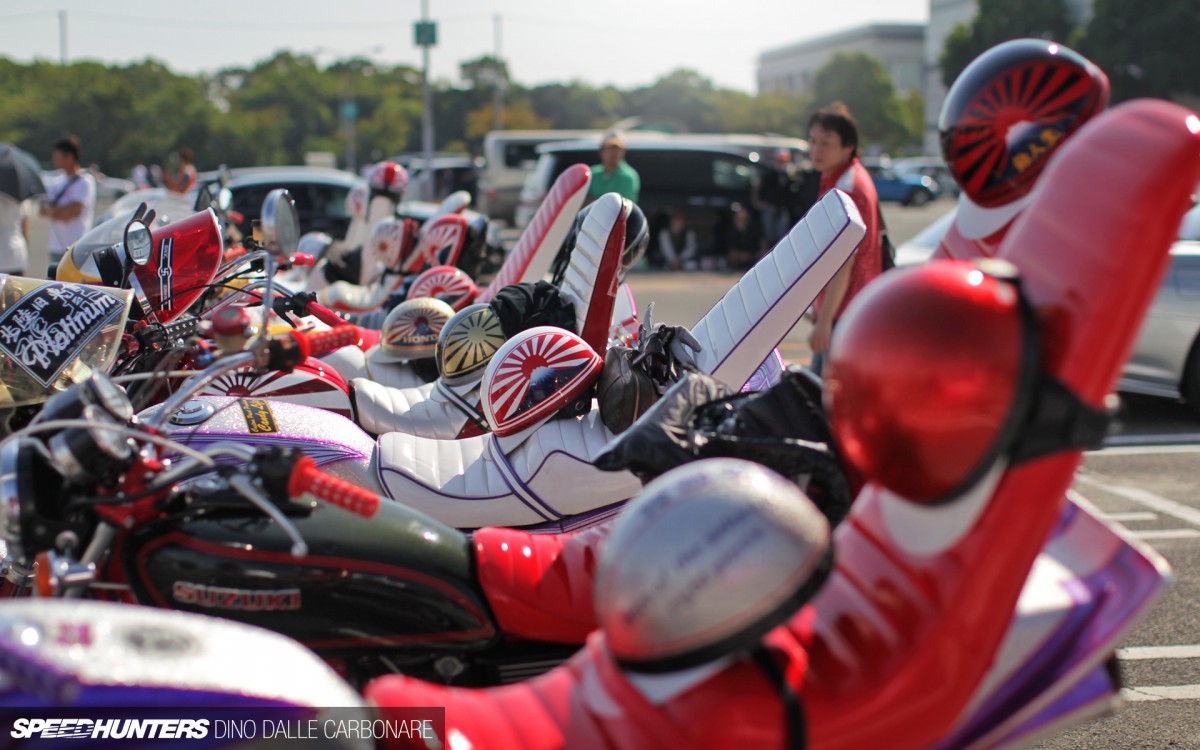 … much like all of the bosozoku bikes that show up too.
Skyline hunt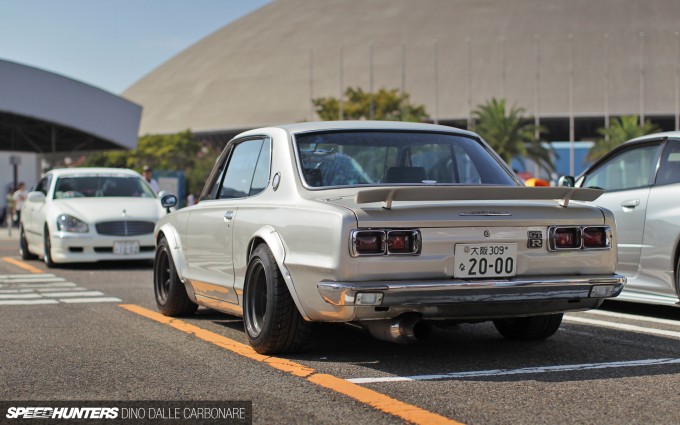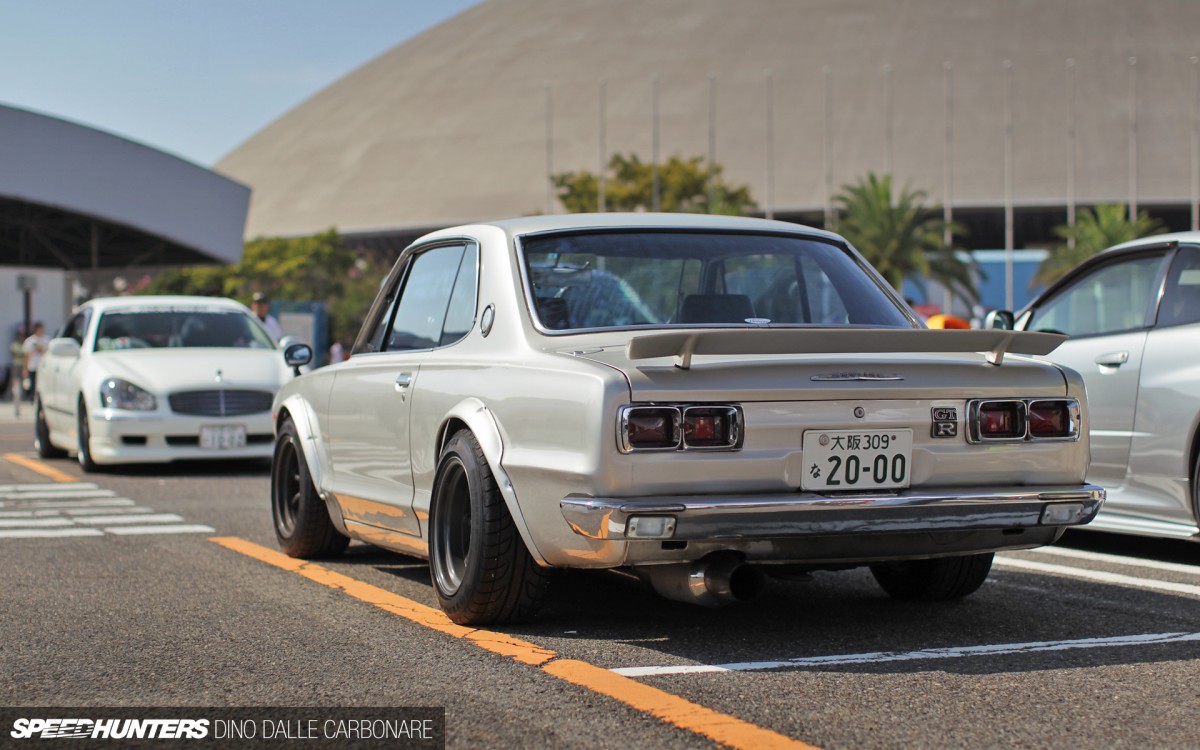 There were a ton of cool Skylines present in the parking lot…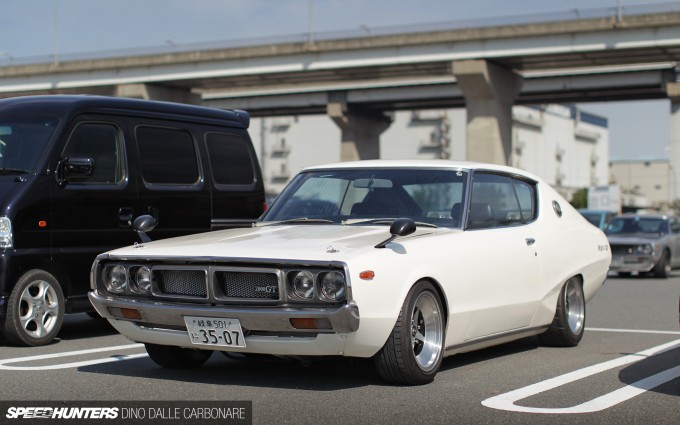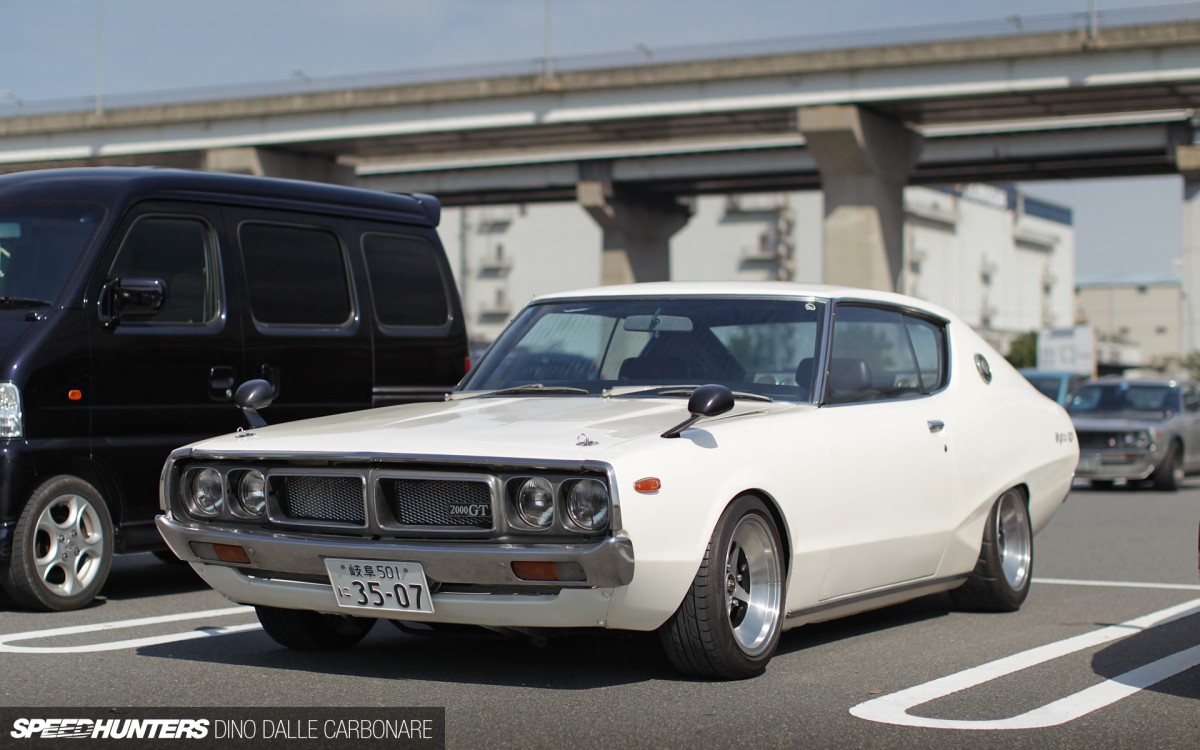 … which is what makes these sort of gatherings all the more cool. Among all the mayhem of the colorful and wild kaido racers and slammed rides you know you will always find…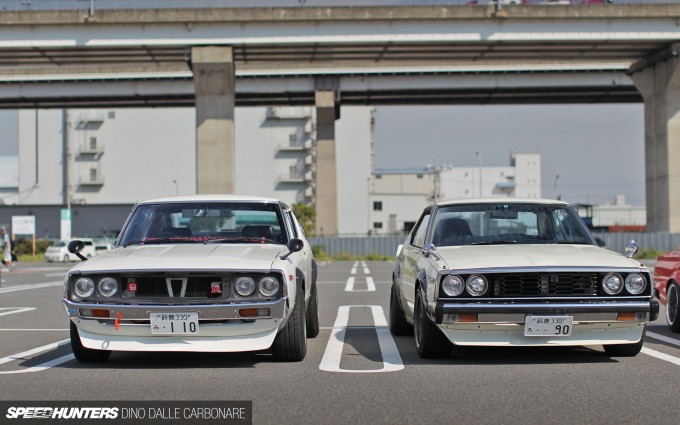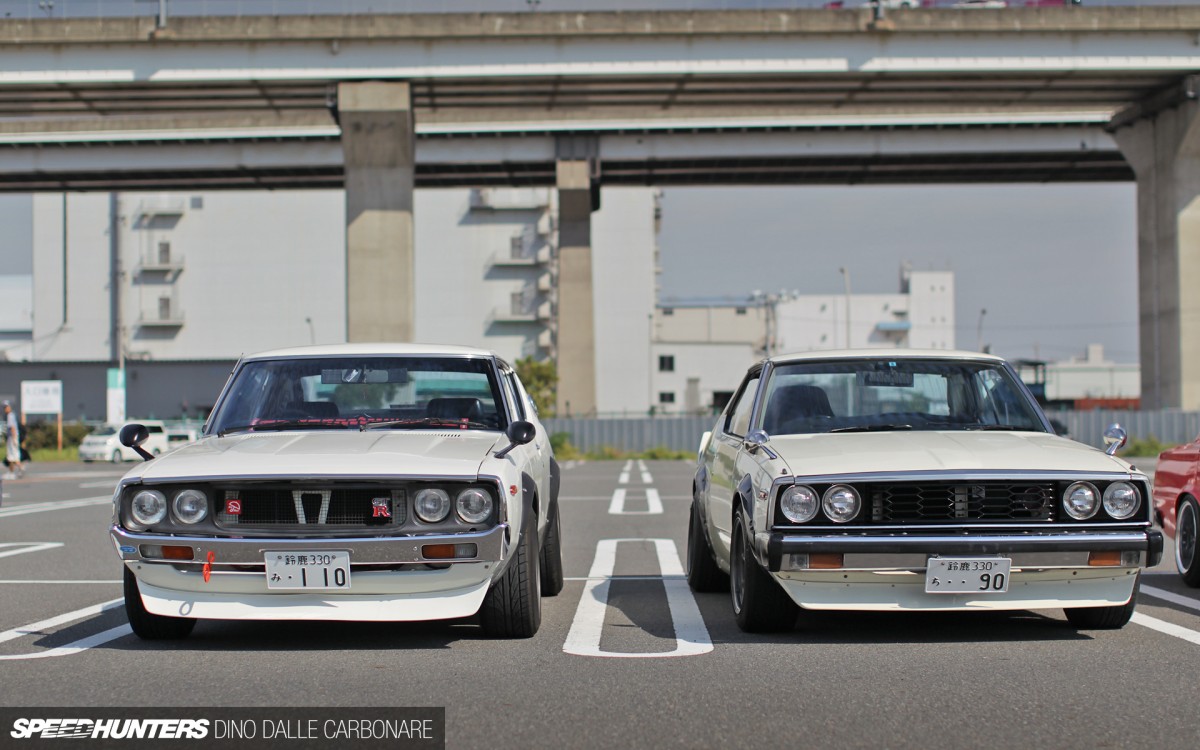 … plenty of clean collector pieces.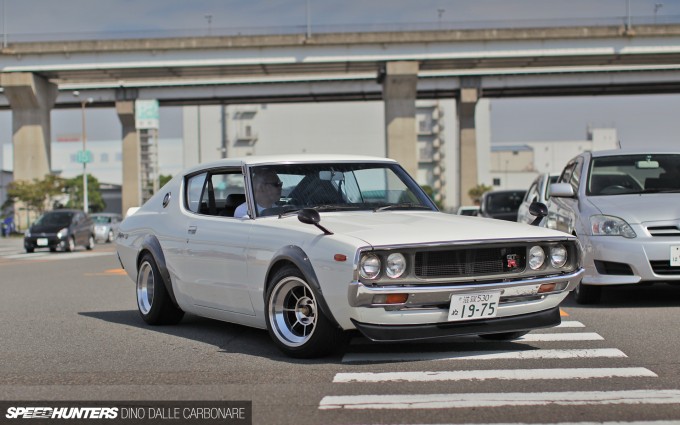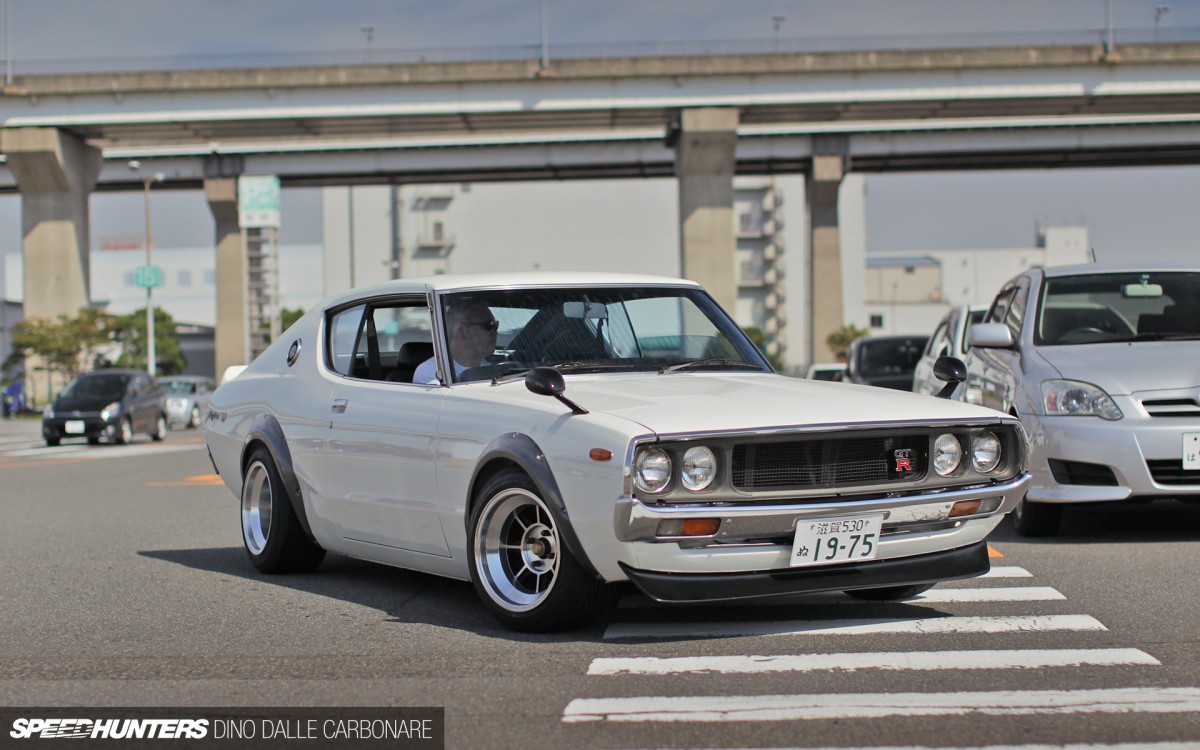 See what I mean?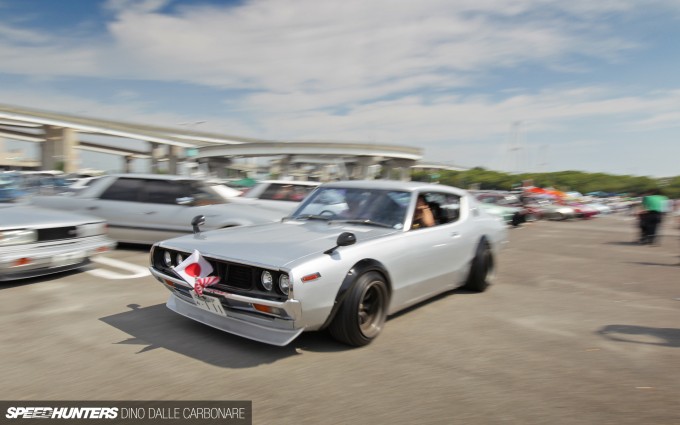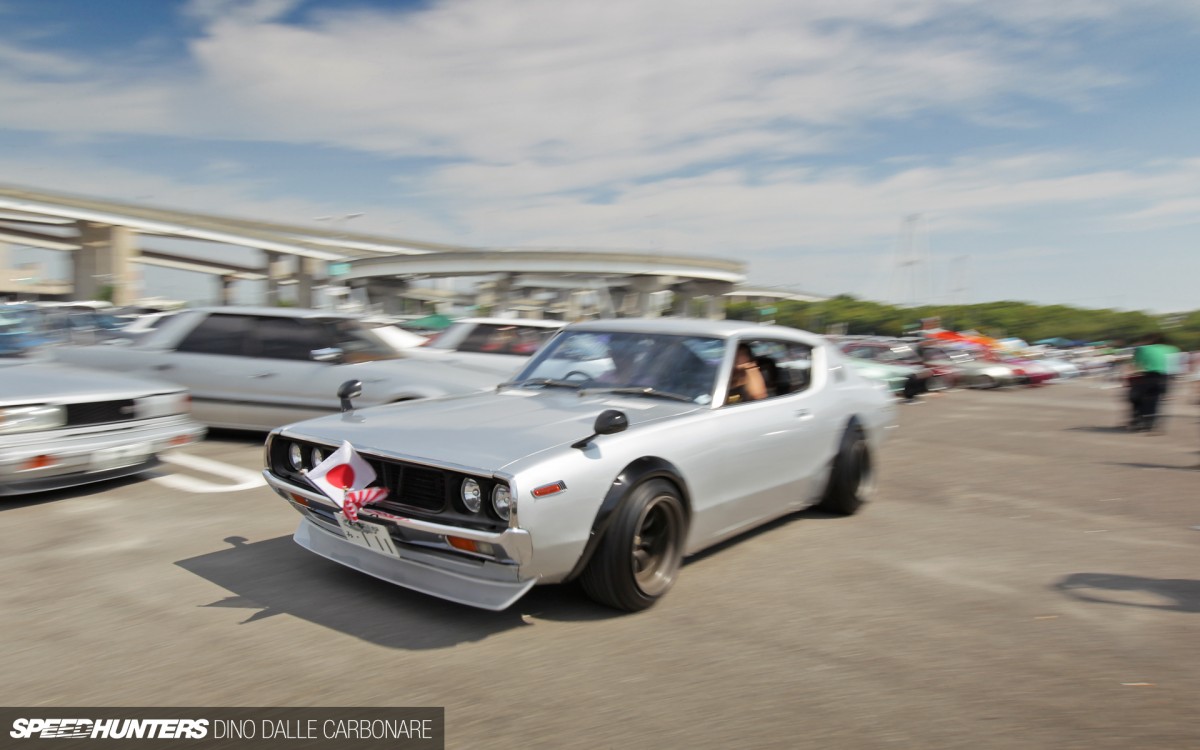 Strangely there was an abundance of Kenmeris…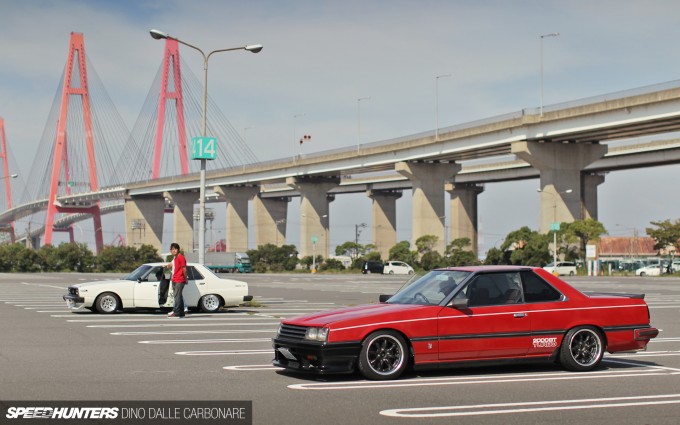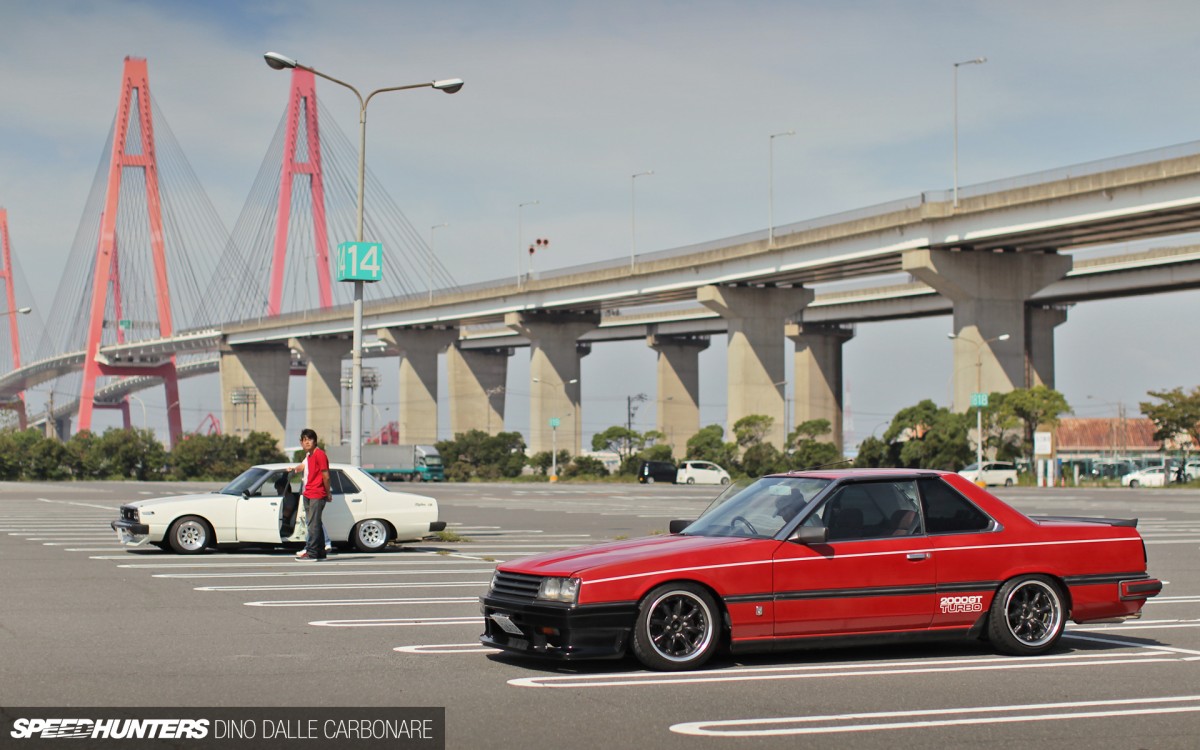 … not to mention lots of other generations of Skylines.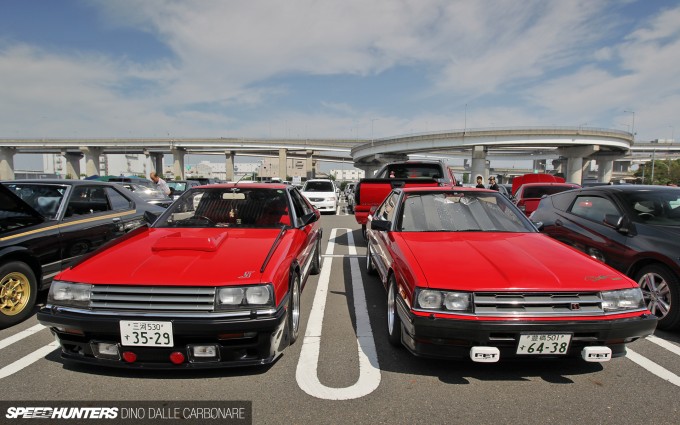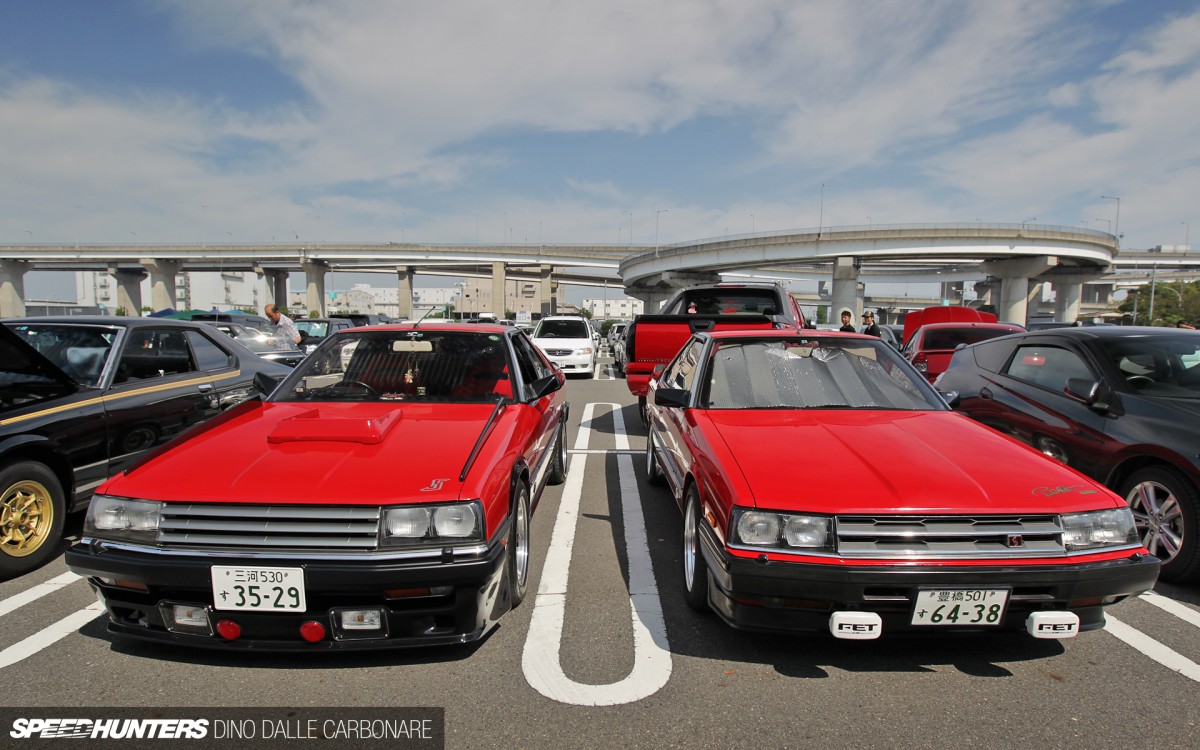 R30s anyone?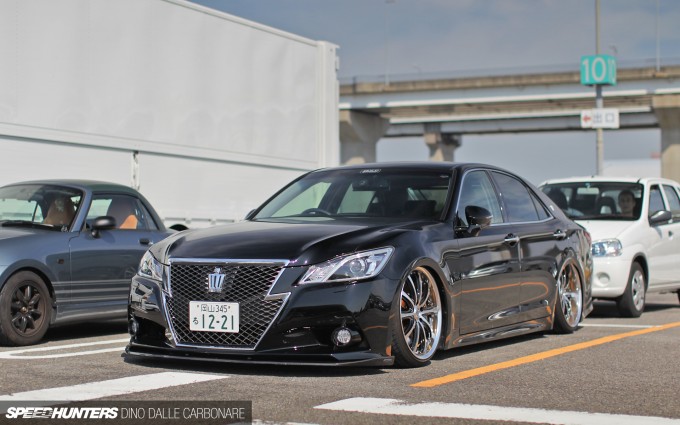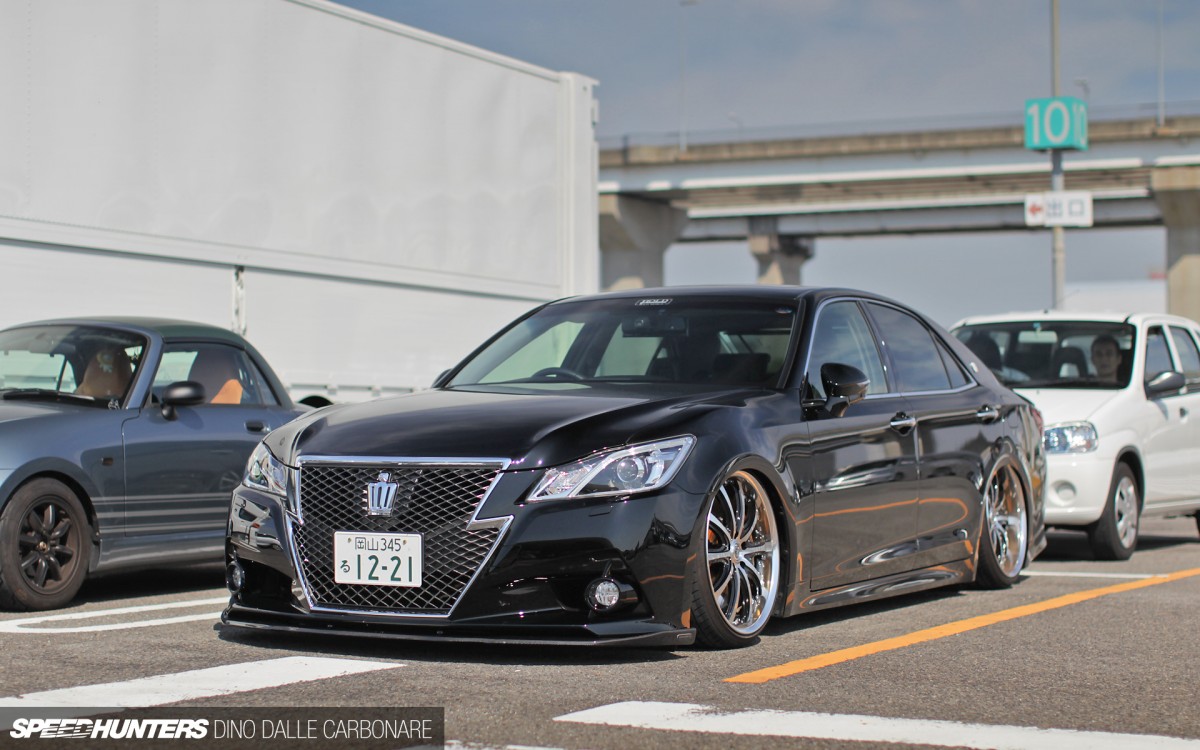 I was a little surprised at the grille that Toyota had slapped on the new generation of the Crown.  Until I saw this car. Is it just me or does it suit the in-your-face look of a VIP car rather well?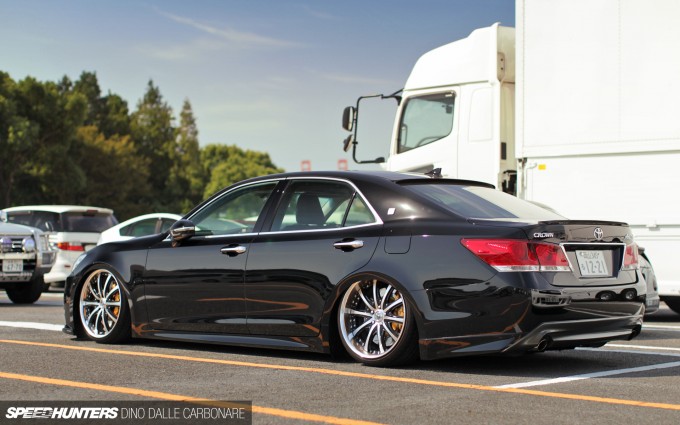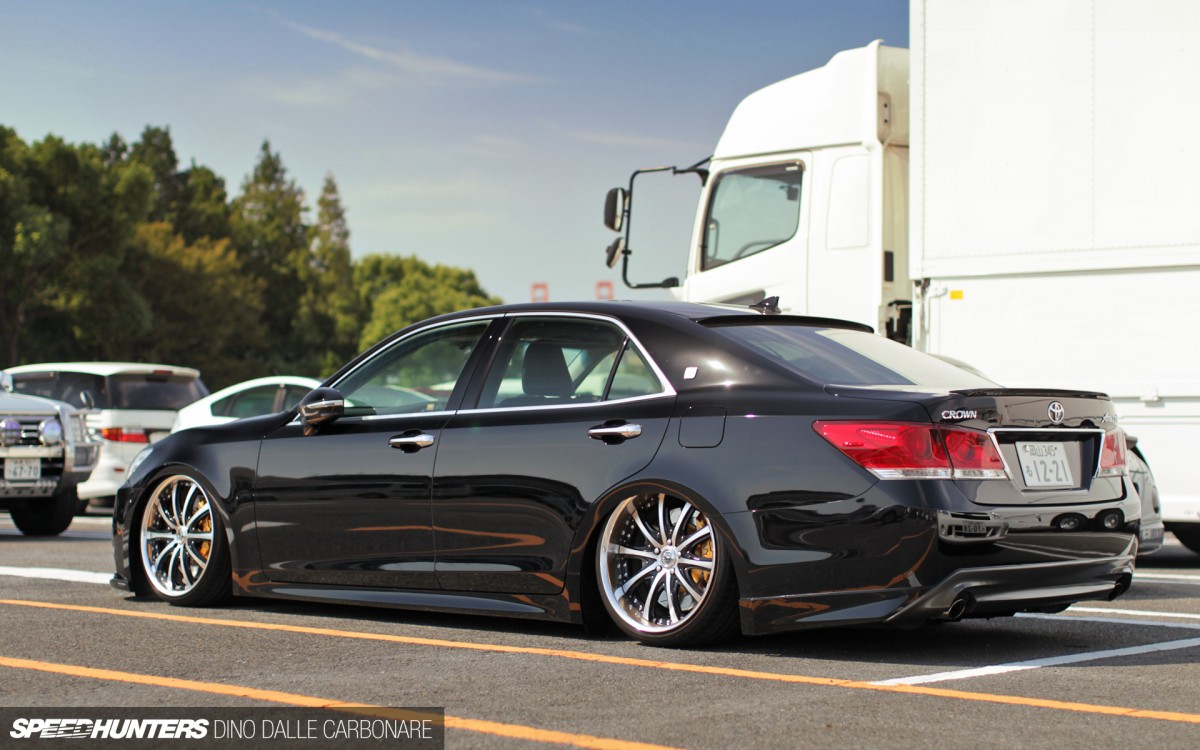 Badass all the way round I'd say!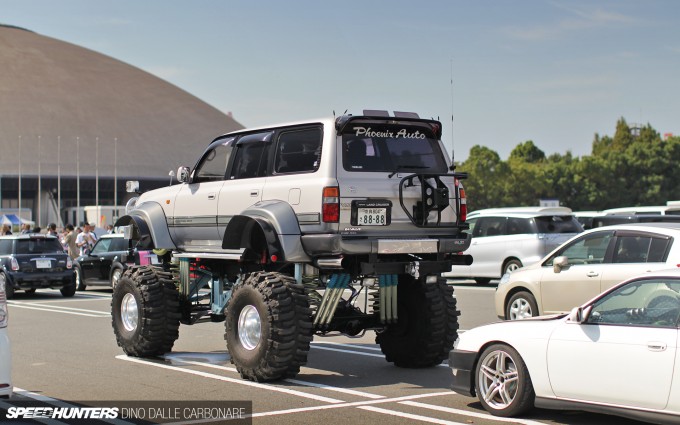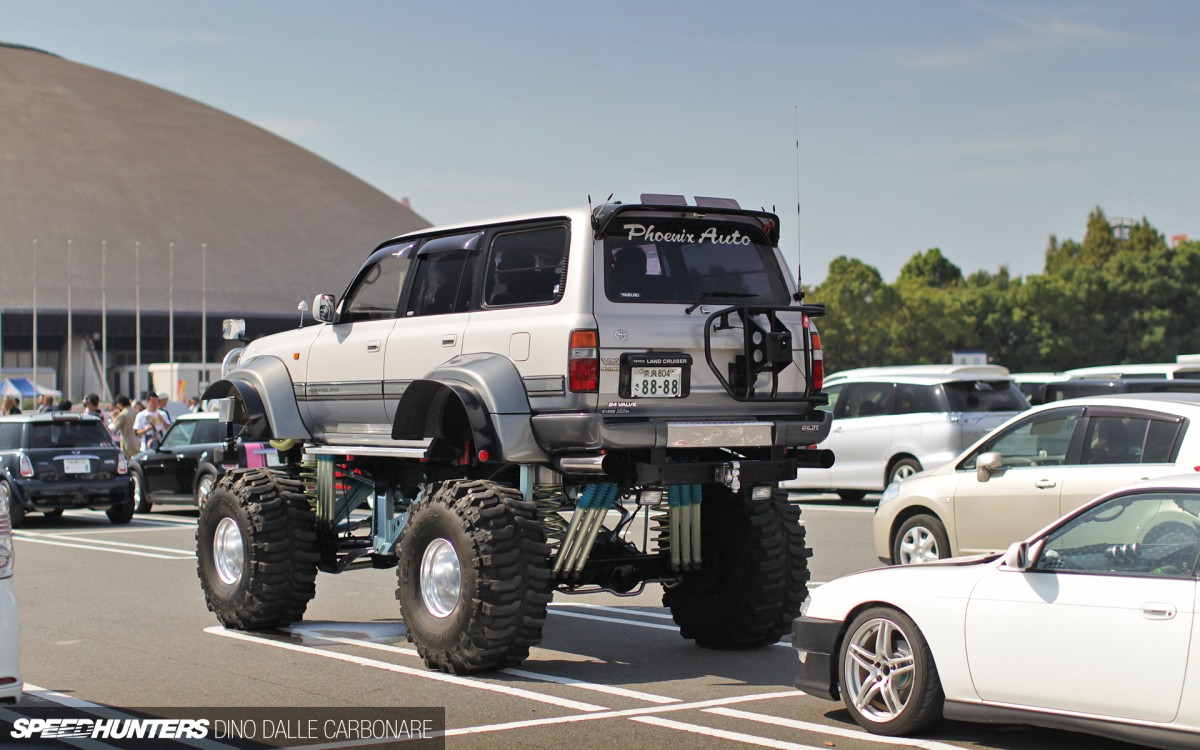 This guy was just proving he likes to do things the opposite to everyone else!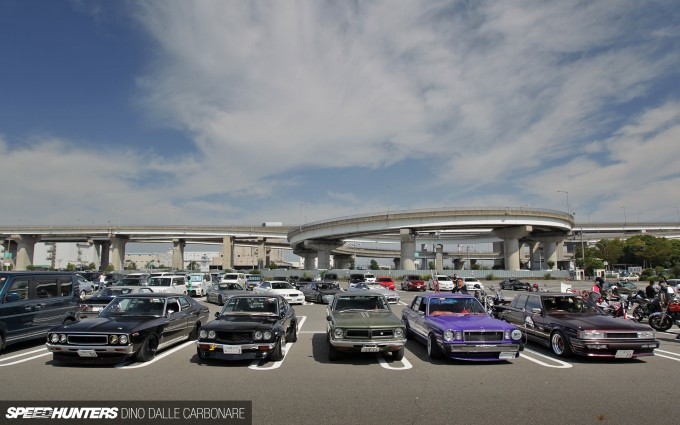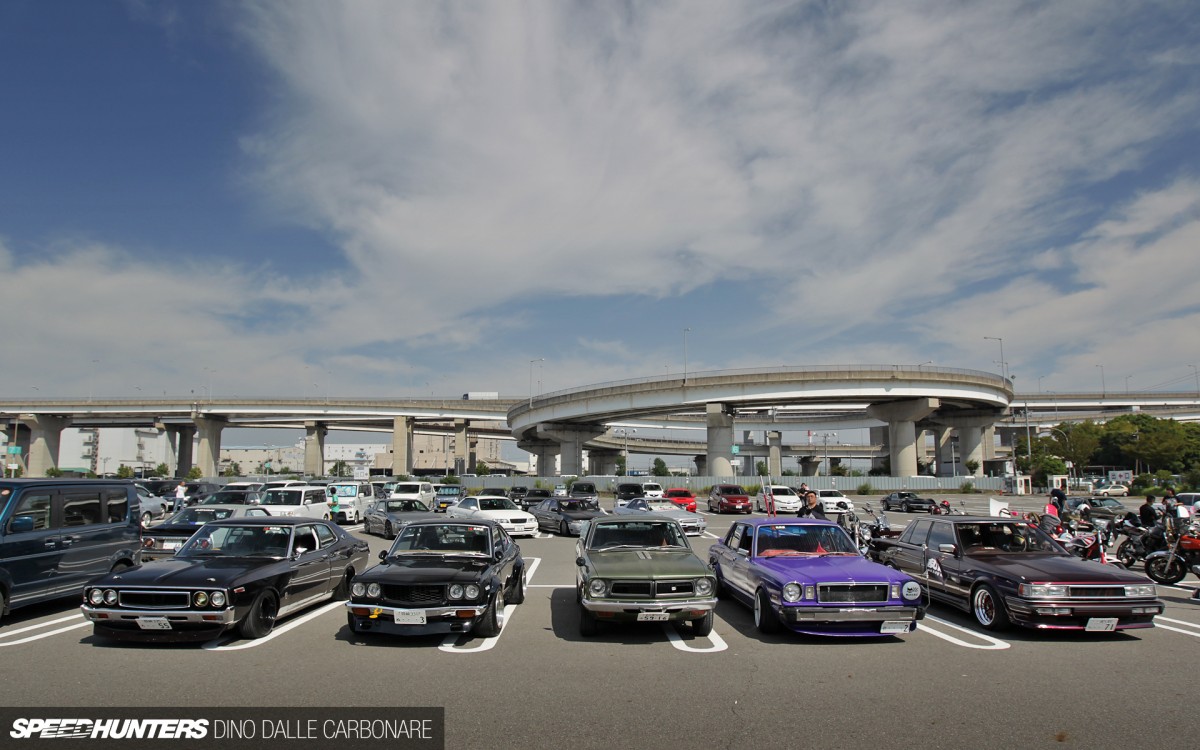 On the far side of the lot, cars just kept rolling in, little groups of friends creating their own little line-ups.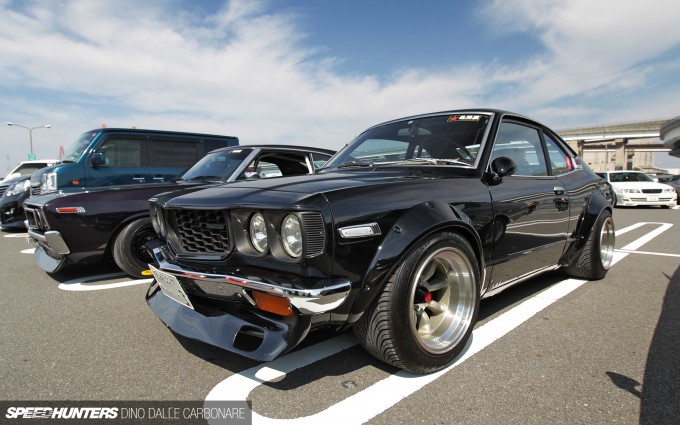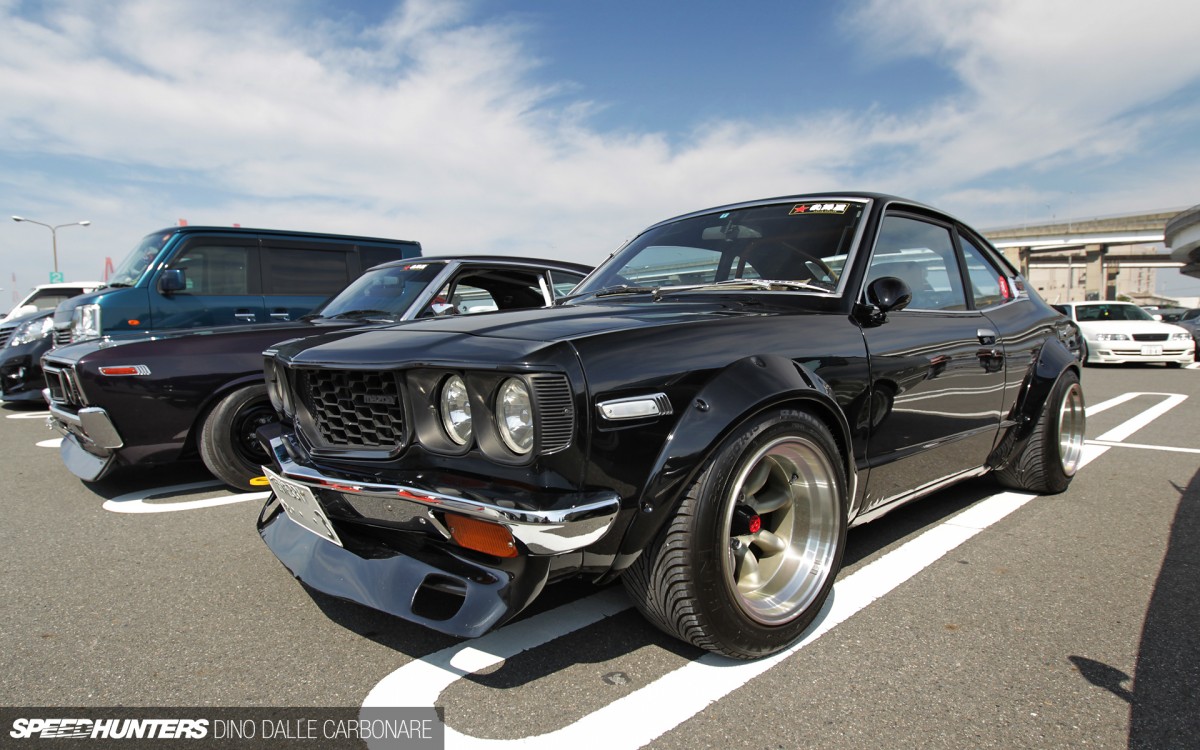 Rotary anyone?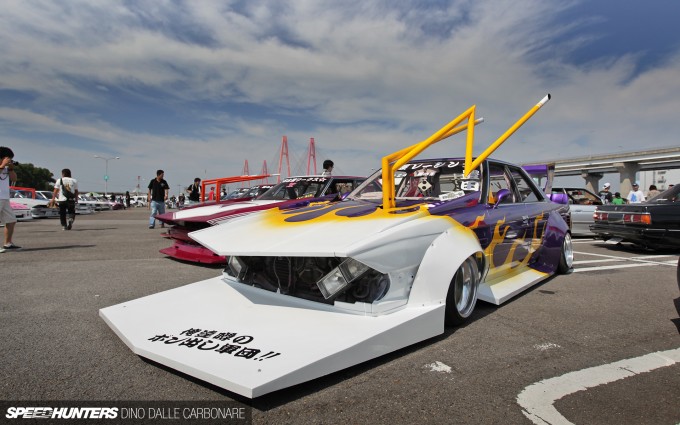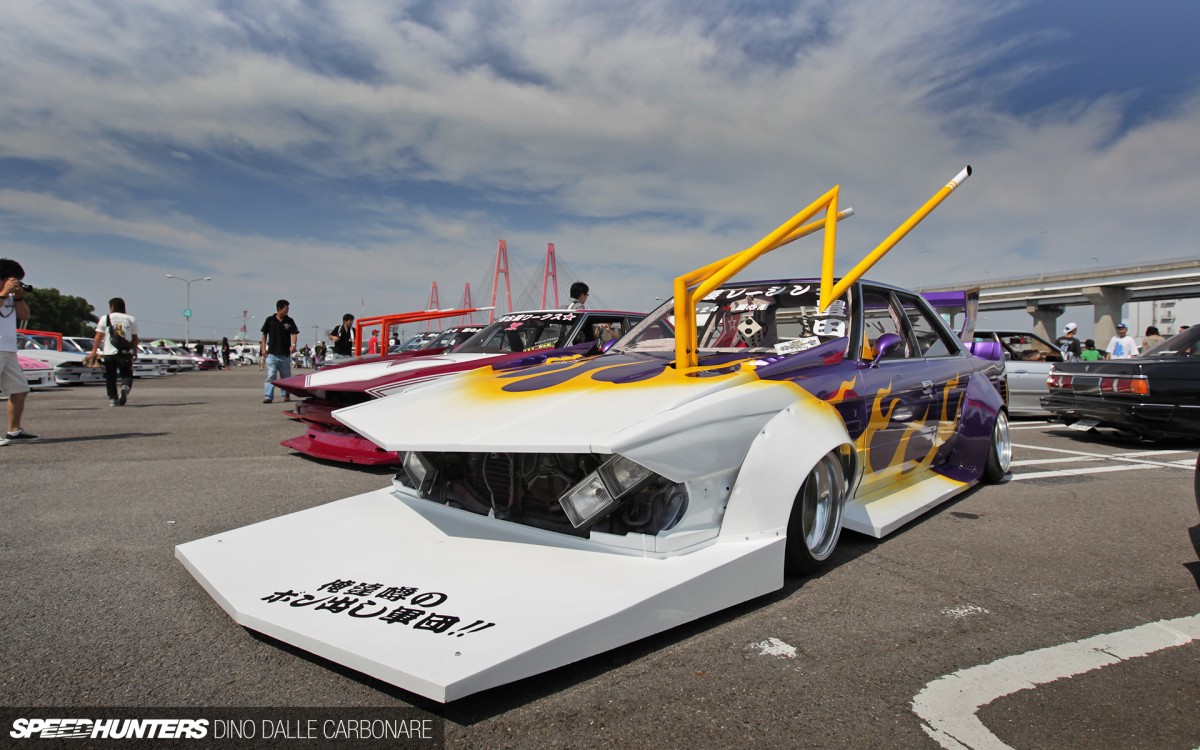 In the few hours that these guys gathered out in the Port Messe parking area I was once again reminded just how electrifyingly diverse the car scene is in this small island.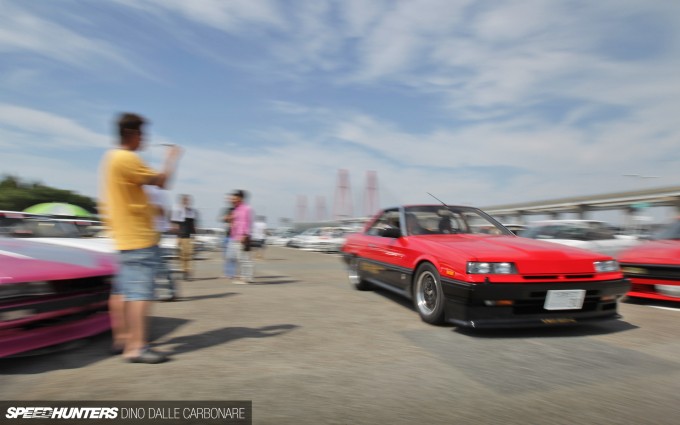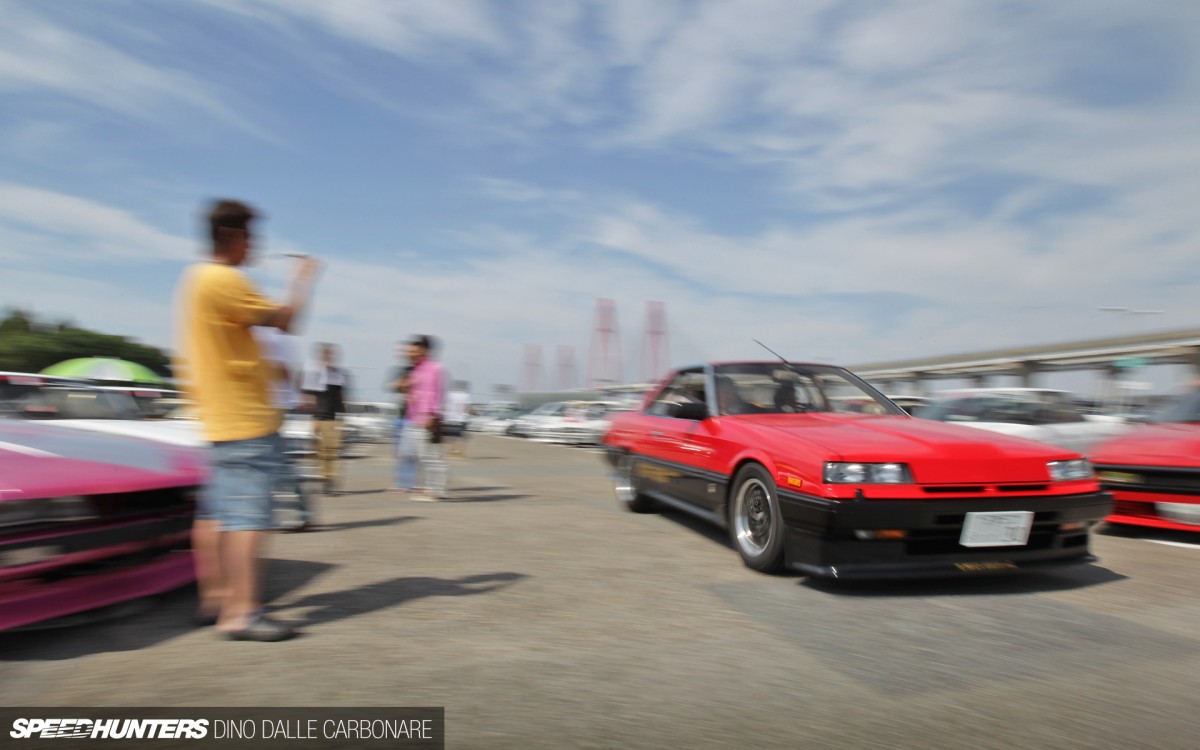 There really is something for everyone out there…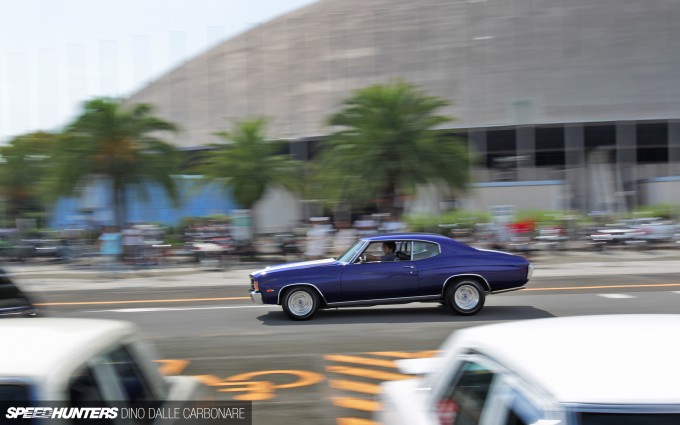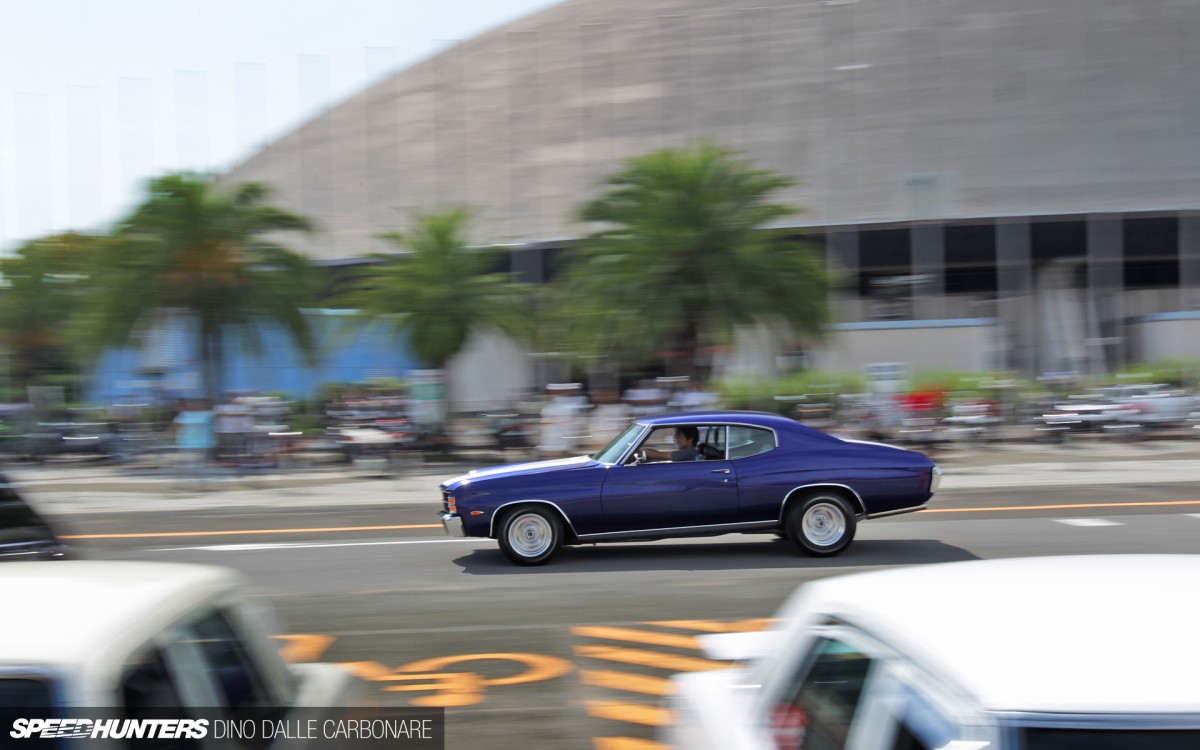 … variety being the key word to describe it all.