We love our miniature cars just as much as their fully sized counterparts here at Speedhunters, so when we received these images from Thomas Wong highlighting his latest scaled project, were just as impressed as when he showed us his 1/24 BenSopra GT-R and TRA Kyoto 86 earlier this year.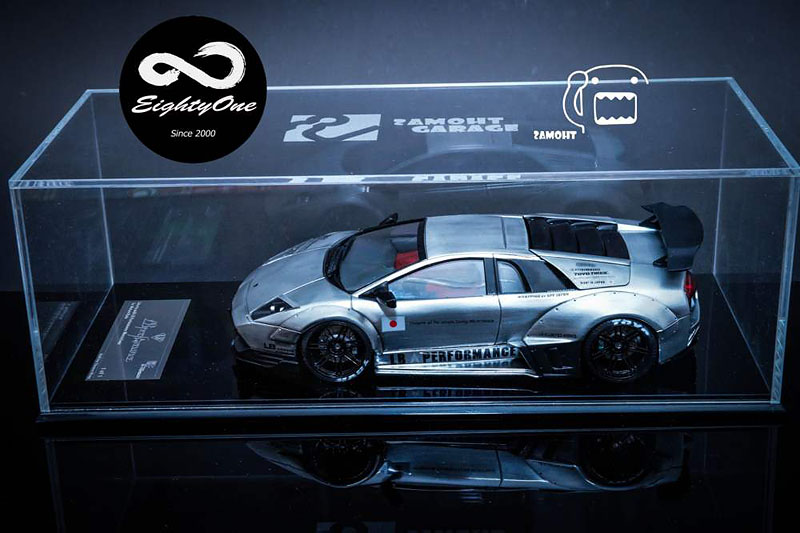 There's no doubt that Kato-san at Liberty Walk has made a name for himself for doing what most people would never think of doing…
… to prized exotics, but when the result looks like this…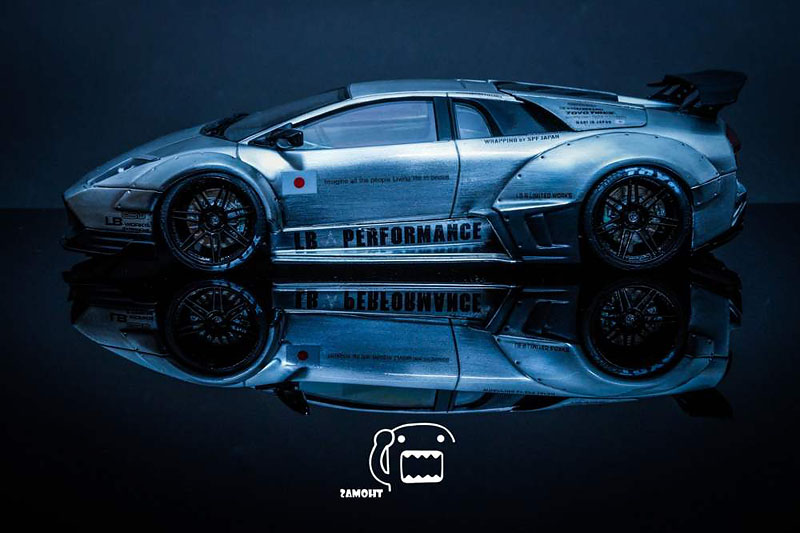 … well then how can we possibly fault him.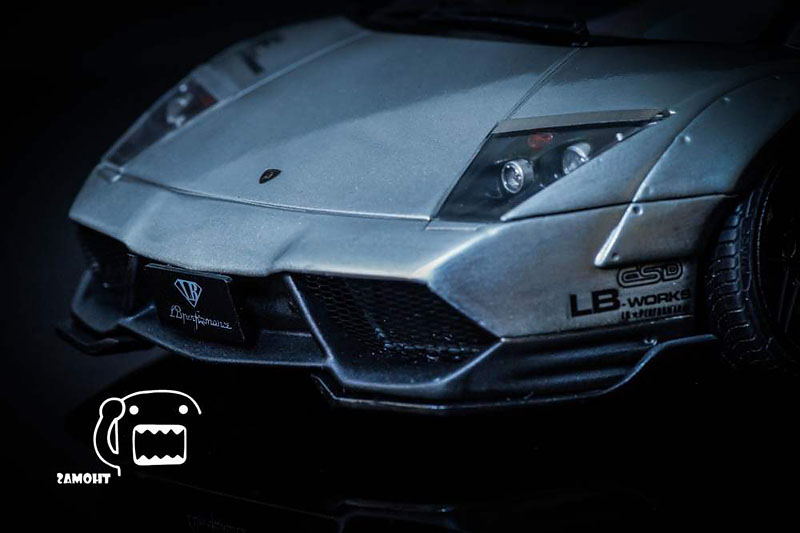 In scale form, Thomas and his staff at EightyOne have captured the lines of the TRA Kyoto-designed body conversion that Liberty Walk fitted to its Murciélago SEMA show car…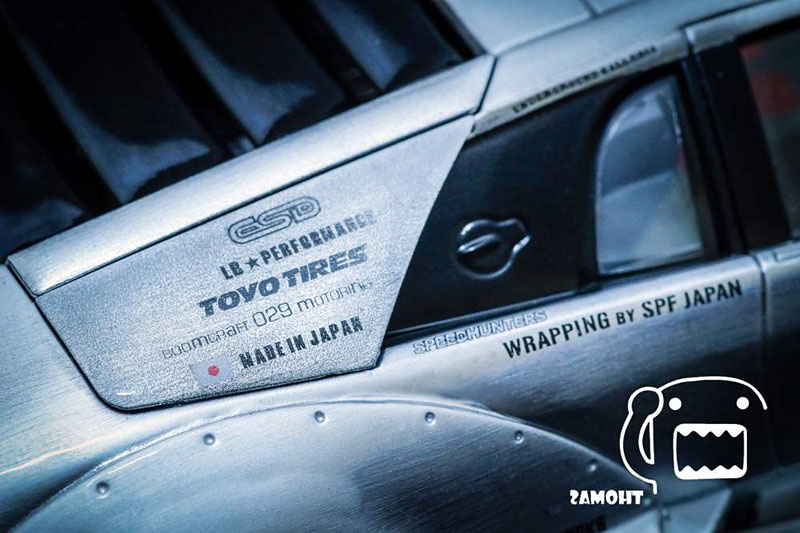 … and recreated it all by hand, right down to the smallest detail.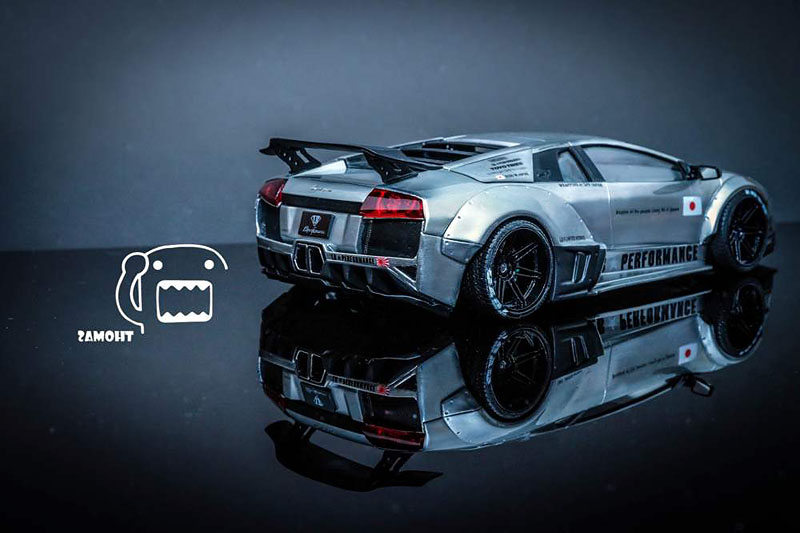 That includes the brushed-aluminum-look exterior, stickers and graphics, and of course the iForged Equip V3 wheels – exact offset and all.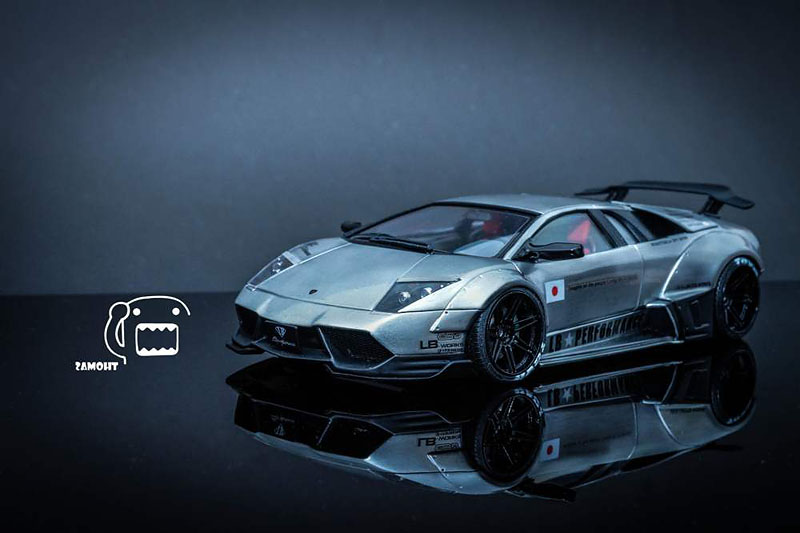 The attention to detail really is unbelievable…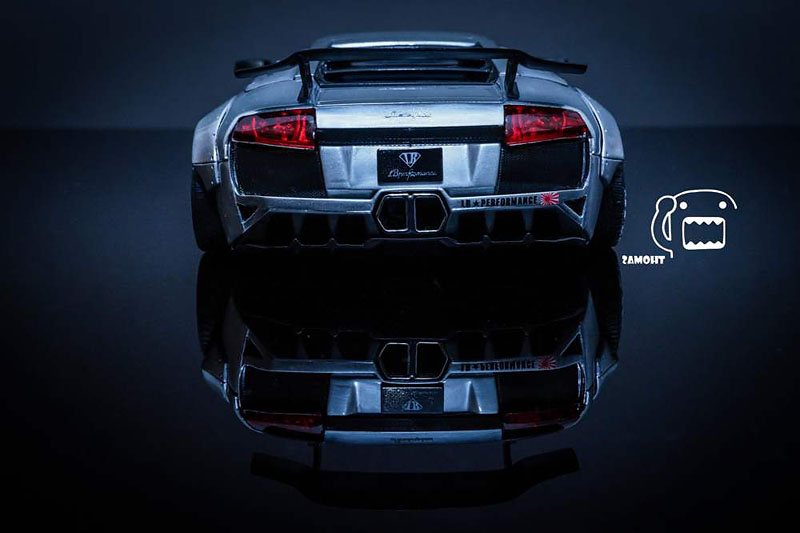 … and it all extends rearwards…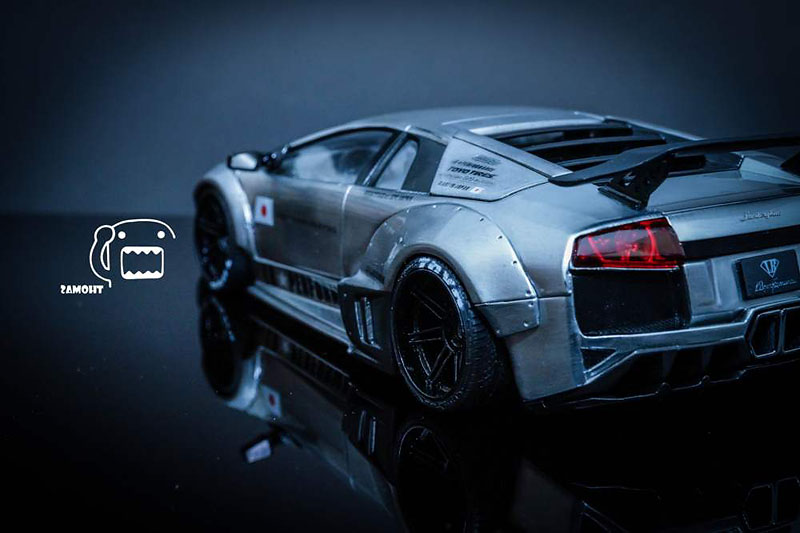 … more specifically under the louvered engine cover which can be lifted…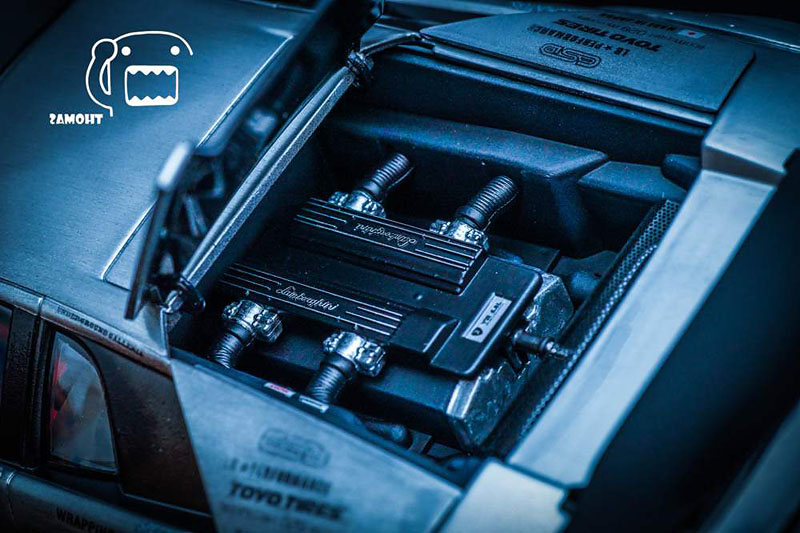 … to expose Lamborghini's V12 in all its glory.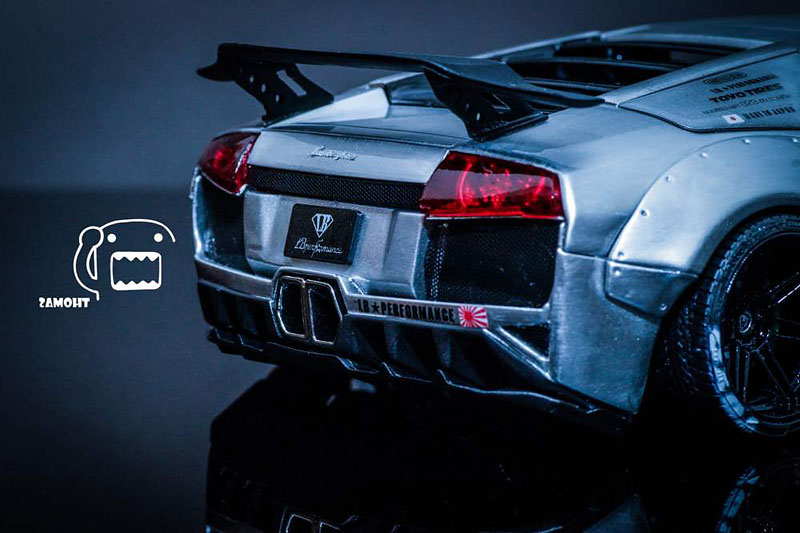 I wonder if there's a way to make the center exhaust spit blue flames just like on the real car?!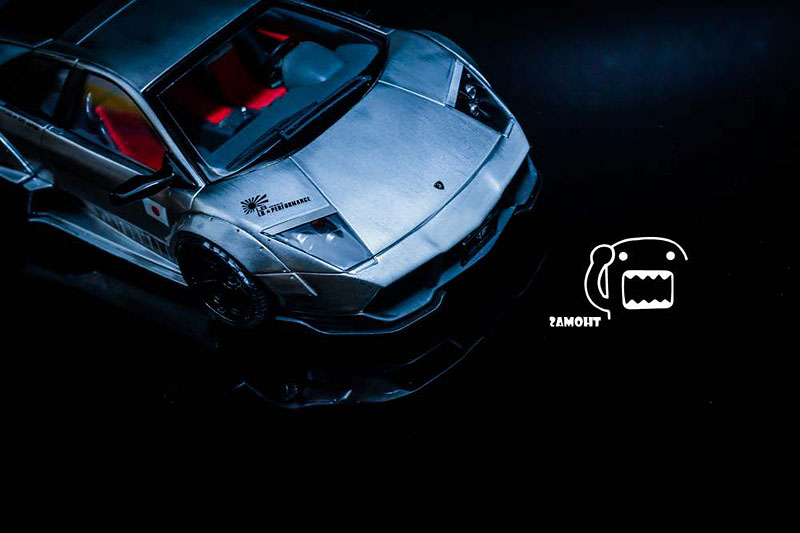 Much like the previous model cars available from EightyOne, once the kit receives license approval from Liberty Walk, it will be sold along with all the parts necessary to make the conversion yourself.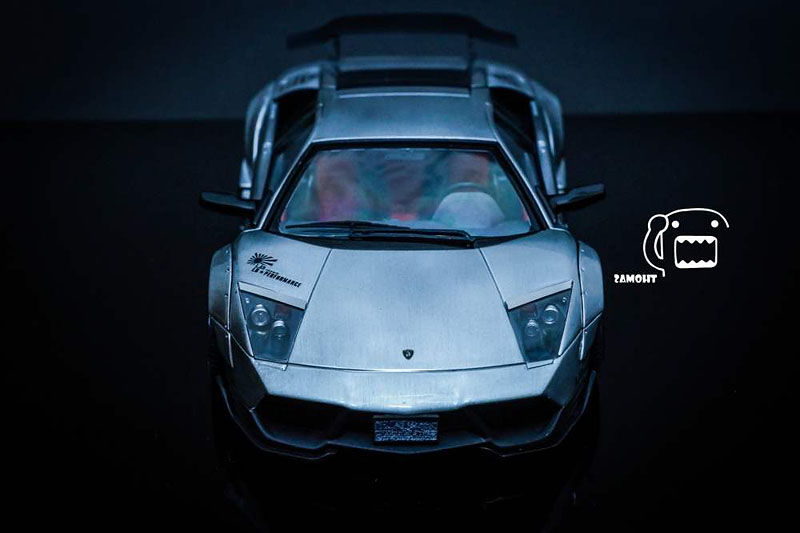 Thomas only plans to make a limited edition run of 200 kits, available in either matte white or chrome, so this will no doubt be quite the collector's piece in the right sort of circles.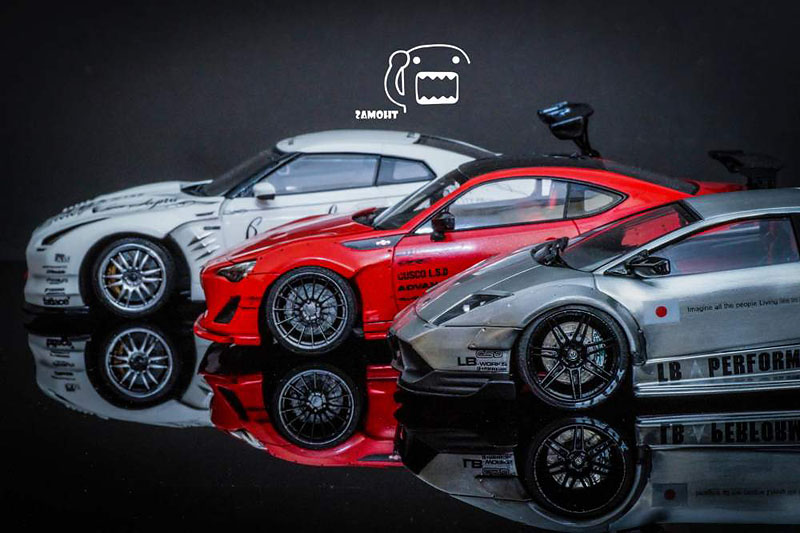 What a line up right? Sort of makes you wonder what Thomas will be coming up with next. In fact we've heard he might be creating a scaled-down replica of an RB26DETT engine, something that has gotten me rather excited! RB26 tabletop display? Yes please!
Dino Dalle Carbonare
Instagram: speedhunters_dino
Thanks to Thomas Wong for the photographs.
Liberty Walk's Murcielago
Other Collectable stories on Speedhunters