When this set of pictures sent in by Thomas Wong from Hong Kong reached our inbox we couldn't quite believe our eyes. Seems that Thomas has developed custom 1:24 scale models of the TRA Kyoto FR-S and BenSopra GT-R…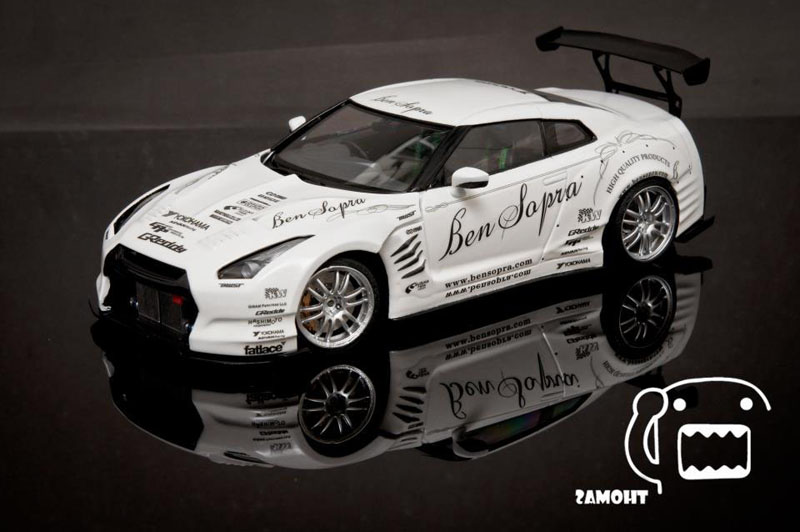 …two cars that totally ruled the JDM tuning world in 2012. The attention to detail is simply amazing, every part of the wild aero kit recreated perfectly…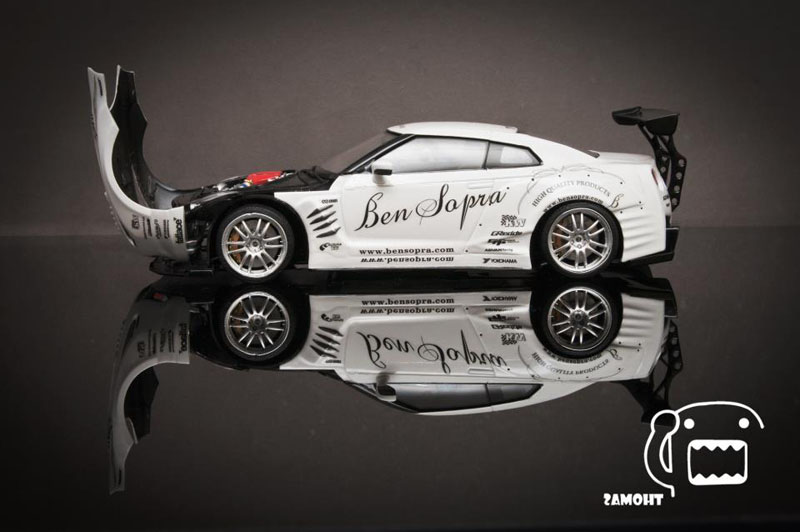 …down to the Enkei wheels and stickers. The front cowl that characterizes the BenSopra kit swings forward just like on the rear car…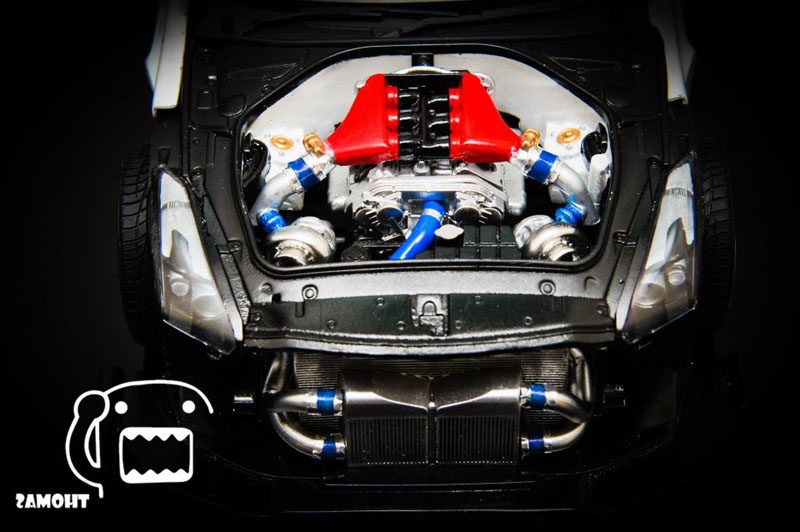 …to reveal the engine bay. Every little part of the miniature VR38 seems to be there, from the GReddy intake manifold to the top-mounted KKK turbochargers and Blitz intercooler.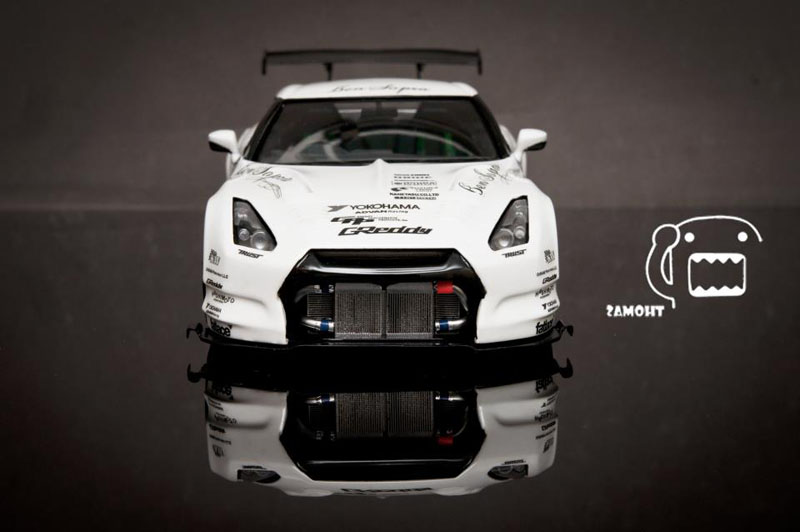 A limited run of 200 will be made available from Factory 81…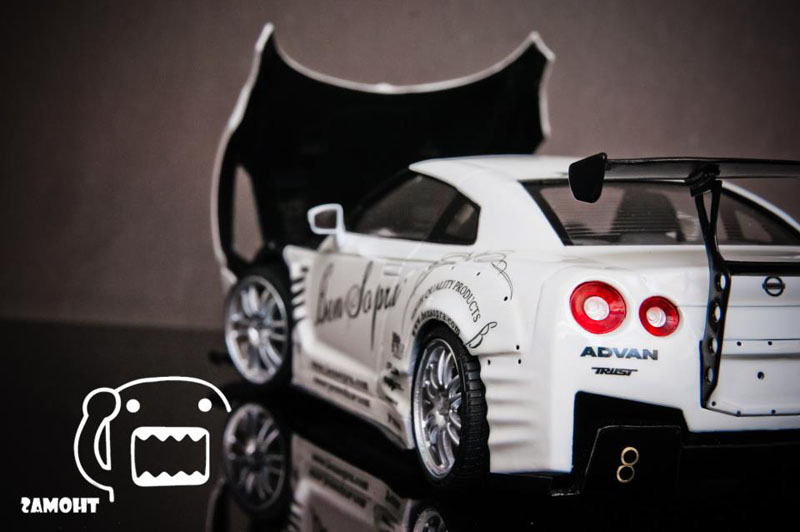 …which will include everything you need to create your own BenSopra R35.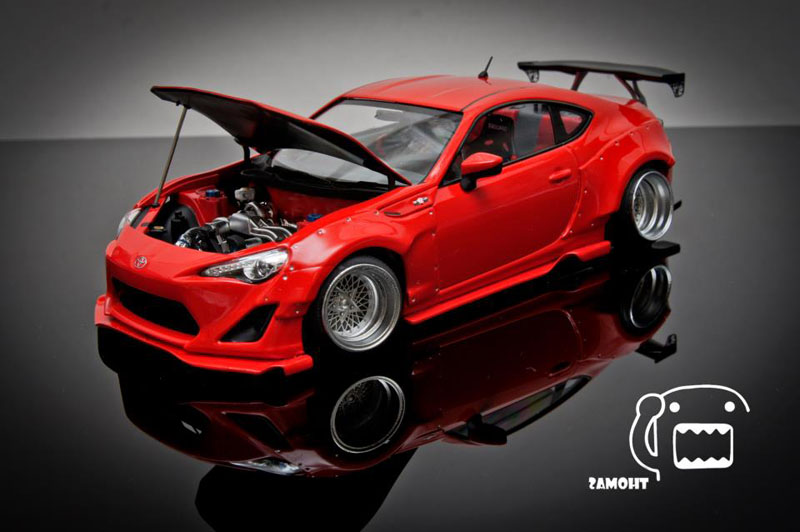 200 of  Miura's Rocket Bunny FR-S will also be available.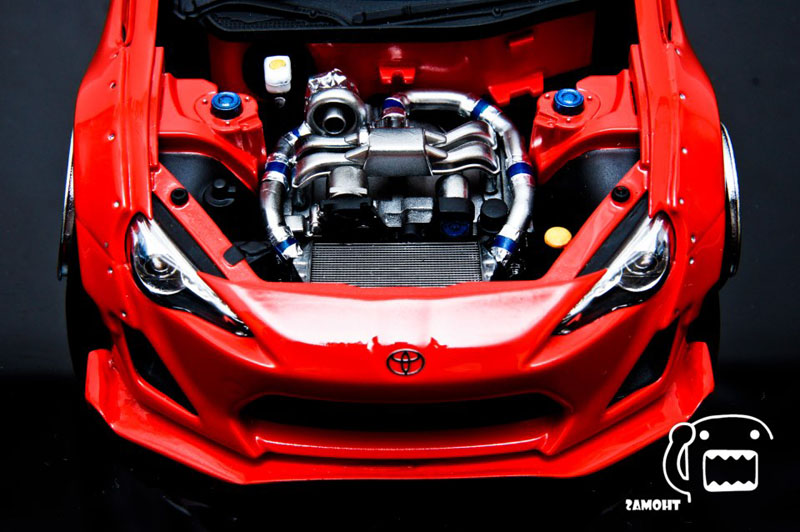 It's cool to see a turbocharger has been added to the engine bay, something that Miura-san will actually be doing to his very own 1:1 scale car sometime this year.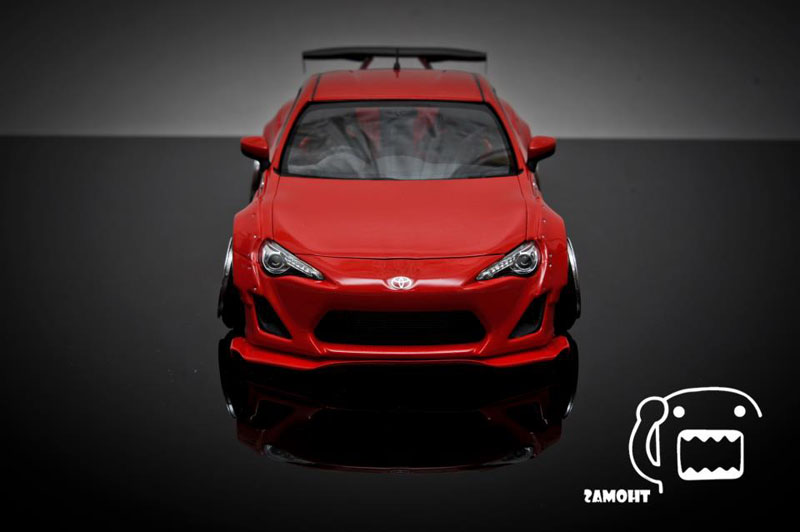 The BBS rims sport even more aggressive tire-stretch than the real car!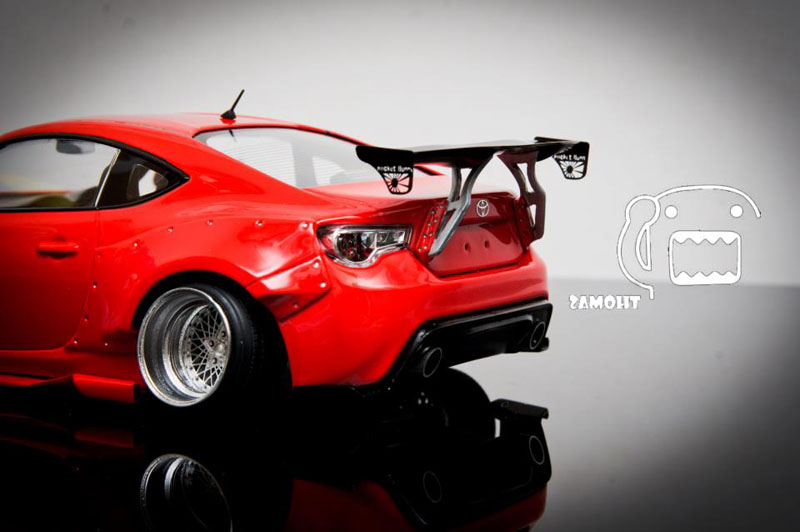 Here is a great angle to see the riveted-on overfenders and the spoiler end caps that…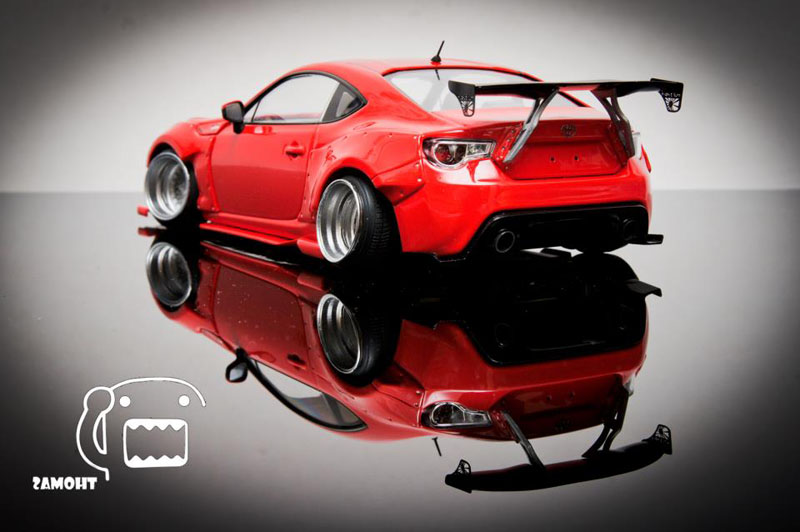 …just like on the street car, feature a cut out Rocket Bunny logo.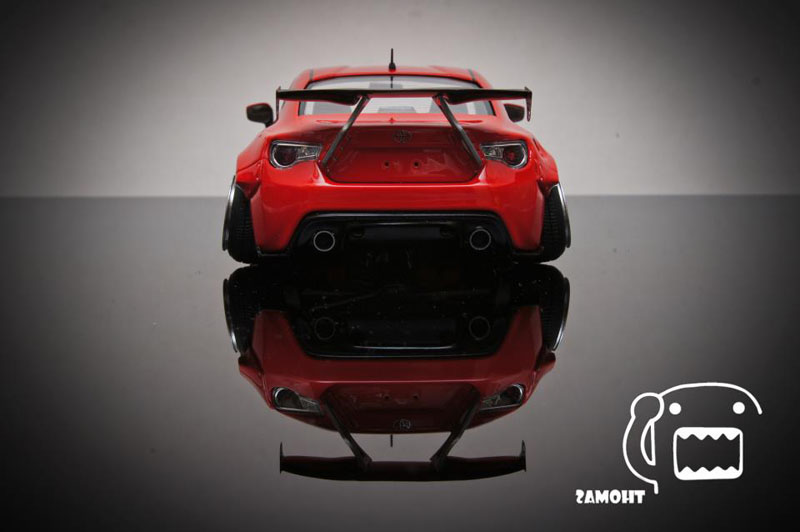 And to finish it all off? A nice dose of onikyan of course!
What do you guys think? Pretty wild right?
Thanks to Thomas Wong for the pictures
-Dino Dalle Carbonare