Rob's Big Show
Build it, and they will come…. eventually.
Think two long, stressful years of event building for a small family team. Think sleepless nights mulling over downbeat weather forecasts, huge venue costs and a charity deserving of every penny of the day's income. But Rob O'Riordan built it. And they came. The 2023 Classic & Old Skool Summer Show was worth every second of waiting.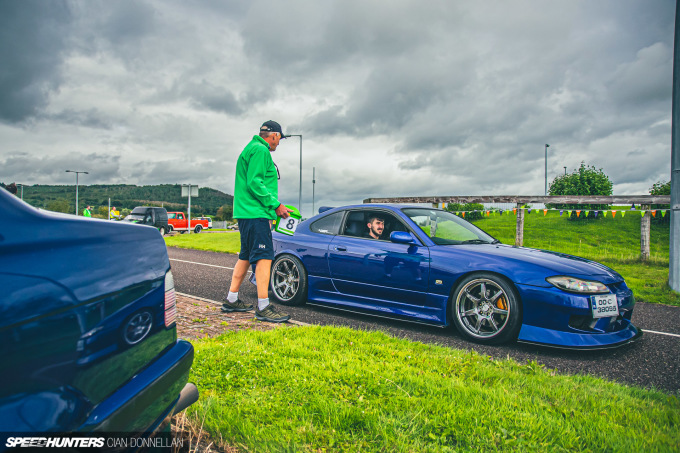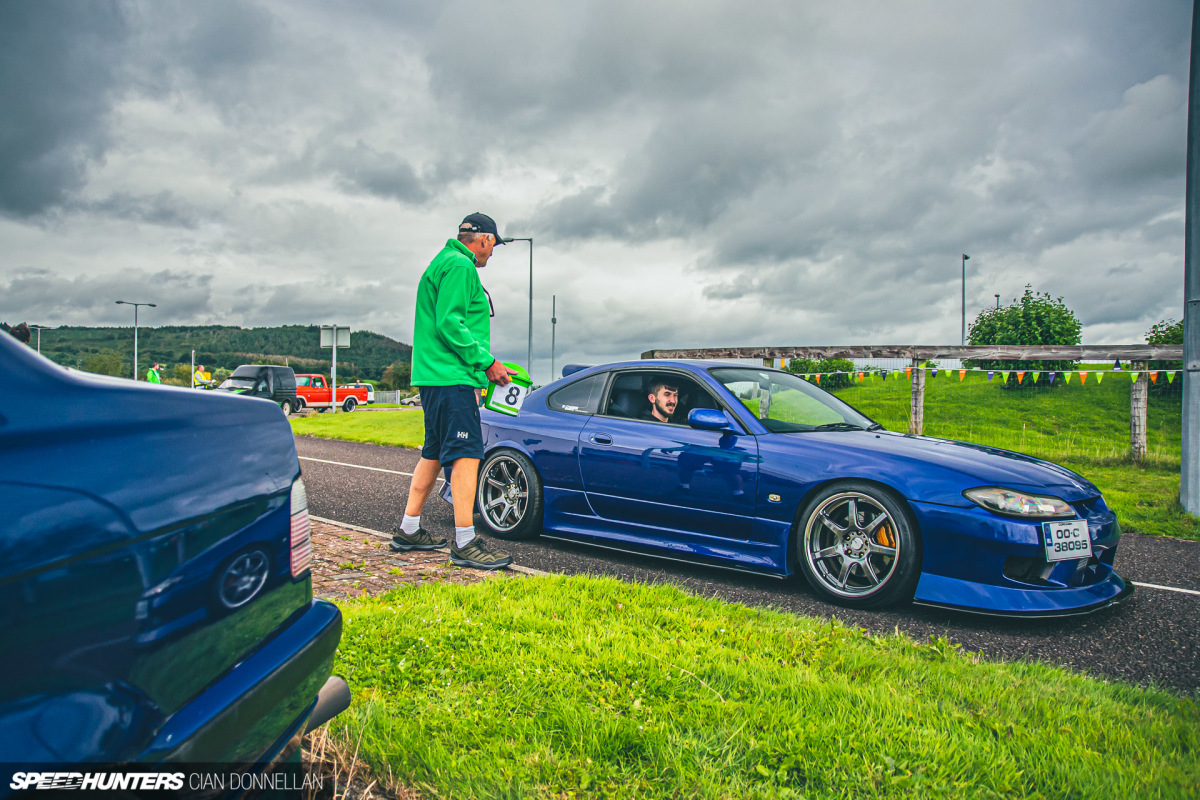 In the car world, many shows happen and succeed thanks to either a professional organisation or a big team of like-minded enthusiasts working in the background. But this one is different.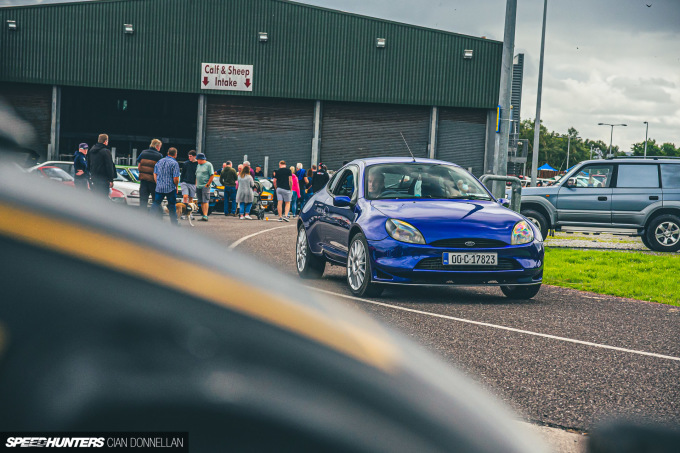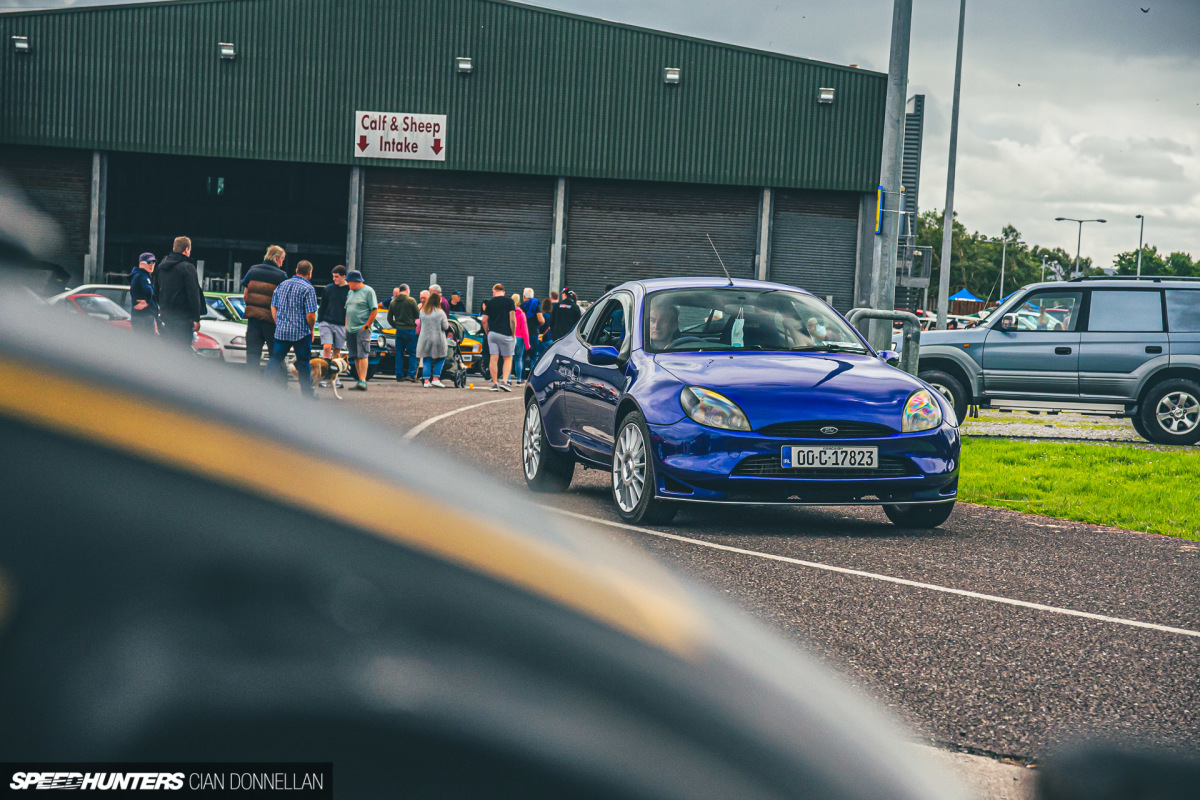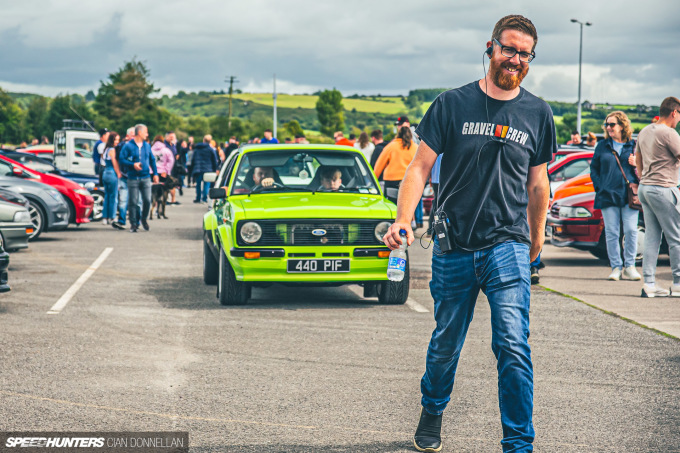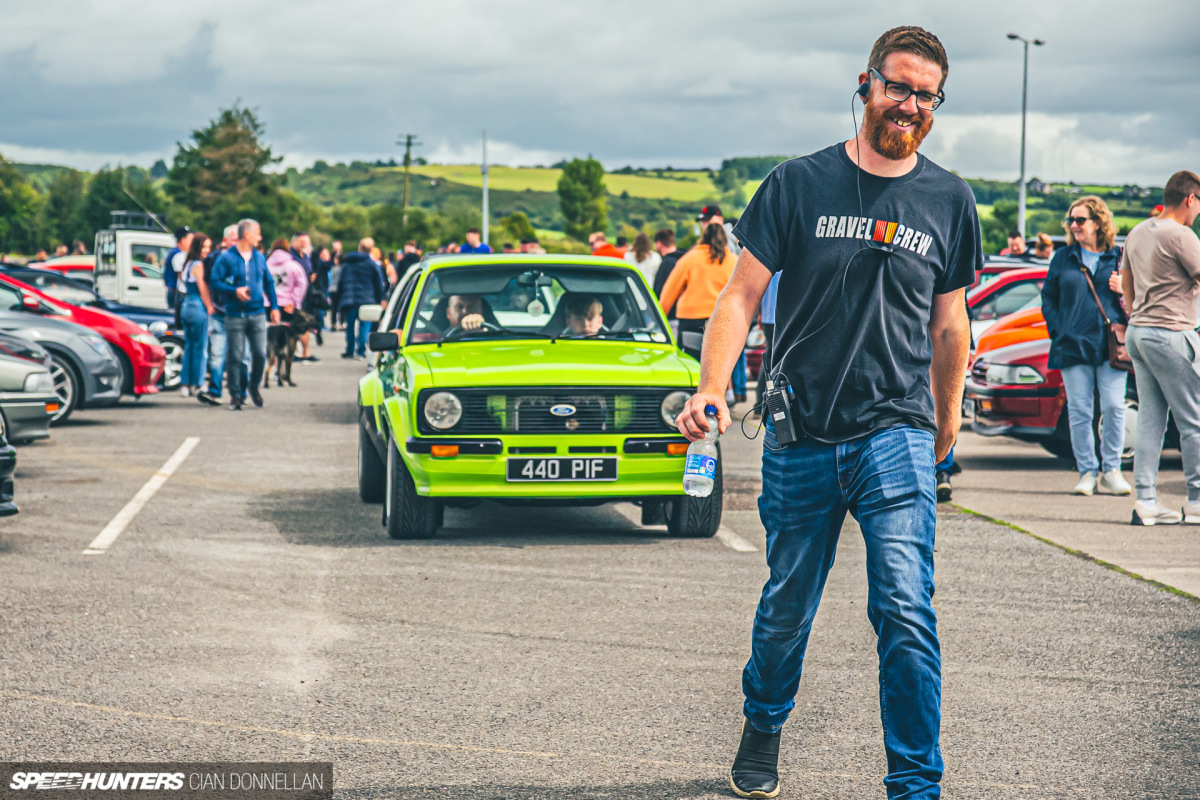 They say a great general inspires an army, and no man in Irish car culture seems to inspire quite like Rob. Working with his ever-growing army of family and friends, Classic & Old Skool Events continue to promote and run some of the biggest car shows in Ireland with the sole aim of raising vital funds for Samaritans Ireland, an amazing suicide prevention and emotional support charity.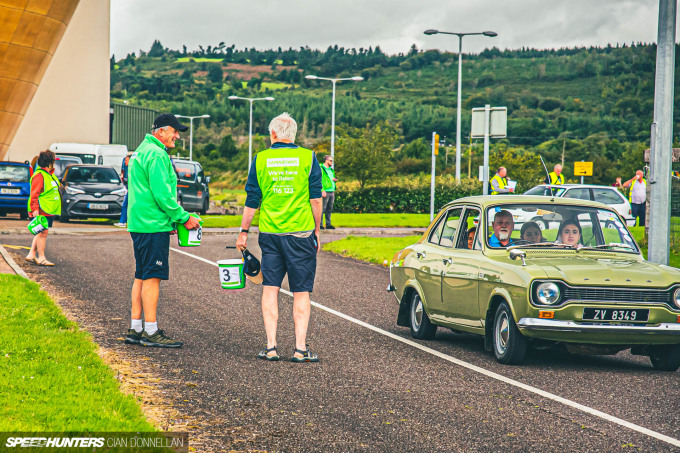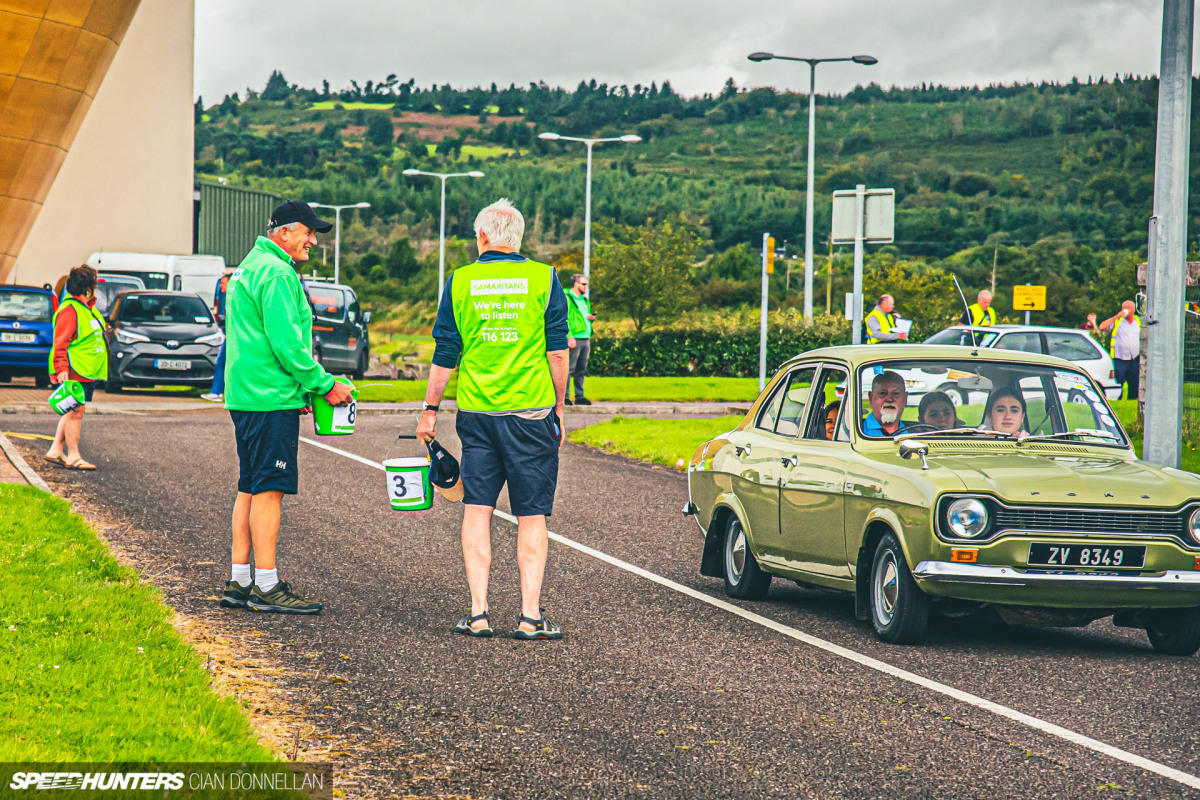 Rob comes from a Toyota-collecting household, so the origins of the Classic & Old Skool Summer Show lie in a single-make event run for that most popular of Japanese brands on these shores. Over time, these Toyota-centric events grew and the doors were opened to the wider car community, however, there were always plans for a BIG one.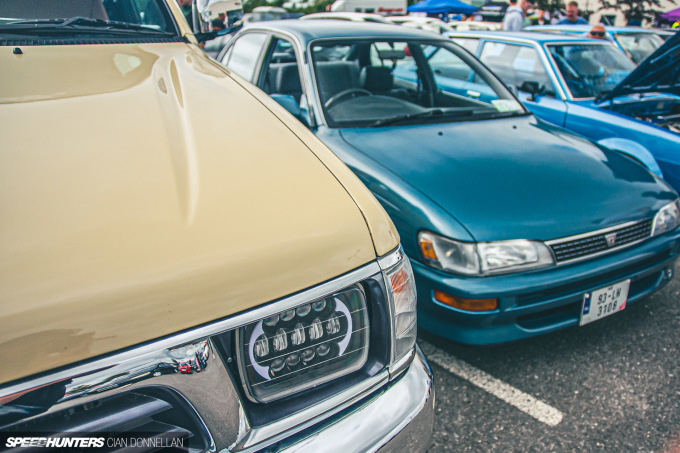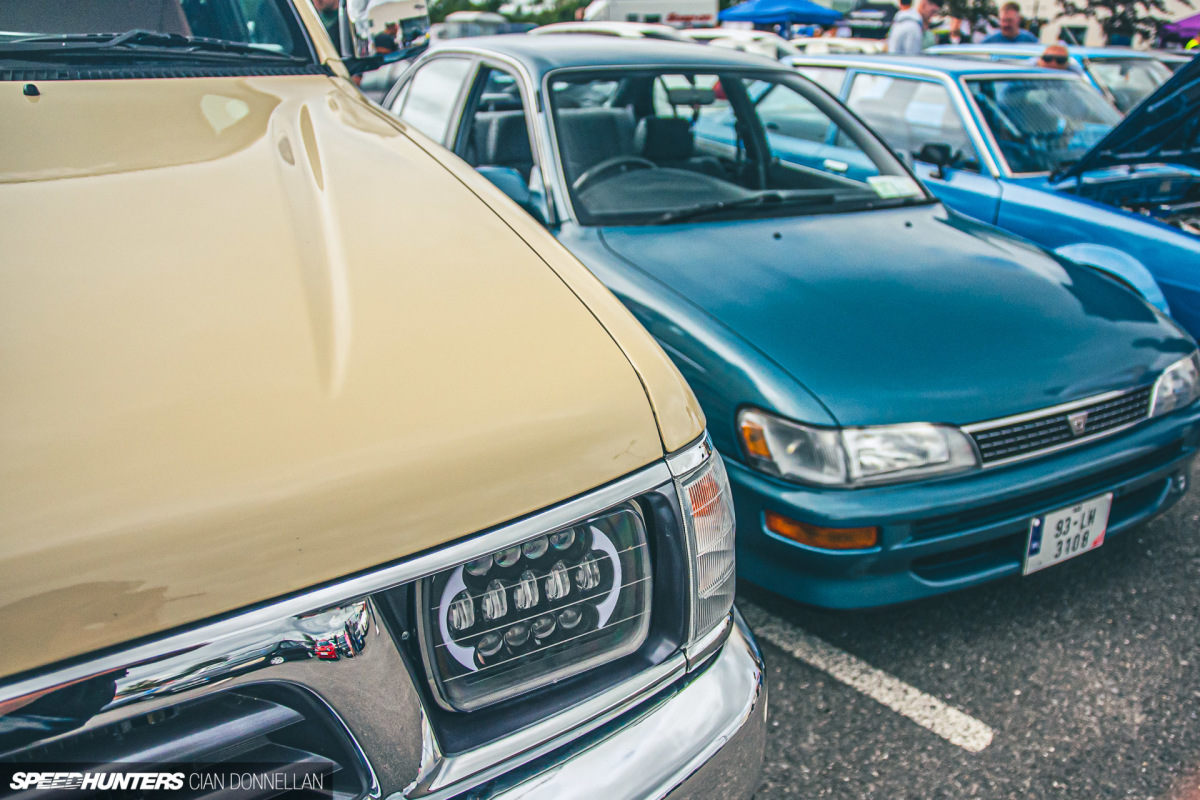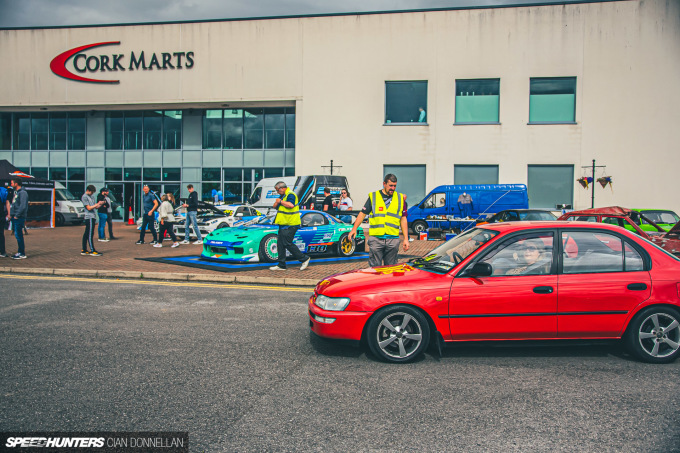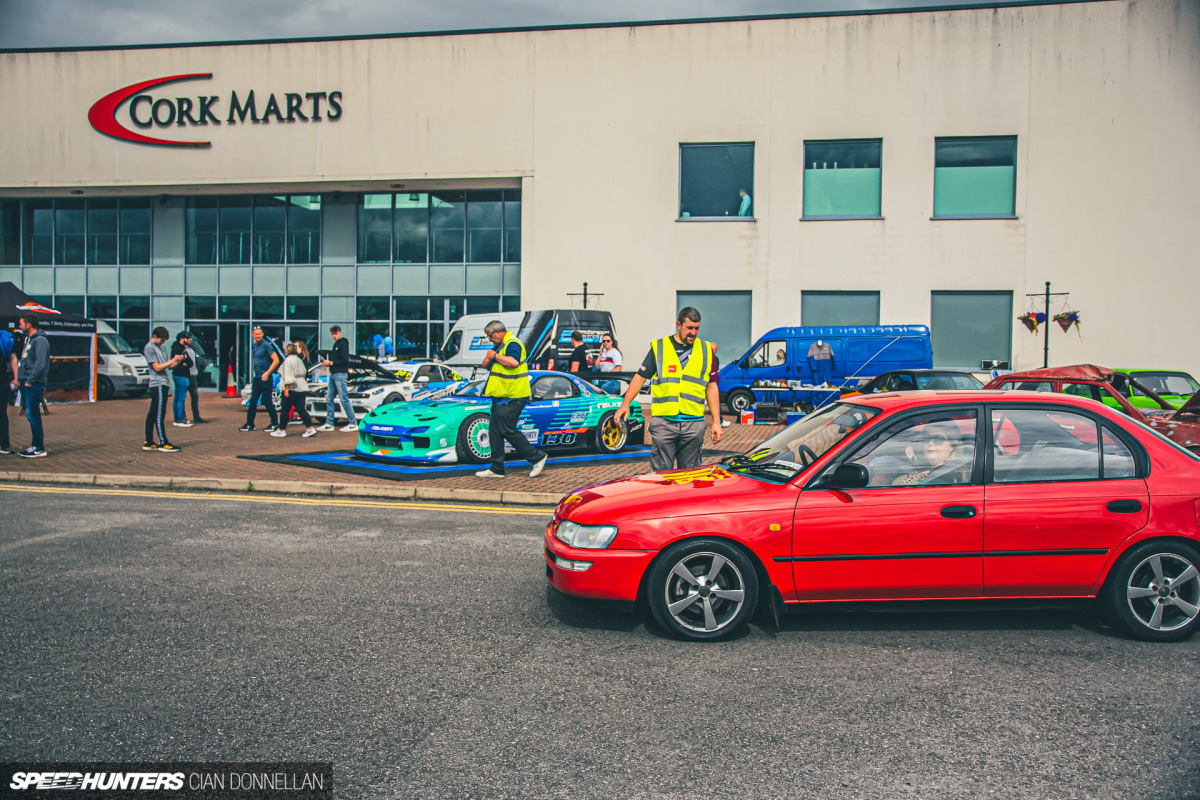 The team chipped away in the background and locked in a date for the inaugural Classic & Old Skool Summer Show: August 2020. That never happened for obvious reasons.
Then things went quiet; life went on, and shows came and went. But always in the most hushed of conversations the question was asked: 'If Rob O'Riordan ever pulled off the big show in Fermoy, just how big would it be?' I suppose it would have been a sizeable itch had it not been scratched.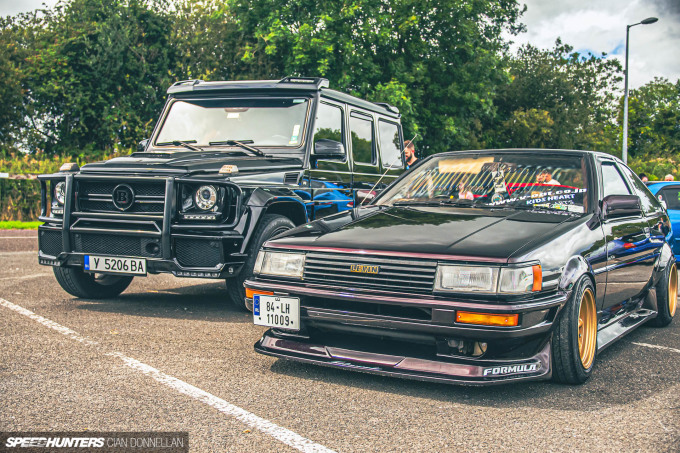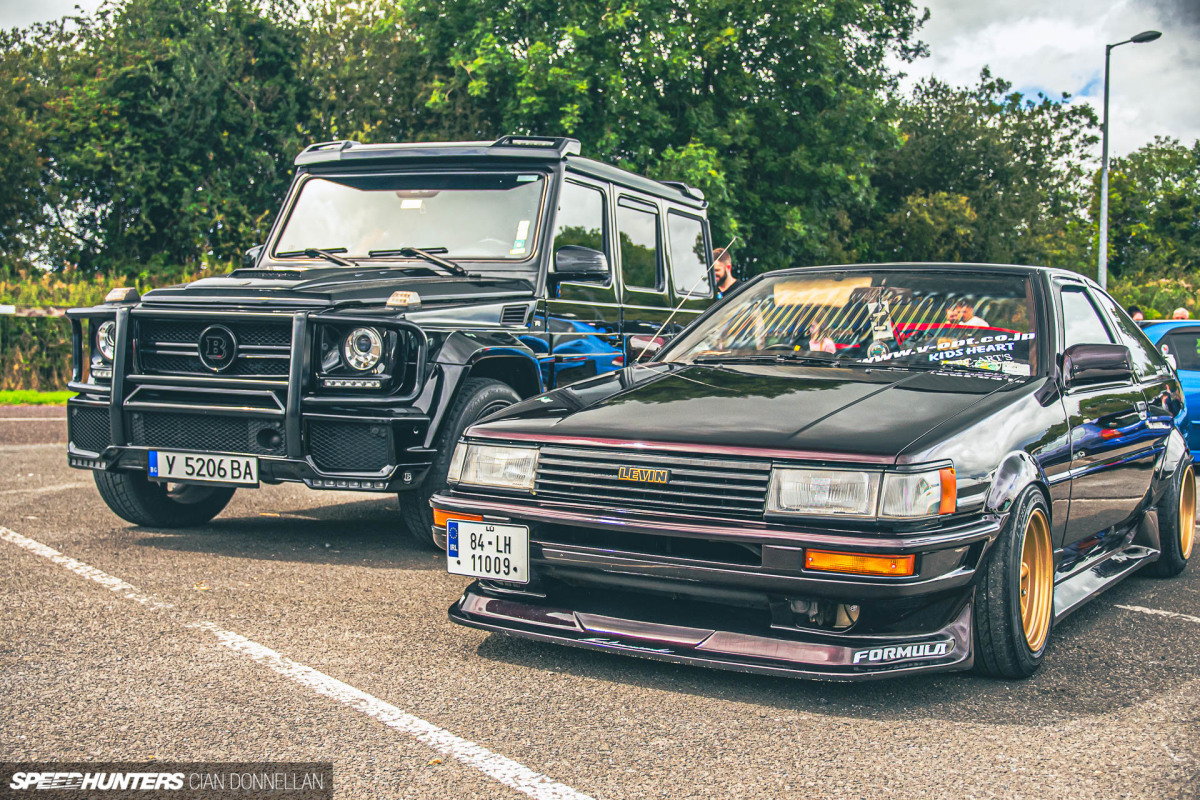 After the most dismal of Julys on record and an ever-worsening weather outlook for August, I just presumed the 2023 Classic & Old Skool Summer Show – now three long years in the making – was headed for a sad end. A washout.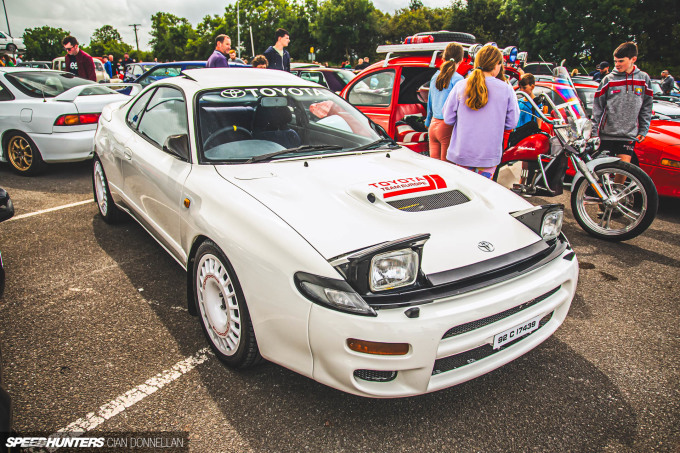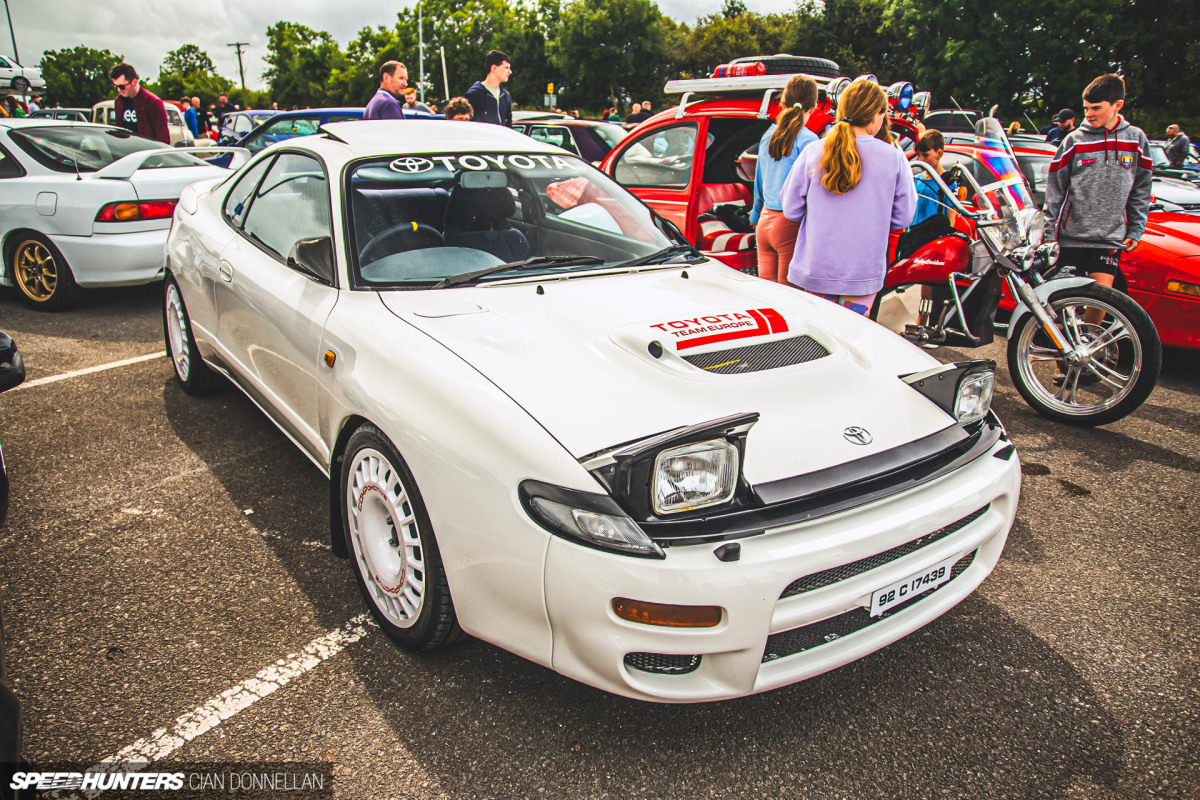 Determined to still make the effort, I bought new rain trousers the day before, and had two changes of clothes packed. But as it turned out, I would not need those things.
Show Time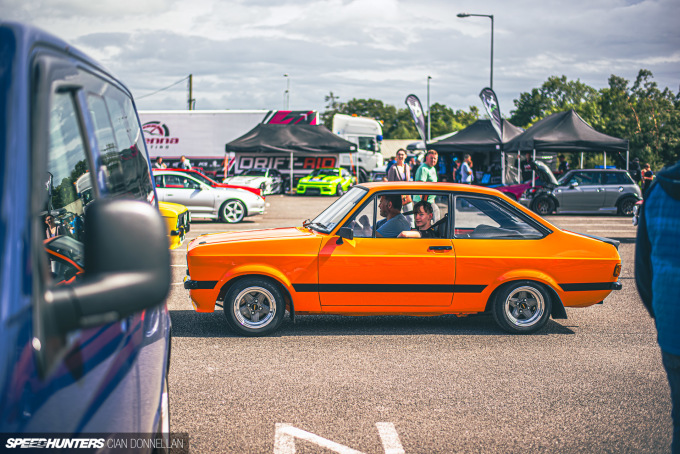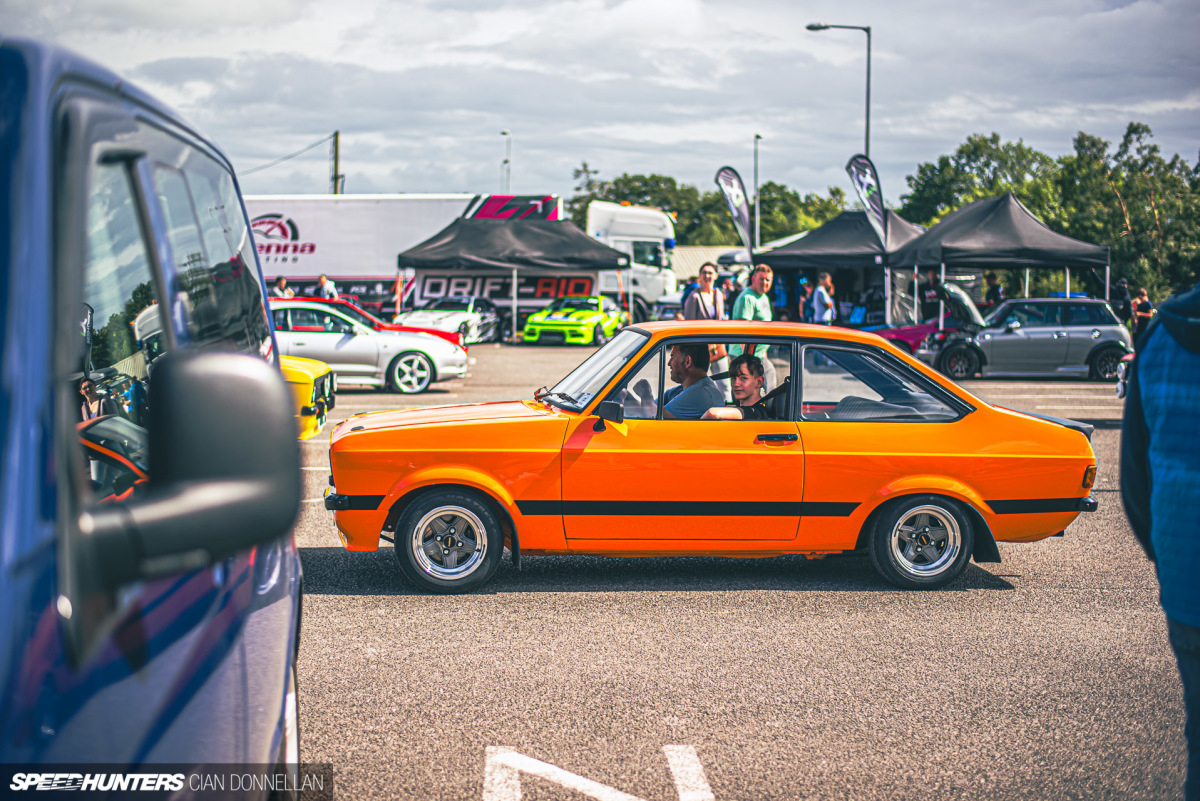 After waking to sunshine, I set off early for the Corrin Events Centre just outside Fermoy, Cork in my Peugeot 106 Rallye. I guess everyone else had the same idea too, because on arrival I was met by a sizeable queue of cars at the entrance.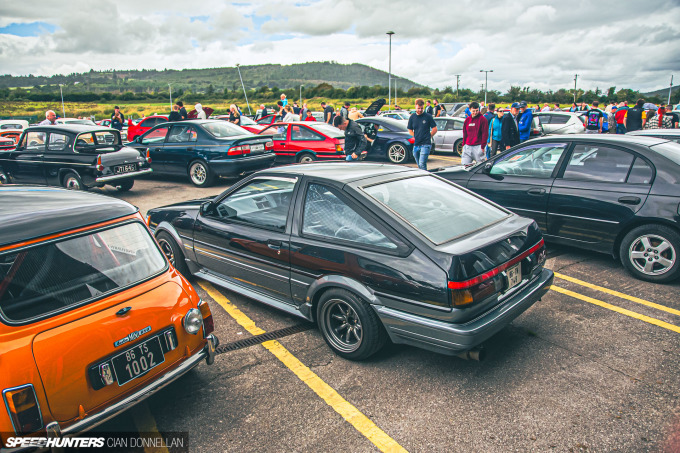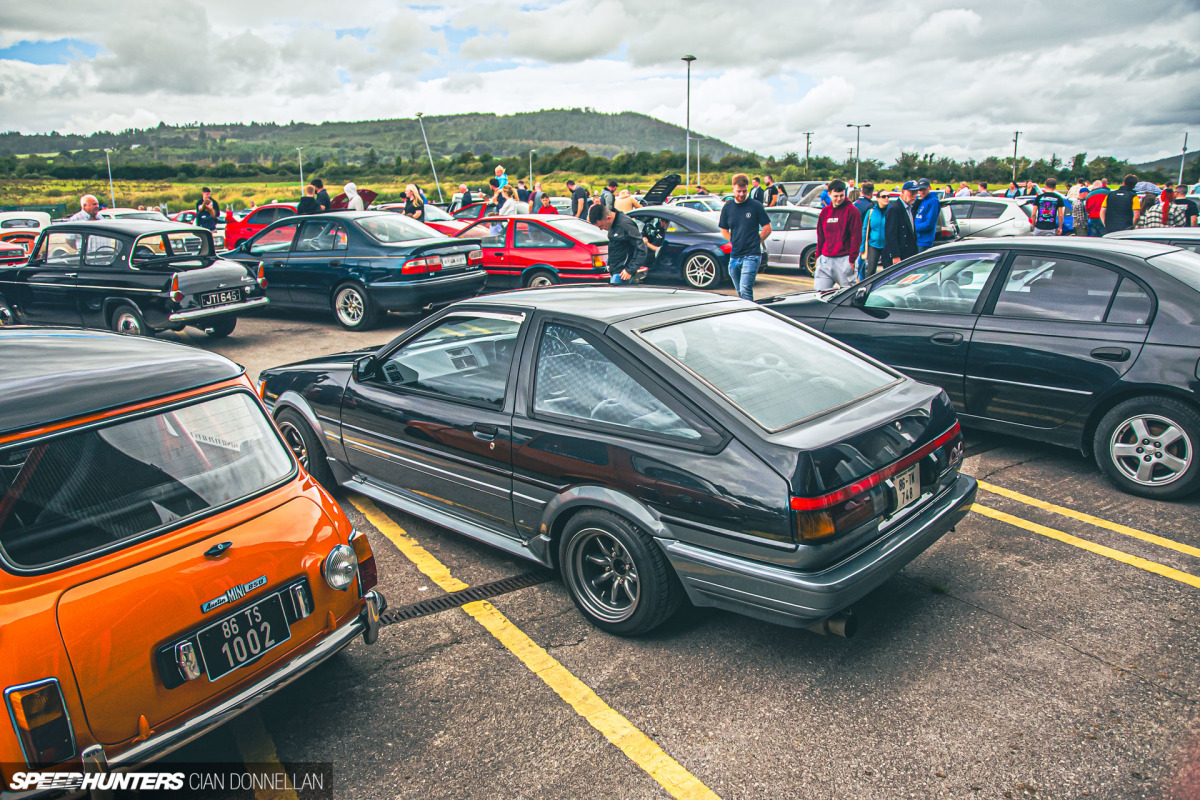 Over the course of a few minutes, the front car park filled. Then the next one filled, followed by all the parking spots on the side of the building and eventually the entire rear of the Corrin complex. To give some context, full drift events have been held within the venue's back lot, and here it was now, barely able to contain the constant stream of cars arriving for the show.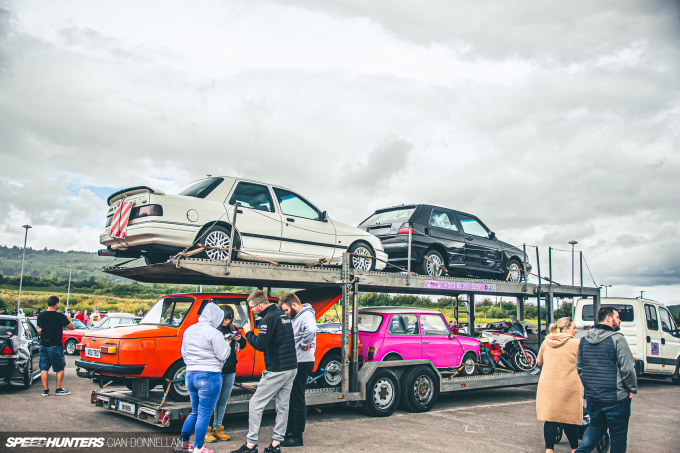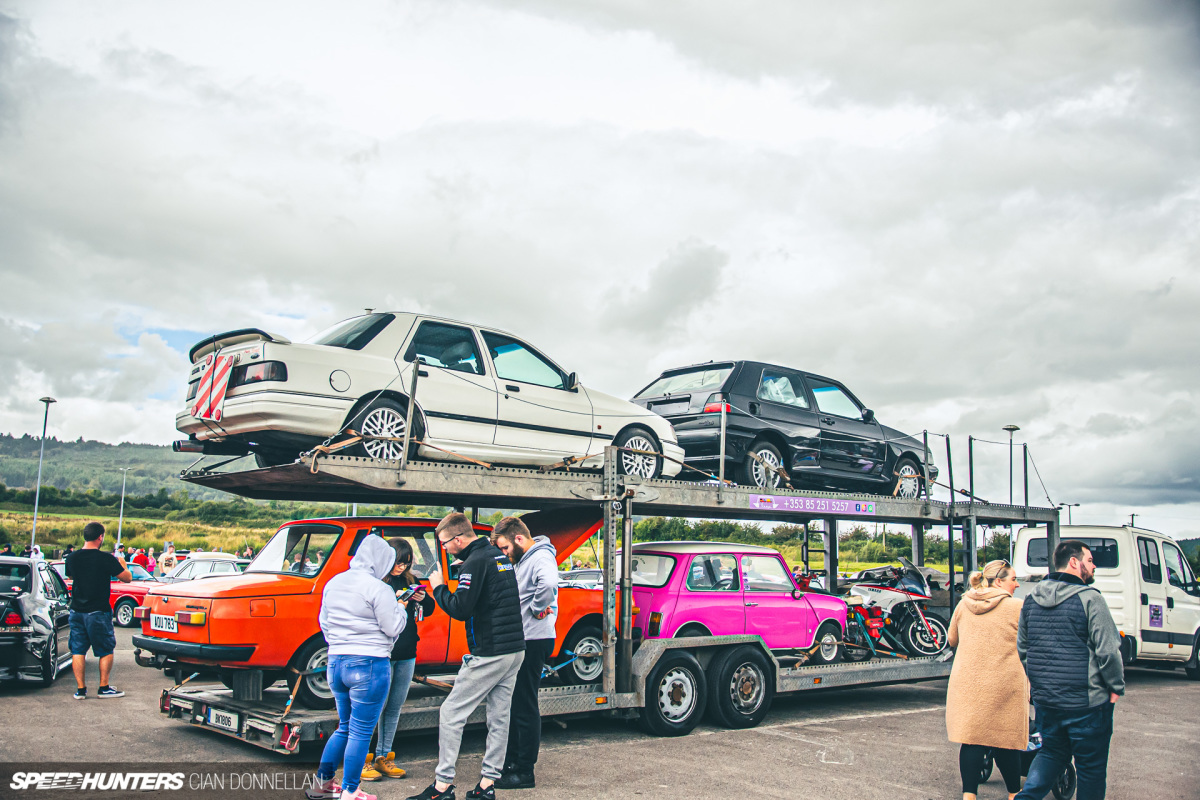 The final count stood at around 750 cars within the show, plus all those in the parking areas. Rob is very lucky he had that army of volunteers, who raced around in their high-vis jackets, valiantly trying to find more parking space to accommodate the masses. It had been built, and they had most definitely come.
They say variety is the spice of life, and never before had I seen it all so clearly before my eyes. Enthusiasts of all generations witnessed it too. The traditional classic car show-attending owner of an incredibly original Ford Cortina parked between a Rocket Bunny-kitted Mazda MX-5 and a supercharged Toyota Starlet sleeper build. That just doesn't happen anywhere else.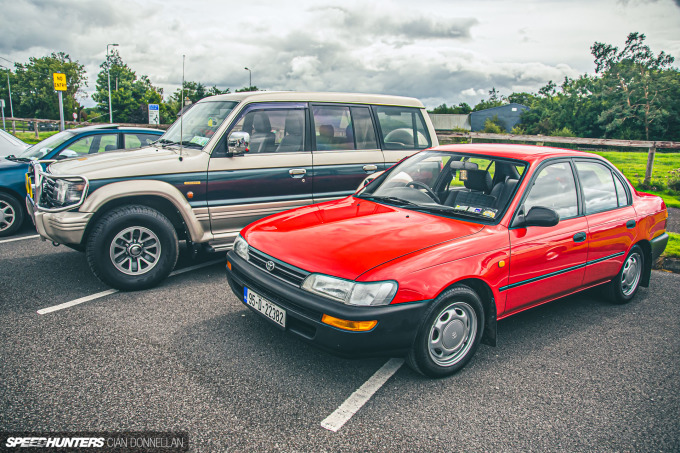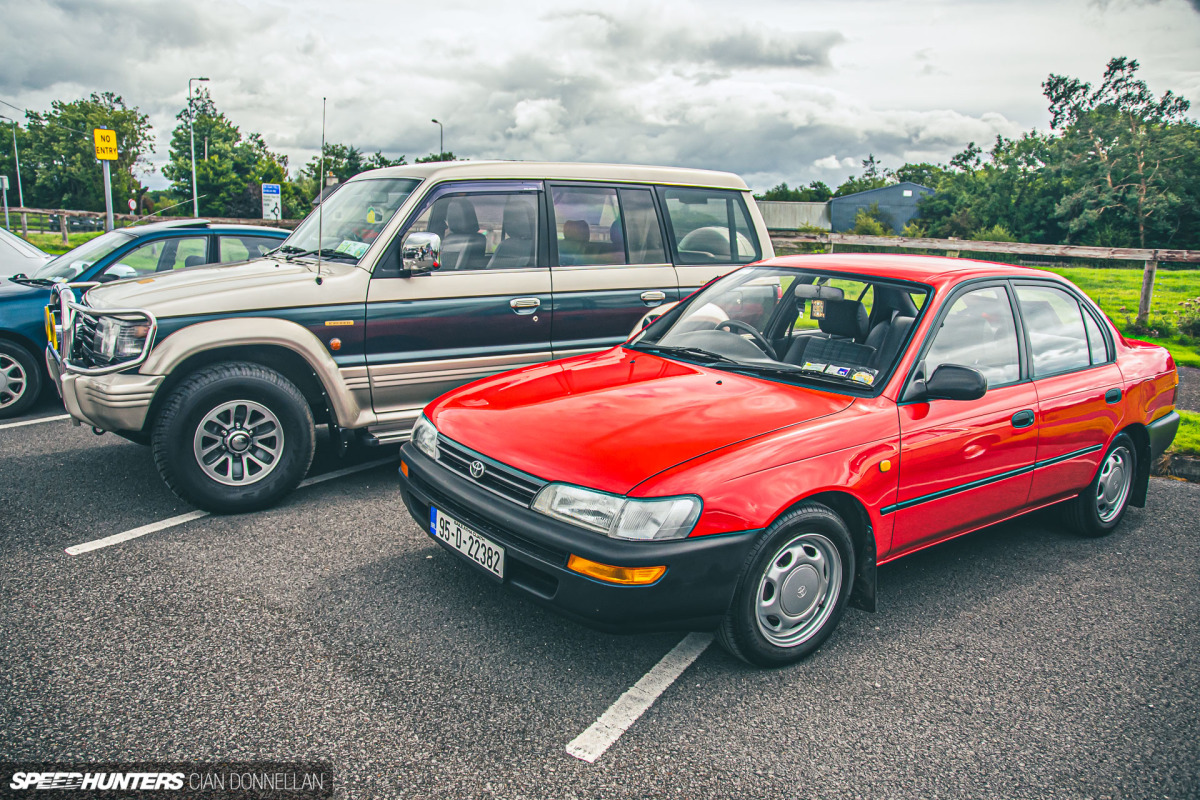 Everywhere I turned, it seemed more and more mind blowing. Here's an immaculate Toyota Corolla XLi – the stereotypical symbol of Irish family motoring in the '90s – sitting within feet of Dubshed-winning VW Golfs and a shakotan-style Nissan S12 Silvia. And this was all just in the front area of the show.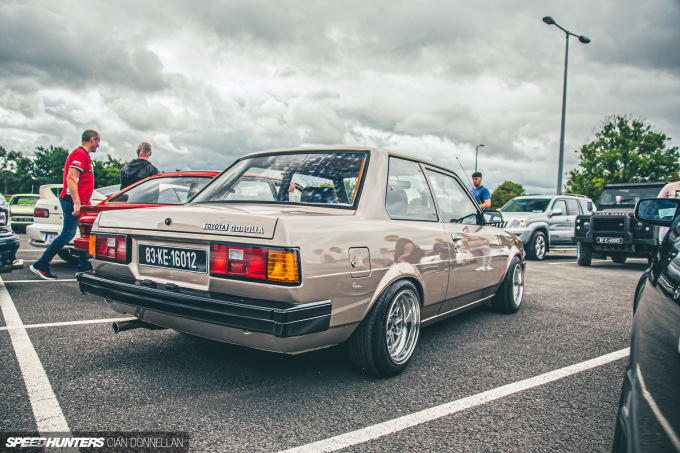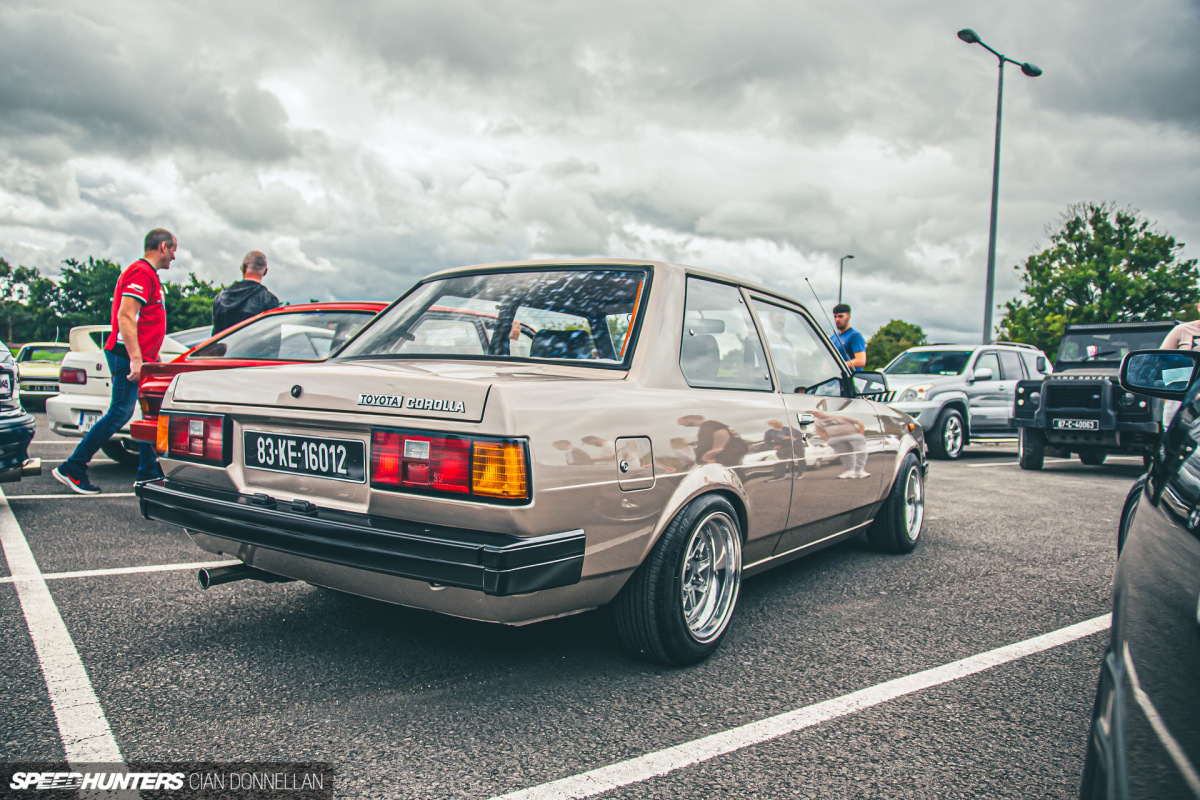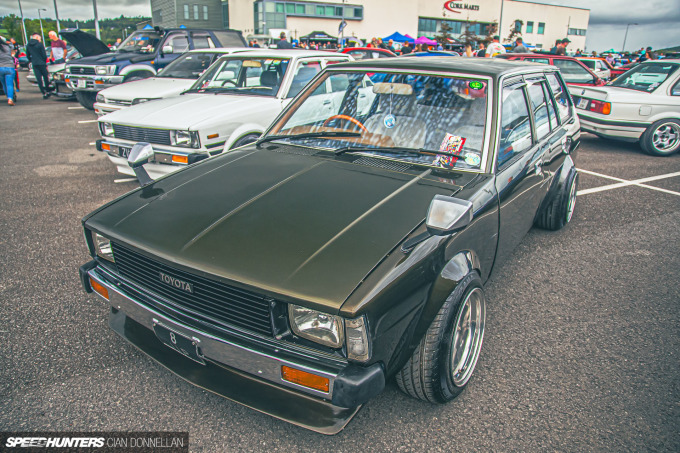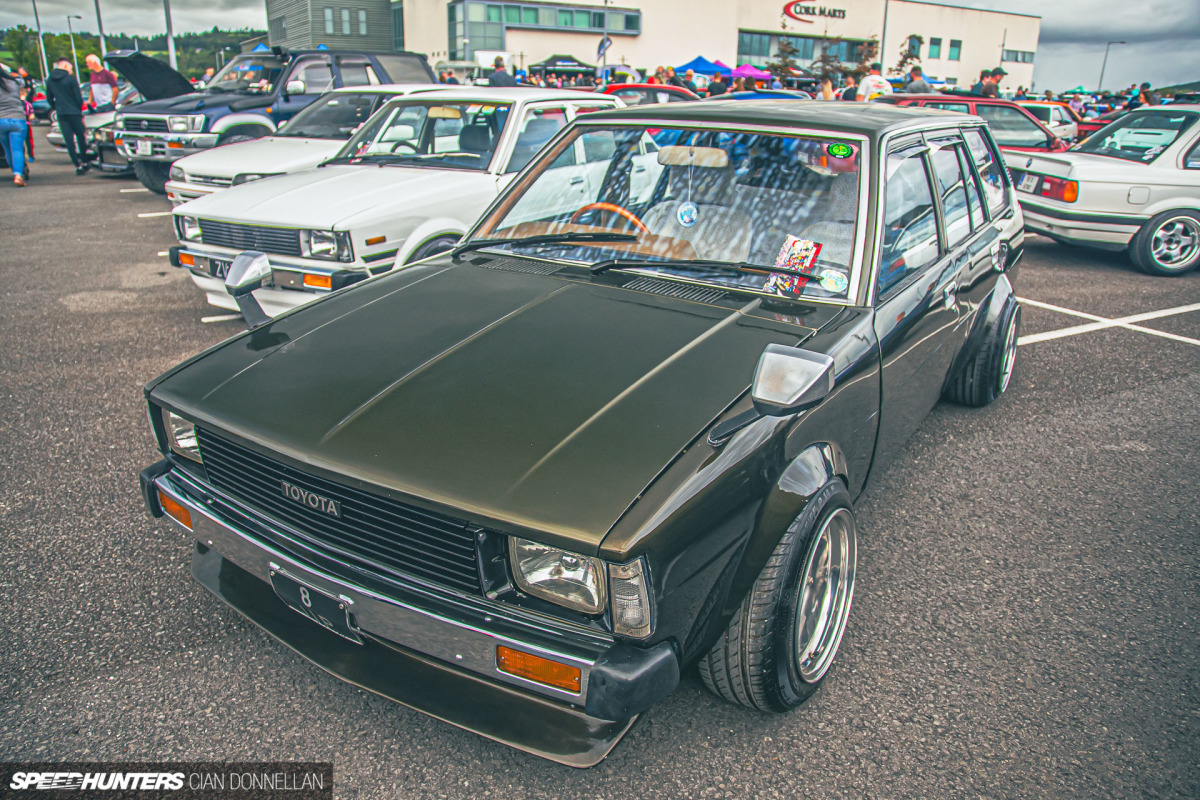 The full lap around, taking in most if not all the cars, took just over two and a half hours. The Toyota core of any Rob O'Riordan show remained strong, with a whole host of models on display, along with one of the largest turnouts of KE70 Corollas I've seen in quite a while.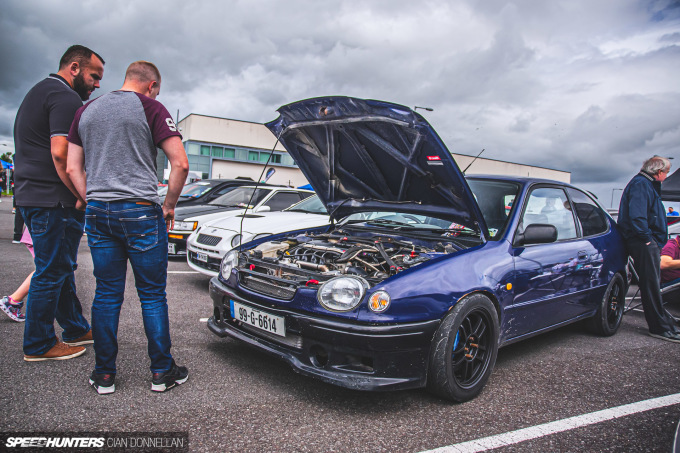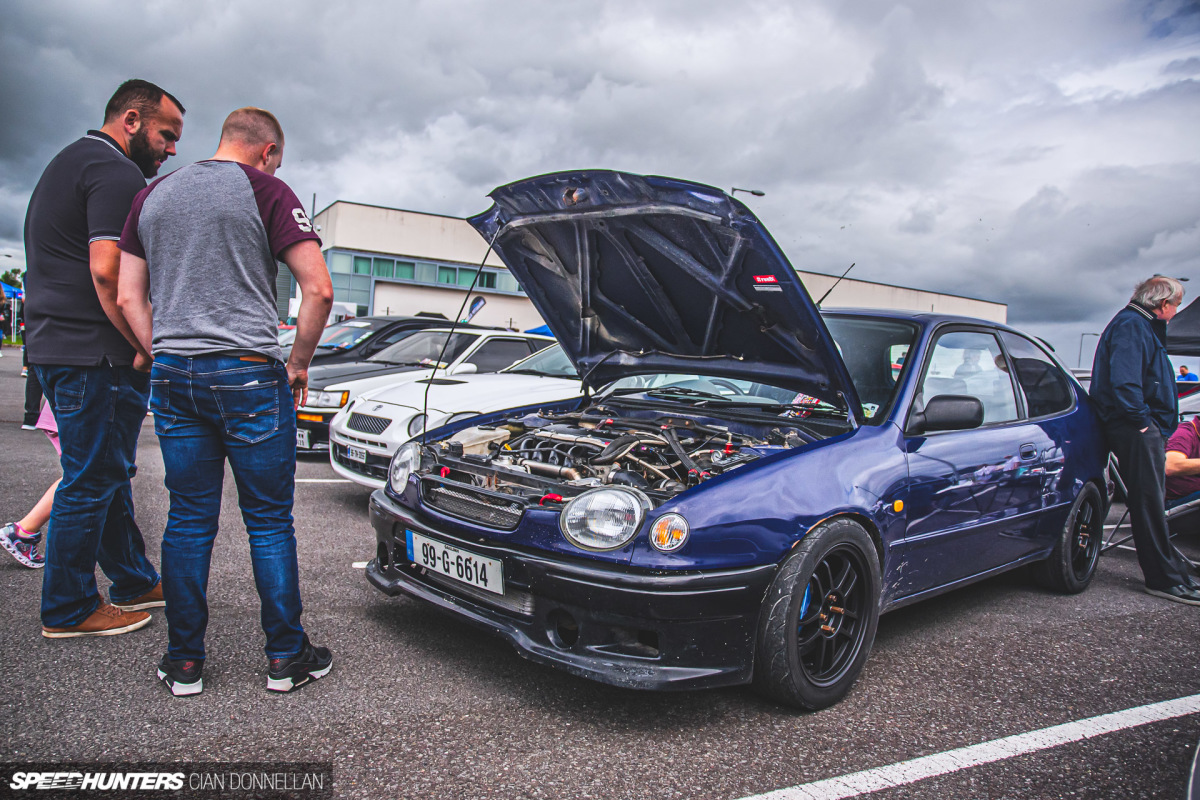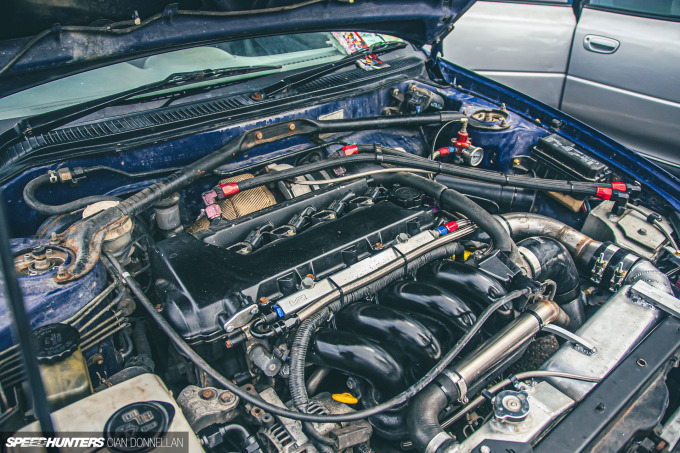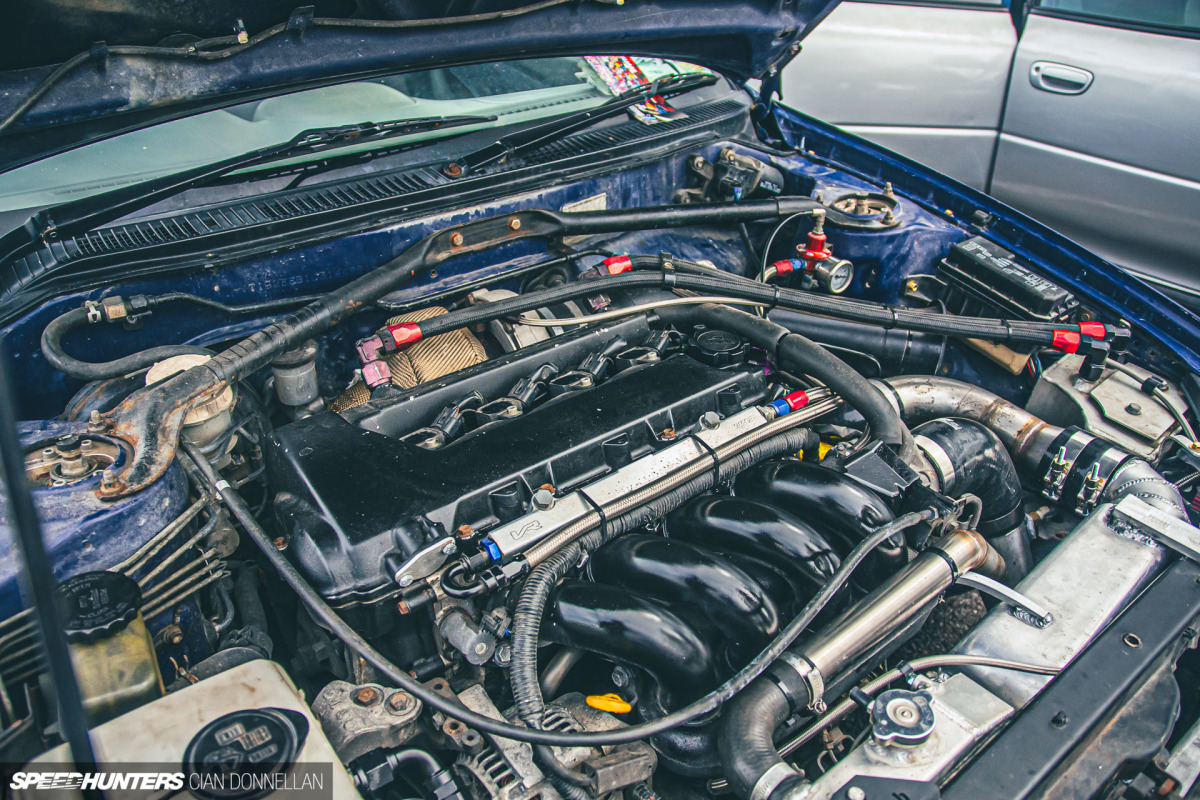 Some Toyotas required more than a fleeting glance, like this ratty-looking E11 Corolla hatchback sporting a cheeky turbocharged 2ZZ engine under the bonnet.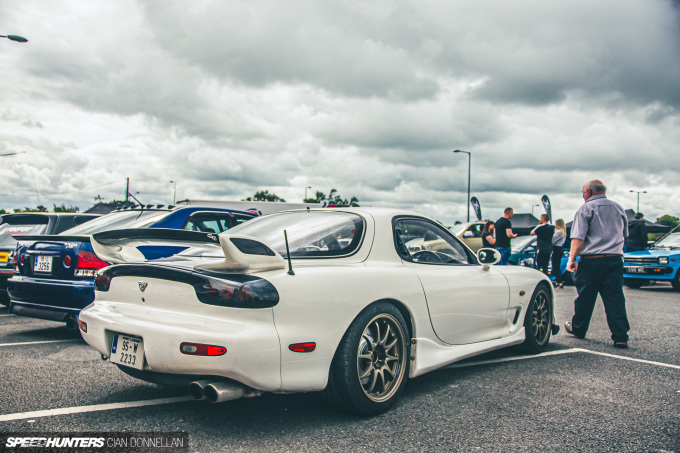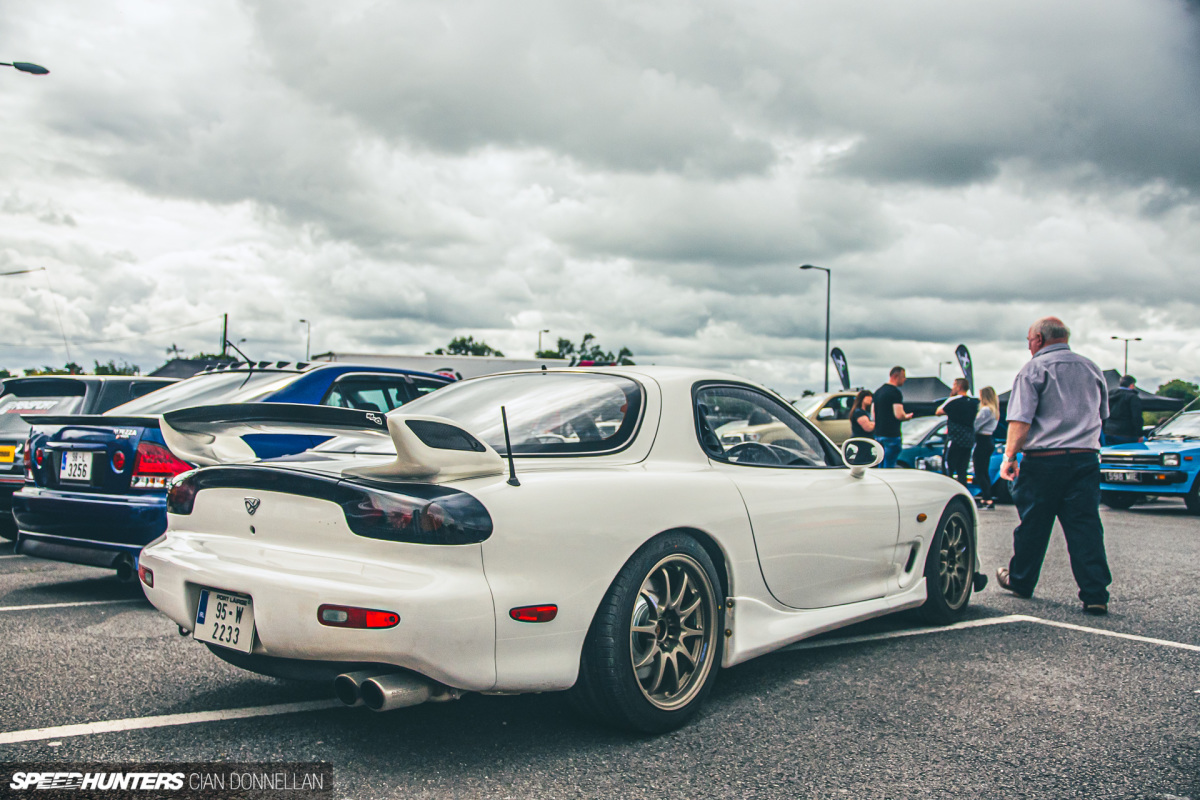 In general, Ireland's JDM scene was incredibly well represented, with all of the true hero cars in attendance.
There were quite a few machines that caught my eye and most definitely need hunting for proper features.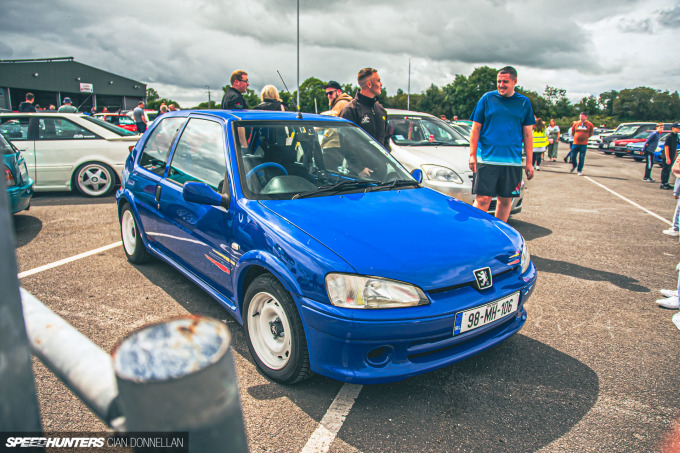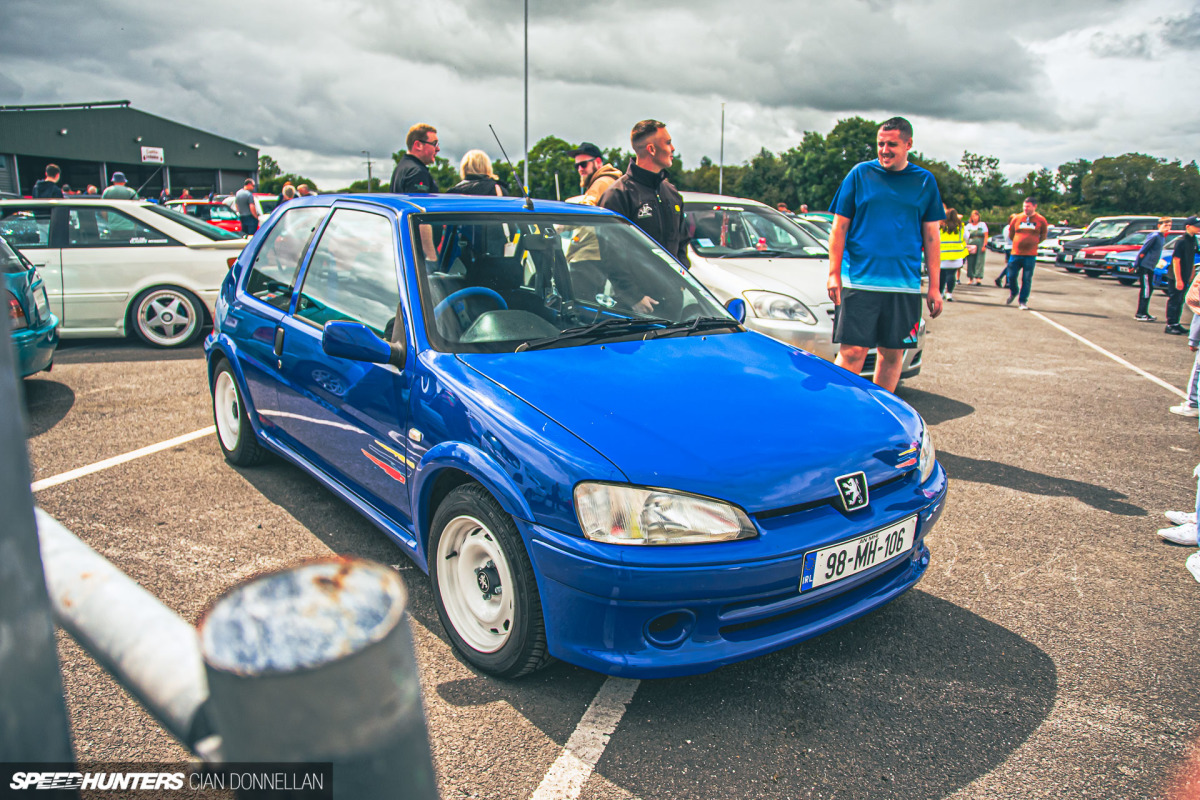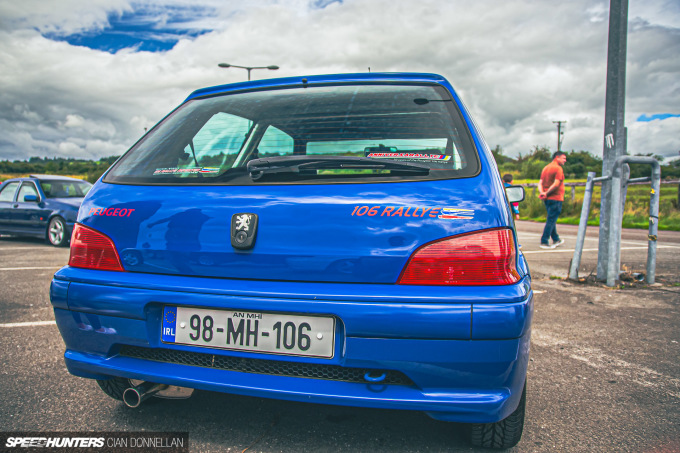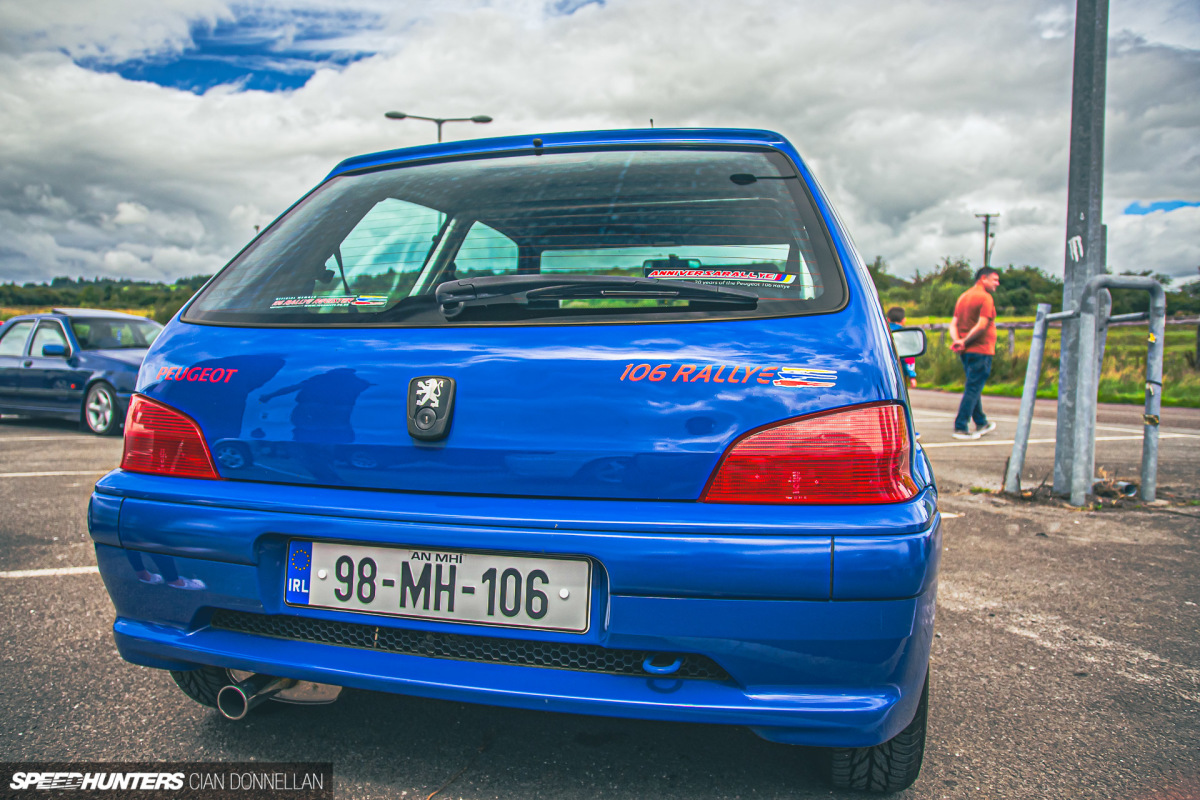 Naturally, I did spend quite a bit of time lurking around the other 106 Rallye in attendance, a beautiful Indigo Blue S2 example.
A Pair Of Icons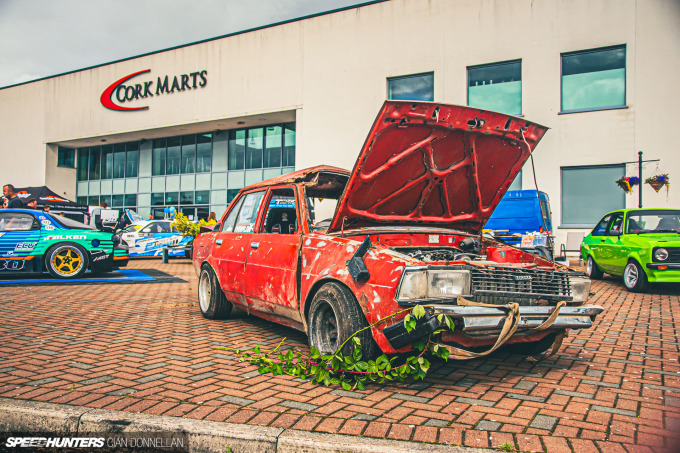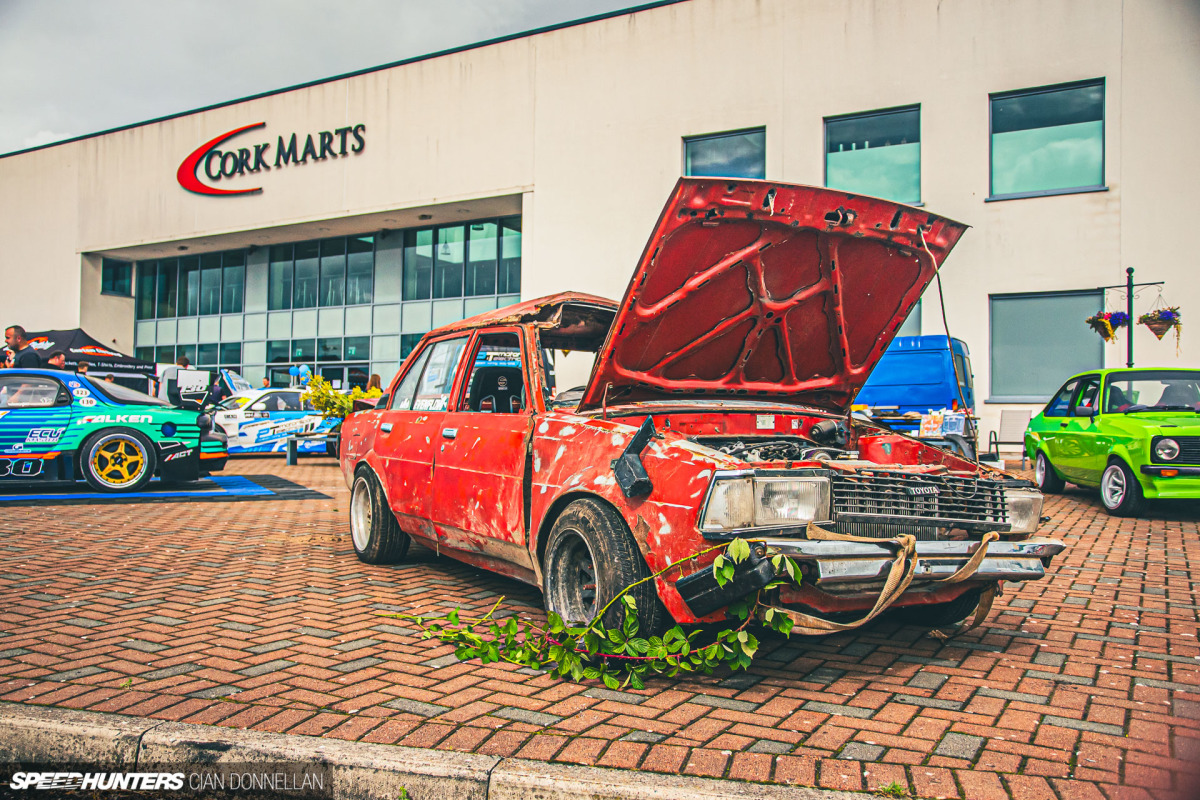 Of all the variety on show though, two vehicles in particular seemed to be attracting the most attention. Both are drift cars, but come from opposite ends of the spectrum.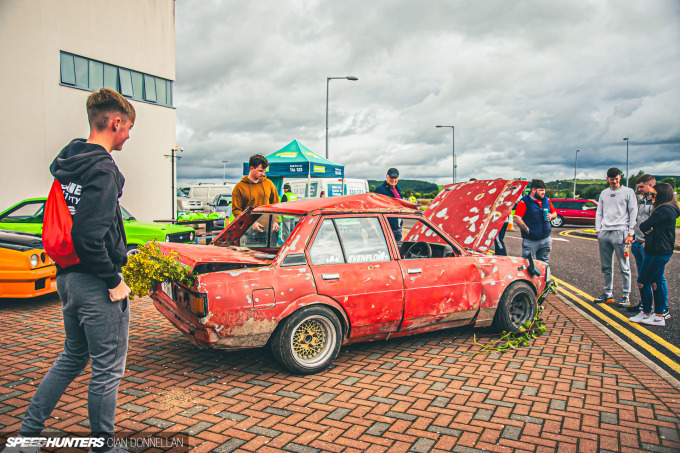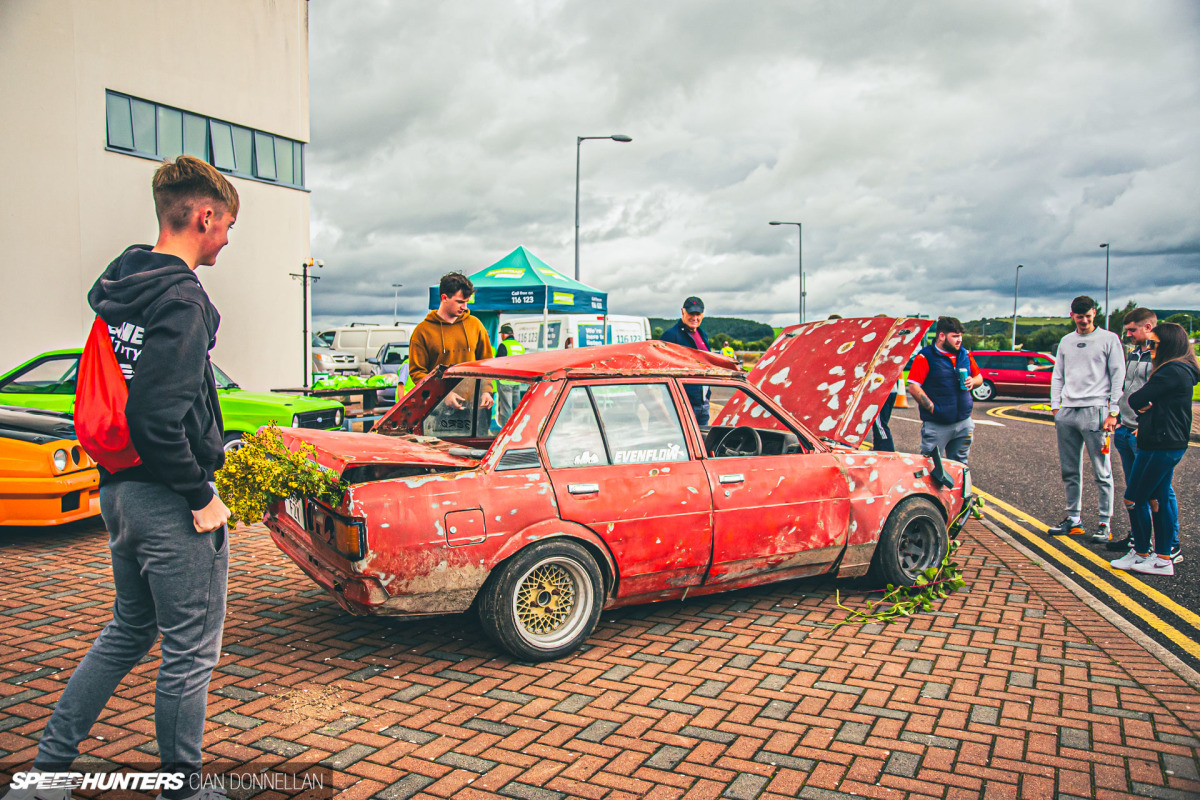 Now, hear me out for a second, as I'm sure a few are shouting at the screen saying 'that's just a mangled Corolla, right? I don't get it!'  Well, I'd like to introduce you to 'Shaft'.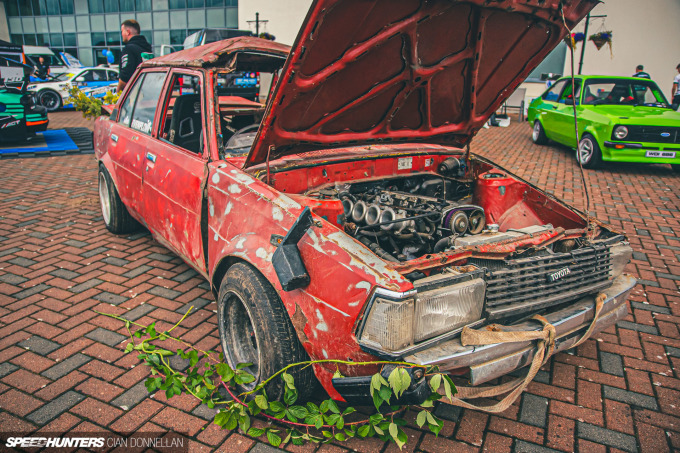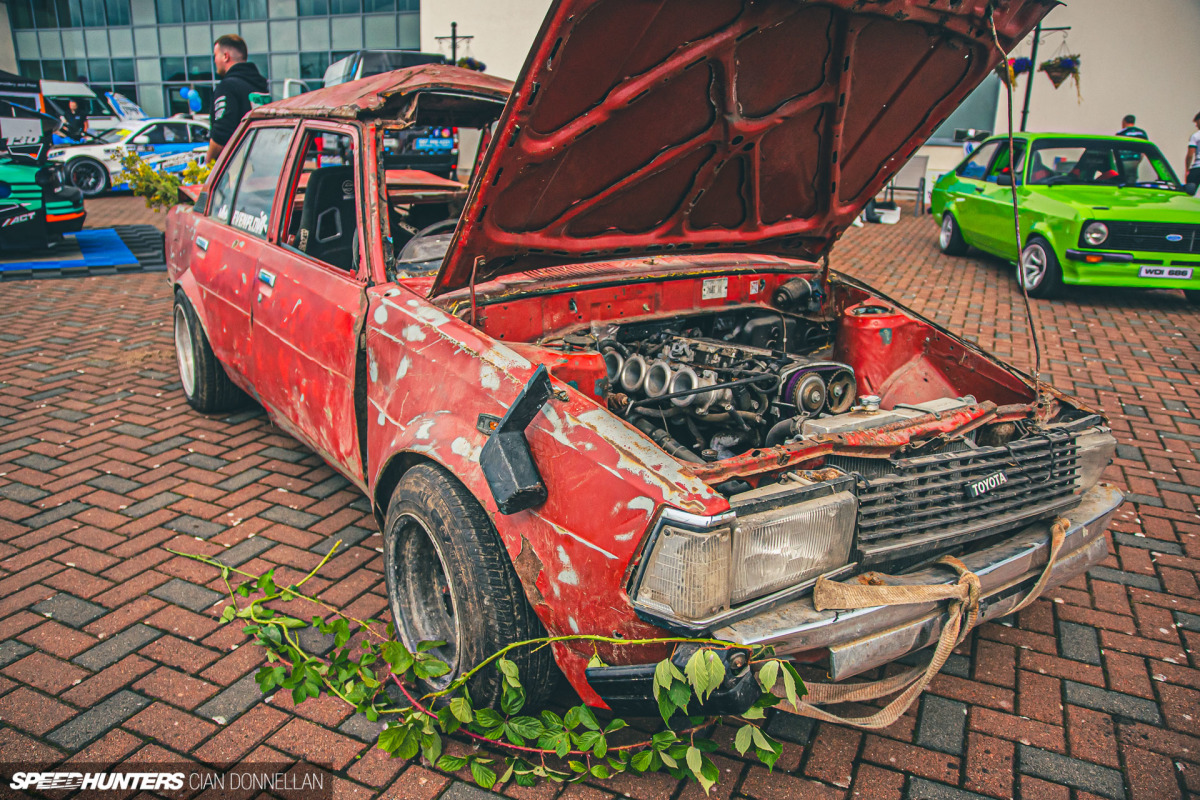 You see, as much as we share of Irish car culture through events at Mondello Park and incredible builds, it's all a bit of a façade. Ireland is rural country at heart, and nobody seems to be capturing the wilder, down-on-the-farm side of our car culture better right now than Evenflow, a YouTube channel almost impossible to describe. Think The Dukes of Hazzard meets Grassmen meets Jackass, but with more old Toyotas and tractors.
Of all the madness, not much can match the Shaft video released for Christmas 2021, when a ratty 20V 4A-GE-powered Corolla became an internet icon.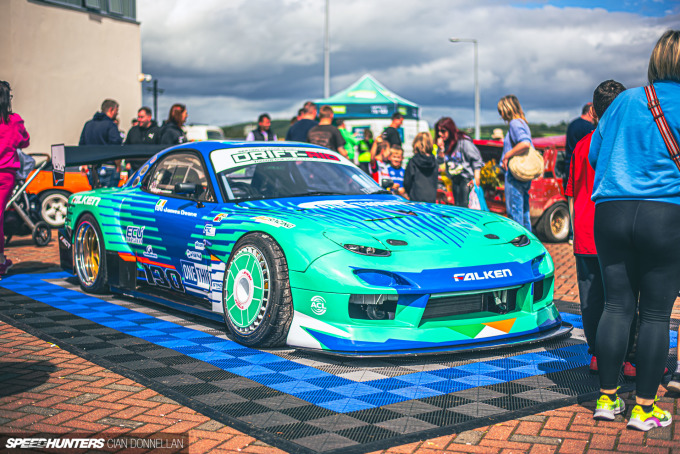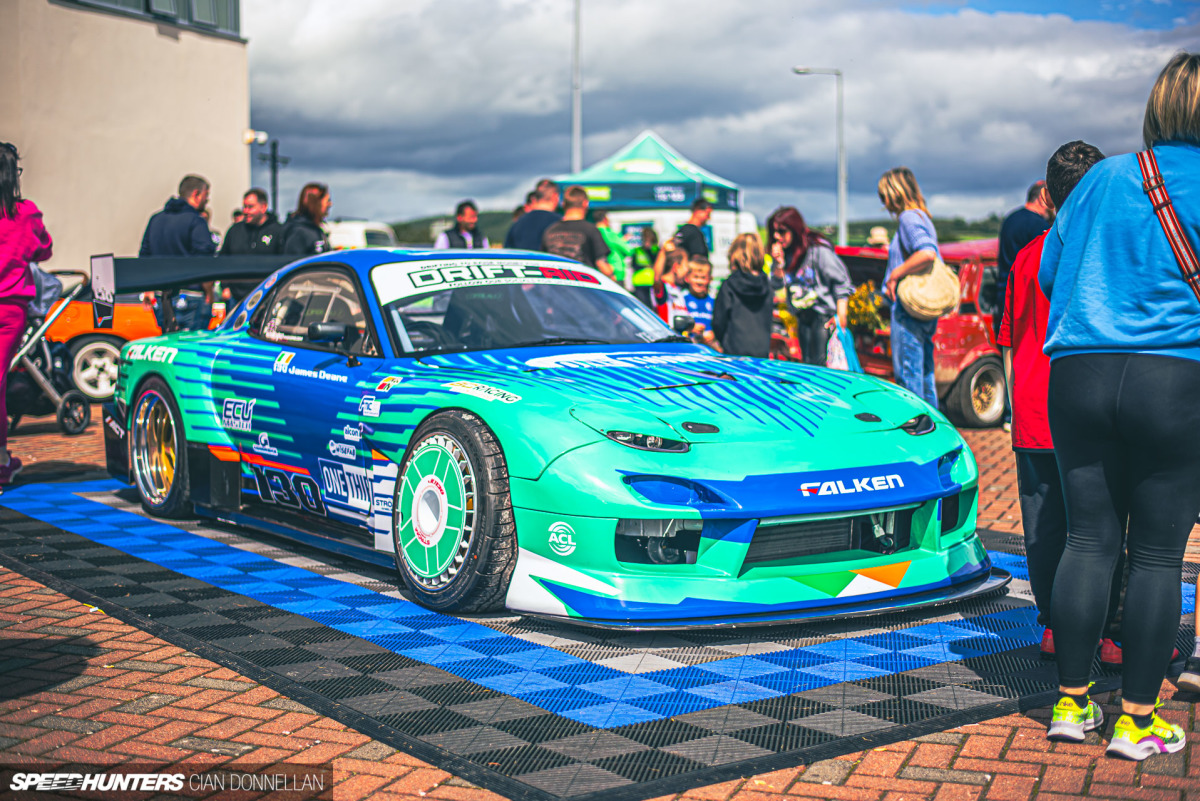 The other car? That would be James Deane's FD3S Mazda RX-7.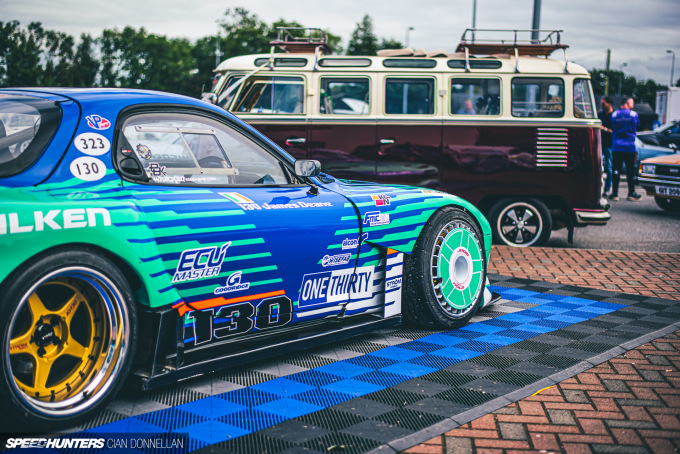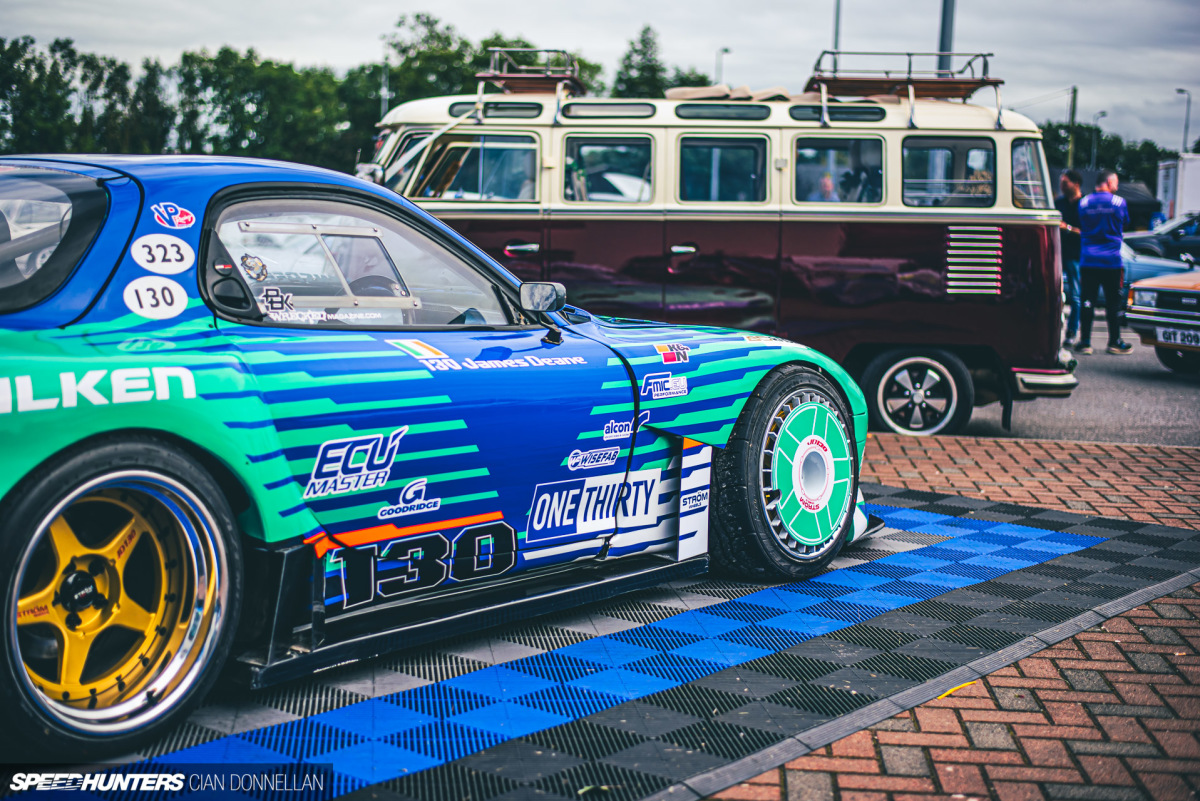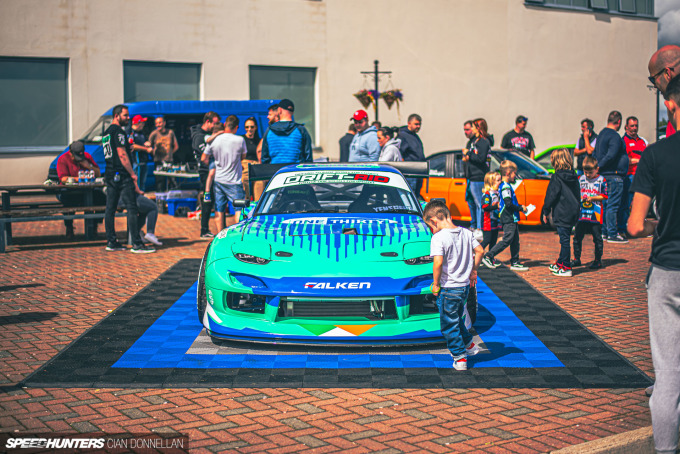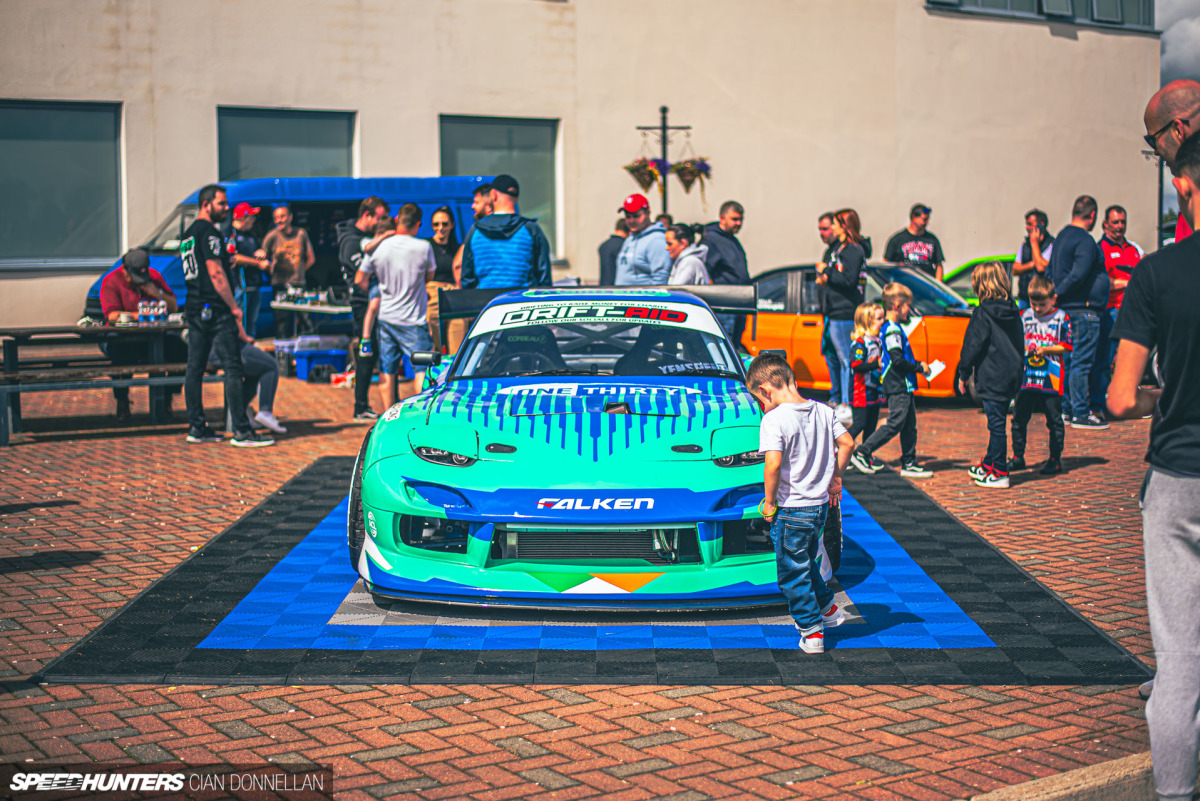 Anyone that follows James on his social channels will have seen the incredible transformation made to what was already an iconic drift chassis. Under a fresh-but-classic teal and blue Falken livery is a newly-designed wide-body kit adding a huge amount of aggression to the car.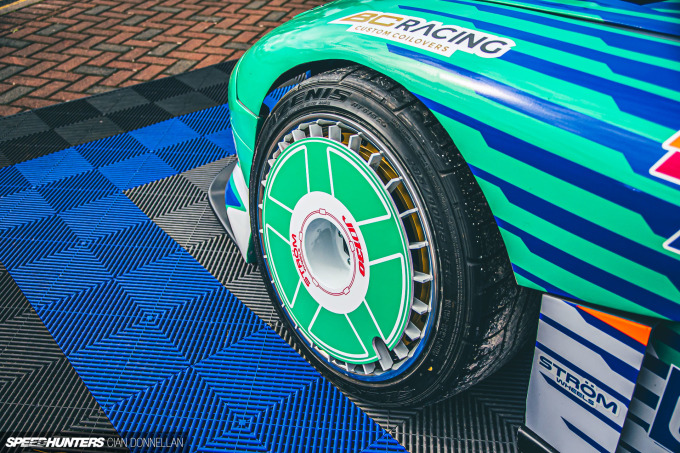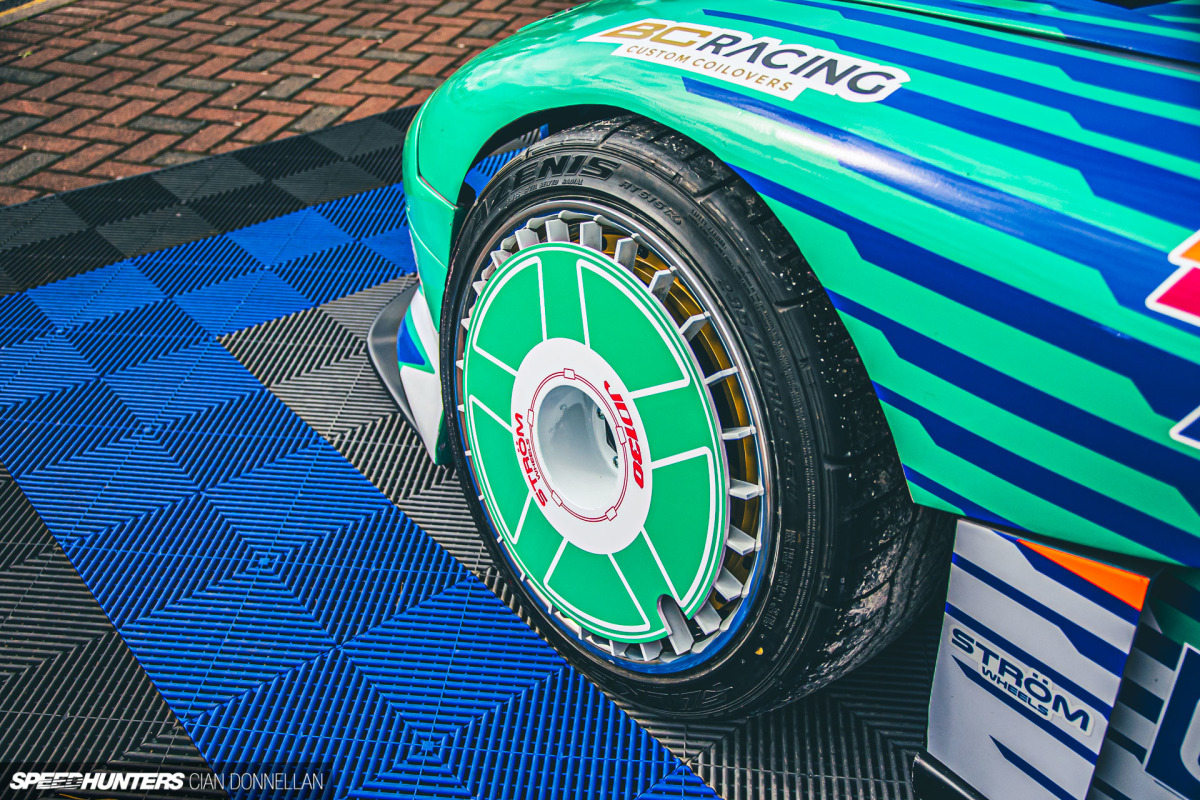 Those pumped arches house a set of custom Strom wheels, with the fronts shrouded by an insanely cool one-off pair of turbo fans.
As tough as things look externally, it is what's under the vented bonnet that really defines the car. Although that bonnet remained shut every time I passed by at the show, I'd encourage you all to watch the video above to view and soak up the sounds of the RX-7's naturally aspirated four-rotor engine, as built and supplied by Pulse Performance Race Engineering (PPRE) in New Zealand. We have to feature this thing.
Final Stroll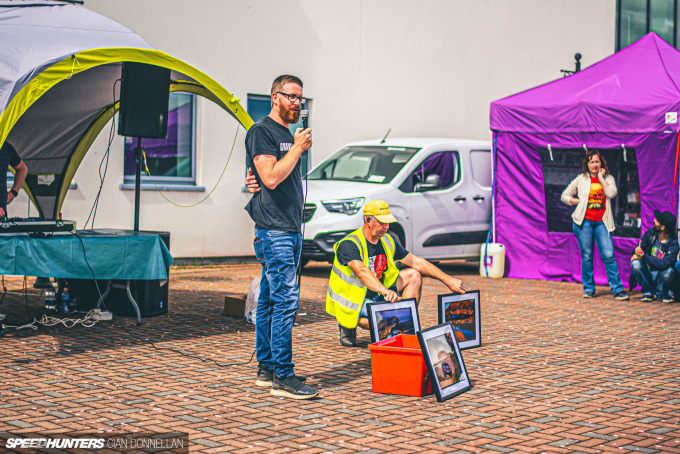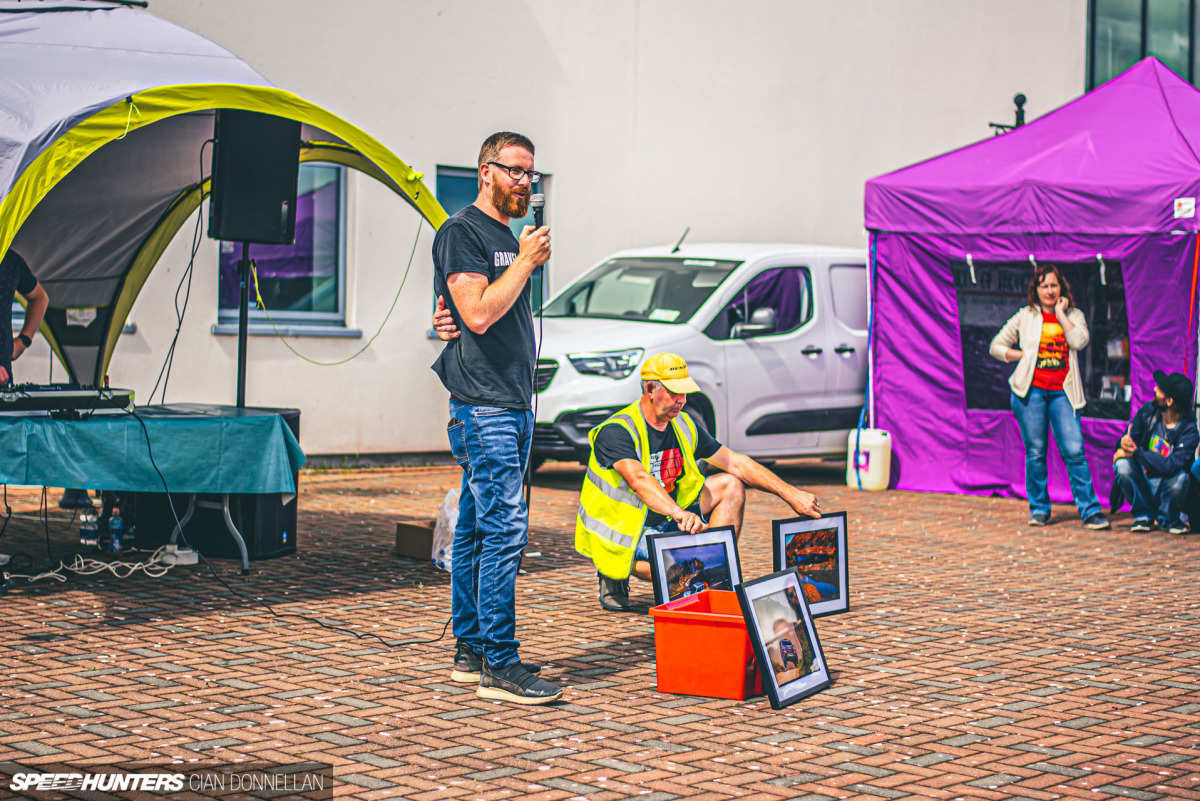 As the day began to unwind, the crowds gathered around for a charity auction, with a trio of prints I donated amongst the lots being offered. Hyped up by Rob, these images of the late Craig Breen in action raised over €500 for the Samaritans, with all three prints going to a single generous bidder.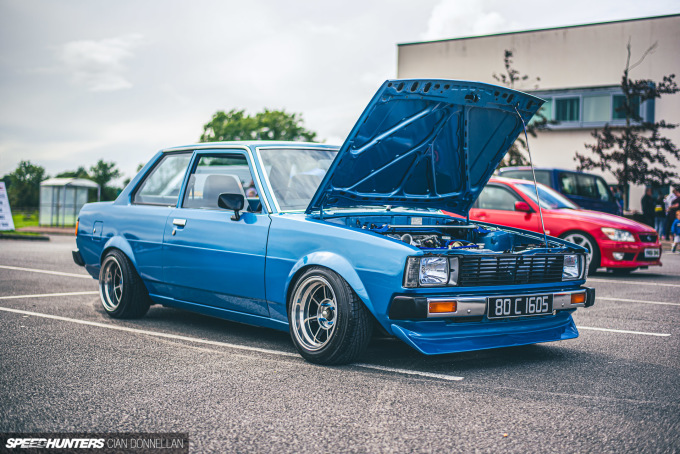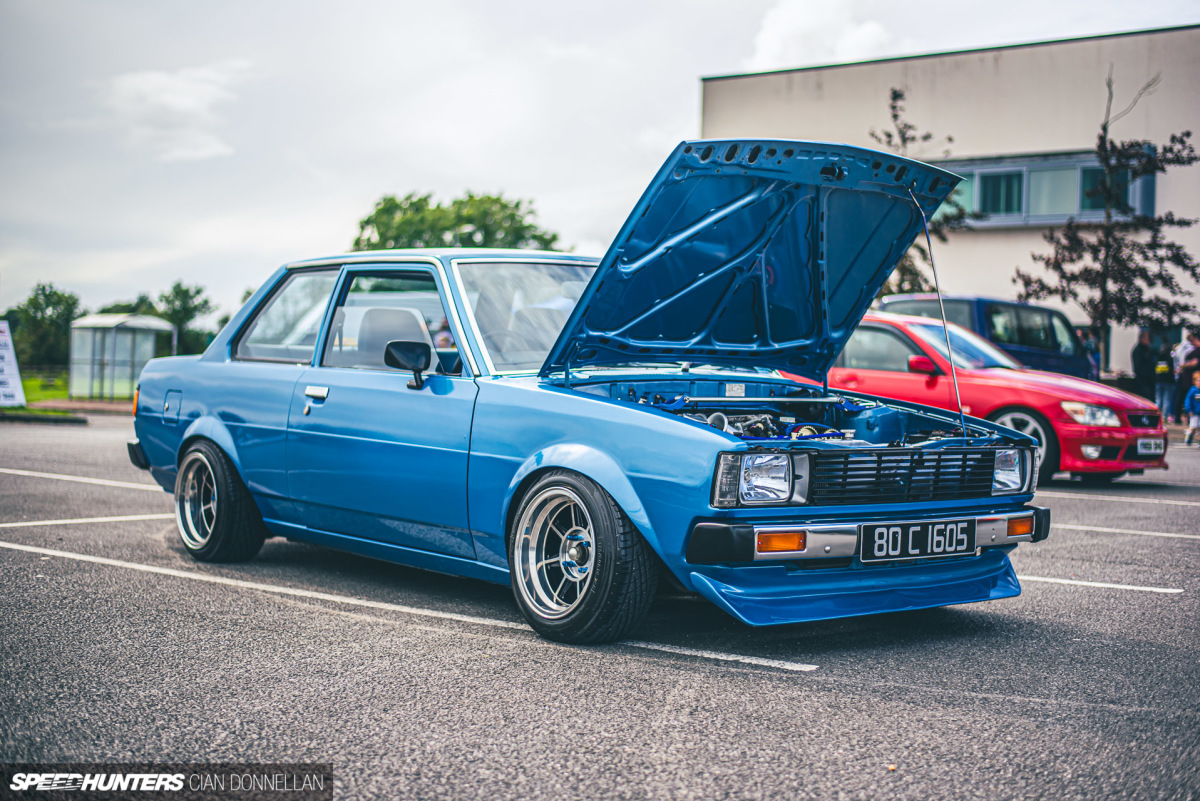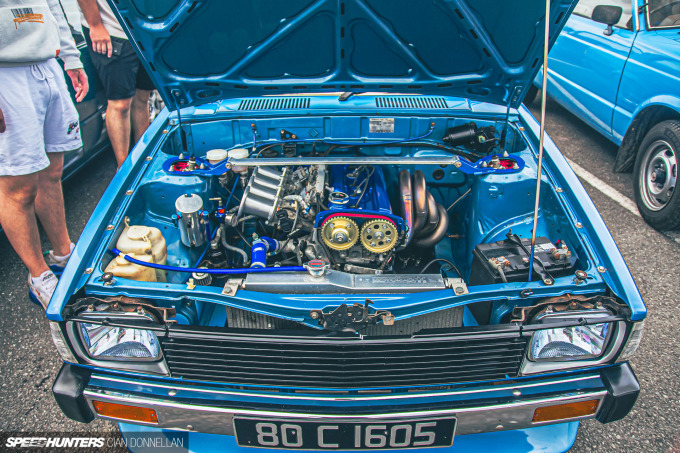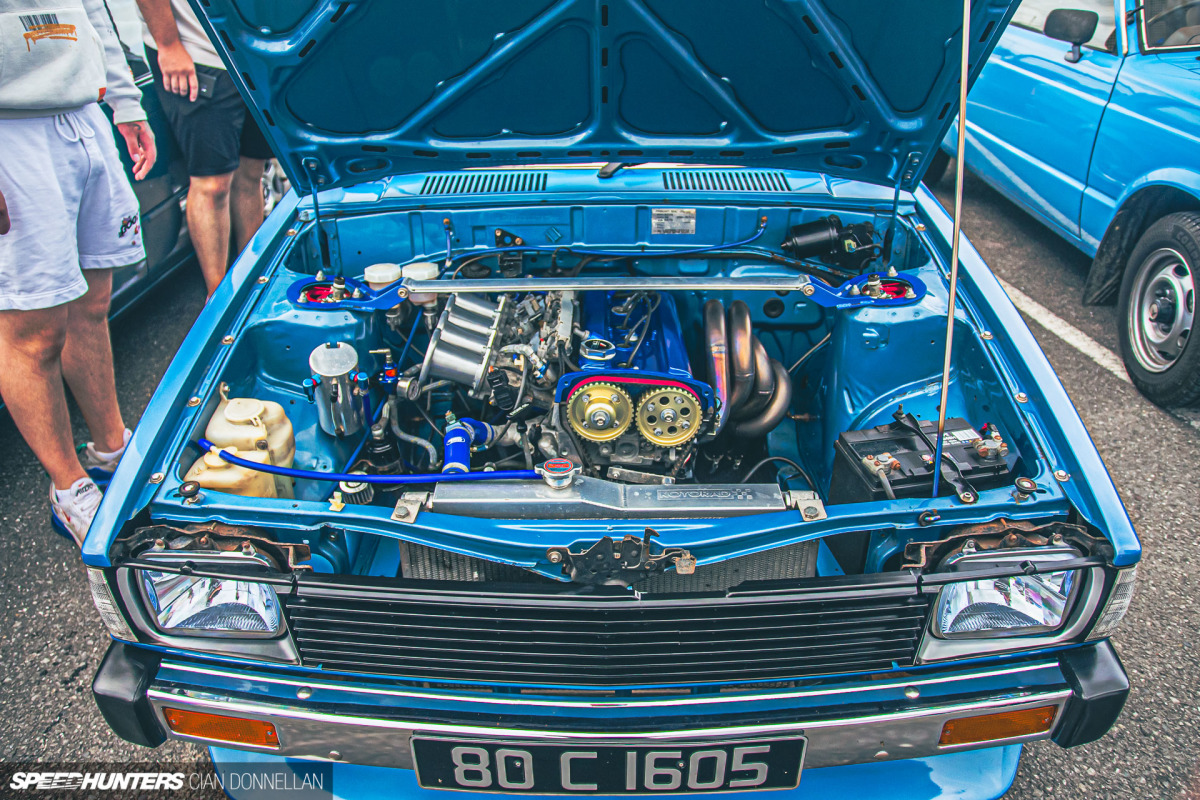 As the auctions and speeches continued, I slipped away and managed to grab a few shots in quieter surroundings, quickly honing in on Jason McInerney's incredible 2-door KE70 Corolla. This is iconic build in Irish circles completed nearly 10 years ago (and featured by Paddy in 2016), so I was very happy to see it in person for the very first time.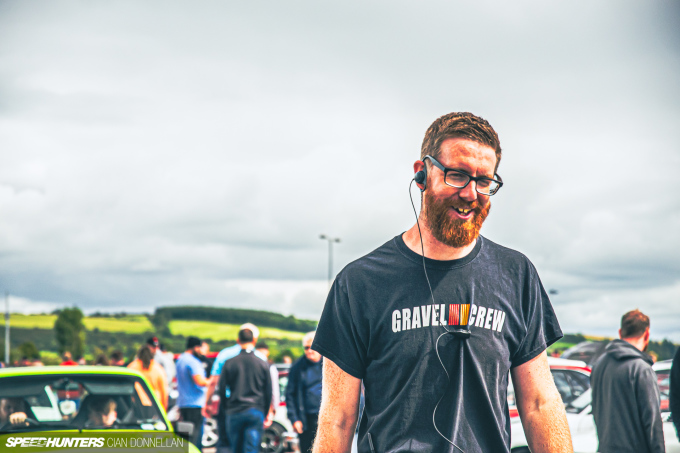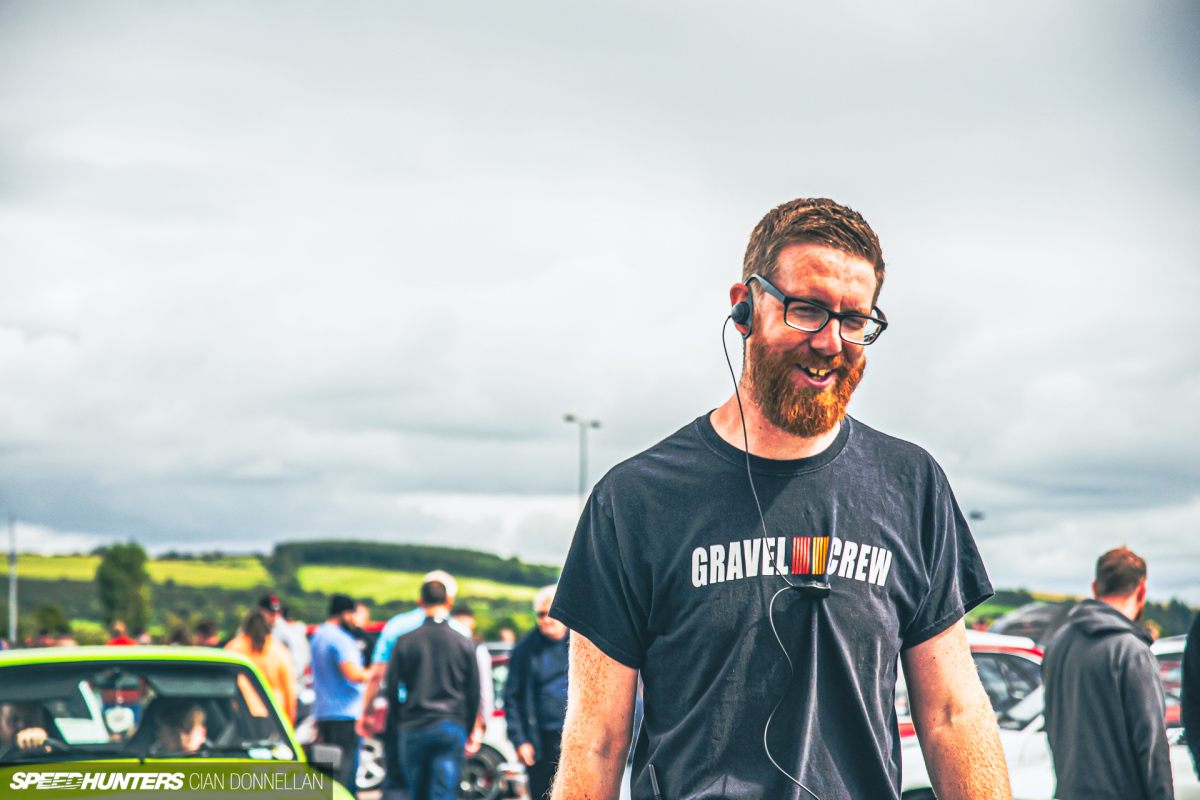 Looking back at the 2023 Classic & Old Skool Summer Show, I'm blown away by its success. Not only as a car show, but by the fact it raised a staggering €19,500 for an incredible charity. To Rob O'Riordan (and I know he's too humble to admit it, but he is the one man who has created this monster), his wife Susie and the entire event organising team, you've absolutely outdone yourselves. But one question remains: when are we doing it all over again?
Cian Donnellan
Instagram: Ciandon
Facebook: CianDonPhotography
Cutting Room Floor