2019 is here, and with it comes a deep sigh, backed by thoughts of how far we've progressed in the automotive industry.
But what's really hard to swallow is that the future is clearly taking direction towards being electrified, so it's safe to say that the internal combustion engine is living on its last dying breath. A gut-wrenching thought to process I know, but it's honestly the truth of the matter. In fact, electric vehicle sales reached record-breaking highs in 2018 thanks to the release of cars like the more affordable Tesla Model 3.
Pretty much all major players in every corner of the automotive industry are making huge investments into research and development of their future EV fleets to come. Experts are even projecting that EV production will surpass that of ICE vehicles by year 2040, and that's not too long from now when you really think about it.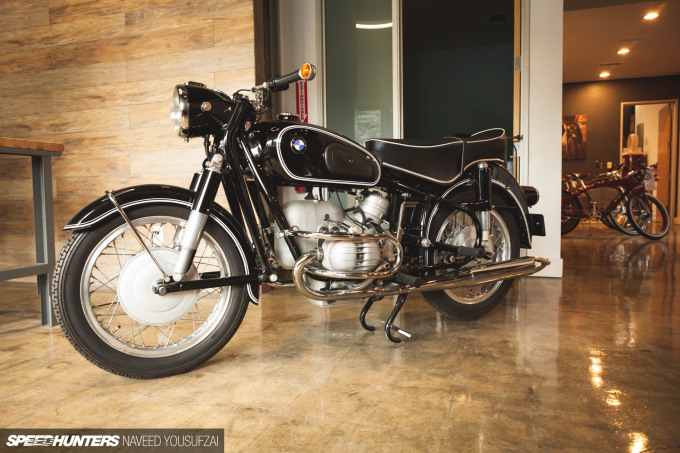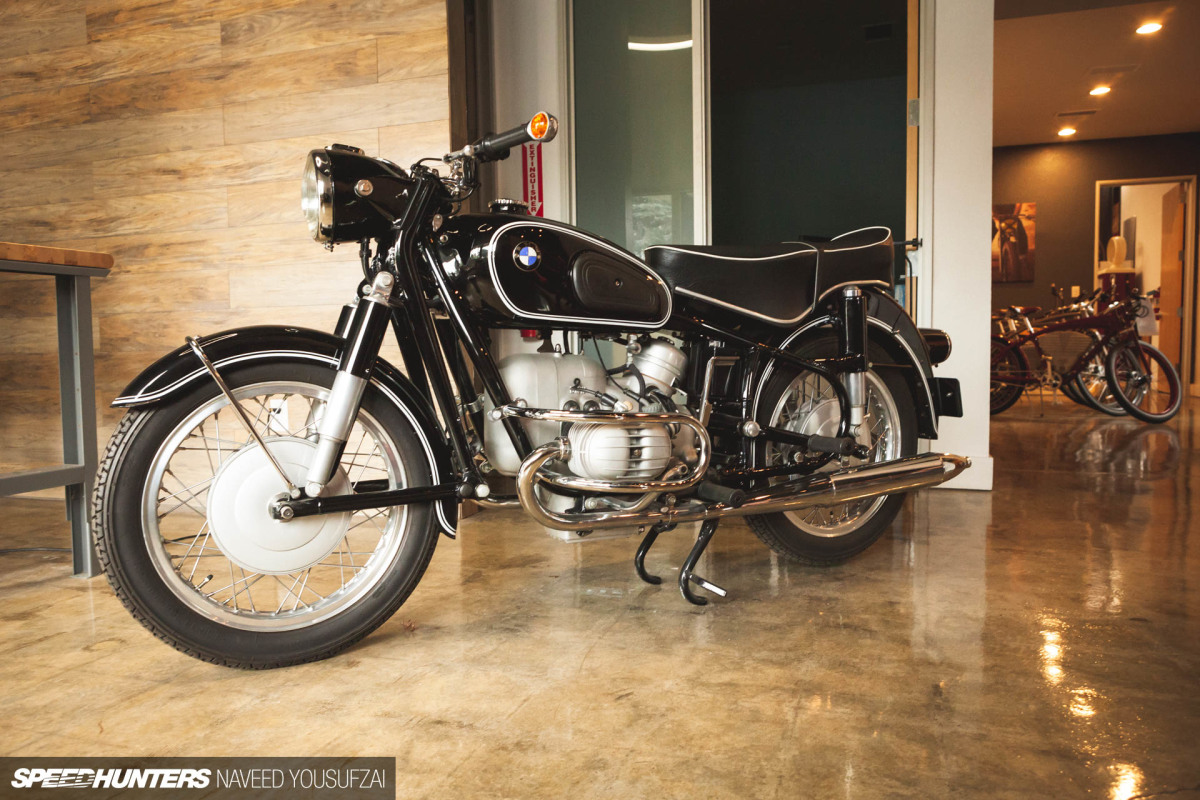 Facts aside, the ongoing debate about gasoline versus electric power plants is pervasive in a sense where it's almost pointless – the direction is already set. And we're seeing it take place in not only the automotive world, but in smaller forms of transportation as well. Which is what sparked my interest in doing a story on a particular electric cycling company based not too far from home.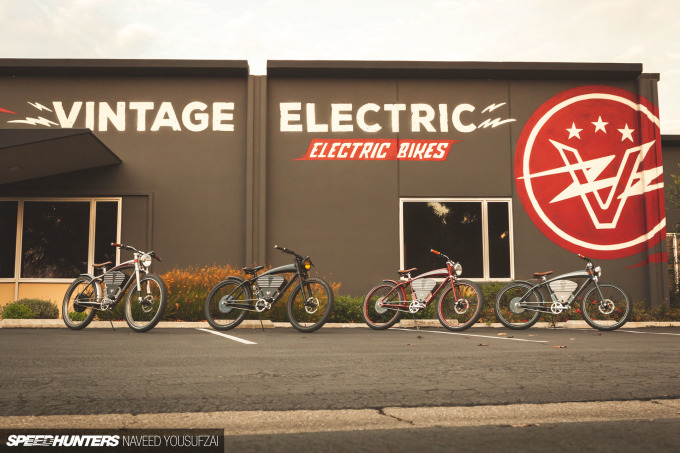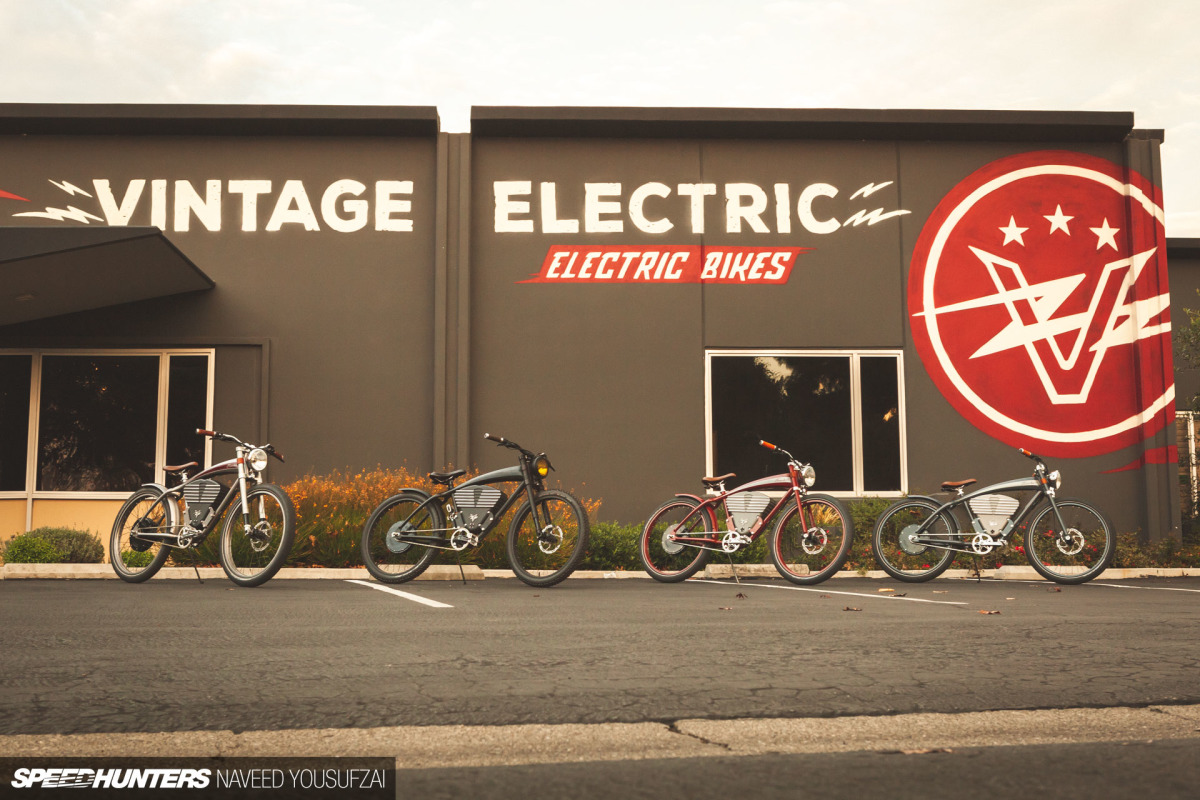 While you guys are used to mostly seeing cars on the site, I figured I'd dive more into other things on wheels as well. We've done a few of motorcycle features in the past, but I think this is going to be the first time anyone is covering an 'e-bike'. With that in mind, it only makes sense to start with the best of the best.
So after reaching out to founder Andrew Davidge, he invited me to the Vintage Electric headquarters here in Santa Clara, California, where I took a shop tour, and later set out for a test ride. But before all of that, let's take a look at the tech behind the beauty.
The E-Bike, Reimagined By Vintage Electric
Vintage Electric is the industry leader in the e-bike realm. You may have noticed public figures such as Rod Emory towing his Vintage Electric bike with his famous EmorySpecial Porsche 356, or maybe even watched their feature episode on Jay Leno's Garage. Never the less, they've managed to disrupt the industry using their cutting-edge technology, paired with unmistakable timeless design that you simply just can't stop staring at.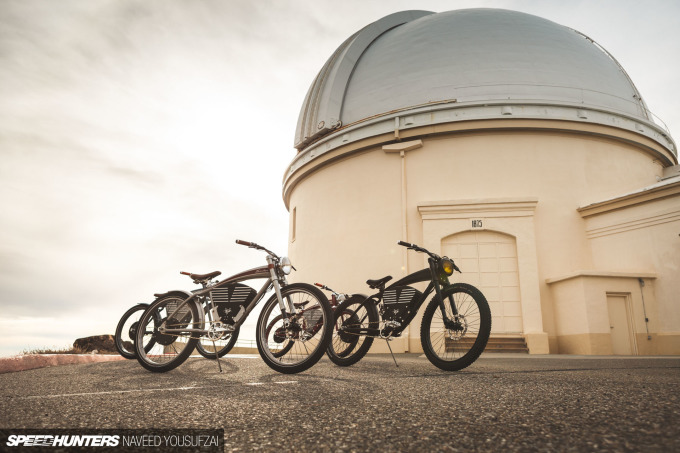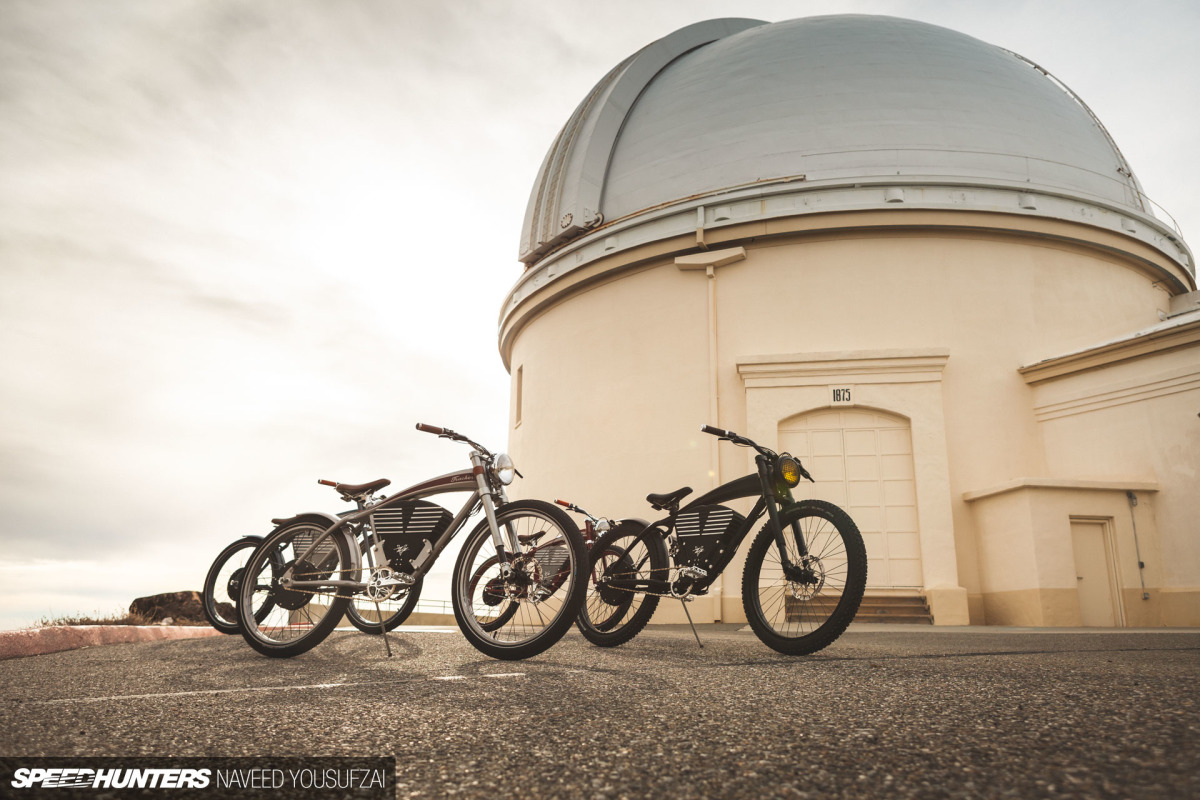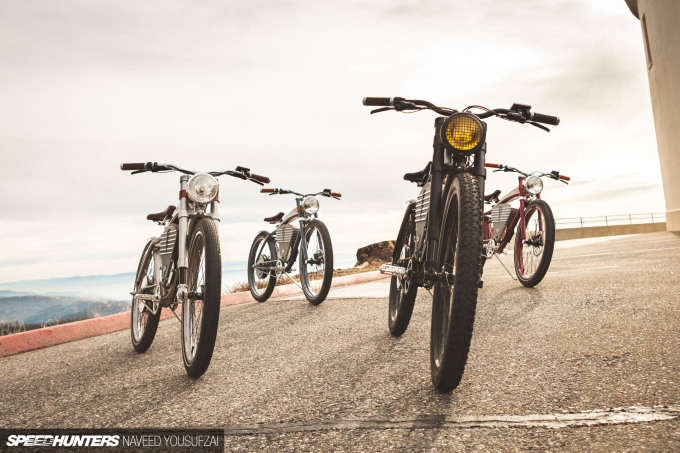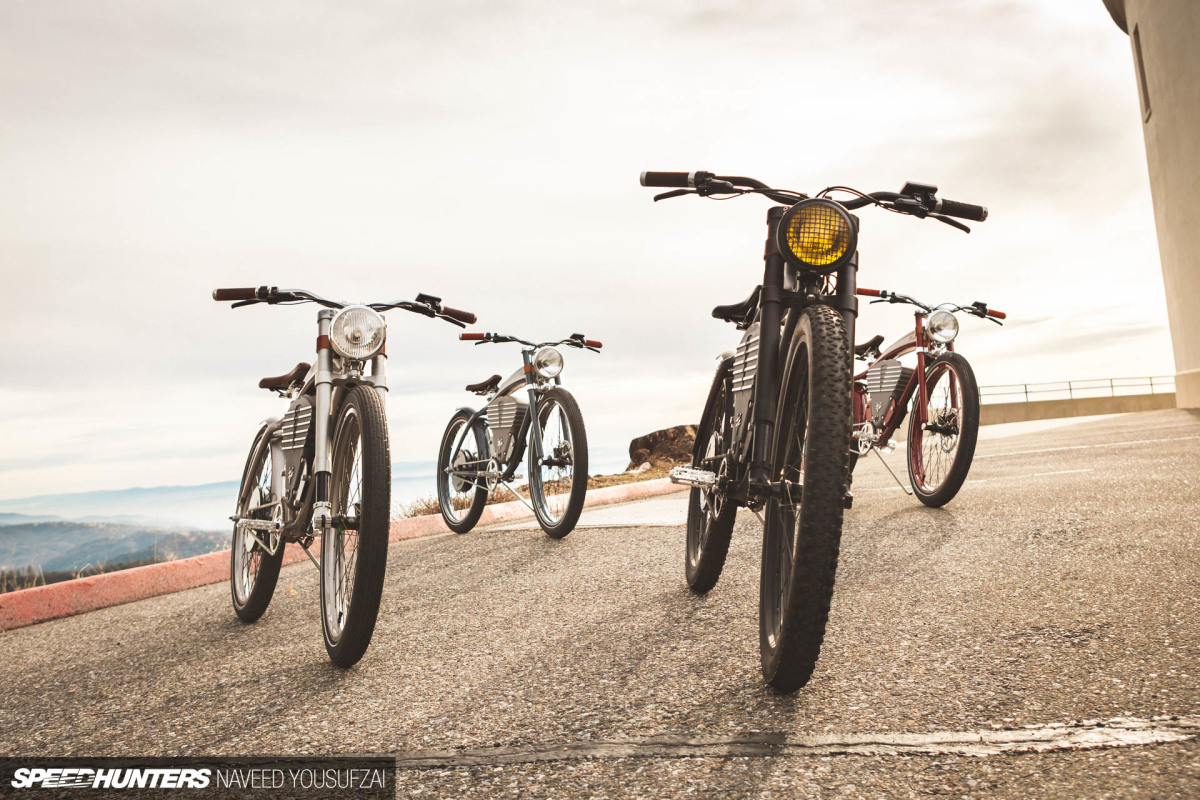 Vintage Electric's current line-up consists of four e-bikes: the Café, Tracker, Tracker S, and Scrambler S. While design is inspired by motorcycles from nearly a century ago, all of the bikes feature engineering and technology that find roots in performance, quality, and serviceability. The series shares 720-watt to 1,123-watt lithium-ion batteries, tastefully cased inside v-twin inspired housing units. Not only do these batteries look good, they also serve ingenuity by keeping the center of gravity on the bikes as low as possible. That's critical to anything on wheels, as balance can make or break the performance aspect of the vehicle.
These batteries are what juice up the 3000-watt rear hub-mounted electric motors, which in turn allow for speeds of up to 36mph (58km/h) in 'race' mode, and range capabilities of up to 75 miles (120 kilometers) on a full charge, depending on what power output level you choose.
Speaking of which, the engineering team has incorporated many similar aspects of output ranges found in cultivating hybrid automotive technology, which can be found on cars like the P1, 919, and La Ferrari. There's regenerative braking, which harvests the energy exerted while braking and recycles it back into the battery pack for longer range on a single charge. The bikes also have an onboard computer, which allows users to choose from a power level of 1 all the way up to a power level of 5, all depending on the experience desired, and can be changed at any given time whilst riding. There's also a second key which unlocks race mode, which is pretty self explanatory but in essence, changes the dynamics of bike by allowing for full power wattage at all times, and shifts focus from efficiency over to speed and acceleration.
But perhaps the most innovative feature I found was the pedal-assist technology. There's a torque sensor in the crank arms of the pedal which activate the rear motor, thus resulting in an extra push when choosing to pedal like a normal bike. The difference is incredible, as the harder and faster you pedal the more power assist you'll end up getting. The first time you experience this can be a little alarming, but it quickly translates into making you feel like a super human. Each time I would pedal, I'd pick up two to three times more speed than I would on a conventional bicycle.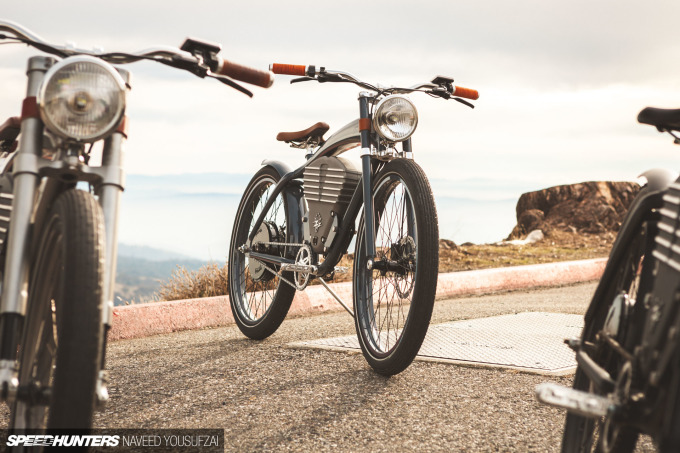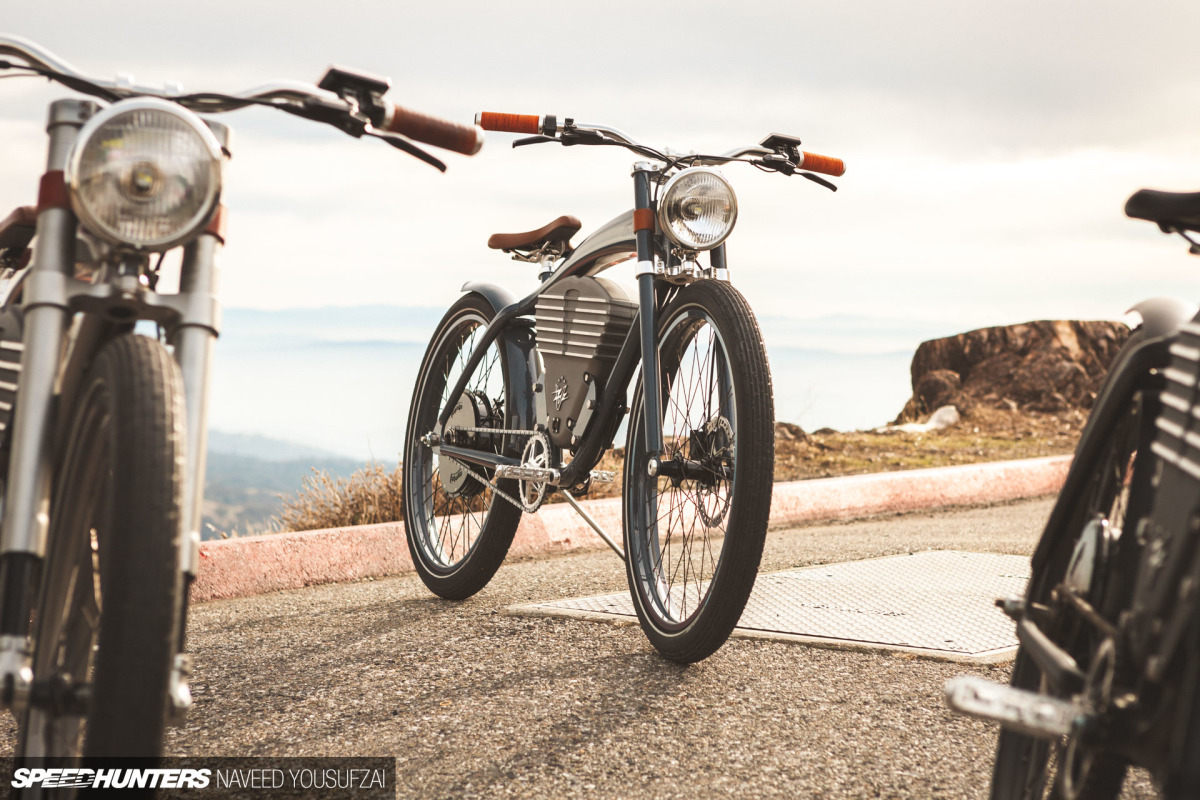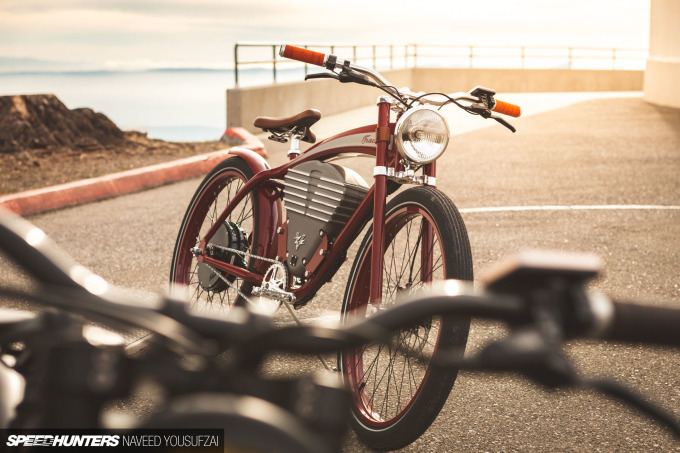 The variety in the line-up are primarily based on type of usage desired by the rider. The café series features the pedal assist only and uses the 750-watt battery. The Tracker on the other hand has full pedal-less capabilities, and uses the slightly smaller 720-watt battery. The Tracker S and Scrambler S use the most powerful 1,123-watt batteries, and have the longest range levels in the series. The biggest difference in the two would be that the Scrambler S has more all-terrain capabilities with its off-road designed tires.
Now that we've covered what makes these e-bike's so tech-savvy, let's talk about my experience with the the bikes.
The Magic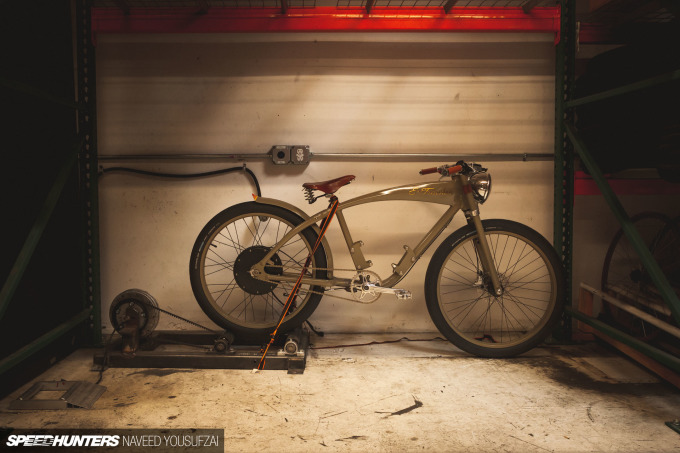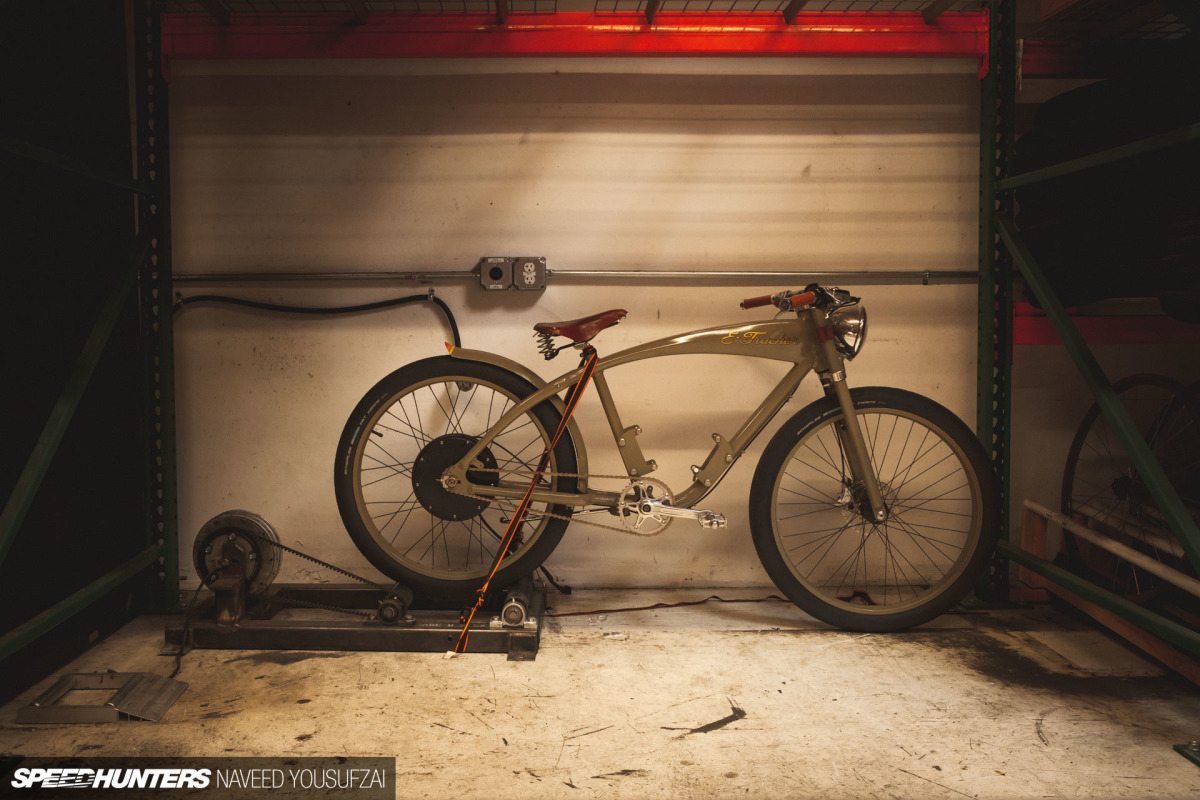 I met with Andrew and the company CEO, Scott, a few weeks ago to see where all magic takes place. We started out in the back of the house, where testing, engineering, and design all find each other in harmony. I was greeted with the first time I'd ever seen what is considered a 'bicycle dyno', which is something I honestly didn't even know existed. There was a Tracker series bike sitting on the machine, lacking a motor, which I presume was intentional as it was used as their testing bike.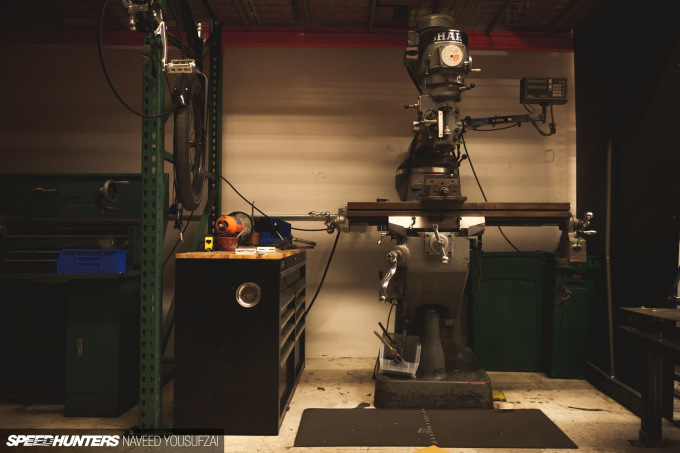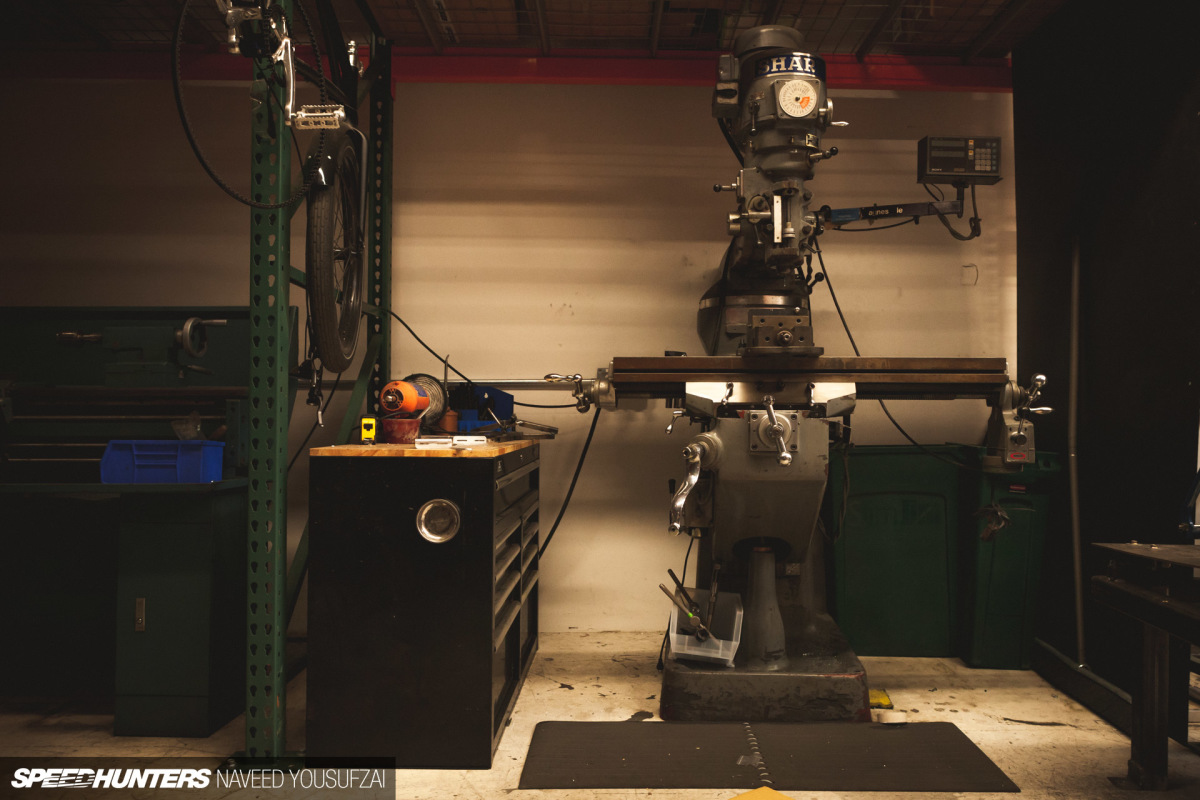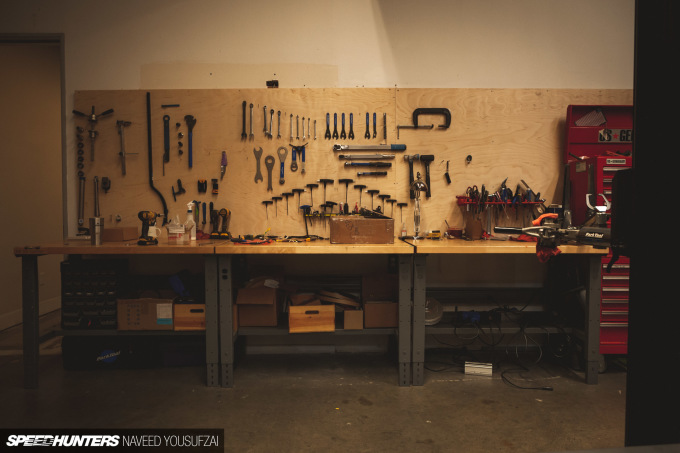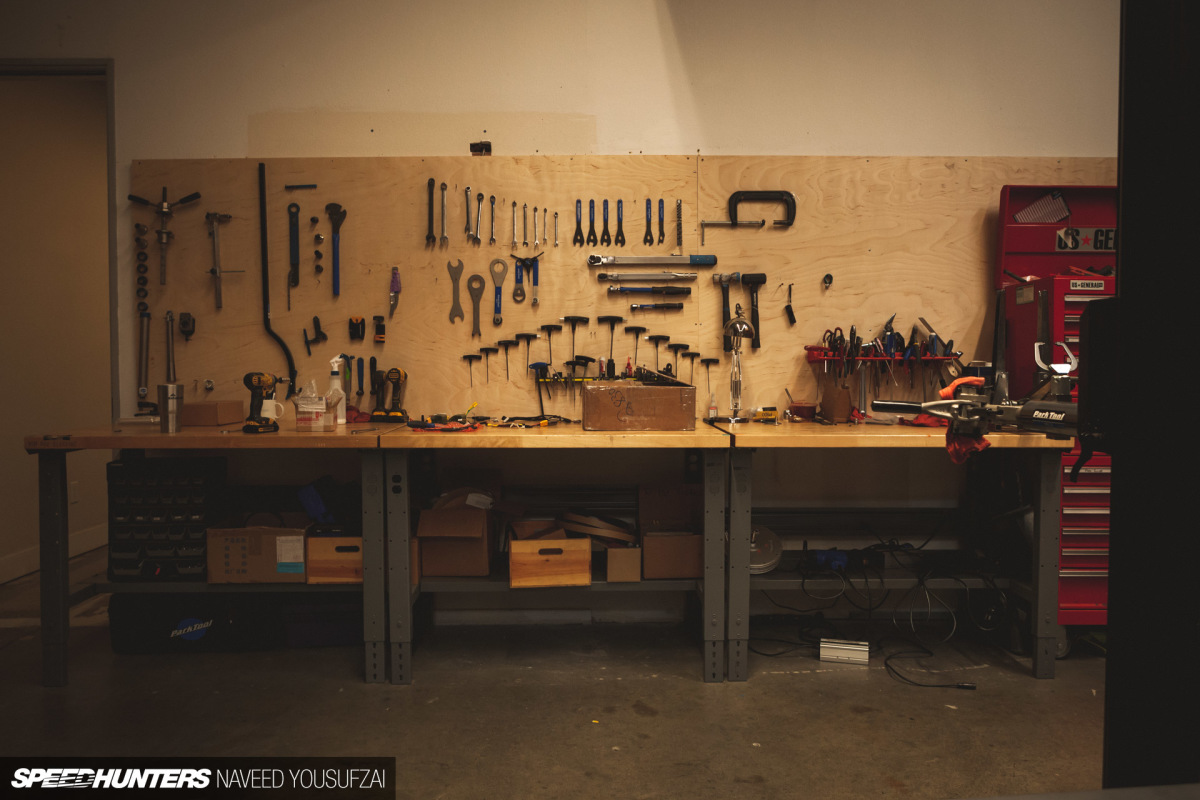 A few steps aside was the workshop, assorted with machining tools, a press, some metal benders, and a very well organized table of tools for their assembling and repair area.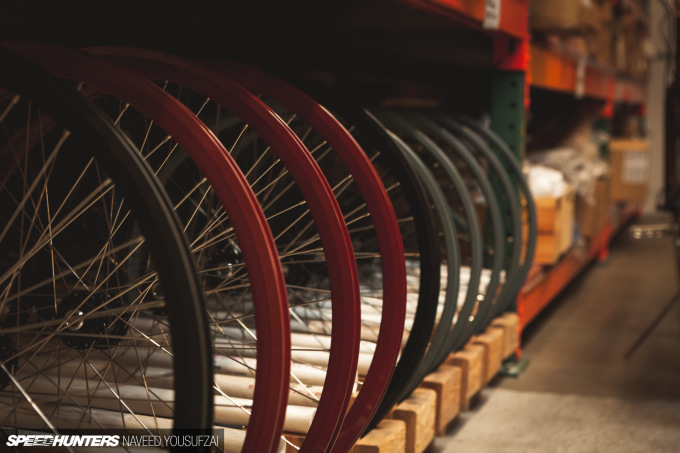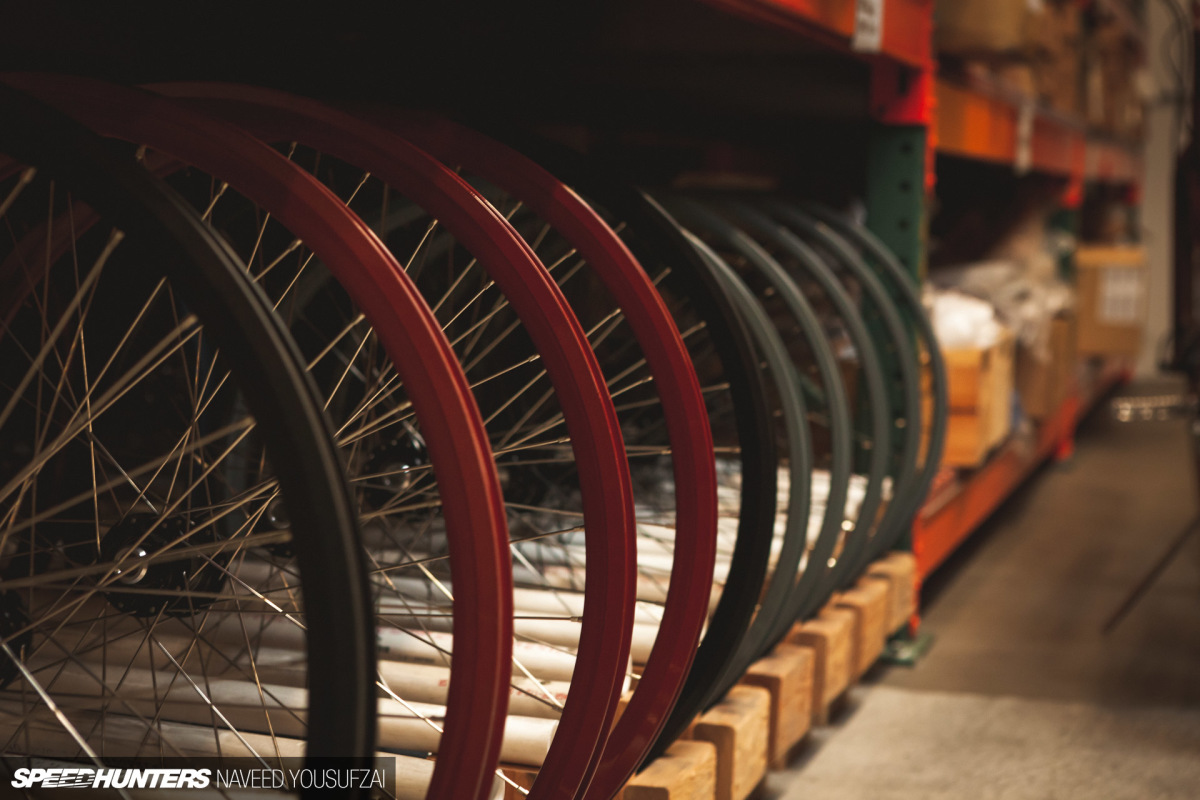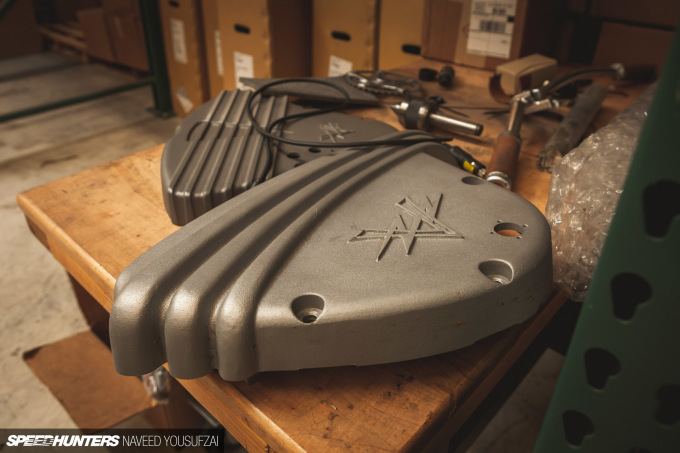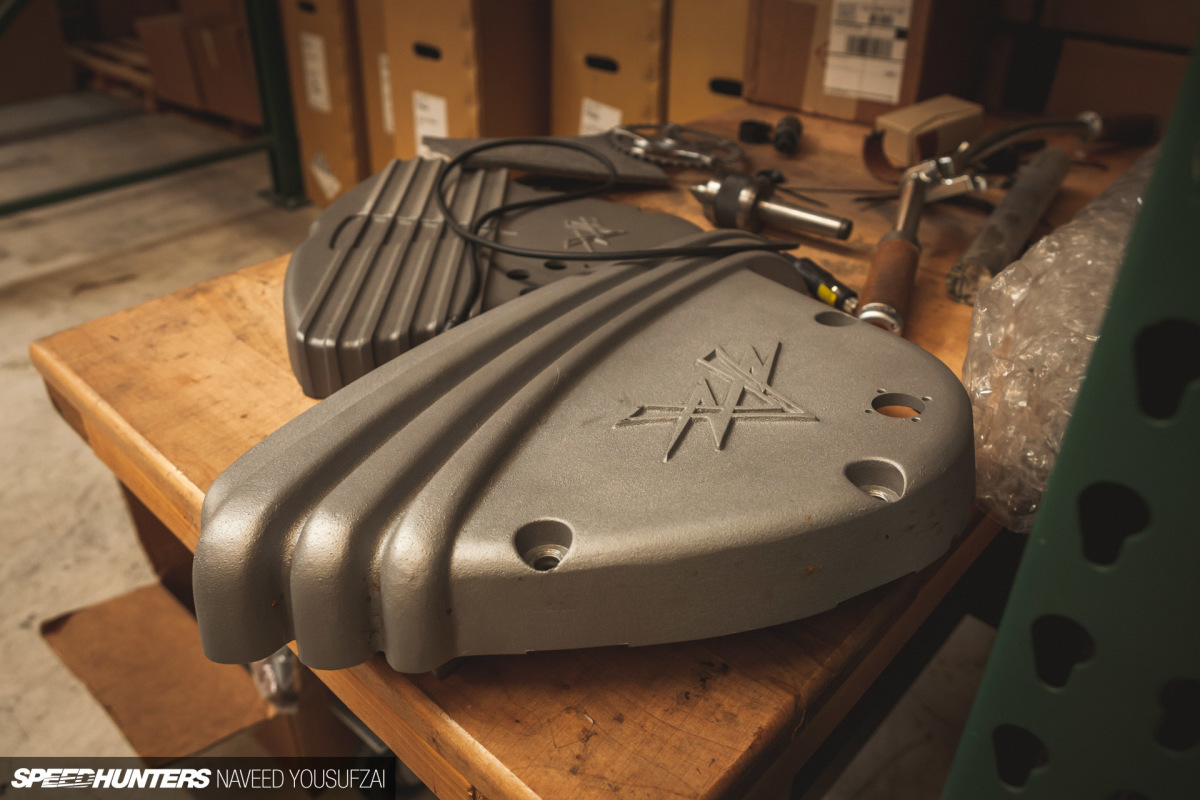 Amongst all of this was a plethora of parts and accessories for the bikes, as well as completed bike packages that were ready for shipment all around the globe. I was thoroughly impressed by the attention to detail in ergonomics of the workshop and warehouse; I noticed that everything seemed to be placed strategically in almost an assembly line-like manner, making for easy transitioning when building the bikes from pieces.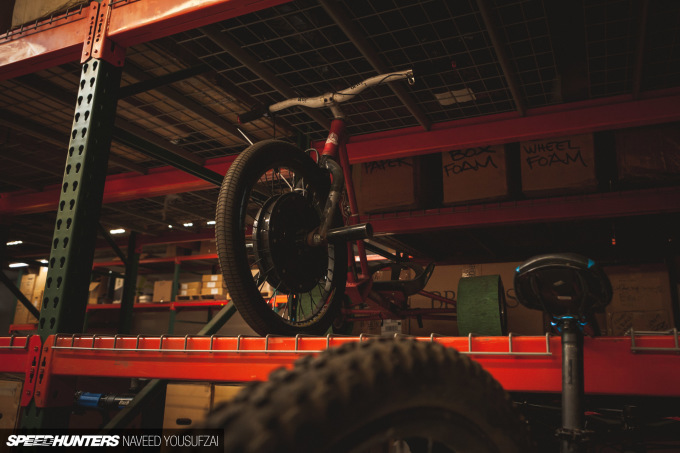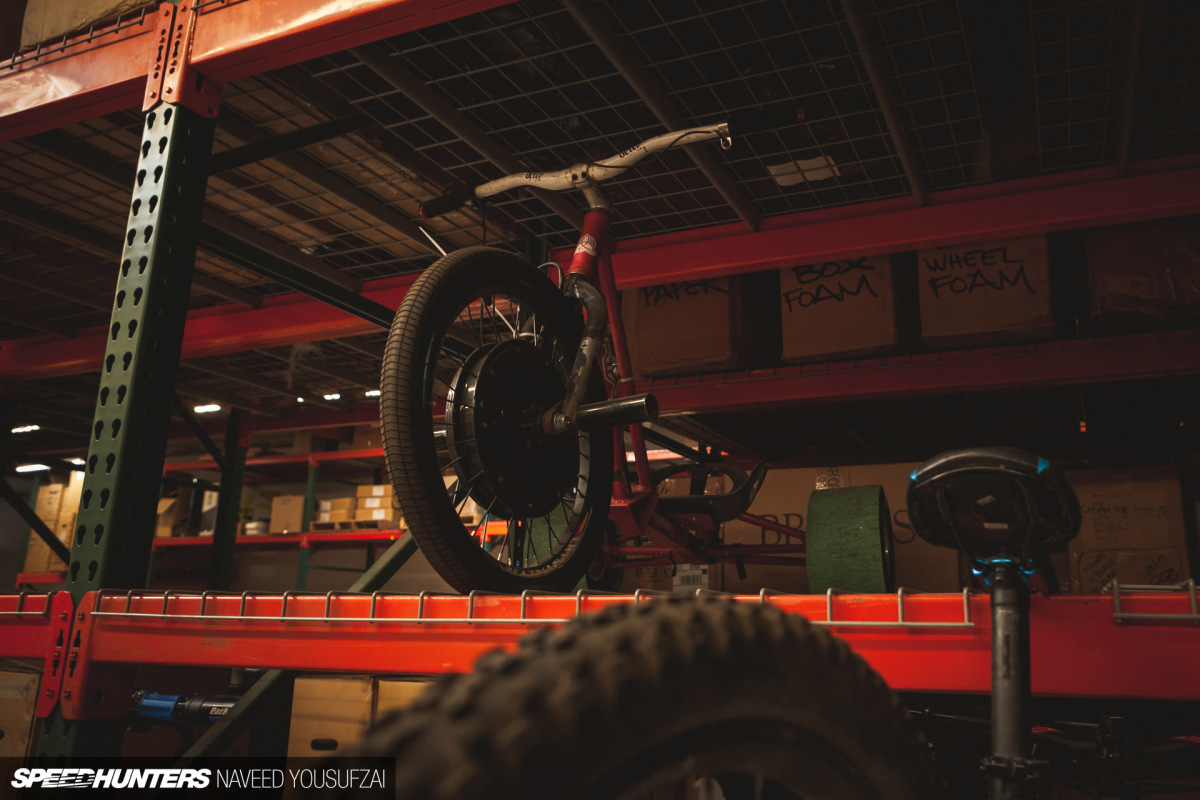 Oh and before I forget, it wouldn't be a bike shop without a drift trike of course. This bike is obviously not produced for the mainstream, but rather something to have fun in during lunch breaks. Imagine doing 36mph skids on this thing…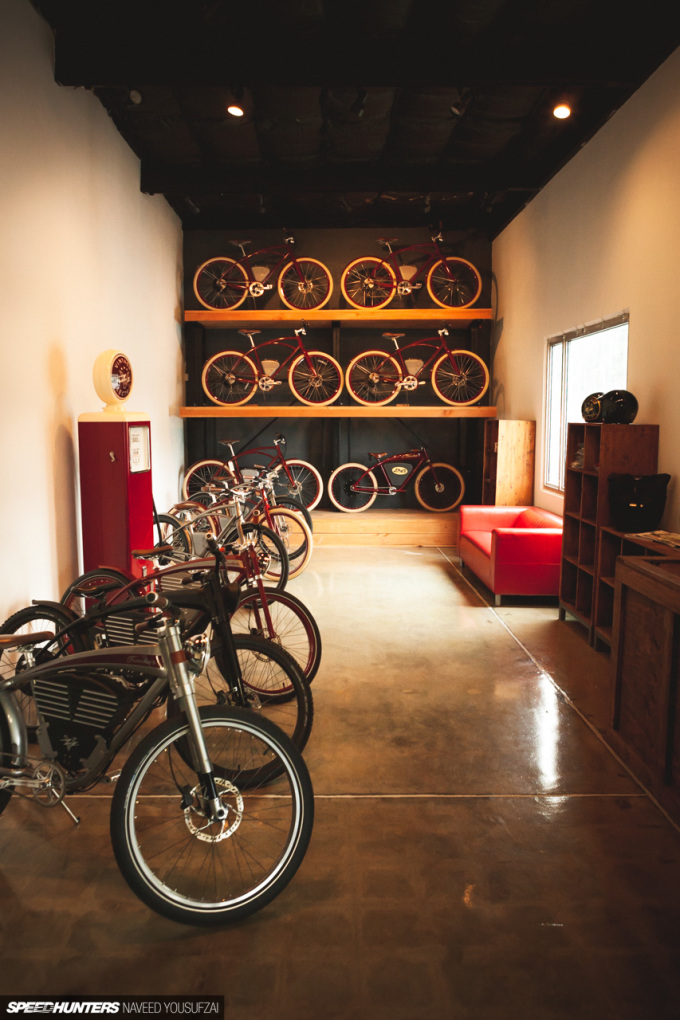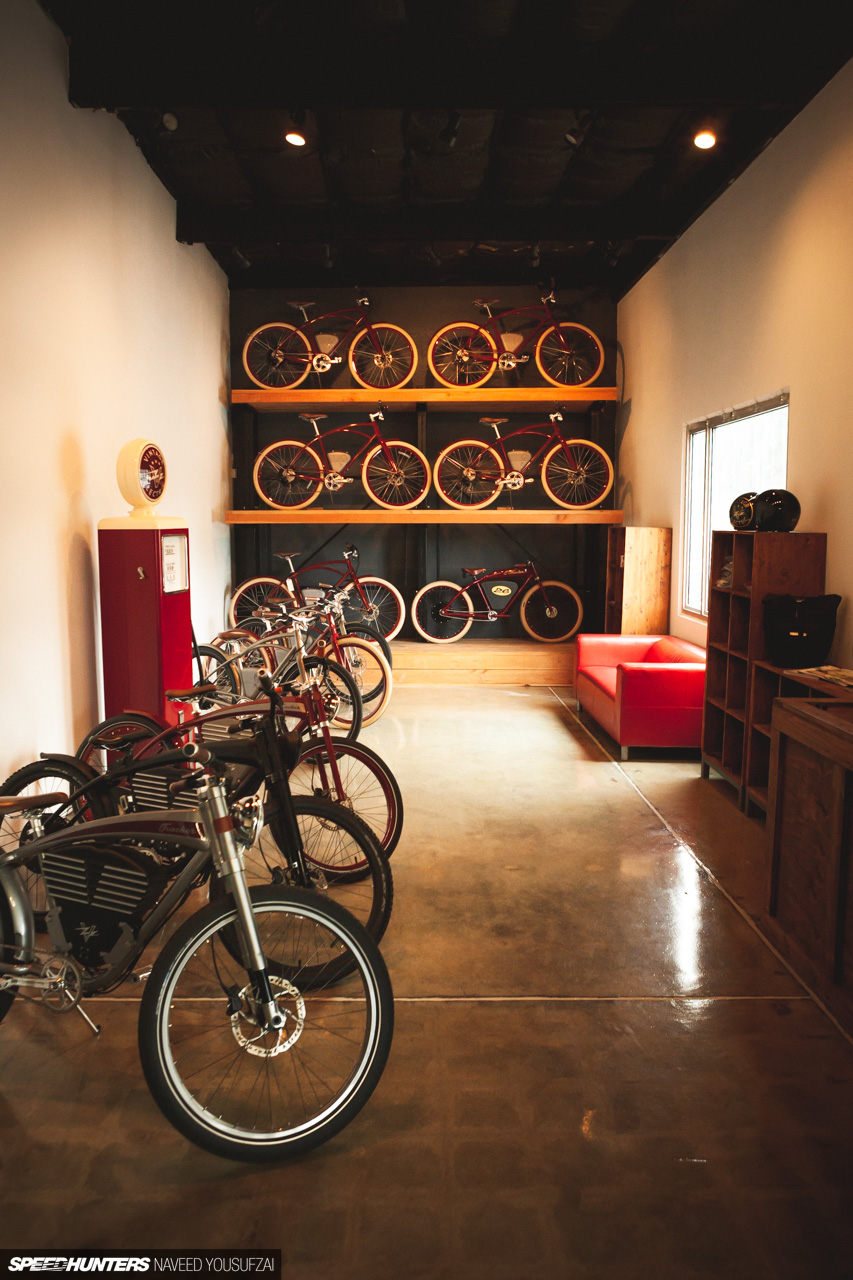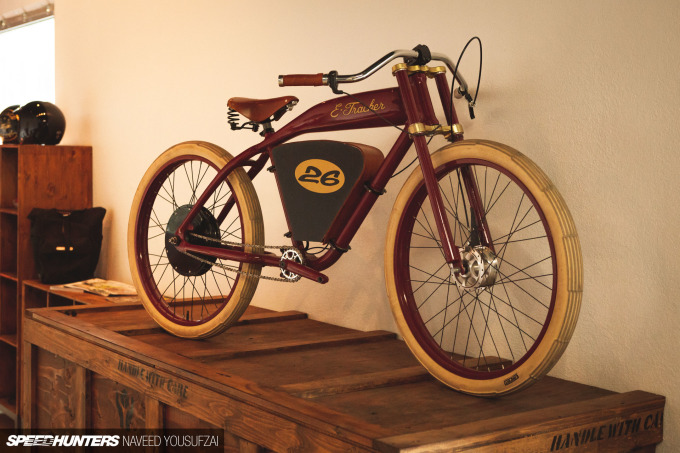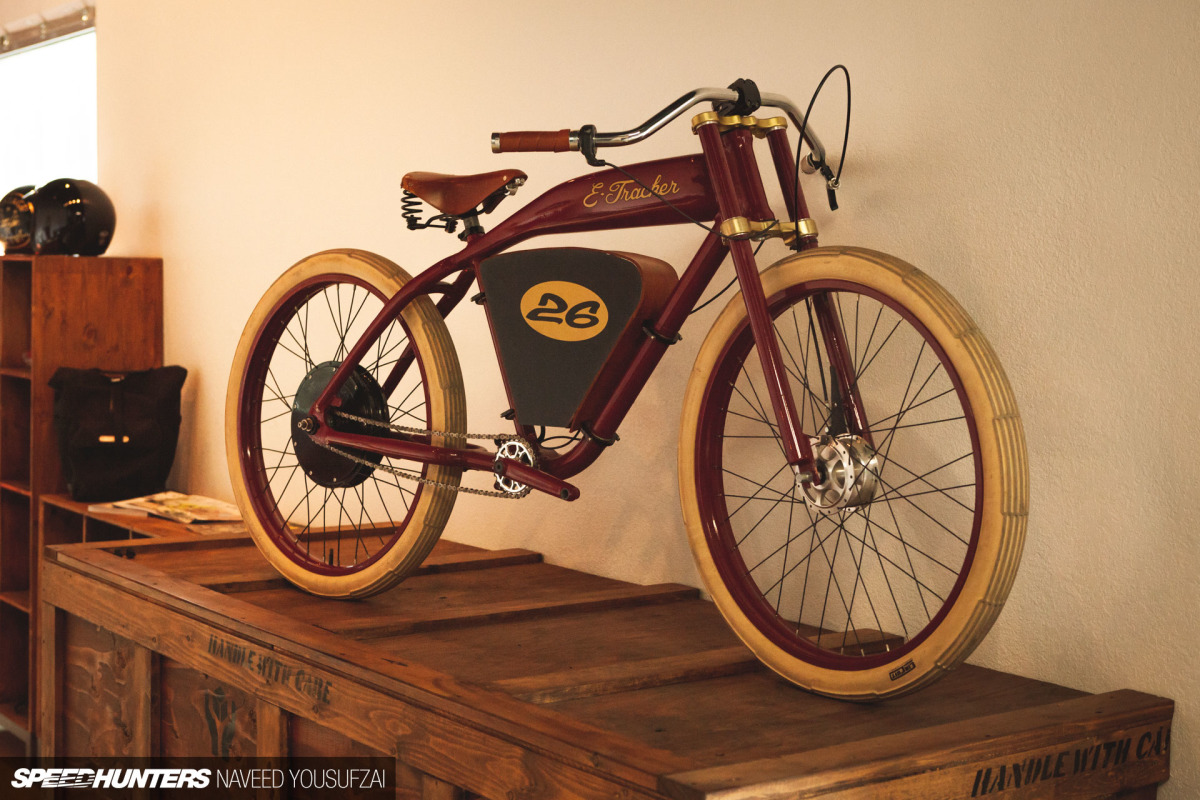 Moving on to the front of the house, I immediately took notice of Andrew's pride and joy: Number 26 was the pioneering bike that made Vintage Electric what it is today. It was Andrew's first completed bike, and was what put the company on the map during Monterey Car Week a few years back where it was debuted. This was the bike that essentially served as their proof of concept, and without it we wouldn't have a Vintage Electric in the industry.
The rest of the showroom was quite pleasing to the eye as well. There was Vintage Electric-themed furniture and memorabilia that really helped bring out that early 20th century vibe, all of which helped capture the essence of the bikes' roots for people visiting the showroom. As a buyer, this is the type of showroom I'd want to step foot in, as it makes you feel like you're in a time capsule.
Putting The Power Down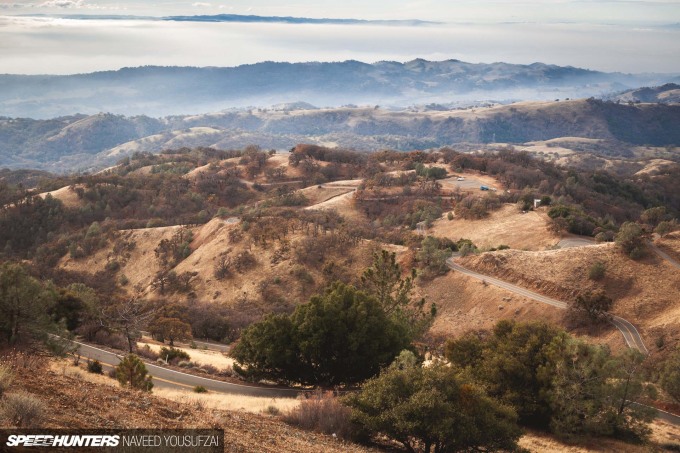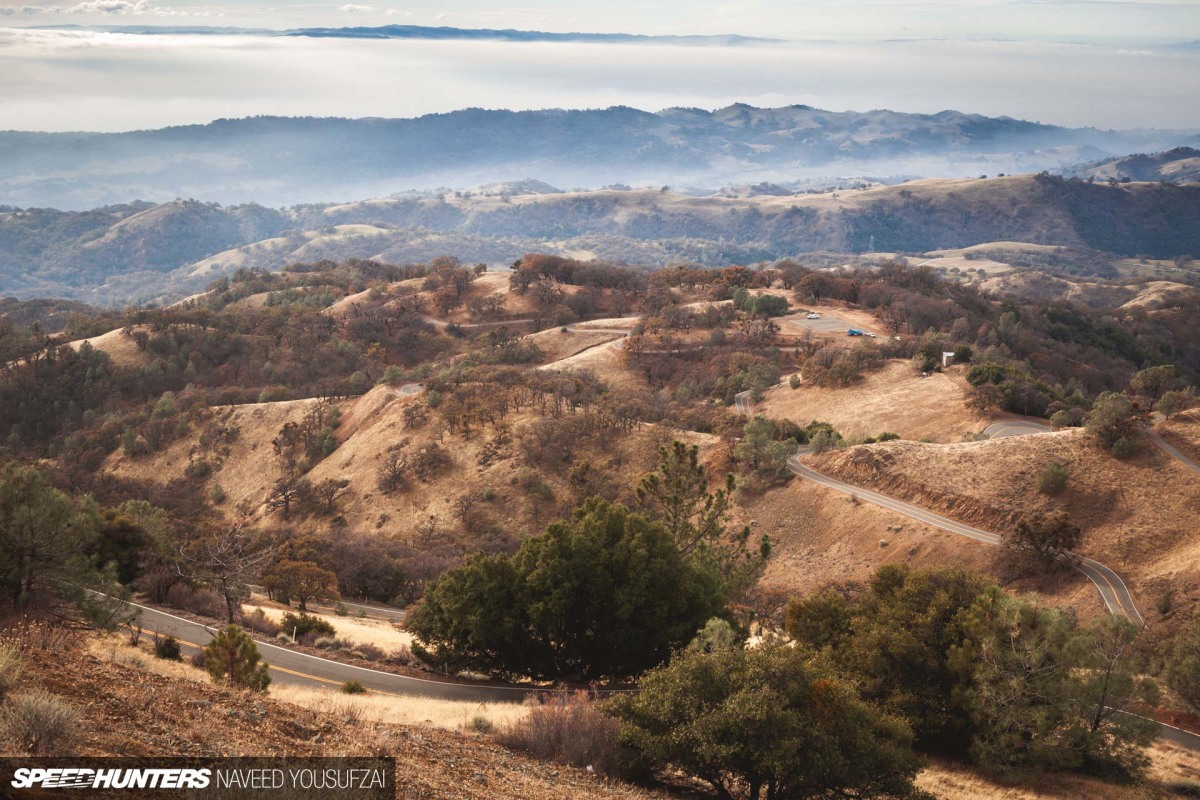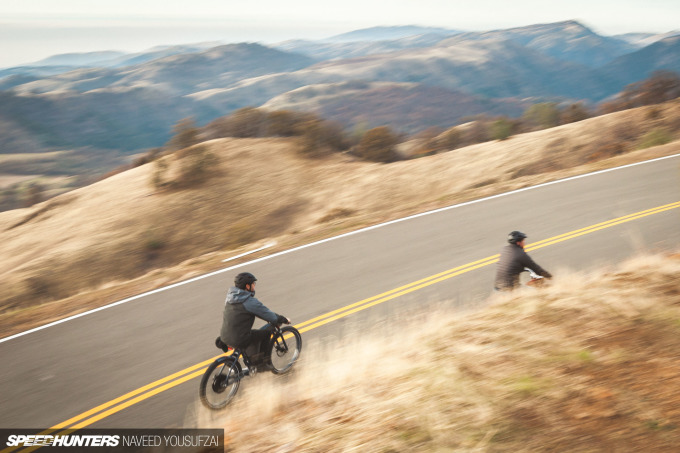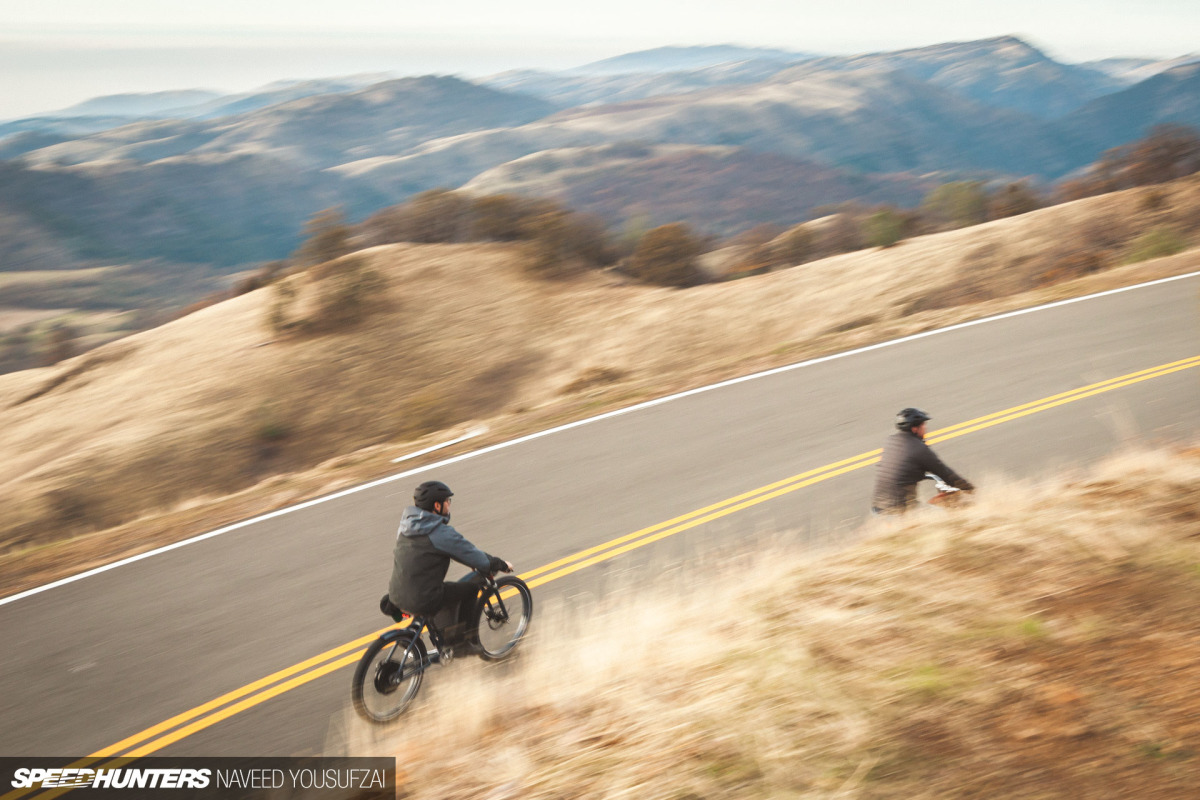 With the showroom and behind the scenes tour completed, we set forth on our adventure up Mount Hamilton. Scott and Andrew chose this specific location as their testing grounds for numerous reasons, including the dynamic elevation changes, mix of rugged terrain and fresh tarmac, and overall complexity and length of the route. Our mission was to see how the e-bikes performed in full electric race mode, in real world conditions.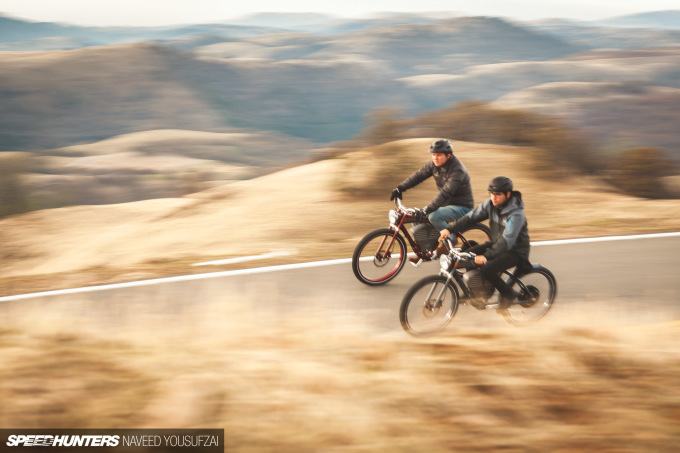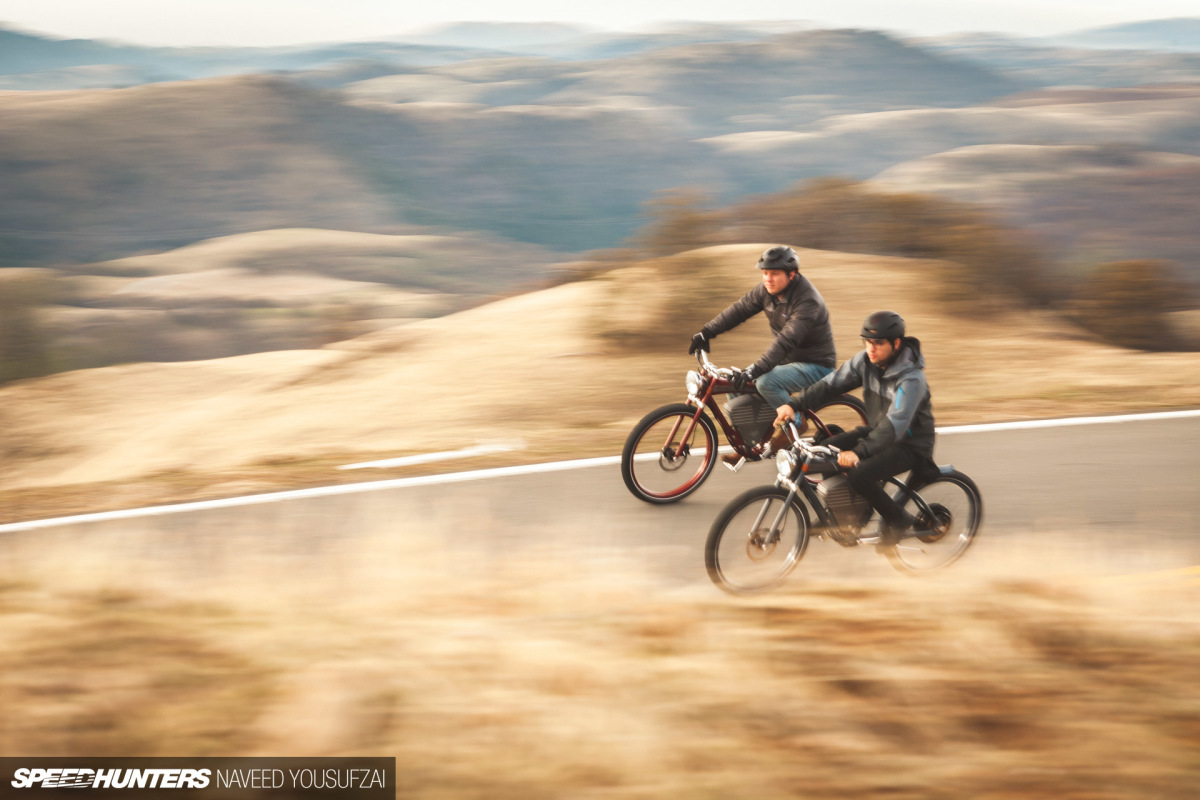 My immediate impression was how well the ergonomics on the bikes were designed, and how user intuitive they were as well. The seating position felt nice for both my girlfriend and myself, and I'm literally double her size. Hopping on and pedalling felt normal, other than the additional weight carried in the battery packs. But even then, the pedal assist made the bikes feel ultra light for what they are.
Making our way up the mountain was effortless to say the least. There were times where I felt compelled to pedal, but Scott and Andrew insisted it was unnecessary, as they were fully capable of making the trek up, and down, without having to pedal a single time. So instead, I reverted to using the throttle like I would've on a scooter or motorcycle. The braking was also sharp, as the regenerative system almost acts as a brake booster with quick and sharp grabs at the rotors.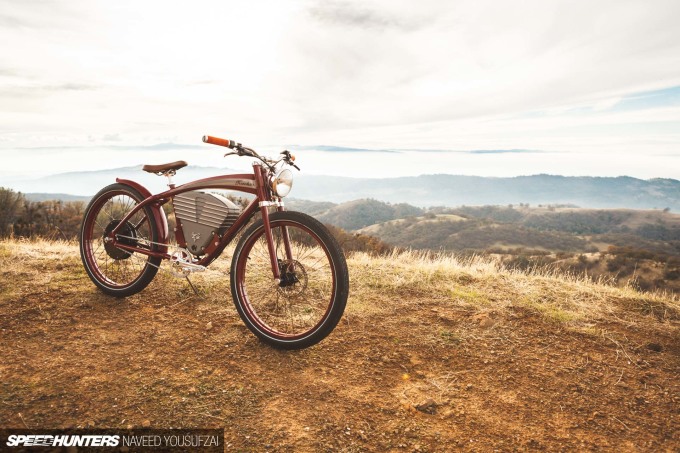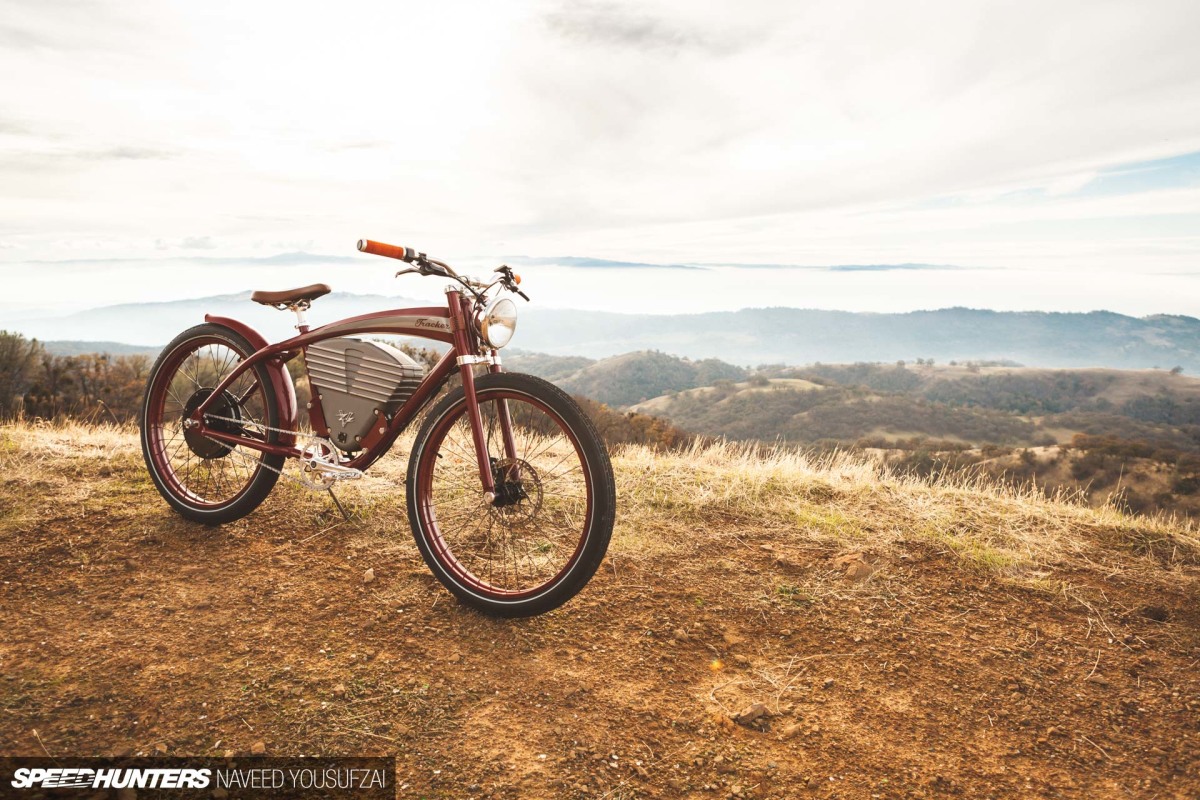 Within the first five minutes of riding, I felt comfortable enough to divert my attention to the majestic beauty of the route up the mountain. Temperatures were fairly cool that day, but that ended up being in our favor as it kept traffic at a bare minimum, though I did manage to pass up a couple of slow-goers on the way. This was obviously thanks to the smooth powerband and immense level of torque emitted by the 3,000 watt motor mounted on the rear wheel of the bike. To be frank, it was quite the sight to see, because the passing role is usually reversed on these types of roads.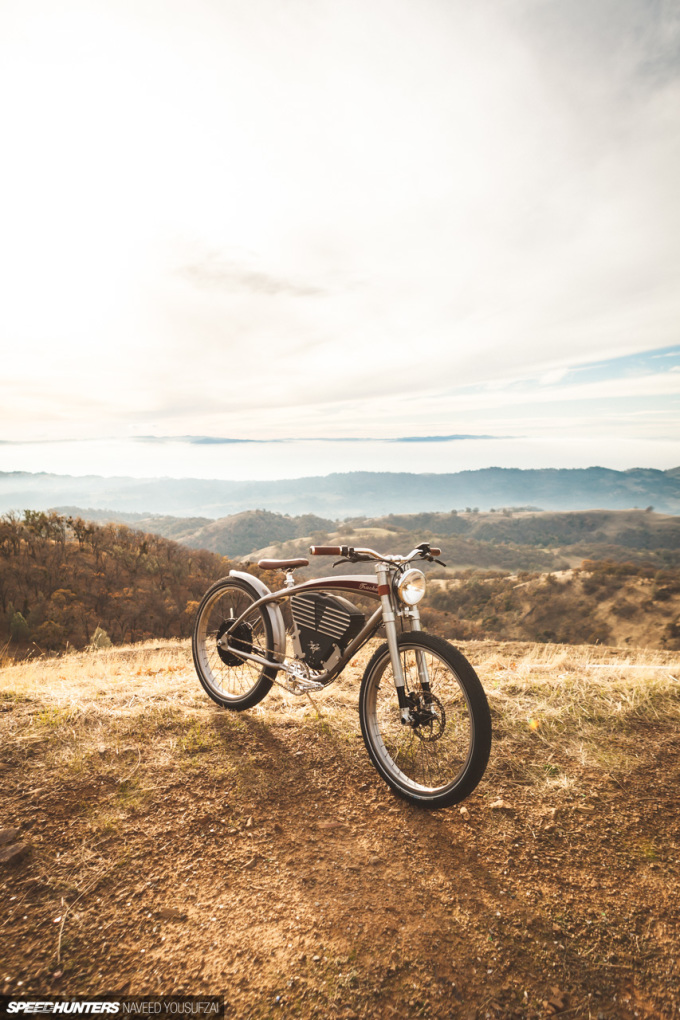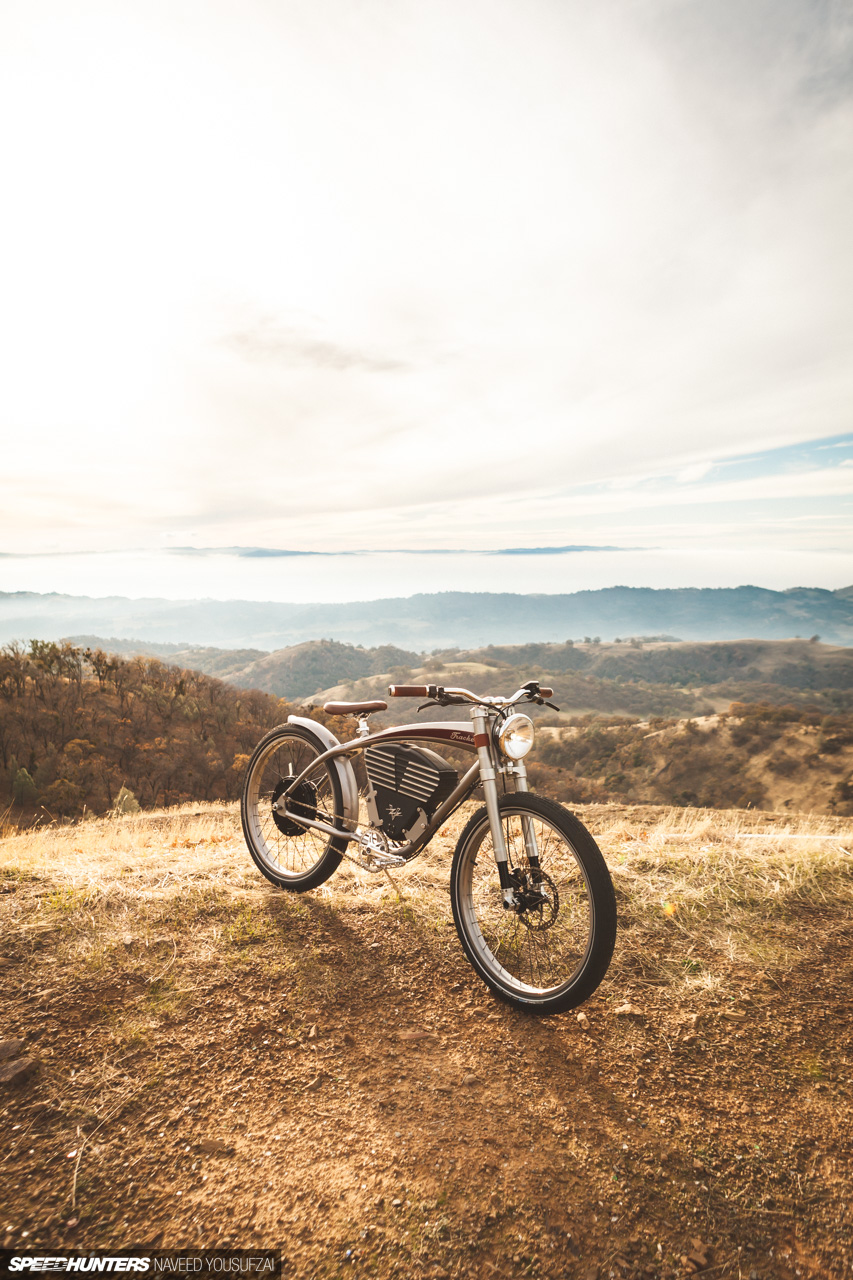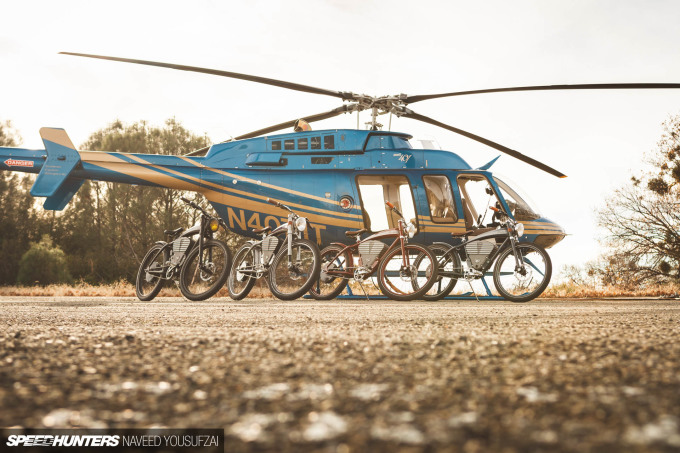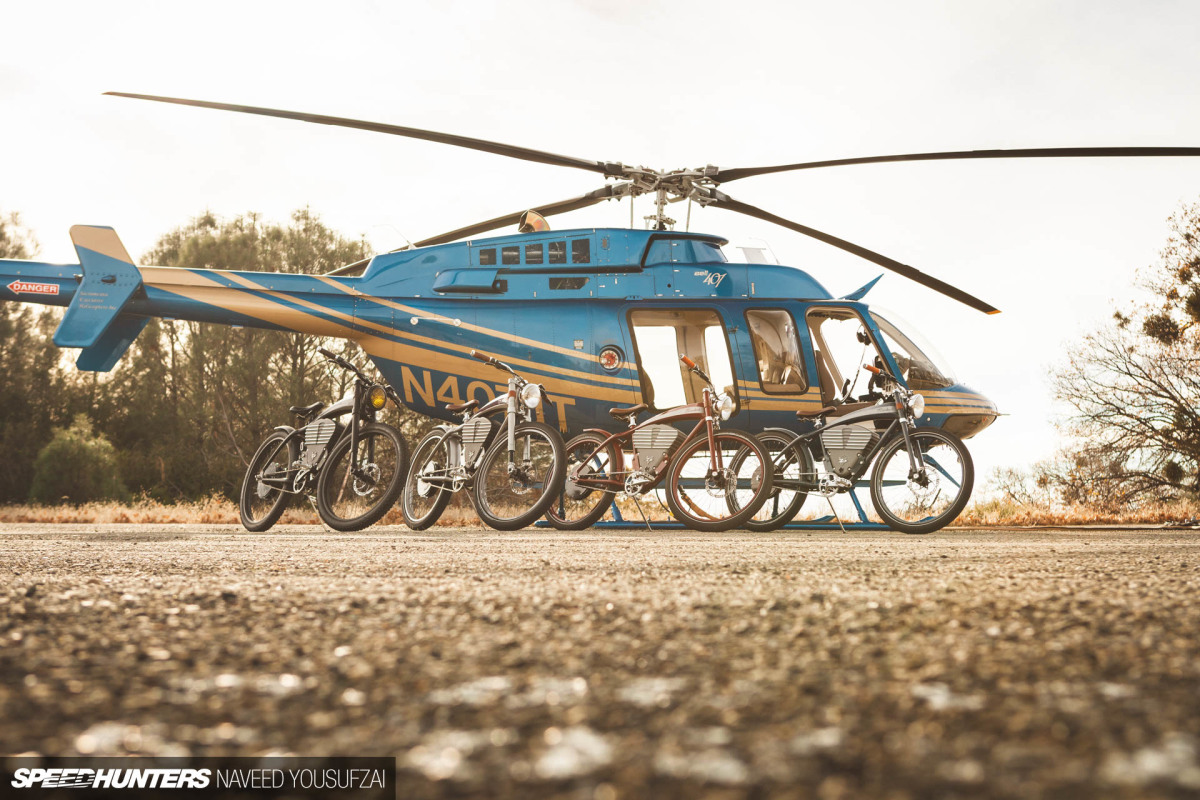 We reached the top of the mountain in about an hour, and still had about 60% battery life left. Mind you, this was on the highest power level, in race mode, with no pedalling all the way up. I think it's clear to say I was rather impressed.
At the top, we were greeted by the world famous Lick Observatory (yes, home of the astronomer and telescope that helped Einstein with his theory of relativity). This is where I decided would be the best place for getting the majority of the photo work done. I mean, just take a look at these panoramic views of the Bay Area. We even happened to come across some electric line workers and their helicopter, so there was no doubt that I needed some photos with it as well.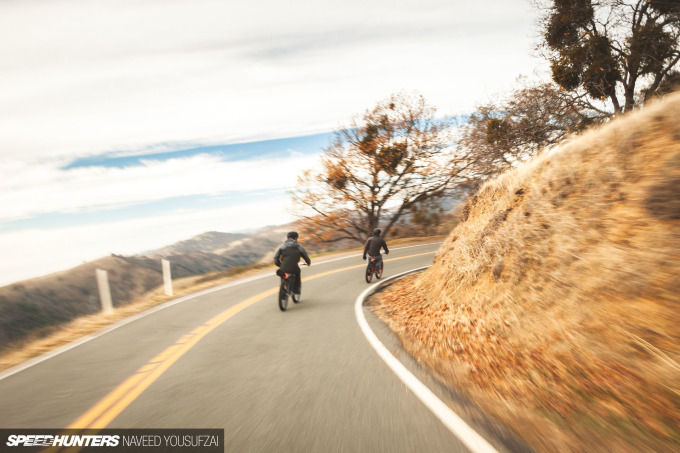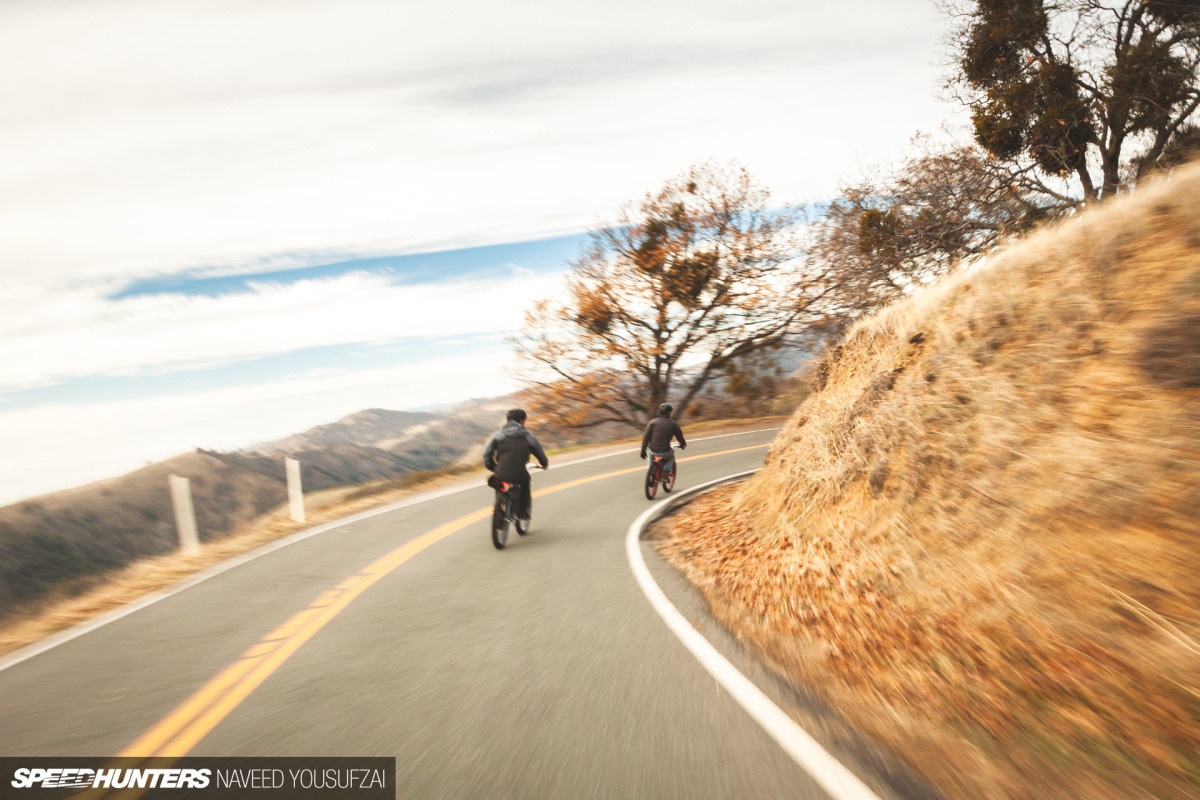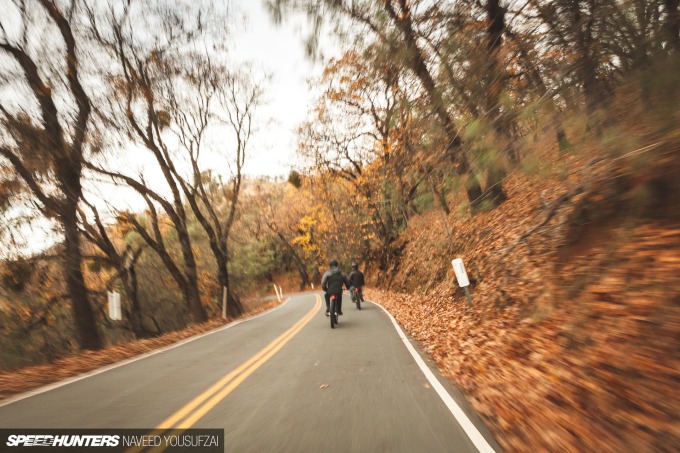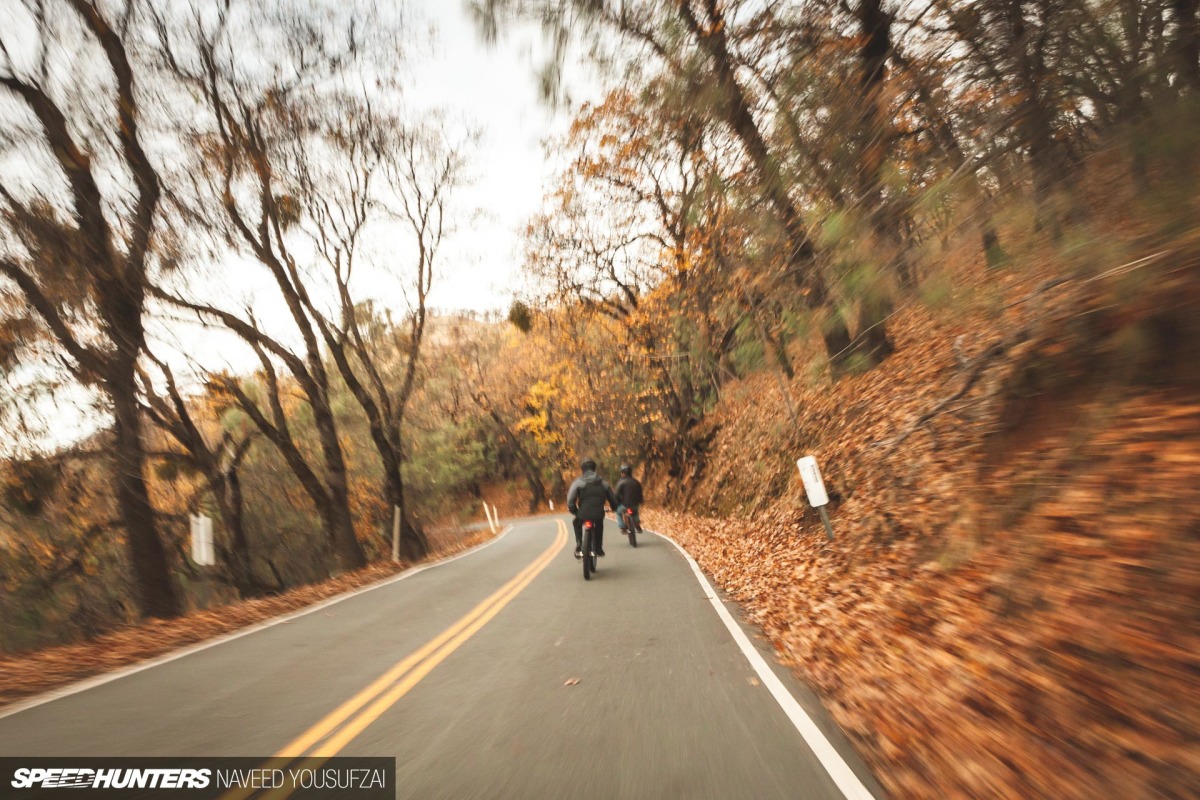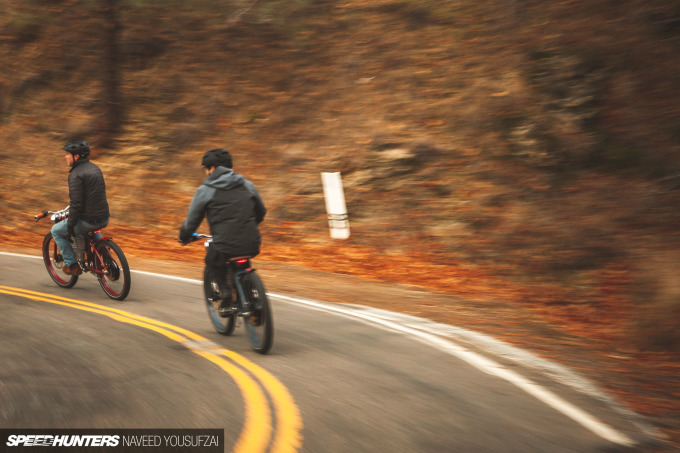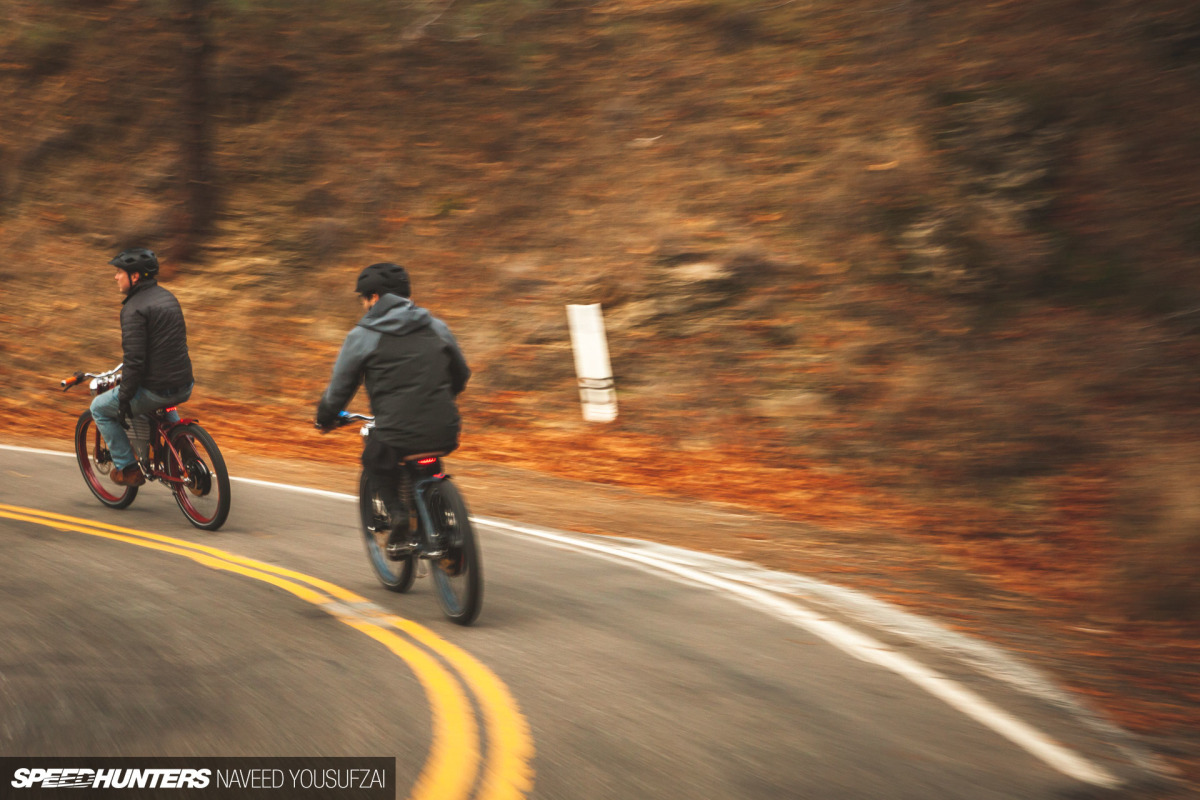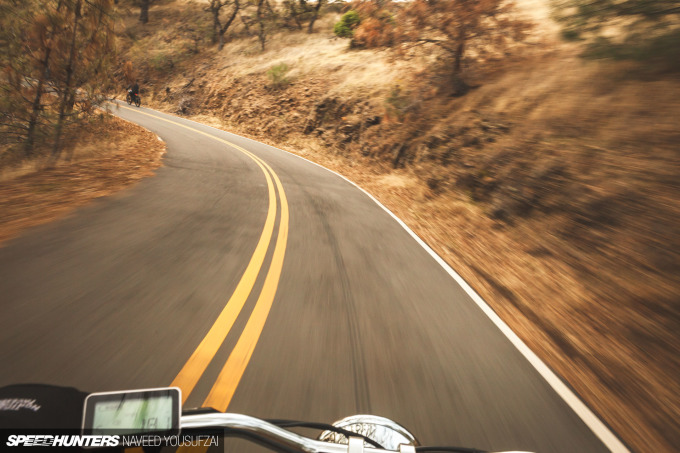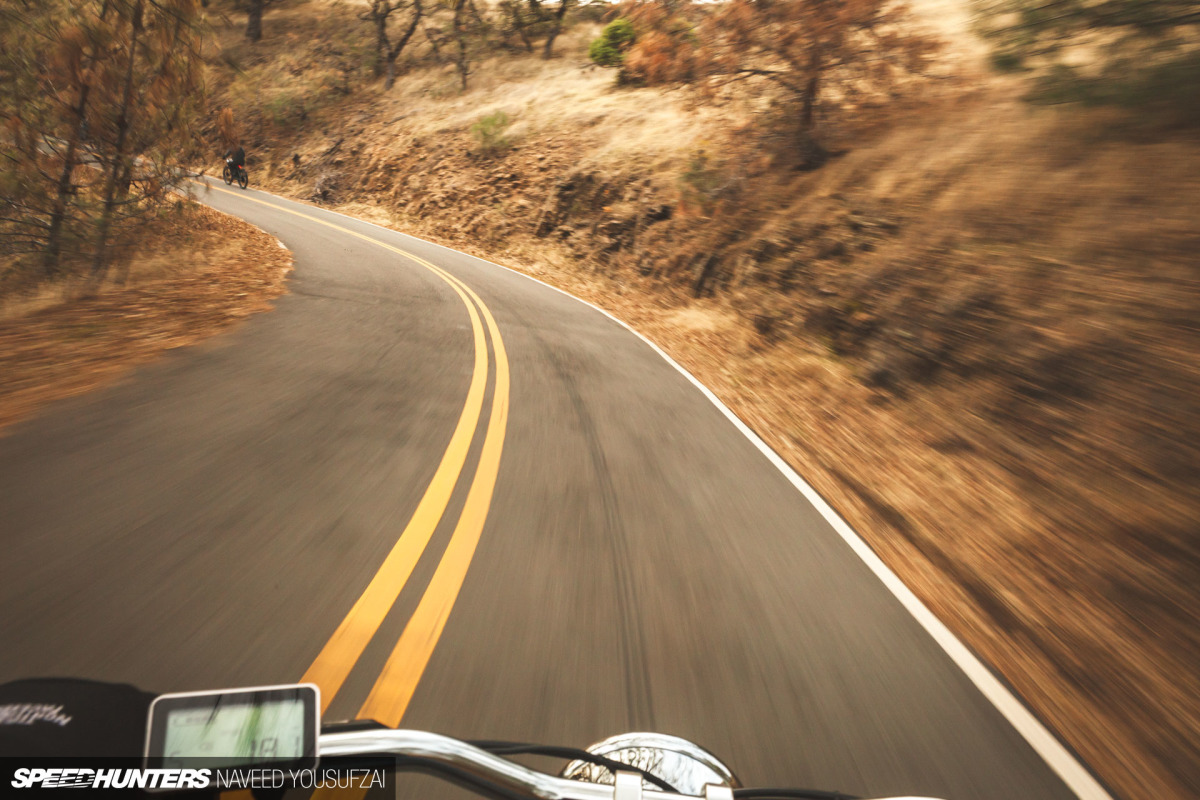 Soon after, we began trek back down. In the midst of all this, I couldn't help but feel the need to own one at some point in the near future.
Sure, the bikes are primarily used by commuters and every day street riders in the real world. But after taking them out into this setting, I realized how much of nature I miss when I do the same route in the GT-R or NSX. The sound of wastegate and screeching brakes was replaced by singing birds and winds brushing up against the leaves; it really gave me a different type of perspective on the whole mountain drive (or ride in this matter) experience.
No music, nothing to distract me, just soaking in everything mother nature had to offer. If this is the future, then I don't think I hate it after all. It's unfiltered speed.
The Vintage Family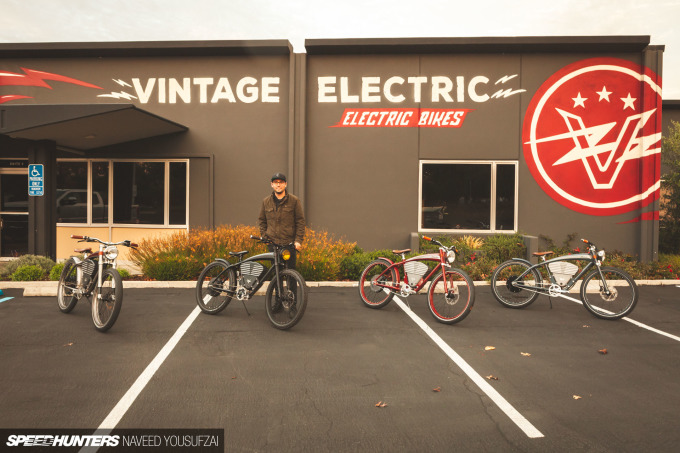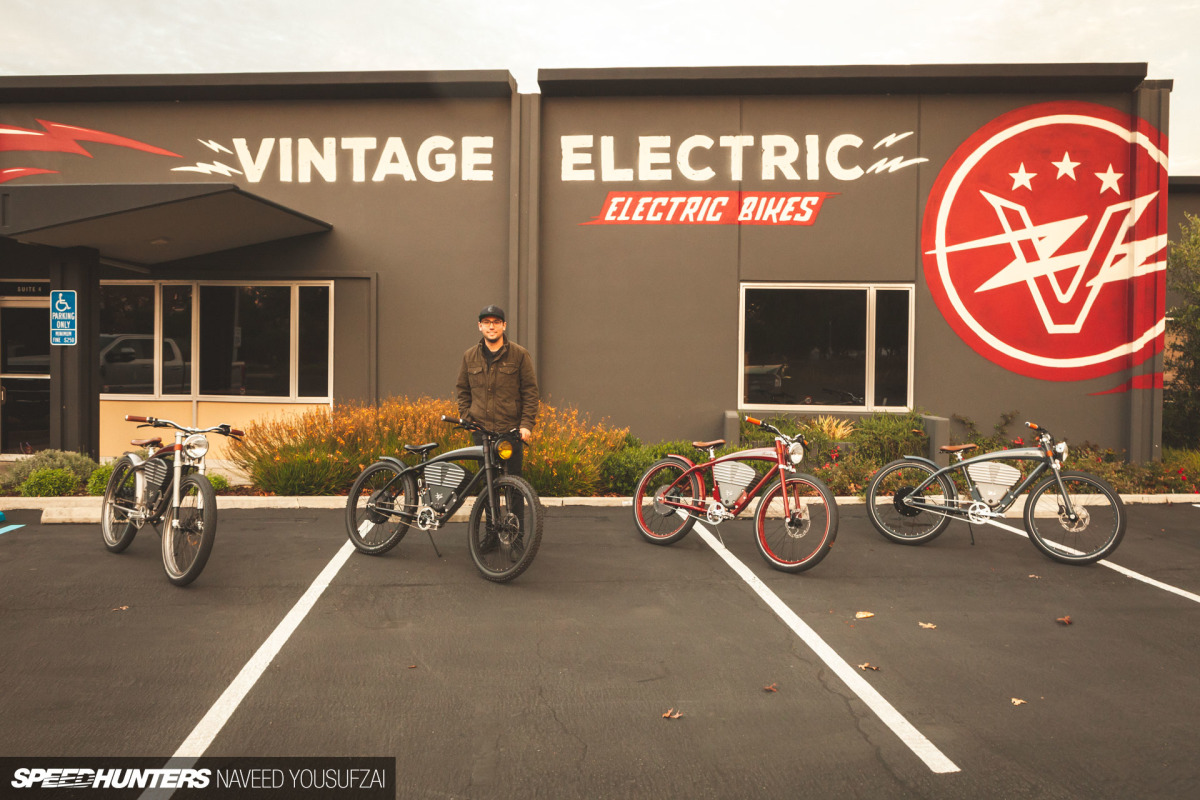 Before wrapping up, I figured it's best to understand how, why, and where vintage electric is going.
If you take a second to look into some of the greatest companies in the world, you'll notice one fundamental similarity in their foundation: Passion. Vintage Electric is no exception to this formula. Andrew comes from a background where all things mechanical meets all things on wheels. His passion started at a young age during his grade school years, where he seemed to spend more time doodling prototype bicycles and cars in his notebooks rather than listening to lectures and taking notes. As time passed, his passion prevailed, leading him into building his track-prepped E36 BMW M3, a few 125cc racing shifter carts, and even getting into mountain biking. All of which led him to meeting other members of his team as well.
Their CEO Scott was driving an Austin-Healey Sprite when they met each other, and was also an avid motorcycle enthusiast. Their head of North American sales, Eddie, came on board after meeting and discussing the company during shifter cart racing at Sonoma Raceway, and he too now drives an E36 M3 (which is actually my old 'Hellrot' coupe as seen in my GT-R story).
The director of operations, Brian, met Andrew by chance while he was swapping an S50 into his E30, and Andrew just so happened to be a passing by neighbor. The list goes on and on, but it's clear that the team has the same passion for the business, which is key to what makes them thrive in the industry.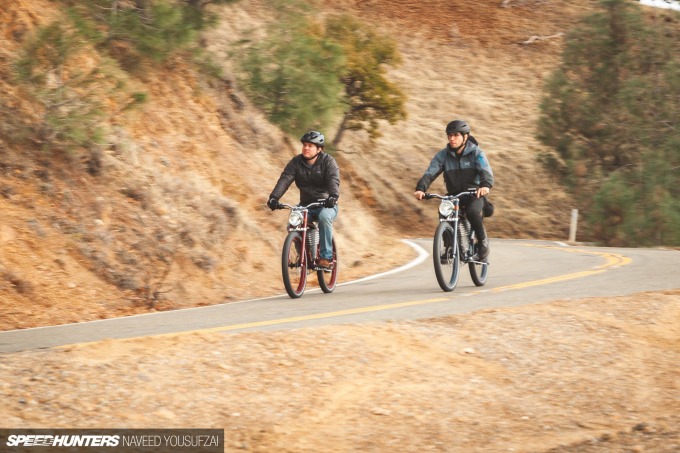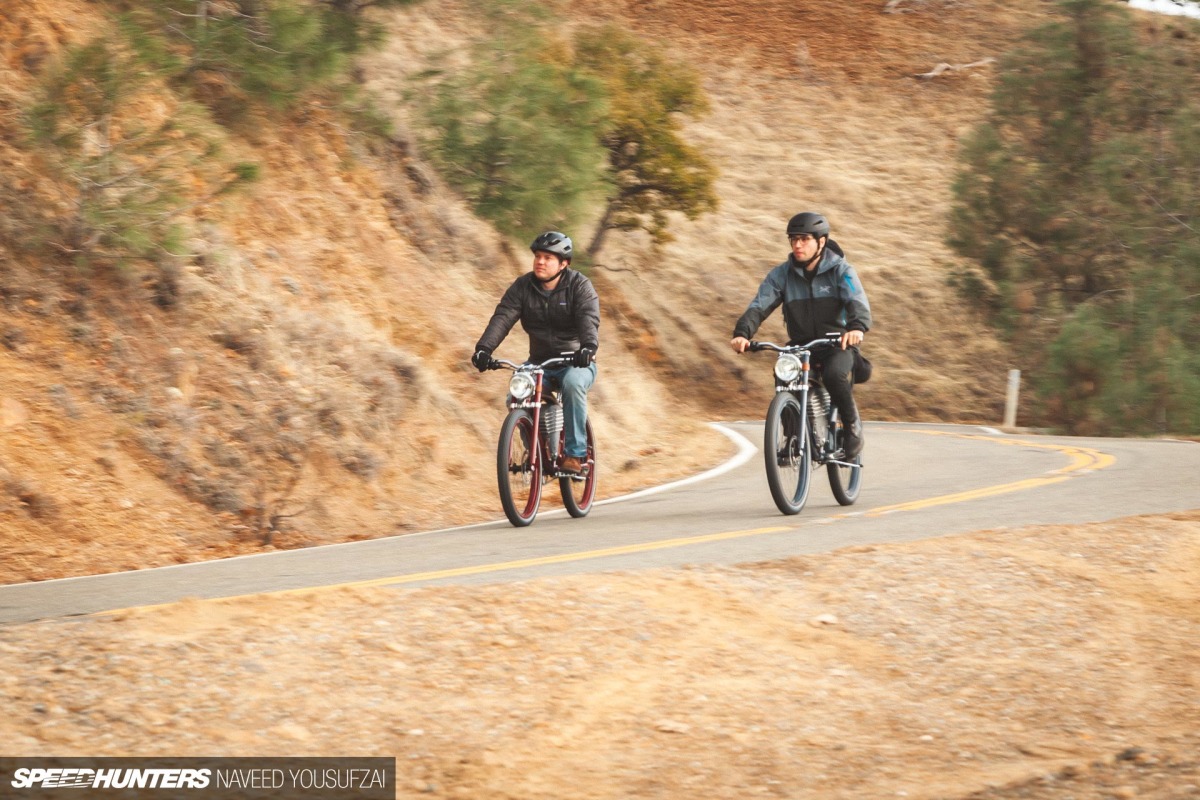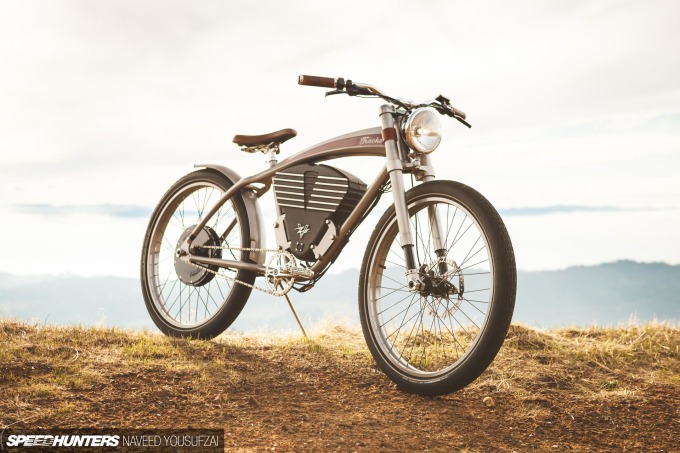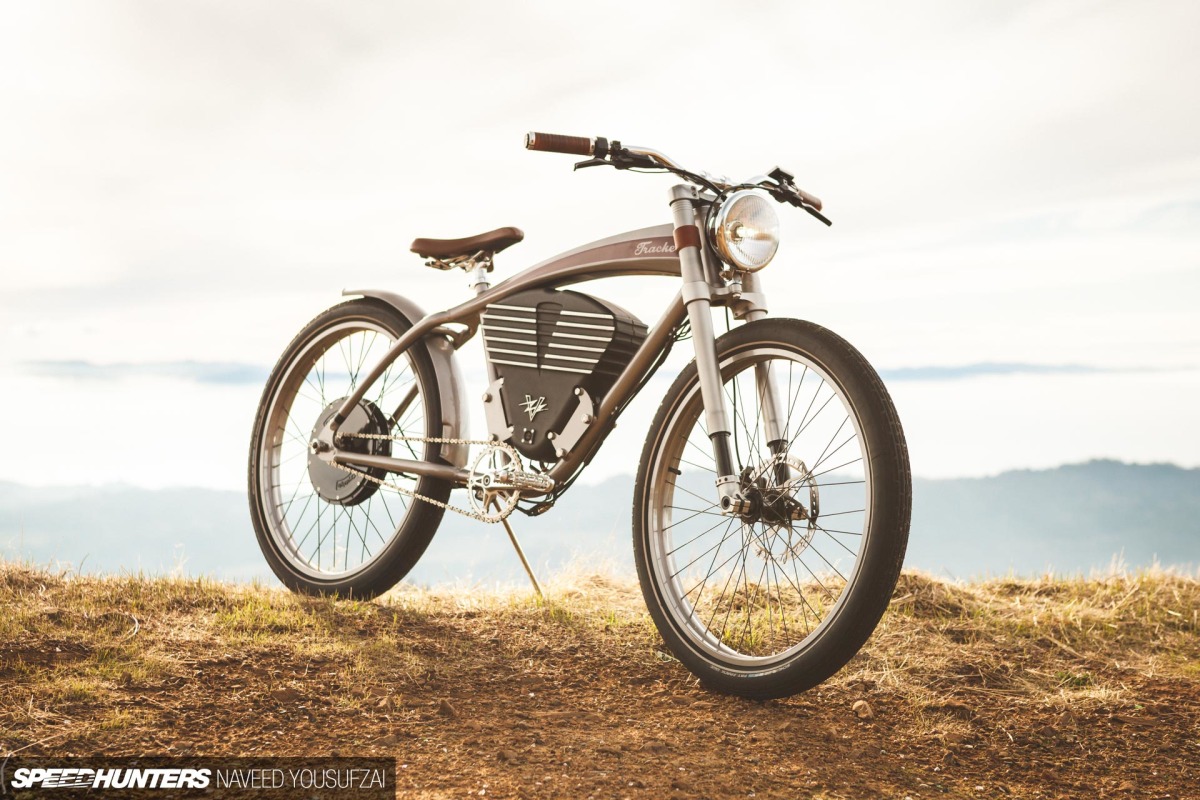 Andrew mentioned "the current plan is the same plan we have always had. To get as many like-minded, forward-thinking, amazing people to join our family", and this is where I like to see future endeavors of companies alike heading towards. Not the ideology of replacing cars for the sheer factor of hating driving or 'saving the planet', but rather enhancing the engineering behind the transportation to embrace giving you the experience you earn for as a user.
Though the Vintage Electric team is focusing on bicycles, they are managing to set the standard for the electric transportation industry as a whole. Electric transportation doesn't have to be futuristic. They just have to give us what we want – an exhilarating experience.
Naveed Yousufzai 
Instagram: eatwithnaveed
Cutting Room Floor