Making The GT-R Great Again
Dubbed "Godzilla" by the Australian motoring media, the new generation BNR32 Nissan Skyline GT-R was the almighty of the Japanese super car regime.
That's a statement that I will always stand confidently behind, whether anyone cares to doubt me on it or not. Name another car that won 29 of 29 races in Group A, or 29 of 30 races in N1, or holds 92 wins of 98 races total in Super Taikyu from 1991 until 2003 inclusively. I'll wait…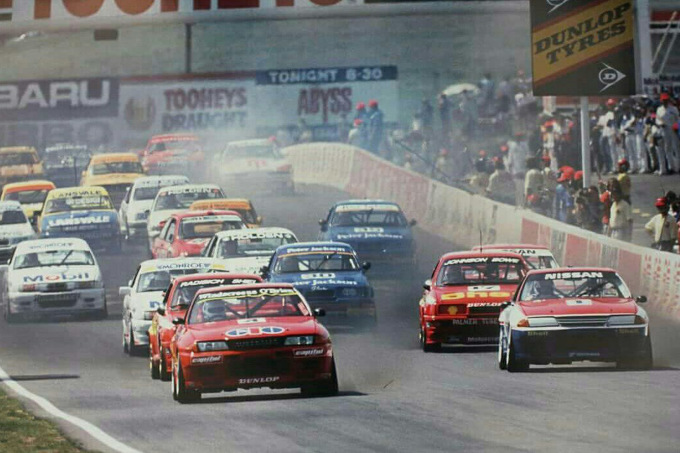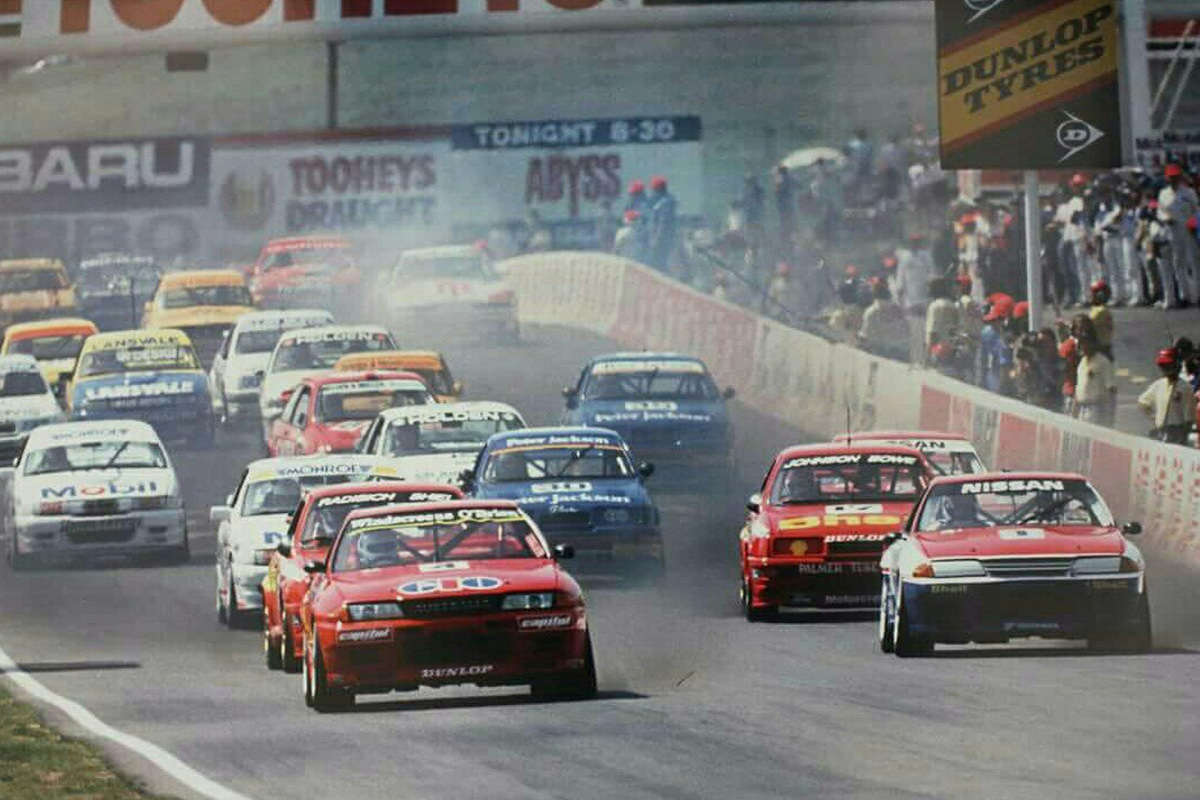 Now that you've spent a few minutes trying to Google answers to the GT-R's unparalleled performance numbers, I'm certain we can agree the king still holds its throne.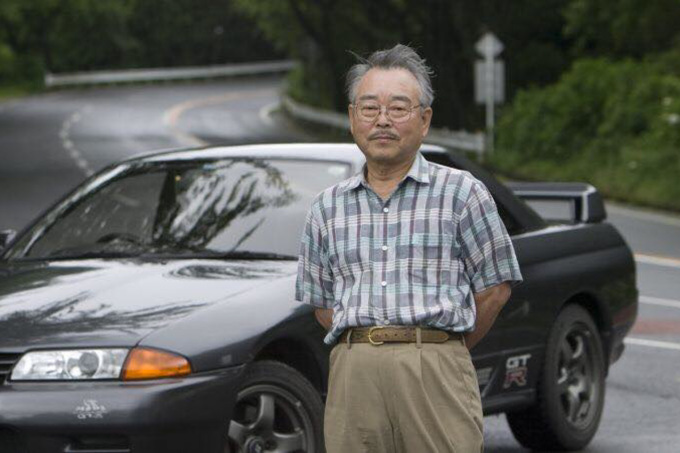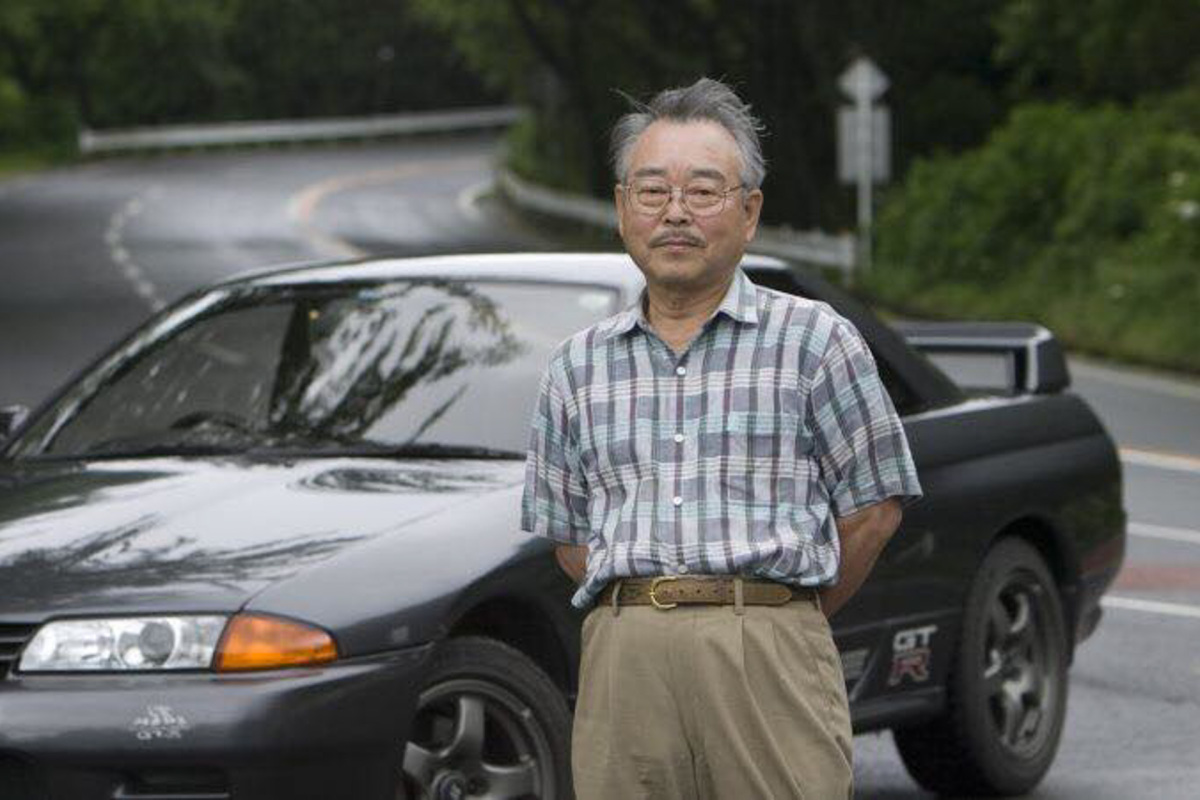 In 1985, Naganori Ito succeeded Dr. Sakurai's crown and became responsible for all of Nissan's sports car production. After the R30 and R31's poor racing success (but they were utterly beautiful race cars nonetheless), Ito-san knew the only way to revive the brand and pay proper homage to the KPGC10's 49-win streak in the 1970s would be to start from scratch. Mind you, this was an era where Japan's economy was booming, so money was basically obsolete.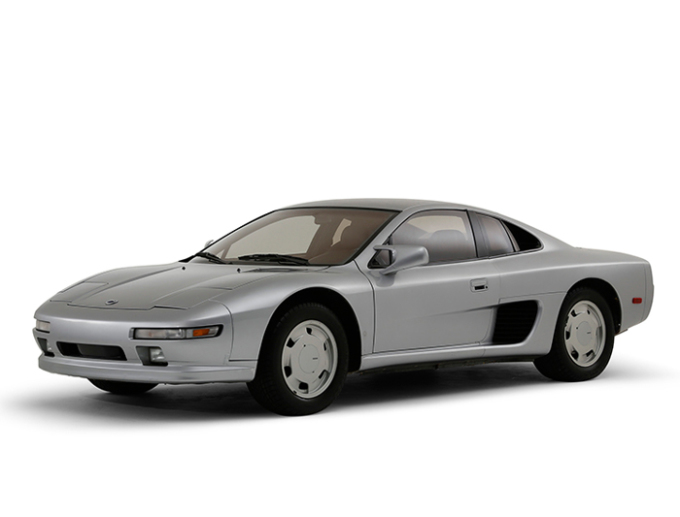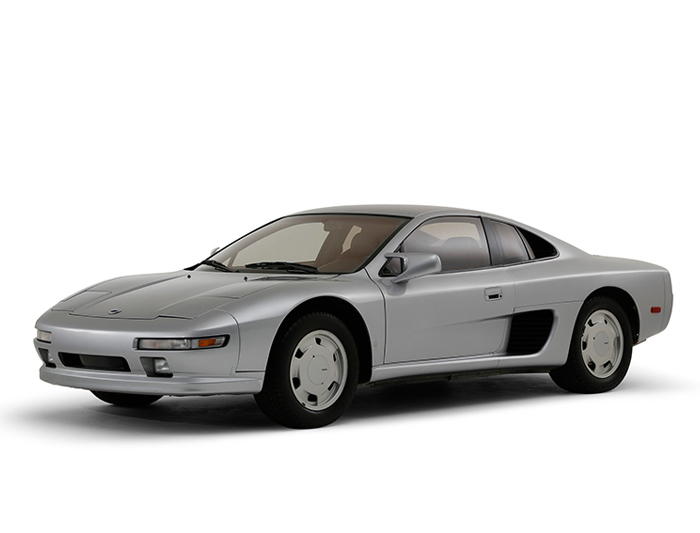 With that type of freedom at hand, Ito-san took to the drawing boards and 'Project GT-X' was born. Almost all supercars and prototype cars at the time featured all-wheel drive systems, all-wheel steering systems, turbochargers, and were made of composite materials. Ito-san drew inspiration from these technologically advanced vehicles within the industry, but there were two that stood out most.
The first was Nissan's own MID-4, a prototype mid-engined supercar; the second was slightly more practical and realistic, the Porsche 959. If you dig deep enough into the 959, you'll unveil an electro-hydraulic all-wheel drive system that vectored torque between the front and rear wheels based on the weight distribution of the car at any given moment – a system quite similar to the ATTESA E-TS found in the R32 GT-R.
Other notable similarities include the lightweight six-cylinder engine, mated with not one but two Garrett T25 turbos. To push boundaries even further, the RB26DETT was equipped with a large intercooler, large intake plenum, and six individual throttle bodies, which drastically improved throttle response in comparison to any of its rivals at the time.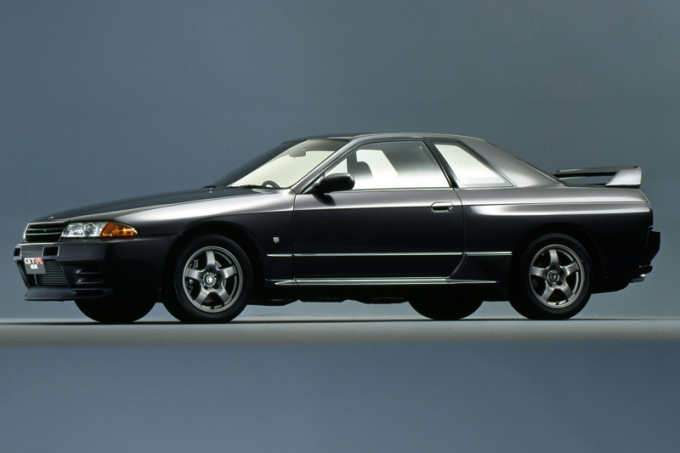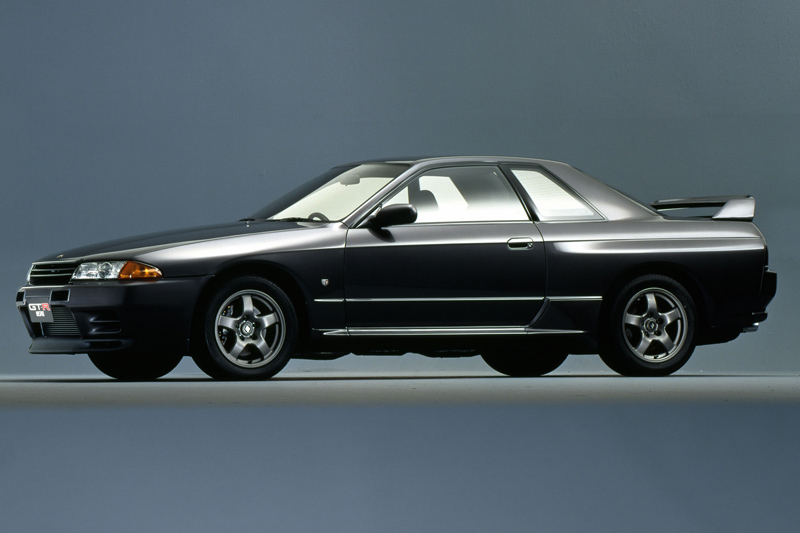 Come May of 1989, Project GT-X saw its completion, and the R32 GTE, GTS, GTS-T, and GTS-4 found their way onto showroom floors for the general public to purchase. But it wasn't until later that year, August to be exact, that consumers had their go at the Gran Turismo Racer edition.
Though sharing the same general appearance as the GTS-4 coupe, the GT-R was a totally different animal (or evil Japanese dinosaur) beneath its skin. It was a homologated race car making 320hp from the factory, with the most advanced engineering to ever be put into production by Nissan.
Development of Project GT-X clearly had one thing in mind: dominating the track. If you've been an avid Speedhunters reader, you may recall a couple of articles by Brad and Matt where they look at this more in depth. You can find their articles here, and here, which they cover a tremendous amount of history and technicalities on why the GT-R was as good as it was.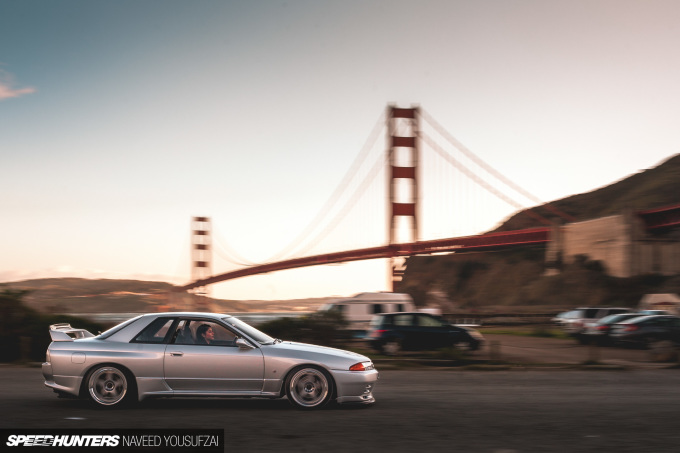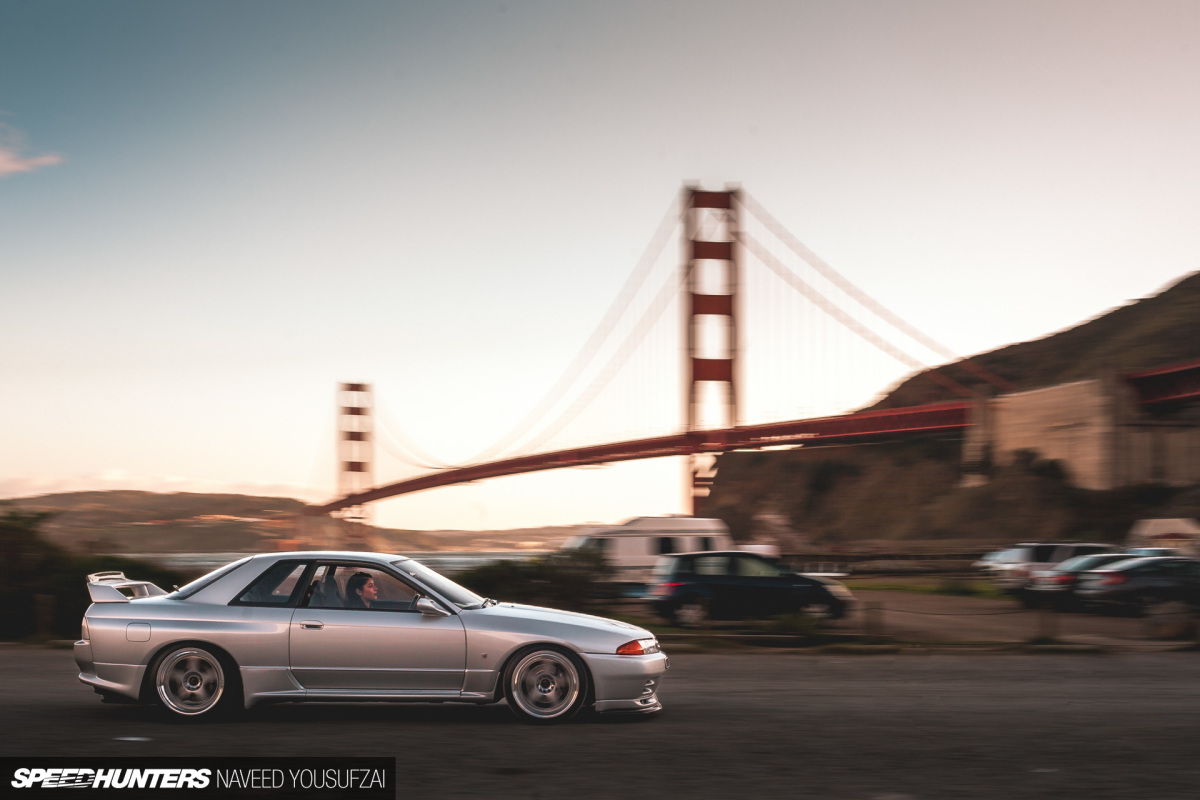 At this point, you're probably wondering what I'm on about. Well, the easy answer is that everything I've mentioned so far is what led me to make my own purchase of my 1990 GT-R a couple of years ago.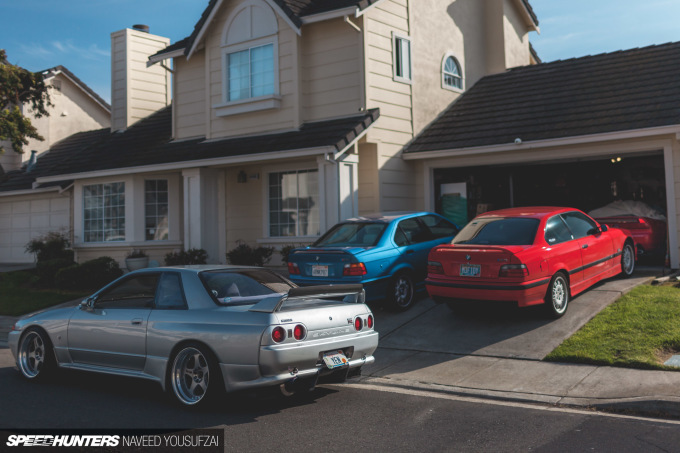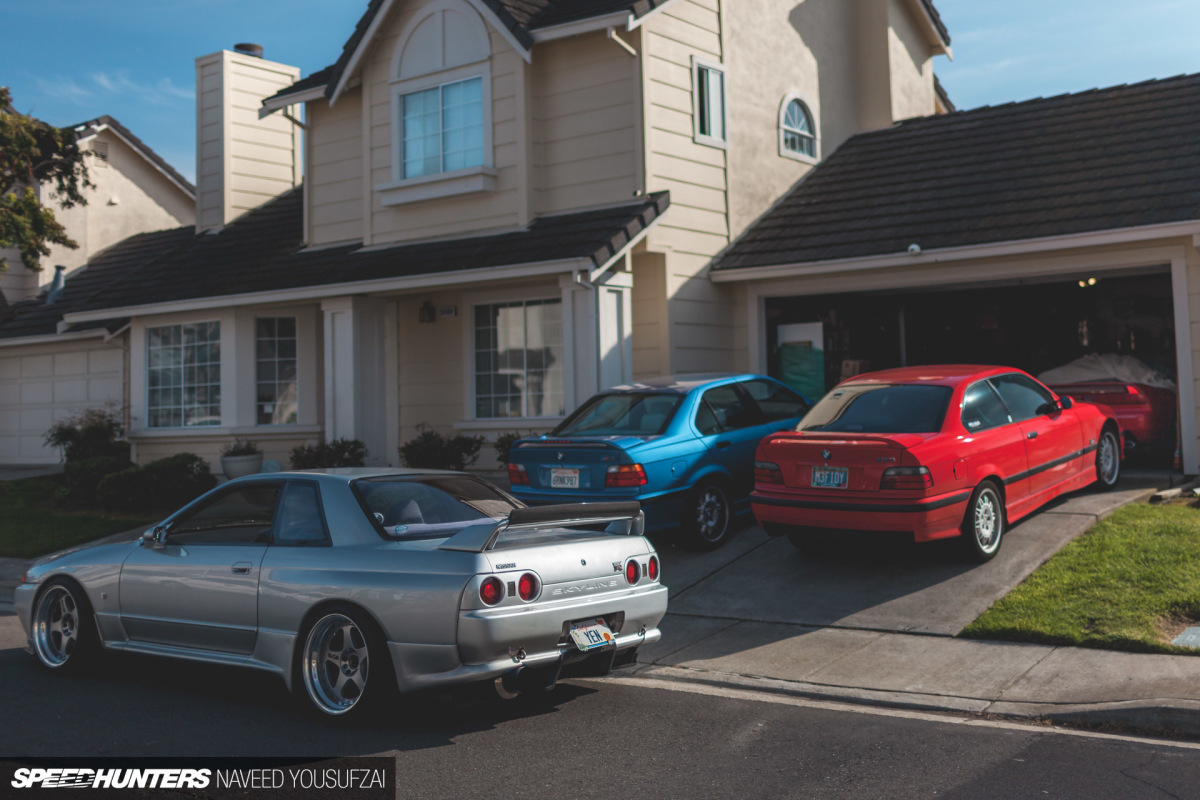 But before we dig deeper into this, in order to give you a better understanding of my background in the automotive world, allow me to shed some light on a few of my previous cars.
From the time I first became licensed until now, I'd been humbled with ownership of some of the best cars to ever be produced. My first real performance car was this BMW Z3 M Coupe, which I purchased at age 16. I was a sophomore in high school, and I managed to save up some money after working for a couple of years.
At the time, these cars were neglected, and the only people who wanted them were people who actually knew what they were, under their odd looks. My cousin had purchased the S54-powered, late model version in Laguna Seca Blue a little before I purchased mine, and after driving his, I was totally hooked. It's a car I'm proud to have owned, as it provided a gateway into performance vehicles.
A few cars later, I somehow wound up owning a handful of Subarus. The one pictured above was my more modestly set up car, which served importance as it helped me venture out of the BMW scene, and learn more about the world of rally racing and Group B.
As most of us can relate, once you take ownership of a car, or sometimes even prior, you can't help but research the hell out of anything and everything related to what makes the model so great. These cars taught me to research, a skill I find important in all aspects of life.
In between ownership of other Subarus, I finally made a few purchases of the BMW E36 M3s that I was always keen on. My heart was right all along when it came to these cars, as there is absolutely nothing like them. People often ask me which car I like most, and my answer to this day is still the E36 M3. It's not the fastest car in the world, or the most exotic looking, but there is no other car as well rounded as the E36 M3.
It gives you everything from looks, to performance, to 50/50 weight distribution, to comfort and luxury, and everything else in between. On top of that, they are still relatively affordable by modern standards, but we will see how much longer that lasts. Prices are skyrocketing on these things, and I figured it was inevitable. They are perfect in every way, and it was only a matter of time before people caught onto that.

Next up is my old MKIV Toyota Supra. I purchased this car shortly after high school, and it was my first high-horsepower car. It was set up to dominate everything on the drag strip, sporting a big single Precision 6766 turbo, forged internals, custom exhaust, HKS drag coilovers, and everything else needed to get the car going obnoxiously fast. The biggest problem I had with this car was the lack of drivability; having nearly 800whp it became unbearable as it constantly scared the hell out of me when I drove it. Though, I'm grateful for my ownership with it, because it taught me the value of balance in a car.
Sure, I could totally break loose in sixth gear at 70mph, even with the 335mm drag radials in the rear, but for what? I found the power utterly useless, so I sold it about a year after everything was complete. The Supra will always have a place in my heart, but I don't think they do anything for me as far as personal ownership goes.
Throughout ownership of these cars, I almost always had a daily driver on the side, and what better daily driver than a station wagon? I needed something that served as a decent parts-hauler more than anything, and though I should've left my dailys alone, I almost always found justifications to modify them.
So above is one of my favorite old wagons, the E46 Touring. Nothing special here with this little estate car other than it being my first VIP-inspired setup. It was low, it was slow, and it hauled parts like no other wagon before it.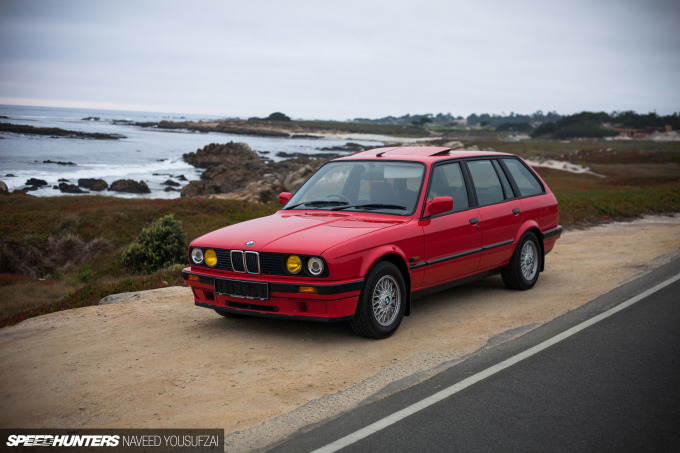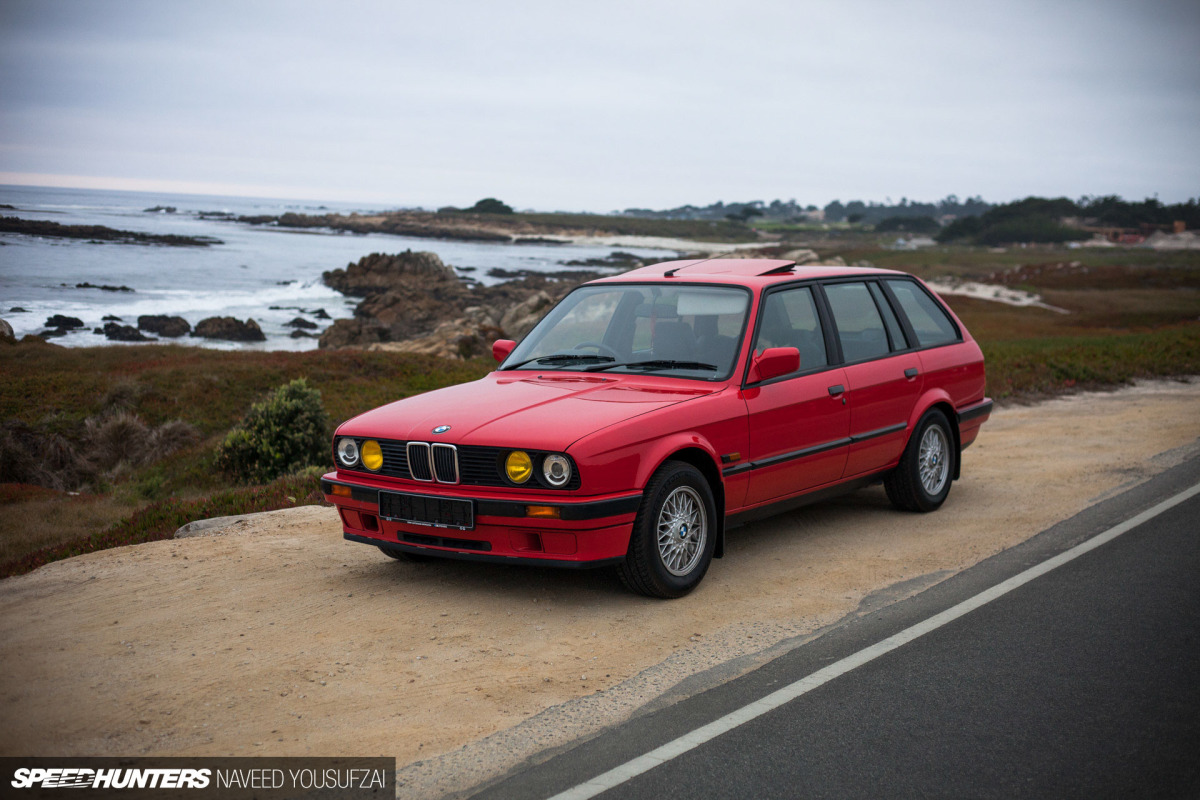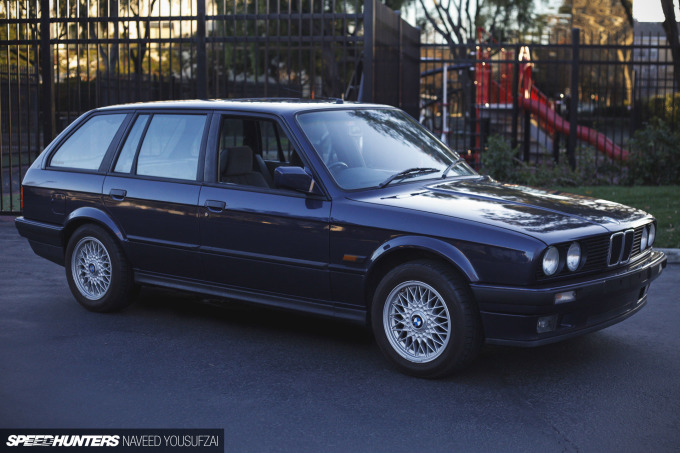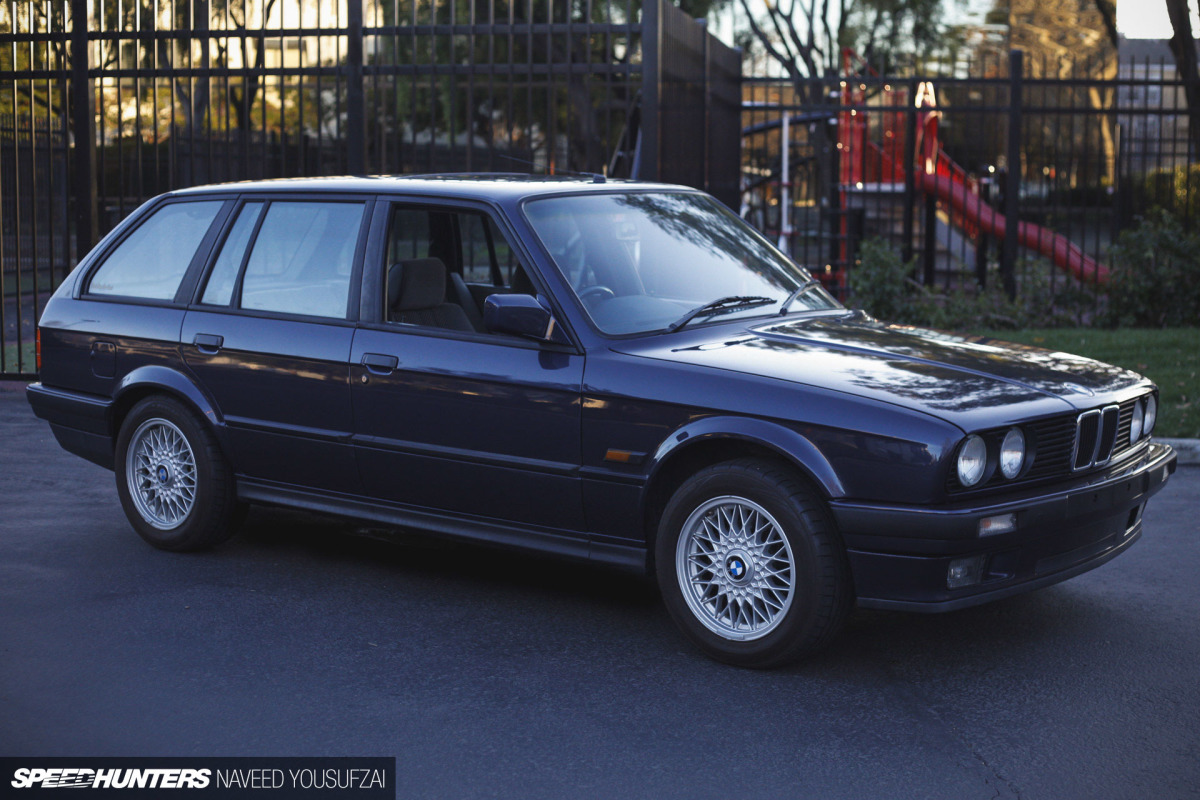 Speaking of wagons, the E30 Touring was actually my first imported car. They were never offered new in the States, so when they finally became legal for import, I bought two of them. Both were right-hand drive as they made way across the Atlantic from good old Great Britain.
I sold off the blue one first, and started drafting plans for the red one. I got as far as sourcing a super rare interior for the car, and getting OZ Racing wheels and air suspension from Air Lift Performance for it, as well as an M-Tech II body kit. But some life changes came my way, and I eventually had to put a halt on all plans and sell the car. I still miss it to this day, and plan to own another at some point in my life.
The most drastic build of all of the cars I've owned is my last STI. This car was my holy grail build, as it started off pretty much bone stock other than a half-assed built motor by the previous owner. I had once made a promise to myself that if I ever came across an '06 STI, I would build it to full-blown WRC standards, but with my own personal touch. No one had done this at the time, and my goal was to build something that raised controversy amongst the Subaru community, but in a quality type of way. And so I did just that.
Everything on the car was custom, top to bottom. It took me two years to get this car to where it sits in those pictures. It made just under 500whp on the fully built motor, but it also had 10 degrees of negative camber. And boy did it piss everyone off. It was absolutely awesome, in a sense that I was able to get so much reaction out of people. My purpose wasn't the attention though, but rather utilizing the car for networking purposes. I met a lot of people in the industry through this car, so for that, I am grateful of my ownership with it.
The one car that got away from me though, that I miss most, is my 1972 JDM Fairlady Z. It was a rust bucket, but it was the most epic driving experience I had ever had in a car. Everything shook under open throttle, the triple Mikuni carbs screamed along side the Fujitsubo exhaust, and the wind would creep through all of the holes on the floor.
It was imported back in the '80s by someone on the East Coast, which was eventually purchased by my friend locally, who then sold it to another friend, and it finally found its way onto my driveway. It was the oldest car I had owned, and it was what made me realize how much of a difference there is with vintage cars versus a car developed in the 1990s, like everything else I had owned so far.
It required a tremendous amount of driver input and awareness when trying to push it to its limits, and I fell in love with that, big time. I will have another one some day, but until then, I can only weep pathetically whilst filled with regret.
Last in the line up here is my girlfriend's 1991 Acura NSX. I get it, it's not mine, but hey, what's hers is mine and what's mine is… uh… mine? (don't kill me when you read this!)
This was another car I was fond of in the early days of my childhood, not so much because of its performance, but more so for its looks – it's absolutely one of the best looking cars to ever come out of Japan. But after she purchased the car a little over a year ago, I persuaded her to share cars with me every now and then. I will admit, I was blown away with how much I love this car. It's extremely well rounded in a sense that it not only serves as a great performance car, but also a great GT car. We've successfully taken it on long road trips, while also ripping it through the mountains, and it does both very well.
There's raw driver feel and proper feedback, great comfort even for someone my size, and of course, unmatched reliability. I had never been a huge Honda fan other than their true econo-racers of the early '90s ( sorry S2000 fans ), but this car definitely helped change my perspective on that.
Quite the list of cars, right? Reiterating on my statement before, I'm humbled with the opportunities I've had which led me to ownership of such amazing cars over the last 11 years. I tried to take it easy by noting the more significant ones, but there are quite a few others in there that I'll possibly shed light on later in the future.
Making The Decision
When I found myself looking for a new project two years ago, I had a laundry list of expectations to check-off on. After ownership of the cars mentioned prior, I yearned for historical significance, performance, drivability, reliability, abuse-ability, rarity, aesthetically appealing design, and most importantly, driver feel.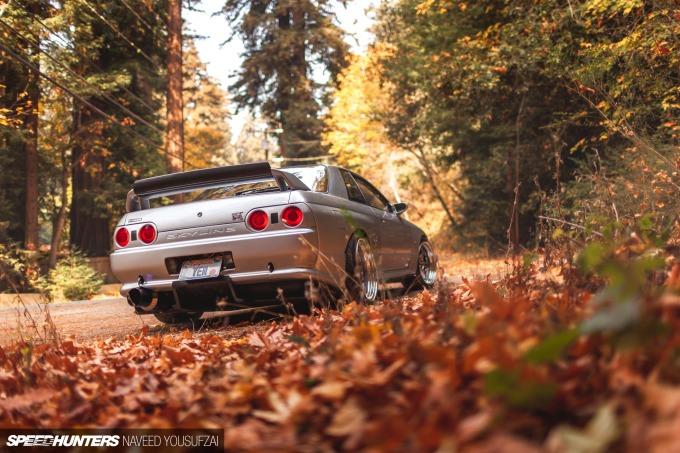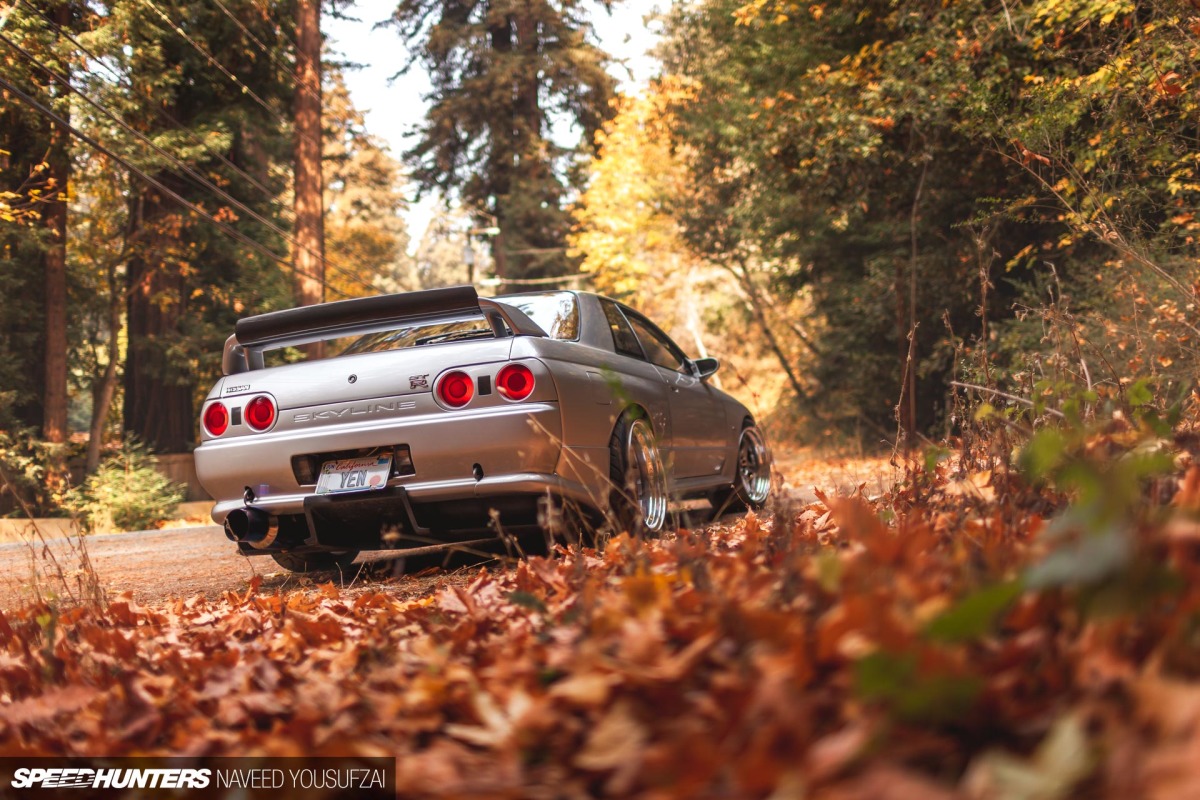 So a few years ago, after going down a deep rabbit hole drooling over articles of Group A racing one night, I realized that the BNR32 was the only justifiable car for me. It checked each and every box, and it was a car I had only dreamt about as a child growing up in the '90s. Luckily for me, the timing couldn't have been any better: the 25-year rule we have in place for imports here in the States had just cleared the R32's legality, which made the choice inevitable.
Within that year, I managed to network around and came across a mutual friend who had just completed the California CARB compliance on an R32 GT-R through American GT-R Senpai, Sean Morris. I'm not quite sure what made him not want the car, but I believe it had something to do with funds, so we'll just leave it at that. A few phone calls later, I found myself en route to his place, a couple of hours away from home.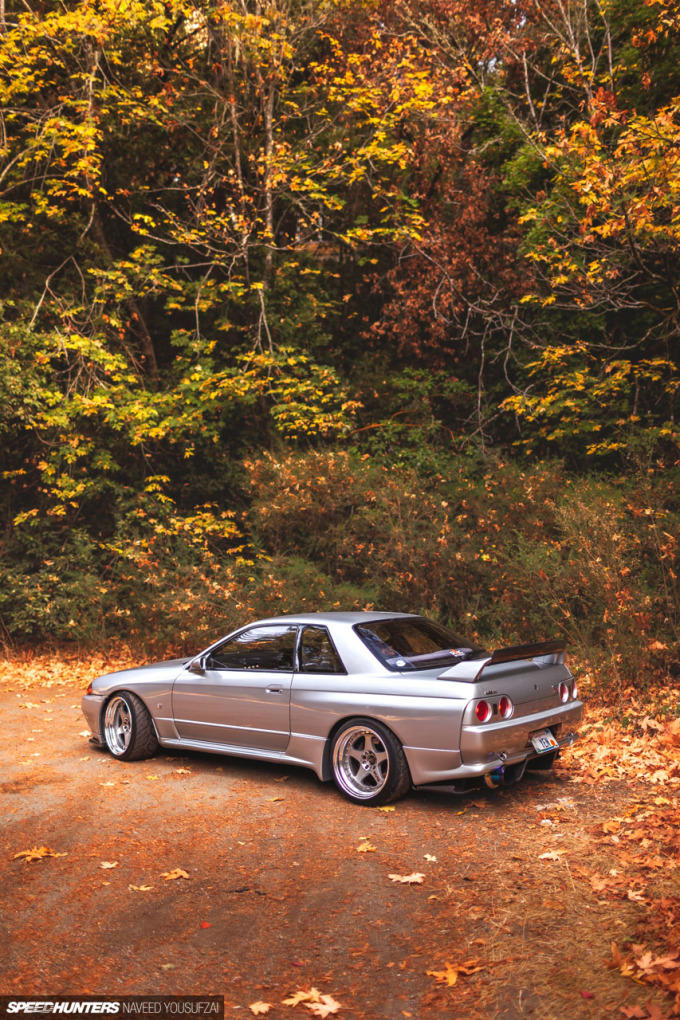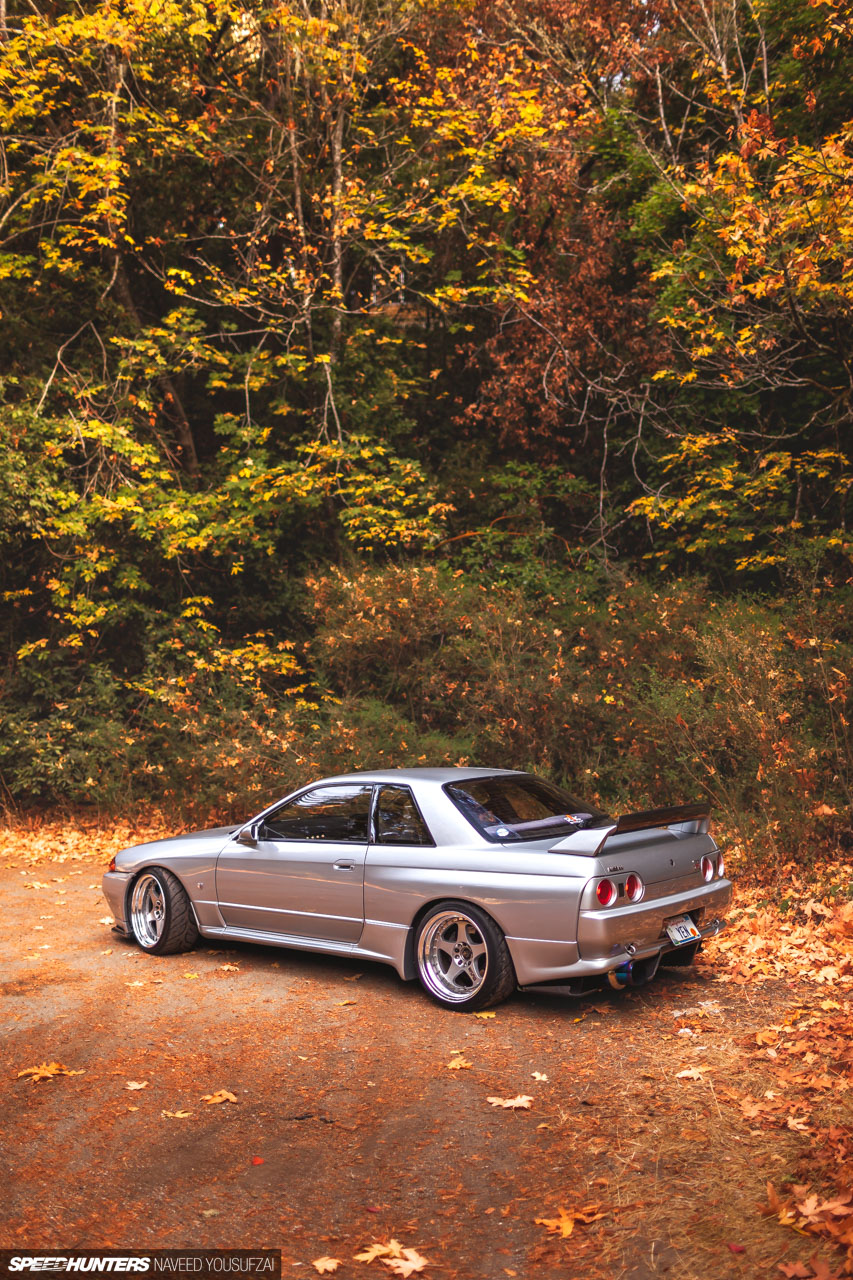 I still remember the night I picked it up. It was a couple of weeks before my birthday in February, and I had my girlfriend borrow her mother's minivan to help carry some additional parts that my buddy included. I don't think I'd ever been so excited to purchase a car, and no one knew other than myself – not even my girlfriend. So when we showed up and saw it stowed away behind a mountain of boxes and clutter in the garage, both of our jaws dropped. As cliché as it might be, it was love at first sight.
Little did I know then, this car actually had a story of its own to tell, being the first California registered R32 GTR under the 25-year rule.
The 25-Year Rule
California is considered the Golden State for numerous reasons, but for us automotive enthusiasts, it's everything but that. We are the front line in a constant tug-of-war battle against the Environmental Protection Agency, California Air Resources Board, California Highway Patrol, and Federal Government, just to name a few. It sounds like a suicide mission, right? In all honesty, it sometimes really is. I cannot express enough how difficult it is to get an imported car legally registered here, but truth of the matter is, if you stick to your guns (and have a blank check book ready to go), it can be done.

First things first, you have to do some thorough research on who and where to buy your car from. Luckily for me, this step was already complete with the GT-R, and it was done through the most reputable person within the importing industry. Sean Morris is the guy that brought us the Skylines in The Fast and the Furious franchise, and the same man who worked alongside legend Paul Walker. So you could say he knows a thing or two about how the government system works.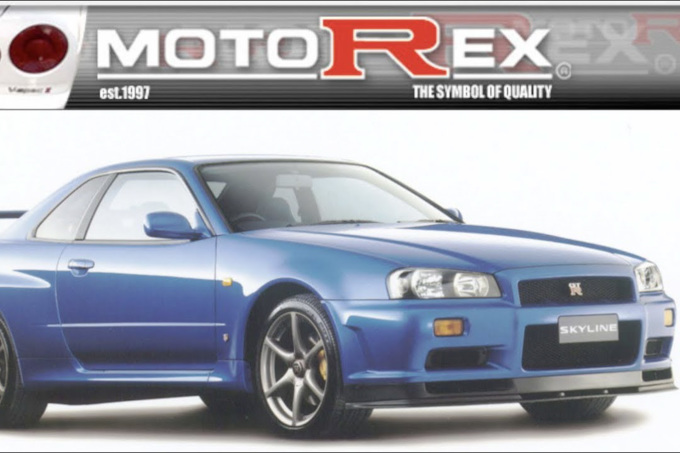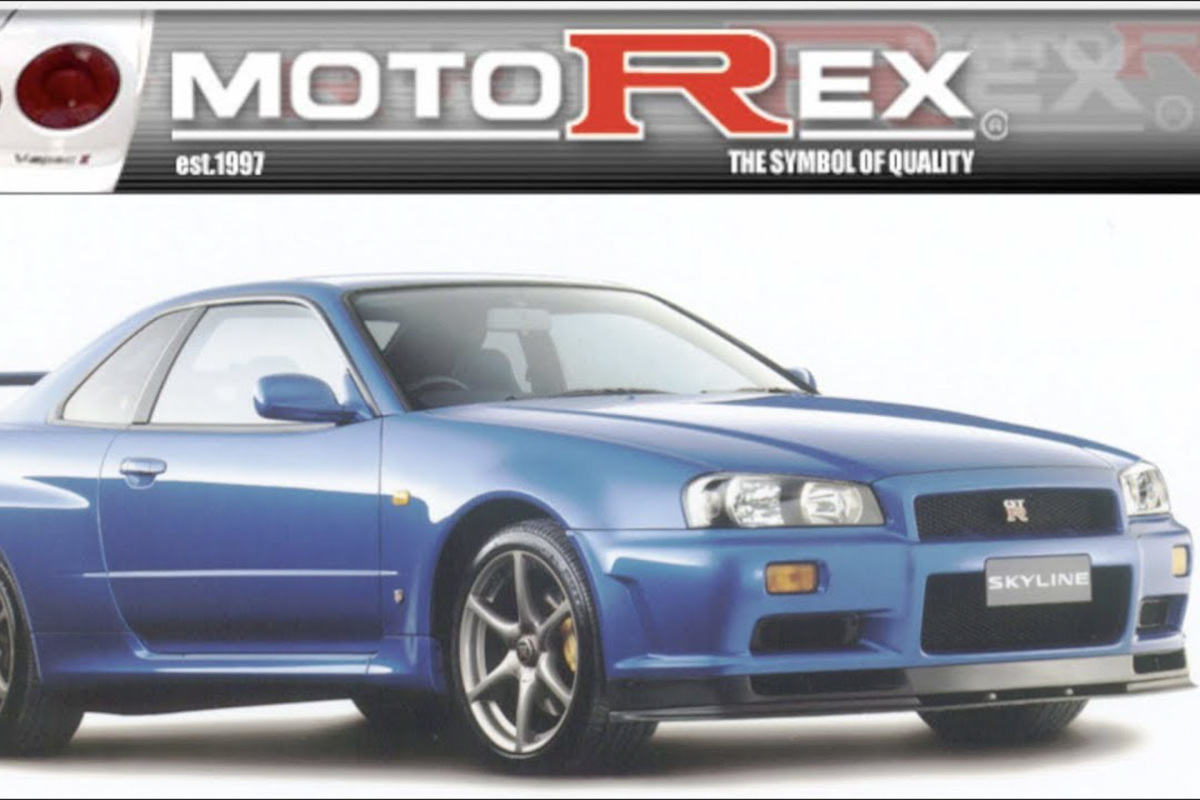 Prior to being owner and operator at Top Rank Imports in Southern California, Sean had a stake in MotoRex – yes, that infamous MotoRex of the early 2000s. For those who might not be familiar with the MotoRex name, they were the ones to bring in the Skylines for Hollywood, but also the first to import them for the general public. It's an excruciatingly long story with what happened to that company, but long story short, MotoRex had great success bringing imports up to federal spec requirements – for a while. They even went as far as crash testing the R33, a million-dollar task alone.
Then, things took a turn for the worst. After some illegal activities, they were shut down by the federal government, and the whole federalizing process became extremely difficult to do. All of the cars already here were grandfathered in, but hardly any other companies pursued importing cars after the crackdown. It was a huge market that was left untouched by the citizens of the United States, Sean being an exception.
With the 25-year rule set in place, Sean took advantage of the untouched opportunity and began importing cars on his own, under his own company. With that, he managed to work a deal with the conformance agency to get these cars registered within the state of California.
Basically, the cars need to be 25 years old to begin with, so that they are exempt from having to conform to federal regulations. What are these federal regulations? Well, though the list is quite long, but it basically consists of general guidelines that auto manufacturers have to comply with in order to offer their cars in the States. Amongst that list are things like crash test ratings, proper impact bumpers, proper emissions controls, proper safety equipment, and so forth.
This is why if you ever look at cars like a US-spec 993 Turbo versus a Euro-spec 993 turbo, the bumpers are totally different, the headlights and third brake light placing are different, and the US model will typically have more airbags, just to name a few things. The only loophole around the 25-year rule, is to wait until a car is 25 years old, where the law states that cars are exempt from conforming to said regulations and guidelines.
But don't get your hopes up, because that's not all.
In about 45 or so of the 50 states, this is all you need to get the Nissan Skyline of your dreams. For those of us in California though, we are blessed with having to abide by the states regulations on smog (emission controls). I find myself torn in this argument, so bear with me…
California has been cracking down on air pollution ever since the smog and congestion issues brought up by scientists of global warming research and development labs across the state in the late 1970s. Part of me totally understands where this comes from, and I support solutions for cleaner air and making less of an impact on our already polluted global environment. But on the contrary, the enthusiast side of me feels attacked and targeted by these rules and regulations set in place, because they are contradictory to their state's arguments. The state supports electric cars which require energy usage in the process of building said cars – it just doesn't make sense. But that's a whole other article that we will touch base on in due time. My point here is that because of the state's efforts to keep air clean, we suffer from having to deal with a ridiculous amount of emissions controls on our vehicles.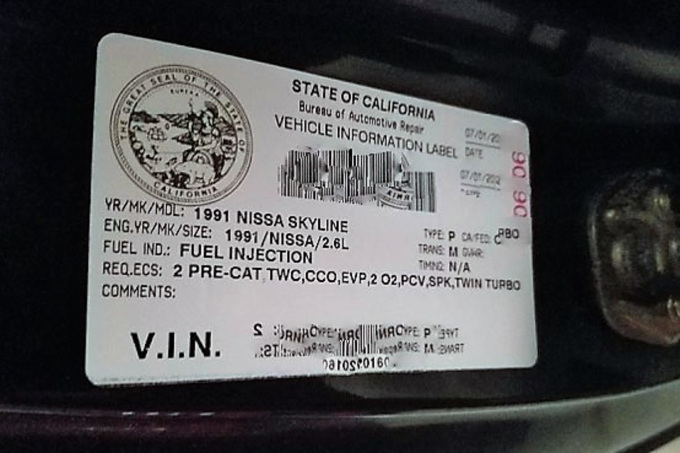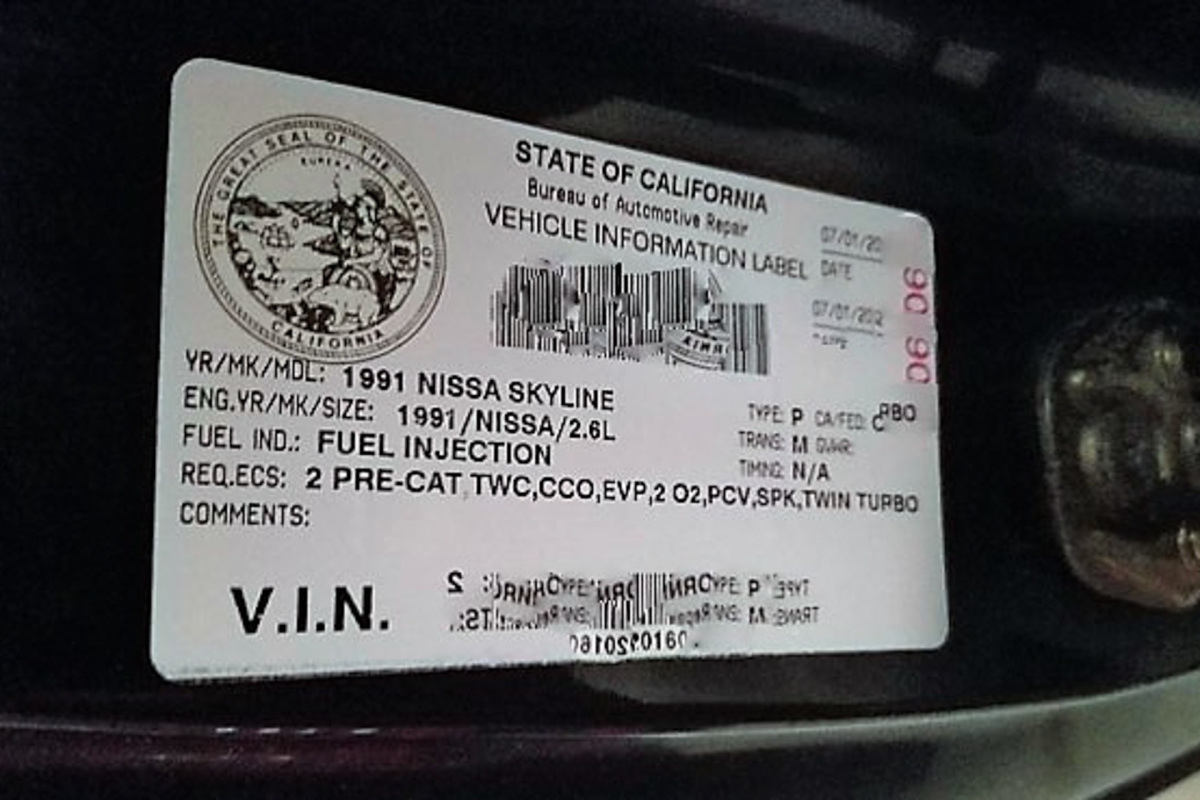 So, when it comes to getting an import registered in the state, it has to go through this whole process of being brought up to factory spec (so it runs right), having numerous amounts of emissions controls added onto the car, and then it has to be sent to a state-certified laboratory to get tested. From there, once testing is successful (it costs a lot of money each time it fails), it gets sent to the California Highway Patrol for further inspection, and finally completed with a sticker placed on the inner door jam, for proof of completion.
But wait, there's more.
Now that you've gone through this entire process, you have to take your mountain of paperwork to the Department of Motor Vehicles, or as I like to call it, Satan's first home. You will be greeted with a few hours of wait time, which ultimately leads you to a confused worker who has no idea how to process Japanese import documentation, because well, it's in Japanese. You will get a supervisor involved, they will turn you away multiple times, but as I mentioned before, you must stand your ground, and eventually you will prevail.
If I lost you anywhere in that explanation, don't feel bad. It's totally okay to feel frustrated and confused. But think of this – my car is what set the standard for that type of process. Imagine how many people were involved, how many issues and hoops Sean had to jump through in order to get this down right, as a process, so he could replicate it more efficiently for future enthusiasts. Maybe now, people will understand why California cars are always so sought after when compared against out-of-state-titled cars.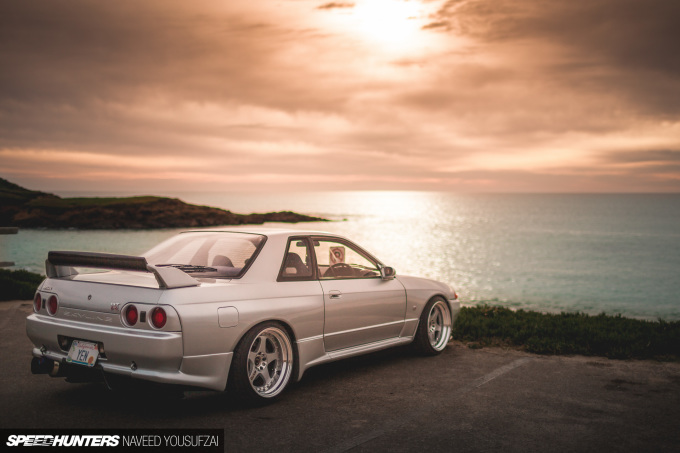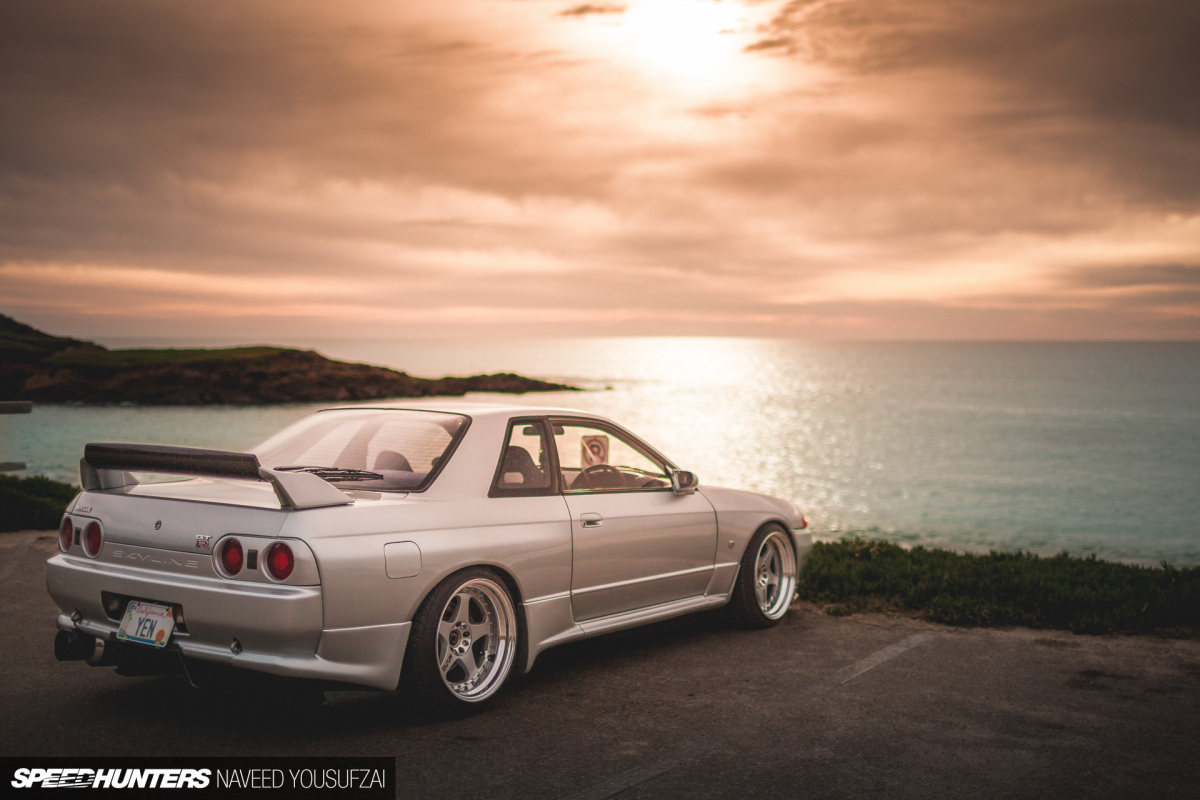 Is it worth it? Probably not, as it would be easier to just title it out of state, as many seem to get away with going that route anyways. But one thing is certain, once you nail this process and have it complete, you will be headache-free for as long as you own the car. Some may even argue that they would never want to live in a state where you have to deal with this type of governing, and that's absolutely okay.
I for one, love it here in California. There is nowhere else in the world where I can wake up on an early November morning, where the sun is shining bright and temperatures are at a cool 70 degrees, and make my way towards the beach, whilst driving scenic mountain roads and stopping in the city for some Philz Coffee on the way – all in any single given day.
OEM+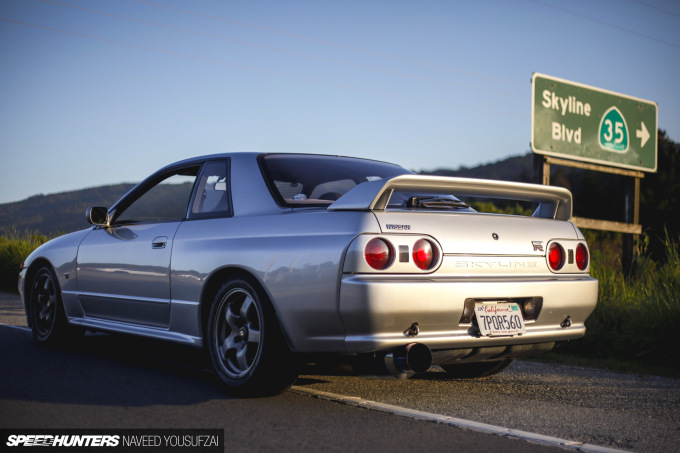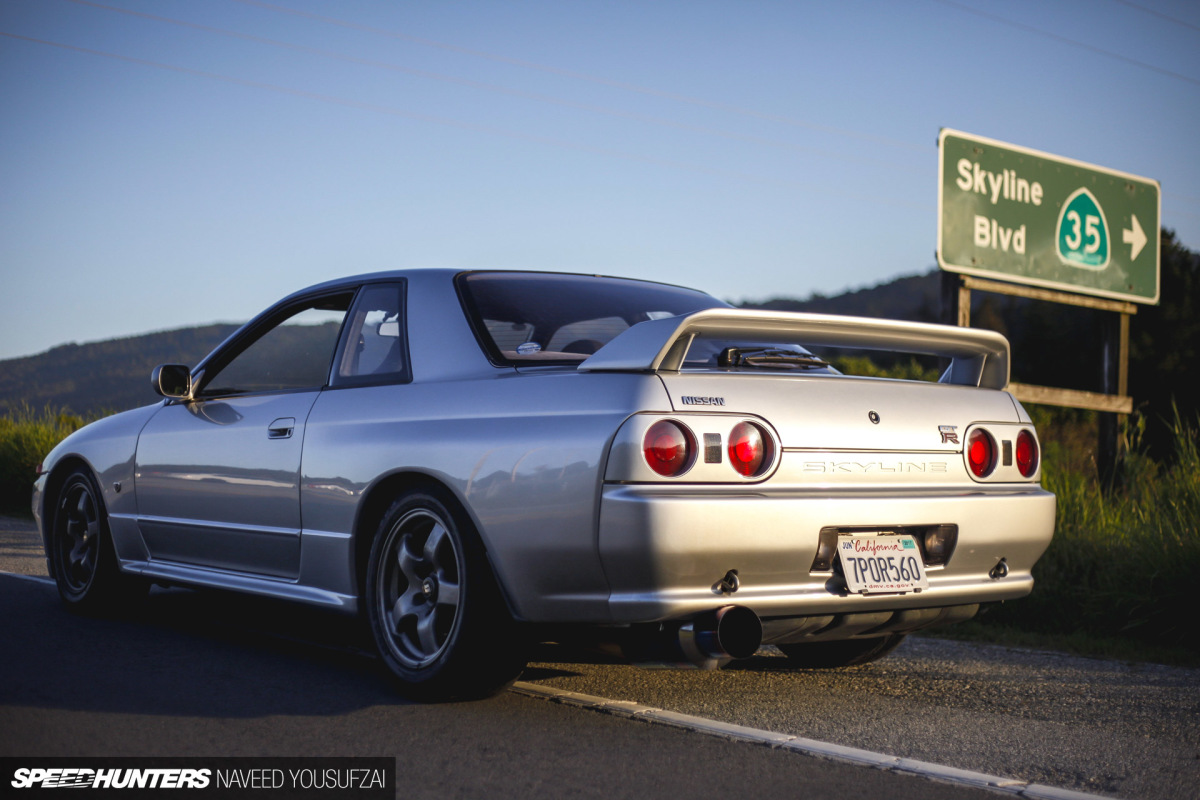 So let's dive back into details of my car's progress. Shortly after the headache was over, I found myself at a fork in the road. By no means am I tooting my own horn here or anything, but when you finally own a piece of significant history, in a place where most have only heard or read about the car, you almost feel obligated to preserve it.
On one hand, I wanted to create a full-blown tribute to the Group A racers of the 1990s. On the other, the modest purist in me wanted to keep it as original as possible, as if I was responsible for portraying what a factory example GT-R truly was to California enthusiasts. So what better way to find a happy medium between the two than to go OEM+?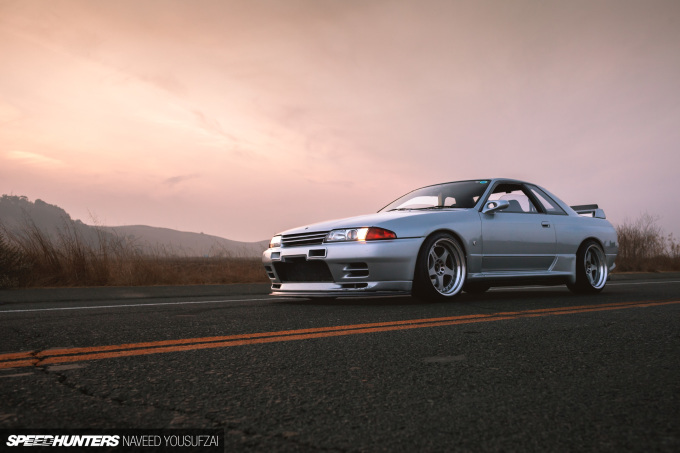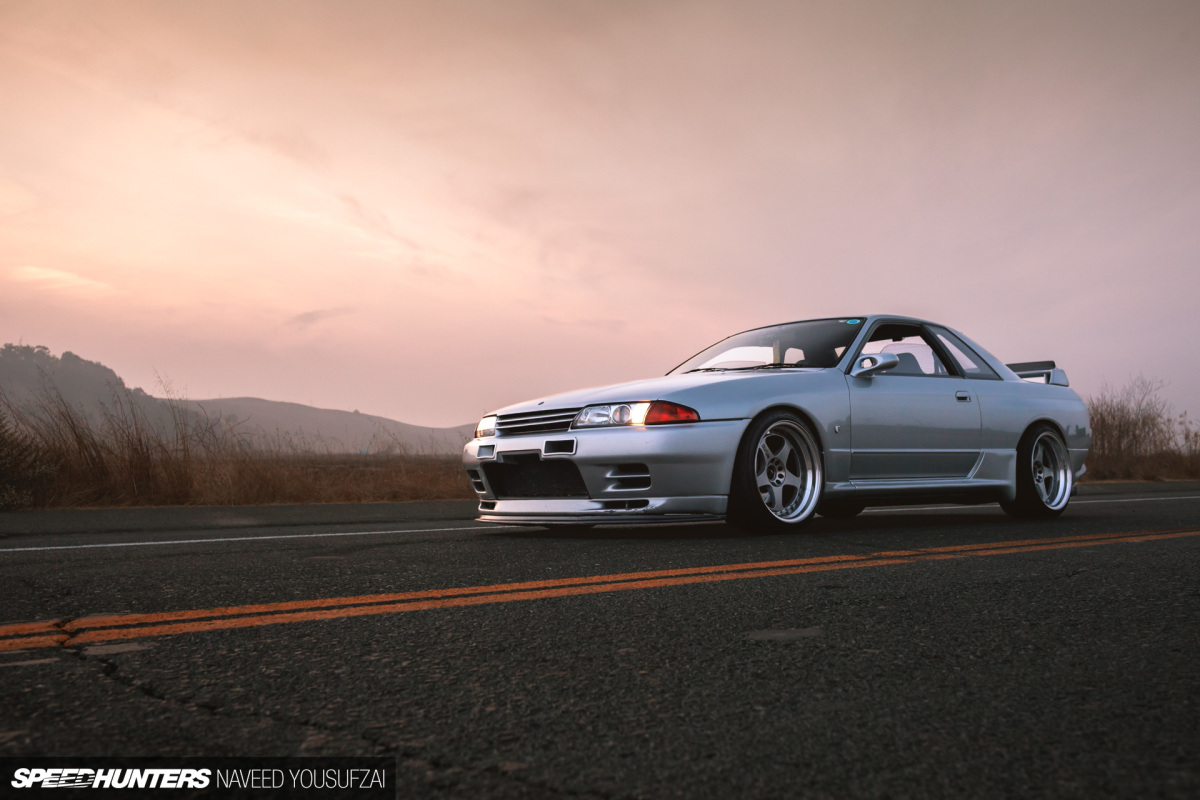 I knew I'd be using the car for its initial purpose – driving hard – so my first priority was to get everything up to proper spirited-driving spec. As with any 25-year-old car, the bushings were pretty worn, the suspension was quite soft, and the ride height was unbearable. My solution ended up being a gorgeous set of Öhlins DFV series coilovers, new bushings all around, and a lowered ride height for a better center of gravity. Of course, maintenance like fluid changes, coil packs, and MAF cleaning was taken care of as well.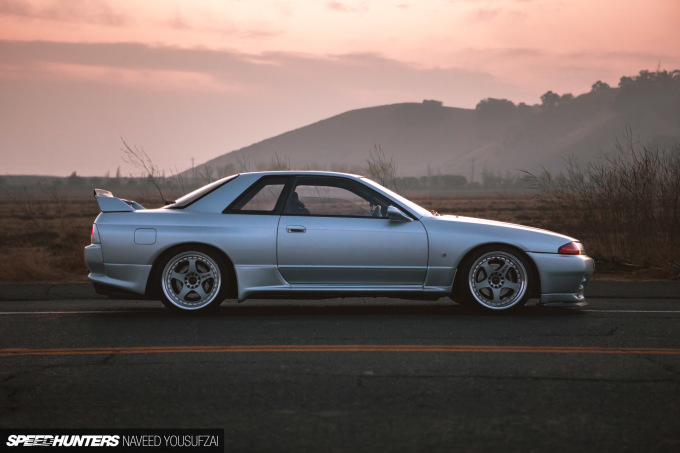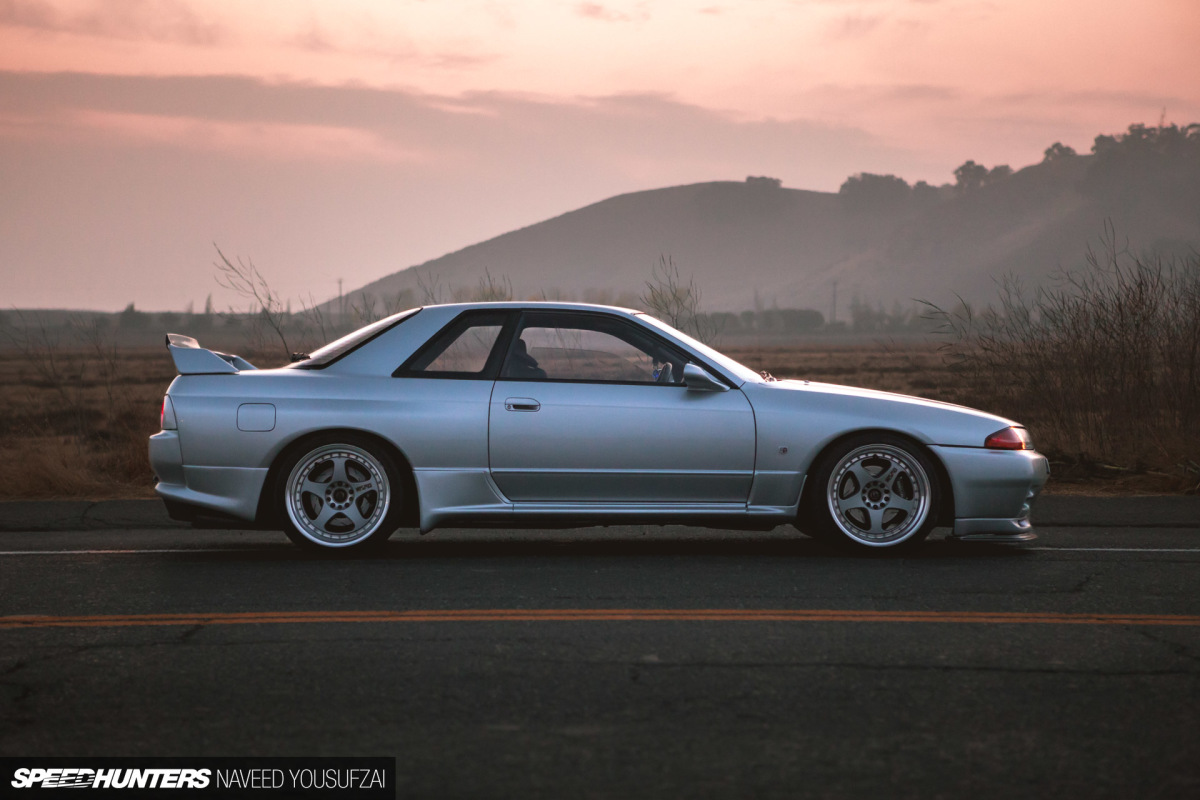 Now that things were grounded, I began the hunt for the few Nismo bits on the car. I scavenged the Japanese auctions for months, bidding and constantly losing to Japanese locals on all of the old original parts. But eventually luck struck, and I found myself taking delivery of authentic Nismo N1 bumper vents and Nismo N1 six-piece side skirts, the two most critical parts in R32 aesthetics.
From there, I felt that the car needed just a tad bit more, so I went ahead and purchased the carbon AB Flug front lip, carbon Fujimura Rocket Dancer wing gurney, and the carbon Top Secret rear diffuser.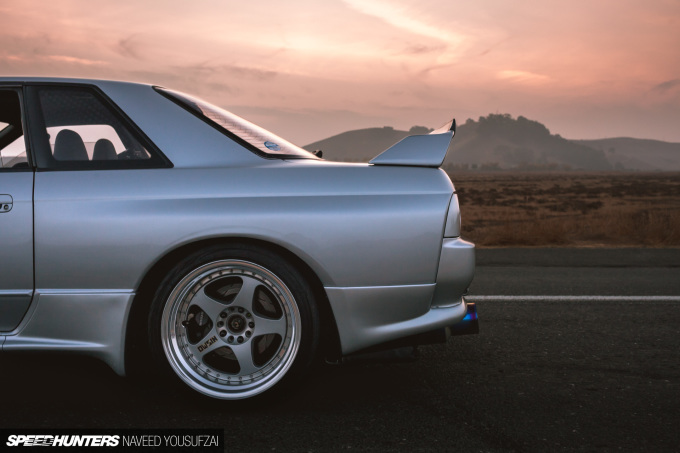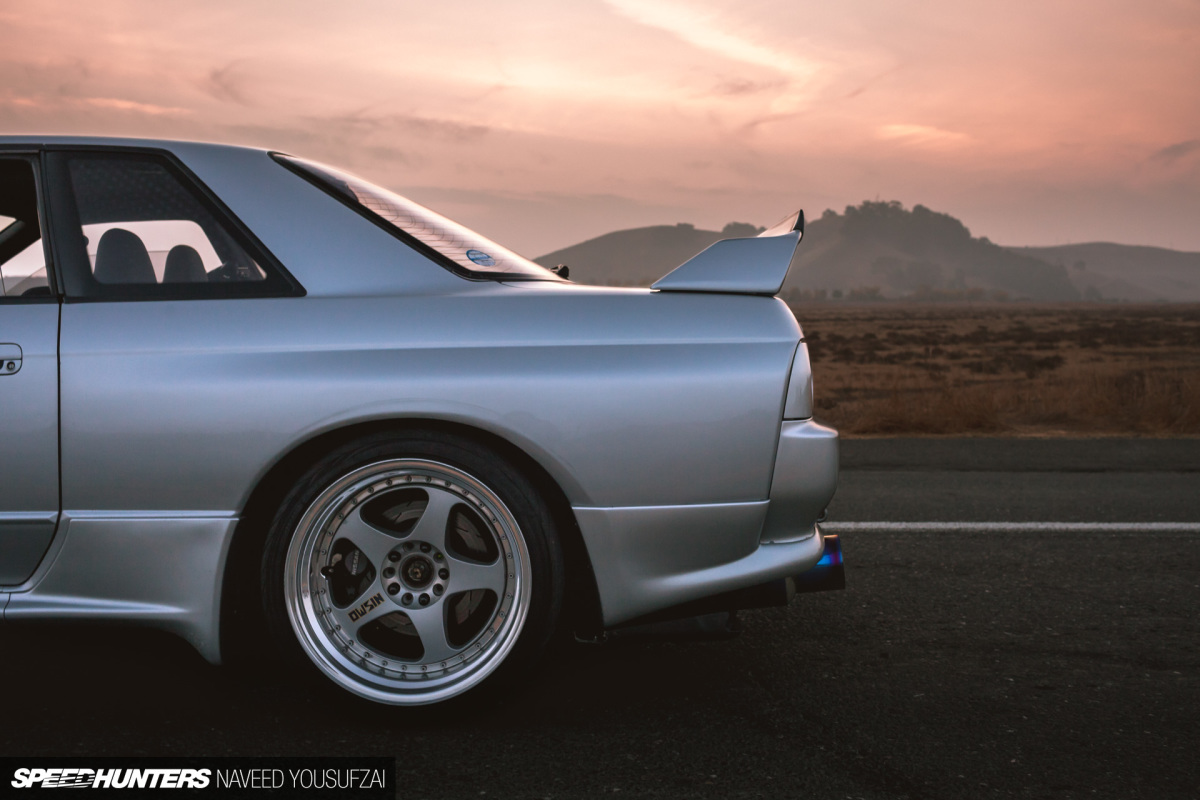 Whilst searching for more aesthetics, I came across a pair of Trust rear bumper spats and a pair of Ganador mirrors, which I quickly jumped on as well. And I'm glad I did; they add subtle touch of aggressiveness, and further help enhance the aerodynamics on the car.
Wanting to keep true to the OEM+ look, I had my mind made on a good set of Nismo LMGT-2 wheels to rebuild. The problem was, they've always been difficult to come across in the States. But one night, while I was chatting with a buddy from Fresno about other wheel choices as I had nearly given up, he mentioned that there was a dealership local to him that had an old beat up Z31 sitting on their lot, with the LMGT-2s in factory spec on the car. He asked me what I'd be willing to pay for them, and the next day went to the used car lot and asked the owner if he'd sell just the wheels. After some back and forth negotiation, the wheels were purchased on my behalf.
A week later, I picked up the wheels and immediately dropped them off to my buddy Jesse over at Griplow for refinishing. I've always been intrigued by wheels, and had have owned quite a few sets that were refinished by Jesse for previous builds. But these wheels were special in a sense that they were going on my ultimate pride and joy. After discussing some fitment requirements, the overall specifications came out to be 18×10-inch +13 up front with high back-padding, and 18×10-inch +11 in the rear with low back-padding, resulting in 3.5 and 4-inch lips respectively.
Fitment was spot on for the look I was going for, sitting a few millimeters outside the fender wells, with 245/35R18 Federal 595 RS-RRs all around. Technically, I should've gone with something in the 17×9-inch range for proper OEM+ fitment, but being the stance-loving kid I am, I couldn't help but fully fill the wheel arches for that ultimate hovercraft look.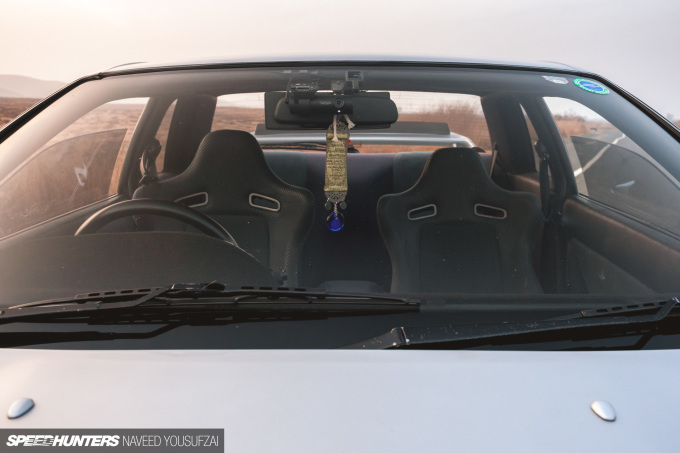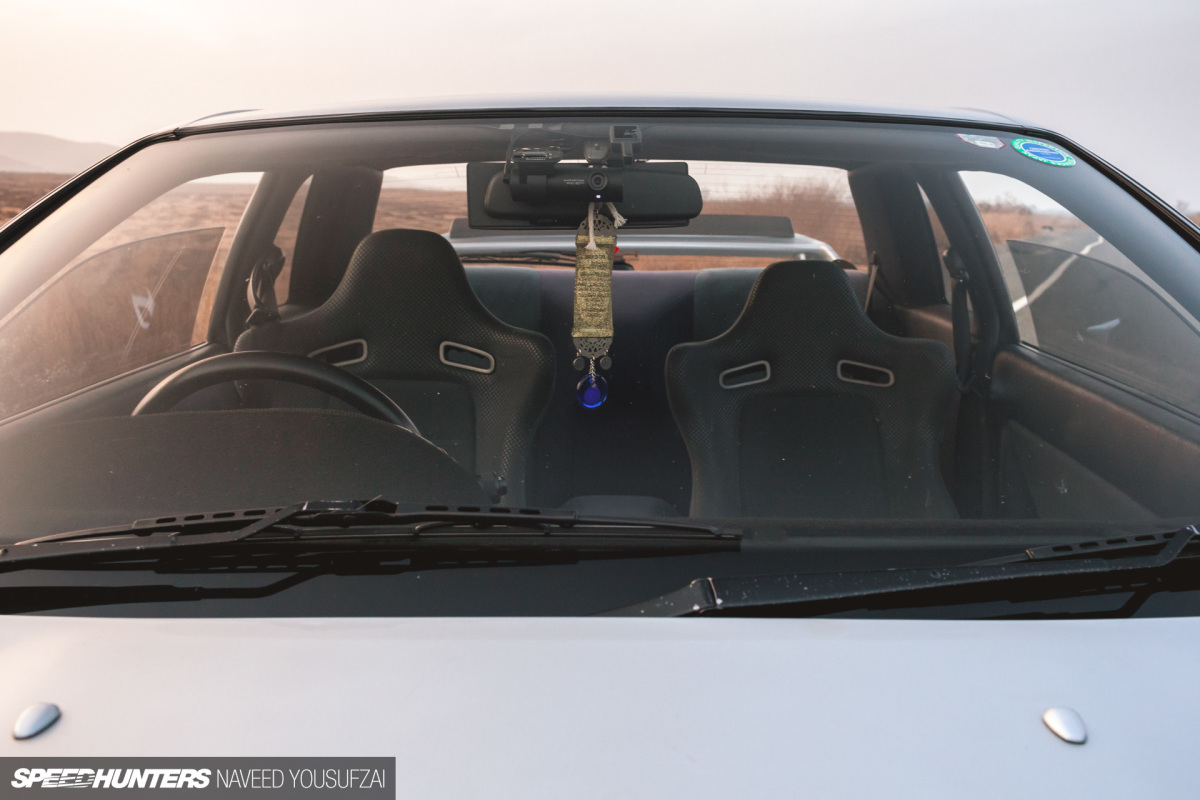 Moving on to inside the car, everything was already perfect. Since my GT-R was maintained fairly well by the previous owner in Japan, there were no common R32 bubbles or cracks on the dash, no faded trim pieces, and all of the door panels and seats still had their proper fastening equipment on them. Because of this, I couldn't find it in me to make any drastic changes to the interior, other than upgrading the front seats to R34 GTR V-Spec items, which matched up quite perfectly with the rest of the interior.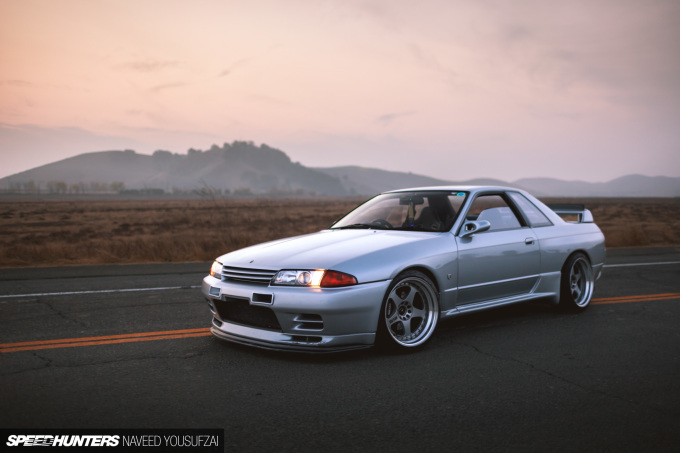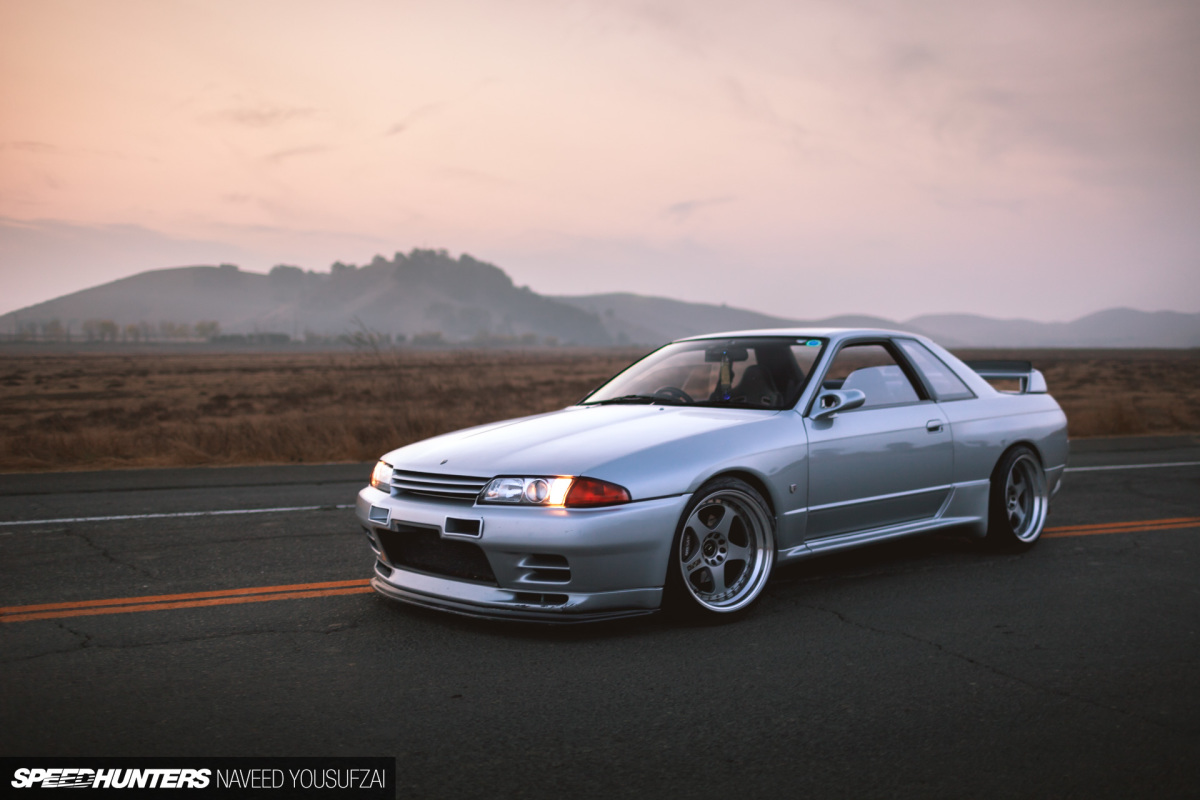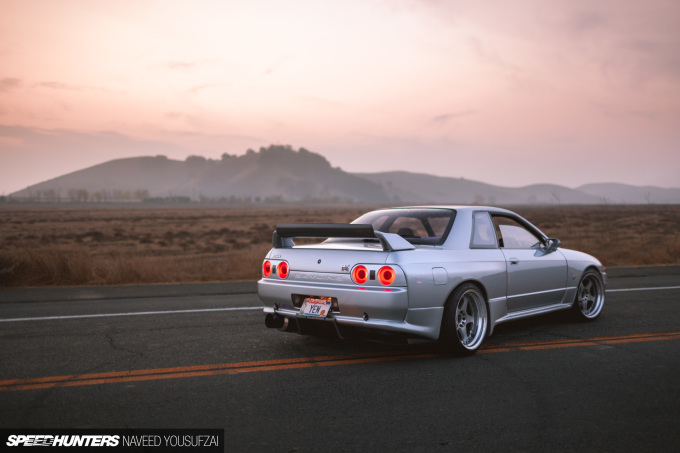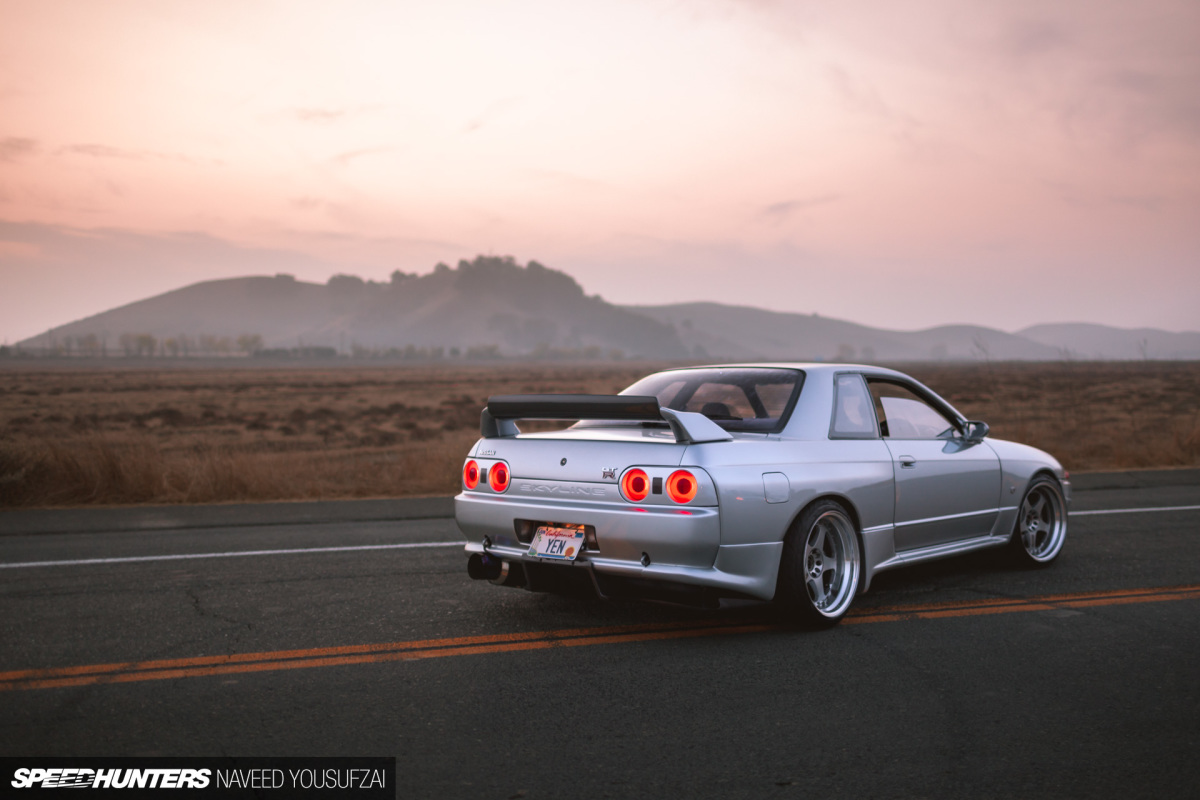 There are a few other changes that are currently in the works for the car, including some touch-ups from the abuse it's sustained on mountain roads over the past couple of years. You'll notice some road rash and a few chipped pieces on the carbon accents of the car, but overall, I'm quite content with where it sits. I can proudly say I've got it dialed in to a point where I've kept up with, and even surpassed some supercars in the back roads that I frequent. It still blows me away with how well this car perform.
More Than Just A Car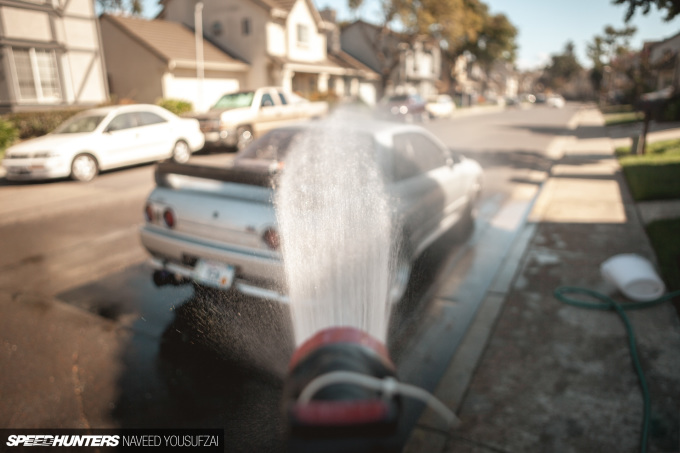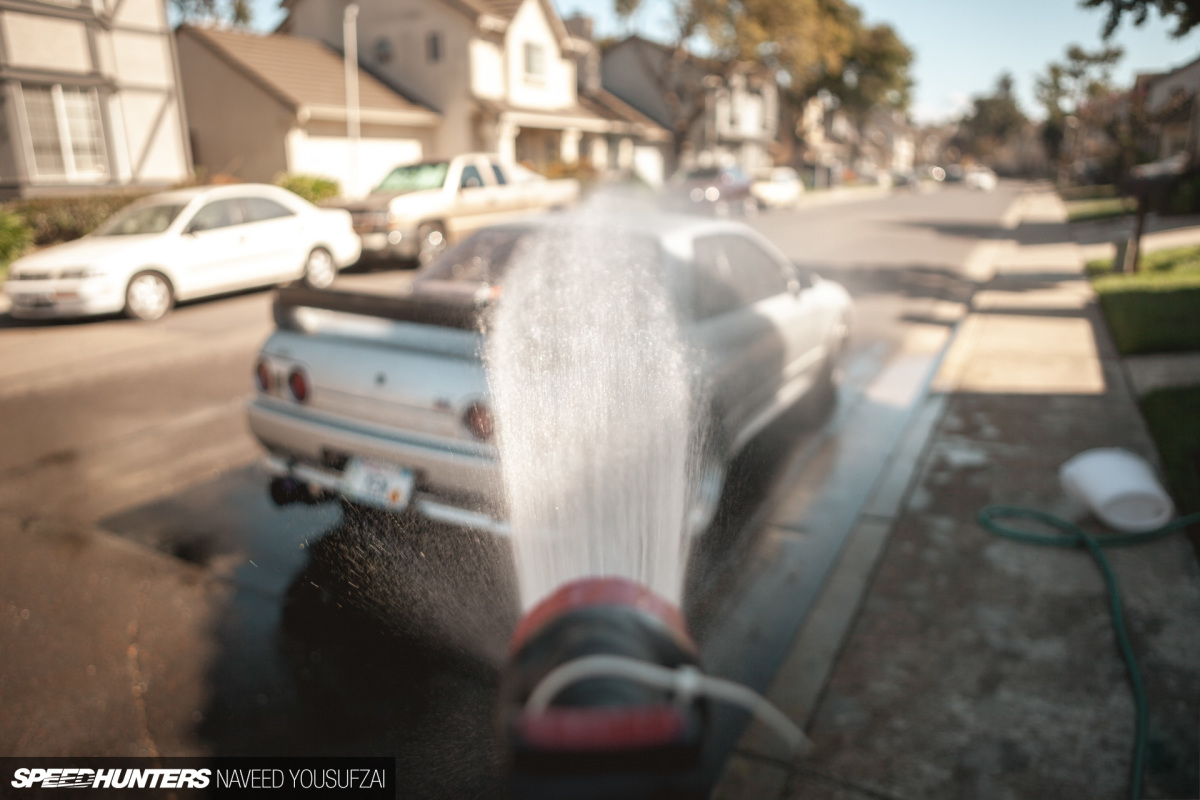 Deriving from the chapter title, this car has served me more than just being a fun mountain carver. Sure, owning it comes with many perks, and on contrary, a mildly annoying amount of attention, but all of that is overseen when I think of the bond I've formed with the car. Whether it be going out on a spirited run with fellow enthusiasts, or simply washing the car on an easy Sunday afternoon, the car has become it's own network in a sense.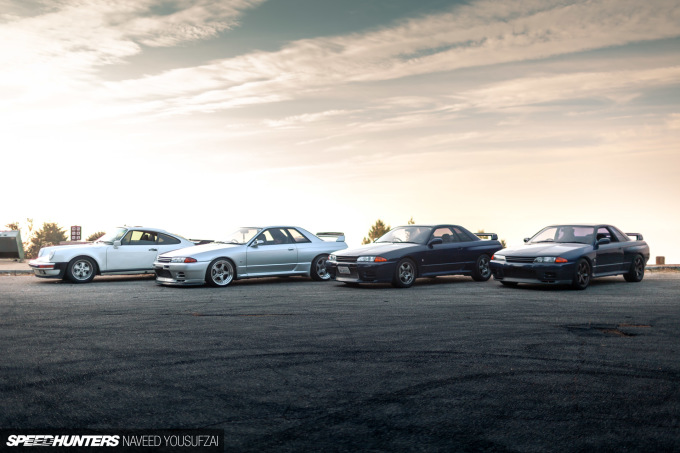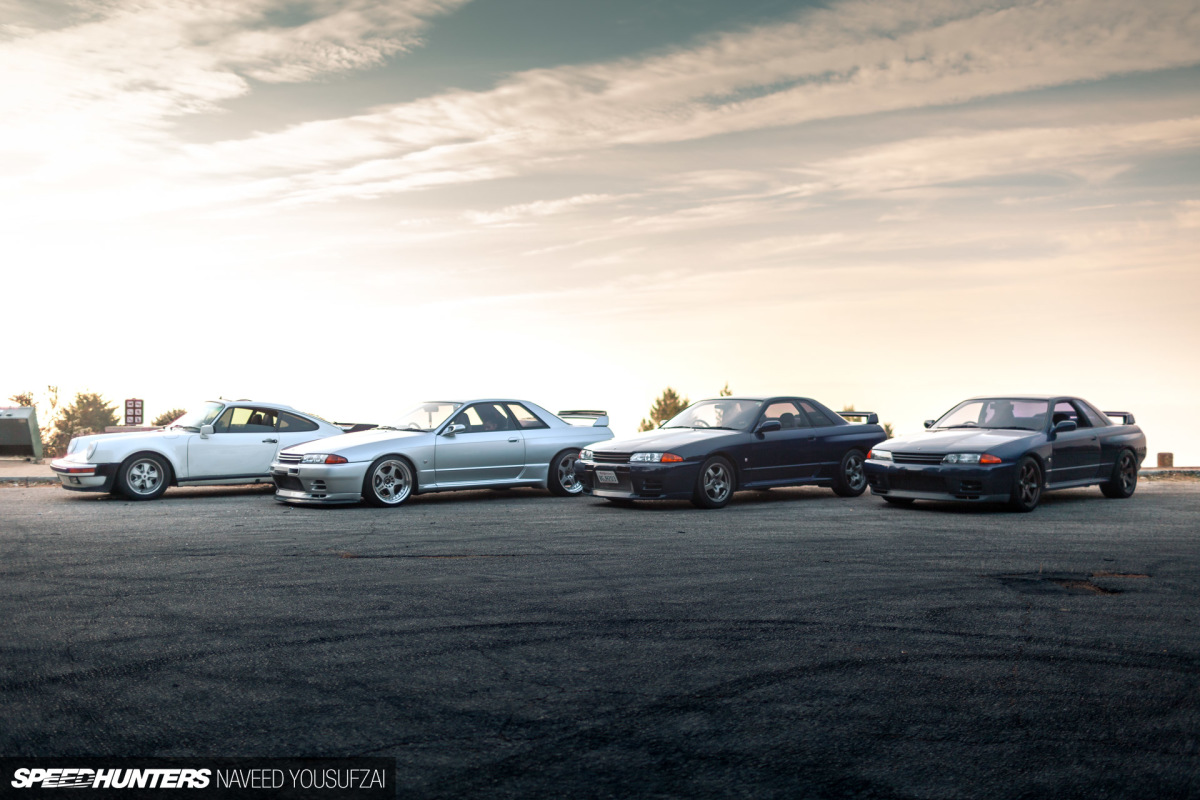 Prior to ownership of this car, I felt like I was trapped in some sort of bubble. I'd always been interested in a broad array of different platforms – everything from new-age supercars down to early-'60s econo-shit-boxes. But for some reason, I wasn't able to make connections with the owners of those vehicles. Maybe it was because my last build was rocking -10 degrees of camber, so most enthusiasts probably couldn't take me seriously when I'd reach out. Or maybe it was because of the 'guilty by association' mentality that comes with owning a Subaru or BMW.
Regardless, the GT-R serves as a tool to get that initial conversation going, and it's helped me build some seriously awesome relationships with people that I can now call friends.
I've successfully managed to create a network not only for myself, but for people around me as well. Over the passed two years, I've organized some sort of driving event almost every weekend, even when the weather has not been in our favor. Just look at some of photos of my last major driving event, Tour De' West, which was comprised of everything from a multi-million dollar Ferrari 250GT Lusso down to a Nissan 240SX.
How often can you say you've seen that sort of diversity in a group of enthusiasts, sharing the love of sheer driving pleasure, together?
Or take a look at some of these pans shot by a good friend of mine that I met whilst driving. Daniel spends his weekends out on Bay Area back roads, snapping pics of all the crazy stuff flying around out there. He's kind of like our own personal track photographer. Who does that? You have to have some serious passion for photography and cars to be willing to spend that much time in a hobby where you're not being paid for it. But Daniel's passion prevails forward, and his friendship circle constantly grows with it.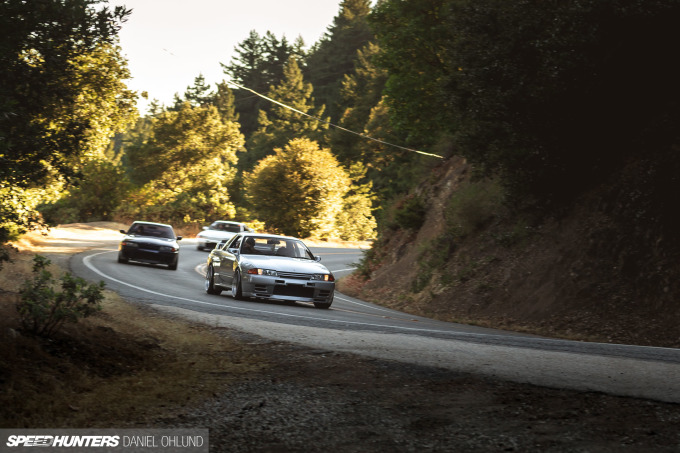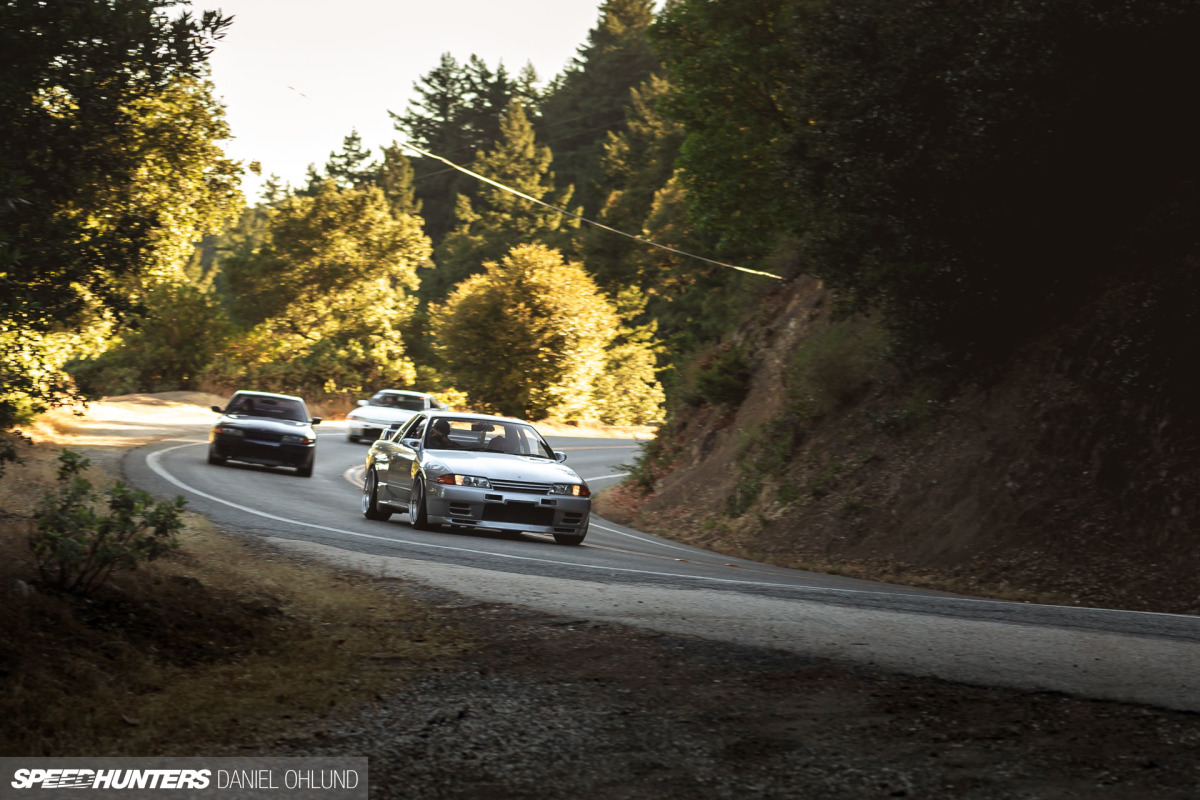 If it wasn't for owning the GT-R and getting out on the road to drive, I would've never met him, or any of the other like-minded individuals that I now know and share my passion with. I can't say this enough, but I'm truly humbled by these people, and grateful that we've all made some sort of connection in some way, shape, or form.
This has been more than just a build for me, it's become the epitome of my life. As the car progresses into its better future self, so do I.
I'm An Open Book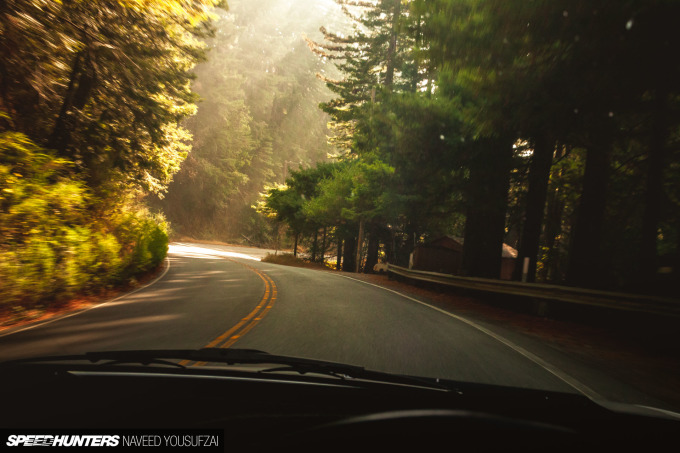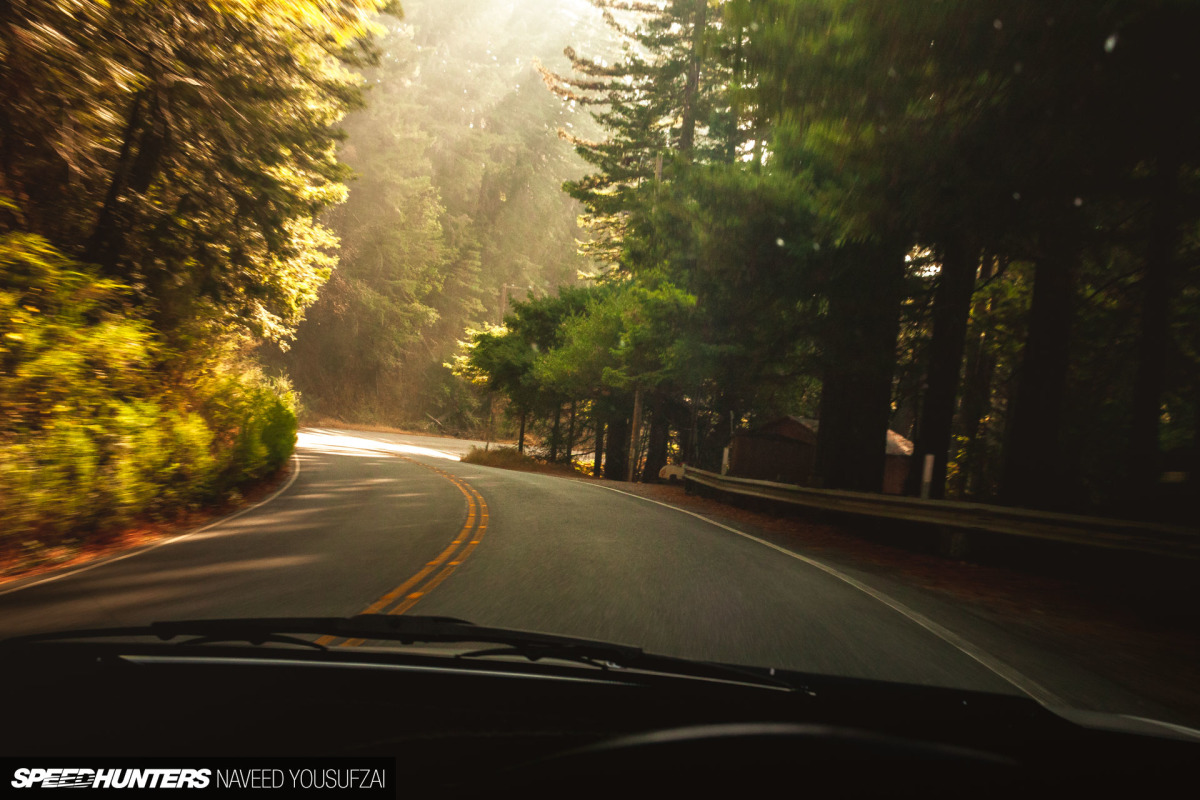 I'll cut the rest of this short, as we've covered quite a few different topics. There are plenty of other stories that I'll be sharing with you all in the near future. I'll leave room for a gallery, and also want you guys to know that I'm a complete open book when it comes to the comments section.
Please, feel free to chime in and let me know your thoughts on everything I've talked about here, whether it's asking me questions about the community, myself, processes of importing cars, or critiquing my choice of mods. Don't be shy, I'm all ears.
Naveed Yousufzai 
Instagram: eatwithnaveed
Cutting Room Floor