33 & 34
The FR layout is the best. Not because it actually is, but for the vast majority of us this is the performance-oriented chassis platform that we experience the most.
While new offerings and the overall supply of quality examples has long been dwindling, we can always hope that manufacturers continue to bring back more of these long-lost drivers' cars. Looking back at Japanese cars through the '80s and '90s and early 2000s, it seems that now is the best time to own one. If you wanted a good, analog driving experience (who doesn't?), the most bang for your buck always seemed to be to be an older Japanese car. Throw some performance mods at it and no matter what you're driving you'll be having a decent time if there's an engine up front driving the rear wheels exclusively.
But look at recent sale prices of, say, the AE86 platform or a MkIV Supra, and you'll realize that these JDM thrills are no longer as accessible as they once were. If you bought (and kept) one of these five or 10 years ago, good on you; it's often hard to get your money out of a build. As great as it is to see these almost-classics getting the love they deserve, it means that other brands start to come to mind when it comes to a used car. An E36 BMW M3 with a few dings will go for the same money as pristine NA Miata, for example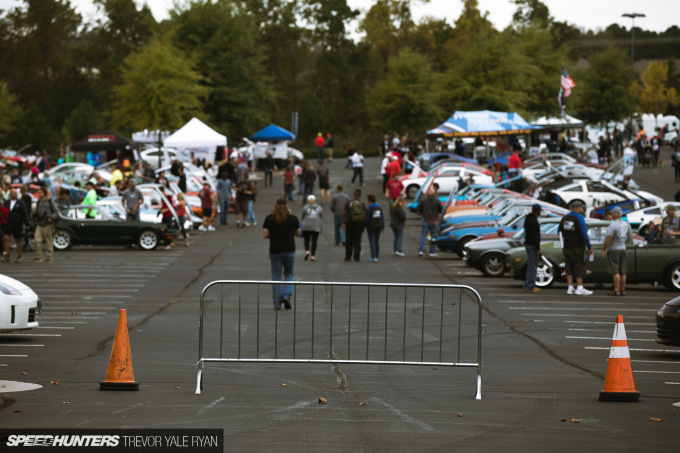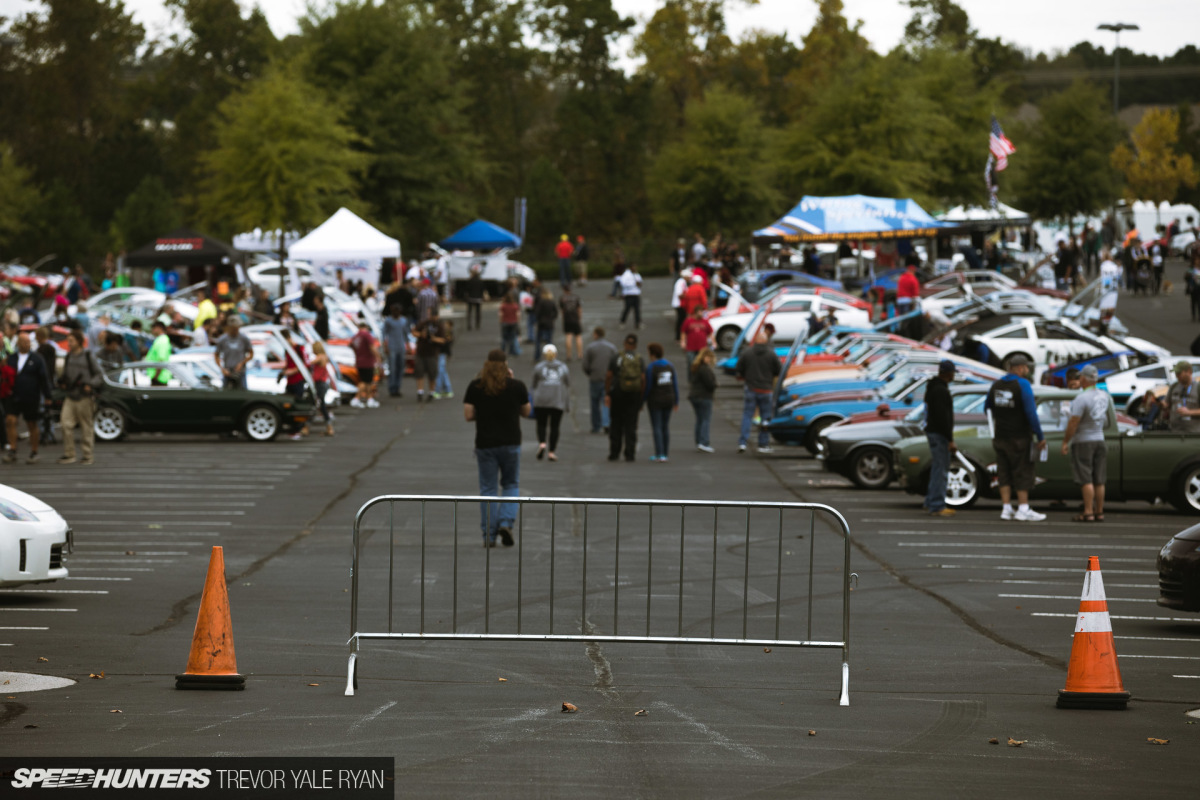 Still, one standout remains, a car I'm told all too often I need to stop ignoring, a well-loved platform but I never seem to get excited about: the Z33 or Z34.
Why is this? Is it just me?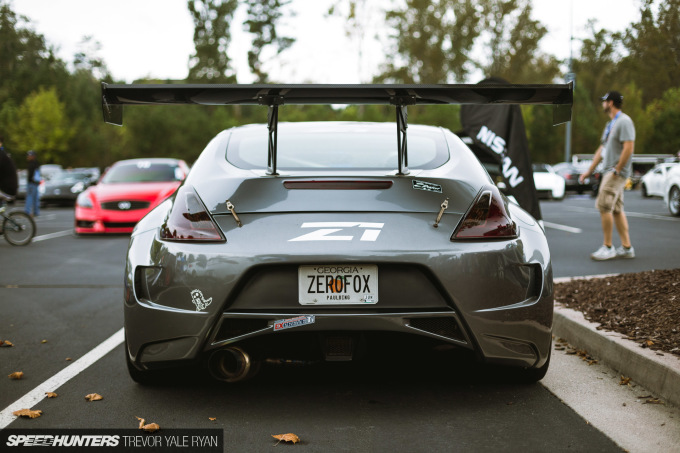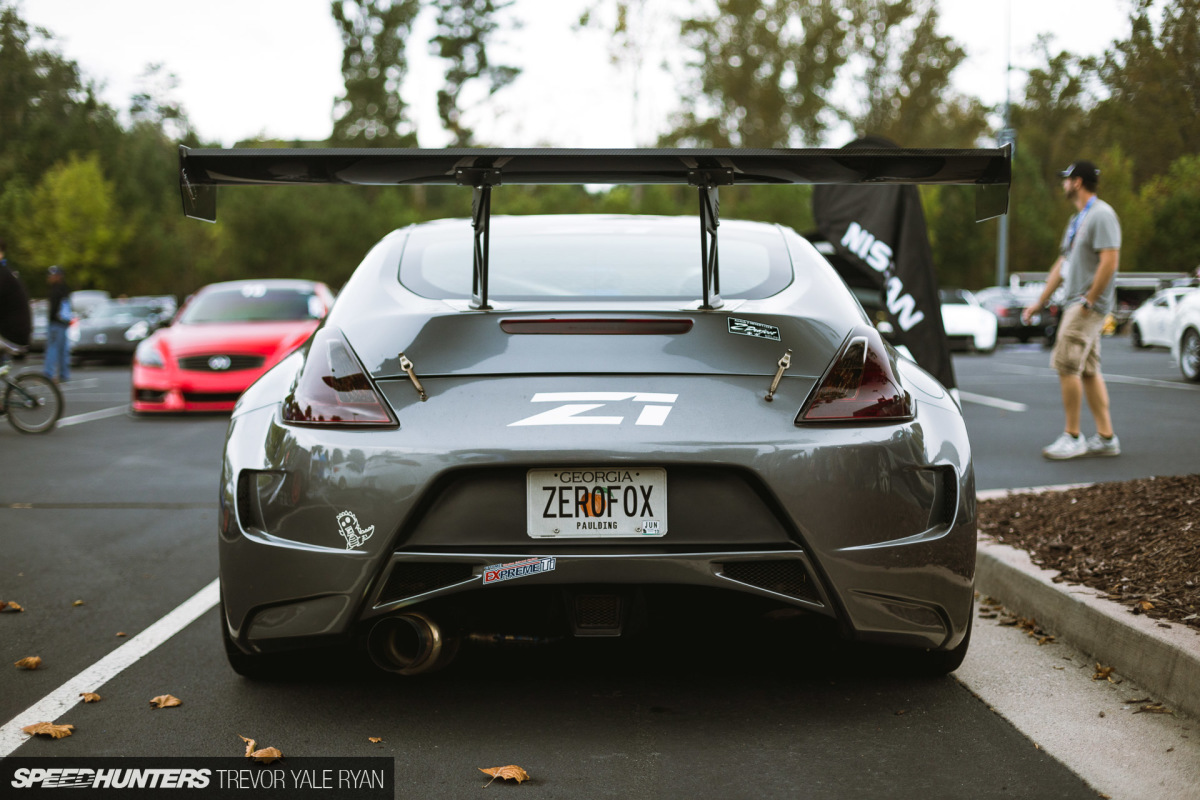 I already had my mind opened a bit when I visited Z1 Motorsports' workshop outside Atlanta, but I still had more late-model hunting to do at ZCON. I've already taken a closer look at a few S30s — as well as a healthy supply of early model cars — at the People's Choice car show, the final sub-event of ZCON.
So, seeing as how it seems that one of the best used cars you can buy right now remains either a Z33 or Z34 I must do my duty and share with you some of the best from the show.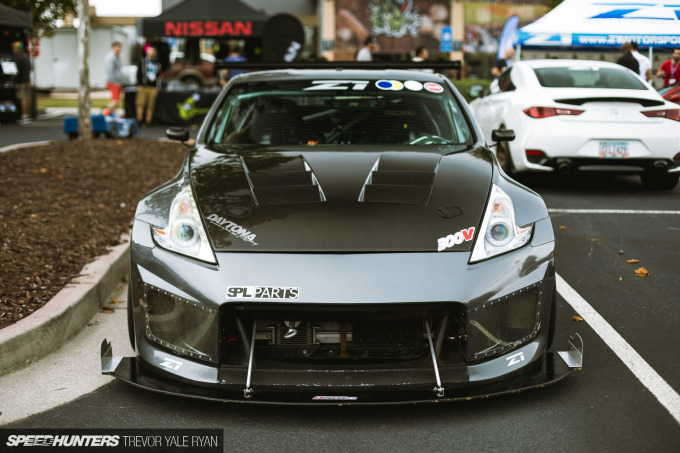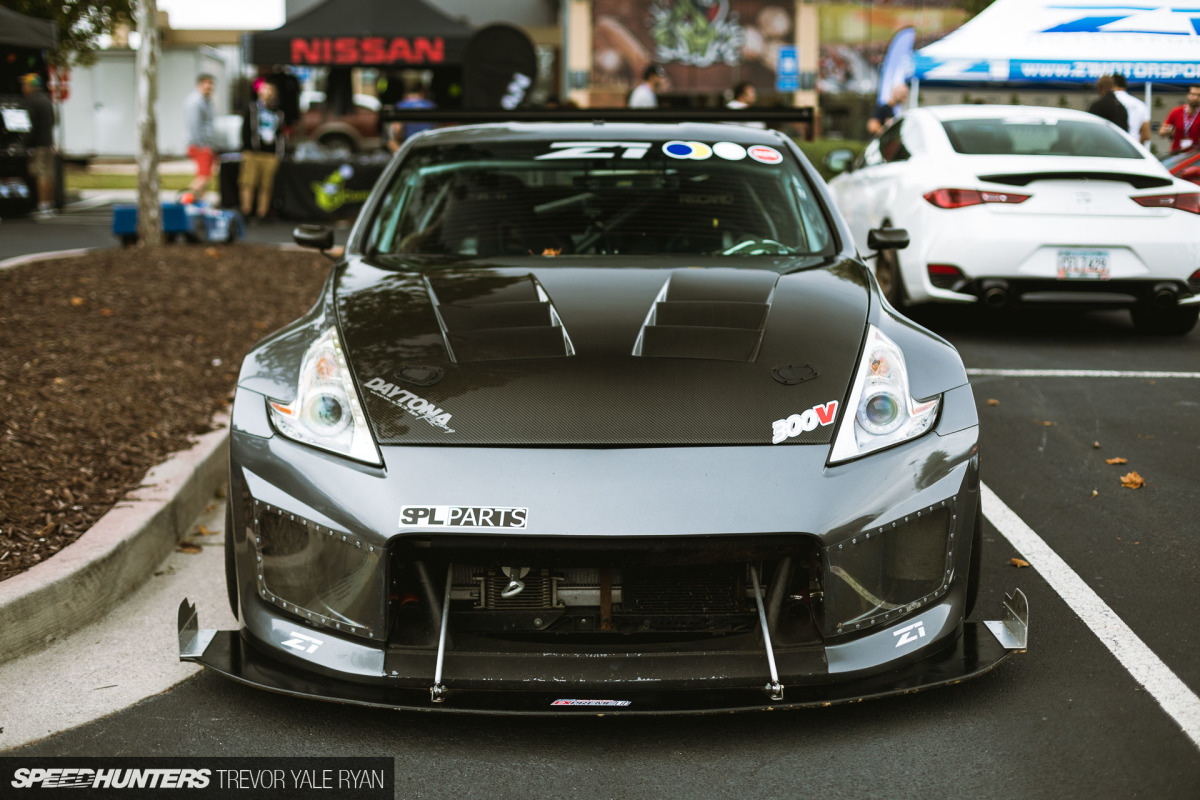 First up is Spencer's track weapon; working at Z1 Motorsports it shouldn't come as a surprise that this was his platform of choice. As you can see, the interior's been just about as stripped out as it could possibly be and the exterior has been upgraded to match.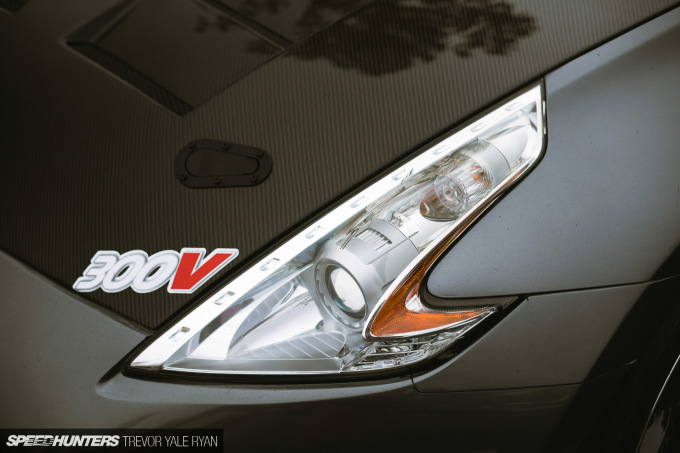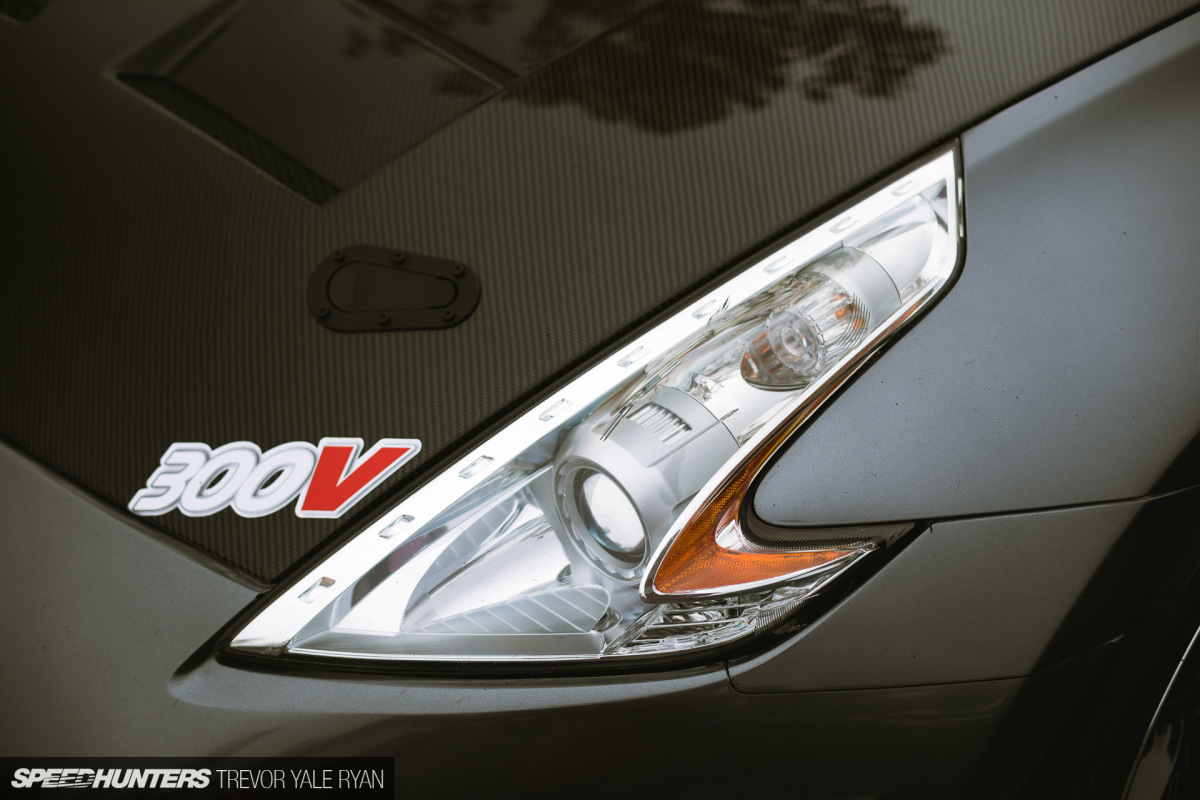 Fully caged, Recaro race seats, an OMP steering wheel, Schroth harnesses, RAYS wheels, a carbon fiber hood and a splitter up front paired with big aero out back – it's well-balanced in the realm of affordability, and plenty of fun to drive. You might remember seeing a shot or two of this thing from when I visited Road Atlanta earlier in the week.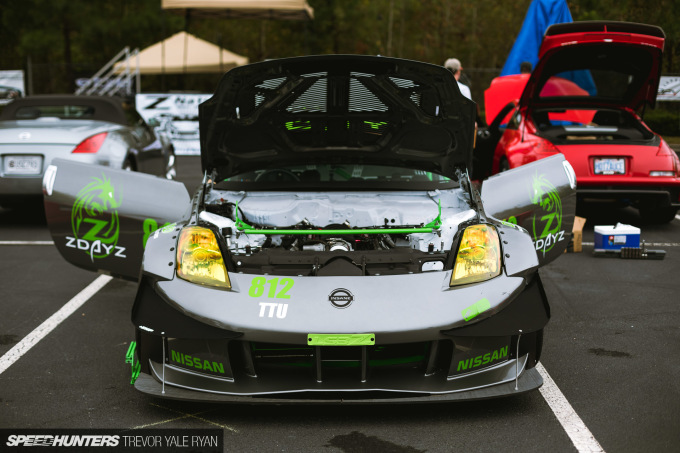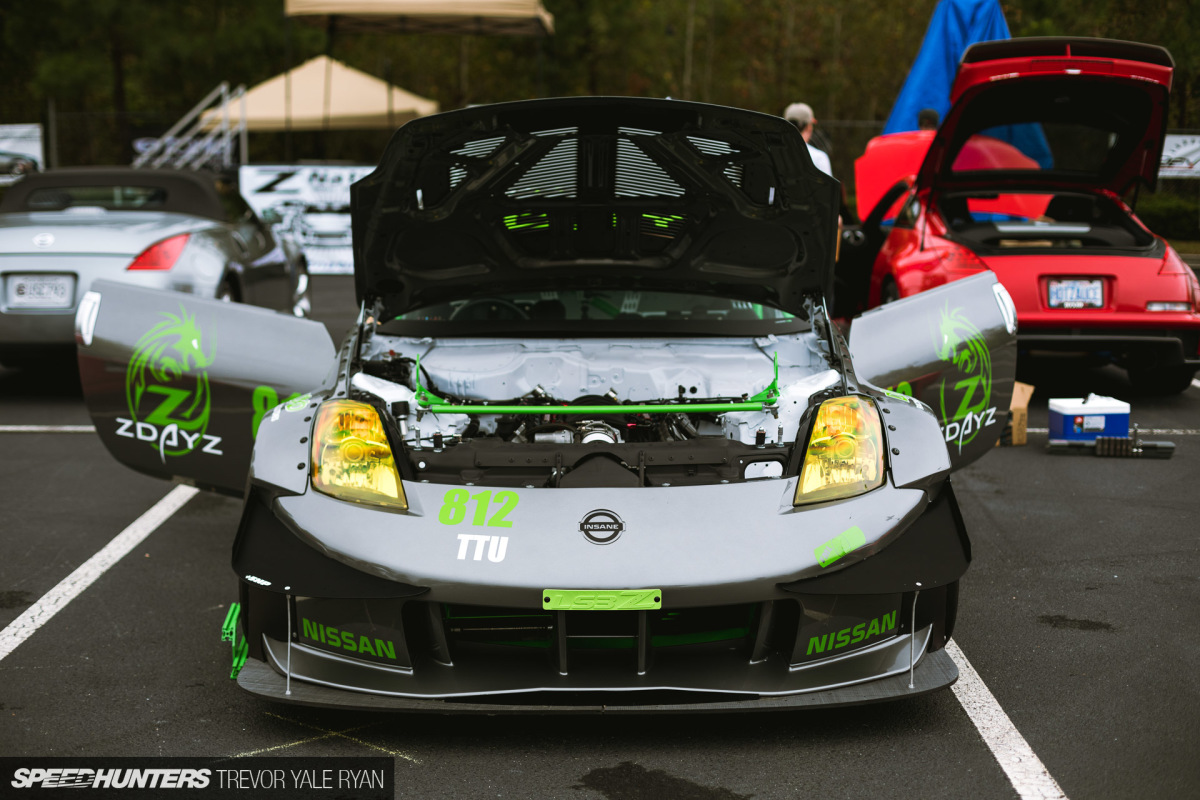 But, if you want to take it all up a notch, then this Z33 might be the car for you.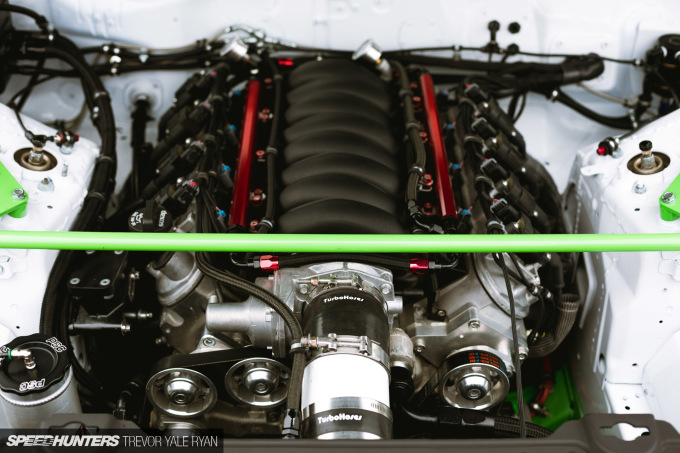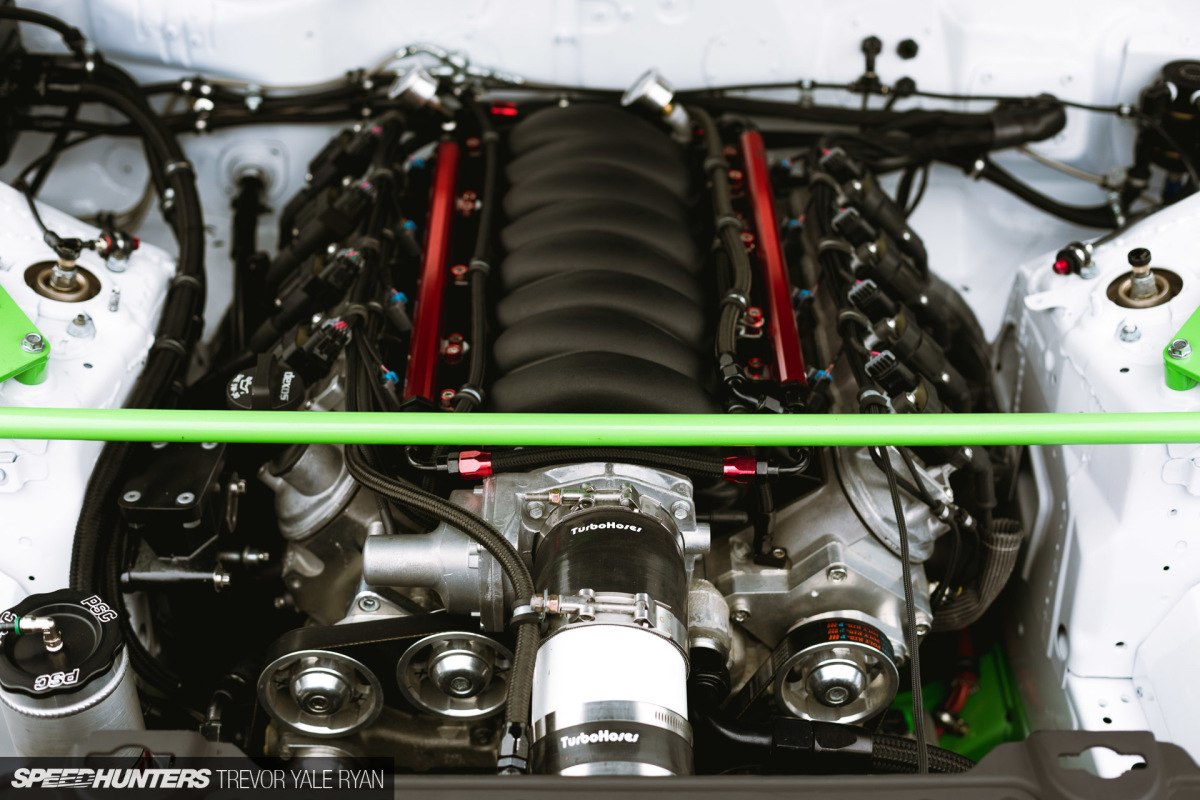 There's a V8 swap complete with side-exit exhaust, and the car appears to have visited plenty of circuits on the eastern side of the country.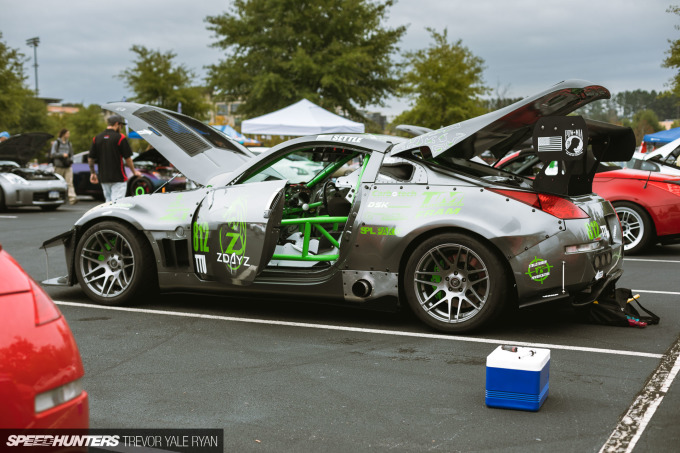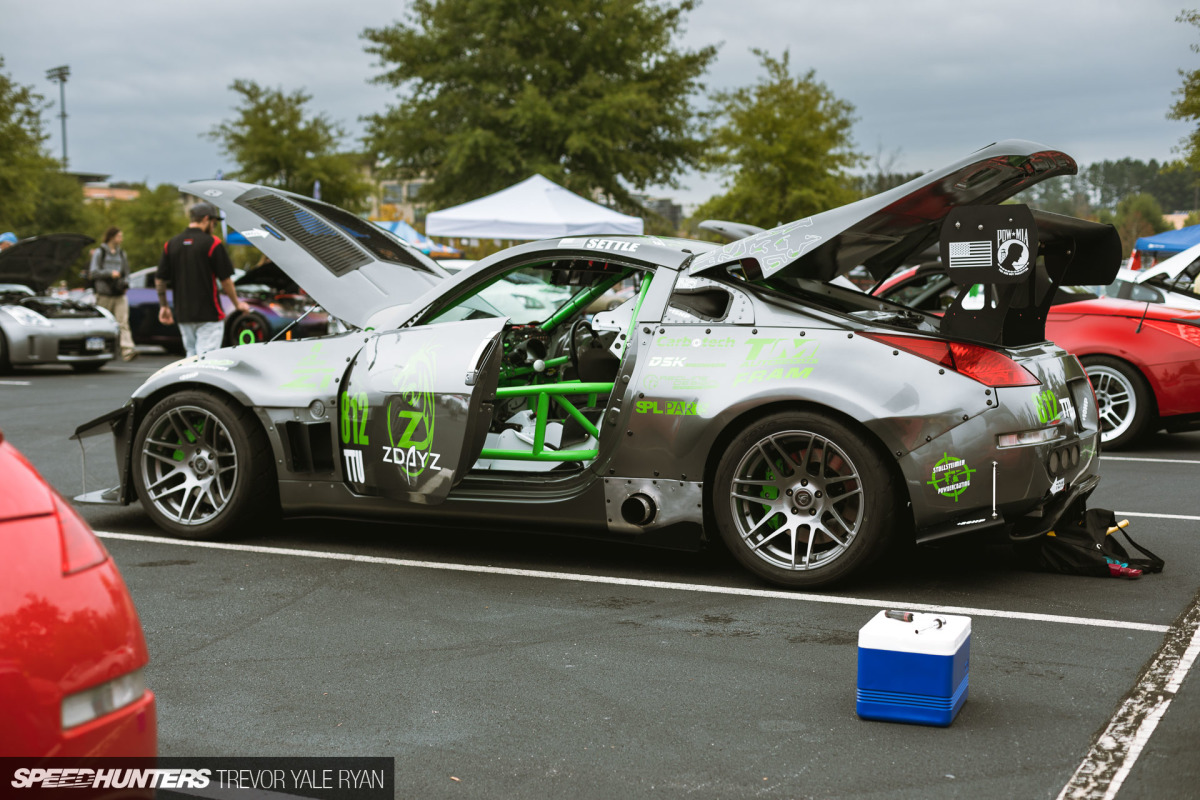 Inside the cockpit the driver is surrounded by a similarly stripped-out state of affairs with a full cage and plenty of switches to get the V8 going. Definitely no slouch.
Next to the V8 monster was another 350Z. Wearing a convertible top and featuring a Kinetix Racing intake manifold, it was almost the polar opposite of the 350Z I'd just looked at.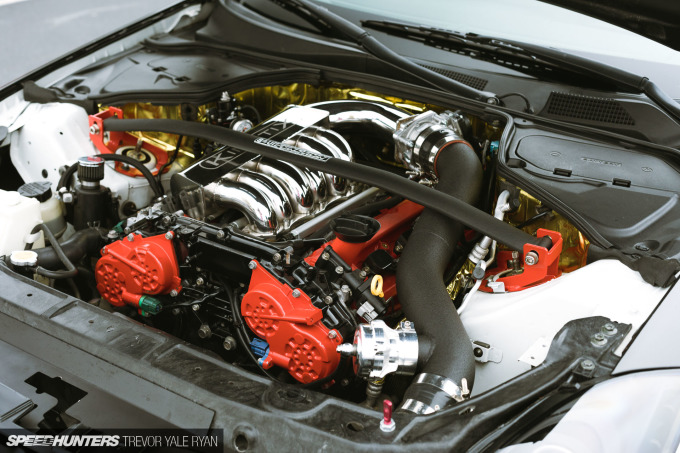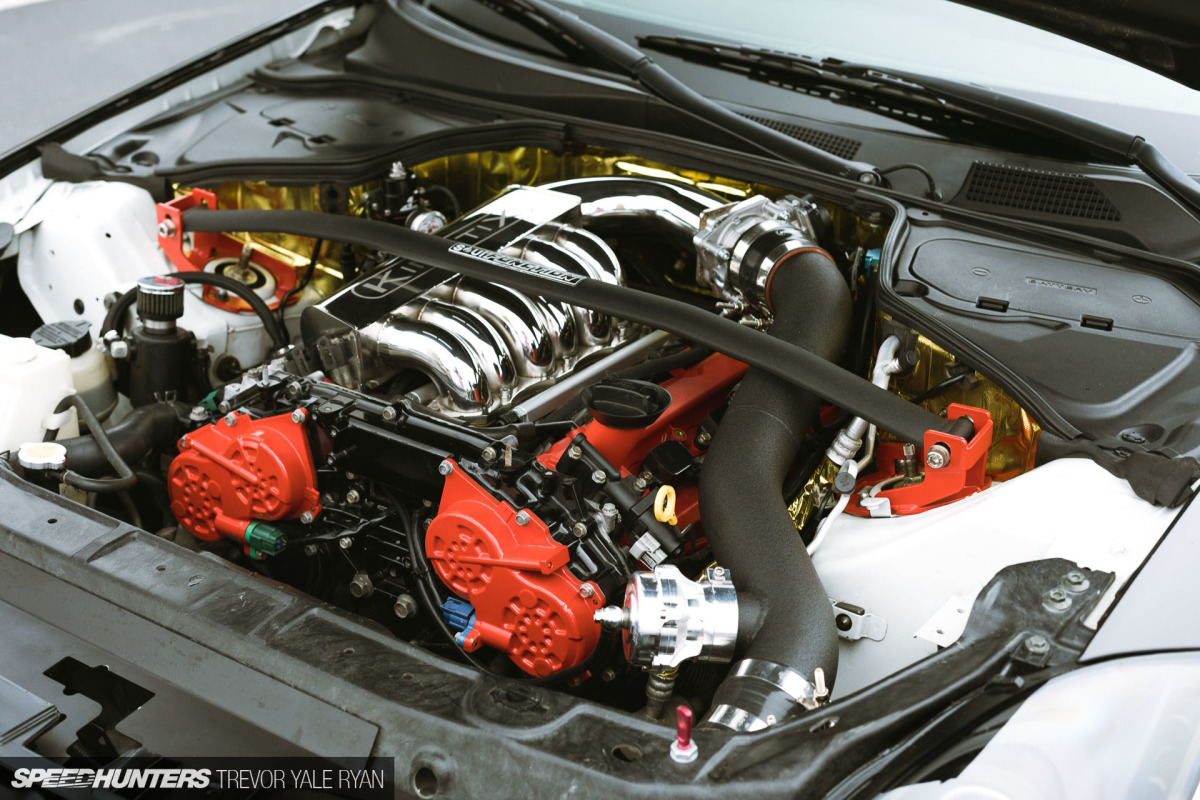 I spotted another Kinetix intake while out and about at the show; I actually really liked the look of this engine bay although it may have something to do with my time spent with the Ford 302ci/5.0L V8 power plant. It does seem to have a bit of hot rodding flair to it, and I've heard great debates as to the return on horsepower when it comes to this intake.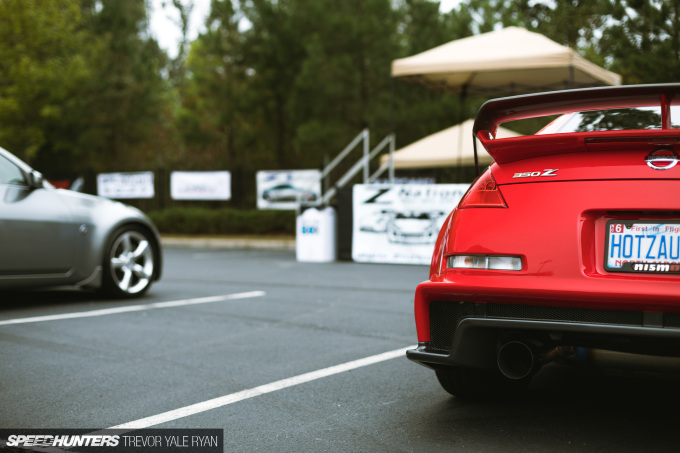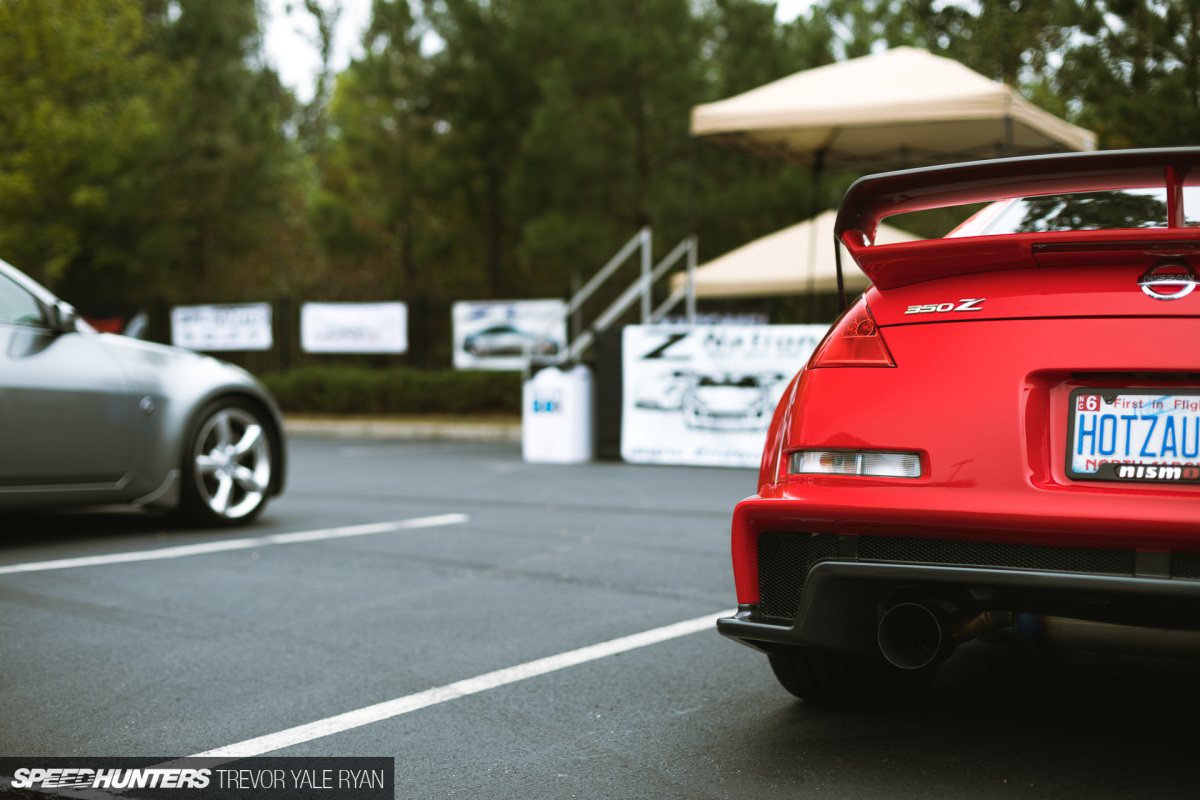 Regardless, it's safe to say they were plenty of interesting Z-cars, and their cousins, from the 2000s and onwards at this last car show. I was genuinely interested in learning more about them, too, so perhaps there's hope for me yet.
Thirty-Two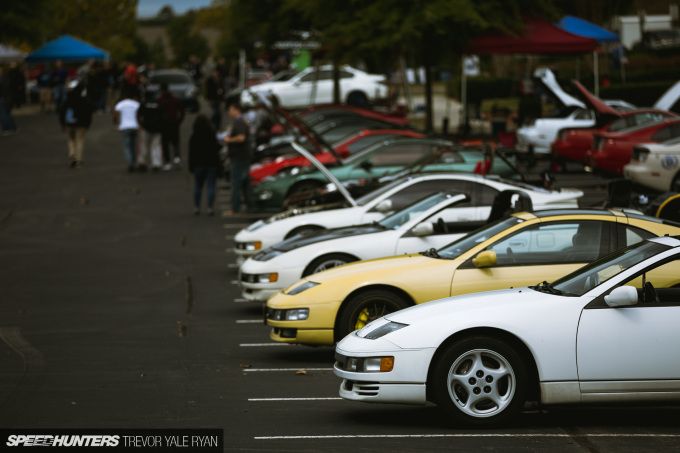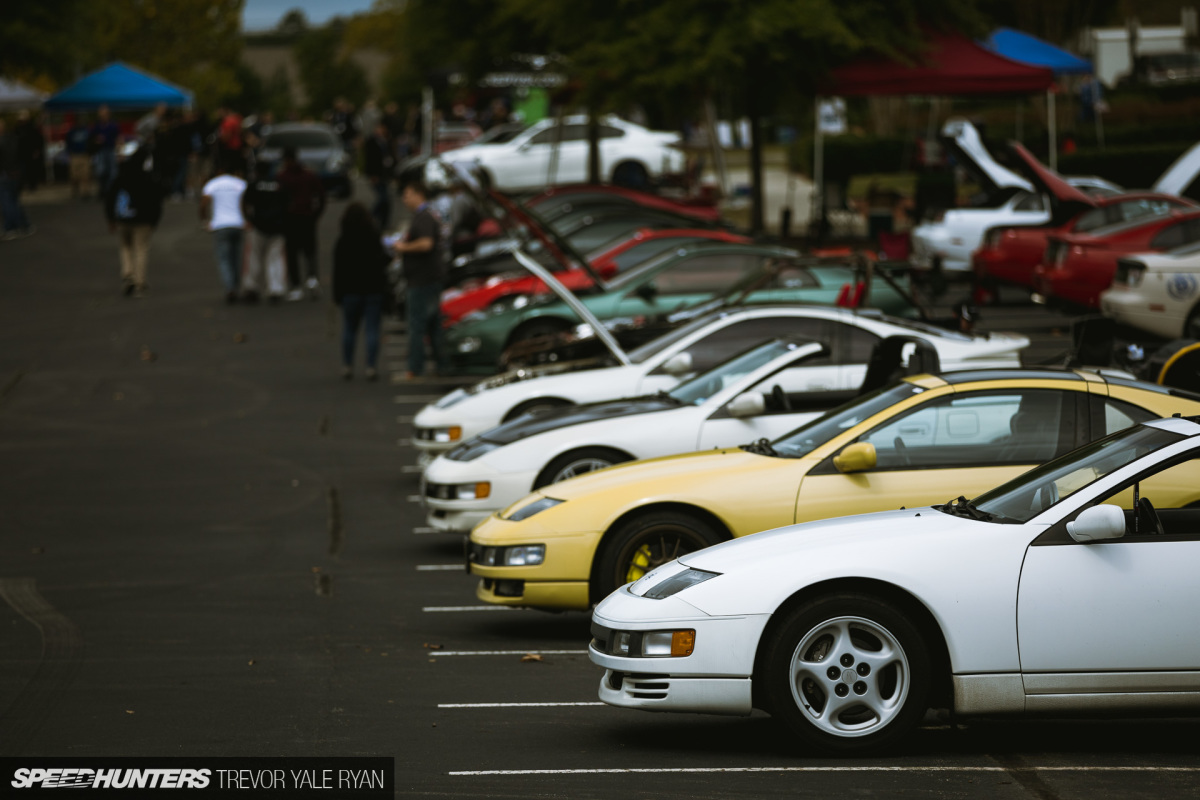 When it comes to Nissan over the years, another platform I tend to sort of gloss over is the 300ZX.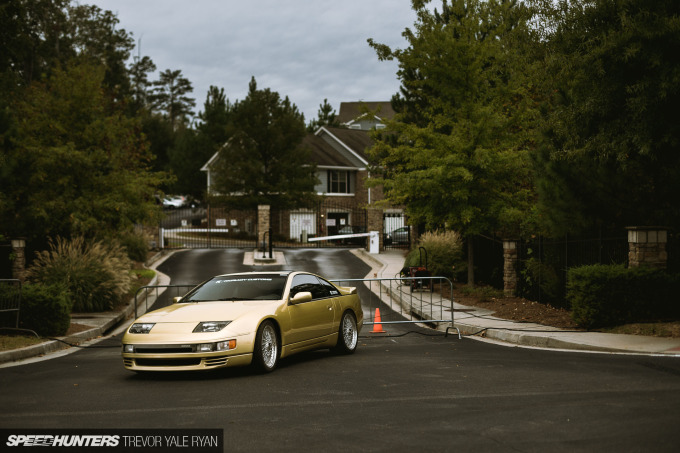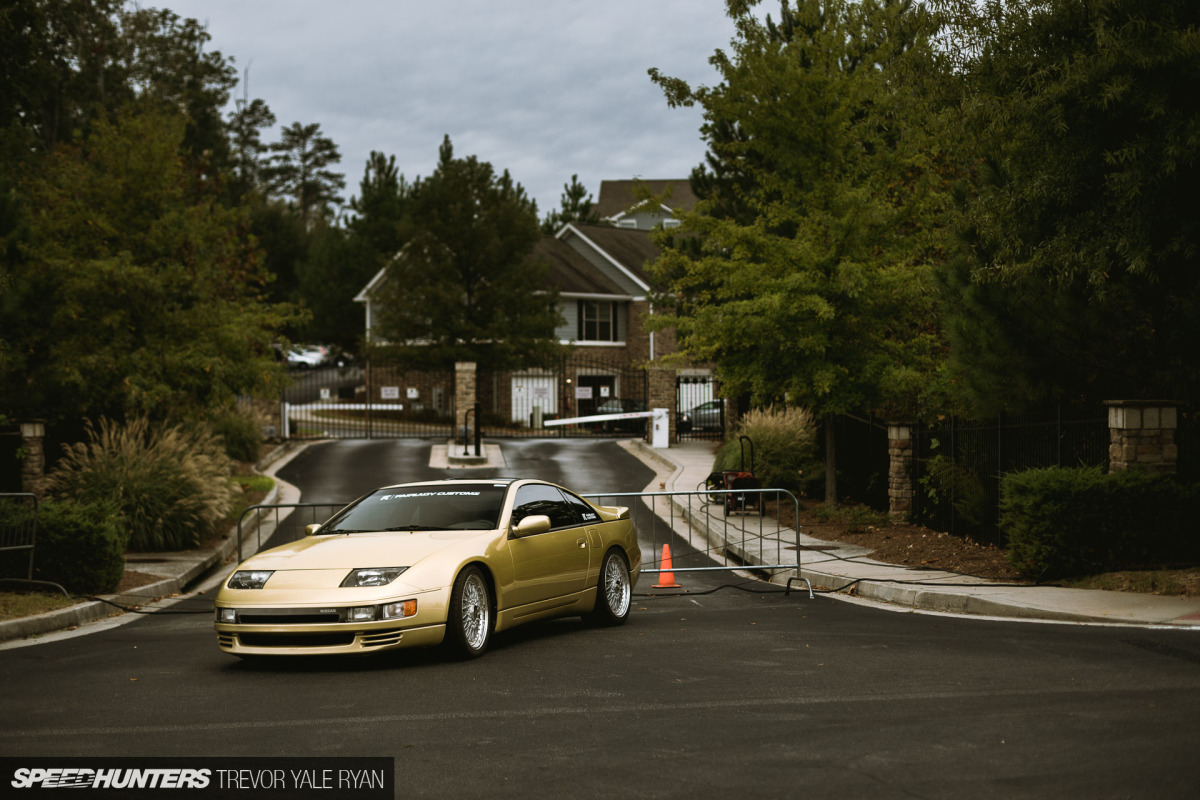 This isn't because I don't like the model (quite the contrary), but because I just don't know that much about them. Still, I've heard your cries for a decent ZX so I pulled aside a Z31 as well as a Z32 (neither pictured here) for closer inspection.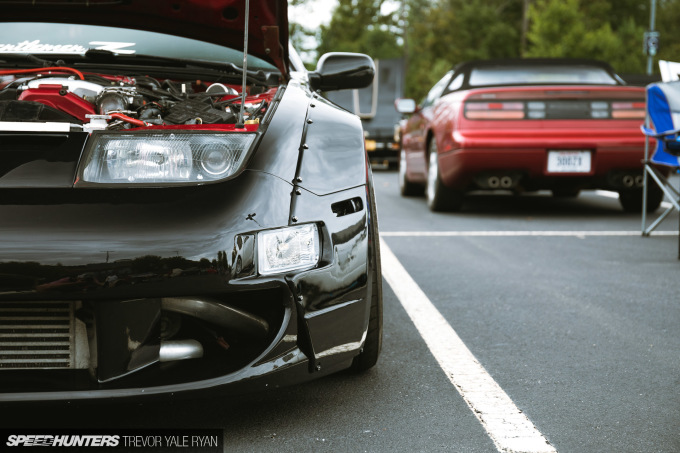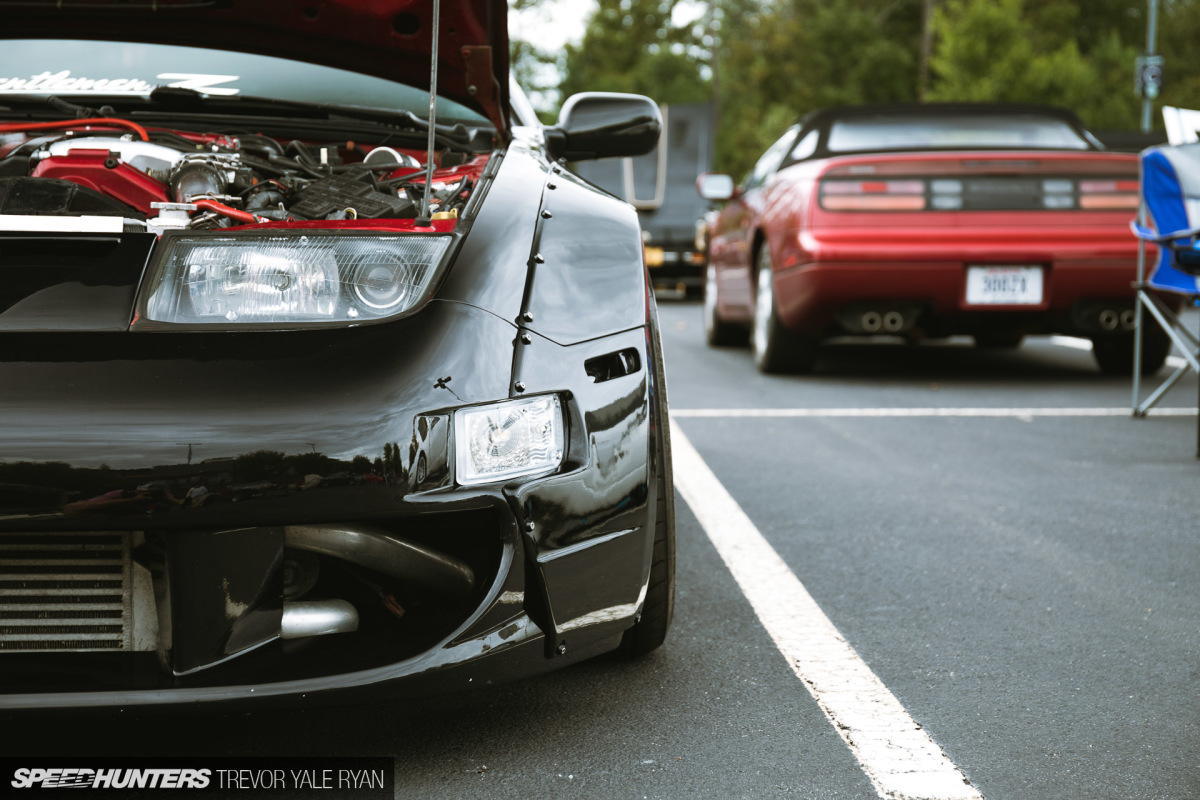 You'll have to wait for these features, although I will say that the Z32 in question was wearing a TwinZ wide-body. The one I shot was not as extreme as this bolt-on-style kit also offered by the Peruvian design house, though.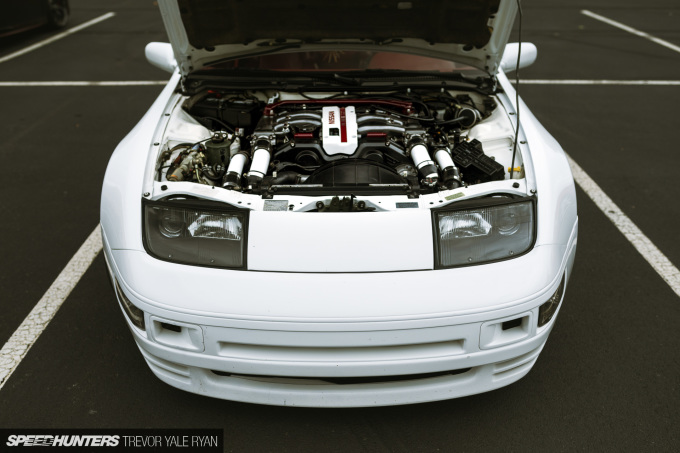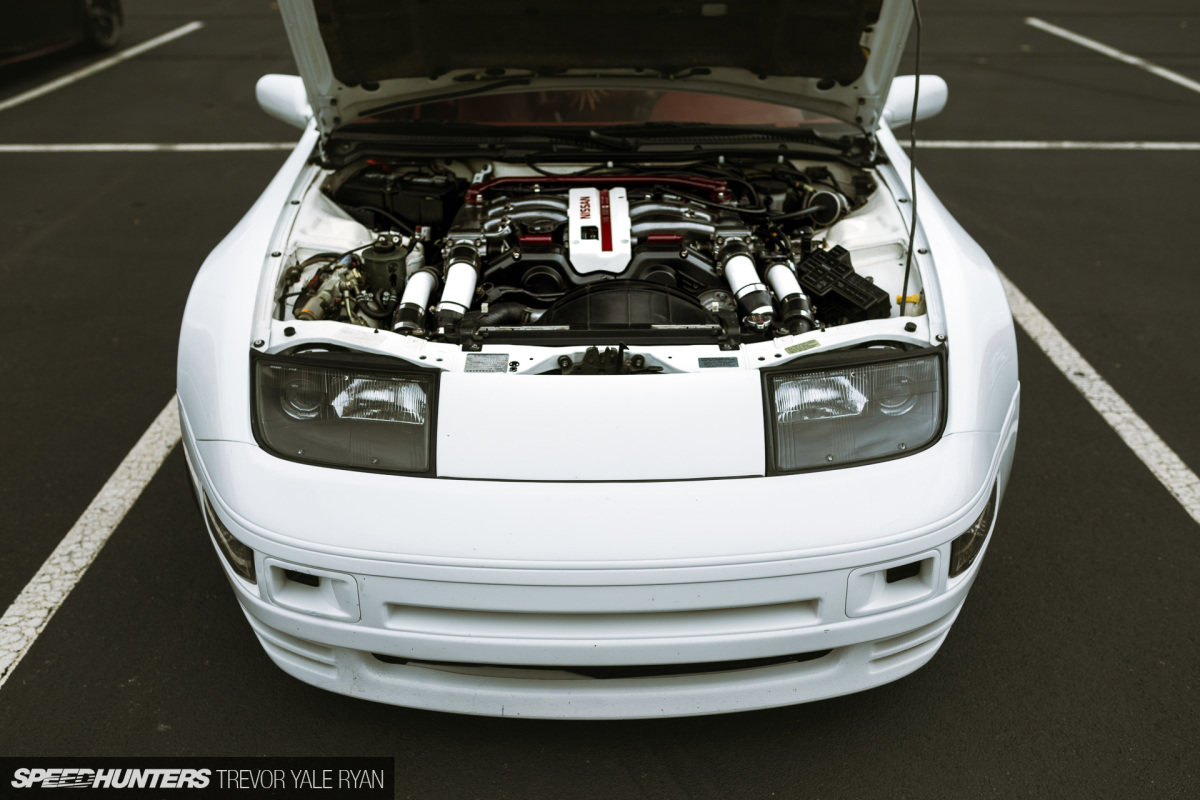 So, what I might lack in genuine enthusiast knowledge for this platform I more than make up for in appreciation of the aesthetics. For me, the Z32 seems to toe that perfect line of '80s boxy-ness and '80s swoopy-ness – technical terms, I know. It's a design that was way ahead of its time, reflected by the fact that this car has aged so well.
This is thanks to designer Toshio Yamashita who, as I learned from proper enthusiasts at the show (seeing as how Yamashita himself spoke at last year's ZCON event), apparently ignored Nissan's design requests for a 240SX and submitted only the Z32. It was the only platform he really, truly cared about. Time and time again in car culture it's so clear that people's best work is done on projects for which they're deeply passionate, a theme I love to see.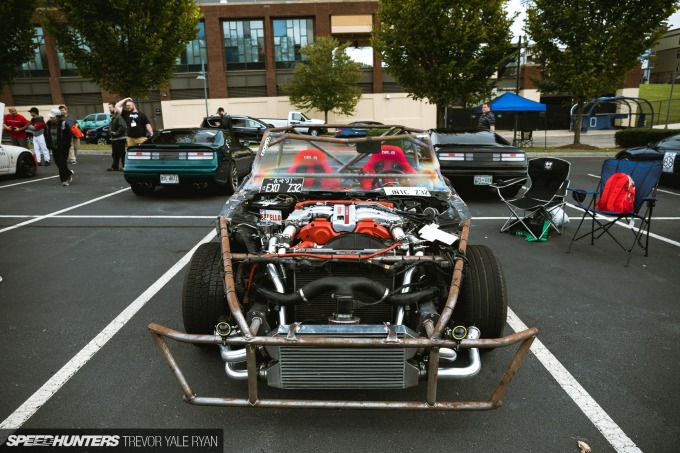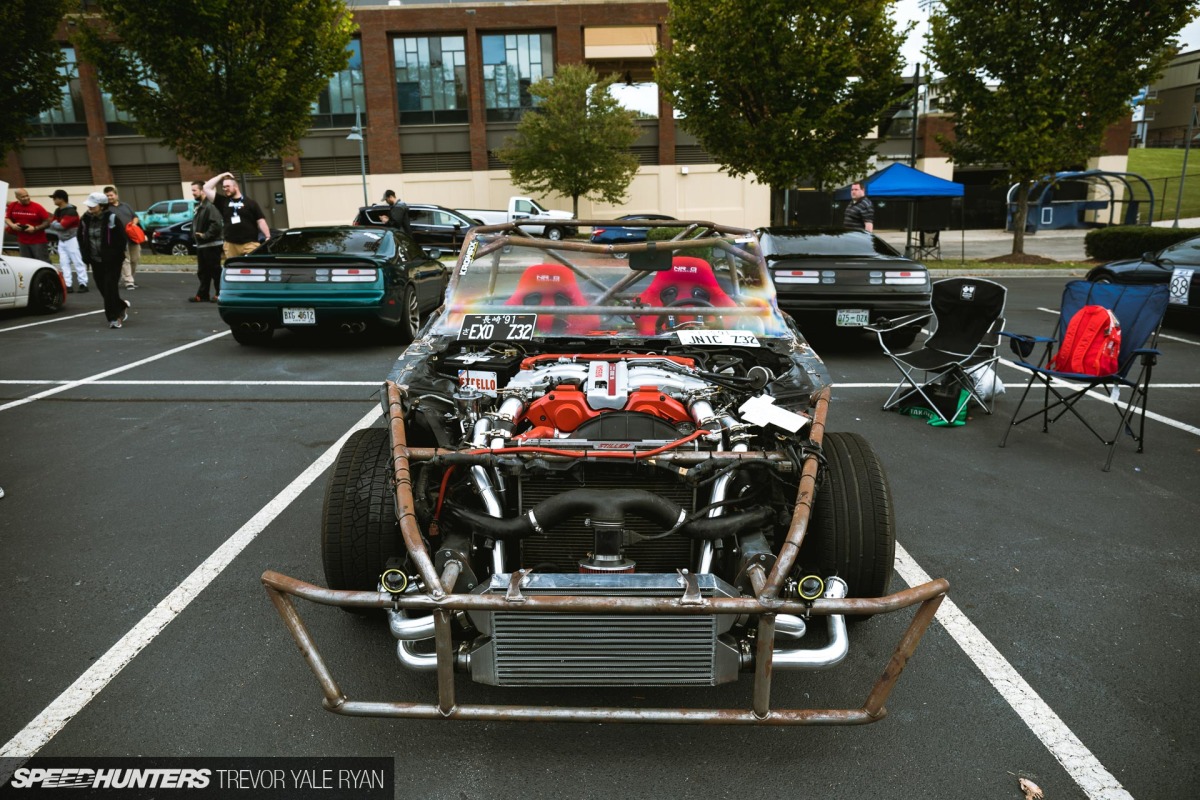 On this note of design, how about a 300ZX with no aesthetics?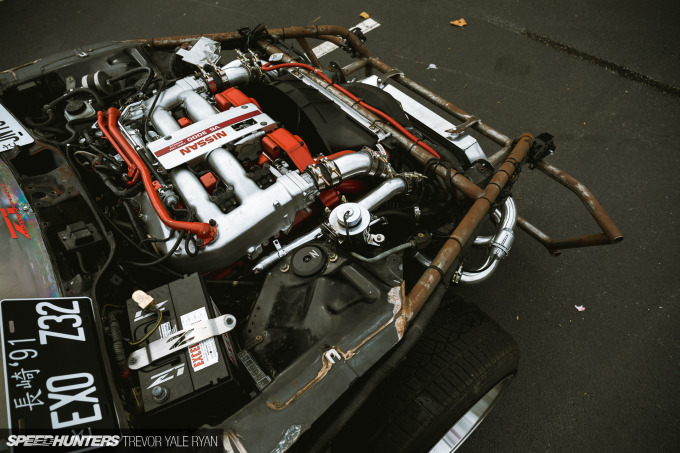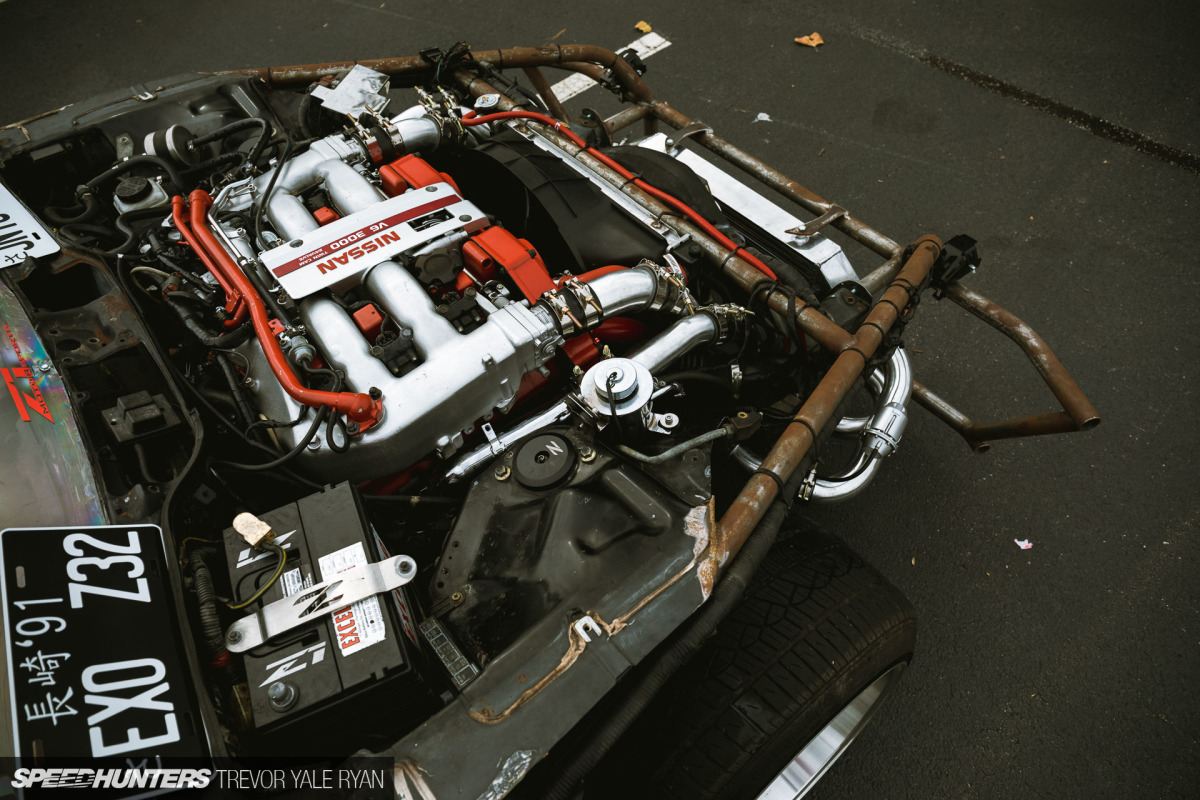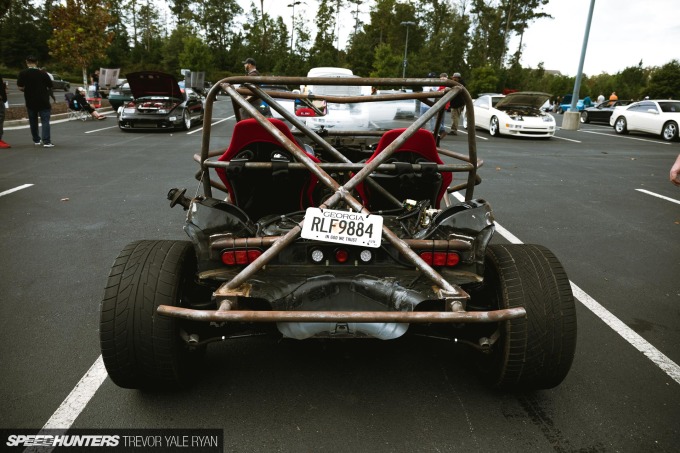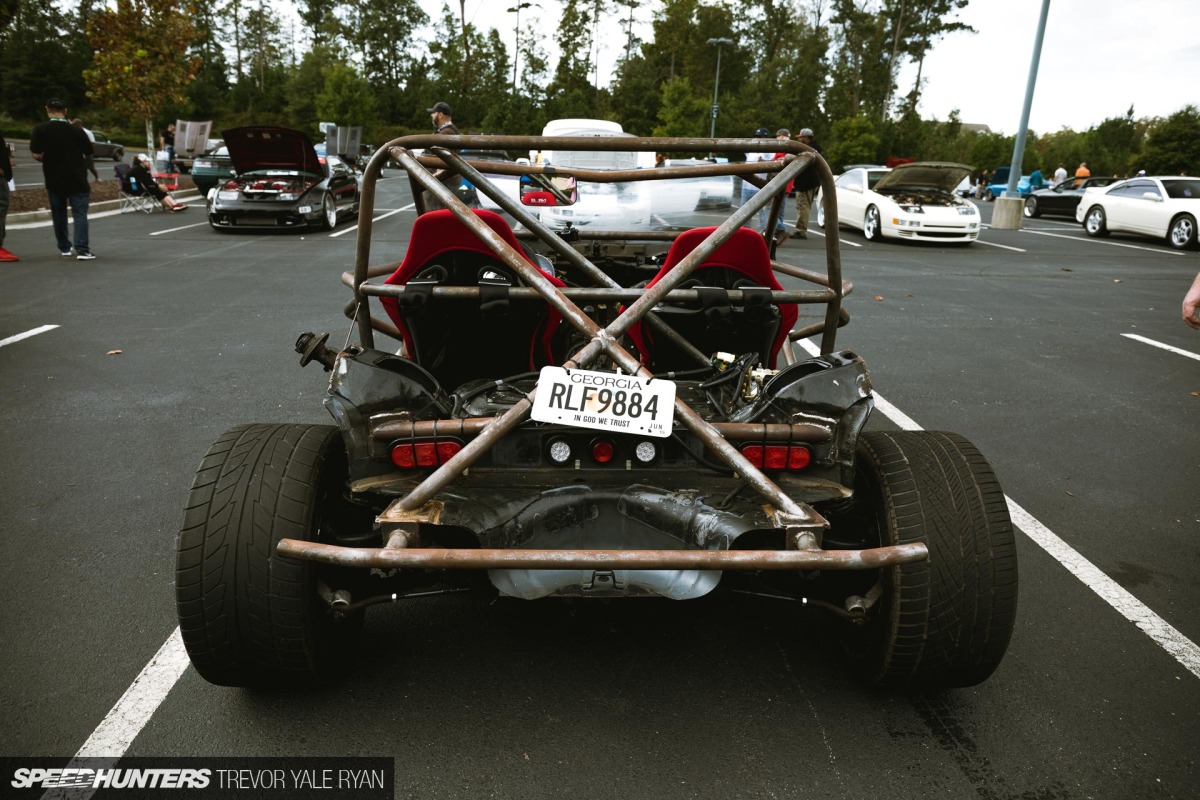 I stuck around for a while but wasn't able to talk to the owner; I can only imagine this go-kart with suspension is an absolute riot to drive, though. And despite not wearing any body panels it still manages to look pretty cool in its own way.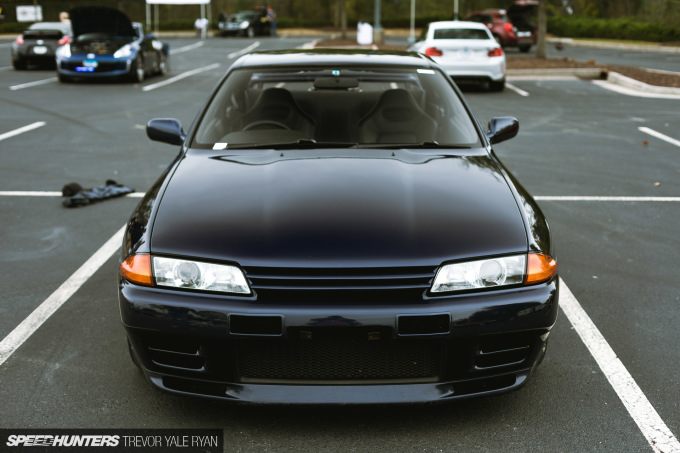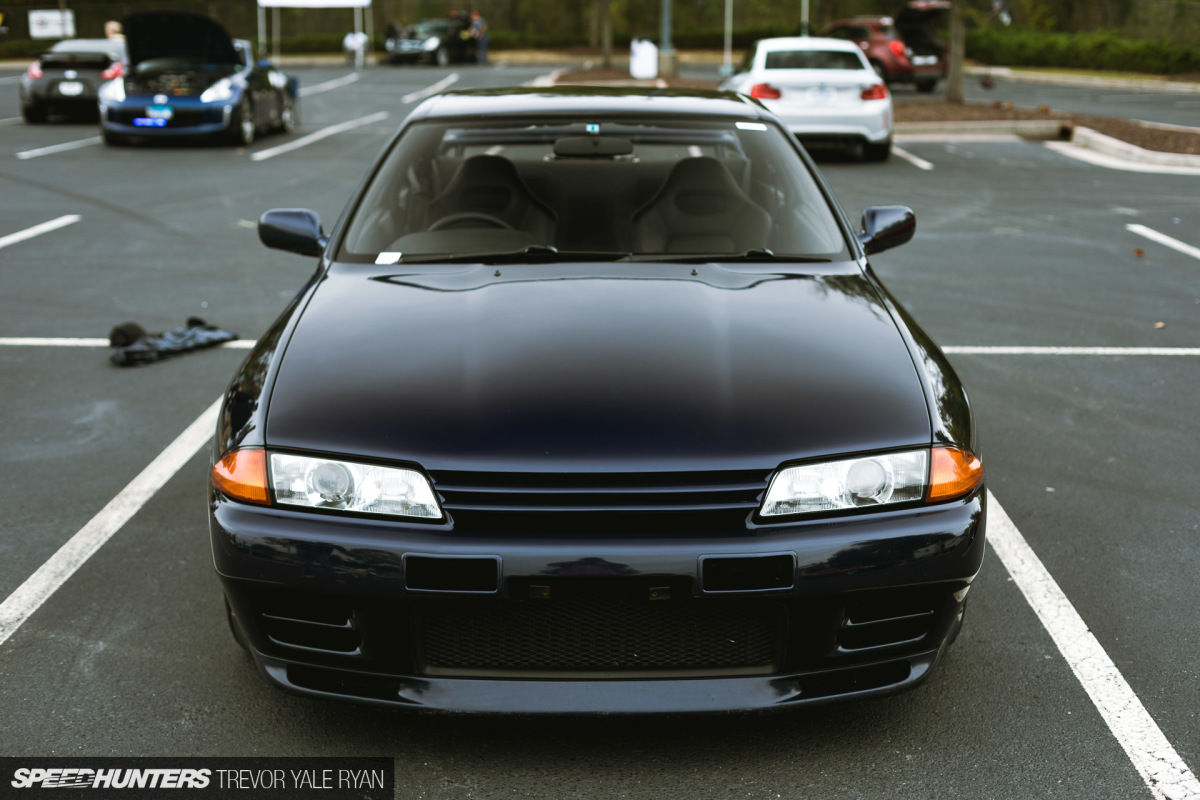 Along with the these '80s and up Z-cars, there were plenty of other nice Nissan-themed treats around the lot at ZCON's final car show.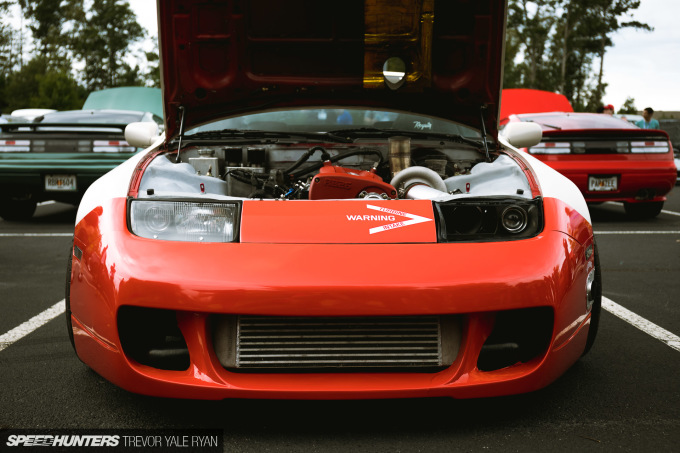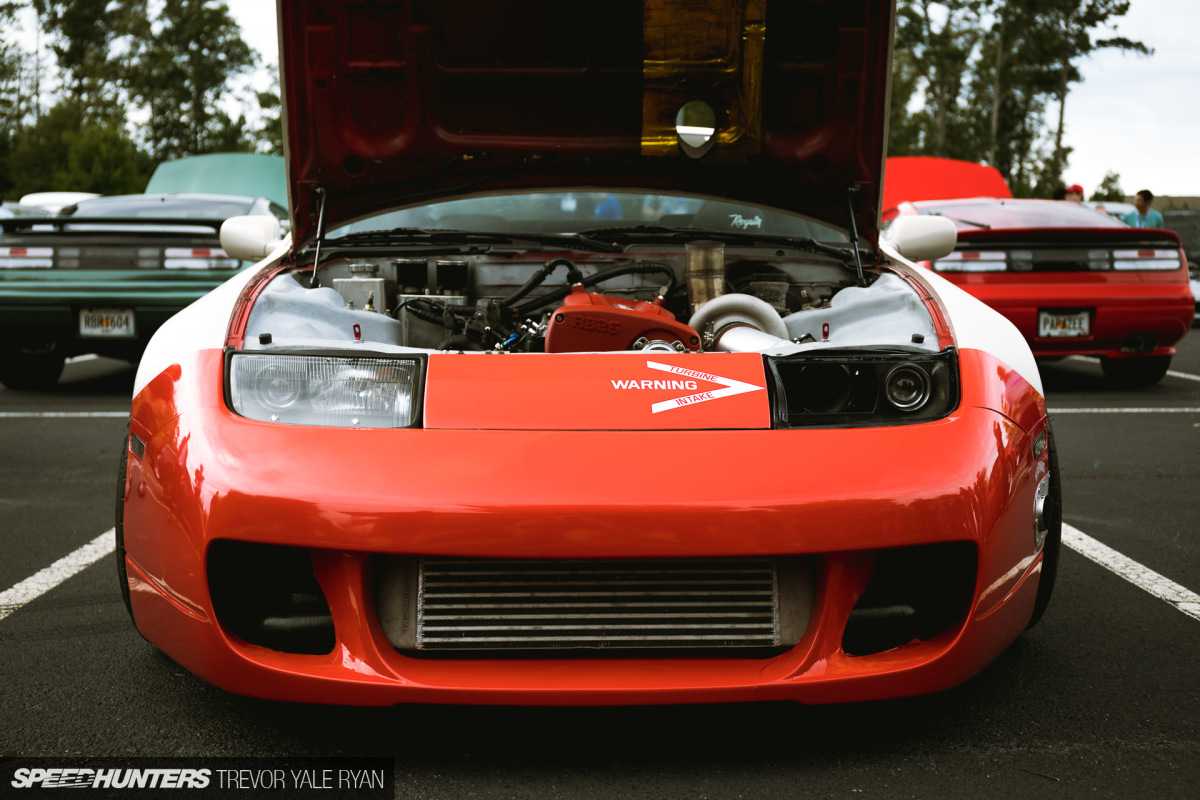 But, just to throw you a little mind-bender, I think it best to finish up with another 300ZX.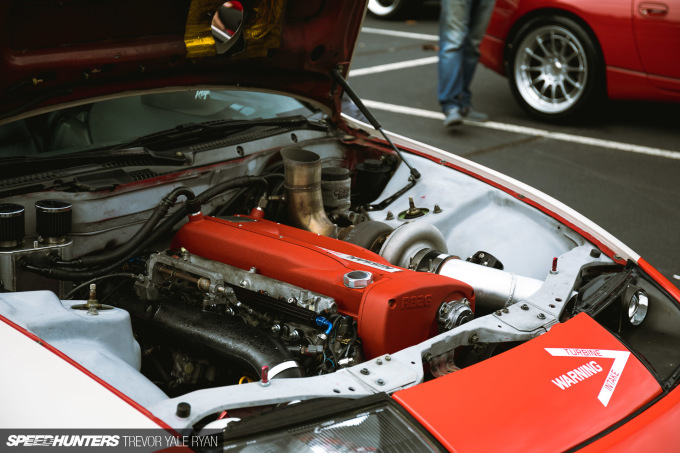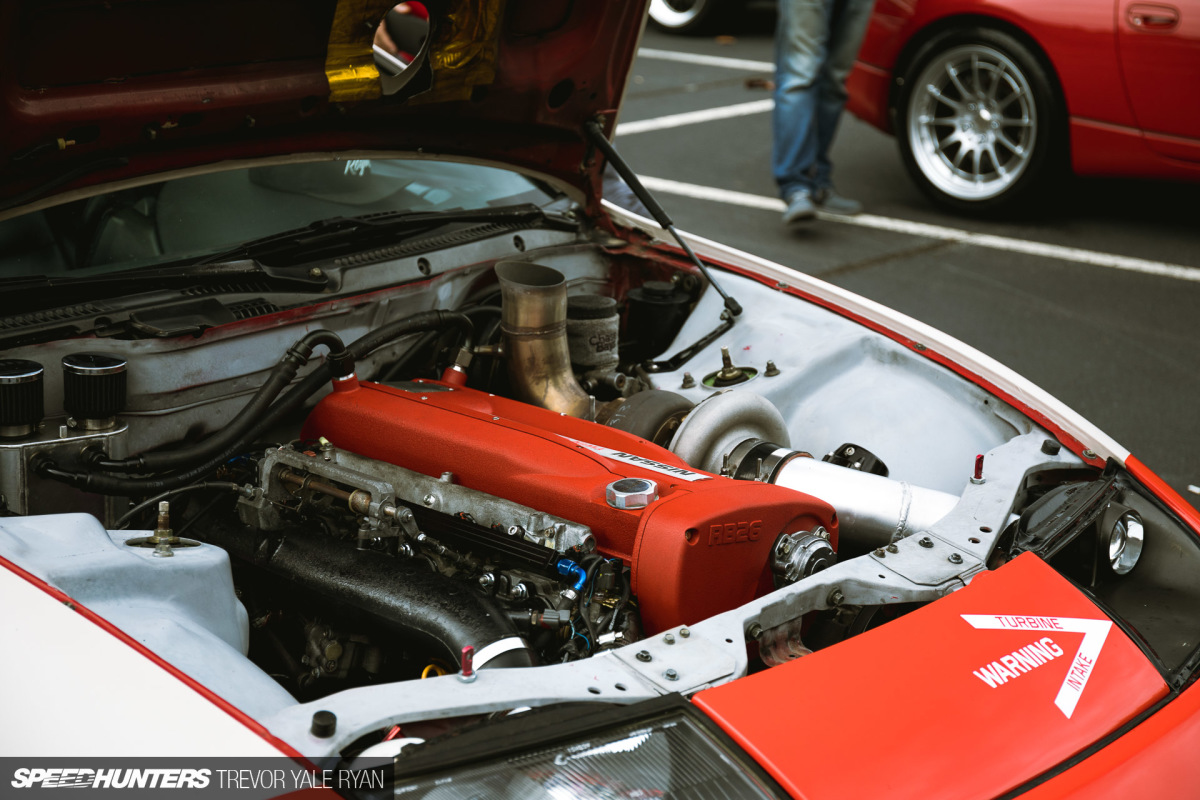 It's still powered by a Nissan-family six cylinder, albeit in the form of an RB26. There's so much space in the front in a Z32, but that's beside the point. The wildest thing about this car was how it sounded, so press play below for a taste.
Whether or not you're really into it, this car serves as absolute proof that ZCON did in fact have something for everyone. For an event that was centered around just one make I truly was blown away by the variety I saw throughout the week. And more importantly, I've come away with a greater appreciation of the Z-car as a whole and, especially, for these later models. Rear wheel drive, fun to drive, well-balanced, a solid base for a track car and a rewarding choice as a daily driver, all at a reasonable price point – what's not to like?
I promise I'll do my best to give these platforms more attention in the future, and on that note, if you're aware of any Z31, 32, 33, or 34s that you think deserve a closer look, don't be a stranger. My email is right there below.