The Worst Z-Cars
At every Nissan-centric event I've been to, I've always tended to focus more on the early models.
S30s are a favorite, the S130 chassis can definitely be cool, I like a nice 300ZX, and I always try to take a good look at the old school 510s that show up. And, naturally, I'm always drawn in by any Hakosukas or Kenmeris that have made it across the Pacific. I've surely taken thousands of photos of these cars, not to mention R32s, 33s, 34s, and other well-done '90s to 2000s-era Nissan models like the S13 and S14.
These are cars that are hugely popular across a broad spectrum, built by drifters, appreciated by collectors, loved by drivers. Each chassis has solidified its place in automotive folklore. Nissan has always had a number of models over the years that continued this ethos of affordable performance, and yet, something is glaringly missing from my above list.
The Z33 and Z34.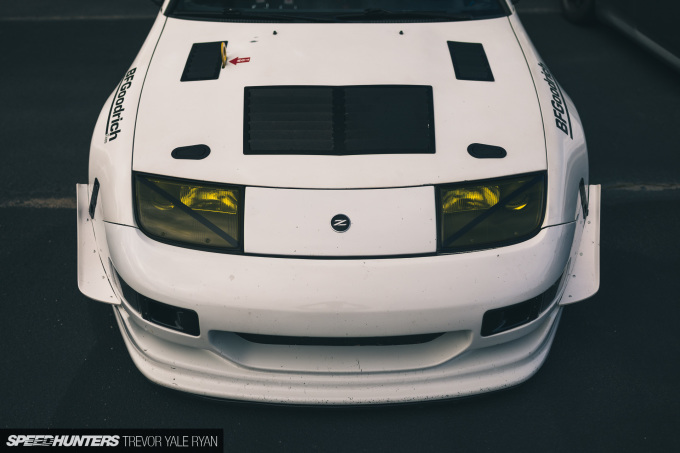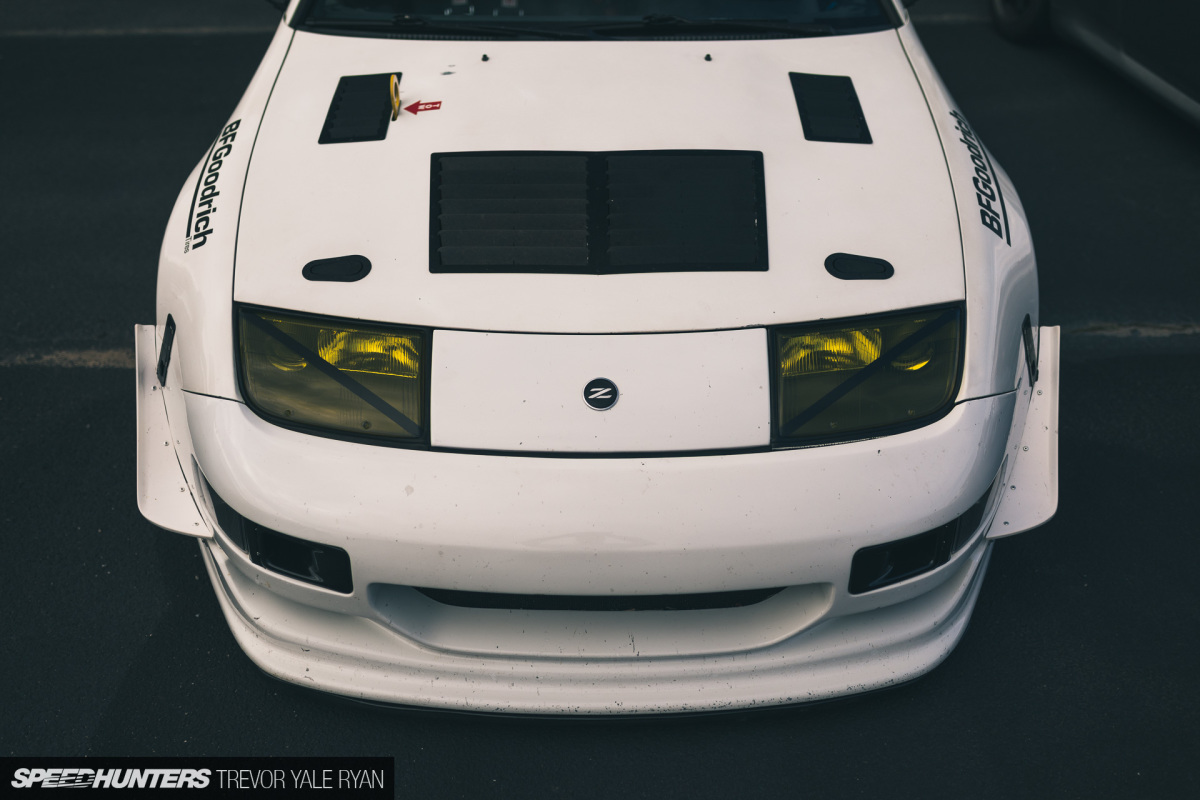 There are a number of reasons why I don't prefer these chassis over other Nissans, but I should start in the early 1980s and move on from here. It seems the cars lost some character when they moved to the VG30, but at least we still had turbos and angular styling via the Z31.
The cars got bigger and curvier at the end of the '80s with the introduction of the Z32, and the magazine accolades followed. This model was named "Best Import Car" by Motor Trend; Automobile called it the "Design of the Year;" and Car and Driver named it one of its "Ten Best" for seven years in a row.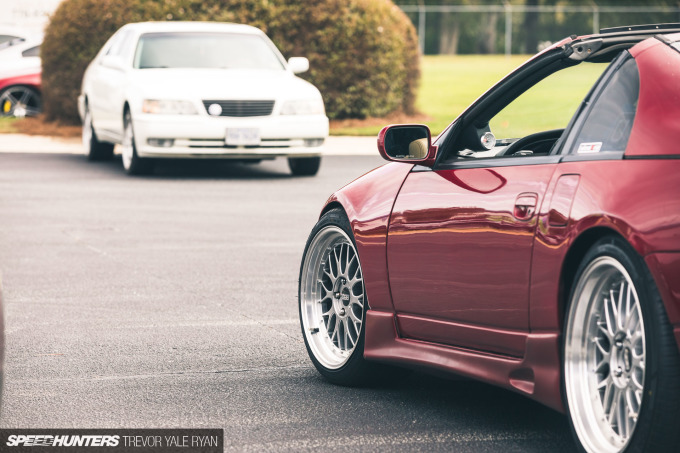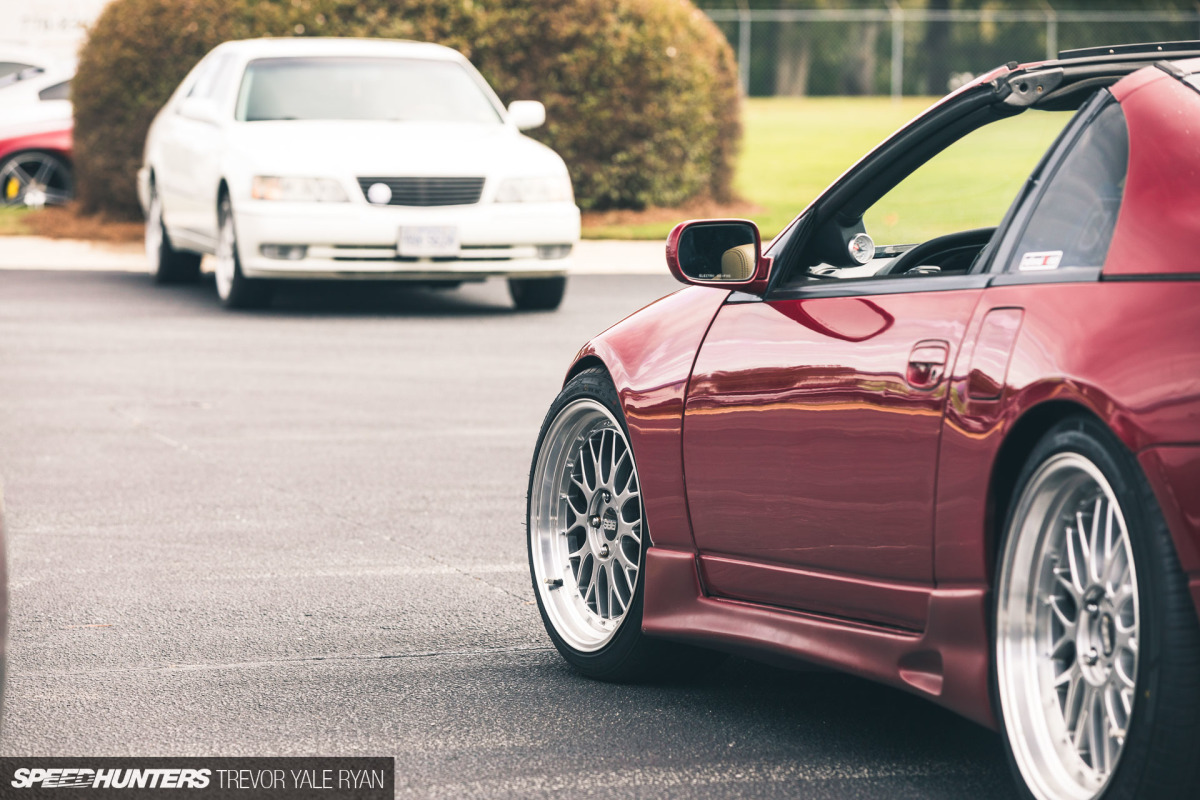 That's not a bad resume.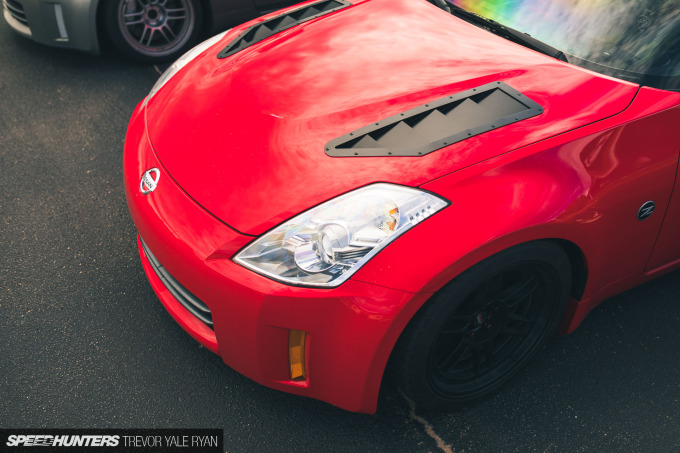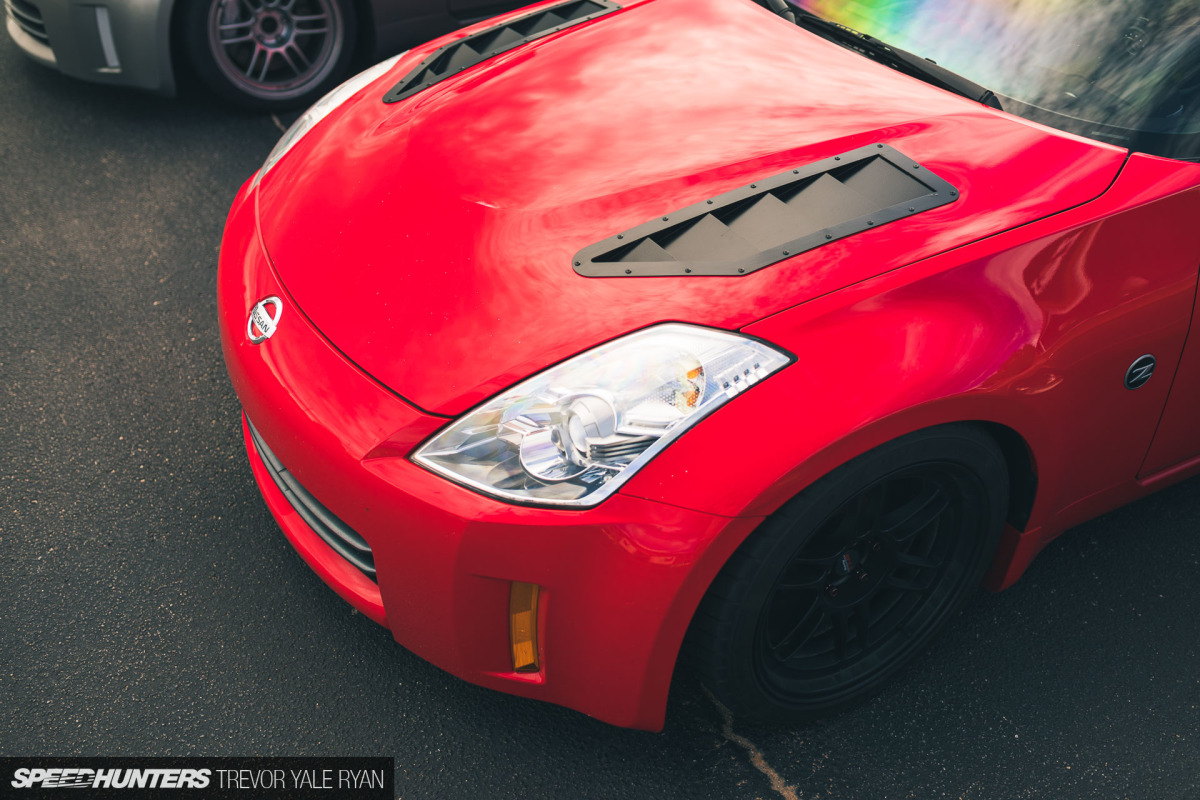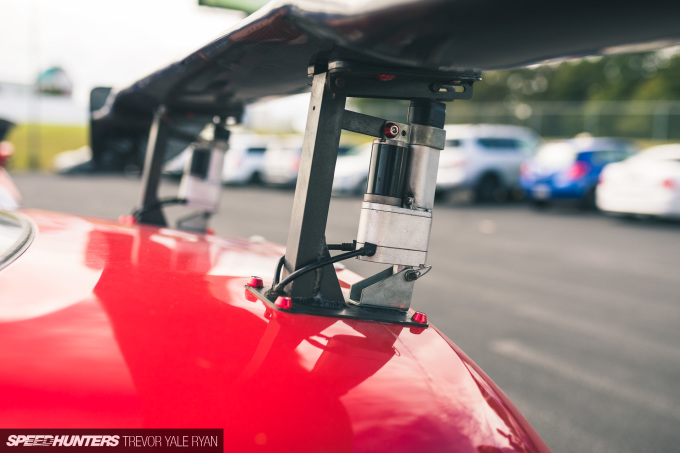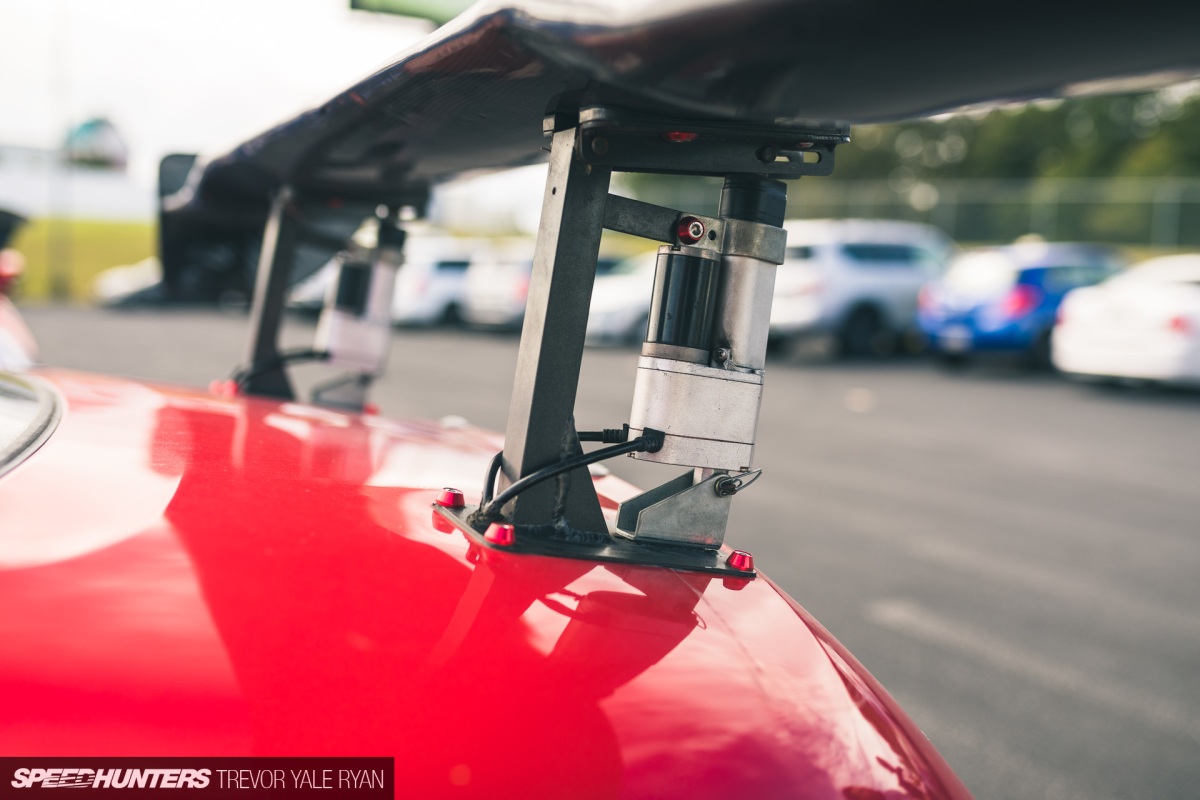 But then, disaster. Okay, I exaggerate, but after a five-year Z-car break from 1997 to 2002, Nissan, backed largely by Renault and a new CEO, introduced the Z33 powered by a VQ35. Again, the car, and the motor alike, received praise.
What really mattered was that the world once again had a Z-car. But did we? I never quite bought it and I know I'm not the only one who shares these sentiments. The styling is wrong, the car is too heavy, it's a deviation from its roots, Nissan should have used a straight six, the motor sounds awful, and so on..
You can tell the car was, in part, designed to new regulations and in such a way as to actually turn a profit. These things are okay, and necessary, of course, but a new car just never seems to have the appeal of something vintage.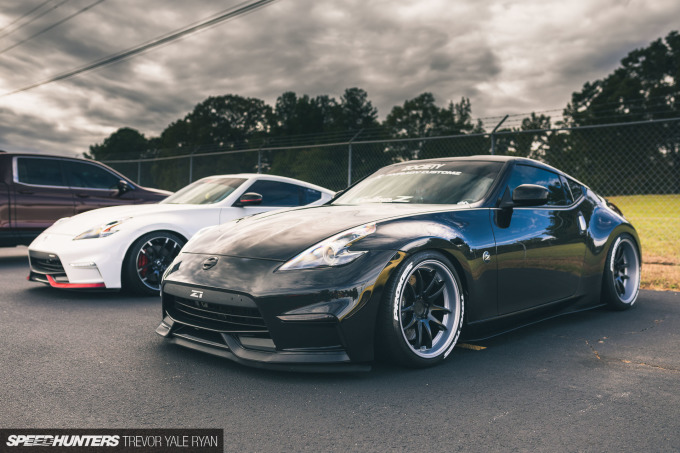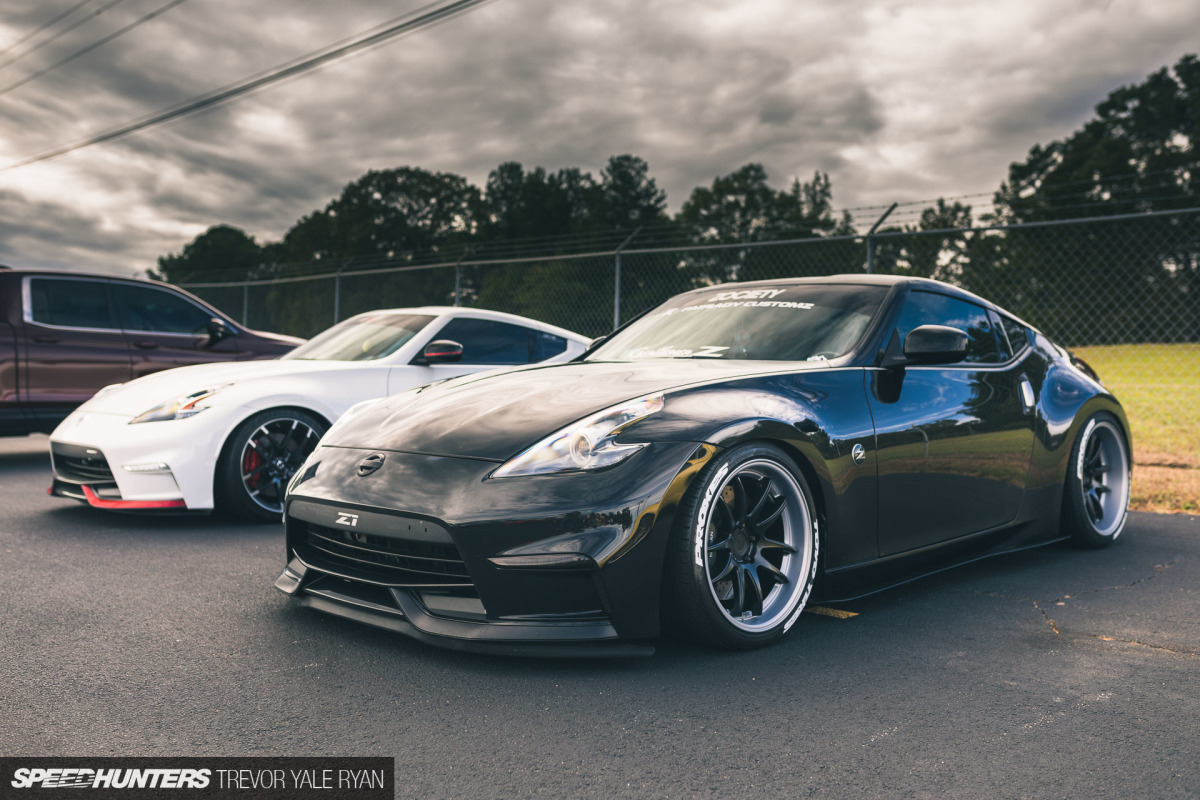 However, it's obvious that the 350Z and the 370 which followed have a massive fan base. Today, older models are extremely affordable and offer a great driving experience. They make for good daily drivers, track weapons, and canyon carvers alike.
It's not that it matters that I never liked them; more importantly, it's quite possible that I just never knew what I was on about.
Z1
Enter Z1 Motorsports.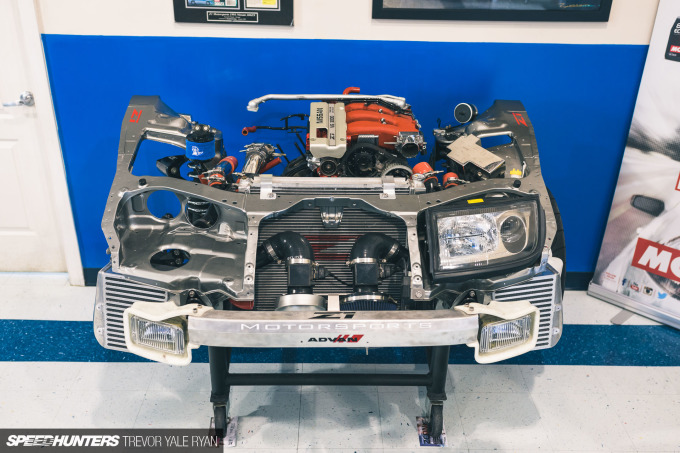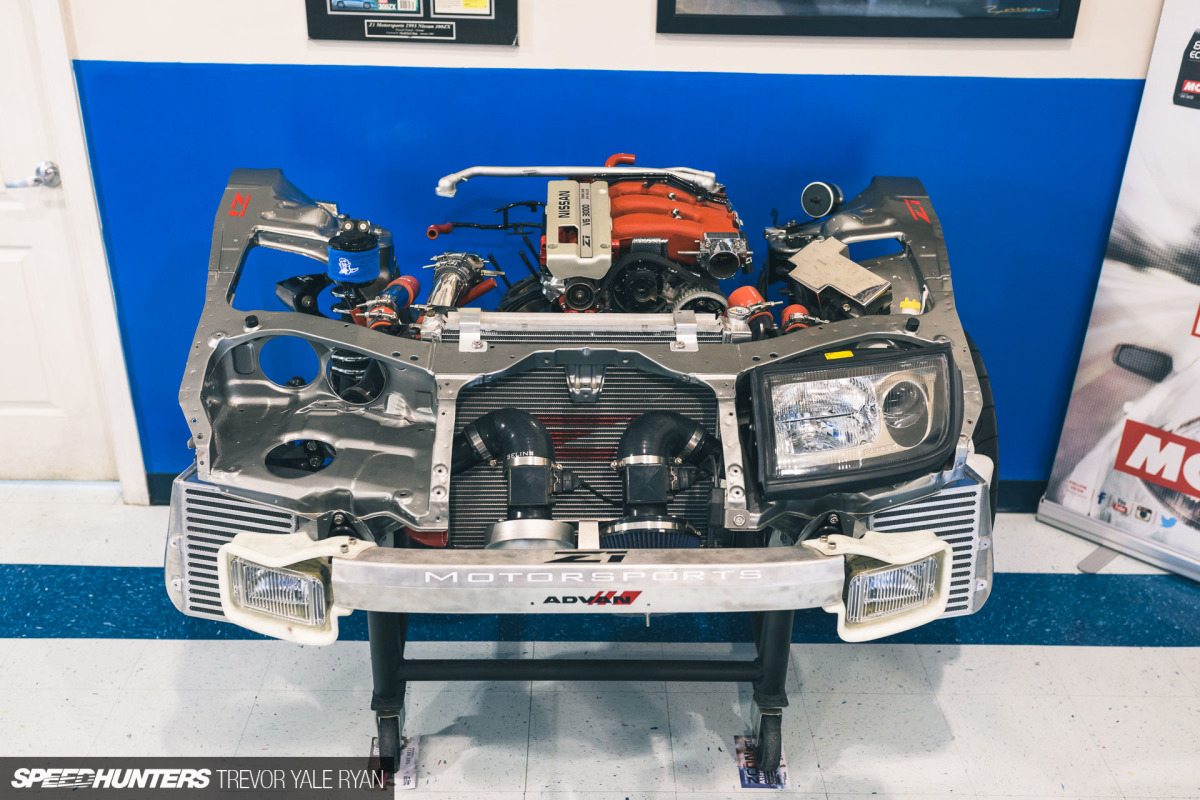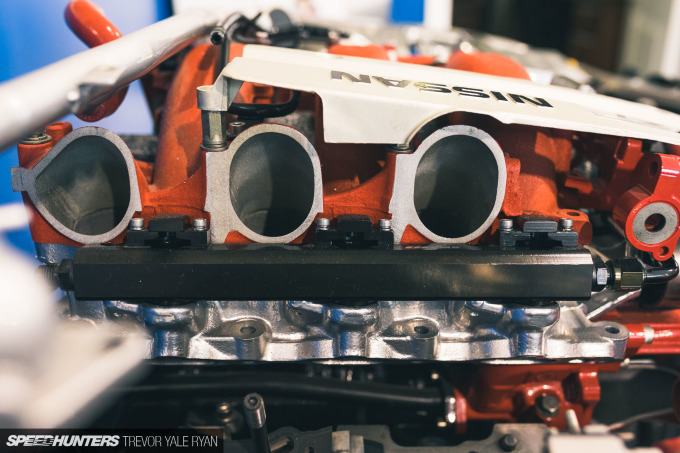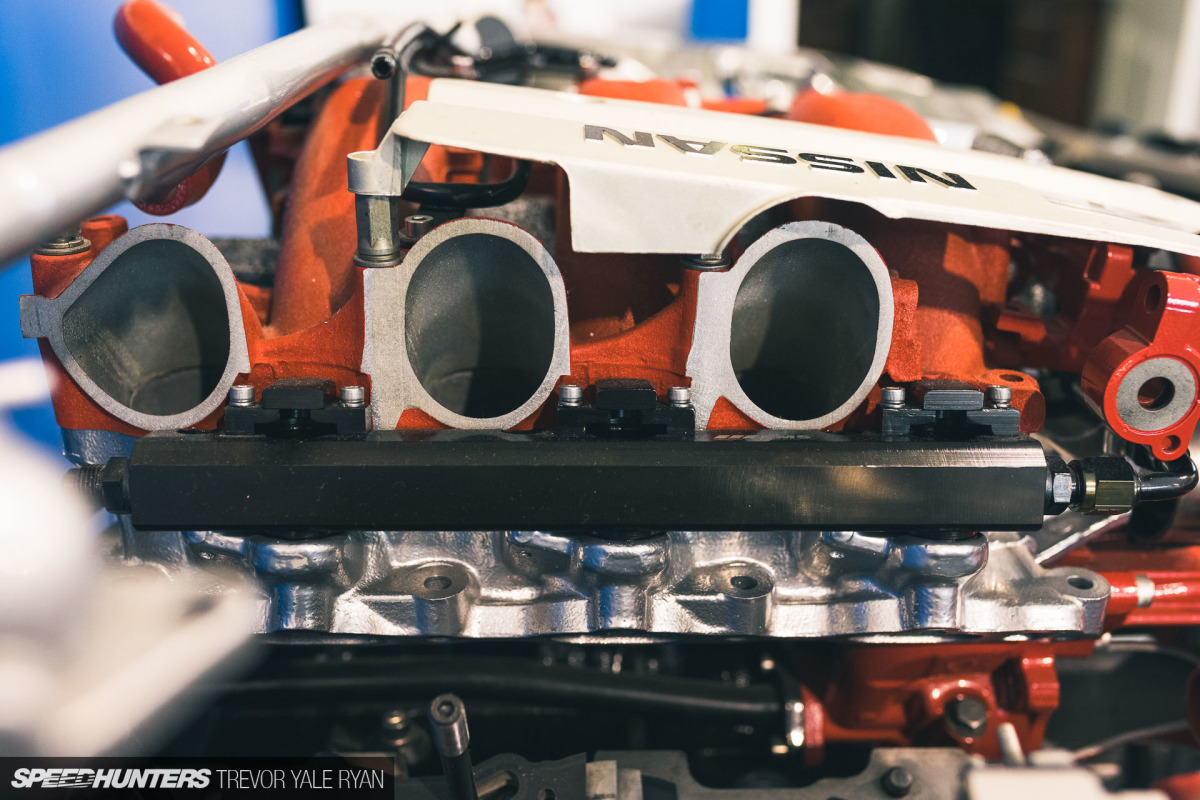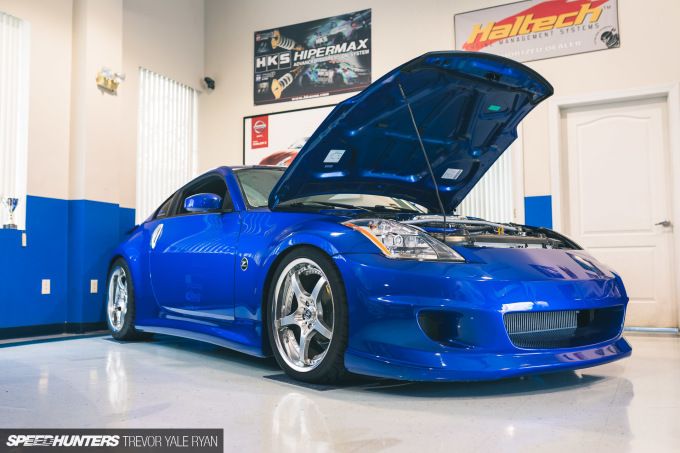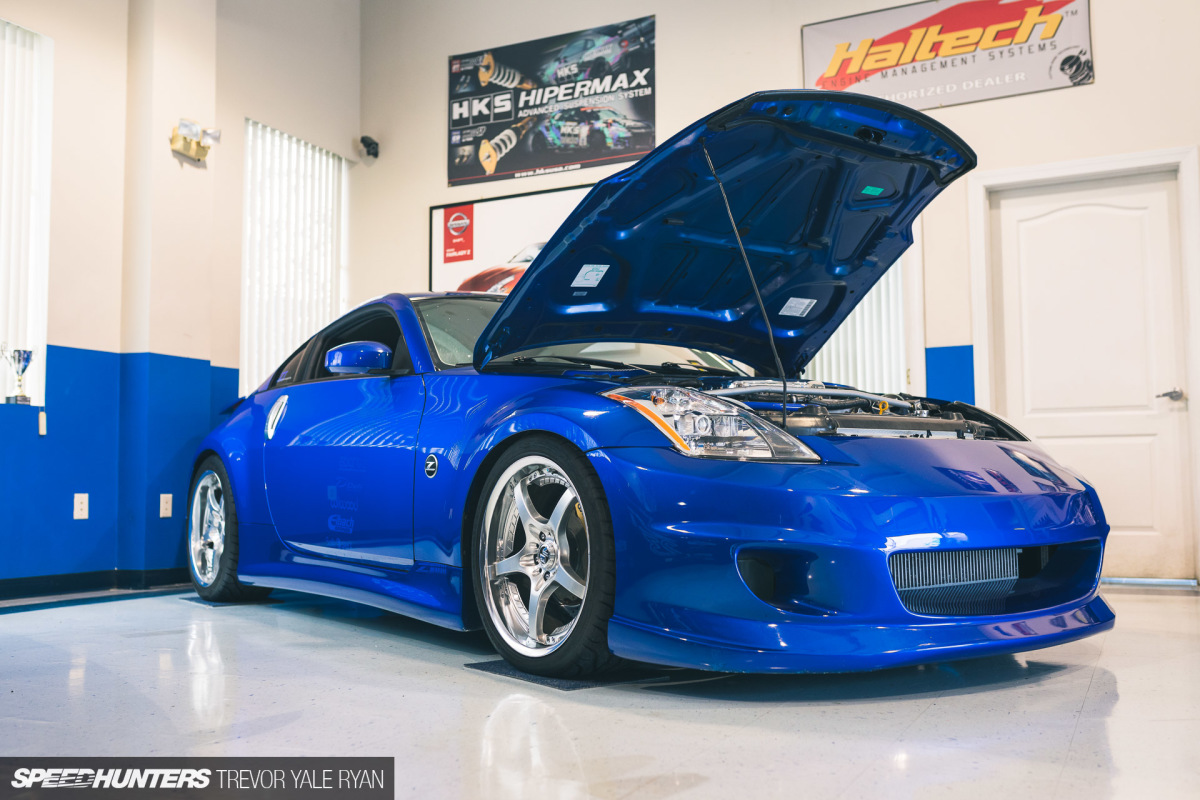 During ZCON Atlanta, the workshop opened its doors to Z-car enthusiasts from around the globe (who scattered their cars around the lot), and I too went in for a peek.
Entering through the front doors at Z1 Motorsports, I was greeted by a really cool Z32 cutaway as well as a sharp-looking 350Z. There were also trophies and a plethora of parts in display cases, but what I was most interested in here was the shop space.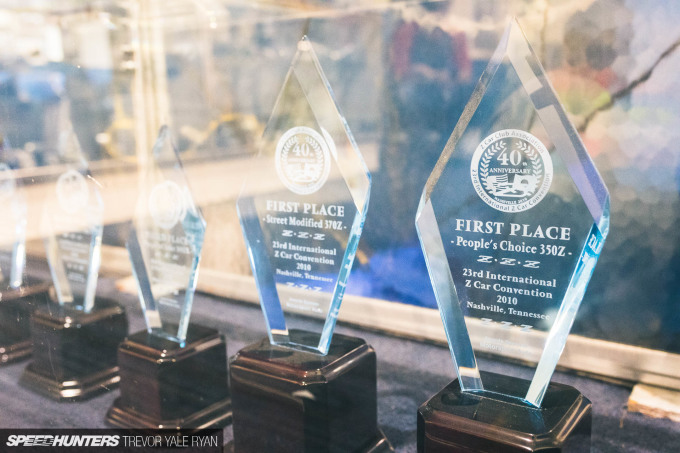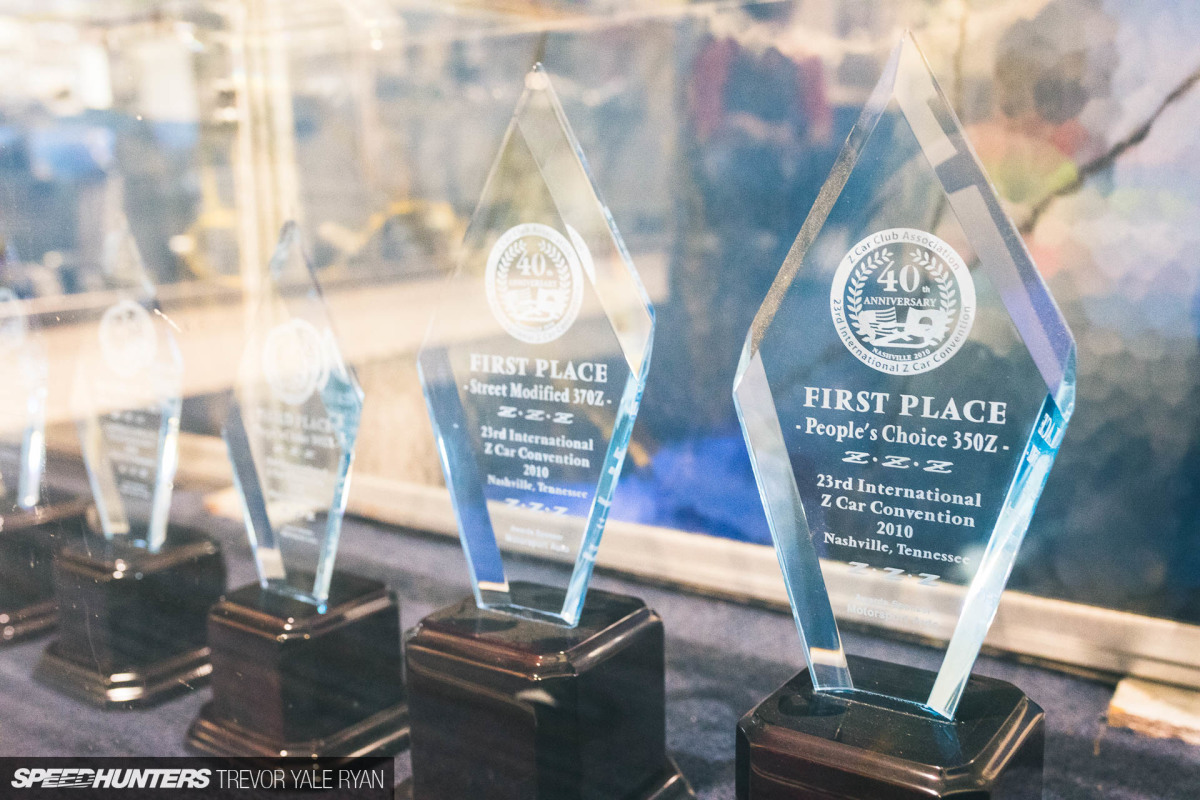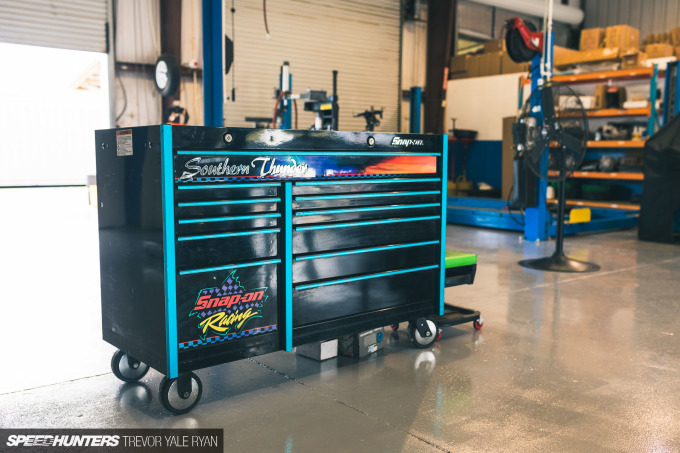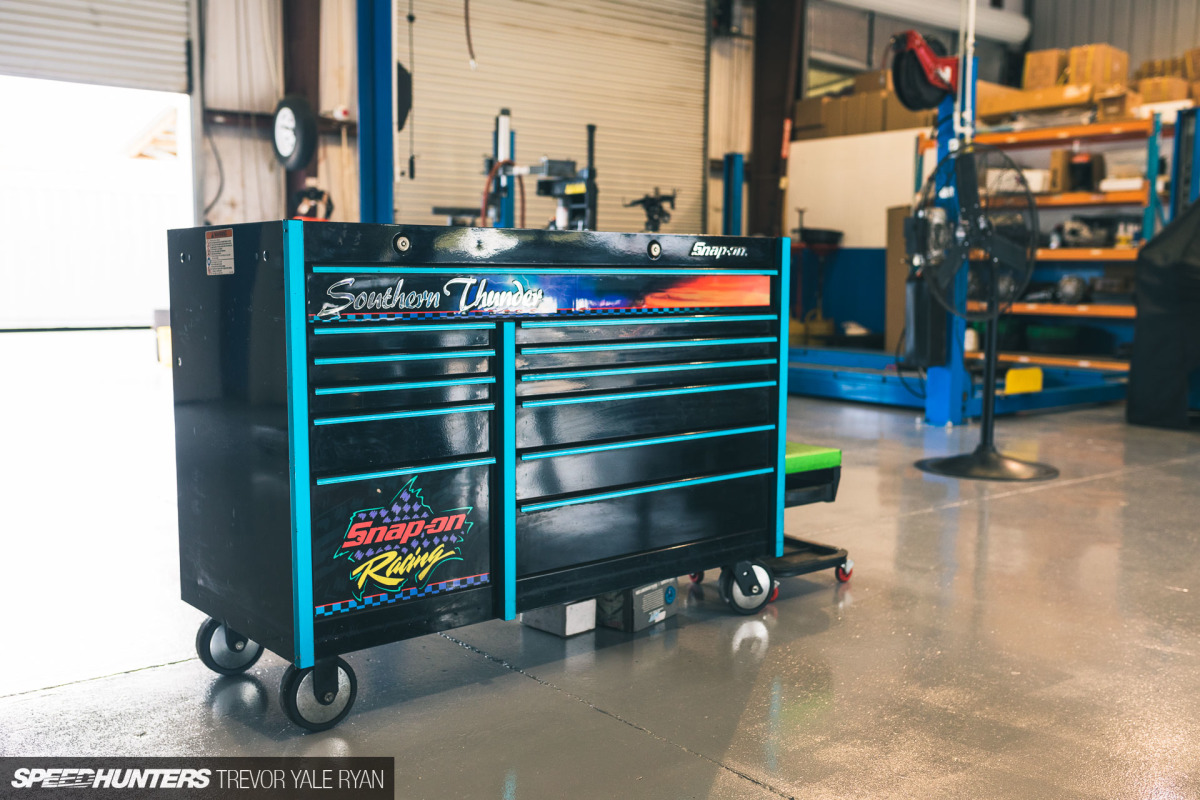 Z1 got started in 2000 with one totaled 1990 300ZX on a farm in Temple, Georgia. From there, internet forums and hard work from the team turned Z1 into the largest Z32-specific parts business in the world.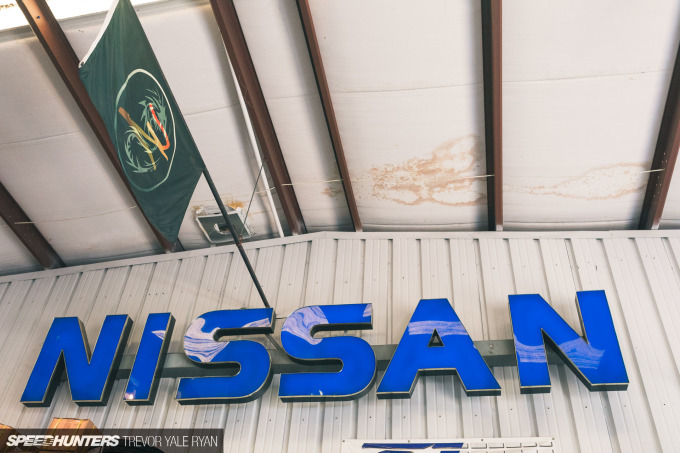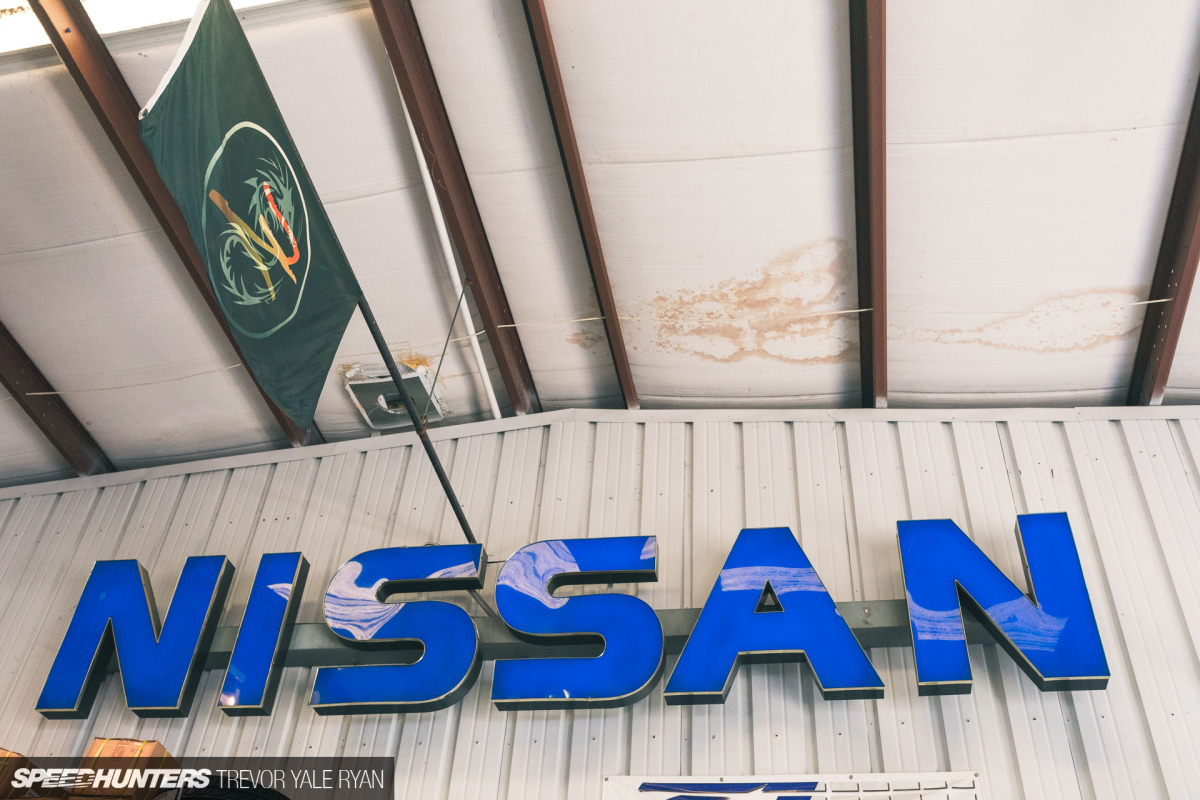 One thing led to the next, and the team went from used parts to installations, from installations to repair and maintenance as well as new Nissan parts, and from there they went one step further into the performance parts and services world.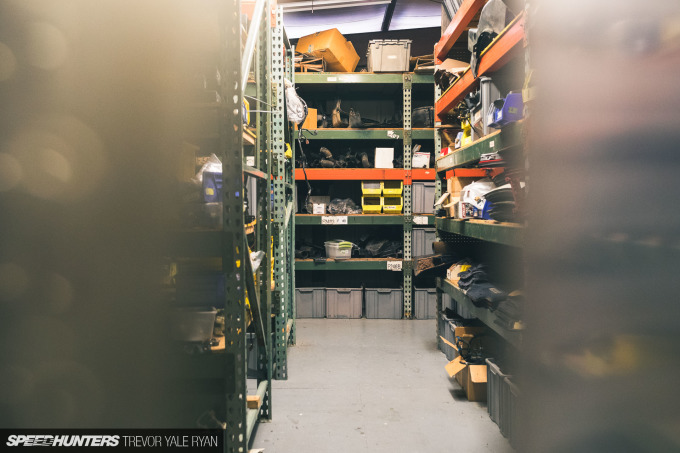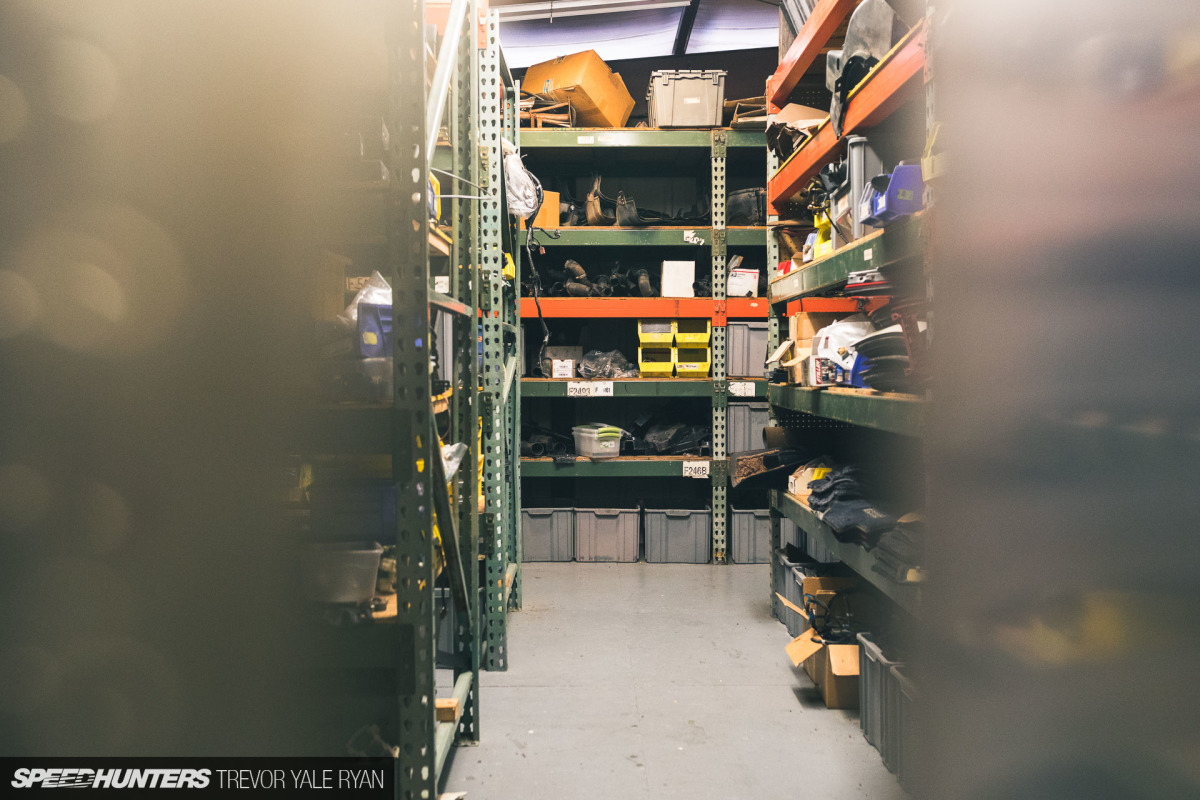 By 2004 the team opened a new 15,000 square foot location in Carrollton, Georgia with an eight-bay shop, three full-time technicians, a showroom, and 11 offices. Once the VQ was released, Z1 Motorsports leaned on its experience with the Z32 to provide the new platform with aftermarket parts and support.
From there, they've gone on to support other Nissan/Infiniti chassis like the G35/37, Q50/60, 240SX, and the R35 GT-R. This particular S14 sources power from yet another Nissan chassis, but that's a different story.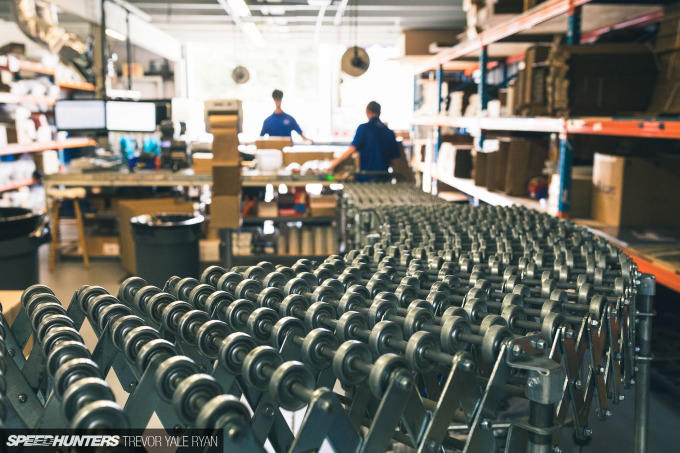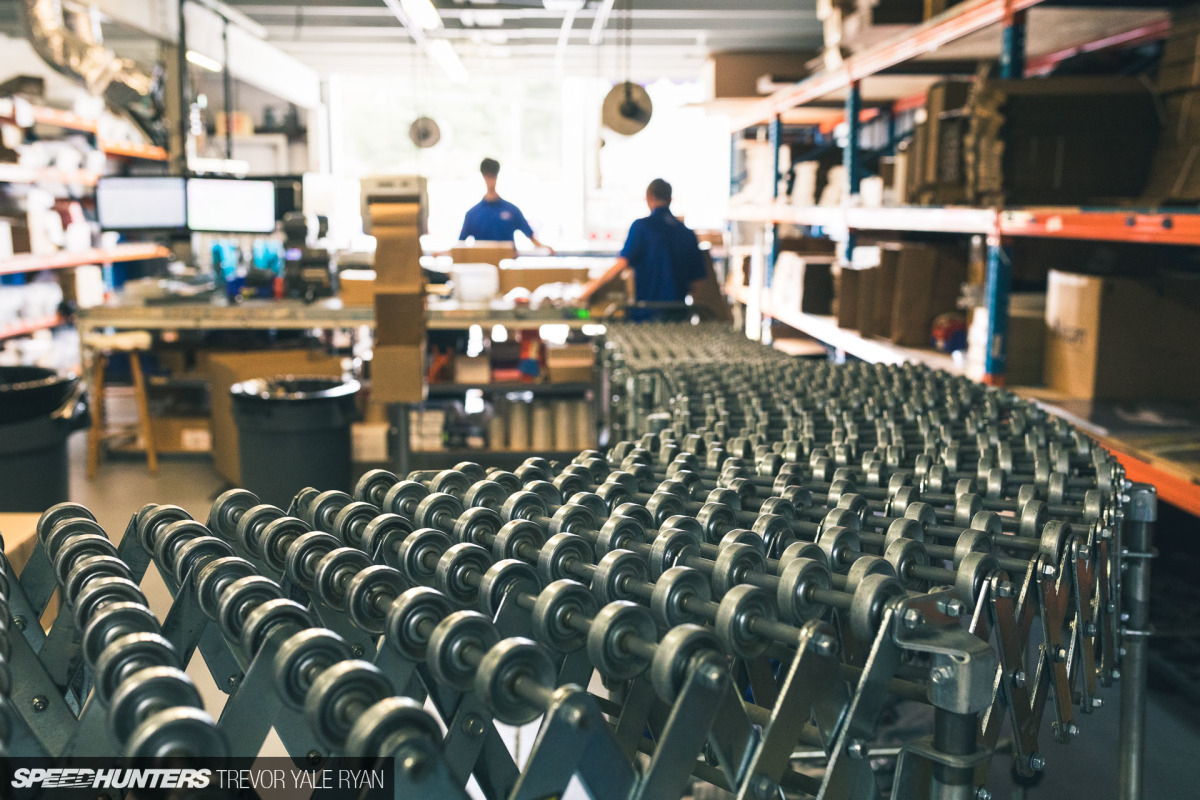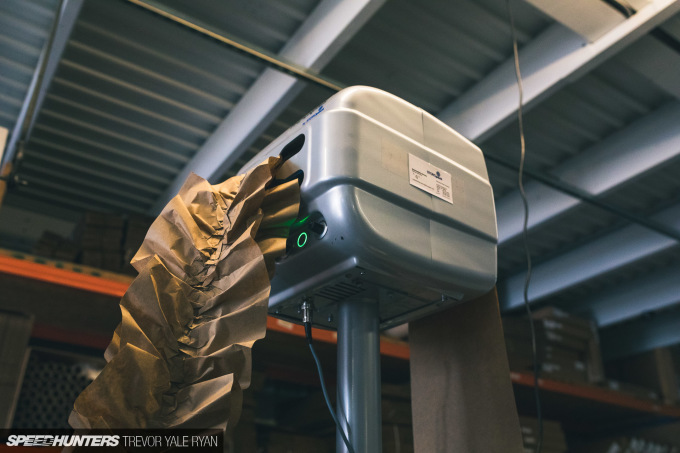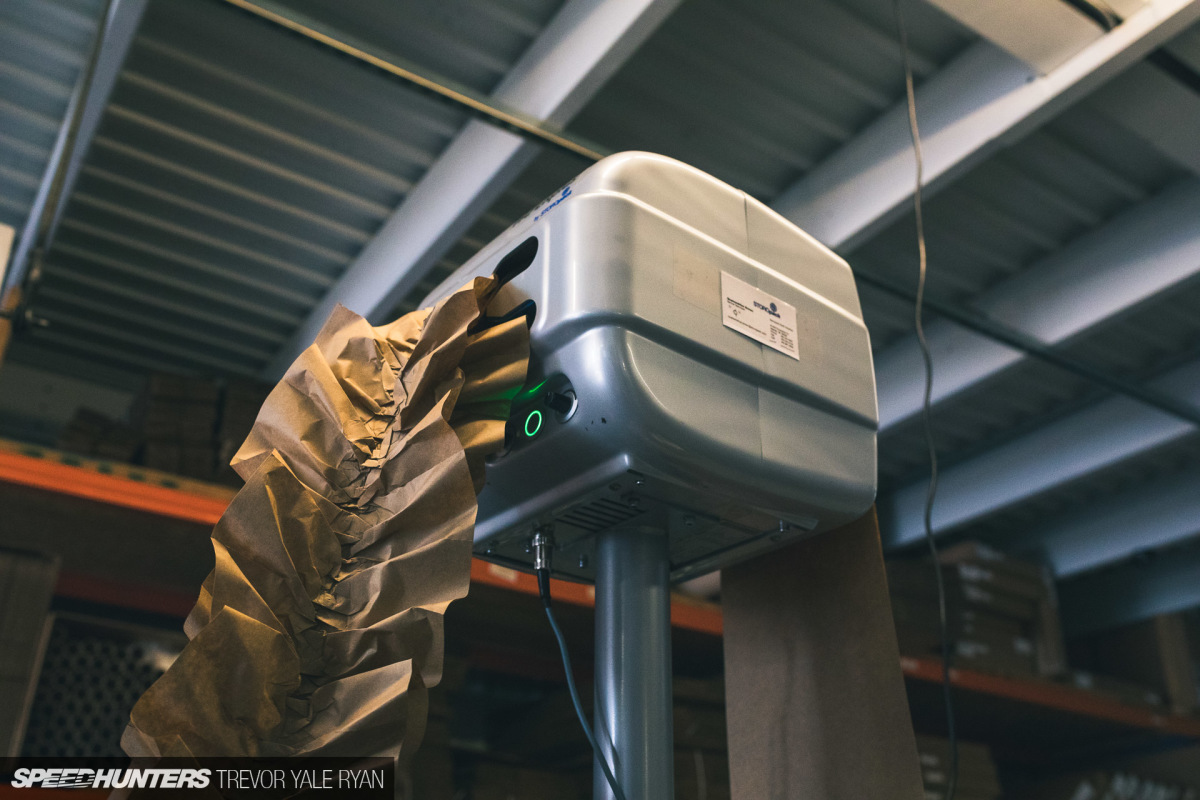 A workshop like this doesn't materialize without tons of hard work. People often say they want to work in the automotive industry, but many don't see beyond the appeal of high horsepower and beautifully kitted cars. Much of the work is without glamor; kits need to be assembled, packaged, and shipped. It can be tedious and there's no room for error.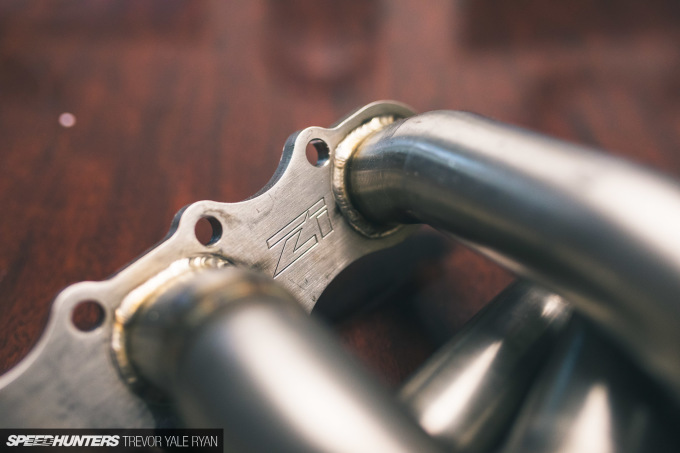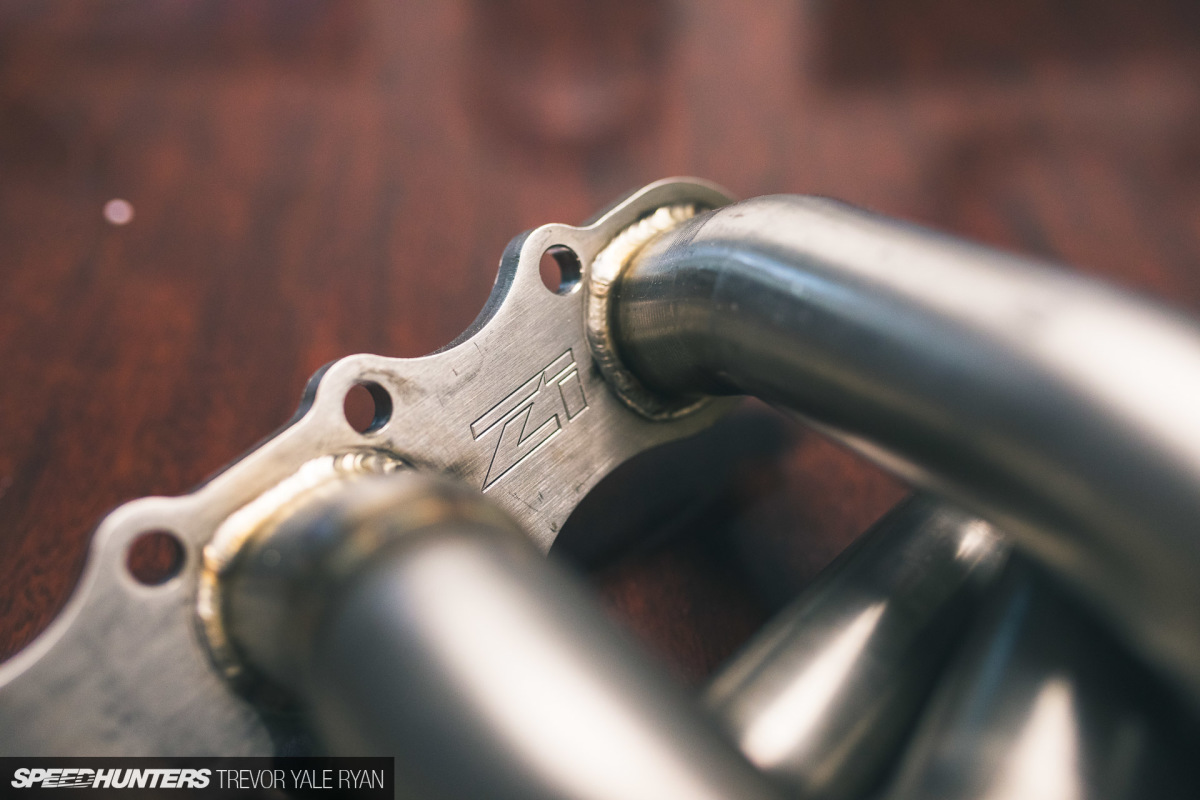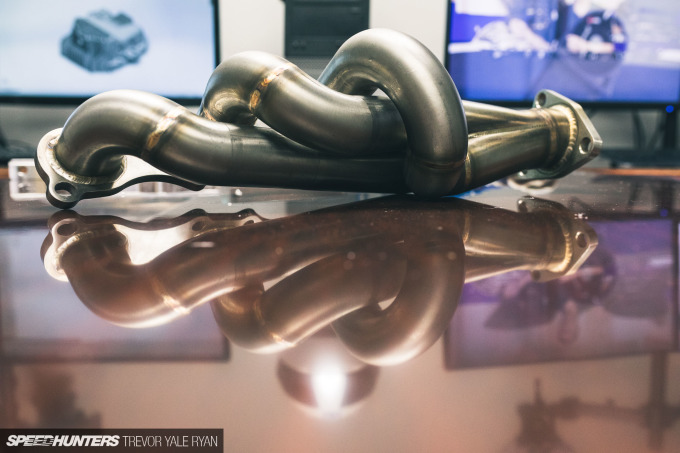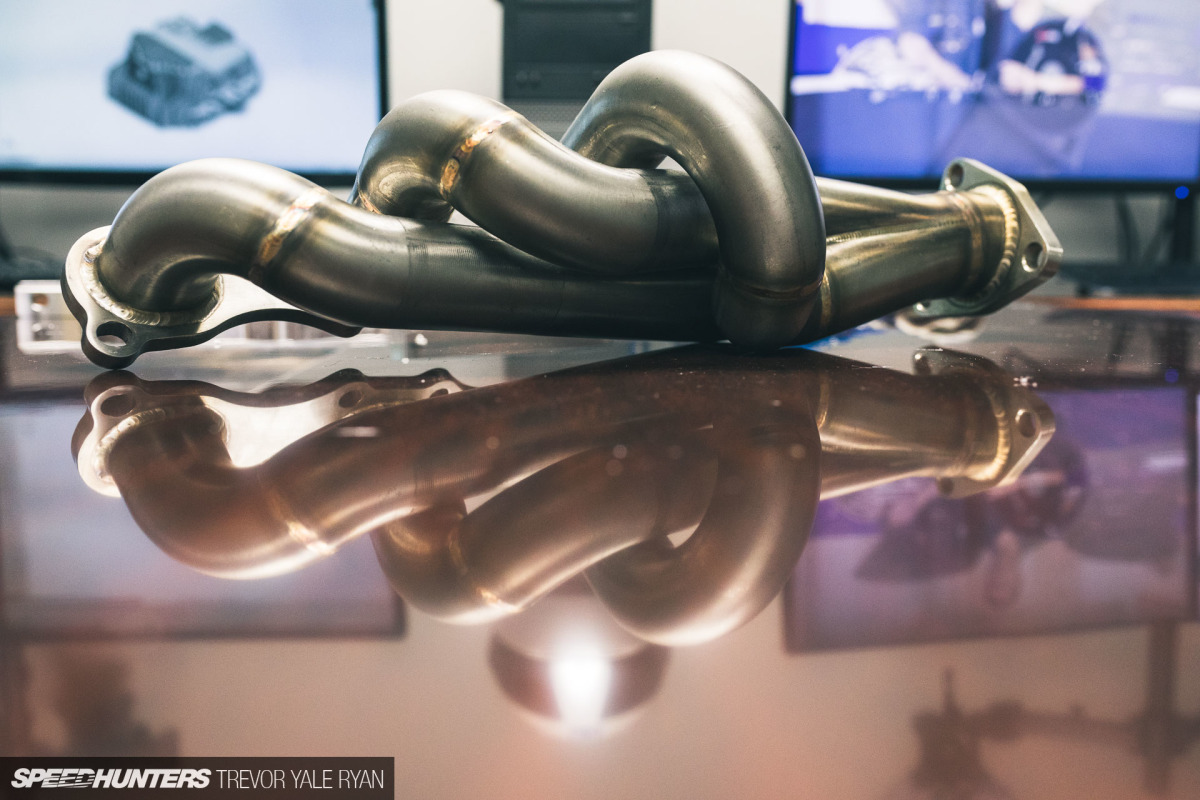 Of course, Z1 Motorsports is much more than a warehouse of parts. In fact, much of what they sell are assemblies they've researched and designed themselves, including wirings harnesses, suspension components, headers, full exhaust kits, plenum spacers, and even little odds and ends like upgraded hatch struts.
In short, anything you'd need to make your late model  Z-car better.
3D Design & One Last Z34
Of course, with my mechanical engineering background, I was most interested in the design work that goes into making Z1 Motorsports' parts.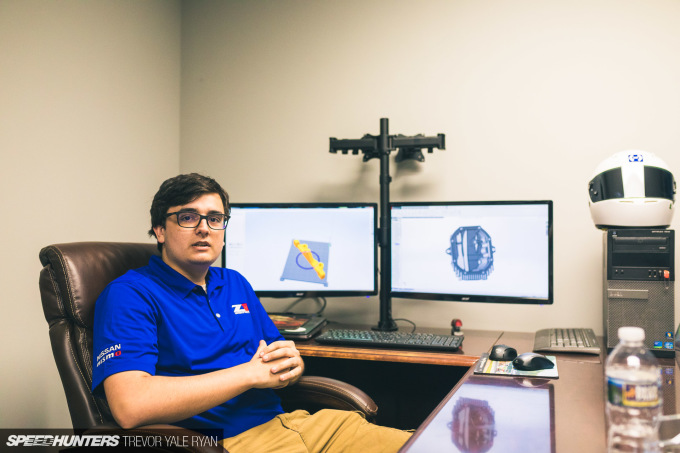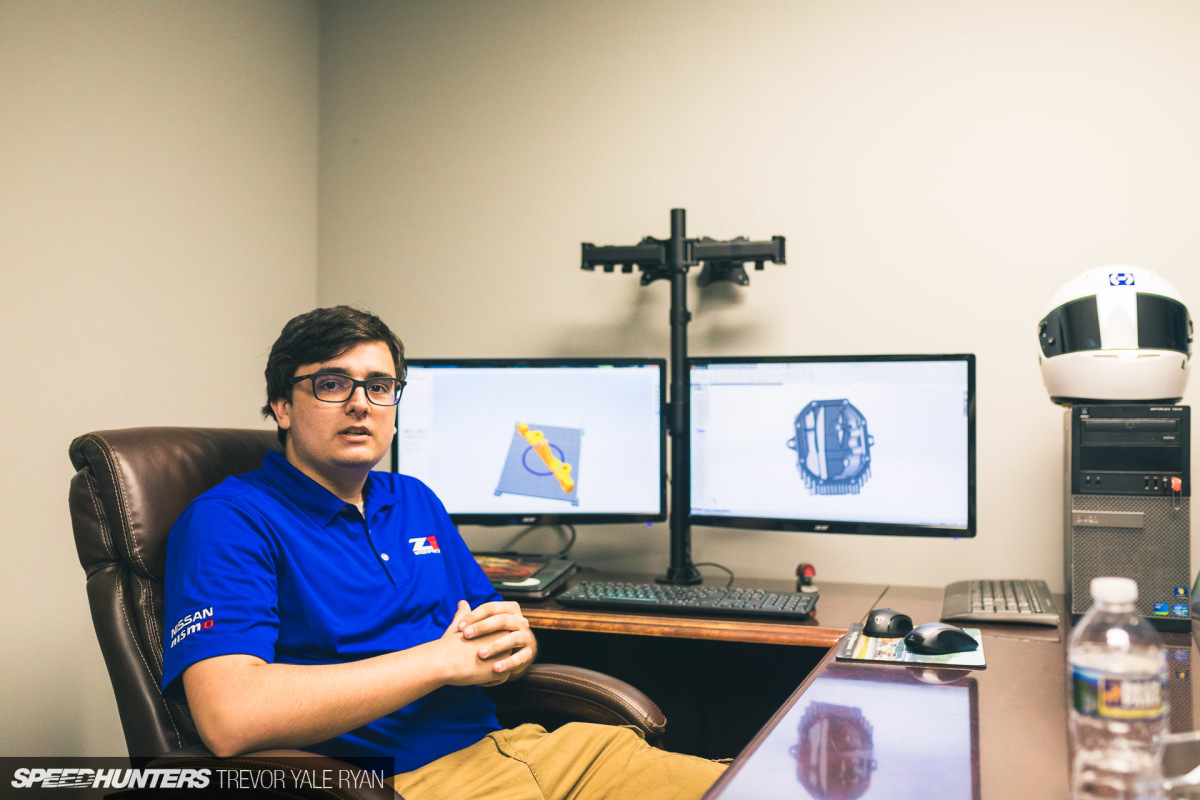 Resident SolidWorks wizard Jared Clutter showed me around a 3D model of a differential cover and unboxed one to help me understand why it's designed as it is and how it's actually made.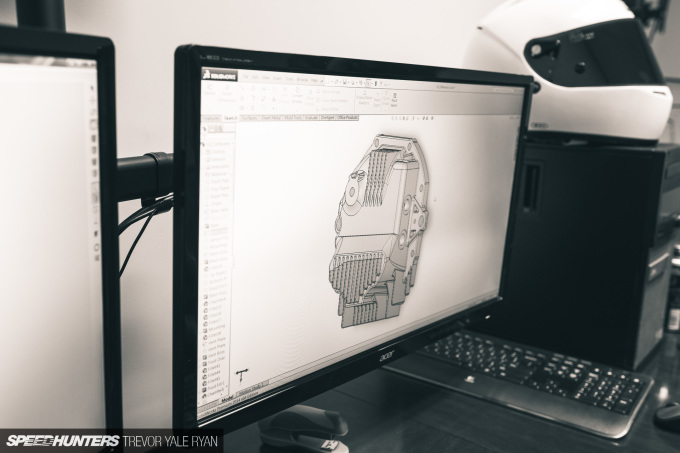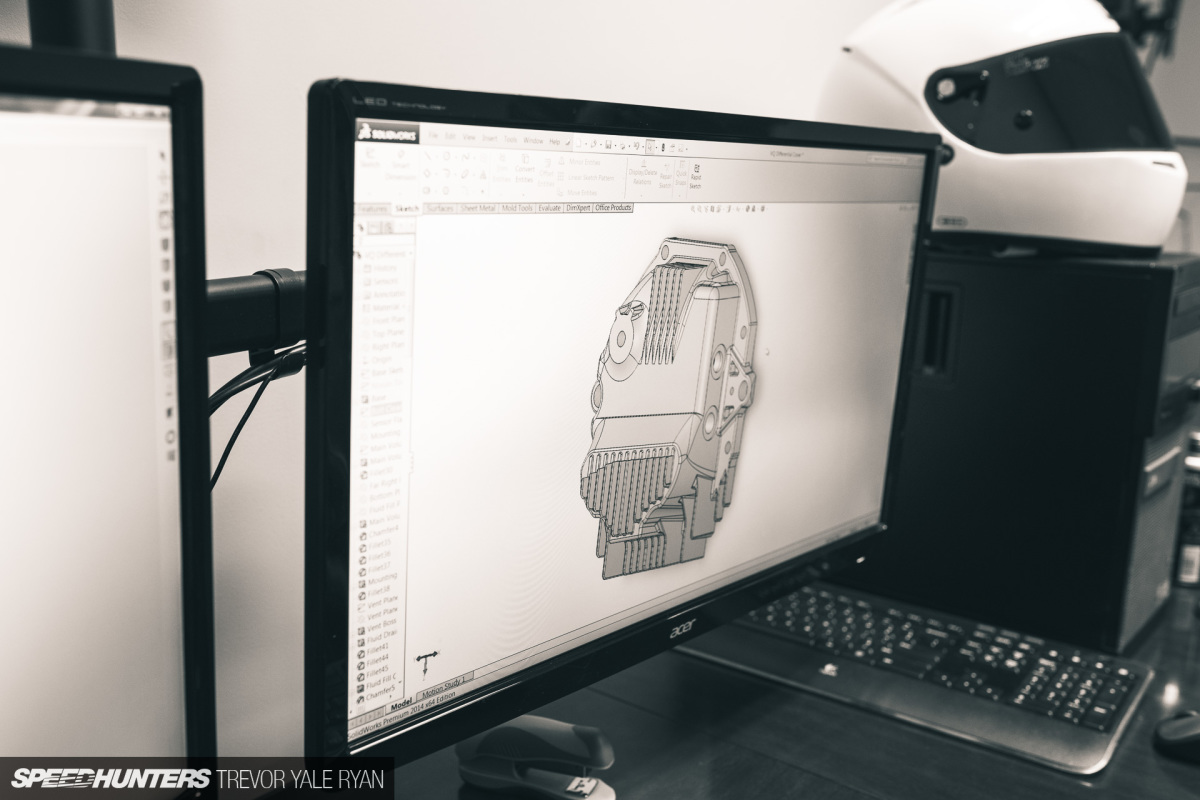 It's not revolutionary technology but I spent a good portion of my visit here nerding out at the model and asking how each contour was modeled; it's loads of work to get everything to fit properly and deliver the desired results over an OEM part.
First, molds are made from the 3D model so that the majority of the features can be cast. Pouring aluminum into sand isn't always incredibly accurate, so after being porosity sealed you need to follow up with a bit of machine work to cut threads and hit your tolerances on the sensitive areas and mating faces.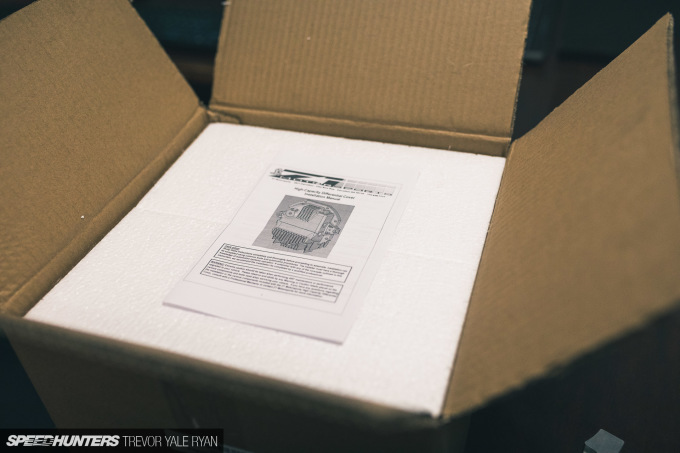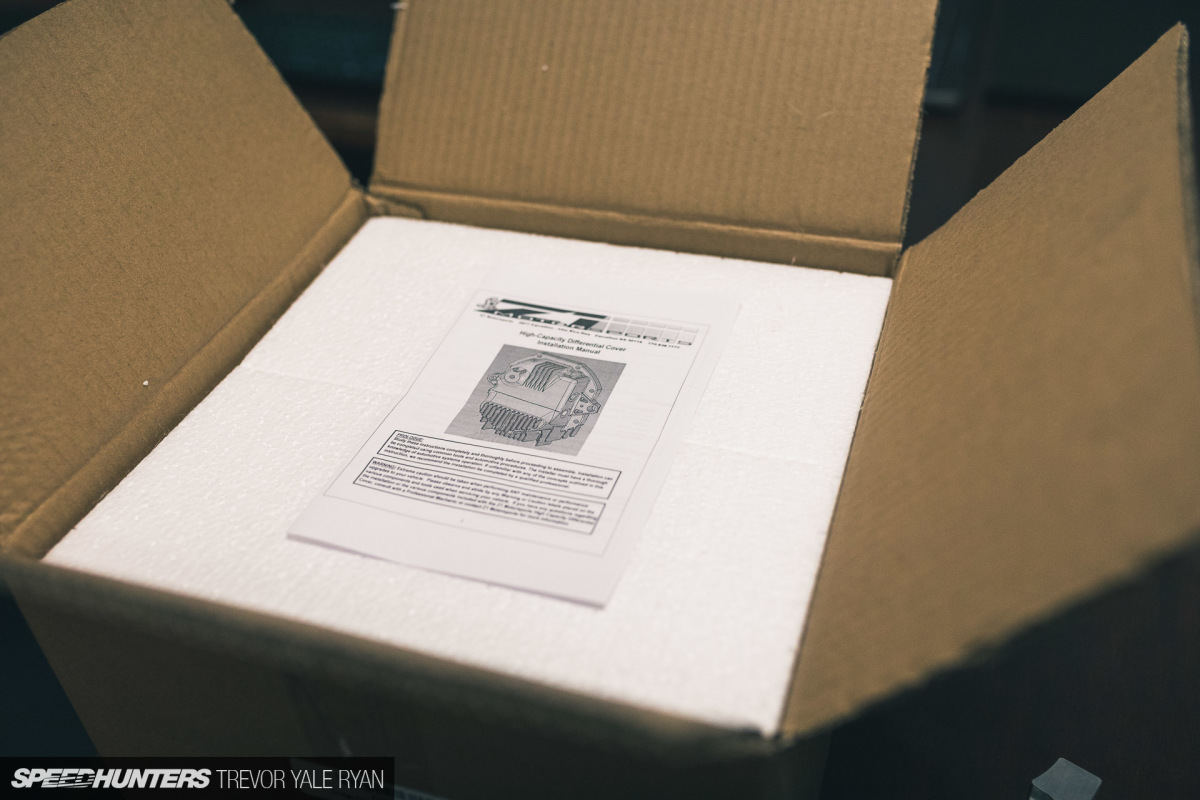 The end result has increased passive cooling ability thanks to elongated fins which dissipate heat via passing air. If you really want to abuse your car, you can fix an oil cooler to the cover as well.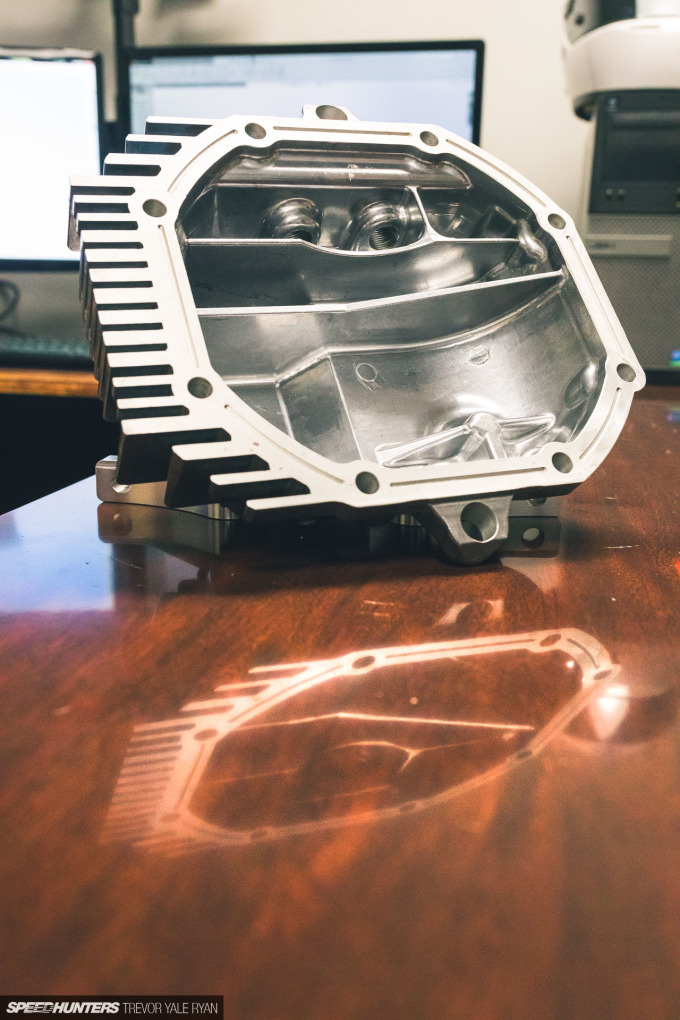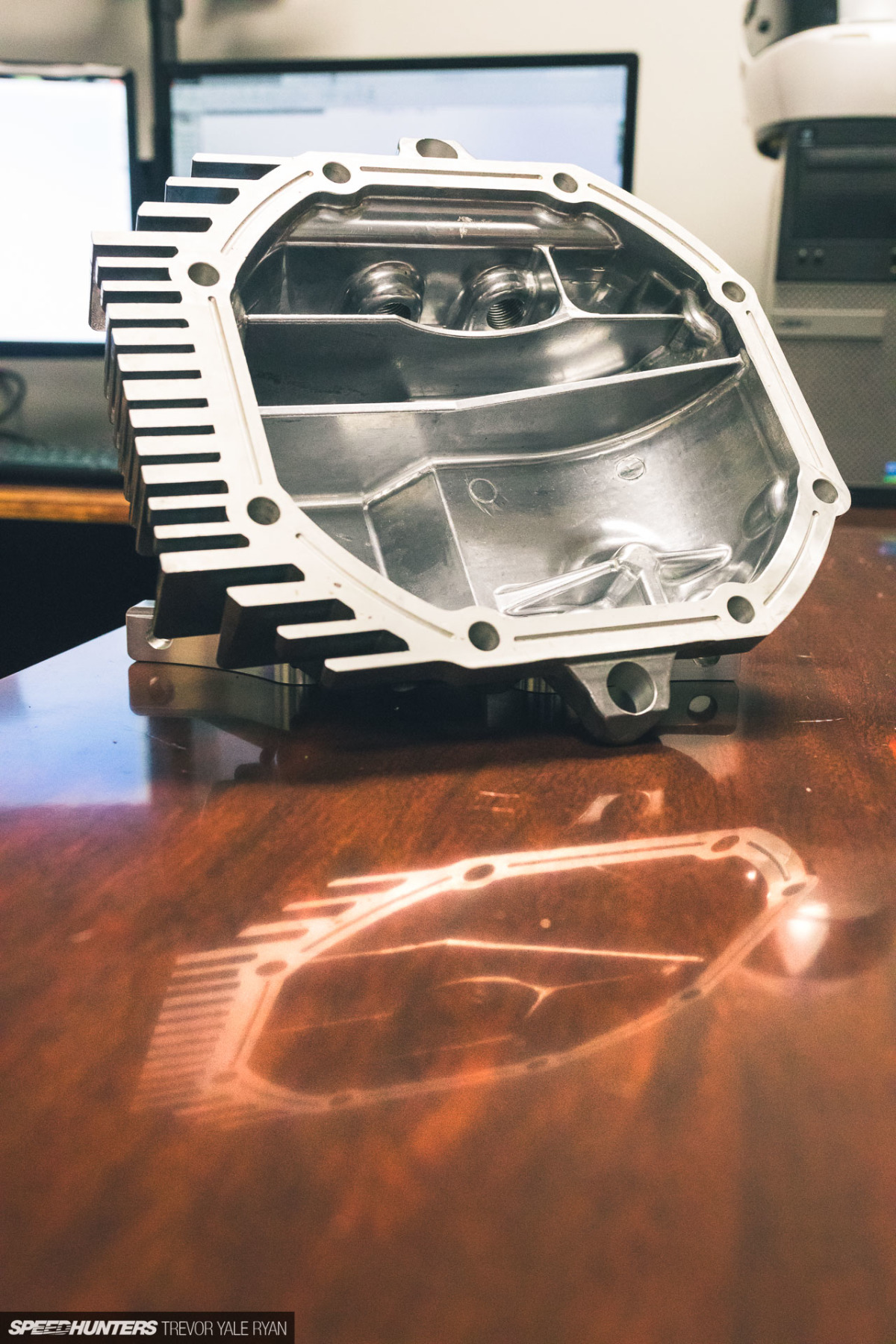 Like I said, it's not new tech but it's always interesting to me to see a bit of what goes on behind the scenes to solve a problem by turning a concept into reality.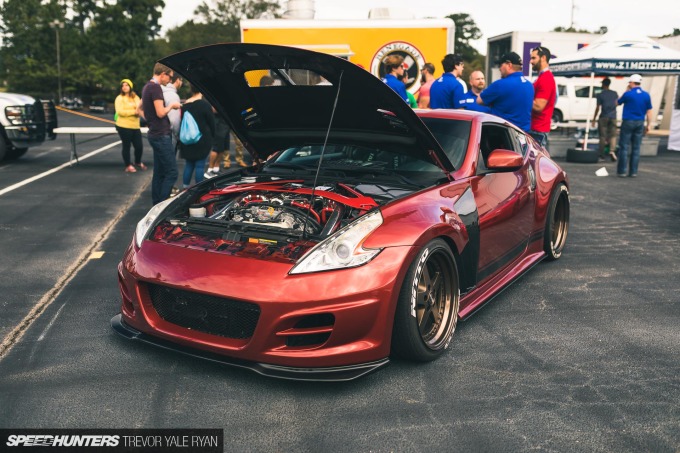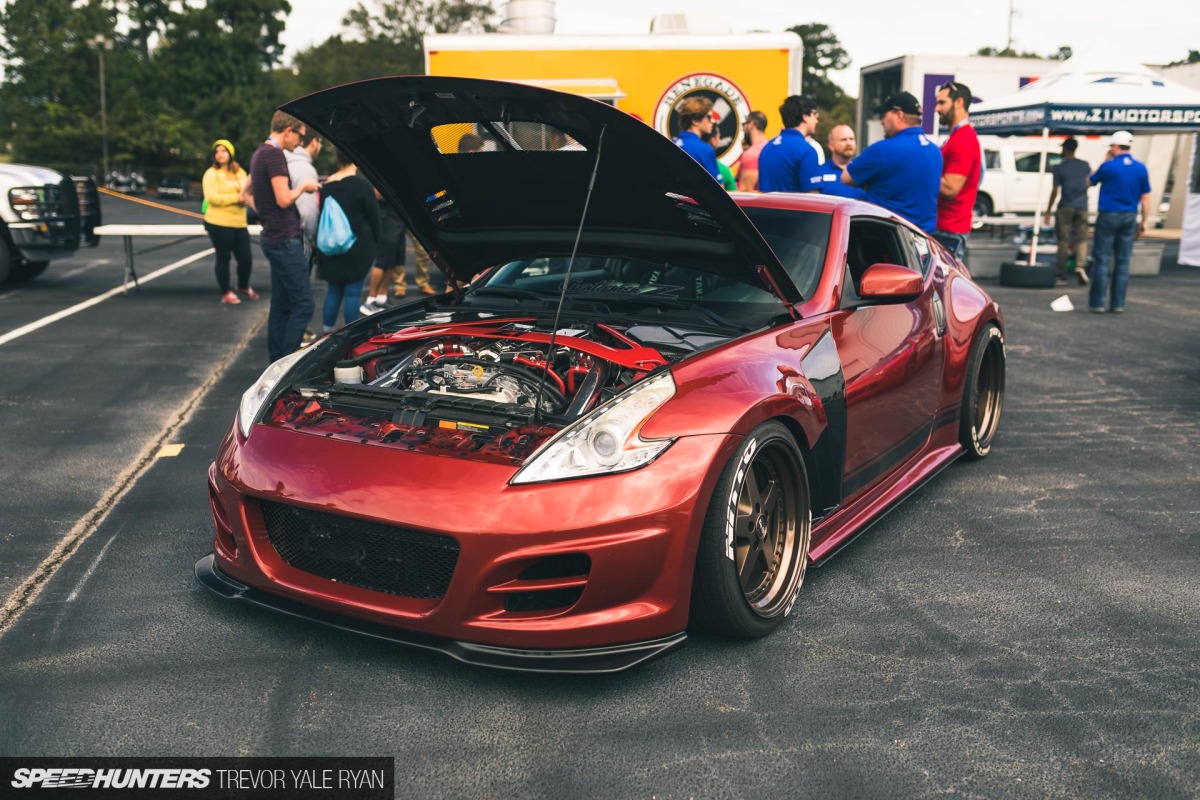 Back outside on my way out, there was one 370Z in particular that warranted a closer look.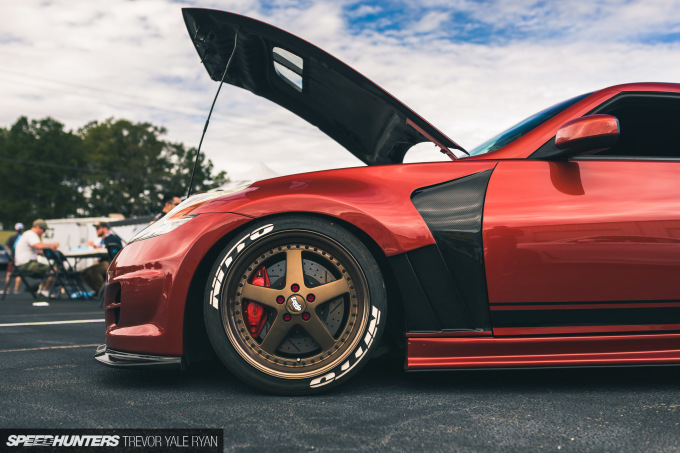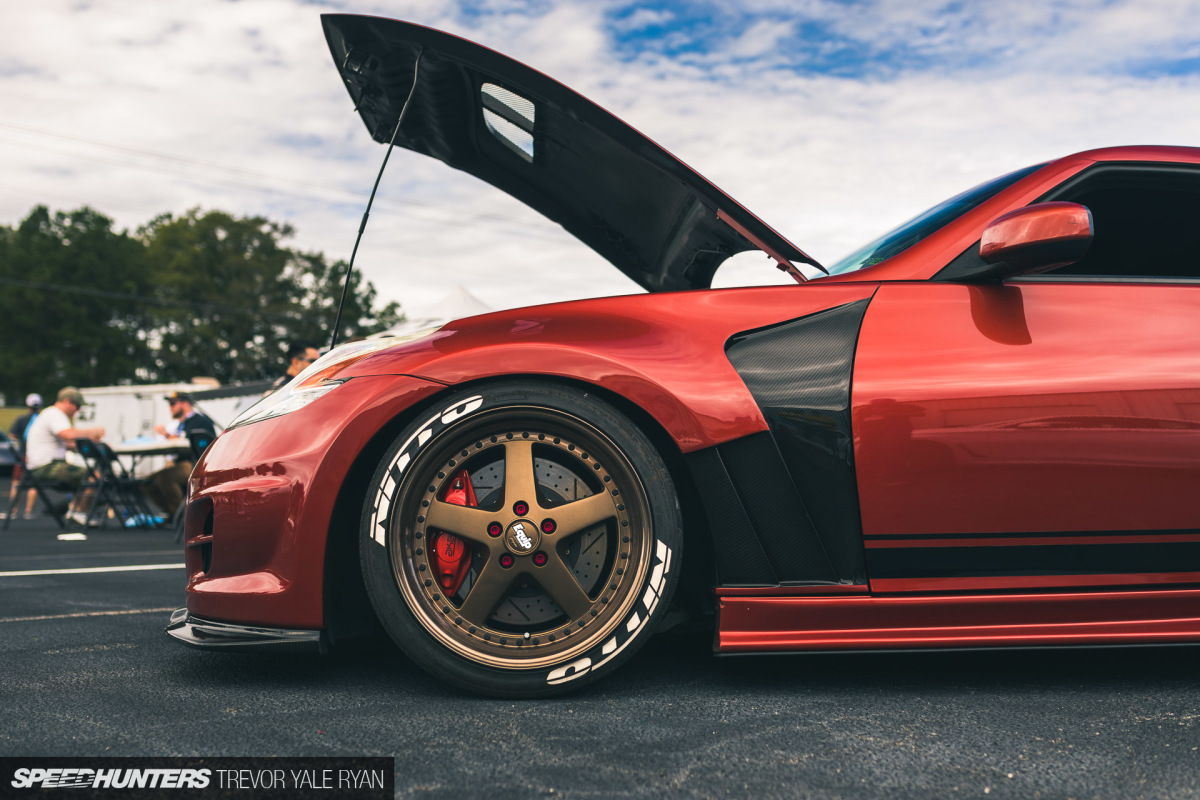 This is Sam McGrew's 2013 370Z wearing 19-inch Work Equip wheels over an Akebono brake conversion kit with Z1's two-piece rotors. The wide wheels (9.5-inch front and 11-inch rear) are possible thanks to a Fly1 Motorsports ZL body kit complete with carbon fenders.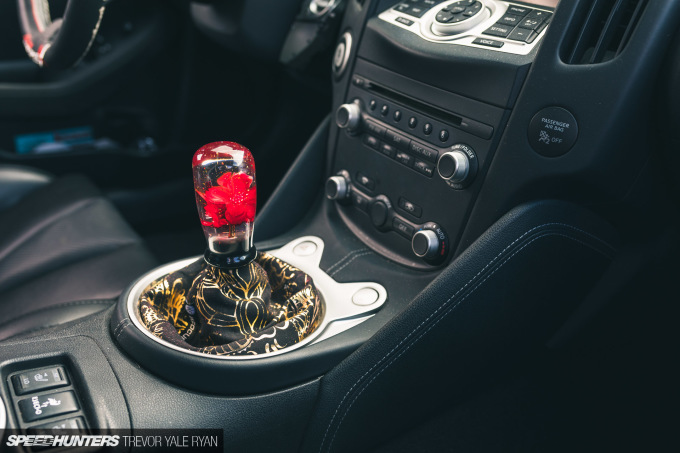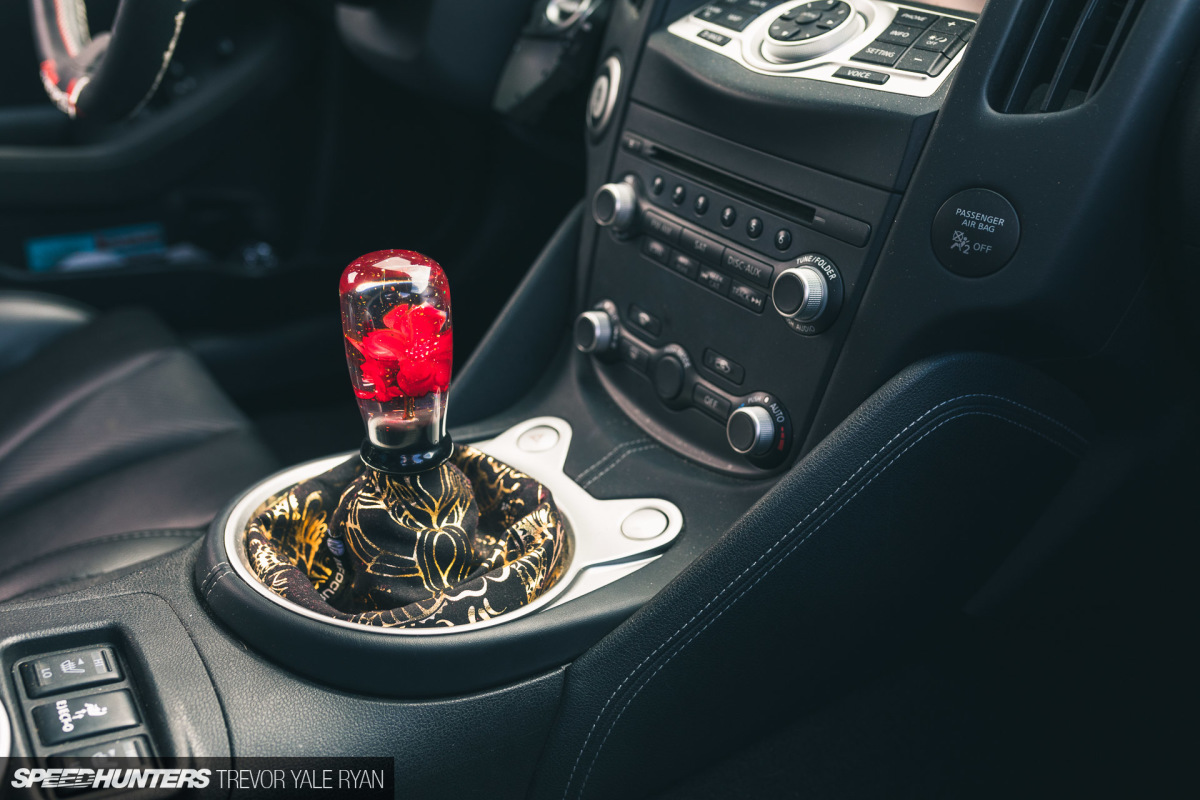 The aesthetics are matched inside the cockpit as well, and it's a Z34 that I really like to look at.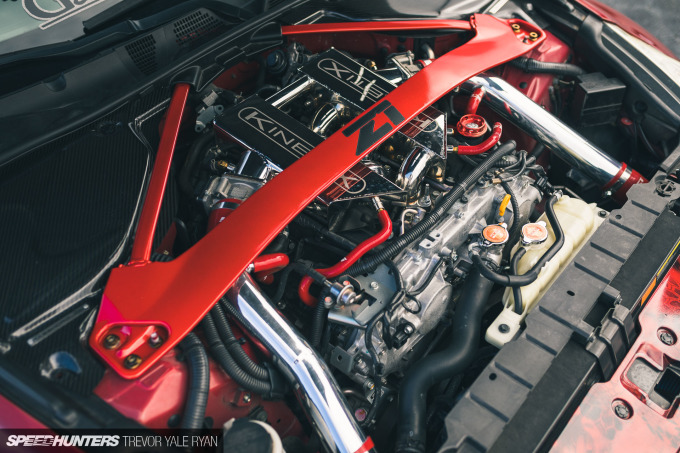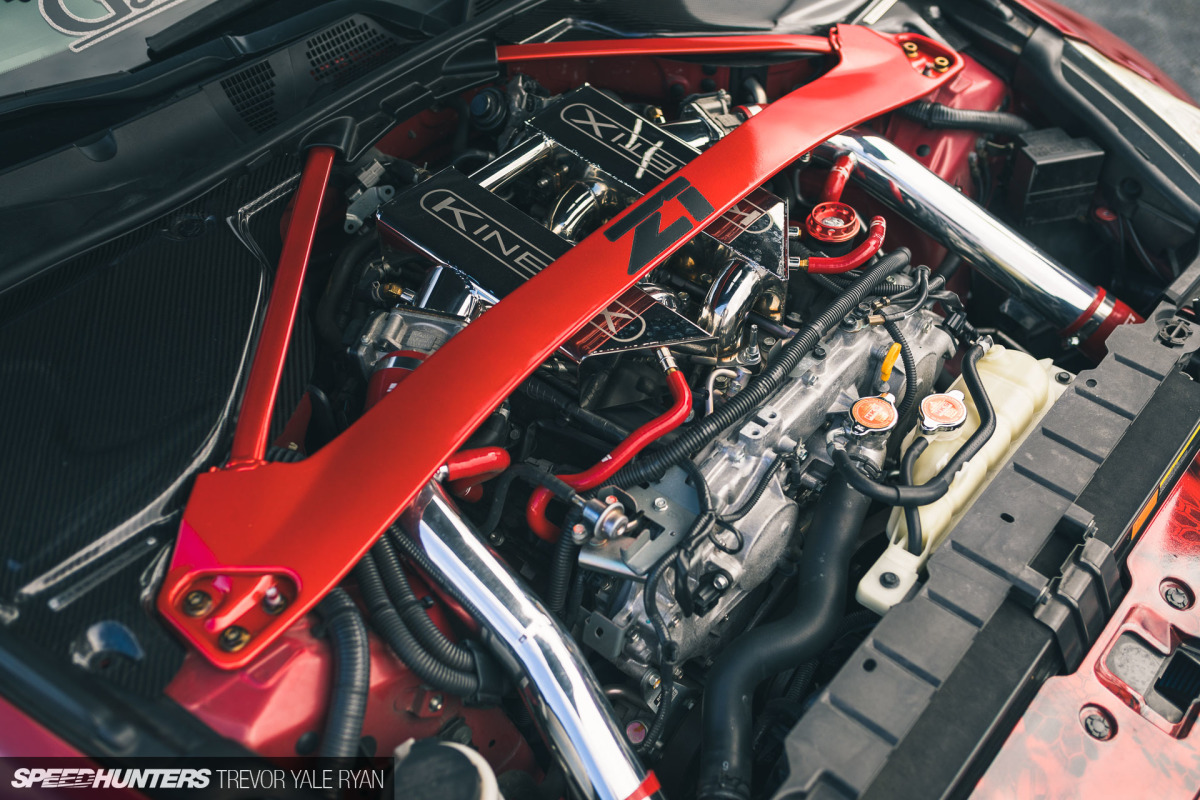 It's not all for show, either, and under the Seibon Carbon hood you'll find a Kinetix Racing intake manifold which is fed from Z1's high-flow intakes. Out back, a Tomei Expreme titanium single-exit exhaust gives the car a healthy scream.
A story on the newest Z-cars just wouldn't be complete without allowing a VQ to play you the song of its people, so, here you are.
Parting Thoughts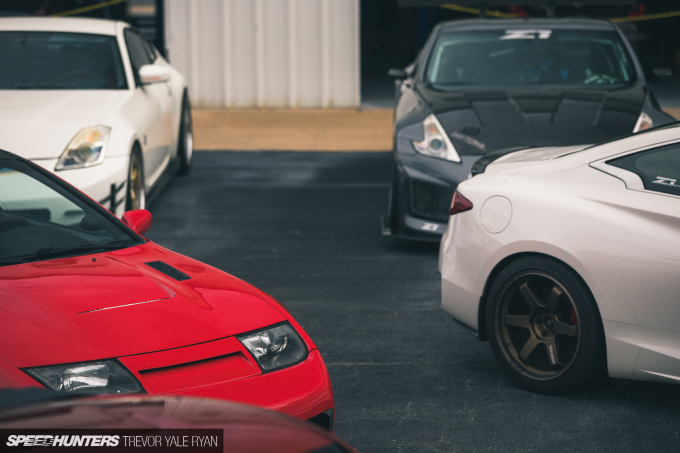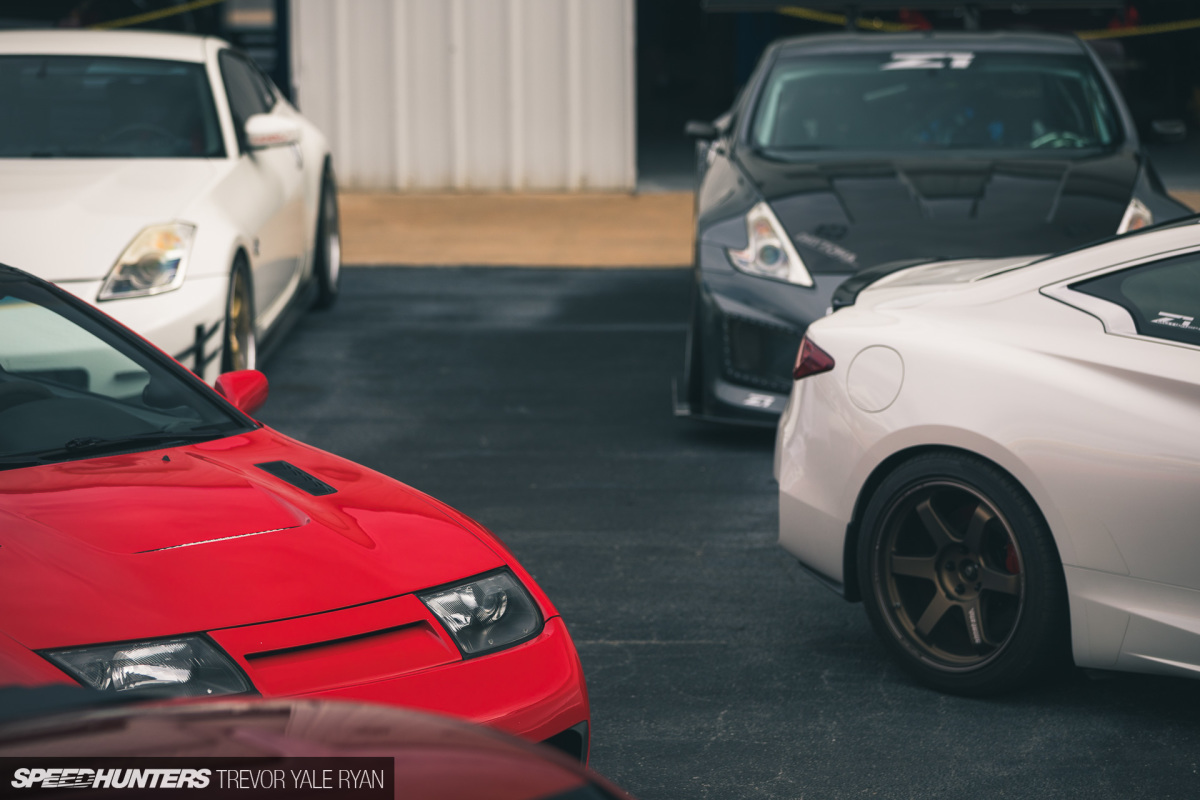 Really though, out of everything at Z1 Motorsports, what stood out to me the most were the people. We rarely get out to Atlanta, and the guys at Z1 — who also helped organize portions of ZCON — went out of their way to make the trip as easy as possible for us.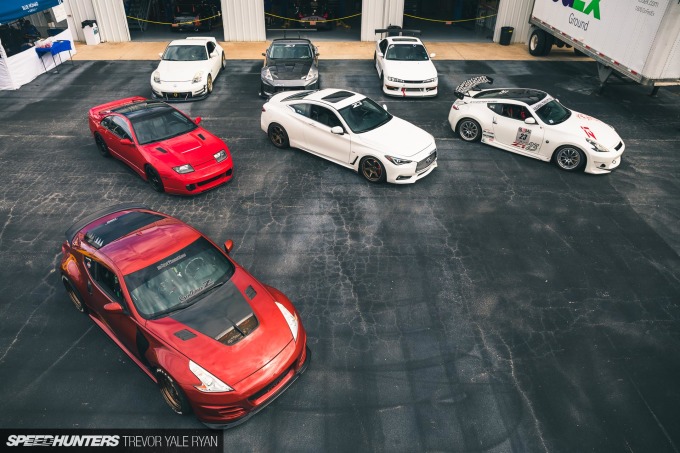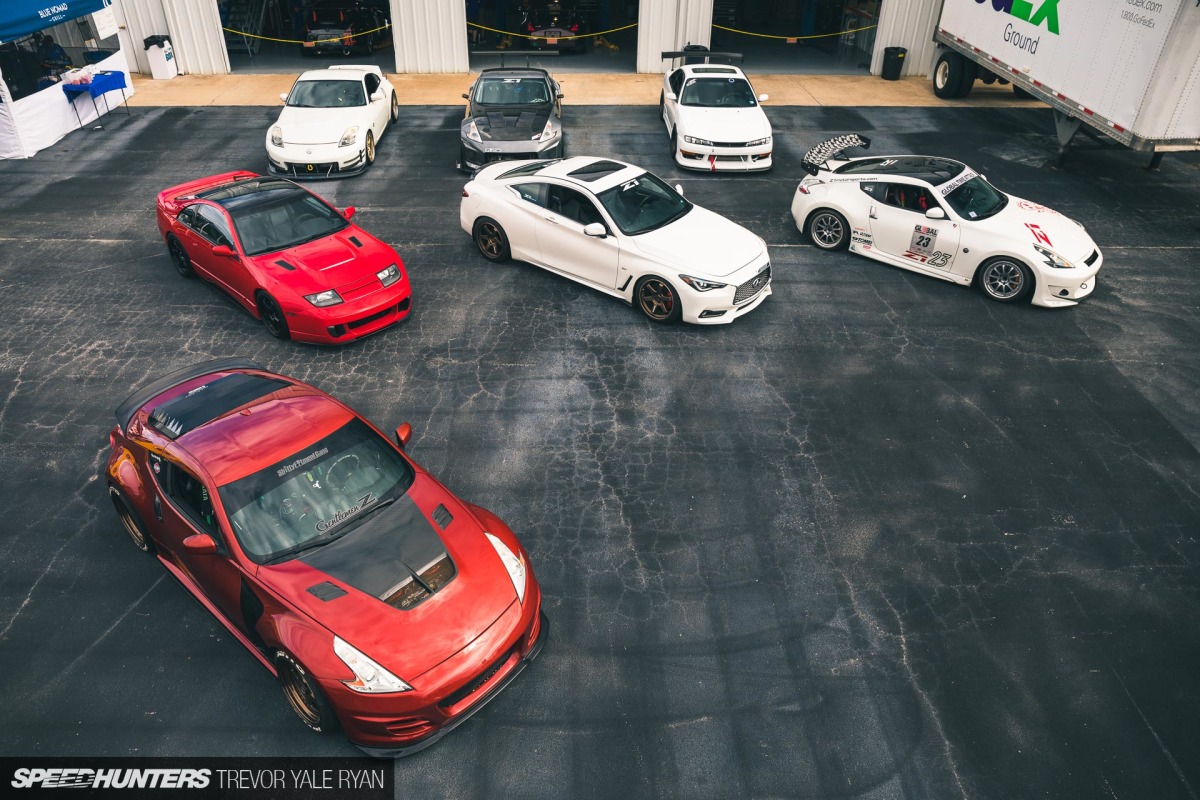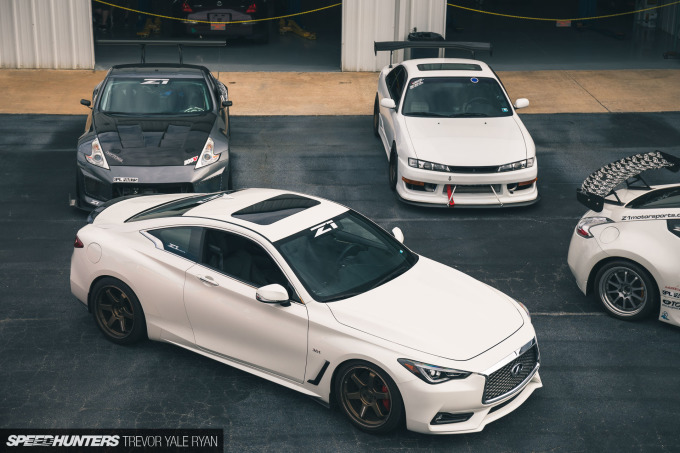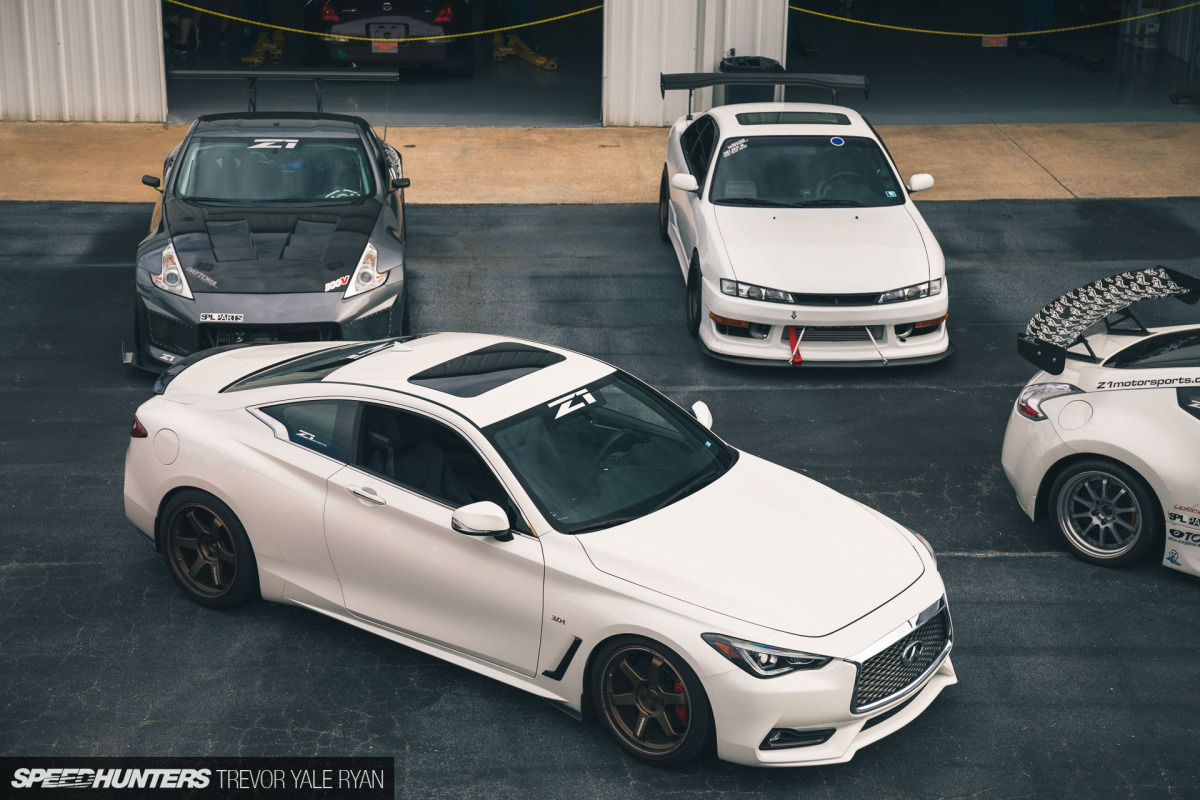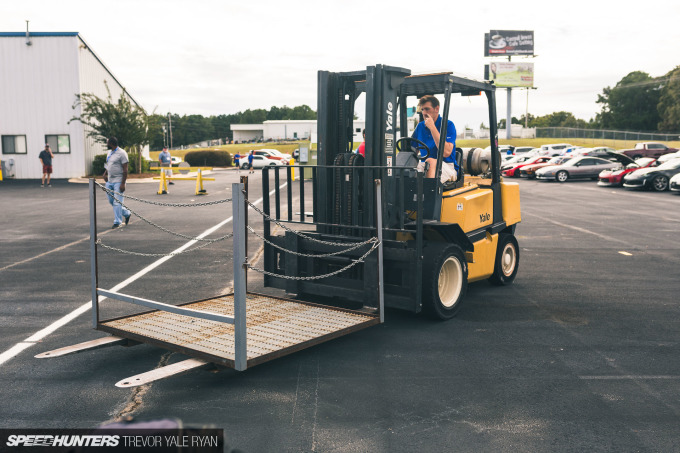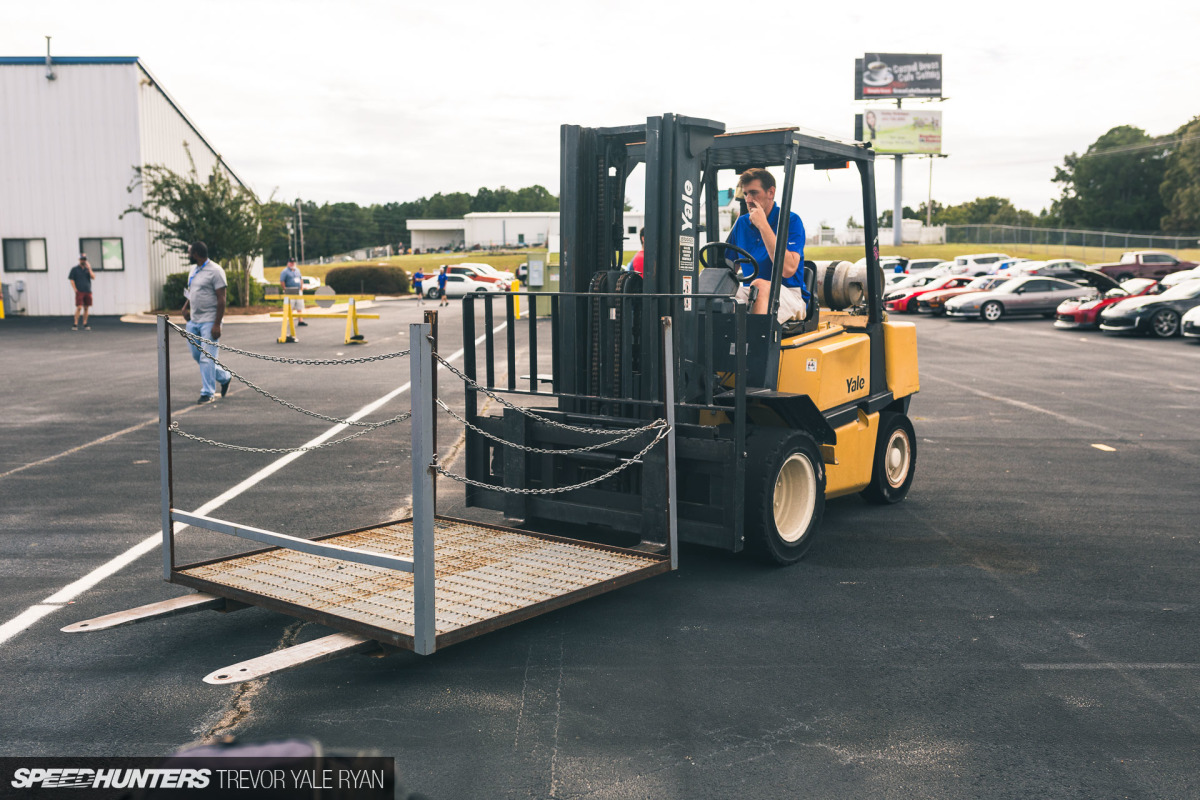 When I asked for a ladder, the guys got me a forklift. Southern hospitality is a real thing, and the guys here went above and beyond. Most of all, they opened my eyes to a platform I'd previously not given enough attention.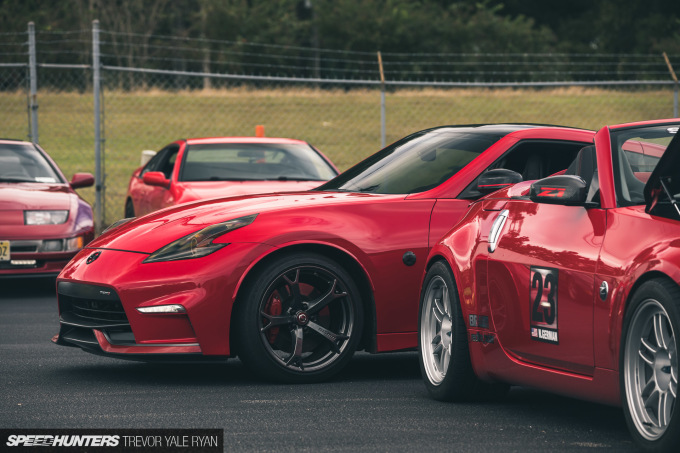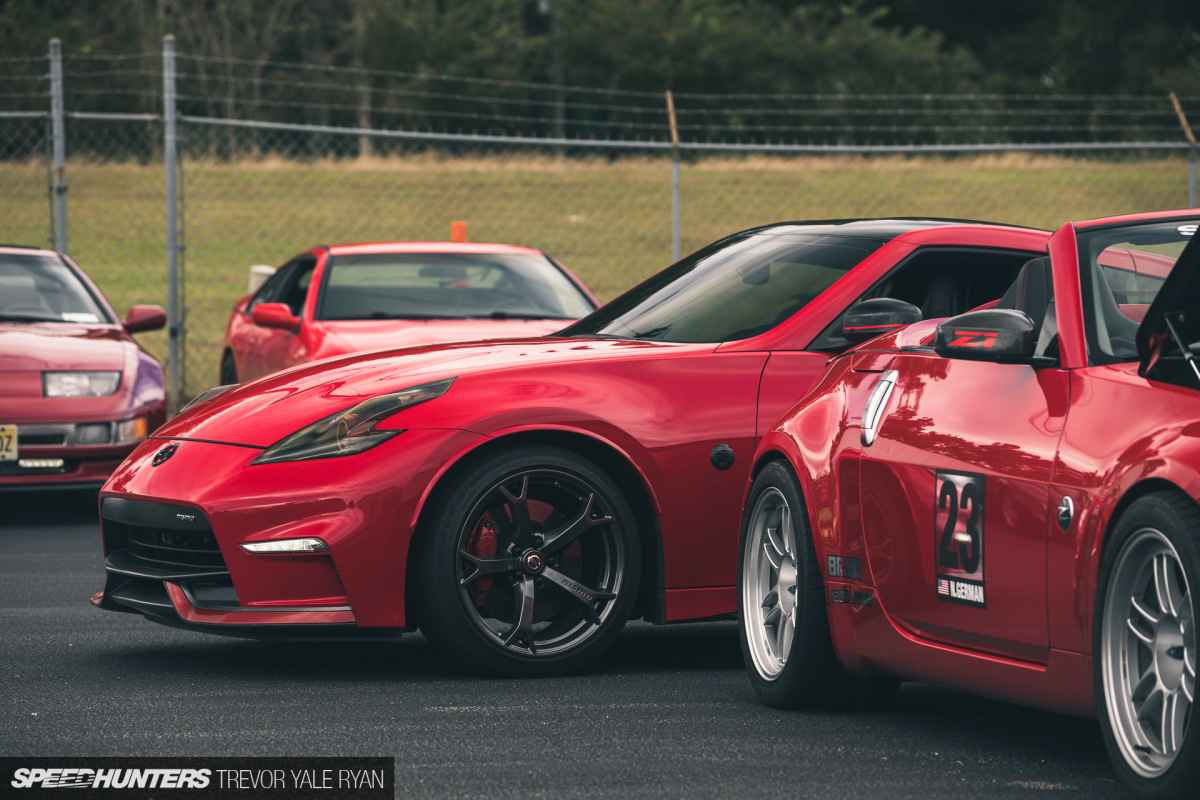 In America is seems we're always begging for a new, rear-wheel drive, performance-oriented car from Japan. We were excited by the 86/BRZ, but now we want more.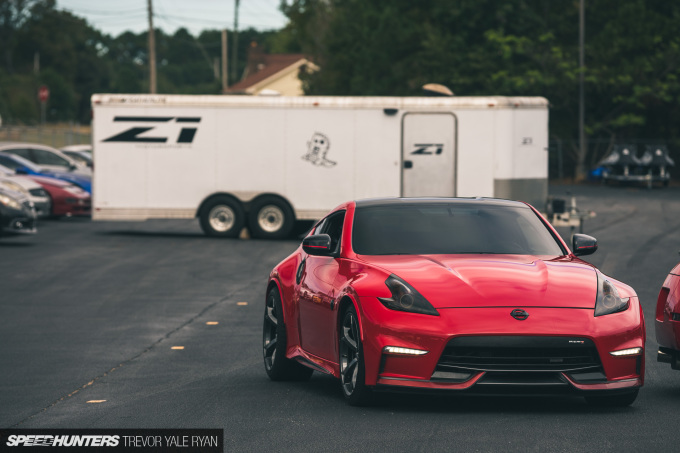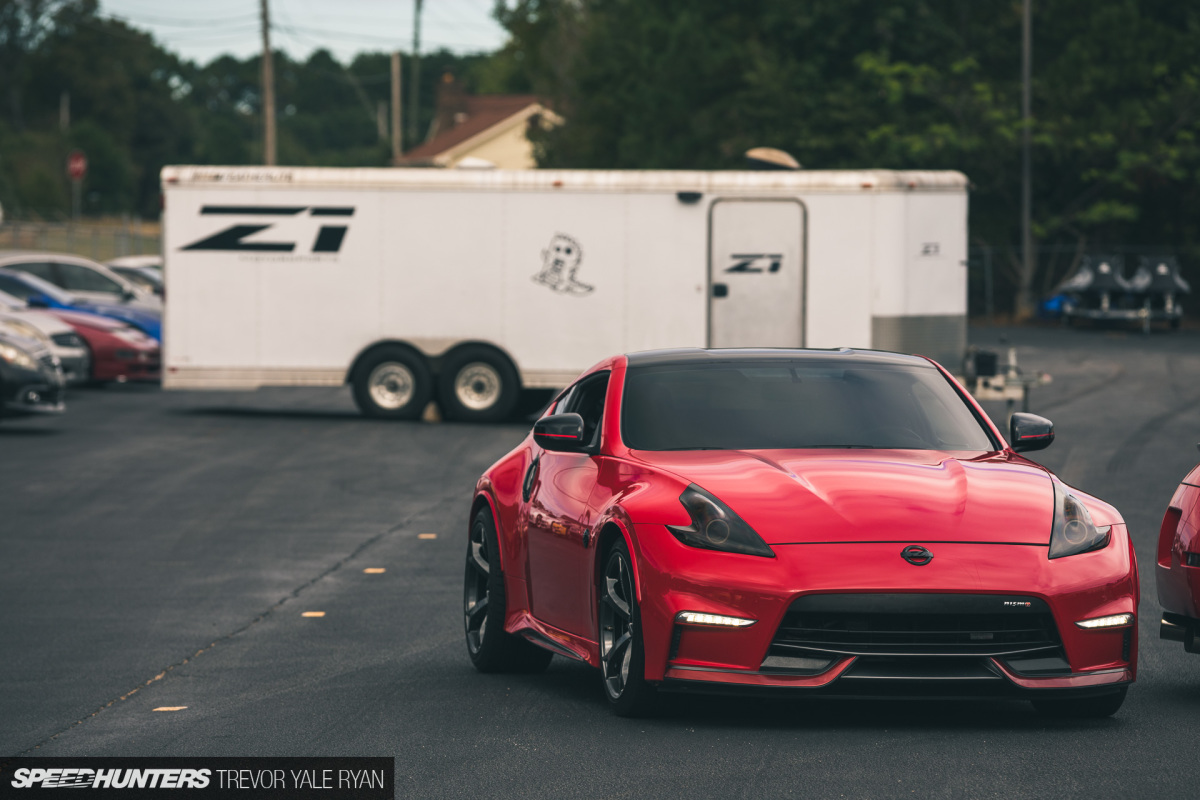 What happened to the S2000? Or the Supra – come on Toyota! And whatever comes out, it needs to be reliable and affordable, too, not just good-looking, fast, and fun to drive.
But what if the answer was always there, chugging along nicely in its own lane: the Nissan Z-car.
Trevor Yale Ryan
Instagram: tyrphoto
TYRphoto.com