We need more people like Daigo Saito.
He's the Kimi Räikkönen of drifting, often monosyllabic when presented with a microphone, yet possessing the qualities any driver should always strive to have – especially if putting on a show is possibly the biggest expectation your fans have of you. Daigo does not disappoint.
I've always found his 'I don't give a f**k' attitude to the theater of pro drifting is far more refreshing than that of the overly confident and self-promoting drivers that are present in all forms of motorsports. Daigo just gets down to business; he's embraced drifting in his own very original way and has come away from it as one of the most successful drivers in the world.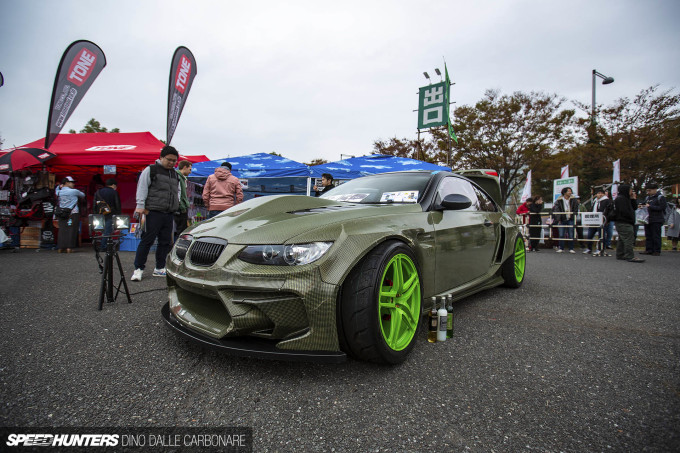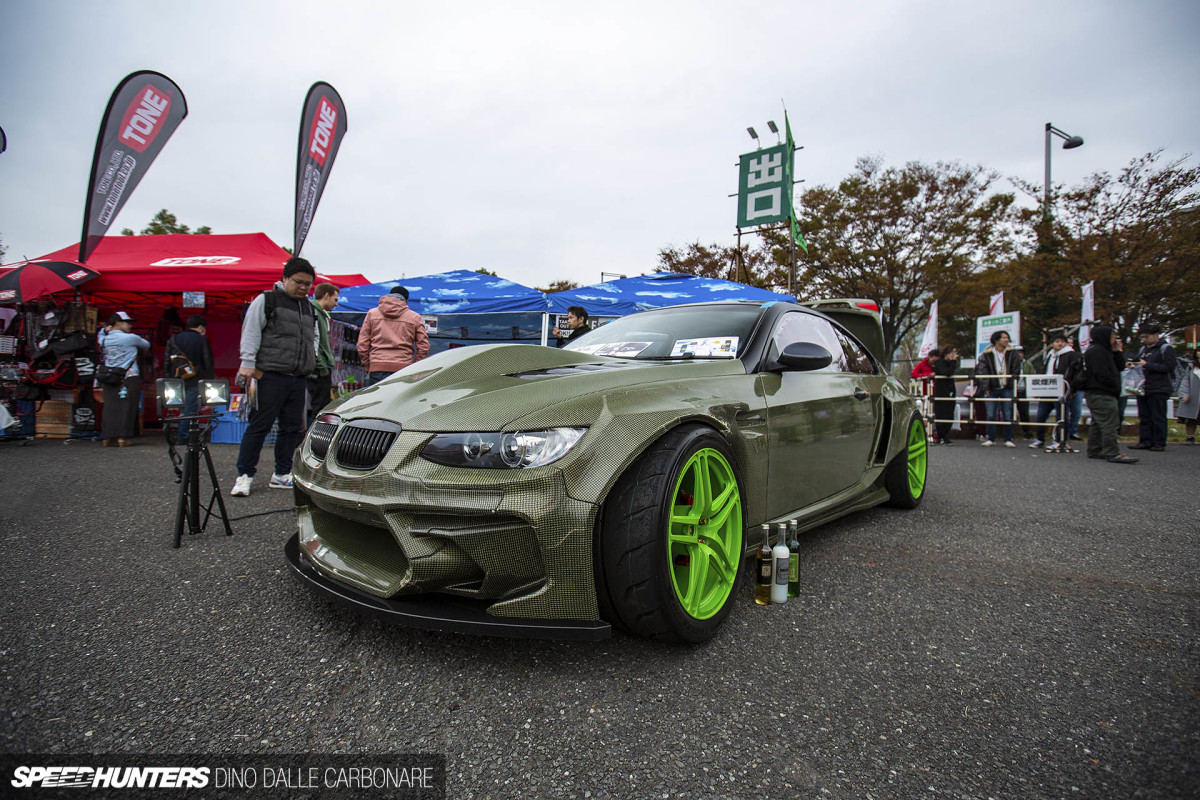 But there's one thing that sets him aside from anyone else in this game, and that's his willingness to push himself. When it comes to the car they drive, most pro drifters like to stick to what they know for fear of finding themselves in unfamiliar situations when having to deliver certain results for the sponsors that ultimately pay for their involvement in the sport. But not so Daigo.
Drivers' attachment to a chassis and engine setup that works, and the reluctance to move away from it, is what in my opinion brought so much repetition to the D1 Grand Prix and pretty much made it unwatchable.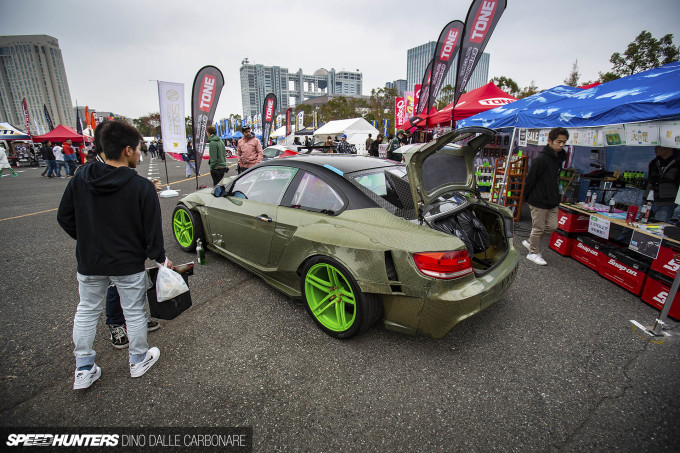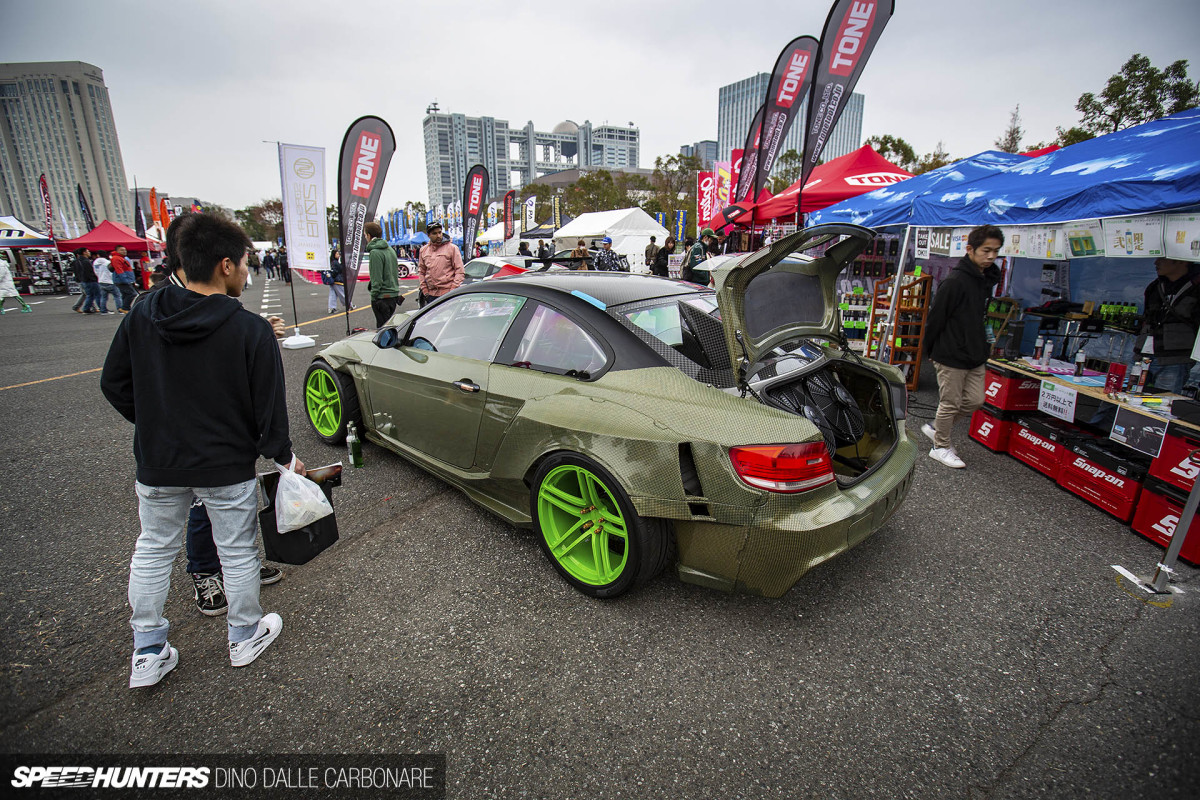 But Daigo stepped away from that early on, and ever since he's been experimenting with so many cool and unique builds, finding satisfaction in getting to grips with the unfamiliar. It doesn't work all the time, even if you do possess an obvious talent for getting anything on four wheels sideways and keeping it there.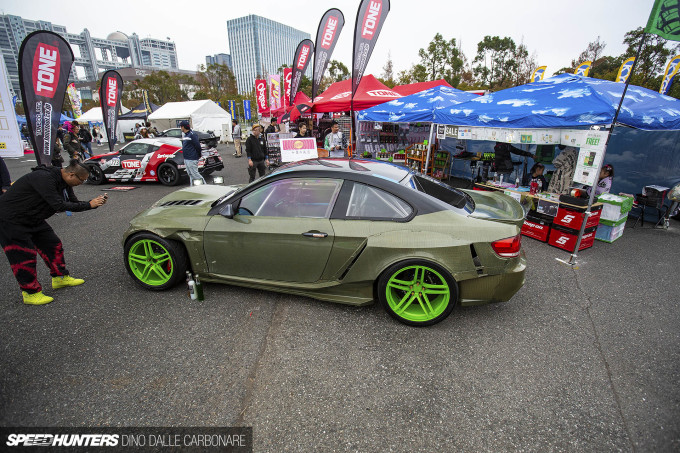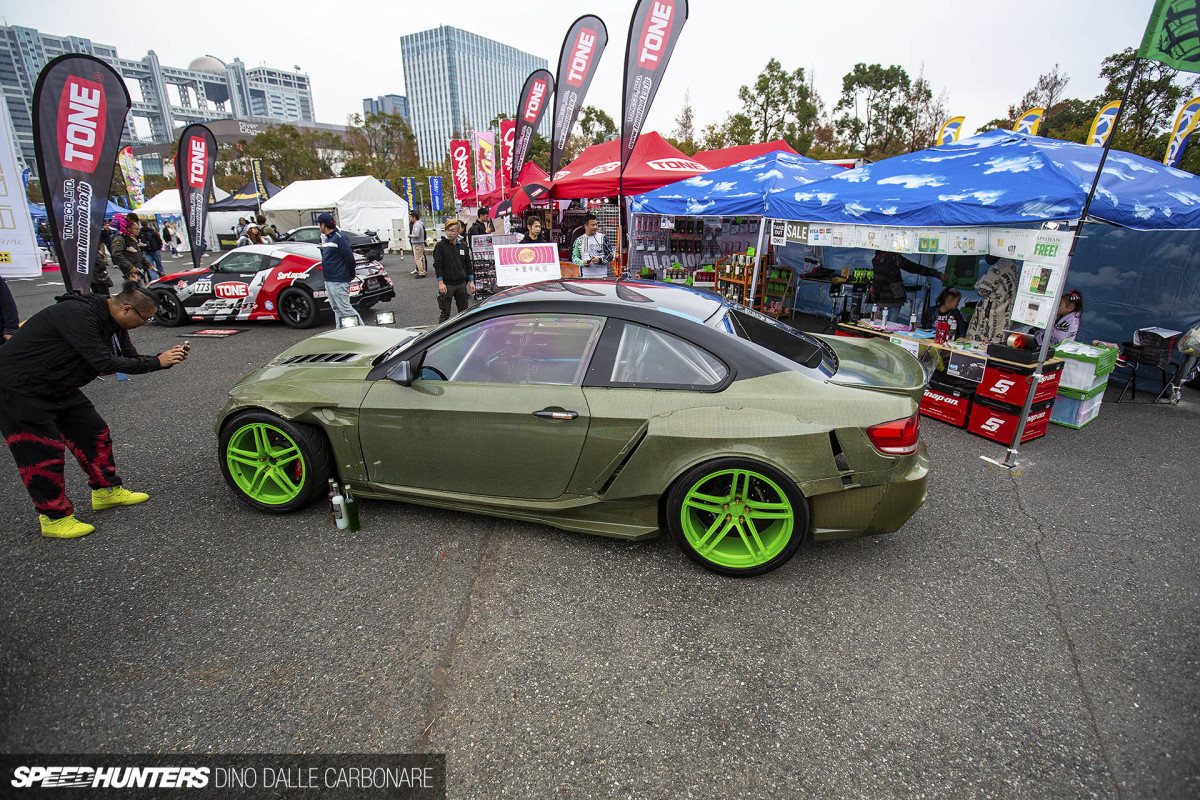 And in Odaiba at the recent FIA Intercontinental Drifting Cup – AKA the "take two drifting experiment" – he had a new toy on display.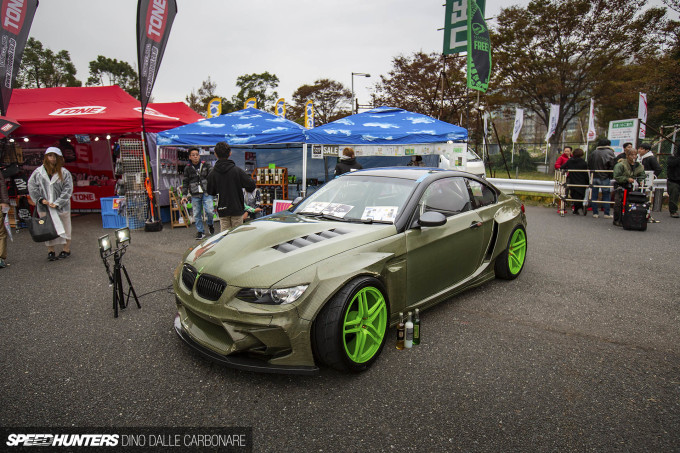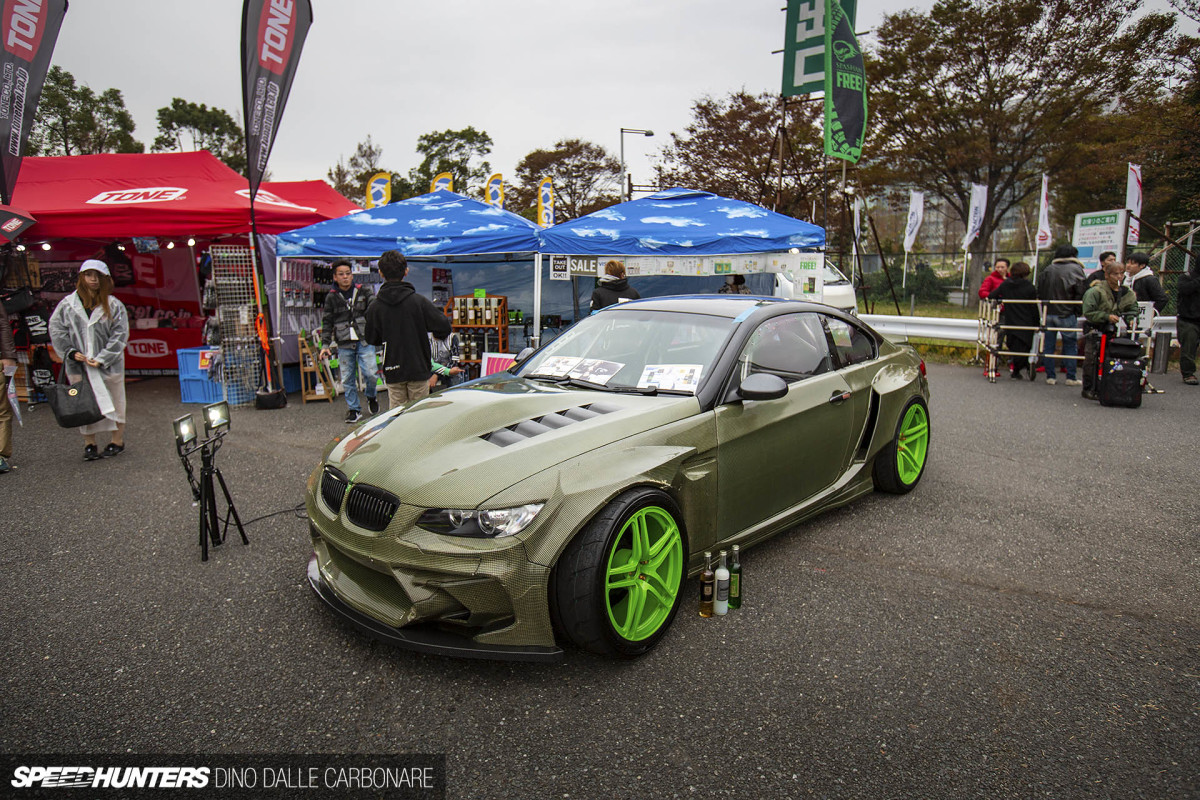 A collaboration between Daigo's company, Fat Five Racing, and Latvia's HGK Racing, this E92 Eurofighter looks like it's ready for some serious action.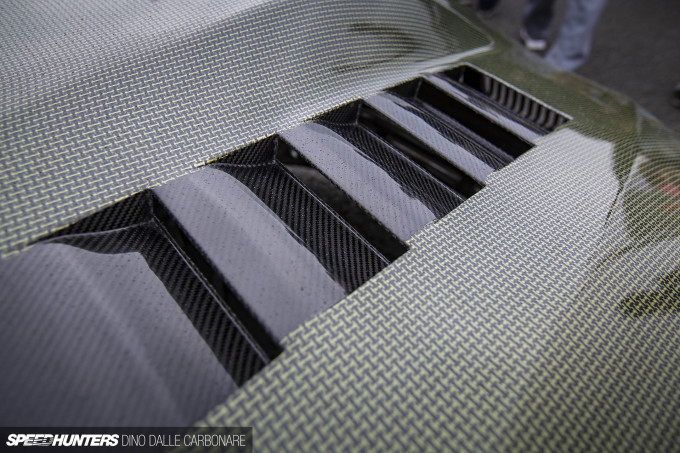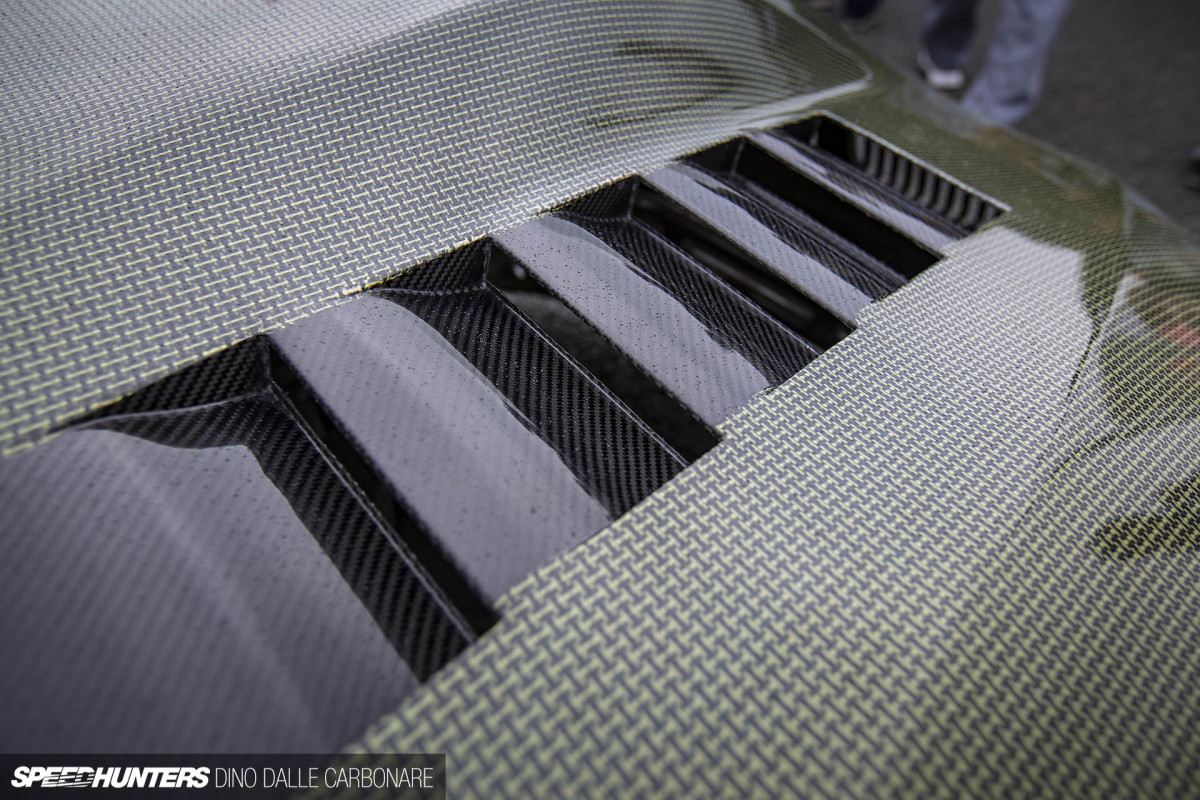 Except for the little issue of having no engine. But that's really just a minor detail.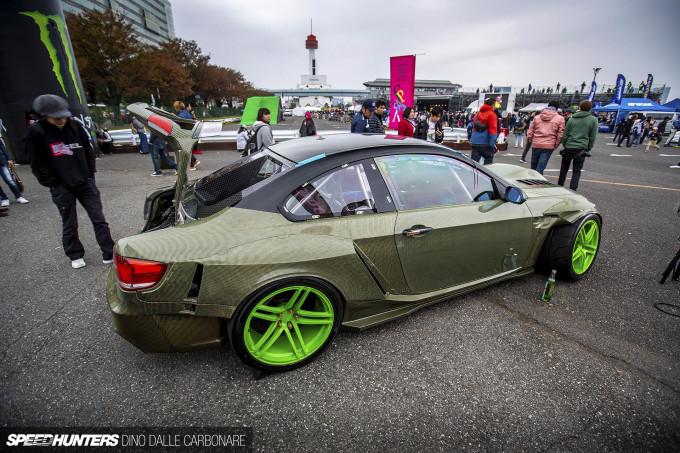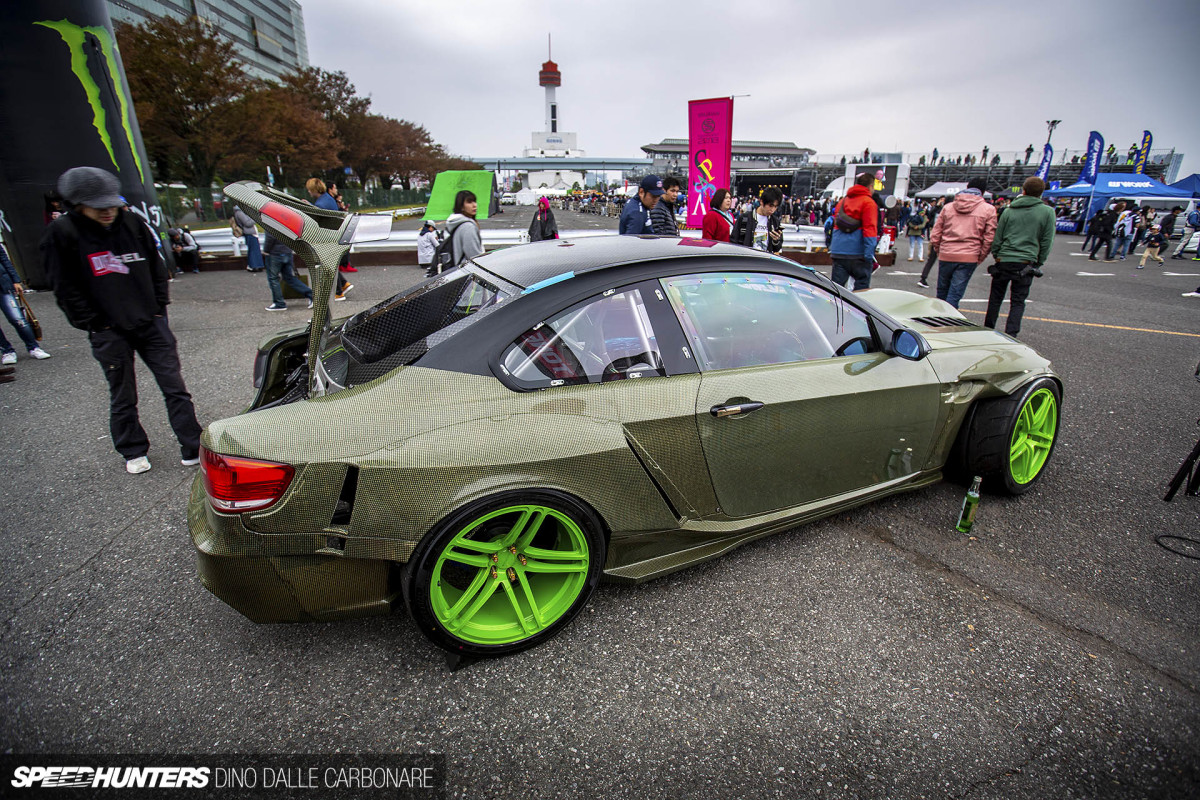 Daigo just picked the car up and is possibly brainstorming on how to give it the right Fat Five twist. After all, he can't come up with something mundane, if that's even an adjective worth using when discussing a one of the most crazy drift-spec E92 chassis I've ever seen.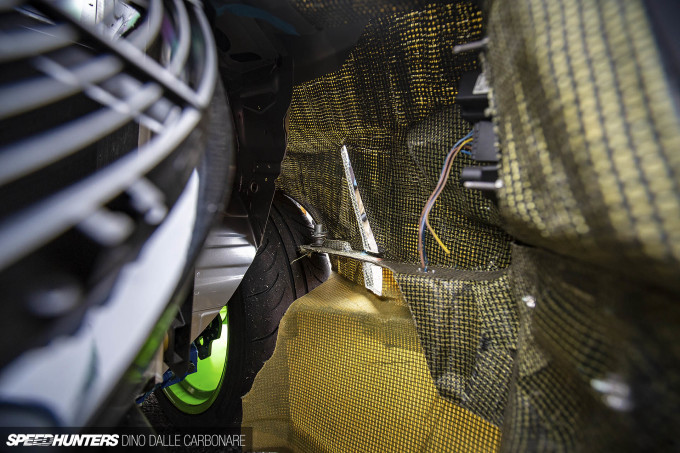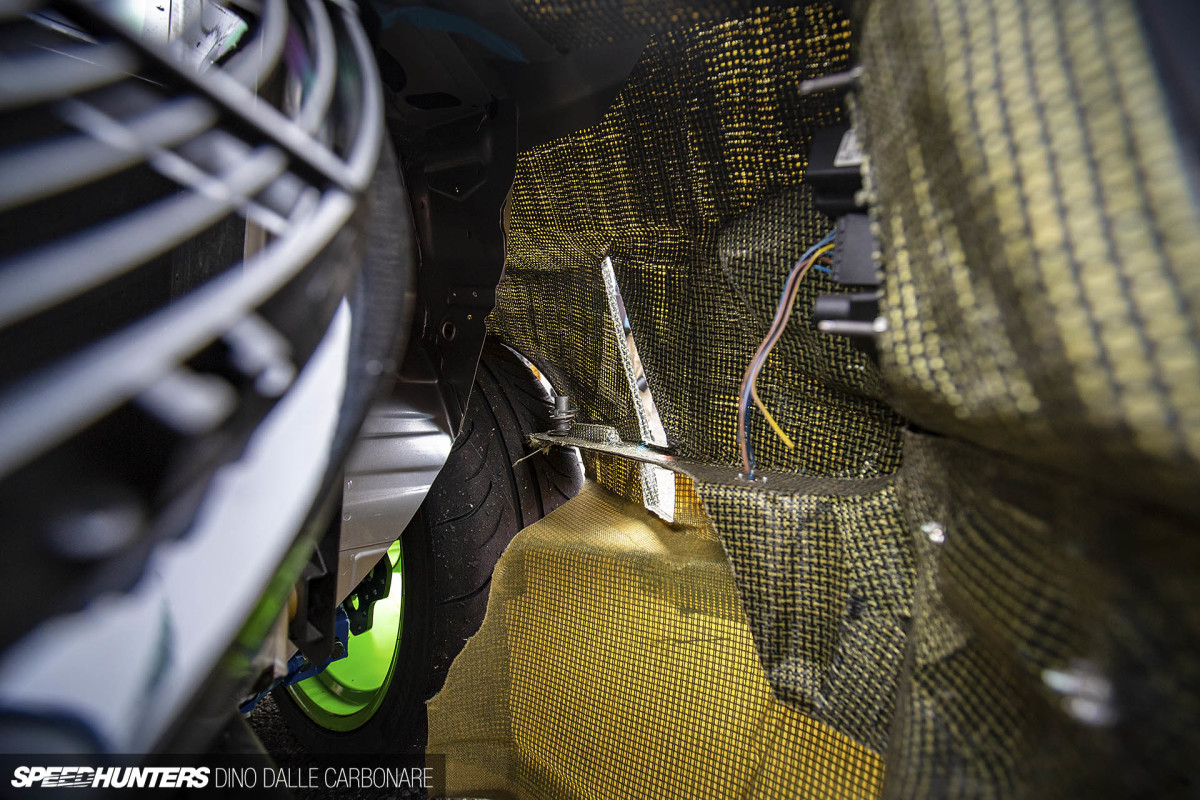 Just look at the lack of anything underneath the mean, pumped Kevlar arches.
The paper-thin body panels, the aggressively cut base chassis, and the intricate tube structure keeping it all safe and rigid underneath – it's so in line with what Daigo and his crew have built in previous years. Oh, and of course the massive 19-inch wheels and minuscule (read: extra light) Wilwood brake setup front and back – another signature of Japan's most imaginative drifter.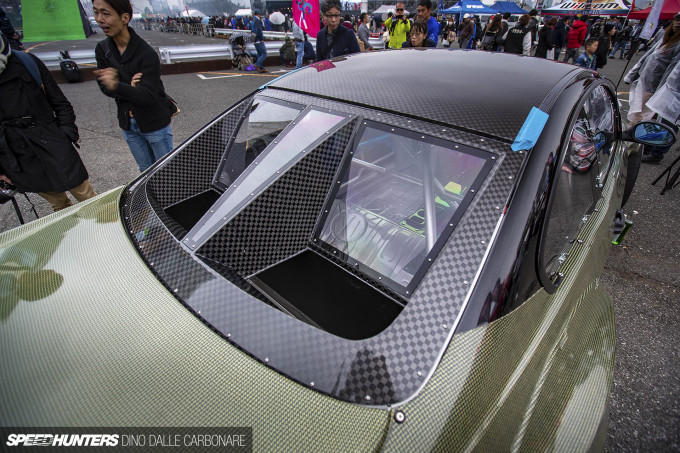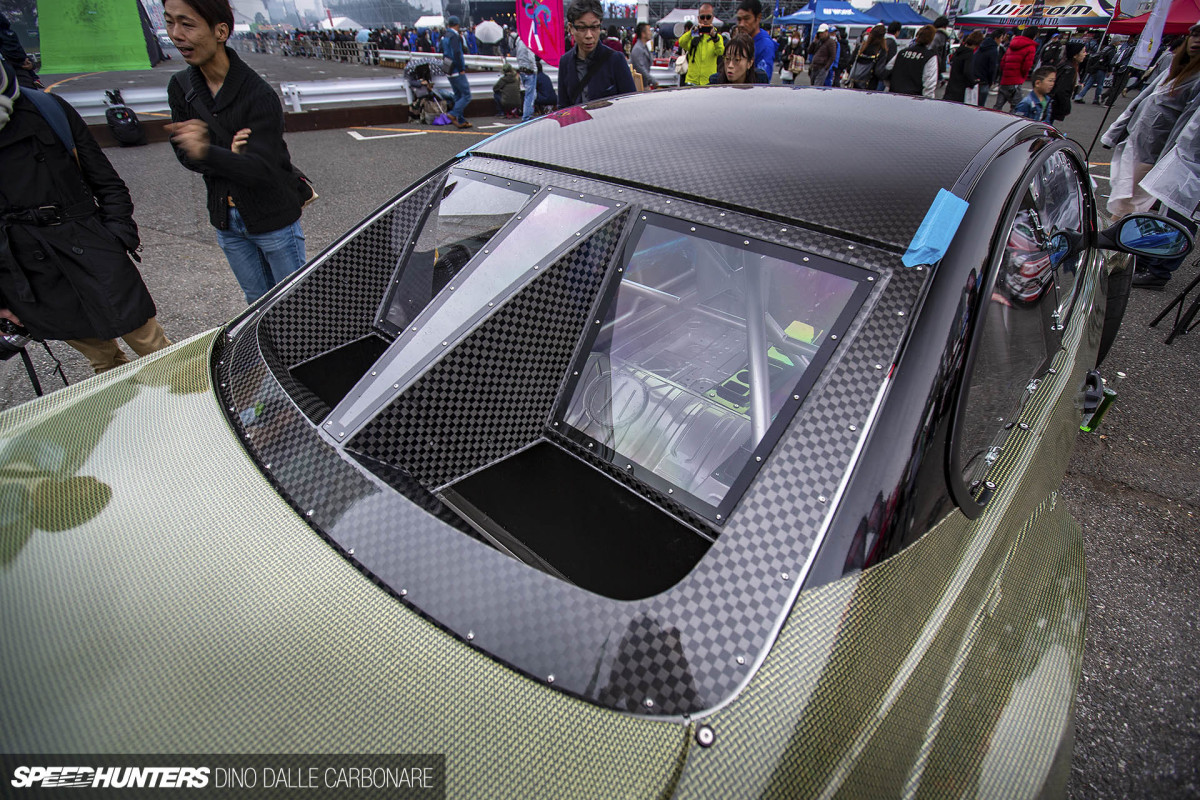 There's a cool contrast with the roof and the twin window panel that replaces the rear glass, both of which are constructed from thick-gauge carbon fiber.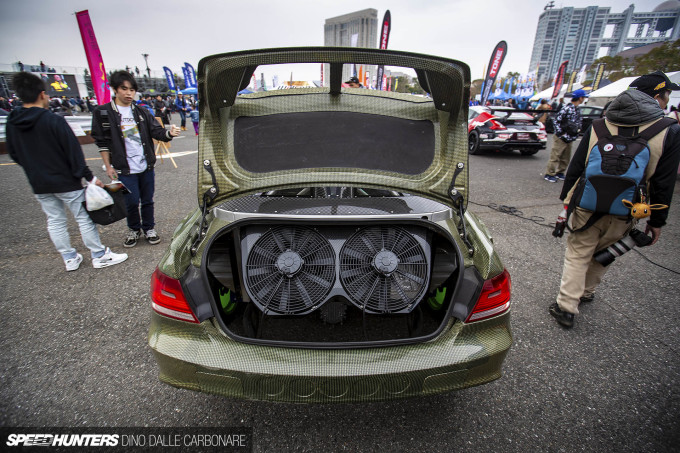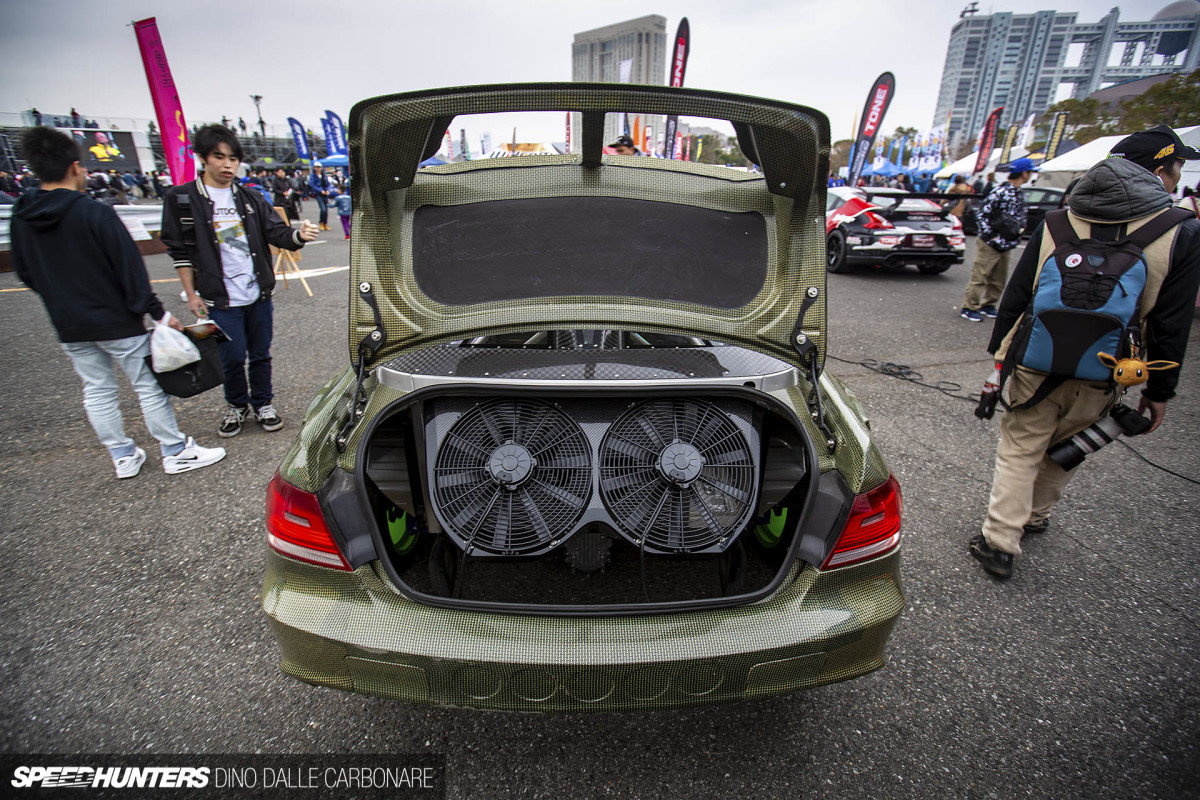 That twin sloping intake feeds the rear-mounted radiator, a must-have for any pro drift car.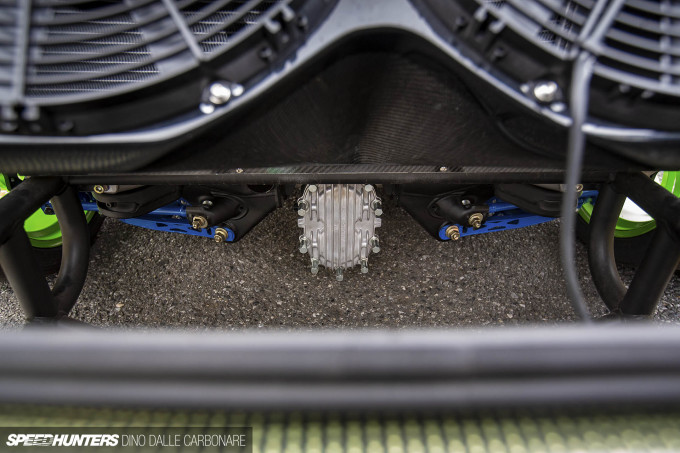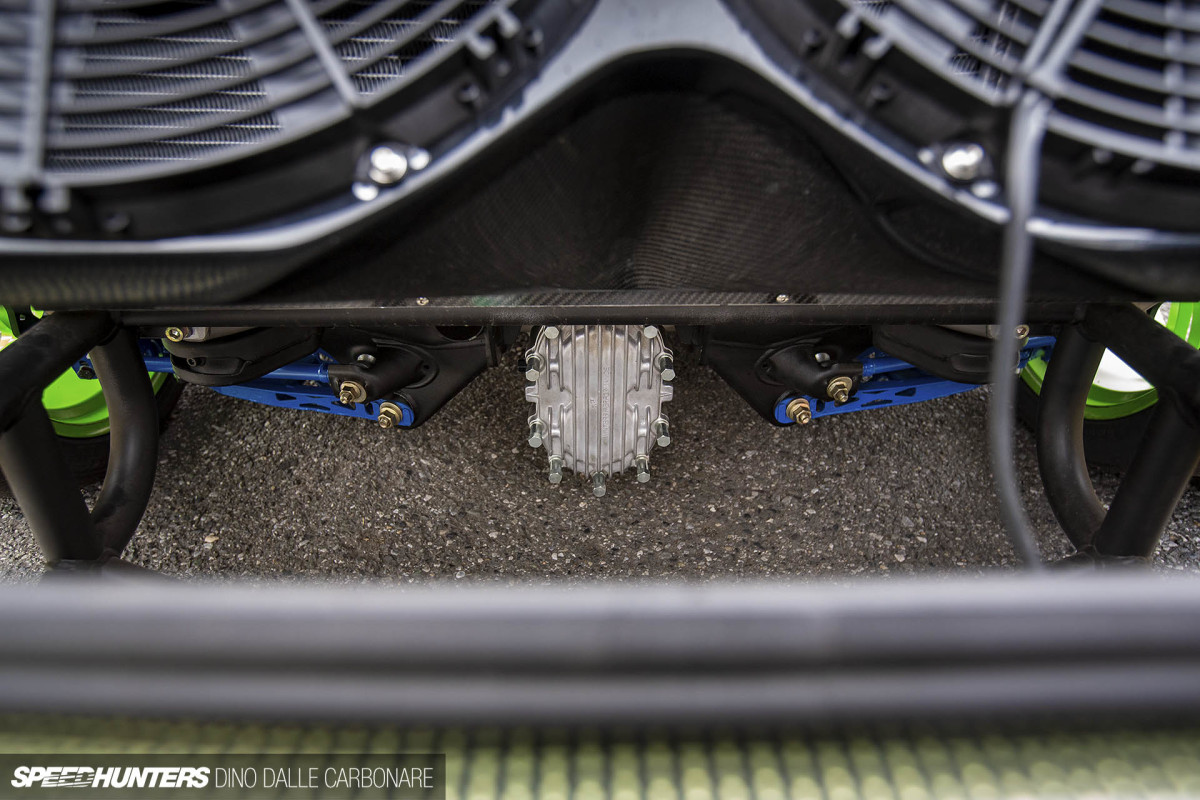 Well hello there Winters Performance quick-change rear end and Wisefab suspension arms. There's obviously been no expense spared under here.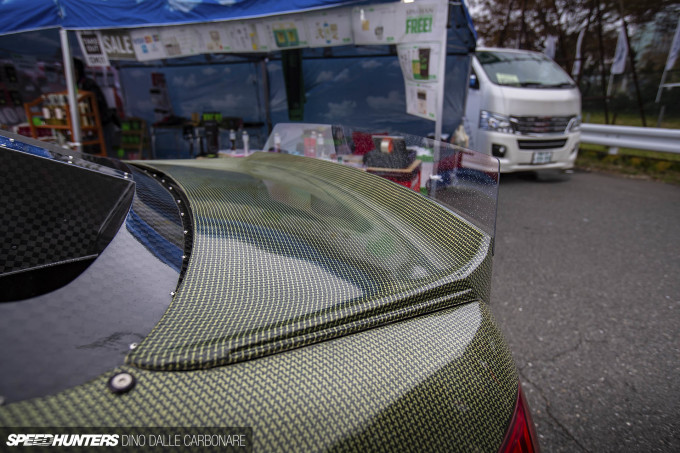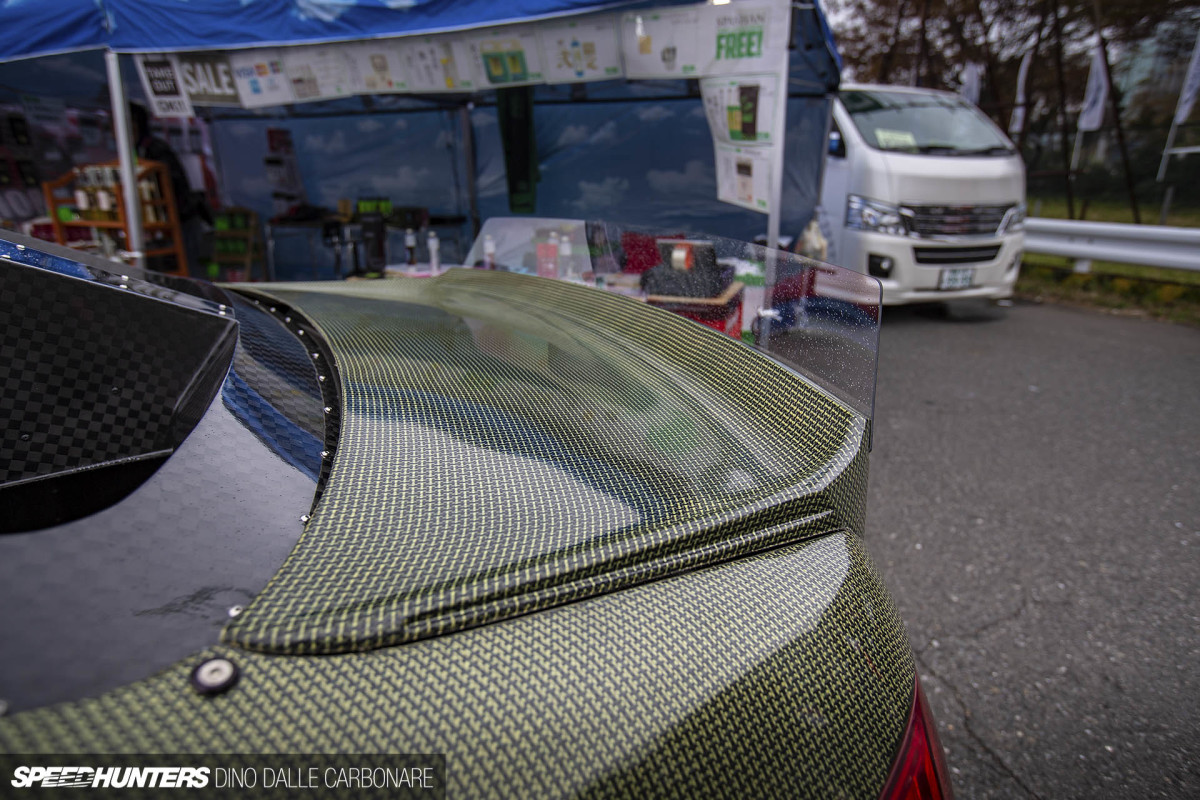 The clear Lexan addition to the trunk spoiler reminds me of the Corvette ZR1; you get aero benefits without impacting rear visibility. Even if it's in a drift car where you usually look out of the side windows.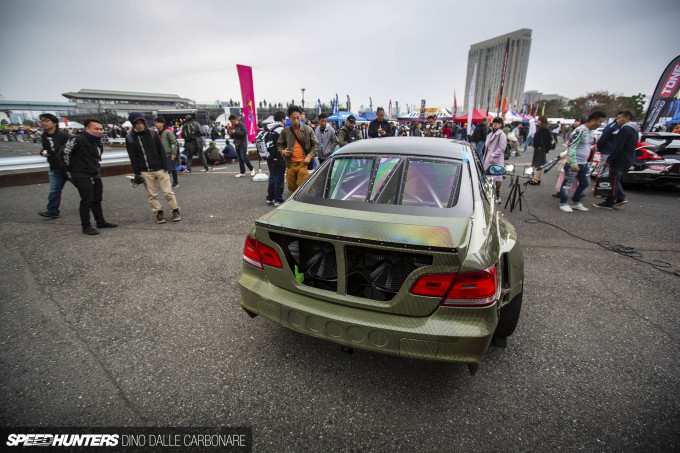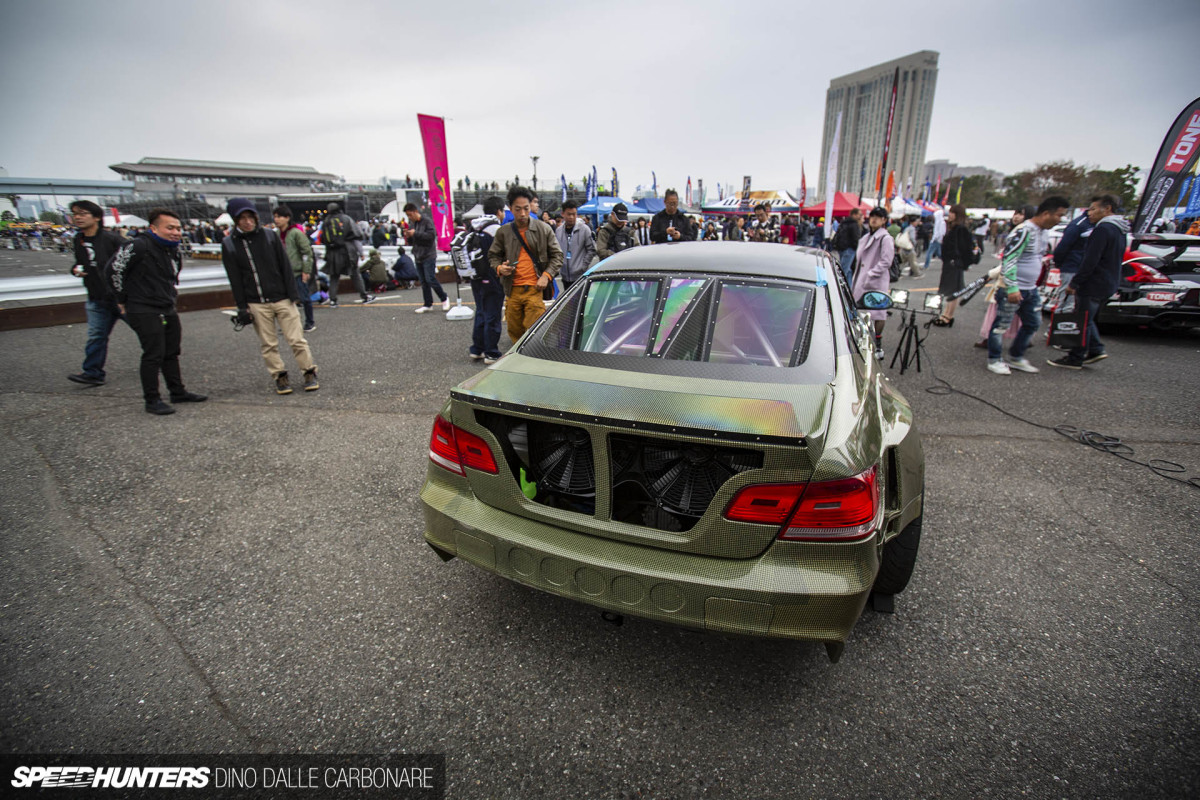 Like any one of Daigo's projects it will be cool to see what the car's like when completed. There's a massive bulge on the hood up front so that should take care of accepting even the wildest of swaps, and I'd guess it will be something V8, all-billet, and possibly NA as that's what he seems to like these days.
What engine do you think he should go for?
Dino Dalle Carbonare
Instagram: speedhunters_dino
dino@speedhunters.com