Day one at the SEMA Show is always a scramble. Where do you start? What are the themes that are standing out? What do we show? What do we spotlight?
Yes, that's a lot of questions, but the best approach I've found is not to overthink things. You can't really plan, so you just have to go with the flow, walk the halls, look at what's around and what people are doing, and for how cheesy this will sound – let the show speak to you. Wow, yeah, there's a lot of cheese in that statement, but it's actually the best way to tackle what is without a doubt the biggest automotive show on the planet.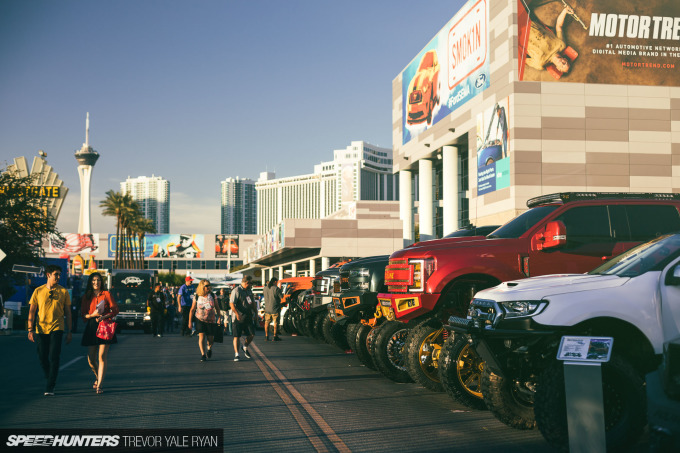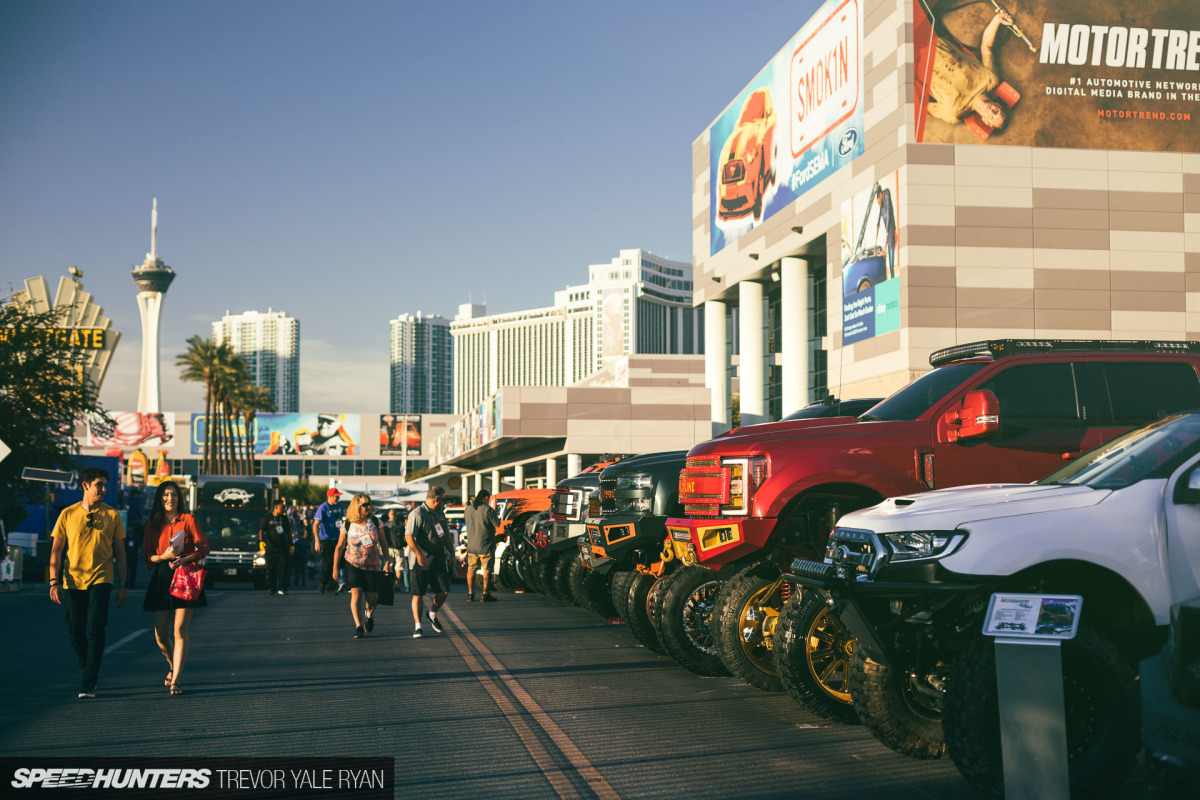 This year the Speedhunters are on full attack; with four of us here you will be treated to a well-timed and constant selection of hand-selected goodness. Trevor, Keiron, Dave and myself have been making our way through the Las Vegas Convention Center halls and the outside displays, and have already started selecting the cars and themes we want to take a closer look at.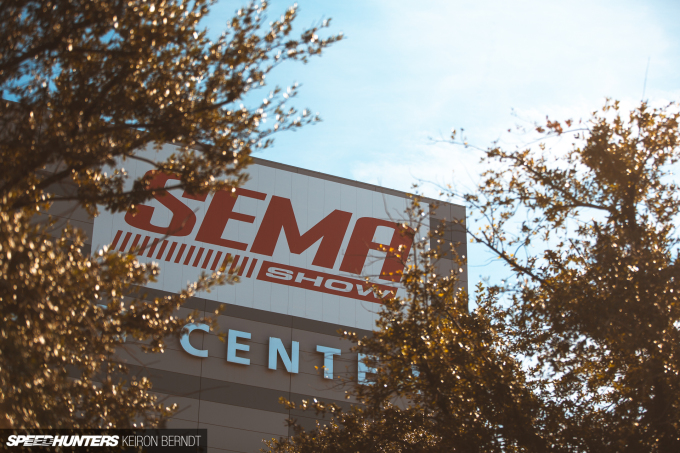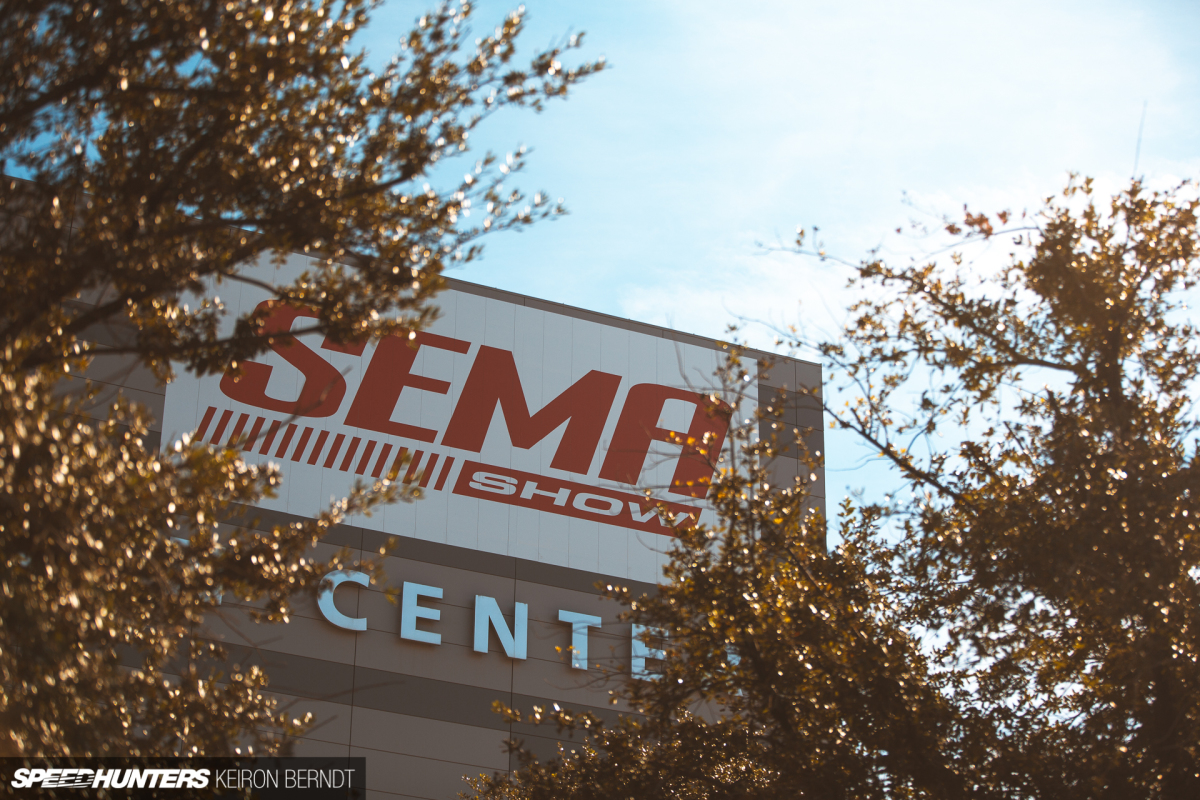 What I will tell you is that I've noticed a visible rise in the popularity of trucks. This is the good ol' USA after all, and if there's one type of vehicle that always goes down well at SEMA it's trucks of every type and size. Obviously the bigger (and taller) the better.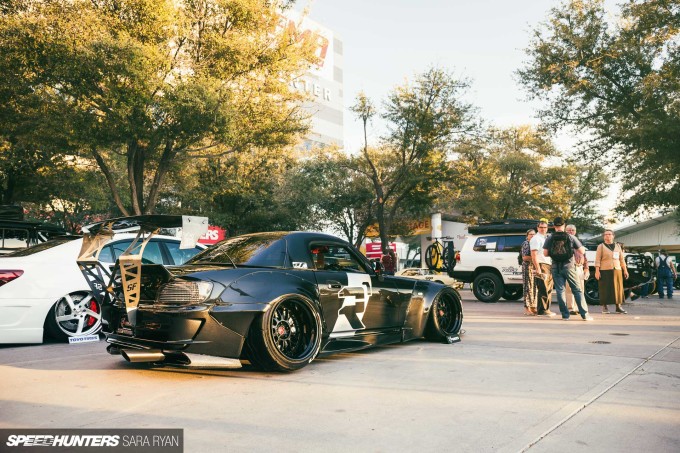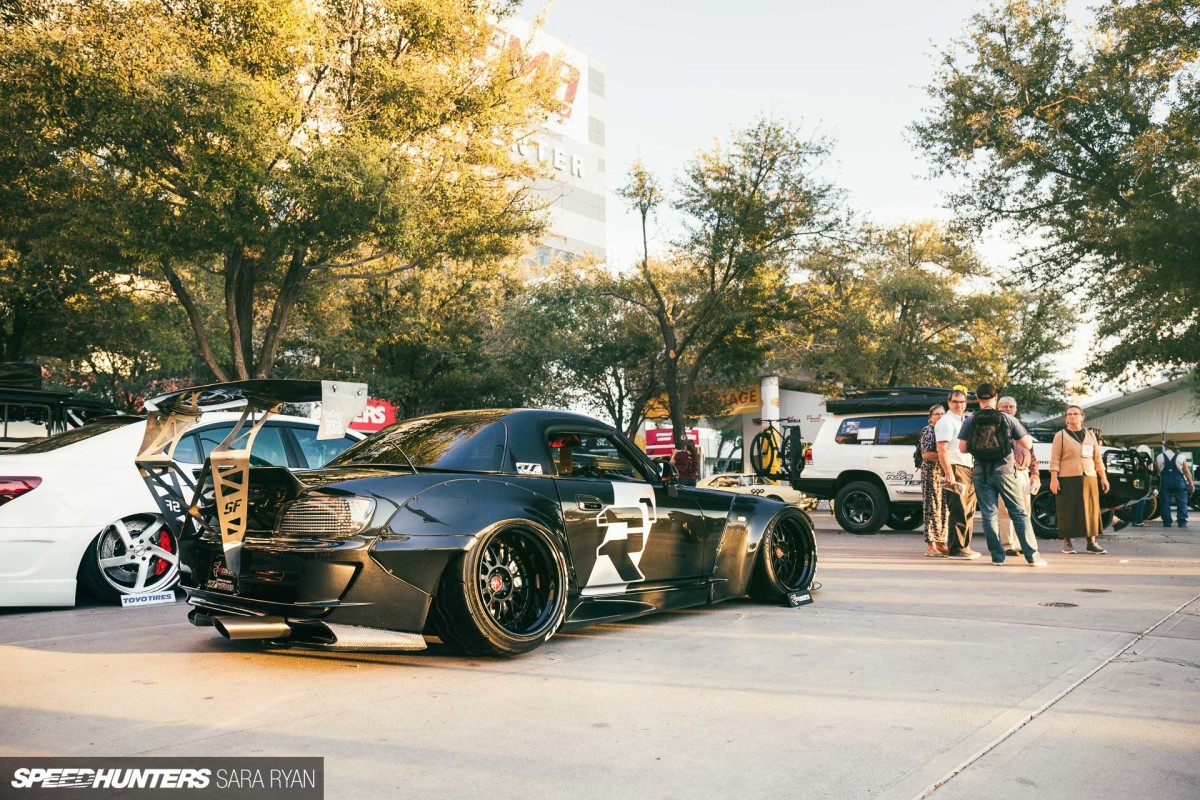 I've also noticed a substantial decline of cars on display outside of the halls, the first place most people walk through on their way into the venue.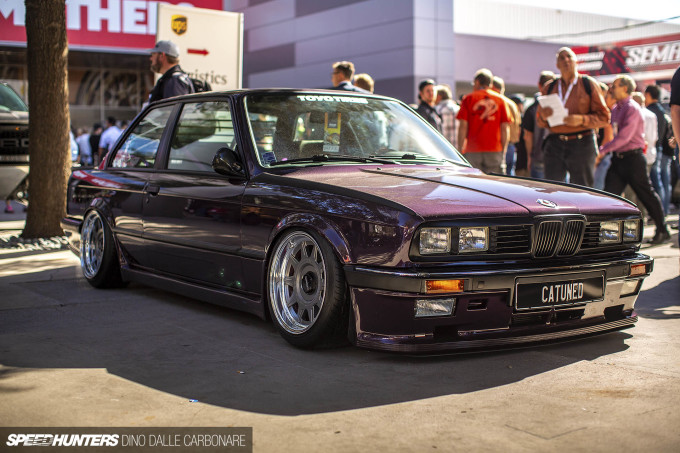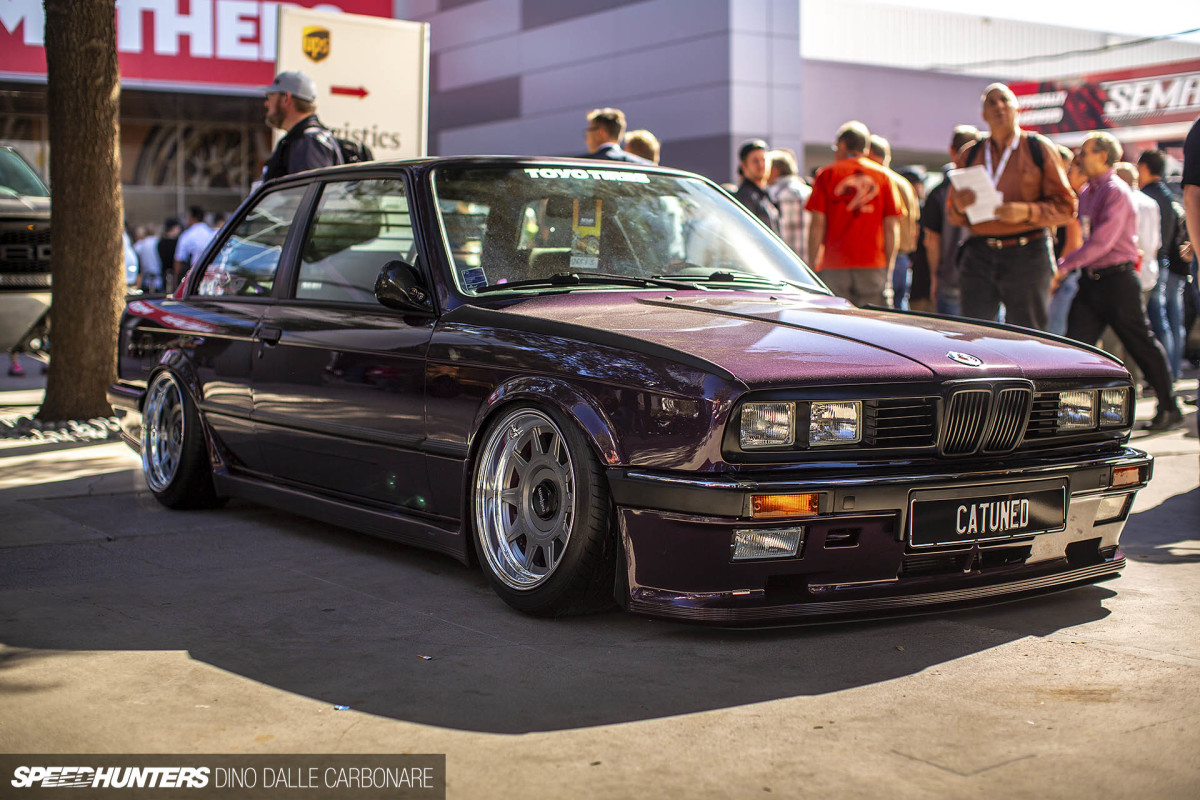 The rows and rows of cars are still there, but it's noticeably less packed than previous years. It's where we spotted this CAtuned BMW E30 with a quad headlight conversion.
That said, the overwhelming feeling is still very much there. My God, how big is this show?!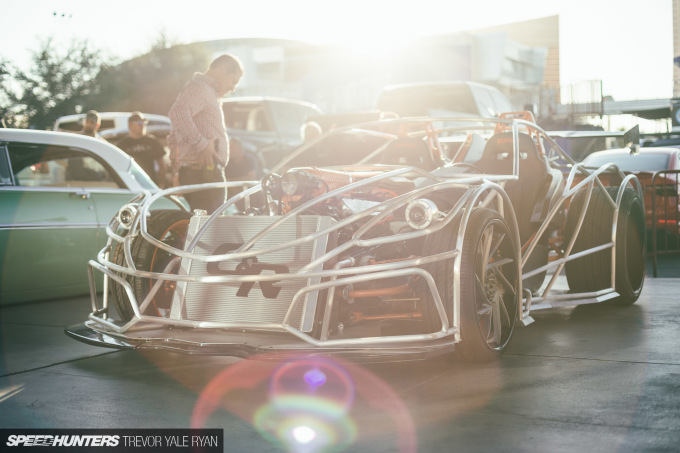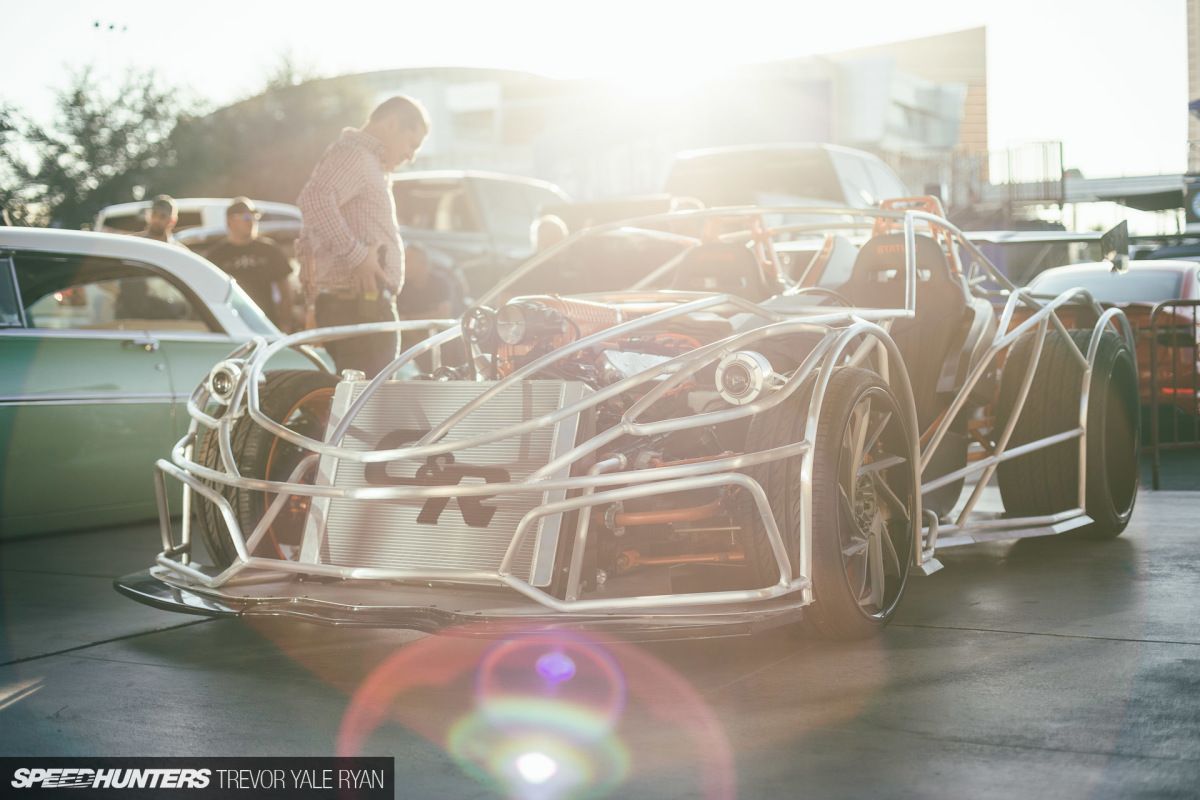 You are constantly being shown interesting and different approaches to car customization, and it gets pretty wild. Take this conversion based on a Polaris Slingshot three-wheeler for example.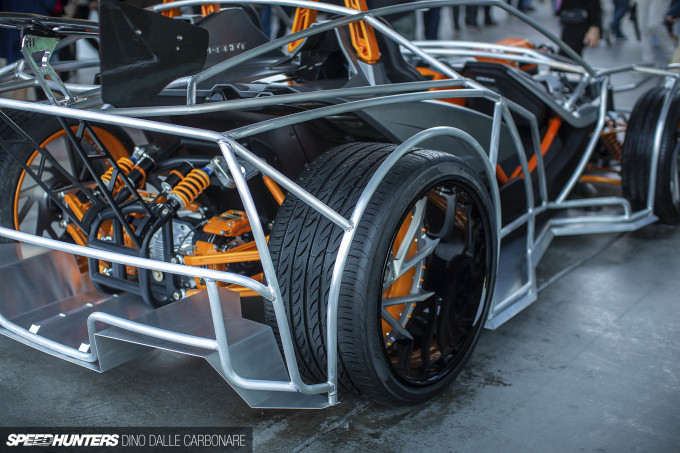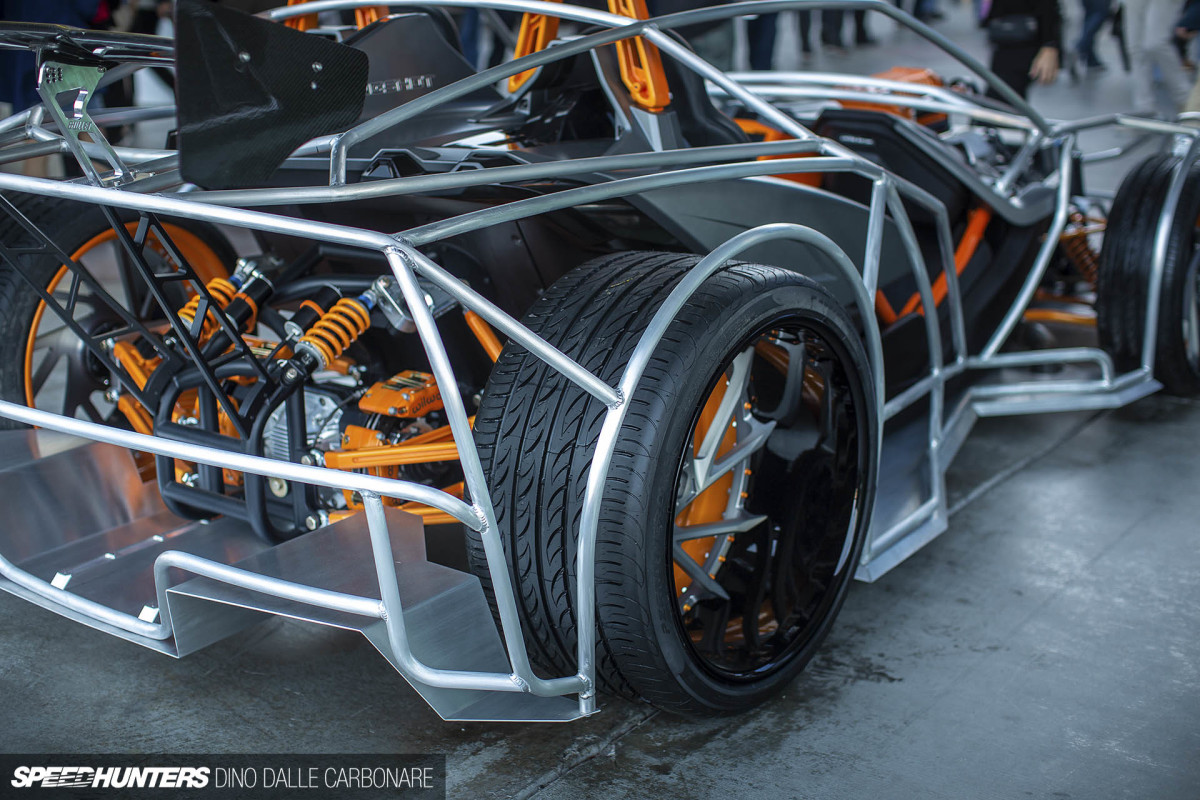 It's obviously not a three-wheeler any more, and it has a rather massive blown V8 motor up front for way more power than anyone would ever need in such a light chassis. The aluminum exoskeleton, which if you squint kind of mimics the lines of a Corvette, can't be adding too much weight to it all, serving as the perfect example of how different you can go if you really want to stand out.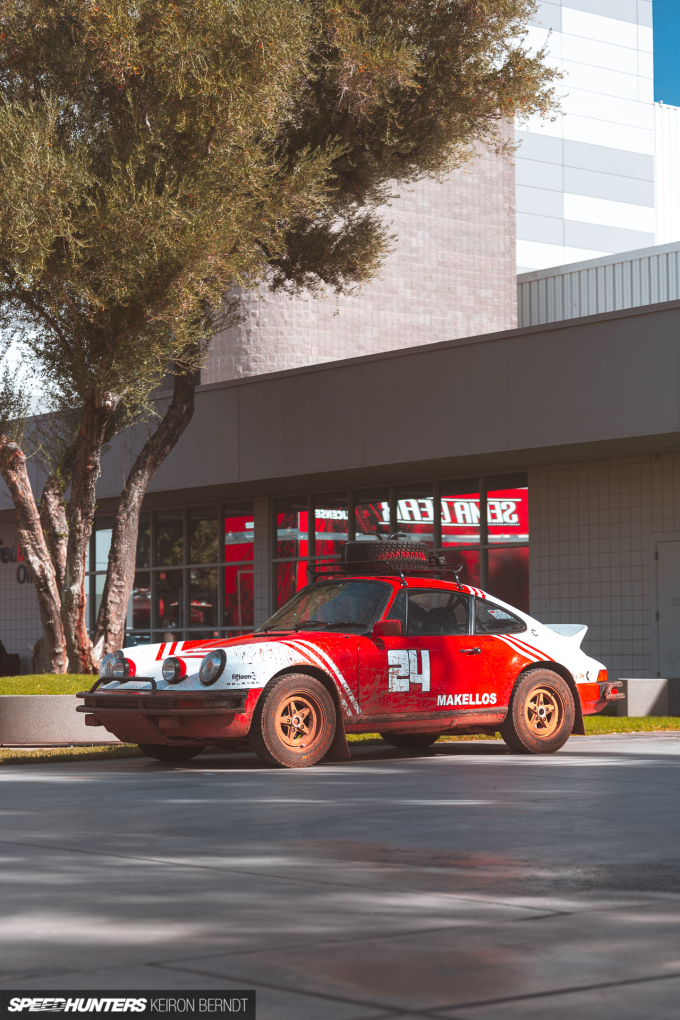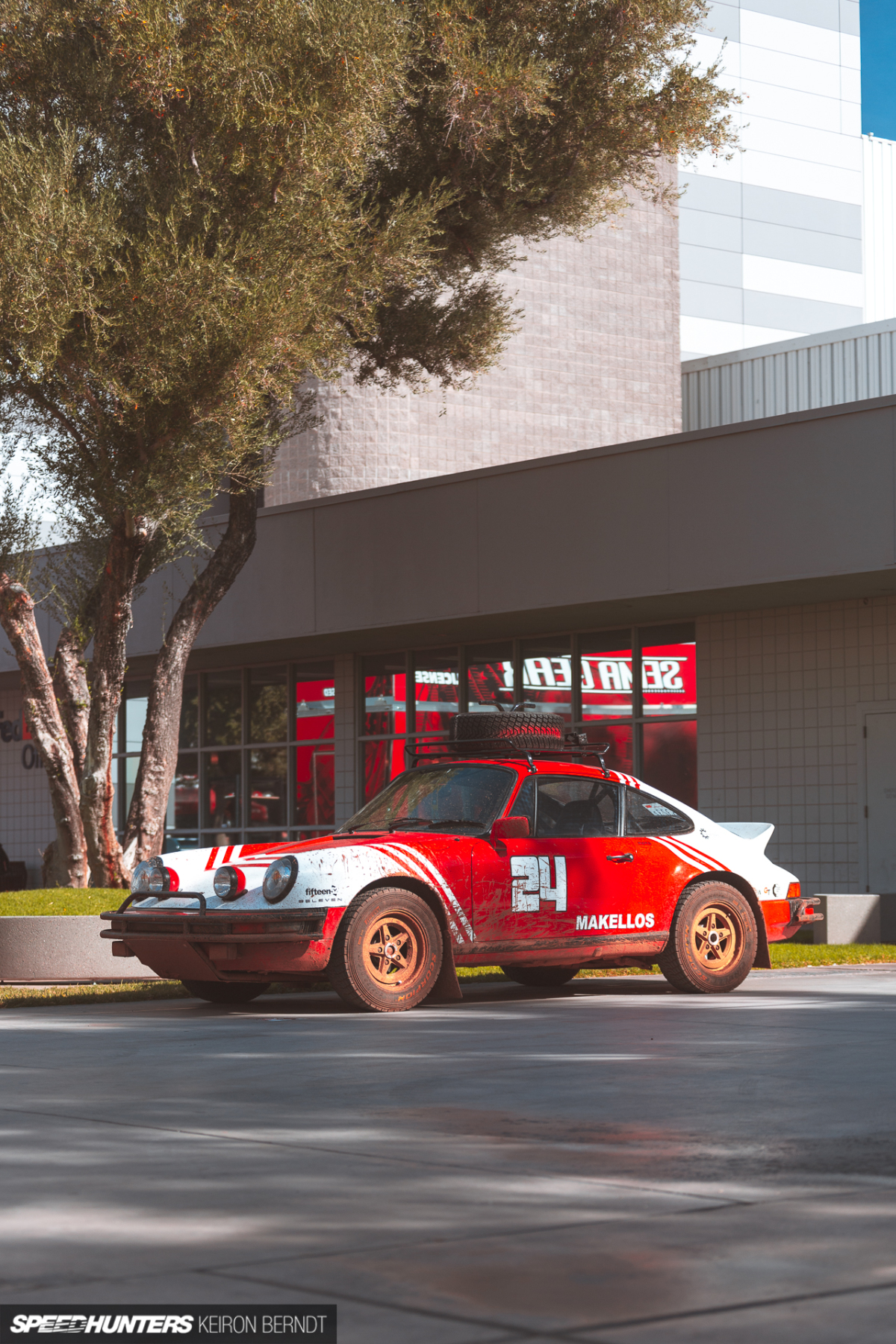 How about a 911 built for rallying and the occasional jump?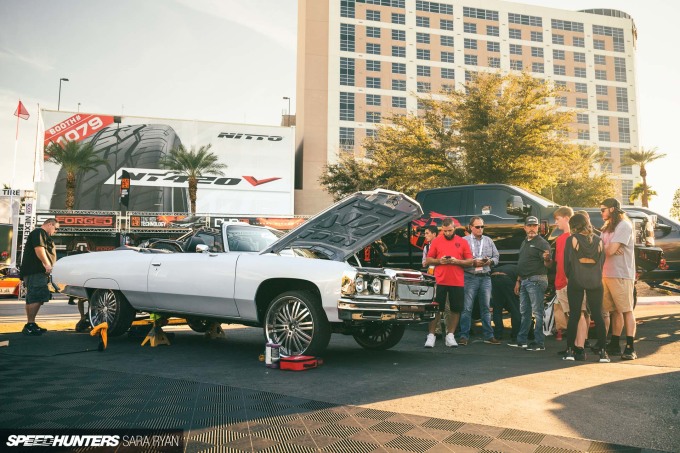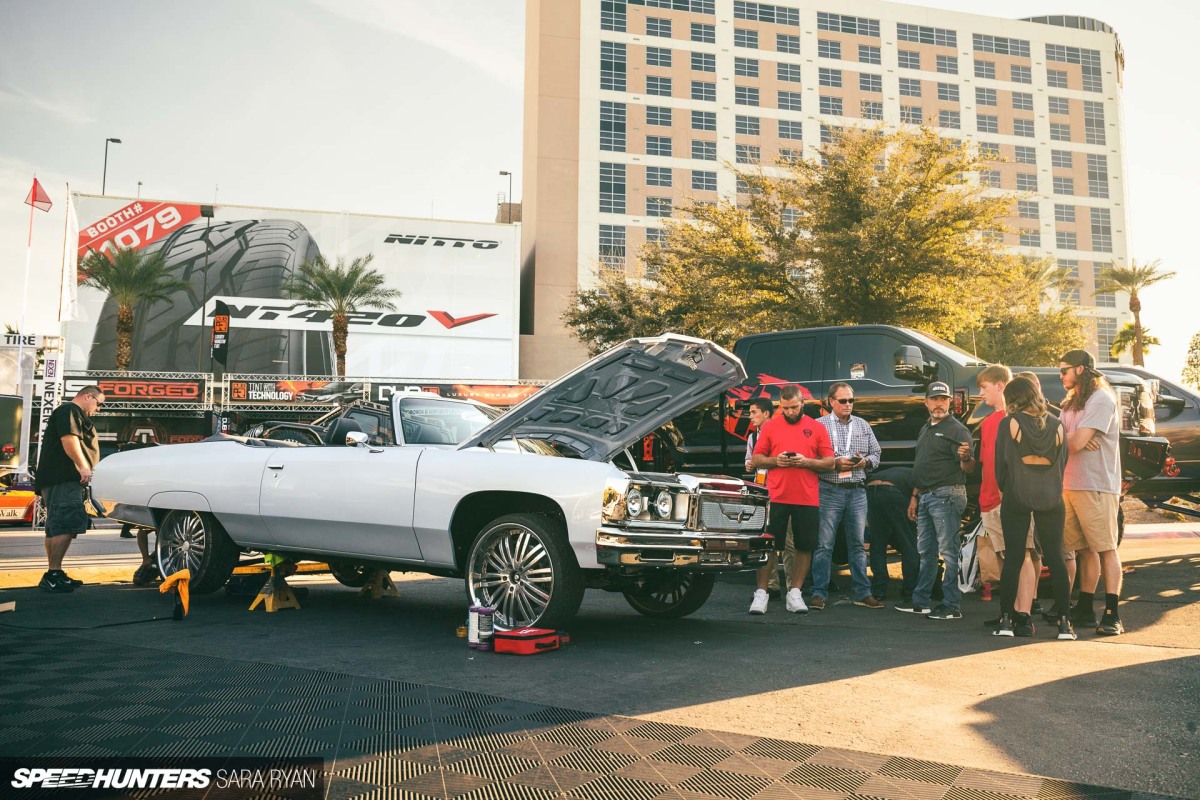 There really is so much to tickle your senses with a massive emphasis on diversity, all served up with a massive dollop of 'Murica on the side.
After a quick look at what the outside area of the show offered – well, some of it at least – it was time to take the big plunge and start navigating the halls.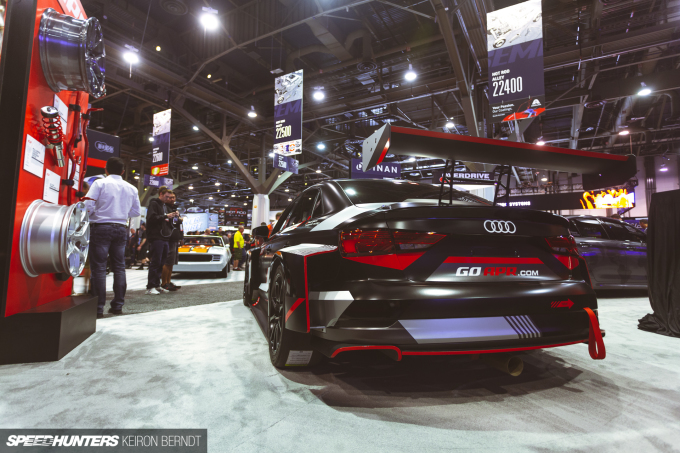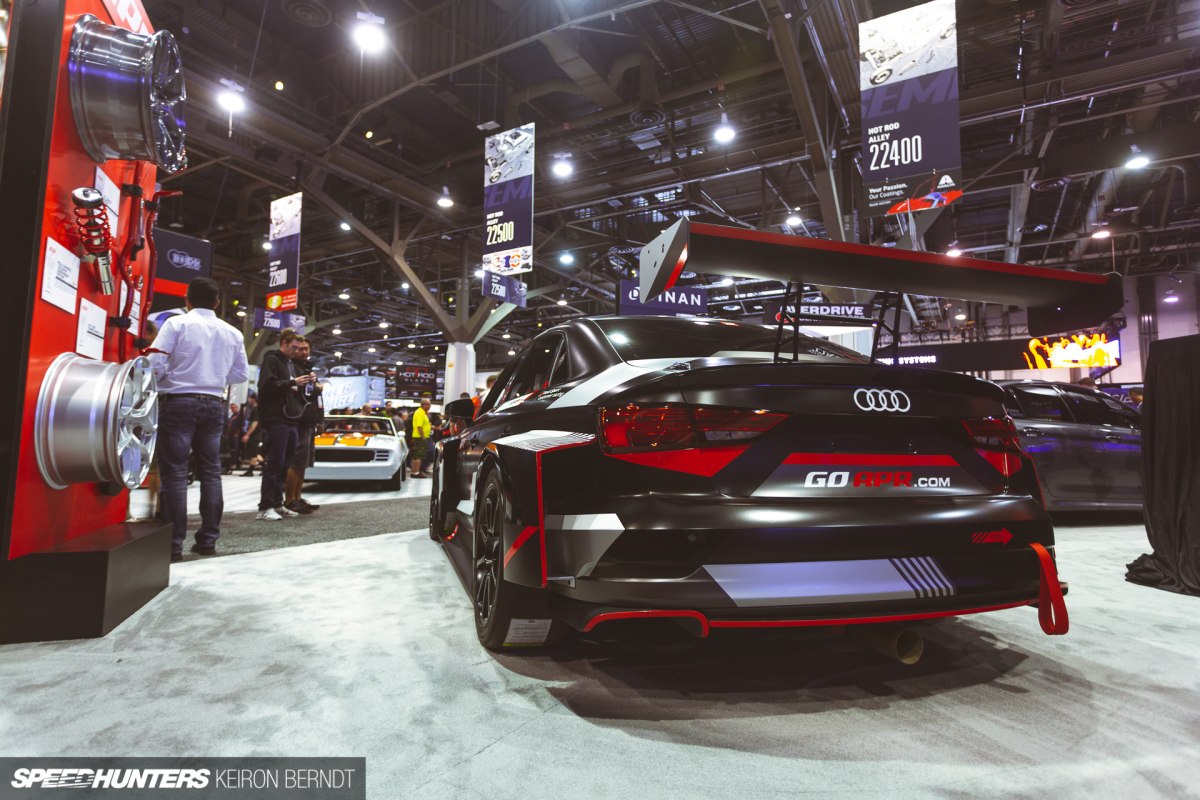 As I've learned from previous trips to SEMA, you should never take a gamble and skip some obscure corner of any of the halls, because that's when you end up missing stuff. You never really know what's hidden away behind a partition or the like.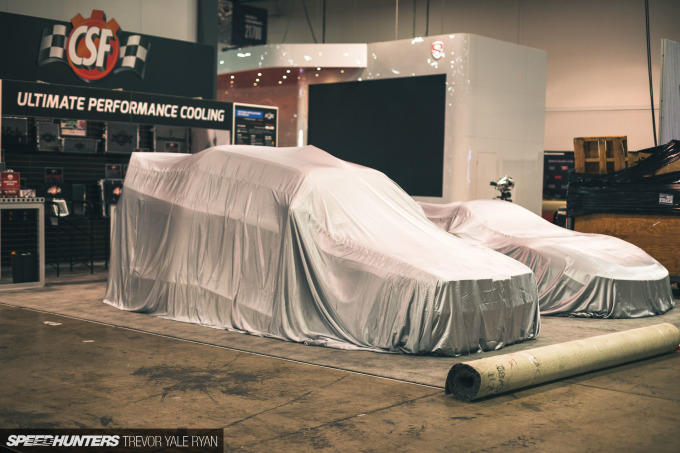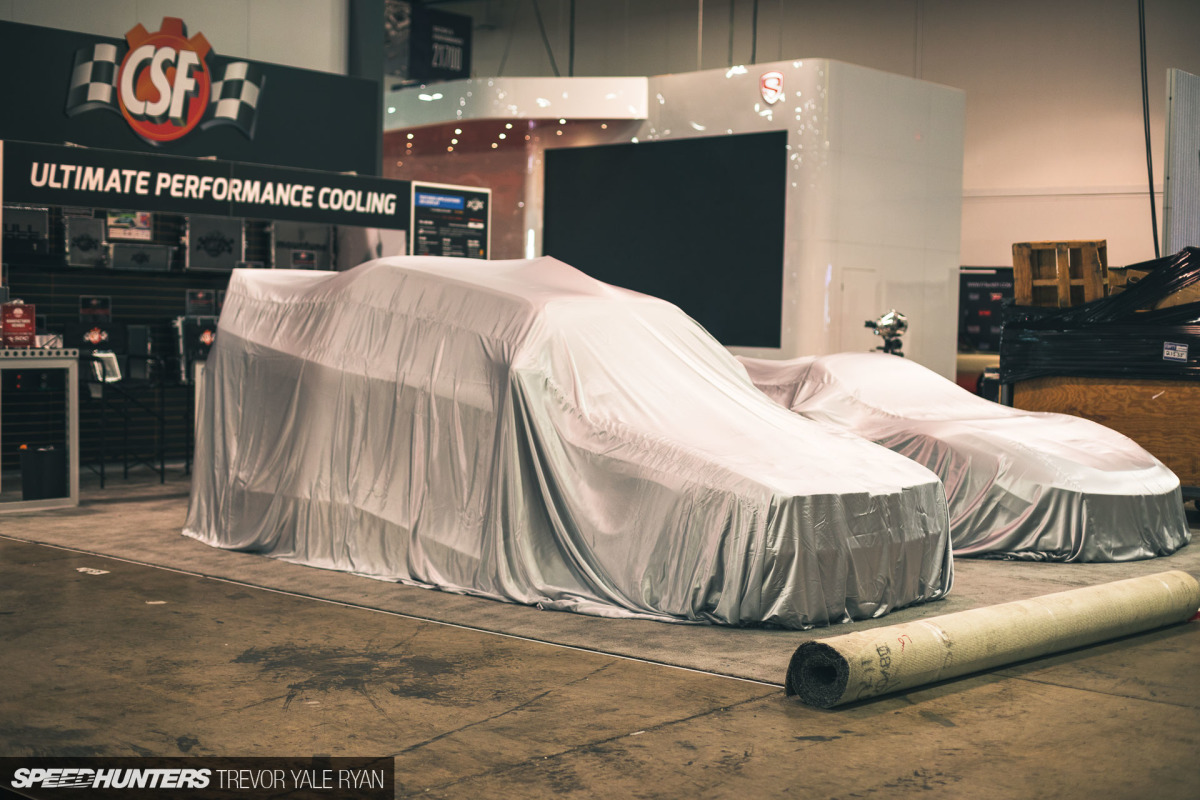 I've set myself a goal for this year's SEMA: see every car on display. I always come away from the show thinking I've seen everything worth seeing, but then later see cars online that I missed completely. Will I make it this year?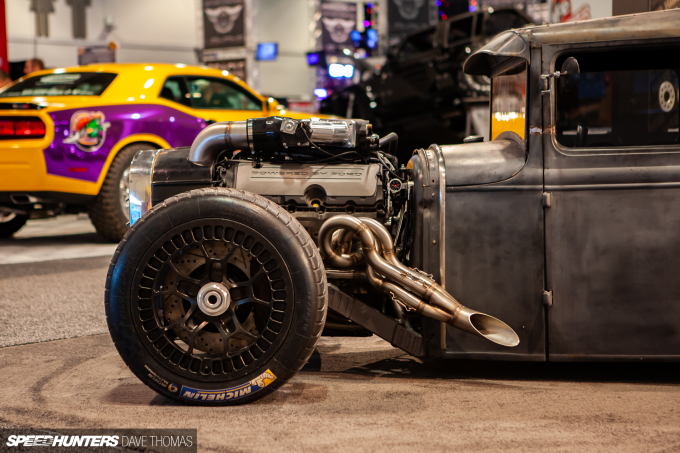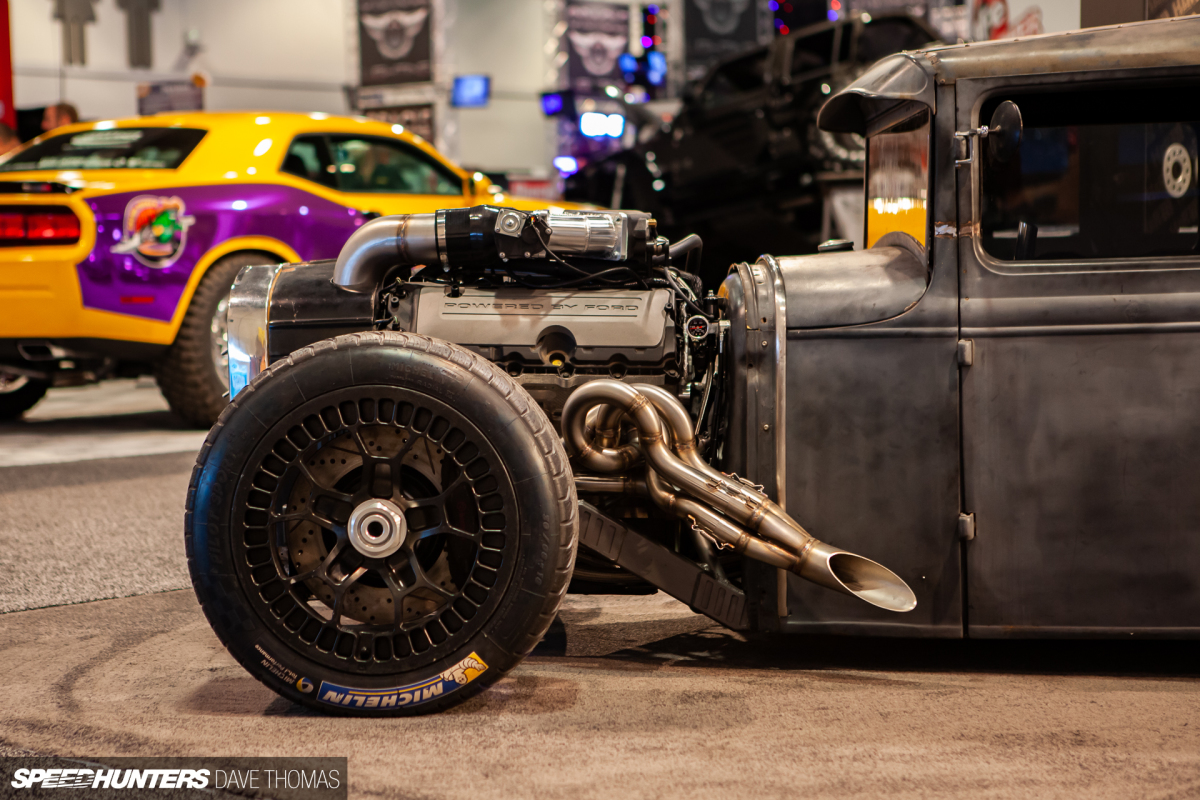 Needless to say, the first day at SEMA has been one of planning and taking notes on builds we must spotlight or feature at some point, and this blown Coyote-powered 1931 Model A definitely falls into that category. It runs a NASCAR gearbox with straight-cut gears and giant Michelin race rubber at each corner.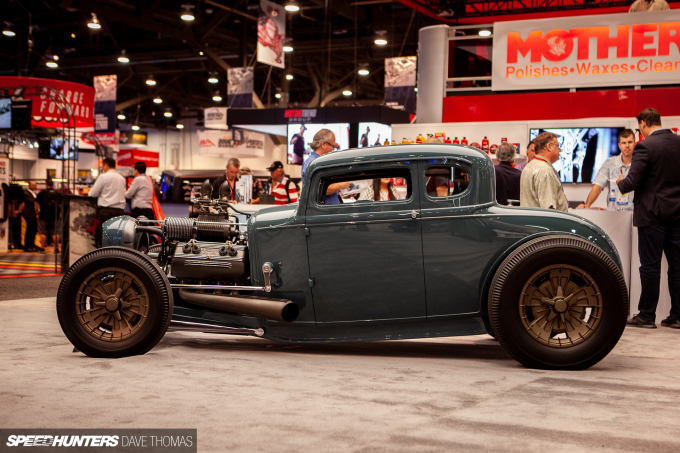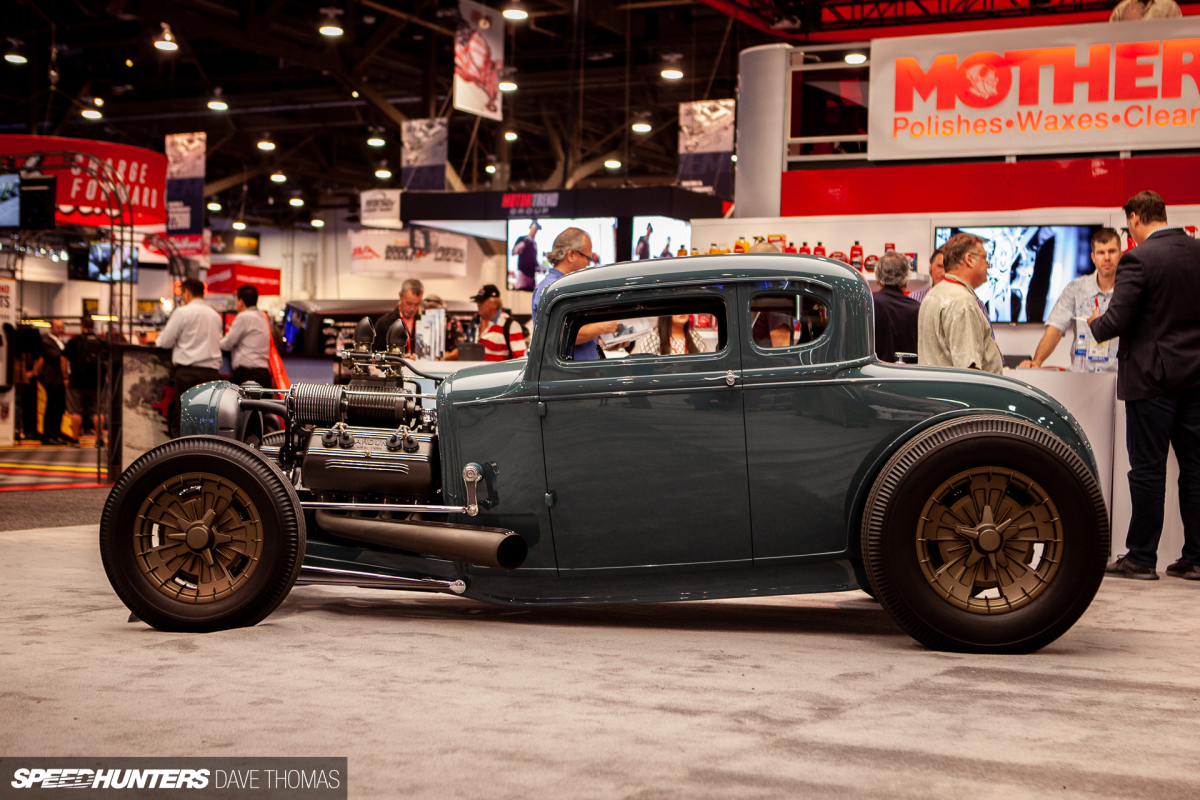 Hot rods are always something we've tried to give space to on Speedhunters, and while they are far from what our core audience craves, they are always such a great way to add some spice.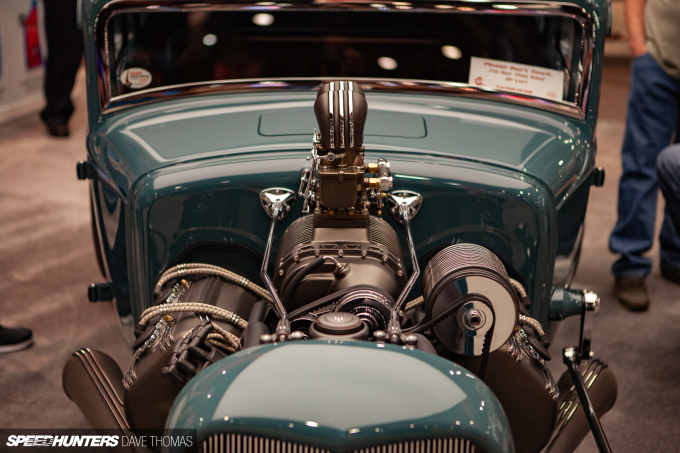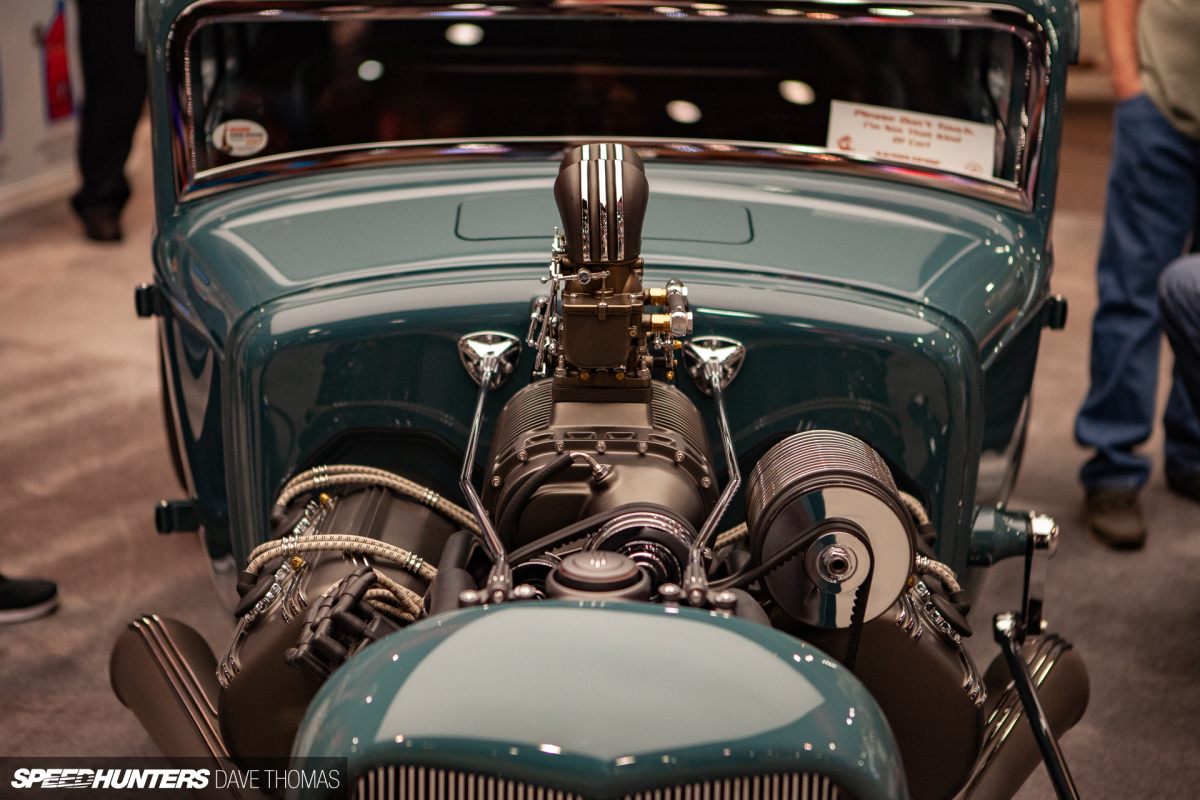 They are as fun to shoot as they are to look at; the level of fabrication knowhow that goes into a lot of these cars is mind-blowing, and as car guys we can only tip our proverbial hats in respect.
There are trucks and then the are trucks. While the 8ft high 'Bro Trucks' that pepper most halls here at SEMA are fun to look – especially for an Italian guy who's lived in Japan for the past quarter of a century – all they do is make me wonder how weird and alien they would be to drive. More performance-oriented builds are, however, something one can't help but indulge in.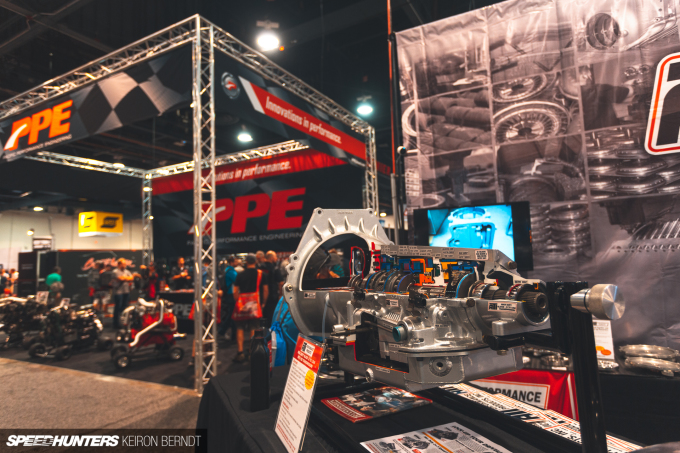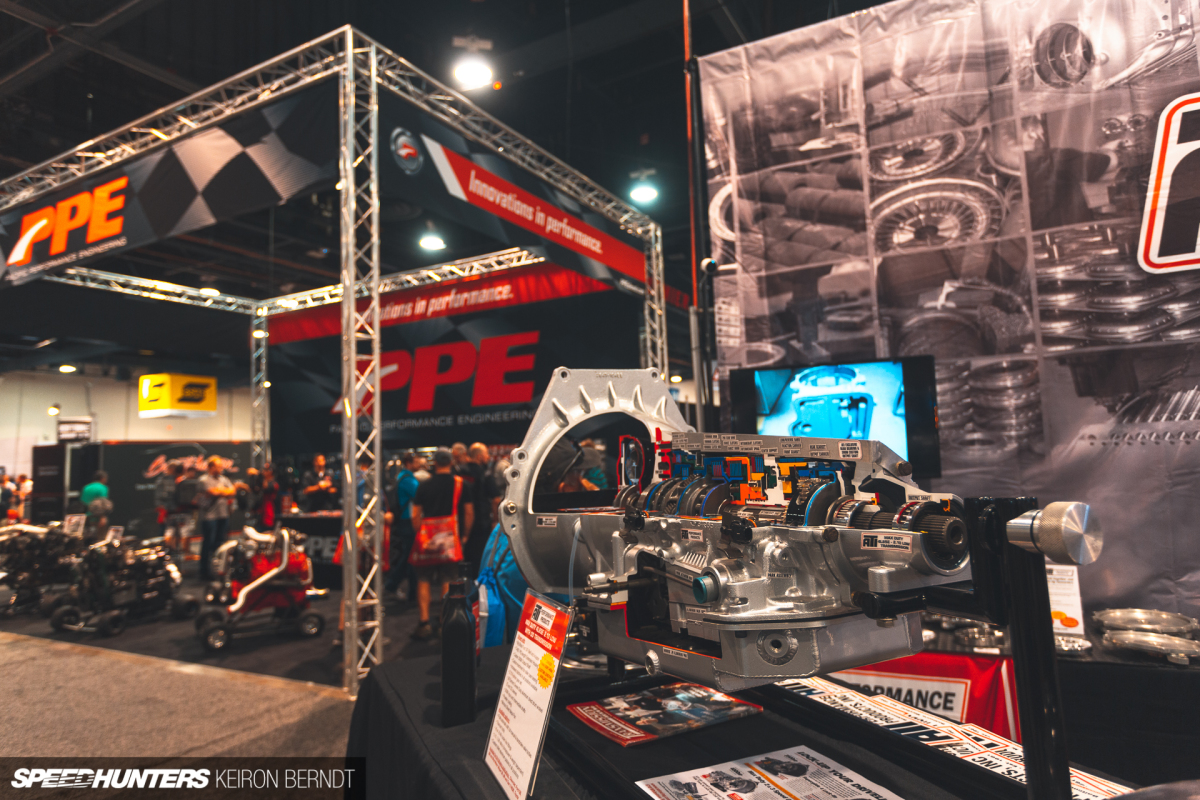 Then there are the parts. It never fails to amaze me how alive and flourishing the aftermarket industry is in the US; there is so much available for pretty much every platform out there, so it's no wonder it's all evolved how it has. We'll certainly be doing some parts hunting for you guys, maybe concentrating on something relevant to the scenes we like to cover. How about a post on turbos, would that be fun?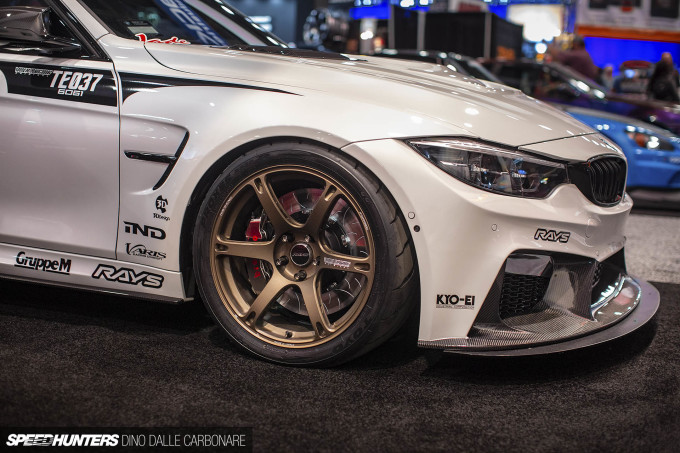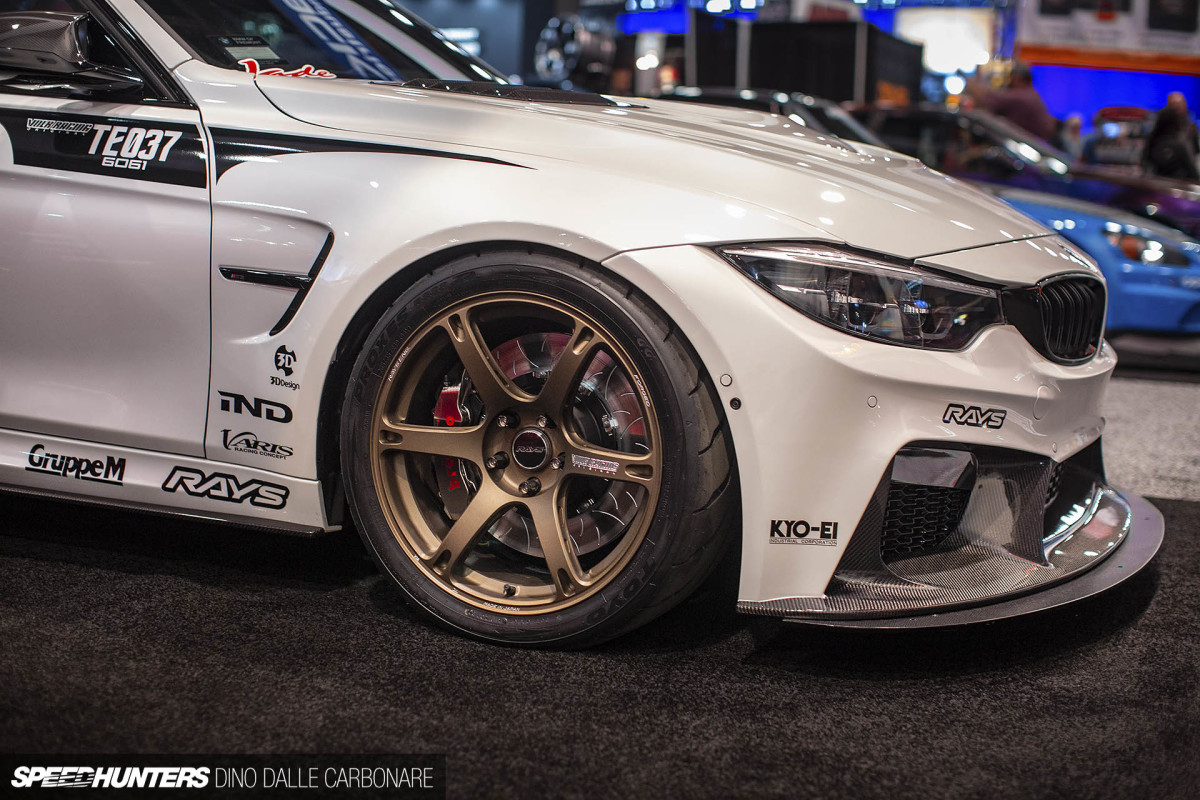 RAYS has chosen SEMA to launch the bronze version of the Volk Racing TE037, a model that will only be sold to markets outside of Japan. So if you're in Japan, you are out of luck! Curiously, the bronze matte finish is actually a color rather than a chemical treatment as it was done before on wheels like the TE37 and CE28N. The idea here was to create something that would be easier to clean and maintain as the old school bronze was prone to oxidation.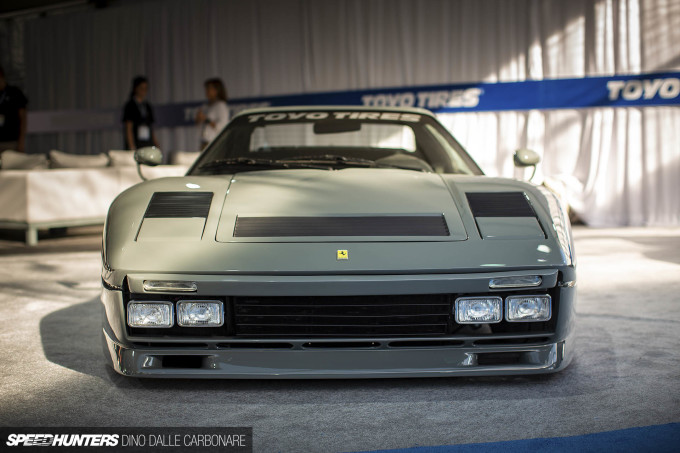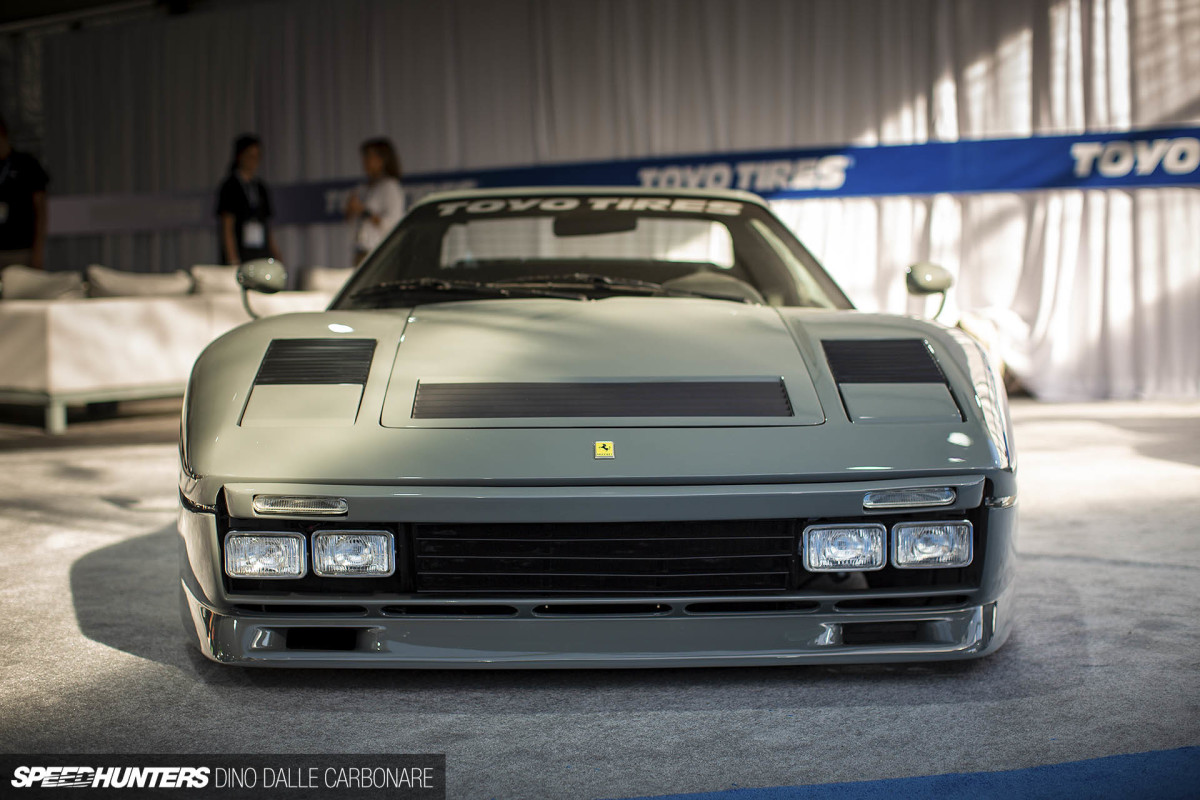 As always, Toyo Tires has created the nicest section of the show. Having some of SEMA's hottest cars grouped together, the 'Treadpass' is always one of the first places I visit. This year's show-stopper was the Pandem widebody conversion for the FC3S Mazda RX-7, seen here fitted to the GReddy demo car. We've also hunted out another red example which combines these wild looks with plenty of substance in the engine bay – just how we like it.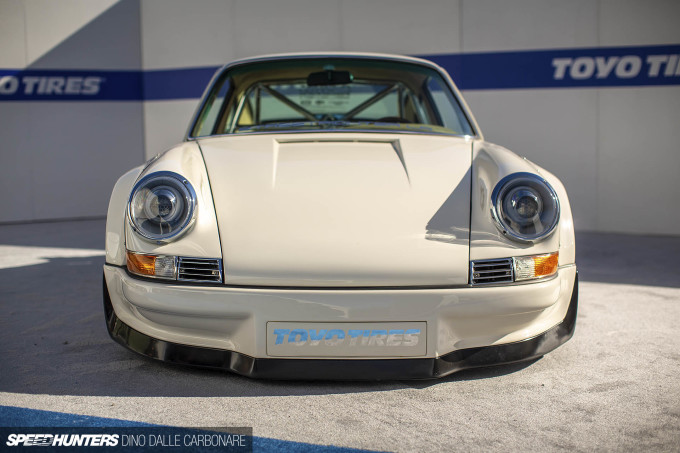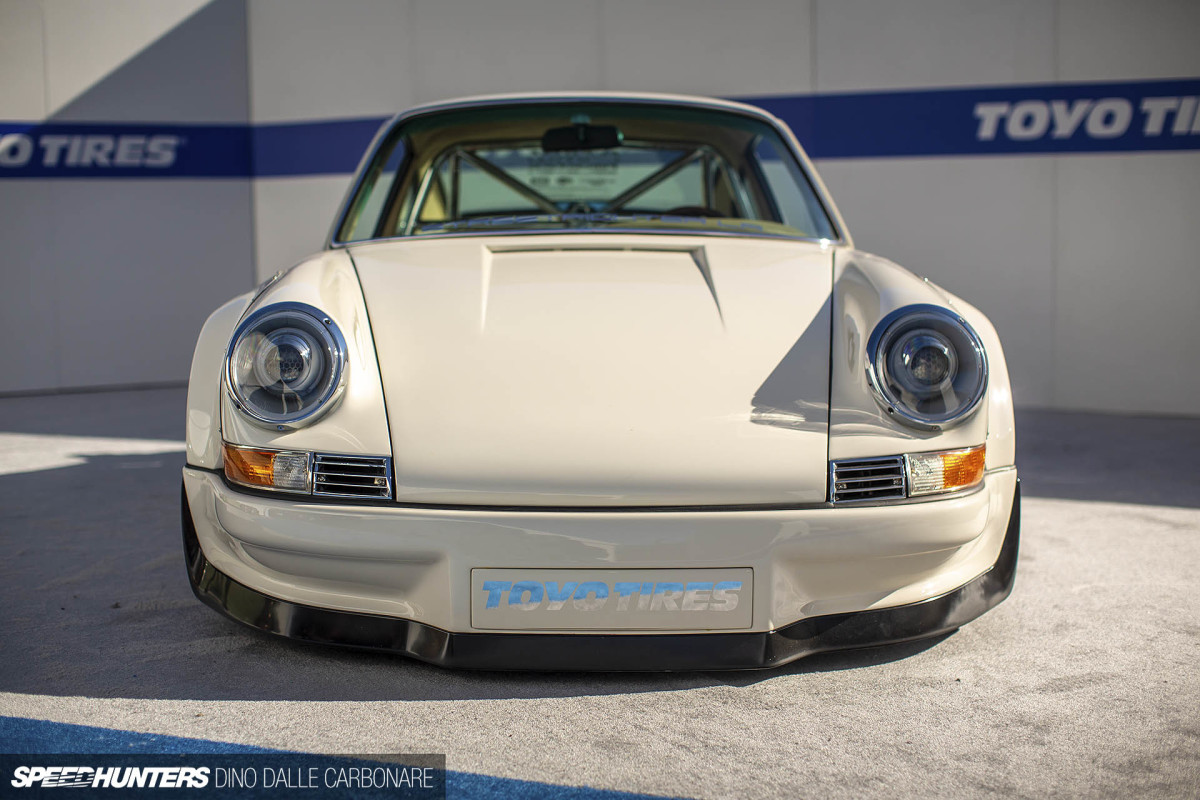 Tesla-powered RWB 1977 911? StreetFighter LA granted us special access to this impressive build before it ever got to SEMA, so for more on this beauty click here to read Trevor's full feature.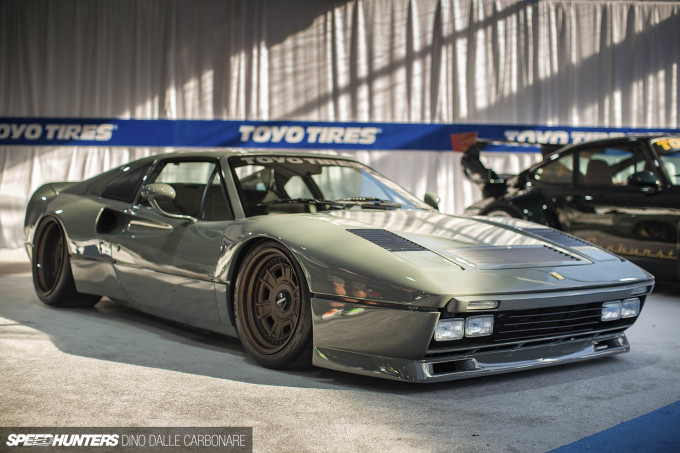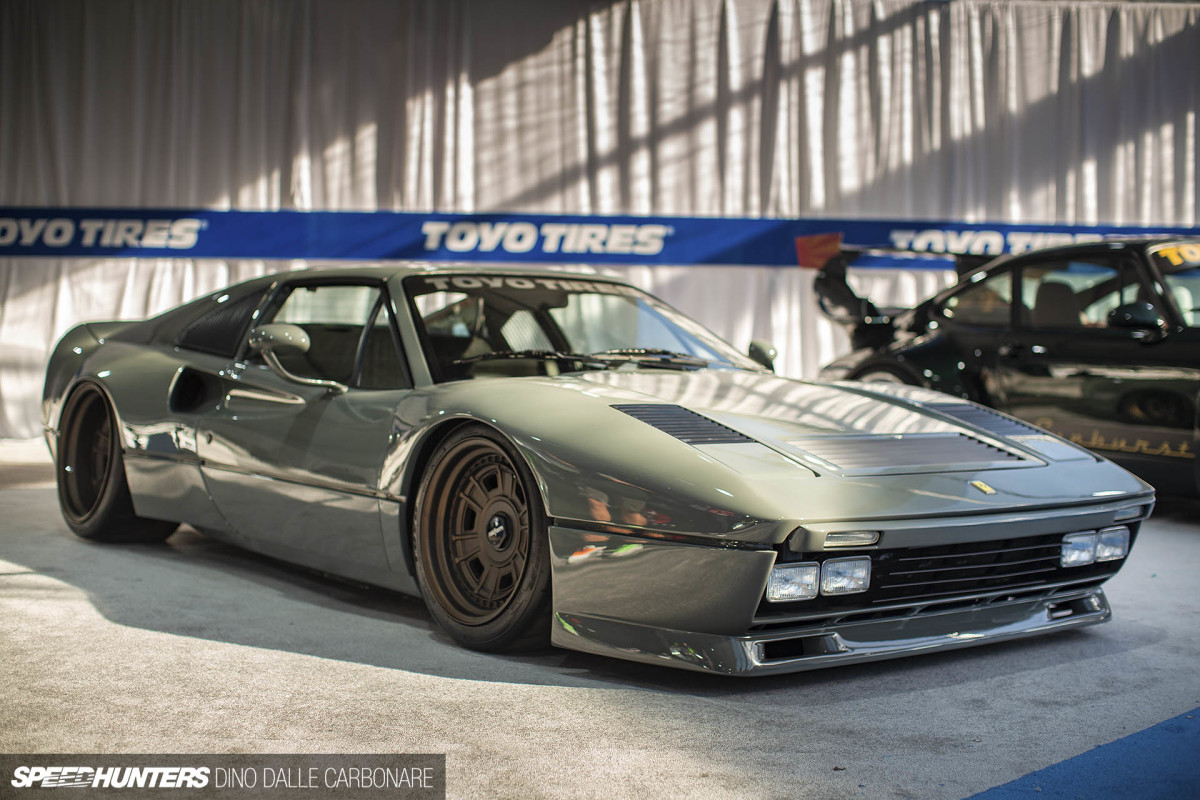 You know how you leave a show with memories of just a few special cars, well this gray Ferrari 328 slammed on Rotiform wheels is one of those for me. It oozes character from any angle you care to look at it from. Trevor has a spotlight coming up on this thing, so check back to find out more.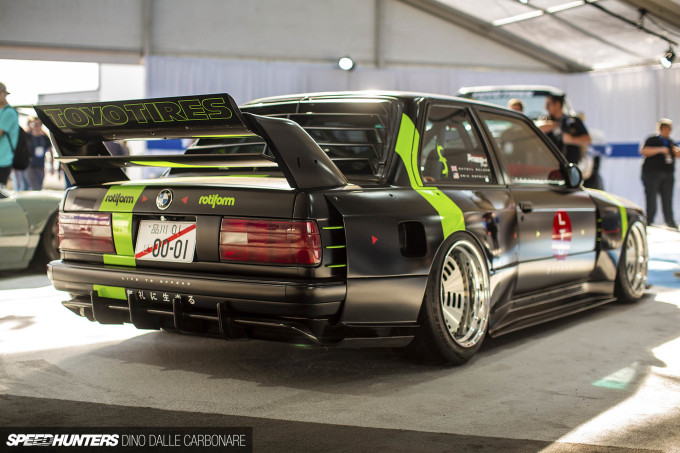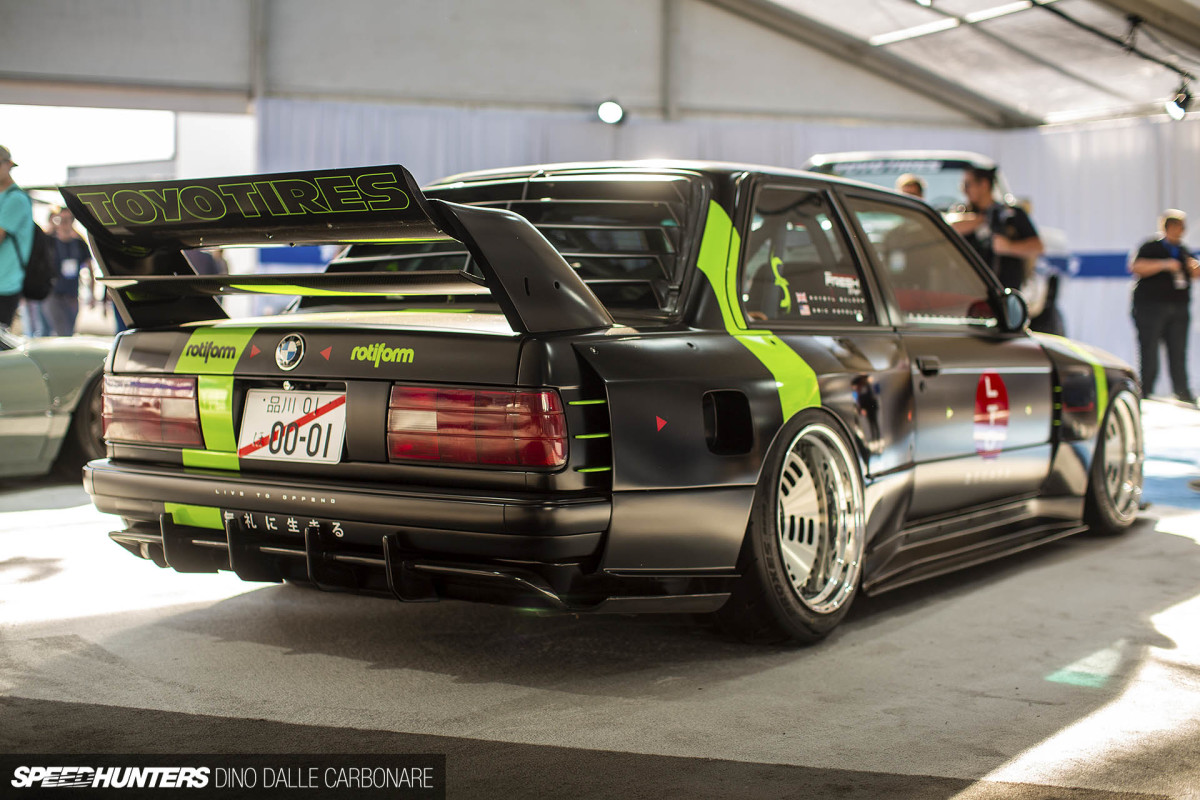 And speaking of character, there's this: Khyzyl Saleem's BMW E30 was conceptualized in the virtual world and then turned into reality. It also signifies the launch for a new venture for Khyzyl, which will see the carbon fiber wide-body conversion become available for purchase. It's as if he took one of his iconic Japan-themed renders and hit the Shift+P to 3D print it into the real world. Needless to say, we'll need to spend more time looking at and talking about this.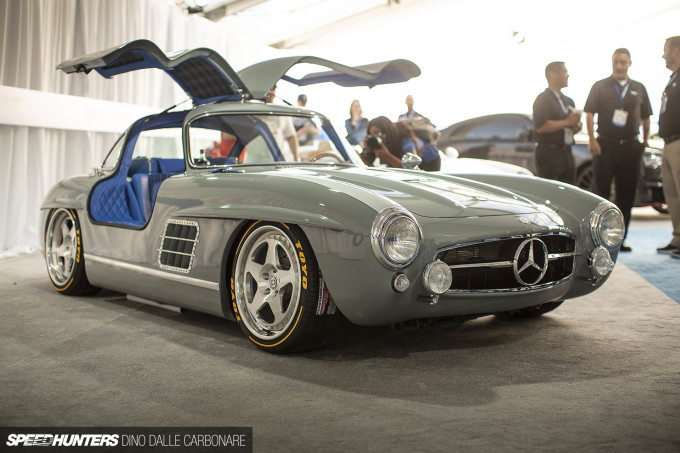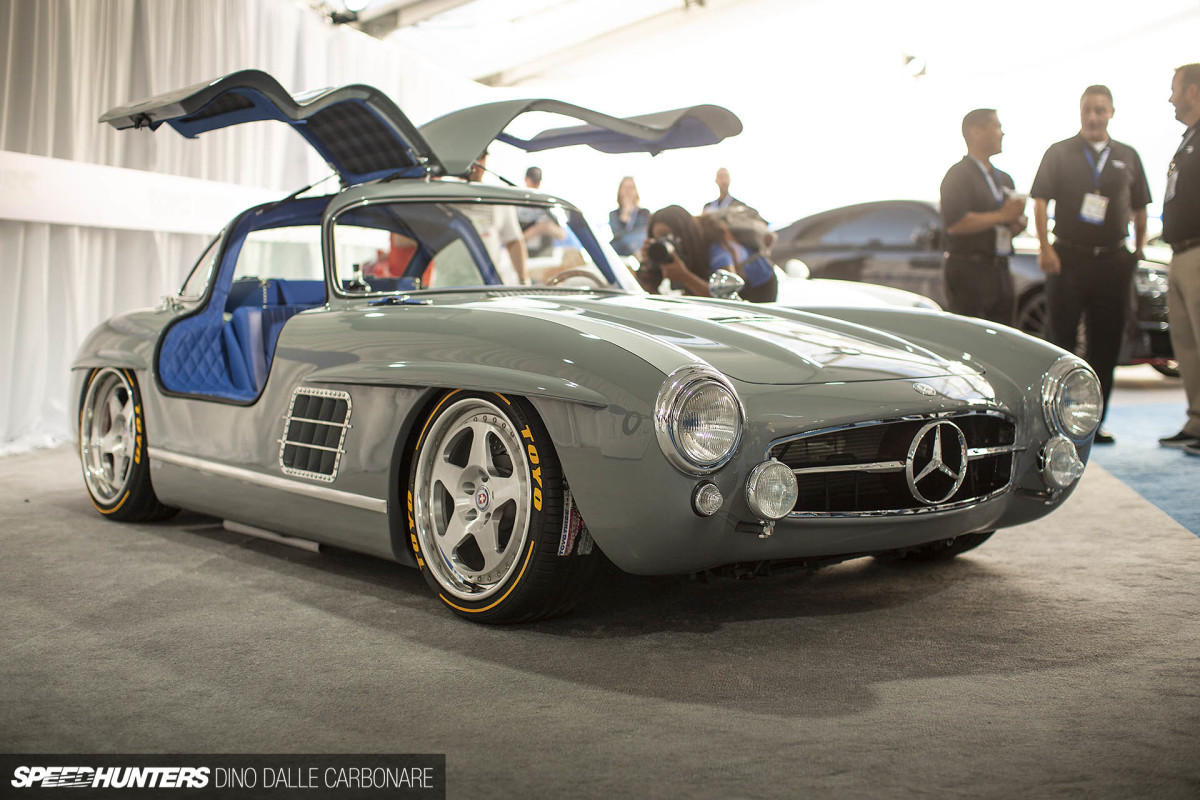 Here is something that caught everyone by surprise. A Mercedes-Benz 300SL Gullwing? What? Those proportions, they're so right, could this really be a custom version of the real deal? Purists, you can breathe now – it's based on an SLK32 AMG and sports a FRP recreation body of the real thing, all designed by our good friend Jon Sibal. Don't worry, we'll have more on this too…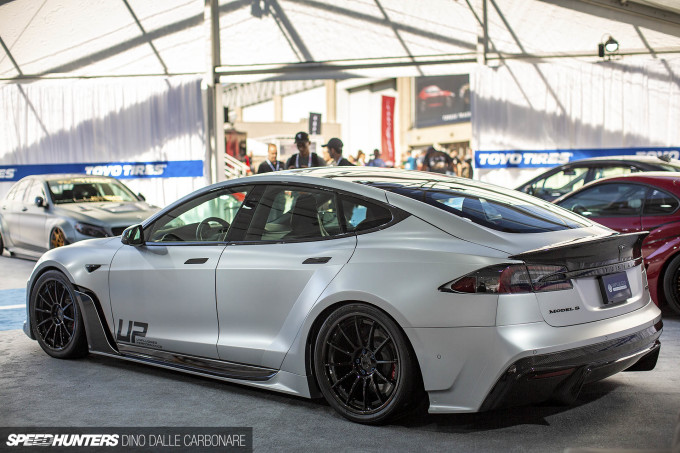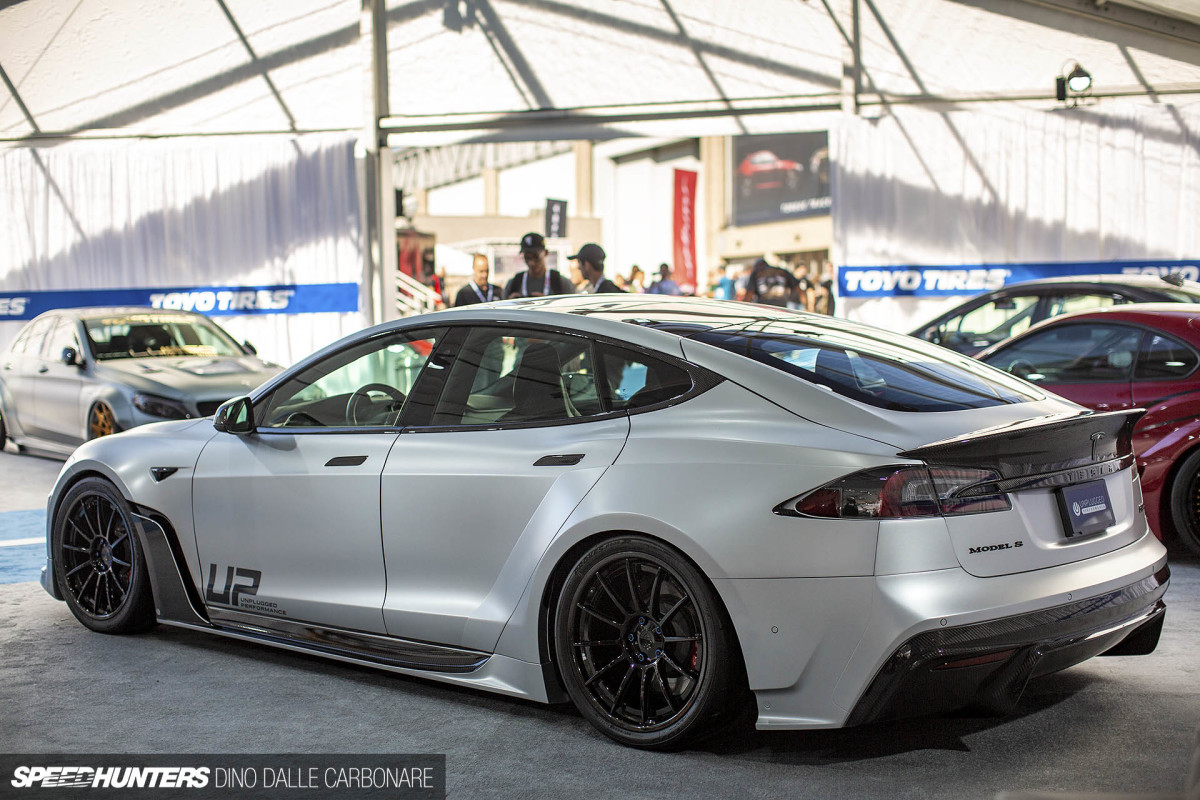 Electric-swapped classic 911s and wide-body conversions for Telsas? Yes people, electric power isn't the future, it's very much the present. A big high-five to Unplugged Performance for not only jumping on EV tuning, but doing so with style, attention to detail, and extreme OCD-ness – something we like a lot.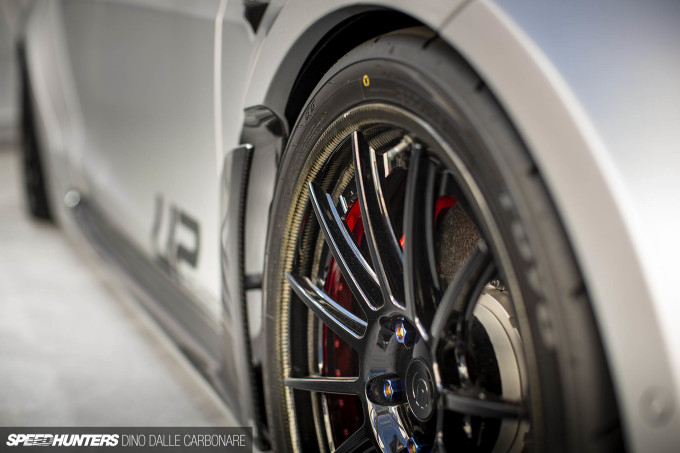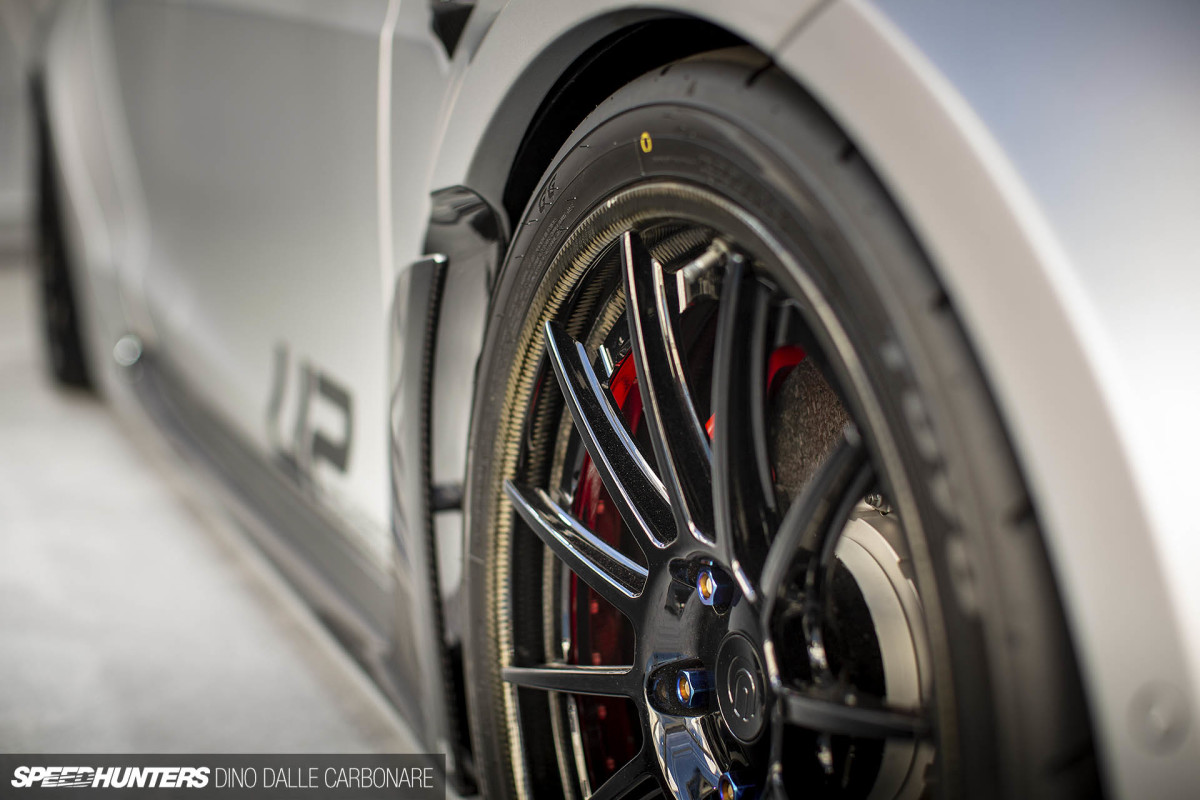 Aside from the entire S-APEX wide-body conversion being executed in pre-preg carbon fiber, there are a ton of neat little details available too. While the carbon Tesla badges were cool, the carbon fiber rims on the 19-inch wheels were next level. Of course, the brake rotors were also carbon-ceramic.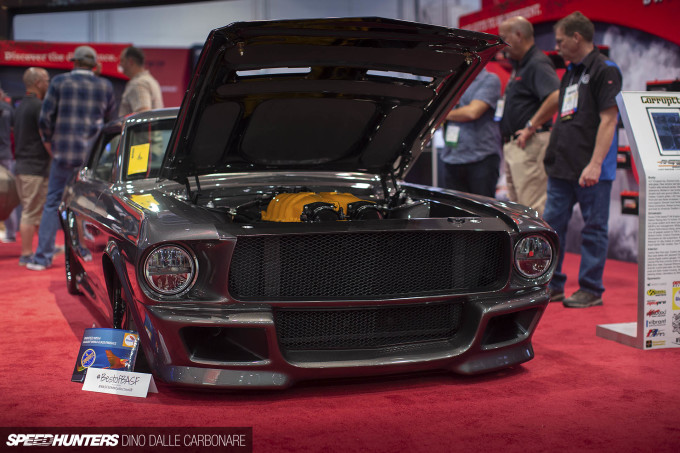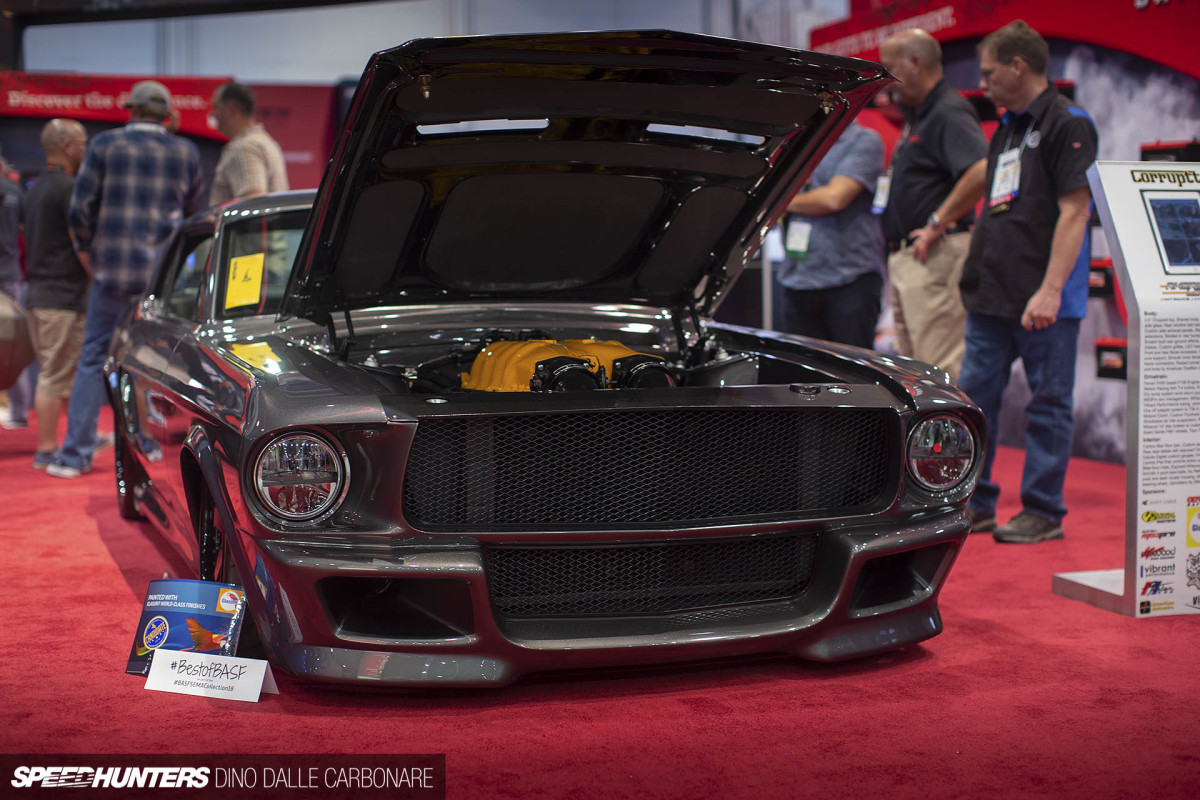 One more for the purists, this Ferrari-powered Mustang named 'Corruptt' was built by American Legends.
Given that this is SEMA, a simple engine swap from Maranello would never have sufficed, hence why there's a pair of turbos beautifully presented in front of the F430 V8 engine. If you're wondering, the intake plenum was sourced off a Ferrari California.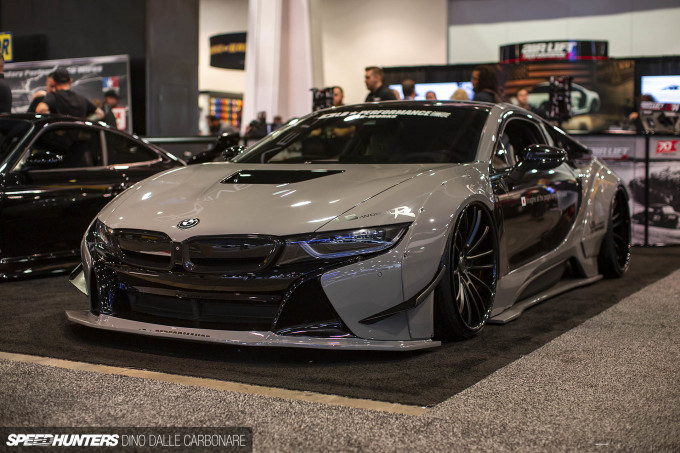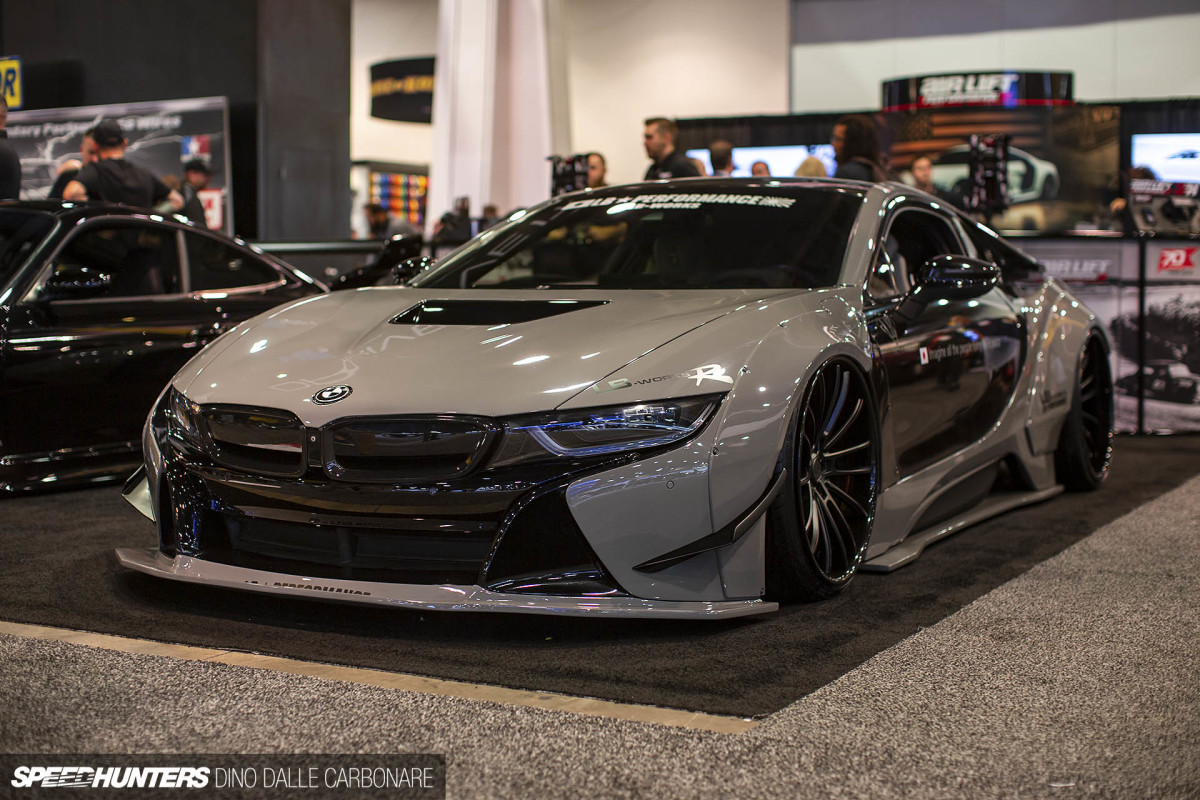 It's funny how I always have to travel to the US to see Liberty Walk's latest and greatest. This year that title goes to their BMW i8, riding on Air Lift Performance suspension and of course sporting overfenders. Yes, overfenders aren't going anywhere anytime soon.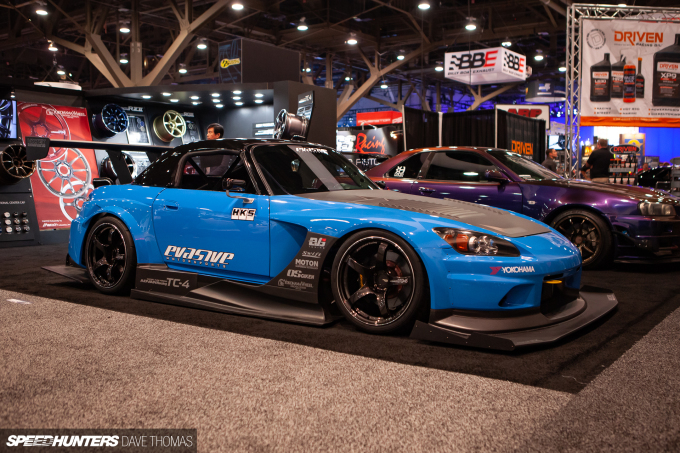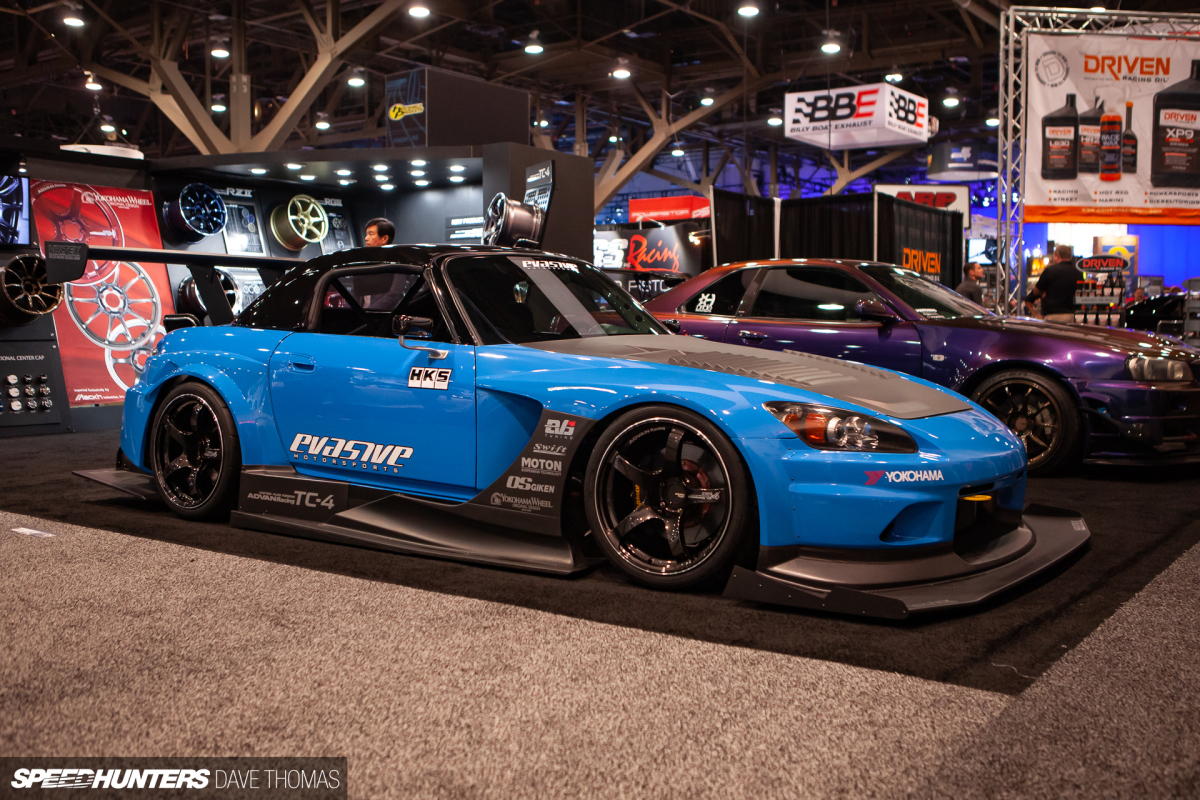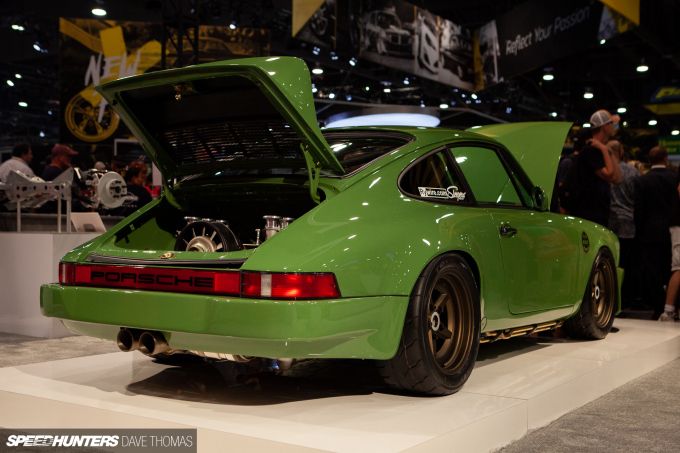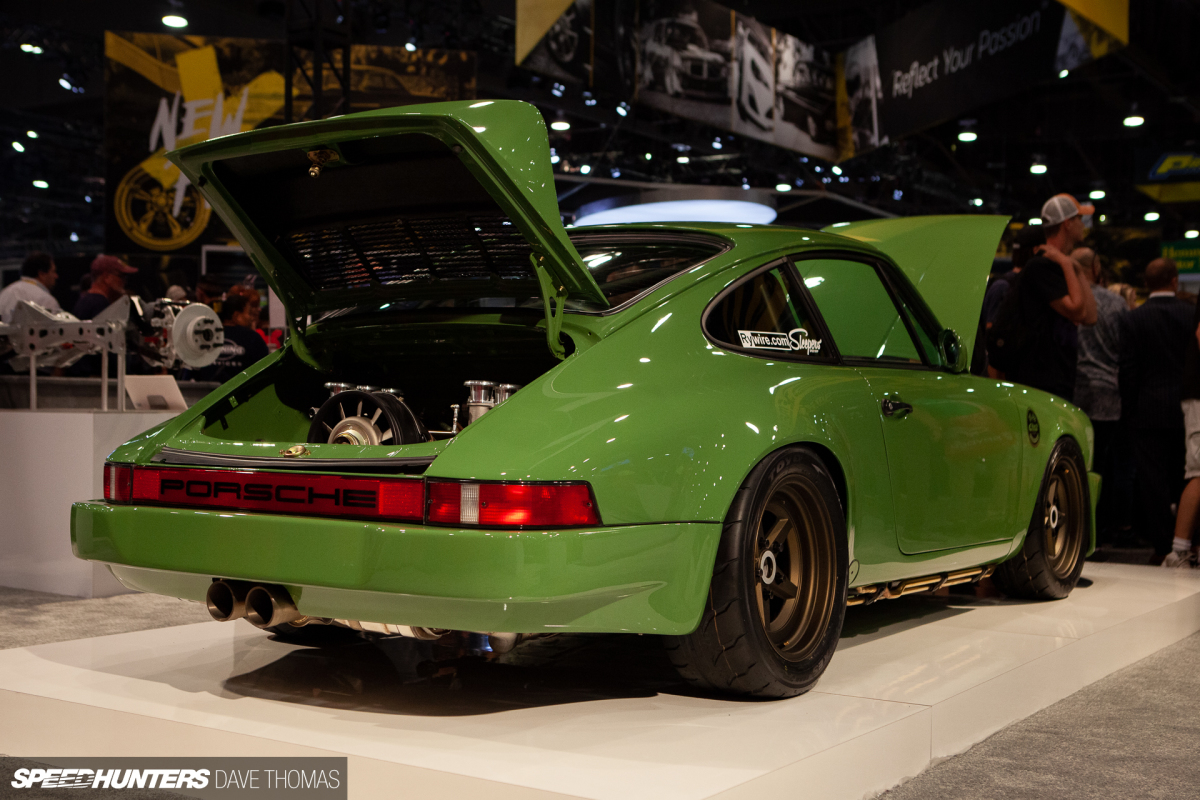 The 2018 SEMA Show is not failing to impress, and we certainly hope this first overview has you wanting more. We'll be back with more coverage from the Las Vegas Convention Center very soon.
Dino Dalle Carbonare
Instagram: speedhunters_dino
dino@speedhunters.com
Additional Photography by Trevor Yale Ryan, Dave Thomas & Keiron Berndt