The Future Is Here
The year is 2077. You leave your ultra-high-rise via a personal shuttle which silently speeds off, taking you directly to your underground parking space. Really, it's more of a storage unit than a garage; you're one of the few remaining who still know how to drive a car, let alone actually own one.
With the sound of your footsteps echoing off smooth concrete walls, you walk up to your 100th anniversary 1977 Porsche 911 Coupe, recognizing again the greatness of its simplistic, timeless design as lights automatically illuminate the bodywork. It's been fully restored with retro styling reminiscent of what you would have seen circa 2020 by one of the last remaining workshops in the world that specialize in this.
Expensive, but well worth every penny it cost to acquire, it's a machine that makes you smile; far too many these days will never know the joy a car like this can bring. You roll out of your garage and point towards an empty highway as you plant your foot. Instantly, four thousand foot-pounds of torque is delivered from a retrofitted Tesla power unit to the wheels behind you. Let this number bounce around in your head for a minute. Four thousand foot-pounds.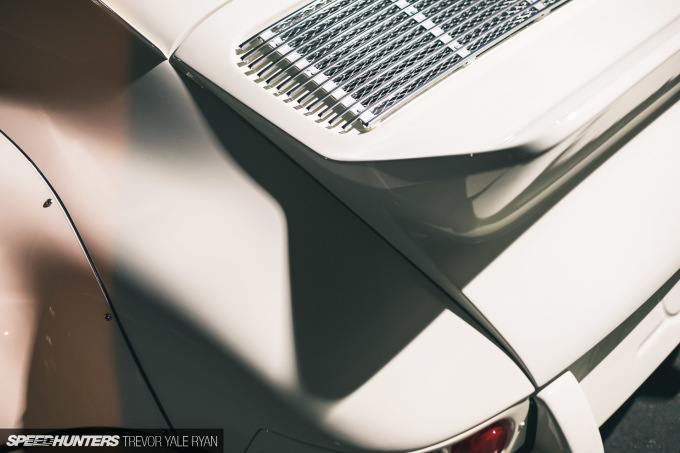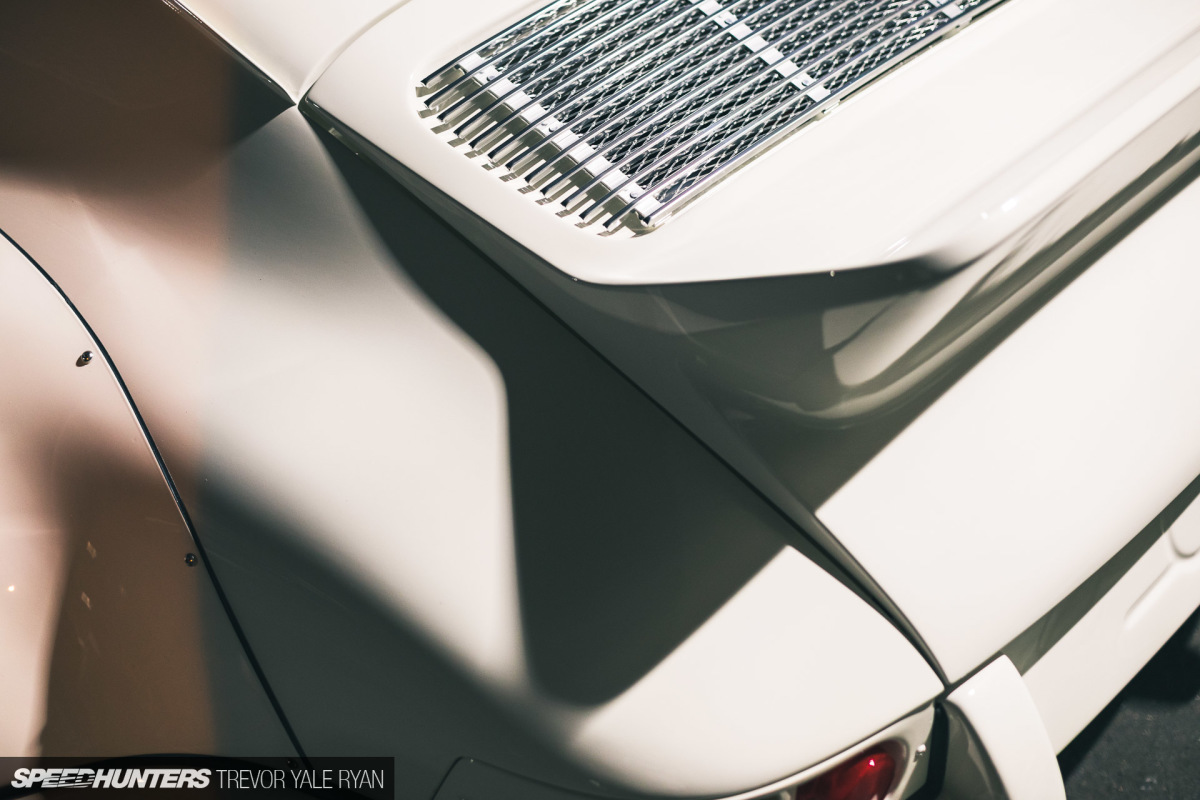 This is how much torque StreetFighter LA's latest project makes, and the backdate 'Electric-RWB' does it with massive style, too. Only, this isn't the future, this is right now at the 2018 SEMA Show.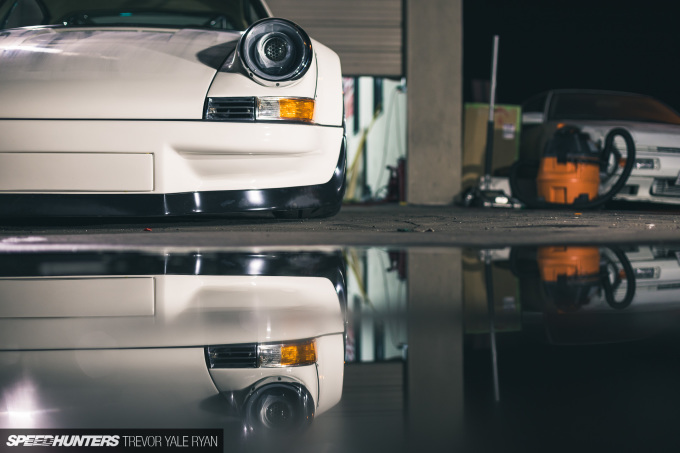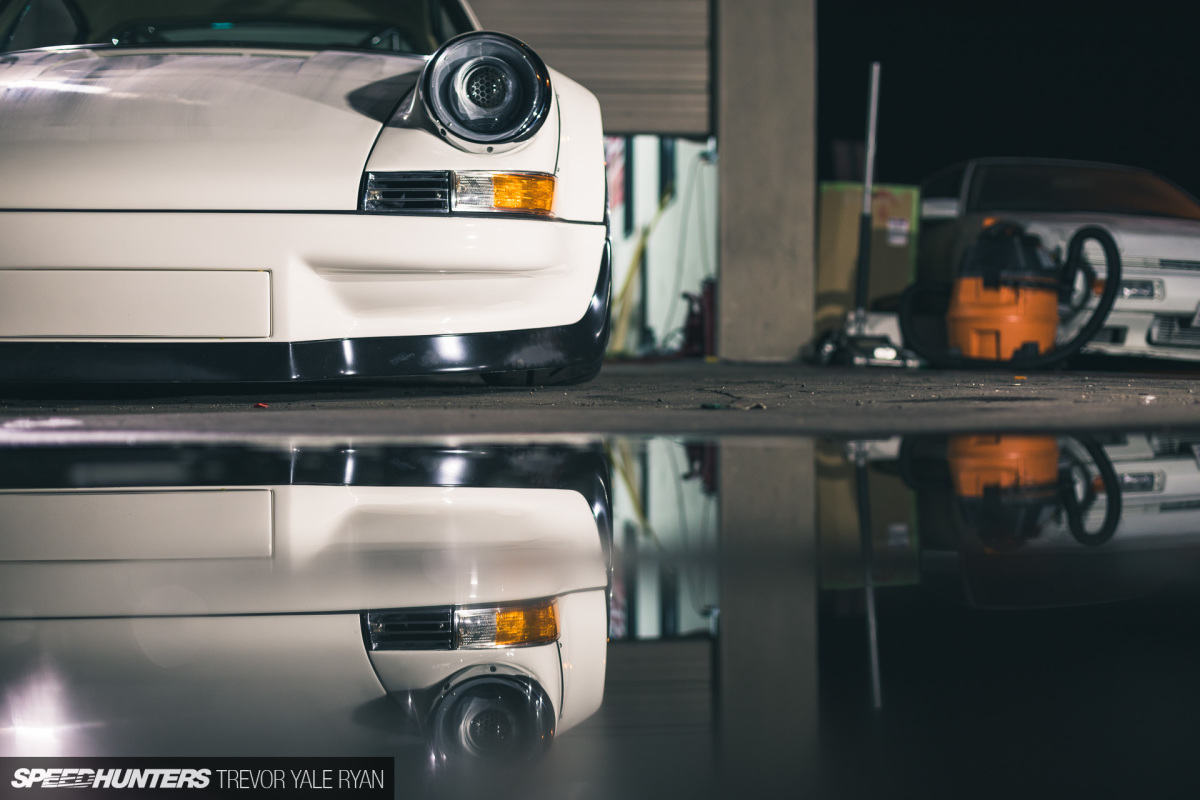 Dylan Coleman's latest project checks so many boxes it's hard to keep track of them all. But first and foremost, this build is hugely important when it comes to the future of modifying cars. In reality, it's really not a case of if electric cars will take over as our main method of transportation, but when.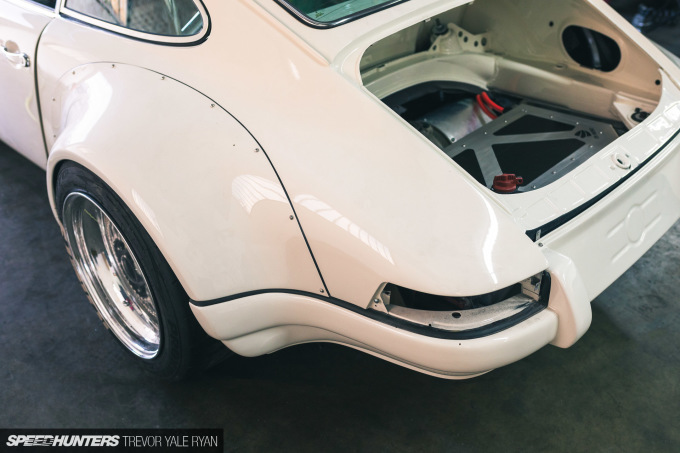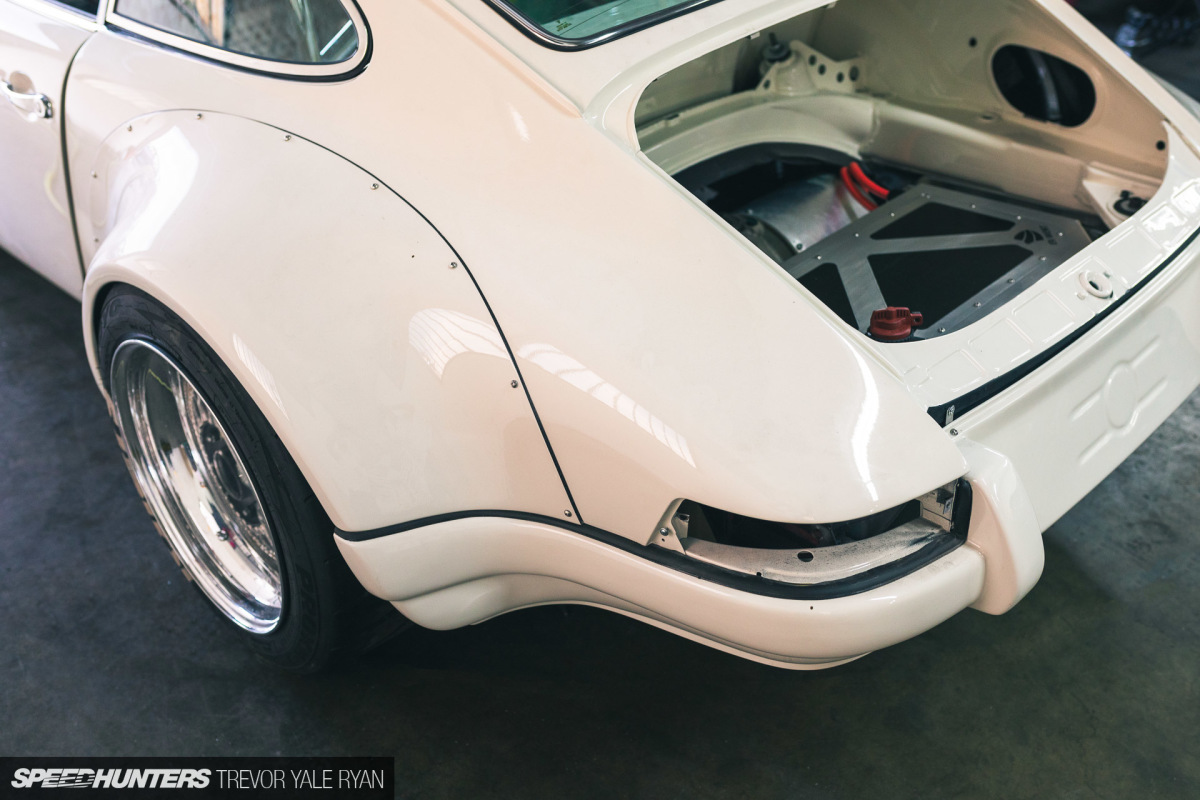 I entirely understand the pushback when it comes to electrifying cars, especially when it comes to racing – I do love the sound of a good vintage V12, let me tell you. And while life might seem a bit depressing if the roads we drive on are comprised solely of cars like the Nissan Leaf or the BMW i3, car enthusiasts themselves aren't going anywhere.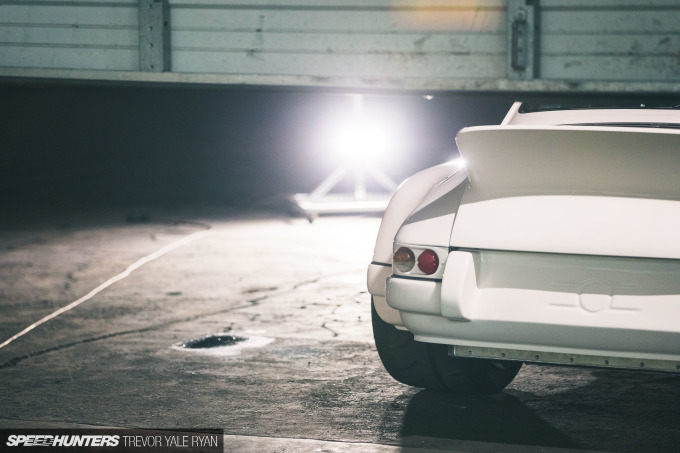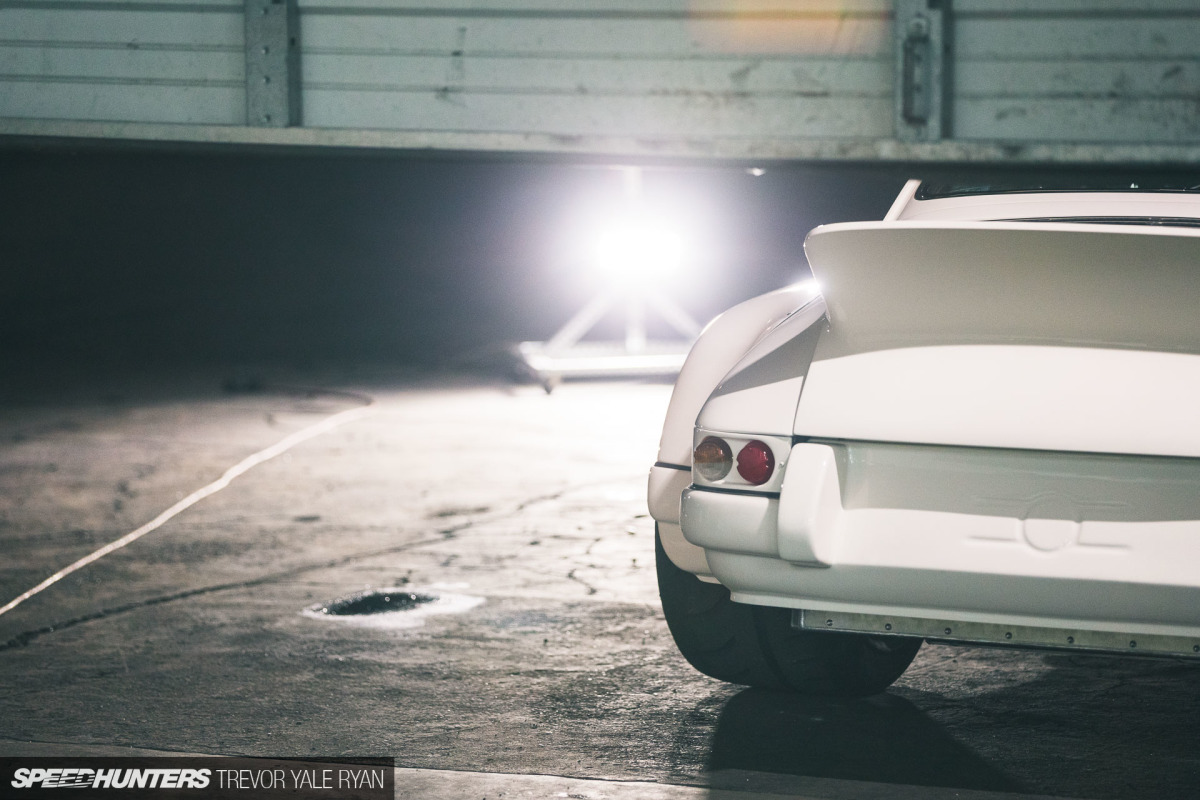 This is what makes StreetFighter LA's E-RWB so important. Perhaps it's more than just another wild SEMA build; it could be a genuine insight into the future of modifying cars and, thus, car culture itself.
After all, there's no special rule that requires electric cars to be boring.
Stars Align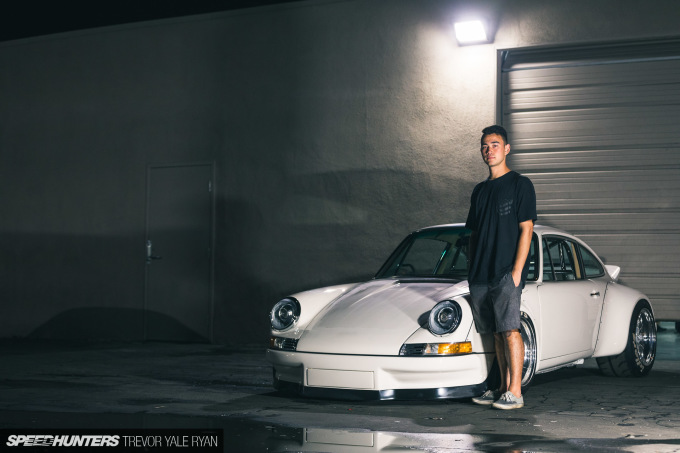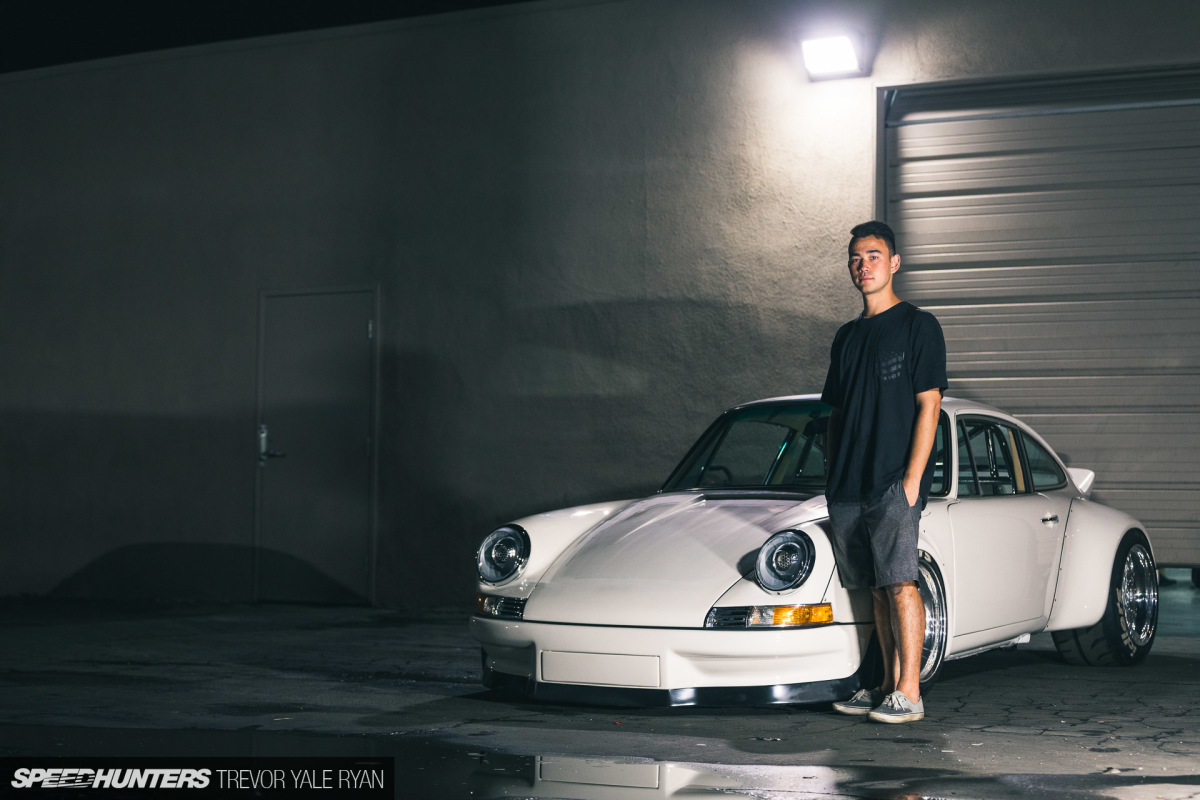 Unveiled this morning on the Toyo Tires Treadpass at SEMA, the project spawned from a simple desire to build something different. StreetFighter LA is known for their own wild wide-body kits, and is one of a handful of American companies who are designing their own. Dylan, the company's co-founder, has built plenty of insane cars in the past, but this time around he wanted to go with something classic. Something timeless. Something pure.
It sounds like a Porsche would be the best way to go.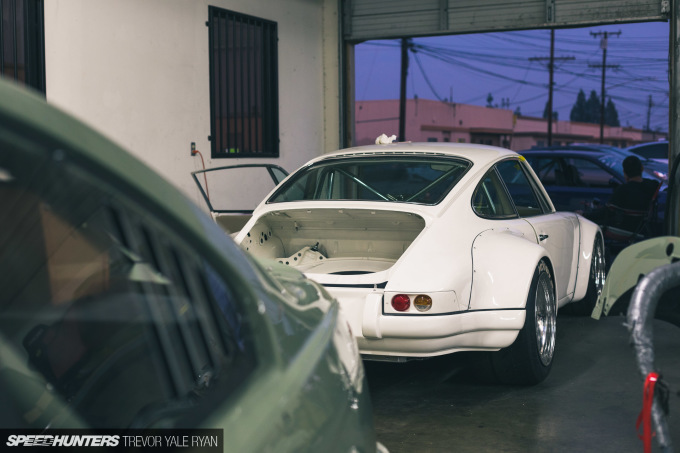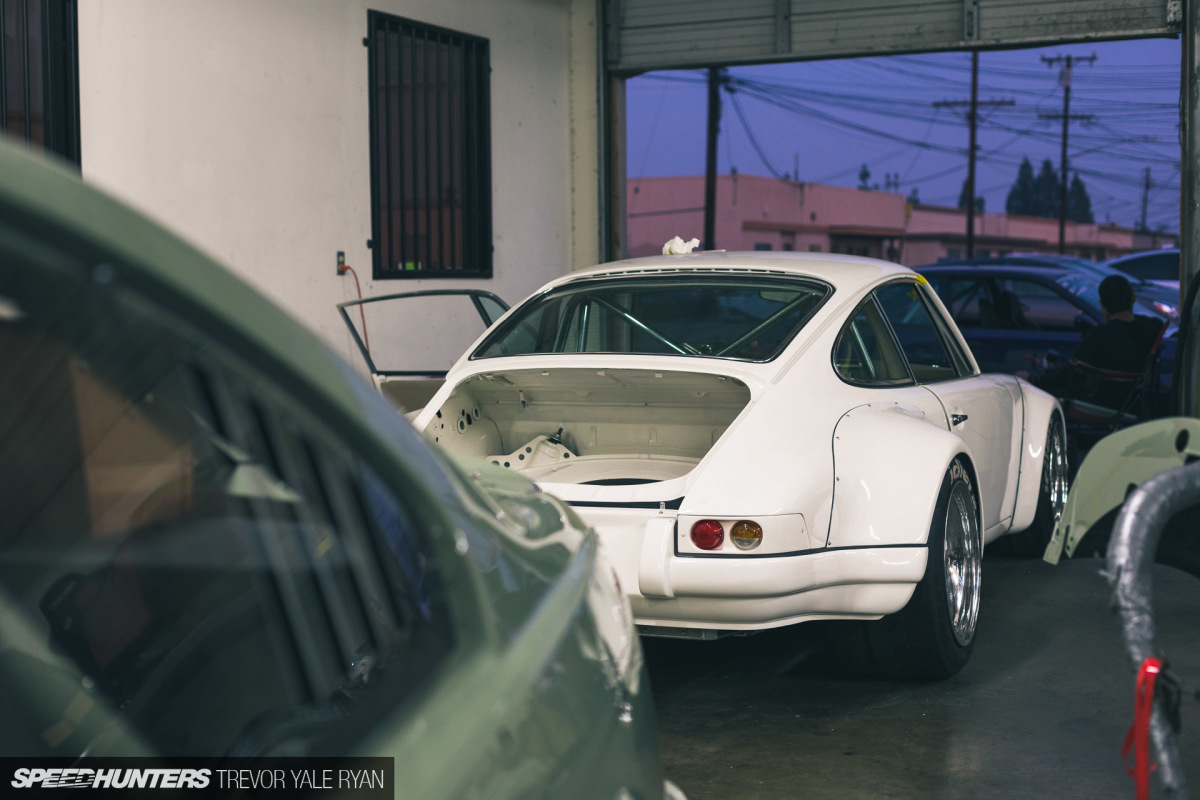 With his father Lee being a huge fan of Porsche, the perfect car fell into their lap when their neighbors at LTMW were looking to pass on their '77 911 Coupe. The car was actually slated to be a show car at SEMA last year, but as it wasn't looking like they would pull it off in time LTMW brought their own RWB to take up its allocated spot at the Las Vegas Convention Center.
The motor had been rebuilt prior to the father-son duo getting their hands on it, but with more time to plan an all-out build, Dylan started scratching his head and parted with the motor after a stroke of "pure luck."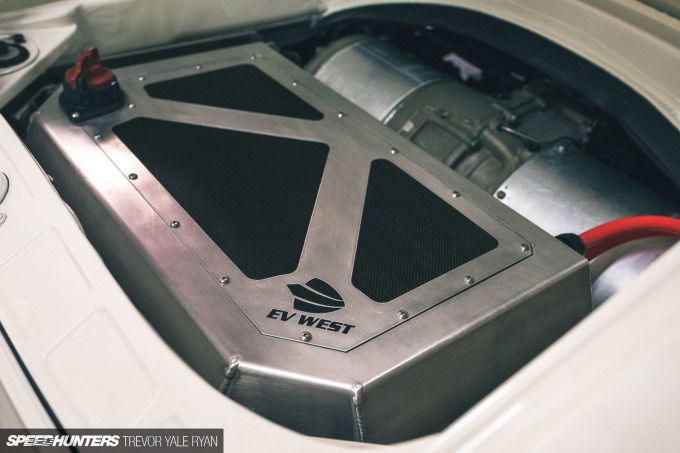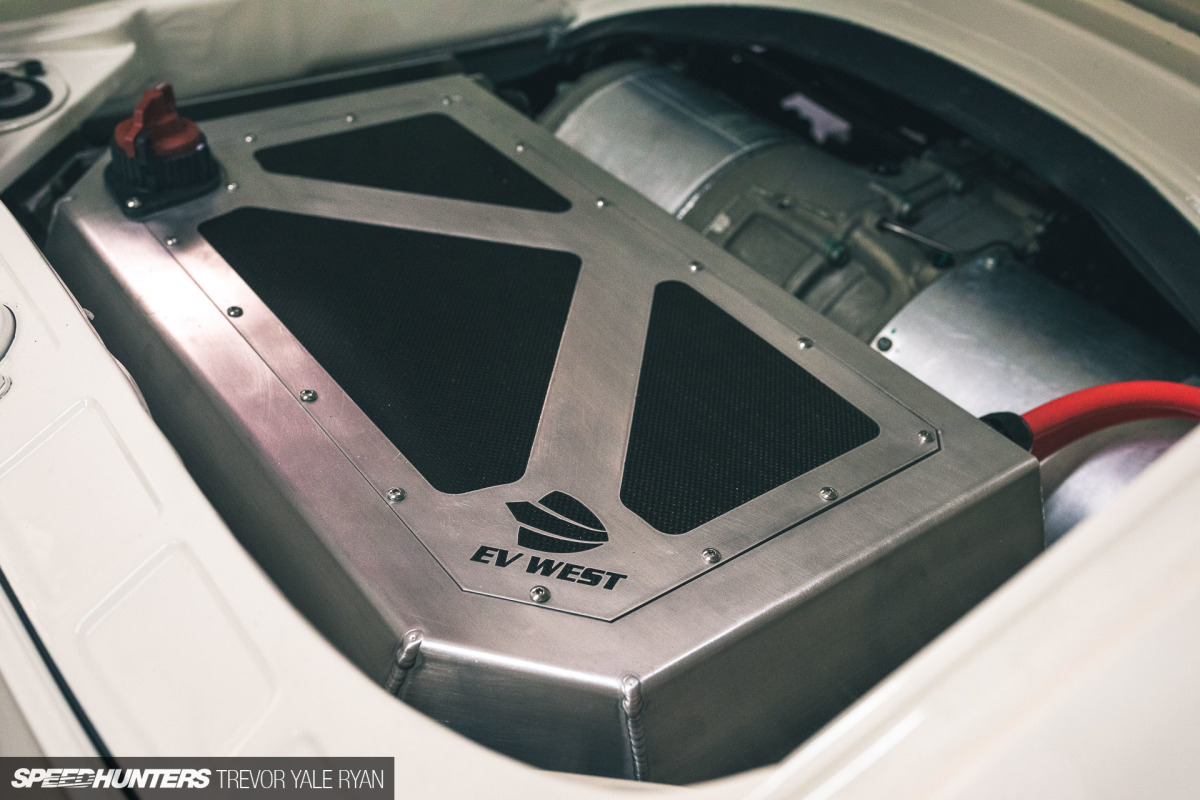 The stars aligned, and Dylan found himself working with EV West, a San Marcos-based company that specializes in converting gas-powered cars into ones you can plug into a wall at home.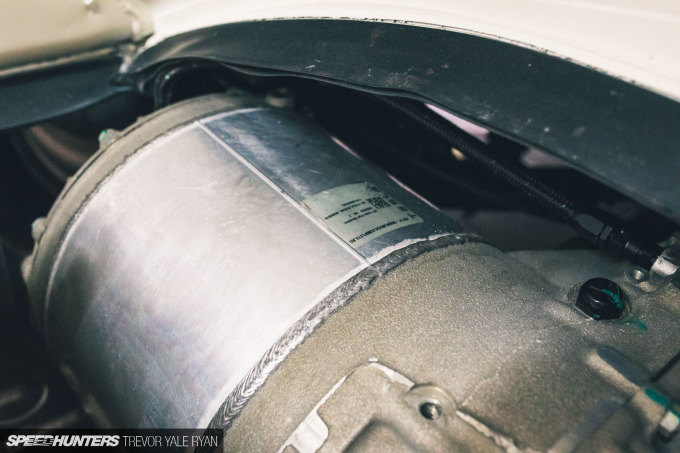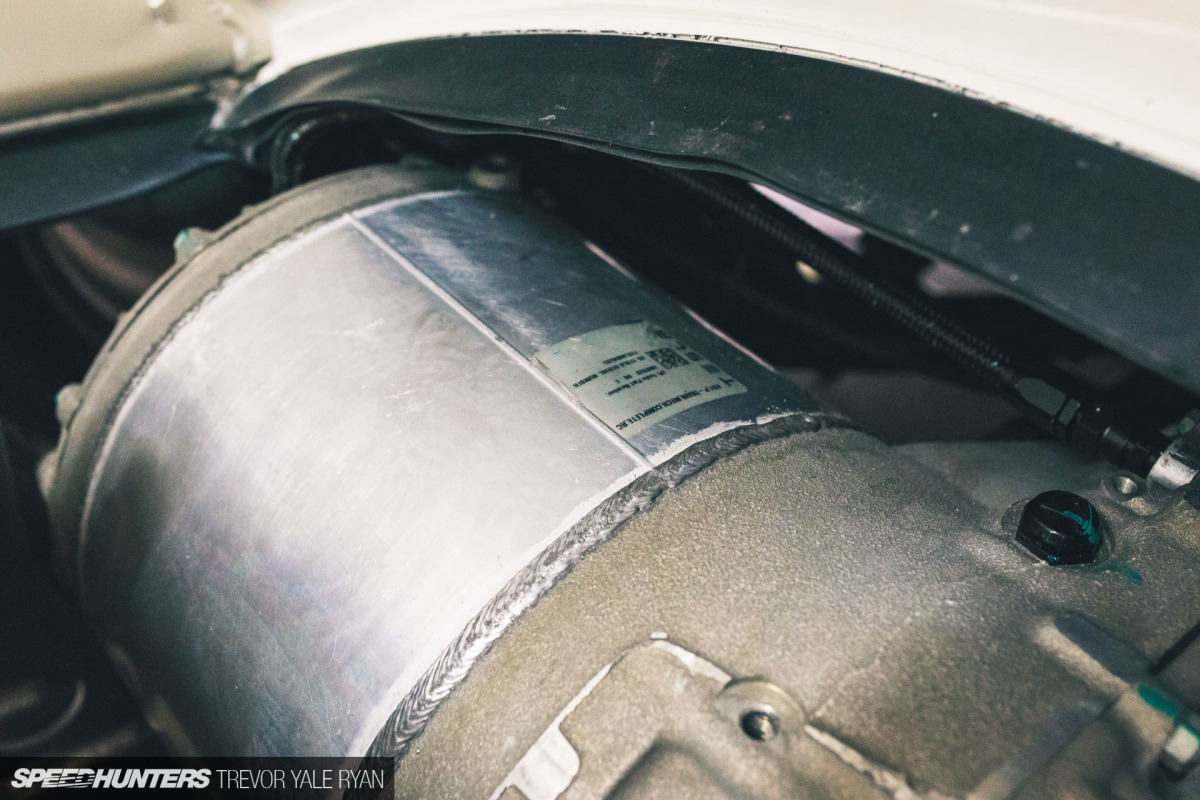 The setup makes 563ewhp (electric wheel horsepower), which is comparable to a car making 700hp at the crank. I'm not sure how it really feels yet, but that's something to dive into once we get to take it for a drive. Still, as the most powerful RWB ever built I'm positive it'll rip my face clean off.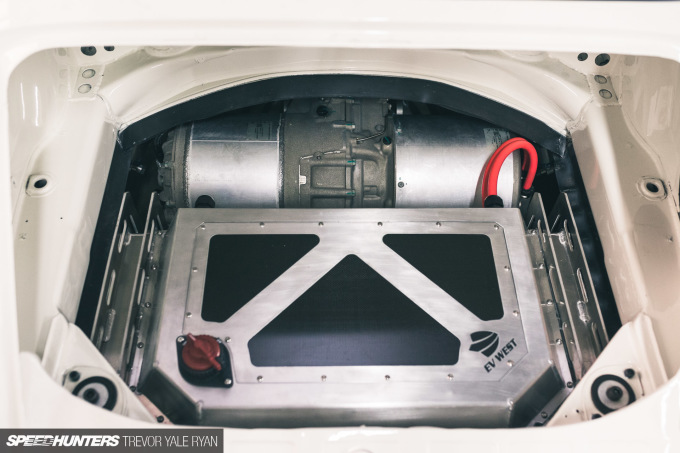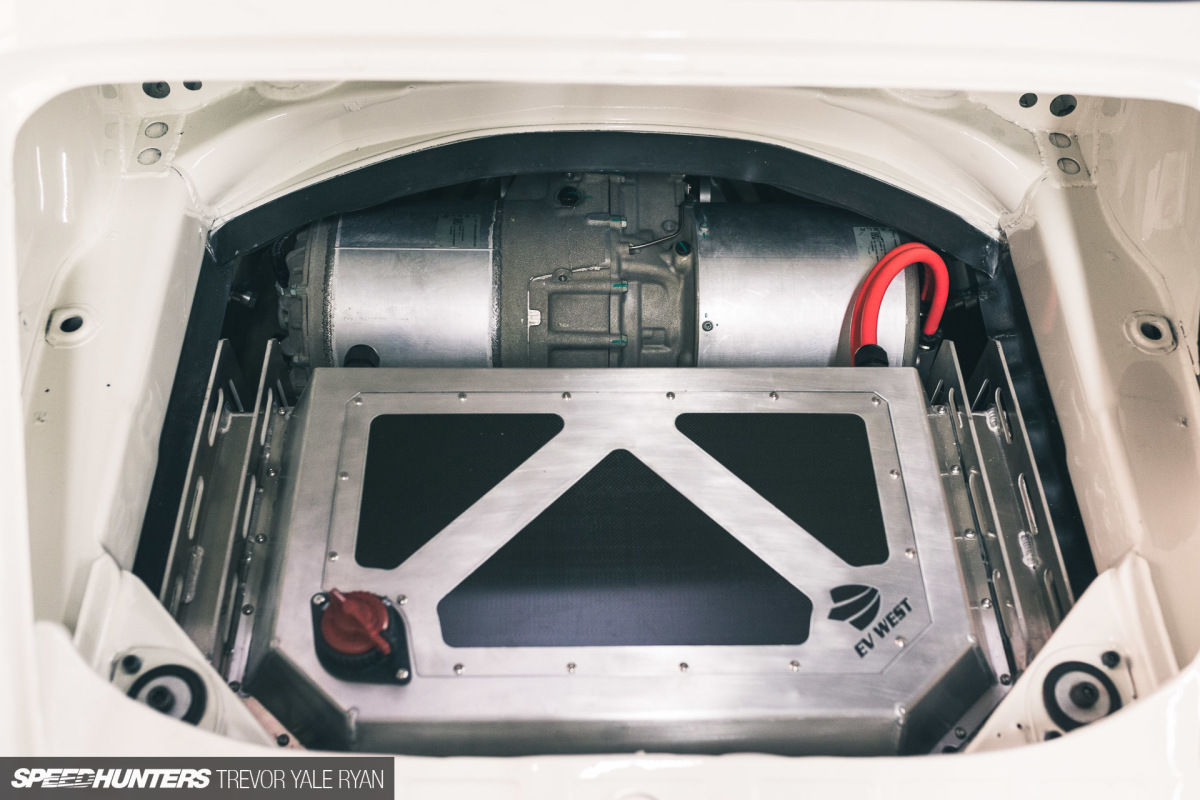 It's worth pointing out that this particular EV West conversion required no modifications to the body or the chassis of the 911. In fact, it even utilizes the factory mounting holes in the engine bay, meaning that the car maintains its integrity as well as its value as a classic. The swap was, in part, made possible by making use of a 930 axle conversion.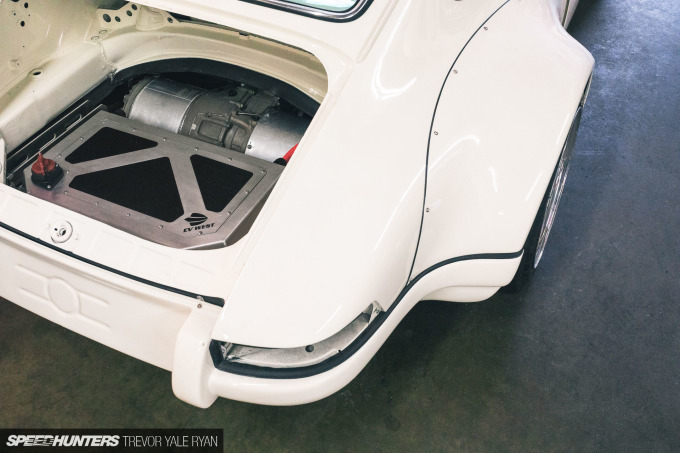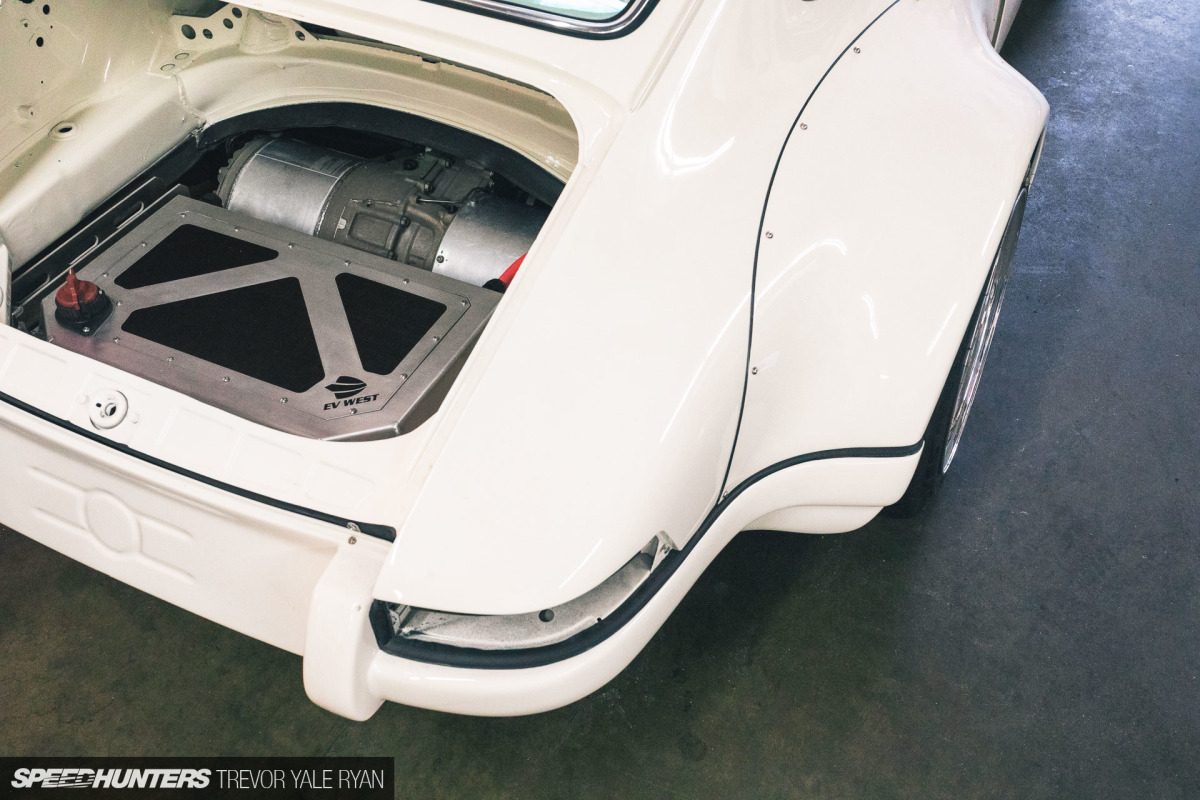 On the aesthetic front, to make the RWB kit work on the backdate requires a number of other conversions be done to the car, and perhaps this is why we don't see too many of these chassis being wide-bodied.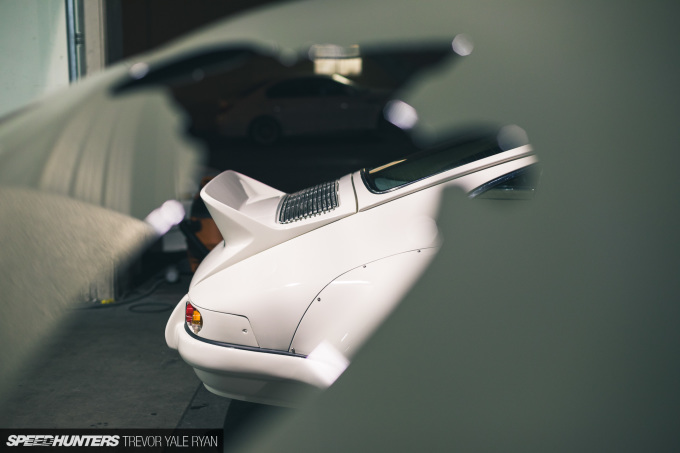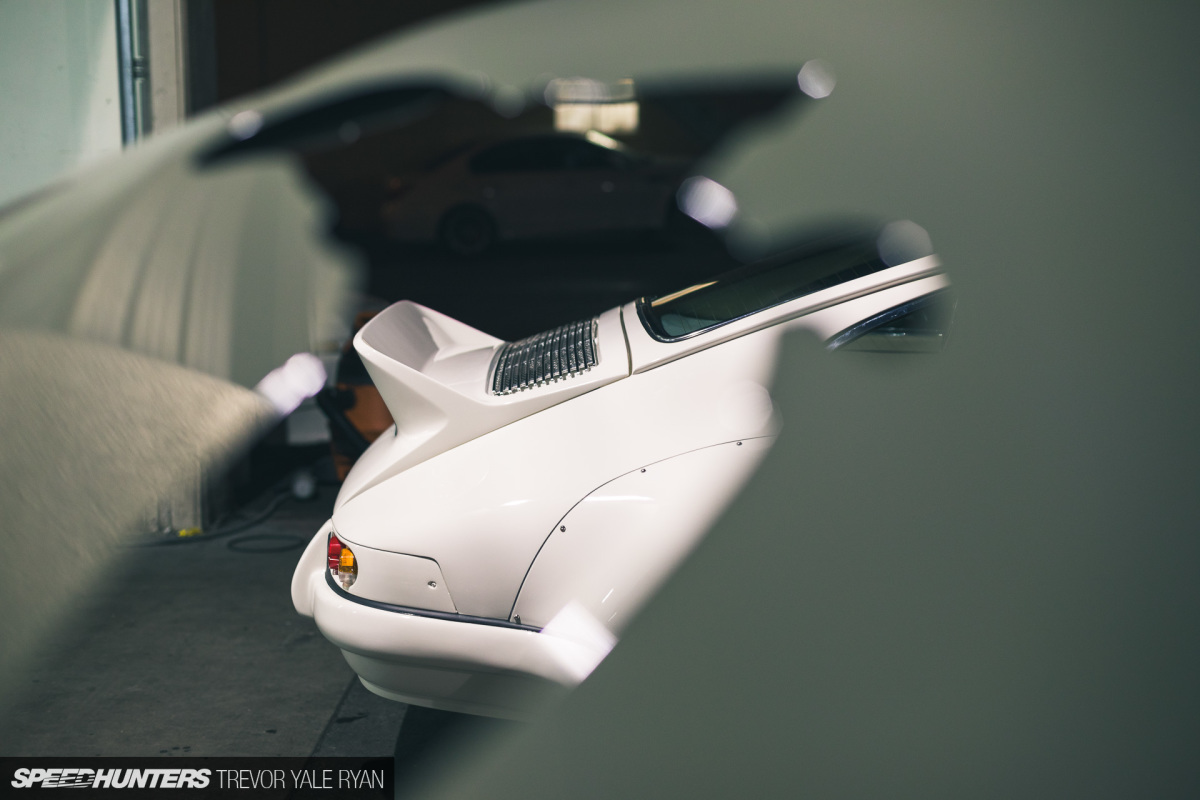 The bodykit itself was fitted by Nakai-san (of course) earlier this month on location at StreetFighter LA and LTMW, just in time for SEMA prep madness.
The Modern Classic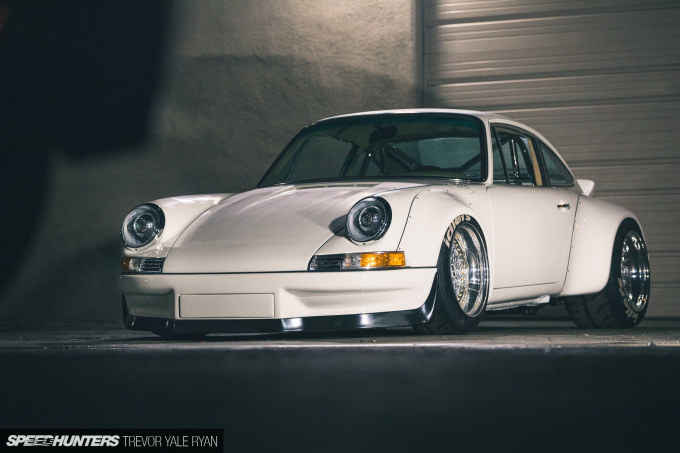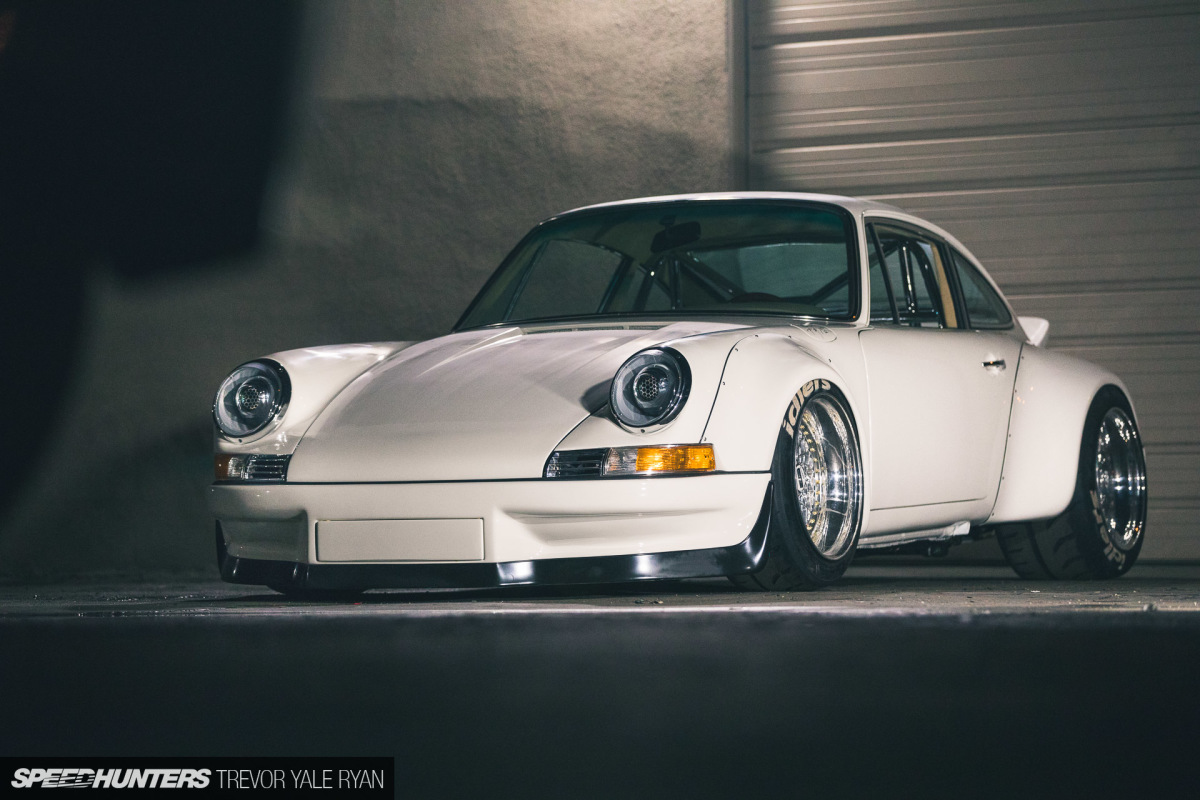 To keep the colossal torque in check, StreetFighter LA worked closely with Elephant Racing to develop a fully adjustable suspension setup. It's a GT3-inspired retrofit system which also allows them to achieve an impressive stance.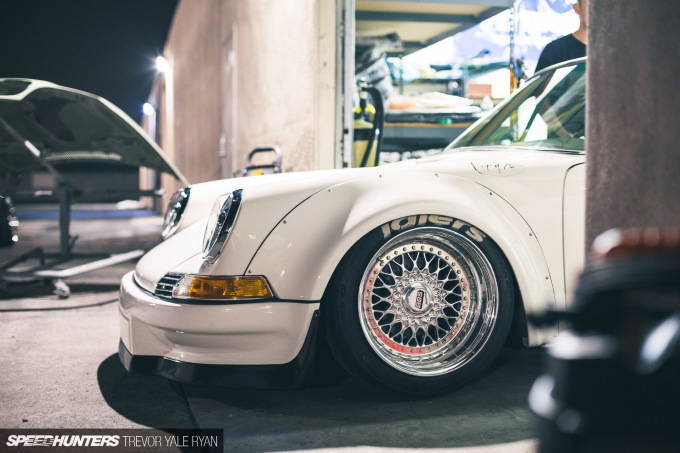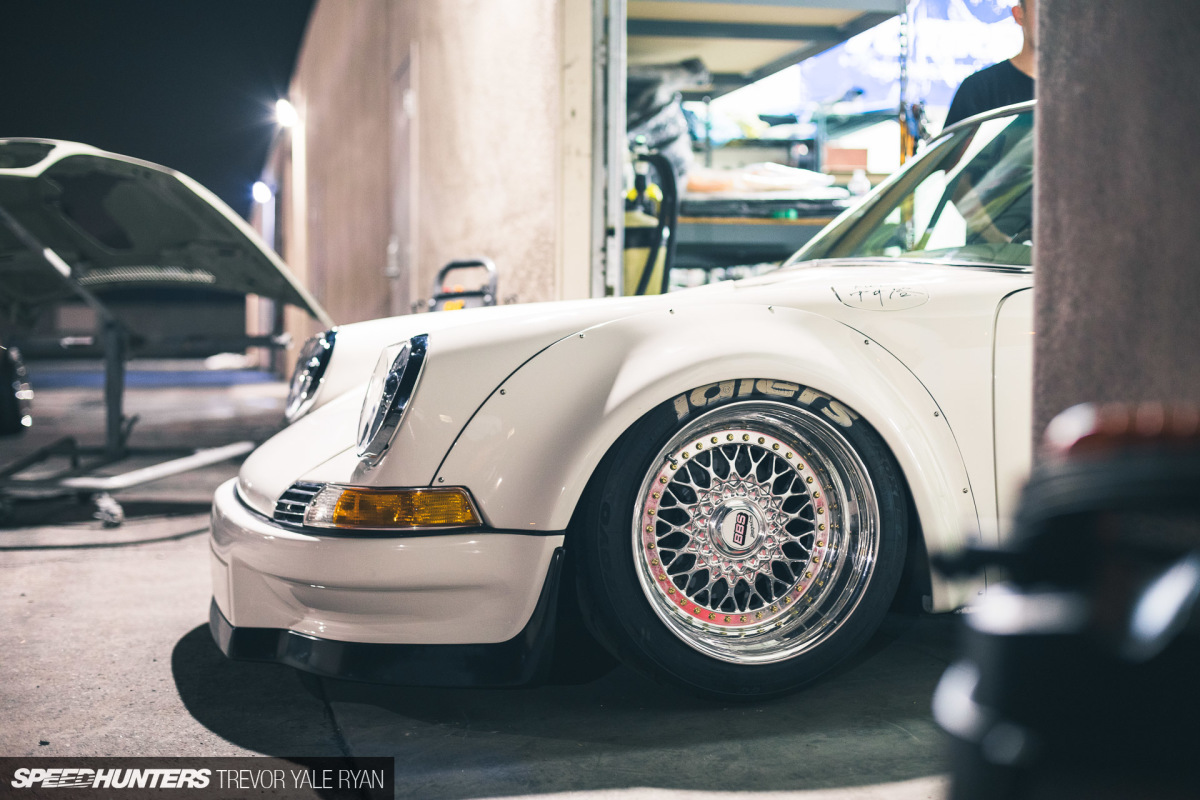 Ultimately, the power is delivered through an always-amazing set of BBS RS wheels wrapped up in Toyo Proxes R888R tires which measure 315 out back and 245 up front. With so many unknowns on this car going into the project, the final result is simply stunning.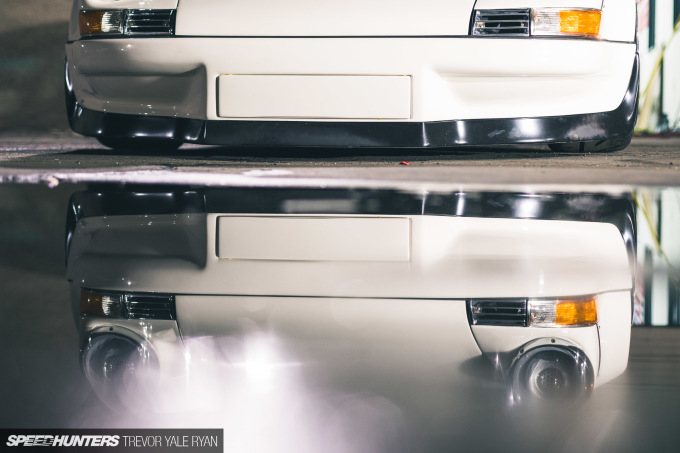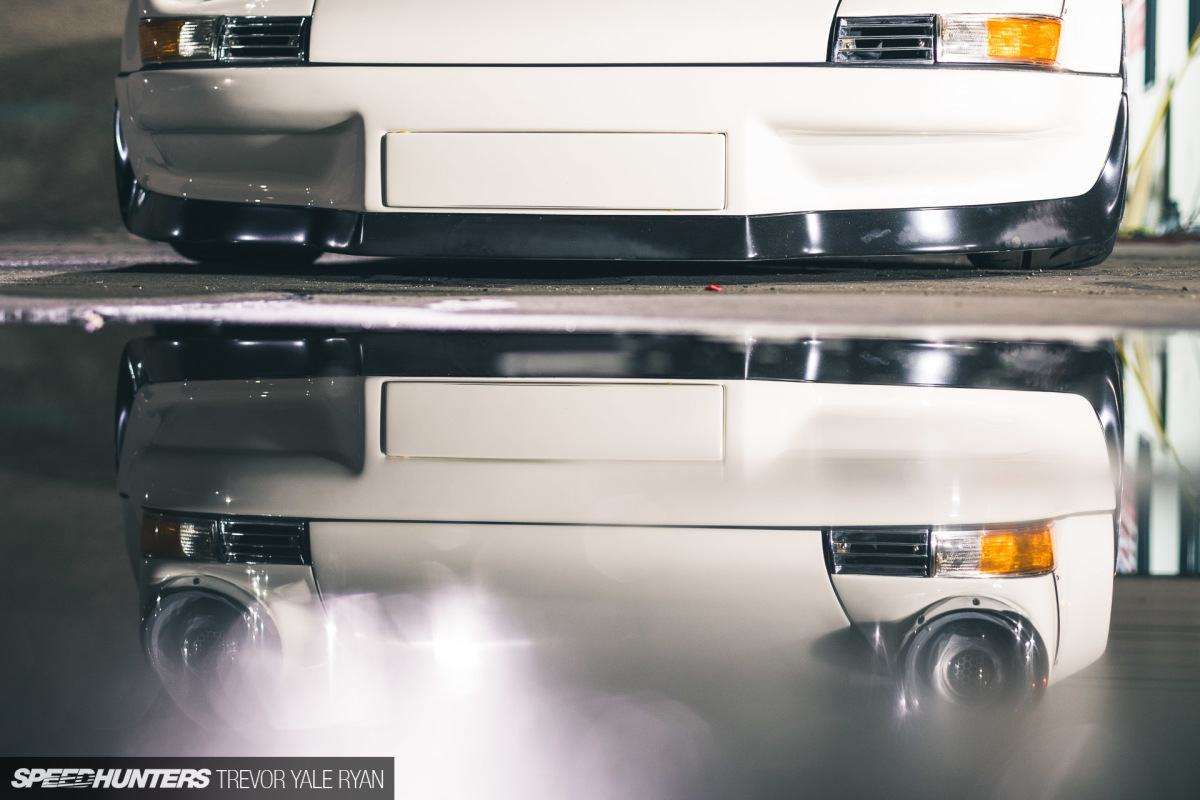 Sprayed in Porsche Ivory, a vintage 356 color, Dylan says he took a number of design cues from '50s and '60s Porsches when planning this particular build. In one sense, it's almost a purist's car. There's great attention to detail and loads of modern, yet classy, touches around the 911. Lee says the project would have been impossible without help from Pelican Parts and their wealth of knowledge when it comes to Porsche restoration.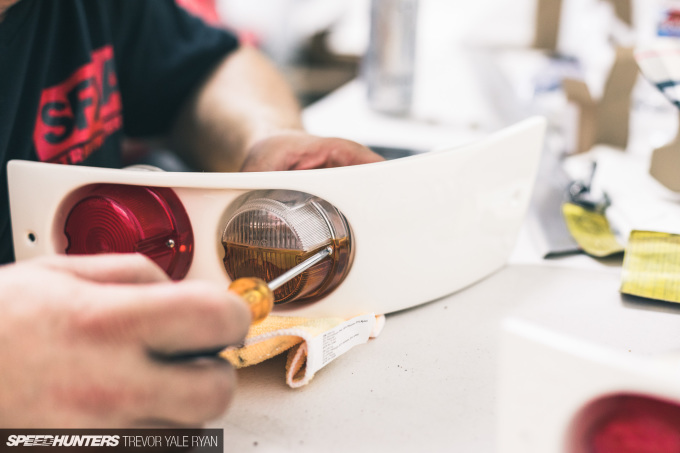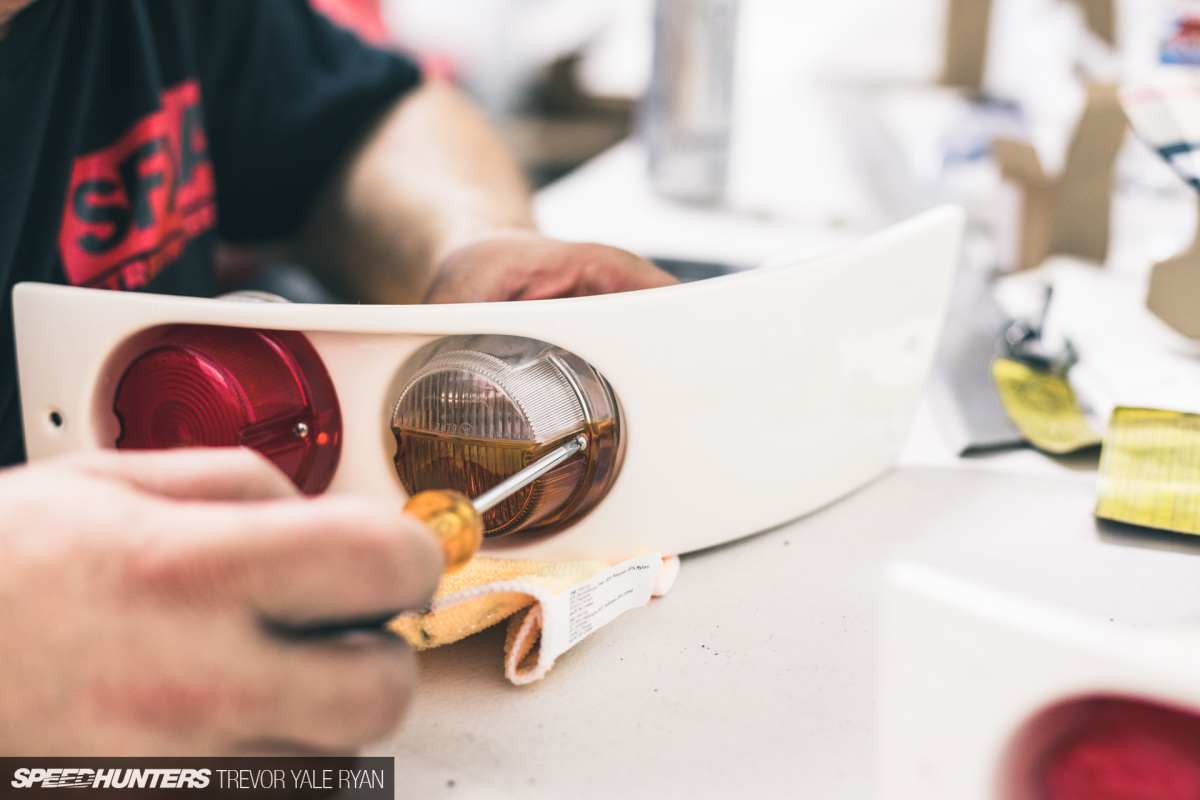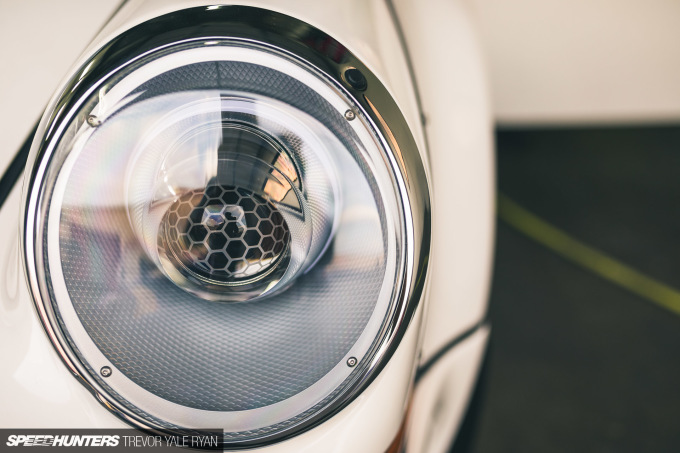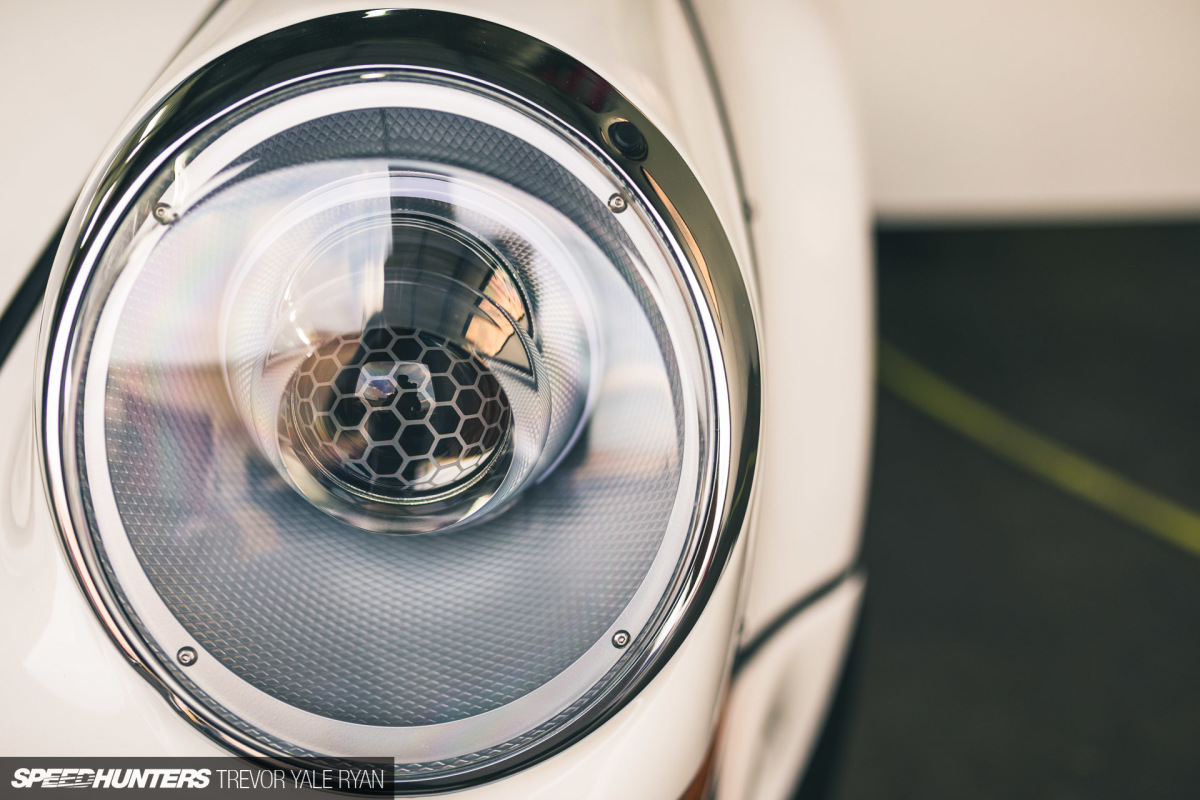 These touches, while subtle, vastly improve both the aesthetic as well as the functionality of the 40-year-old Porsche. Details include TRE Motorsport 911R taillights and the super cool plug-and-play 9Eleven headlights up front.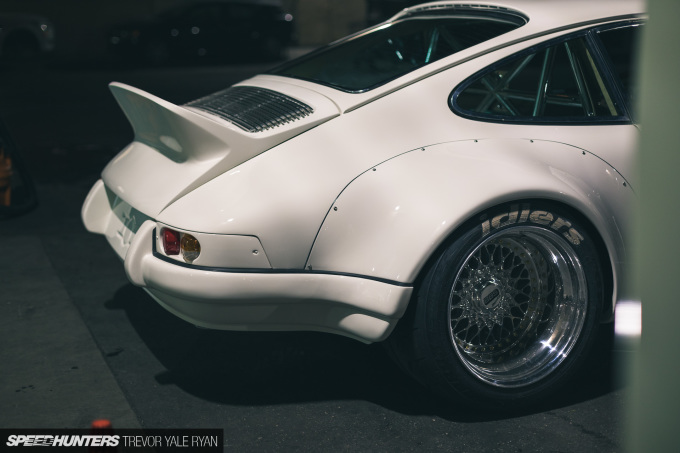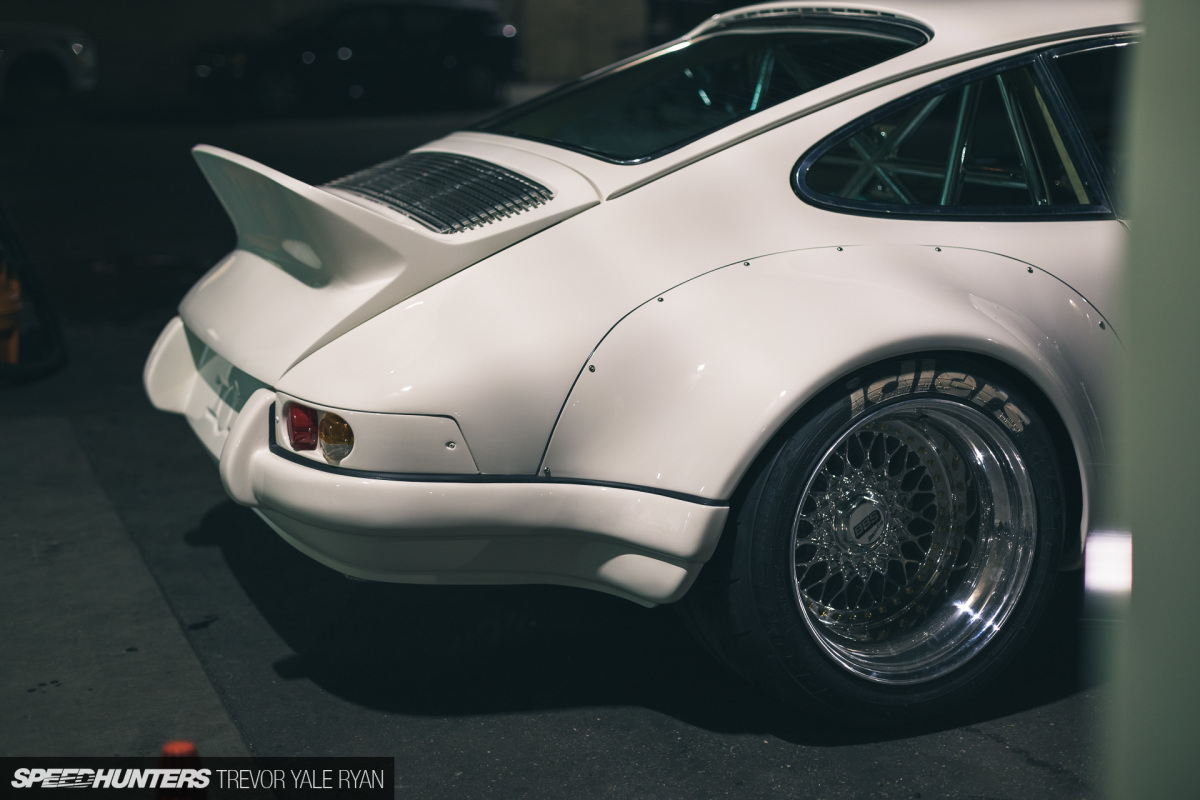 Then there are the less subtle touches too, like the wild RWB kit and that outrageous powerplant. Still, (perhaps ironically) Dylan says he expects this car to generate a lot less hate than some of the other stanced-out wide-body builds he's become known for.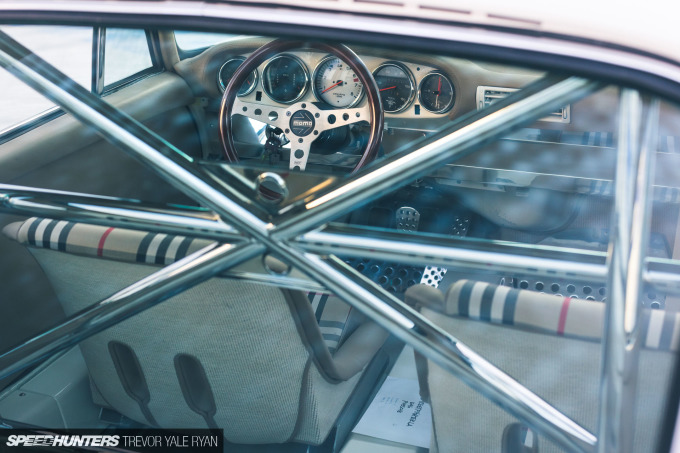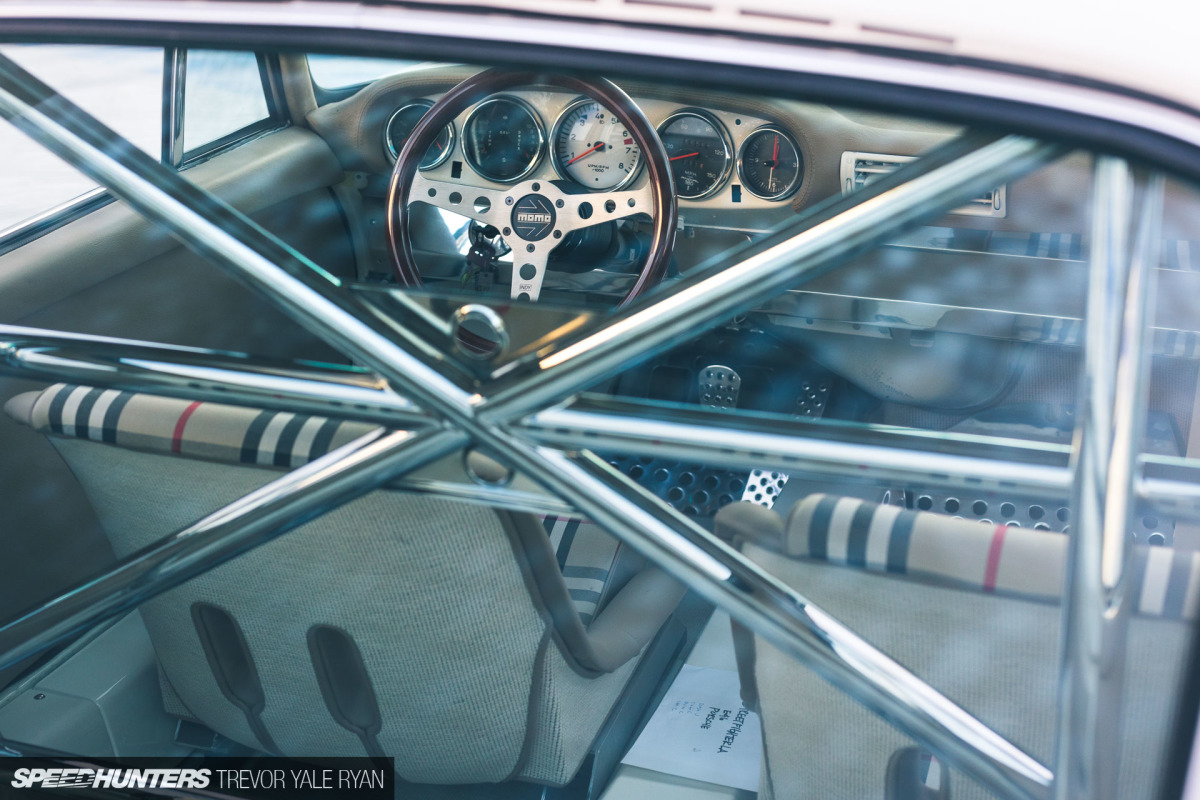 Inside the cockpit, the retro-future theme continues. It's a seamless blend of leather, Alcantara, chrome, and Burberry plaid. Dylan's design for the interior came to life thanks to Rogelio's Auto Upholstery.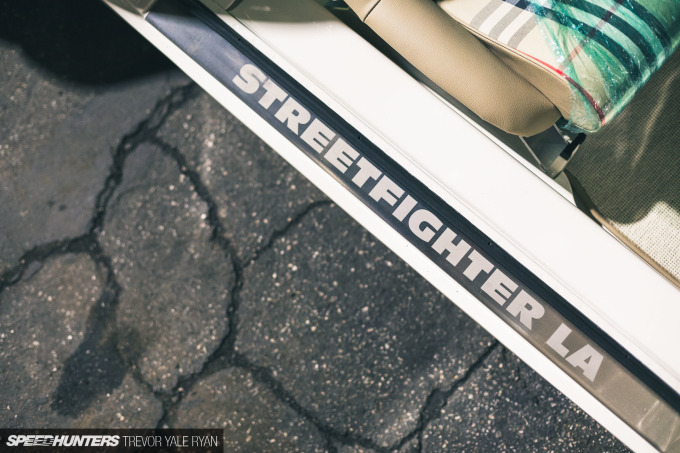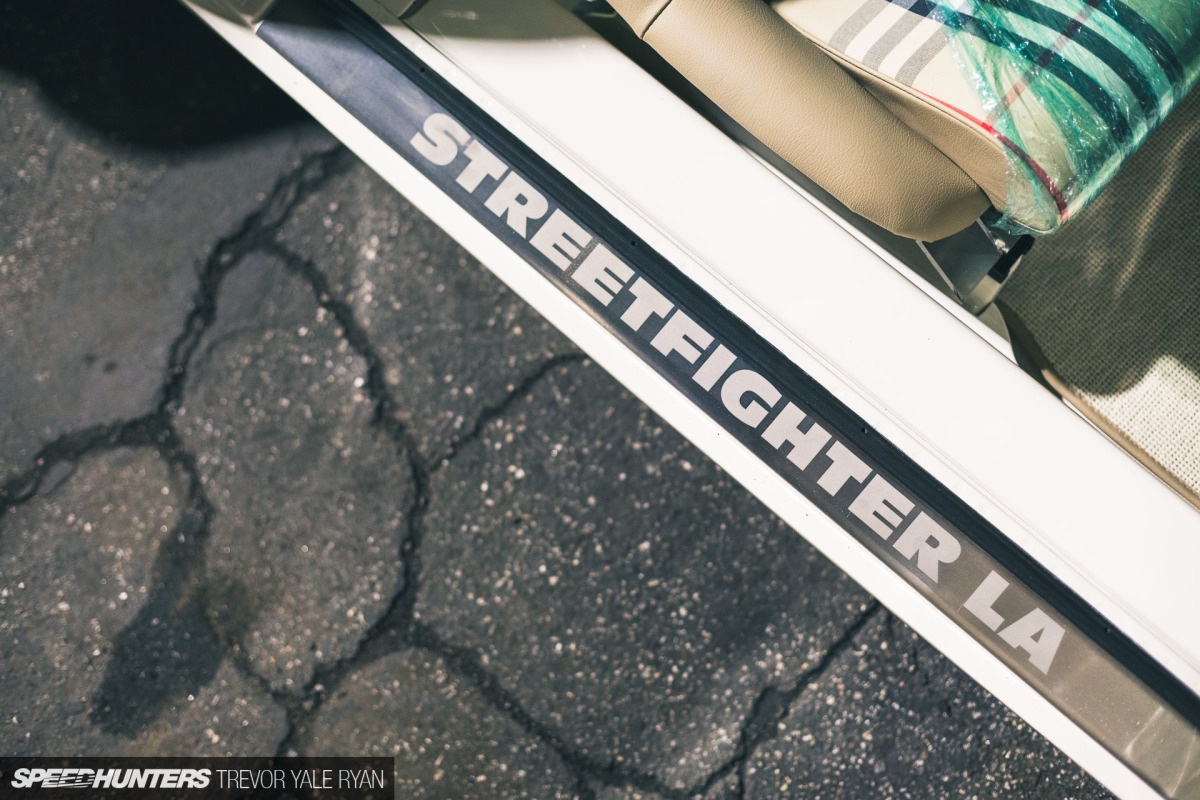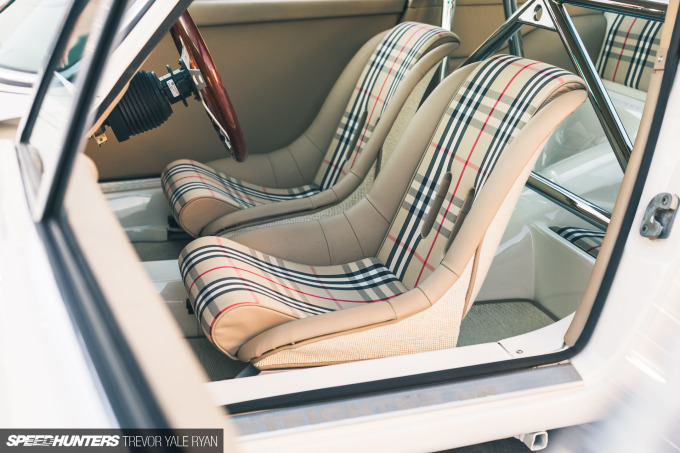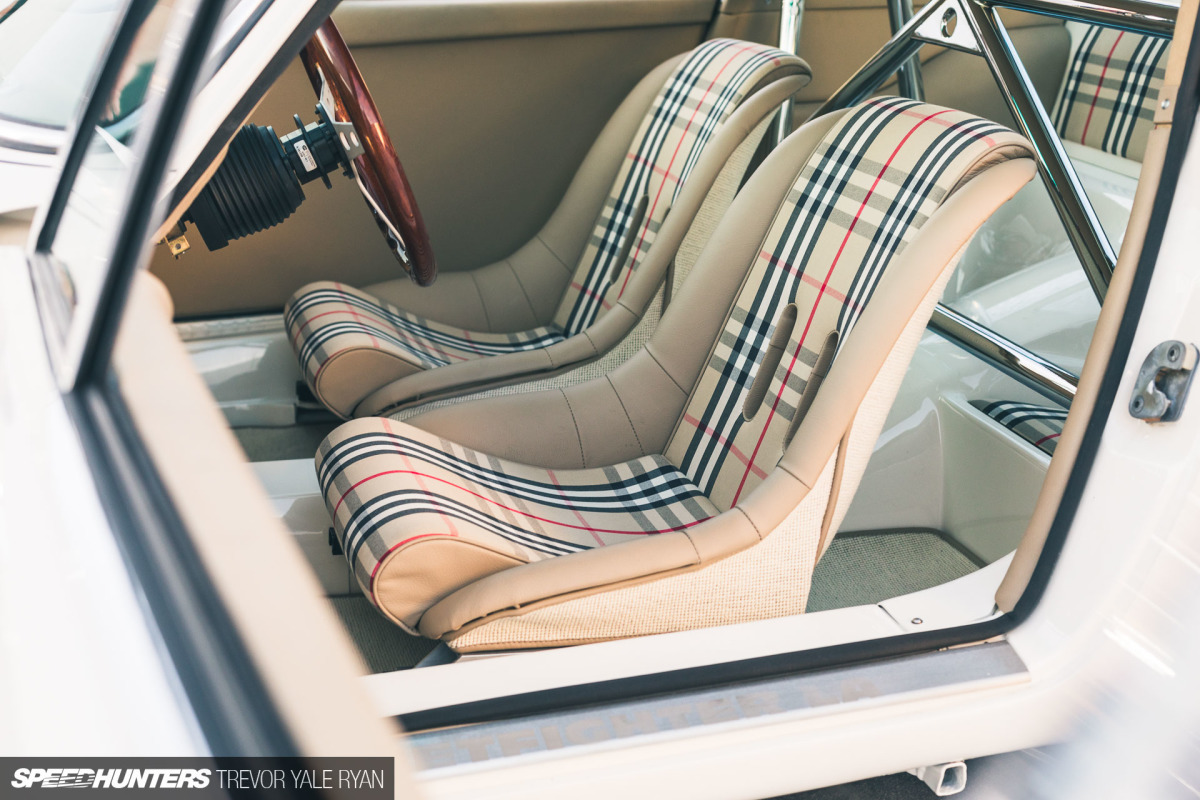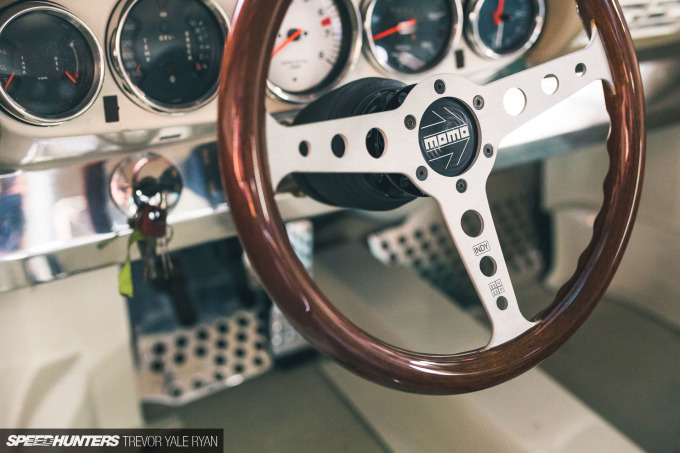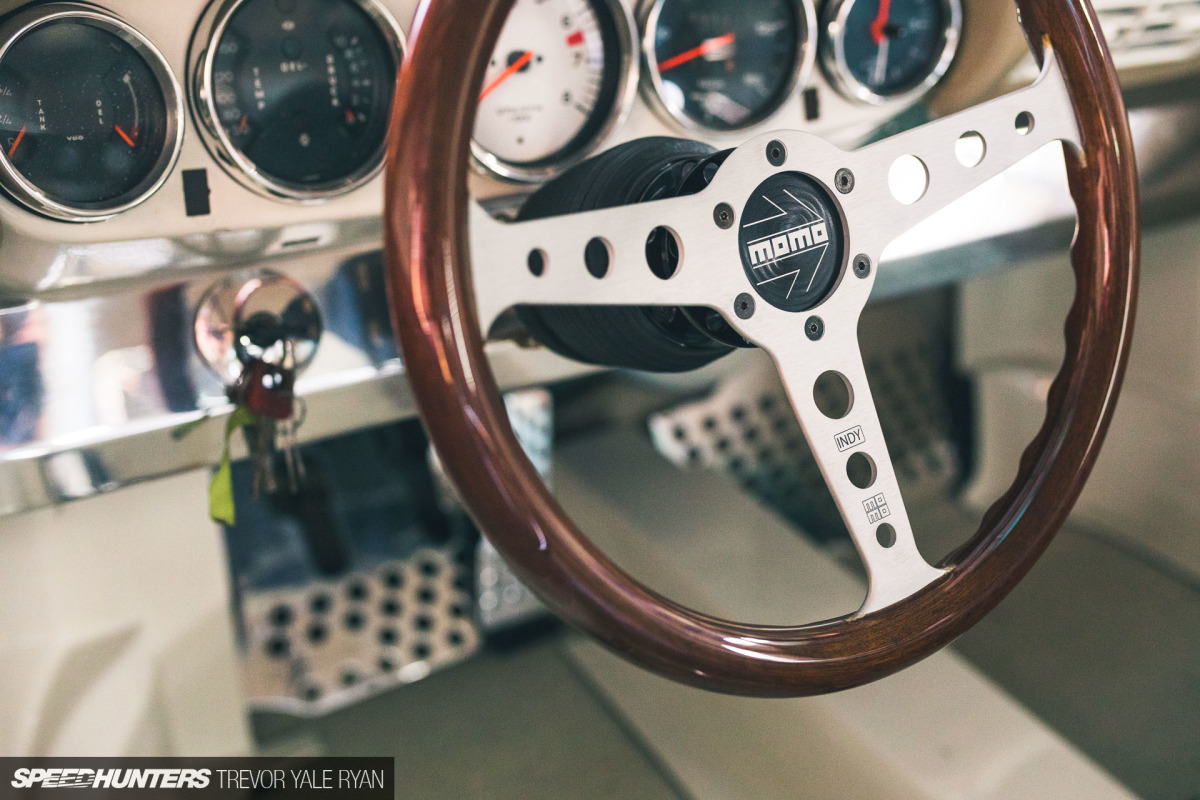 A lot of thought went into the inside of this car and it's readily apparent. The Indy steering wheel comes from Momo's Heritage series, capturing the essence of a '77 Porsche better than any other choice could have.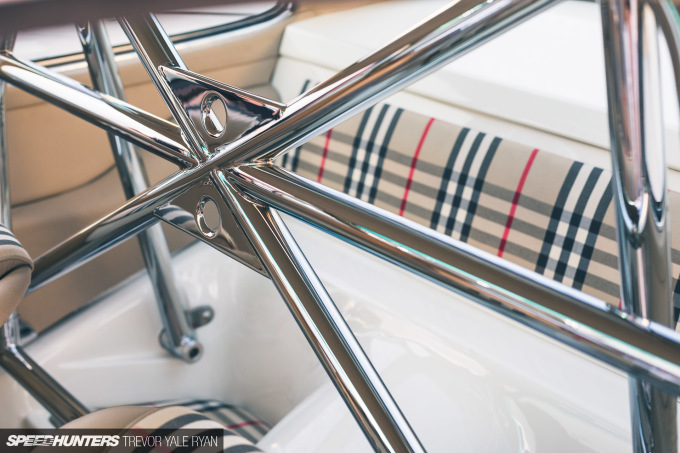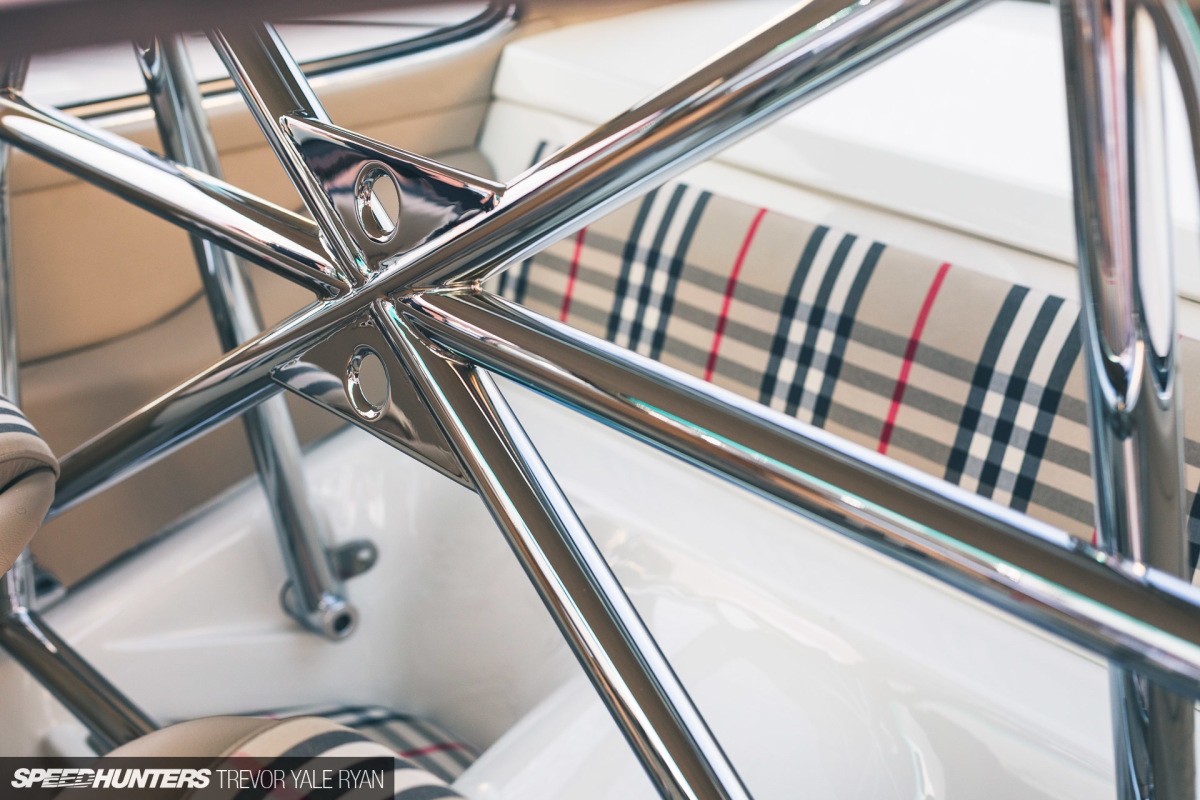 Not to mention how incredibly good the chrome looks against the glossy white of the mostly-bare interior. Both at the StreetFighter LA workshop on Sunday night and the show Monday night I couldn't stop taking photos of it.
Reaction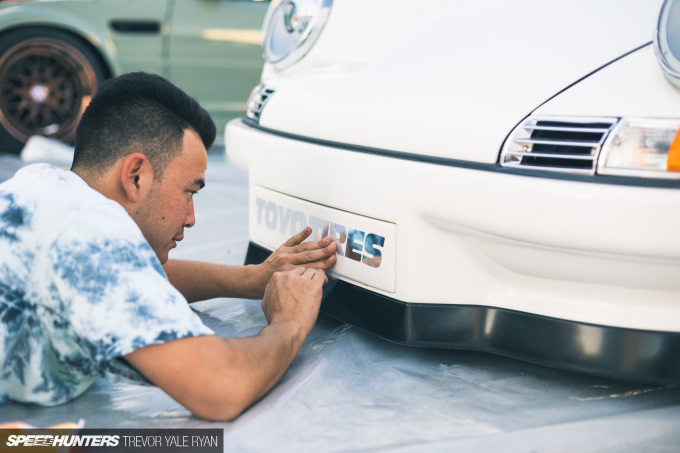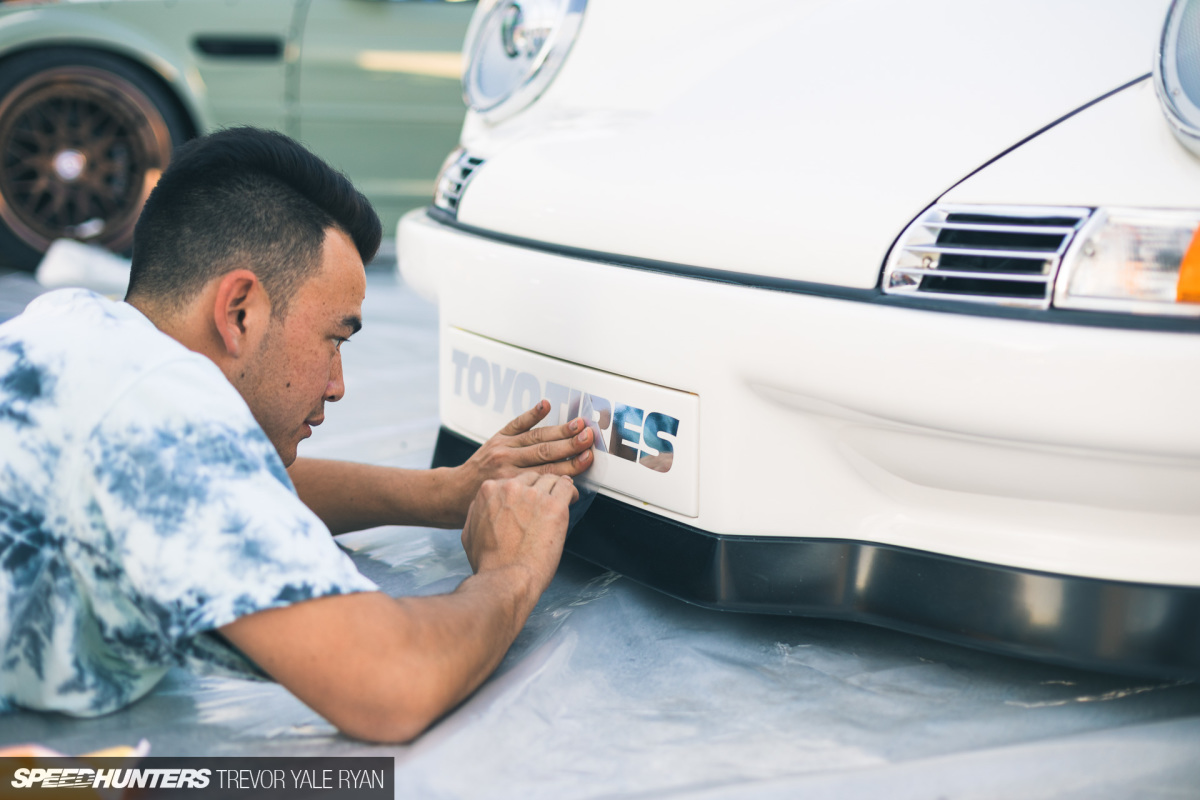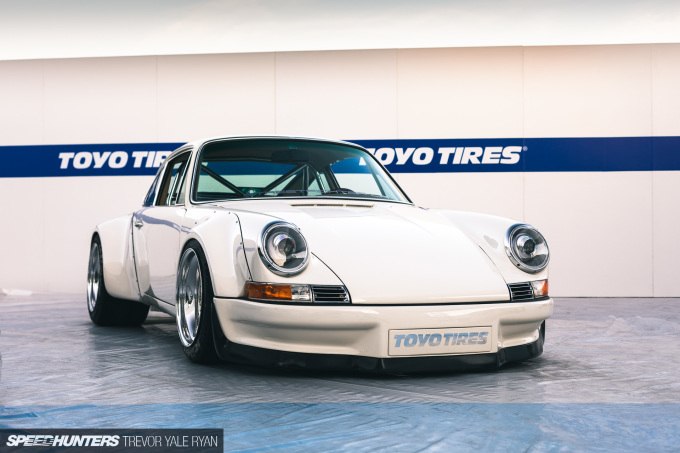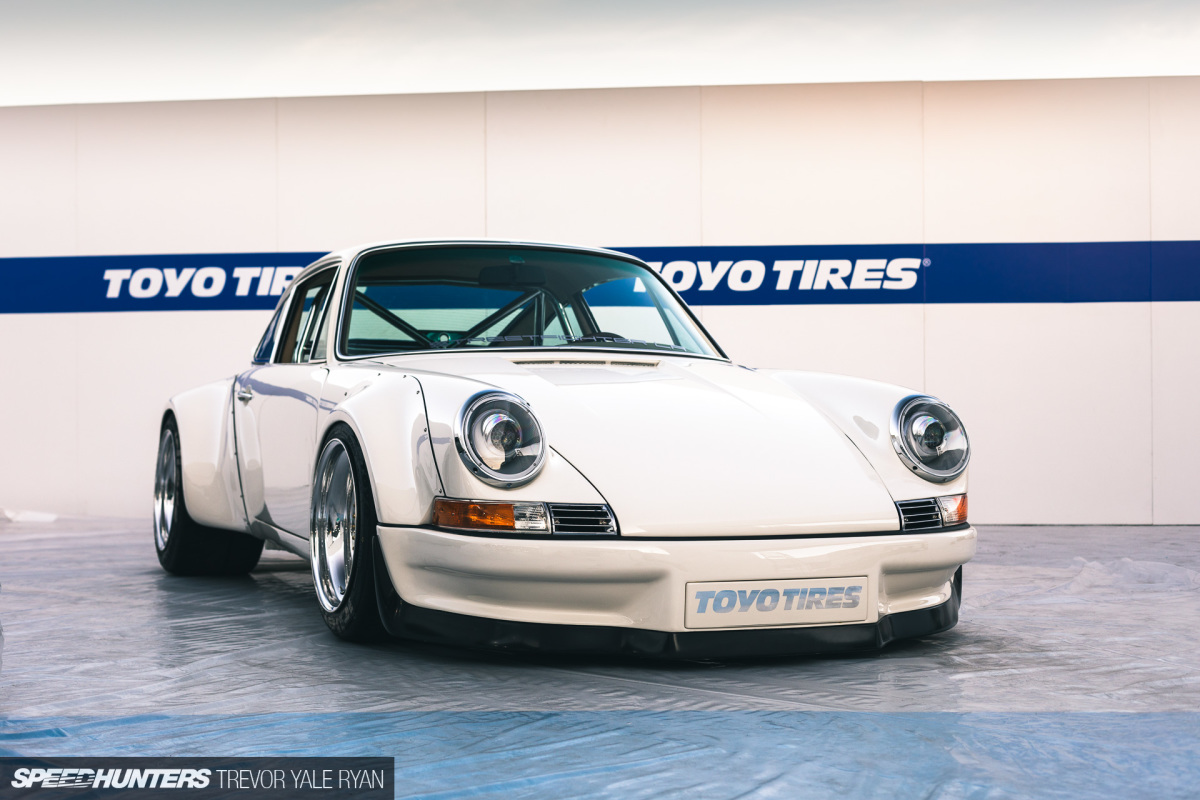 Now posted up at SEMA and roasting in the Las Vegas sunshine, crowds are forming around the car as you read this. After closely following the build for a couple days now I'll probably be there too, eavesdropping and taking in all the reactions. Back in the moment as I write this, I'm really curious to see what the general consensus of the build will be.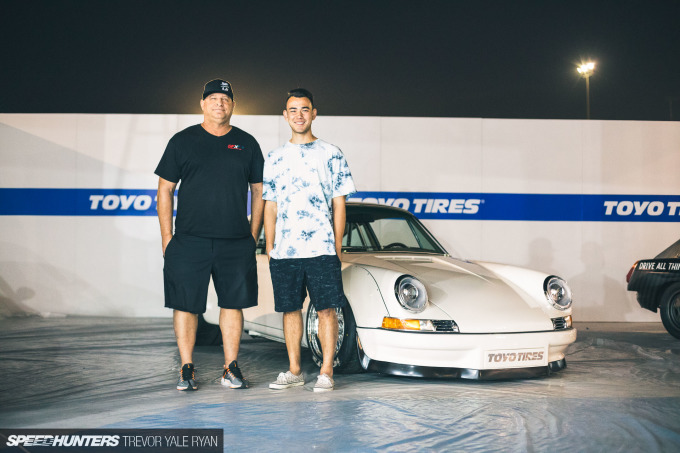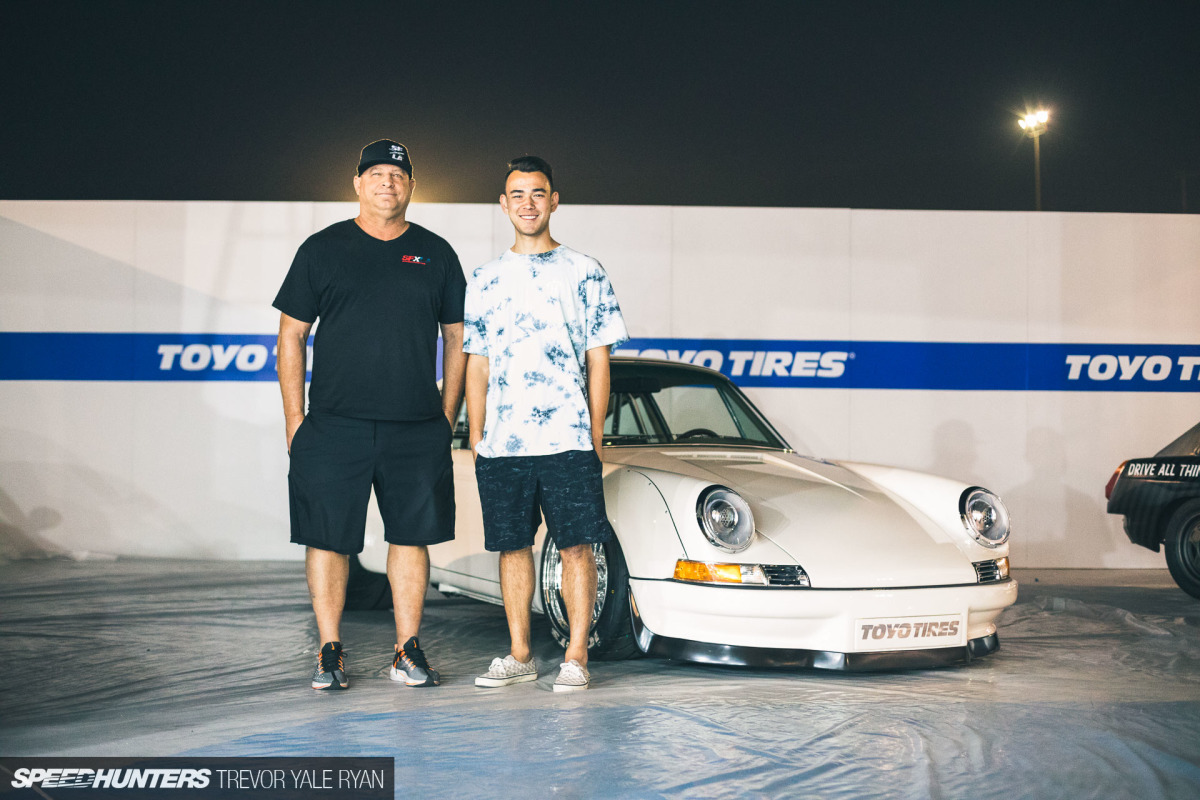 The E-RWB is the most intensive (and expensive) car that Dylan has ever built, and I'm sure it'll create a huge stir. Regardless of what others think, it has, most of all, been an awesome project with his pops. It's something they'll remember conceptualizing, designing, and building for decades to come.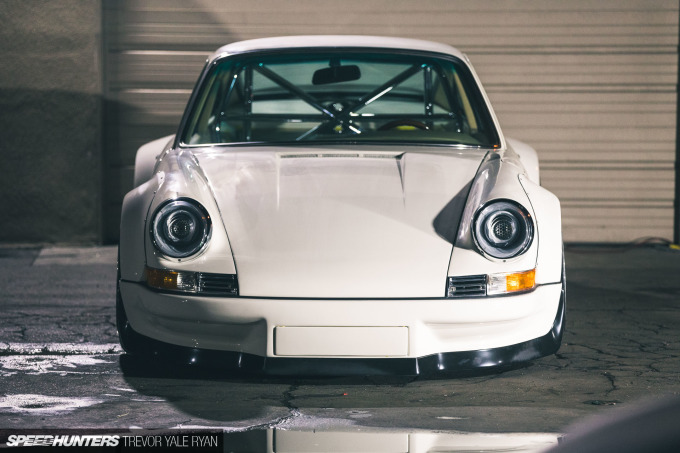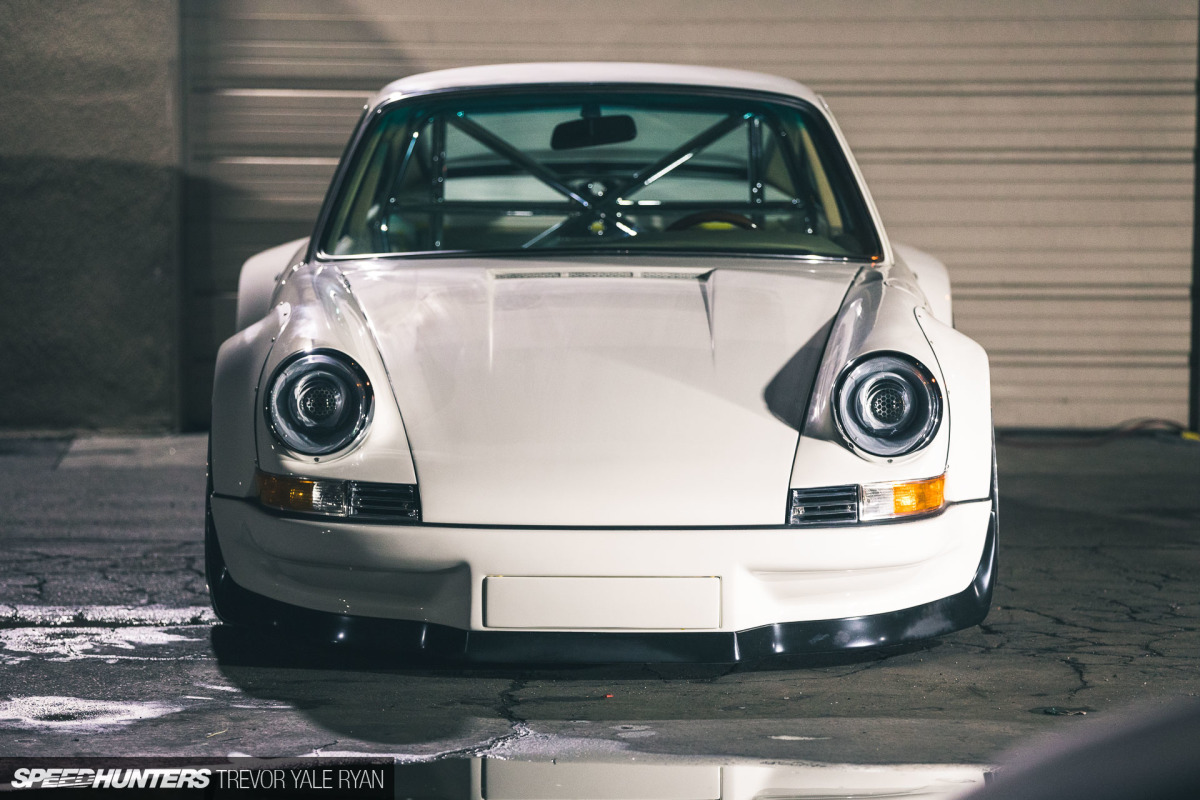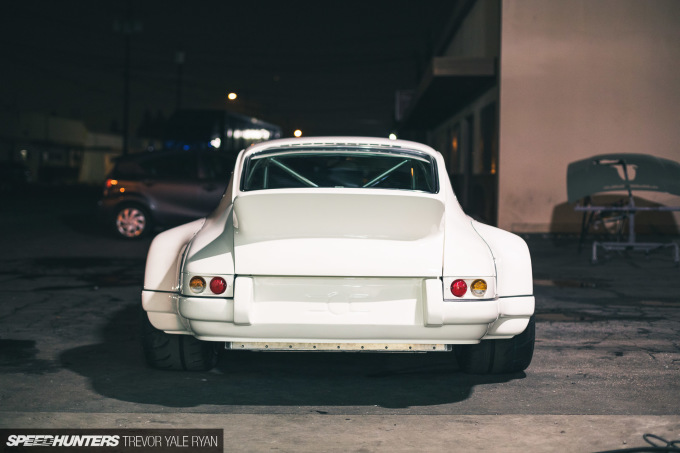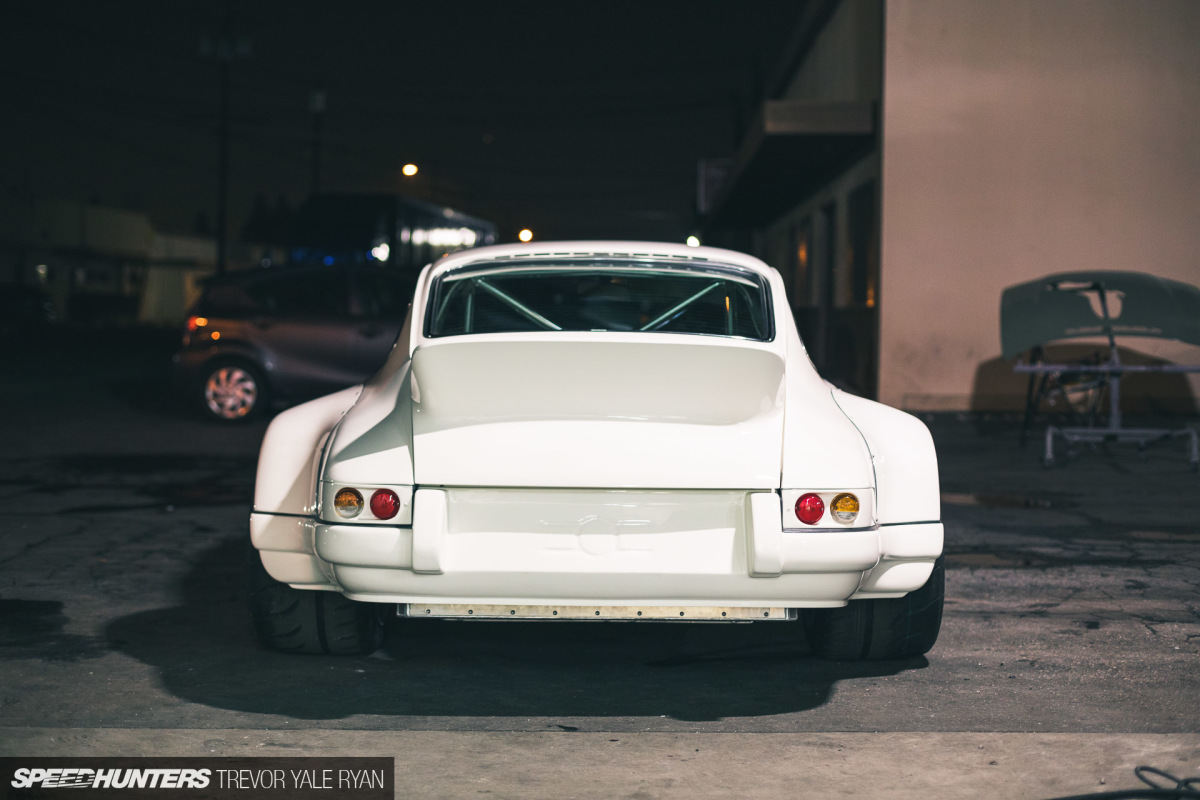 More immediately, the plan is to travel with the car as much as possible and show it off. After this, it'll just be time to cruise around in the E-RWB and Dylan says it's a car that won't be leaving the family any time soon.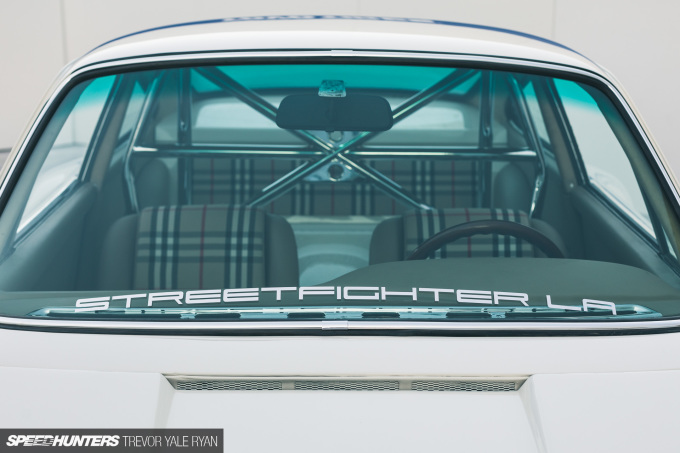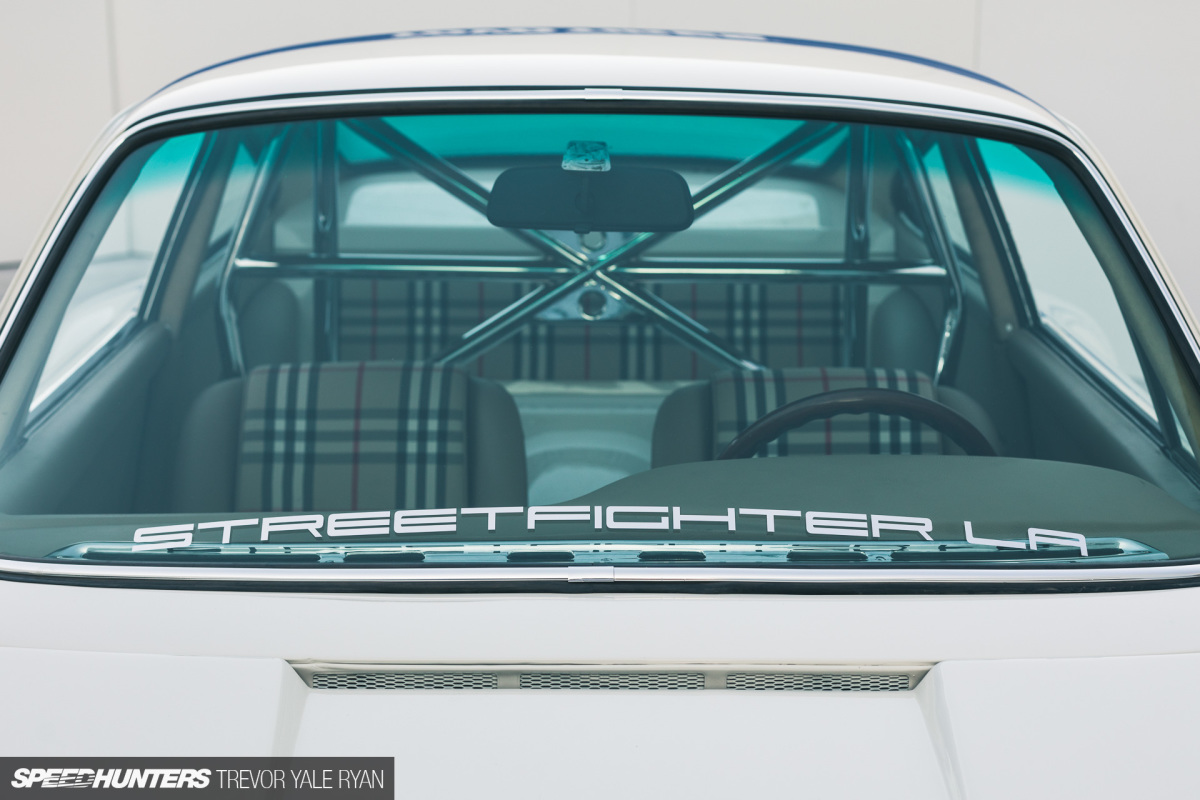 Beyond this, I really wonder what the lasting impact of this car will be. After all, this isn't the very first time someone's electrified a classic car — look no further than when Prince Harry (whoever that is) got married and drove off in reimagined Jaguar E-Type Zero, powered, of course, by an electric motor.
Even Porsche themselves, the king of sports cars, are soon to release their Taycan which will be the first all-electric Porsche to hit the market. But as electric tech in cars becomes more mainstream, factory releases aren't what I'm excited about.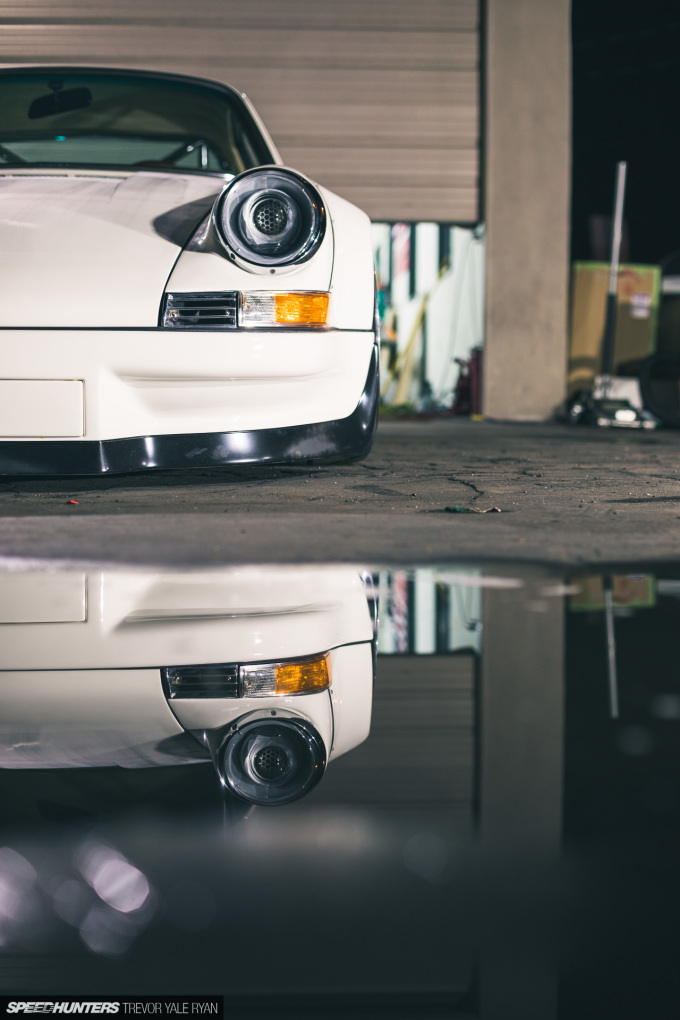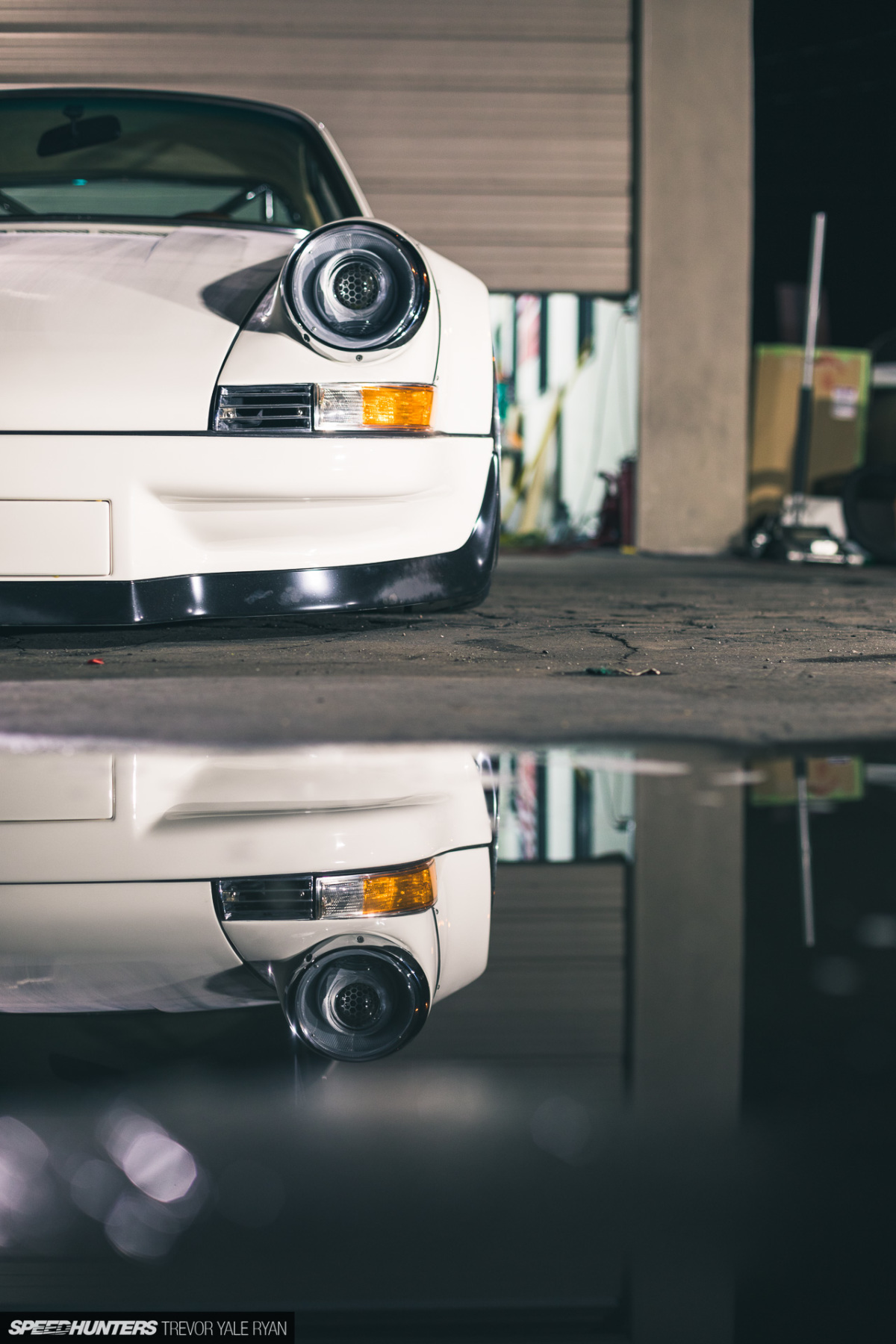 What I'm excited about are builds like this E-RWB. What I'm excited about is seeing what genuine, driving-loving car enthusiasts will do with this tech. The more time goes by, electric swaps will become increasingly more within reach.
If I was a smart man I'd grab an E30 while they're still reasonable, buy up a wide-body kit from Khyzyl and Live To Offend (wait, what?!), and drive the pants off it until electric conversions become relatively affordable. It'd be totally future-proof, a car that would be incredible fun to drive, not to mention reliable as well as economical.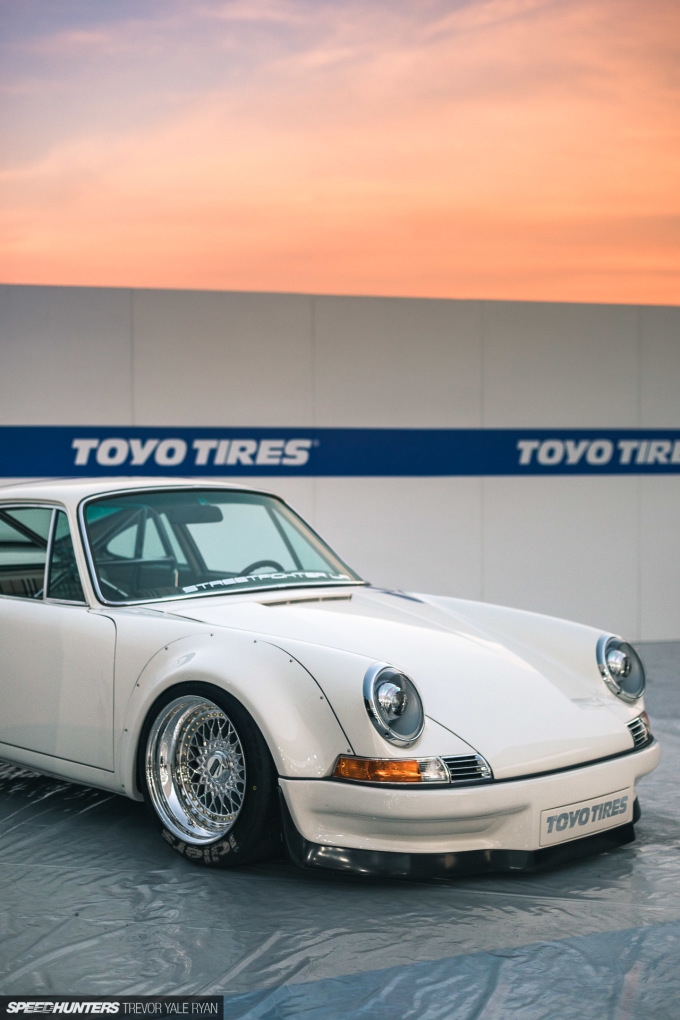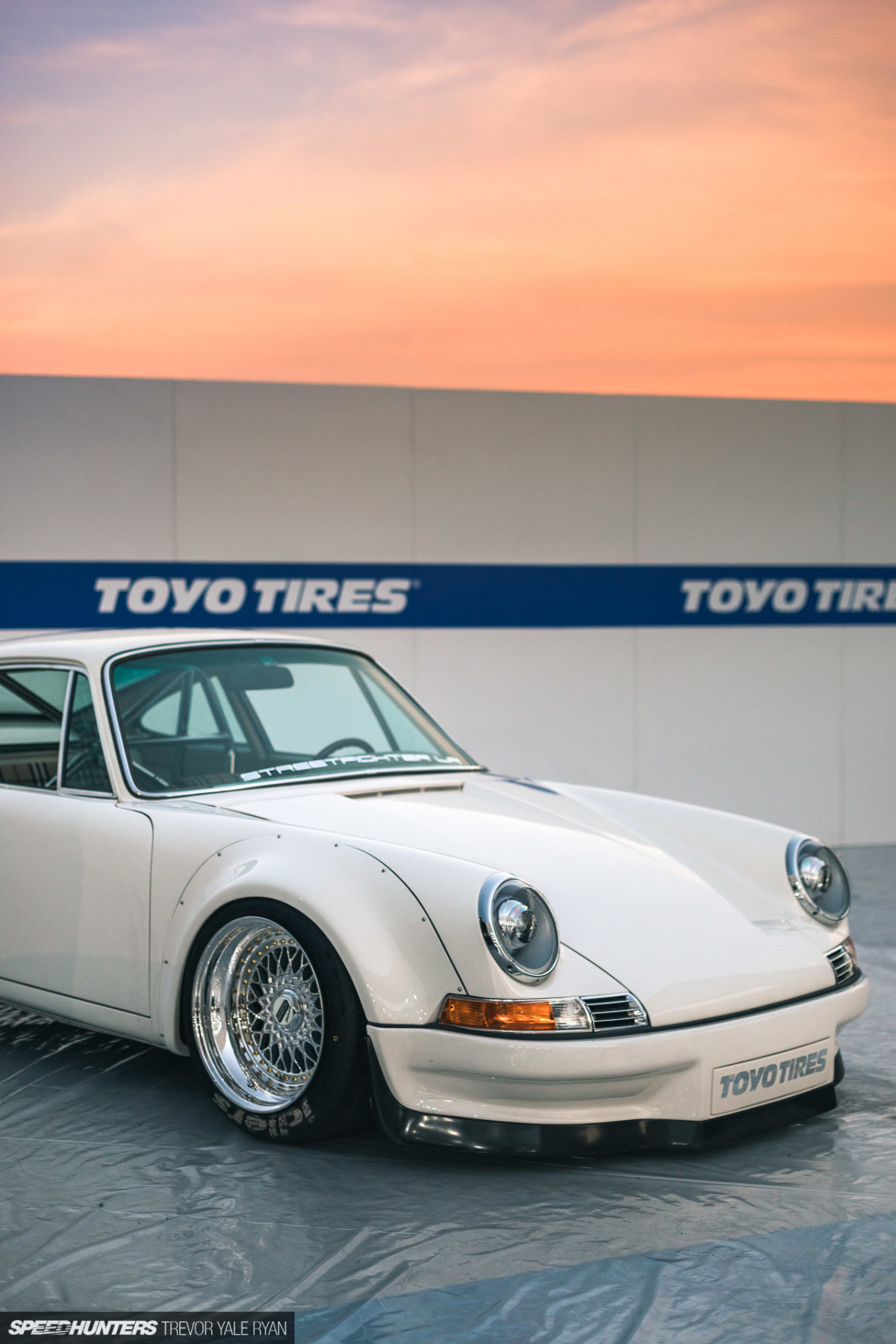 What's not to like? In that vein, I'm curious to know what you all think of this car and the concept behind it, as well if you would ever convert something yourself. Regardless of your answer (the comments section is open below), I hope the E-RWB can be a lesson to us all.
Electric cars don't have to be new, and they certainly don't have to be boring. Thank you Dylan and StreetFighter LA for going out on a limb and proving this to the world.
Trevor Yale Ryan
Instagram: tyrphoto
TYRphoto.com