About Last Night
We seem to have run out of road on the 'road to SEMA'. What you have when Sunday night ends is what goes to Las Vegas; there just isn't any time left.
When people ask, 'Why does everyone rush at the last minute to finish their SEMA Show builds?', I can only imagine they've never built a car to deadline before. There are so many moving parts in a build and, with many of the builds heavily sponsored by a variety of companies, many things are entirely out of the builder's control. With multiple builds taking place simultaneously, the effects of this are exponentially compounded. The last weeks, days and hours leading up to SEMA are positively stuffed full of hard work.
Sure, in years past I would cast judgement on the cars that end up on the SEMA floor – as I should. Missing hardware, atrocious panel gaps, wheel sizing gone awry, and any number of other blatant flaws can always be found if that's what you're seeking. And I'll undoubtedly notice some of these things again. But this year when I see this sort of thing I'll know that, for the most part, there's a story full of monumental effort behind it.
This, more than anything else, was what I saw on Sunday night: hard work and endurance.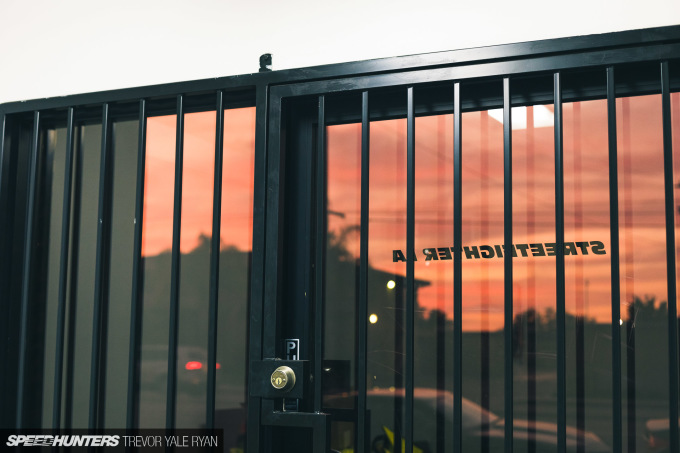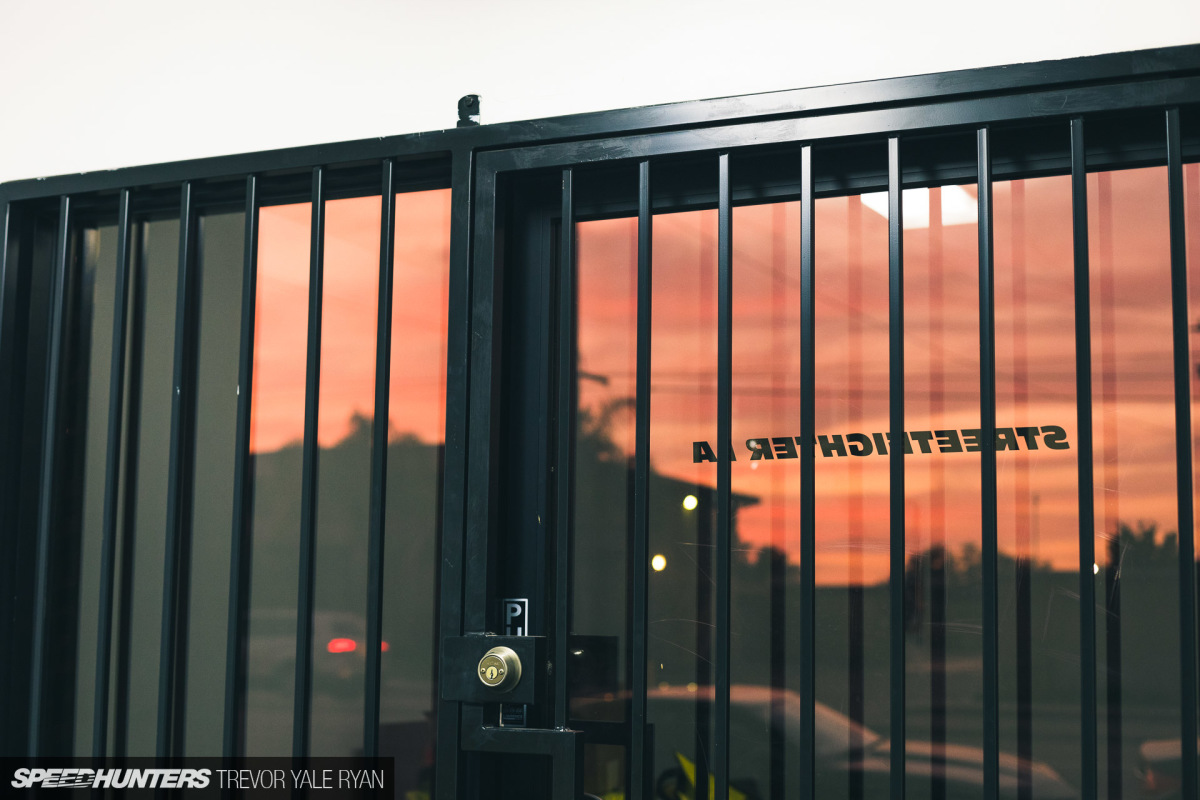 Stopping by StreetFighter LA's workshop in El Monte, I found that it's conveniently located across from LTMW. Both workshops were in all-out battle mode to iron out any kinks in their final batch of SEMA builds.
While I was here to grab photos of a car I can't share yet, there was plenty going on which I can.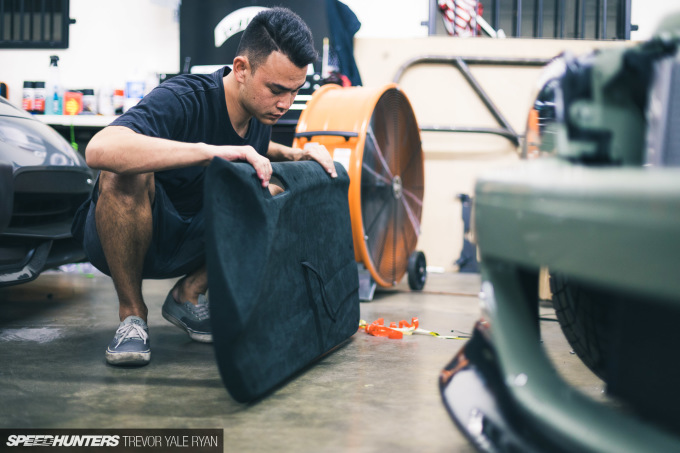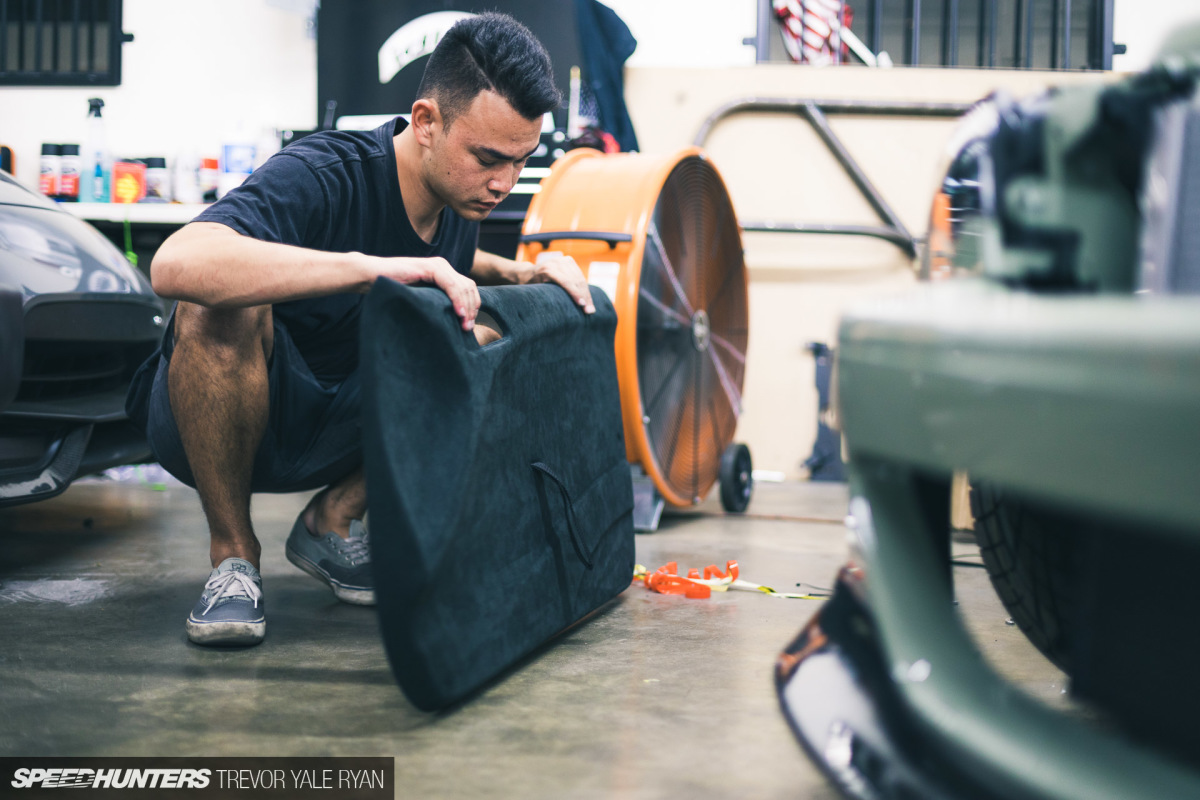 Dylan Coleman of StreetFighter LA has three cars on show in Las Vegas this year, including one that's already been five times. It's a build that continues to evolve, and this year it'll actually be getting driven at the show. But before sending the RB-swapped BMW E36 out to Vegas, Dylan had to put the hammer down one last time in California.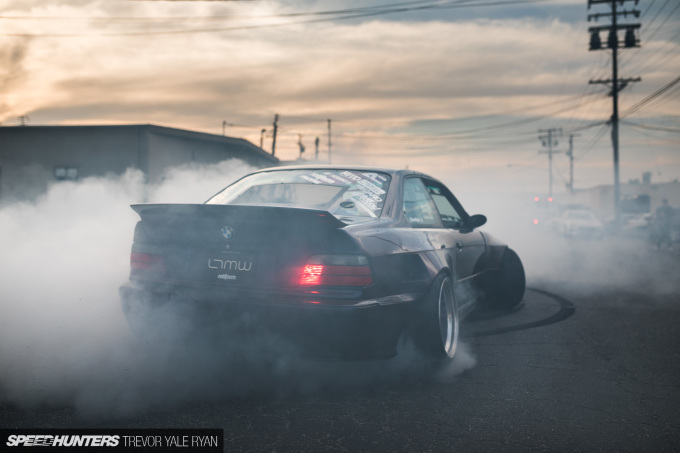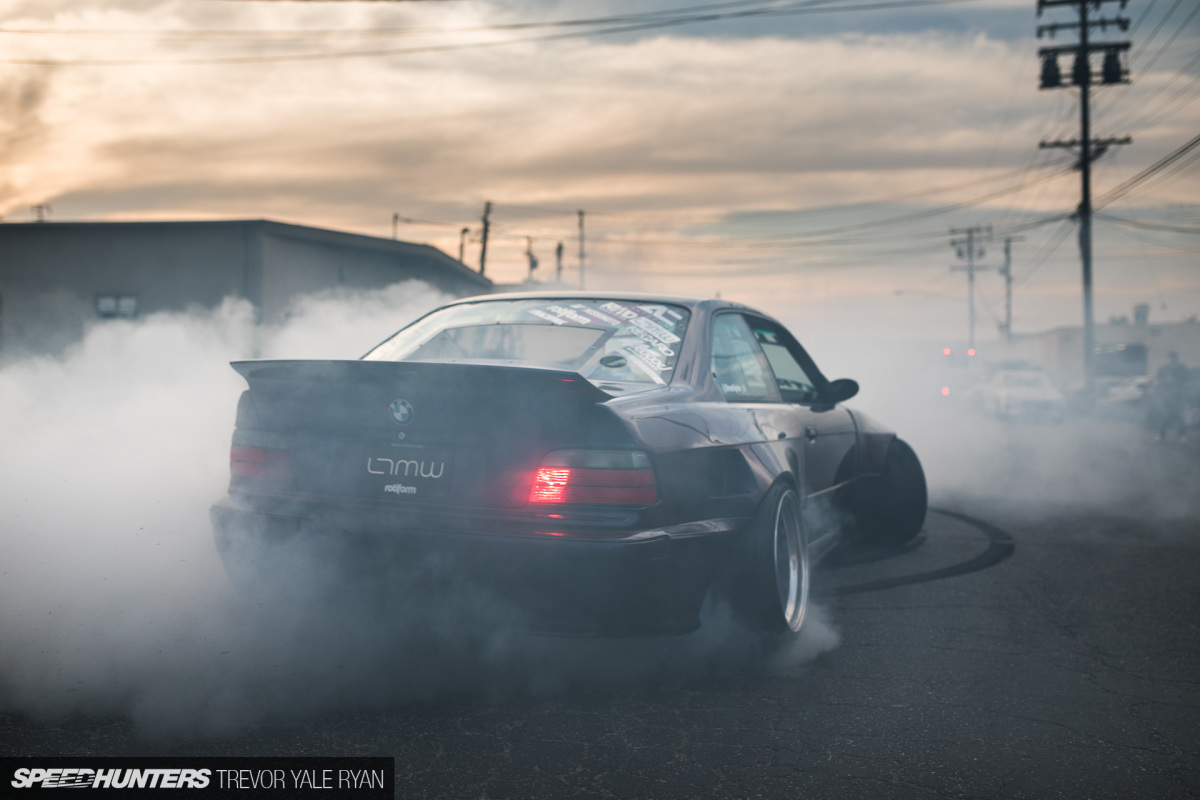 It was definitely a good choice on his part.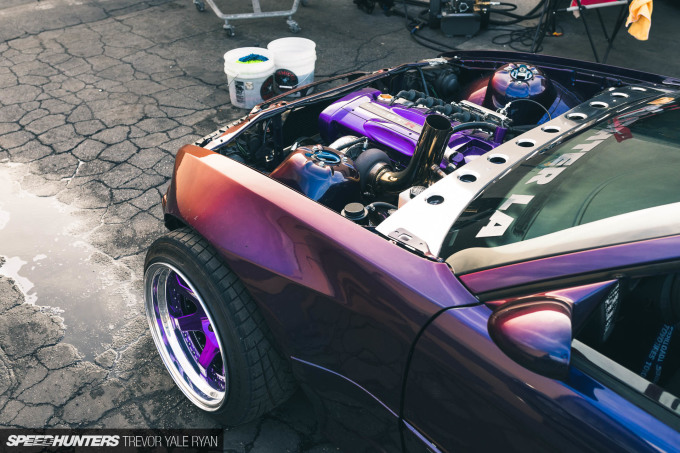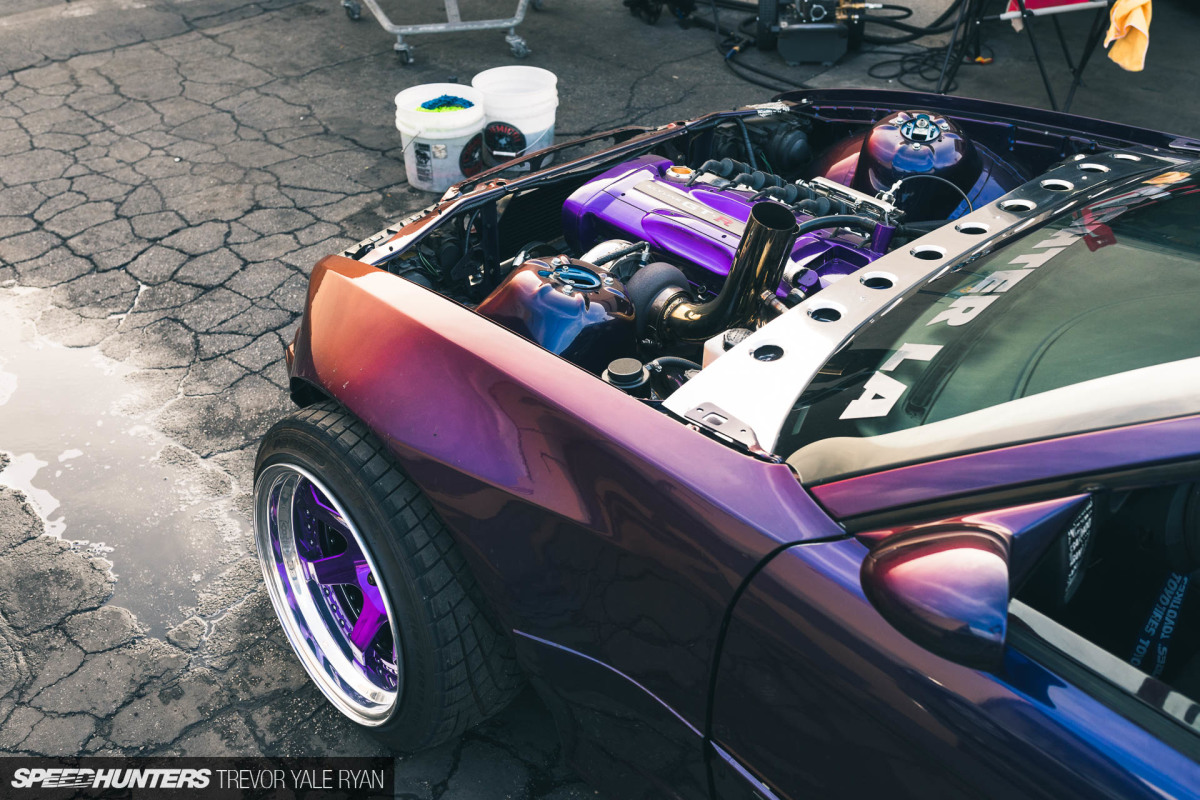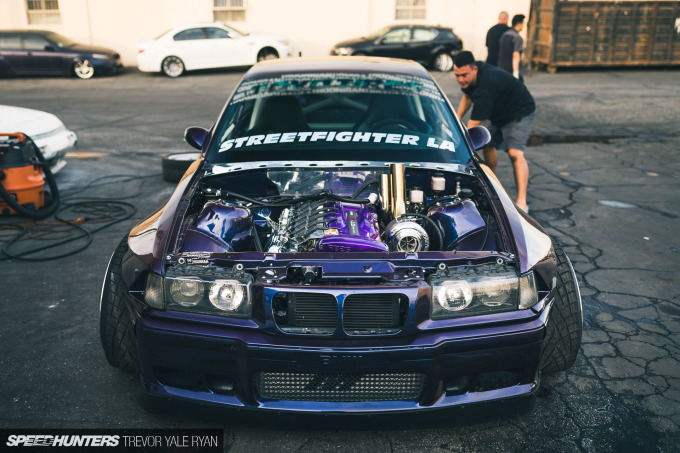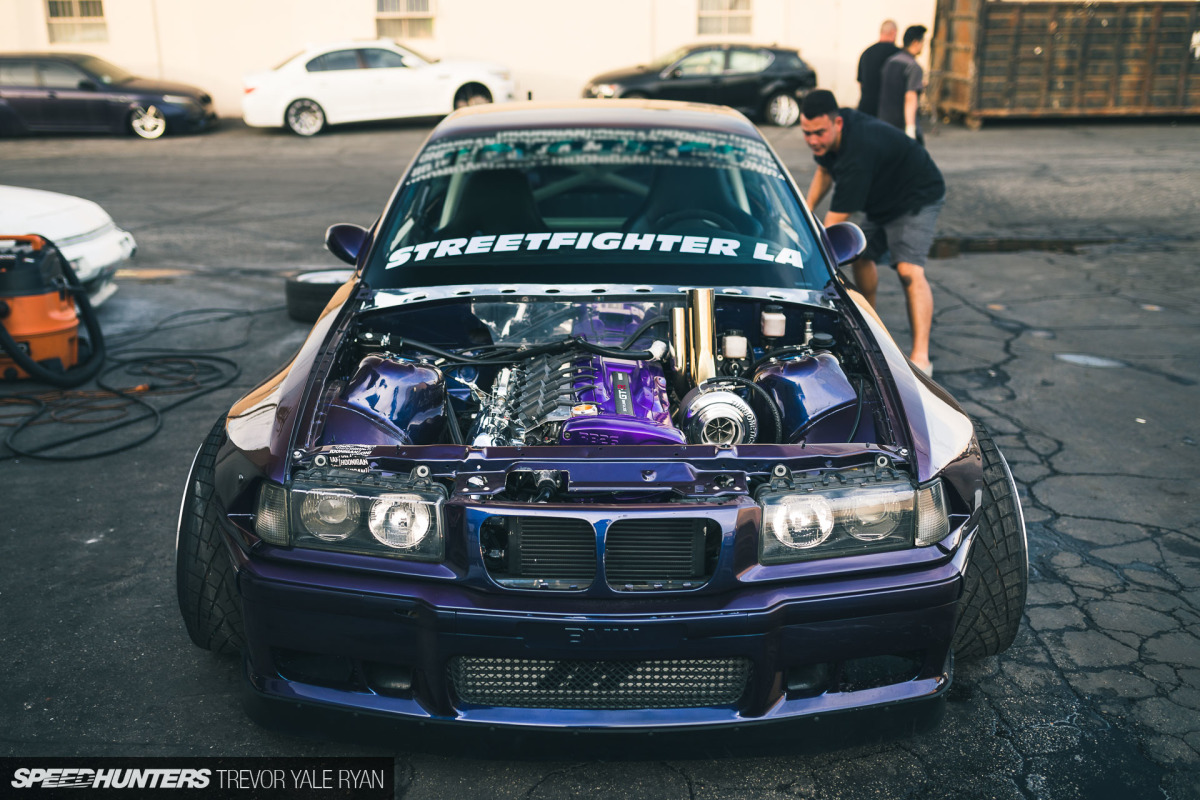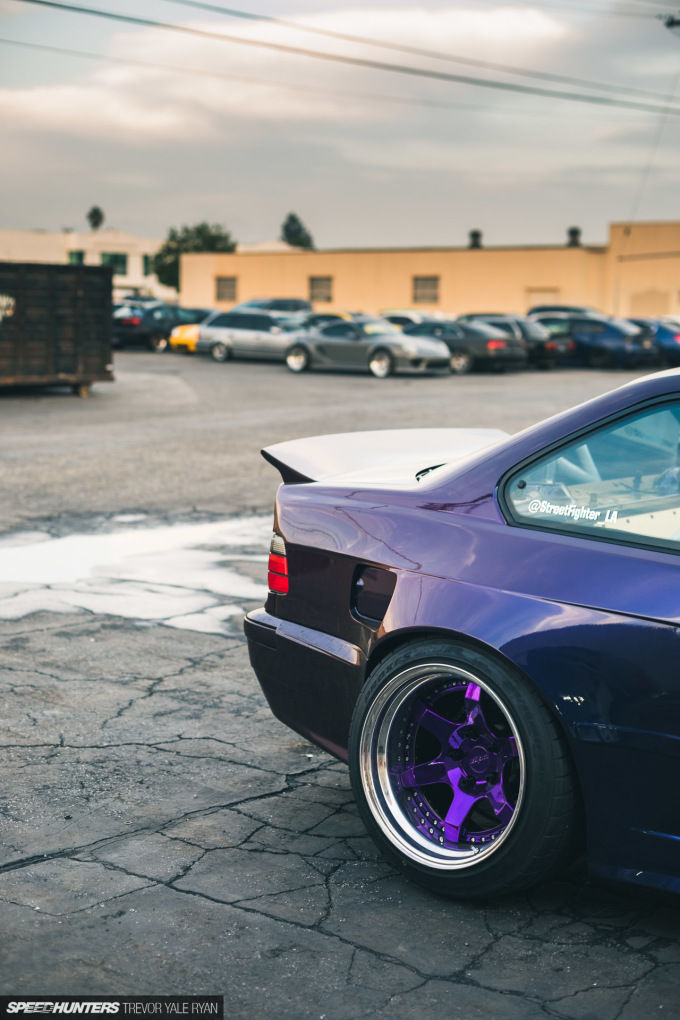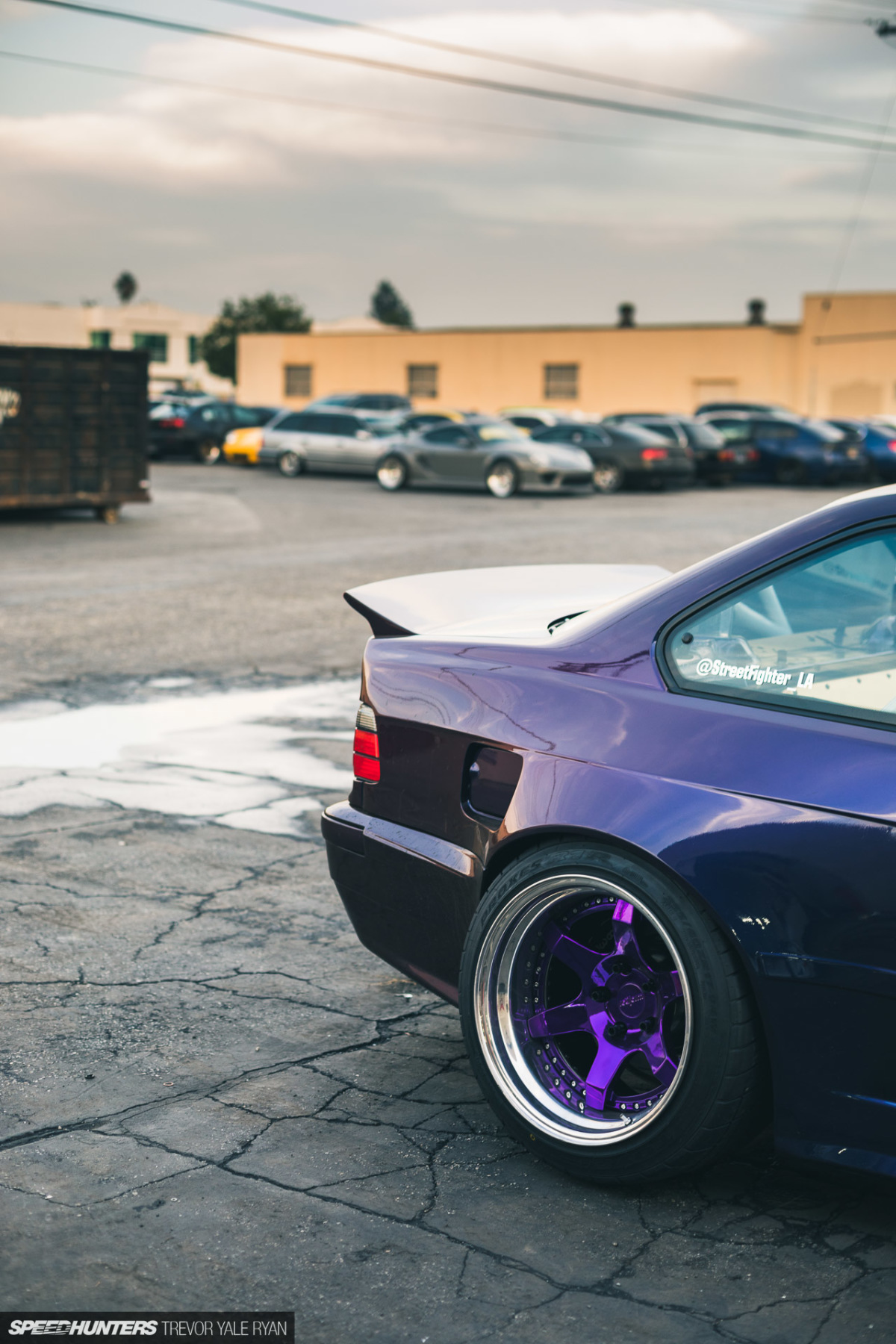 It's so awesome the see this thing evolve from a show car into a drift car, and Dylan says he's taking what he learned on this build and applying it to his next one. This 'next one' is slated for the Toyo Treadpass, so I'll bring you a spotlight as soon as it's been unveiled at the show.
The Clock Is Ticking…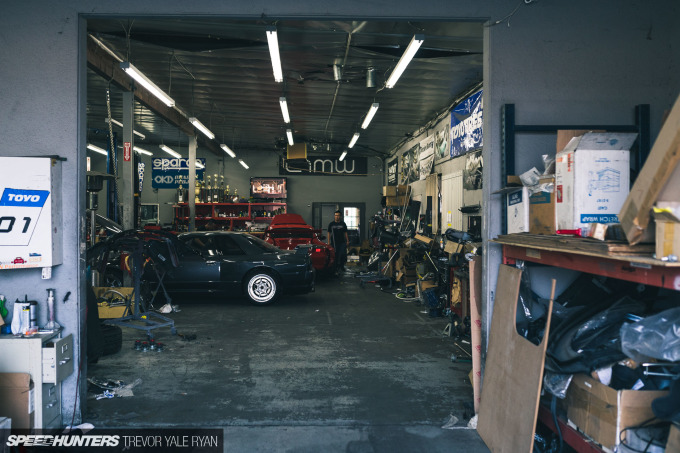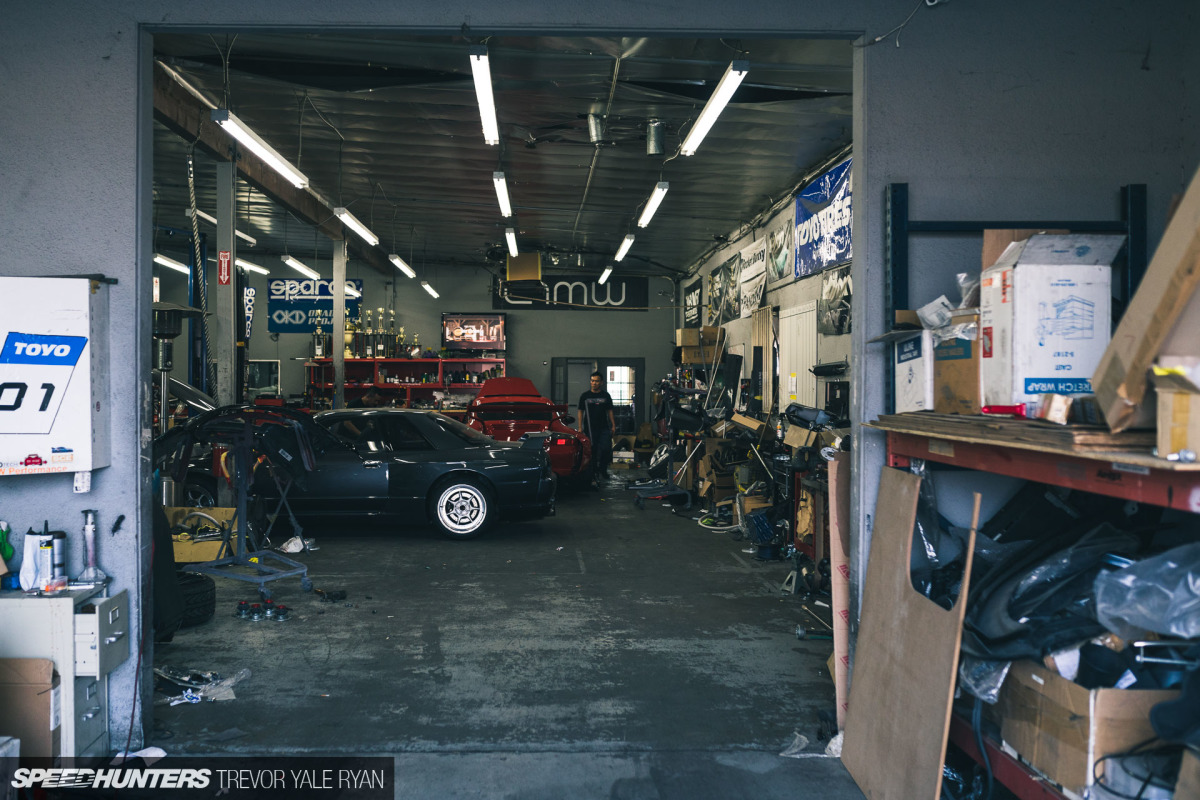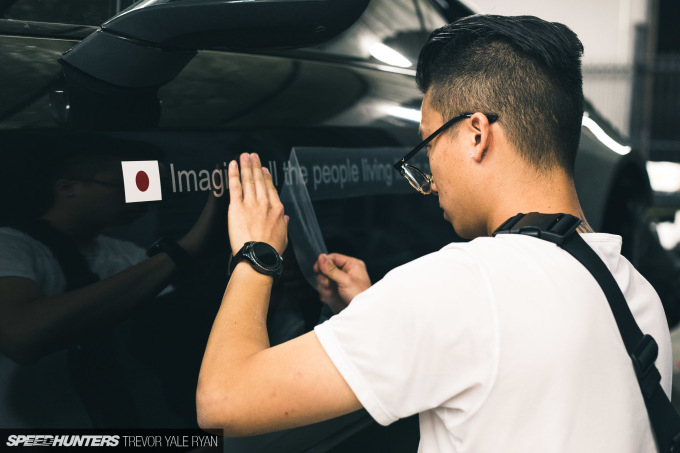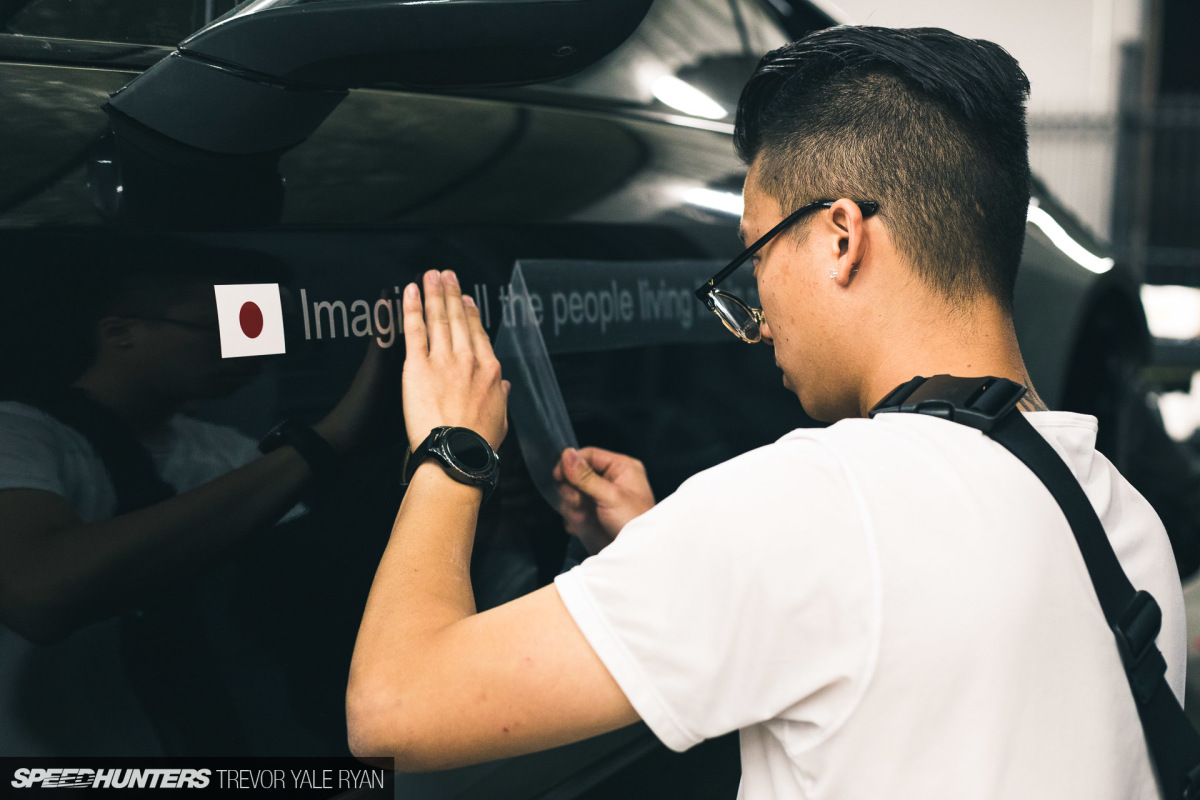 Before the sun went down I hopped across to LTMW to see how Long Tran and his team were getting on. I was blown away by the sheer number of cars being worked on simultaneously.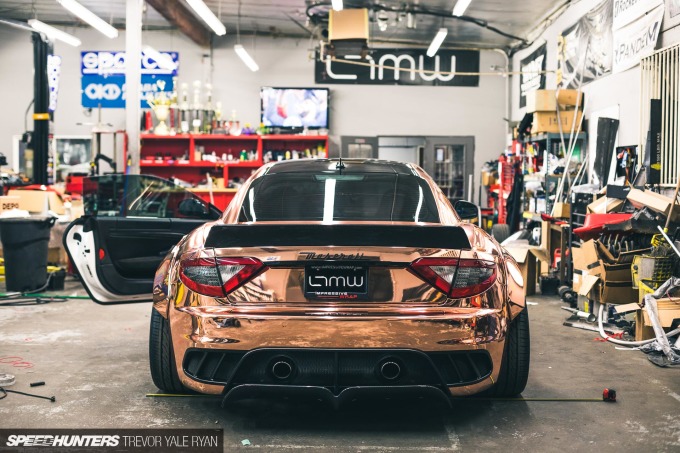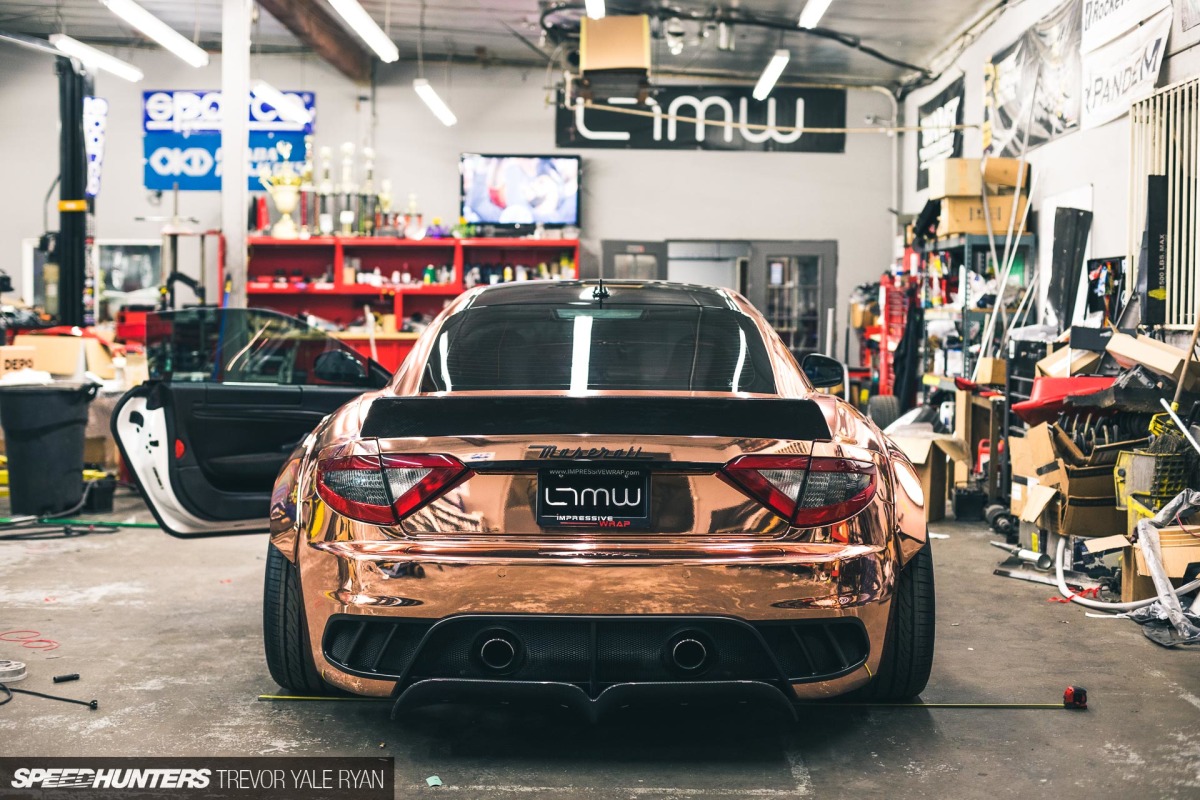 Throughout the night, cars were pulled in, pulled out, detailed, had stickers laid down, and so on. Any finish work you can imagine was happening in full swing.
But the best thing is when you actually hear a SEMA car starting up. Cars are supposed to be driven, right?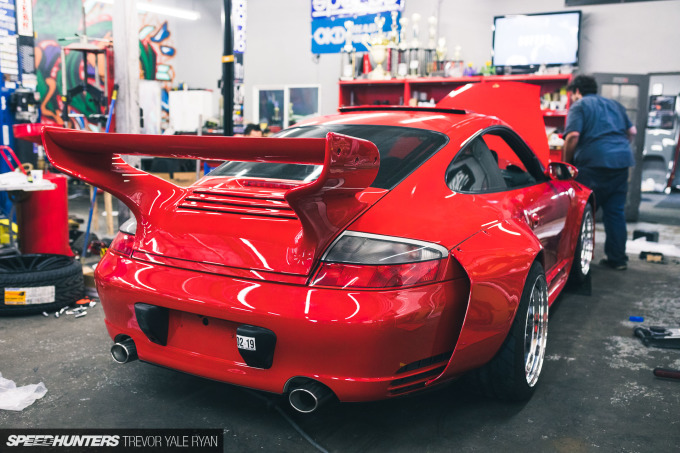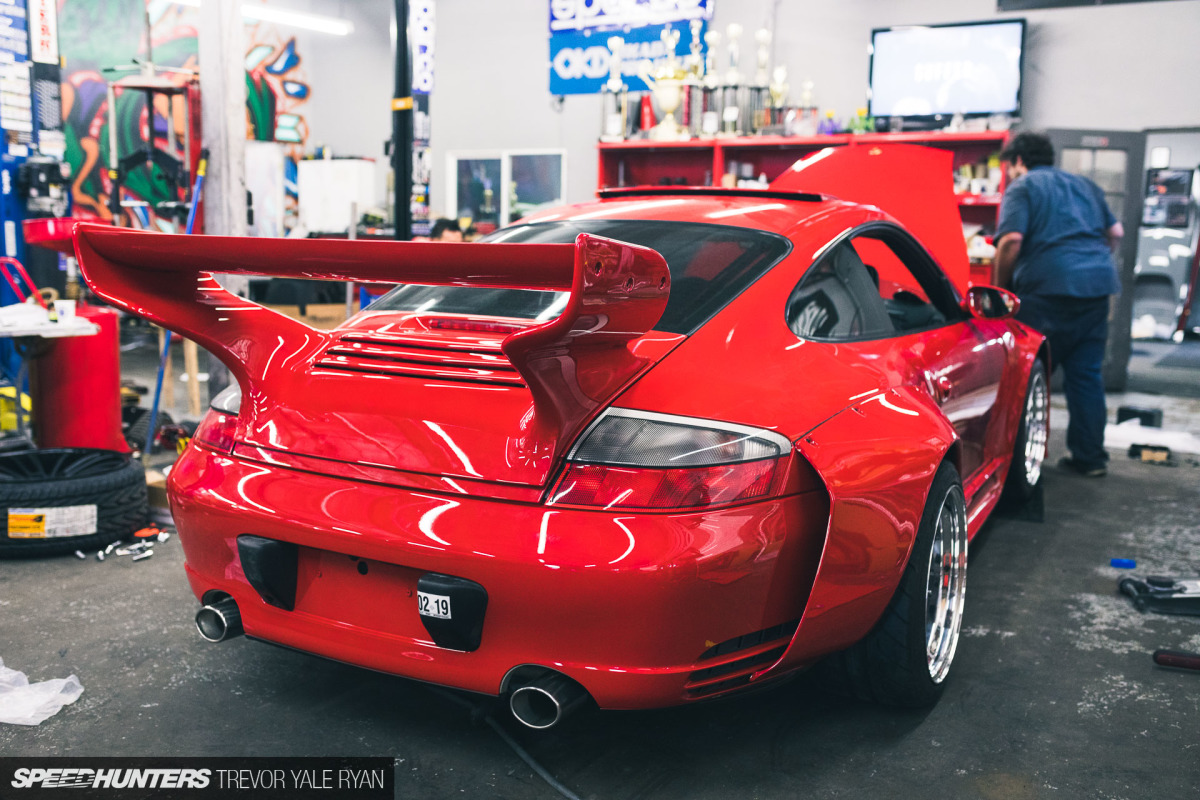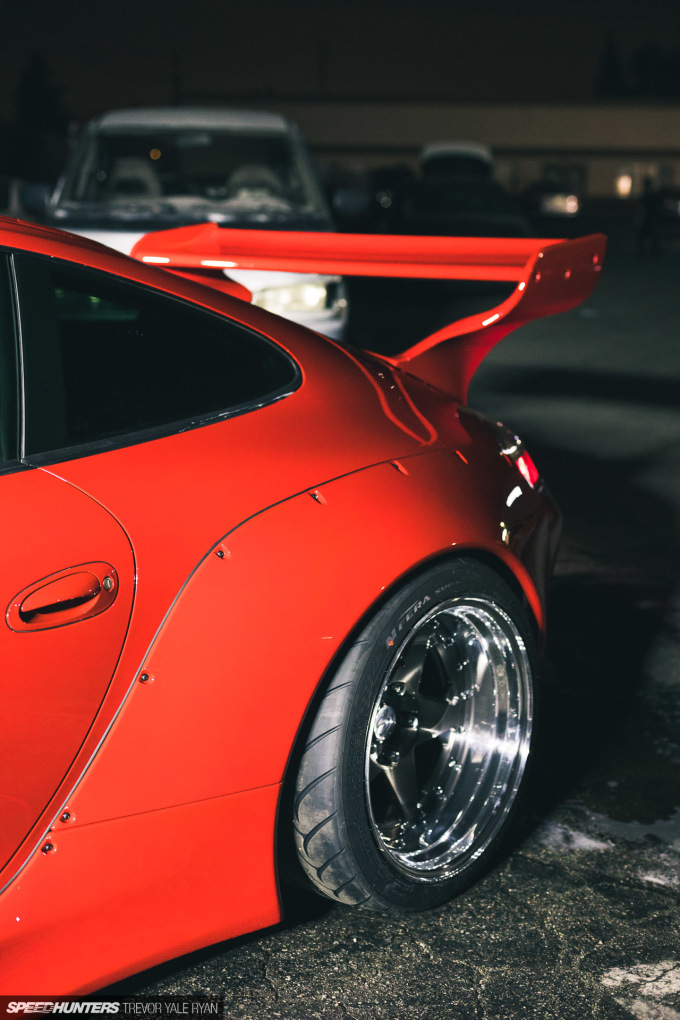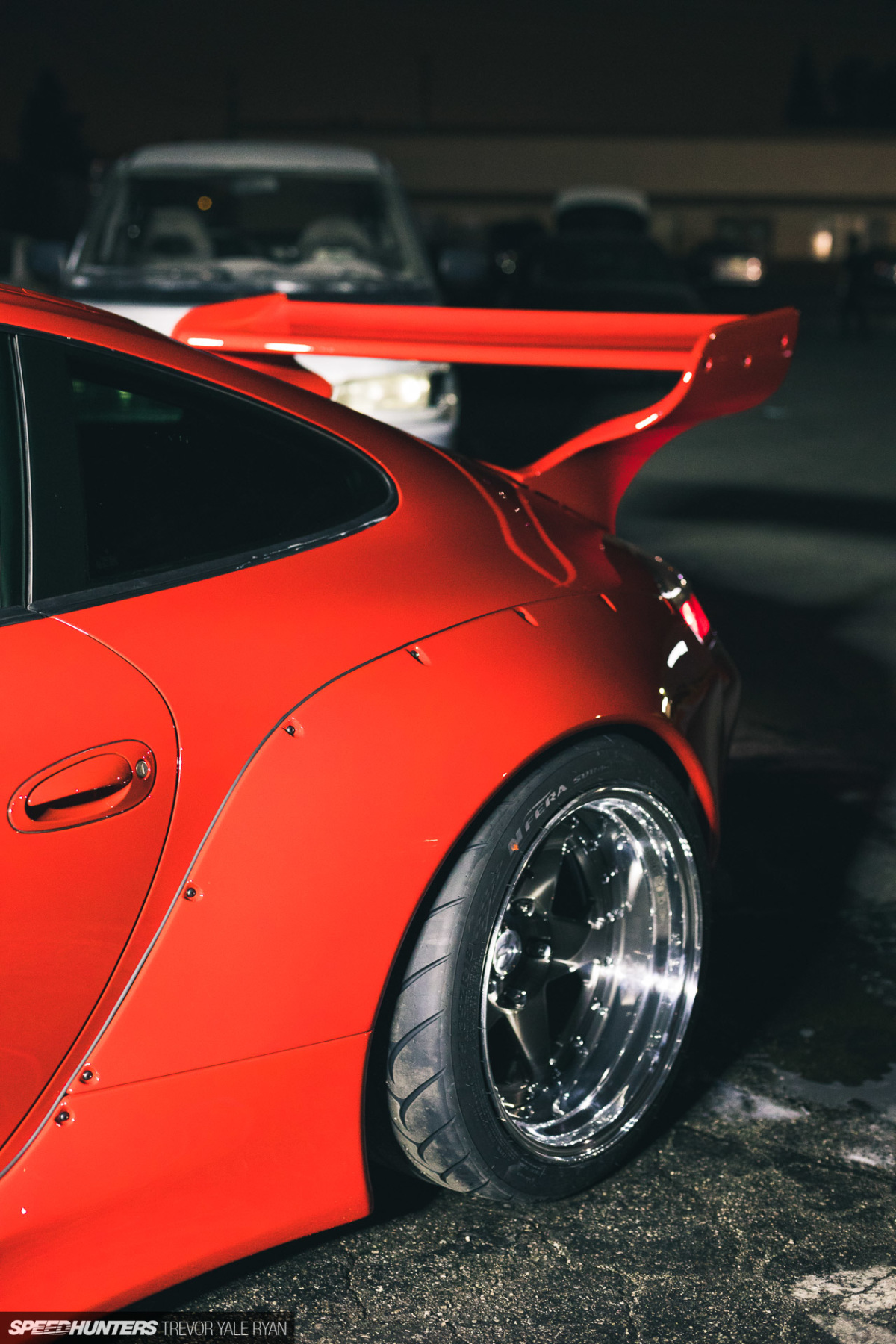 And check out the Old & New kit on this Porsche 996, permanently doing away with those horrendous 'runny egg' front headlights. I do love me a good slant nose, and at this point LTMW had already shipped a couple others over that I'll have to find in Las Vegas while I'm there.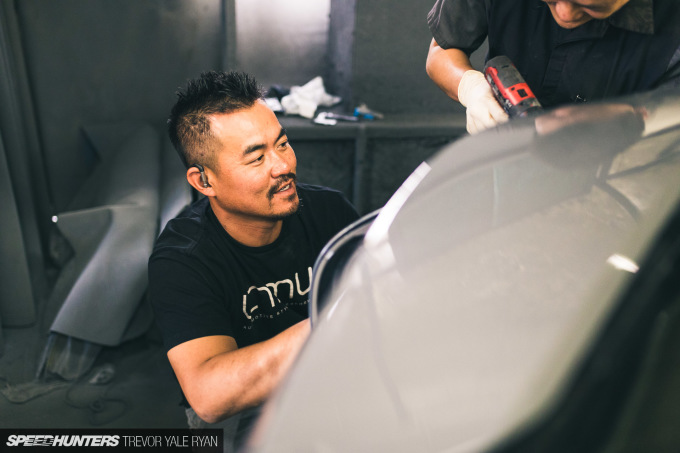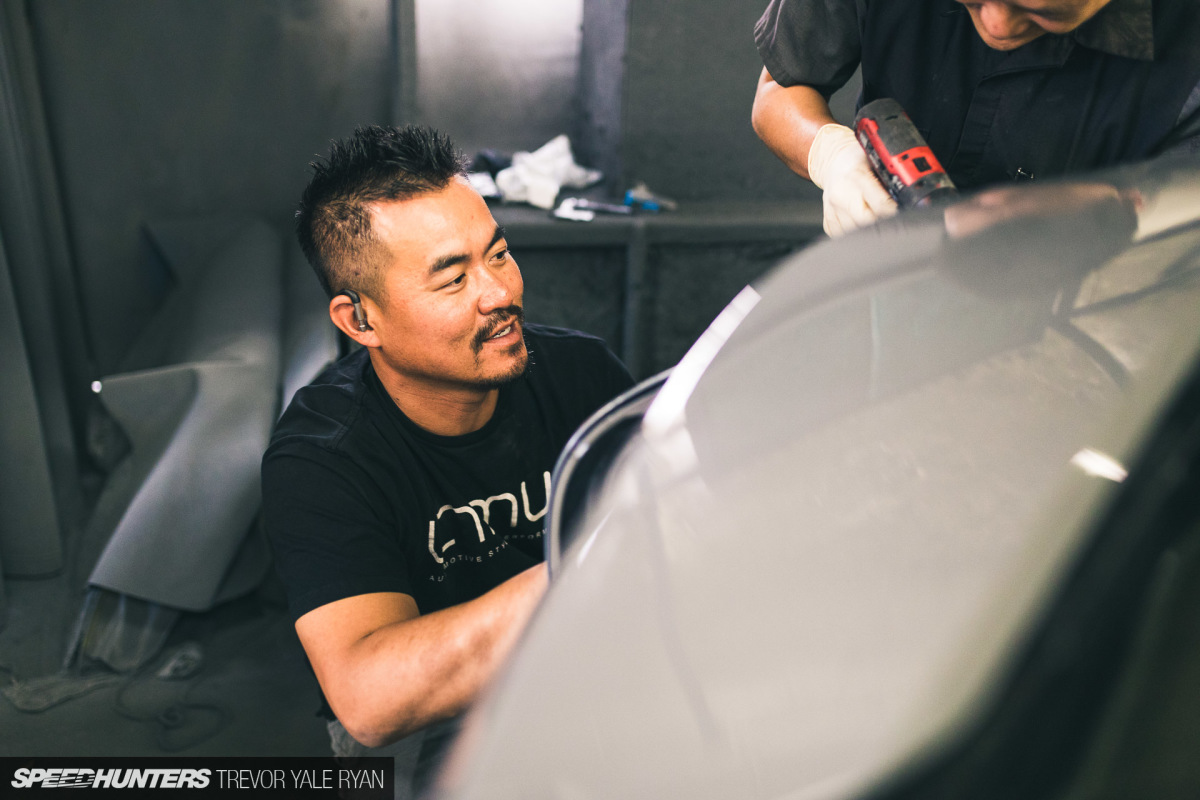 Long said that over this last week he and his crew have pulled multiple 20-hour-long work days, this being the final one.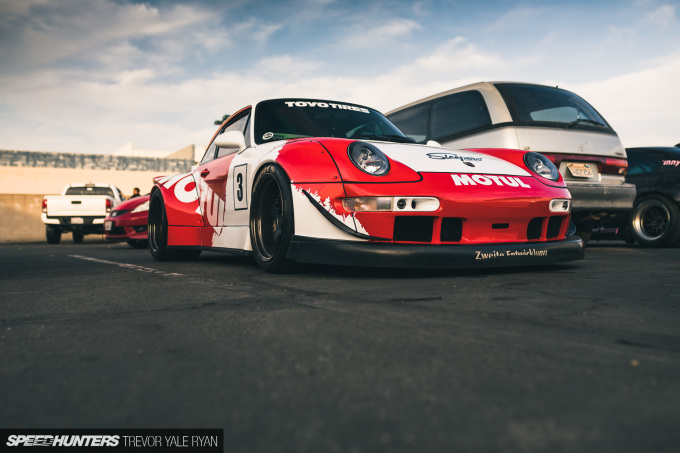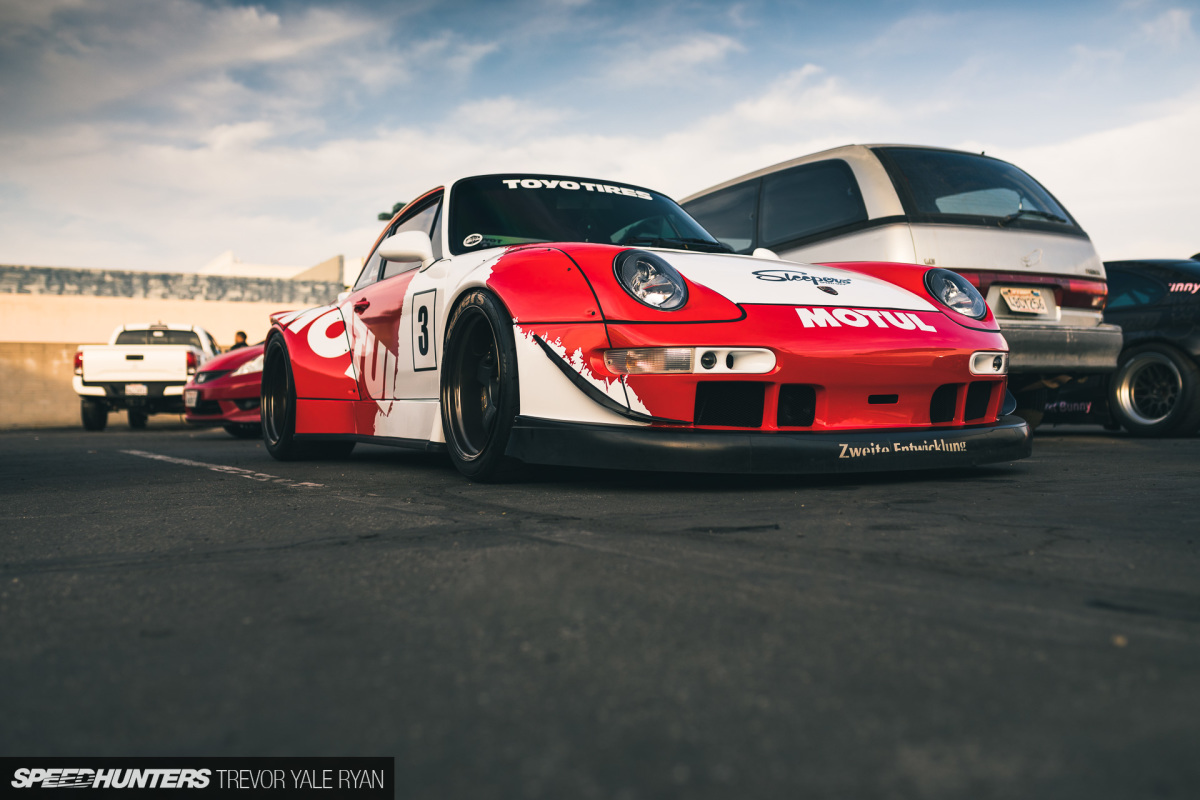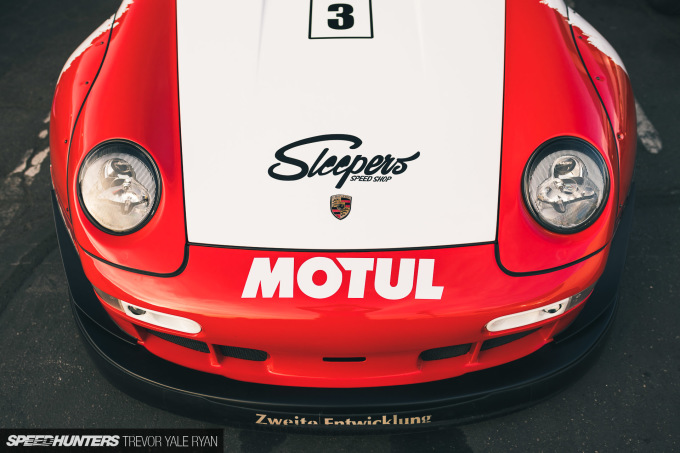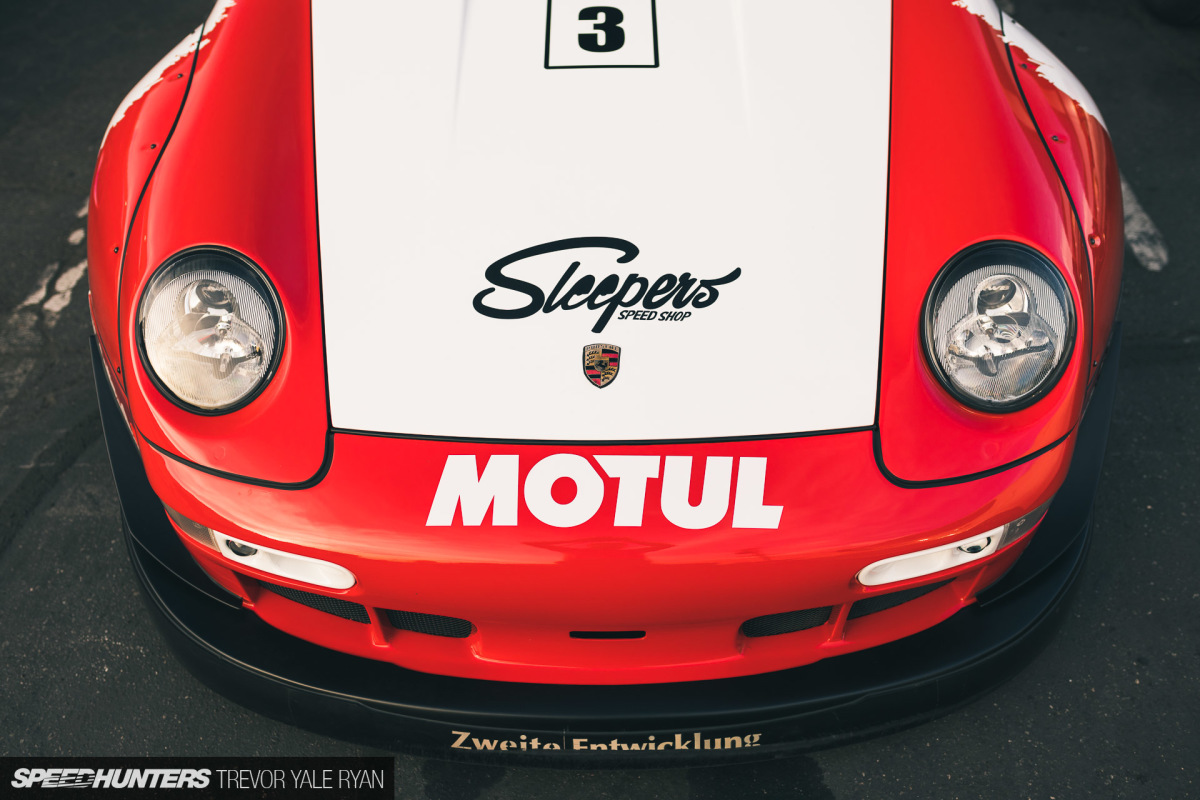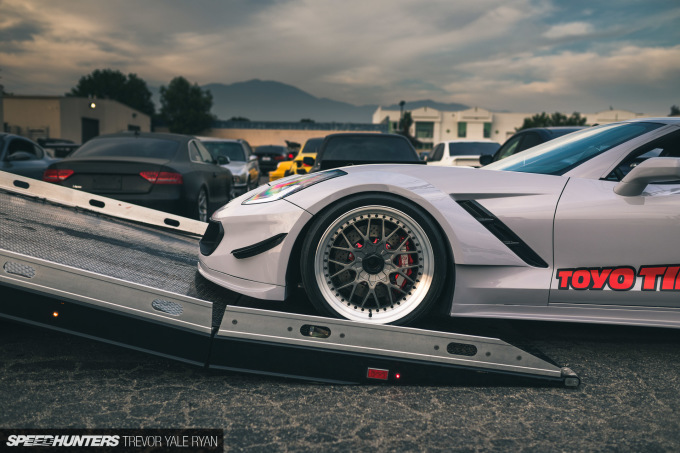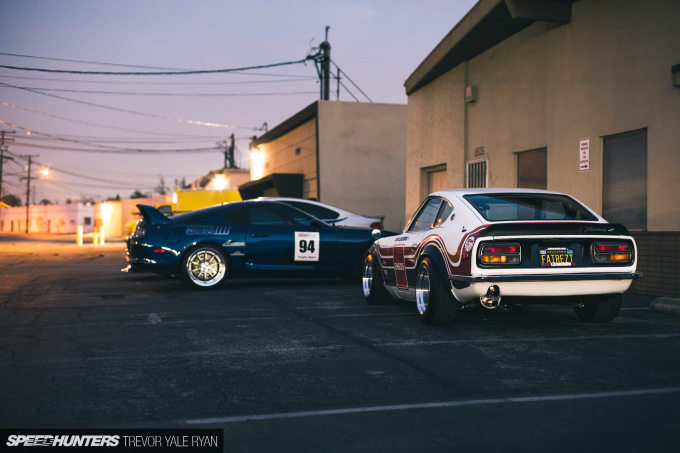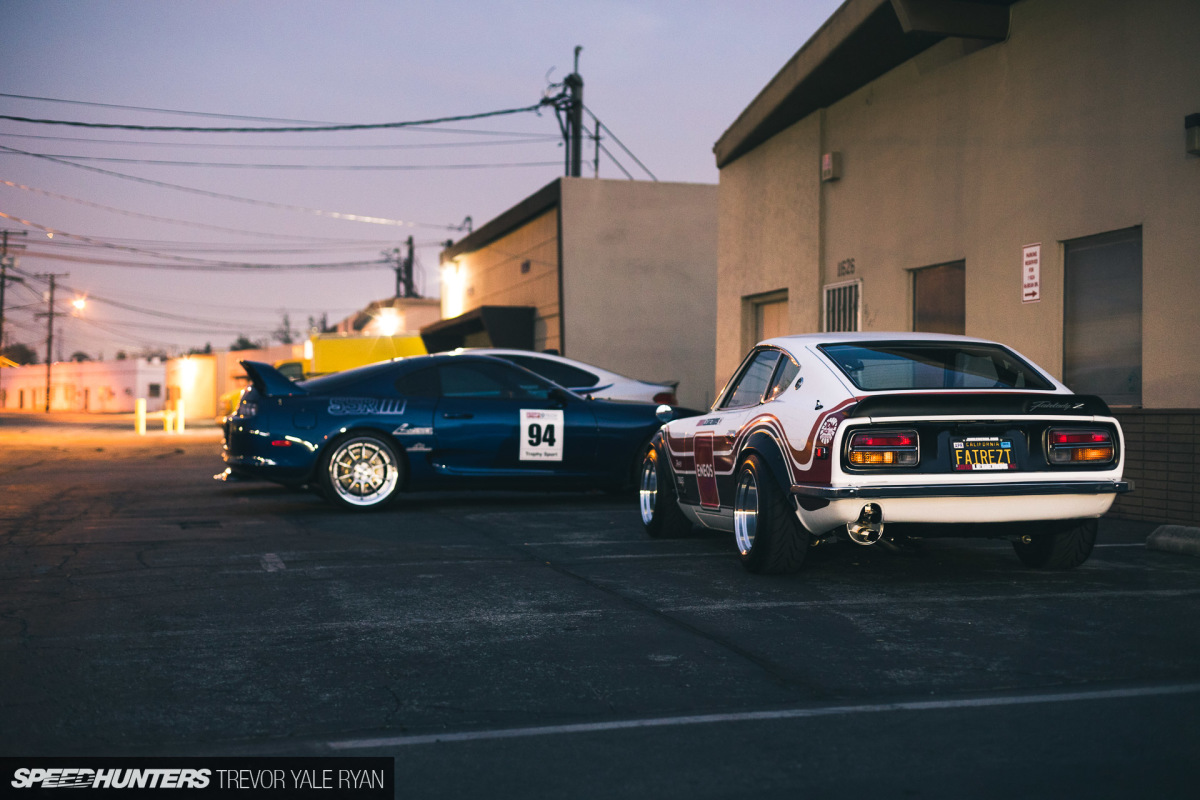 With the lot between the two workshops nice and spacious, this was the drop-off spot for a number of builds from the area. And taking a wander around, I found SEMA builds parked up next to projects which – I can only imagine – have been completely ignored this week.
After Midnight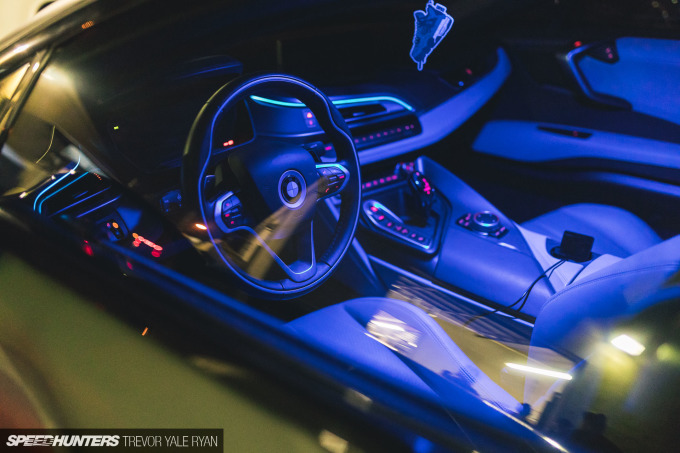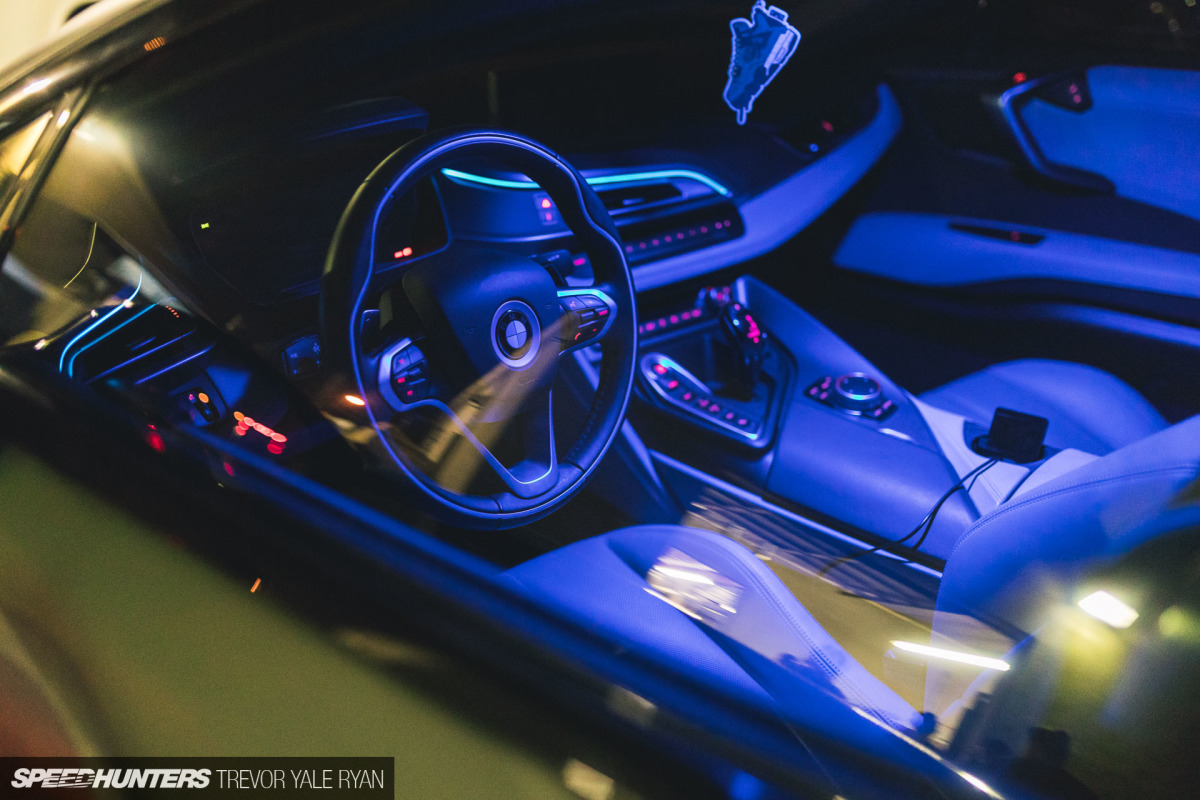 As night fell, more cars arrived at LTMW to head out to SEMA.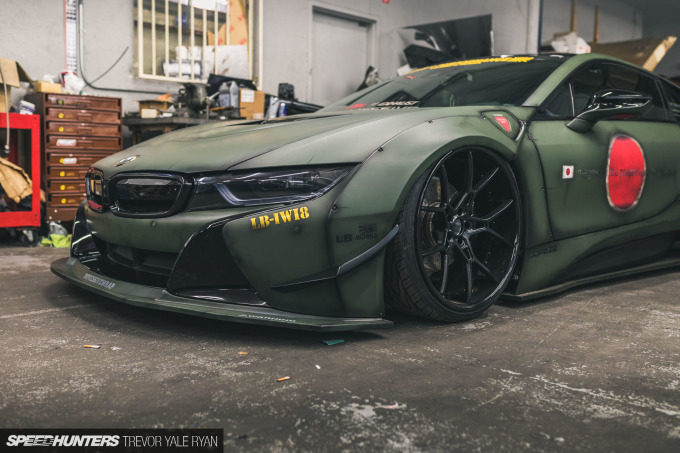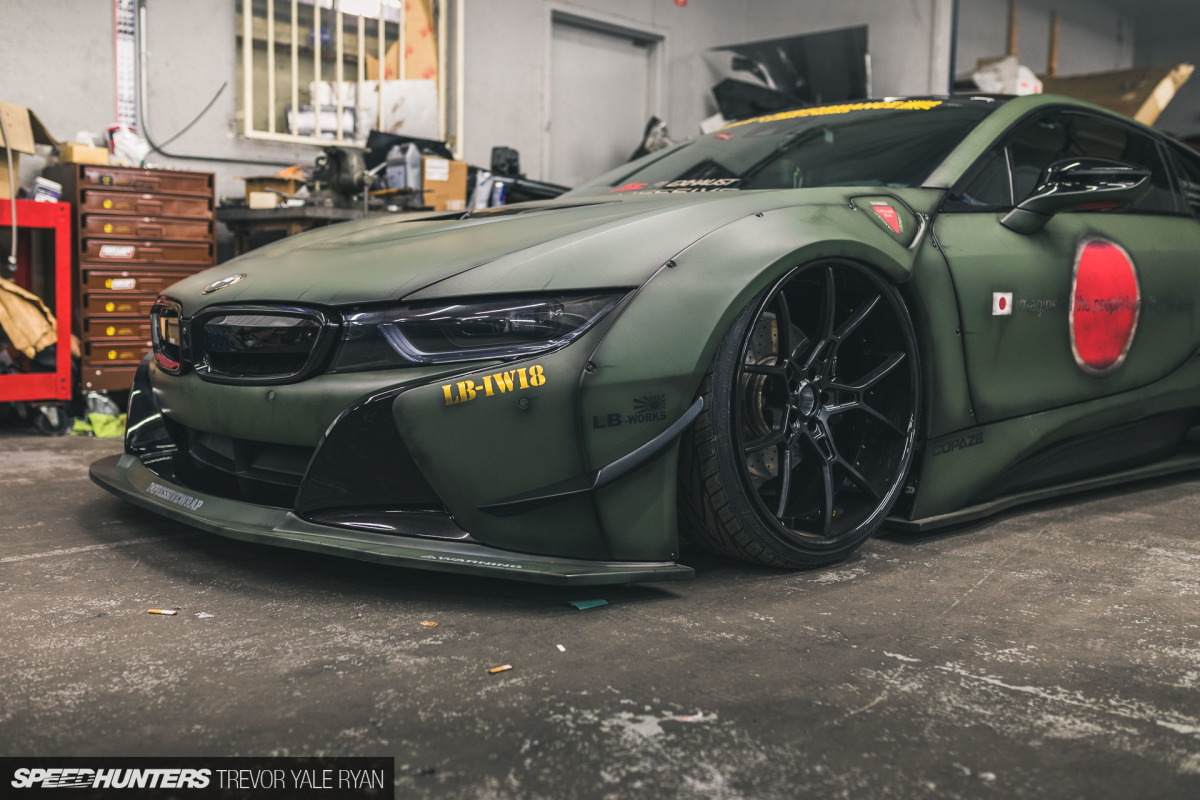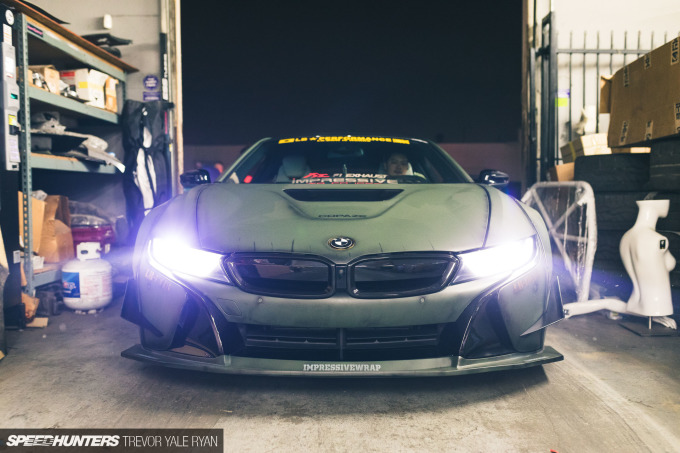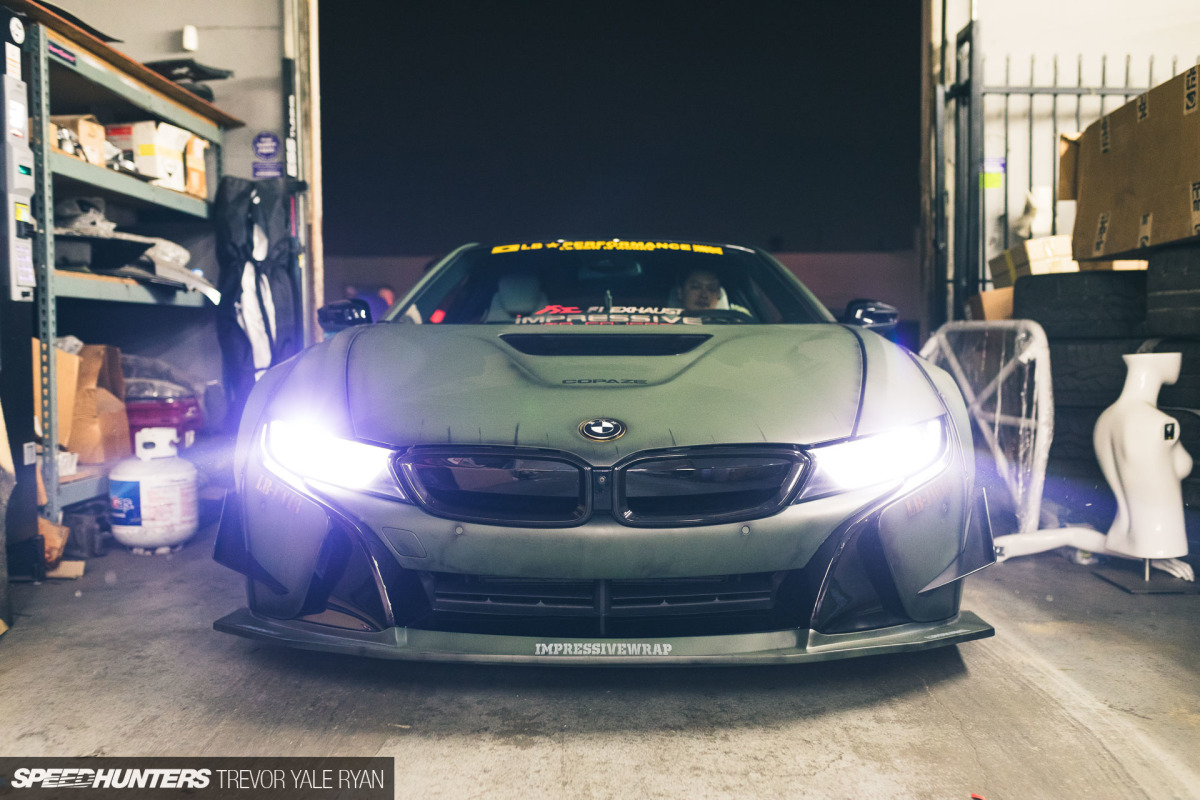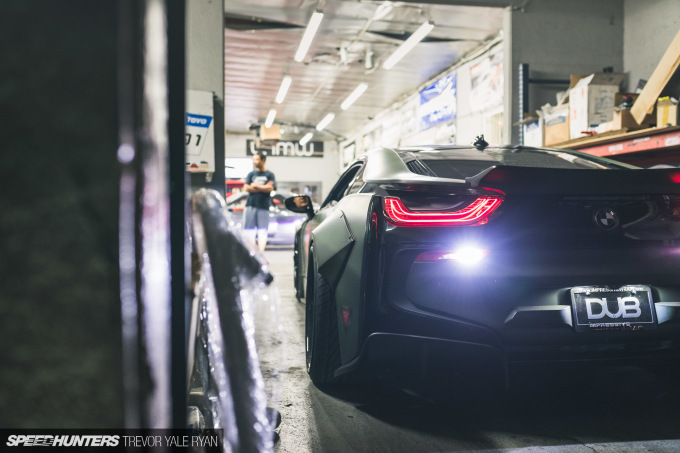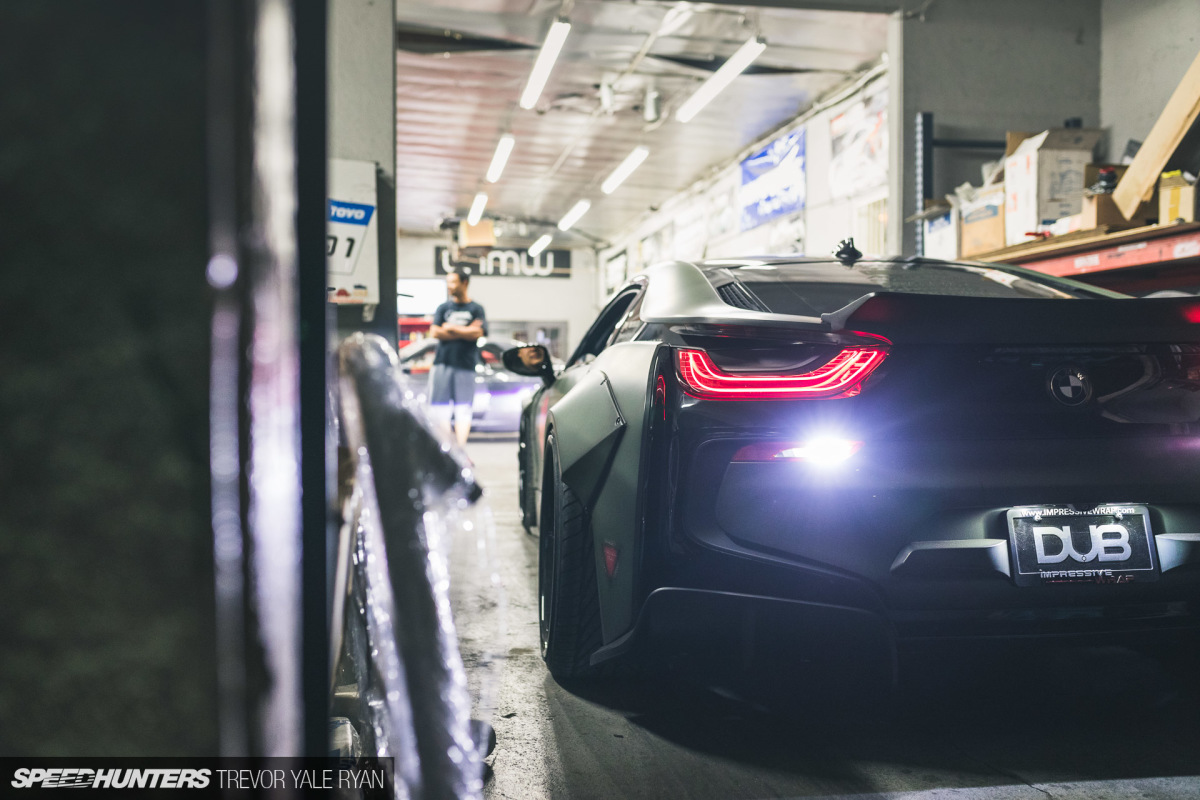 Don't worry, this BMW i8 was already finished and fresh off a photoshop for Impressive Wraps where the vinyl work had been done. The other Liberty Walk i8 was catching up in the shop, as you can see above.
Back in the StreetFighter LA workshop, my wife and I put the finishing touches on the Rotiform x Race Service story. That event had only happened two evening's prior, but the time spent at Race Service relaxing and checking out Ornamental Conifer's work at the Rotiform party seemed at least a week ago. I can only imagine everyone wrenching away felt the same as I did, running this way and that to clean things up and finally, finally be done with SEMA prep.
But the clock was ticking, and there was no letting up.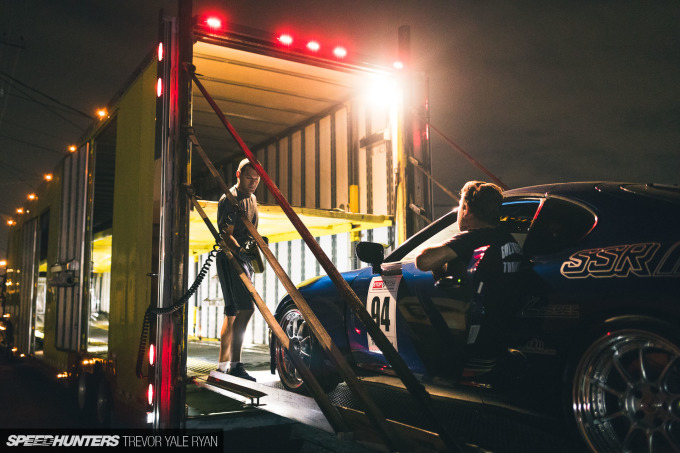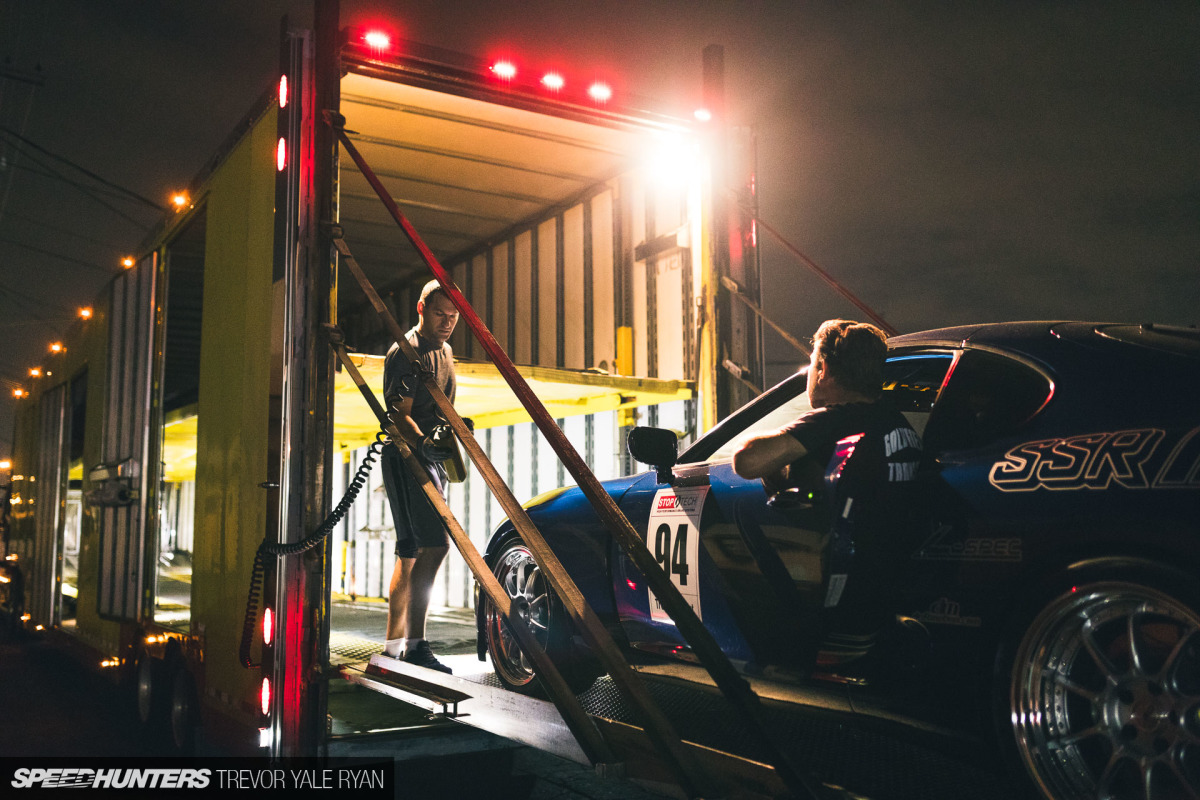 Haulers continued showing up, anxiously waiting to be filled as both workshops scrambled to get their cars in transportable shape without cutting any corners. While there would be a bit of time on Monday to continue prep on the show floor, the amount of work you can do inside the Las Vegas Convention Center is pretty limited.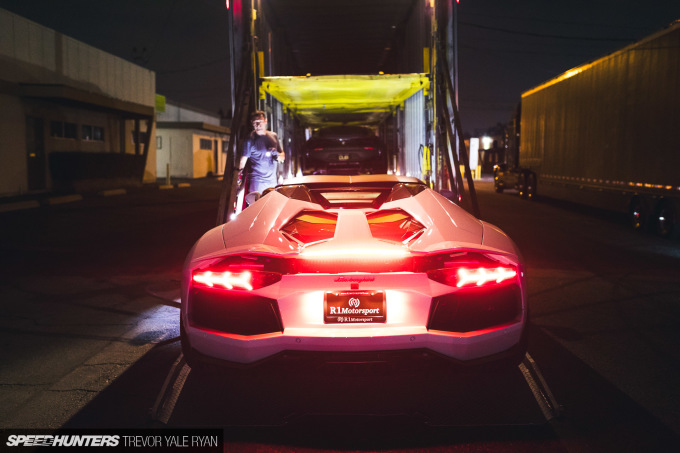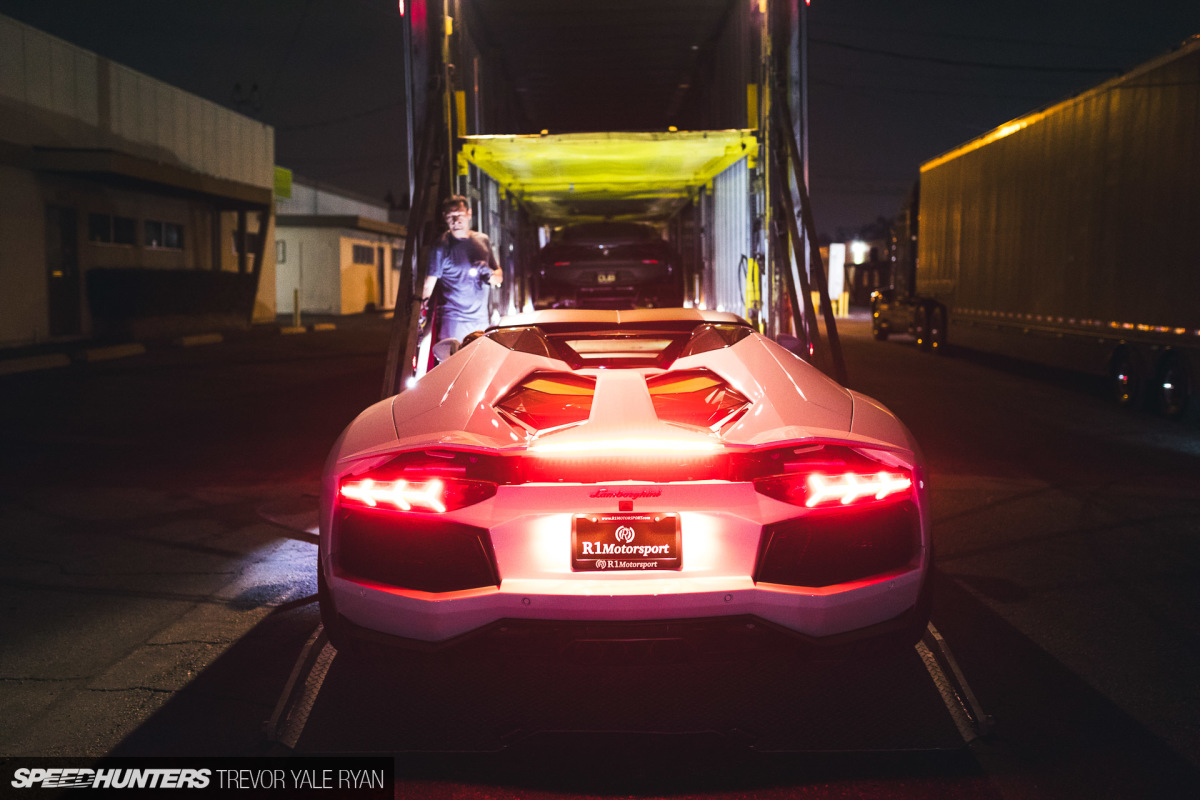 Tonight was the night.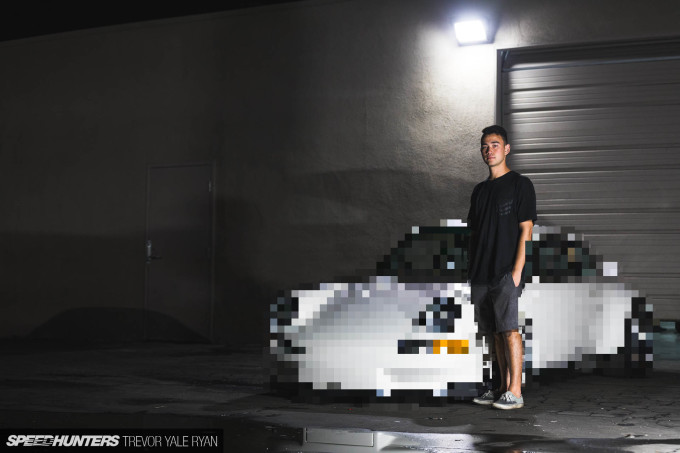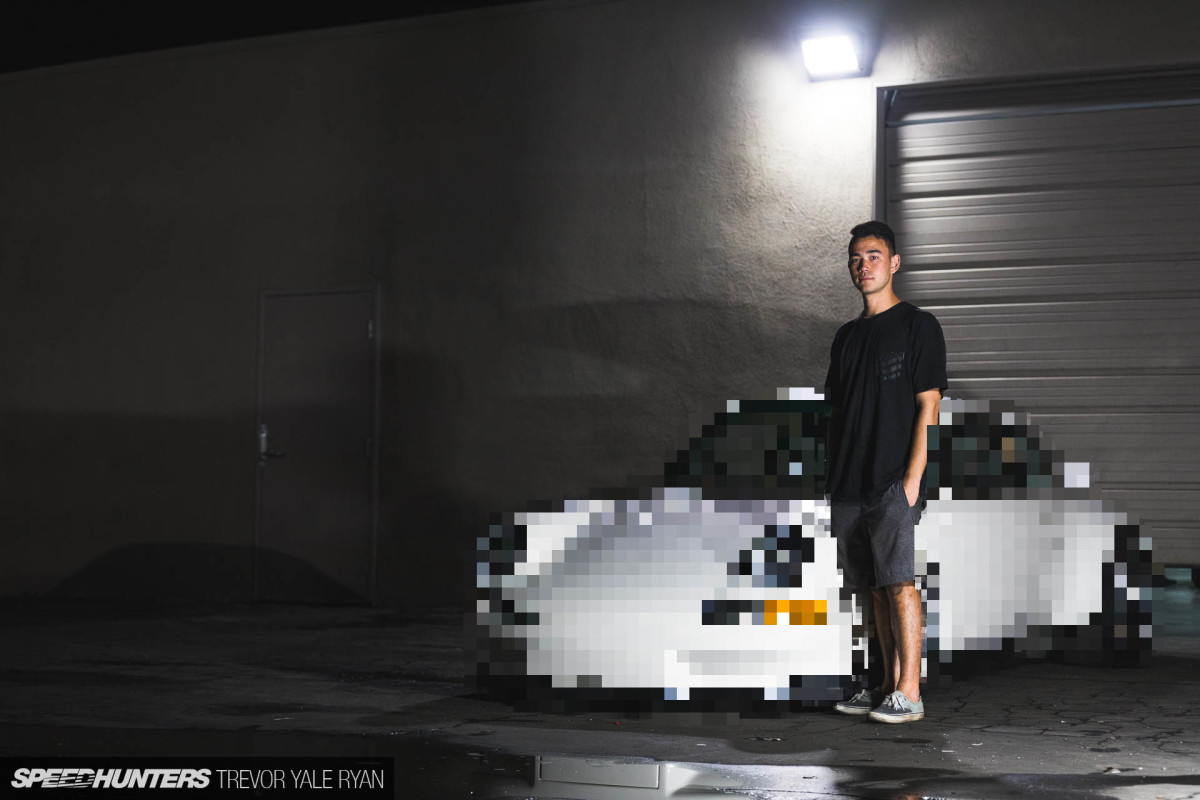 It wasn't until after midnight that StreetFighter LA had their Porsche ready to be shipped out and, with pressure on from the truck drivers, I was gifted all of 10 minutes to shoot it as other cars were moved around.
With sleep calling our names, Sara and I finally called it a night as the two workshops continued working away on what was left, not missing a beat.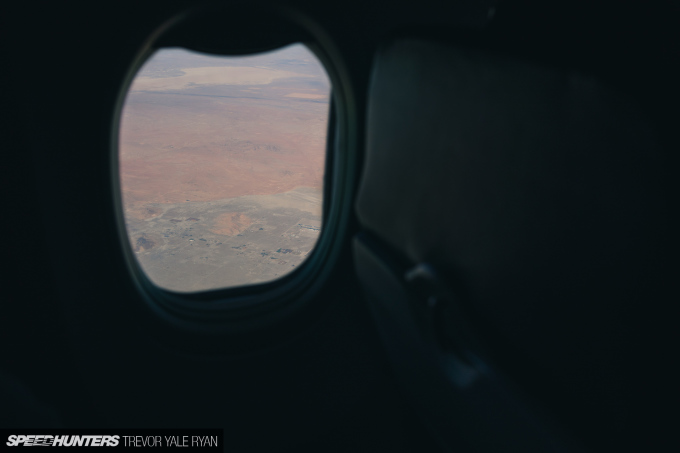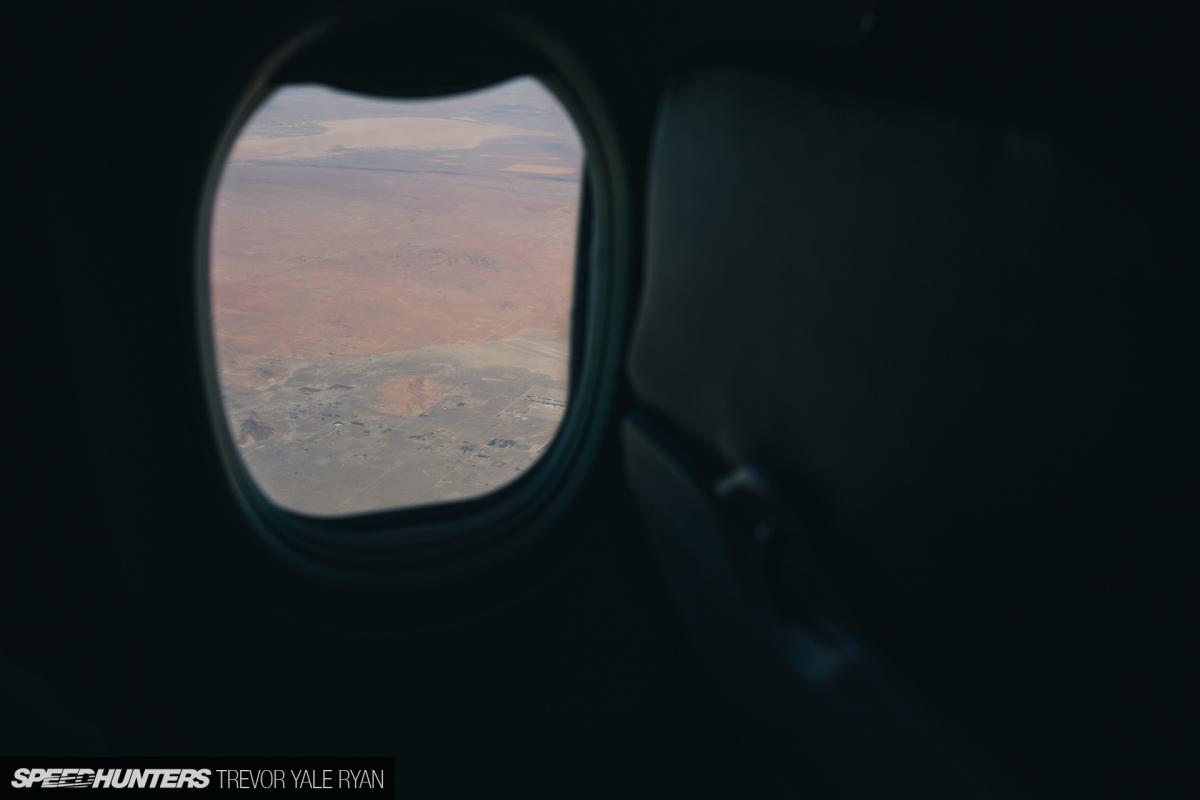 Monday rolled around, and as I type this I'm 35,000 feet in the air staring down at a desolate desert landscape. Coincidentally, as Speedhunting luck would have it, I ended up on the same flight as the StreetFighter LA crew. Dylan's dad, Lee, was catching up on some magazine features, and Dylan told us he didn't make it home until 4:30am. As such, he opted to use the short flight to catch up on some well-deserved rest. I really am not sure what's happening in the seats next to him, though…
Anyhow, the captain's just come on to say we're starting our descent into Las Vegas, so I suppose this is, quite literally, the end of the road to SEMA 2018. Now the actual event begins.
Trevor Yale Ryan
Instagram: tyrphoto
TYRphoto.com