The Concept
"This might sound cheesy, but the goal was to do the opposite of what everybody else does."
With Porsche's massive resurgence in popularity over the past decade, it seems like everyone wants to build one. But of the hundreds we've come across, the vast majority follow one of two formulas: They're either chopped up for an RWB-style build, or restored with a back-dated Singer look. It's not that there's anything wrong with either philosophy, but it does get a bit old. "Literally every car" is built like this, says Ryan Hoegner, owner of the 1982 911SC currently under the knife in Costa Mesa, California.
While we've done our best here at Speedhunters to find the cars that do break out of this mold, on the whole I have to agree with Ryan's statement. So when our friends at CSF tipped us off to what was going down at Sleepers Speed Shop, I headed south to see how they were getting on. Being a SEMA Show build, I had no idea what to expect when I showed up exactly one week before the Las Vegas Convention Center opens its doors to the automotive world.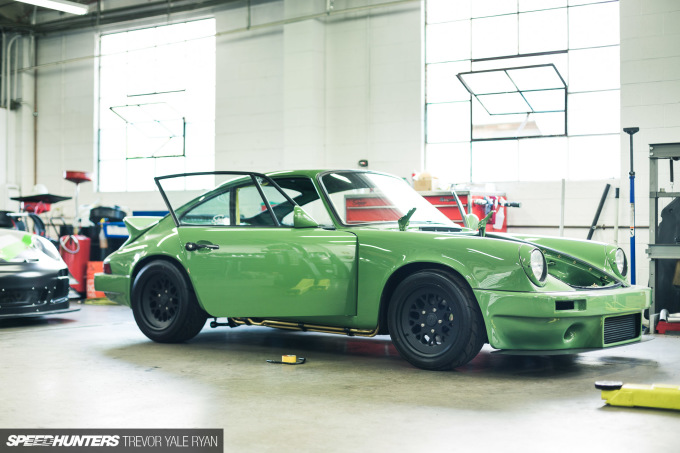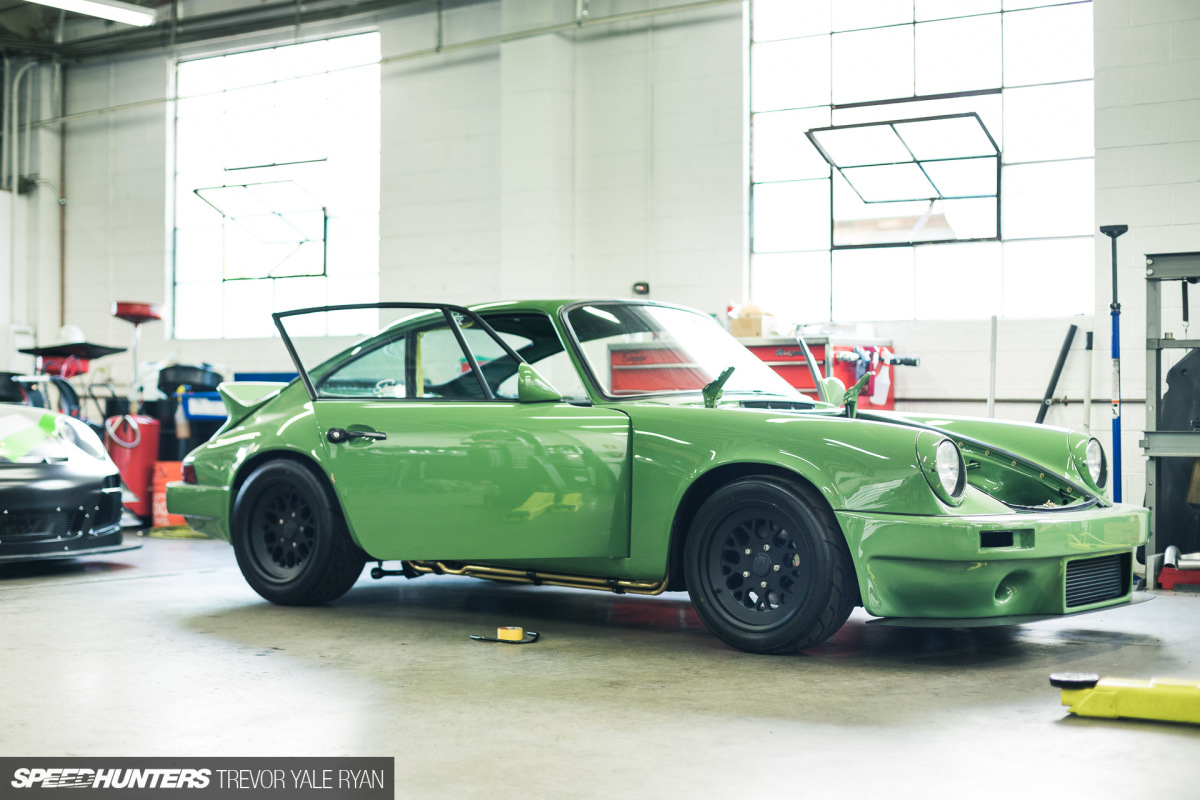 Taking in the 911 as a whole I was blown away; it's essentially a brand new car with every last bit of hardware either replaced or meticulously restored. The gorgeous Olive Green paint – a factory Porsche color – was laid on by William Galan (Willy Werx) after the shell was blasted down to bare metal.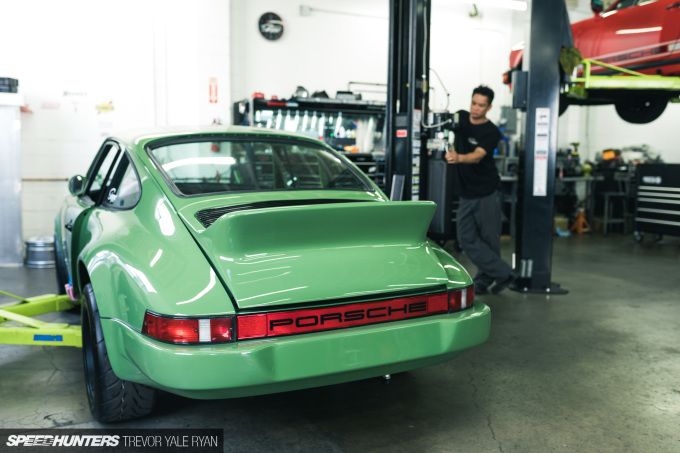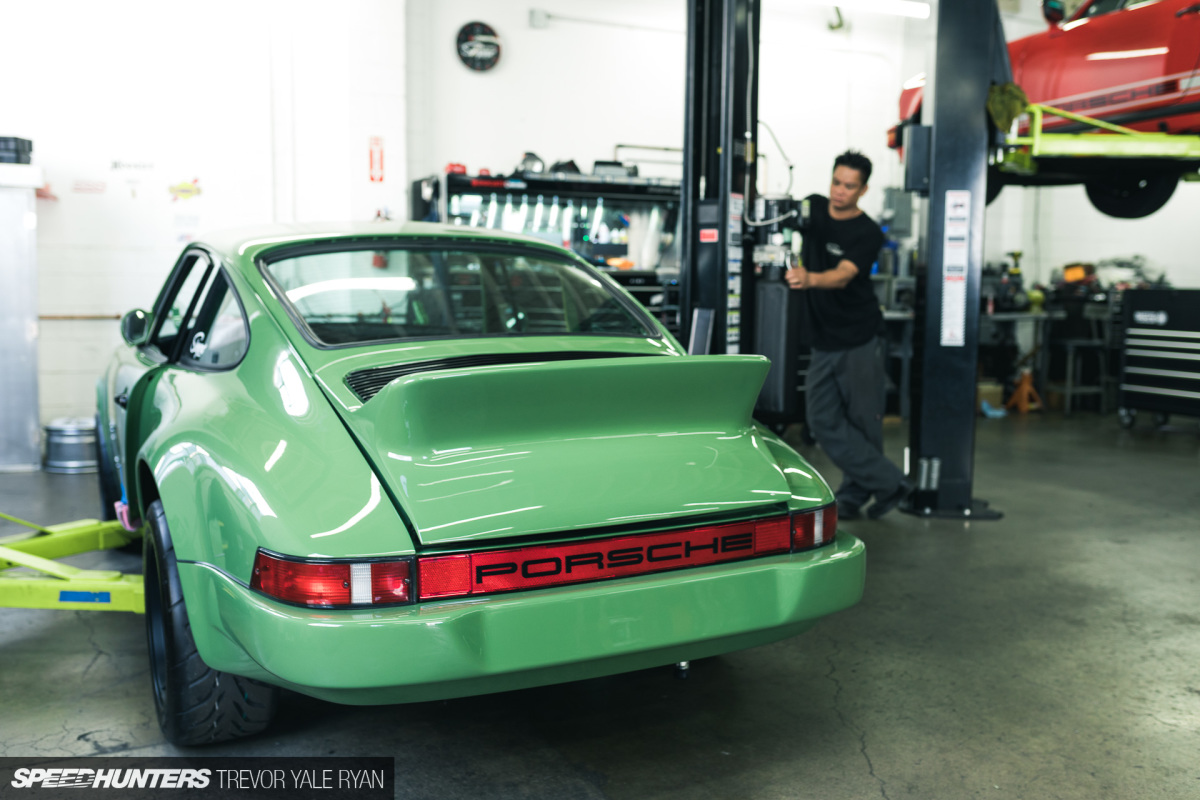 William then went about reusing everything he possibly could, with the team making choice upgrades along the way. The front and rear bumpers, along with the deck lid, have been changed out to fiberglass pieces to save a couple hundred pounds. The goal for the project is to be sub-2,100lb all said and done.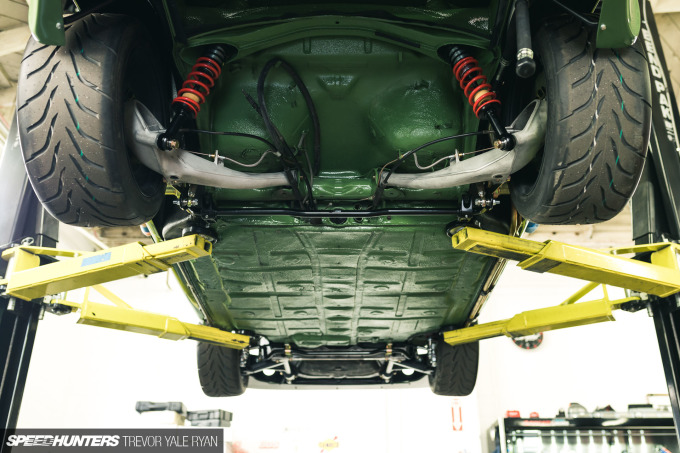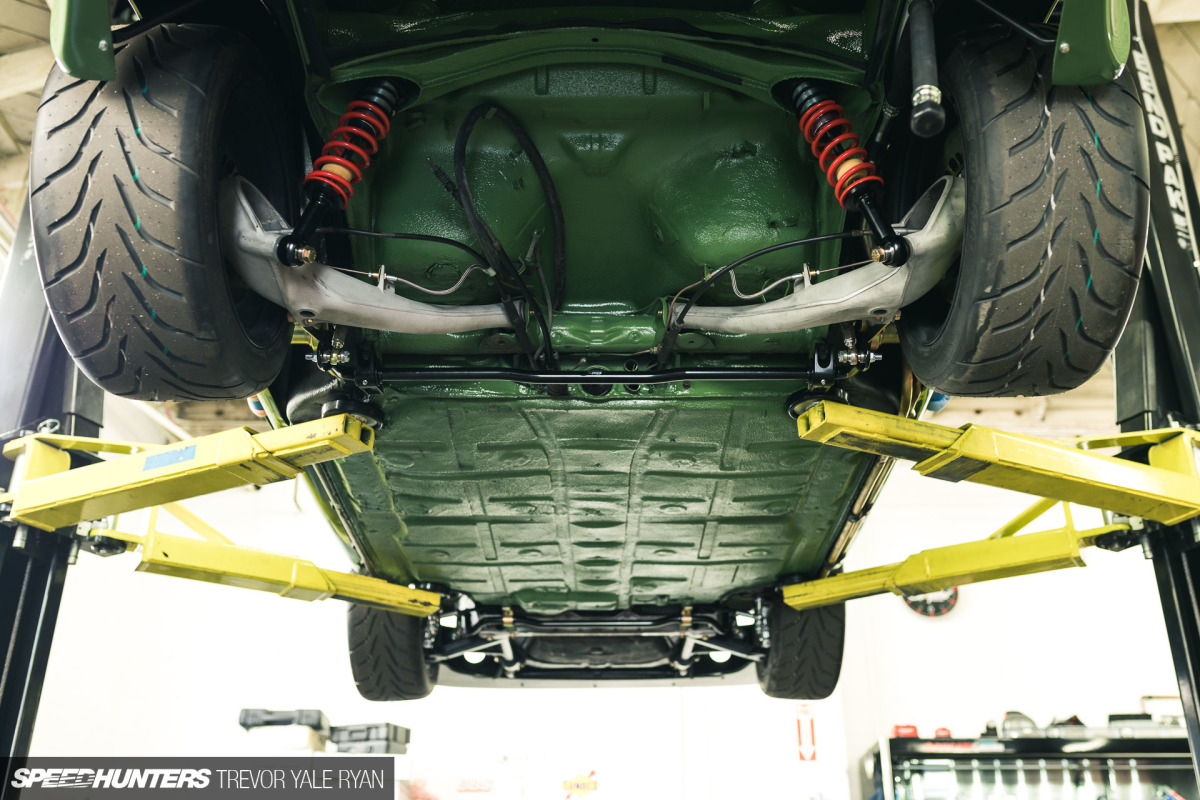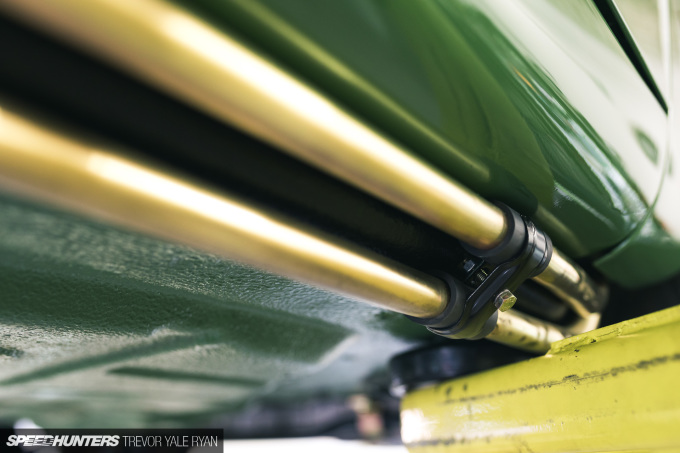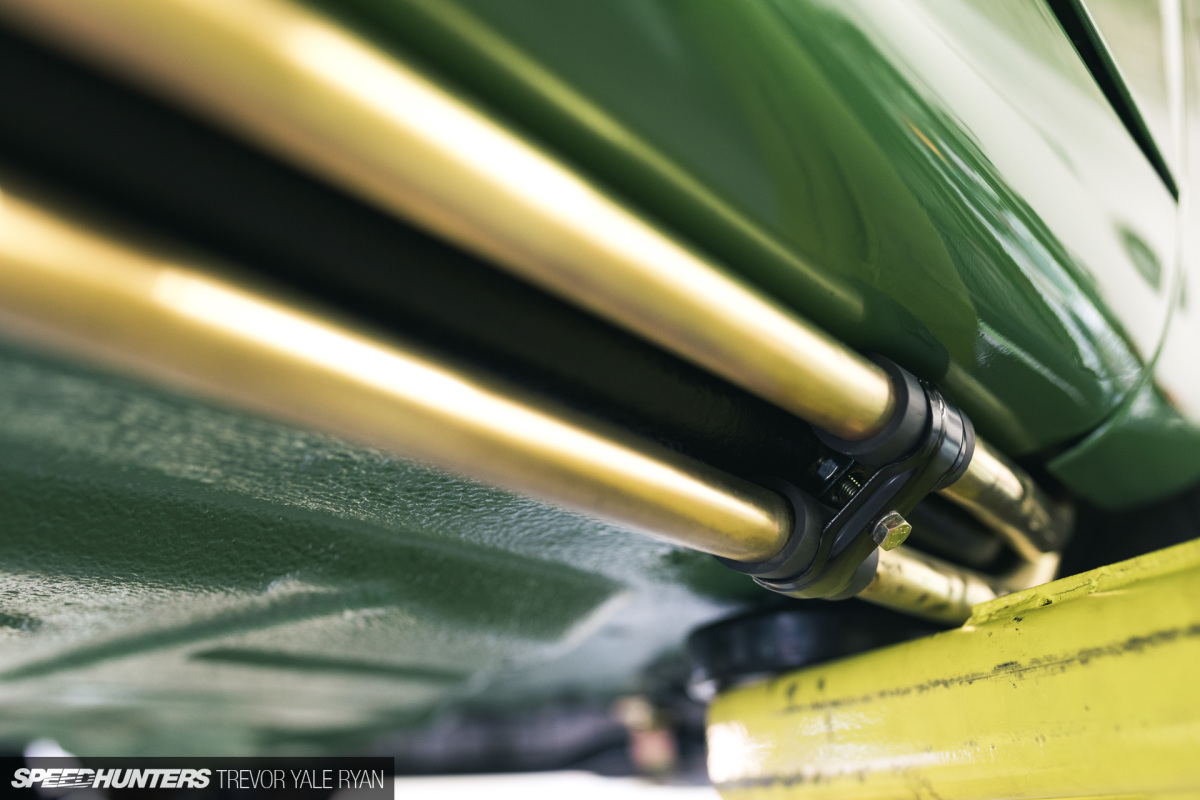 Other pieces have been painstakingly restored, with oil lines and other odds and ends getting a fresh zinc treatment. I've seen nut-and-bolt restorations before, of course, but what Willy Werx and Sleepers are doing here with Ryan's '82 strikes a perfect balance of all things.
This is just my opinion, but I wager you'll find it hard to disagree as I dig a bit deeper and show you what's taken place and what's still due to take place during the mad dash to SEMA.
One Week Left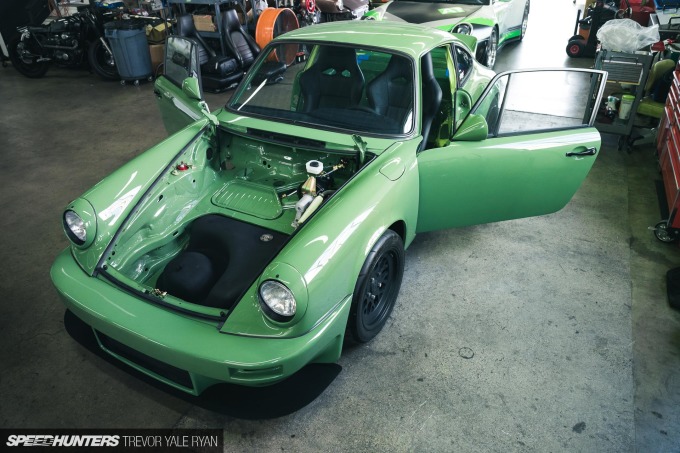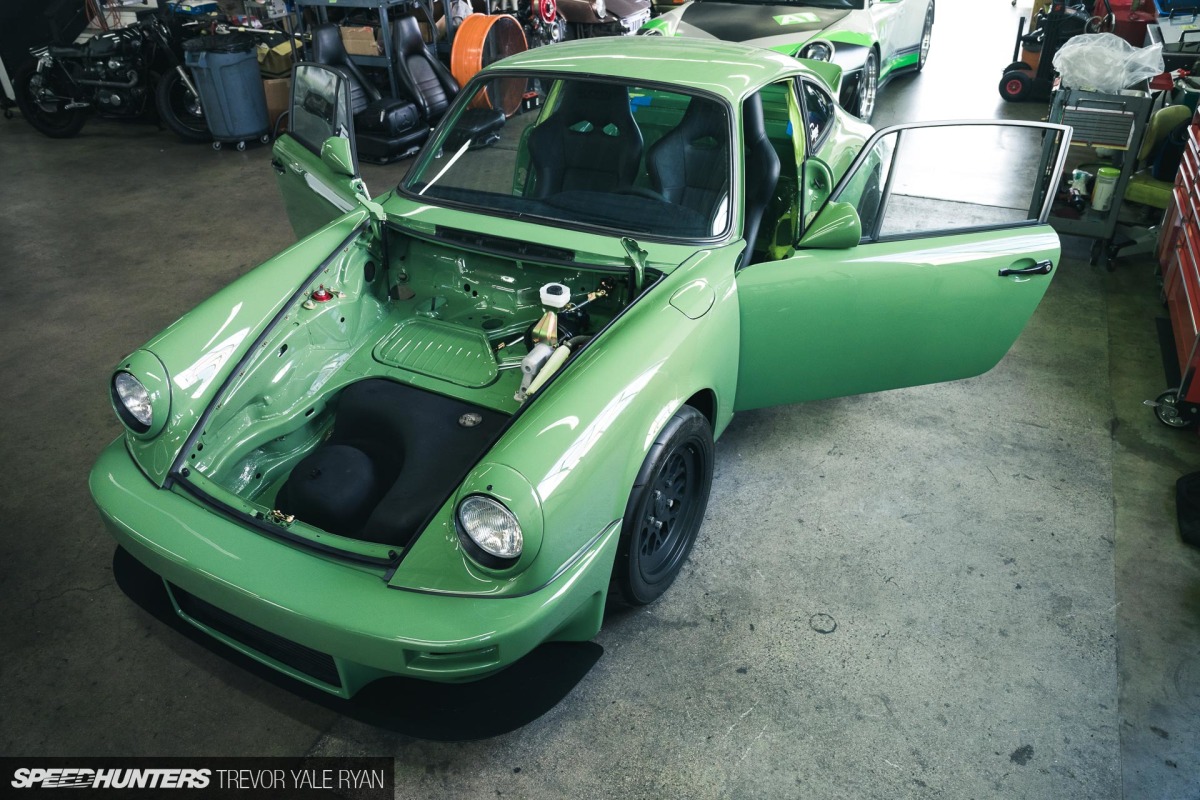 As with any restoration or build, it all started with an idea. Ryan wanted to make use of a classic chassis and keep it classic, while subtly making everything better in the process. The results is a success on all counts: it is indeed the opposite of both the flashy wide-body Porsches we see screaming for attention, as well as a typical Porsche Classic-style rebuild.
It's an understated, OEM+ aesthetic with loads of awesome parts hiding underneath. A perfect blend of Porsche hot-rodding and restoration without losing sight of the goal or going overboard.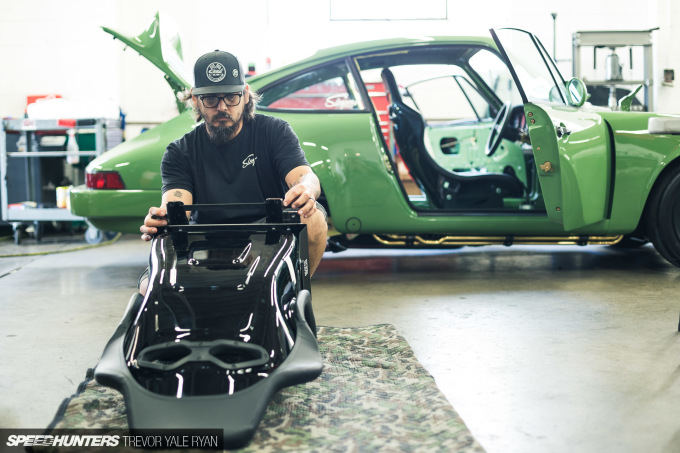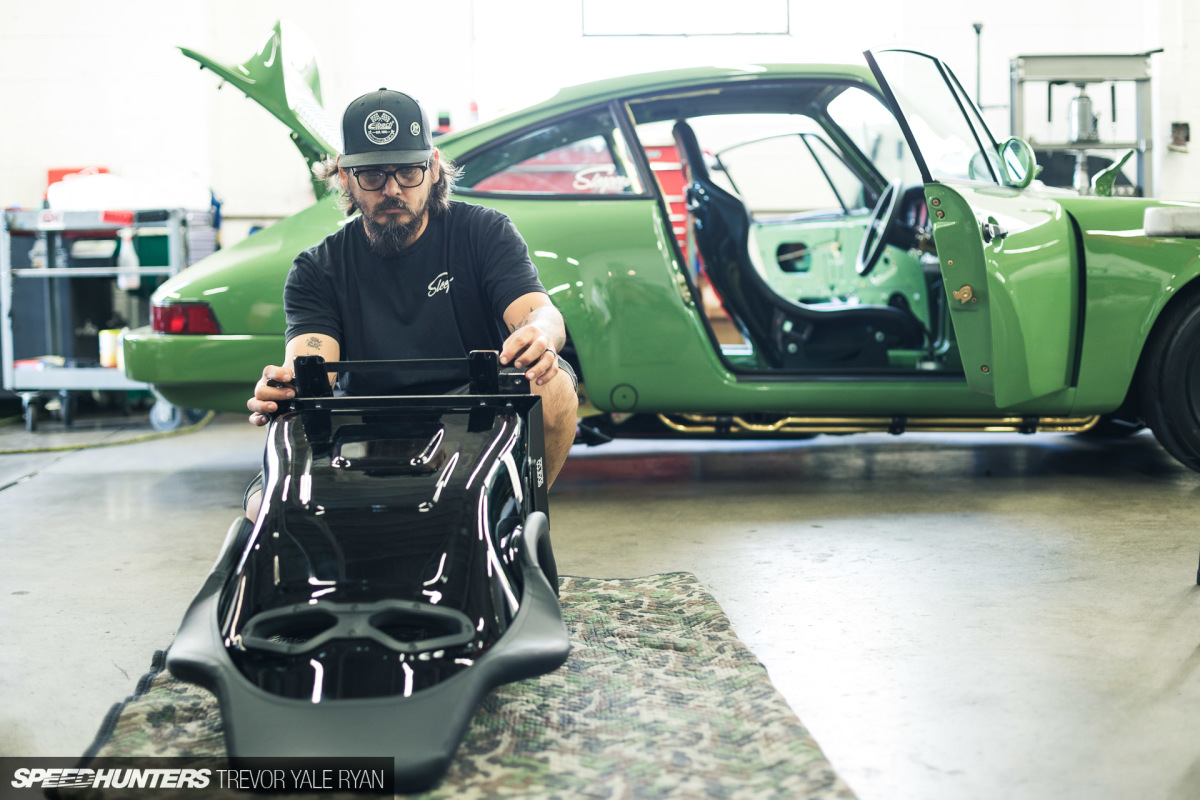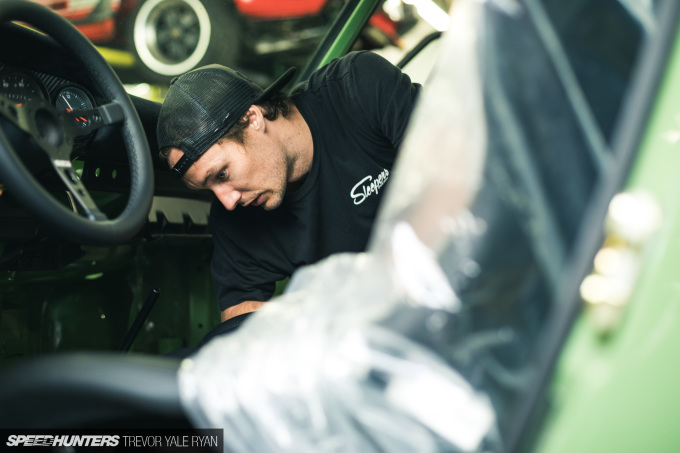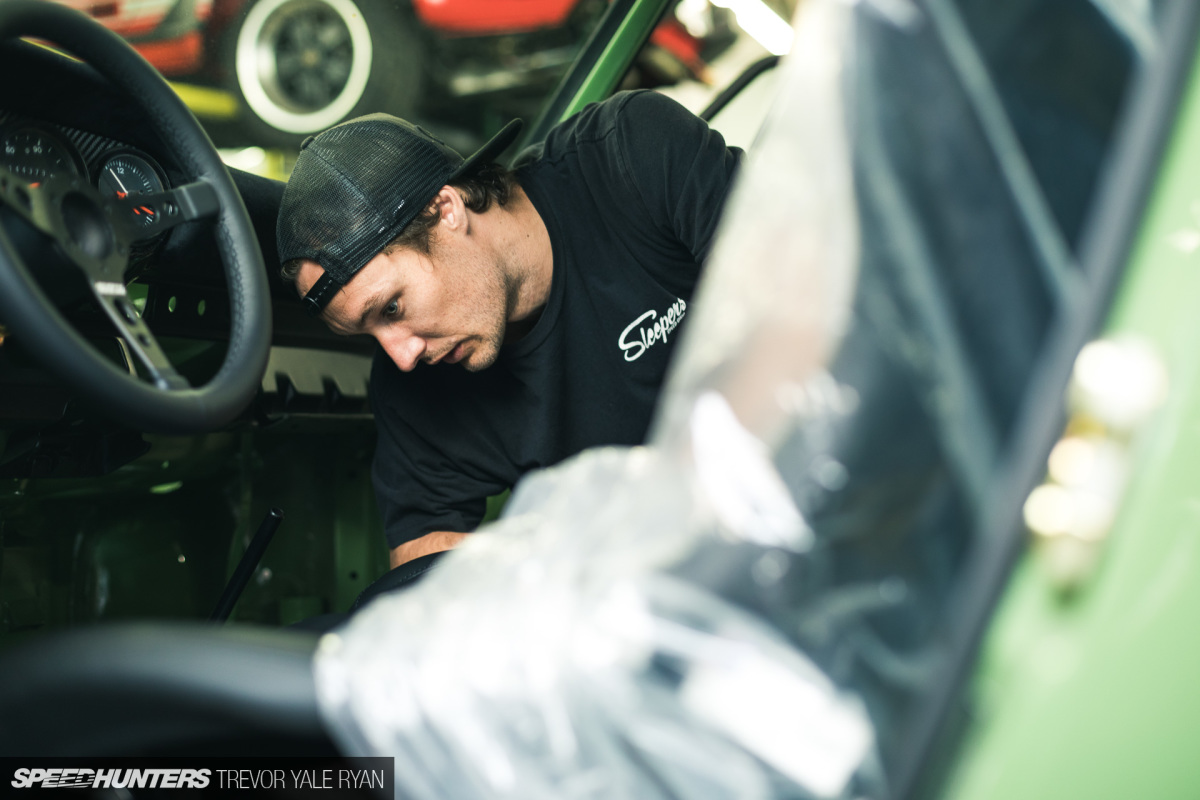 On Tuesday afternoon, Danny, Thomas, and Gary were busy mating a set of low-profile sliders to a pair of black-on-black Sparcos. For bucket seats, these things are outrageously comfortable.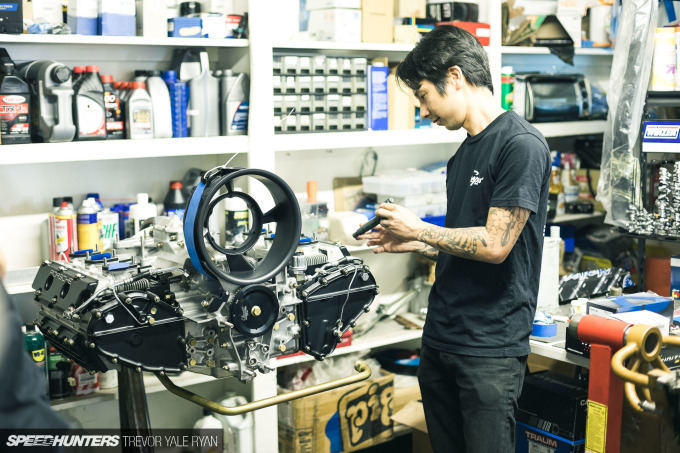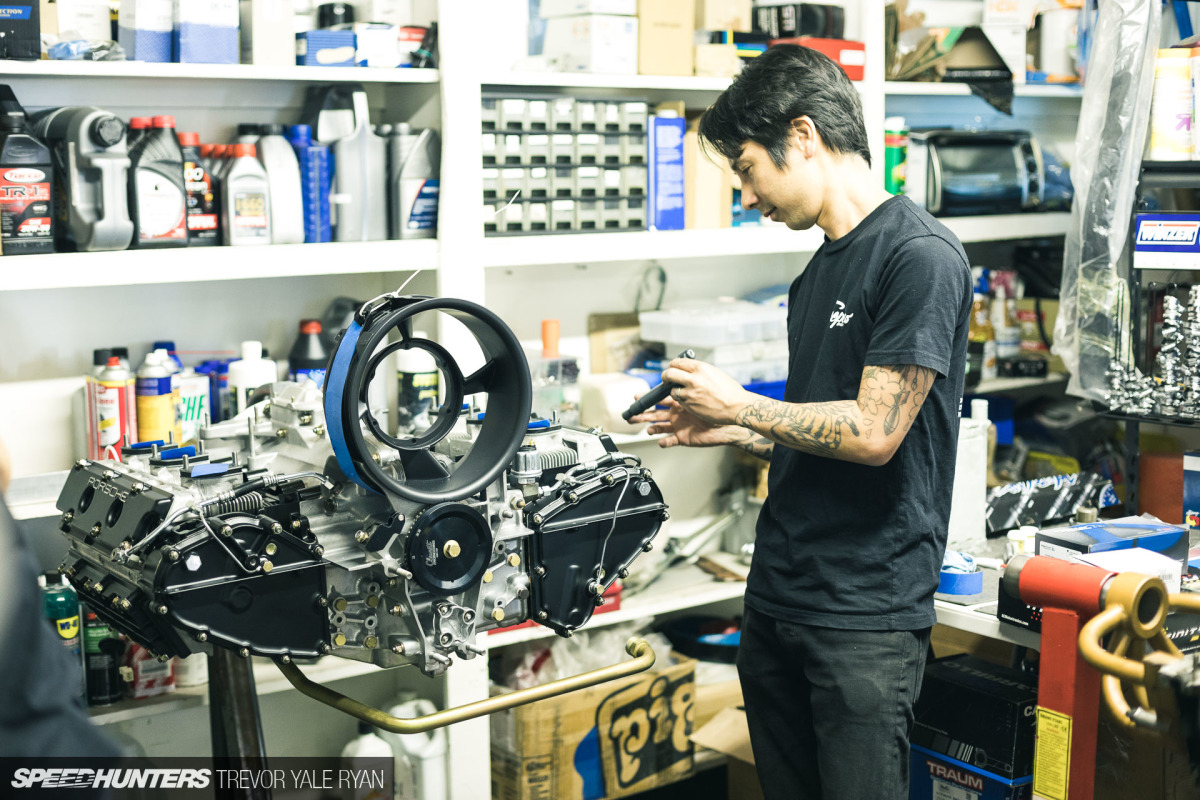 Len, the owner of Sleepers, showed me into the engine room to check out the rebuilt 3.0L that'll be going into the Porsche.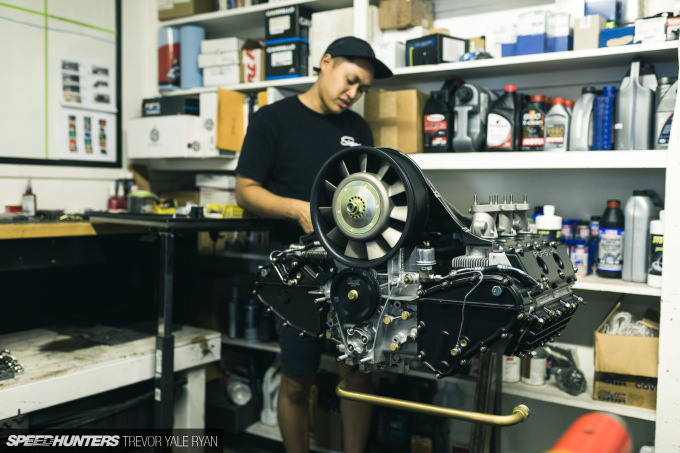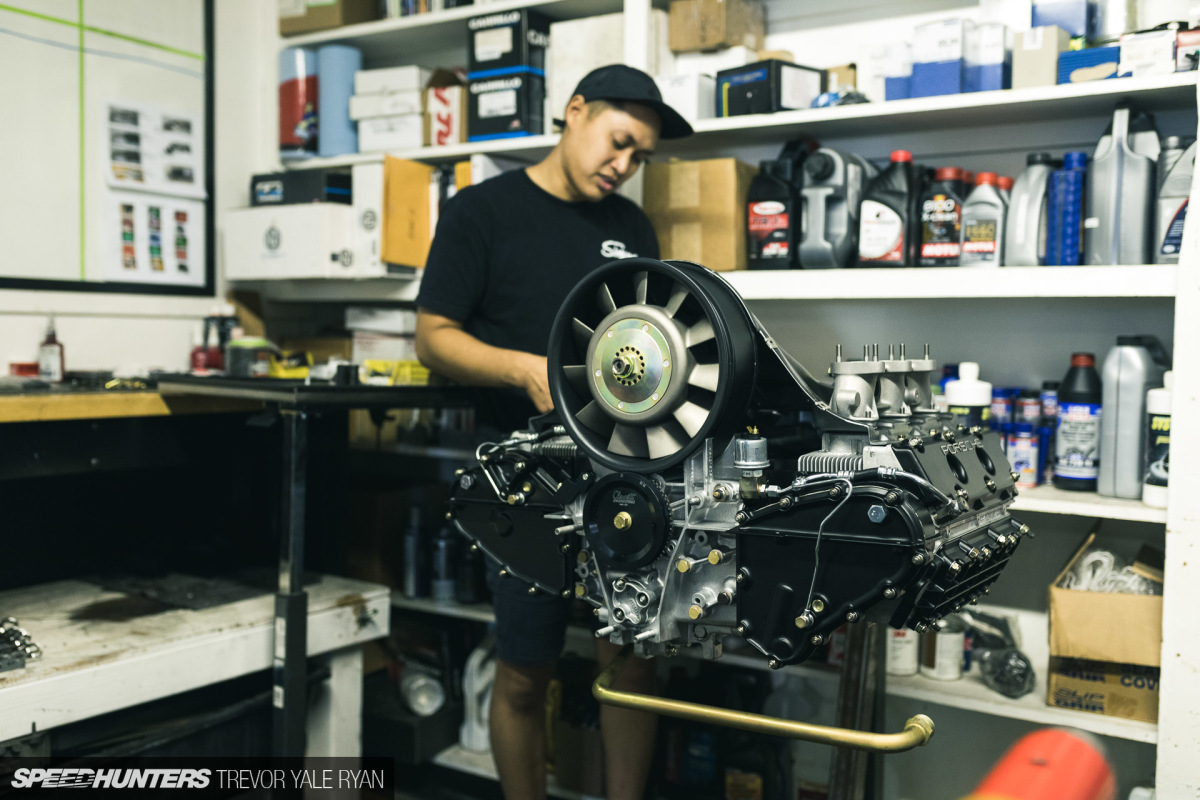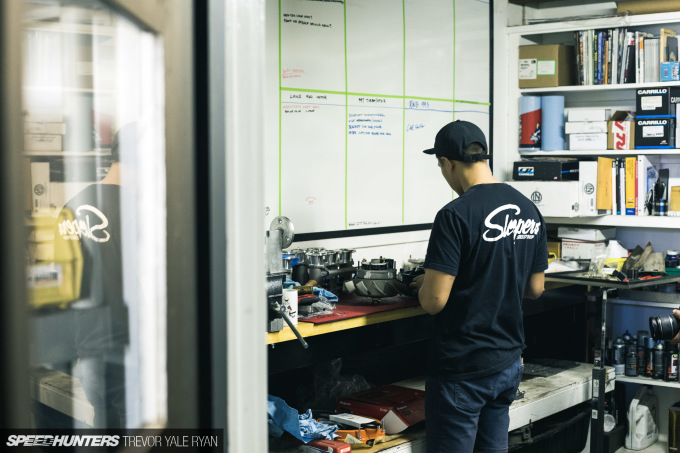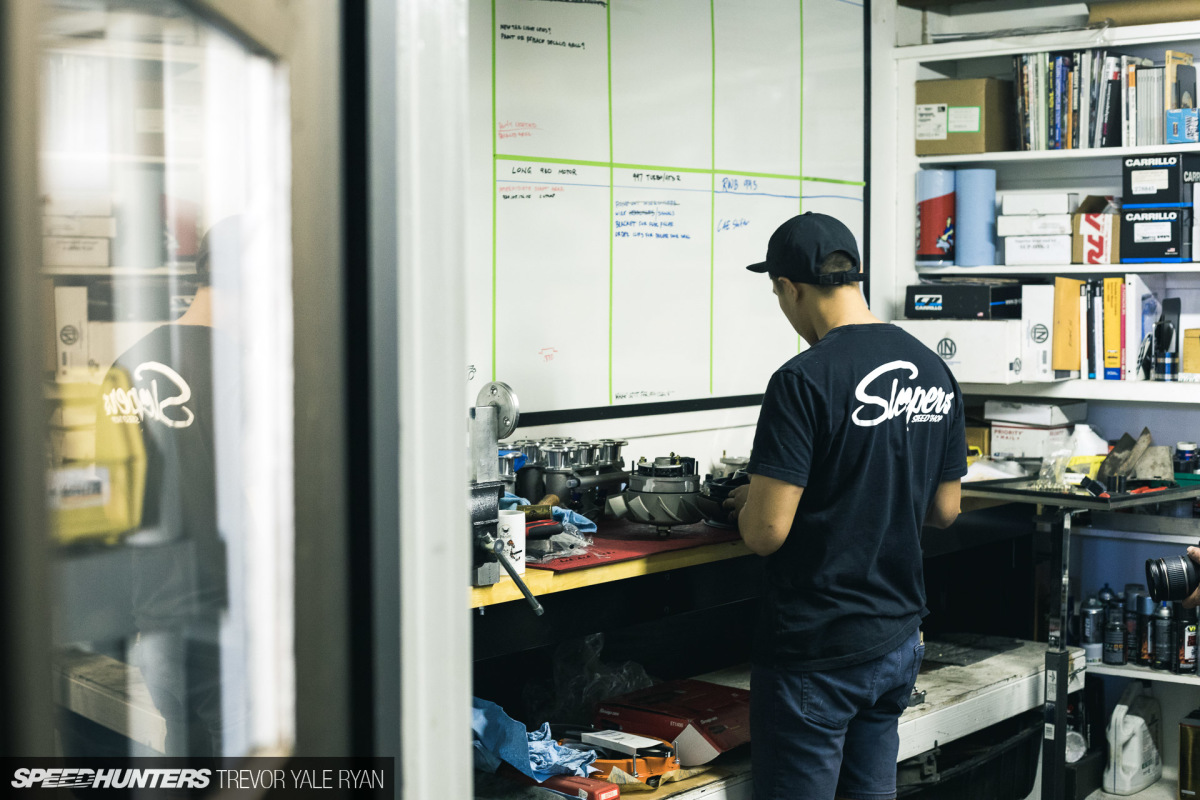 Sleepers Speed Shop has gone with Carillo rods, CP pistons, and Web cams to bolster the internals of the nearly four-decades-old block. While I was here, Francis would be putting the finishing touches on the motor and I'd be checking in periodically.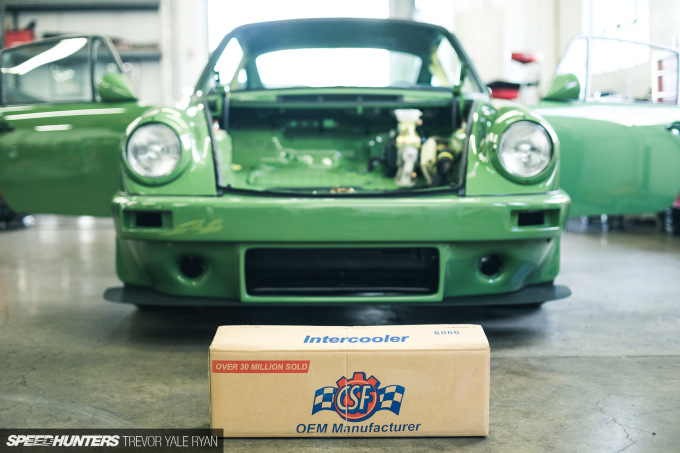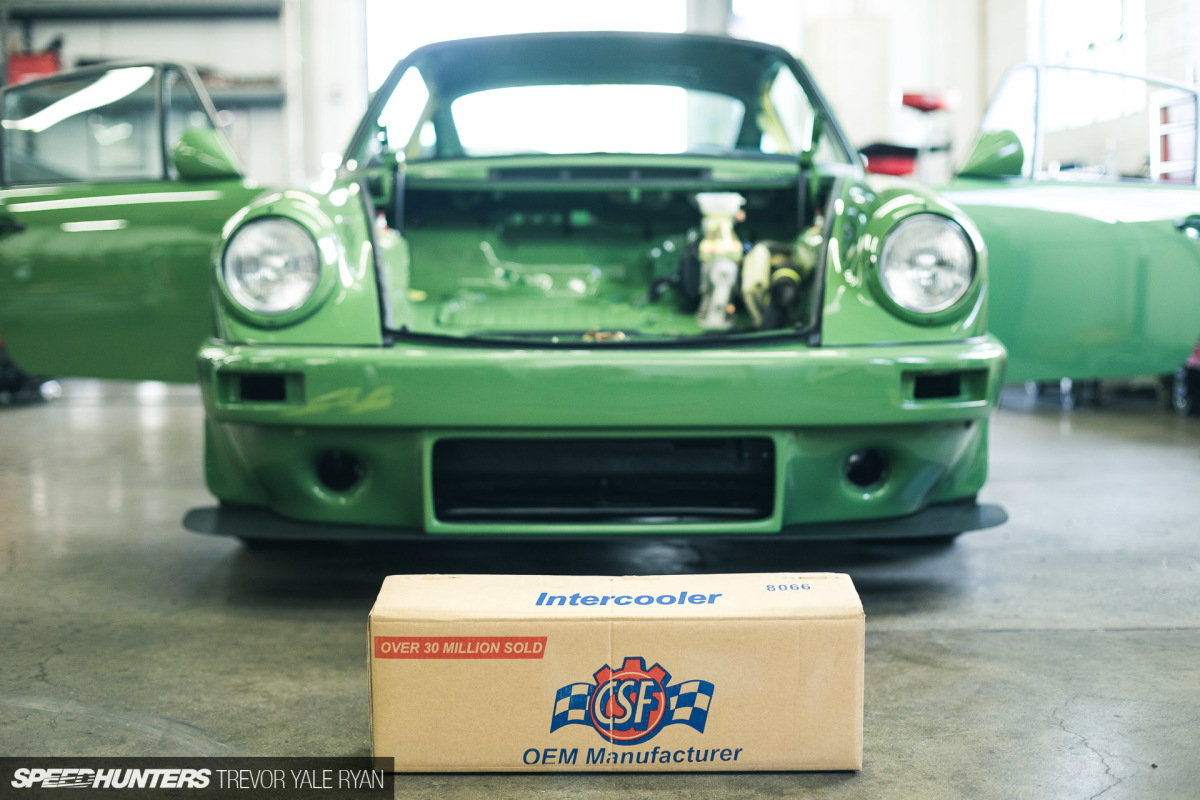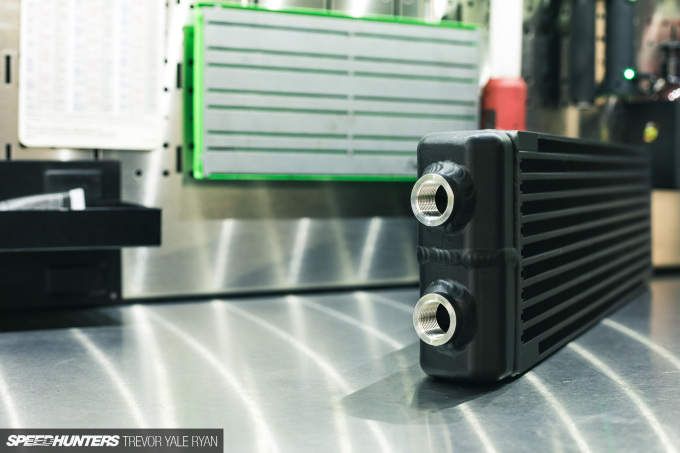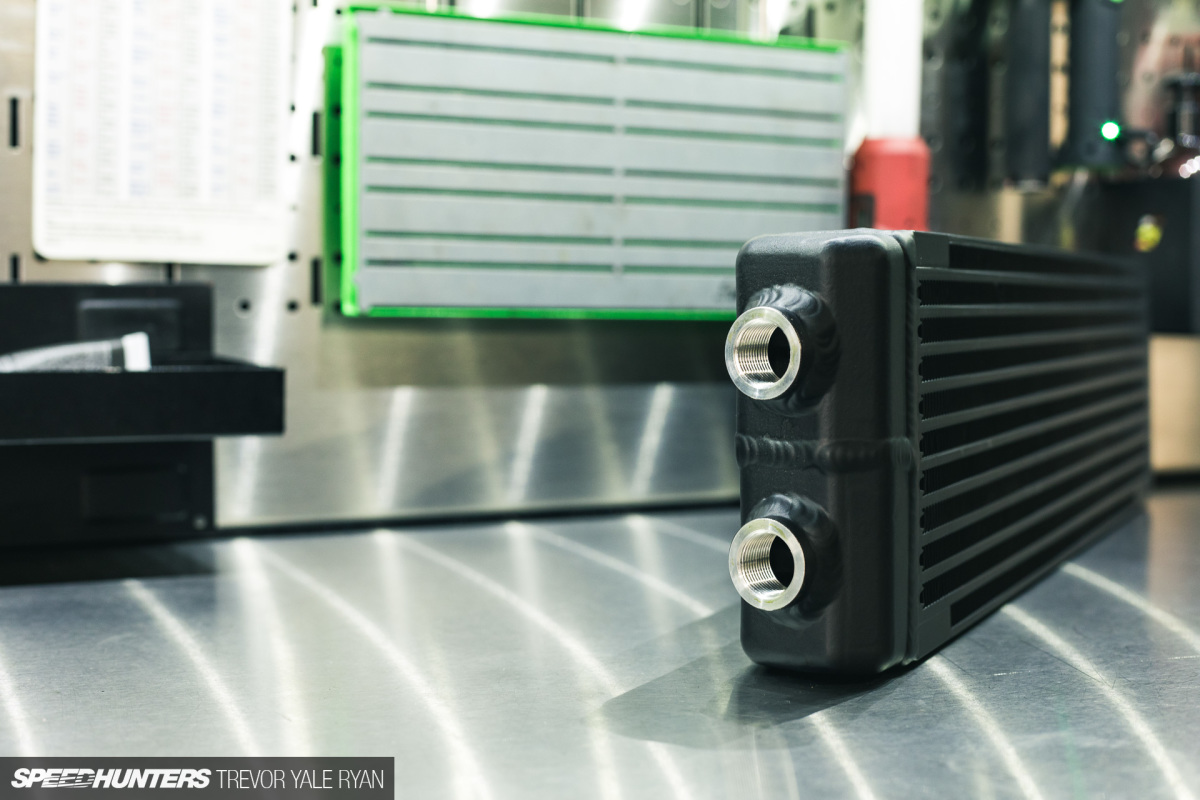 Back out in the shop, Len showed me around CSF's oil cooler that Ryan opted for to help keep the motor happy for decades to come. Finished in a semi-gloss matte black, the powder-coating helps protect against corrosion and debris.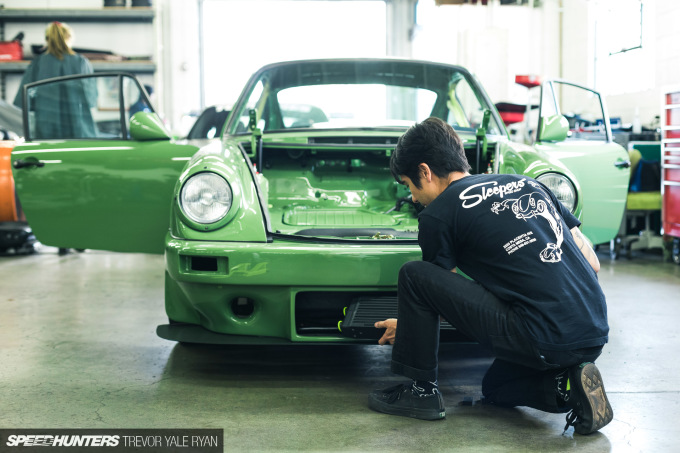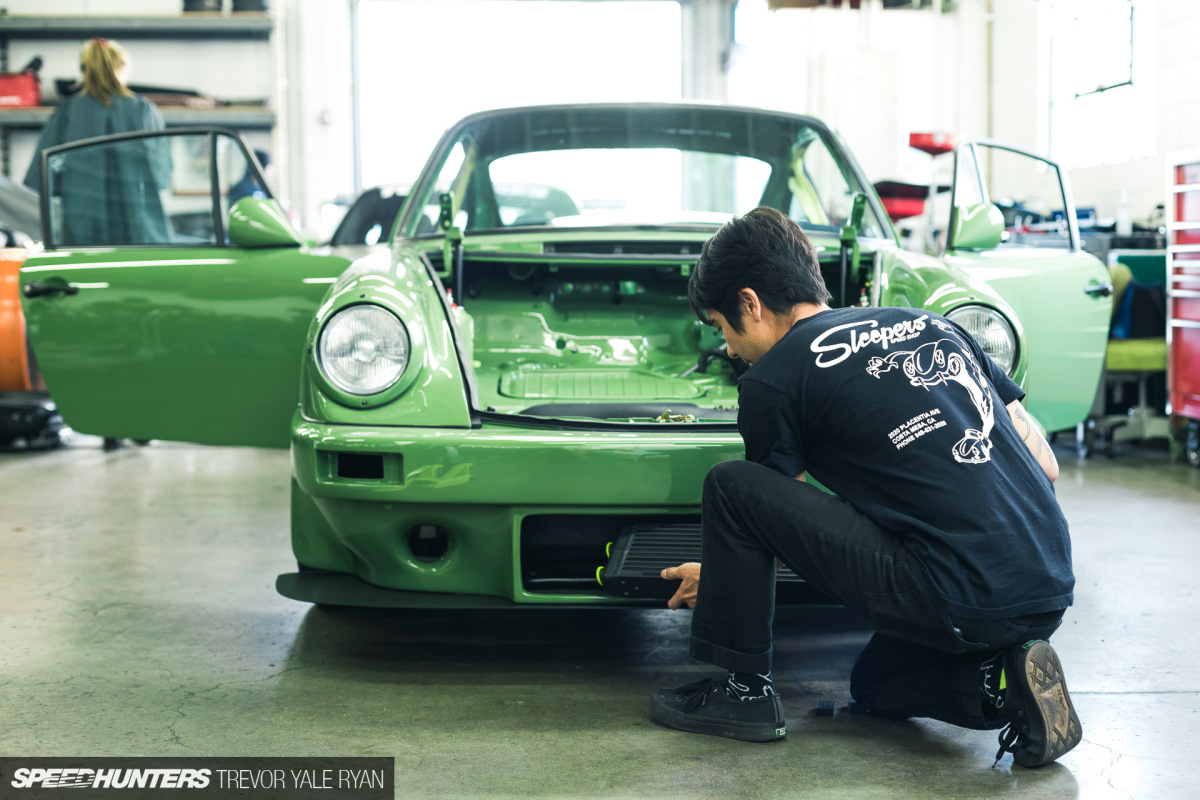 The original plan was to run two coolers in series, but given that this is to be more of a weekend warrior and a canyon carver than an all-out track day weapon, CSF's single unit tucked into the front bumper is more than sufficient.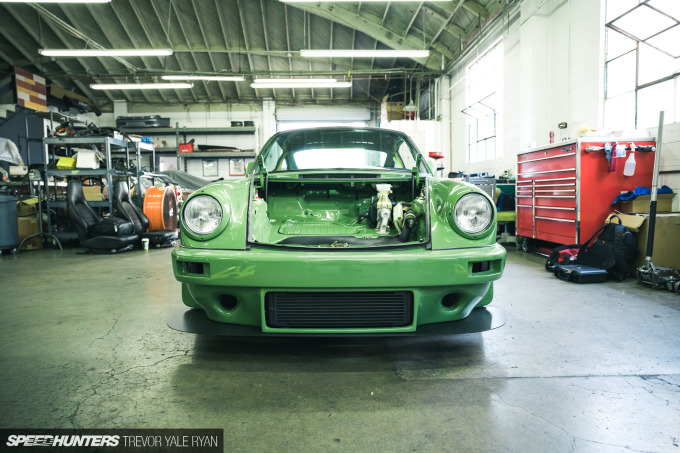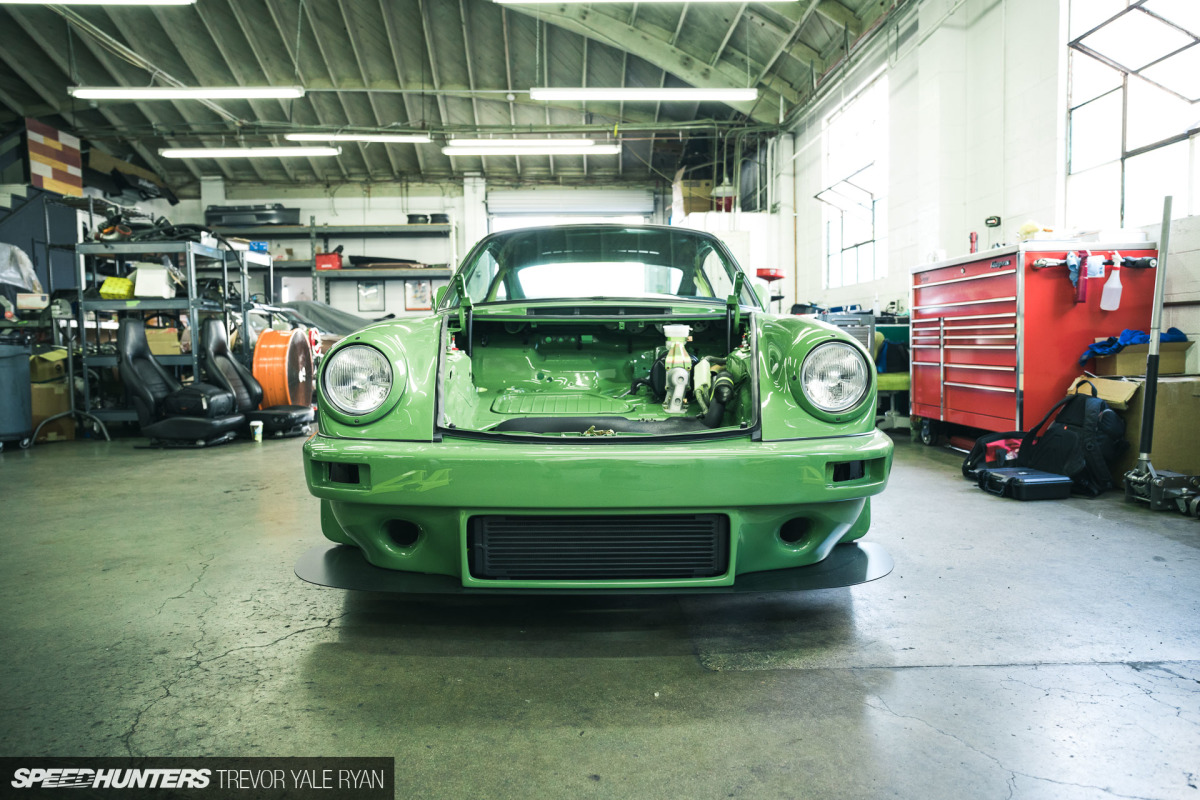 Mocked up, the black finish perfectly complements the front end of the green SC, and it's nice to see function meeting form here.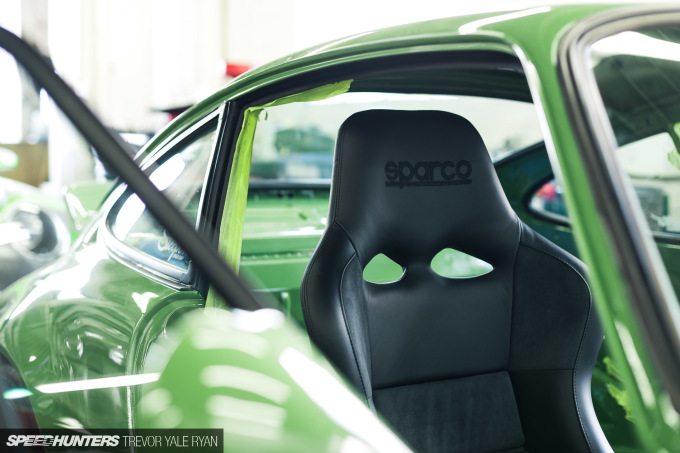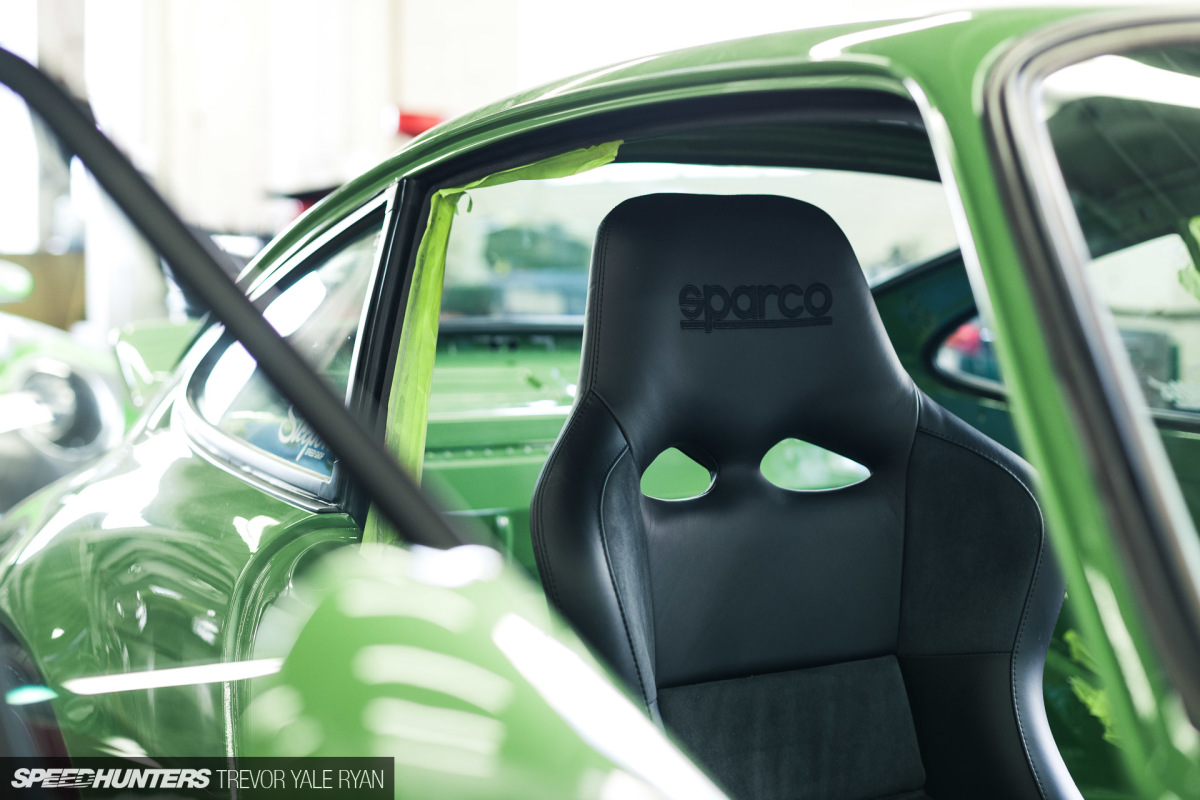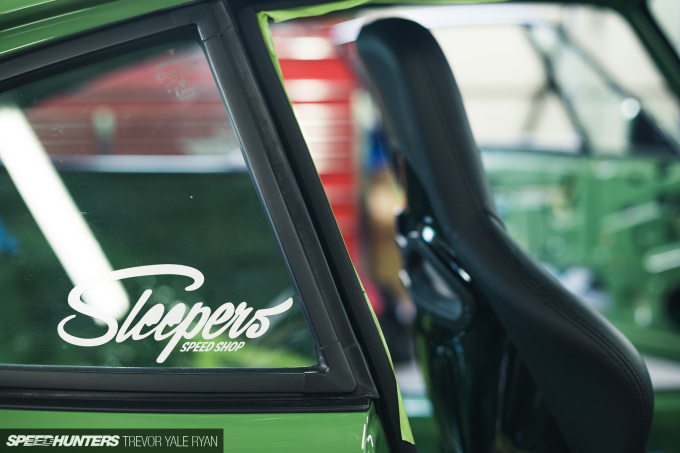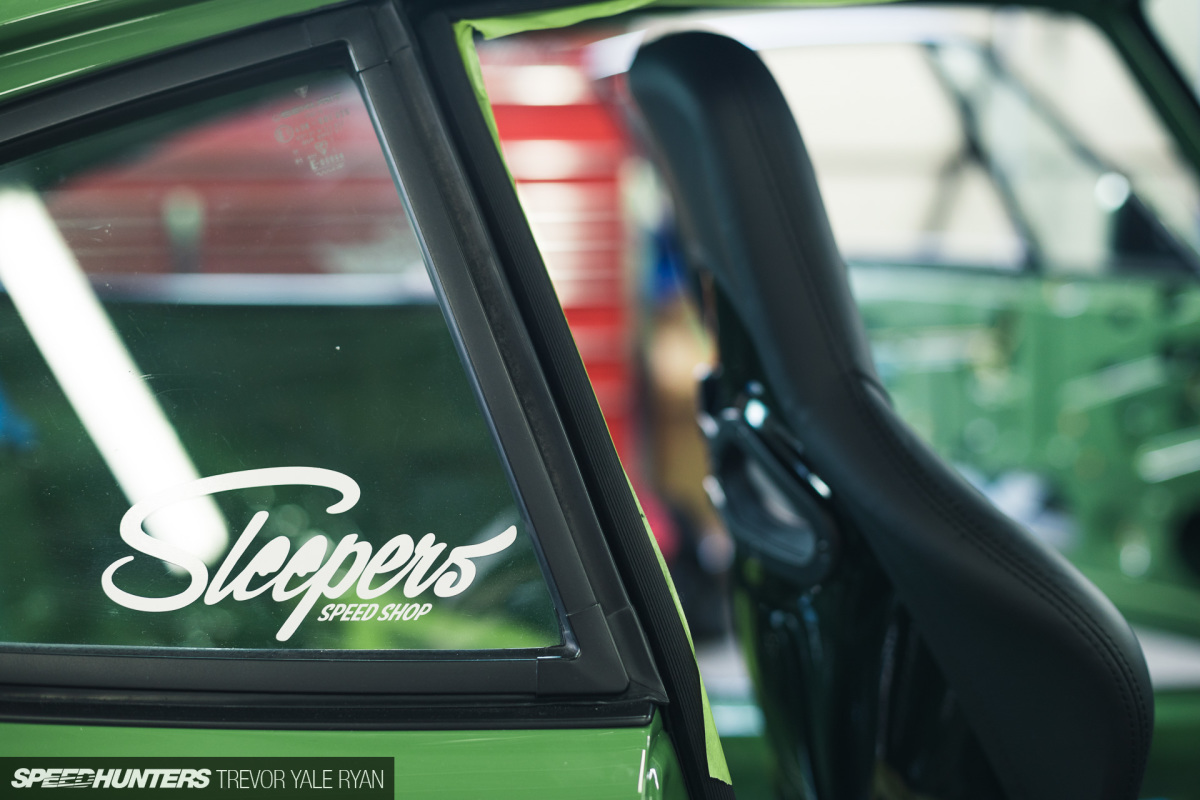 After this, the team had the seats fitted and things were moving along. Although the Sparcos and their mounts were ready for permanent installation, the guys needed to wait for the roll bar they previously fabricated to come back from powder-coating to keep things moving.
As with any build there are always blockers, but the effects of these bottlenecks become exponentially more stressful when everything is coming down to the last week before SEMA.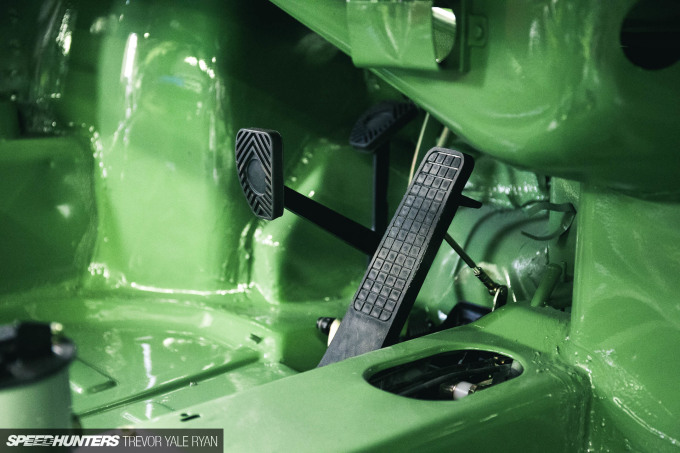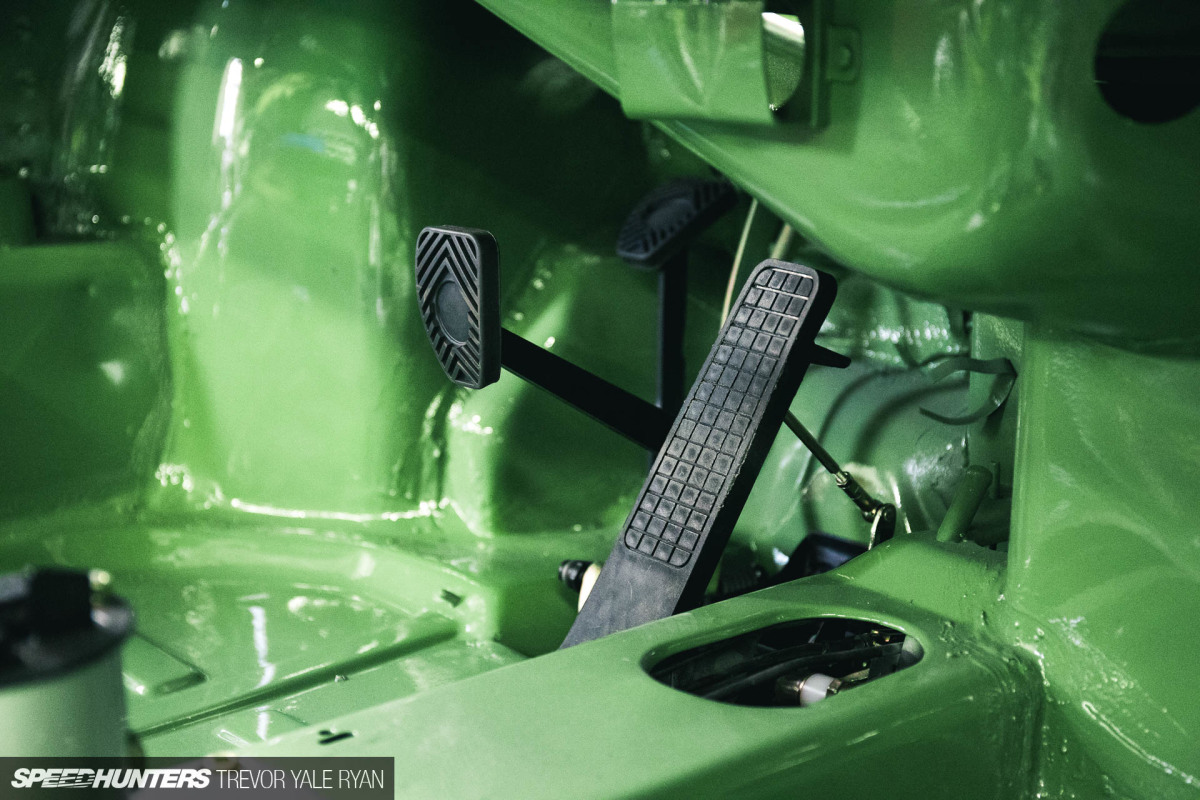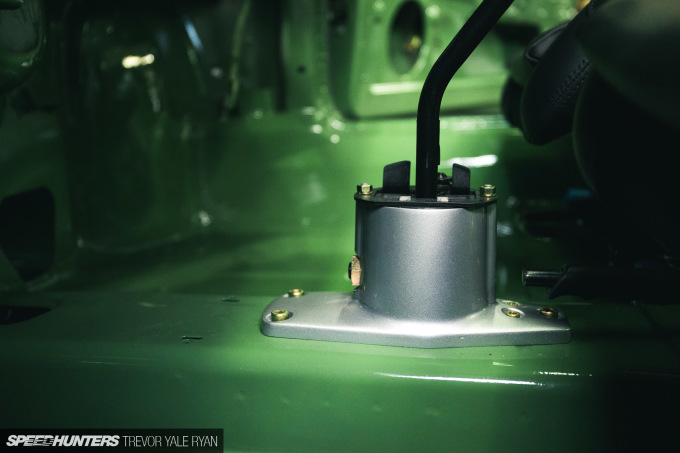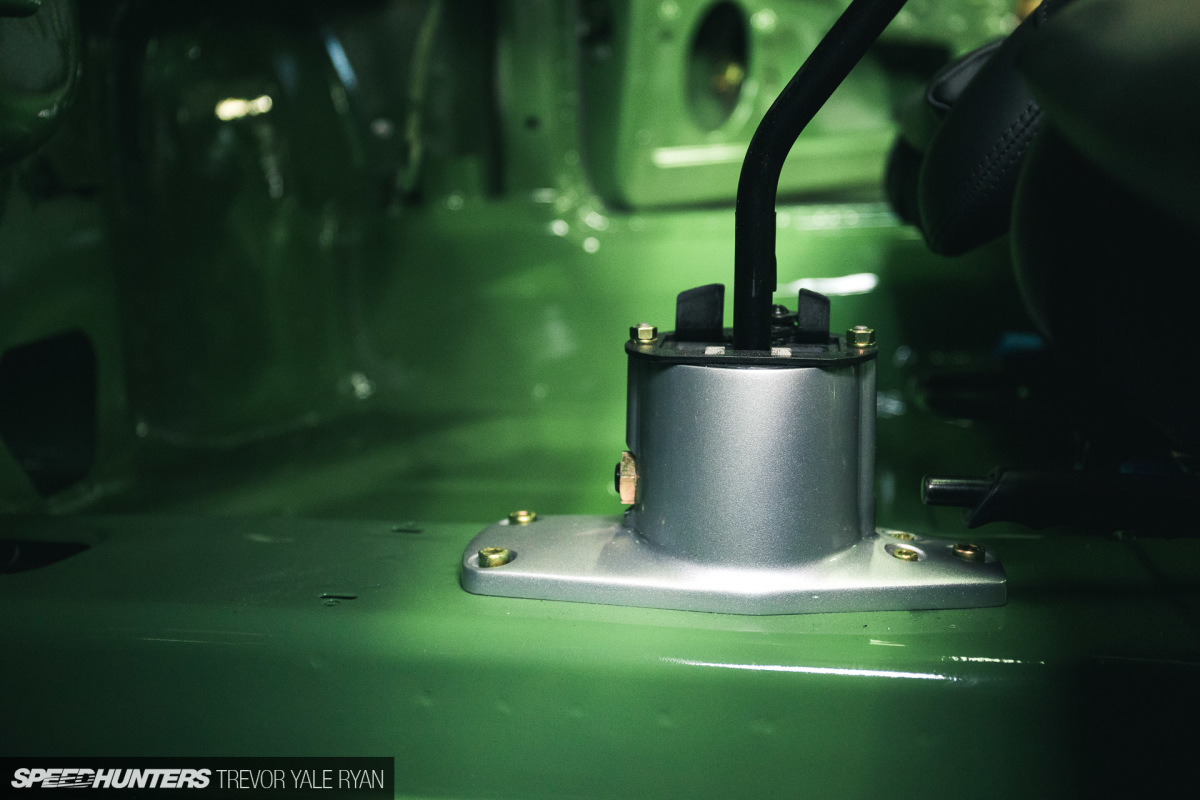 At least there isn't extensive interior work left to be done, as Ryan's opted to leave it barebones inside. The Sparco seats, steering wheel, and custom roll bar were all he wanted in the cockpit.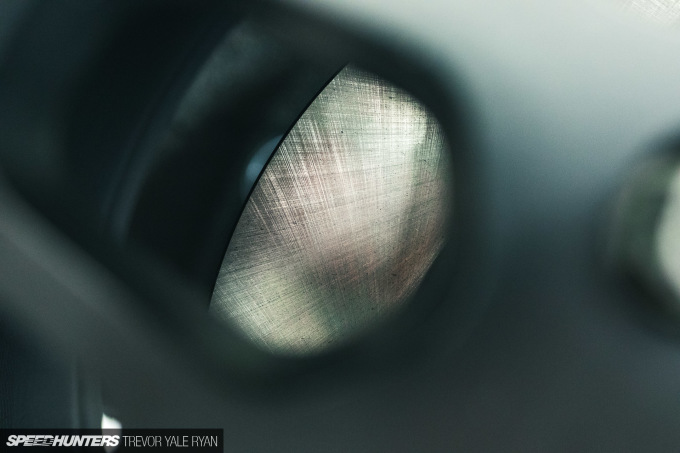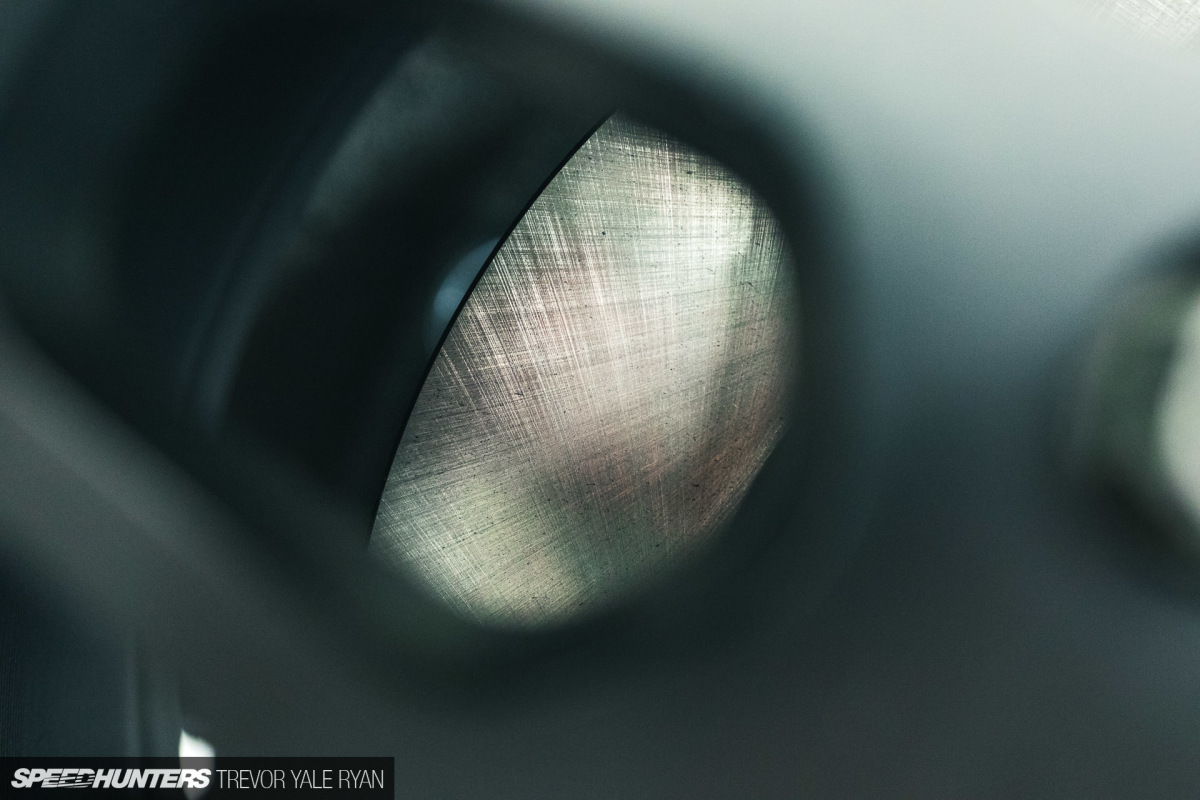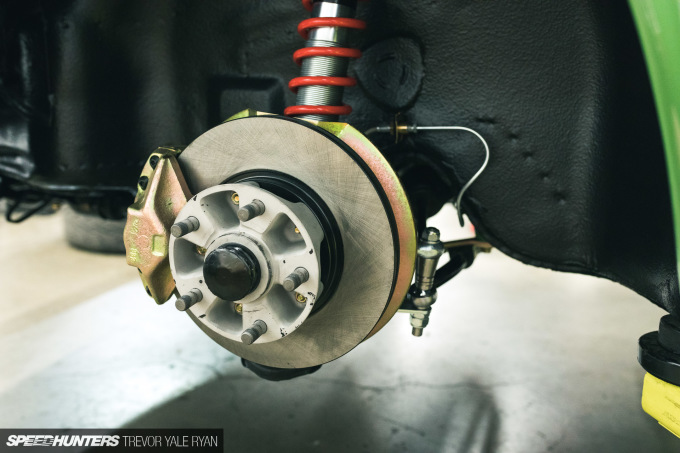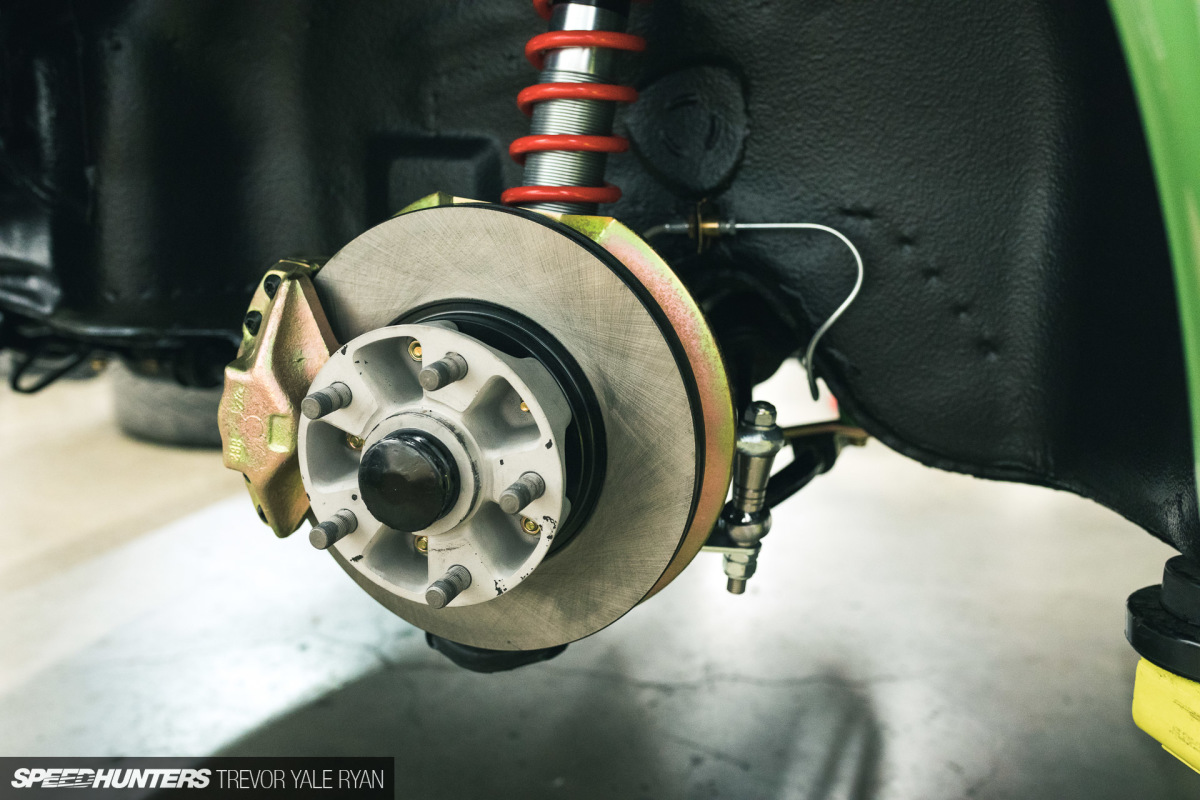 With the car back on the lift I took a minute to check out the Eibach adjustable coilovers that have gone in front and rear, completely replacing the factory torsion bar setup. Eibach's adjustable sway bars have been installed as well to allow fine-tuning of the suspension setup down the road.
You'll also notice that the factory brake setup has been retained, with everything rebuilt instead of replaced. It's cool to see this level of attention going into select factory parts that don't necessarily need to be upgraded, rather than throwing an entire parts catalog at the car.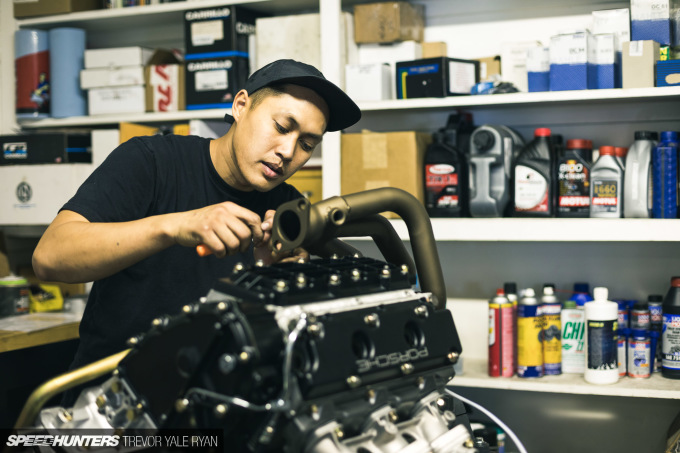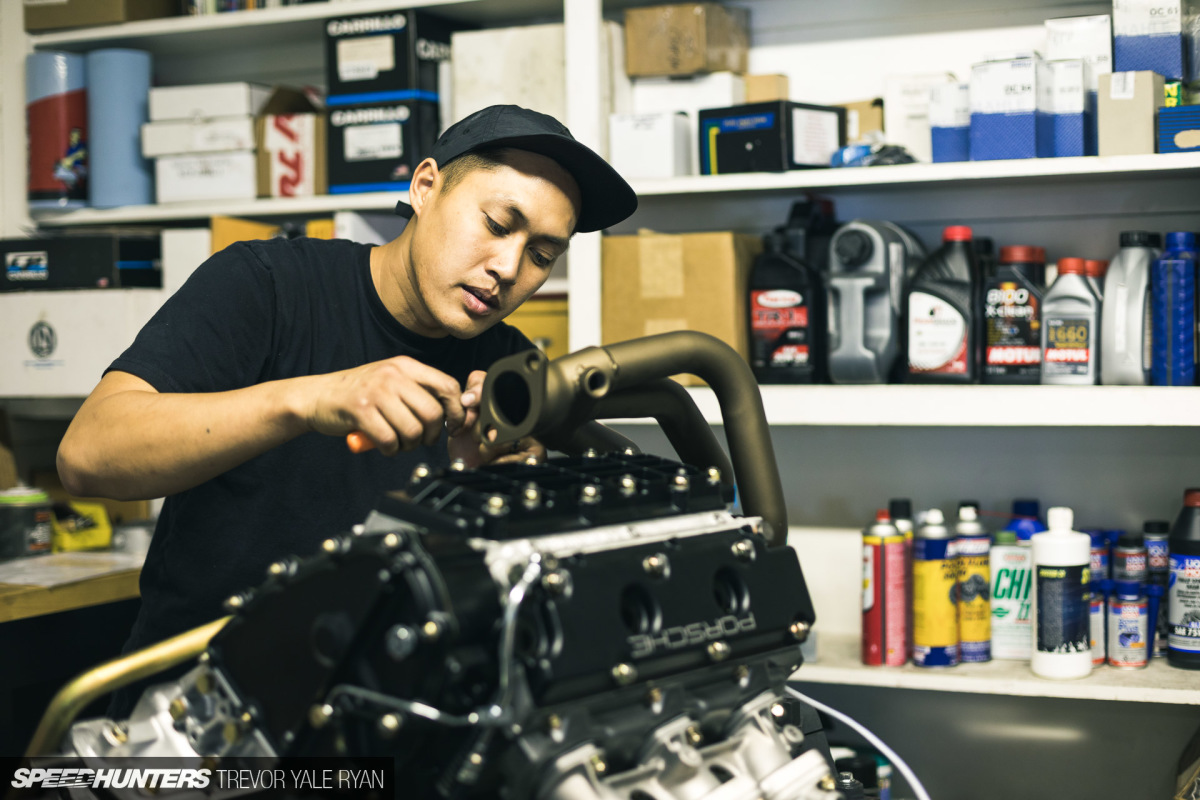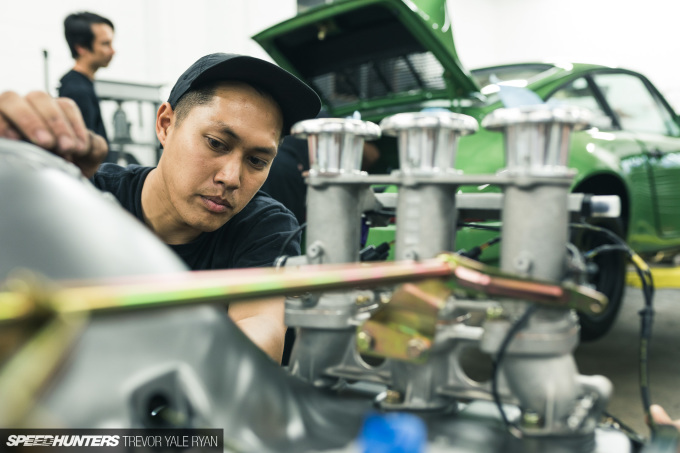 Checking back in with Francis, the engine was coming along nicely with the Borla Induction individual throttle bodies installed along with the MSDS headers. I was really excited to see the ITB setup on the motor, as the vast majority of Porsches – even built ones – are really lacking in this department. Shooting the engine bay of a Porsche is usually a totally underwhelming affair.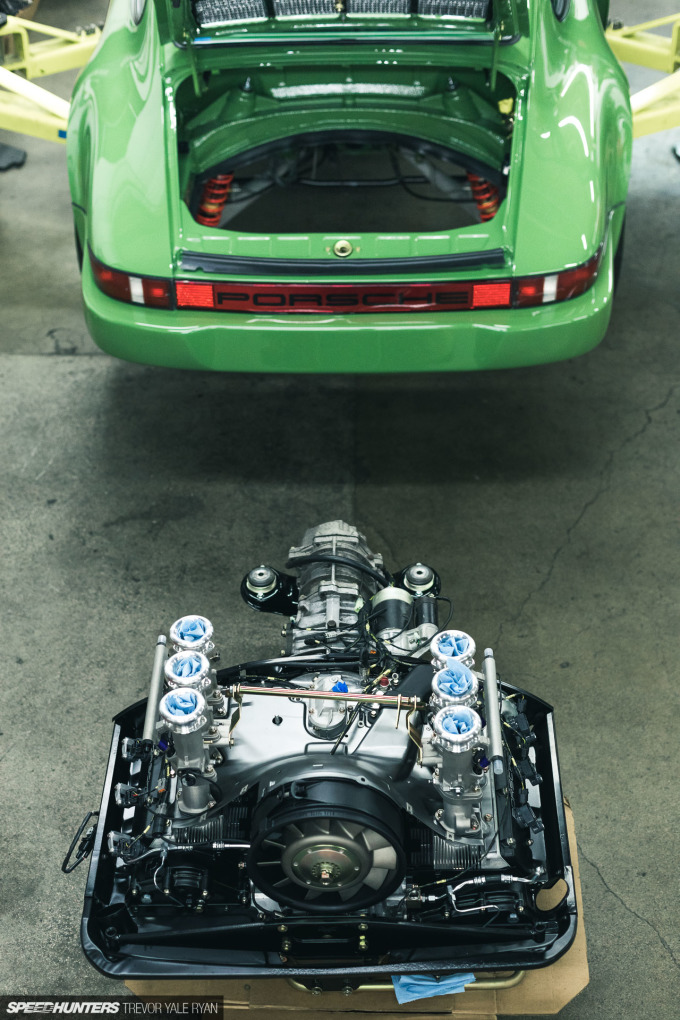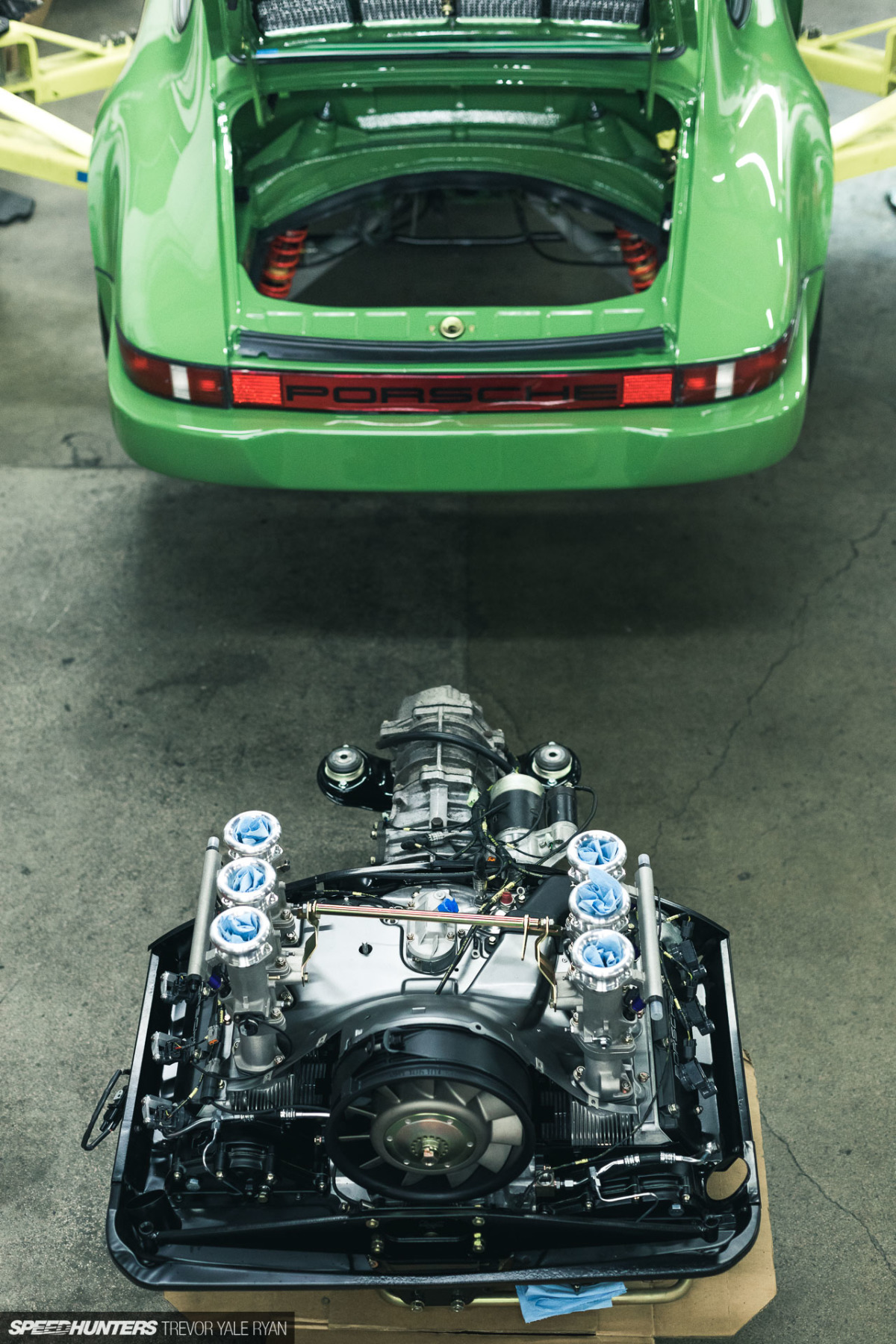 I had to step out for another shoot, but when I got back the motor had been finished off and the rebuilt gearbox — complete with a Quaife differential — was bolted up.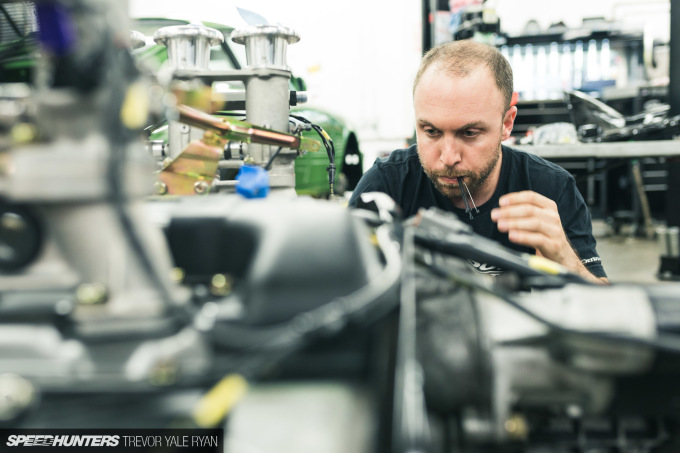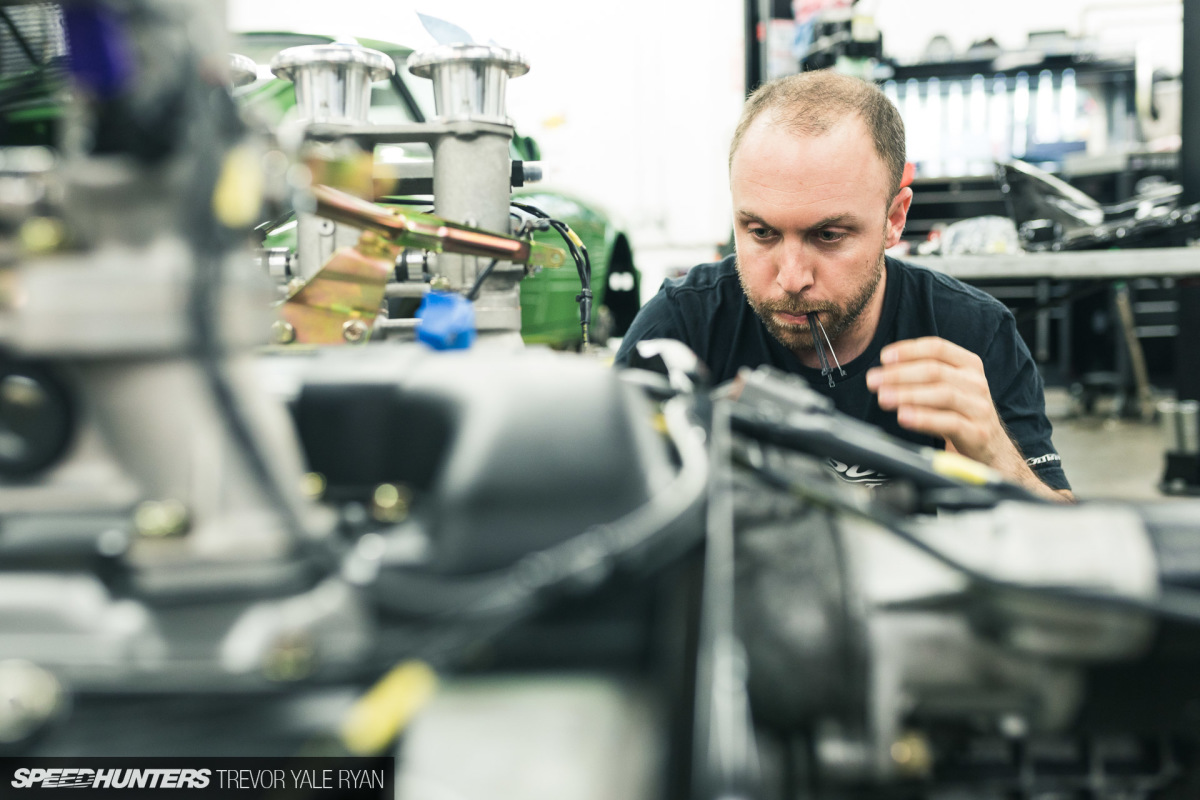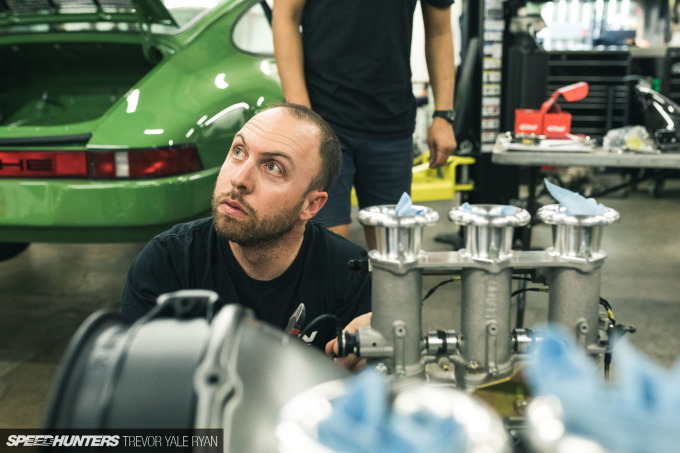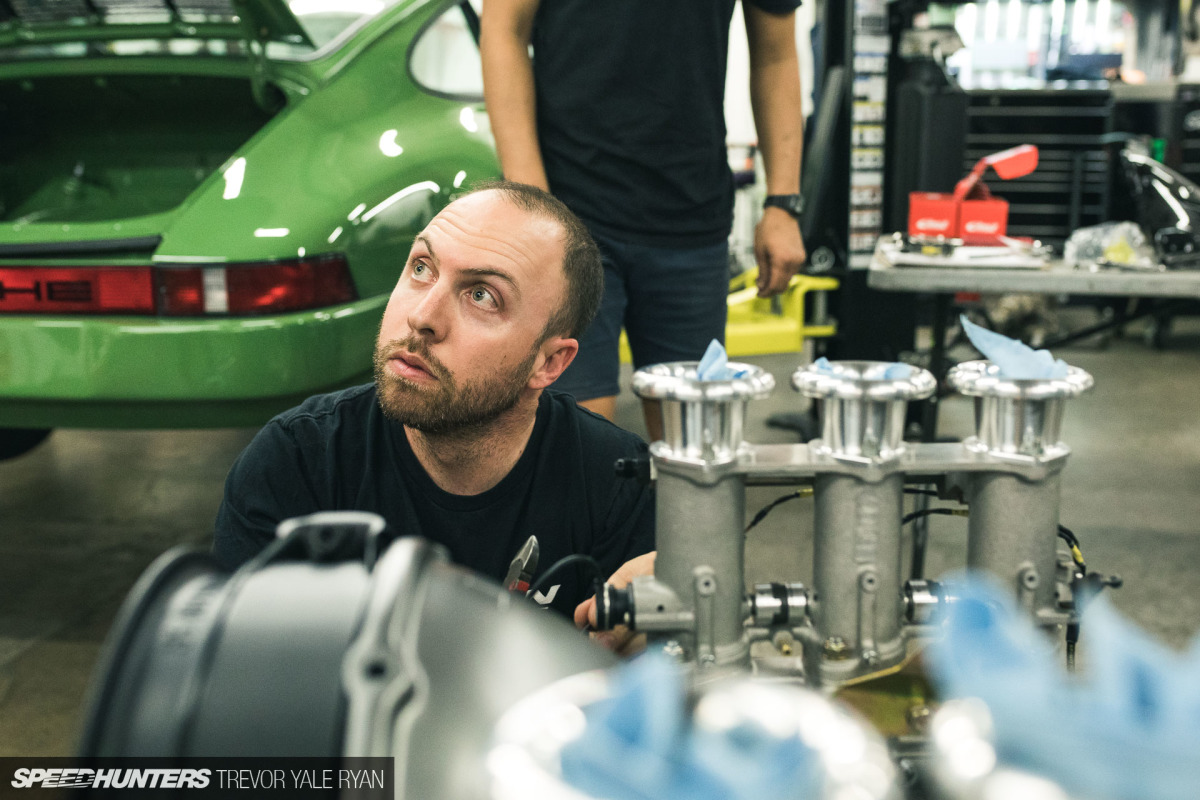 Ryan from RyWire had also shown up and was laying out his custom engine harness for the 3.0L, so I took a minute to chat with him about the brain of the engine.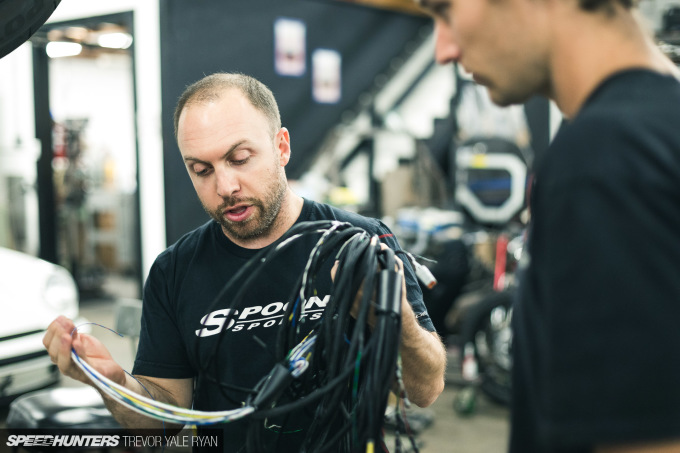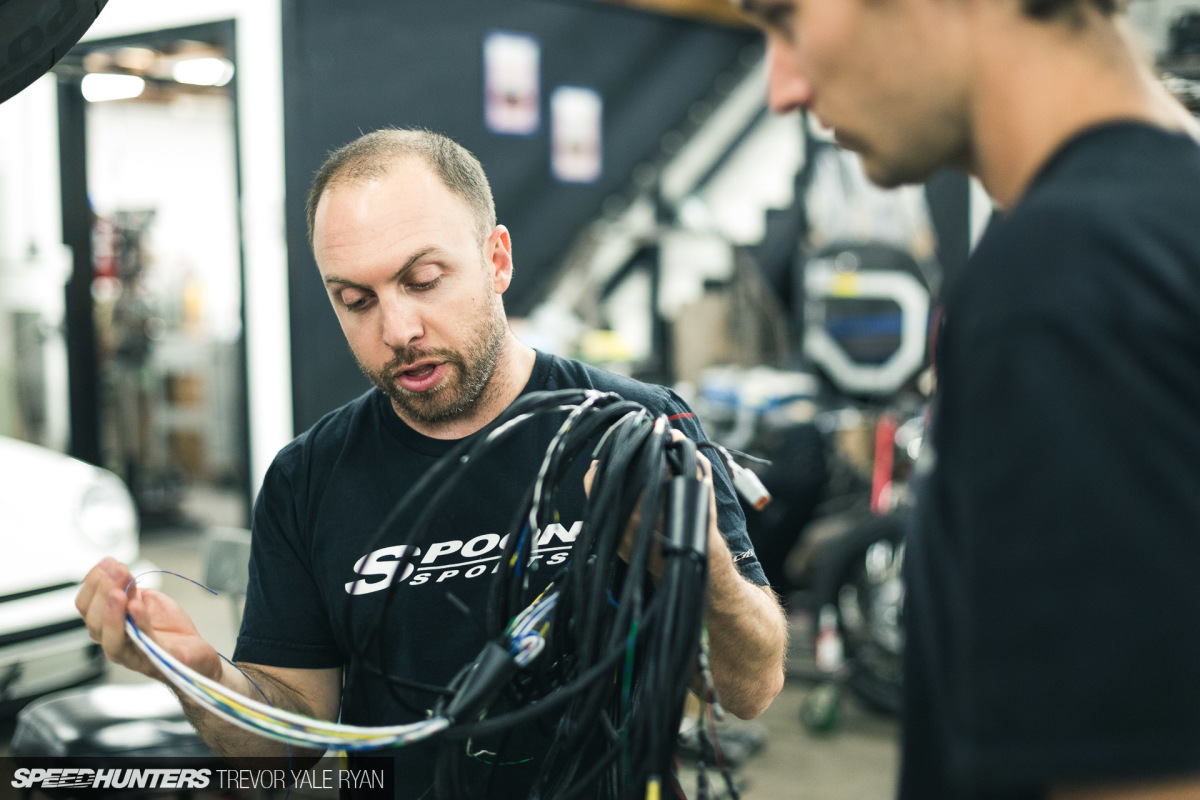 He told me that every sensor has been replaced and showed off the AEM Infinity ECU along with a solid-state box which replaces every single relay that you would normally find in the car in 1982. It's a highly tunable, simple and straightforward setup that comes only as the result of a built-from-scratch, mil-spec body harness that Ryan put together.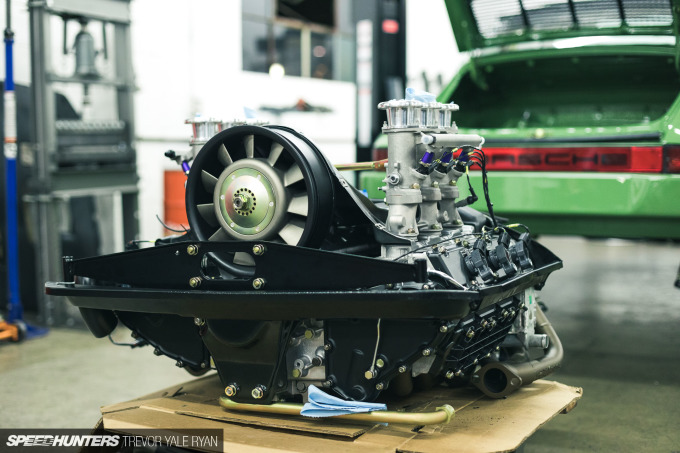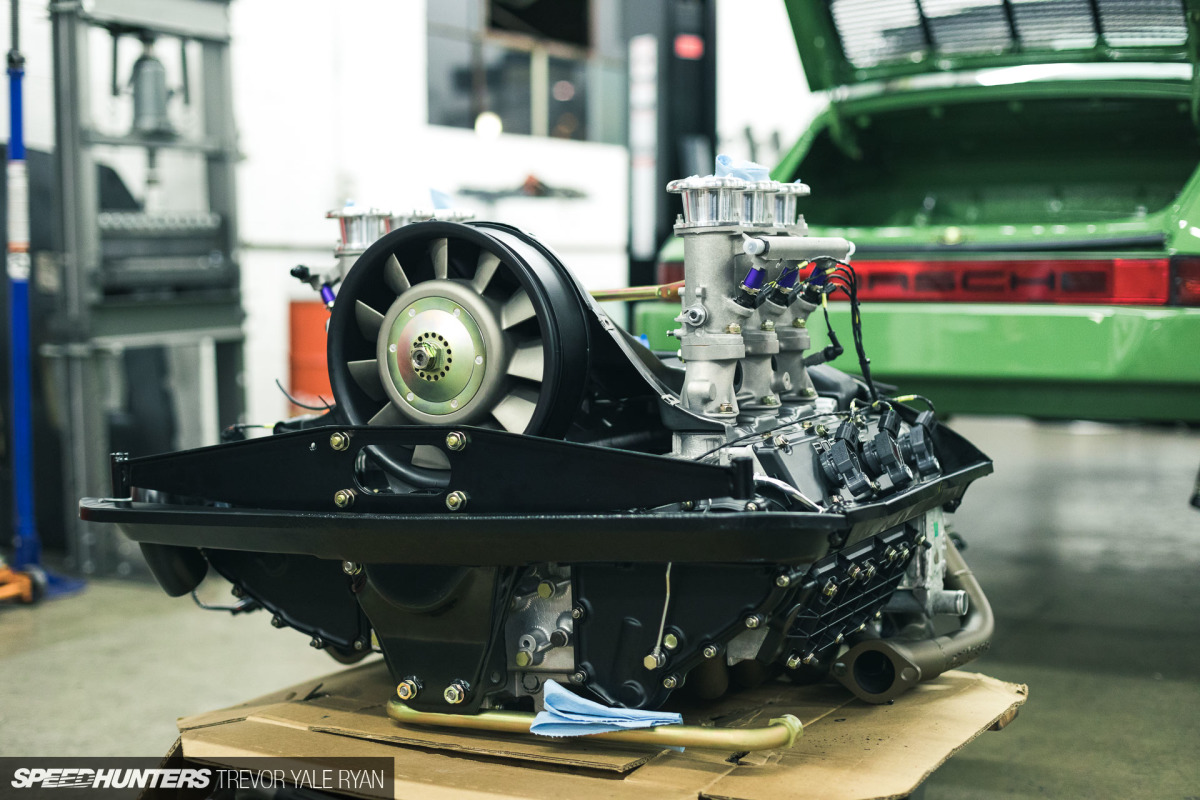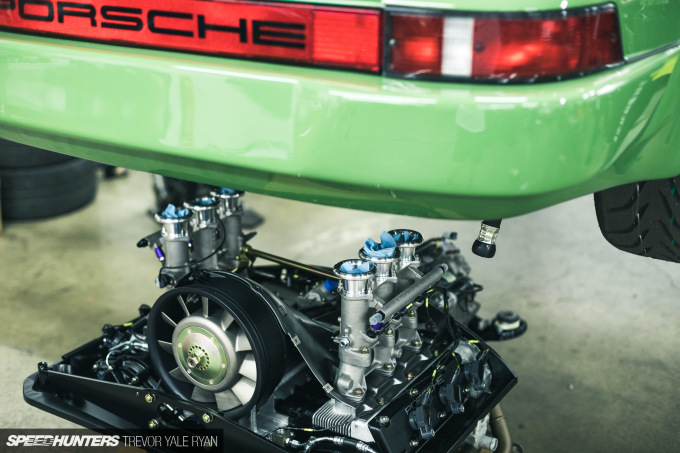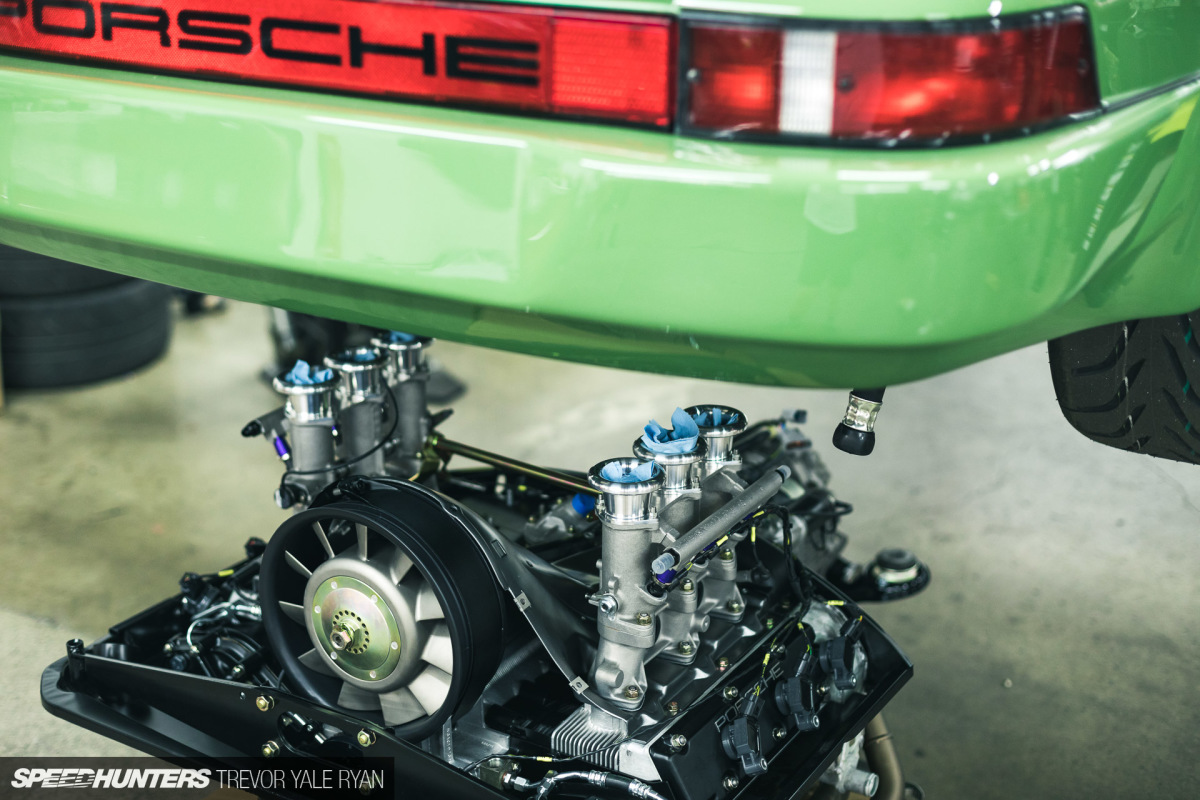 With everything lined out, the motor was ready for installation and Sleepers Speed Shop called it a day.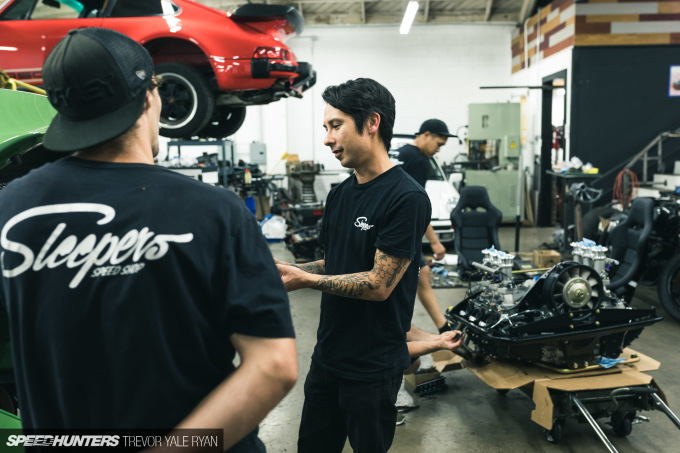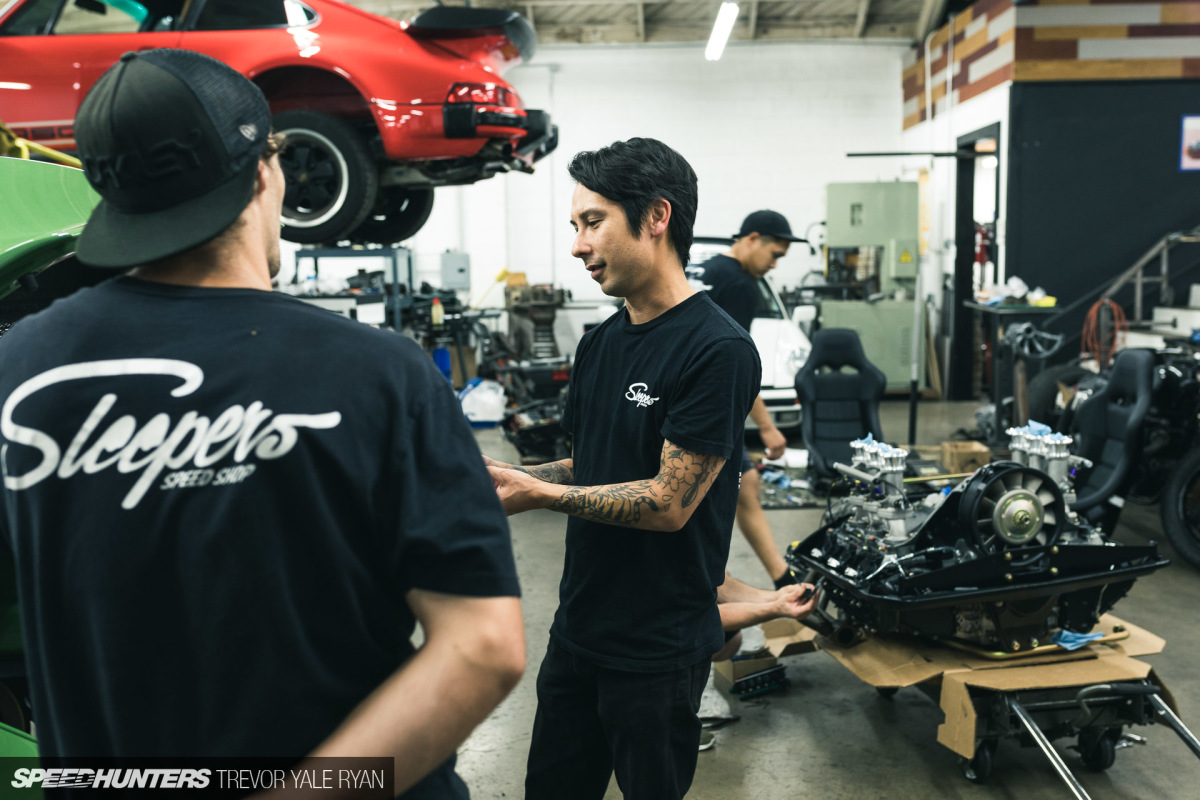 It was pretty incredible to see how far Sleepers came with the car during my brief visit, but these days are going by quickly. Really quickly.
Just six long days filled with caffeine and quick meals in the shop remain until the finished car will be parked up at the SEMA Show where hundreds of thousands of attendees will be admiring and scrutinizing everyone's hard work.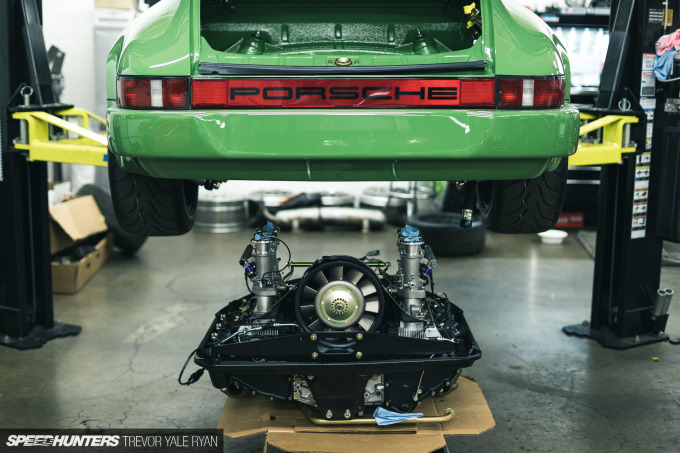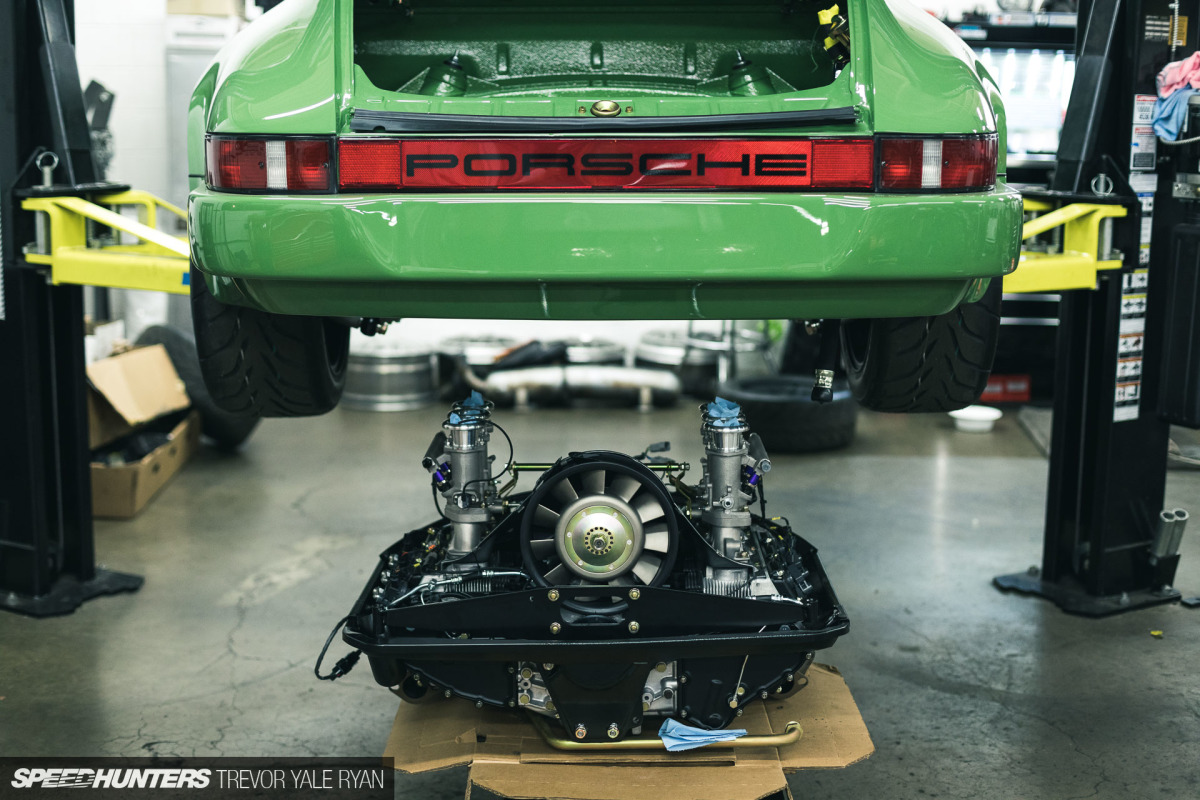 Really, though, this car was built to be driven. With this killer combo of modern underpinnings, I'll have to catch up with Ryan down the road and see how this classic 911 performs on the mountain passes in and out of LA.
As it's been built like no other Porsche, I'm sure it'll feel even more special than it looks.
Trevor Yale Ryan
Instagram: tyrphoto
TYRphoto.com