There's something quite compelling about seeing a car you happen to like very much, in a color that challenges your personal taste. Red is definitely one of them if we're talking about GT-Rs.
I've got nothing against red cars, but it's a color that just seems so unnatural when applied on a GT-R. There are, however, tuners in Japan that have sculpted their image around this unusual color for an R, and one of them is Matchless Crowd Racing, or MCR as they're more commonly known.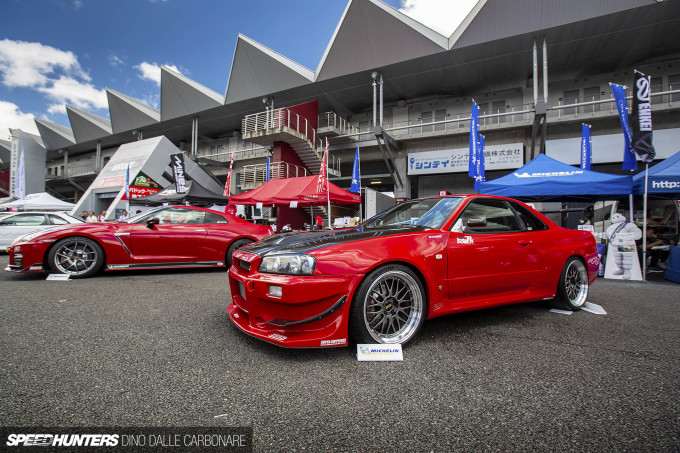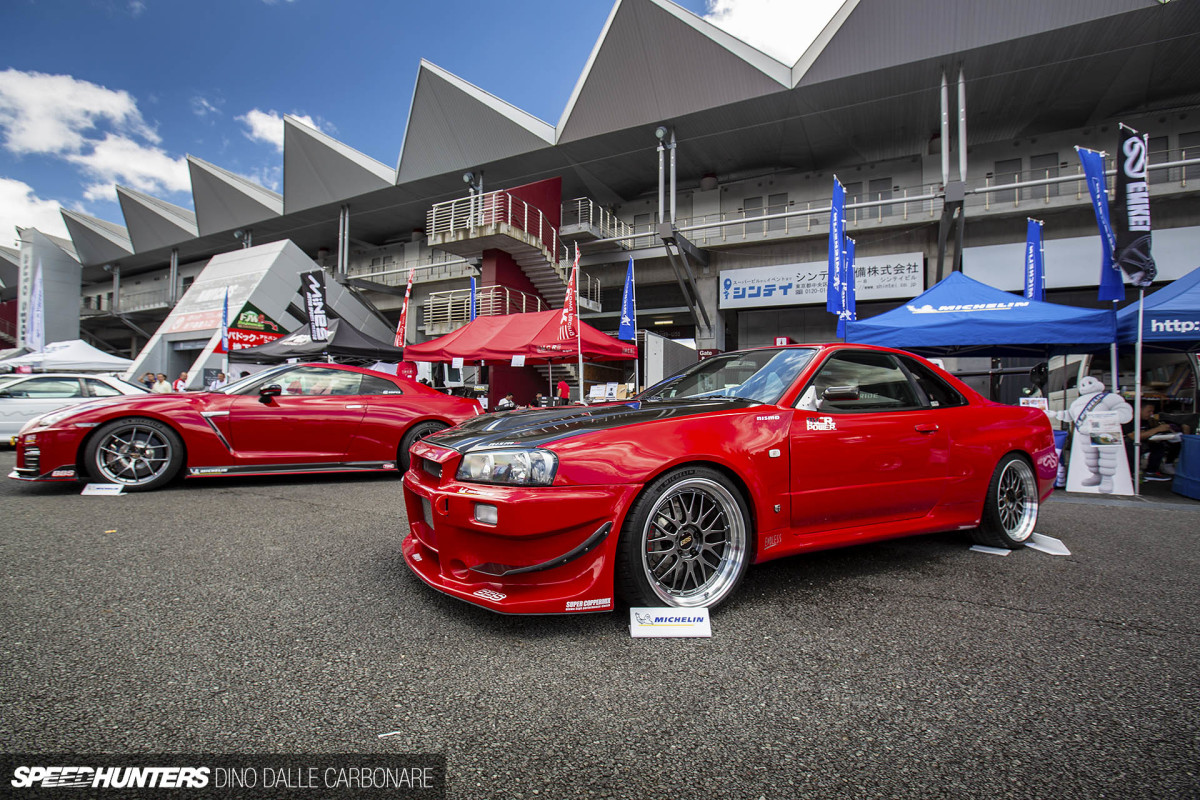 Ever since jumping on the BNR34 chassis, MCR's Kobayashi-san has stuck to red for all but one of his demo machines. The odd one out is a street-spec silver example that he still has and keeps among a sea of red cars.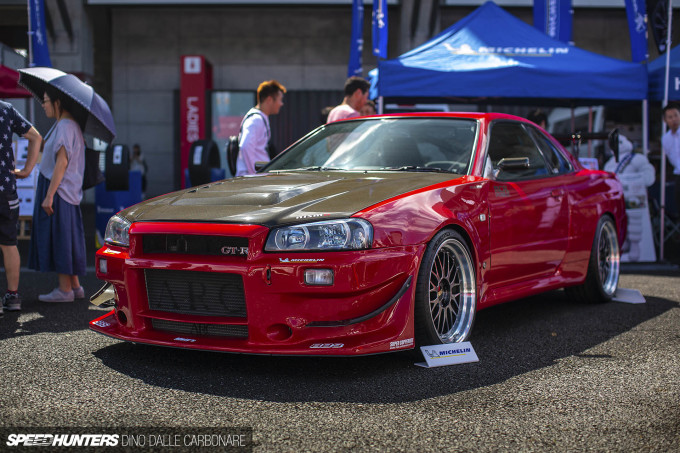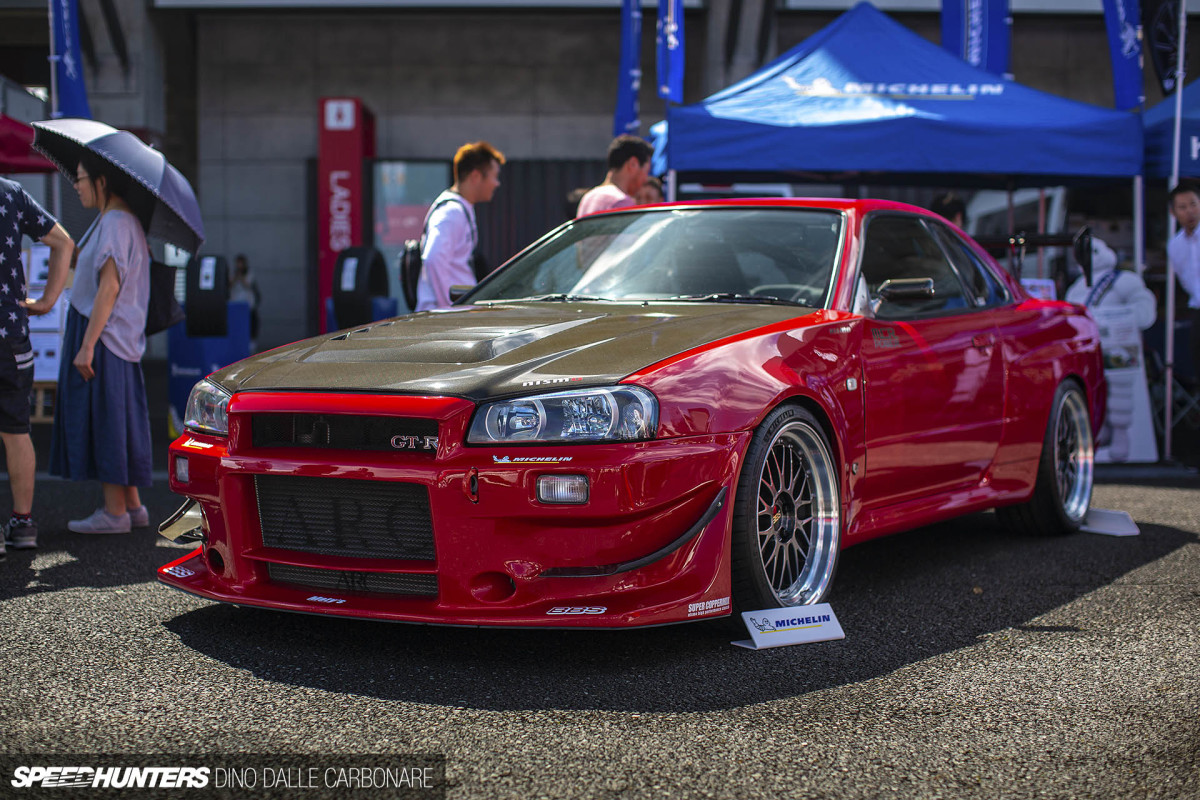 Seeing this particular car at R's Meeting the weekend before last brought back memories like you guys wouldn't believe. In the golden years, when the R34 GT-R was a current car in Nissan's lineup, MCR and Mine's were are at each other's throats trying to create the best possible example. Of course, the competition was friendly, we're talking about Japan after all, Kobayashi-san and Niikura-san having the upmost respect for each other.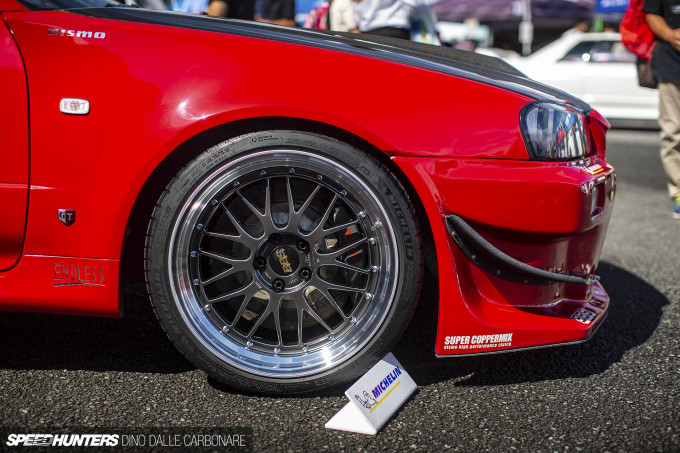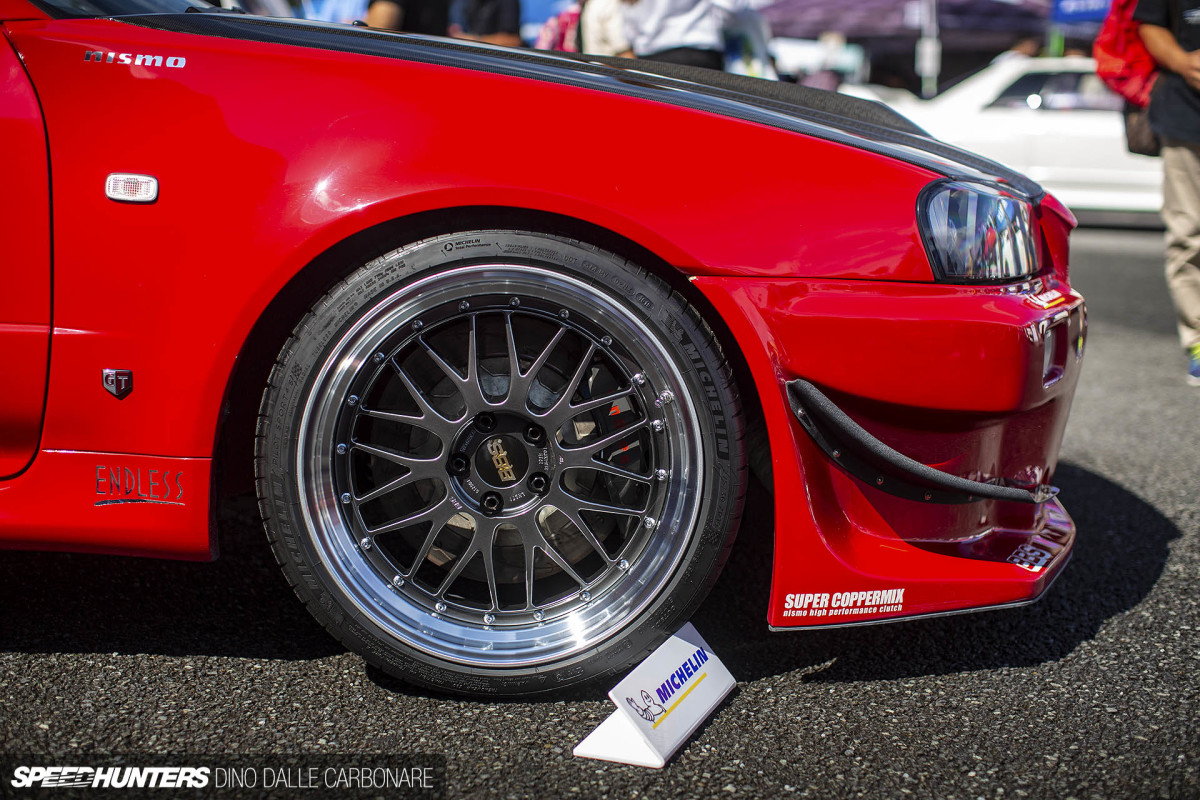 Both Skylines were very closely matched. The Mine's machine was a more basic interpretation of what the perfect all-round track R34 should be like, with only the important stuff upgraded and everything else left alone. MCR went a little more extreme; there was more focus towards a track setup, more weight shaved here and there, and more emphasis on outright power over response. Some of you may even remember my original feature on the car way back in 2012.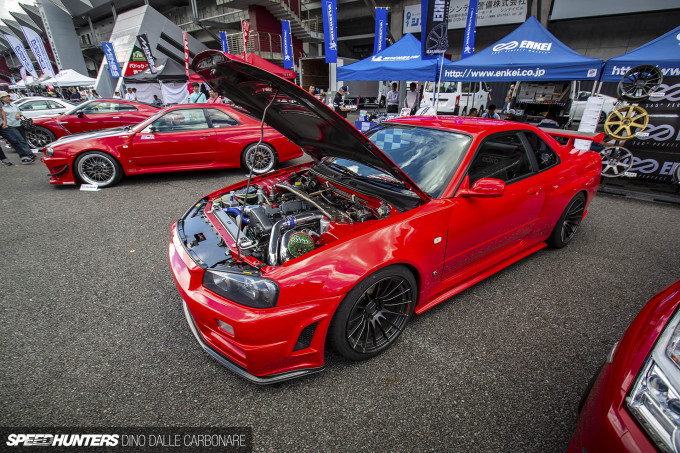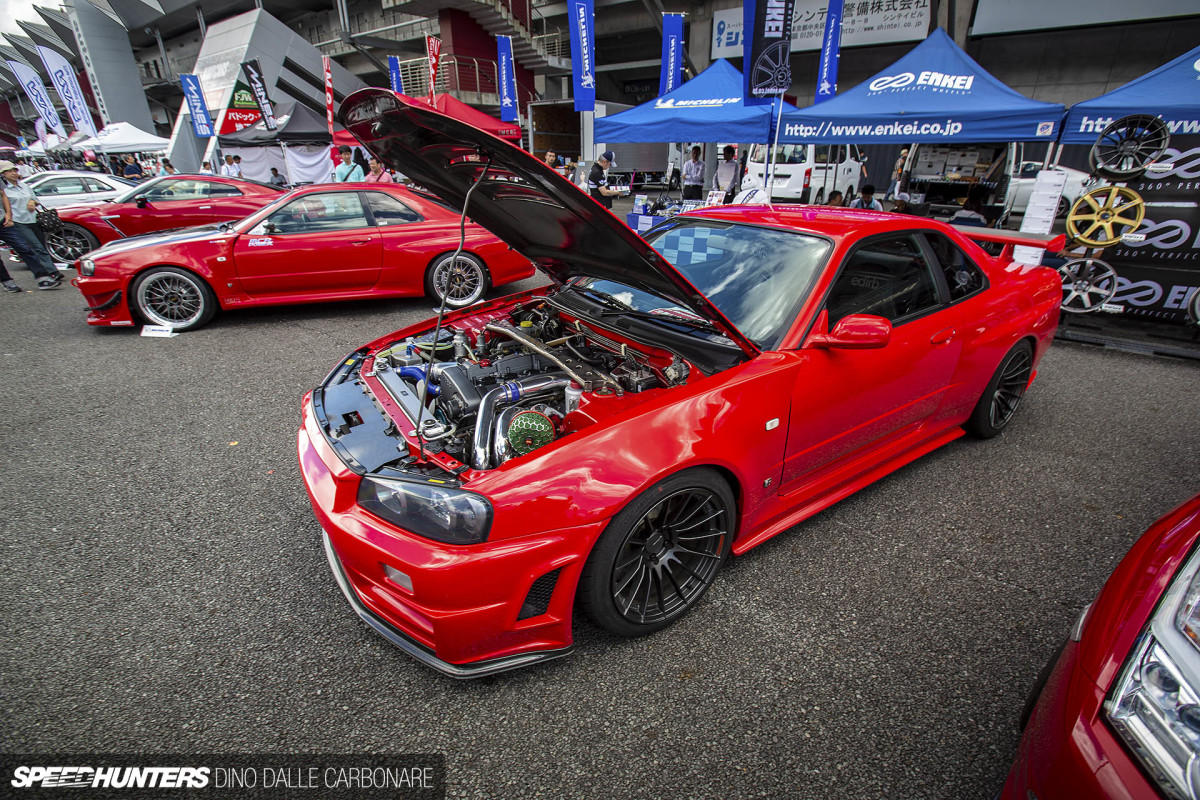 Parked next to the MCR Skyline in the Fuji Speedway paddock at R's Meeting was another red BNR34, almost identical in execution save for the Nismo aero over the MCR bumper. This car is a demo machine for RGF, a shop up in Nihonmatsu, Fukushima close to Ebisu Circuit, and set up by a close friend of Kobayashi. Like MCR builds of old, the RGF car sat on Enkei rims, in this case RS05RRs.
The engine tuning recipe is the same too, a 2.8-liter bored and stroked RB26, HKS V CAM system, and HKS's latest GTIII turbos, the bigger of the offering, which on a package like this can easily push 700hp with a very useable midrange. The absolute dream GT-R setup, for yours truly at least.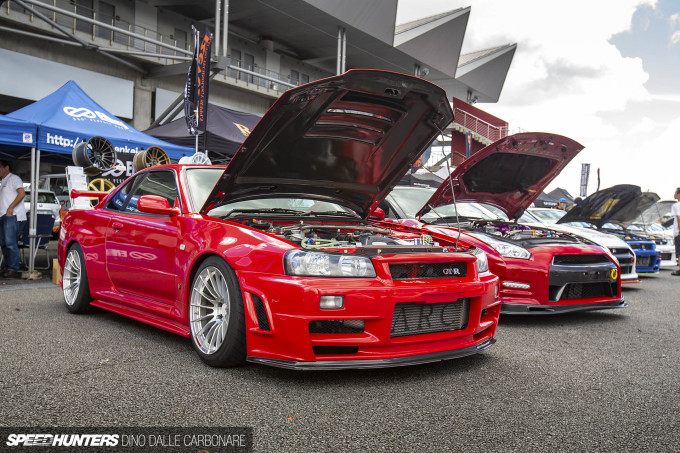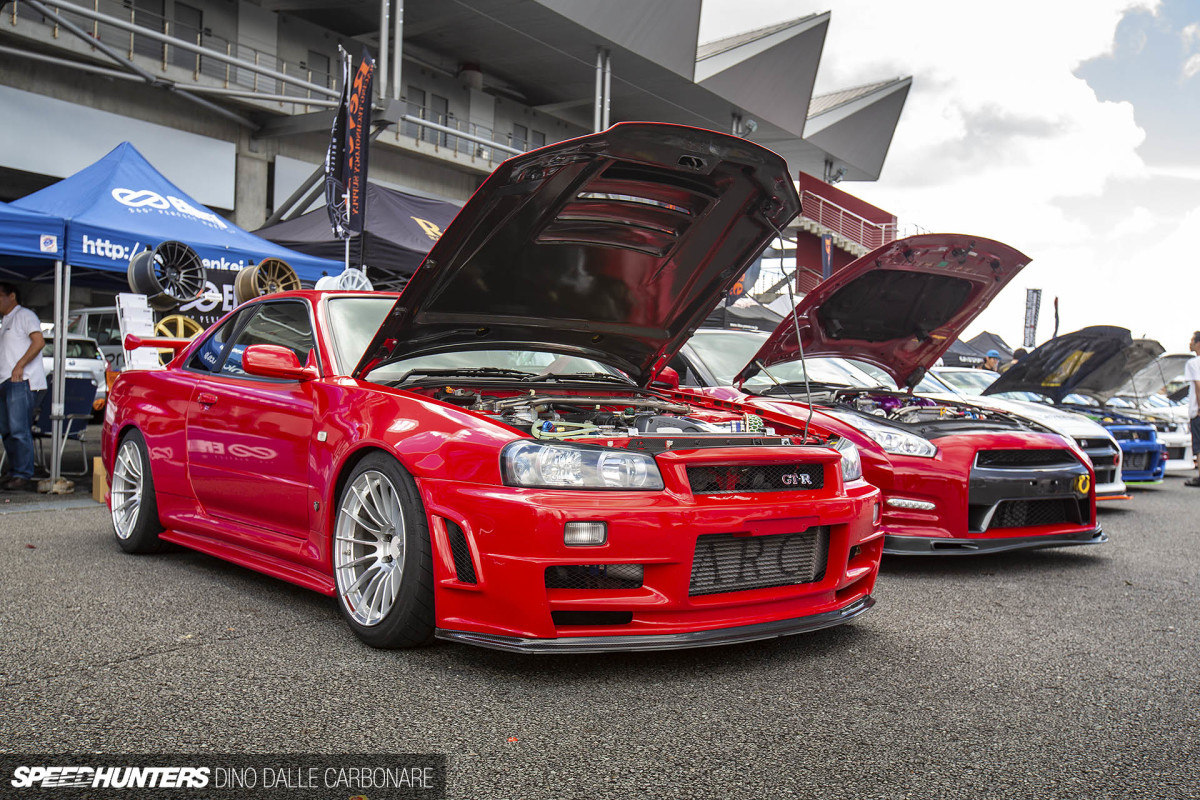 The two red R34s were sandwiched in by a pair of red R35s, a generation of the GT-R that seems to be better suited to the color red.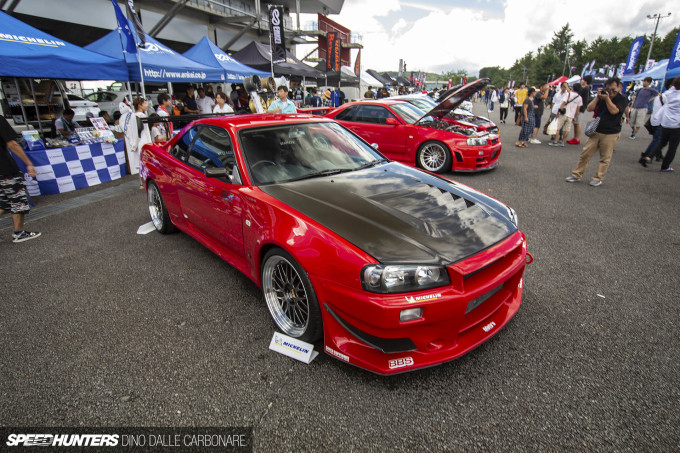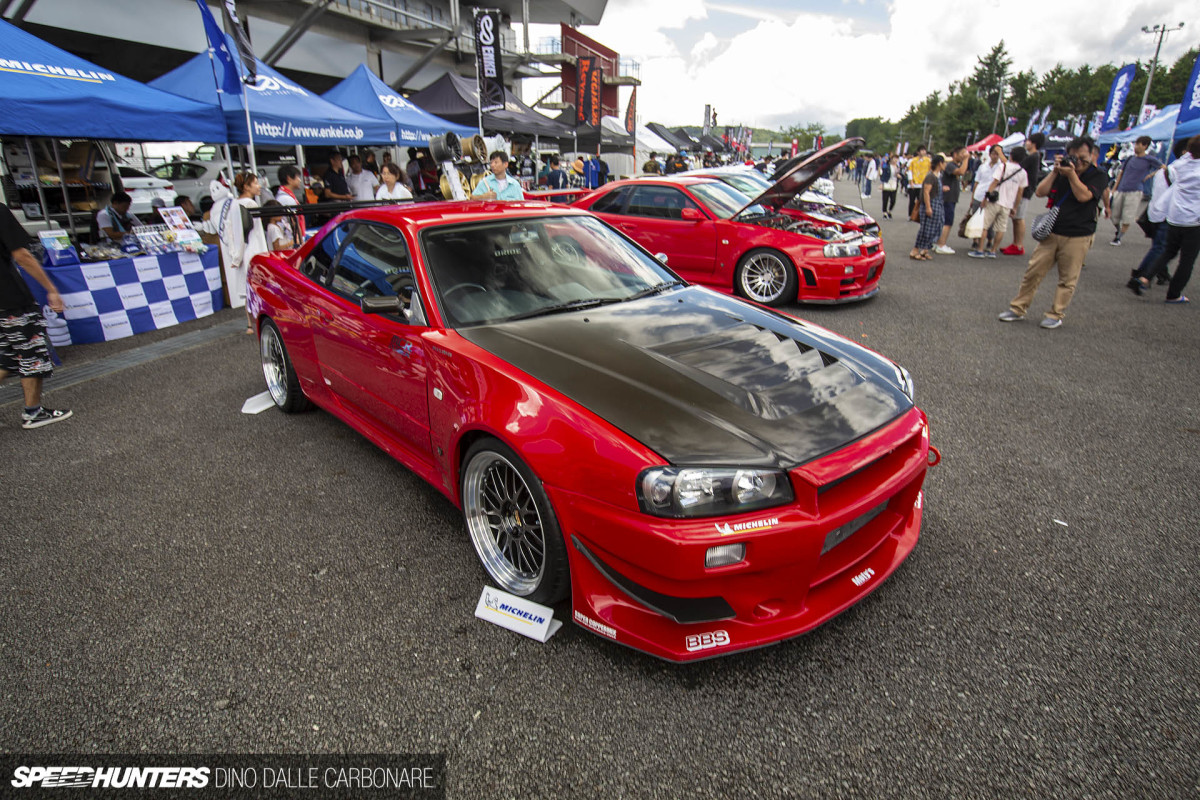 It was pretty cool to take some time looking around a true legend in the world of GT-Rs. I just wish MCR and Mine's got back into RB26 development and kept us all entertained again.
Dino Dalle Carbonare
Instagram: speedhunters_dino
dino@speedhunters.com