Heaven With A Capital R
Welcome to heaven. Well, heaven if you're into anything and everything GT-R related. And even if you aren't, I'm sure you're not going to complain about a whole lot of JDM goodness.
As summer slowly comes to an end, the local event calendar is starting to full up fast, so you can expect to see a whole lot more stories from Japan as the end of the year approaches. To start it all off is one of our favorite gatherings: R's Meeting.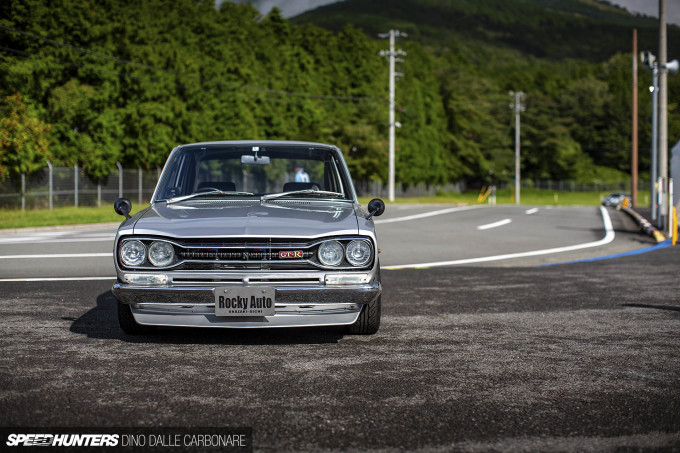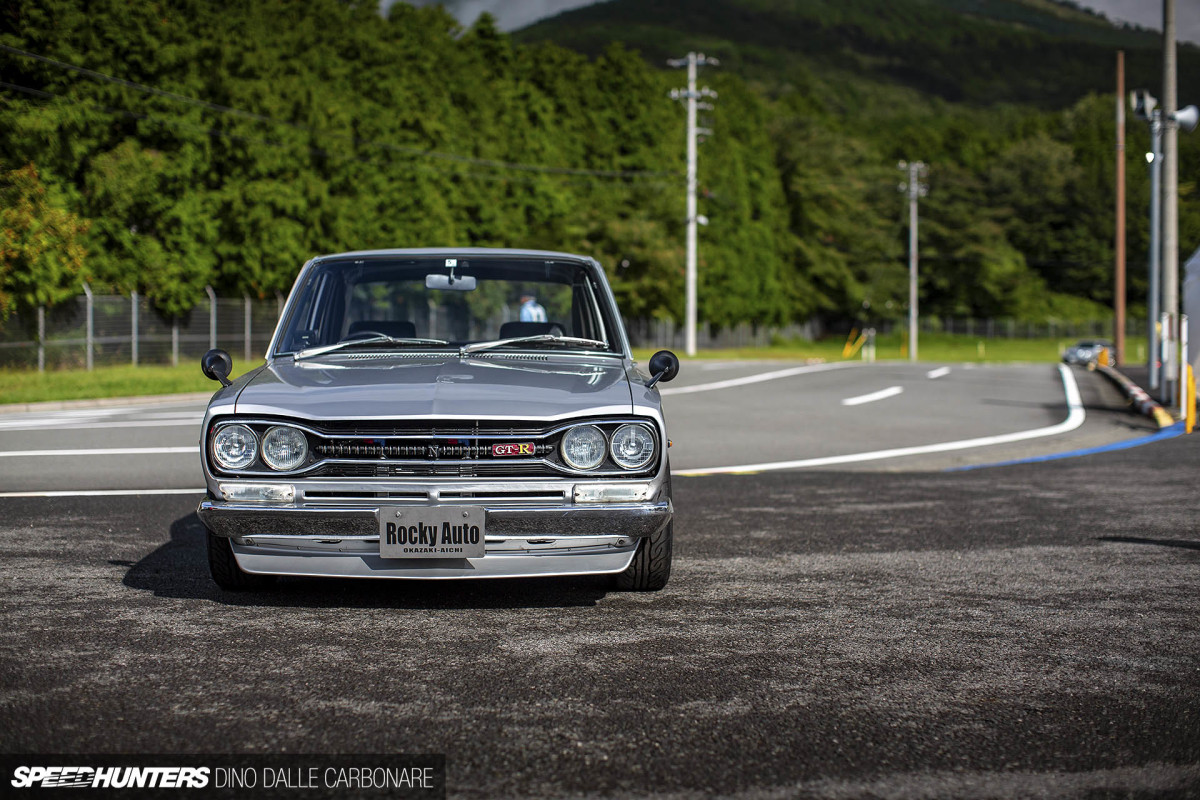 Organized by the folks at GT-R Magazine, this is the biggest event of its kind in the world. Seeing so many GT-Rs of all generations and states of tune at Fuji Speedway on Sunday was yet again totally overwhelming.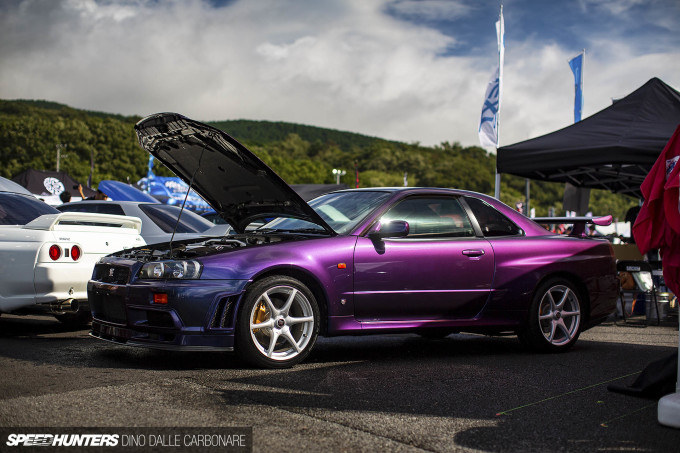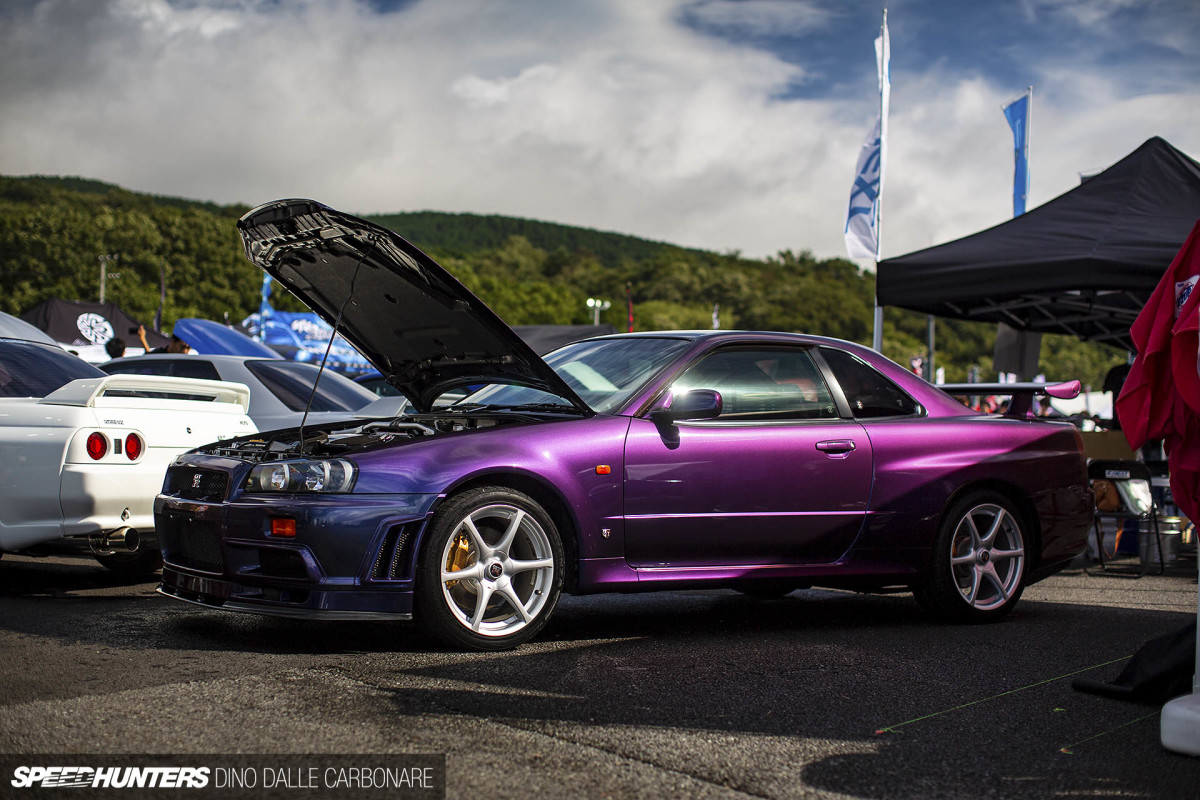 R's Meeting is ground zero for the GT-R enthusiast, RB and VR tuning, and of course style. This is where new products and new cars get shown and announced, and where people come to seek inspiration. There's a lot to digest, but for your benefit I'll be bringing you some pretty comprehensive coverage of the event, starting off with this initial gallery to set the scene.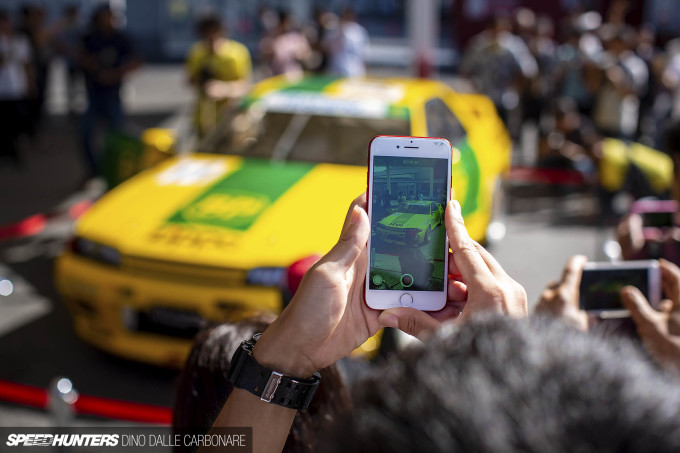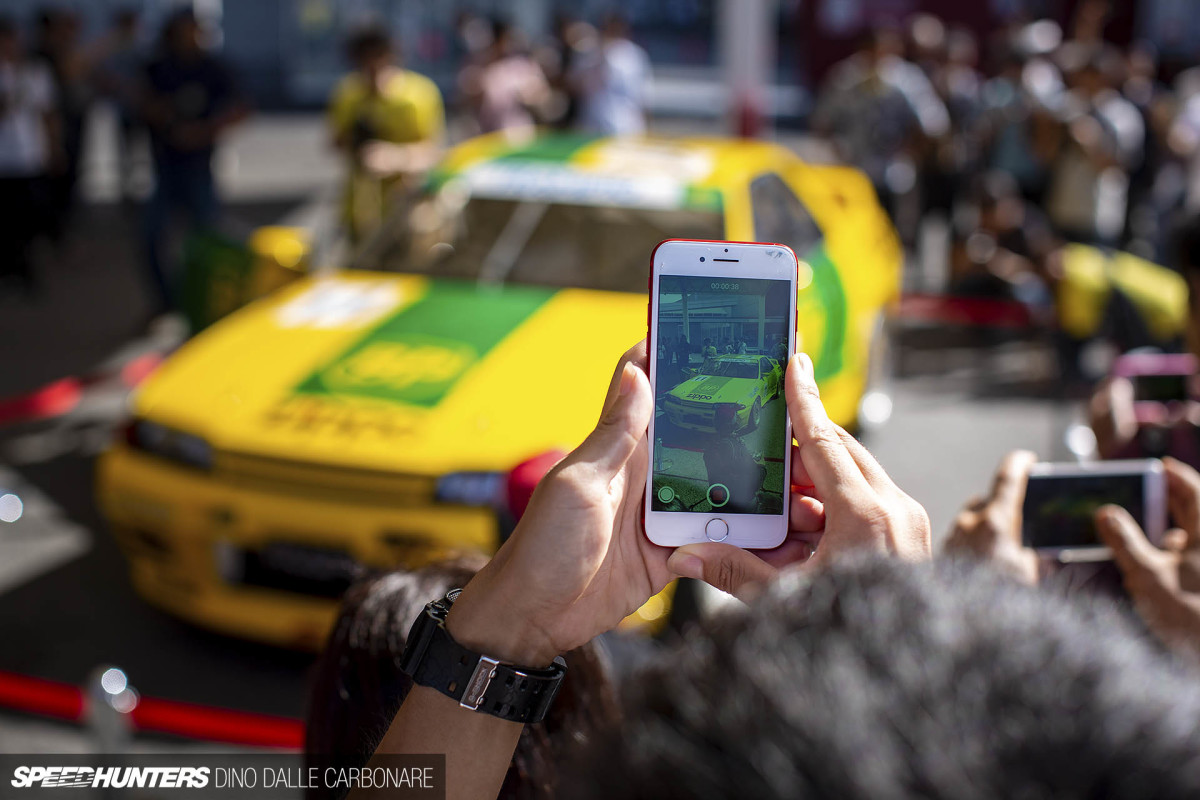 Even if this is a very small scene in the grand scheme of things, with a lot of the same cars, tuners and parts manufacturers participating, there's enough variation to keep the crowds coming back to R's Meeting year after year. Then again, you'd be silly to expect crazy new cars and massive differences in parts; everyone knows the GT-R world improves and evolves little by little, and that's the beauty of it. You can notice it, follow the technical solutions as they happen, and maybe try them out yourself if you like what you see.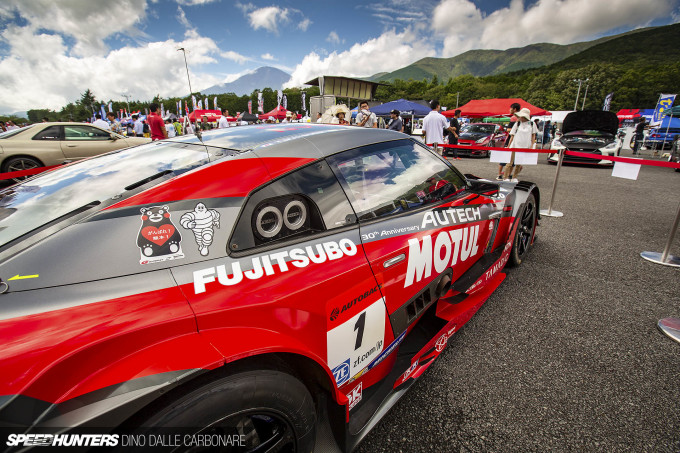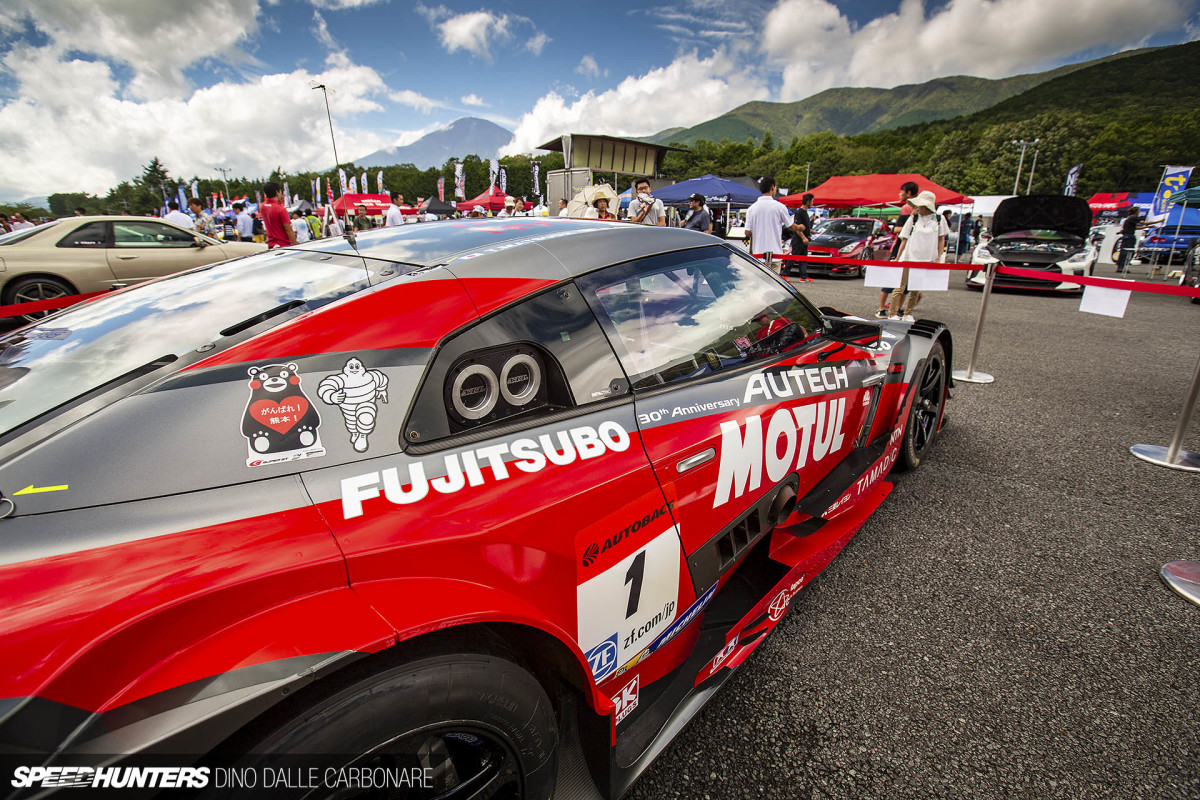 As always, Nissan brought some official support to the event by showcasing pretty much the entire Nismo line-up, as well as a few new and old race cars. Here's the N1 Motul-Nismo GT-R of Ronnie Quintarelli and Tsugio Matsuda from 2017.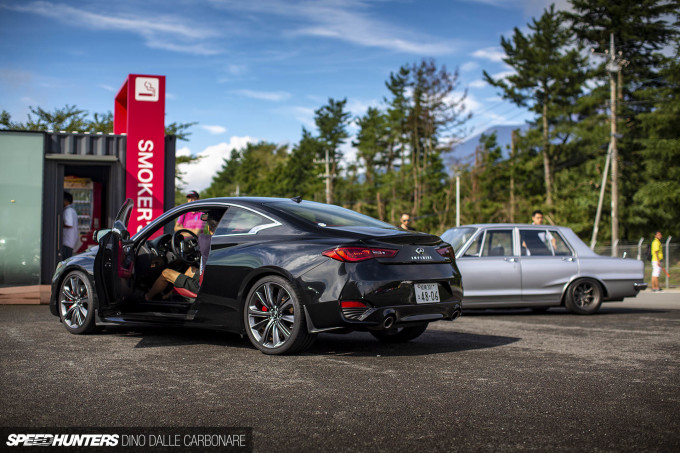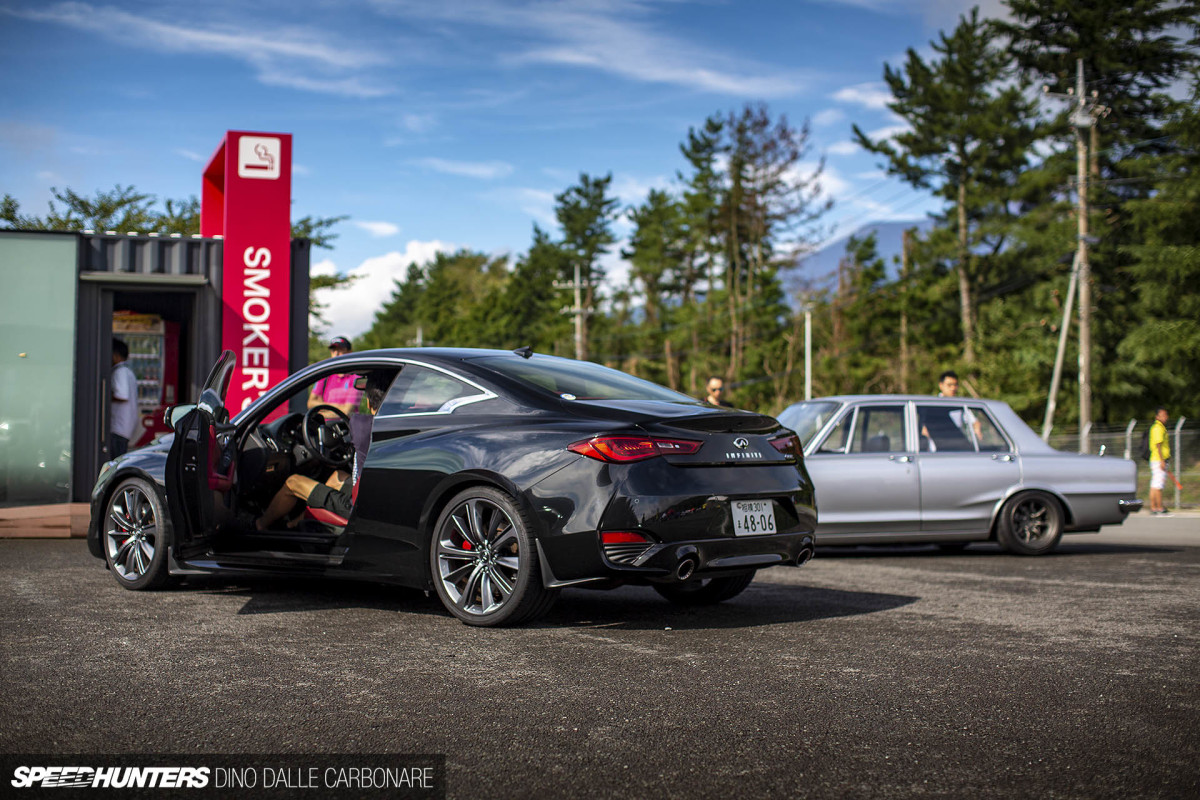 The first surprise of the day was seeing an Infiniti Q60S – what we could call the Skyline Coupe if Nissan offered the car in its home market. This is the hottest version of the sleek coupe, and it's powered by a 400hp 3.0L twin-turbo V6. It was obviously brought in as a parallel import, and was for a moment parked up next to Rocky Auto's PCG10; talk about a great 'now and then' representation of the lineage.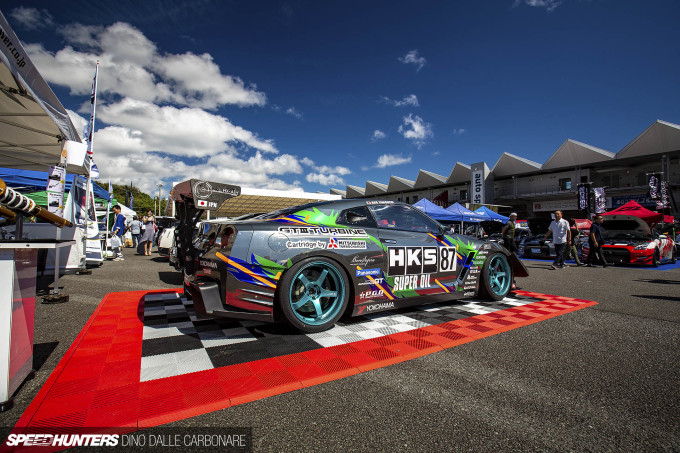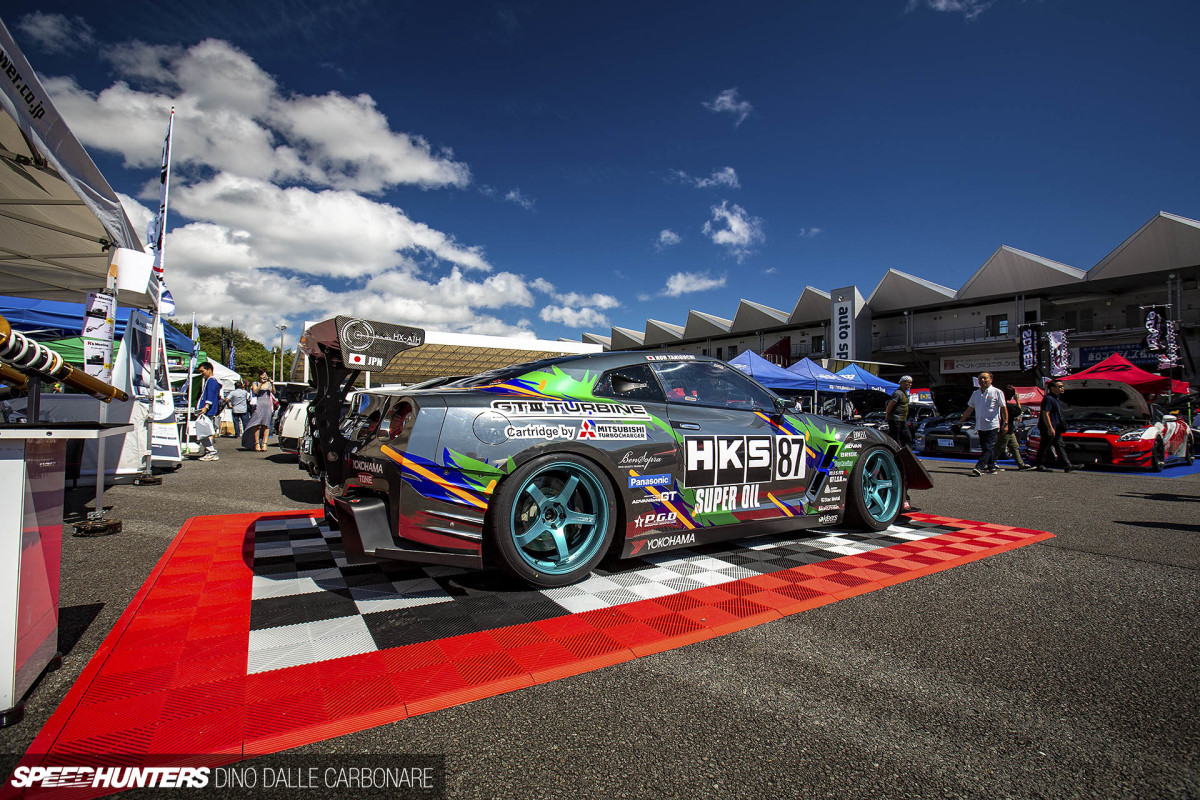 On arrival at the upper paddock area where the event is based, I first took a walk past every parked car and display to get a sense of what was hot this year.
Of course, I couldn't pass up grabbing a few shots of the HKS GT-R 1000 time attack machine. The car is looking pretty fresh with a set of Yokohama GTs painted in a limited edition color that will only be sold through Yokohama Wheel's US distributor. There was another car with the same wheels, let's see if you can spot it further down…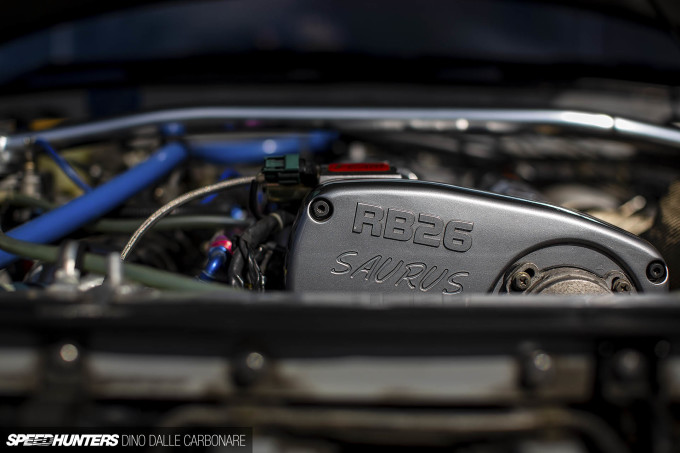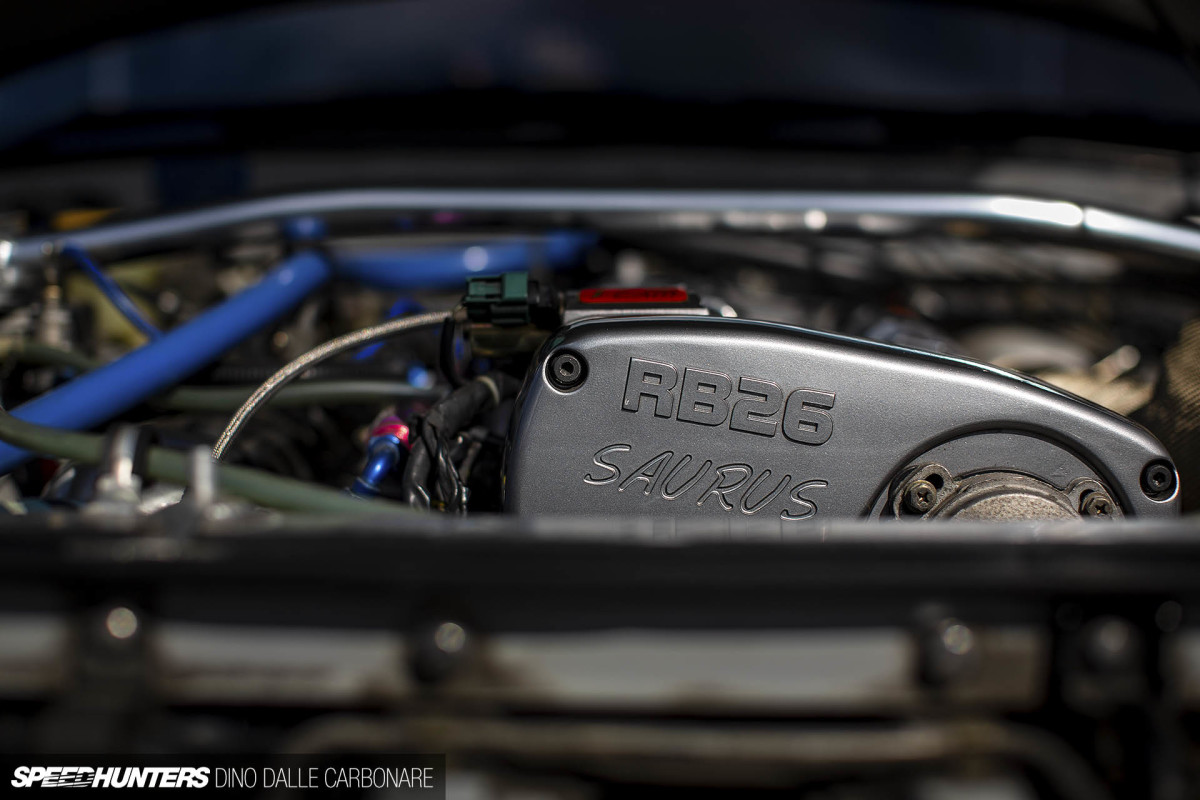 One of my upcoming spotlights from this event will be on a rather eye-catching R34 built by one of my all-time favorite shops: Garage Saurus. These guys were masters at building 8-second drag GT-Rs back in the '90s, and after going quiet for while they seem to be back doing what they love best – catering to demanding customers that put power above everything else.
Early in the morning, GT-R Magazine photographers were out on track snapping away at an organized parade lap of cars. There must have been at least 100 GT-Rs on the Fuji circuit at one point.
The Best Is Never Far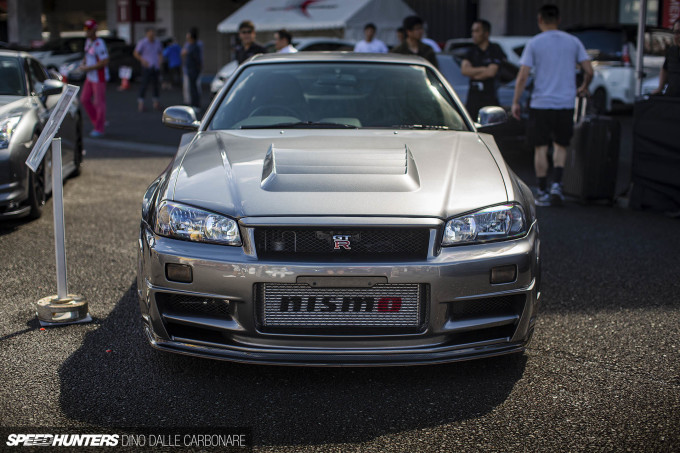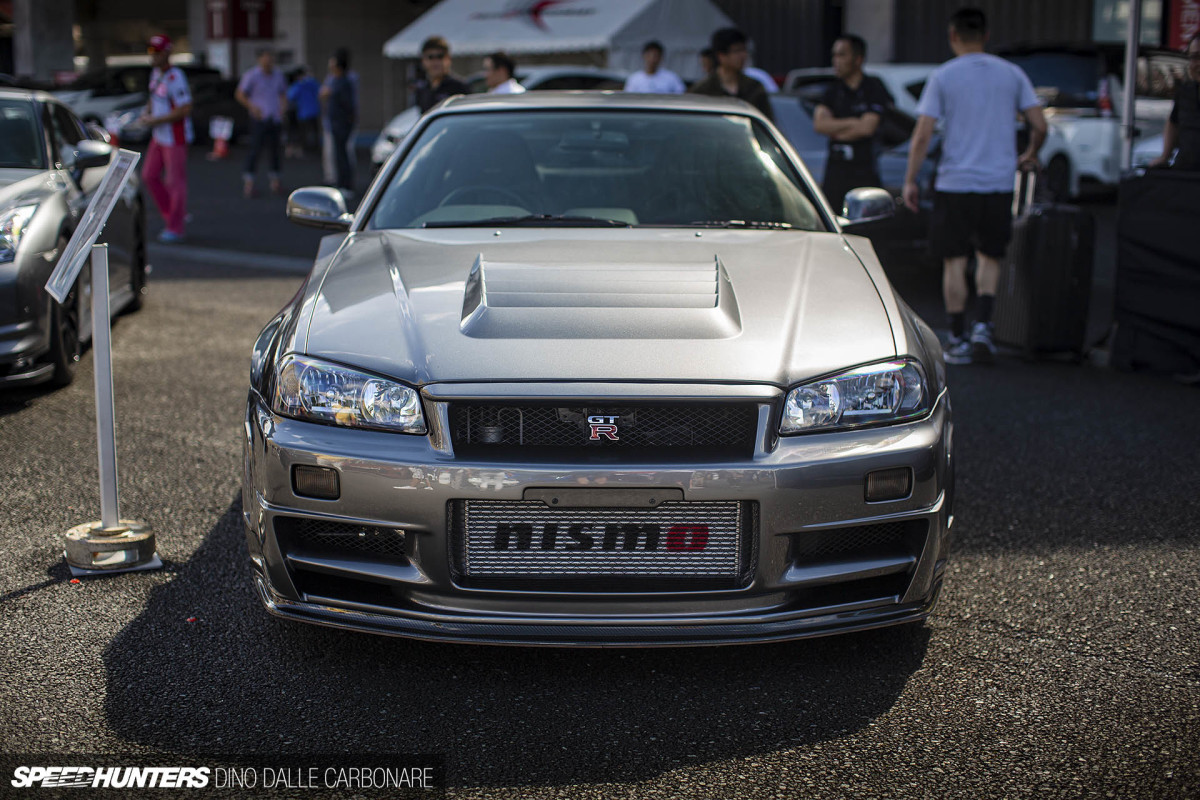 One must-do activity at R's Meeting is drooling over the Nismo complete cars. The cost of these things is borderline silly, but one can't help but dream of carbon fiber bodywork and a meticulously rebuilt and stiffened chassis.
Not much has changed on this R34 Clubman Race Spec car since we featured it four years ago, except for one thing I'll share with you in the next post. Let's just say that it's an option that costs more than a very good condition BNR32…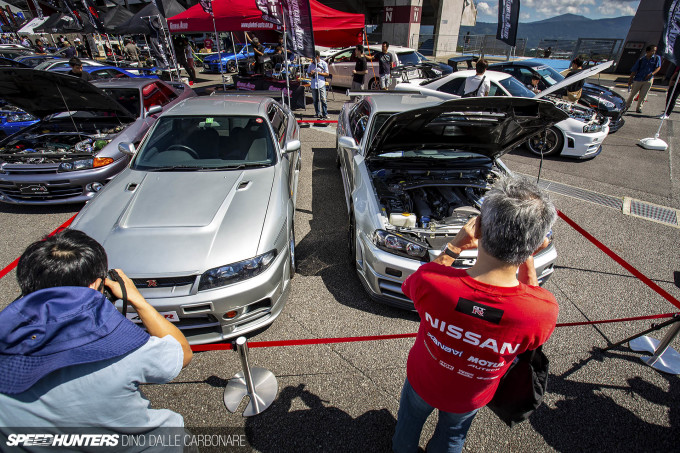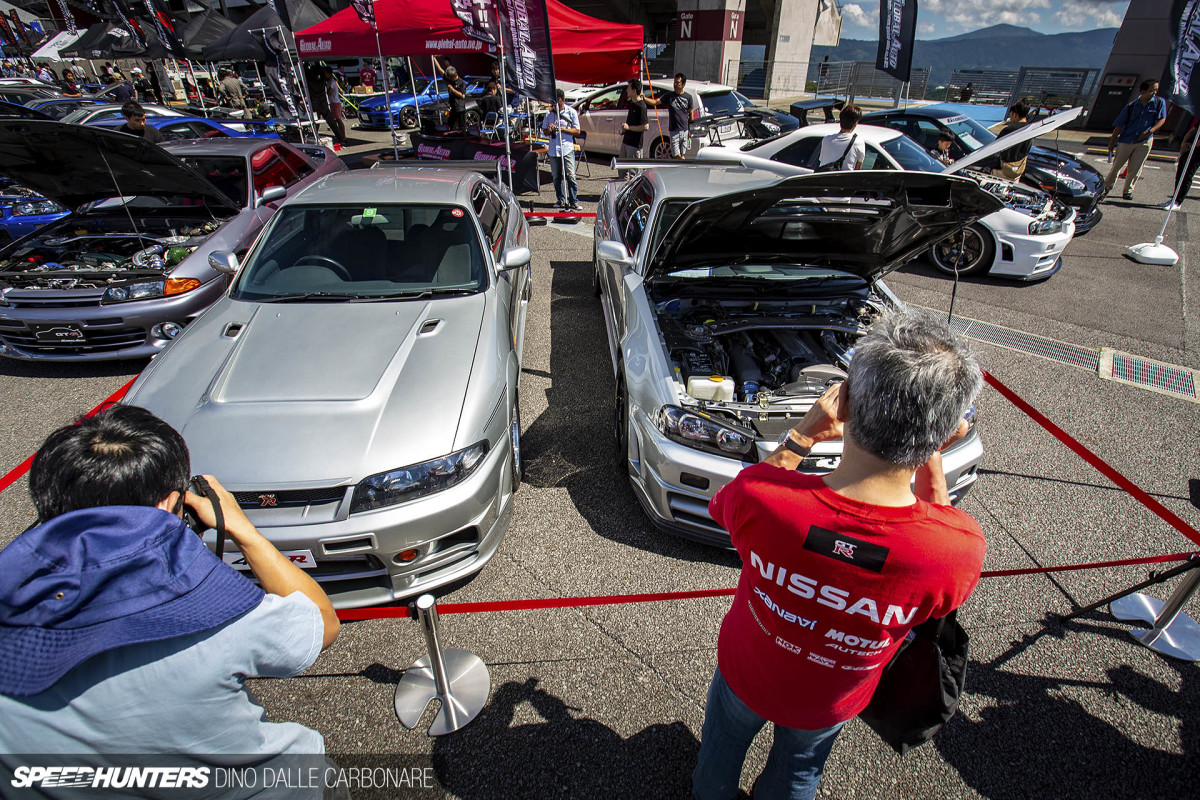 If you really wanted to see true Nismo epicness, you had to move across the paddock to Global Auto where they had the same Z-tune from last year on display, plus a 400R. Does it get any better than this?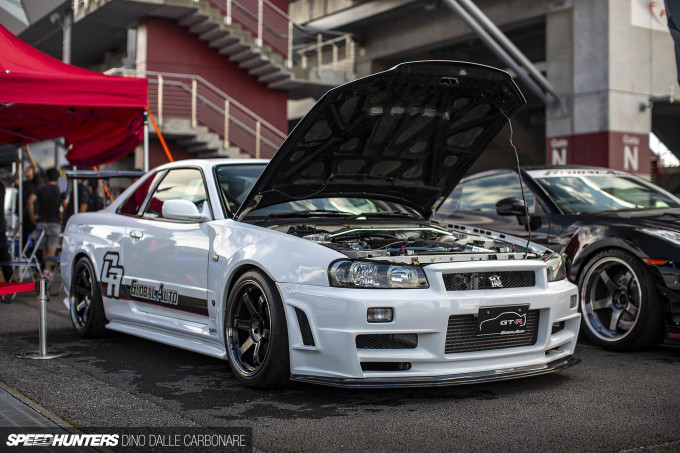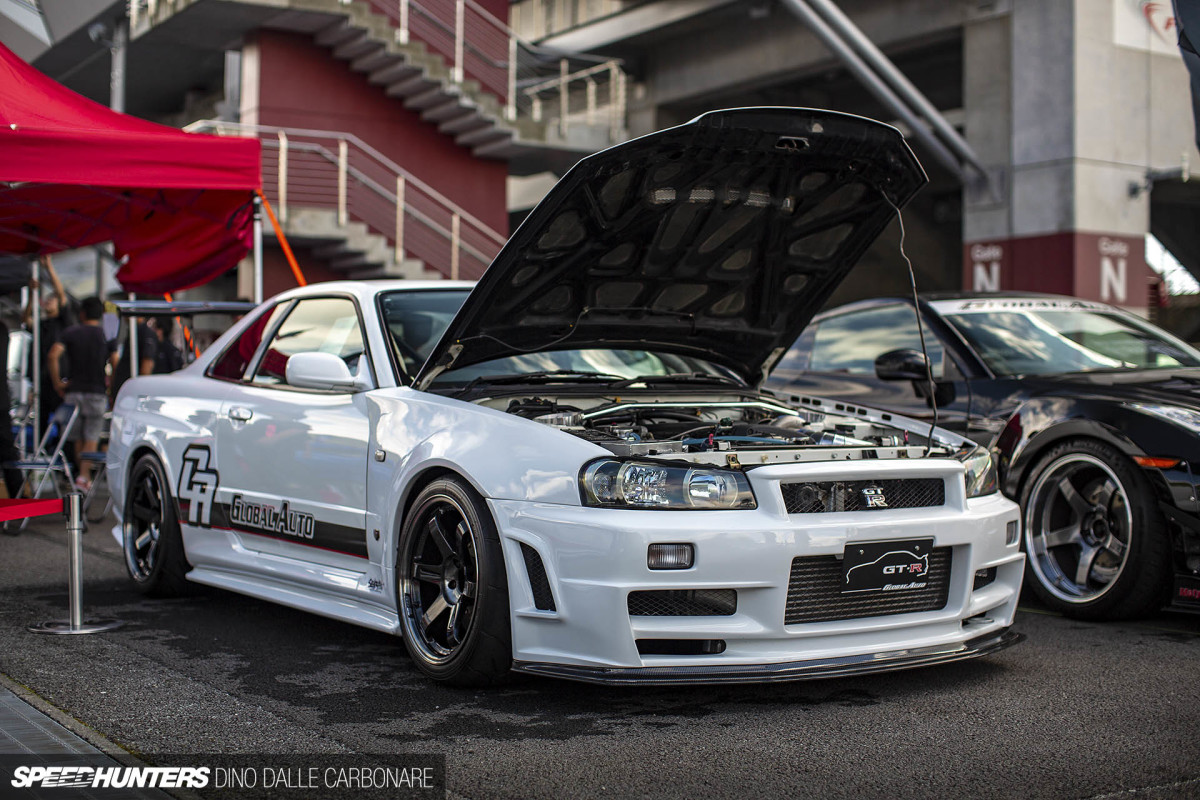 Along with these two gems, Global Auto also had a huge line-up of complete cars for sale, including this BNR34 running an RB268 with a BorgWarner single turbo setup. This complete car thing is really picking up in Japan; there's a lot of sense in buying a car that's been freshened up and tuned, and ready to deliver a ton of fun straight out of the dealership.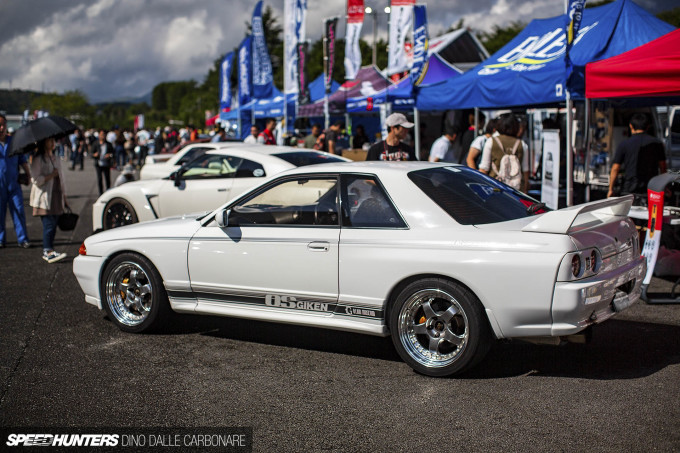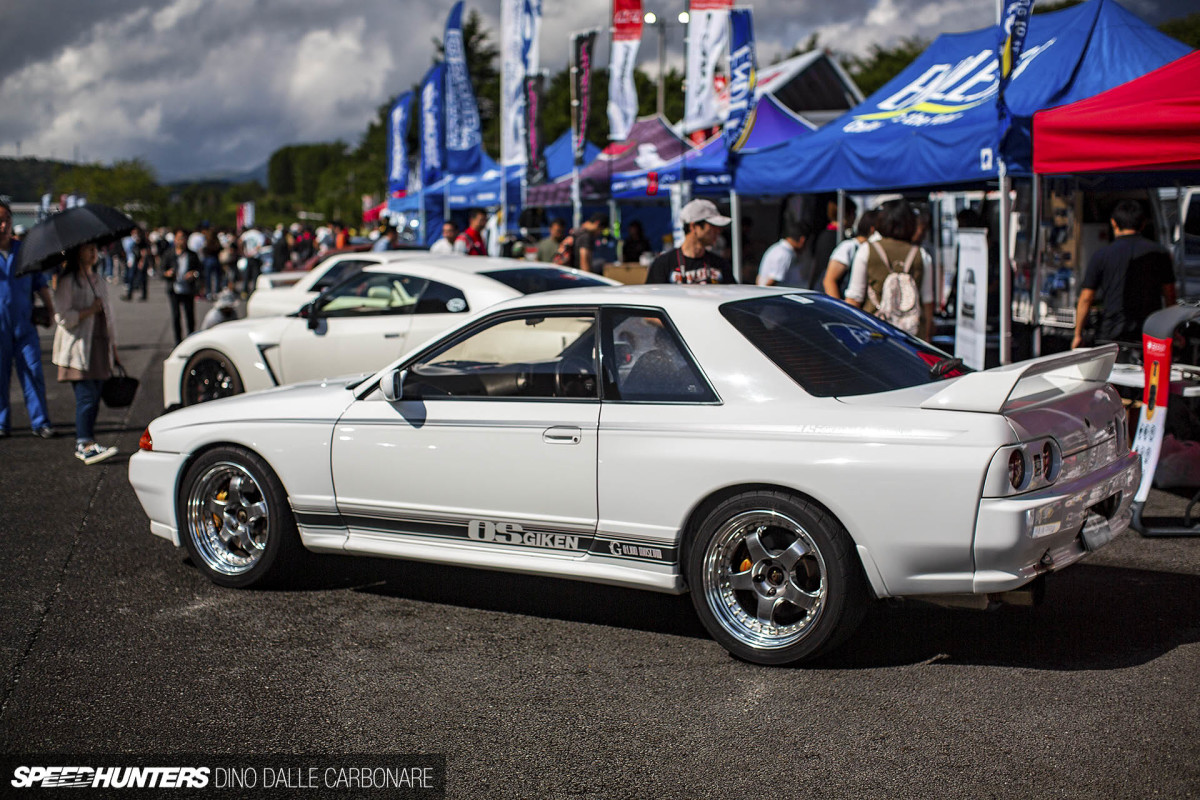 In my next story from this event I'll concentrate on all the new products and trends I came across; you can think of it as an update post for those of us who share the same passion for RB26 and GT-R tuning in general. I'll also take a look at the OS Giken sequential transmission that was on display behind their R32 demo car.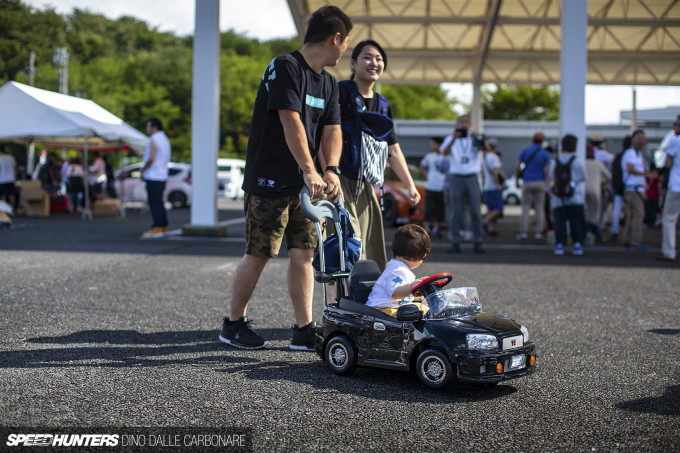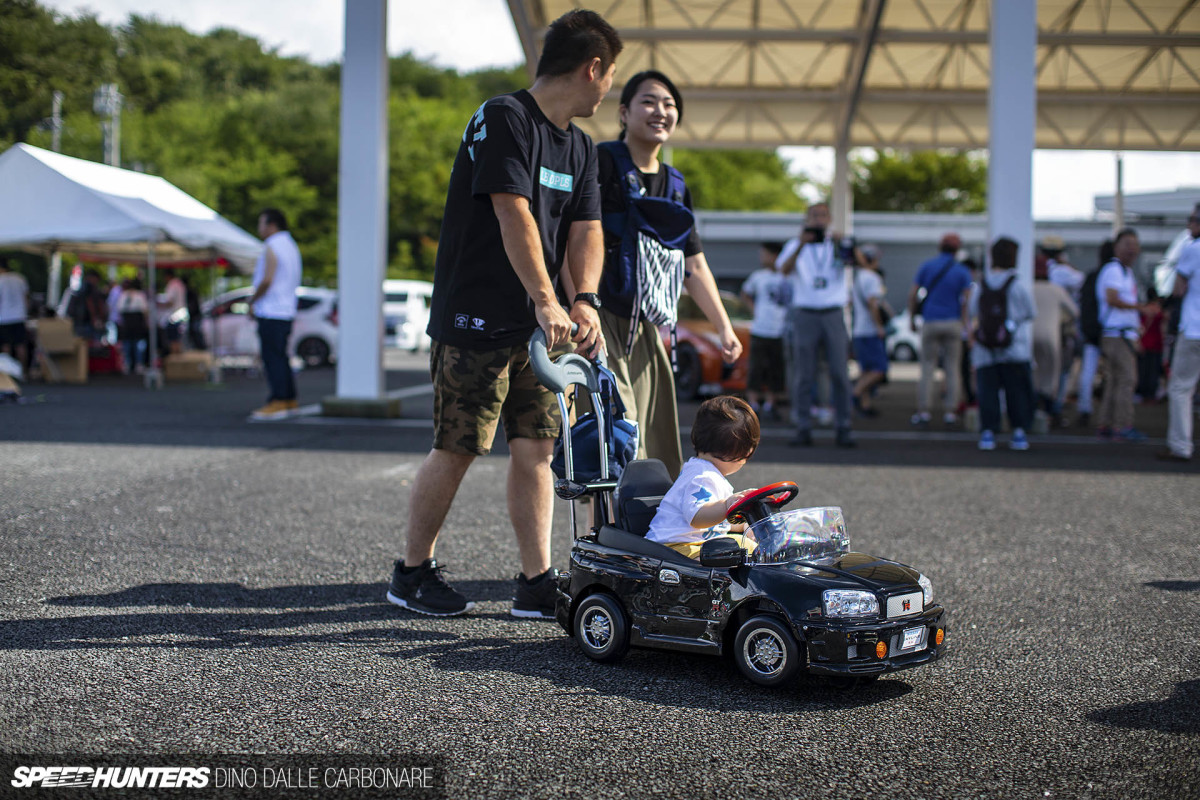 It's never too early to start kids off on the right path.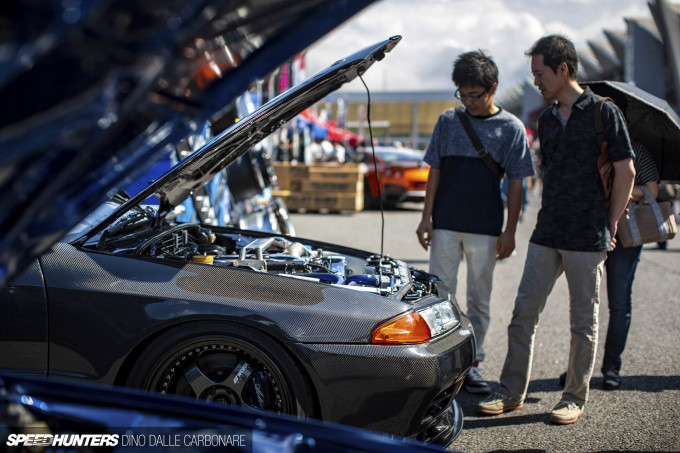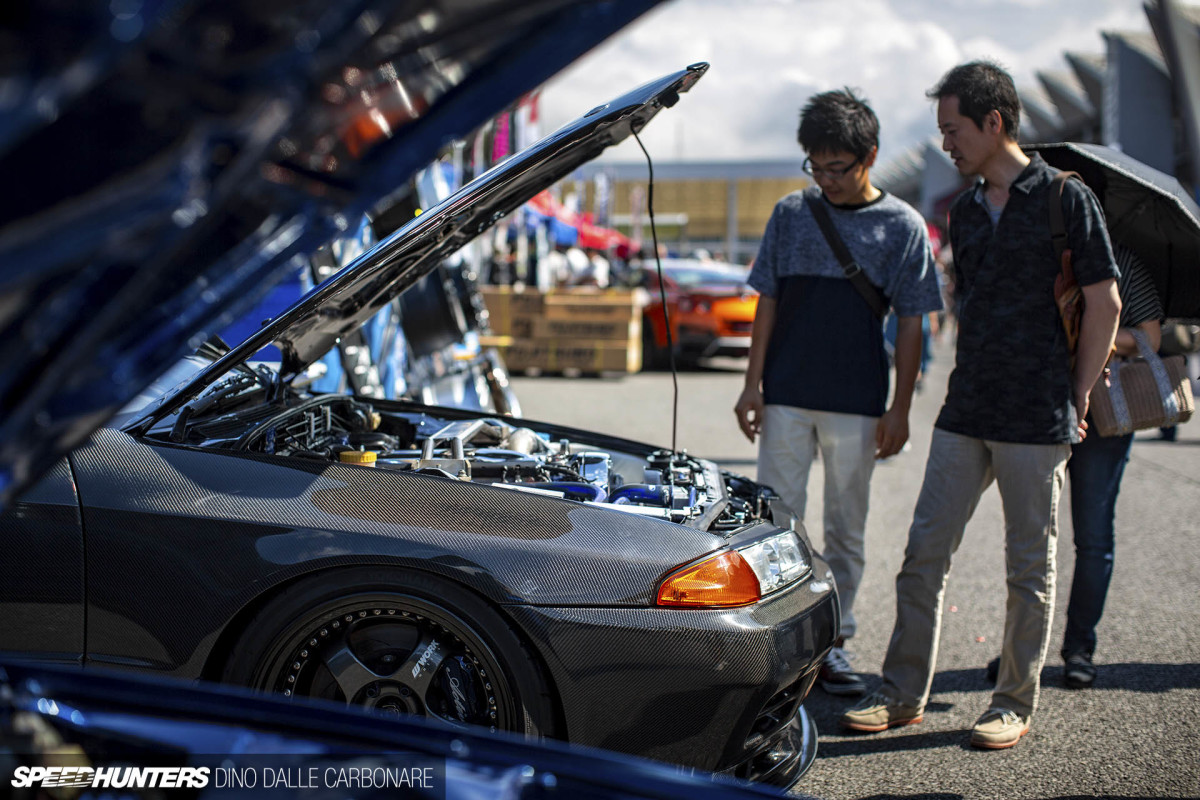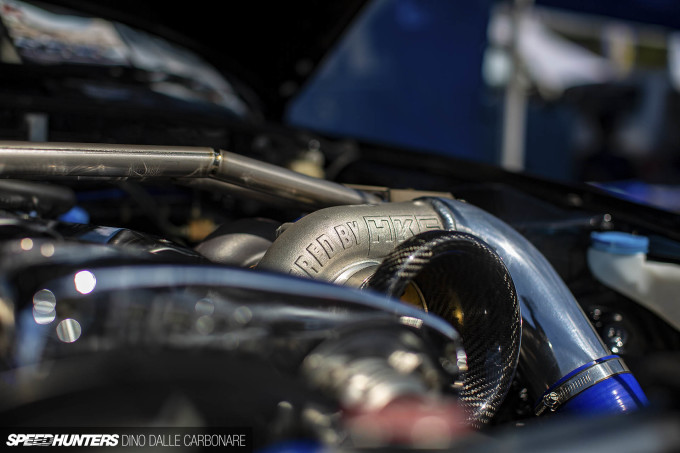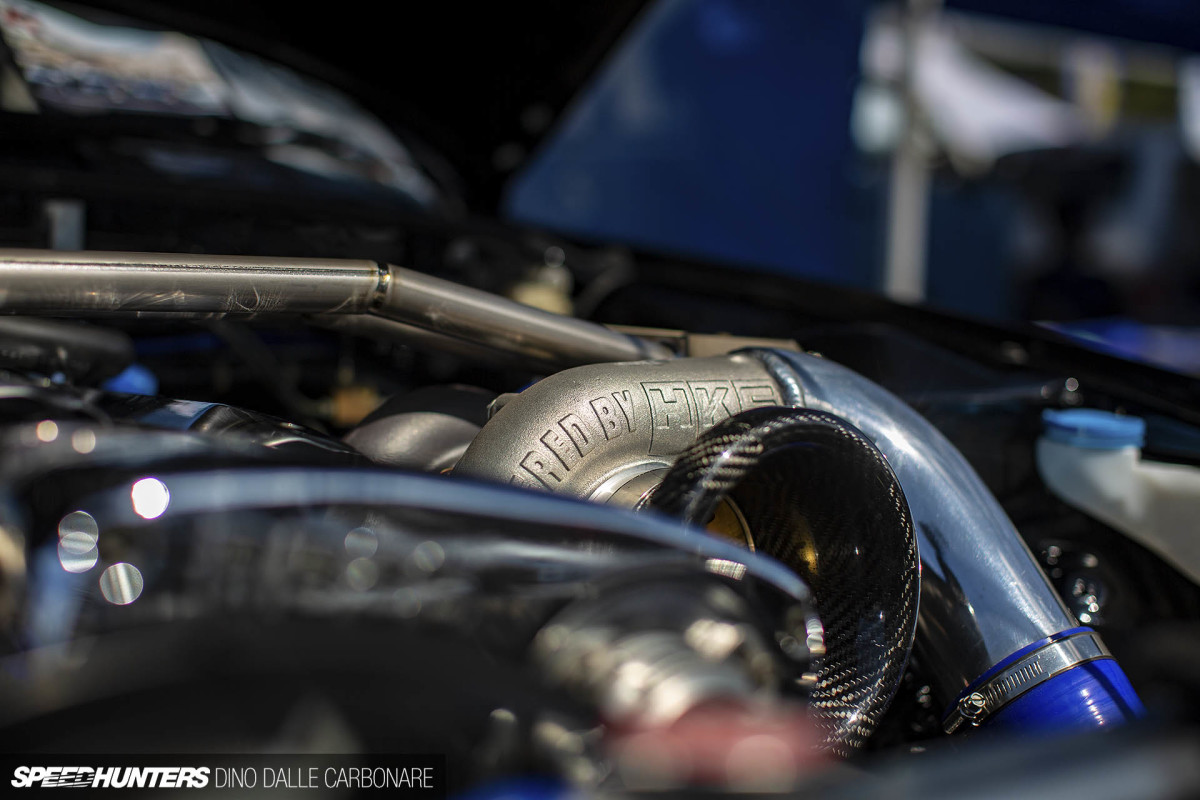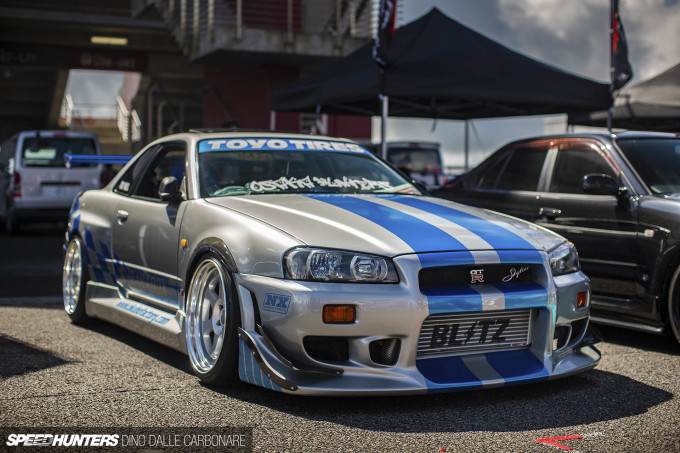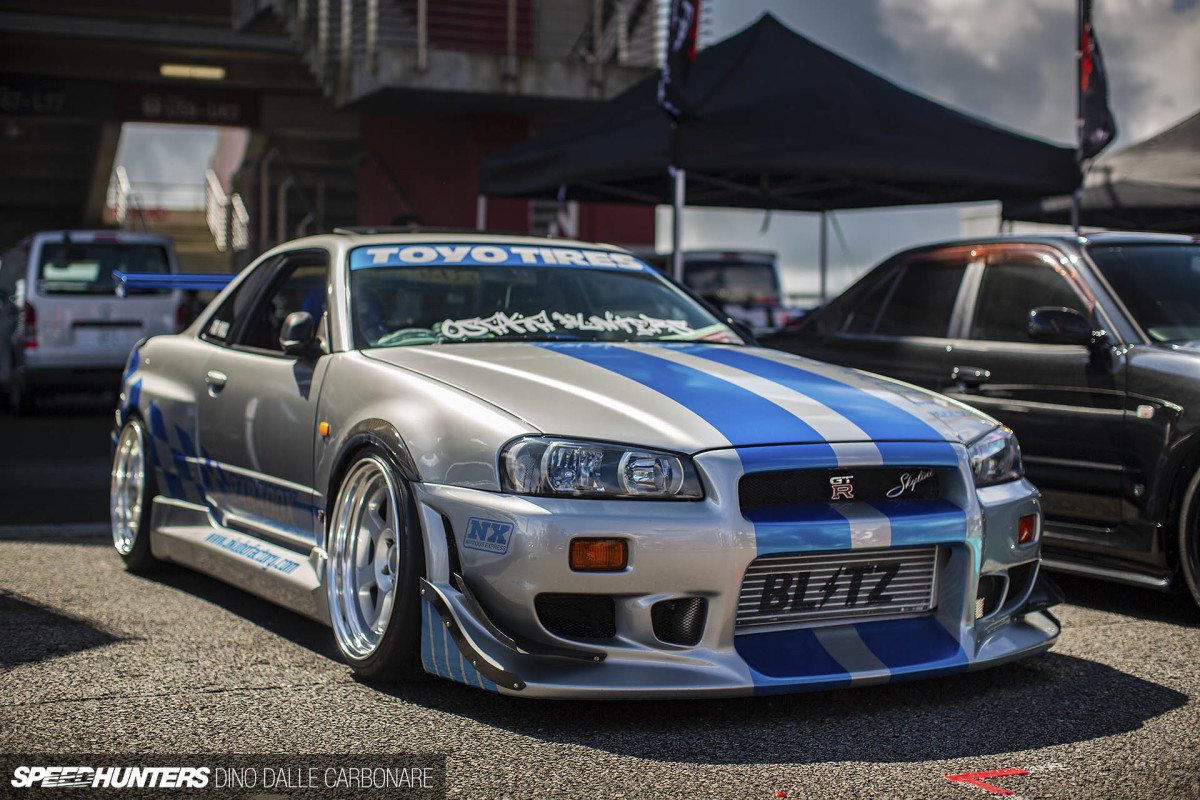 I shot spotlights on quite a few cars, so you can expect to see a little more detail on some of the standouts.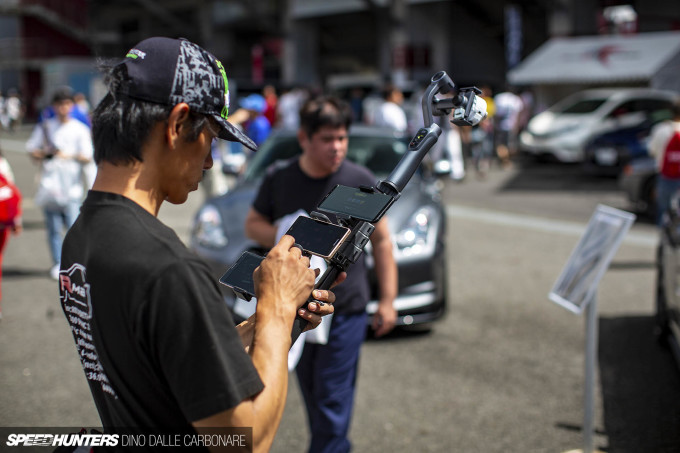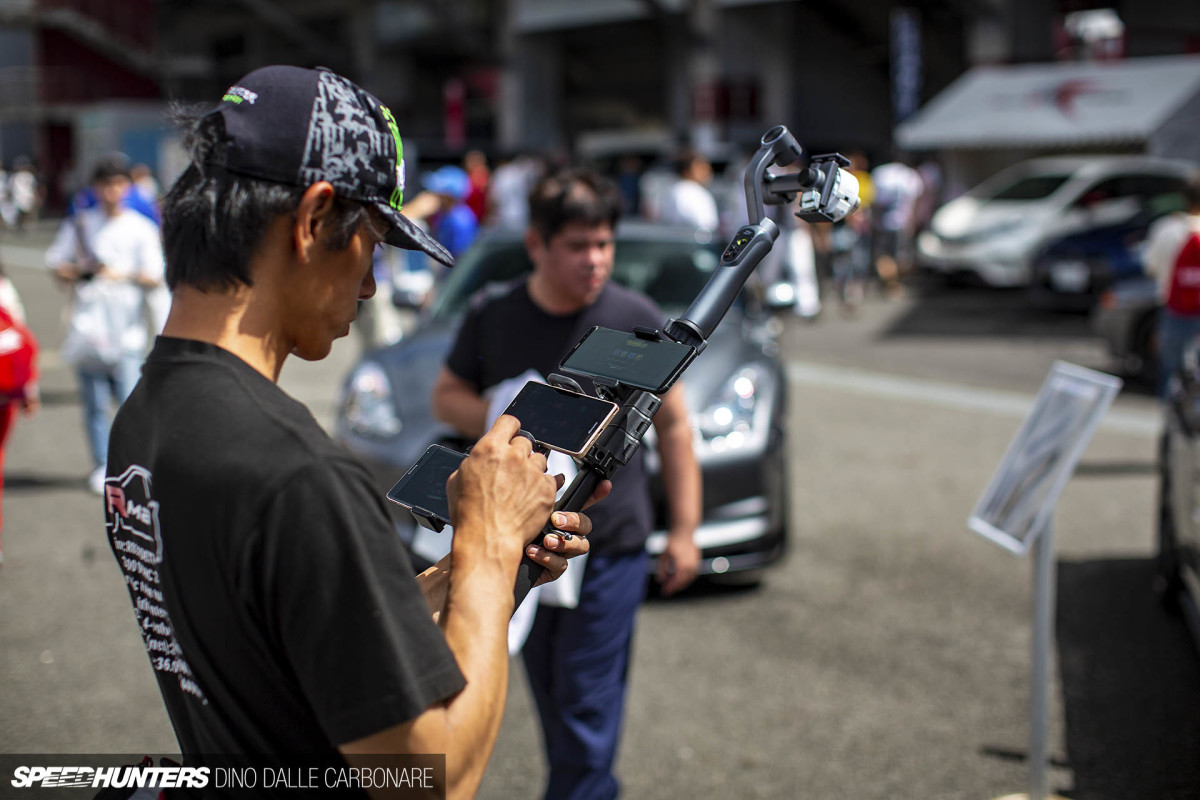 I tried to figure out what could possibly be going on here but I gave up. I'd assume multiple live streaming to various platforms? Whatever it was, that's a next-level setup.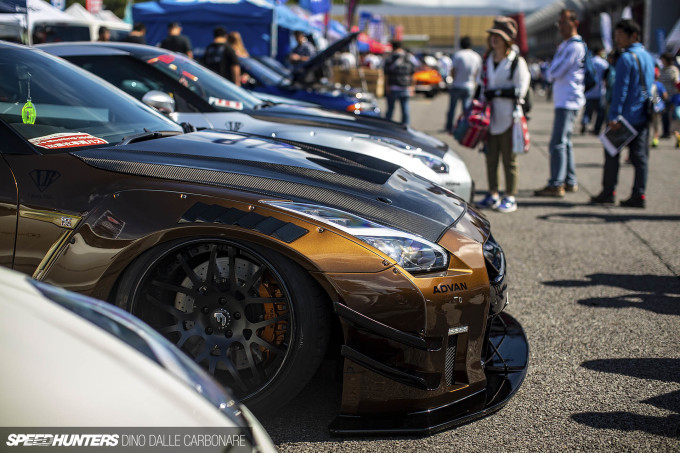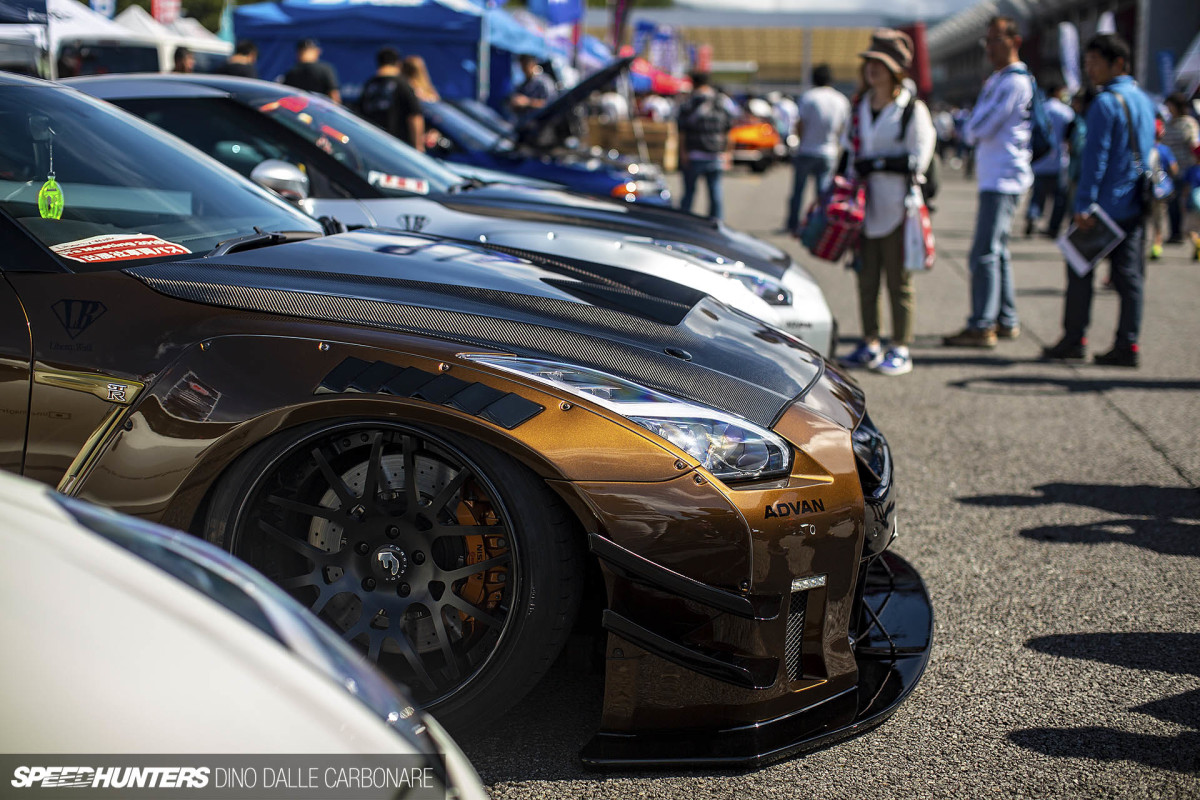 During the day I got chatting to the guys at Liberty Walk, and they told me that they'd recently sold their 300th Version 1 wide-body kit for the R35 GT-R. They currently have two other versions on offer, hence their three demo cars. It's quite mind-blowing how popular this kind of approach is becoming in the R35 world.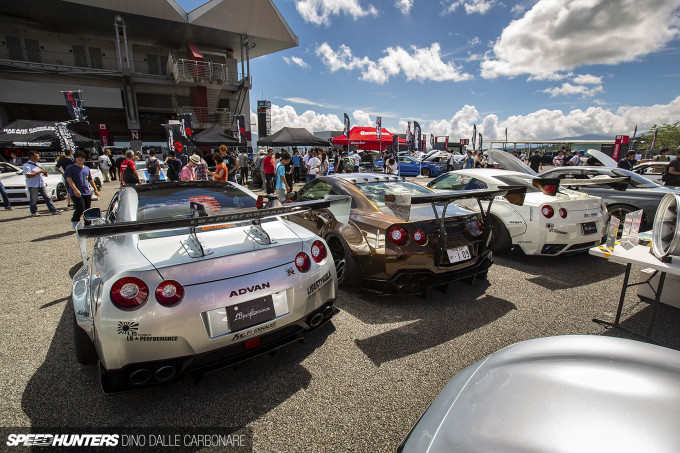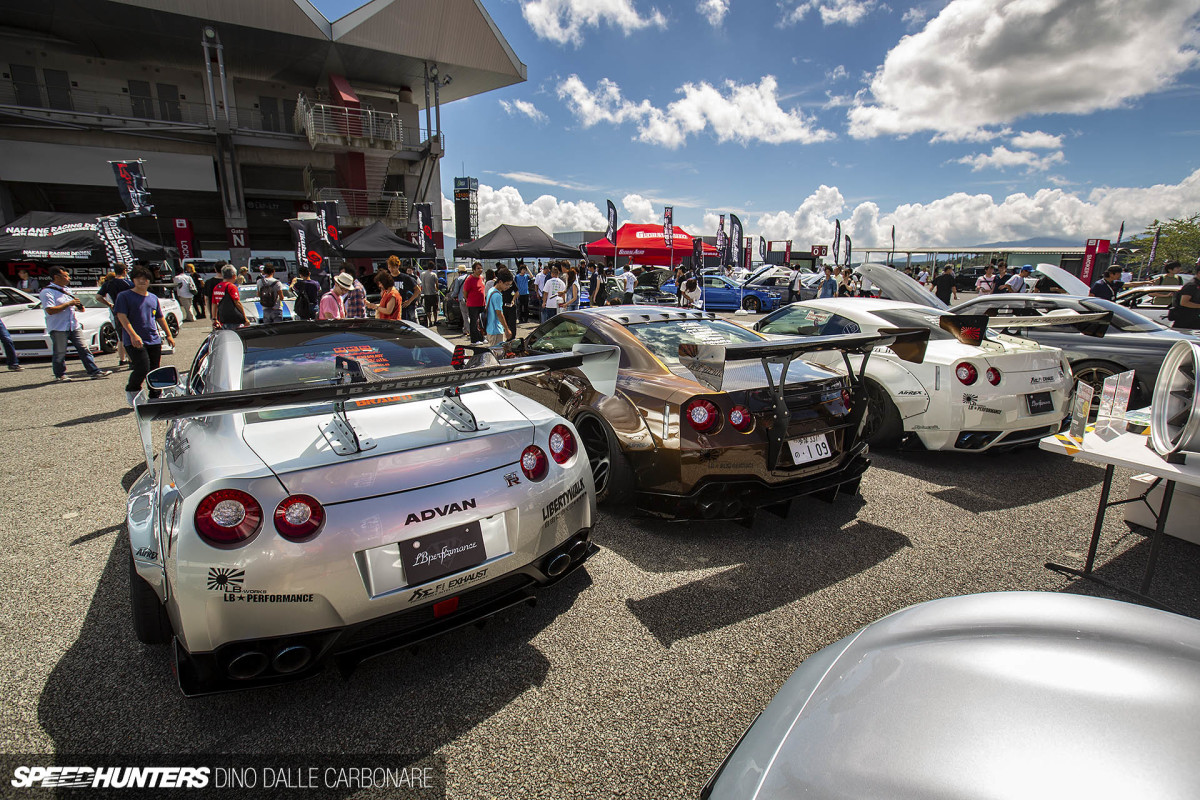 The wider the better it seems, except my spotlight from their display area wasn't a GT-R curiously enough.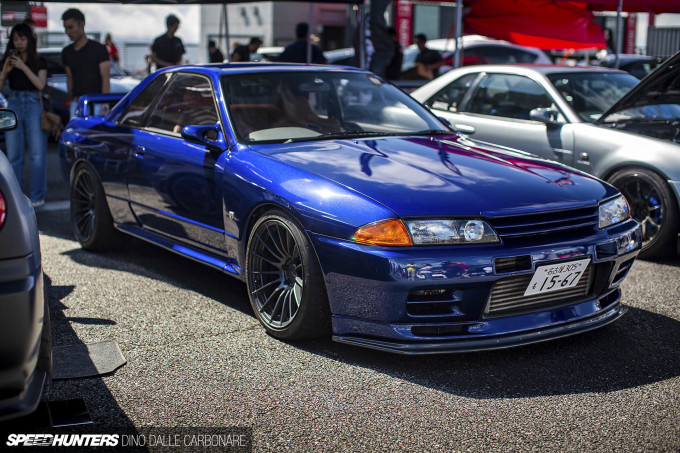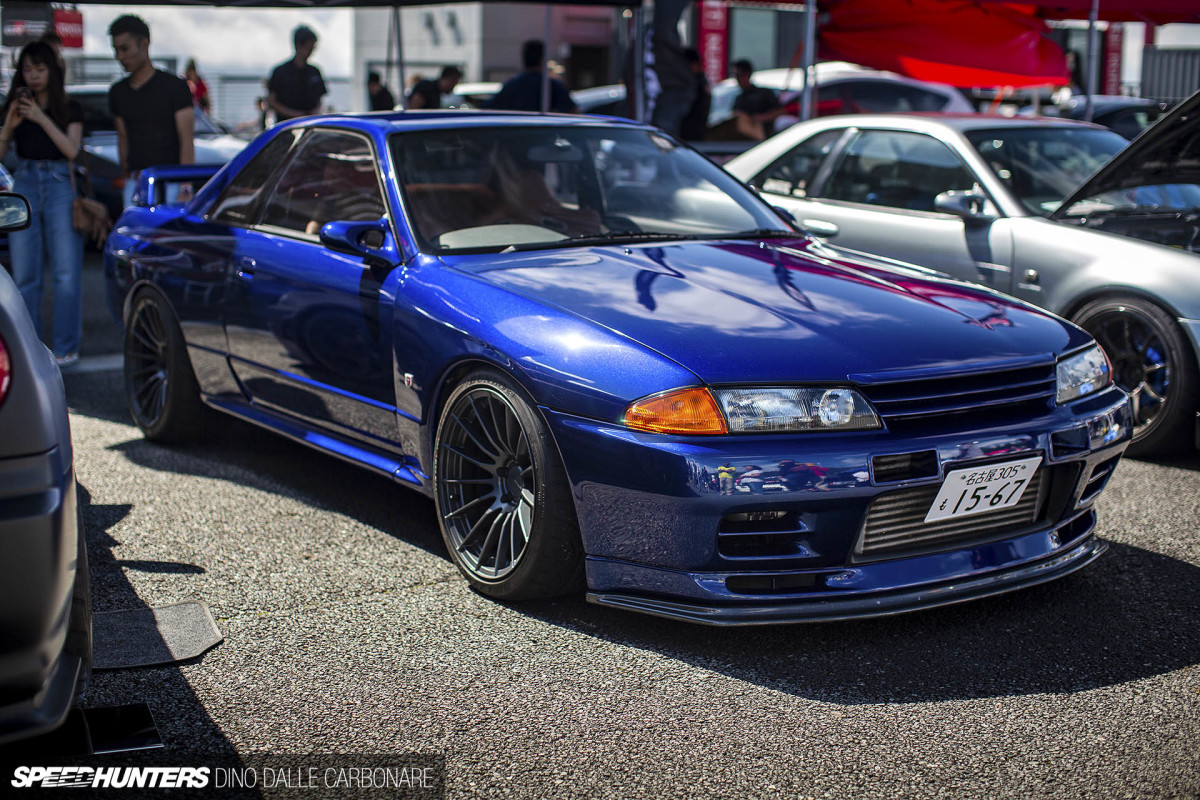 Best color for the R32? Definitely a rare one at least, and a rather well-matched hue against matte gunmetal Enkei RS05RRs.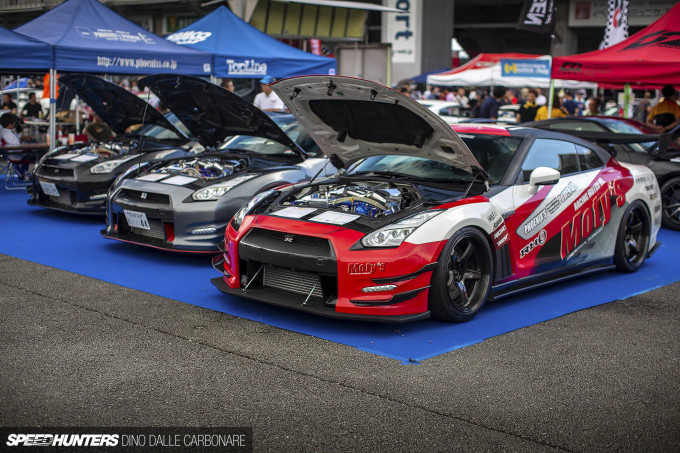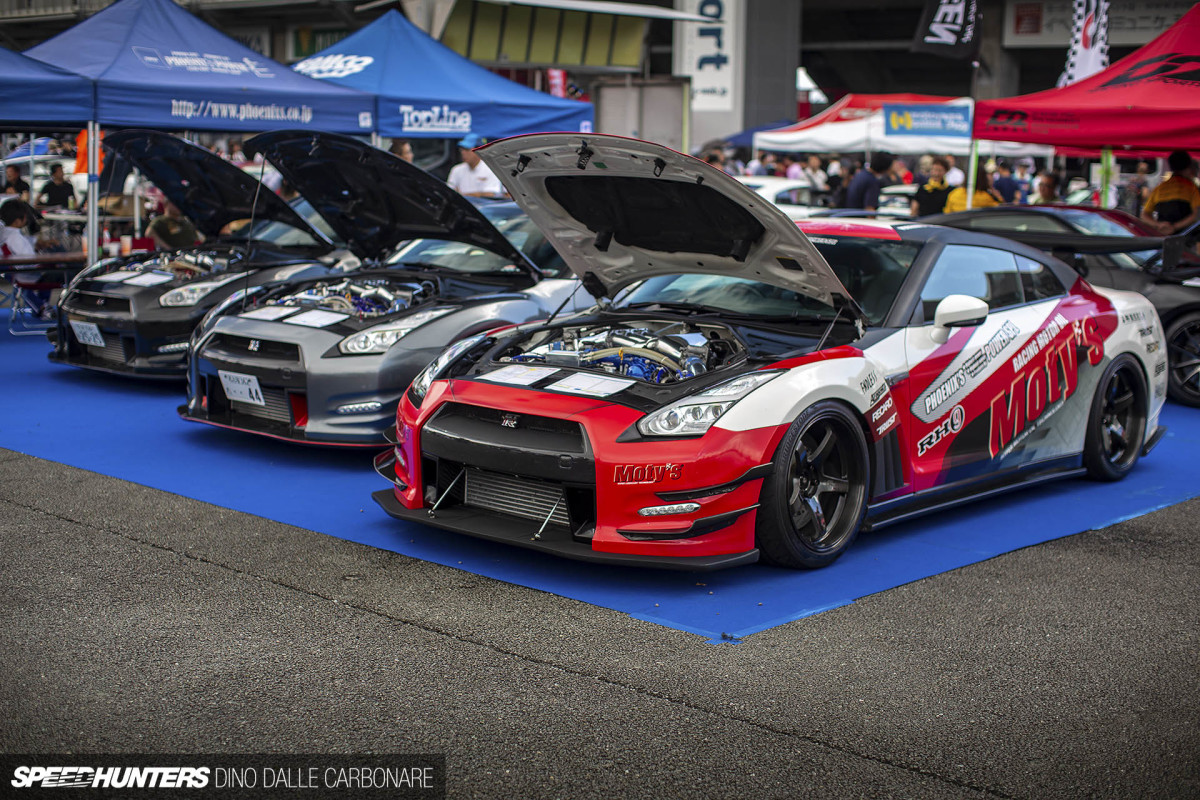 The Phoenix's Power area was all about big power cars; each of the five R35 at their booth had at least 1000hp. Nuts.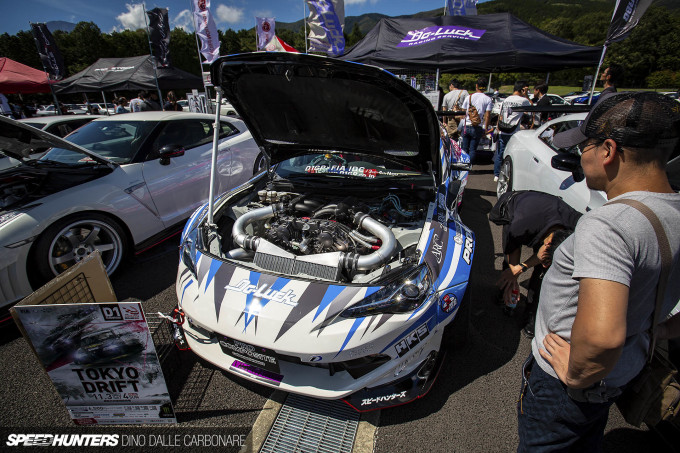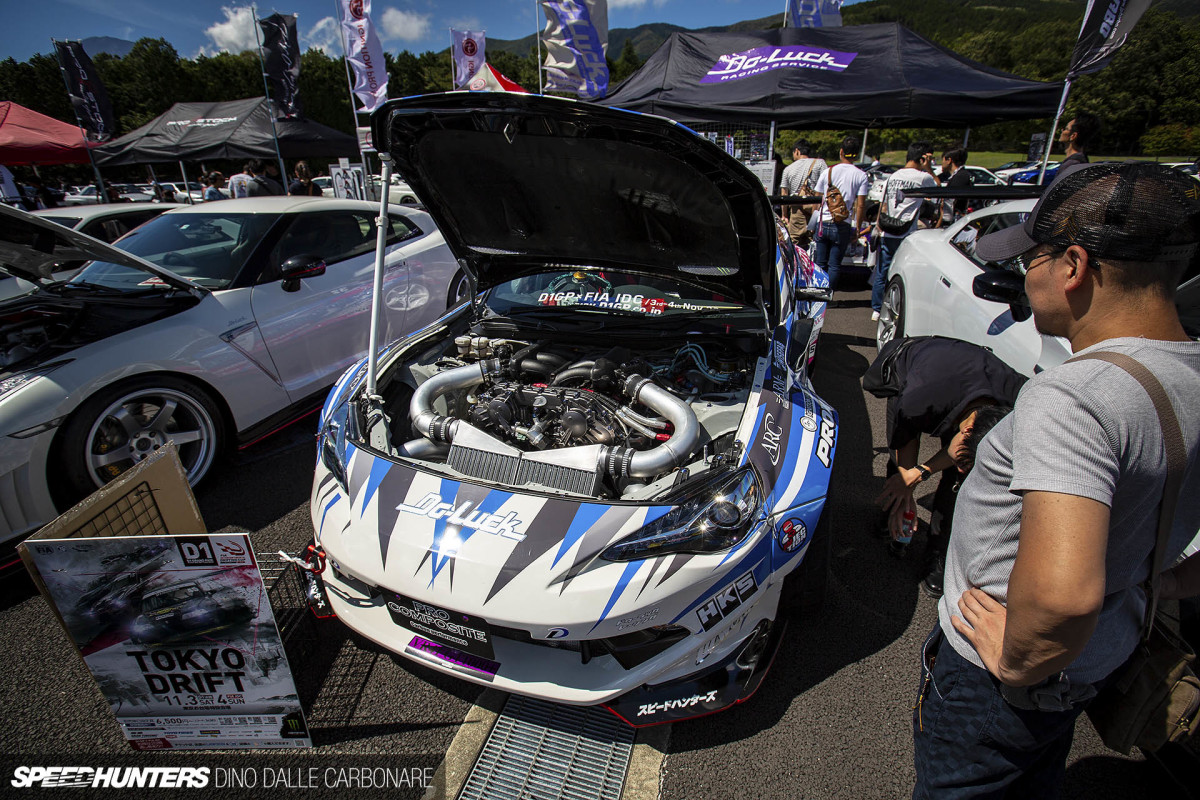 An 86 at a GT-R event? Well, with a VR38 shoehorned under the hood we can safely say that Do-Luck's D1 ZN6 qualifies.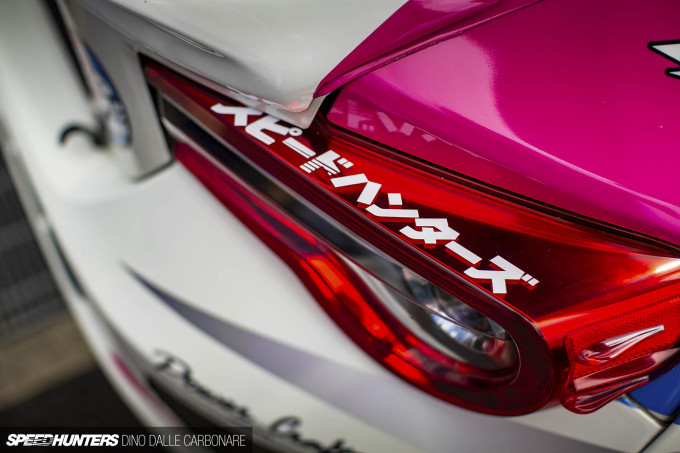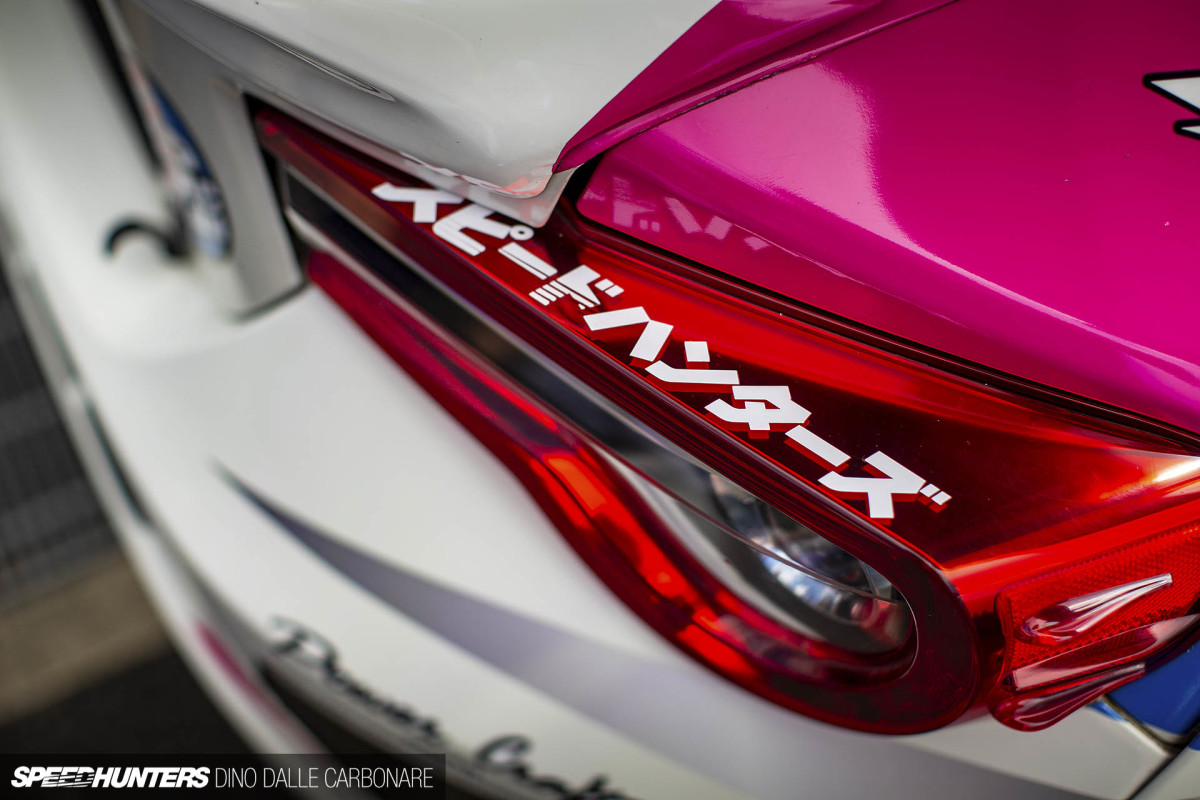 I spotted a bit of Speedhunters love on the car's taillights, too.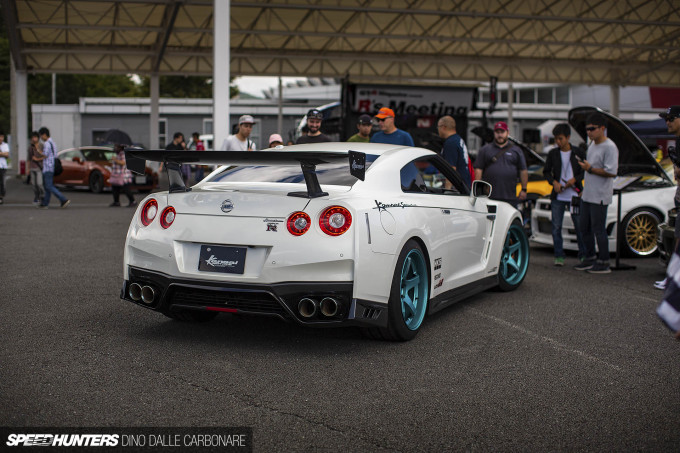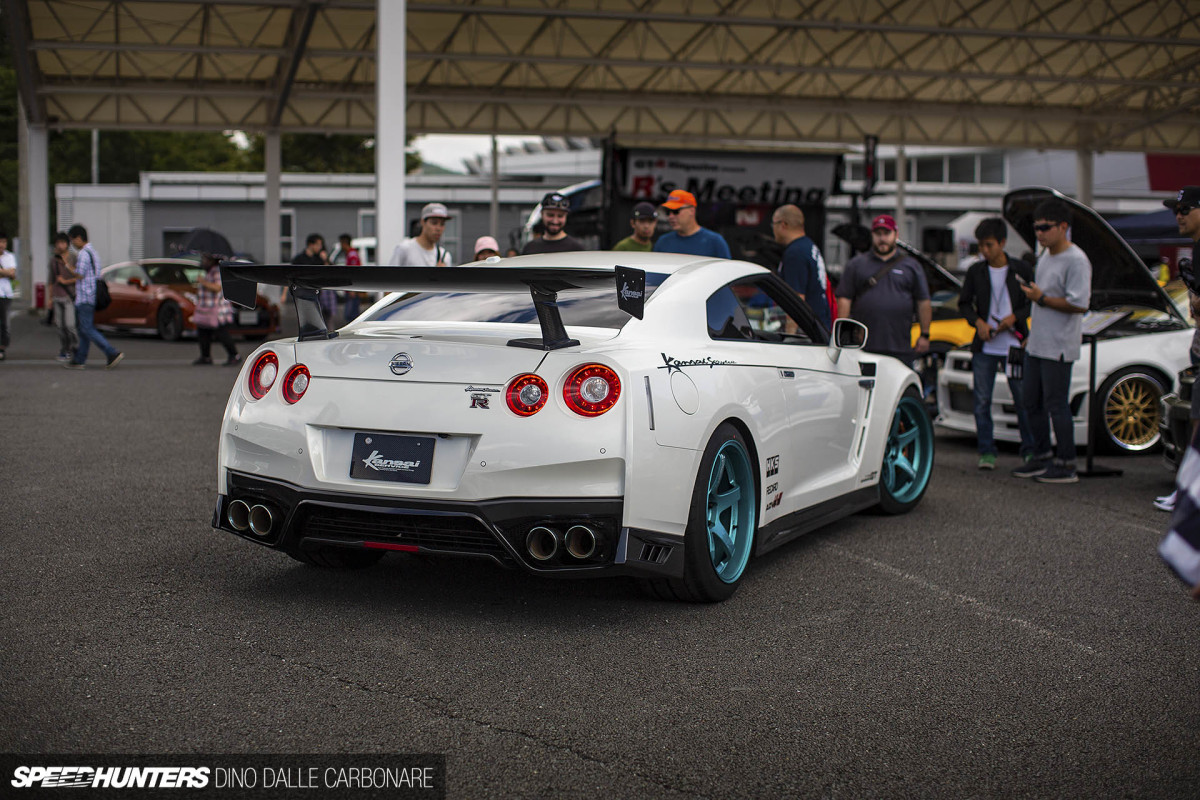 Kansai Service had a real nice 2017 model R35, and the wheels will look familiar if you've been through the entire post.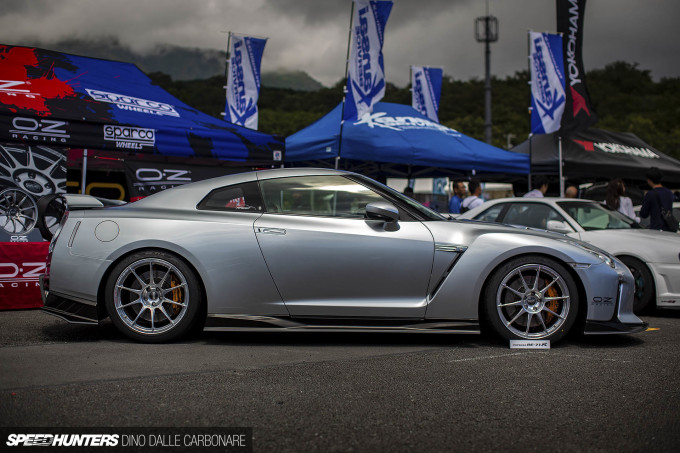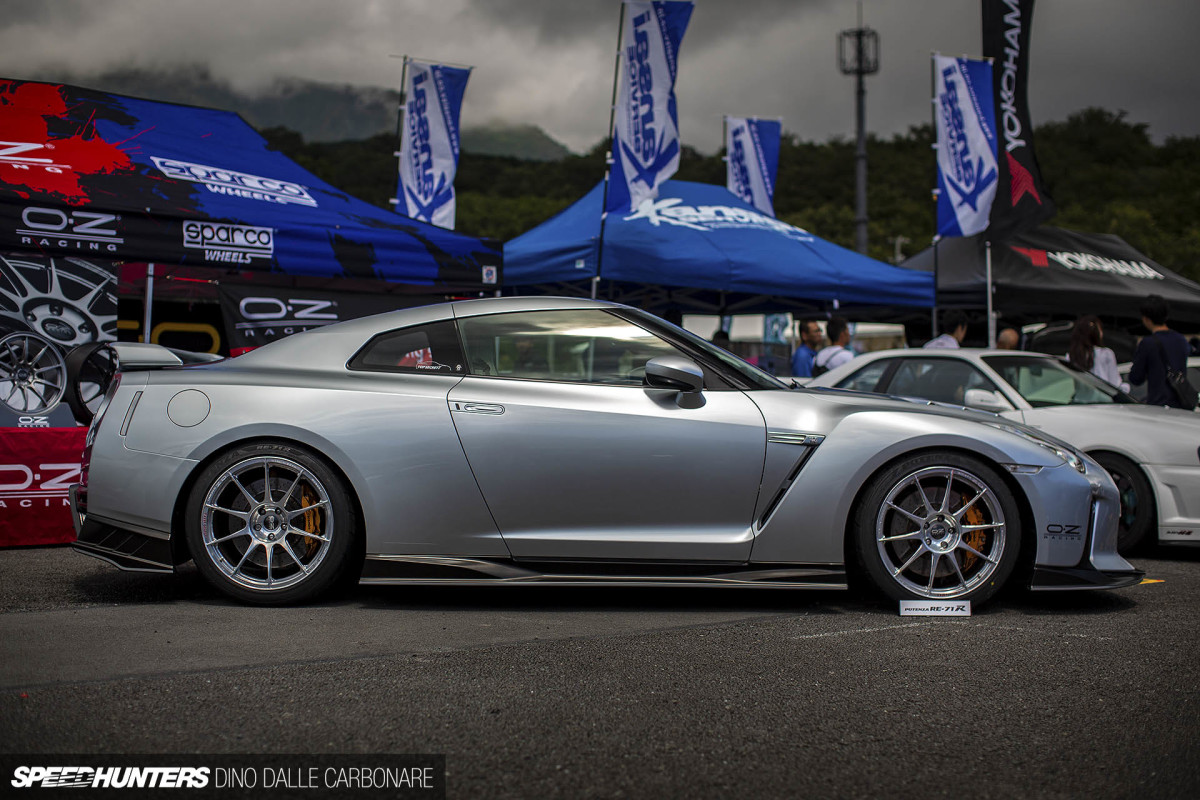 OZ Racing has been taking bigger and bigger steps to become more relevant in the competitive and very fashion and reputation-based Japanese wheel market. They're killing it with some of their designs, like this forged and polished fitment for the R35.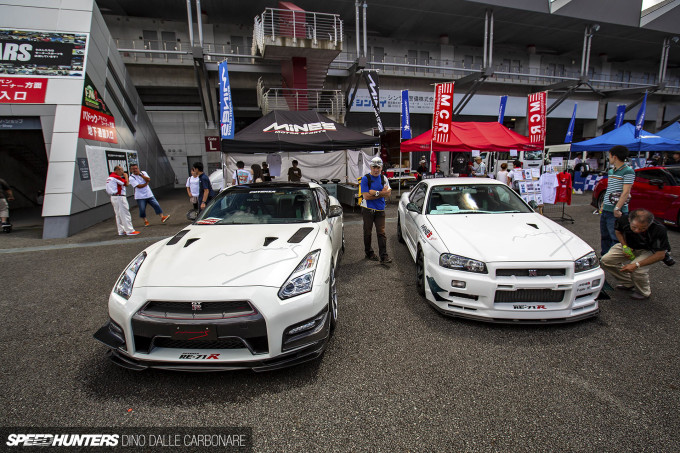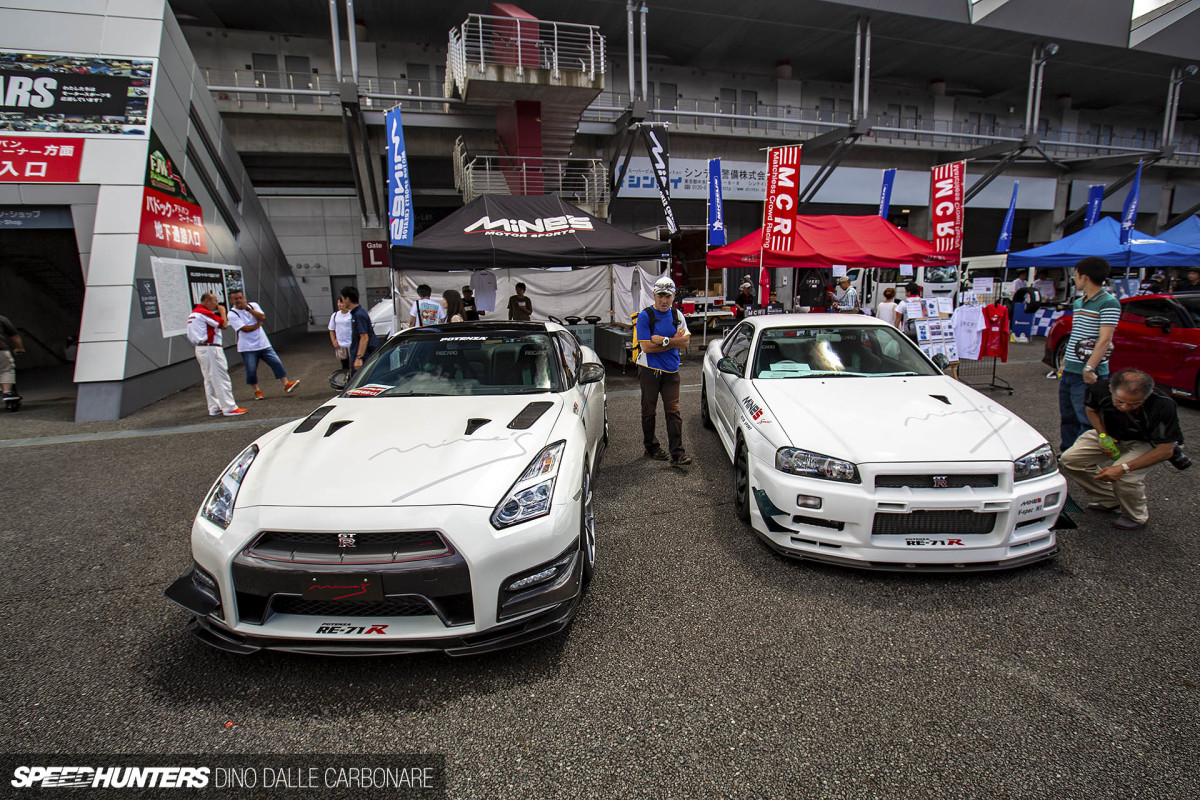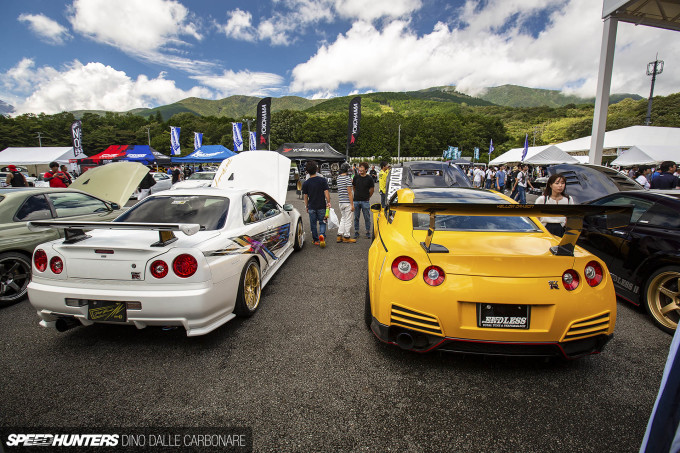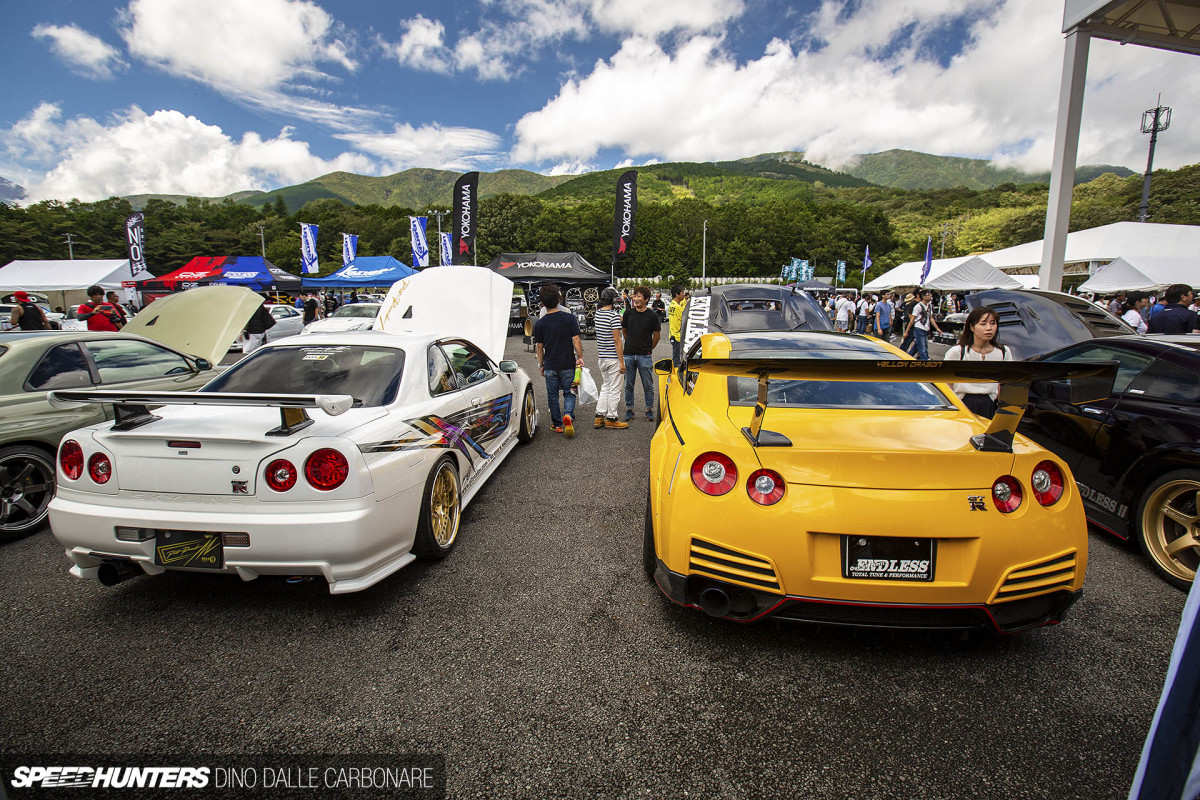 Mine's, Pit Road M and Endless-R were all out at Fuji Speedway to show off their cars and of course parts.
The True Hunt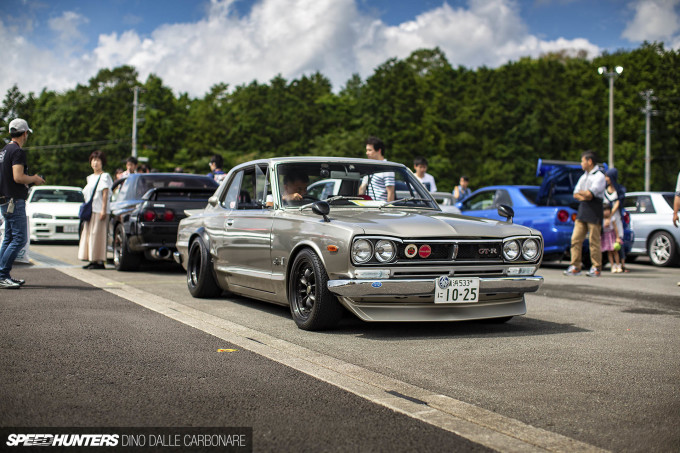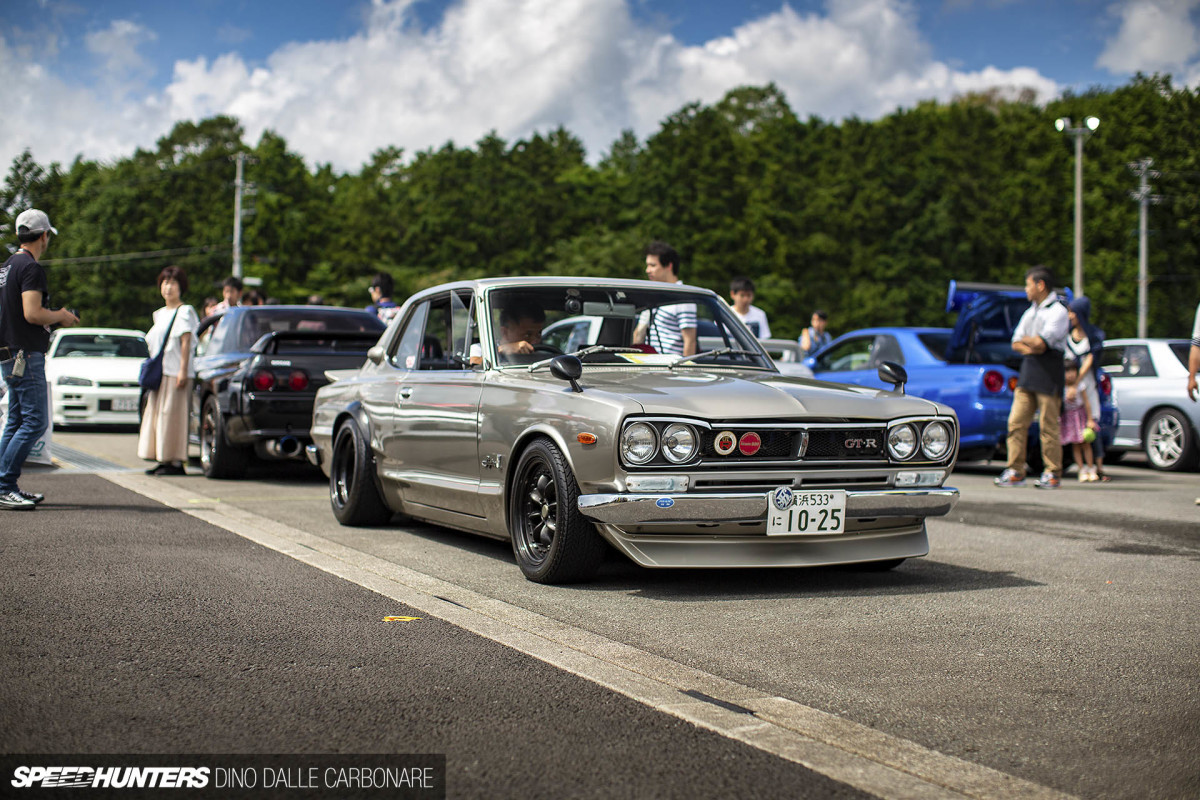 As ever, it's the private car side of R's Meeting that probably gives us the most picturesque views of this event.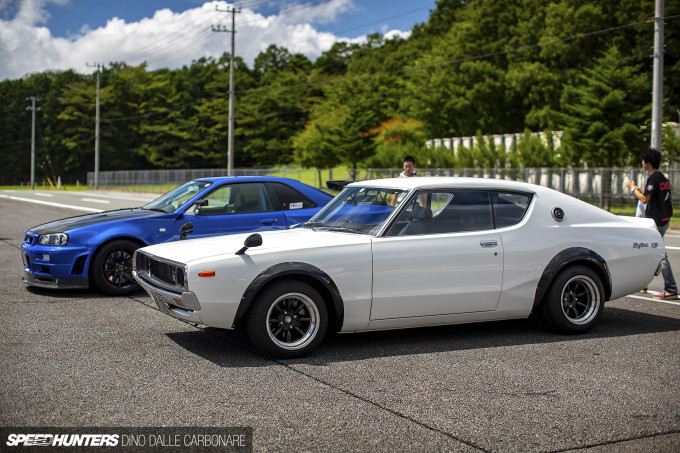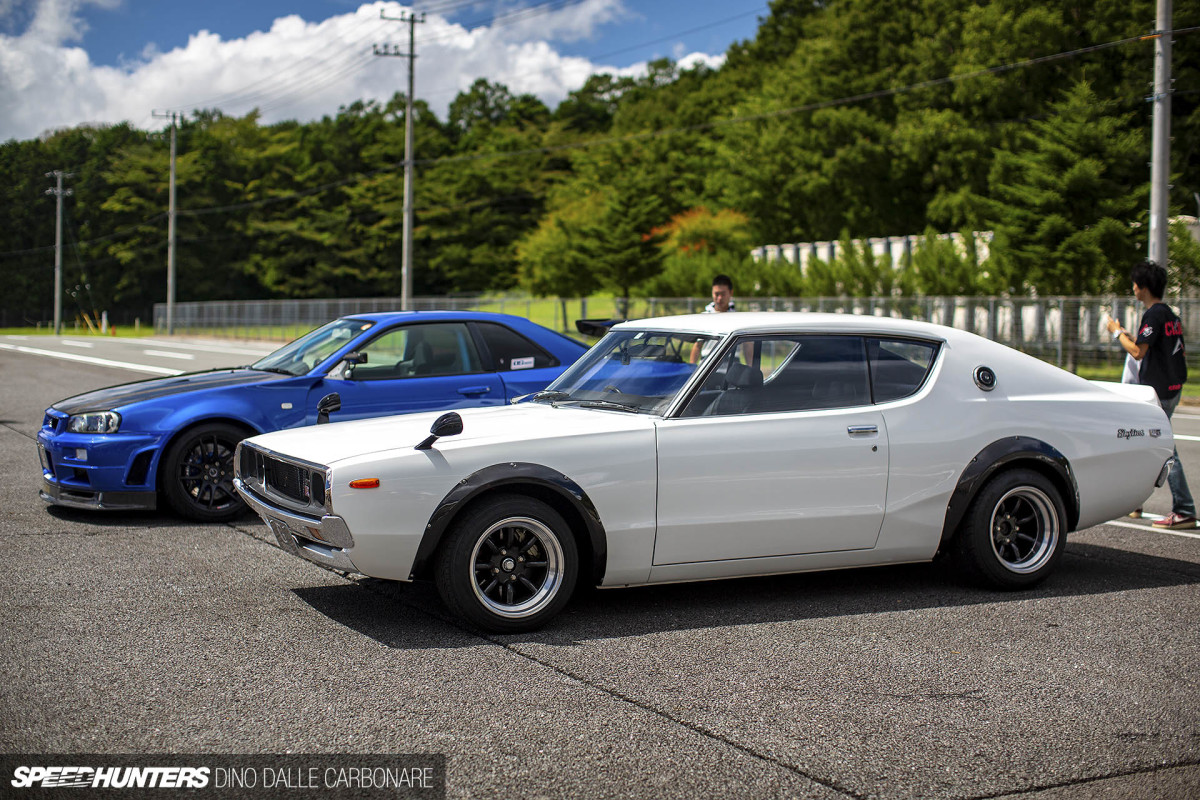 Many owners wait all day to have their car shot by GT-R Magazine photographers for a place in the 'Owner's Book' that will be released along with the next issue of the bi-monthly magazine.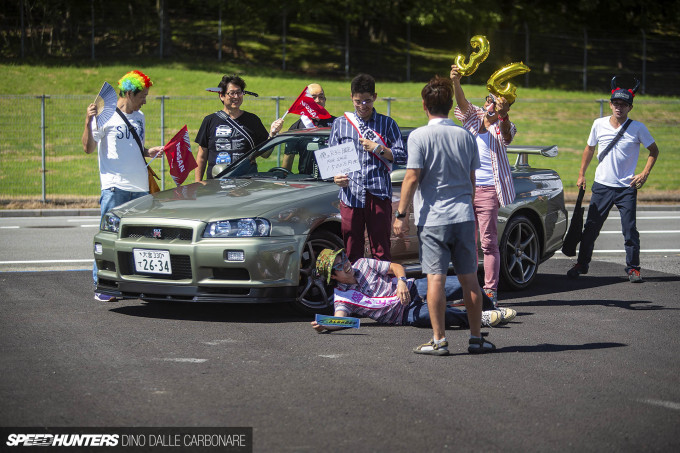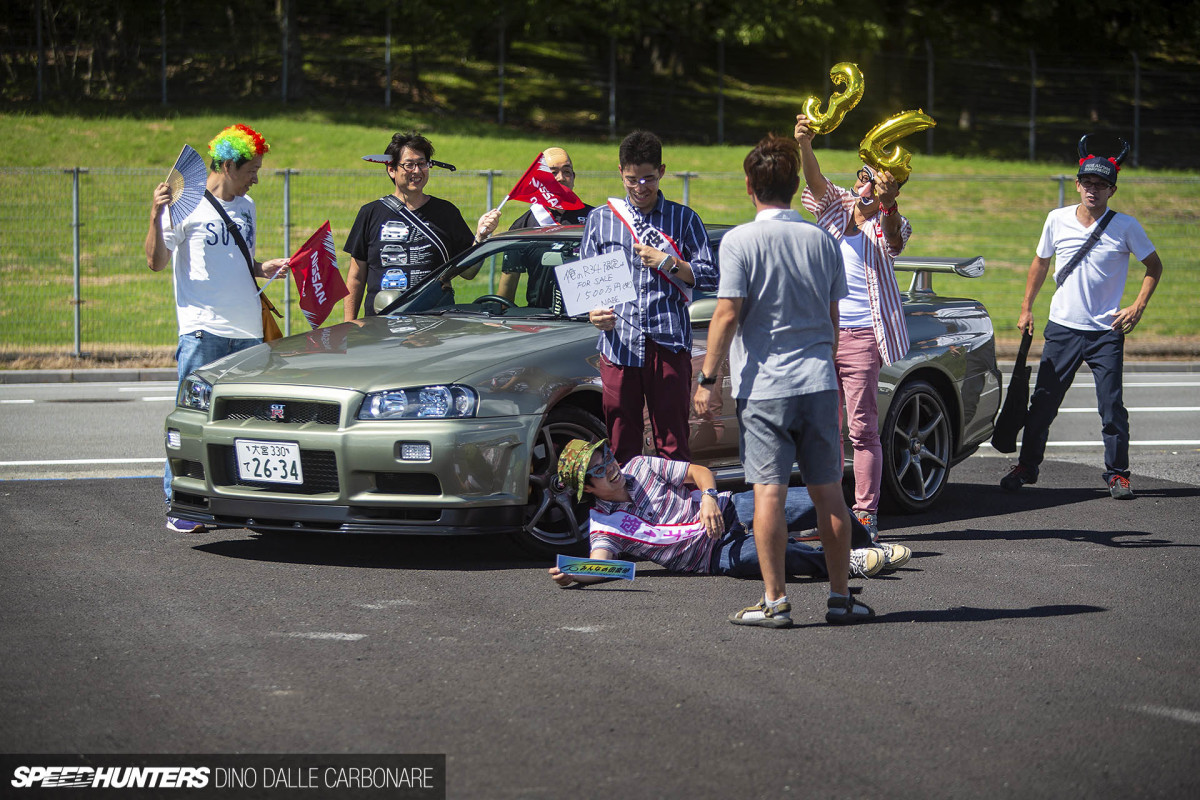 Here's one such owner with his entourage, setting up for a memorable snap.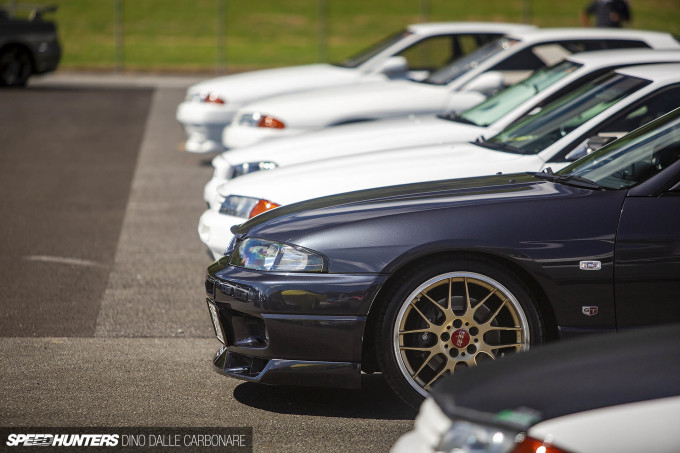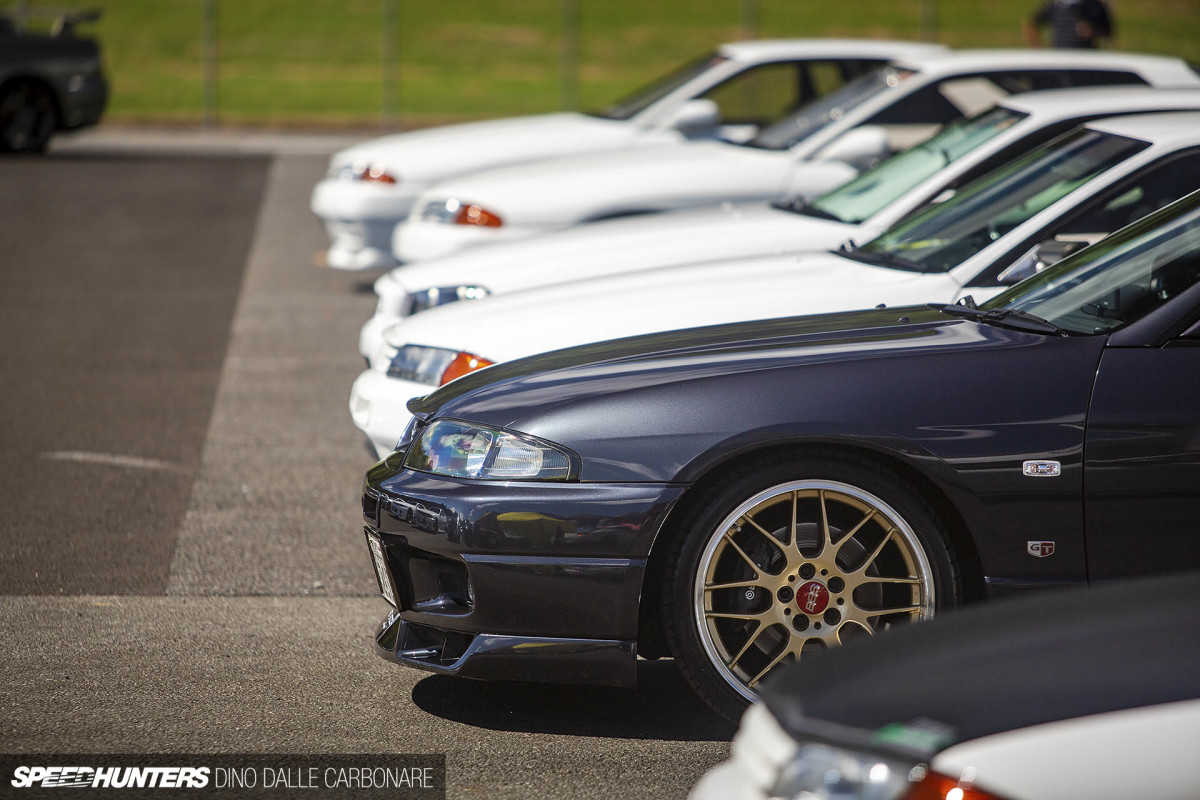 The row after row of cars give guys like me the chance to go crazy with perspective shots, not to mention an opportunity to hunt out unique mods that people have done to their Rs.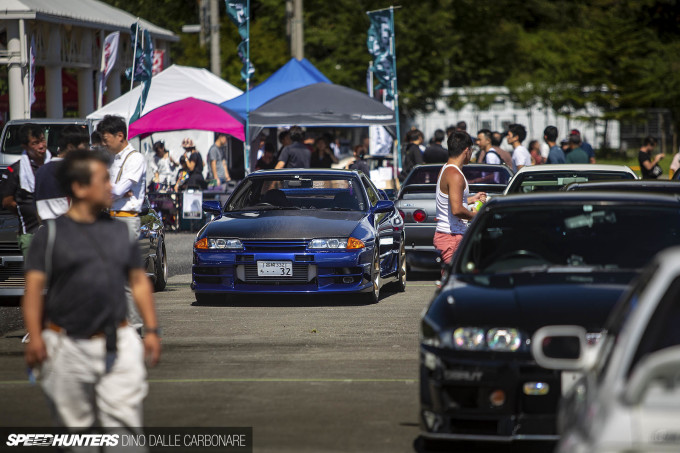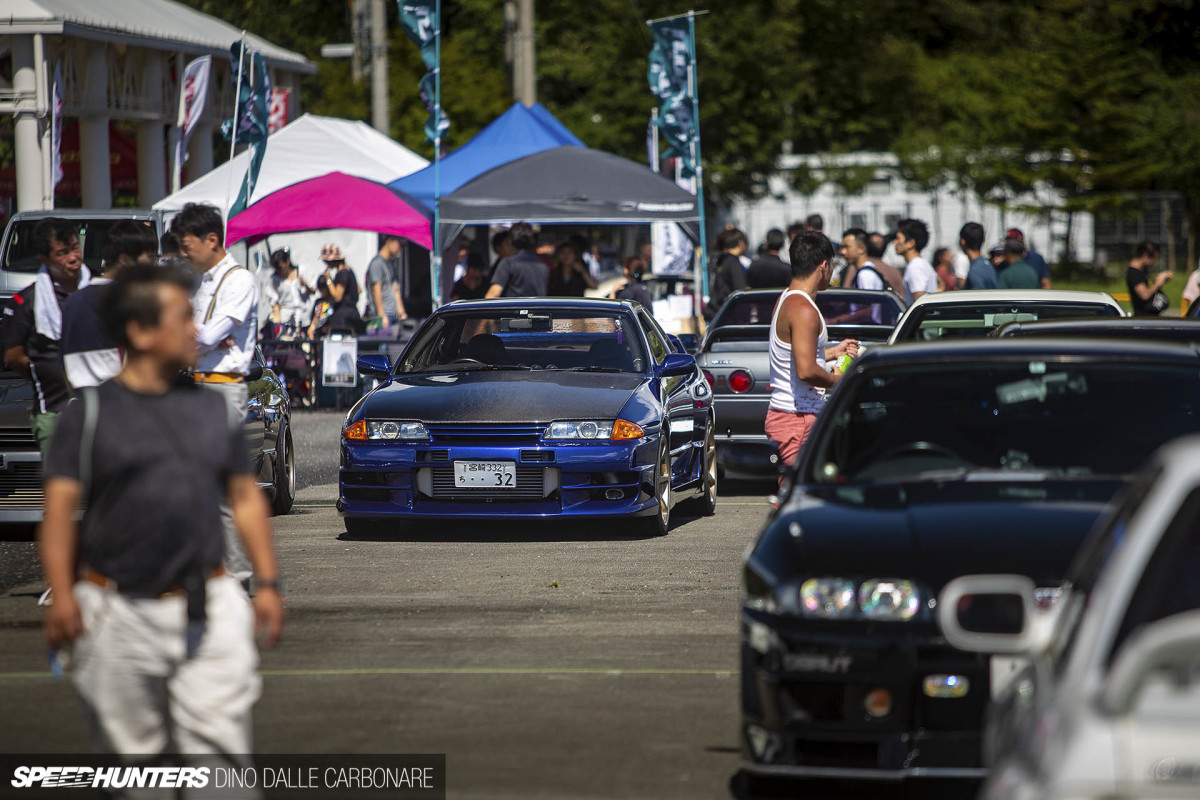 I think I'll probably put together one whole post just on this and the car parts I went to check out.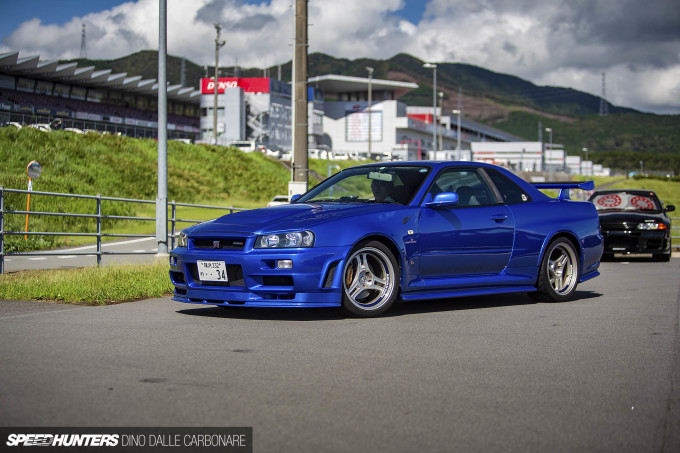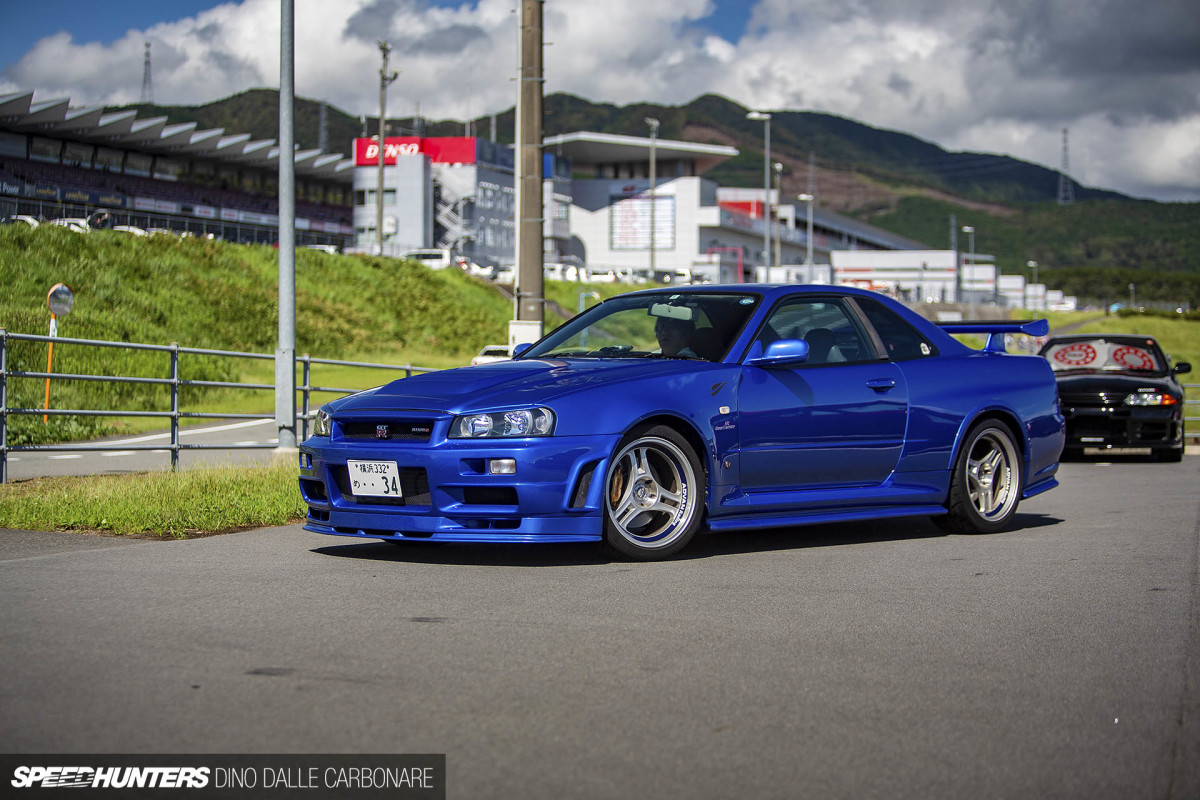 That's where you see the really interesting stuff, like an R34 on Super Advan SA3R three-spokes. Yay or nay?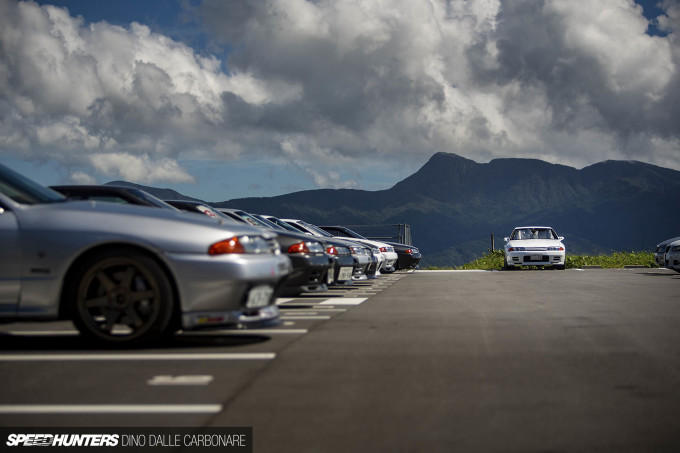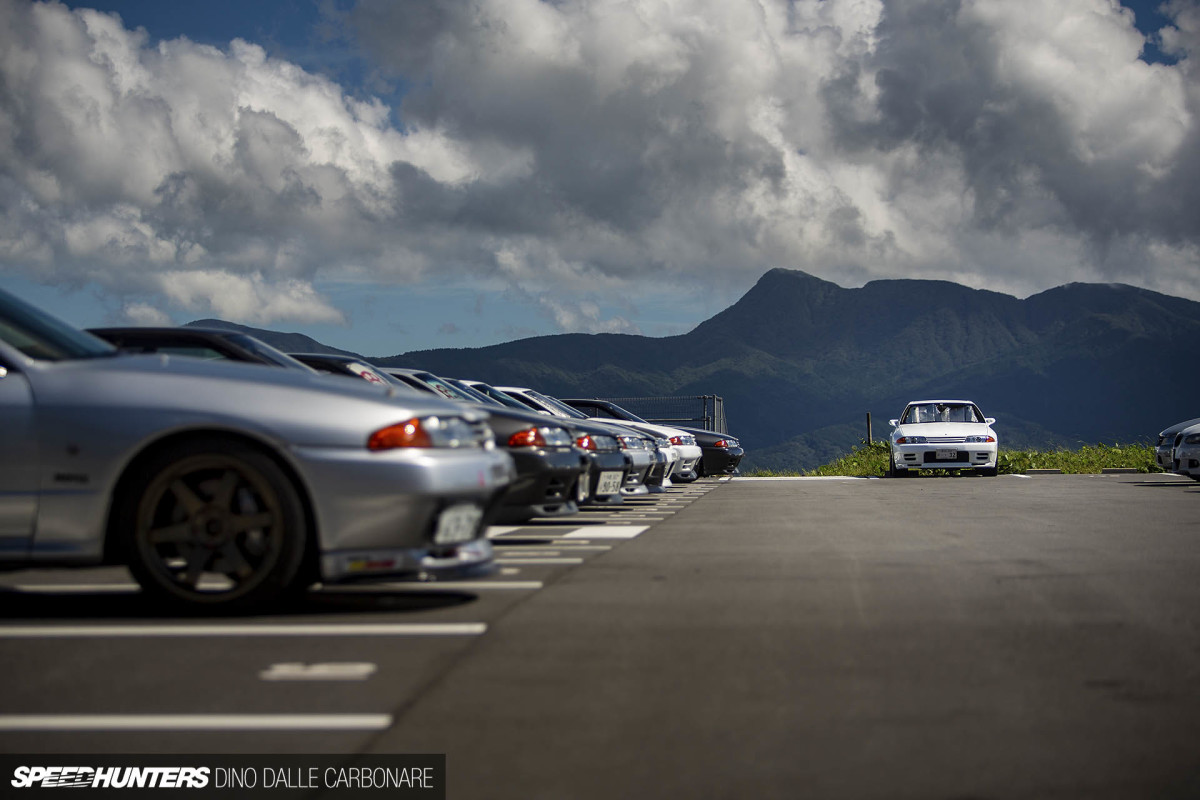 You see what I mean? This is one event, that just like the Nismo Festival can never get old. Either that or I love GT-Rs just little too much. If the latter is the case then I apologize, but that doesn't mean I'm not going to flood the site with GT-R content for the rest of the week.
Dino Dalle Carbonare
Instagram: speedhunters_dino
dino@speedhunters.com