Jaded
Shelby American Automobile Club has been doing this sort of thing for a while.
Forty-three years, to be exact, and last weekend's gathering at Sonoma Raceway was, yes, their 43rd annual national convention.
Being hosted at a race track, their events are far more than a simple show, although that is part of it. Given the heritage of the original Shelby cars, it's only fitting that there be plenty of opportunity to take them up to speed. But beyond the parade laps, open track, and vintage race at close of day, there's still more going on.
With a number of special guests, I was able to rub shoulders with Chuck Cantwell, the man responsible for the Shelby GT350 Mustang. Working as a project engineer under Shelby, Chuck's duties were quite varied. He got seat time testing the GT350R prototypes and ultimately was responsible for tuning both the racecars and streetcars that Shelby produced.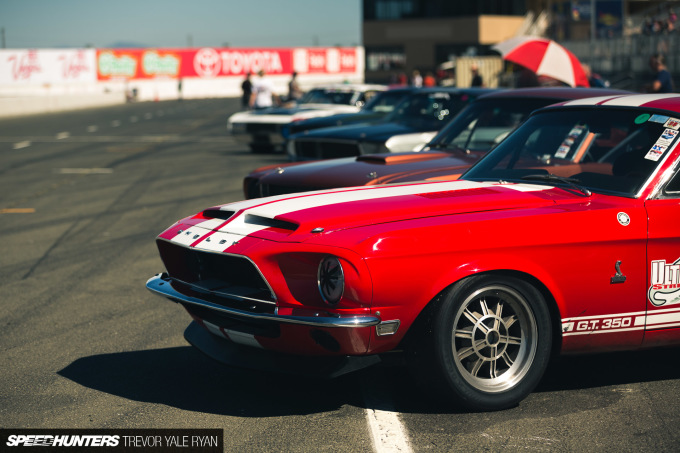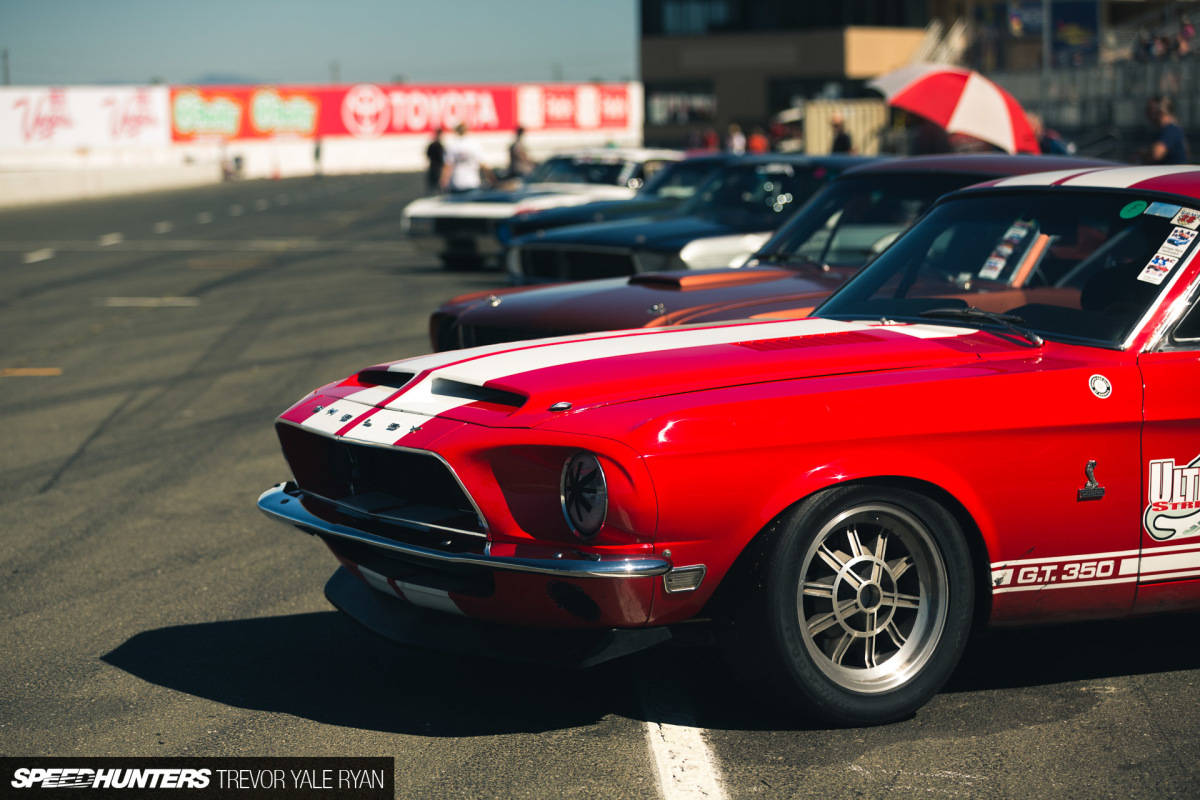 Today many Shelby clones can be found in the wild, but the awesome thing about this convention is that you'll actually come across originals being driven in anger.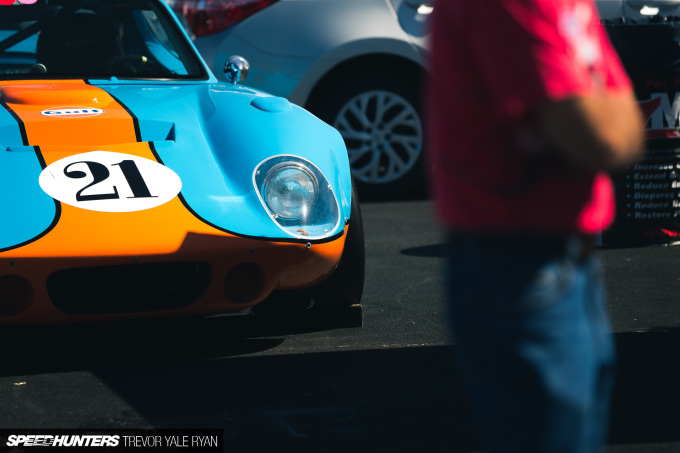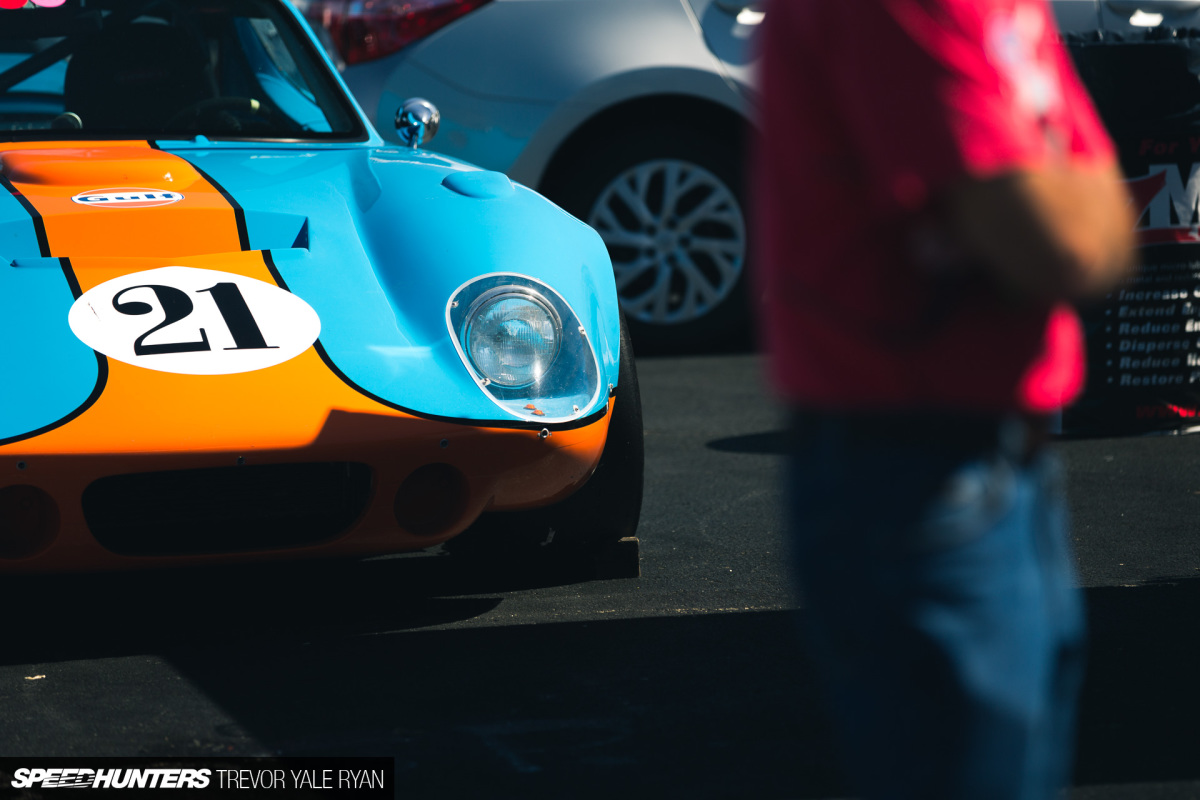 And although there were plenty of both replicas and originals at the track I didn't focus so much on these Shelby-based cars. This might not make too much sense, seeing as how it's a Shelby Club convention, but there were plenty of other old-school Fords that demanded my attention. As cool as it is to see the cars hammered around the circuit, perhaps my recent visit to McCluskey Ltd left me a bit jaded.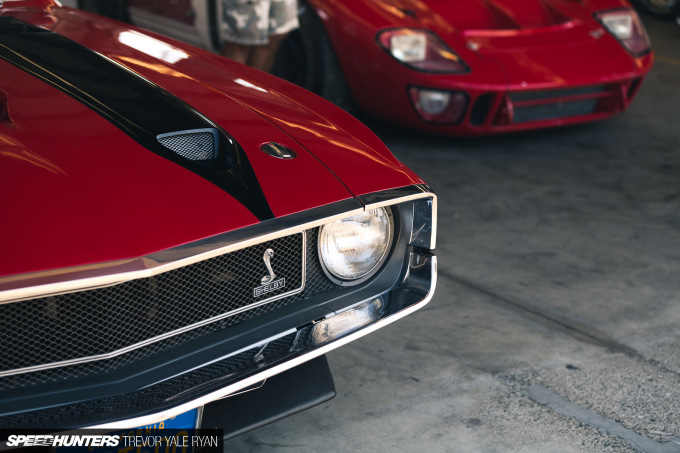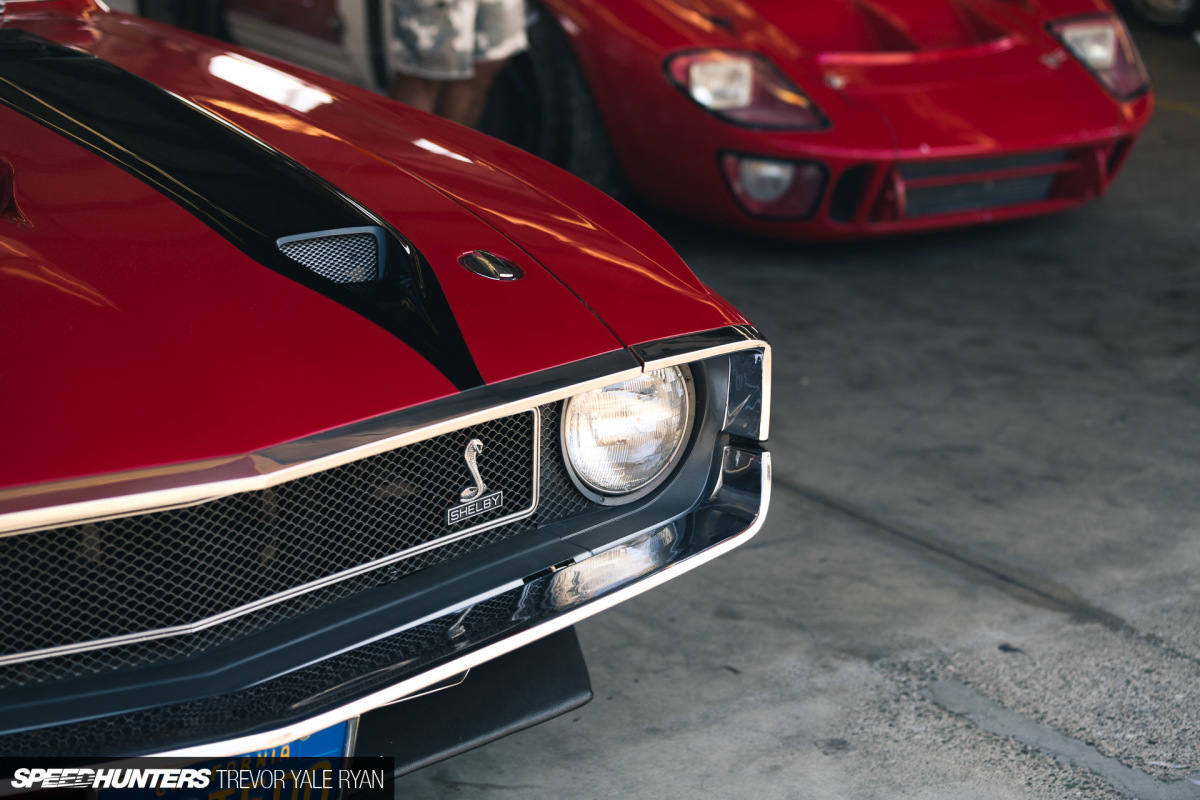 That isn't to say I ignored the Shelby cars altogether, and although I really don't enjoy the 1971 and later Mustang body styles, this GT500 was really looking quite sharp. The car behind it is one that's even more special, and I'll be giving you a closer look at that in the coming days… or weeks, perhaps.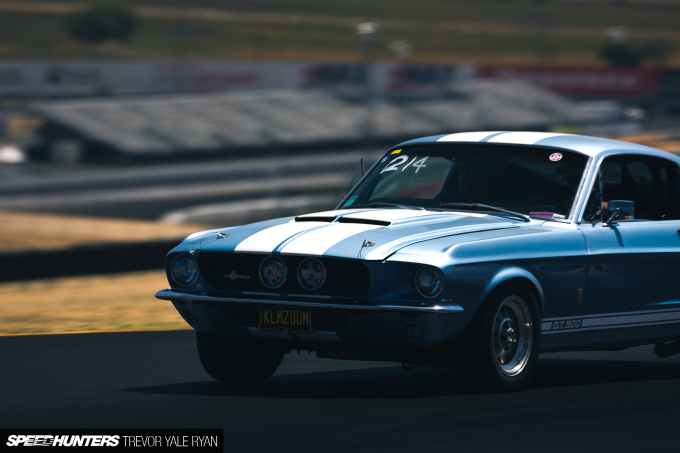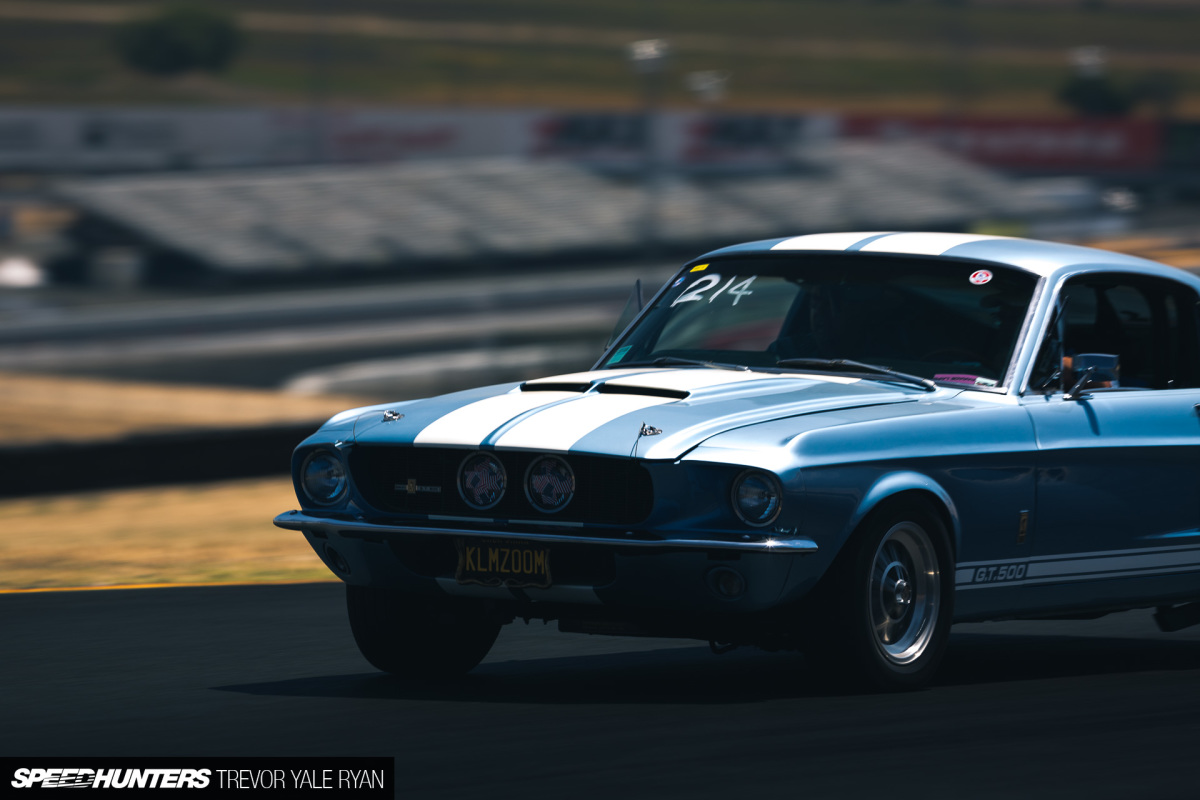 When I arrived at Sonoma Raceway, bright and early at noon sharp, the cars were finishing up their parade laps. During a break on the otherwise hot track, everyone was allowed out to putt-putt around the course.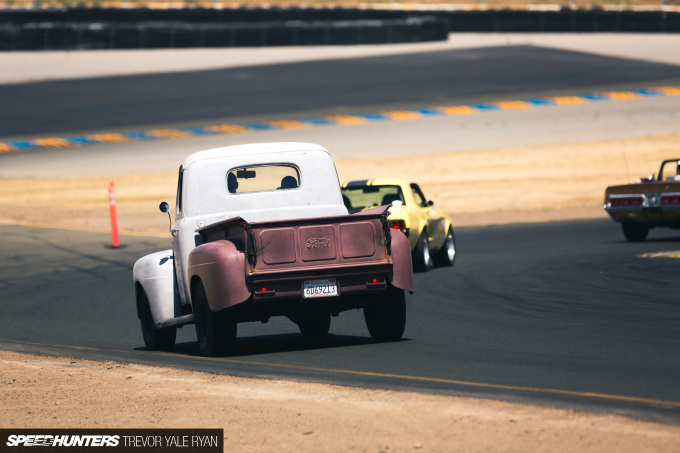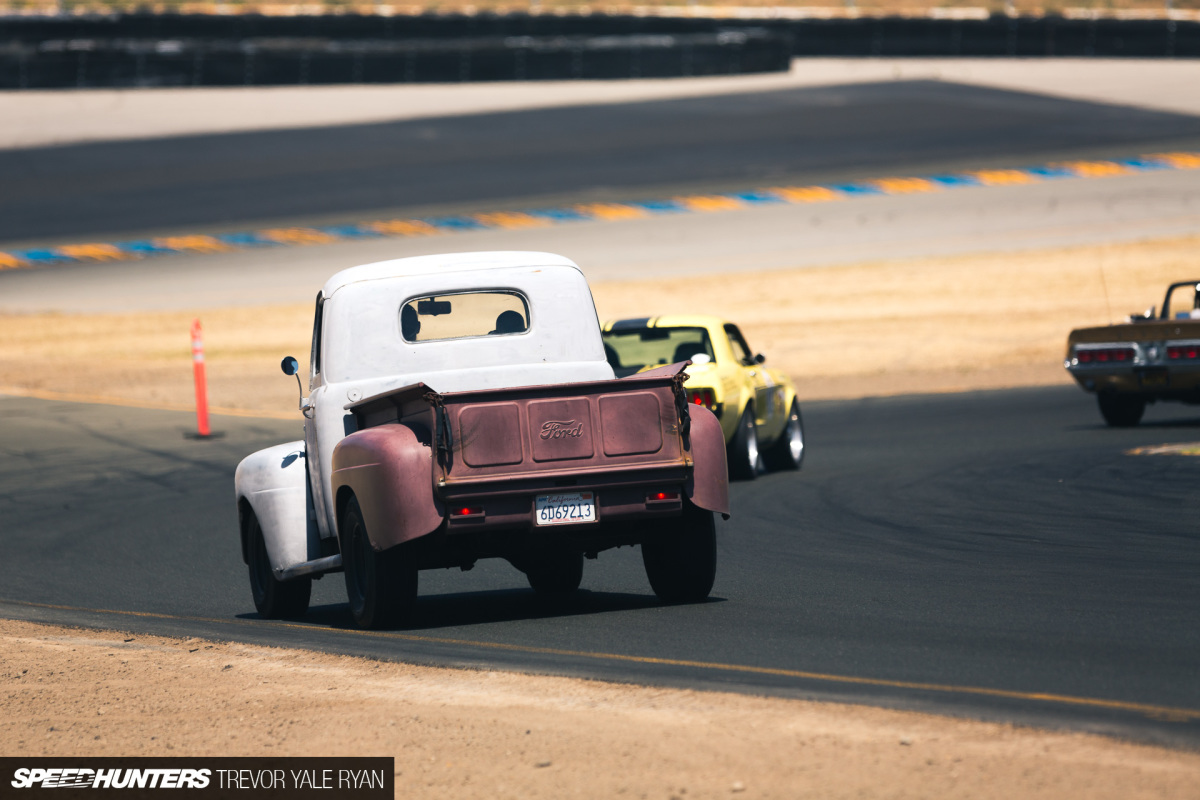 It's a cool opportunity for those who aren't actively tracking their cars to get a few go-arounds and I think this shot of a '50s pickup should suffice as evidence that literally anything could have at it.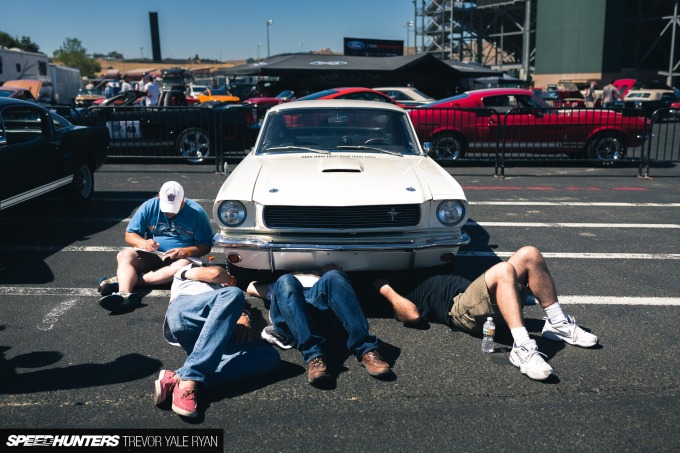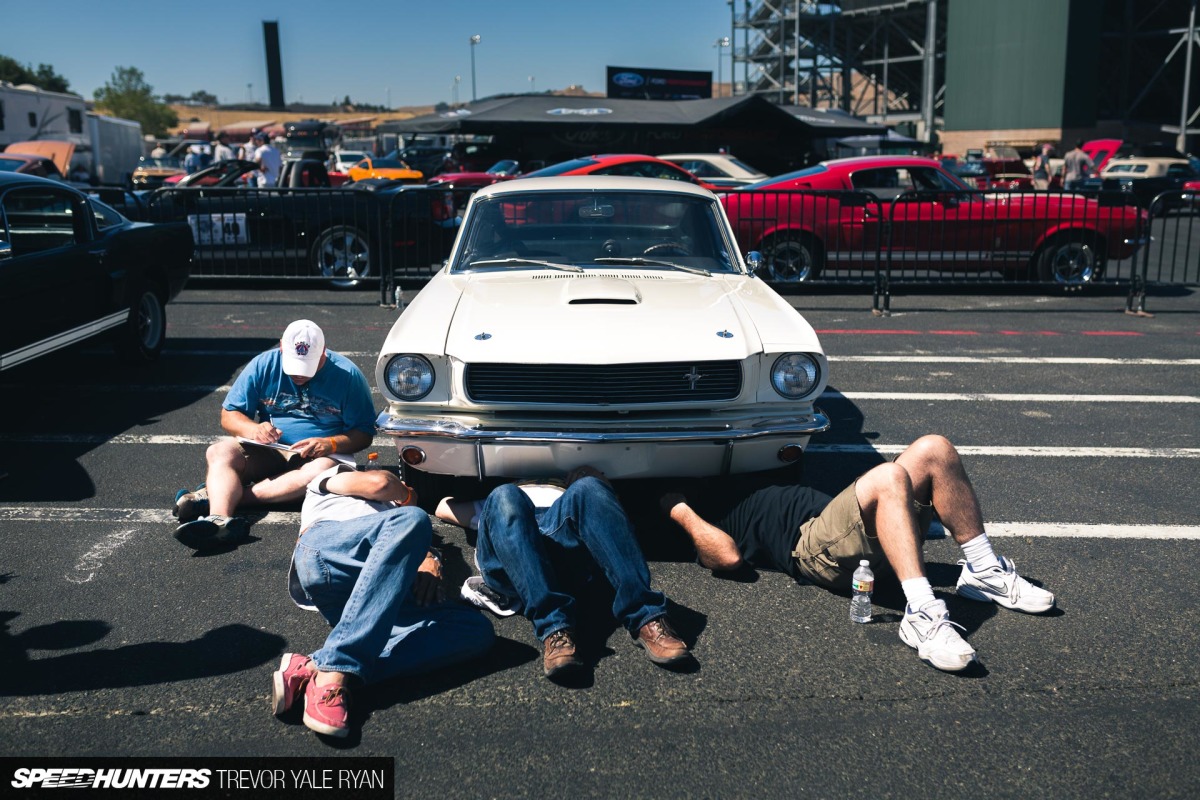 Back in the paddock, I found four men laying about.
Actually, they're concourse judges, hard at work critiquing a certain owner on his choice of power steering lines, paint that is a bit too glossy, and other such important details. While really not my cup of tea, seeing everyone's passion for getting all of these little bits and pieces spot on was at least a bit inspiring.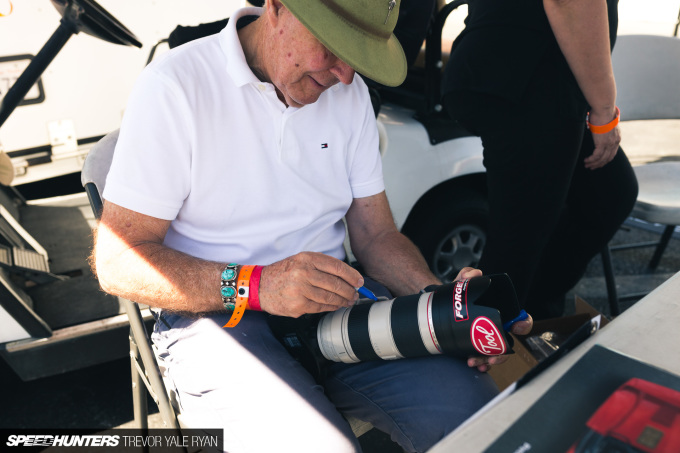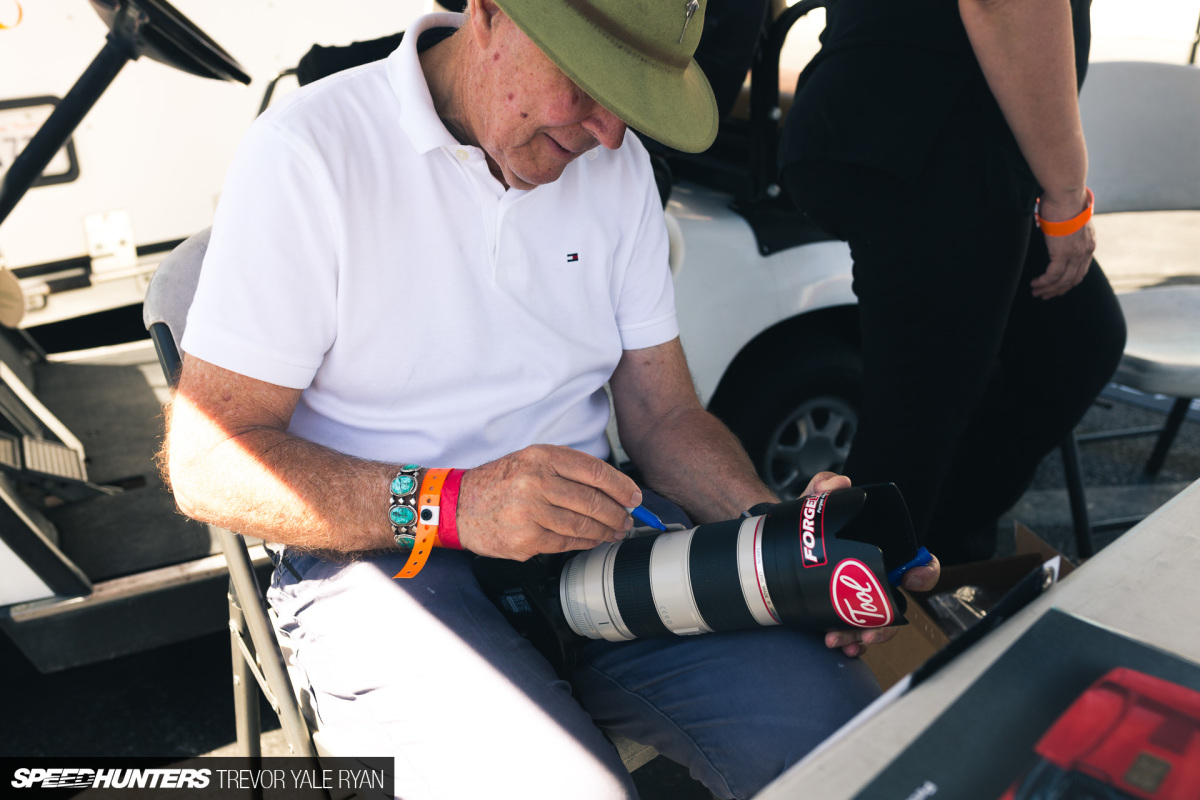 Over here I found Peter Brock, whose major claim to fame is his phenomenal job turning a vague idea into the Shelby Daytona in 90 days. Essentially re-bodying a Cobra for a higher top speed, the Daytona was indeed successful at infiltrating the longer European tracks.
Of course, Brock went on to work on the design of the Corvette Stingray, start Brock Racing Enterprises, and later became an automotive photojournalist for two decades. As such, when I didn't have anything else for him to sign, I asked for his John Hancock on my coveted 70-200mm lens.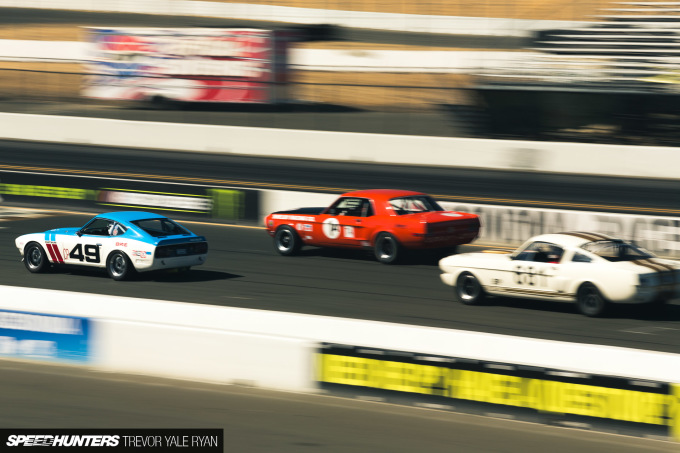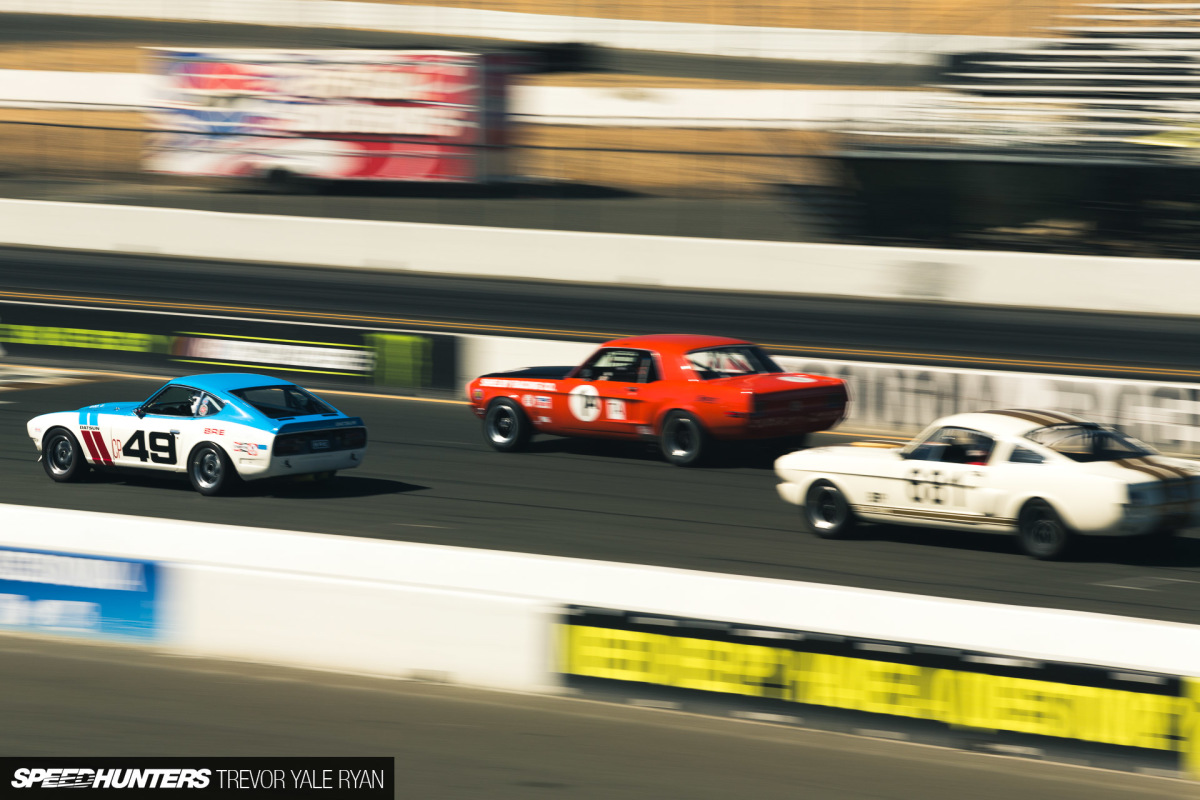 Here you can see a BRE Z-car fighting off a few of its large American opponents in the vintage race at the end of the day.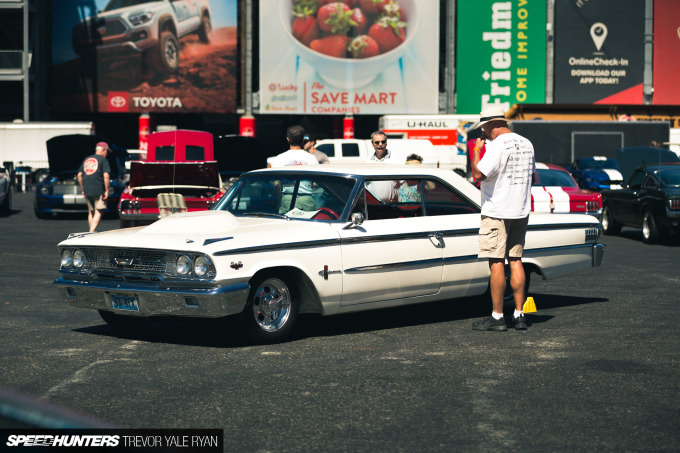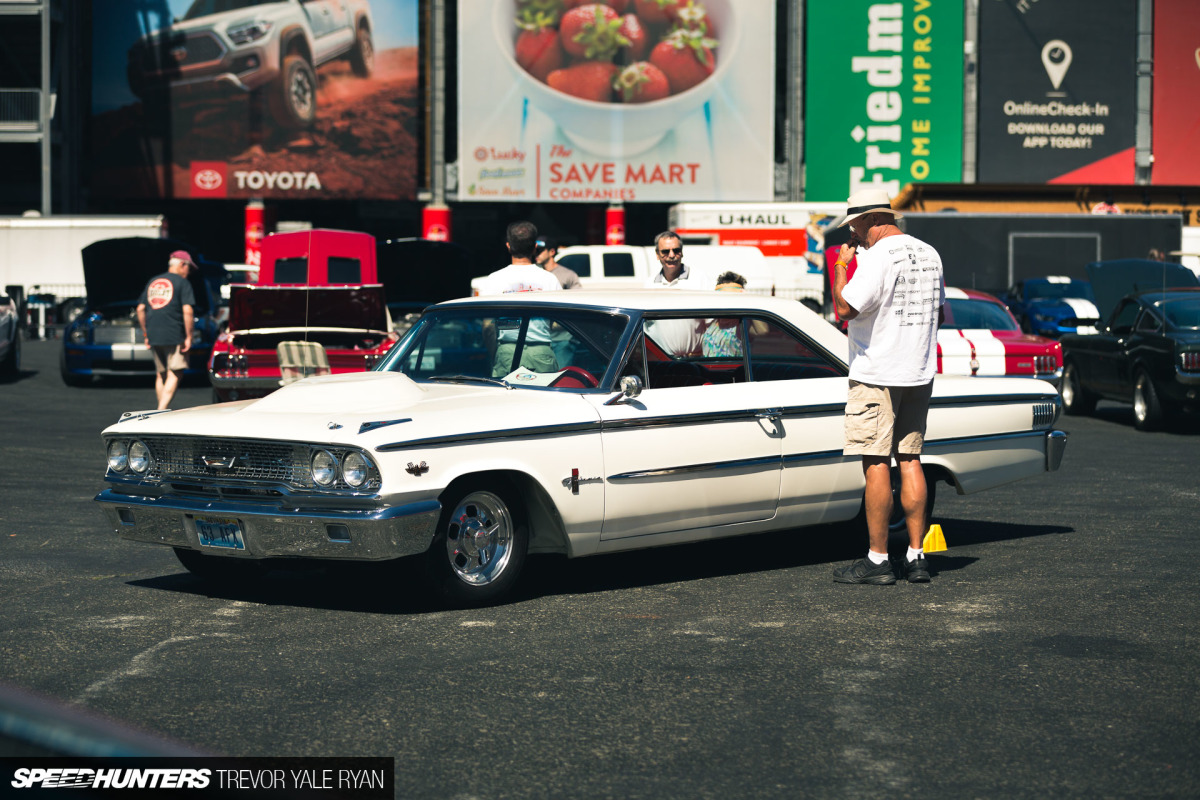 Speaking of size, American cars are a bit of an anomaly when it comes to racing. Looking at the sheer mass of this boat, I hardly think it's raceworthy.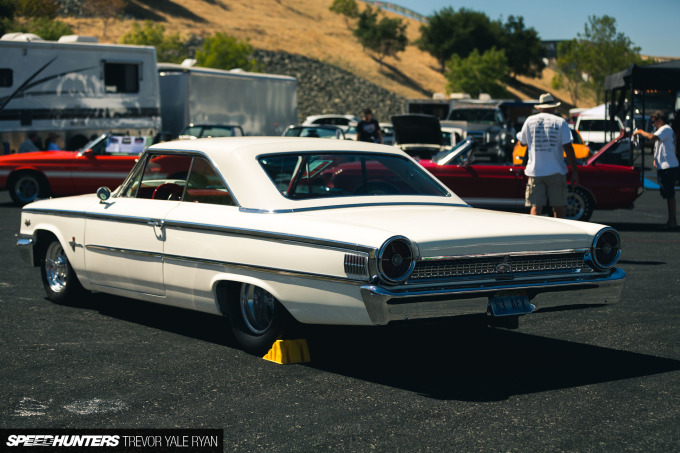 Even for a straight line car, you'd think you'd want to start with something a bit more lightweight or perhaps something more aerodynamic than a giant brick on wheels.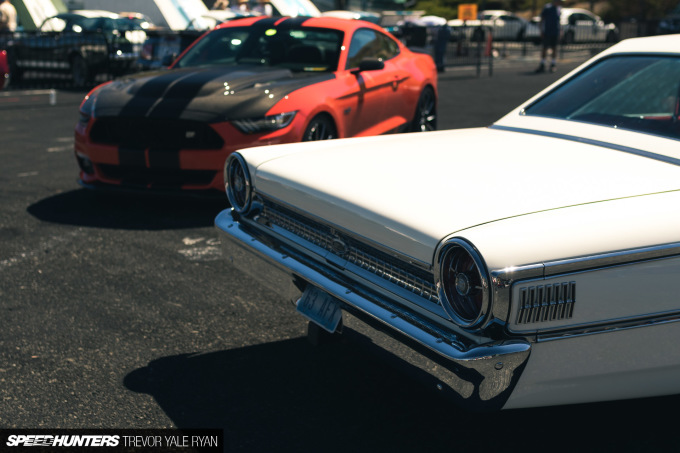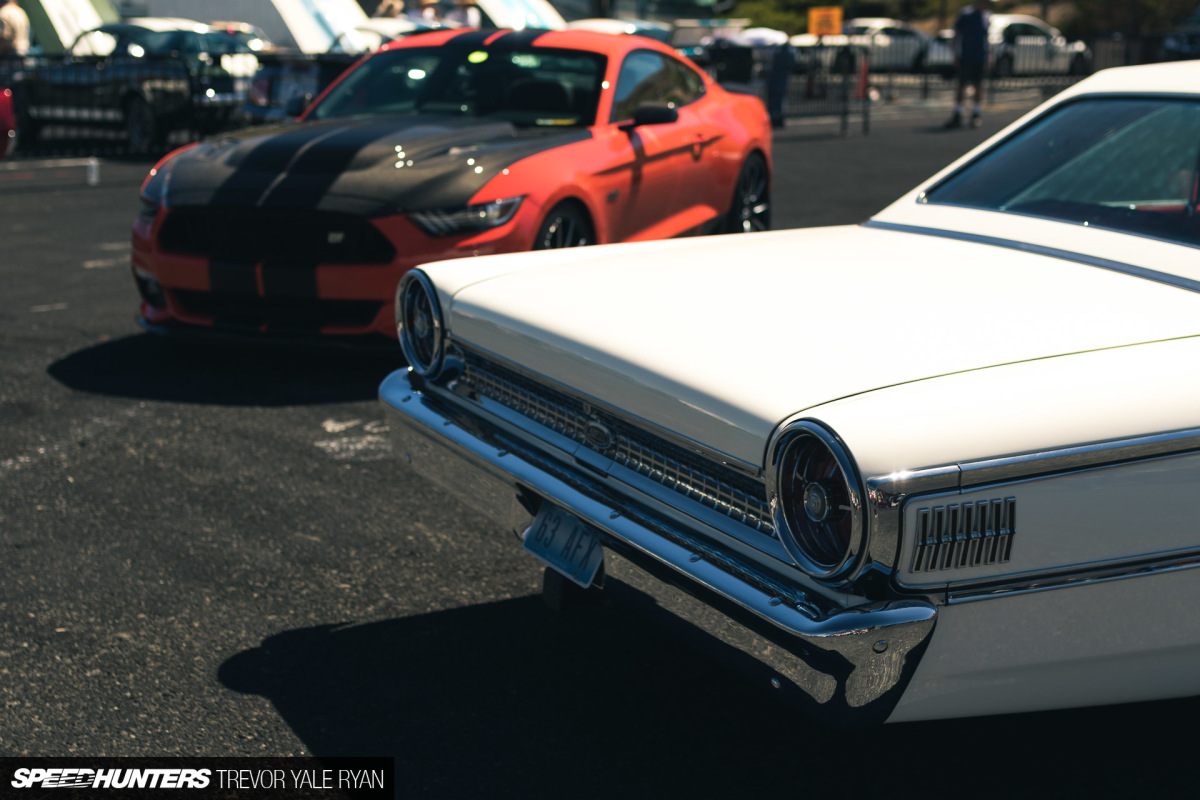 But when it comes to style, I'm with the classics all the way. Over time, modern American muscle cars have gotten quite puffed up anyway and with the aftermarket support there's plenty of room to get creative with an old chassis.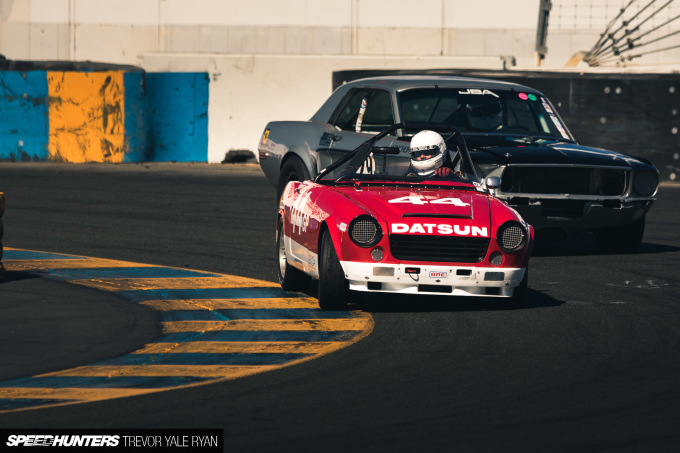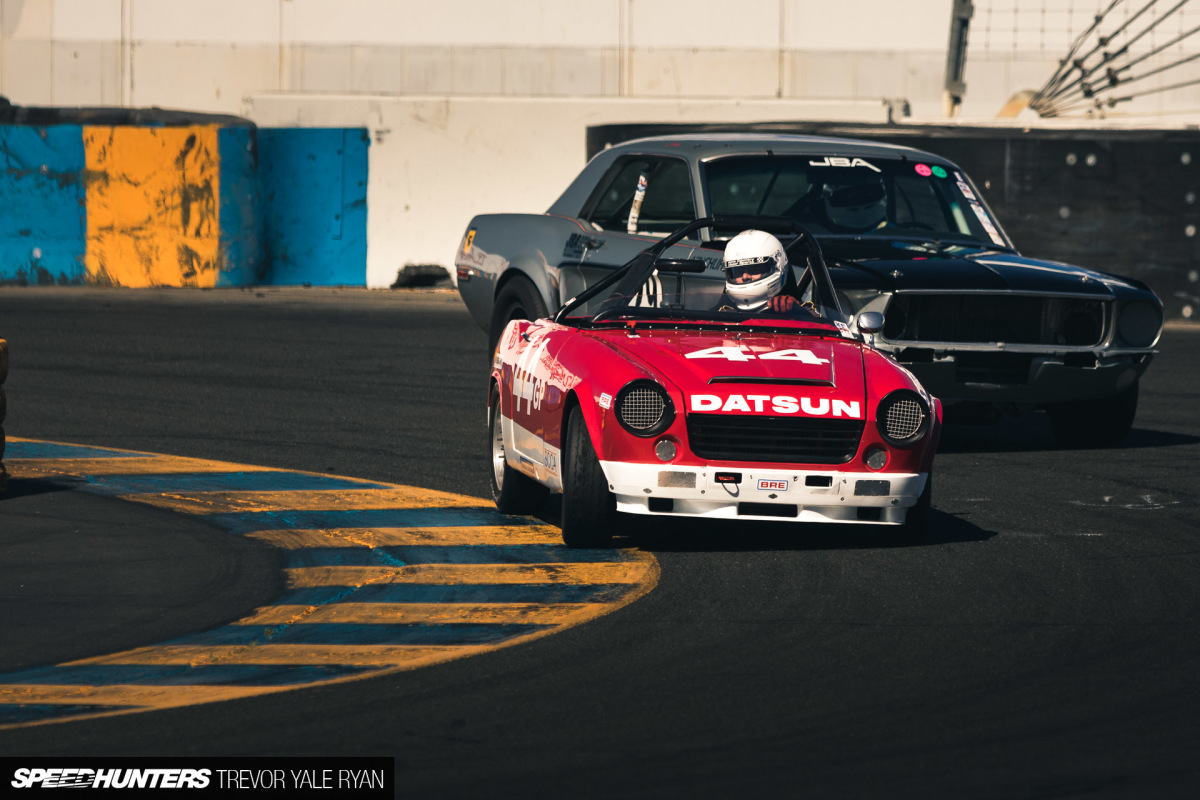 And while I always considered the first couple generations of the Mustang coupe to be rather petite, they really have nothing on this little Datsun which is positively dwarfed here.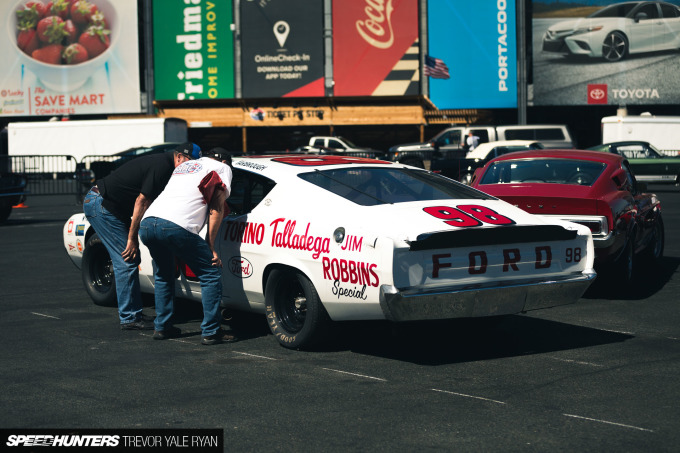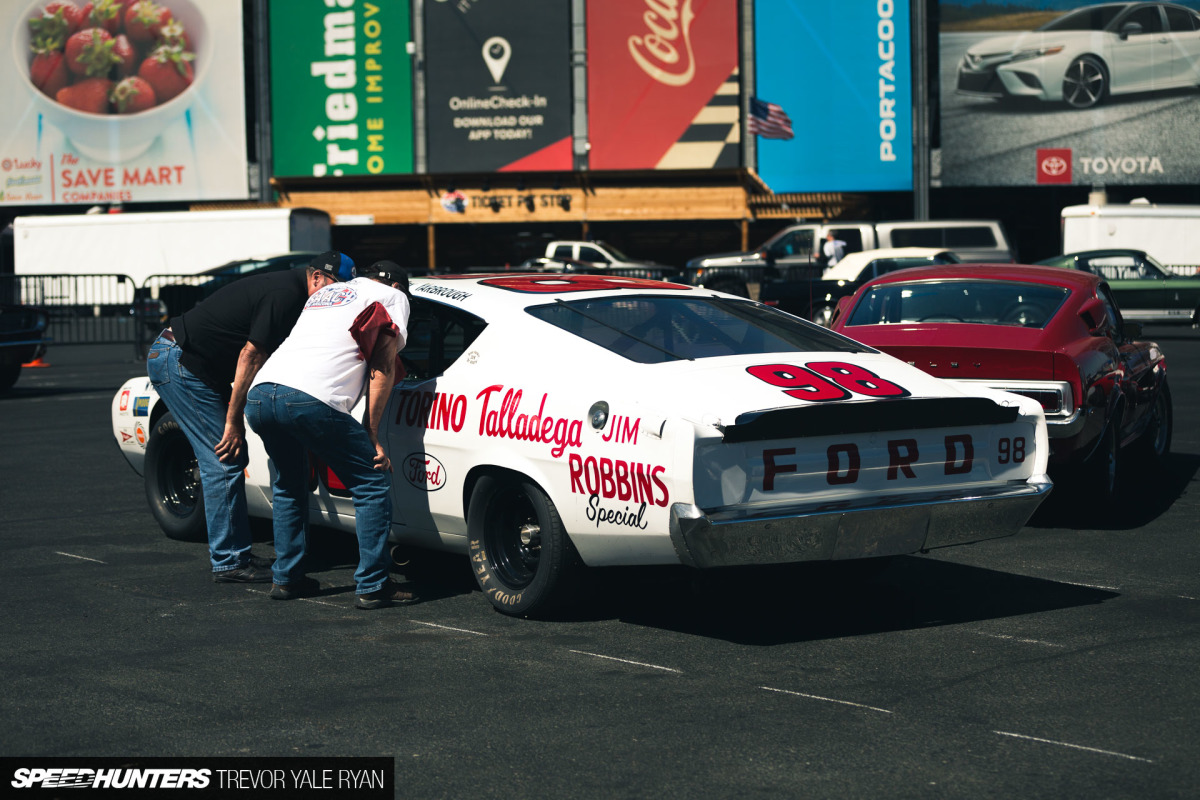 Back in the large department, this Torino really caught my eye. I wasn't the only one, either.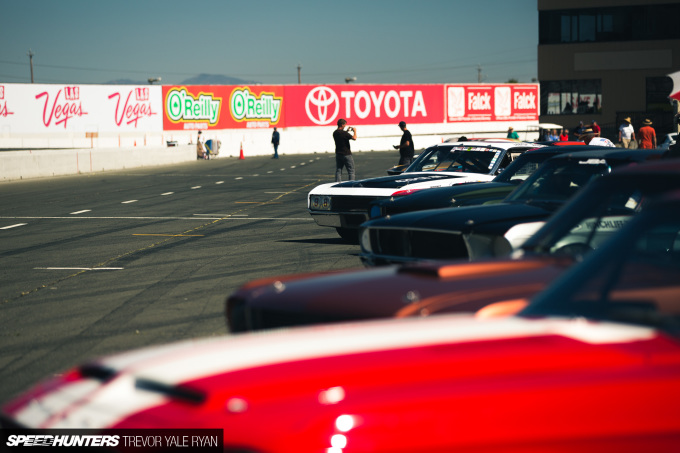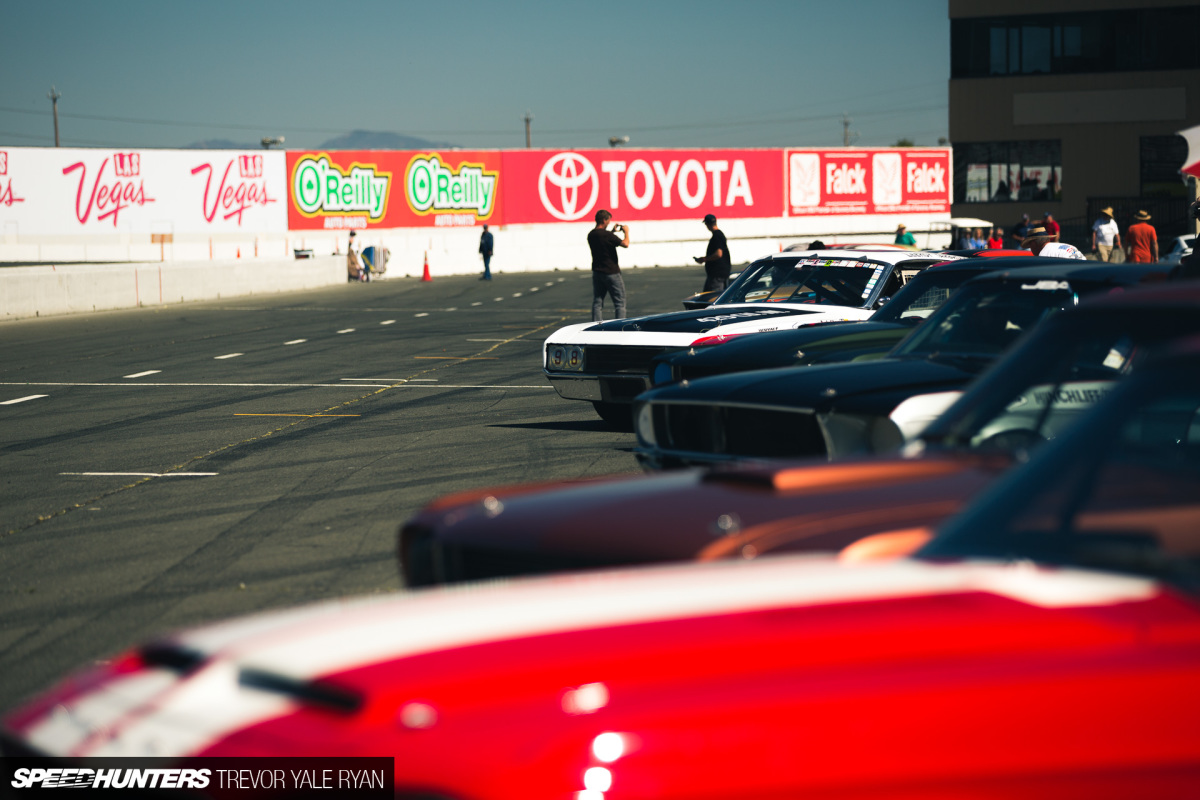 What excited me most about it was that it was running in the vintage heats at the end of the day.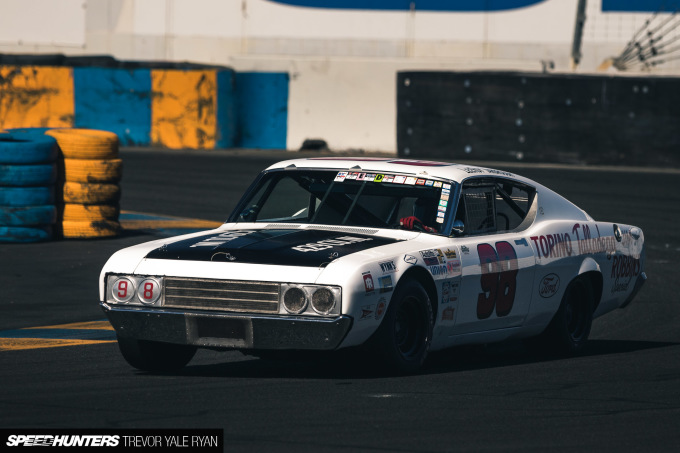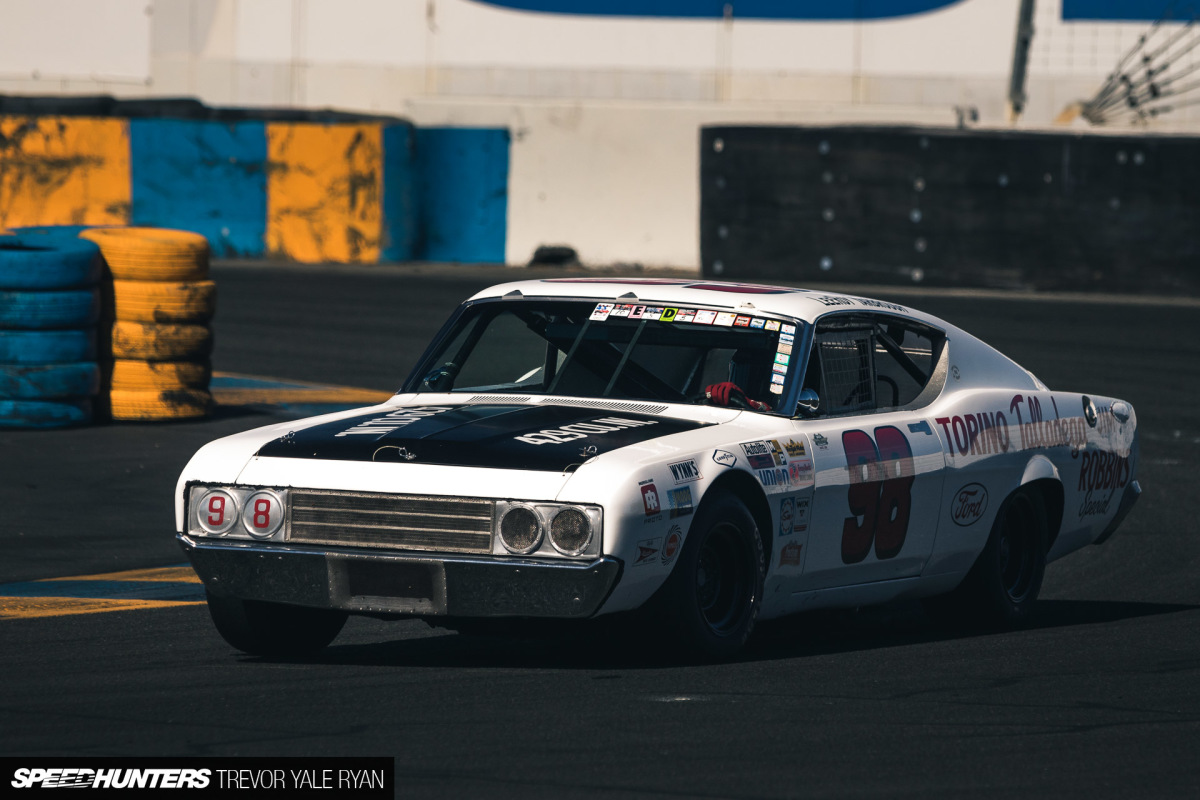 Again, certainly not the most nimble car ever made but it looked like an absolute blast on the track. A dash of oversteer here and there but the big body Ford looked good doing it. Maybe it's just me, but I love the styling of these old-school racecars.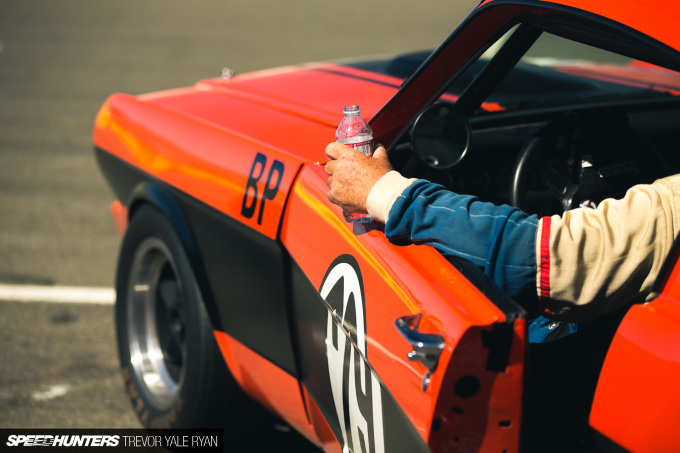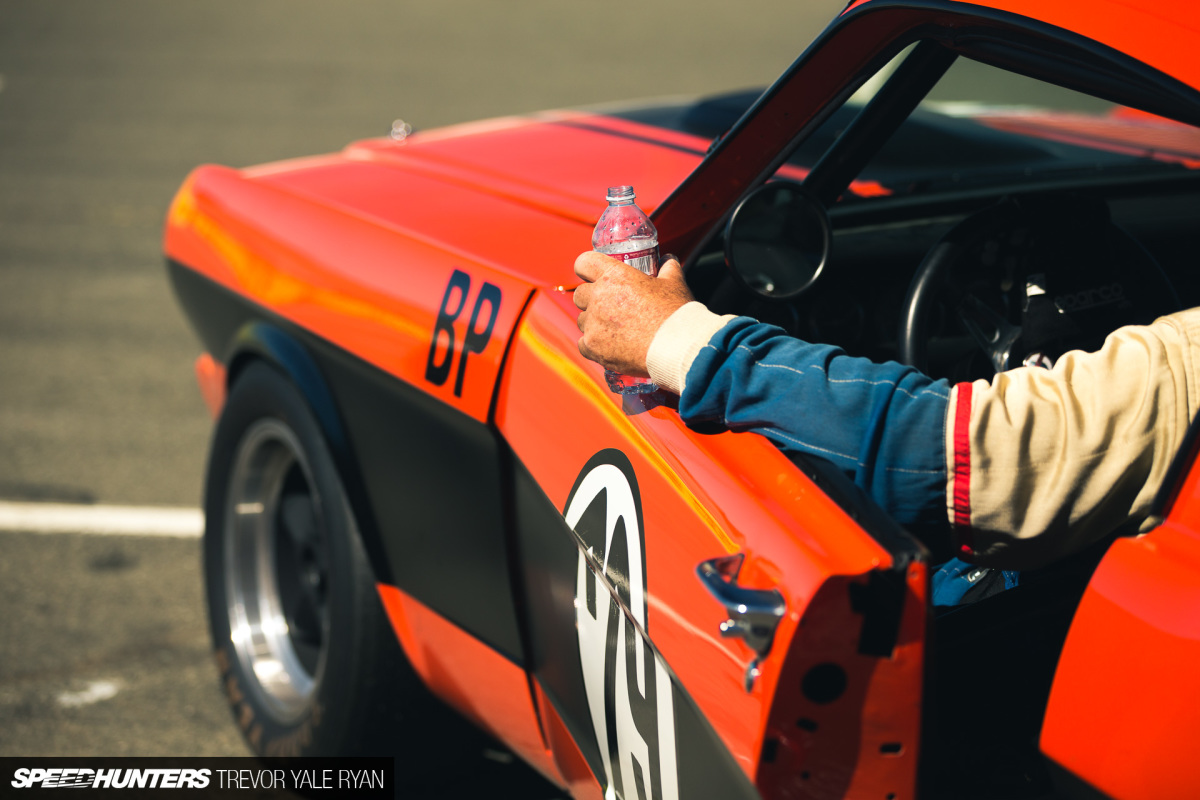 Another warm summer day in the Sonoma Valley, I almost didn't envy the drivers in their toasty cabins. Almost.
Perhaps next year I'll have my own vintage Ford sorted enough for at least a slow cruise around with pickups and the like. I hope next year's Shelby Club convention isn't too far away…
I certainly left motivated to dive back into my own project, which is exactly the effect an event like this should have.
Trevor Yale Ryan
Instagram: tyrphoto
TYRphoto.com
Shelby Takeover