Mike McCluskey
Have you ever been wrenching on a car in your front yard, only to have Carroll Shelby stop in as he's riding by on his motorcycle and offer you a job? Probably not, unless your name is Mike McCluskey.
At 20 years old, and in the middle of acquiring his mechanical engineering degree at UCLA, McCluskey found himself working alongside Carroll Shelby restoring Shelby Cobras. Making loads of power, especially for their era, the lightweight cars were a definite step up from the Sunbeam Alpine that McCluskey was working on when Shelby approached him.
After working with Shelby for some years McCluskey started his own workshop and Shelby went off to Africa on a safari (it's true). Over time, McCluskey became the go-to guy for all things Cobra, so much so that in 1989, roughly two decades later, Shelby approached him again. It was, in a way, to offer him another job. I'm not exactly sure how the conversation went, but Shelby essentially wanted McCluskey to build continuation Cobras.
There was only one small problem. Actually, there were about 1,000.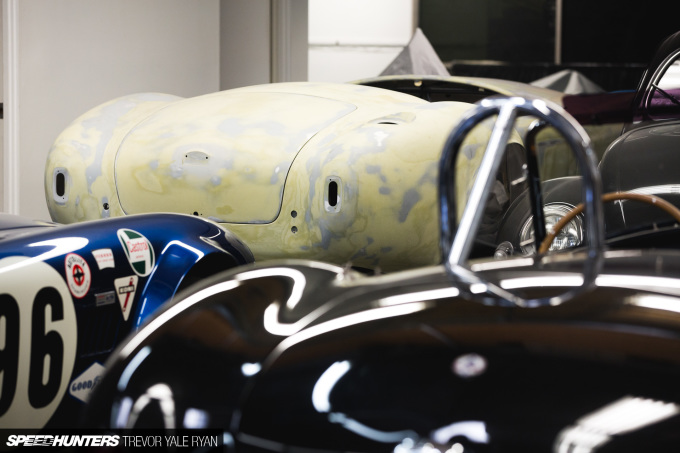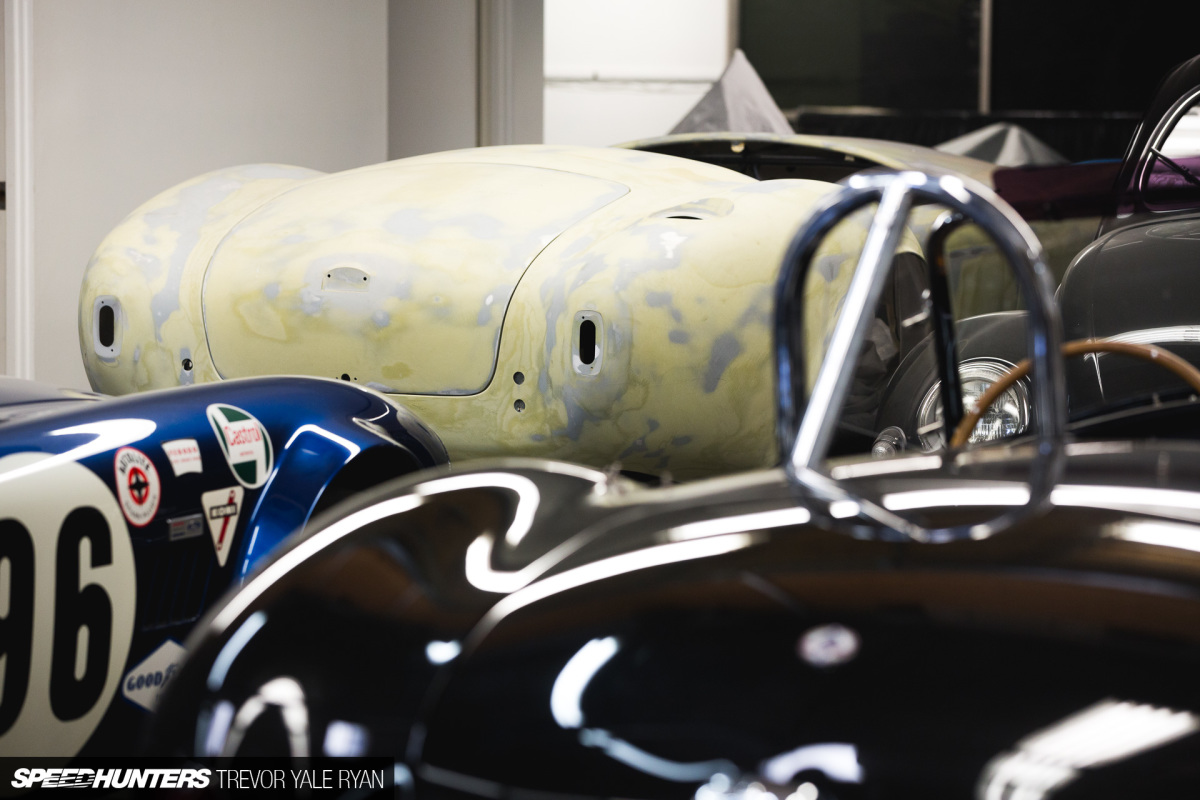 That's a low estimate of the number of parts that the out-of-production-since-1967 Cobra required to be assembled, and there was no way to source the vast majority of them. There were no drawings either, not even a parts list.
With the deadline for the first car less than 12 months away, McCluskey hunkered down in his workshop and got to work. He succeeded too, designing and fabricating every last odd and end required to start low-scale production again within the year.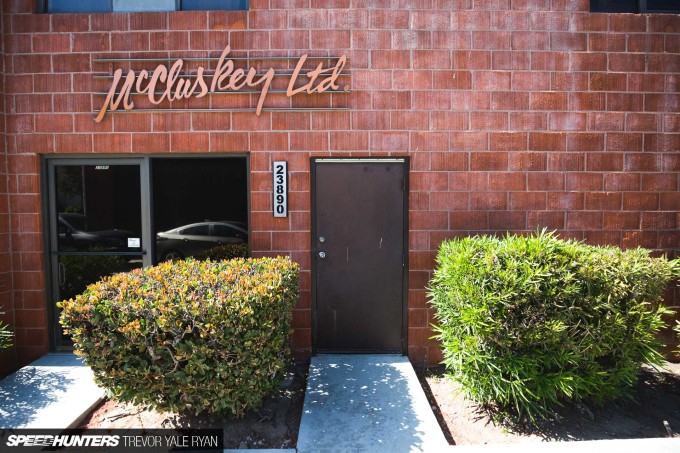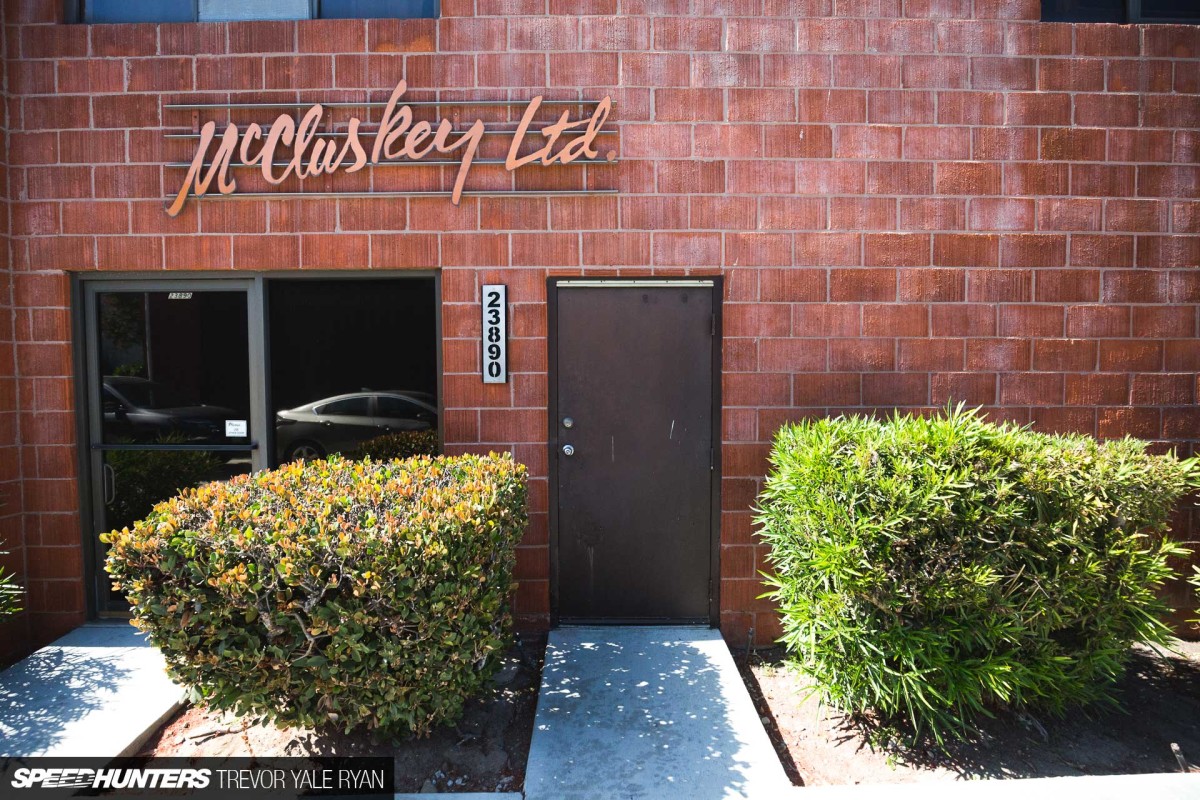 Mike McCluskey is an iconic name in Ford tuning circles and the majority of his work happened in his workshop at Torrance Airport. It was here that I came across a nondescript brick building and an intimidating brown door. Above it was the name 'McCluskey Ltd', and as I walked up, camera in hand, I wasn't sure what exactly what to do next. I didn't have an appointment, and to be honest, I was a bit starstruck just standing here.
As a fan and owner of a vintage Ford, I'd previously seen reproduction Cobras that had come from this very shop. I knew the quality of work here was the stuff of legend; in fact, a fabricator at the shop later told me that Carroll Shelby himself said that McClusky "knows more about Cobras than I do."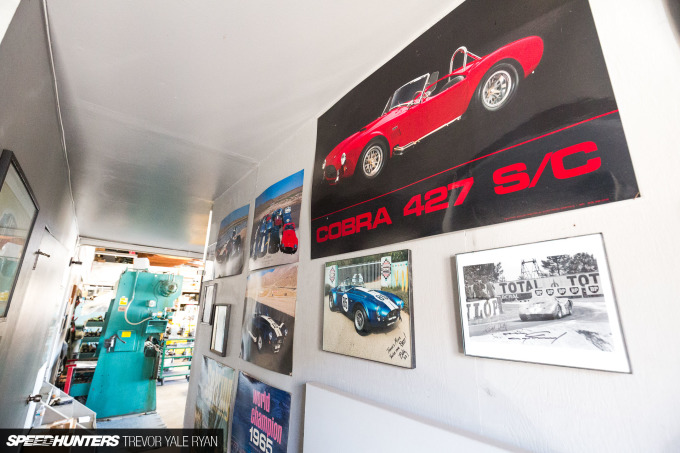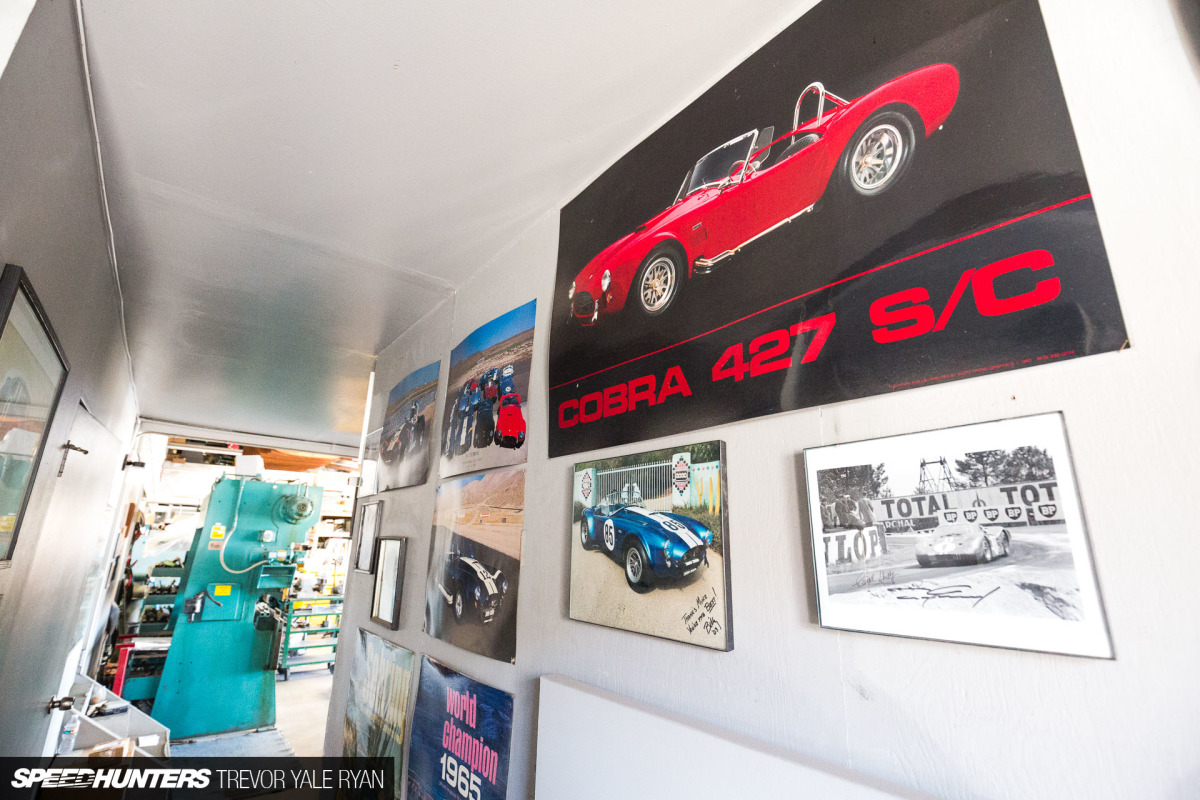 With only one obvious answer, I plowed through the door and down a short hallway.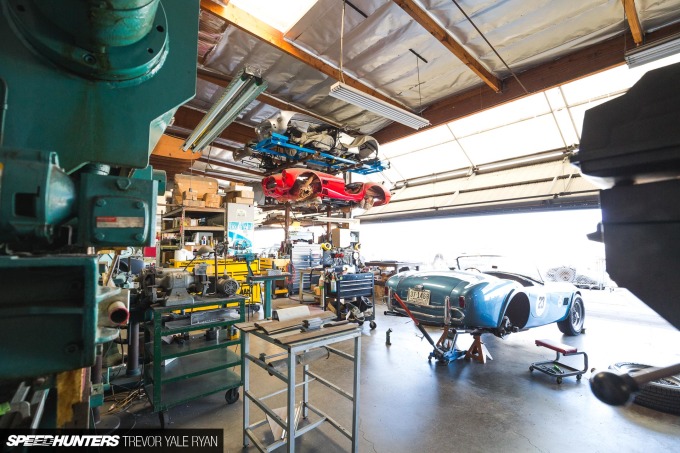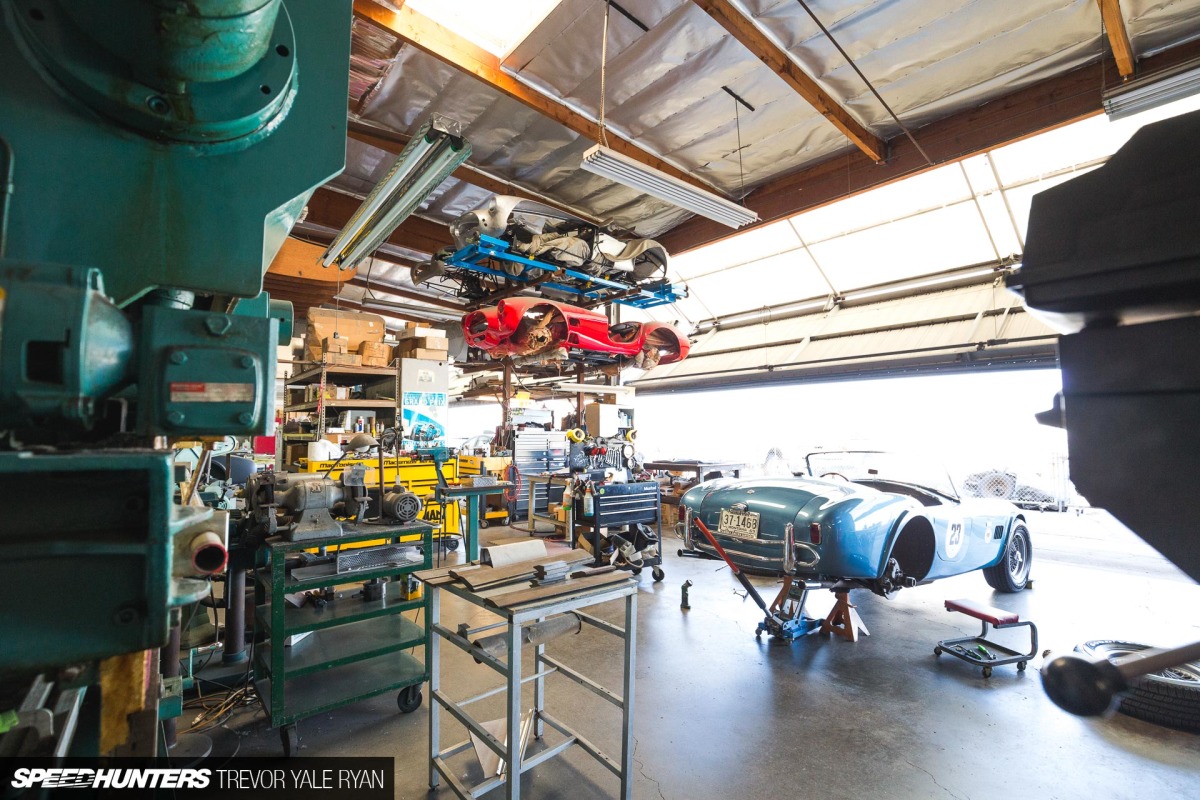 Just like that, completely uninvited, I found myself right in the middle of the shop I had heard so much about. Someone said "What's up?" and went back to work on a baby blue Cobra.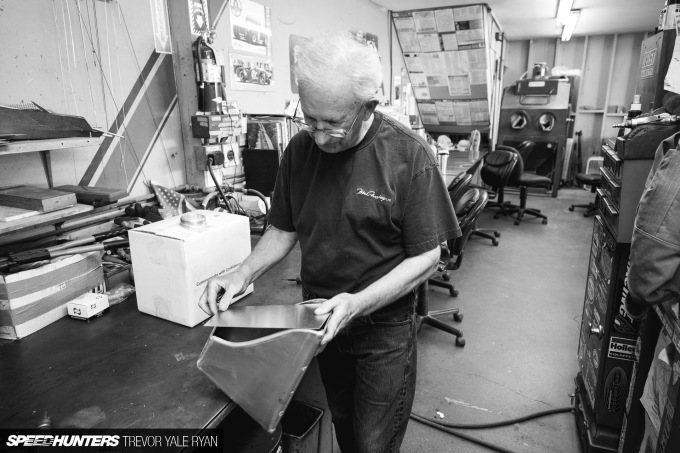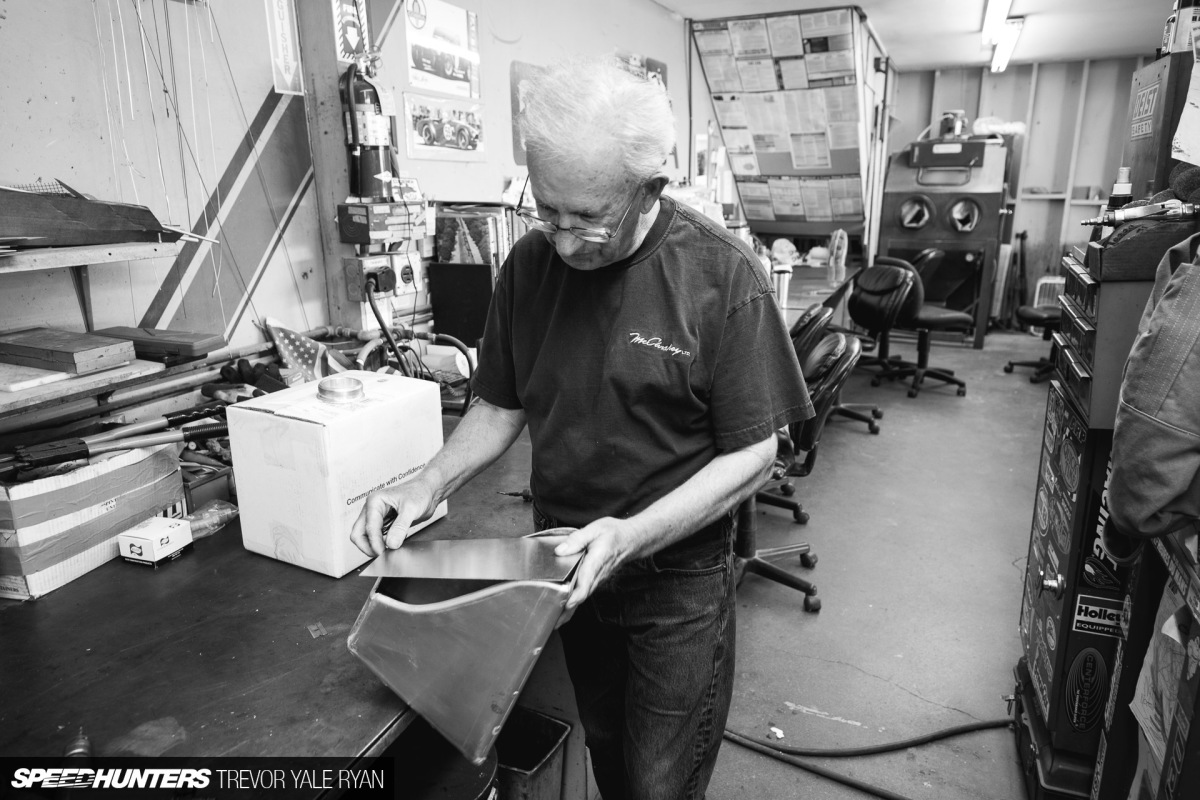 Deeper in the shop I found Mike McCluskey busy, as always, making parts that don't exist anymore. Soft-spoken and casual, he told me his story and how the chances of this all happening were slim to none. He was just in the right place at the right time.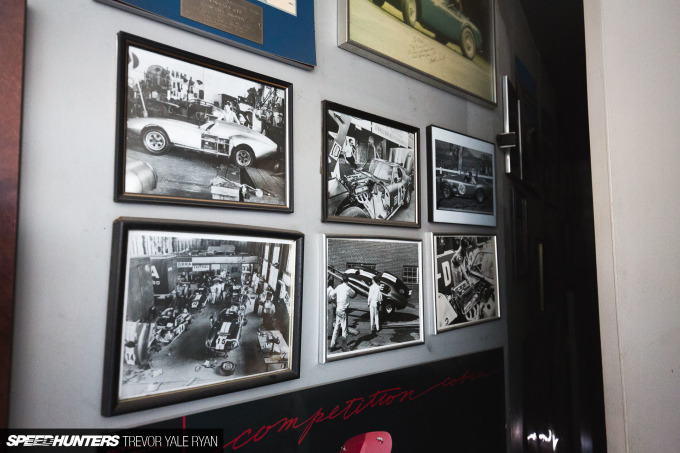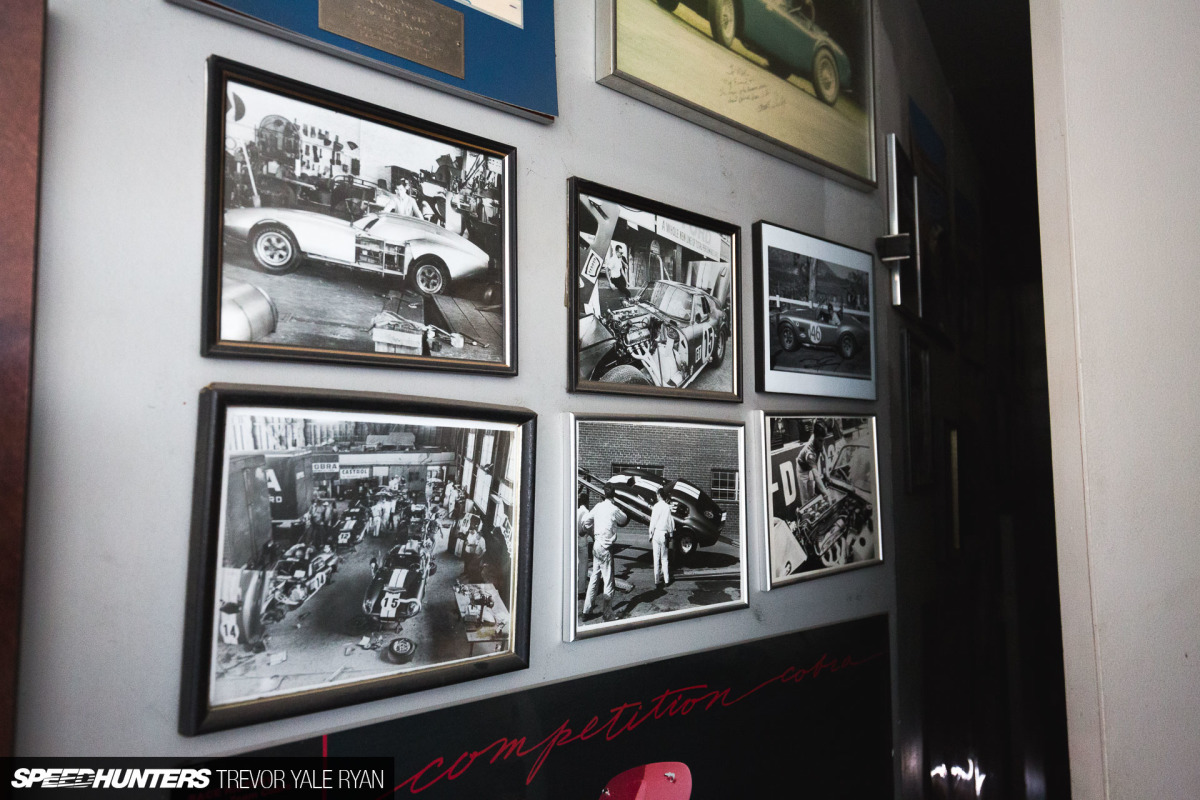 It also almost happened a lot differently. As McCluskey was restoring three of the original Daytona Coupes (there only ever were six made) he had a wood buck, as seen below, made from the car.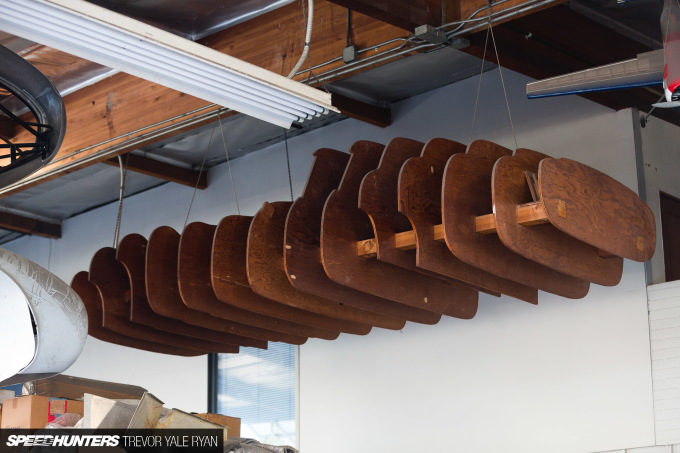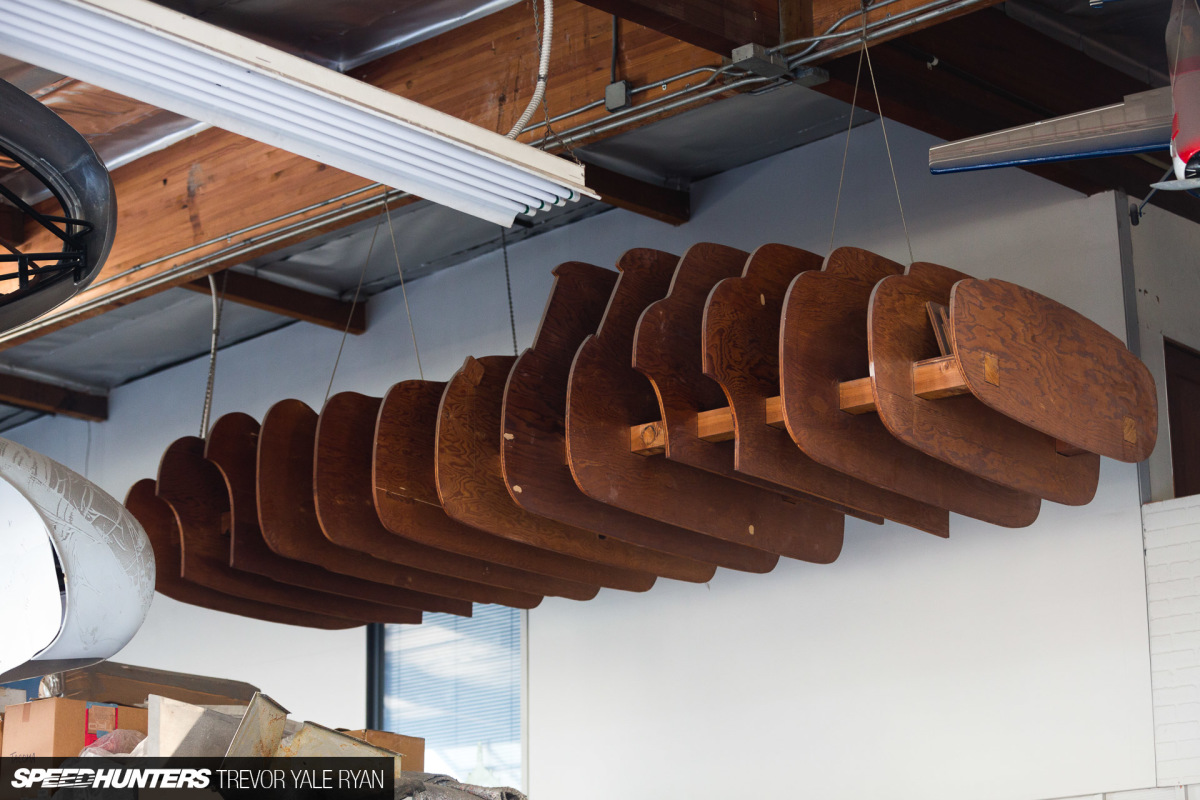 But the one you see here is actually for a Ferrari 250 GTO. As McCluskey was picking up steam back in the day, they toyed with the idea of building replica GTOs as well as Daytonas and Cobras.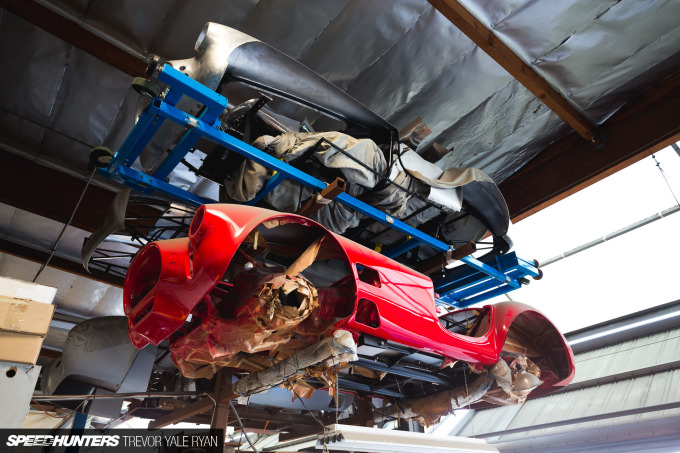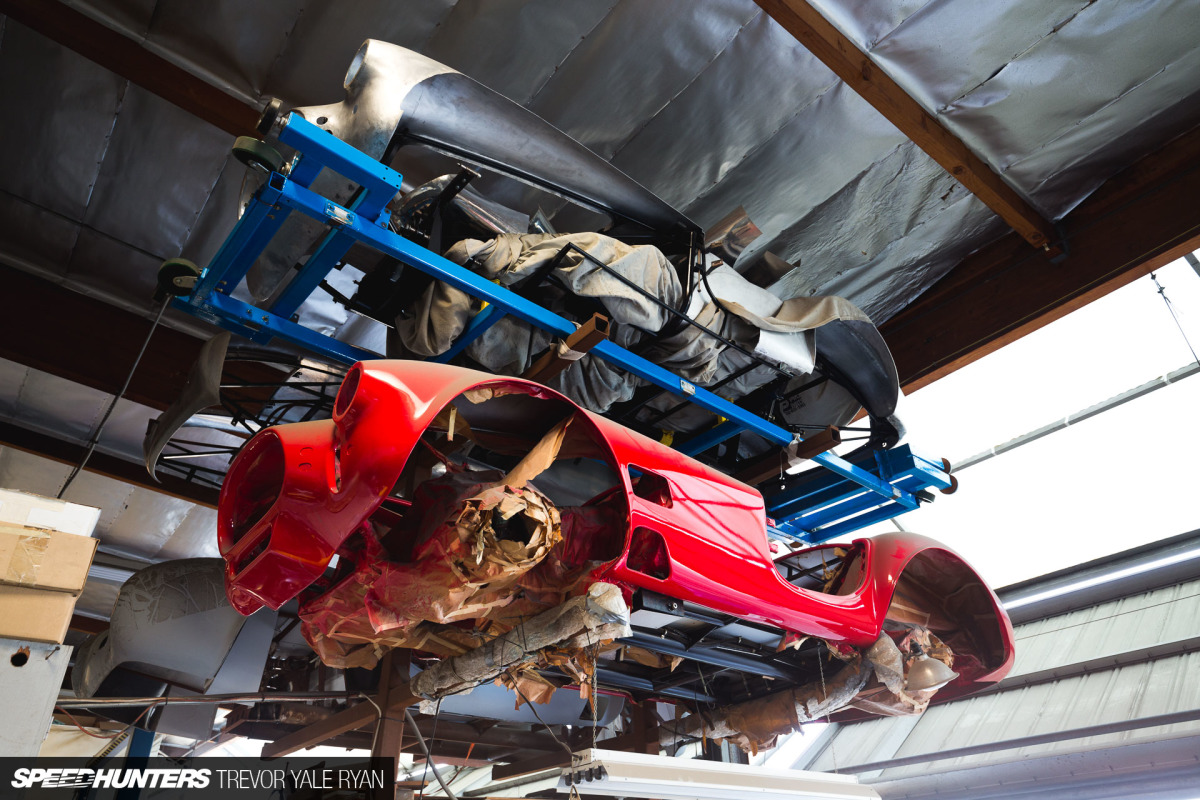 With the Tipo 168/62 V12 engine costing an exorbitant amount of cash, McCluskey figured there wouldn't be many takers, so stuck with what he knew. Of course, this extends well beyond Cobras and Daytona Coupes, but these chassis remain the bread and butter of McCluskey Ltd.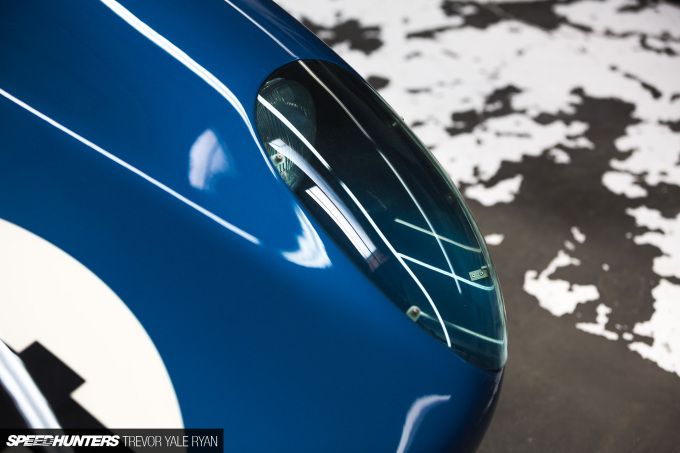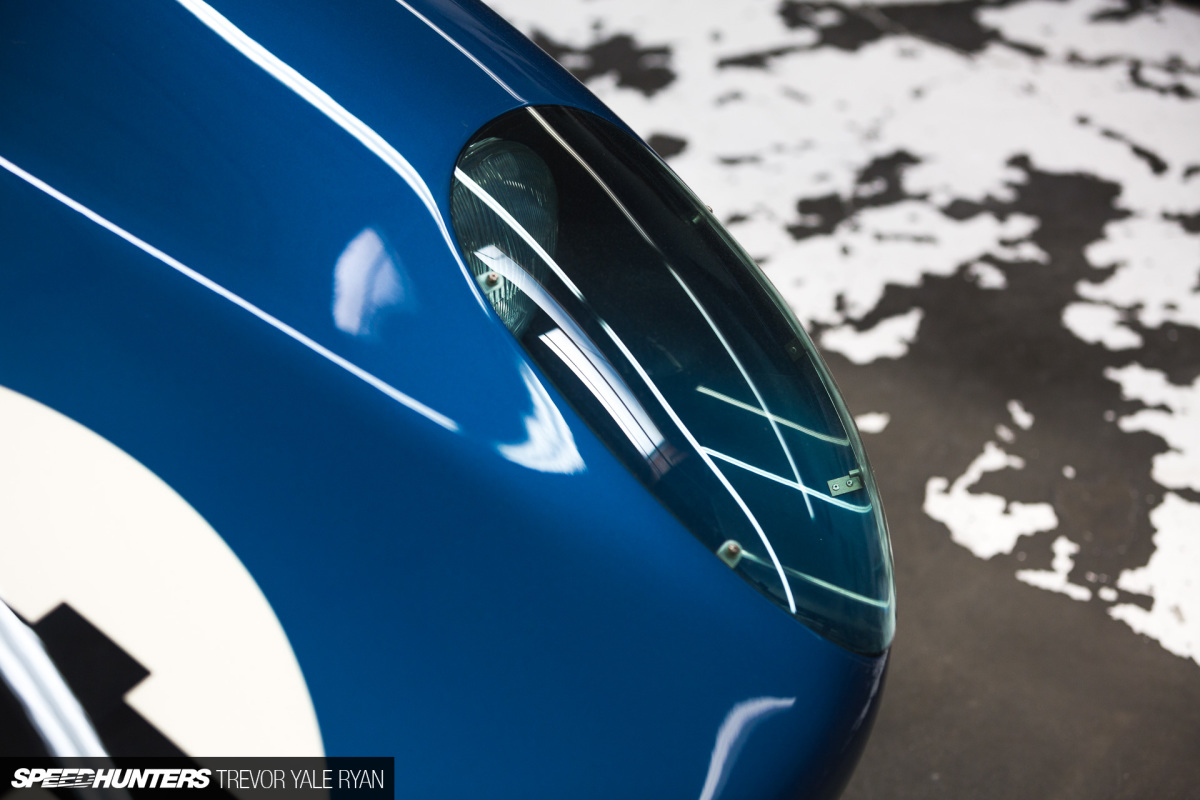 It just makes me wonder how it would have all gone down if Mike McCluskey had started building Ferraris from scratch as well. With this question on my mind, Luis Palacios, resident paint and auto-body genius, took me next door to drool over a number of shop projects.
While I do hope to set up something a bit more formal on my next visit south, the gallery below should give you a good taste of what the guys here at McCluskey Ltd are capable of.
Trevor Yale Ryan
Instagram: tyrphoto
TYRphoto.com
Shop Space