Indecisive
Choices, choices…
Walking the paddocks at the Goodwood Festival of Speed, you're persistently bombarded with distractions as your attention battles between taking a closer look at the parked machines, seeing the cars roll past as drivers journey to the staging area and hearing the scream of internal combustion racing up the hill.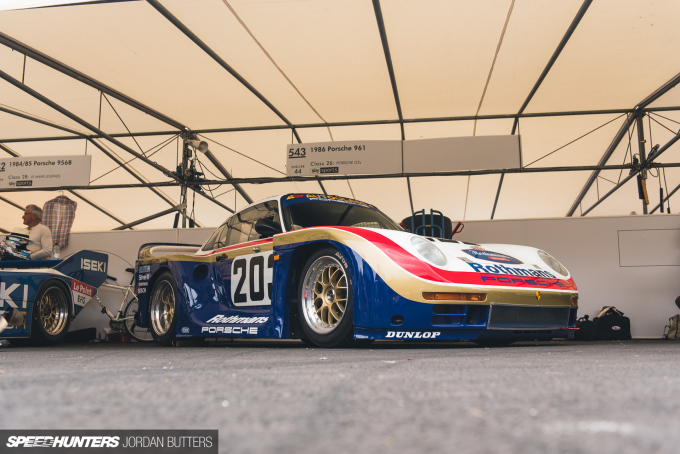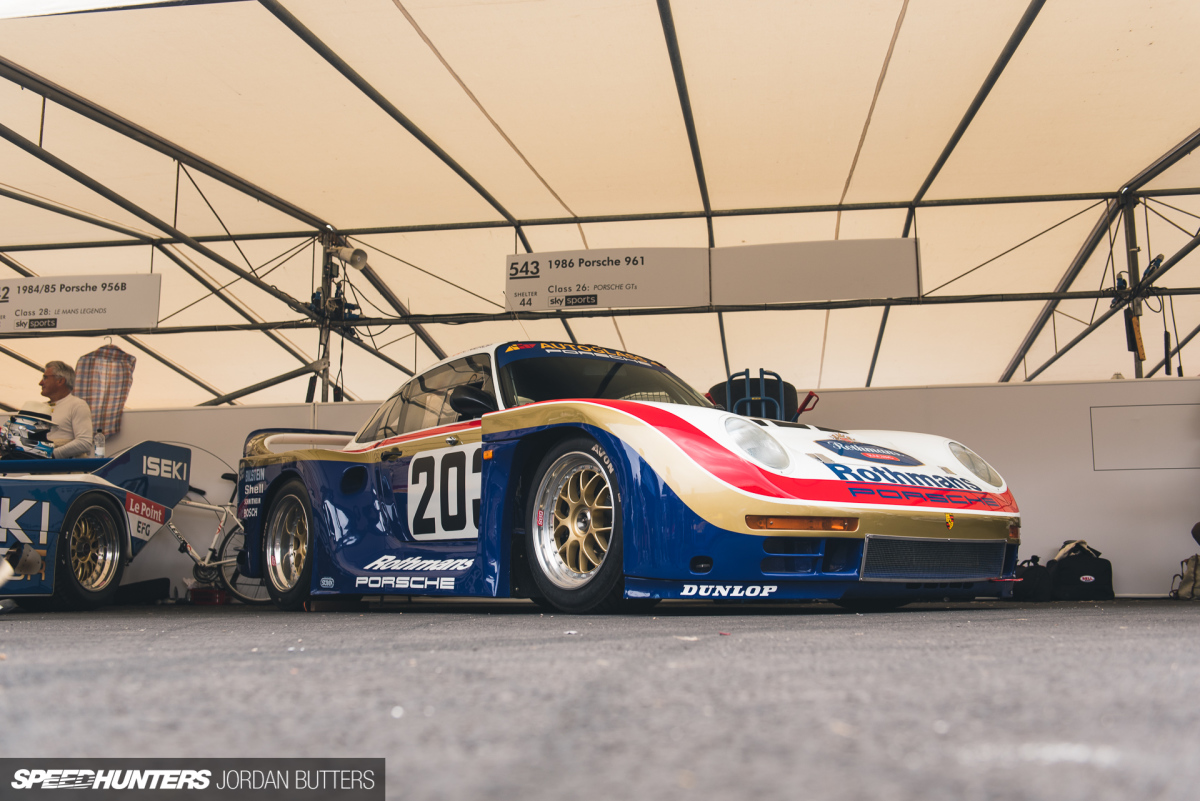 There's not a dull or bland car here either, and in your head you find yourself debating what would or wouldn't take your fancy if money and logistics were no option. Would you take home the new McLaren? Or how about a Le Mans winner with heritage? There's plenty of very nice air-cooled Porsches to choose from, or how about a Group B rally hero or former BTCC warrior?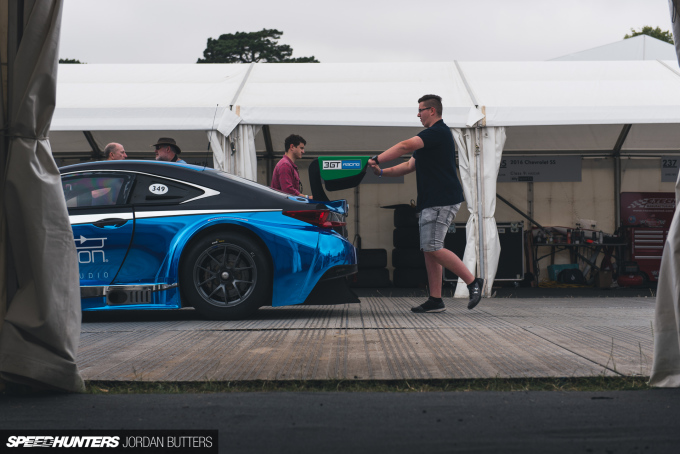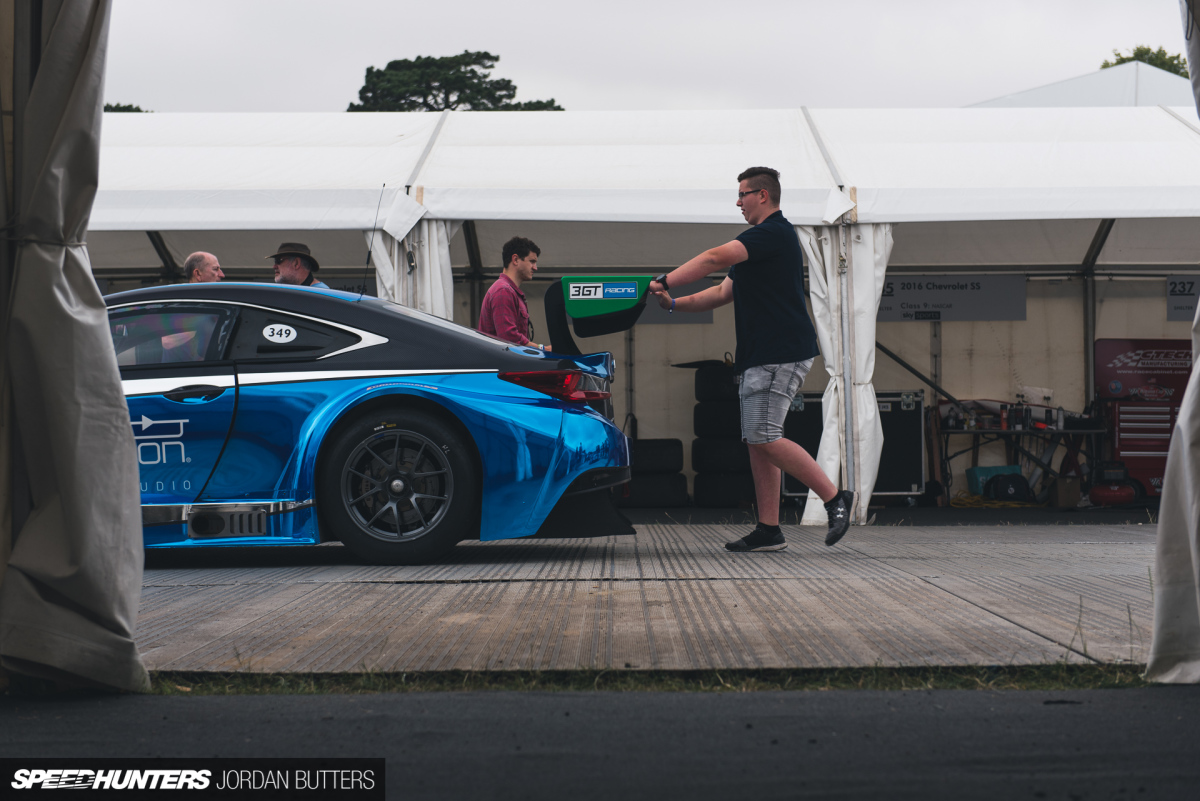 The problem is that before long your imaginary wish list is so long that you can't remember what you've chosen to procure and what you've left behind.
So instead of trying to narrow it down to which cars I would or wouldn't want here at Goodwood (clue: I want them all), I thought that it would be more interesting to try and narrow it down to a single row in the paddock. This was a game that fellow (and unfortunately dormant) Speedhunter Bryn Musselwhite suggested to me last year, so full credit to him.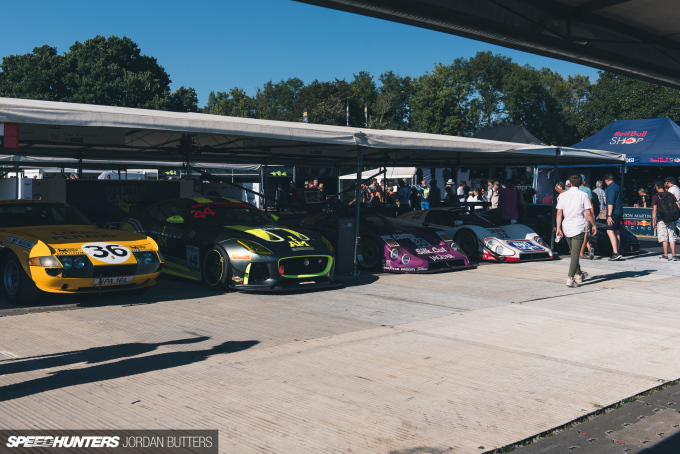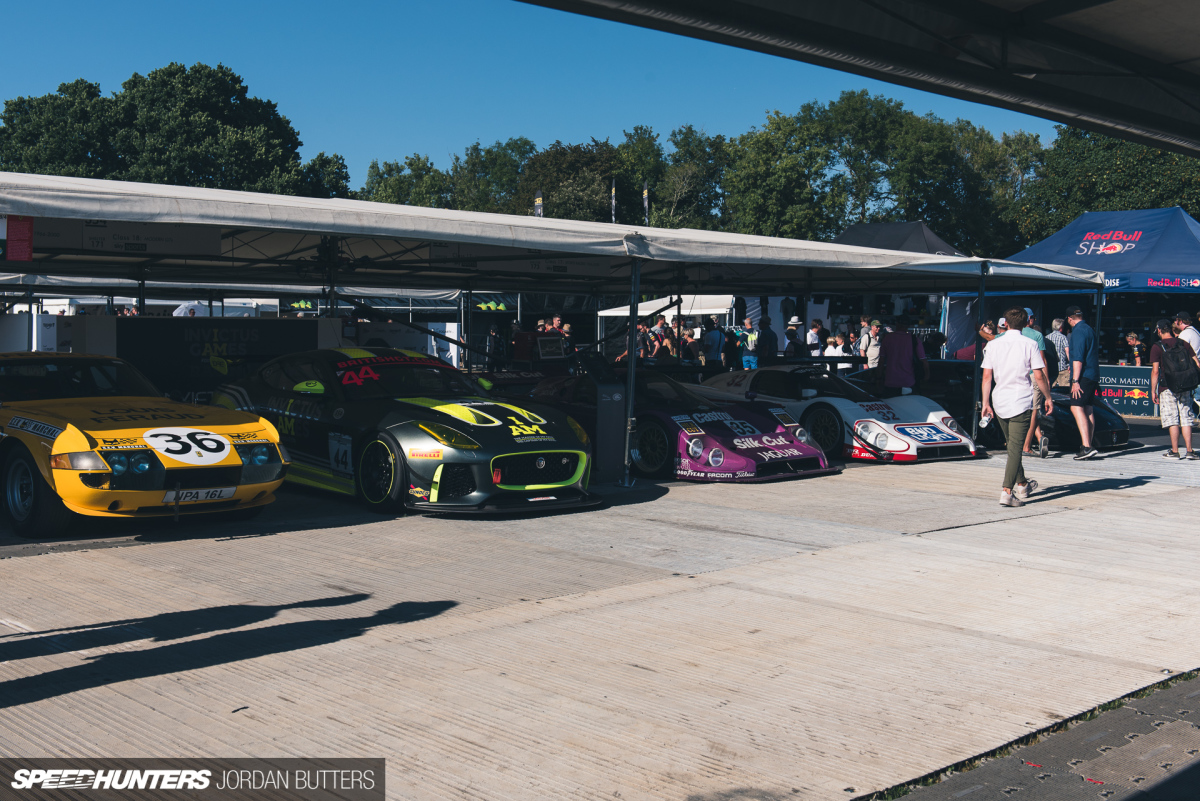 The self-imposed rules were that I could choose any one row and no more – no picking and choosing between rows, and you take the rough with the smooth. The sheer bonkers variety at Goodwood means that, although there's a bit of order to the paddock lineup, it's highly likely that you'll end up with some cars that really float your boat and some that probably don't as much.
Now, as a Porsche fan, I could've made the game really easy by just choosing a Porsche row – as part of Porsche's 70th anniversary celebrations at the event there was plenty to choose from, but I thought it more of a challenge to steer clear of the easy option. The row with the LMP2000 and 911 GT1 was looking pretty tempting.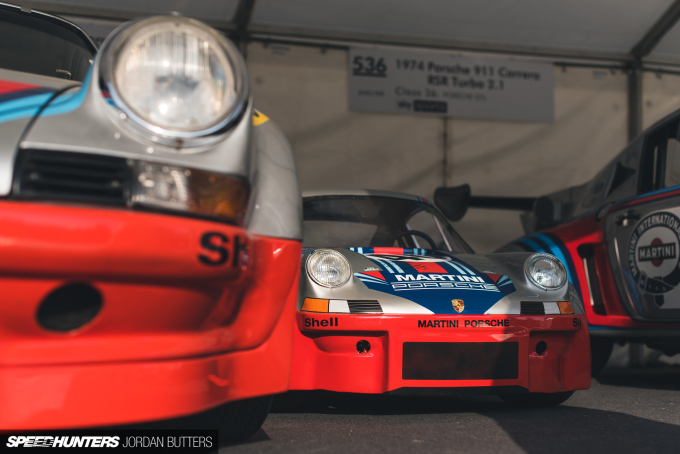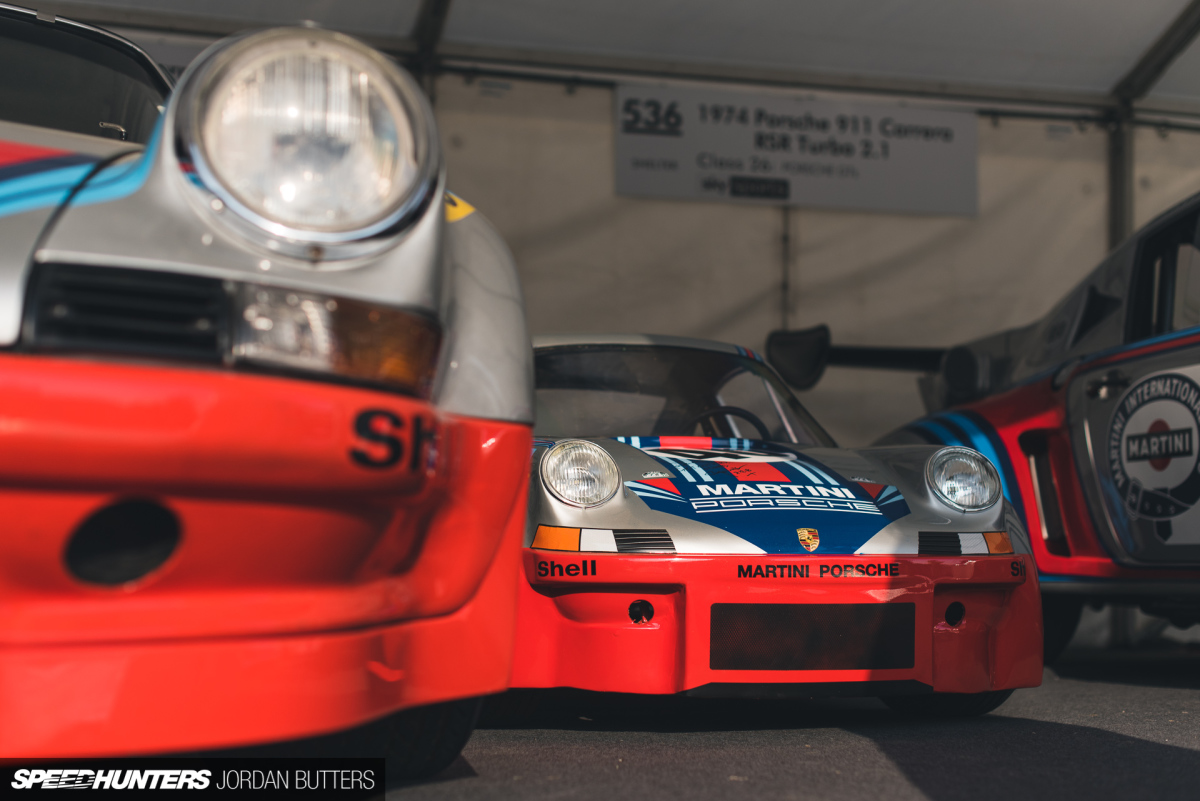 Or how about the lineup of Martini colours-clad cars. Ranging from the 911 RSR to the Delta Integrale or S4, a garage full of race cars bearing this classic livery would be pretty sweet.
But no. With plenty to choose from, and some sacrifices to make. I think I've made my decision.
This Is The One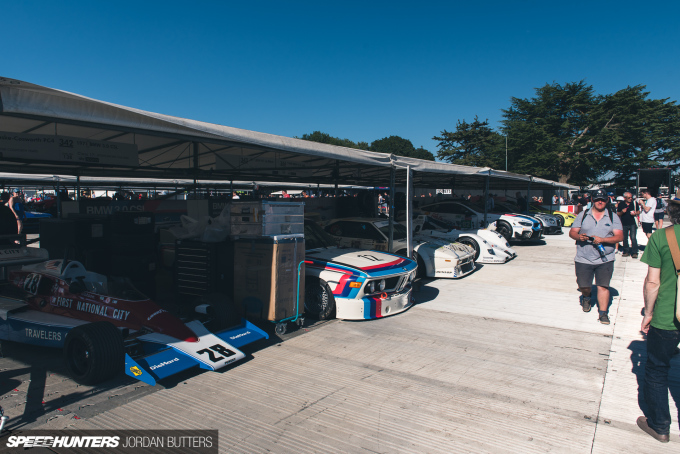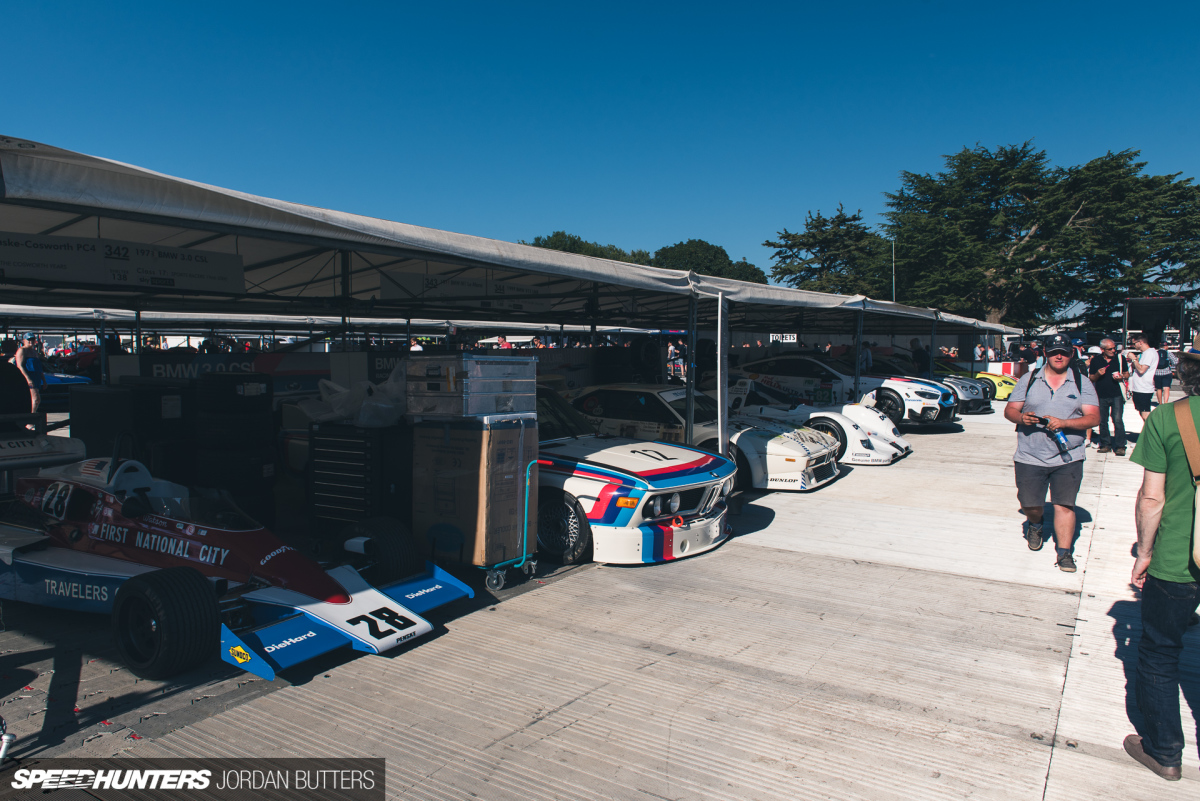 It was the trio of BMWs that sold it for me. As I walked through the rows of white tents I found myself settling on this threesome longer than the rest. Scanning left and right the rest of the row wasn't too shabby either, so let's have a look at my imaginary garage lineup.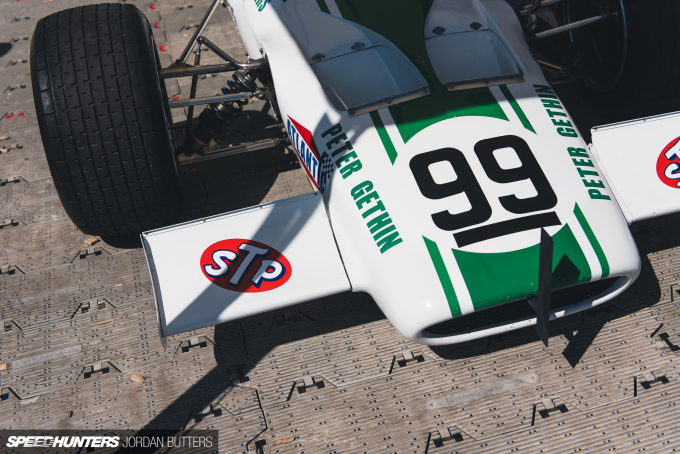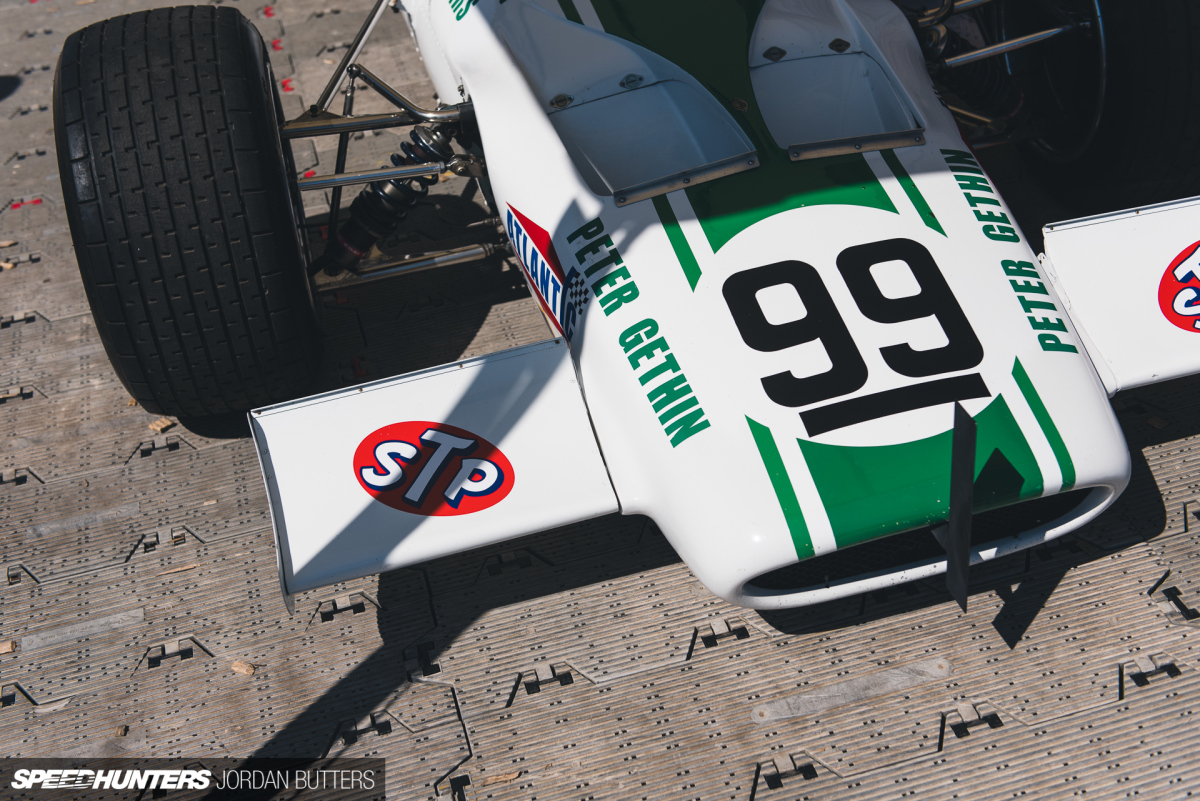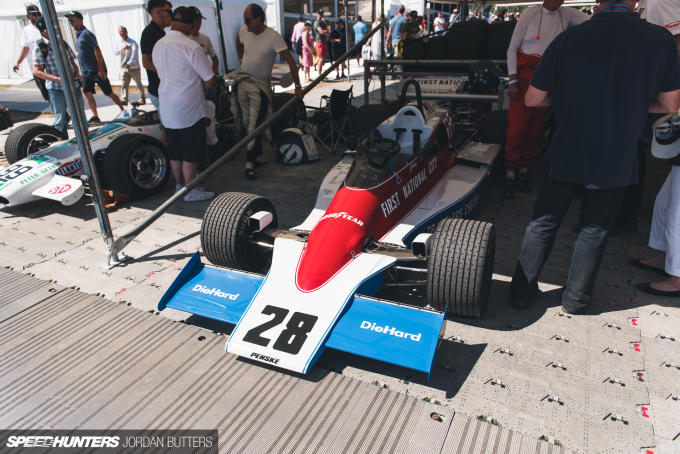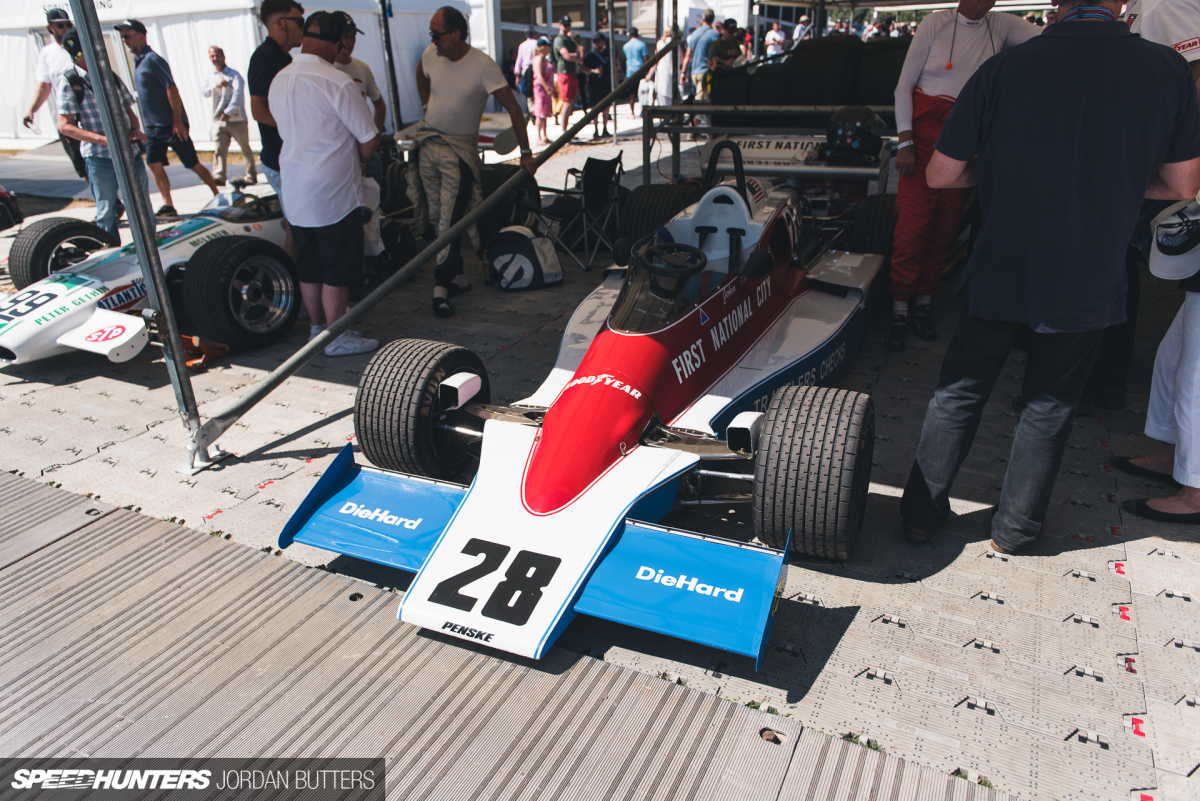 First off, and perhaps not my first choices, I'm now the proud owner of a 1970 McLaren-Cheverolet M10B and a 1976 Penske-Cosworth PC4. The former a Formula 5000 racer with championship credentials (containing the tub of chassis 400-06 once raced by Peter Gethin) and packing a 5-litre Chevrolet V8 engine, and the latter a former Formula One machine operated by Team Penkse in 1976, and running a Cosworth powerplant.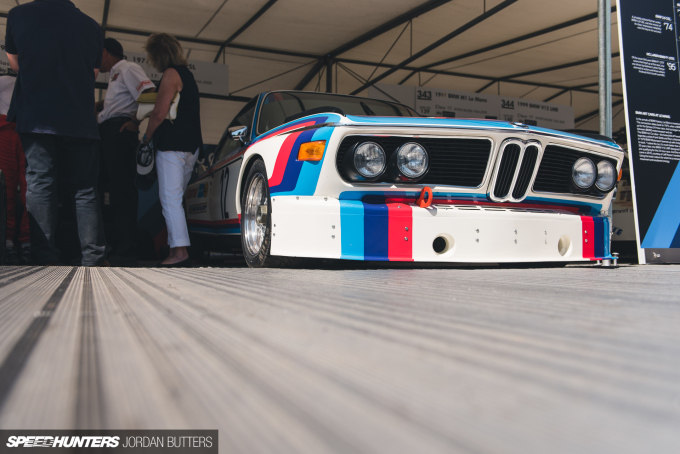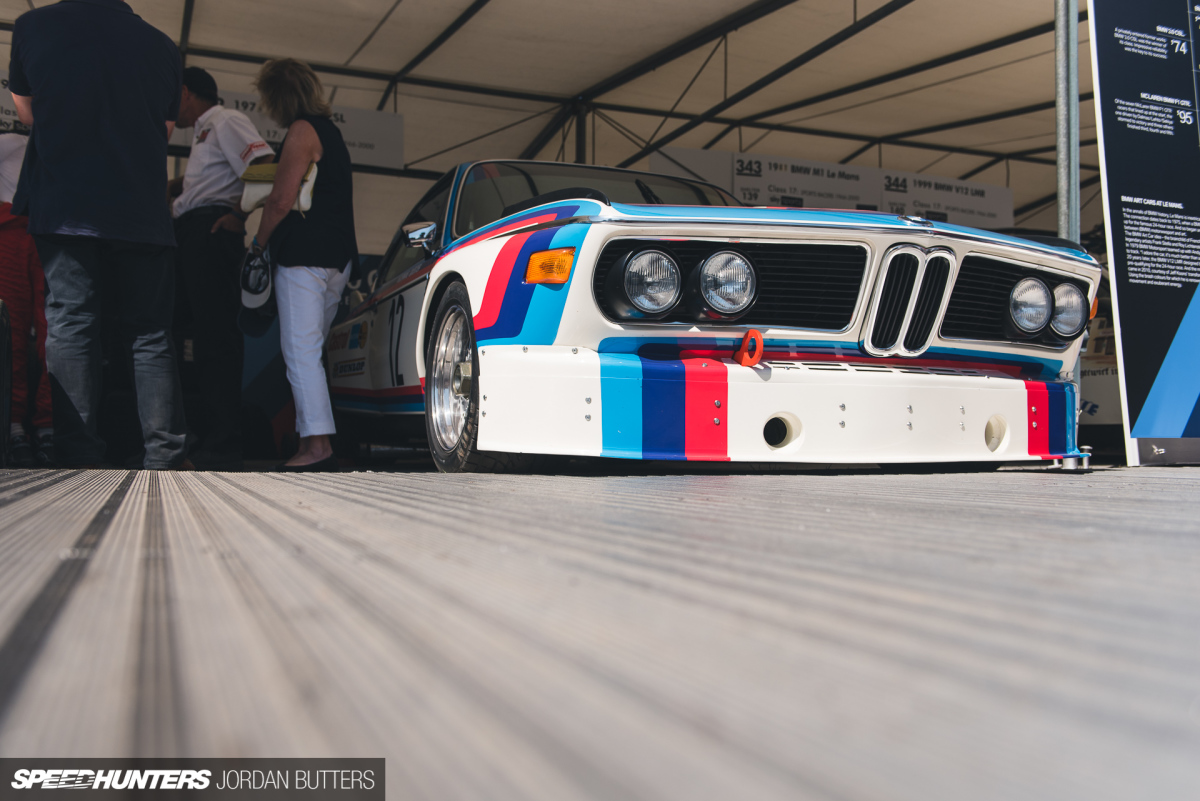 To the right are the three that seduced me. The homologation special 1973 BMW 3.0 CSL, aka the Batmobile, the Wirtshaus BMW M1 Procar and the V12 LMR Le Mans prototype. One for the weekend, one for the racetrack and one for… well I'm not sure what you'd use a Le Mans prototype for, practically. Conversation piece on the living room wall?
Where else in the world would you see there three machines being used on circuit? God bless you Goodwood.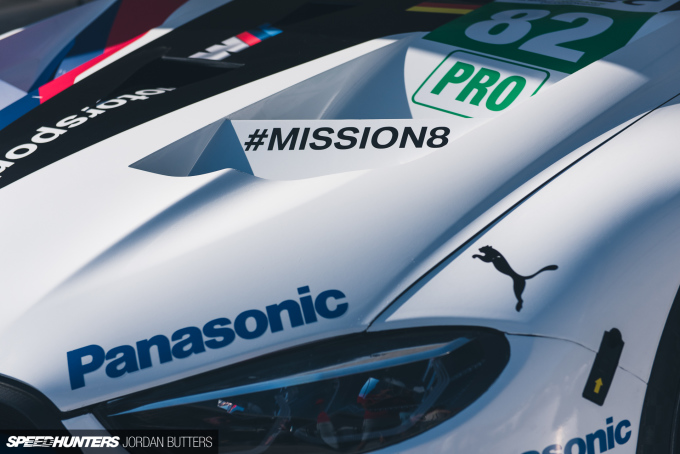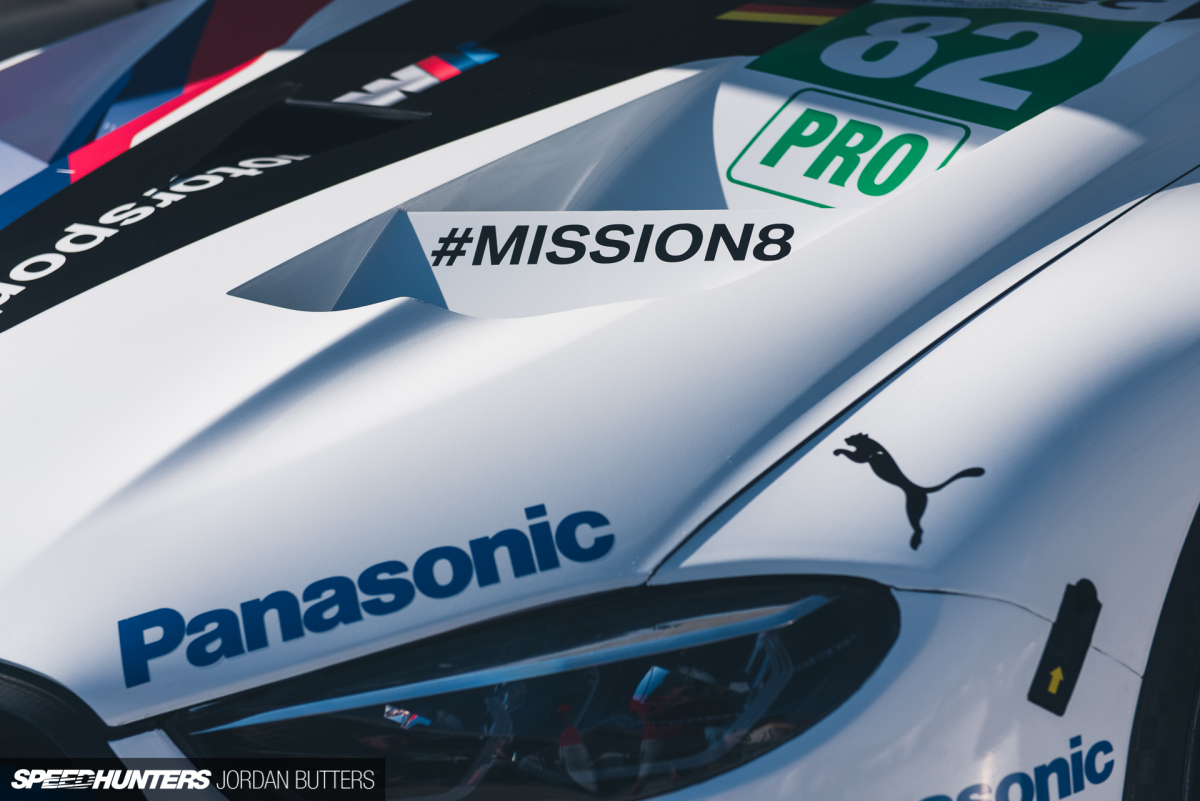 Entering the 21st century, if the 2018 M8 GTE is any indication of how awesome the new road-going M8 could look then sign me up. For a car this big, you can barely believe that it weighs just 1220kg, and its presence on circuit is something special. I can't wait to see how this new machine does in WEC.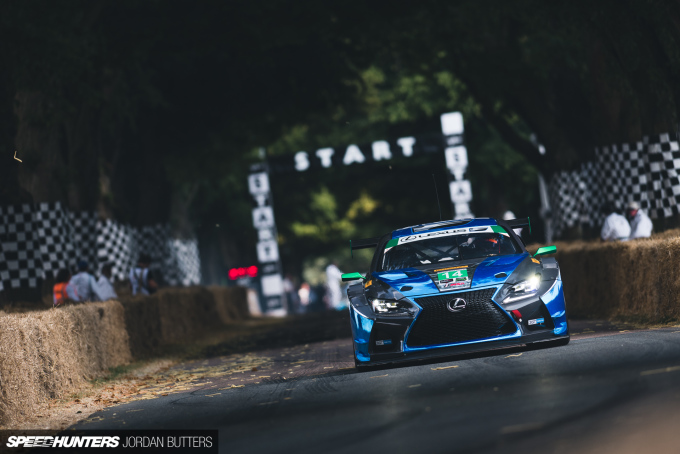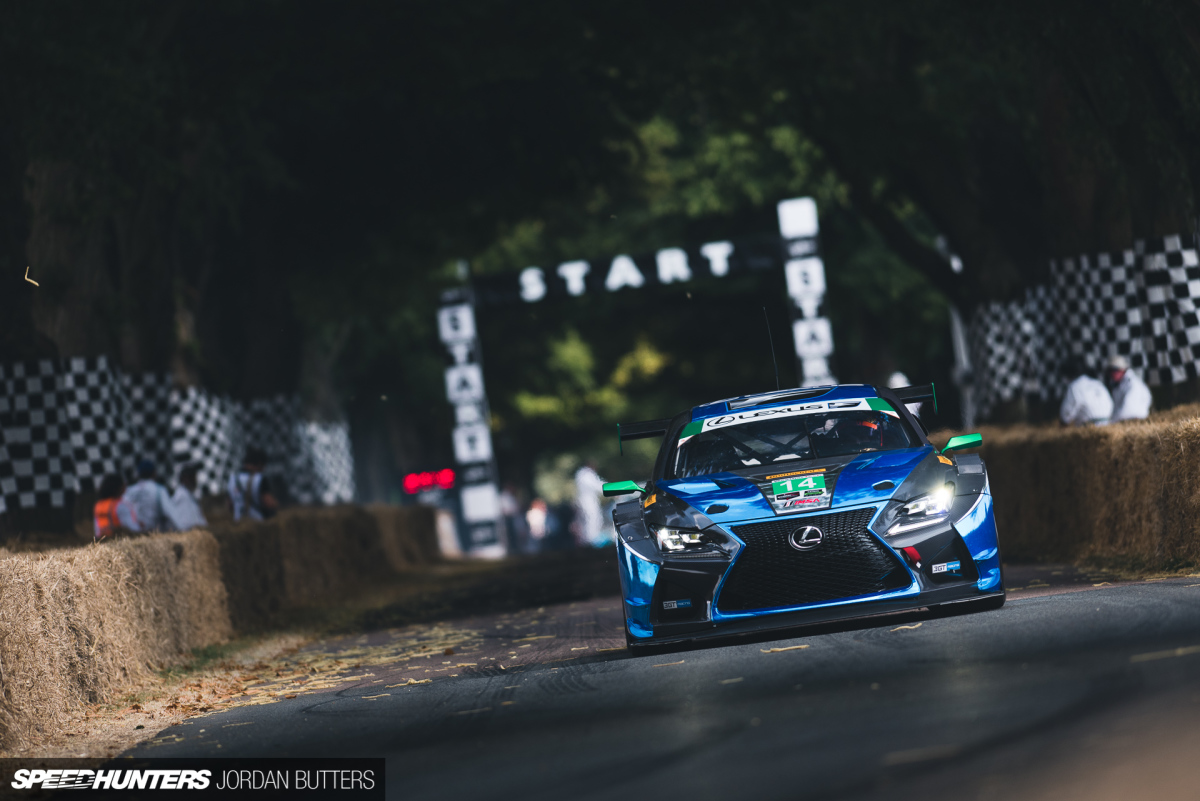 Alongside it is the 2017 Lexus RC-F GT3. Again, not something I'd have chosen on it's own, but a GT3-spec version of essentially the closest thing we've got right now to a new Supra is a concept that is hard to argue with, right?
Moving along and we have one of my favourites of the modern GT era, the Bentley Continental GT3. When I saw one of these race for the first time I remember thinking that there's no way that something that big and cumbersome should be as quick in that class of racer – boy was I wrong. A veritable land yacht, in road form these hold zero interest for me, but the GT3 is something else – presence, aggression and all-out ability on a circuit makes this a great garage addition. It's beautifully ugly. Please someone build one of these for the road.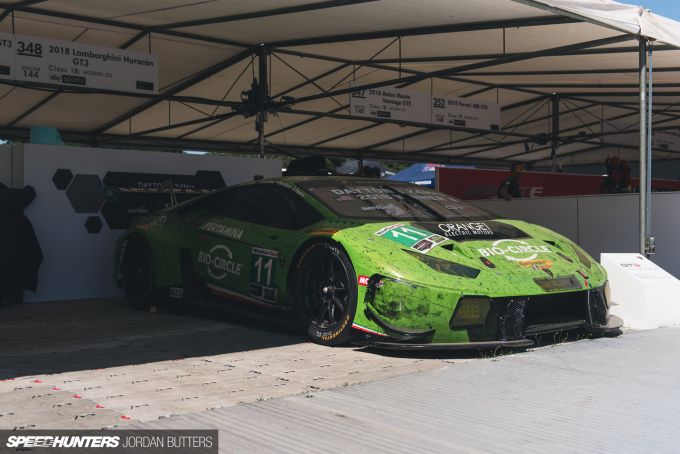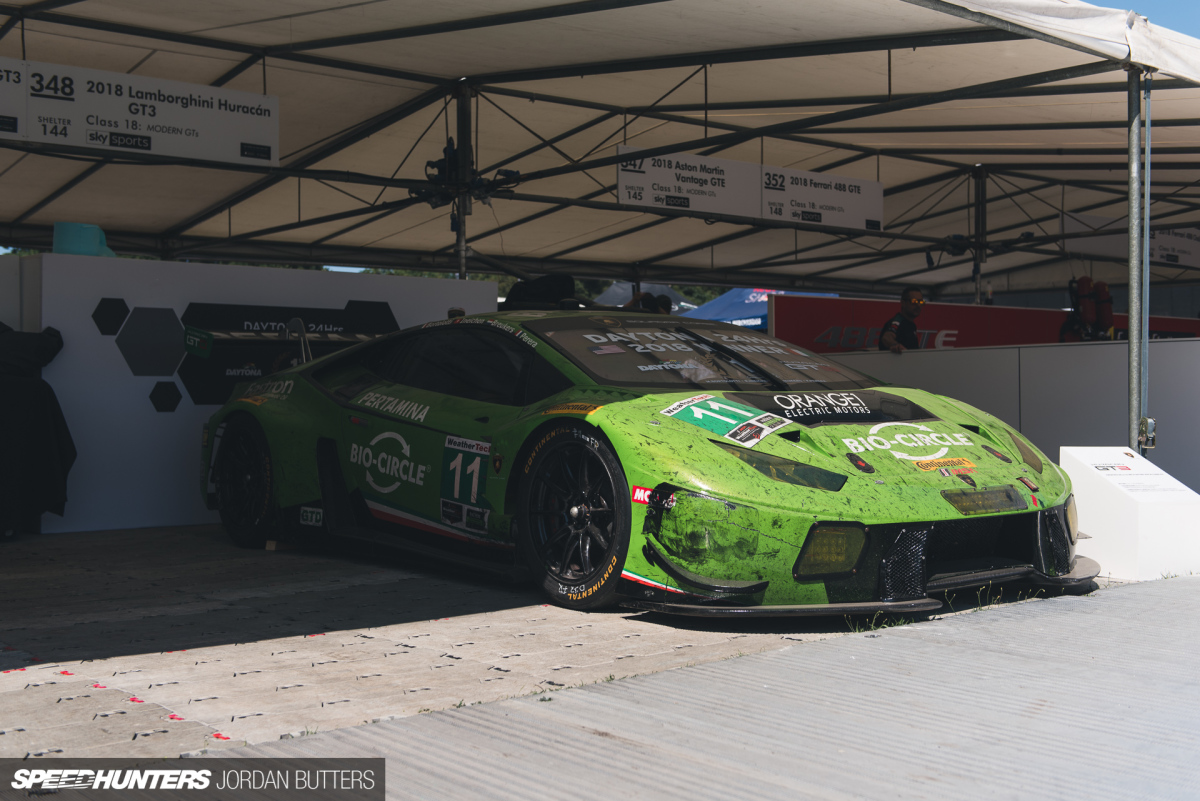 Remember how I said that race cars should be left dirty? That definitely works here – don't clean it, I'll take it as it is thanks. Winner of the Daytona 24Hrs, I'd probably clear coat over this GT3 Huracan as it sits to make sure its history is preserved.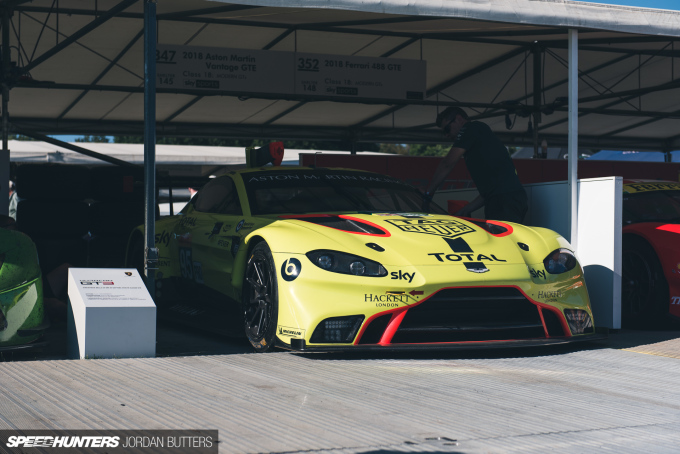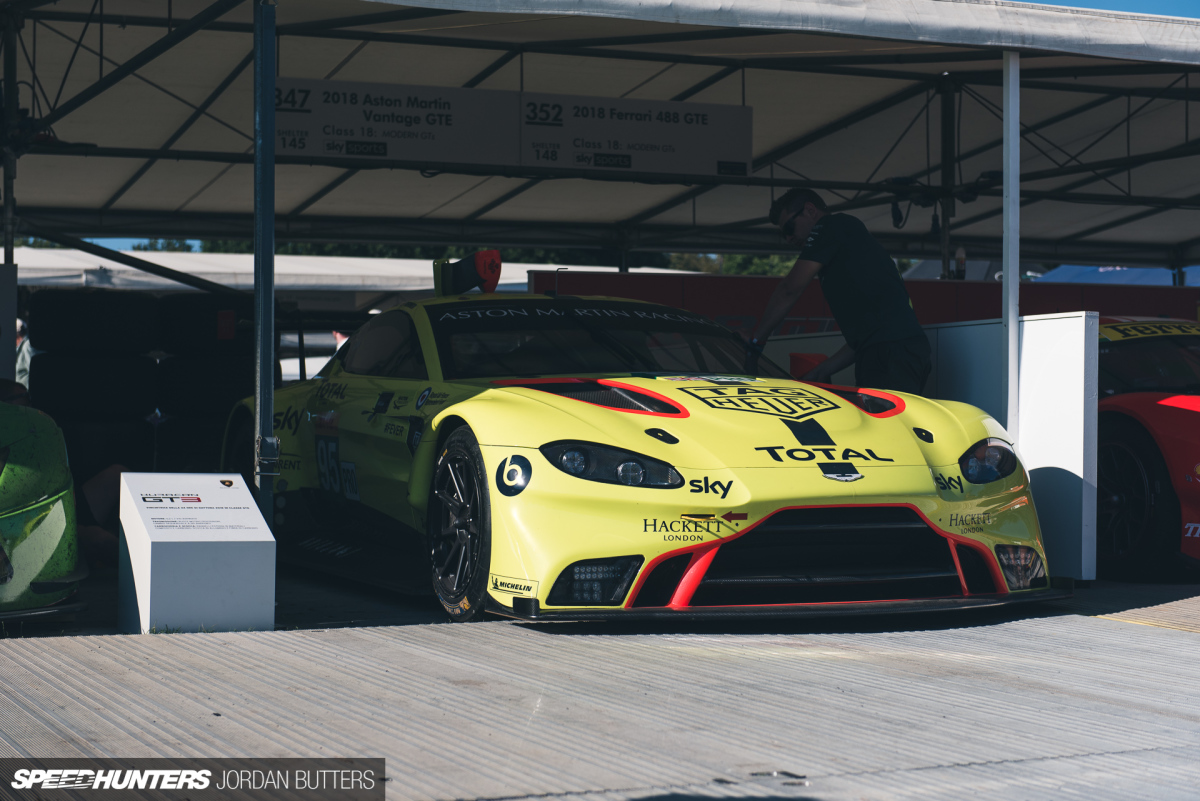 We're nearing the end of the row, but it's going from strength to strength. The new Vantage is a goregeous road car, and the GTE version isn't too shabby either. Derived from the road version, and with an AMG-developed turbocharged V8 and sequential transmission at your disposal, it goes as good as it looks. With 400hp and 700nM torque, and weighing just 1245kg, Aston Martin done good on this one.
What better way to round things off than with a pair of fruity Italians? Whilst the new 488 Pista is, in my opinion, one of the best looking Ferraris of late, the 488 GTE and gorgeous 488 Challenge could be the perfect road/race pairing to come out of Maranello, and I certainly wouldn't turn them away from this lineup. The Challenge's presence at the Festival of Speed was an indicator of what can be expected from the UK Ferrari Challenge series, if it goes ahead as planned in 2019.
That's my selection from this year's FOS. While there are definitely cars here that I'd have chosen over some of these, there are at least three or four in this row that would've made the cut anyway.
If you made it along to FOS, or even if you didn't, I'd love to hear what your favourite picks from the event were…
Jordan Butters
Instagram: jordanbutters
jordan@speedhunters.com