Party In The Rear
Advance warning – there's a lot of Porsche in this story.
Before I go any further, I fully understand that not everyone will be into it. Porsche seems to be a marque that you can either get on board with, or it holds no interest whatsoever. If the latter sounds like you then I suggest that you hit the back button on your browser and take a look at some of the other content on the front page – there's everything from custom JDM builds to car culture in Kuala Lumpur and Hong Kong, a technical piece on parts manufacturing, and 7's Day coverage from Japan on there right now. Go crazy.
If however, like me, you're partial to a spot of party in the rear, then you're in for a treat. At this year's Goodwood Festival of Speed you were hard pushed to avoid Porsche mania.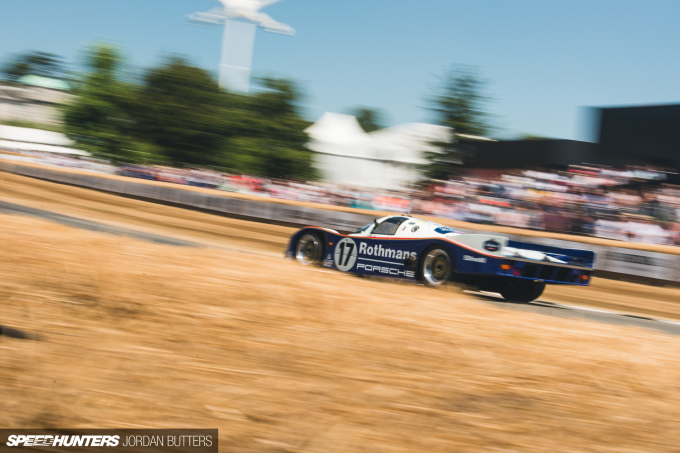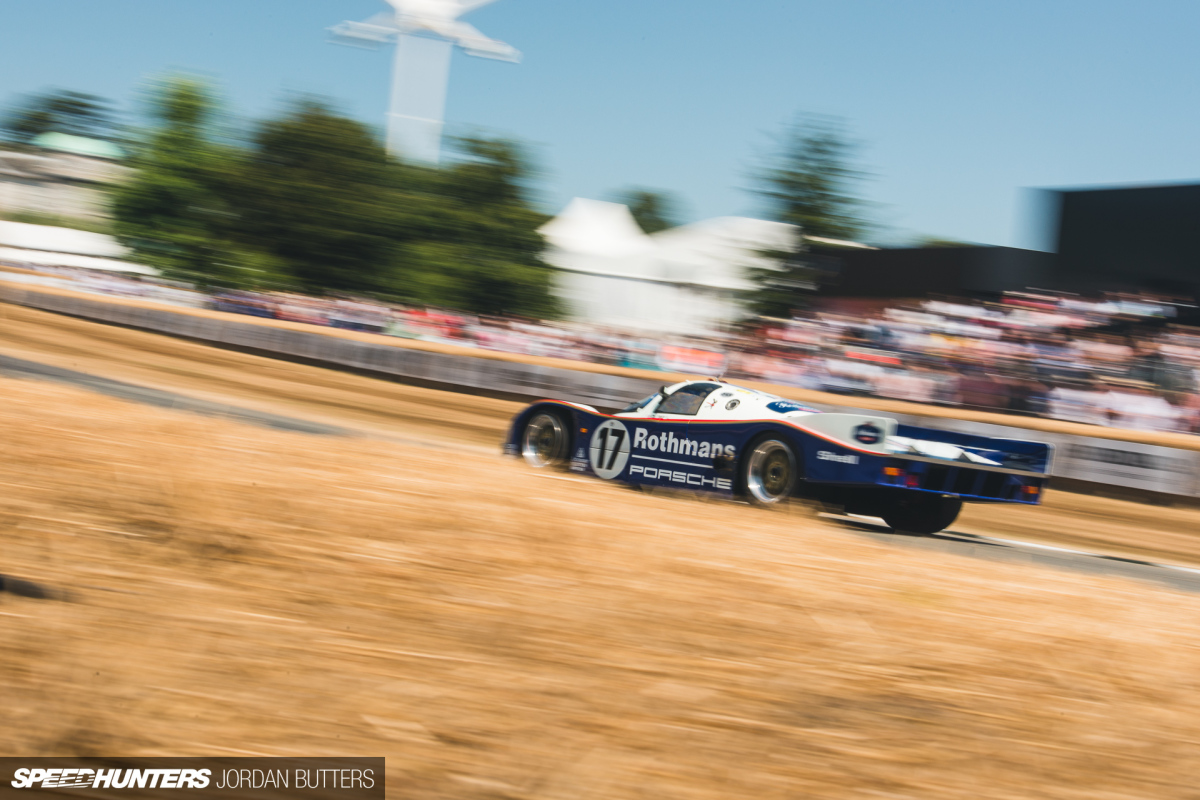 In celebration of the automaker's 70th anniversary, Lord March's front garden was a homage to all things Porsche. From the point that you entered the grounds of Goodwood, you couldn't help being drawn to this year's spectacular centrepiece, arguably one of the most impressive in recent years.
Designed by Gerry Judah, this year's sculpture – a bright white seven-point star – held aloft six iconic Porsches through the ages (356, 917, 959, 918 Spyder, 919 Le Mans prototype and 911R) attached to the lower points, and the final empty spike shooting towards the clear blue skies above Goodwood. Standing at 52 metres high, the centrepiece looked to defy physics, measuring just 12cm across at the base. You couldn't help but stop and stare every time you passed it by.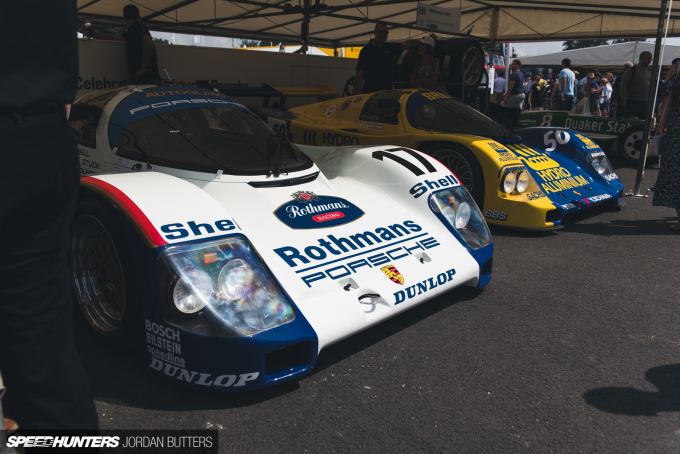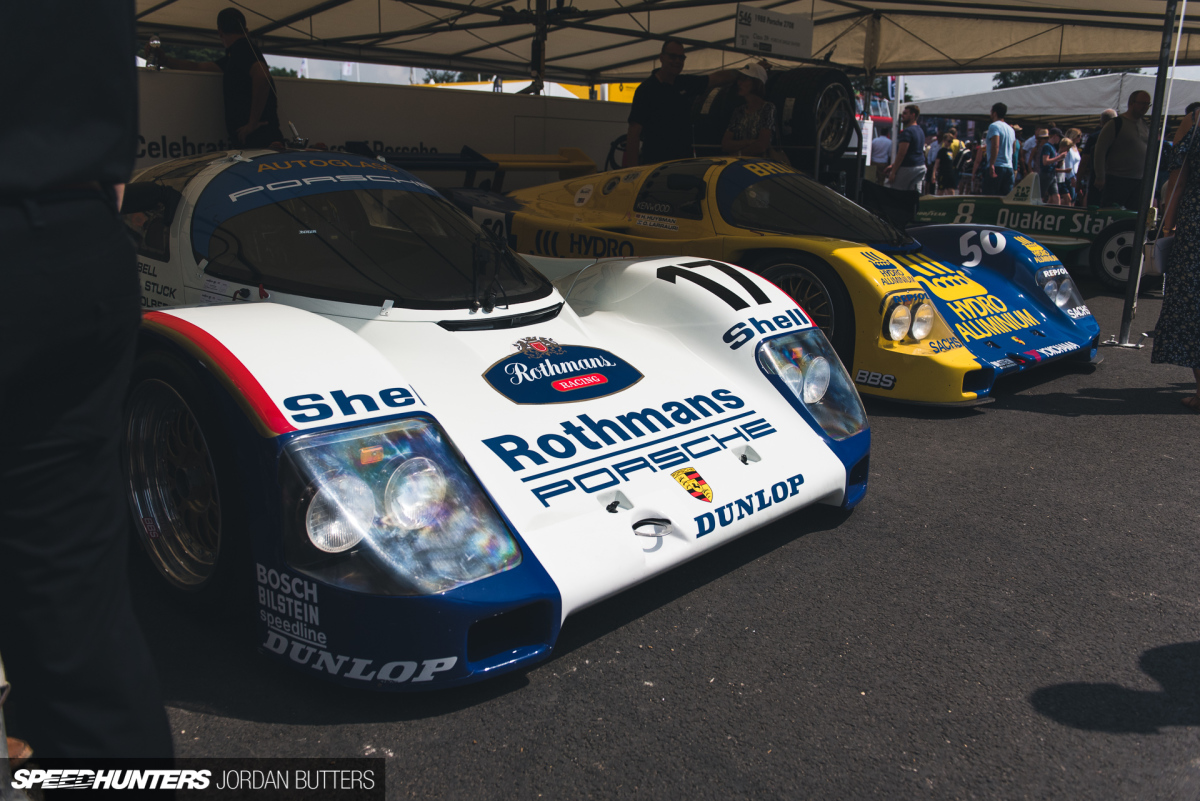 Wandering through the paddock you were surrounded by Ferdinand Porsche's creations. I'm not talking about rows upon rows of the same model of 911, like you might find at some events, far from it. These were legendary cars from all eras, some from private owners and collectors, and some fresh from the archives in Stuttgart. From the first Porsche ever sold right up to the record-breaking 919 Evo.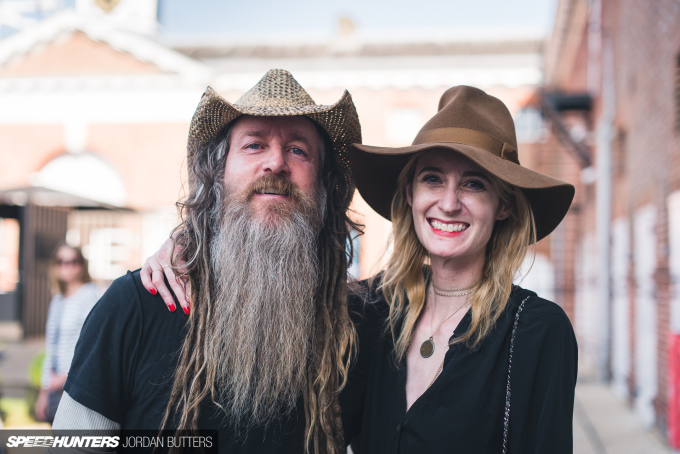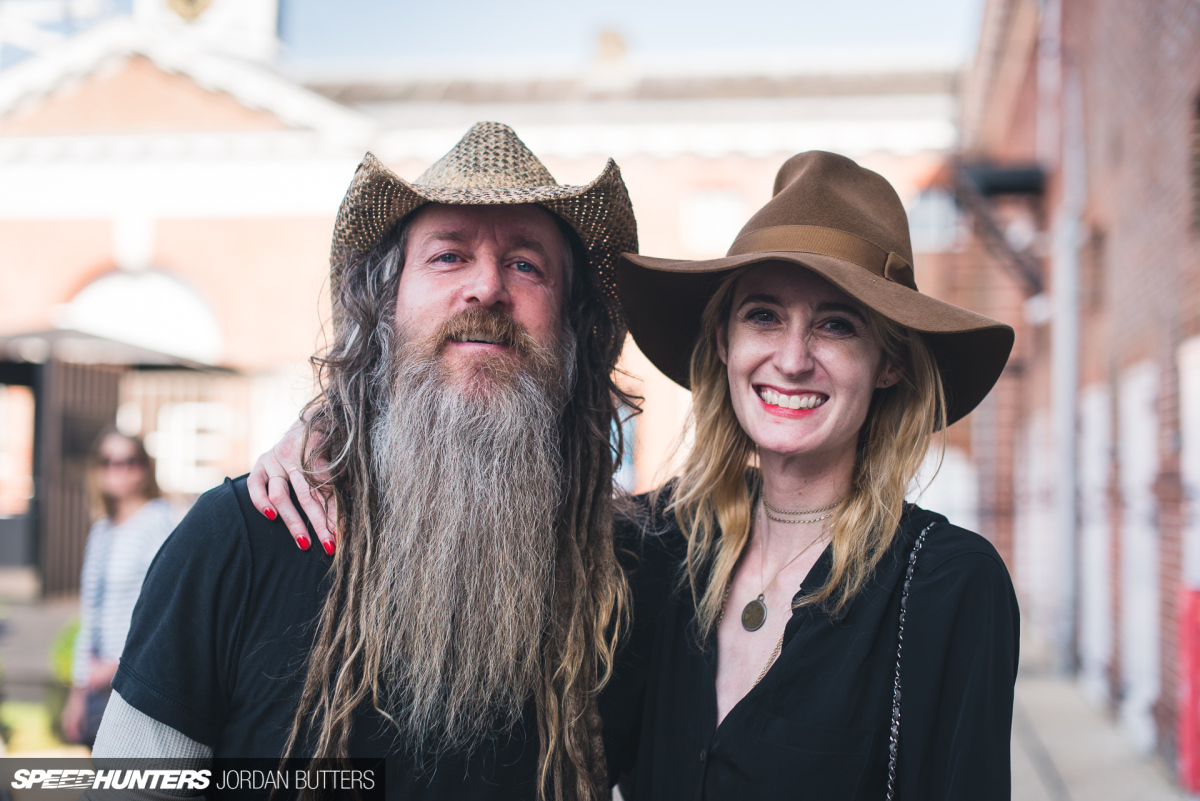 They weren't being babied, parked and polished in the paddock either. Each day, out on the hillclimb there were two dedicated sessions for Porsches to attack the circuit, with guests, VIPs, famous faces and former drivers all taking turns to swap between machines.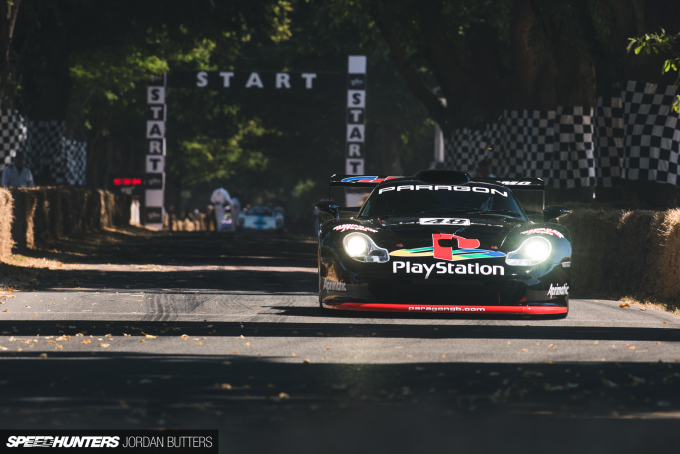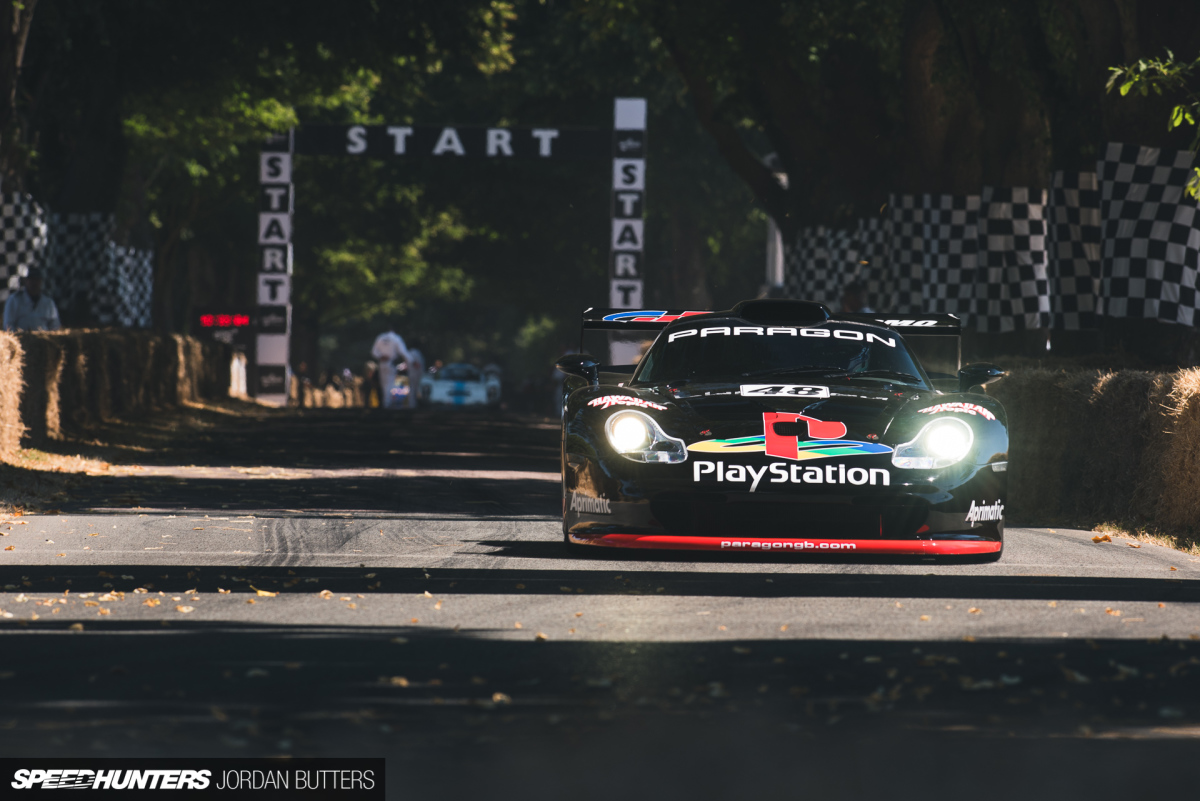 It's one thing getting to walk around, see and sit in these iconic cars, but it's another to see and hear them howling past at full chat.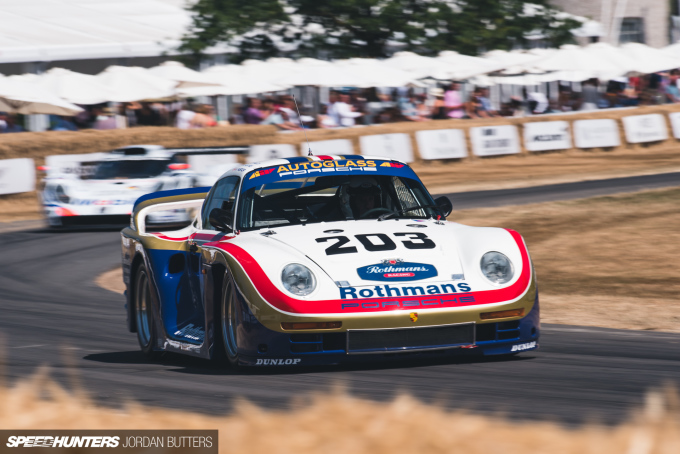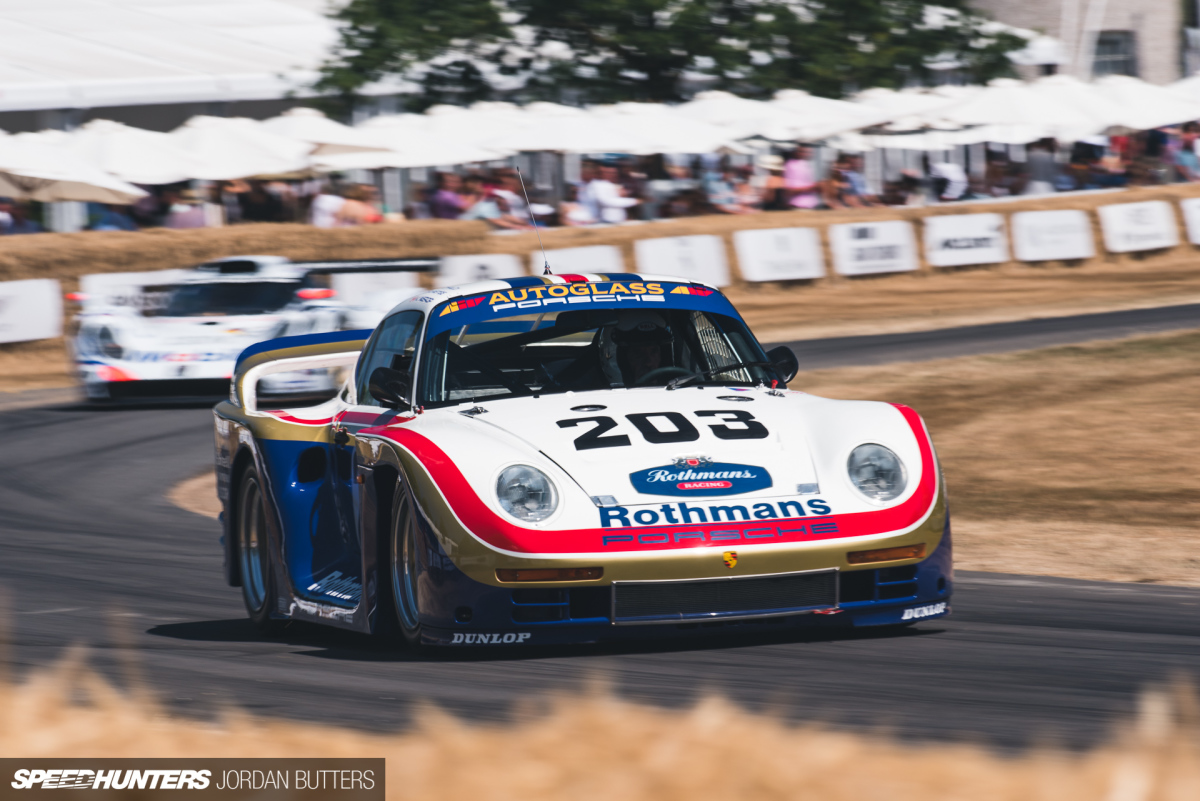 Icons like the 961. Yes, the 961 – this is the only one ever built, a Group B 959 essentially. You'll usually find it on a white pedestal at the Porsche Museum in Stuttgart, but it was here and being driven at pace up a narrow hillclimb course.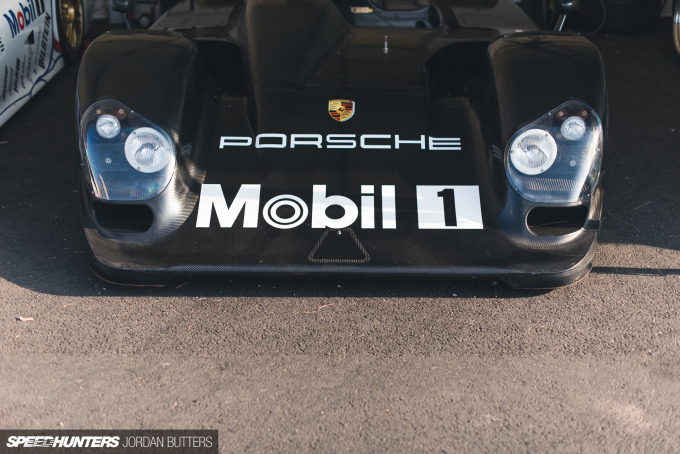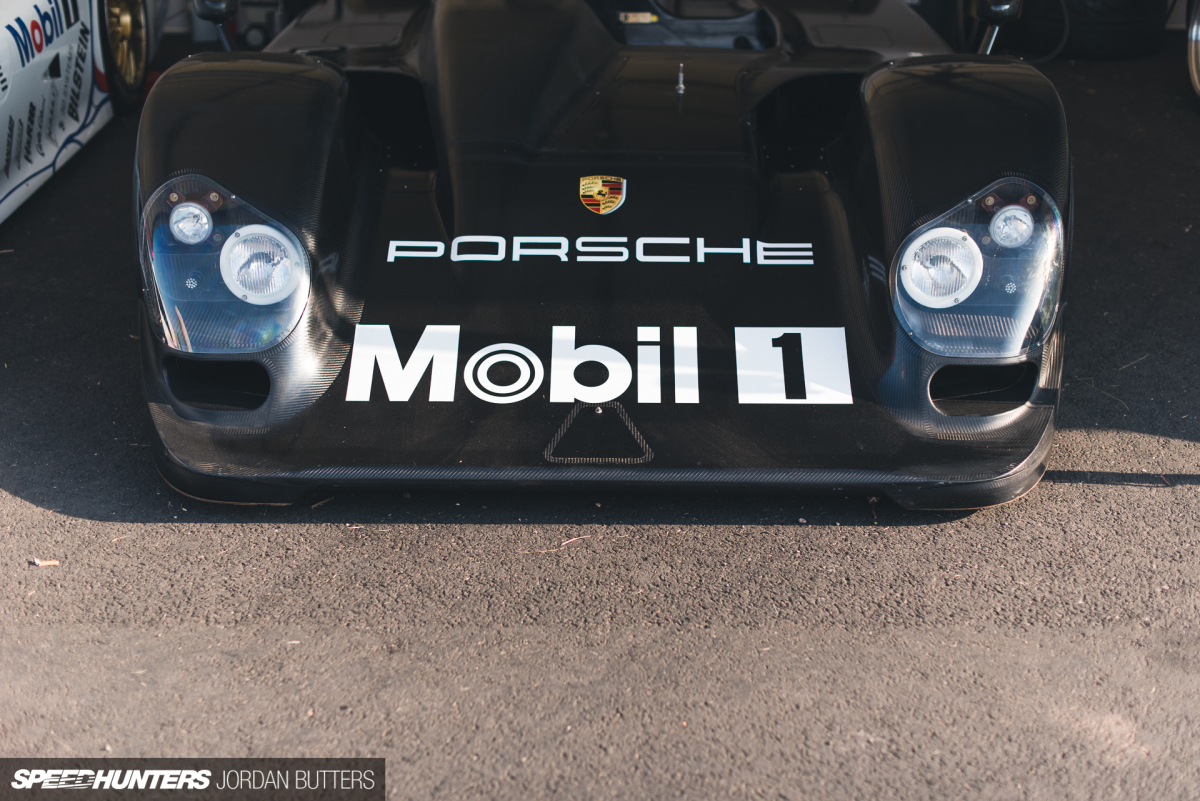 Or the LMP2000 prototype that never saw the circuit. Again, just one car was made. Sadly, and for unknown reasons, this was a static-only display. Still, this was the first time that this car has ever broken cover in public, and it wasn't roped off or up on a stage – you could walk right up to it, look inside and take it all in. This car will probably never be seen outside of the museum again.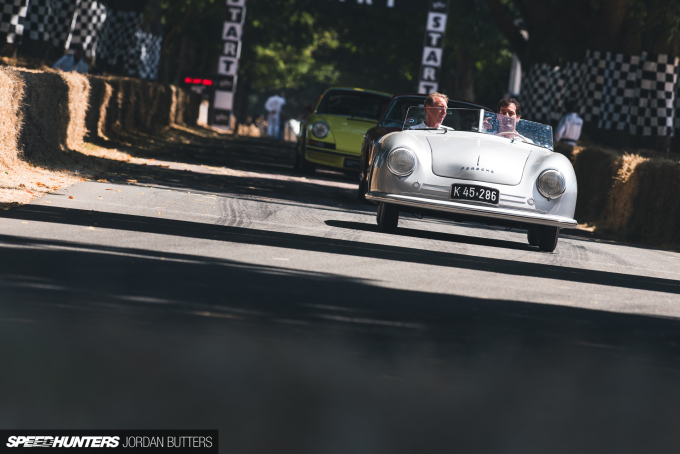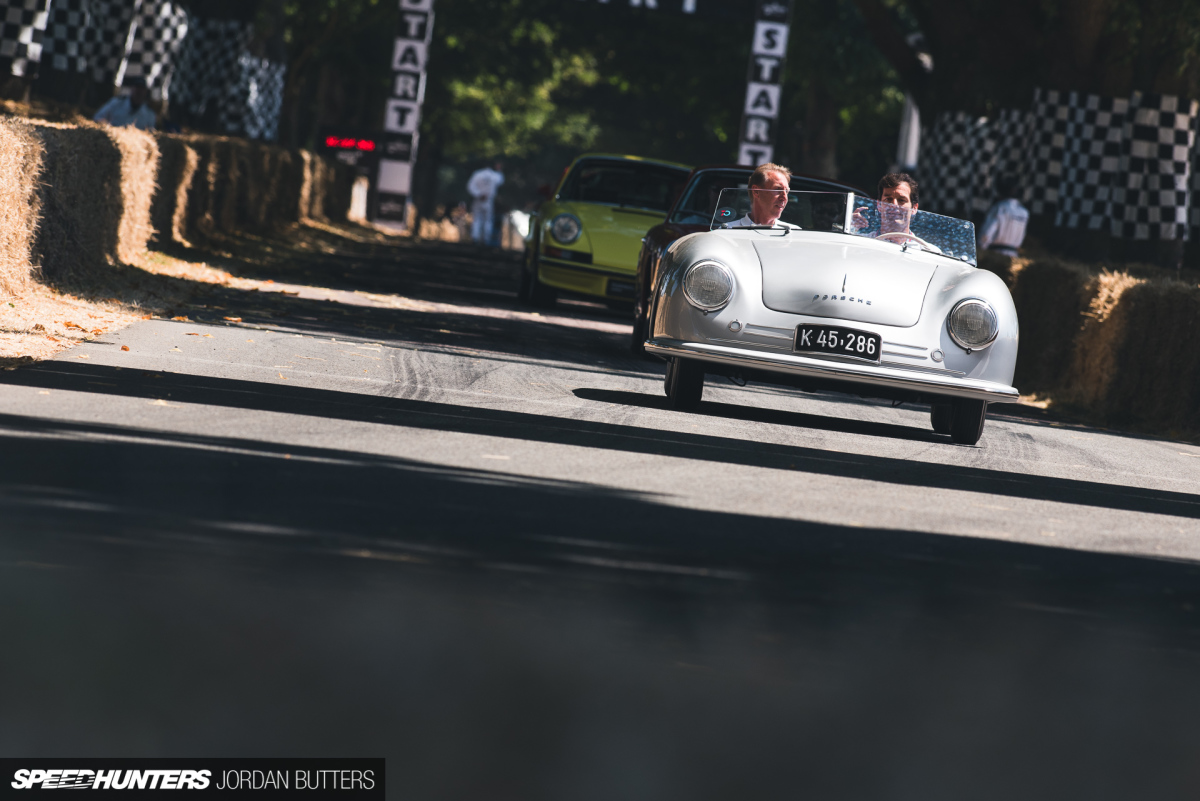 Then there's the original Porsche, known as 356/1. Piloted on this occasion by Mark Webber, this is the very car that started it all back in 1948 – the first Porsche ever built. Although far from the fastest (with around 35hp, 0-60mph takes roughly 23 seconds), this was probably the rarest and most valuable Porsche at Goodwood this year. A true priceless piece of Porsche history, and it was being used.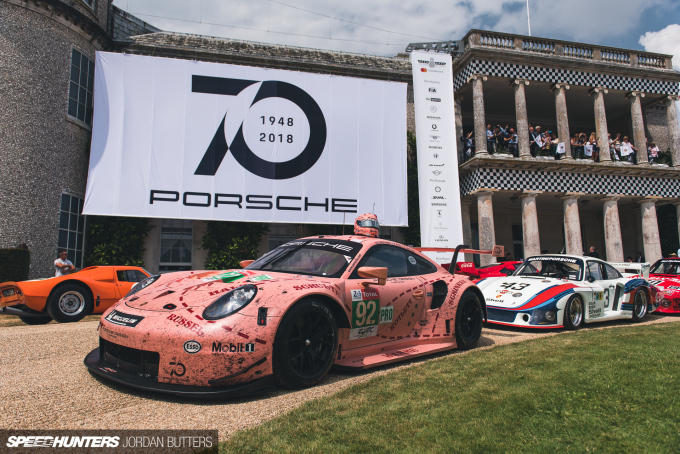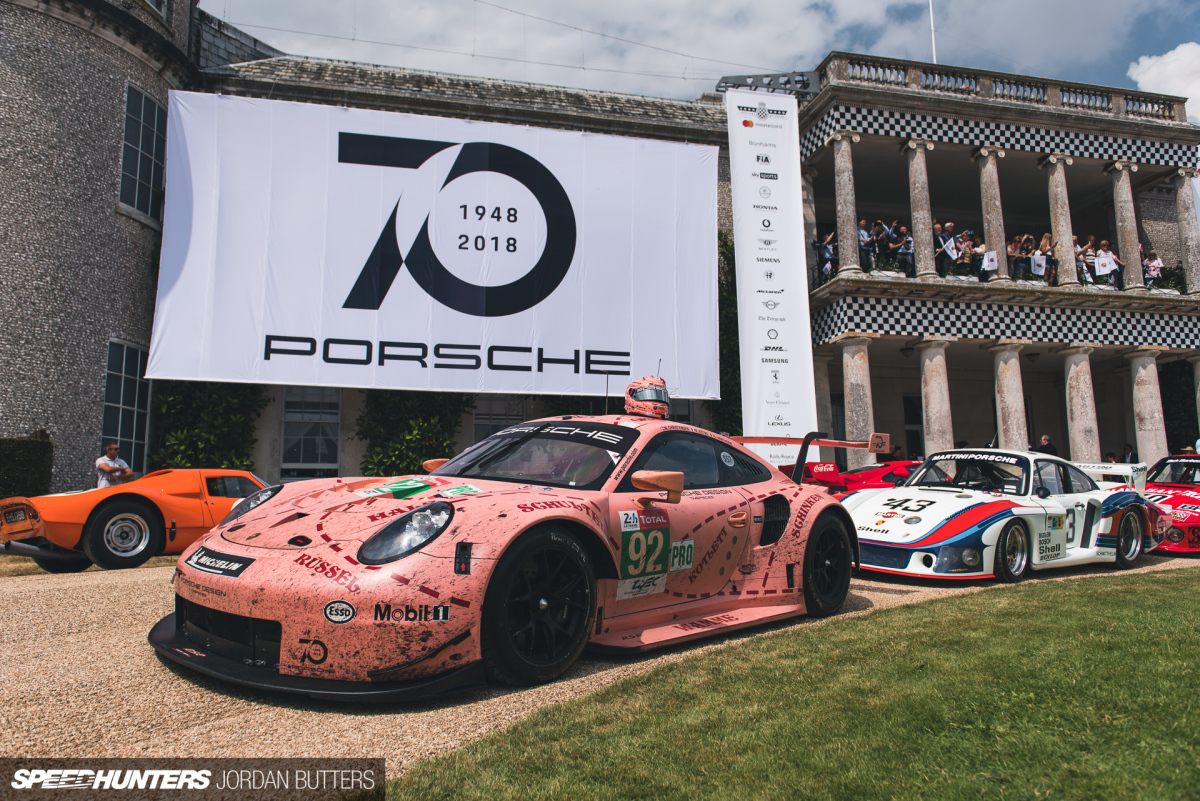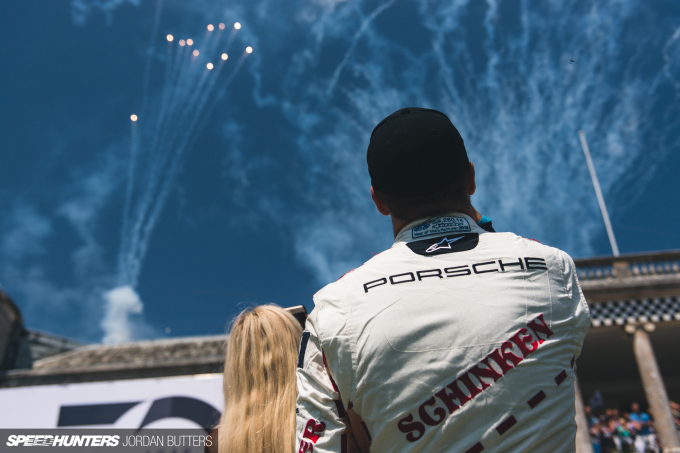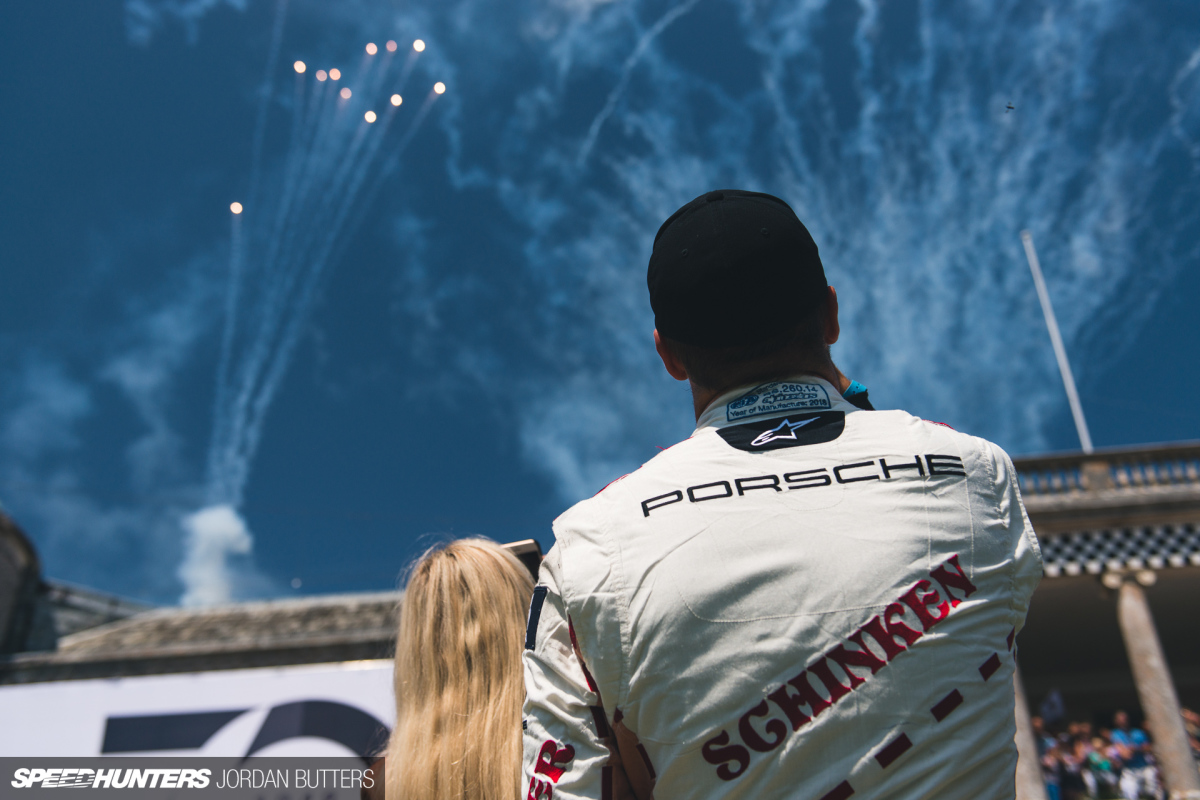 As part of the proceedings, each Porsche session on the hillclimb was followed by a celebratory ceremony on the lawn of Goodwood house, with famous Porsche team drivers, past and present, gathering to watch the procession. It was over the top, lavish and extravagant, with fireworks and a live orchestra playing as huge Porsche 70 banners were draped from the sides of the house. But why not? Porsche remains one of the most exciting, passionate and innovative brands in the industry, and is one of the few who aren't afraid of pushing the boundaries of technology both on the circuit and on the road.
Here's to 70 years of Porsche, enjoy the gallery below!
Jordan Butters
Instagram: jordanbutters
jordan@speedhunters.com
Cutting Room Floor