Working Class Heroes
For me, the highlight of Players Classic was the increase in diversity.
While I can never recall any of the Players events being billed as exclusively VW Group events, it seems that more and more people are starting to realise that everyone is welcome at Players. While I enjoy the assembled Volkswagens, Audis, Porsches and others, I did take immense pleasure from the number of cars which don't fall under the VW umbrella.
In particular this year, I felt there was a huge increase in both the quality and quantity of Ford cars on display. They've always had a presence at Players Classic, and tend to stick to the same area each year but this year was just that little bit better. The Ford scene in the UK is maybe one of the largest on the island, and dedicated shows hosted around the country are nearly always full to the proverbial rafters.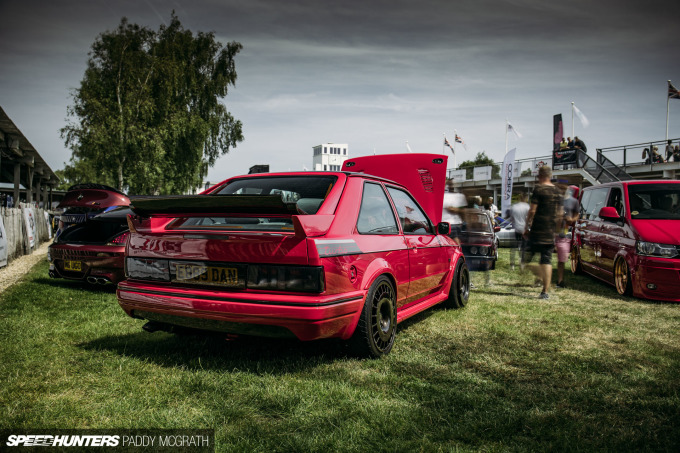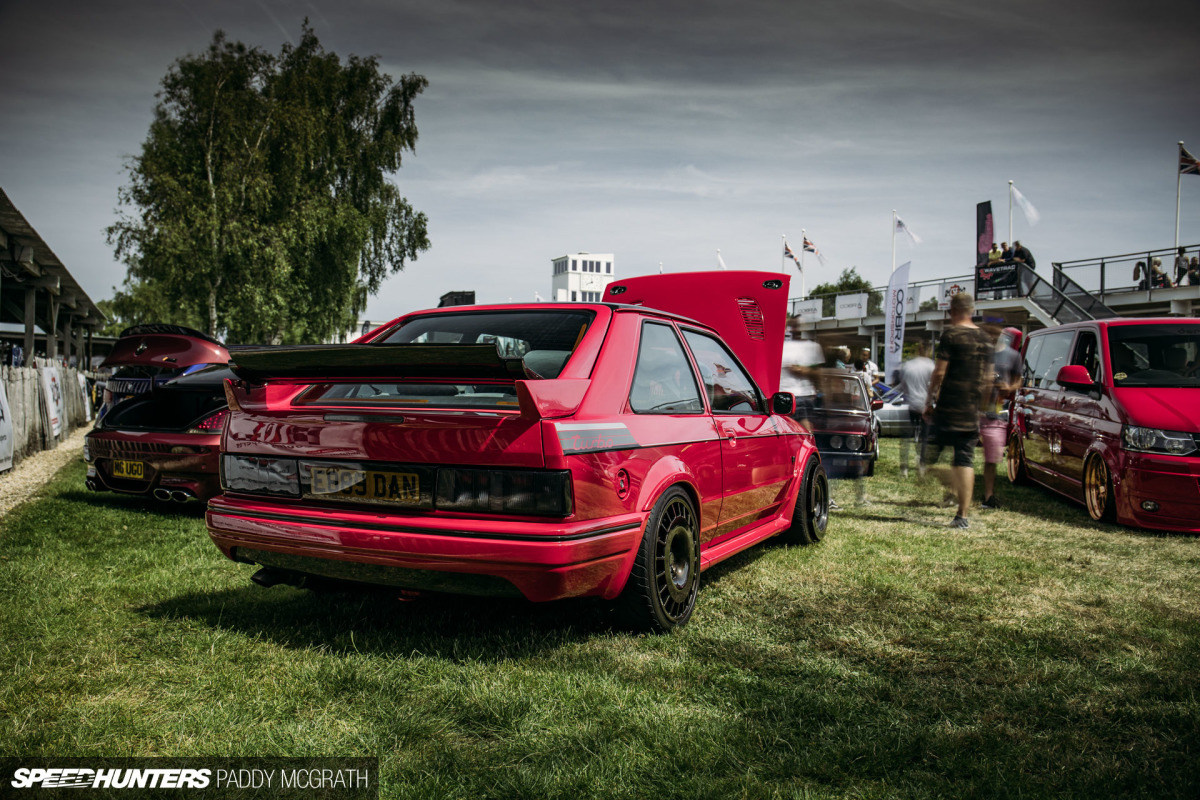 Being from a Ford family, I always enjoy what will show up. You can pretty much guarantee a strong showing from the Escort owners, and in particular the MKI & MKII variants. In recent years, the steady increase of older Fords which were never really treated in the same regard as their more respected brethren when they were new, has really impressed me. The front wheel drive Escort models in RS Turbo and XR3i guise are slowly making a comeback, but are being treated in ways never seen before. The same can be said for the retro Fiestas of similar vintage.
While the Cosworths and RS models will always hold that top tier of prestige within the Ford community, it's these lesser models that people are willing to take risks and be more adventurous with. The Ford community, at least in the UK, is notoriously all about doing things the Ford way and particularly with regards to the sought after and rarer models. I guess it's why people are turning to the likes of the Popular as a more unorthodox starting point.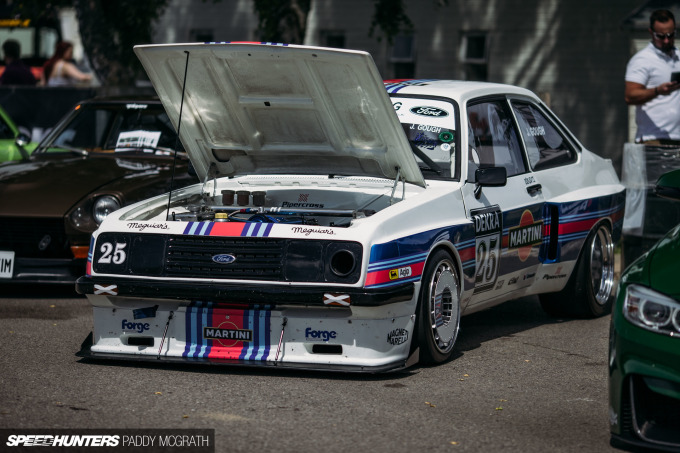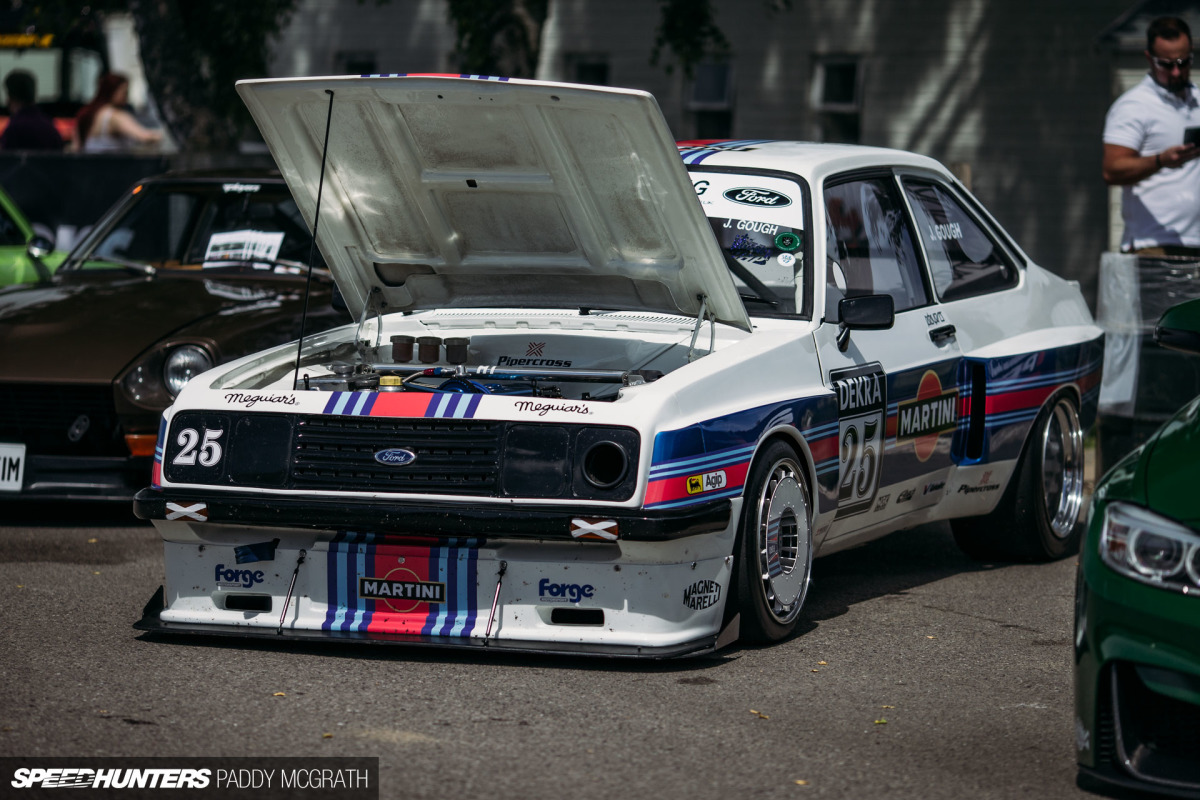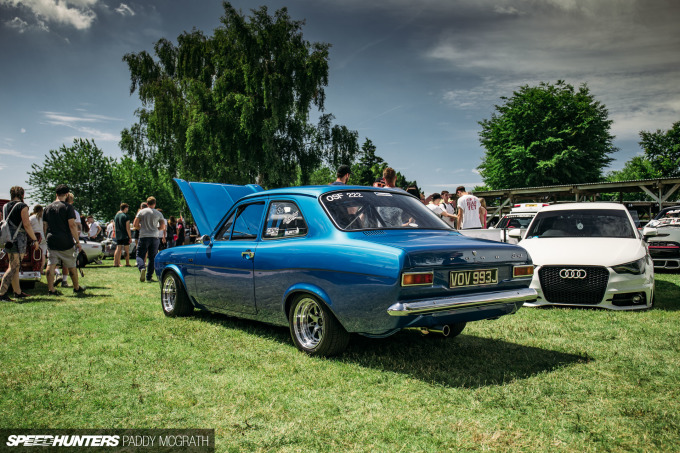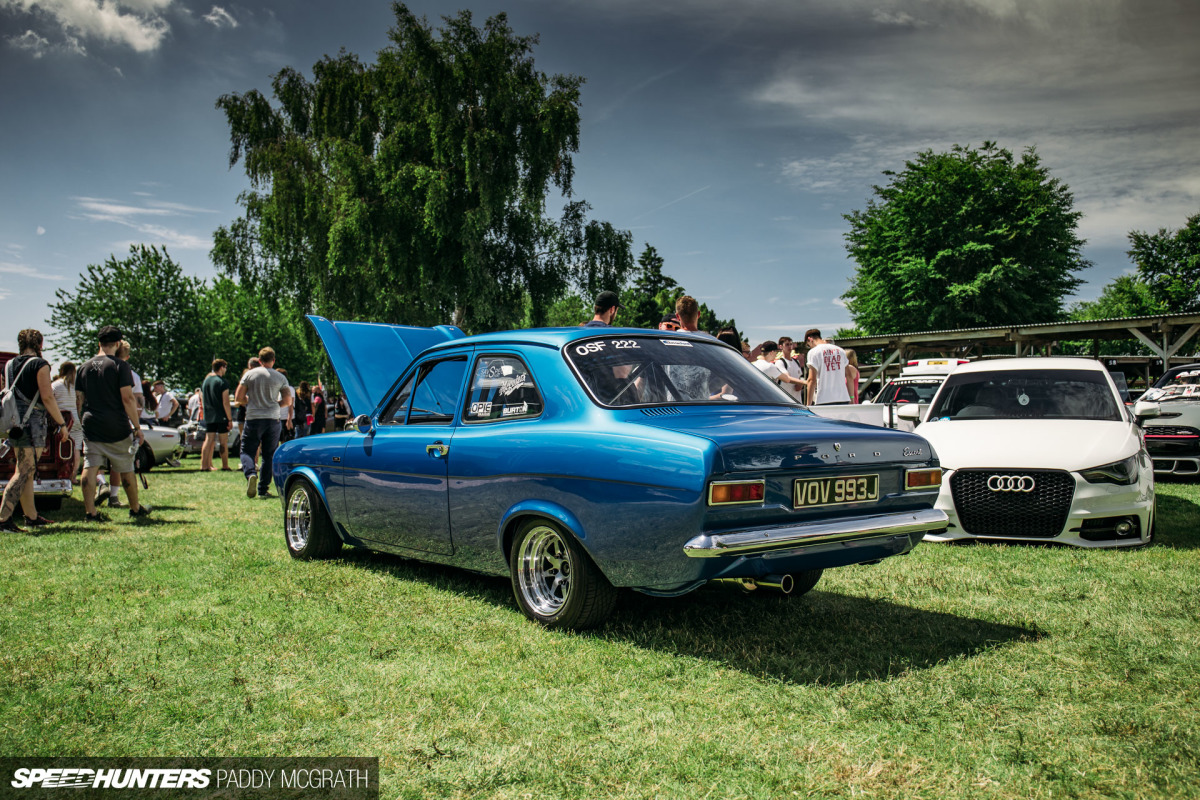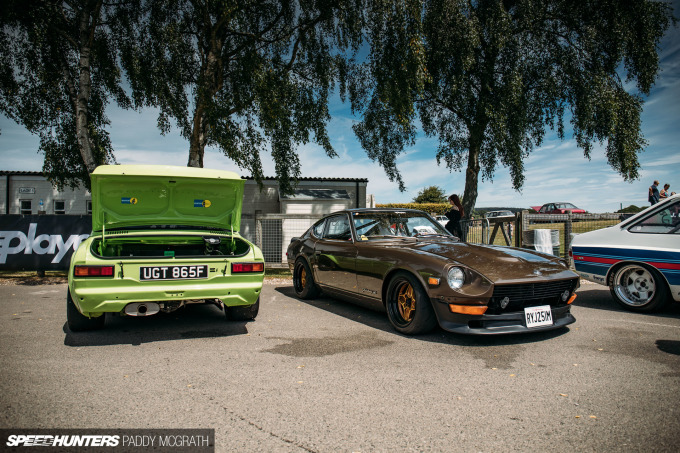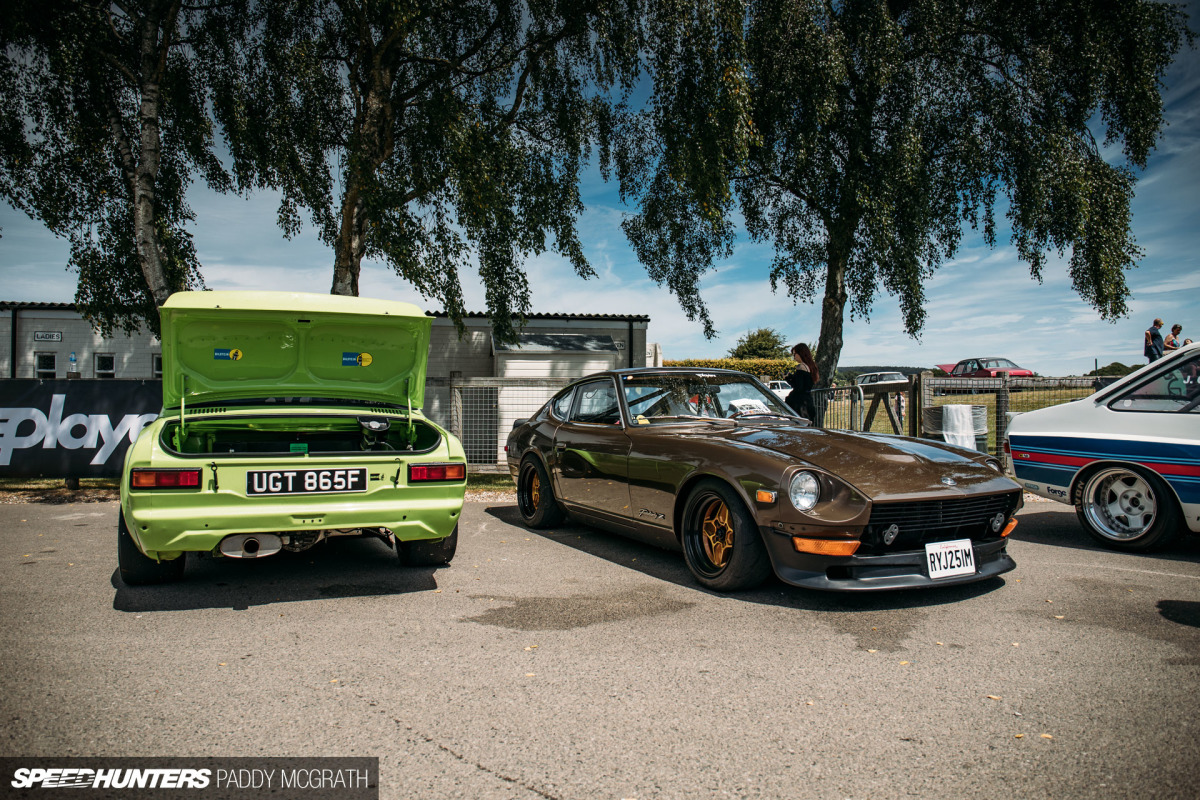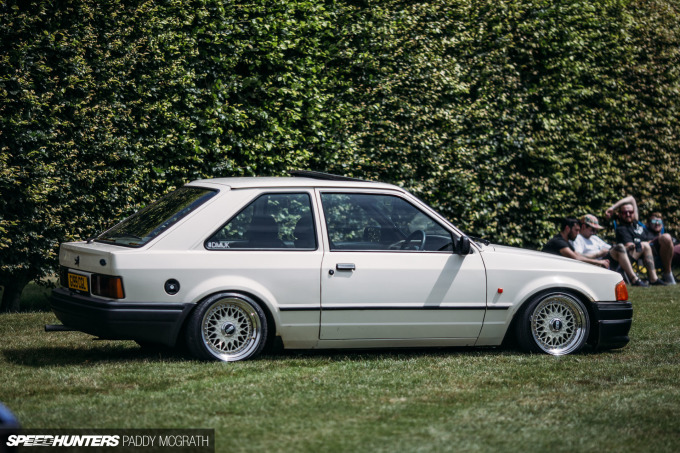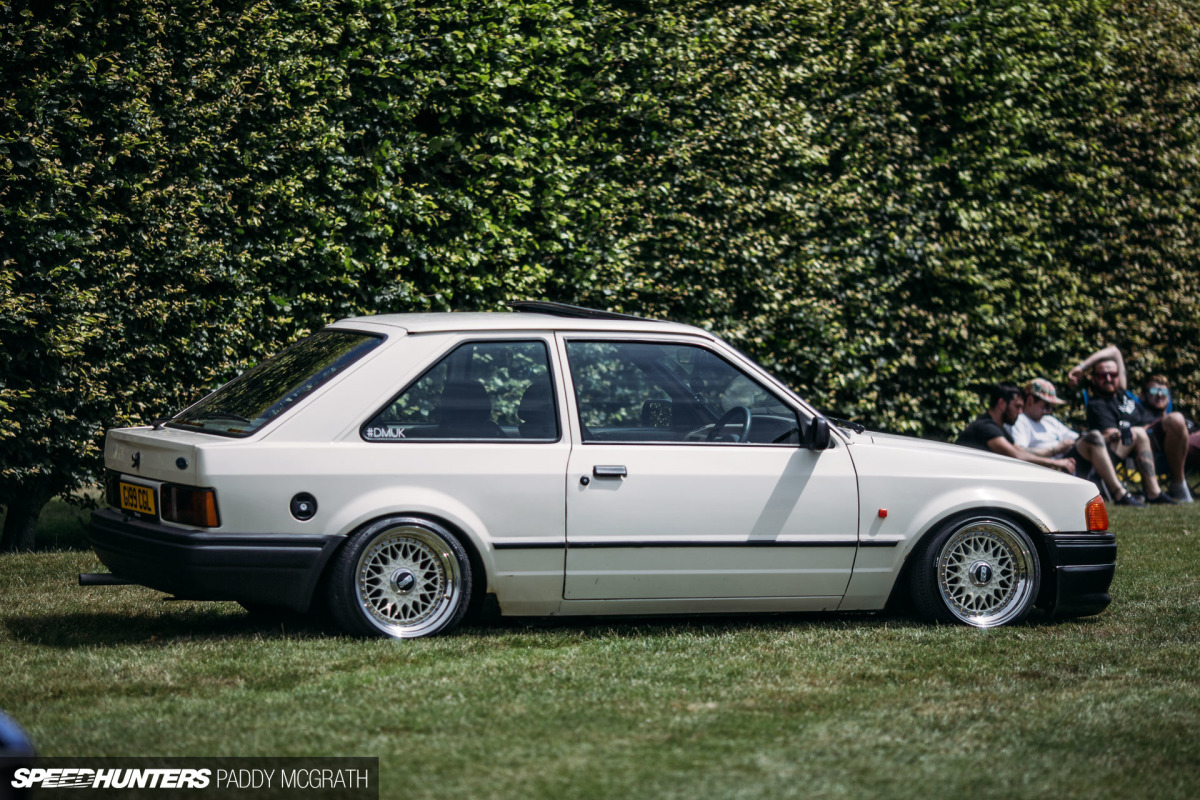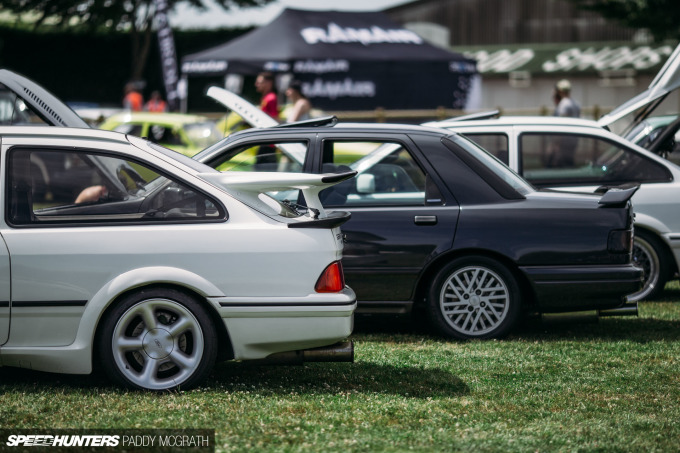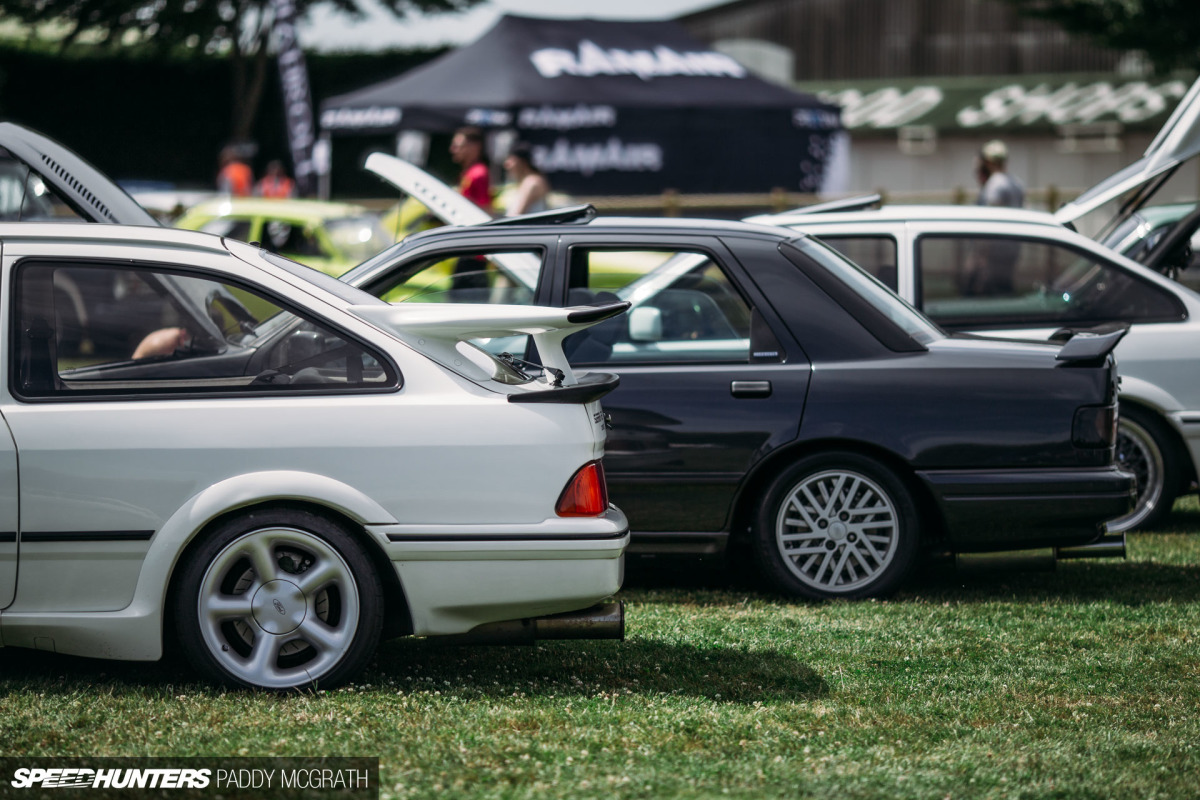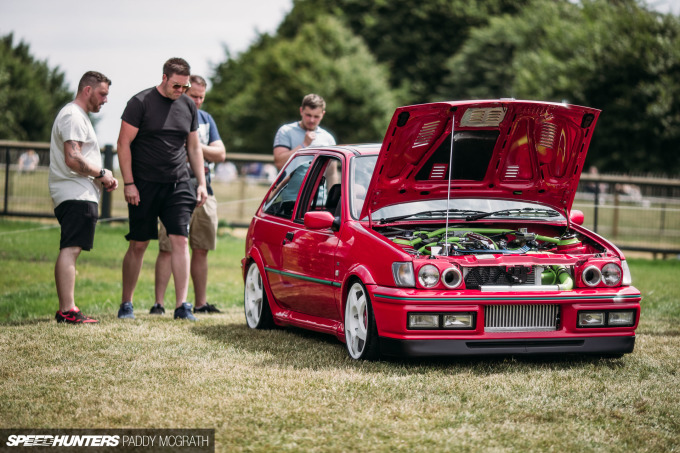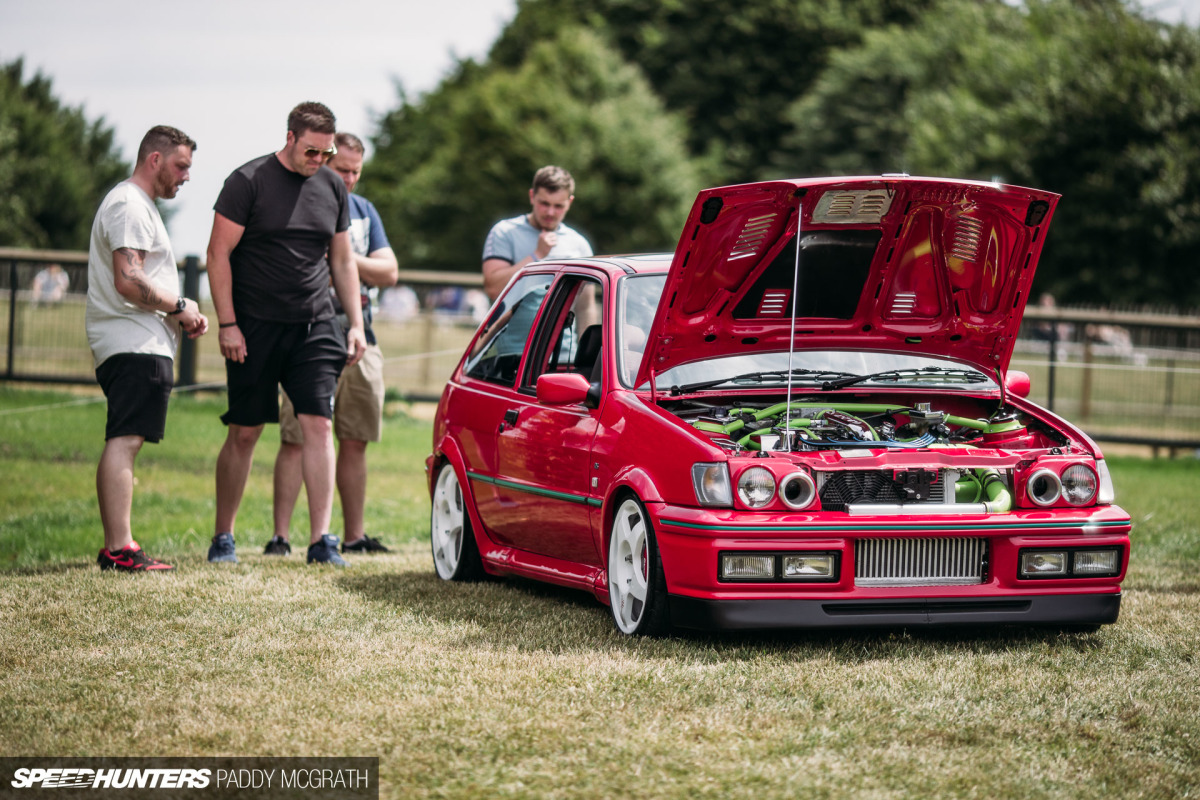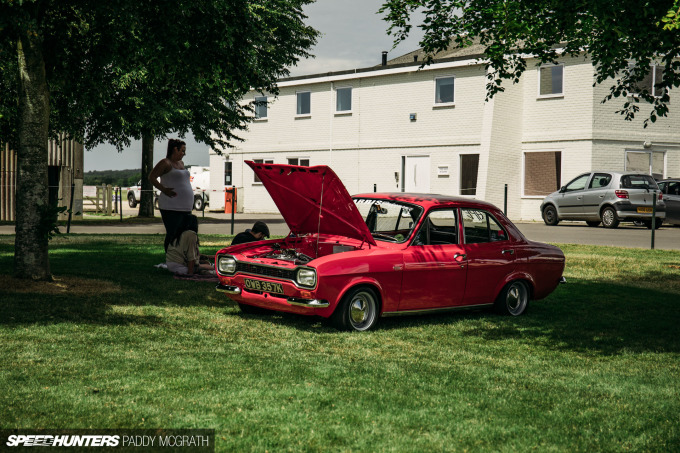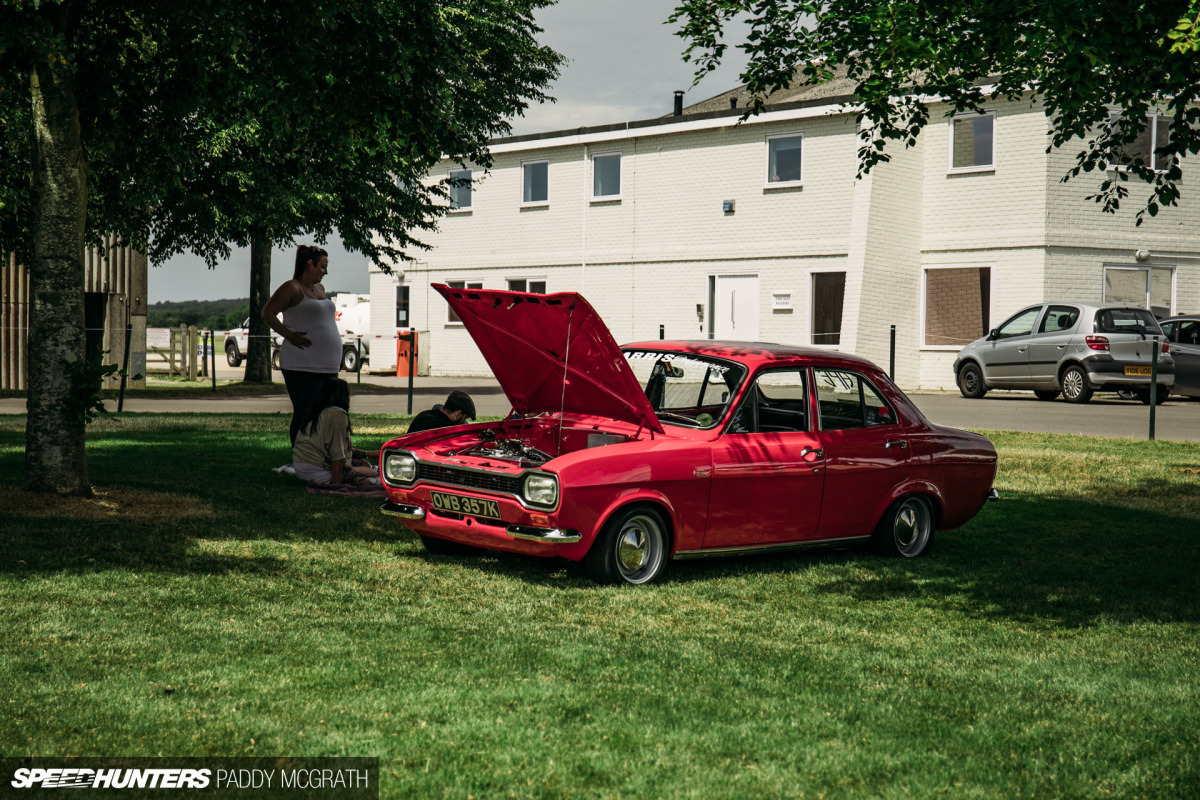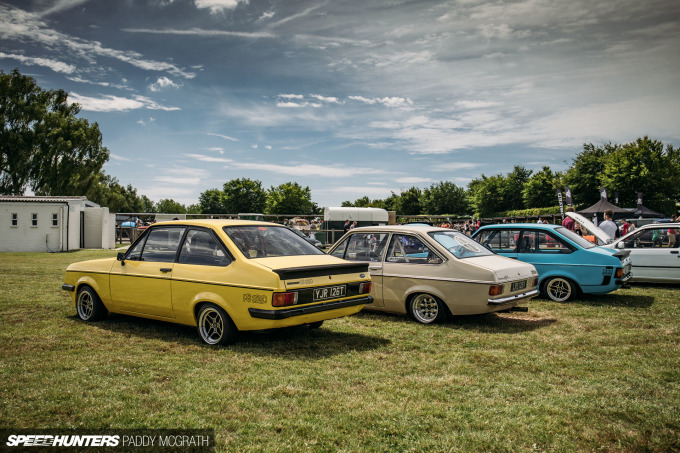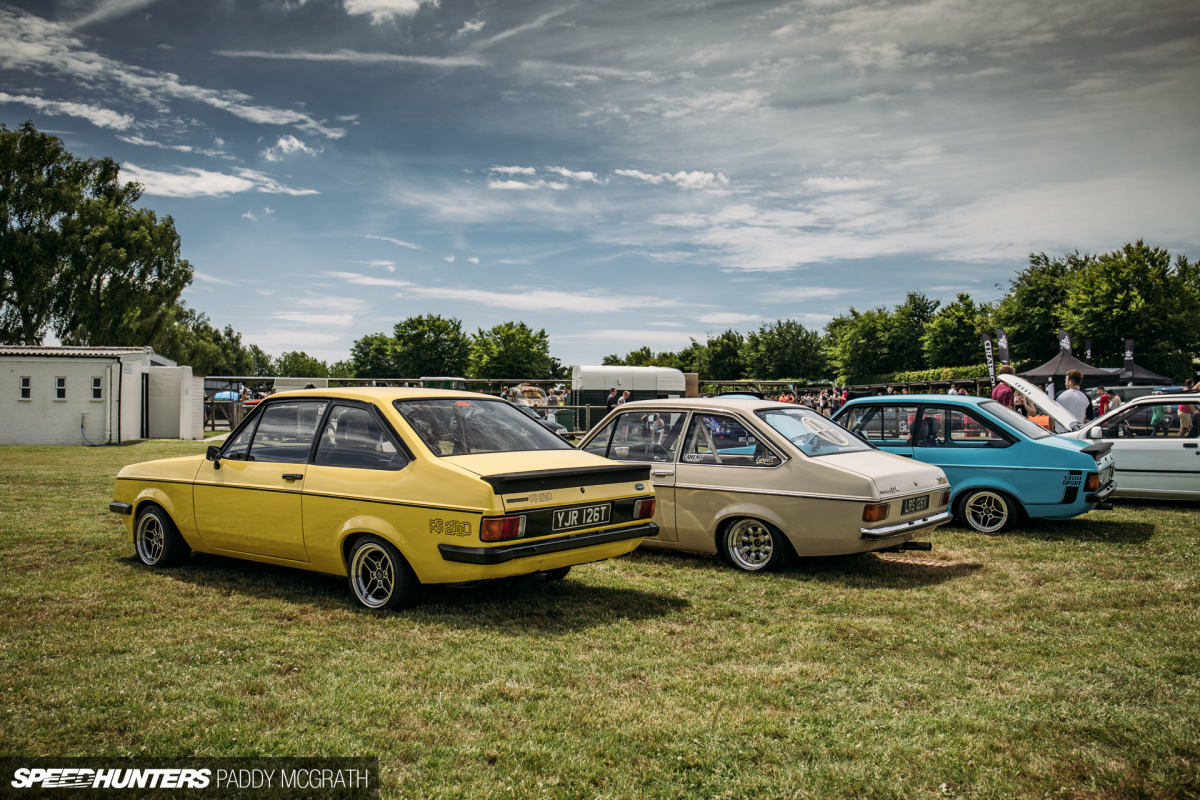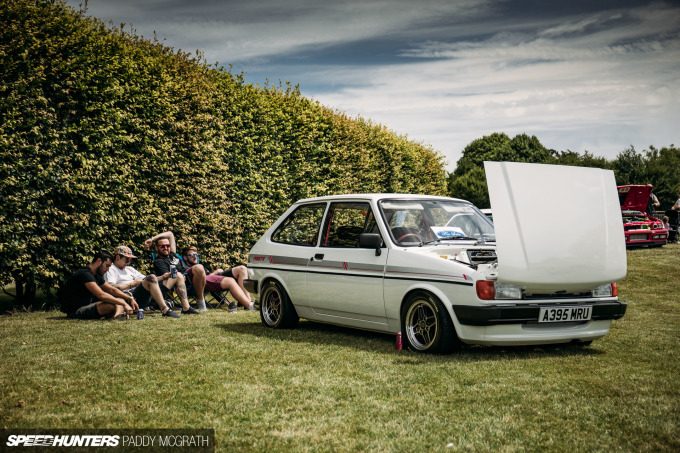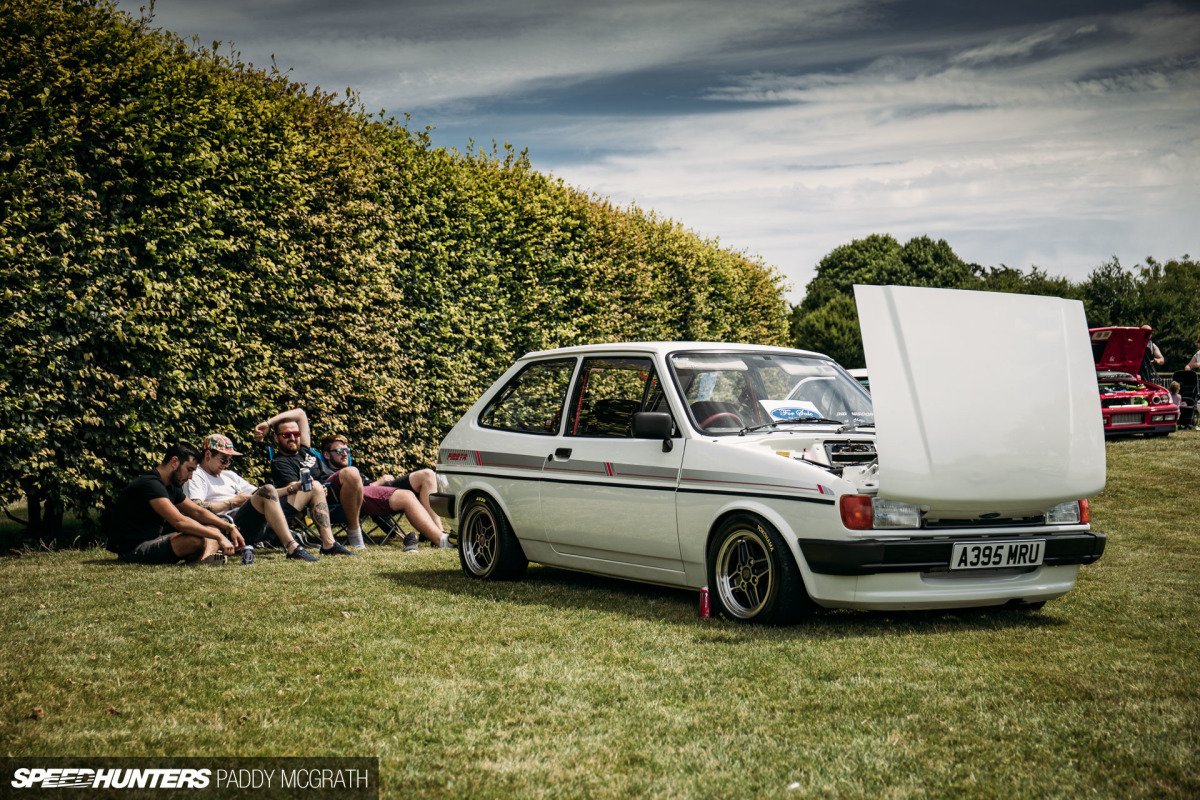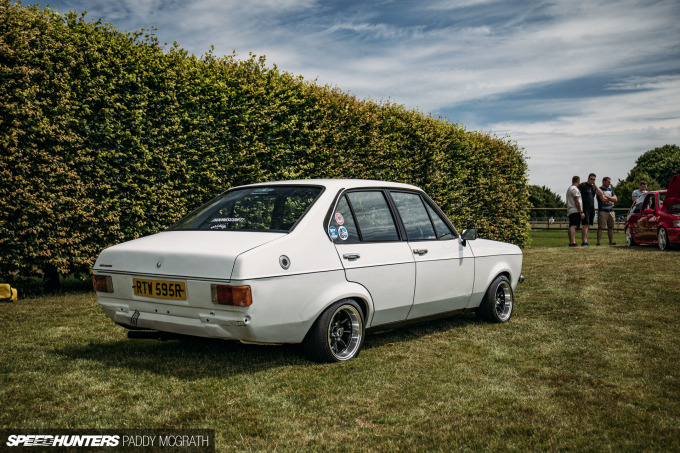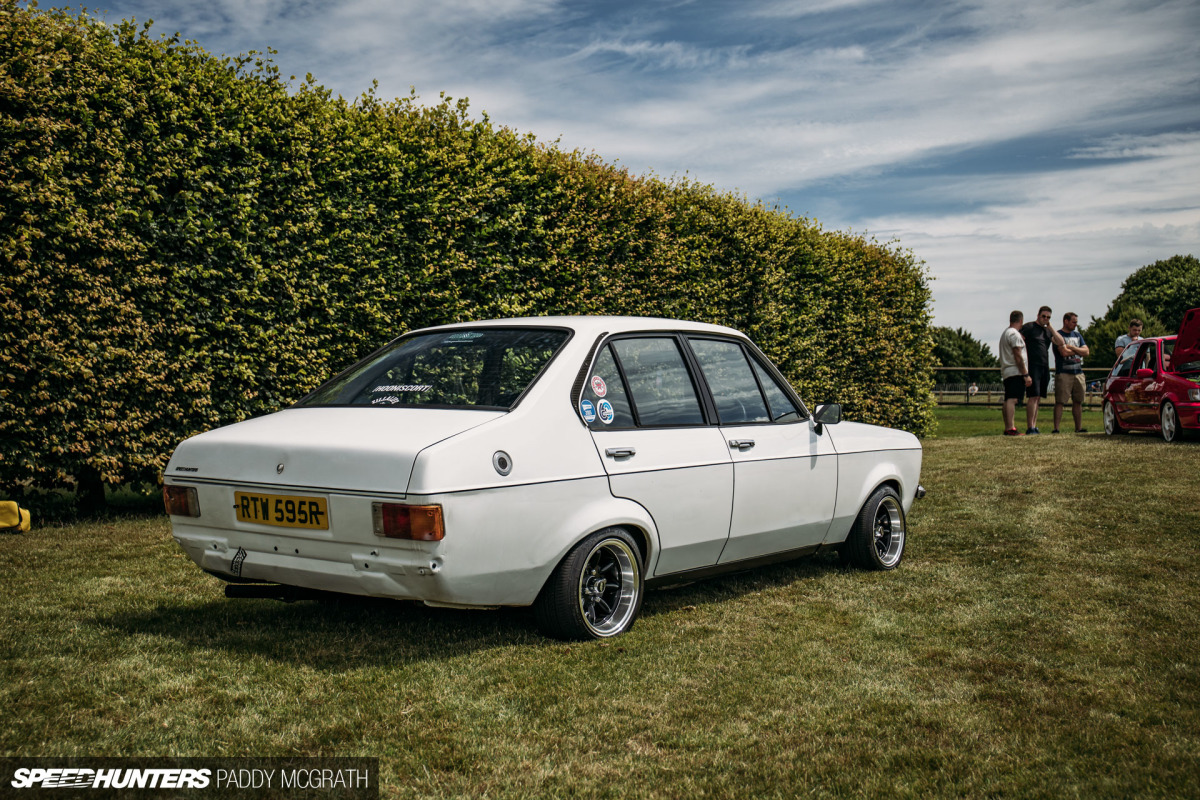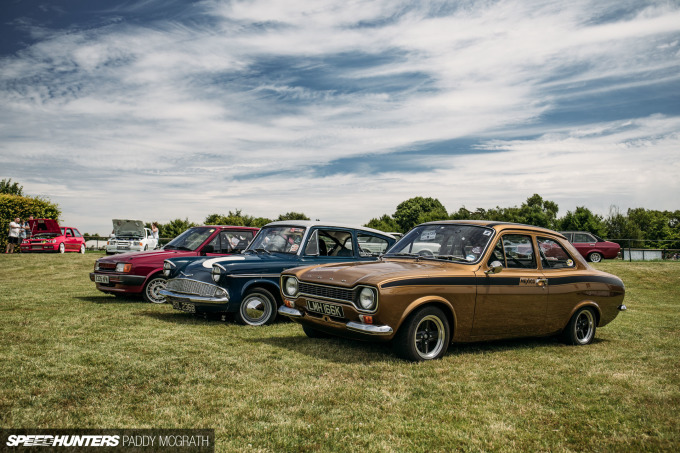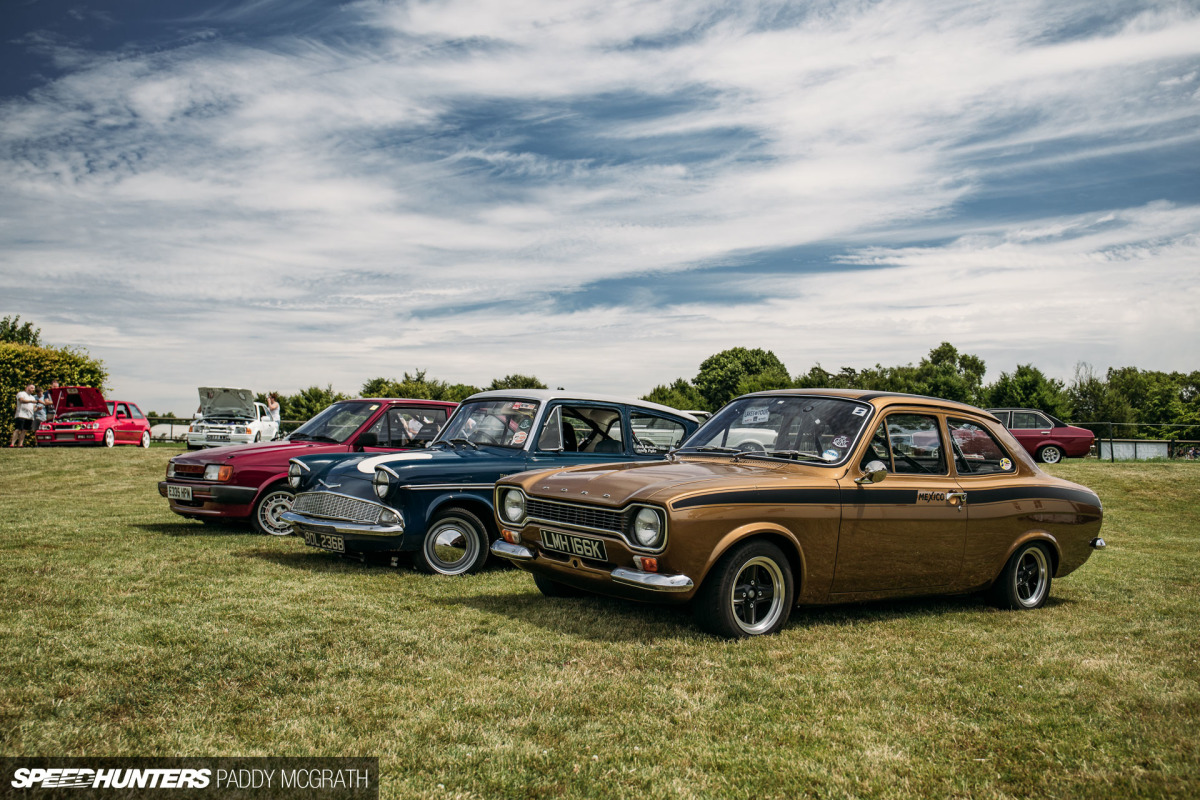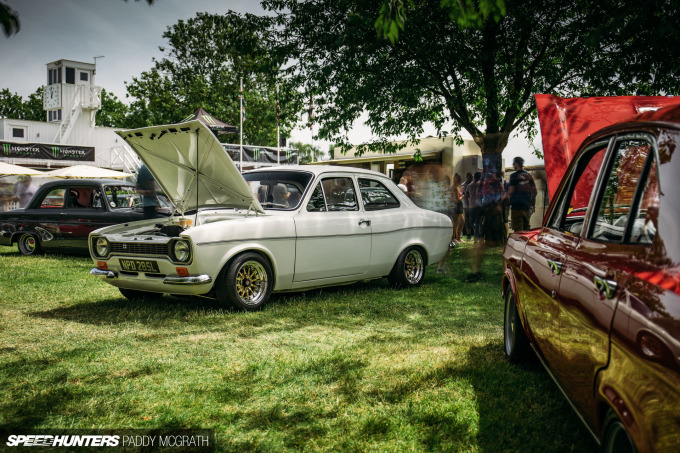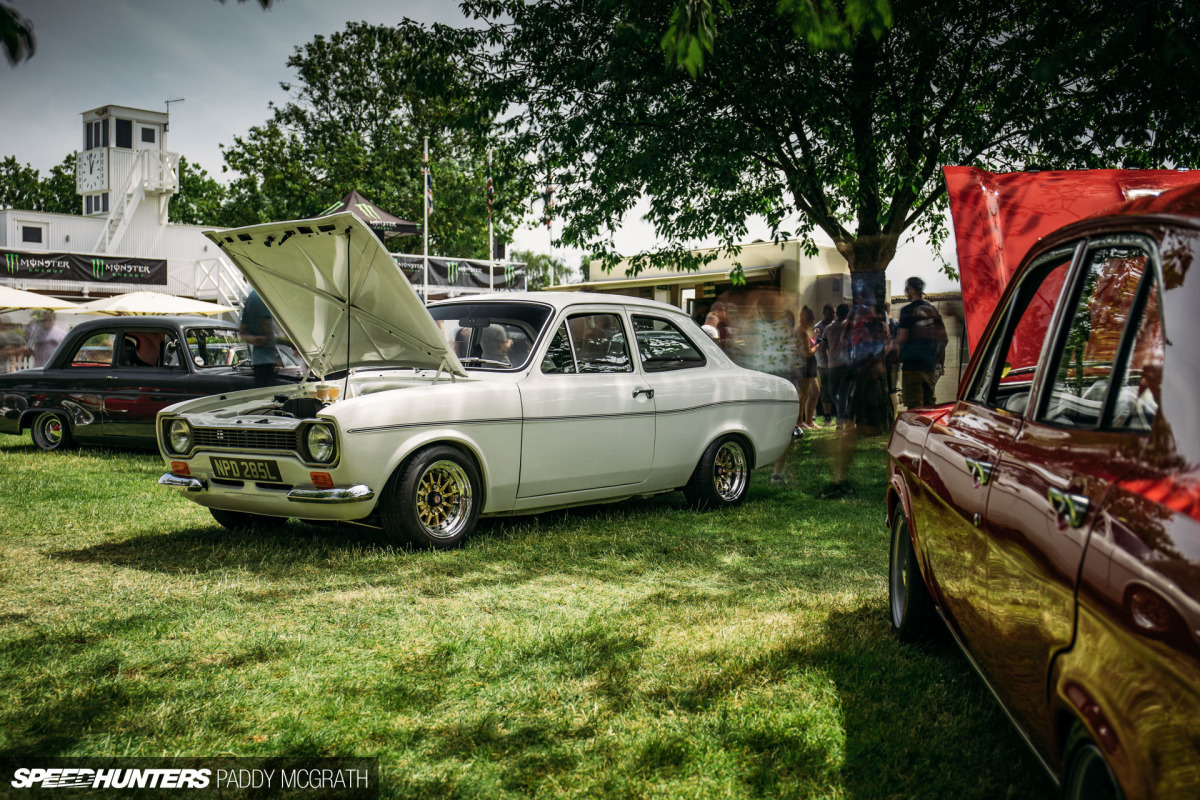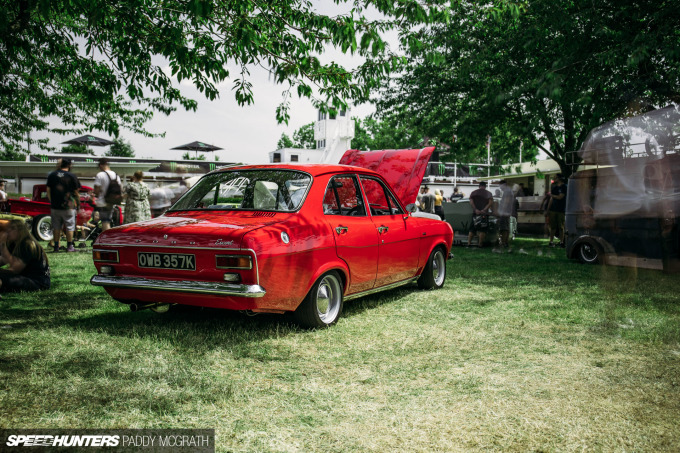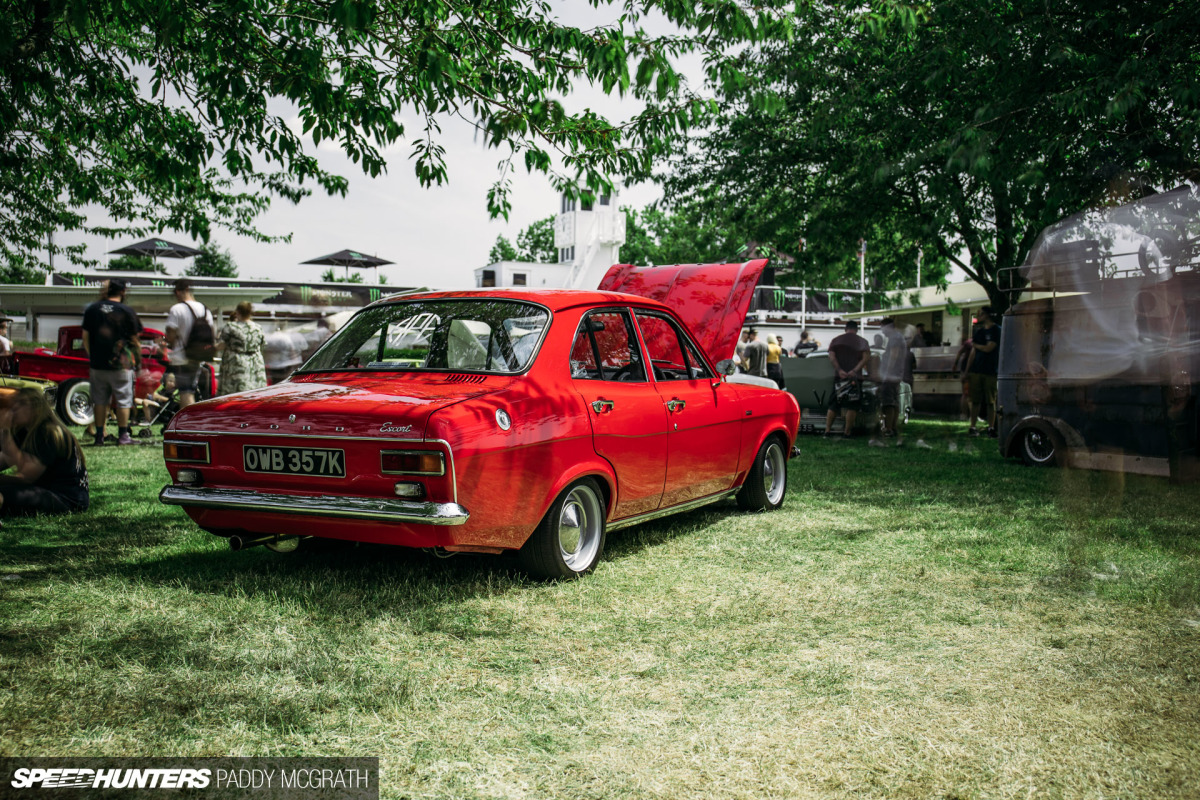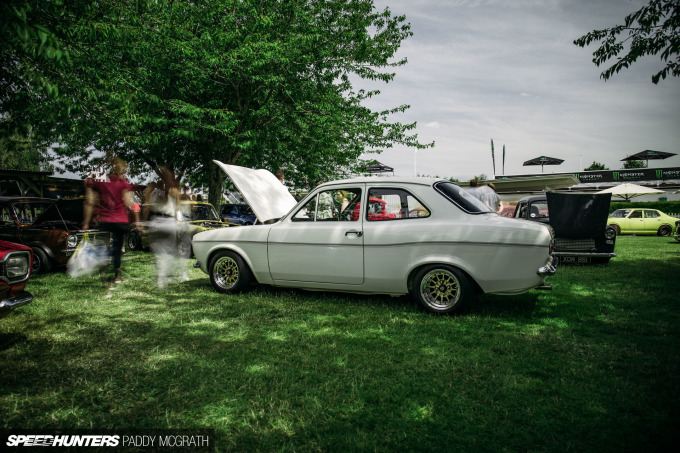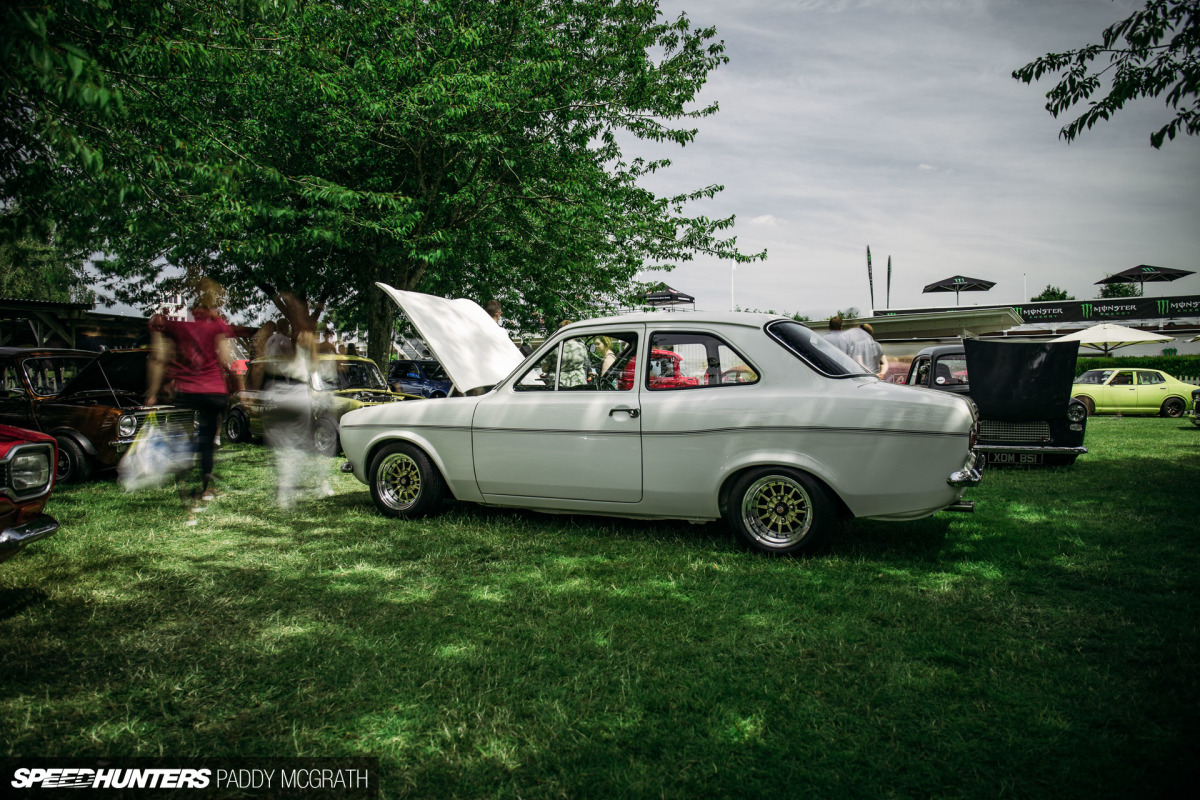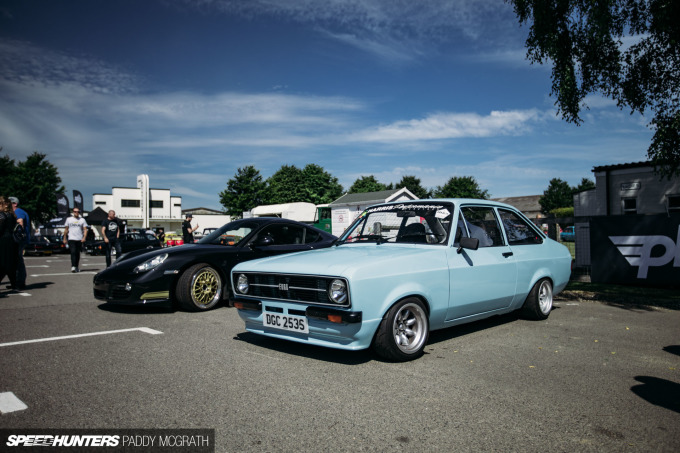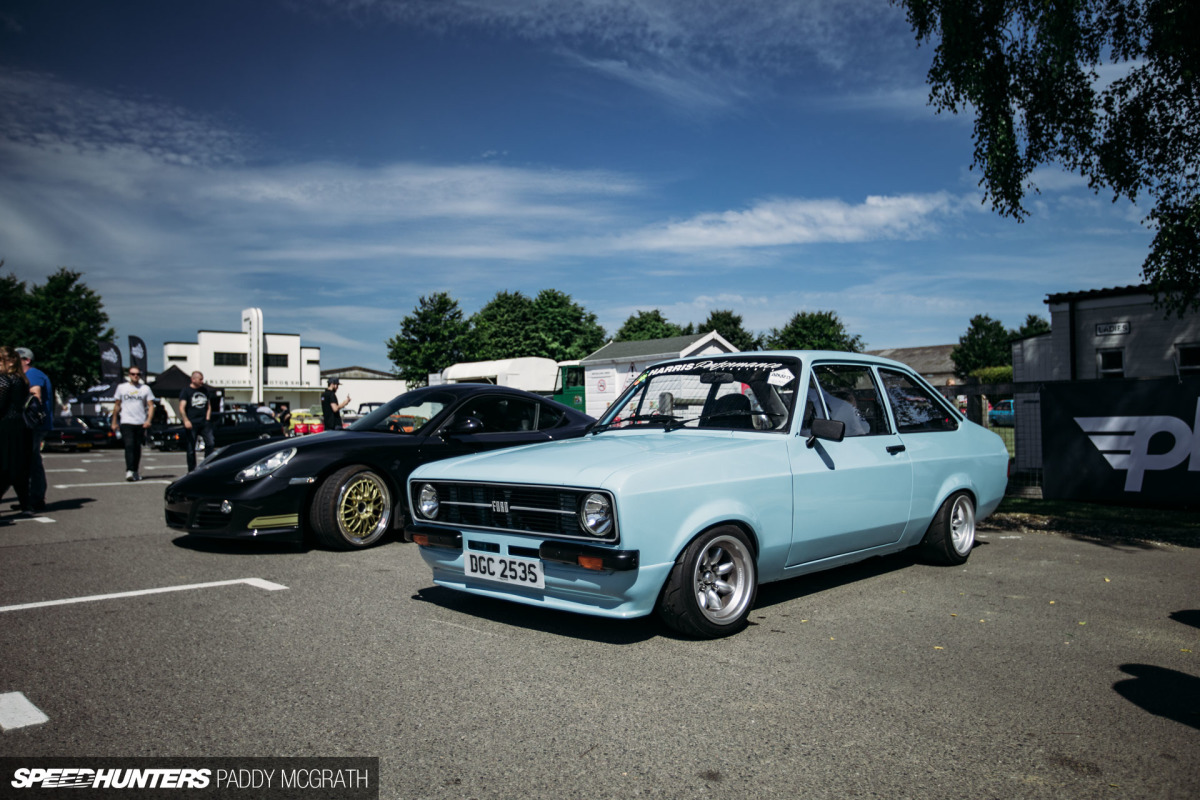 There's also a financial aspect to this as well. What were once the cars of the blue collar working class, are rapidly appreciating in value and often escaping the grasp of the kind of people who helped make them what they are today. As such, the 'lesser' versions of the more popular models, such as the basic four door Escorts, as an example, are being given a second shot at life as they've remained relatively affordable.
How long this will last is still up for discussion. However, there is an alternative which makes up the second half of this coverage…
Spoiled for Choice
While Ford may have provided the cars of my parents' generation, there's no question as to what were the cars of my generation. In hindsight, growing up as teenager in the late '90s and early '00s, I was spoiled by the influx of Japanese cars into Ireland. It was these cars, their owners and Japanese car culture which shaped how I felt about cars at this critical stage of my life. That love for the cars from the far, far east has never really faded, despite only ever owning German built cars. I'm still unsure as to where that part of me came from.
At the risk of alienating most of our JDM loving UK readers, I've always felt that Ireland has had the edge when it comes to the treatment of Japanese cars, although Players Classic showed how much that gap has closed in recent years.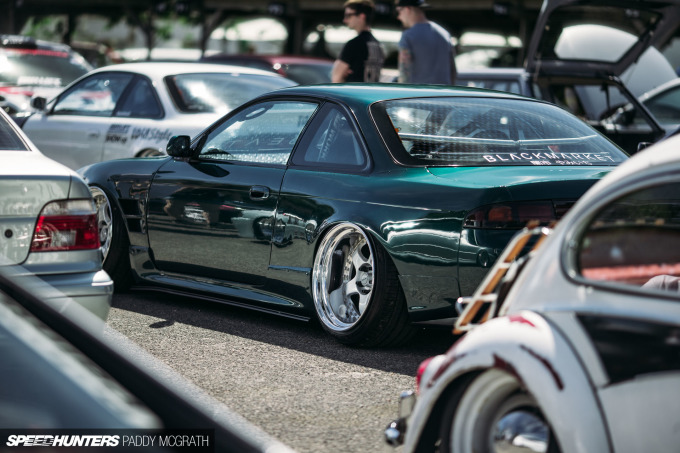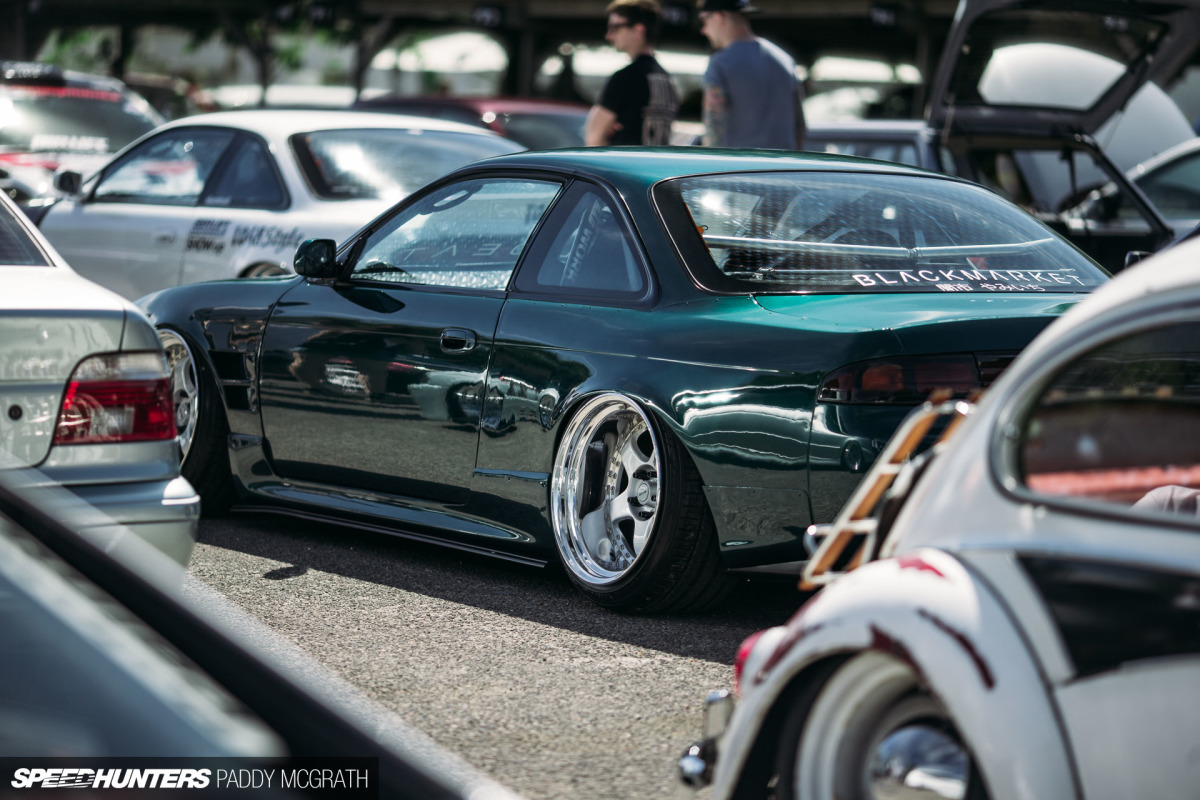 It was this influx of Japanese cars at Goodwood which was even more impressive than the previously present blue ovals. Yes, there were always a few knocking about over the years but this year seen a dramatic increase. Not only were there the typical Japanese styles present which can be seen almost anywhere around the world at this stage, but the UK owners and builders are really showing their own take on these cars.
What could be referred to as drift style was a predominant sight around the paddocks and other show areas. Most other aspects of Japanese car culture were represented to a considerable degree, with all of the expected makes and models in place.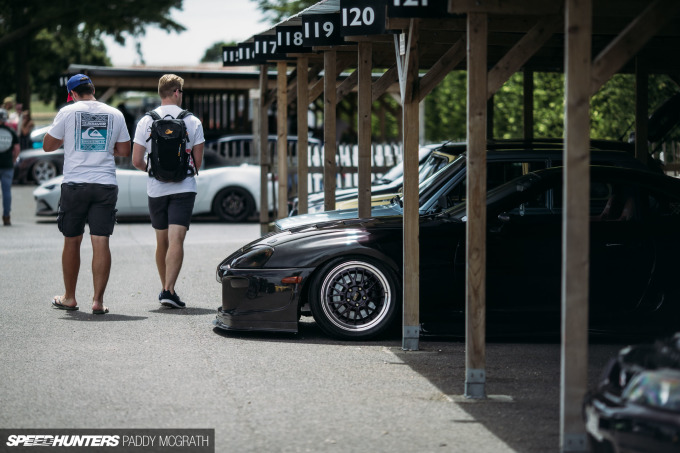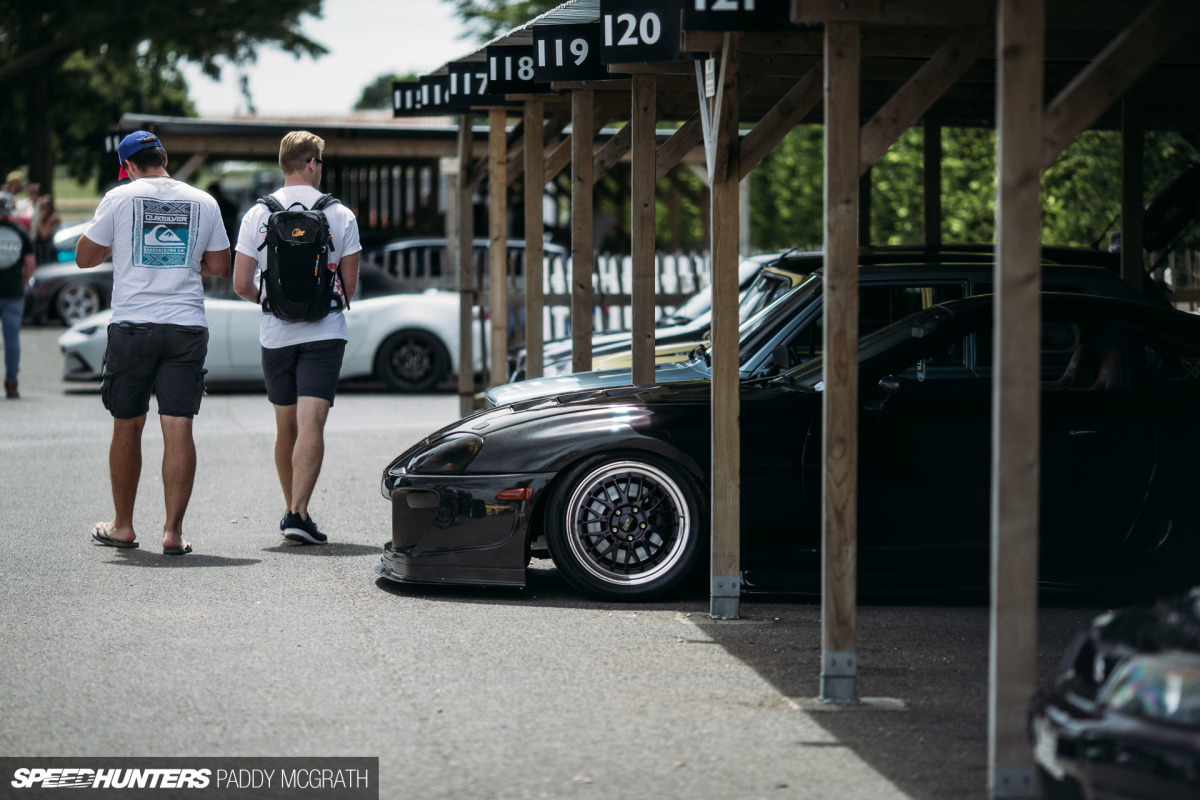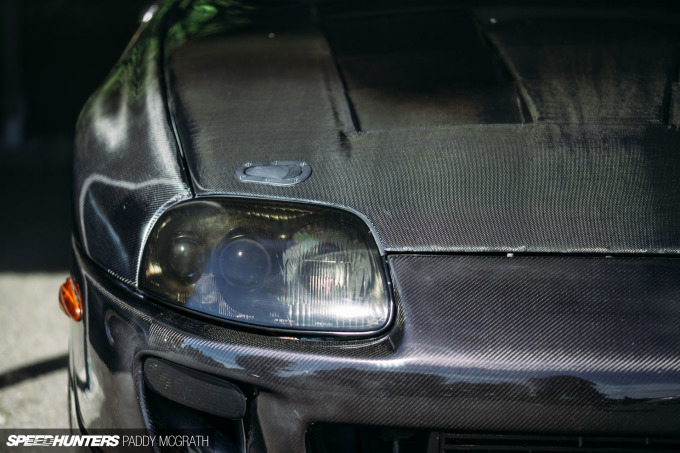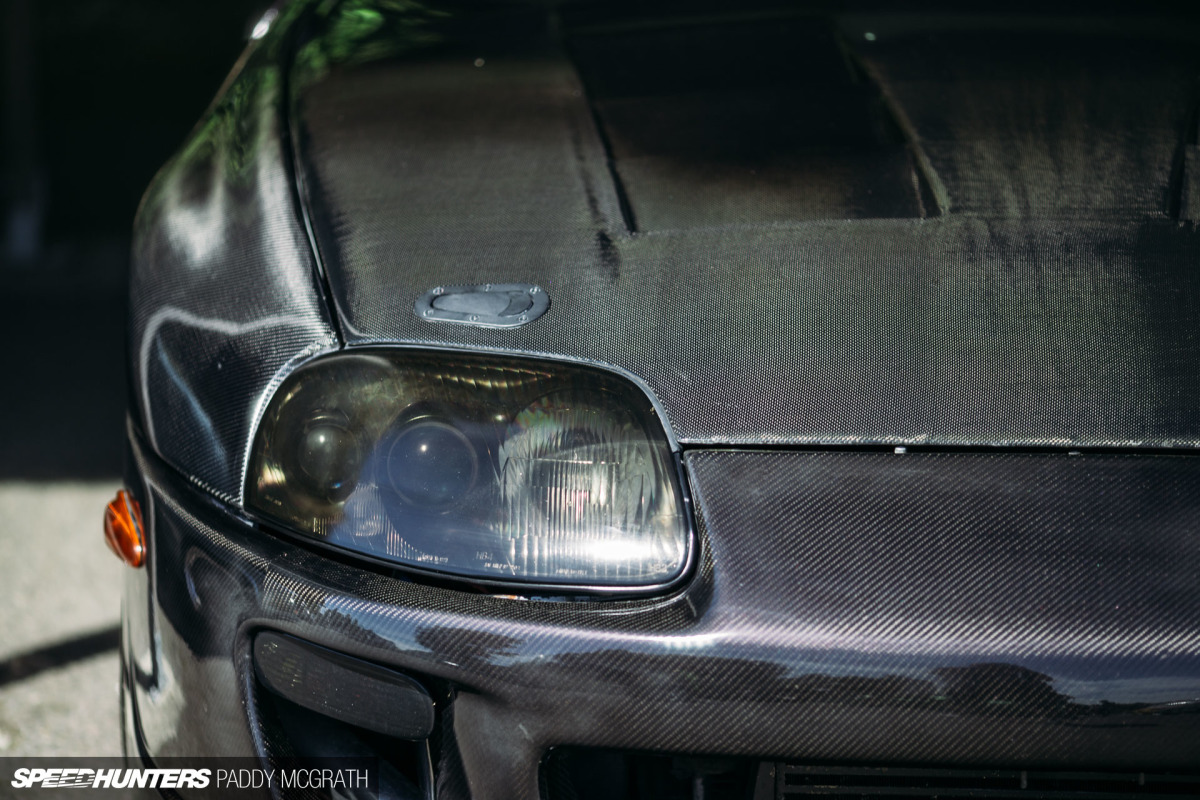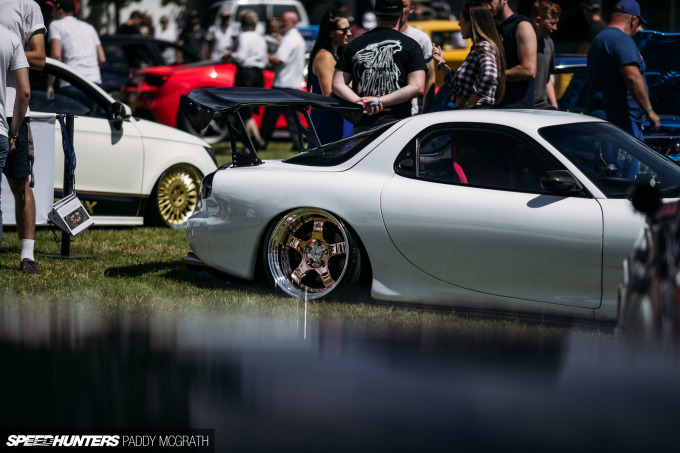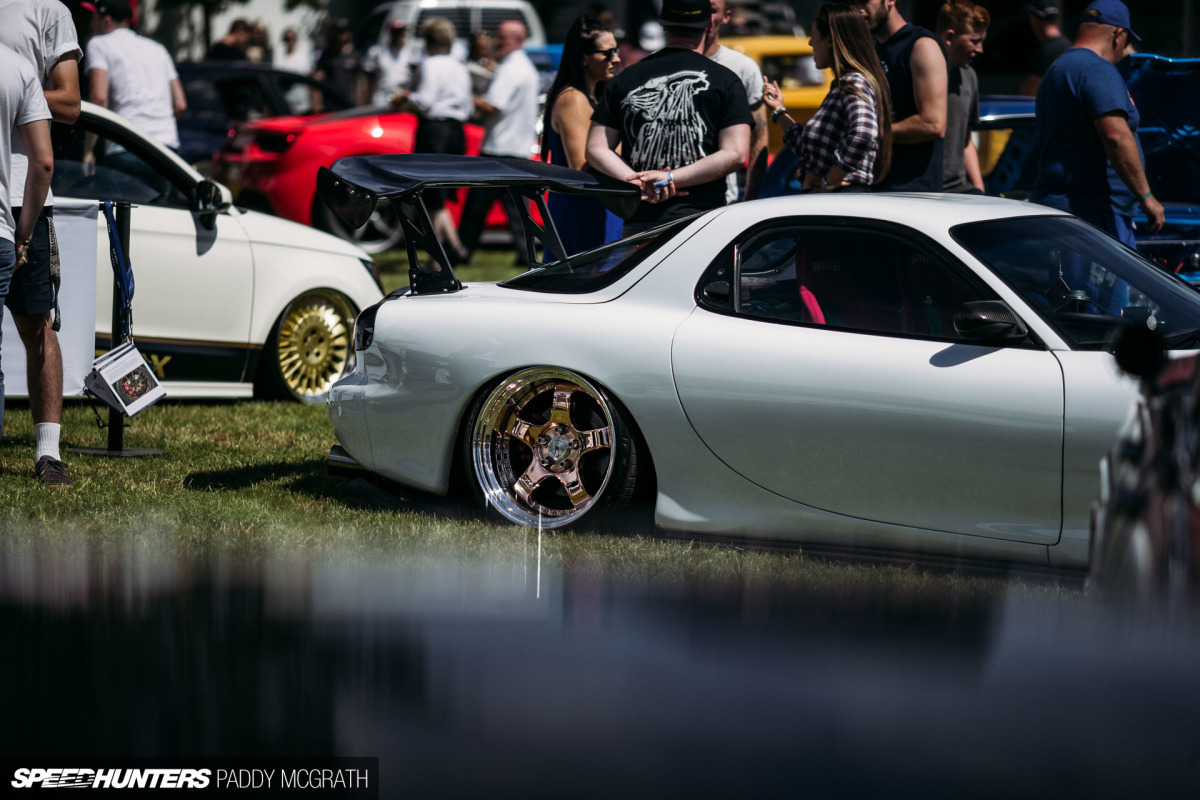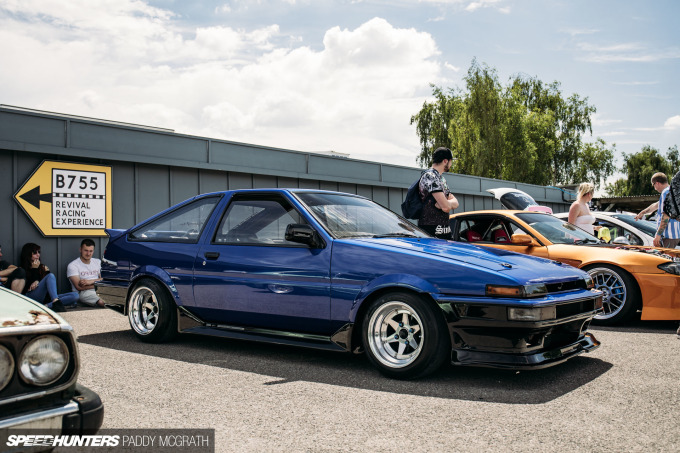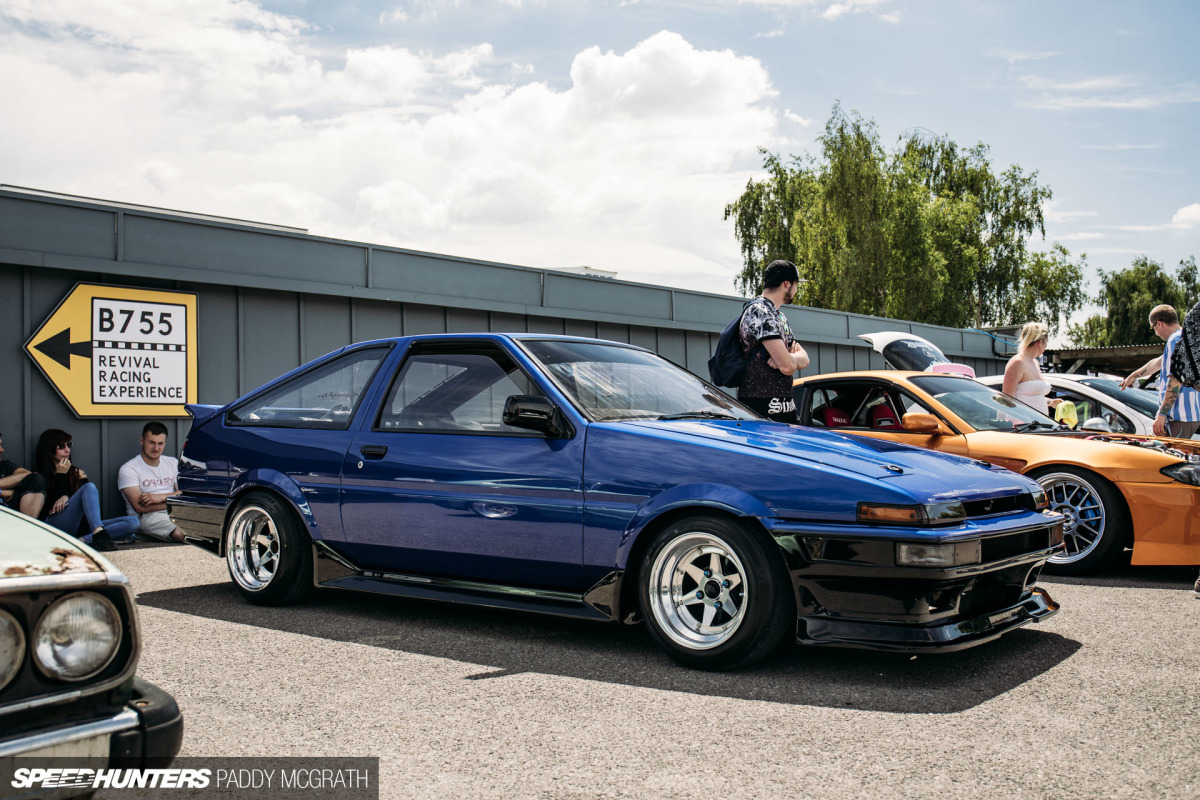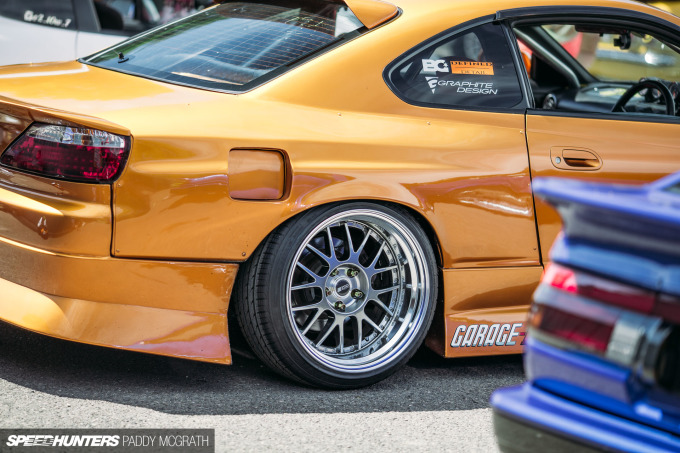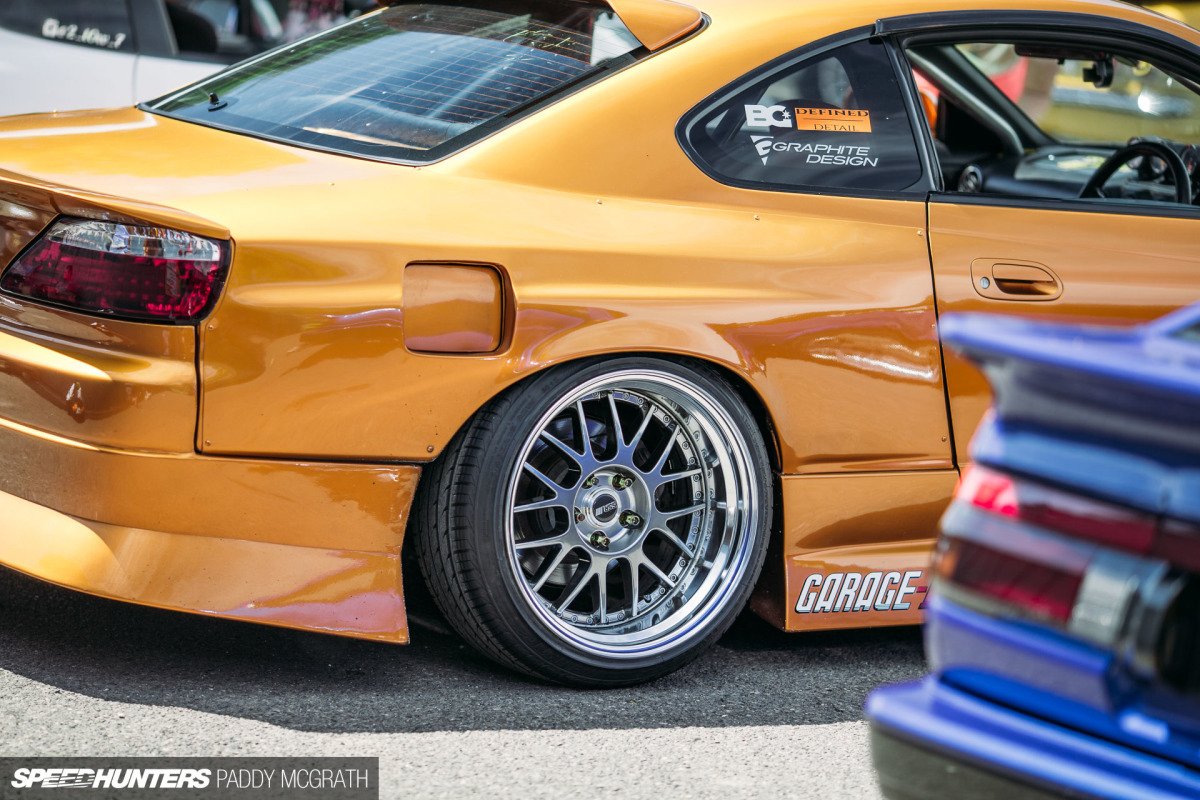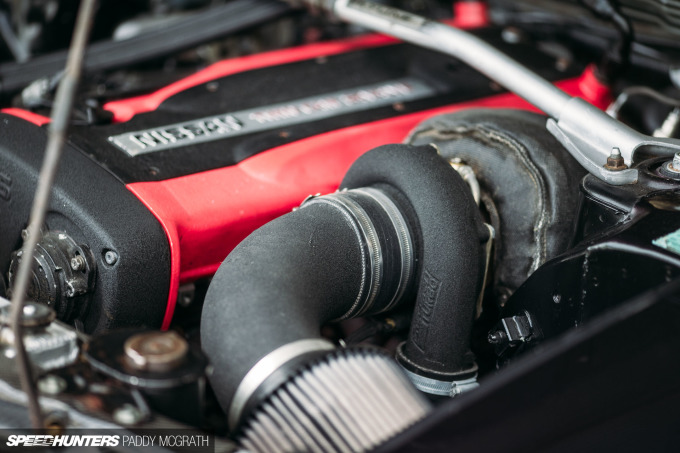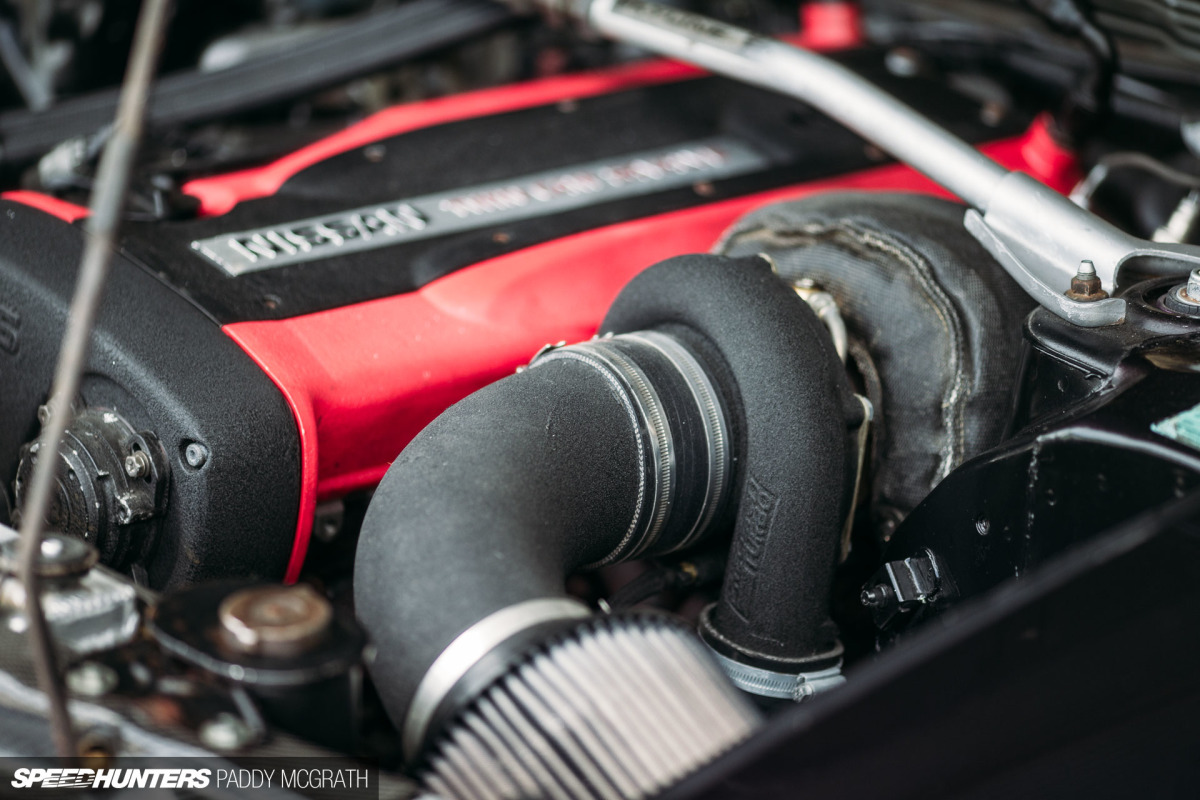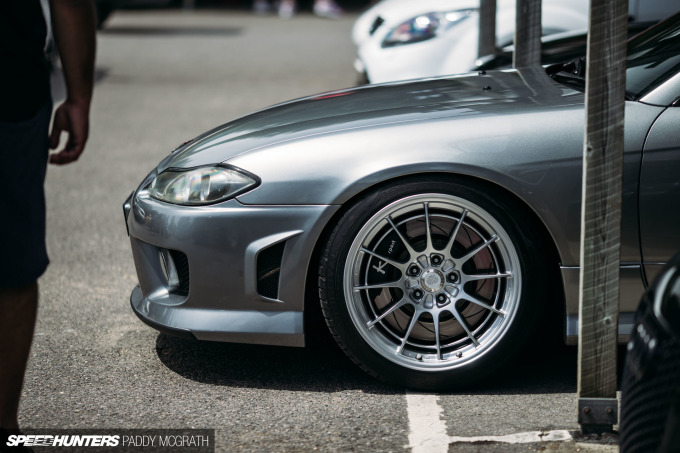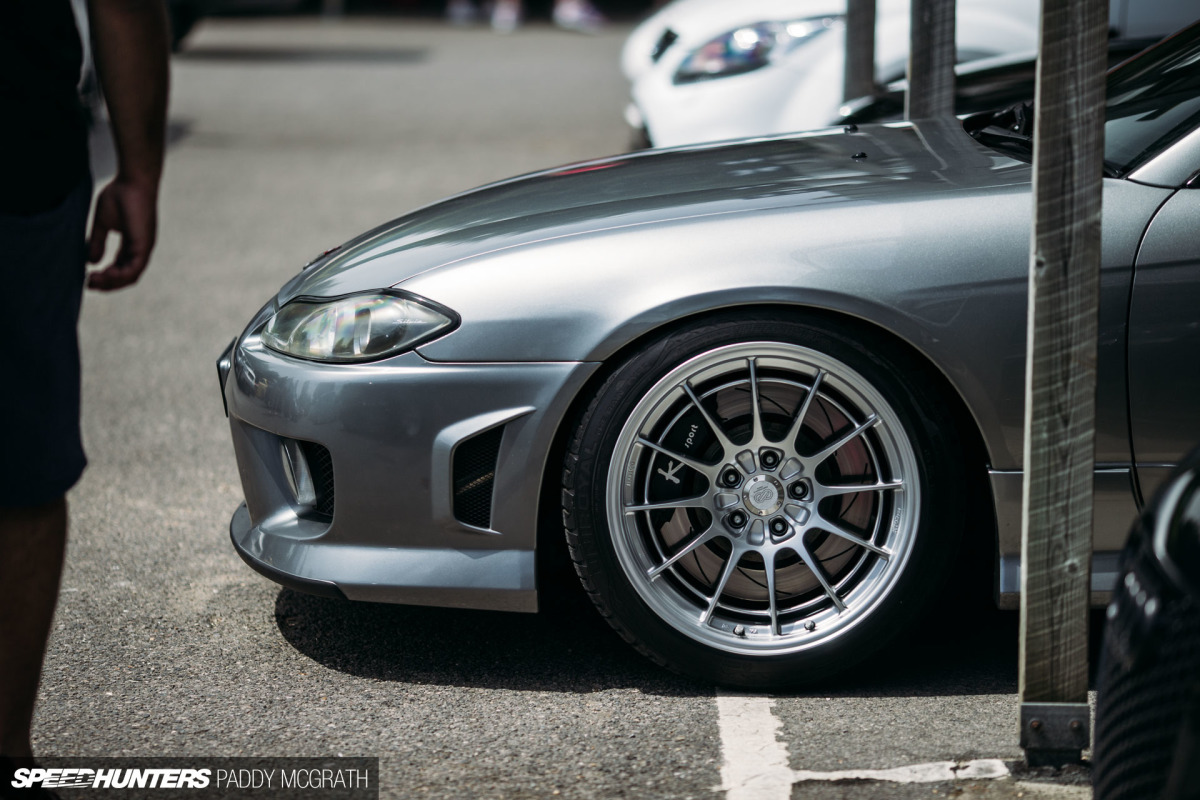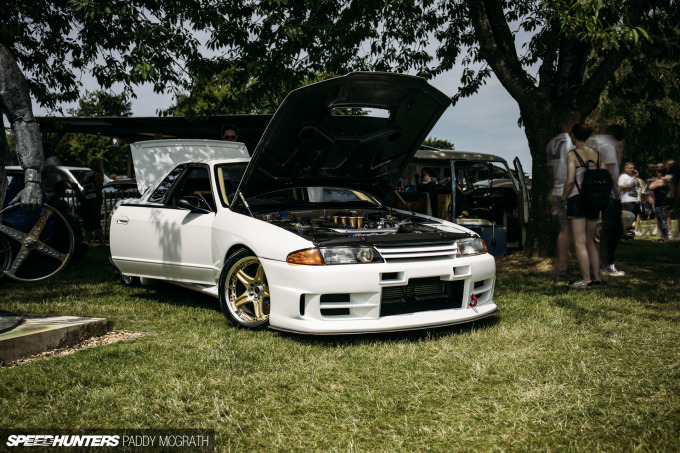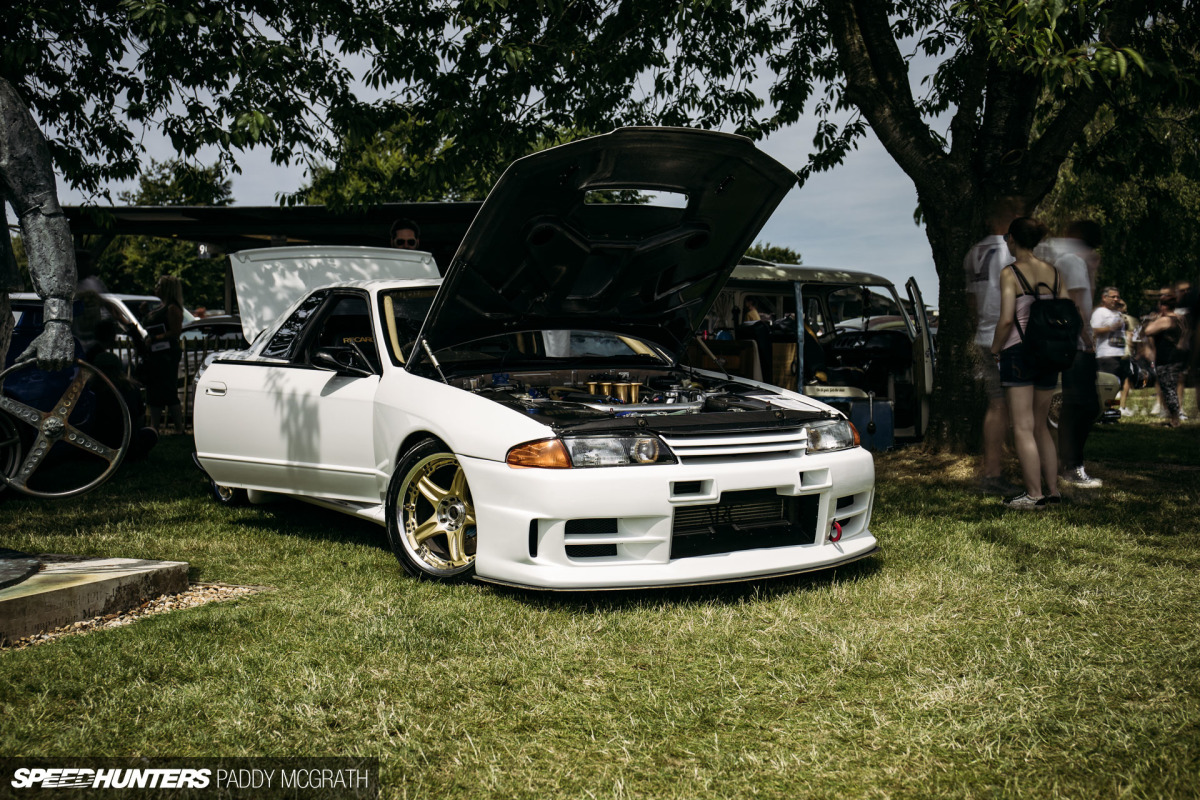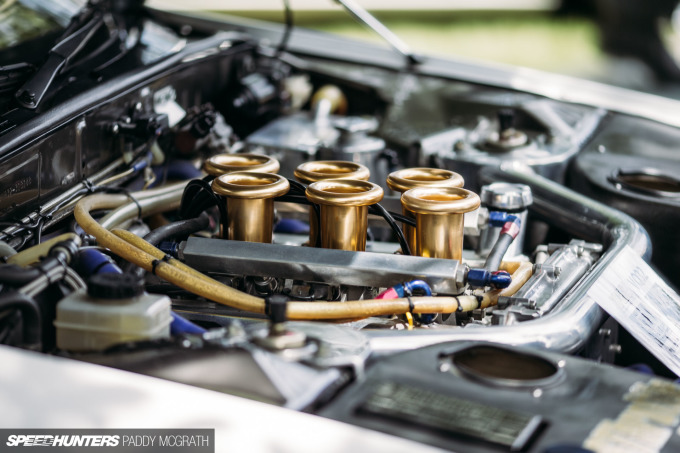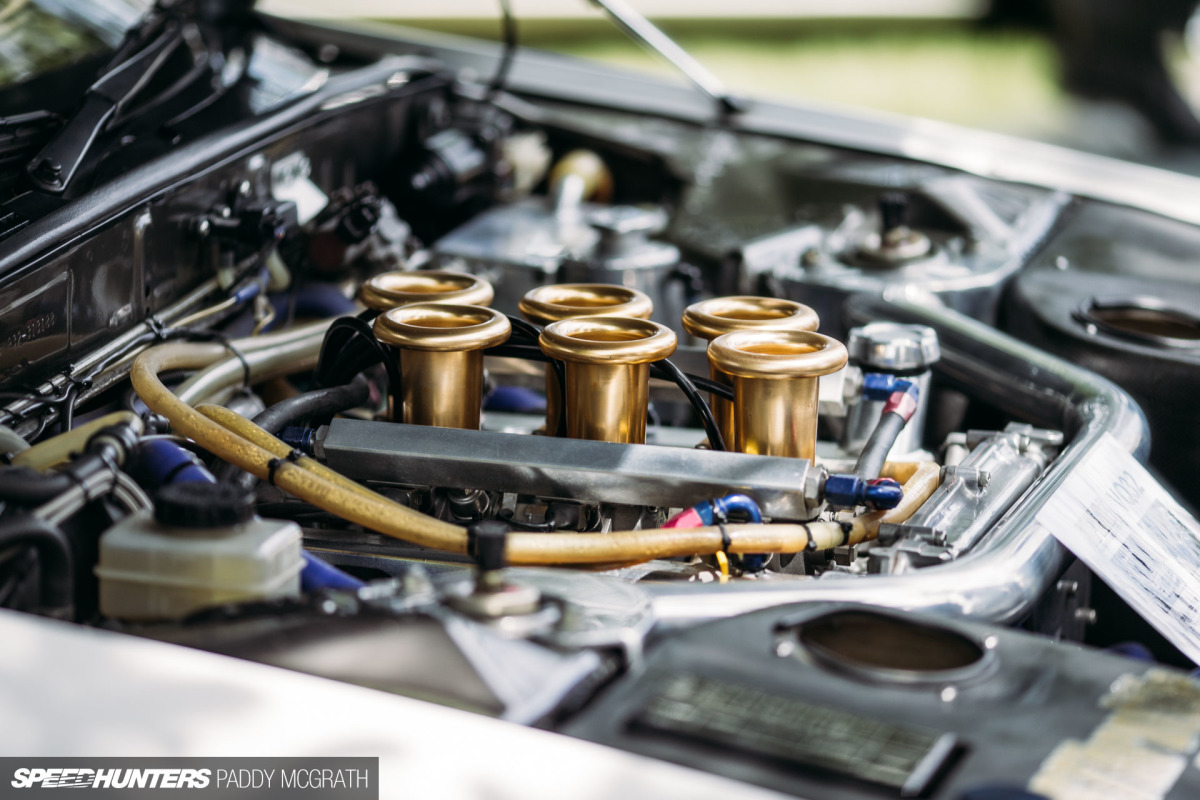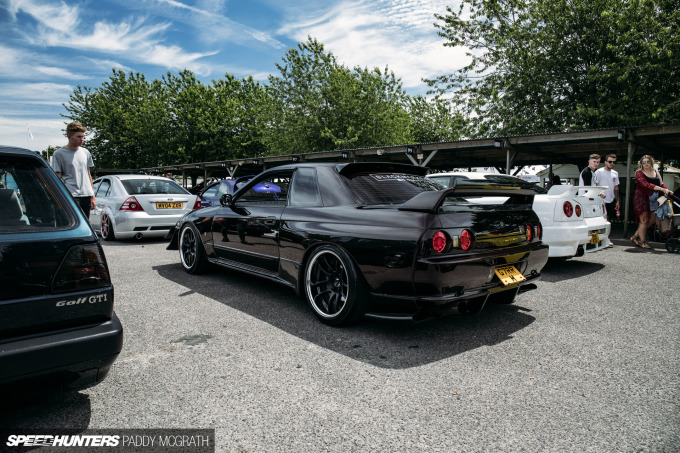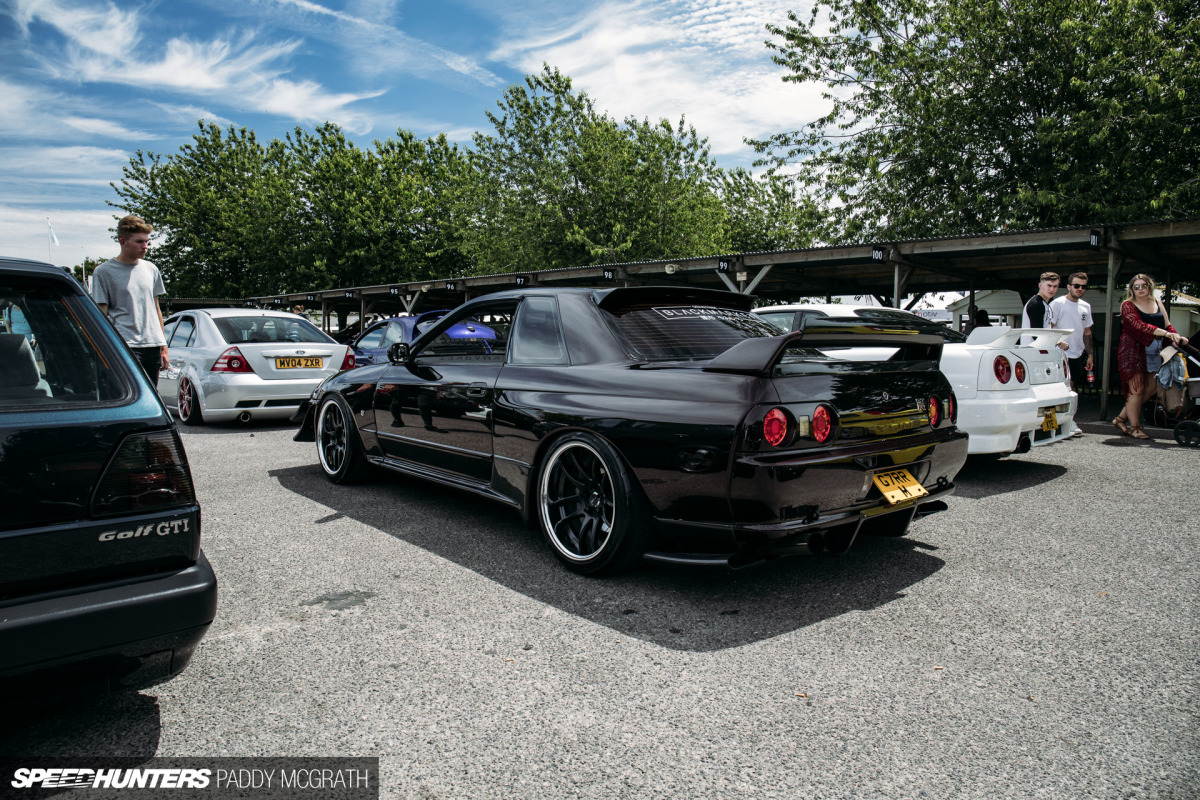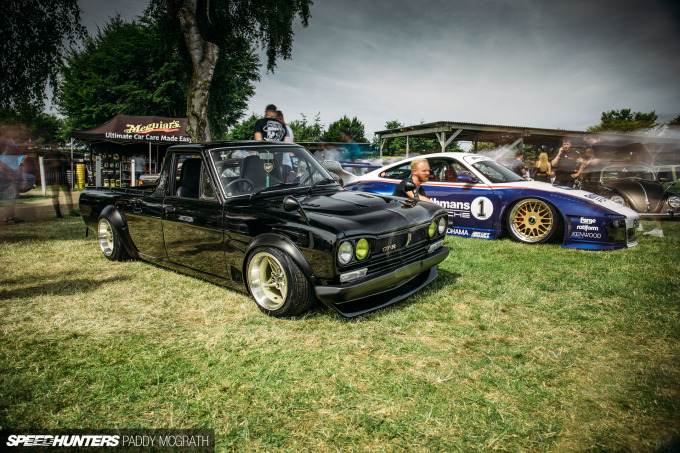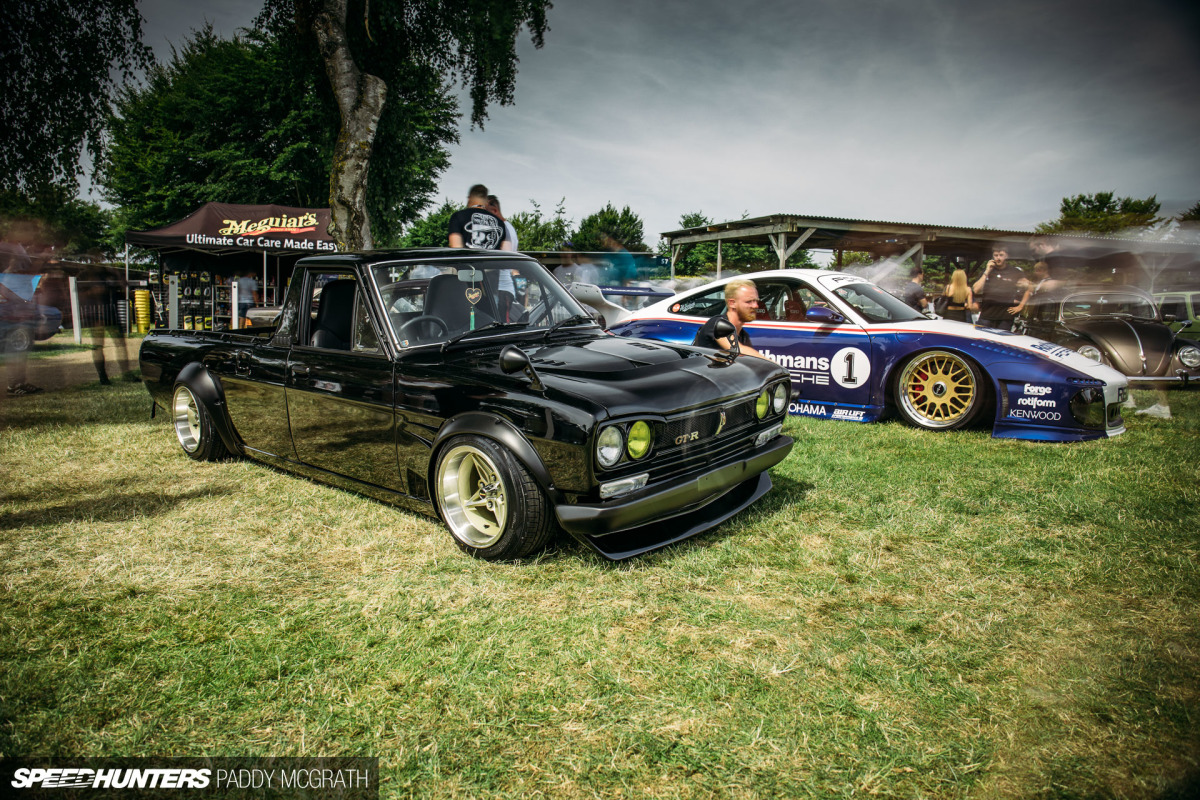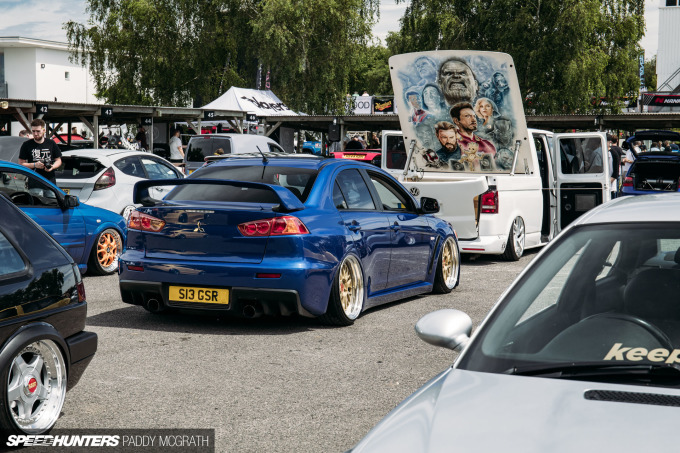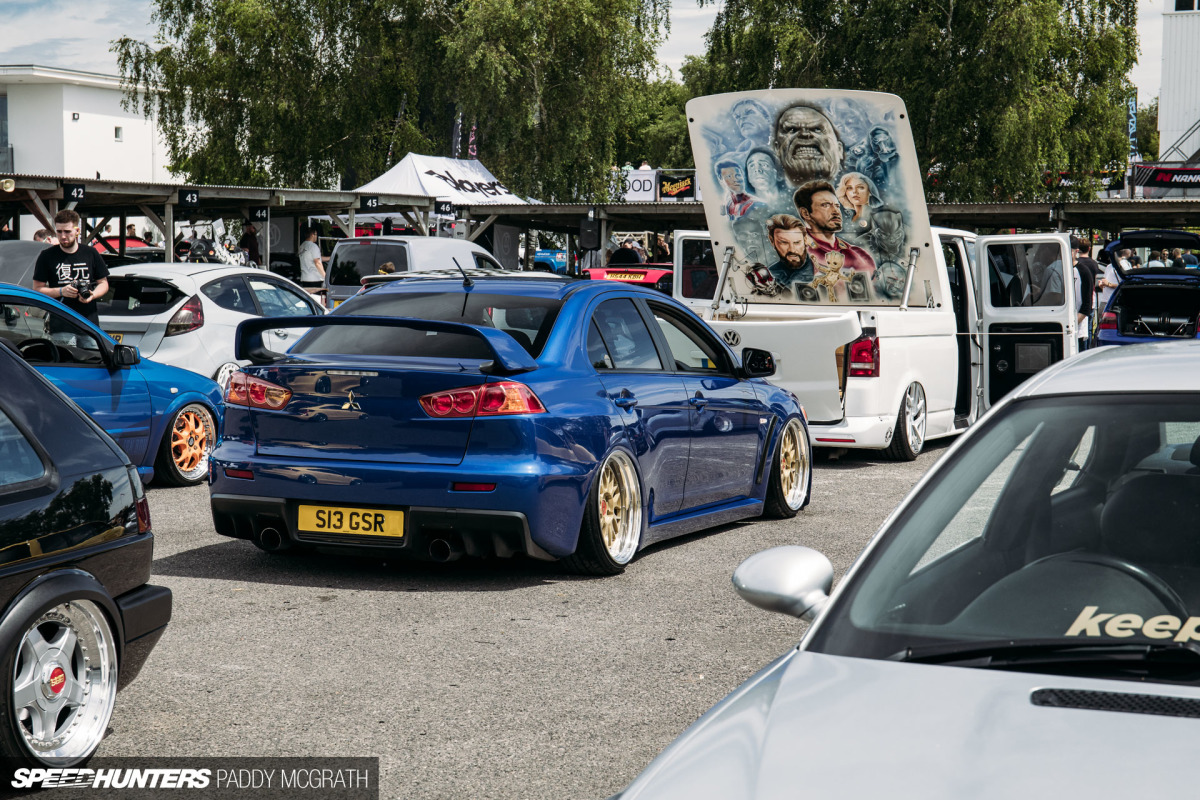 In previous years, some of my more Japan leaning friends would ask if Players Classic was worth the trip over. Of course, it was and remains a worthwhile addition to anyone's calendar, but it did come with a caveat before. That being, it was predominantly a Euro show, but I don't think that's as accurate as it used to be.
Off the top of my head, there were Volkswagens, Audis, Porsches, Lamborghinis, Skodas and Seats representing VW Group. There were BMWs, both new and old. There were Fords, and lots of them, including Escorts, Cortinas, Fiestas, Sierras, Anglias and Populars amongst others. Some were on track, some were not. There were hot rods, rat rods, gassers and vintage American pick ups. There was some decent showings of the rotary variety, too. There were racecars and supercars, showcars and streetcars. There were more than a few GT-Rs about the place, and some tasty retro Toyotas. I saw a Hakotora and a genuine Top Secret car, which I never expected to see in person. Silvias, Evos, Hondas and a carbon Supra hiding at the back. I've not got everything, and will likely think of more, but there's no better endorsement that I can give but to try and recall everything which I saw over both days.
It's been a week since I got home from the UK, and longer again since we commenced our coverage from this two day event in the south of England. I still don't think we've even scratched the surface either but, simply put, if you love cars – and I mean really love cars – then there was something here for you.
While this completes our overall event coverage from the event, there's one more vehicle which I feel is worth a closer look, and it's not something you will be expecting…
Paddy McGrath
Instagram: pmcgphotos
Twitter: pmcgphotos
paddy@speedhunters.com