WTF, but in the best possible way.
It's often easy to think that we've seen it all, particularly with regards to the 'scene', which is often criticised for following a set recipe when it comes to building cars. Coincidentally, I heard a great alternate take on this from a friend at Players Classic in that it's not that the scene is stale, but rather we've gotten really good at making any car look good. The scene has developed what's pretty much a foolproof recipe. However, every now and then, someone comes along and decides to eat from a different menu.
This is one of those times.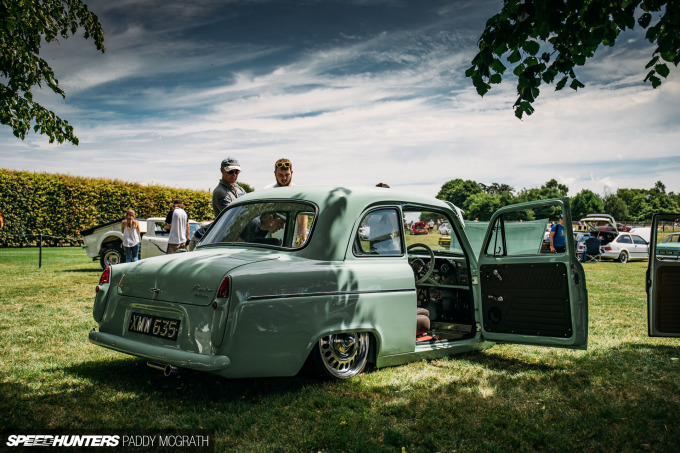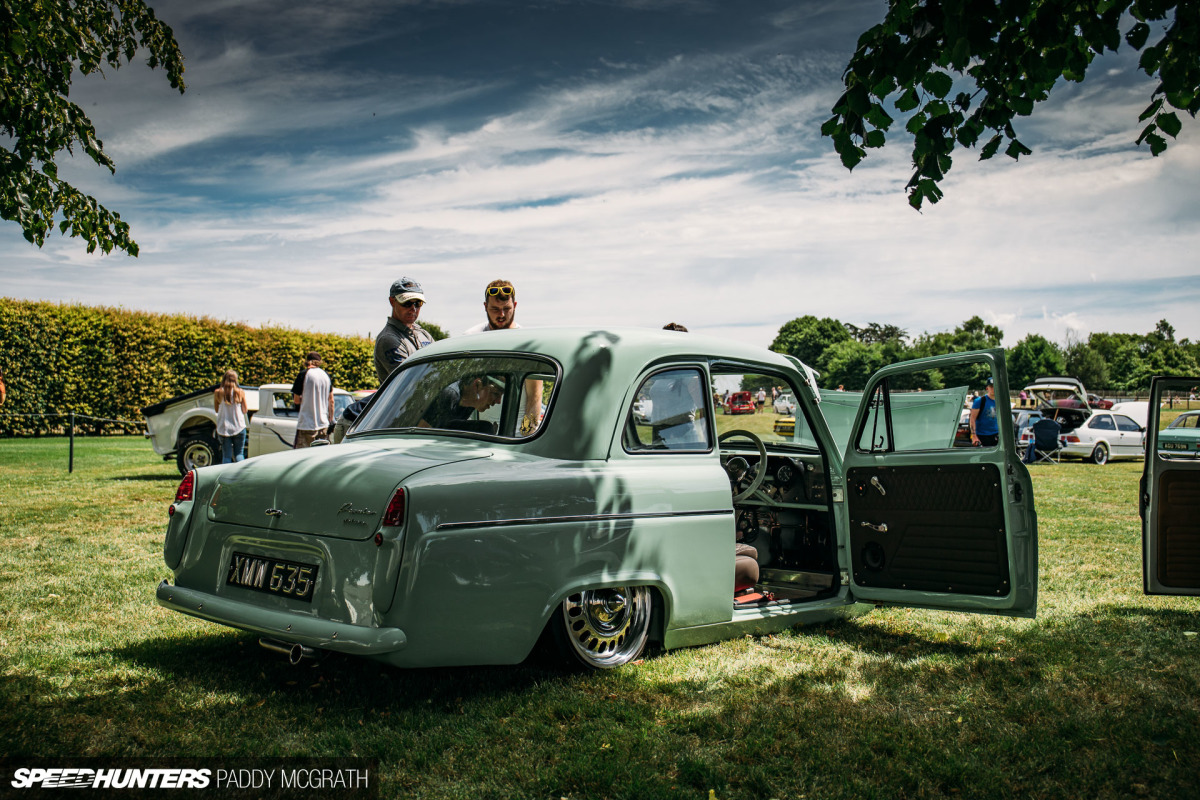 On the very fringe of the Goodwood show grounds on Saturday was a light green Ford Prefect Popular 100E. Approached from the wrong angle, you would have been forgiven for thinking it to be a slammed retro ride, a common sight at Players Classic and other shows around the United Kingdom. The thing is, when you think retro Fords and performance, on this side of the Atlantic you think Escorts, Capris and Cortinas. You never think Popular. Never. I'm just glad that someone else did.
Approached from the right angle, there's a conspicuous metal canister secured to the very front of the car. Consider it your first WTF moment.
As the bonnet is open and hinged at the front, you can't immediately see what's on show, but as you come around to the other side, you're greeted with a large-bore exhaust exiting in front of the the driver's side front wheel. My thoughts immediately turned to boost, and looking up and over the front fender, this suspicion was confirmed with the sight of a considerably large top-mounted turbocharger attached to a SOHC Ford Pinto peeking out from beneath the windshield line.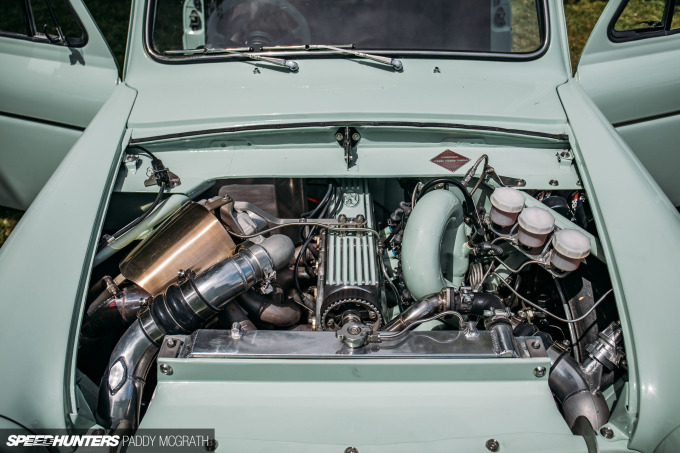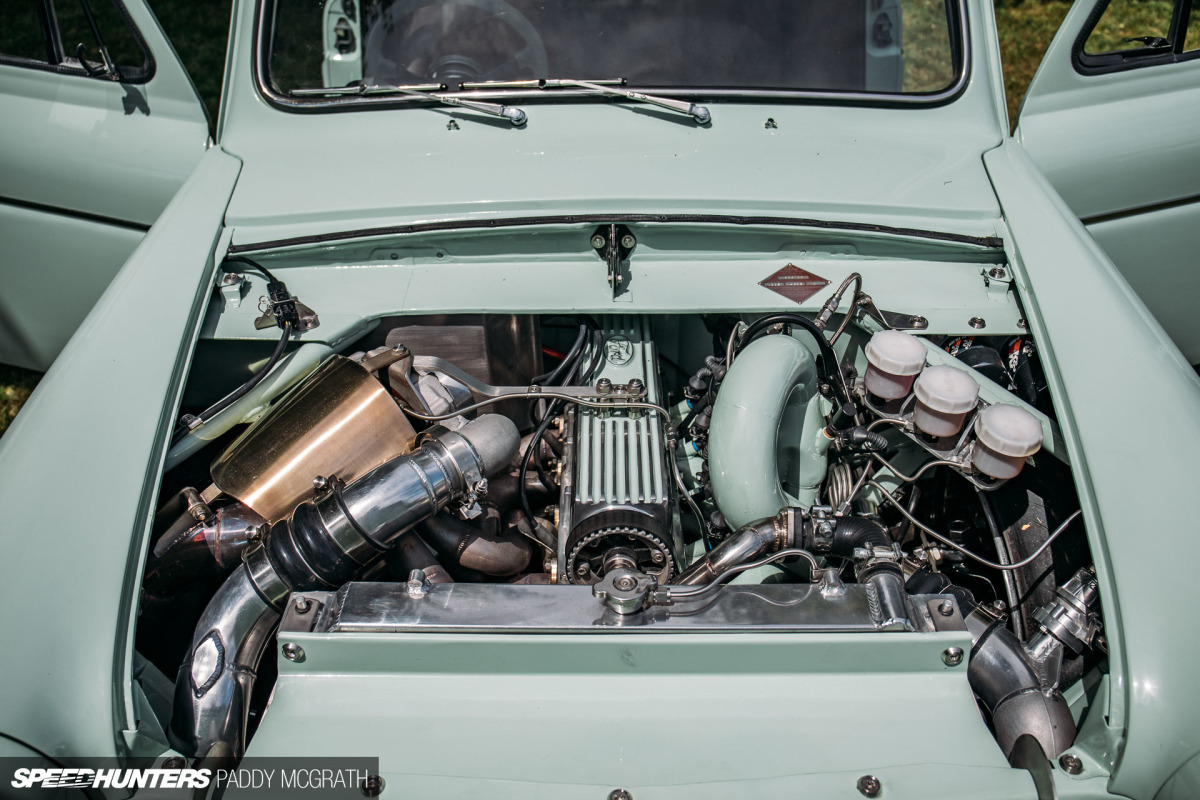 No doubt, space is at a premium in the tiny engine bay which has resulted in something akin to organised chaos. While it looks wild, it also looks considered in that there's only one way everything fits in here, and we're looking at it. In naturally aspirated form the Pinto isn't renowned for making huge power numbers, but it is popular with the Ford crowd as it has both heritage and was the base for more potent engine designs further down the line. In particular, the Cosworth YB. While it's anyone's guess as to what power this car makes, I wouldn't be surprised if it was over 450hp based purely on the size of the turbocharger and the addition of a water-methanol injection system. I've reached out to the owner for more details and will include them below if I hear back.
The interior is that of a fast road type build. It's all business with regards to controls, temperature and pressure monitoring, while retaining a sense of luxury and charm with neatly upholstered leather seats and matching door cards. I can't offer details on the suspension or brake setup, although I'd wager that an air ride system is employed, and I'm sure it stops well going by the quality of the rest of the build.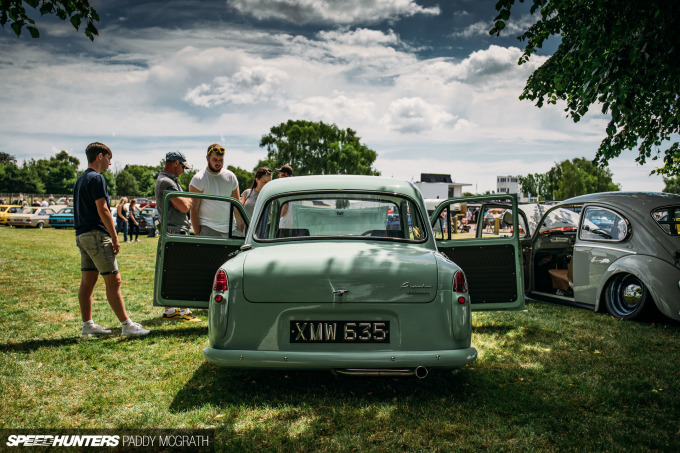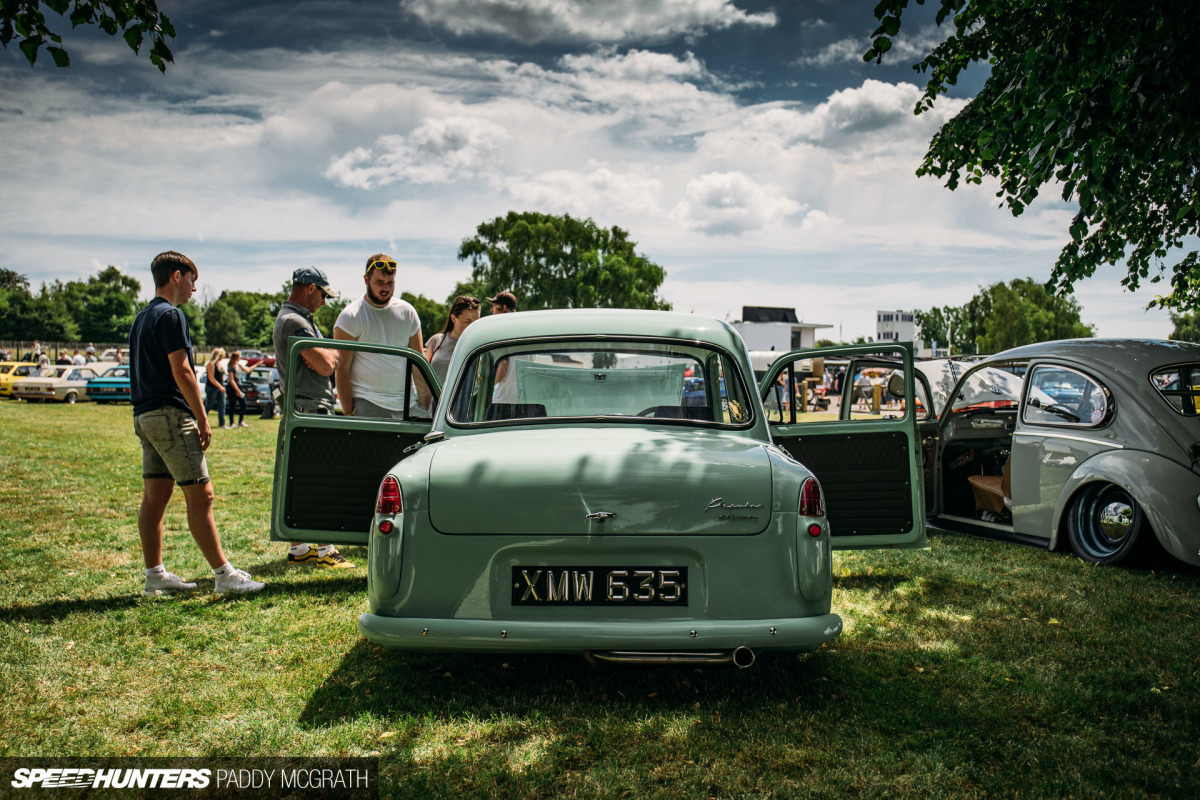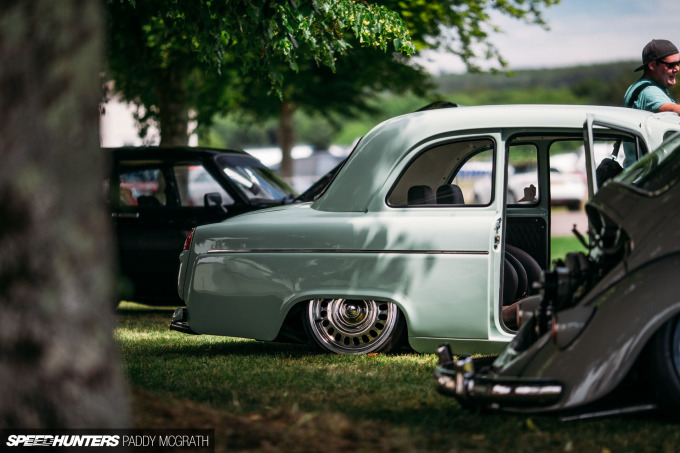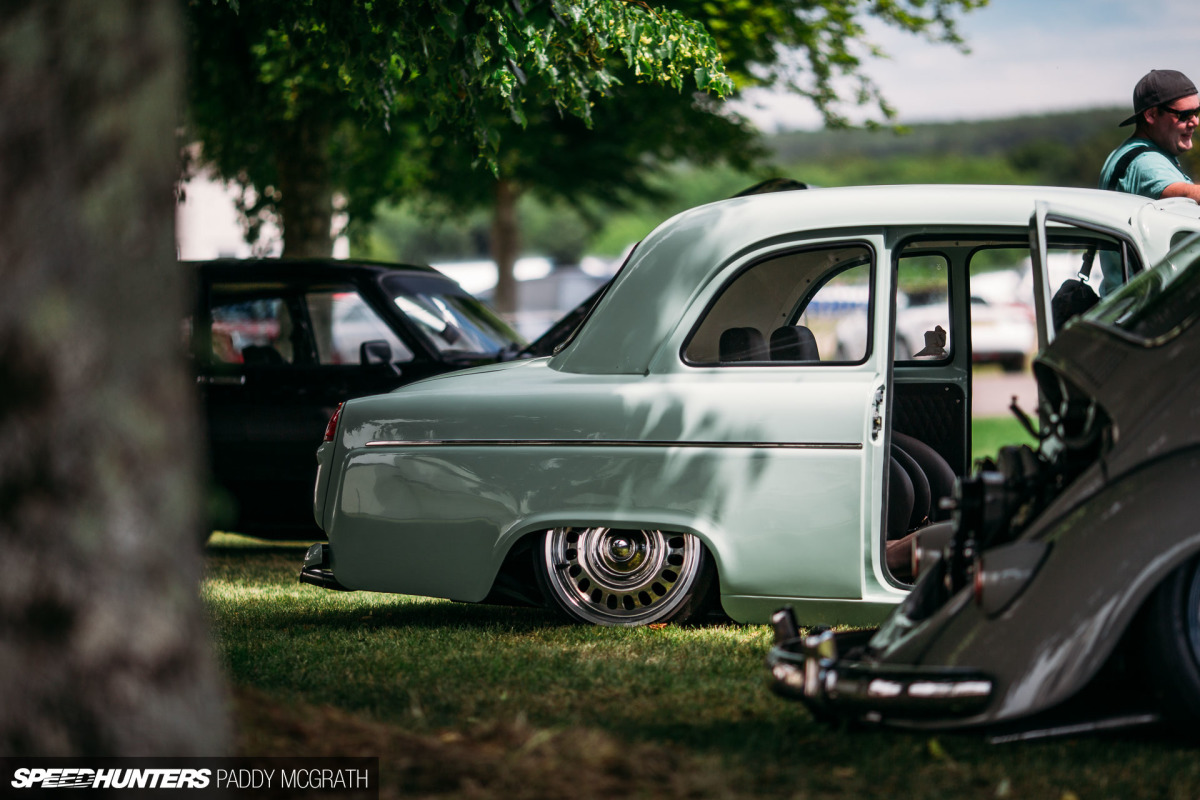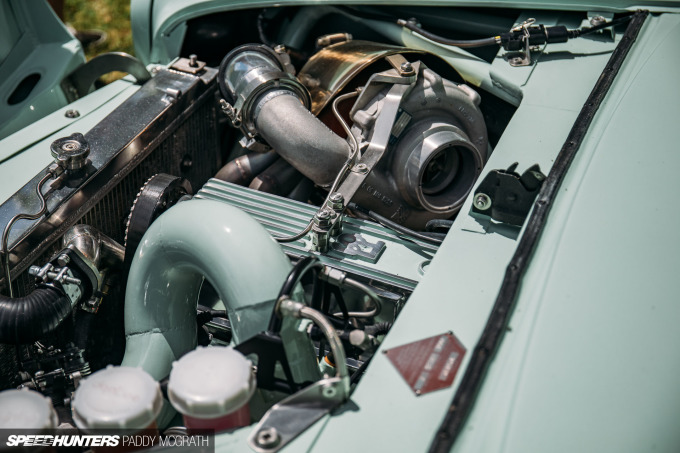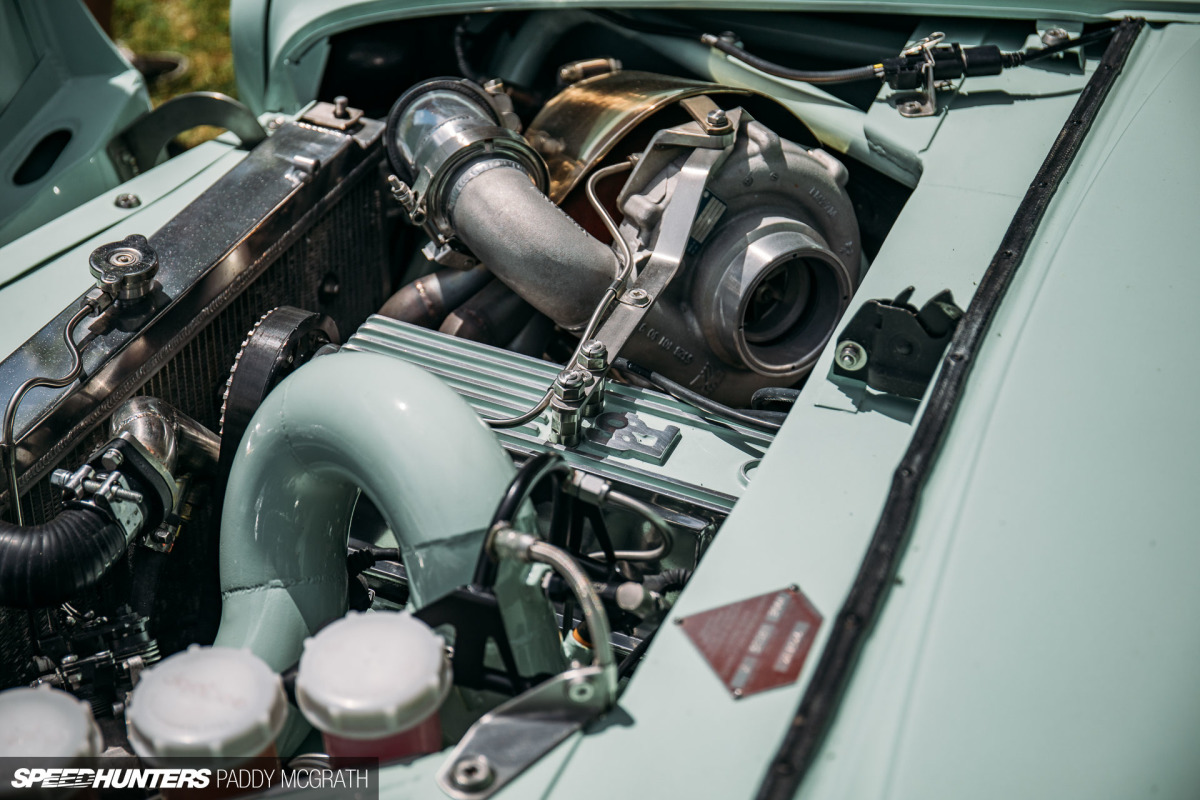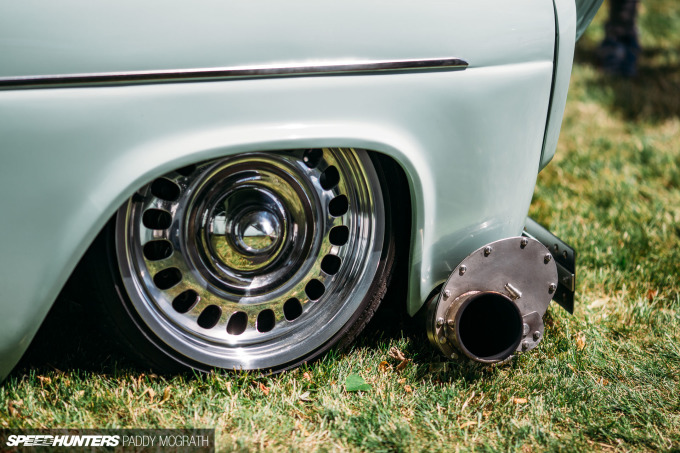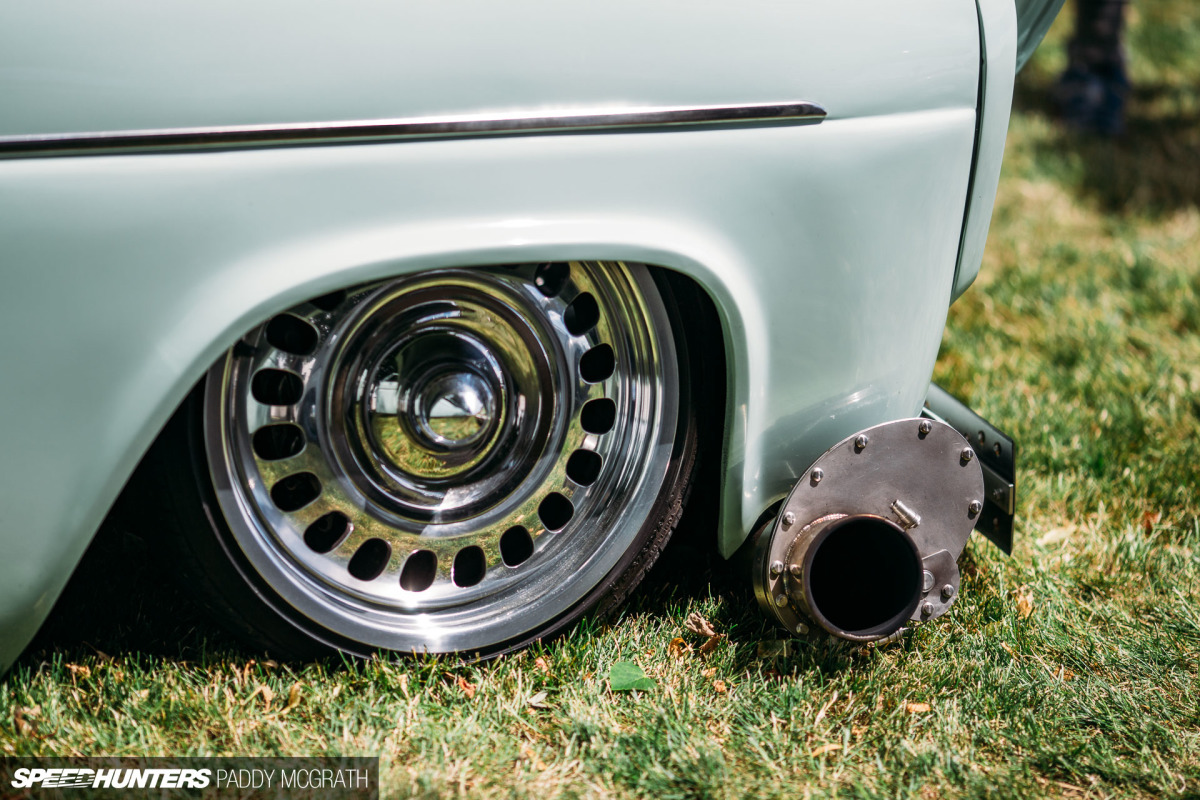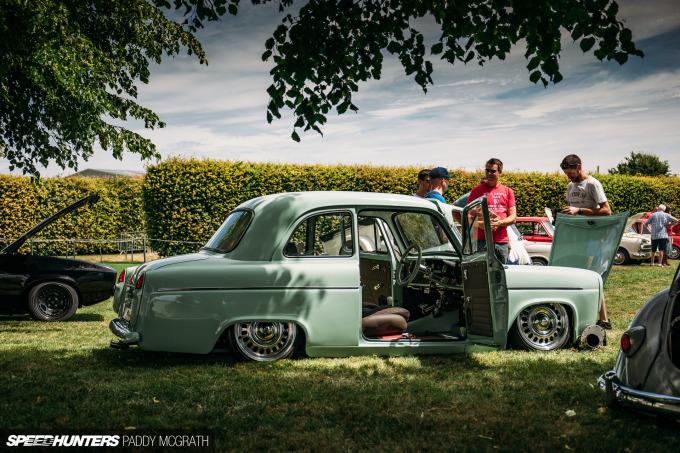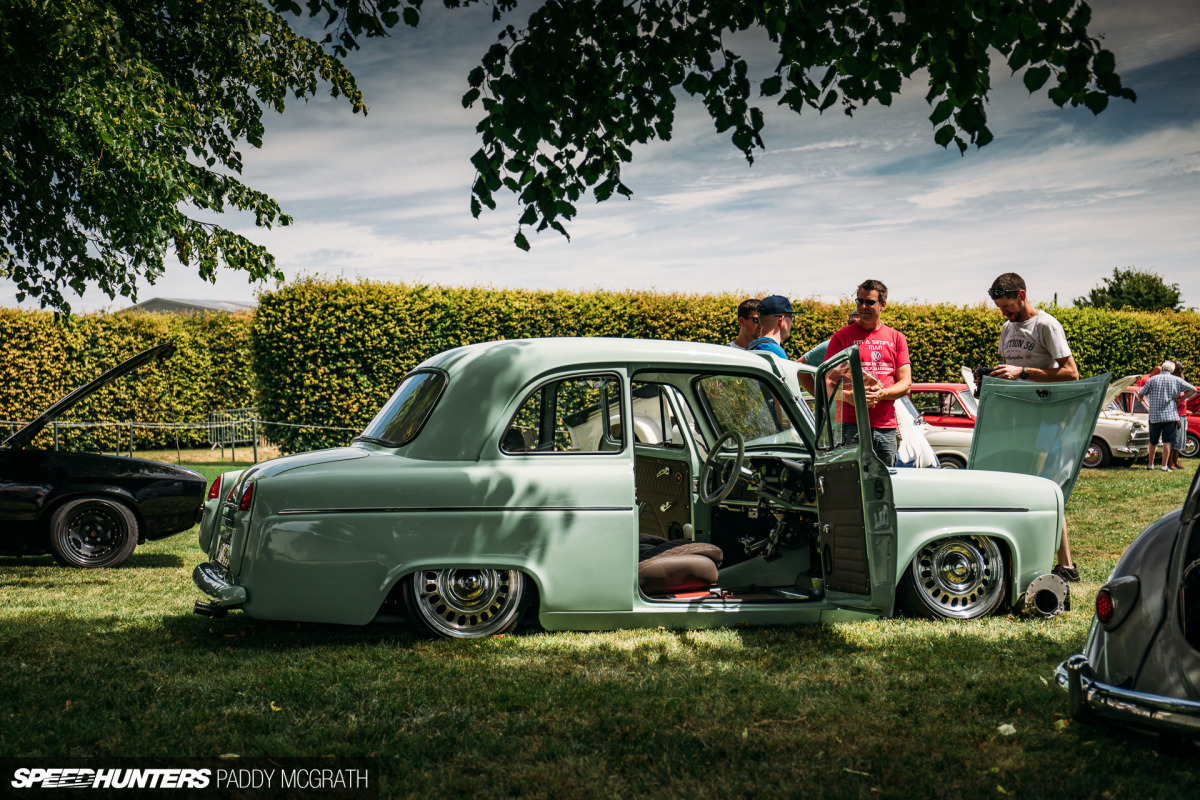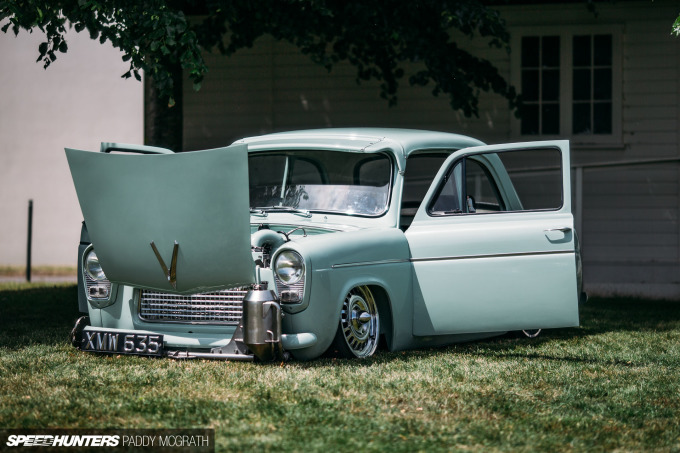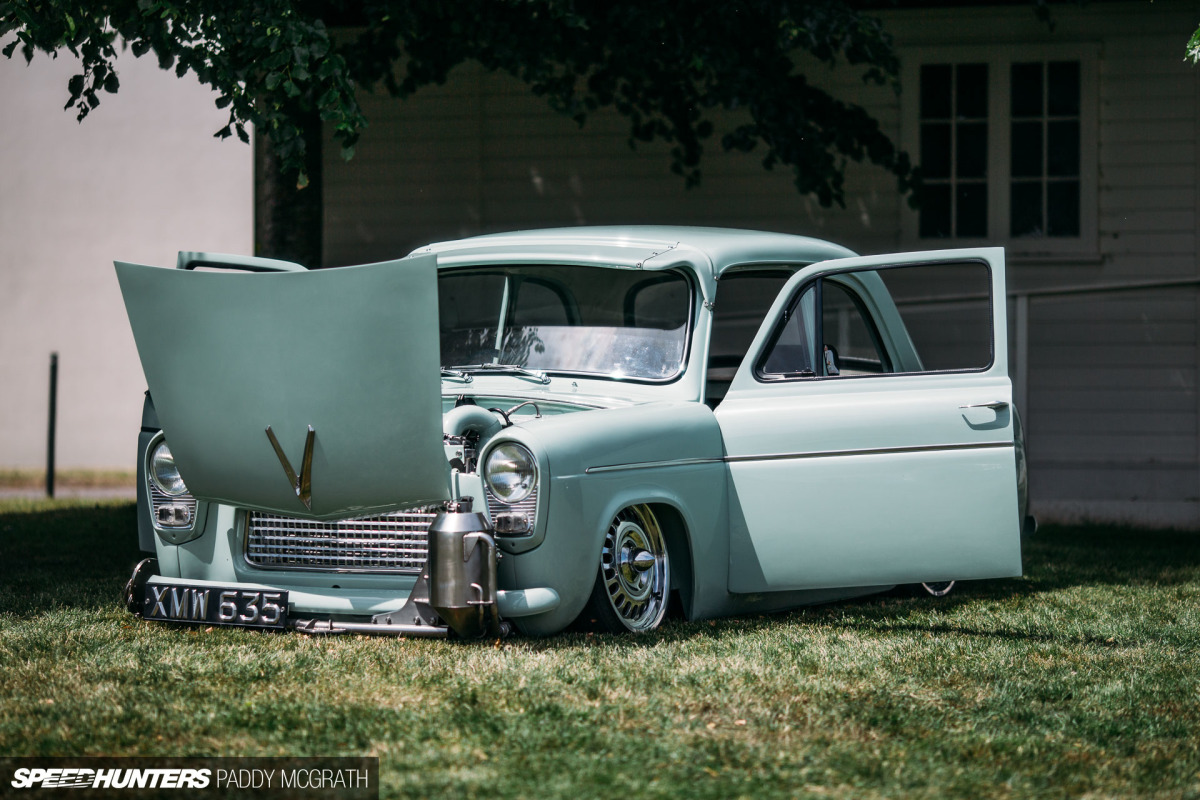 I'm certainly aware that we're only barely scratching the surface with this car, and that's intentional as it leaves room for a more comprehensive feature somewhere down the line. That's not to forget the equally impressive turbo Beetle that accompanied it around the grounds of Goodwood. For now, if you want more, you can keep up to date with the car on the owner's Instagram account.
Paddy McGrath
Instagram: pmcgphotos
Twitter: pmcgphotos
paddy@speedhunters.com