Smart Move
Who knew the Speedhunters audience would be such closet Smart fans?
Of all the cars that I photographed during my event coverage at this year's Gatebil Rudskogen, this was by far the one that got the most comments, questions and interest in the comments section on here. You ask, we deliver. (Occasionally – PMcG)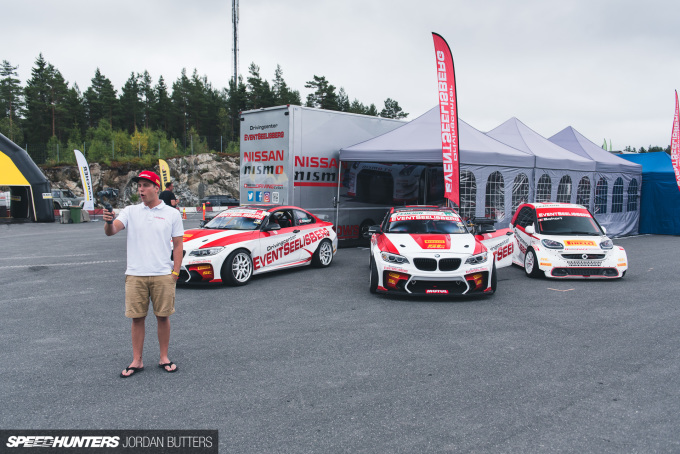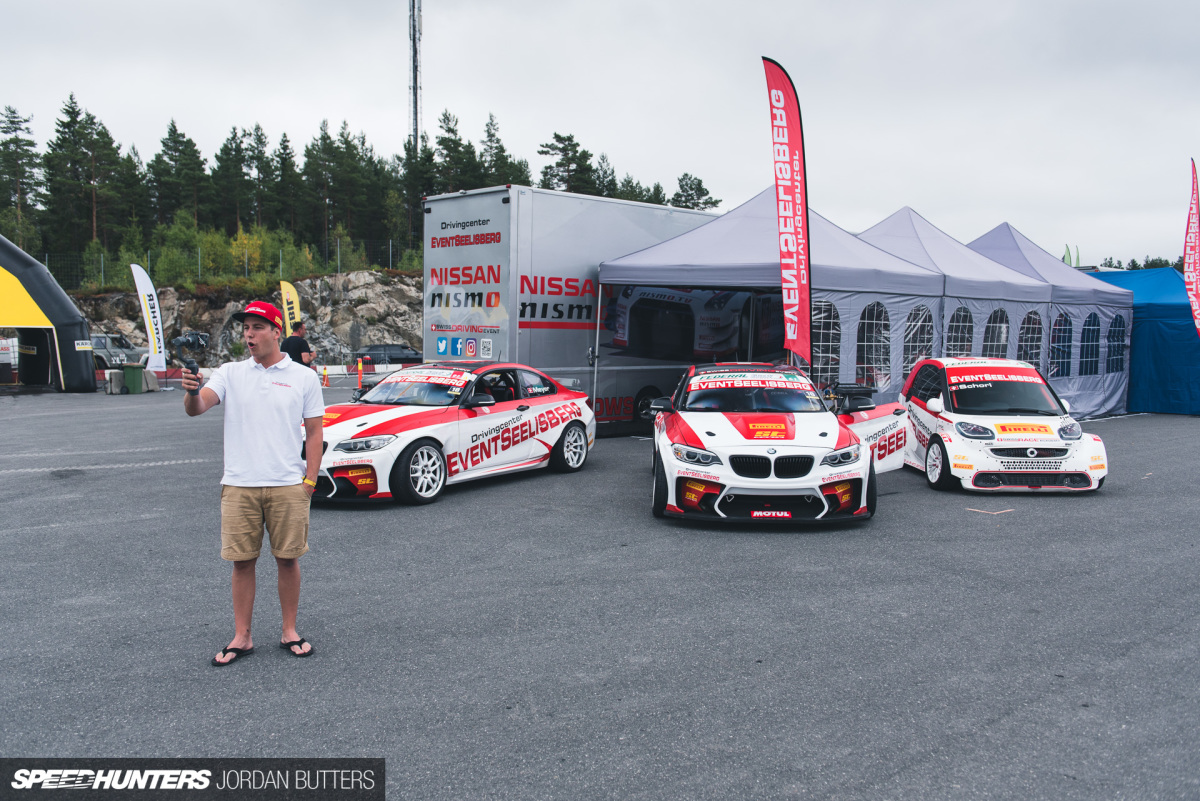 I've crossed paths with the Swiss Event Seelisberg team before, back at Reisbrennan in Germany in 2016. Brainchild of Swiss hillclimb champion Hans Schori, Event Seelisberg is a driver training and experience centre as well as a race school, and the team has an insane roster of race cars, from a full, proper Nismo R35 GT3 to Time Attack Lancer Evolutions, a literal fleet of GT86 training cars, a duo of HGK-built pro-spec drift cars (GT86 and F22 Eurofighter), and a purpose-built circuit upon which they can all be let loose.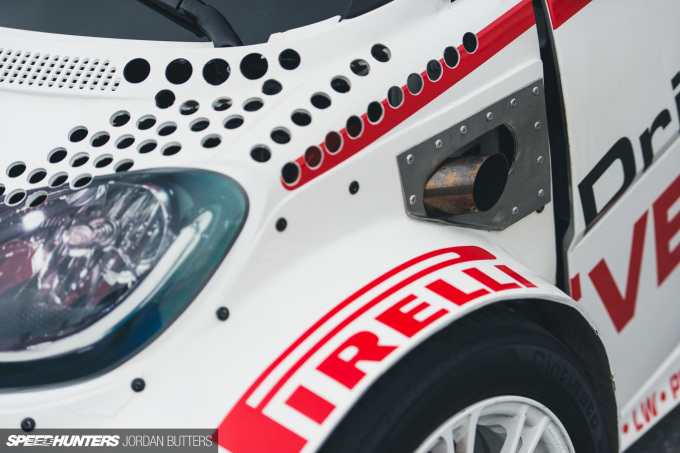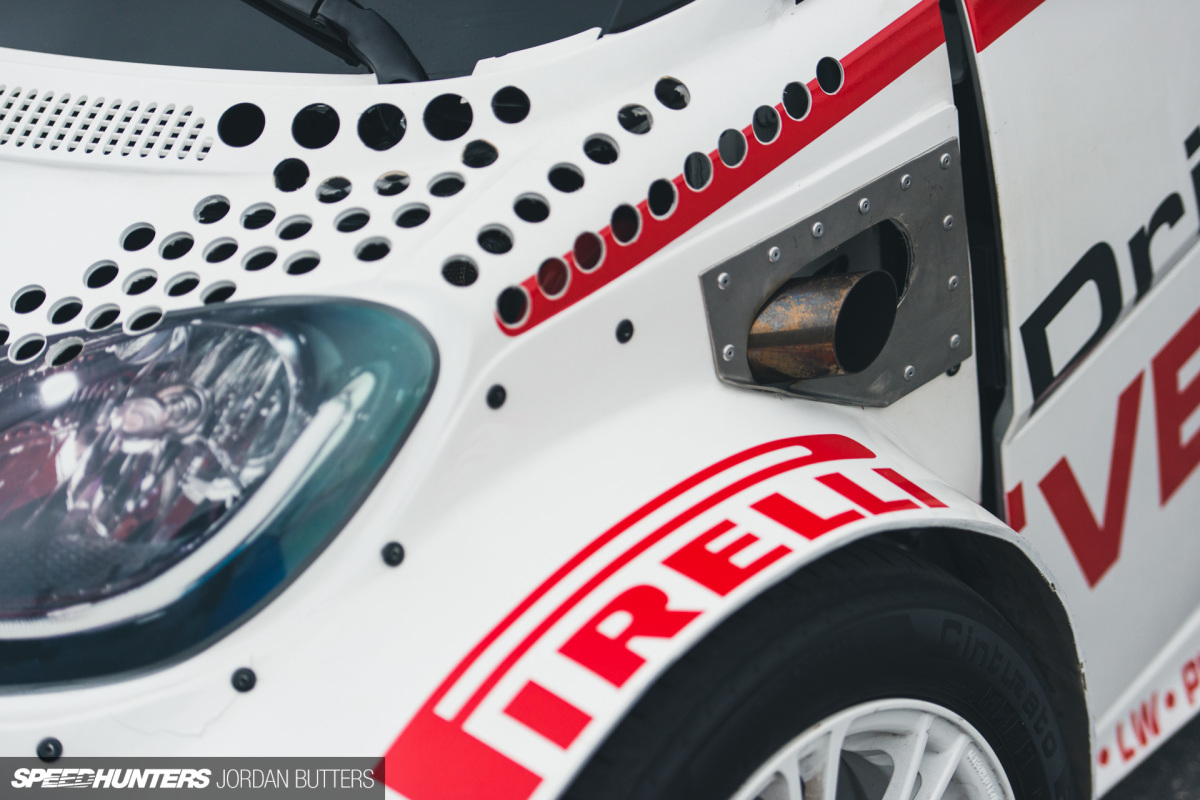 Probably one of the smallest machines on their roster, and although it's not your usual Speedhunters fodder, it's easy to see why the Smart piqued so much interest with you – a widebody Smart Fortwo that clearly had some serious fettling done.
Speed holes galore, and is that an exhaust exiting from the front wing? That means that… the engine is in the front too, right?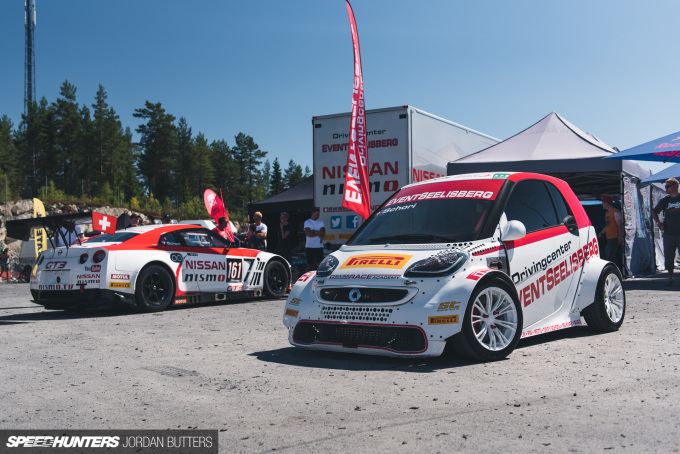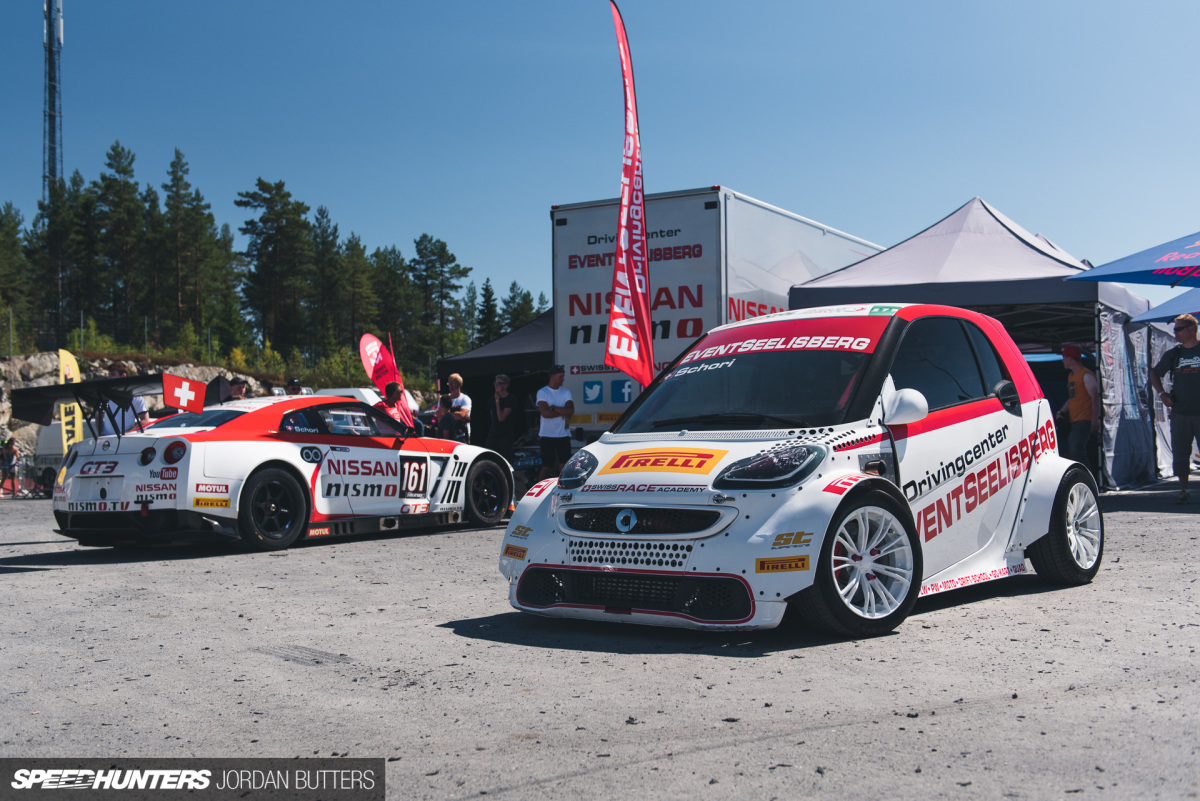 We'll get to that in a second. After discovering the car on the Thursday I arrived at Gatebil I kept passing by the Event Seelisberg stand over the weekend to try and catch someone to chat to about it, and to arrange to shoot it. Sadly we were like ships in the night, and when I finally caught up with the team on their stand to ask if I could shoot it the answer was 'yes, but you'll have to do it now as we're packing up to leave'.
As the Smart was due to be loaded up first (I think it goes in the boot of one of the other cars? Or possibly into carry-on luggage), we hastily pushed it out into the middle of a very busy open space, cleared room in the crowd and promptly shot it in around five minutes flat. I didn't want to miss bringing you guys a quick look at this fun little car.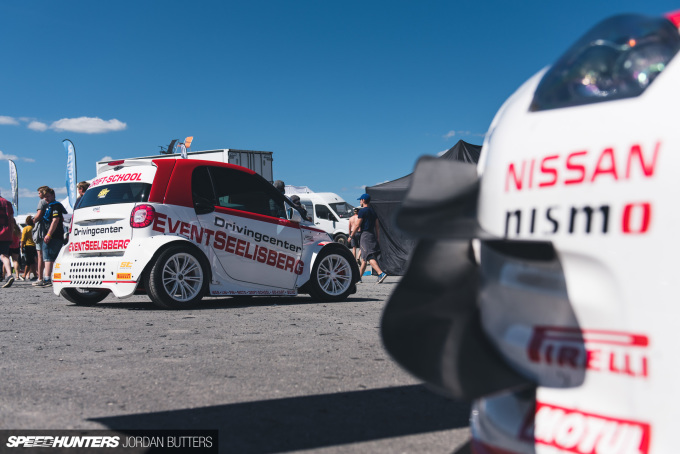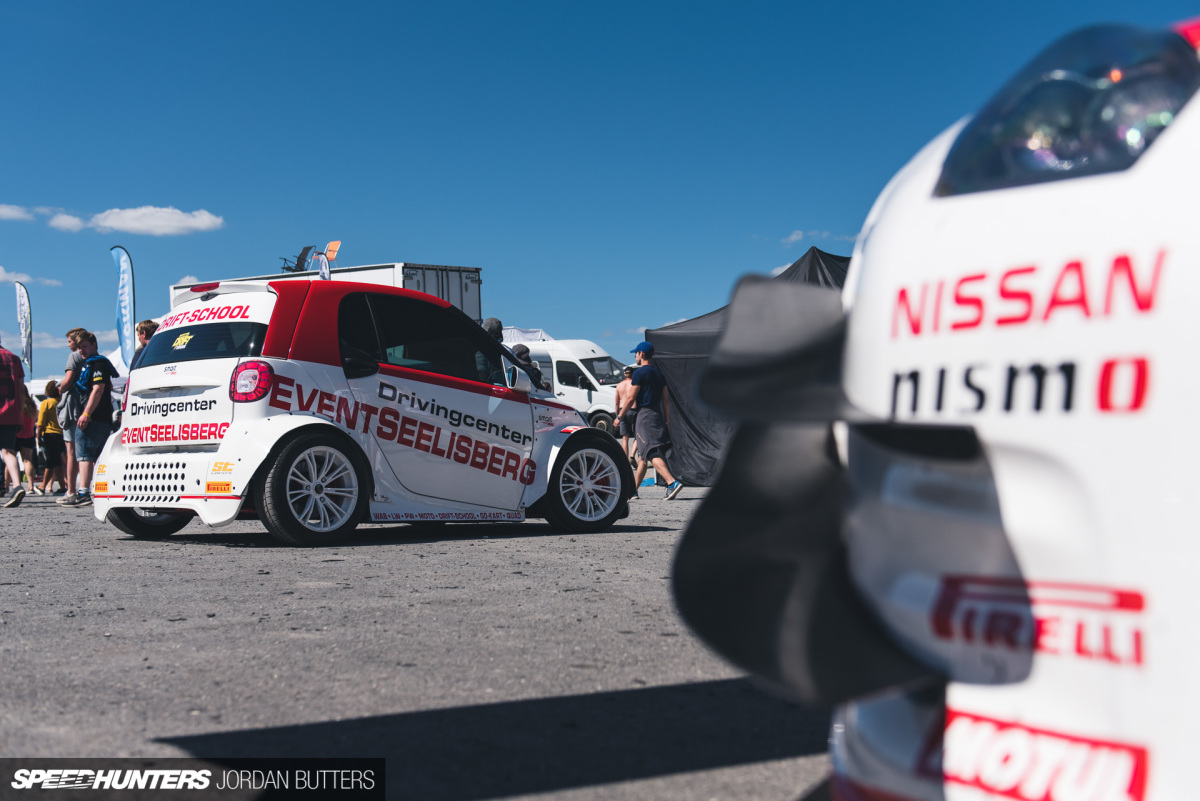 The car came about when Hans and his son Yves were looking for something unique and fun for their driving centre. They discovered Arrepiado Team from Portugal, who were running a Hayabusa-powered Smart car and so asked them to build one the same, only wider and lower.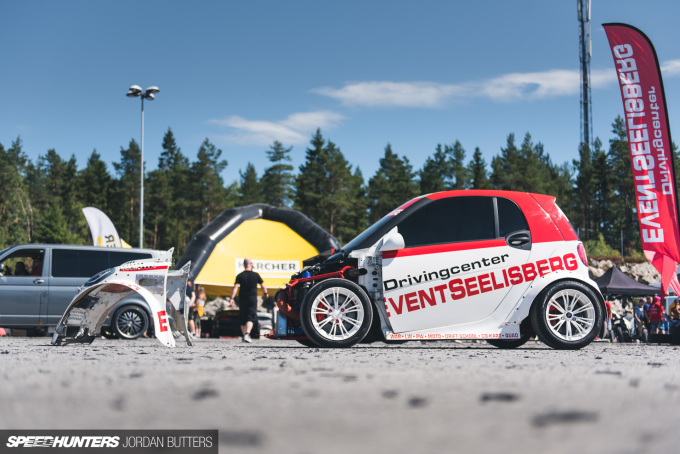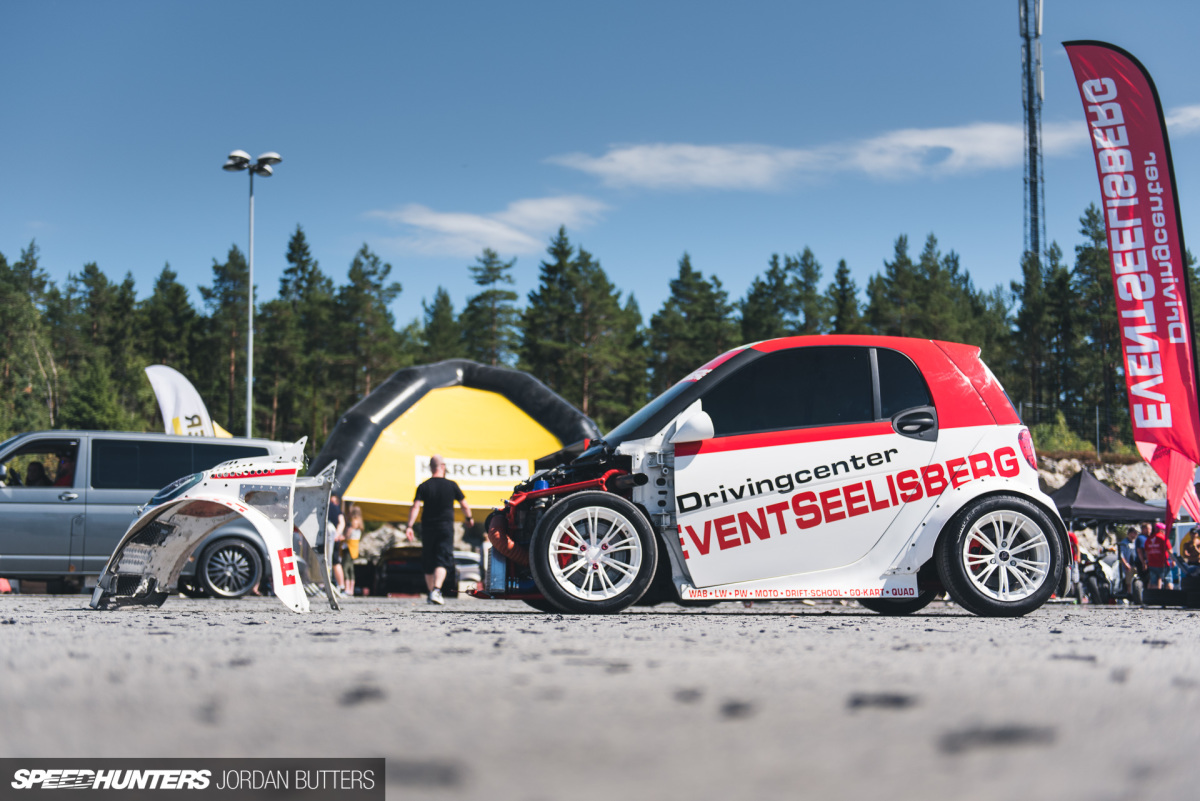 Interestingly, the team decided to make use of the very limited space up front to house the engine in a custom tubular subframe and front clip. As a result the front end had to be completely reworked and anything that took up space and wasn't deemed necessary went in the bin – headlights, slam panel, the lot.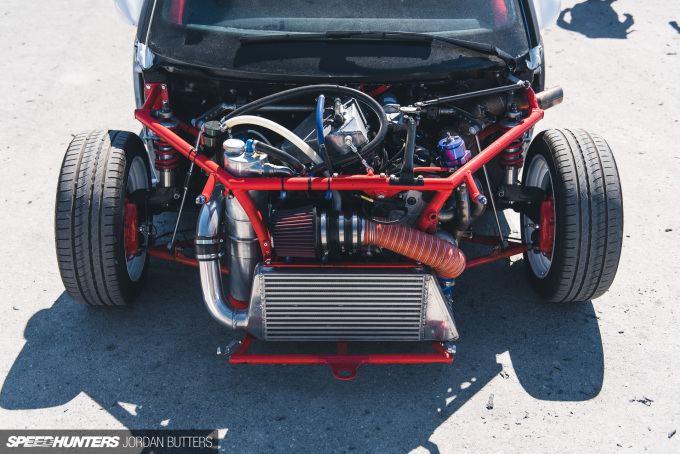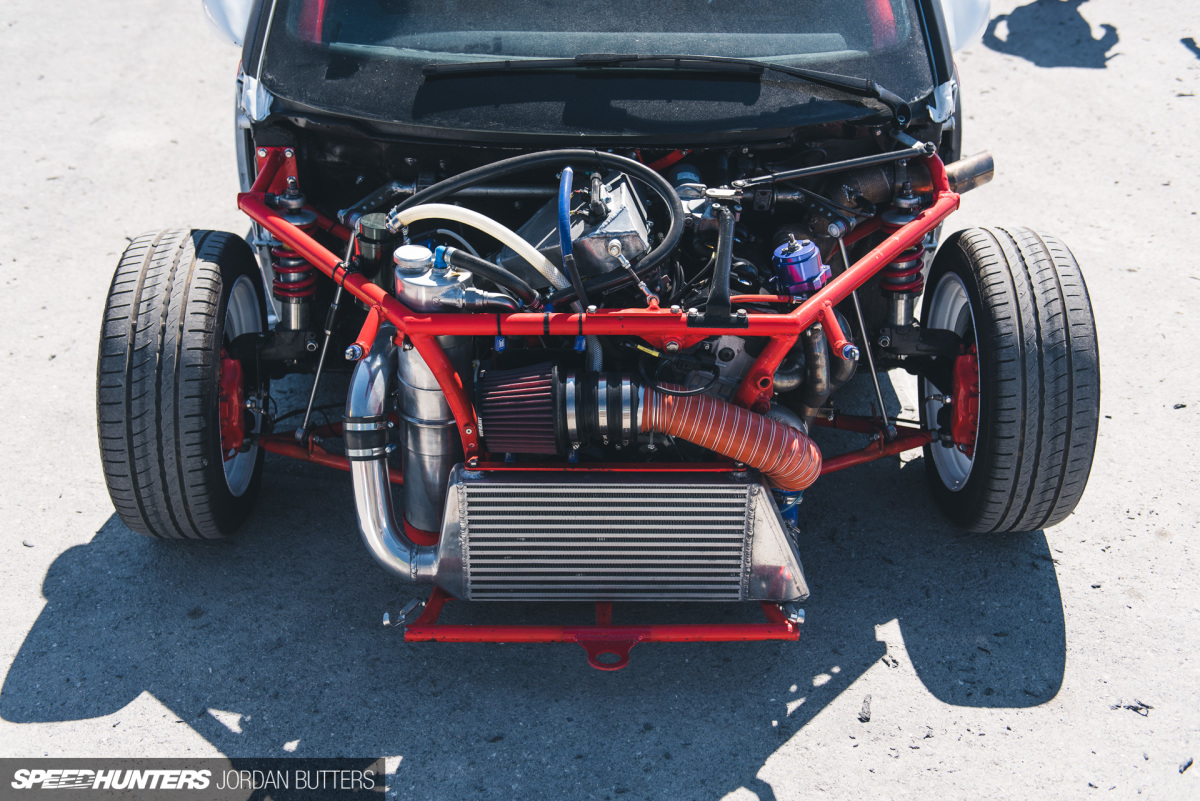 Choosing a Smart car, famous for their lack of space, meant that picking the right engine for the job was important – it needed to be capable of high horsepower and yet be minuscule in the grand scale of things. The chosen powerplant was therefore the 1,300cc inline-four Suzuki Hayabusa motor. This was mated to a Garrett turbocharger, taking power output from the stock 165hp up to a pretty daft 470hp.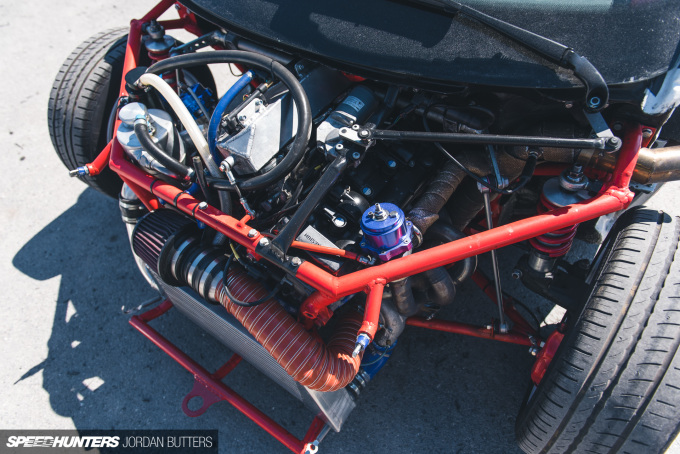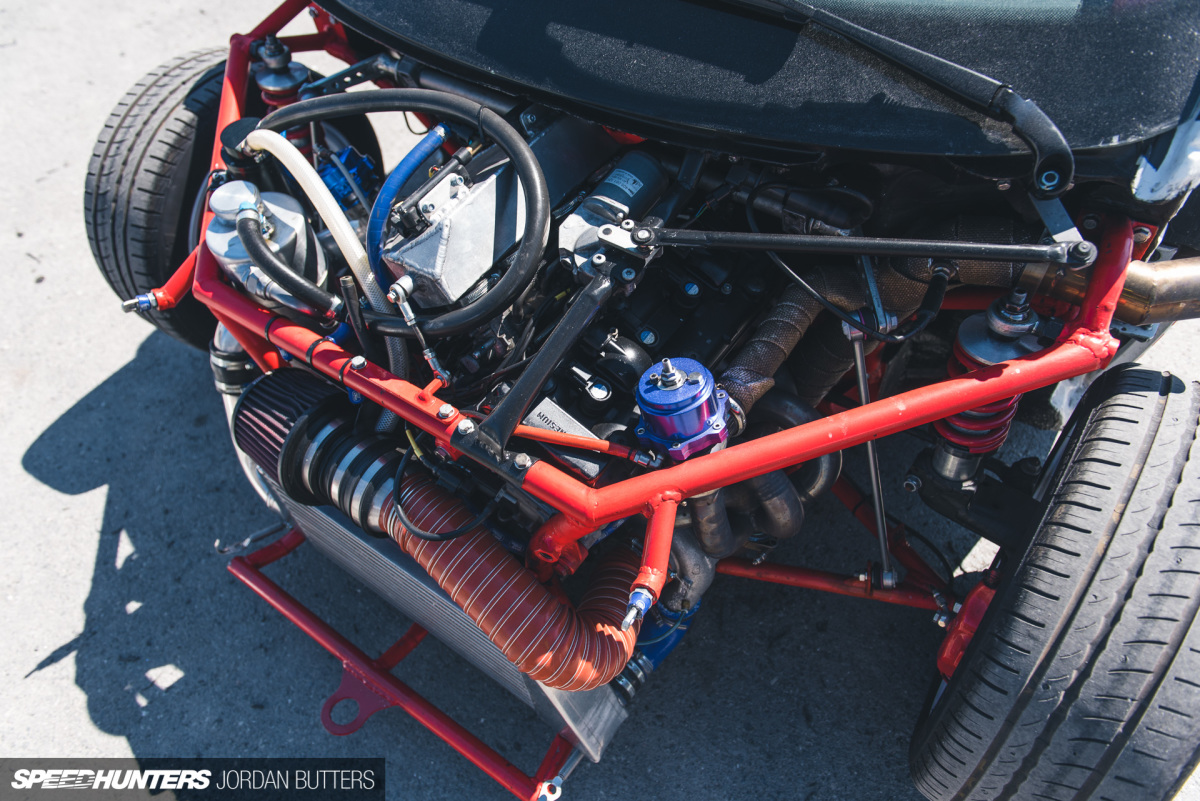 Aftermarket management was called for to make the 'Busa motor play nicely in its new home – the team drafted in Heltec Engineering in Switzerland to create a completely custom ECU for the project, which was built from scratch.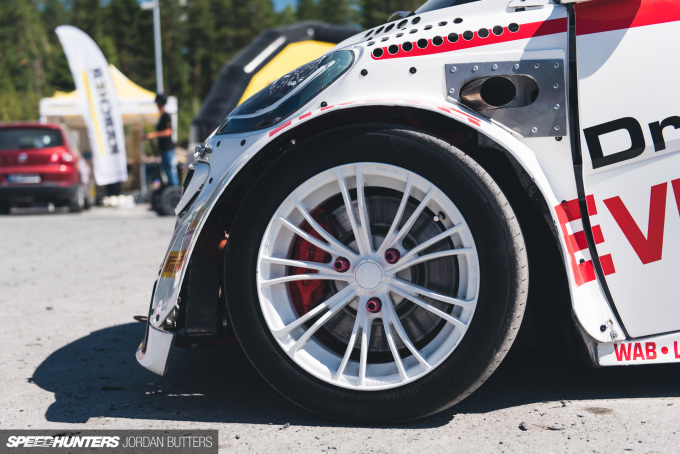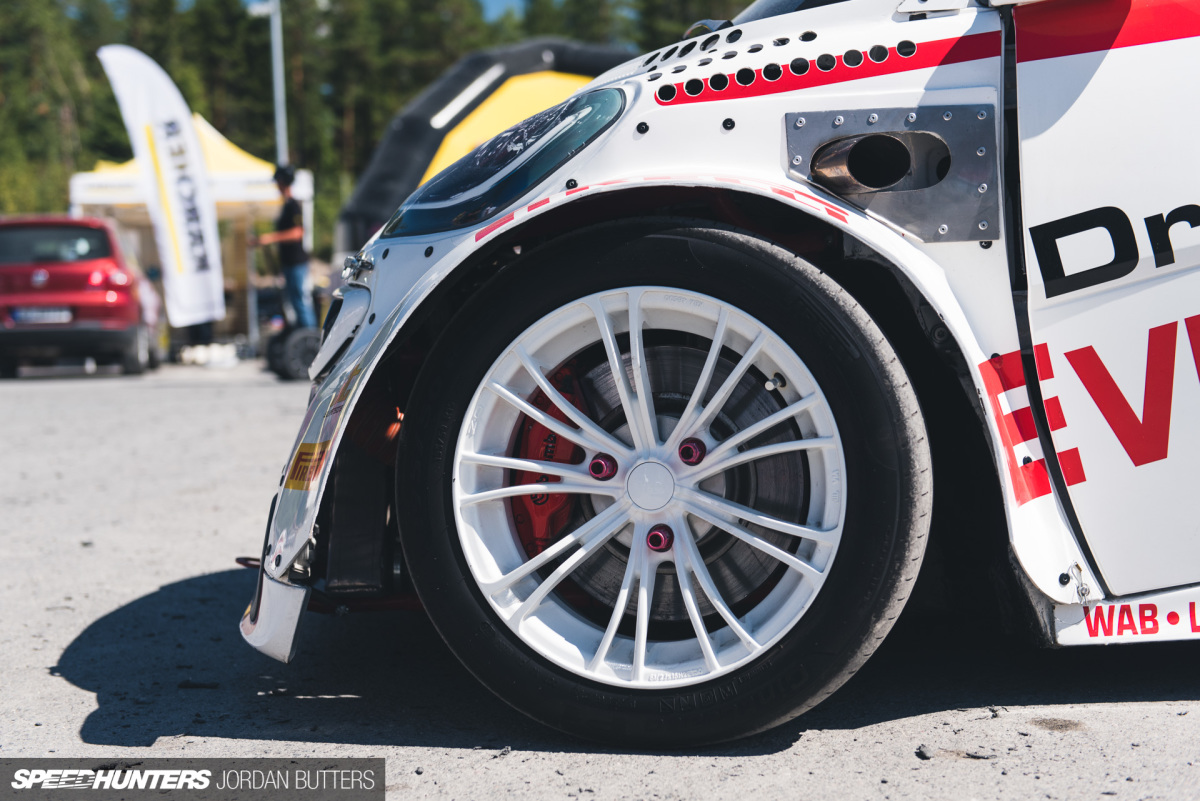 While most parts on the build are one-off and completely custom, some elements were borrowed from other chassis. Braking is courtesy of Brembo, with a four-pot setup from an Evo 9 up front and a two-pot rear setup.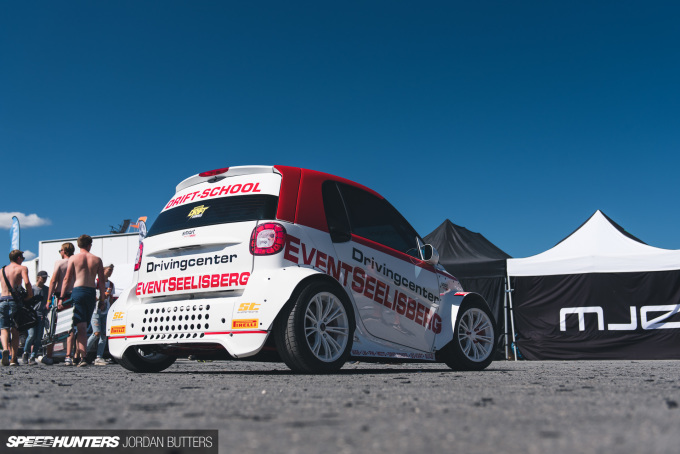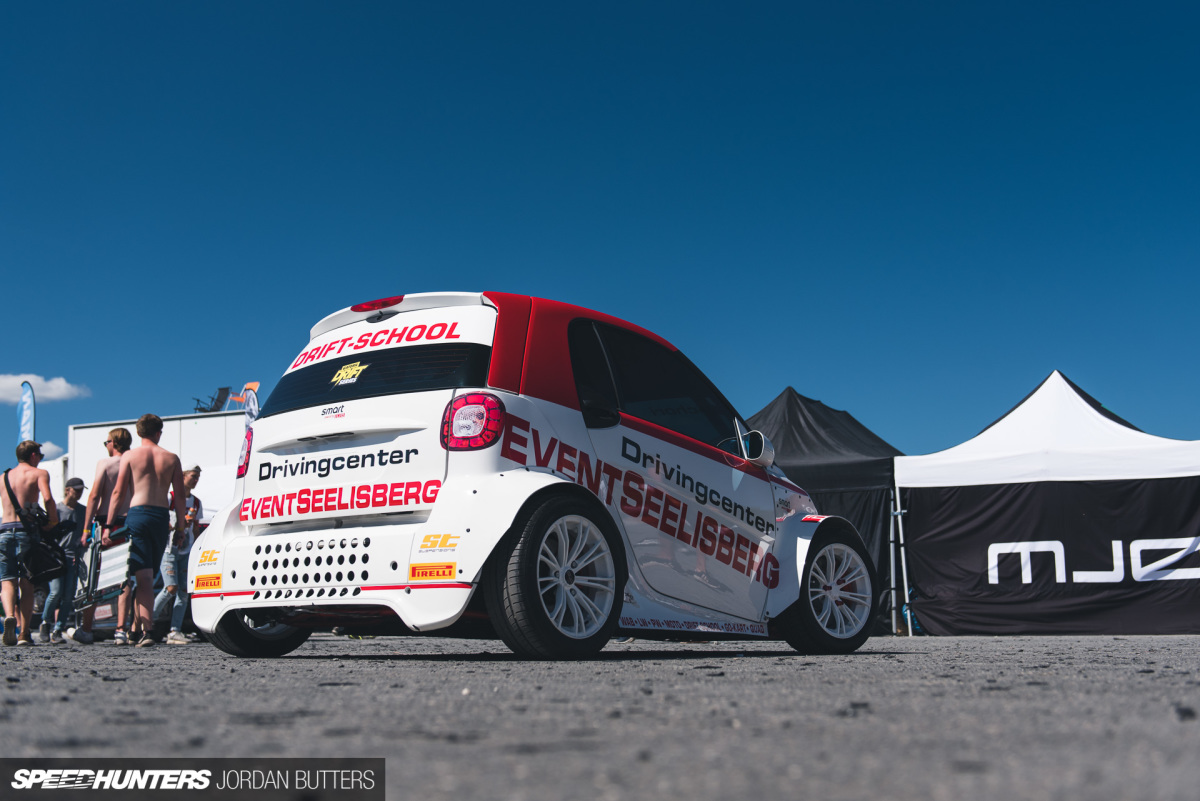 ST Suspensions on all four corners brings the Smart down to ground level, while custom fender flares ensure the greatly widened track is covered over.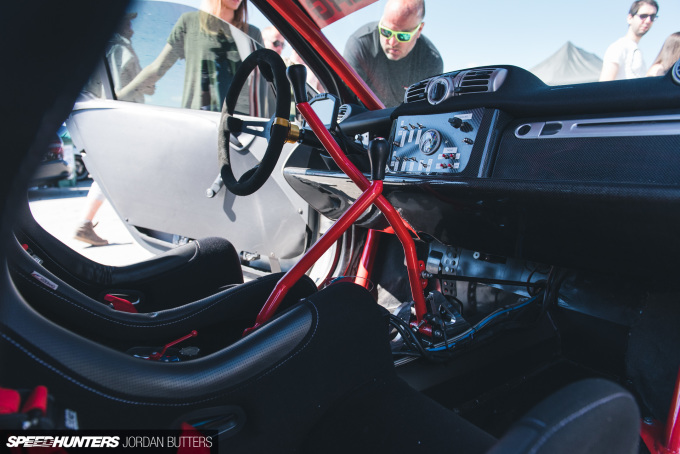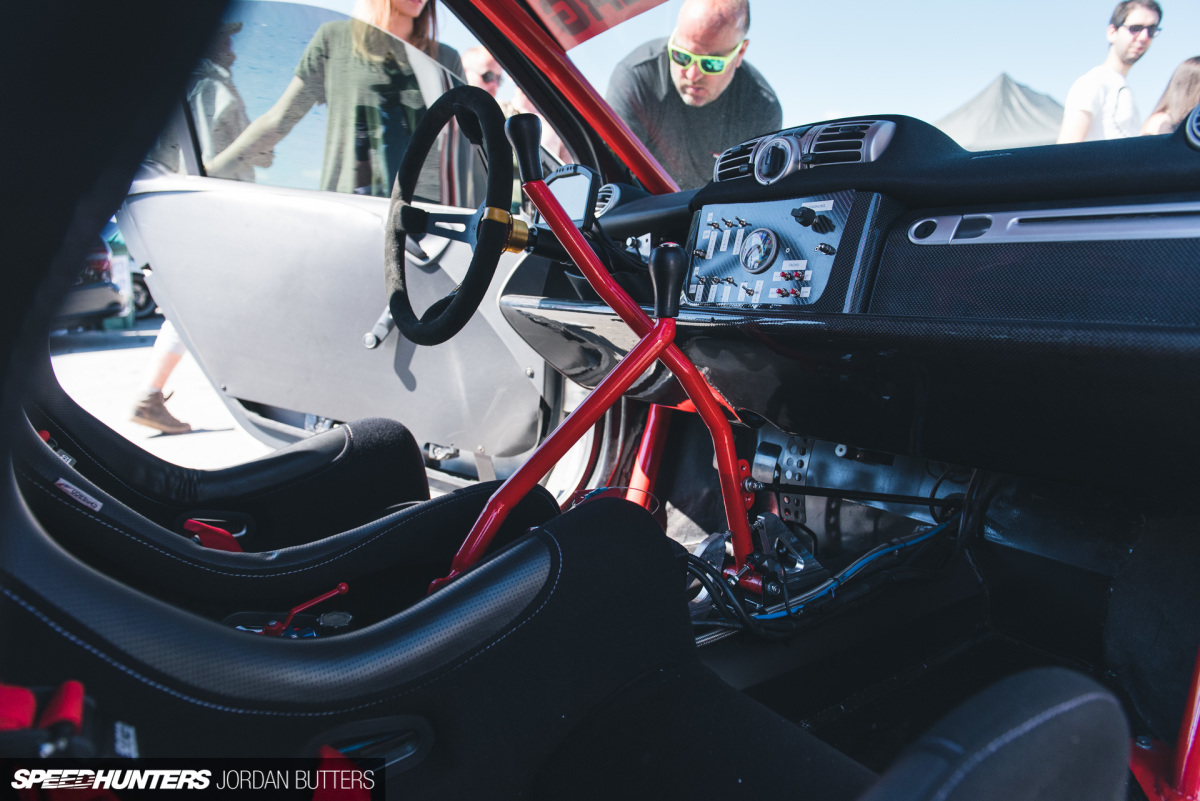 Inside there's more tubes tying the chassis together – a full rollcage surrounds two very low slung Corbeau race seats strapped by Sparco four-point harnesses. In fact you're pretty much sat on the floor. A custom gear linkage is fitted with a custom shifter, along with a custom hydraulic handbrake lever which make getting the back end out easier. Although by all accounts it's really not simple to keep it out there in an orderly fashion.
"You are always in trouble in this car," Yves tells me. "We have a lot of experience in racing and drifting, but damn, this freaky little monster is a handful. You have up to 14,000rpm with boost from 3,000rpm. Let's just say the car is very aggressive, because [the] wheelbase is very short and the power builds so quickly. The car will whip around with no warning whatsoever. But it's such a buzz to drive. If you can catch the tiny sweet spot between engine power, countersteering and you make it around the corner, drifting is a lot of fun in it. Otherwise it just does very small circles!"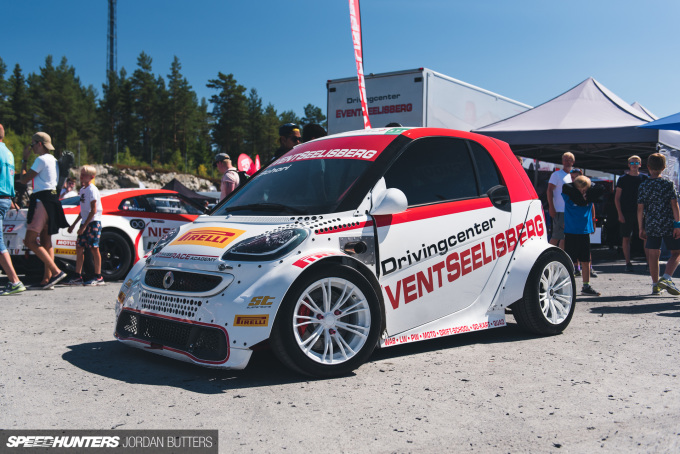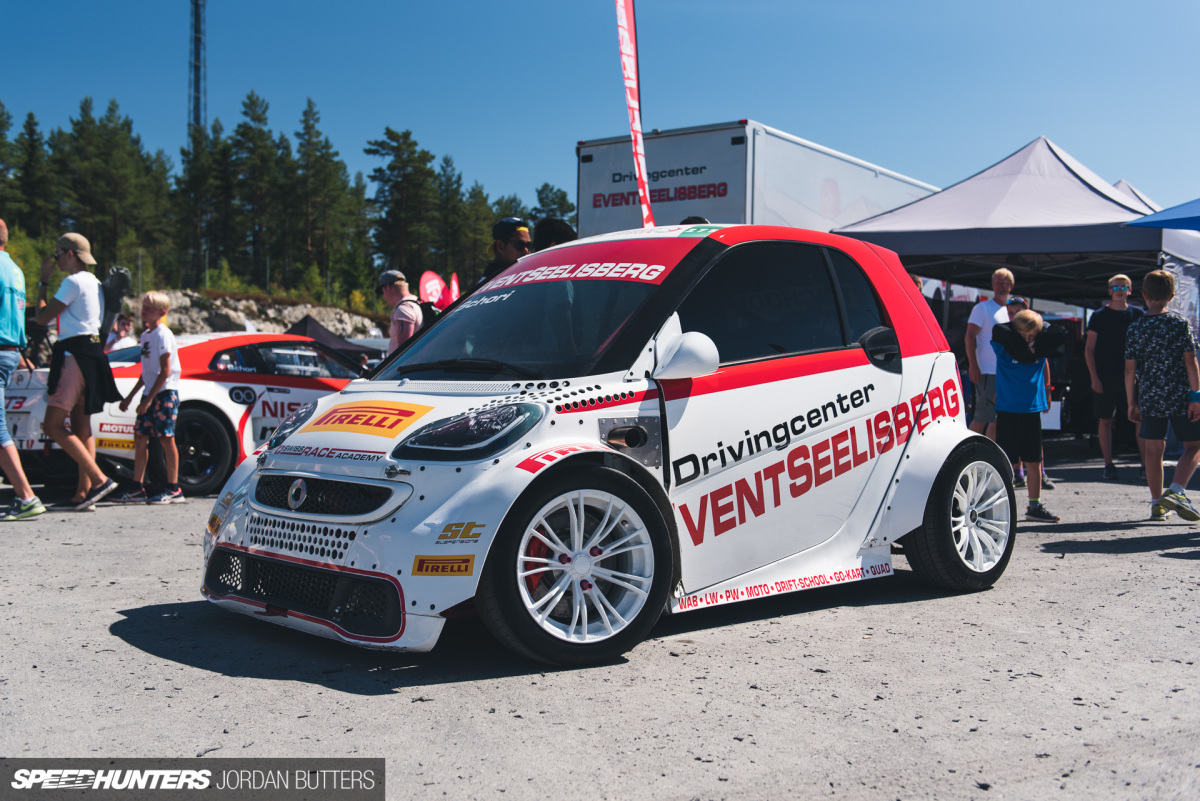 Yves says one of his favourite details about the build was getting the motorcycle engine and gearbox to play nicely with a car differential. They even managed to build in an electric reverse gear, so the car can move backwards slowly without the driver having to get out and push.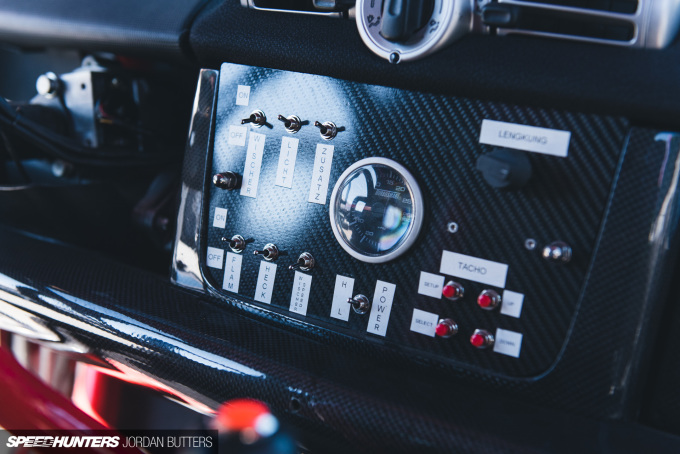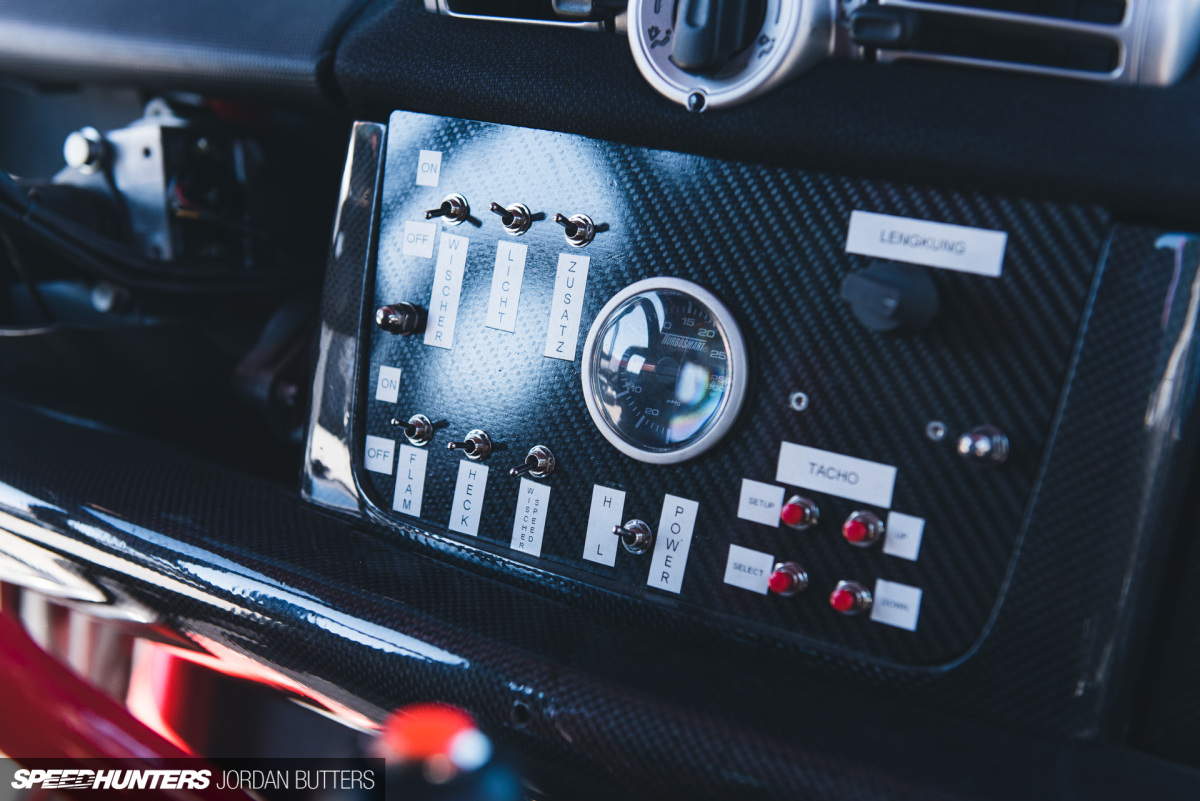 Taking all of this information on board, I especially like that there's a switch labelled 'heck'. That's German for 'rear', but I'd guess the English meaning is pretty appropriate for this little beast too.
Jordan Butters
Instagram: jordanbutters
jordan@speedhunters.com
Cutting Room Floor